Chippendales: The Show is one of the most famous appearances in Vegas, and its name is synonymous with beautifully muscled hunks.
If you haven't heard of it already, well you're in for a treat and if you are familiar with the fabulous Chippendales then maybe we can let you in on a few things you might not know.
Started way back in the '80s in 'Fabulous Las Vegas' this show brought simmering, oiled up dancing to the baying crowds of Vegas's female population. The show has since becoming a staple of the Vegas circuit and The Chippendales have been entertaining Vegas' women for over 30 years.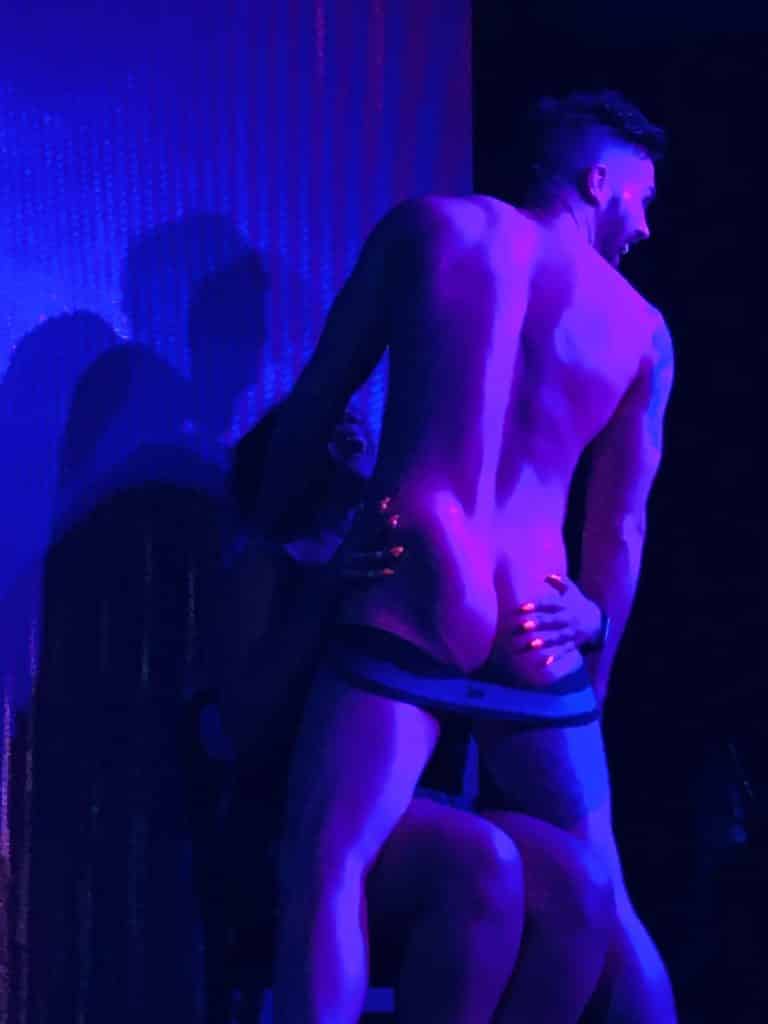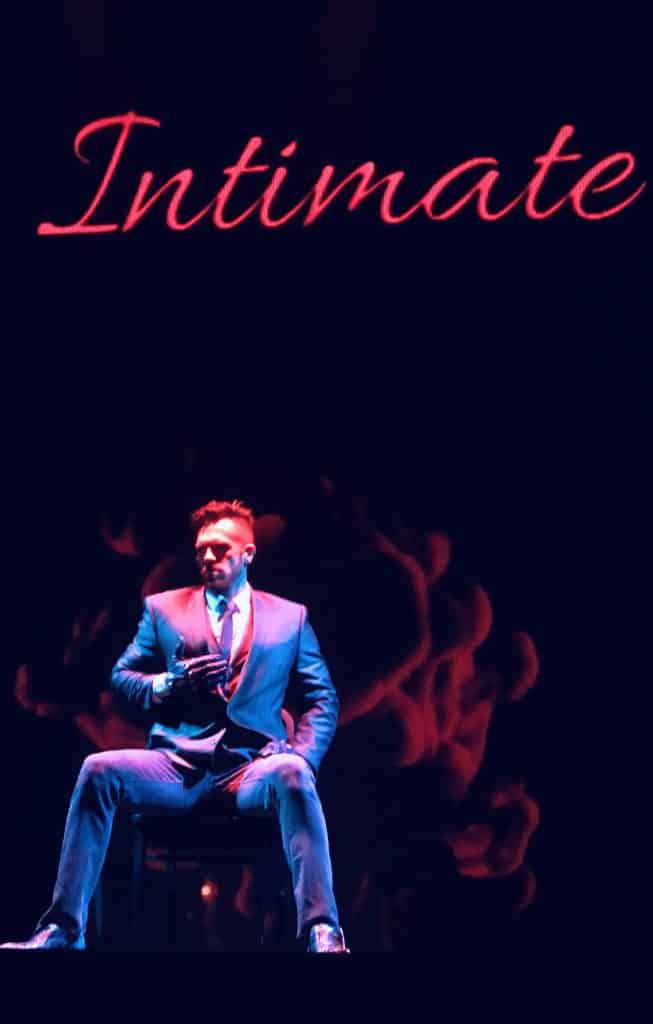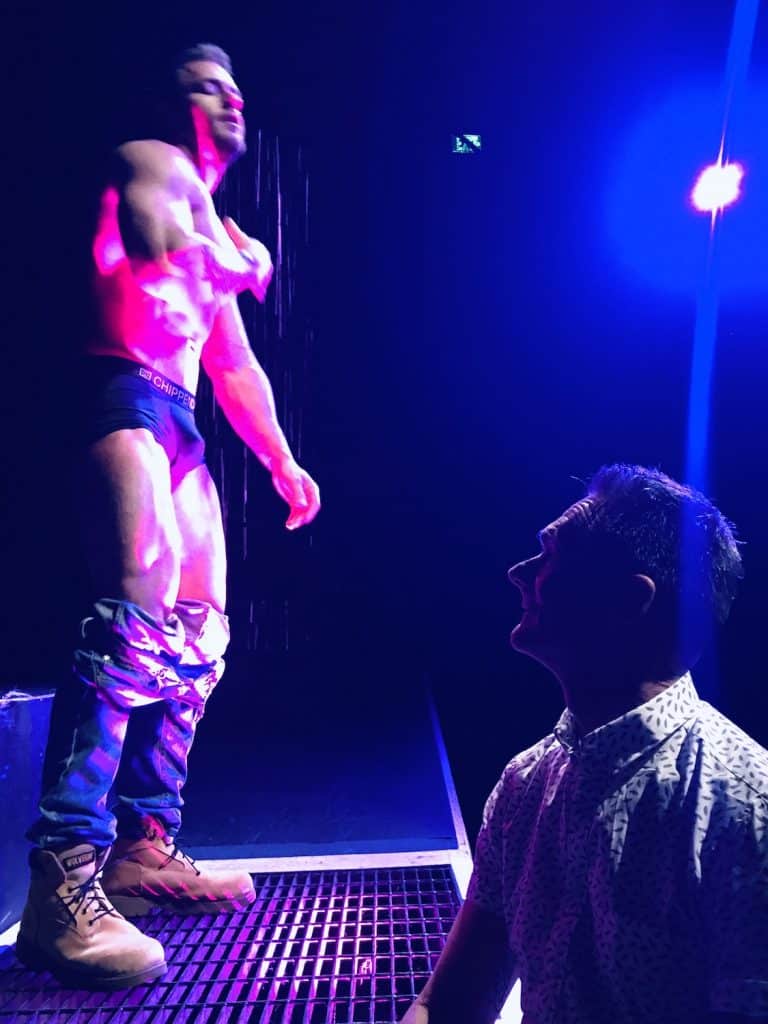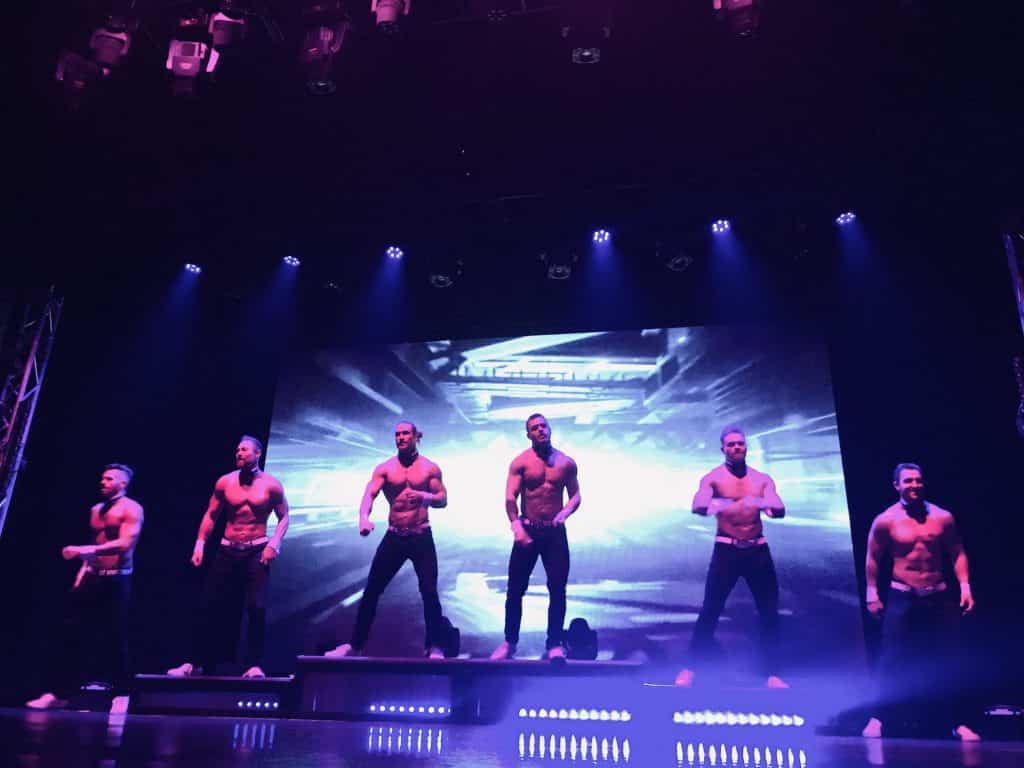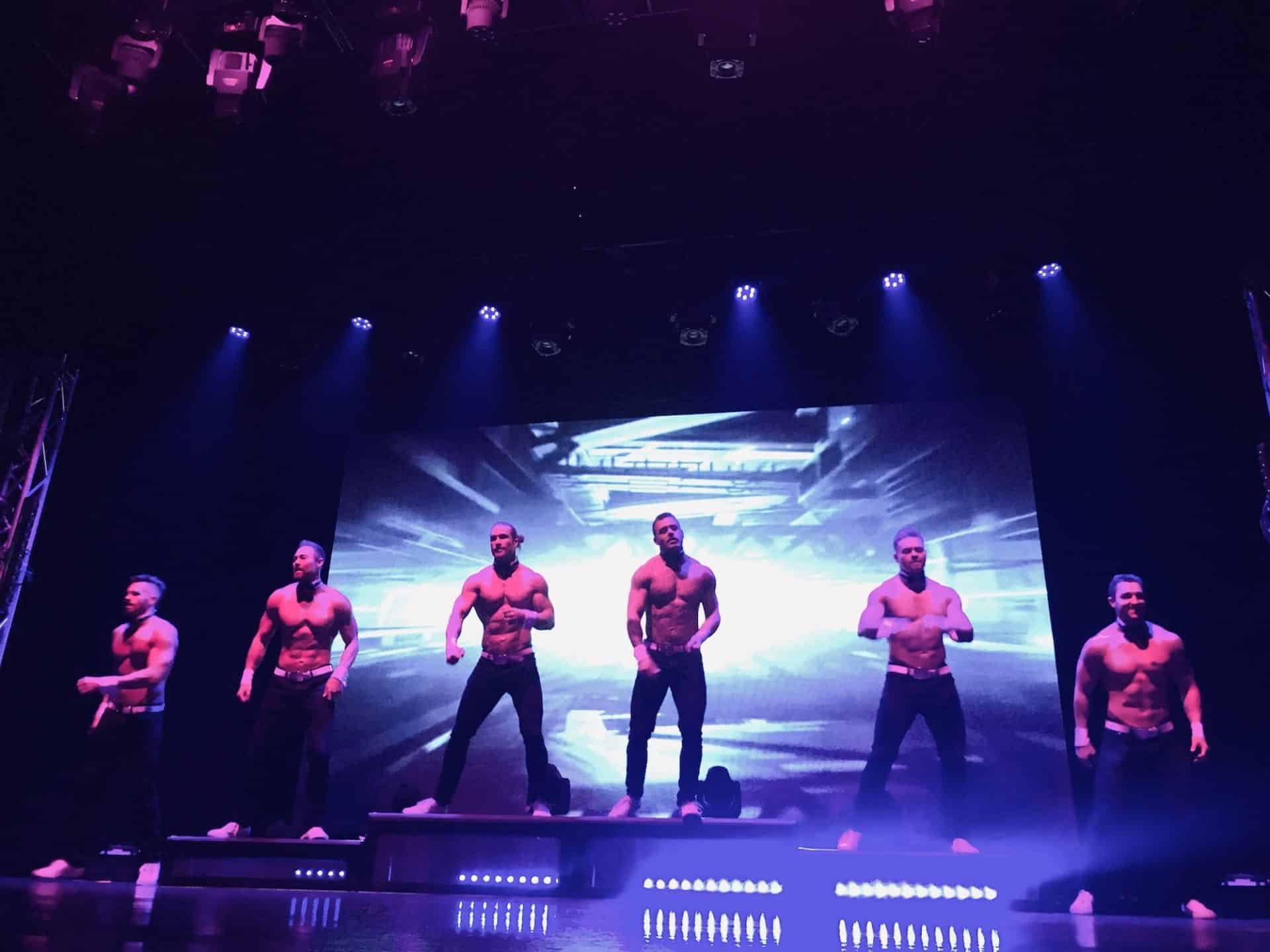 Chippendales: The Show was originally established to provide some of Sin City's treats to a female audience and men were initially banned from viewing the show. John Travolta plays a Rolling Stone reported in the 1985 movie Perfect and is refused entry to a Chippendales show.
Since then, we're happy to say, a lot has changed. Now men are of course accepted to male revue shows, so gay men rejoice at beautiful dancing bodies. With that being said, however, not all strip shows are created equal and The Chippendales still stands as a shining pillar of erotic dancing for both male and female audiences.
In the decades since the show has been developed, the choreography, dancing, and physicality of the show have reached dizzying new heights. Whatever your personal fancy, chances are that your fantasies are represented here. The Chippendales have crafted an incredible show featuring scenarios featuring your fantasy firefighters, policemen and cowboys but also some hilarious segments based on game shows, as well as the obligatory almost-Magic Mike reference…
Just don't get confused, as the Magic Mike show is another male revue in Vegas, but not at all as gay-friendly.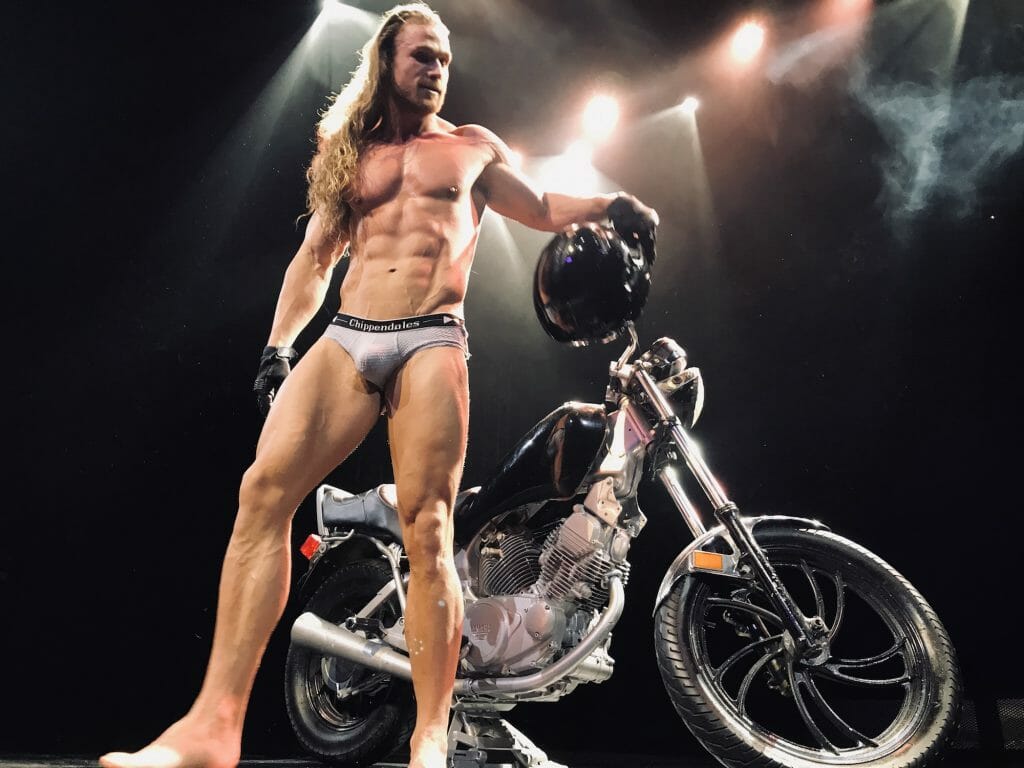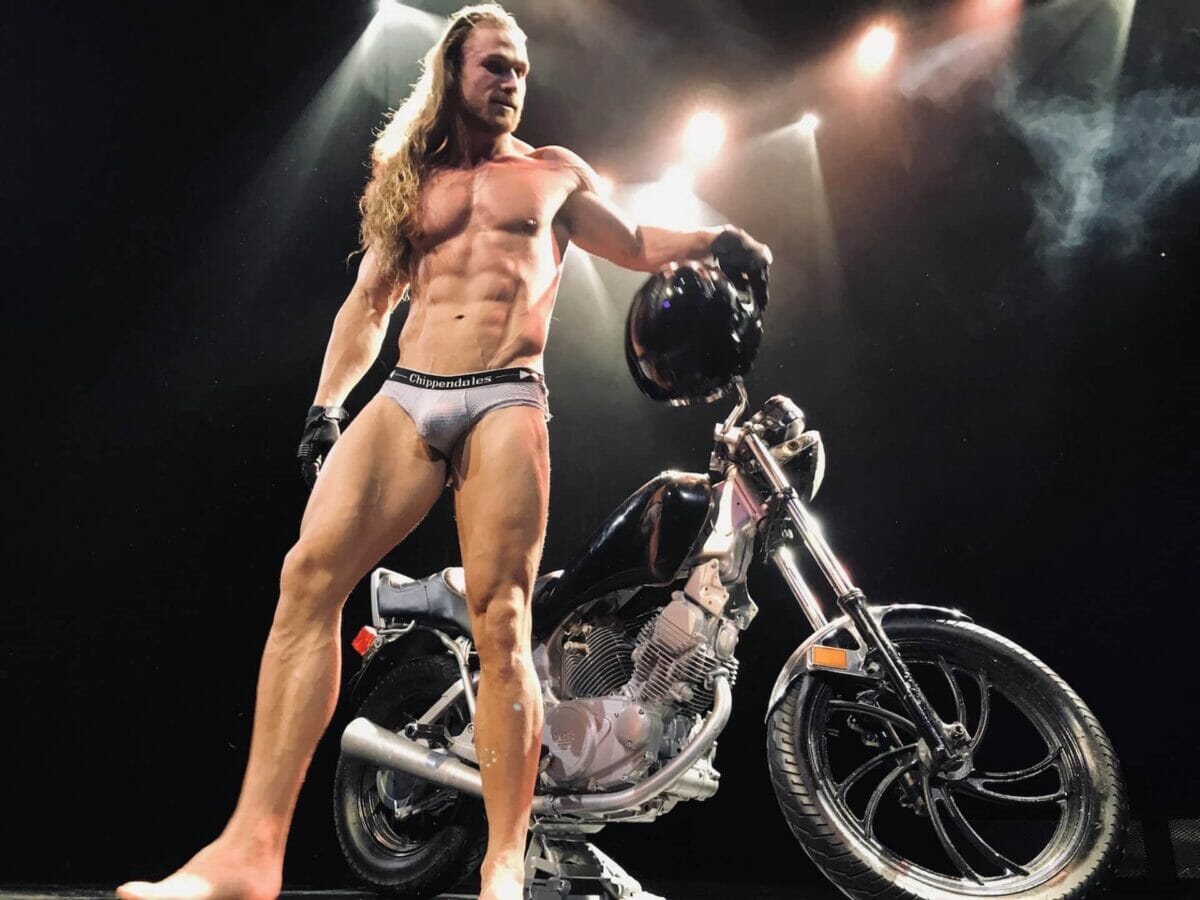 The fact is, Chippendales: The Show is more than just a strip show, it's an entertainment phenomenon and one that you truly have to experience in the flesh. Maybe you're thinking strip shows aren't for you, but it's hard not to be impressed by the athleticism of the dances. It's just an incredible dance show, that just happens to be performed by the some of the sexiest hunks you can imagine.
One thing that you can't prepare yourself for is the crowd at a Chippendale show. Standing in the queue, having your ticket checked, and taking your seats and you can feel the anticipation in the crowd. When those lights go off and the curtain opens all of that built up tension gets released!
These crowds are notorious for enjoying themselves, and that's before we even mention the audience participation. If you've seen Magic Mike, you'll know what I'm talking about! If you haven't seen it, make sure your gay-friendly hotel in Vegas has a TV so you an walk it before the show…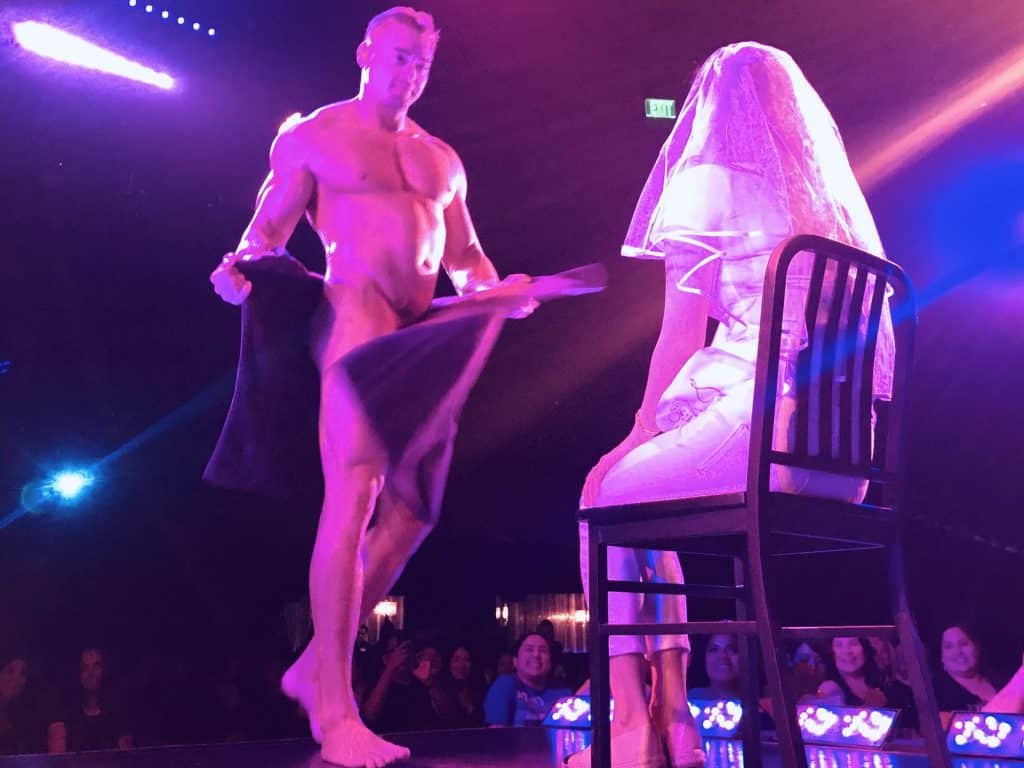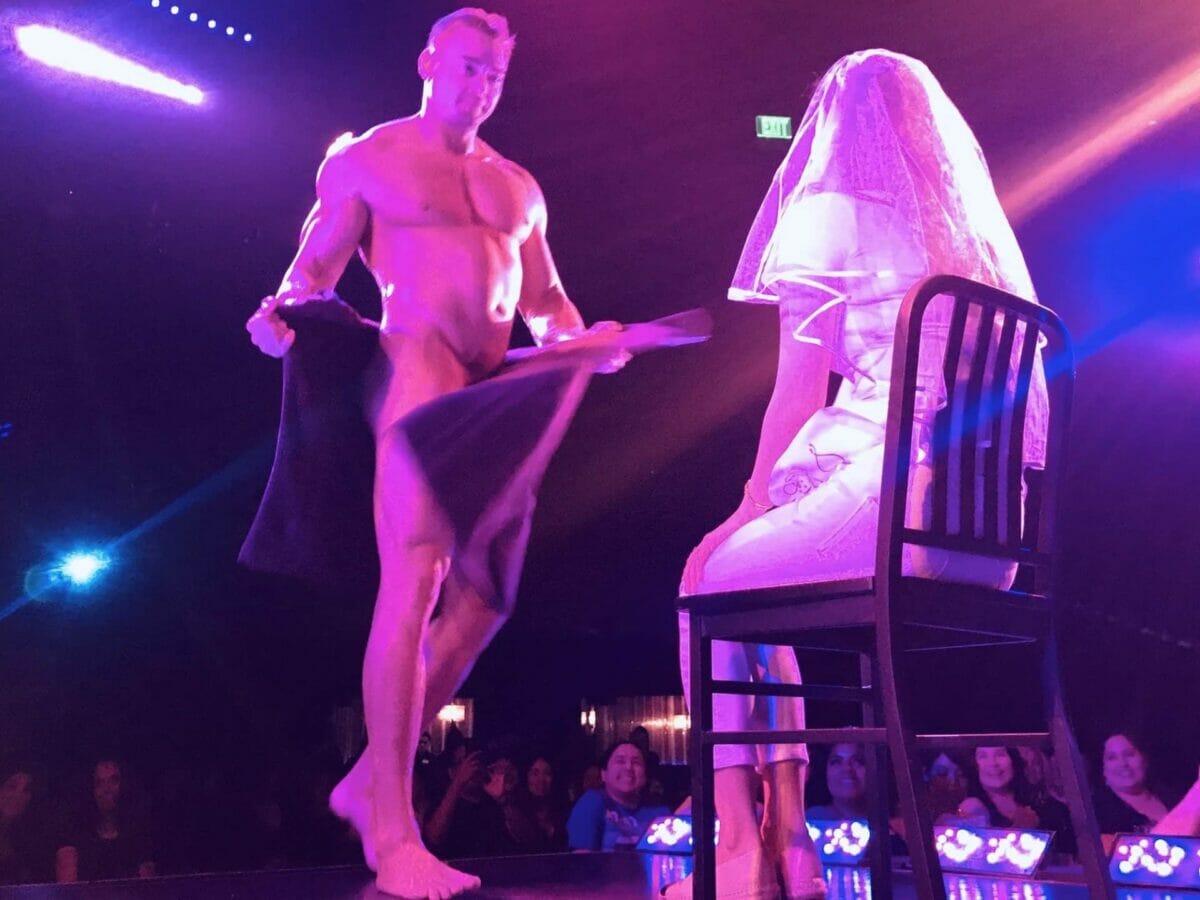 Audience members are regularly pulled out of the crowd for on stage erotic lap dances … that's part of the excitement for a Chippendale show. Every night a select few get picked and it's an experience not to be forgotten any time soon. Even if you're not the one who gets taken up on stage, it doesn't take too much to consider yourself in their position!
Chippendales: The Show have been a supporter of the LGBT community over the years, and unsurprisingly these beautiful boys have built a big following in the gay community. Who would have that greased up hunky guys would have been a hit! That appreciation has not been a one-way street however, Chippendales: The Show have become a regular fixture at LA's pride events.
The guys famous for wearing their cuffs, collars and little else have been backing LGBT issues by bringing their toned abs and body butter not only to pride parades where they always go down a storm, but also raising money and participating in good causes including help fund AIDS research.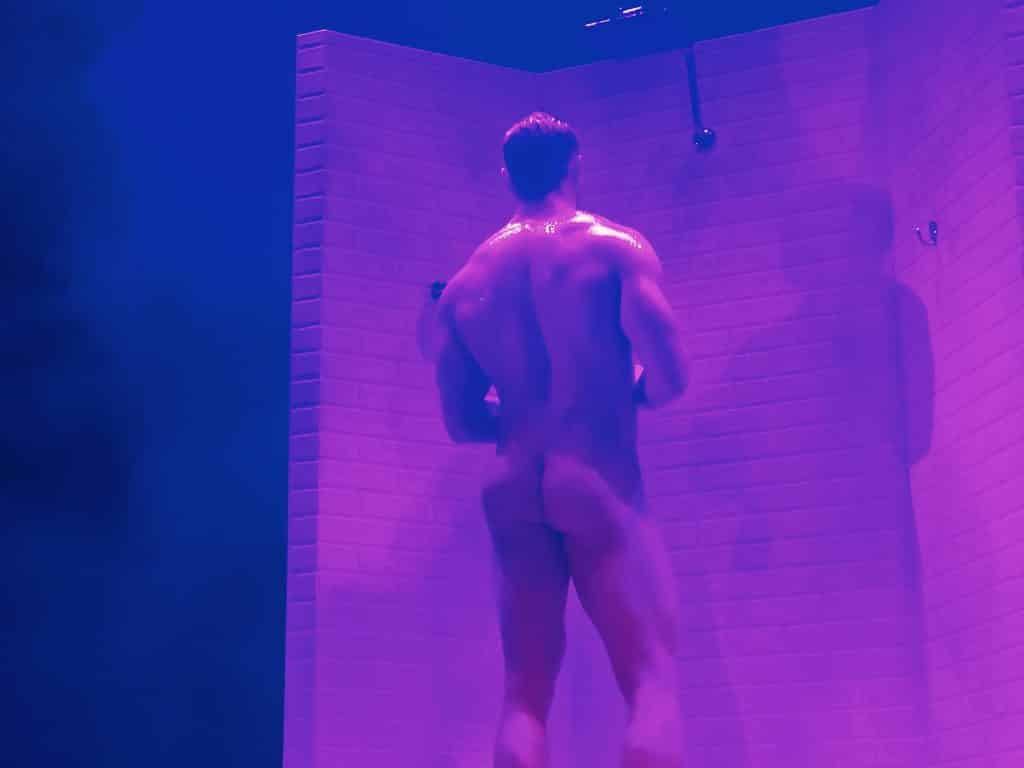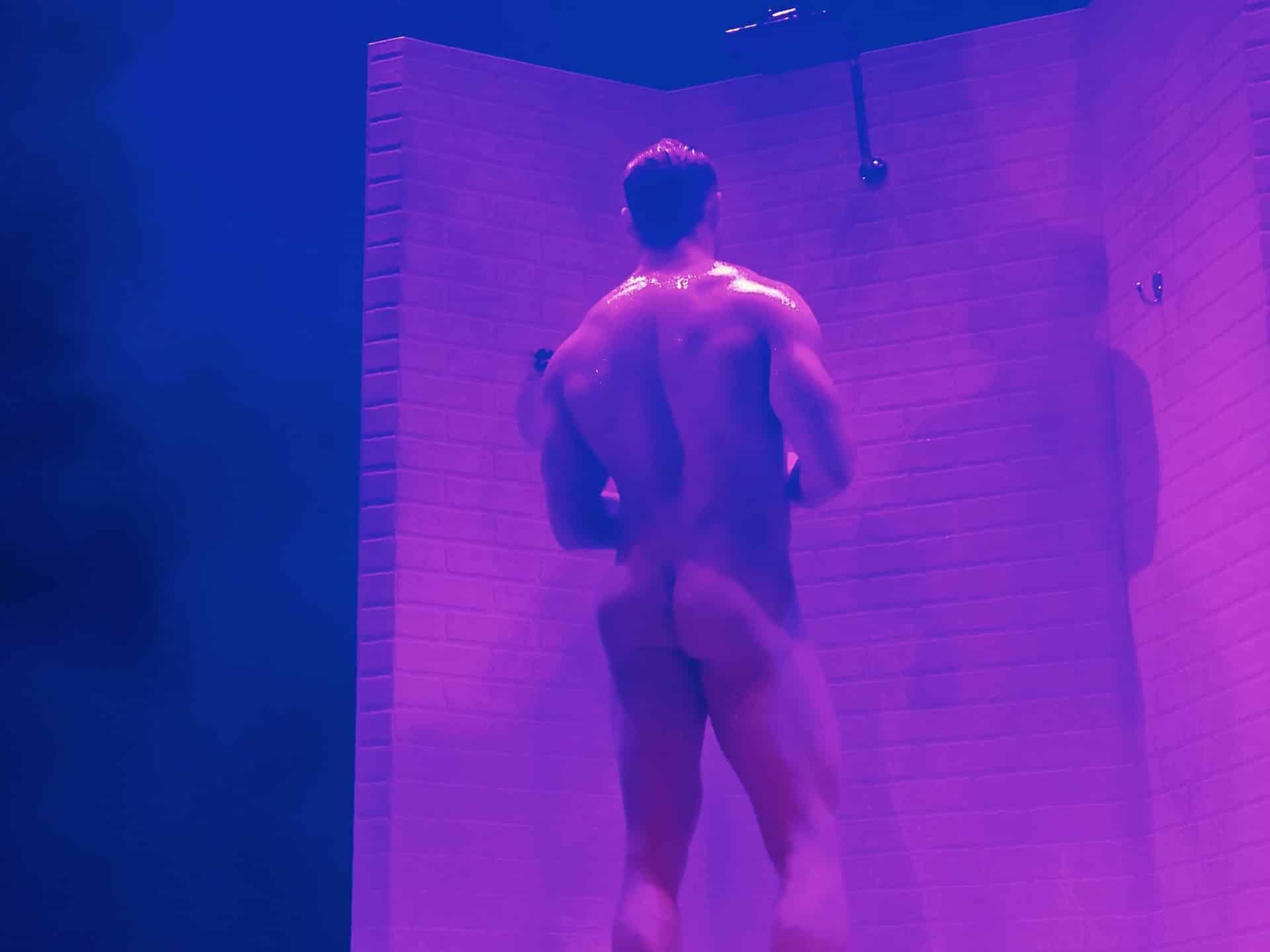 All this is to say, that although men may have traditionally been blocked from their shows, they are more than welcomed now. Of course, although it would be easy to imagine that Chippendales: The Show rotating cast exclusively made up of straight men, there have been some notable exceptions.
Jaymes Vaughn, Chippendales first openly gay member is encouraged by the increasing acceptance of LGBTQ attitudes in Las Vegas. He pointedly remarked on Vegas's tagline 'Welcome to Fabulous Las Vegas', stating 'Vegas is gay and only get Gayer!'. If you are lucky you might spot him or some of his colleagues at the gay Vegas pool parties…
During our show the MC of Chippendales even made a special point of shouting out to all the guys in the audience and proclaiming 'Love is love', so we were in no doubt that Chippendales was indeed very gay-friendly.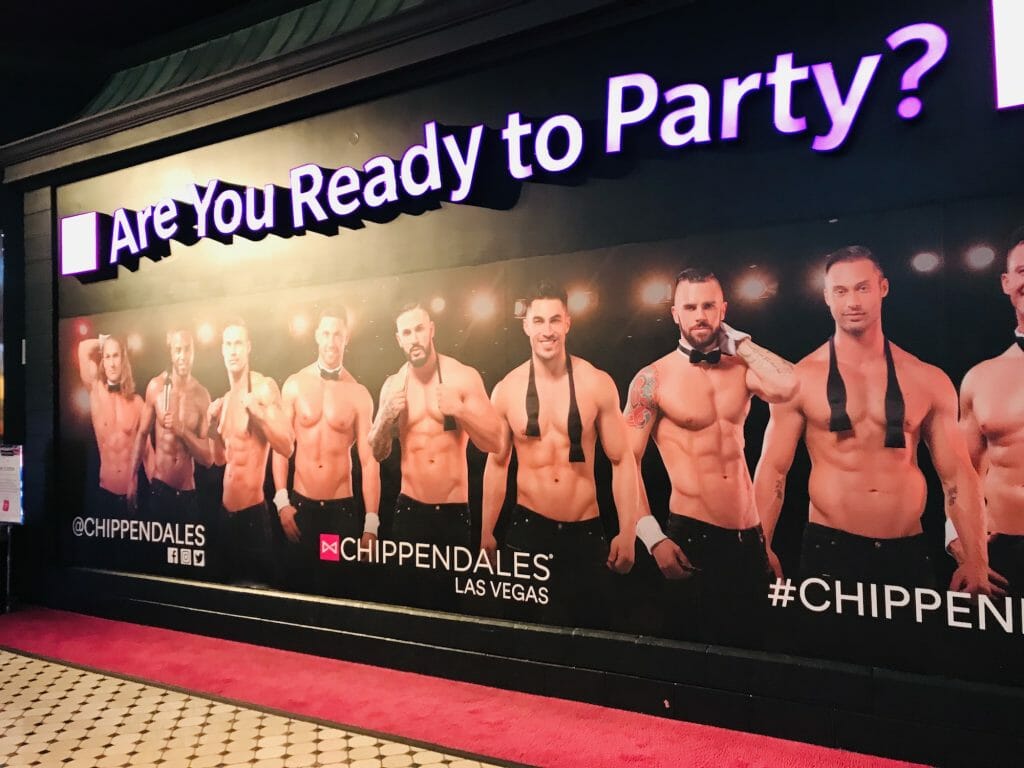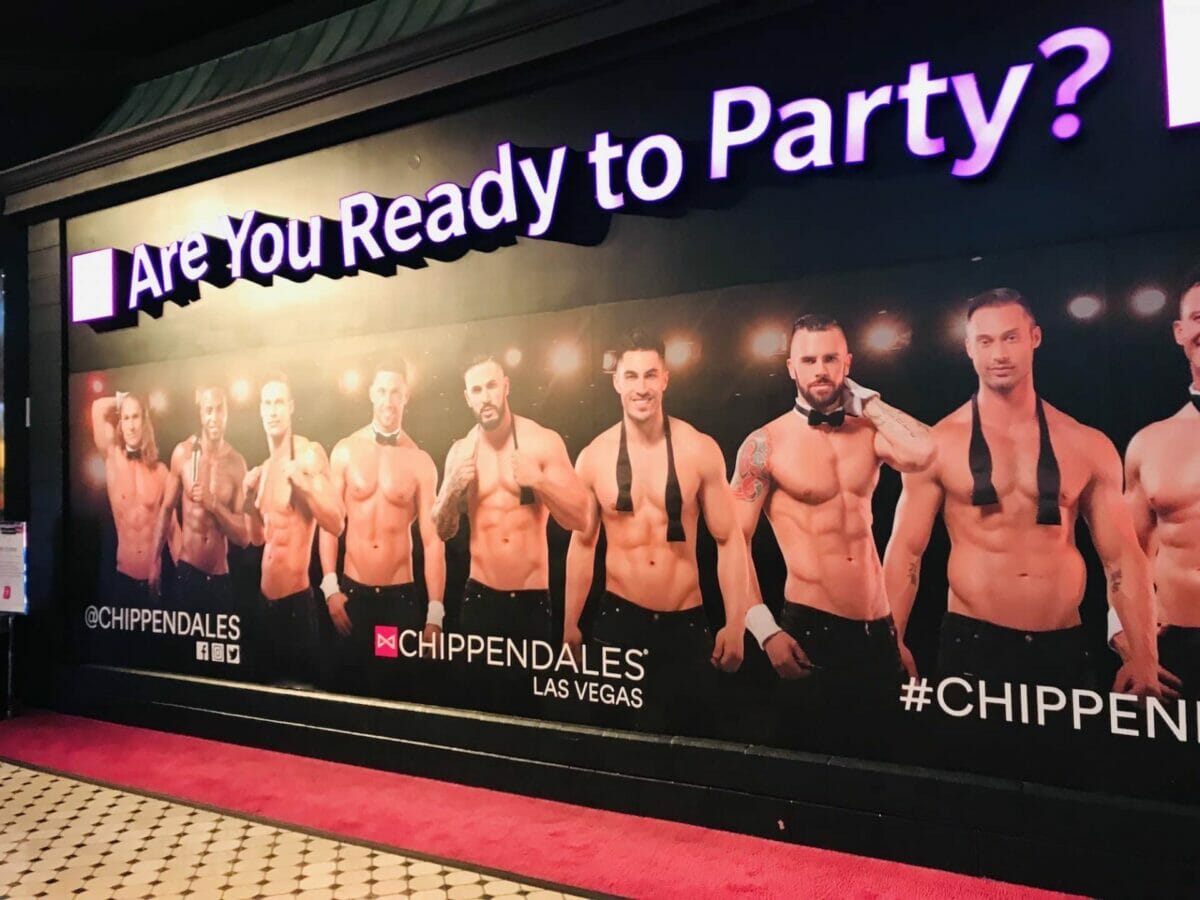 Audiences around the world have enjoyed the guilty pleasure of Chippendale shows, so the question you have to ask yourself is why not you? The boys on stage undoubtedly love being there for your enjoyment.
If those guys are happy to sell you a ticket than who are you to reject a fabulous performance from a beautiful, flexible and talented group of guys. Just a word of warning: while gay marriage is increasingly popular in Vegas… these boys are heart-breakers and unlikely to accept your proposal.
Trust us here: been there, done that! Two of the current dancers might be gay, but at the end of the day they are still professionals. But by all means, try guessing which two…
All in all shows last about two hours and trust us when we say they are packed. If you couldn't tell from their bodies these boys are serious athletes and they throw it all down on the floor every night. We can safely advise you to prepare to be excited, amazed and surprised because you never know what to expect from their constantly evolving strip show.
You'll be laughing, you might even be crying with laughter and after it's all over you get your chance to meet the boys themselves.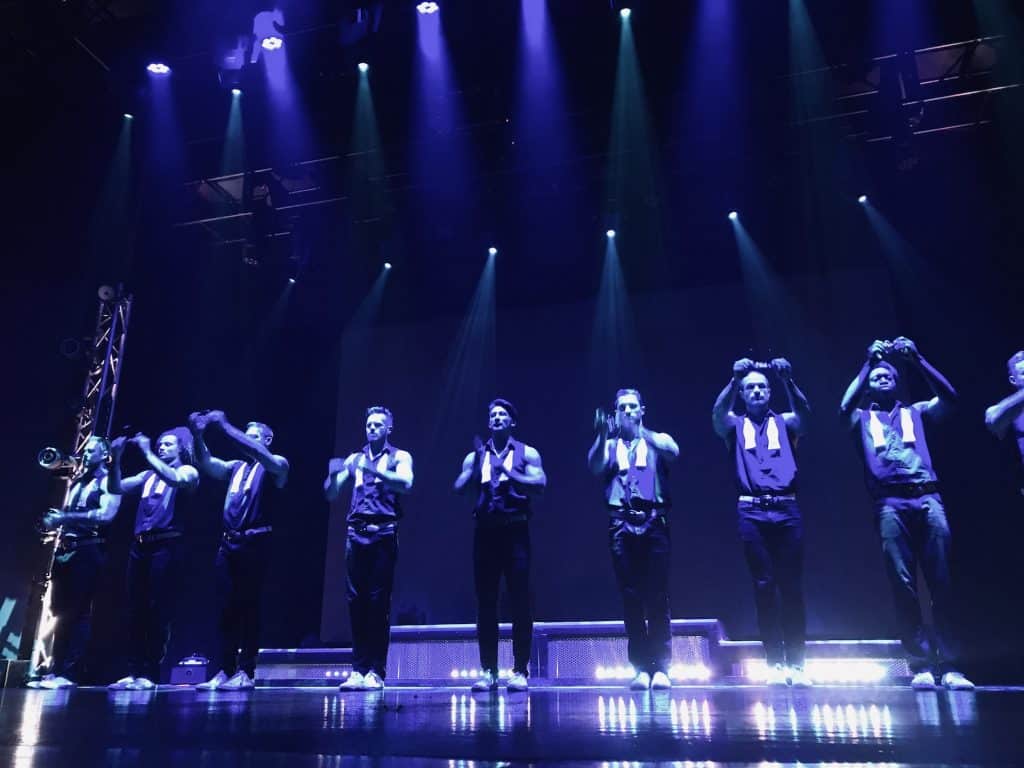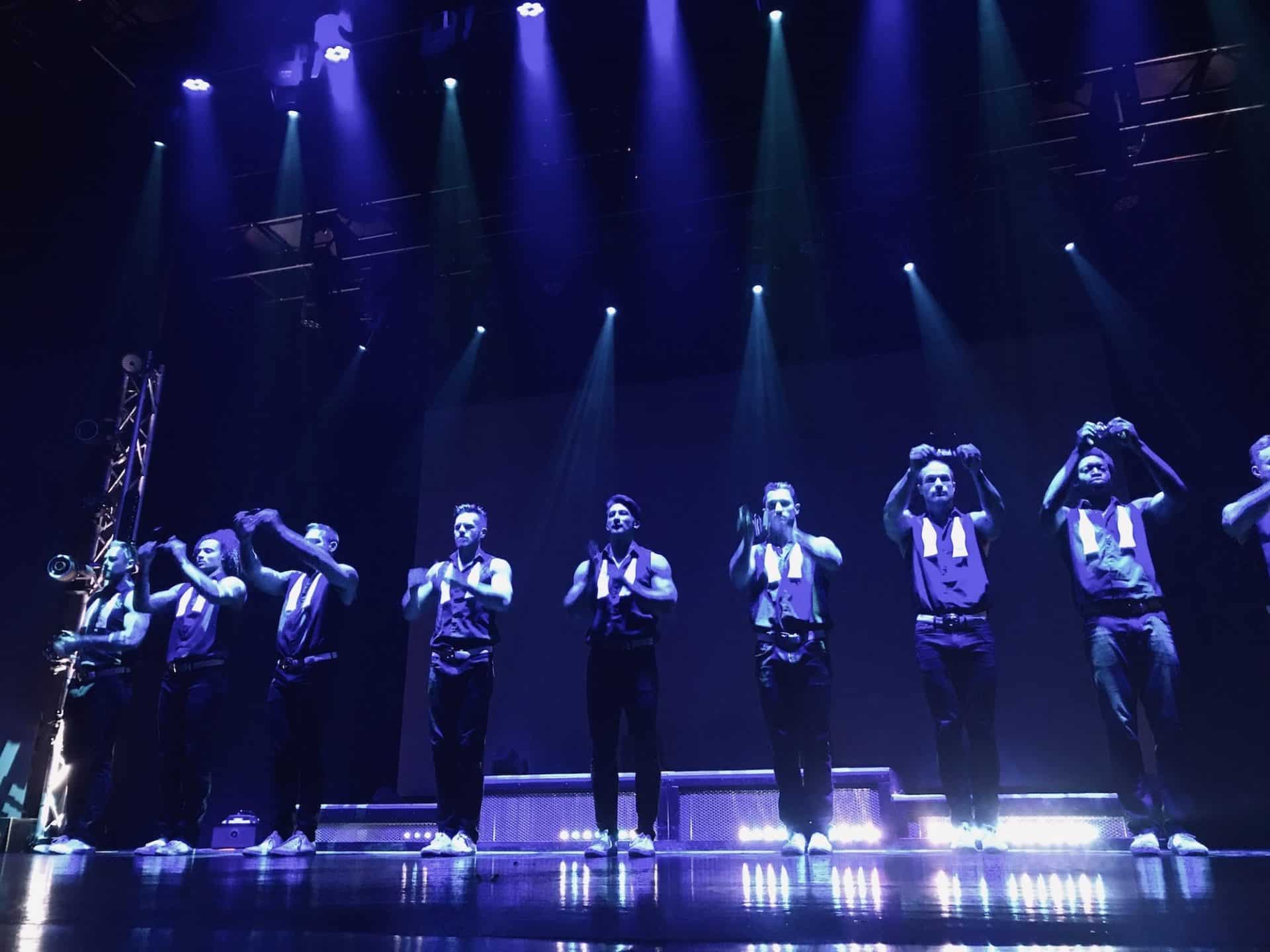 And if you are still wondering do Chippendales take it all off? Well, yes and no. You'll see almost everything, but even as the tear-away underwear fly across the stage and the girls go wild…there is still a modest covering over their manhood. Or not so modest, in most cases. Every other glistening, sweaty part of their body, however, is here for you to admire. And for us, that was more than enough.
You should also know that absolutely no tips are allowed, encouraging you to just simply enjoy the show – and perhaps by more drinks. We also recommend if you are the type to purchase merch to be sure to do so before show and then you can go into a draw during the show to win and prize and end up on stage.
Most people do not purchase until after, so this is one place in Vegas where the odds are in your favor.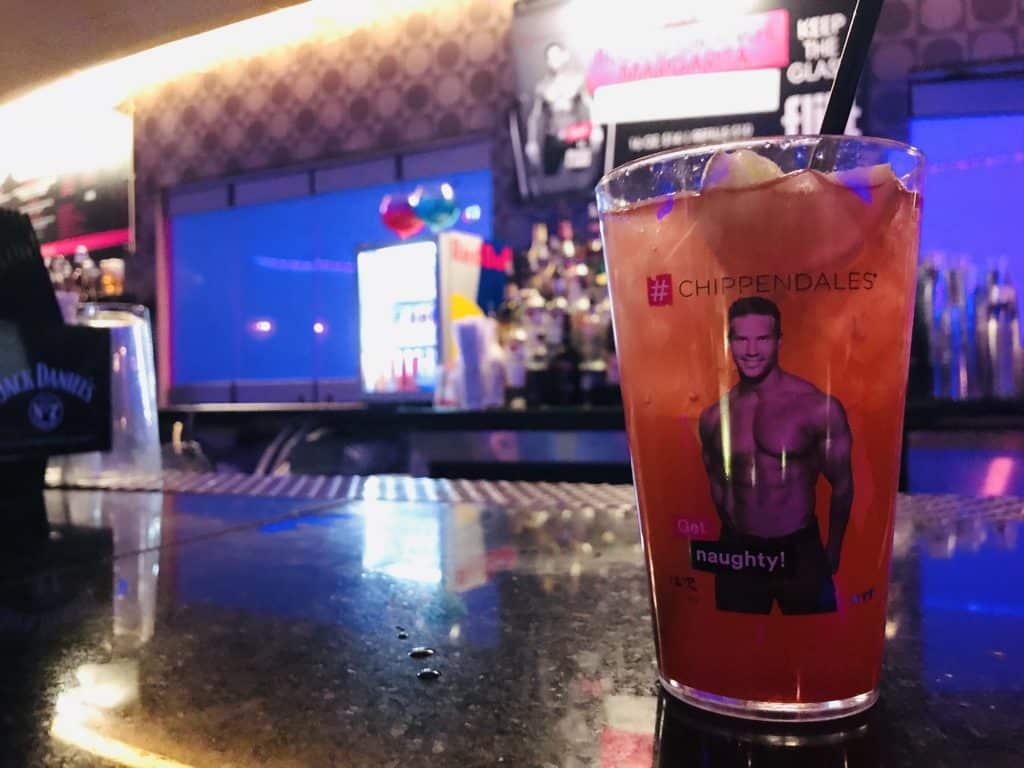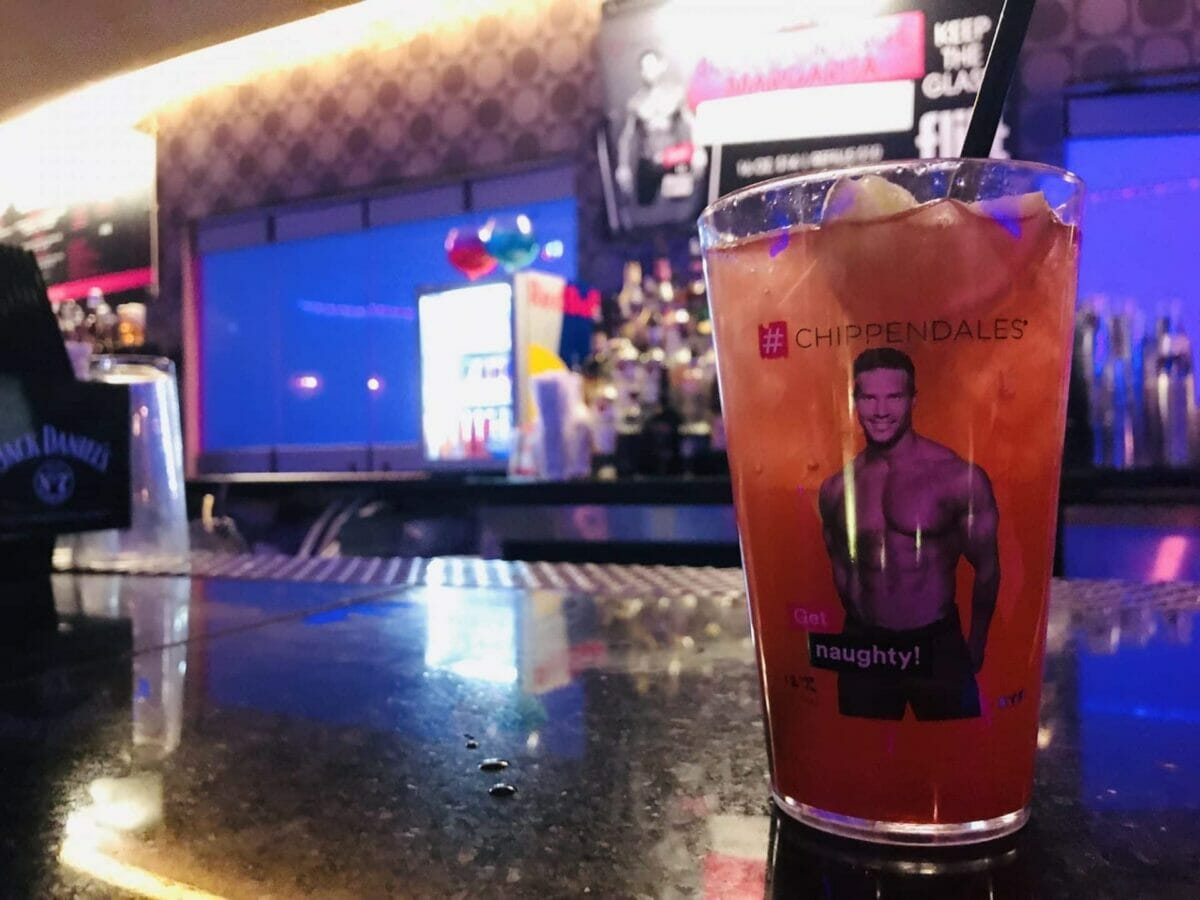 As It turns out, there's a bit more to Chippendales than you were expecting! Almost everyone would agree that Chippendales: The Show is best enjoyed with friends, so either grab some gal pals or some equally up for it guys and get your guilt pleasure hat on. Make sure you've saved your voice and prepare your sexiest whoop and holler as these fantastic characters live out some of your personal costumed fantasies.
You can catch their shows for sure in Fabulous Las Vegas but also look out for their shows that often tour inside and out of the US. Know that if you're visiting a Chippendale show that LGBTQ+ audiences have loved them for years, and the boys at Chippendales have loved the community right back.
What else would you expect in Fabulous Las Vegas after all…