Love it or hate it Gay Los Angeles is undeniably creative, ruggedly good looking, oh-so-trendy and filled with more LGBT hotspots that we could ever count – though that's not to say we didn't give it our best shot!
A city you feel you know before you have even hopped off a plane at LAX, Los Angeles is famous around the globe as the entertainment capital of the world – and unless you have someone how managed to avoid all movies, television and music (like, ever) … you probably have some idea what to expect!
But exploring Gay Los Angeles, you quickly learn to expect the unexpected.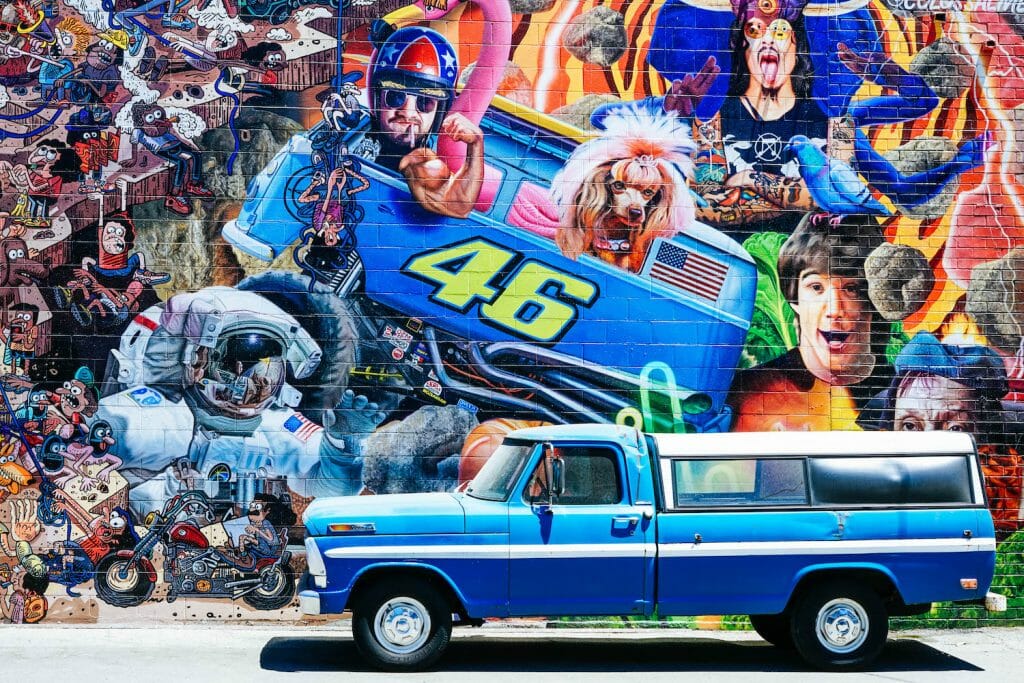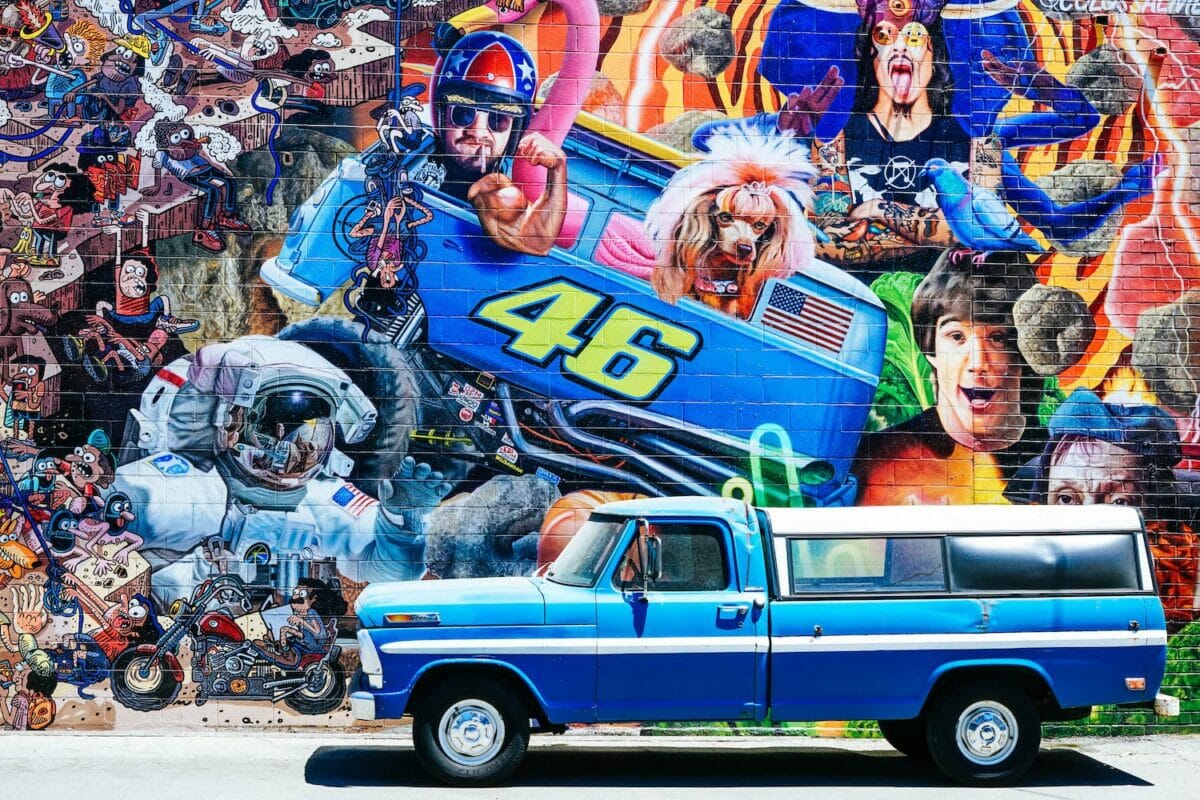 We all know LA is blessed with natural beauty in a way that New Yorkers can never hope to match, and filled with more fantastical dreams and aspiring actors than any other place on the planet, but there is more to LA than that. Magnificent food, world-class art, exceptional dining, luxurious hotels, and a rich gay culture that to a deeply rooted – and very influential – LGBTQ community.
As chilled and welcoming as the stereotypical surfer dudes for which Los Angeles is famed, in this sunny city you will discover an LGBT community infused with energy, passion and genuine excitement about the future – all this despite the best efforts of this current Trump era politics of hate and discrimination.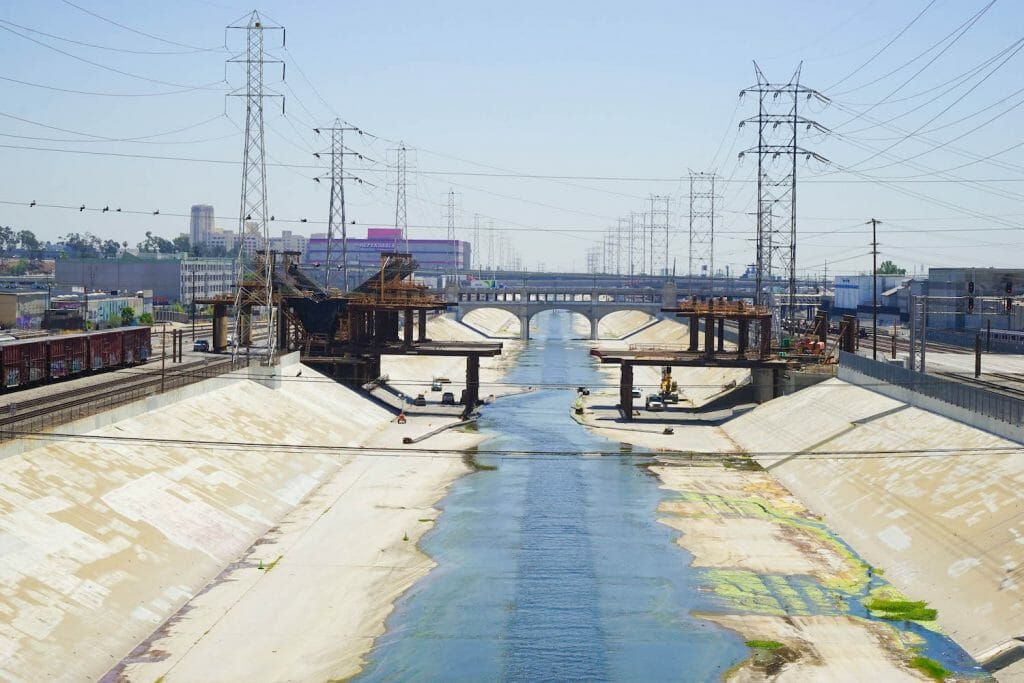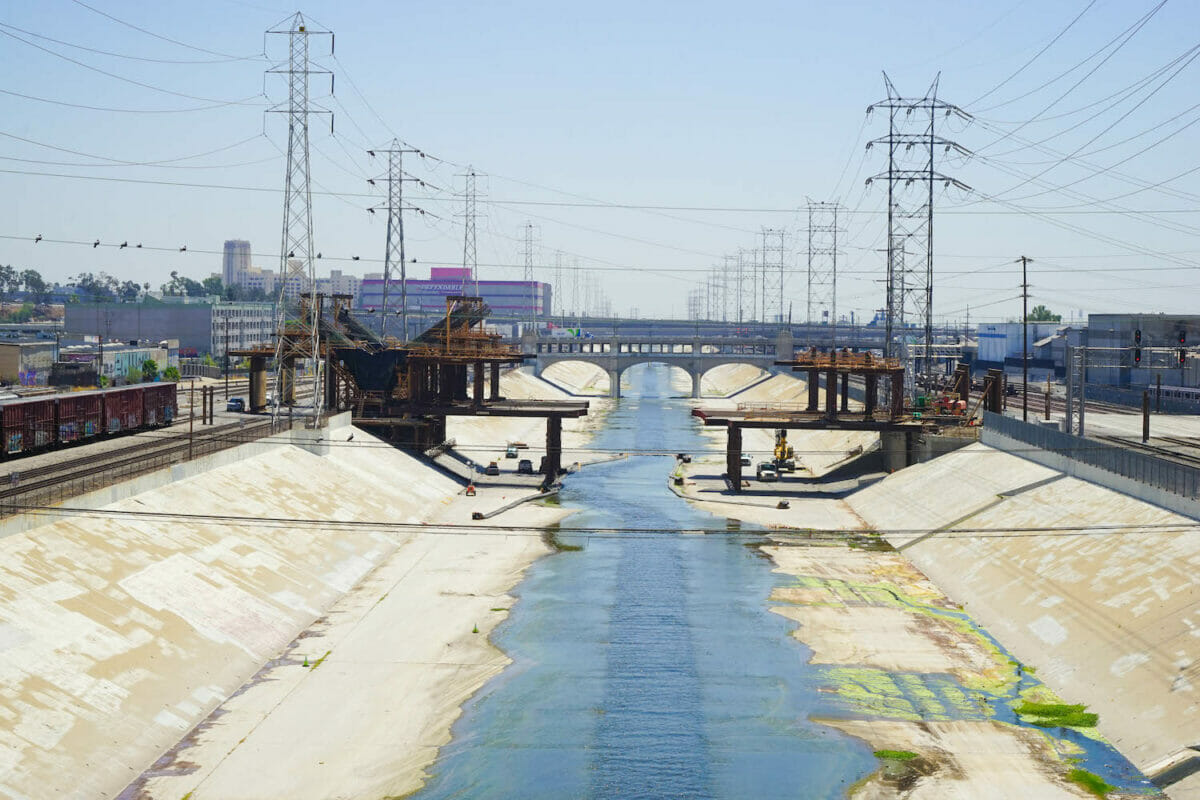 While the queer community is welcome across the entire city, the epicenter of gay life here is undoubtedly the WeHo Boystown gaybourhood fills with farm-to-table eateries, trendy boutique store, fabulous gay bars and nightclubs… and a seemingly endless array of gay-orientated events. In fact 40 percent of its residents identifying as gay, making WeHo the gayest city in the USA!
Much like the Manchester's Canal Street, Le Marais in Paris and Mexico City's Zona Rosa, at times it can seem the LGBT community far outnumbers their hetero-counterparts leading to the unusual position of many venues declaring themselves straight-friendly. It's fair to say we are absolutely living for it and can testify that the queer vibes and come-as-your-fabulous-self spirit here infuses your soul with warmth and tempts you to never leave.
But leave you should! At least to explore the rest of wonderful Los Angeles, with its wealth of outdoor attractions, miles of gorgeous coastline, a bubbling collection of unique districts, revitalized downtown, and marvelous dining experiences. And that all before we get to the gay nightlife which is amongst the best in the world…
Big, bold, brash and beautiful – Glittering Gay Los Angeles awaits…
Are you relocating? This guide will help travelers discover the queerer side of the city. However, if you are lucky enough to be considering a move here, we recommend getting in touch with a local gay realtor. They can happily give you no-obligation advice and all the information you'll ever need to know about your new city. And if you then want their help to find your dream home, you are guaranteed fair, equal, and honest representation. No surprises or awkward conversations necessary!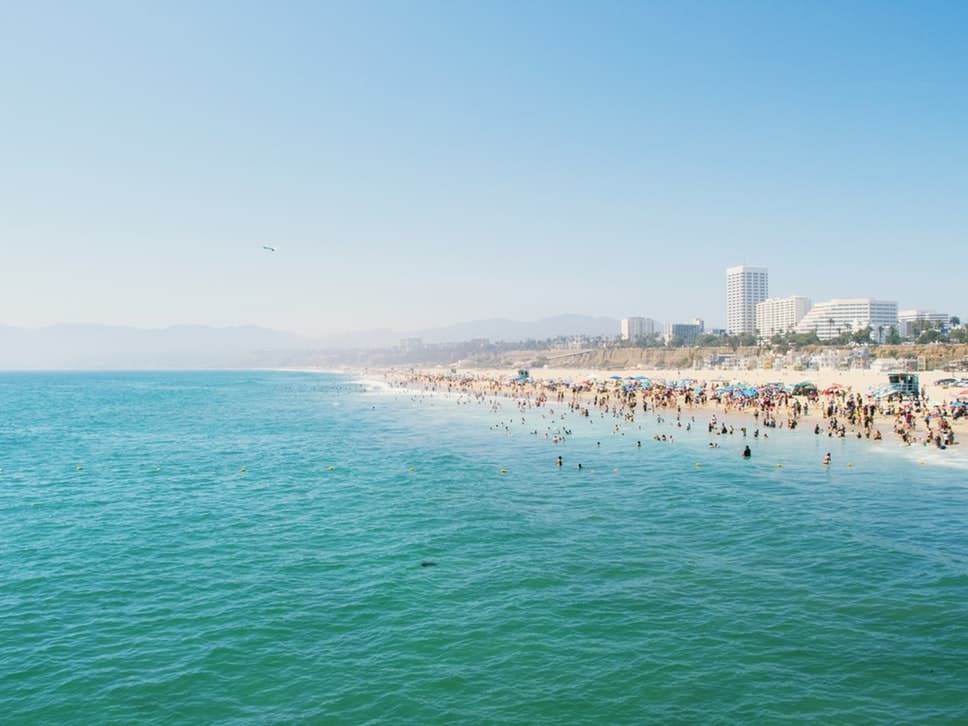 Gay Los Angeles Guide: The Essential Guide To LGBT Travel In Los Angeles California
It's already hard enough to pigeonhole Los Angeles's LGBTQ scene by neighborhood or style, so as you would expect when it comes to other activities here, its next to impossible. This is the world's capital of entertainment, however, so there is absolutely no shortage of things to-dos.
Beach days, hiking and cycling are popular, but equally so is laying by the pool, exploring the wonderful arts scene of Los Angeles or just heading to one of the (seemingly) all-day happy hours. If you plan to get a lot done car hire in Los Angeles is a very affordable option and popular to see more far-flung attractions. This is America after all and the car is king. But if you just want to explore the WeHo gaybourhood, downtown and a few other places – public transport and rideshare apps should be sufficient.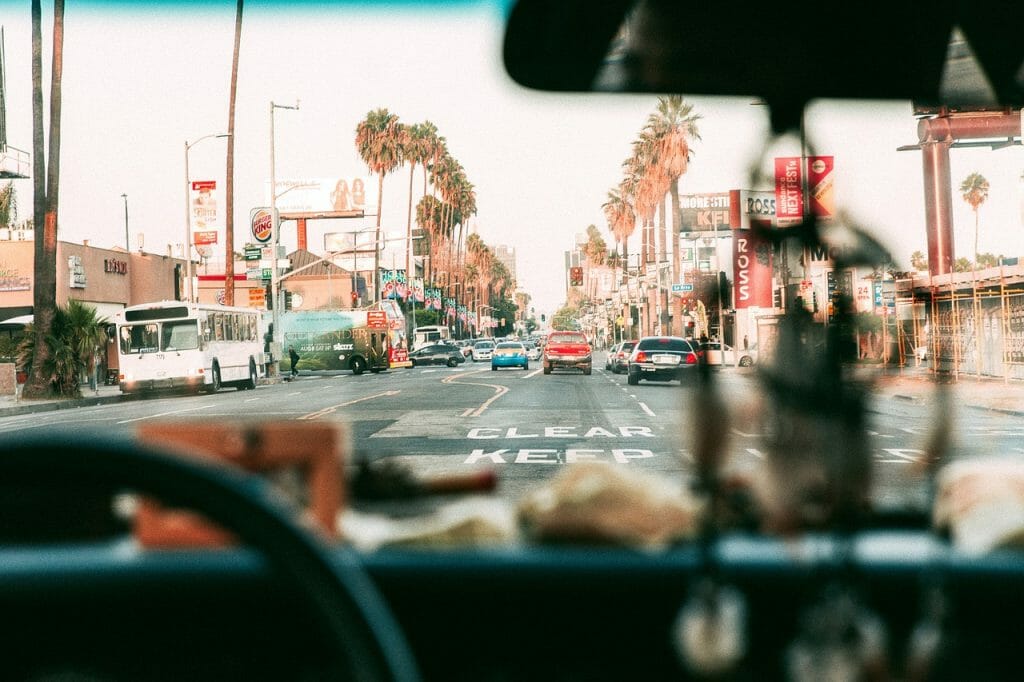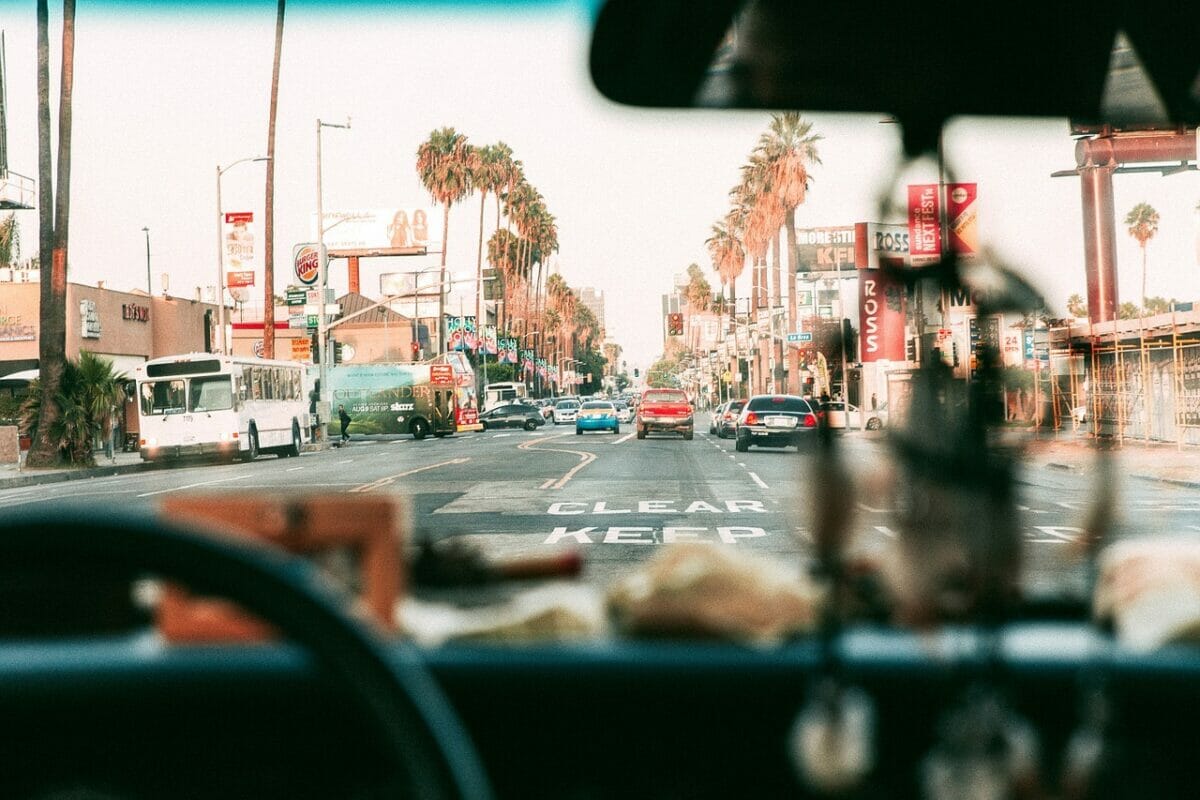 Naturally being gay does not define which attractions most of us will want to see in each destination and most queer travelers will simply want to check out the top things to see in Los Angeles during the day! We found our favorite memories were watching the sunset from a relaxing cocktail bar, dancing till dawn with our queer family, or laying out by the pool in our luxe Los Angeles hotel.
However, if you're someone who can't sit still, we have put together a few of our other things to do in this gay paradise that are sure to keep you busy!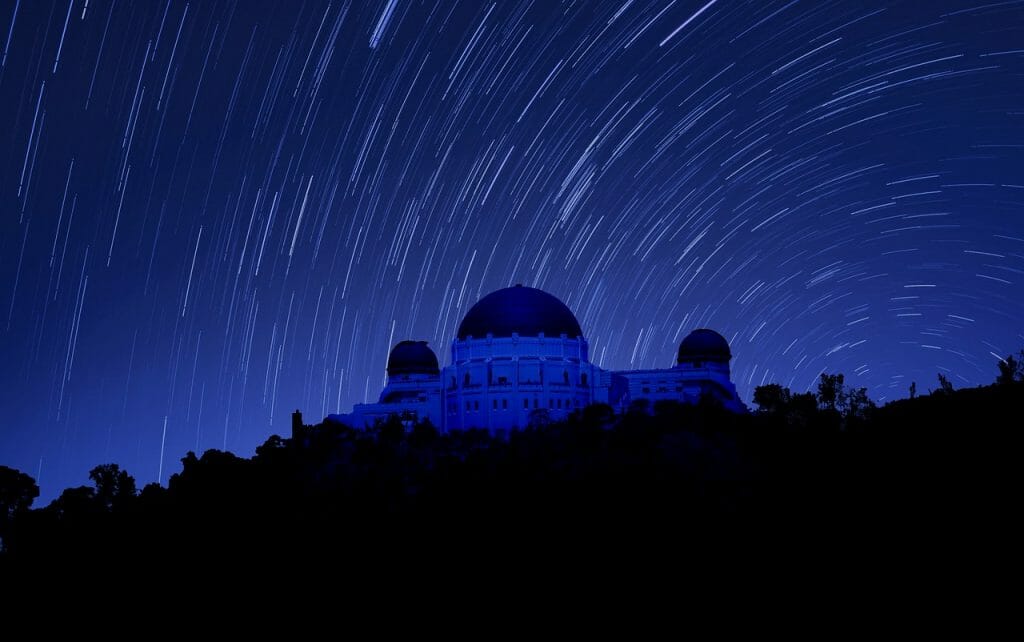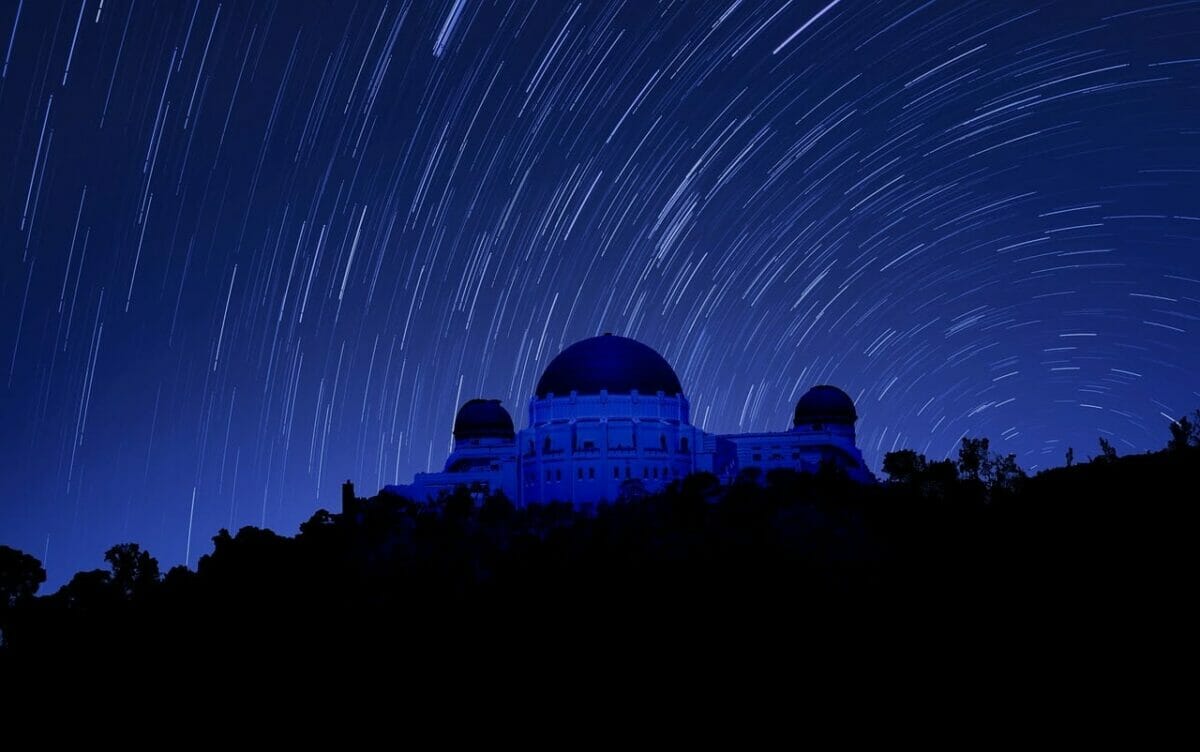 Top Highlights in Los Angeles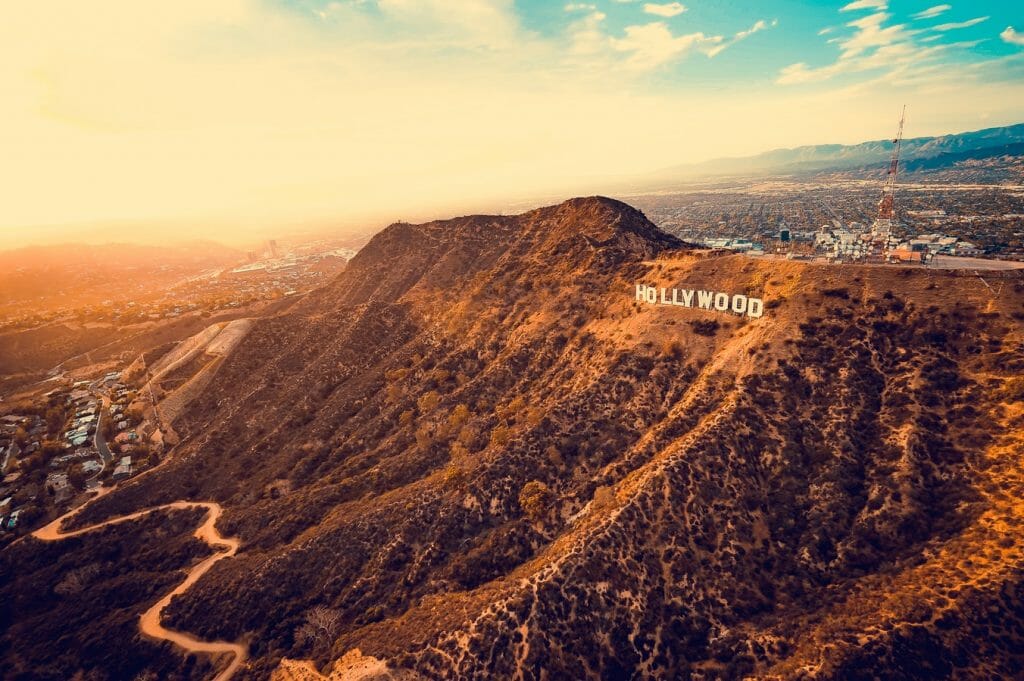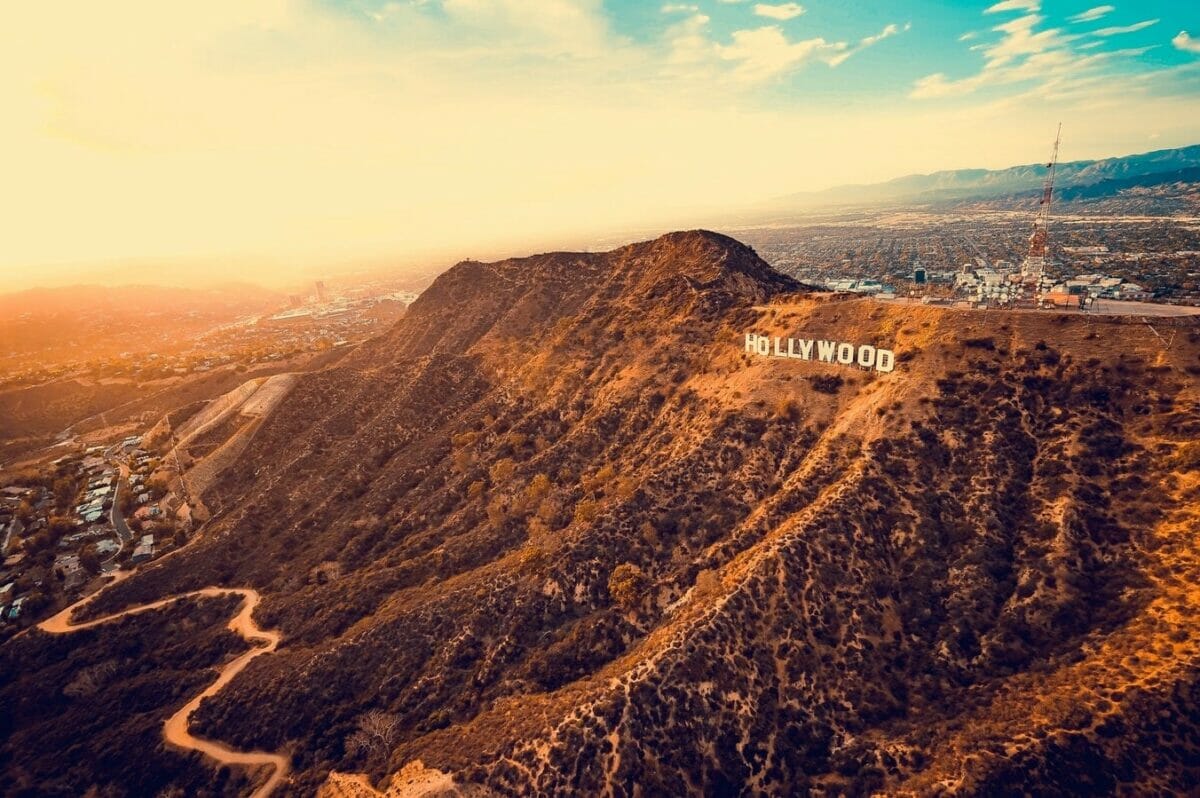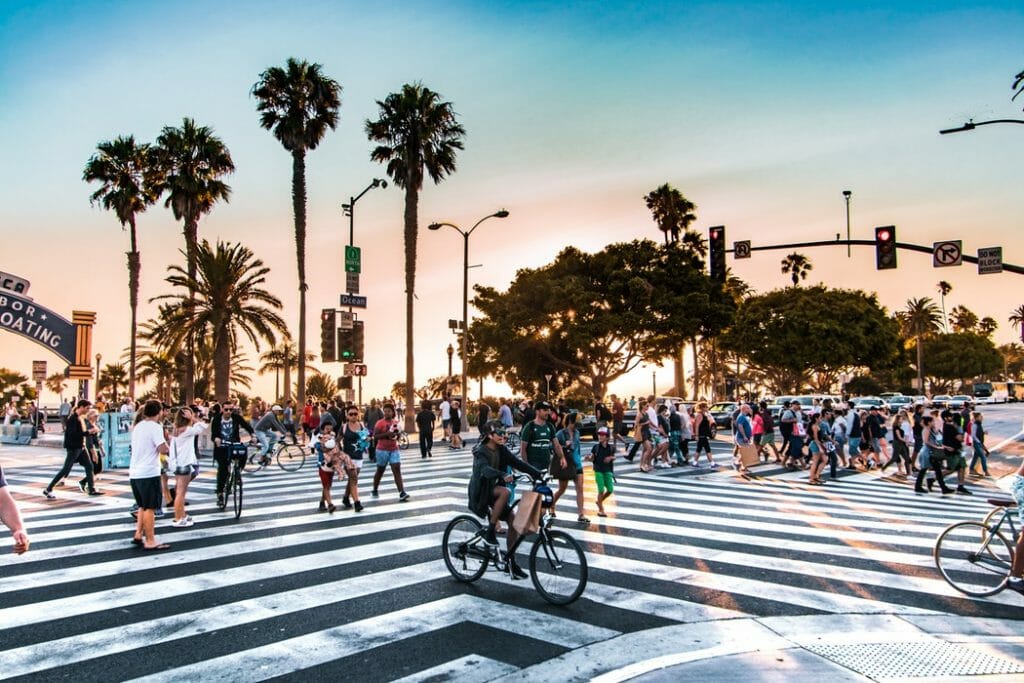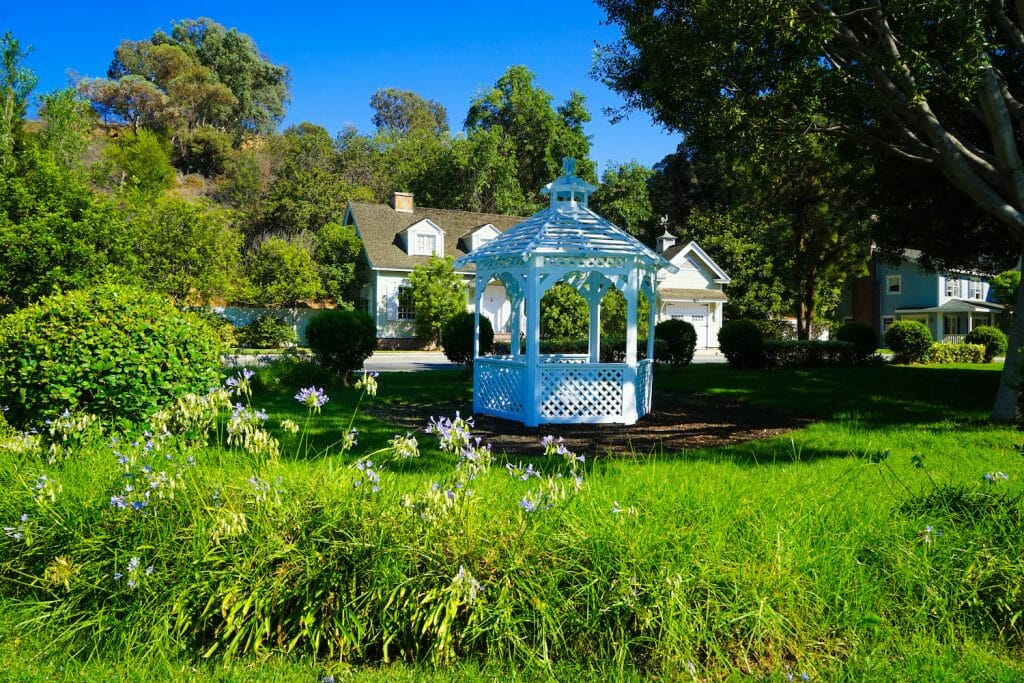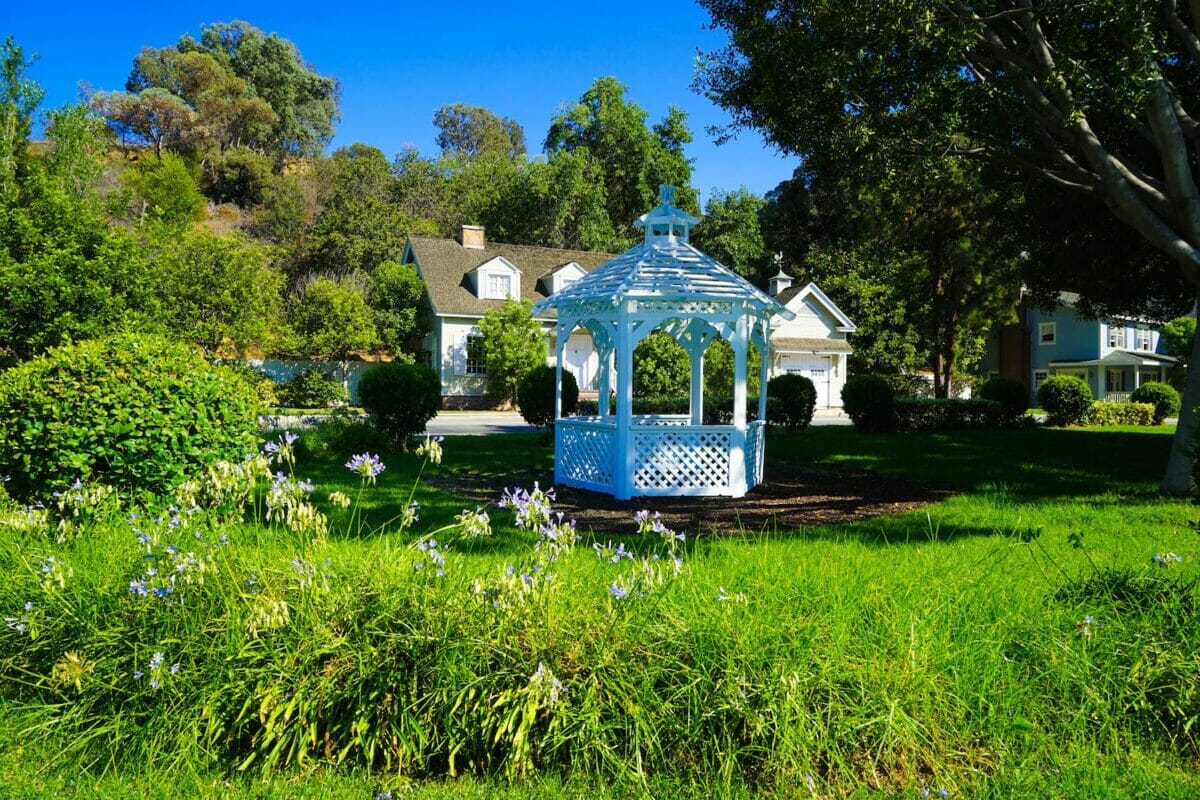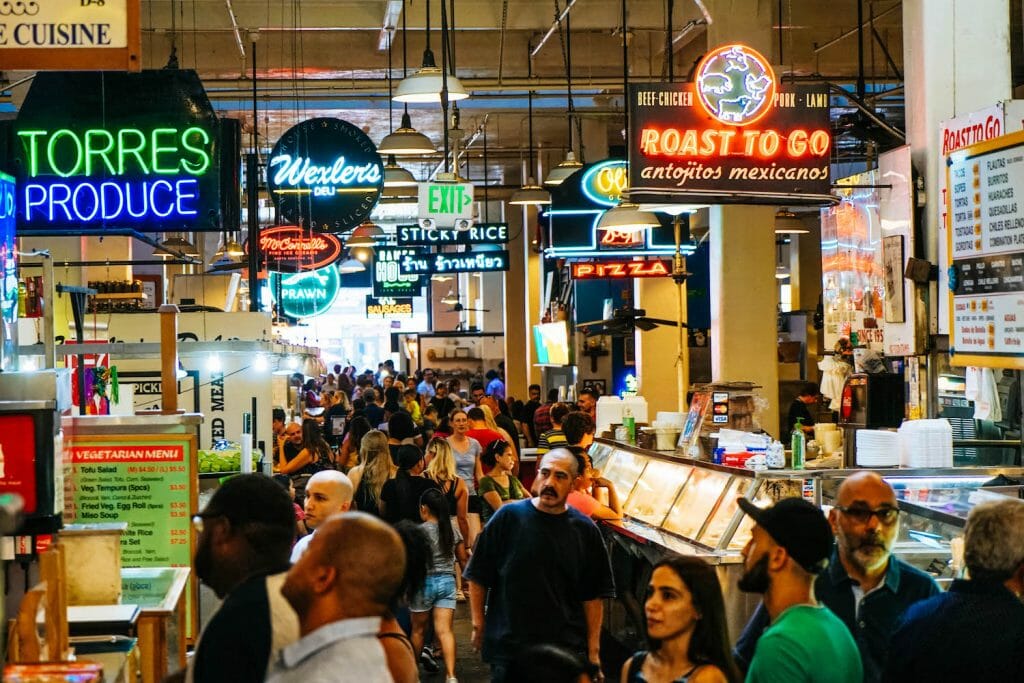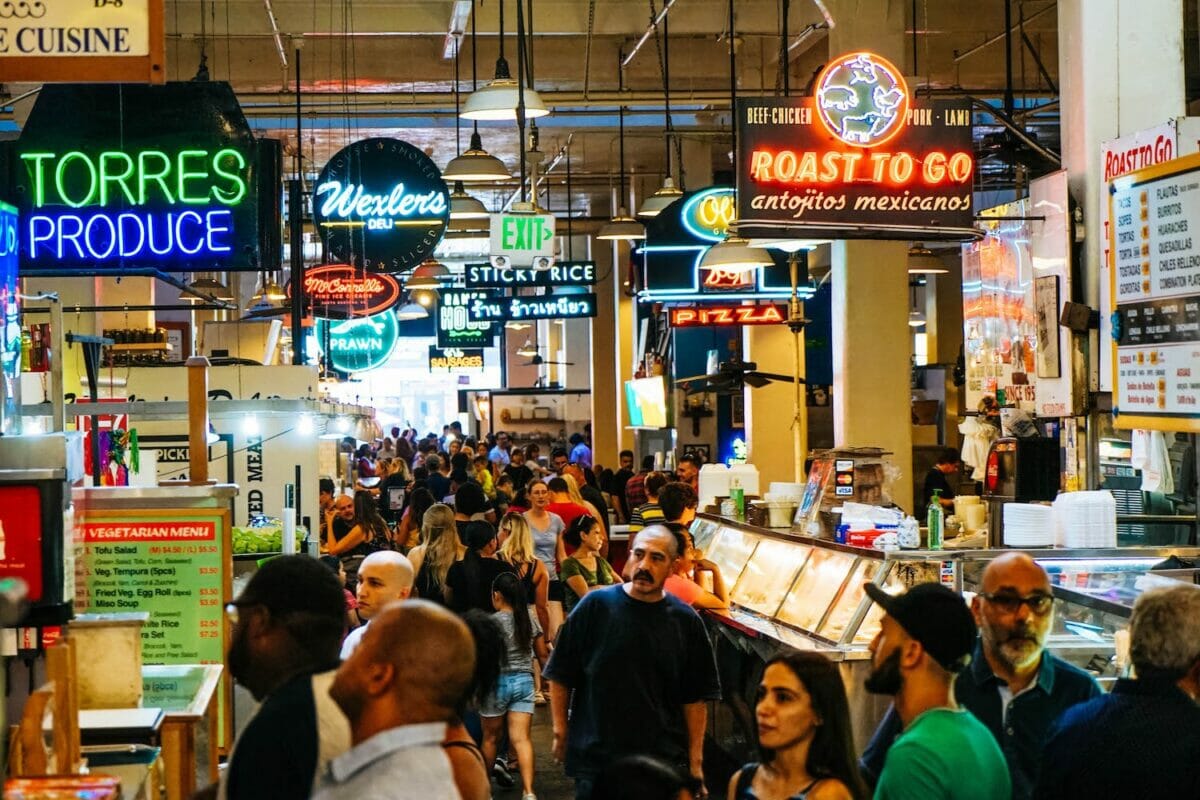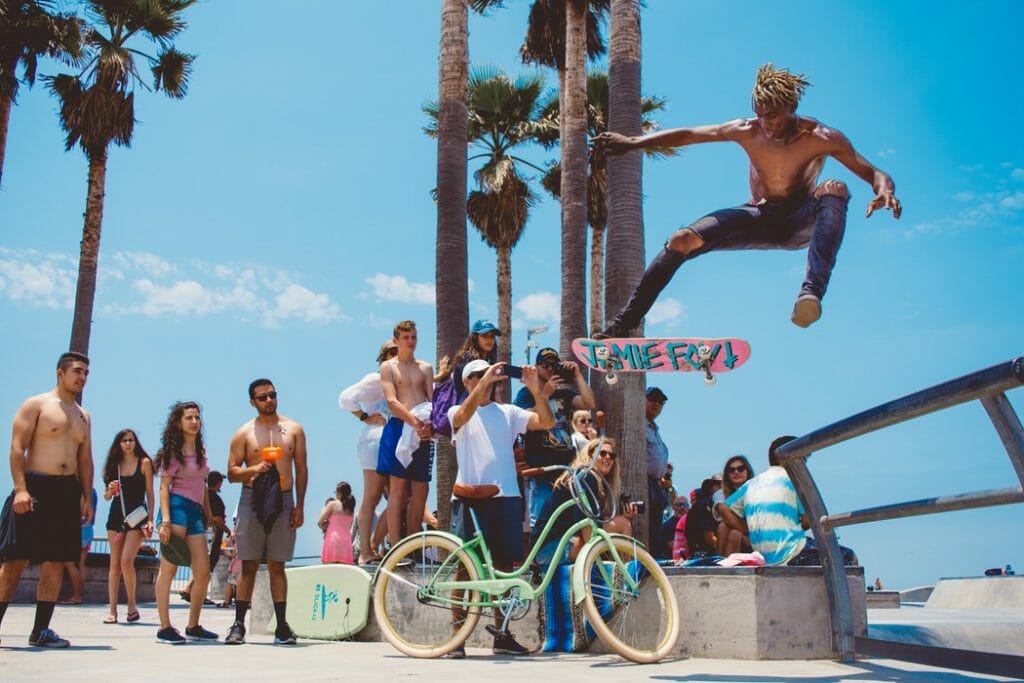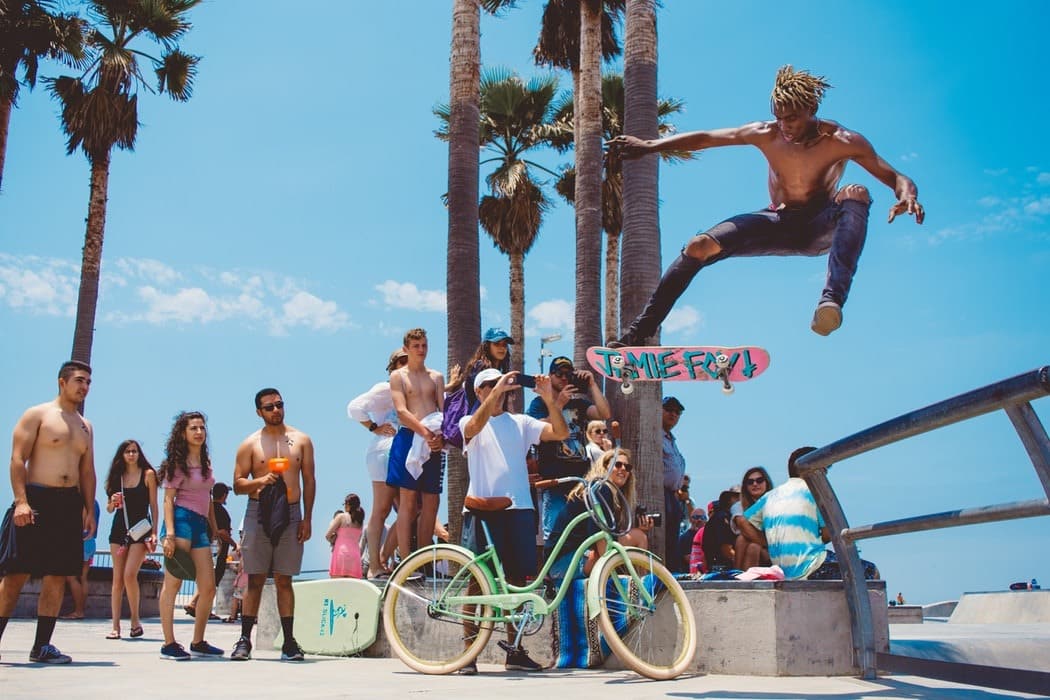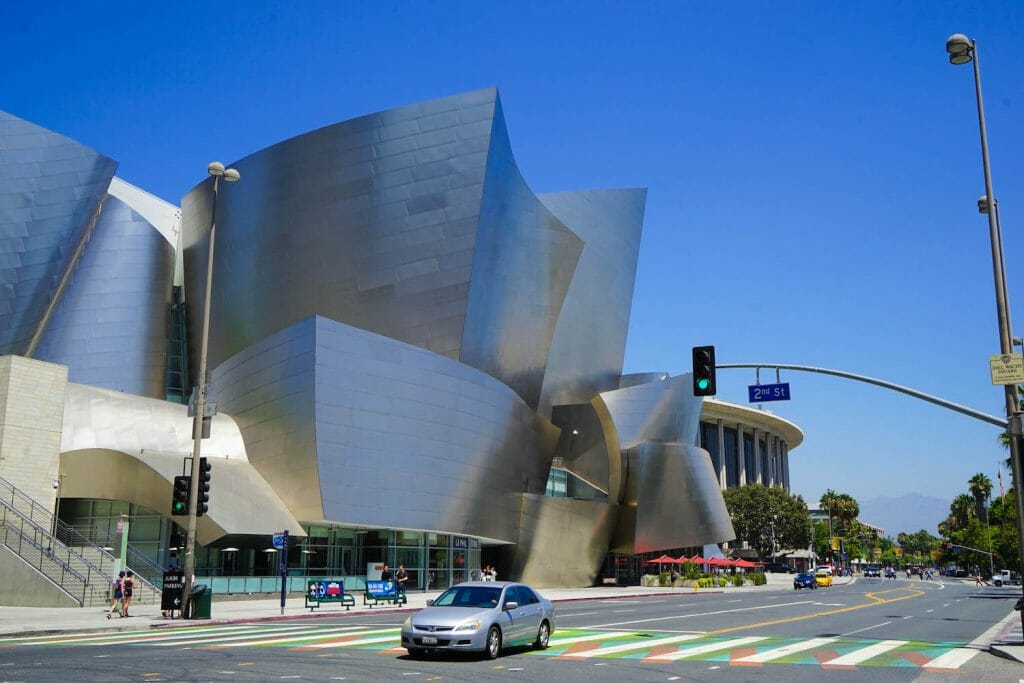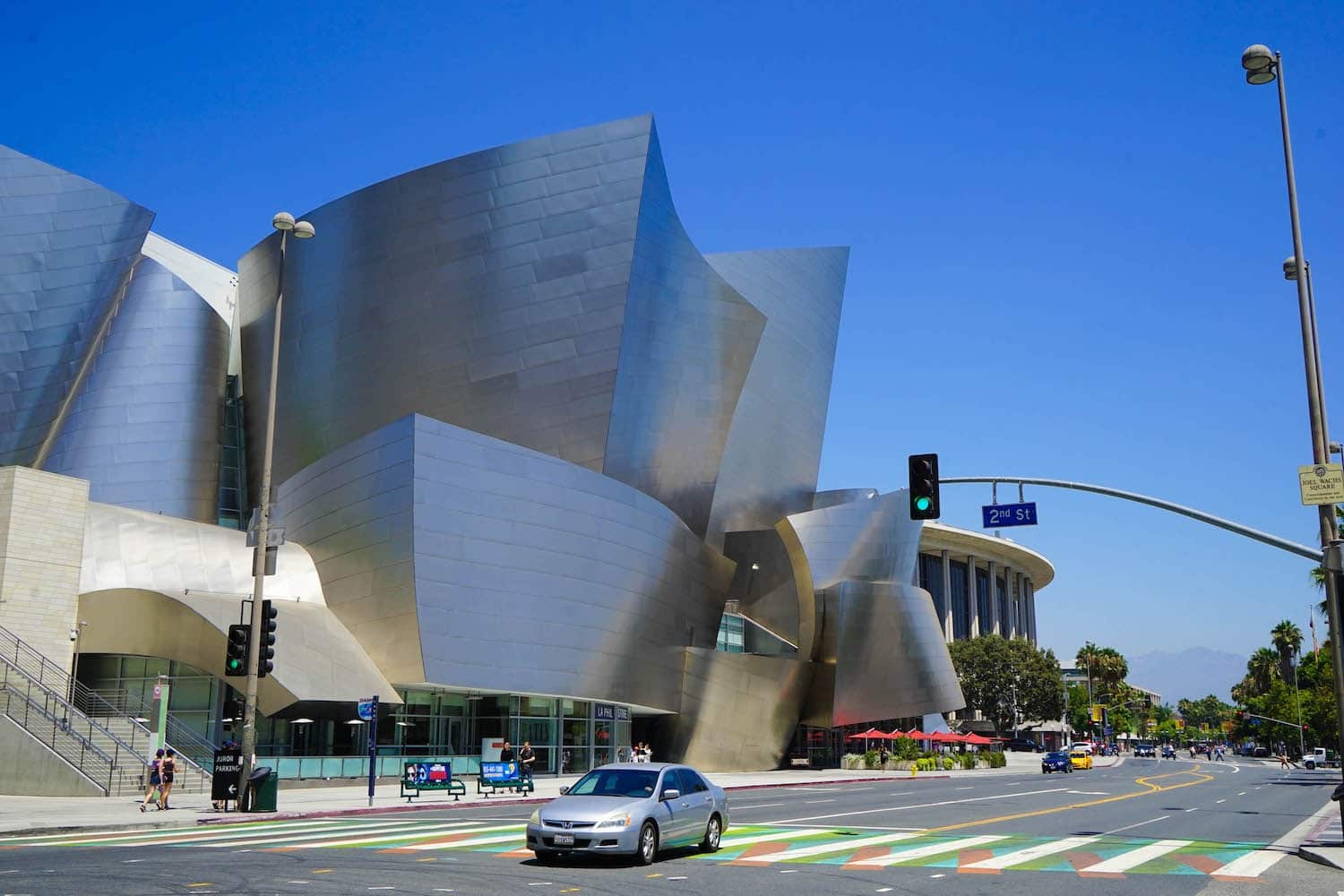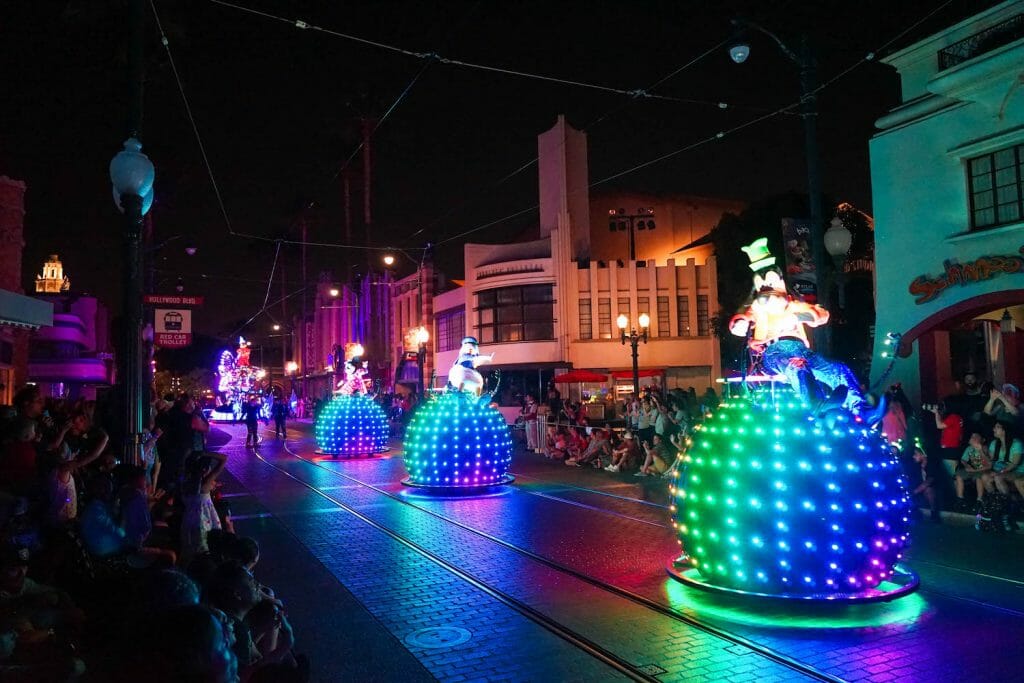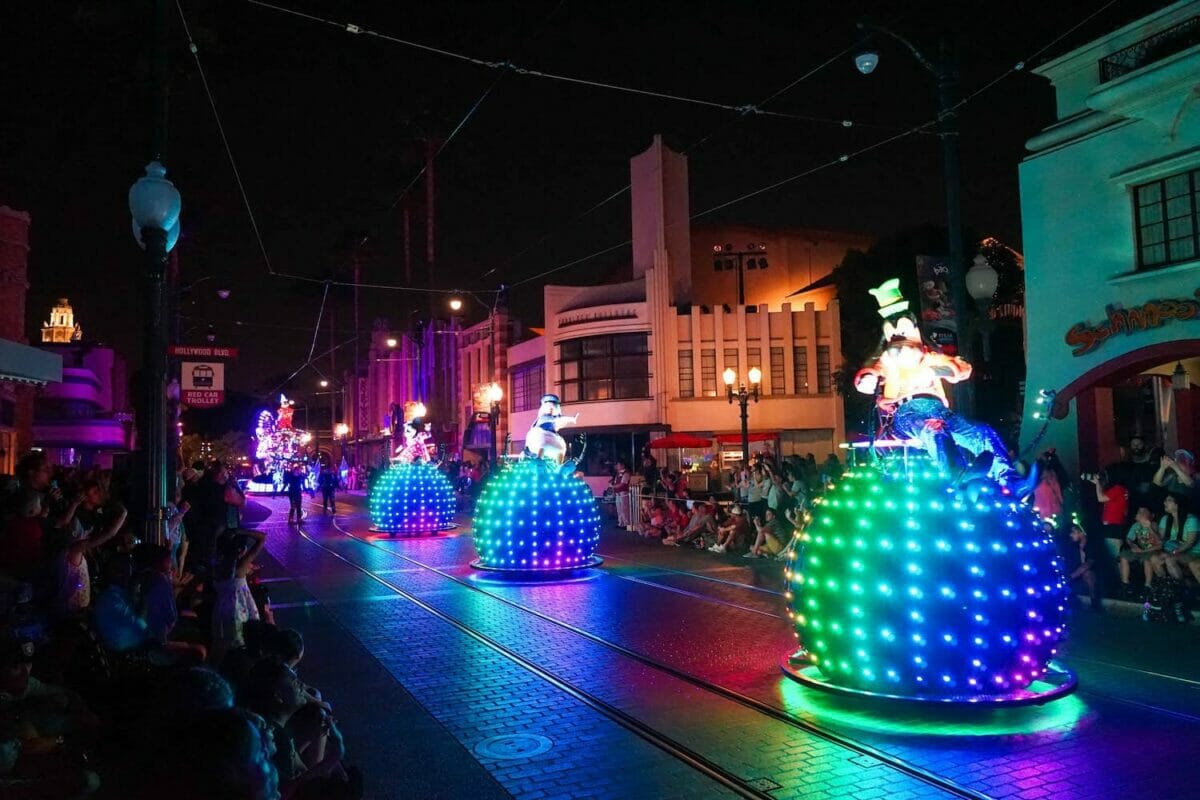 Gay Annual Events in Los Angeles
As a paradise for the LGBT community, Gay Los Angeles offers a wonderful line-up of annual events for gays, lesbian and transgenders and – well, anyone who wants to be involved! These signature gay events are just the biggest and best, however no matter when you visit there is sure to be something on (which is why we really recommend locking your Los Angeles hotel down in advance…)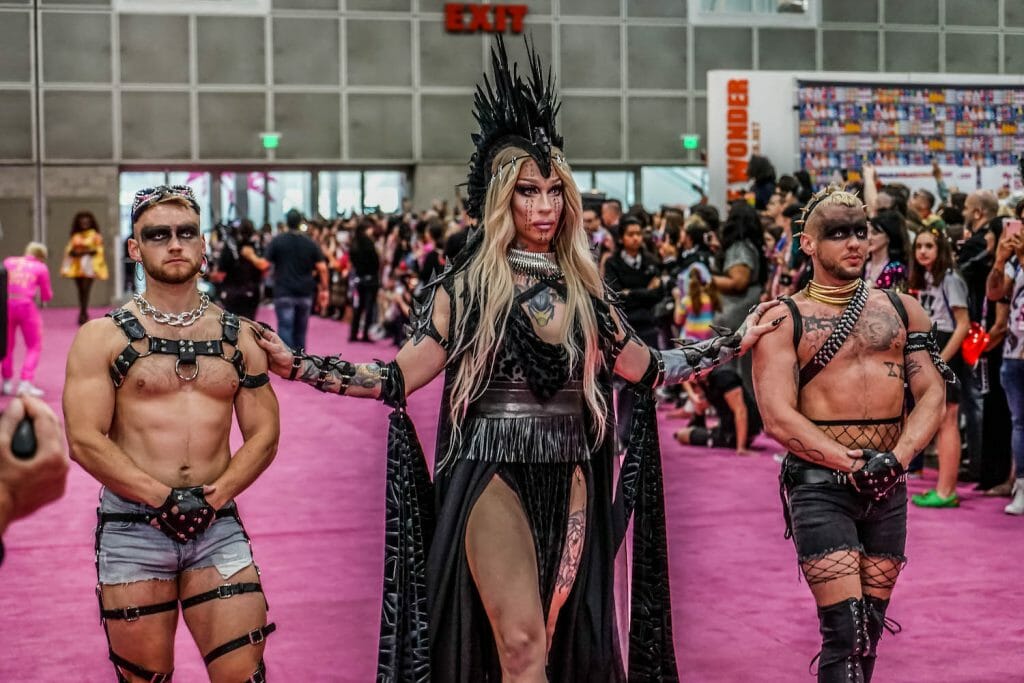 2017 West Hollywood Halloween Carnaval
LA and West Hollywood Pride Parade 2018 with JC Moundiux
BE YOUR MOST
FABULOUS SELF!
PRIDE 2020 COLLECTION
CHECK OUT THE QUEER IN THE WORLD SUMMER LINE UP.
BE THE FIRST TO GET THE BEST!
Shop Now
Gay-friendly and Gay Hotels in Los Angeles
In this glorious and extremely liberal city, you will not find any major hotel accommodation that isn't gay-friendly.
After all being gay-friendly is about providing a non-judgmental and respectful environment in which all people are treated equally. In saying that, elegant design, helpful staff, and excellent value for money never hurt anyone. Some hotels in Los Angeles have also gone above and beyond in recognizing and marketing to the LGBT community and given their popularity with gay travelers we would say it has paid off!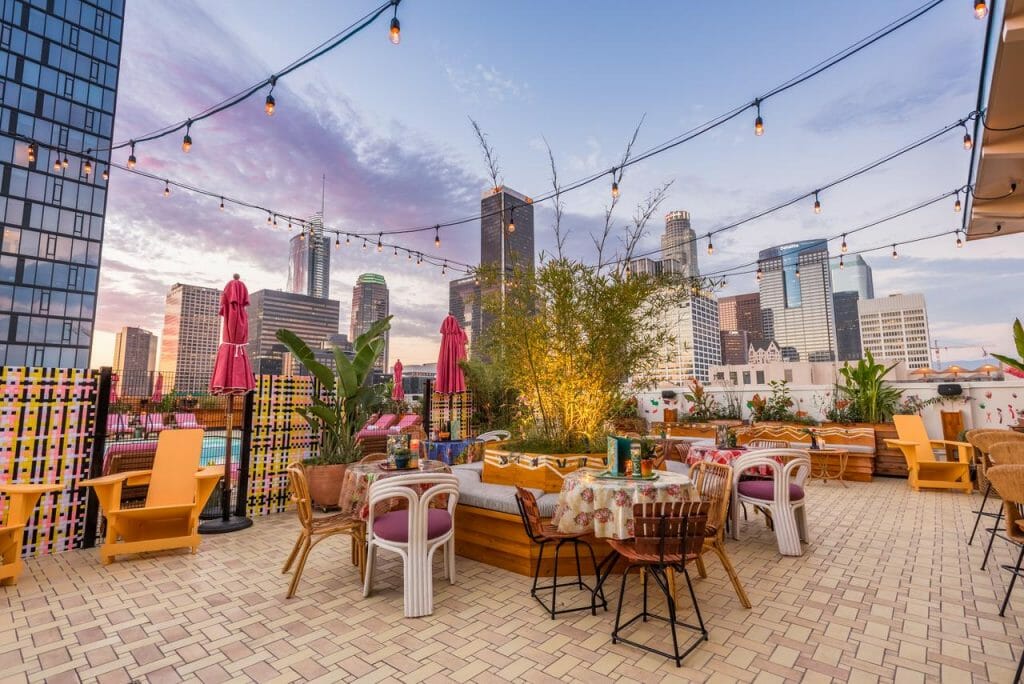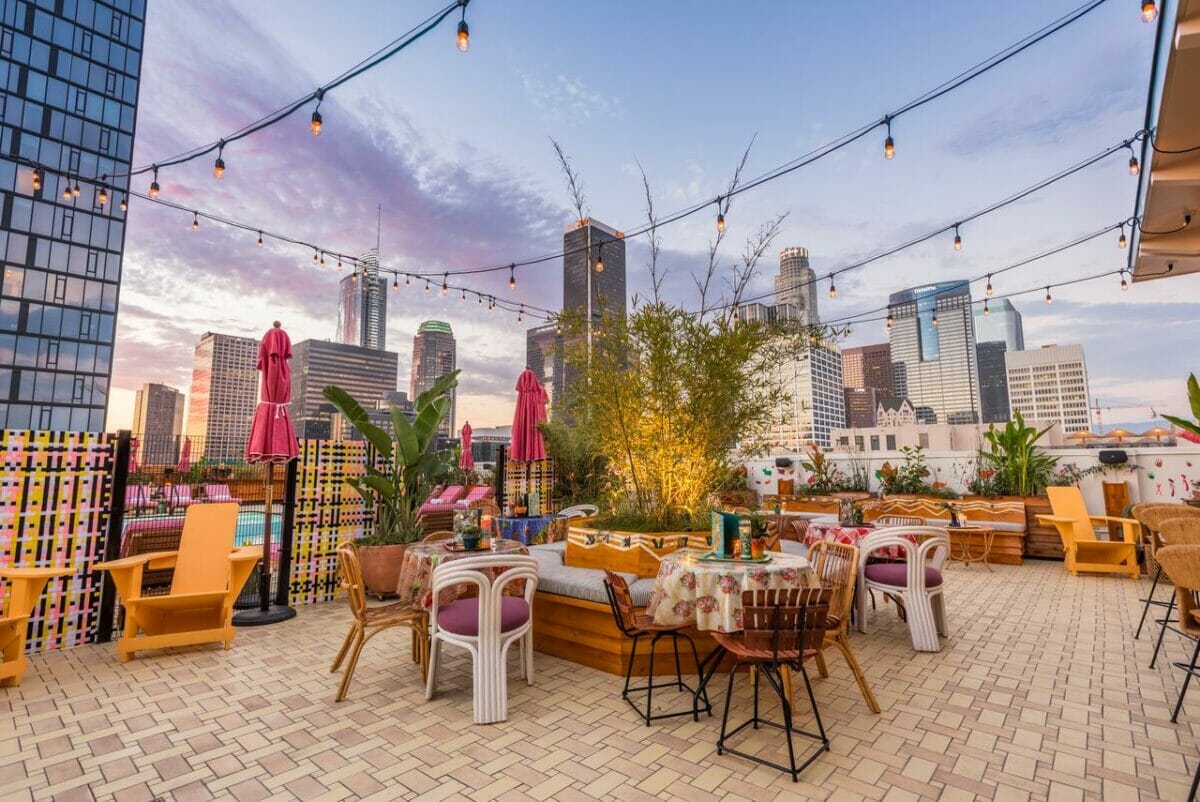 Everybody likes to be surrounded by people with common interests and as such a there a few hotels in Los Angeles favored by gay travelers – although to be clear there are no exclusively gay hotels in Los Angeles sadly.
The WeHo gaybourhood is at the forefront of LGBTQ+ inclusiveness in Los Angeles – and brimming with queer nightlife, gay-owned businesses and luxurious hotels whose names are recognized around the world. Another popular option is to stay in DTLA which has experienced a resurgence in recent years and now boasts many fabulous hotels, often within walking distance to the local gay scene.
The following gay-friendly hotels in Los Angeles are only the most recommended, but there are hundreds of other hotels in Los Angeles if you don't find quite find what you are looking for. Whether you want a fun and social hostel, a cheap but private place to crash after a night of partying or a chic luxury option to sip cocktails surrounded by fashionable people, Gay Los Angeles as something for everyone!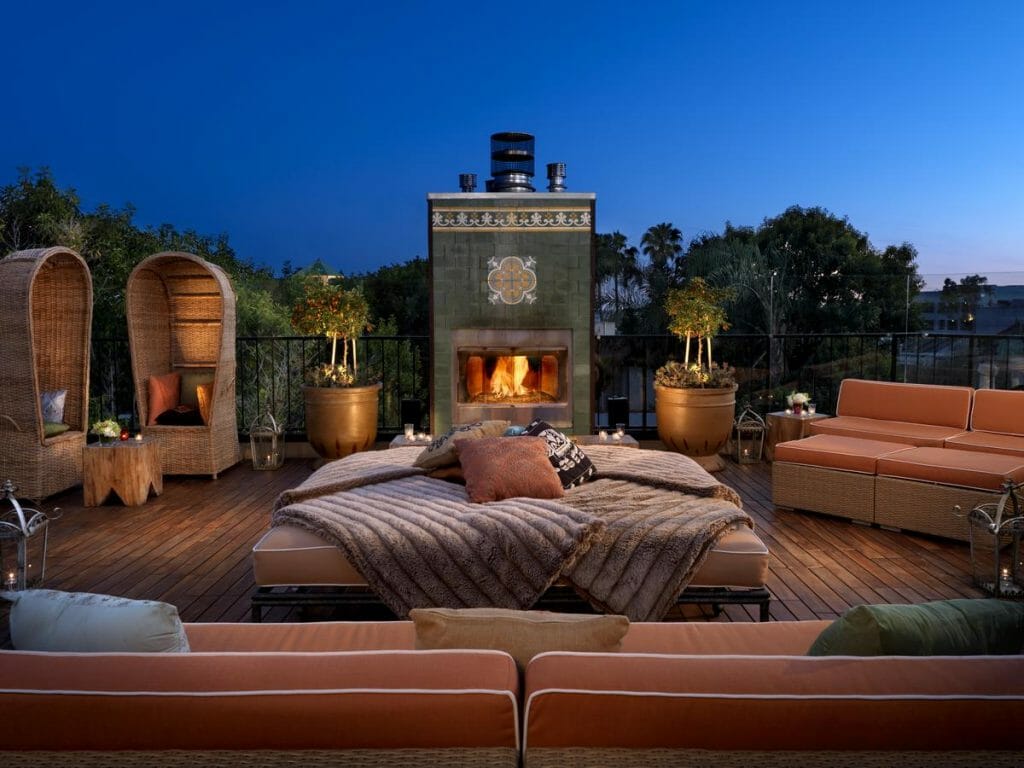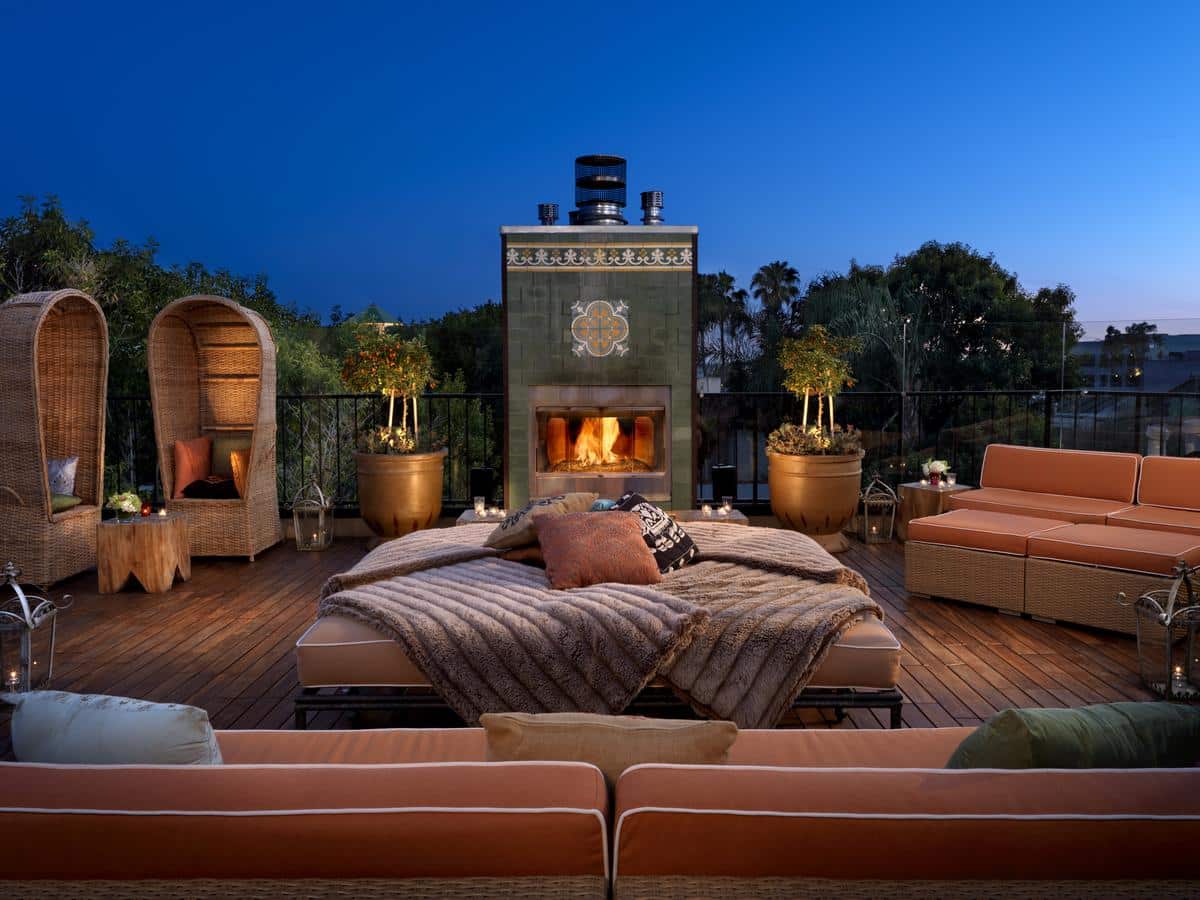 Gay-Popular Hotels in WeHo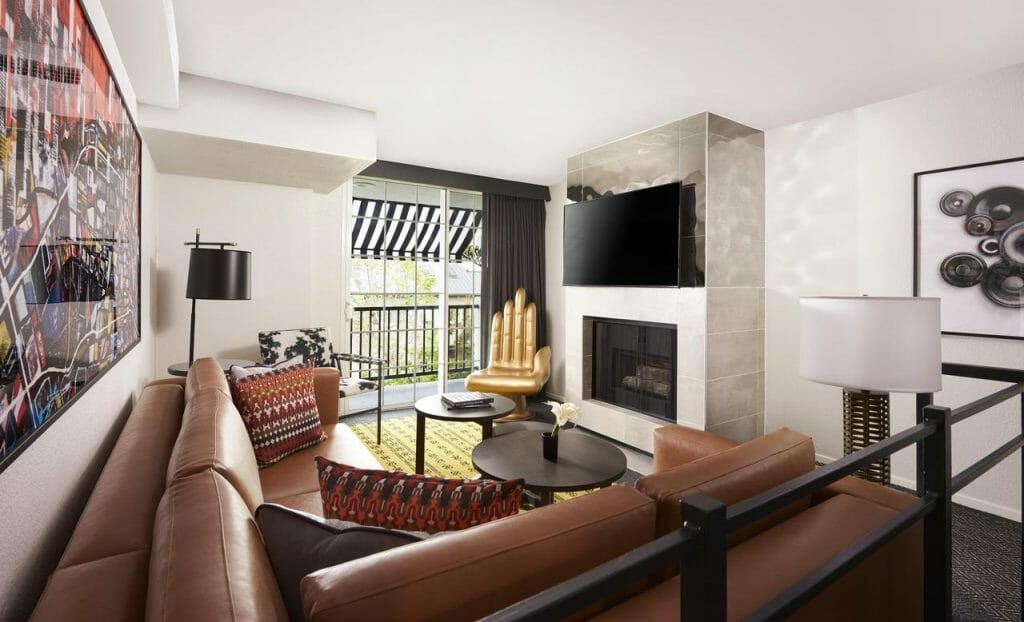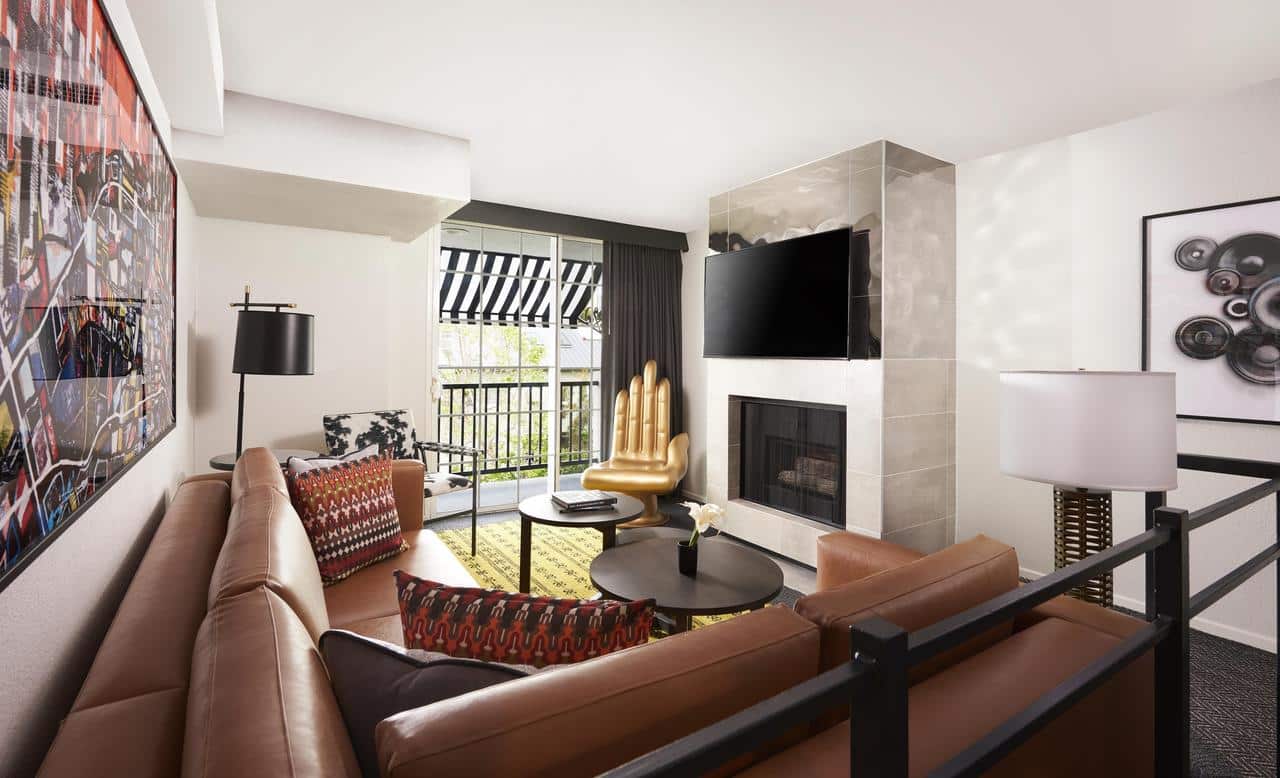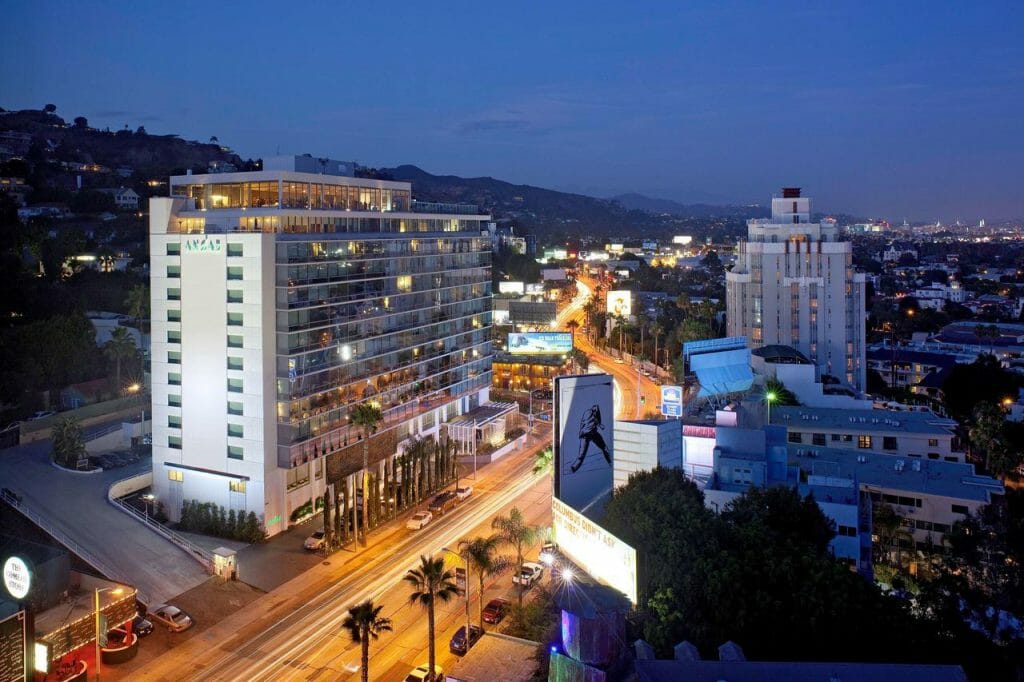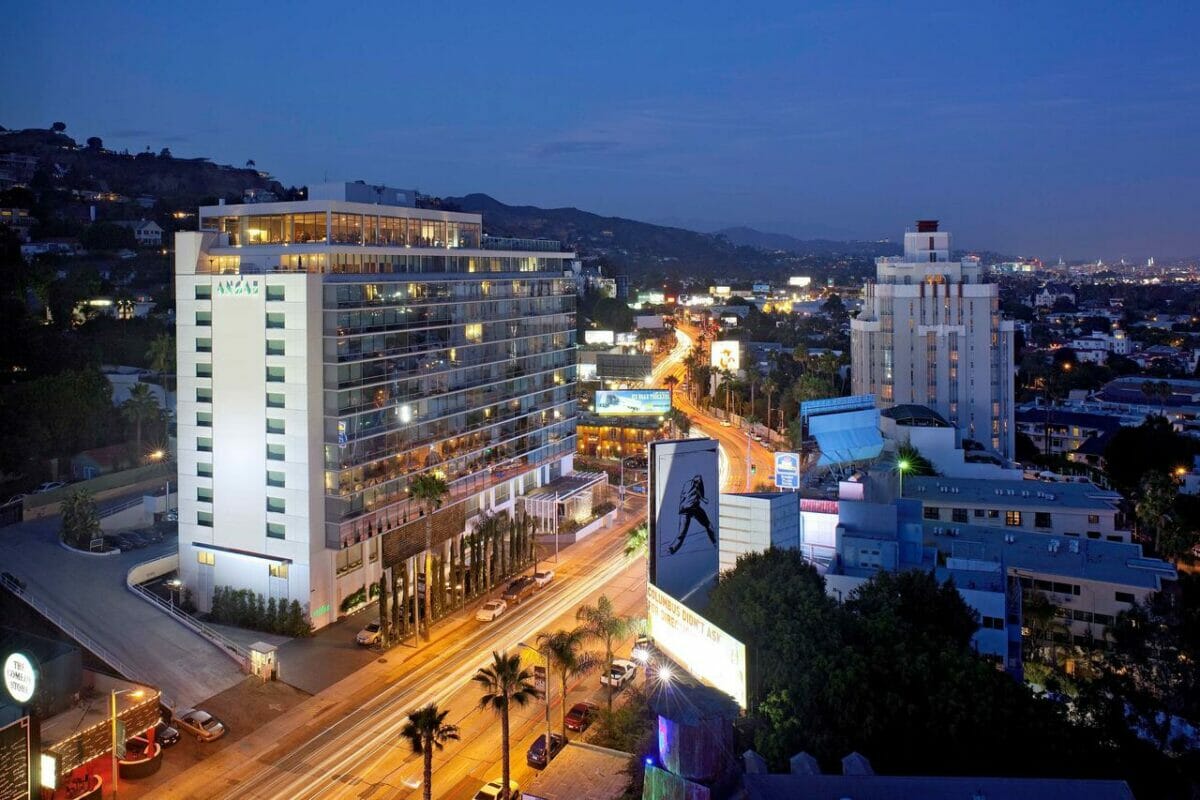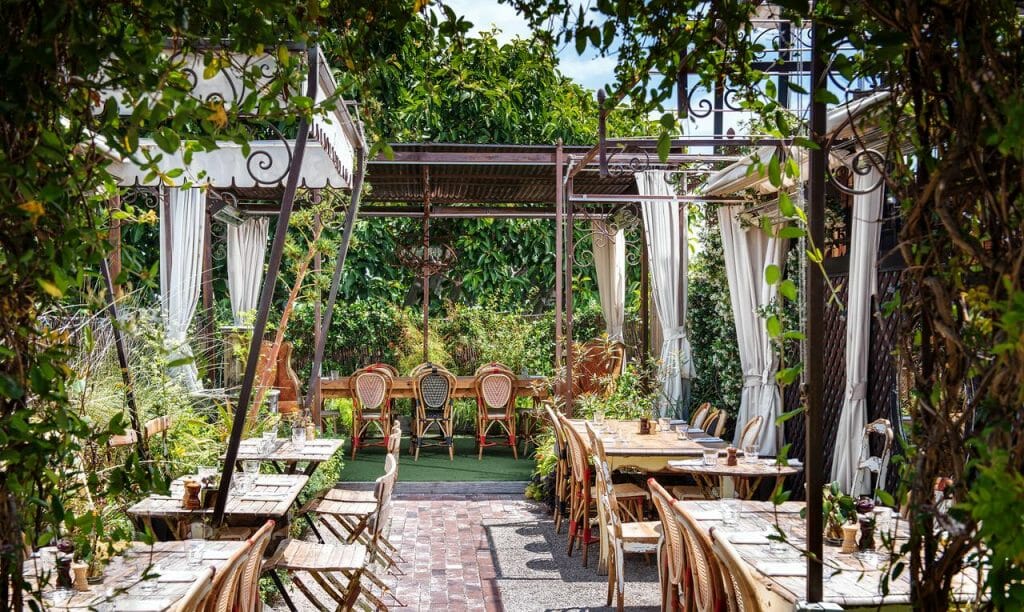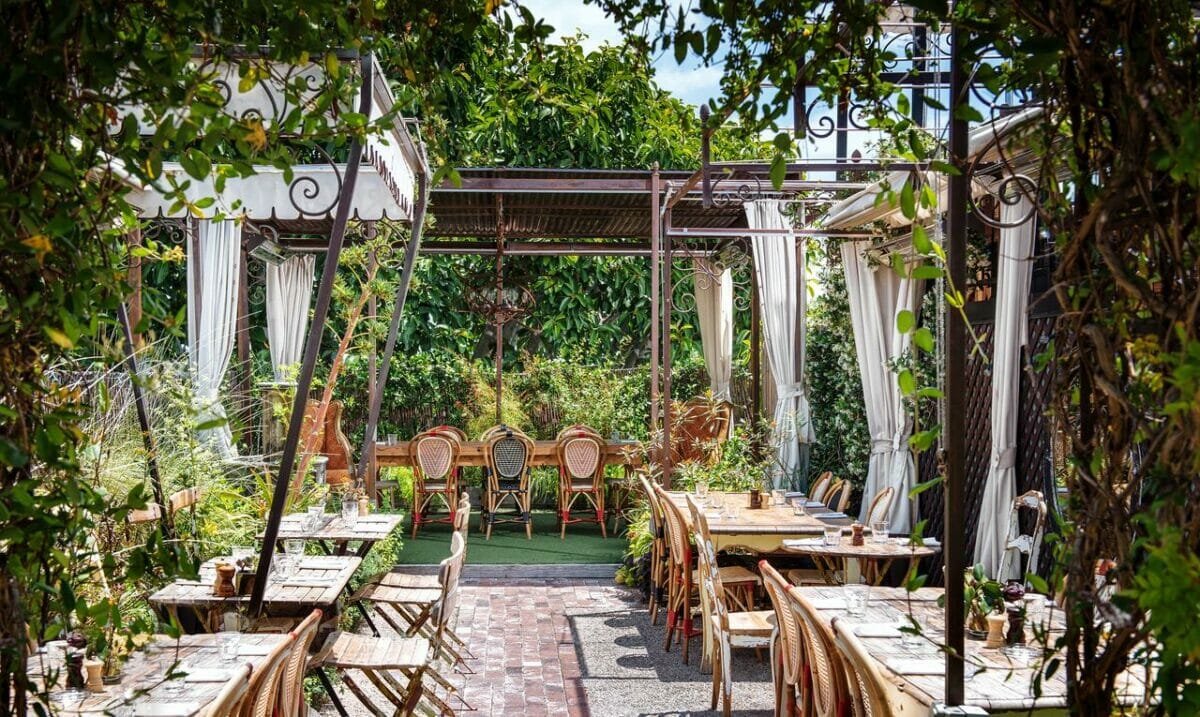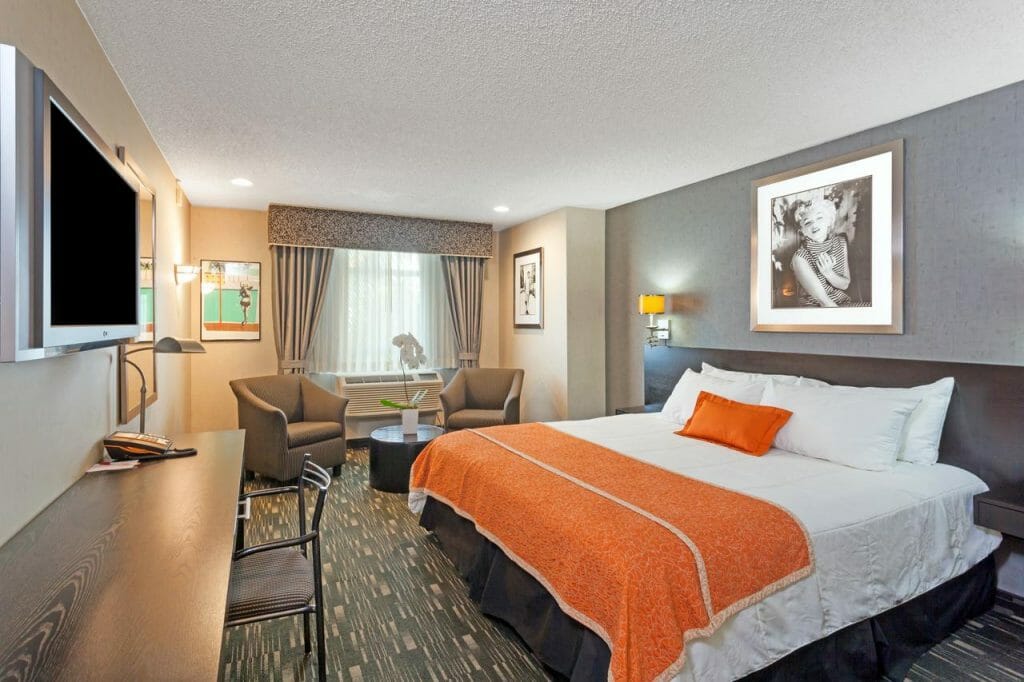 Gay-Popular Hotels in DTLA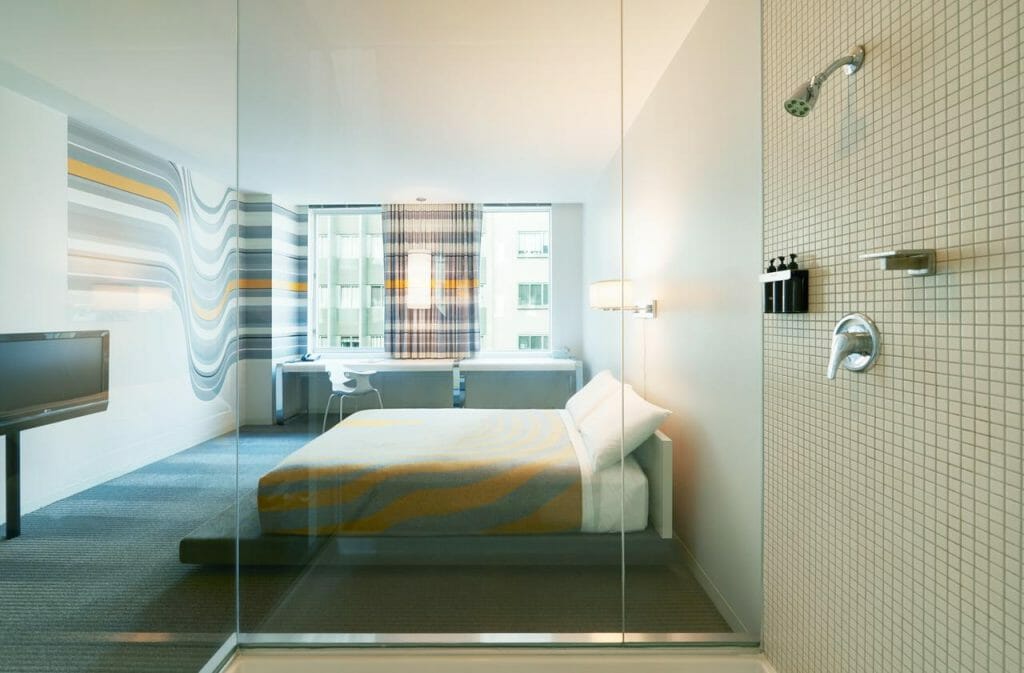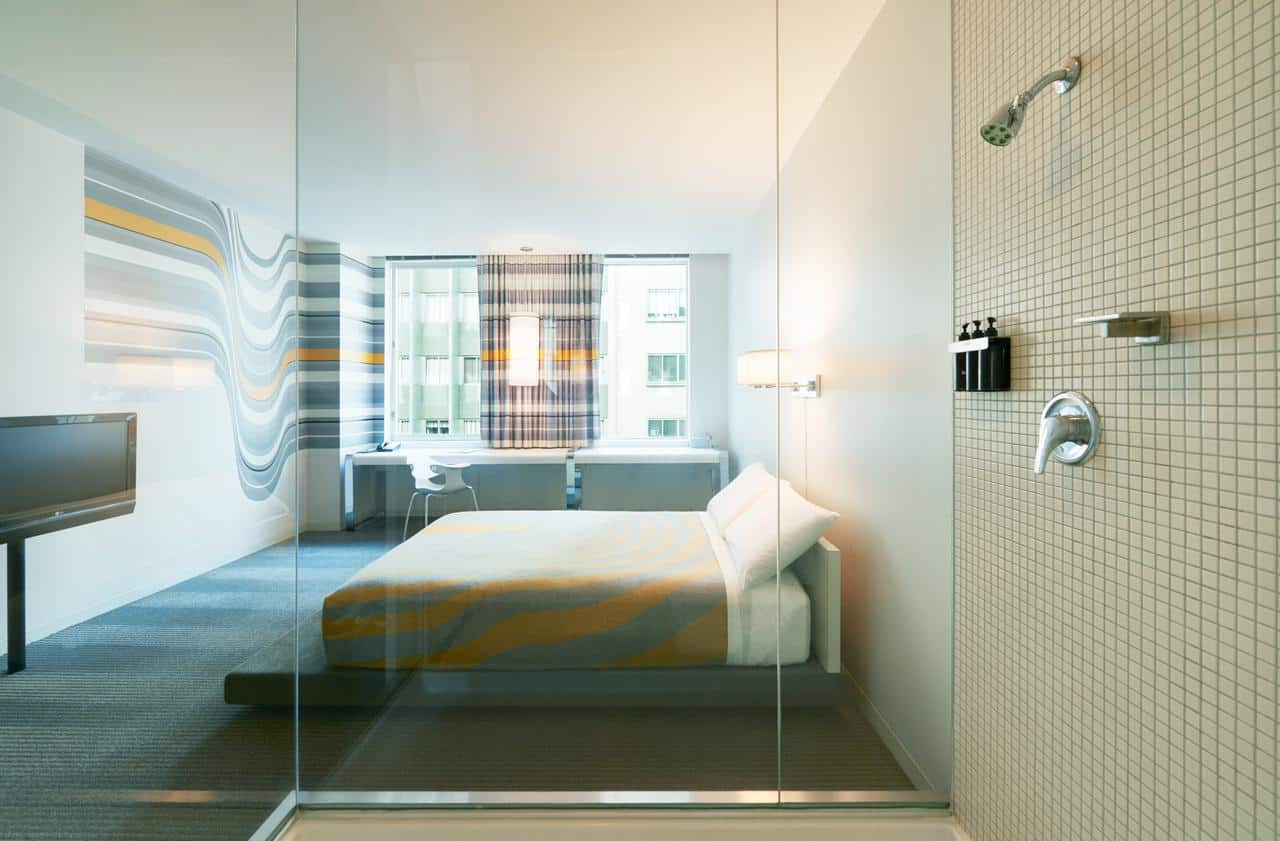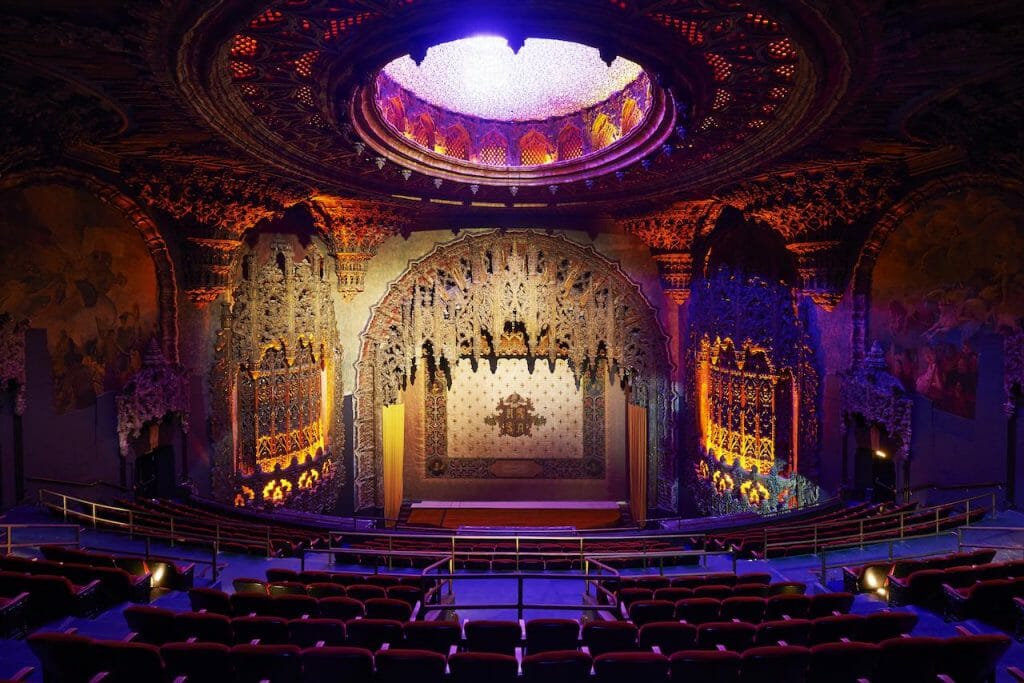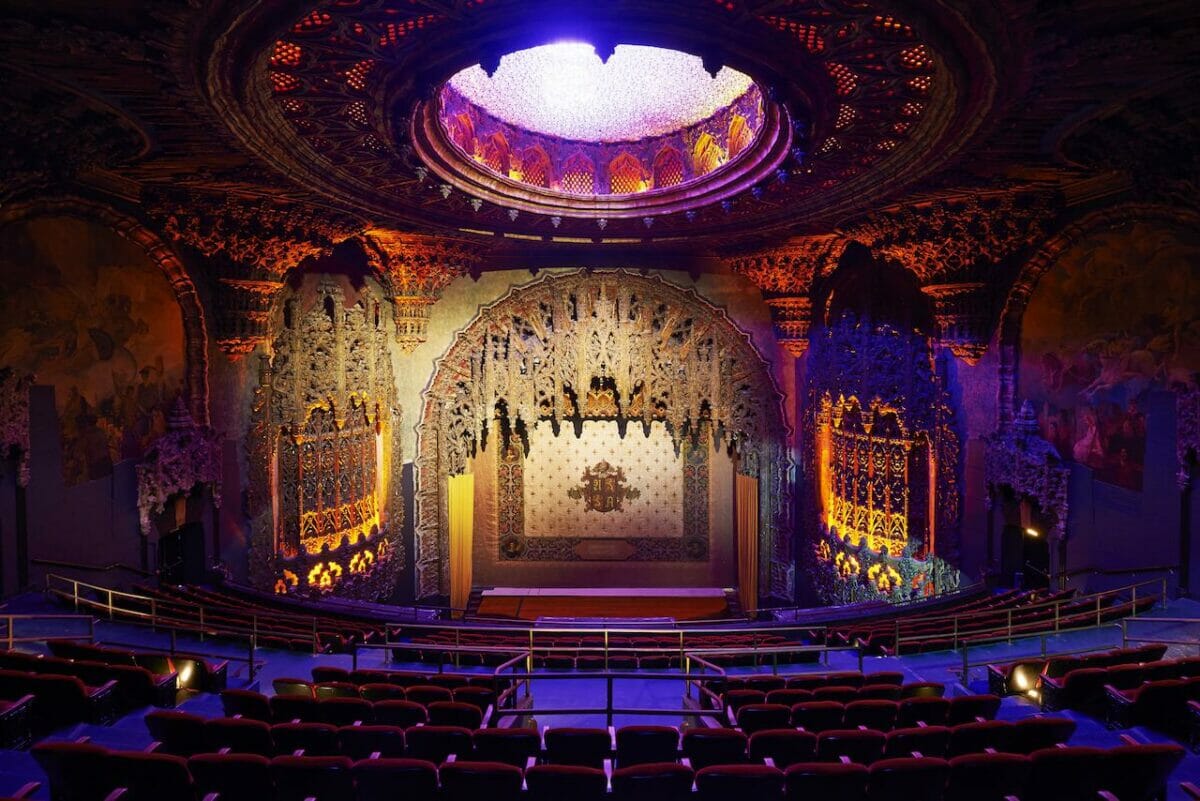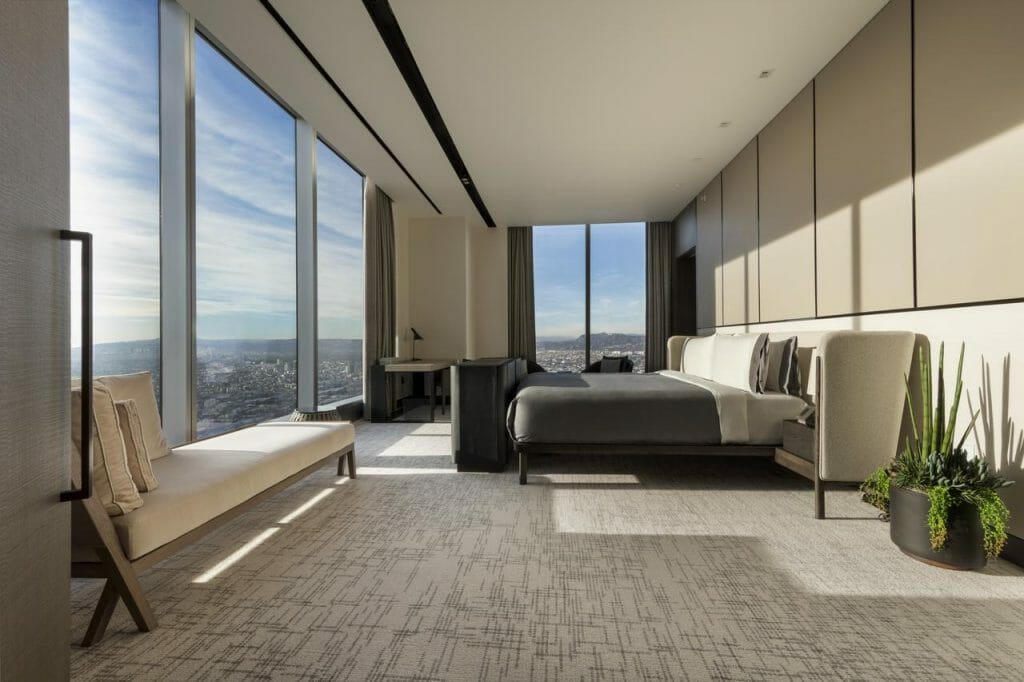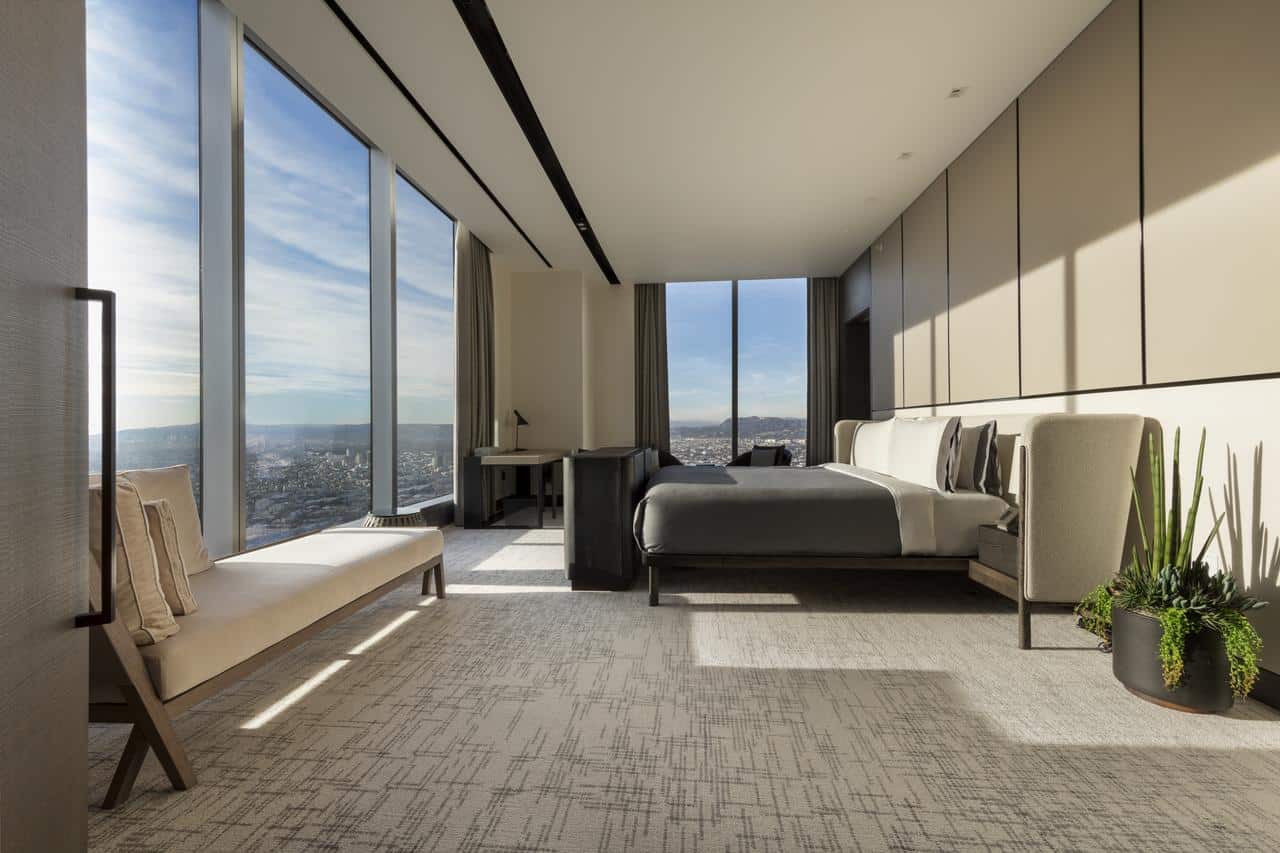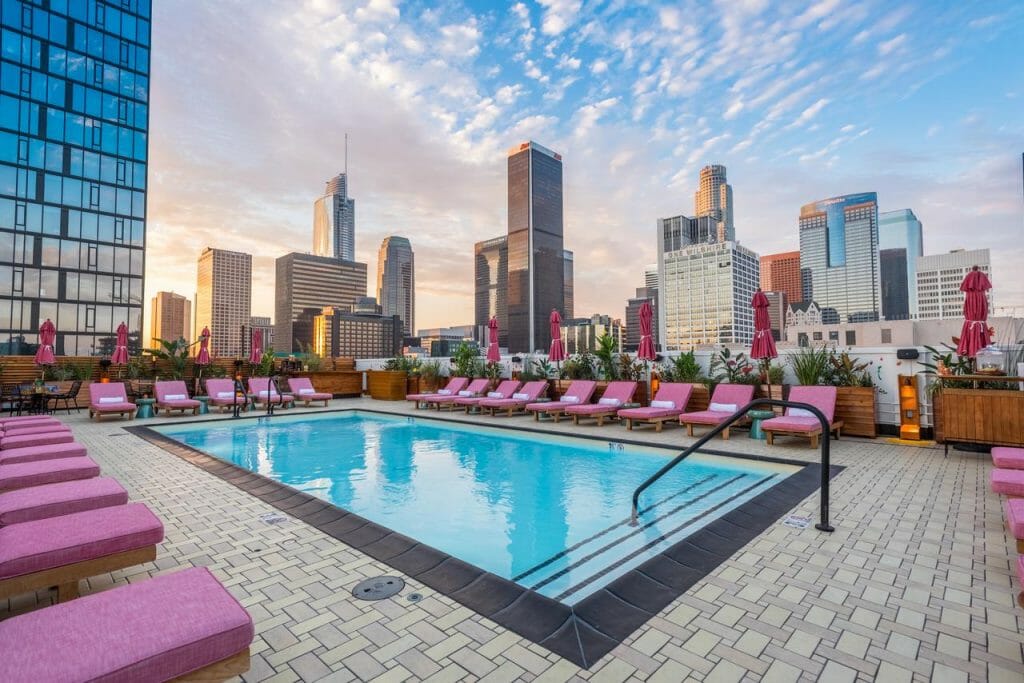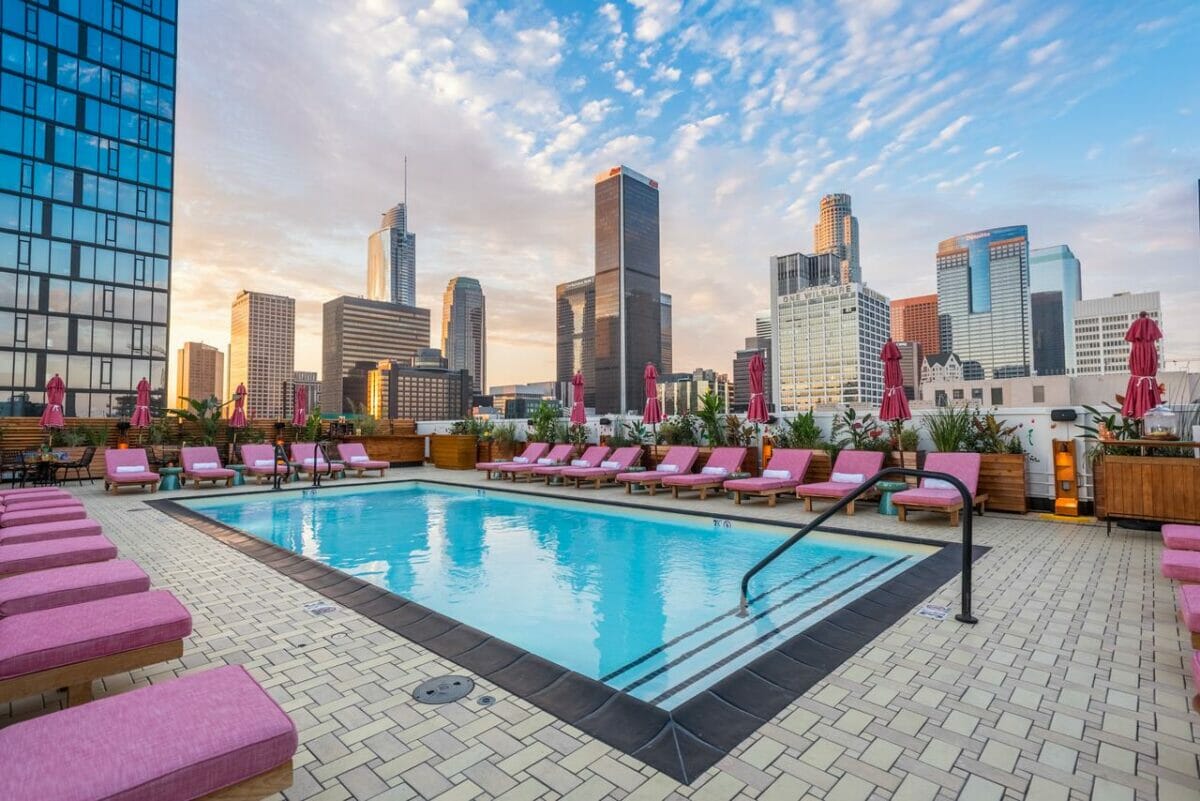 Other Gay-Popular Hotels in Los Angeles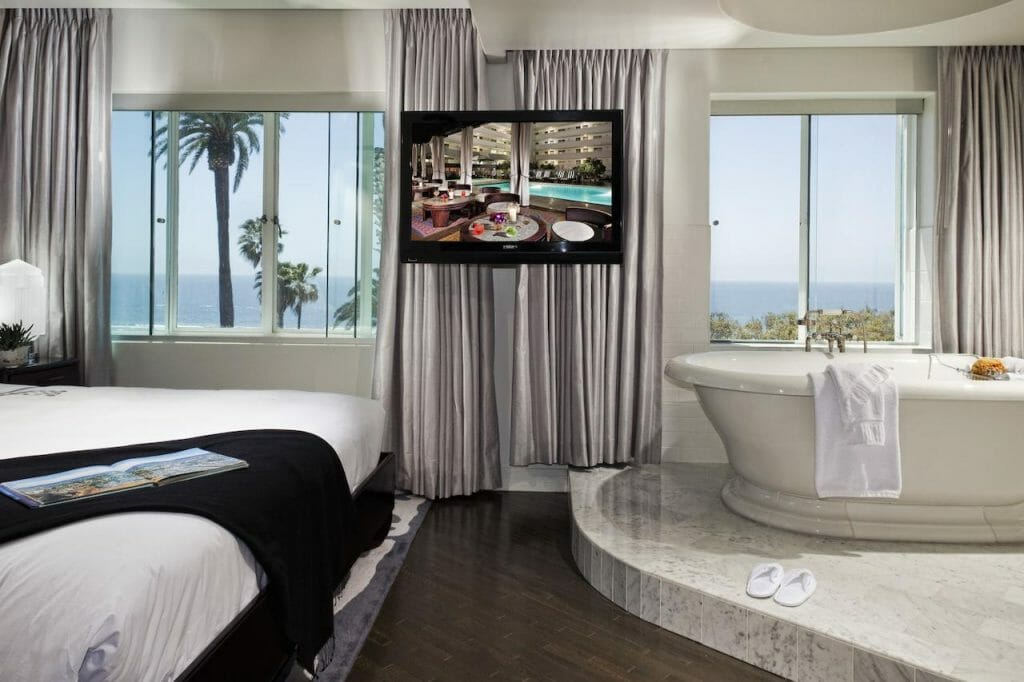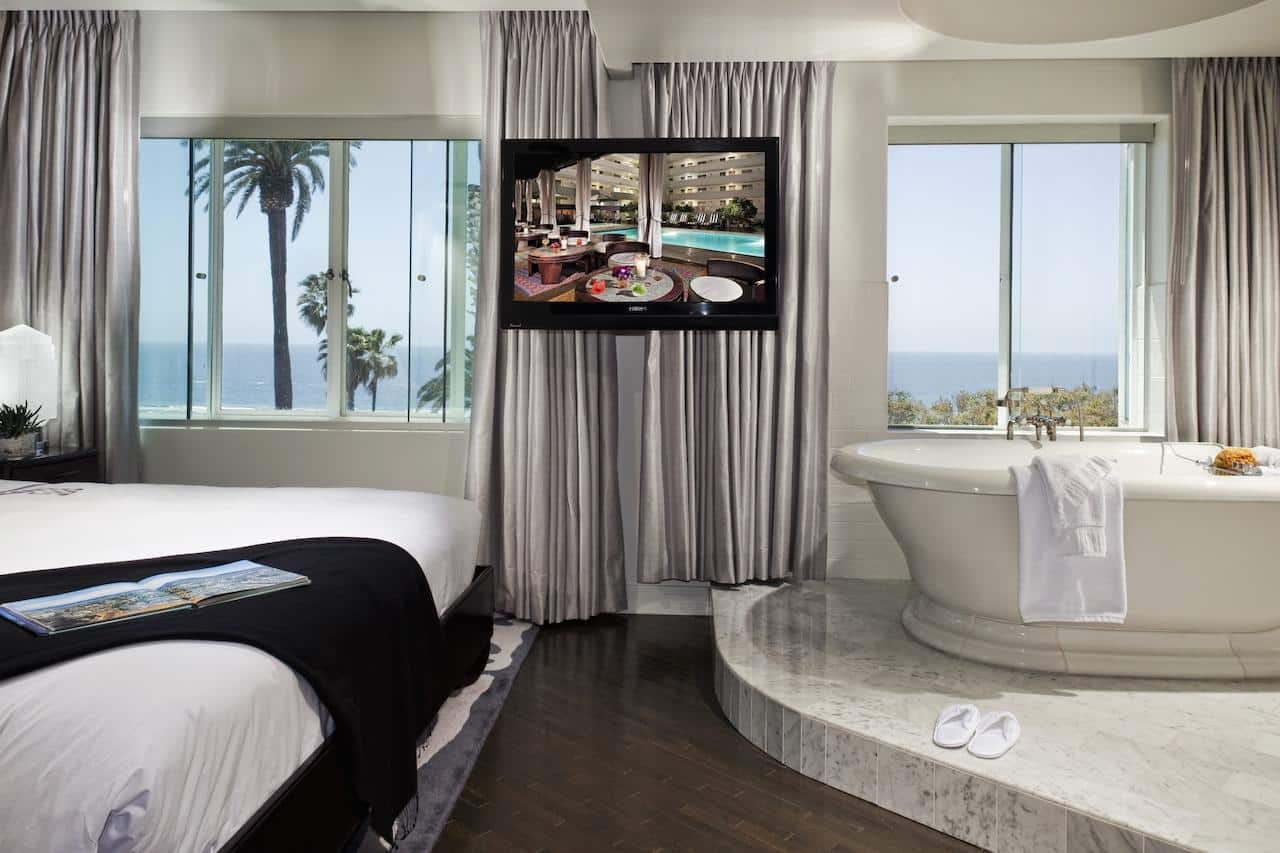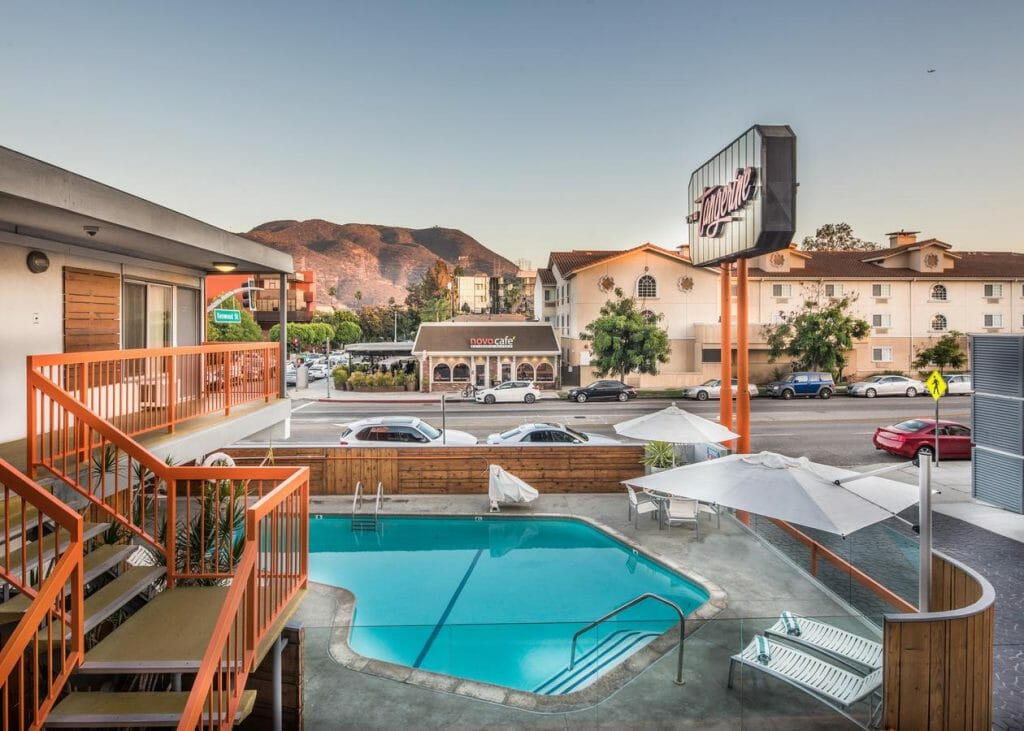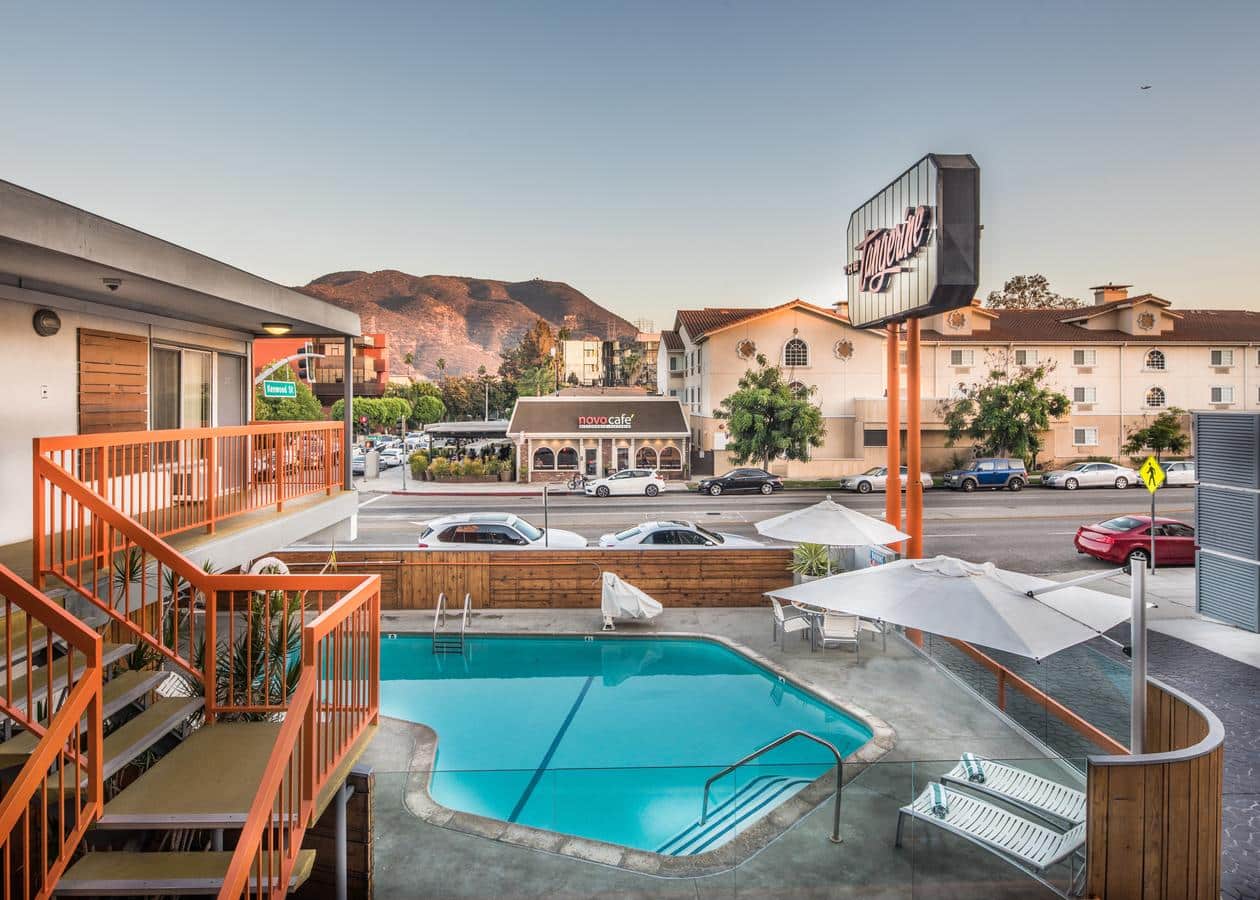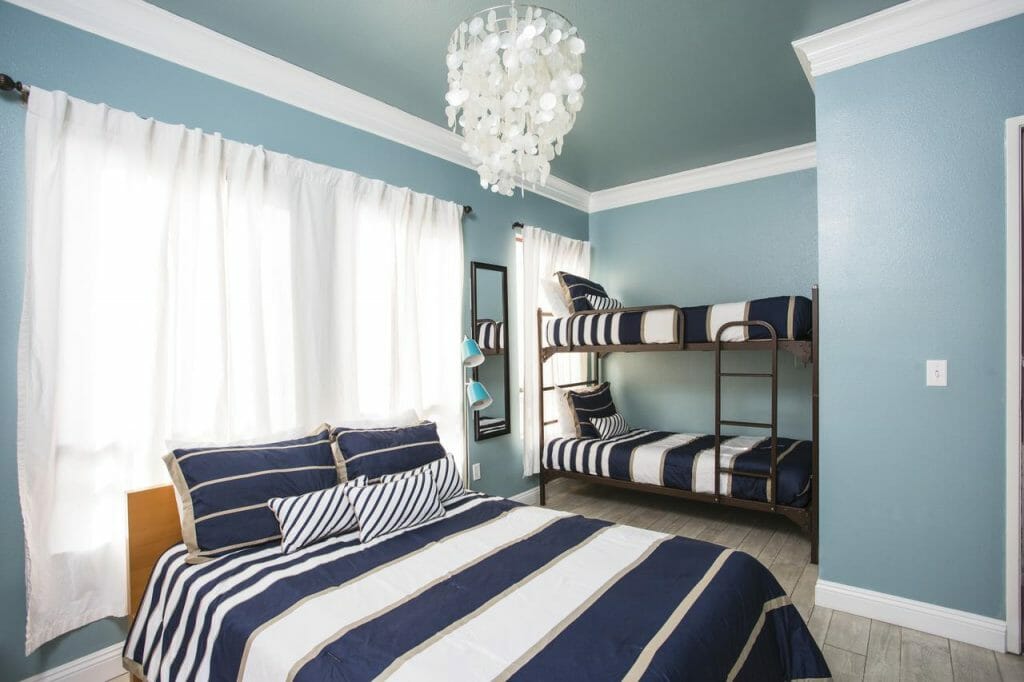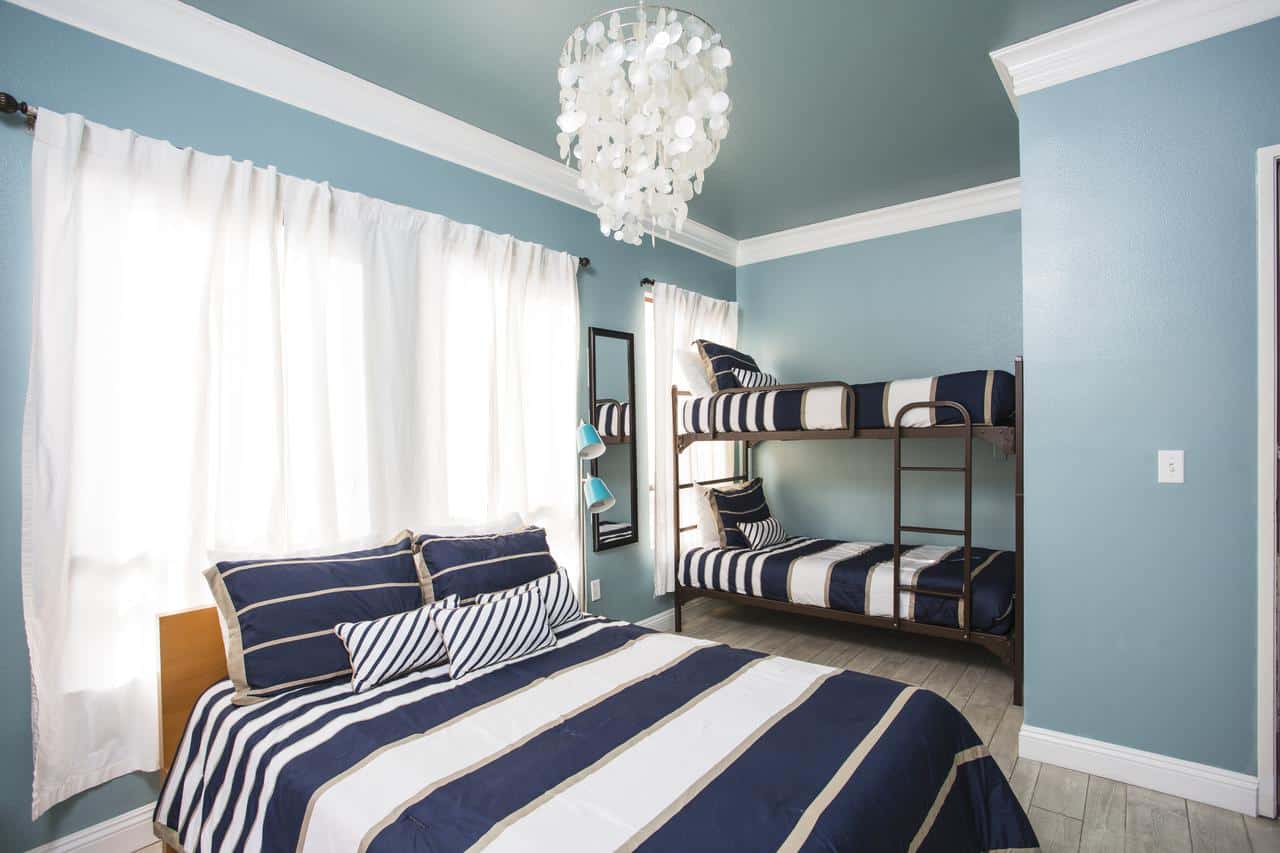 Gay Nightlife in Los Angeles California
With Los Angeles being one of the most gay-friendly vacation destinations in the world, you would expect an incredible gay nightlife scene – and luckily Los Angeles does not disappoint.
Depending on your mood you can find anything here from a relaxed cocktail in an upscale bar to an all-night dance party surrounded by your queer family. There is also plenty of cruise/dive bars, sexy go-go boys, fabulous drag, fun events and – well, something to cater for every taste!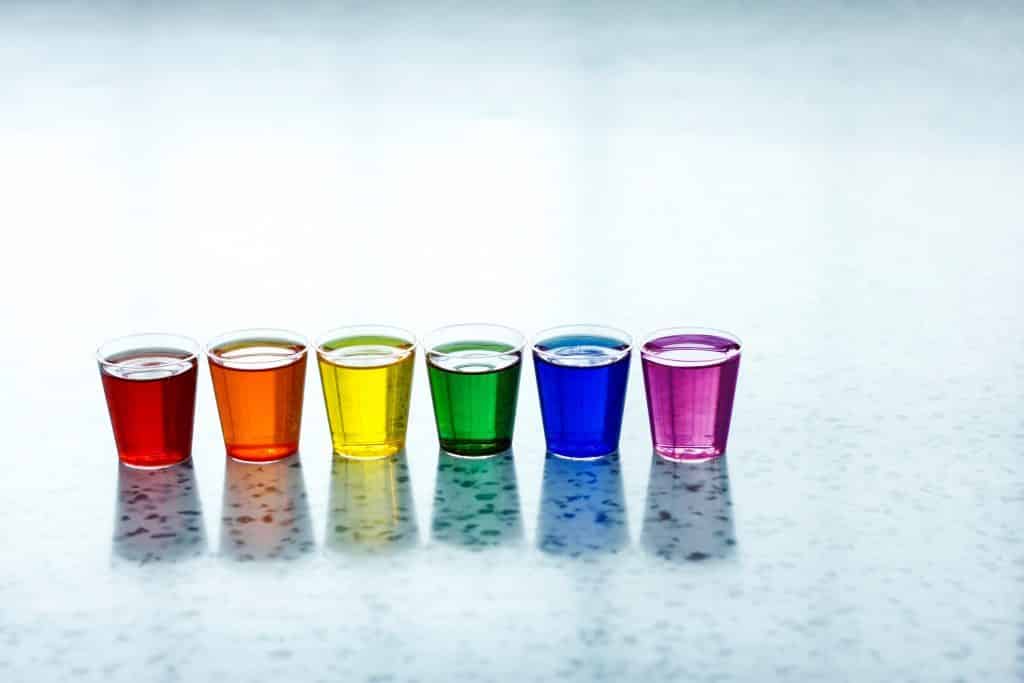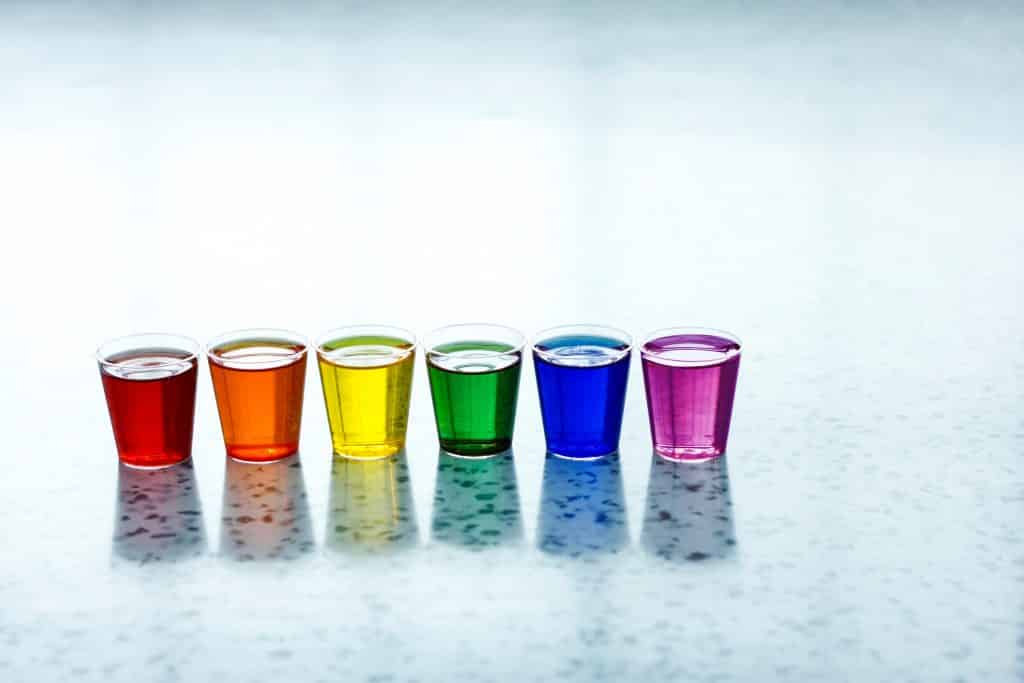 While West Hollywood is undoubtedly the gay epicenter of greater Los Angeles, there are also over significant gaybourhoods for interest including Silver Lake and Downtown LA (DTLA) – as well as Long Beach which we have covered separately. Being such a huge city, there are plenty of other gay bars around, so use our gay map of LA at the end if you want to find the nearest to you.
Later at night, most gay bars and clubs are packed from 10 pm until into the early morning, with a mix of tourists and locals. With a vibrant – and diverse – local LGBT community and a wonderfully gay-friendly liberal populace, you can imagine distinguishing 'gay bars' can something difficult, which is fabulous since you know you will be welcomed as you are basically everywhere here. For the following gay venues, however, we were looking for rainbow events, exceptional recommendations, and spots specifically marketed towards gays.
We are sure you will not be disappointed.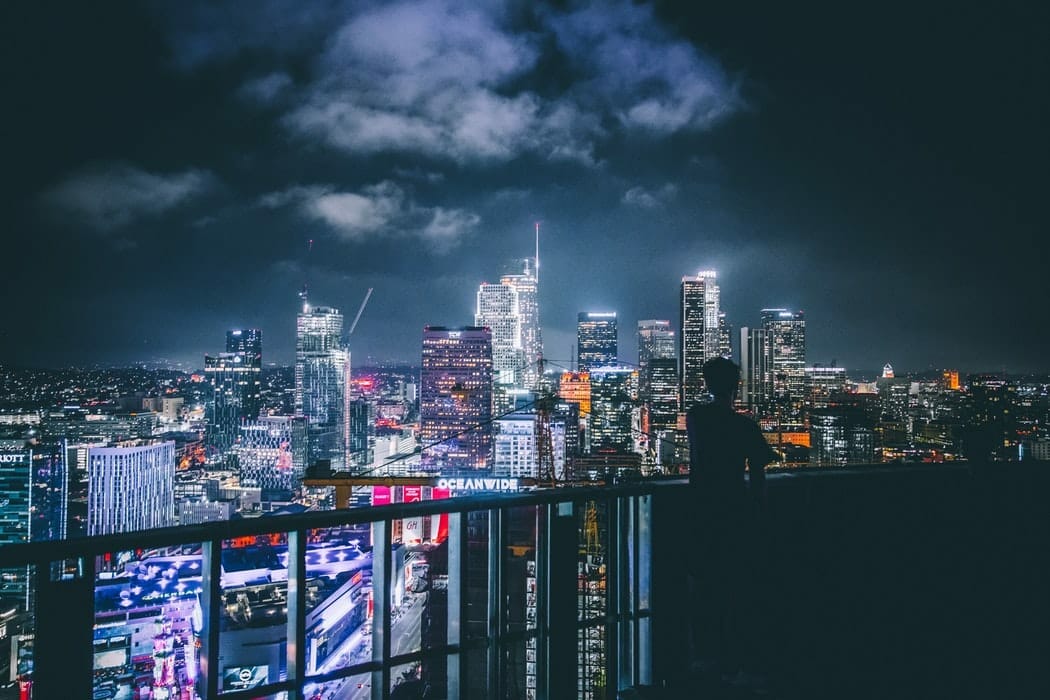 WeHo Gay Bars
The Abbey – A world-famous gay bar, restaurant, and nightclub home to come of LA's biggest LGBT events. The Abbey's beautiful cocktails and light bits, plus chic gothic décor and lively lounge vibes, are one of the reasons Abbey is often known as one of the world's best gay bars – and make it a staple of the local scene. The Abbey reminded us of the infamous Church in Amsterdam, except significantly more classy…Great music, friendly beautiful crowds, late night gogos and drag brunch's, there is something for everyone here and we are absolutely living for it!
The Chapel – A spin-off of the Abbey with the same extraordinary design aesthetics and high-energy atmosphere. A local gayborhood watering hole almost connected to the Abbey (but currently not due to bureaucratic red tap), offering the same divine drinks and upscale vibes – just without any food.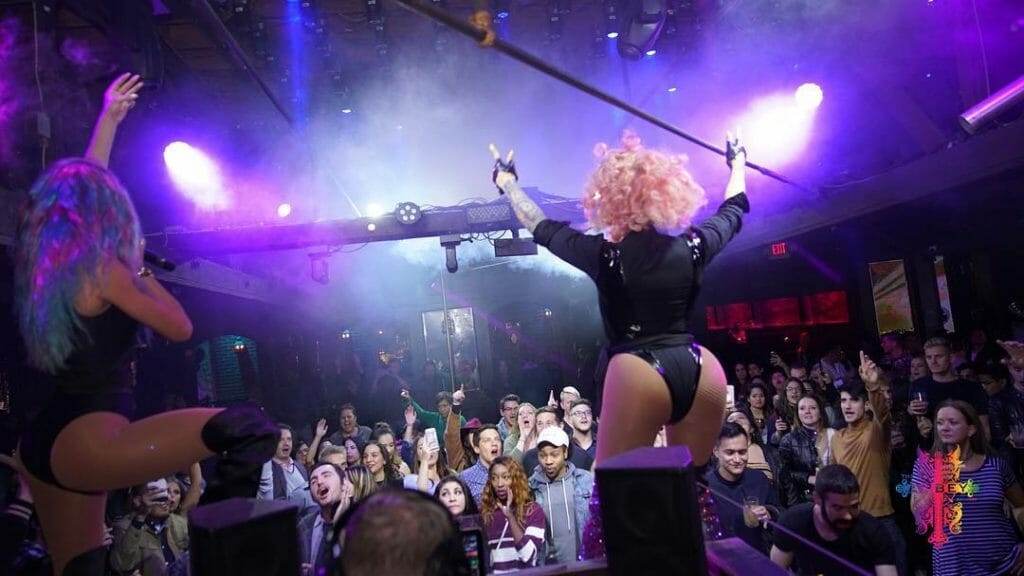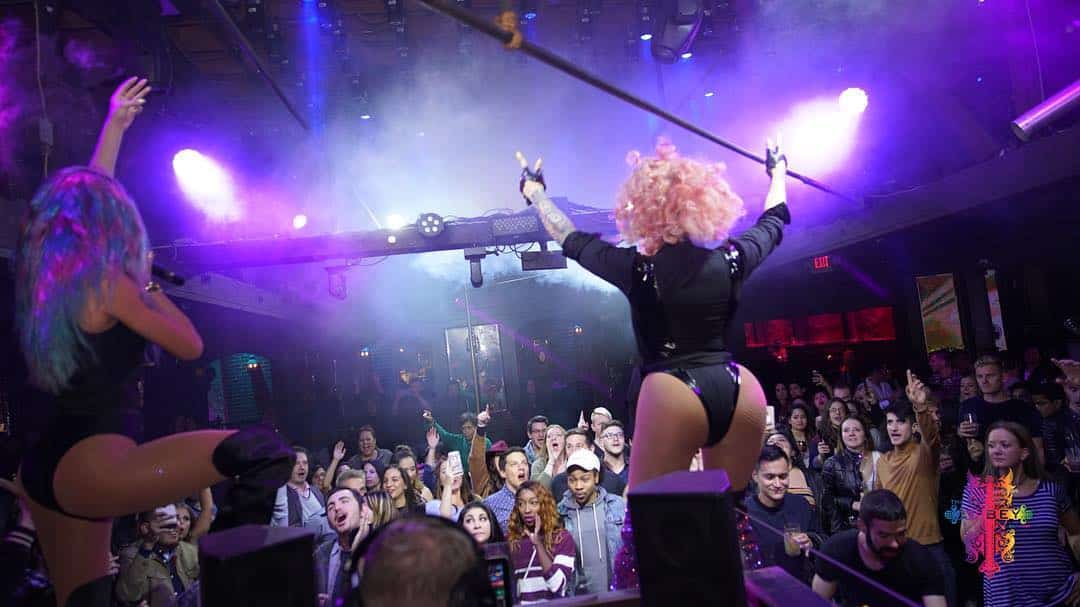 Mother Lode – A WeHo dive bar staple that has stood the test of time since 1979 with a persistent combination of strong drinks, good music, and neighborhood vibes. Highlights are karaoke on Thursdays and their "Invade The Hole" Tuesdays with hot go-go's, booty bass DJs and plenty of homos at play.
Flaming Saddles – A Wild-West themed gay bar in WeHo providing the all-male version of Coyote Ugly. Amazingly friendly bartenders and dancers, 2 dance floors and an all-welcoming environment. What's not to love? Serving us country-western queer liberation the likes of which we became obsessed with in Austin and Nashville, with events most nights of the week drawing in the crowds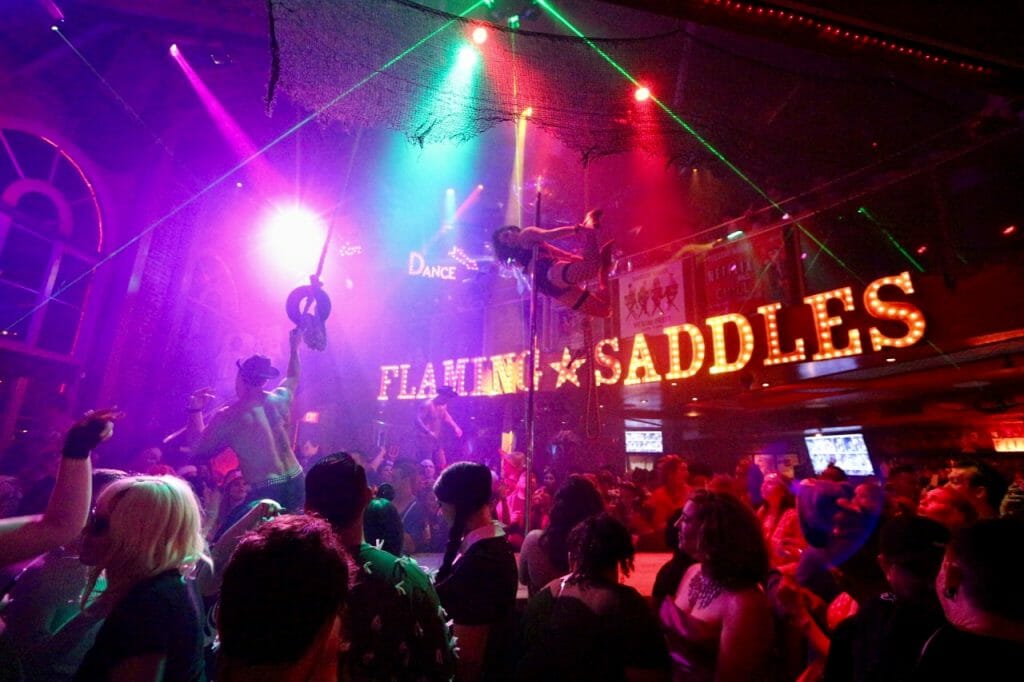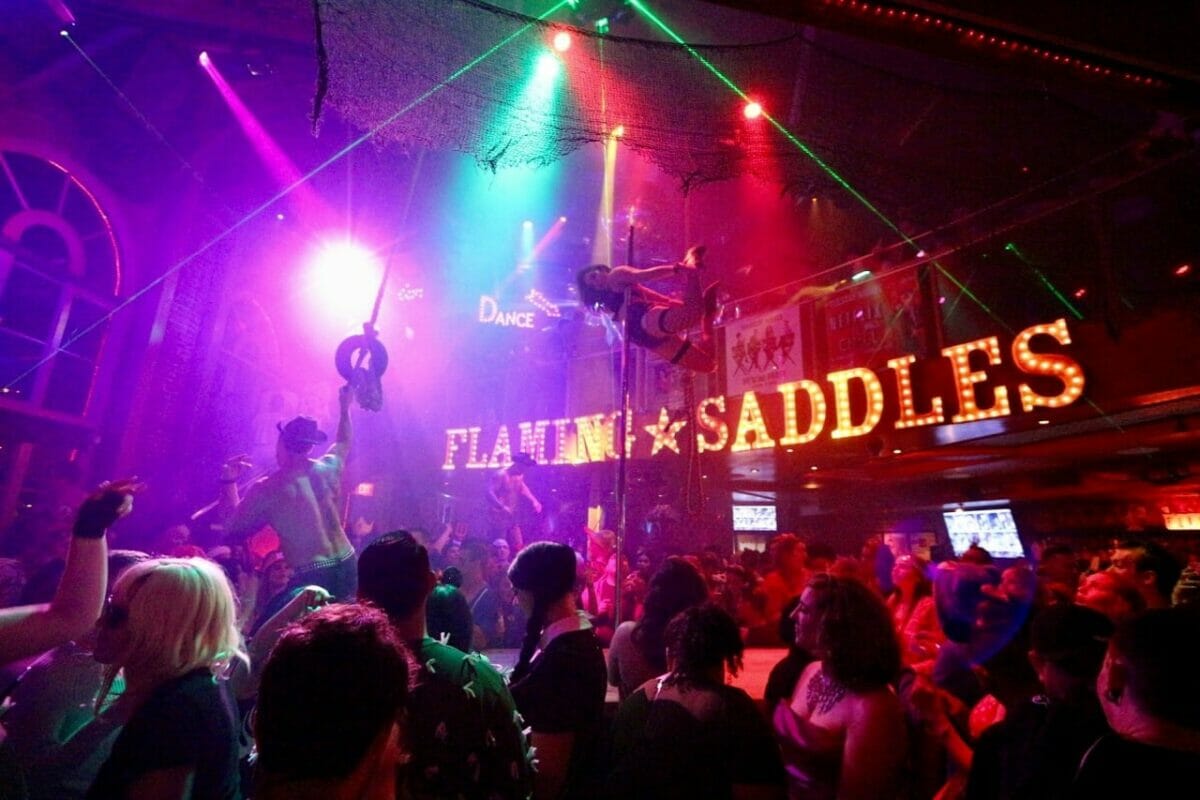 Rage – A long-standing West Hollywood nightclub offering a variety of after dark entertainment and a wide selection of food to choose from at its restaurant. Whether you're out to show your moves on a DJ-fuelled dance floor or just to make friends and witness some world-class drag shows, Rage has you covered. An under 21 club – the only 18+ spot on the WeHo strip – so if you are younger it's a great way to experience the LA gay scene every night of the week.
Micky's – Conveniently located in the heart of Boys Town on Santa Monica Boulevard, this pulsating 2-floor night club can fit up to 1,000 gorgeous men who flock here for the large dance floor, epic sound system, laser lights, g and glorious party vibes. The main area features two full-service bars, a large open patio, and a dance floor while the second floor features another bar and an incredible terrace with views. High-energy, strong drinks, weekday drag shows and 4 AM weekend closing time mans Micky's will continue to be one of the most popular gay clubs in LA for years to come…
Hamburger Mary's – So much more than just a neighborhood burger joint, this LGBT hotspot not only offers big & juicy gourmet burgers, house-brewed beers and strong cocktails, they also put on weekend drag shows and charity "HamBingo," cabaret theatre events, trivia, and so much more! Come on in to eat – all served up with a side of sass – and stick around for one of their nightly events. We have loved visiting previous Hamburger Mary's locations in Orlando, Denver and Las Vegas, and would never consider leaving a city that hosts Mary without stopping in to say hi!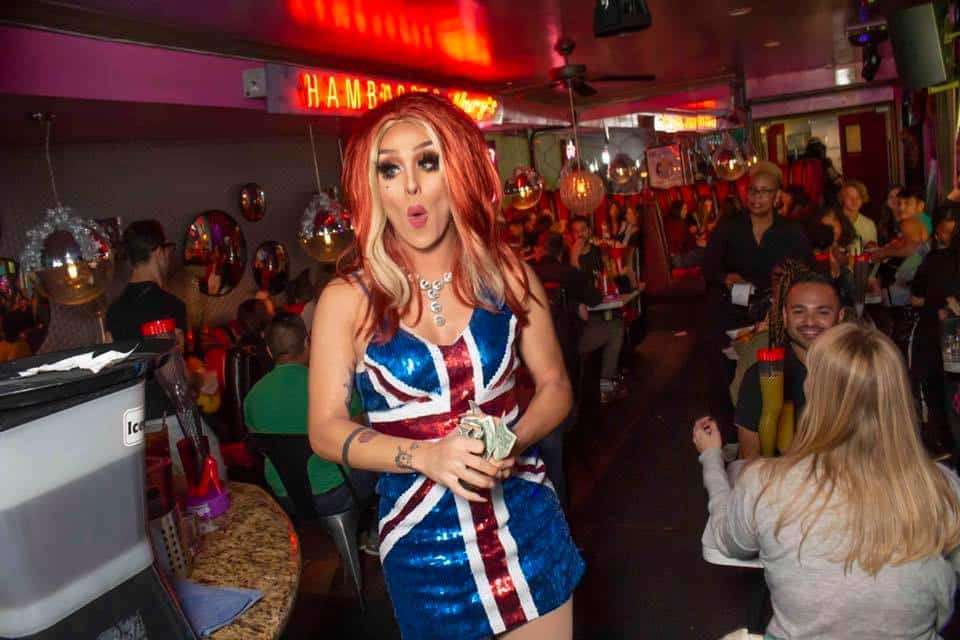 St Felix – A hassle-free nightspot with intimate vibes perfect for elevated cocktails (including a watermelon martini that you just have to try) and small bar bites. They have two locations, one in Hollywood and the other in WeHo. If you are looking for a place to start the night out with conversation, spirts and food St. Felix is never a bad choice. The secret is out however so if you want a table then its best to make reservations ahead of time.
Gym Sportsbar – The first and only gay sports bar in Los Angeles with TV's tuned to sports, a sociable happy hour and happening party vibe later at night. You won't find go-go boys or drag shows here, but they do have one of the best Happy Hours in WeHo with different deals each night before 9 pm on weekdays.
Fubar – This is not your father's gay bar, but an edgy East Village gay bar uprooted to WeHo with dark and sexy interiors and the party-ready, alternative crowd. With side-splitting drag queens and smoldering gogos on their weekends Adonis Lounge parties, why not stop by and say Hi?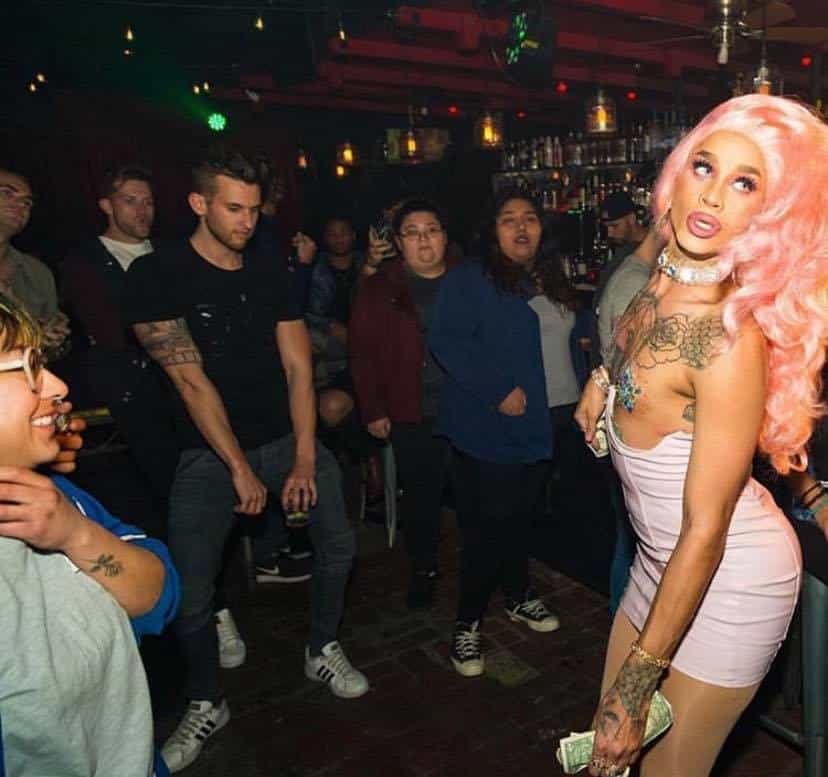 Fiesta Cantina – A bouncing gay hangout serving us strong beachy vibes ala Cancun or Puerto Vallarta with great Mexican to match. A WeHo original that has since expanded to San Diego's Gay Village, they are famous for their daily Happy Hours where they serve 2-4-1 'double the fun' on drinks from 4 to 8 pm and again from 10:30 pm to 12: 30 am every day! Go for the Mega Margaritas, eccentric atmosphere, Taco Tuesdays or to take advantage of the extra large HD flat screens for the big game or (as we prefer) Drag Race viewing parties. The original West Hollywood location at the corner of Santa Monica and San Vicente brings the beach to you, right in the heart of the "Gayborhood"
V Wine Room – West Hollywood's first urban boutique wine and handcrafted beer tasting room, extremely popular with the LGBT crowd. Unique wines in a fun setting – themed around a historic library – mixed with education and ambiance.
Trunks – Another modest neighborhood gay bar in WeHo with billiards, patio seating & a laid-back vibe. Where spirits are high and prices are low, we also loved their Cathedral City / Palm Springs location!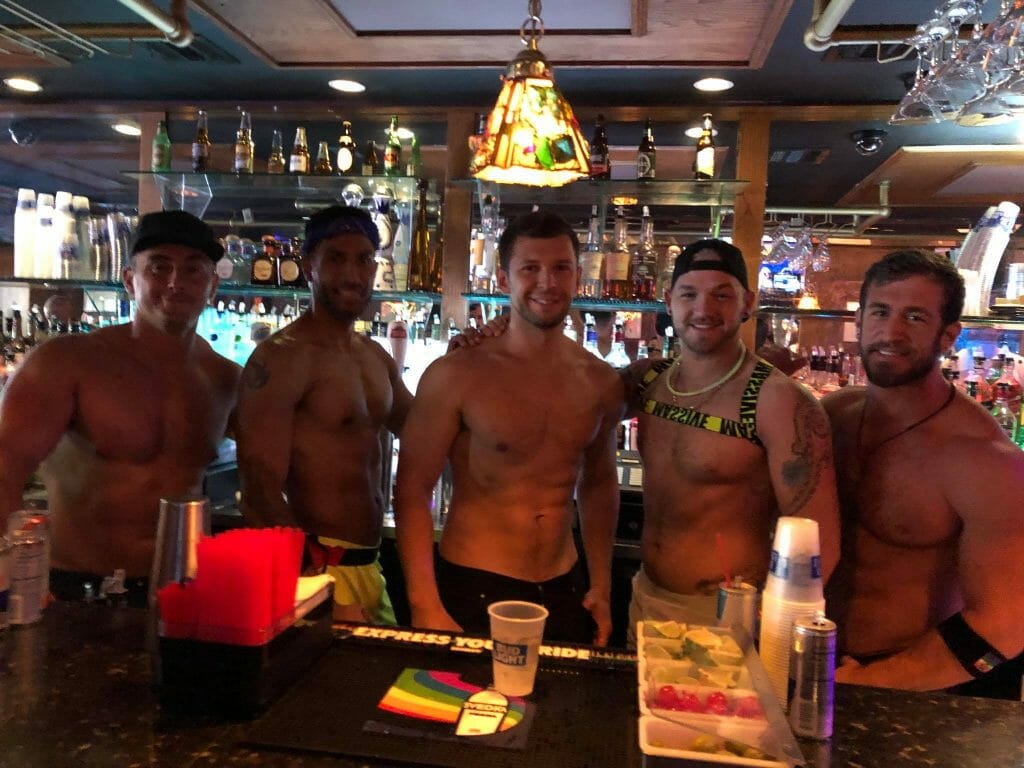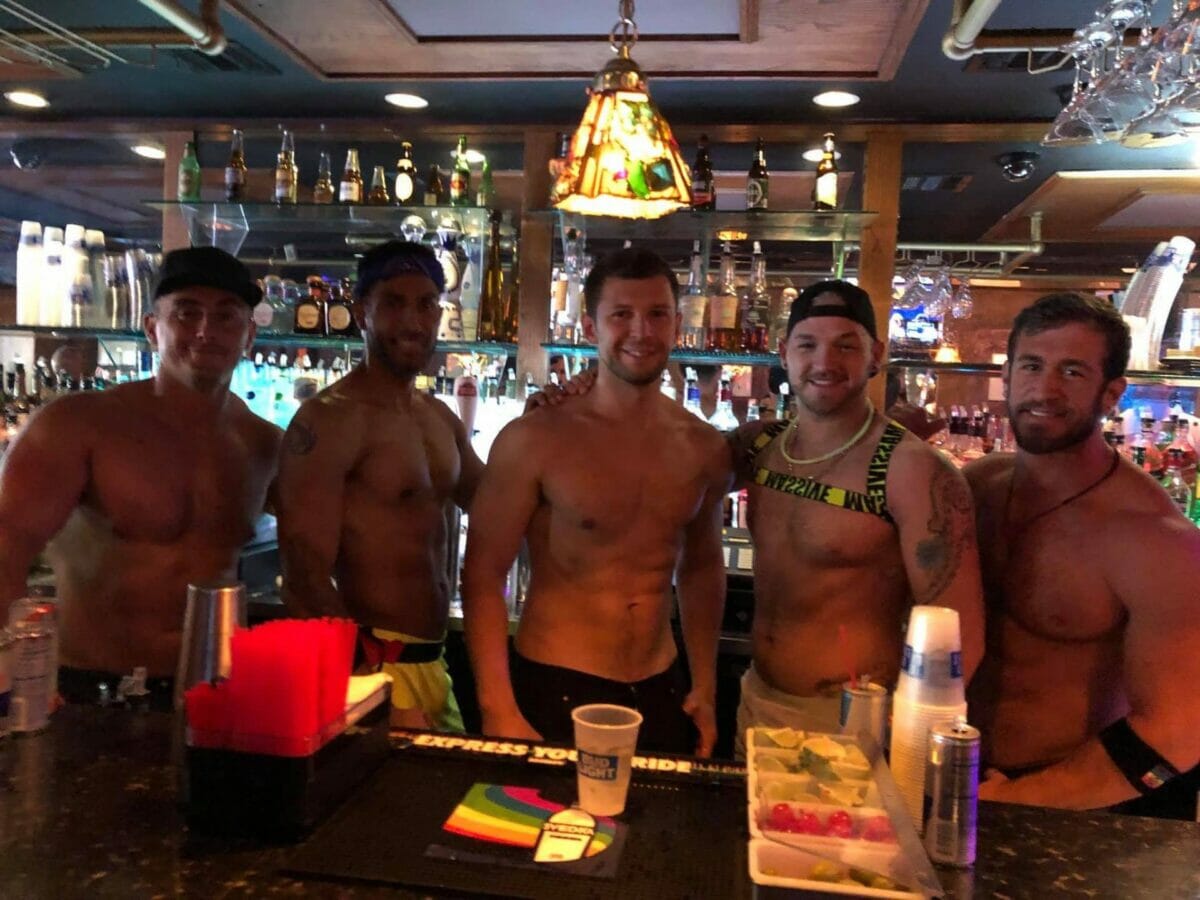 The Bayou – A relaxed and funky dive bar with a New Orleans theme serving food with a Cajun twist, craft cocktails and twice-daily happy hours from 4-8 pm then 10.30 pm to 12.30 am. Perfect for starting your night out in Boystown – and even more appealing if you like hot bartenders, shitty Pop singalongs and kitschy realness that is the antithesis of otherwise hoity-toity West Hollywood.
Gold Coast Bar – A self-effacing gay dive bar with a cheap happy hour + late-night drink specials. A good place to fall into, order a few rounds and make a plan of attack – or to meet for a quiet conversation.
Revolver – A staple in WeHo's boys town for over 30 years and known for having the 'friendliest staff on the boulevard'. Weekdays offer happy hour, karaoke and drag shows while weekends turn up the heat with live DJ's, gogo dancers and laser light shows!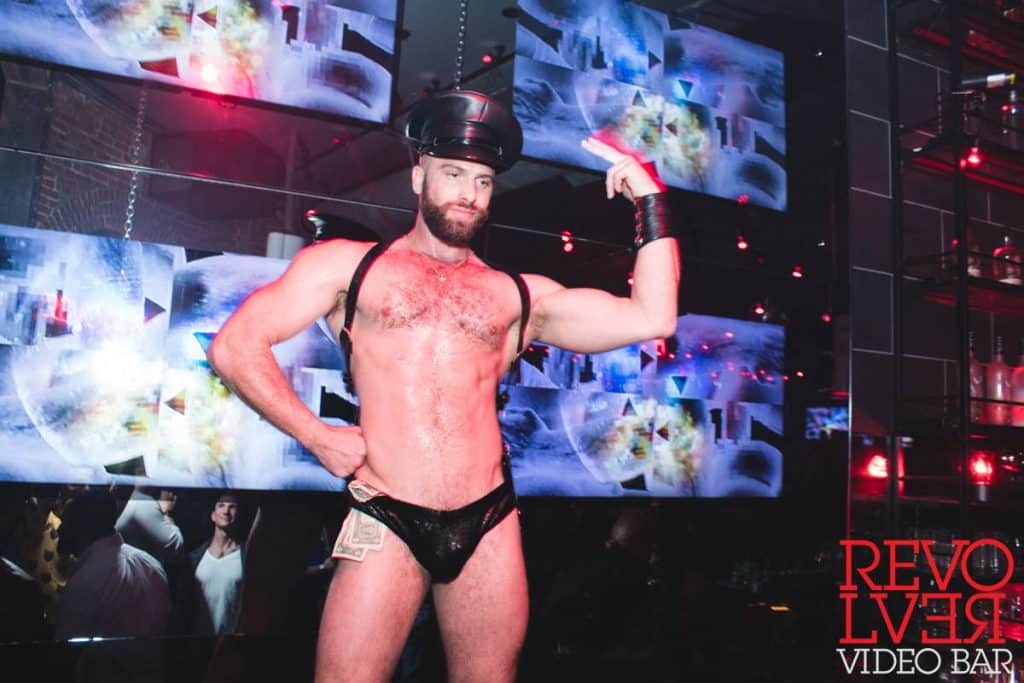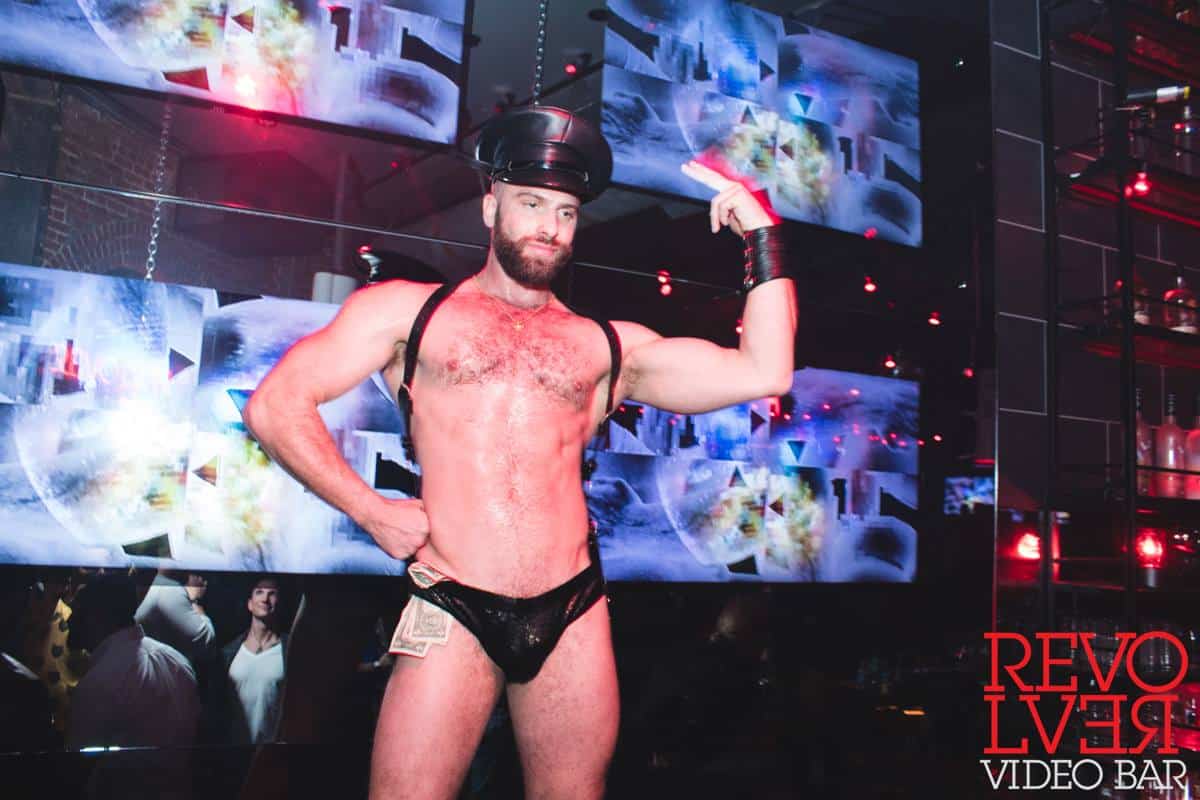 Silver Lakes Gay Bars
Eagle LA – An enduring gay hot spot in Silver Lakes drawing in leather-clad daddies with cheap beer nights, friendly bartender and weekend DJ music. Significantly more diverse and inclusive than many other Eagle bars around the world with fun events like the Rocky Leather Horror Show and ELA Mr. Leather competitions annually. The current location of Eagle LA has served home to many gay bars over the years dating back 44 years. It was known as the Shed from 1968-1972 The Outcast from 1972-1983, the famous Gauntlet II from 1983-2005, then later, Eagle LA. Whether you are in town for business or pleasure, leave some time to check out all of the hottest leather events Eagle LA has to offer.
Faultline Bar – A Silver Lake institution features a large outdoor patio, an indoor lounge, and two bars. A leather-popular gay bar with cruisy bathrooms, though these days its more trendy now than fetish with a change of ownership, except when they pay homage to their routes with a Tom Of Finland event. We have seen drag shows and daddy bear's voguing here, so its really a mixed bag depending on the night but always wonderfully fun. Faultline also hosts the granddaddy of all L.A. Beer Busts every Sunday, rain or shine, from 2 pm to 9 pm.
Akbar – A unpretentious and truly alternative Silver Lakes bar with a small dance floor, jukebox and well-rounded roster of events. Very punk/rock'n'roll with a little something for everyone – including the delicious cocktails, cute bartenders and different interior décor.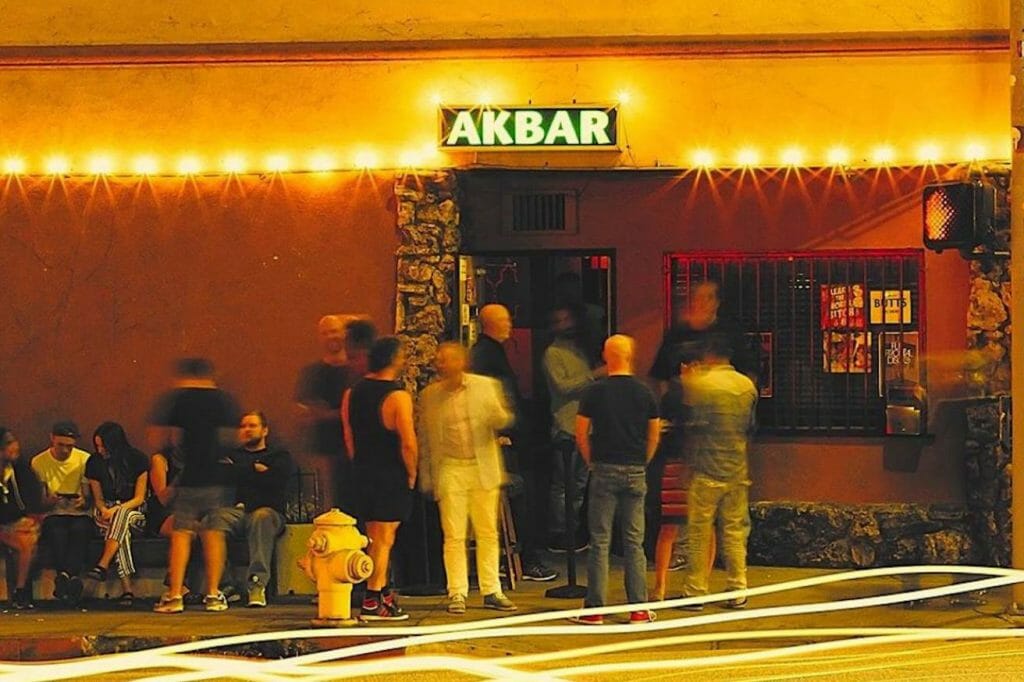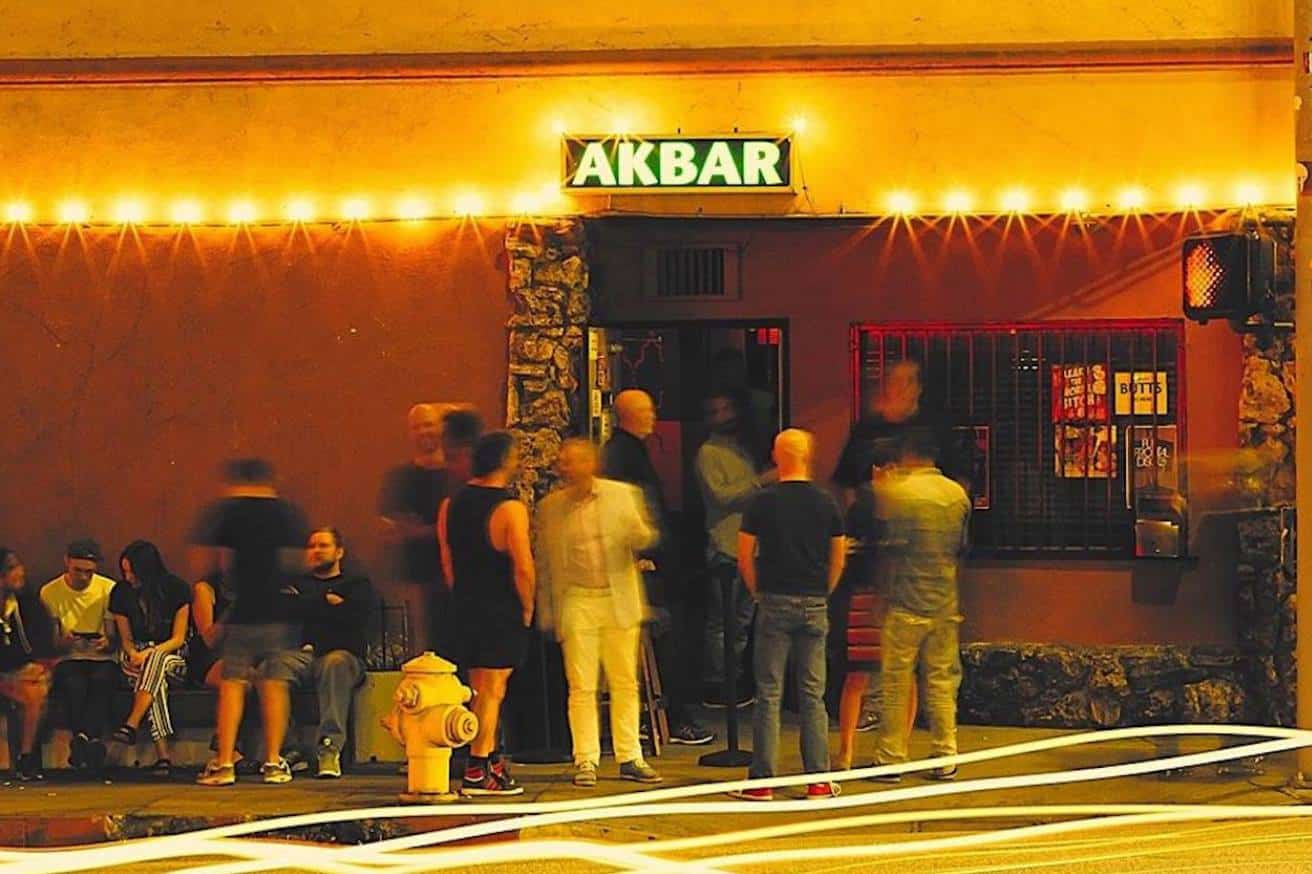 Casita del Campo – A local fixture in Silver Lakes since 1962 serves classic Mexican fare in a colorful space with indoor seating and a relaxed patio. Specializing in delicious margarita, made with fresh lime juice, with so many flavor options including apple, peach, melon, strawberry, and banana. Housed in a bright pink building, Casita del Campo is not necessarily gay but has a fiercely loyal LGBT following dating back to the days when its neighbors were gay bathhouses and leather bars. The area might be a lot trendier these days, but their welcoming to all attitude has kept the gays coming back for more.
Dance Yourself Clean @ The Satellite – An Indie-Pop dance party created by music lovers, for music lovers. What started as a small party in a tiny bar in Seattle has grown to a massive movement spanning the US from coast to coast in Portland, NYC, Seattle, and LA. LGBT welcoming, but very much mixed, Dane Yourself Clean is held every Saturday at The Satellite in Silver Lakes from 9 pm to 2 am.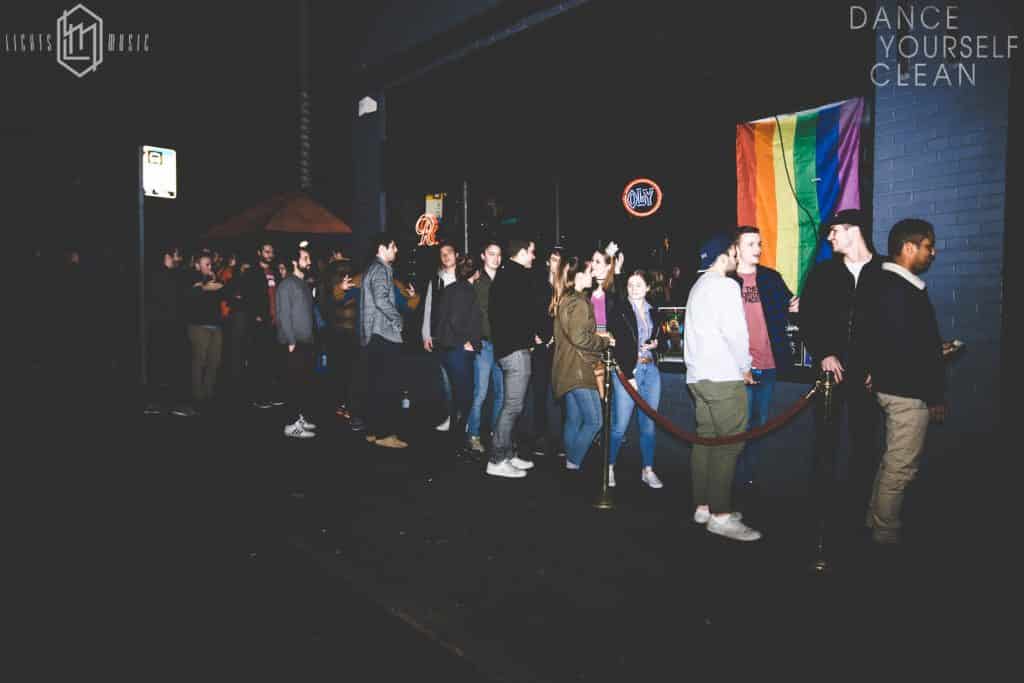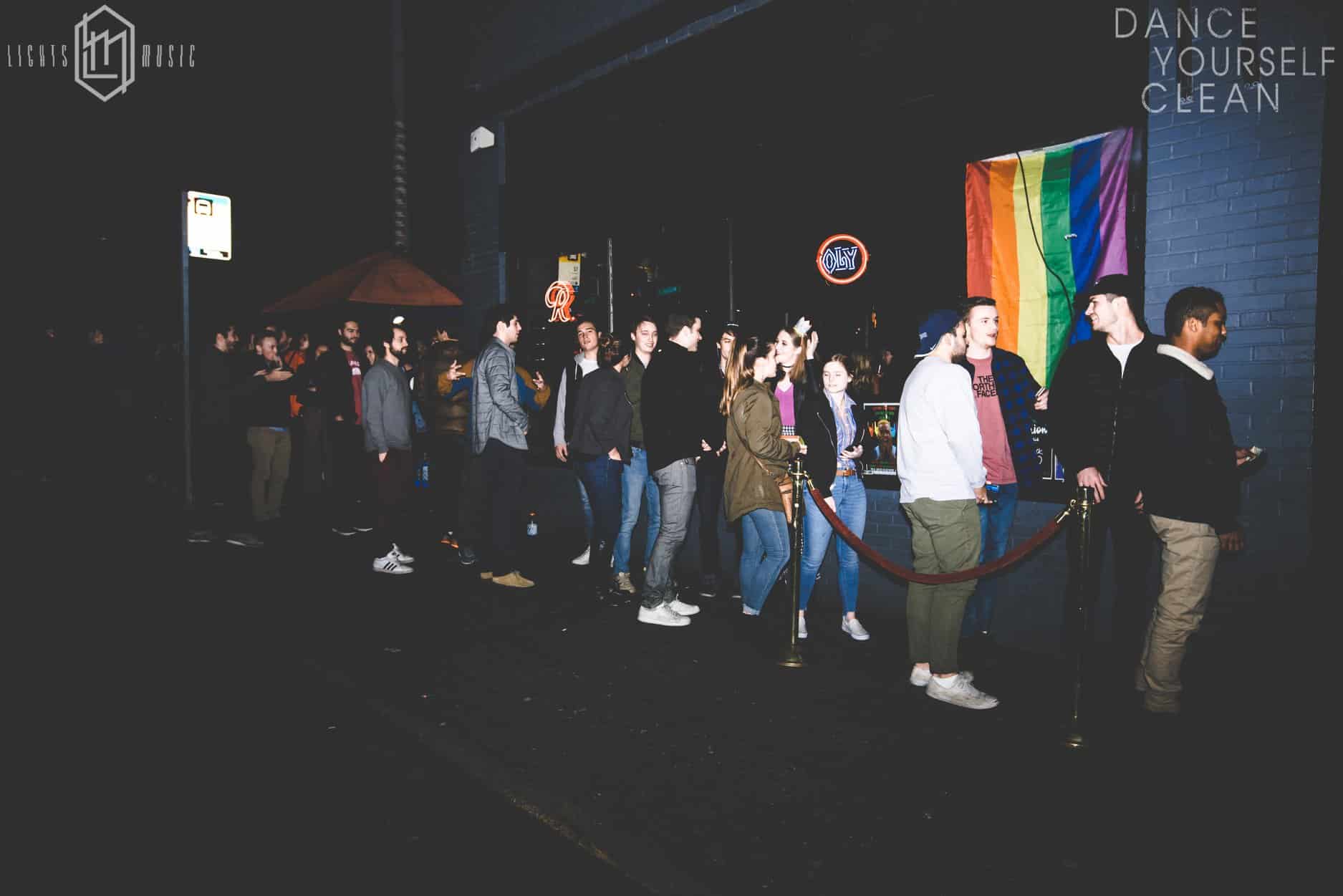 DTLA Gay Bars
The New Jalisco Bar – A quintessential gay dive bar perfectly positioned as an alternative when the line for Precinct around the corner is too long to stomach. A real hole-in-the-wall but with hilarious drag shows, tacos, no attitude, and cheap drinks. Popular with Latino men, we had such a blast here and were ready to jump back across the border to Monterrey and Guadalajara after just a few hours!
Precinct – A rock'n'roll queer bar in DTLA serving spacious, red-brick realness along with a fierce line up of events and killer cocktails. One of the stand-out events is Queen Kong, produced by the Boulet Brothers every Friday with some of the world's best drag acts – a true queer stage-show spectacular. A homo party palace, Precinct has helped to solidify the growing DLTA gay scene but remains wonderfully inclusive with drag queens, late-night dancing, bear nights, trivia, and more. Plus there are cheap pub bites so there really is something for everyone.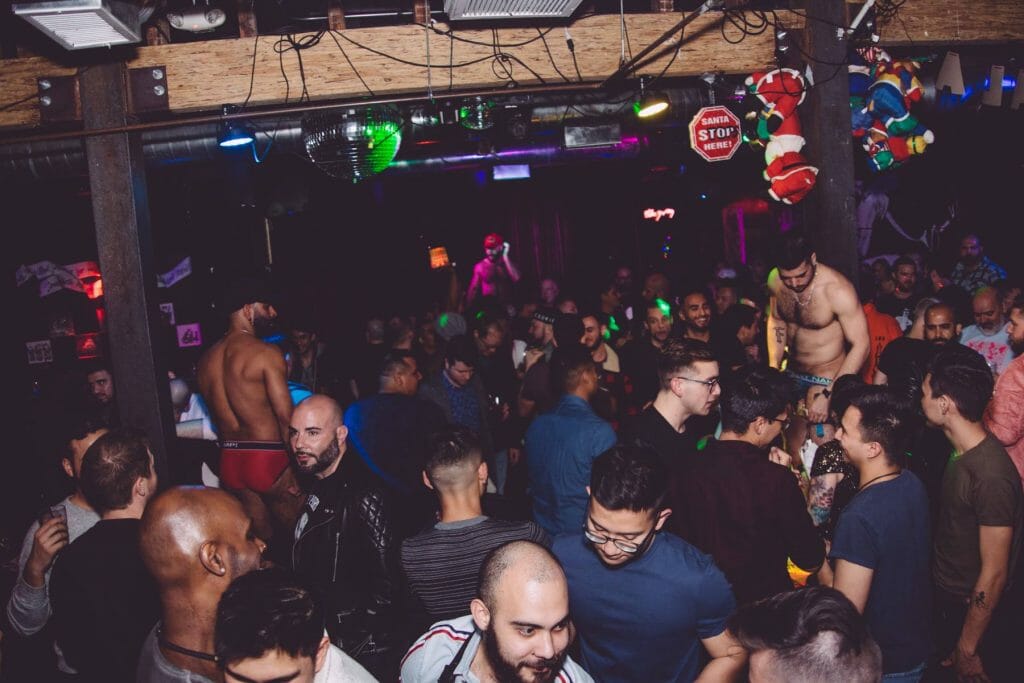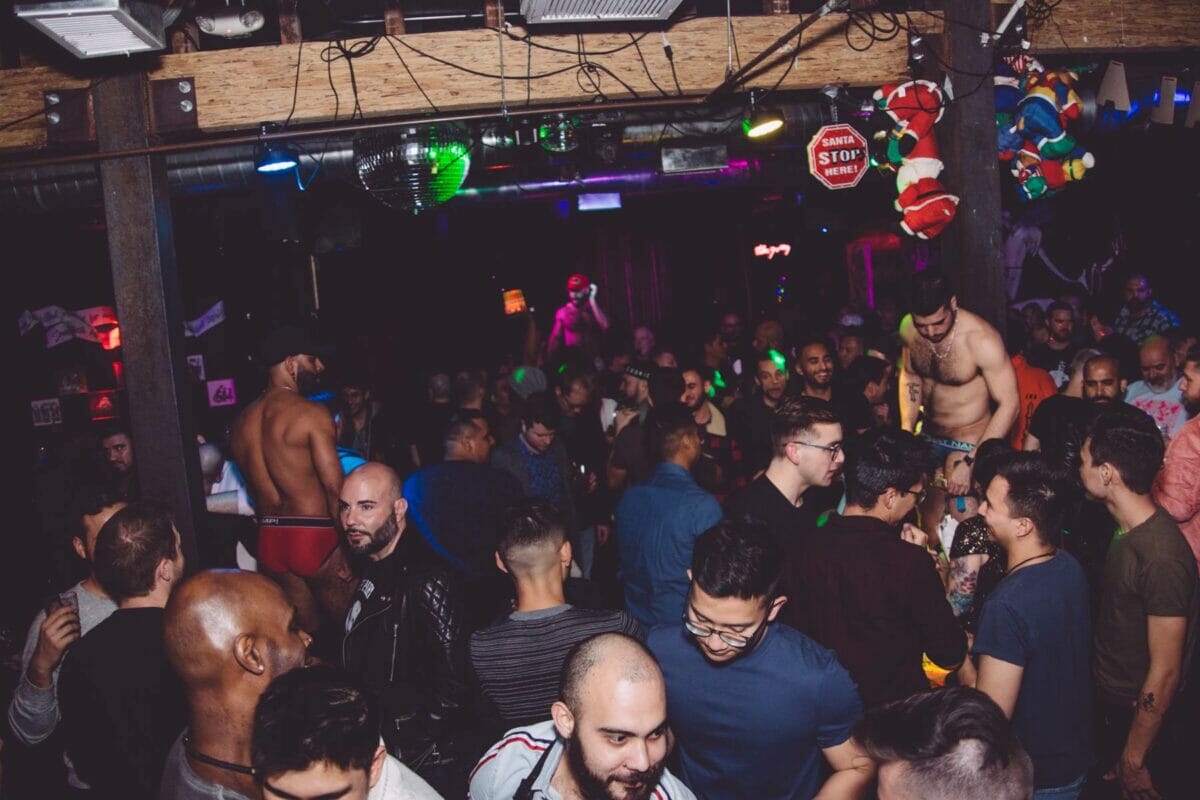 Redline – one of DTLA's newest gay bars and restaurants located in the heart of the Historic Core in Downtown Los Angeles. Magnificent music, handsome bartenders, modern design and delicious cocktails walking the line between intimate lounge and happening club depending on the night and event. We loved the Shenanigans Drag brunch on the first Sunday of every month and Poundcake Friday with its pre-party Power Hour from 9 til 10 pm. There is also epic drag shows every Wednesdays from some of LA's top drag talents or up-and-coming names.
The Lash – An alternative urban nightlife spot in the Toy District offering a range of LGBT events from goth and fetish parties to some of the top RuPaul Drag Queen alumni. Always trendy with unique cocktails, a wonderfully designed dance space and a separate, more intimate bar space. Inclusive, obsessed with consent and oh-so-progressive the Lash is the future of gay venues and we cannot get enough!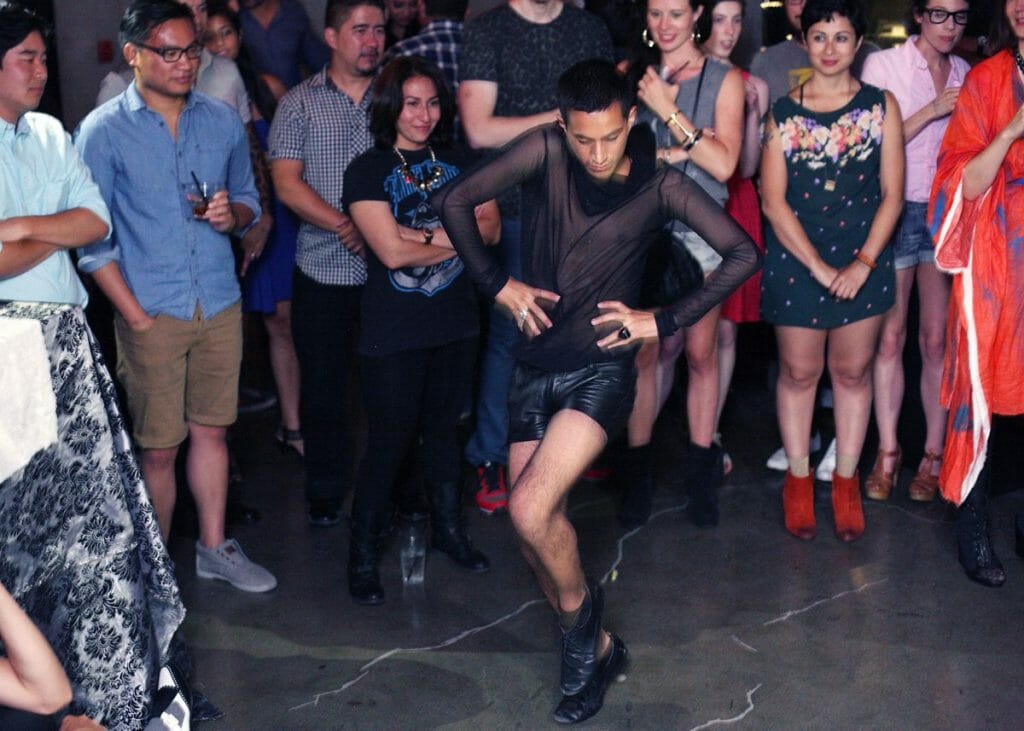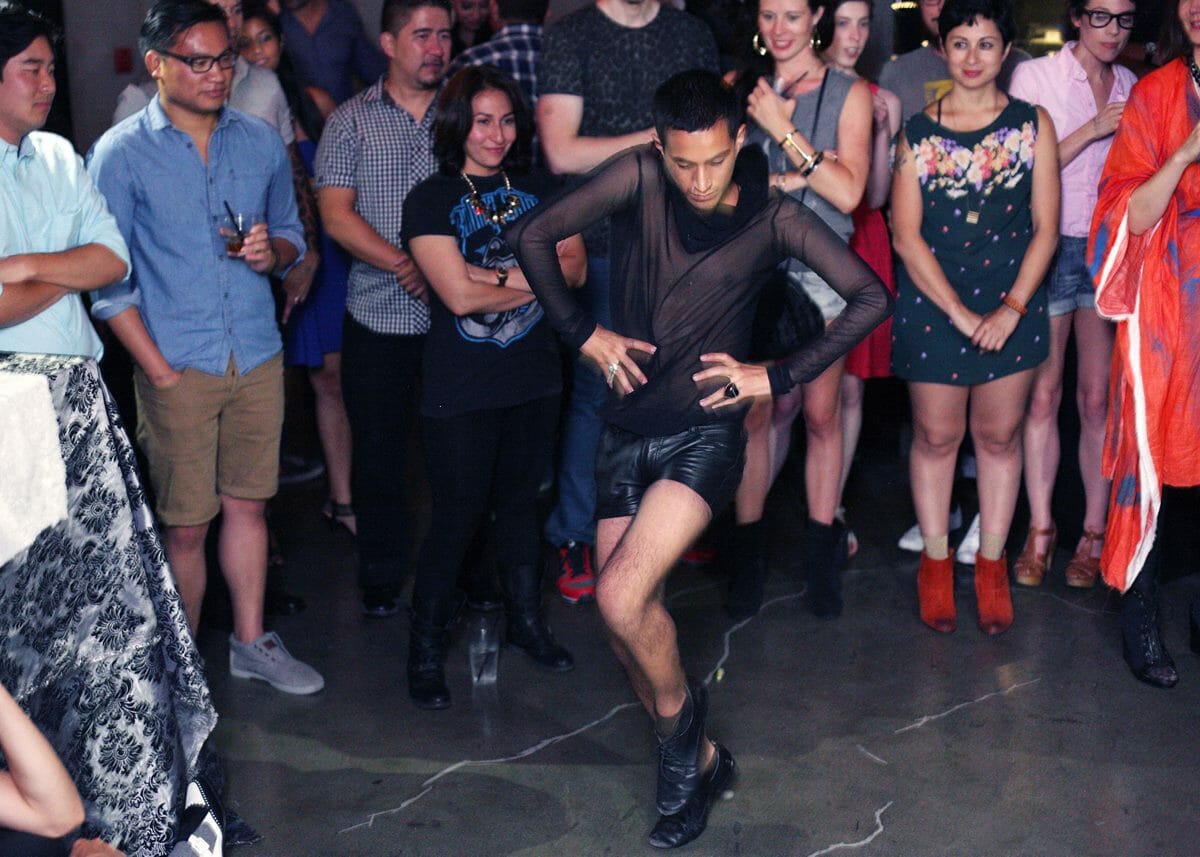 Other Gay Bars Around Los Angeles
Oil Can Harrys – One of the oldest gay-owned and operated bars in Los Angeles fuelled by dancing queens and strong drinks. Always an amazing time gay or straight, disco lover or not! As they say, there's magic in that can! Unpretentious with karaoke upstairs and line dancing lessons on some weeknights, we love this Studio City gay bar for simple fun and a fun/mixed LGBT who all just want to have fun.
Plaza Club – A bit of a hidden gem in Hollywood that has been open for 35 years, but plenty of locals don't even know this dive bar exists. Know for their multiple drag shows every night, this Latino hot spot is welcoming to everyone and entirely worth the trip thanks to its cheap shots, spicy margaritas, and incredibly friendly vibes. Don't be nervous! Oh, and the historic Pink's Hotdogs is just a few doors down for food before or after.
Cobra – A animated gay Latin club in North Hollywood with three bars, busy dance floor, and popular theme parties. Especially known for their Trans-Fix Thursdays. On the weekends its all go-go boys, drag queens, drink specials and Spanish music much like their other club, Chico, which we loved!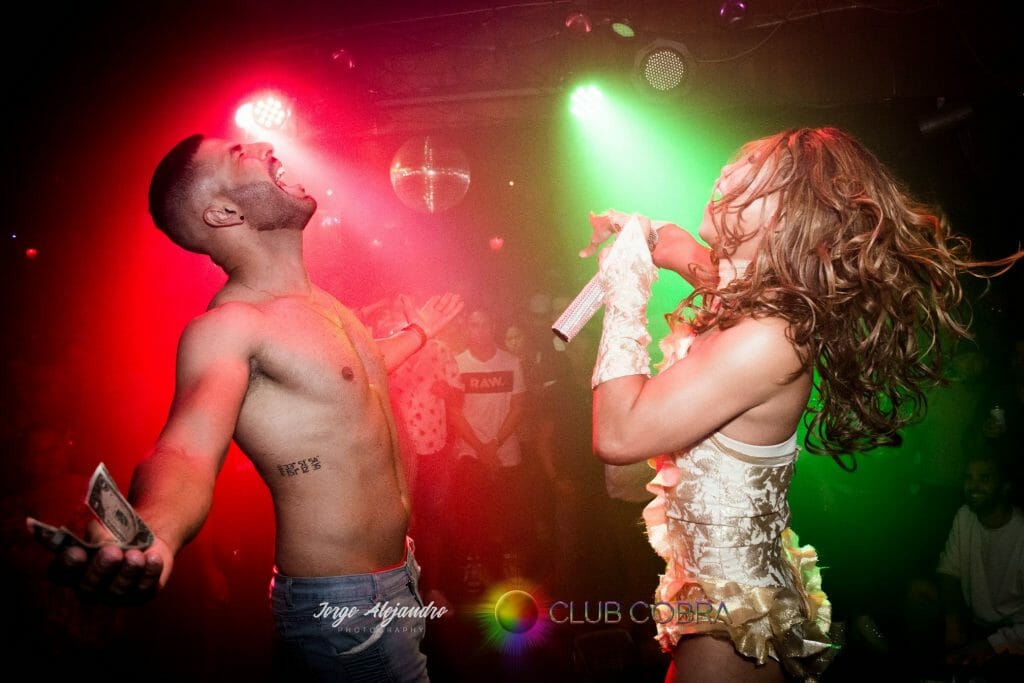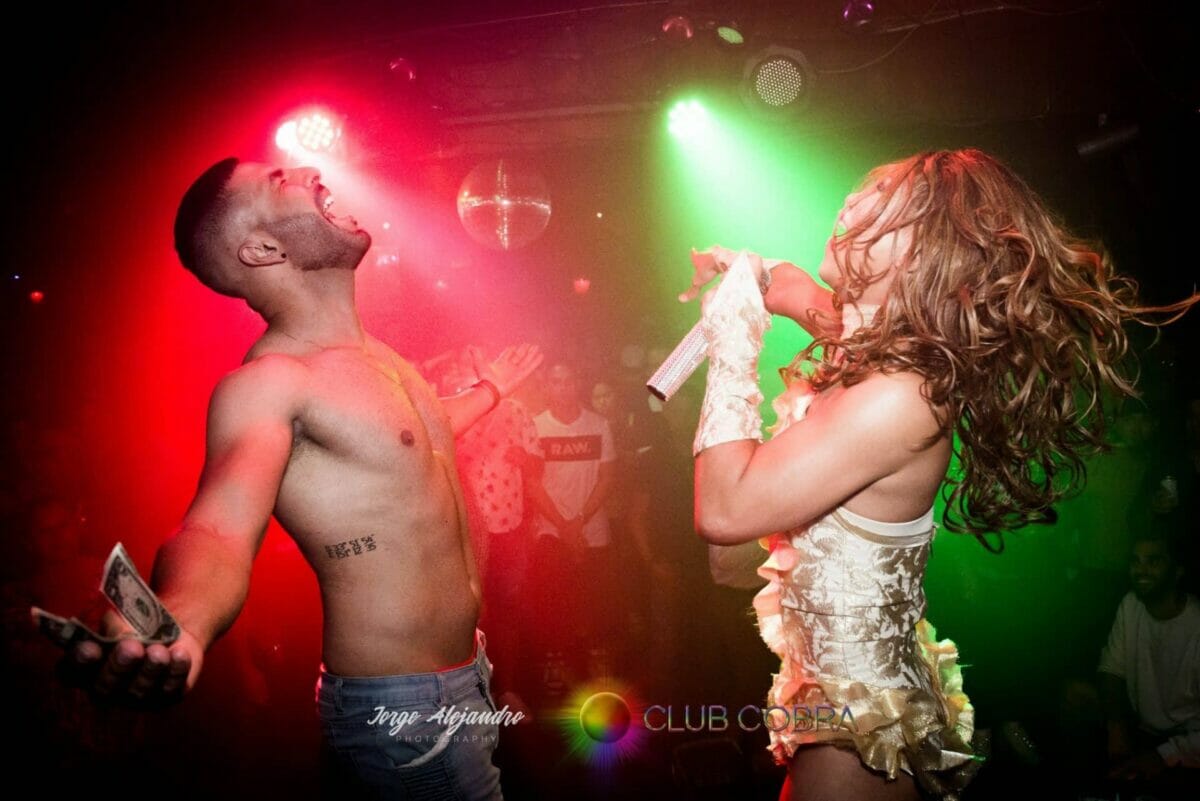 The Hook-Up – If you happen to be as far out as Pomona, this old-school neighborhood gay haunt has daily drink specials, fun theme nights, pool and a welcoming local crowd. Typical dive bar with good music, friendly staff and karaoke every Wednesday.
Green Horse Nightclub – A no-frills bar and club in Inglewood with old-school funk & hip hop music, a busy dance floor and a local LGBT crowd. Recently remodeled, their Taco Tuesday is off-the-chain and the best time to visit, though the strong pours and friendly smiles of Rosa the Bartender means we could always be tempted back.
The BirdCage – The hottest new gay bar in Santa Monica. Located on the top floor of The Victorian, this gay bar is full of fun vibes and delicious cocktails. The chill atmosphere and chic decor make for the perfect place to have a night out with all of your friends (or make new ones). Dress up, or stay casual, either way, you are sure to enjoy yourself among the lovely crowd of socialites. The Birdcage is a place for guests to be free so that they can let their personality shine while having the best night of their life. Come shake your booty on the dance floor to all your favorite hits. If you need a little break from the dance floor or would like a quieter place to enjoy some small talk, you can always hang out on the patio. Vodka lovers have to try the Beauty Mark cocktail hand shaken with lemon, almond, mint, soda, and Angostura. If you want to try something unusual, look no further than the La Rosa Blanca with tequila, lime, agave, rose, Aperol, and elderflower.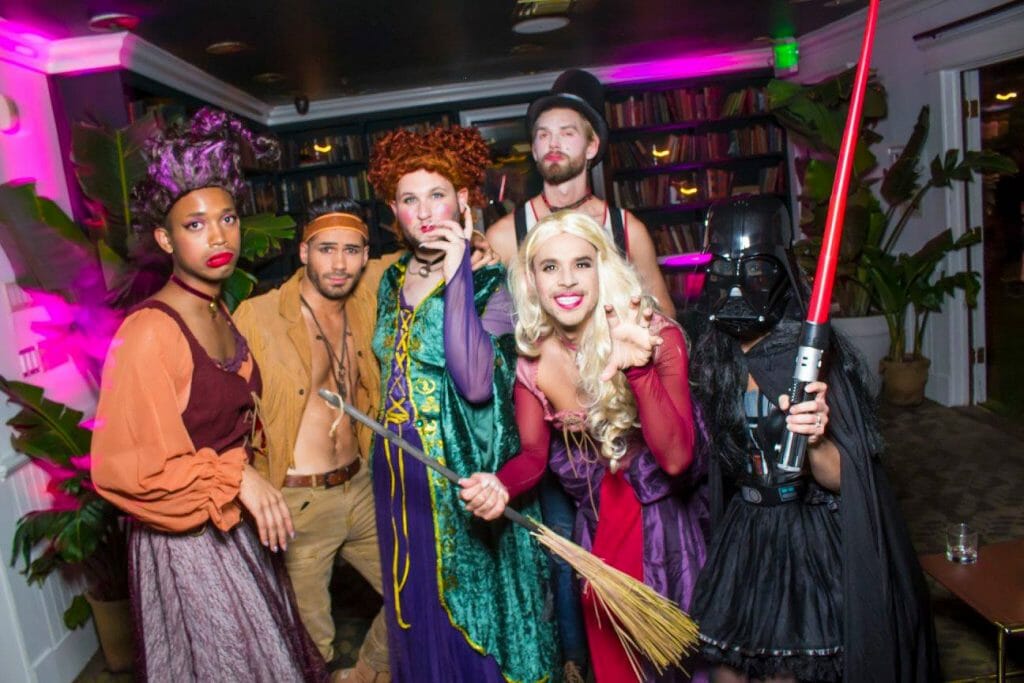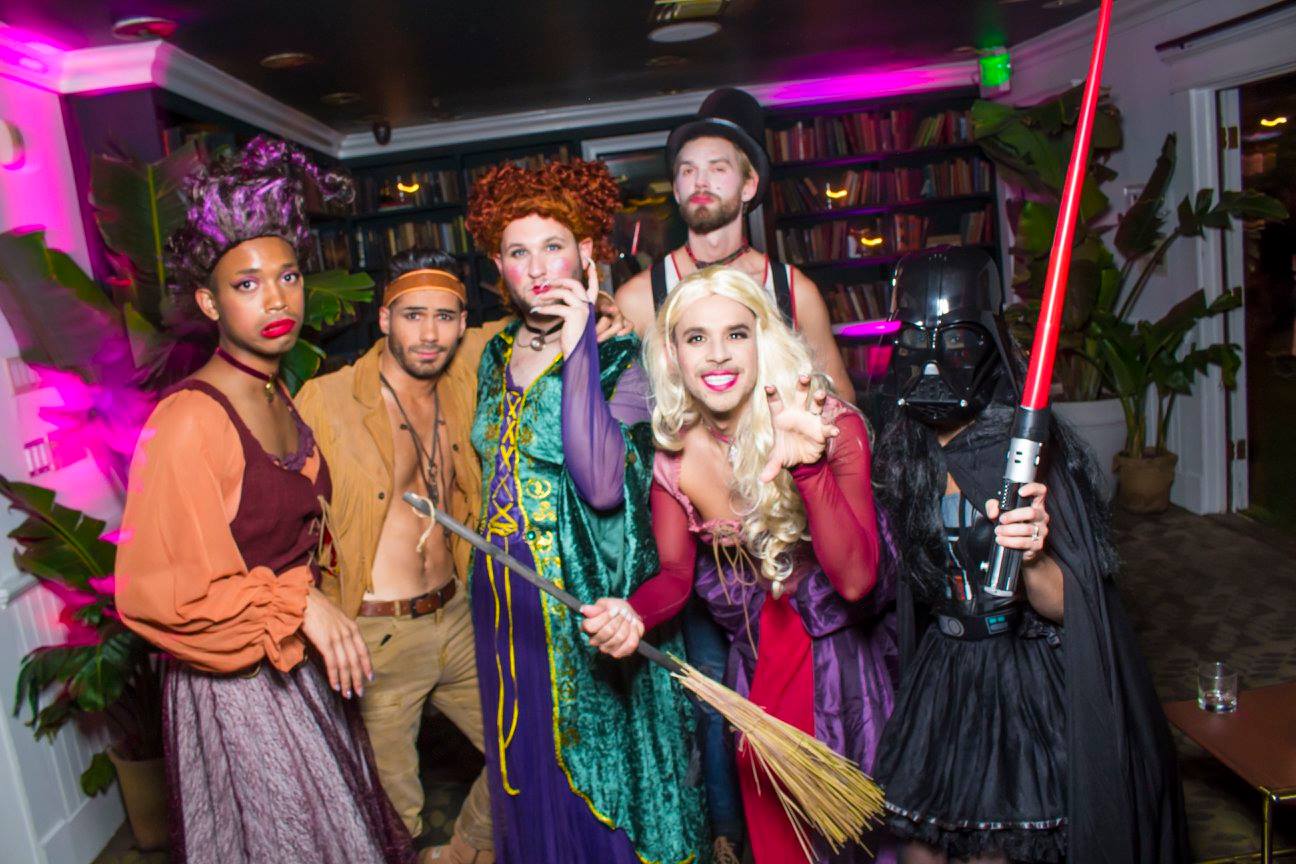 Unity Sungays @ Circle Bar – The go-to Santa Monica party destination since 1949 with upscale decor, ambiance, music, and most importantly, service. What makes the Circle Bar unique is that it outlives trends that come and go, having the same floor plan since it opened in 1949, patrons know what to expect when they arrive – a really good time. The neighborhood may change, the music here and there, but the spirit of Circle Bar will live forever. Circle Bar now hosts an LGBT night every Sunday. From gogos to drink specials, this is where the red lights are always on… and the Westside boys (and girls) come to drink, dance, and have a fun time!
Alibi East & Back Alley Bar – Located between the glamour of Hollywood and the hot desert fun of Palm Springs, The Alibi East, for over 35 years has served as a waypoint and watering hole for the GLBTQ communities of Pomona. There is a fun Taco Tuesday, occasional underwear party, smoking patio, two dance floors, two bars, and uber-cute bartenders so if you are in the area your sure to have a great night here.
Catch One – Opened in 1973, the longest-running black gay dance bar in Los Angeles. It was briefly called Union but has since reverted back to the original Catch One name. Two levels of dance spaces and bars known for having some of the best music in town with epic disco, house, EDM and trance nights though we personally love Catch One for old school hip hop nights. Young crowds, strong drinks, and so much energy. Located right on the border of Koreatown; north of the 10 freeway.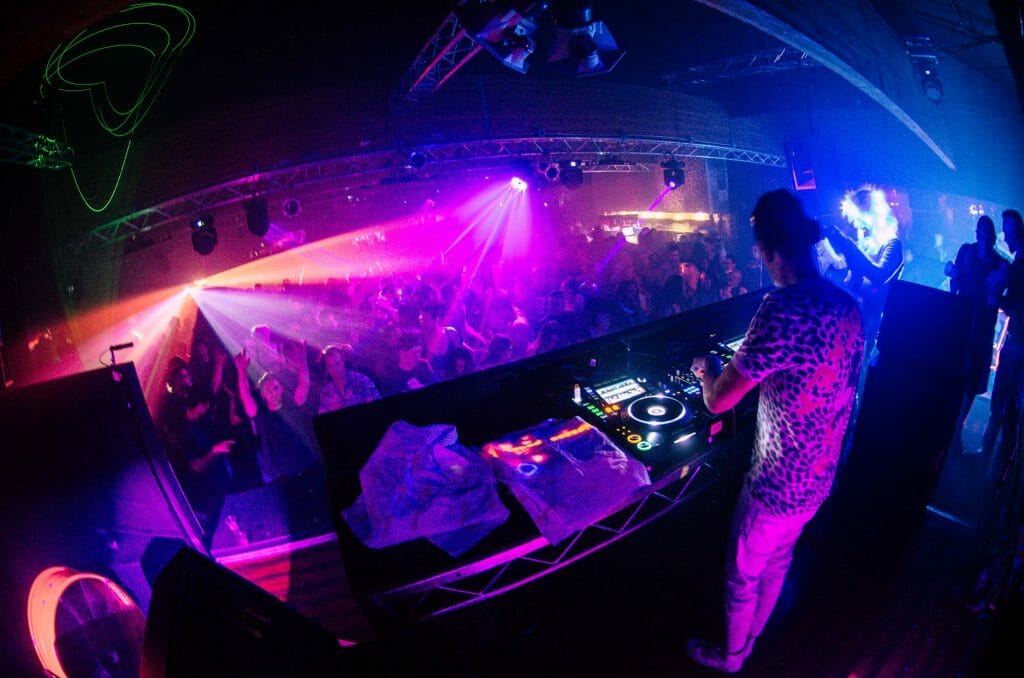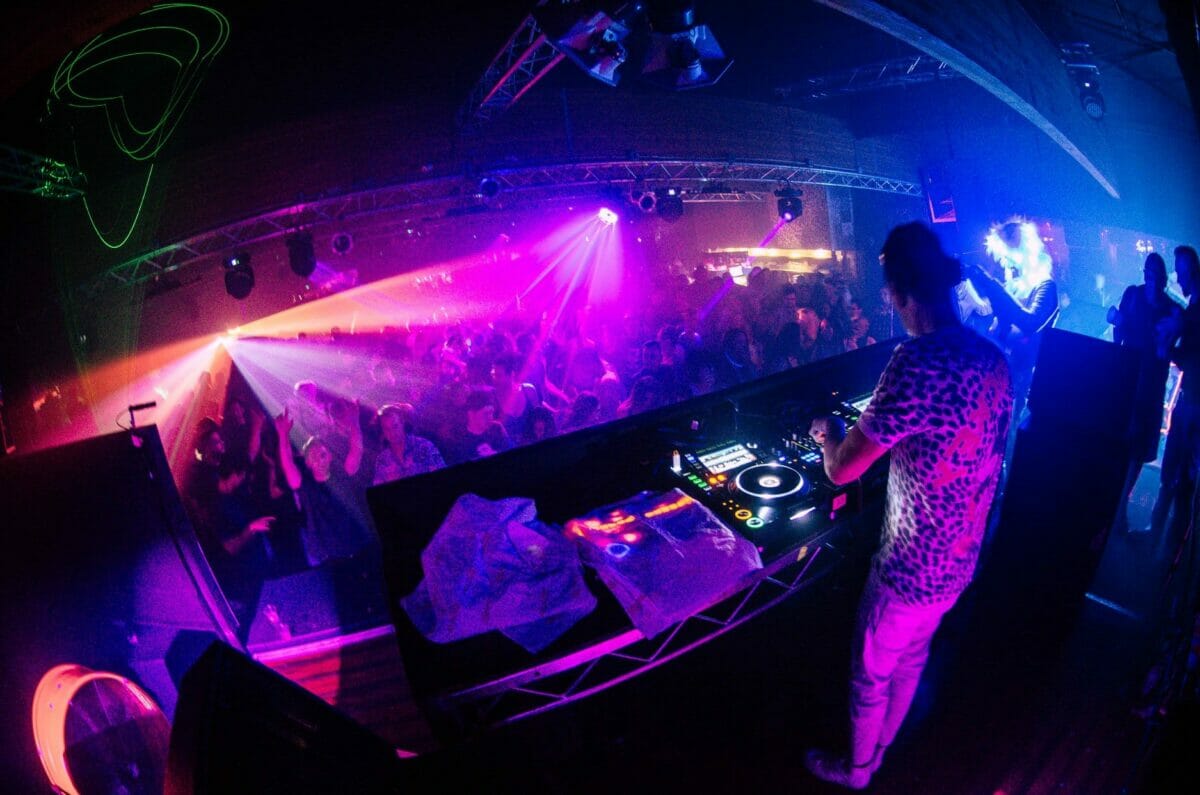 C Frenz – A low-key gay bar & club offering daily happy-hour specials, beautiful go-go dancers and plenty of themed parties. Located in Reseda, across the hills in the Valley, it's very popular with locals so somewhat clicky – and rundown – but the drinks are cheap and very strong, with surprisingly hilarious drag shows. Worth a visit if you are staying nearby, but not necessarily the trip out otherwise.
Silver Platter – A fun alternative gay pub to simply hang out while having a beer. Close to MacArthur Park and recently remodeled, pop in to wet your whistle and start a conversation with locals.
The Bullet Bar – A no attitude gay bar in North Hollywood catering to leather/fetish/BDSM men with a long Happy Hour from Noon to 8 pm daily. People actually talk to each other here, so its great arrive early, meet some new friends and stay till later in the night when the Bullet definitely has more of a nightclub feel. Strong drinks and a very non-LA gay bar feel, which makes it extremely popular with their locals.
Roosterfish – Roosterfish was one LA bars specifically for the LGBT community and although it was closed and now completely remodeled the new owners have kept its namesake in respect to the history Roosterfish has undergone. Today very much open to all (it's hardly gay these days), we still loved the happy hour specials, kitschy design and found Roosterfish a great way to quench our thirst after a day out in Venice Beach before moving on to greener – and gayer – pastures.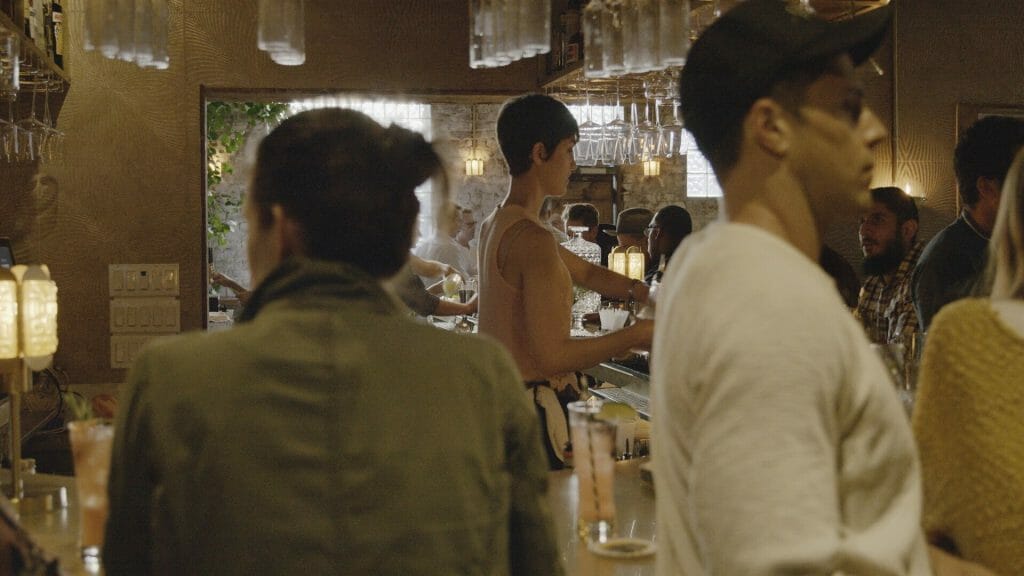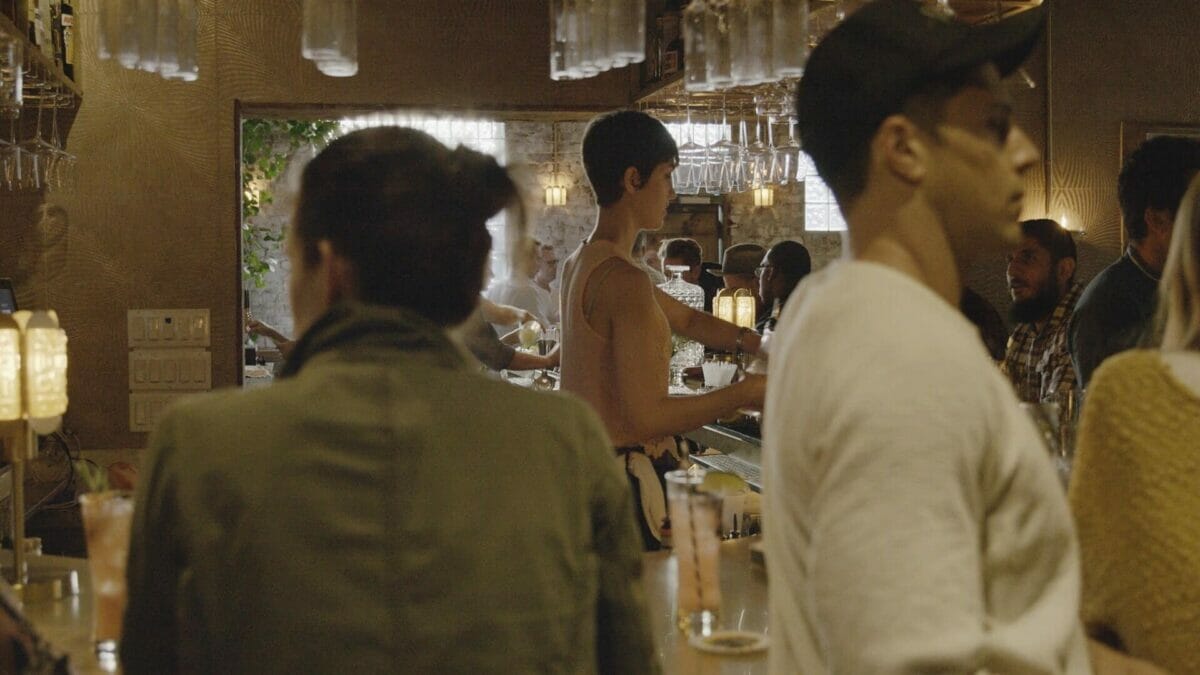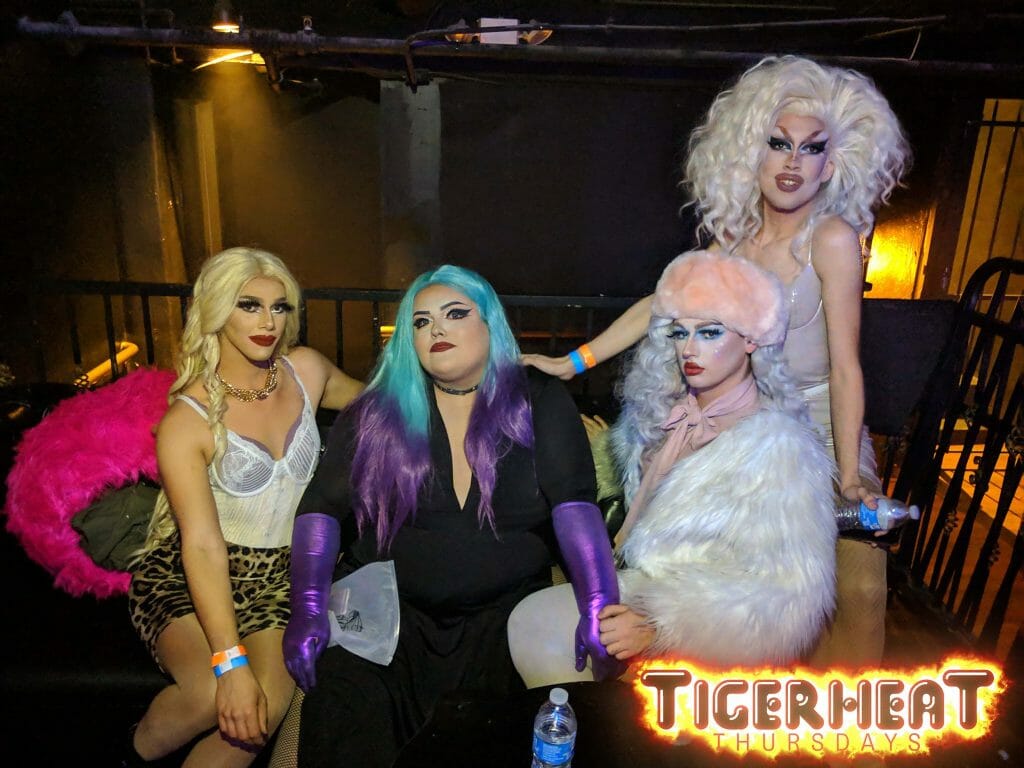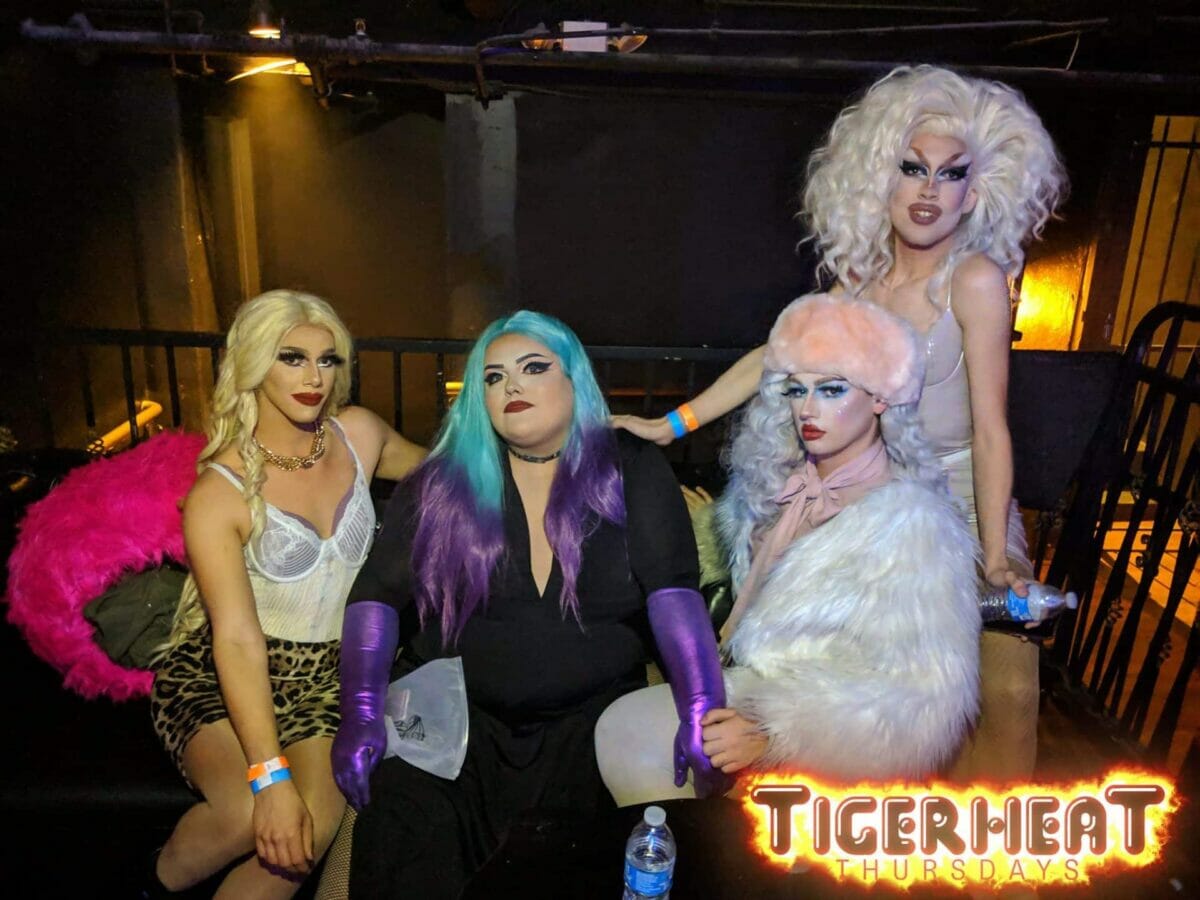 Cruising In Los Angeles
If you're a fan of anonymous fun, steamy encounters or a bit of kink then you will find a lot to love in Los Angeles, which has more gay sex clubs and bathhouses than any other location in the US. Trust us, it won't seem like the City of Angels after this…
If your visiting from outside of the USA you should know that the gay sauna culture is not very prevalent in the USA and in no way as popular or as high-quality as you might find in international destinations such as Vienna, Bangkok, Hong Kong, Lisbon or Paris. So while there is naughty fun to be had in Gay Los Angeles, set your expectations accordingly.
With such a high LGBT+ population, you just know there has to be pretty of action going down here – and you can join in by either downloading a gay hook up app, going to the few remaining Los Angeles bathhouses, checking out one of the gay cruise bars or just trying your luck at the Los Angeles gay beaches.
Gay Bathhouses In Los Angeles
Midtowne Spa – A large 24/7 bath house in the LA Downtown close to the hipster Arts District and Skid Row which also has locations in nearby Long Beach and Denver. Don't be put off by its industrial location or surroundings – inside is one of the best-designed saunas we have ever encountered with large open spaces, private rooms, lockers, gym, sundeck, steam room + dry sauna, whirlpool, video lounge and more. There is events for specific tribes most days, friendly service and always lots of action. Around a 25-minute walk from most of the big business hotel in the Downtown, but it is much better to take advantage of the secure parking onsite or catch a taxi since the area is a bit rough. Don't miss the amazing skyline view from the roof!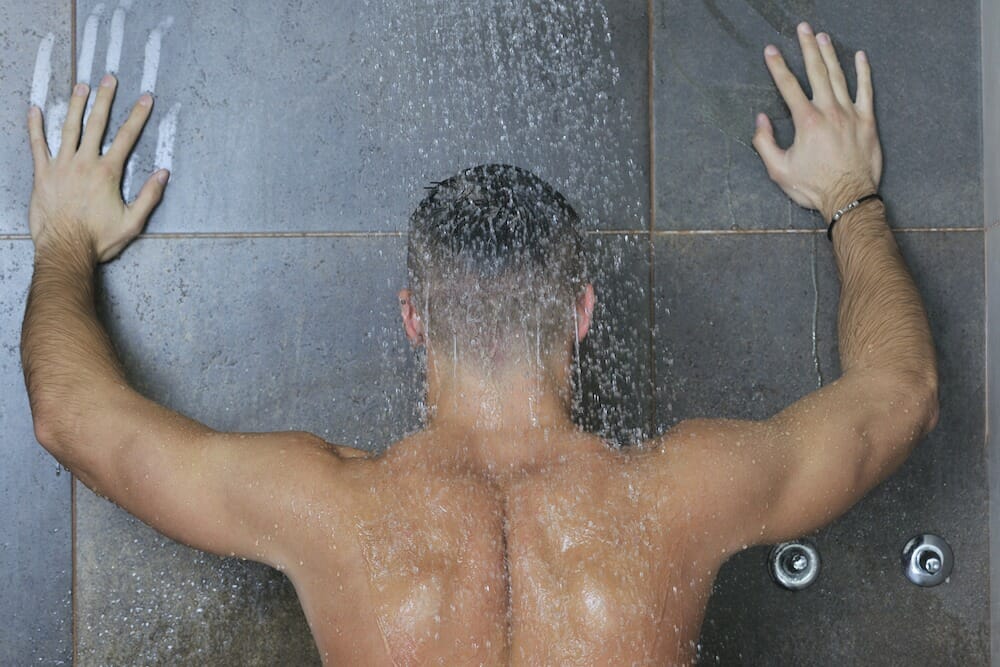 Hollywood Spa – A well-located gay bathhouse in North Hollywood (a short walk from the metro station) with private rooms, large gym, steam room, dry sauna, XXX cinema, lockers, and a tropical sundeck. It's quite a bit more expensive than Roman Holiday, however, with less clean facilities and the same unfriendly staff.
Flex Spa – A popular gay sauna in East Hollywood, especially given its proximity to LA's gay leather hotspots – like the Eagle and Faultline Bar – meaning the crowds here often jump over later at night. Not the cleanest, but by no means the worst with private rooms, a small outdoor pool, steam room, and video lounges. A nice variety of guys, helpful staff and clean facilities make this a popular option though we prefer Midtowne Spa. Flex also has locations in Cleveland, Phoenix, and Atlanta.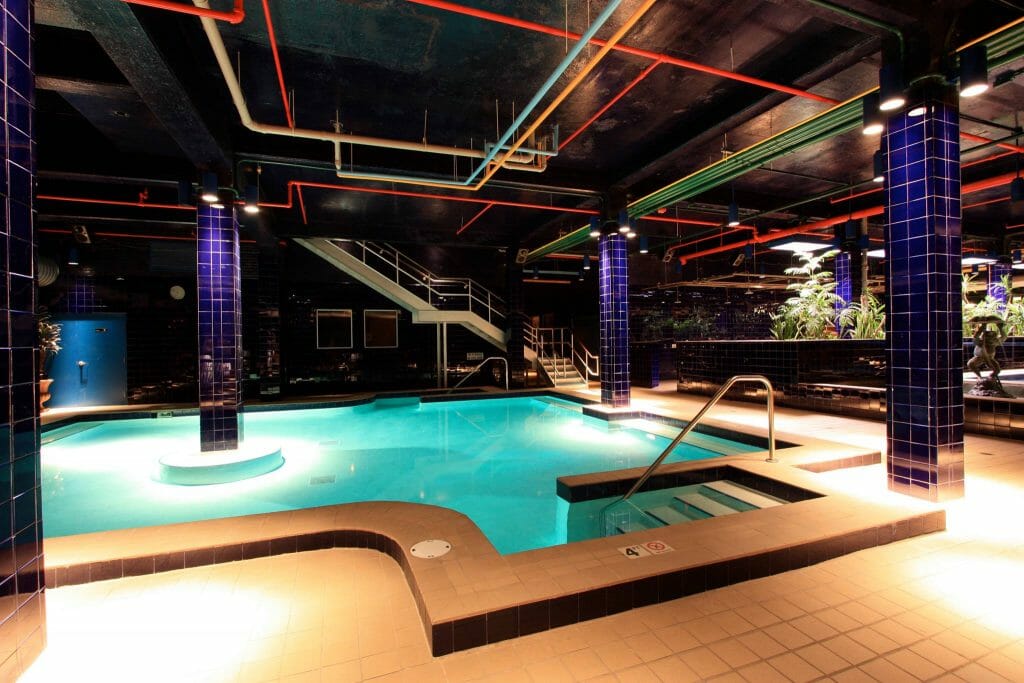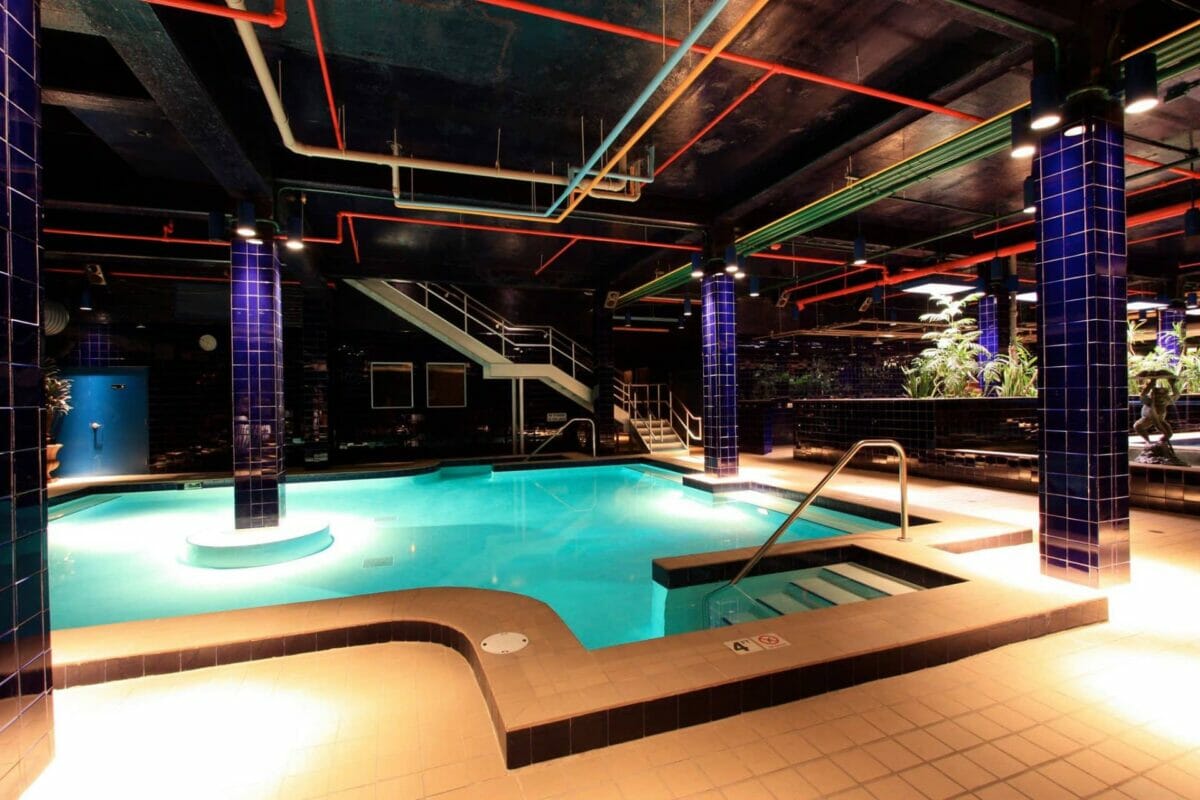 Roman Holiday – A basic gay sauna in Santa Monica offering a sauna, steam room, whirlpool spa, showers, lockers, private changing rooms, and sun deck. Known for attracting an older crowd, Roman Holiday has been operating for over 50 years though in this time they seem have learnt very little about customer service as the staff is quite unfriendly here, at least everything was relatively clean.
Roman Holiday Health Club II – Another location of this gay sauna chain, less conveniently located in Van Nuys, a neighborhood in the central San Fernando Valley. Slightly bigger and more welcoming in our experience, with an indoor lap pool, whirlpool, steam room, dry sauna, lockers, private changing rooms, and sun deck.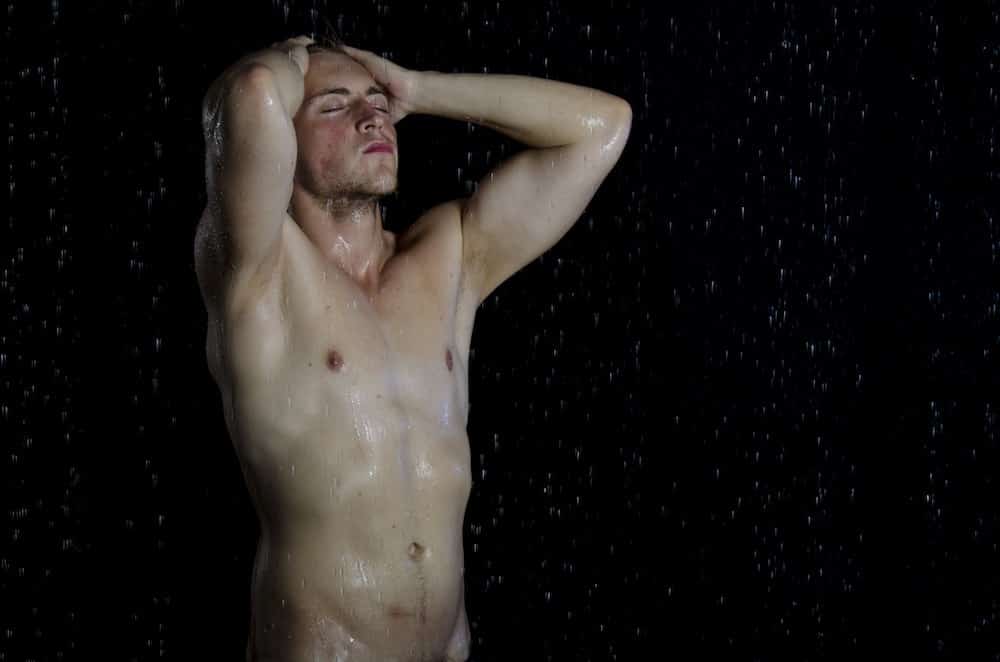 Gay Sex Clubs In Los Angeles
Slammer – A very industrial, dark and heavy gay sex club about one thing and one thing only. Inside you can find bath tubes, glory holes, slings, lockers and more and a good mix of guys to play with. Located just one block from the Vermont / Beverly Station metro station in Koreatown, be sure to check nightly events in advance to know what you are getting yourself into. This is hard-core cruising and not for everyone…
The Zone LA – One of the most popular sex club for men in Southern California just a mile from all the gay venues of WeHo. Everyone we meet recommended the Zone to us and let us just say, we were not disappointed! The Zone offers two huge floors of mazes, private booths, BJ bullpens, and stalls, along with a TV lounge and patio for relaxation. While most guys keep their clothes on while cruising you can go nude if you want with lockers and coat/wallet check are available. Free condoms and lube are always provided, and an assortment of other accessories are available for purchase – plus they are always open late until 6 am! A good mix of guys, younger and longer, all looking for different things and the closest in LA you get to the fabulous kink scene of places like Berlin, Madrid or Prague.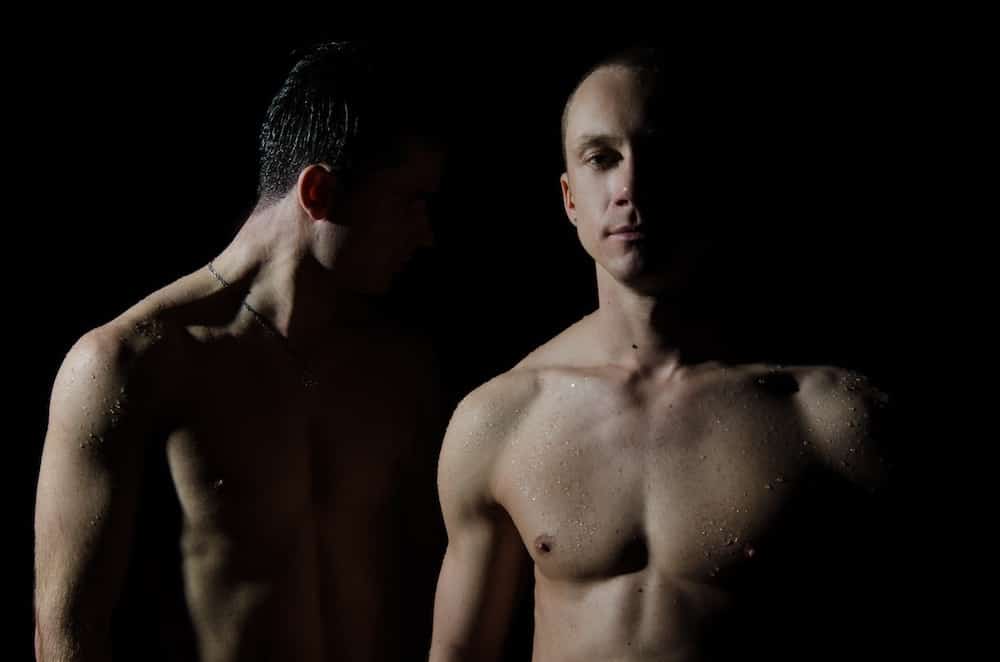 Gay Los Angeles Map