Cheaper and cooler than Los Angeles, Gay Long Beach is undergoing a fabulous resurgence as Angelenos move in to gentrify and Orange County comes to slum it.
A hipster-city-by-the-sea filled with wonderful weirdos, dive bars, historic speakeasies, gorgeous bodies and more rainbow flags than we could count, Long Beach is proving that Gay Cali is more than just WeHo, the Castro and Palm Springs. And honey, we are absolutely here for it!
Along LA County's southern coast the twin ports of Long Beach and San Pedro have gone from being industrial backwater that suffered years of decline after the Navy moved out in the late 90s to hip, cool and happening. This trend will only go into overdrive as Long Beach sheds its past in one of the country's largest continuing downtown redevelopments with around $3.5 billion currently being spent on over 3 dozen projects.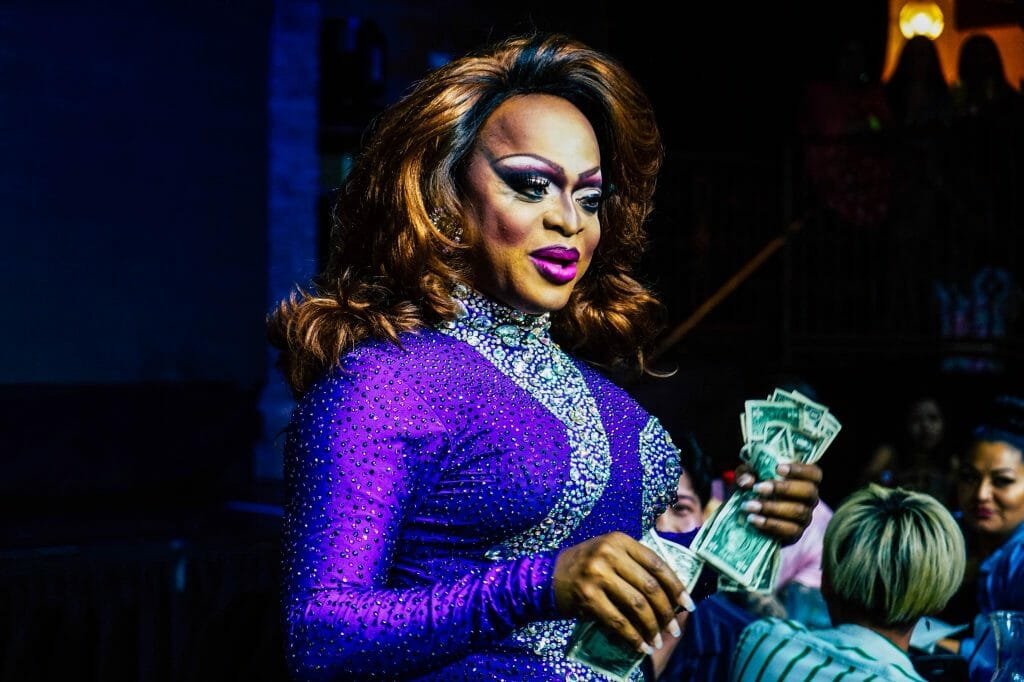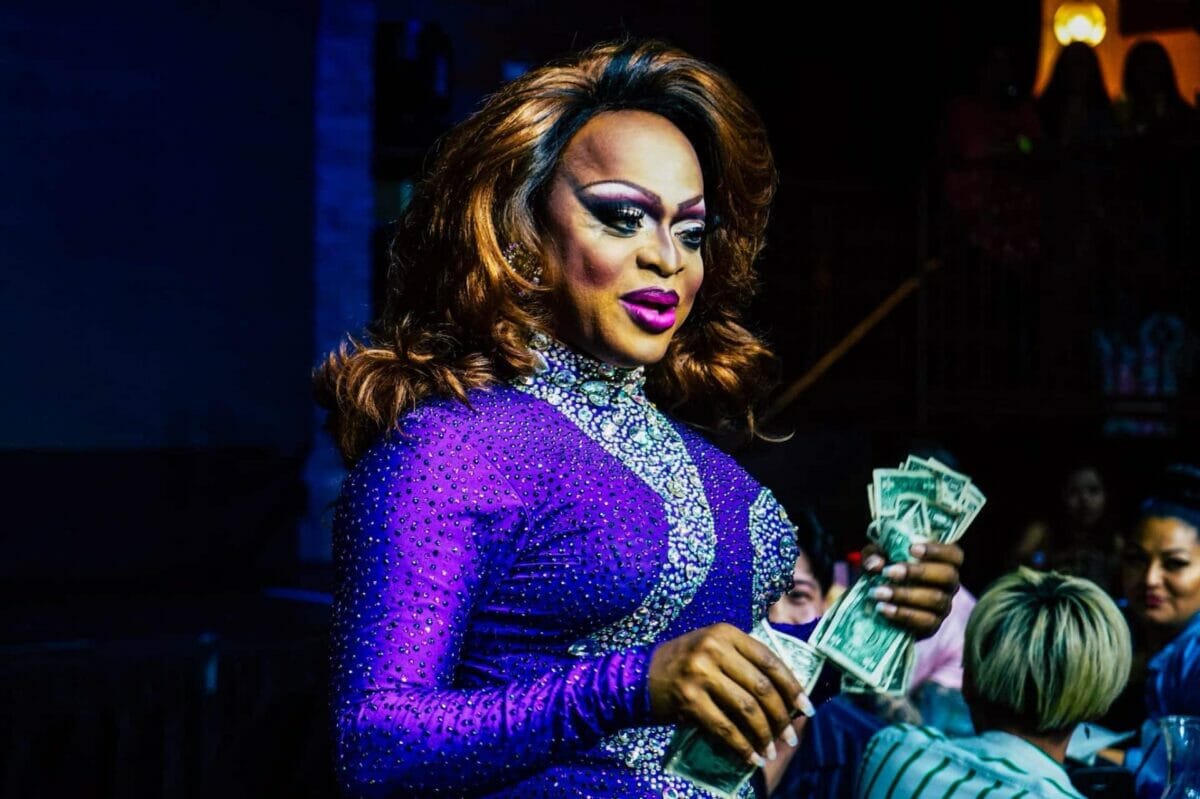 Of course, we gays have seen the potential of Long Beach long before this current boom, with quiet palm-lined streets, a seemingly endless beach and wealth of Art Deco buildings – which probably explains the well-established gay scene here. Centered just out of the downtown along Broadway between Alamitos and Cherry Avenue is the hub of Long Beach's gay scene, with plenty of cherished dive bars, the antithesis of avant-garde WeHo and perfect for a boozy gay bar crawl.
Much like the Rome's Gay Street, Le Marais in Paris and Toronto's Church and Wellesley neighborhood, at times it can seem the LGBT community far outnumbers their hetero-counterparts leading to the unusual position of many venues declaring themselves straight-friendly. It's fair to say we absolutely loved it and can testify that the queer vibes and come-as-your-fabulous-self spirit here infuses your soul with warmth and tempts you to never leave.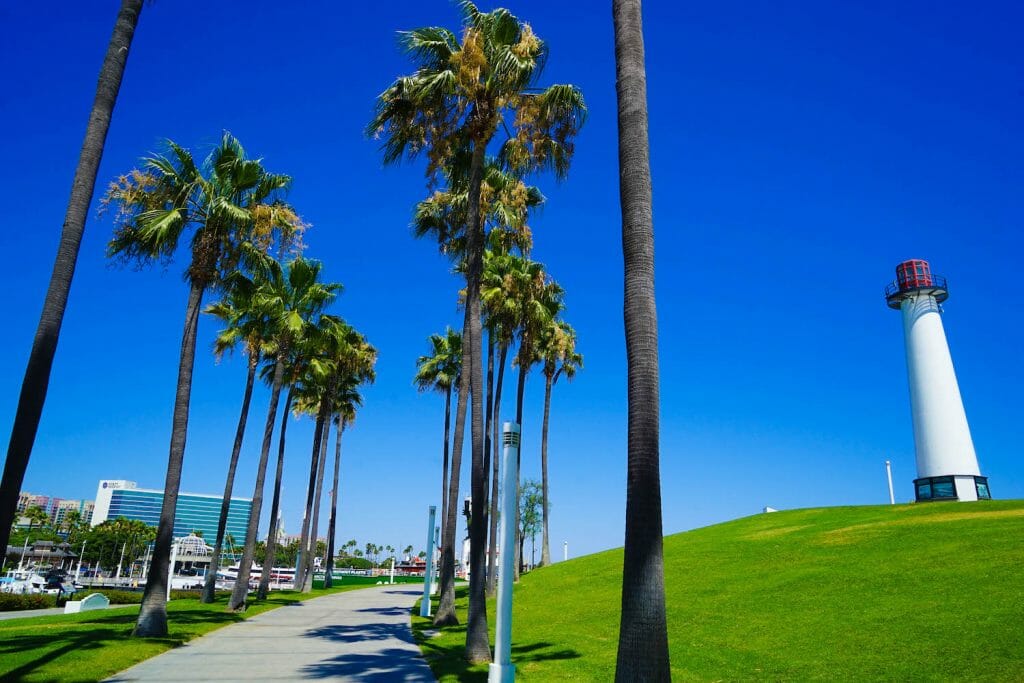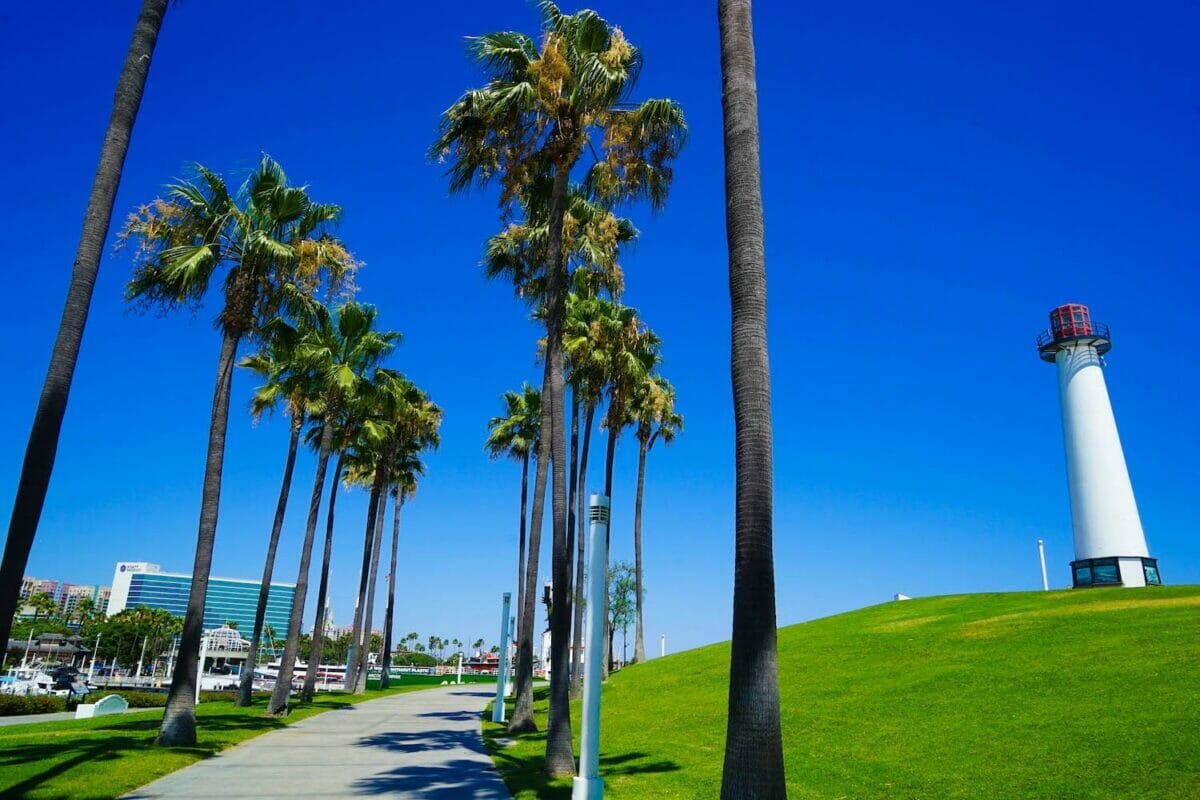 As chilled and welcoming as the stereotypical surfer dudes for which Cali is famed, in this sunny city you will an LGBT community infused with energy, passion and genuine excitement about the future – all this despite the best efforts of this current Trump-era politics of hate and discrimination. Long Beach is not just gay-friendly, it's ridiculously friendly over-all with smiles and chatting locals everywhere you go.
But with the most perfect weather, a welcoming community, and a thriving cultural scene, what isn't there to be happy about?
Are you relocating? This guide will help travelers discover the queerer side of the city. However, if you are lucky enough to be considering a move here, we recommend getting in touch with a local gay realtor. They can happily give you no-obligation advice and all the information you'll ever need to know about your new city. And if you then want their help to find your dream home, you are guaranteed fair, equal, and honest representation. No surprises or awkward conversations necessary!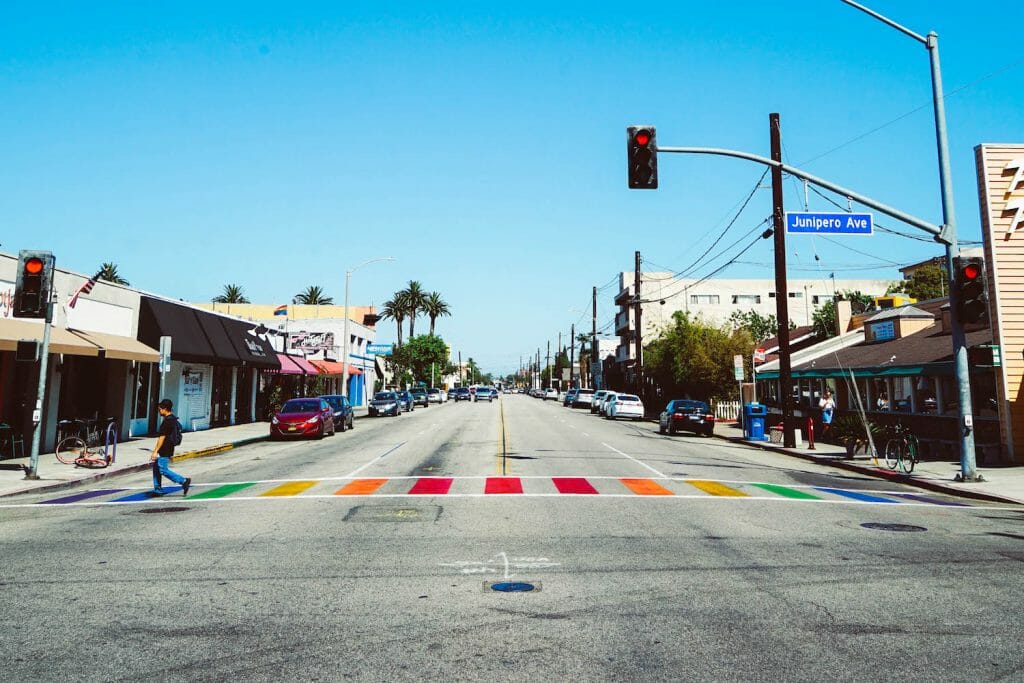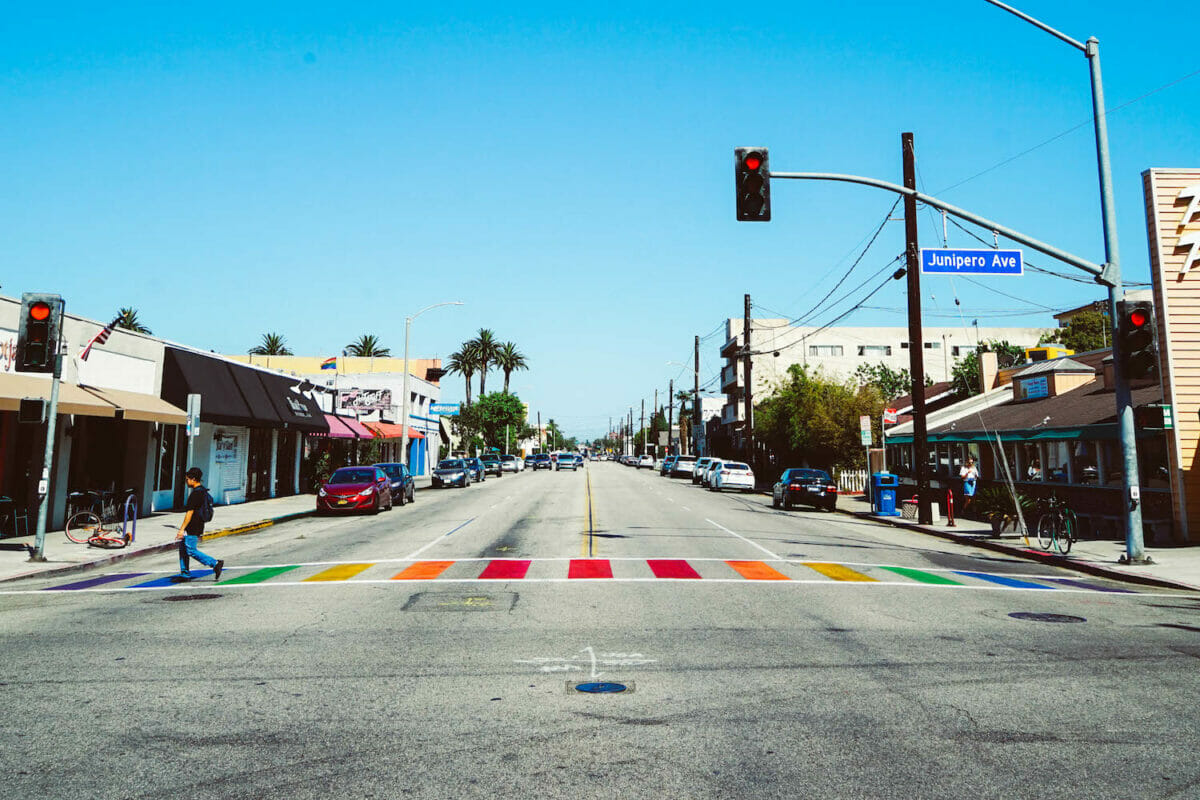 Gay Long Beach Guide: The Essential Guide To LGBT Travel In Long Beach California
Attractions in Gay Long Beach
With more than 287 days of sunshine each year, you can bet there are going to be plenty of outdoor things to do in Long Beach and fabulous gay events which take advance of the amazing weather.
Beach days and cycling is popular, but equally so is laying by the pool, exploring the wonderful arts scene of Long Beach or just heading to one of the (seemingly) all-day happy hours. If you plan to get a lot done car hire in Long Beach is a very affordable option and popular to see more far-flung attractions. This is America after all and the car is king. But if you just want to explore the gaybourhood, downtown and a few other places – public transport and rideshare apps should be sufficient.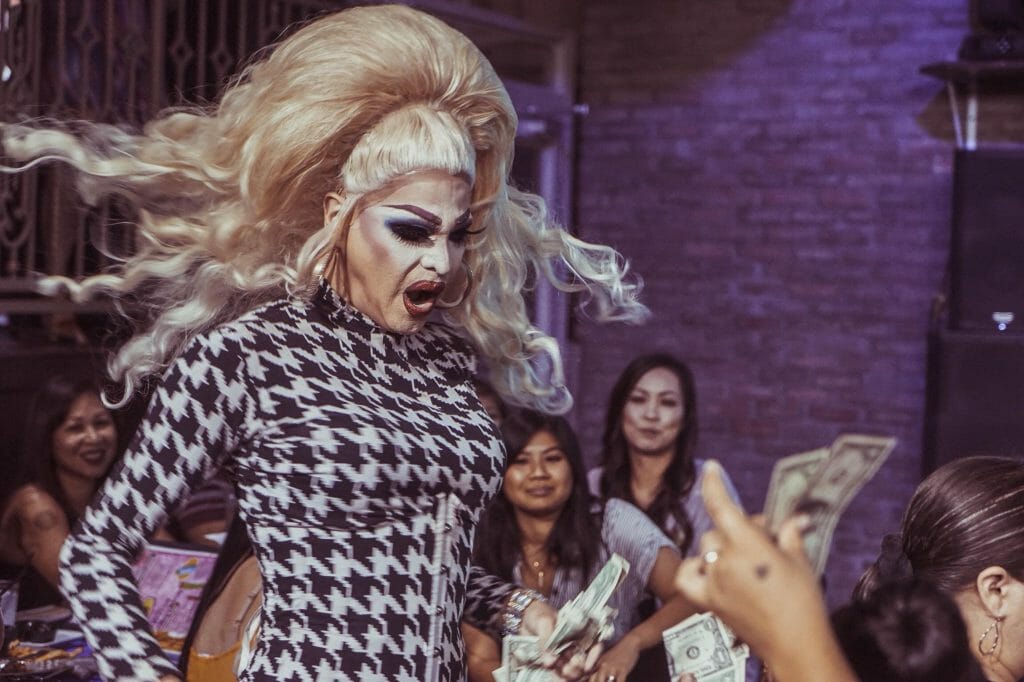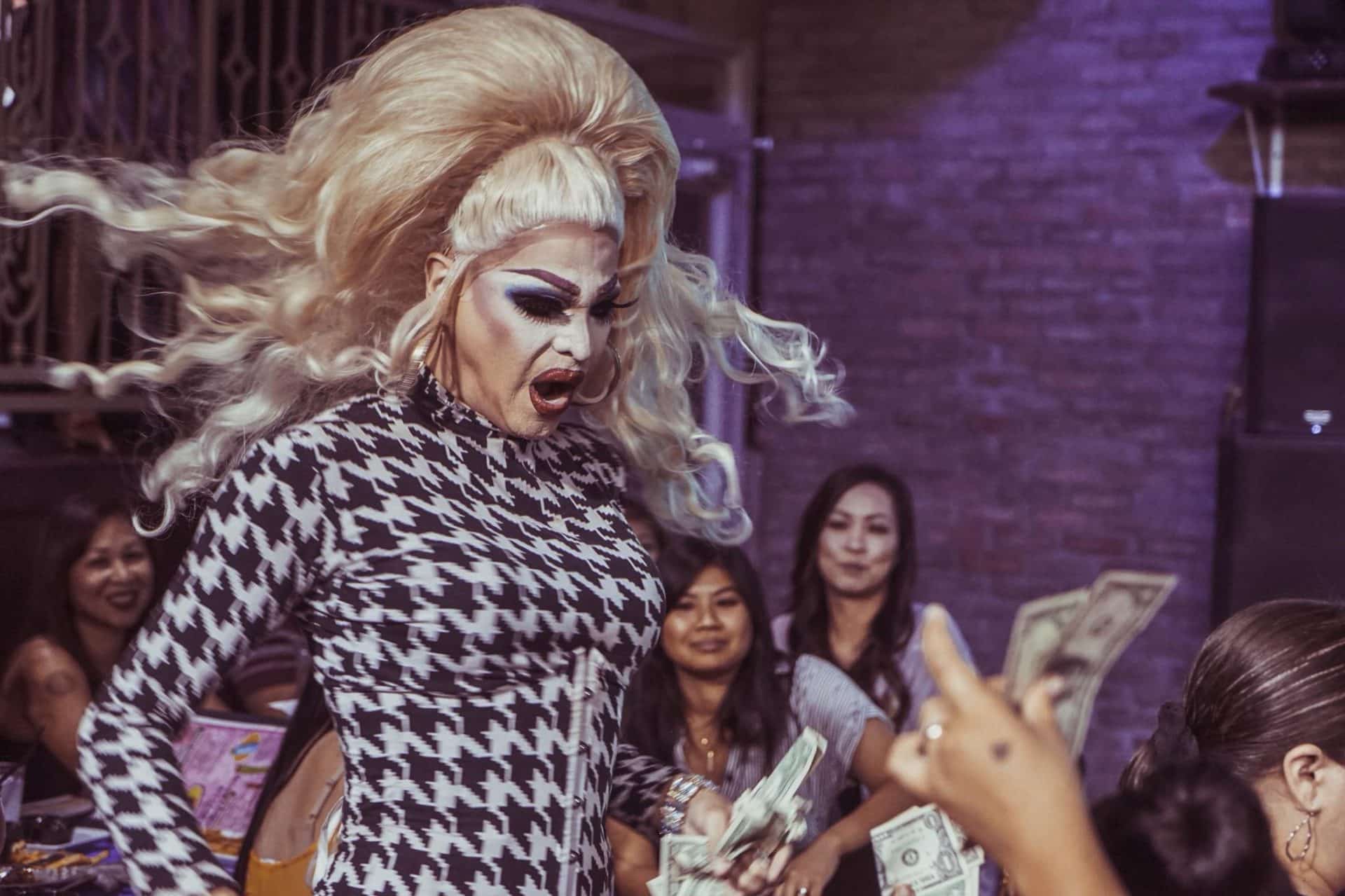 Naturally being gay does not define which attractions most of us will want to see in each destination and most queer travelers will simply want to check out the top things to see in Long Beach during the day! We found our favorite memories were watching the sunset from a relaxing bar, dancing till dawn with our queer family, or laying out by the pool in our luxe Long Beach hotel.
However, if you're someone who can't sit still, we have put together a few of our other things to do in this gay paradise that are sure to keep you busy!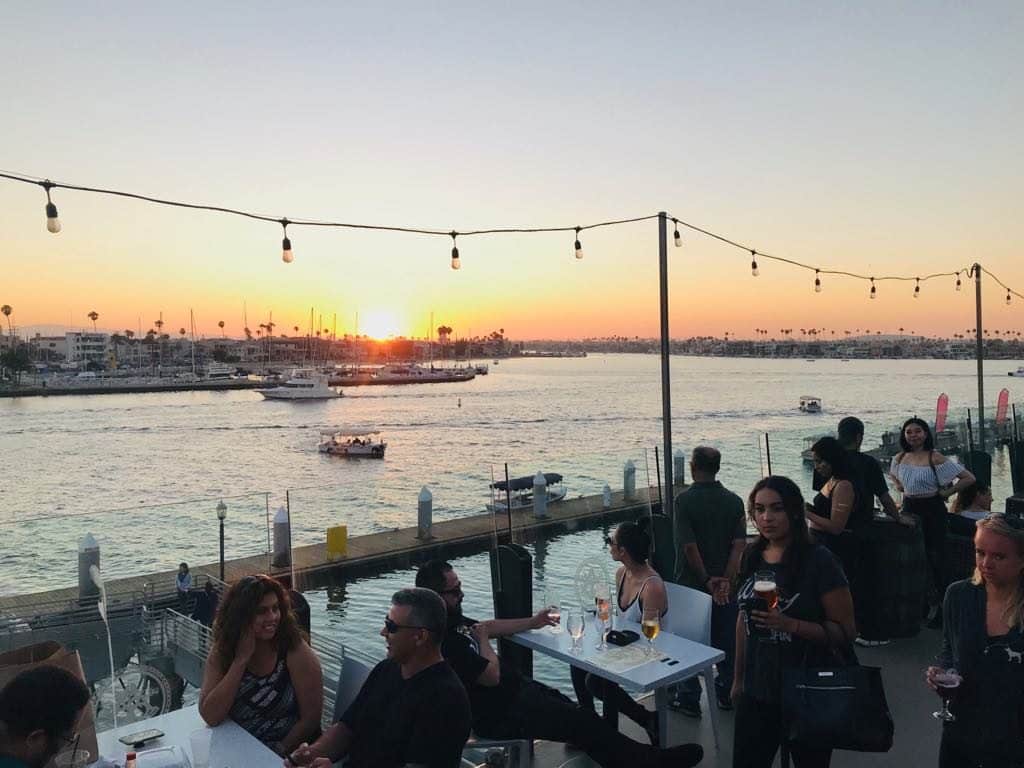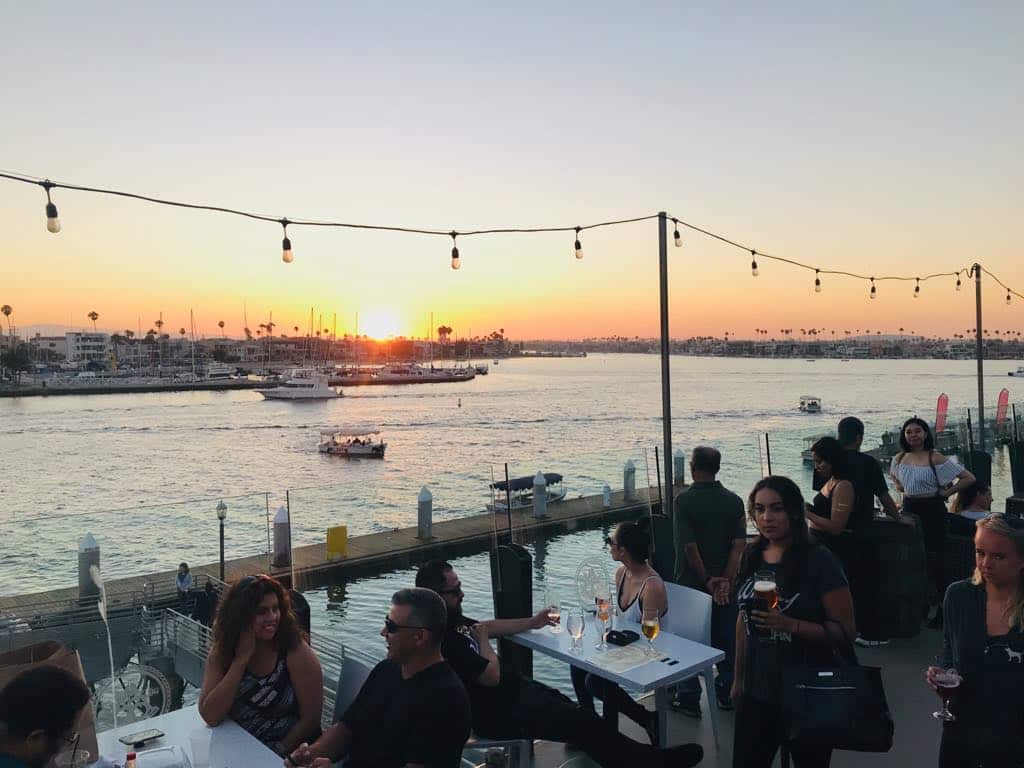 Top Highlights in Long Beach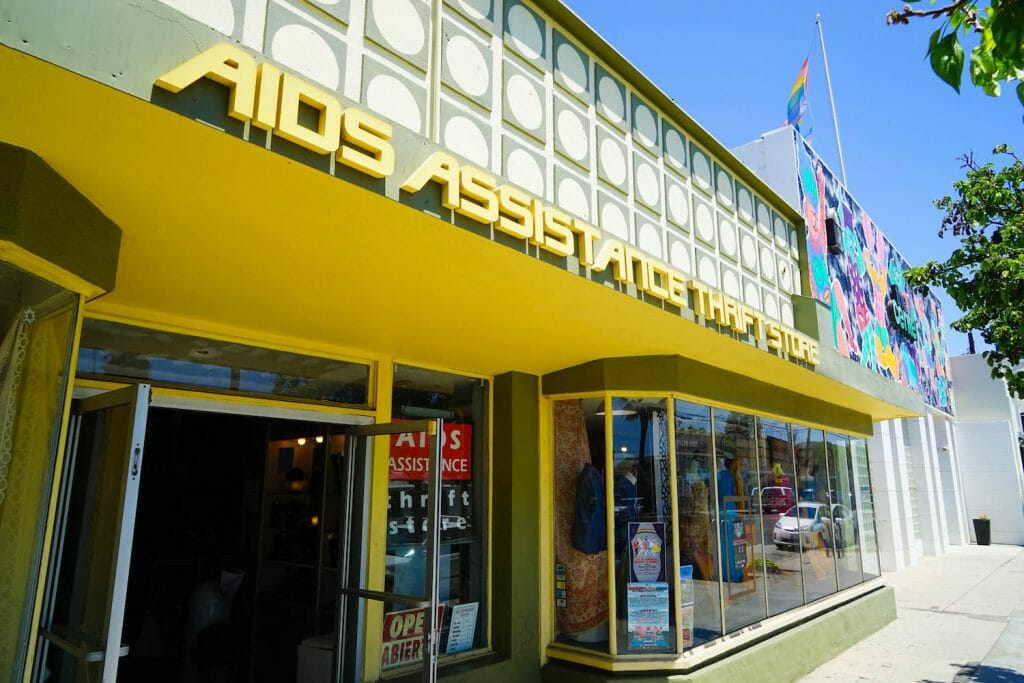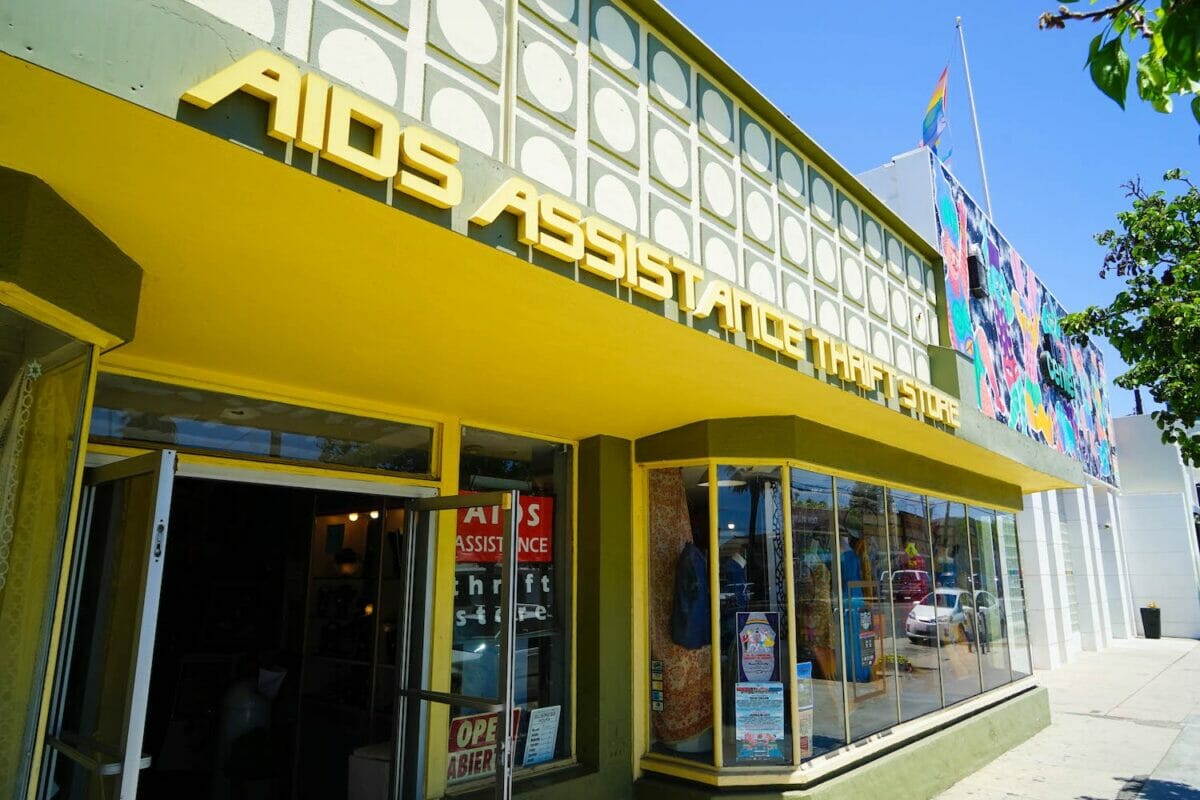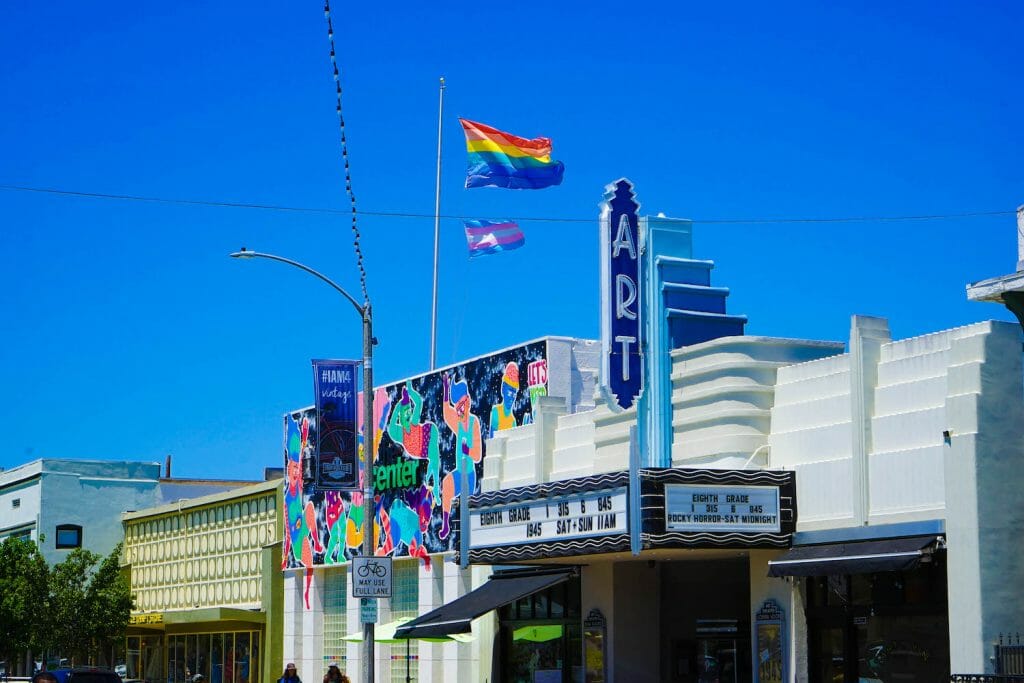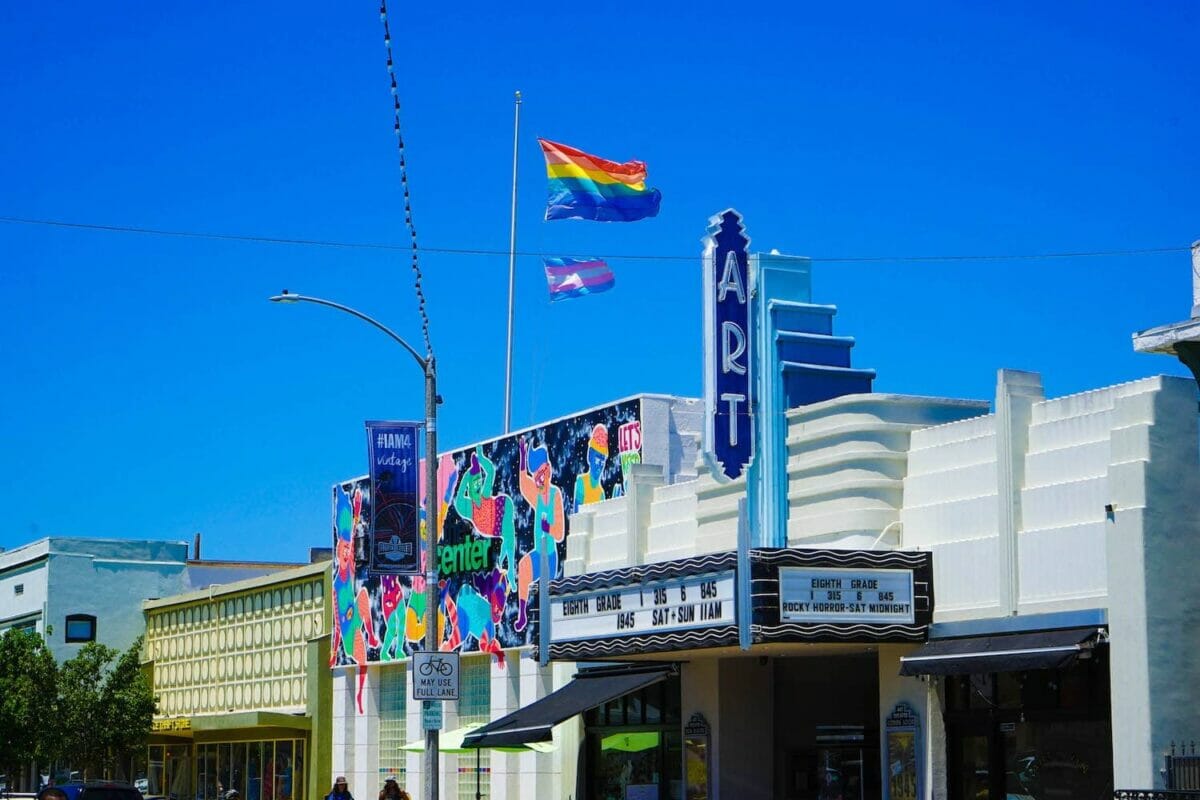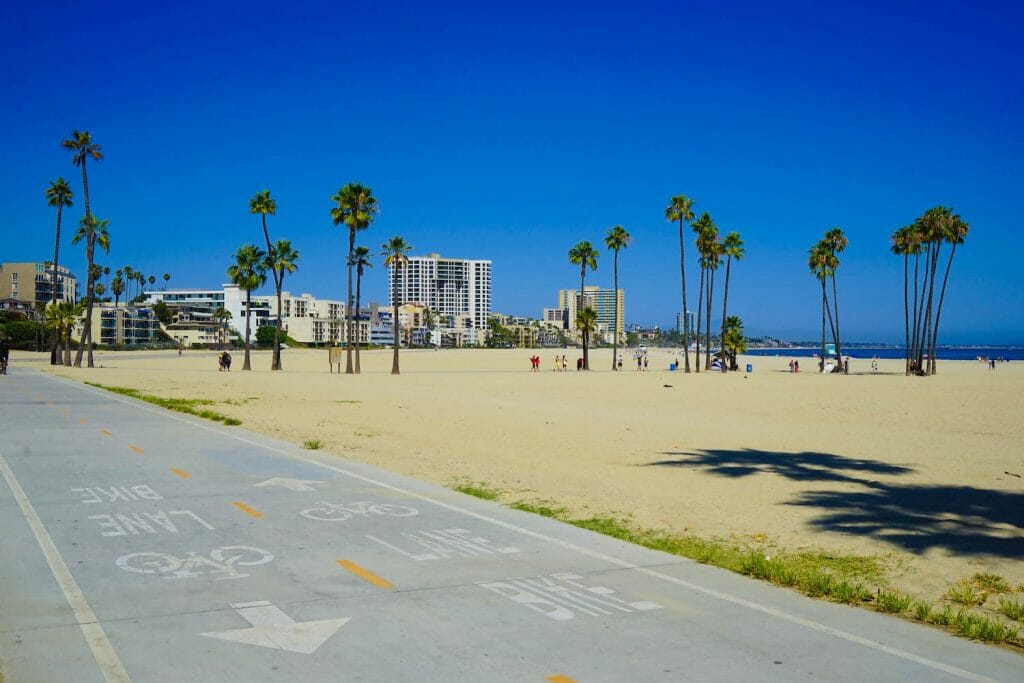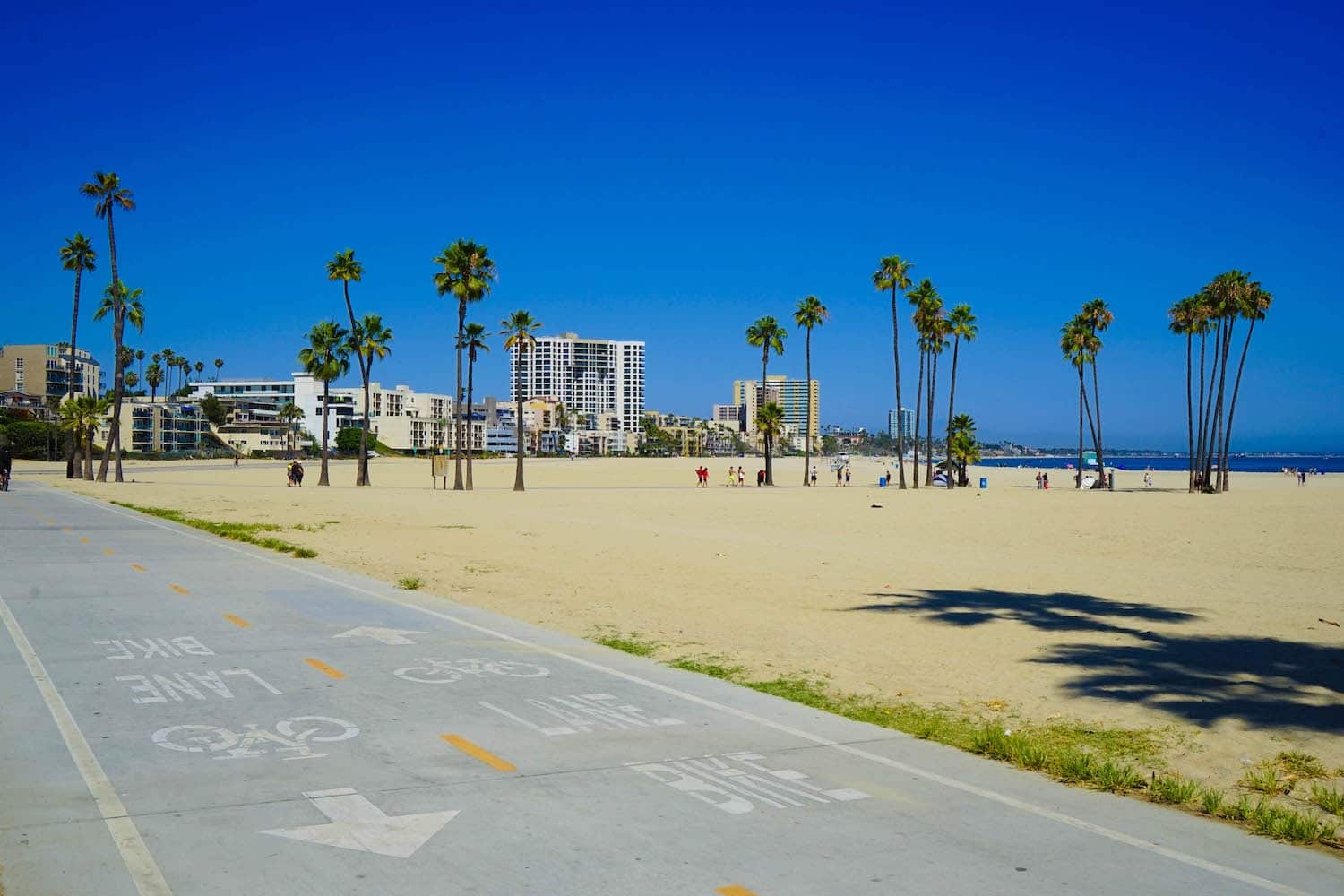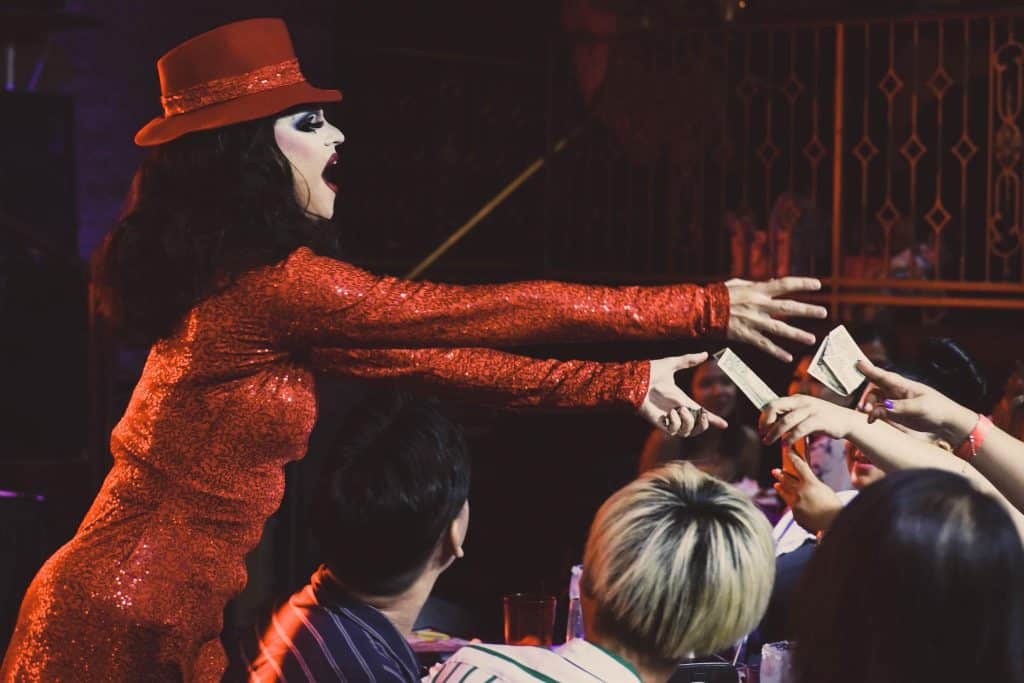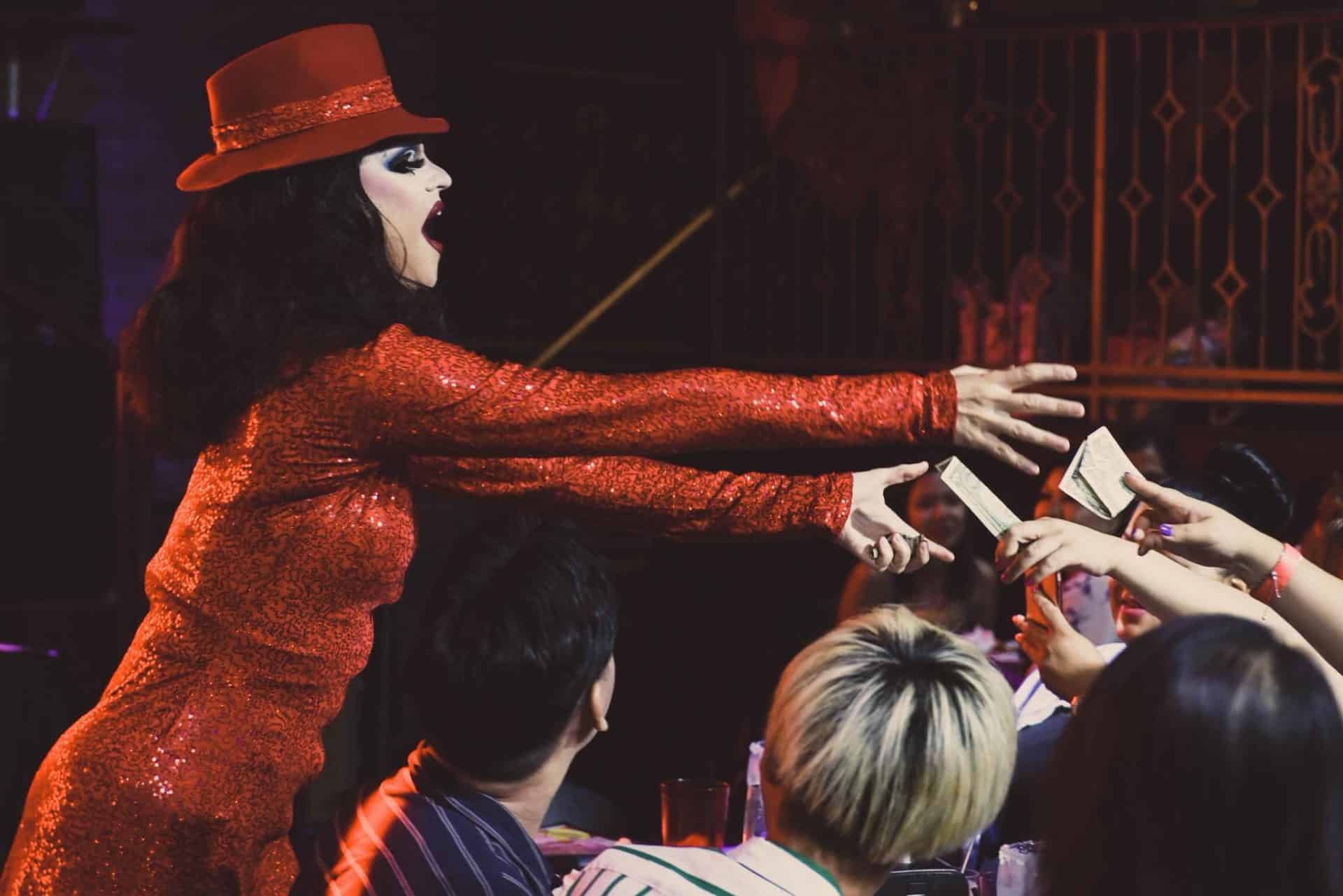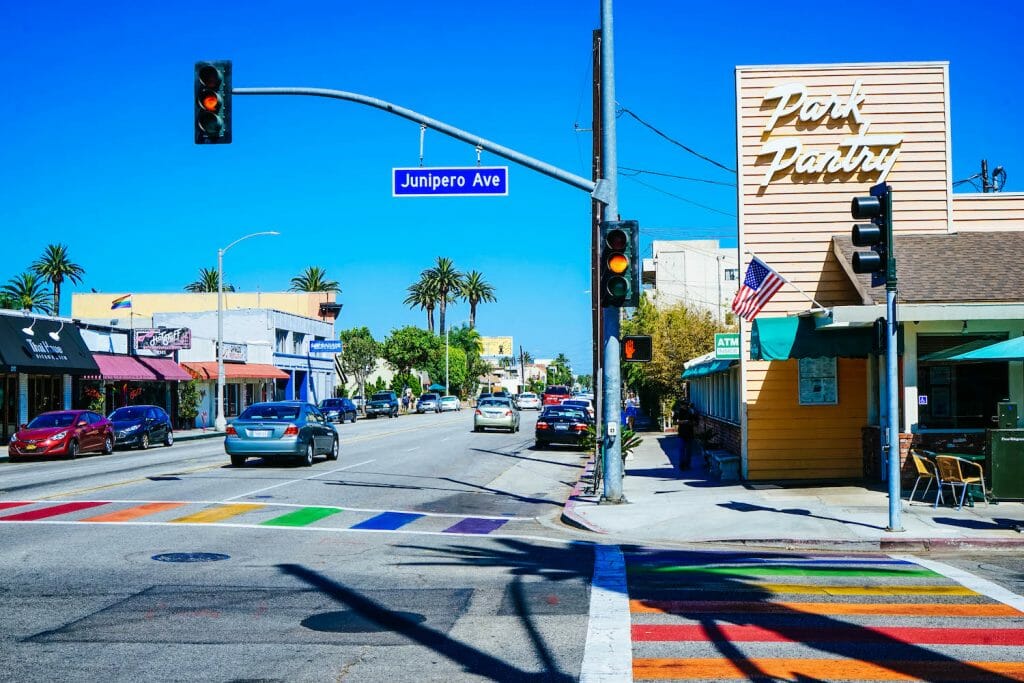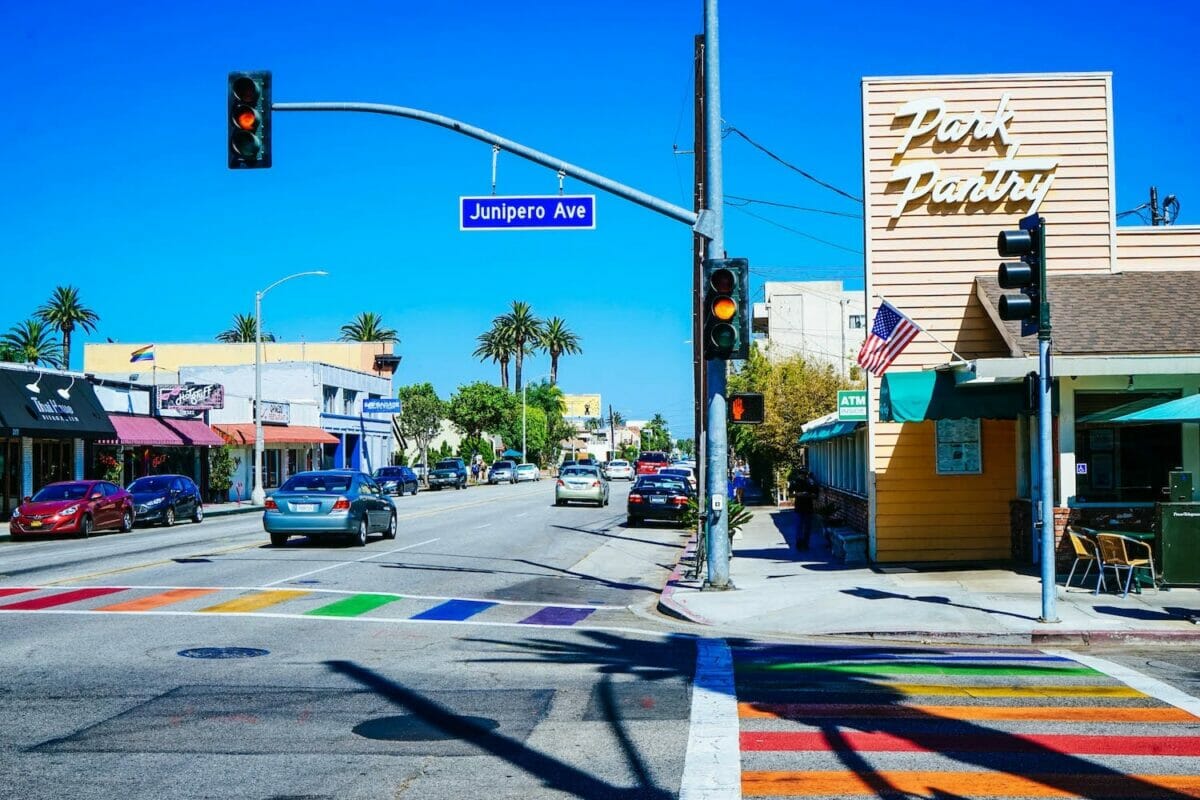 Gay-friendly and Gay Hotels in Long Beach
In this glorious and extremely beachside city, you will not find any major hotel accommodation that isn't gay-friendly.
After all being gay-friendly is about providing a non-judgmental and respectful environment in which all people are treated equally. In saying that, elegant design, helpful staff, and excellent value for money never hurt anyone. Some hotels in Long Beach have also gone above and beyond in recognizing and marketing to the LGBT community and given their popularity with gay travelers we would say it has paid off!
Everybody likes to be surrounded by people with common interests and as such a there a few hotels in Long Beach favored by gay travelers – although to be clear there are no exclusively gay hotels in Long Beach sadly.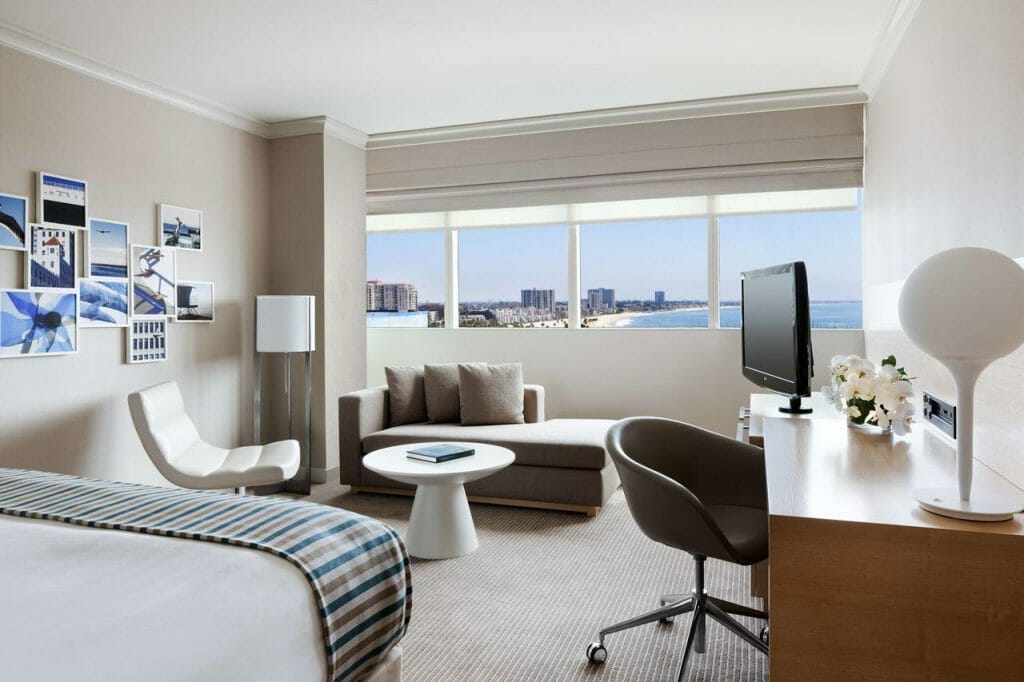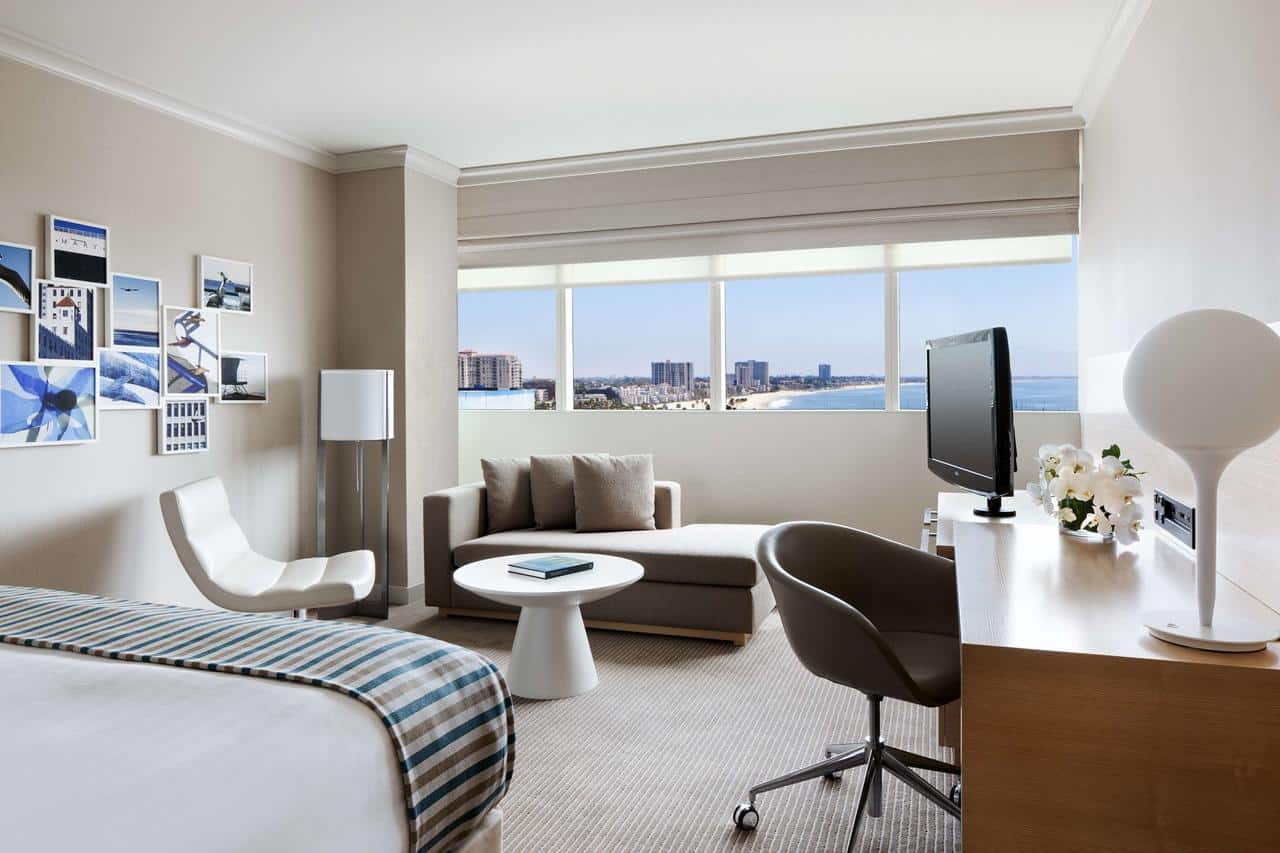 The gaybourhood along Broadway is at the forefront of LGBTQ+ inclusiveness in Long Beach – and while there is a diverse community here brimming with queer nightlife and gay-owned businesses, there are no hotels here. Nearby however is the East Village Arts District and Long Beach Downtown which give you many funky gay-friendly hotel options to consider here, all only a short drive (or walk) away.
The following gay-friendly hotels in Long Beach are only the most recommended, but there are hundreds of other hotels in Long Beach if you don't find quite find what you are looking for. Whether you want a fun and social hotel, a cheap but private place to crash after a night of partying or a chic luxury option to sip cocktails surrounded by fashionable people, Gay Long Beach as something for everyone!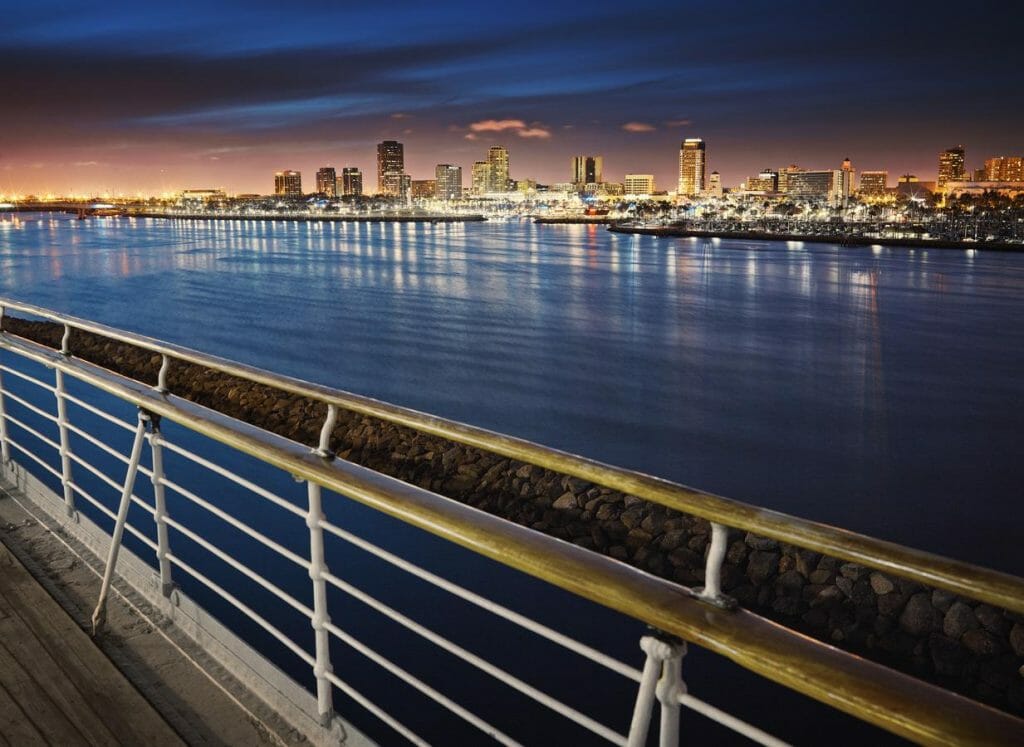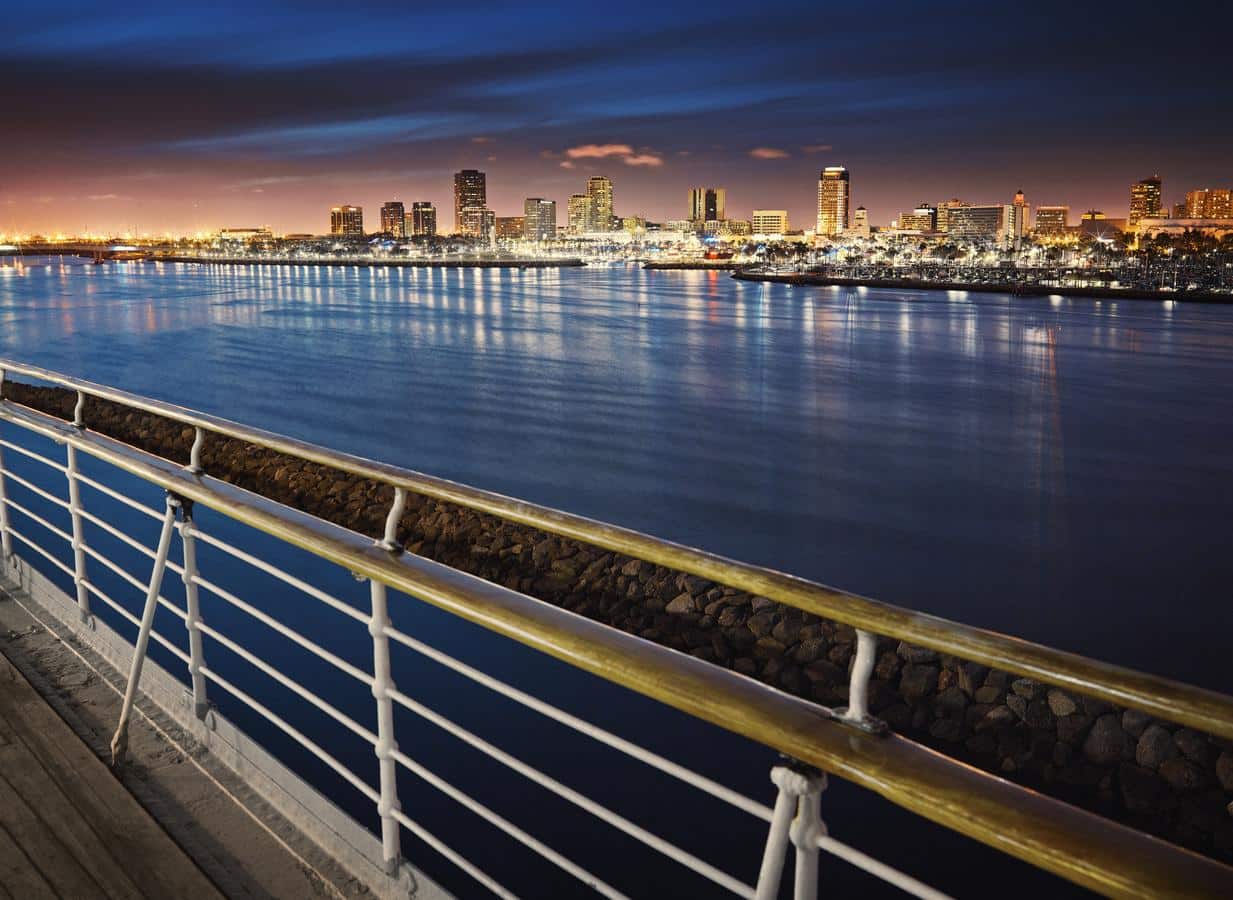 Gay-Popular Hotels in Long Beach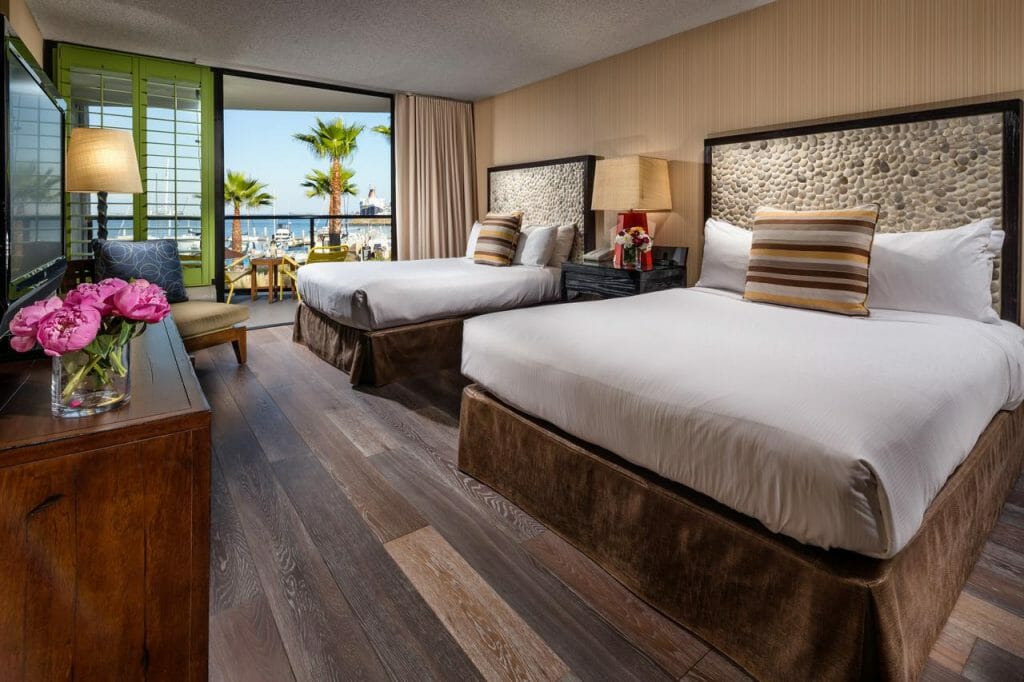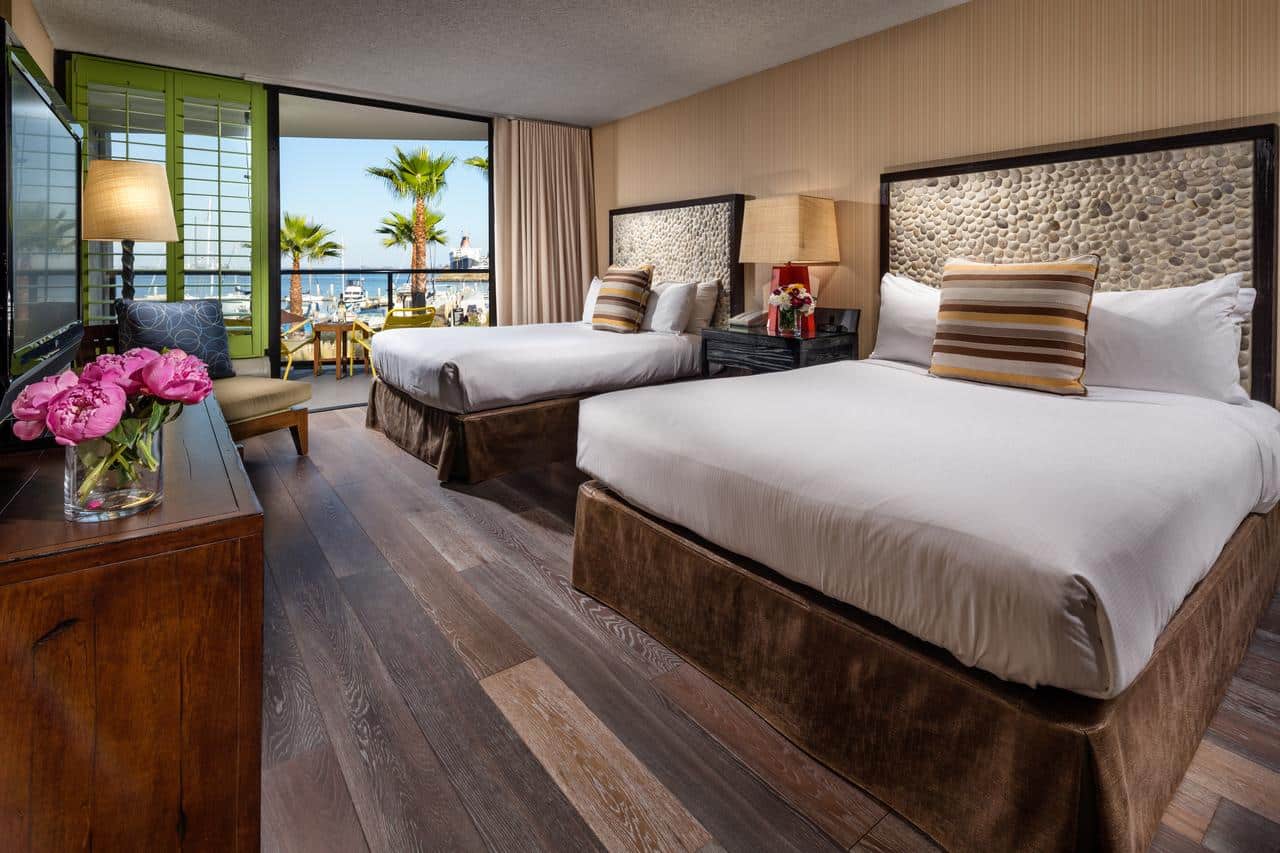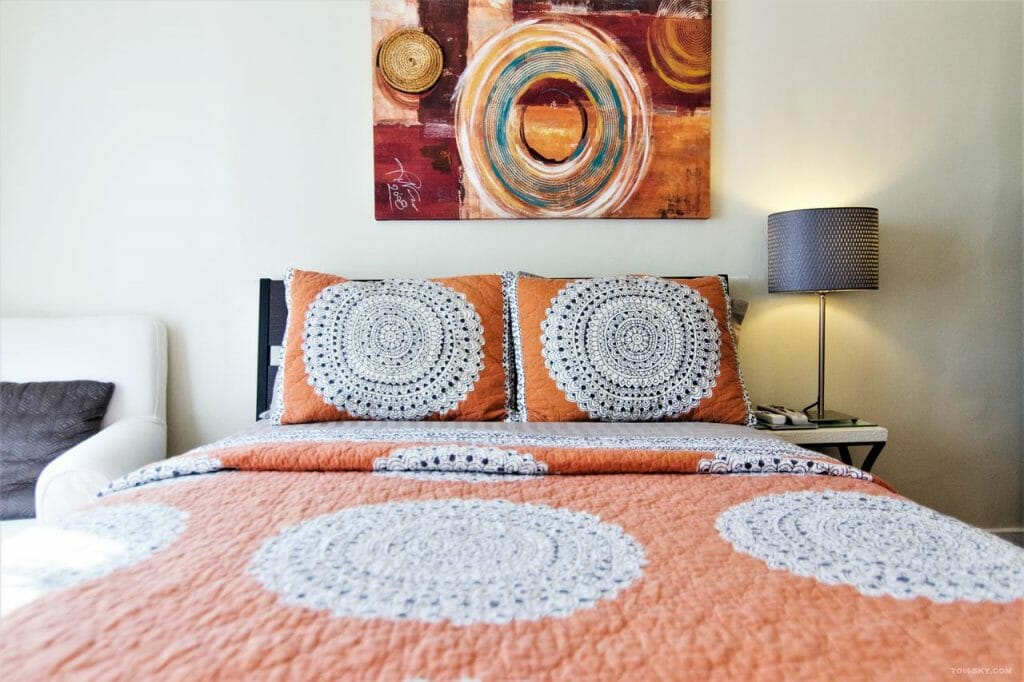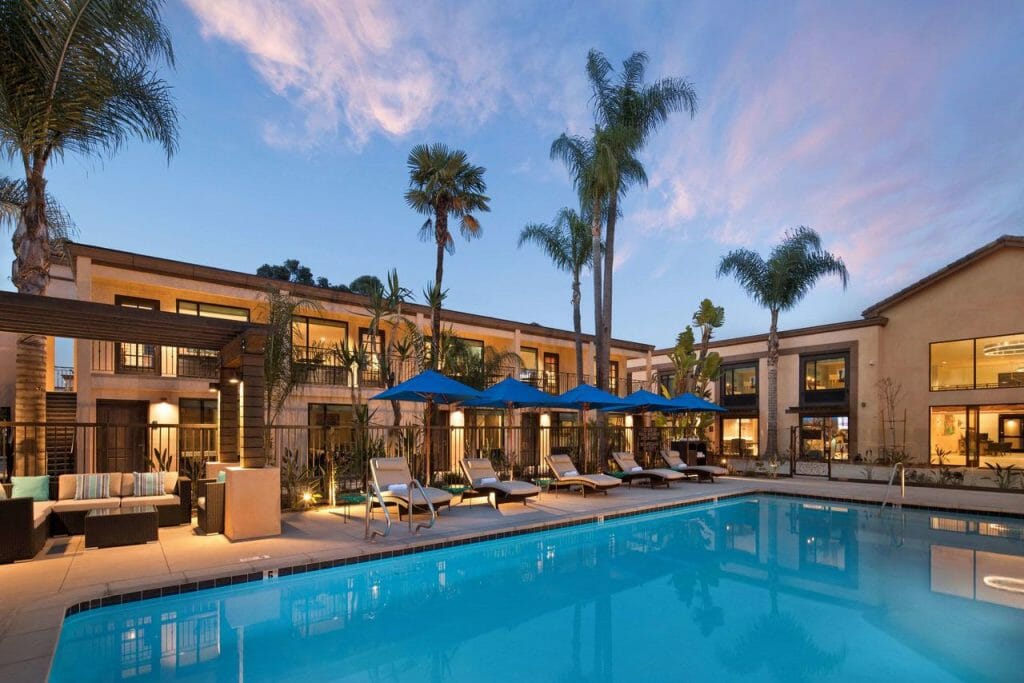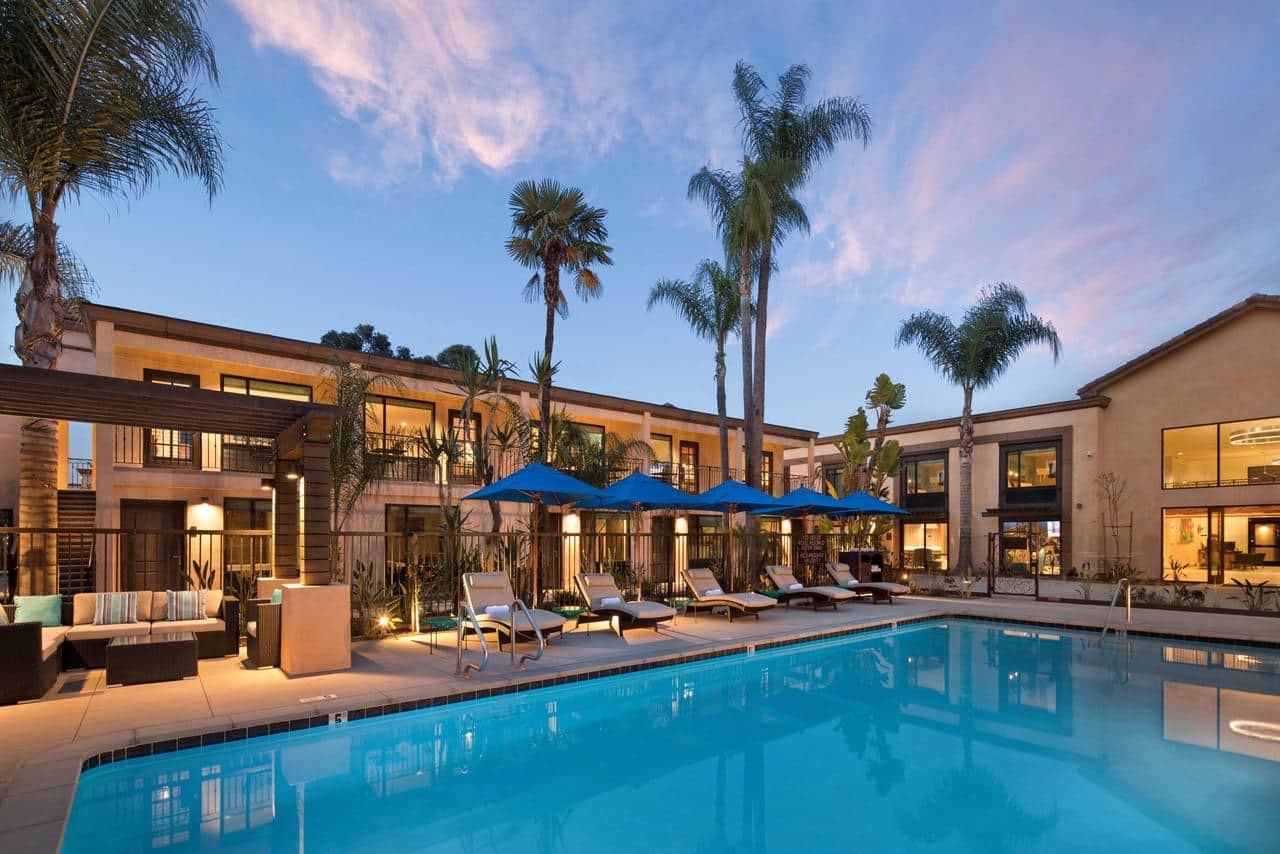 Gay Nightlife in Long Beach California
With Long Beach being one of the most gay-friendly destinations in the world, you would expect a ridiculously good gay nightlife scene – and luckily Long Beach does not disappoint.
Depending on your mood you can find anything here from a relaxed cocktail in an upscale bar to an all-night dance party surrounded by your queer family. There is also plenty of cruise/dive bars, sexy go-go boys, fabulous drag, fun events and – well, something to cater for every taste!
Visitors to Gay Long Beach tend to be more focused on the daytime fun-in-the-sun so there is no need to wait until Happy Hour to head to the bars – and many travelers here can be found drinking any time of day on sun-drenched patio's or in chic cocktail bars. Later at night, most gay bars and clubs are packed from 10 pm until into the early morning, with a mix of tourists and locals.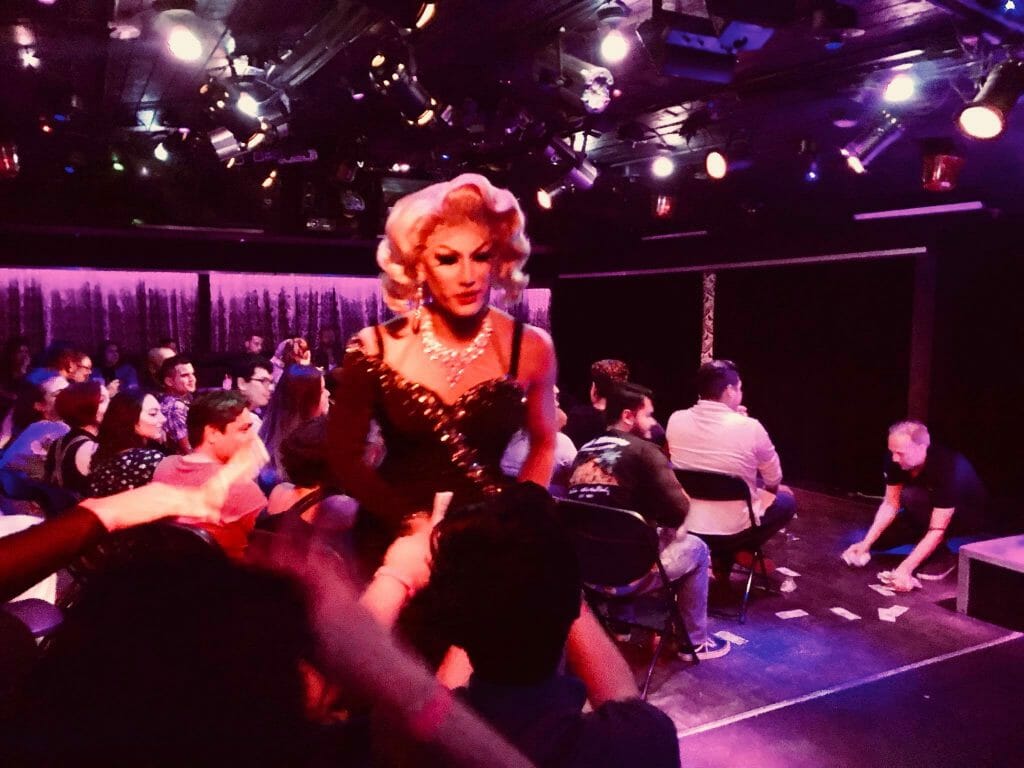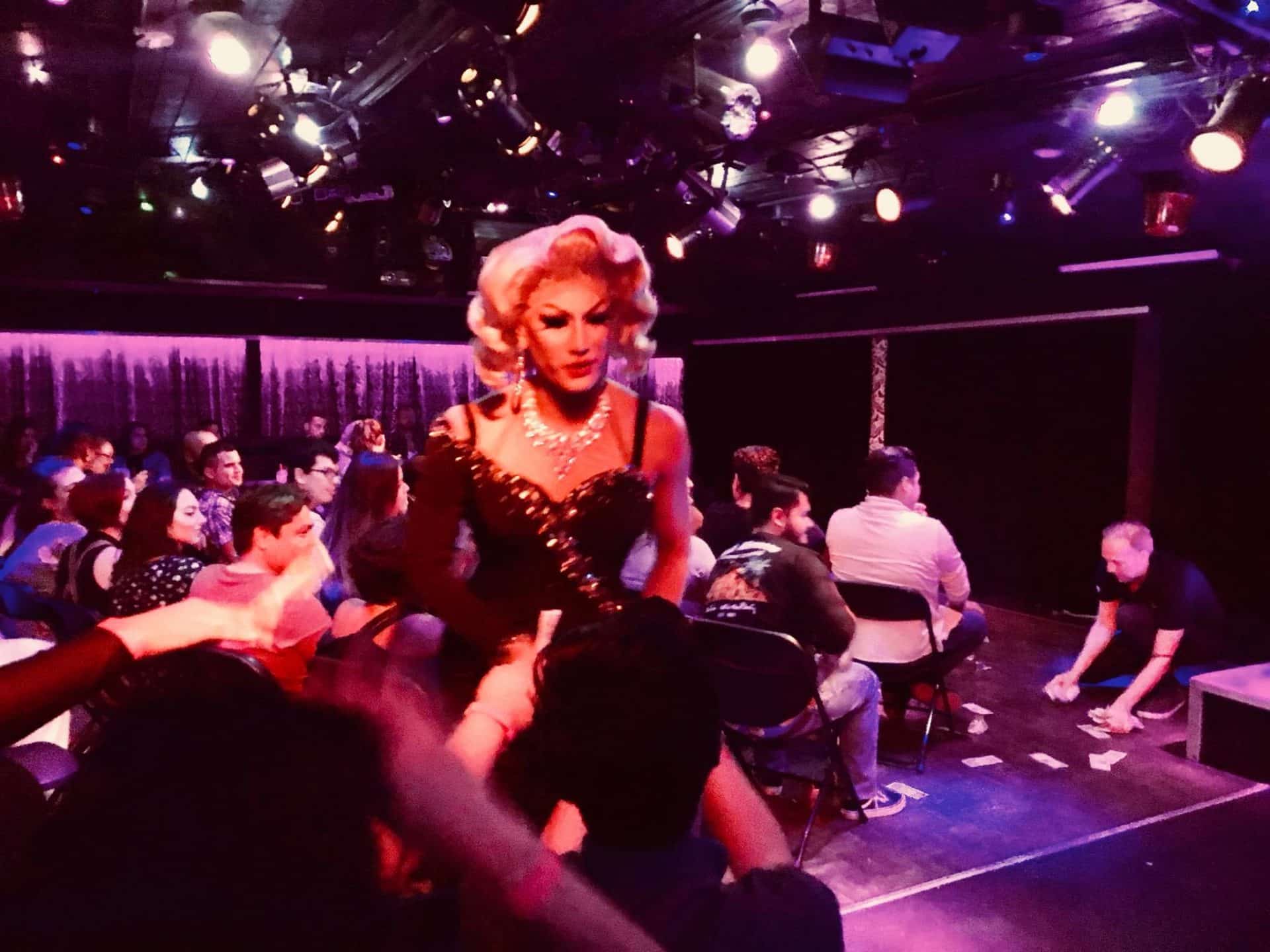 Broadway between Alamitos and Cherry Avenue is the hub of Long Beach's gay scene, with plenty of cherished dive bars, the antithesis of clubby WeHo. Classic LGBT venues such as Sweetwater Saloon, Mine Shaft, Brit Bar and Falcon can all be found here making for a fun Gayborhood crawl, but later at night rideshares are best for exploring the more hopping dance venues.
With a vibrant – and diverse – local LGBT community and a wonderfully gay-friendly liberal populace, you can imagine distinguishing 'gay bars' can something difficult, which is fabulous since you know you will be welcomed as you are basically everywhere here. For the following gay venues, however, we were looking for rainbow events, exceptional recommendations, and spots specifically marketed towards gays.
We are sure you will not be disappointed.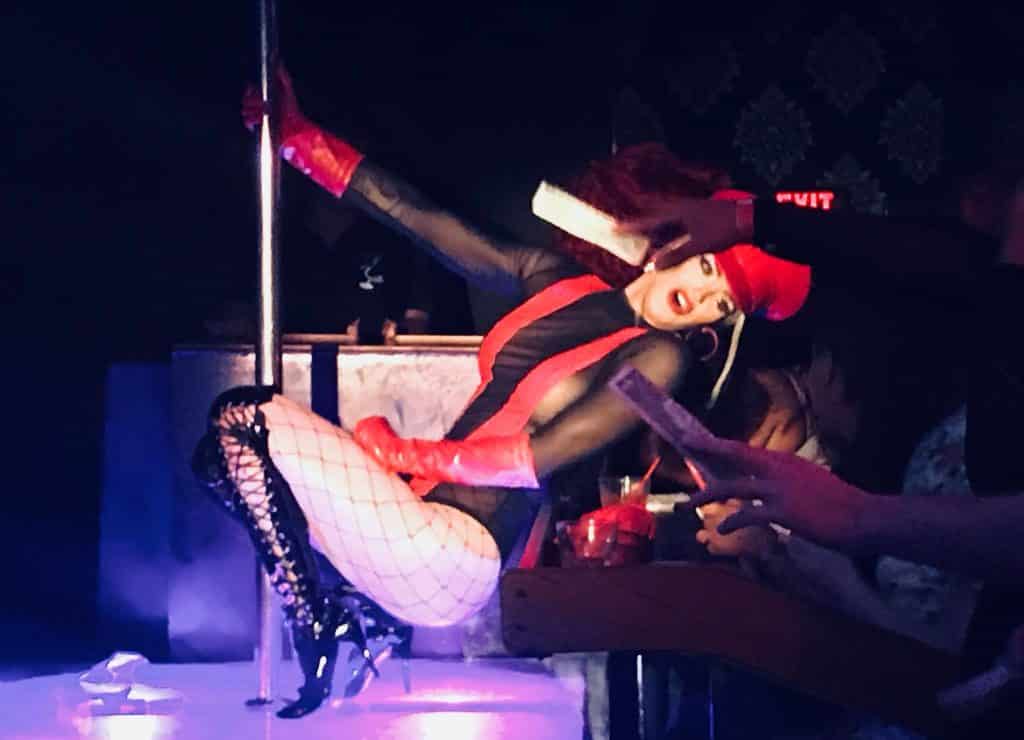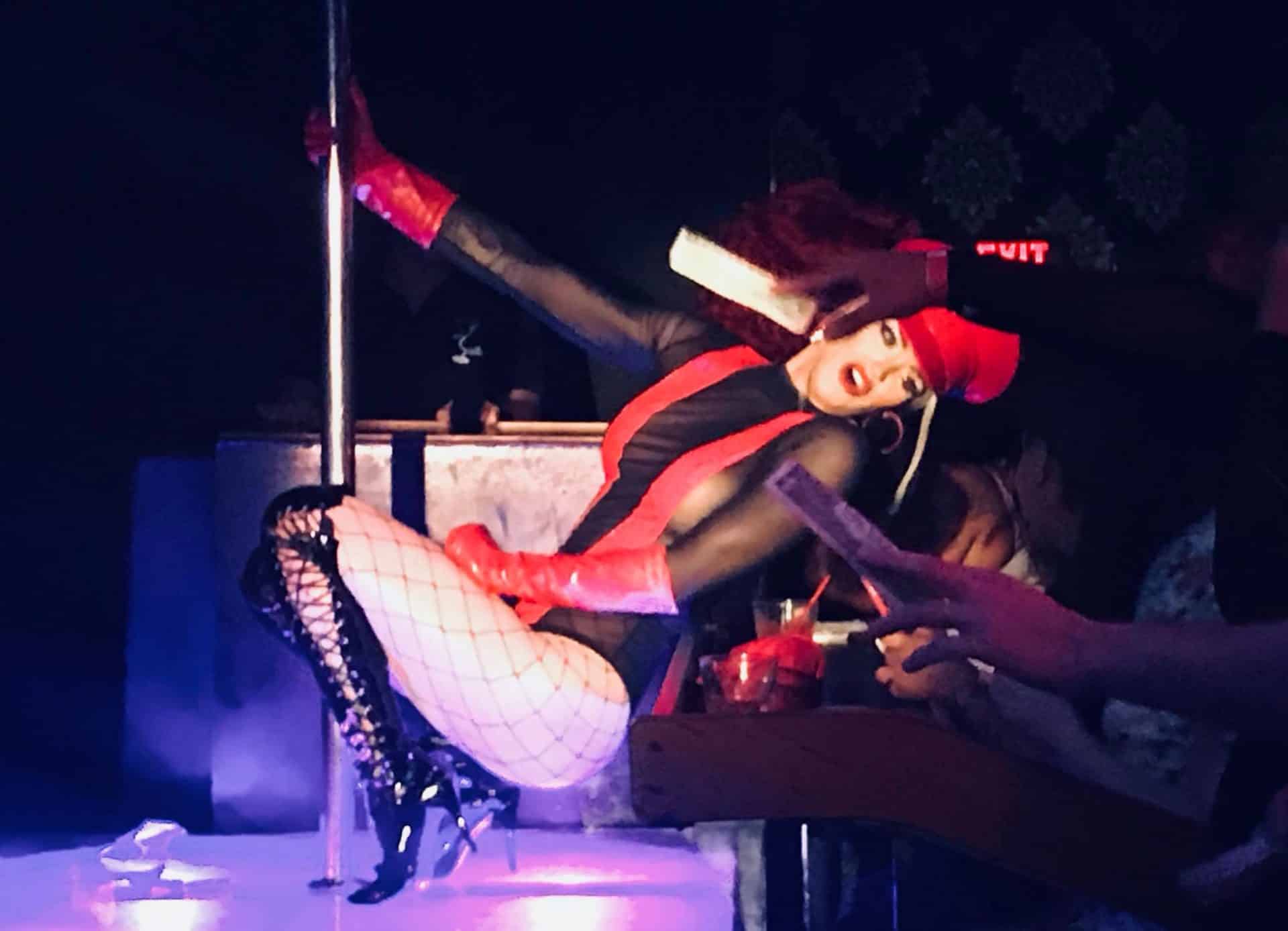 Gay Clubs & Bars in Long Beach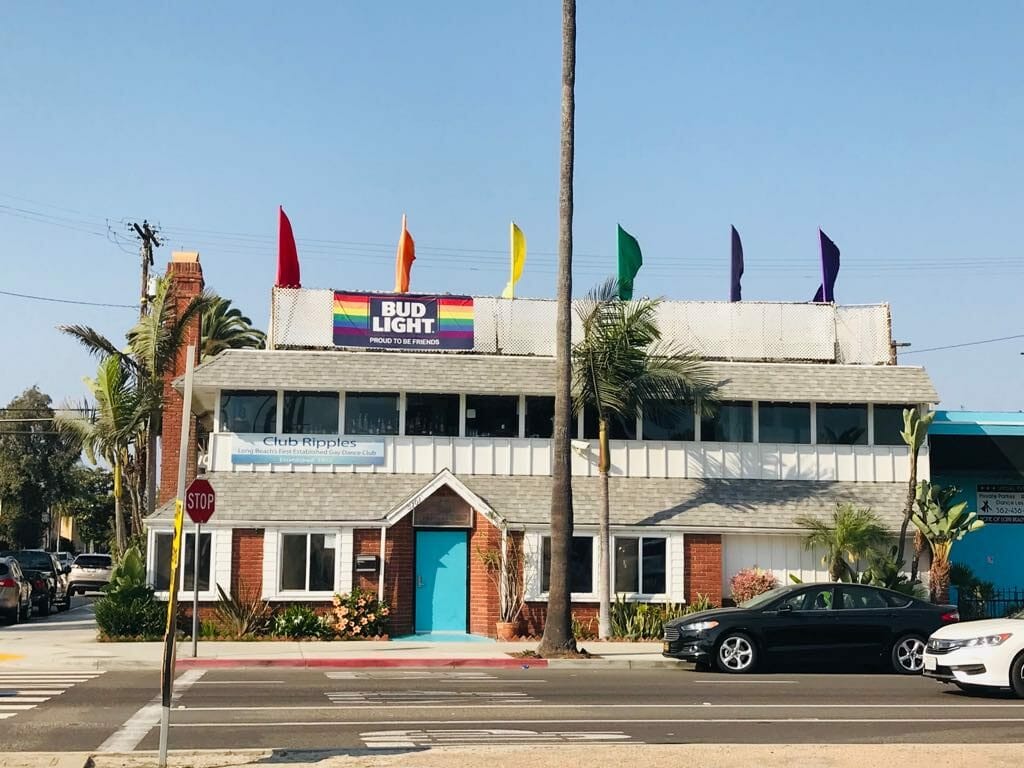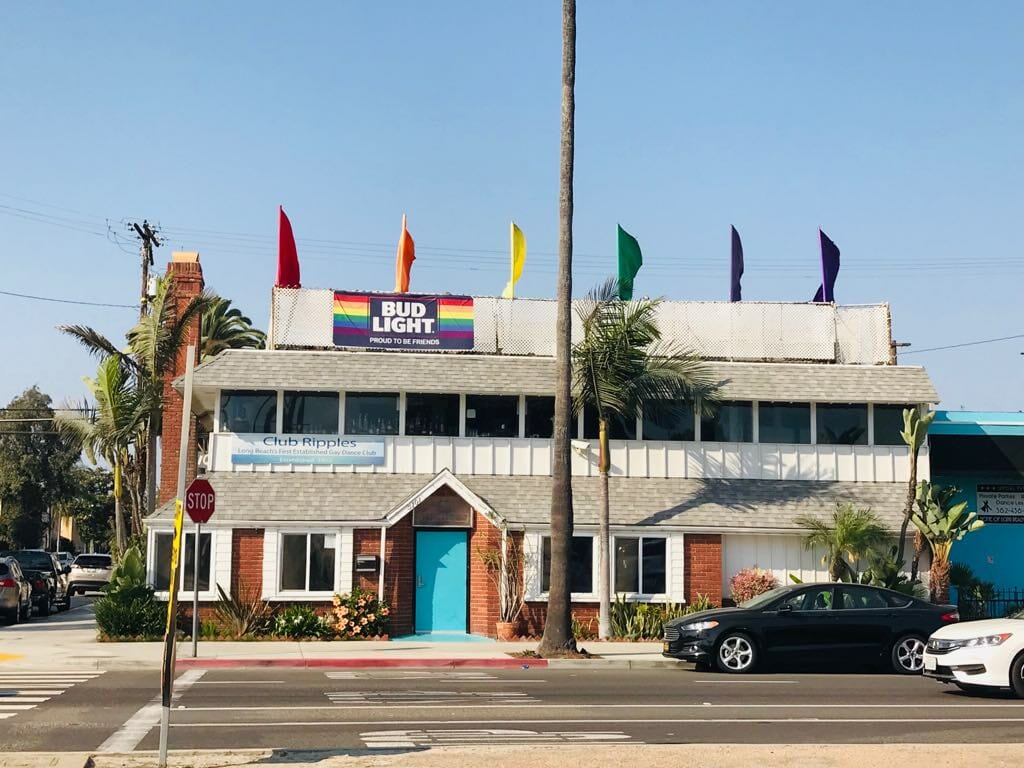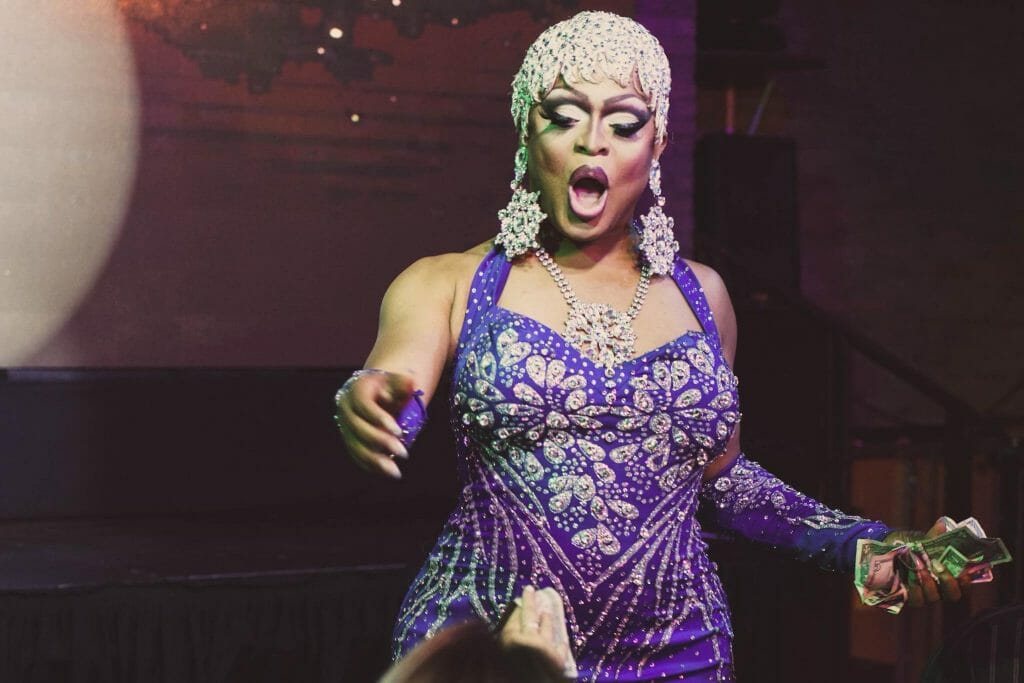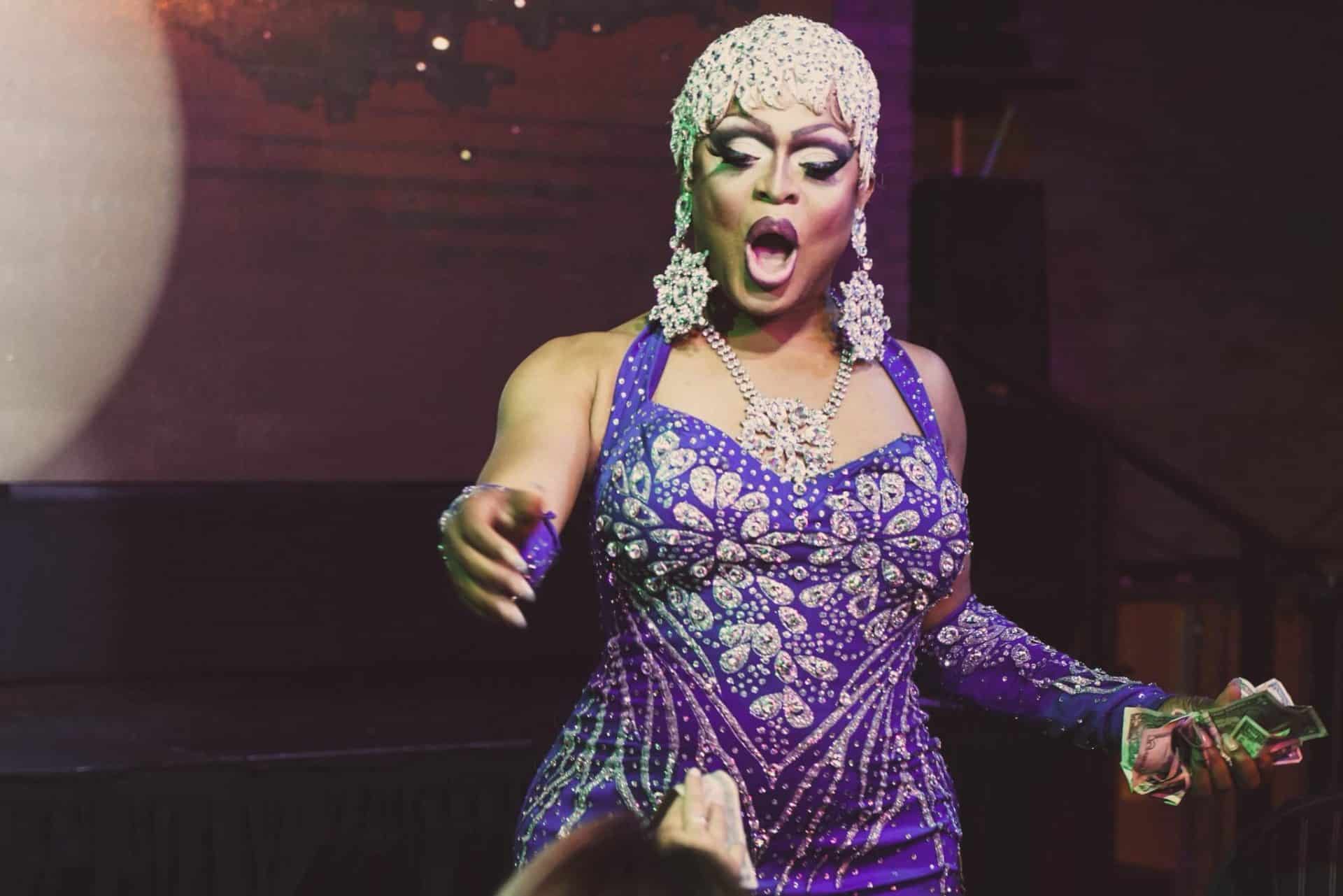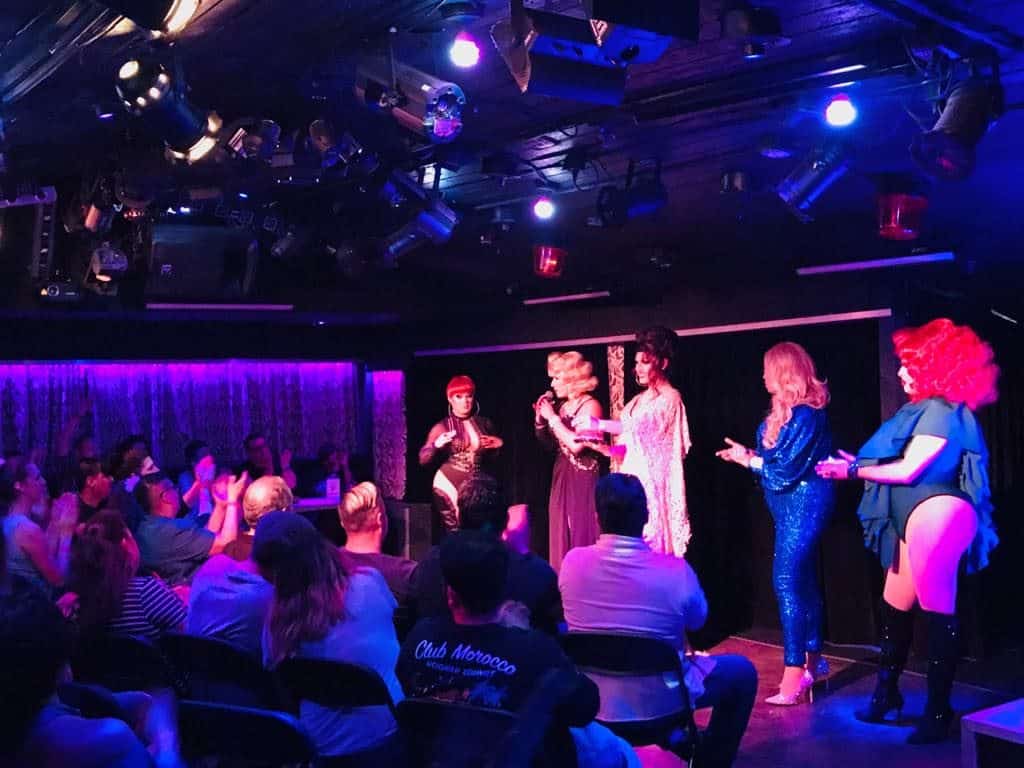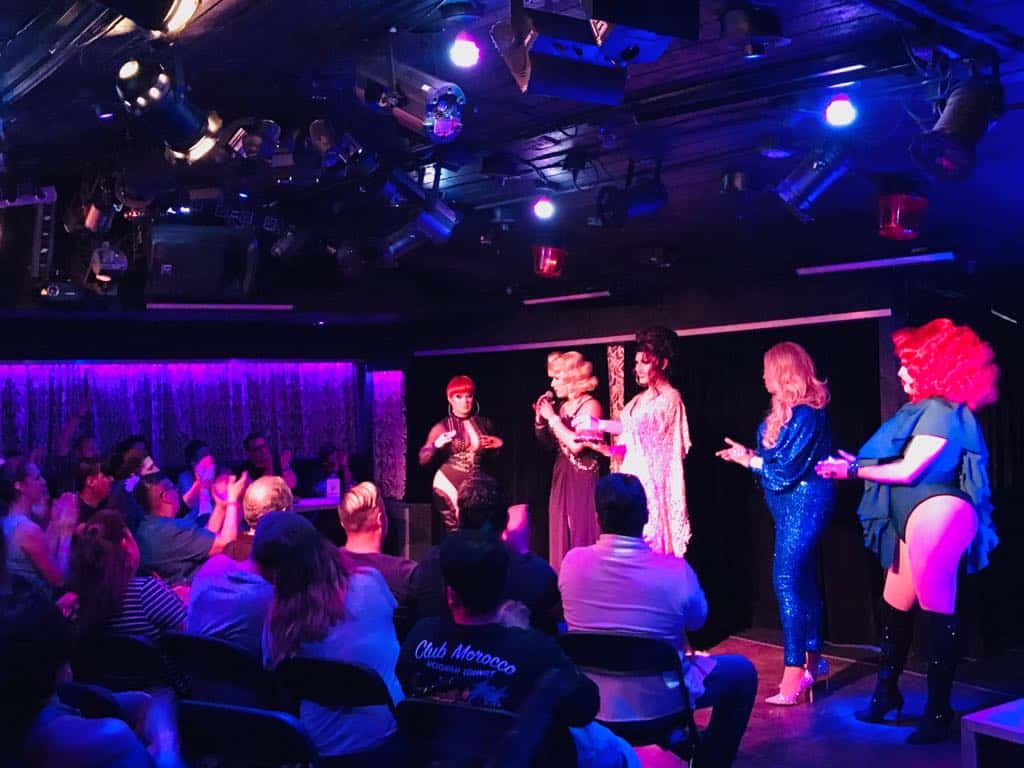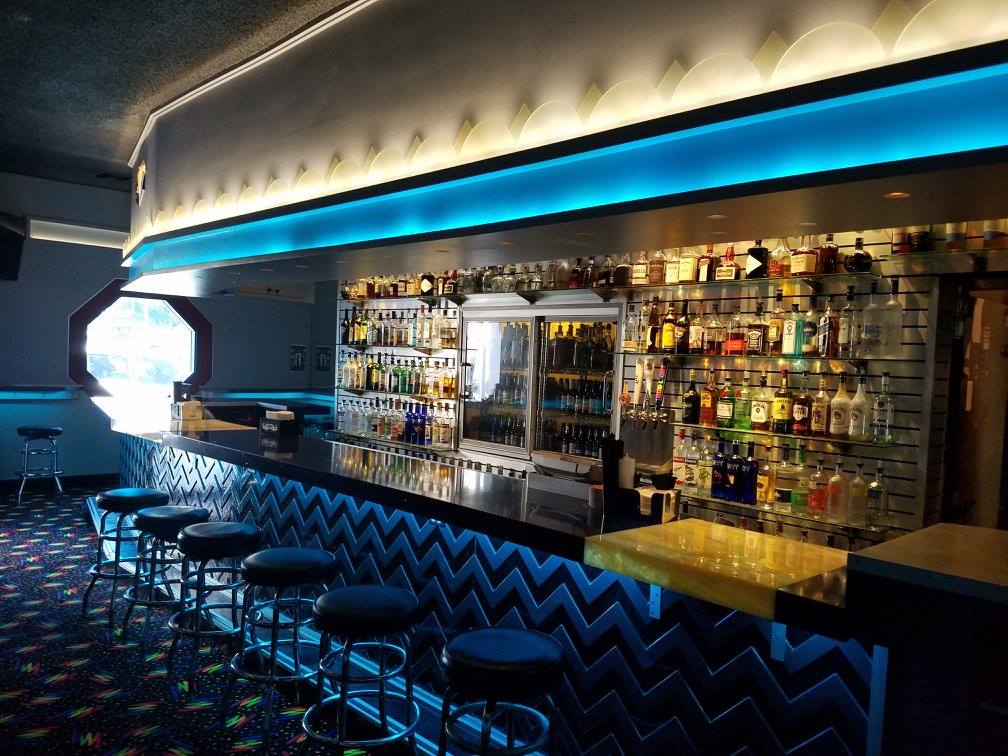 Gay-Popular Bars in Long Beach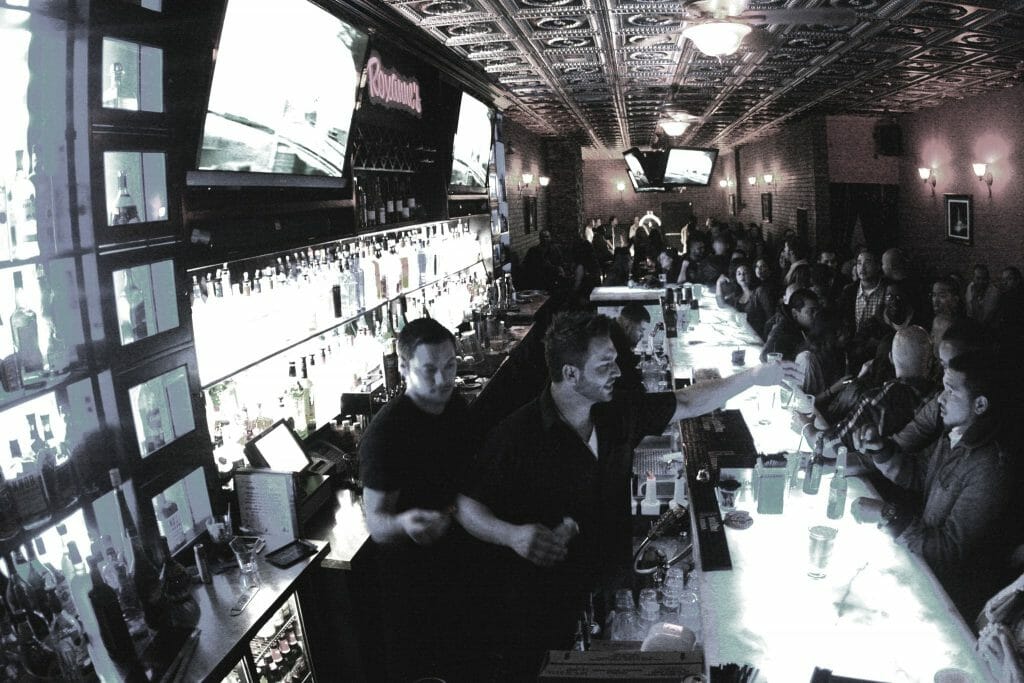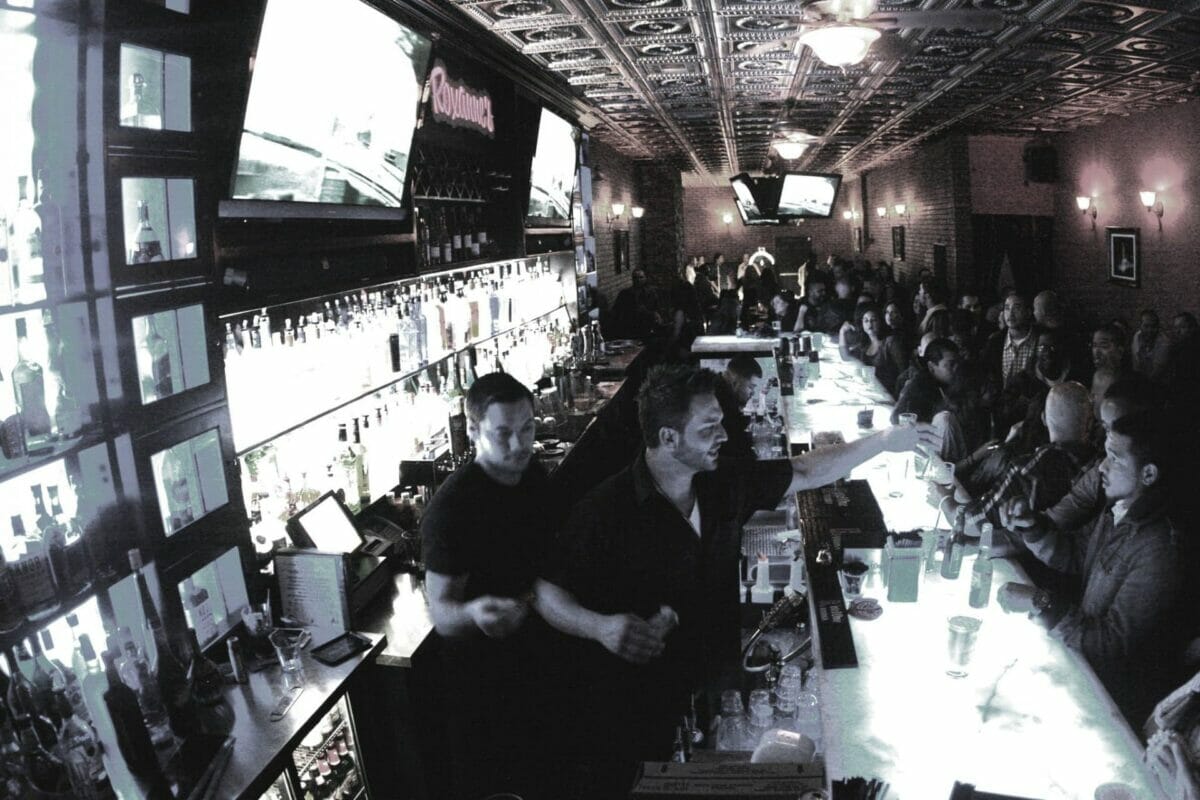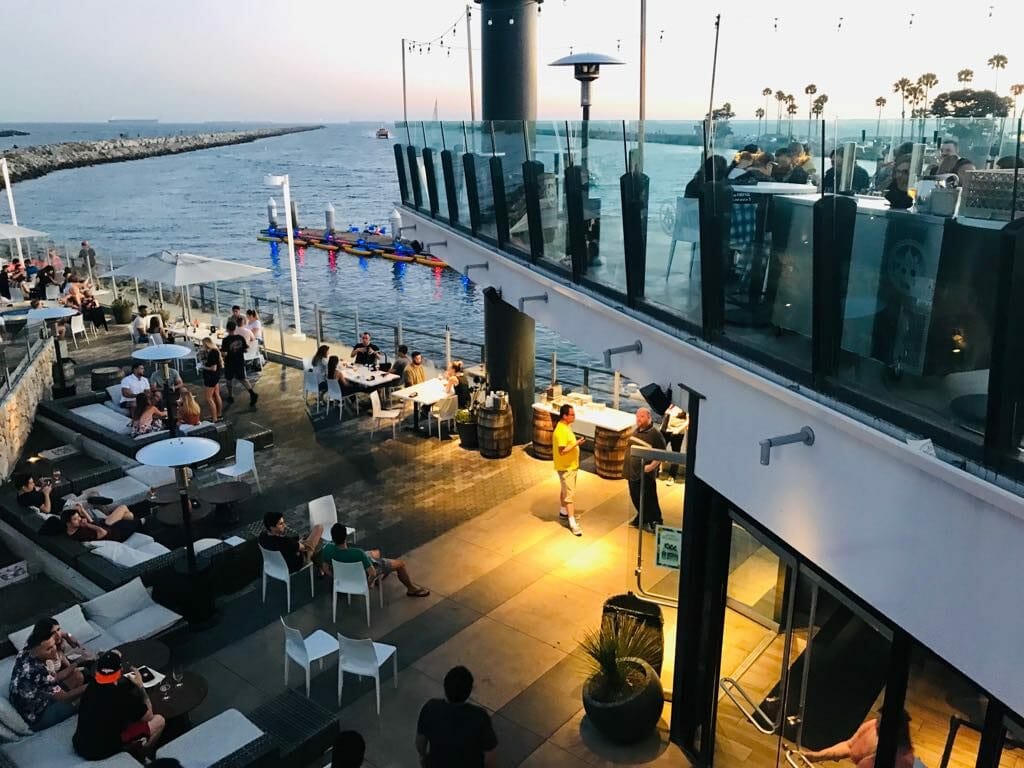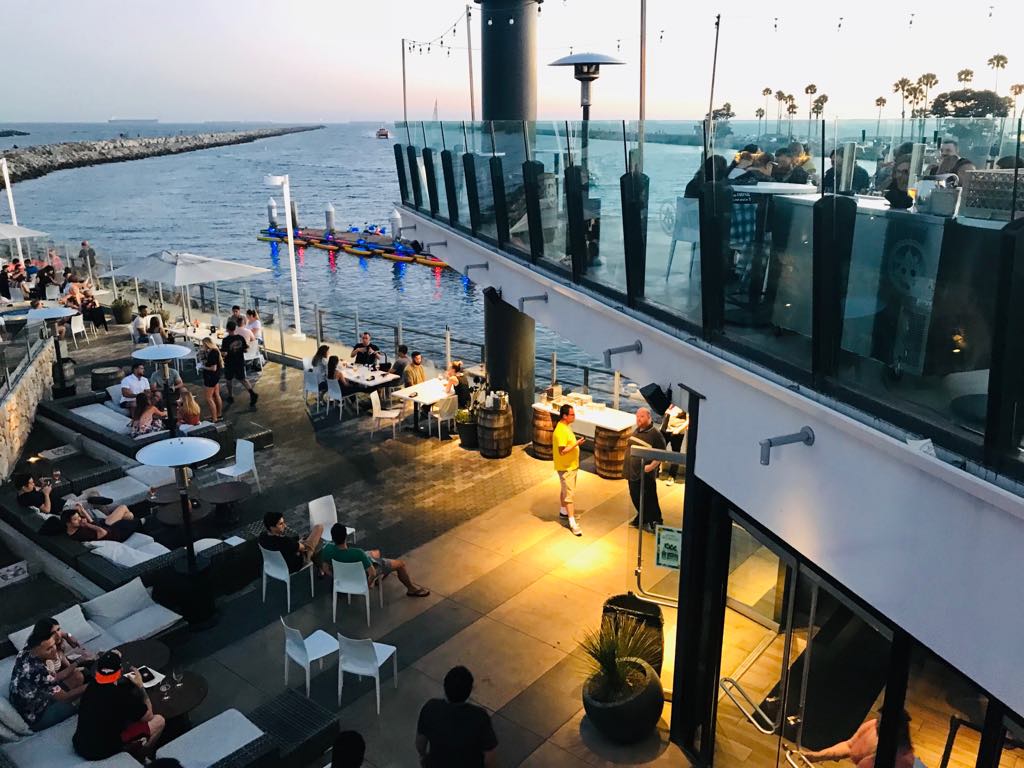 Cruising & Gay Bath Houses in Long Beach
Even though Long Beach is a passionately popular gay vacation destination there only one gay bath house in Long Beach, located a ten-minute drive away in Wilmington.
If your visiting from outside of the USA you should know that the gay sauna culture is not very prevalent in the USA and in no way as popular or as high-quality as you might find in international destinations such as Lisbon, Taipei, Barcelona, Madrid or Berlin. Still, we never said there was no naughty fun to be had in Gay Long Beach…
With such a high LGBT+ population, you just know there has to be pretty of action going down here – and you can join in by either downloading a gay hook up app, going to the last Long Beach bathhouse or checking out any of the cruisy gay bars. The City of Sinful Angels is obviously just up the road with more hot, steamy fun – or if you're are planning further trips in California we also found plenty of debauchery in San Diego, San Francisco, and Palm Springs.