Gay bathhouses, also commonly known as saunas, are a prominent part of gay culture. You might have heard of a time before every corporation had rainbow logos during pride month when gay and bisexual men had to be discreet in their relationships.
It was gay bathhouses that frequently provided the safe space that was terribly needed at that time. Today, in an age where gay dudes have popular online dating apps like Grindr, one might think gay bathhouses or saunas are no longer necessary or that they might have gone out of business.
And sadly, this is true in many cases, and their numbers have certainly dwindled, but gay bathhouses still have many titillating benefits, one of which is completely anonymous sex.
I really think easing off some of the tension that fills your loins in an environment with steaming bathtubs, private cabins and clean towels is exciting, sexy and worth trying at least once. So, if you have been thinking of visiting a bathhouse, this is me telling you to pack that bag today. I know it could be one hell of a job figuring out the best bathhouse and worrying if you would get the hot experience you want.
Do not fret; you will find everything you need in this article.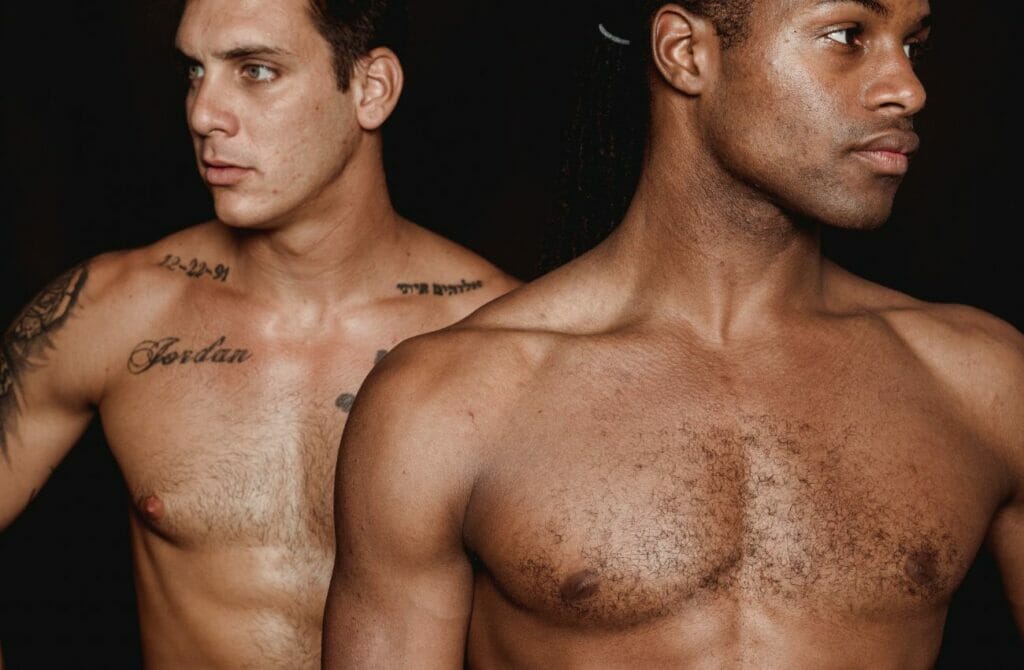 What Would I Find In A Gay Bathhouse?
The question "what happens in a gay bathhouse?" might have popped up in your head a couple of times. It is something purposely shrouded in mystery, and many in the queer community are not aware of exactly how it works.
If you are here for an answer, there is no reason to feel ignorant. A gay bathhouse is a place where men, be they married, single, bisexual or otherwise, go to find anonymous sex. Gay bathhouses cater specifically to gay men's sexual needs – and most will actively discourage or bar women. This means gay bathhouses are typically not safe spaces for those in our trans community – and while some progressive locations are working to change this, it is very much the case that most gay bathhouses are stuck in the past.
There is almost no way you can leave a gay bathhouse without emptying yourself because everyone else is there for the same reason as you, so gay bathhouses are one of the best places to have great sex. Most gay bathhouses provide private cabins, condoms and lube, so you just have to find a guy or guys you like and get down to business.
There is a common belief that gay bathhouses are mostly visited by older men; I would not say it is a lie, but that does not mean young blood do not visit bathhouses as well. And besides, if you have been thinking of going down on an older man, you now know the best place to go.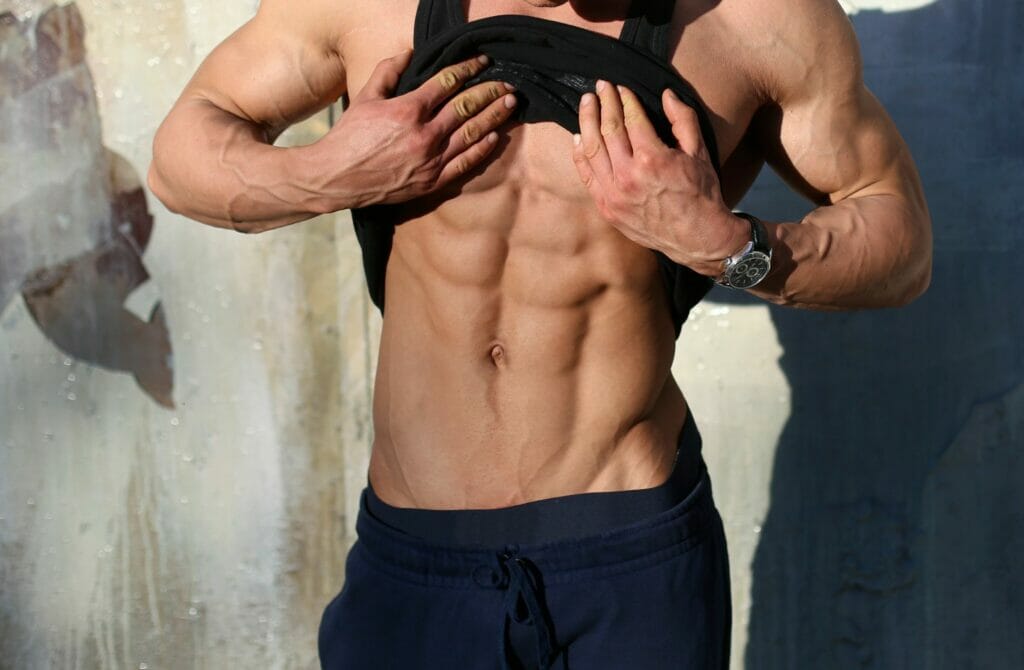 Gay bathhouses give you the possibility to experience your wildest sexual fantasy. For instance, many have raunchy dark rooms, fetish dungeons, prison cell rooms and orgy spaces. In a standard gay bathhouse, there are quality facilities that could make you think you are in a palace of sin and pleasure.
Here are common facilities to expect in a gay bathhouse:
Shower Area. Showering absolutely makes sense. bathhouses provide a row of open showers where you can wash up. While you are at it, you might even be lucky to catch a hot guy you want to fuck. You could start having fun right there in the showers,
Changing room. This is a place where you keep your properties and clothes and change into the famous towel. It is advisable to keep your keys around your wrists or anywhere they won't easily get lost. Most bathhouses provide keys with stretchy bracelets that are easy to carry around.
Steam room. This is one of the most popular facilities of a bathhouse. There is no bathhouse without a steam room. This is a place to sweat out as many toxins as possible. Most guys come here to unwind, but discreet advances are not discouraged.
Relaxation lounge. This area is also called the "dry areas". Sexual activities are not usually allowed here. It includes a bar where alcoholic drinks are served. There could also be a dance floor with DJs or live shows. It is better to be very discreet if a dude catches your fancy here.
Sauna. The difference between a sauna and a steam room is "the moistness". While one gives moist heat, saunas offer dry heat. You can loosen up, ease up the muscles of your skin and start up your skin pores in a sauna.
Dark Rooms. There are no restrictions in this kinky zone. The lights are off, and all you can see are the outlines of the other men. In dark rooms, sex can be very sensual and crazy because you do not get to see who you are shagging. If seeing a dude's physical features is not a criterion for your dick to become hard, then you should visit the dark room. It is important to make sure your partner uses a condom because some dudes don't. And it is impossible to see so you should be very careful.
Whirlpool. This is a perfect spot to take a deep breath and ease into everything. Nothing helps the body relax better than a bubbly pool. Make-out sessions are okay, but sex is not allowed due to hygiene reasons.
Private Rooms. This is a separate room or cabin with a wipe-able pad or a mattress on the bench. If you walk past a room with an open door, it might just be an invitation to watch or join those inside. Private rooms are a staple in gay bathhouses. However, most gay bathhouses charge extra fees and do not include them in the general entrance fee.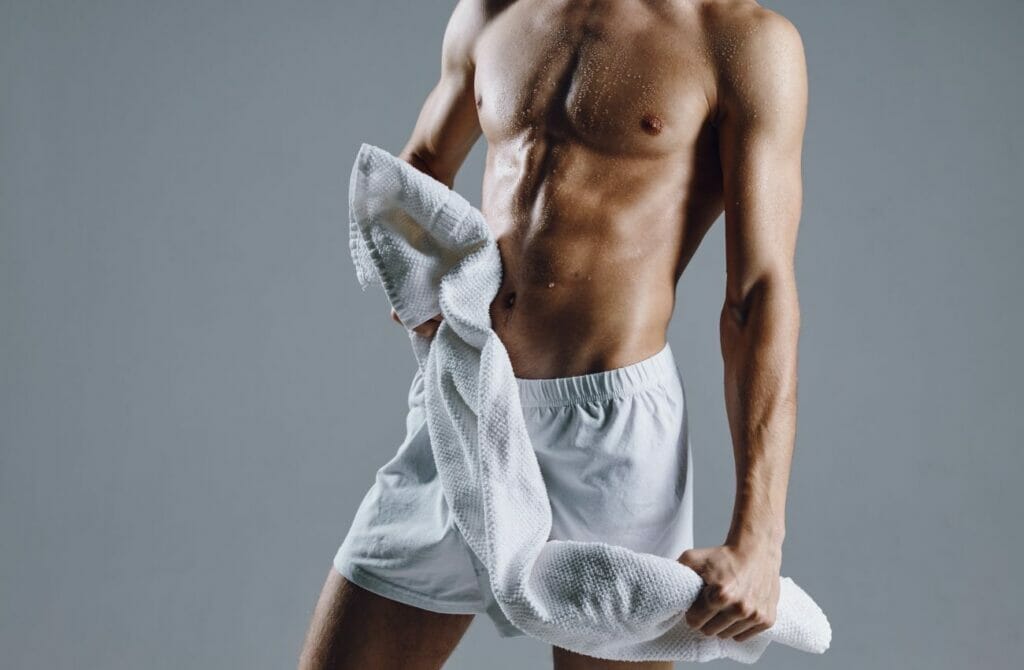 How Do I Act In A Gay Bathhouse?
How we behave when we are in a new place is a question that will forever bug our minds, so it is perfectly normal to want to know the right behavior to have in a gay bathhouse. Well, it is a good thing that a gay bathhouse is not an interview hot seat, so there is no need to get all tensed up.
It is important to be relaxed; if you walk into the bathhouse feeling like you are the frog amongst princes, you might not get a good fuck. Trust me; gorgeous men visit bathhouses every time. When you visit a bathhouse for the first time, how well you enjoy yourself also depends on the size of the bathhouse. Typically, you would be given a key to a private cabin or room; some bathhouses charge an entrance fee.
Once inside, you will get rid of your clothes, of course, and then you can tie the towel you are offered around your waist. Afterward, you can wander off to whatever facility catches your fancy. This is when the gay bathhouse cruising truly begins. When you find a suitable match, you can get down to action. You can choose to be discreet or disturb the whole place with your moans.
Everywhere is fair game in bathhouses otherwise stated.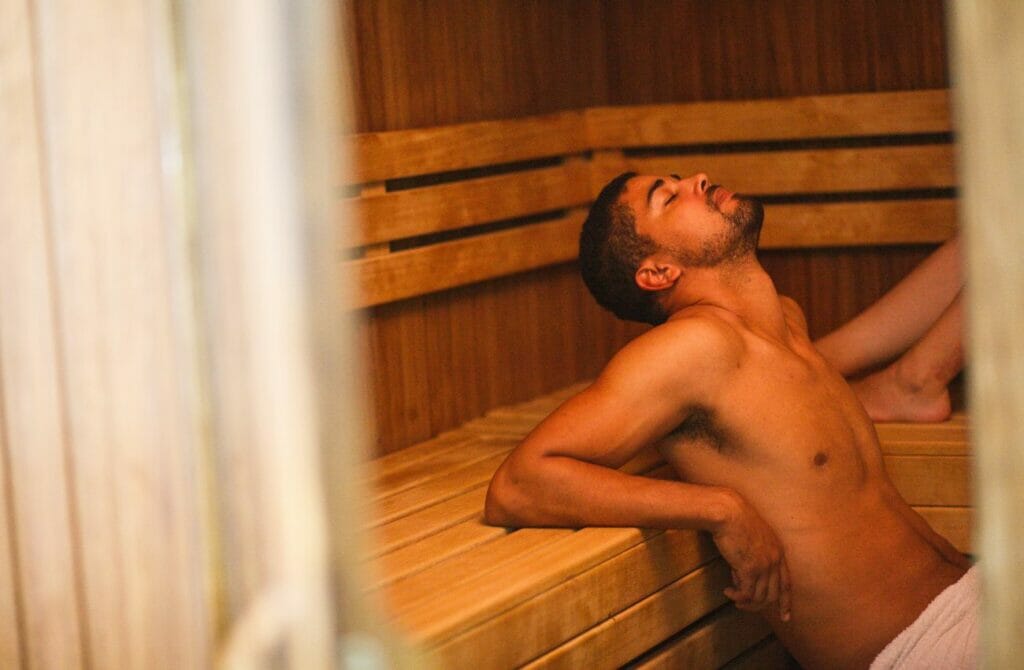 Gay Bathhouse Protocol
Do not be surprised; yes, even a place of pleasure has its own rules. If you are going to enjoy yourself thoroughly, then you need to be familiar with the gay bathhouse language. Luckily, gay bathhouse etiquettes are very easy to learn. Here are some of them.
Condoms. Gay bathhouses typically provide condoms abundantly, but it would not hurt to bring your own condoms. Some men choose not to use condoms, and fucking a stranger without protection is not a smart decision. A gay bathhouse is not the place where men discuss their HIV status, PreP or recent tests. So to keep your ass safe, insist on using condoms and practicing safe sex. If the dude you like insists on going bareback, tell him to go away. His loss, right? And besides, there is plenty of fish in the ocean.
Key bracelets. Key bracelets make it difficult to lose your key, but they also help you say if you are top or bottom without using your words. Key bands are given for your locker or private room. Once you get yours, wear it on your left wrist if you are a bottom or your right wrist if you are a top.
Noise. Silence is golden! Especially in gay bathhouses! Gay bathhouses have a thing for quietness, so the only language allowed is touching or eye contact. So to get a good fuck, you have to get your tentacles ready. Chatting could be a major turn-off. Besides, chatting is for cruising at the gay bar cruising, not gay bathhouses. So keep your words in and put those sexy eyes to use.
That Look. Your look is very important. You are sure to ignite a dude's fire with a dirty sexy look. When you see a guy you like, you can stare deep into his eyes and lick your lips. You are free to choose your style. When a man is into you, he would typically make eye contact or wink at you. If you make eye contact with someone you like and he looks away, he is not interested.
Clothes. bathhouses have ready everything you need, and that is the famous white towel. Although, some bathhouses can allow sexy underwear like tight thongs, fetish underwear or sexy jockstraps. Clothes that show off your sexy buttocks are allowed, but if you want to rock your sweatpants or polo top, then you should go somewhere else.
Fragrances. I know smelling nice is a lifestyle, but please do not use strong perfumes, deodorants, colognes or lotions in a gay bathhouse. A lot of men are hypersensitive, and the smell will linger in the bathhouse long after you have finished. Be kind to your brothers.
Touching. This is another style of communicating in a gay bathhouse. Touching someone randomly is not acceptable behavior, but it is totally normal in a gay bathhouse. So if a guy grabs or butt or runs his fingers over your chest or nipples, do not get pissed. He is trying to show you he is interested. If you are sure, a guy you like has made eye contact with you, do not hesitate you put your hands on him. It is very important for you to be conscious; if a guy shakes his head, please stop touching. You could always do the same; if a guy is persistent, shake your head and say "No, thanks" politely.
Watching. Things can get pretty hot and steamy in a gay bathhouse. It is not bad to watch, but if it creeps you out, you can find a private stall or area to stay in. If you want others to watch you, you can leave your door open; a nod or wink can tell others you want them to join you or watch.
Top Or Bottom. Sex preferences are well communicated in gay bathhouses. For instance, aside from the key bracelets, a guy can walk up to you and grab your cock; he is telling you that he is in need of a top. Likewise, if a dude grabs your butt, he is saying his butt is for the taking. Just make sure you are douche'd (if need be) before going…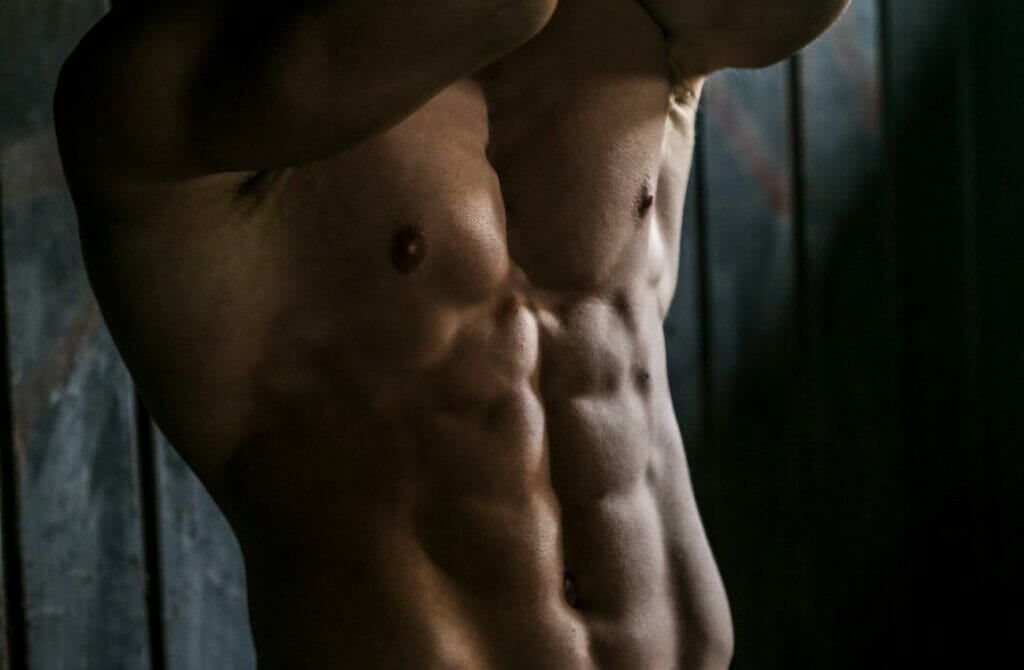 How Can I Stay Safe In A Gay Bathhouse?
Your safety is key! It does not feel good to remember your first bathhouse experience with a frown. Here are a few tips that would keep you safe in a gay bathhouse.
Keep your valuables at home. There is no need to bring your Rolex watch to a gay bathhouse. If at all you bring expensive items and cash, keep them locked away in a locker. Bathhouses offer a wonderful stream of gorgeous men. But gorgeous men can be thieves too, so secure your property.
Pack a good bag. Do not go to a gay bathhouse without condoms and lubes. Some bathhouses do not provide them. It is not cool to go home with empty balls and a body full of STIs.
Be careful with drugs. Avoid getting tricked into using illicit substances. It is better to stay sober for your first bathhouse experience. Some bathhouses offer drinks after getting checked in. It is not unheard of for these drinks to be laced with hard drugs by other patrons, which can cause a lot of harm to your body – or worse. Overdose is very deadly and kills very fast. I would advise you only to enjoy the drinks you bought from the bar yourself. Make sure the drink is mixed in front of you. If you are going anywhere, it is better to take your drink with you or ask someone you trust, maybe a friend, to watch over it for you. It is possible for a dude who is interested in you to drug your drink just to get a chance with you. Always have your guard. You can enjoy your bathhouse experience without being high.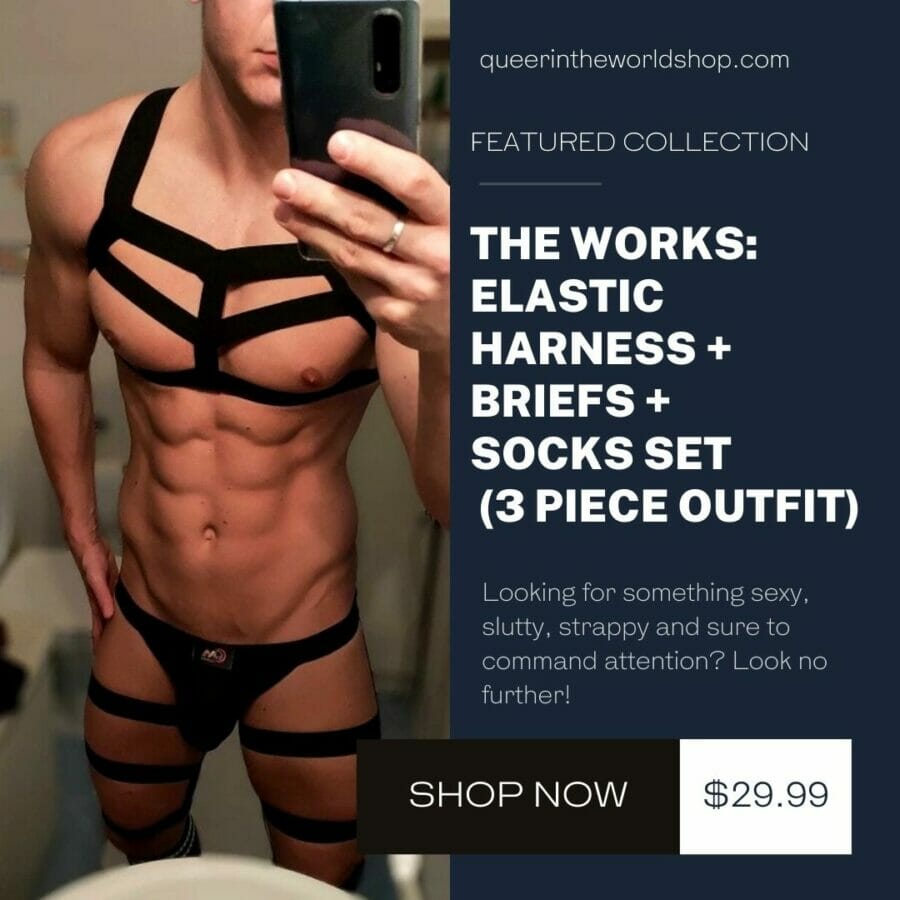 Go with a friend. You are less likely to get into trouble if you are with a friend. I would advise you to choose a friend who has better knowledge of gay bathhouses. Of course, your friend has to be gay. That way, you both can ease into the flow easily. You won't really enjoy yourself if your friend is stuck up. You could also bring in your straight friends who are willing to explore.
Let someone know where you are going. It is not like you are going to get kidnapped at a gay bathhouse, but there could be a chance you might want to go home with a hot guy you like. If this happens, it is safer if someone knows your location. It is also important to drop a text of your location for a friend. There are crazy people out there, so it is crucial to be security conscious.
Refuse advances gently. Everyone in the gay bathhouse is there for the same reason as you, so if anyone gropes or flirts with you, tell him off politely. There is no need to be rude about it. bathhouses do not tolerate violent behavior, but you are less likely to get into trouble if you do not make a man feel like he is the ugliest in the room.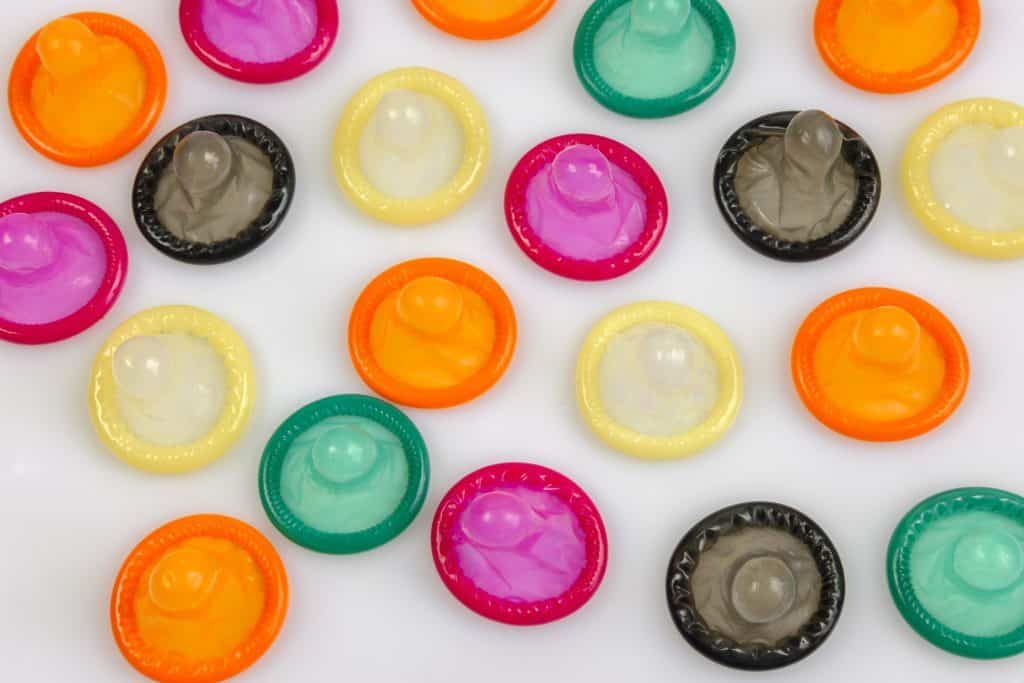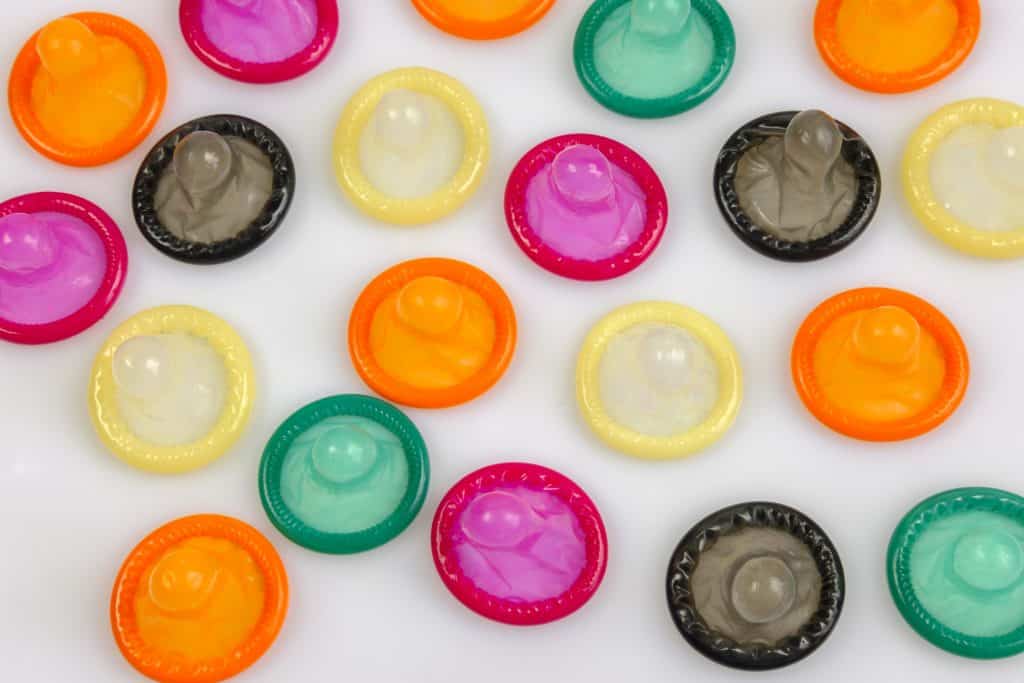 Why Are Gay Bathhouses Sexy?
Think about it, gorgeous men with their bodies barely covered, steamy heat, hot tubs and the sexual tension in the air. Every single thing about the gay bathhouse makes it sexy. I needn't say much; watching a man fuck a hot dude senseless or just seeing a man stroll past in tight revealing underwear is sexy as fuck!
Another mind-blowing reason why I love gay bathhouses is this. "Whatever happens in the bathhouse stays in the bathhouse!". A gay bathhouse is a perfect place to have a threesome or carry out that crazy sexual fantasy in your head. Well, there are no restrictions to the number of penises you can take so you can get down with more than one person.
Exciting, right? Yes, that is exactly why gay bathhouses still exist… now go out and explore the world's best bathhouses safely!