Say bye-bye to spit and oils and say hello to lubes. Every gay man should own a lubricant; it makes sex more accessible and more enjoyable. However, finding the right lube can be pretty tedious, especially in today's market, where there are many line brands.
Lube for gay men is a must-have for anal play and anal sex, providing extra thick and smooth lubrication to promote smooth anal sex without any discomfort.
To make anal play a wonderful experience for everybody concerned, you will want to apply a liberal quantity of anal lubrication to your body, your partner, and your gay sex toys. But with so many brands, options, and choices (water or oil-based, silicone or flavored?) – it can all be a bit overwhelming.
So through crowdsourced recommendations, intimate trials, and organismic tribulation, we have come up with this list containing the best lubes that every gay man should try to reduce friction during sex. Whether you are playing alone with your toys, in the shower, with a partner, or in a group, we have some recommendations for you.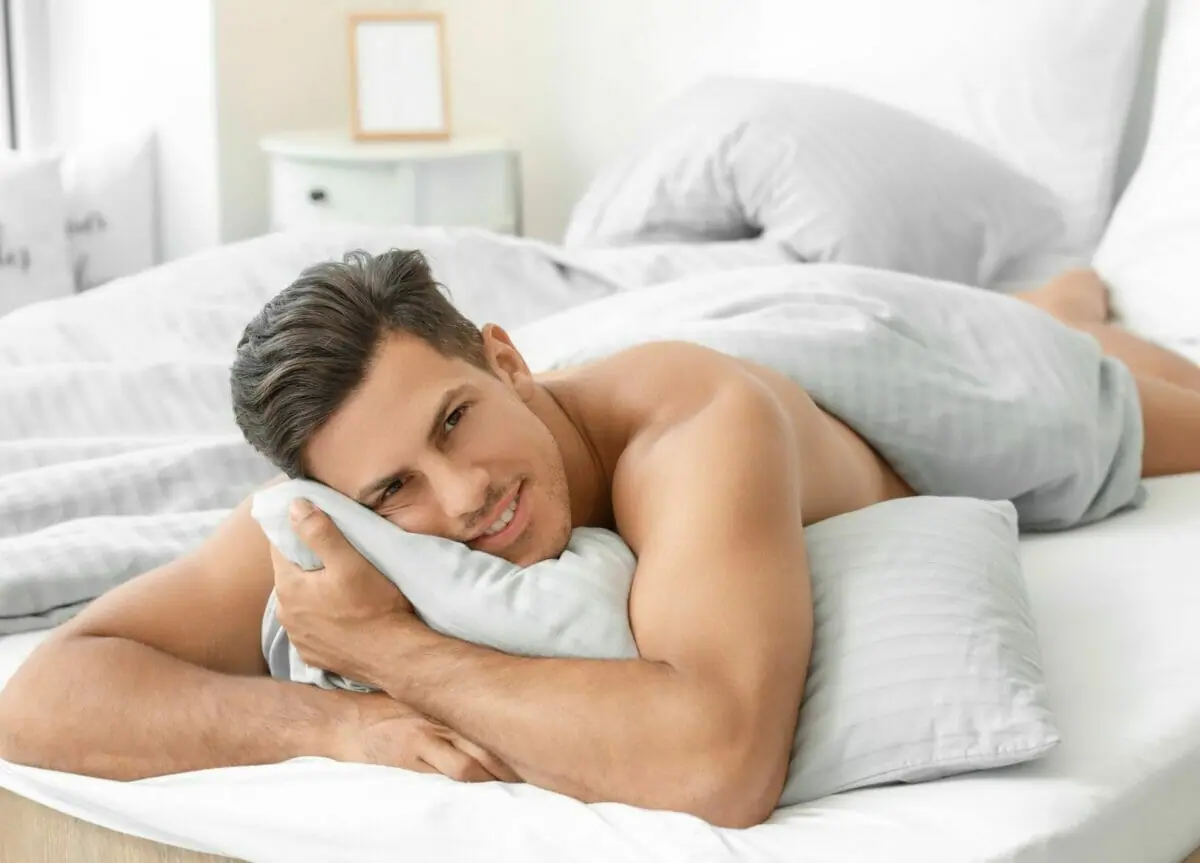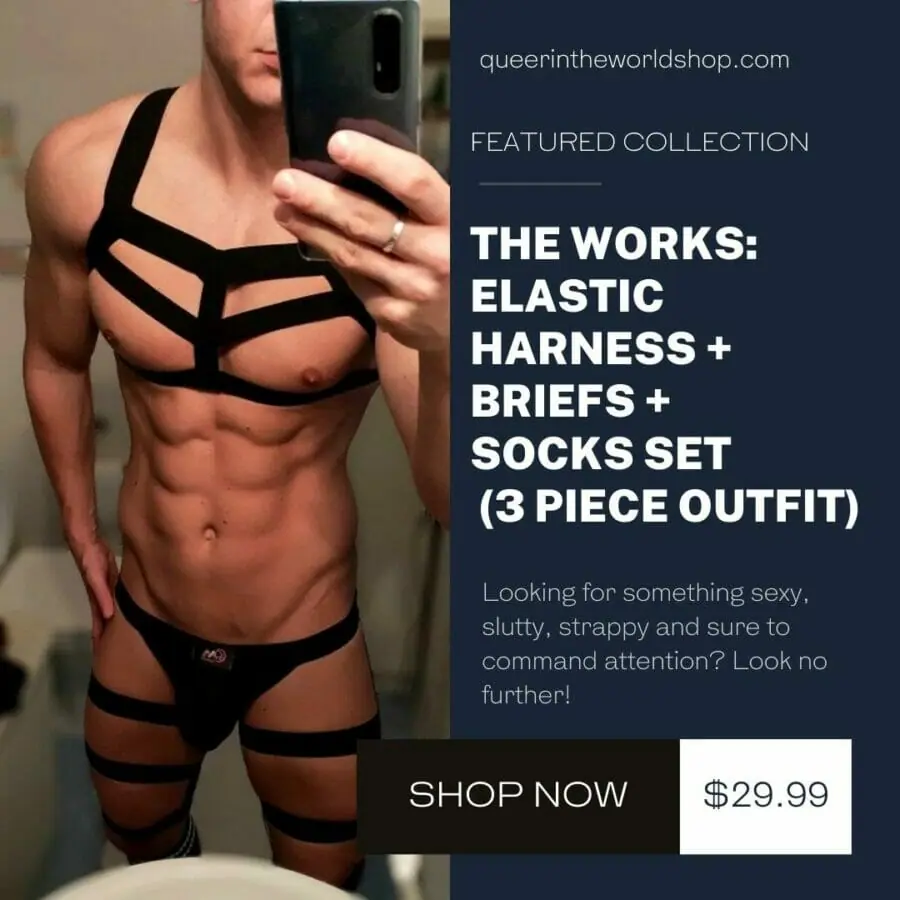 What Is Gay Lube Used For?
Lube enhances your sex life in an infinite number of ways!
Lube lowers friction between the surfaces you're touching, resulting in less chafing and more pleasurable rubbing. Decreased friction is a godsend your orgasms will appreciate no matter what sex act you're undertaking or what toy you're experimenting with.
Lubes are a safe method to turn up the heat in the bedroom. Whether it's adding a splash of sweetness to oral sex or providing a little extra tingling to your touches, lubrication is meant to be body-friendly, so it can accompany you when whipped cream or and chocolate sauce can't.
Gay lube is ready when you are, so you can heat things up quickly. And not to mention if the sensation of a gay condom doesn't appeal to you, lubrication will assist make it smoother and simpler to use for uninterrupted safe sex.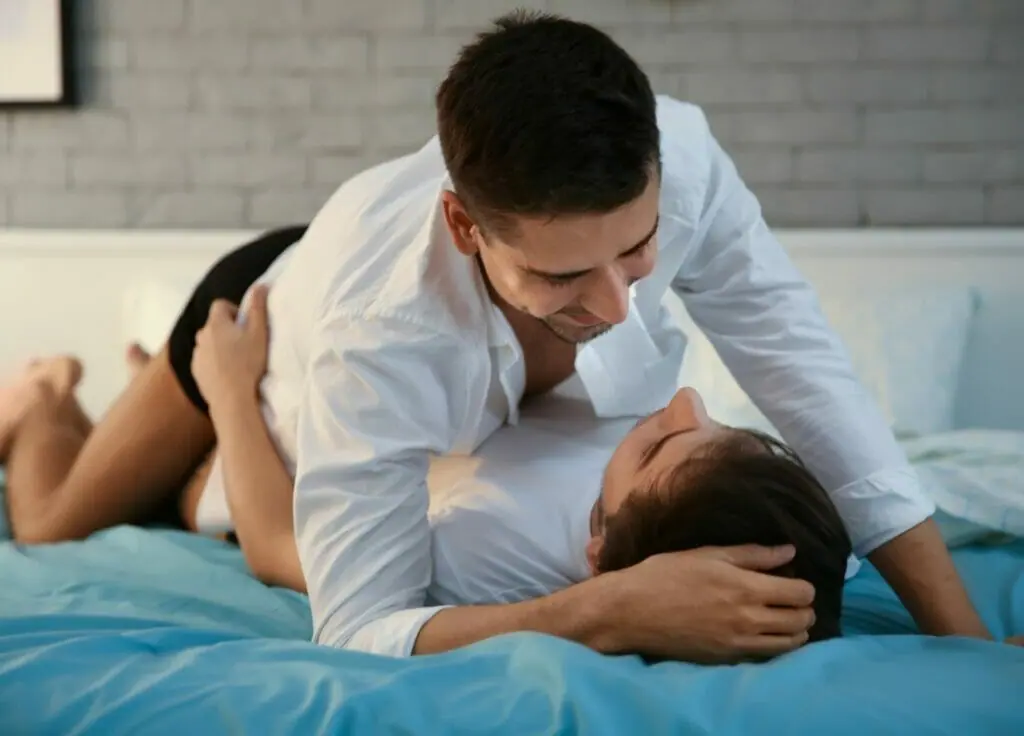 What Types Of Lube Are There?
You should always use specifically formulated sex lubricant for your sexual exploits since it is safer for your body. There are several sorts of lubrication, each suitable for a specific type of play.
Water Based Lube. The greatest all-arounder, with a light, natural feel that's ideal for both sex and sex toys. It's suitable for solitary play, vaginal sex, and anal sex (though an anal-specific lubrication should be used instead), and it's suitable for use with all sex toy materials. Usually water-based lubricants are also condom-safe, but some aren't, so read the packaging carefully.
Oil Based Lube. This type of lube contains skin-softening components such as aloe vera, vitamin E, and almond oil, making it ideal for solitary exterior play. It is not advised to use an oil-based lubrication internally (in the vagina or anus) or with condoms. If you are using it with toys like dildos or anal plugs, it is only suitable with those made of glass or metal.
Silicone Lube. It's the longest-lasting sort of lubrication available, and it's also waterproof, making it ideal for hot and steamy sex in the shower. Silicone lube is great for solitary sessions, vaginal intercourse, and anal sex, but should never be used with realistic-feel or silicone sex toys. Silicone lubricant, like water-based lubrication, is typically condom-safe, but always read the packaging to be certain.
Flavoured lube. Ideal for imparting a little spice to oral sex and foreplay. Flavored lubricant, which comes in a variety of tastes ranging from fruity fresh to extravagantly rich, will be effective with the same sex acts and toys as its base substance – and most flavoured lubes are water-based, leaving them fantastically adaptable.
Organic lube. A type of lube that is becoming increasingly popular, particularly among those worried about the planet and those with sensitive bodies Because their compositions can differ greatly, it's critical to carefully read the label of your organic gay lubricant to determine whether it's appropriate for the sex act you're expecting to enjoy.
Anal lubricant. Much like flavored lube, for example, anal lube can have come with a variety of base ingrdients, though they are most commonly manufactured from water or silicone. Anal lube is distinguished by its increased thickness, which contributes to longer-lasting, cushioned glide during anal sex and anal play. And therefore is one of the best gay lubes.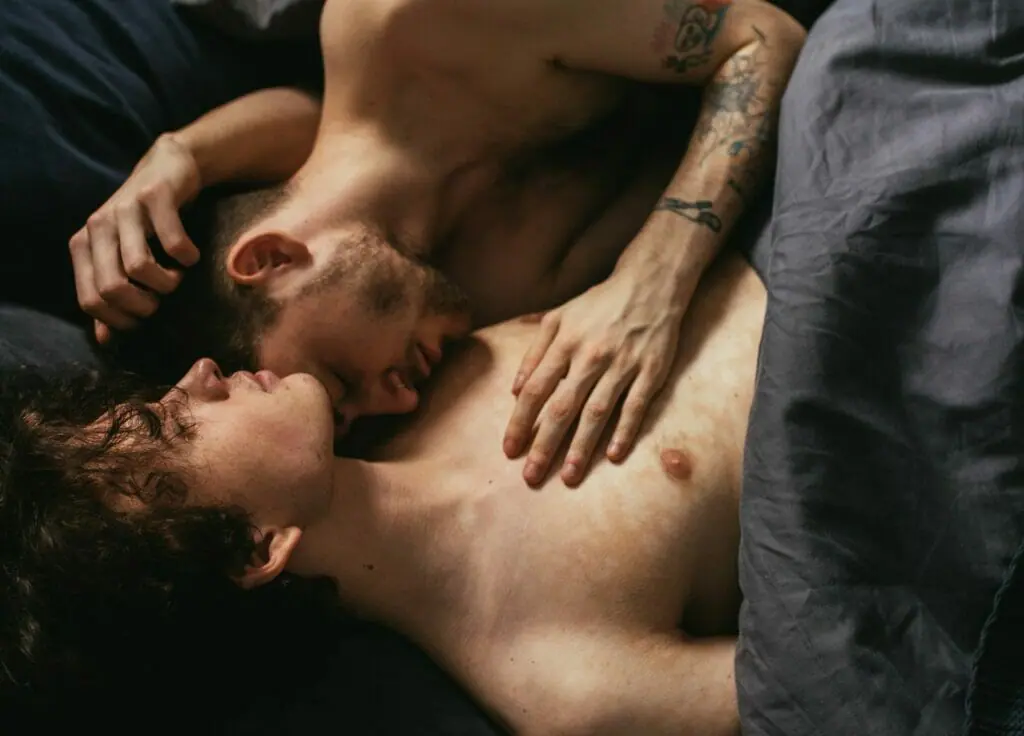 The 10 Best Lube For Gay Men
Gun Oil lubricant is one of the best gay lubes in the market. It is a silicone-based lubricant enriched with vitamin E and aloe vera gel to provide maximum comfort. The slope gel and Vitamin E leave the skin nice and smooth.
Most users of this lube say it reduces the pain and fiction from anal sex; they also say that it gives the smoothest and slickest sensations and a little tends to go a long way. This was also our experience. Washing this lube off may be difficult with only water, but with a bit of soap, it comes right off.
Depending on how much of this lube you use, your hole still feels slippery the next day. And remember, this should not be used with a silicone sex toy unless a latex condom is used to cover it.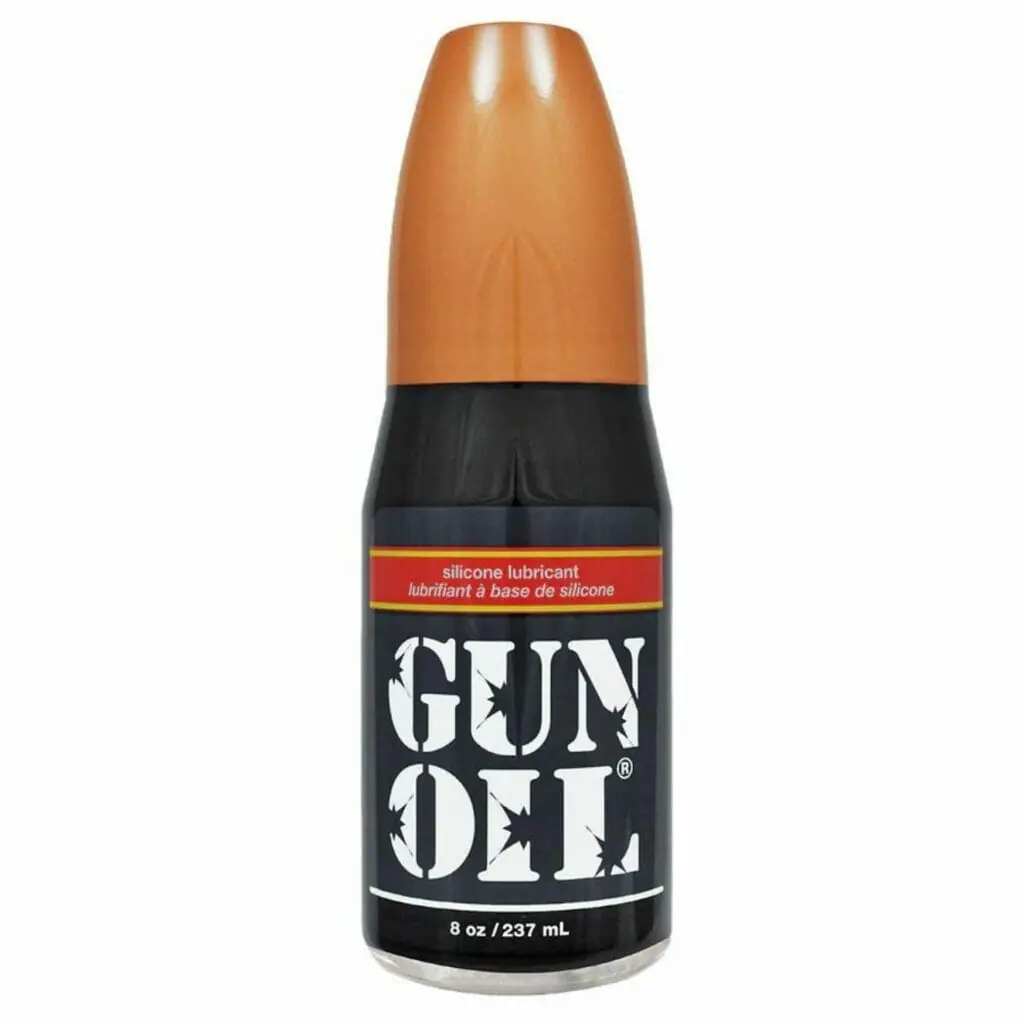 According to reviews, this is the best gay fisting lube there is, and I couldn't agree more. The cumming grease original lubricant keeps the hole slippery and wet at all times. It has no odour and does not irritate the user.
With this lube, you can fit XL toys up your hole with ease. To use this lube, just apply a little to your hole and your toy and watch how easily the toy slips into your home; a little goes a long way. It also allows easy entry for the real thing.
The best part is it doesn't stain clothes or fabrics and washes away easily with a little soap and some water.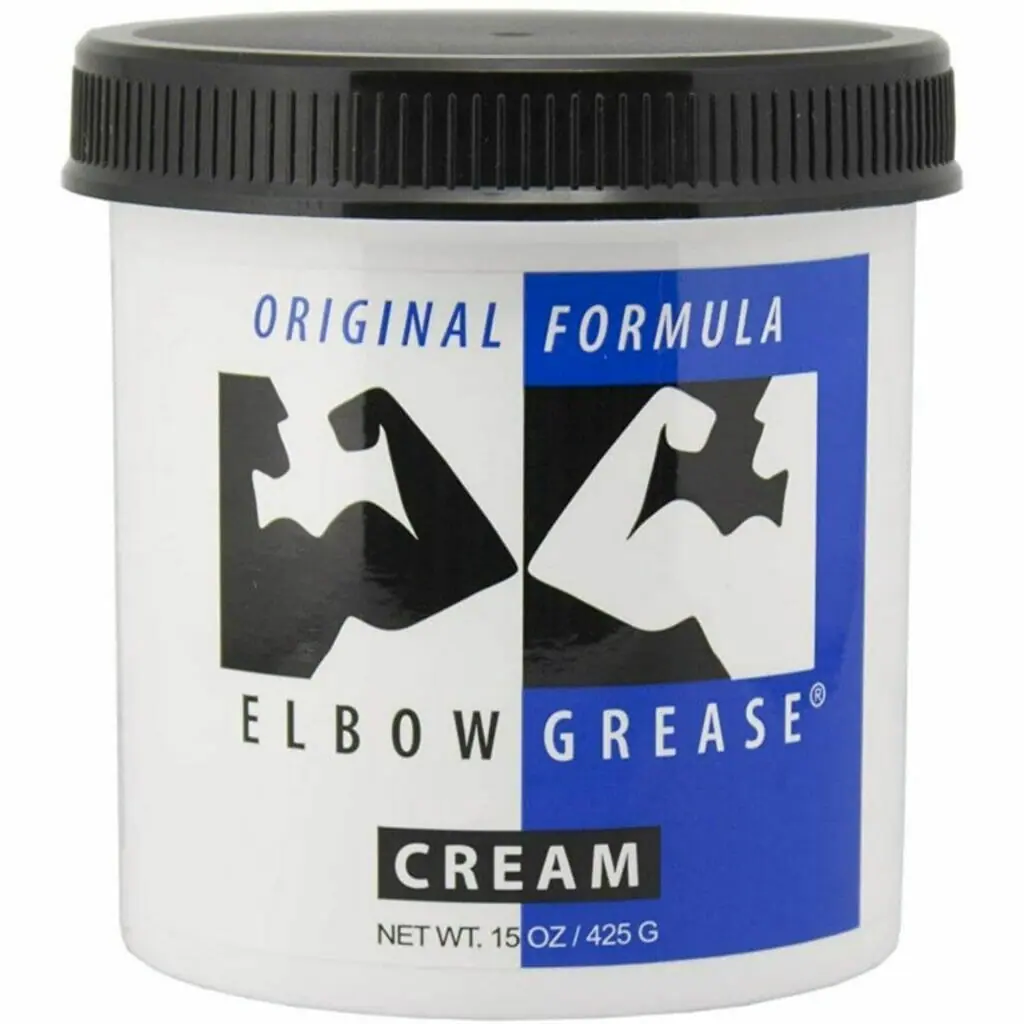 The Swiss premium silicone-based lubricant is excellent for a couple and personal playtime. It is a gay anal lube that has been specially formulated with the highest grade ingredients available. In our experience the Swiss Premium lube is long-lasting; so you could take up multiple guys in the same day and would only need to lube up the first time.
This lube makes you feel sexy when you use it; not only is it a great anal lubricant, it has many other functionalities; you can rub it on your hands for silky skin, it tames frizzy hair, and you can even rub it anywhere on your body where you want to reduce friction.
We tried it at the gym to reduce chaffing and it worked a treat.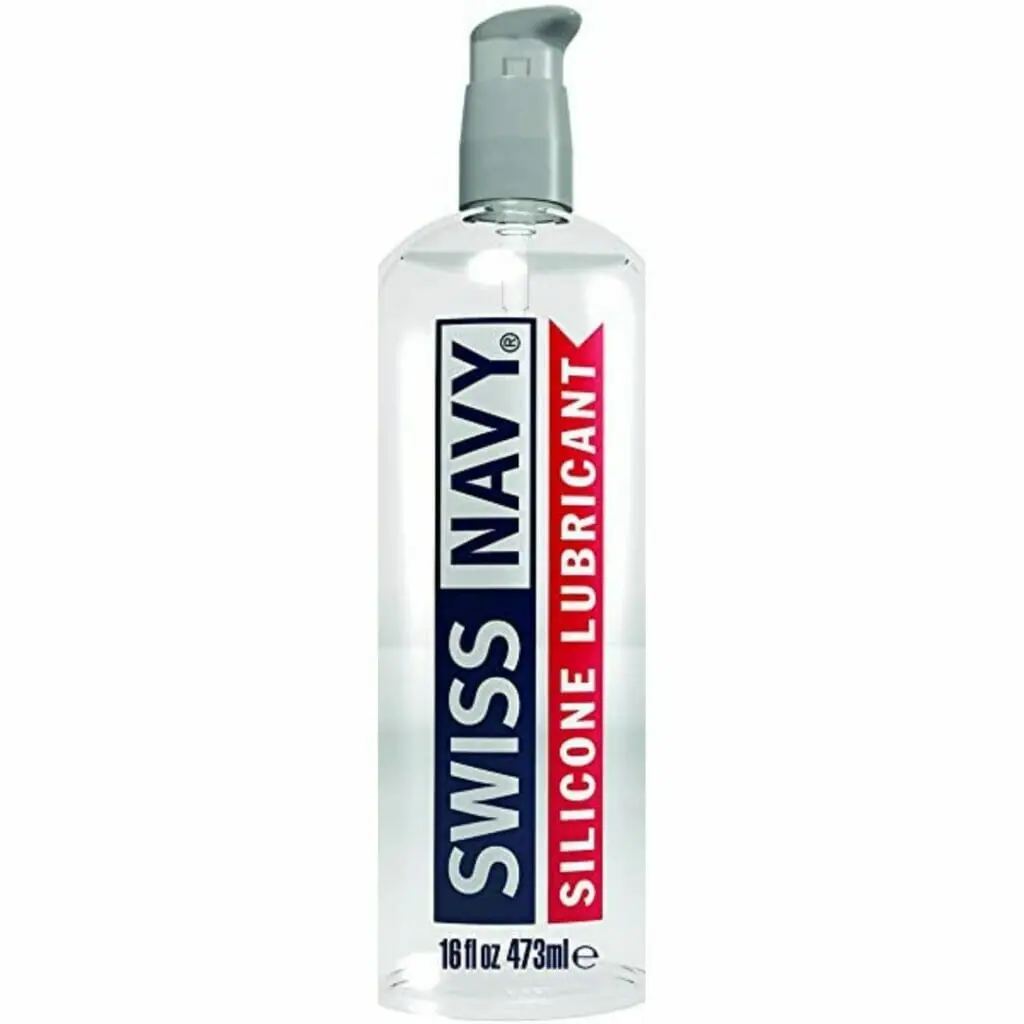 If you are into shower sex or you want to try put shower sex then this line is for you. Dermatologists have tested it and like all the best gay lubricants it does not irritate the skin.
It is free of glycerin and parabens, along with hypoallergenic. It is not just us that love the lube; it also comes highly recommended on Amazon. Just a little of the lube goes a long way. It does not get tacky and sticky over time and lasts for a long time.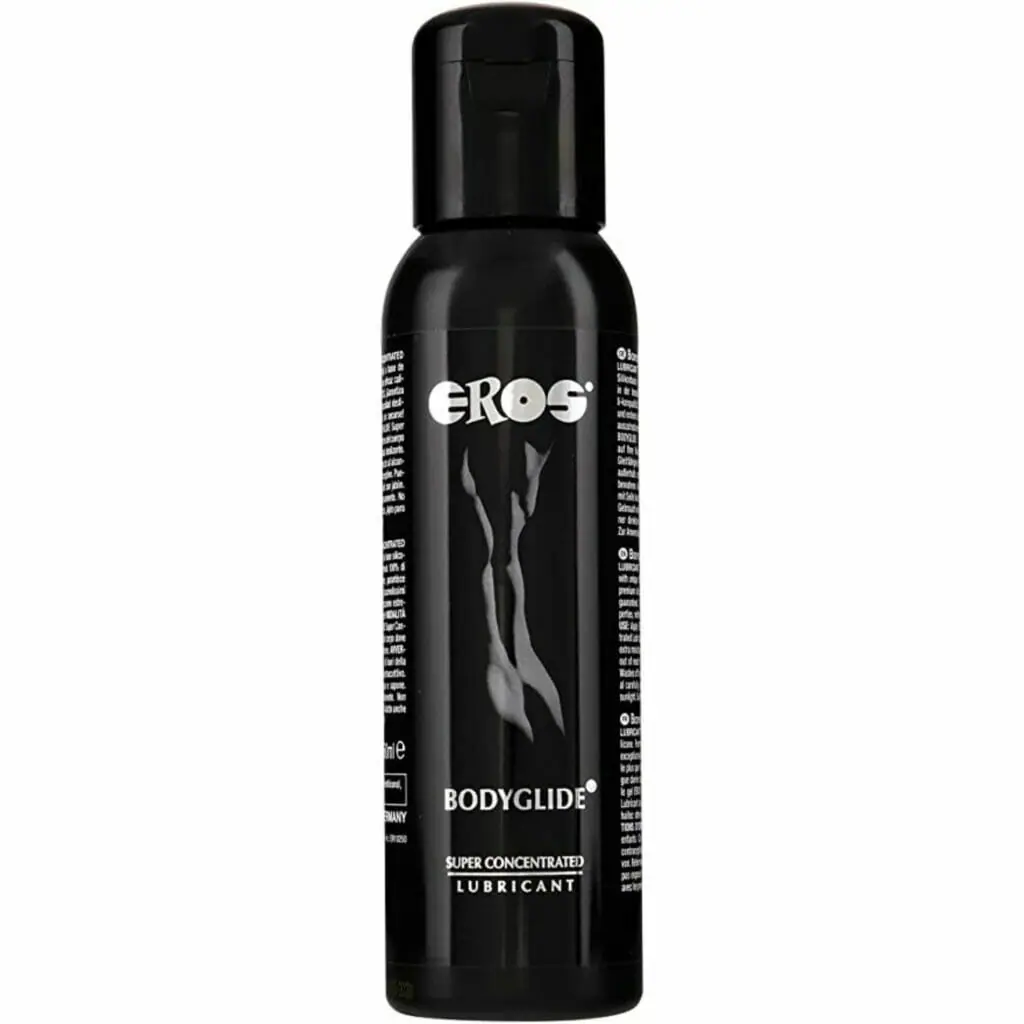 This lube is one of the cheapest gay lubes you can buy. I mean, look at the price for about a liter of lube, and you will understand what I mean. It is silky, smooth, and certainly doesn't create a mess. You refill into a smaller container with a pump because it is not sticky or a thick lube.
It is fairly easy to wash off, all you need is a soap, but it leaves a faint film of silicone on your skin even after you wash up. It still is one of the best lube for gay men in the market today.
However, again – you should avoid using this on a silicone toy as it gets extremely slippery.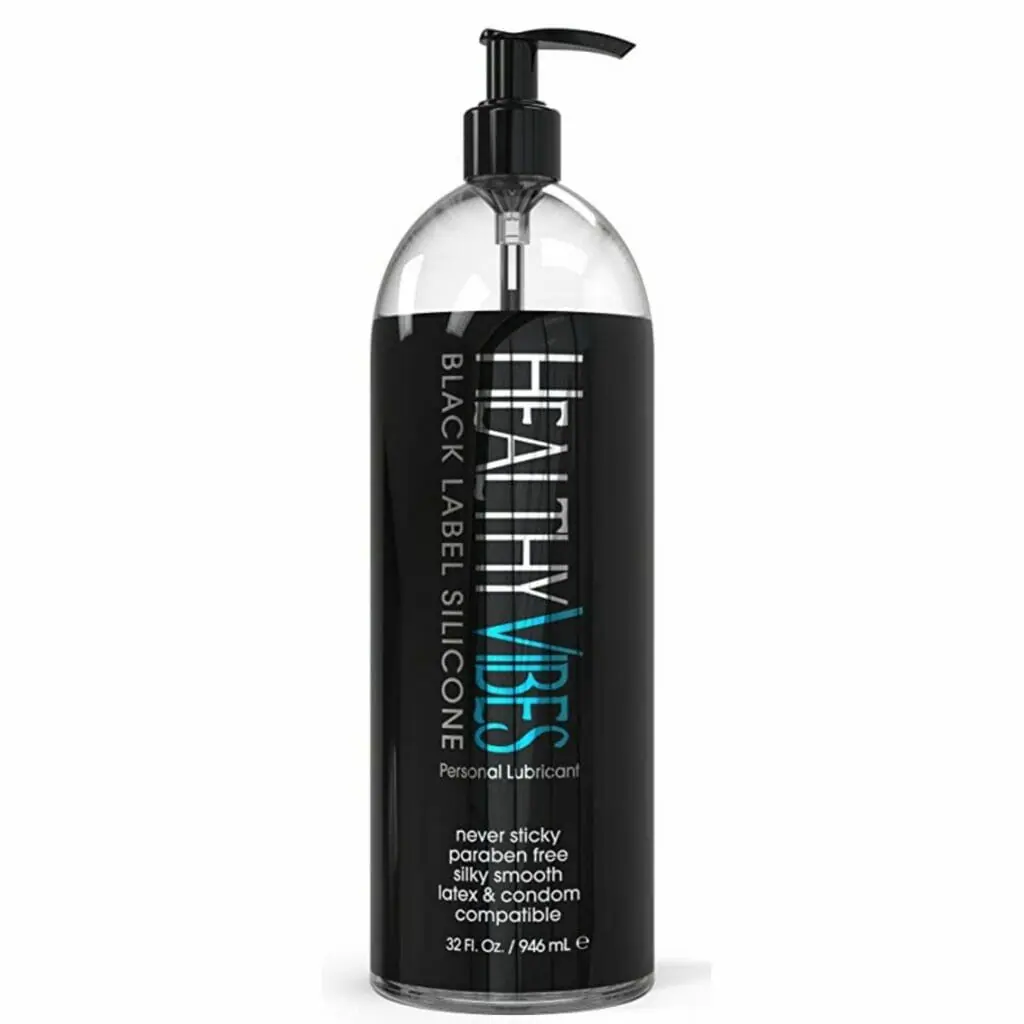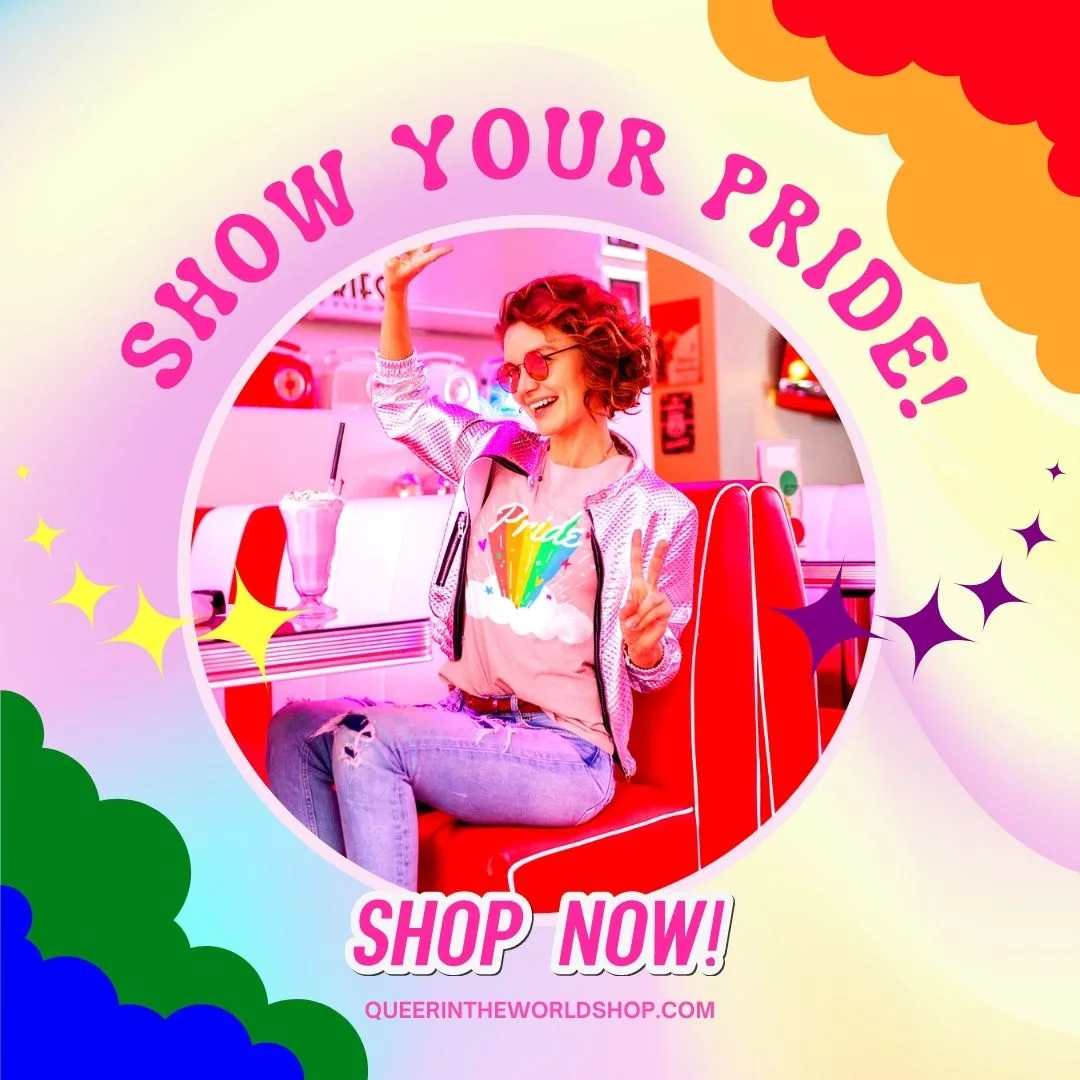 The spunk live hybrid is an award-winning, glycerin-free white and creamy lubricant and is water-based. Users say that being a hybrid lube, it is easy to clean and we have to agree and found it lasted quite a while longer compared to water-based lubes. We tested it out at a gay sauna in Berlin, and well – it did not need to consistently be reapplied.
Also, true to its name, Spunk Lube looks like the real thing (semen). It is also great to use with a dildo or anal plug and doesn't stain the sheets. It, however, smells like chemicals. So if you do not mind strong-smelling lubes, then this is great for you.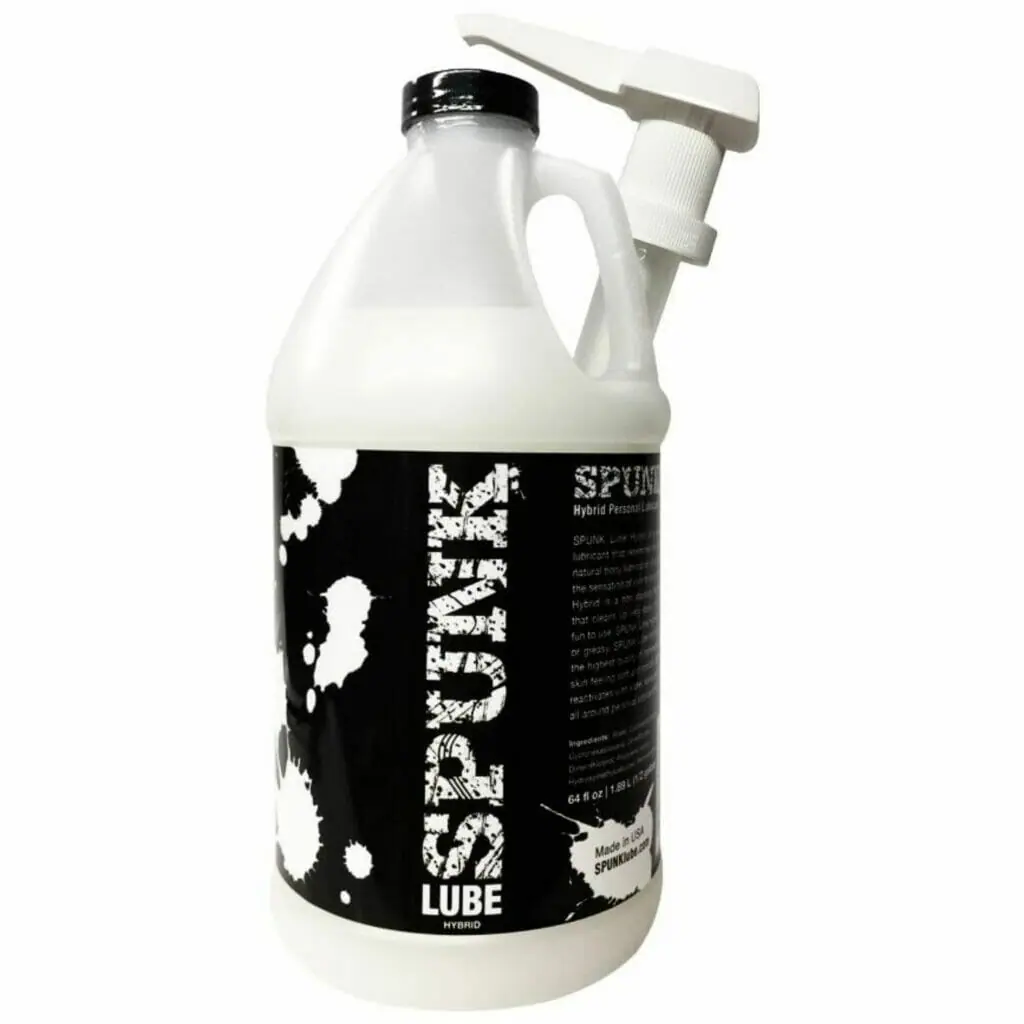 This anal water-based lubricant is condom-safe and paraben-free. It is not specifically meant for gay men, but we have been recommended it by multiple queer users of the lubricious lube brand, who promised us everything glides and slides perfectly, making staying up late on a work night worth it. This was exactly our own experience.
It is also long-lasting and keeps things moist and fun and doesn't create a mess like other lubes.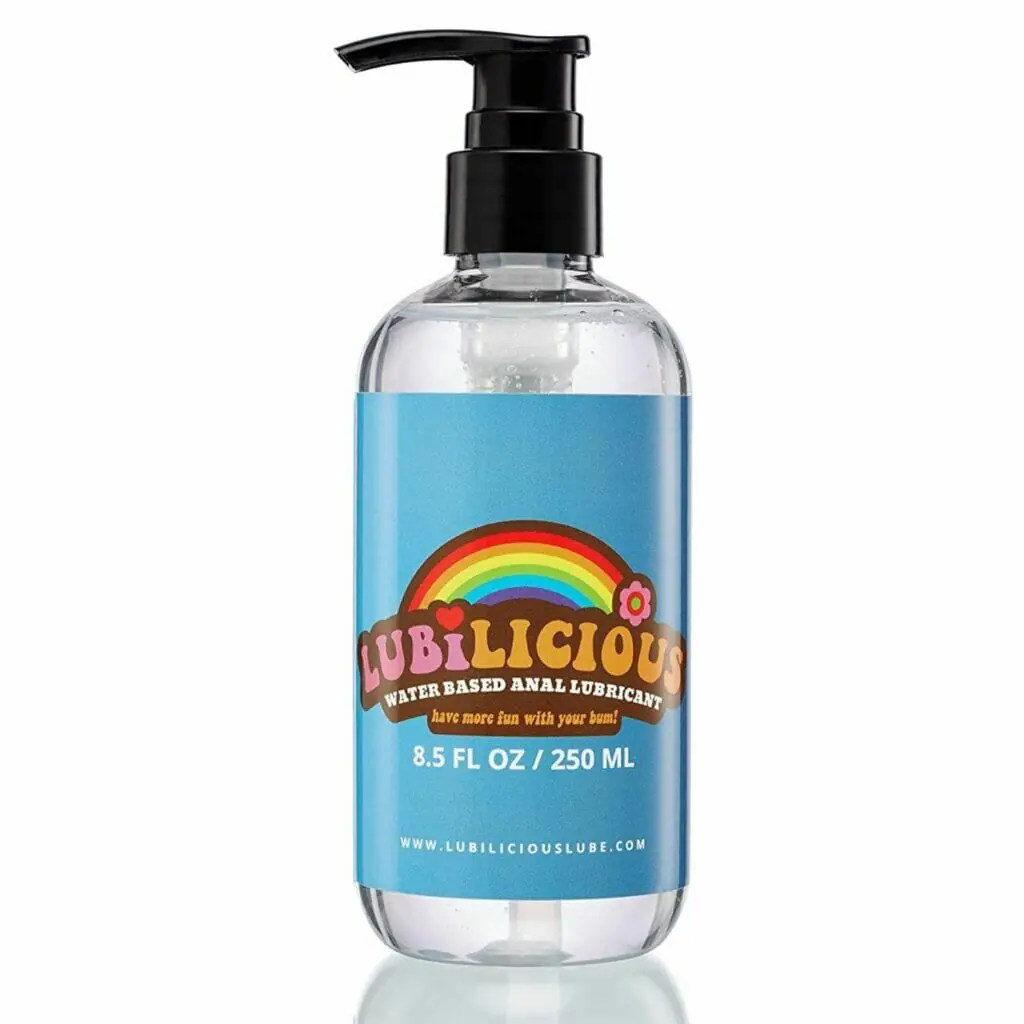 The Valm silicone-based personal lubricant is tasteless, scentless, and perfect for everything except toy play, especially those made of silicone. This lube has helped improve the sex lives of countless users, including us and come with only rave reviews.
It is amazingly slick and long-lasting. It also requires only a little to keep you lubricated all through the act, and the skin does not react to it when used for a long while. If you are looking for a lube that is non-sticky and very soft, then you should try this one out.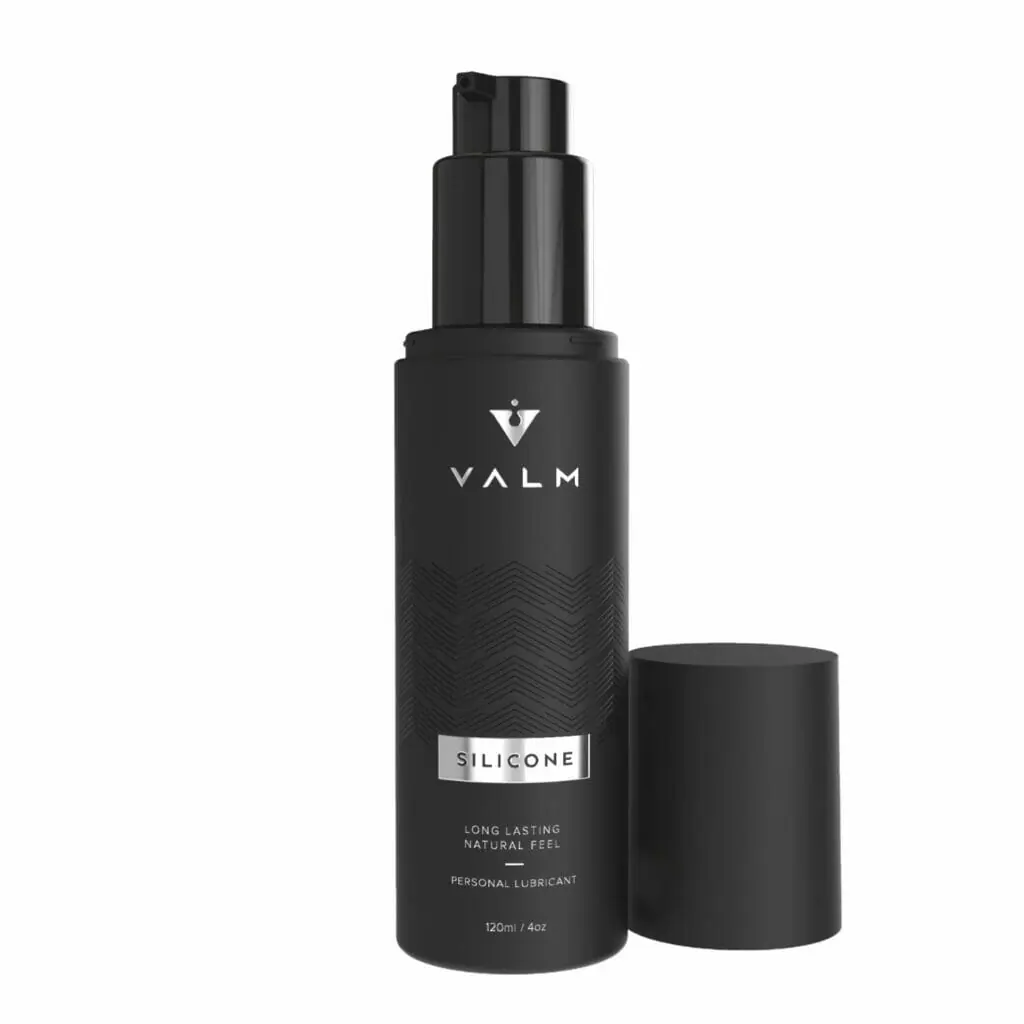 Nooky Lube is safe for toys and has a smooth, silky feel for perfect lubrication. It is colorless, tasteless, glycerin, and paraben-free. It is a water-based lube that is perfect for giving couples pleasure and it is a great choice for people with sensitive skin.
Other users have recommended that you dilute the lube in water to make sliding in and out of tight holes easier. This line is worth every dollar for the massive bottle of lube you are getting at a giveaway price. It also washes off easily and does not stain beddings.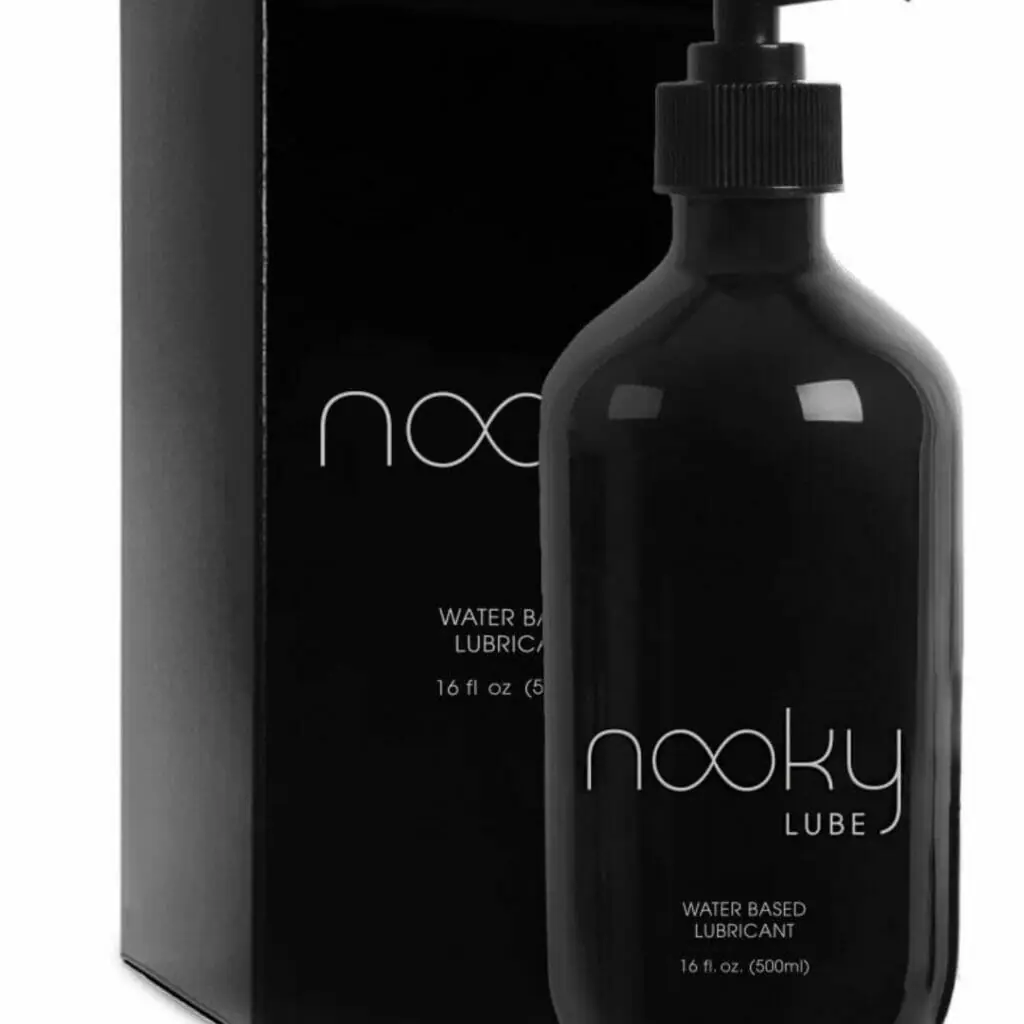 K-Y jelly water lubricant might not be the best gay lube in the market – but it is one of the most easily accessible anywhere in the world. It is compatible with latex condoms and increases intimate enjoyment. It lasts long, almost as long as the act might take – but on many occasions, we have had to reapply.
It is super easy to clean up due to the water base, and importantly it is smooth and doesn't cause irritation. The K-Y jelly lubricant is highly recommended by medical practitioners and is compatible with silicone toys. It does not contain any hormone, fragrance, or alcohol.