What is a queer man without some anal toys? One of the best sex toys for a queer man is an anal plug. It is great for beginners who want to train their holes for the real and larger thing and for experienced men who simply enjoy the feeling of a good gay butt plug.
Butt plugs are a type of anal penetration sex toy. Many folxs like the sensation of their ass being softly probed or stretched. Butt plugs are built in such a manner that this may be accomplished in a number of ways.
Butt plugs come in a variety of forms and sizes. Some come alone and some come in groups that you can work your way up with – used for anal training, so you can gradually become more accustomed to the notion of a butt plug penetration.
Butt plugs, like gay dildos, come in a variety of forms, sizes, styles, and materials, but the key idea is that they are intended to assist in training the anal sphincter to gently open. They may be teased with and then put away, or they can be placed into the ass and let to sit there for a bit.
We never recommend leaving a butt plugs in for more than 20 minutes since it can trigger ulceration of the ass lining, but some experienced users do wear them all day.
This list contains the best gay butt plugs to try recommended by the gay community and trialed by us. Keep reading because we promise there is a gay anal plug for absolutely everyone.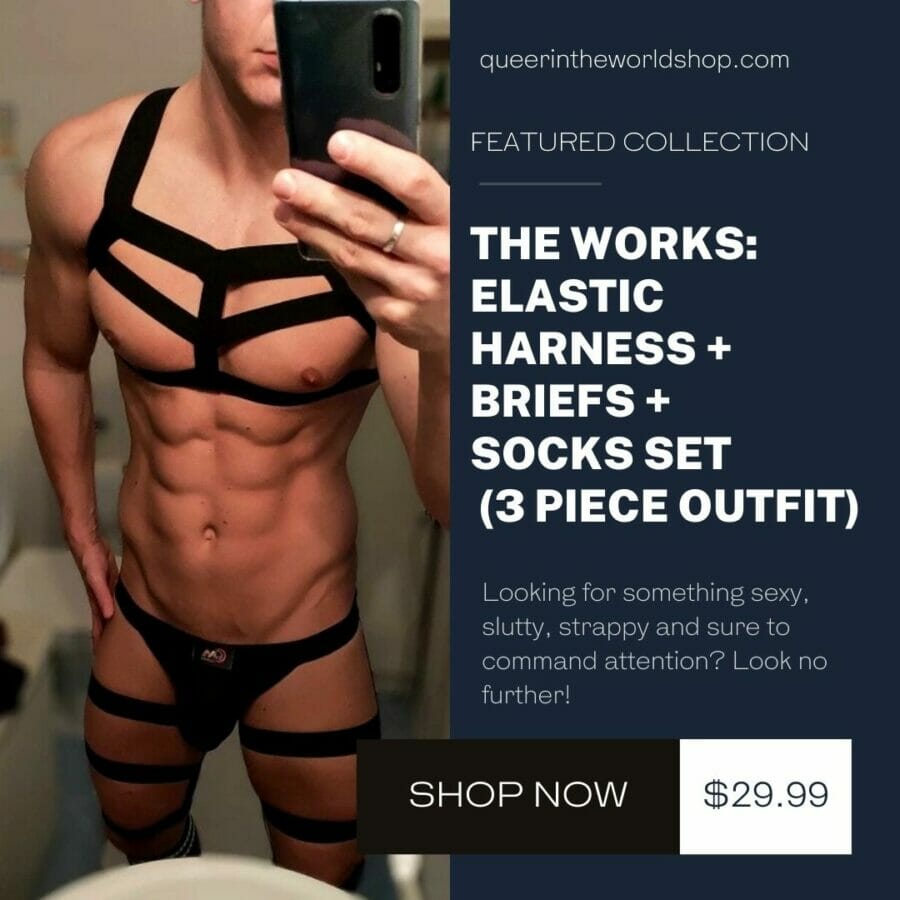 This pink glass butt plug is perfect for beginners. It prepares you adequately for a thicker and longer tool. It is made of high-quality crystal glass that cleans easily when warm, soapy water is used. This toy is available in 5 different styles (shapes and sizes). The length of each toy varies with the style. The shortest being 9cm and the longest, 11.8cm.
This toy screams nothing but queer sexual liberation. The varied length of each style makes it easy to expand your butthole according to your wishes; you could choose to start with the smaller size then move gradually to the biggest. And it is compatible with silicone-based lube!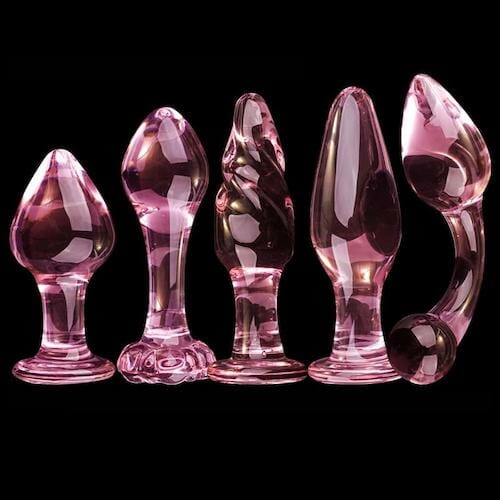 This is a typical example of a kinky anal butt plug. This is a fun narrow butt plug with a tapered tip that is made of stainless stain for easy insertion. It has a smooth and pleasurable texture that is guaranteed to stimulate each nerve. The foxtail adds a playful twist to it, and it's perfect for people with kinky sides in bed.
The tail is soft and fluffy, and dragging it down your skin heightens your pleasure. It is a perfect addition to your cosplay/pet play costume. You could even wear it as a Halloween costume for a more risque party.
The furry tail serves as a guide to preventing the butt plug from sliding all the way in and the plug is small and comfortable to wear, which makes it an excellent choice for beginners.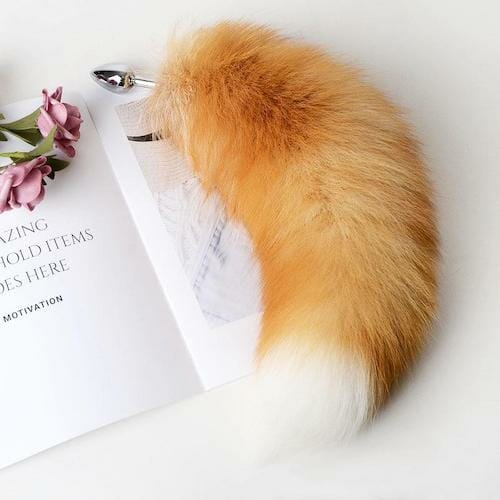 The lotus flower anal butt plug, like the name implies, is shaped like a blossoming lotus flower. And as Troye Sivan says, I bloom just for you…
It is made of high-quality PVC and another great choice to prepare yourself for the real thing or a thicker and longer toy. This 9.5cm by 5.2cm toy is available in four colors for you to choose from; purple, black, pink, and yellow.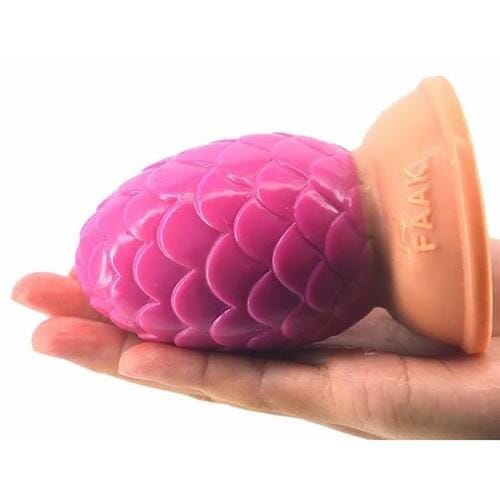 This gay butt plug is another great choice to train your hole. It comes in three different sizes; small, medium, and large.
The smaller size of this toy is perfect for those who want to train their hole without feeling any pain. Then again, a slight amount of pain can bring you to orgasm before you can say 'Jack'. To take things to the next level, larger sizes are available and you should feel free to experiment as much as you wish.
All that is needed is a lube to help reduce friction when entering your hole, and you can get the satisfaction you yearn for.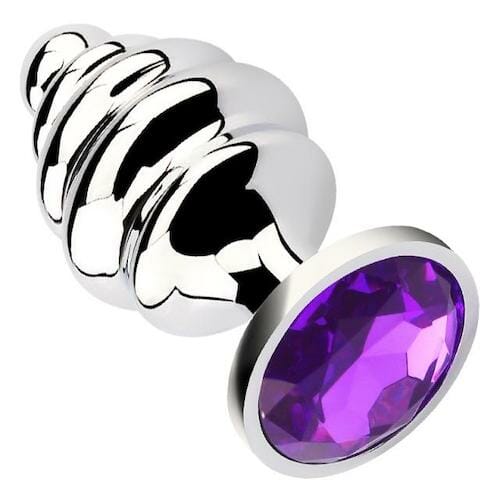 The orange glass butt plug comes in three different shapes and lengths. The longest being 15.3cm and the shorter being 12.9cm. Each style of the butt plug is unique and has its own intricate design. The diameter varies from the tip to the base of the toy and gives different sensations.
The middle size of the toy has the highest diameter, meaning that when entering your pink hole, it feels slim at first, but as it gradually slips in, it expands the hole significantly and gives maximum pleasure. If you don't know the pure ecstasy of a tapered entry, you soon will.
This is one gay anal plug that should be a part of your collection.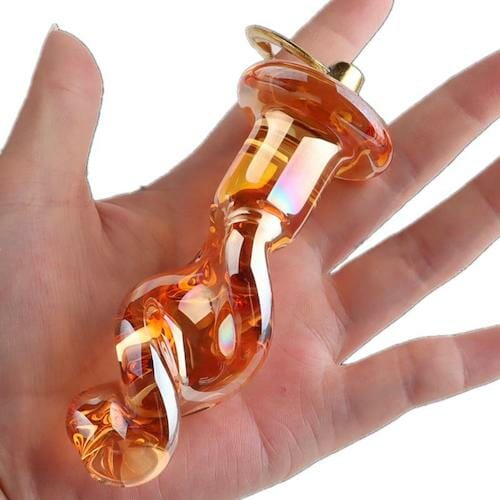 After using this modern gay butt plug, all I can say is wow. Picture this; you are at a dinner party with your partner, and the butt plug is inserted into your hole, and your partner has the controller to reduce or increase the vibration speed. I know you're feeling aroused already. It is every kinky fantasy come true.
The vibrator butt plug comes with twelve modes of vibration, three telescopic speeds, and thrusts back and forth. It is 5.98" long with 4.72" insertable. This gay toy is no child's play. When fully charged, it can last for up to two hours.
It is water-resistant, however, do not submerge it into water and it is made of soft medical-grade silica material so only use it with water-based lube.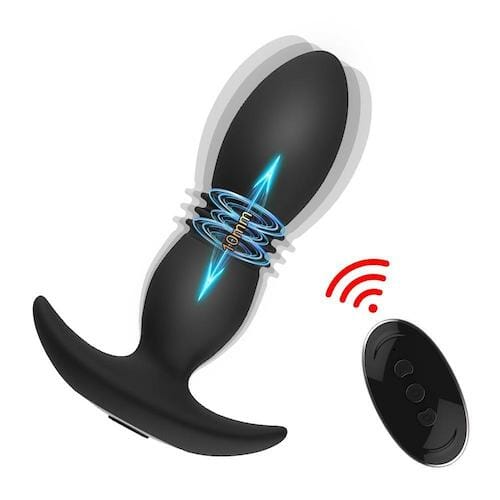 It's playtime again; with this BDSM furry butt plug kit with a mask and collar, take your sexual rendezvous to a new, fun, and exciting place.
This package is perfect for those who are into BDSM, and I believe everyone has fantasies of being dominated either fully or partially. This kit is your chance to make your dream a reality.
This BDSM Furry Butt Plug Kit With Mask and Collar is also a great addition to a cosplay costume or you can even it for a costume party, no one's gonna know!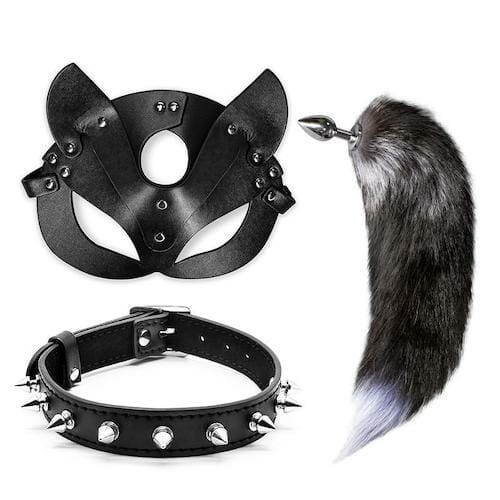 The demon thread butt plug, also called the bad devil ring was created to arouse your desires. A total of 6.69" long, this is not for the faint-hearted; the joint between each ball piece allows you to control how much your bubby butt pink hole can take.
It is tender but will not be deformed under pressure. If you are a kinky person like I am, insert this into your hole with the aid of lube and leave it in all day. You can also ask your partner to do this for you. It is sure to keep you aroused and on your toes all day, preparing you for a night of fun.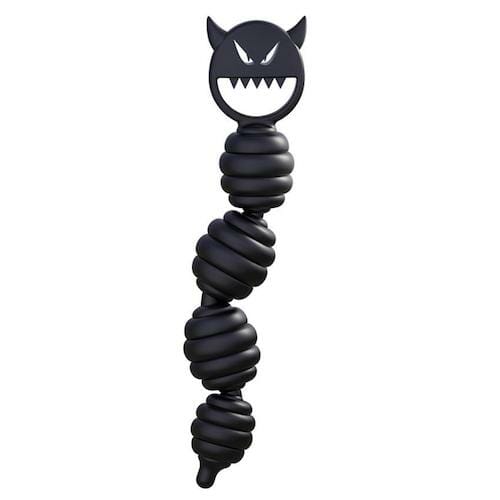 Suppose living your best kitty cat fantasy is your thing, then this gay butt plug is going to be perfect for you. The cattail is soft, fluffy, and feels intense and electric when it is dragged against the skin. The butt plug is small and great for newcomers.
The plug is made of smooth stainless steel to ensure easy insertion, and the furry tail can be used as a handgrip. The ear headband adds a sexy and kinky feel when worn together with the butt plug. Imagine wearing this as part of a cosplay costume. It is available in seven color variations, so all you have to do is pick which one suits you best.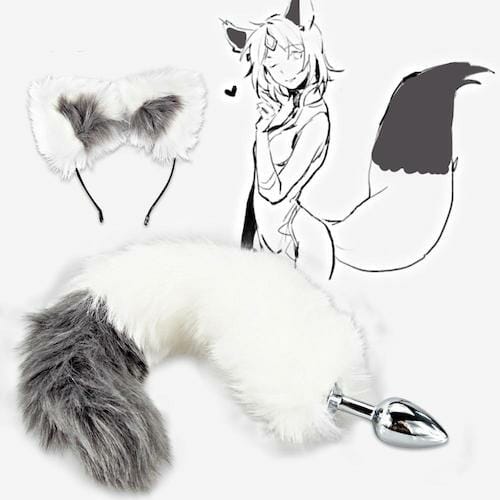 The bunny tail butt plug with ear headbands is just like the cat tail butt plug with ear headband; the only difference is the furry animal it represents. Some of us are more like cats and some of us are more like bunnies after all.
The plug is fairly small and made of stainless steel for easy insertion, also great for beginners. The plug can be detached from the tail to be cleaned and sterilized with soap and warm water. It is available in four color variations and is an alternative to the cattail butt plug with an ear headband for those who prefer bunnies over cats.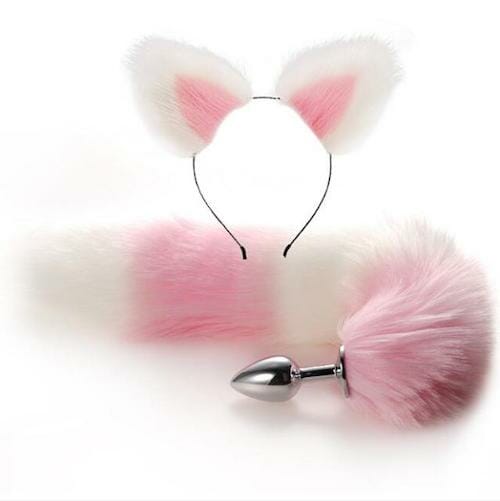 The stainless steel rose butt plug is called such became the plug is made of stainless steel, and a rose molded above (or below) it. It comes in three sizes; small, medium, and large, between the lengths of 7.2cm and 9cm. The smaller size is an excellent choice for those who do not want to feel pain while training their hole.
It can be cleaned easily with warm soapy water. Before using, all you have to do is lube your hole then slowly insert it in. It is a whole lot of fun if your partner does it for you.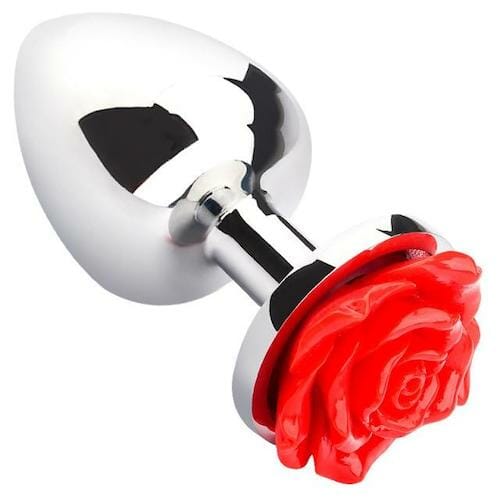 The silicone XL huge butt plus is not for wimps. At a whopping 18cm from top to base, it is the largest butt plug that I have ever had the good fortune to come across. The various widths of the plug give various pleasure experiences.
It may be flexible but it is certainly not recommended for beginners. It is made of high-quality silica gel and waterproof, which means your fun time can get all the more steamier and it has a more diverse range of uses.
Before use, always wipe it down with wet wipes or alcohol.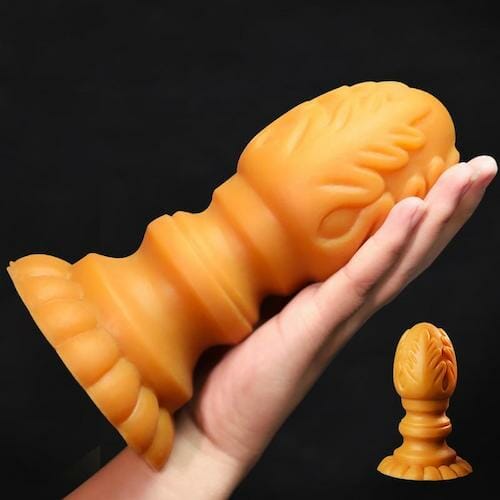 This plug is another excellent choice for beginners. Made of silicone, the rose butt plug is 11cm long and can be cleaned easily with warm soapy water. It is available in four colors; black, red, pink, and purple, and has a base shaped like a rose.
To attain maximum pleasure from this plug, coat your hole with lube before slowly inserting it in.