When people think of condoms, they usually think of them as a form of birth control, but it also has other important uses beyond that – something that gay condom brands know all-to-well.
Outside of preventing pregnancy, condoms are an invaluable asset in the prevention of sexually transmitted infections. In both gay and straight relationships, it is important to use condoms during sex, especially in situations where the sexual health status of your partner cannot be confidently ascertained.
While the prevalence of barebacking has increased as pre-exposure prophylaxis (PrEP) has become more readily available and the science behind HIV became more clear (including undetectable = untransmittable or U=U), there are still many sexual transmitted diseases to be concerned about and that you would not want to catch. It is always better to be safe then sorry.
Among queer men, gay condom brands ascertained really particularly important, especially for those who engage in anal sex. Because the nature of vaginal sex and anal penetration is different, gay men need to buy condoms that are more suited to their unique needs.
These include gay condoms that have been specially reinforced for extra protection while still maintaining enough sensitivity for mutual pleasure to be enjoyed. Any adjustment being made to the condom such as ribbing, adding flavors, colors, etc also has to take into consideration the unique nature of gay sex.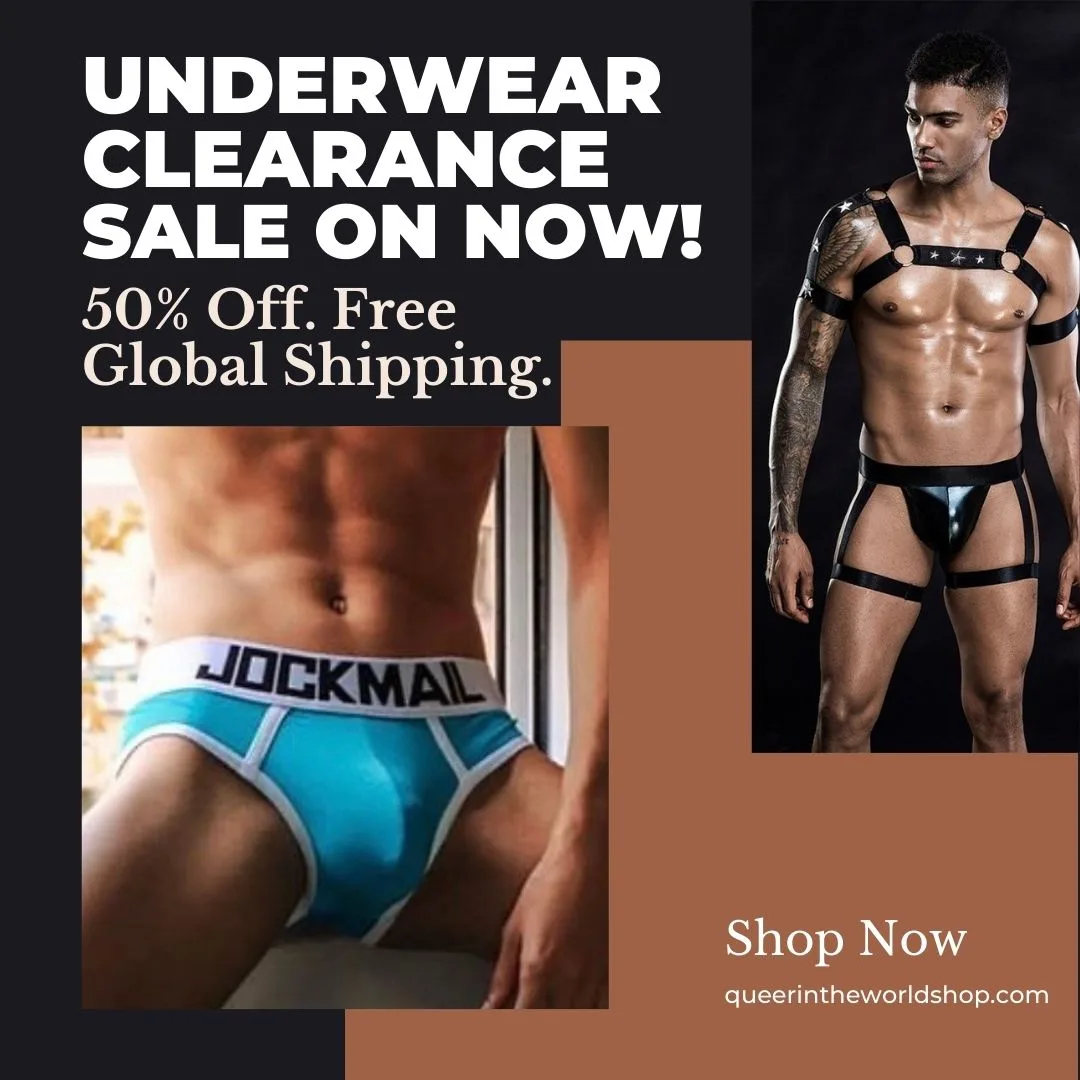 And to mention, when it comes to sharing gay sex toys, condoms are a also must. Plastics, rubber, and even medical-grade silicone can be difficult to clean effectively (sometimes even alcohol isn't enough), and therefore excellent breeding grounds for bacteria and viruses. If you share things like anal butt plugs or dildos, using gay condoms can help you enjoy safer sex and to prevent infection from spreading from person to person. Remember – before you start using the sex toy, and anytime you switch who is using it, put a new condom on it. Simple.
Luckily, there are many different brands of gay condoms on the market today, including well-known ones such as Durex, Skyn, Trojan, etc. Each of these brands also has dozens of varieties, so we have to admit it could get a little difficult choosing the one that'll bring you the most pleasure. You could experiment, but who wants to go through several unpleasant experiences to find the right gay condom?
Besides, with all the gay condom brands on the market, it might take years before you find one that's just right. That's why I've made this list of the best condoms for gay men to significantly narrow your options and guide you in the process of making your choice. I've also provided the links to the products in the heading for easy purchase. Good luck!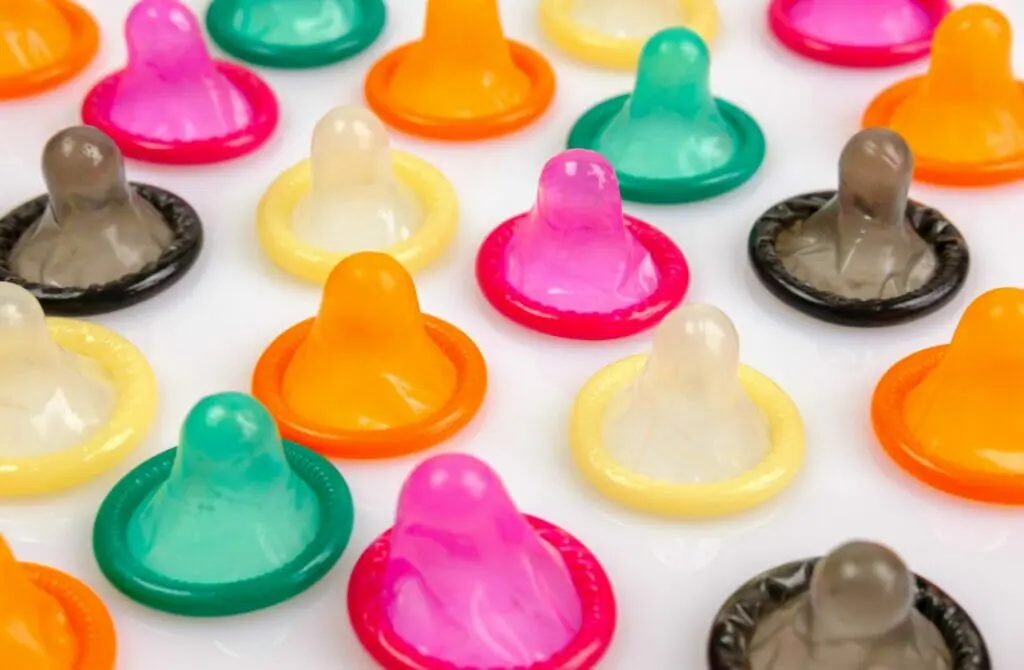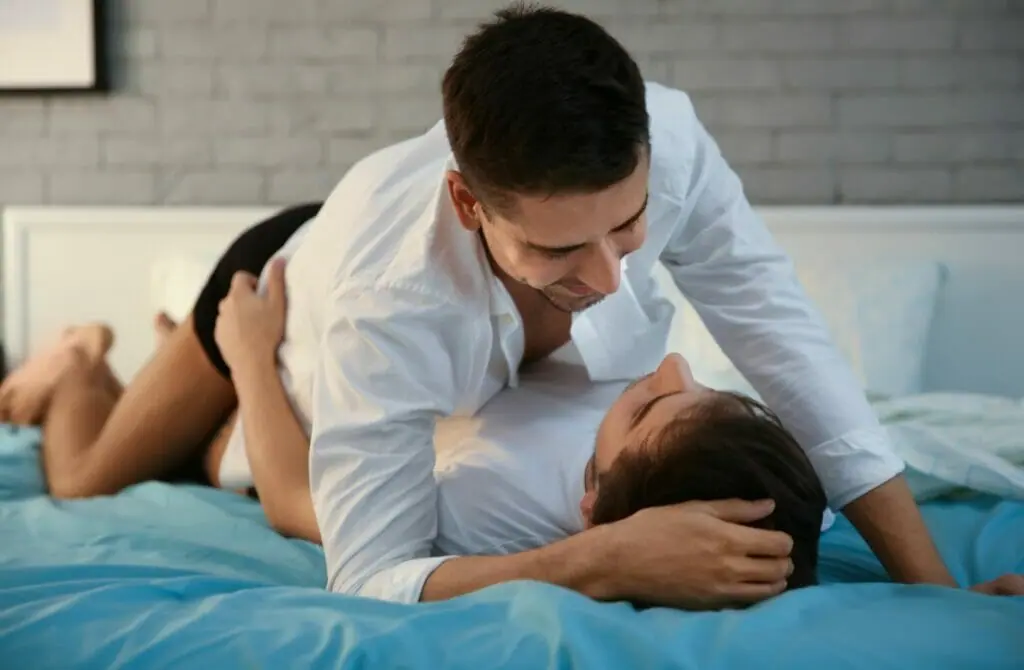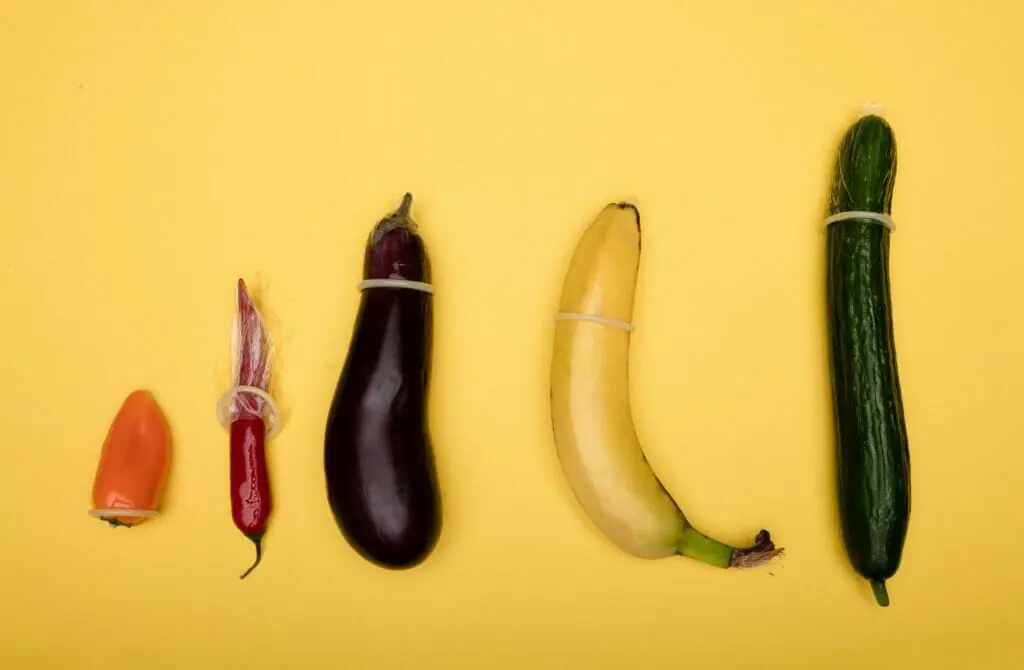 Let's be honest; if you're the type that enjoys a wild ride, you're going to need gay condoms that can hold without breaking from the strain. Even if you like to take things slower, there's no such thing as being too safe.
These Durex Extra Safe condoms are slightly thicker than the average condom, giving you that extra level of protection that you deserve. To offset the thickness, they are also slightly lubricated, so you can enjoy yourself without dryness and discomfort. They also come with a special, tapering, easy-on design that makes the condom much easier to wear, so your days of fumbling awkwardly with a condom are behind you.
Each batch is extensively tested, so you can expect almost 100% protection from these condoms. It comes in different pack sizes, so you can buy as many as you need, and it's also designed to fit even the biggest of dick sizes.
So relax and let the good times roll.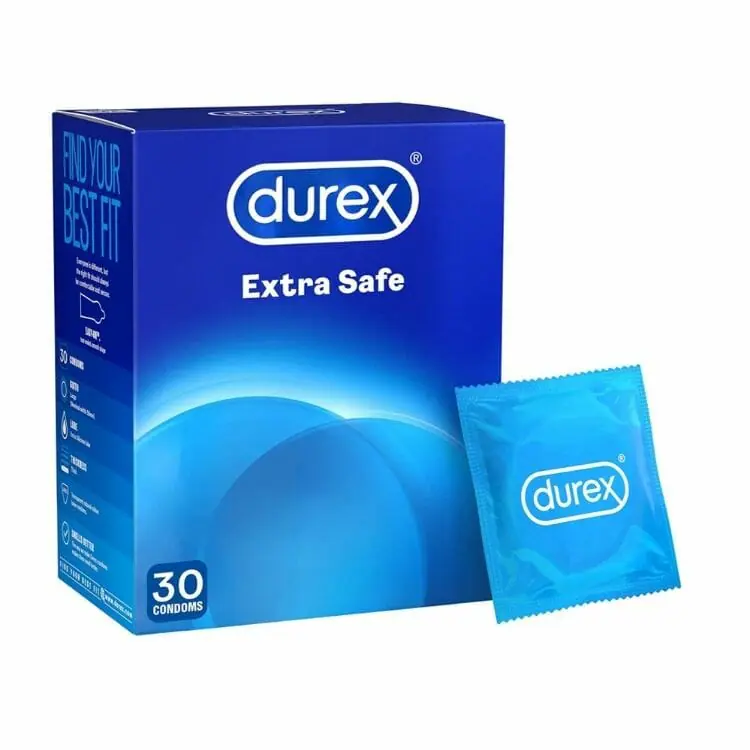 Pasante as a brand is dedicated to sexual health and wellness and manufactures a wide variety of products to this effect, so you can be sure that any condom produced by them is optimized for sexual safety while still allowing you to maximize your pleasure.
These Extra condoms from them do not disappoint. They are CE marked to demonstrate that the highest levels of quality were adhered to while producing them. They are extra-thickened, with lubricant to ensure pleasure (though it will not replace using gay lube during the act). They are also non-spermicidal and are certified animal-free, i.e., made without animal products. This means they are perfect for vegans.
They are also alcohol-free, making them the right choice for men who are allergic to alcohol. These Extra condoms usually come in a box of 144, so you can be sure that you have all the condoms you need at any given time. Say goodbye to missed opportunities because of the lack of protection. Now you'll be good to go whenever and wherever.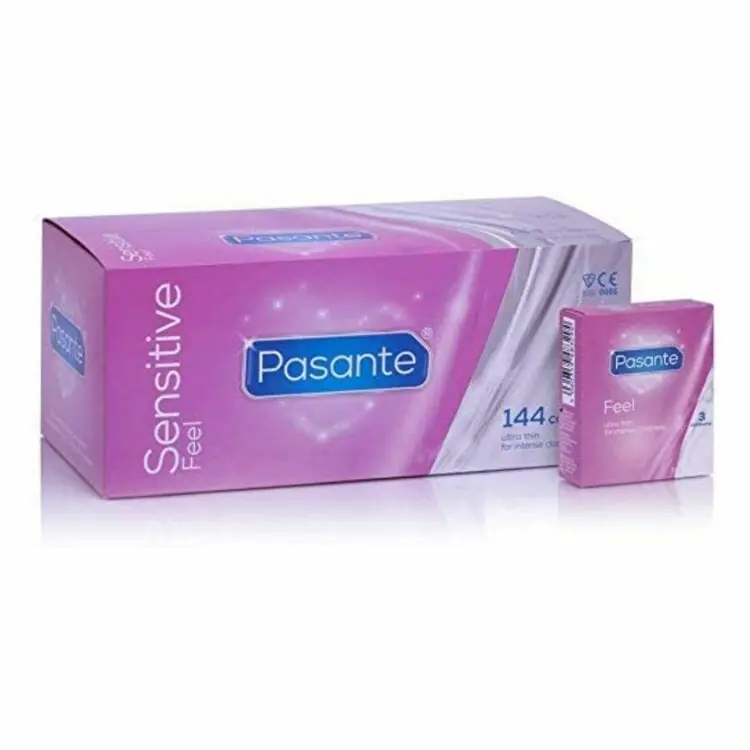 We've all been there. Right in the heat of passion, we remember that we don't have a condom on. Safety first, we remind ourselves, and fumble sound in our pockets/glovebox/bedside cabinet/office drawer and pull one out. We attempt that sexy teeth tear we've seen so often, and bam! Nailed it on the first try. Now it's time to put the condom on, and that's where our sorrows begin.
If you're sick and tired of a stubborn condom ruining the moment, then Wingman condoms are the solution to your problems. They've got a unique design that makes them easy to slip on. In fact, they claim that you can put it on one-handed in two seconds, even in the dark!
That's a bold claim, granted, but judging from the fact that they're almost always sold out everywhere, we're guessing they live up to it. If you can get your hands on a pack, you'll never want to use another brand!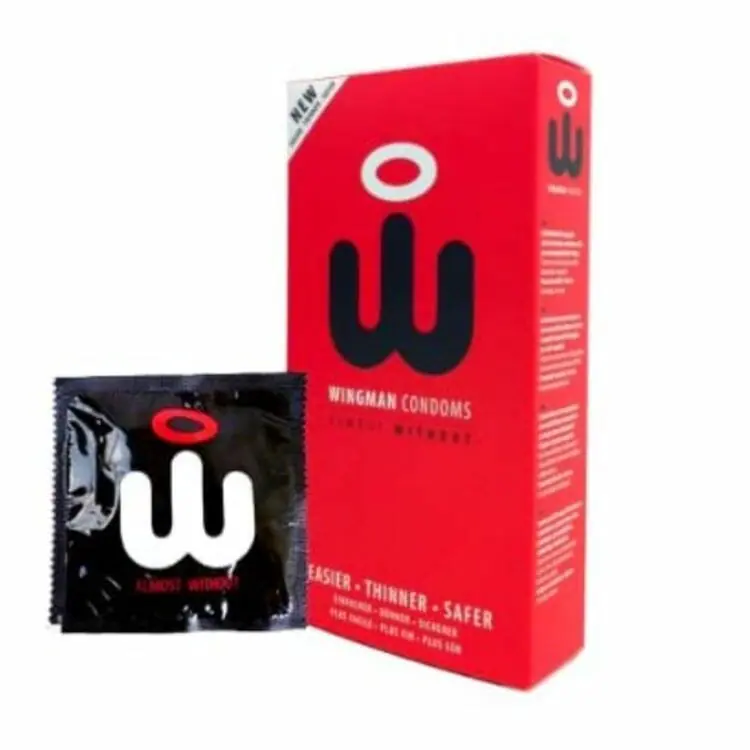 Durex is unarguably to condoms what Amazon is to e-commerce, so it's no surprise that more than one of their products appears on this list. In fact, it would be more concerning if they had only one. These Durex condoms, as you could probably tell from the name, are designed to be so thin you'll almost forget you're wearing one.
Fortunately, this design does not affect the thickness, and you can be assured of the same level of protection that you'll get from other Durex condoms. In addition, the sensitivity in the condoms is heightened by lubrication infused in the natural rubber. These condoms are clearly designed with pleasure as the priority. It is also teat-ended, so the reservoir at the end safely collects the fluids.
If you find yourself dreading condom use or going limp often because of sensitive issues, try these.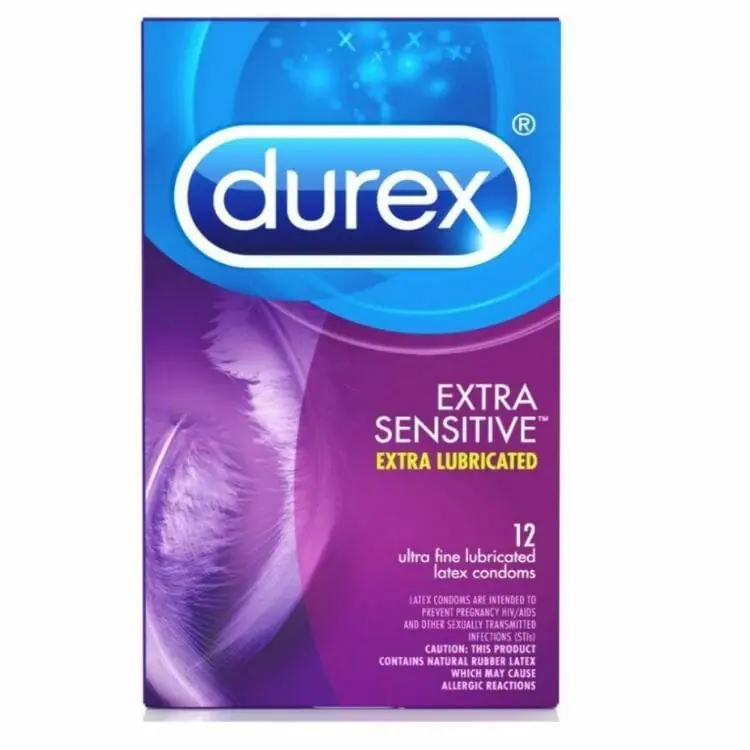 Men all over the world can all relate to one complaint that relates to their members in general, and condoms in particular: size. It's a sensitive issue, and even when you've made peace with yours – no matter what end of the scale you fall on – the next step is finding a condom brand that'll fit you exactly as it should.
Unlike shoes or underwear that can be worn slightly under- or over-size, it's important that a gay condom fit perfectly or protection is jeopardized. Wearing a too-tight or too-loose condom also takes all the fun out of sex.
MY.SIZE condoms range from extra-small to extra-large and come in seven sizes. The mission of the brand is to make sure every man can find a condom his size, and we'd say they're doing a good job of it so far. They're also made of natural rubber and contain a silicon-based lube.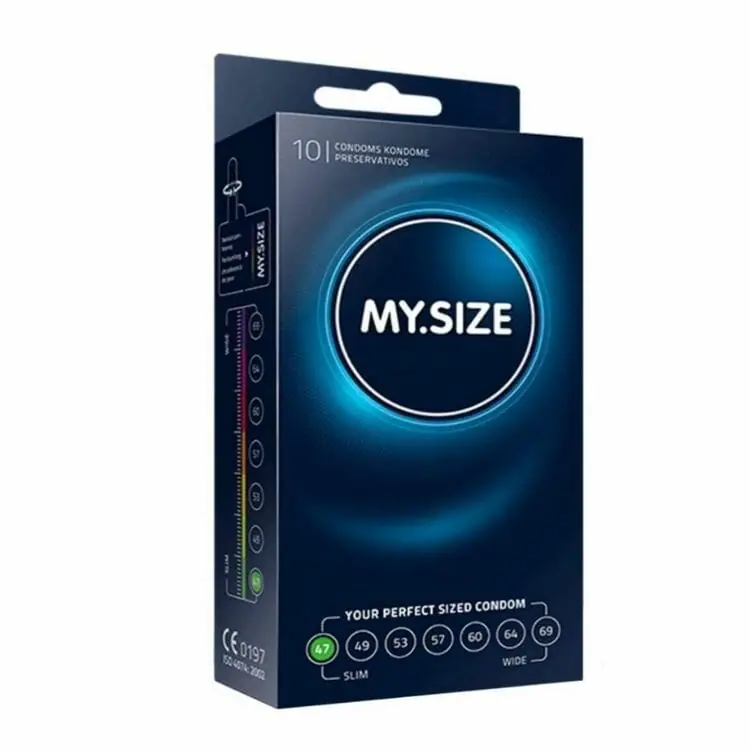 No matter how carefully the latex for making condoms is processed, there will always be people who are allergic to latex. It is important for brands to take this into consideration when releasing condom variations. For example, SKYN condoms have come up with a special patented SKYNFEEL material for producing Non-Latex Condoms.
This material is made from Polyisoprene and is suitable for those with allergies. Besides the non-Latex material, these condoms have a pattern of raised dots and wave design for maximizing pleasure during sex. That way, you never have to complain about not feeling anything or lacking sensitivity. It also comes with a silicon-based lube for reduced friction and more comfort.
With these Intense Feel condoms, sex just got a whole lot more fun.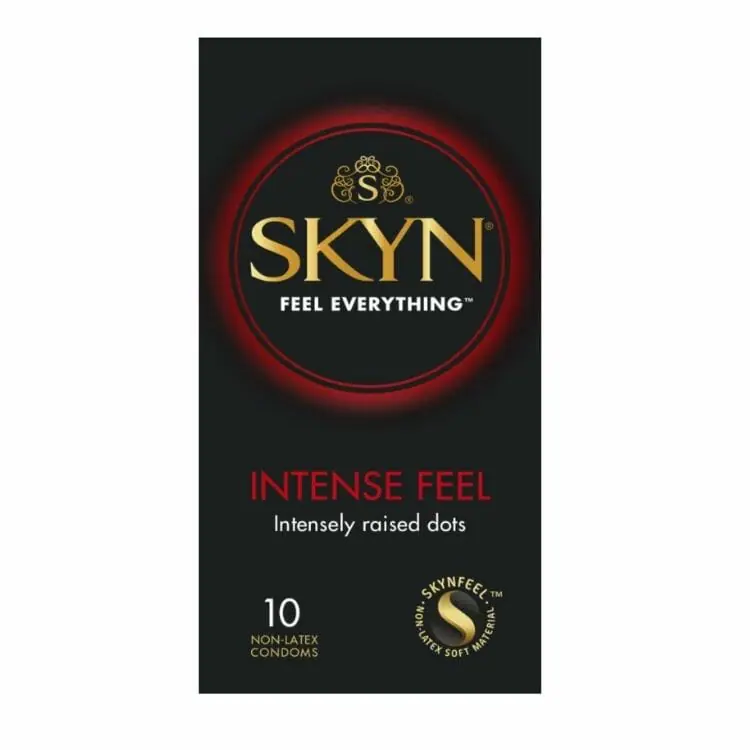 Guys often complain about the way condoms make the head of their dick feel constricted. Even when the condom is the right size, it always seems like it could do with some more space toward the top. With this in mind, ONE designed and produced a special condom with a flared tip.
This tip mimics the head of the dick while still providing space for bodily liquids to be collected. As such, gay men all over the world report that it feels more natural and makes them feel more comfortable during sex. It also helps to reduce friction, both on the giving and the receiving end. They are also big enough to fit most men and come with a silicone lubricant which allows for easy, stress-free movement and maneuvering.
Once you give this condom a try, you'll find that it really does live up to its name.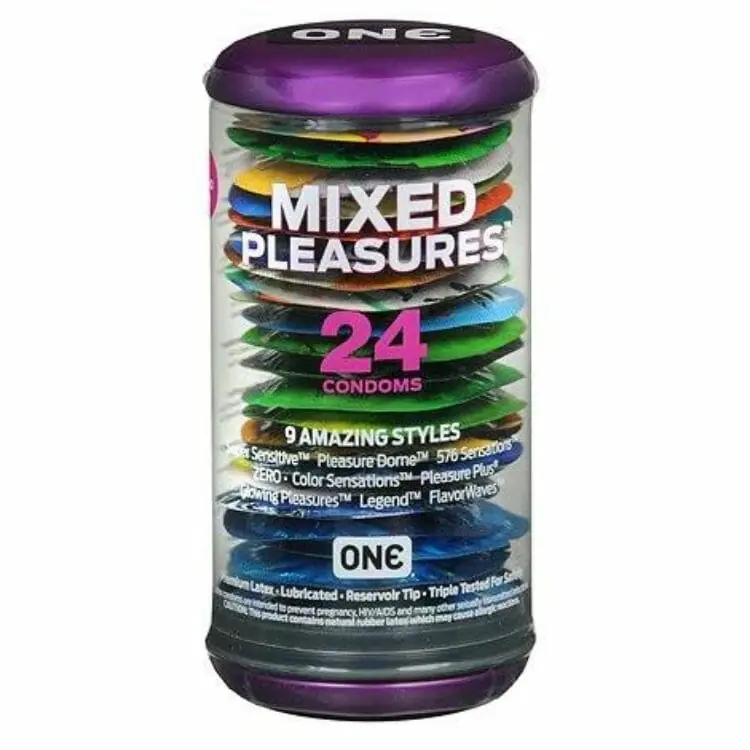 Although the name might sound a bit scary and make you hesitate, especially when you imagine your bits being constricted in an iron grip, in reality, you have nothing to fear from these condoms. The name is to emphasize how snuggly it fits.
These condoms are made with men of a narrower girth in mind, so if you've struggled to find condoms that match your length and girth, you will be glad to have these. These condoms are designed to fit like a second skin, and they've got a wider reservoir tip in case you produce more fluid than usual during sex.
They are also lubricated with a smooth, silicon-based lubricant, and the constricting effect has been designed to provide extra sensitivity.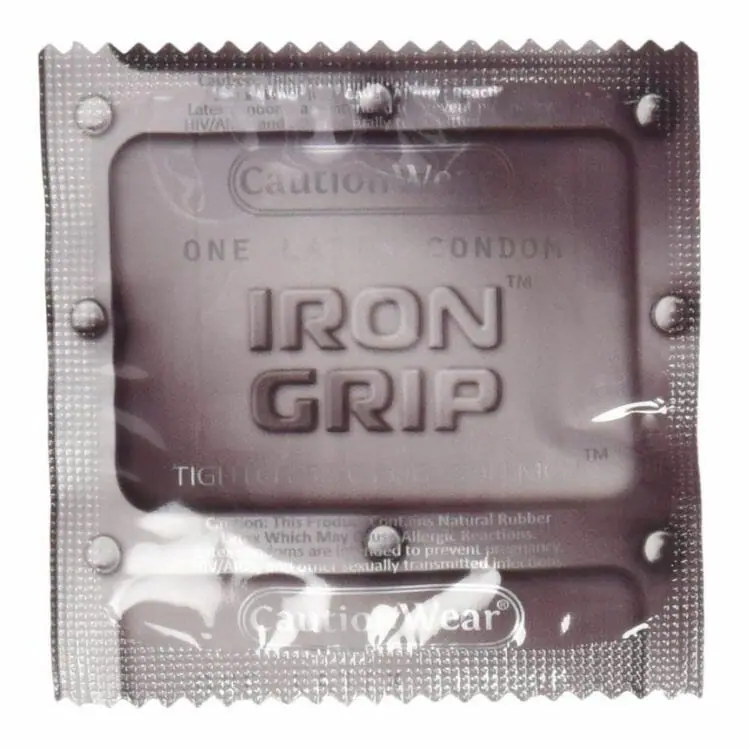 While premature ejaculation is quite normal and occurs in far more men than you might think, it can also be somewhat embarrassing, especially when it means that you cannot spend enough time pleasuring your partner before you find yourself spilling. It can then lead to tensions and frustration in a relationship. Does this sound like something you're going through? Then you have to try these Extended Pleasure condoms from Trojan.
They come with climax control lube which contains a special active ingredient – Benzocaine. While the numbing effect is not noticeable, you'll find that your lasting time even has been extended by at least 20 minutes, and you'll be able to pleasure your partner in multiple ways without finishing too soon. It's a great way to inject some spice back into your relationship and make your partner appreciate your versatility.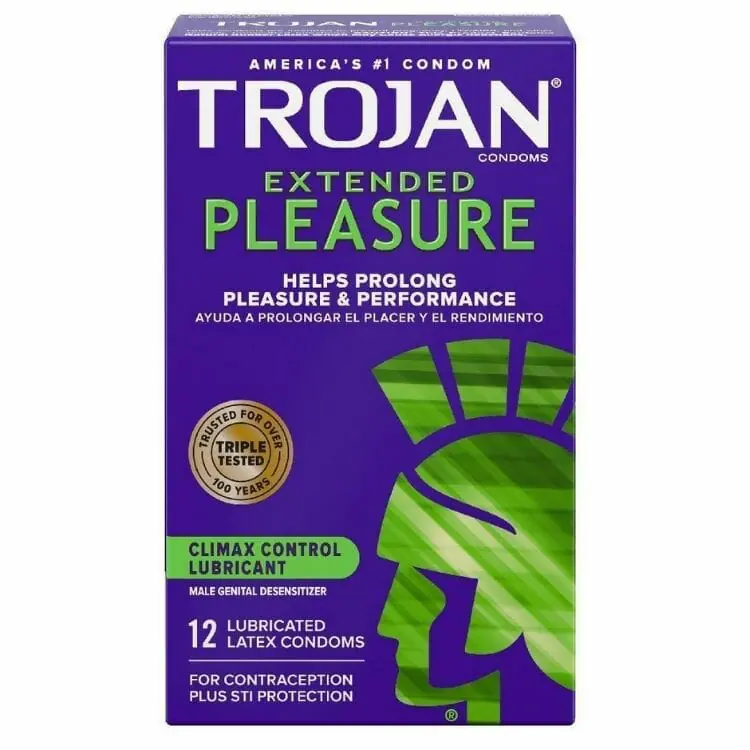 For years the Japanese have been hailed and acknowledged as world experts in minimalism. Their culture is all about getting more out of less, and they follow this rule in every aspect of their lives. That is why I wasn't surprised to find that the Wink condoms are made by a Japanese company, Okamoto, which is sometimes called the number one condom maker in Japan.
Whether this claim is true or not, Okamoto has established itself as a producer of high-quality natural runner items, and this condom pays homage to that. Firstly it is one of the thinnest commercially available condoms, making sure that you feel every tough and stroke. It also has a natural feel and smell for those who that squeaky feel and rubbery smell might put off, and finally, it's comfortable, especially with a silky-smooth lubricant, a must-have for any quality condom.
Each piece is also electronically tested individually to ensure the highest quality.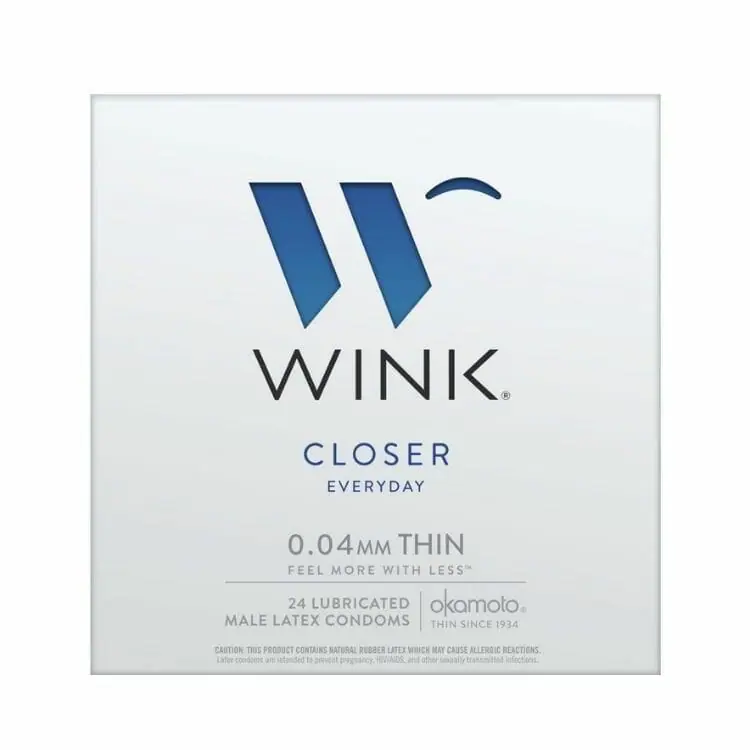 No, you didn't click on the wrong link by mistake. Although it's marketed as a female condom and made with women in mind, this condom has been touted by some bottoms as the best thing since sliced bread. It is a pouch composed of a nitrile sheath and a polyurethane ring. These materials mean that they can be used by people who are allergic to latex. It also allows the feeling of body heat during sex, something that is missing in latex condoms.
Some people also enjoy the sensation of the two rings built into the condom. It comes with a silicon-based lube, just like male condoms, but unlike them, it can be used with water- or oil-based lubricants as well. They also give bottoms more control and agency over their sexual health.
It is understandable that you may have reservations, but if you're a bottom, put them aside and try these. They'll change your life.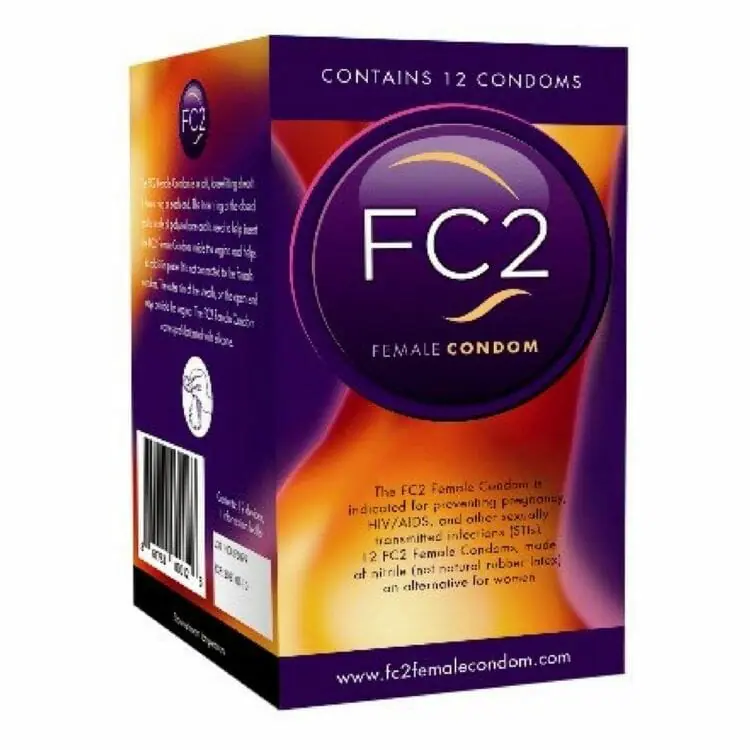 These gay condoms were designed for gay men, and it is really refreshing to find a brand that doesn't treat gays like an afterthought. This transparent condom has a flared shape for the cock head to have extra comfort. It also has ample space at the tip to hold any fluids which may be released. It is unflavoured, and although it is made with natural latex, it has as little taste as possible.
It also comes with a silicon-based lube to keep your love-making smooth and easy. It is made with easy-on technology that makes slipping on the condom a breeze. While it is extra-strong, it is also thin, so you don't need to sacrifice pleasure for protection.
It has been called the most popular brand of gay condoms in the UK and even in Europe. And we would say that the gay men there clearly have good taste.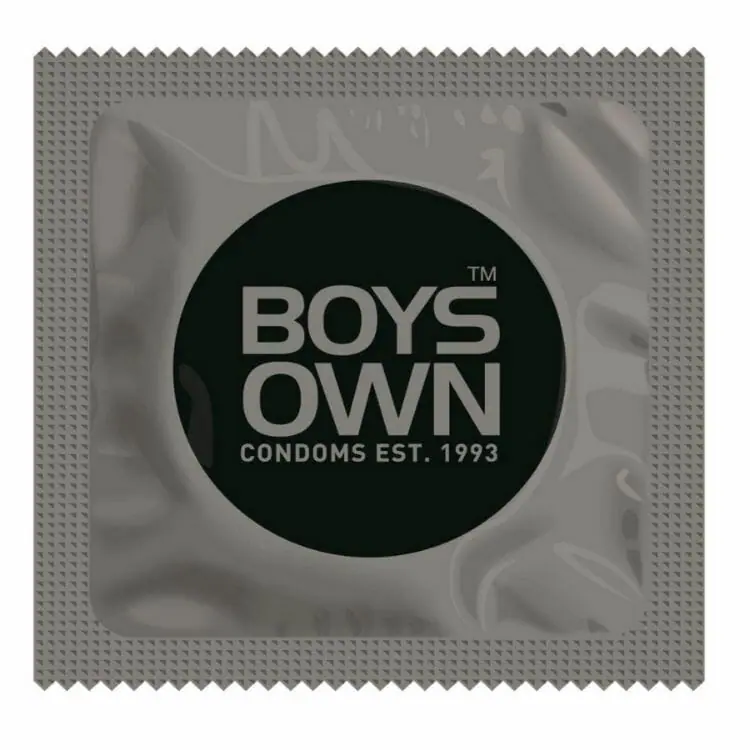 Whether a monster dick is a blessing or a curse is a topic that has divided both the gay and straight community for decades. In the end, it all comes, especially down to consent, personal preference, and learning how to work with what you have. That said, people with larger-than-average dick sizes often have more practical problems, such as how to find condoms that fit them well.
For some, XXL sizes such as these ones offered by Durex may be their only options. Not only are they large, but they are also very strong, taking into consideration the big-sized top that still likes to ride hard. With these condoms, you can be sure of your safety, and you don't have to worry about the condom breaking because of your size. They also come with lubricant, so the bottom can have a good time as well.