Boredom in the bedroom is not personal or even unique to gay people, but sometimes, it can feel like it is. After all, why should a community whose primary symbol is the rainbow have to deal with mundane problems like having an uninteresting sex life or looking for ways to spice it up? To deal with this, let us introduce you to some uncommon and common gay kinks you might want to consider.
If you can look past any potential awkwardness, trying to make your sex life more interesting could be a blessing in disguise. You could end up opening your – and your partner's – eyes to the wide, beautiful world of pleasure.
Even if you don't feel like something is missing in your sex life, there is no harm in exploring new things. One thing about getting kinky in bed, though, is that it can be hard to get into, especially when you don't know where to start. Some of us are more versed in gay kinks than others. Some may have discovered them early, while others might never have stopped to consider what turns them on.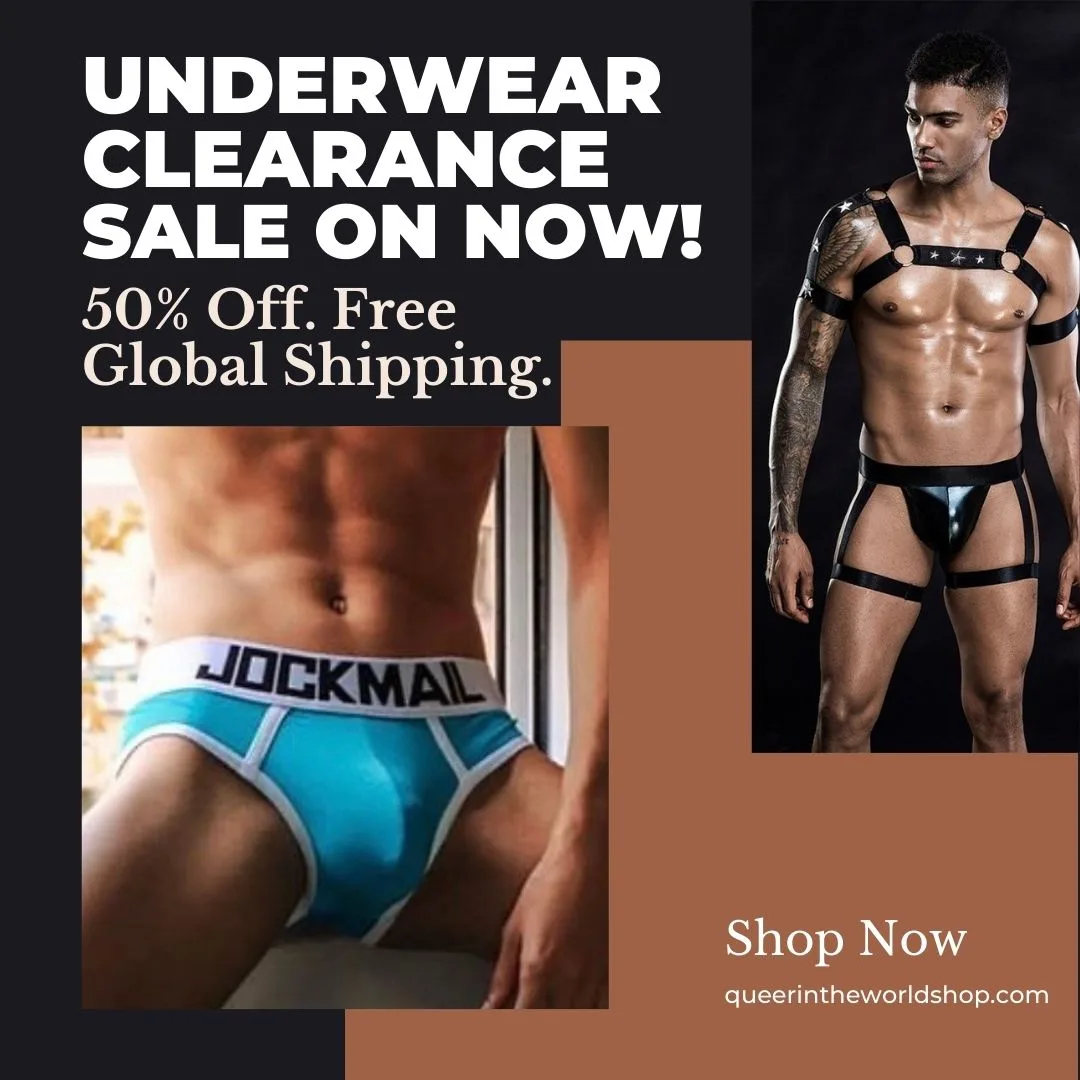 Many people may choose to stick with what they know best, especially when they don't want to risk messing up their relationship. Getting adventurous in bed with gay kinks may also not be something you want to share with others, as you may be afraid of being judged. In that case, it may be hard for you to find resources to guide you.
Even online searches can be tiring and frustrating, as there are few resources dedicated specifically to gay men and gay kinks. To make things easier for couples who want to take things to the next level in bed, I've put together a list of gay kinks, both common ones and those that are more niche. Gay men and those looking to get more exploratory can consult this list for ideas – and hopefully, find something useful!
In this article we will cover...
Leather Kinks
Leather is one of the more common gay kinks. Even those who are not into sexual fetishism can appreciate the beauty of a nice pair of leather pants or chaps on a well-muscled ass.
If you're looking to take it a bit further, there is a wide range of leather harnesses, cuffs, and restraints available on the market from gay underwear brands like Addicted and Jockmail, etc. These items can be incorporated into sexual sessions to make things more interesting. For those with the taste of the extreme, leather floggers and whips are also available. And nowadays, vegan leather products are common for those looking for a budget-friendly introduction or who want alternatives to gay kink gear made from animals.
There is a thriving leather community out there, as it is one of the more common kinks out there, so if you want to go this route, you're likely to have a community welcoming you with open arms once you reach out.
Not sure where to start? Your local Eagle bar could be a good option, or look out for leather nights in your area's sex clubs (should you be so lucky to have one!).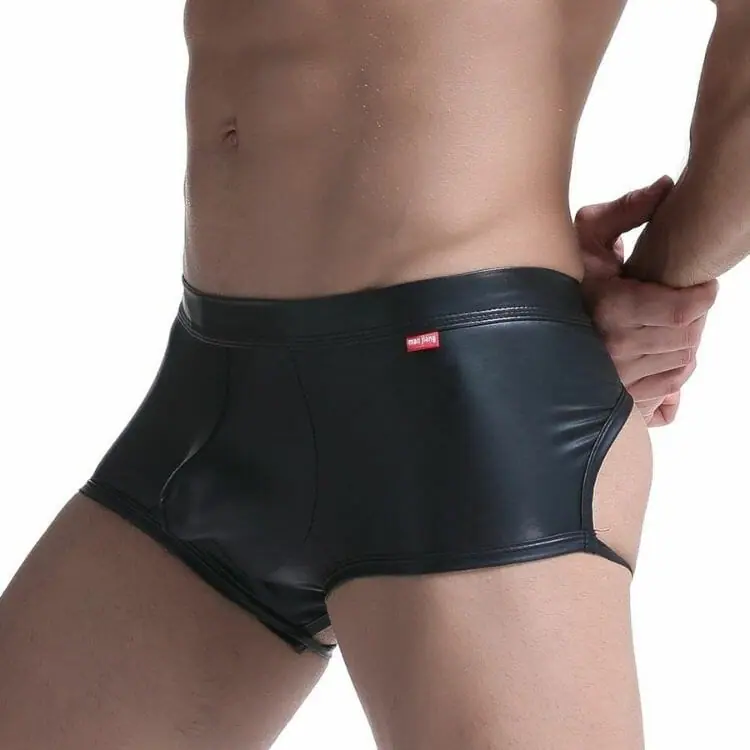 Voyeurism
There's no shortage of stories about people who like to watch or gents watched while they go about their bedroom business, but it is as valid a kink as the return of the others on this list. Consent cannot be overemphasized, so make sure that all the parties involved are fully aware of what they are getting into and wholeheartedly agree.
It can be as simple as inviting a third party into your bedroom, starting a gay onlyfans, or visiting a kink club, where there may be grand platforms and large audiences. You may find that you enjoy one but dirk at the thought of the other one, and that's completely fine.
Dildos
Cultivating a sexual kink can be an exciting journey, revealing unexplored corners of your desires and sensations. A kink for dildos, in particular, can be an engaging exploration in the world of gay sex. Dildos, with their varying sizes, shapes, textures, and functionalities, offer a vast playground for sexual discovery.
Whether it's a love for the smooth glide of a silicone model or the lifelike feel of a realistic one, embracing this kink can open up a plethora of thrilling experiences. Moreover, integrating toys like dildos into your play can add depth to your sexual narrative, boosting intimacy and the strength of your connection with your partner.
Exploring your kink for dildos is not just normal, but it's also a healthy part of discovering what turns you on. Embracing your desires can lead to more fulfilling sexual encounters, enhanced sexual confidence, and a deeper understanding of your body's responses. The world of dildos offers endless opportunities to experiment and find what works best for you. So, whether you're a novice in the realm of toys or a seasoned enthusiast, always remember that your pleasure matters, your desires are valid, and your exploration is a journey worth pursuing.
However, we know that something navigating the tantalizing ocean of gay men's dildos can sometimes leave you adrift, desiring a beacon of exquisite satisfaction. Allow us to be your lighthouse, guiding you to the shores of unmatched pleasure with His Tipp. This masterfully crafted, most realistic dildo, with its fleshy texture and veiny details, is the answer to your wildest dreams, conjured up especially for discerning gay men.
His Tipp's lifelike allure will have you second-guessing its authenticity; its veins and texture are so real, it practically pulsates in your hand. But beyond its physical charm, His Tipp bridges an emotional connection, coaxing you to uncharted heights of ecstasy as if you were intimately entwined with a flesh-and-blood lover.
Wondering why to opt for a dildo, like His Tipp, over other spicy playmates? The answer lies in its versatility. His Tipp invites endless modes of playful exploration. Its suction cup base opens a world of hands-free delight, and whether you harness it or not, the pleasure possibilities multiply.
However, referring to His Tipp as "realistic" barely does it justice. It's the Michelangelo's David of gay sex toys in its realness. And with the promise of discreet billing and shipping, you can savor this delicious secret in the sanctity of your own chambers.
To sum it up, if your heart yearns for an experience that resonates deep within, we invite you to let His Tipp be your pleasure guide. This game-changing marvel awaits you. Use the checkout code QUEERINTHEWORLD for a sweet 5% discount and find out why it's hailed as a titan of gay sex toys.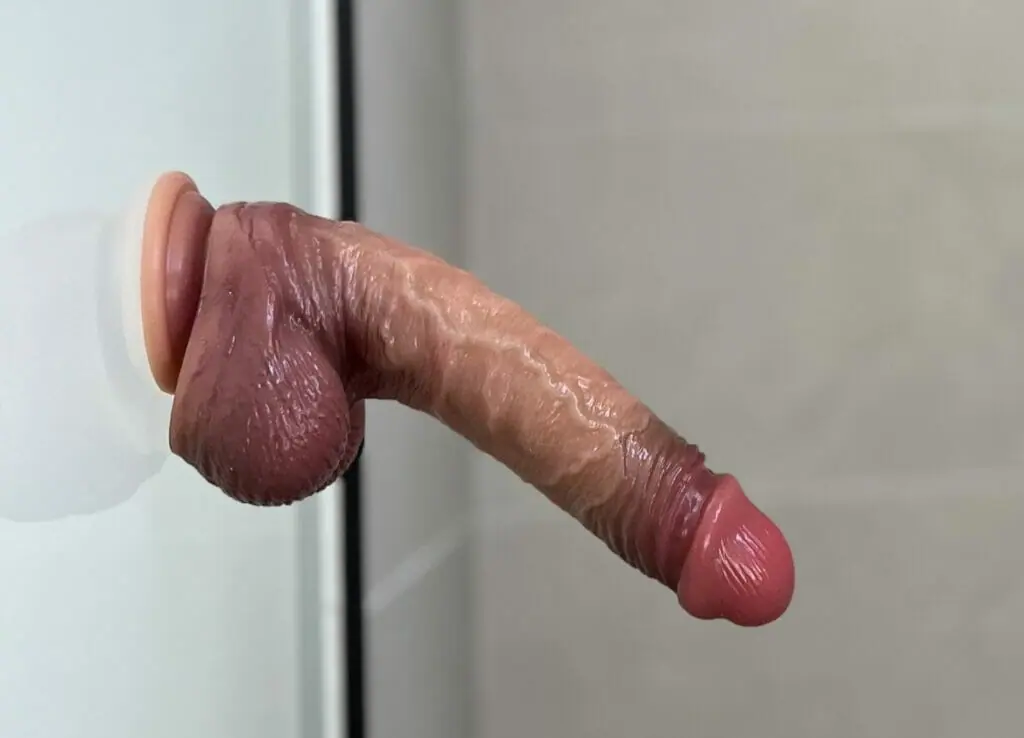 Cuckolding
Cuckolding as a word may have some negative associations, but if you enjoy it, there's no reason why you should not indulge. Having a cuckolding kink means you get turned on by the thought of your partner engaging in sexual activity with someone else.
You may choose to only enjoy the cuckolding fantasy and perhaps employ a bit of role-playing to make it feel real. Or you could even invite some other parties to bring your deepest desires to like. In this situation, cuckolding could intersect with voyeurism if you choose to watch. It also has shame and humiliation kink wrapped up in it.
Whatever the case, it is less important to have rigid definitions of terms and more important to find what gets you going.
Rubber
Rubber is a similar kink to leather in that it's a material that can be used to make a range of things like bodysuits, boots, harnesses, etc.
There's also a community of rubber enthusiasts and clobs and bars dedicated to rubber kinks. If you're trying to explore a rubber fetish, you can start with something simple like a harness, shoes, or pants, work your way up to cuffs and restraints, and then, if you like a bit of pain, add floggers.
You could also try rubber dildos and anal plugs if you wish. PVC is a material similar to rubber that could also act as a substitute.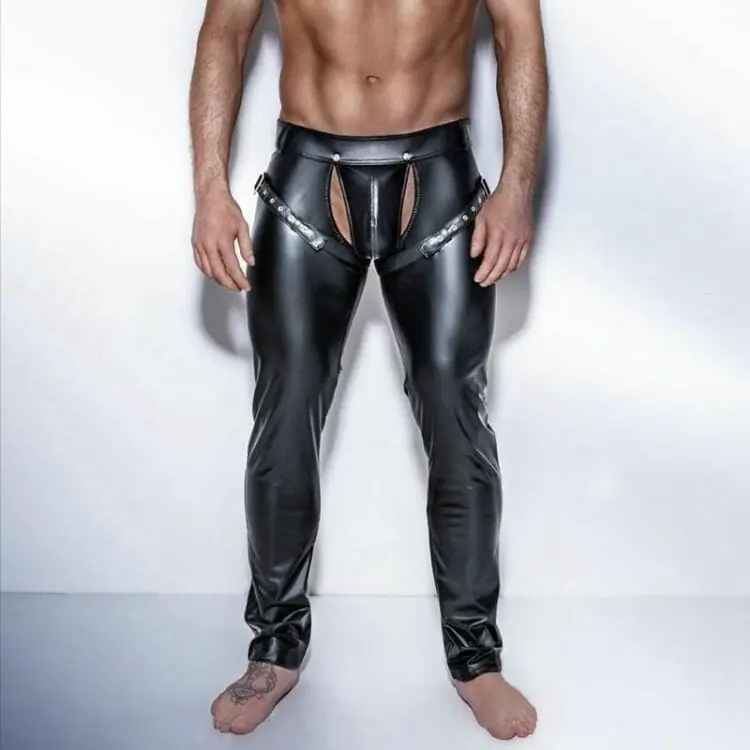 Feet
Feet are not a fetish exclusive to the gay community, but if you're testing out kinks, this is a great one to start with; of course, you may find that you're not really into it at all; how will you know unless you try.
Start by thinking about how you feel seeing your partner in socks or barefoot in bed. Do you get a thrill out of it that you've never paid attention to? If you do, then you probably have the beginning of a foot fetish. You and your partner could explore by caressing, rubbing, and massaging each other's feet before slowly transitioning to more adventurous things like kissing the feet, sacking toes, or even using them for penetration or to carcass each other's dick sizes.
There really are no limits once you open your mind.
Piercings
Piercings exist across a range of cultures, and in most of them, you are arrested for adornment. Recently, more people have come to recognize and appreciate the potential of piercings to make things more interesting in the bedroom.
People have become more adventurous, piercing everything from the tongue to the nipples and even more intimate parts. Clit piercings are now a thing among women, and men are not left out. It's possible to pierce everything from the head of your dick to your foreskin and even your taint. It may not sound appealing, but you can't be sure unless you try it like everything else.
Be sure to use a professional and keep it as hygienic as possible, and once your piercing heals, you and your partners can really start to explore.
Role Play
Who doesn't dream of being someone else every once in a while? With role-play, you can bring your fantasies to life in the bedroom. It's a rather broad term, but that's the beauty of it. Do you get turned on by cops, doctors, or even wizards? All you need to do is spend a few bucks on costumes and gear, and you can transform your bedroom into everything from a bedroom to a dungeon.
If you're unsure what your fantasies are, you can take a few days and experiment with different costumes until you find the one that really gets you hard and ready. You might even find some inspiration with these gay Halloween costumes…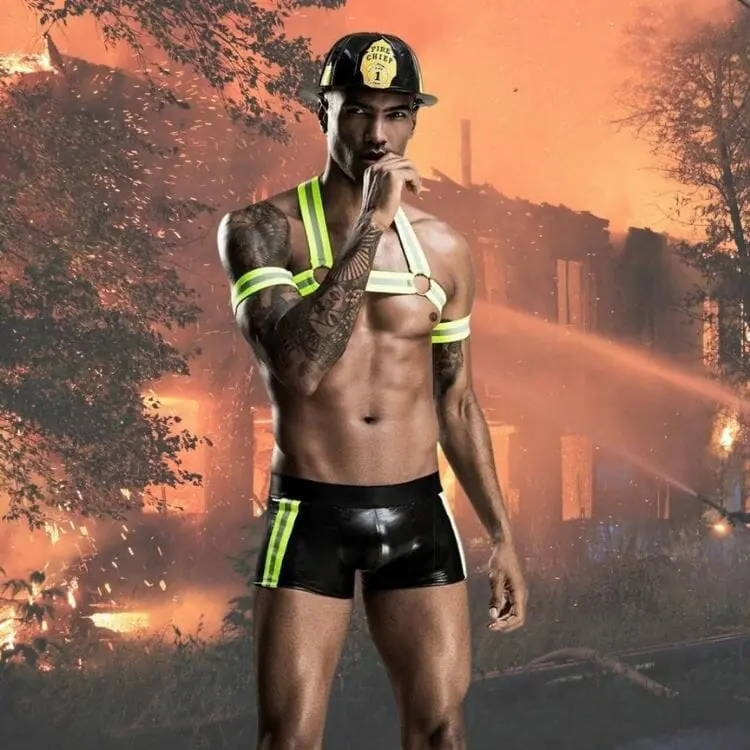 Dominance and Submission
BDSM is a vast field on its own, and I've chosen to separate D/s relationships from it because some people might enjoy being submissive or dominant without craving some of the other frills that come with the whole BDSM thing.
It is a rather common kink, as many people will admit that they get a thrill out of being told what to do or being obeyed, but relatively few people recognize it as a kink or take steps to maximize their pleasure through it. It's a bold step, but your sex life will thank you for taking it.
Take time to explore both roles, and find the one that feels more natural and, more importantly, more enjoyable. Many have reported that introducing specific gay sex toys might help but are not a pre-requisite by any means.
Puppy Play
Pup play is one of the kinks that's more common in the gay community. It's a brand of role-playing that involves dressing up in puppy gear or costumes and basically behaving like one, including exhibiting behaviors like barking, wagging prosthetic tails, walking on all fours, etc.
While it is a more niche kink, a surprising number of gay guys are into it, and they tend to congregate, forming groups called packs and engaging in moshes. There is usually a pup and a handler in conventional partnerings, although a couple may have two pups or even two handlers. To start with, you may be apprehensive about joining a community, so you might want to experiment with your partners.
As you get more comfortable, this may change, and you'll find that you enjoy playing with others, so to speak.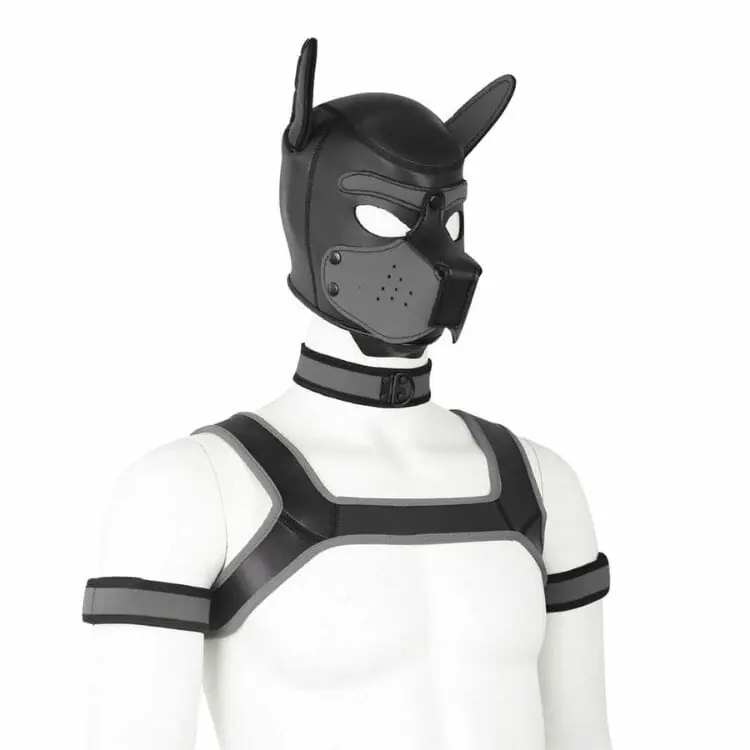 Watersports
Watersports is a euphemistic term for what is essentially piss play. One of the main rules of kink is to keep an open mind, so don't knock it until you've tried it – or at least seriously considered it.
Some people enjoy getting golden showers, i.e., getting peed on, while others like to be the ones delivering them. Some people even enjoy the taste of pee itself or peeing on inanimate objects like chairs, beds, etc.
Whichever role you play, though, just be sure to practice either safely, hygienically, and with enthusiastic consent.
Candle Play/ Heat Play
Candle play and heat play is a more innocuous kink, but sometimes, especially, you don't need whips and chains to make your relationships more interesting. You can craft an unbelievable experience with just a few candles and lighters.
You and your partner cannot take turns dripping wax unto each other's bodies. Start with places like the palms, backs of hands, etc., and then you can proceed to more sensitive areas like just above the crotch, the nipples, etc. Lighters can also be used in the same way. Take precautions, as open flames can get quite dangerous, and always keep a fire extinguisher nearby.
When we say things should get hot in the bedroom, we're not talking about literal flames.
Chastity
Chastity is a well-known concept, but it's usually associated with punishment. Used the right way; however, it can improve your sexual life.
Something about the denial imposed by chastity makes the eventual pleasure and releases all the more intense. There's a host of chastity devices on the internet, such as cock cages, chastity belts, etc., an's you can use them to delay your pleasure – or that of your partner.
Also, ensure that you take proper measurements, as using charity devices that are too tight can cause urinary tract infections. It can also cause chafing and discomfort, so it's best to be precise.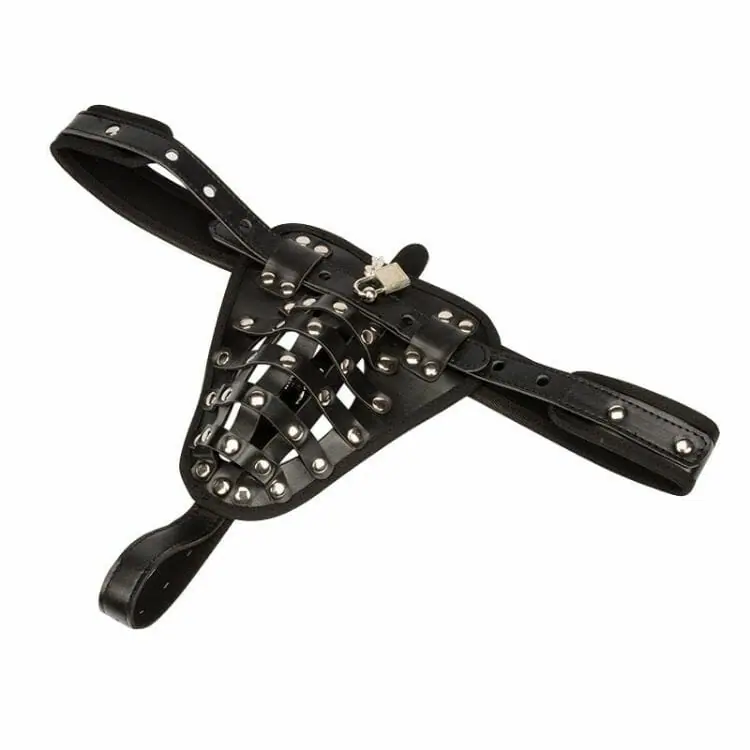 Corporal Punishment
It is usually called impact play in BDSM and kink circles. Many people enjoy a little mild spanking here and there, but their enjoyment goes beyond that. Whether you're the former or the latter, it's healthy to explore your limits.
Start with some gentle handshaking, and then you can progress to using whips and paddles. Some devices lie at the extreme end of the spectrum, such as paddles with studs for more exquisite pain or complex whips like the cat o' nine tails, a leather flogger that's usually made up of nine strands.
When used, it's known to deliver quite a sting, so make sure you know your boundaries and a safe worse before you proceed. Aftercare is also important in scenes like this.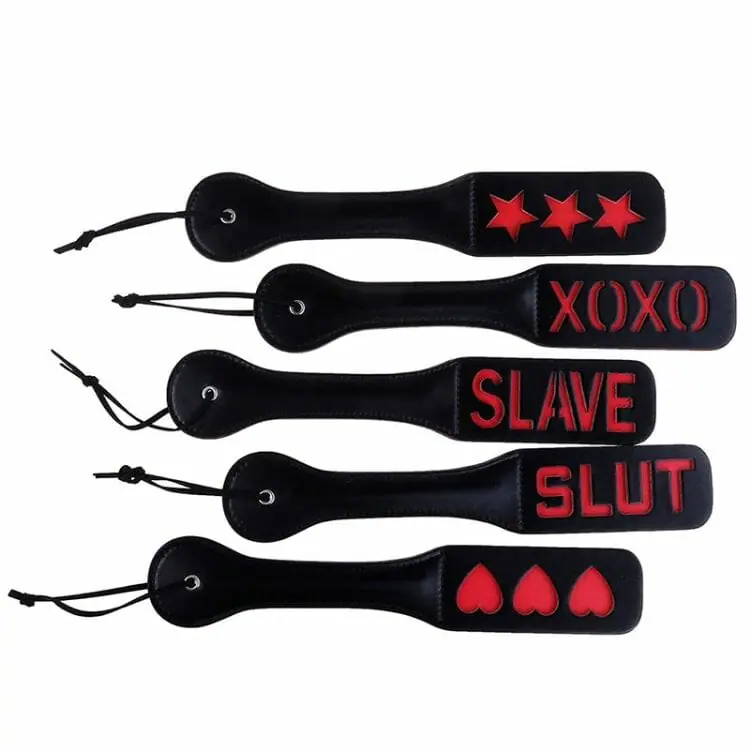 Dirty Talk
it has a more science-y sounding name – narratophilia -, but whatever you choose to call it, dirty talk is something many people enjoy.
For some, it is usually the factor that's necessary to increase pleasure to exquisite levels; for others, it is impossible to get off without their partner whispering hotly into their ear, telling them all the sinful things he is going to do with their body. Whether you like your dirty talk as profane as possible or classy with a touch of naughty, there is no shame in admitting that you like being spoken to in a way that would make your mother's ears burn if she heard it.
If there are certain words or phrases that would immediately kill the mood for you, you should also mention them to your partner and listen to what they have today as well.
Enemas
Look, shame is something you have to leave at the door when you're exploring kinks – unless shame is your kink, in which case, have fun. It's important for healthy sexuality that you explore as many avenues as you can to discover what you enjoy within the birds of safety and ethics.
A sexual fetish involving enemas is known as klismaphilia. Enemas are a regular part of most gay men's lives, usually in preparation for a hot and steamy night under the sheets. But if you see enemas, not as a necessary ritual that must be carried out, but as something to enjoy and even look forward to, it just might be your kink.
Discuss with your partner to find a way of incorporating enemas into your sexual routine outside of hygiene. Or you could use it as a way to kill two birds with one stone if you're so inclined.
Bondage/Restraint
Like a few other kinks, the bondage and restraint kink intersect with others, such as leather and D/s. The bondage kink derives pleasure from being restrained with various items such as ropes, chains, etc.
Some people find that when they are immobilized and helpless, they enjoy sex more, and the stimulation feels more intense. If you're missing all the gear, you can try using silk ties or sturdy pieces of rope. It's important to learn how to tie a proper knot, both for ease of untying and for the comfort of the partner being restrained.
The use of handcuffs and chains can come after you've established your preferences.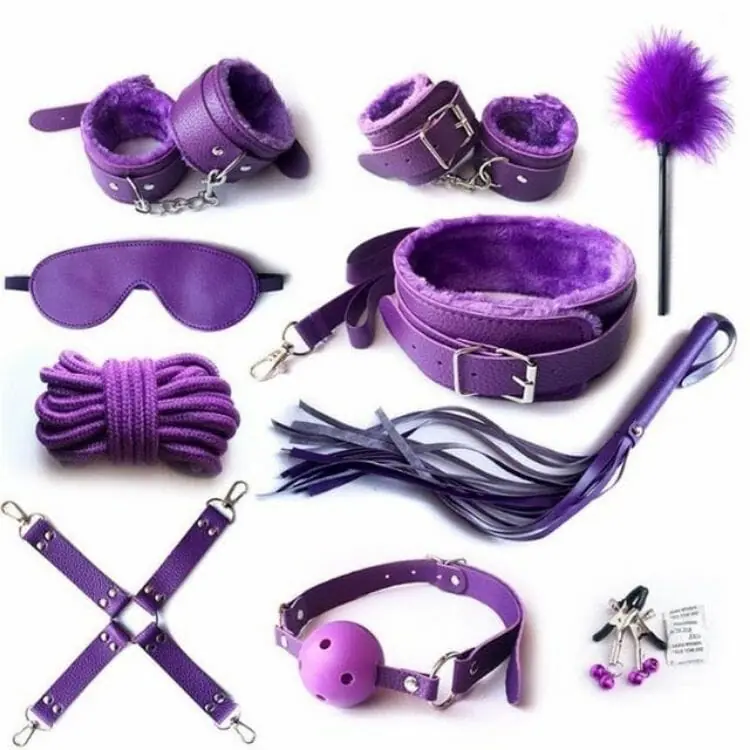 While this list of gay kinks is by no means comprehensive(and there are plenty of other gay kinks examples I have not covered), I hope it gives you a base to start your journey into the world of gay fetish kink. Remember talking about kinks will help you interact better in everyday life and will allow you to see a different aspect of your relationship. Finally, being able to experiment with new positions or kinks without fear of being judged or crossing a line might bring you and your partner closer outside of the bedroom.