Are you considering moving to LGBT Long Beach in California? The city is an excellent Pacific Coast location and has various offerings such as convenient access to beautiful beaches, community events, entertainment, and so much more.
Moving to a new city can be a little nerve-wracking, but you don't have to worry because we've put together helpful tips that will make your move much easier!
Cheaper and cooler than Los Angeles, LGBT Long Beach is undergoing a fabulous resurgence as Angelenos move in to gentrify and Orange County comes to slum it.
A hipster-city-by-the-sea filled with wonderful weirdos, dive bars, historic speakeasies, gorgeous bodies and more rainbow flags than we could count, Long Beach is proving that Gay Cali is more than just WeHo, the Castro and Palm Springs. And honey, we are absolutely here for it!
Long Beach is a vibrant city that welcomes all those looking to move to a progressive, inclusive municipality for work, play, and family. If you're thinking of moving to LGBT Long Beach, you might just find the accepting environment that you or your family need to thrive in.
Like Honolulu, Milwaukee, Providence, Tampa and other mid-sized cities in the USA, there is a queer scene here but it is much more low-key than say, New York or Los Angeles – which is why a gay realtor in Long Beach is worth their weight in gold as they can help you navigate as you find your new perfect home here in the most gay-friendly neighborhood.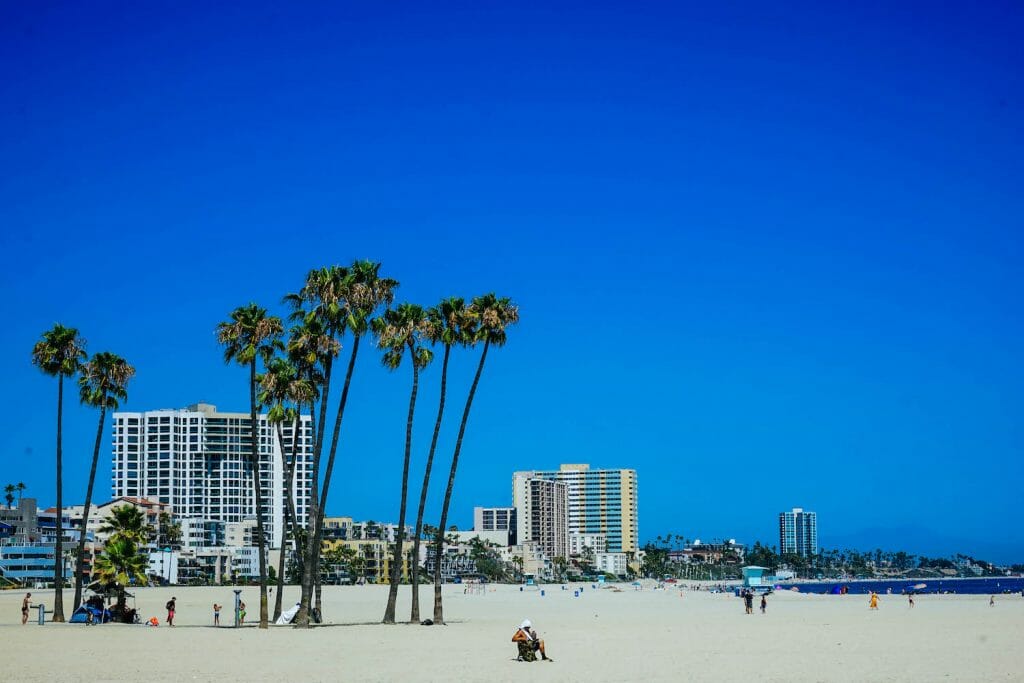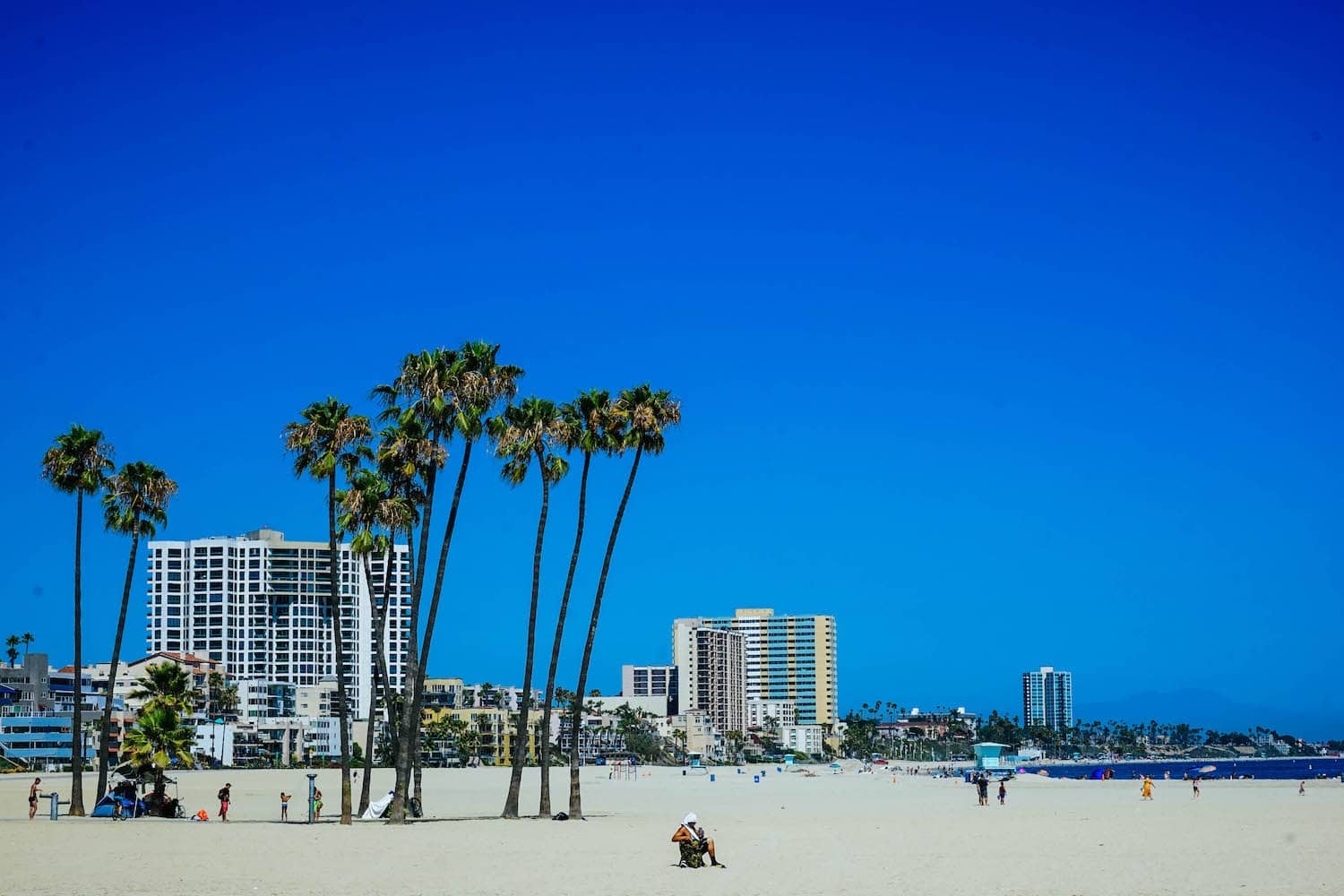 However, this somewhat camouflaged LGBT scene doesn't mean that you should be nervous about making the move to this beautiful city. Most people are friendly towards the LGBTQ community and you will find services, shops, and establishments proudly serving our community.
Think of this article as a queer Long Beach relocation guide that will help you understand what you're getting yourself into when moving to this beautiful city. If you need a more nightlife and travel-focused guide detailing all the LGBT clubs, parties, and more, check out our Gay Long Beach Guide!
Leave all your preconceptions at the door, because (spoiler alert) moving to LGBT Long Beach is not what you think!
Highlights of Moving to LGBTQ Long Beach
Long Beach residents are well aware that their city is a hidden gem with more than just its miles of gorgeous beaches to explore. It is brimming with culture and beautiful sights just waiting to be discovered.
Securing a relocation here will also allow you to meet others with similar interests, thanks to a quirky yet highly involved LGBT culture, which includes a few fantastic queer spots of interest in the city's most popular neighborhoods.
Almost anything that your heart desires can be found here. There are plenty of things to look forwards to when moving to LGBT Long Beach, be it entertaining clubs, charming coffee shops, or boozy brunch haunts.
Let's take a closer look at a few of the aspects that make up this incredible city before we get into the details.
Outdoor Activities
Long Beach offers beautiful natural scenery and lovely weather so you can be sure of plenty of outdoor activities. You can bike ride on trails or see the Lions Lighthouse at the ShoreLine Aquatic Park. If you've got kids, they'll be happy to play on the playground and practice tennis at Los Cerritos Park. Head over to Bixby Park for a walk with your pet or an afternoon barbecue, or find your way to 13-acre Bluff Park for awe-inspiring views of the Pacific Ocean.
Local Murals
Long Beach has plenty of public murals and street art. Local artists create street art and build murals during POW! WOW! Long Beach, which is a yearly week-long event. you can find local art galleries at the East Village Arts District as well as buildings with bright murals on them. The Long Beach Art Walk happens every second Saturday of each month so you can participate and enjoy galleries with sculptures, gorgeous paintings, and much more.
Community Events
If you love having fun and meeting new people, you will love living in Long Beach. You can head over to Downtown Long Beach for the annual Acura Grand Prix, which is the longest-running street race in the U.S. You can also enjoy the Long Beach Jazz Festival or participate in Long Beach Pirate Invasion where you can enjoy pirate rum, good food, and dramatic music.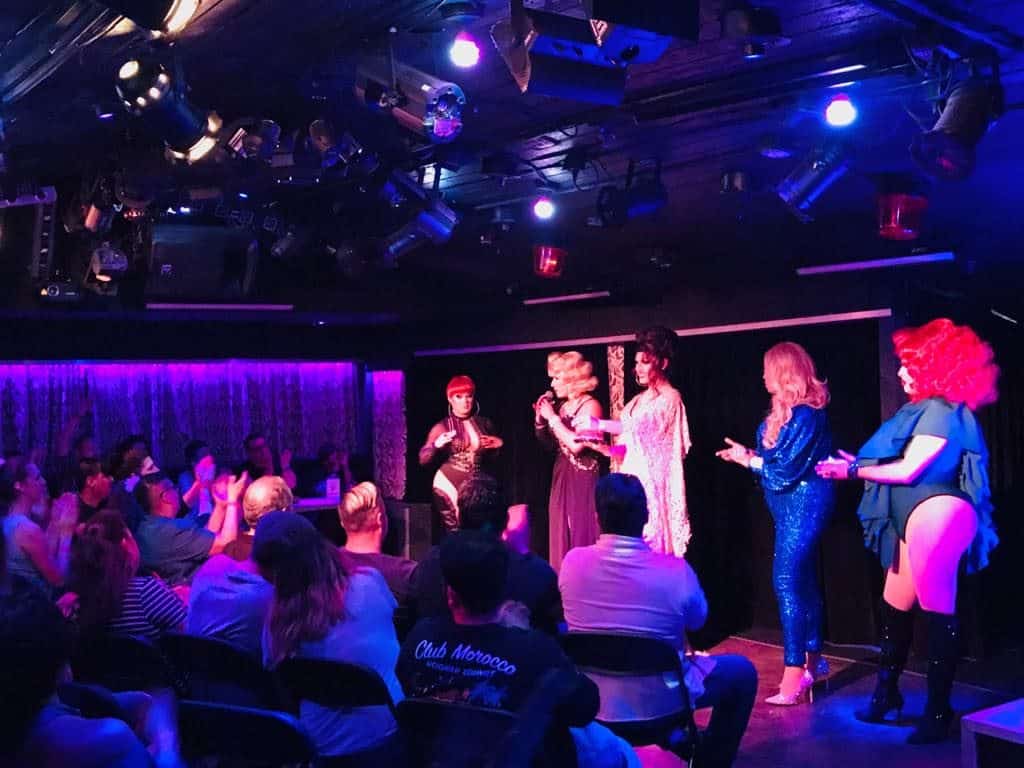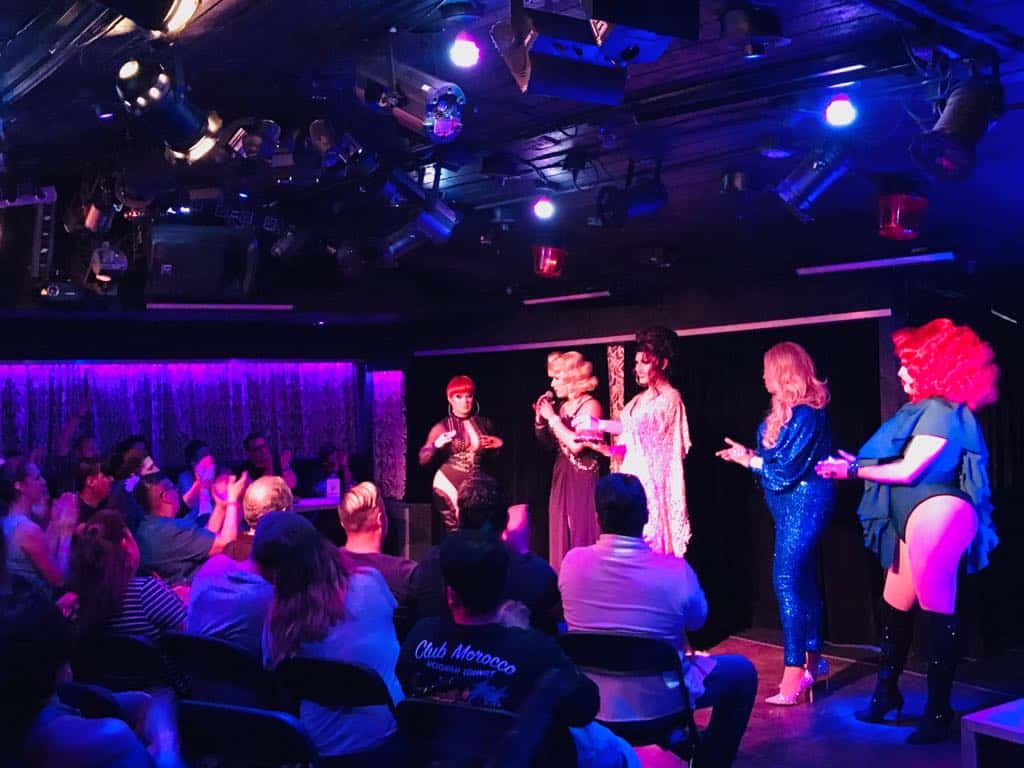 Does Long Beach Embrace The LGBTQ Community?
With Long Beach queer spaces growing in popularity, the city is fast becoming a haven for the LGBTQ community. Even though West Hollywood is mostly considered a mecca for the LGBTQ community, Long Beach also has a thriving queer community.
Long each is mostly known for its art scene, port, tourist attractions, and the growing queer scene. It is an inclusive and open-minded city that anyone in the LGBT community would be lucky to live in. the city has an LGBTQ Center that offers health ad library services that cater to the LGBTQ community.
It also hosts LGBTQ gay sports leagues and a swim team. The city also hosts a Pride Parade and Festival. The city's mayor is a proud gay man and Long Beach also has a bar scene that caters to the LGBTQ community. Long Beach was named one of the nation's best cities for LGBTQ inclusion in municipal law and policy in 2021. Long Beach earned a perfect score and additional bonus points!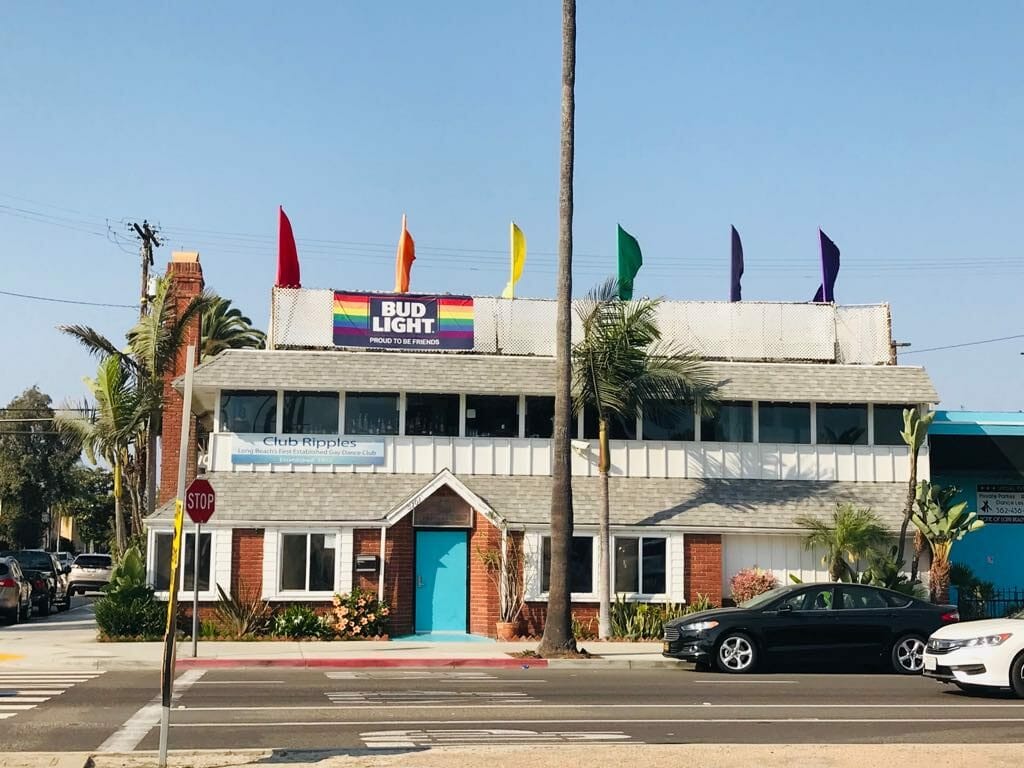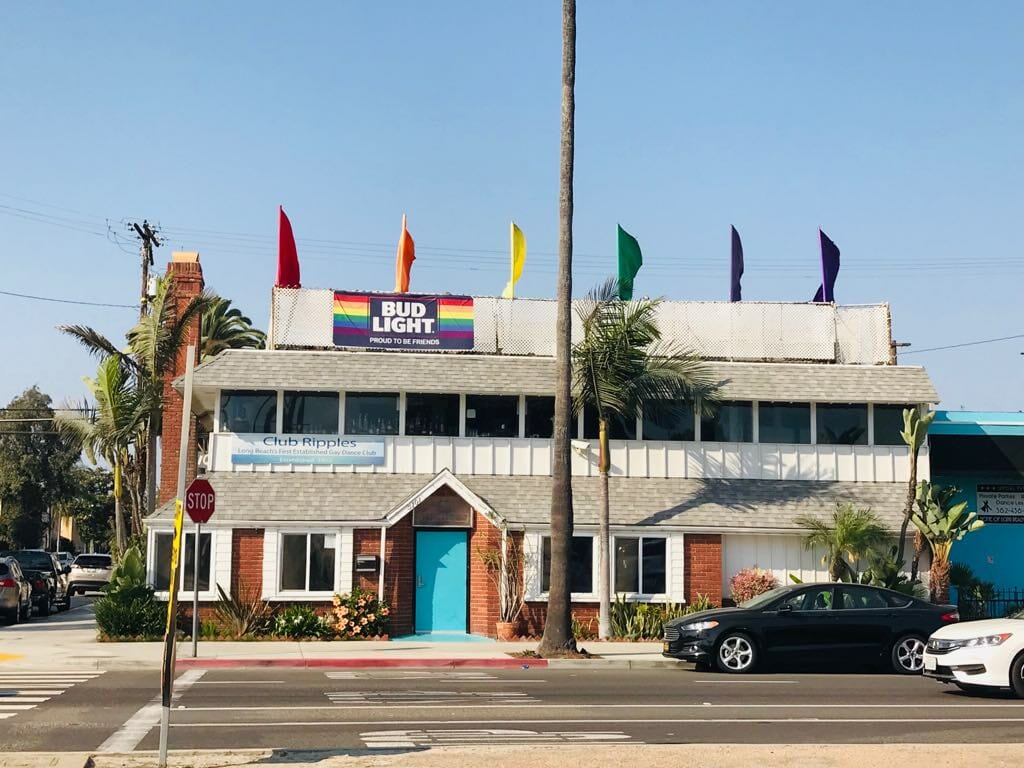 Is Long Beach An Expensive City to Move To?
If you've always wanted to enjoy the California lifestyle, you should think about the high cost of living. Long Beach, to be specific, has a cost of living that is 43 percent higher than the country's average. Long Beach isn't the most costly city in the state, but it's certainly not the least expensive.
Despite being slightly less expensive than L. A and 29% cheaper than New York City, is still considered one of America's most expensive cities due to its location in southern Cali and vicinity to other high-end cities. Housing costs in the city are 127 percent higher than the U.S average.
Utility costs in the city have increased by 8%, transportation costs have increased by 31%, and food and grocery prices have increased by 12% over the country's average. To live comfortably in the city, a single adult must earn around $20 per hour. If you have three children, you will need to earn nearly $70 per hour to cover daily expenses.
The Best Gay Neighborhoods In Long Beach
When relocating to LGBT Long Beach, there are a few areas you should know about as they are close to the queer community, allowing you to conventionally pull your U-Haul up to your new house in a gay-friendly neighborhood or part of town.
If you're a lesbian, gay, bisexual, transgender, or otherwise queer person manifesting a liberal neighborhood with facilities you'll cherish, start with these top gay and gay-friendly Long Beach neighborhoods to discover your perfect new home, each with its own distinct personality.
Give yourself enough time to acquaint yourself with Long Beach's diverse personalities, and remember that this city offers something for everyone – LGBTQ or not!
If it all seems a little overwhelming, you should speak to a local LGBT real estate agent for a more nuanced and up-to-date understanding of the best options available to you.
Most areas in this city would welcome you, but let's take a look at the handful of the more fabulous gay areas in Long Beach are and talk about the Long Beach gayborhood where you might feel most at home!
Bixby Knolls
Bixby Knolls is one of the city's best neighborhoods, owing to its close vicinity to the beach, low crime rate, gorgeous apartments and homes, and a short drive to Downtown. Thanks to its excellent schools, this neighborhood appeals to a wide range of people. Bixby Knolls is a great place for college kids who want a break from campus life without being too far from it all.
Homes here appeal to professionals, couples, and retirees looking for the best of Long Beach for a lower price. Many residents of this neighborhood work as local professionals or own their own businesses. The median listing price in this neighborhood is $935,000 with a monthly mortgage payment of approximately $2,550.
Many people get confused between Bixby Hill, Bixby Knolls, and Bixby Village since the city has many neighborhoods. Despite the fact that these neighborhoods are named after one family, there are many significant differences between them.
Belmont Shores
Long Beach has risen to become one of the state's best locations to live in and has a number of distinct neighborhoods. Belmont Shores is a perfect example of this. Living here means being surrounded by bars, local boutiques, parks, restaurants, coffee shops, local boutiques, and flourishing businesses, giving locals a combination of urban and suburban lifestyles.
Belmont Shores is renowned for its lagoons, sandy beaches, boardwalks, and canals, making it ideal for young professionals and college students. There's a pleasant nightlife on East Second Street, known for its numerous bars and restaurants. Real estate here is in high demand.
Here, you will find a range of apartment complexes, single-family homes, and rehabilitated condominiums with different home styles to choose from. Because this is such a popular location, the average home price is approximately $800,000. There's no doubt that Belmont Shores is one of the city's best places to live.
Naples
Naples is located in Alamitos Bay. The neighborhood was built on three islands and it's separated by canals directly leading into the bay. This neighborhood is named after the Italian city of the same name and even the street names of the district are Italian.
This neighborhood is ideal for those who love living close to the water. Naples attracts many visitors each year and residents and visitors enjoy gondola rides, kayaking, and boating through the canals. Living in Naples means you can choose from a plethora of beautiful houses and enjoy walking paths as you take in breathtaking sunset views.
The neighborhood is also ideal for water sports lovers. Many of the locals here enjoy paddleboarding, jet skiing, windsurfing, and waterskiing. If you're looking for active nightlife and fabulous dining experiences, Second Street, close to Belmont Shores is where you will find all the action. Second Street is where you will find all the coffee shops, cafes, bars, specialty shops, and boutiques.
The Waterfront
The Waterfront neighborhood is located right at the seaside and is considered part of Downtown Long Beach. Waterfront is where you will find many of the city's pristine beaches and marinas. This neighborhood is home to charming cafes and vintage shops. It is also popular for its distinct character which makes it different from other neighborhoods in the city. Waterfront is also known as 'the soul of Long Beach.'
Many people consider Waterfront the best neighborhood for a morning stroll and residents say that it has some of the most breathtaking views of the entire city and ocean. This side of town has many activities to offer and you can spend your day shopping, boating, biking, or dining at one of the many local restaurants.
The neighborhood has a lighthouse, several parks, and greenhouses so you can be sure that this neighborhood is ideal for exploration and being active. Waterfront has multiple water attractions, a boardwalk, and annual festivals and there's a reason why it's one of the most visited neighborhoods in the city. While this part of the city is beautiful, it might not be the safest in the city.
LGBTQ+ Community Organizations In Long Beach
To progress the LGBTQ agenda, the queer community commonly has to rely on donor organizations or non-profits.
Wherever you live, it's critical that you support such groups in any way you can use so that they can reach out and aid others in the community. You might even need their assistance right or at some point in the future – and no matter what, every queer person has benefited from their tireless work to achieve the progress and rights we have today. Here are some outstanding community LGBT organizations in Long Beach.
These are wonderful places to start if you're looking for LGBTQ groups to join, seek support from, meet new people with or volunteer for a cause you care about.
Long Beach's LGBTQ community is served by the LGBTQ Center Long Beach, which offers a wide range of resources and services. Its goal is to promote equality for LGBTQ people through education, advocacy, programs, and services. The Center has provided a wide range of social, legal, health, advocacy, educational, and service initiatives to the LGBTQ community in the city.
The Long Beach Gay and Lesbian Chamber of Commerce
An organization founded in 1992 by a collective of gay and lesbian business owners as the Long Beach Community Business Network to serve as a networking and support organization for gay-friendly and gay-owned businesses in the greater Long Beach area. Its goal is to leave a positive influence on the LGBTQ community and its allies, as well as to raise the LGBTQ community's visibility as a strong economic force in the area.
Gay For Good offers resources and training to a diverse group of community leaders who work to build meaningful volunteer opportunities for LGBTQ+ and ally volunteers.With chapters in 19 cities, the organization's distinctive strategy to unite neighbors through volunteerism seeks to foster inclusion and promote unity. Gay For Good has mobilized volunteers in the city to support a variety of causes thanks to the generosity of Long Beach Gives donors.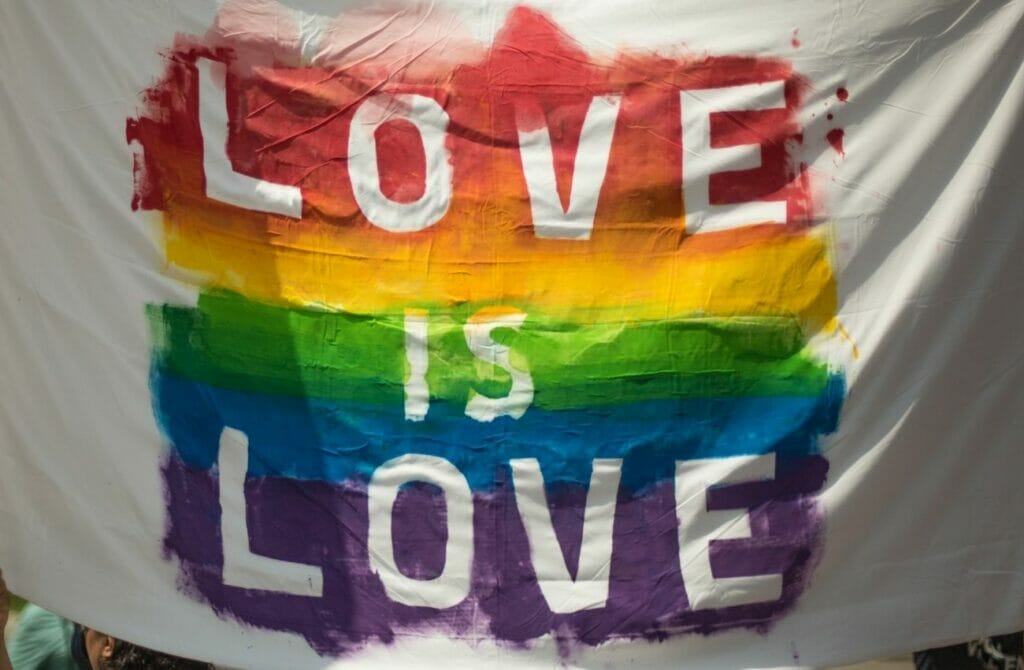 LGBT-Owned Businesses In Long Beach
After moving to LGBT Long Beach, it's only natural to want to support queer businesses. One strategy for establishing a safer and more inclusive society is to create a secure environment where people may rest, buy, dine, and connect without fear, and this is exactly what LGBT companies should strive for.
To safeguard the queer community's survival and success, it is critical to support these initiatives wherever you are. When you shop locally, you put in a personal investment in your city and community. Here's a short list of LGBTQ+-owned businesses in Long Beach you can invest in with your pink dollars…
Super Bloom Bakery is an online gluten-free bakery. It is a queer, WOC-owned business that seeks to challenge the idea of what we know what good bread is and who can eat it. This makes way for more equitable food systems. All the bread baked here is nut-free, preservative-free, gluten-free, vegan, refined sugar-free, and soy-free.
An old-school not-for-profit thrift store with an eclectic range of apparel, furniture & home accents. Prices are low, staff are helpful and there are plenty of gems to be found. The perfect part? All proceeds go directly to benefit people with HIV & AIDs.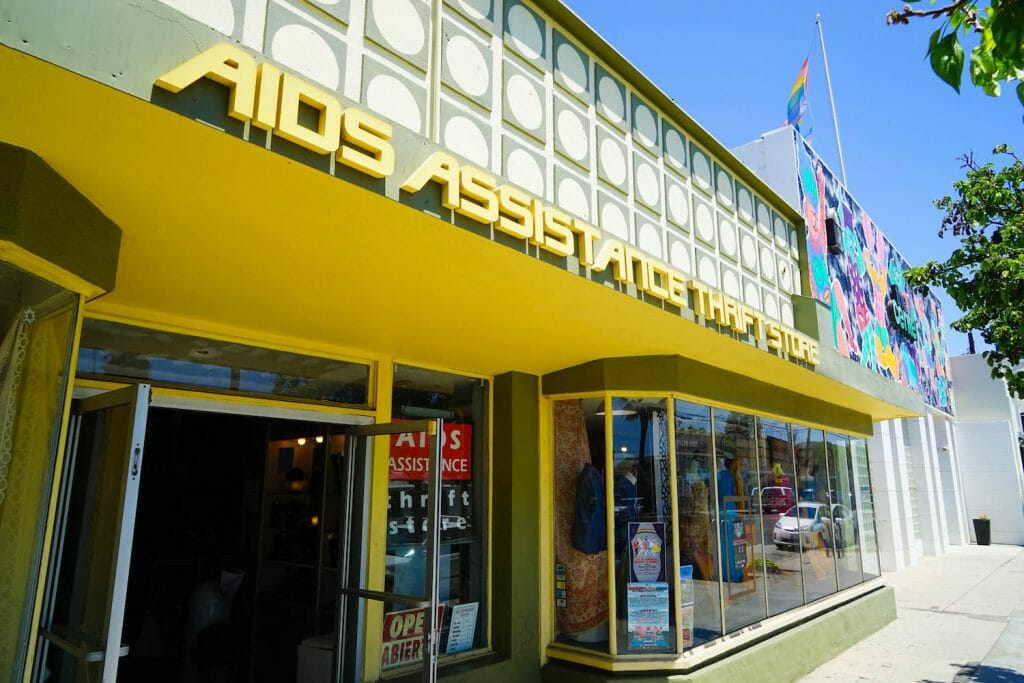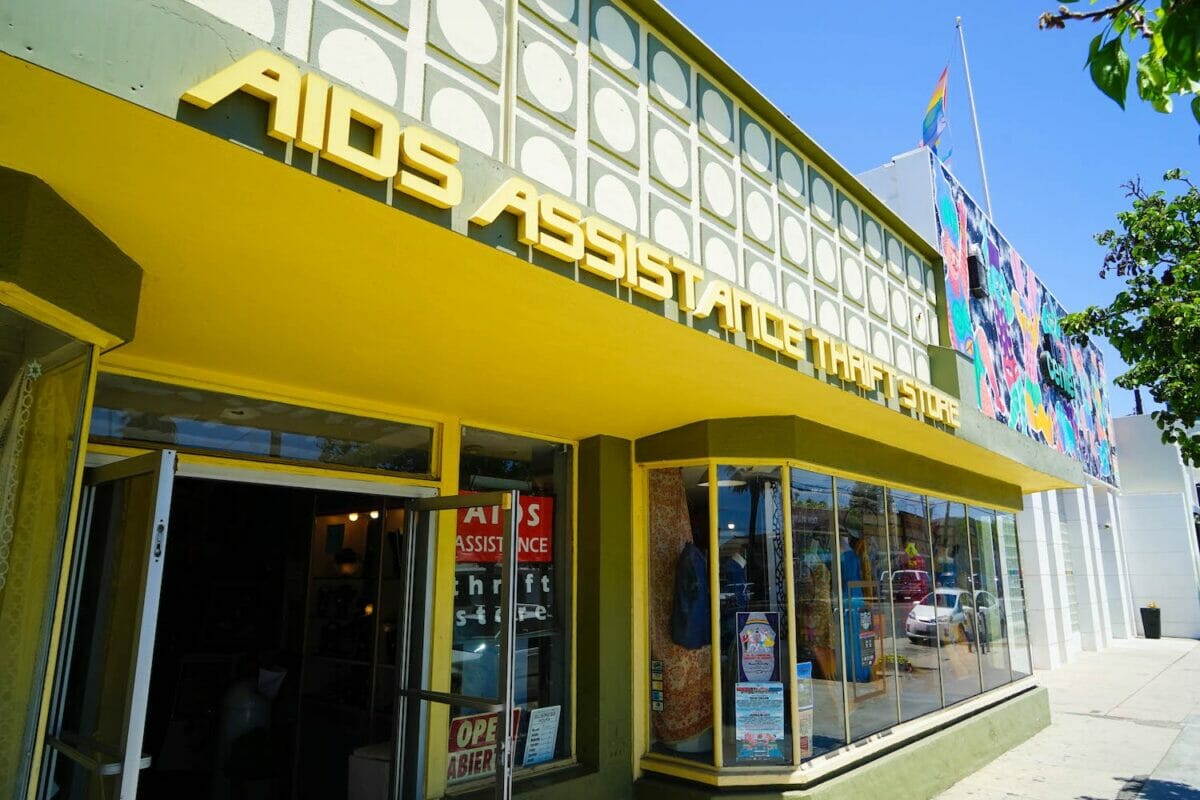 The Long Beach location of one of the world's most fabulous thrift store that donates $0.96 of every $1 to AIDS Healthcare Foundation. We loved that they also provide free HIV testing in-store with advanced testing technology and test results that are ready in 20 minutes or less.
Eat, drink and be, well Mary at this LGBT+ popular bar & grill chain renown for serving diner classics and strong drinks alongside drag shows and weekend brunches. You can find dotted around gay hubs in North America including Orlando and Chicago or closer in Las Vegas and San Fran.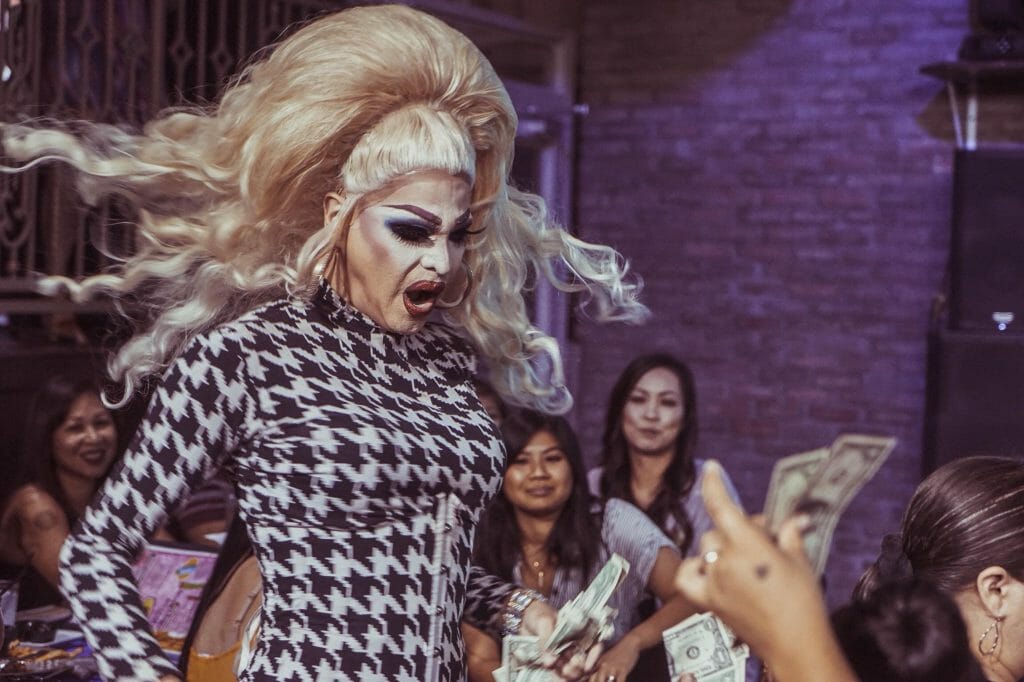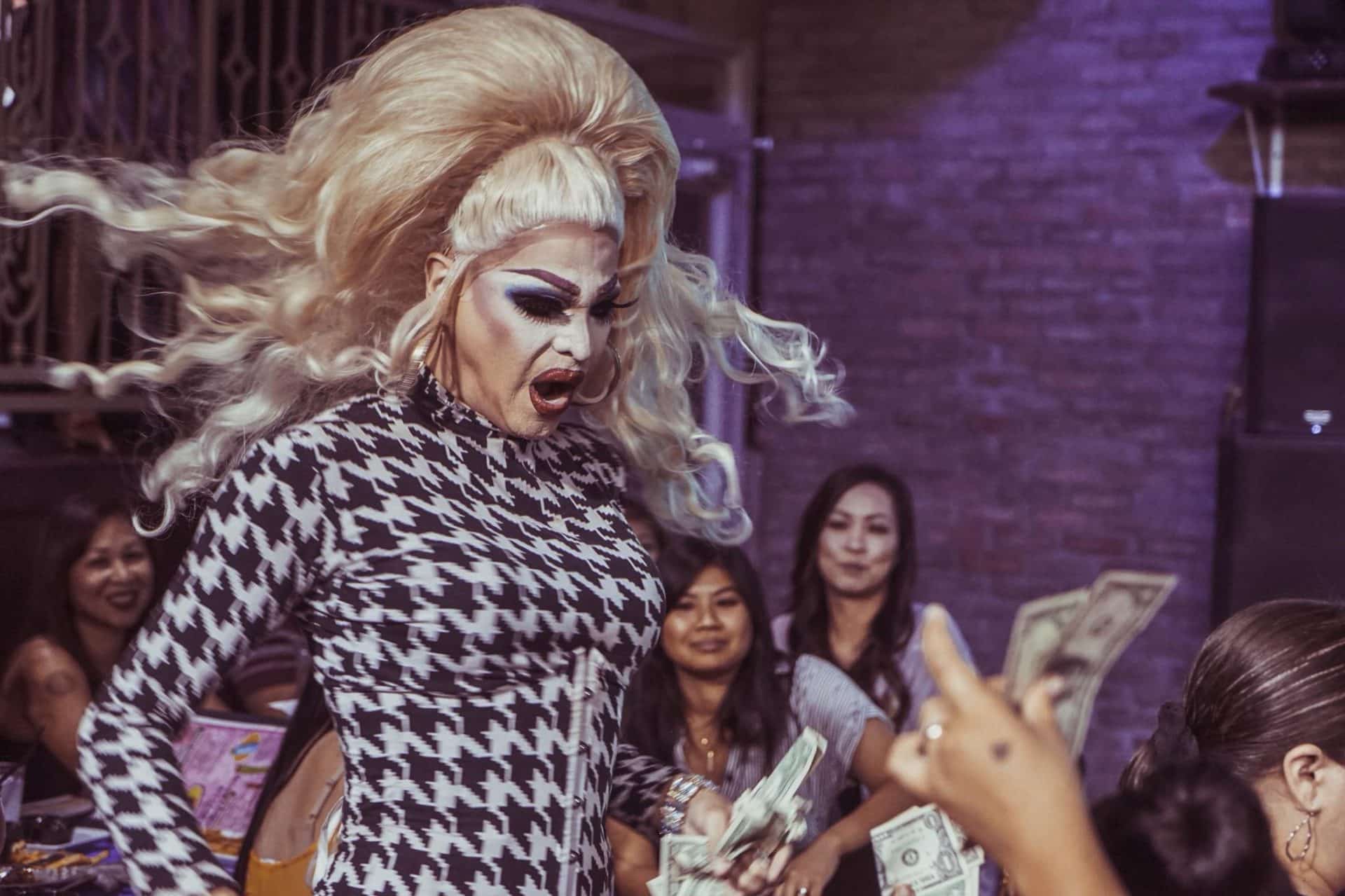 The Big Catch is seafood with a variety of styles and flavors. If you're looking for the best Cajun seafood in the city, this is the place to be. The Big Catch serves the freshest catches from the sea such as crawfish, crab, lobster, clam, fish, and shrimp along with burgers, pasta, beer, salads and sandwiches.
Wide Eyes Open Palms is owned by Kat McIver and Angie Evans who boast of having the queerest coffee in the city. The establishment is a comfortable coffee shop ad café featuring rainbow-colored Pride flags, books on feminism, and Pride t-shirts. The coffee shop has large windows that offer views of Cherry Avenue and gender-neutral restrooms. All employees of the coffee shop are trained in gender sensitivity.
Final Thoughts On Moving To LGBTQ Long Beach
Downtown Long Beach is a beautiful area with multiple tourist attractions such as the renowned Aquarium of the Pacific, restaurants, bars, and much more. You will find something that suits you or each member of your family in this city.
Keep in mind that life is what you make it, and wherever you choose to begin your new life in gay Long Beach, we hope you find the openness and security you deserve. The surest way to discover LGBT Long Beach is always going to be living in a gay-friendly neighborhood by frequenting local LGBT businesses and events and joining queer community groups and sports teams.
We promise that if you follow these steps, your transition to LGBT Long Beach will be easier, and you'll rapidly meet like-minded people to build your new chosen family here.
Finding Gay Realtors In Long Beach California
When looking for the ideal realtor, why would you consider someone's sexuality? This may seem strange at first, but there are several reasons why contacting a gay realtor in Long Beach is a great way to find your dream house.
After all, when it relates to one of life's most important transactions, it's not unreasonable to expect fair, equal, and honest representation from someone who understands the queer community's particular needs and wishes. Furthermore, unfortunately, many people (up to a third of Americans) continue to believe that our community does not deserve protection and dignity in housing, adoption, employment, and other areas of life.
So it's no surprise that LGBT people who use mainstream realtors often describe feelings of discomfort, unnecessary trouble, unenthusiastic representation, or even antagonism or outright contempt. Everyone deserves a pleasant, stress-free home buying or selling experience while being adequately represented, and this is why we feel you should hire a gay realtor to assist you in finding your future home.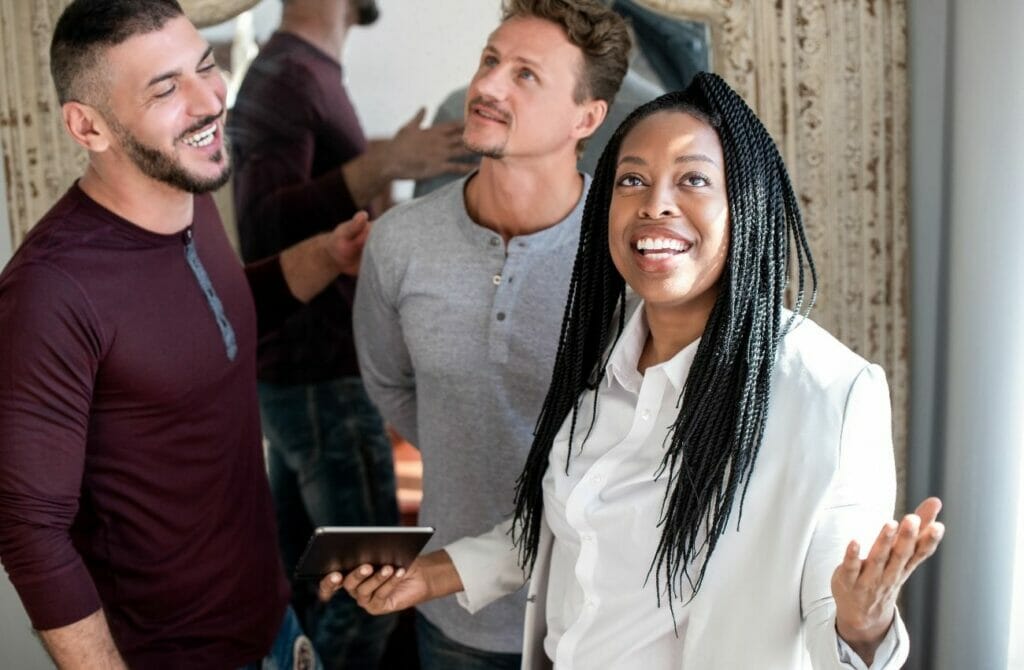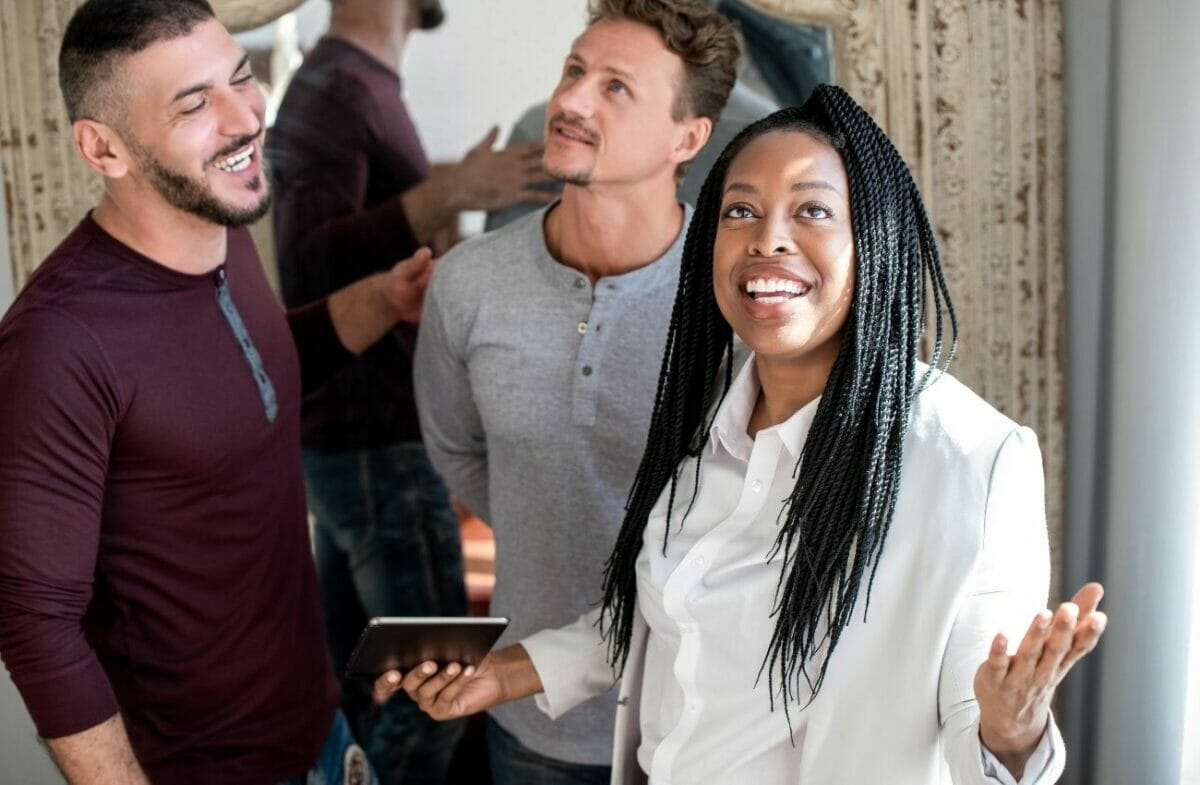 LGBTQ realtors are more likely to be familiar with the diverse communities in their area and know which ones may be best suited to you when looking for a home. That's not to say a heterosexual realtor isn't capable, but they've probably never had to address many of the issues LGBT people face. Rather than just being concerned with how bustling, fashionable, or up-and-coming a neighborhood is (or what it may appear like), gay realtors conduct extensive research into the neighborhoods in which they sell homes to ensure that clients are safe.
It used to be difficult to locate professional LGBT-friendly real estate agents in Long Beach, and it was virtually impossible to find one if you were relocating here from out of state and didn't have access to a local referral. You no longer have to search for a realtor without knowing whether or not they are accepting of others because you can use a list of gay, lesbian, and gay-friendly agents in Long Beach to do all of your homework for you.
Simply go to the page, and you'll be presented with a free list of gay, lesbian, and gay-friendly agents who can help you with your relocation as well as other useful information like LGBT+friendly schools, shopping, storage firms, tradesmen, and more. Read the biographies of LGBT real estate agents, then choose the one who is right for you. It's critical that you find someone who will be by your side and support you and your family during one of life's most exciting occasions.
Even better, there is no hidden motive, cost, or obligation whatsoever!