Are you considering moving to LGBT Los Angeles? Whether or not you like it, the city of Los Angeles is undoubtedly creative, trendy, and uniquely good-looking. What's more, queer Los Angeles is friendly, and often feels a lot like an lost friend you've always known once you settle in here.
We all know LA is blessed with natural beauty in a way that New Yorkers can never hope to match, and filled with more fantastical dreams and aspiring actors than any other place on the planet, but there is more to LA than that. Magnificent food, world-class art, exceptional dining, luxurious hotels, and a rich gay culture that fuels a deeply rooted – and very influential – LGBTQ community.
Yes, just like in Houston, Denver, Dallas, and other fabulously gay US cities, there is also a vigorous LGBT scene here (if you know where to look), and this is something a gay realtor in Los Angeles can help you navigate as you find your new perfect home here.
While the queer community is welcome across the entire city, the epicenter of gay life here is undoubtedly the WeHo Boystown gaybourhood fills with farm-to-table eateries, trendy boutique stores, fabulous gay bars, and nightclubs… and a seemingly endless array of gay-orientated events. In fact, 40 percent of its residents identify as gay, making WeHo the gayest city in the USA!
At times it can seem the LGBT community far outnumbers their hetero-counterparts leading to the unusual position of many venues declaring themselves straight-friendly. It's fair to say we are absolutely living for it and can testify that the queer vibes and come-as-your-fabulous-self spirit of WeHo infuses your soul with warmth and tempts you to never leave.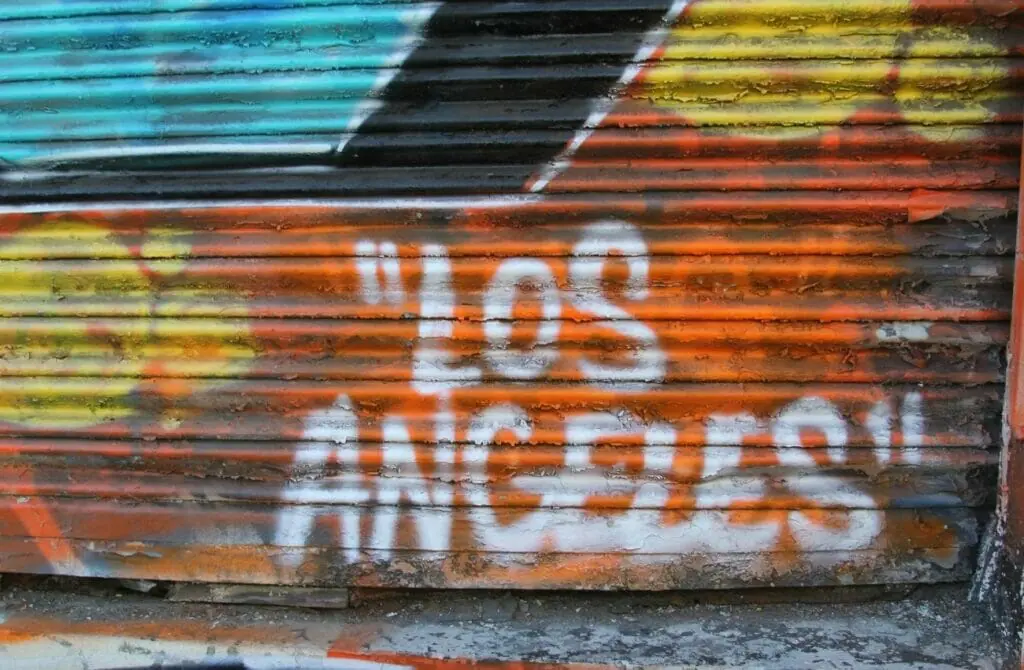 But leave you should! At least to explore the rest of wonderful Los Angeles, with its wealth of outdoor attractions, miles of gorgeous coastline, a bubbling collection of unique districts, a revitalized downtown, and marvelous dining experiences. And that is all before we even talk about the gay nightlife which is amongst the best in the world…
If you're planning to move to gay Los Angeles, most people will tell you to expect the unexpected. However, you don't have to do that without an ultimate guide by your side and we know moving to a new city presents distinctive challenges. Luckily, we've got your back.
Think of this article as a queer Los Angeles relocation guide that will help you understand what you're getting yourself into when moving to this beautiful city. If you need a more nightlife and travel-focused guide detailing all the LGBT clubs, parties, and more, check out our Gay Los Angeles Guide!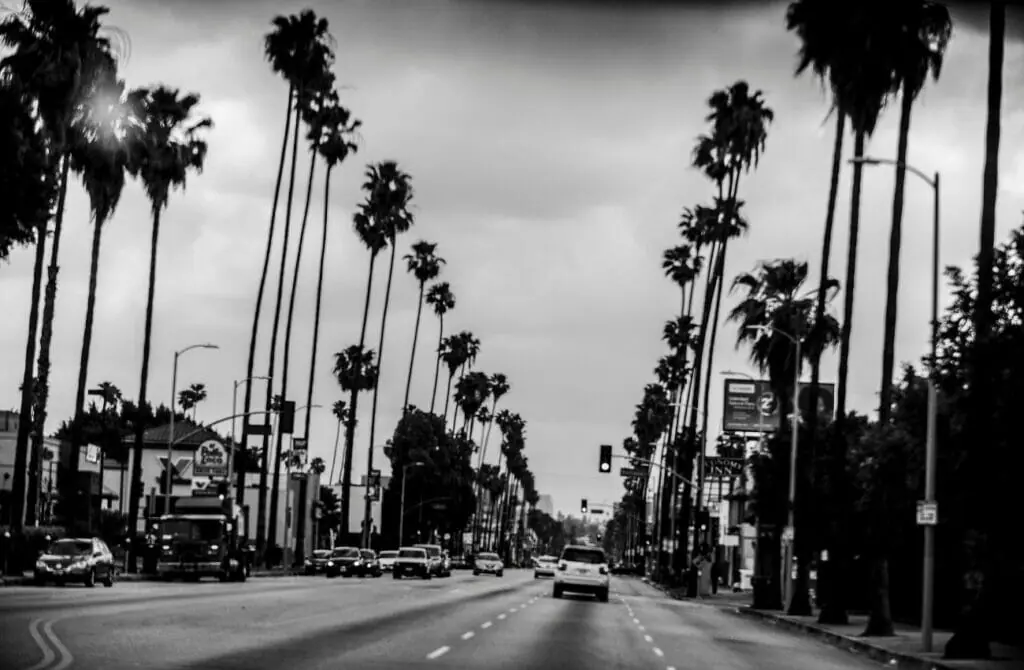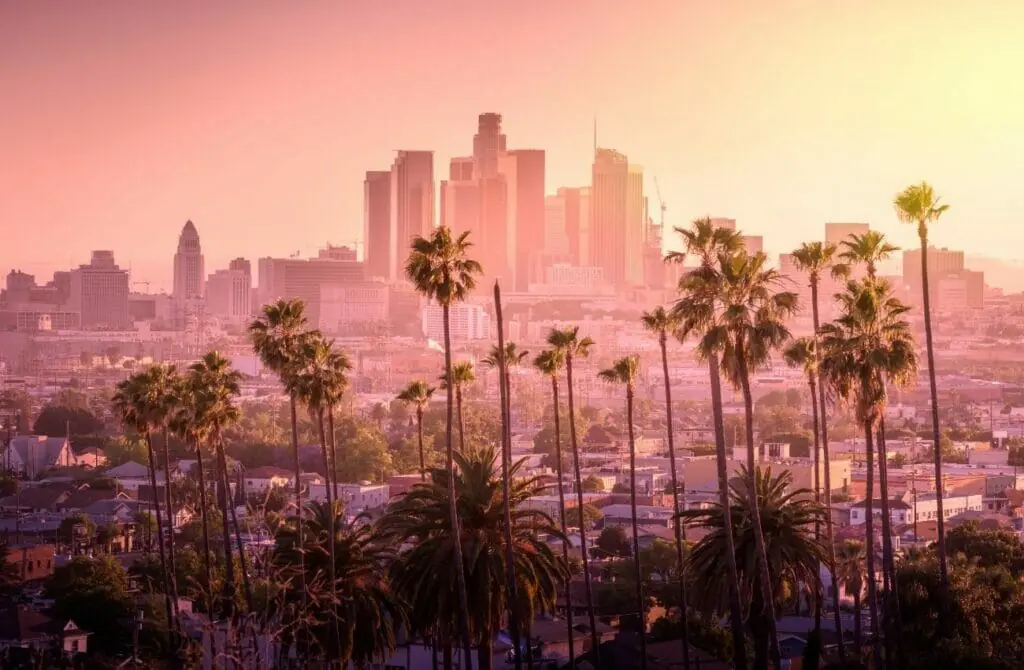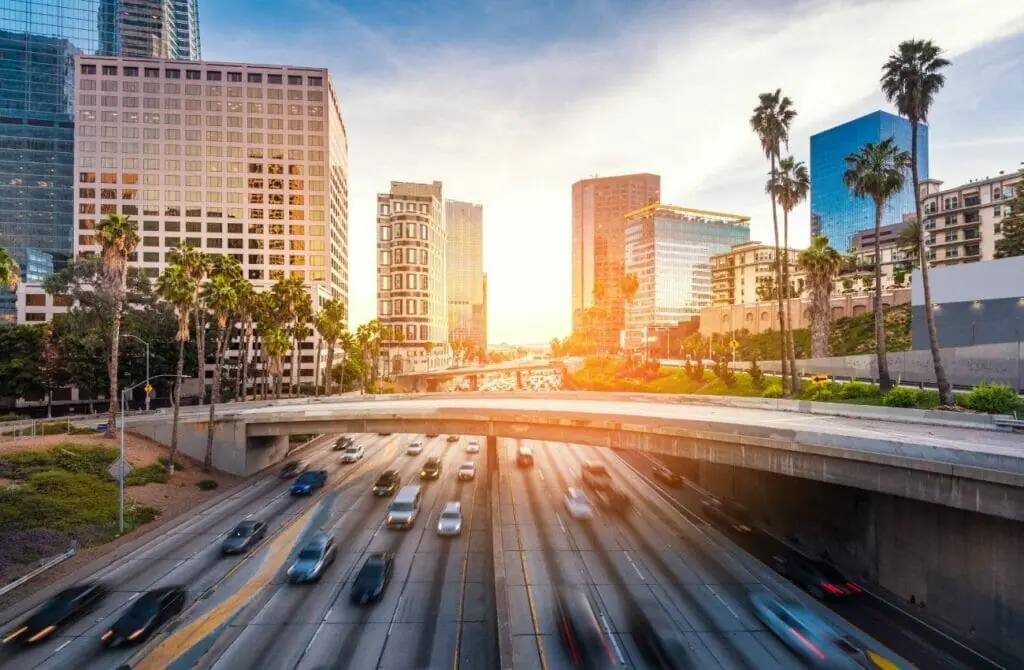 Highlights Of Moving To LGBTQ Los Angeles
There's no doubt that cities like New York or Chicago do not possess the natural beauty that LA is blessed with. Remember that even though residents are filled with hopes and dreams, and this is the ultimate destination for aspiring actors, there's a lot more you should know about L.A.
Whether it's exceptional dining, a rich gay culture, or world-class art, there's a lot to take in.
You've Got To Stay Healthy
If you haven't gotten onto the health train yet, L. A will make you do it. The residents here take wellness and health seriously, and if you're already eating healthy and leading an active life, you will love it here. California ranks high when it comes to healthy living, and according to a recent survey, it ranks fourth in the country for healthy blood pressure. Once you move here, don't be surprised to see new fitness programs, people embracing plant-based lifestyles, green juice, or numerous gyms.
The Outdoors
The residents of this beautiful city love to spend a lot of their time outside. There's much to do in that respect, including exploring hiking trails, taking your dog to the park, or biking close to the beach. Hiking will be part of your life once you move here, but the best thing is, you can enjoy panoramic views of the city as you exercise.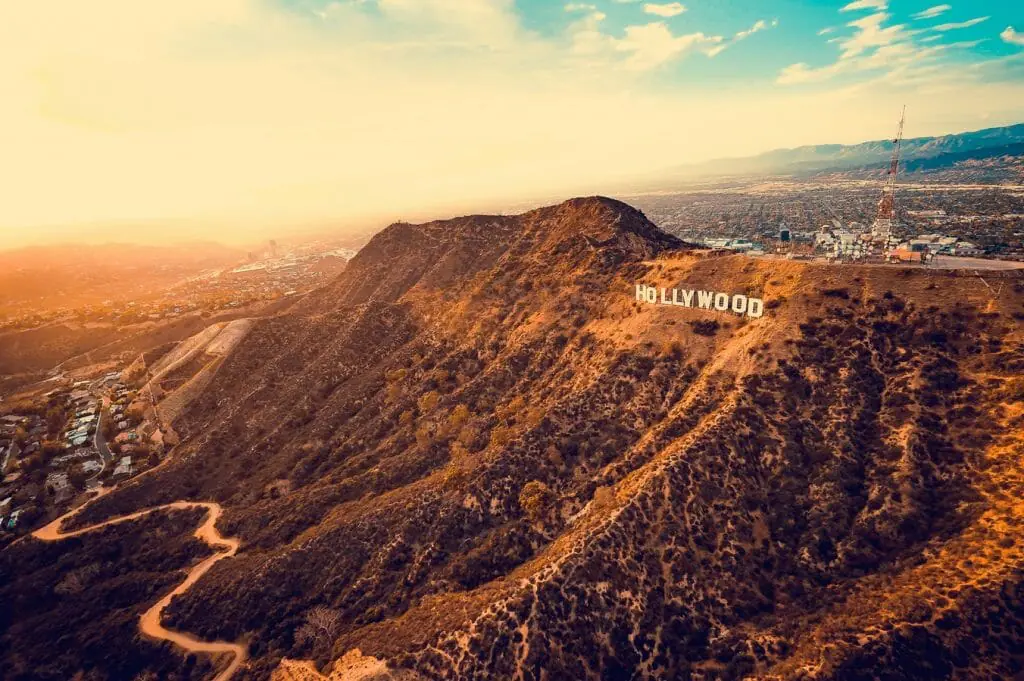 Casual Vibes
California is generally quite laid back, and the casual vibe is evident in L.A. Regardless of the profession or position you hold here, the dress code is informal. Whether it's at work or during a night out, you will most likely see plenty of people in jeans, flip-flops, and t-shirts. Unfortunately, since the city is so laid back, you won't be able to tell who you're sitting next to at the bar. It could be your next boss or the newest millionaire in town.
The Lifestyle
Chances are that you might get shocked by the number of people seemingly hanging out in cafes when you thought they should be in offices working. Worry not; the population here isn't so chilled out that they don't care about working. Careers in this city are mostly related to the fashion and entertainment industry and aren't your regular 9-5 desk jobs.
Seasonal work is commonplace for those who work in television shows, films, and theater plays. The entertainment industry has some pretty long downtimes, so those who work here have a lot of freedom. In addition, it's common to see writers banging on their keyboards while actors wait tables to earn rent as they go for auditions.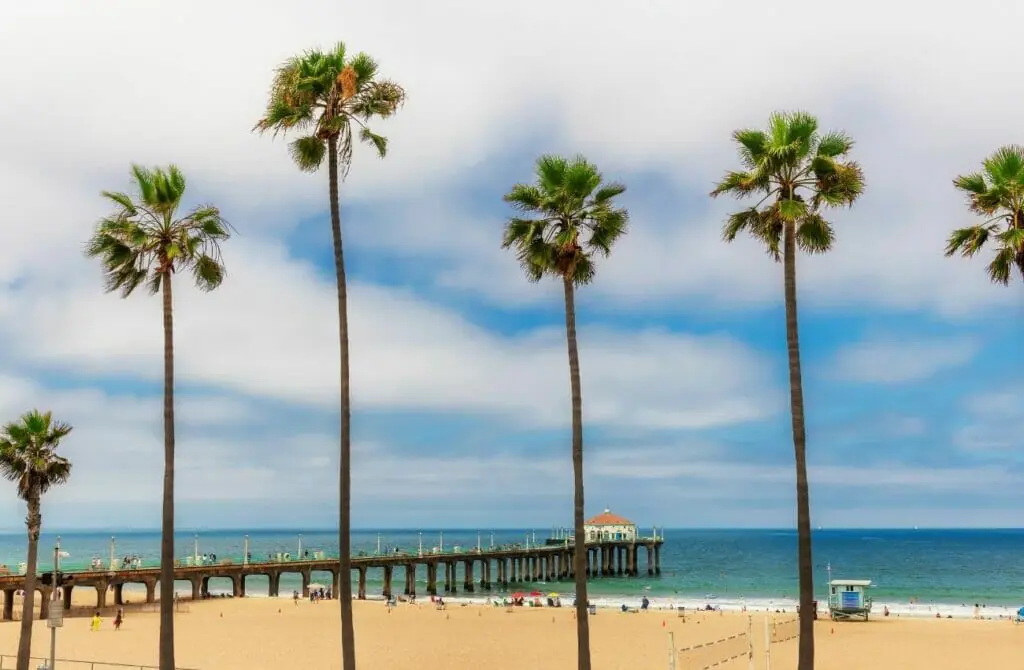 Does Los Angeles Embrace The LGBTQ Community?
Like many other havens for the LGBTQ community in America, the queer community in L.A began to blossom at the end of World War II. For many years, one of the attractions for the queer folk was the silver screen. However, Hollywood was still in the closet and forced LGBT people to be hush-hush about their lifestyles while also censoring homosexuality. In the 1950s and 1960s, there were countless raids on LGBTQ bars, and being openly 'out' was dangerous.
Despite it all, L.A became a leader in the fight for LGBT rights. Vice Versa, the first lesbian magazine, was first published by Lisa Ben in 1947. One of the earliest gay organizations in the country, The Mattachine Society, was based in Silver Lake in 1950. Two of the most overlooked acts of the city's LGBTQ+ community fighting against discrimination and injustice include the Coopers Donuts 1959 riots and the 1967 peaceful protest at The Black Cat.
The Metropolitan Community Church, one of the oldest LGBTQ+ parish's in the country, opened its doors to the community in 1968. In addition to this, the city of Los Angeles played a significant role in the research and prevention of HIV-AIDS. After World War II, the LGBTQ community spread its wings and occupied much of its urban environment. Even though West Hollywood is still known as L.A's central gayborhood, Silver Lake and Downtown L, it is also home to diverse queer scenes.
Like the rest of the country, thanks to gentrification, more and more LGBTQ people in L.A call many neighborhoods home. You will now find queer establishments and residents in Laguna Beach, Malibu, Pacific Palisades, and Elysian Park. Currently, L. It is home to one of the most visible and most prominent bisexual women and lesbian populations globally.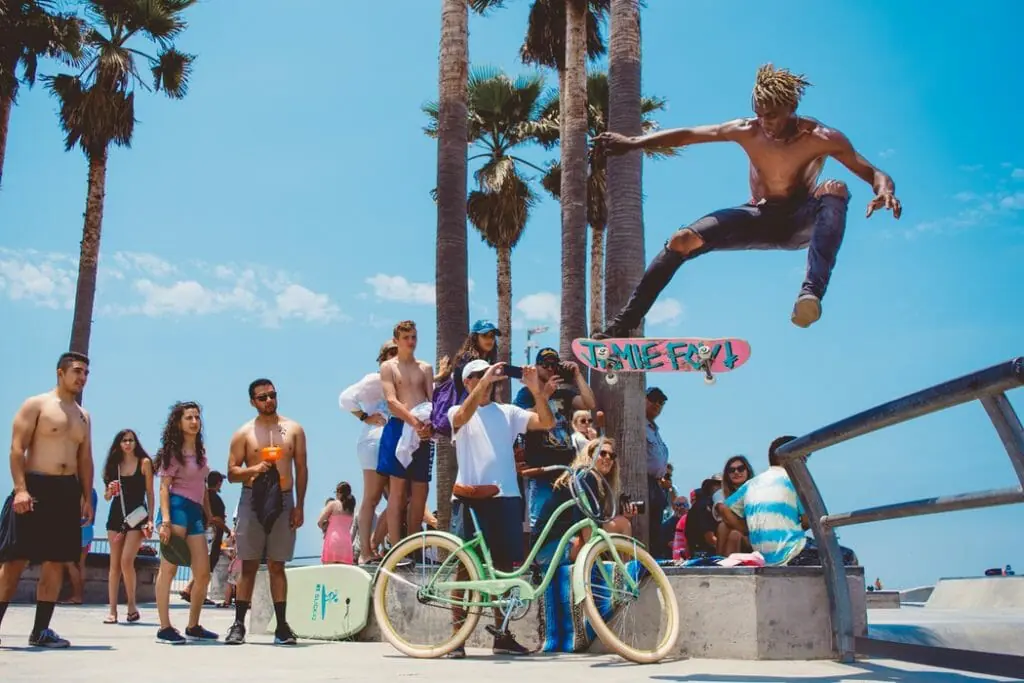 Is Los Angeles An Expensive City To Move To?
To live in Los Angeles comfortably, you will need a competitive salary and an affordable apartment. This isn't surprising considering that the cost of living here is 136/100. The only thing similar to other cities here is the cost of health care, utilities, transportation, and groceries.
The average price for homes in this city is 250% higher or more than the country's average. Even though the market is considered neutral, prices frequently rise here. Rent in L. It costs an average of $2,900 per month and is twice as much as the country's average. A one-bedroom apartment in downtown L. A will cost you around $2,100 per month while a place outside the city center is much cheaper at around $1,600. A three-bedroom apartment in the downtown area will cost you $3,900, while one on the outskirts of town will cost about $2,800.
The one thing you won't have to pay an arm and a leg for in L.A is groceries. Since they're around the same price as the U.S average, you can find pretty much everything you need at an affordable price. Fast food places are reasonable. However, if you go to a formal restaurant, expect to pay $15 more than you would for the U.S average. Many restaurants cater to the upper-class so expect higher prices and quality food.
Surprisingly, the cost of living in L. A is less than the country's average. Utilities include heating, trash, sewer, and an electric bill. If you live in a small apartment, expect to pay around $142 each month. Television services and local internet also cost less at $58 per month.
Transport in L. A is run by Metro, and you could pay for a daily, weekly, or monthly pass depending on your needs. A single trip costs $1.75 for a ride.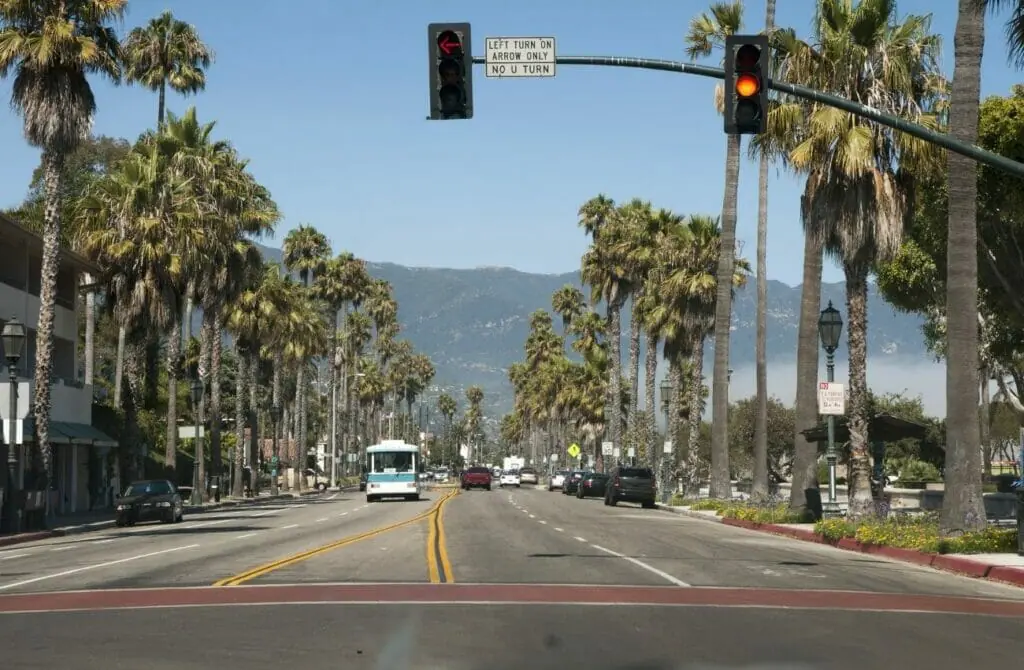 The Best Gay Neighborhoods In Los Angeles
Not all LGBT individuals want to live in the frenzy of Downtown Los Angeles and its central business district, so thankfully, there are lots of alternate areas to live for those who are seeking a calmer-yet-still-LGBT-friendly environment.
When relocating to LGBTQ Los Angeles, keep in mind that some neighborhoods are closer to all of the exciting queer events and happenings than others. Knowing them in advance will ensure that you arrive at your new home in the most suited gay-friendly area of town.
Start with these top gay and LGBT-friendly Los Angeles communities to find your fabulously perfect new home, each with its own individual personality, welcoming community, and amenities you'll adore. Allow ample time to become acquainted with Los Angeles's diverse personalities, and keep in mind that this city has plenty to offer everyone – LGBTQ or not!
Now let's take a look at where the handful of marvelous gay areas in Los Angeles are and talk about the Los Angeles gayborhood where you might feel most at home! Or speak to a local LGBT real estate agent for a more detailed understanding of the best options today.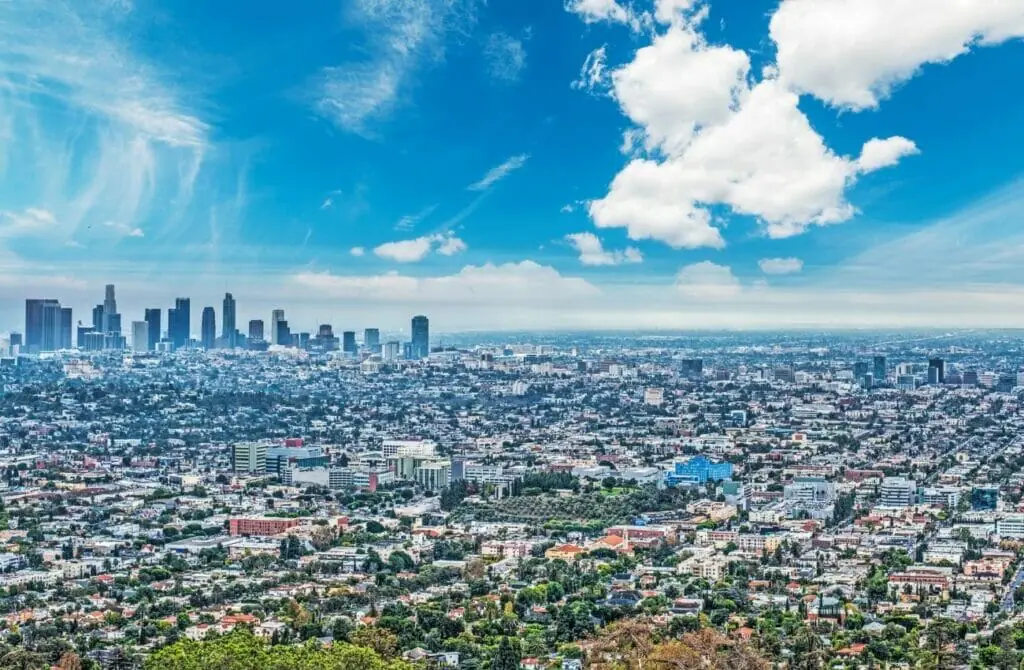 West Hollywood
West Hollywood, or WeHo, as popularly known by locals, is home to restaurants, shopping, nightlife, and hotels. The neighborhood carries creative energy you can feel throughout the entire district. There's no shortage of activities here, so the area is popular with locals and tourists.
Most people consider WeHo to be L.A's gayborhood even though it has just celebrated its 30th anniversary as an independent city. The town of West Hollywood has made significant headway on plenty of progressive issues. It has social service programs for those living with HIV/AIDS and also has a transgender workforce.
The LGBTQ community here has much to celebrate in terms of shops, restaurants, bars, and nightclubs that dot Santa Monica Boulevard. While this isn't the only sign of a vibrant LGBT community, rainbow-colored crosswalks are the other sign you need. West Hollywood is hip and dynamic, and if you choose to live here, you should know that there's no such thing as early bedtimes.
The region is a melting pot of different cultures and traditions, and you can get everything you can think of here; from statues to street art to vegan food and fashion, this neighborhood is only for the brave. Plenty of L.A's most loved comedy clubs, music venues, and hotels call WeHo home, but if you need a little time away from it all, you're welcome to visit the Runyon Canyon for an exceptional hiking adventure.
Some of the most popular spots in this neighborhood include The Abbey, Pump, and Flaming Saddles. If you hear people referring to this neighborhood as the heartbeat of Hollywood, they're not wrong because, as we mentioned earlier, there are numerous live music venues and high-energy nightlife here.
The average price of property in this area is $764/sq. ft. popular housing types include multi-family homes, condos, single-family homes, and apartments. It would cost b$499,000- $3.97 million for a single-family home, while condos cost between $379,000- $5.95 million.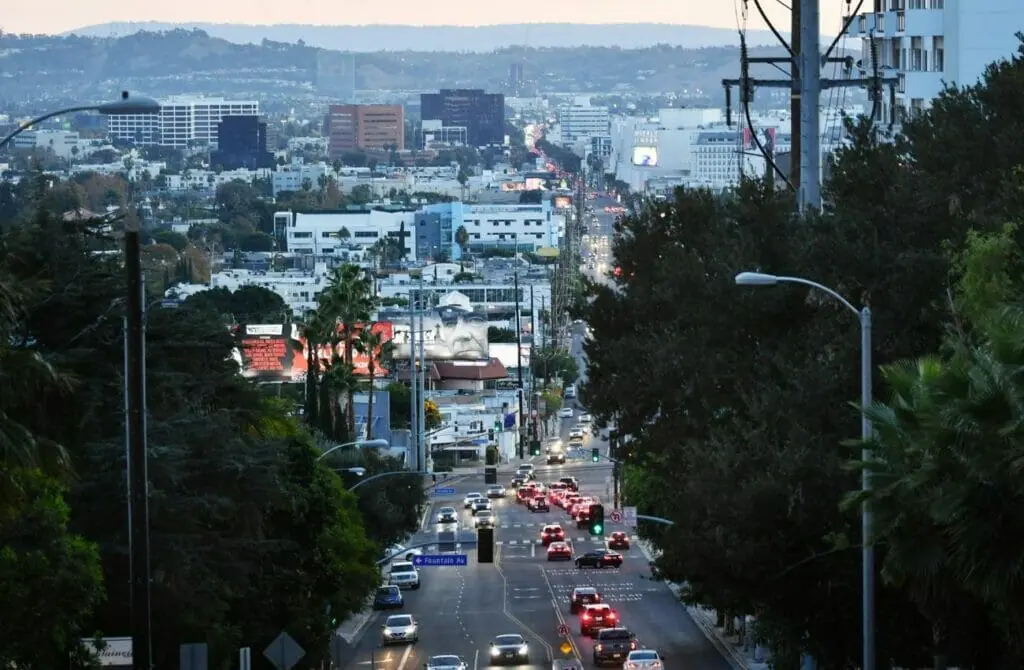 Downtown L.A.
Downtown L. A (DTLA) has recently seen some significant improvements. There are plenty of watering holes, eateries, and trendy shops. Members of the LGBT community have taken a liking to this neighborhood and moved here to work, live and play. The area is a large neighborhood made up of diverse districts.
Additions to the neighborhood, such as the Broad Museum and Ace Hotel, have transformed the area into a new destination for tourists and locals looking for adventure. A healthy mix of historic landmarks, industries, upscale boutiques make DTLA the perfect neighborhood for work and play. It is a blend of cosmopolitan chic and gritty urban life.
During the day, DTLA is bustling with commercial activity, and at night, it becomes the go-to area for drinking and eating. Swanky rooftop bars with excellent city views are commonplace here. And, even though the area has recently seen developments, it still has much of its original history intact. Many landmarks here, such as the Bradbury Building and Art Deco Union Station, remain unchanged.
Some of the most popular places to visit in this neighborhood include Big Gay Ice Cream and the Upstairs Bar at Ace Hotel Downtown. The Art Walk is a popular event at DTLA every second Thursday of the month.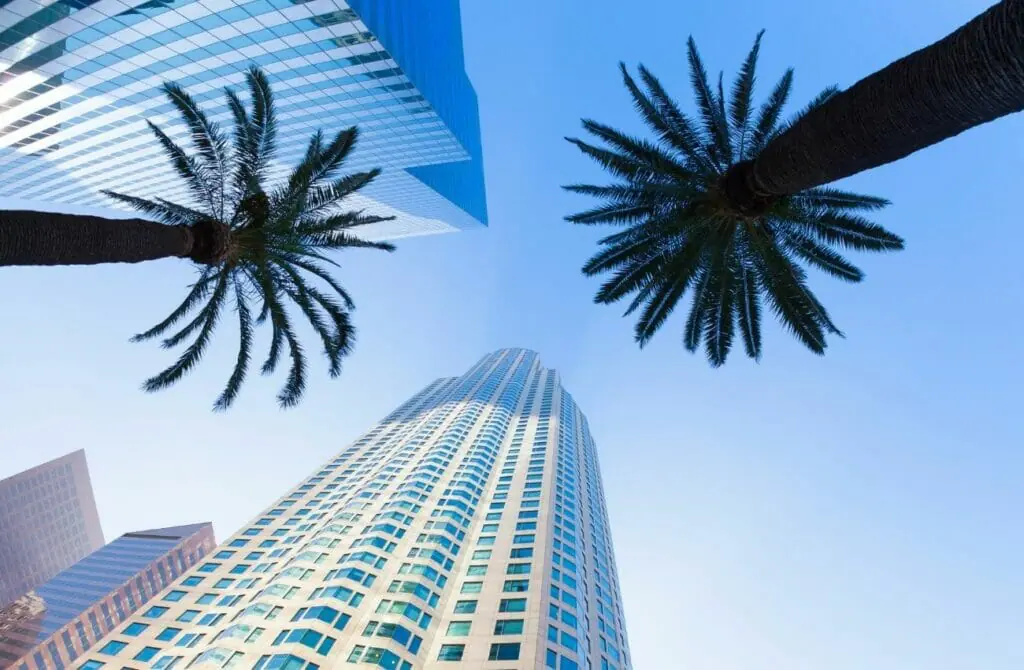 Silver Lake
The ultimate neighborhood for gays and hipsters, the Silverlake neighborhood is walkable and home to plenty of restaurants, bars, and shops popular with the cool kids. If you're looking to up your fitness routine, join in the fun and jog around Silver Lake Reservoir while watching some of the most tattooed and hottest bodies in the city.
The Silver Lake neighborhood is L. A's original gay neighborhood. To explore this neighborhood, start at Sunset Junction, the meeting point of Santa Monica Boulevard Sunset Boulevard and Fountain Avenue. The Black Cat Tavern, a famous landmark of LGBT history, was originally located here, and the signage for it still stands, paying homage to the famous location. Next, head over to Dusty's and enjoy Brunch. Café Stella is great for either lunch or dinner, then head over to Pazzo Gelato for a sweet treat.
Silver Park neighborhood is home to Griffith Park, The country's largest urban park. Here, you can hike to some high points and enjoy spectacular views of Los Angeles. There's a dog park here if you're a dog owner, so you don't have to worry about your furry friend getting in some exercise. Property in the Silver Lake neighborhood sells for around $798/sq.ft.
Some of the most popular homes in the area are multi-family homes. Houses in the neighborhood start at $440,00 and can go all the way to $2.55 million. Condos range from $550,000- $2.4 million. The median price of homes in this neighborhood is $1,089,000.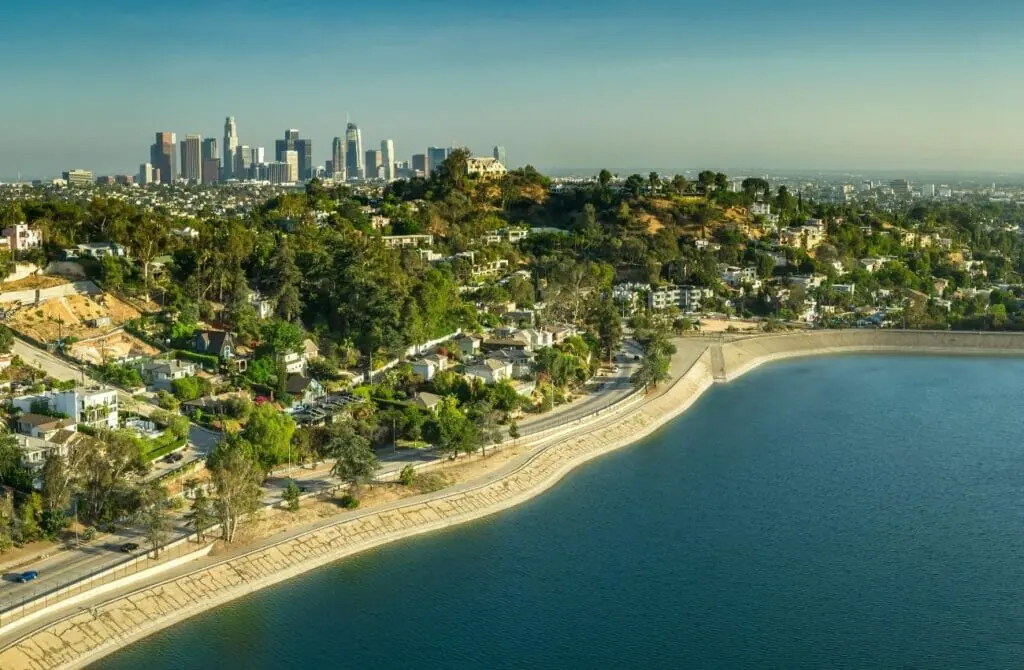 Long Beach
Long Beach is a municipality located on the southern side of L.A. The area is home to a significant LGBT population and is home to a good number of restaurants, bars, and activities catering to the community. Long Beach is one of the most LGBT-friendly places and hosts the largest Pride celebration in the U.S., with more than 80,000 participants showing up each year.
Some must-visit areas in the municipality include the RMS Queen Mary Maritime Museum, which attracts the supernaturally curious and history buffs from all over the world. Queen Mary is said to be haunted, and plenty of visitors report sights from the 'other world.' If you prefer making friends of this world, head over to the Executive Suite or The Silver Fox for delicious cocktails.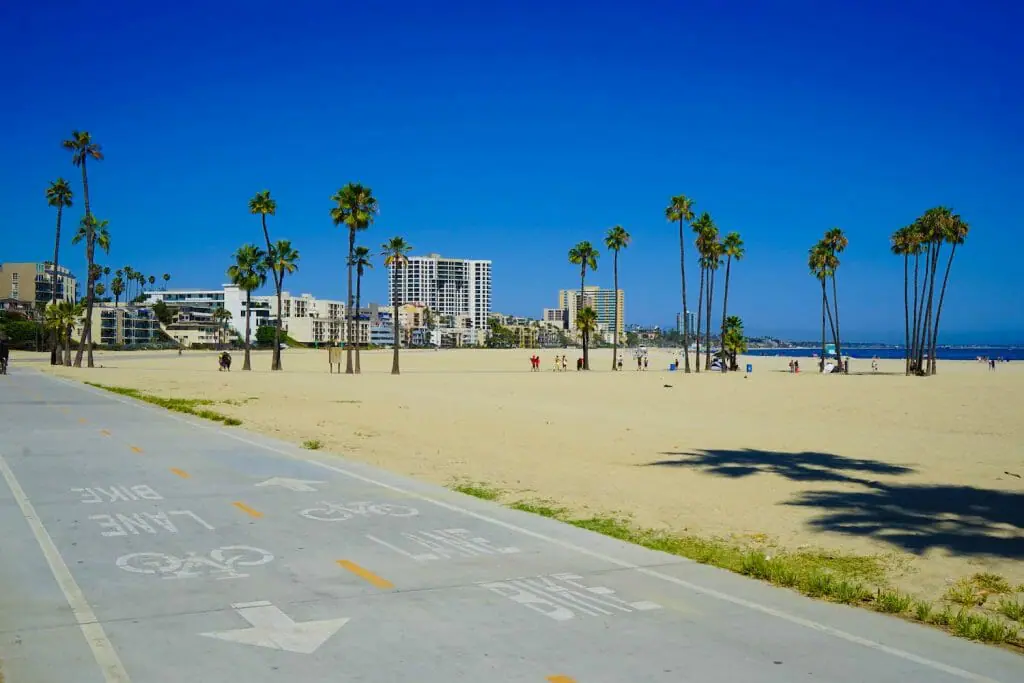 Annual LGBT Events In Los Angeles
After moving to a new city, you will likely want to create new connections, meet new people, and network. Thankfully, LGBT Los Angeles plays host to a variety of annual events for lesbians, transgender persons, gays, and anyone else who wants to have a good time.
While there are many queer events in the city, the ones listed here are the largest and greatest and are all worth marking in your calendar as you won't want to miss them.
A highlight of the annual gay events calendar in Los Angeles is undoubtedly this Masterbeat Circuit Event. Since its launch in 1996 as a dance compilation series focused on making hard-to-find dance mixes available on CD, Masterbeat has had one primary objective: making dance music accessible to the public. Over the years, Masterbeat has grown from a record label to DJ management, music website, and most notably, an event production company that produces several special events per year, with its most famous being the annual Masterbeat New Year's in Los Angeles which brings tens of thousands of people together to ring in the New Year to Masterbeat's legendary countdown video. They also host another circuit event around Pride and have hosted events in Orlando, Miami, Mykonos, London, Madrid, Tel Aviv, and more.
Los Angeles Leather Pride (March)
An entire week dedicated to fetish, kink, and all things leather! From cocktail socials to dark place parties, Leather Dog Pounds to all-night dancing there is sure to be something here to peak your interest with a week of official events (and many other not-so-official ones). Amidst all this is the selection of Mr. LA Leather, who then competes at the International Mr. Leather contest held in Chicago in May.
The premier food and wine event for LGBT people and their allies. at the iconic Hollywood Forever. Sample extraordinary food and drink from L.A.'s most popular restaurants, food trucks, wineries, distilleries, breweries, and more. All proceeds support the Center's life-changing and life-saving programs and services.
RuPaul's DragCon is an event celebrating everything drag, with events for anyone and everyone who loves a touch of fabulousness in their lives. The event is held in both New York and Los Angeles on a rotating basis and normally takes place in the Los Angeles Convention Center. As the reigning queen of the drag world, RuPaul has established herself as one of the most prominent figures in all of pop culture. RuPaul's Drag Race has brought LGBT and drag culture into the mainstream, and RuPaul is continuing this legacy with RuPaul's DragCon, a thrilling event filled with sickening queens, Q&A's, live performances, and more gender-bending queerness than we can handle…BAM!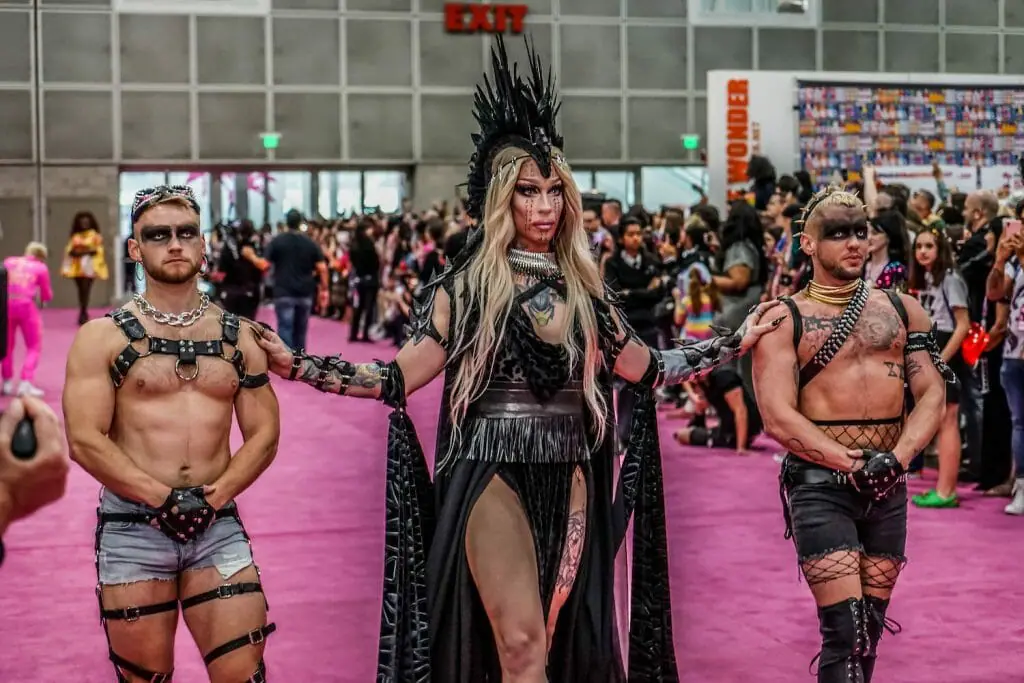 This is Hollywood so you just knew a gay film festival would have to feature! Founded by UCLA students in 1982, Outfest is the leading organization that promotes LGBTQ equality by creating, sharing, and protecting LGBTQ stories on the screen. Their flagship event is Outfest Los Angeles LGBTQ Film Festival with eleven days of not to be missed world-class films, panels, and parties. Each summer Outfest Los Angeles screens more than 150 feature and short films to an audience of more than 40,000 people. Outfest Los Angeles is the oldest film festival in Los Angeles and is considered the preeminent LGBTQ film festival in the world, screening at state-of-the-art venues around the city taking advantage of historic venues and industry-exclusive theaters along with the newly remodeled, outdoor Ford Theater and REDCAT: Roy and Edna Disney/CalArts Theater.
West Hollywood Halloween Carnaval (October)
Each year, the City of West Hollywood hosts its unparalleled Halloween Carnaval, one of the most supreme and exceptional Halloween gatherings in the world – and one you are never likely to forget. Launched in 1987, the event has grown year by year into an annual gathering of phenomenal costumes, entertainment, culture, and self-expression with a myriad of observers, revelers, exhibitionists, and performers. Expect plenty of wild club parties and unbelievable outfits that would put many Hollywood movies to shame!
Just like there are Gay Days At Disney Orlando, this is an unofficial event for gays and lesbians where 30,000 people mix and mingle at Disneyland over one weekend filled with parties, gatherings, group photos, scavenger hunts, private meals, and much more! They also now host a mini-event, normally in March. It's not an Official Disney event, so the park is open to the general public – but all members and allies of the LGBT+ community go in red shirts to identify one another and show our numbers. Just when we thought Disney could not get any gayer!
The biggest queer event in LA annually. For over 40 years, LA Pride has been a champion for equality, diversity, and inclusion in the LA community and beyond so why not time your trip to join the thousands who proudly support LA Pride each year and help make a positive and lasting impact. Besides the fabulous March, epic club events, and an influx of gay visitors around the world, there are also cultural events, speeches, movie screenings, pool parties, and more. Truly all-inclusive, LA Pride is amongst the best and biggest Pride Festivals in the world and well worth attending.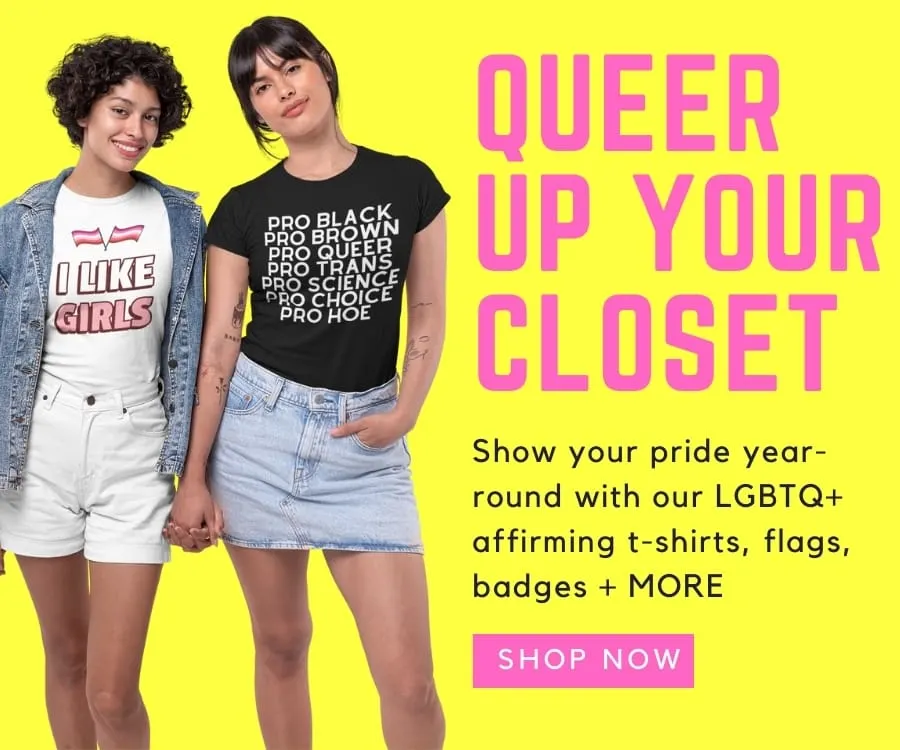 LGBTQ+ Community Organizations In Los Angeles
To progress the LGBTQ agenda, the queer community commonly has to rely on donor organizations or non-profits.
Wherever you live, it's critical that you support such groups in any way you can use so that they can reach out and aid others in the community. You might even need their assistance right or at some point in the future – and no matter what, every queer person has benefited from their tireless work to achieve the progress and rights we have today. Here are some outstanding community LGBT organizations in Los Angeles.
These are wonderful places to start if you're looking for LGBTQ groups to join, seek support from, meet new people with or volunteer for a cause you care about.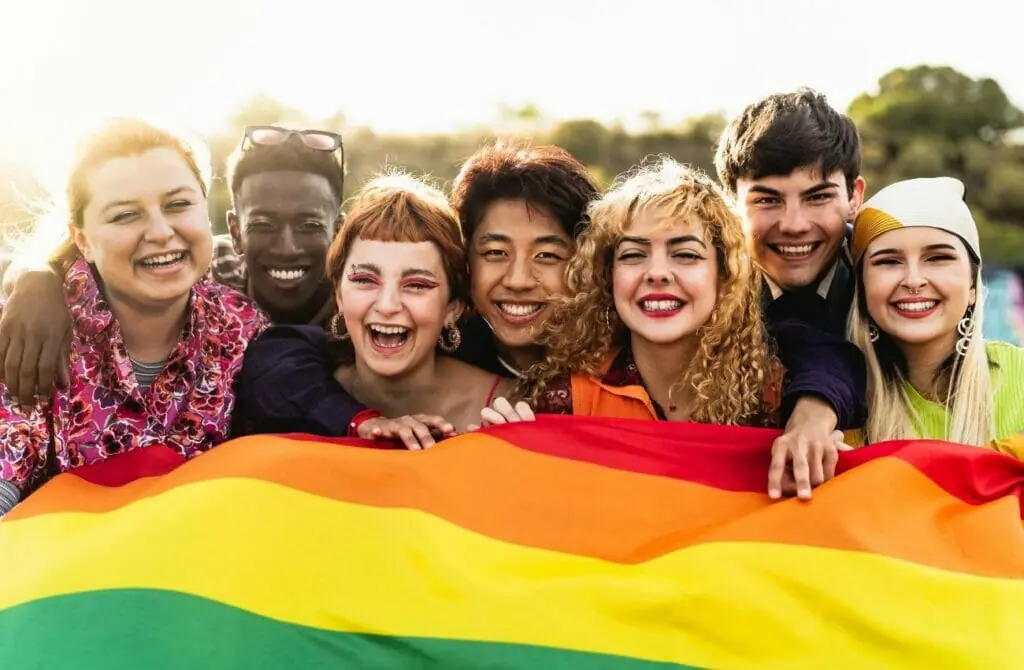 The Los Angeles LGBT Center has been caring for, championing, and celebrating LGBT people and their families in L.A since 1969. The center serves LGBT individuals with help from 600 staff. The center caters to more LGBT people than any other agency in the world through various services, programs, and global advocacy across different categories, including social services, health and housing, activism, leadership, culture, and education.
ONE National Gay & Lesbian Archive
The ONE National Gay and Lesbian Archive is located at the University of Southern California's campus. It is the most extensive research library in the world dedicated to archiving and honoring LGBTQ history. The archive consists of a two-story museum that functions as a time capsule for queer culture history. It also serves as Downtown L.A's gay community center hosting art shows, exhibitions, and cinematic screenings for L. A and the student population of USC.
ProjectQ is a non-profit organization. Madin Ray Lopez founded it, and its mission is to help LGBTQ+ homeless youth trying to navigate an unfriendly world. The organization uses self-empowerment and hair to address social injustice. ProjectQ offers free gender-affirming clothing and haircuts, food and hygiene, chest binders, workshops, menstrual products, and more to LGBT+ youth.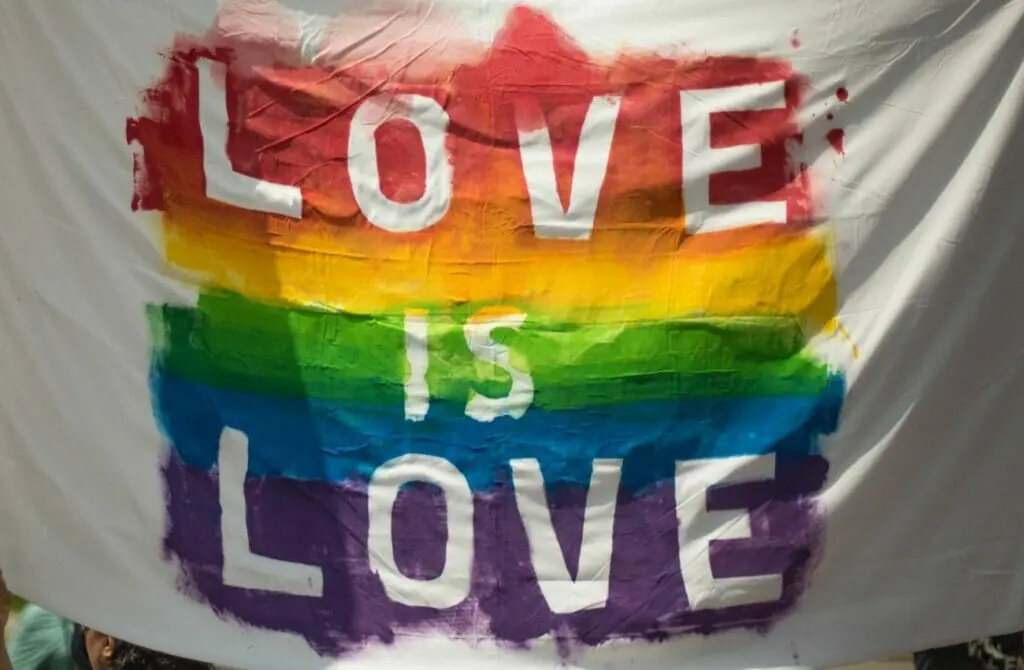 LGBT Owned Businesses in Los Angeles
After moving to LGBT Los Angeles, it's only natural to want to support queer businesses. One strategy for establishing a safer and more inclusive society is to create a secure environment where people may rest, buy, dine, and connect without fear, and this is exactly what LGBT companies should strive for.
To safeguard the queer community's survival and success, it is critical to support these initiatives wherever you are. With that in mind, here are a few LGBTQ-friendly businesses worth visiting in Los Angeles.
ONE National Gay & Lesbian Archives at the University of Southern California (USC) Libraries
The largest repository of Lesbian, Gay, Bisexual, Transgender, and Queer (LGBTQ) materials in the world, hosting regular exhibitions at the One Gallery in West Hollywood. Every-changing and frequently updated, stop by to see what piques your interest.
Located in Silver Lake, this is the place to go to get your leather, rubber, and fetish fix if you have left your gear at home (or just happen to want something new). They also have some very cute harnesses and pup play gear.
LA's only gay strip club with shows every Wednesday night (9 pm) at Fubar in West Hollywood. The caliber of dancers is unmatched, as Adonis Lounge LA brings in weekly headliners, porn stars, special guest stars, bodybuilders, and TOP talent from all across the country. You can also see these boys in Palm Springs and LGBT Vegas!
The Hollywood location of one of the world's most fabulous thrift stores that donates $0.96 of every $1 to the AIDS Healthcare Foundation. We loved that they also provide free HIV testing in-store with advanced testing technology and test results that are ready in 20 minutes or less. Go along, grab a bargain and support a worthy cause.
The self-proclaimed gayest store on Earth offering fashion-forward and quirky apparel, underwear, novelty goods, and Pride gear all year round. Open till 2 am daily, we are certain there is something for everyone inside.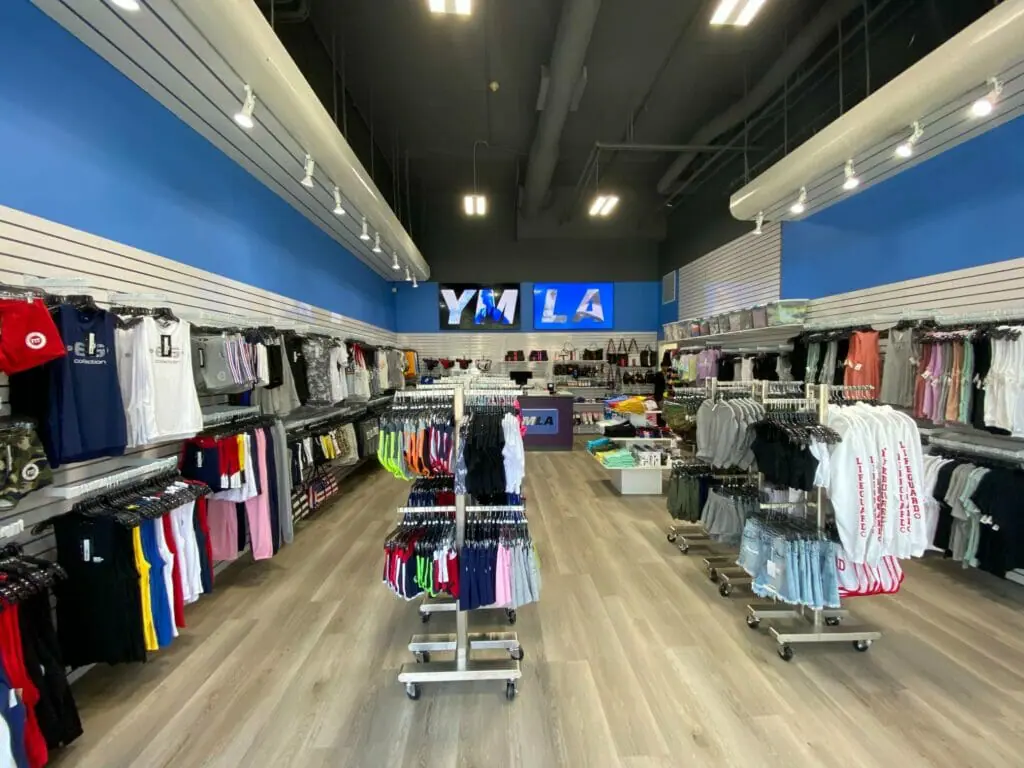 An enduring gay hot spot in Silver Lakes drawing in leather-clad daddies with cheap beer nights, friendly bartenders, and weekend DJ music. Significantly more diverse and inclusive than many other Eagle bars around the world with fun events like the Rocky Leather Horror Show and ELA Mr. Leather competitions annually. The current location of Eagle LA has served as home to many gay bars over the years, dating back 44 years. It was known as the Shed from 1968-1972, The Outcast from 1972-1983, the famous Gauntlet II from 1983-2005, then later, Eagle LA. Grab your harness and check out all of the hottest leather events Eagle LA has to offer.
The closest thing to a gay gym in LA is very popular with aspiring actors, Instagram influencers, and models. If you want to know where all the boys are, this is likely here with cardio, spin classes, boot camps, and plenty of gorgeous men. Oh my… You could also try Gold's Gym in Hollywood for the bodybuilding crowd or SoulCycle West Hollywood. Honestly, any gym in WeHo will do just fine.
Out & About Tours / Lavander Effect
These guys will show you Gay LA as nobody has ever dared. From West Hollywood to Downtown and all points in between, their lively crew will not only show you a good time but blow the dust off over a century of closeted stars, underground bars, and gay rights battle scars. Gay or straight, young or old, paper or plastic. There's no other tour to book in Hollywood!
Andrew Christian Factory Store
While their flagship boutique store in WeHo might have closed, you can still grab some of this world-famous designer underwear, beloved by gay men, a short drive away in Glendale. Because who doesn't feel good in sexy Andrew Christian underwear.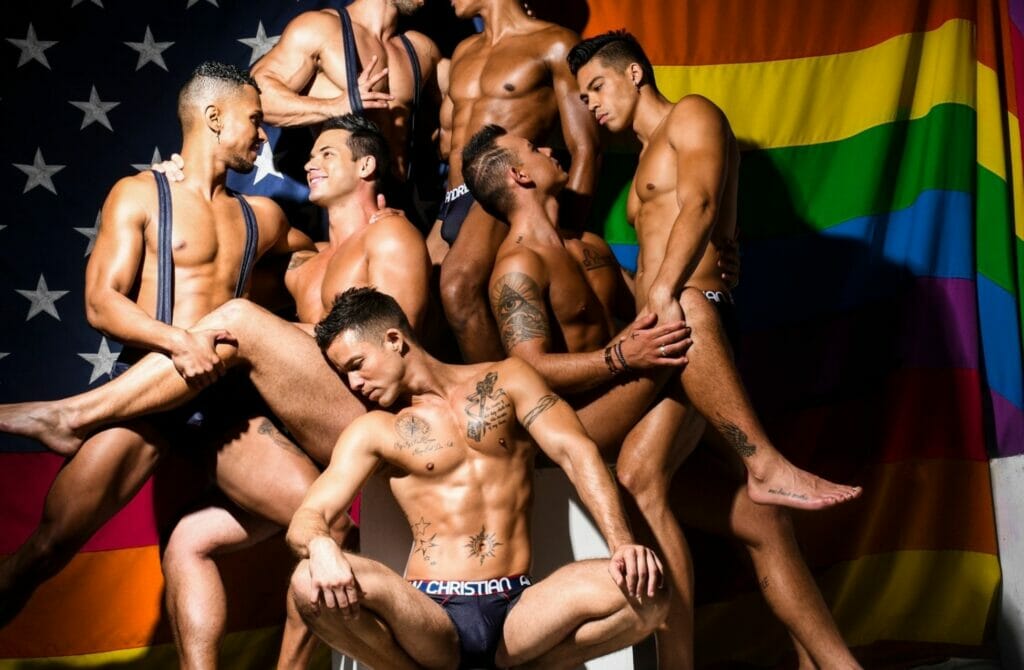 Candle Delirium is your destination store if you're looking for luxury and designer-scented candles. Candle Delirium stocks everything you need, whether you're a candle addict, an admirer, or a candle lover. The online store has a wide range of designer candles to choose from and some of the best gift sets, sprays, and candle brands.
Since 1969, the Los Angeles LGBT Center has cared for, championed, and celebrated LGBT individuals and families in Los Angeles and beyond. Today the Center's more than 600 employees provide services for more LGBT people than any other organization in the world, offering programs, services, and global advocacy that span four broad categories: Health, Social Services, Housing, Culture and Education, Leadership, and Advocacy. An unstoppable force in the fight against bigotry and the struggle to build a better world, a world in which LGBT people can be healthy, equal, and complete members of society.
So much more than just a neighborhood burger joint, this LGBT hotspot not only offers big & juicy gourmet burgers, house-brewed beers, and strong cocktails, but they also put on weekend drag shows and charity "HamBingo," cabaret theatre events, trivia, and so much more! Come on in to eat – all served up with a side of sass – and stick around for one of their nightly events. We have loved visiting previous Hamburger Mary's locations in Orlando, Denver, and Las Vegas and would never consider leaving a city that hosts Mary without stopping in to say hi!
A bookstore and gay smut shop in West Hollywood that was established in the 1960s as "Book Circus" and in the past also had branches in the Silver Lake and Sherman Oaks neighborhoods of Los Angeles. As famous Los Angeles gay cruising spots of the late 20th Century, both the West Hollywood and Silver Lake locations are now considered important sites of Los Angeles' gay history. It has even been featured in a Netflix documentary.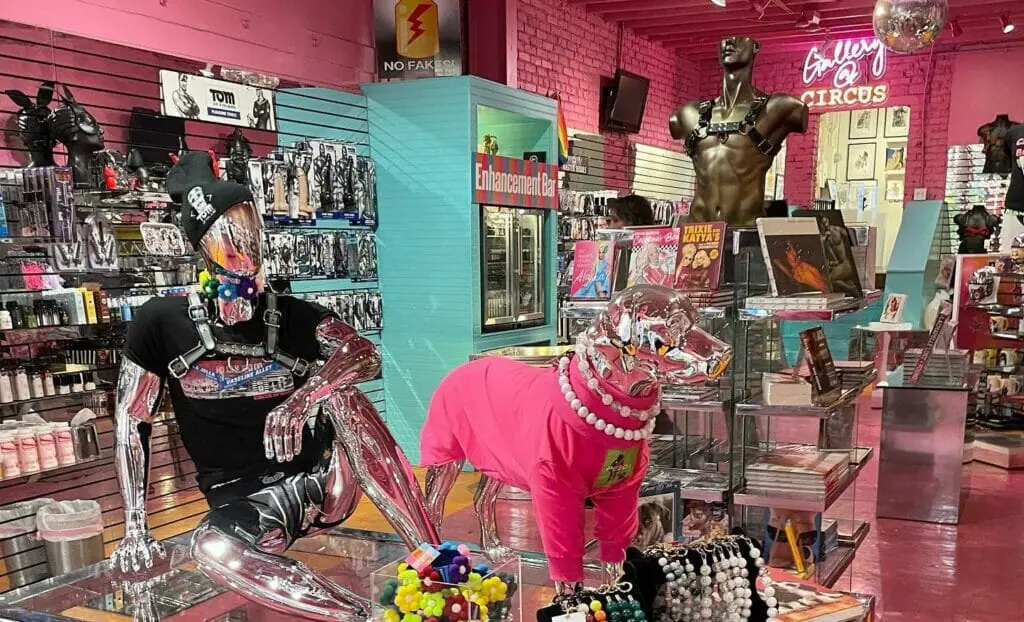 A Wild-West-themed gay bar in WeHo providing the all-male version of Coyote Ugly. Amazingly friendly bartenders and dancers, two dance floors, and an all-welcoming environment. What's not to love? Serving us country-western queer liberation, the likes of which we became obsessed with in Austin and Nashville, with events most nights of the week drawing in large crowds.
Conveniently located in the heart of Boys Town on Santa Monica Boulevard, this pulsating 2-floor nightclub can fit up to 1,000 gorgeous men who flock here for the large dance floor, epic sound system, laser lights, and glorious party vibes. The main area features two full-service bars, a large open patio, and a dance floor, while the second floor features another bar and an incredible terrace with views. With High-energy, strong drinks, weekday drag shows, and 4 am weekend closing time mans, Micky's will continue to be one of the most popular gay clubs in LA for years to come…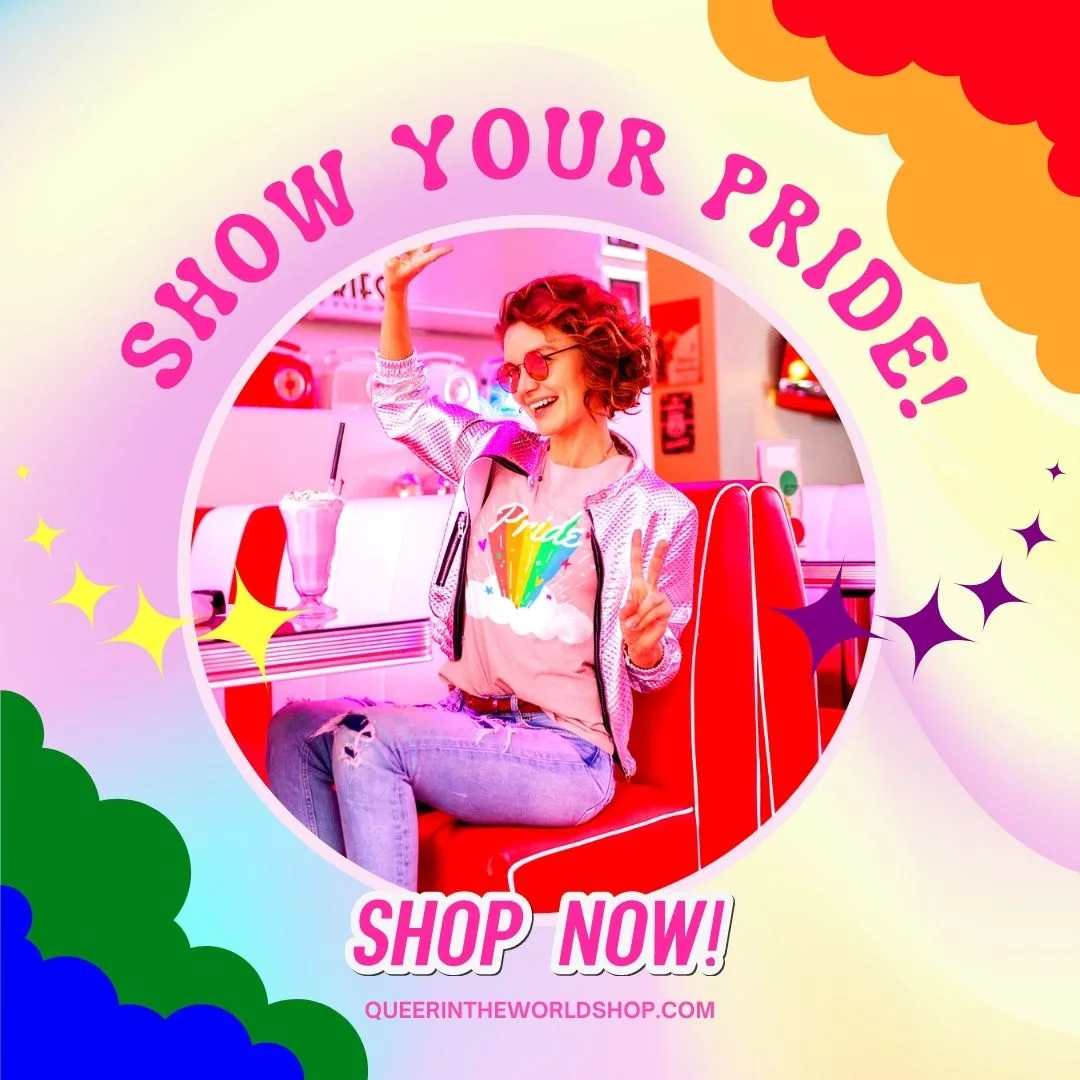 Final Thoughts On Moving To LGBTQ Los Angeles
Gay Los Angeles is undoubtedly a haven for the LGBT community. The city offers a vibrant gay and queer community, an excellent lifestyle, and an exceptional line-up of events for the LGBTQIA+ community and all who want to be involved.
Keep in mind that life is what you make it, and wherever you choose to begin your new life in gay Los Angeles, we hope you find the openness and security you deserve. The surest way to discover LGBT Los Angeles is always going to be living in a gay-friendly neighborhood by frequenting local LGBT businesses and events and joining queer community groups and sports teams.
We promise that if you follow these steps, your transition to LGBT Los Angeles will be easier, and you'll rapidly meet like-minded people to build your new chosen family here. And if you are still not sure, we also recommend reading our Gay Los Angeles guide with more specifics on the queer attractions, events, and LGBT fun on offer…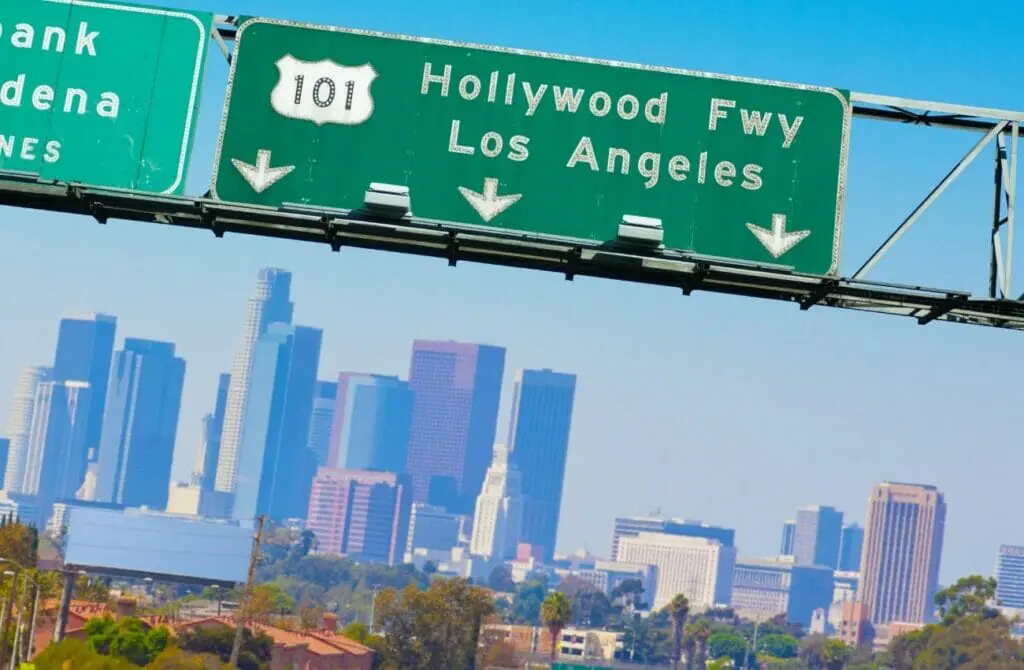 Finding Gay Realtors In Los Angeles California
When looking for the ideal realtor, why would you consider someone's sexuality? This may seem strange at first, but there are several reasons why contacting a gay realtor in Los Angeles is a great way to find your dream house.
After all, when it relates to one of life's most important transactions, it's not unreasonable to expect fair, equal, and honest representation from someone who understands the queer community's particular needs and wishes. Furthermore, unfortunately, many people (up to a third of Americans) continue to believe that our community does not deserve protection and dignity in housing, adoption, employment, and other areas of life.
So it's no surprise that LGBT people who use mainstream realtors often describe feelings of discomfort, unnecessary trouble, unenthusiastic representation, or even antagonism or outright contempt. Everyone deserves a pleasant, stress-free home buying or selling experience while being adequately represented, and this is why we feel you should hire a gay realtor to assist you in finding your future home.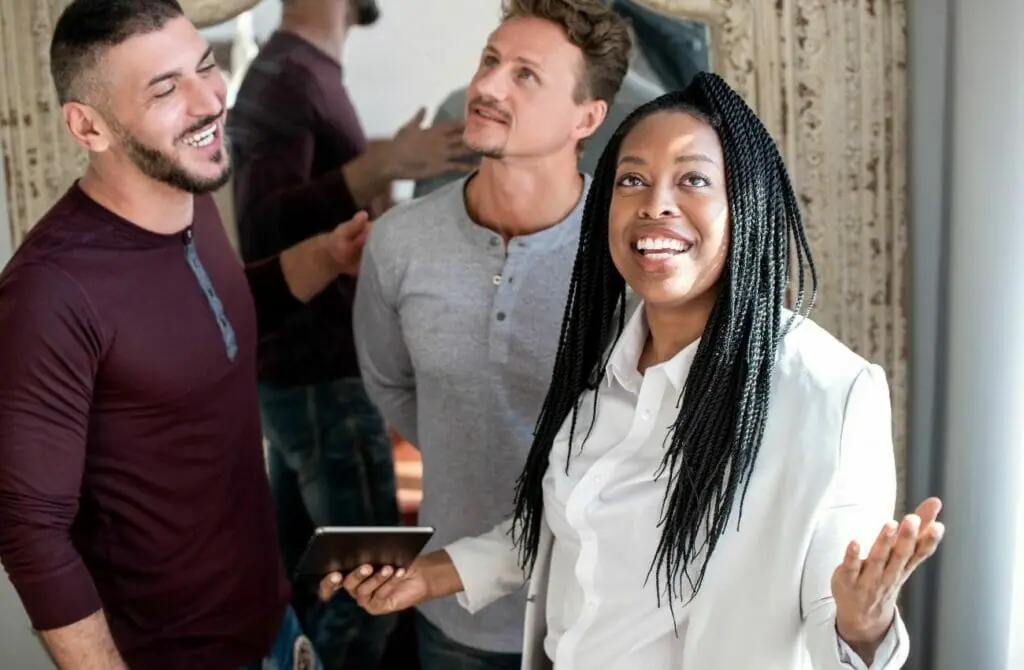 LGBTQ realtors are more likely to be familiar with the diverse communities in their area and know which ones may be best suited to you when looking for a home. That's not to say a heterosexual realtor isn't capable, but they've probably never had to address many of the issues LGBT people face. Rather than just being concerned with how bustling, fashionable, or up-and-coming a neighborhood is (or what it may appear like), gay realtors conduct extensive research into the neighborhoods in which they sell homes to ensure that clients are safe.
It used to be difficult to locate professional LGBT-friendly real estate agents in Los Angeles, and it was virtually impossible to find one if you were relocating here from out of state and didn't have access to a local referral. You no longer have to search for a realtor without knowing whether or not they are accepting of others because you can use a list of gay, lesbian, and gay-friendly agents in Los Angeles to do all of your homework for you.
Simply go to the page, and you'll be presented with a free list of gay, lesbian, and gay-friendly agents who can help you with your relocation as well as other useful information like LGBT+friendly schools, shopping, storage firms, tradesmen, and more. Read the biographies of LGBT real estate agents, then choose the one who is right for you. It's critical that you find someone who will be by your side and support you and your family during one of life's most exciting occasions.
Even better, there is no hidden motive, cost, or obligation whatsoever!