They say only steers and queers come from Texas, and while you won't find many steers roaming the streets of Austin, Texas, there certainly isn't a shortage of queers here.
Austin is a popular LGBT city to call home for various reasons, including the availability of live music, incredible food, limitless sunlight, a flourishing tech market, and a progressive mindset.
Austin has long been a progressive, liberal refuge in the heart of Texas where cowboys, politicians, gays, hipsters, artists, and musicians all live, work, and play in harmony. However, in recent years this has gone into overdrive as Austin's low cost of living and lively culture has attracted many transplants from New York and California searching for a more balanced lifestyle. And did we mention a tight-knit queer community?
Yes, just like in Atlanta, Las Vegas, Nashville, and other fabulously gay US cities, there is also an active LGBT scene here (if you know where to look), and this is something a gay realtor in Austin can help you navigate as you find your new perfect home here.

If you ask someone in Austin which LGBT neighborhood they recommend moving in, they will tell you, "Gay neighborhood? There's no need…the entire city is gay-friendly ", which is very accurate – but, like with any city, some neighborhoods are friendlier to reside in than others! Moving to a new city presents distinctive challenges. Luckily, we've got your back.
Think of this article as a queer Austin relocation guide that will help you understand what you're getting yourself into when moving to this beautiful city. If you need a more night-life and travel-focused guide detailing all the LGBT clubs, parties, and more, check out our Gay Austin Guide!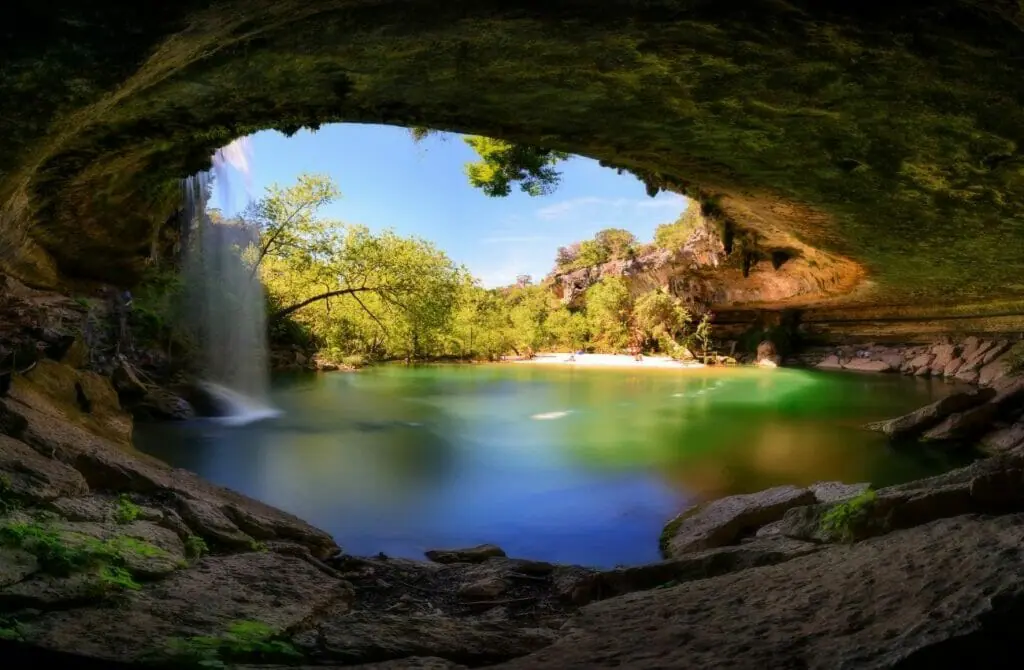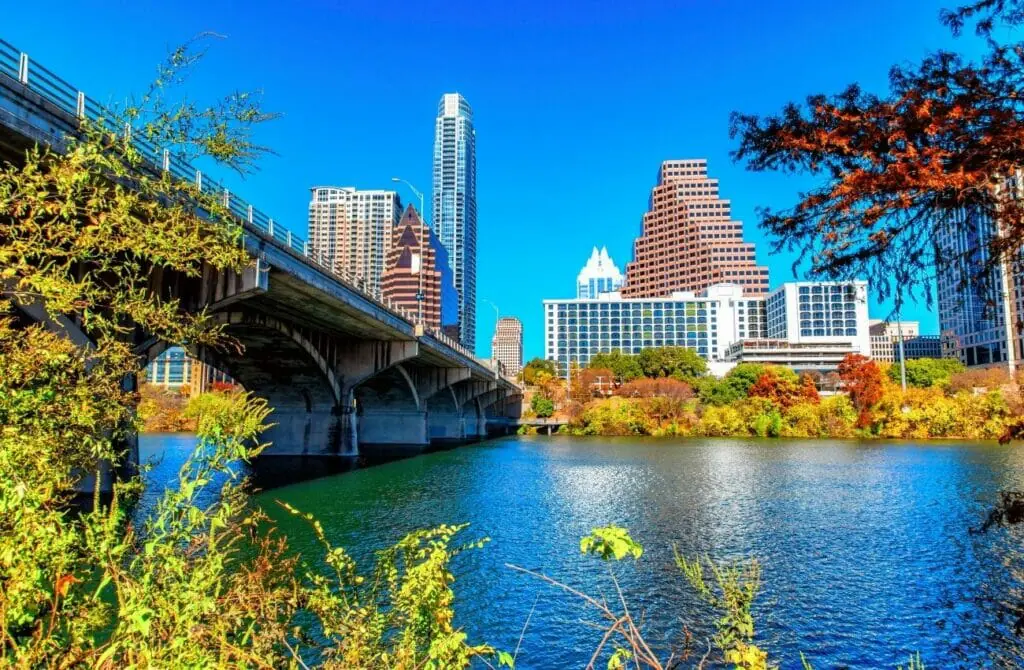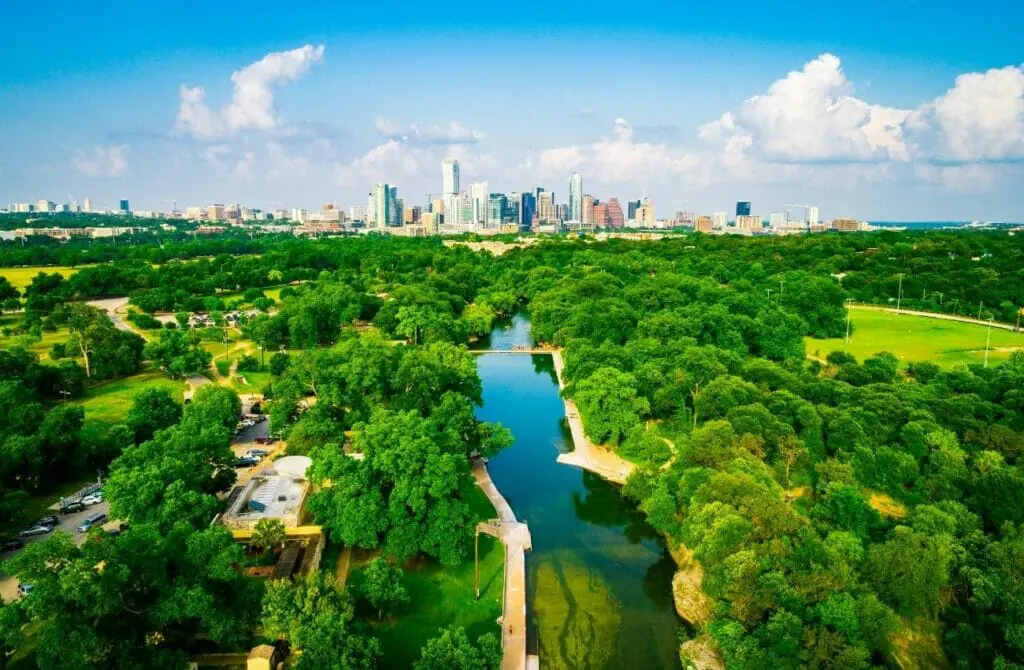 Highlights Of Moving To LGBTQ Austin
You're probably already aware that Austin is a thriving tech powerhouse and is the Live Music Capital of the World, as the city's reputation precedes it. However, the city has been designated as the globe's top beer destination and one of the finest places in the United States for homebuyers. Check out some of the highlights of Austin.
Austin Is Green
According to a WalletHub study that assessed 26 "green" measures, including intelligent energy policies, emissions per capita, and green career options, Austin is the state's greenest city. Austin has multiple lakes, such as Lake Austin, Lady Bird Lake, and Lake Travis, which account for around 15% of the city's total land area. Residents' connection to the city's natural environment is immense, producing a unique feeling. Austin is also a pioneer in renewable energy and the construction of energy-efficient LEED-certified homes and businesses.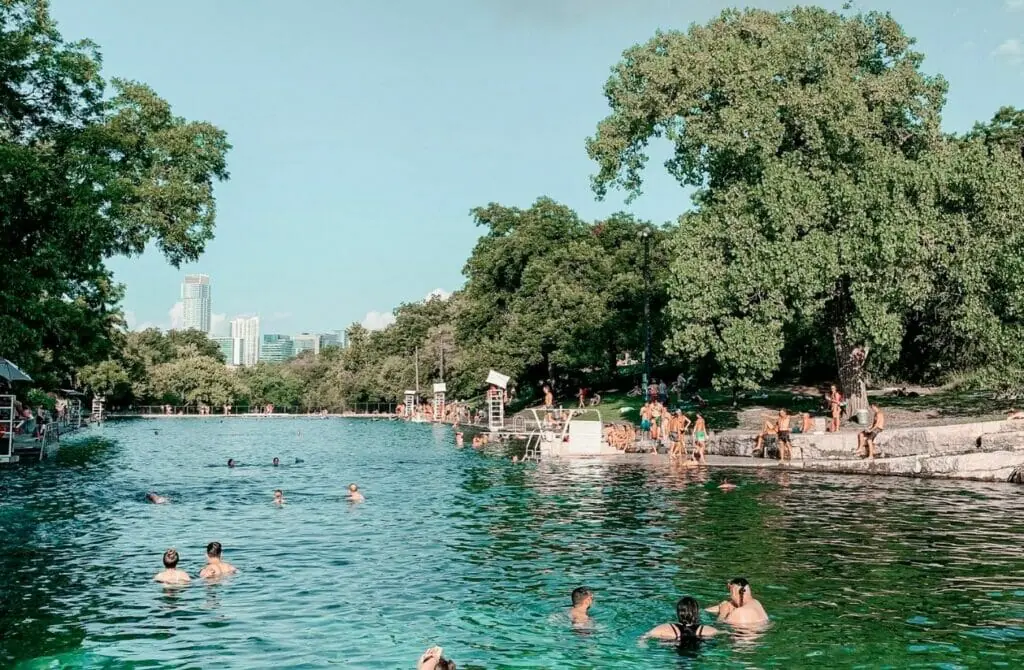 Austin Is A Top Beer City
Austin is the best food city in the state and the fourth-best country. The state is a comfort food mecca, and Austin has the spirit to match. This southern gastronomic attraction, which has been rapidly ascending 'Best Of' ratings over the last few years, delightfully collides with booze, music, and superb meals. Austin is rated the second food truck city in the United States, featuring famed trucks such as The Mighty Cone, East Side King, and Tommy Want Wingy.
Austin Is A Music City
It should not be a surprise that Austin is known as the World's Live Music Capital. From 1991, when it was established that Austin has more live music venues than any other city in the country per capita, that has been the city's official tagline. More than 1,800 performing artists and bands from Austin and the surrounding areas perform in the city's 250 music venues. Live music venues abound on Sixth Street downtown, and amazing music can be found at eateries like Stubb's Bar B Q.
Technology Is Taking Over
Austin's employment market is booming, and the city has become a popular destination for new college graduates seeking jobs. Low taxes and plenty of work opportunities attract tech entrepreneurs and enthusiasts to the area, known for its thriving tech industry. Austin, dubbed "Silicon Hills," is emerging as a more cost-effective alternative to the San Francisco Bay Area and Silicon Valley. Companies are opting to move to Austin from cities like California to save money. Austin is also home to several Fortune 500 corporations and technology startups.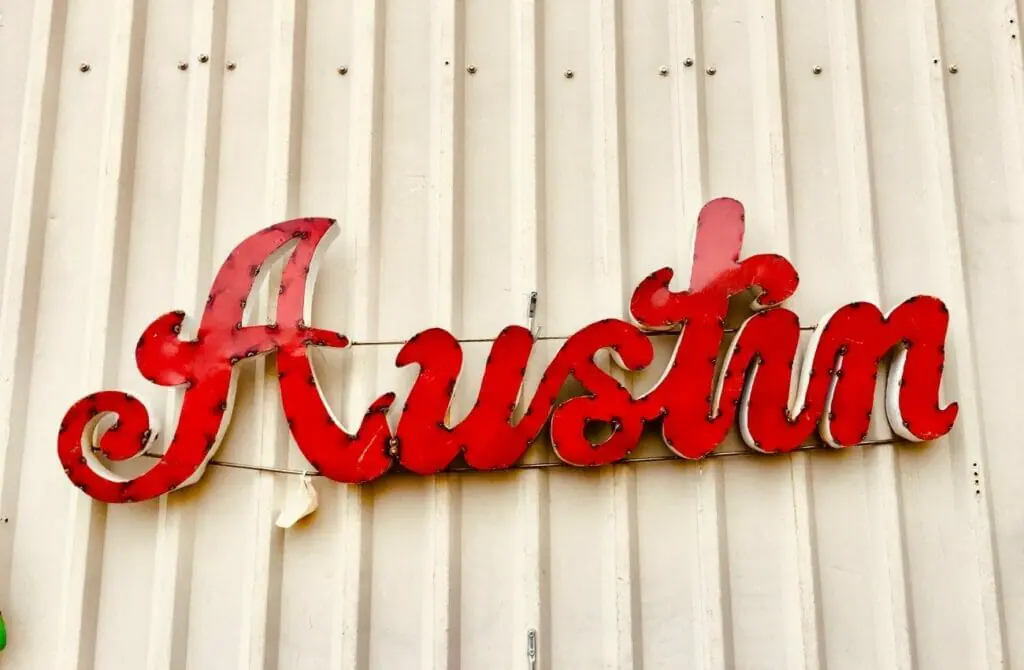 Does Austin Embrace The LGBTQ Community?
It is unquestionably worthwhile to relocate to Austin, Texas. It's easy to get work here, and there are also plenty of beautiful neighborhoods to call home. There's no surprise that this lovely city has become so attractive to the LGBTQ community, given its low cost of living and good safety rating. Austin is one of the friendliest cities in the country for LGBT individuals.
According to the Austin Gay and Lesbian Chamber of Commerce, Austin is the eighth-most LGBT-friendly city in the country. It's no surprise that the city ranks high with a friendly and open society, supporting elected LGBT figures in local government, a lively cultural scene, and a thriving LGBT business community.
It is unquestionably worthwhile to relocate to Austin, Texas. It's easy to get work here, and there are also plenty of beautiful neighborhoods to call home. There's no surprise that this lovely city has become so attractive to the LGBTQ community, given its low cost of living and good safety rating. Austin is one of the friendliest cities in the country for LGBT individuals.
One of the reasons why the city of Austin is one of the quickest-growing towns in the country is its long-standing reputation as an LGBT-friendly locale.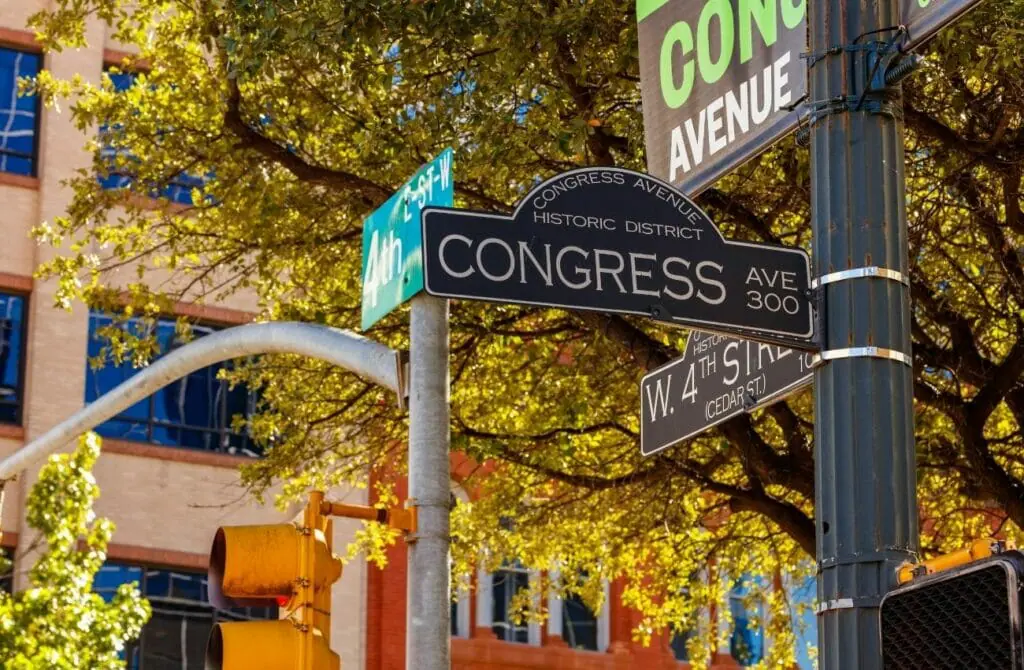 Is Austin An Expensive City To Move To?
Austin's cost of living is 3% cheaper than the country's average. The city's cost of living is one of the primary reasons it is regarded as one of the most ideal locations to live in the country. Despite its low cost of living, Austin is considered a tad pricy compared to other Texas cities. As a result, residents of Texas think it to be a relatively costly location to live.
Furthermore, because Texas does not charge state income tax, residents can stretch their dollars more. Austin, however, has housing prices that are 2% more than the country's average. Homeowners must remember that buying a home in the city is less expensive than renting. While home prices in Austin are higher than in New York City or San Francisco, living here is a bargain.
In Austin, the median rent for a one-bedroom apartment is $1,716, while the average rent for a two-bedroom apartment is $2,150. You can also seek more affordable pricing a few hours outside the city.
The typical income in Austin is a robust $80,854. In contrast, the remainder of Texas has an average household income of $64,030.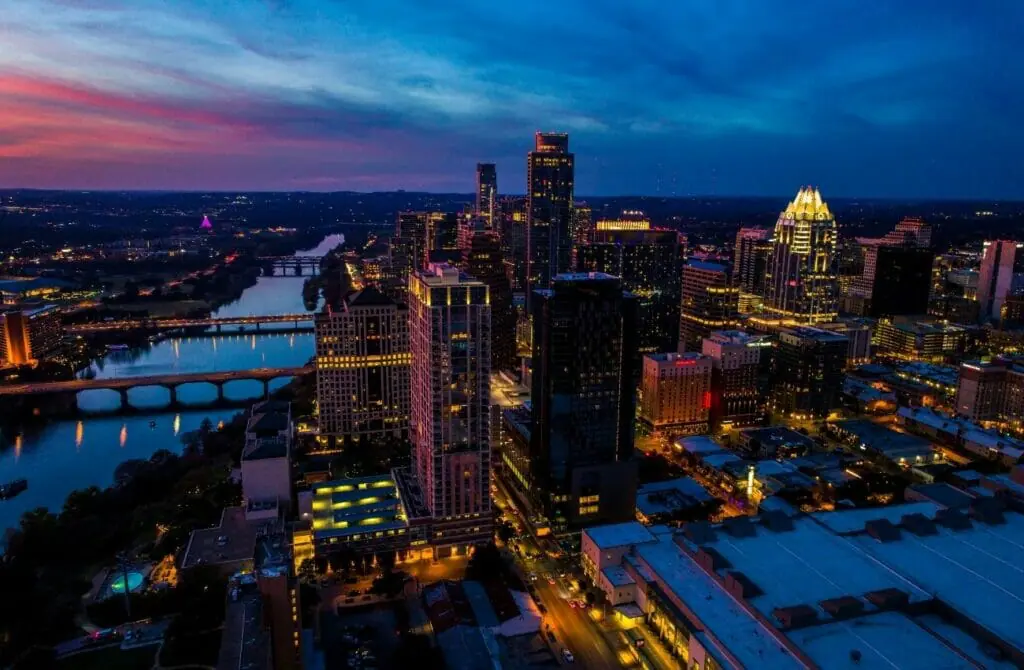 The Best Gay Neighborhoods In Austin
Not all LGBT individuals want to live in the frenzy of Downtown Austin and its central business district, so thankfully, there are lots of alternate areas to live for those who are seeking a calmer-yet-still-LGBT-friendly environment.
When relocating to LGBTQ Austin, keep in mind that some neighborhoods are closer to all of the exciting queer events and happenings than others. Knowing them in advance will ensure that you arrive at your new home in the most suited gay-friendly area of town.
Start with these top gay and LGBT-friendly Austin communities to find your fabulously perfect new home, each with its own individual personality, welcoming community, and amenities you'll adore. Allow ample time to become acquainted with Austin's diverse personalities, and keep in mind that this city has plenty to offer everyone – LGBTQ or not!
Now let's take a look at where the handful of marvelous gay areas in Austin are and talk about the Austin gayborhood where you might feel most at home! Or speak to a local LGBT real estate agent for a more detailed understanding of the best options today.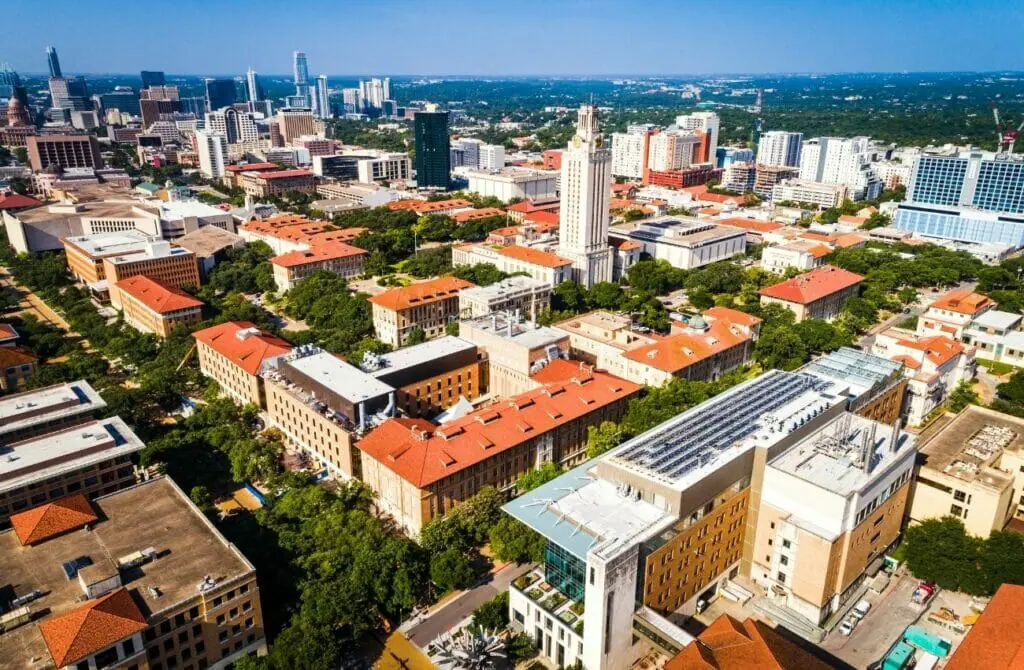 East Austin
East Austin has surpassed South Austin as the most LGBT-friendly neighborhood in the city. The area sees LGBT individuals purchasing condos and residences on the Eastside due to its access to downtown, the bike trail, river hike, eateries from Austin's finest chefs, hip bars, and nightlife.
While many newcomers to Austin are put off by its outmoded reputation as the "other side of the tracks," don't be fooled by this rapidly gentrifying district! East Austin was ranked fifth on the Fordham Institute's profile of the nation's most gentrifying area.
The history, cultural diversity, and families who may have lived on this side of town for more than fifty years make this neighborhood unique. East Austin has the same access to downtown as Clarksville, which is directly west of East Austin on the opposite side of downtown.
Allandale
Allandale is nestled in Austin's urban northwest quarter. From 2000 –to 2010, this neighborhood saw transformations that shaped Allandale into what it is presently. This neighborhood has a young crop of residents, and you'll see a slew of new shops and restaurants springing up.
The neighborhood association is essential to the community, and you should expect to see developments that cater to a progressive population. Allandale is a well-established district in Austin with a close-knit population of young, middle-class, and senior couples and several modest to mid-size homes, businesses, and local stores.
It's a fantastic neighborhood for families with little kids since it's a safe, calm suburb with parks and schools nearby. Allandale allows quick access to different parts of the city, and Downtown is only a few miles south. The neighborhood association, which was founded in 1973, is particularly active in ensuring the community comes together through events such as the yearly Fourth of July festival and strengthening the neighborhood through projects such as flood-prevention facilities.
Beverly Sheffield Park, which has recently been refurbished, and the Northwest Recreation Center, which offers indoor activities, are among the area's amenities.
Clarksville
Clarksville Historic District is located on the outskirts of the city's downtown area. It's brimming with historical landmarks, stunning old residences, and picture-perfect parks. The area has become an eclectic urban center in the heart of Austin and is rich in history. Although it can be pricy, the region is ideal for young professionals, families, and students.
Thanks to its rich history, Clarksville is one of the city's most prominent urban districts. To fit Austin's rising quirkiness, the region is brimming with unusual restaurants, boutiques, and bars. This makes the area excellent for wandering around while looking for your next culinary delight. Plus, if you're looking for a bit more spice, you're only a few minutes from Downtown.
The district is ideal for seniors who want to live in a relatively safe, peaceful, and picturesque setting. This neighborhood offers a robust residential atmosphere with many LGBT-owned eateries, such as Zocalo Cafe, Galaxy Cafe, and Jeffery's, located in the West Lyn District, conveniently located between downtown and Tarrytown. This is the ideal urban district if you're looking for a property close to Austin downtown, with bungalows, historical homes, and new residences.
Downtown
There's no doubting the power and excitement of living in the heart of a large city–unlike other mid-sized cities in America, Downtown Austin is the best of the best, and it's getting better each year. Downtown is the place to go if you live in Austin because it has pretty much every type of business service, restaurant cuisine, and outdoor activity you can think of.
Furthermore, if you take a brisk walk through Austin's opulent downtown lifestyle, you're likely to get a pleasant smile from one of the many queer men and women that have decided to live the vibrant life synonymous with Downtown. Buyers choosing a Downtown property can find luxury condo skyscrapers and smaller loft or garden-style condominiums.
Downtown condos, with a median size of more than 1,500 sq. ft, offer affluent, metropolitan living with a refined yet laid-back ambiance. Downtown's daily life is bustling with events and activities from sunrise to dusk. During the day, Zilker Park and Lady Bird Lake provide various workout opportunities, such as kayaking, paddleboarding, walking, or biking along the water's edge.
Zilker Metropolitan Park, which contains a dog park, sports fields, Umlauf Sculpture Garden, and the Zilker Botanical Garden, allows Downtown home buyers to take advantage of Texas' fantastic weather.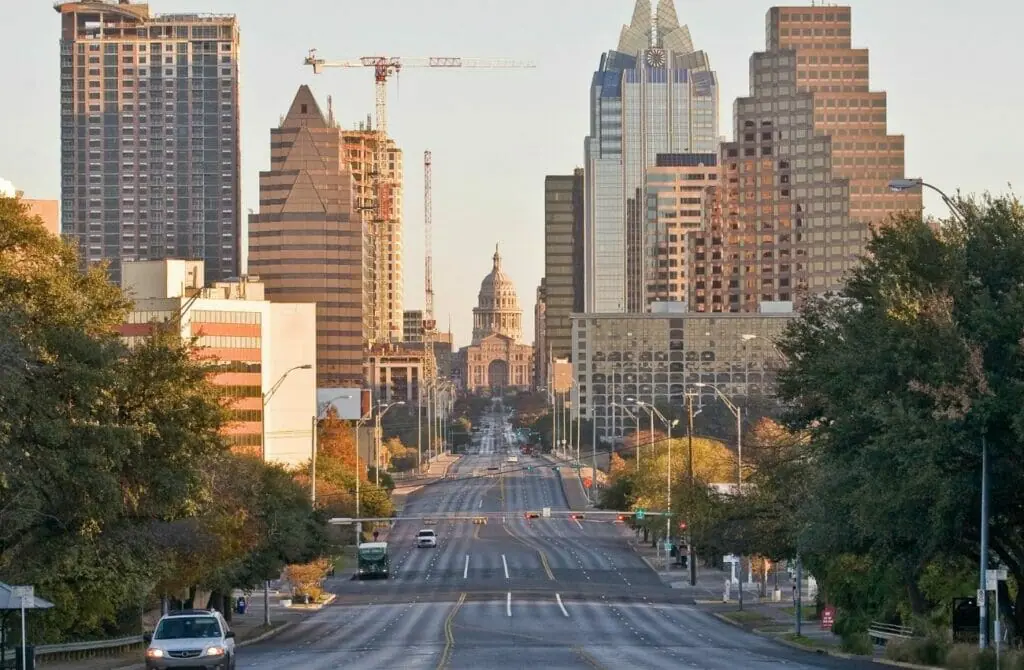 Annual LGBT Events In Austin
After moving to a new city, you will likely want to create new connections, meet new people, and network. Thankfully, LGBT Austin plays hosts to a variety of annual events for lesbians, transgender persons, gays, and anyone else who wants to have a good time.
While there are many queer events in the city, the ones listed here are the largest and greatest and are all worth marking in your calendar as you won't want to miss them.
The main event in the Gay Austin event calendar occurs every year in September. Plenty of side events throughout the week (including the fabulous WERK Fashion Show) as well as the main parade and music festival on the weekend. Austin Gay Pride is suitable for everyone – family, friends, and children, and has a relaxed atmosphere by day and a rather electric atmosphere by night. Austin Pride is one event worth planning your trip around!
An annual charity race for AIDS prevention that allows participants to enjoy the beautiful scenery of Central Texas every April. The focus here is on fun rather than winning, so anyone can join in, and you choose the distance you want to ride over. A great sense of community with all proceeds going to local HIV/ AIDS nonprofits.
As we have previously said, Only steers and queers come from Texas, and this event actually has them both! An annual event aimed at encouraging LGBT participation in western-related activities and showing that rodeo is not merely a straight man's game. Occurring every year in September with all profits donated to charity, the Austin Gay Rodeo is not to be missed!
Splash Days Austin – A huge event that attracts gays from all over Texas and the US who are looking to take advantage of the Labour Day Weekend in September. Plenty of circuit parties and club events take place at this time, but the focus is actually on an all-out party at the clothing-optional Hippy Hallow Beach at Lake Travis.
A queer alternative addition to the famous SXSW festival (and typically held around the same time in March). This homegrown event brings together gay bands and the queer community and supporters for a free and fun day in the sun with plenty of food, drinks, dance, and entertainment.
A formal dinner in downtown Austin featuring a cocktail reception, silent auction, elegant dinner, thought-provoking speakers, and live entertainment. Proceeds go towards the work of the Human Rights Campaign, and every year, this event attracts top political and entertainment figures. Any excuse to get dressed up in Black-Tie attire, right?! Held in January or February.
The Austin Gay and Lesbian International Film Festival
A forum to showcase local and international LGBT-themed films and arts that takes place every year in September. An event for those who are looking for more than just clubbing and dancing, expect to be entertained, educated, and enlightened. You might want to read about our other favorite Gay Film Festivals around the world!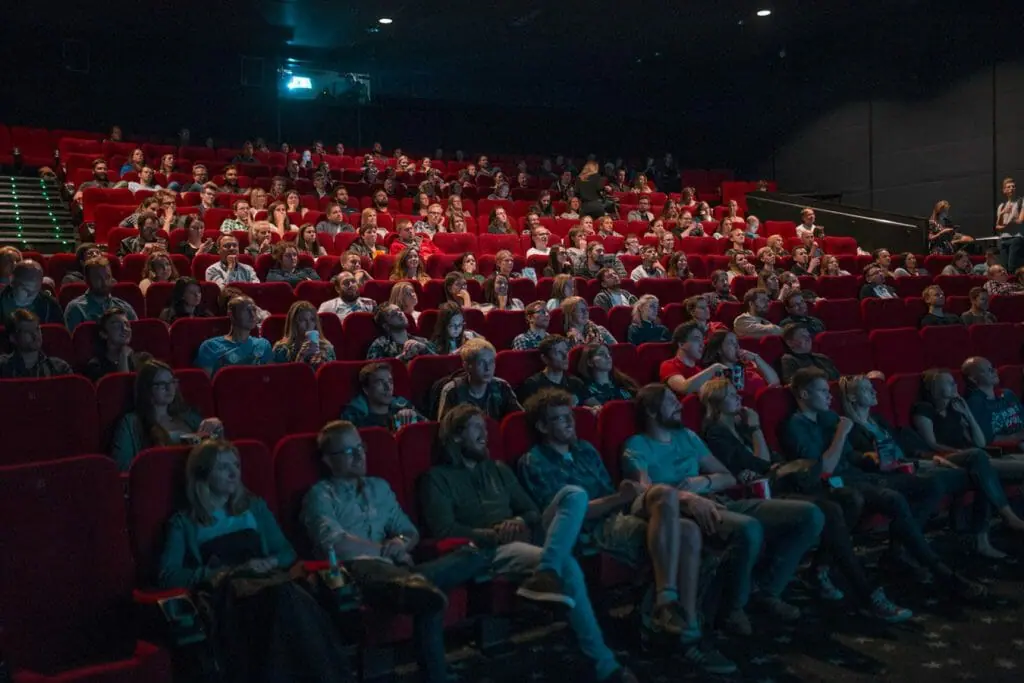 Bottomless martinis, dancing, and over 500 people getting together to support the work of Equality Texas in the LGBT community in Texas. Helping others has never been so fun! Typically held in January.
The Austin International Drag Festival
The crème de la crème of the Drag world gathers in Austin annually in November for everything drag-related. Expect drag showcases, Meet & Greets, Panels, Workshops, club nights, brunch, and much more. Take your best merch for drag queens to sign! Only in its 3rd year this festival is constantly changing and growing every year!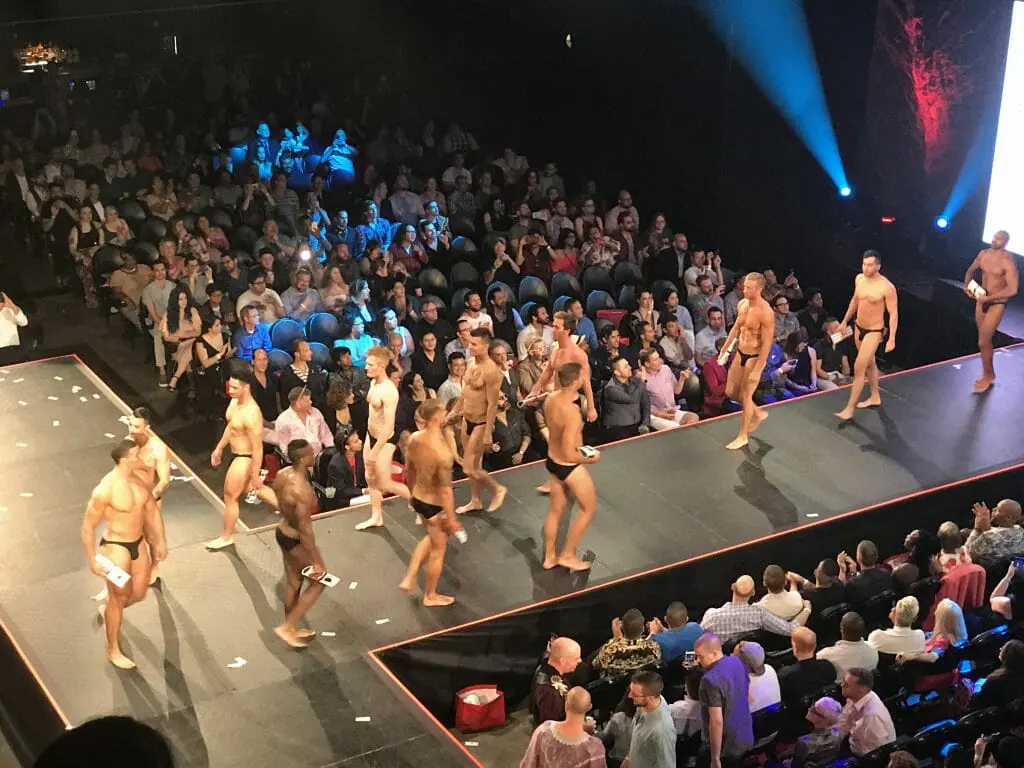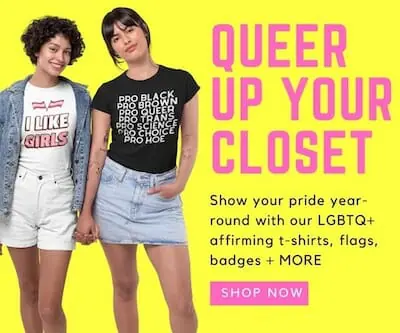 LGBTQ+ Community Organizations In Austin
To progress the LGBTQ agenda, the queer community commonly has to rely on donor organizations or non-profits.
Wherever you live, it's critical that you support such groups in any way you can use so that they can reach out and aid others in the community. You might even need their assistance right or at some point in the future – and no matter what, every queer person has benefited from their tireless work to achieve the progress and rights we have today. Here are some outstanding community LGBT organizations in Austin.
These are wonderful places to start if you're looking for LGBTQ groups to join, seek support from, meet new people with or volunteer for a cause you care about.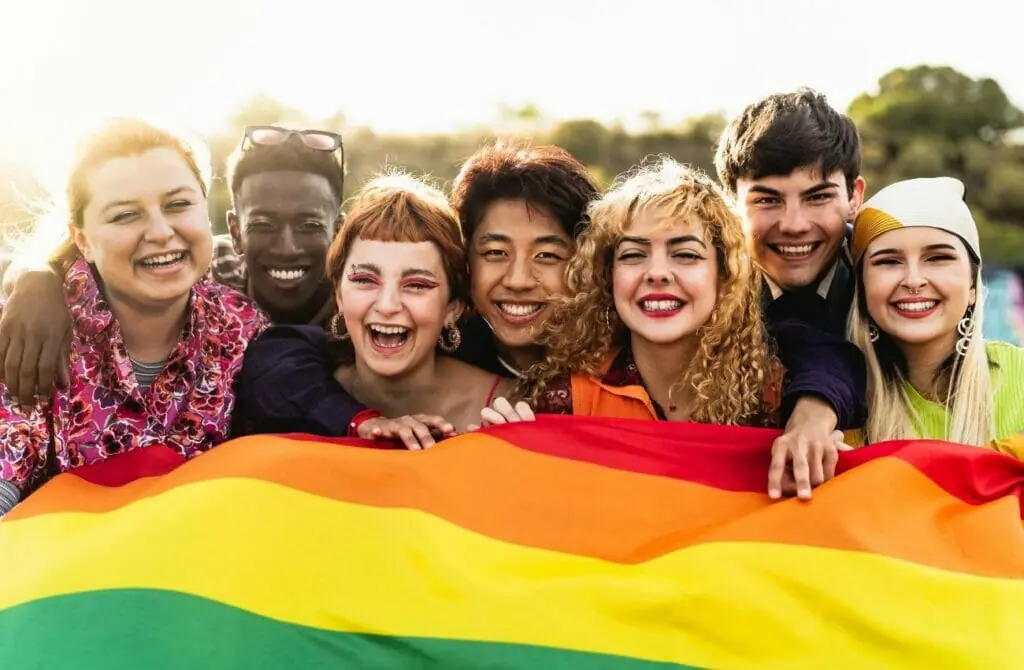 Equality Texas sees a state in which LGBTQ people and their families enjoy complete equality in the minds and hearts of their fellow citizens and all legal systems. Through education, political action, partnership, and community organization, Equality Texas aim to ensure complete equality for LGBTQ Texans.
Out Youth advocates for sexual and gender minority youth's mental, spiritual, physical, emotional, and social well-being to freely and safely explore and celebrate their identities. Out Youth sees a society where gender and sexual minority youth are given the support they need to establish a positive self-image, gain self-confidence, and become active community members.
Austin LGBT Coalition on Aging
The ALGBTCOA's first objective is to strengthen the LGBT community by coordinating the community's response and providing opportunities for people to gather for socialization, getting involved in the City's efforts to make itself "age-friendly," and stimulating informed participation in issues that influence us.
The second goal of the organization is to motivate LGBTQ Sensitive Services by conducting research into organizations' staff, knowledge, and relevant training for caregivers to identify those who are responsive to LGBT issues and to motivate others to provide training in these areas by raising awareness of the need.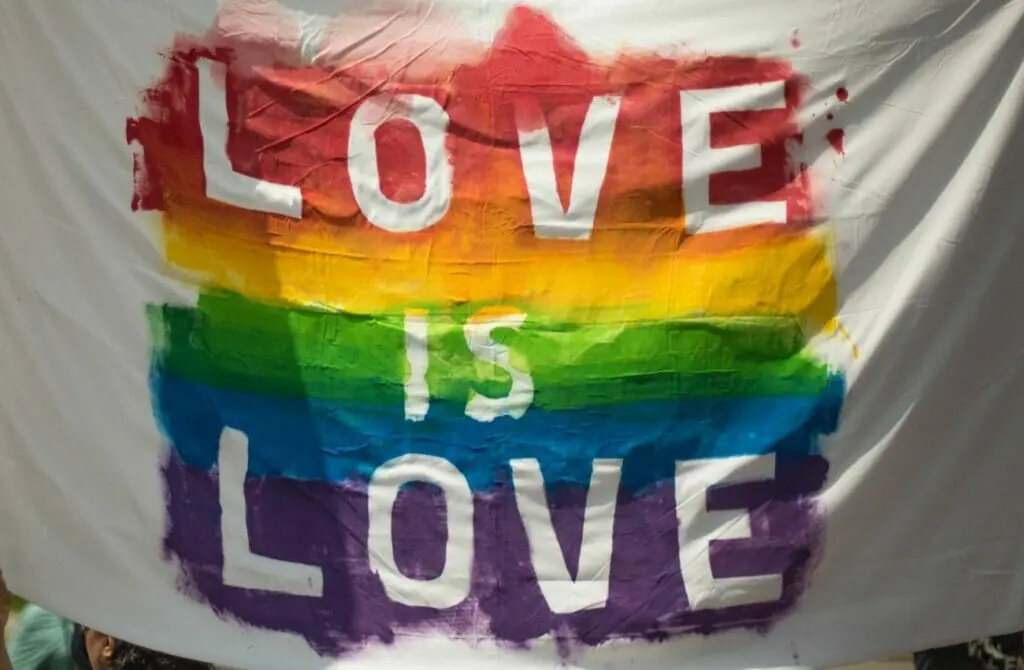 LGBT Owned Businesses In Austin
After moving to LGBT Austin, it's only natural to want to support queer businesses. One strategy for establishing a safer and more inclusive society is to create a secure environment where people may rest, buy, dine, and connect without fear, and this is exactly what LGBT companies should strive for.
To safeguard the queer community's survival and success, it is critical to support these initiatives wherever you are. With that in mind, here are a few LGBTQ-friendly businesses worth visiting in Austin.
A hip, happening coffee lounge serving food, alcohol, and yes – coffee! – opposite the 4th street gay district. A great place to meet up with friends or on a date and make a plan for the night. Even better yet, if it's not going well, the gay clubs are literally right next door. Their specialty drinks are delicious, and Halcyon always has a troupe of young gays coming in and out.
A regular 'drag shit show' held by local drag idols every Thursday at Elysium – and seemingly other random dates, so check their Facebook page out. An unforgettable night of lip-syncing, classic divas, mayhem, and throwback horror films. Yes, this has Austin written all over it!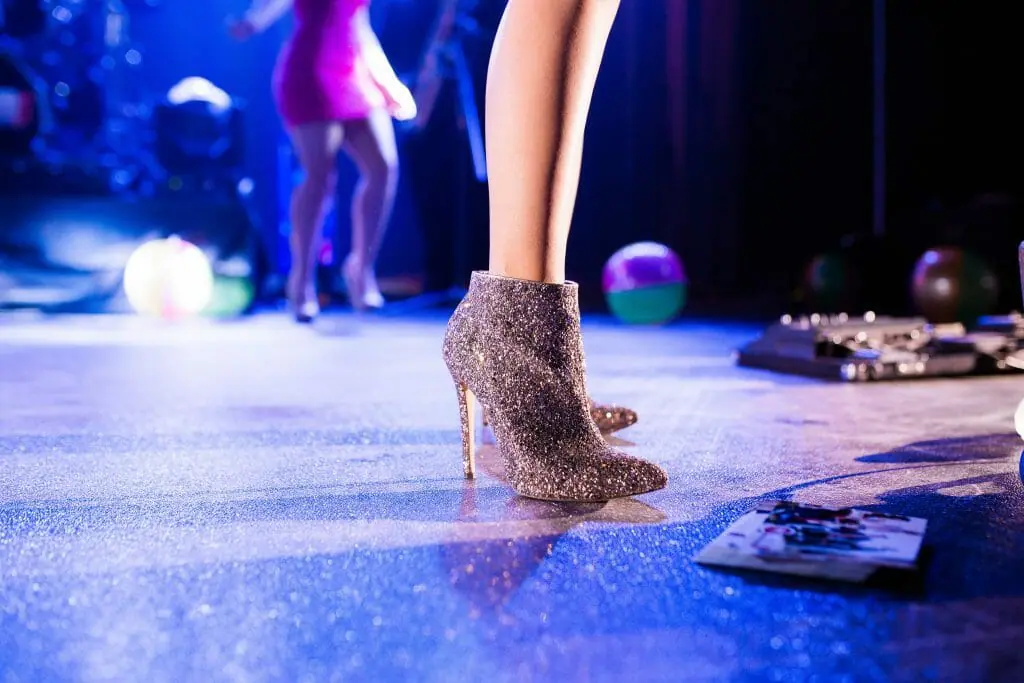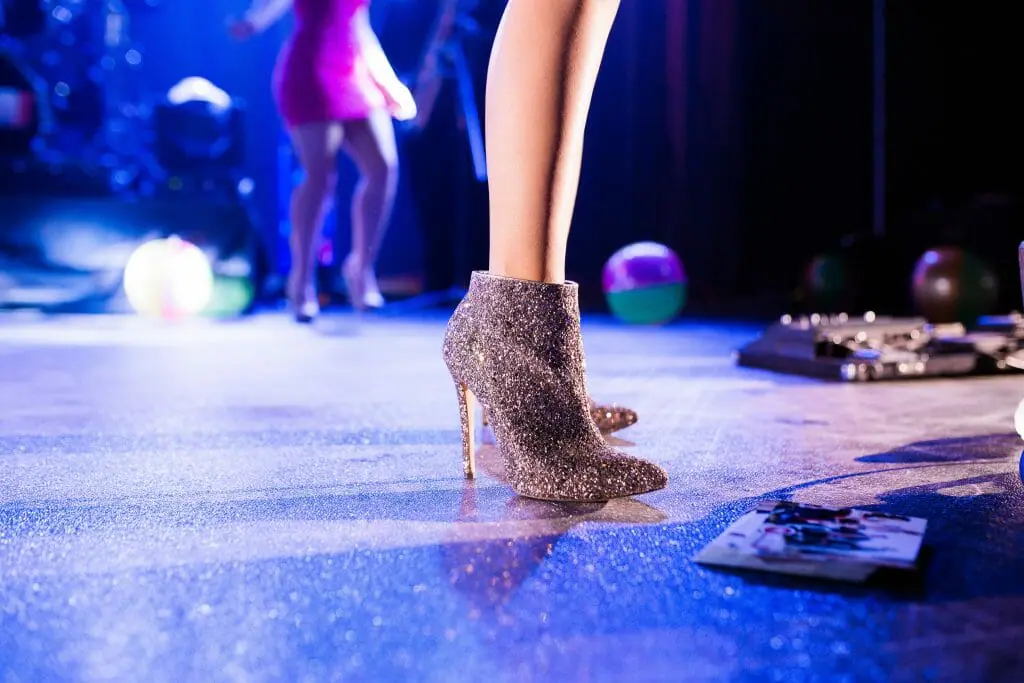 Skull and Cake Bones is the city's first plant-based bakery and market. The establishment partner's with the best beverage and food companies in the city to create unique flavors with local inspiration. The establishment is plant-based, and everything they create is vegan. Their ingredients are high-quality and clean. Everything they make, including the food coloring, is made from scratch.
A mainstay of the LGBT scene in Austin this gay venue offers everything – indoor and outdoor spaces, live music, trivia nights, drag shows, and touring acts. They also have an incredible vegan food truck on-site and innovative cocktails with freshly squeezed juice. Really – what more could you want?
When Andrew Sabola moved to Italy to learn the art of gelato making with his best friend, he had no idea where his path would lead him. In Bologna, they studied side-by-side with some of the world's most renowned gelato makers. Andrew then came back and established Gelateria Gemelli. The shop proudly only sources the best ingredients from local suppliers in the city.
Every town has one, and Oilcan Harry's is Austin gay institution that opening on 4th Street in the 1990s before gay was cool. With a spacious dance floor, themed parties, and weekly drag shows – plus 18+ nights on Wednesday, Thursday, and Sundays – this is a shameless place to listen to Top 40 and trashy pop until the early hours.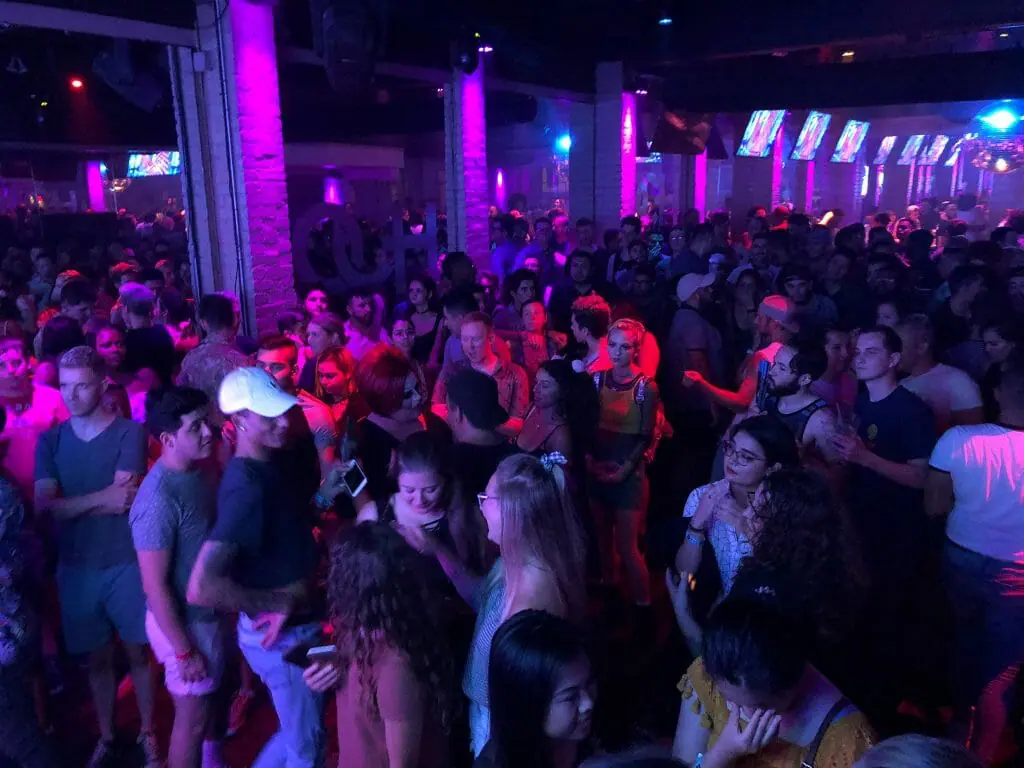 The Little Gay Shop sells toys, literature, and art made by members of the LGBTQ community. The business professes that it exists to promote, celebrate, and disseminate the delight of the gay community. By promoting queer art and garnering visibility, The Little Gay Shop seeks to re-ignite the local Austin art scene; wherein LGBTQ+ artists are vital players.
The absolute best option for an LGBT Friendly Bed & Breakfast in Austin, Texas, and an increasingly rare find in Austin. Enjoy the best of local life in this urban eco-oasis hidden in South Congress while being only a short walk or bike to the happening Austin downtown. Run by a knowledgable local lesbian couple, Shakti and Devkrin, for over 20 years, the Park Lane Guest House offers spacious rooms, a refreshing natural pool, and a delicious organic breakfast served right to your door. The perfect introduction to the Austin LGBT community. There is no better option for a unique stay in this little patch of paradise (and as you can imagine, they are often booked months in advance…).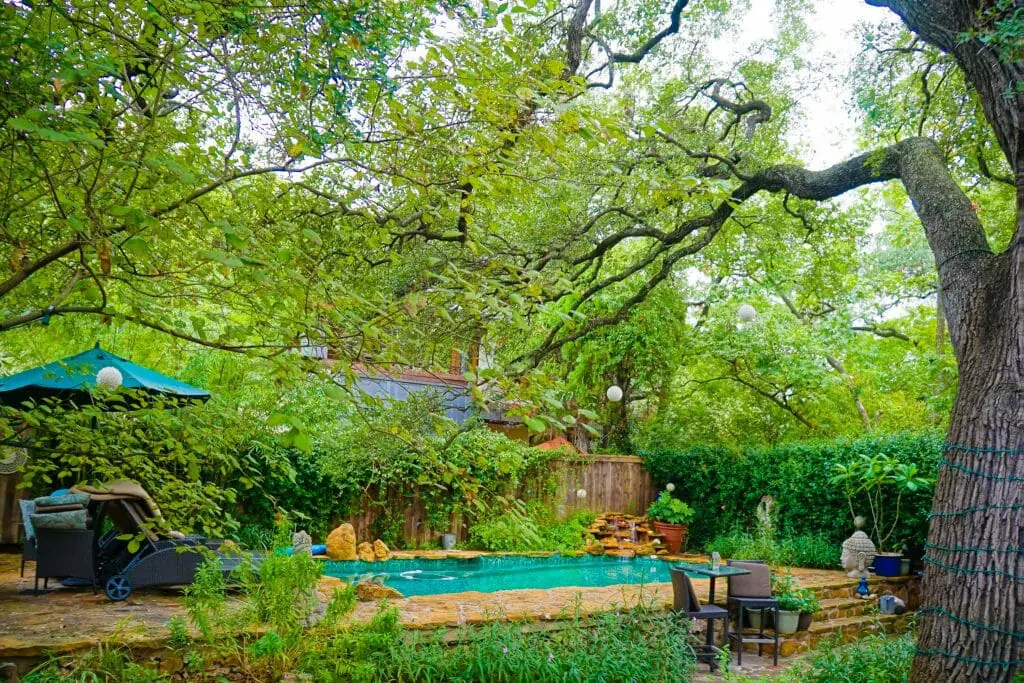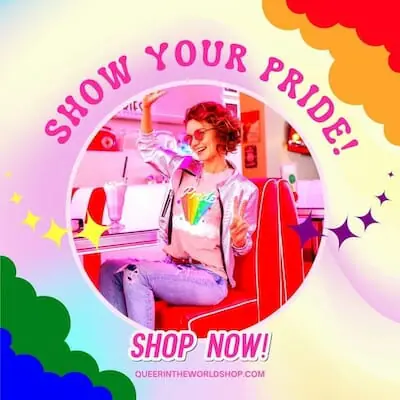 Final Thoughts On Moving To LGBTQ Austin
Once you move to Austin, it will not take long before you feel like the city was made for you. Austin has much to offer with an active and visible LGBT community, lots of gay-friendly neighborhoods, and things to see and do.
Keep in mind that life is what you make it, and wherever you choose to begin your new life in gay Austin, we hope you find the openness and security you deserve. The surest way to discover LGBT Austin is always going to be living in a gay-friendly neighborhood by frequenting local LGBT businesses and events and joining queer community groups and sports teams.
We promise that if you follow these steps, your transition to LGBT Austin will be easier, and you'll rapidly meet like-minded people to build your new chosen family here. And if you are still not sure, we also recommend reading our Gay Austin guide with more specifics on the queer attractions, events, and LGBT fun on offer…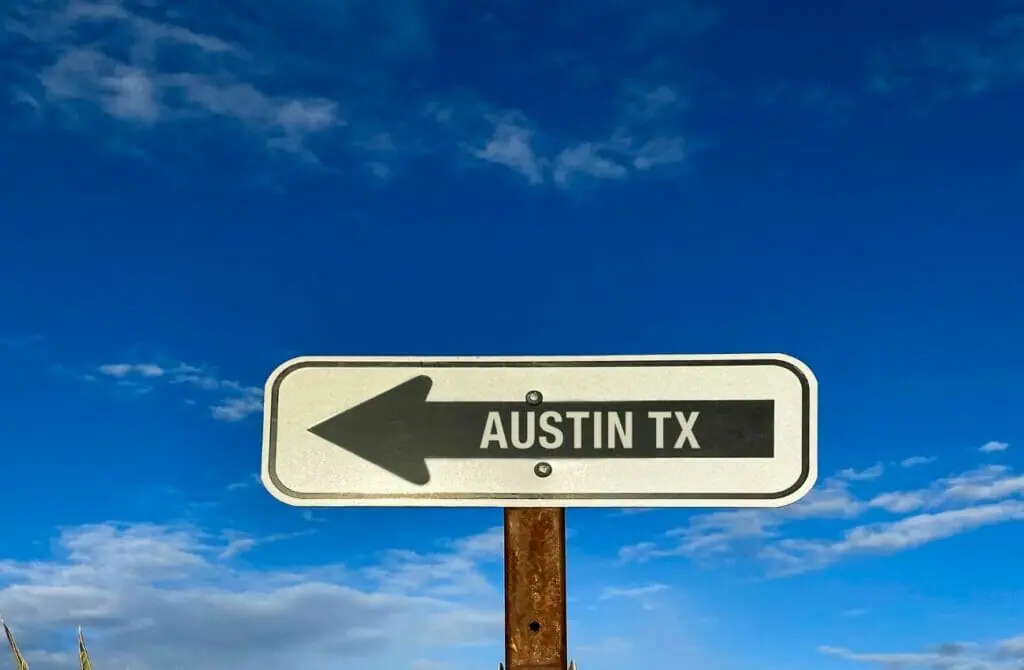 Finding Gay Realtors In Austin Texas
When looking for the ideal realtor, why would you consider someone's sexuality? This may seem strange at first, but there are several reasons why contacting a gay realtor in Austin is a great way to find your dream house.
After all, when it relates to one of life's most important transactions, it's not unreasonable to expect fair, equal, and honest representation from someone who understands the queer community's particular needs and wishes. Furthermore, unfortunately, many people (up to a third of Americans) continue to believe that our community does not deserve protection and dignity in housing, adoption, employment, and other areas of life.
So it's no surprise that LGBT people who use mainstream realtors often describe feelings of discomfort, unnecessary trouble, unenthusiastic representation, or even antagonism or outright contempt. Everyone deserves a pleasant, stress-free home buying or selling experience while being adequately represented, and this is why we feel you should hire a gay realtor to assist you in finding your future home.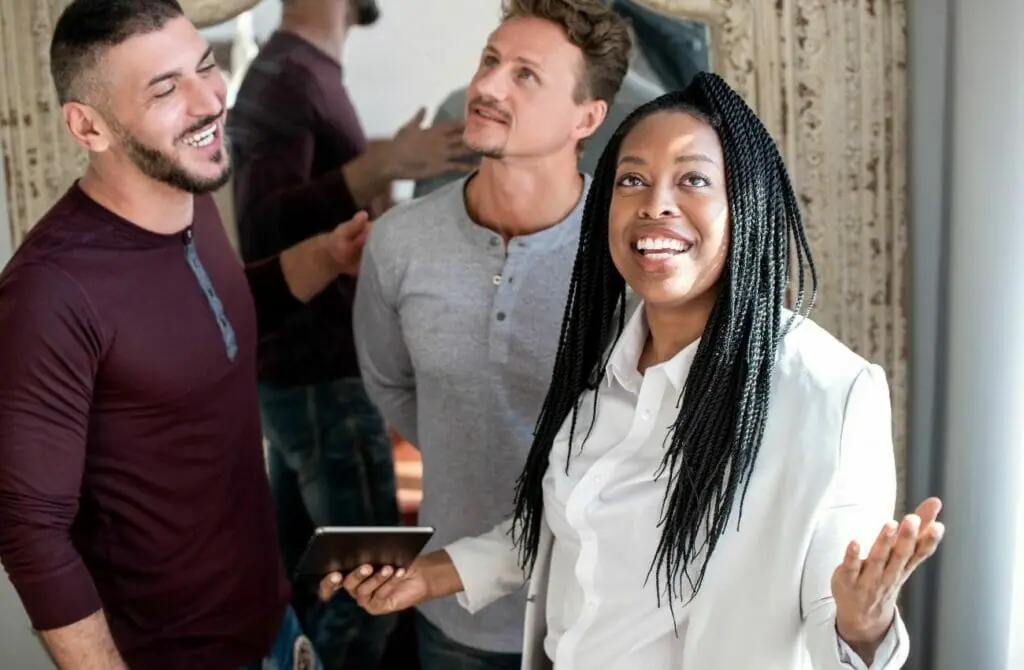 LGBTQ realtors are more likely to be familiar with the diverse communities in their area and know which ones may be best suited to you when looking for a home. That's not to say a heterosexual realtor isn't capable, but they've probably never had to address many of the issues LGBT people face. Rather than just being concerned with how bustling, fashionable, or up-and-coming a neighborhood is (or what it may appear like), gay realtors conduct extensive research into the neighborhoods in which they sell homes to ensure that clients are safe.
It used to be difficult to locate professional LGBT-friendly real estate agents in Austin, and it was virtually impossible to find one if you were relocating here from out of state and didn't have access to a local referral. You no longer have to search for a realtor without knowing whether or not they are accepting of others because you can use a list of gay, lesbian, and gay-friendly agents in Austin to do all of your homework for you.
Simply go to the page, and you'll be presented with a free list of gay, lesbian, and gay-friendly agents who can help you with your relocation as well as other useful information like LGBT+friendly schools, shopping, storage firms, tradesmen, and more. Read the biographies of LGBT real estate agents, then choose the one who is right for you. It's critical that you find someone who will be by your side and support you and your family during one of life's most exciting occasions.
Even better, there is no hidden motive, cost, or obligation whatsoever!