Put simply moving to LGBT Nashville, Tennessee, is for you if you love country music, southern comfort food, and a different pace of life…
Popularly known as the capital city of country music, the city is a shining liberal buckle on the tired Bible Belt, and is home to a peculiar mix of aspiring artists and musicians, rhinestone cowboys, closeted politicians, and down-and-dirty gay nightlife.
And did we mention a tight-knit queer community?
Yes, just like in Philadelphia, San Diego, Portland, and other fabulously gay US cities, there is also an engaged LGBT scene here (if you know where to look), and this is something a gay realtor in Nashville can help you navigate as you find your new perfect home here.
While Tennessee itself is better known for Republican legislators who seem intent on winning the 'most anti-LGBT' award, Nashville is home to a firmly democratic and deep-connected community with a desire to create. And create they have in this melting-pot of a city known for its neon lights, musical attractions, burgeoning arts, and New American Southern Comfort food.
An inclusive blue dot on an otherwise deep red map, people in Gay Nashville are by and large trying to be accepting, but the Christian question still comes up. Don't get confused, a lot of people – especially in country music – are still religious here, though generally not your bigoted, social media troll kind. There are even many explicitly gay-friendly churches in Nashville.
Gay acceptance and the culture around it in Nashville is complicated, and we don't want to over-simplify anything…but you should consider this 'gay round-table' discussion from out country artists in Nashville about their experiences. We also really agree with the parallels drawn to Weird Austin, both are special utopia's that have arisen in rather unprogressive states.
Moving to LGBT Nashville, like moving to any new city, presents distinctive challenges. Luckily, we've got your back.
Think of this article as a queer Nashville relocation guide that will help you understand what you're getting yourself into when moving to this beautiful city. If you need a more night-life and travel-focused guide detailing all the LGBT clubs, parties, and more, check out our Gay Nashville Guide!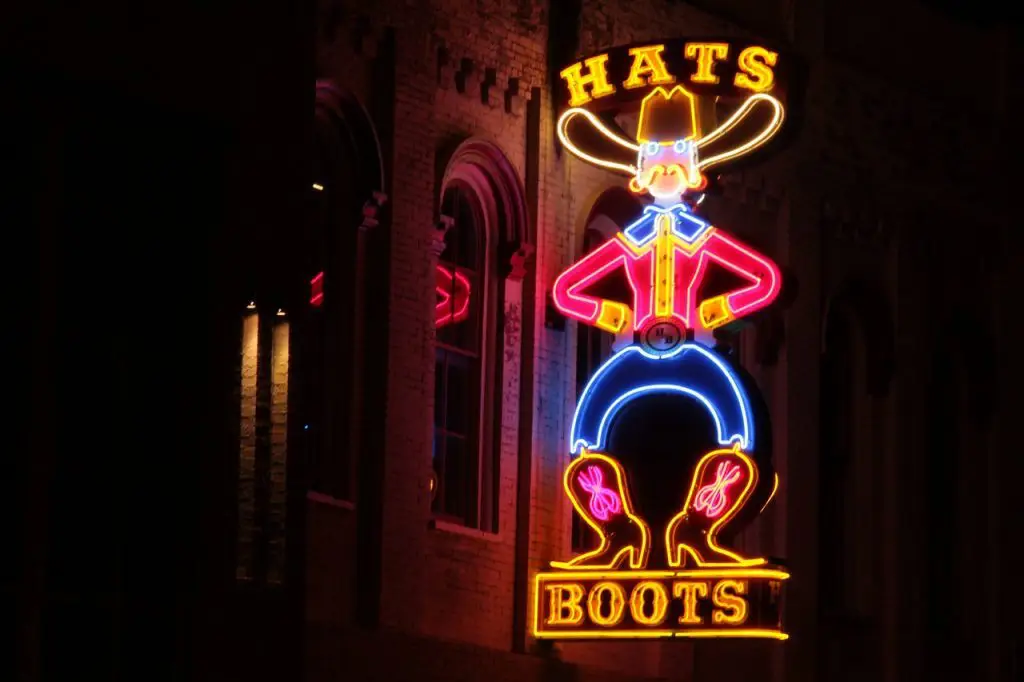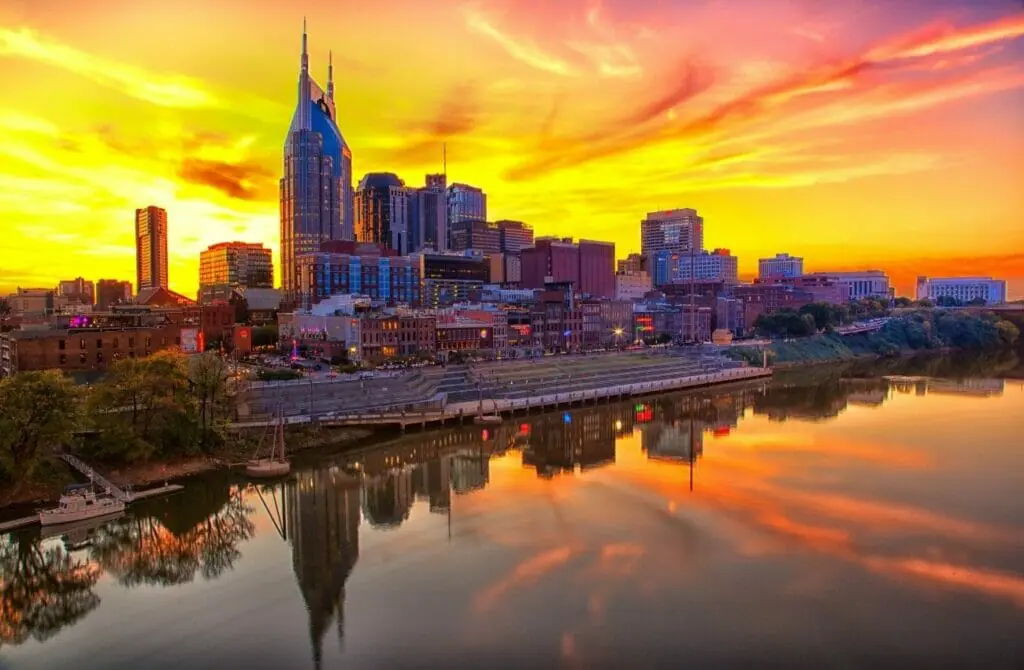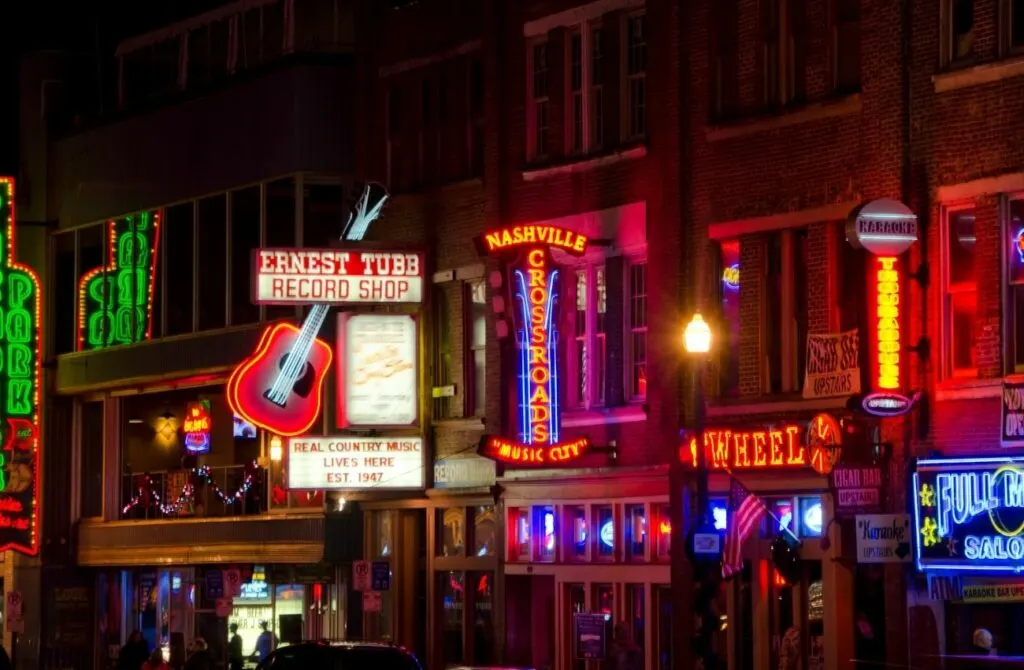 Highlights Of Moving To LGBTQ Nashville
Nashville has plenty to offer, and here's what you need to know:
Excellent Education Opportunities
Nashville is commonly known as the 'Athens of the South' due to its value in higher education. Nashville is a city that loves learning and education, and when you move here, you and your family will have access to quality education opportunities. Nashville is home to Belmont University, Vanderbilt University, Fisk University, and many others. If you've got school-age kids, you might want to go into the Franklin County School District, that's considered the best school district in the city.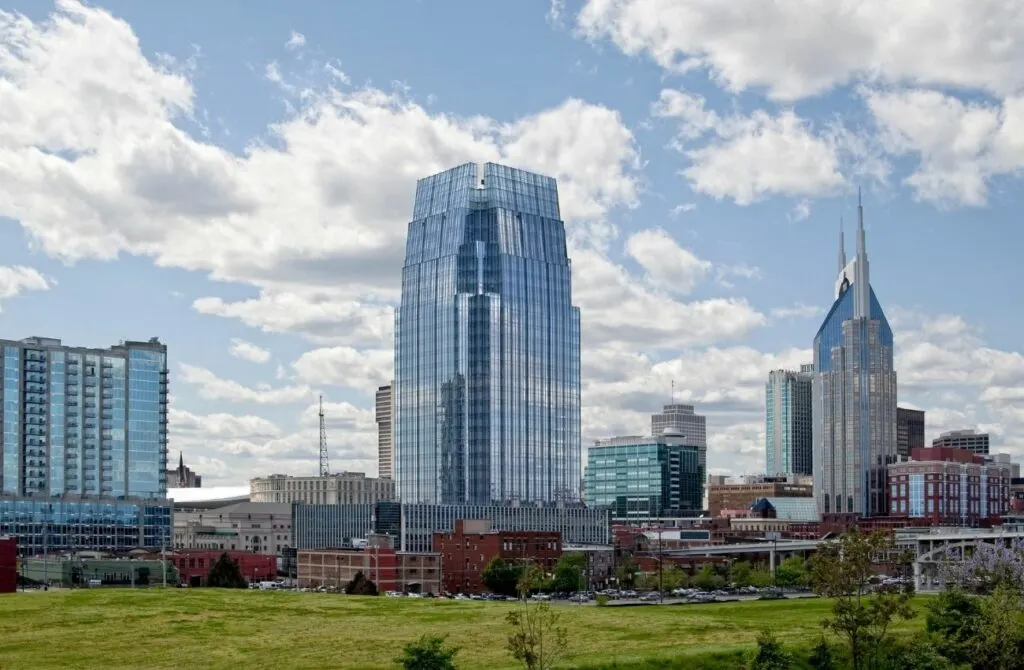 Craft Breweries
Nashville is home to many craft breweries and startups. Here, there's always the opportunity to discover unique brews and flavors. Each brewery is distinct in its tastes and characteristics. In any case, listening to live music as you enjoy a cold one wouldn't hurt.
Outdoor Activities
Nashville has a replica of the Greek Parthenon in Centennial Park. The Parthenon of Nashville is an exact, full-scale replica of the Parthenon in Athens. The 47-foot Parthenon was built by William Crawford Smith in 1897 and is now an art museum with exhibits and shows. You can spend the day taking in the art here or enjoying one of the many trails and parks in the city.
Whether it's Centennial Park or Shelby Park, we guarantee you will have a wonderful day. Better still, if you love hiking, head over to the Great Smoky Mountains National Park for panoramic views and breathtaking lookout points.
Delicious Southern Food
If you're a food lover, you're going to love living in Nashville because the culinary scene here is to die for. All the food here is definitely worth the hype, and you will never run out of something new to try seeing as the city is home to uncountable taverns, restaurants, and bars. Nashville is popularly known for hot chicken, and if you love the bird, the chances are high that you might satisfy your craving here.
If you aren't familiar with Nashville hot chicken, it's the city's specialty dish of spicy fried chicken seasoned with a healthy sprinkling of cayenne pepper. Before attempting, be warned that the dish is hot and spicy, and each restaurant has its version.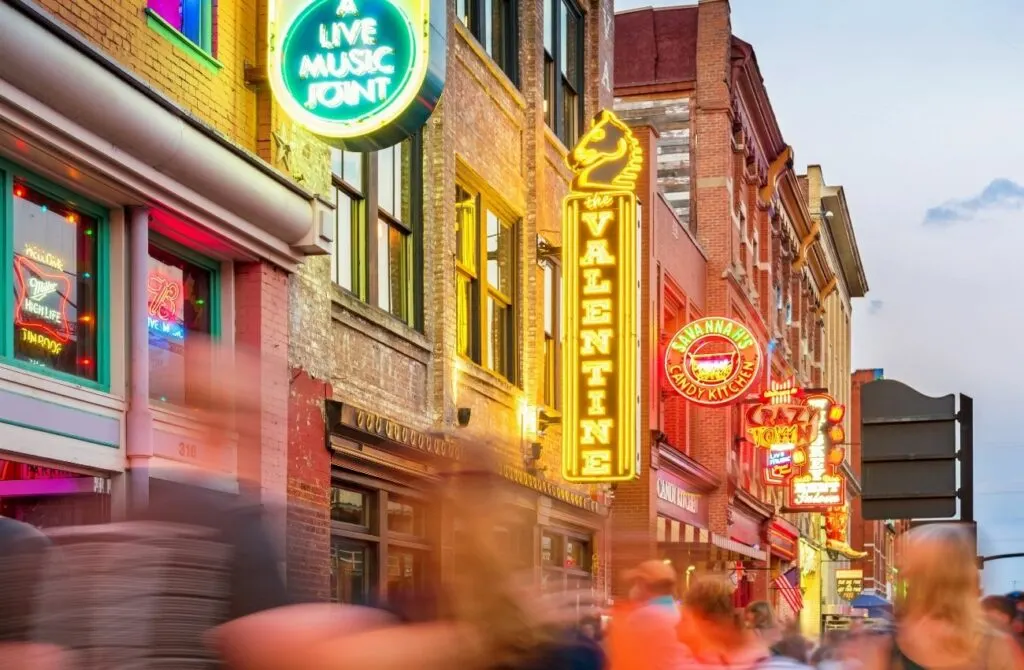 Does Nashville Embrace The LGBTQ Community?
According to the Human Rights Commission's Municipality Equality Index, Tennessee is lagging far behind LGBTQ protections. On its own, however, Nashville is doing considerably better. It is the only city in the state rated above average due to the services it offers LGBTQ+ employees and how it treats them.
When it comes to providing resources to the transgender community, the city has much room for improvement.
Nashville was the first city to recognize the contributions of queer-owned businesses in the South in 2019. The executive order from Mayor David Briley affirms the inclusion of queer-owned businesses as a confirmed category for city contracting and procurement. The order keeps track of spending of public money and procurement with LGBT-owned businesses in the town.
The order also:
Allows businesses to identify as LGBT-owned in their businesses registration documents for procurement processes.
Develops a process that acknowledges the National LGBT Chamber of Commerce as a certifying authority and LGBT certification.
Provides queer-owned businesses with similar services and programs like those offered to minority groups, women-owned businesses, and small businesses in Davidson County. This also includes updating them on procurement opportunities within the Metro.
Advocates for the inclusion of LGBT-certified entities in disparity studies.
With Nashville attracting a young, progressive cloud, there's no wonder that it continues to improve in areas that concern the LGBTQ community.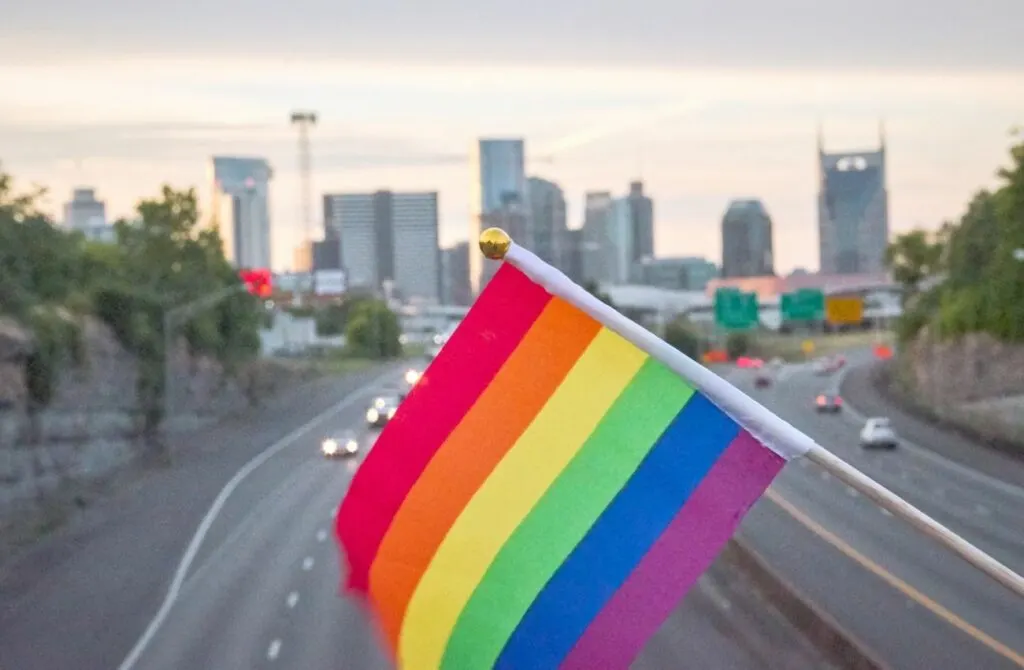 Is Nashville An Expensive City To Move To?
Nashville's cost of living is 35 percent lower than the country's average. Let's look at some of the expenses you will incur while living here.
Housing: housing prices in Nashville are 9 percent lower than the country's average. The city's median monthly rent is low. However, it is getting more expensive to live here as the days go by.
Utilities: the cost of utilities in Nashville are 10percent lower than the national average.
Nashville was rated 23/45 when compared to other cities in the country. Even though it's relatively affordable, Nashville was more expensive to live in than Atlanta, Baltimore, and Dallas in 2019.
Residents of the city spend most of their money on food and rent, so if you can find affordable housing then eat at home often, you won't have to drain your pockets.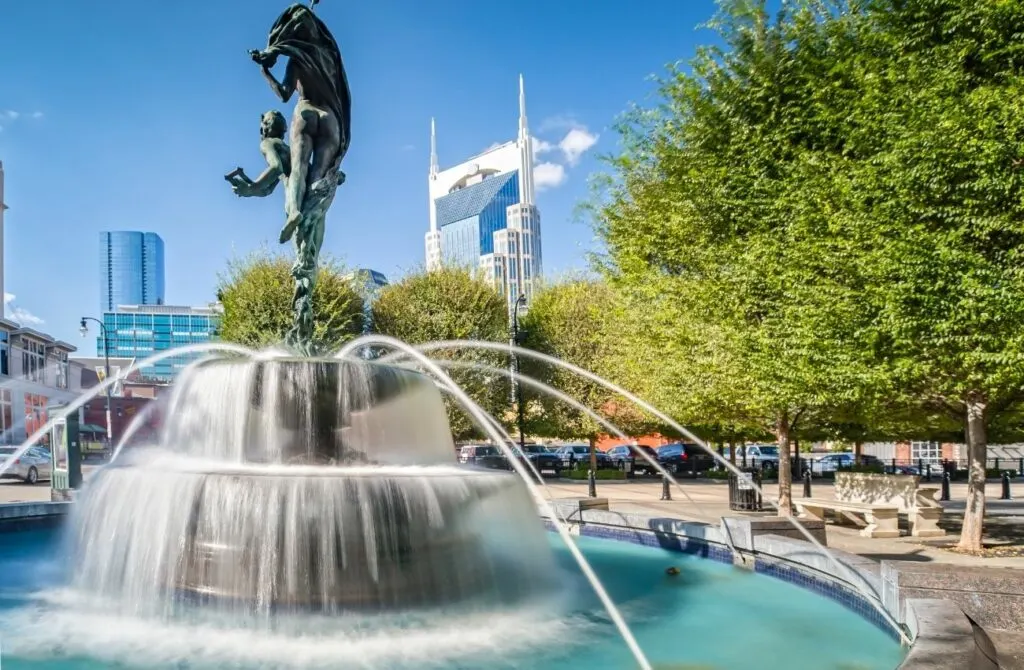 The Best Gay Neighborhoods In Nashville
Not all LGBT individuals want to live in the frenzy of Downtown Nashville, the center of Music City, so thankfully, there are lots of alternate areas to live for those who are seeking a calmer-yet-still-LGBT-friendly environment.
When relocating to LGBTQ Nashville, keep in mind that some neighborhoods are closer to all of the exciting queer events and happenings than others. Knowing them in advance will ensure that you arrive at your new home in the most suited gay-friendly area of town.
Start with these top gay and LGBT-friendly Nashville communities to find your fabulously perfect new home, each with its own individual personality, welcoming community, and amenities you'll adore. Allow ample time to become acquainted with Nashville's diverse personalities, and keep in mind that this city has plenty to offer everyone – LGBTQ or not!
Now let's take a look at where the handful of marvelous gay areas in Nashville are and talk about the Nashville gayborhood where you might feel most at home! Or speak to a local LGBT real estate agent for a more detailed understanding of the best options today.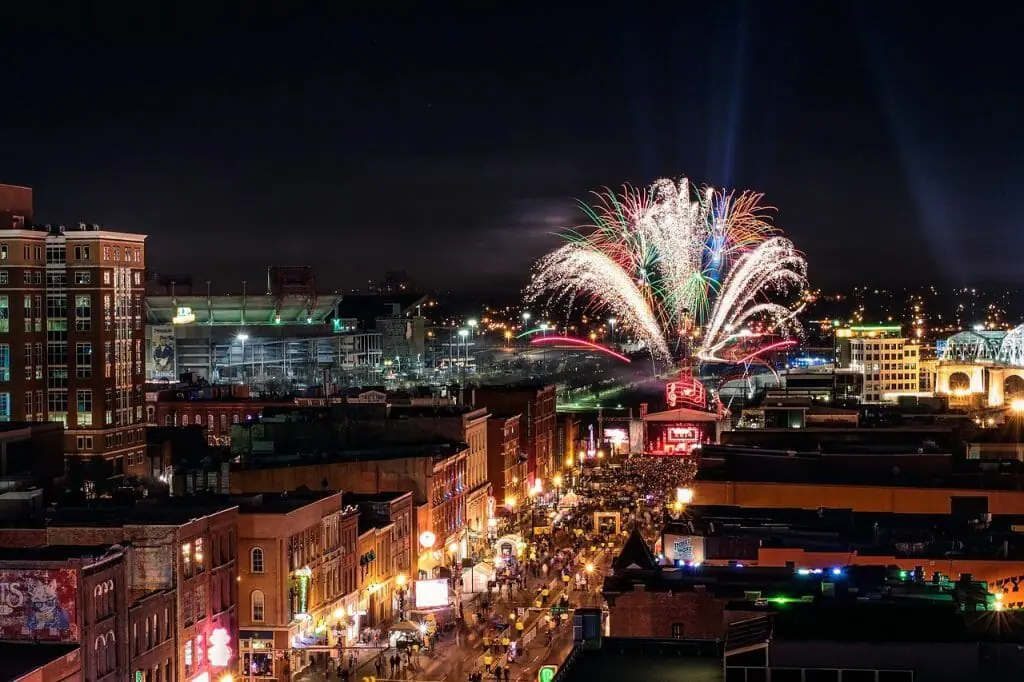 Downtown Nashville
If you're looking for a neighborhood with a unique personality and distinct vibe, Downtown Nashville is for you. Downtown is located in the city's heart and is within walking distance of Broadway Ave, Bridgestone Arena, and Nissan Stadium. Even so, traffic here can be intense thanks to the high number of tourists, and you will pay a significant amount for the location.
Downtown is the largest business district in the city and is home to many merchants. The neighborhood is always teeming with activity. Whether tourists or business people, there's never a lost chance to mingle in Downtown every day. However, many locals will never venture near the Lower Broadway area, a haven for party buses, restaurants, shops, and clubs. If you're not into the party scene, you might want to avoid this area too.
Downtown features apartments and high-rise condos in a race for the city skyline, historic buildings, and lofts. With new growth comes the need for amenities such as supermarkets. Downtown does not disappoint as it has a trendy food hall, Whole Foods, and Publix. The median price for a home in the downtown area is $289,140 compared to the $329,000 median price of homes listed in the city.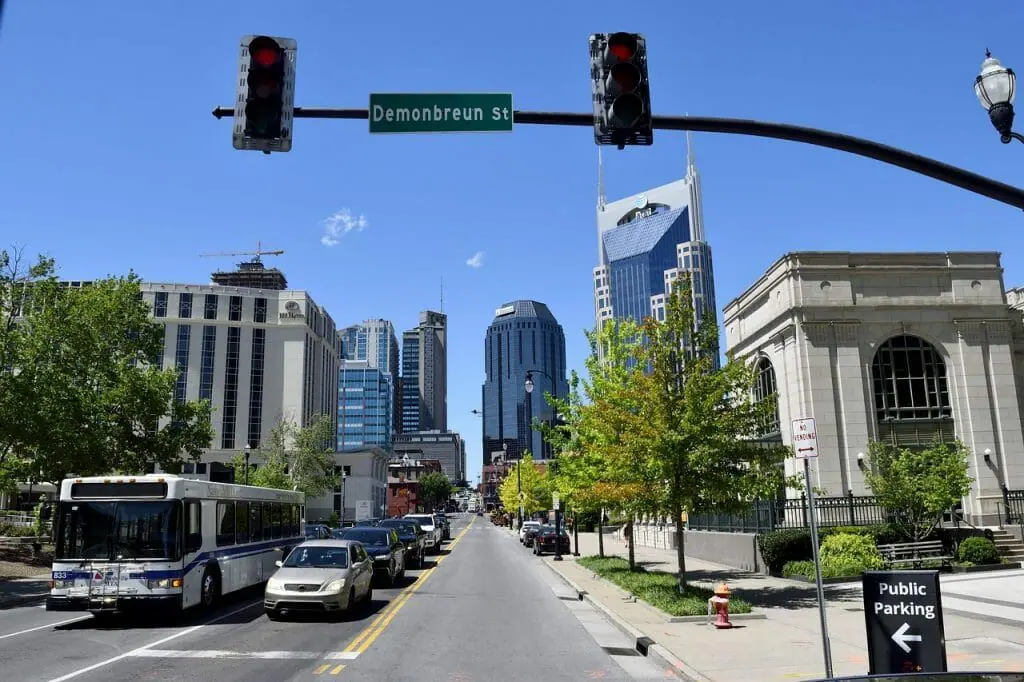 East Nashville
East Nashville comprises several unique neighborhoods, such as the Lockeland Springs area and the Inglewood district. These neighborhoods feature tree-lined streets and come with ball fields and hiking trails a short distance away from Shelby Bottoms Park. The East Nashville area is popular with young families.
East Nashville district comprises many houses and apartments home to artists, musicians, and many creatives that were initially drawn to the area because of its cheap rent. However, this isn't the current case, thanks to gentrification, and you can find some excellent fixer-uppers in this area.
Many of the districts' neighborhoods still have their original vibe, while families dating back generations chose to stay here despite the growth they experienced. The restaurant and music hub of East Nashville is Five Points. The area features live music, is walkable, hosts street fests once in a while, and has outdoor drinking and dining.
Green Hills
Green Hills is located southwest of Downtown and is one of the city's affluent suburbs. The district is popular with young families and professionals who don't mind driving everywhere. Here, you will find upscale homes with various sizes and styles to suit everyone who dares to fall in love with them.
The Green Hills area is on the pricey side, and the median home value for homes in this area is $1.2 million, which is up from previous years. If a dented pocket isn't an issue for you, you'd like your kids to go to the top-rated schools in Nashville or want to be able to access a plethora of shopping options; Green Hills is the neighborhood for you.
The massive Mall at Green Hills is home to 20 restaurants, more than 100 stores, and a movie theater. There are also many boutiques in the Green Hills area and various specialty stores and dining options you're bound to enjoy. Book lovers will enjoy Parnassus Books, the only independent bookstore in Green Hills.
Belmont-Hillsboro
The Belmont-Hillsboro area features tree-lined streets, cottages, and Bungalows near Vanderbilt University and Belmont University campuses. The neighborhood is located south of Downtown and is home to restaurants, shops, and Belcourt Theatre, a historic movie house showcasing indie fare and art films. Belcourt Taps, a bar/restaurant in the area that hosts live music every day, is popular with singer-songwriters.
The neighborhood is relaxed, has many hip eateries, cocktail bars, and cafes. Students from the Belmont University and Vanderbilt University tend to visit the indie clothes shops or Belcourt Theatre for arthouse and classic movies. Belmont-Hillsboro neighborhood has many apartments, many of which are student-occupied. The average rent in this area is $1,655 per month, while the median home value is $845,000.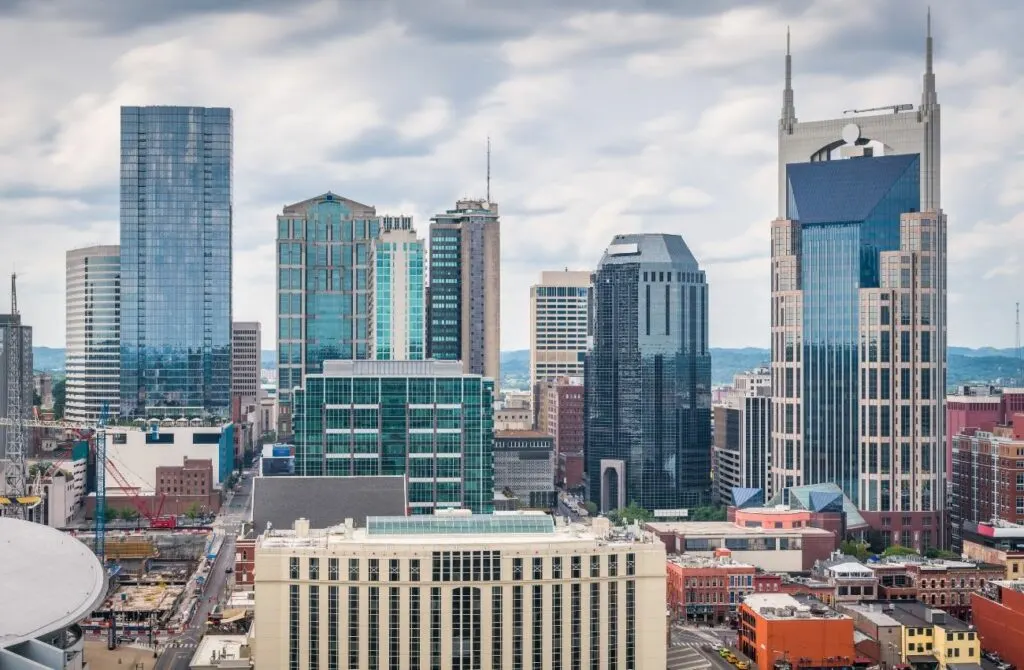 LGBTQ+ Community Organizations In Nashville
To progress the LGBTQ agenda, the queer community commonly has to rely on donor organizations or non-profits.
Wherever you live, it's critical that you support such groups in any way you can use so that they can reach out and aid others in the community. You might even need their assistance right or at some point in the future – and no matter what, every queer person has benefited from their tireless work to achieve the progress and rights we have today. Here are some outstanding community LGBT organizations in Nashville.
These are wonderful places to start if you're looking for LGBTQ groups to join, seek support from, meet new people with or volunteer for a cause you care about.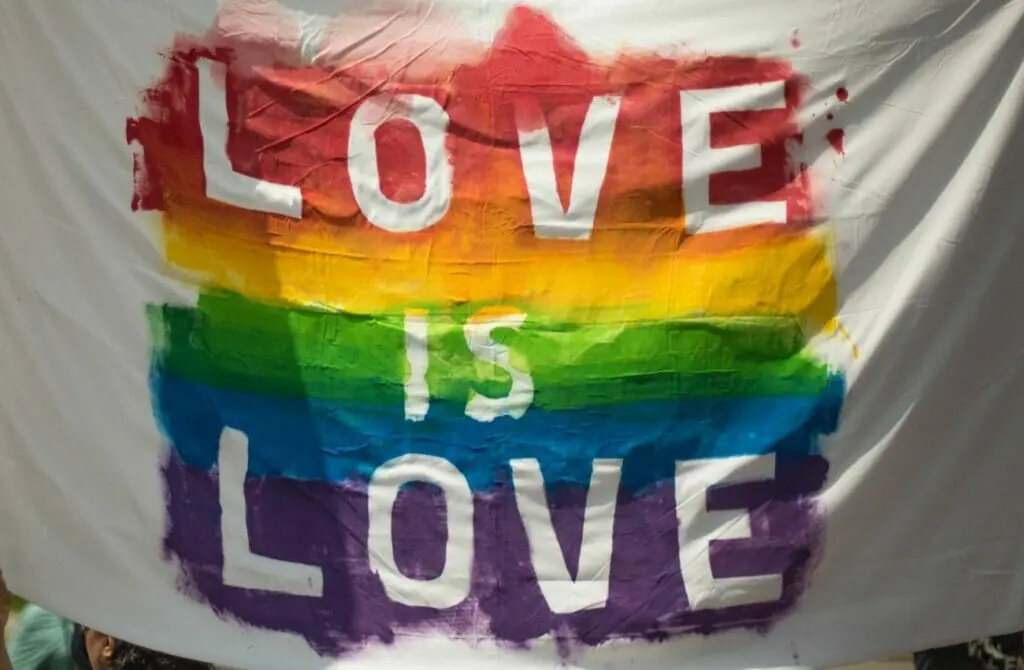 Oasis Center is an LGBTQ community center in the city assisting youth in Nashville for decades. The center provides an array of opportunities supporting the variety of needs of youth and their families. An example of programs hosted by the community center includes Just Us, a program sponsored by the Oasis Center whose aim is to reach out to LGBTQIA+ youth. Such programs aim to help questioning and LGBTQ youth to realize their full potential. The program's mission is to give LGBTQ youth a liberating platform where they can celebrate their identity and be themselves.
The Nashville LGBTQ Chamber advocates for queer-owned businesses in the Greater Nashville area. The chamber represents more than 400 individuals, community groups, and businesses in the city and its surroundings.
Nashville Harmony is a gay chorus and Middle Tennessee's only musical arts organization for the GBLT community. The organization's mission is to use music to create social change and build community while having fun. NH comprises talented individuals and audits all positions to keep out the untalented. The chorus has more than 50 members and performs different styles of choral literature and music such as jazz, world, seasonal arrangements, pop, and classical.
A rather scrumptious gay rugby team in Nashville that plays regularly or hosts meetups at Stirrup Sports Bar. Even if you don't sign up…Why not go along to a match to watch? Woof!
The biggest event on the Gay Nashville calendar. This week-long party celebrates the role of the LGBT community in making Nashville what it is today, and is entirely worth planning a trip around. Held annually in June, the highlights are the massive street festival, a vibrant parade, and all the club parties – but there are plenty of other more cultural events too! Today it is mostly about celebrating everything queer and fabulous but of course still much needs to be done to achieve total equality and there is a strong focus on the political roots of Nashville Pride.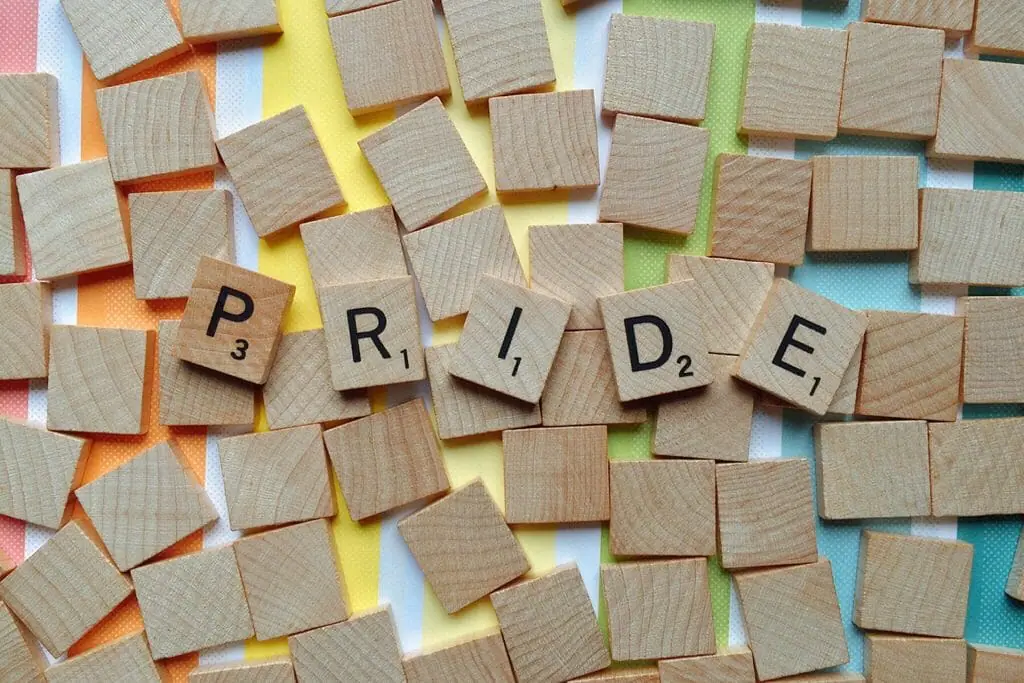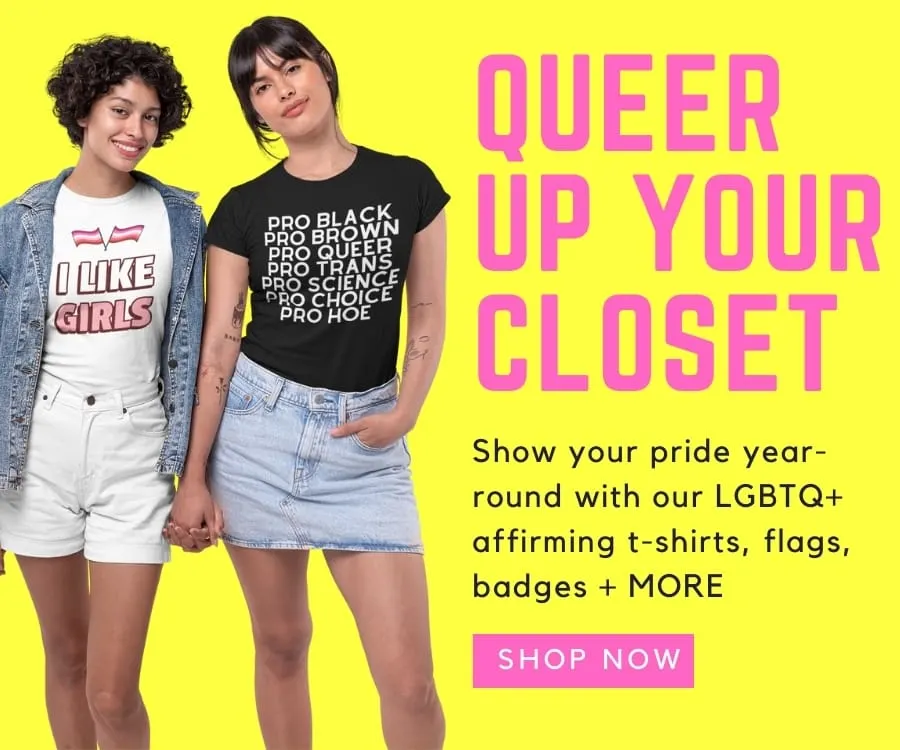 LGBT Owned Businesses In Nashville
After moving to LGBT Nashville, it's only natural to want to support queer businesses. One strategy for establishing a safer and more inclusive society is to create a secure environment where people may rest, buy, dine, and connect without fear, and this is exactly what LGBT companies should strive for.
To safeguard the queer community's survival and success, it is critical to support these initiatives wherever you are. With that in mind, here are a few LGBTQ-friendly businesses worth visiting in Nashville.
Andrews is a bakery and café owned by David. It is LGBT-owned and certified by the National LGBT Chamber of Commerce. D'Andrews is famous for house-made dressings accompanying build-your-own-salads. The bakery and café is located Downtown and offers freshly-baked bread, sandwiches, and delicious pastries. David always brings in delicious, New York-style recipes that his customers in Nashville love. Andrews only used top-quality ingredients in their dishes, and everything the customers get is made in-house. From the crusty pastries to delicious desserts, D'Andrews is the place to be.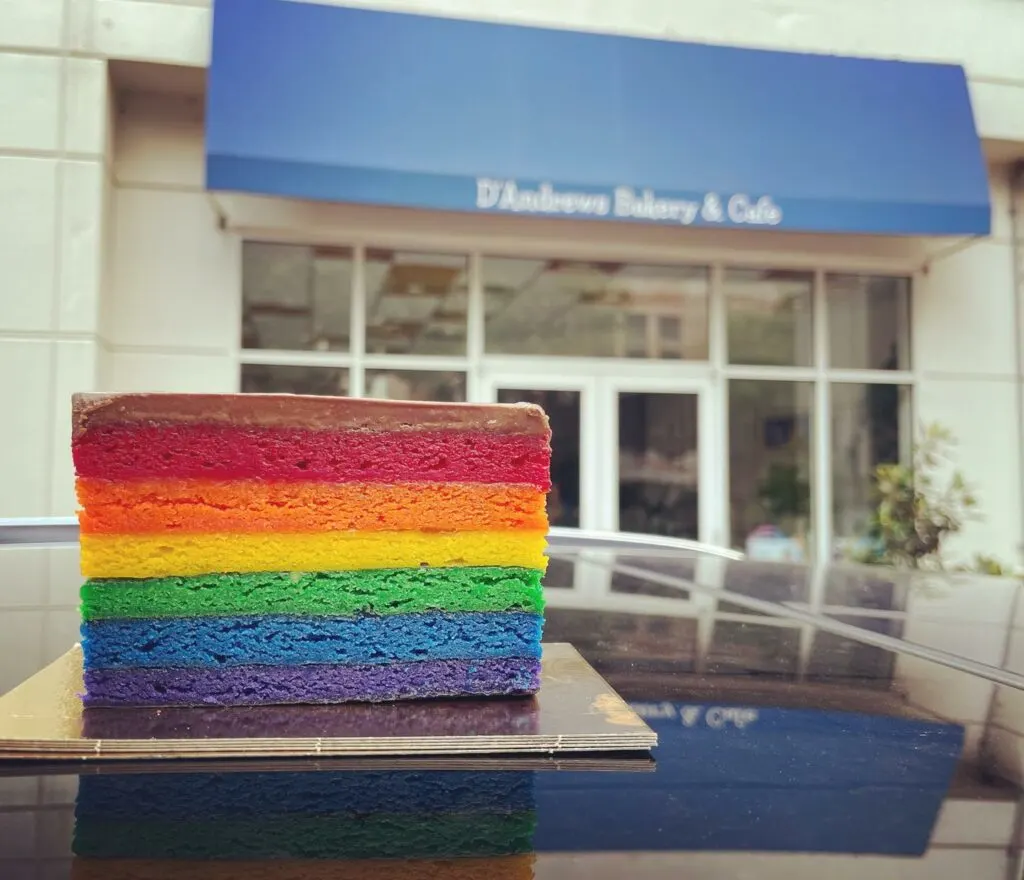 The Turnip Truck is LGBT-owned. It is a natural grocer founded in 2001 by John Dyke and certified y the LGBT Business Enterprise. It is the city's only locally-owned, full-service, natural-foods grocer that offers ethically grown and locally harvested food to the Nashville community. The Turnip Truck has three stored in the city and supplies seasonal crops all over the city.
One of the best gay clubs in Nashville at the heart of the Church St gaybourhood.Music pumping all night long, a heaving dance floor, energizing drinks made by bartenders you're going to want to tip. The drag shows are amazing here though there are plenty of special events, including X-rated stars and Ru Paul Drag Race queens (if you're a fan, we have gathered together our favorite Drag Queen Merch). Beautiful – often shirtless – guys, ladies' night on Thursday, and always a fun time to be had!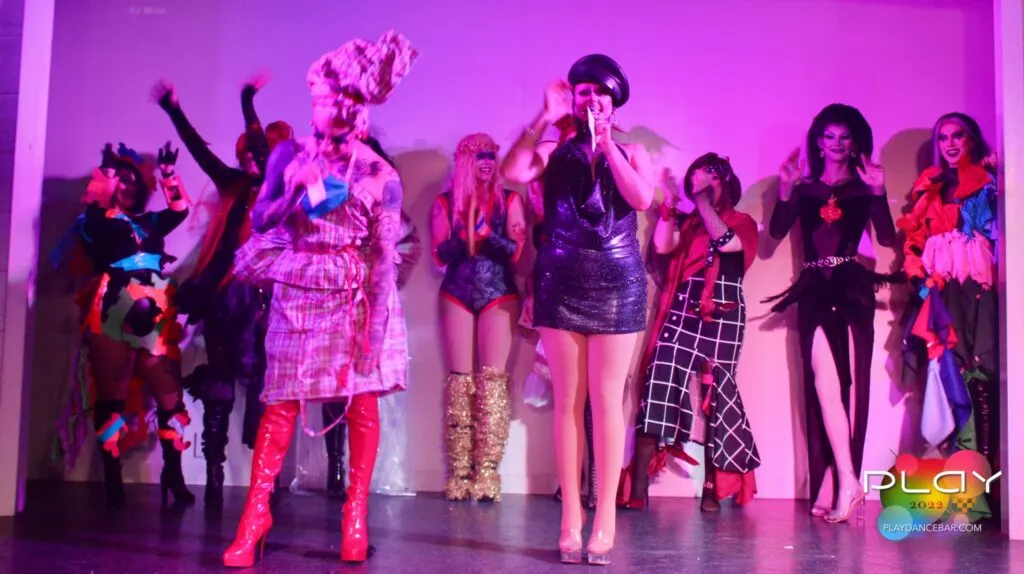 An effervescent gay-friendly restaurant in Nashville with brunch and dinner drag shows, chicken waffles, and fabulous drinks. What more could you ask for!
A friendly bar for everyone who's human. Signature cocktails, live music, a fun trivia quiz, and a party weekend atmosphere to embrace your wild side and dance the night away. On Thursday, Lipstick hosts Nashville's Legendary Drag Queen Bingo, and on most Friday, there is live music. While there is no lesbian bar in Nashville, this is the best option – just remember, all are welcome!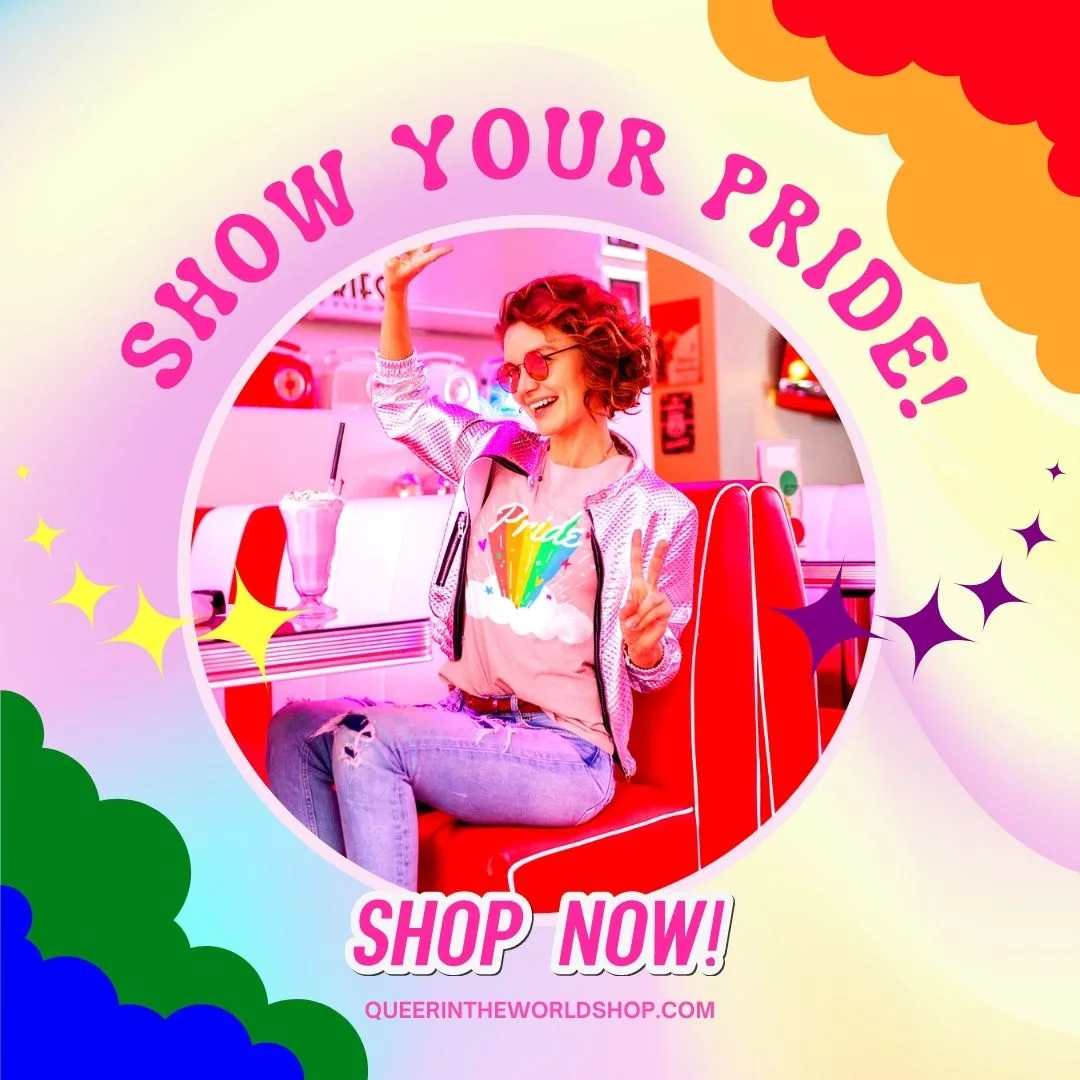 Final Thoughts On Moving To LGBTQ Nashville
Nashville is a beautiful city with beautiful people. Whether you're moving here for work, play, education, or to start a career in music, you will love it here. There are plenty of entertainment, dining, and recreation options that you or your family will enjoy. What's more, the LGBTQ community in Nashville is welcoming, affirming, and inclusive, so you will feel right at home when you move here!
Keep in mind that life is what you make it, and wherever you choose to begin your new life in gay Nashville, we hope you find the openness and security you deserve. The surest way to discover LGBT Nashville is always going to be living in a gay-friendly neighborhood by frequenting local LGBT businesses and events and joining queer community groups and sports teams.
We promise that if you follow these steps, your transition to LGBT Nashville will be easier, and you'll rapidly meet like-minded people to build your new chosen family here. And if you are still not sure, we also recommend reading our Gay Nashville guide with more specifics on the queer attractions, events, and LGBT fun on offer…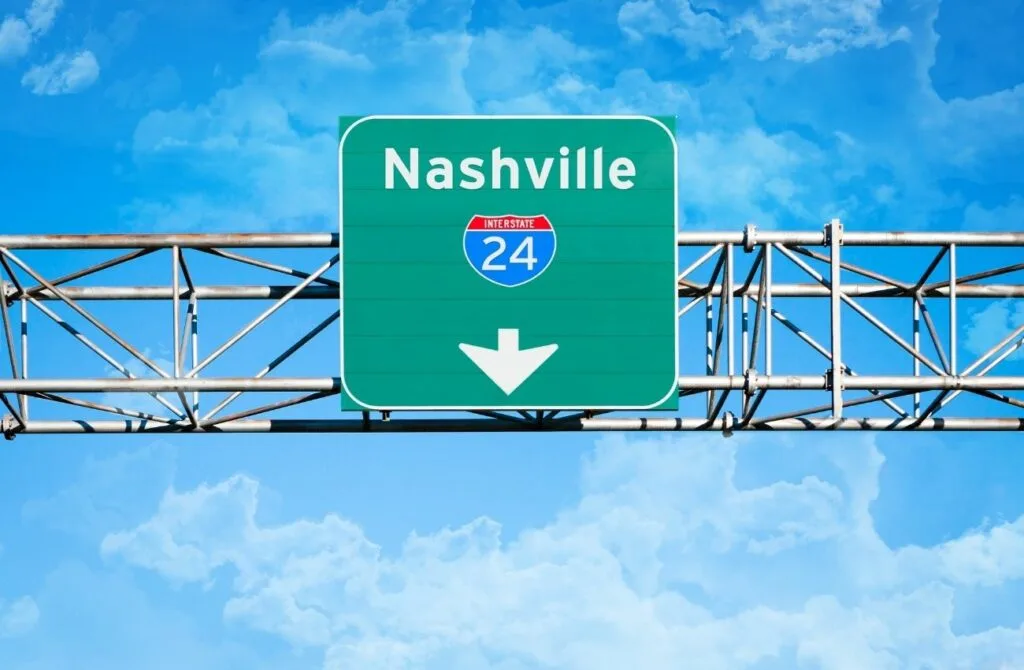 Finding Gay Realtors In Nashville Tennessee
When looking for the ideal realtor, why would you consider someone's sexuality? This may seem strange at first, but there are several reasons why contacting a gay realtor in Nashville is a great way to find your dream house.
After all, when it relates to one of life's most important transactions, it's not unreasonable to expect fair, equal, and honest representation from someone who understands the queer community's particular needs and wishes. Furthermore, unfortunately, many people (up to a third of Americans) continue to believe that our community does not deserve protection and dignity in housing, adoption, employment, and other areas of life.
So it's no surprise that LGBT people who use mainstream realtors often describe feelings of discomfort, unnecessary trouble, unenthusiastic representation, or even antagonism or outright contempt. Everyone deserves a pleasant, stress-free home buying or selling experience while being adequately represented, and this is why we feel you should hire a gay realtor to assist you in finding your future home.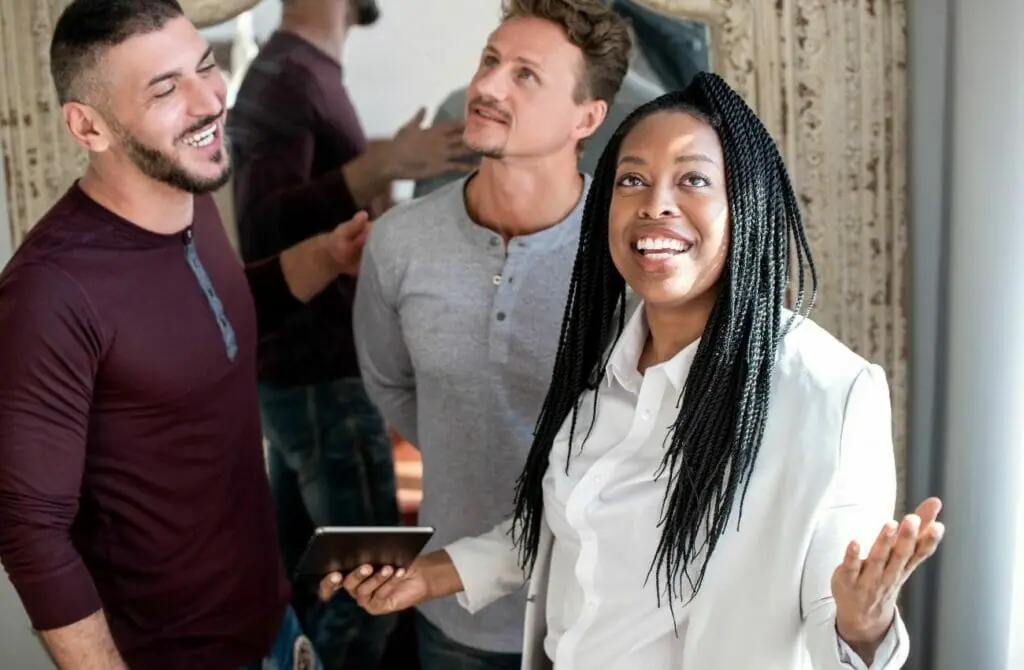 LGBTQ realtors are more likely to be familiar with the diverse communities in their area and know which ones may be best suited to you when looking for a home. That's not to say a heterosexual realtor isn't capable, but they've probably never had to address many of the issues LGBT people face. Rather than just being concerned with how bustling, fashionable, or up-and-coming a neighborhood is (or what it may appear like), gay realtors conduct extensive research into the neighborhoods in which they sell homes to ensure that clients are safe.
It used to be difficult to locate professional LGBT-friendly real estate agents in Nashville, and it was virtually impossible to find one if you were relocating here from out of state and didn't have access to a local referral. You no longer have to search for a realtor without knowing whether or not they are accepting of others because you can use a list of gay, lesbian, and gay-friendly agents in Nashville to do all of your homework for you.
Simply go to the page, and you'll be presented with a free list of gay, lesbian, and gay-friendly agents who can help you with your relocation as well as other useful information like LGBT+friendly schools, shopping, storage firms, tradesmen, and more. Read the biographies of LGBT real estate agents, then choose the one who is right for you. It's critical that you find someone who will be by your side and support you and your family during one of life's most exciting occasions.
Even better, there is no hidden motive, cost, or obligation whatsoever!