Philadelphia is a city with many names, and whether you call it 'The City Of Brotherly Love' 'Philly,' or 'America's Birthplace,' this city could be the perfect place for you… but there are some things you should consider before jumping into moving to LGBT Philadelphia…
Philly is the sixth-largest U.S City and is known for having a rich culture and history and recreational attractions. Living here means you have all the amenities and conveniences of a metro city and the charm of a tight-knit village. Endowed with the glamour, history, culture, and small-town charm, LGBT Philadelphia offers an exciting mix of old and new.
Philadelphia was famously established on the belief in equality, life, liberty, and the pursuit of happiness – and today persists as an exceptionally welcoming haven for LGBTQ travelers. While things have not always been so great for our community, Philly has always been ahead of the curve. It was the site of the first significant LGBTQ rights demonstration in the US held outside Independence Hall on July 4, 1965, and more recently was the first American city to encourage queer tourism with its "Get Your History Straight and Your Nightlife Gay" marking campaign.
And did we mention a tight-knit queer community?
Yes, just like in San Diego, Portland, San Antonio, and other fabulously gay US cities, there is also a vigorous LGBT scene here (if you know where to look), and this is something a gay realtor in Philadelphia can help you navigate as you find your new perfect home here.
A city of civic pride with a democratic food scene and urban beauty galore, Philadelphia would be amongst our favorite queer cities to lie even without its vibrant gay scene. But as their previous marketing campaign proudly declared, the LGBT scene here is worth a visit in-and-of-itself. Affectionately called the Gayborhood, this Center City neighborhood is home to most of the LGBT+ hotspots in Philadelphia and is the place to reside near.
If the rainbow crosswalks, street signs, and flags didn't give away its queer credentials, the cute boys and copious amount of restaurants, stores, and bars purveying to LGBTQ-identified clientele will. When it comes to gay bars, Philadelphia has something for everyone —from dance freaks to leather daddies, sports fans, and drag aficionados. Then there are the multiple annual pride celebrations, weekly queer parties, eclectic variety of performing arts, and down-to-earth nightlife.
This is not to imply however that moving to a new city doesn't present distinctive challenges. Luckily, we've got your back.
Think of this article as a queer Philadelphia relocation guide that will help you understand what you're getting yourself into when moving to this beautiful city. If you need a more night-life and travel-focused guide detailing all the LGBT clubs, parties, and more, check out our Gay Philadelphia Guide!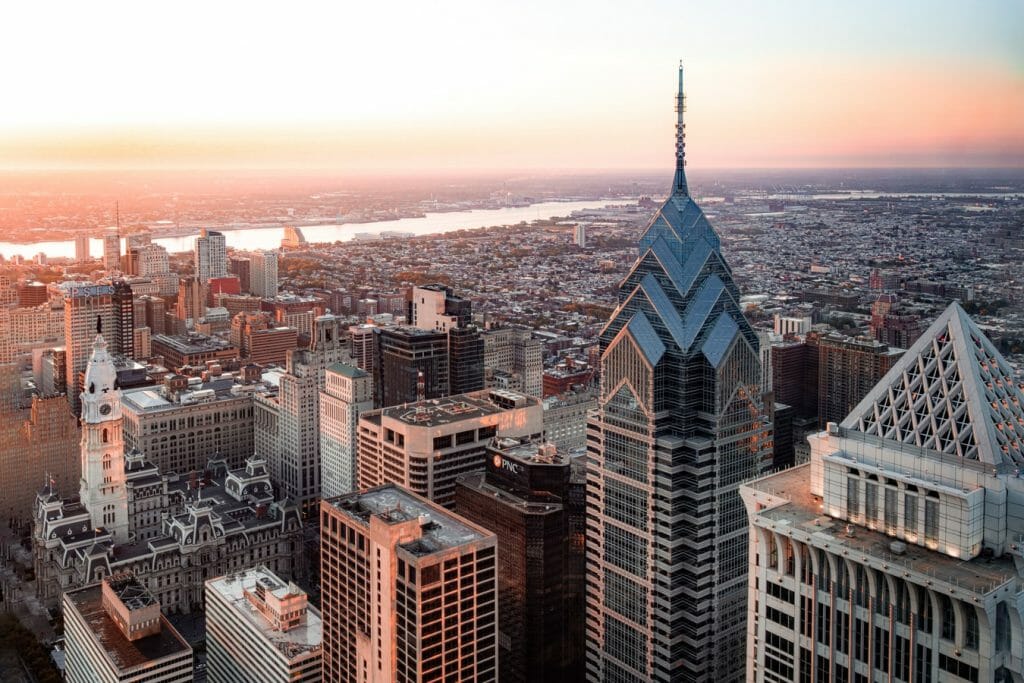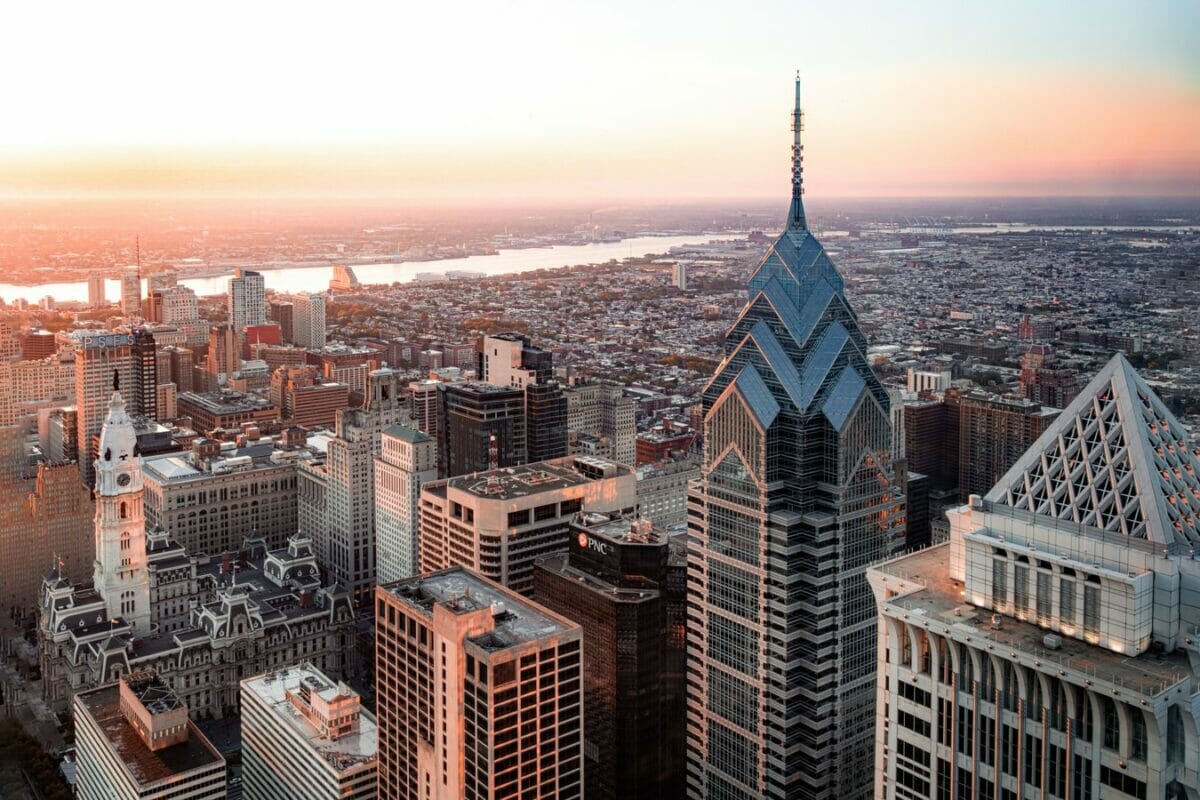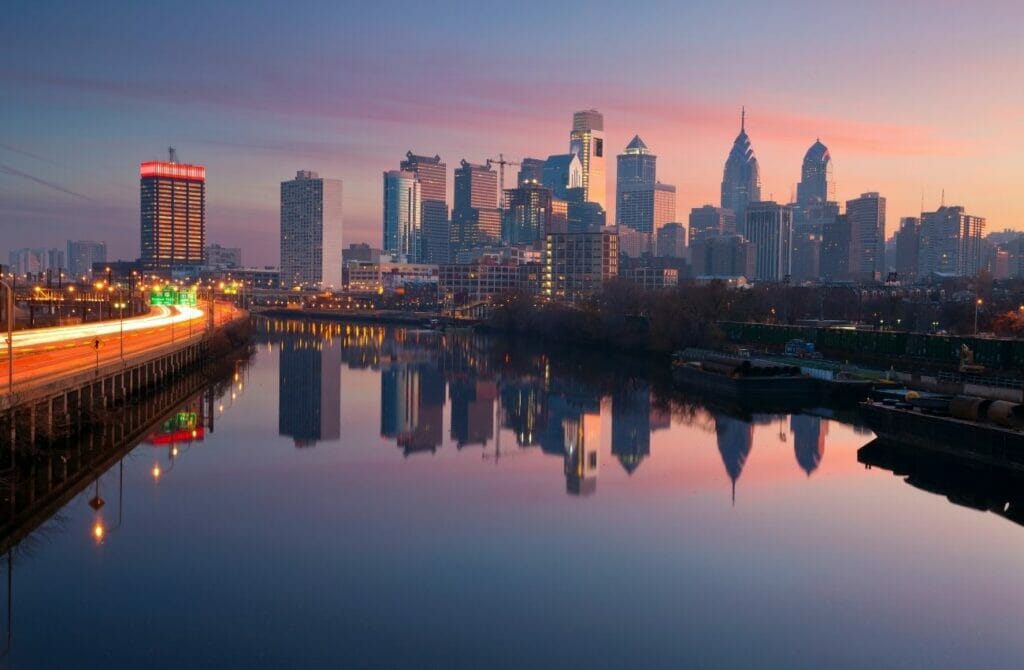 Highlights Of Moving To LGBTQ Philadelphia
Philadelphia is attractive for many reasons, whether it's history, the food scene, or the amenities. Here are a few.
Plenty Of Neighborhoods
While the neighborhoods here are distinct, they are connected. Philly has 100 diverse, inviting neighborhoods and features high-rise apartments, detached homes, condos, and stoop-front rowhouses.
The Weather
Summers in Philadelphia are hot and are characterized by highs of just under 90 in July. Winters here are cold, and daily temperatures can get to freezing during the holidays. You should expect rain each month and around 20 inches of snow during the winter.
There's A Lot To Eat
While Philadelphia is popularly known for cheesesteaks, there are plenty of other things on the menu, the city has an extensive restaurant scene and plenty of signature dishes. Philly boasts delicious culinary delights at fair price points. City residents are in love with their soft pretzels and will often have them for breakfast.
Rich History
Wherever you walk in Philly, you're bound to experience some history. After all, the Founding Fathers were here! Philly also has a rich culture, art, education, and science scene. Whether you're moving to Philly alone or with your family, there are plenty of destinations and attractions for everyone to enjoy.
Does Philadelphia Embrace The LGBTQ Community?
The City of brotherly love is a tolerant and LGBTQ-friendly city. Before the Stonewall Riots of NY gave way to what we know as the gay rights movement, protesters in Philly started an annual Pride march on July 4th in front of the city's Independence Hall.
These reminders every year were intentionally held to remind citizens of the country that many of them had no access to their fundamental rights to 'life, liberty, and the pursuit of happiness that are clearly stated in the Declaration of Independence. This demonstration slowly grew into a civil rights movement, and from then on, Philly has become a progressive city and one that welcomes activism for the LGBTQ community.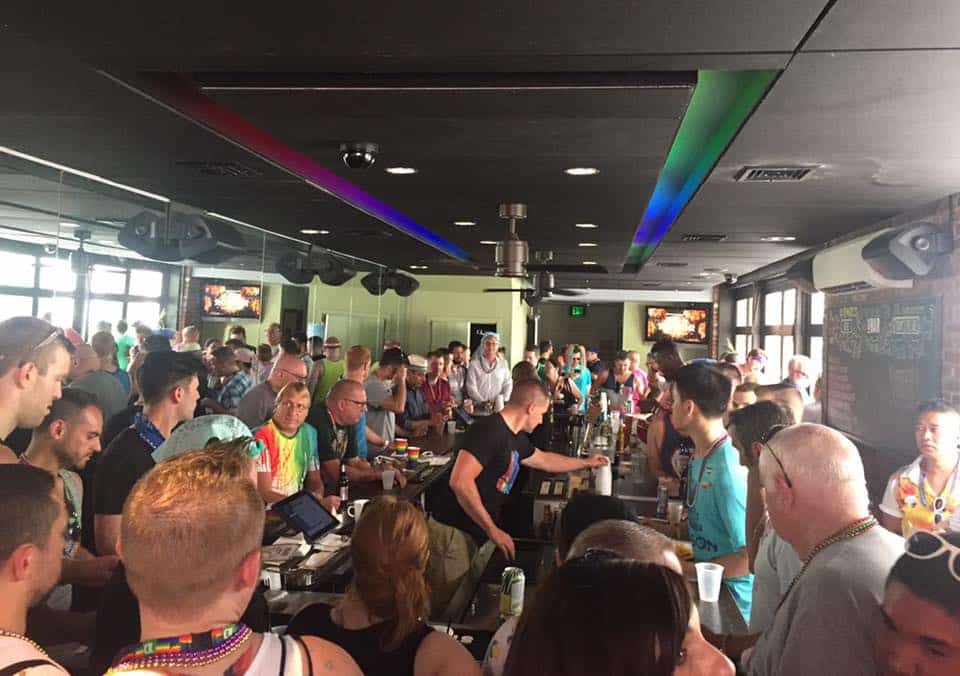 The LGBTQ community in Philly is a vital part of it and is highly visible. There are a variety of restaurants, boutiques, shops, and bookstores in the Gayborhood. Rainbow flags are highly present in the city, with many of them decoratively attached to street signs and architecture.
Each year, Philly hosts well-attended and vital events such as Blue Ball, Equality Forum, OutFest, and Coming Out Day festival. Philly's Office of LGBT Affairs strives to encourage equitable living and working conditions for LGBTQ people and bring to light LGBTQ issues in all sections of the City government. The office was established in 2008 after a mayoral executive order and is now a permanent part of the Philadelphia City charter.
The LGBTQ Liaison office aims to develop a city policy following civil rights issues that affect the LGBTQ+ community, provide education and awareness about different needs of the LGBTQ community, and support the growth and development of LGBTQ communities in the city while serving as a liaison between Philly's LGBTQ+ community and the City.
In addition to this, the LGBTQ liaison office works with the Philadelphia Commission on Human Relations to ensure that the rights of LGBTQ+ people in the city are protected.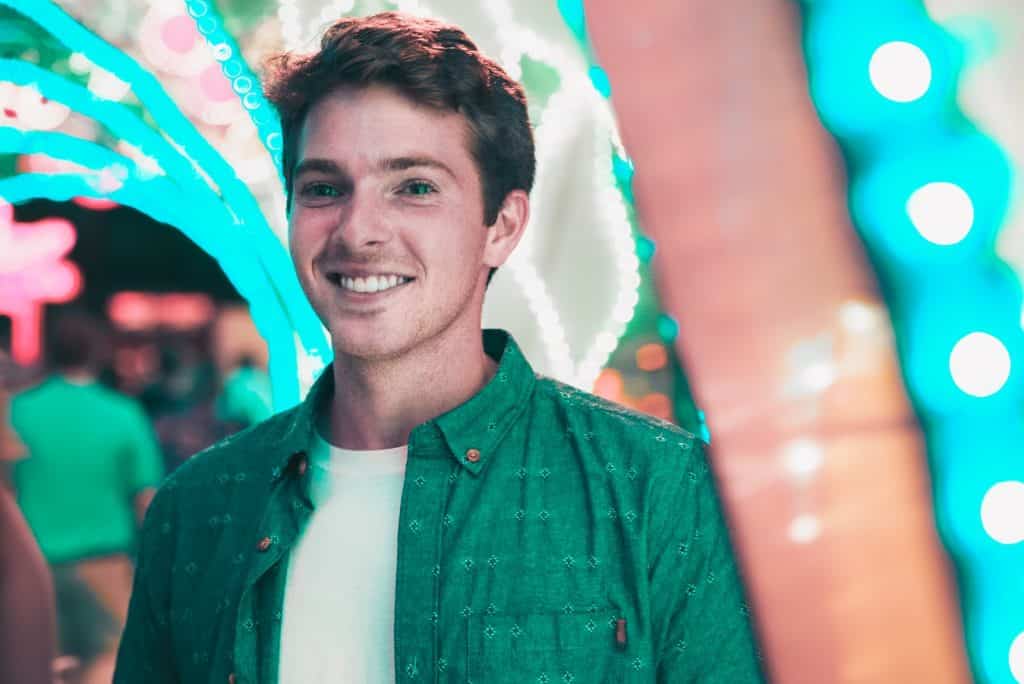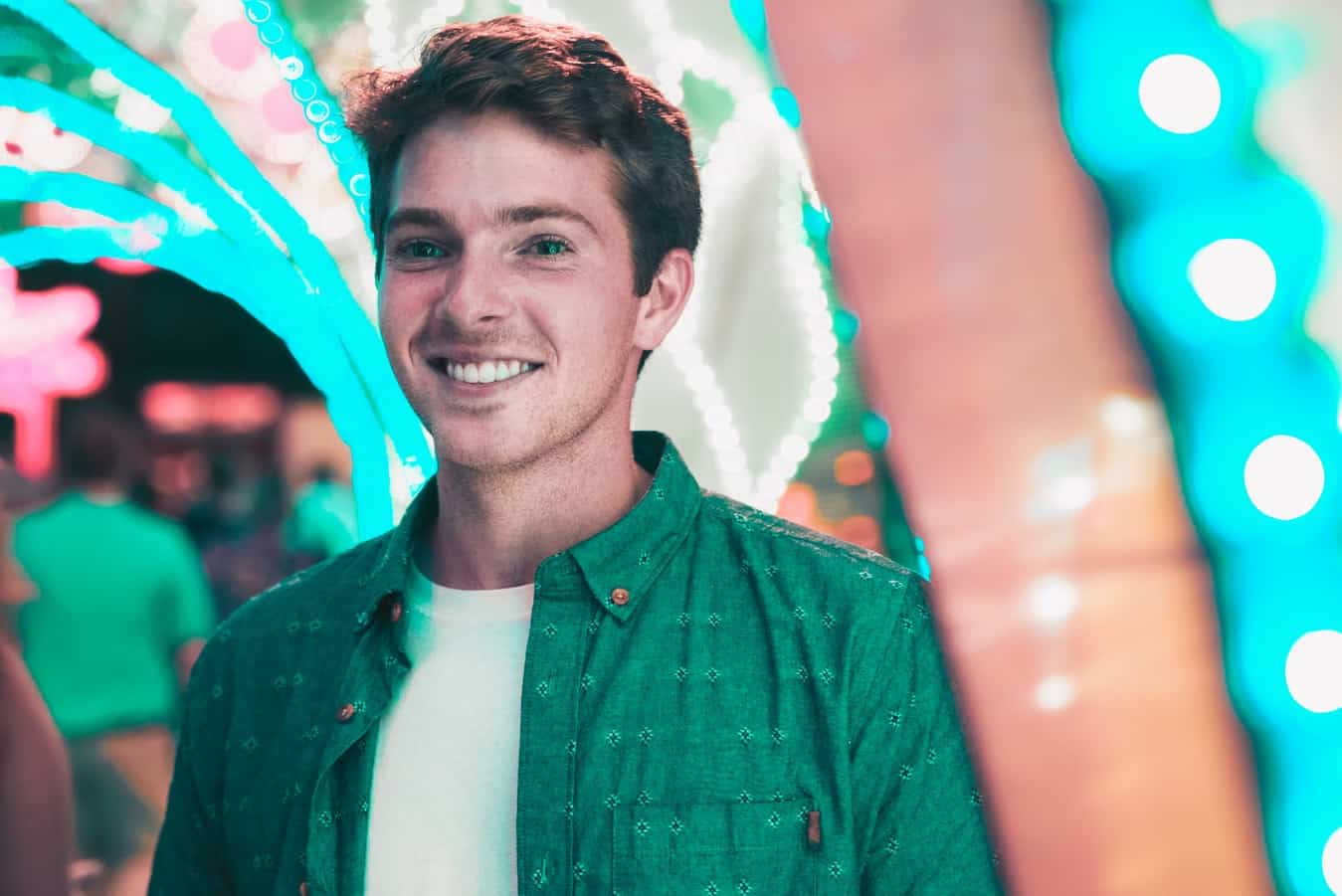 Is Philadelphia An Expensive City To Move To?
The cost of living in Philly is 78.5. This number considers the cost of groceries, transportation, utilities, and consumer goods.
Housing: almost 45% of housing in the city is rented. The average rent for an apartment in the city is $1,665 compared to the country's average of $1 464. Values for homes in the city have gone up by 11.9% over the past few years. The price for homes in Philadelphia is $208,546, less than the national average of $269,039.
Utilities: expect to pay an average monthly of $150 for heating/cooling, electricity, and garbage pickup.
Cost of food: residents of the city typically spend an average of $387 per person for groceries.
The Best Gay Neighborhoods In Philadelphia
Not all LGBT individuals want to live in the frenzy of Philadelphia's downtown, aka Center City, so thankfully, there are lots of alternate areas to live for those who are seeking a calmer-yet-still-LGBT-friendly environment.
When relocating to LGBTQ Philadelphia, keep in mind that some neighborhoods are closer to all of the exciting queer events and happenings than others. Knowing them in advance will ensure that you arrive at your new home in the most suited gay-friendly area of town.
Start with these top gay and LGBT-friendly Philadelphia communities to find your fabulously perfect new home, each with its own individual personality, welcoming community, and amenities you'll adore. Allow ample time to become acquainted with Philadelphia's diverse personalities, and keep in mind that this city has plenty to offer everyone – LGBTQ or not!
Now let's take a look at where the handful of marvelous gay areas in Philadelphia are and talk about the Philadelphia gayborhood where you might feel most at home! Or speak to a local LGBT real estate agent for a more detailed understanding of the best options today.
Washington Square West
Washington Square West is a thriving district that includes Gayborhood and Midtown Village. If you're looking for Philly's gayborhood, this is it. This part of downtown Philly is a residential neighborhood with a wide array of restaurants, coffee houses, and shops. It also has plenty of gay-friendly spots. The Gayborhood is filled with many rainbow street signs and LGBTQ-focused bars and restaurants.
Washington Square among the first five public squares of Philadelphia planned by William Penn and was turned into a burial ground for soldiers. Here, you will find families, picnickers, and residents getting together to enjoy open spaces. Washington Square is a historic district that has seen various changes.
The area welcomes everyone, including mums pushing strollers and LGBTQ residents. On Antique Row, you will find the oldest theatre and the oldest hospital in the country. While the neighborhood still holds its past, the streets with rainbow flags and some of Philly's best eating keep Washington Square West modern.
You will have a good time in this neighborhood. Thanks to the neighborhood association, residents and business people form a tight-knit community that's determined to make their neighborhood as inviting and pleasant as possible. In this neighborhood, you're likely to find artists, sophisticates, and business people of all kinds. The average price for homes in this area is $453,700. You will find healthy mix of commercial and residential real estate and mid-rise apartments, condos, and 2-4 story rowhouses.
Manayunk
Manayunk is a Native American word that means, 'the place we go to drink.' It was given this name in reference to Schuylkill River. The Manayunk neighborhood was once the city's industrial hub but has slowly evolved into one of its best neighborhoods. Main Street is at the center of Manayunk and features plenty of restaurants, galleries, bars, and boutiques.
Everyone in the city's northwest side wants to live in this neighborhood due to its vibrancy, unique eateries, and eclectic bars. In this district, you will find rowhouses, Victorian-style houses, and lofts along the Schuylkill Riverbanks. This area is among one of the city's safest places to live and has the lowest crime rates.
Whether you're looking for lofts or Victorian house-living, you will find it all here. While the neighborhood is walkable, some areas can be a little too steep for bikers and walkers. Small businesses like to set up shop on Main Street so you can enjoy some fun shopping experiences here. The average price for homes in this area is $269,900 or $194 per sq. ft.
Fitler Square
Fitler Square is a residential neighborhood. Stately townhouses, charming cafes, and fashionable wine bars dot the landscape. The area is well-known for its bronze turtle figures and massive Victorian water fountain. The magnificent brick townhouses, quaint cafés, and fashionable wine bars make up this peaceful, family-friendly residential area. Locals visit the all-year farmers' market on Saturdays. Fitler Square gets its name from the park that hosts a live-music annual spring fair. The average price for homes in this area is $657,850 or $525 per sq. ft.
Chestnut Hill
Chestnut Hill, located in northwest Philadelphia, was once a favored getaway destination for the Revolutionary War's aristocracy, owing to its rural splendor and milder summer temperatures resulting from elevation. The high-end area is now calm, dotted with Victorian townhomes and old mansions lining residential streets. However, it still maintains vibrant activity along Germantown Avenue.
The small but hip main street is dotted with bakeries, brewpubs, boutiques, bakeries, and restaurants, many of which have outdoor dining to capitalize on the city's pleasant spring and fall weather. Even though the neighborhood's distinctive chestnut trees are pretty much extinct, it is recognized as the city's garden district. It is host to the Philadelphia Cricket Club, the nation's oldest country club. Chestnut Hill is close to Wissahickon Valley Park, a park with 50 miles of walking, hiking, and bicycling trails.
Annual LGBT Events In Philadelphia
After moving to a new city, you will likely want to create new connections, meet new people, and network. Thankfully, LGBT Philadelphia plays hosts to a variety of annual events for lesbians, transgender persons, gays, and anyone else who wants to have a good time.
While there are many queer events in the city, the ones listed here are the largest and greatest and are all worth marking in your calendar as you won't want to miss them.
A fun gay film festival that takes place annually with a range of gala, parties, and film screenings. Queer films inspire the imagination and encourage a journey of discovery and acceptance by both the ever-growing region's LGBTQ+ and the mainstream communities. As such, QFlix seeks to create a platform to ensure their visibility. From transgender films to coming-out stories and romance, there is something for everyone.
Got that fuzzy thing going on? Like those who do? This is your weekend! Hibernation is over! Bears, cubs, hubs, and admirers unite at this membership-only LGBTQ camping resort, exclusively for the 18-and-older crowd. Located on 161 private acres with streams, a four-acre lake, and spacious campsites, this queer resort hosts one hell of a beer weekend. There is a fab pool party, wild white party, cute parade, and much more—only 1.5-hour drive from Philly.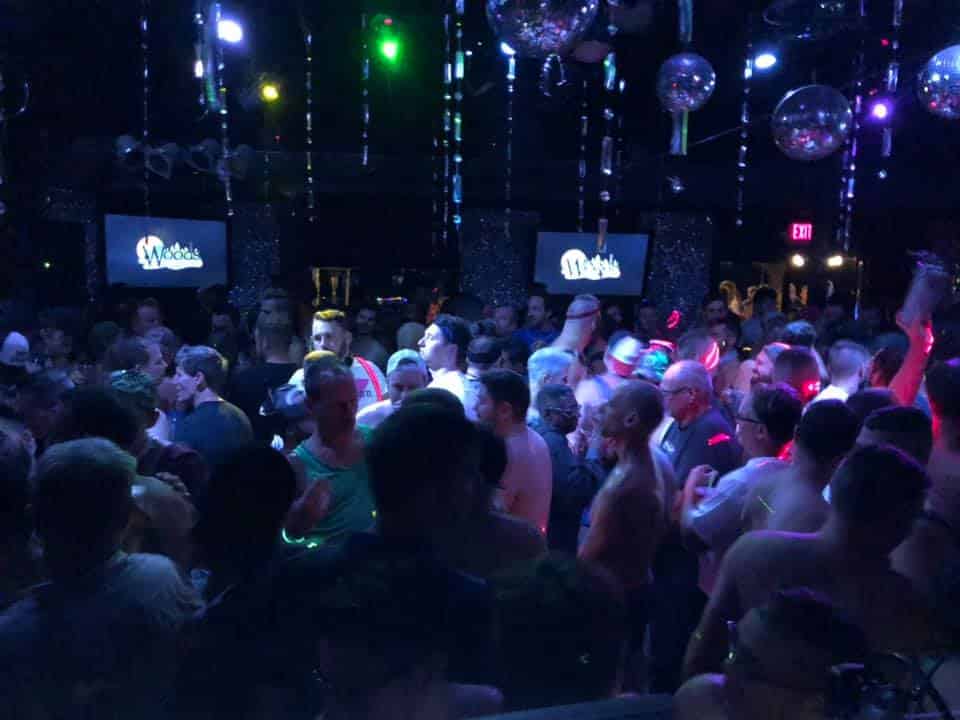 PrideDay LGBT Parade and Festival (June)
The first official Pride Parade in Philly was organized in an impromptu fashion at the end of the 1980s. It was intended to coincide with a rally planned by the Lesbian and Gay Task Force at Love Park. It was so successful that community members met and started an organization (Lesbian & Gay Pride of the Delaware Valley, Inc.) whose goal was to produce a parade and festival at Penn's Landing each year to continue the community outreach and visibility that was achieved with that one rally. That organization evolved into what we know today as Philly Pride Presents. And that first rally grew into the largest celebration of LGBT pride in the region, now attracting over 25,000 people each year. The gayest time to visit Queer Philadelphia – and well worth planning a trip around. Besides the parade and festival, expect plenty of cultural and club events to keep you busy.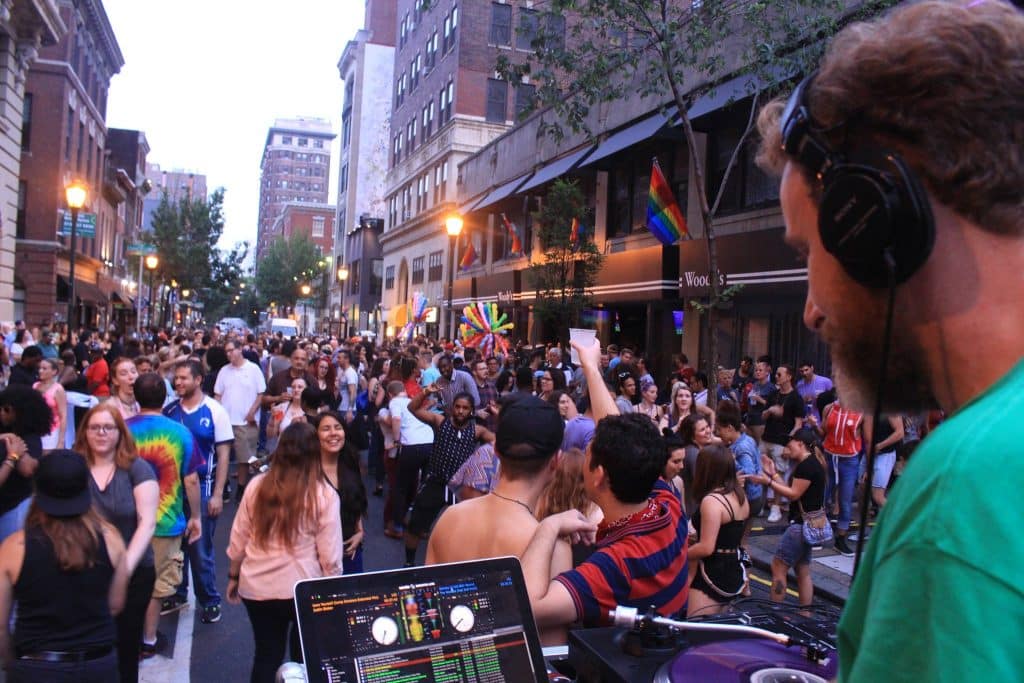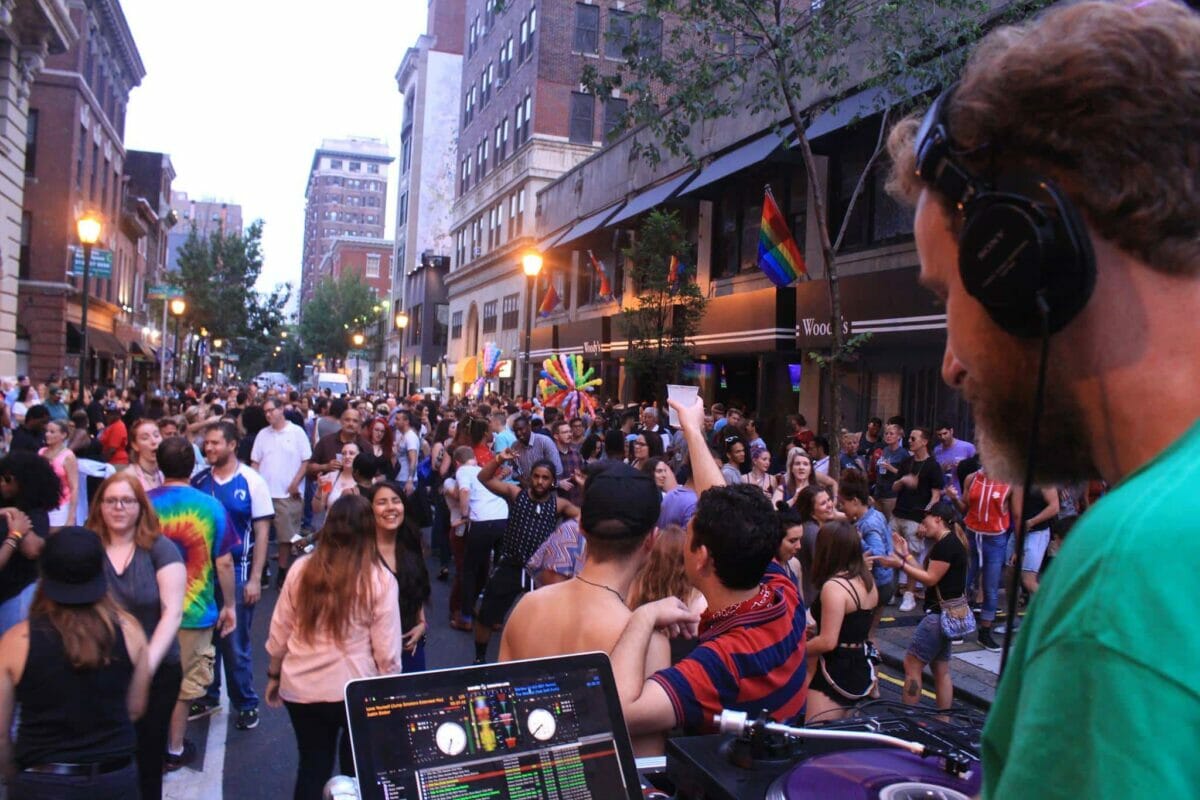 Philadelphia FringeArts Festival (October)
A 4-week long, city-wide celebration of innovation and creativity in contemporary performance. Each September, the Festival explodes into every nook and cranny in neighborhoods across Philadelphia with more than 1,000 artistically daring performances. The party continues late night, every night, with music, food, and drink at the FringeArts center on the Delaware River waterfront. This vast assemblage of curated and self-produced innovators offers an unparalleled opportunity to see a cross-section of the world's greatest experimenters at one time, in one city. While not explicitly gay, much like similar events in Wellington, Adelaide, and Zurich, it is always packed with creative queer artists and performances.
An annual protest against the hate, social injustice, and inequity faced by trans, non-binary, and genderqueer individuals and communities. Philly Trans March is not only a rally and demonstration but also a revolutionary movement that has inspired other Marches across the country. Open to people of all gender identities, expressions, and experiences, Philly Trans March welcomes everyone to join in this March for Justice, Equity and LIBERATION NOW! Join them as they remember loved ones and community members who have transitioned to ancestor; stand in solidarity and resistance against the hate, social injustice, and inequity faced by Trans, Non-binary, and Gender Non-conforming individuals; and honor the resilience as commUnity. Issues such as the unsolved cases in Philadelphia; hate violence, specifically against Black and Brown Trans Women, and the lack of official concern; oppressive healthcare policies, media misgendering, financial and housing insecurity; police brutality, workplace policies and employment discrimination, and the lack of resources for Trans, Non-binary and Gender Non-conforming Youth, Adults and Elders alike, are just some of the concerns being voiced upon in this year's March.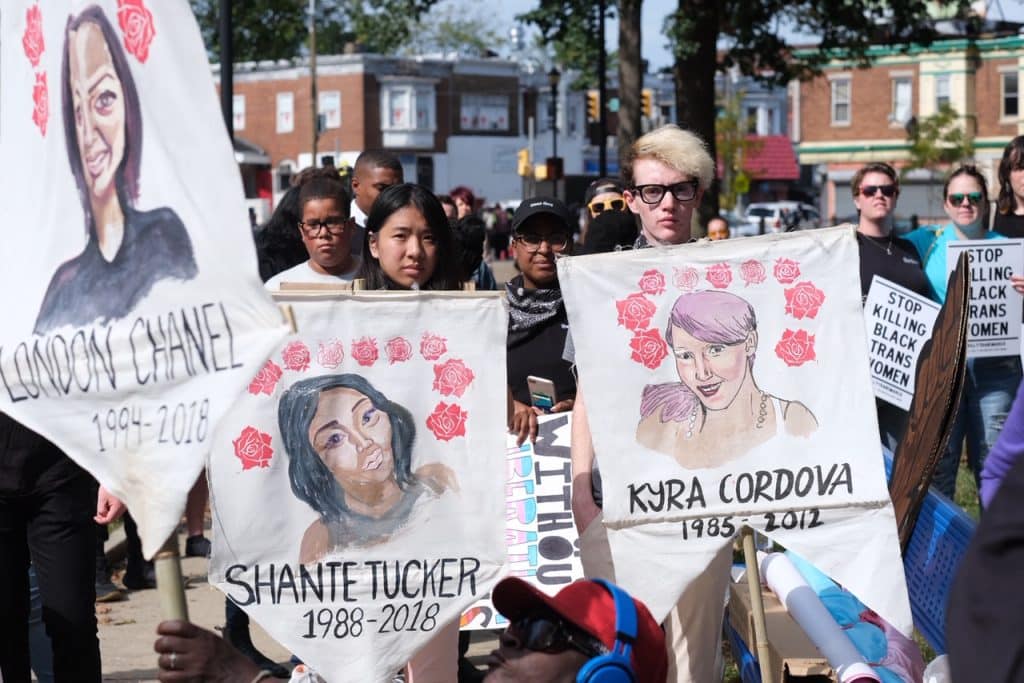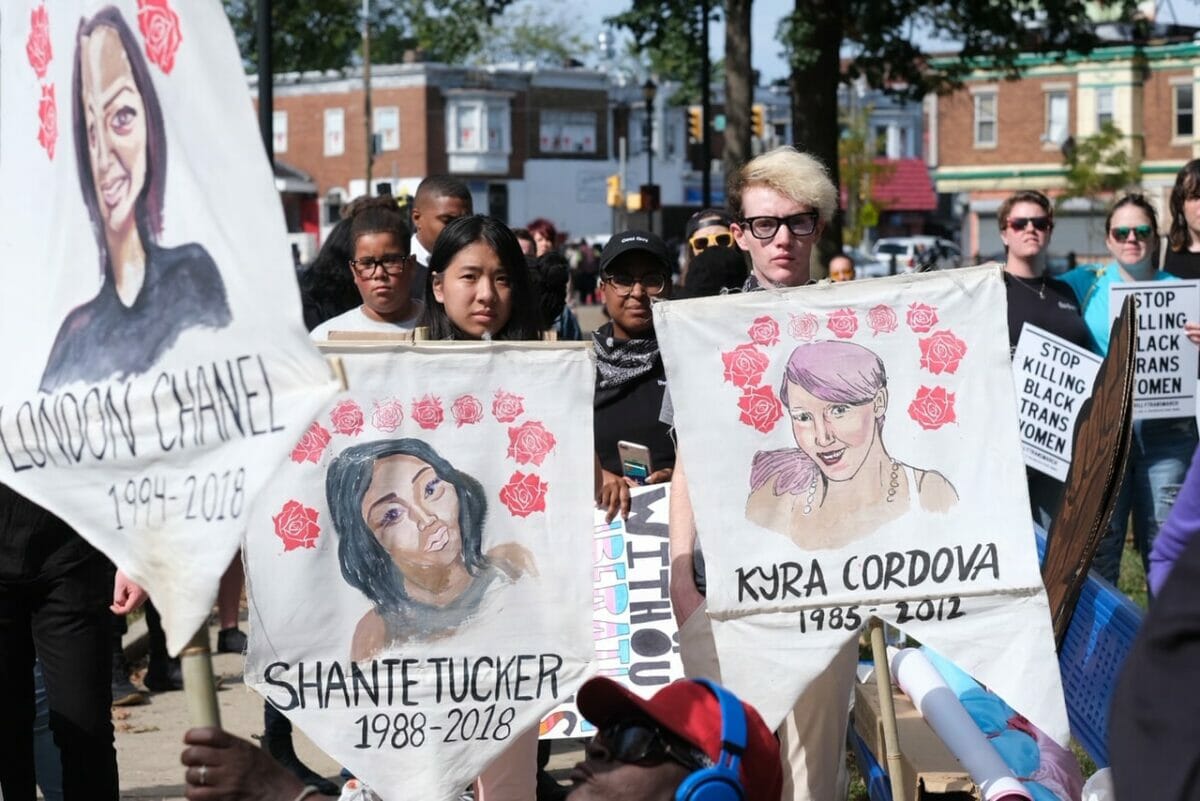 The largest National Coming Out Day event in the world. The idea for an NCOD grew from the second March on Washington for gay and lesbian equality on October 11, 1987. The idea quickly took hold in the LGBT community, spawning celebrations in numerous cities around the country. The Philly version held in 1990 quickly grew into what the greater Philadelphia region now uniquely celebrates as "OutFest." More similar to the block parties of Rhode Island Pride Festival than the Outfest Film Screenings of LA, Outfest Philly is held the Sunday before Columbus Day every October and attracts nearly 40,000 people. OutFest is hugely popular because: (1) it had the feel of an old-fashioned block party, (2) it's free, (3) it's in the Gayborhood, (4) all local bars, restaurants, and businesses do something outside, (5) entertainment showcases local talent, (6) all community organizations participate, (7) there are carnival attractions, (8) there is always something new and unique, and (9) everybody is there! One fabulous gay festival worth planning an entire trip around.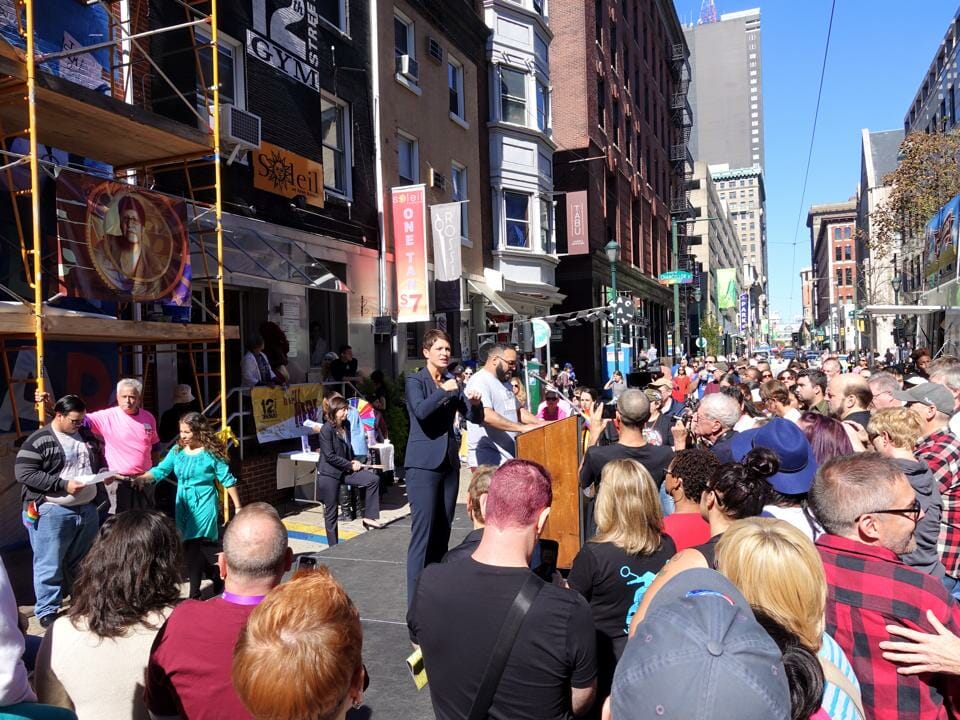 LGBTQ+ Community Organizations In Philadelphia
Philadelphia has established itself among the most LGBTQ+-friendly cities in the world, thanks to extensive city-mandated legislation. But that doesn't imply the city has completed all necessary steps to ensure that all its LGBTQ residents are protected.
Workplace inequalities continue to exist, and far too many crimes target LGBTQ individuals, particularly Black transgender women. Youth are still at threat of being driven out of their homes due to their gender identity or sexual orientation. Luckily, there are plenty of resources to support those in such situations. Take a look.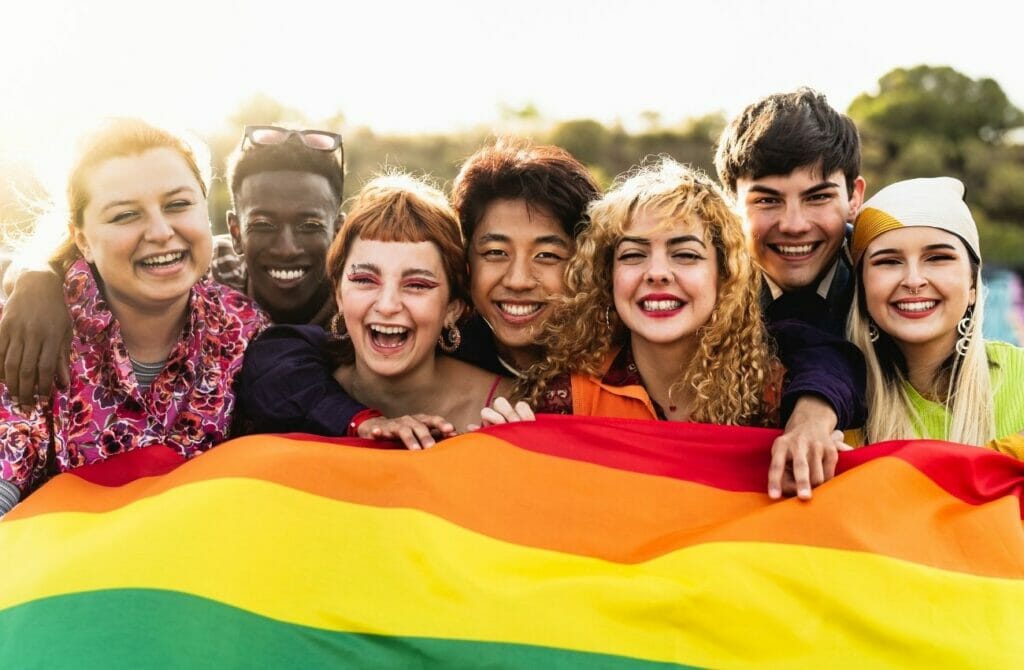 Founded in 1981, it is one of the oldest gay men's choruses in the United States and is a cultural fixture in Philadelphia. The PGMC entertains audiences, supports communities, and fosters acceptance through exceptional musical performance. Their repertoire includes a broad range of styles and eras, including pop music, spirituals, sacred music, love ballads, comic pieces, Broadway and Hollywood tunes, opera, folk songs, and the latest gay empowerment music. In addition to the choral songs, PGMC performances regularly include instrumental music, dance, lighting and audio-visual accents, and stylized choreography. The Chorus's select ensemble, Brotherly Love, maintains its own schedule of regular performances in the community – listed on their website, and are well worth attending if you can.
LGTBQ+ youth questioning and struggling to establish an identity can find a home at Attic Youth Center. Since 1993, the Attic Youth Center has been assisting children and teenagers to overcome homophobia and different societal barriers, to ensure that future generations feel accepted and confident of who they are.
Hearts On A Wire is an advocacy group in the city that fights for transgender rights in the city's prisons. The organization works for economic and racial fairness throughout the city and publishes newsletters that allow advocates and writers to communicate their narratives and perspectives.
The LGBT Elder Initiative (LGBTEI)
LGBTEI is an initiative that's committed to ensuring that all LGBT older adults have opportunities and rights that enable them to live creative, vibrant lives. The organization seeks to achieve its goals by advocating and providing resources and services that are culturally sensitive, competent, responsive, and inclusive to the needs of the LGBT elders in the city.
William Way LGBT Community Center
A space where everyone belongs that serves the LGBTQIA+ community of Philadelphia (and its allies) 365 days a year. From social groups, networking events, and counseling and support services to art exhibitions and cultural experiences, the Center consistently strives to provide new and innovative programs for the local LGBTQIA+ communities. The amenities of the Center include a 14,000-volume lending library, a world-class LGBT history archive, a public art and exhibition space, a brand-new cyber center, and multiple community meeting spaces.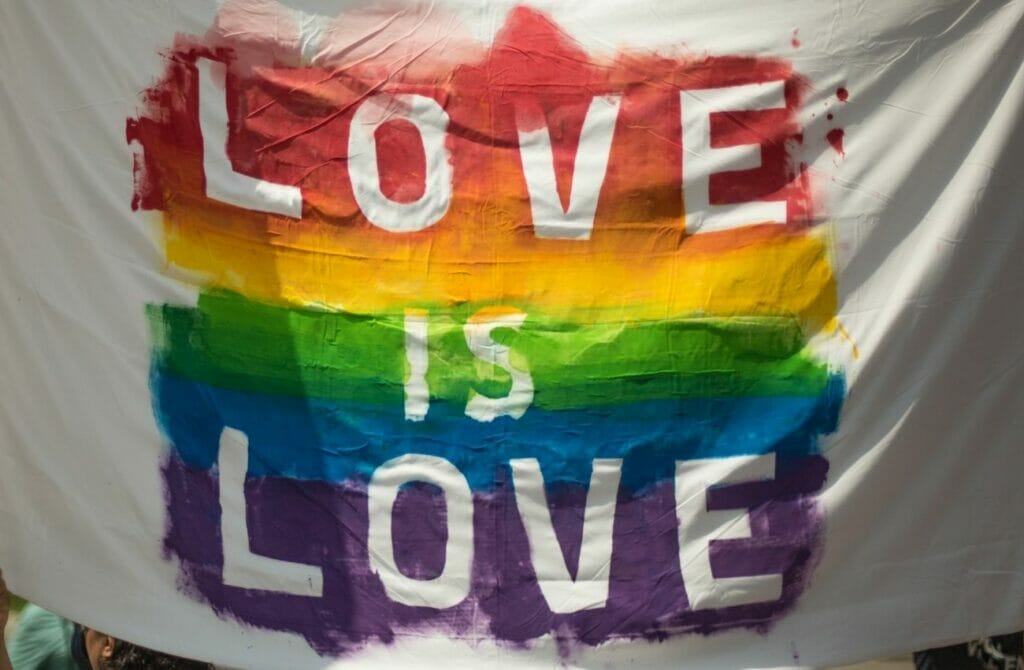 LGBT Owned Businesses In Philadelphia
An excellent way of showing your support to the LGBTQ community is to patronize the businesses they own. Check out some LGBTQ-owned businesses in Philly that we love.
Philly Sugaring is a sustainable, organic, LGBTQ+ owned and managed hair removal salon. The salon uses a combination of sugar, citric acid or lemon, and water in place of waxing. The space is well-known for creating an affirming and inclusive experience for gender non-conforming, intersex, transgender, and non-binary body types. The staff is supportive of the community and activism done for the community.
There is no gay coffee shop in Philadelphia, but if there was – this would be it. A welcoming coffeehouse that serves organic beverages in a warm space lined with local artwork. We also think that Double Knot, a hip coffee shop with beautiful design, coffee, and cocktails upstairs, and a hidden izakaya in the basement, is also a great spot to hang out. Or the airy cafe and pastry shop J'aime'aime French Bakery in the gaybourhood that is something straight out of Gay Nice or Lyon.
Word on the street is that Cake Life is the best queer-owned bakery in Philadelphia. Whether it's for a special occasion or you want to satisfy a craving, Nima Etemadi and Lily Fischer will help you find what you're looking for. Their flavors are top tier, and their cupcakes and cakes are Instagrammable.
Philly AIDS Thrift @ Giovanni's Room
A gay bookstore in Philadelphia and the oldest gay bookstore in America still operating. In its heyday, it was referred to as the "center of gay Philly." While gay dating websites and increased acceptance of our community have certainly affected its popularity, this is still a fantastic place to head for queer novels, conversation, and more. Named after James Baldwin's gay novel Giovanni's Room, the Philly AIDS Thrift now managed the store as its owner retired.
An experimental cabaret group devoted to exploiting all the possibilities of intimate, homemade theater through beautiful songs, tricked-out costume changes, drag, and virtuosic prop construction. With wit and sparkle, they tackle the politics of popular culture, sex, gender, and artistic invention. With a variety of day and night events taking place each month, a one-night stand with these girls is the perfect addition to any trip to Gay Philly.
For 40 years, Danny's has been a cornerstone of the Philadelphia queer community as a gateway to our intimate sexual desires. Located in the heart of the Midtown Village, they are open 24 hours a day, seven days a week. Whether you're looking for a fun yet safe shopping experience while on a night out in the city or a one-stop shop for all your adult needs, Danny's is the place for you. Their ever-expanding inventory carries everything from gay underwear to toys, restraints, and more. Basically, everything to ensure you are ready for a midnight confessional in the bedroom.
Philadelphia's Leather Bar since 1982, offering four floors of fun. On weekends leather and Levi lovers congregate on the cruisey first floor or head to the second-floor sports bar with beer and large screens aplenty s. Above this is a small dance club with a bar frequented by shirtless bartenders. For the more kinky and curious, head downstairs to the infamous Pit Stop basement, the entrance to which sets the tone with a sign: "No Sneakers-No Cologne."
A gay venue with piano bar, tavern, and nightclub – all in one. The TOC piano bar is open every day from 4 pm until 2 am and is known for its nightly singalongs, sensational performances, and fabulously refreshing drinks. The Tavern is a cozy restaurant serving fresh American bar fare and local brews — perfect for an evening meal before exploring Gay Philly further. Ascend, the nightclub destination upstairs, is the place for late-night weekend dance parties with cocktails and more – open from 9 pm until 2 am.
Drag Brunch @ Philly Punchline
Sometimes naughty, never raunchy, always fun, this somewhat sanitized drag show takes place every Saturday at 11 am at this storied comedy club. While the shows might be for all ages, they are exceptionally well presented, as you would expect from a venue that gave famous lesbian comedians like Ellen Degeneres and Wanda Sykes their first steps in show biz. Show tickets include brunch and your first mimosa.
A fabulous, irreverent, campy, wildly popular monthly event that has been entertaining Philadelphia audiences for over 20 years! Celebrating a different theme each month, hundreds of people pack the hall for a night of enjoyable old-fashioned Bingo with a decidedly different twist! GayBINGO is hosted by the infamous Bingo Verifying Divas (BVDs!) – a wild bunch of drag queens who entertain the crowd with their wacky humor and always outrageous costumes. GayBINGO promises to be an evening of unbridled fun, complete with ridiculous musical numbers, hilarious drag queen antics, chances to win fabulous prizes, and much, much more!
This LGBTQ bar & dance club proudly served the queer community of Philadelphia for over 39 years on 13th Street in the heart of the Gayborhood. Woodys is an institution, a high-energy melting pot for so many people that cannot be missed. Especially on Saturday nights, where there are five rooms, each with unique vibes and its own DJs pumping out tunes to bring everyone together under one roof. There is also a weekday Happy Hour with fabulous food and drink specials from 5–8 pm, along with an array of themed events and drag shows. Inside you'll also find Globar, Woody's sexy and modern corner lounge bar bathed in a cool lavender glow and spinning current and cool remixes from the top of the dance charts.
Naturally Queer is a Philly small business owned by Jourdan Porter. Jourdan takes up the role of founder/owner/everything-in-between of Naturally Queer and focuses the company on designing and providing apparel and other merch for transgender and queer people of color. Jourdan is full of ideas for the growth of Naturally Queer and takes all feedback positively. Naturally Queer is all about creating gender-affirming accessories and apparel for the community.
Final Thoughts On Moving To LGBTQ Philadelphia
A move to Philadelphia comes with educational opportunities, the possibility of big-city employment, a vibrant music, cultural, and sports scene, and a unique delve into the country's history. This, and the fact that your dollar will stretch a little further in a progressive, welcoming city and does what it can to make the LGBTQ+ community feel at home, is what makes living in this city attractive.
Keep in mind that life is what you make it, and wherever you choose to begin your new life in gay Philadelphia, we hope you find the openness and security you deserve. The surest way to discover LGBT Philadelphia is always going to be living in a gay-friendly neighborhood by frequenting local LGBT businesses and events and joining queer community groups and sports teams.
We promise that if you follow these steps, your transition to LGBT Philadelphia will be easier, and you'll rapidly meet like-minded people to build your new chosen family here. And if you are still not sure, we also recommend reading our Gay Philadelphia guide with more specifics on the queer attractions, events, and LGBT fun on offer…
Finding Gay Realtors In Philadelphia Pennsylvania
When looking for the ideal realtor, why would you consider someone's sexuality? This may seem strange at first, but there are several reasons why contacting a gay realtor in Philadelphia is a great way to find your dream house.
After all, when it relates to one of life's most important transactions, it's not unreasonable to expect fair, equal, and honest representation from someone who understands the queer community's particular needs and wishes. Furthermore, unfortunately, many people (up to a third of Americans) continue to believe that our community does not deserve protection and dignity in housing, adoption, employment, and other areas of life.
So it's no surprise that LGBT people who use mainstream realtors often describe feelings of discomfort, unnecessary trouble, unenthusiastic representation, or even antagonism or outright contempt. Everyone deserves a pleasant, stress-free home buying or selling experience while being adequately represented, and this is why we feel you should hire a gay realtor to assist you in finding your future home.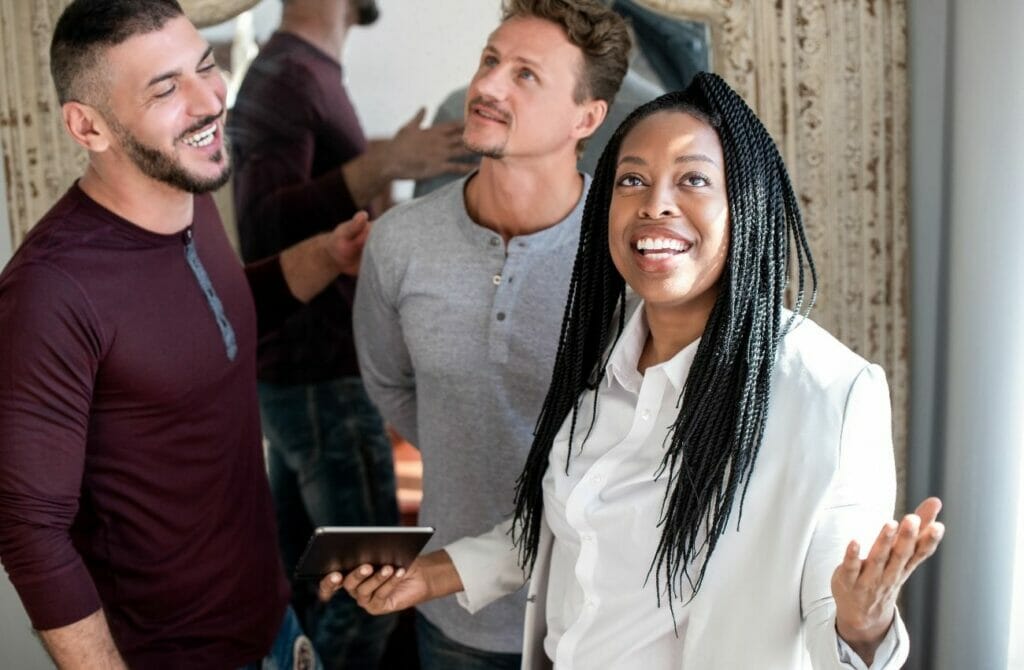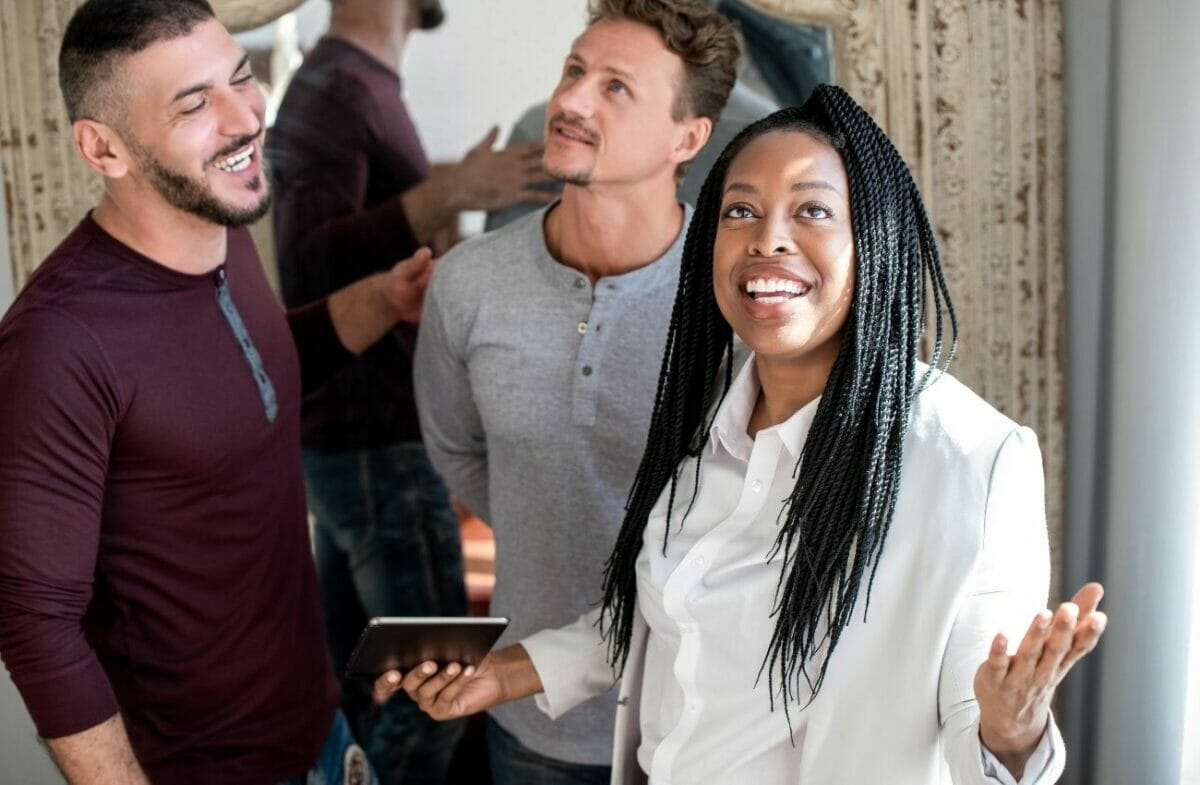 LGBTQ realtors are more likely to be familiar with the diverse communities in their area and know which ones may be best suited to you when looking for a home. That's not to say a heterosexual realtor isn't capable, but they've probably never had to address many of the issues LGBT people face. Rather than just being concerned with how bustling, fashionable, or up-and-coming a neighborhood is (or what it may appear like), gay realtors conduct extensive research into the neighborhoods in which they sell homes to ensure that clients are safe.
It used to be difficult to locate professional LGBT-friendly real estate agents in Philadelphia, and it was virtually impossible to find one if you were relocating here from out of state and didn't have access to a local referral. You no longer have to search for a realtor without knowing whether or not they are accepting of others because you can use a list of gay, lesbian, and gay-friendly agents in Philadelphia to do all of your homework for you.
Simply go to the page, and you'll be presented with a free list of gay, lesbian, and gay-friendly agents who can help you with your relocation as well as other useful information like LGBT+friendly schools, shopping, storage firms, tradesmen, and more. Read the biographies of LGBT real estate agents, then choose the one who is right for you. It's critical that you find someone who will be by your side and support you and your family during one of life's most exciting occasions.
Even better, there is no hidden motive, cost, or obligation whatsoever!