With year-round sunshine, a prominent seaside position, old-world opulence, and active street life, we have to admit we are surprised Gay Nice isn't more talked about.
While heterosexuals have been flocking here for centuries due to its remarkable climate and location, its LGBT scene has only recently taken off.
Today, however, there are over 35 gay bars, cafes, saunas, beaches, and more to explore – along with two fabulous queer festivals venues. Offering a more relaxed and welcoming atmosphere than you are likely to find in Paris, Nice is quickly becoming the gay hot spot on the Côte d'Azur everyone is talking about.
Offering pure Mediterranean magnetism of the sort that has long since drawn gays to Barcelona, Valencia, and Mykonos, Gay Nice is a resolutely inclusive destination. A place where everyone from around the world can come together under the sun to and relax together while enjoying the exceptional historical and cultural heritage and all the wonders of the Côte d'Azur.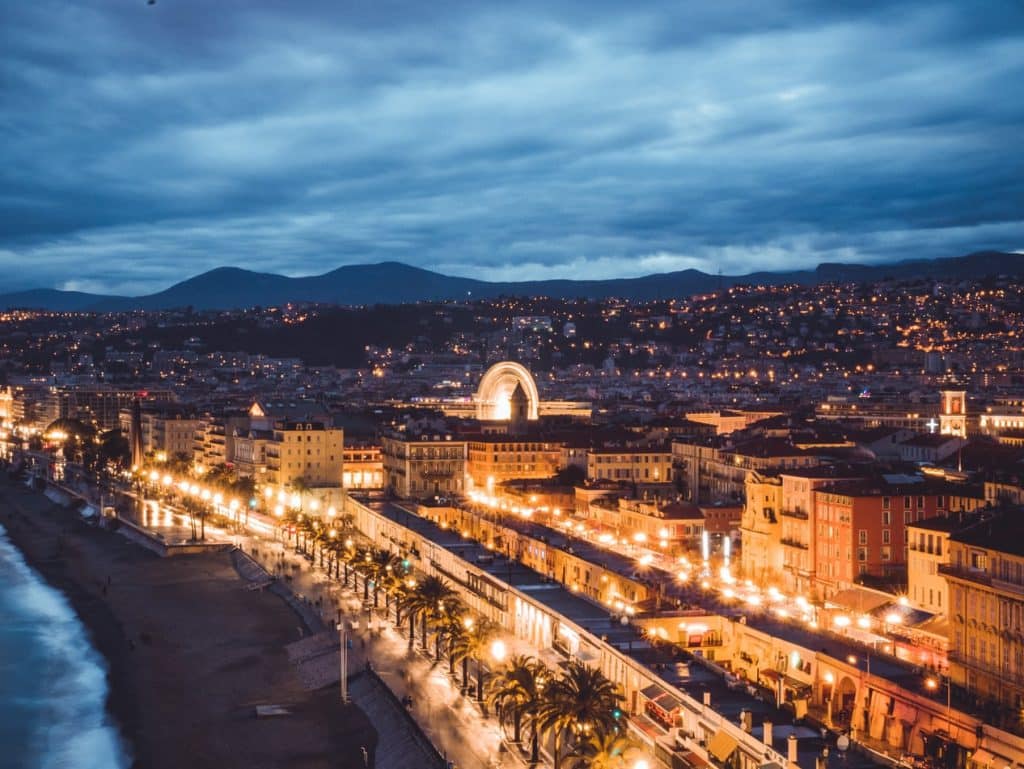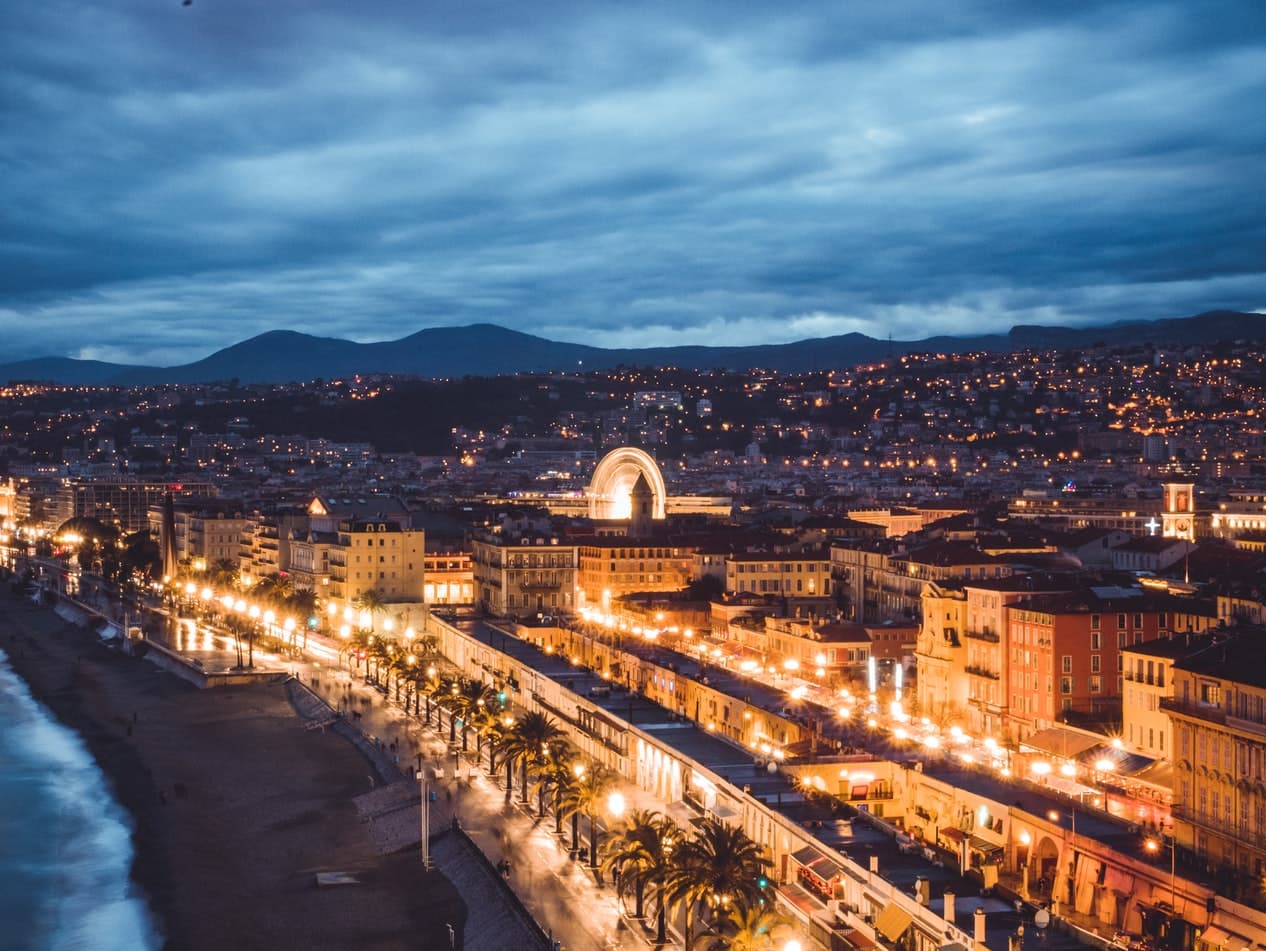 A traditionally liberal country that legalized same-sex activity in 1791 during the French Revolution and gay marriage in 2013, France is frequently named one of the most gay-friendly countries in the world.
Gay travelers need not take any more extra precautions in Nice than they would in any other Western European city. And – as with just about any other port city, Nice has an active gay scene – concentrated towards the Port, especially along the rue Bonaparte. It is here you are most likely to see gay couples strolling hand-in-hand as you might in Montreal, Amsterdam, or Stockholm, but this entire city is yours to explore, and you will feel welcomed everywhere you go.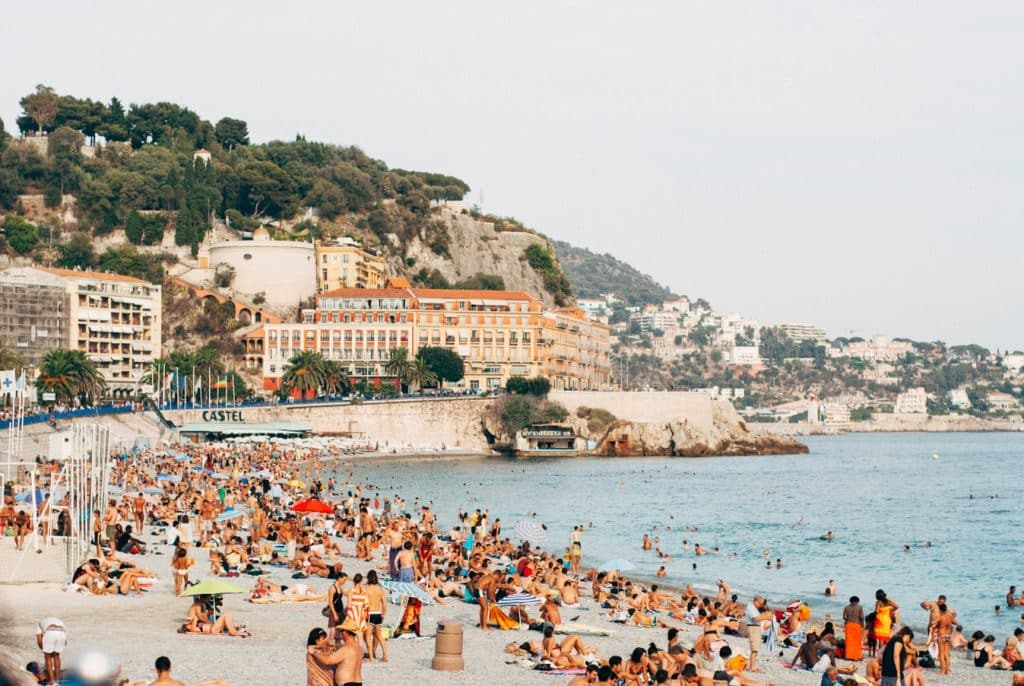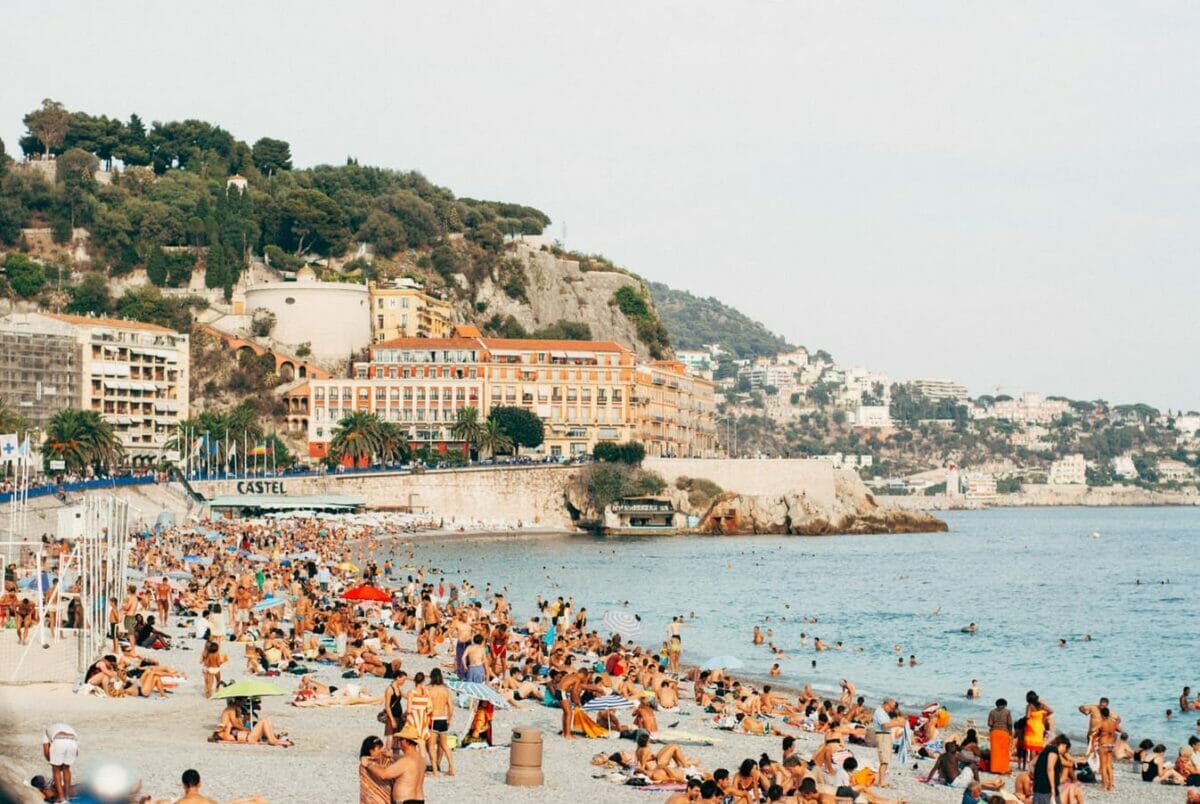 Gay Nice offers thriving LGBT presence with everything from cruisy gay bars to busy saunas and energetic clubbing – though we were unable to find any new-age queer parties here like we fell in love with in Zurich and Lisbon. We loved Nice for many reasons – but most of all, because it has an air heavy with the spirit of adventure, the warm Mediterranean sunshine, unique architecture, and that palpable Italian influence.
While Nice might not yet have earned its status as a Gay Mecca, it is very much on the up-and-up – and undoubtedly a rising star of the queer Mediterranean. Much like its striking sunsets, we are sure you will not be disappointed here.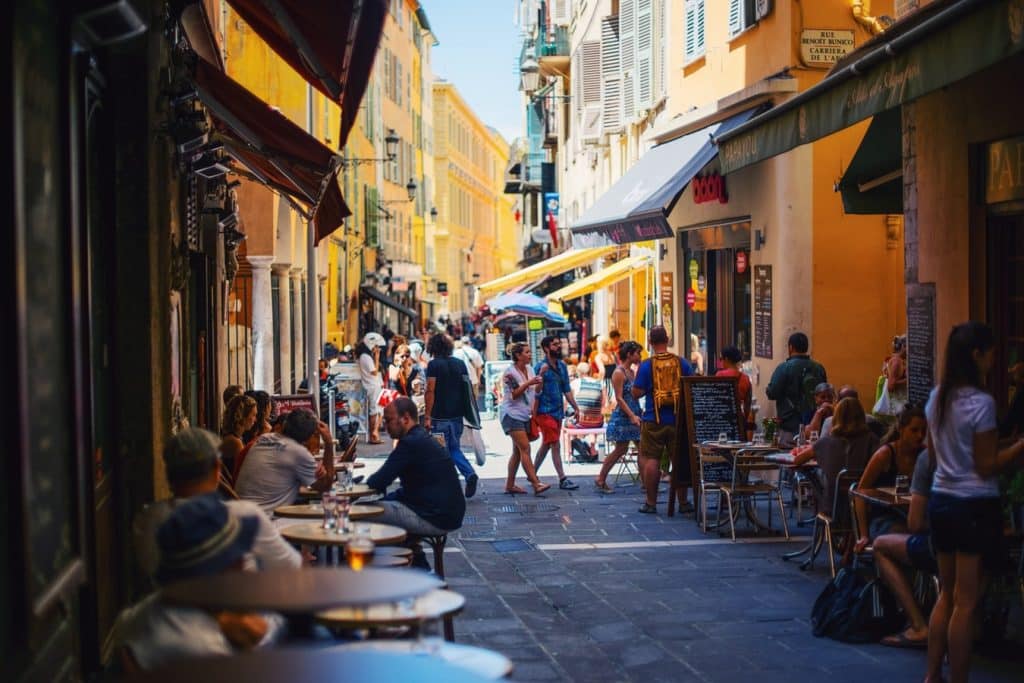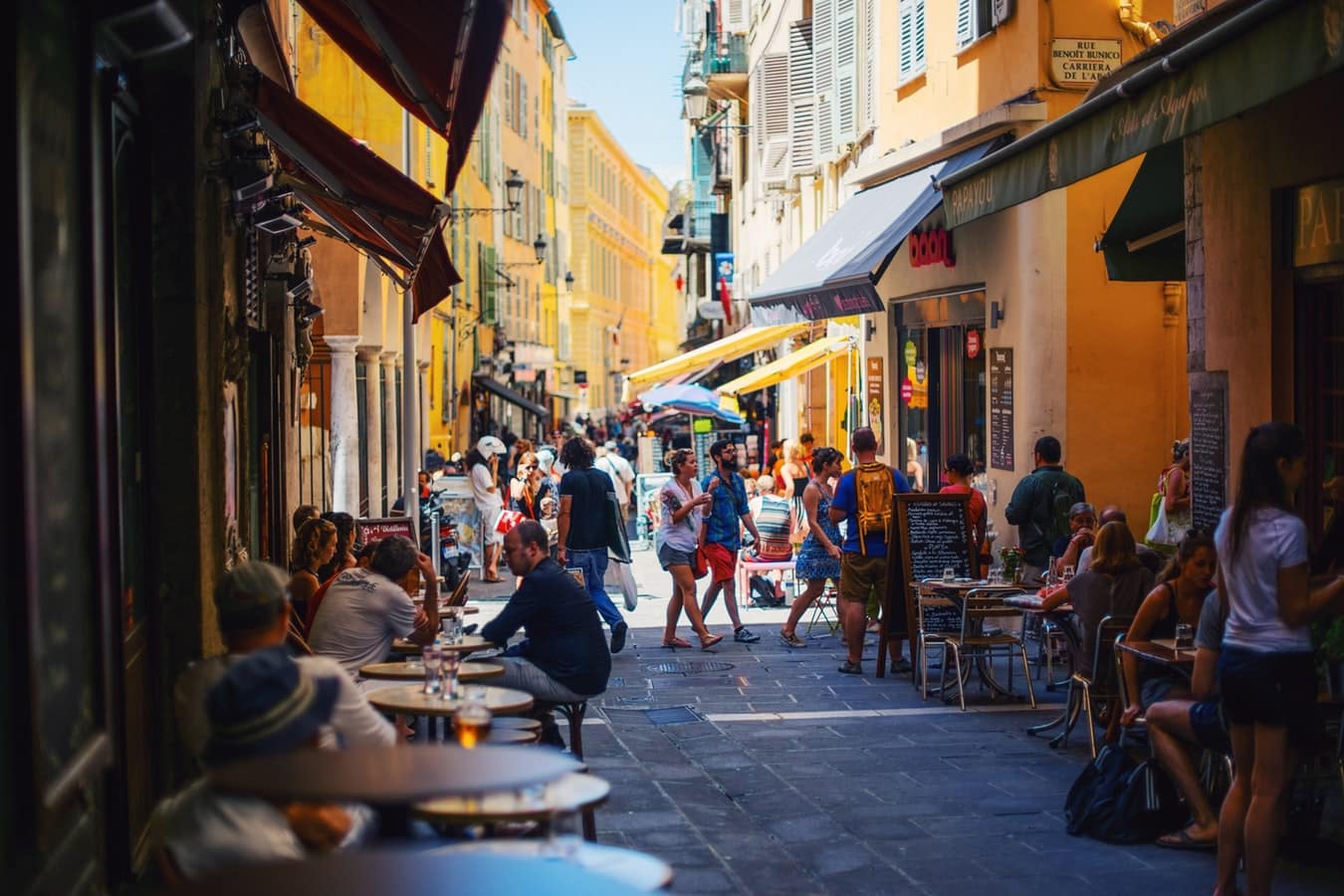 Gay Nice Guide: The Essential Guide To LGBT Travel In Nice France
Attractions in Gay Nice
Being gay does not define which attractions most of us will want to see in each city, and most queer tourists will simply want to check out the top things to see in Nice during the day! This is a very safe city, but still, all travelers should take caution with valuables.
A small gayborhood has developed towards the Port, in the "Petit Marais Nice," especially along the rue Bonaparte, so this is the best place to head if you are unable to decide on what to do. Here you will find the highest concentration of gay bars, cafes, and gay-owned businesses in the city. The nearby square, 'Place du Pim,' is also a popular gay hangout.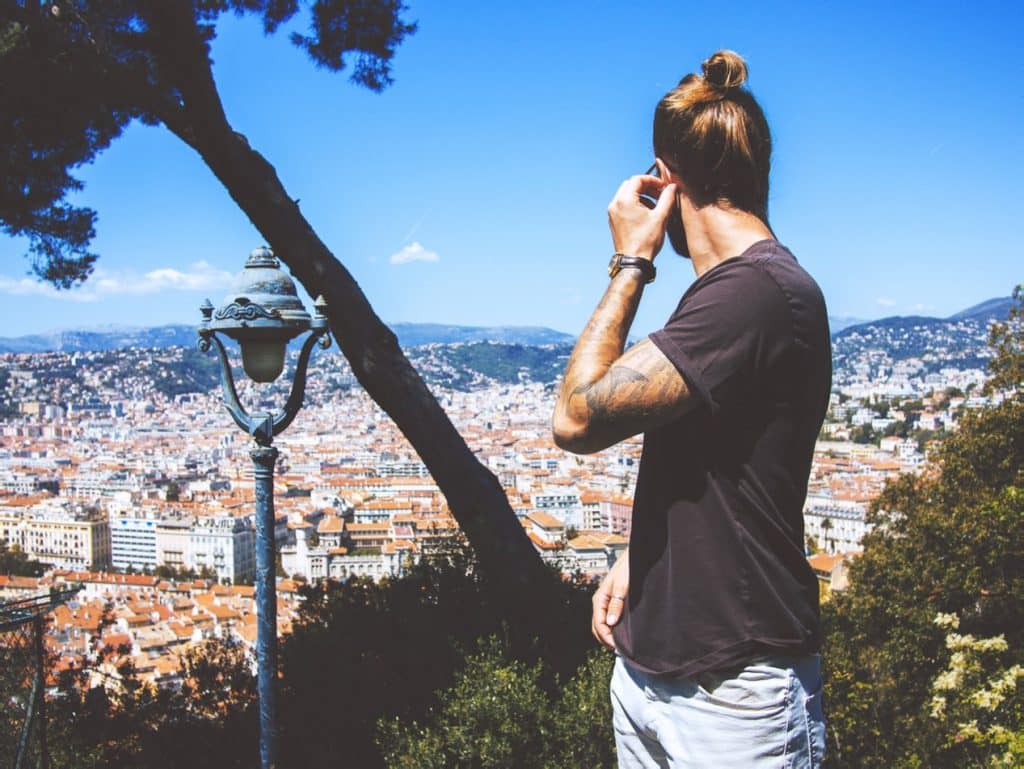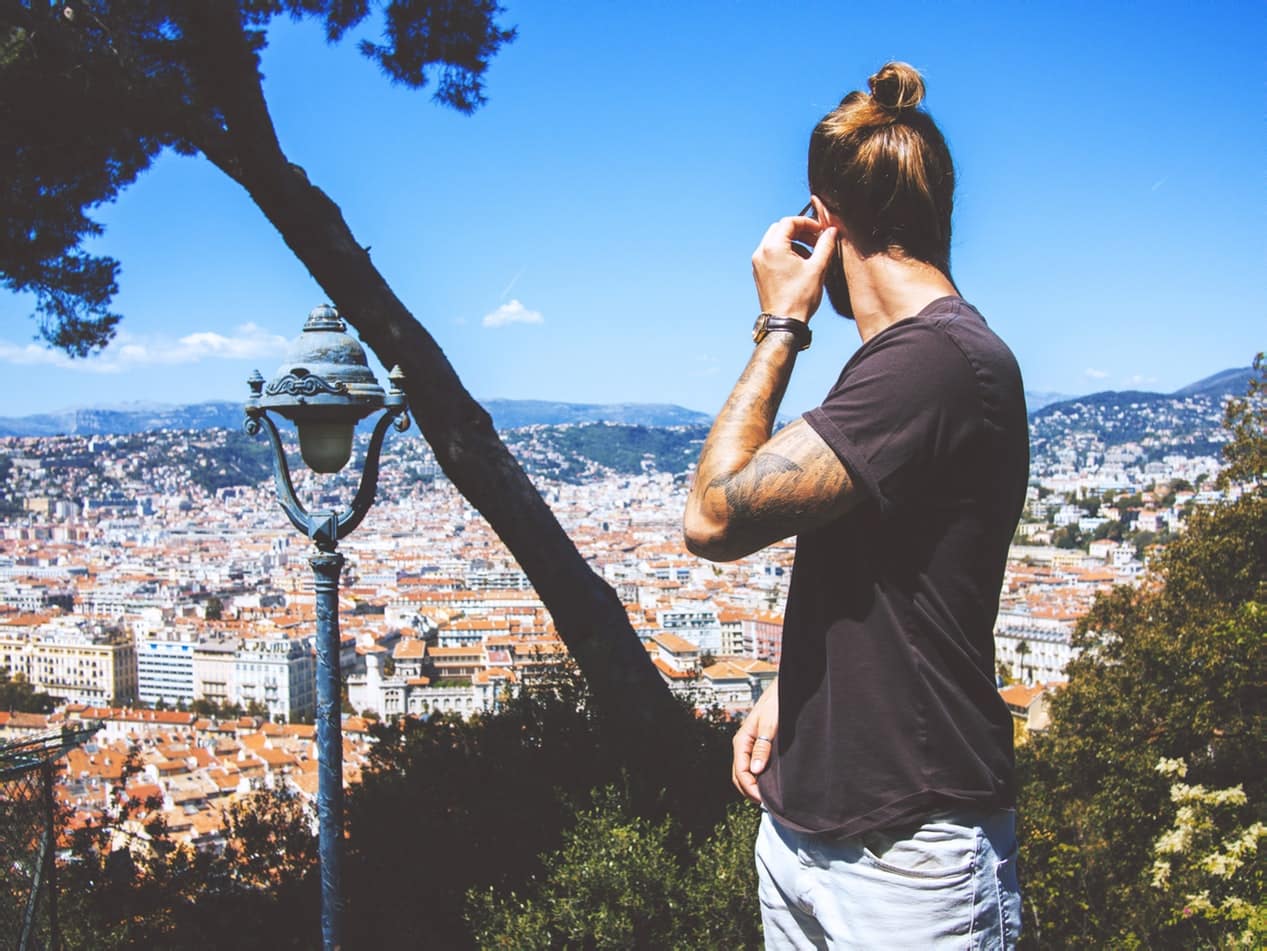 There are also a few gay-popular or gay beaches in Nice to check out during the day – which we highly recommend you do. You should also not miss the incredible art museums, Niçois-Style dining, and astonishing array of day trips easily reachable from Nice.
Queer people in Nice do not need to take any extra precautions in terms of public displays of affection. Much like nearby Montpellier, Marseille, and Lyon, this very openminded city, and you should have no issues exploring its enchanting beauty! There is so, so much to go here – but here are just a few of our favorite things to do in Gay Nice!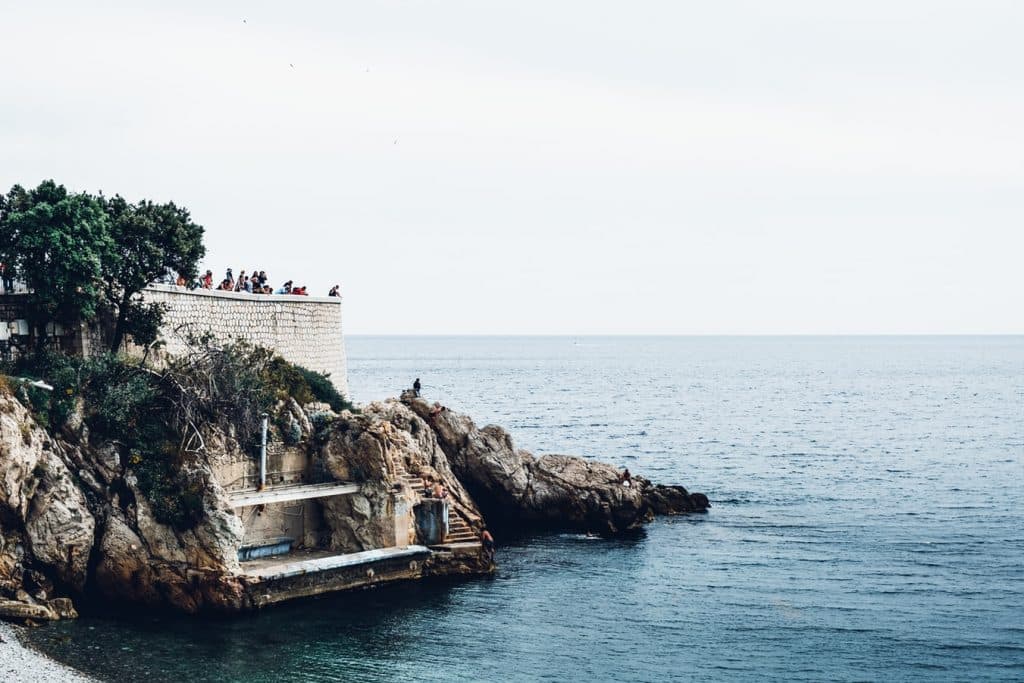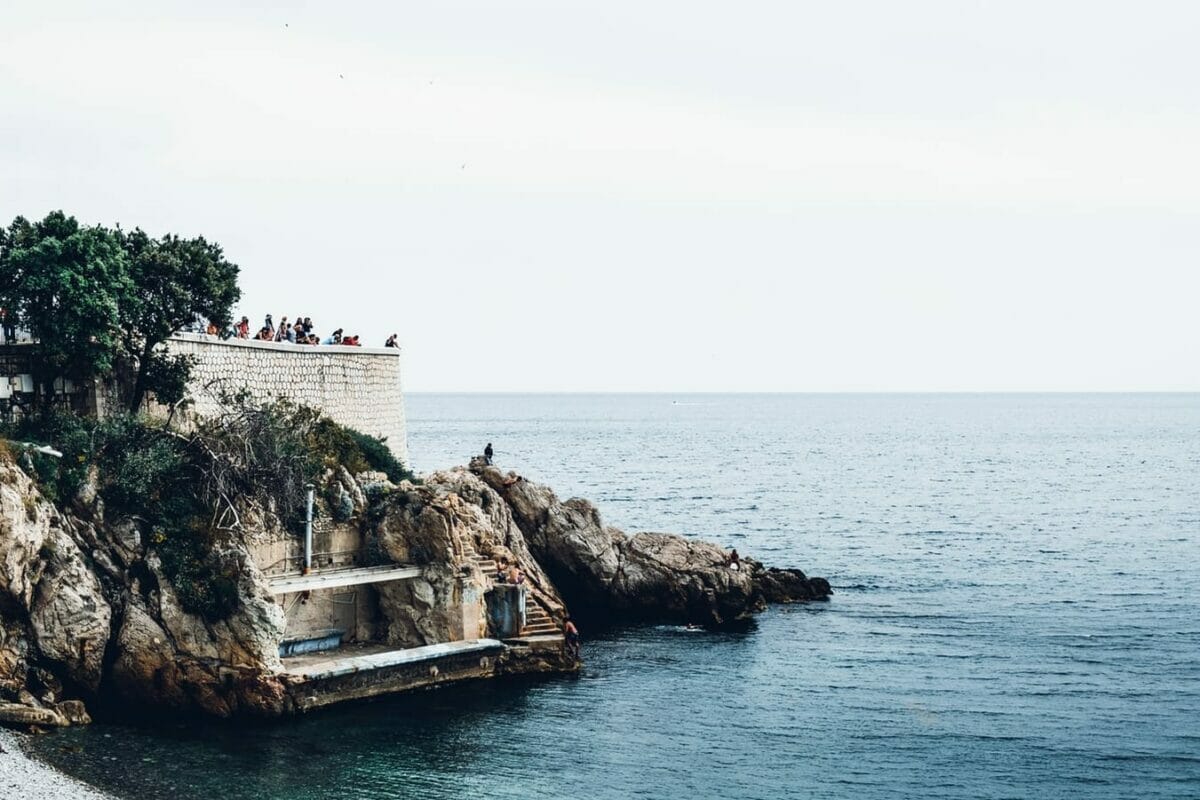 Top Highlights of Nice
Musée Matisse – Inaugurated in 1963 within the archeological site in Cimiez, the Musée Matisse holds the artist's and his heirs' gifts to the City of Nice, who lived and worked in here from 1917 to 1954. The world's most extensive collection of his work, a visit here, traces his artistic beginnings and his evolution through his last works. The Musée Matisse, housed in a seventeenth-century villa, is part of a vast patrimonial complex of the Cimiez site that includes the Roman arenas and ruins, a garden with hundred-years old olive trees, as well as the Cimiez monastery.
Cours Saleya – A historical market filled with colours everywhere you look – from its beautiful striped awnings to its harmonious floral displays. With a separate flower market and food market ranked by France's National Council for the Culinary Arts, this is a spot not to be missed. Open daily, except Monday, when a flea market takes place here.
Promenade des Anglais – One of the most iconic French boulevards and one of the world's most famous stretches of the seafront. It was paid for by in the late 18th century by English aristocracy who had taken to wintering in Nice. Thus the name. The Promenade covers the entire 4km sweep of the Baie des Anges and is popular with cyclists, skaters, and – well, everyone.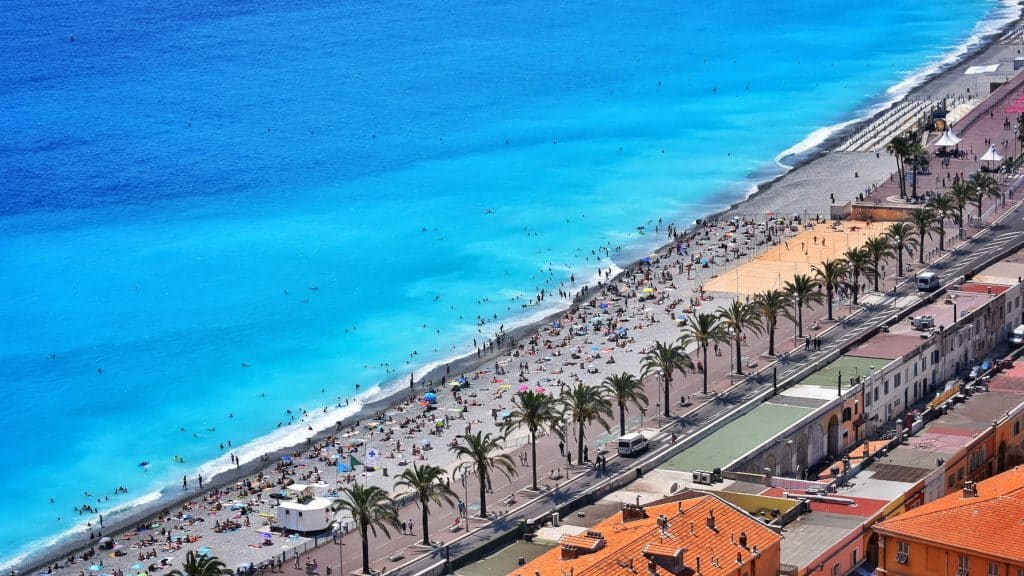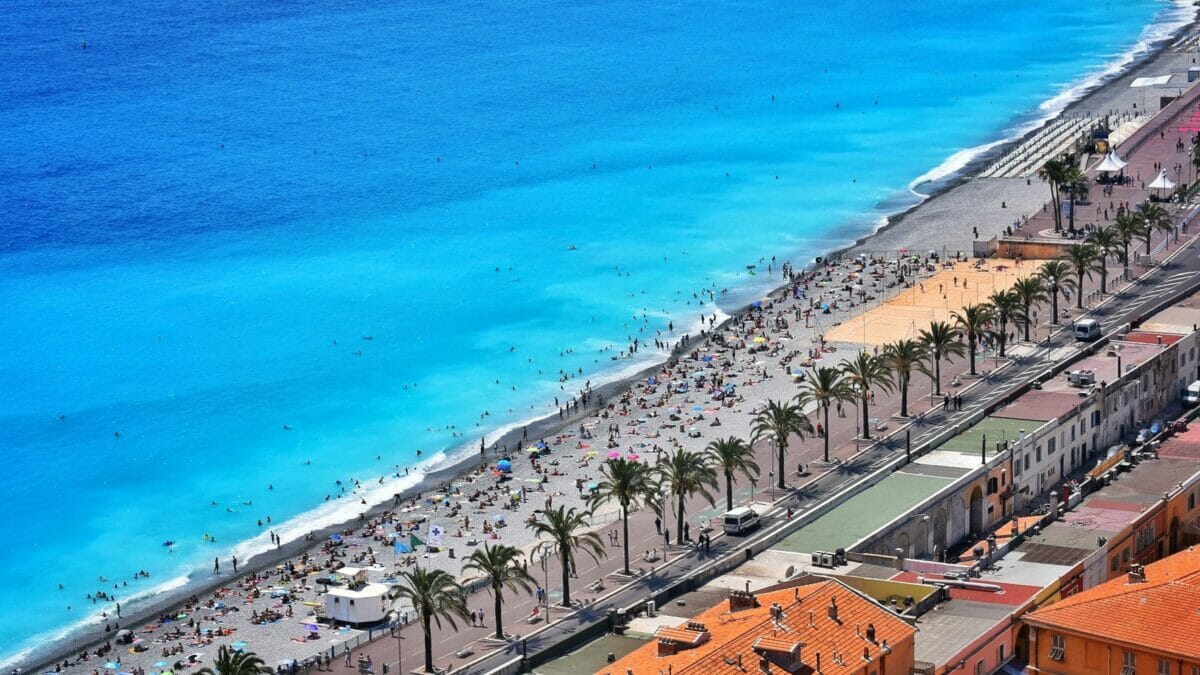 Monaco, Monte Carlo, and Eze Half-Day Trip – Explore the glamour of the French Riviera on a half-day tour of Monaco and its surrounding villages. With convenient departures from Cannes, Nice, and Monaco, you'll first head to the enchanting hillside village of Eze with its panoramic views of the French Riviera and the Mediterranean Sea. You will also get the chance to visit the Fragonard perfume factory before driving through the village of La Turbie. Also known as the "Terrace" of Monaco, due to the panoramic views of the Principality of Monaco, it is most notable for its Roman monument dating from 7 BC. On arrival in Monaco, go to the old town, known as "The Rock," and admire the Prince Palace. Arrive in time to see the Changing of the Guard just before Midday. Continue to the Cathedral, where you can pay homage to the Princes and Princesses of Monaco, who are buried there and still have time to see the Oceanographic Museum and the Justice Palace. End your thrilling tour at Monte Carlo, where you will see the Casino built by Garnier, the architect of the Opera Garnier in Paris. Look out too for the famous Hotel de Paris built-in 1864, and the beautiful gardens. But for many, the highlight of the tour will be when your driver takes you for a spin around the road circuit of the Monaco Grand Prix.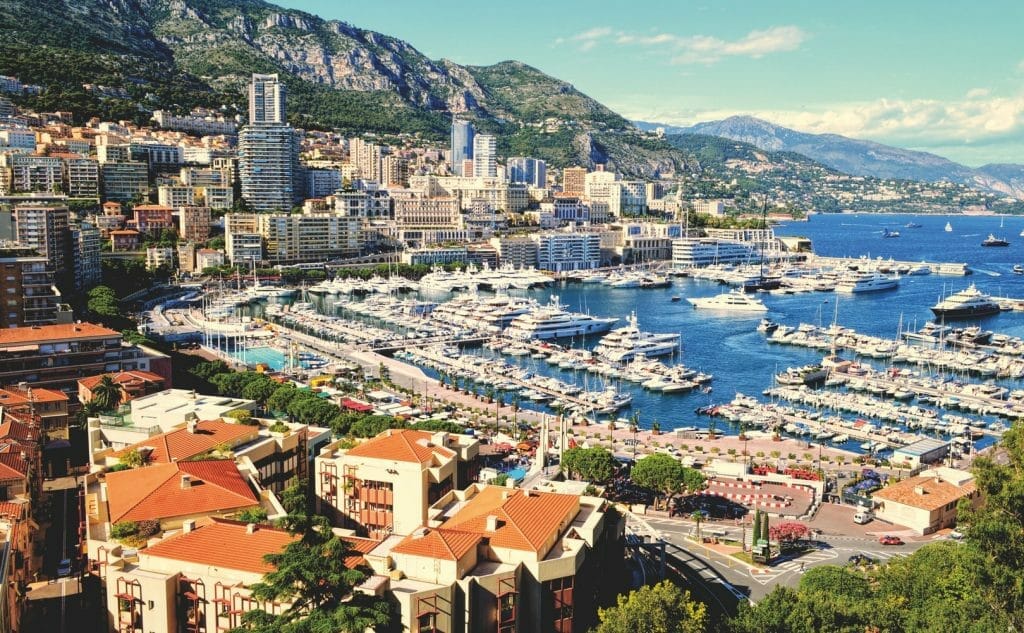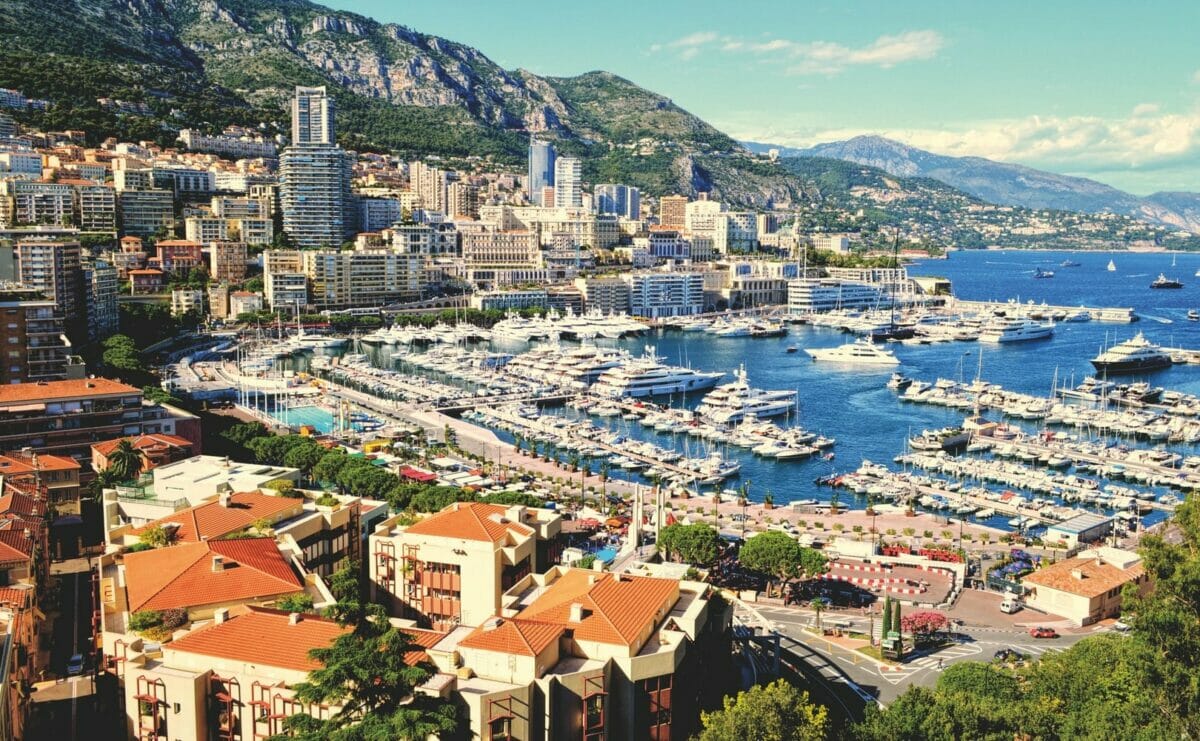 Nice Old Town and Castle Hill – The stunning Old Town of Nice (known locally as Le Vieux Nice) is a lovely honeycomb of narrow streets, dotted with beautiful baroque churches, boutique shops, and charming restaurants — hidden gems can be found around every corner. It's a hive of activity with vibrant squares, buzzing both day and night.
E-Bike Tour – Take in the best panoramic views of the French Riviera on a super-powerful e-bike Pedego! After departing from Nice, you will visit Villefranche and Saint-Jean-Cap-Ferrat, one of the most beautiful peninsulas of the region.
Gourmet Walking Tour of Old Nice – Experience the culture and food of Vieux Nice (Old Nice) on a 4-hour sightseeing and tasting tour. Savor the best of the local produce, from olive oils to regional wines, cheese, freshly baked bread, pastries, candies, chocolate, ice cream, and more. Guided by a local gourmet guide, with a wealth of knowledge and experience about the regional culture, the tour will let you experience the joie de vivre of the French Riviera first-hand, and ends with a typical aperitif of drinks.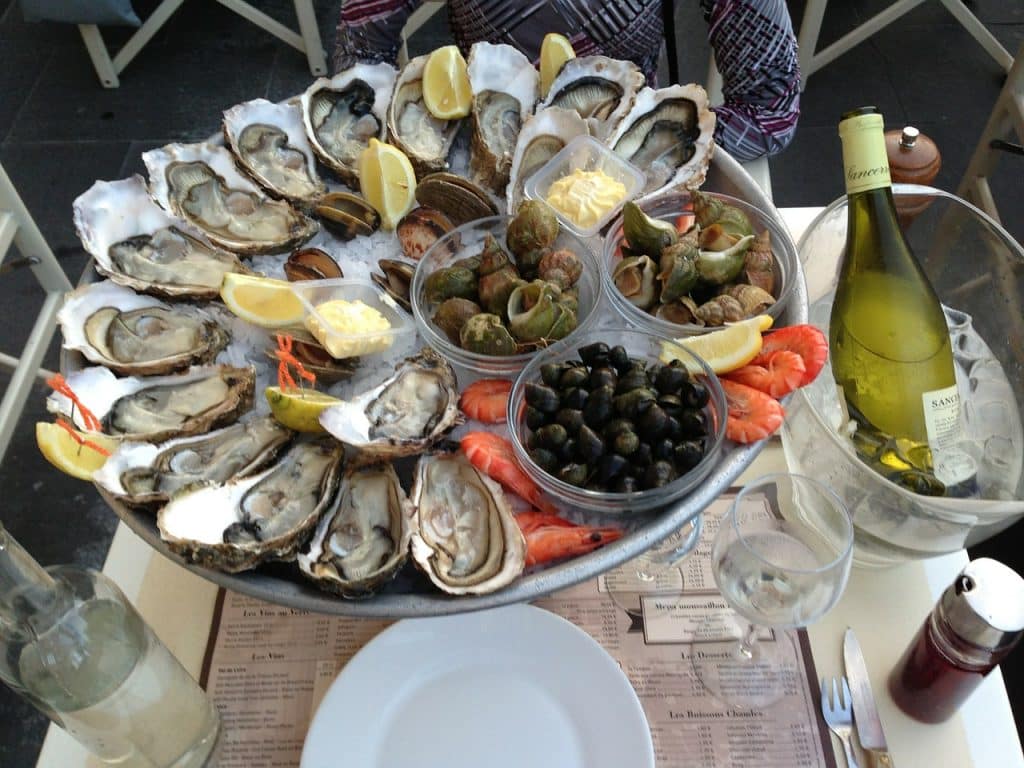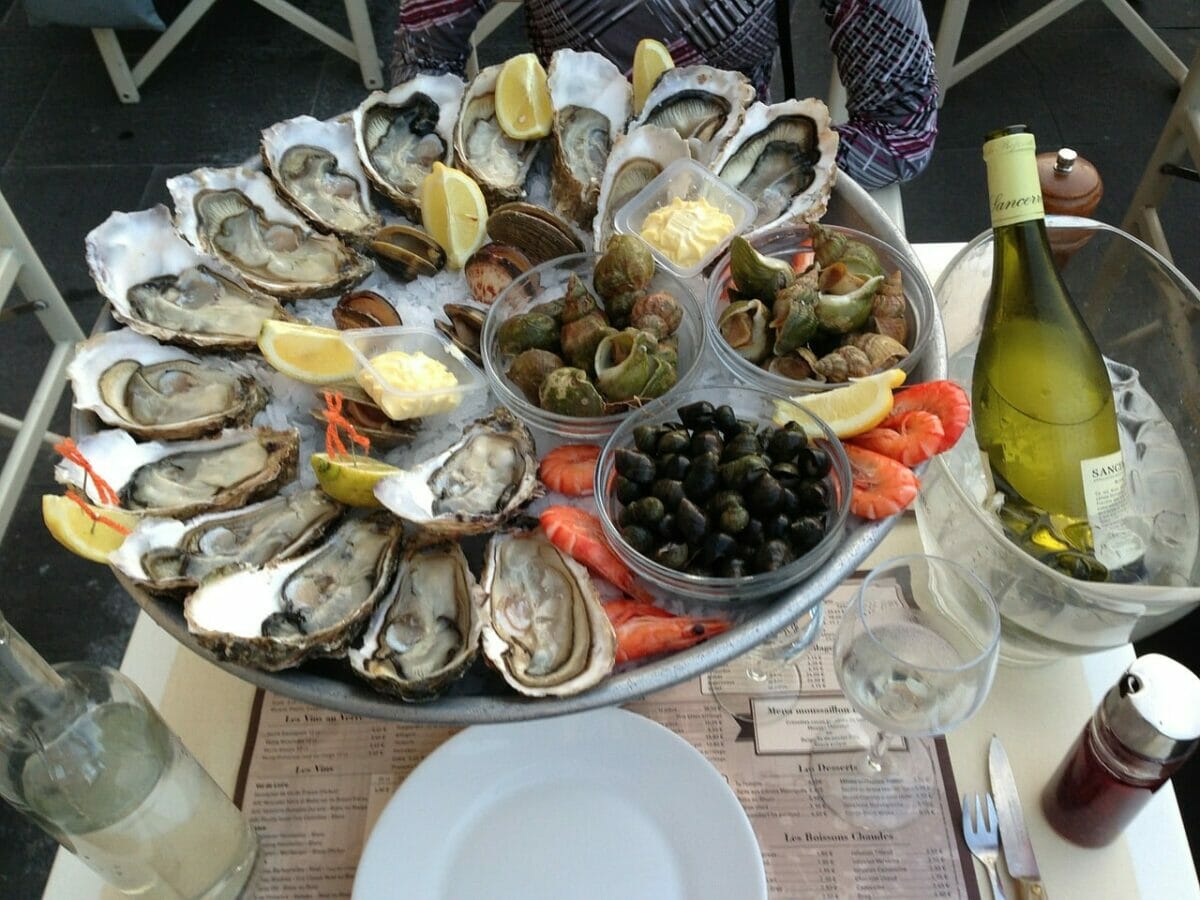 Palais Lascaris – A gorgeous seventeenth-century aristocratic building located in the heart of the old town. Decorated with frescoes and its luxuriously decorated lounges, it also is home to a collection of over 500 instruments, which makes it France's second most important collection.
Musée d'art moderne et d'art contemporain (MAMAC) -Opened in 1990 in the heart of Nice, its collections, focused on the postwar era, comprises more than 1300 works from 300 artists. FSix to nine temporary exhibitions from regional and international artists are proposed to visitors each year, offering permanent opportunities to renew their experience of contemporary art. Last but not least, do not miss the fantastic rooftop of MAMAC, offering an amazing and unique view of Nice!
Côtes de Provence Wine Tour – Explore the Côtes de Provence wine region on an 8-hour tour with an expert guide. Learn about the region's climate, soil, and winemaking process while visiting family-owned wineries. Guided by a wine expert, you'll have private visits to quality wineries, including a Cru classé Côtes de Provence estate. Enjoy an opportunity to taste delicate rosés from Provence and some robust reds and aromatic whites as well. Visit two wineries in the morning, followed by some free time for lunch. Visit a third winery in the afternoon, before returning to Nice.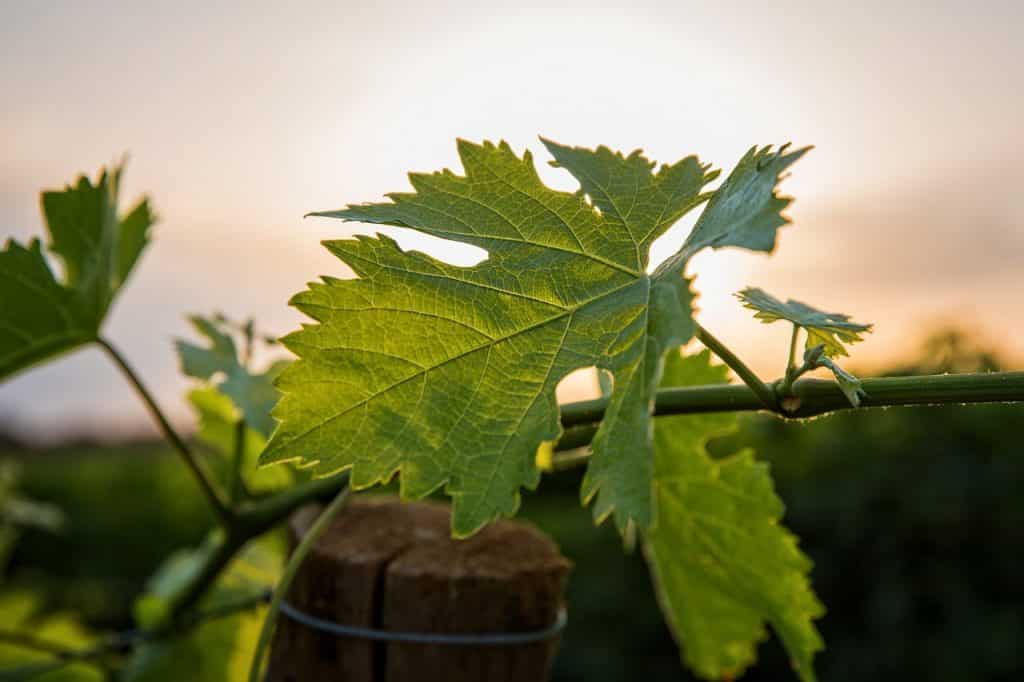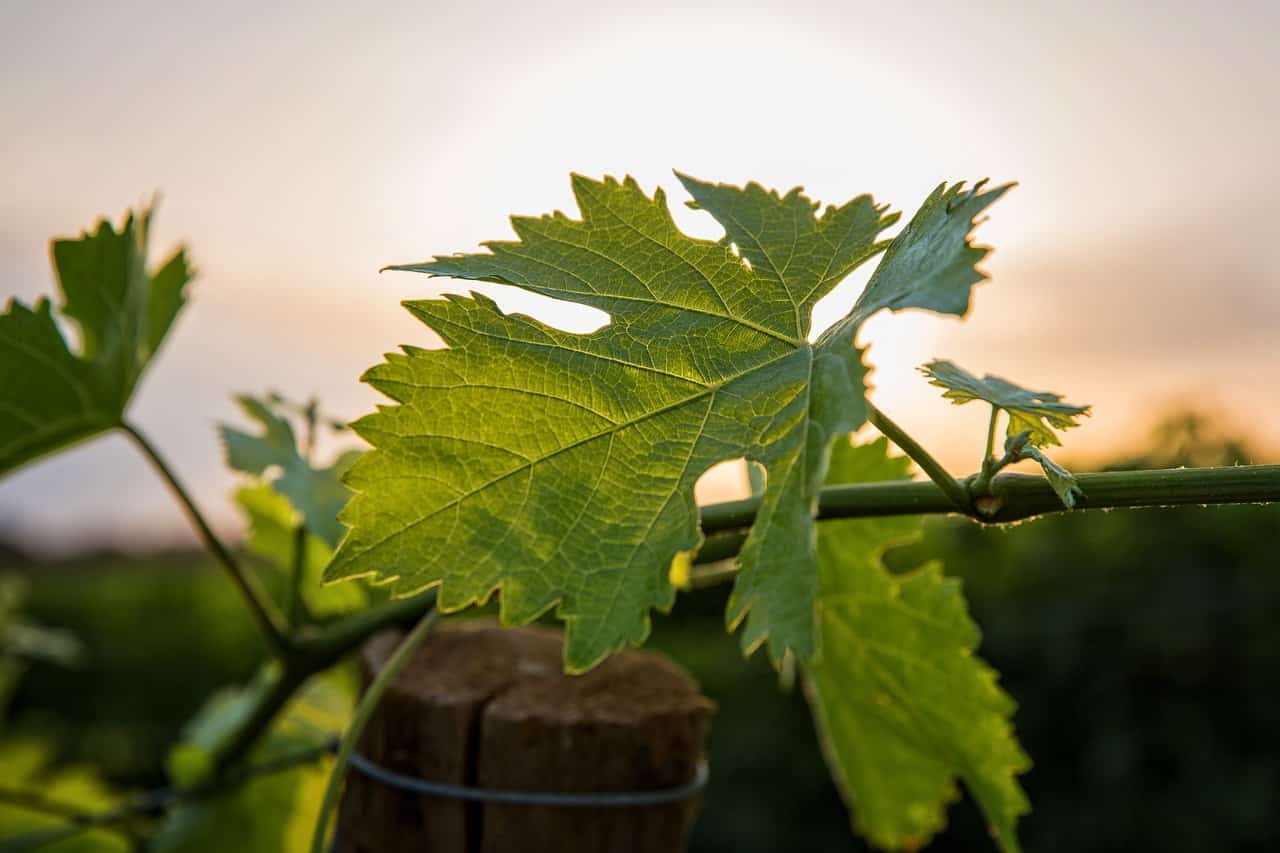 Parc Phœnix – 7 hectares of greenery in the heart of Nice with over 2,500 species of plants and 2,000 animals to discover. The park has one of the largest greenhouses in Europe and is divided into seven zones, including a tropical zone, a Mediterranean garden, and areas reserved for animals.
Asian Arts Museum – A modern museum with a collection of Asian art from India, China, Japan, and across South-East Asia. There is also a gorgeous tea-ceremony room. Stands on an artificial lake in Parc Phoenix, in a building of white marble and glass designed by the Japanese architect Kenzo Tange.
Fields of Lavender – Check out some of the most beautiful landscapes of France, as you visit the Verdon gorges and the villages of Castellane and Moustiers-Sainte-Marie, one of the most beautiful villages of France. While traveling along the Verdon (named for its astonishing turquoise green color), you will be able to enjoy spectacular views of the 700-meter-deep canyon. Afterward, you will move on to the village of Moustiers-Sainte-Marie, nestled under a rocky cliff and surrounded by mountains from all sides. Known for its rich history in ceramic craftsmanship, you will have free time here to explore Moustiers at your leisure. You can discover the earthenware in the many stores, and buy souvenirs before lunch in one of the terrace cafes.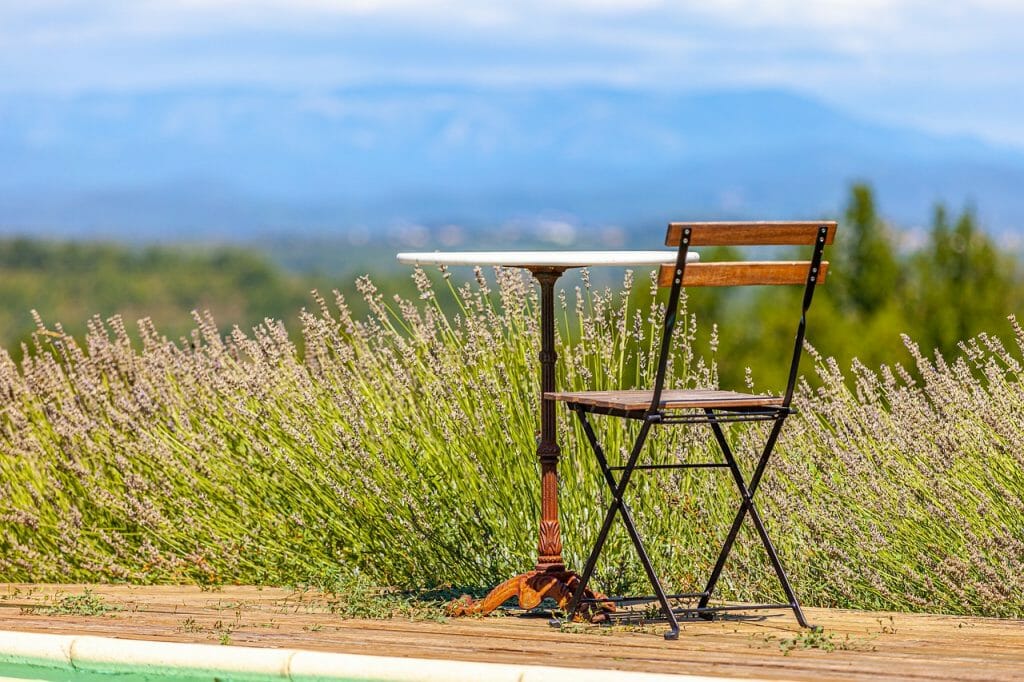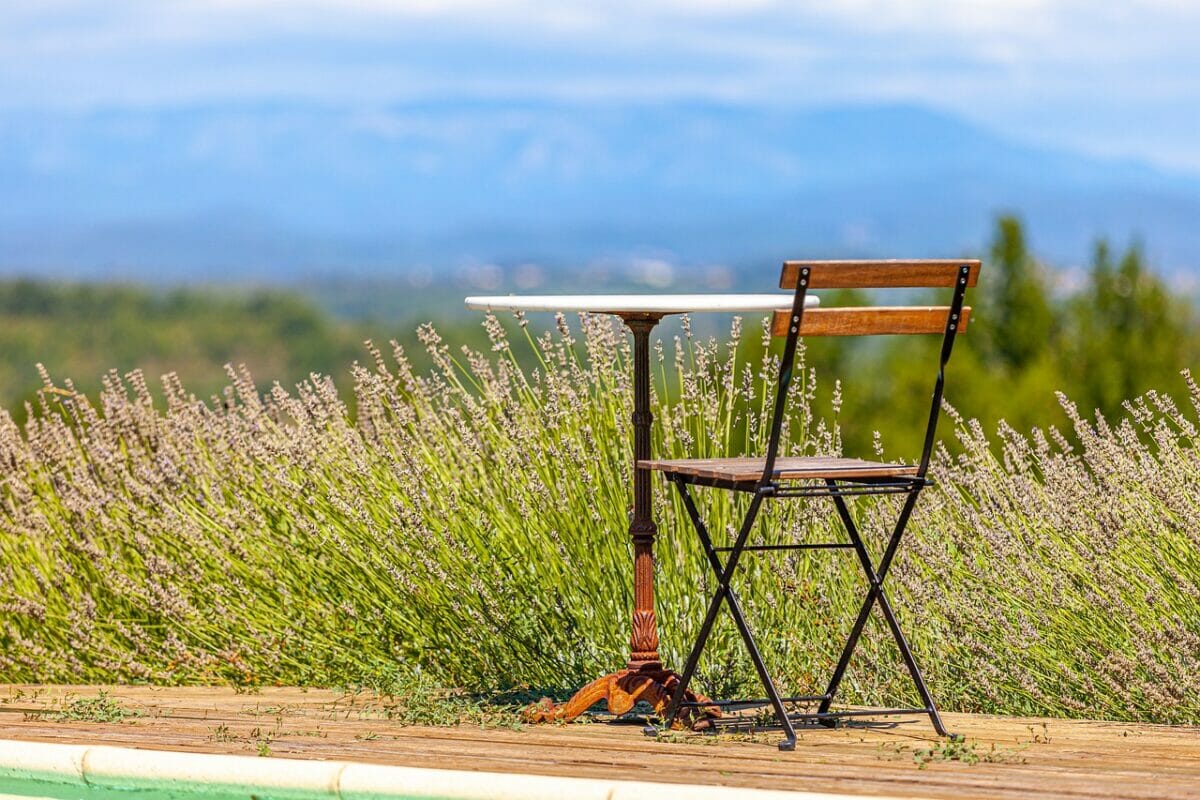 Gay Beaches In Nice
St. Laurent d'Eze – One of the best gay beaches in the Cote d'Azur – though it is not well known outside of queer circles, so remains almost exclusively gay and nudist. An idyllic spot to spend the day, even if the beach is narrow and stony. Bring your supplies as there are none to be found nearby, and don't forget something soft to lie on. Hidden between the Pointe de Cabuel and Cap Mala in the St. Laurent Bay, you can easily take the #100 bus from Nice to the St. Laurent-Eze bus stop. From there is a 10-minute walk along a marked path.
Hi Beach – A private beach that is the closest thing to a gay beach in Nice, though its open to all and better considered a mixed spot. If you don't want to travel too far and prefer to lounge on a chair rather than lying on rocks, this is the spot for you. There are a bar and restaurant on-site and plenty of gorgeous eye candy.
CoCo Beach – A gay-popular rocky beach in Nice, just east of the Ports, accessible by foot or the #30 bus. Ladders for getting into the water, making the ocean feel like a giant swimming pool. The views back to Nice are gorgeous, and the water is divine. Bring everything you will need as there are no services nearby.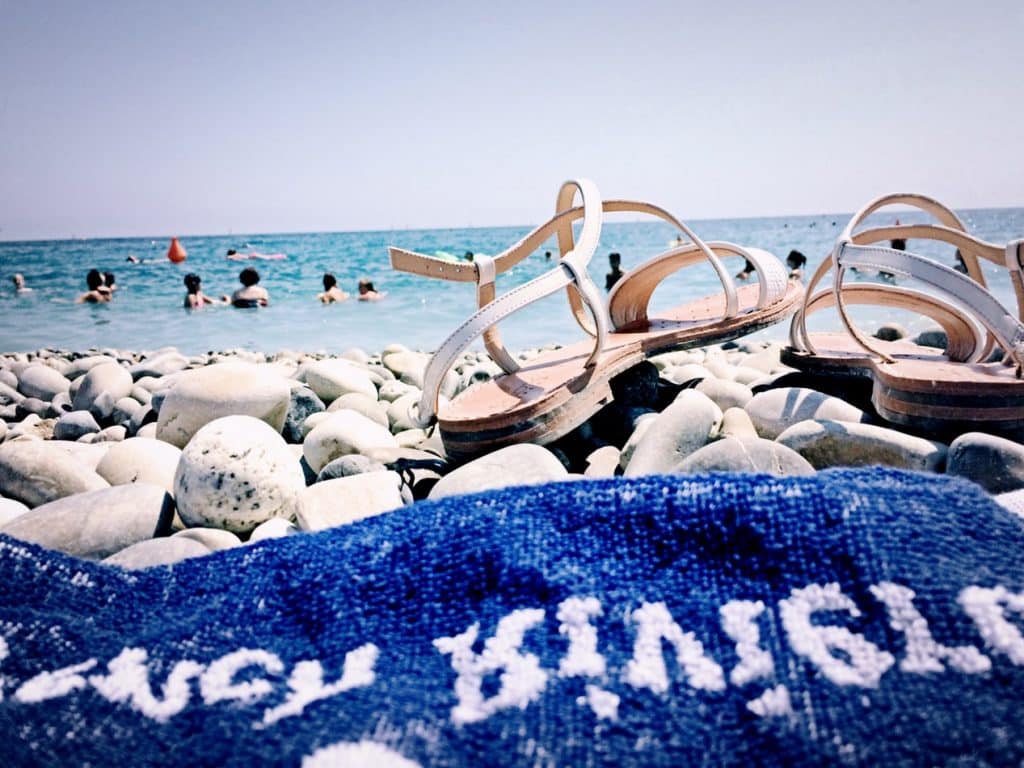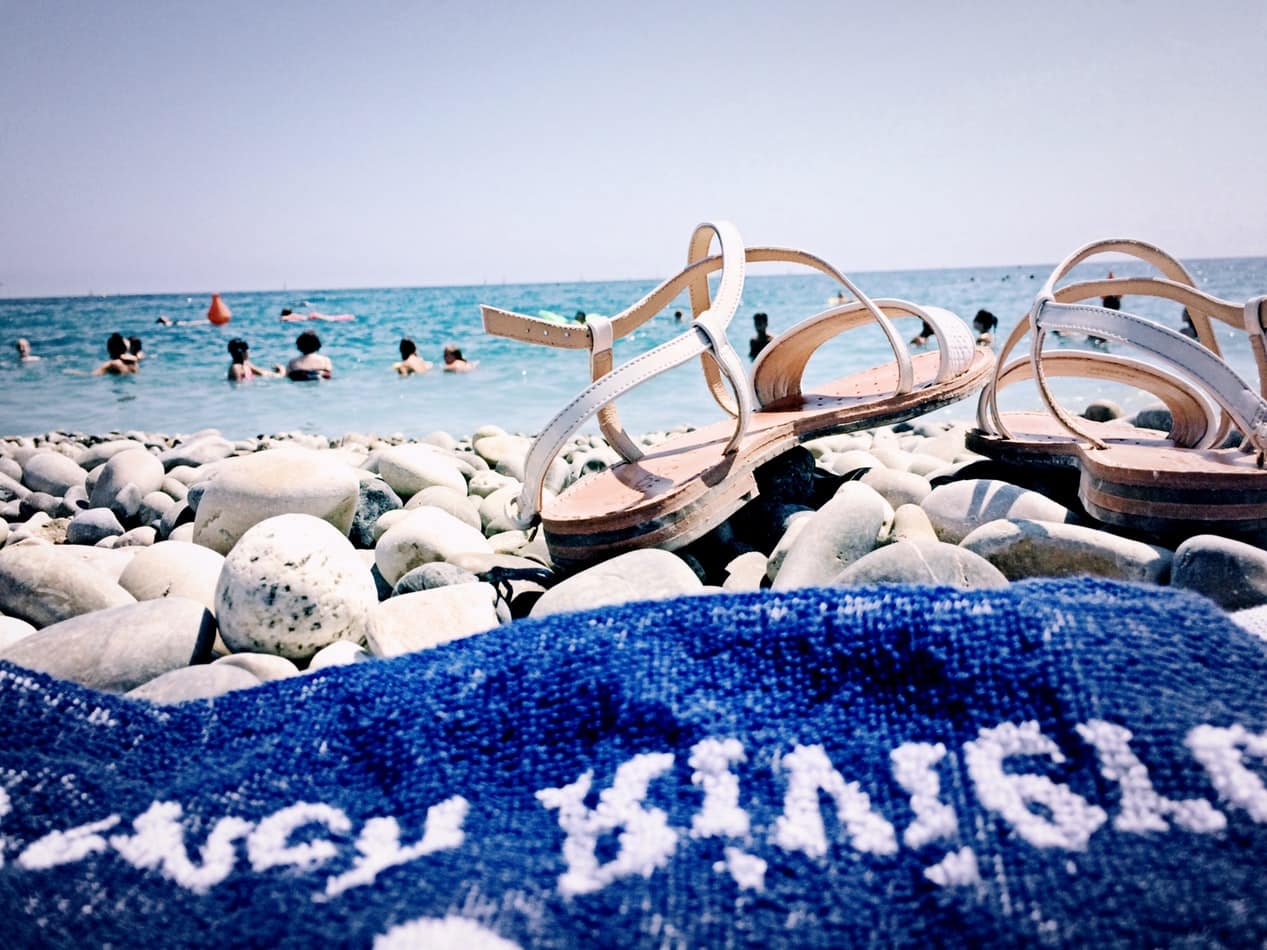 Gay Annual Events In Nice
Lou Queernaval (February) – The first and only gay carnival of France, plenty of feather boas, glitter, gorgeous men, and queer vibes. In 2015, Lou Queernaval started as a queer party during Nice Carnival – much like in Dusseldorf or Maspalomas. It drew crowds of over 15,000 in its inaugural year but has been run on and off each year since then. We are assured it will be back this year and better than ever, so check their Facebook page as it is one event you will not want to miss.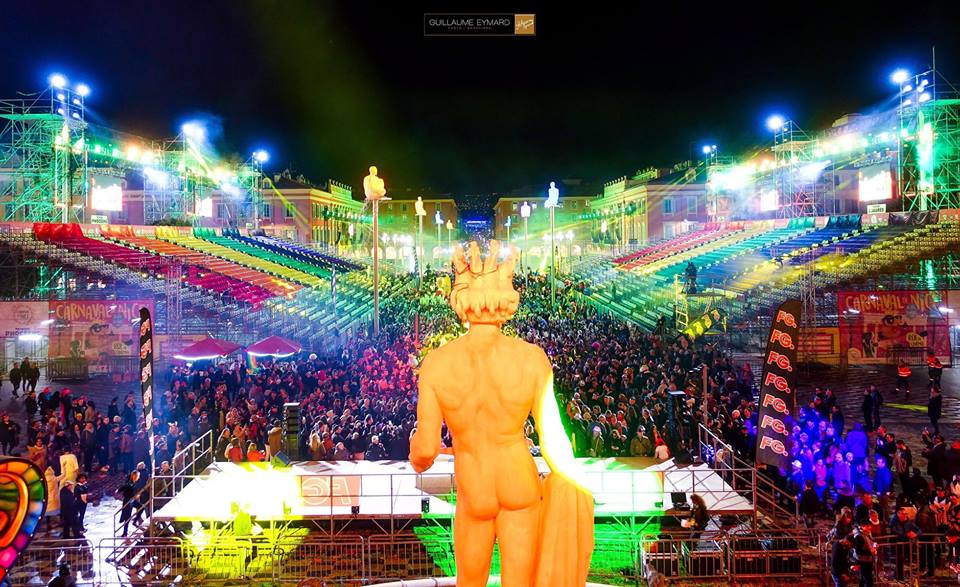 Nice Pride (July) – Otherwise known as the Pink Parade, this wonderful event has drawn big crowds to Nice every summer since 2004. Rainbow flags cover the street and revelers from across the queer community, and our allies, come together to celebrate the role of the LGBT community in making Nice what it is today. It is entirely worth planning a trip around. Expect plenty of vibrant street parties and club events – but there are plenty of cultural events if that is more your scene! Today it is mostly about rejoicing in everything queer and fabulous. However, of course, still much needs to be done to achieve total equality for our community, and there is a strong focus on the political roots of Nice Pride. So grab your best pride outfit and head along for what is surely the gayest time to visit this seaside city!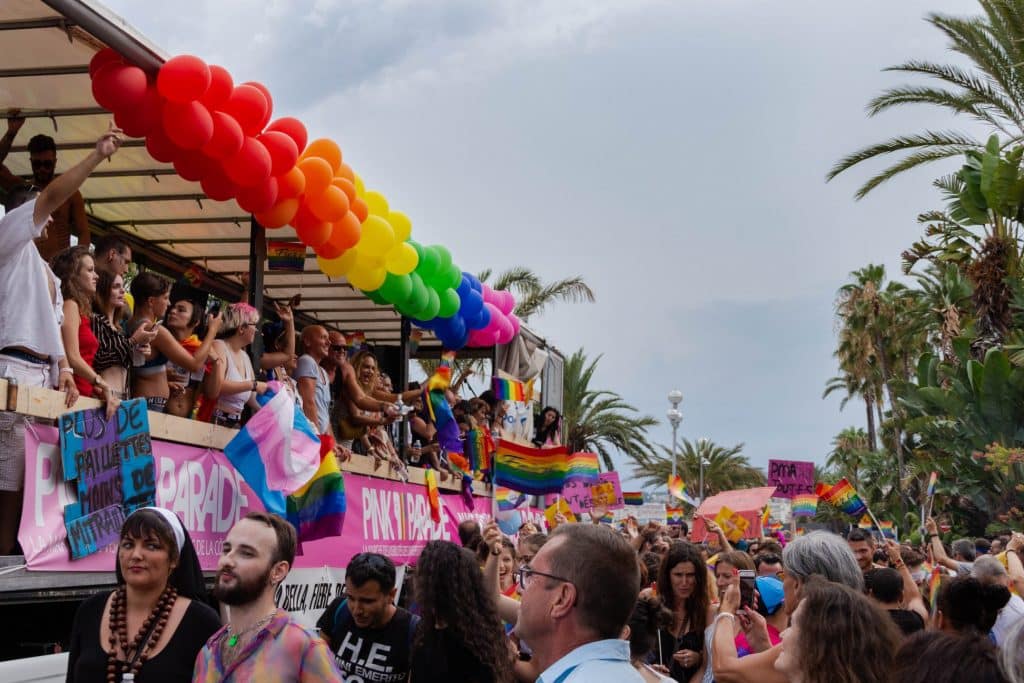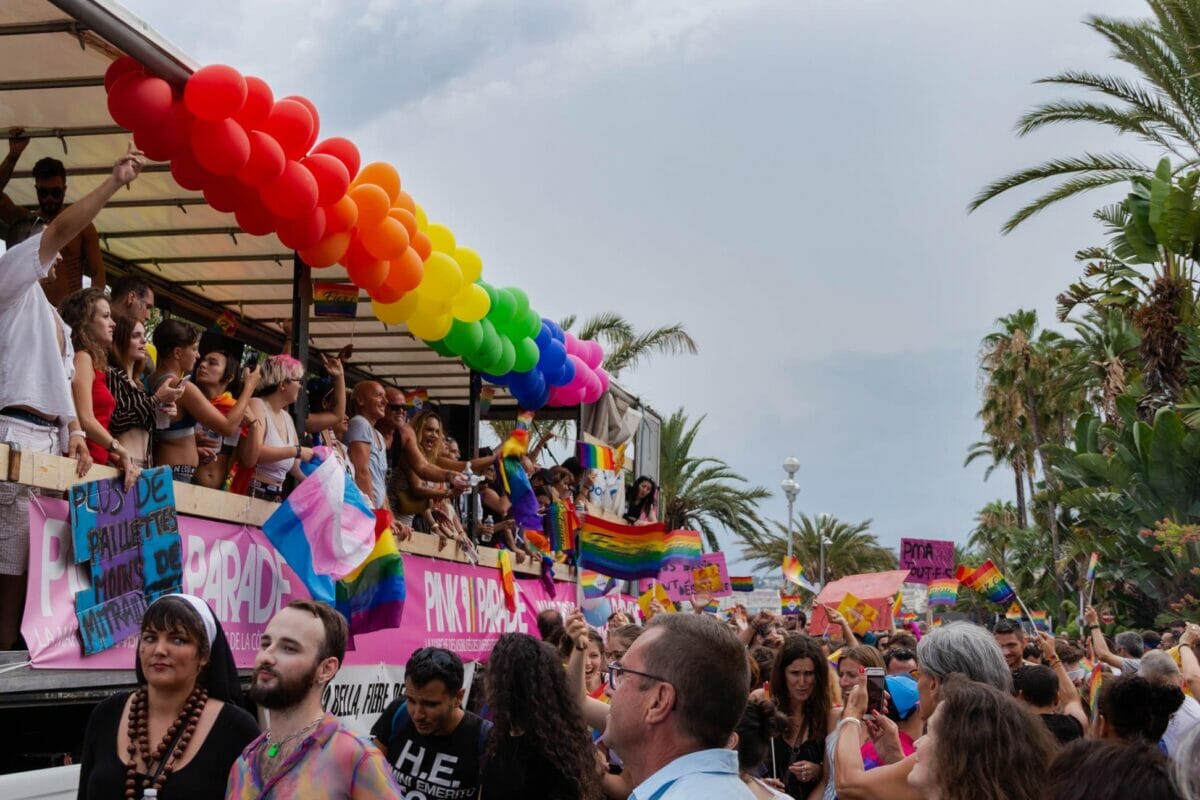 Gay-friendly and Gay Hotels in Nice France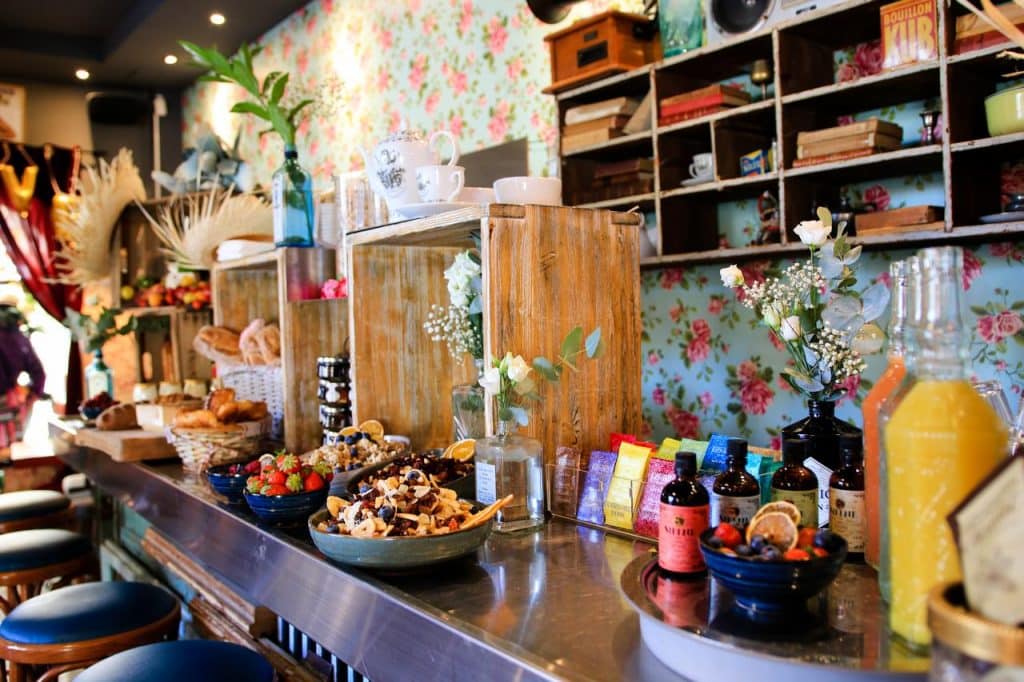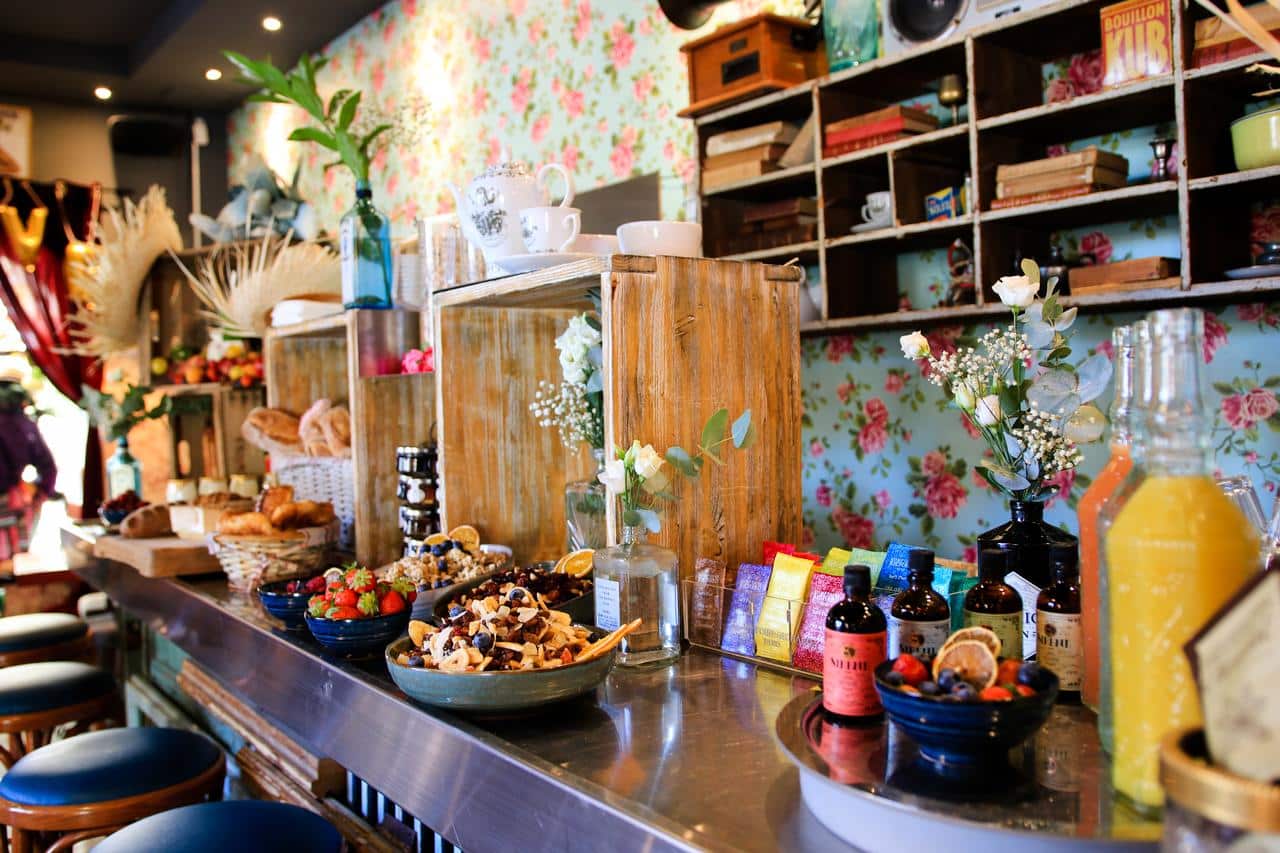 Being located in one of the most gay-friendly countries in the world, basically, every hotel and hostel in Nice can be considered open and welcoming to LGBT travelers. After all, being gay-friendly is about providing a non-judgmental and respectful environment in which all people are treated equally – and thankfully, we have never heard of a problem from any travelers checking in here.

However, elegant design, helpful staff, and excellent value for money never hurt anyone! Some hotels in Nice have gone above and beyond in recognizing and marketing to the LGBT community – and given their popularity with gay travelers; we would say it has paid off!



There are quite a few popular hotels in Nice that are go-to hot spots for gay travelers – and really, doesn't everyone like to be surrounded by people with common interests! These are the hotels we have checked out and included here.

While there is one exclusively gay bed and breakfast in Nice, any hotel close to the unofficial gayborhood northeast of the old town on Rue Bonaparte is sure to have more than a few gay guests staying – plus being a stumble home from all the nightlife is pretty desirable.

There are hundreds of other good hotel options in Nice if you don't find what you are looking for, but we are confident you'll find something here for you. Whether you want a fun and social hostel, a cheap place to crash after a night of partying, or a chic designer option to sip cocktails and surround yourself with fabulous people – Gay Nice as something for everyone!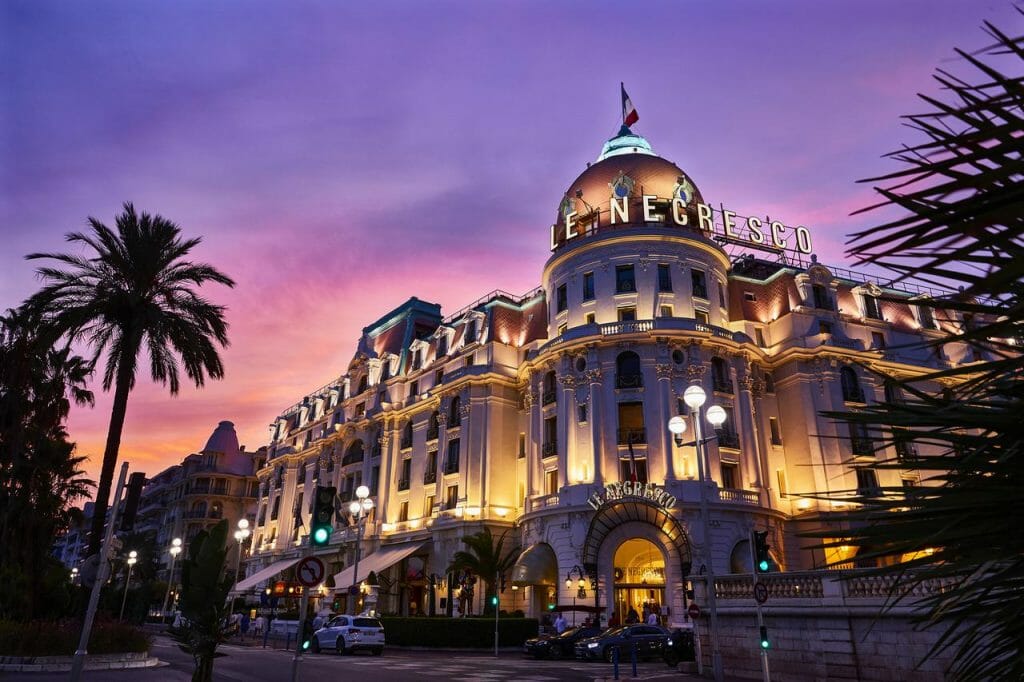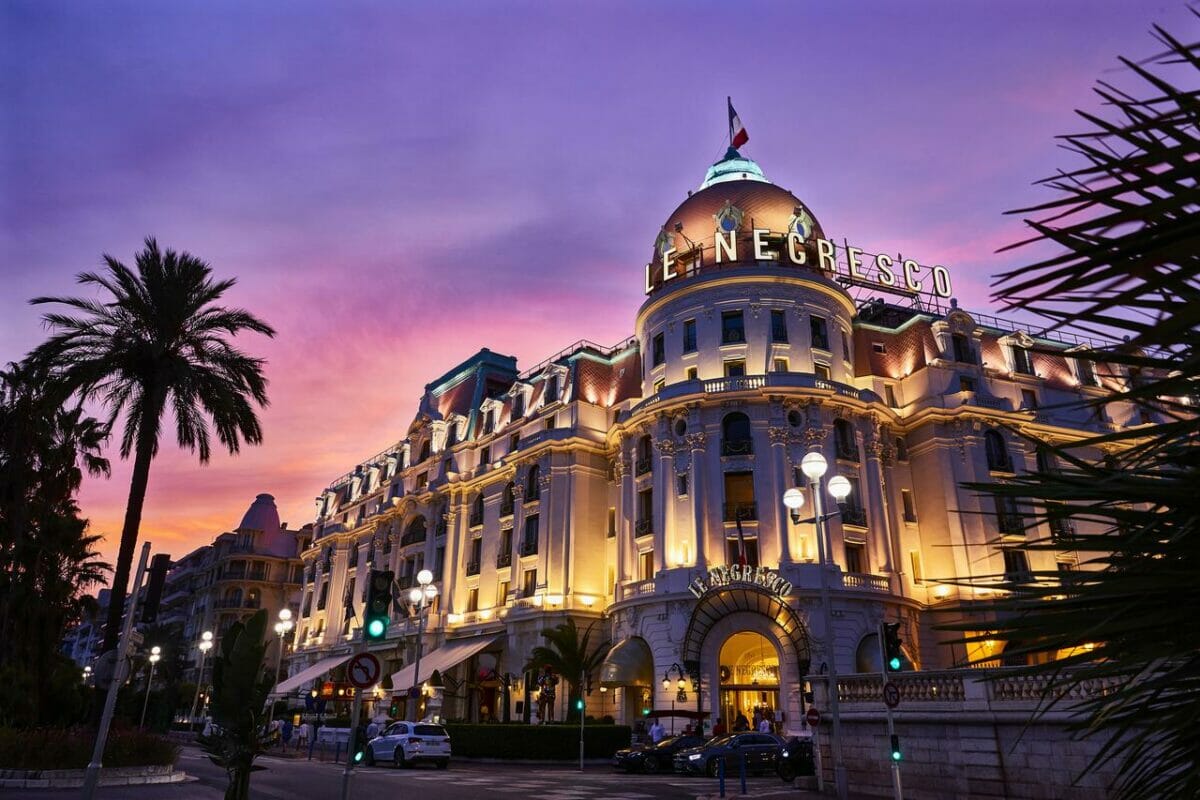 Hotel Negresco ☆☆☆☆☆ – A grand beachfront hotel famed throughout the world, thanks to its history and sophisticated, colorful rooms that fuse contemporary and traditional décor seamlessly. Staying at the Negresco is like jumping into a joyous mixture of eras and styles. Contemporary artists, masterpieces, monumental sculptures – the Negresco owes its well-respected identity to its extraordinary collection of artwork and period furniture with over 6,000 references. From salons dedicated to Louis XVI or Napoleon III to Venetian or "Street Art" rooms, you will move from surprise to surprise, discovering a unique selection of French artwork from the 17th century to today. What other palaces best symbolizes the legend of the French Riviera? More than 100 years after its creation, the Negresco still reveals our desire for enjoyment, relaxation, and comfort. There is also an upscale restaurant, curious carousel-themed bistro, old-world bar, and access to a private beach.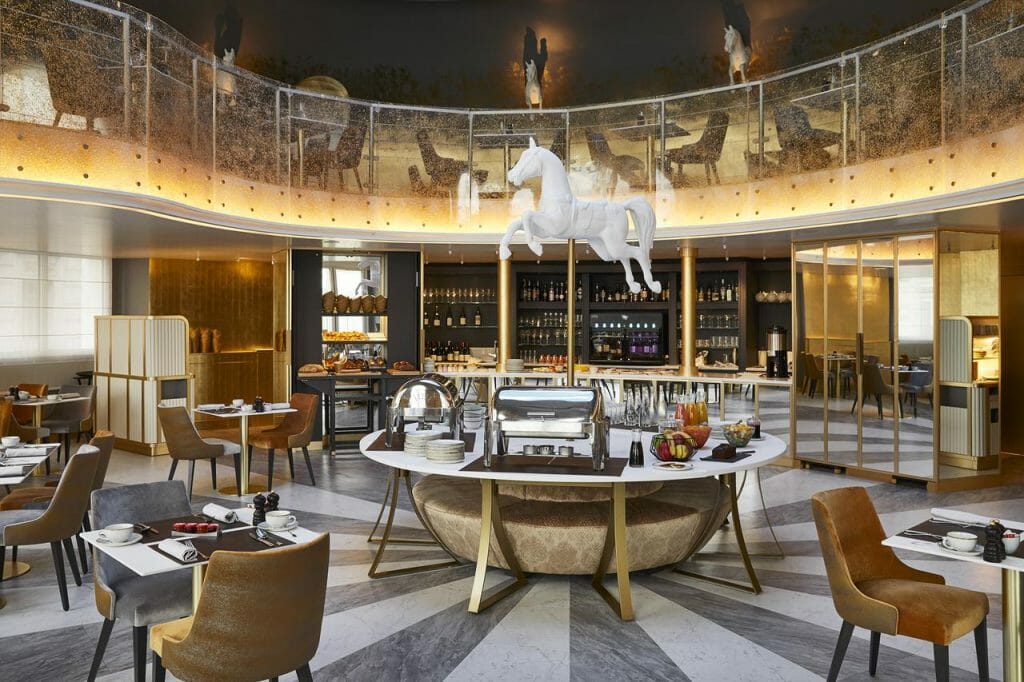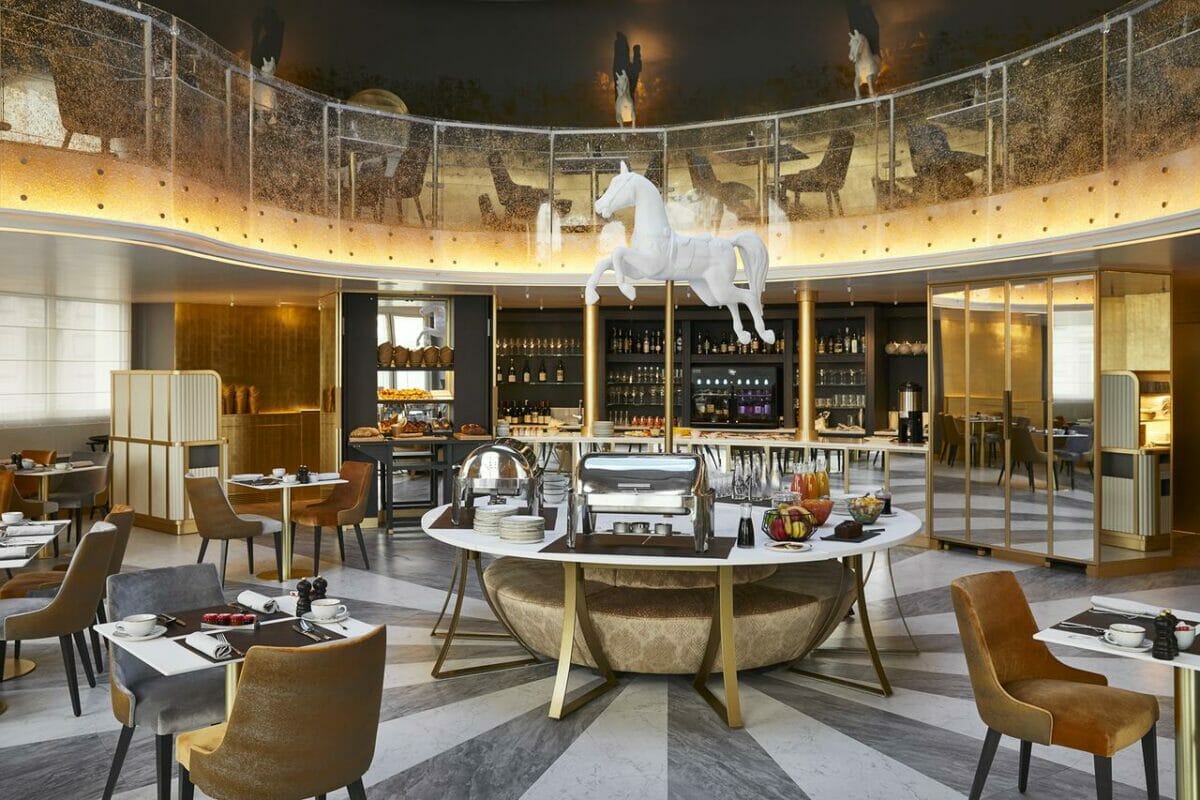 Hyatt Regency Nice Palais de la Méditerranée ☆☆☆☆☆ – An iconic art-deco luxury hotel located on the legendary Promenade des Anglais and close to Nice airport. The Hyatt Regency Nice Palais de la Méditerranée is typical of the elegance and historical riches of the French Riviera, offering a memorable stay just a few steps from the city center, with a view over the Mediterranean sea. Relax in spacious refurbished rooms, including nine beautiful suites with views over the terrace and pool or the sea – or take a journey through your deepest senses at the Turkish bath and sauna. Later, indulge in a refreshing dip in the transparent waters of the Mediterranean Sea in front of the hotel, or there are both indoor and outdoor pools to try out, along with a bar serving light fare, in addition to an upscale restaurant.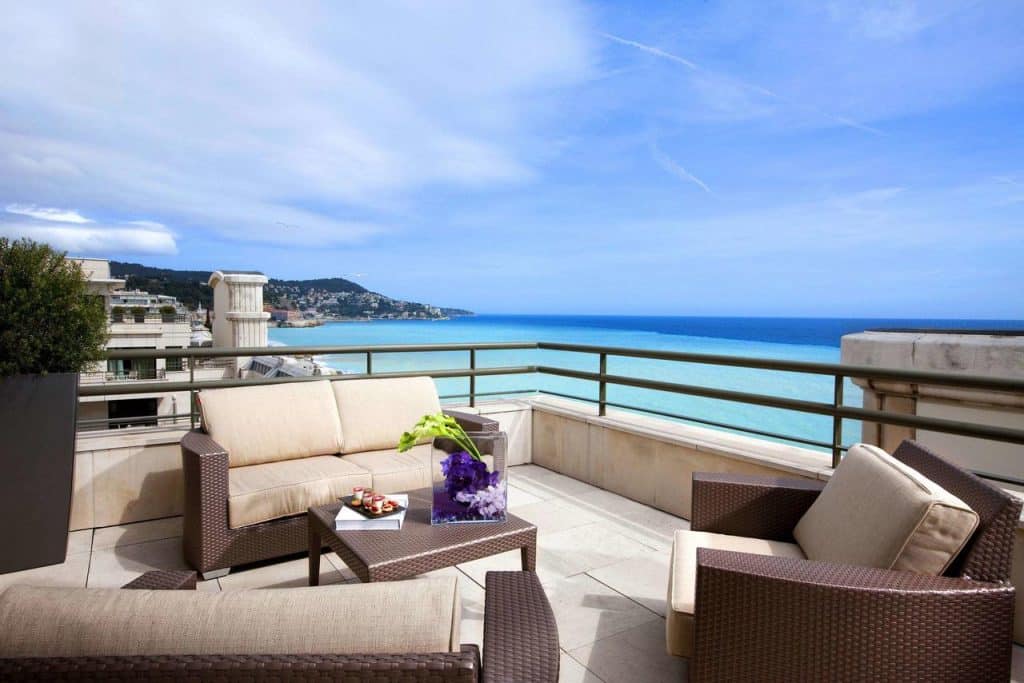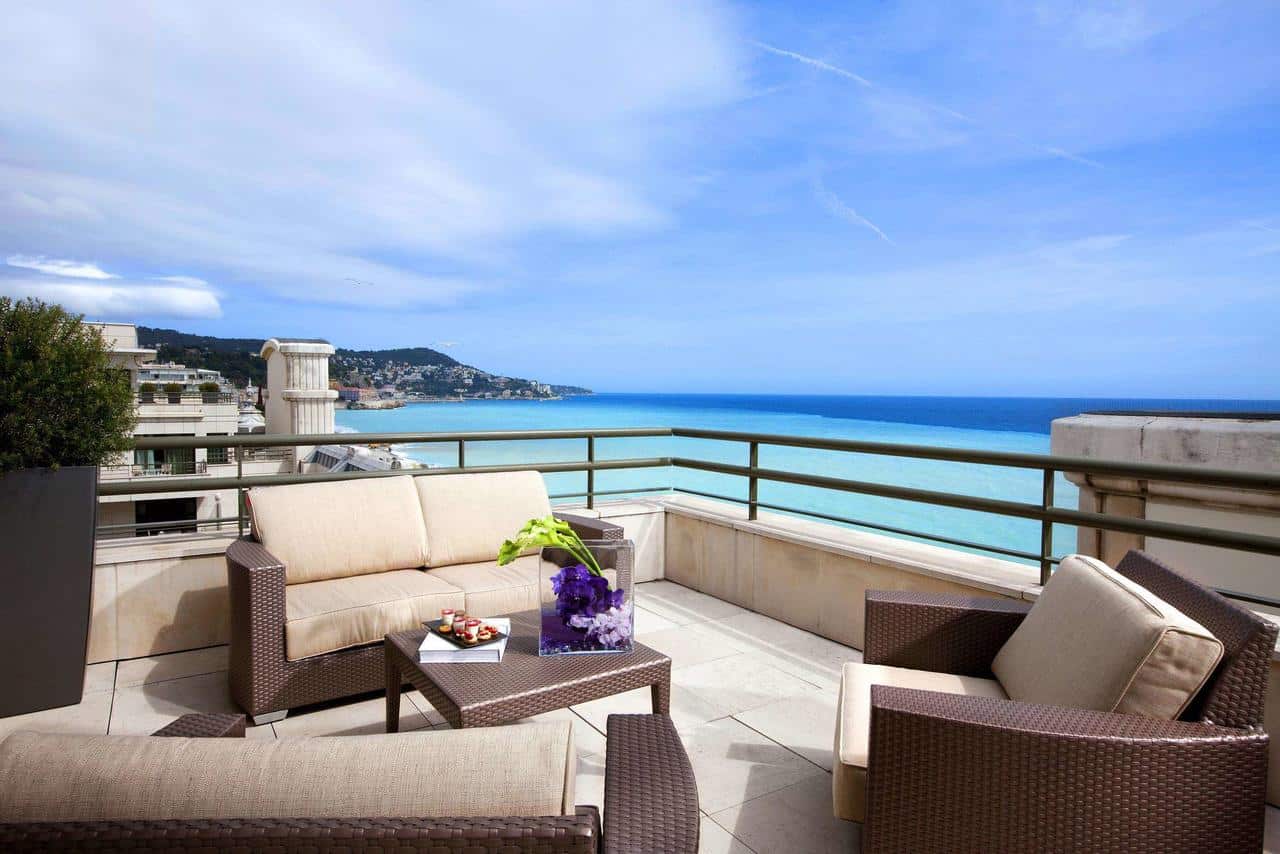 Hotel Villa Victoria ☆☆☆☆ – Not just another hotel in the beautiful city of Nice, this luxe hotel is one of the most unique and attractive period buildings in the city. The exclusive attention to detail is flawless throughout, from the extensive gardens perfect for relaxing over breakfast to the impeccable design of the hotel, exquisitely decorated to ensure a luxurious stay in a peaceful paradise.
AC Hotel Nice by Marriott ☆☆☆☆ – Slow your pace and feel the Riviera lifestyle at this contemporary hotel – ideally located a few steps away from the iconic Promenade des Anglais. The AC Hotel Nice is designed to create experiences that strike the perfect balance of details and elegance, sophistication and purposefulness are guaranteed. Guests can unwind in a modern room or suite specially crafted for maximum comfort and function – many with city or sea view. There is also a 24-hour gym and a breathtaking 360 view from the rooftop swimming pool/bar/restaurant. Westminster Hotel & Spa – A meeting of the past and the present, this gorgeous hotel has watched over the Promenade des Anglais for 130 years. In the airy rooms and stately suites, Belle Epoque molded ceilings and frescoes take pride of place alongside designer furniture. Loyal to its history – but still modern and extremely fashionable.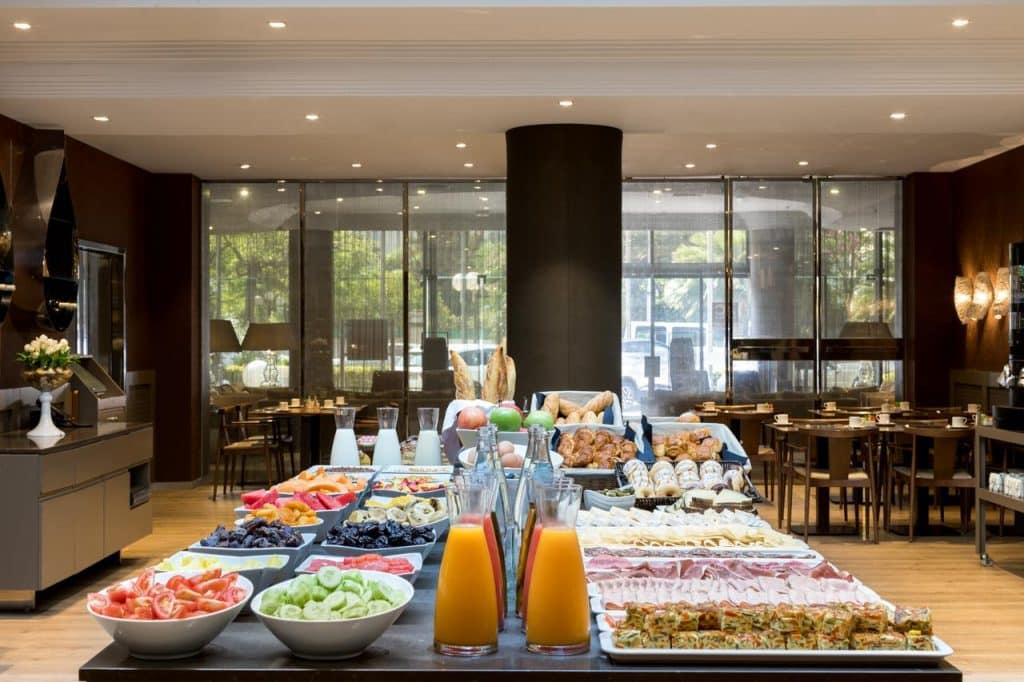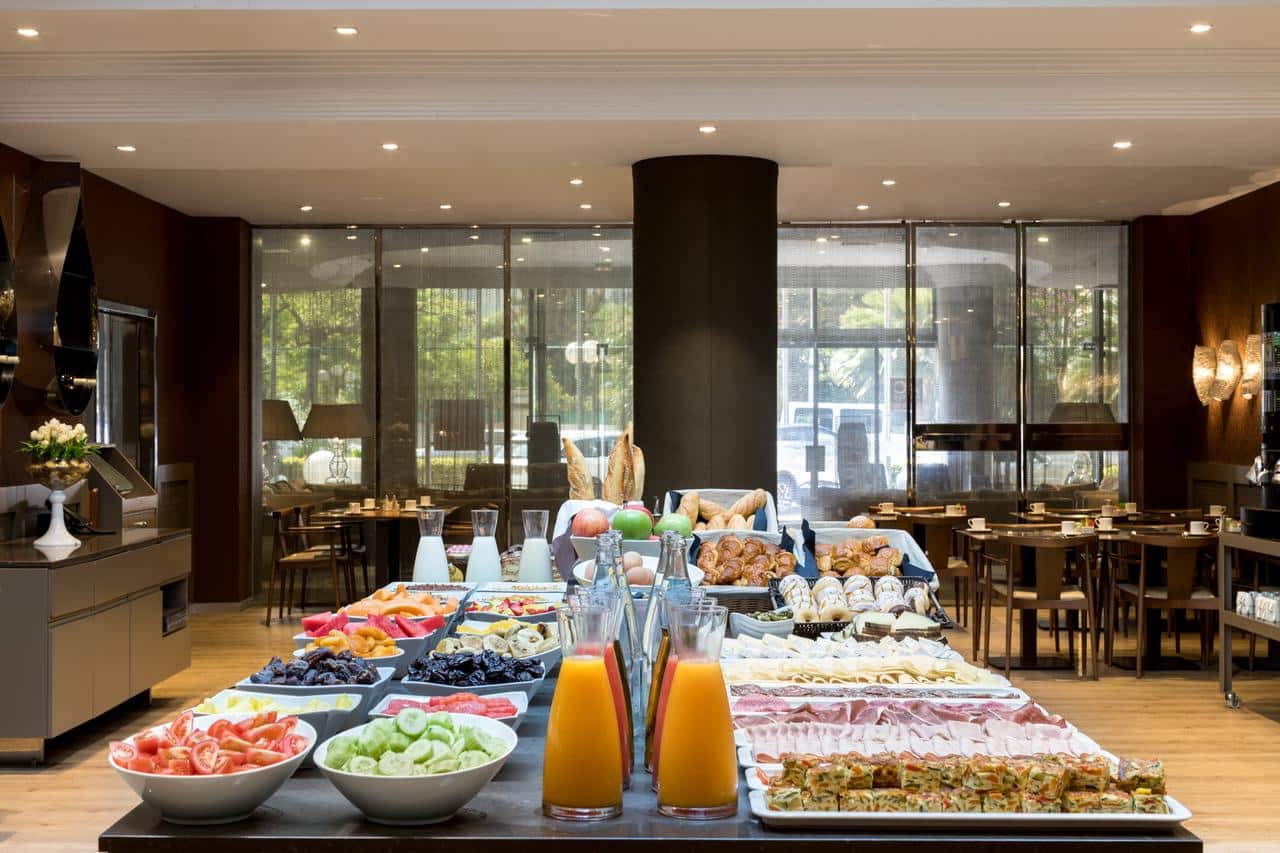 Ibis Styles Nice Centre Gare ☆☆☆ – You can save money and enjoy your stay when you book with ibis hotels. Unique comfort with colorful design and multiple styles, Ibis is always an excellent choice for those on a budget who want clean, affordable rooms in a central location. This location offers just that, along with a complimentary breakfast buffet and retro lobby design.
Hôtel Le G ☆☆☆ – A boutique hotel with an identity, a real one, that will allow you to live the city as it should be. Found in the heart of Nice, Hôtel Le G offers 16 comfortable rooms, nestled in a listed building. The G is a place of life, at the same time as an oasis of calm in the middle of the frenzy of Nice. You will appreciate the atmosphere of the place with its very trendy bar and its restaurant with a modern and refined kitchen. Hotel le G has also recently been revamped, so it is even more beautiful, even more crazy, and uniquely decorated! Disco, vintage, romantic,…. each room has its style- each of which you will not soon forget.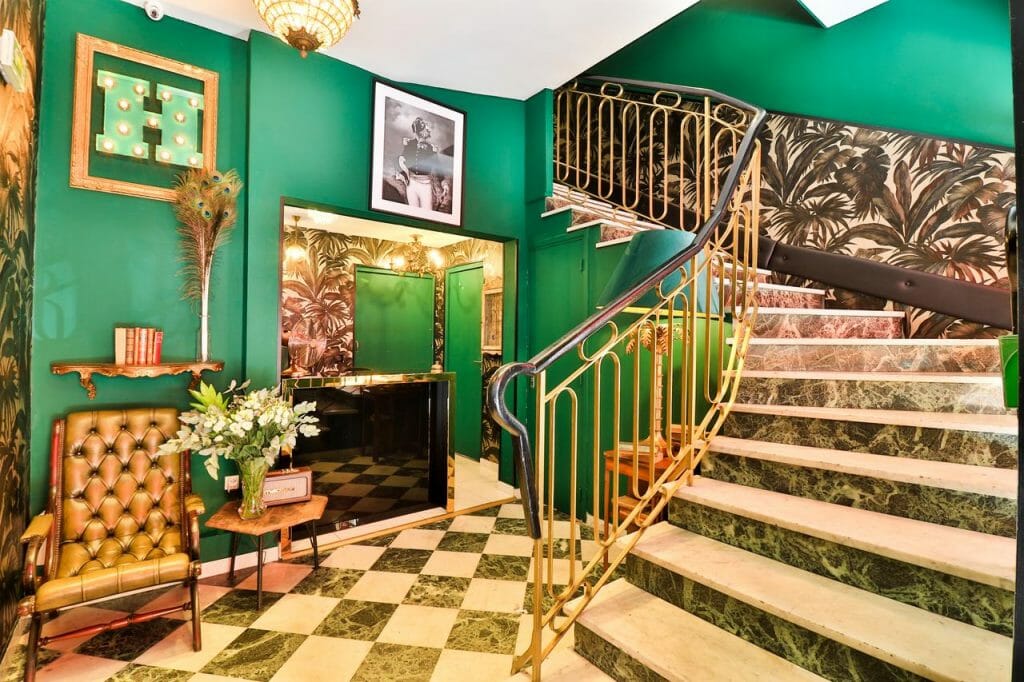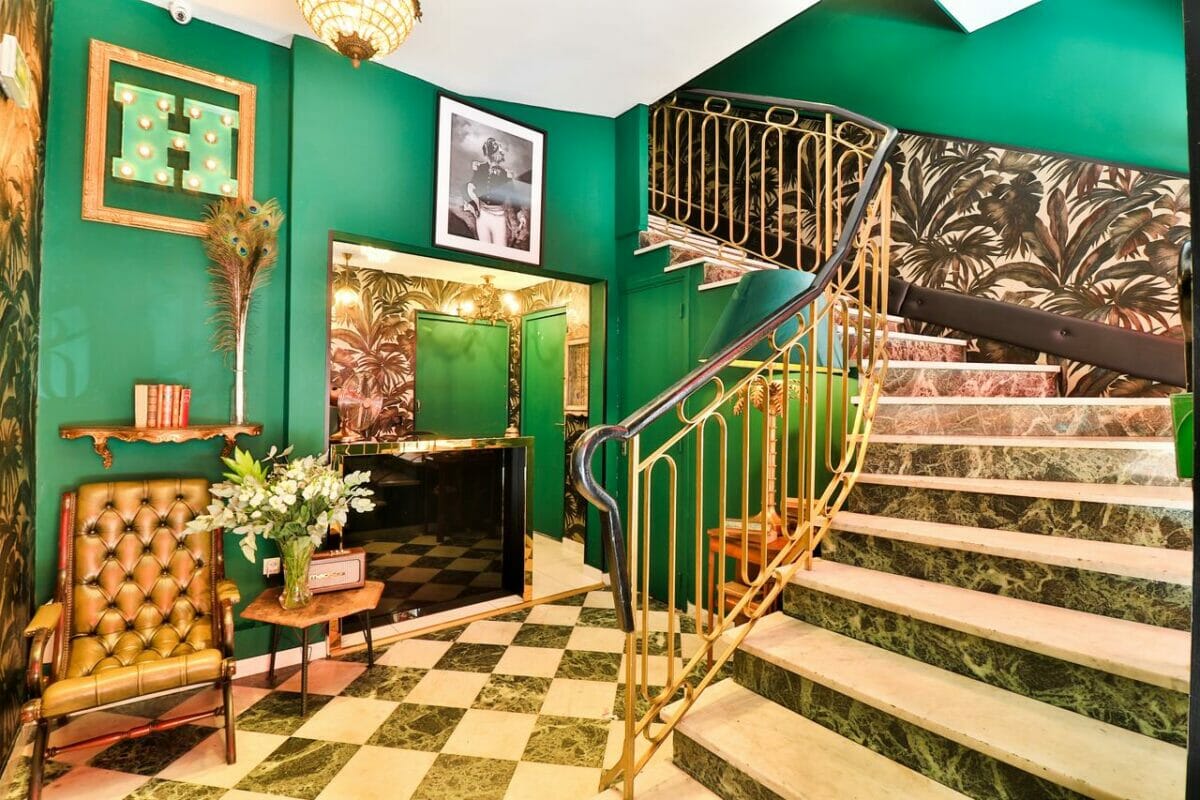 Hotel La Villa Nice Victor Hugo ☆☆☆ – Located just a stone's throw away from the Promenade des Anglais, this fabulous hotel offers its guests a haven of peace in the heart of the bustling city. From the shade of its superb Belle Epoque façade, immerse yourself in the literary world of France's most famous writer who gave his name to the boulevard. The clean lines and modern decor of the Villa provide an elegant contrast with the architectural richness of the building. With books stylized into headboards and quotations written along the corridors, the influence of the illustrious French playwright is never too far away.
Blue Angels B&B ☆☆ – A small gay bed and breakfast providing two economical and comfortable rooms exclusively for men. Located in a spacious, friendly apartment – with full air-conditioned with double glazing – and all just a few minutes from the SNCF train station, the Historical Center ( Old Nice ), and the beach. Whether you are alone, as a couple, or as a trio, the owners, Jean-Michel and Philippe, welcome you and can advise you on the events not to be missed in Nice! The only exclusively gay hotel in Nice. Breakfast is also complimentary.
Hostel Ozz Nice by HappyCulture ☆☆ – A trendy youth hostel in the heart of Nice located near the train station where you can choose a bed, a room, or take a whole dormitory. Perfect for those who believe the most important thing is not where you are, it's who you are sharing it with. We loved the graphic and raw decoration, and we not able to resist snapping photos of the brick-built walls, the big pipes, and the stand-out windows. Ozz Hostel offers you a complete experience with common areas which allow you to meet new people in such a unique atmosphere. Lounge space, Ping Pong table & Boiler room: we told you, it is is not a hostel like the others, it is a sharing hostel. Whether you are a backpacker, a single traveler, or with your friends, Ozz Hostel will meet all your expectations – and is always gay-friendly!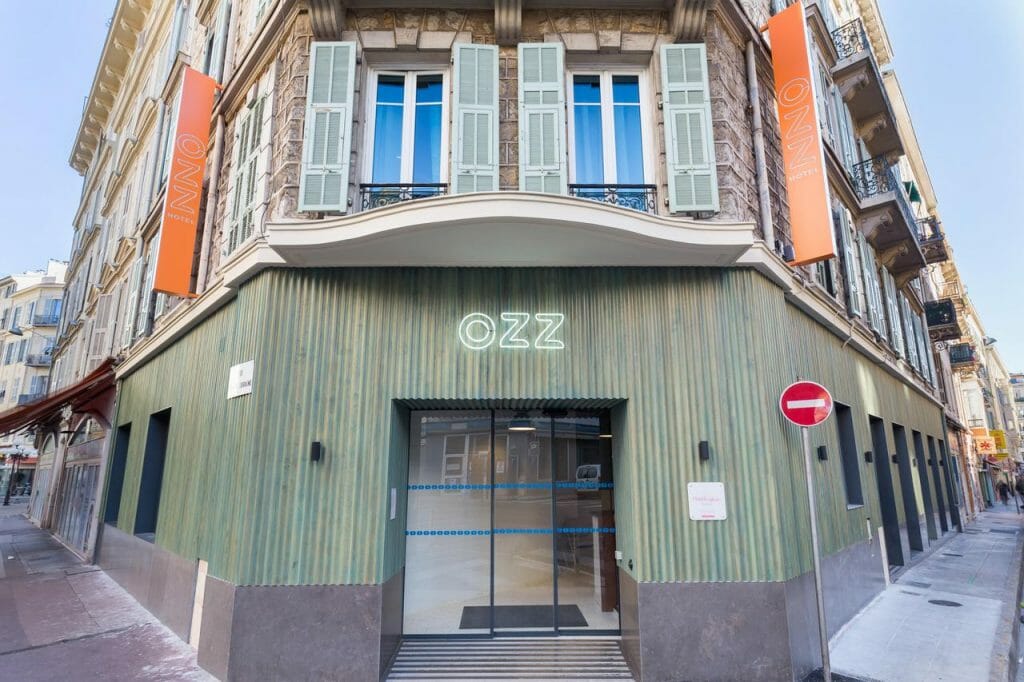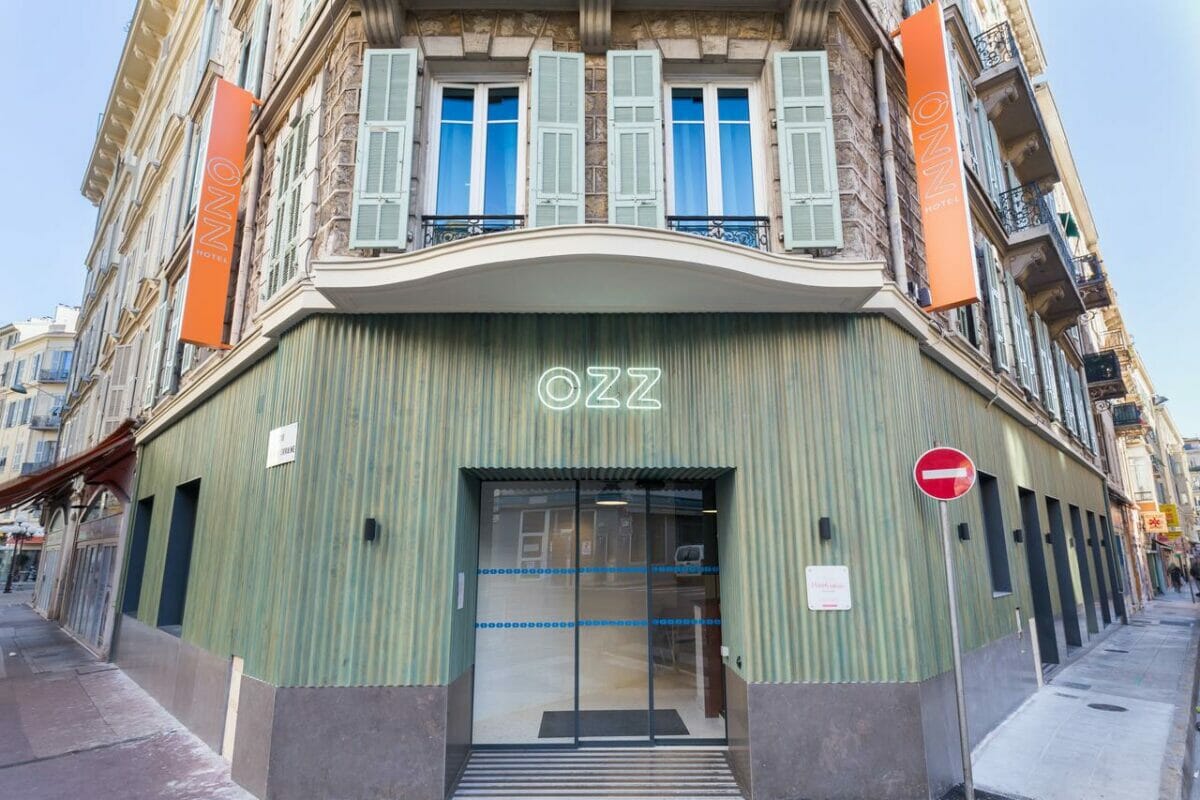 Gay Nightlife in Nice
Nice might not be one of the world's biggest gay destinations, but when it comes to nightlife, we loved the affordable prices, relaxed queer scene, and all those smoking hot French boys (and girls!).
Compared to Paris, we found the queer nightlife here to be more carefree with less attitude – but don't misconstrue this to mean dull, because Gay Nice is anything but! There is an attractive but not overwhelming assortment of gay bars to pick from – including an absurd amount of cruise bars.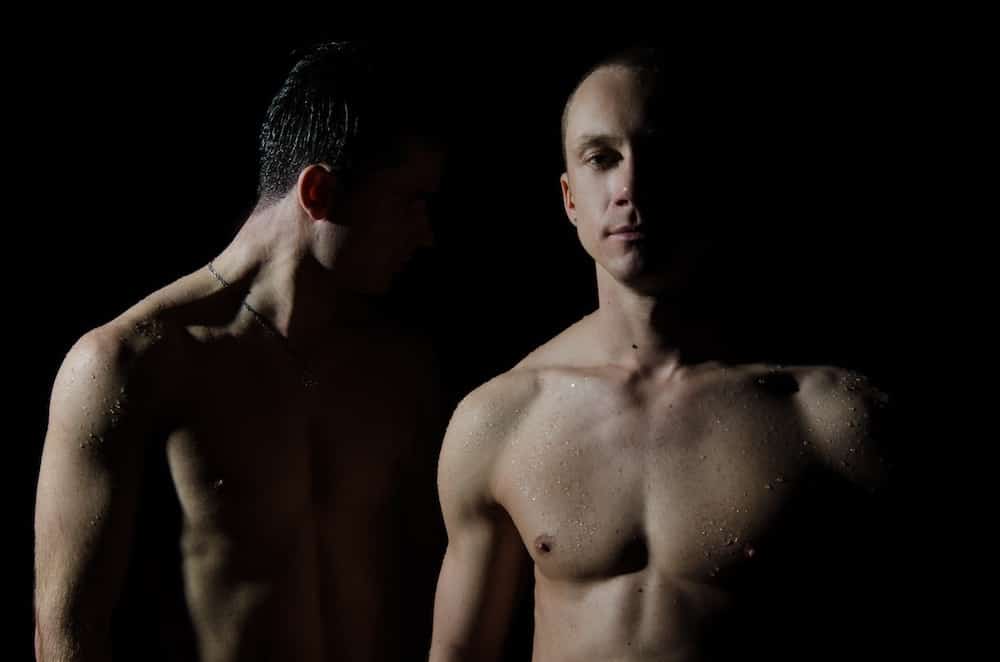 Most nightlife spaces here don't kick off till late, but there are plenty of cute cocktail spots and welcoming terraces to relax in until then. New bars and club events are taking place consistently, so it pays to ask around when you arrive (hotel staff, bartenders, or apps are often a good bet).
An unofficial gayborhood has been developing just northeast of the old town on Rue Bonaparte, so this is the best place to head if you are unable to decide on a venue. Here you will find the highest concentration of gay bars, cafes, and gay-owned businesses in the city. The nearby square, 'Place du Pim,' is also a popular gay hangout.

Gay Bars & Clubs In Nice
La Cave Wilson – A elegant gay cabaret and wine bar with drag shows and kitschy décor. Friendly service, exceptional cocktails and light bites
Le Glam – Easily the best gay nightclub on the French Riviera's with a fabulous mix of techno/house and dance music. Open Friday through Sunday's with sexy boys, bright colors, shows, bear parties and more. A smaller venue that gets packed, ensuring after even just a short dance session, you are an absolute hot mess.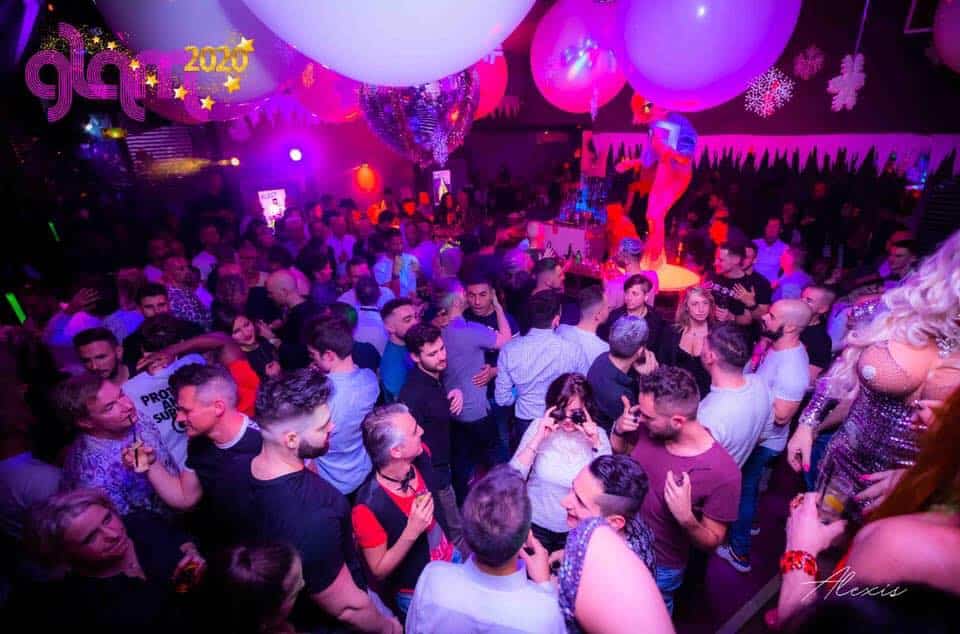 Le Couloir – A tacky but extremely fun gay bar in Nice for the after-work crowd where regulars and visiting friends get together and chat. A beautiful place to start the evening, meet new people, and enjoy light food and snacks.
Le Six – A compact yet stylish gay club drawing in a loyal following of men since 1999 with a fun dance floor, highly erotic shower shows, go-go boys, special party events, and more. The disco and funk parties on Wednesday are generally very well attended. Le Six is also very unique in that they boast an indoor smoking room, and there's an upstairs dancing balcony that is only assessable by a ladder.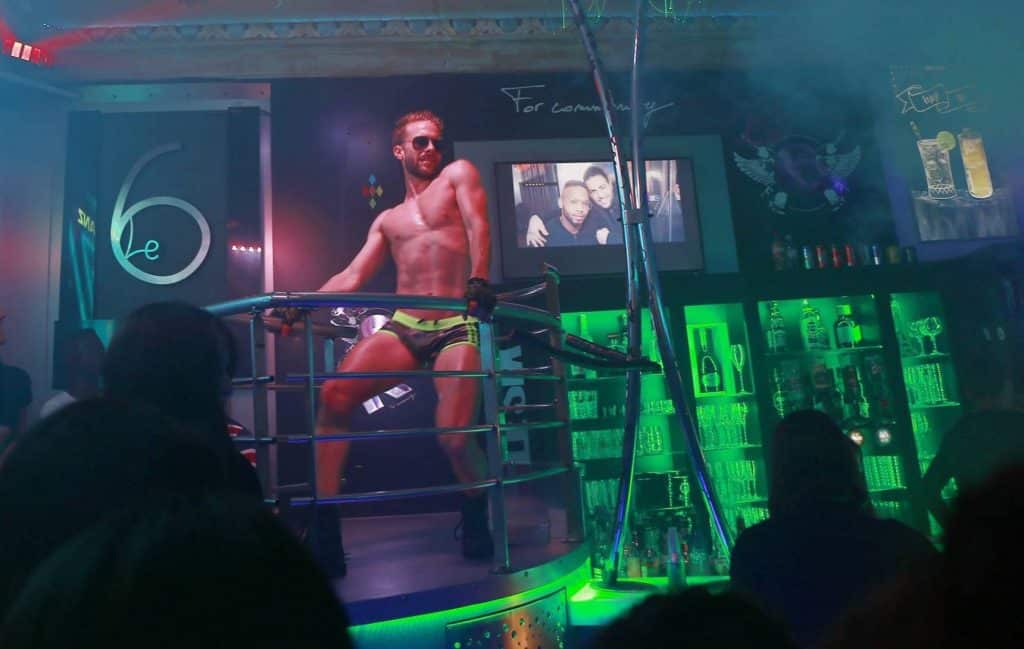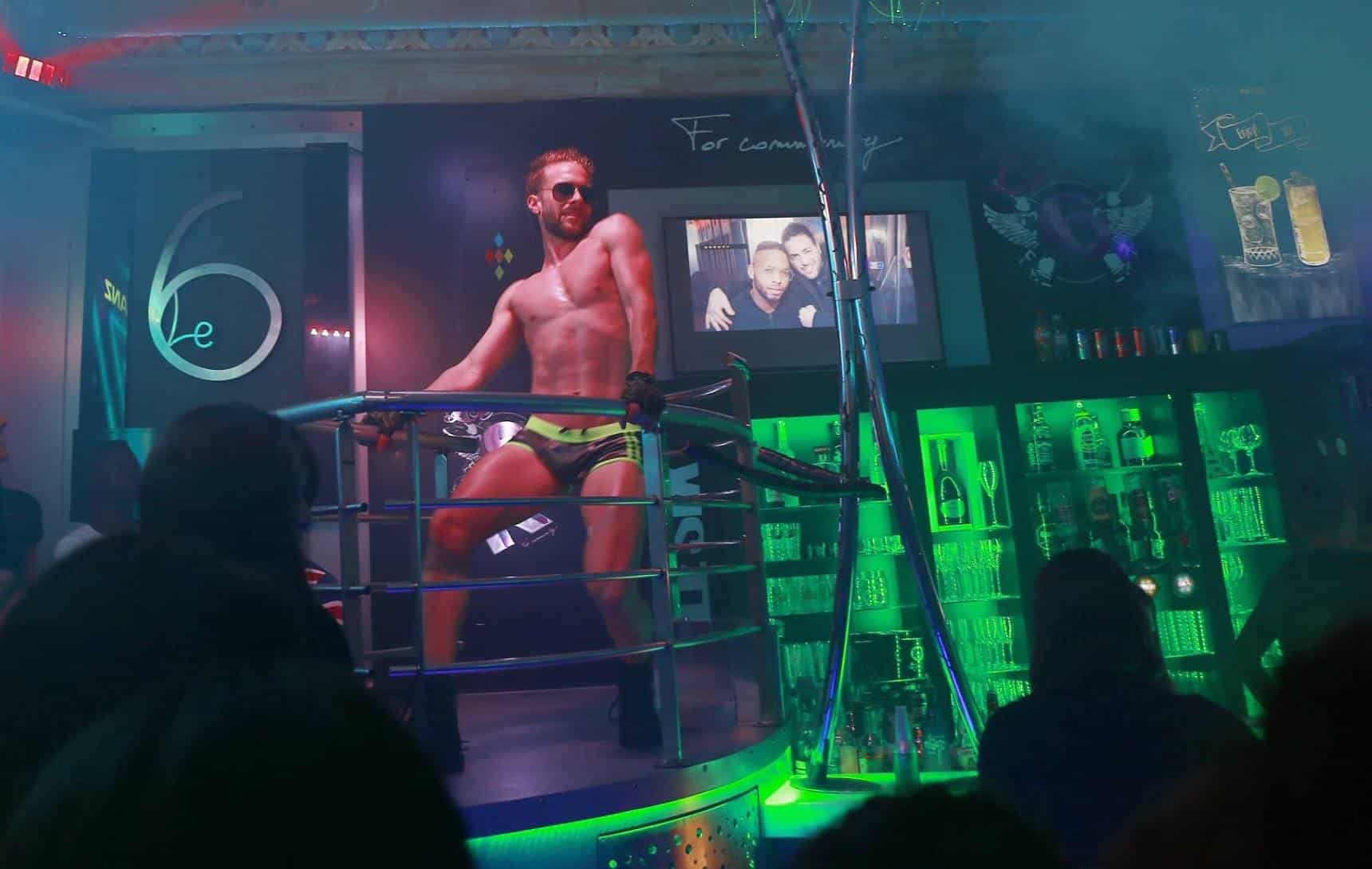 L'Oméga Club – An energetic gay club with professional DJs focussed on electro and house sounds. It is known for its marvelous drag shows, sexy boys, and gay tea dance parties.
High Club – One of the biggest and most well-known nightclubs in Nice, located in the heart of everything right on the Promenade des Anglais. Inside this 3-hall megaplex, you will find an immense dance floor, exceptional light & sound system, and frequent performances by some of France's leading DJs. It is a straight club with a more mixed crowd at the weekend, though always gay-friendly. A host venue for many of the biggest gay parties, however, so look out for Matinée gay parties their gay Rainbow Power Sundays and Pink Party specials.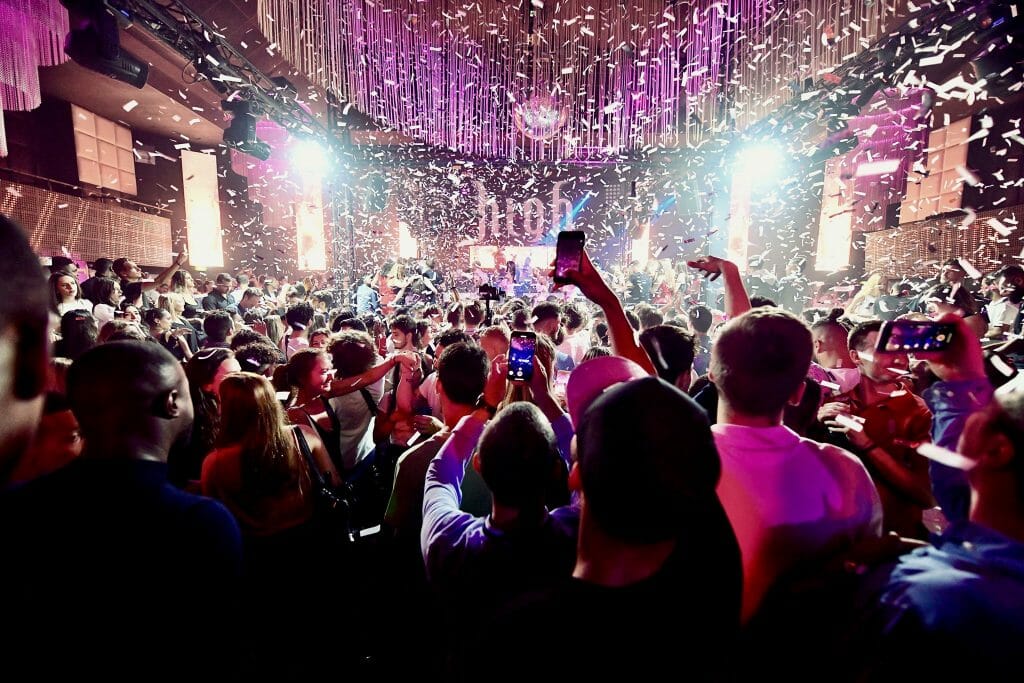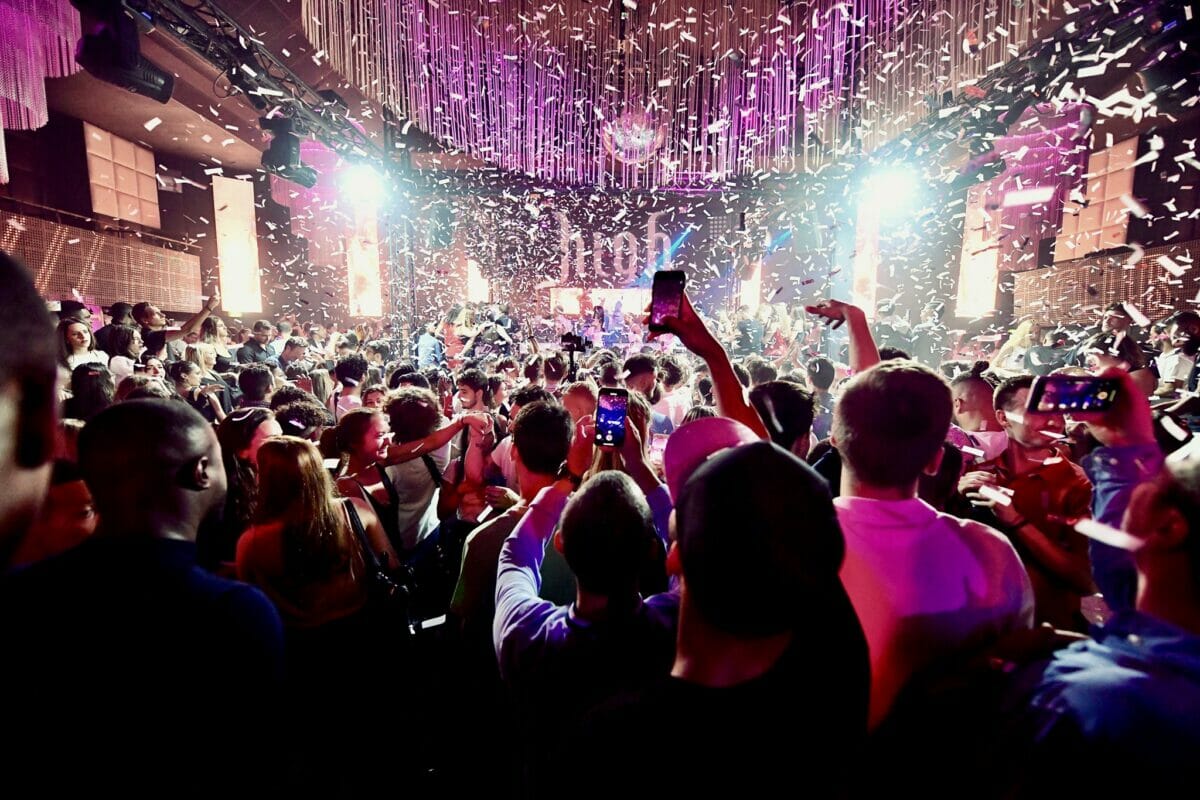 Le Swing – A LGBT+ gay bar popular thanks to its Tuesday karaoke perfect for those looking to belt out a Brittany Pop classic or Friday night drag shows. Or step outside with the regulars and enjoy people watching. There is no wrong choice here.
Red Kafé – One of the newest addition to Gay Nice is this adorable queer-popular wine bar, cafe and tapas bar. Perfect for relaxing during the day, or starting the night off with some people watching on a streetside terrace. In the evenings, there are frequently DJs or drag shows that are well worth attending. The staff are extremely attentive but also somewhat knowledgeable about events in Nice, while we found most customers seem to enjoy chatting and making new friends. Located a 2-minute walk from the beach.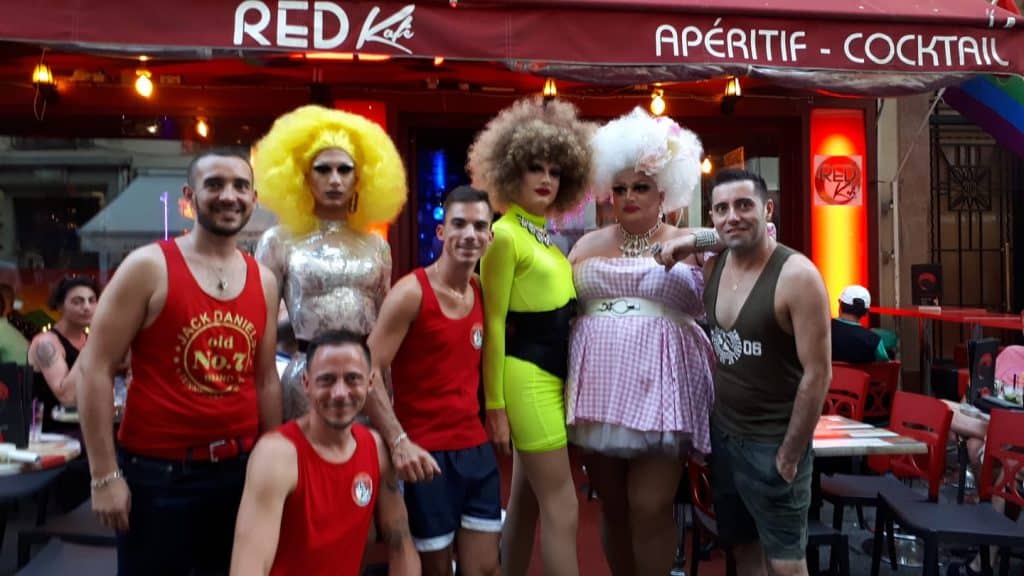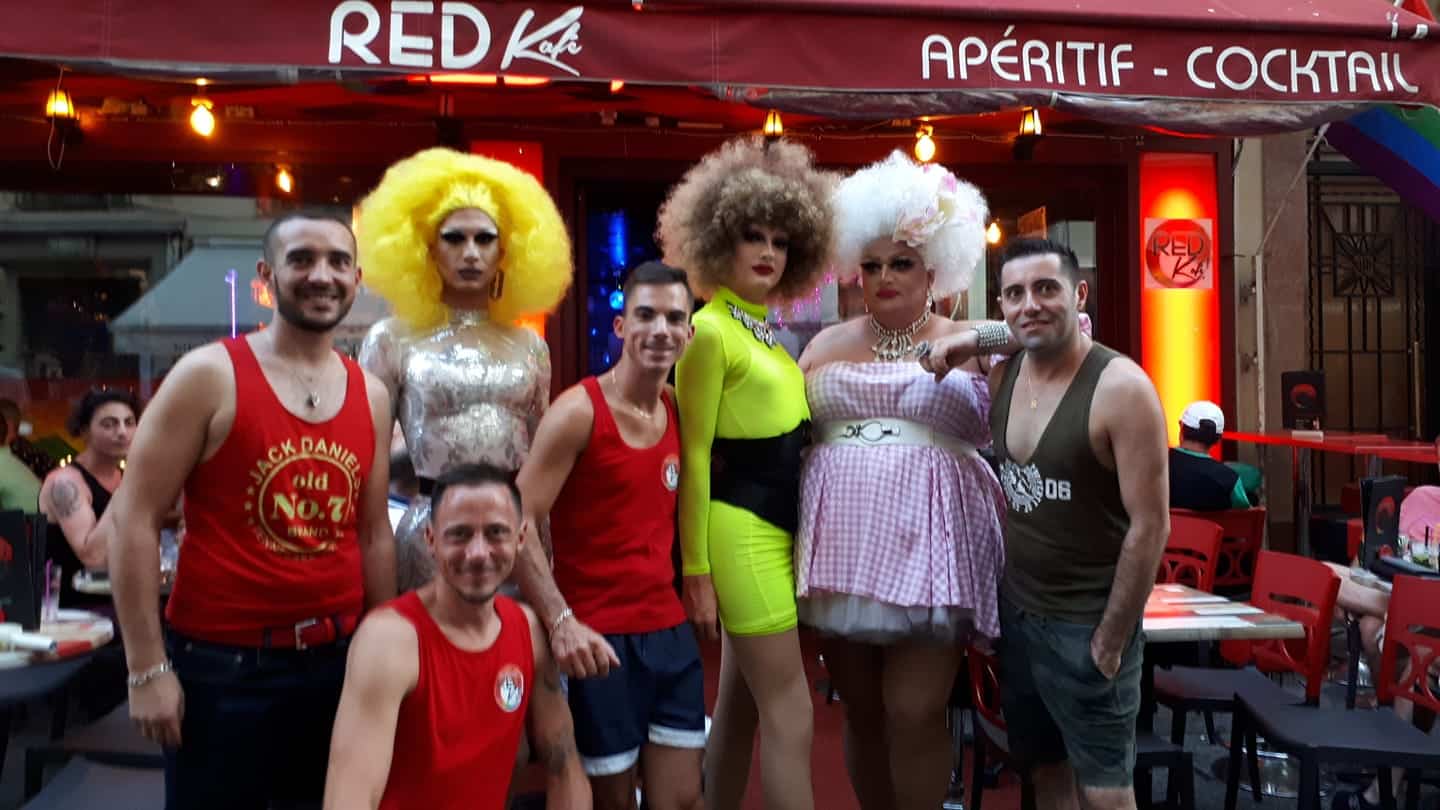 Gay Cruise Bars In Nice
Eagle Nice – A men-only cruise and sex club, in the purest tradition of Eagle Bars all around the world. A real institution on the French Riviera, the Eagle Nice is open for you to explore your every pleasure no matter your tribe; bears, admirers, leather, fans sportswear, dominators and submissives, lovers of watersports and manly guys are all warmly welcomed here. Built around a large central bar where you can refuel all night long with soft drinks, draft beer, alcohol, and above all: guys. Come for a drink, a flirt, a kiss or more. Open until 3 am daily with frequent themed parties, and busy darkrooms equipped for your pleasure included cabins, a sling, St. Andrew's cross and more
Le Klubber – A gay after-hours house and techno club party on weekends from 5-10 am. Featuring guest DJs, go-go dancers, lockers, and a busy darkroom, entrance is reduced for those who have parties at partner clubs earlier, including Omega Club, Le Swing, Red Kafé, Le Code, Malabar and Le Six. It can be a bit hit-and-miss depending on the night, but check their Facebook group page for events and opening times.
Malabar Station – A gay cruise and party bar popular with bears. Themed as an underground train station dungeon, there is a social bar area and seasonal terrace. Like most cruise spots, it's more relaxed earlier at night, but as the night progressed, the busy darkrooms, cabins, and play zone come to life. Malabar Station also hosts regular events, including gay sexy underwear and leather nights.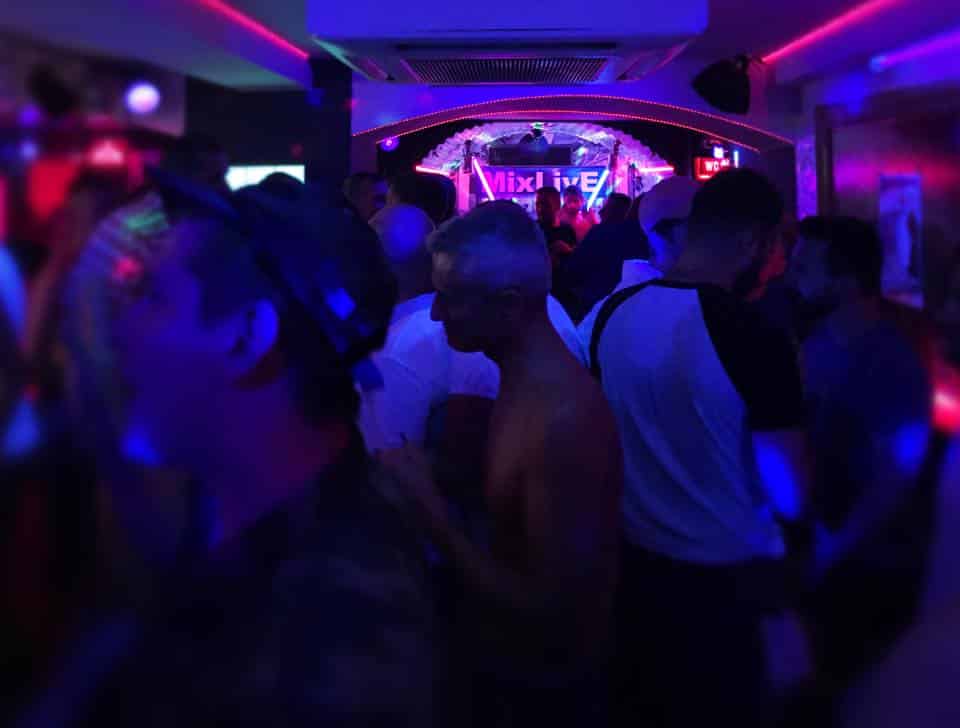 Morgan Club – A dark and sleazy adults-only cruise bar with relaxing cabins, twisted mazes, dark corners, XXX movies, slings, and sexy go-go dancers. Anything goes here, with fetish-themed and an always naked or jockstrap dress-code. Tools and toys are also available at the onsite sex shop.
Club Le7 – A quirky local themed cruising bar with dancing, steam rooms, and showers. A place where guys come to get friendly and close to each other. Once one of the city's first saunas, Le 7 is housed in a gloriously converted art deco cinema where you can dance 'til you drop (your pants) to vintage pop and disco tunes. It's fun and sexy with a unique mix of cruising, late-night steam (with lockers & showers), XXX cinema, and bar.
Le Code – A hardcore gay sex club /cruising space and playground. Open daily though always busier on Friday and Saturday nights. Those looking for a little excitement should feel free to explore their dark rooms, prison and maze zones, private cabins, prison, XXX video rooms, and slings. If you have a particular kink you would like to explore; there are a multitude of themed nights listed on their website.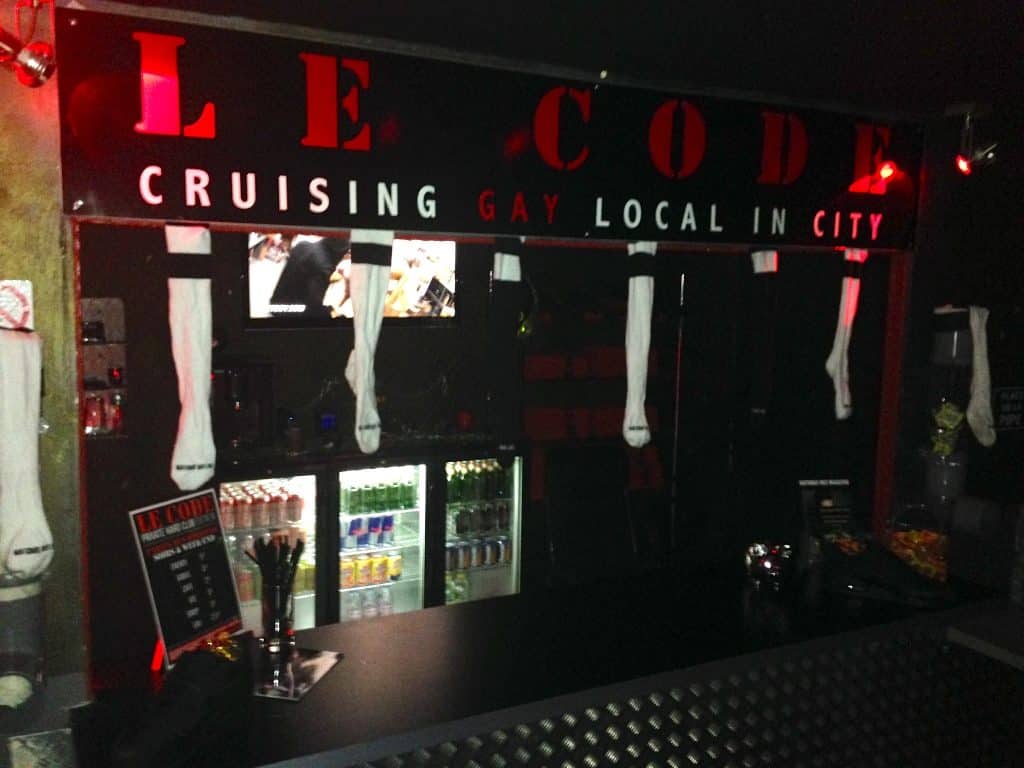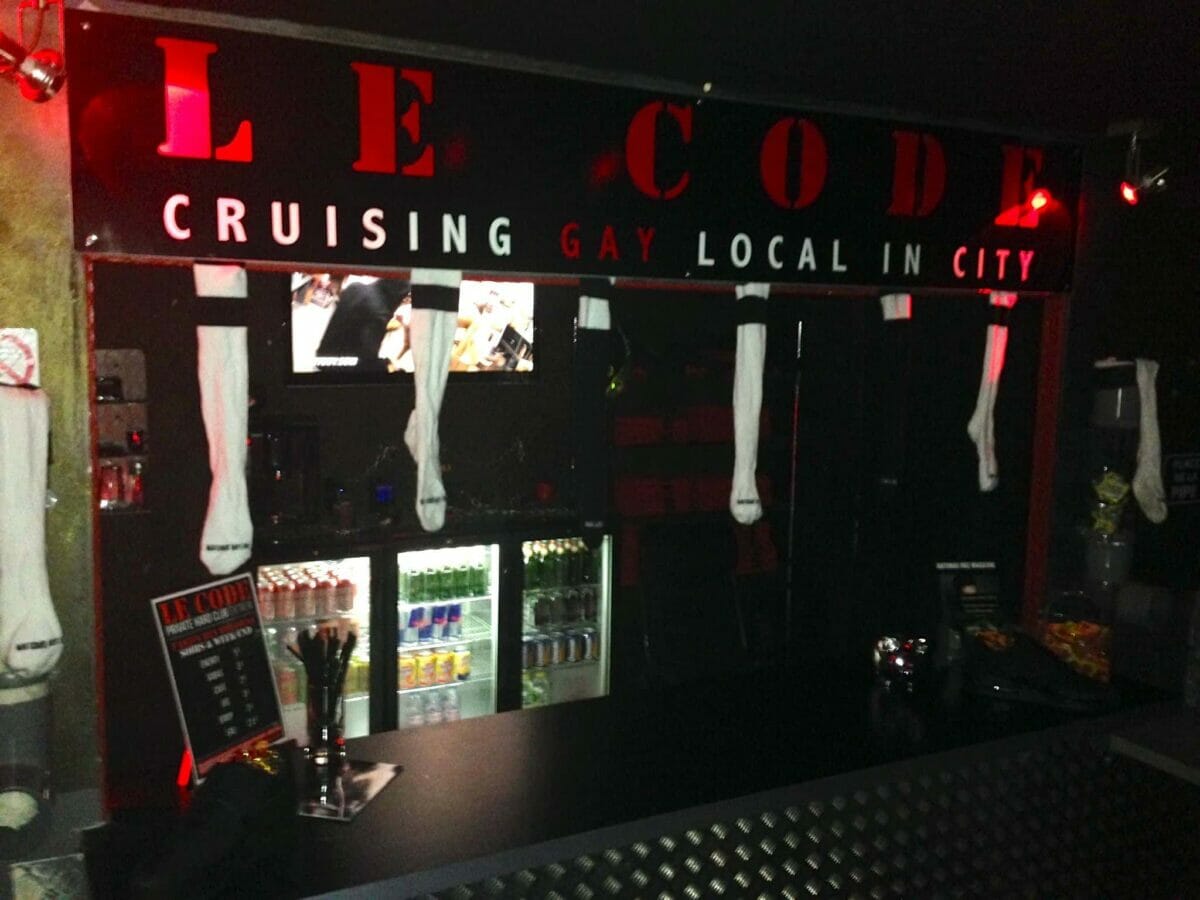 Gay Sex Clubs & Saunas in Nice
Had enough of fruitless gay cruising in Nice – either in the bars or elsewhere? For those who want a bit more guaranteed action, the gay saunas in Nice will not disappoint you (unlikely all those faceless accounts on Grindr or the other hook up apps).
Foreigners are typically welcoming throughout the Nice gay scene. Still, many guys don't speak English in the saunas, so you'll need to be good at reading non-verbal cues. You might also want to busy up on etiquette with our gay sauna guide.
Most saunas are centrally located in Nice, and most are generally busy on weeknights after 5 pm and on Sunday afternoons. There is only one exclusively gay sauna in Nice, but there are also two open-to-everyone that can be worth exploring.
And if these are still a little too vanilla for you, there are always the aforementioned gay sex clubs in Nice, which might be more suited to your tastes?
Les Bains-Douches – The only authentic gay sauna in Nice and one of the most popular in all of the French Riveria. Large and clean, covering three floors with reasonable entry prices. Facilities include a dry and wet sauna. Hot tub, open showers, XXX video rooms, and busy darkrooms to explore. There are also regular naked parties and different themed nights taking place, as mentioned on their Facebook page.
Sauna Le Cercle – A mixed sauna in Nice open every day of the week with different themed evenings. A tolerant spot for couples, women, and men meet. Inside there is a non-alcoholic bar, a large hammam, a sauna, a Jacuzzi, a TV lounge, glory holes as well as numerous cabins with different themes. Throughout, you will find zen décor and dim lights for a very intimate atmosphere.
Sauna du Château – Another mixed/ gay-friendly sauna spread across three floors. Very clean, with mixed and theme nights listed on their website. Onsite you can find a Finnish sauna, hammam, Jacuzzi, swimming pool, infrared sauna, XXX video room – and poppers for sale.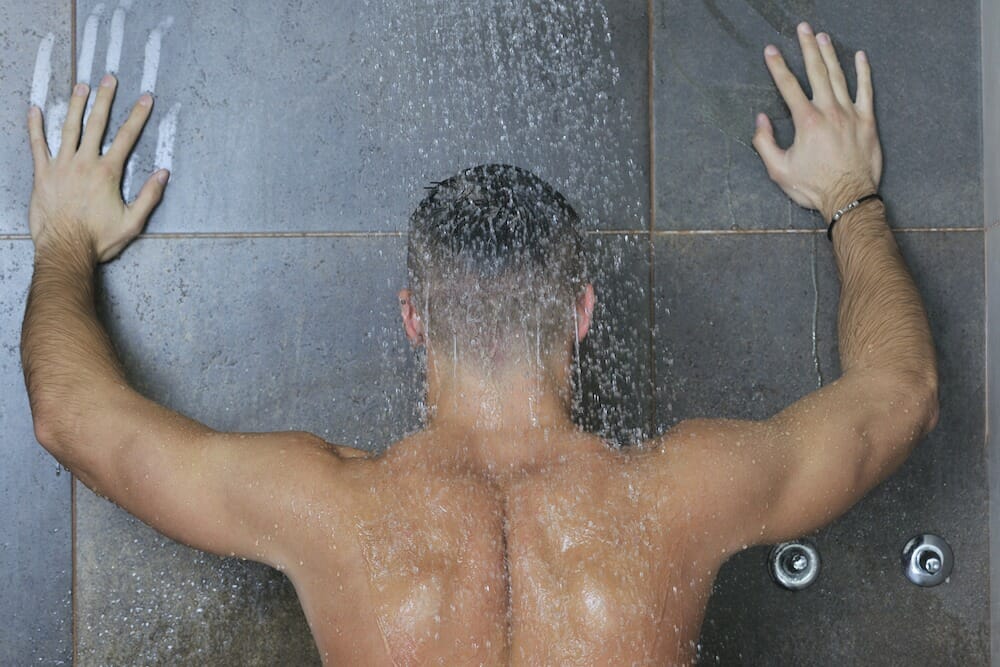 Gay Nice Map