Undoubtedly the Gay Capital of Switzerland, Zurich might have a reputation as an uptight hard-working financial center but is also home to a vivacious, energetic and thriving gay scene and plenty of artsy, post-industrial grit.
We did not expect to describe any visit to Gay Zurich as liberating, but there is no better way to sum up the exciting, active and innovative queer scene we unearthed here with something for absolutely everyone. Seriously, don't let its old-world facade fool you, this city could wear out even the most energetic boy or girl who tries to take it on all at once.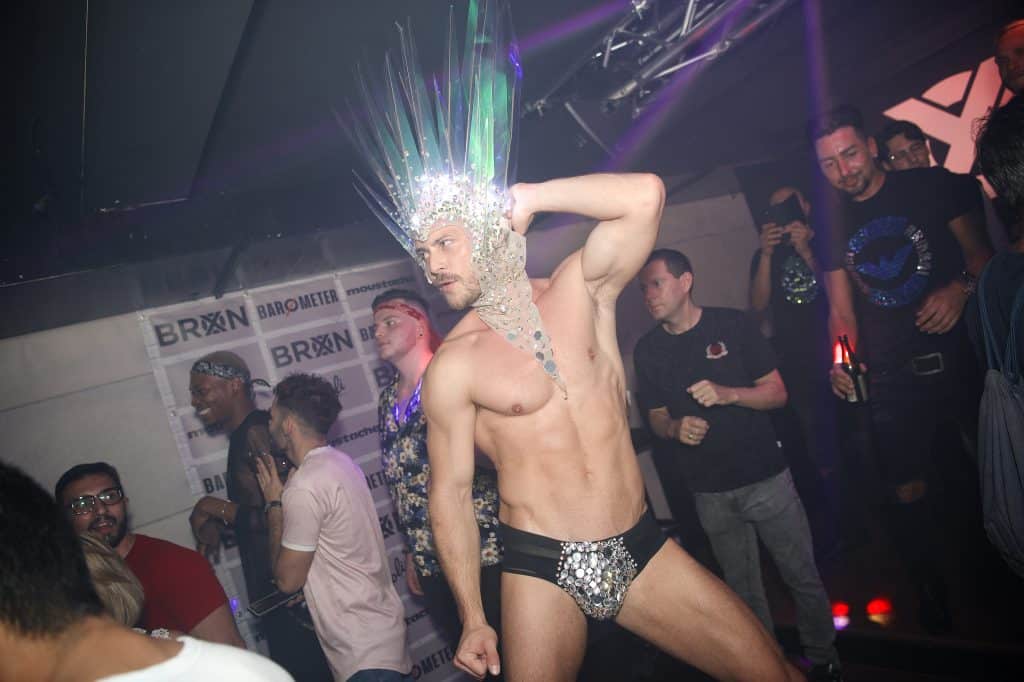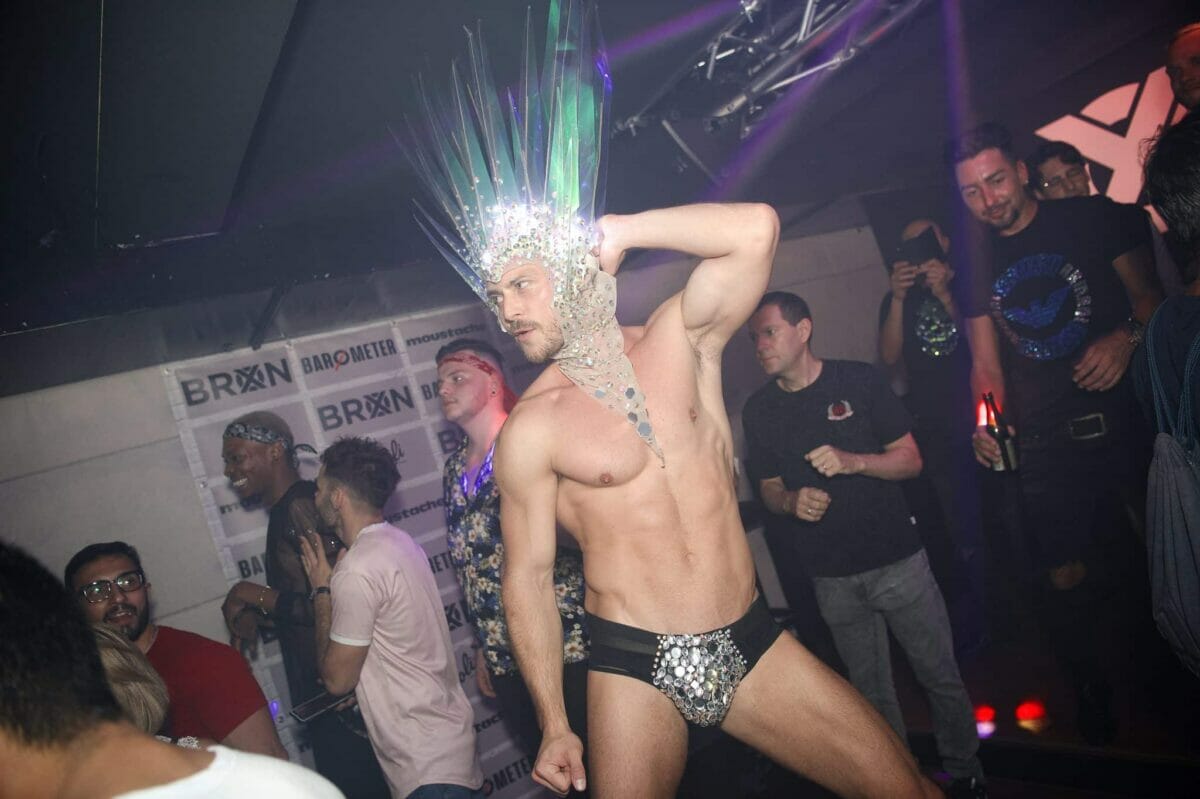 Voguing balls, seedy sex clubs, queer music festivals, epic circuit parties, opulent gay cafes, and all-inclusive nightlife are just the beginning. There is also the historic old town, gorgeous Lake Zurich, world-class dining, fabulous accommodation options and contemporary cultural centers aplenty. And let us not forget all the gorgeous natural attractions of Switzerland that can easily be accessed on the countries famously efficient rail system.
Given all this, it really should come as no surprise that Gay Zurich is considered one of the world's most liveable cities – up there with Melbourne, Vancouver, and Auckland.
A city as much in touch with its past as it is looking to the future, we are absolutely obsessed for good reason! And the fusion of French and German cultures in Switzerland – with a dash of Italian – have only made things all the more fascinating. In German-speaking Zurich, you will find a squeaky clean city and sprawling outdoor beer gardens in the German tradition, but you also get the fashion, wine, and preoccupation with sensual pleasures and relaxation of the French.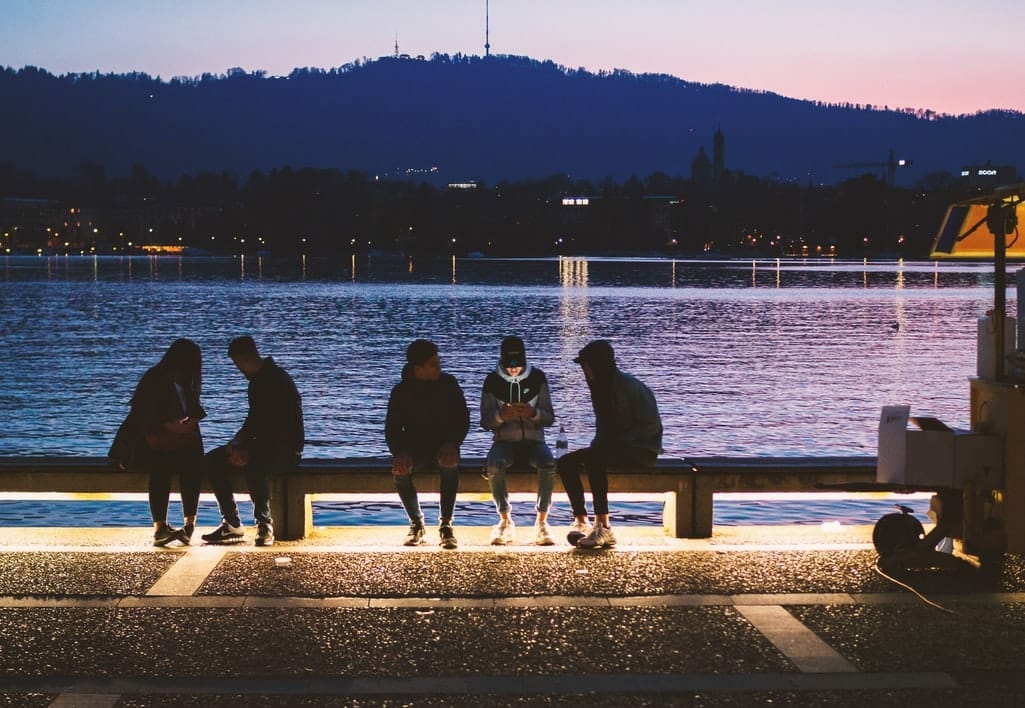 In fact, open-minded Zurich has always been a very sexually liberal city and homosexual activity has been legal here since 1942. Sadly however same-sex marriage still alludes Switzerland and for now queer folk here must make do with inferior civil unions (even if Switzerland was the first country on Earth where gay civil unions were voted in by a public referendum, not by parliament – and with a massive majority to boot!). Full joint adoption and IVF access also remain unavailable in Switzerland though we hope this changes soon.
No matter where your interest lie – culture, nightlife, food, wine, luxury stays or nature – this culturally vibrant and utterly animated city will ensure you don't leave disappointed. We don't know how Gay Zurich has managed to fly under the radar for so long as this sensualist's playground is just too fabulous to stay away…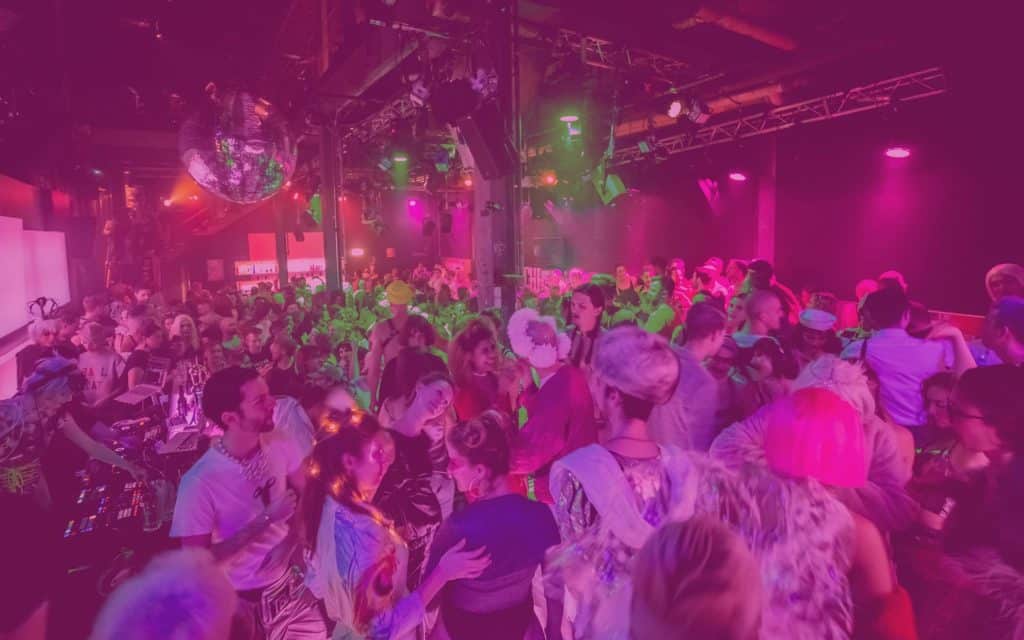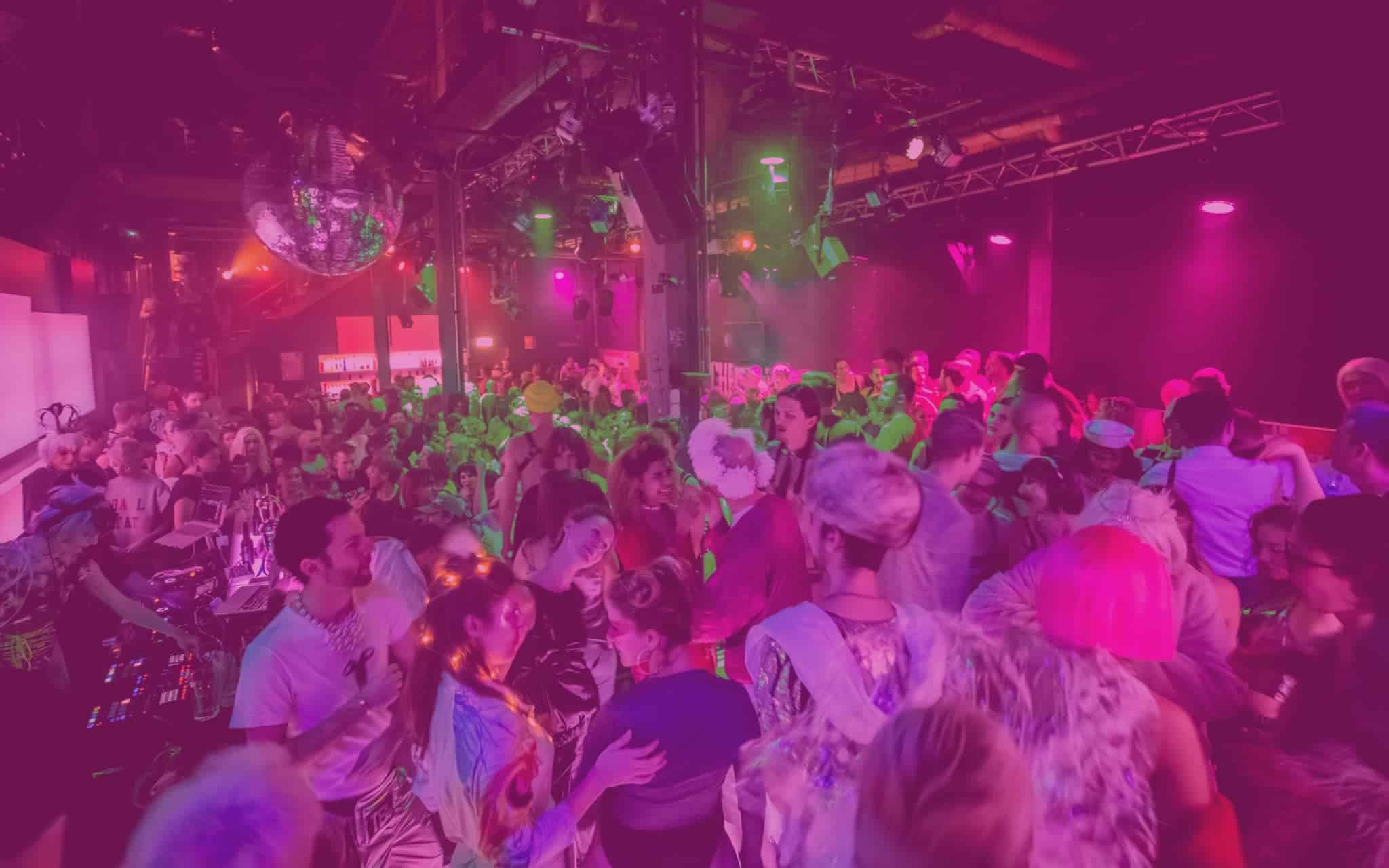 Gay Zurich Guide: The Essential Guide To LGBT Travel In Zurich Switzerland
Obviously, being gay doesn't define which attractions most of us will want to see in any destination and therefore most queer travelers will just want to check out the top things to see in Zurich during the day!
There is a lot to see and do here, but we found our favorite memories were lounging at the Lake Zurich beachside on a hot summer day, dancing till dawn surrounded by fabulous queers or exploring all of the gastronomic delights on offer…
However, if you're someone who wants to see it all, we have put together a few of our other things to do in Zurich that are sure to keep you busy! Rest assured, Zurich is a very safe and progressive city, and gay travelers here do not need to take any extra precautions regarding public displays of affection.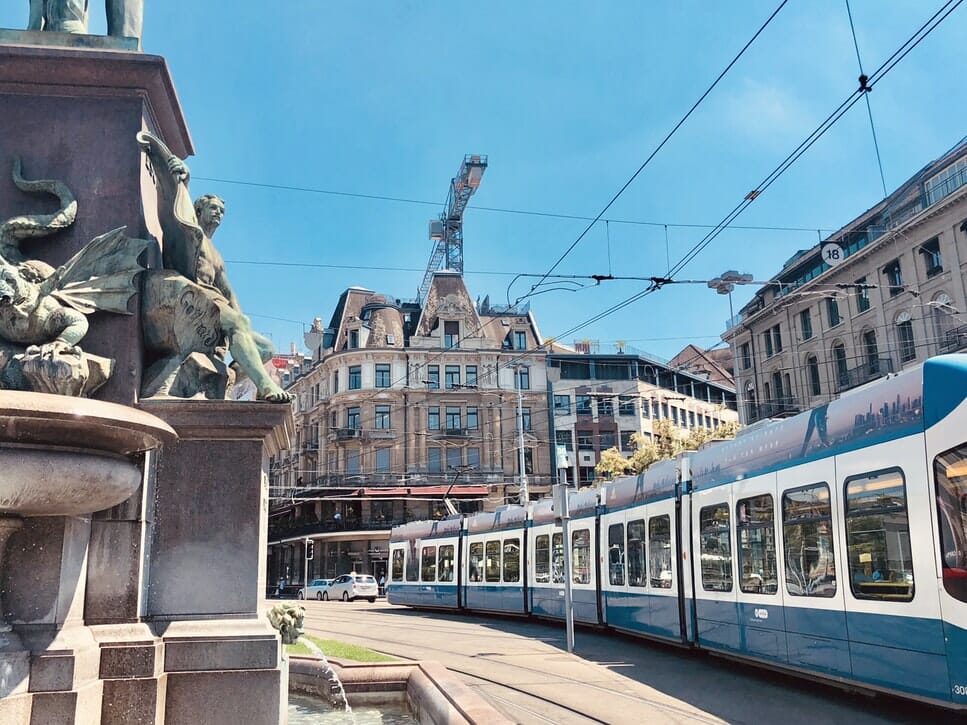 Top Highlights of Zurich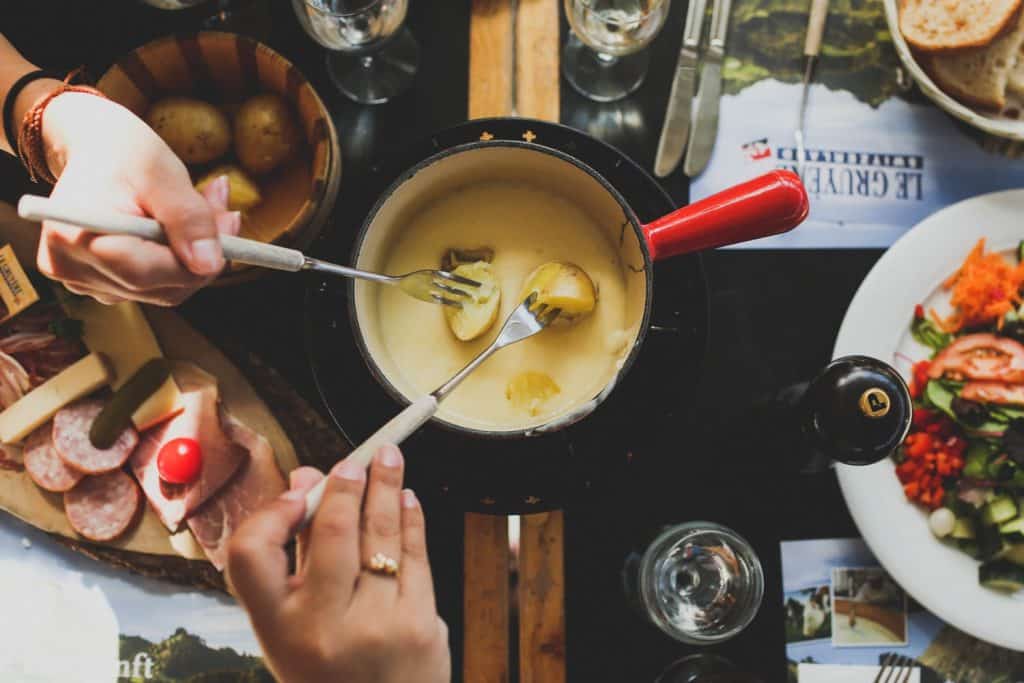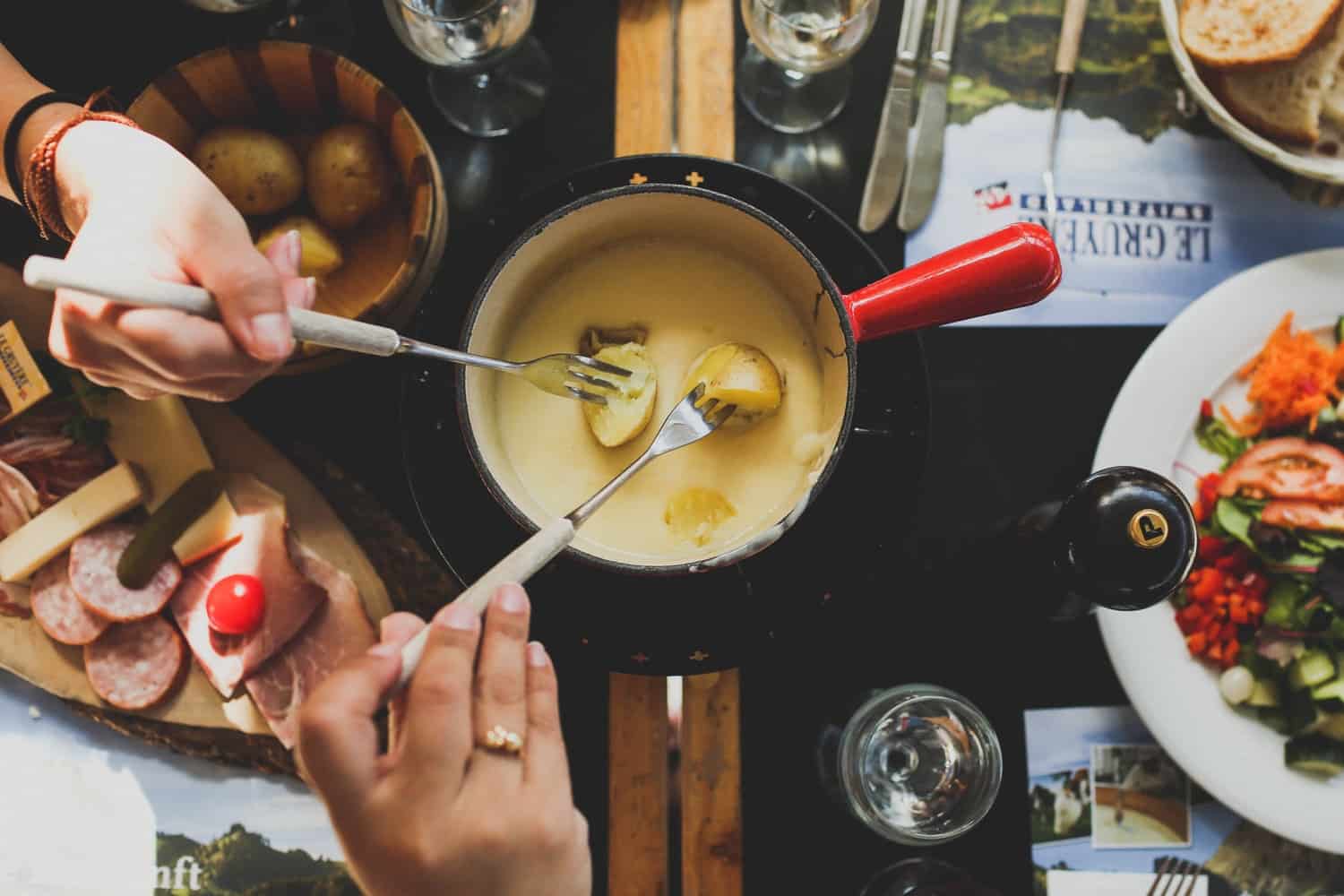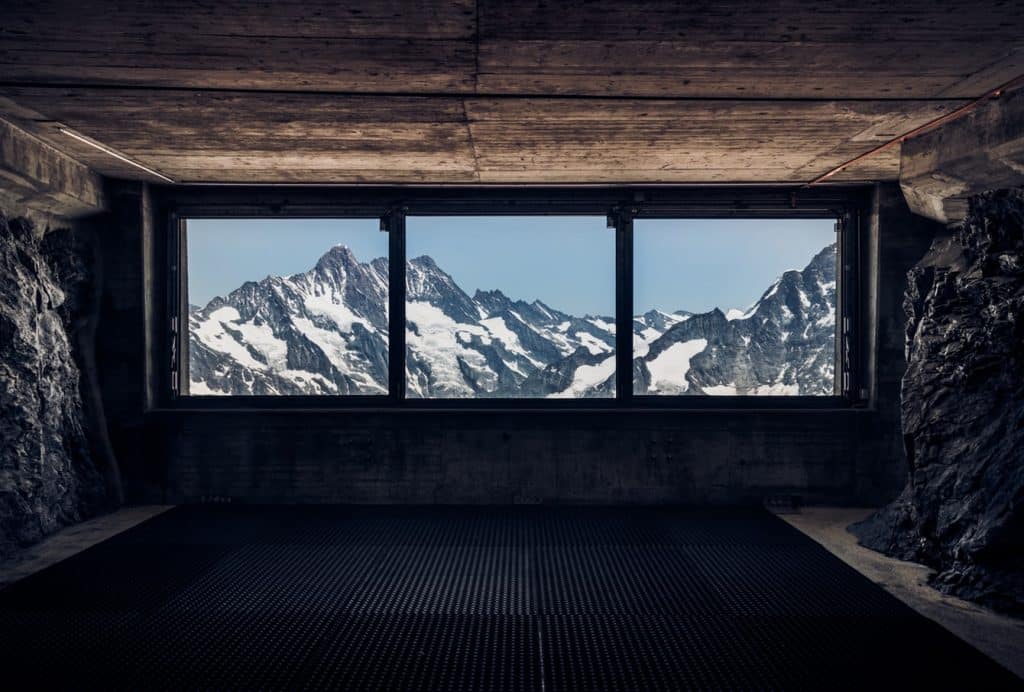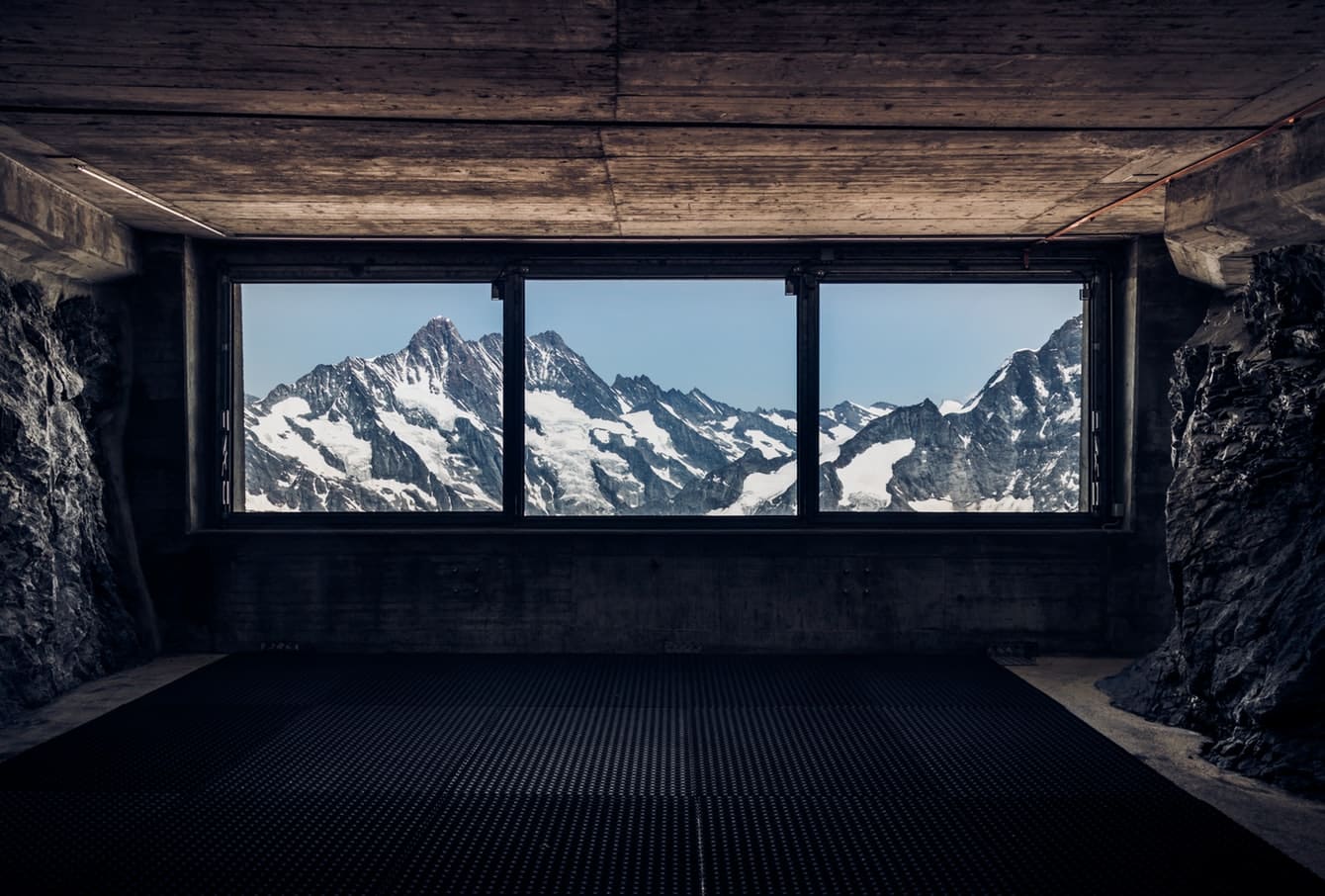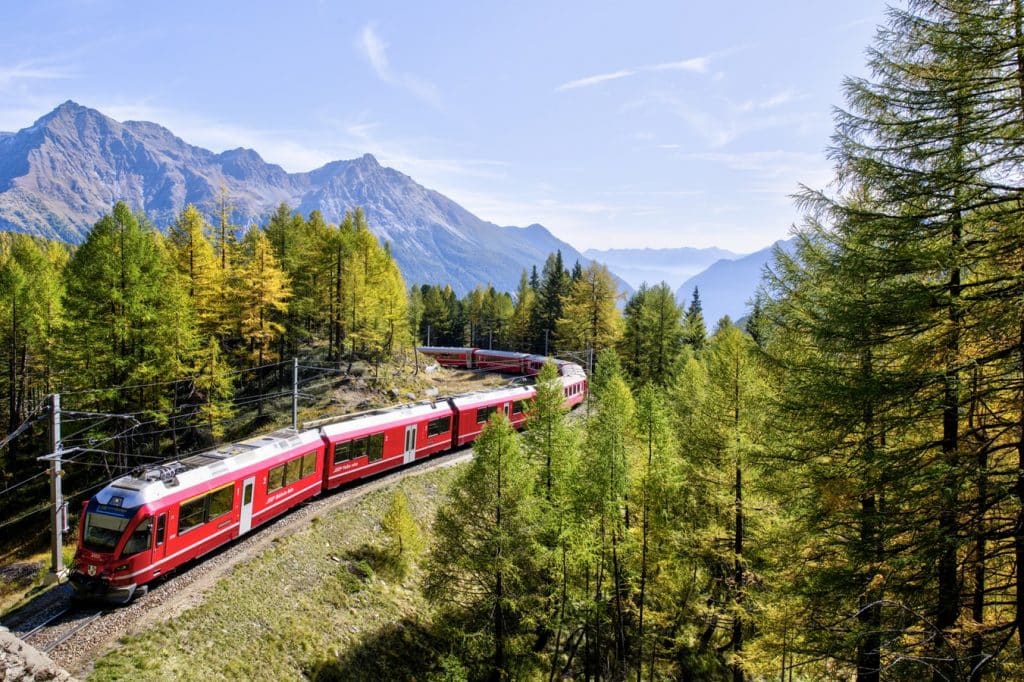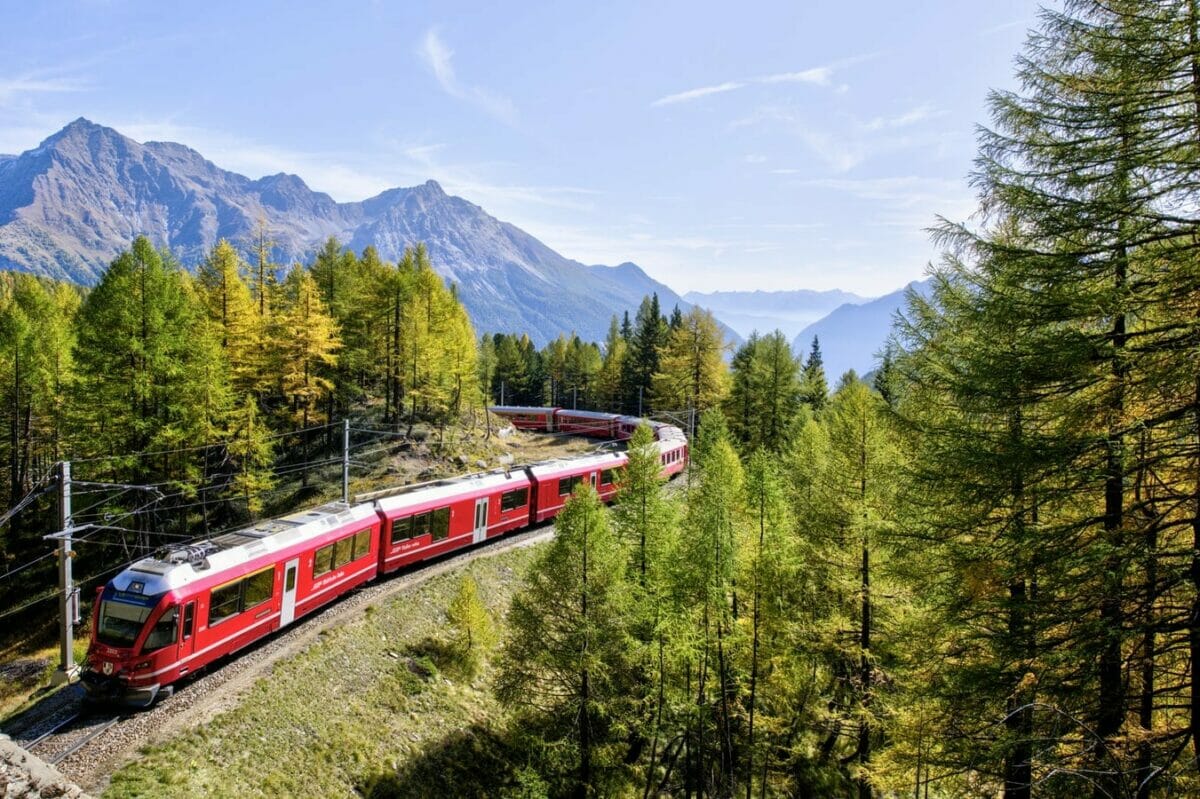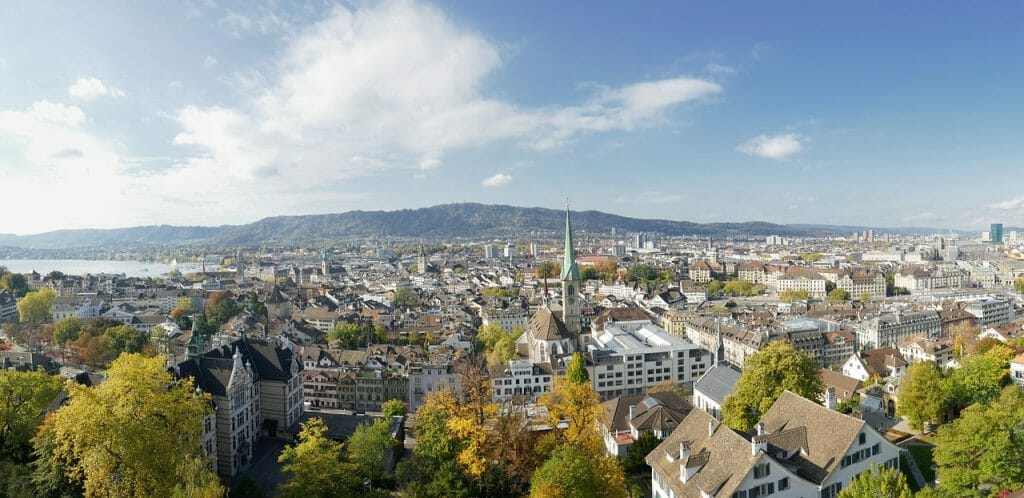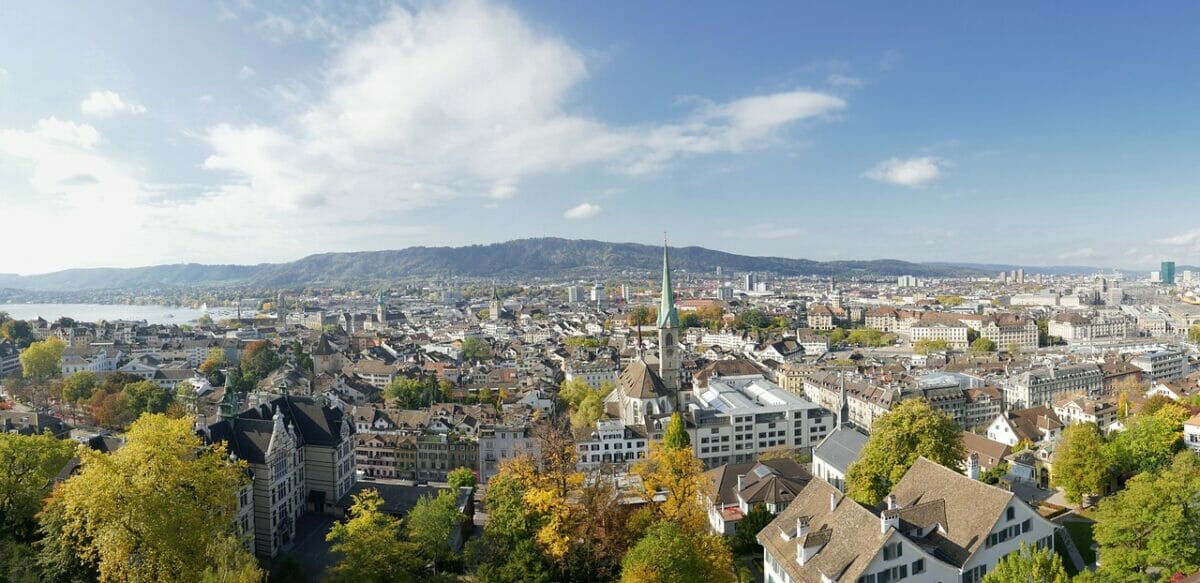 Gay Things To Do In Zurich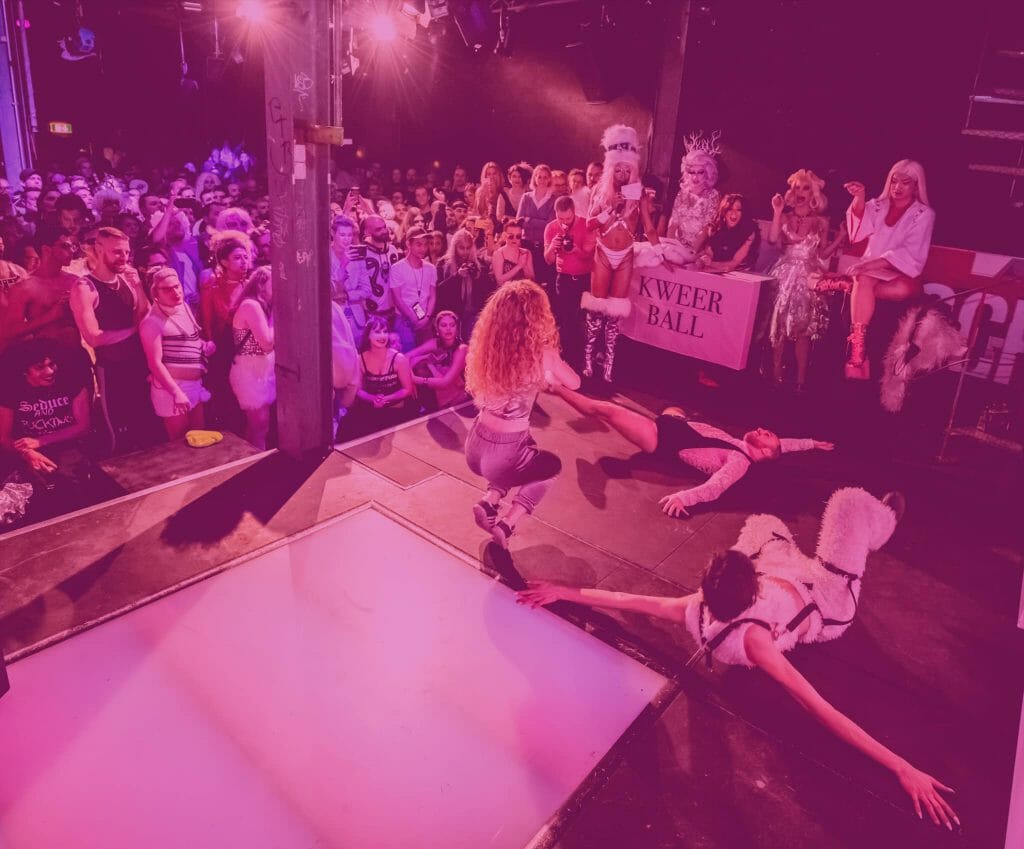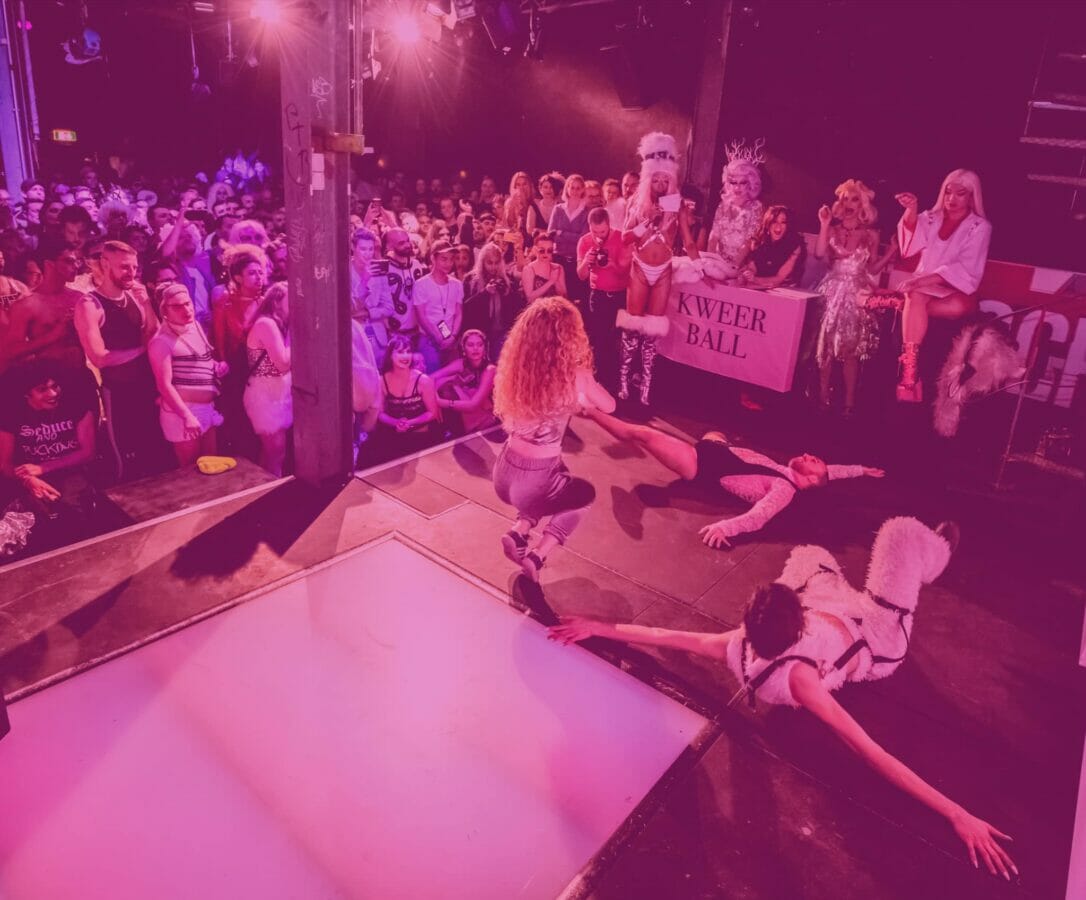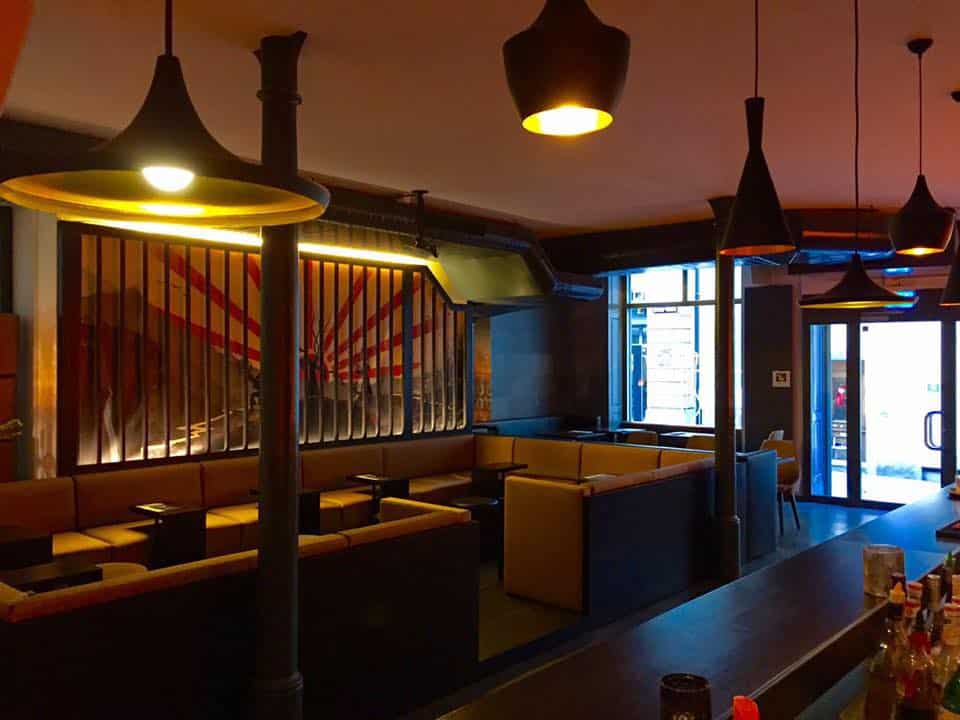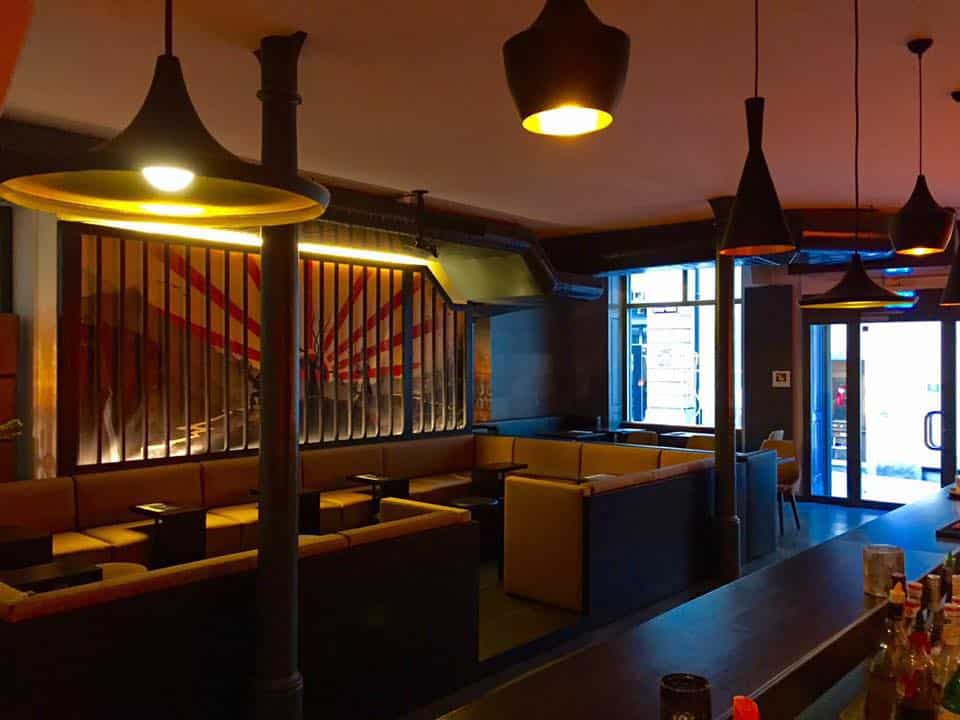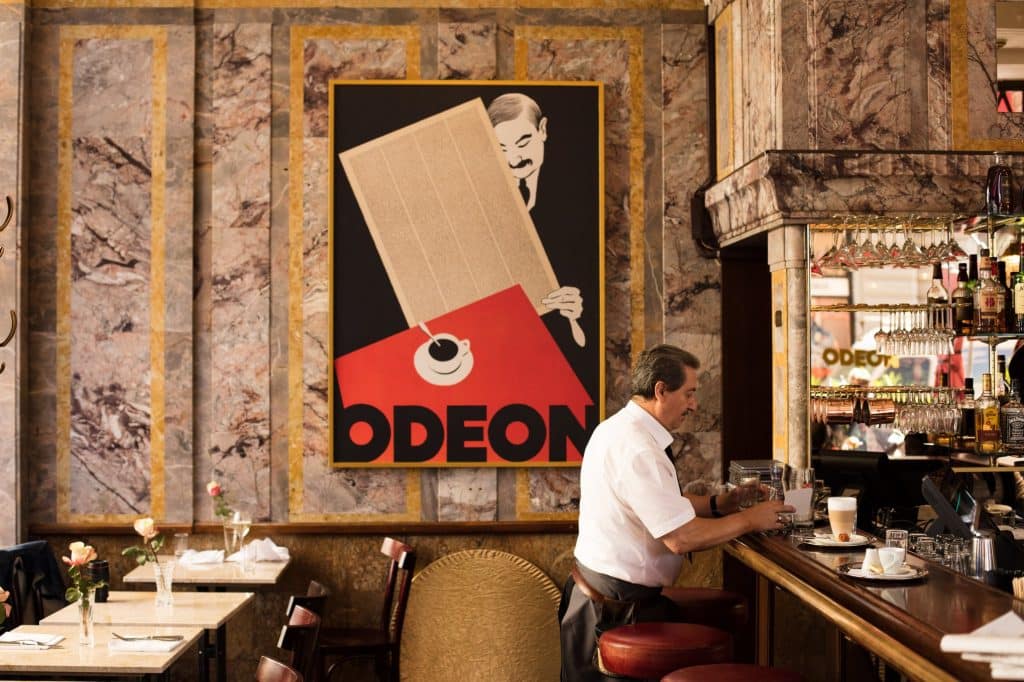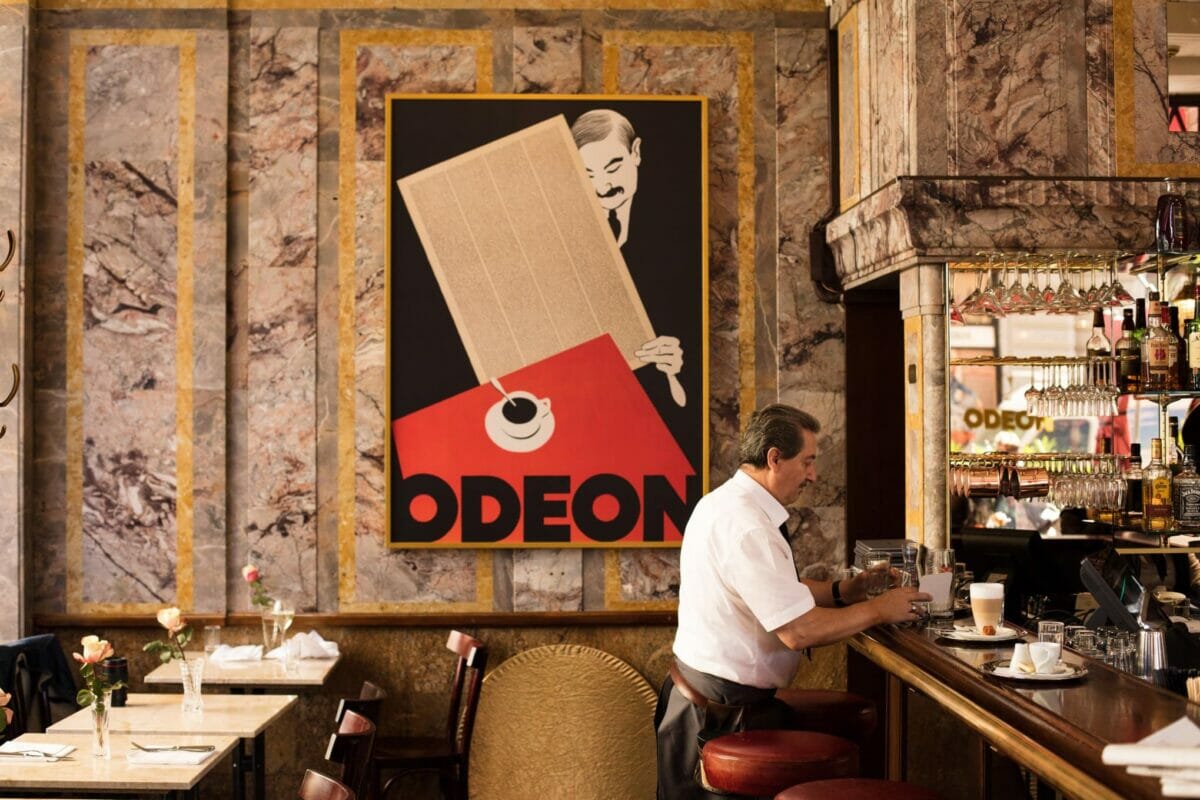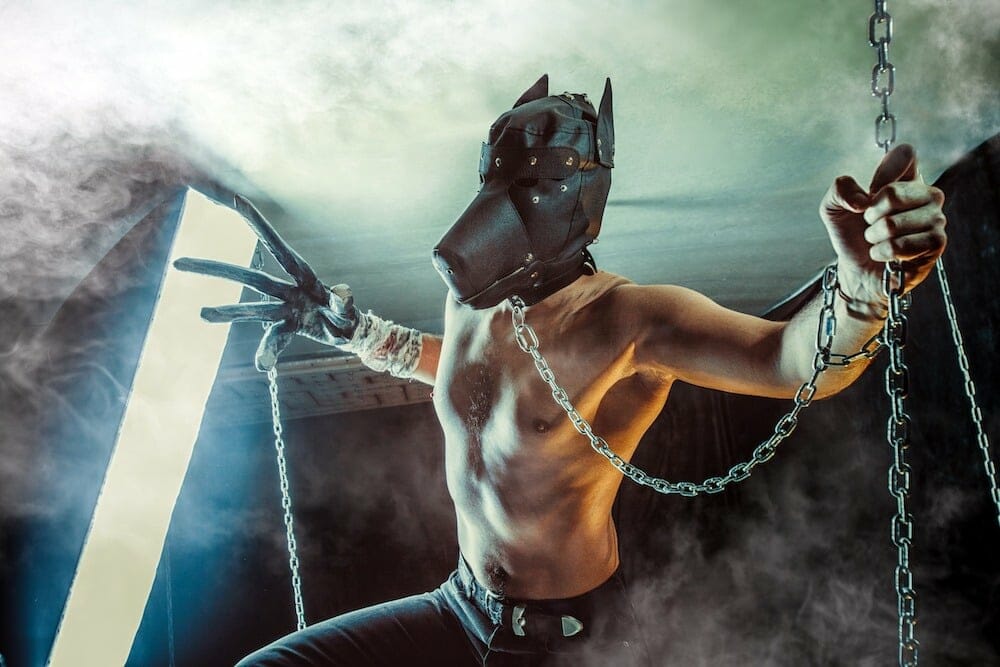 Gay Events In Zurich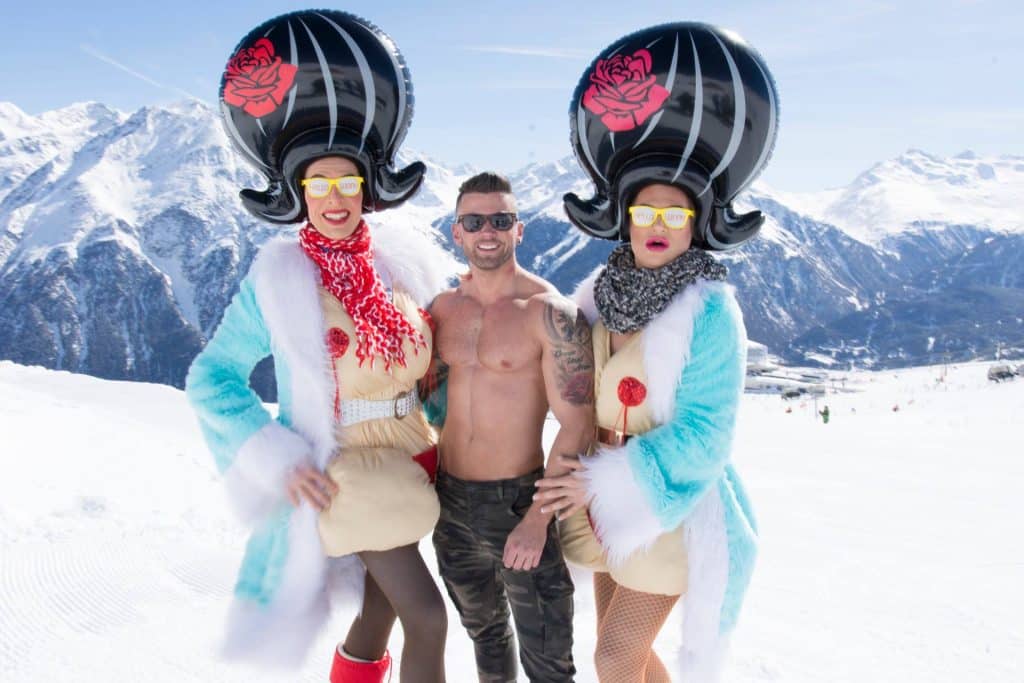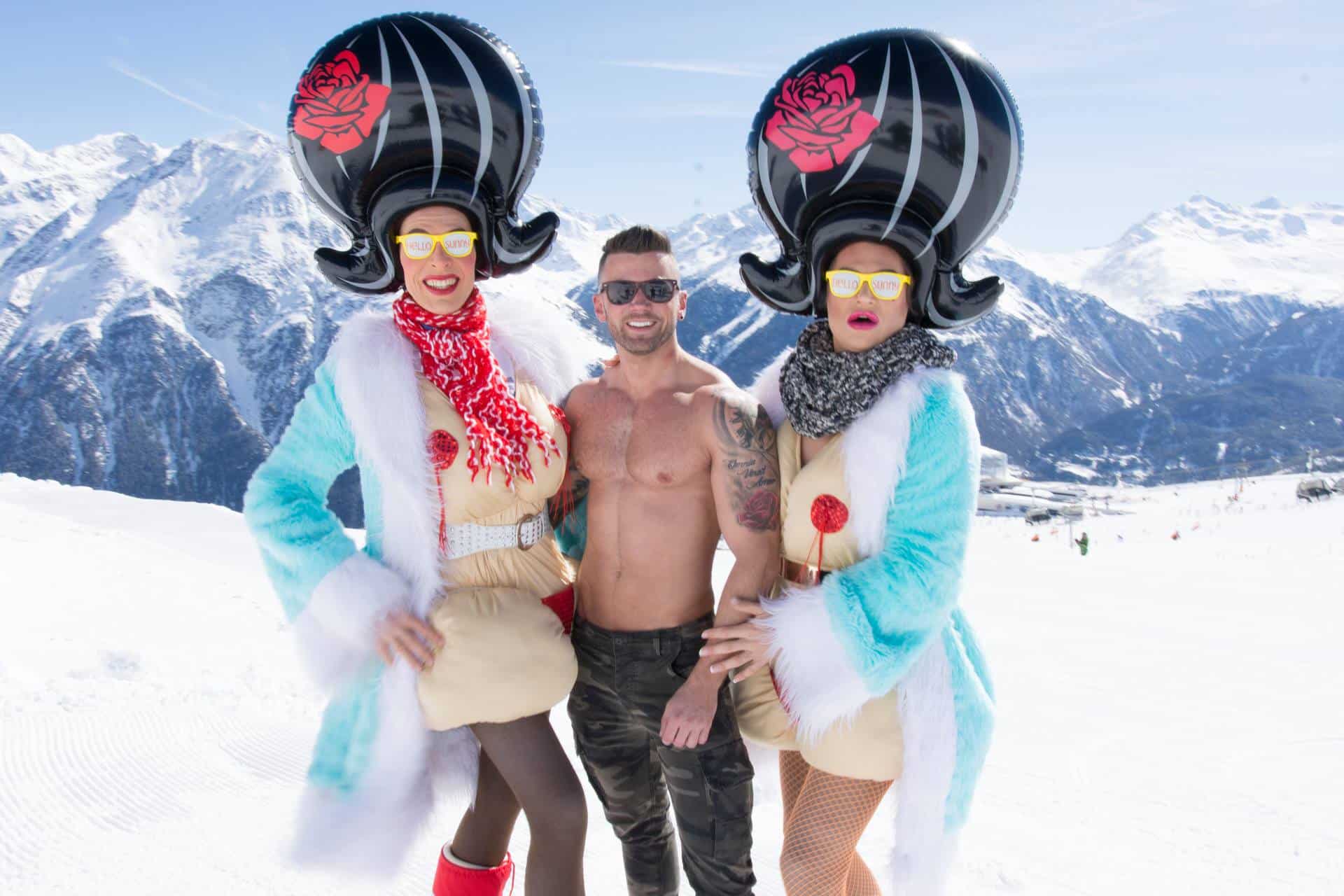 Zurich Pride Festival 2018 - Official Eventmovie (HD)
lila.19 - THE SWEETS mini ball
BE YOUR MOST
FABULOUS SELF!
PRIDE 2020 COLLECTION
CHECK OUT THE QUEER IN THE WORLD SUMMER LINE UP.
BE THE FIRST TO GET THE BEST!
Shop Now
Gay-friendly and Gay Hotels in Zurich Switzerland
Being a pretty liberal country when it comes to sexuality, almost every hotel, and hostel in Zurich can be considered open to LGBT guests. After all, being gay-friendly is about creating an environment of inclusiveness, where all people are treated equally and diverse is welcomed and respected. You won't have to hide your same-sex relationship or sexuality when you check-in at any of these fabulous hotels – but obviously you don't have to declare it either.
Elegant design, helpful staff, and excellent value for money never hurt anyone though! Some hotels in Zurich, however, are actively courting queer adventurers and have gone above and beyond in recognizing the LGBT community. Here you'll also be around like-minded people, often including the staff, so you can relax and enjoy your trip. Given the popularity of these hotels with gay travelers, we would say their efforts have paid off – and these are also the hotels we have chosen to include in our gay Zurich guide.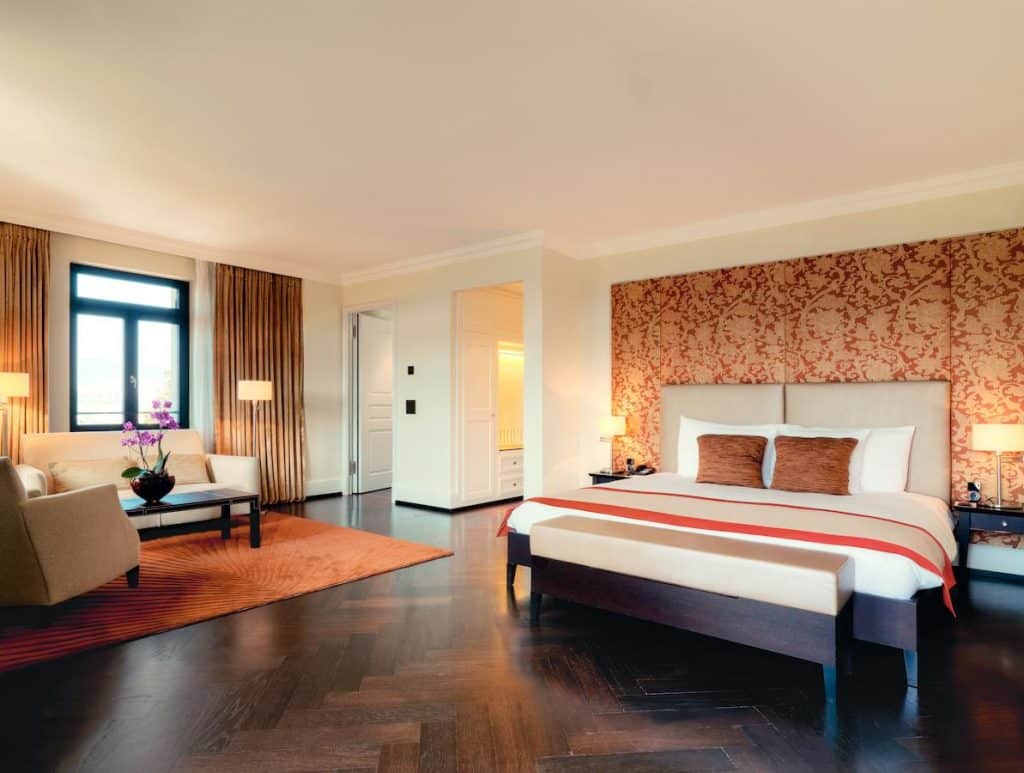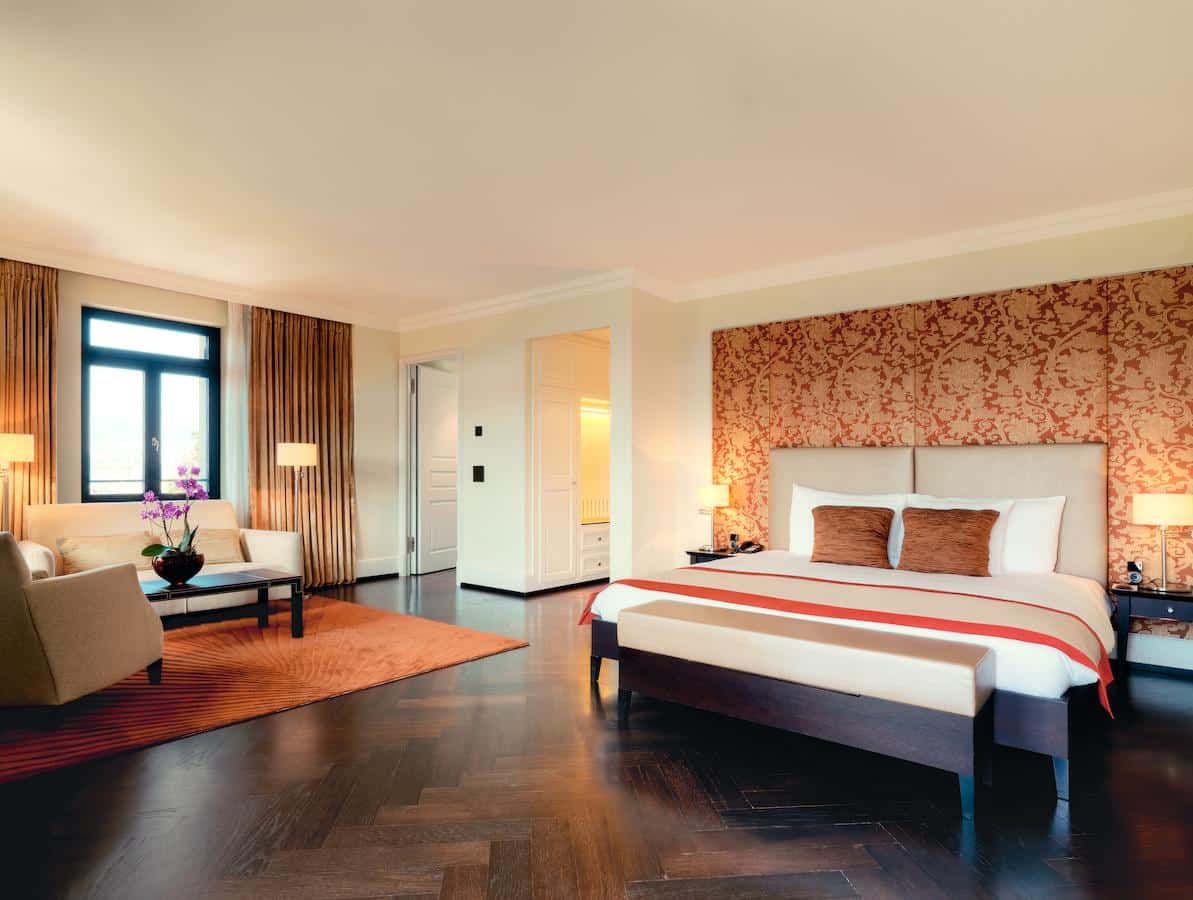 While there are no exclusively gay hotels in Zurich, any hotel in the the the center of Zurich near the two gay areas is sure to have more than a few gay guests staying – plus being a stumble home from all the gay bars is pretty desirable. Otherwise, we recommend finding a hotel that is as central as possible, so as to minimize travel time during the day or to the best nightlife spots after dark.
There are hundreds of other good hotel options in Zurich if you don't find what you are looking for but we are confident you'll find something here for you. Whether you want a fun and social hostel, a cheap place to crash after a night of partying or a chic designer option to sip cocktails and surround yourself with fabulous people – Gay Zurich as something for everyone!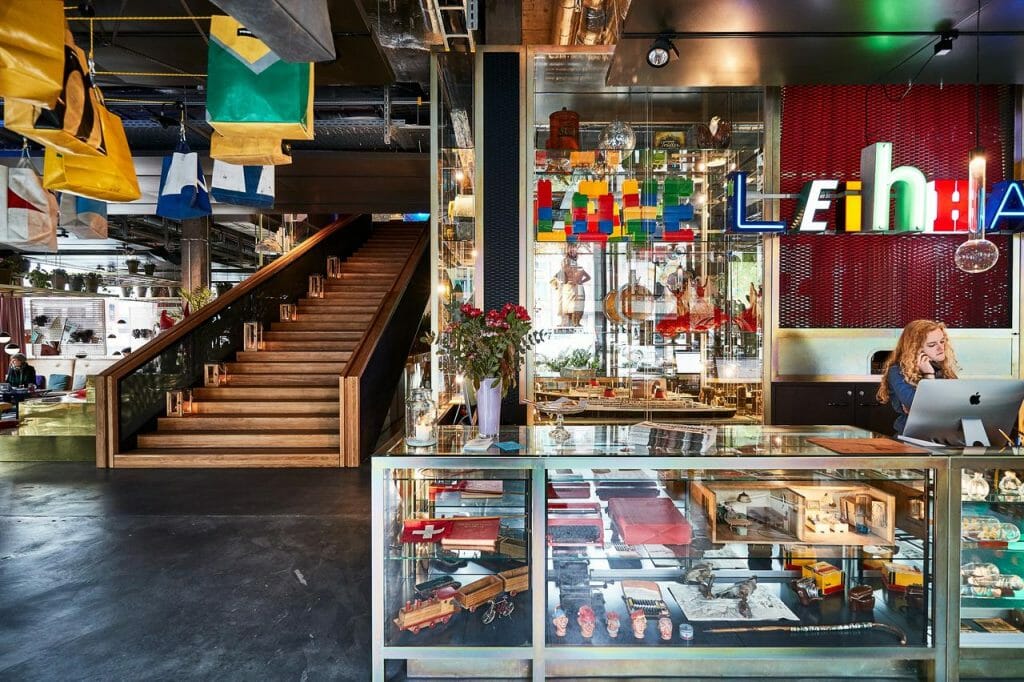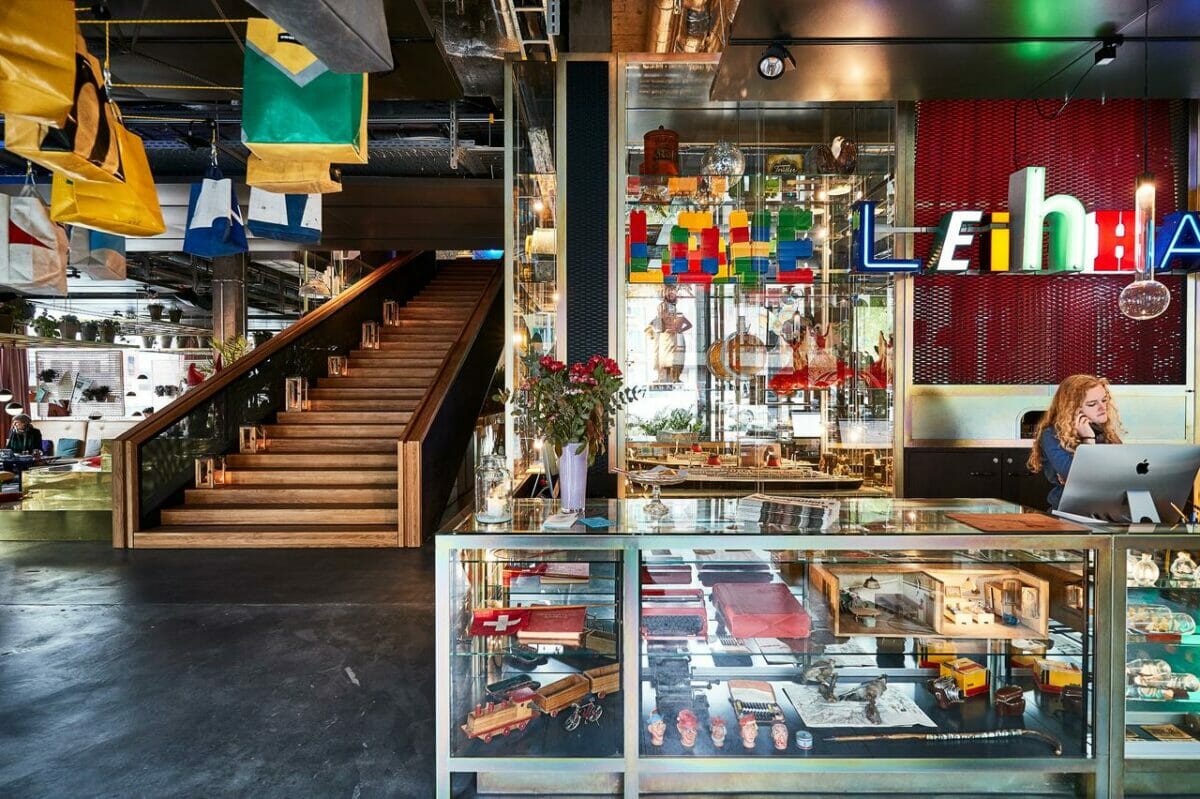 25hours Hotel Zürich Langstrasse ☆☆☆☆ – An ultrahip hotel from the wonderfully gay-friendly 25hours hotel group. Red high heels and fishnet stockings, ties and tailor-made suits – Located at the junction between the lively Langstrasse and the ultra-modern Europaallee, worlds collide here as business meetings take place during the day, while at night, red high heels and fishnet stockings pound the pavement while neon lights flicker above the bars. Inspired by the contrasts between banking and the red-light district, between art and capitalism, the 25hours Hotel Zurich Langstrasse created a self-contained microcosm with a regularly changing resident artist program and what is quite possibly the world's first pawnshop in a high-end hotel. On the ground floor, is a trendy gay-popular bar and modern Asian dining while upstairs is 170 rooms, each comfortable sanctuaries with design elements inspired by themes from the red light district, the bourgeoisie, or the world's penthouses. There are also loaner bikes and Minis available, a chic sauna, gym, and chilled lounge with record players and games. Our absolute favorite hotel in Zurich – no matter your sexual orientation.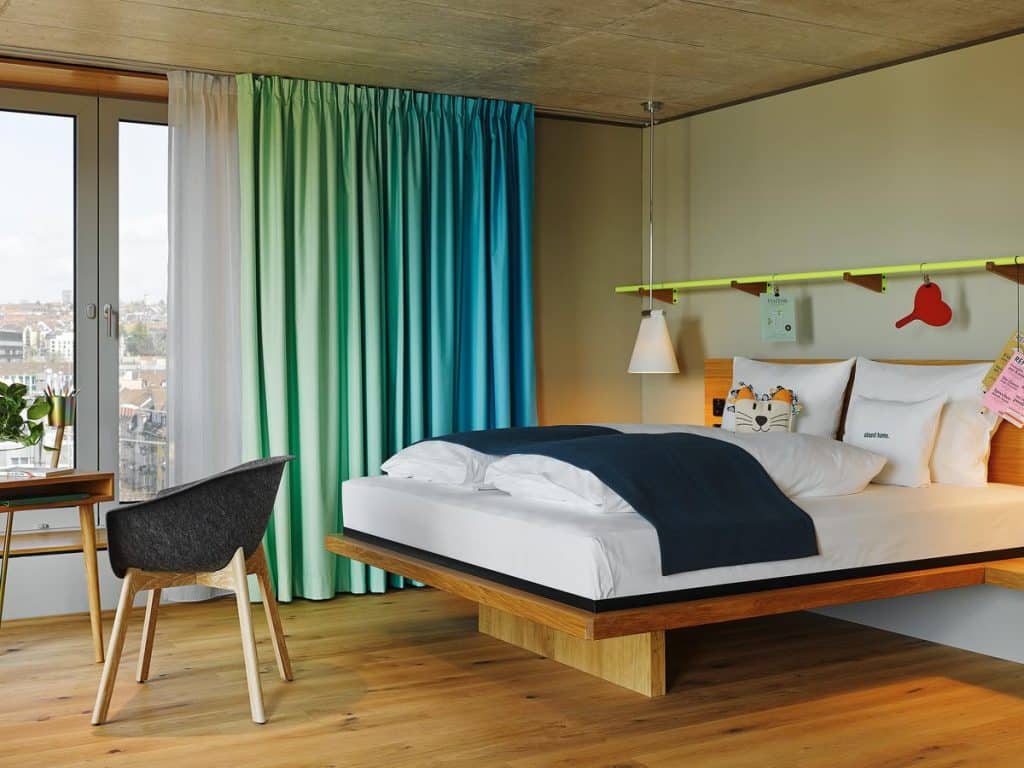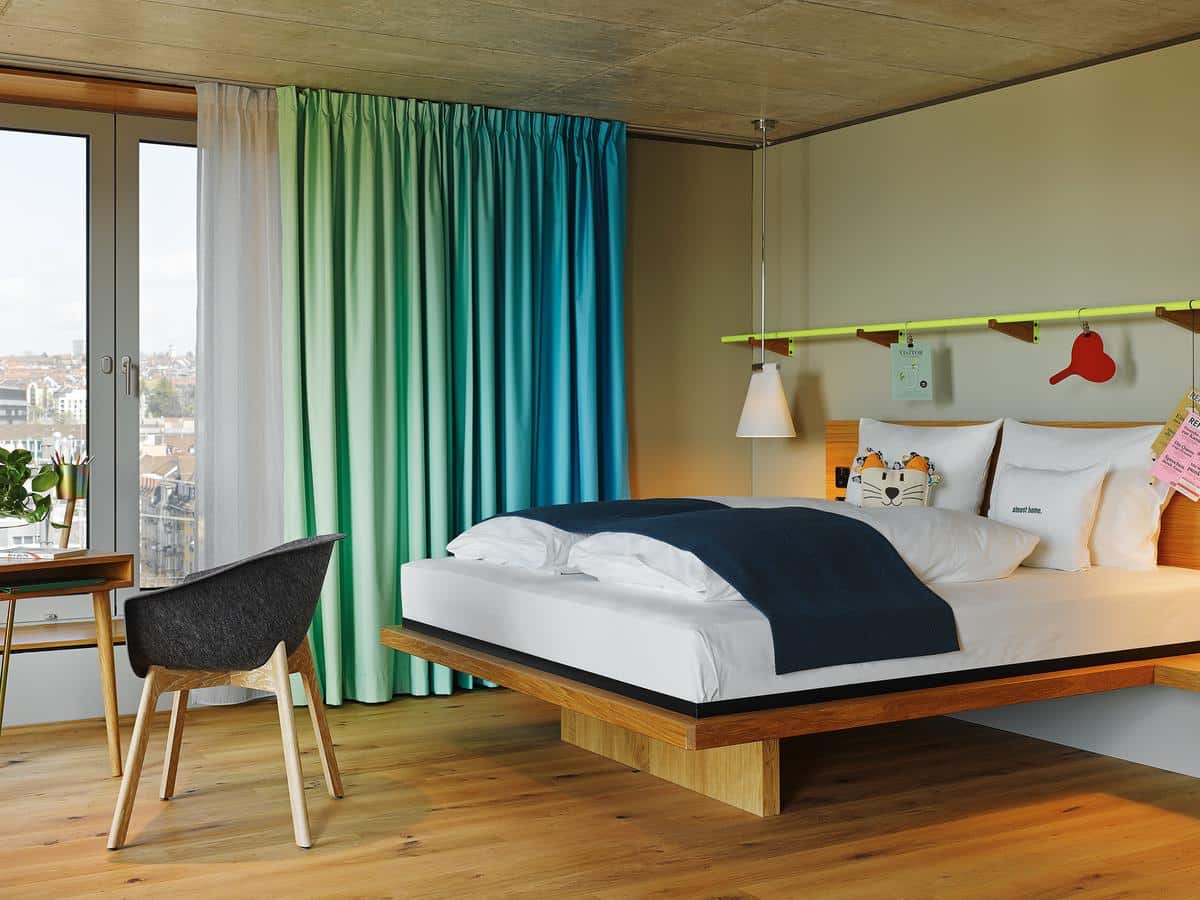 The Dolder Grand ☆☆☆☆☆ – Located between city and nature, this landmark luxury city resort is popular with gay explorers looking for a discerning stay boasting an elevated location and inspiring moments that will be remembered long after you leave. Set in a regale building dating back to 1889, inside there are opulent rooms, two restaurants, a gorgeous seasonal dining terrace, piano bar, spa, pool, and gym. A shuttle to downtown Zurich is also provided for free. Immerse yourself in another world and experience an unforgettable time at The Dolder Grand. Spoil yourself and your loved ones with a very special stay.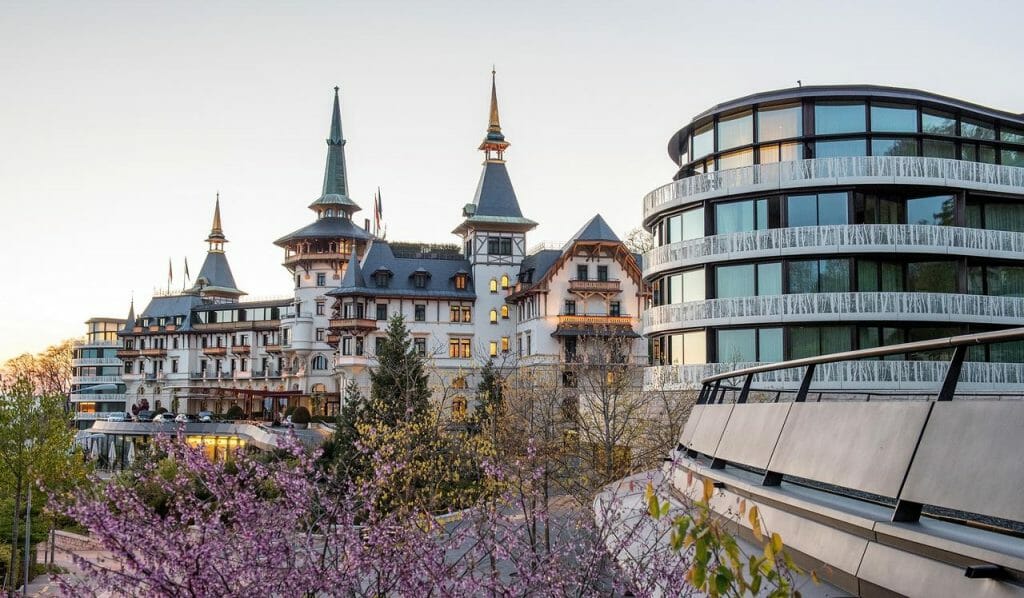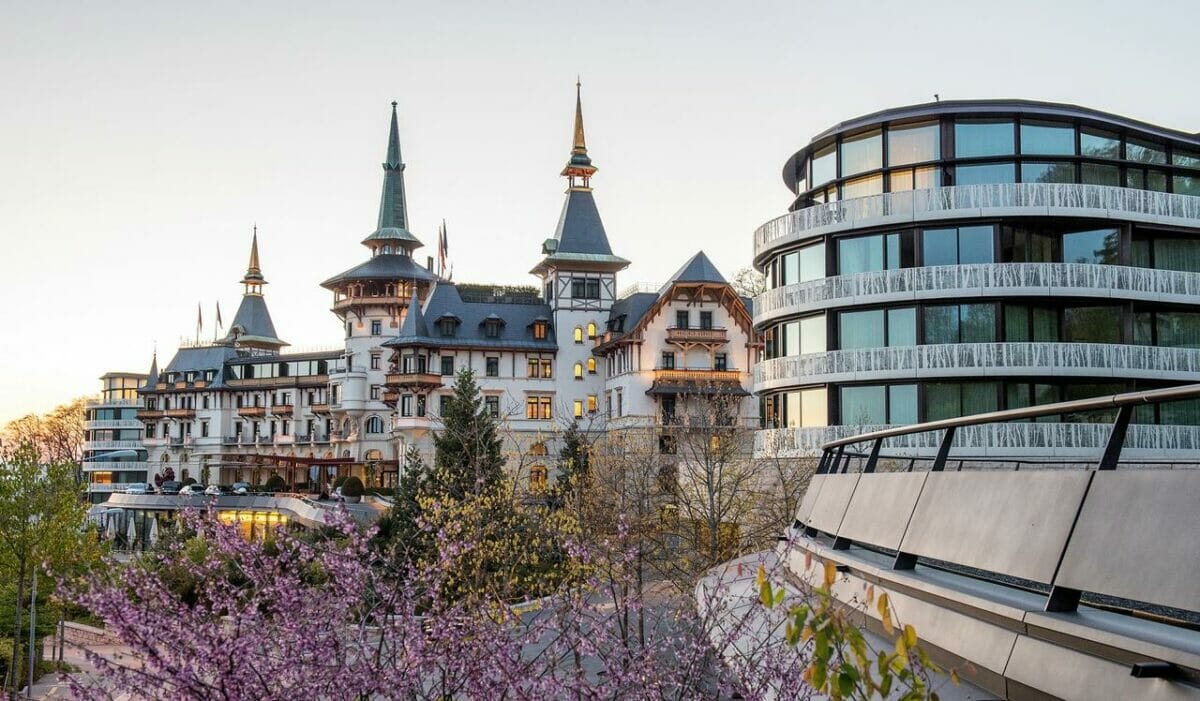 Le Bijou ☆☆☆☆ – The exceptional service of a world-class hotel, in the privacy and personal surroundings of a beautifully designed apartment. Welcome to Le Bijou; welcome to Switzerland. Each Le Bijou apartment features their signature aesthetic, designed and finished with Swiss quality and attention to detail. Natural materials such as fine wooden flooring, Italian tiles, and award-winning designer furnishings sit alongside cutting-edge integrated technology to create an inviting, stylish space within the privacy of a luxury serviced apartment.
citizenM Zürich ☆☆☆☆ – We first fell in love with the citizenM concept in Shanghai and Seattle, and now they have landed in Zurich – and have been a roaring success. Their philosophy is quite simple: in a city of big sights and big business, you need big sleeps. You also need a luxurious power shower, and enough entertainment to fill any free time you have left (if that's even possible in Zurich). While the rooms are modern and thoughtful appointed, there is a buzz throughout this that is utterly infectious – tempting you to put up your feet, grab a book, or flip through the TV channels all you want. Your home away from home, and a hotel like no other.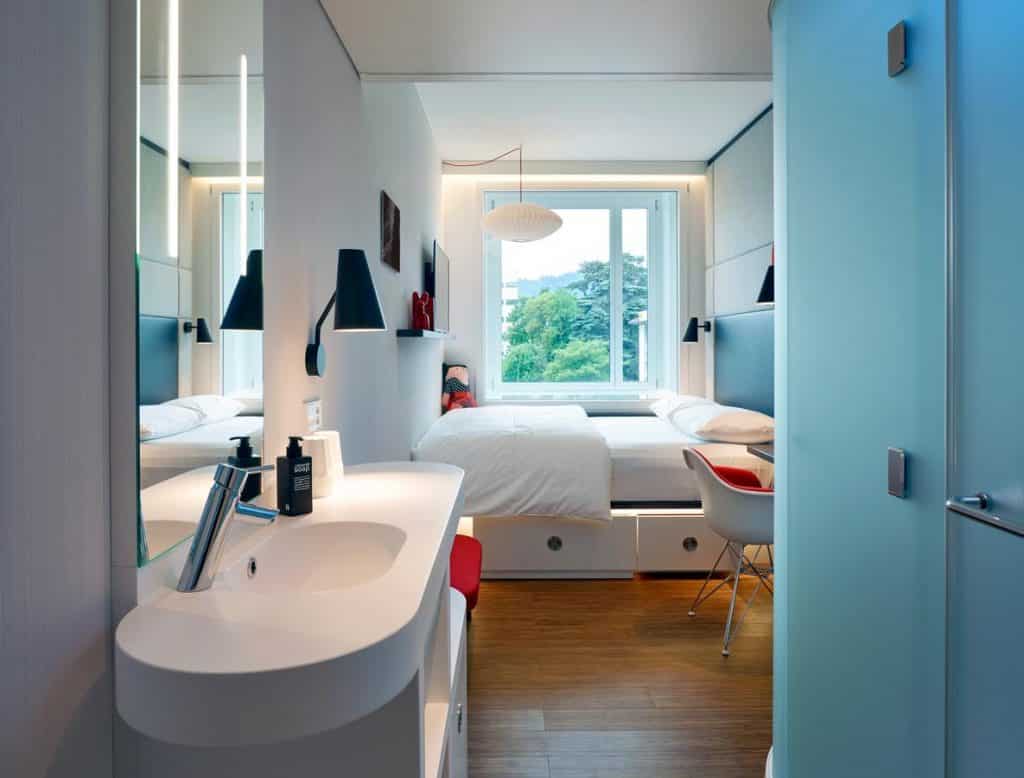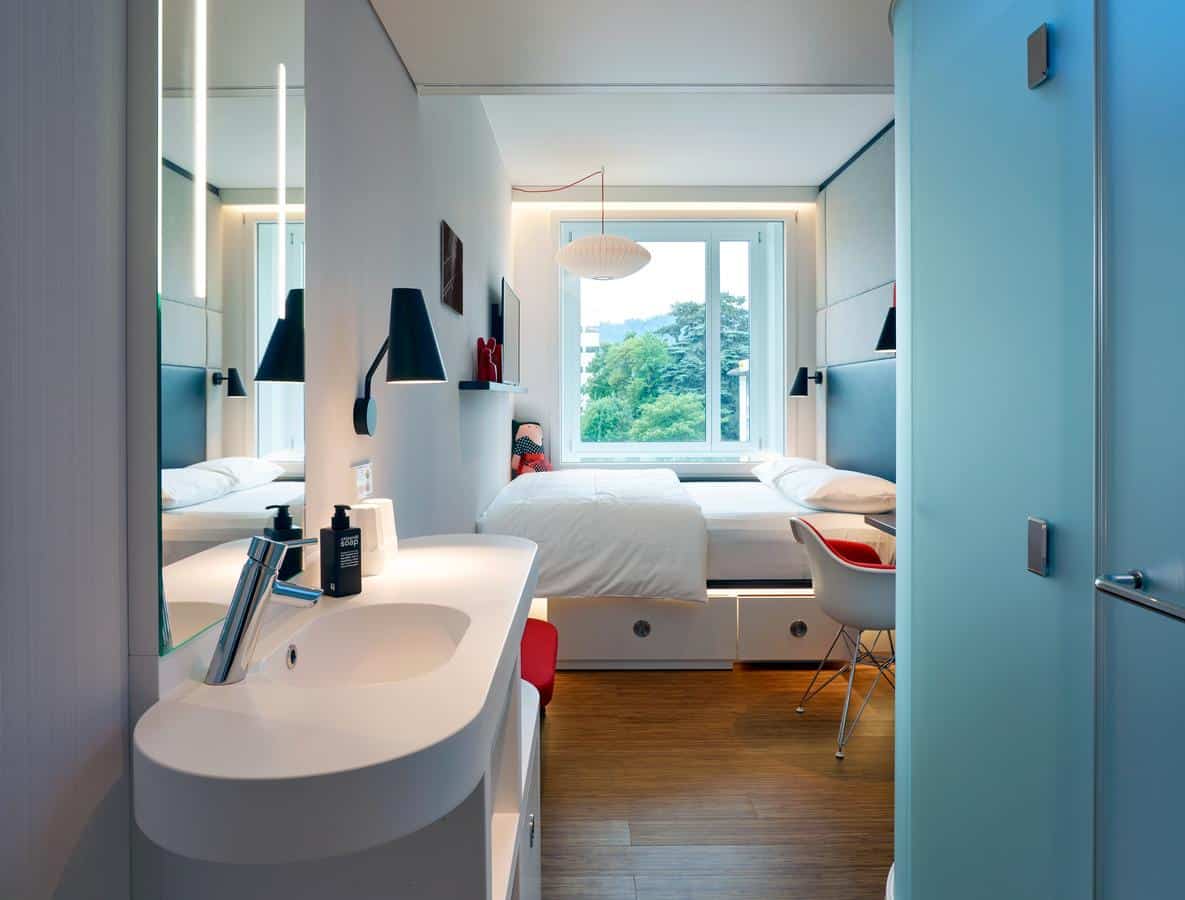 Hotel City Zürich Design & Lifestyle ☆☆☆ – A contemporary hotel offering no-frills hotel rooms and a central location close to all the highlights of Gay Zurich.
easyHotel Zürich ☆☆ – An extremely basic but gay-popular hotel offering clean and comfortable, cheap accommodation in the heart of the city. Great for a short stay or weekend – don't expect much in the way of amenities or design, however.
Platzhirsch ☆☆☆ – Centrally located in the old town of Zurich, this owner-managed hotel offers attractive deals for an unforgettable stay. Close to all the gay bars and nightclubs, and just steps from Heaven – the cities biggest gay club. There is also the gay-popular Platzhirsch Bar to tempt you out every night and is a great way to meet locals and travelers to head out with.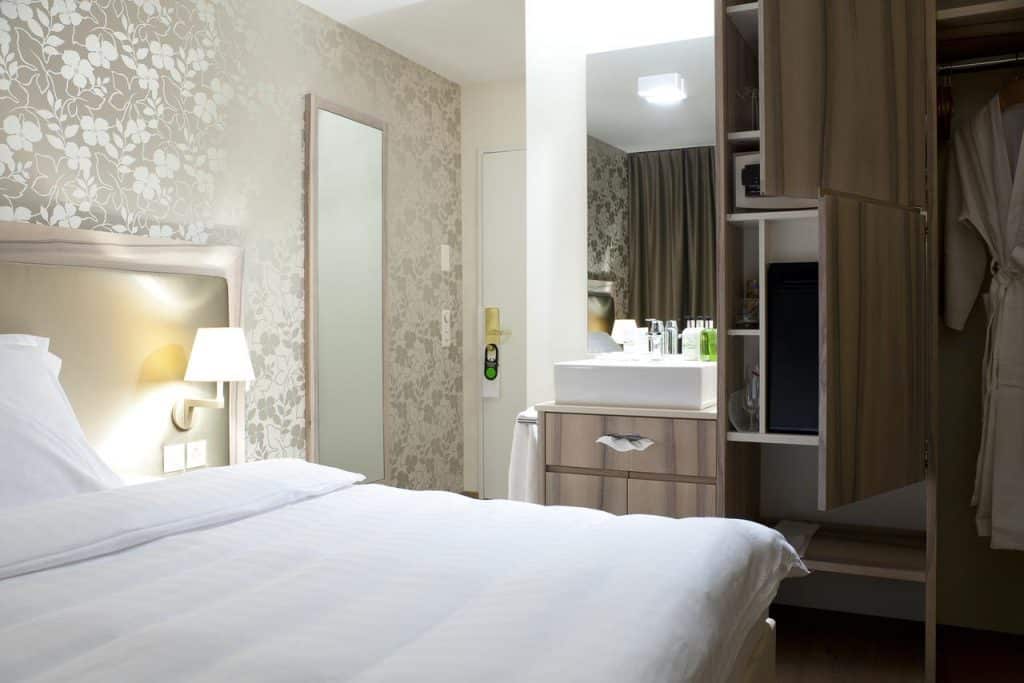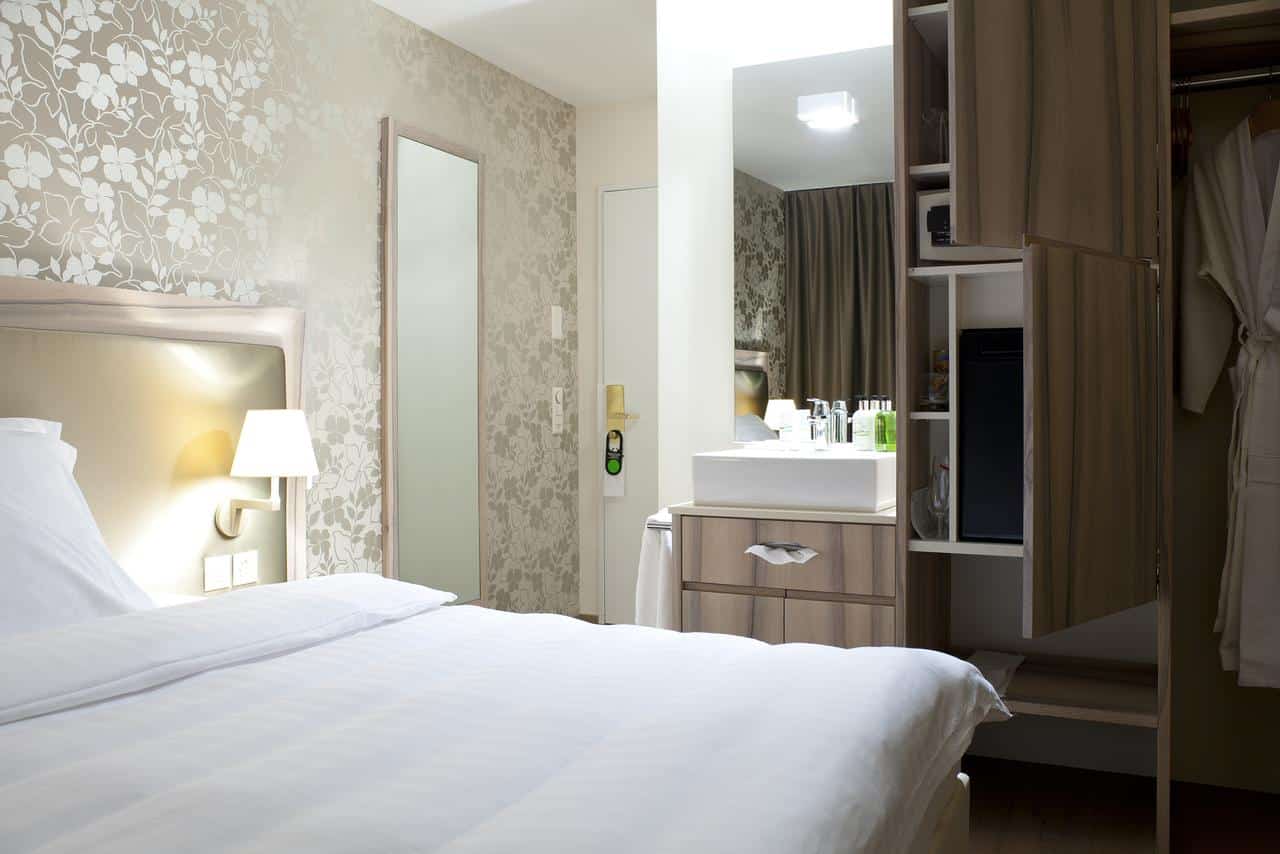 Zürich Overnight ☆☆ – A gay bed and breakfast situated close to the heart of Zurich in Kilchberg, the first suburban village on the west bank of Lake Zurich. Close to public transportation which will connect you to the whole city – which is easy when you consider Zurich is a much smaller city than Munich, Paris or Brussels. The downtown is only 12 minutes away from the B&B but you will still have amazing views of Lake Zurich and the Alps…Simple and affordable, here you will find a friendly atmosphere, sauna, garden and swimming pool to enjoy and meet other guests. A great alternative to conventional business hotel rooms.
Old Town Hostel Otter ☆☆ – A backpacker hostel in old town Zurich with an onsite café and bar to meet locals and other travelers, dorms and private rooms. Switzerland can be expensive so this unfussy accommodation option is a good way to save costs and enjoy a social environment.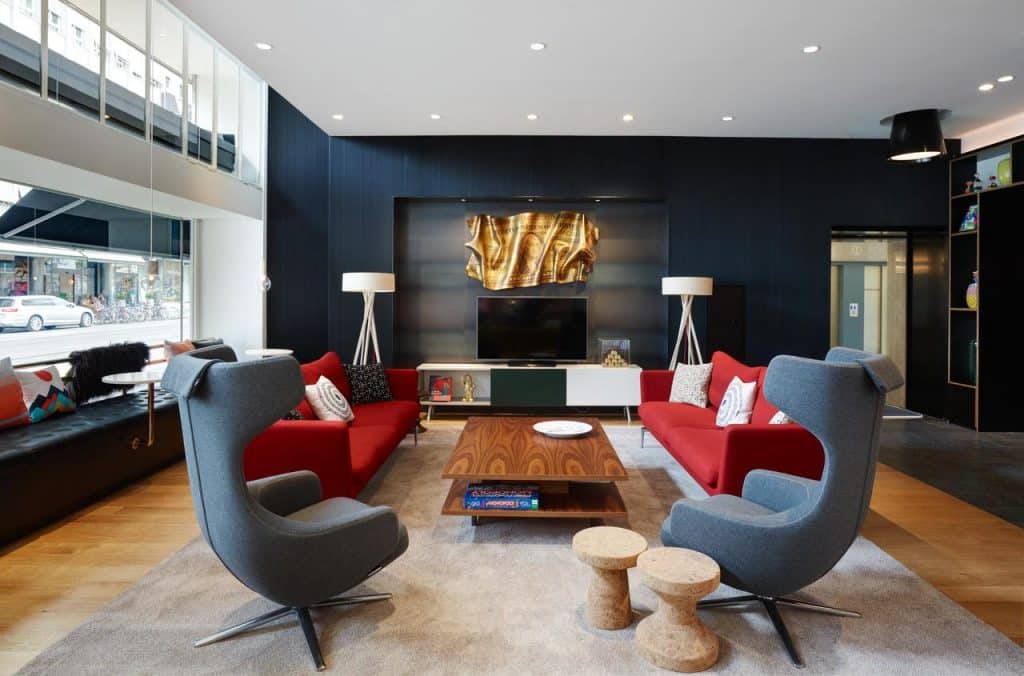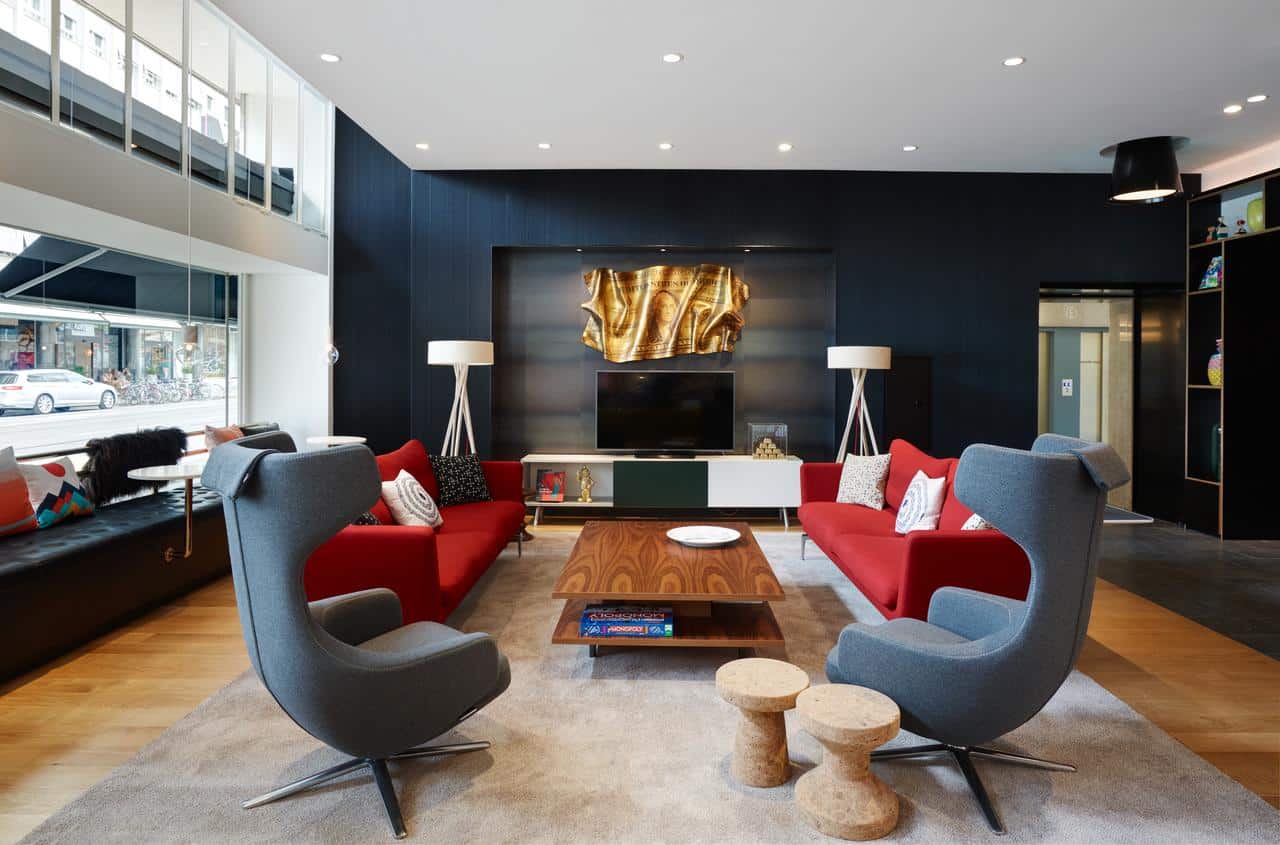 We are not even sure where to start as the gay nightlife in Zurich is amongst the best in Europe and took us a little by surprise.
If you are as overwhelmed as we are, the only thing you need to know is that the Old Town (District 1) and the Langstrasse quarter (District 4) is the hub of LGBT+ nightlife in Zurich…But by no means the only place to spend the night with your global queer family!
Roaming gay party series in Zurich are all the range currently – as we also found in Vienna, Frankfurt, and Dusseldorf – but we have only listed the most active and fabulous, as there are almost too many to count! There is only two permanent gay clubs in Zurich but these parties more than make up for that. Not to mention they keep things fresh and innovative.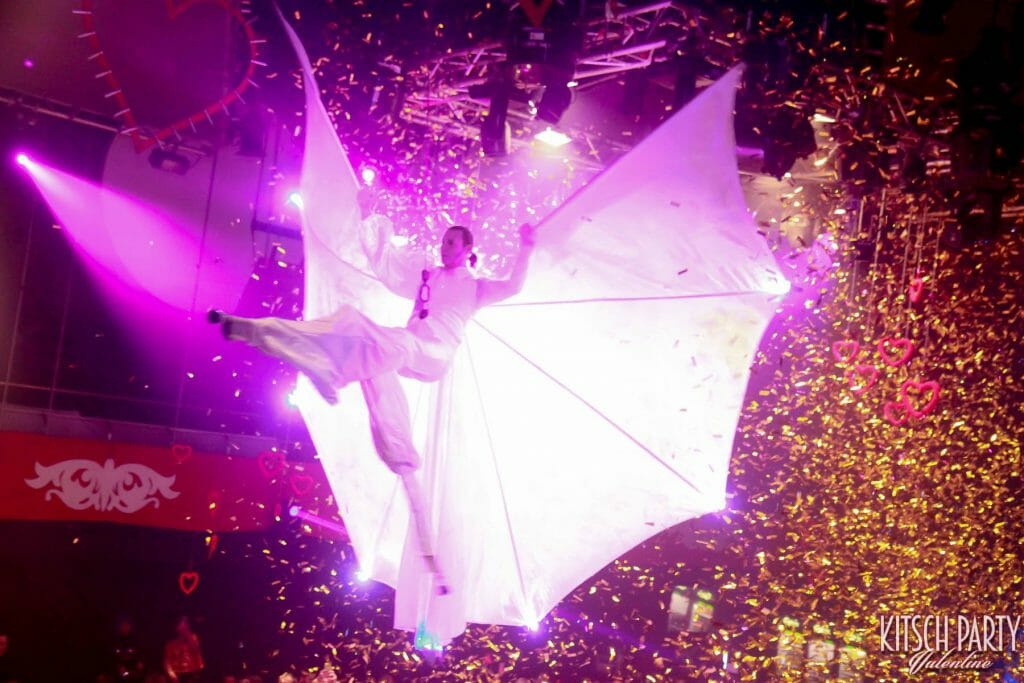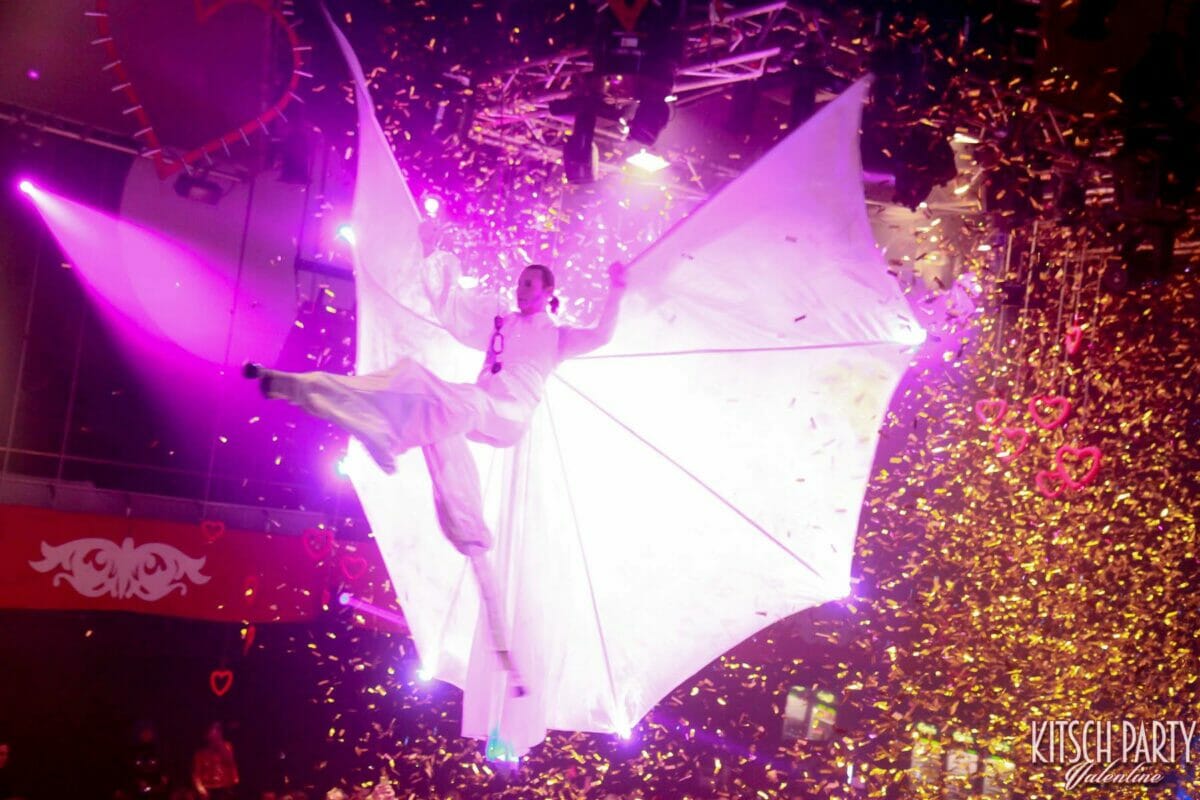 Use our Gay Zurich Map at the end if you're lost, but there is plenty of bars, cocktail lounges, glitter bearded queens and bear dens littered across Zurich to satisfy even the most discerning of gay travelers. Oh, and speaking of discerning…You know that uptight Swiss stereotype? Turns out, everyone here knows how to unbutton and let loose at night – though we think the alcohol might help.
Still, some guys here are still rather uncompromising and blunt – so don't take it personally. Much like in Las Vegas and Tel Aviv, people here exceedingly direct and to the point. Besides that get ready to have fun and let loose as the Swiss really know how to party
In fact, proportionately Zurich has more clubs than any other European city…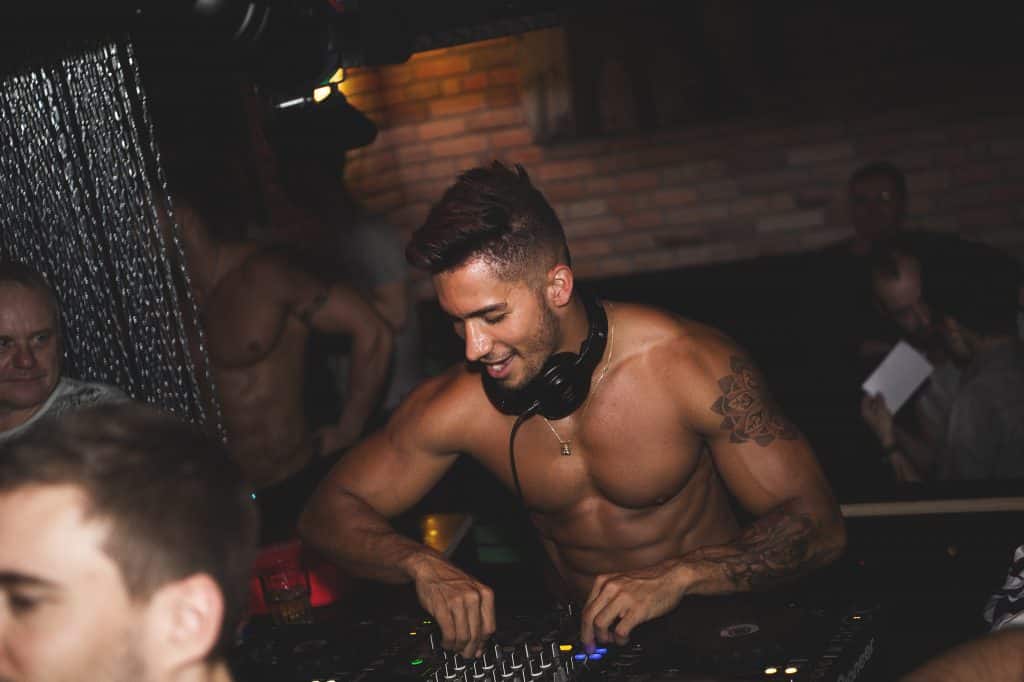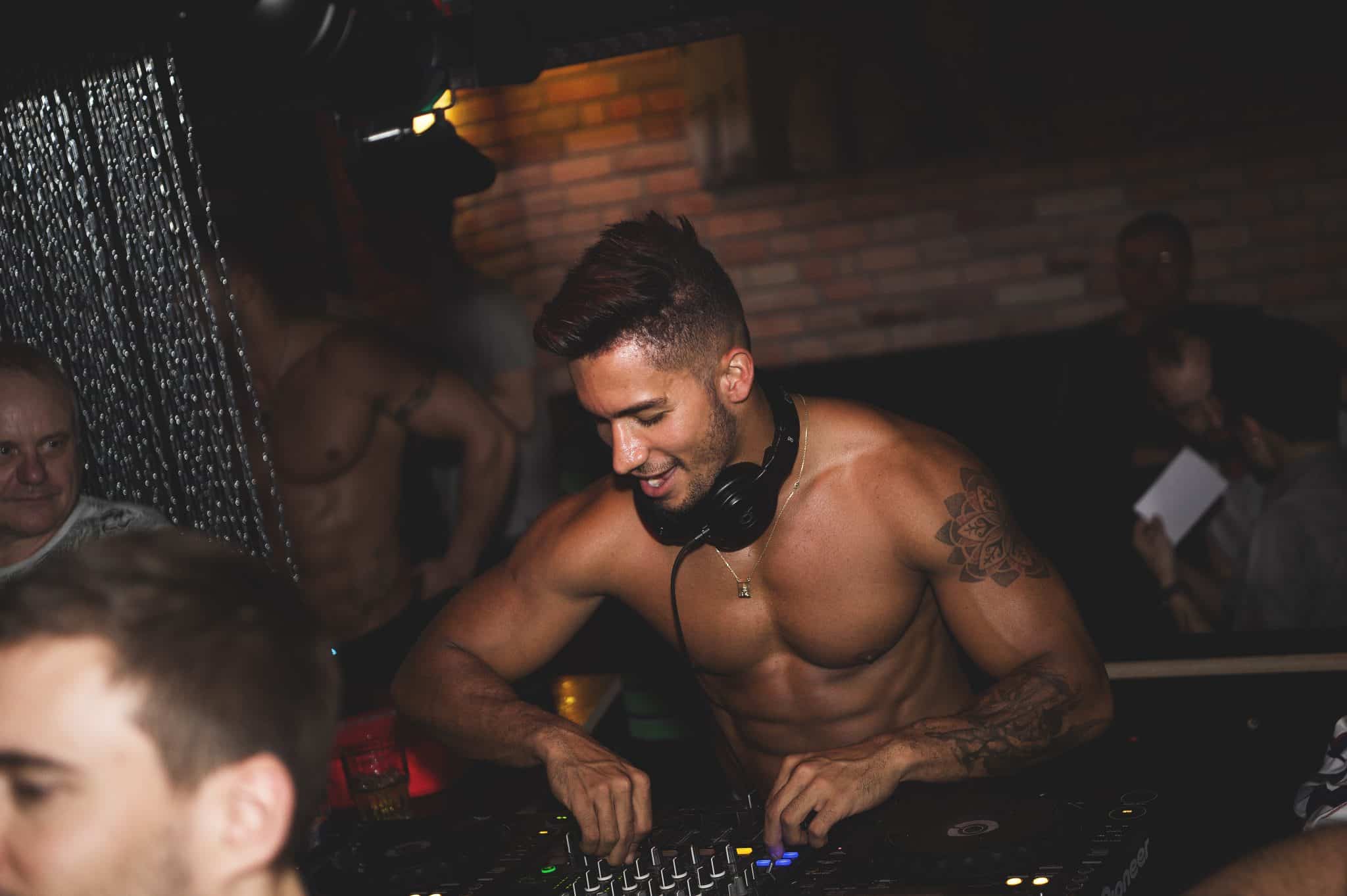 Gay Bars In Zurich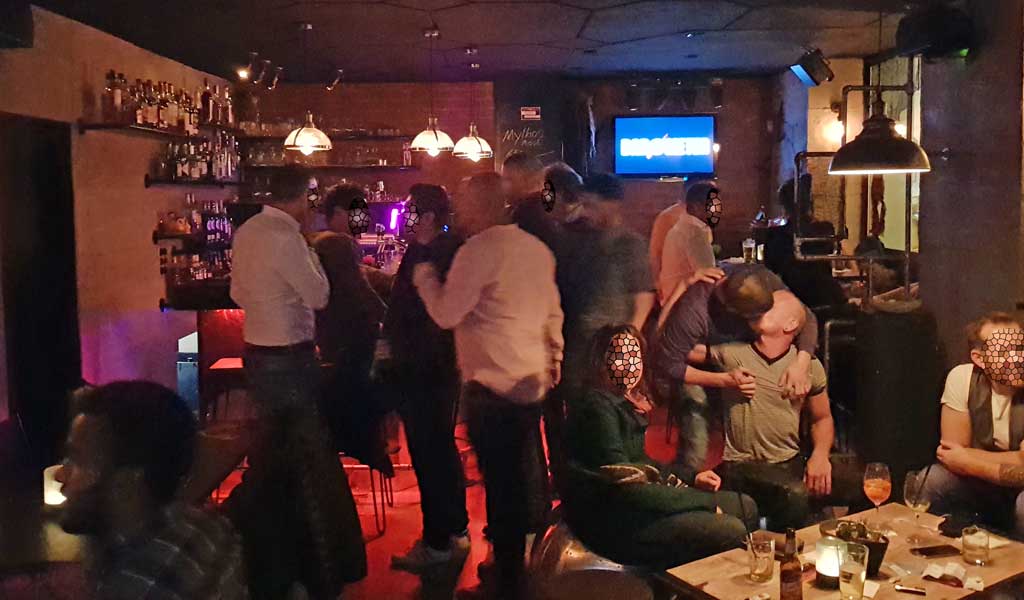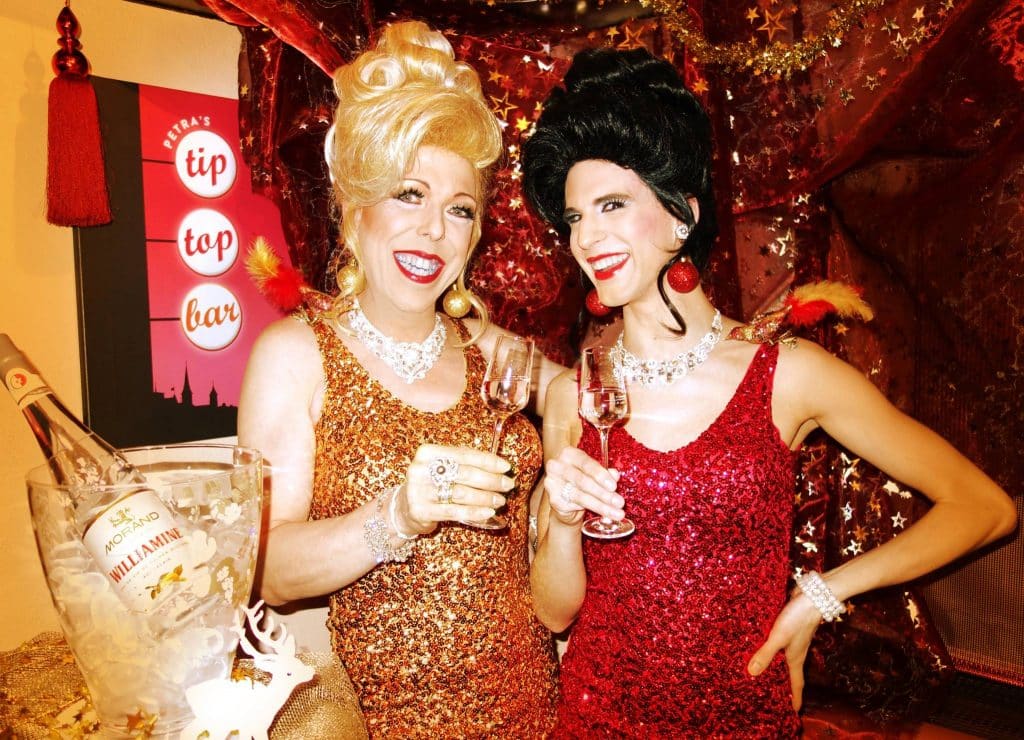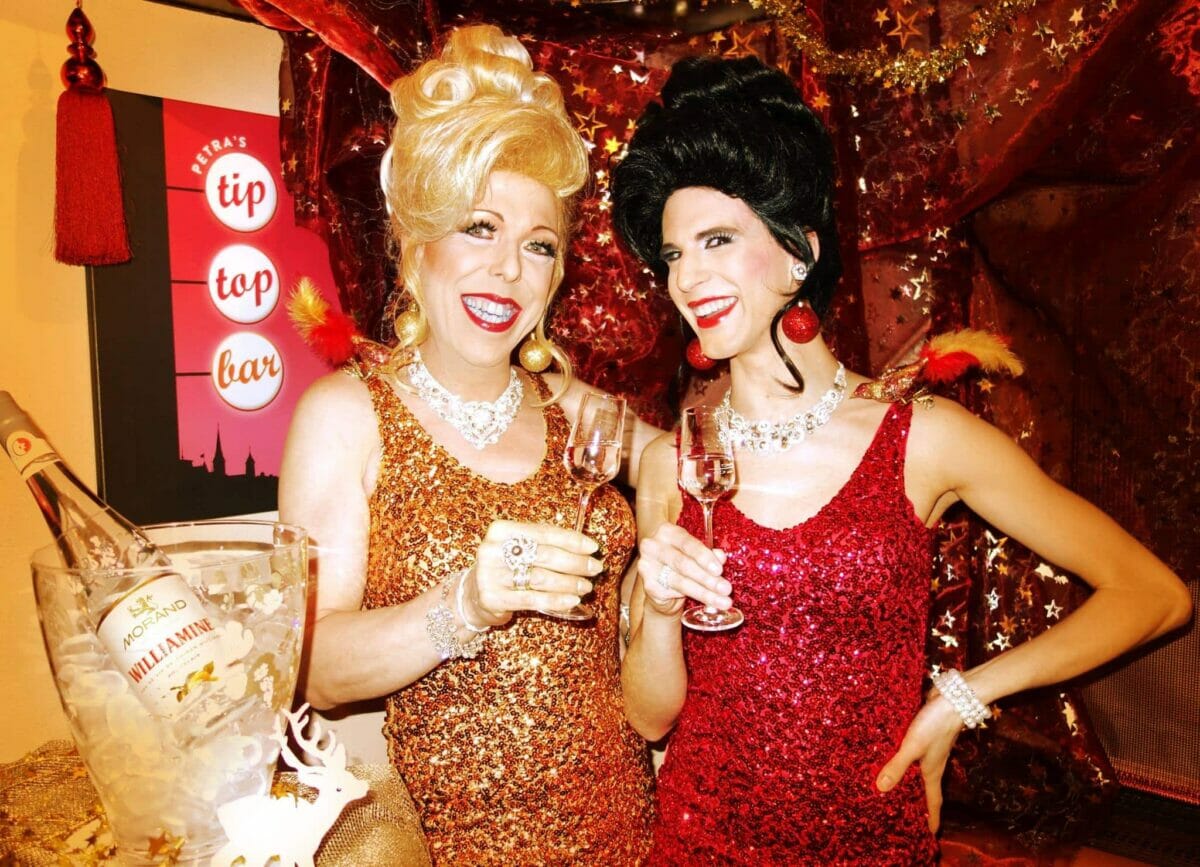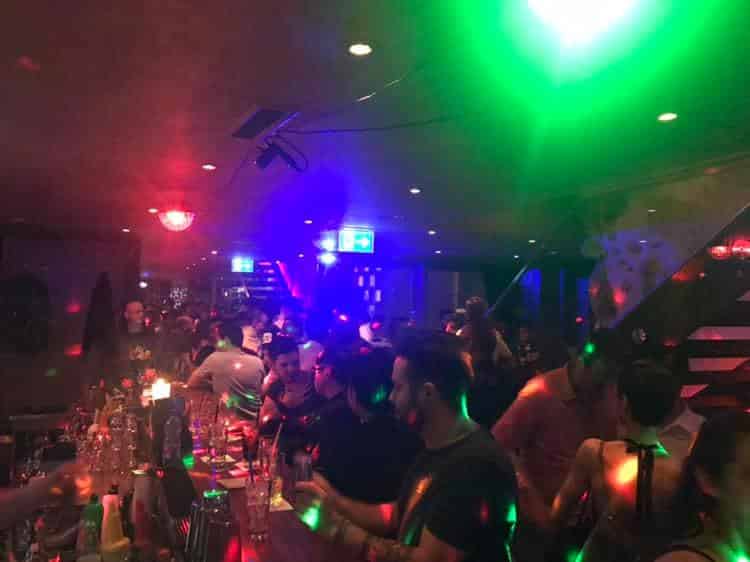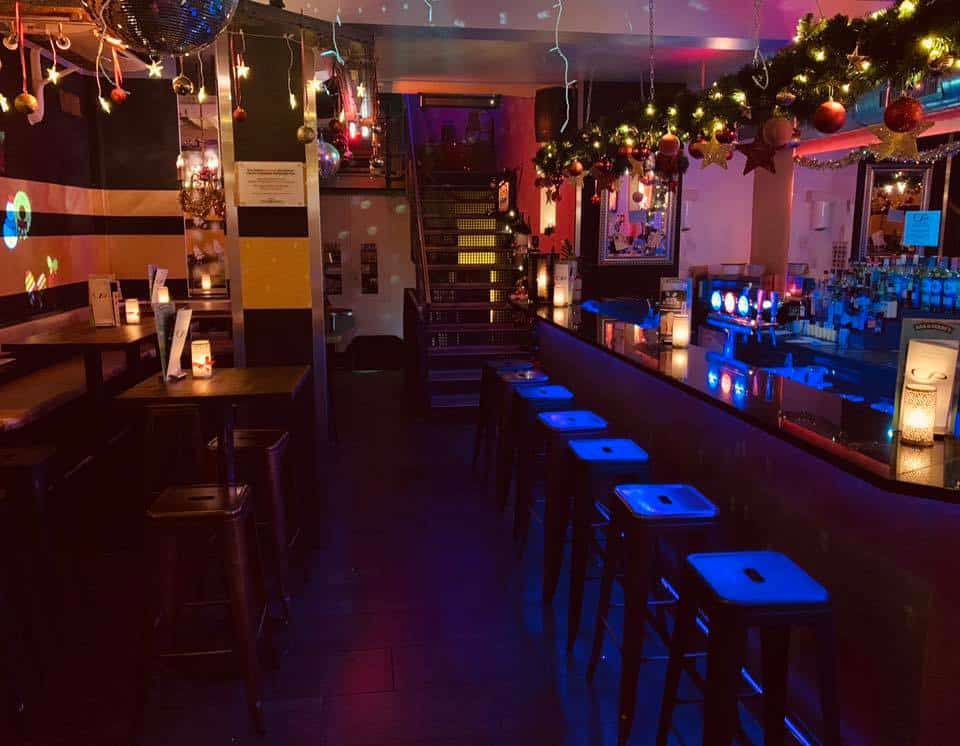 Gay Nightclubs In Zurich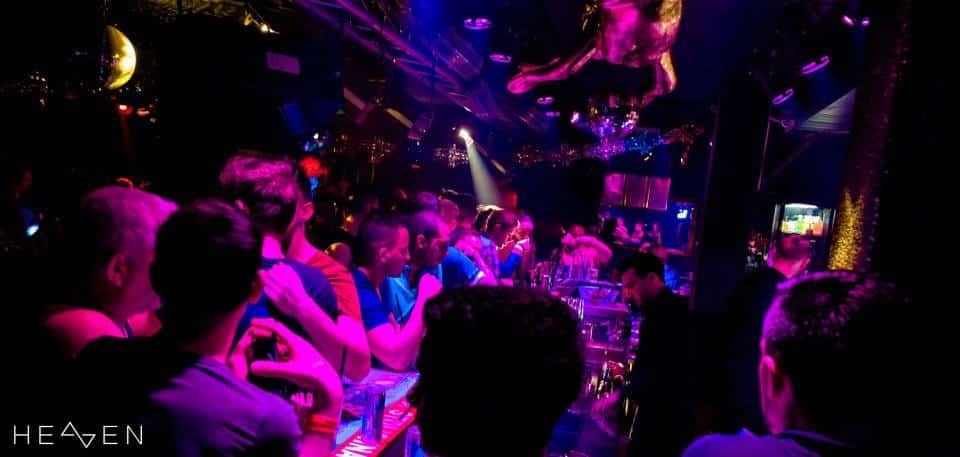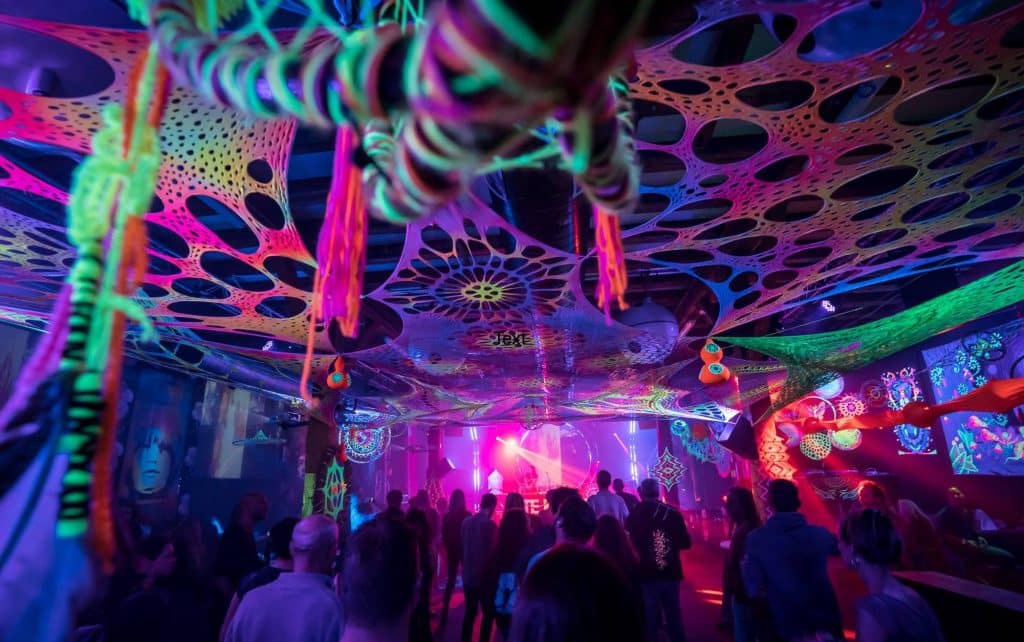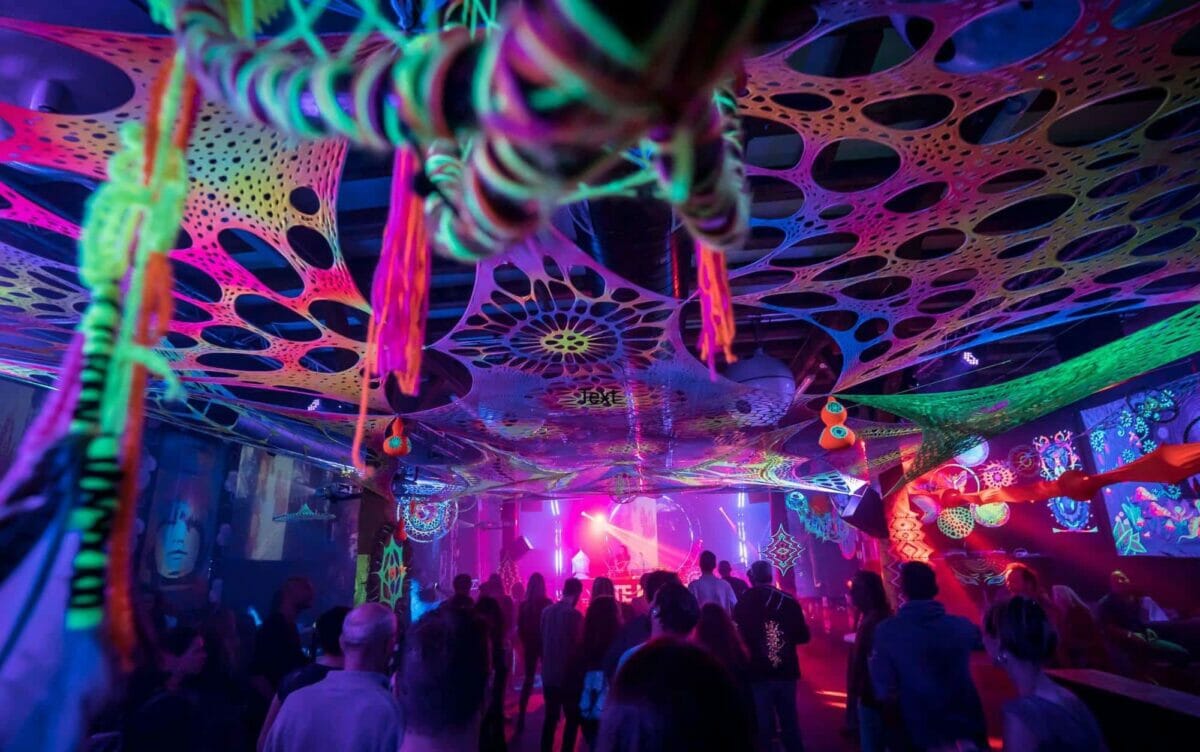 Gay Parties In Zurich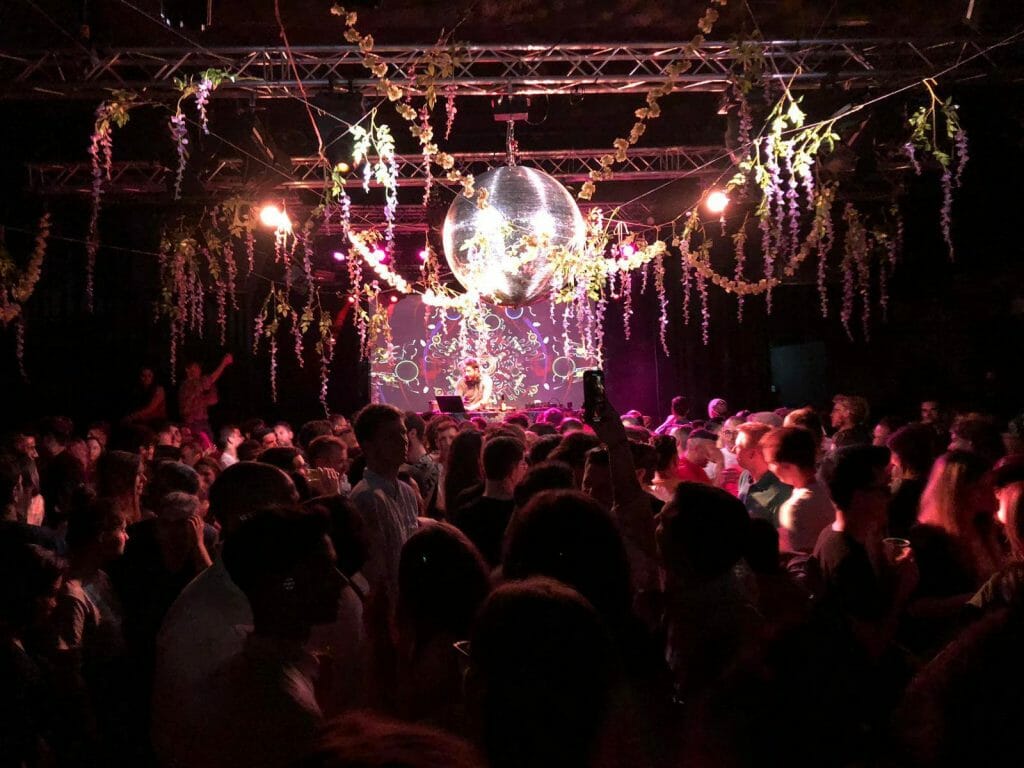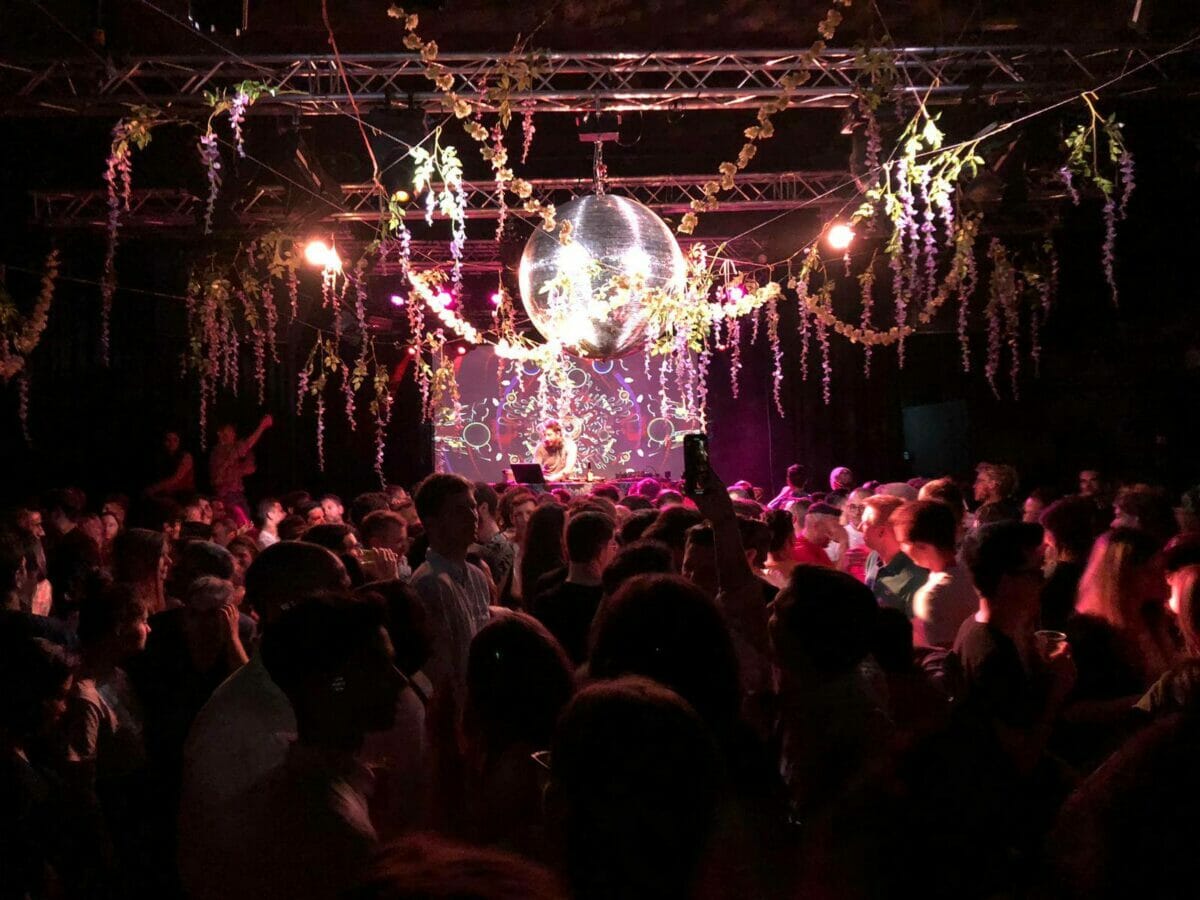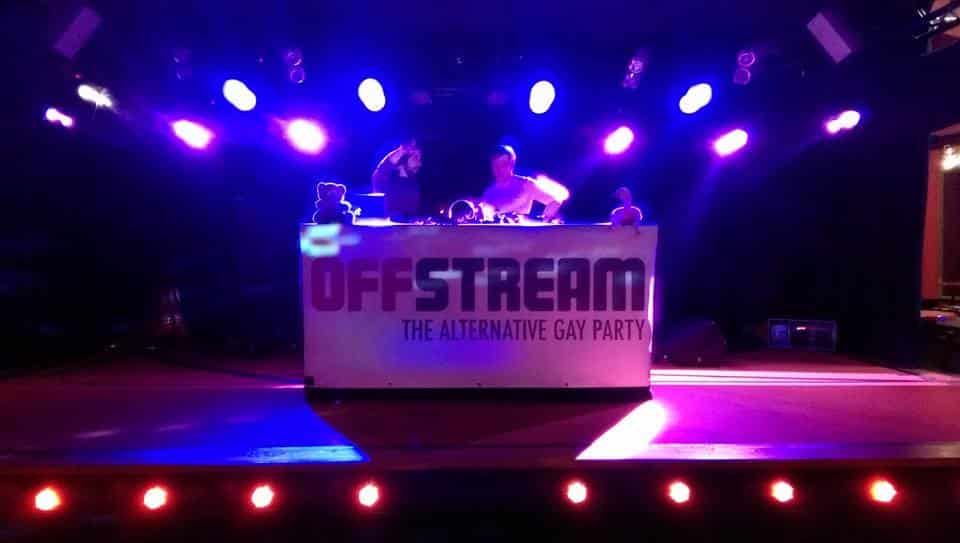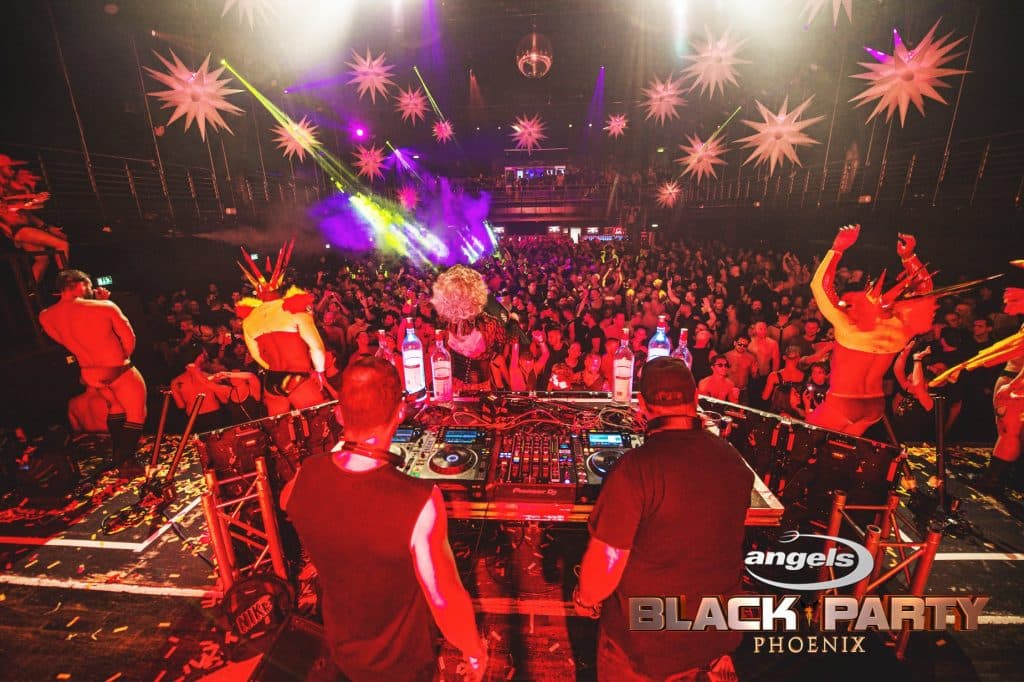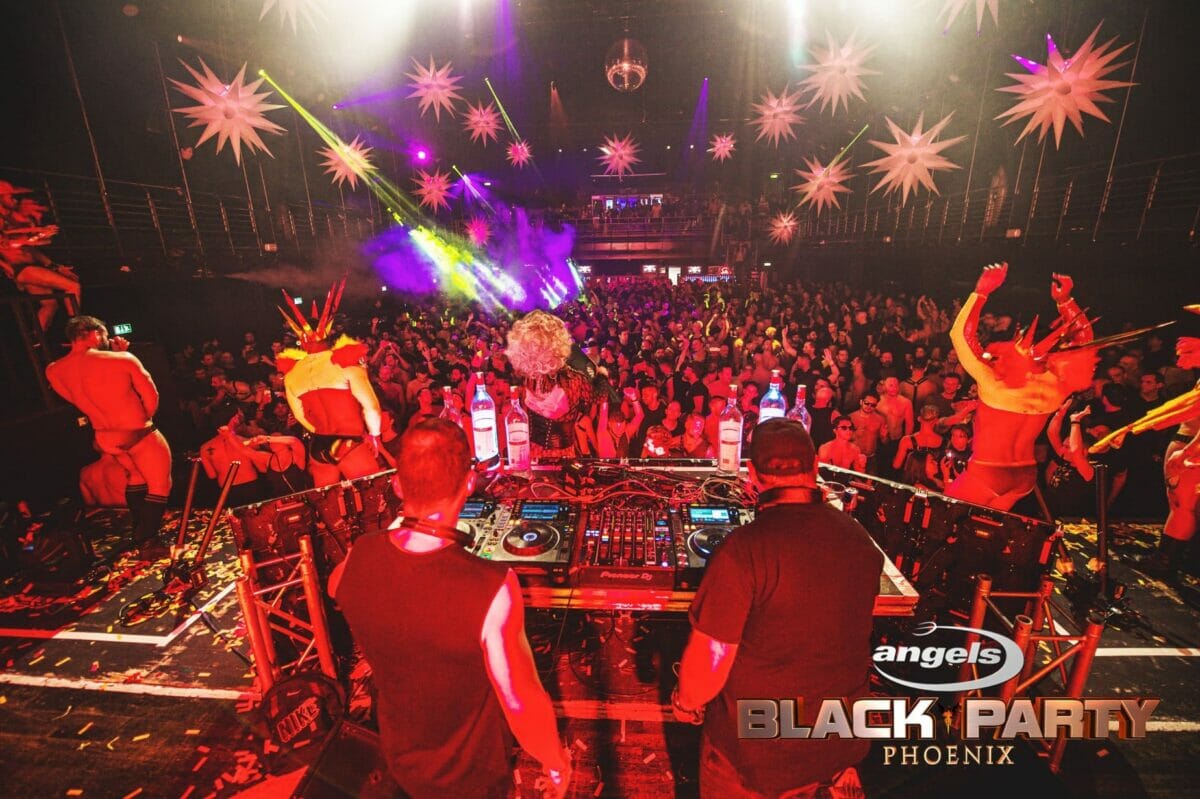 Gay Saunas & Cruising Clubs in Zurich
Want to explore the naughtier side of Zurich or looking more than just a stiff drink?
Well, you are in luck since Zurich has the largest gay sauna scene in Switzerland and you are highly unlikely to end up disappointed (unlikely chatting with those faceless accounts on Grindr or the other hook up apps…). Sauna culture in Zurich might not be as wild as Madrid, Berlin or Paris but is still is far more mainstream and accepted than in North America. Most of these pleasure palaces are open until midnight and most popular after work or on the weekends – though Zurich's only gay cruise/fetish club is open until the early hours of the morning…
We did not experience any issues as a non-German speaking foreigner and found the crowds every international. Not that anyone should be visiting bathhouses with the hopes of finding stimulating conversation… If you are nervous, we have a guide to visiting a gay bathhouse for the first time which should help set your mind at ease…
Moustache – Our favorite gay sauna in Zurich and a popular go-to spot for fun and relaxation in a pleasant atmosphere. Boasting a Finnish sauna, bio sauna, whirlpool bath, smoker's lounge, dark room, video cabins, and playrooms there is just so much to love here. Tucked away in a nondescript building on the fourth floor, don't let looks deceive you and once you enter is quite apparent the team here goes to extra-ordinary effort to ensure Mustache is clean, high-end and elegant. There are various prices depending on age and time of visit, with discounts for frequent visitors. We loved that 5 towels were including in entrance and you can get re-entry on the same day free of charge to either Moustache Sauna or Mann-O-Mann sauna in St Gallen. Weekly and monthly events are clearly listed on their website.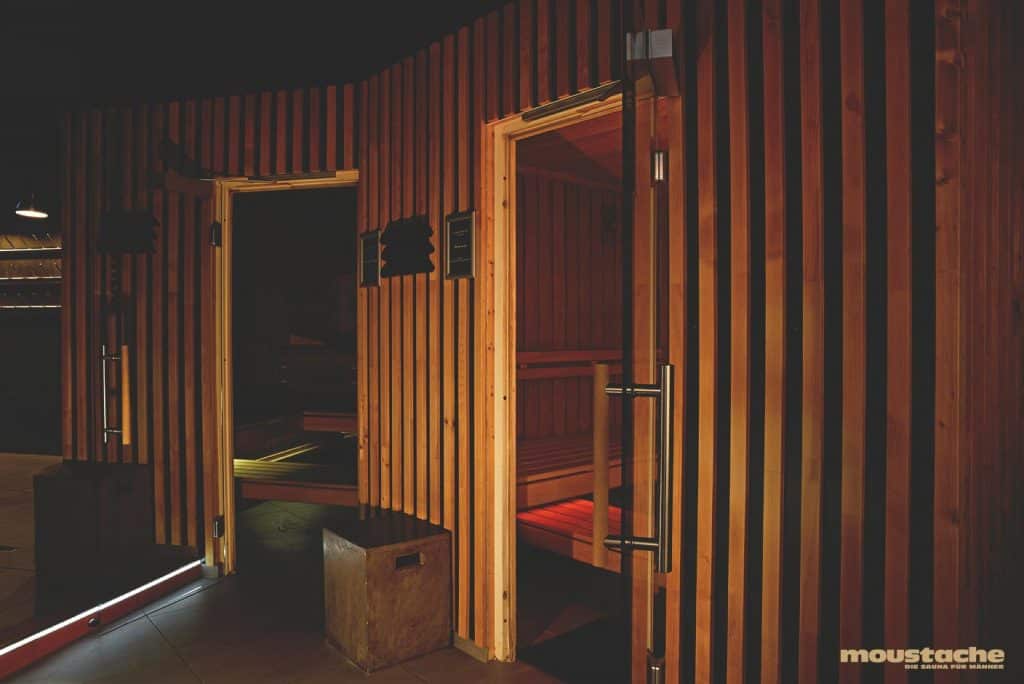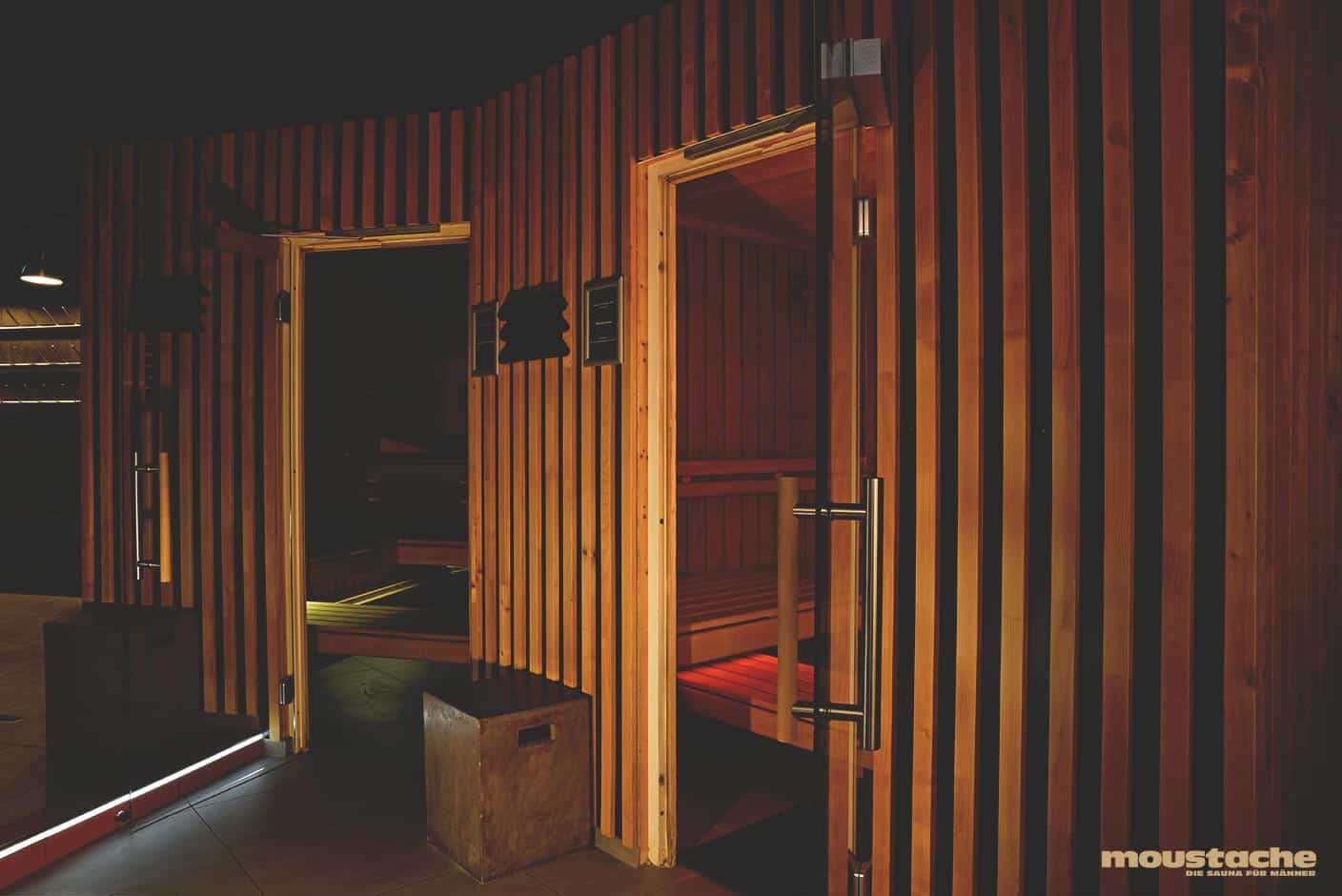 Apollo – The oldest gay sauna in Zurich just 5 minutes from Zurich's main station. Once inside you will discover a pleasurable oasis of well-being spread over two floors, completely private and discreet. There is a Finnish sauna, steam bath, bar, and cabin area are on the lower floor, and a relaxation area is on the top with a darkroom and private cabin The team here attach great importance to cleanliness, discretion, and a family atmosphere and so Apolla is popular with many mature international business travelers. Open 365 days a year.
Sauna My Lord – The most intimate gay sauna in Zurich – conveniently located close to the city center. Here you will find gays, bisexuals and married men who value discretion – and everyone from students to pensioners, bears to twinks, trans and more. There is nude yoga held twice a month and events for cross-dressers/ Lingerie lovers /trans-people every Monday from 5 pm. Be warned there are only a few rooms including a darkroom, glory holes and dry sauna but no pool, no steam room, and no private cabins
Paragonya Wellness Club – With a whirlpool, bio sauna, steam bath, and solarium on 600 meters squared covering two floors, Paragonya is Zurich's biggest gay sauna. It is just a shame it is frequented almost exclusively by escorts. Open every day from 11:30 a.m. to 10:00 p.m there is a discrete cruising area and the rest cabins available, but most people complain of being harassed by the 'professionals' here or being asked for money after the fact. For this reason, we probably would not recommend it. All prices include bath towels, shower gel, and body lotion and a lockable wardrobe – plus there are discounted prices for young or frequent visitors. Just don't expect any fun free…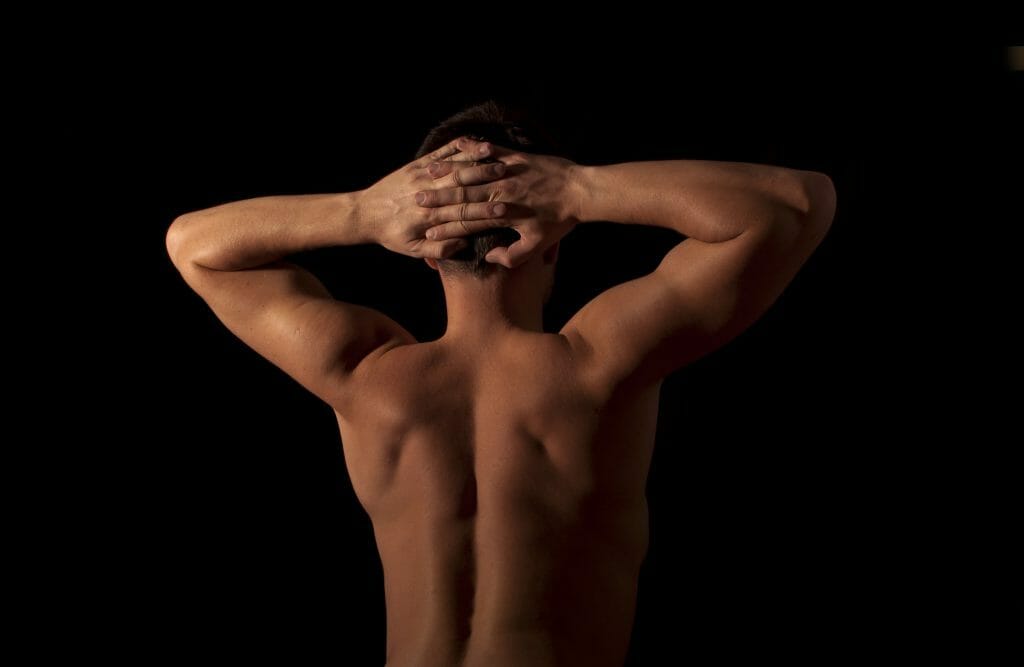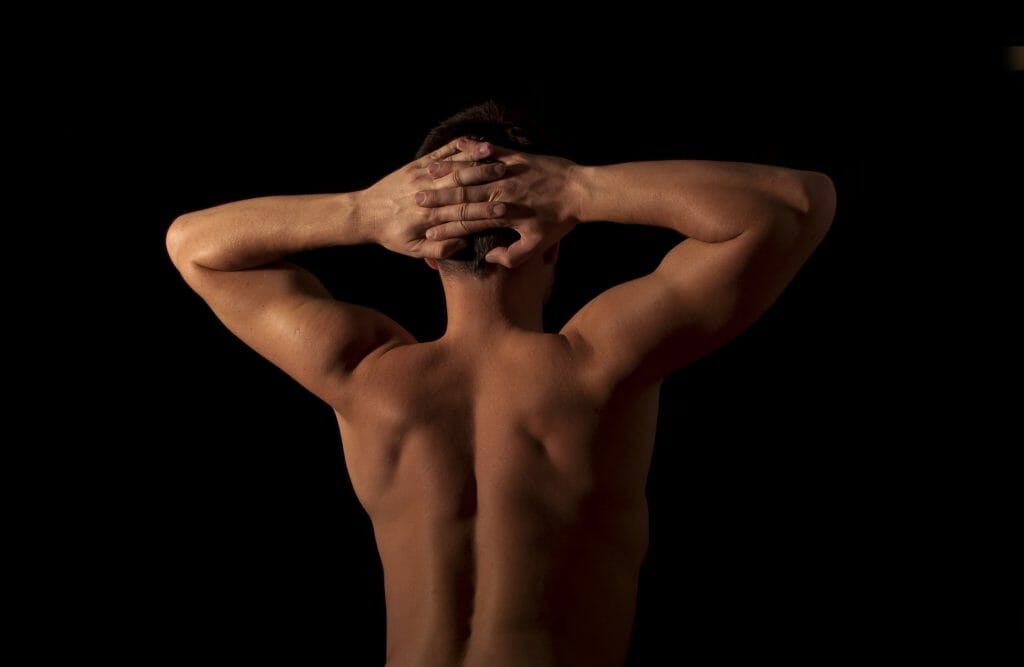 Rage – A huge industrial gay cruise club in Zurich that is up there with some of the most wonderfully-filthy we have experienced anywhere in Europe including kink capitals like Antwerp, Prague, Barcelona, and Copenhagen. If you are a lover of hardcore fetish you will want to make the effort to get here (Rage is located in Schlieren on the outskirts of Zurich). If you can imagine it, you can find it here from mazes, cabins, and slings to showers, glory holes and a well-stocked bar. Check their website for upcoming events which range from sexy sports shorts/underwear parties to naked to the legendary "Bay of Pigs" Fetish Gear nights. Hot gay guys in briefs — or less. Count us in! Split into multiple areas, Sector C (1st floor) is a full-on fetish with strict dress codes though Sector A (basement) and Sector B (ground floor) have no dress code. Everything is meticulously explained on their website and there are lockers onsite. Every Friday and Saturday the night bus/train runs from Zurich to Schlieren and back, where you can just walk 5 minutes – or if you have a car there is free parking on site.