Gay Punta Cana is an all-inclusive luxury set amidst blissful beaches, clear waves, and eye-catching turquoise waters.
What's more? Punta Cana has developed a reputation as the Caribbean's most gay-friendly destination, thanks to its friendly and open-minded locals and the Caribbean Pride held here each year! Gay travel to Punta Cana still, however, is all relaxation and recreation, so don't expect gay nightlife to match Puerto Vallarta, Mykonos, Phuket, or – hell, even the nearby capital Santo Domingo.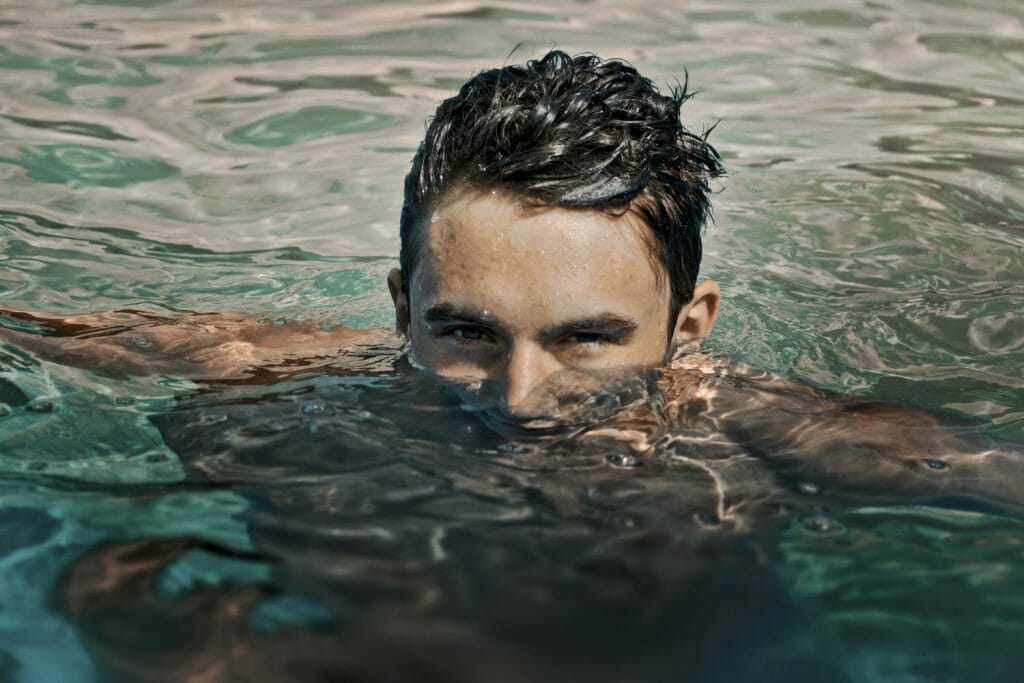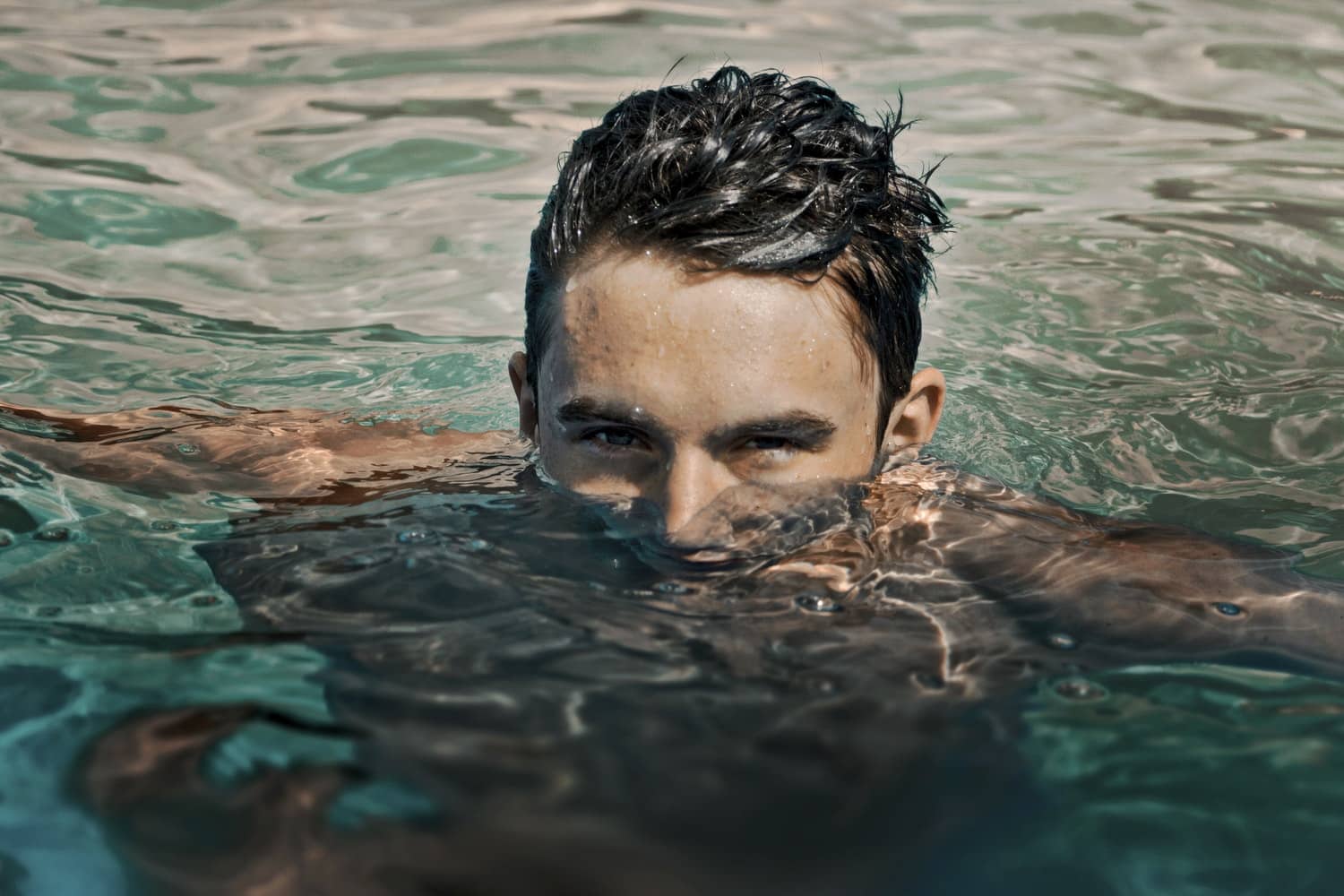 No, a trip to this vibrant Carribean jewel is all about escaping the hustle and bustle over everyday life in swim-up bars, plush spas, decadent suits, or on sun-lounger with the sounds of waves crashing nearby.
In fact, with the close of Mares Lounge, there are now no gay bars in Punta Cana – although there are a few nightlife spots popular with the LGBT crowd looking to escape their resorts for the night. For a romantic getaway with drinks, gorgeous bodies, sun, affordable luxury – and gay-friendly vibes – Gay Punta Cana could be just the answer!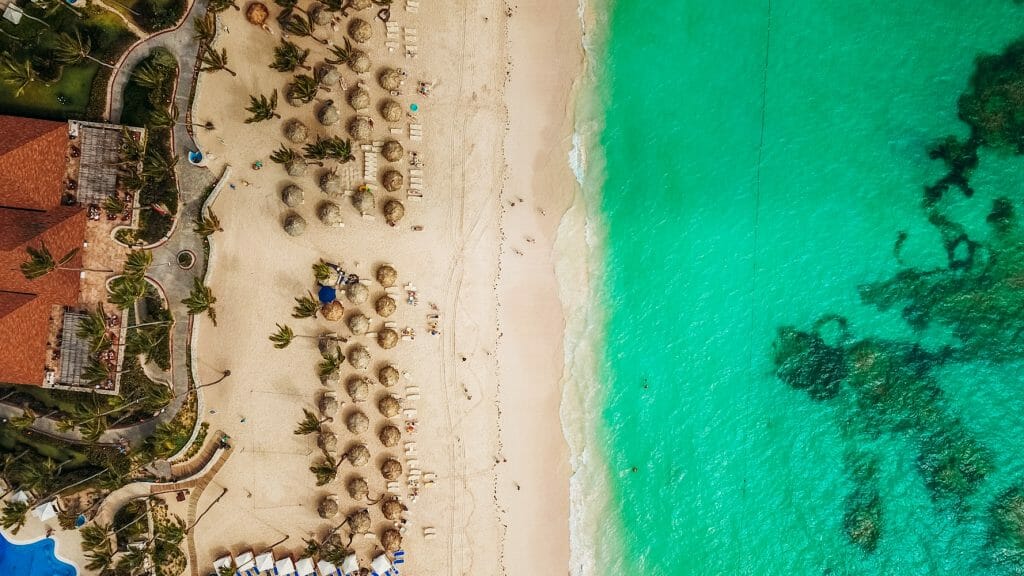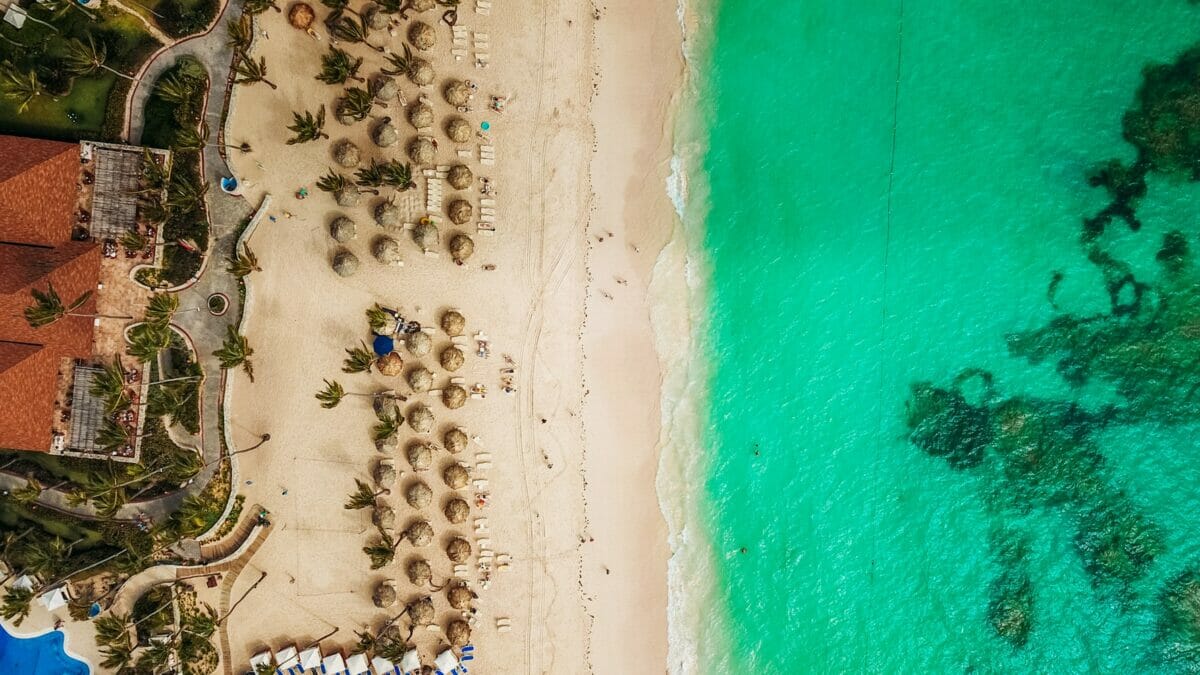 Gay Punta Cana Guide: The Essential Guide To LGBT Travel In Punta Cana Dominican Republic
Things To Do In Punta Cana
Obviously, being gay does not define which attraction most of us will want to see in each city, and most queer travelers will simply want to check out the top things to see in Punta Cana during the day! There is not as much to do here as you would expect. Most gay travelers prefer to indulge at their lux all-inclusive hotels or explore the nightlife by night. However, if you are looking for some activities to spice things up, these are our favorite options!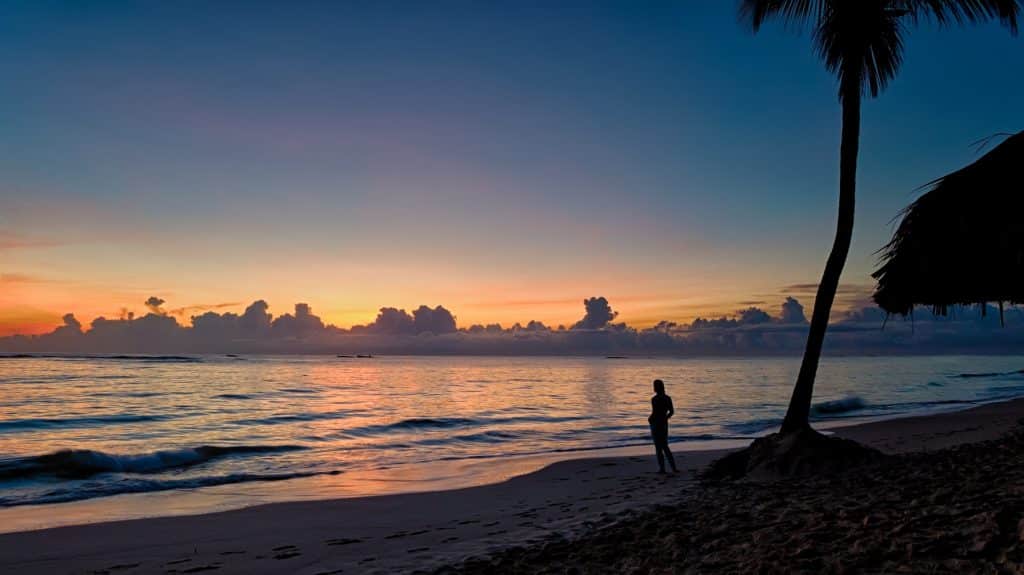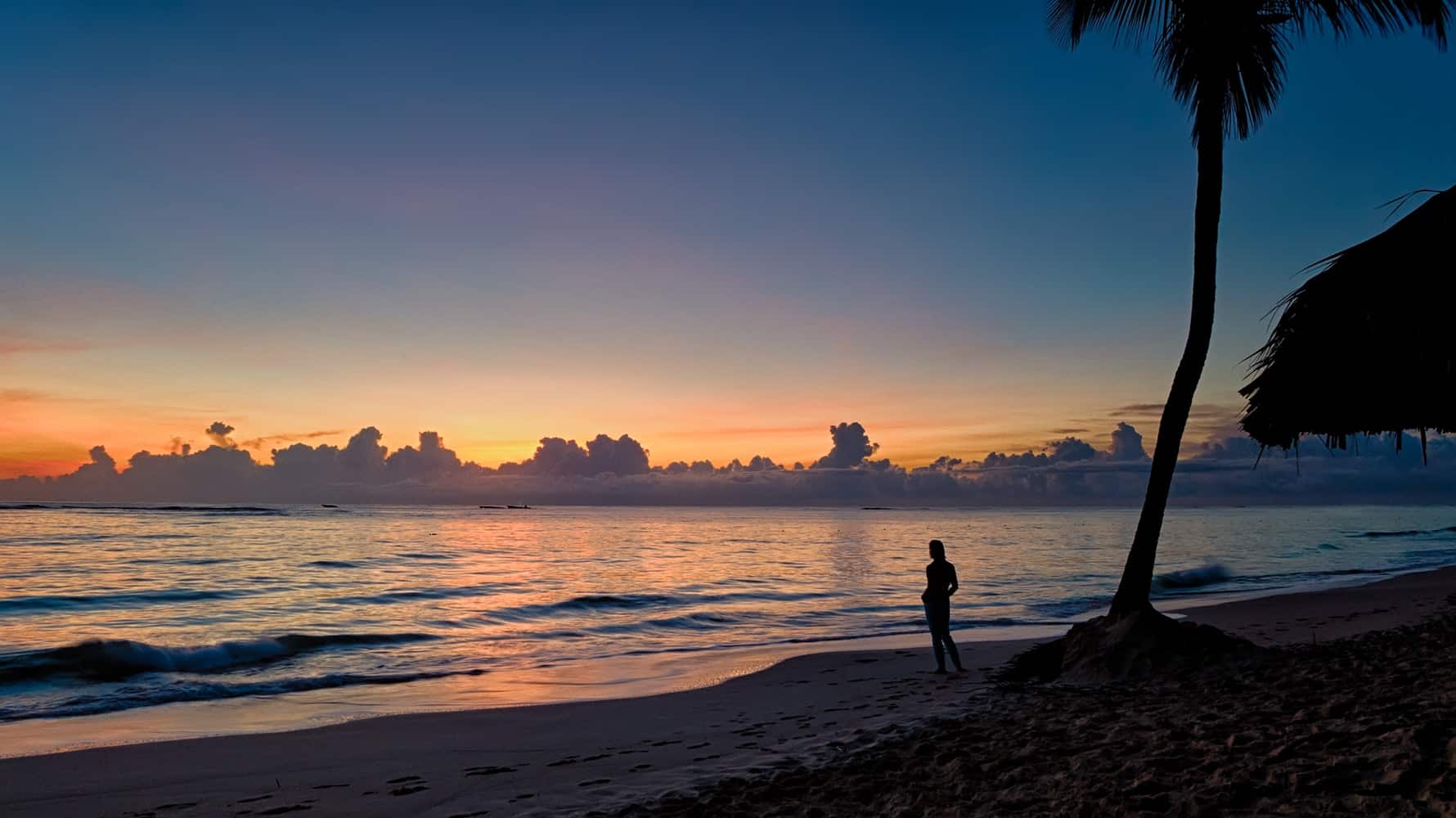 Saona Island – Take a break from sipping cocktails poolside to visit the idyllic Saona Island, a small speck of sand and palm trees peeking out from the light blue Caribbean. Hop aboard a small speedboat for the thrilling ride out with a brief stop at a natural swimming pool then spend the day discovering, wandering along the beach, or go for a relaxing swim in the azure waters. Oh, and did we mention the open bar and Traditional Dominican lunch?
Scuba Diving – Learn the foundations of scuba diving in the crystal clear waters of the Carribean coast on this PADI certified scuba diving course in Bayahibe. Pack some extra adventure into your next trip to the Dominican Republic and master the basics of scuba diving on a two-day PADI course. Located in the Del Este National Park, this introduction to scuba diving combines all the essential theory with two discovery dives to some of the world's most biodiverse marine sanctuaries.
Punta Cana Adventure – If you want to add some cheap thrills to your relaxing gaycation, why not ride a 4×4 off-roading adventure through the Dominican countryside? While you are at it, you might also learn something as you pop by a country farm to see how chocolate, cinnamon, and coffee are processed!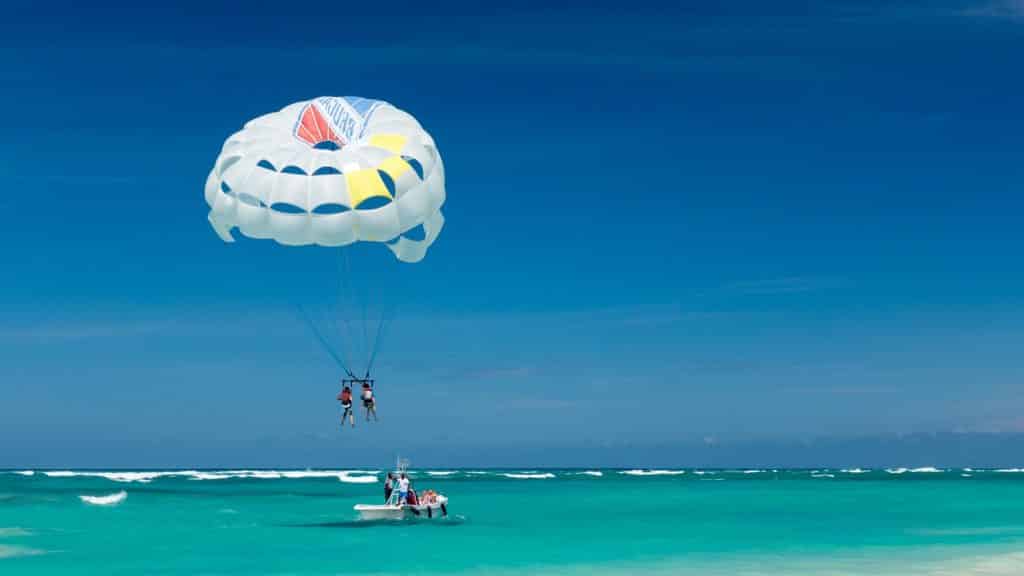 Punta Cana River Horseback Riding and Zipline Tour – Discover the real beauty of the Dominican Republic on this astonishing adventure that pairs horseback riding and zip-lining for the ultimate day of adrenaline-junkie fun! Walk, trot and gallop through Punta Cana's most impressive scenery along the Anamya River before stopping off at a cigar plantation where you soar through the treetops on a marvelous zip line ride. There is even real-life cattle drive fun to be had if you want to live out your gay cowboy fantastic but don't want to go all the way to Denver, Austin or Nashville!
Historical Santo Domingo Day Trip – Sightsee around the oldest city in the Americas with a local guide to show you around some of the 15th-century colonial monuments including Las Damas Street and Diego Columbus Alcazar, the first cathedral constructed in the new world. You should not miss the National Presidential Palace, with its fantastic views of downtown, the local markets hidden along with cobblestone streets, and of course, lunch at a traditional Dominican restaurant.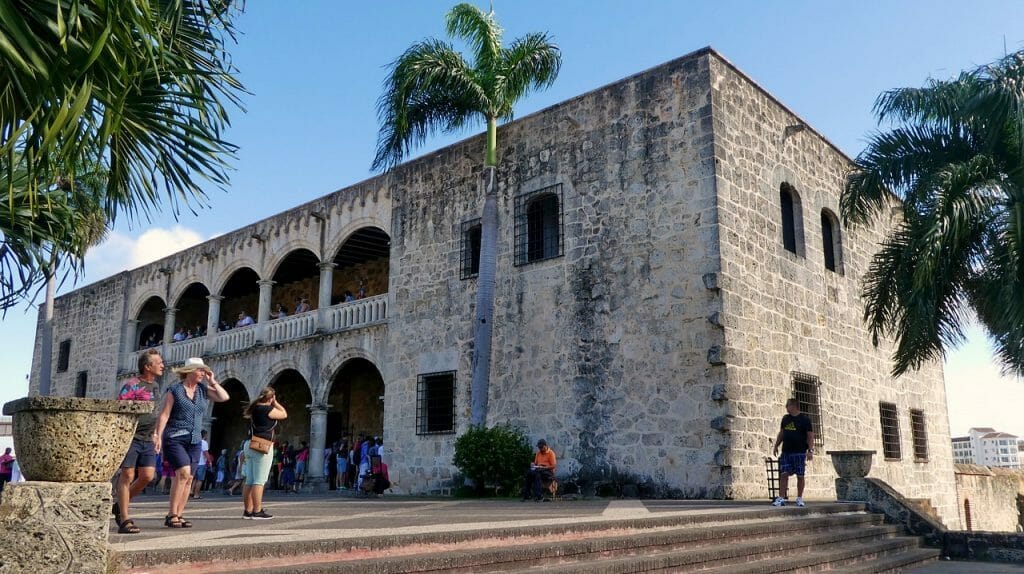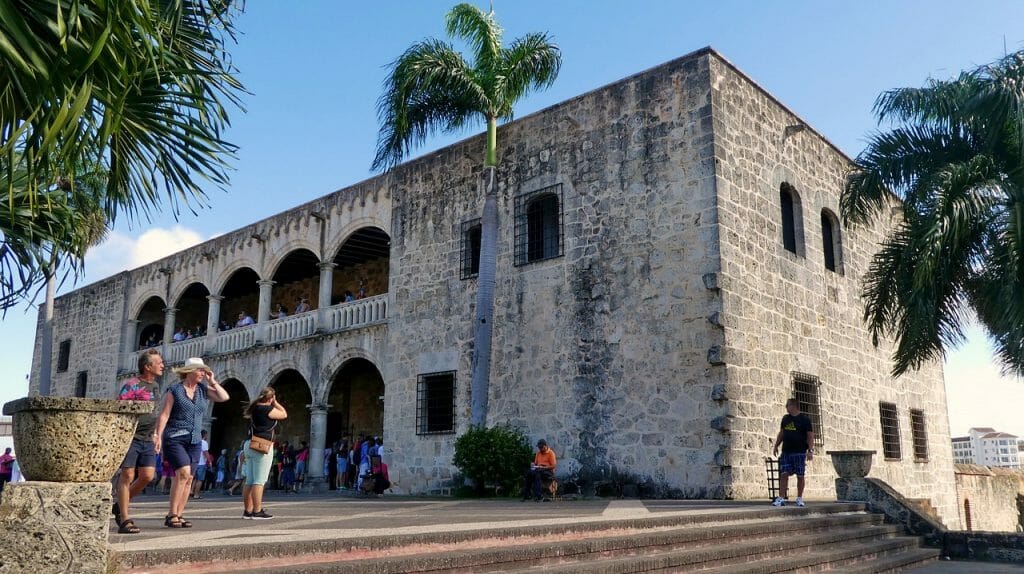 Hoyo Azul Cenote – Swim in Hoya Azul, located in the Scape eco-adventure park in Cap Cana. While you are there, journey along a nature trail lined with cactus, orchids, ferns, and bromeliads to learn more about the Dominican Republic's native environment before arriving at the crown attraction – The Hoyo Azul, or 'Blue Hole,' a natural limestone pool perfect for a rejuvenating swim to refreshen up after the hike.
Canopy Tour – The tropical weather and the beautiful landscapes of the Dominican Republic are perfect for setting-up zip lines and for you to experience the thrill of feeling like a superhero flying among lush greenery! Puerto Plata, located in the northern part of the island, is another reputed beach resort. If you are bored with just sipping cocktails and lounging on the beach, you should try zip lining in Puerto Plata. Runners Adventures will pick you up at your hotel and take you to Monkey Jungle. There you'll go right into El Choco National Park and have amazing views of the Caribean. The canopy tour has seven zip lines and two suspension bridges, which will challenge you to make a 53 ft. jump on a cable controlled descent. When you've completed this adrenaline-inducing experience, you'll have flown almost 1.5 kilometer! The icing on a cake will be an up close interaction with squirrel monkeys eating right from your hand!
El Limon Waterfall and Bacardi Island – Marvel at the gorgeous countryside surrounding Punta Cana on this day trip, which stops at waterfalls, beaches, and more. Fuse sightseeing and adventure for a hassle-free trip away from the resorts.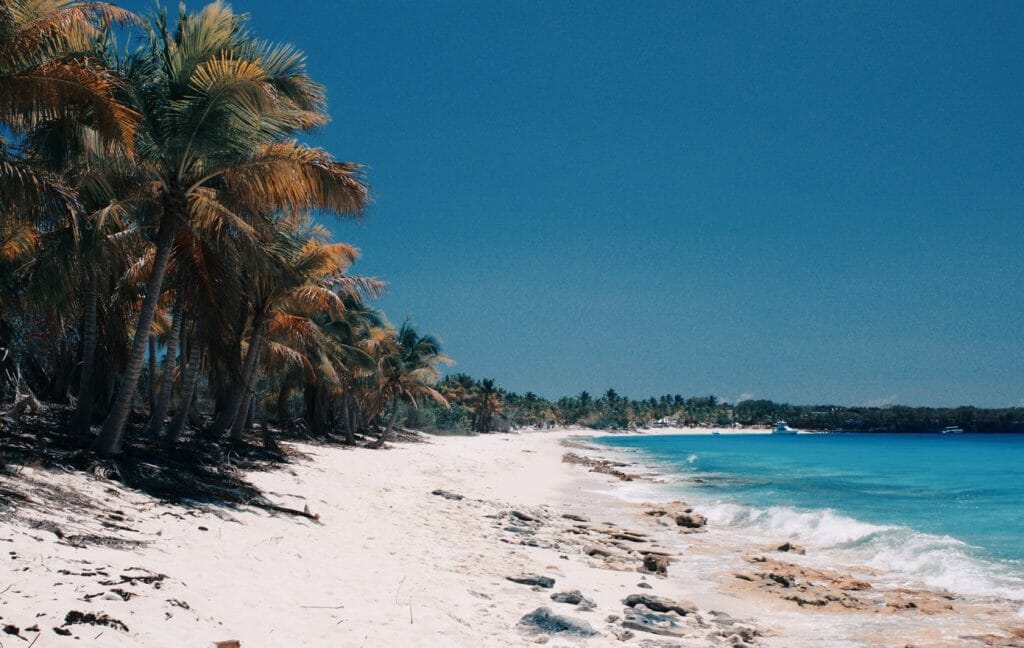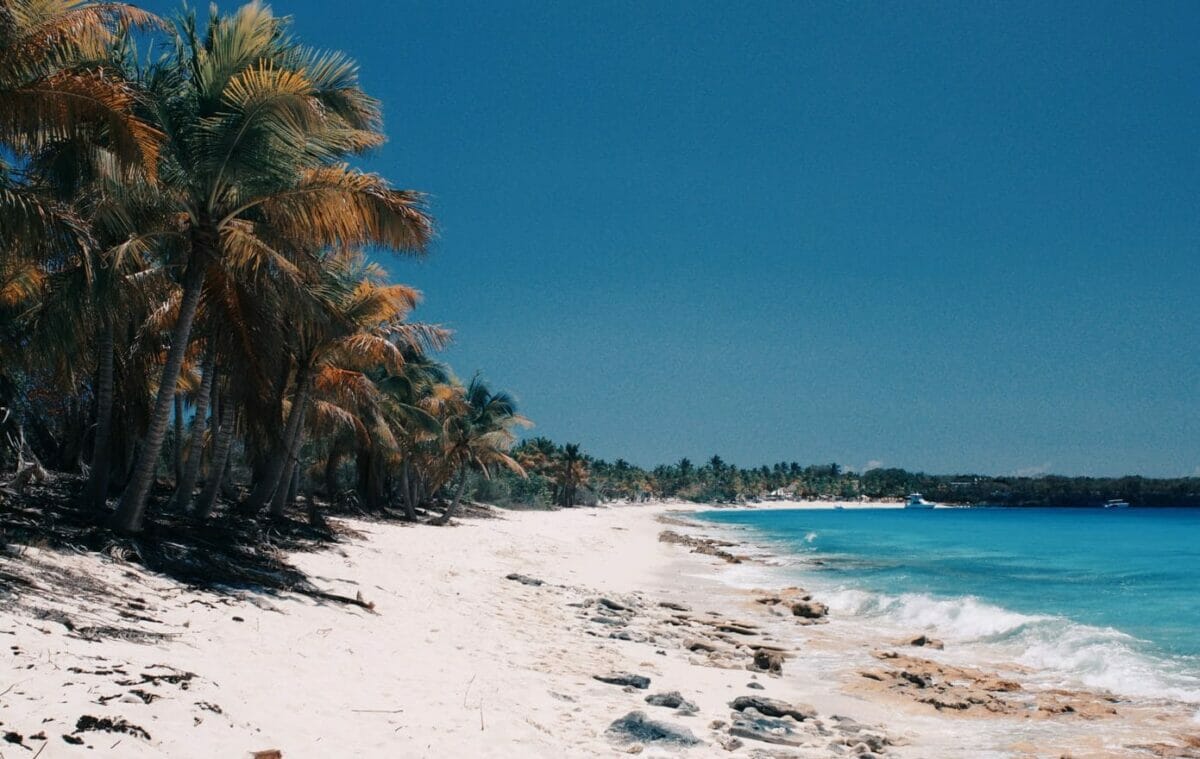 Caribbean Pride – The hottest and most luxurious gay pride celebration in the Caribbean taking place annually in September in Punta Cana.A whole new level of sexy entertainment and non-stop Pride action that likes of which the Dominican Republic has never seen complete with fabulous pool parties and thrilling excursions. Sure, this Pride has nothing to do with political expression and is designed for the international jet-set over locals, but still for seven-days, one luxury adults-only resort that changes annually hosts over 50 Pride events and hundreds of gorgeous people ready to party until the day…Just be sure to have your Pride outfit ready before you go.
Gay-friendly and Gay Hotels in Punta Cana
So you have sorted time off with the boss and picked Gay Punta Cana as your next vacation spot? Perfect, all you have to do is to discover the best gay-friendly Punta Cana resorts that match your requirements in terms of top-quality amenities and features. While Punta Cana does not have an exclusively gay hotel or resort, many of these hotels are TAG approved, and most are also part of the International Gay & Lesbian Travel Association. This means you can be sure you are staying in a resort that is not only fabulous and lets you be yourself!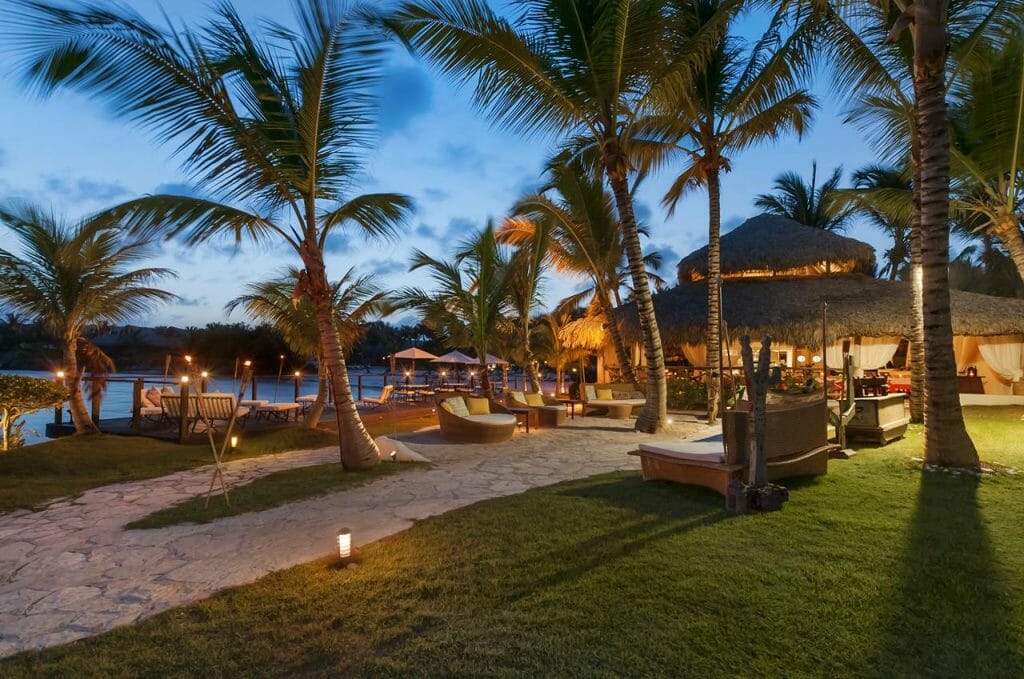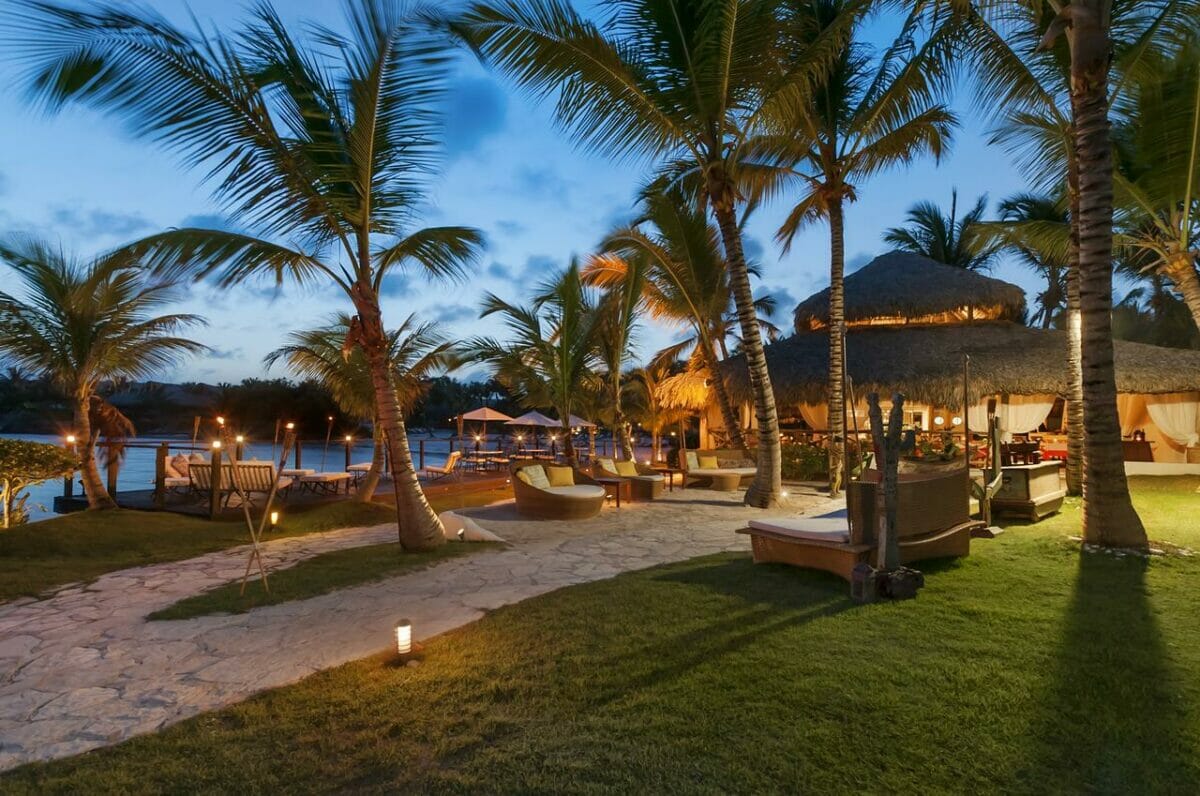 Most of these gay-friendly Punta Cana hotels can also help you discover the local LGBT businesses or find the small community here, while also updating you on the latest gay-friendly clubs and bars – and maybe a few hidden secrets to keep all to yourself! No matter if you are visiting with your partner, friends, or solo, there is an LGBT-friendly hotel that will be perfect for you. Prices are cheap compared to North American and European hotels, and standards are high – so it's a great place to splurge!
So pack your suitcase darling, and start getting excited – all those delicious cocktails won't drink themselves!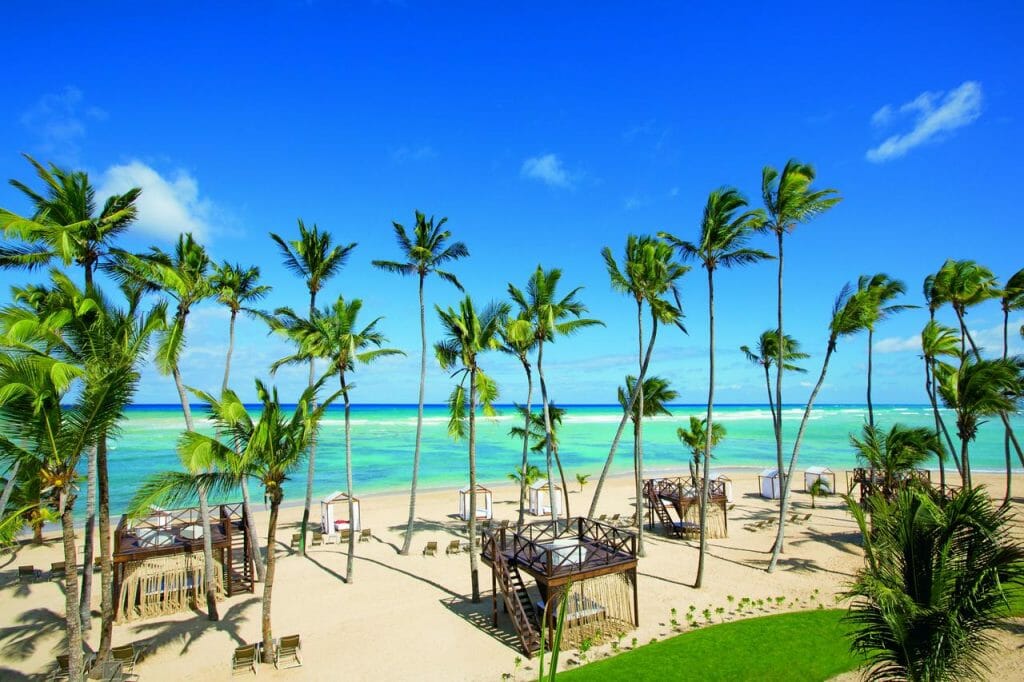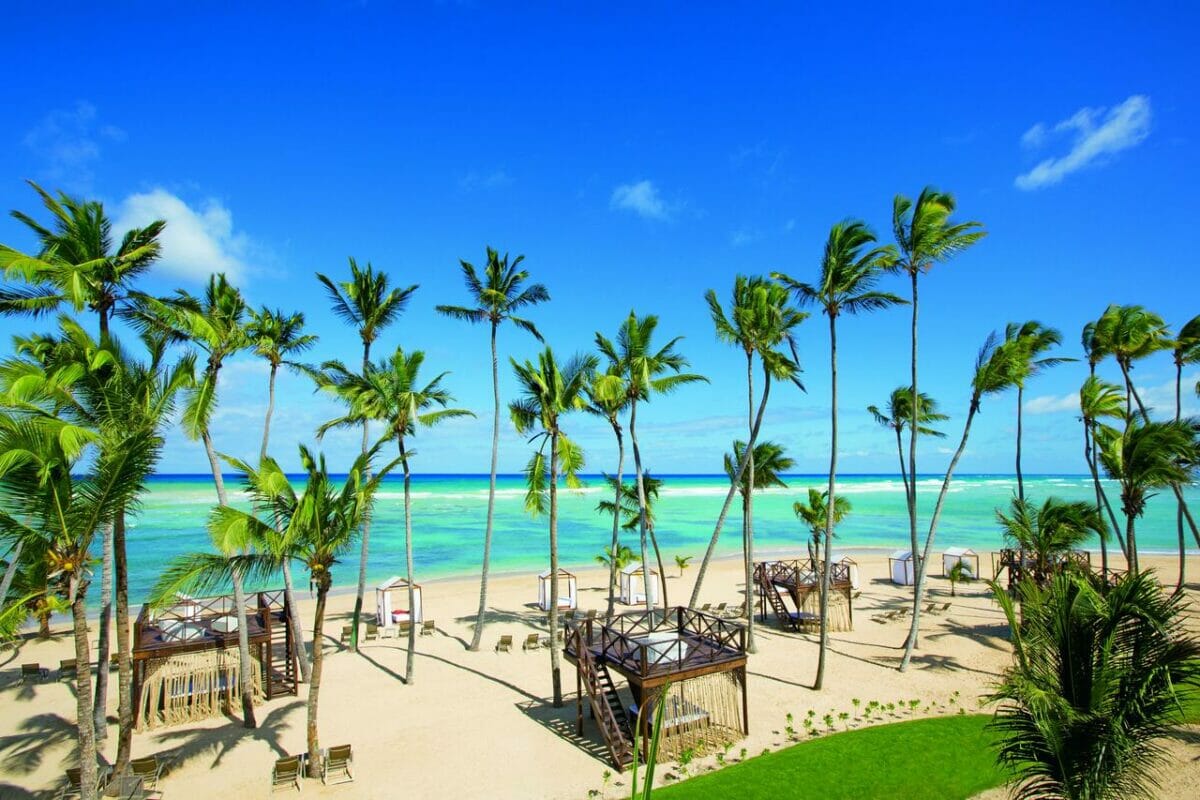 Breathless Resort & Spa ☆☆☆☆☆ – The perfect adult-only escapes in an outstanding beachfront setting filled with sophisticated and social singles, couples, and friends. While most resorts in Punta Cana are gay-friendly, the Breathless Resort & Spa has a reputation of the most gay-friendly resorts in Punta Cana- probably due to the adult nature of the resort and welcoming vibes where everyone is welcomed. You will find many other LGBT travelers at this lively and ultra-contemporary luxury resort boasting contemporary suites with colorful details, eleven world-class restaurants, and with bars/lounges, a nightclub, six incredible outdoor pools, a spa, and four hot tubs. If that is not enough, there is also a gym, private beach access, and water sports equipment. If you want luxurious, all-inclusive luxury while enjoying the company of your global queer family – Breathless Resort should be your first choice!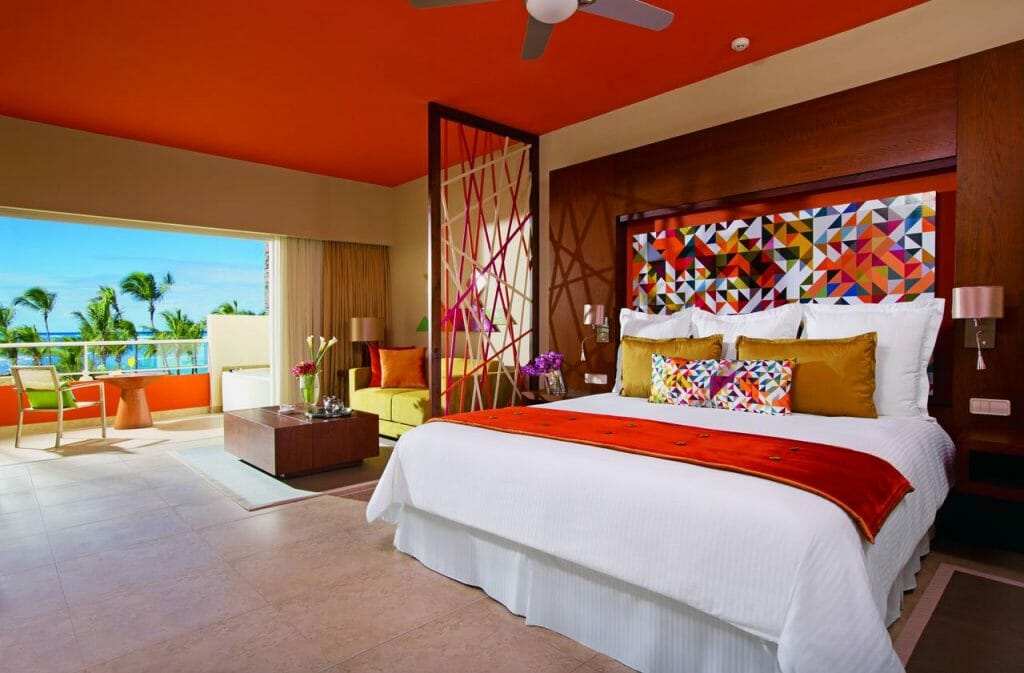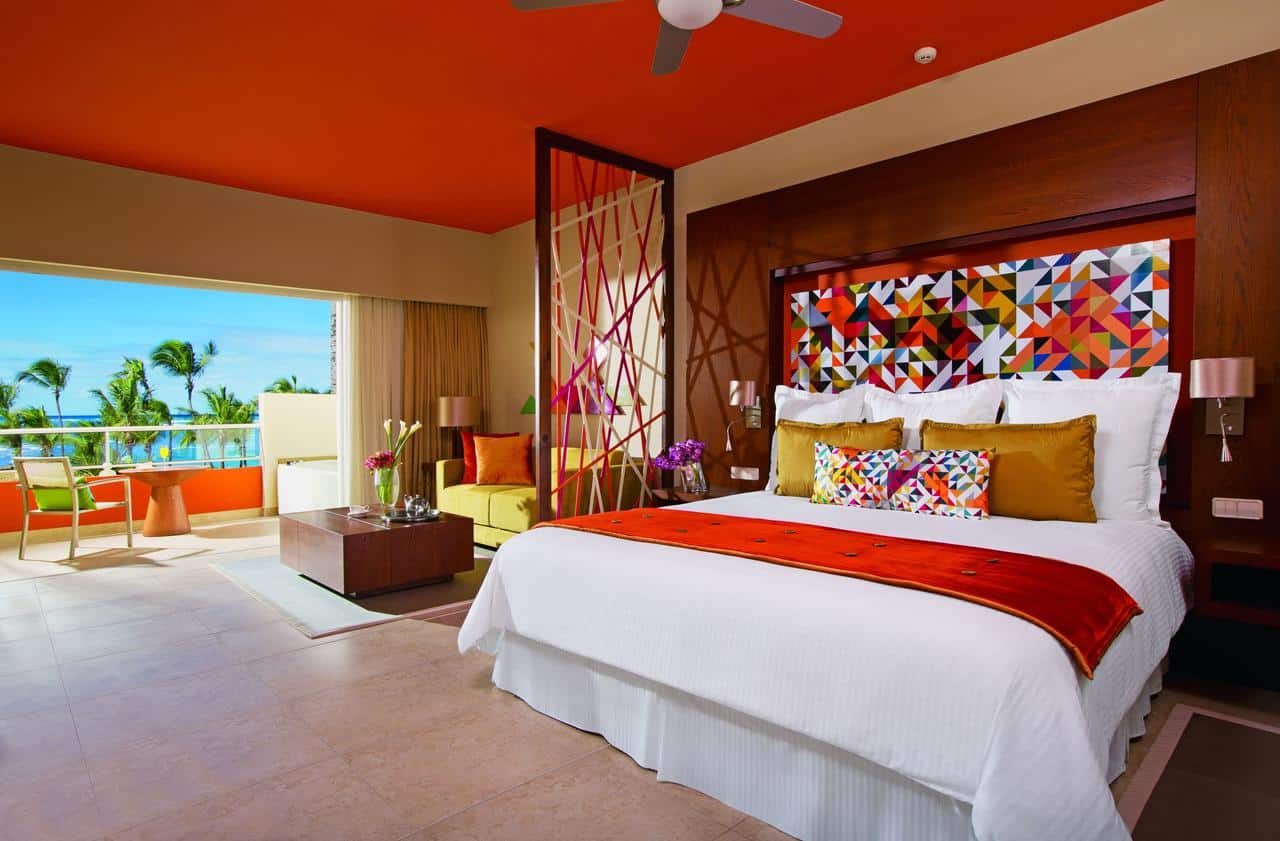 Hard Rock Hotel Punta Cana ☆☆☆☆☆ – Another renown gay-friendly property that even performs same-sex marriages. There is no prejudice or bias here, and your biggest problem will be deciding between time on one of the Dominican Republic's best beaches, which this hotel fronts, or exploring the picturesque pools, shopping boulevard, an indulgent Spa and endless entertainment options. There are also lavish rooms with hip design details, nine restaurants offering cuisine from all over the world, a golf course, thirteen pool, and a beauty salon to keep you looking fresh. No list of gay-friendly resorts in Punta Cana would be complete without considering the Hard Rock Hotel Punta Cana.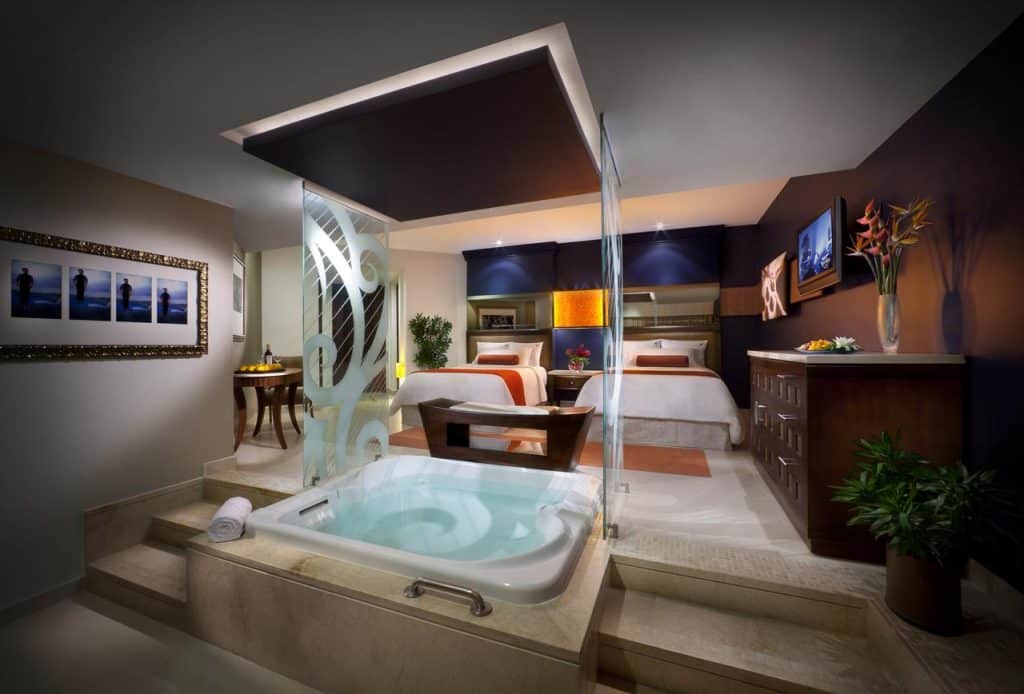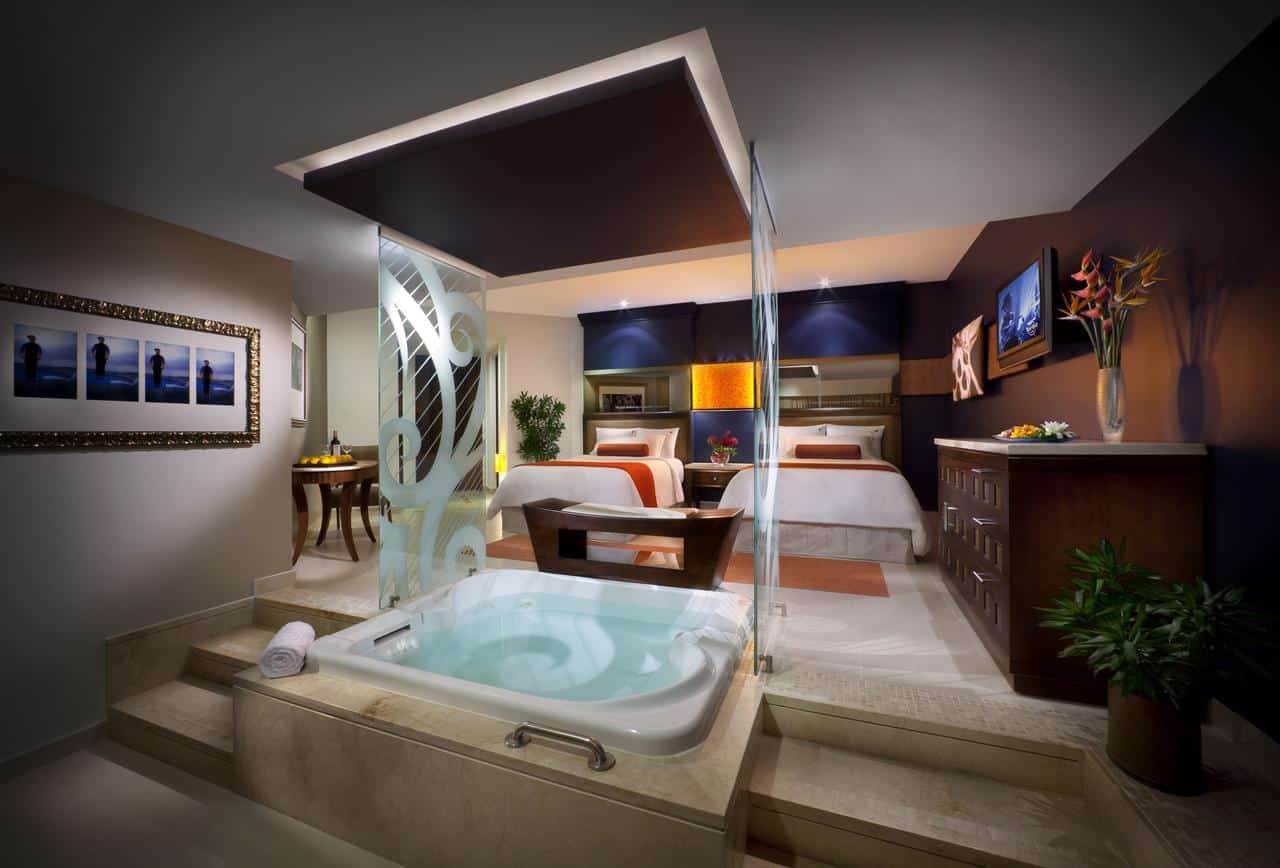 PortBlue Le Sivory Punta Cana ☆☆☆☆☆ – An all-inclusive boutique hotel located smack-bang on the beachfront of the magnificent Uvero Alto Beach. An adults-only resort recently renovated and refurbished and awarded with the prestigious AAA Diamond Status. Well-known as a magnet for gay travelers who desire tranquility and intimacy, though the varied gastronomical offering, including a beachfront Palapa restaurant (a palm leaf thatched dwelling), are also draw-cards. The chic suites offer teak verandas, plunge pools, or hot tubs, many with ocean views and beach access, and all boasting a romantic in-room breakfast. There is also a sauna, fitness center, and a jaw-dropping infinity pool.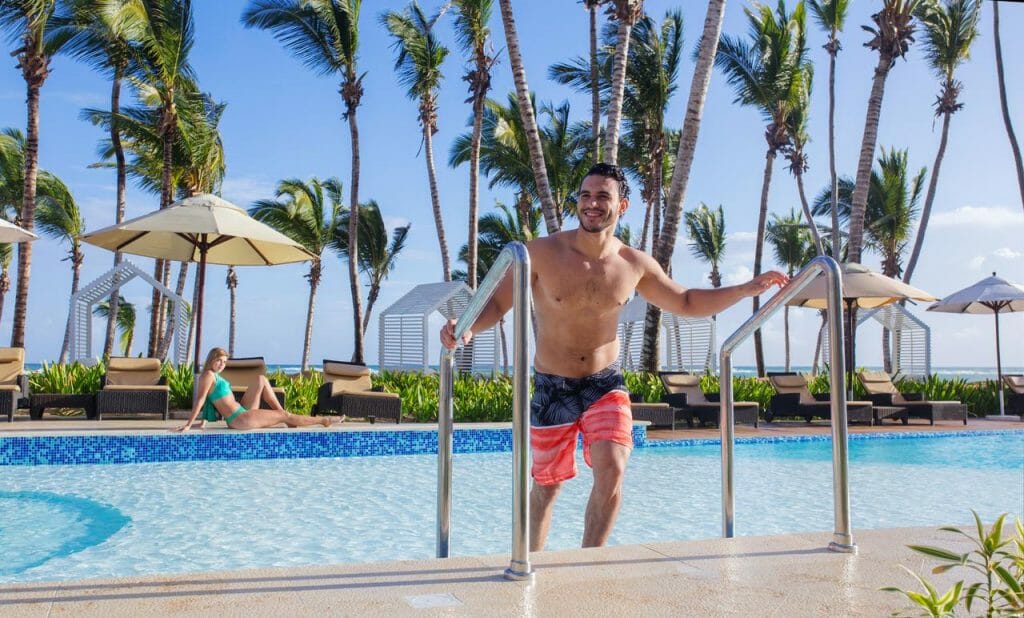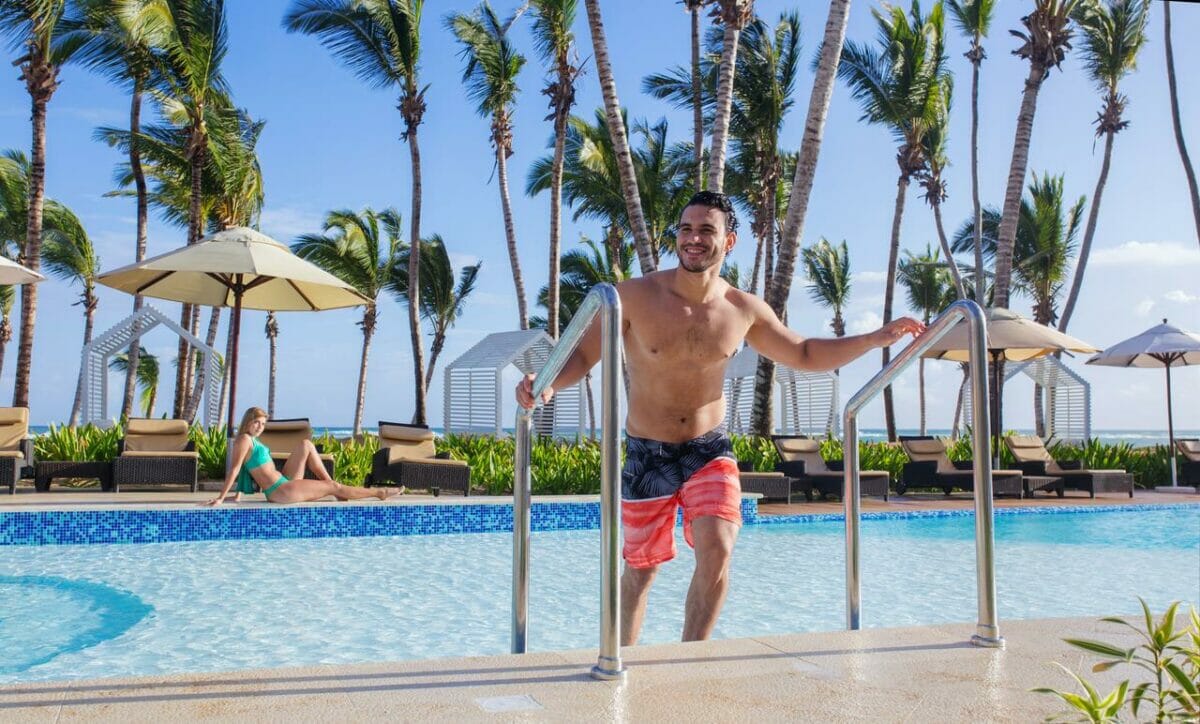 Westin Puntacana Resort & Club ☆☆☆☆ – An upscale resort ideally located near white-sand beaches in the Playa Blanca area with refined, modern rooms and a host of amenities. Being an internationally renown brand, gay travelers can rest assured they will have no issues staying at the Westin. Not an all-inclusive option, which can be good or bad depending on your intentions in Gay Punta Cana, but the pool and beach area is stunning, and the staff exceeded all expectations.
Eden Roc at Cap Cana ☆☆☆☆☆ – An exclusive boutique resort offering a collection of Suites & Villas with private pools as well as two Bedroom Beachfront Suites. The Eden Roc has a growing reputation as a gay hangout with an upscale bar, beachfront restaurant, a decadent spa, and a lagoon-style pool with a swim-up bar. Relax in utter bliss.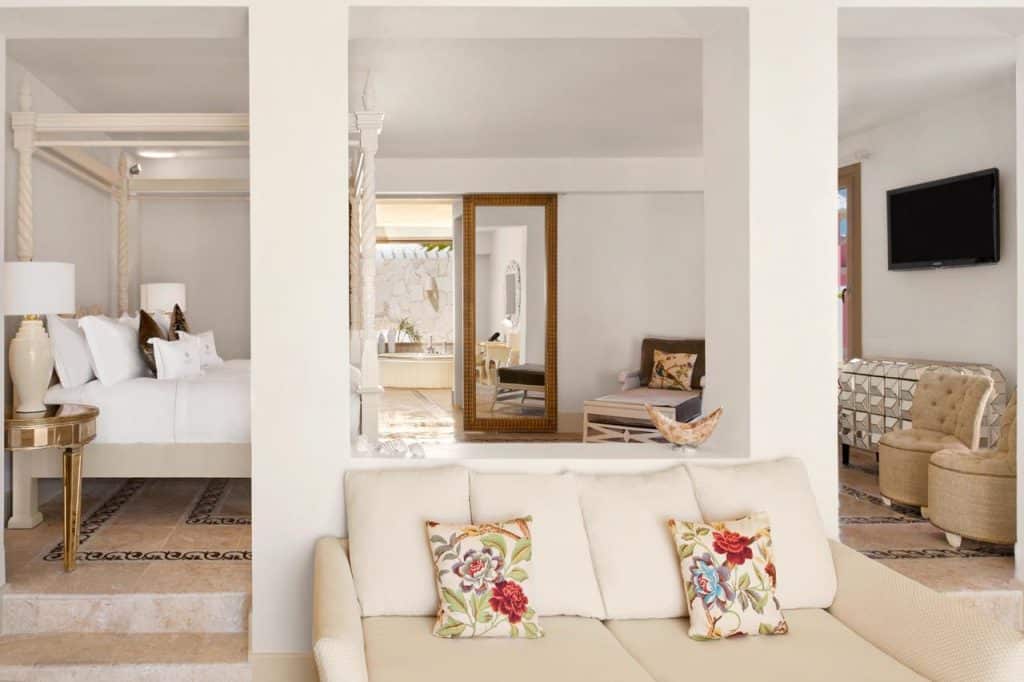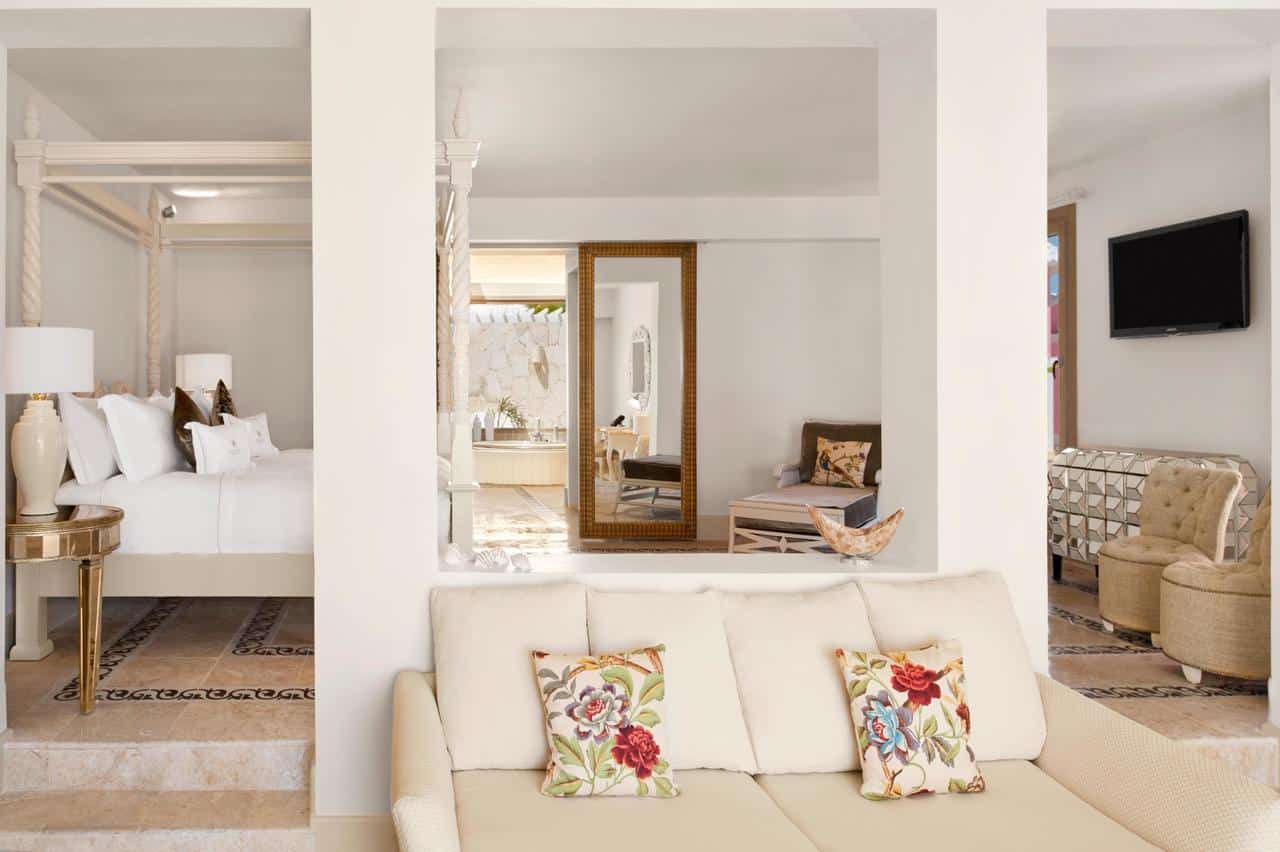 whala!urban Punta Cana ☆☆☆ – A budget hotel in Punta Cana set away from the beach, but with low prices, beautiful decorations, and an inviting pool. Clean, modern, and with friendly staff – the whala!urban PuntaCanaa is excellent for exploring the gay nightlife of Punta Cana and sleeping all day. Just be sure to opt for a pool-facing room as the others have unappealing urban views.
Capri Beach House ☆☆ – One of the cheapest hotels in Punta Cana but with a stellar reputation and beachfront location. There are no resort amenities, and it is not very gay-popular, but if you are on a budget and don't plan to spend much time on the property, the Capri Beach House could be the perfect solution.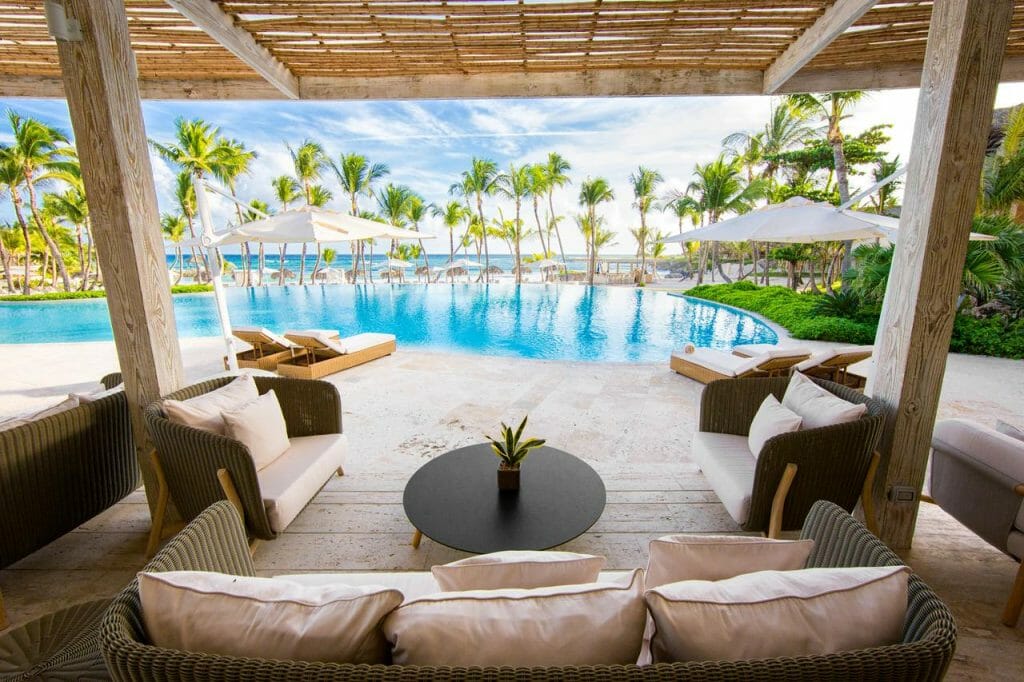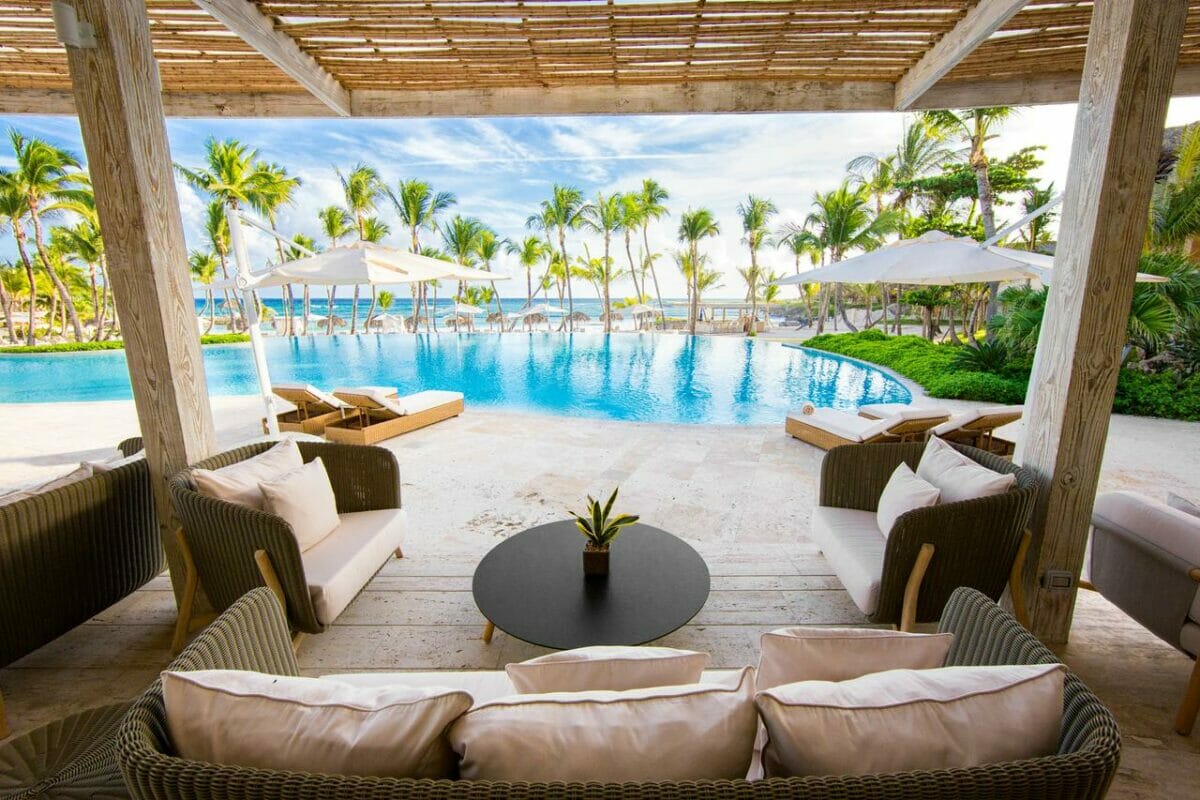 Gay-Friendly / Gay Bars in Punta Cana
Sadly the only gay bar in Punta Cana, Mares Lounge Club, renowned for its friendly vibes and epic drag shows, has closed its doors as of early 2018. Many venues still are gay-popular – which we have collected here – but you will need to take care of this extremely Catholic country.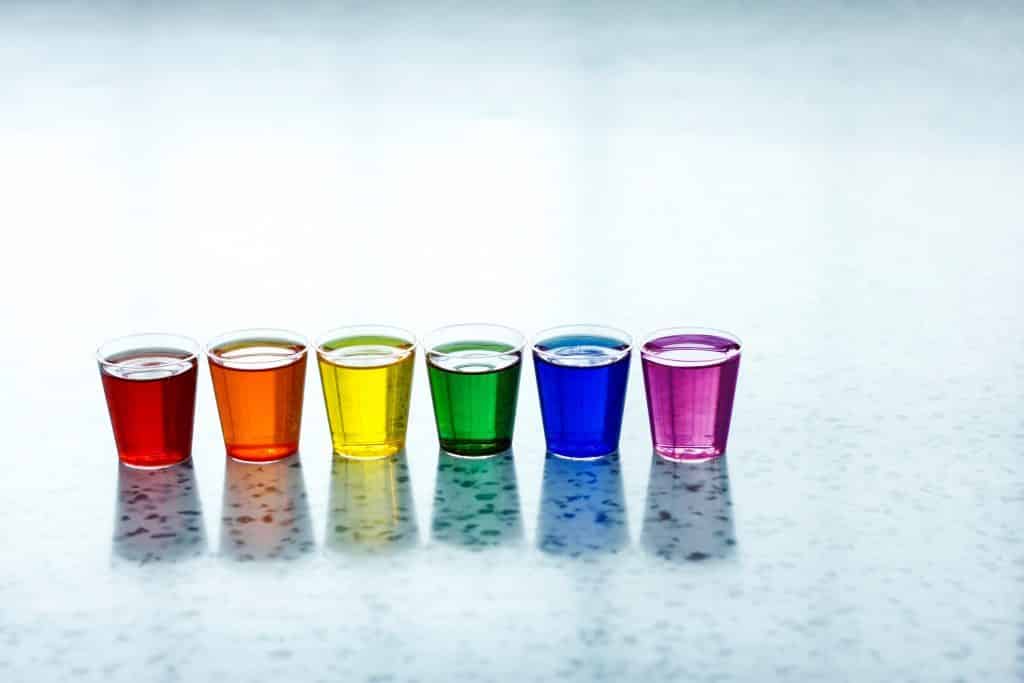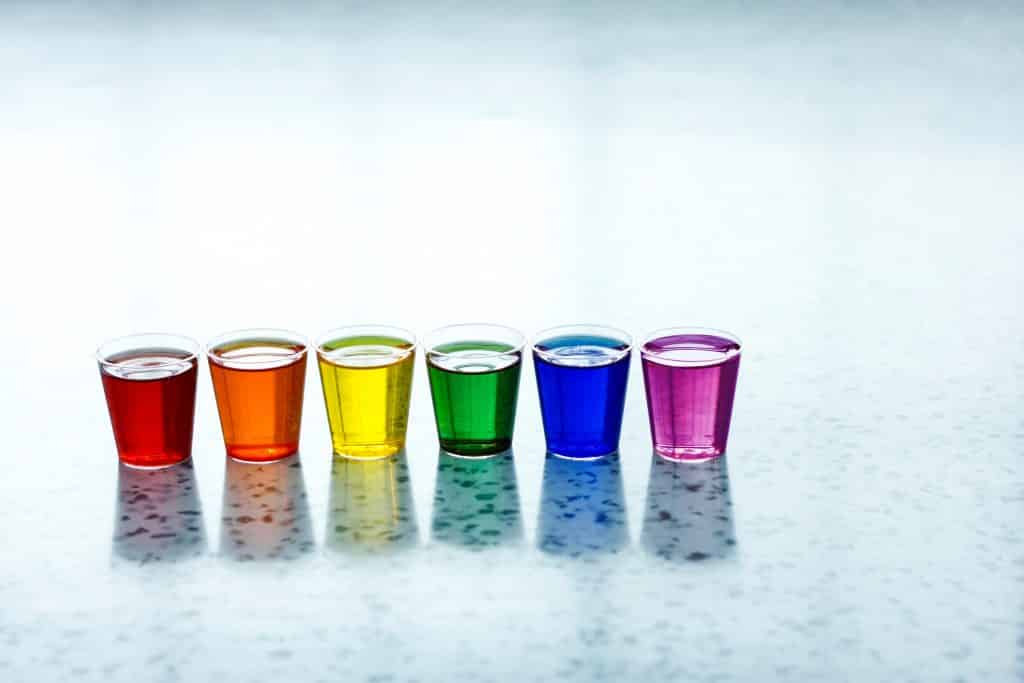 We recommend asking your hotel reception for the latest gay hotspots – or anyone on the gay hookup apps in Punta Cana – but you are pretty well restricted to your resort in the evenings in Punta Cana as there are no towns close by. However, warm nights, great music, and low prices always guarantee a night in Gay Punta Cana is never boring, whether you opt for a resort bar or one of the few other venues.
Imagine Punta Cana – The best club in Punta Cana if you want to party the night away in a huge cave! Seriously, you won't find a club like this anywhere else in the world with epic shows, DJ music, video screens, watchful security, and beautiful people. The crowd is mainly mid-20s and mixed, mostly straight – but many gay travelers can be found dancing the night away here. Prices are steep, but you can opt for an affordable open bar package including entrance, unlimited drinks, and a two-way bus service from your hotel, so you don't need to worry about anything all night long! Music varies from Latin to Top 40 and Hip Hop, depending on the night.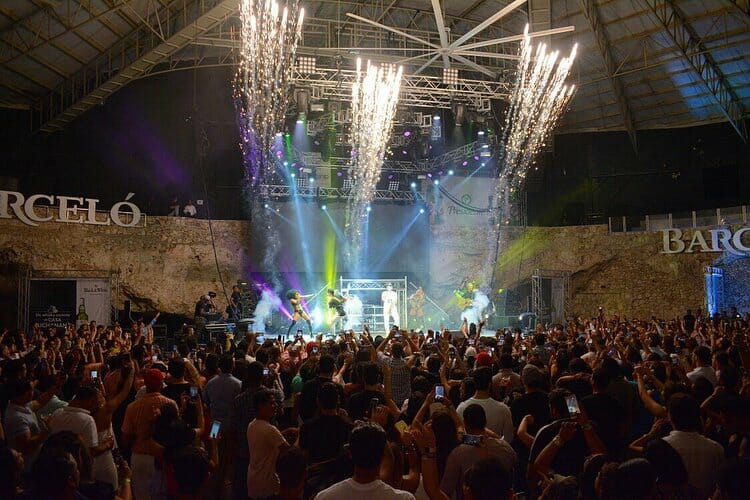 Onno's Bavaro – A fun bar/restaurant directly on the beach with excellent service, good music, and an excellent selection of cocktails, beer, and shots. Perfect for sunset celebrations with a favorite Happy hour every day from 5 pm-8 pm, Onno's has four locations around the Dominican Republic that are all fun social hangouts with friendly staff and frequent live music.
Steve's Corner Bar – An expat-popular dive bar where the music gets louder and lounger as the night moves on. Drinks are cheap, and you can meet other interesting people here, but it is not at all a gay bar – as plenty of the girls here dubious reputations.
Legacy Disco Club – Another gay hotspot famous for its cocktails, concerts & shows. Great DJs who play a nice mix of Dominican and American music, making this one of the best clubs in Punta Cana.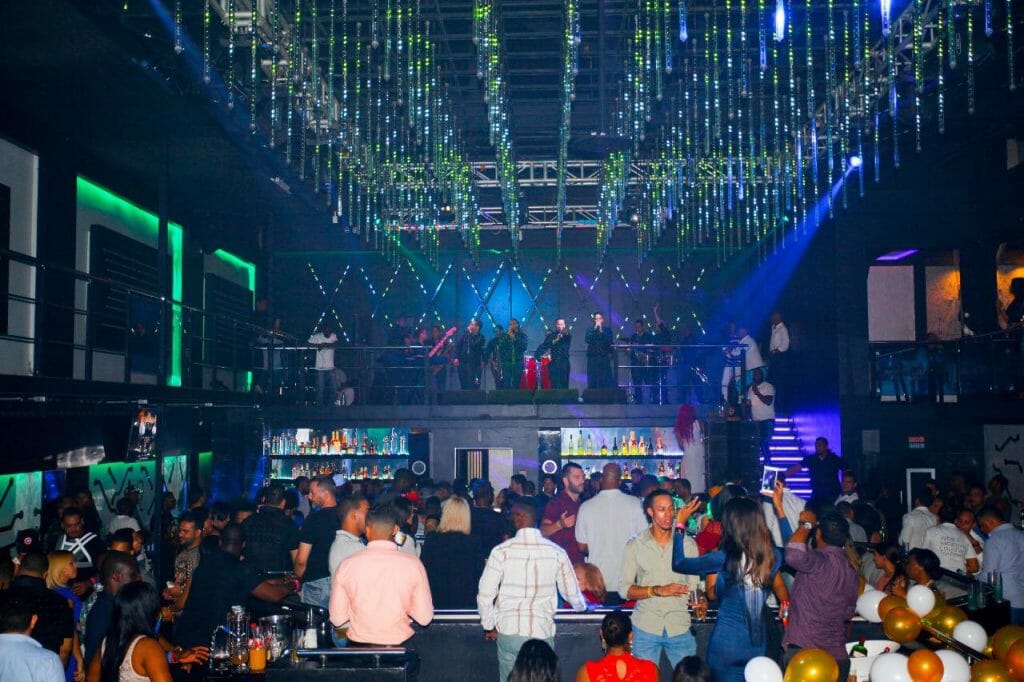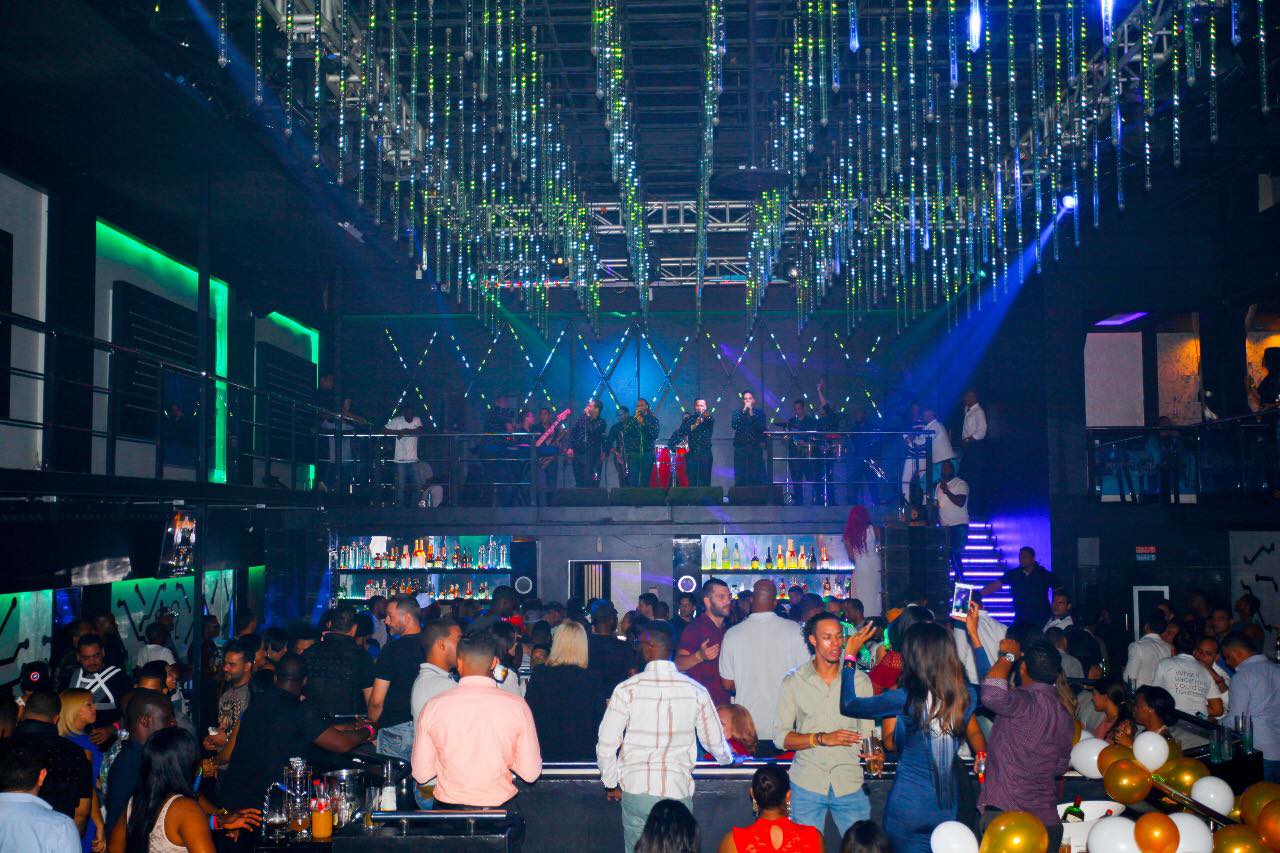 Coco Bongo – Familiar to anyone who has visited Gay Playa del Carmen or Gay Can, Coco Bongo has recently expanded to the Dominican Republic and is quickly becoming one of the hottest nightlife spots in town. Dance well into the night as you are treated to unlimited drinks, Top 40 dance music, and classic Party hits to keep the good times rolling. There are also crazy live performances by celebrity impersonators, unique show production, and the very latest in audio and video entertainment.
Api Beach Bar – A casual bar and grill to relax during the day with amazing views, friendly staff, and delicious cocktails.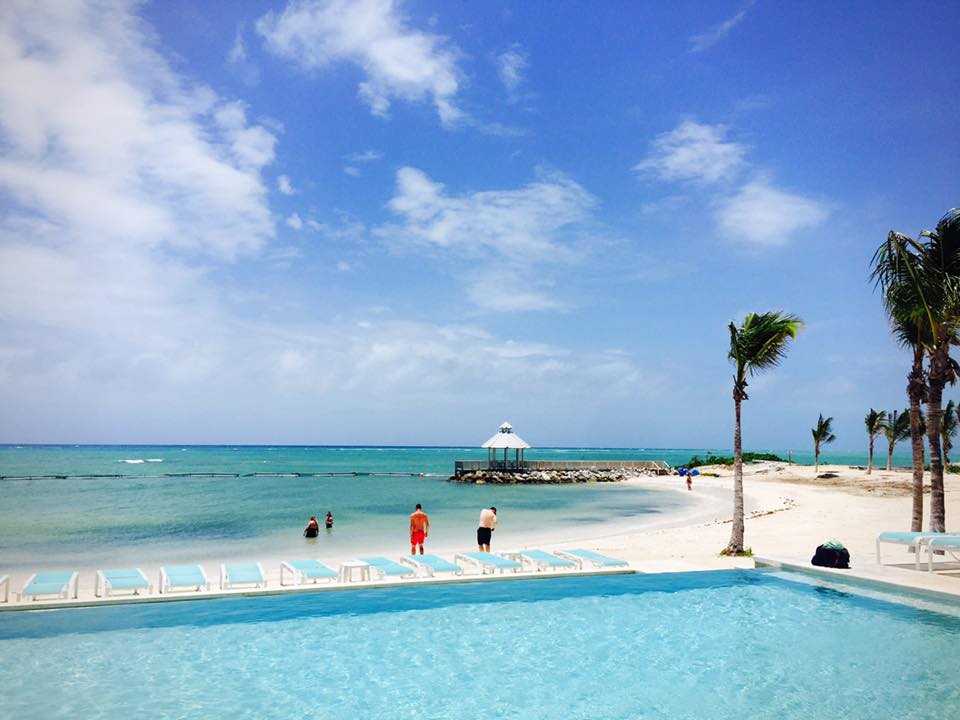 Gay Cruising & Gay Saunas in Punta Cana
While the gay scene here is growing as word gets out, there is still no Punta Cana gay sauna, and your options are minimal – if this is a significant consideration for you, better to choose a different destination like Puerto Vallarta, Fort Lauderdale, Key West or Santo Domingo. The best we can suggest is that gay hookup apps remain a favorite way of meeting, but who knows: you might catch someone's eye poolside on the gay-popular resorts of Punta Cana.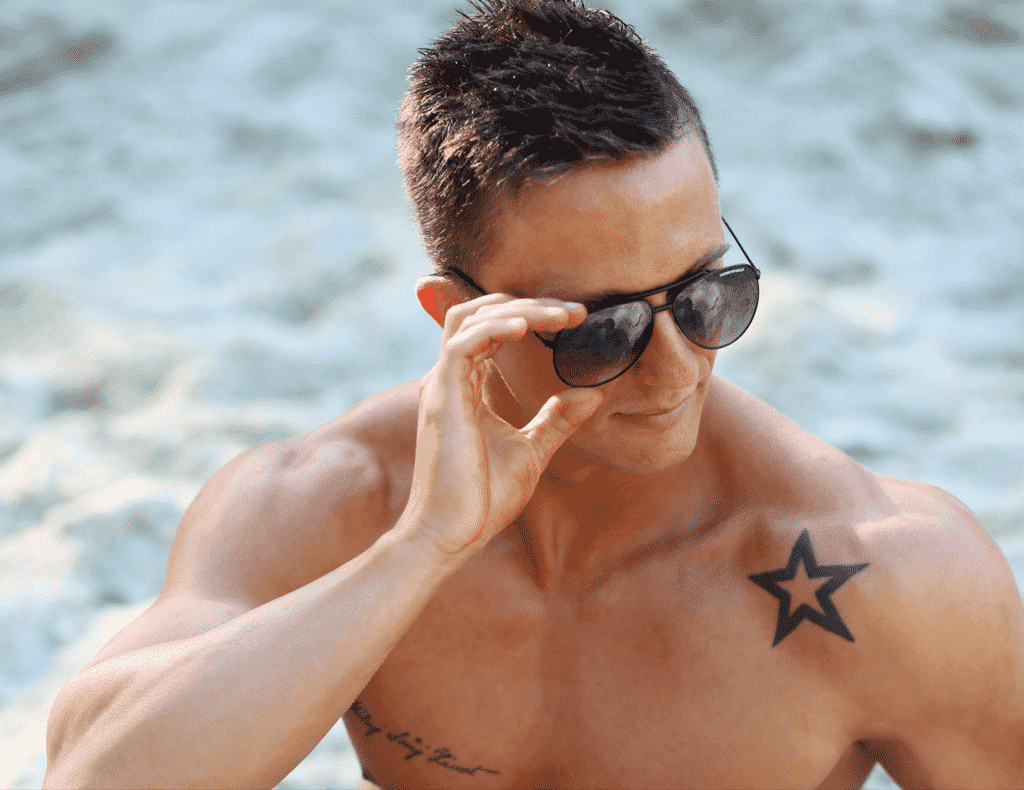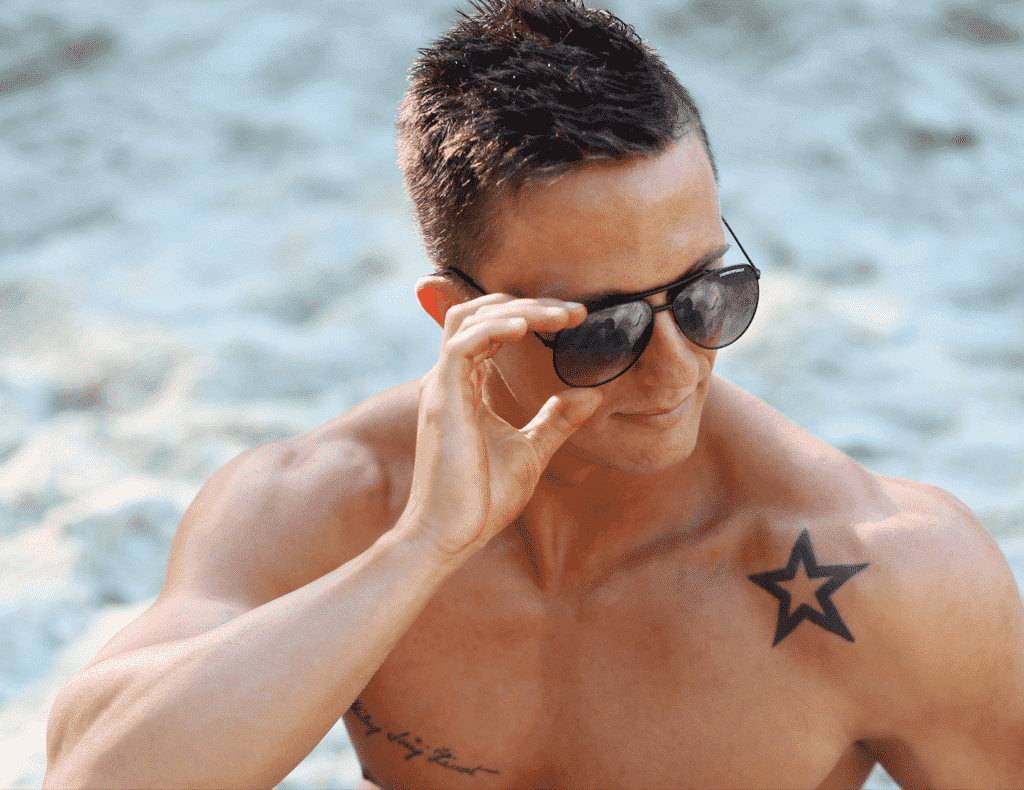 The Dominican Republic prohibits "every violation of decorum and good behavior on public streets." While we have not heard of a tourist being charged under it, you are putting yourself at undue risk if you try outdoor public cruising in Punta Cana – both legally and physically in this still pubically conservative country.
Cash is King in Gay Punta Cana, and you can find many Bugarron's (straight guys who have gay sex for money) and Sankie-Pankie guys (can go both ways but are looking for something more long-term) in many clubs and bars. Dominican men are obsessed with arse and rather horny, meaning they are more open to exploring sexual fluidity and topping gay men – either for money or simply for pleasure.
This applies especially to guys from the poorer barrios. While the general rule of thumb is 10% of guys worldwide are gay, here you can find up to 20% of mainstream guys might be interesting if your a bottom and there is something in it for them. If you want to top, better stick with gay clubs in Punta Cana or hookup apps.
Gay Punta Cana Map