A shining liberal buckle on the tired Bible Belt, Gay Nashville is a peculiar place of swinging honky Tonks, rhinestone cowboys, closeted politicians and down-and-dirty gay nightlife.
While Tennessee itself is better known for Republicans legislators seem intent on winning the 'most anti-LGBT' award, Nashville is home to a firmly democratic and deep connected community with a desire to create. And create they have in this melting-pot of a city known for its neon lights, musical attractions, burgeoning arts and New American Southern Comfort food.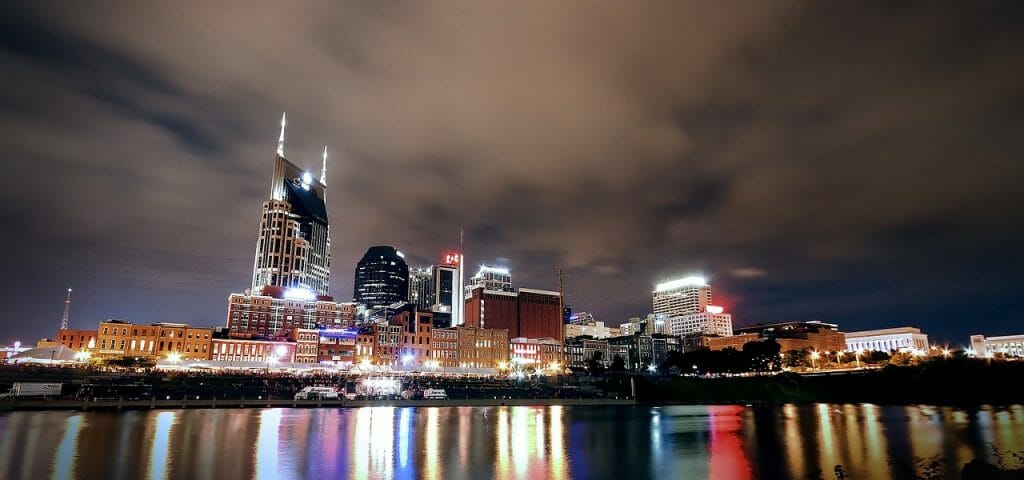 An inclusive blue dot on an otherwise deep red map, people in Gay Nashville are by and large trying to be accepting, but the Christian question still comes up. Don't get confused, a lot of people – especially in country music – are still religious here, though generally not your bigoted, social media troll kind. There are even many explicitly gay-friendly churches in Nashville.
Gay acceptance and the culture around it in Nashville is complicated, and we don't want to over-simplify anything…but you should consider this 'gay round-table' discussion from out country artists in Nashville about their experiences. We also really agree with the parallels drawn to Weird Austin, both are special utopia's that have arisen in rather unprogressive states.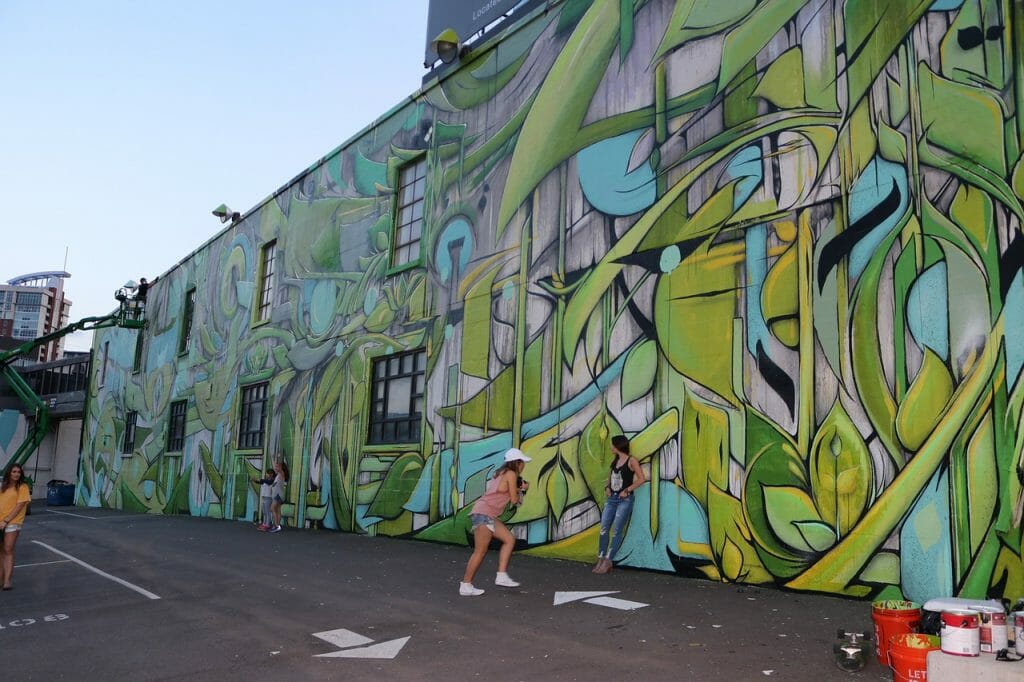 With a very active and visible LGBT community – this progress, liberal haven in the heart of Tennessee is where cowboys, politicians, gays, hipster, artists, and musicians all live, work and play in harmony. If you ask anyone in Nashville about which gay neighborhood to stay in, they will tell you "Gay neighborhood? No need…this whole city is gay-friendly", which is pretty accurate from our experience (though for gay nightlife you really should try to stay near Church St).
Gay Nashville offers plenty of quirky suburbs, a thriving Nashville gay events calendar, multiple gay bars and club and more attractions than you could ever see in one visit. Take into consideration as well all that live music, and you too will decide Nashville makes a weird and wonderful gay holiday destination no matter where your interests lie! YEE-HAW!
Are you relocating? This guide will help travelers discover the queerer side of the city. However, if you are lucky enough to be considering a move here, we recommend reading our article about moving to LGBT Nashville or getting in touch with a local gay realtor. They can happily give you no-obligation advice and all the information you'll ever need to know about your new city. And if you then want their help to find your dream home, you are guaranteed fair, equal, and honest representation. No surprises or awkward conversations necessary!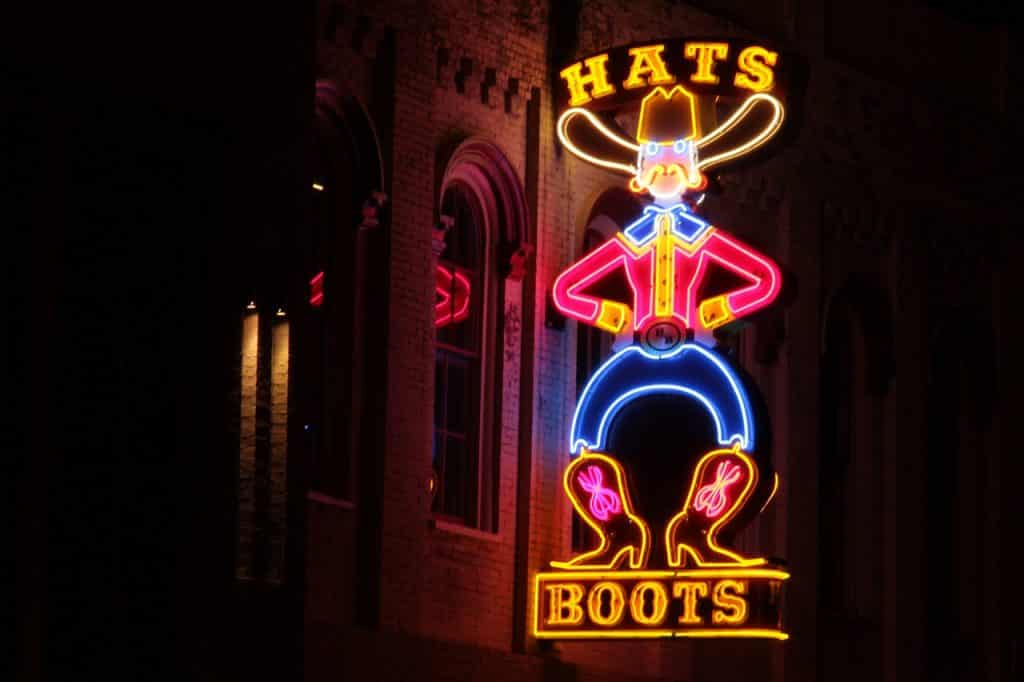 Are you relocating? This guide will help travelers discover the queerer side of the city. However, if you are lucky enough to be considering a move here, we recommend getting in touch with a local gay realtor. They can happily give you no-obligation advice and all the information you'll ever need to know about your new city. And if you then want their help to find your dream home, you are guaranteed fair, equal, and honest representation. No surprises or awkward conversations necessary!
Gay Nashville Guide: The Essential Guide To LGBT Travel In Nashville Tennessee
Attractions in Nashville
Being gay does not define which attraction most of us will want to see in each city, and generally, gay tourists will simply want to check out the top things to see in Nashville during the day! Nashville is a safe city, and gay people here need not take any more extra precautions concerning public displays of affection than they would in other large US cities.
If you are exploring more rural areas of Tennessee – well, just be aware that most of the state is far more conservative. Don't be too concerned however as hospitality in the South is just as important as church services, and we found most people in Nashville and Tennesse to be warm, sweet and welcoming to visitors. There is so, so much to explore in this fun city but here are just a few of our favorite things to do in Nashville!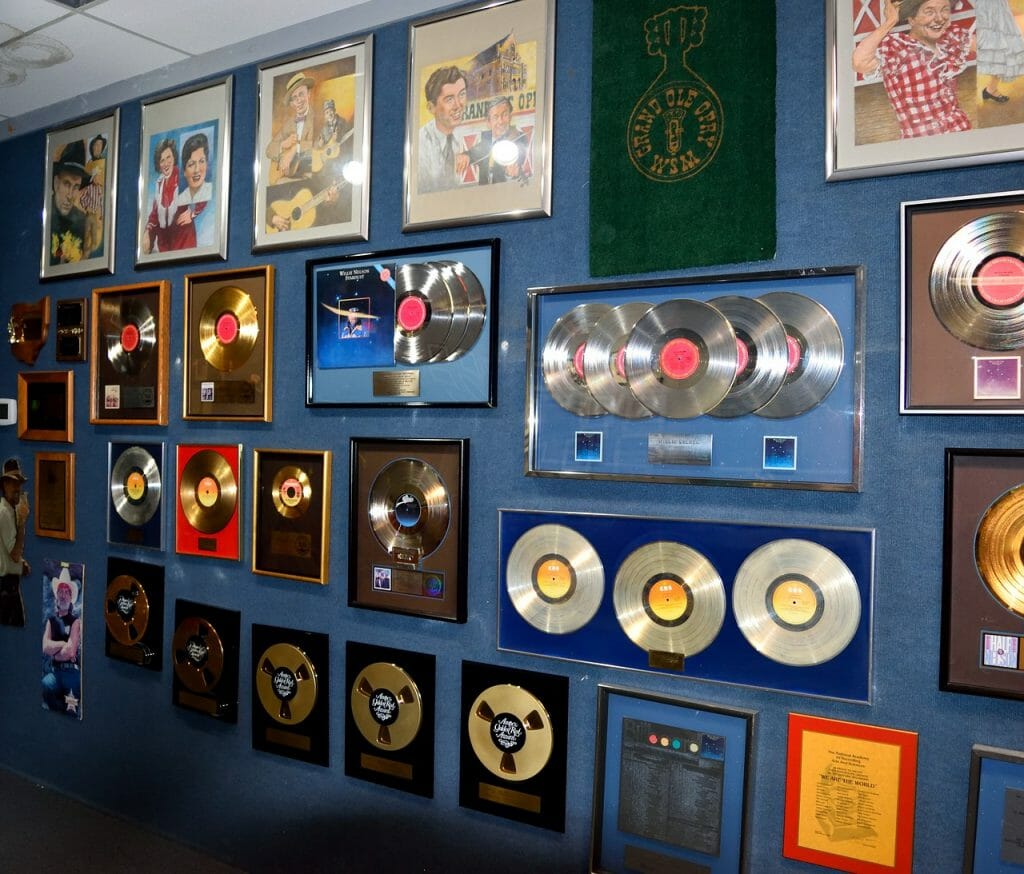 Top Highlights in Nashville
Country Music Hall of Fame and Museum – The most prominent museum in the state dedicated to all the greats of country music, past and present. We are sure you've heard of it already, but if not – think of it as the "Smithsonian of country music."
Grand Ole Opry Radio Show – A famous live concert and Nashville's premier country music stage. Legends and rising stars alike perform here three nights a week, and there are eight or more artists every night, so you get a fun overview. Somehow we don't think we will ever see Trixie Mattel's country melancholy throwbacks on stage anytime soon.
Nashville Food Tour -There is more to music city than live music, so why not delve into the history, culture, and food of Nashville by tasting as many specialties, from barbecue to pralines, as you can. You can make your own off local advice, or find the best spots on a guided tour.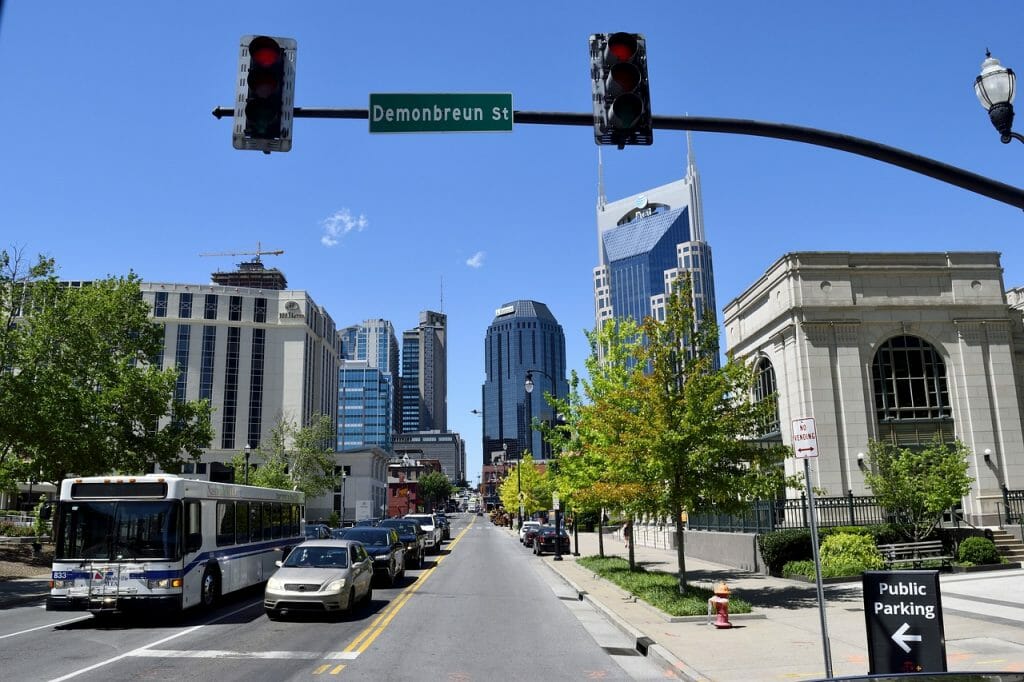 Honky Tonk Highway -A collection of all the best live music venues in Nashville crowded into one small street for easy access. There is nothing quite like it, though if you're finding it hard to choose just one…Why not try Honky Tonk Central, a 3 -story building packed with pubs and live country music all day and night!
Nashville Pub Crawl – While we are dying for a gay bar tour to start up in Nashville, for now, this is a popular option with mostly young, liberal tourists who want to see the best of Nashville by night. We often travel alone, so appreciate the larger group with entertaining stories and silly toasts.
Belle Meade Plantation – Grand plantation house with winery dating to the 1840s. We went for the wine tasting, but the buildings and gardens are more than worth it.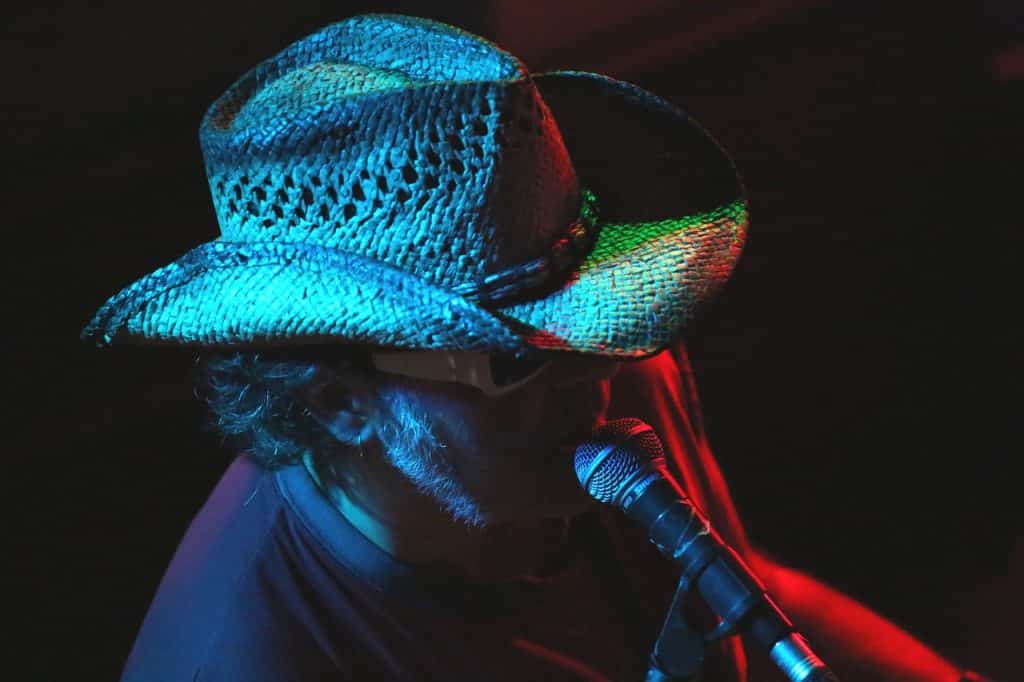 Cumberland River Dinner Cruise – If honk-tonk bars or gay boys gyrating all night long are not your things, how about a relaxing and romantic dinner aboard on the countries largest paddle-wheel boats? Live entertainment and a 3-course Southern meal are of course included.
Nashville Music Attraction Pass – Save plenty of cash with pass giving entry or discounts to all of the top music attractions in town. Nashville is not called Music City for nothing, so if you plan on exploring them all this pass will come in handy.
Graceland – Ok its a long day trip but hire a car or go on a tour of the home of the King, Elvis Presley in Memphis. Take a tour of Sun Studios, visit Beale Street and the Peabody Hotel, explore the Elvis car museum, burial sites and see in his private places used for touring.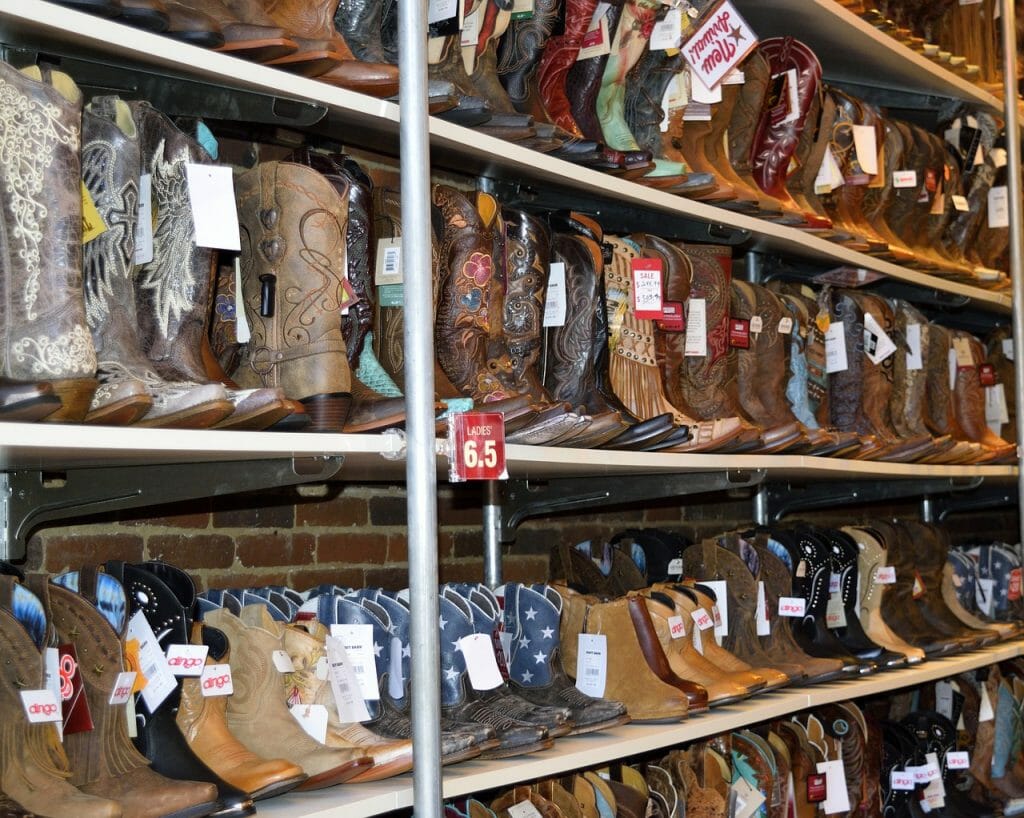 Gay Things To Do in Nashville
Nashville Grizzlies – A rather scrumptious gay rugby team in Nashville that plays regularly or hosts meetups at Stirrup Sports Bar. Even if you don't sign up…Why not go along to a match to watch? Woof!
Suzy Wong's House of Yum – Fun gay-friendly restaurant in Nashville with brunch and dinner drag shows, chicken waffles and fabulous drinks. What more could you ask for!
Nashville Pride – The biggest event on the Gay Nashville calendar. This week-long party celebrates the role of the LGBT community in making Nashville what it is today, and is entirely worth planning a trip around. Held annually in June, the highlights are the massive street festival, a vibrant parade, and all the club parties – but there are plenty of other more cultural events too! Today it is mostly about celebrating everything queer and fabulous but of course still much needs to be done to achieve total equality and there is a strong focus on the political roots of Nashville Pride.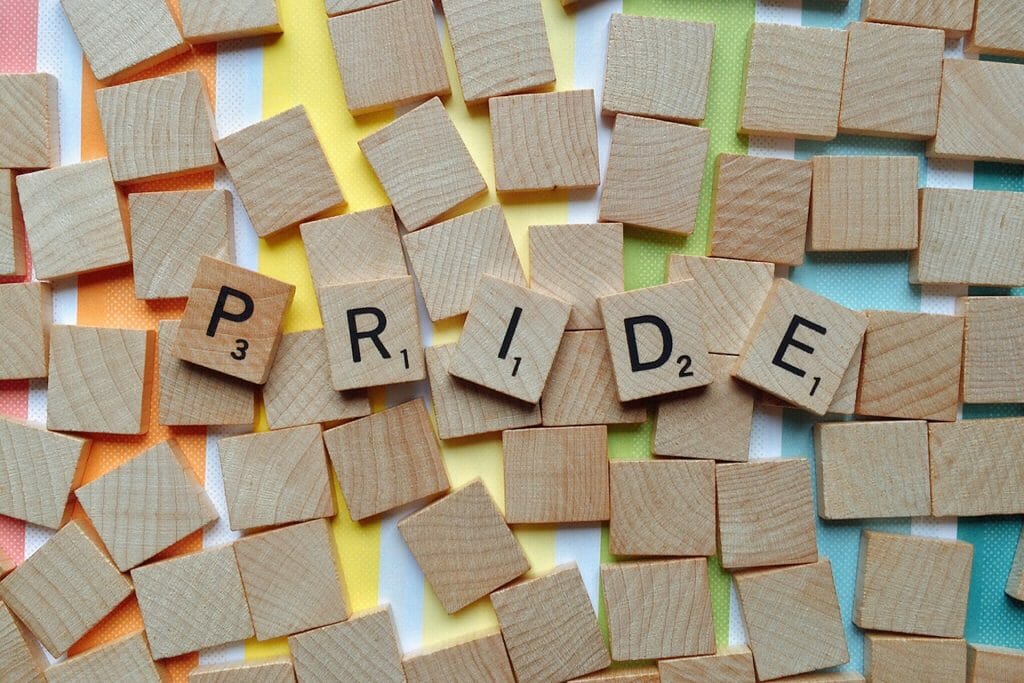 Gay-friendly and Gay Hotels in Nashville Tennessee
In this relatively liberal city, you will not find any significant hotel that isn't gay-friendly. After all being gay-friendly is about providing a non-judgmental and respectful environment in which all people are treated equally. Elegant design, helpful staff, and excellent value for money never hurt anyone though! Some hotels in Nashville have gone above and beyond in recognizing and marketing to the LGBT community and given their popularity with gay travelers we would say it has paid off!
Everybody likes to be surrounded by people with common interests and as such a there a few hotels in Nashville favored by the gay jet-set. Most are located either in the upscale downtown or near the Church St gay area – close to all the attractions by day and night – and each offers something unique and unforgettable. Sadly there are no exclusively gay hotels in Nashville.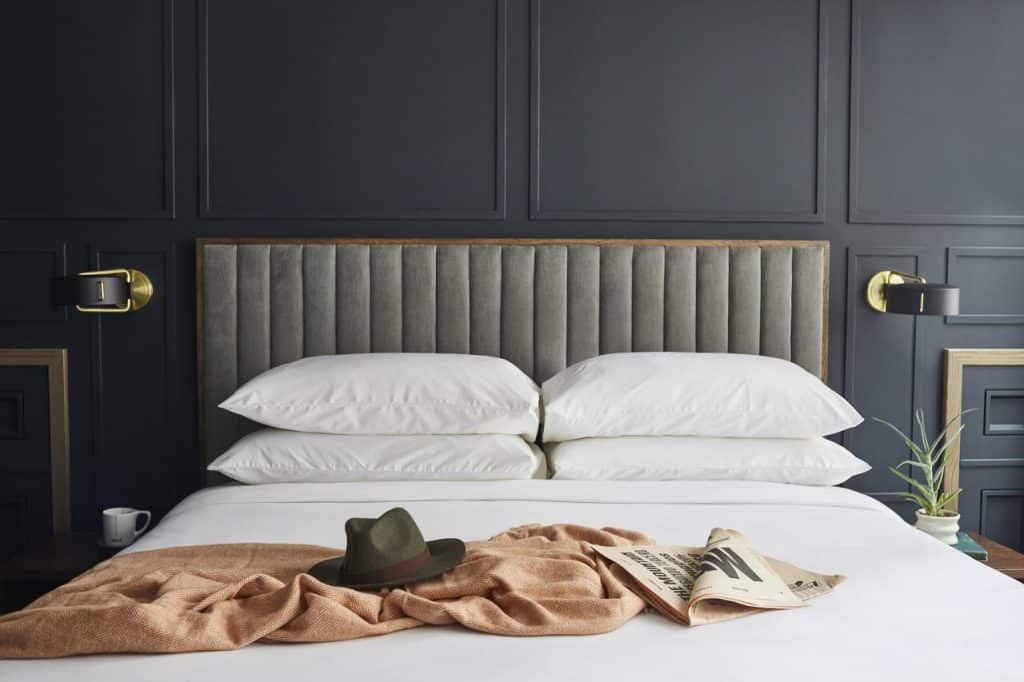 The following gay-friendly hotels in Nashville are only the most recommended, but there are hundreds of other hotels in Nashville if you don't find quite find what you are looking for. Whether you want a fun and social hostel, a cheap but private place to crash after a night of partying or a chic luxury option with a pool to spend the day lying by, Gay Nashville as something for everyone!
No matter where you choose to stay however it pays to book as far ahead as you can because occupancy rates in Nashville are extremely high year-round with demand routinely exceeding supply. This trend goes into over-drive with special events, festival, and concerts when good Nashville hotels are known to sell out months in advance.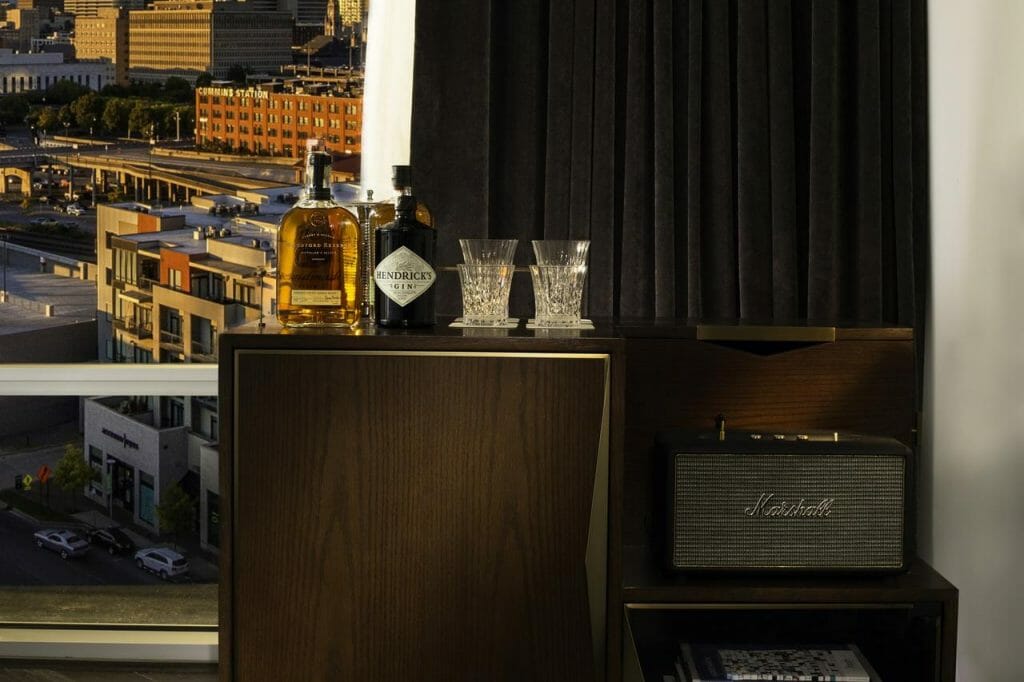 Thompson Nashville – An ultra-fashionable hotel with a spectacular rooftop bar, luxurious rooms, and an enviable location in the Gulch neighborhood. Marshall mini amps in the room, valet parking, award-winning restaurant serving seafood comfort food, and plenty of funky design elements sprinkled liberally throughout. If all else fails, the high-tea rainfall showers will leave you feeling fresh and fab!
Kimpton Aertson Hotel – Sophisticated and gay-popular hotel at the heart of the legendary Music Row district. Poolside bar, chic cocktail lounge, rooftop pool, and a 24/7 gym – plus rooms featuring original art, marble, and Italian linens throughout. Bikes are also available to hire free-of-charge. The Kimpton hotels were one of the first major chains to support diversity and speak out about LGBT rights, so you always know you are in good hands when you stay here.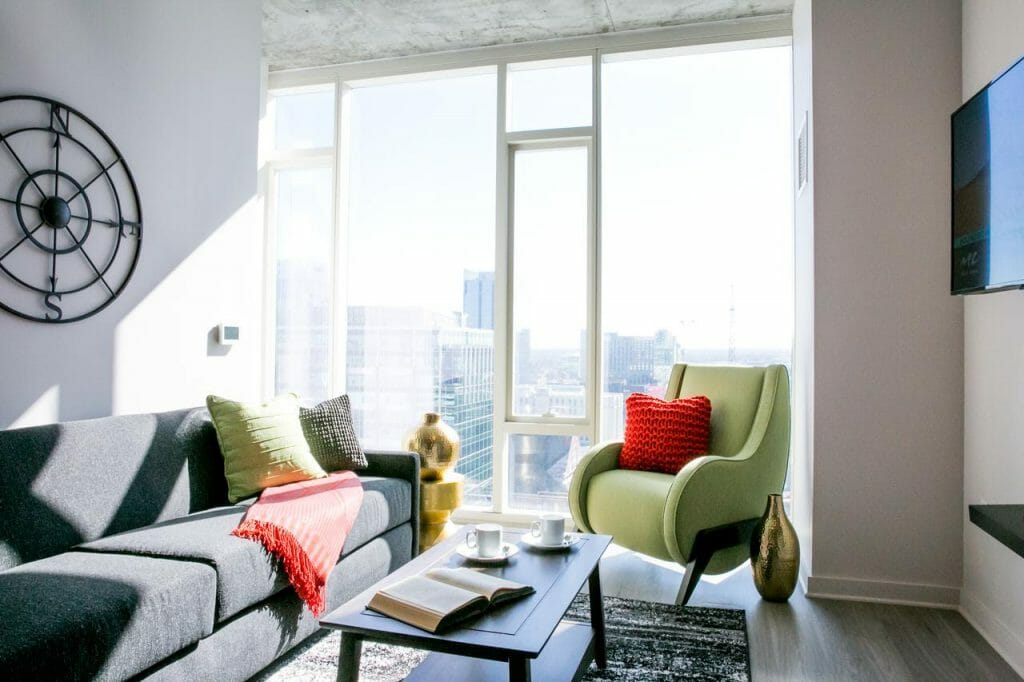 Stay Alfred at 505 – Chic, spacious modern high-rise apart-hotel with kitting, living area and beautiful bedroom. If you enjoy luxury but value own privacy / want to host this is an exciting option. Though the gym, pool, and views are enough to convince us either way.
Noelle – A historic building re-opened as an experiential hotel in downtown Nashville. Modern style meets old American luxury with local art, geometric Art Deco patterns and original details like brass hardware and soft pink granite. Newly opened, but we are sure it's going to do exceptionally well.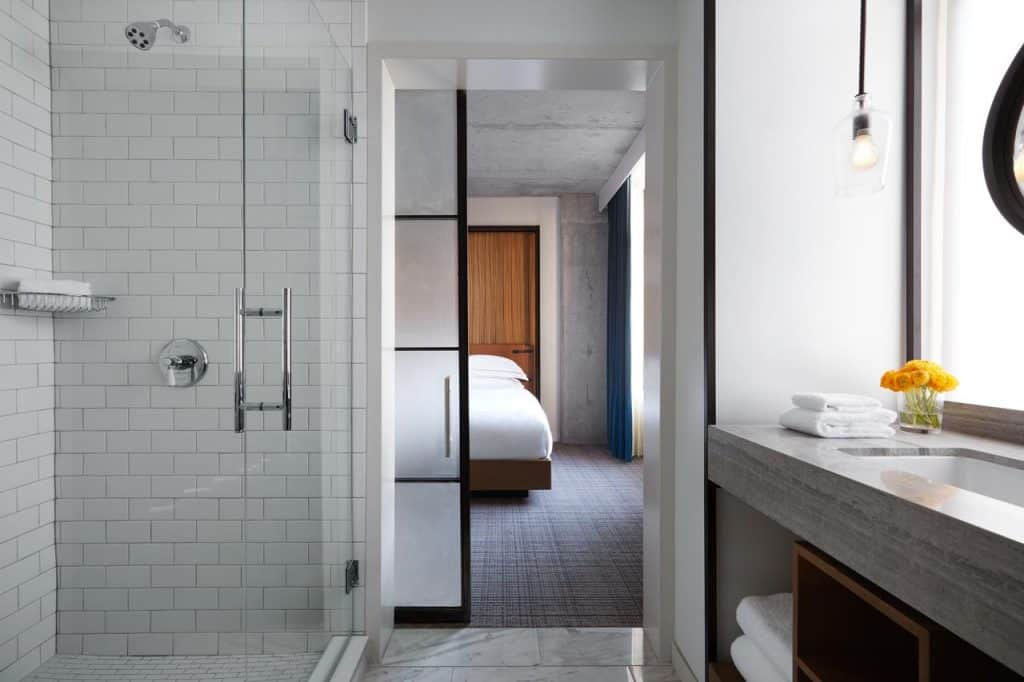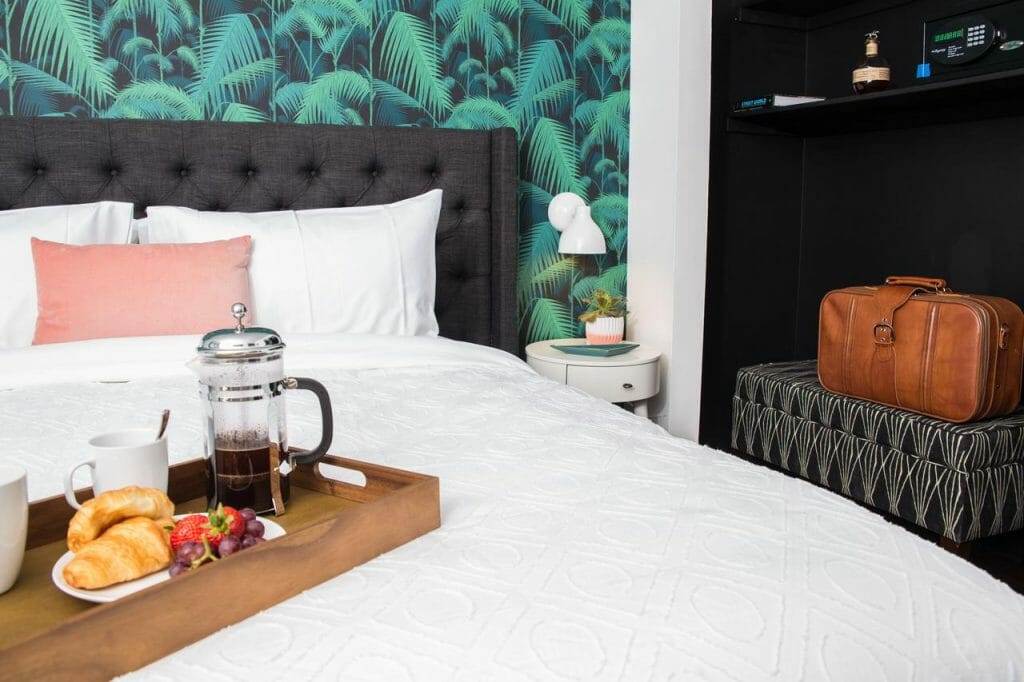 Hotel Preston – Often called a gay hotel in Nashville, but it's merely quirky and very gay-popular. An older building on the fringes on Nashville next to the airport recently renovated into a boutique hotel – perfect if your planning to hire a car and don't want to be in the center of the city. Unique benefits extend to an 'in-room pillow menu' and your choice of a lava lamp or goldfish at check-in. Sleek, chic interiors are hidden within, and there is a pool, fun bar, and a la carte restaurant.
Sleep Inn – The cheapest room we could find with excellent reviews. We are not saying this is an attractive gay hotel option in Nashville, but if you're on a budget and need to stay cheap without hating it, this is the place to start.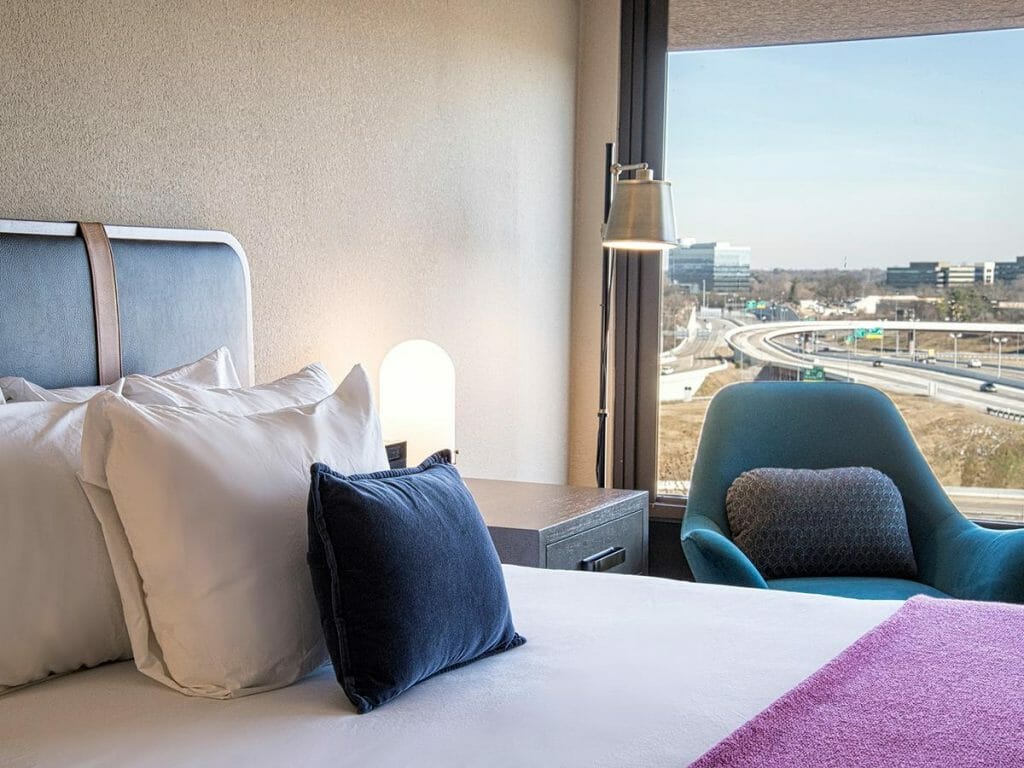 Gay Bars and Gay Clubs in Nashville Tennessee
While Nashville might be more famous for Honky Tonk row and classic country music, there are a whole host of gay bars and nightclubs to choose between if you'd rather dance the night away with Britney, Ariana, and Cher.
Even better, most of the clubs in Nashville lean heavily toward "get drunk and have a good time" rather than the whole "not dressed well enough for our establishment" scene. This is not a place to peacock – but instead, Gay Nashville is where you can actually grab a casual beer, strike up a conversation and make new friends…or more!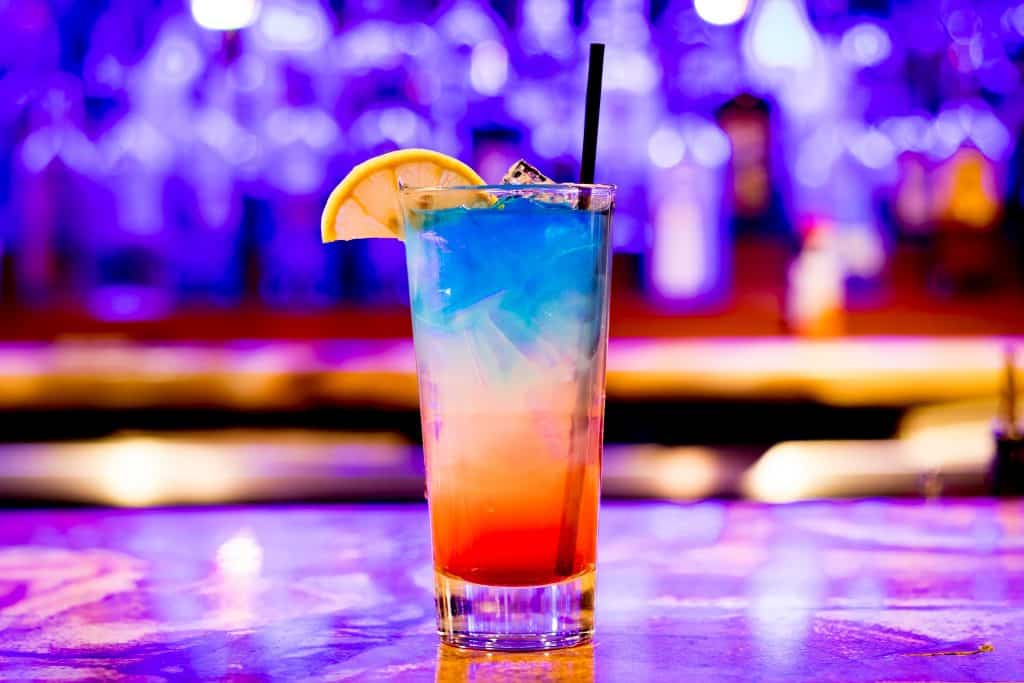 A liberal blue heart in a state that swings full red, Gay Nashville doesn't just draw in the out-of-state tourists but plenty of people from more conservative/rural areas of Tennessee experimenting with gay life for the first time. There is also a growing professional class that flocks to Nashville as well leading to an intriguing mix of upscale post-gay venues, dive bars, rainbow country bars and fabulous queer raves.
The gay scene in Nashville is primarily centered around the Church St gaybourhood – at night anyway – though there are other gay bars Spread out across the city if you're renting a car or catching a ride-share. Clubs don't get going until around 11 pm on weekends, but during the week, most bars have fun events to tempt you in, and they seem to be working! A good game plan is to mix-and-mingle at straight bars early, check out the rapidly improving Southern Comfort dining scene or better yet, experience some live music in before heading out for a night in the clubs…Whatever you're after, Gay Nashville can provide!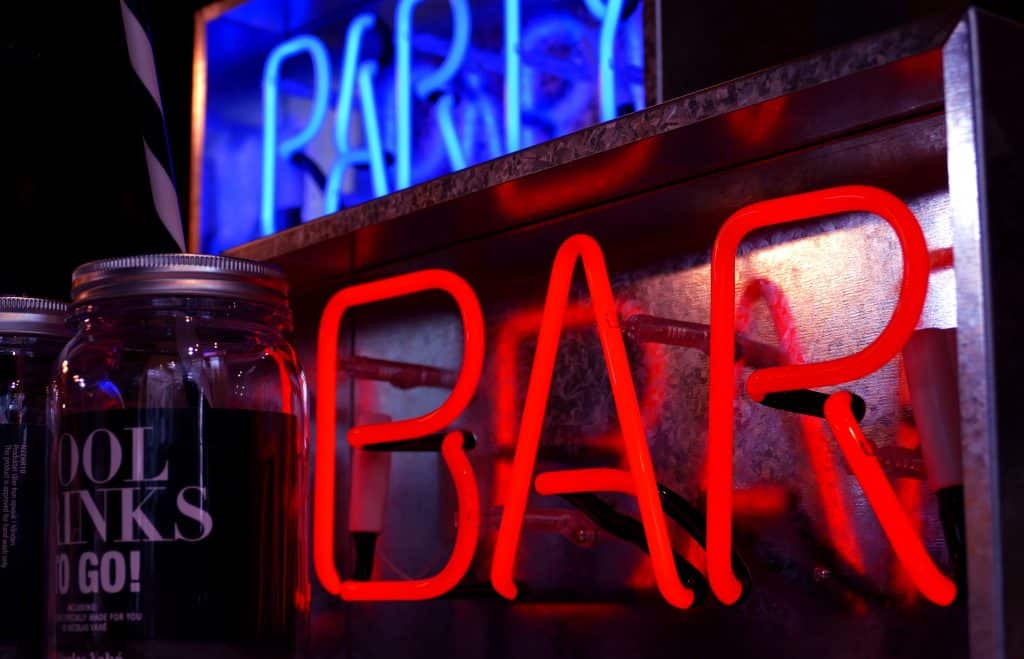 Nashville Church Street Gay Bars
Play Nightclub – One of the best gay clubs in Nashville at the heart of the Church St gaybourhood.Music pumping all night long, a heaving dance floor, energizing drinks made by bartenders you're going to want to tip. The drag shows are amazing here though there are plenty of special events including porn stars and Ru Paul Drag Race queens (if you're a fan we have gathered together our favorite Drag Queen Merch). Beautiful – often shirtless – guys, ladies night on Thursday and always a fun time to be had!
Tribe – A fun gay bar with plenty of dancing, drag shows, music vibes and bright lights. A country barn/warehouse type vibe well-known for their Drag Race watch parties – just don't expect anything too dramatic or crowded. This ain't Vegas!
Canvas Lounge – A high-energy gay bar with a dance floor, karaoke, Tex-Mex snacks, and plenty of good-time vibes. Funky pop art / LGBT icons decor with eclectic music that only gay bars can pull off. Fun 2 for 1 Happy Hour, sexy no-attitude staff, and Jell-O shots…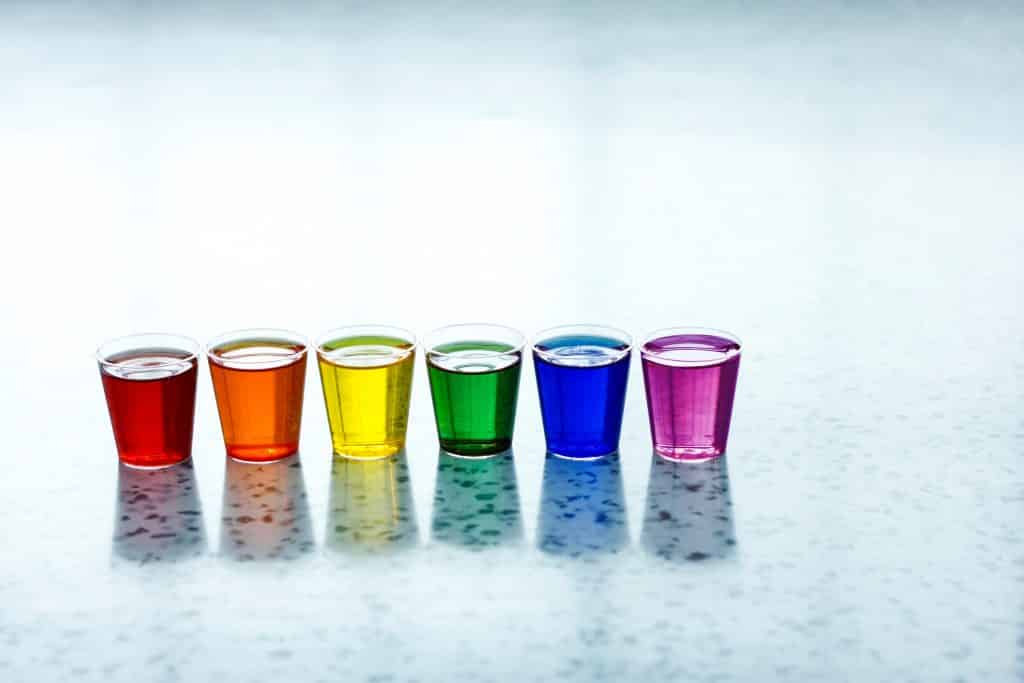 Other Gay Bars in Nashville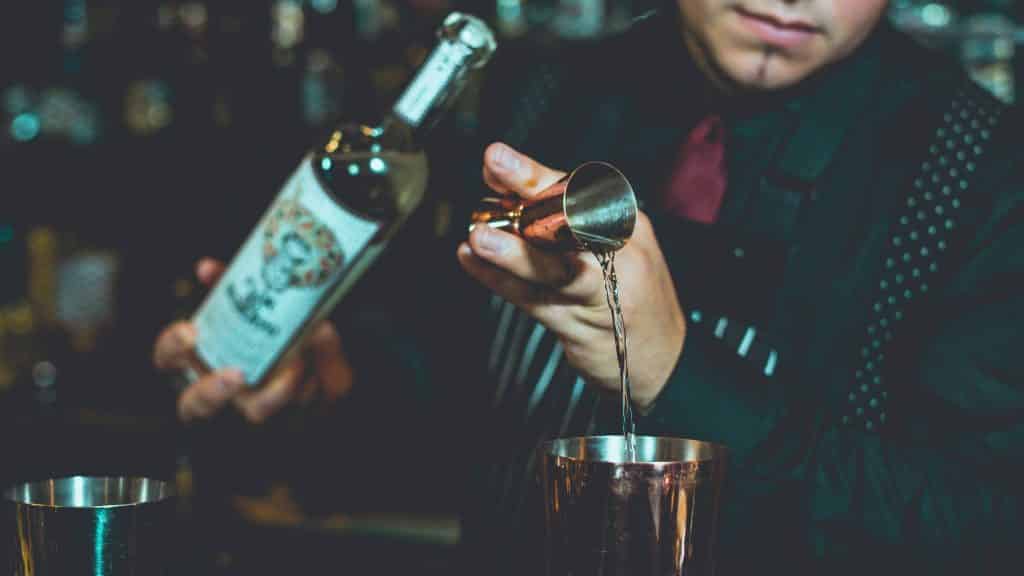 Popular Gay-Friendly Bars in Nashville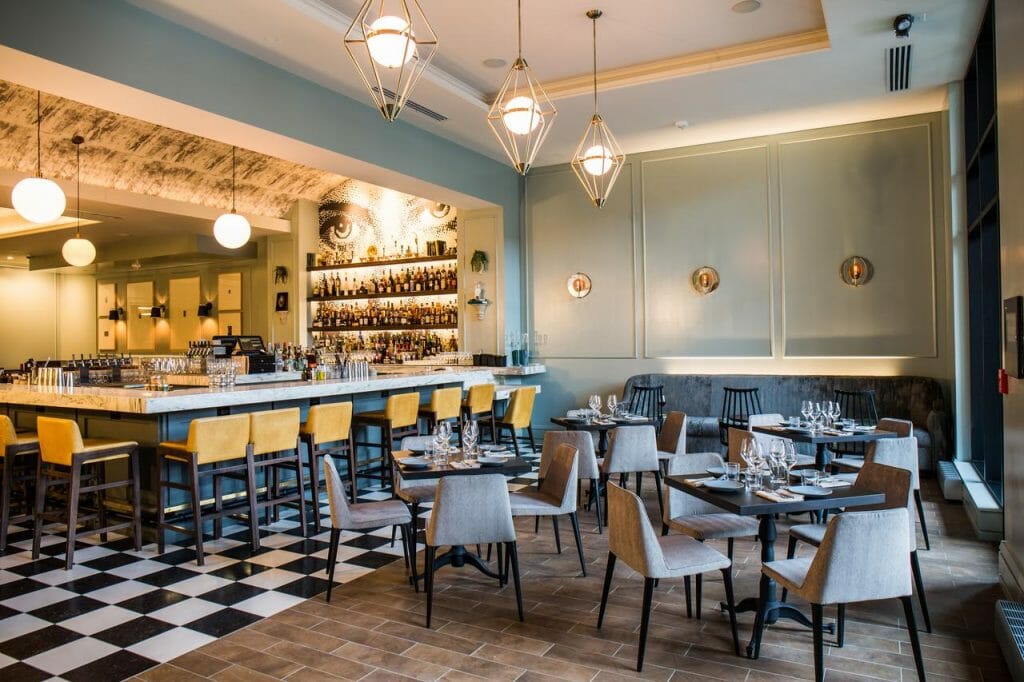 Gay Saunas / Gay Bath Houses in Nashville Tennessee
Sadly for anyone looking for some steamy fun in Nashville, there is no gay bathhouse in Nashville Tennessee. Where all the closeted republicans and law-makers who looked forward to their bi-annual trips to the state capital will go now is anyone's guess – but I sense a business opportunity for a new gay bathhouse in Nashville Tennessee!
We worked it out and the closest gay sauna to Nashville is The Club in St. Louis, Qi Clay Spa in Charlotte/ Atlanta, Flex Sauna in Atlanta and Vapor Spain in Louisville. Basically, you're going to need a 2.5 – 4-hour car trip…or, you know, pull out your phone and use any number of gay hook up apps.
If you're visiting Gay Nashville as part of a larger road trip these options could be viable, or there is the Whispering Oaks Retreat – a clothing optional male only / gay retreat 1.5 hours south of Nashville…Woof!