Kimpton Hotels is a leading chain of luxury hotels with locations in some of the most sought-after vacation destinations in the world. The brand is based in San Francisco and owned by the larger Intercontinental Hotel Group, and their hotels are a true symbol of elegance and class.
Each location is expertly designed and full of stylish touches that feel totally luxurious. They are also known for their hotel restaurants and bars, many of which are run by expert chefs and mixologists. Unlike other hotel brands, which play it safe with their dining options, Kimpton really puts effort into each restaurant, bar, and lounge, and many of them are favorites with locals as well as travelers.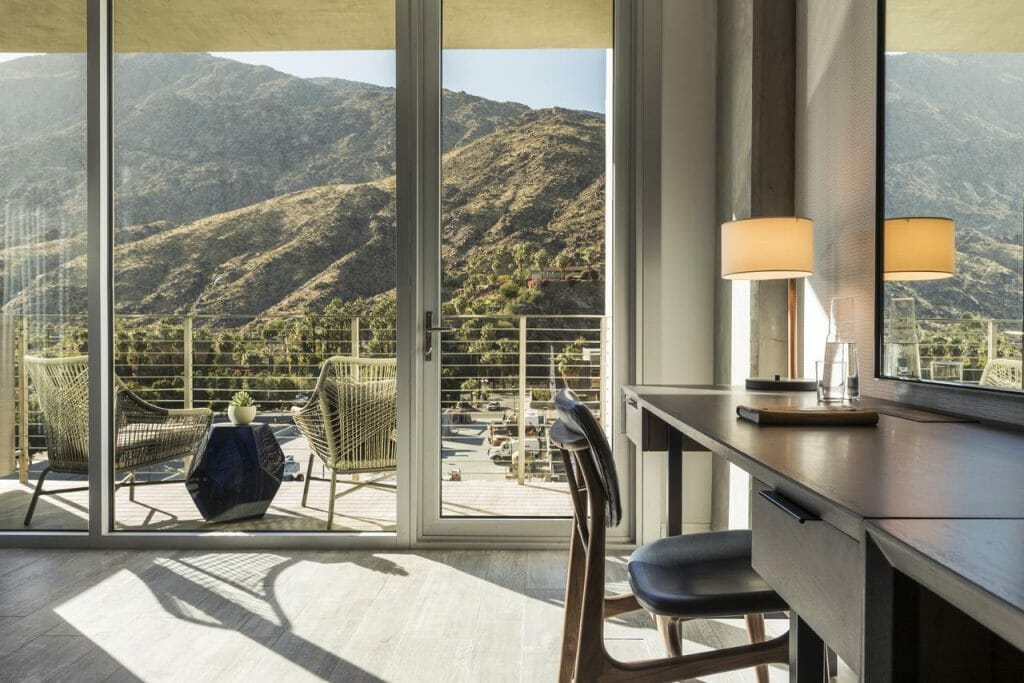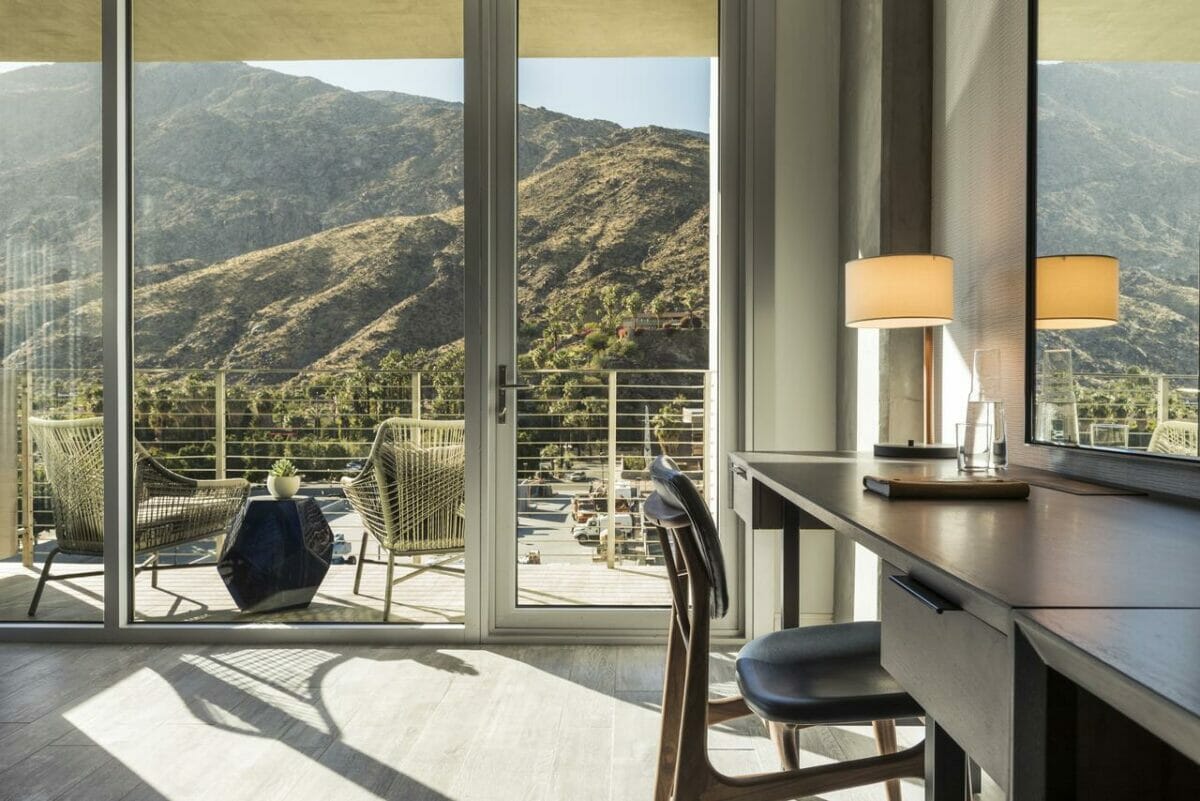 Kimpton is known for their fun and luxurious amenities, which really set them apart from many other major hotel chains. Their locations are very pet-friendly, and they offer hotel wine hour every night to encourage a social environment. Within the rooms, you'll find yoga mats, luxury toiletries, and a minibar, with the option for in-room spa services as well. Most locations also have a gym on-site, as well as free coffee and tea in the mornings.
Kimpton is particularly popular among LGBT travelers for its friendly, welcoming attitude and incredibly inclusive policies. In fact, they were one of the first major hotel chains to adopt LGBT-positive policies to make sure that everyone had a comfortable, safe, and stylish place to stay, regardless of orientation. They partner with the Trevor Project, an organization that provides crisis and suicide prevention resources for LGBT youth.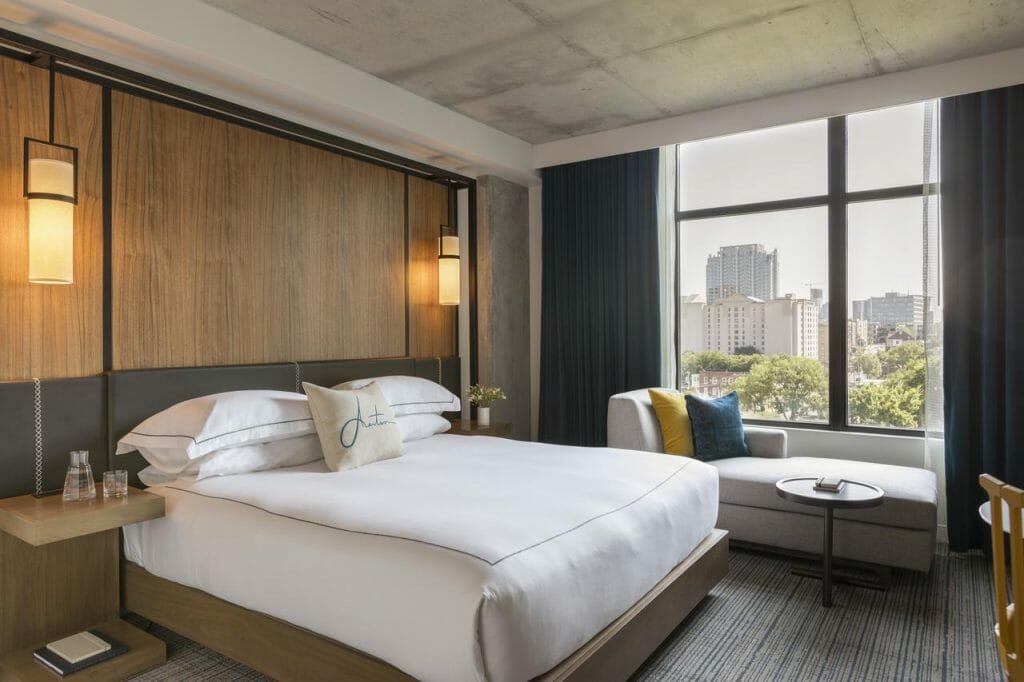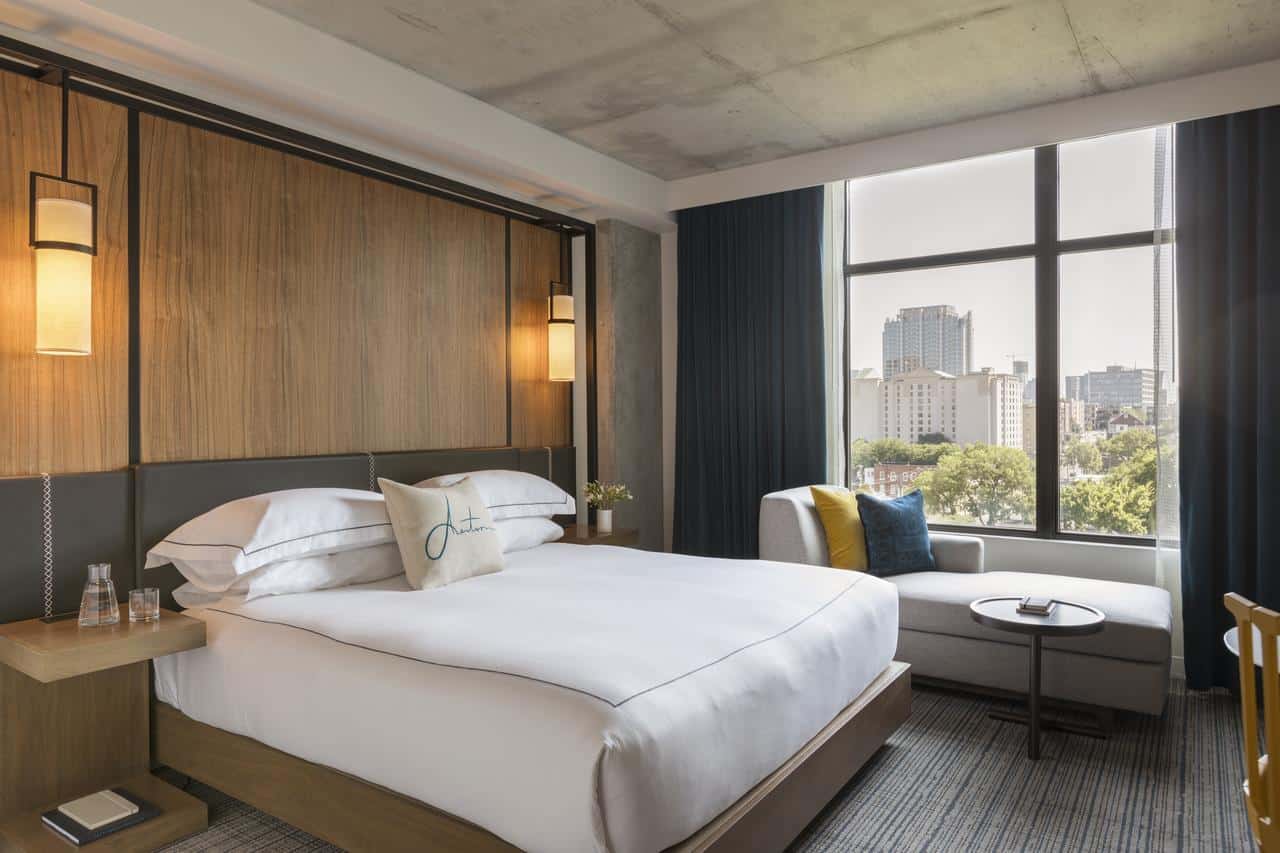 Kimpton has also always encouraged diversity among their staff and supported gay staff members. They've even run marketing campaigns specifically targeted towards the LGBT community and been involved with Pride celebrations around the world. Kimpton has continually been a shining example of inclusion in the hotel industry, which is why LGBT travelers continue to come back year after year.
Kimpton already has 67 hotels and 82 restaurants in 32 cities around the world, so no matter where you are going, it's easy to find a place to stay within their brand. However, they are working on an aggressive expansion plan that they will be rolling out over the next several years. You'll find new hotels opening up in Asia in Bali, Tokyo, Taipei, Shanghai, and Bangkok, as well as in Europe in Manchester, Rotterdam, Edinburgh, Paris, Frankfurt, and Barcelona. Kimpton is part of the IHG Hotels rewards program, so travelers can earn points for staying there that they can redeem at thousands of hotels around the world.
With so many locations, it's difficult to narrow down the best Kimpton hotels to stay at. However, here are some of our personal favorites.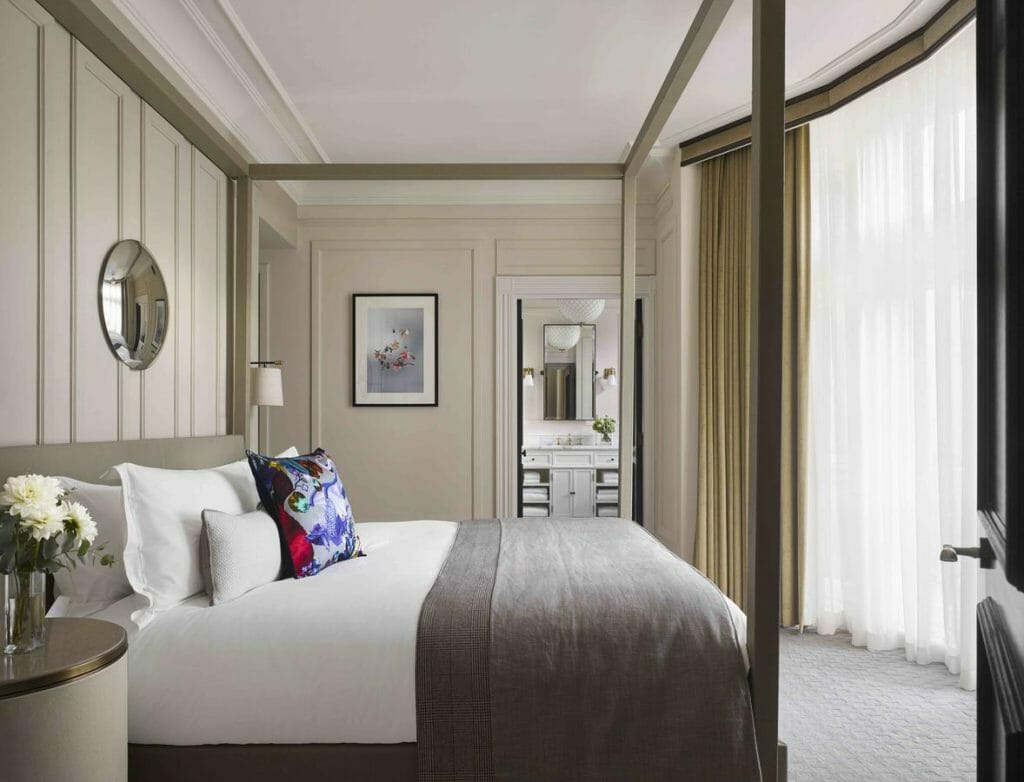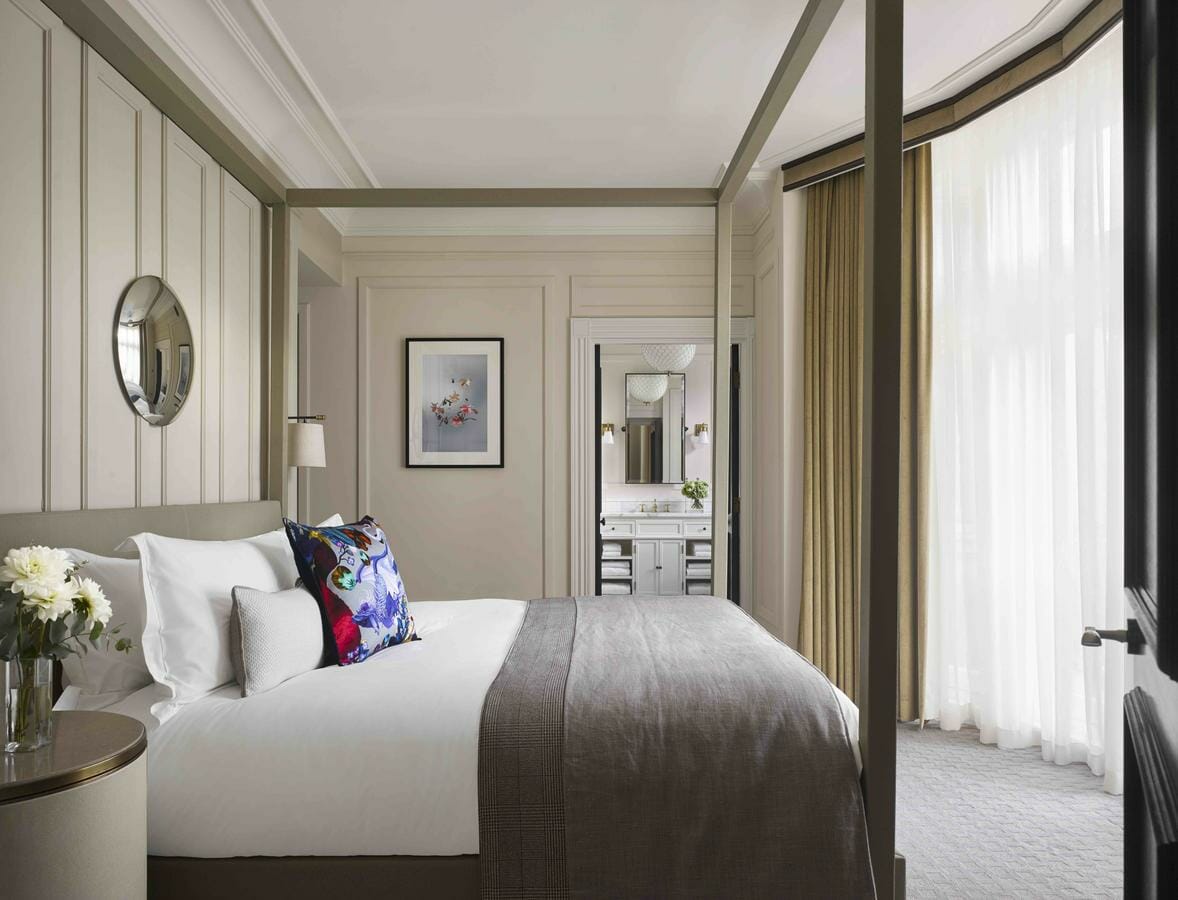 Why LGBT Travellers Choose To Stay At The Designer Kimpton Boutique Hotels Chain 🌈
This beautiful boutique hotel is located in Toronto's Annex neighborhood on Bloor Street, which has an incredible combination of independent businesses and luxury attractions. You're also just two blocks away from the Metro to make getting around Toronto a breeze. Inside the hotel, you'll find modern design with bohemian touches, both in the lobby and in the luxurious rooms, which are decorated in muted jewel tones.
Within your room, you have access to features like a turntable and vinyl collection, Atelier Bloem bath products, and a Chromecast for personal streaming. On site, be sure to check out the Fortunate Fox, a trendy gastropub serving upscale comfort food.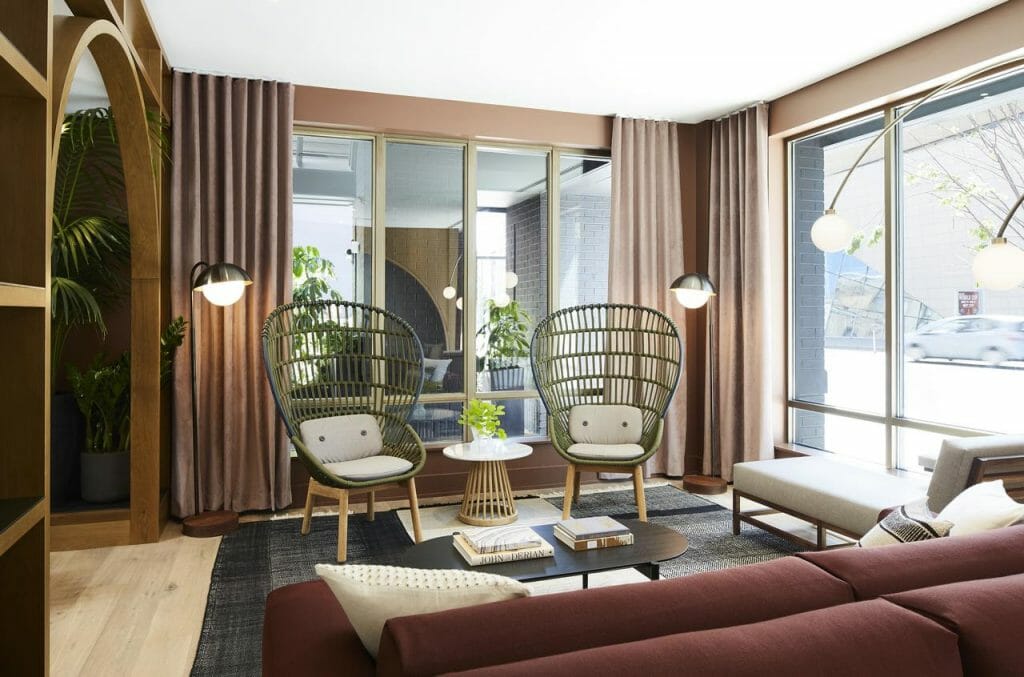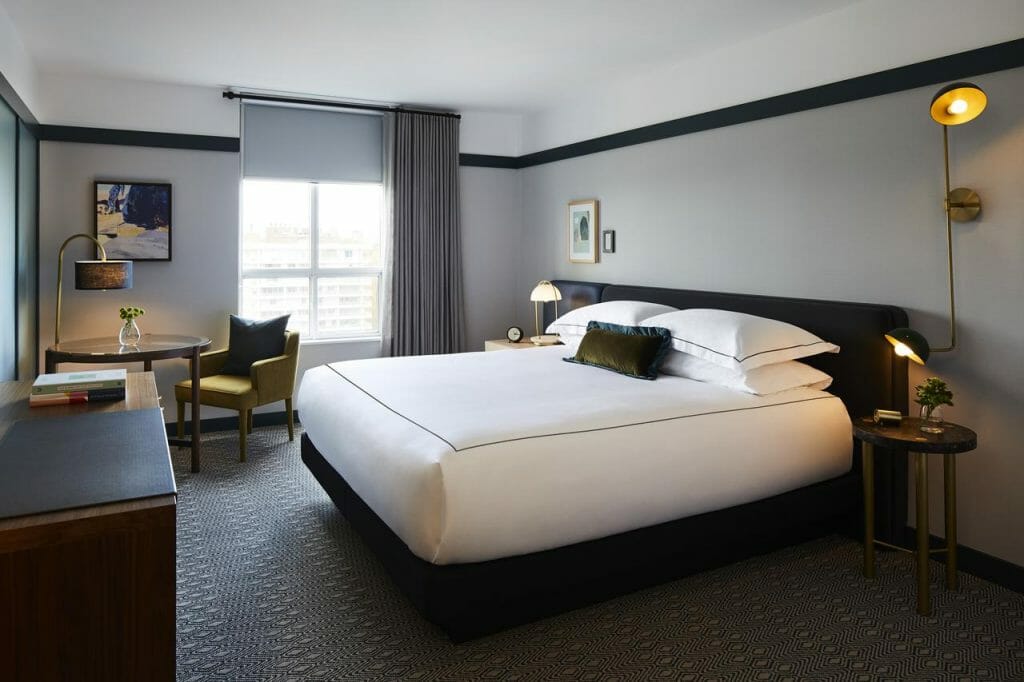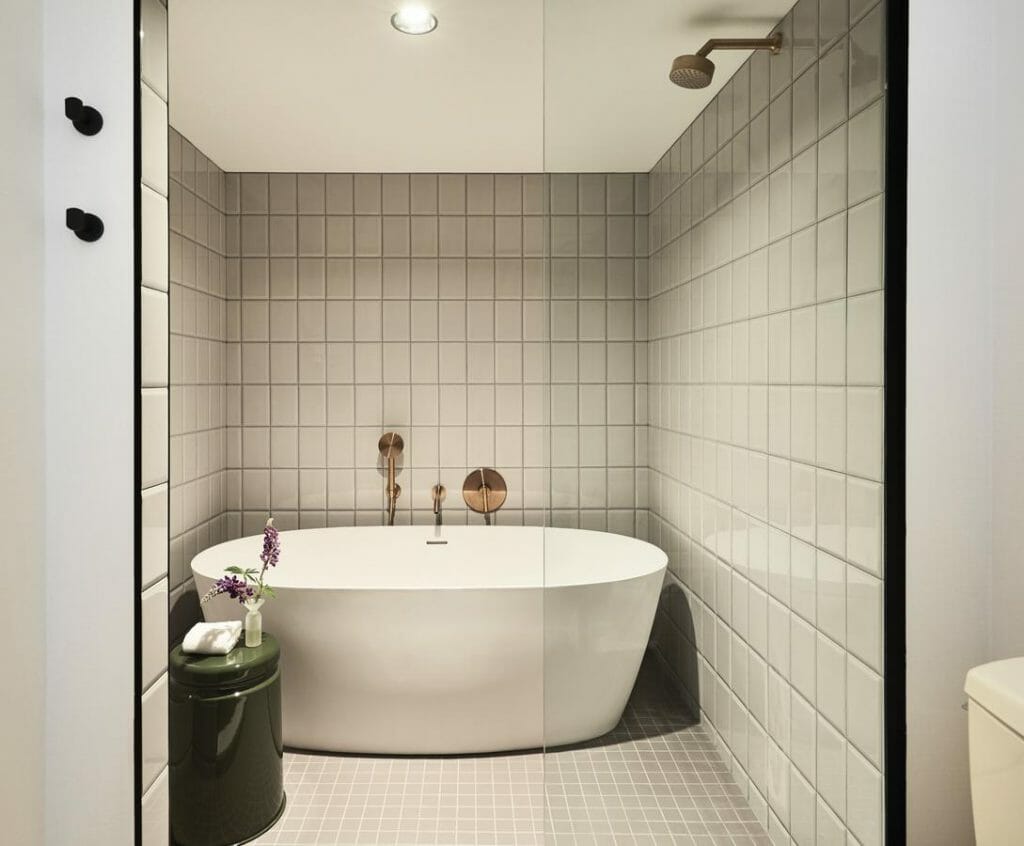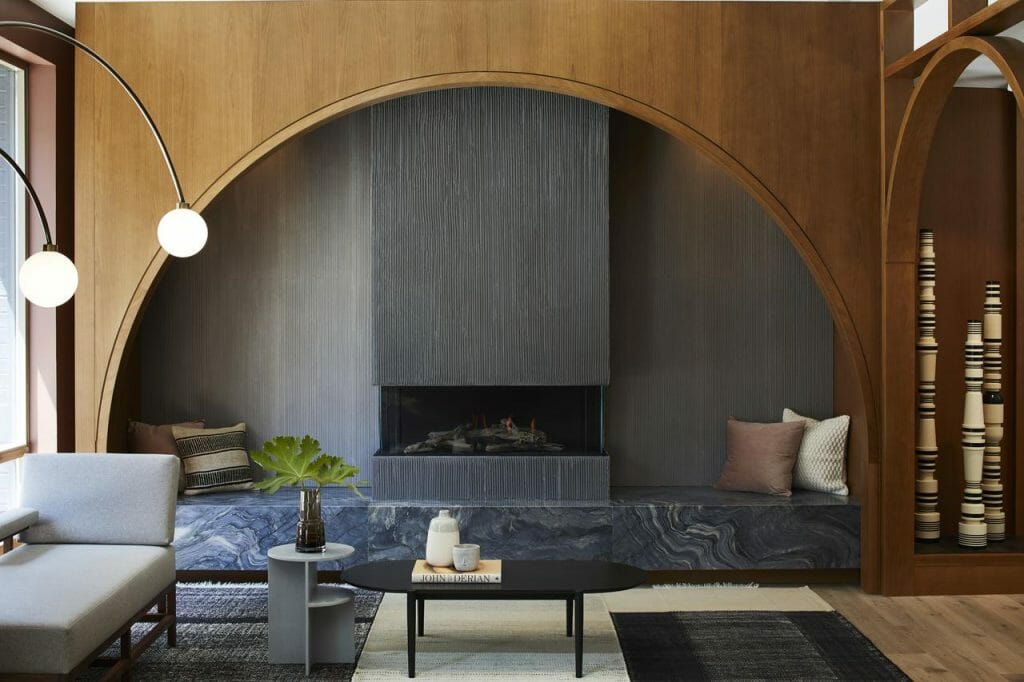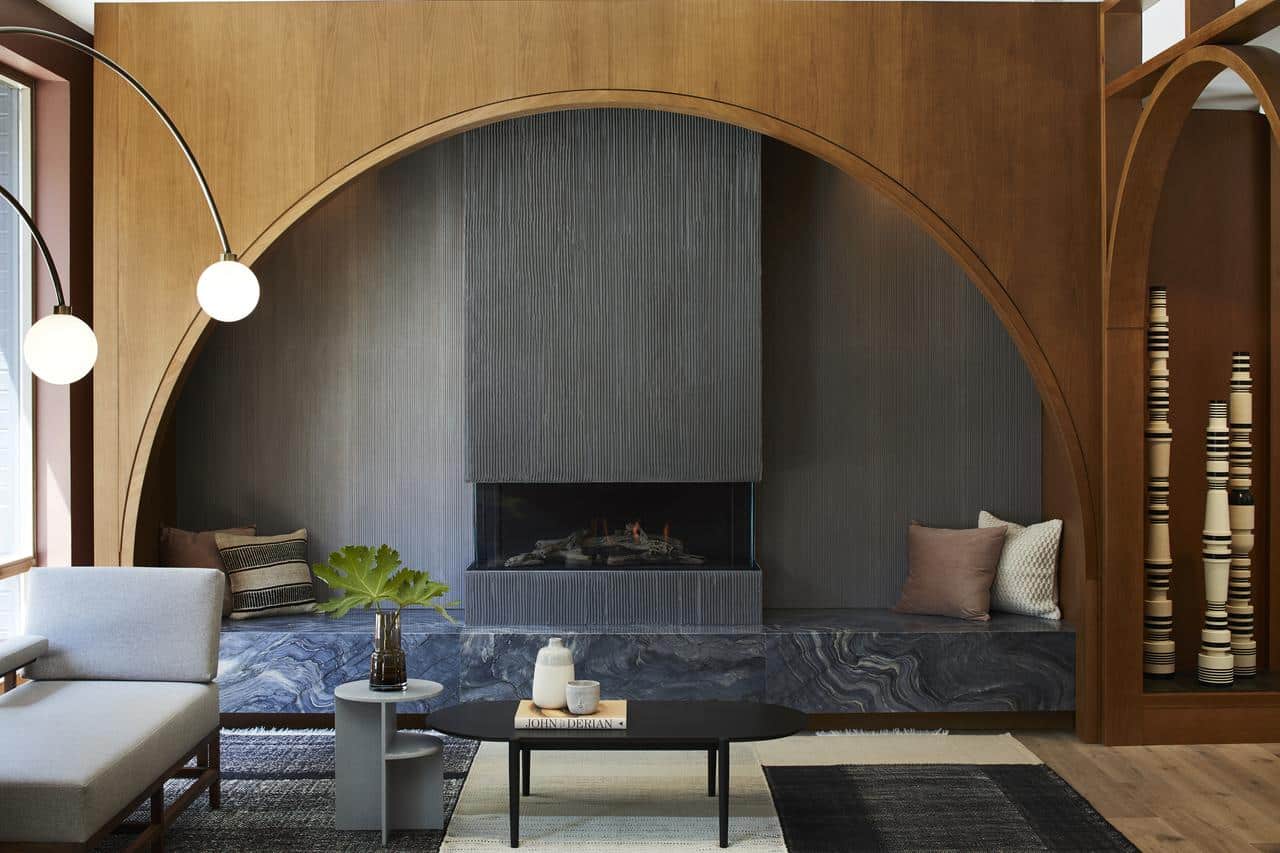 The Kimpton brand got their start in queer San Francisco, so it's no surprise that their downtown Sir Francis Drake location is a favorite. This opulent hotel is located in the heart of Union Square, just a short walk or Muni ride from anywhere you might want to go in the city. When you step inside, you will be blown away by the glamor of the opulent lobby, which oozes old world glamor, but with some modern touches.
The rooms feature rich metallics, reds, and purples to make you feel like royalty, and they also have city views that will take your breath away. The Starlight Room, located on the 21st floor, is a space to see and be seen, with live music and cocktails in a retro setting. You can also enjoy French-Italian fusion at Scala's Bistro or grab a drink at Bar Drake.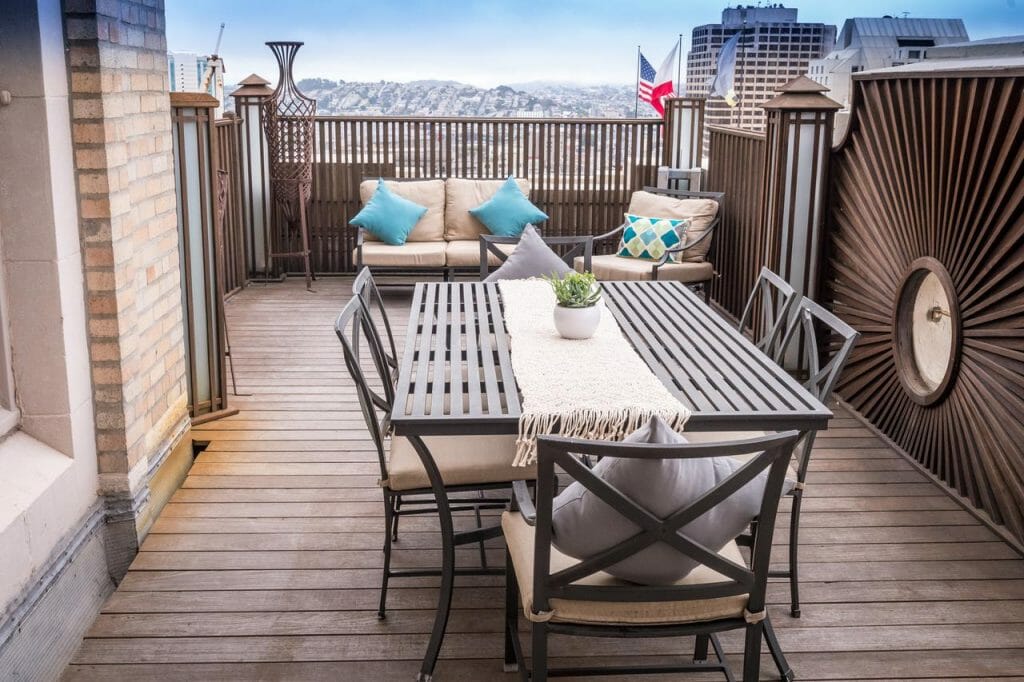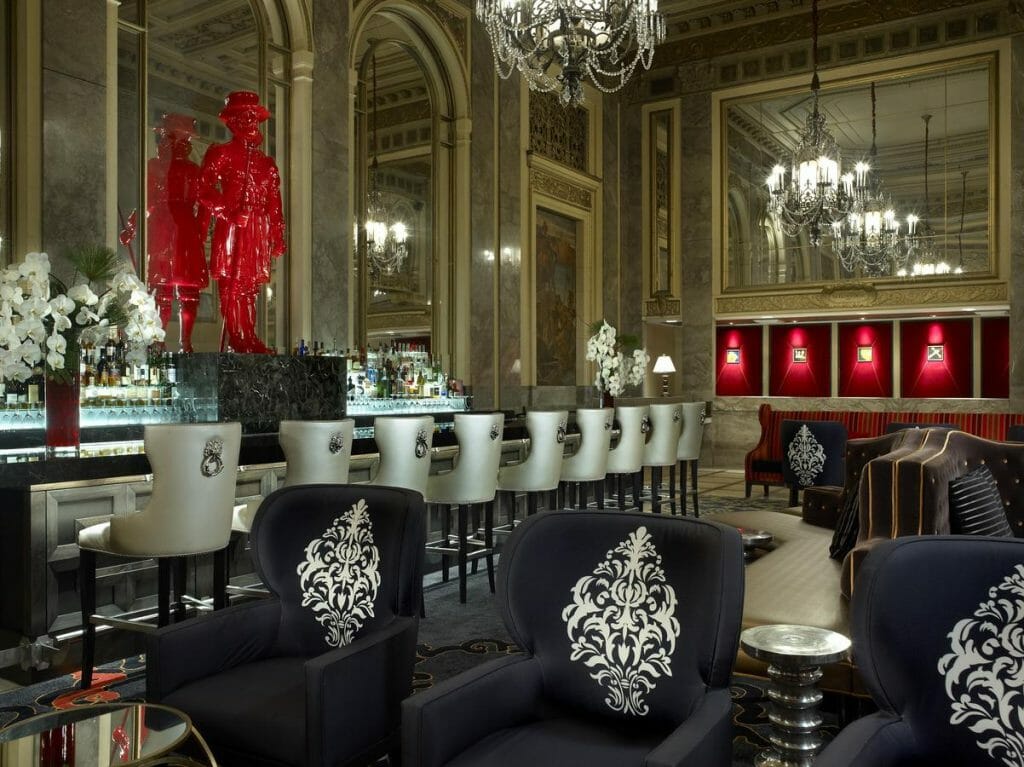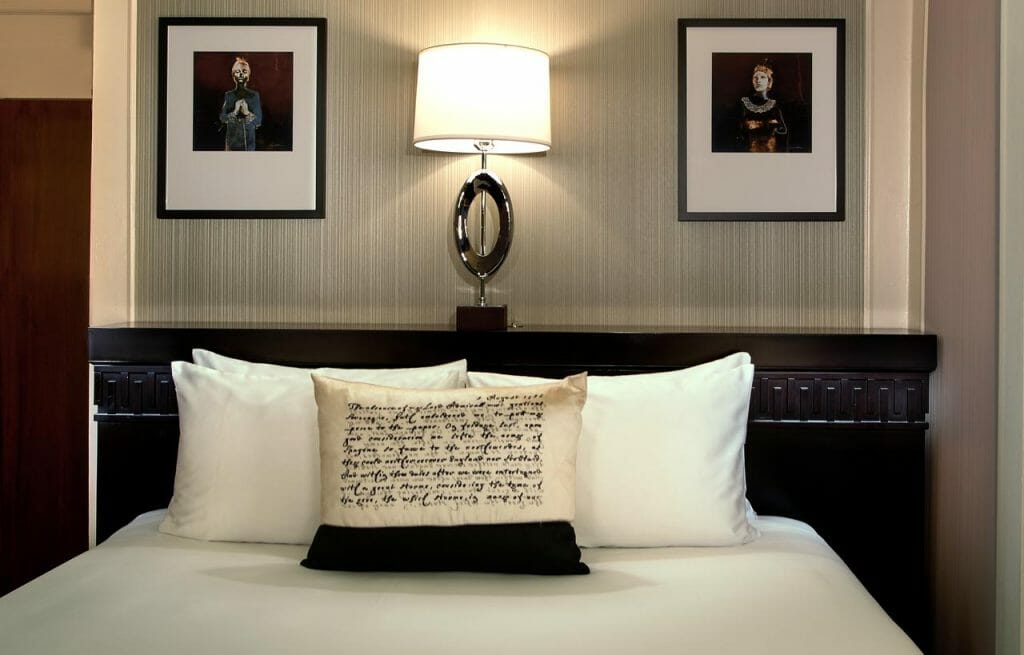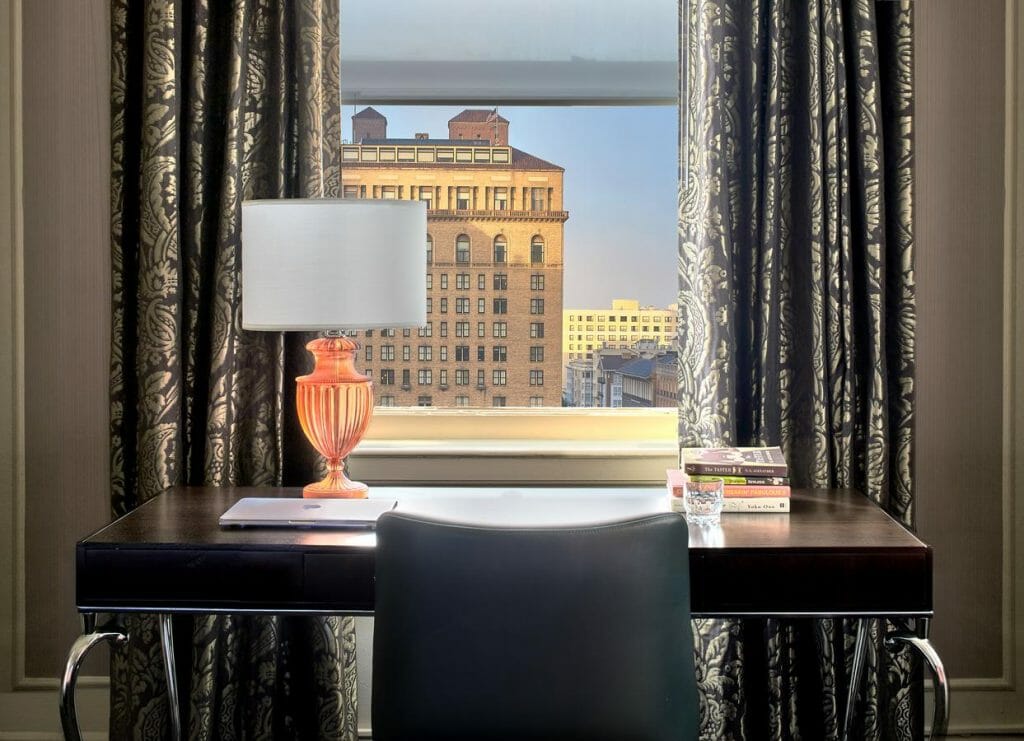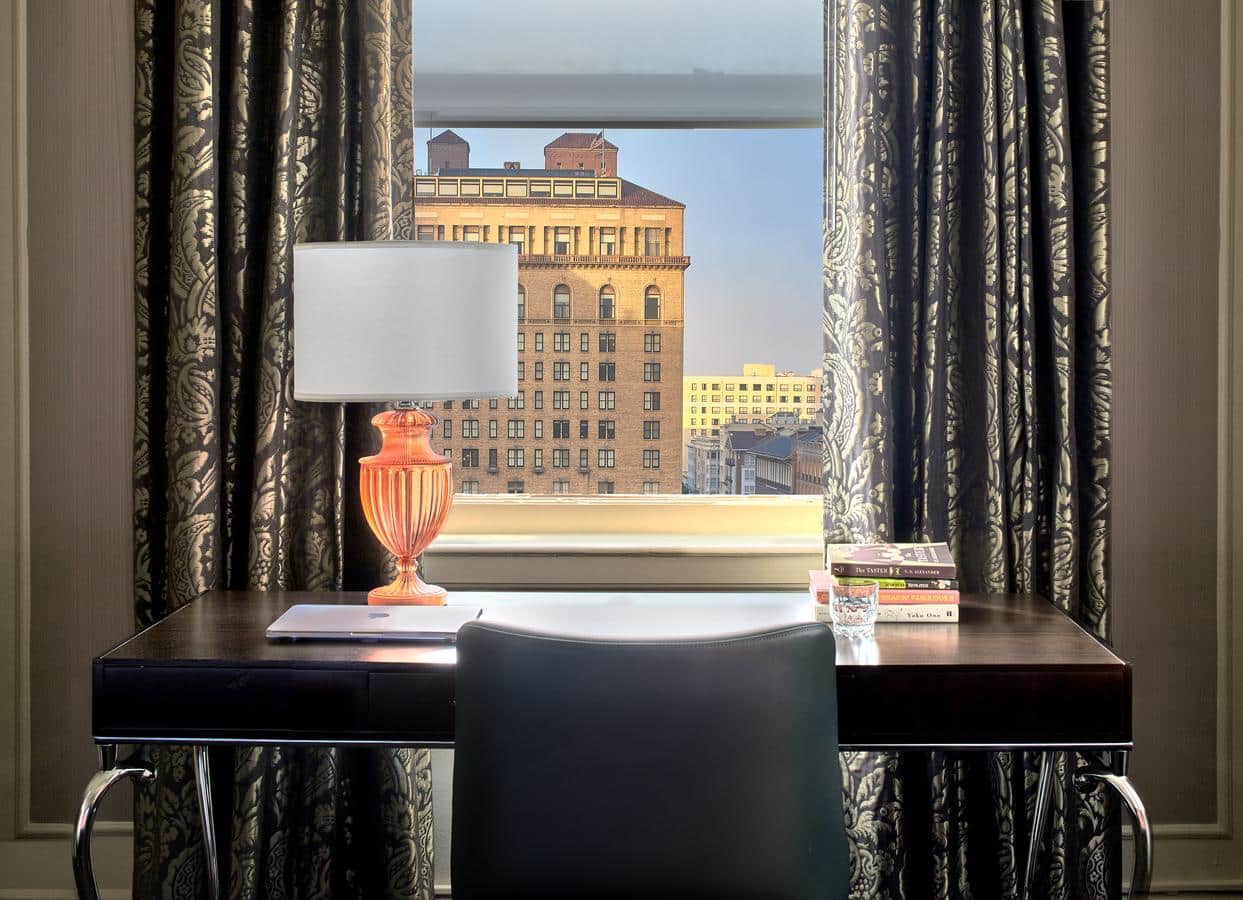 Kimpton actually has two hotels in downtown San Diego, and while you can't really go wrong with either, the Solamar really celebrates the bright, vibrant spirit of this southern California city. It's located right in the middle of the Gaslamp district, the city's restaurant and nightlife hub. The decor throughout the hotel is very vibrant without being too over-the-top, combining class and elegance with the fun, laid-back vibe that San Diego is known for.
One of the best parts about this hotel is the rooftop pool and bar, which is perfect for relaxing in the sun during the day or celebrating with friends at night. Your room even comes with robes and an umbrella to take down to the pool area, and they host outdoor yoga classes on the deck in the mornings. They also have an onsite fitness center, loaner bikes, and spa services. For food, be sure to pop into Jsix Restaurant, which features fresh California cuisine with a focus on seafood.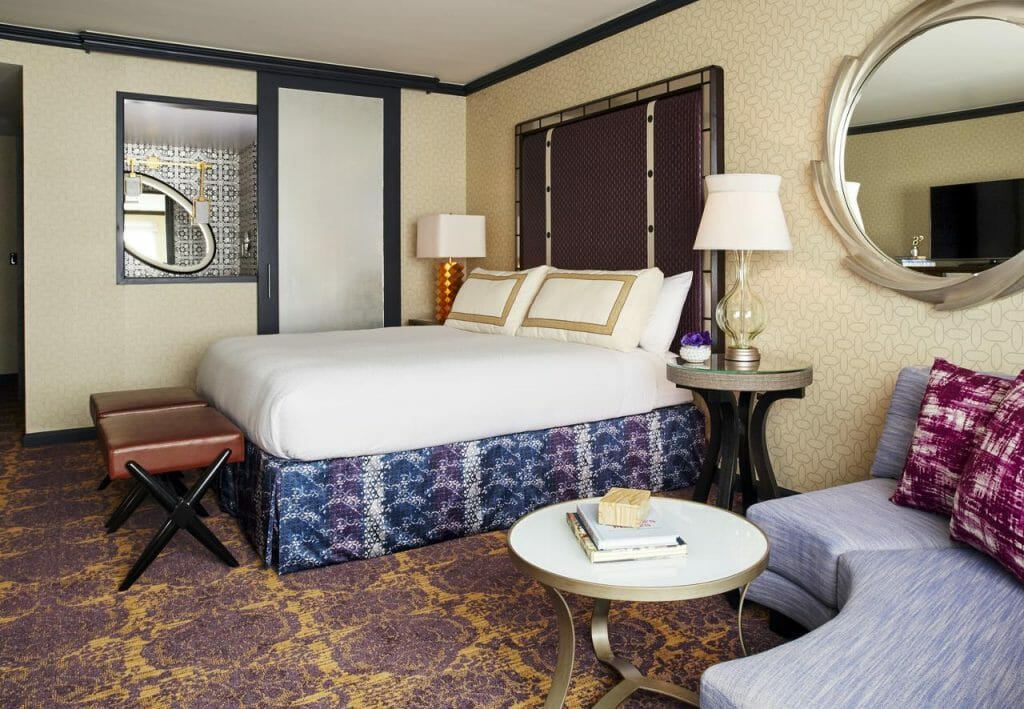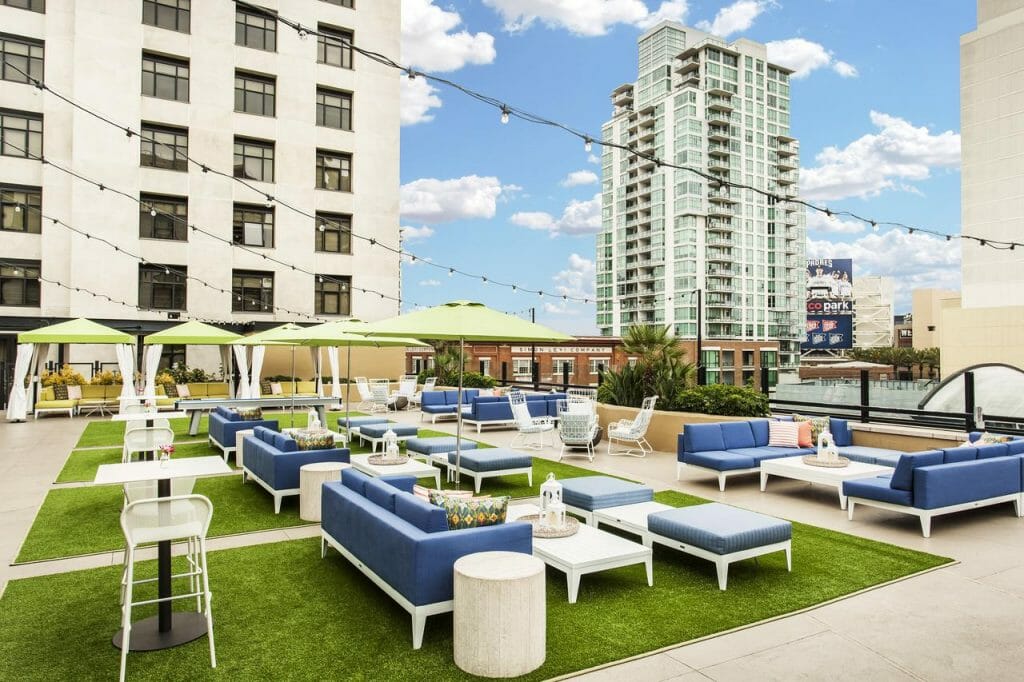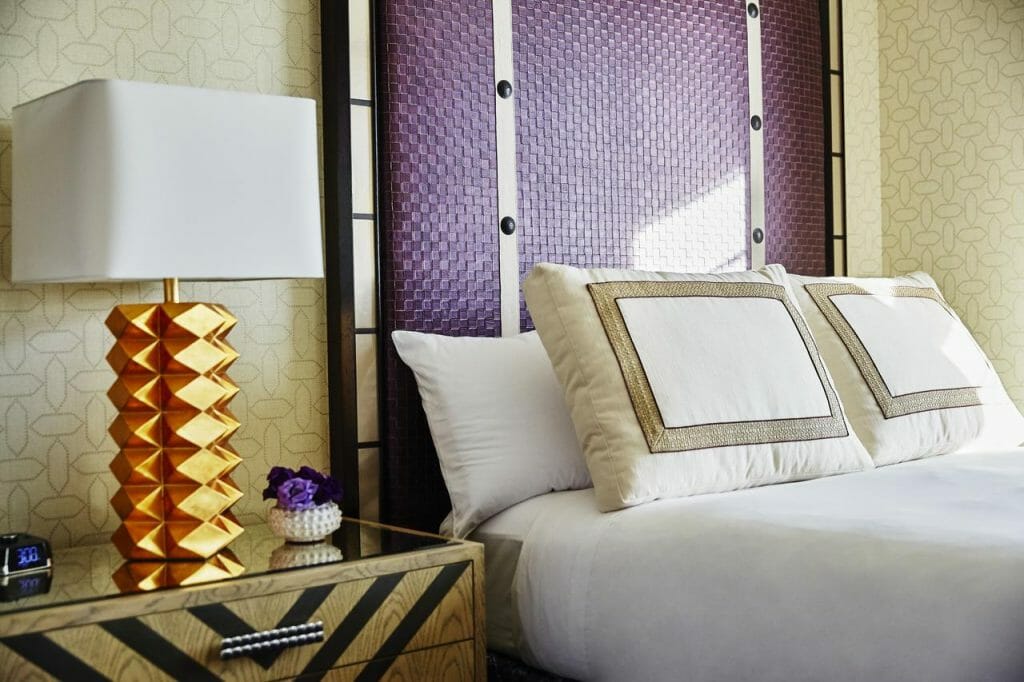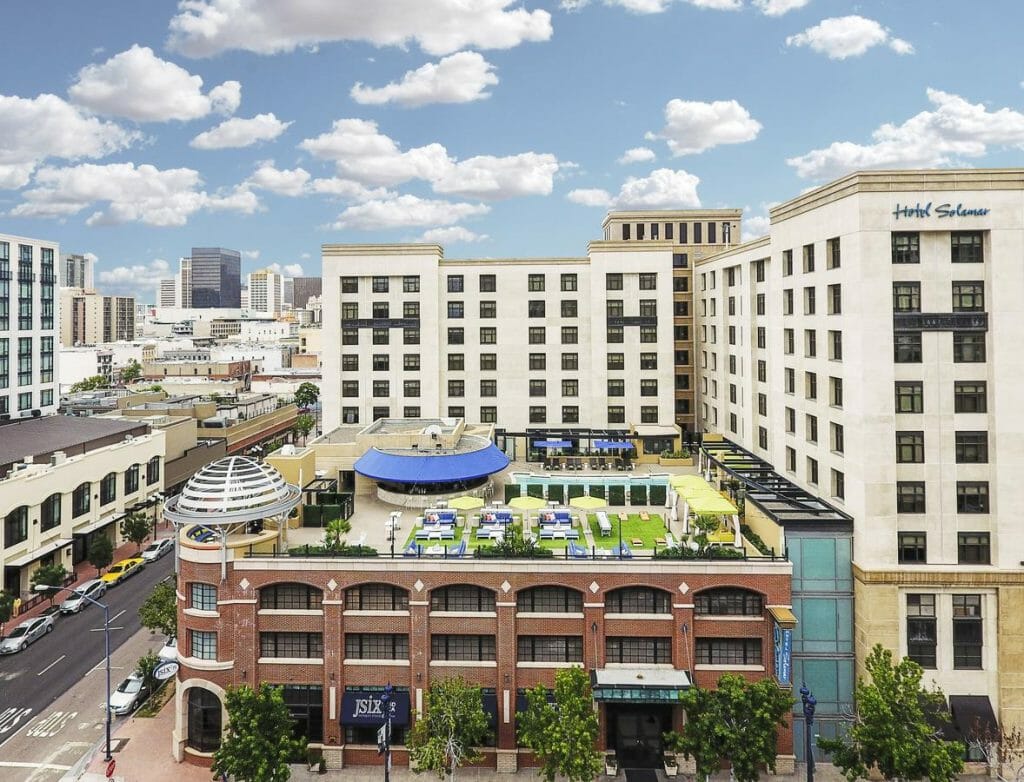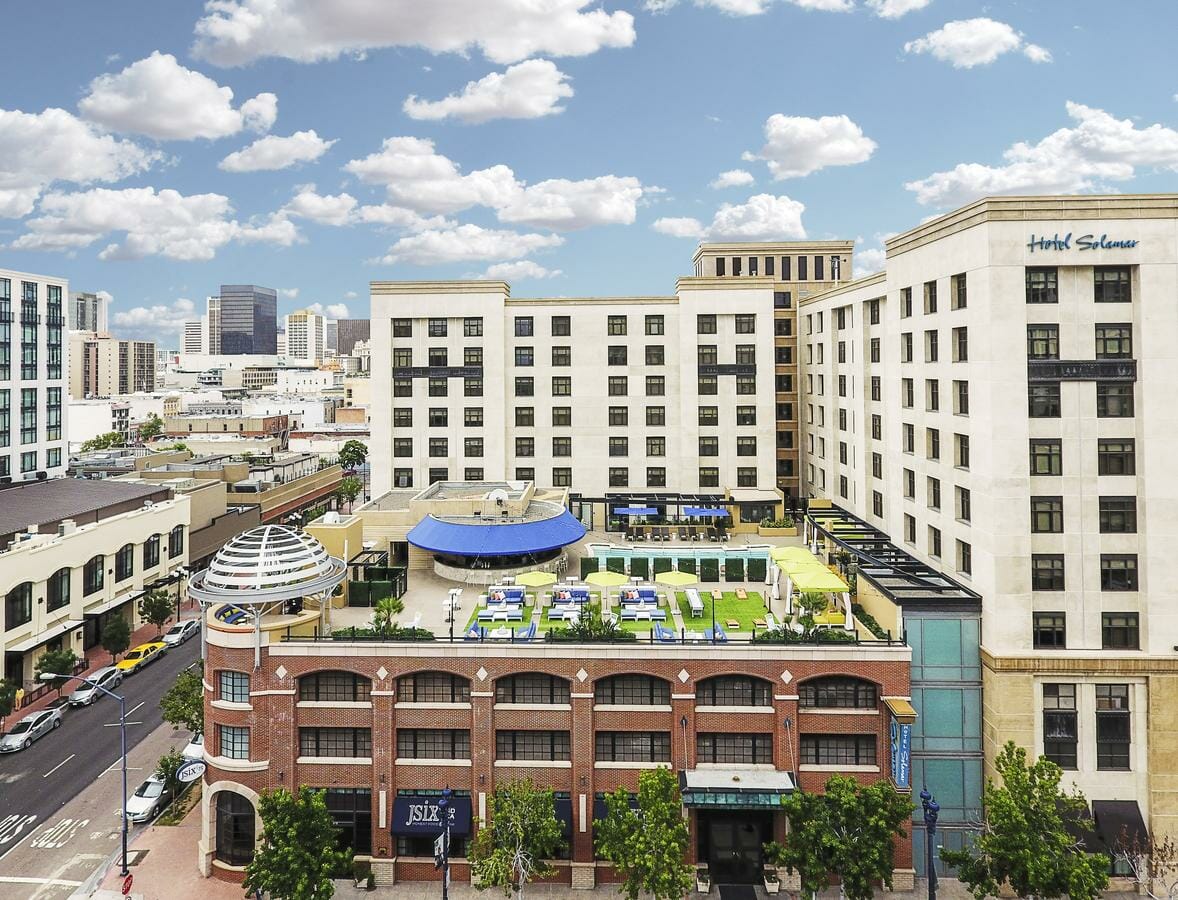 There are also several Kimpton hotels to choose from in New York, but the elegance of the Hotel Eventi makes it a top choice for stylish travelers. It's located in the fashionable Chelsea district, and the hotel's design really reflects that, combining dark woods and leather couches with jewel tones and elegant patterns in a way that's effortlessly cool. You'll have everything you need on-site: bike rentals, iPad and iMac rentals, a fitness center, a spa, and more. Enjoy movie screenings and other events in the beautiful Big Screen Plaza outside.
The rooms have city views, and many of them look out onto the Empire State Building. You can grab classic American food all day at The Vine, a sleek and sexy bistro, or enjoy Italian-influenced dishes at L'Amico, a stunning restaurant with open-fire ovens, beautiful tiling, and floor-to-ceiling windows.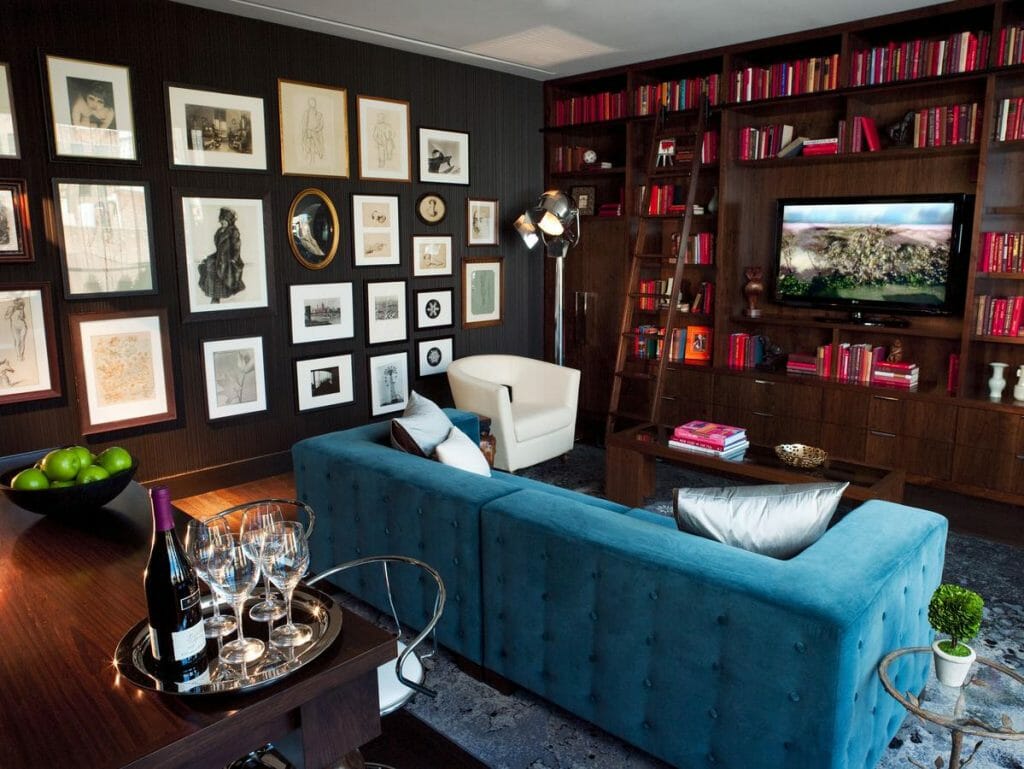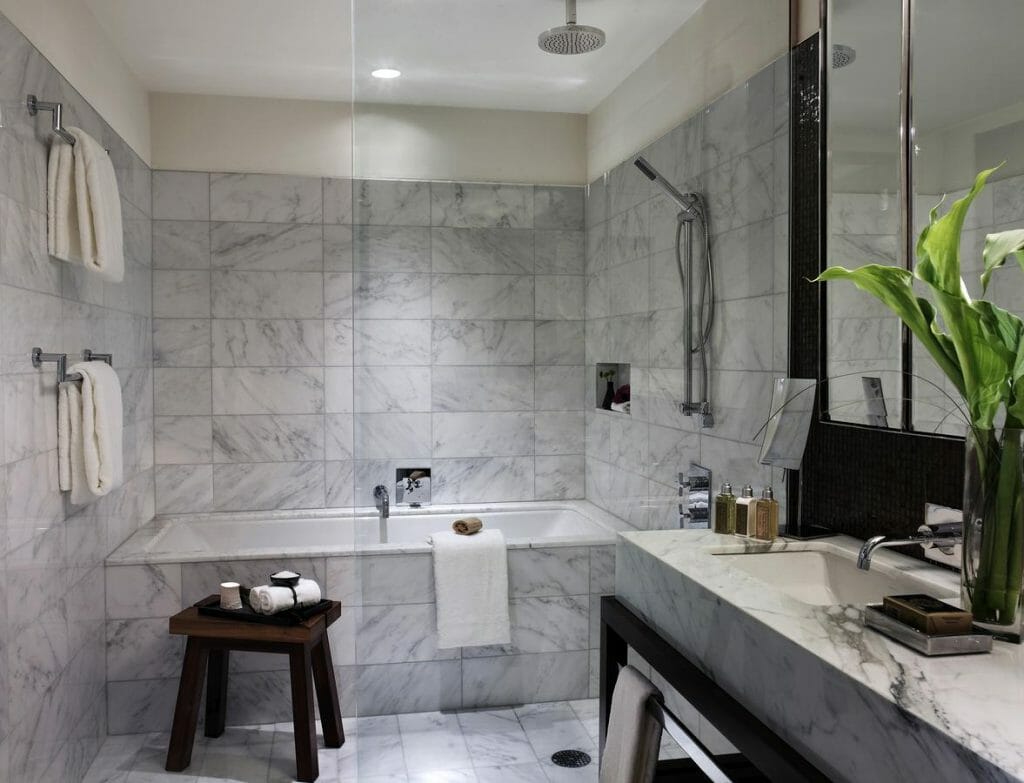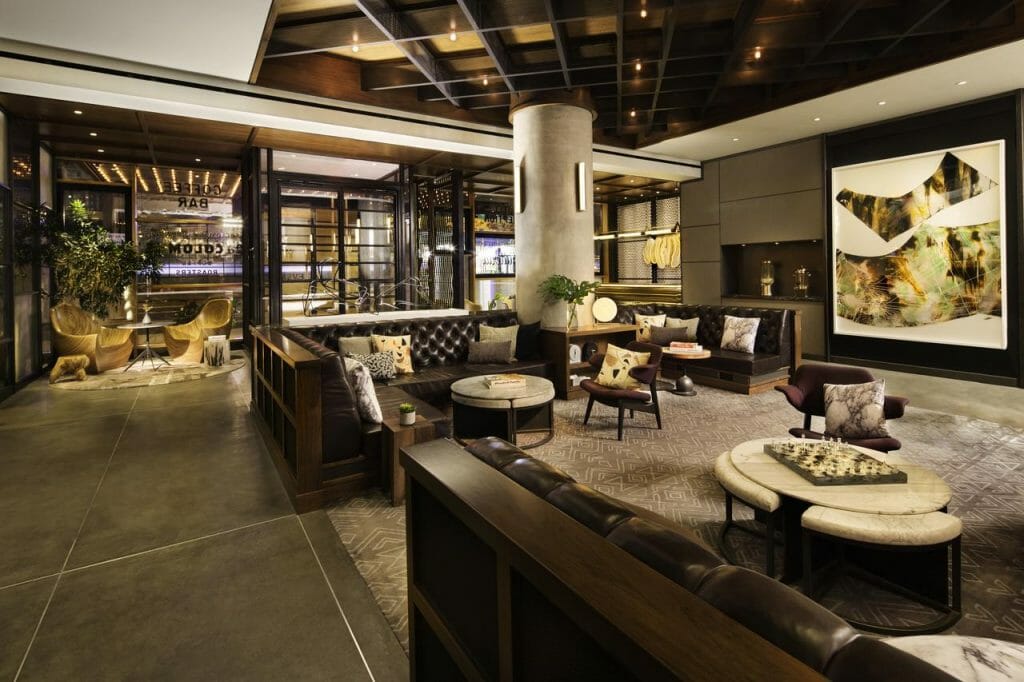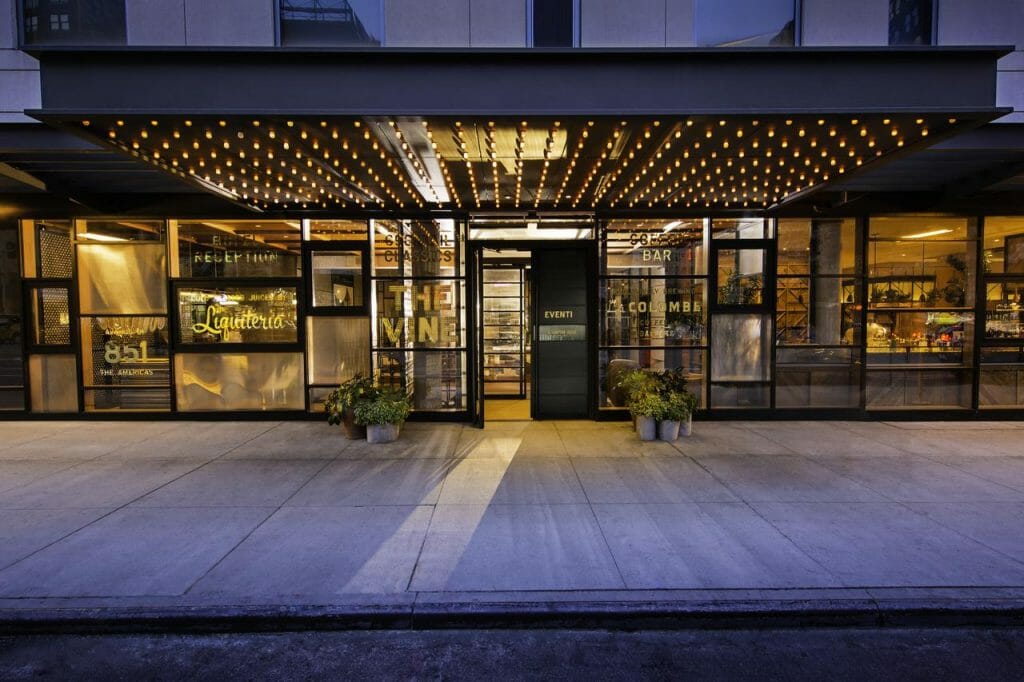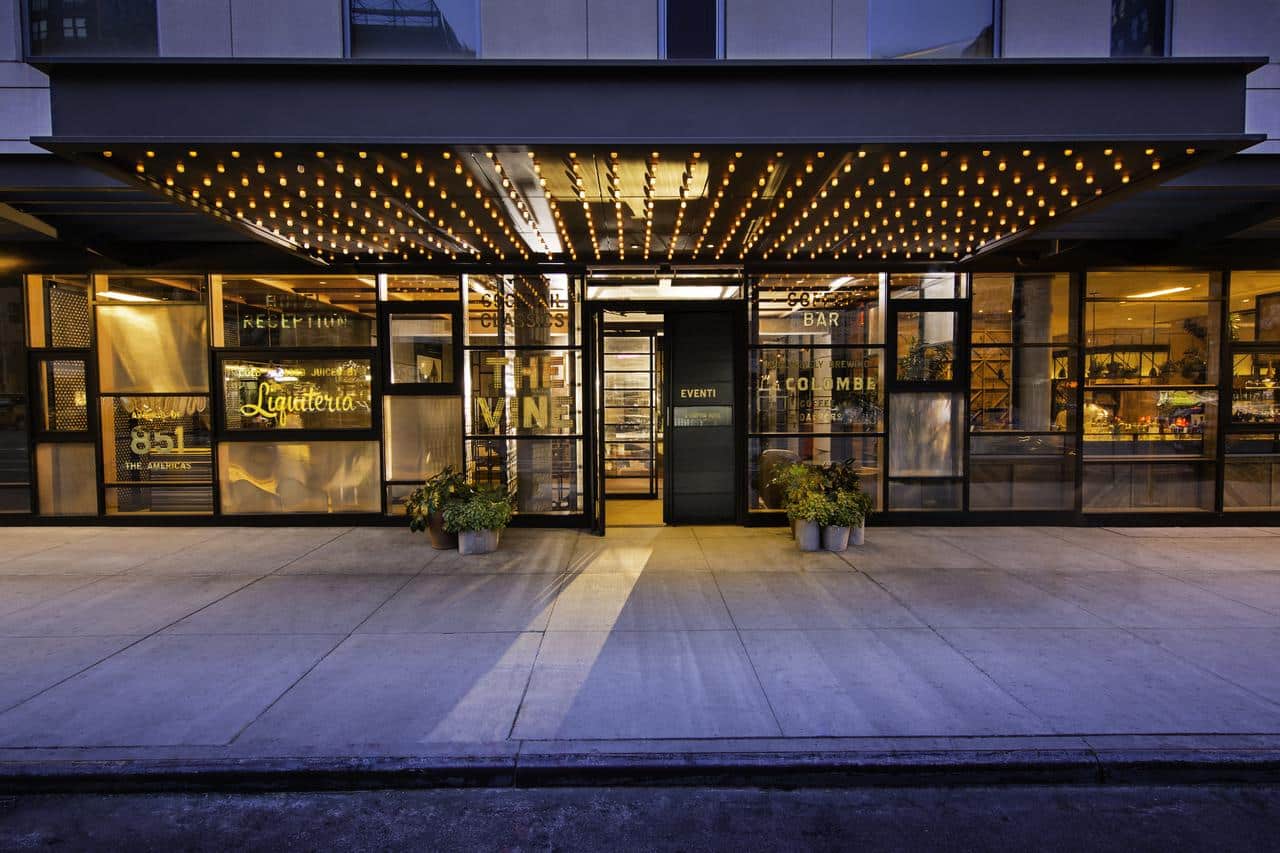 Austin is one of the hottest cities in America right now for savvy young travelers, and this hotel is located right in the historic downtown district, just a few blocks away from the river. The design of the hotel is elegant, relaxed, and a little bit funky, just like Austin itself. The loaner bikes make it easy to go out and explore Austin, and they have a gym if you want to stay fit onsite.
There's a beautiful rooftop pool and bar that makes it easy to take advantage of Austin's amazing weather, and every single room has a great view. Cafe 605 is the hotel's casual yet charming cafe, where you can pick up light and refreshing fare all day. Geraldine's is a sprawling restaurant serving Texas classics in a cozy and elegant environment, the perfect way to finish off your day of exploring the city.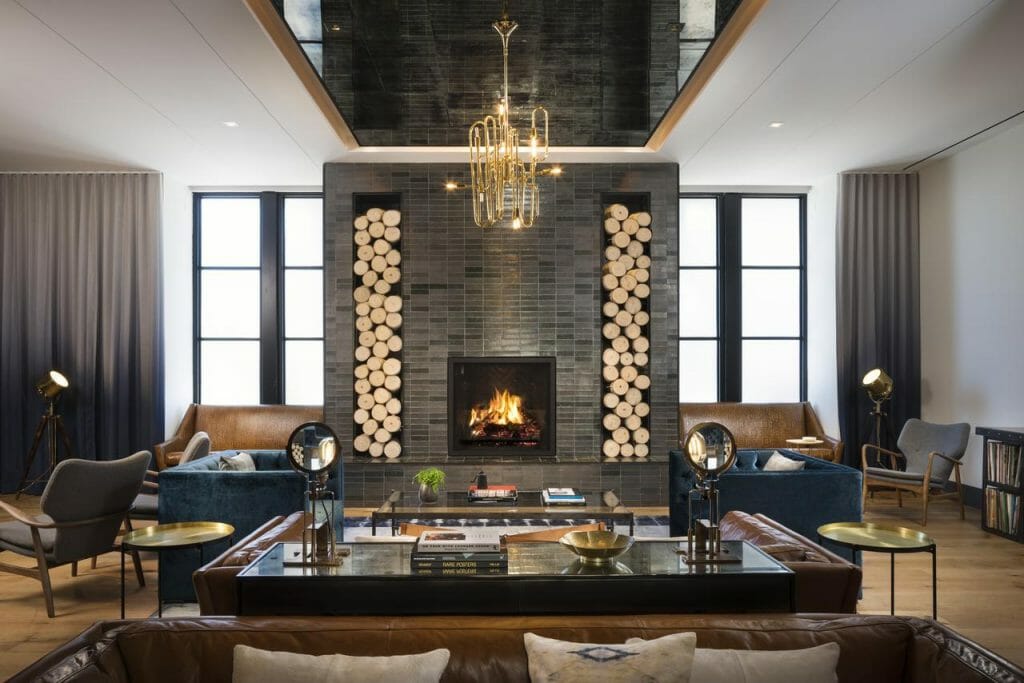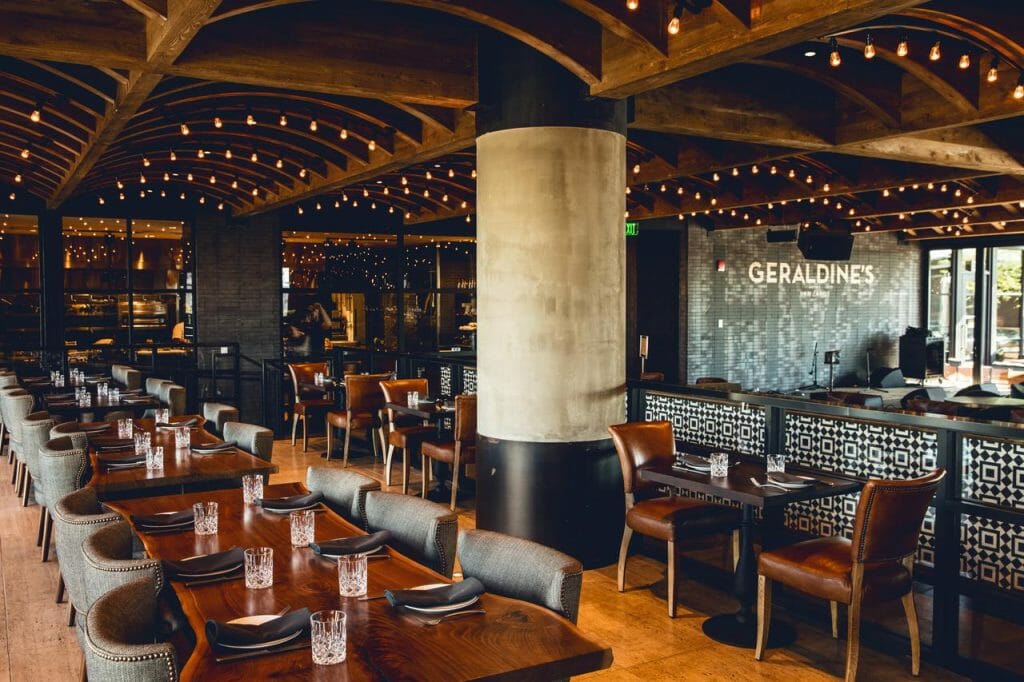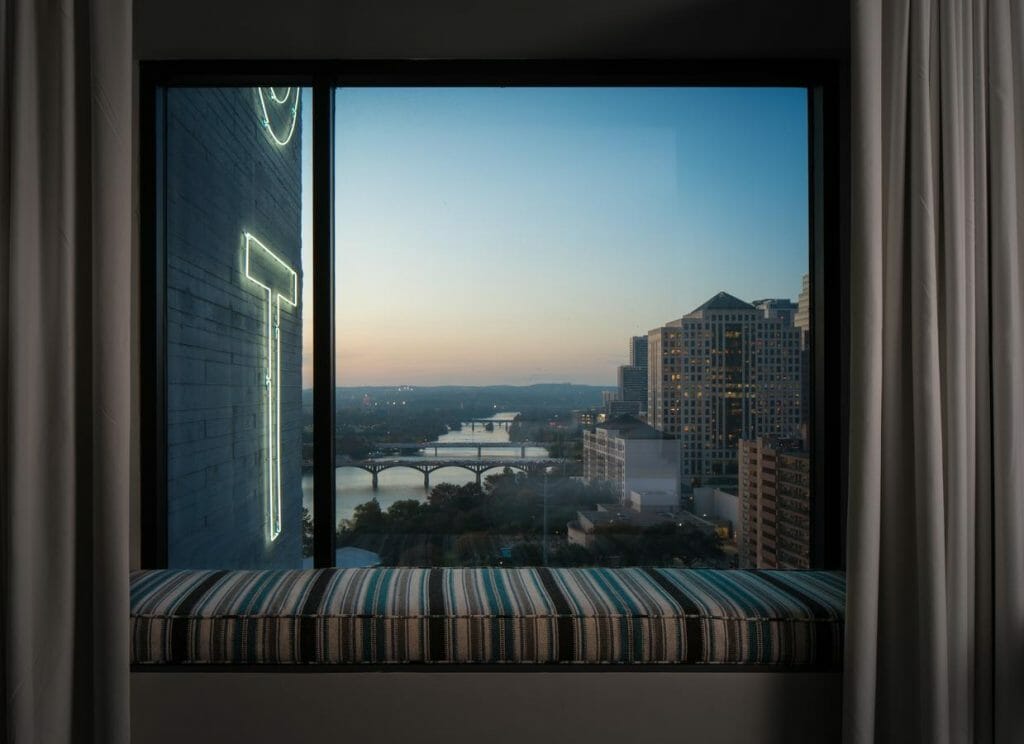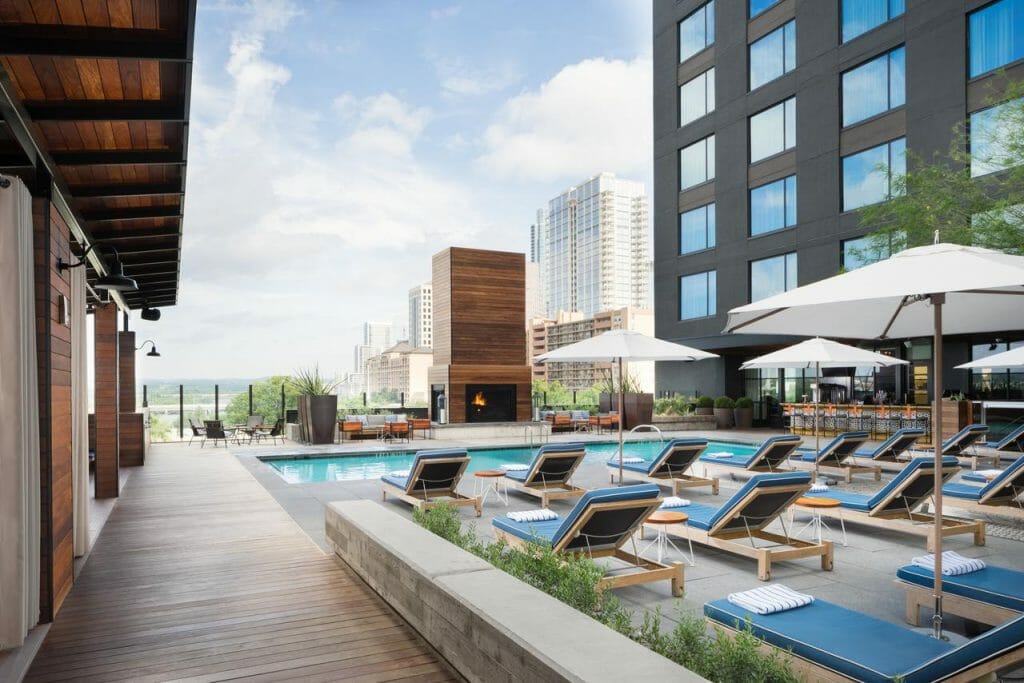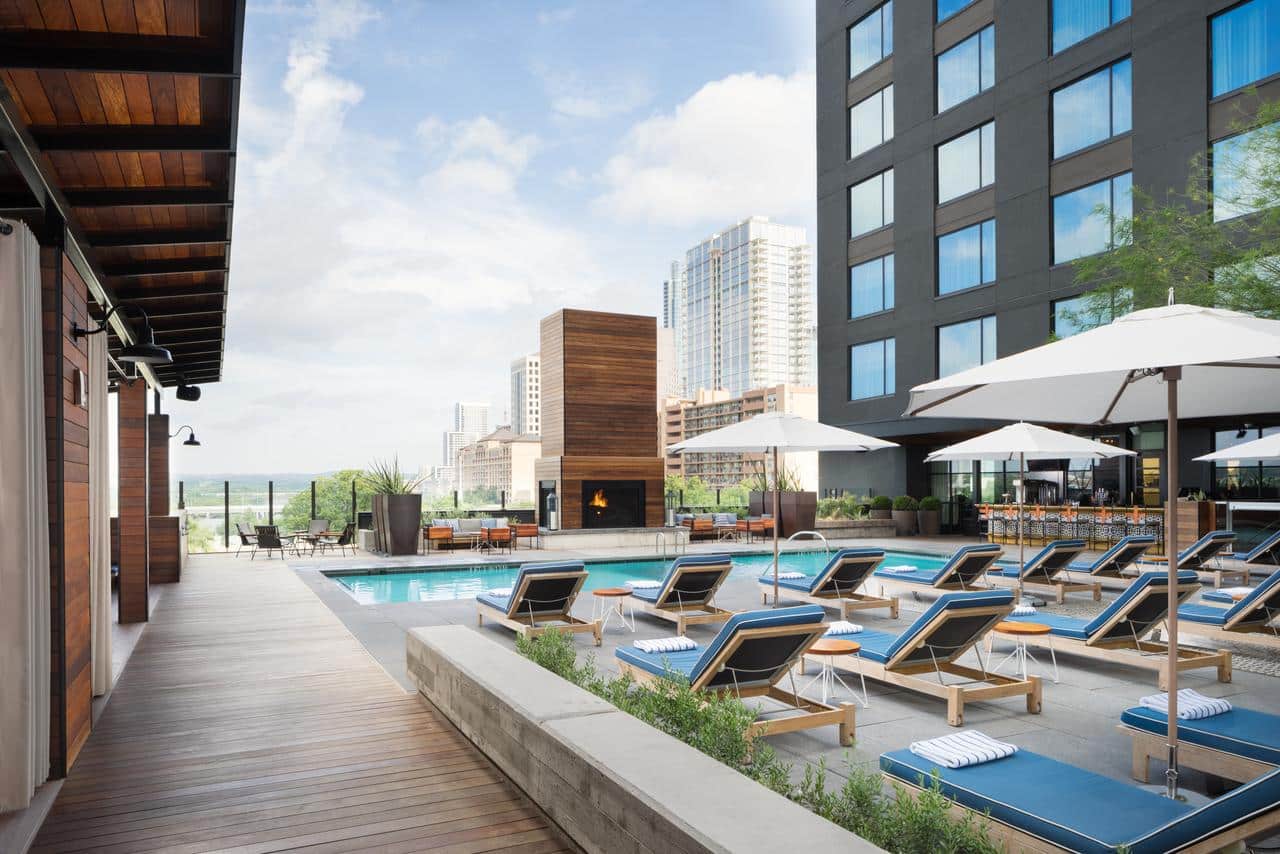 Kimpton recently took over this luxury hotel located near Atlanta's bustling airport. It has a very modern design and soundproof windows to make your stay feel more luxurious. This airport caters to jetsetting business people with a huge amount of meeting and event space, but it also has a restaurant and bar for a more social experience.
The Overdrive Lounge is located on the eighth floor, and it provides open-air views of the nearby Porsche Experience Center racetrack. The Lounge serves cocktails and small plates and hosts live music. On the first floor, you'll find Apron, a sleek Mediterranean restaurant with a patio.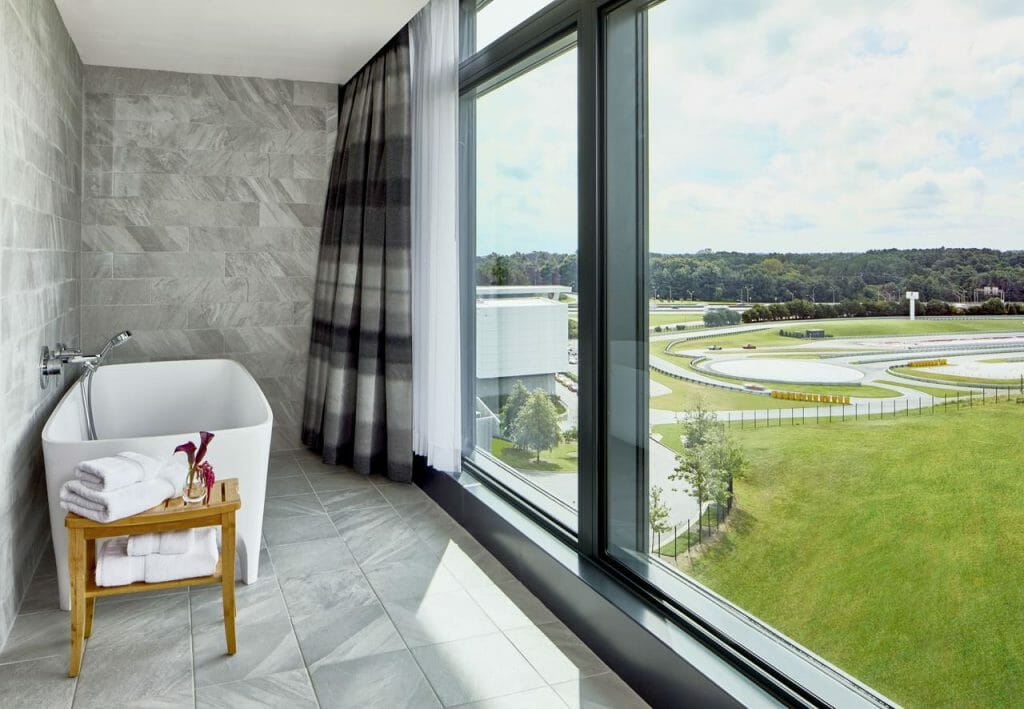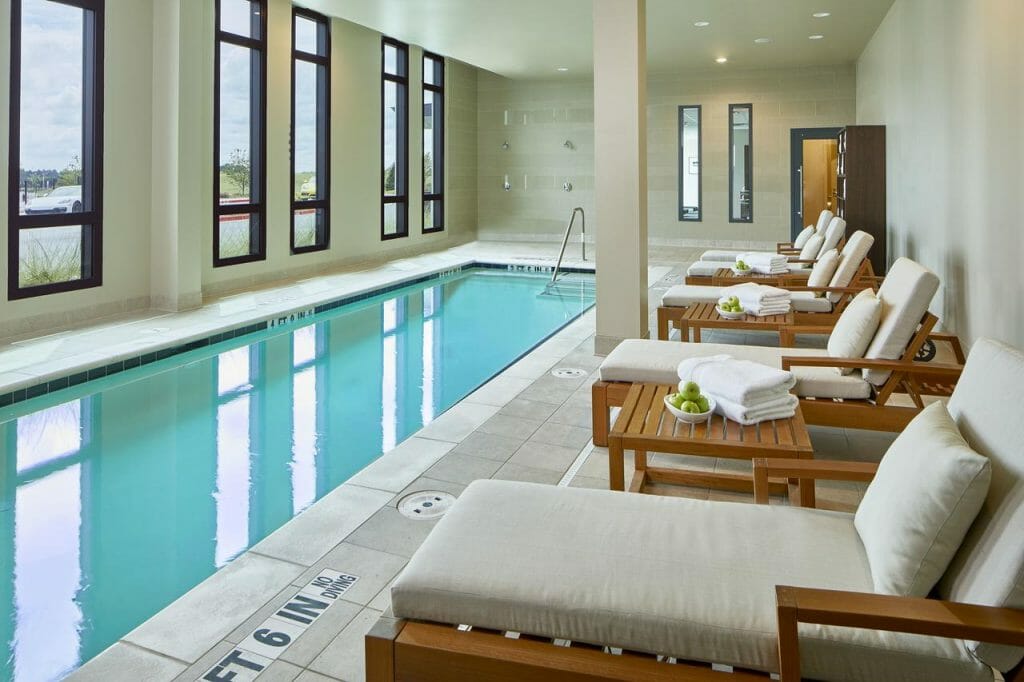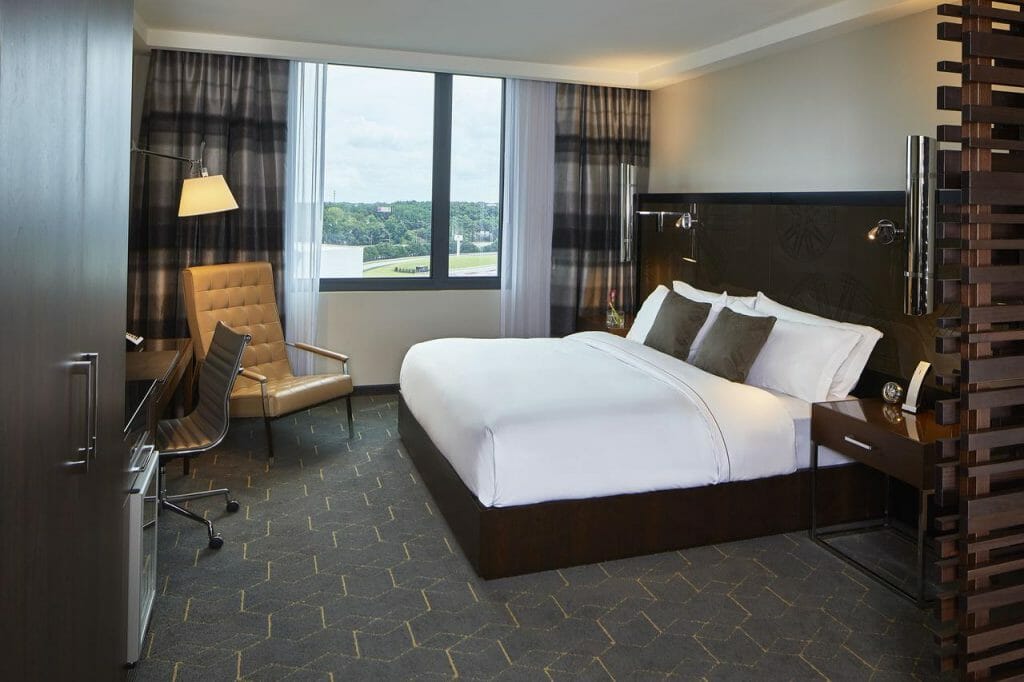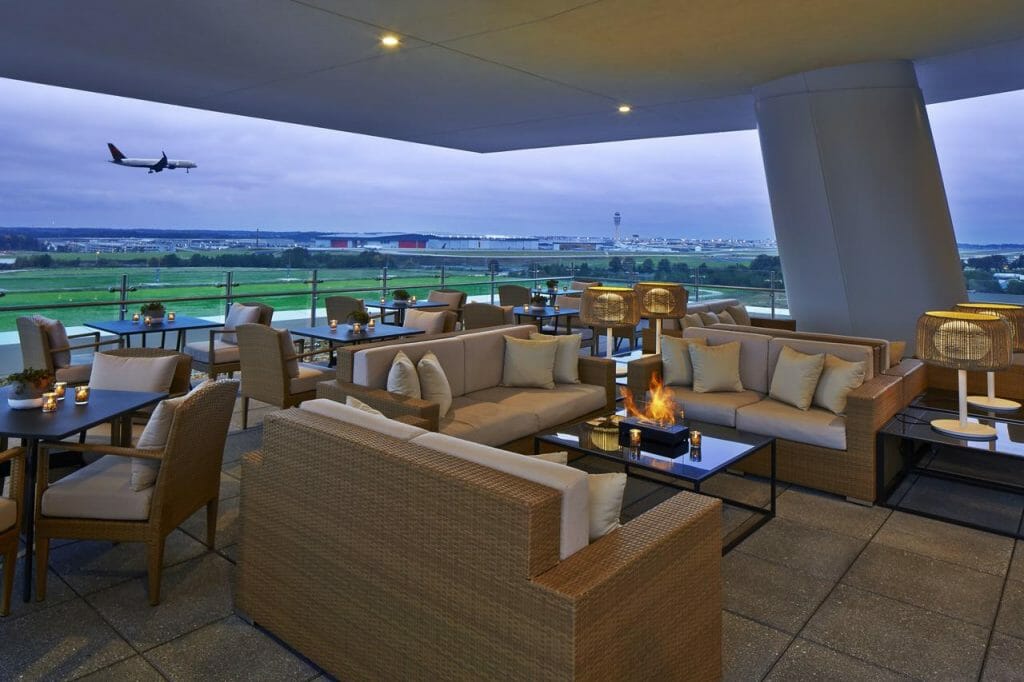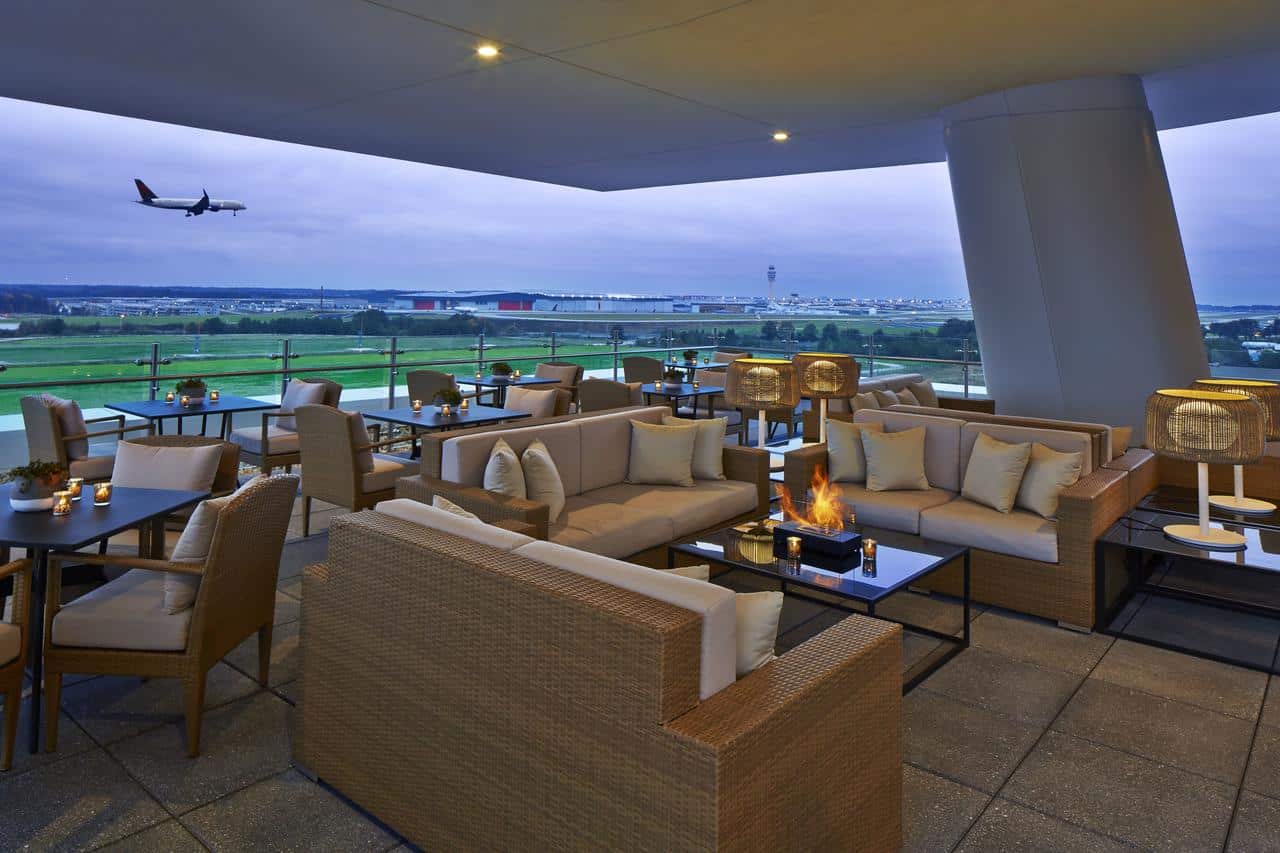 Nashville is another Southern city that is becoming very trendy, and the Kimpton provides a place to stay that's very convenient and modern for discerning travelers. The rooms have views of downtown and midtown Nashville, and some even have private balconies and terraces.
There's a beautiful rooftop pool open on warm days, and they are soon to open a full service spa. For food, eat at Henley, a beautiful and moody Southern restaurant, or sneak back to the Snooker Room for a more exclusive experience. This hotel also has shops and a market onsite in case you're in need of some retail therapy.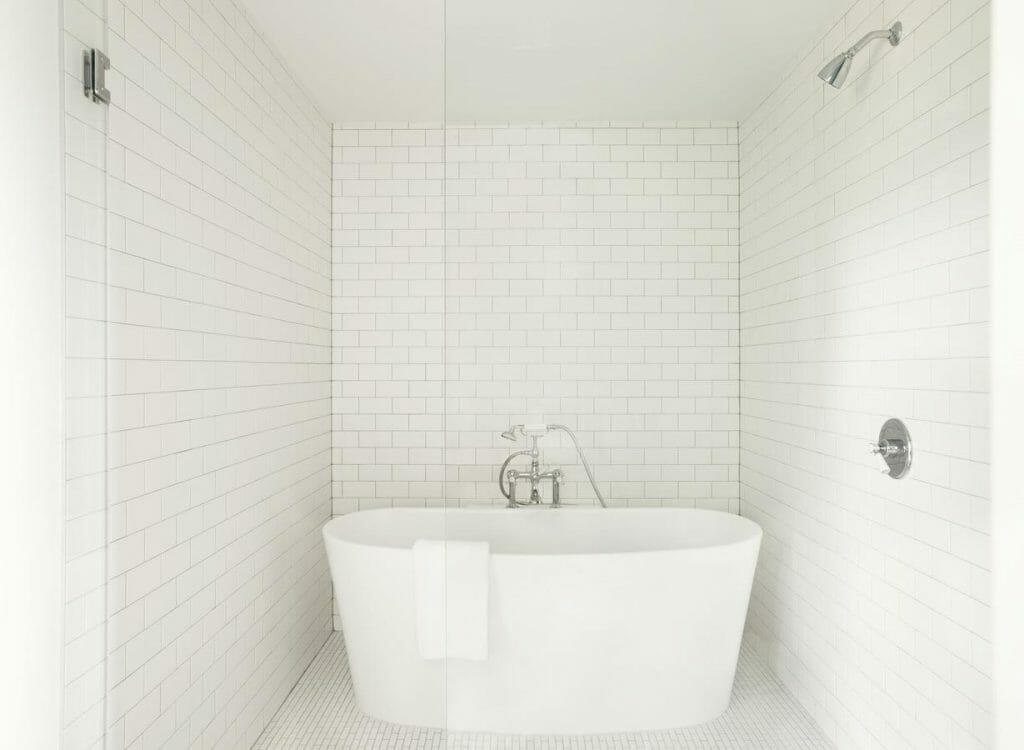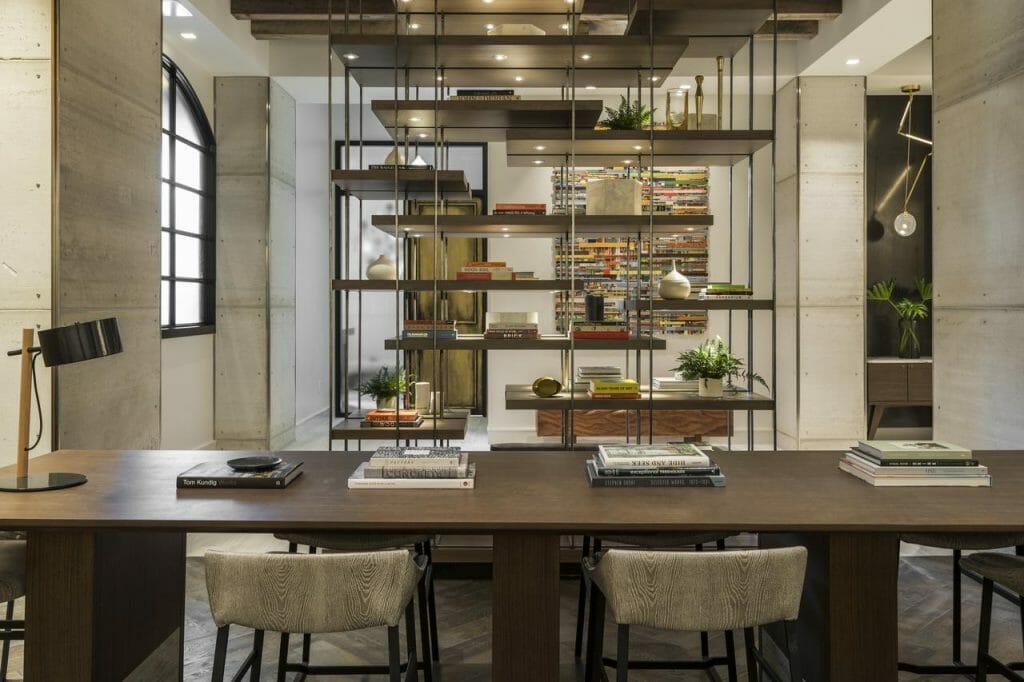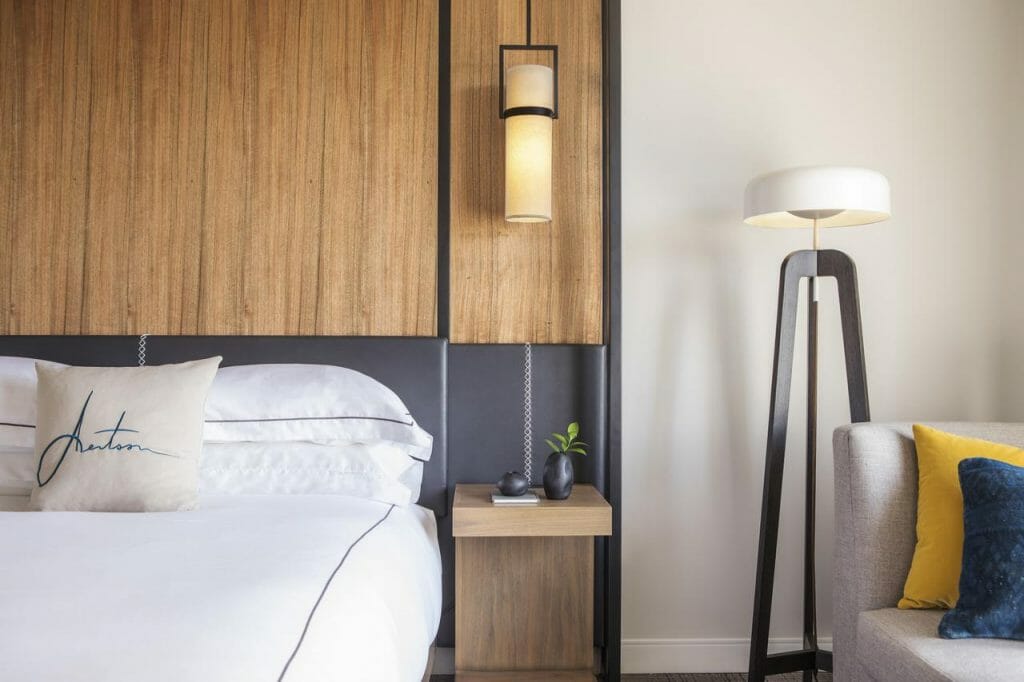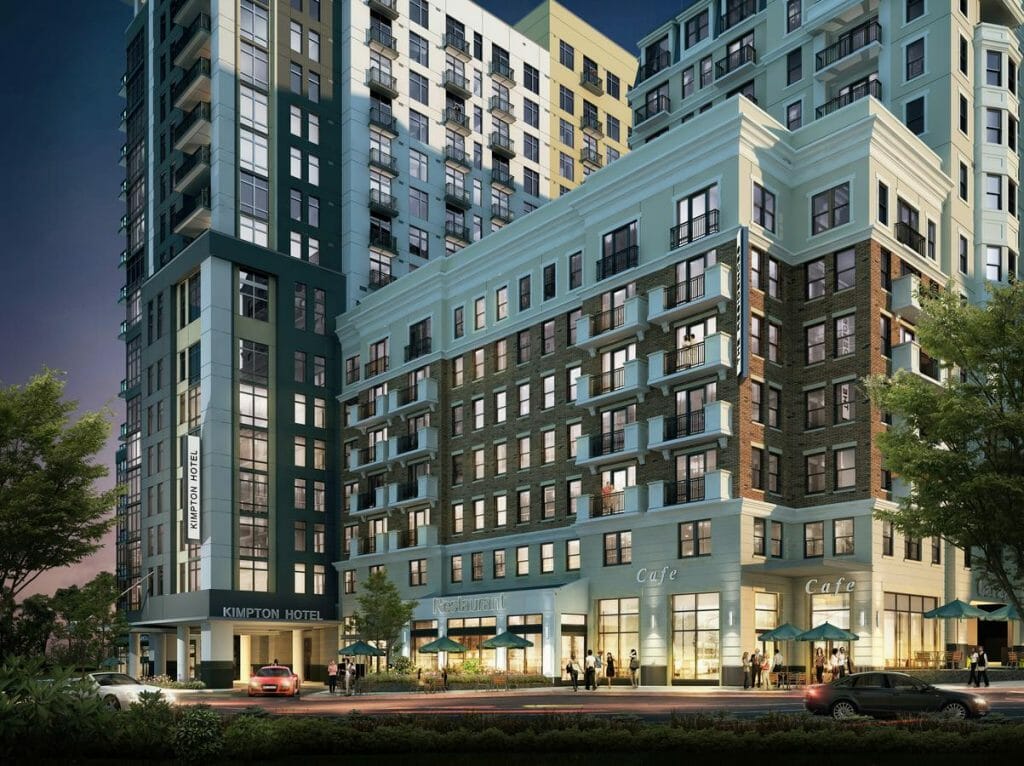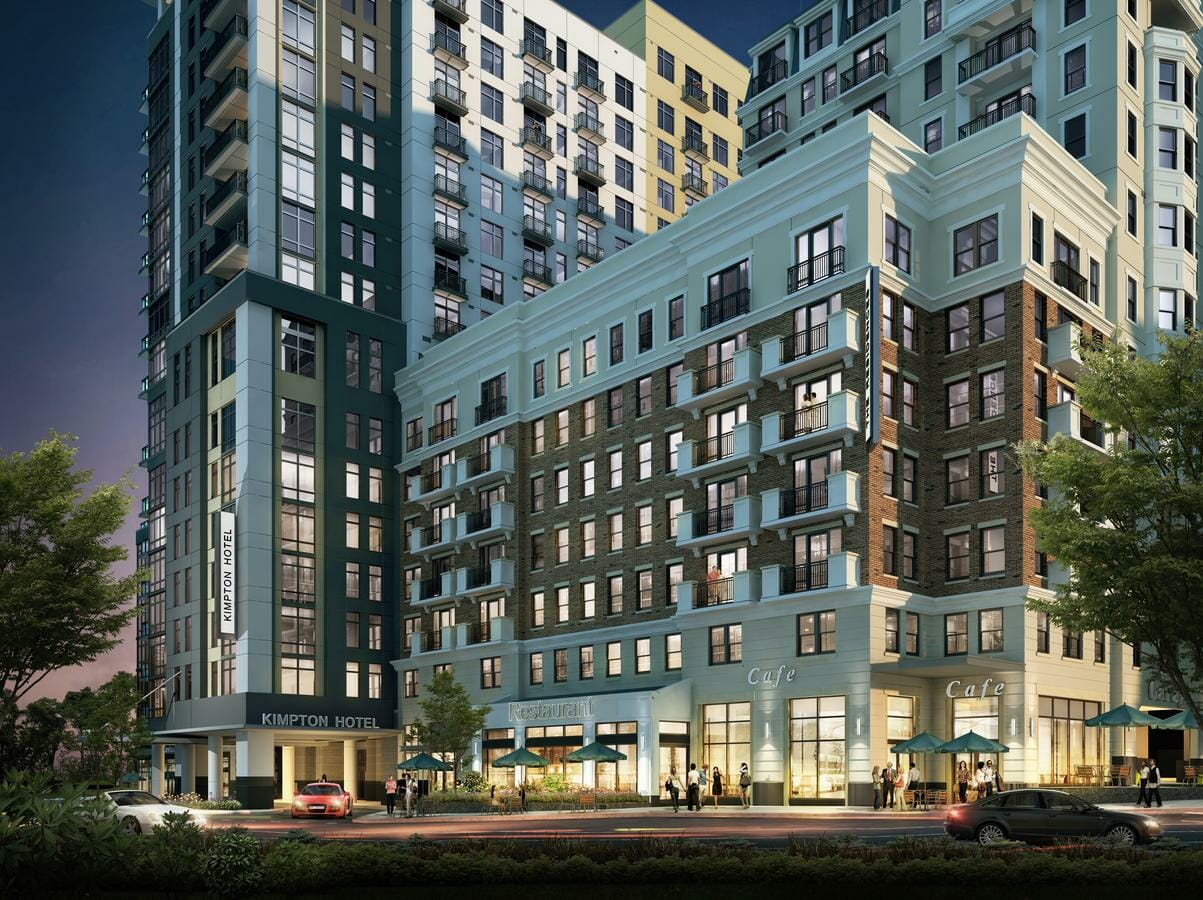 This beautiful desert hotel brings together the bright colors of Palm Springs with the modern touches you'd expect from the Kimpton. Elegant and airy rooms and open spaces let in plenty of light, allowing you to enjoy the full beauty of southern California. The rooftop pool is one of the best places to while away a day in Palm Springs, with rentable cabanas, as well as food and drinks from High Bar, the rooftop restaurant.
For a more casual drink, head to Window Bar in the lobby, or enjoy an elegant meal at 4 Saints, the 7th floor restaurant. 4 Saints combines Mediterranean and French flavors in a dramatic environment with views of the entire desert. Finally, enjoy more Mediterranean food and cafe drinks all day at Juniper Table, located in the lobby. This airy space is the perfect way to start your day.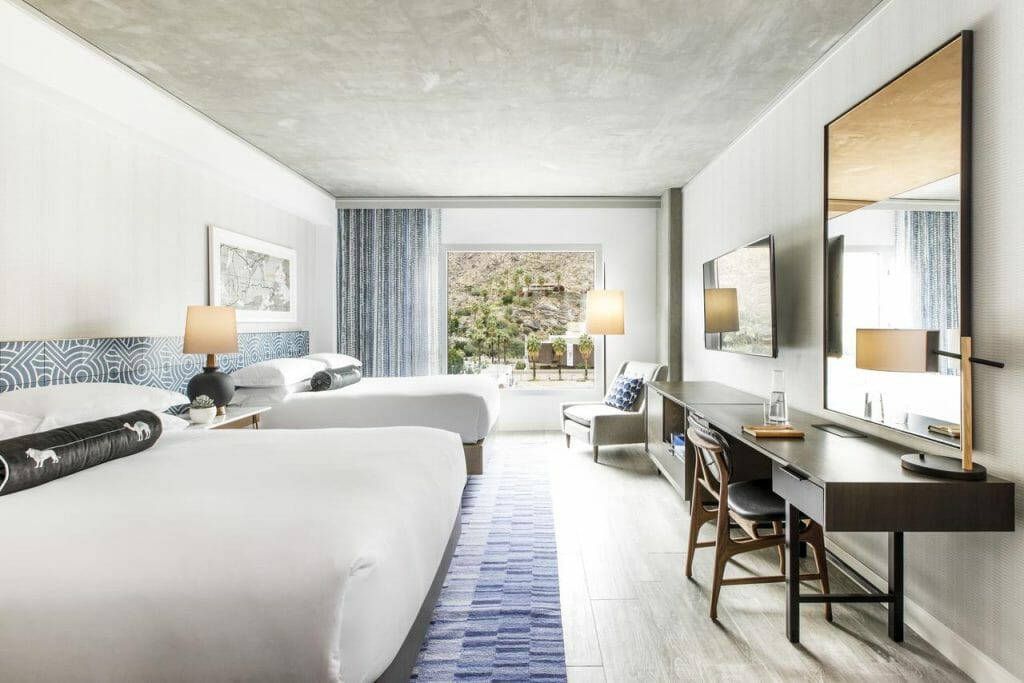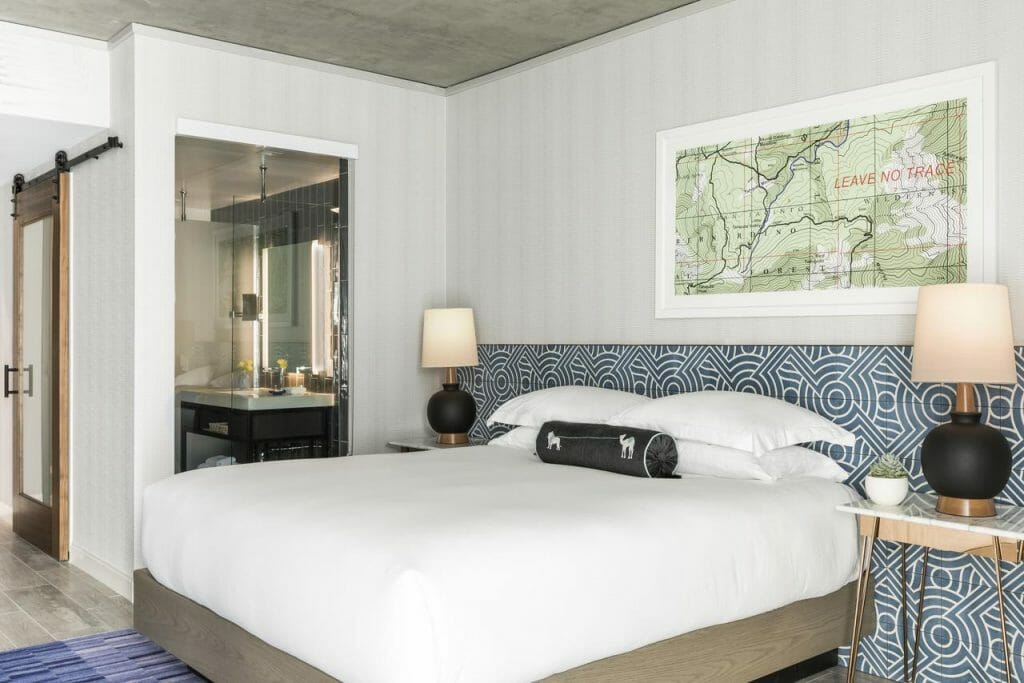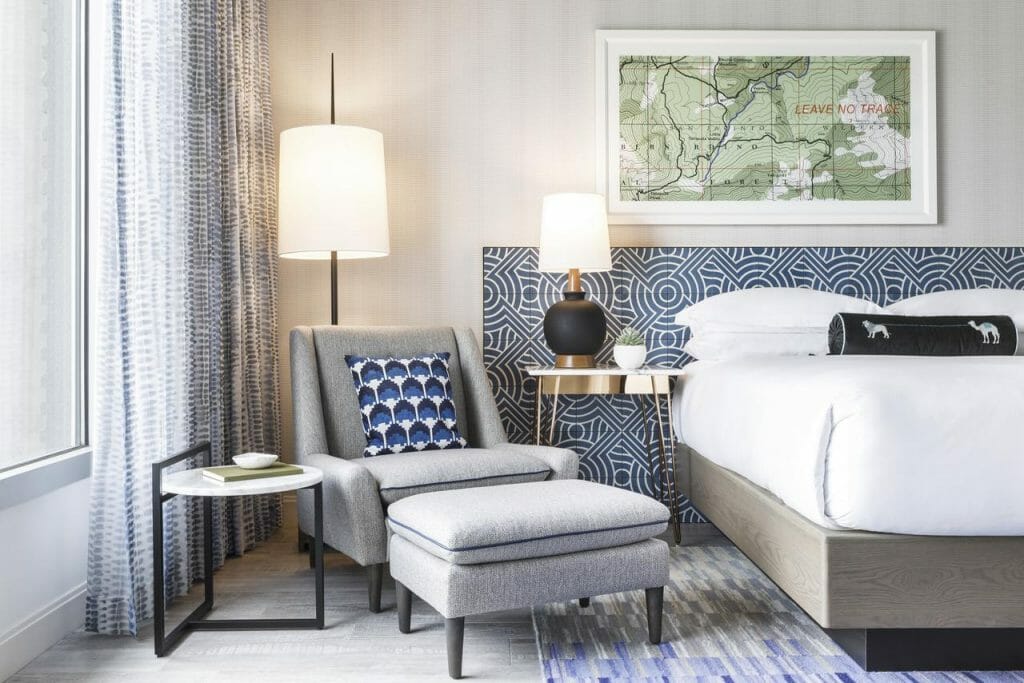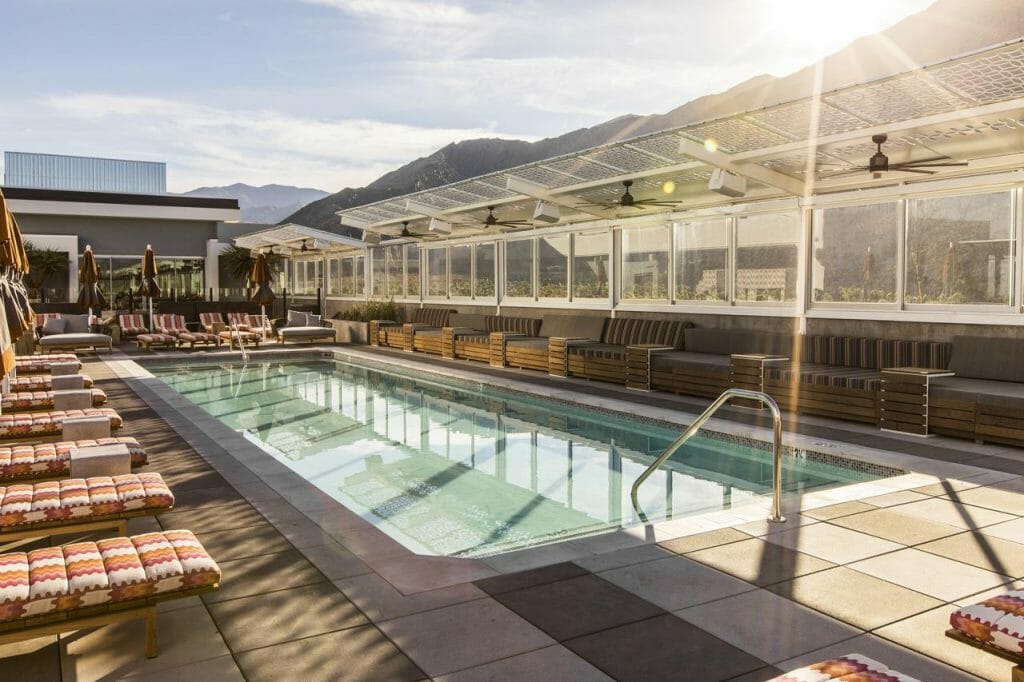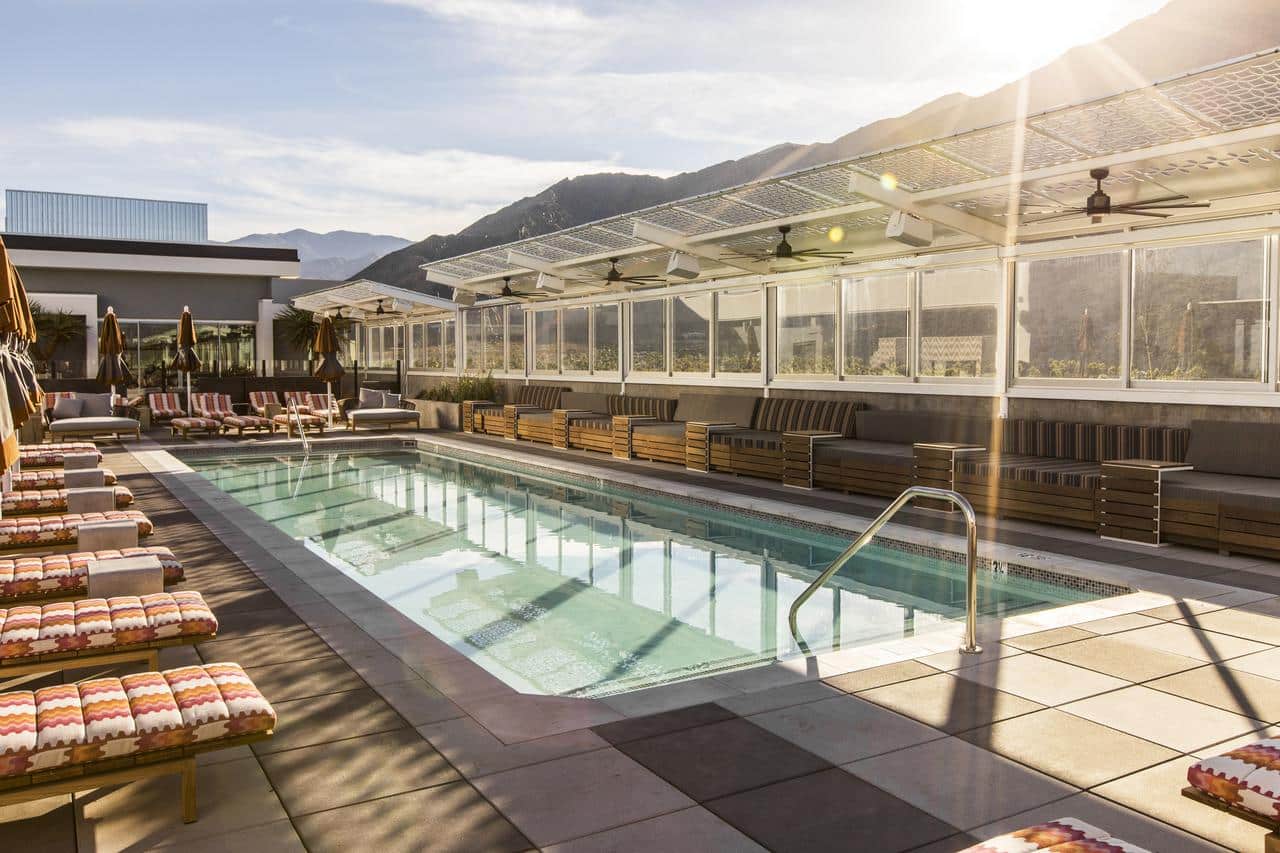 This Amsterdam hotel is the ultimate luxury, combining modern design with elements of the city's rich history. Although all the Kimpton hotels offer luxury amenities, this one really pulls out all the stops. In your room you'll find a fully stocked bar with drinks and snacks, a Nespresso machine, a selection of local teas, luxury bath products, a bluetooth speaker, and more.
You can start your day at the Miss Louisa Cafe with their signature beignets. The Wyers Bar and Restaurant serves American comfort food, but has a Dutch modernity to it. The House Bar, which is in a converted home from the 17th century, is the perfect place for a nightcap.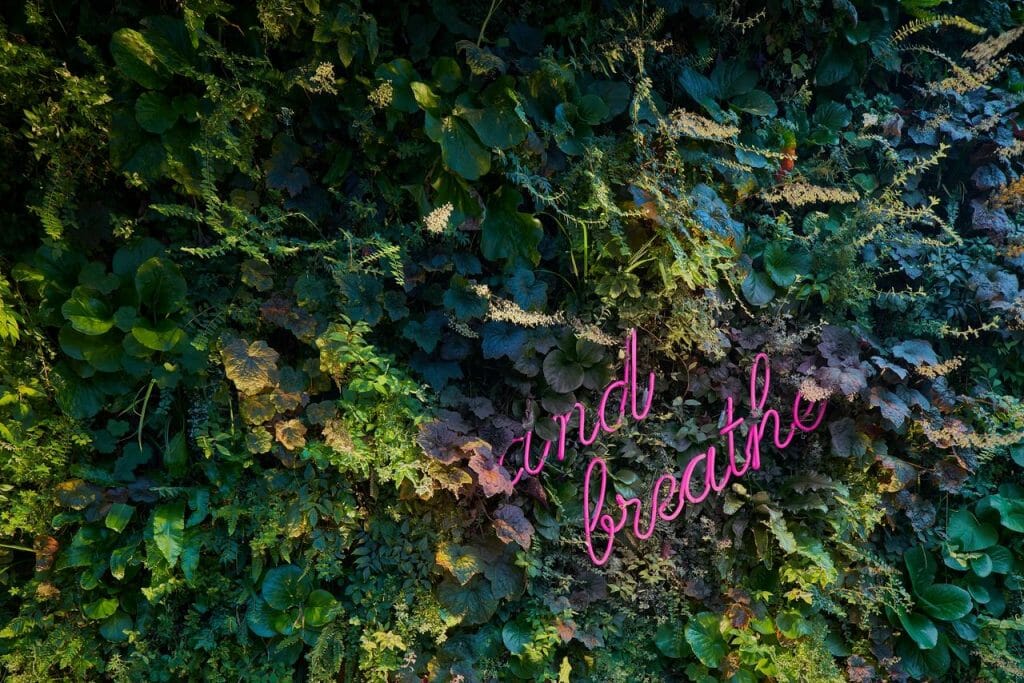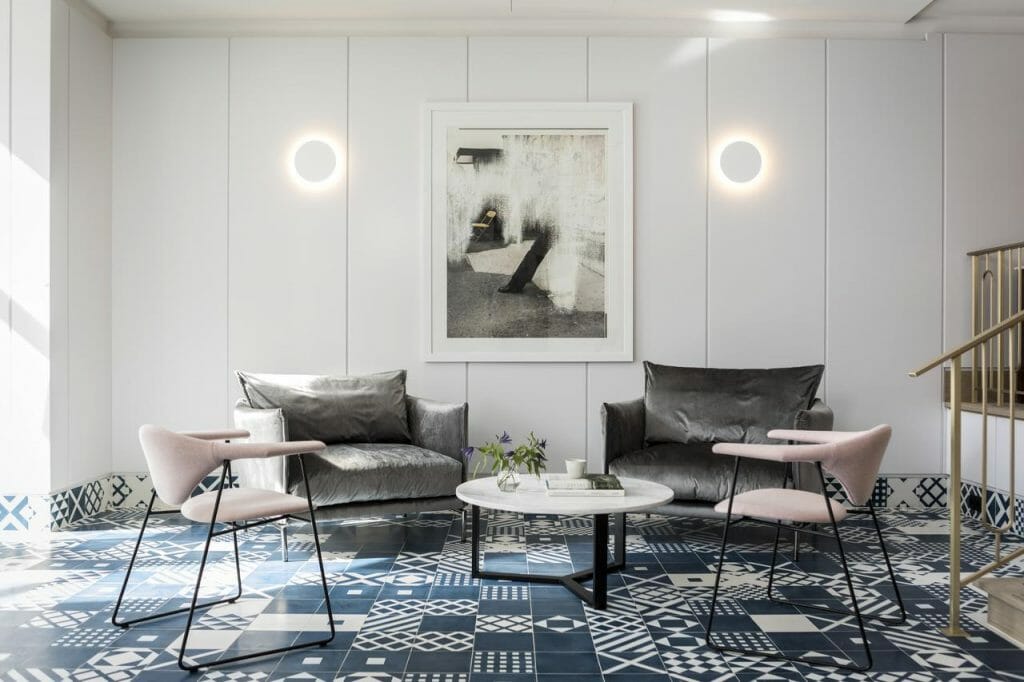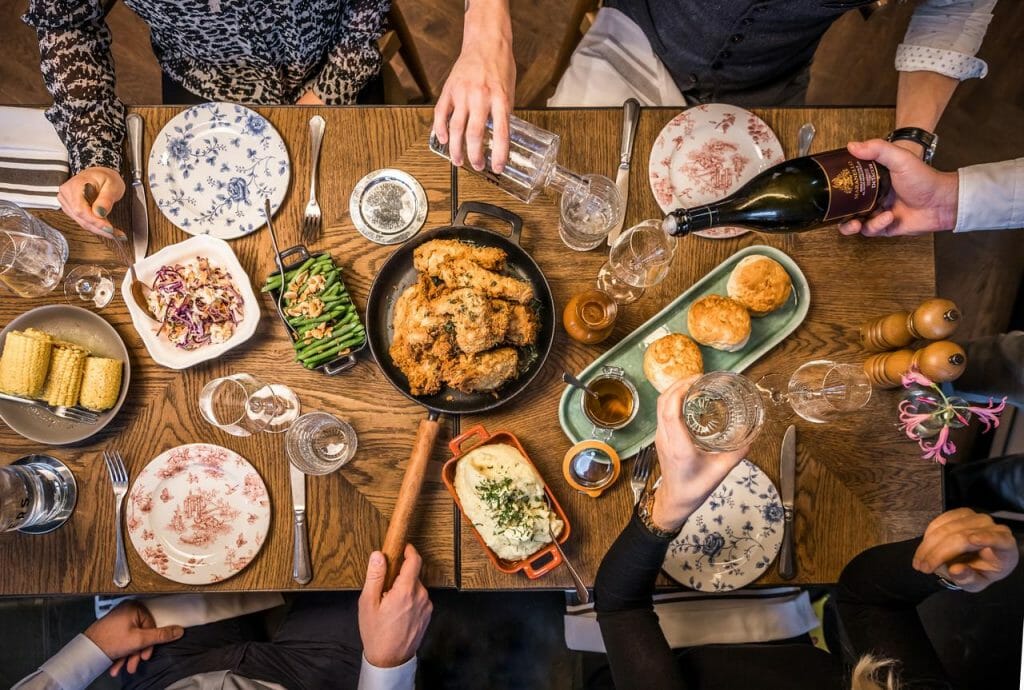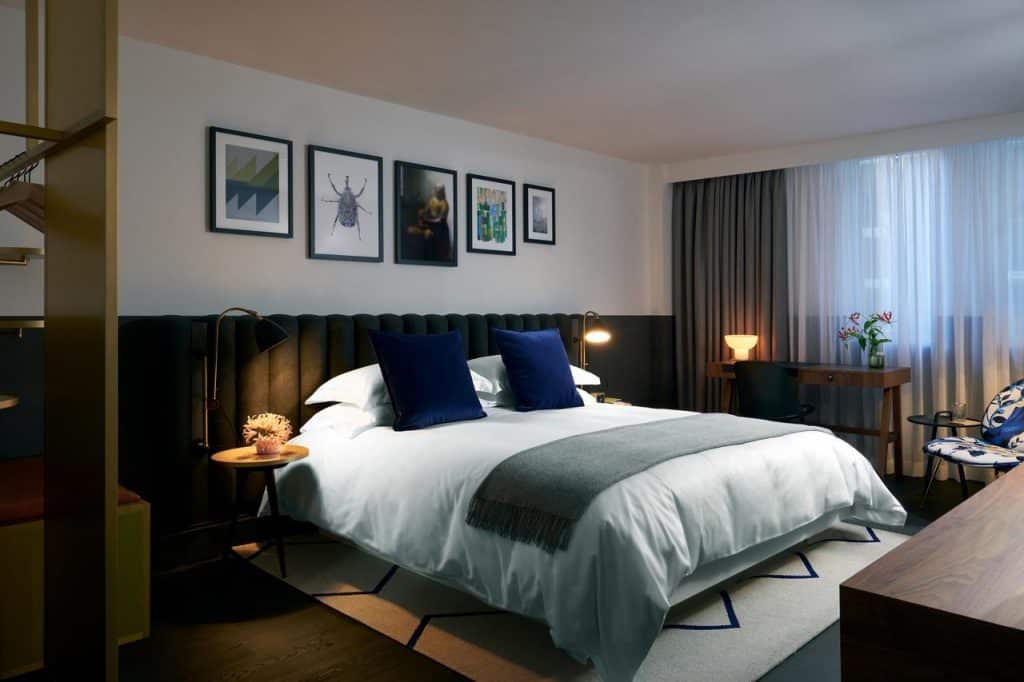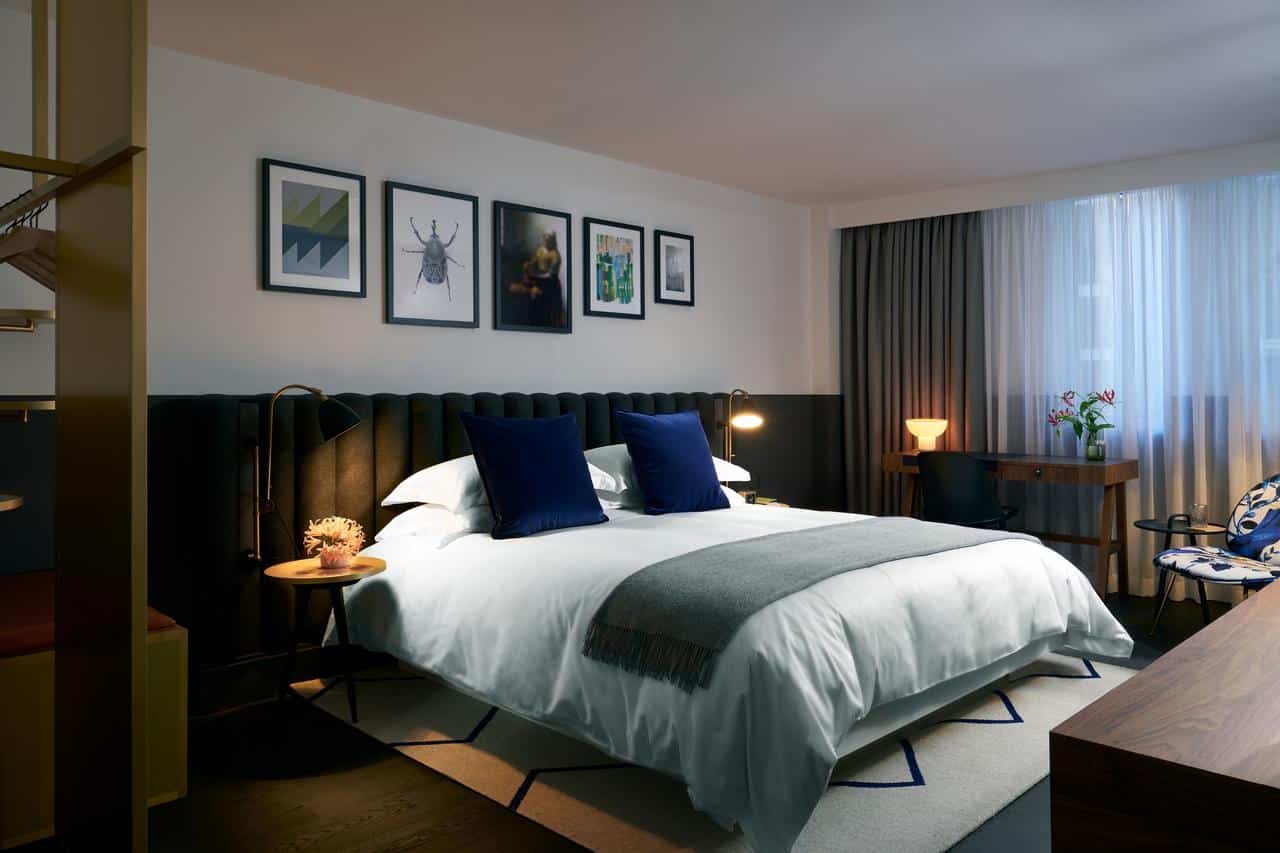 Just take one look at the outside of the Fitzroy and you know you're in for true English splendor during your stay. This hotel features beautifully opulent decor that will take your breath away, and even the rooms feature touches of marble and velvet for some royal luxury. Some rooms even have fireplaces to keep you totally warm and cozy.
This beautiful London hotel offers four different dining and drinking options. For an authentically English experience, grab afternoon tea at the Palm Court. Burr and Co is the hotel cafe, perfect for getting some work done or chatting with friends. For lunch and dinner, head to Neptune, the seafood-focused restaurant with a neighborhood feel and a great oyster hour. Finally, grab a cocktail at Fitz's, a glamorous cocktail bar with 1920s influences.