Shanghai – one of the most vibrant, forward-looking and modern cities in China – is also home to the countries biggest gay scene.
While still much smaller than you might expect for a city of its size, the Shanghai gay scene is finally flourishing after years of police harassment and state repression, and if you know where to look, you will find a burgeoning Gay Shanghai community. While gay rights in China – and LGBT visibility – have a long way to come still in a culture where traditional values are still held in high-regard, queer travelers to China are unlike to experience any discrimination – just don't expect to see the rainbow flag flying high.
Public displays of affection in China are uncommon, though becoming increasingly normalized in modern Shanghai, yet surprisingly enough Chinese people are far comfortable showing affection with members of the same-sex in public. Therefore don't be surprised when you see men with arms draped over each other's shoulders or girls walking hand in hand.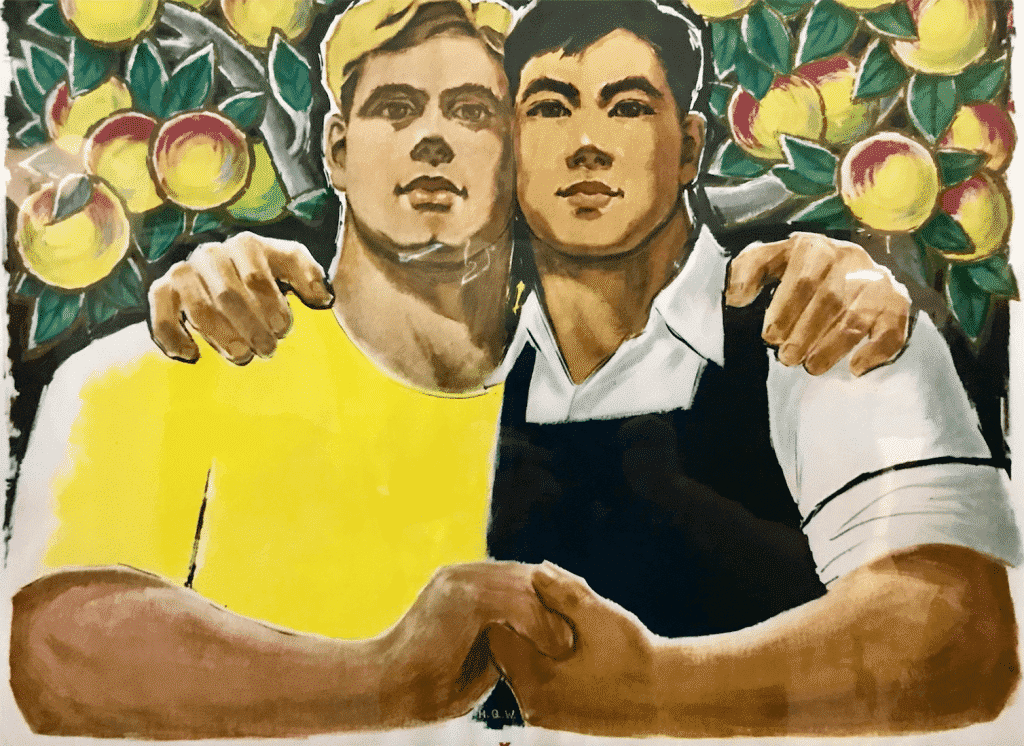 Shanghai Pride has been held and growing annually in June here since 2009, and while it contains a great many events throughout the week, no parade has yet be allowed due to the ban on protest and political expression in China. In the next few years, it is expected Shanghai will play catch up to the rest of the world, and we will talk about the gay scene here like that of Sydney, San Francisco or Medellin.
Whether that is true or not remains to be seen, but in this city that is constantly growing, redefining itself and looking to the future it is not hard to imagine. The nightlife and bar scene here is exploring, and it seems gay venues, in particular, are opening faster than we can keep a track, with many drawing a diverse crowd of expats and young thing from all over China who migrated to modern Shanghai to just be themselves.
Still, the epicenter of the Gay Shanghai Triangle is in the French Concession neighborhood centered around Lucca 390, and filled with plenty of creatively designed and eccentrically themed bars and lounges calling to Shanghai's ever-growing, and an increasingly cosmopolitan gay crowd. While other parts of China are still rather conservative – in most parts of Shanghai gay travelers can feel entirely at ease in this forward-looking society.
Blued and Grindr are the most popular hook-up app currently used by gay men in Shanghai. You will not be able to access many Western websites in mainland China, so we strongly recommend you set up a
high-quality VPN on your phone
before you go to protect your privacy, to remain anonymous and to keep access to your favorite websites and apps.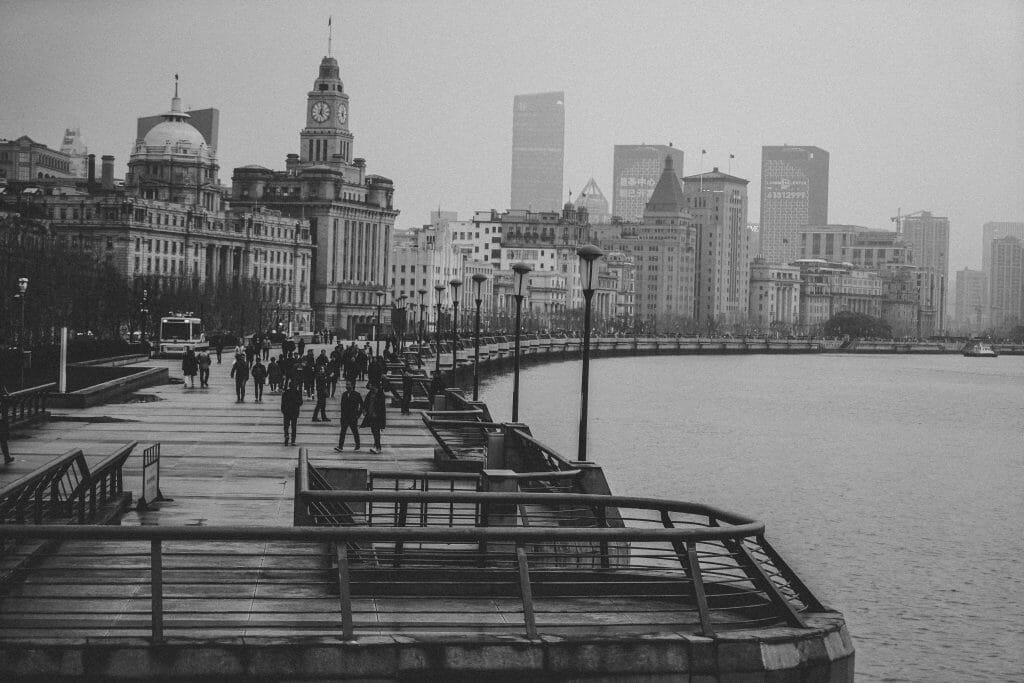 Gay Shanghai Guide: The Essential Guide To LGBT Travel In Shanghai China
Attractions in Shanghai China
Obviously being gay does not define which attractions most of us will want to see in each city and most queer travelers will simply want to check out the top things to see in China during the day!
There is so much to do here – but we found our favorite memories were wandering along the Bund, making use of the cities extensive bicycle lanes (and promptly getting lost) and brunching in modern cafés before wandering through design studios. Still – it helps to have some kind of idea what is going on, so we have put together a list of the most popular attractions in Shanghai according to gay travelers.
One of the best tips we can give you for exploring Gay Shanghai is to pre-order a travel SIM card for easy airport pickup and activation the moment you arrive so you will not pay a fortune in international roaming charges. Get restaurants recommendation and reservations on the fly, public transport instructions up to the minute, bar opening hours and if it is your thing – access to gay hook up apps to find out more about the local scene.
Mobile data is fast, cheap and available almost everywhere in Asia so it is no wonder most travelers chose to stay connected and to get off the beaten track (without ever worrying about getting lost). So why wait? Pre-order the best local SIM card now to have it waiting for you in Shanghai when you arrive.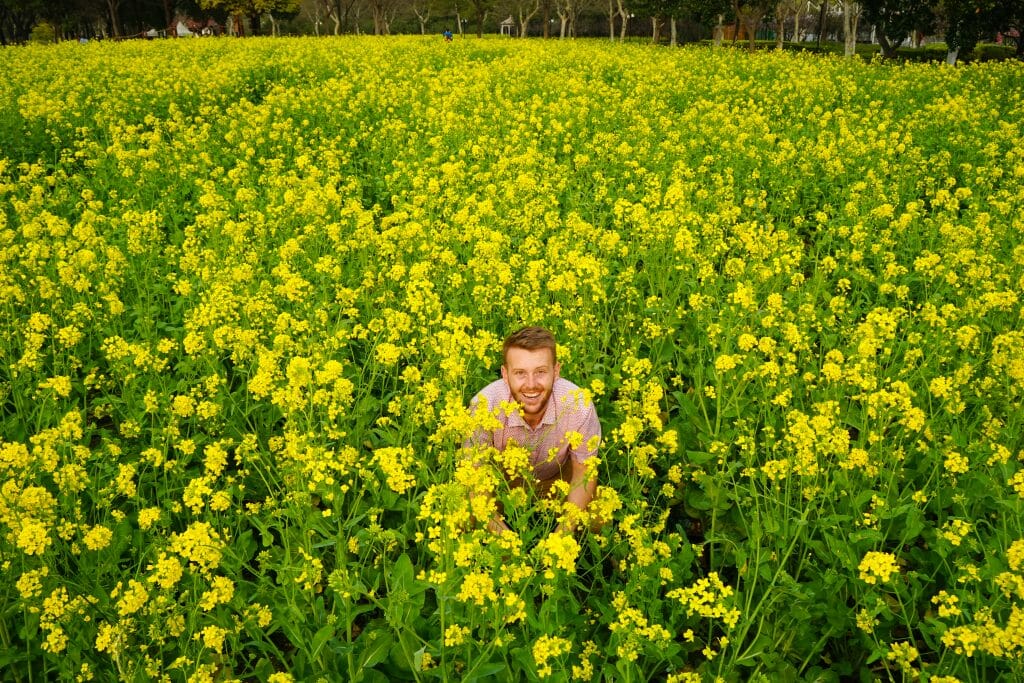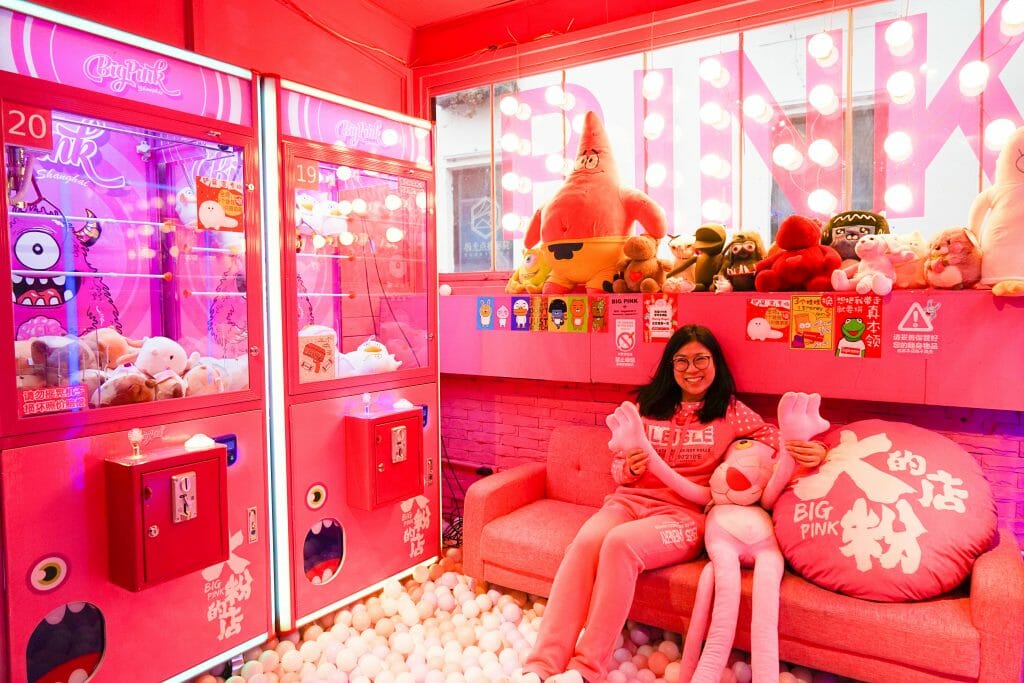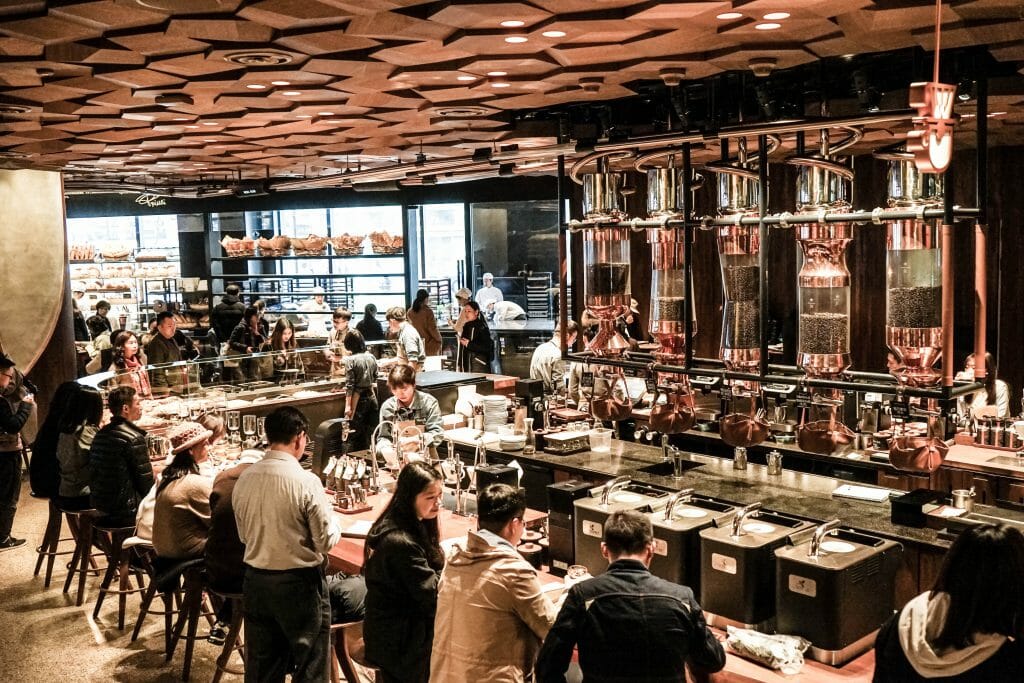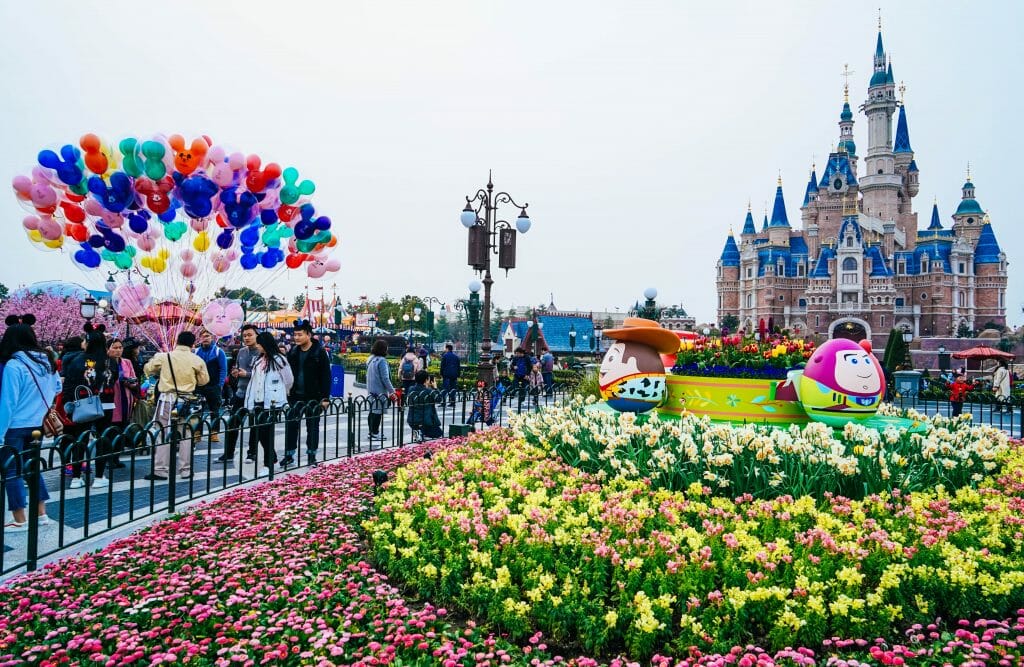 Gay-friendly and Gay Hotels in China Shanghai
As Shanghai is one of the most progressive and gay-friendly cities in China, most quality hotels in Shanghai can be considered gay-friendly, and none of our readers will likely experience issues – after all being gay-friendly is not all about upscale luxury, but about providing friendly service and welcoming everyone with open arms!
Having said that, everyone likes to be surrounded by people with common interests, and as such there are a few well-known gay-friendly hotels in Shanghai that are hot spots for gay travelers to stay – either because of their location near gay clubs in Shanghai or their design and inclusive vibes.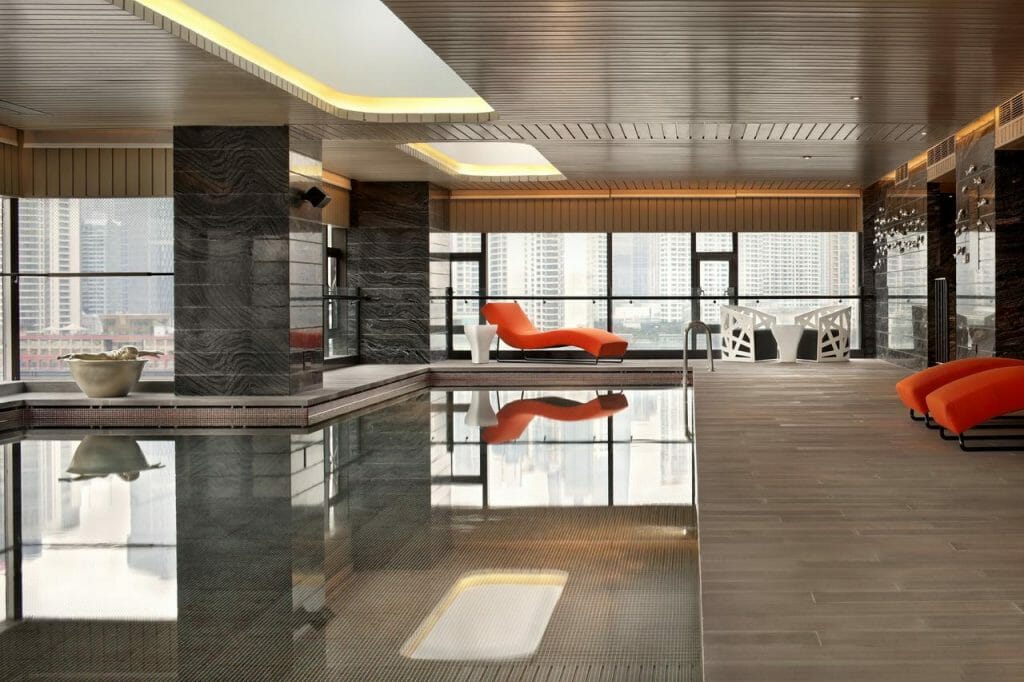 The following hotels in Gay Shanghai have all had a glowing recommendation from gay travelers in the past, but of course, t
here are hundreds of other hotels in Shanghai
if these are not quite what you are looking for. We have separated them into our favorite hotels and those closest to the Gay Shanghai triangle (if your only interest is the gay nightlife in Shanghai). Whether you want a fun and social hostel, a cheap place to crash after a night of partying or a chic designer option to sip cocktails and surround yourself with fabulous people – Gay Shanghai has something for everyone!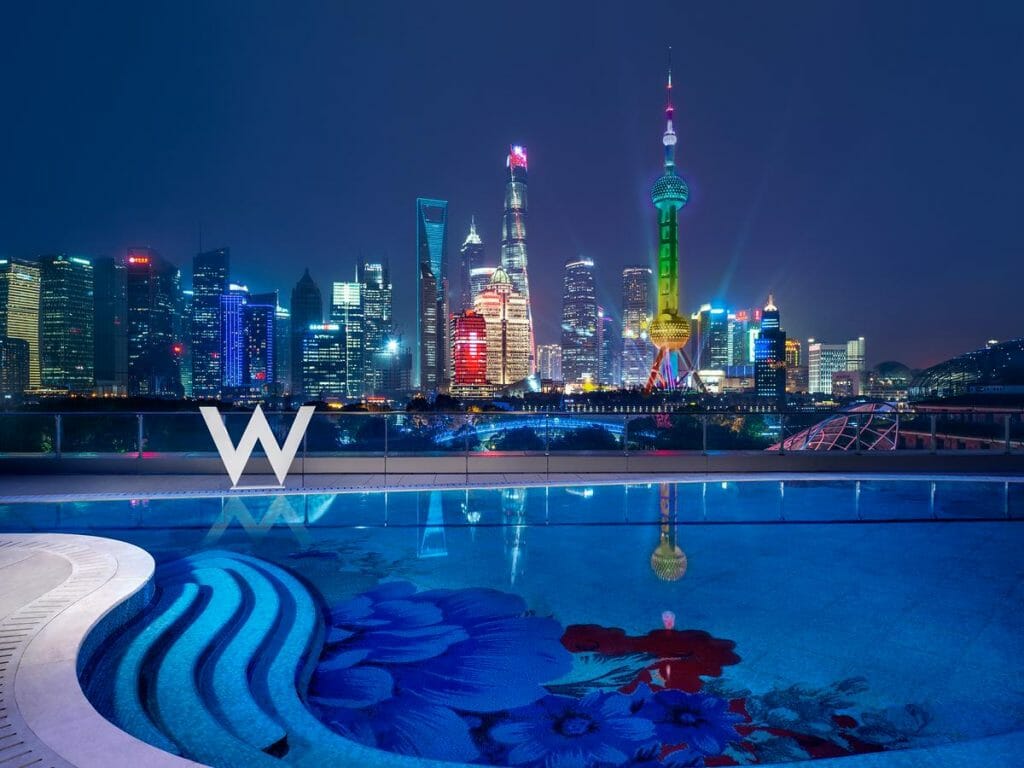 Gay-Friendly Hotels in Shanghai

Hotels In The Gay Shanghai Triangle
Located around 20-30 mins by subway from most of the main attractions in Shanghai, these hotels offer better value than those more centrally located and are walking distance to all the gay bars in the French Concession neighborhood known as the Gay Shanghai Triangle. Most are nothing special but since the subways don't run all night in Shanghai the appeal of stumbling home rather than an across-town expensive taxi – not to mention the language barrier – is highly appealing.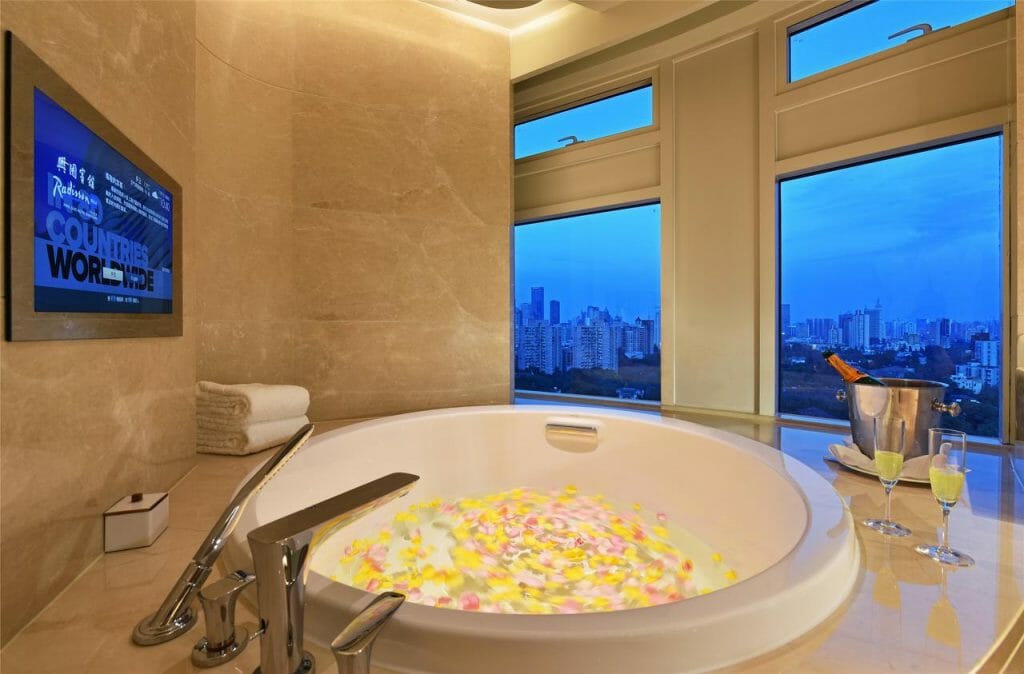 Gay Nightlife in Shanghai China
For a city of its size, Gay Shanghai has a relatively limited array of nightlife – though still enough to satisfy queer travelers no matter what they are looking for. It was only around 1995 that Shanghai's gay male population moved from cruising spots of 'fishing holes' in parks and public restrooms into bars and clubs, and while the Shanghai LGBT scene is still growing it has yet to find it's feet completely.
Depending on your mood you can find anything here from a relaxed cocktail in an upscale bar to an all-night dance rave surrounded by your queer family! If you're not sure where to start head to the quaint French Concession area for evening drinks and conversation, or Changning District around the gay bar/club Lucca 390 to find all the action.
Many of the gay bars in Shanghai are hetero-friendly and have a mixed crowd because of how 'cool' they are, but likewise don't be surprised to walk into a luxurious bar and find guys playing computer games on their laptop.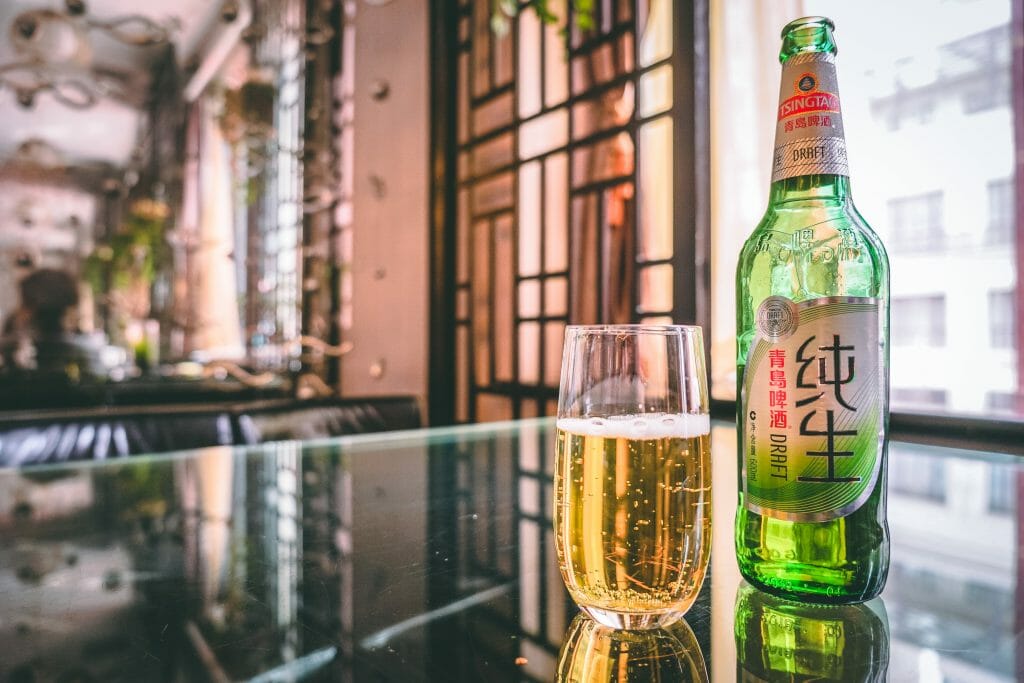 One event to look out for is Shanghai's most successful gay dance party series, ANGEL which hosts gay-themed events all year and their particularly famous HEAVEN party series. These events are well worth planning a trip to Gay Shanghai around, but new gay club events in Shanghai are always taking place, so it pays to ask around when you arrive (hook up apps are the best place to get information).
New gay clubs and bars in Shanghai are continually opening and closing, but at the moment these are the most popular nightlife spots, gay bars, and gay clubs in Shanghai for travelers and locals.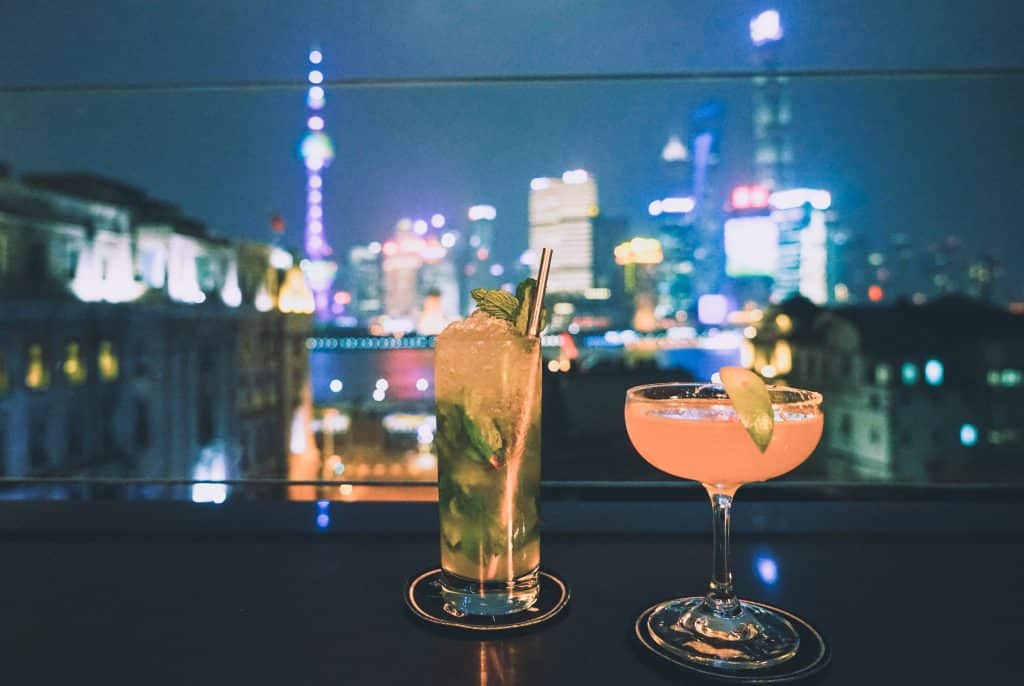 Gay Bars & Clubs in Shanghai
Gay-Friendly Bars & Clubs in Shanghai
The Gay Shanghai DKNSTRKT.ast-paced and always changing. Sadly the Shanghai institution Eddy's Bar permanently folded in 2016 and as of 2018 Happiness 42 bar, the PinkHome complex and infamous Club Deep is closed – If the situation changes, please get in touch with us!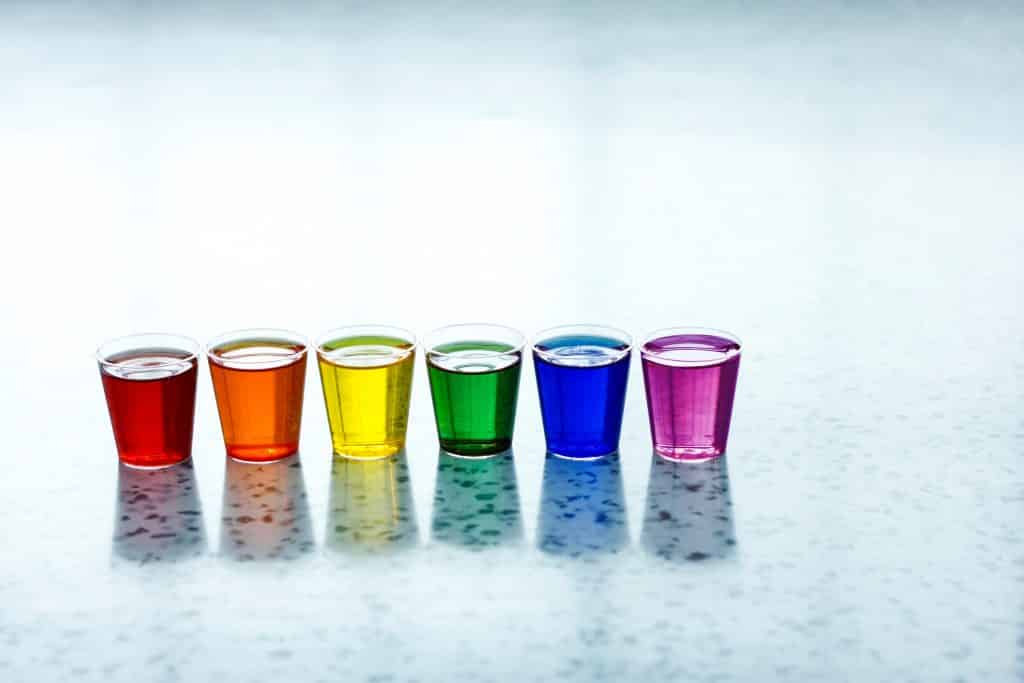 Man Massage and Gay Spas

in Shanghai China
Don't care about the sights or simply want to take advantage of affordable gay massages in Shanghai? Then why not get a sensual male massage in Shanghai – there are plenty of options! Here are top recommended gay spas in Shanghai and male massage Shanghai options (though there are other gay massage places in Shanghai, we have heard mixed reviews about the rest).
However like many things in Shanghai and China, quality varies, and if you are exploring more in Asia, we would recommend visiting the Gay Kuala Lumpur or Gay Phuket Spa's instead.

Gay Spas & Gay Saunas

in Shanghai China
Had enough of gay cruising in Shanghai – either in the bars or elsewhere?
For those who want a bit more guaranteed action, the gay saunas in Shanghai are open late, although many are as disappointing as all those faceless Grindr accounts…For one of biggest cities on Earth, the gay sauna scene in Shanghai is somewhat underdeveloped and if nothing like the fabulous sauna you would find in
the gay sauna of Taipei
or
Gay Tokyo
– but Shanghai does, in fact, have the best saunas in mainland China.
In such a foreign-friendly city you should have no issues visiting any of the Shanghai gay saunas, but be warned that we have heard reports that older, hairy or chubbier non-Asian guys being ignored at most saunas.
Gay sauna or not, in any sexual encounter, please take adequate precautions. No matter what your intentions are in while traveling, you should bring your own condoms and lube to play it safe. Take home a hot guy or a hot memory, not an STD.
Besides, you never know what other fun surprises your trip might have in store for you...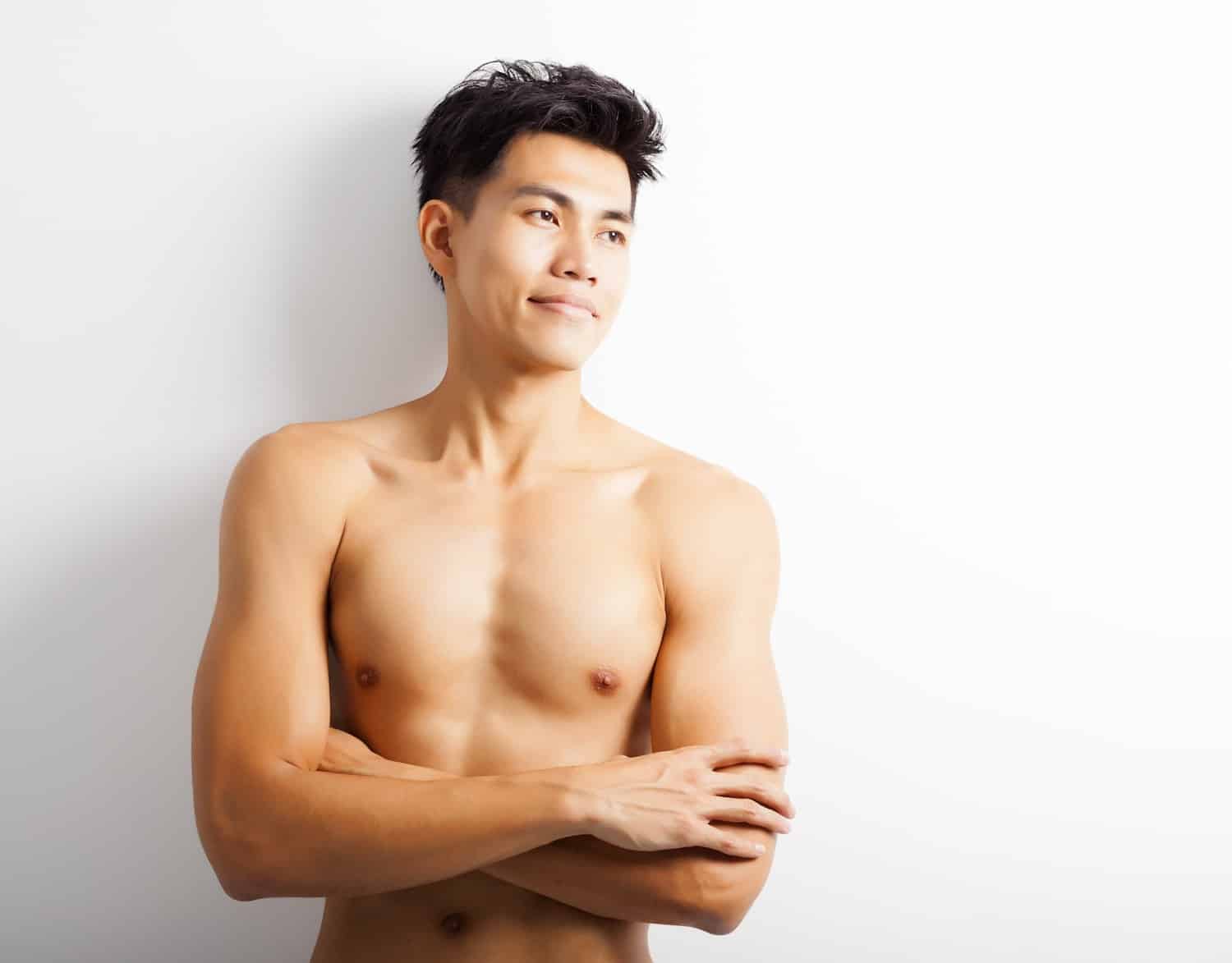 Lian Bang – A local gay sauna in Shanghai somewhat hidden with an unmarked door on the righthand side of the Lianbang Hotel (there is also a straight sauna here where pay). Very local and no frills (read filthy and sketchy), there is a sauna, steam room and private relaxation spaces – and normally a few rent boys hanging around. Open 24/7.
Ding Lin Men's Club – The largest and most popular in Gay Shanghai with the best amenities – though like all sauna's here it's pretty dirty. You will find a sauna, steam room, gym, TV room and some fun large open showers. Ding Lin Men's Club is a private club so you will need to purchase a membership card on arrival and there is a mixed-age crowd of mostly locals, and many who do not speak English – but toned foreign guys can expect a lot of attention. Open 24 hours. However, only locals are allowed after midnight.
Hawaii Gym – An newly opened gym for men only with sauna, steam room, lounge and new workout equipment. Probably the cleanest and less sketchy causing spot in Shanghai, though some guys are just here for the gym. Welcoming to foreign guys and some English is spoken.
Huli Men's Club / Mutual Benefit – A favorite amongst Shanghai local, the gay sauna and massage spa's, Huli Men's Club is clean and modern with a dark + steam room. The massages here aren't bad either with full 'body-to-body' and body scrub options available.
H42 Sauna in the Changning District is closed as of April 2018 and remains chained up with a police order out front. Please update us if anything changes.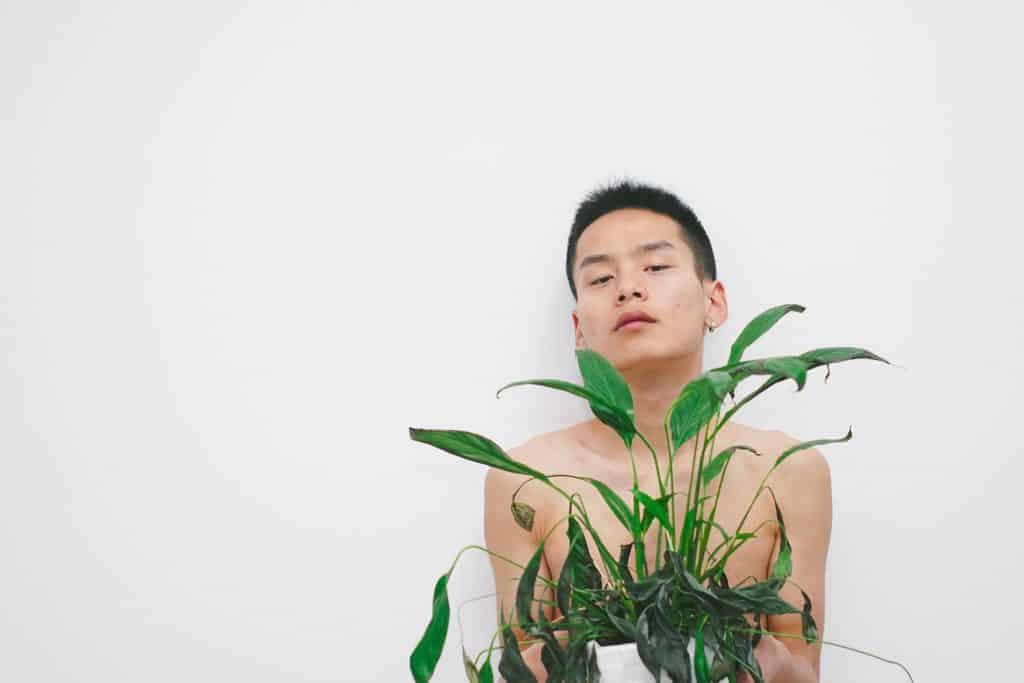 Further Things To Consider Before Any Gay Trip
Now you're all set and prepared to explore our big queer world, why not sort out everything else out all in one go? If necessary for your travel plans make sure you have brought proper travel insurance, protected your privacy by getting a secure VPN, compared all the top hotel booking sites to find just what you're after, reserved an unbeatable rental car price and - of course - booked the best flight deals!
Or maybe just forget it all and go for a last minute cruise or effortless tour instead?
Many gay travelers (including us) indulge in worldwide airport lounge access and pre-arrange airport transfers to take the stress out of travel. Naturally, we would never leave home without a more mainstream travel guide since we couldn't possibly cover everything here!
Just add an adventurous attitude and plenty of smiles - they go a long way - and that about covers it all! Now go out, find your global rainbow family and don't forget to share your best gay stories with us on Facebook, Twitter, and Instagram...We'd love to hear from you!