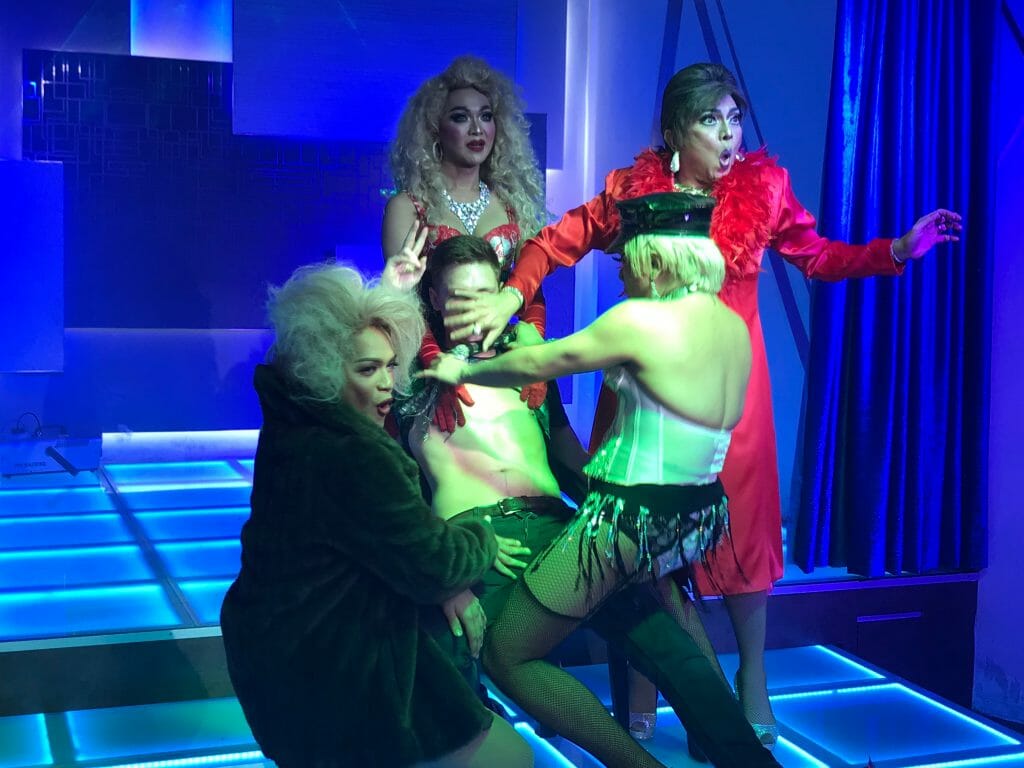 A large, sprawling city known as the cultural melting pot of South East Asia: Kuala Lumpur is often at the top of many bucket lists for those who want to experience a bit of everything: street food, wild nightlife, temples, mega-malls, and skyscrapers.
However, for gay travelers it's fair to say Gay Kuala Lumpur is not going to be a highlight of a trip around Asia – in large part due to Malaysia being a Muslim majority country with a low tolerance for homosexuality in comparison to other Asian countries, so don't expect anything like the craziness of Gay Bangkok or openness of Gay Phuket.
However, outright persecution of LGBT travelers in Kuala Lumpur is rare though discretion in public should be applied to avoid any unwanted attention as many Malaysians still hold conservative attitudes to any display of public affection – straight or gay.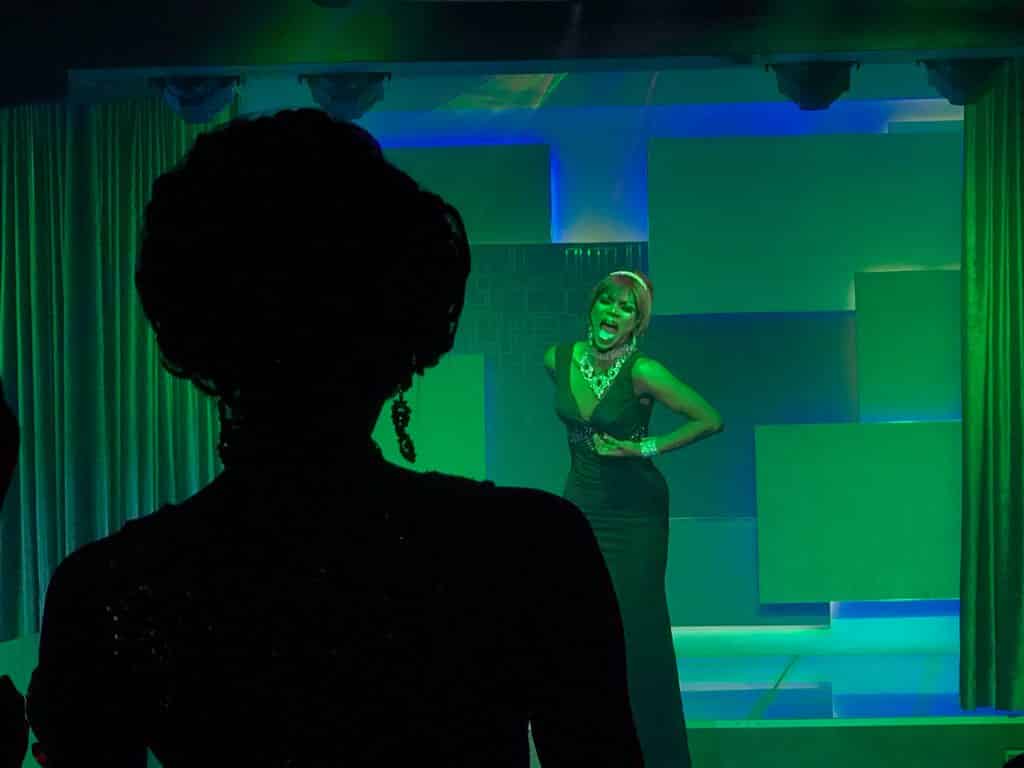 Having said this, Gay Kuala Lumpur still offers a rather active gay scene thanks to its cosmopolitan vibes increasingly may gay travelers are drawn here for a stopover thanks to cheap Air Asia flights and to glimpse gay life in a Muslim majority country.
Not only are there gay clubs, parties and sauna's in Kuala Lumpur but also incredible food, world-class shopping, cheap 5-star hotels and plenty of outdoor natural attractions in this increasing international destination – though if your after beach's and history your after it's best to head to Penang, Langkawi or even Melaka.
Note: Malaysia retains a British colony era criminal ban on sodomy, poorly defined but includes both heterosexual and homosexual acts, with punishment ranging from fines to prison sentences of up to twenty years and even corporal punishment. Though this law is rarely if ever, applied to foreigners and should not discourage gay travelers from visiting Kuala Lumpur it is worth reading up on LGBT rights in Malaysia.
Grindr, Scruff, and Tinder are the most popular hook-up app currently used by gay men in Kuala Lumpur. Online censorship is a growing issue in Malaysia, and possession of any pornography is strictly banned in Malaysia.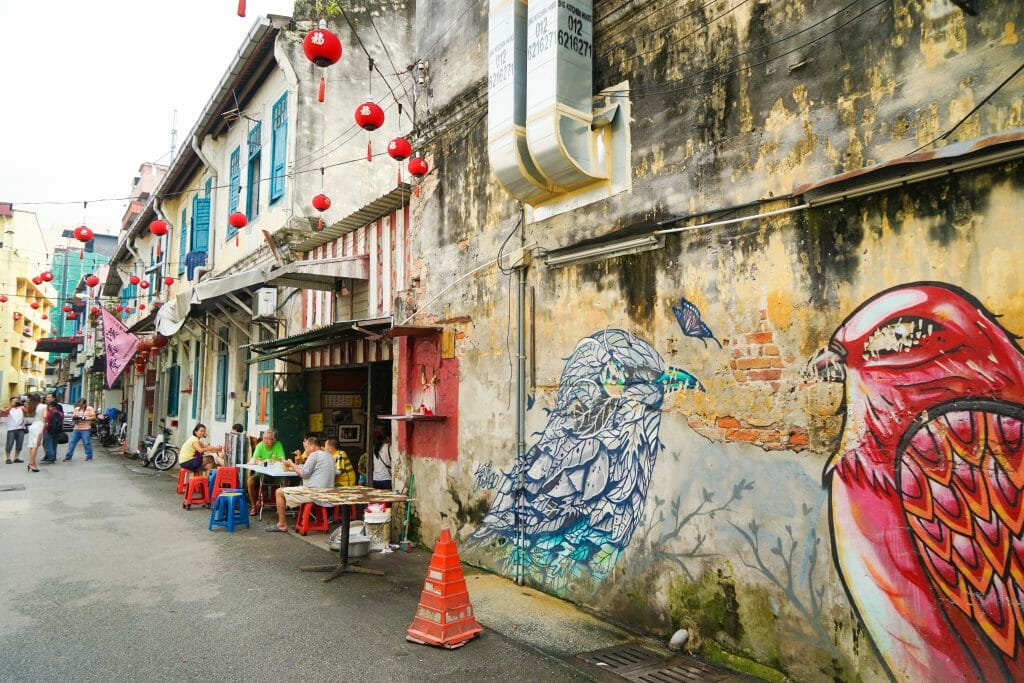 Gay Kuala Lumpur Guide: The Essential Guide To LGBT Travel In Kuala Lumpur Malaysia
Attractions in Kuala Lumpur
Because gay life in Kuala Lumpur only thrives at discos, spas, online and behind closed doors, many of the attractions in Kuala Lumpur during the day gay travelers will want to see are the top attractions in Kuala Lumpur anyway. All travelers in Kuala Lumpur should take caution in less-developed areas with valuables and take taxi's or ride share apps at night – and always listen to local advice when exploring.
Gay travelers in Kuala Lumpur should take special care in terms of public displays of affection where many residents may be less exposed to LGBT culture and likely hold conservative attitudes…Though outright outrage is unlikely. Overall Kuala Lumpur is very safe and a common-sense approach to travel will generally ensure you have no issues exploring this beautiful and diverse city.
One of the best tips we can give you for exploring Gay Kuala Lumpur is to pre-order a travel SIM card for easy airport pickup and activation the moment you arrive so you will not pay a fortune in international roaming charges. Get restaurants recommendation and reservations on the fly, public transport instructions up to the minute, bar opening hours and if it is your thing – access to gay hook up apps to find out more about the local scene.
Mobile data is fast, cheap and available almost everywhere in Asia so it is no wonder most travelers chose to stay connected and to get off the beaten track (without ever worrying about getting lost). So why wait? Pre-order the best local SIM card now to have it waiting for you when you arrive.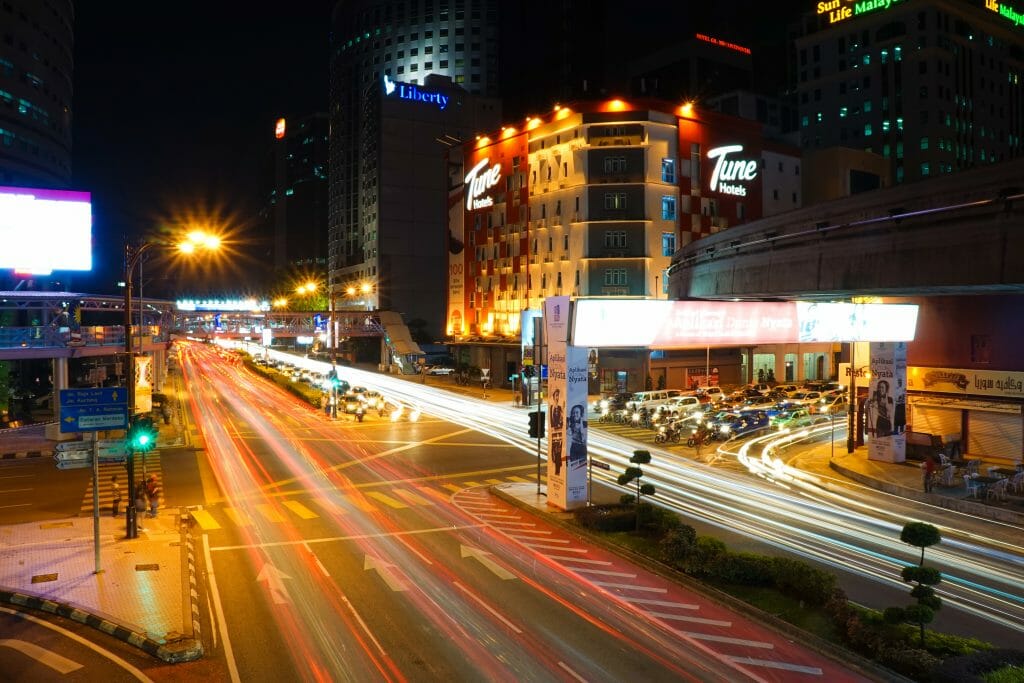 Kuala Lumpur is the federal capital and the largest city in Malaysia with over 7 million residents including the surrounding areas which seem to stretch on forever. Some of the biggest attractions in Kuala Lumpur for tourists include the Petaling Street / Chinatown, which is filled with markets, temples, street art and photogenic hidden spots perfect for wandering around for a few hours.
Being a Muslim-majority country, you should not miss the opportunity to visit the National Mosque of Malaysia – based on the Grand Mosque in Mecca with the main dome symbolizing the 5 pillars of Islam and 13 states of Malaysia. The Batu Caves are the probably the most famous attraction in KL with its huge giant statue and monkey colony, though more adventurous travelers might want to try to get out an experiencing some of the amazing hiking trails around Kuala Lumpur.
Of course, a visit to admire the Petronas Towers should go without a mention, and if you're looking to shop up a storm Kuala Lumpur has plenty of designer shopping malls (and is often said to be one of the best shopping cities in the world). Why not check out 1 Utama, the largest mall in Malaysia, Suria KLCC, the high-end mall at the base of the famous Petronas Towers or the hyper-modern high-rises of Pavilion KL.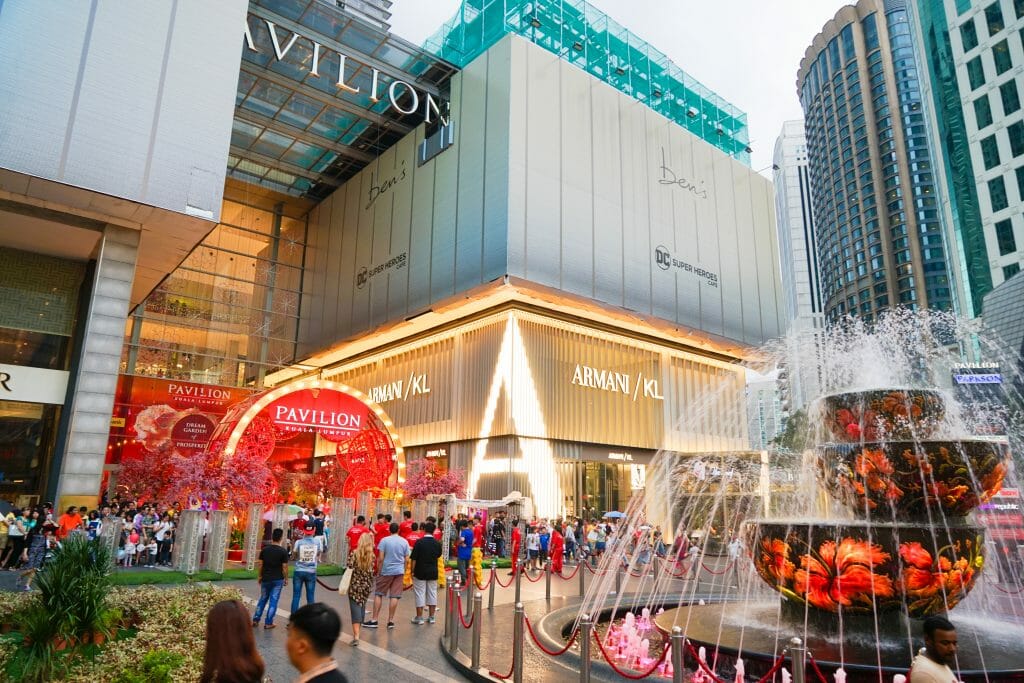 In a big city like Kuala Lumpur however you sometimes need a breath of fresh air – and luckily there are so many great day trip options from Kuala Lumpur to choose from. Prices are low so we prefer to splurge on better service and flexibility to do as we wish – but there are shared options for most tours if you are more budget concussions or would like to meet other travelers.
Our favorite options are to visit the gorgeous Cameron Highlands with all of its adorable tea plantations and strawberry fields, stroll around the UNESCO listed Old Town of Malacca (and try find the Melaka Gay Scene) or to really go wild and explore the ancient Taman Negara rainforest. There really is no reason to be bored in Kuala Lumpur no matter how long your visit is!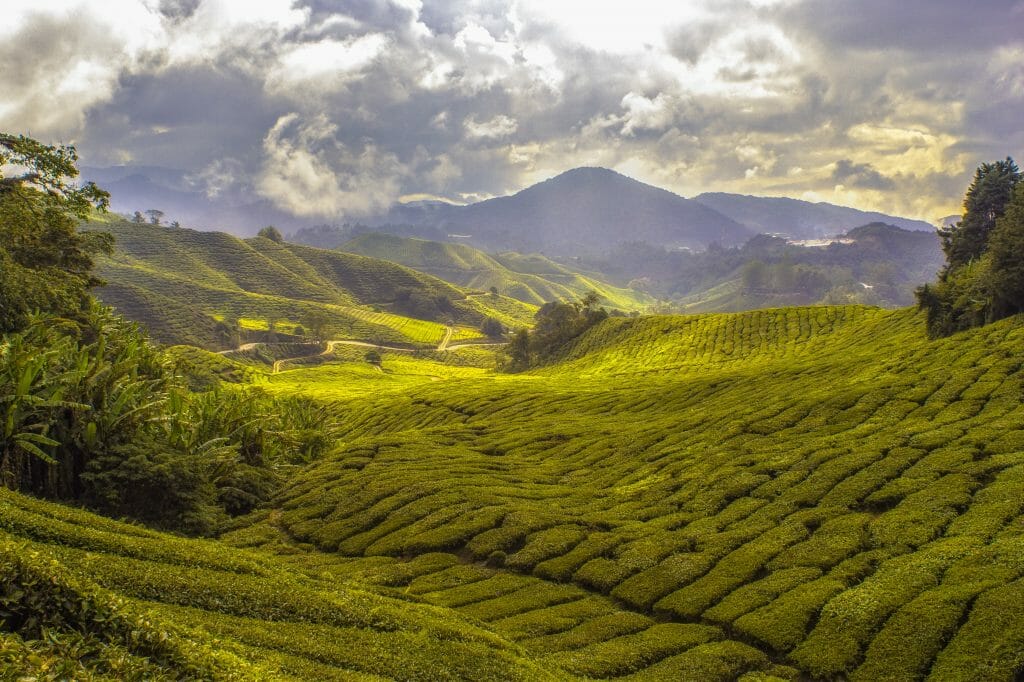 Gay-friendly Dining in Kuala Lumpur
With so many places to explore in Kuala Lumpur (and a booming foodie scene), there is no need to limit yourself to specific dining destinations. While conservative attitudes may prevail in general, nobody will bat an eye unless you happen to have your tongue down someone's throat – and at upscale establishments, it is not uncommon to see openly gay couples dining.
Below are a few of the more popular, trendy places that have opened – and one institution everyone must visit – that you should try to visit, perhaps as a warm-up for the gay nightlife in Kuala Lumpur…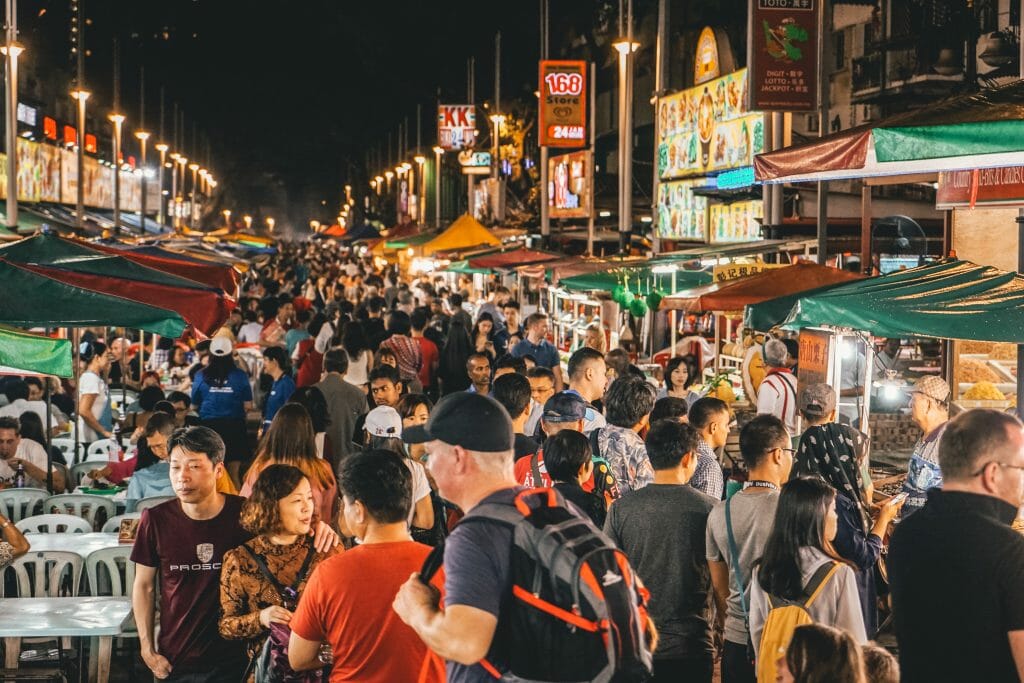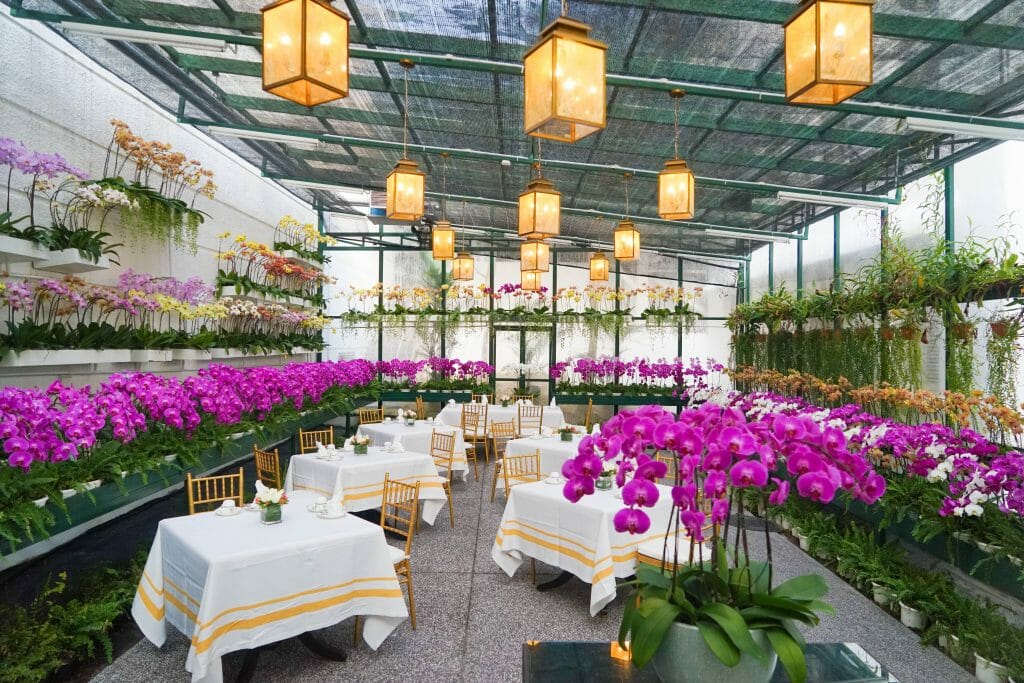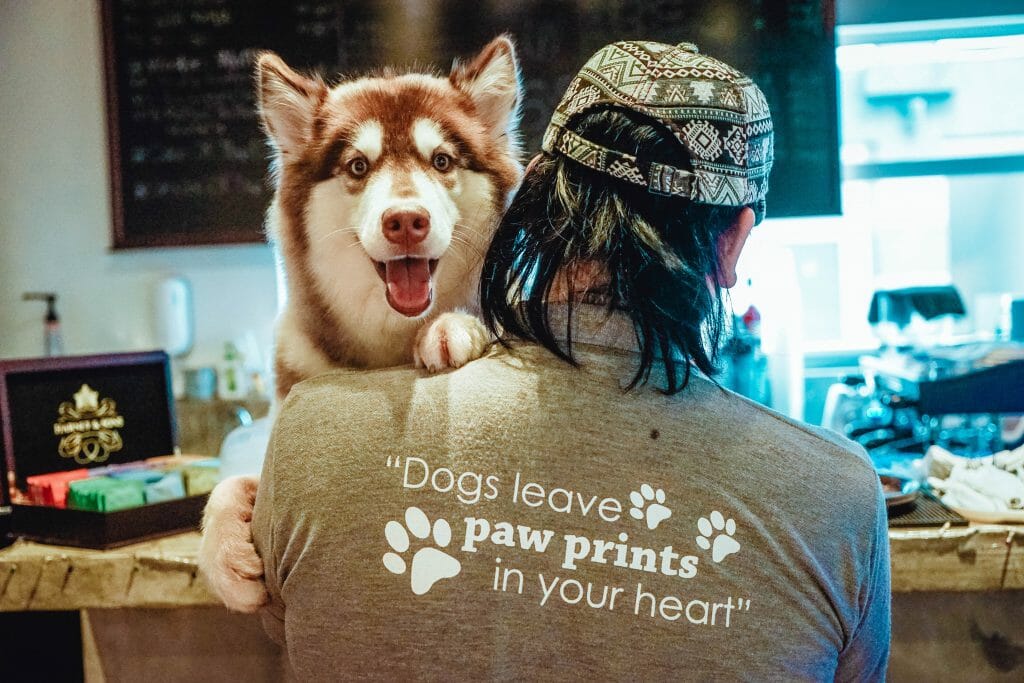 Gay-friendly and Gay Hotels in Kuala Lumpur
In Kuala Lumpur, you would be hard pressed to find an upscale hotel which had any issues with gay guests but discretion is advised still in this conservative society. Some Kuala Lumpur hotels are more popular with queer travelers due to their location and inclusive environment or vibe, which are features here.
These gay-friendly hotels in Kuala Lumpur are frequented by members of the LGBT community and have great reputations. Each hotel and area offer something very specific, so be sure to choose the right style and location to meet your needs. Prices are cheap compared to North American and European hotels (thought quickly rising) and standards are high – so it's a great place to splurge! Of course, there are also hundred's more hotel and hostel options in Kuala Lumpur if none of these suit your desired budget, facilities or area
Kuala Lumpur is a giant city, and with many locations worth visiting. Don't be afraid to explore outside your neighborhood – either with the effective metro, monorail or bus system or using a ride-sharing app (which is cheaper than taxis, safer and you can preset your destination so nothing gets lost in translation!)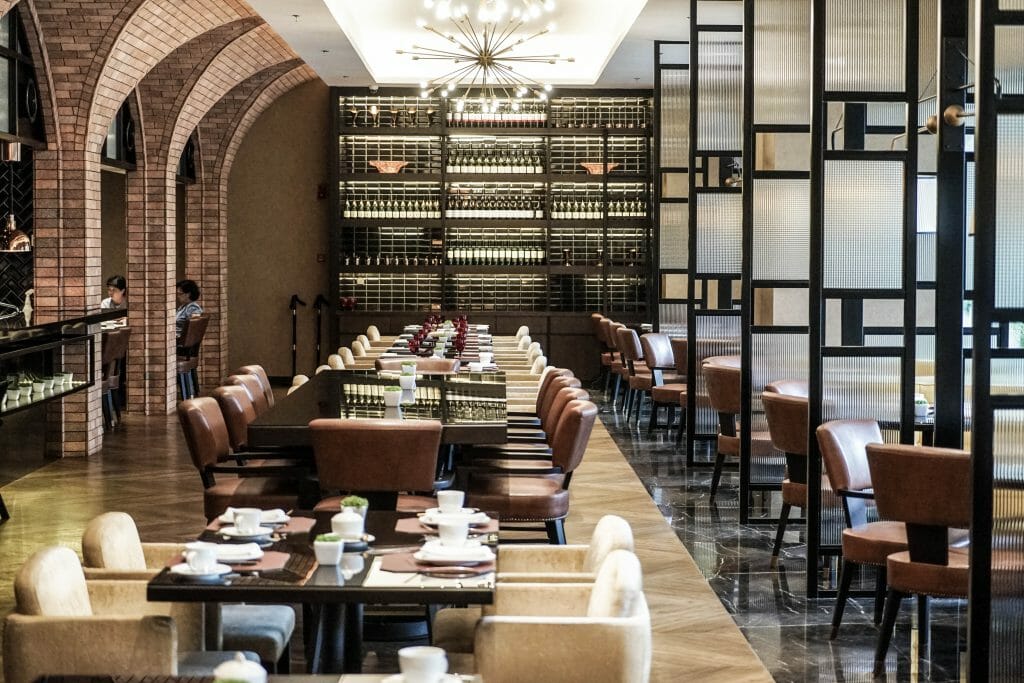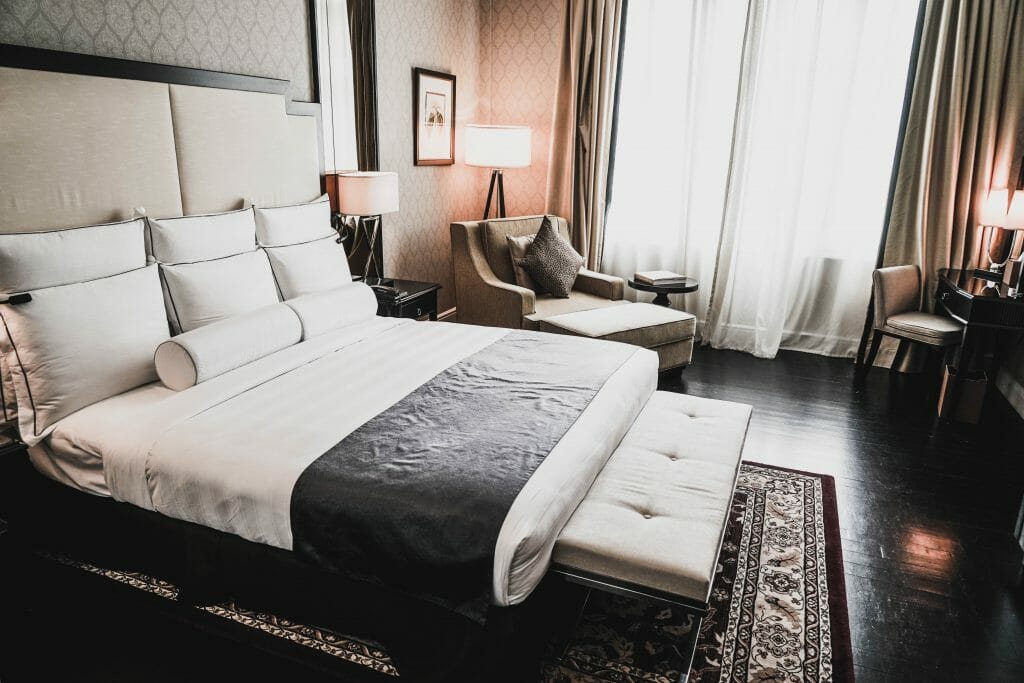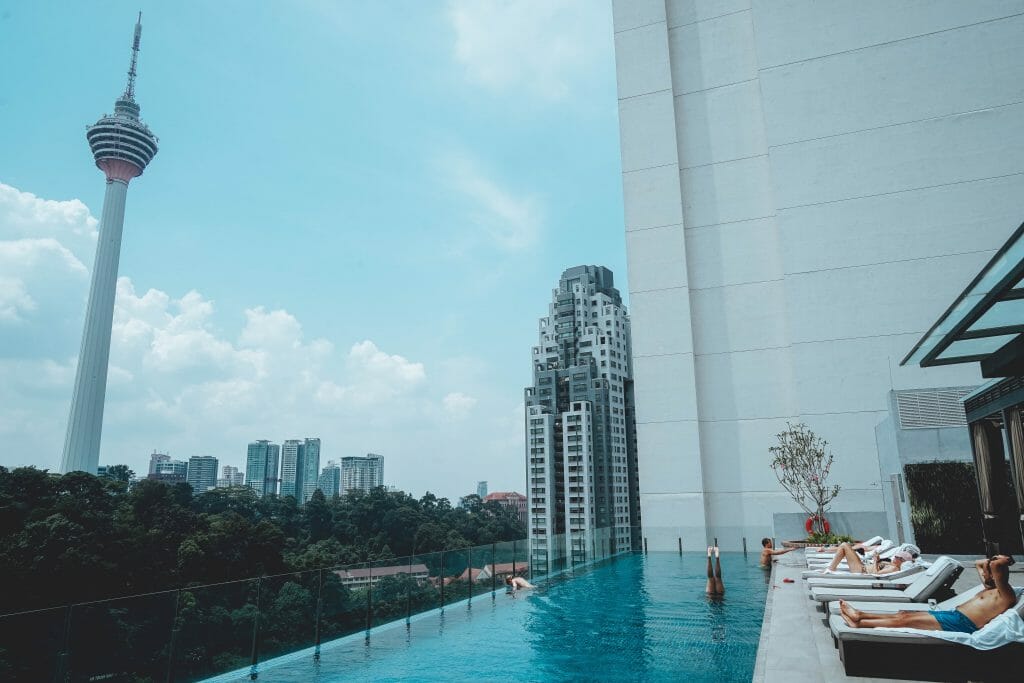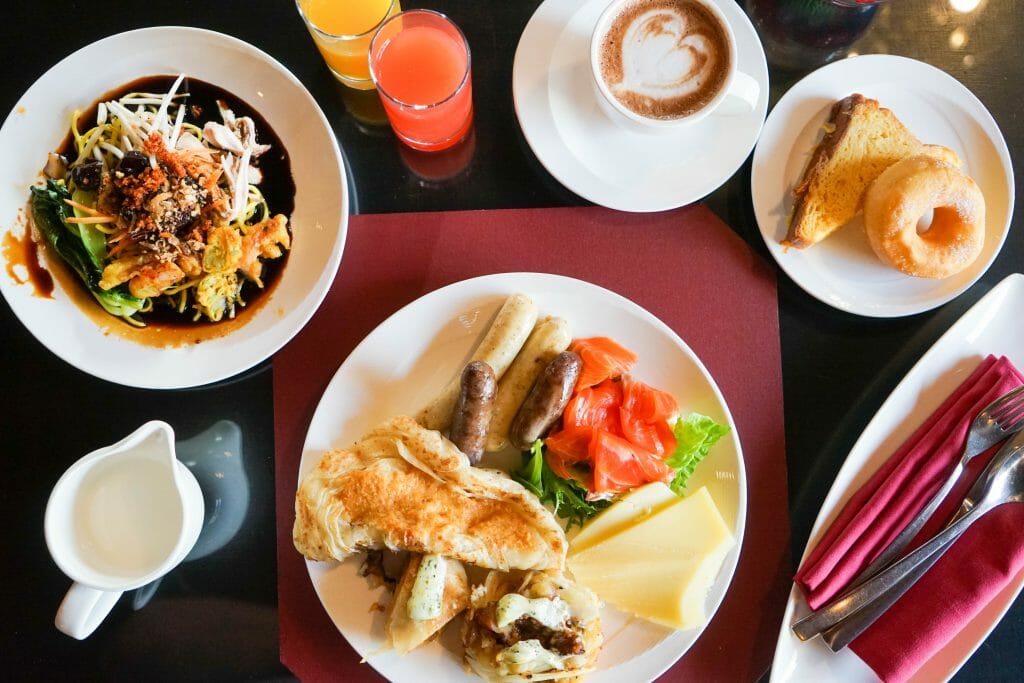 Gay Bars and Gay Clubs in Kuala Lumpur
While gay life in Kuala Lumpur may be subdued during the day, at night behind closed doors there is a thriving and vibrant nightlife scene where locals and foreigners come together to celebrate diversity and pride.
While there have been reports of police raids every few months or years, these are generally focussed on alcohol consumption by Muslims – illegal under Sharia law – and in the unlikely event this occurs will lead to nothing more than an end to your night. Things get crazy, however, and what better way could there be to get to know the locals than in Kuala Lumpur gay bar! Just don't forget your common sense.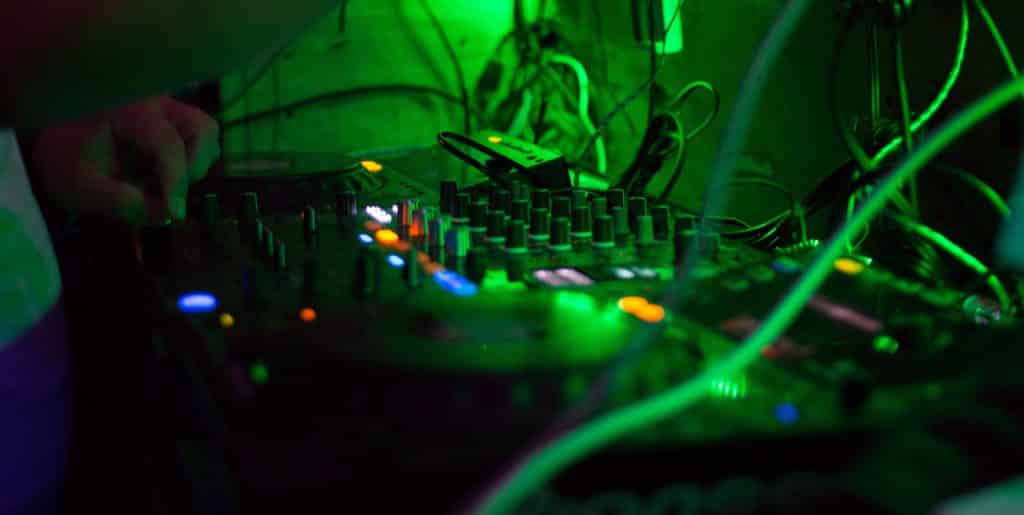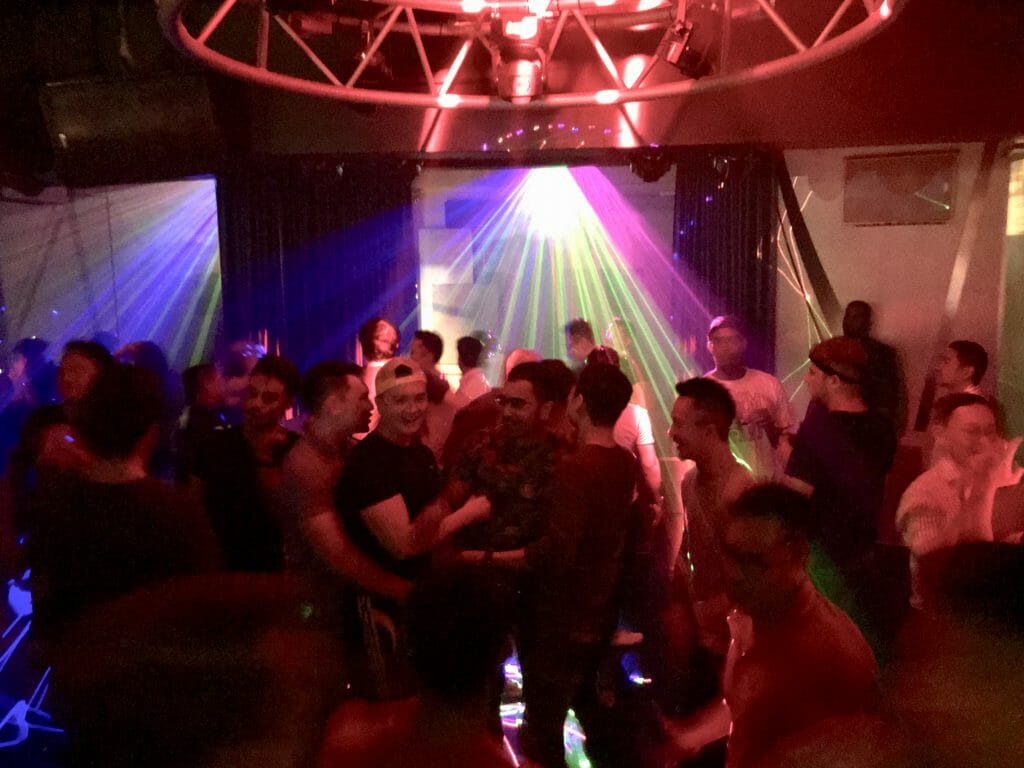 Gay Spas and Man Massage

Kuala Lumpur
While at night Kuala Lumpur's gay scene might come alive, for those who can't wait, don't care about the sights or simply want to take advantage of the insanely cheap and high-quality gay spas – or get a male massage in Kuala Lumpur – there are plenty of options for you. Here are some of the top recommended gay spas in Kuala Lumpur and male massage KL options!
Shah Soothe– An out-call only male massage in KL with a range of services including Swedish and deep tissue. Reasonable prices and all equipment is brought to you.
Majestic Spa KL – By no means a gay or mens massage, instead the luxurious Majestic Spa offers a truly indulgent spa experience – among the best in Malaysia – in a repurposed turn-of-the-century tearoom. Exotic and traditional the Majestic Spa harks back to a golden era in Malaysian history, offering massages and spa packages that will leave you more relaxed and pampered than you ever thought possible.
If you're looking to combine male massages in KL / gay spas with a sauna trip you can also receive these services at OOPS! Kuala Lumpur, Kakiku, Day Thermos and Sentral Massages (see next section..)

Gay Saunas in

Kuala Lumpur
Unlike some more Western countries, saunas and bathhouses in
Kuala Lumpur are still all the rage – probably because gay life in Kuala Lumpur is forced into the shadows and cruising / public sex is illegal and often snuffed out by local police.
Luckily most K
uala Lumpur sauna are welcoming to foreigners and gay travelers are unlikely to experience any problems.
Kakiku Gay Sauna – Probably the most popular sauna in Gay KL thanks to it's themed nights on the weekend, Kakiki offers everything from massage spa, movie room, gym, jacuzzi, sauna and steam room. There is also a relaxation area in the basement. Popular with all age groups. Located in the Taman Pertama neighbourhood.
Chakran Kuala Lumpur – Small and popular with locals, there is just a steam room, sauna and rooftop terrace. Near KL Sentral.
OTOT2 – A mens only gym and sauna in KL Downtown spread across two floors with a steam room, showers, large jacuzzi and lounge area. Popular with both locals and foreigners, there is also a on-site cafe and plenty of group classes including yoga and aerobics.
Day Themos Sauna – A small fit-out in central KL. There is mix of locals and tourists, with a dry sauna, steam room and gym. Located in the gay area of KL, Bukit Bintang.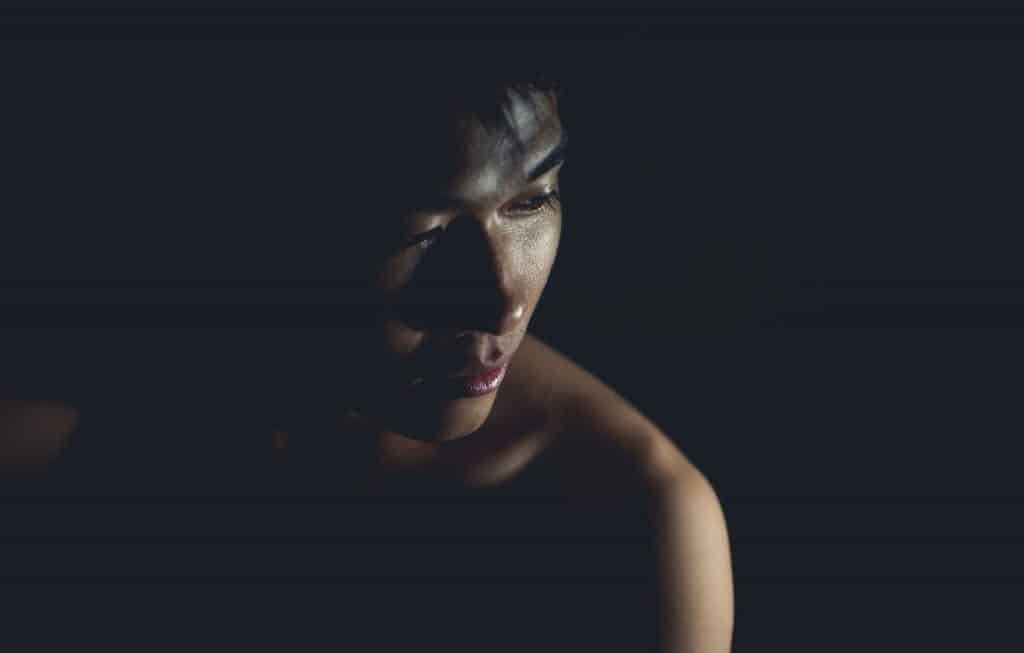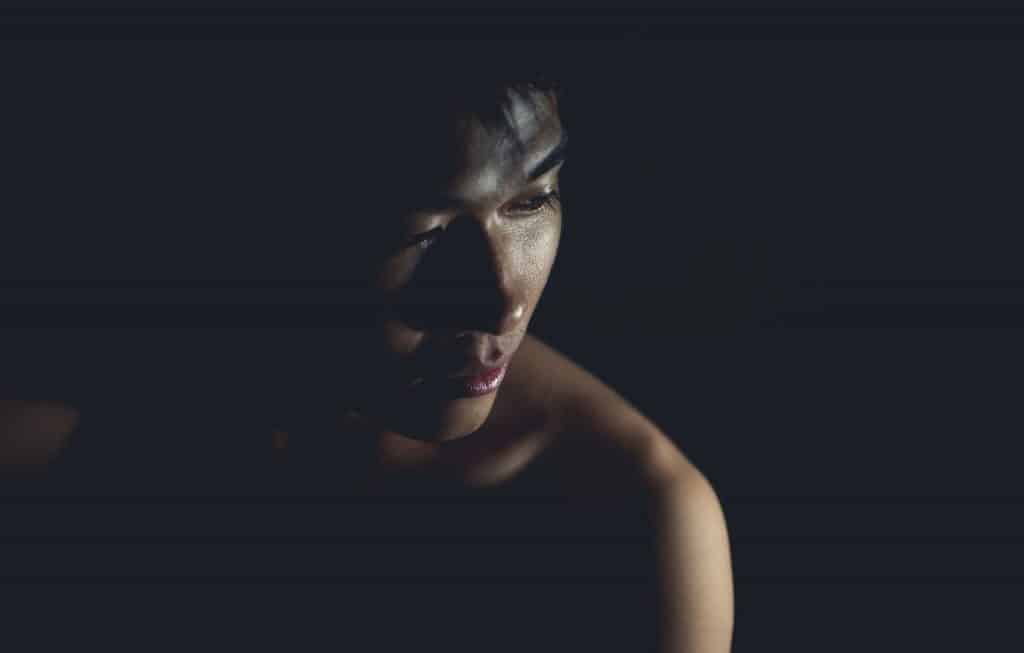 Mandi Manda – 3 floor modern set up with relaxation cabins, seated rain baths and a dry sauna. There is also a cafe and gym on-site. Located in Taman Desa, a 20 min drive from Sentral KL.
Sentral Massage – Run-down and small – but in KL Sentral , this KL sauna is popular with bears and chubs and features a sauna, massage, dark room and cafe – as well as rather skilled, blind masseurs.
Oops! Gym Steam and Sauna – One of the best gay saunas in Kuala Lumpur featuring cool, modern interior design,

professional massages, jacuzzi and a hot pool. Guests like the large walk-through steam room and air-conditional private rooms. Near the centre in

Kampung Pandan.