Penang Island – one of the hidden treasures of South East Asia – offers something for everyone from white sand beaches and exotic mountain rainforest to the colonial gem of George Town and of course the best food in Malaysia.
In fact, both George Town and Melaka have been named UNESCO World Heritage Sites as historic cities of the straits of Malacca. An intoxicating blend of cultures, Penang is as diverse as they come fusing old-world Asia with cosmopolitan design trends.
A world-class art scene and a thriving tech scene leading to Penang being dubbed both 'the Silicon Vally of Asia' and an 'Asian Art Hub' – Penang Island and colonial George Town refused to be categorized and pinned-down.
At the very least we can say Penang is a thrilling tourism destination with check's all the boxes and is perfect for those who want to experience a bit of everything: street food, wild nightlife, temples, nature, beaches, and skyscrapers.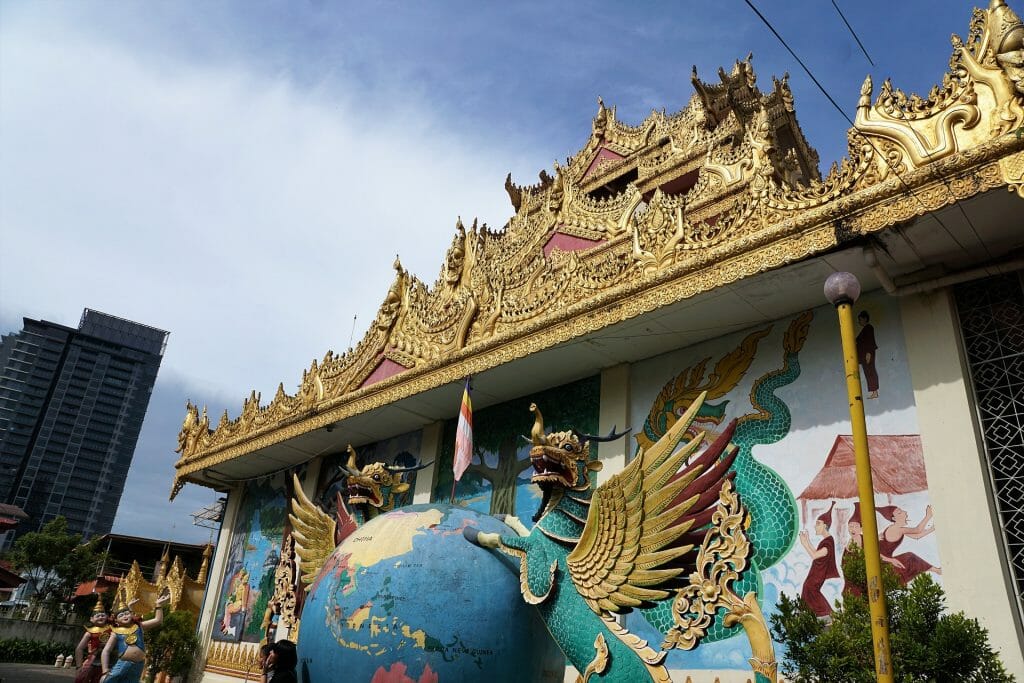 Increasingly popular with gay & lesbian travelers, you will not find a gay scene anywhere near as bizarre as that in Kuala Lumpur, as crazy as Bangkok or as open as nearby Phuket, but if you know where to look the gay scene, Penang is well and truly alive.
Malaysia is a Muslim majority country and in general, has a low tolerance for homosexuality. But in tech-heavy and wealthier Penang, it is more often the case of 'gay is OK, just don't use the word'. The same applies to KL and Langkawi. Outright persecution of LGBT travelers in Penang is very rare, but discretion in public should defiantly be applied.
Many Malaysians still hold conservative attitudes to any display of public affection – straight or gay – although people here are surprisingly open-minded, especially in more trendy, upscale areas. As a general rule what gay people do in their own time in Malaysia is largely only an issue if you are a Malaysian politician or want to watch Beauty & The Beast.
Sadly there is currently an increasing influence of conservative Islam on mainstream politics and culture in Malaysia – none of which should affect your average gay traveler however.
Warning: Malaysia retains a British colony era criminal ban on sodomy, poorly defined but includes both heterosexual and homosexual acts, with punishment ranging from fines to prison sentences of up to twenty years and even corporal punishment. Though this law is rarely if ever, applied to foreigners and should not discourage gay travelers from visiting Penang it is worth reading up on LGBT rights in Malaysia.
Grindr, Scruff, and Tinder are also the most popular hookup app currently used by gay men in Penang. Online censorship is a growing issue in Malaysia, and possession of any pornography is strictly banned in Malaysia. We strongly recommend you set up a high-quality VPN on your phone before you go to protect your privacy, to remain anonymous and to keep access to your favorite websites and apps.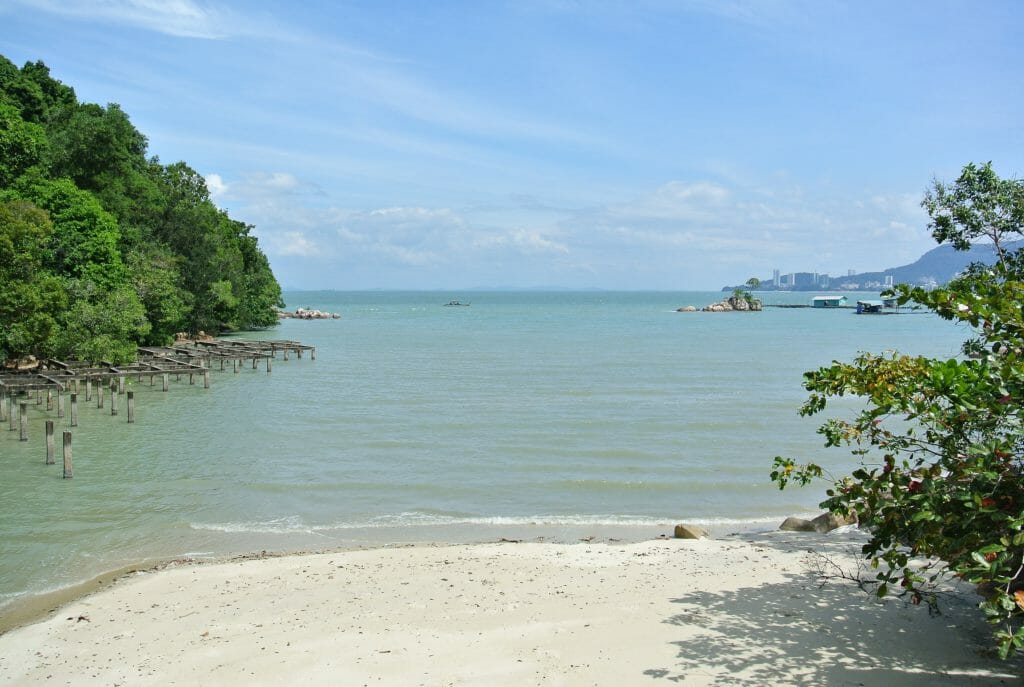 Gay Penang Guide: The Essential Guide To LGBT Travel In Penang Malaysia
Attractions in Penang & George Town
Because gay life in Penang mainly occurs online, at night and behind closed doors many of the attractions in Penang during the day gay travelers will want to see are the top attractions here anyway.
All travelers in Penang should take caution in less-developed areas with valuables and take taxi's or ride share apps at night – and always listen to local advice when exploring. Gay travelers in Penang should take special care regarding public displays of affection where many residents may be less exposed to LGBT culture and likely hold conservative attitudes…Though outright outrage is unlikely.
Overall Penang is very safe and a common-sense approach to travel will generally ensure you have no issues exploring this beautiful and diverse city.
One of the best tips we can give you for exploring Gay Penang is to pre-order a travel SIM card for easy airport pickup and activation the moment you arrive so you will not pay a fortune in international roaming charges. Get restaurants recommendation and reservations on the fly, public transport instructions up to the minute, bar opening hours and if it is your thing – access to gay hook up apps to find out more about the local scene.
Mobile data is fast, cheap and available almost everywhere in Asia so it is no wonder most travelers chose to stay connected and to get off the beaten track (without ever worrying about getting lost). So why wait? Pre-order the best local SIM card now to have it waiting for you when you arrive.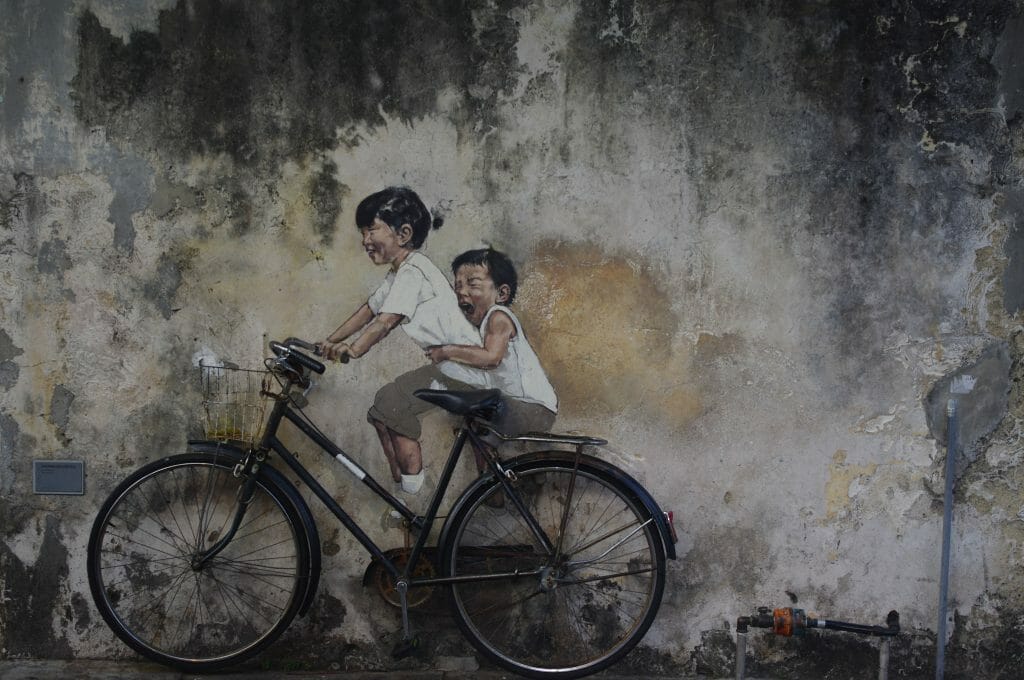 Colonial George Town – Explore this historic and colorful, multicultural capital of the Malaysian island of Penang. UNESCO listed as part of the Straits of Malacca trading hub site, George Town is now full of incredible dining, boutique shops, historic buildings and fabulous vibes.
Dark Mansion Museum – A quirky yet very trendy museum everyone is currently talking about which transforms 2D paintings to 3D images with the help of glow in the dark effects. Tickets purchased in advance are much cheaper and often have a promotion to include free admission ticket to famous Made in Penang Interactive Museum.
Tanjung Bunga beach – A beautiful gay-popular beach in Penang – largely as it's quite secluded and away from the public eye.
Kek Lok Is – A Hilltop temple with stunning views, color interiors and plenty of Happy Buddha imagery. Best visited at night for a lighting extravaganza!
Penang Hill – One of the top attractions in Penang, head up in a fun little funicular – or take the longer hiking path – for a fun picnic with views, an iconic temple, and a colder climate.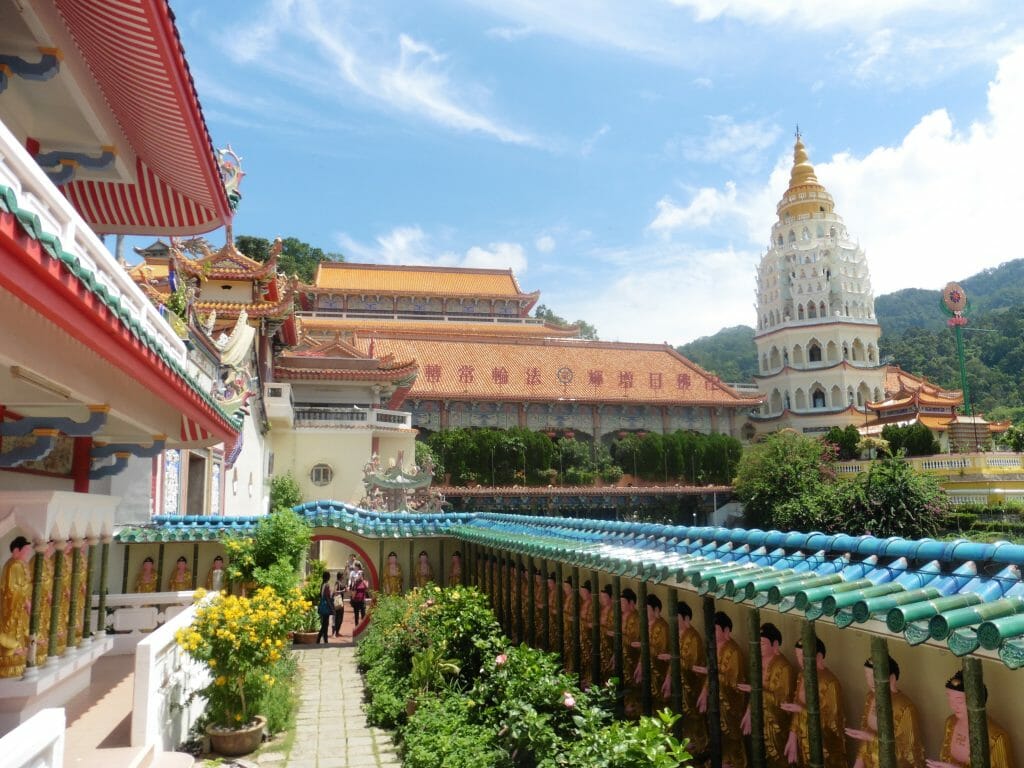 Penang National Park – A 1,213-hectare oceanfront national park with lush plants, wildlife and beaches to explore and a fun canopy walkway.
Penang Botanic Gardens – A popular cruising spot in Penang before gay hook-up apps arrived on the scene – now its much more peaceful to explore these landscaped gardens filled with orchids, cacti & lily ponds.
Penang Street Art – If you're a fan of street art you won't want to miss exploring the vibrant street art scene that is taking place here – just use this street map to hunt down some of the best works in Asia (though still nothing on the street art in gay Medellin!)
Batu Ferringhi Beach – One of the best beaches in Penang – so it's no wonder all the resorts have moved in. Still, there is plenty to do here, pristine white sand and a magical sunset view.
Penang Food Tour – While there is a lot to see and do here, you simply must leave time to taste the best of Malaysian cuisine on a food tour. It's almost impossible to find the best spots without a locals help, and they can expertly explain to you the significance of what you are trying! One of our favorite experiences in Penang – and best done as soon as you arrive to go back and try more on your own!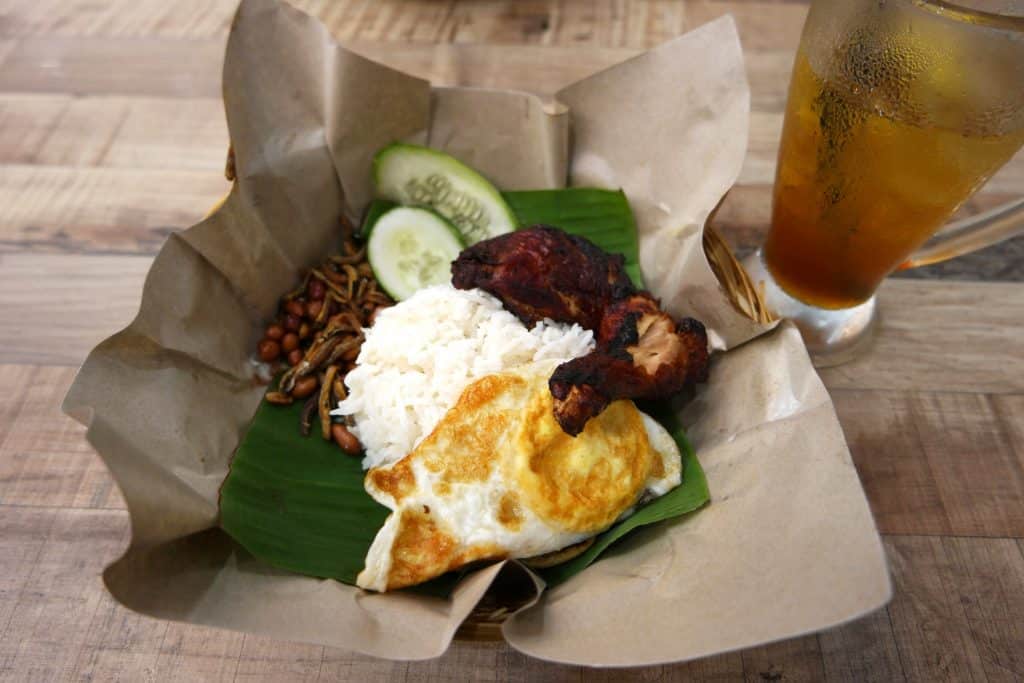 Gay-friendly and Gay Hotels in Penang / George Town
In Penang, you would be hard pressed to find an upscale hotel which had any issues with gay guests, but discretion is advised still in this conservative society. Some Penang hotels are more popular with queer travelers due to their location and inclusive environment or vibe, which are features here.
We have focussed on hotels in George Town that are frequented by members of the LGBT community and have great reputations, but also included a few gay-popular resorts around Penang. Each hotel and area offer something very specific, so be sure to choose the right style and location to meet your needs.
Prices are cheap compared to North American and European hotels (thought quickly rising) and standards are high – so it's a great place to splurge! Of course, there are also hundred's more hotel and hostel options in Penang if none of these suit your desired budget, facilities or area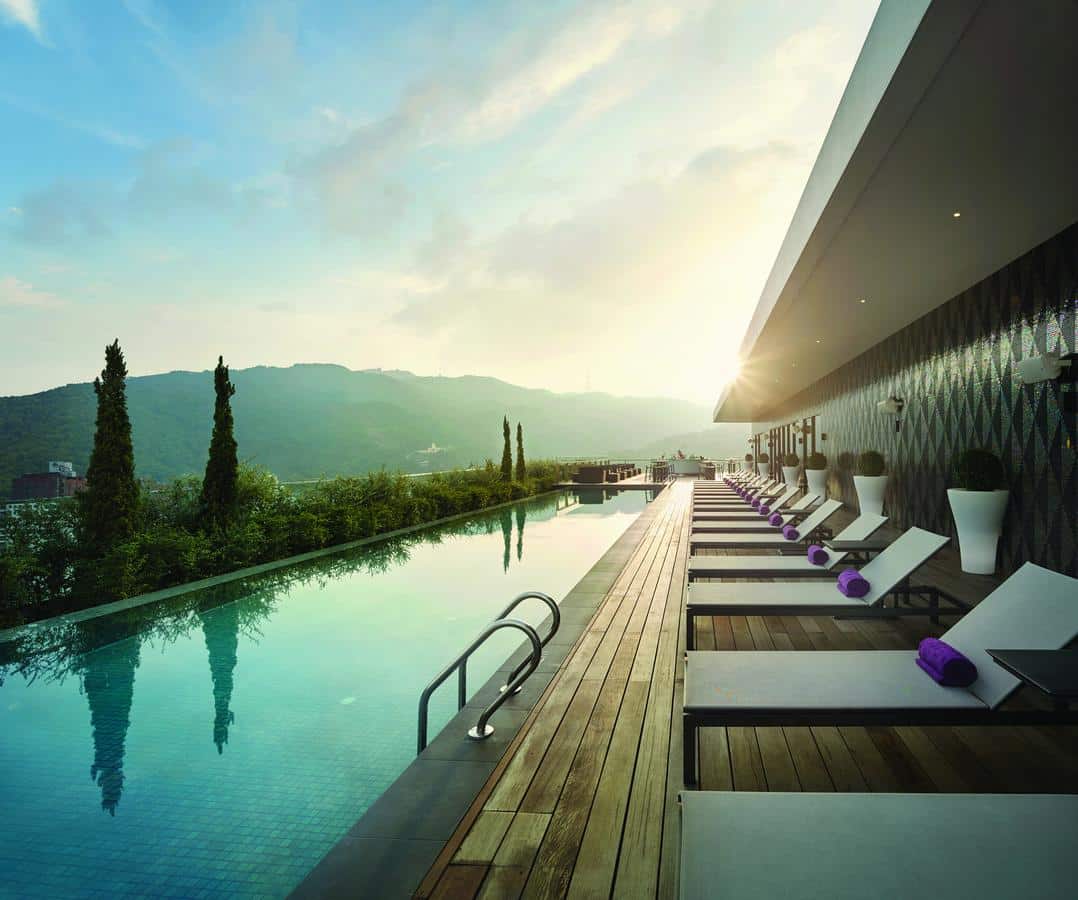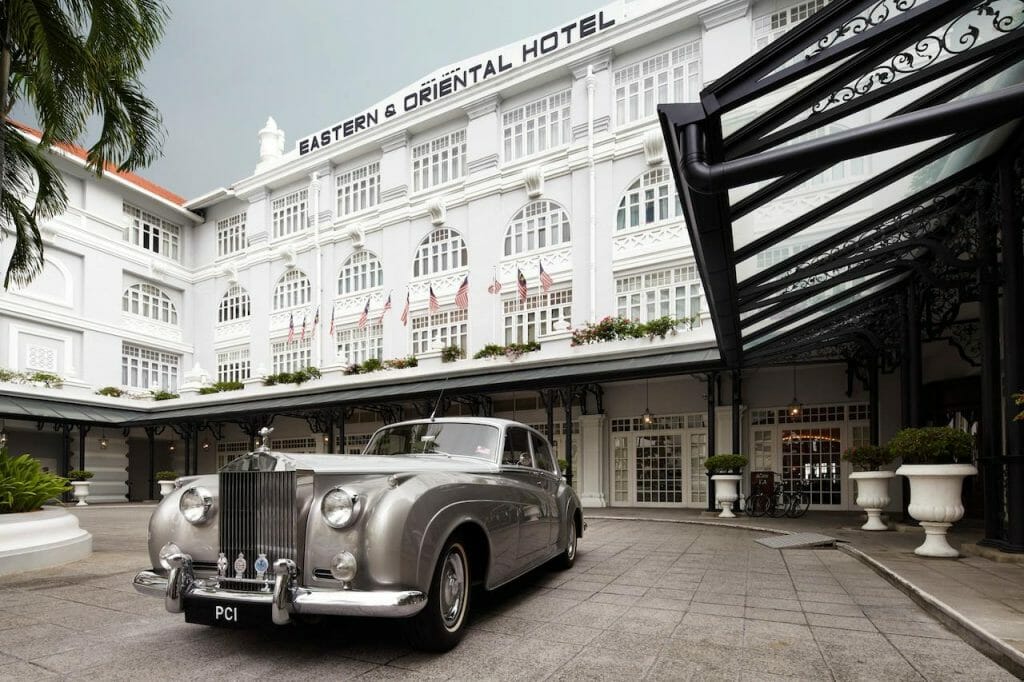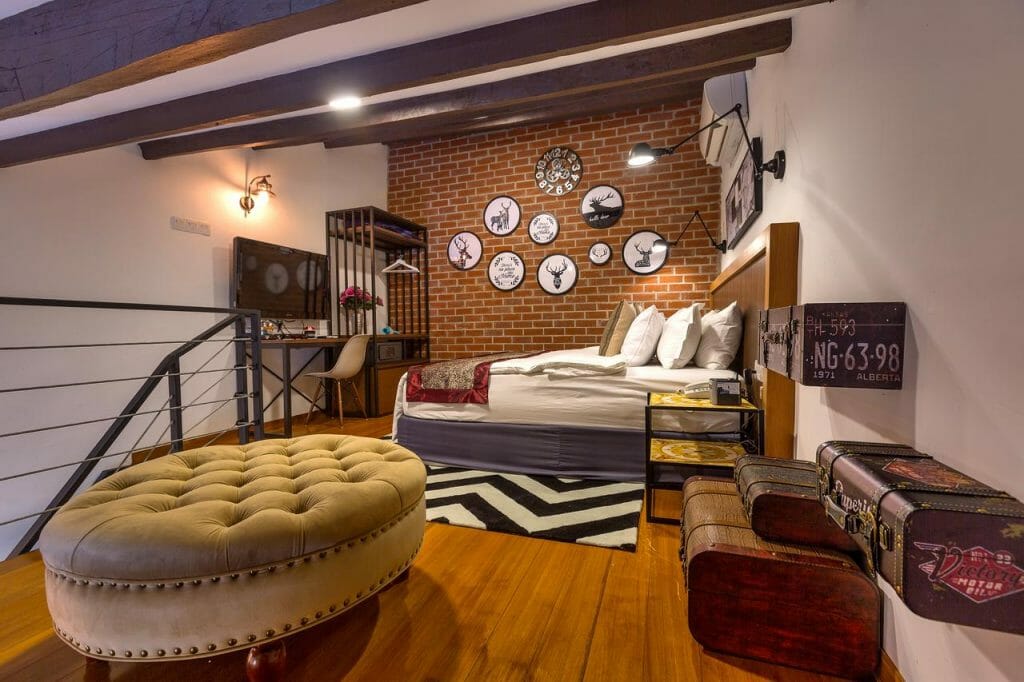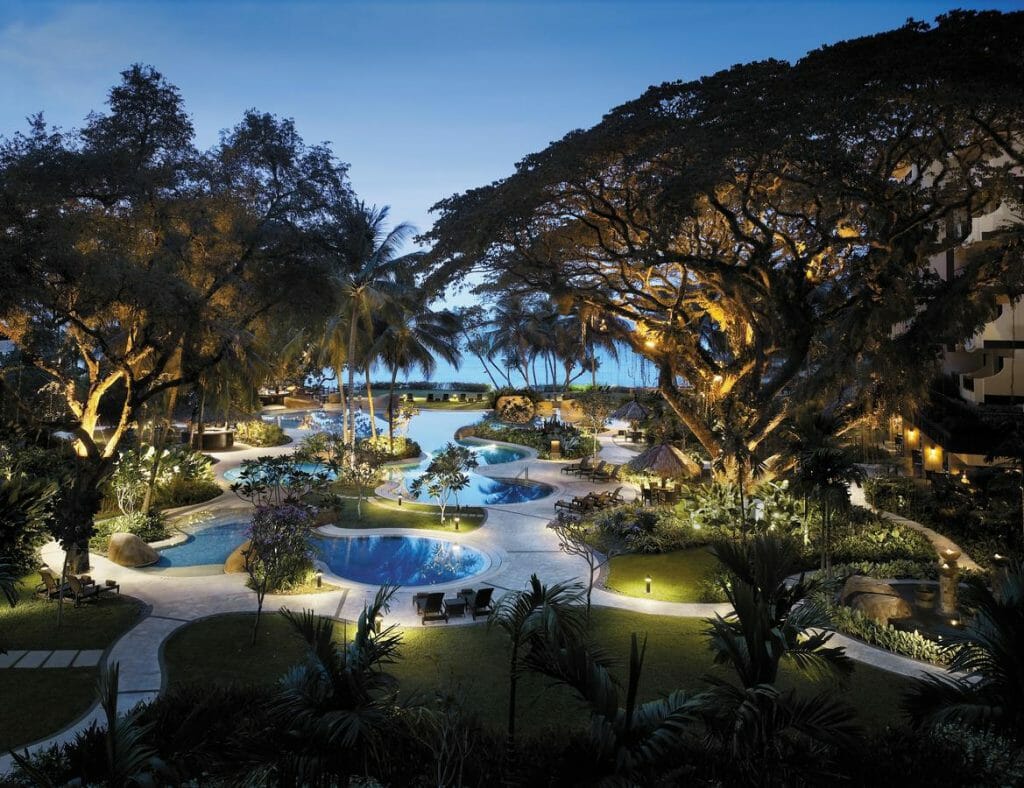 Gay Hangouts and Gay Bars in Penang
While gay life in Penang may be subdued during the day, at night behind closed doors there is a small but thriving gay scene where locals and foreigners come together to celebrate diversity and pride.
But hey! At least its more than the Melaka gay scene has to offer. Sadly there is no such thing as an openly gay bar in Malaysia – this could lead to serious problems for the bars owners including having licence being revoked, but there are places that are well-known in the local LGBT community as 'gay friendly hangout'.
Far more subtle than Kuala Lumpur (whose gay bars really push barriers) – but also without the police raids every few months or years – things can get crazy here and what better way could there be to get to know the locals than in Penang gay bar! Just don't forget your common sense…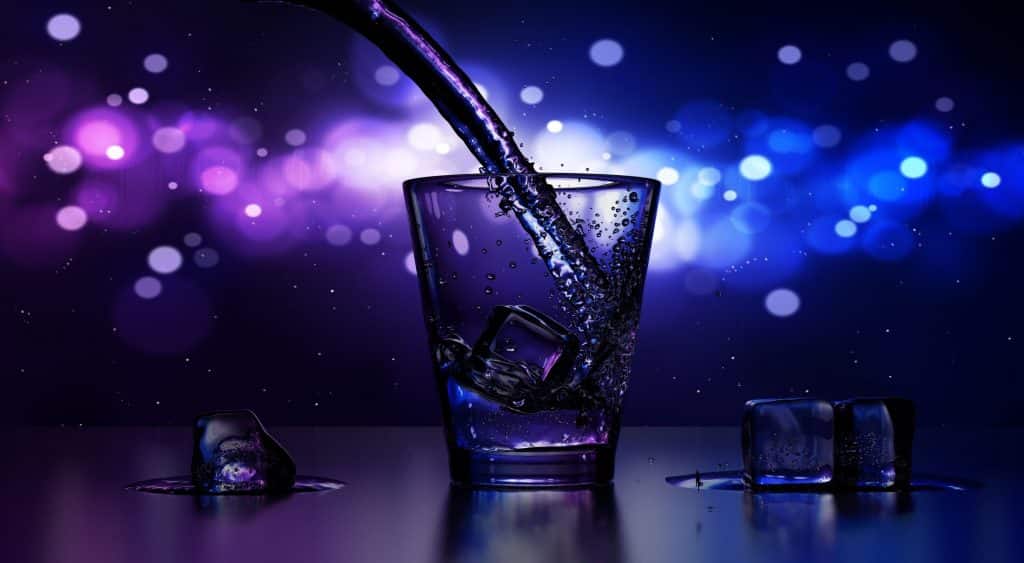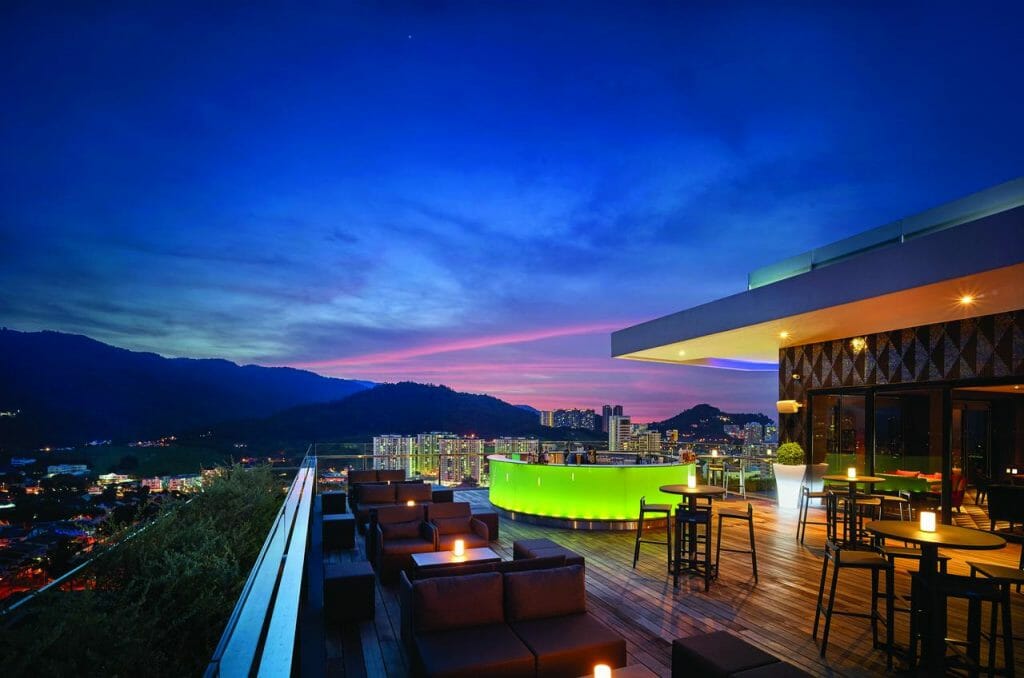 Gay Spas and Man Massage

Penang
If you don't care about the sites in Gay Penang, want to take advantage of some insanely cheap and high quality gay spas or get a male massage in Penang – there are plenty of options for you. Here are some of the top recommended gay spas and male massages in Penang options!
MySoul Wellness – Specialising in holistic massages for men, this man massage in Penang offering high-quality Thai yoga massages and reflexology served with a uniquely blended aromatherapy massage oil that is a trade secret. MySoul Wellness also offer out-call services only to hotels. A great way to detox or recover from a stressful journey.
SP Men Pengang– Offering spa services and male massages in Georgetown on a strictly outcall basis.
Pañpuri Organic Spa – The top rated spa in Penang house in the Eastern & Oriental Hotel. Offering a range of beauty, skincare and well-being products made from the finest natural and organic ingredients. The Pañpuri Organic Spa offers a variety of authentic treatments from all over Asia by well-trained therapists. Male-massage is not available but you will enjoy the best massage in Penang, hands down! Ask about their Pañpuri Organic Spa Treatment for Men.
Enso Boutique Spa – A wellness spa in the heart of Georgetown offering traditional massage therapy using the long-standing principles of Chinese and Thai reflexology. One of the best spa's in Penang, your guaranteed to leave relaxed, revitalised and rejuvenated.
Pinang Spa House – A relatively cheap spa and massage house in Penang. You will love their Thai massage and oil combo, and they have male masseurs on call-out if you organise in advance.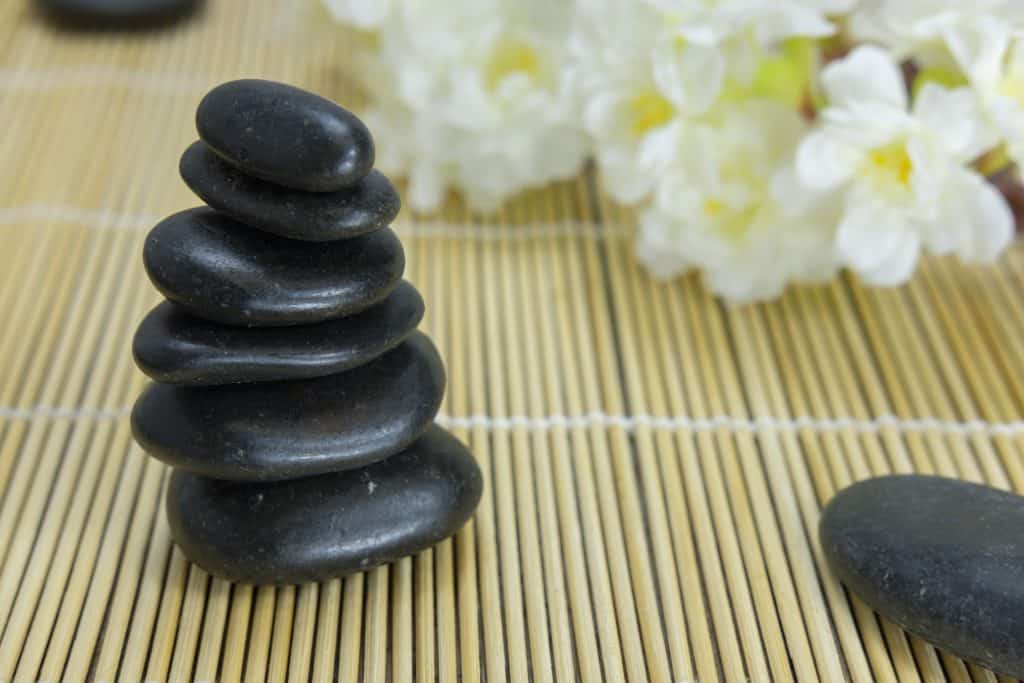 Gay Saunas in

Penang

Unlike in KL or most of Europe, saunas and bathhouses in Penang are not popular and very run-down.

Gay life in Malaysia is forced into the shadows and gay hook-up apps are a popular way of meeting – although as a foreigner you will generally be expected to host so you might want to consider your own private apartment in Penang / George Town.

Cruising / public sex is illegal in Malaysia and often snuffed out by local police. If you choose to go Penang gay sauna are welcoming to foreigners and travellers are unlikely to experience any problems here – or another approach we highly recommend it to stay with a gay local in Penang who can help you navigate the often confusing gay Penang scene and point you in the right direction!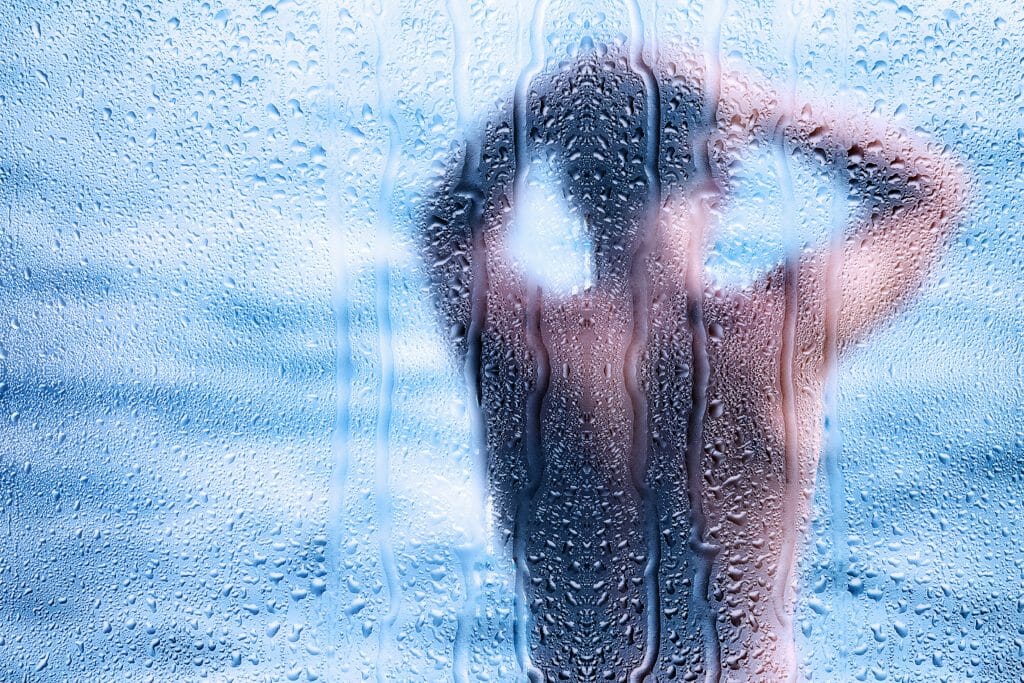 Romeo Sauna Penang – Small but popular sauna that is conveniently located in Bukit Mertajam. Dark and steam rooms with showers and a mix of clients.
U2 Sauna – Located on the mainland in Butterworth (two streets behind the Megamall), this place has been open since the 1990's and is in serious need of a makeover. More cruising ground than a Western sauna, but they have a dark room, private rooms, open showers and steam room. Foreign-friendly crowd but it's mostly older, local Malay and Indians here.