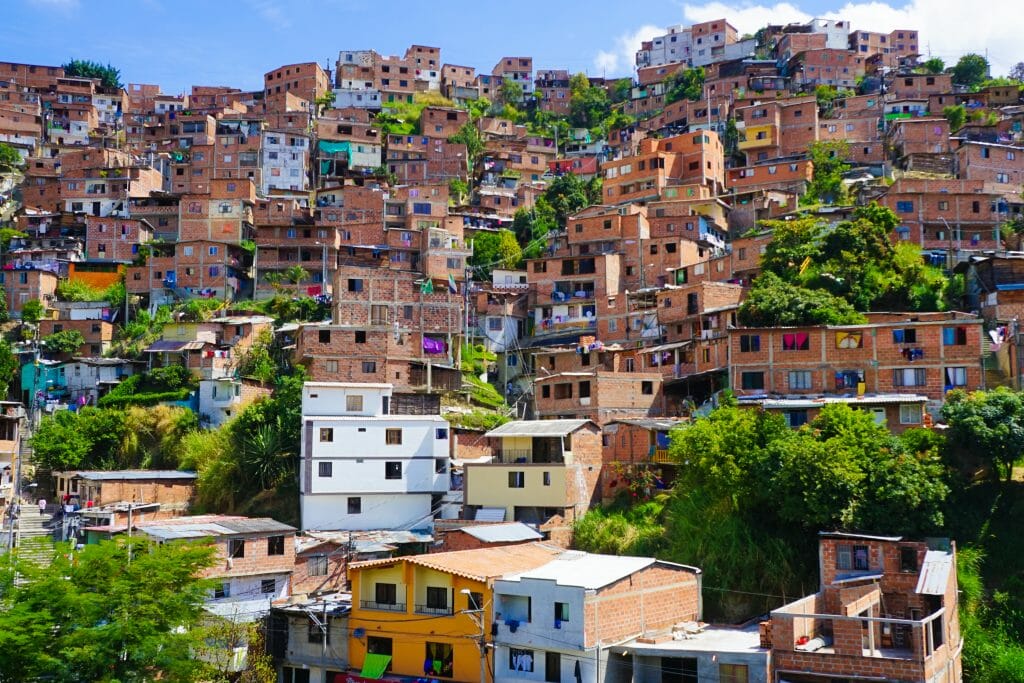 Medellín in Colombia, once the infamous personal fiefdom of Pablo Escobar and know as one of the worlds most dangerous cities, has undergone a truly radical change in the past two decades.
While Medellín is still a little rough around the edges in places, today it has developed a reputation for innovation, social awareness, gastronomy and above all, being one of the most progressive cities in Latin America. Anywhere you go on the Gringo Trail in South America, people whisper of this fabulous city, it's wild parties, its beautiful people and how electrifying the atmosphere is!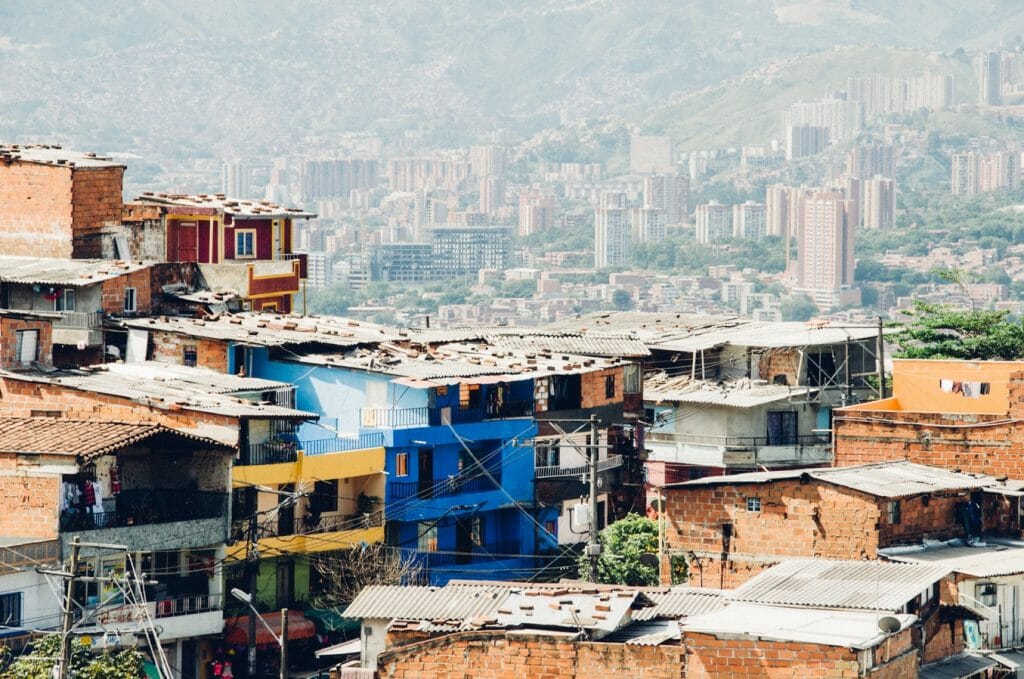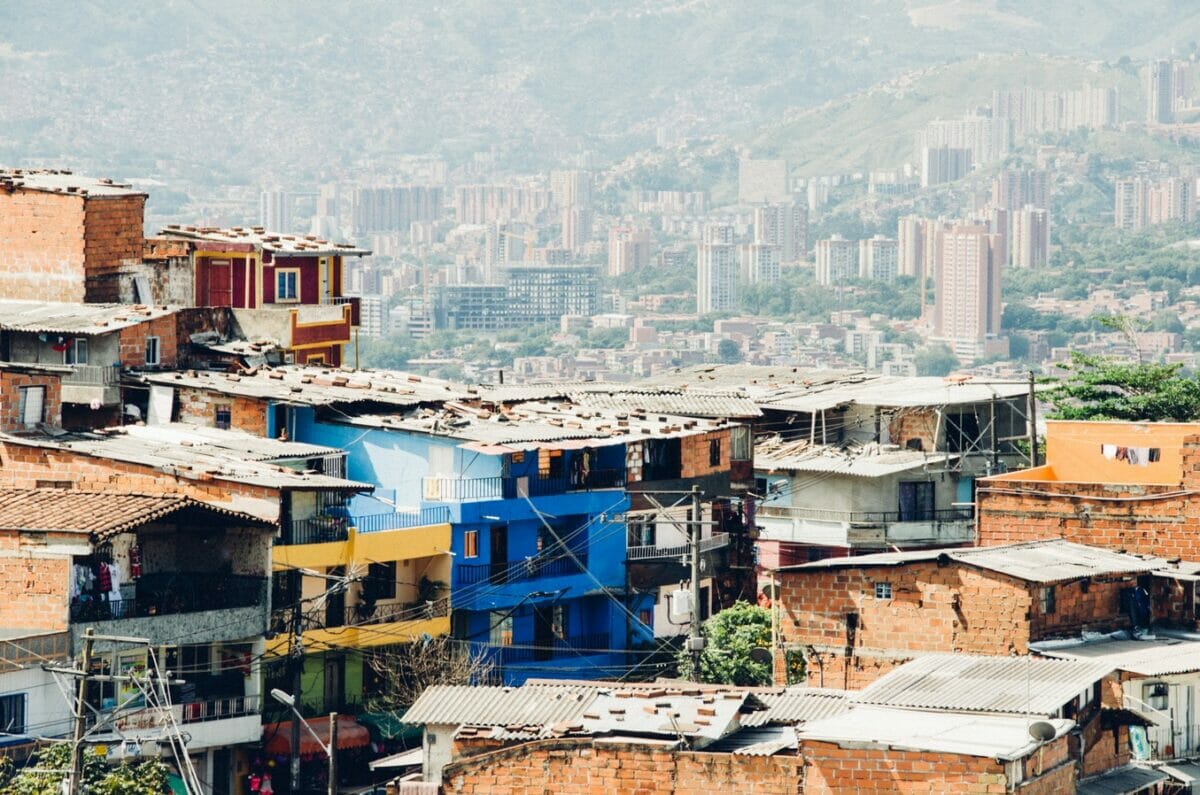 Being the second biggest city in Colombia, Medellín is a hub of LGBT life in Colombia (well – tied with the Gay Bogotá scene), and you will find here queer life out on full display – more so than many of the more conservative countries in Latin America (or indeed areas of North America and Europe), which many travelers find extremely liberating.
While Medellín was not always so accepting of LGBT culture, in large part due to it's strong Catholic heritage, today – much like the rest of Colombia – this friendly city is embracing diversity, welcoming citizens and travellers alike with open arms as part of Medellín's rich and colourful social tapestry.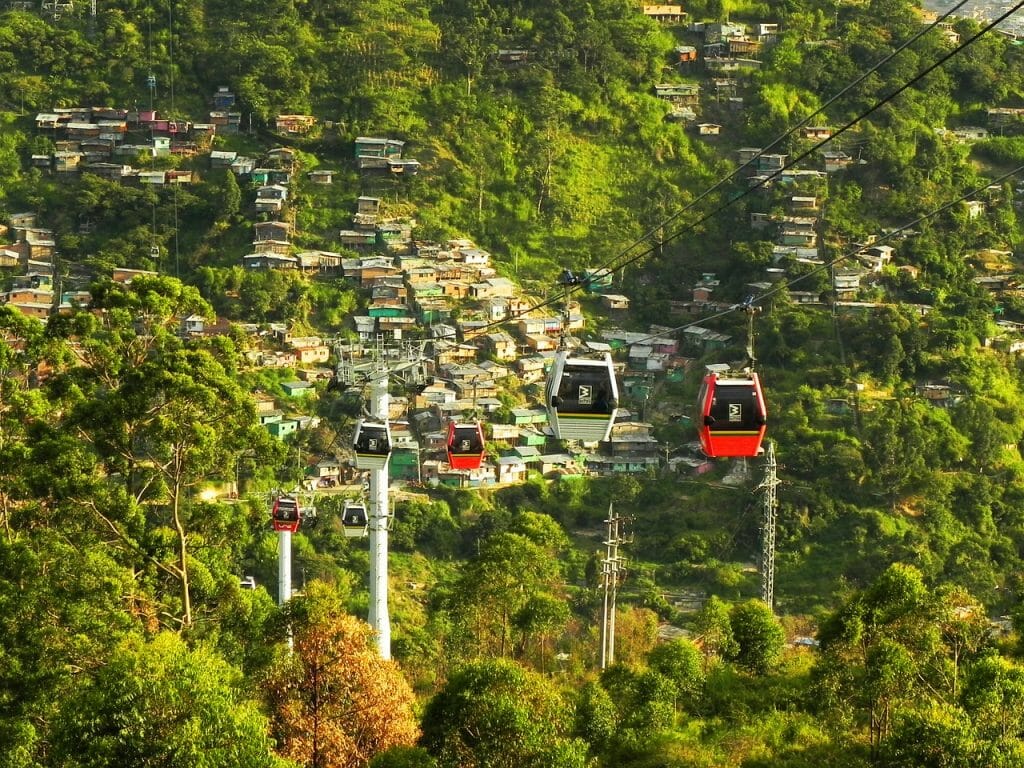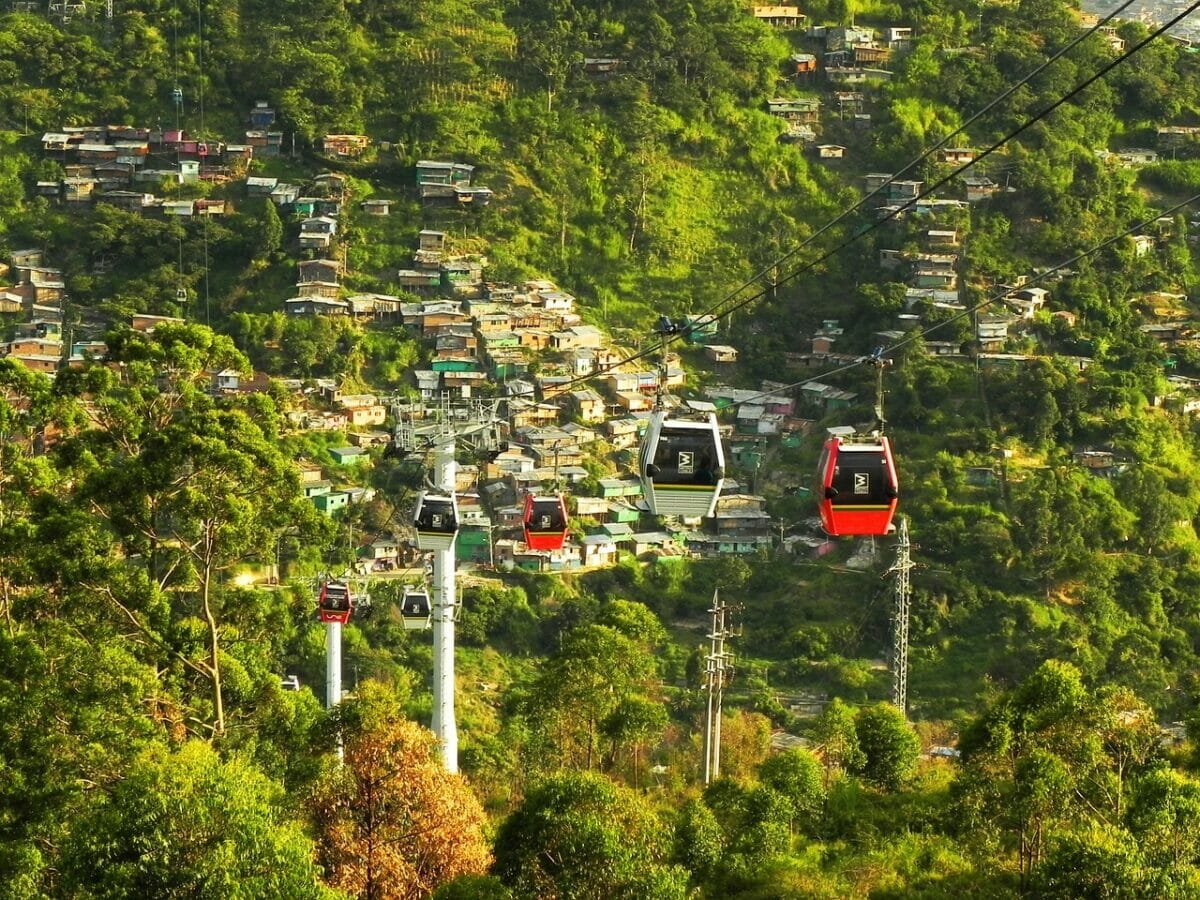 This supportive attitude culminates yearly in the annual Medellín Pride celebrations in June when, in stark contrast to North American Prides, the entire community marches claiming the steets for unapologetically Latin experience with an day of fiesta and celebration.
Medellín, a city transformed, sucks you in and invites you to stay much longer than you plan. With all-night parties, beautiful green spaces, diverse neighbourhoods and a booming gastronomical scene Medellín should be top of the list for any gay travellers in Colombia!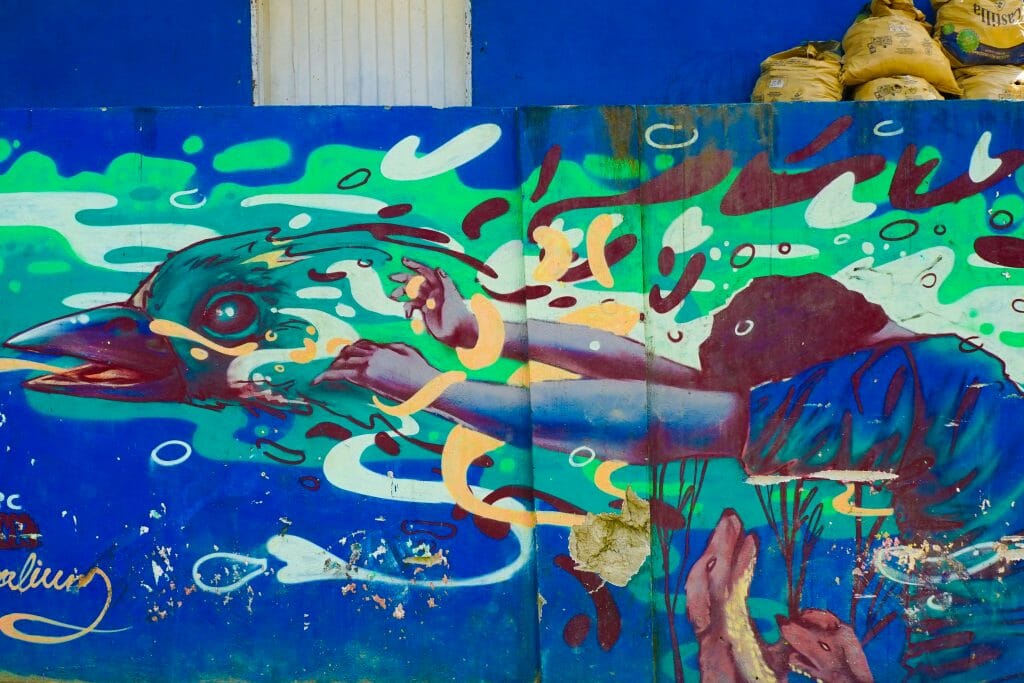 Gay Medellín Guide: The Essential Guide To LGBT Travel In Medellín Colombia!
Gay-friendly Attractions in Medellín
Being such a queer-friendly city, many of the attractions in Medellín gay travellers will want to see are the top attractions in Medellín anyway. All travellers in Medellín should take caution in less-developed areas with valuables and take taxi's or ride share apps (especially if you do not speak Spanish) at night – and always listen to local advice when exploring.
In Medellín you will quickly find the centre of gay life is in trendy Poblado around the Parque Lleras, but of course there are many, many other places you should explore in the city. If you are looking to meet other LGBT travellers and supporters it is very popular to hike the Hills of Three Crosses (Cerro de Las Tres Cruces) on a Sunday or enjoy picnic's at the Park Ciudad del Rio on weekends.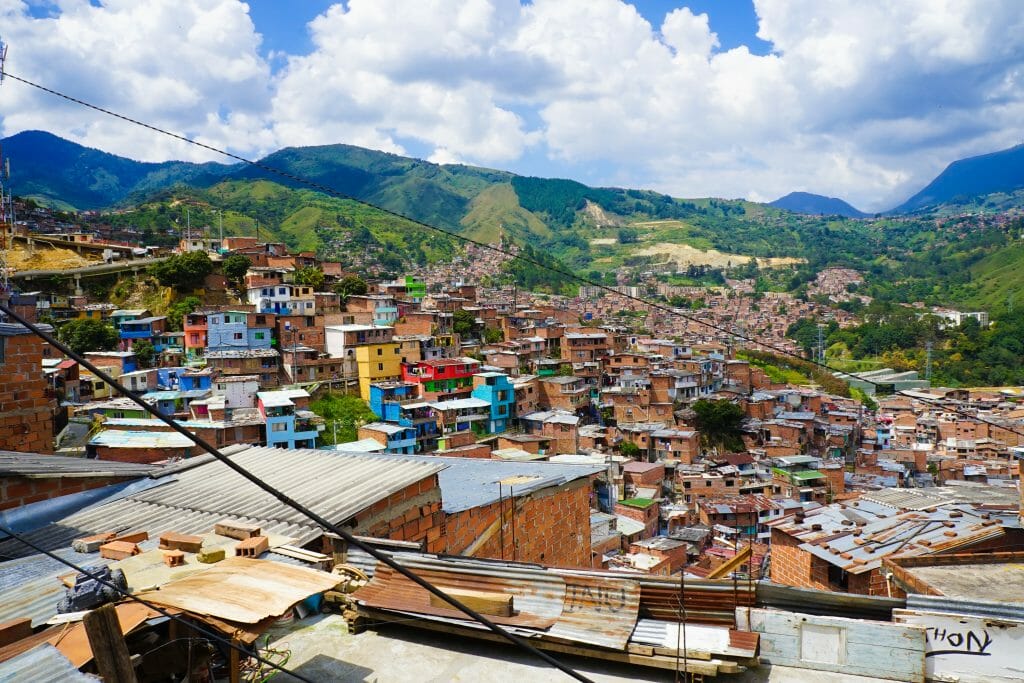 There is also an event on at the roof-fop bar of The Charlee Lifestyle Hotel on the last Sunday of every month which is extremely popular amongst both the local and expat Medellín LGBT community.
Gay travellers in Medellín should take special care in less developed areas in terms of public displays of affection where many residents may be less exposed to LGBT culture and may hold conservative attitudes…Though any reaction is more likely to be curious than outrage. Overall Medellín is very safe, especially compared to other Latin American cities, and a common-sense approach to travel will general ensure you have no issues exploring this beautiful and diverse city.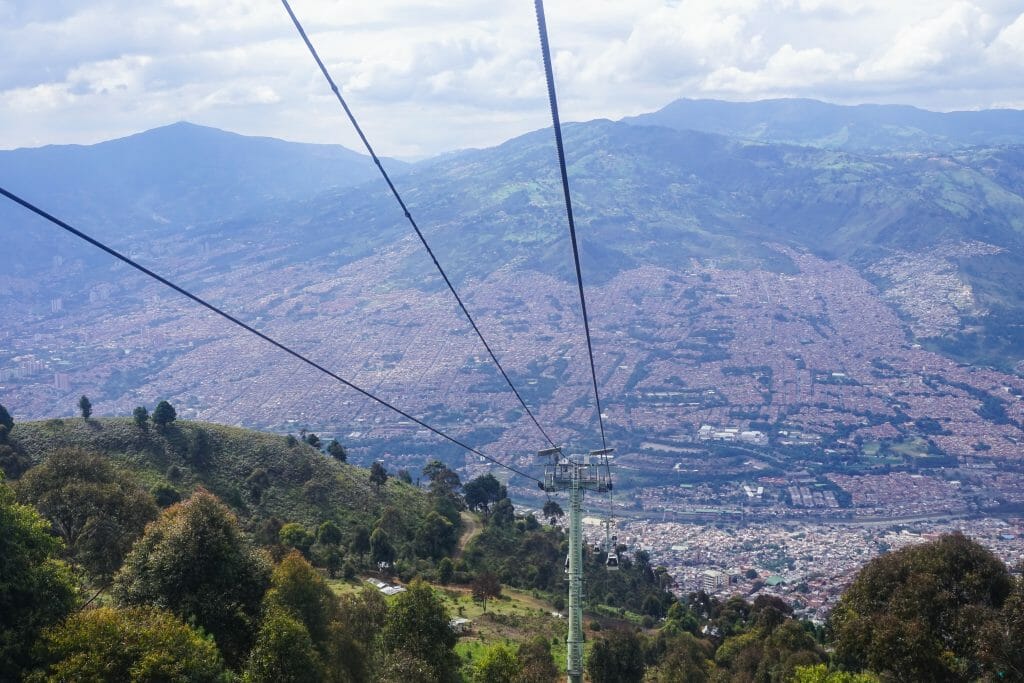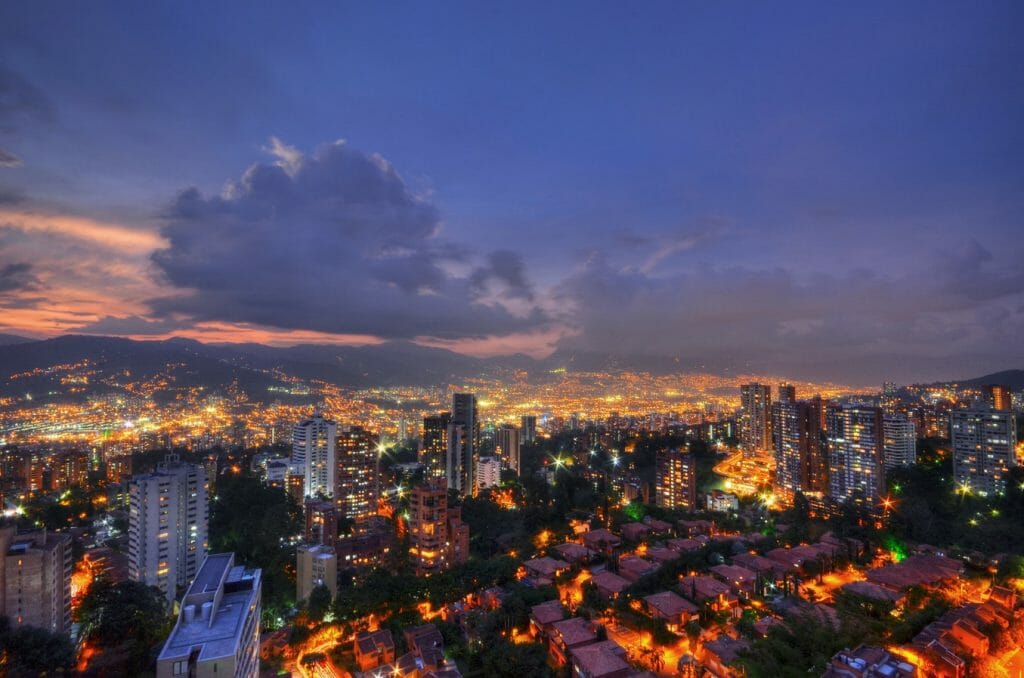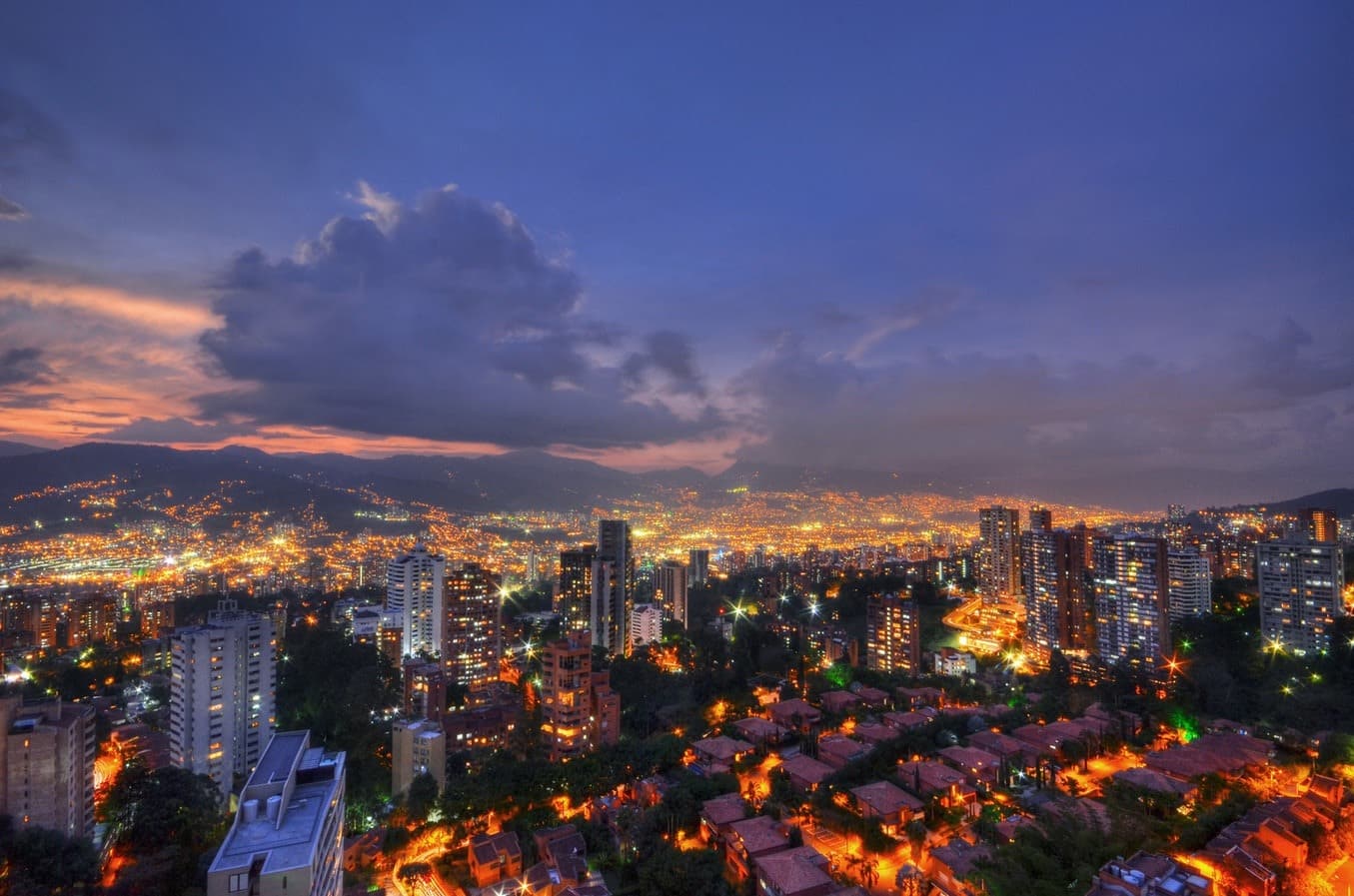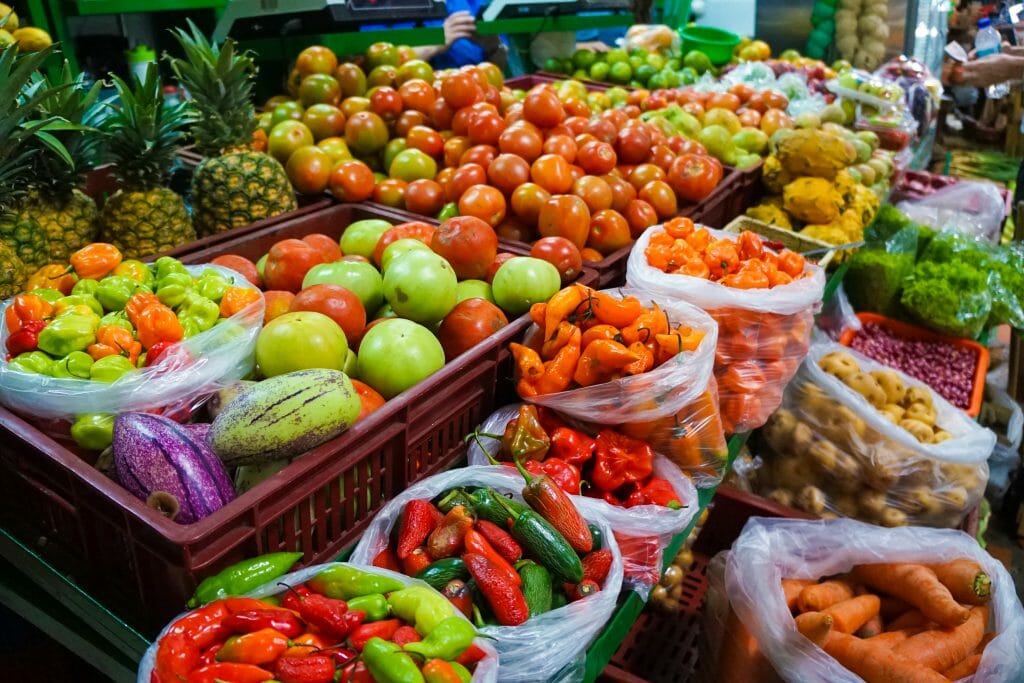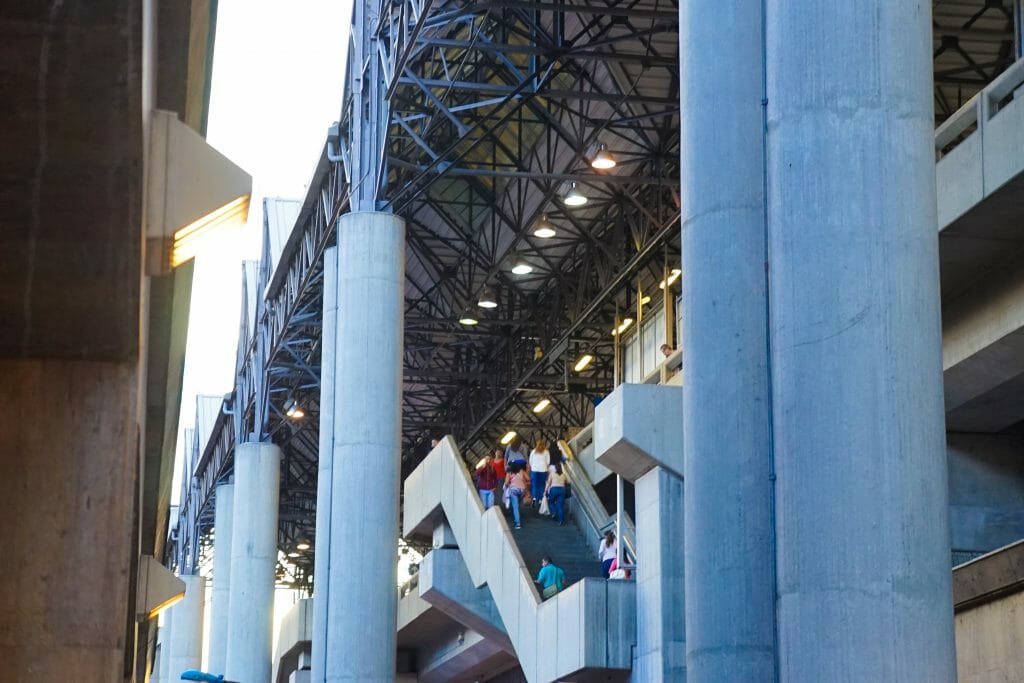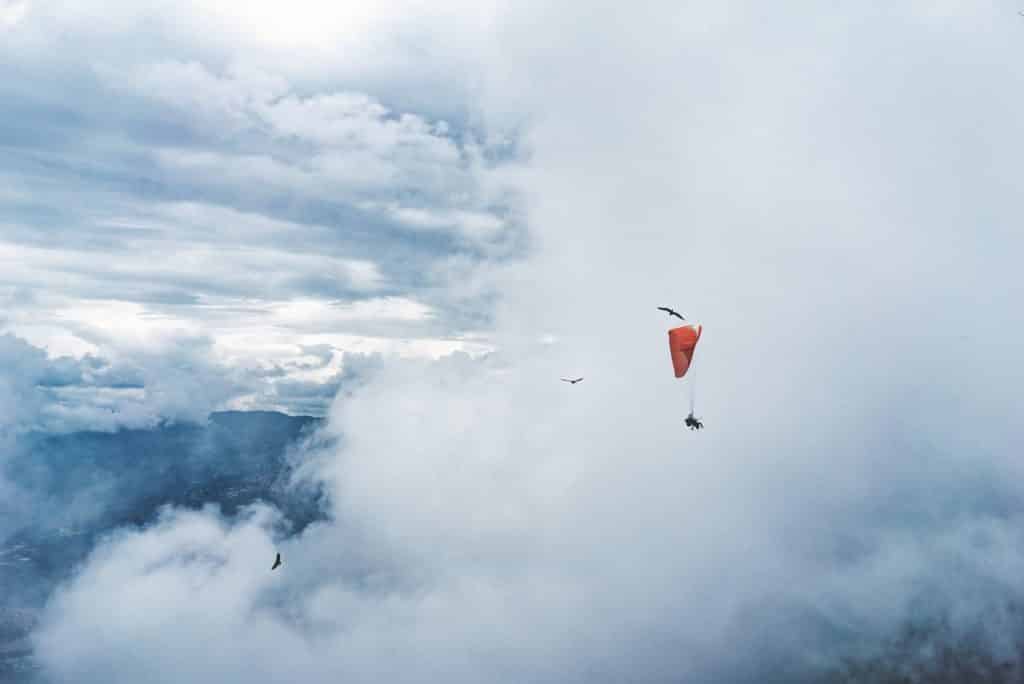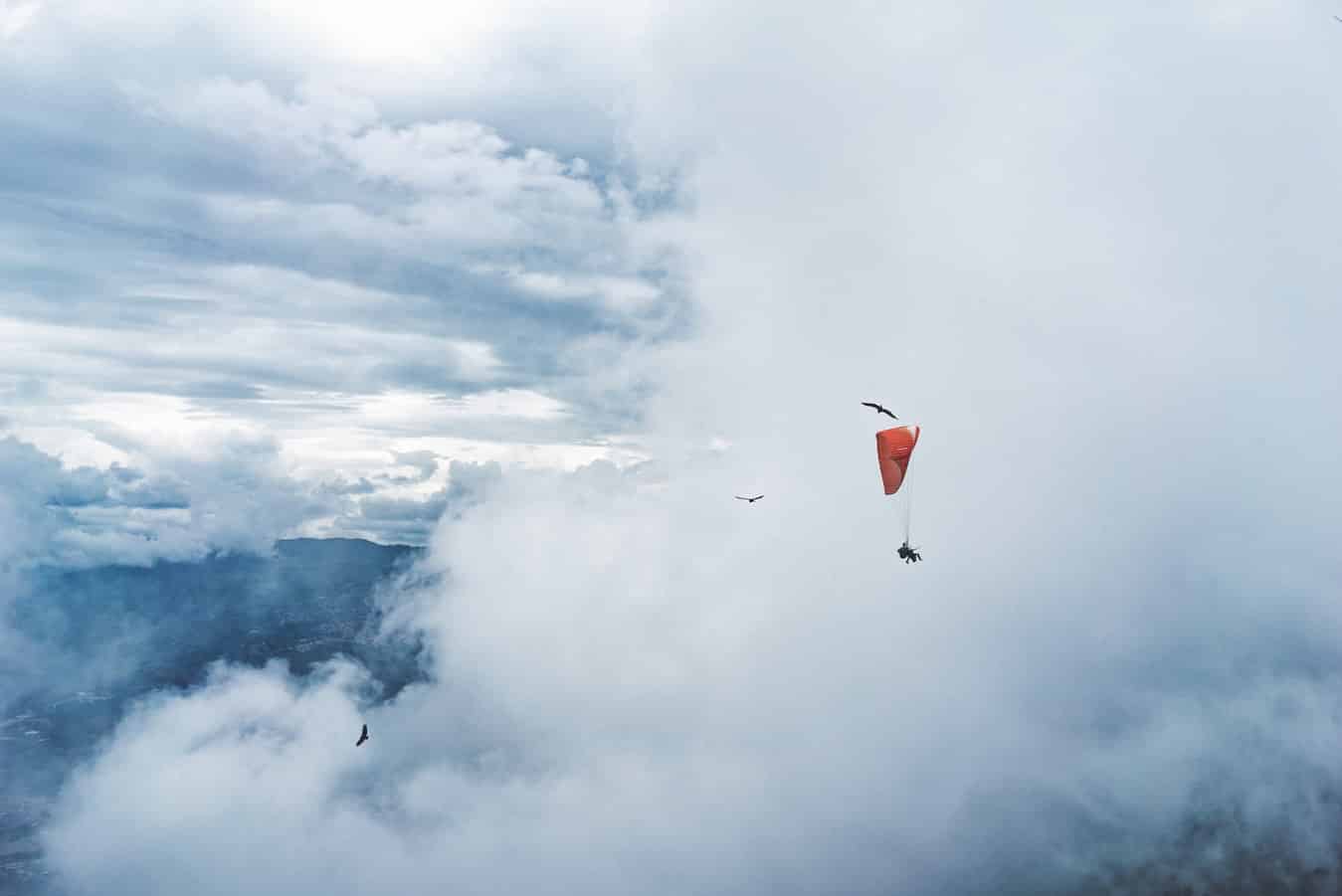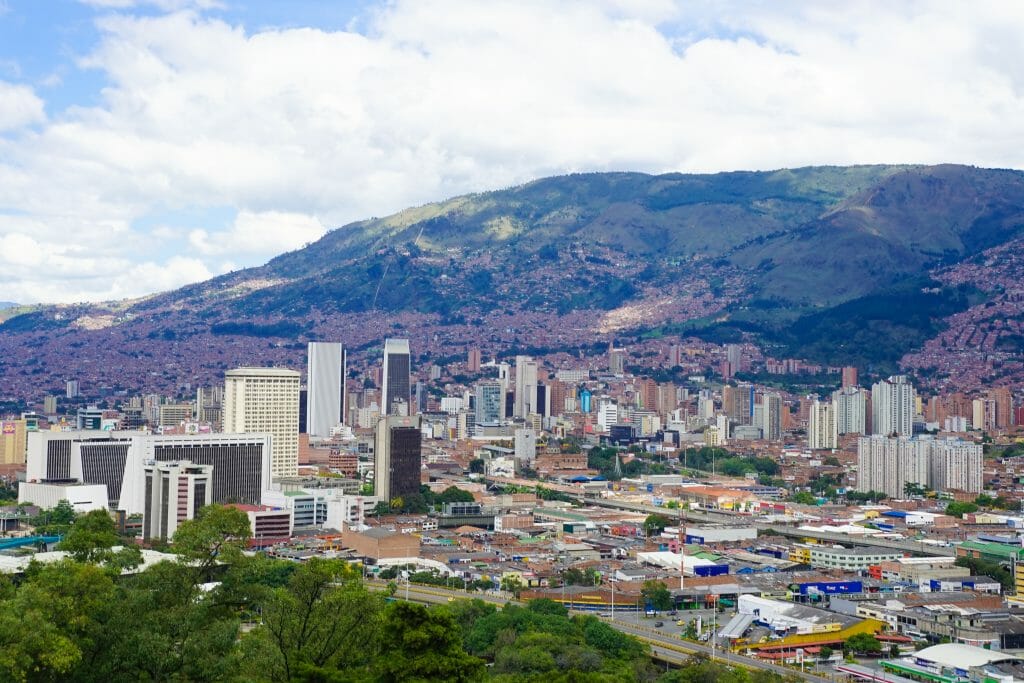 Gay-friendly Dining in Medellín
As previously mentioned, Medellín has a very gay-friendly vibe and with so many places to explore (and a booming foodie scene) there is no need to limit yourself. Below is a few of the more popular, trendy places that have opened – and one institution everyone must visit – that you should try to visit, perhaps as a warm-up for the crazy gay nightlife in Medellín…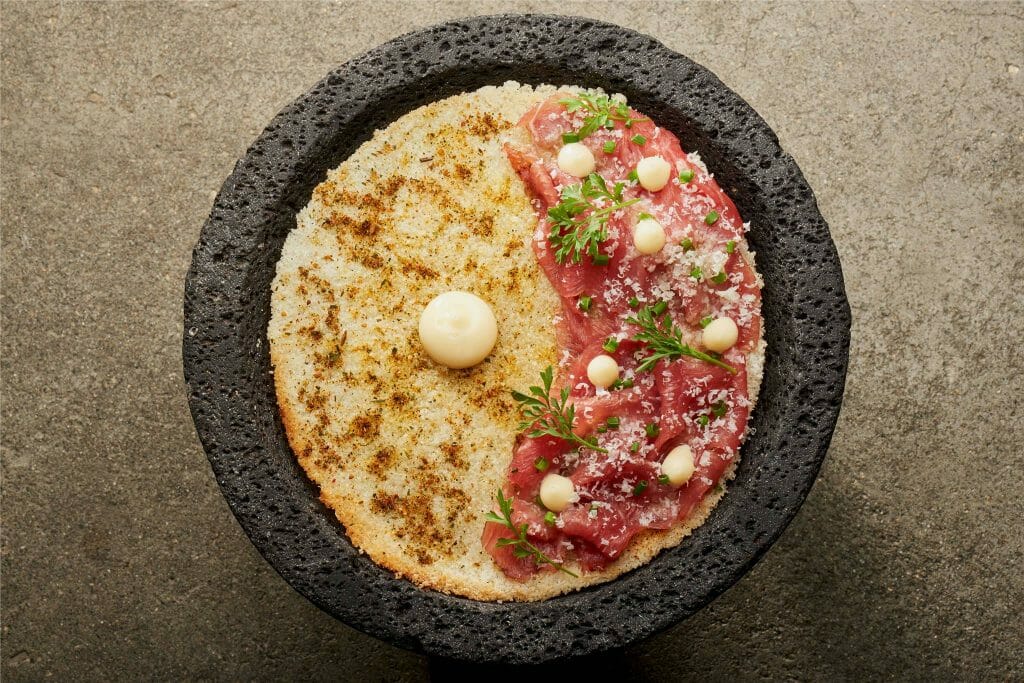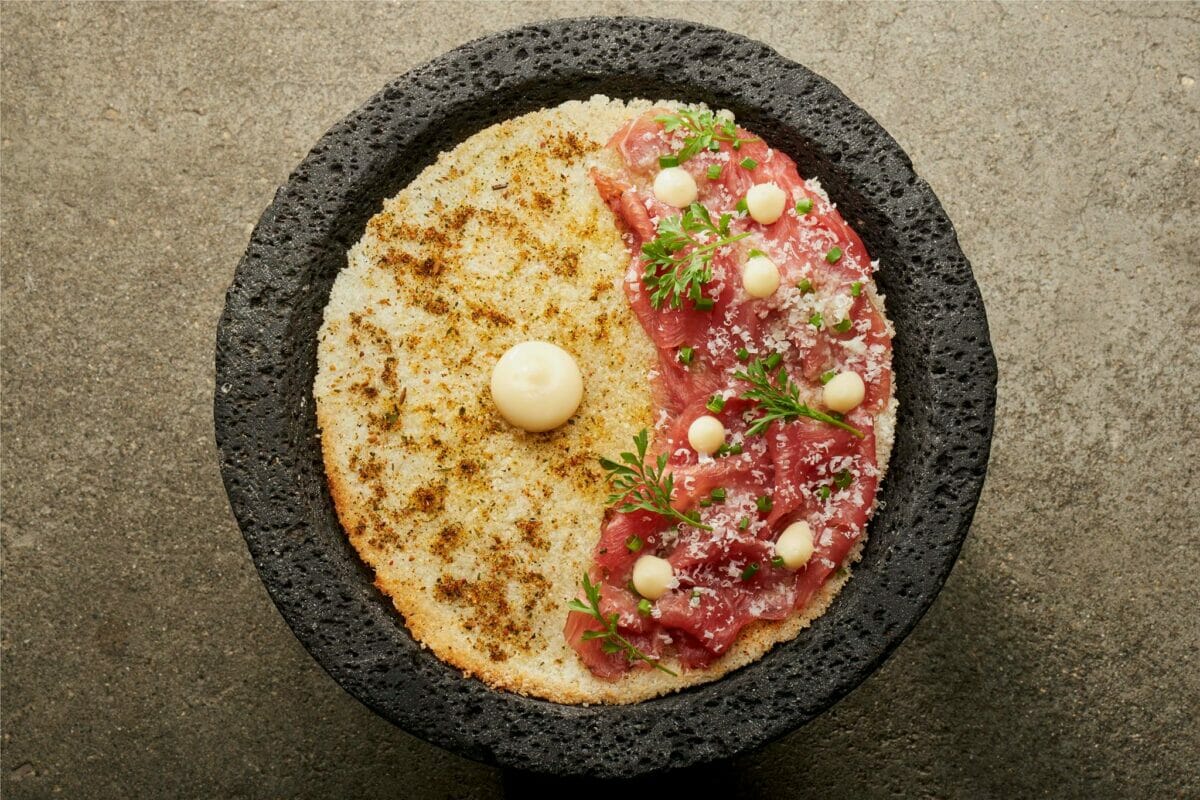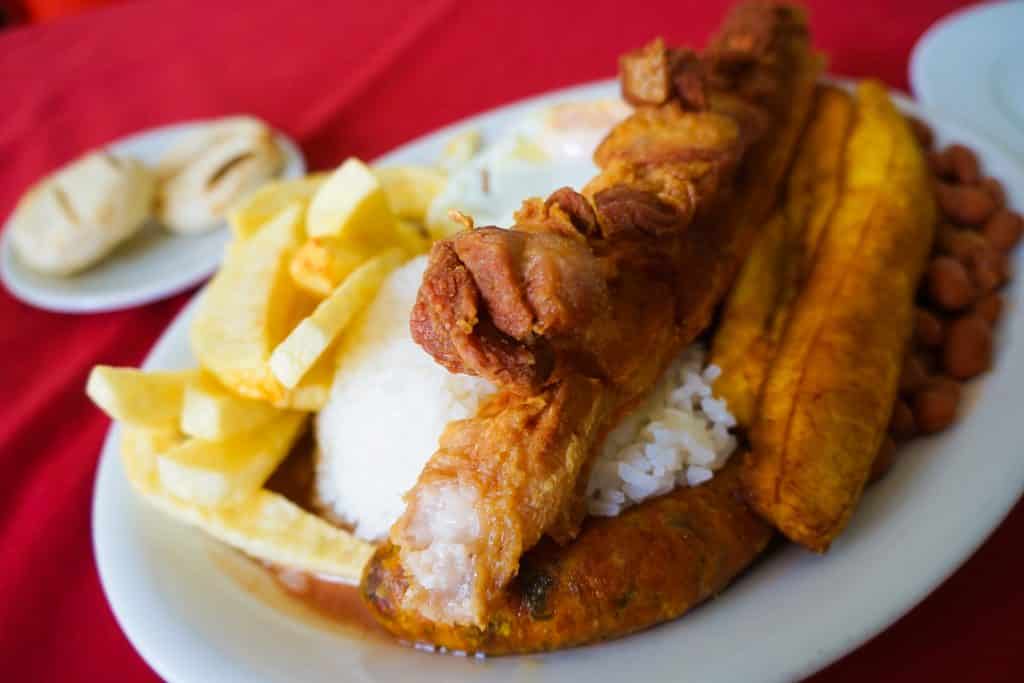 Gay Events In Medellín
A few of the biggest event on the Gay Medellín calendar each year – However in this city, the party never stops so whenever you choose to come, you can guarantee there will be some must-attend event going on. Gay Medellín just doesn't stop!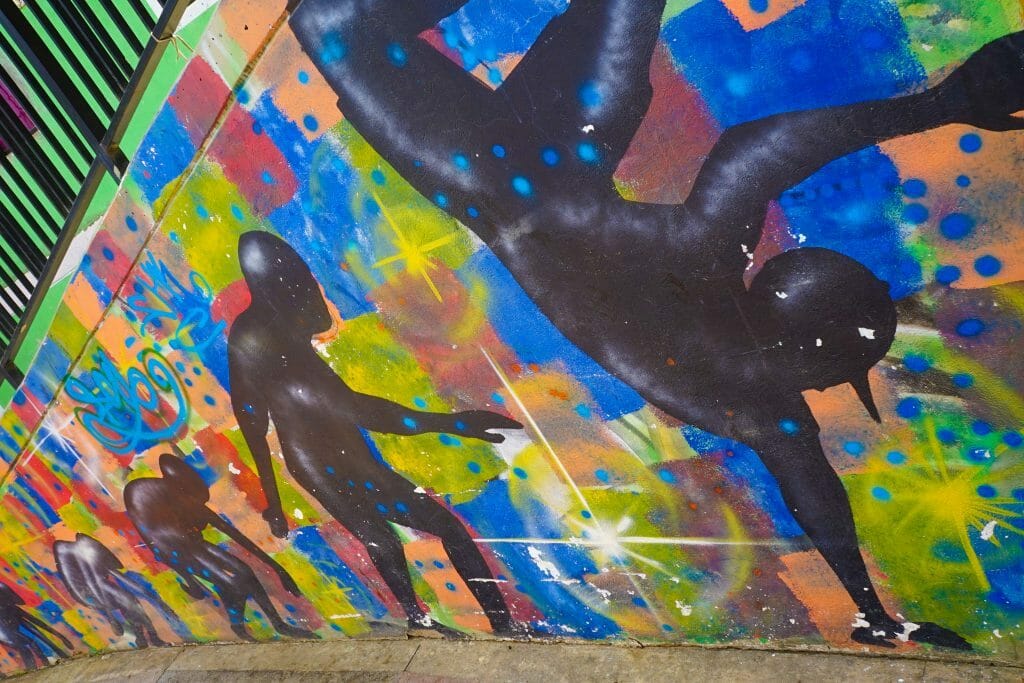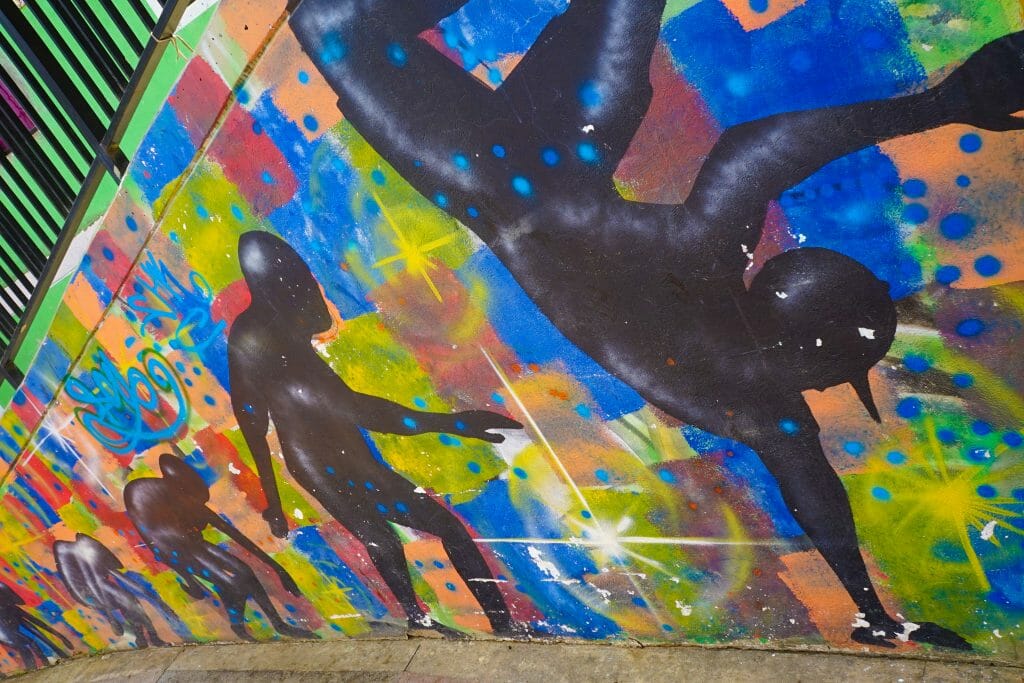 Gay-friendly and Gay Hotels in Medellín
In Medellín you would be hard pressed to find a major hotel which had any issues with gay guests – especially in the swanky neighborhoods of El Poblado and Envigado (South-East) or Laureles (West and South of downtown – but some hotels are more popular with queer travelers and have great reputations. due to their location and inclusive environment or vibe, which are features here.
Each hotel and area offer something very specific, so be sure to choose the right style and location to meet your needs. Prices are cheap compared to North American and European hotels (thought quickly rising) and standards are high – so it's a great place to splurge! Of course, there are also hundred's more hotel and hostel options in Medellín if none of these suit your desired budget, facilities or area!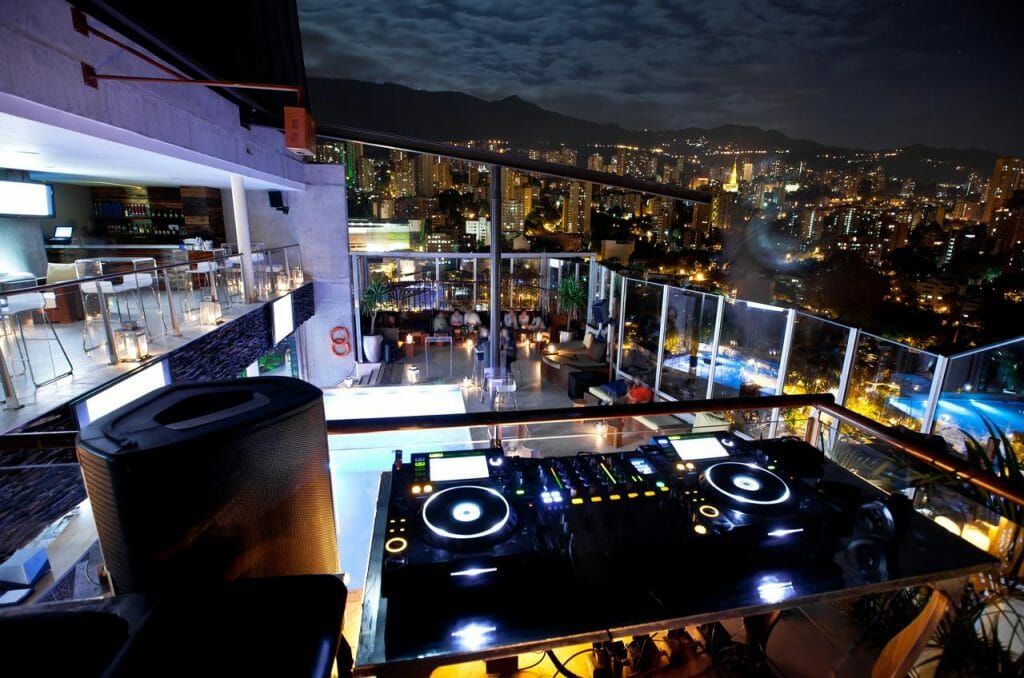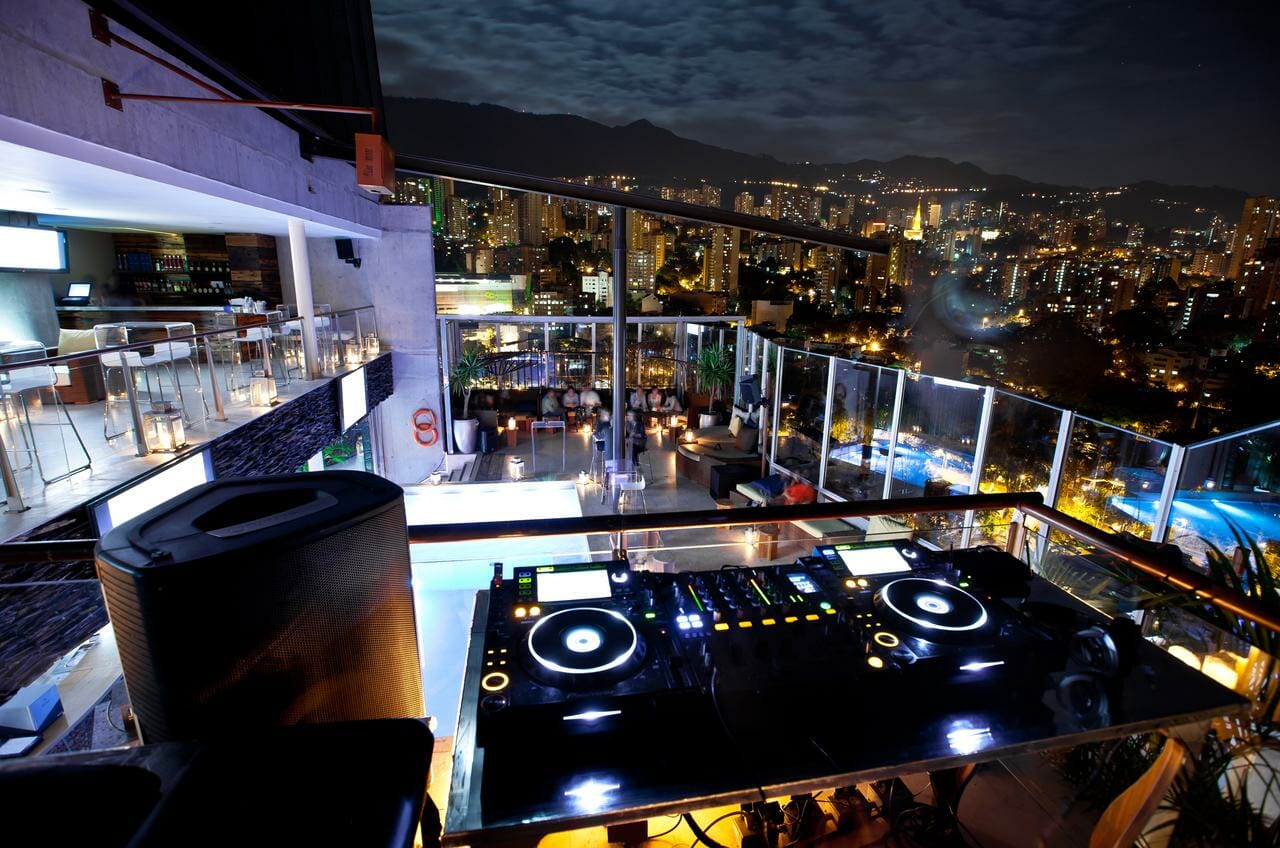 Even choosing where to stay in Medellín is overwhelming, but luckily tourist accommodation is centred around two areas: The upscale El Poblado / Zone Rosa neighbourhood with trendy bars, clubs and plenty of green spaces (and is safe to walk at all times of day or night), and the middle class neighbourhoods of Laureles, Estadio and Suramericana across the river which are more authentic with more locals, salsa clubs and cheaper prices.
Accommodation in the downtown or Prado neighborhood are not recommended as while they are beautiful to explore with caution during the day, at night are very seedy and best avoided.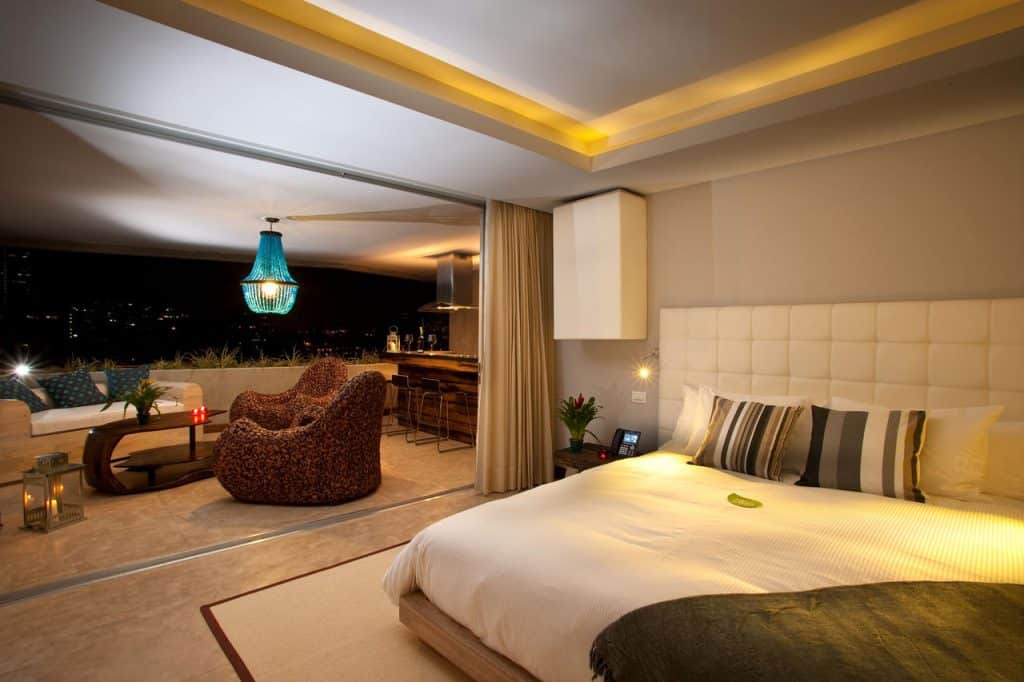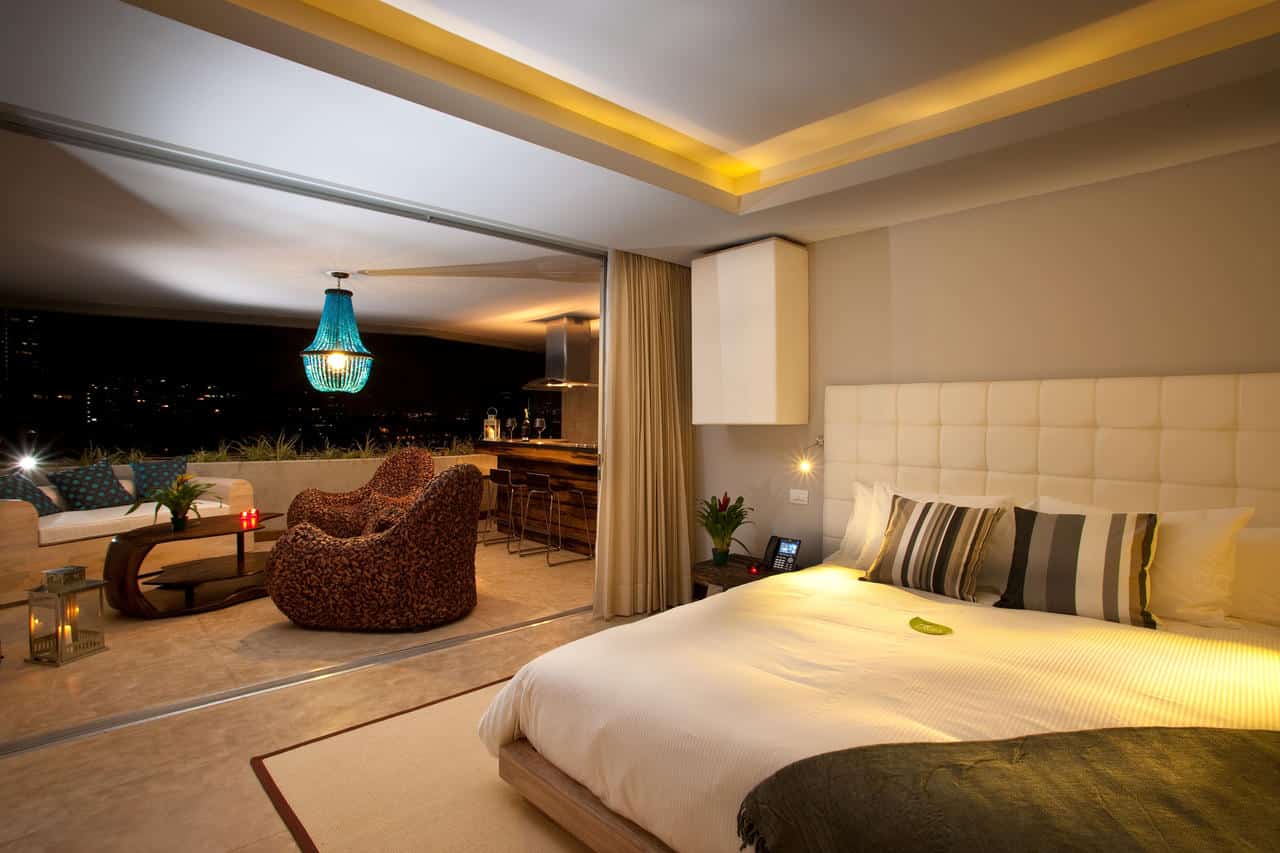 The Charlee Hotel ☆☆☆☆☆ – Located in Poblado on the Parque Lleras (the center of gay life in Medellín) this luxurious hotel offers rotating art installations, plush rooms with a mix of Balinese and European charm (it works!) and terrace rooms with incredible views over the city. Don't forget the rooftop cocktail bar, outdoor pool, and gym with hot-tub. With design-studded areas and a staff that will make you feel unique in every moment, The Charlee seeks to go much further than the traditional hotel concept, to transform it's guests and visitors lifestyles by offering them the highest standard of service. Here the art is the protagonist of every space: paintings, sculptures, and photographs on every floor of the hotel create a modern atmosphere and take part in this exclusive overture. The Charlee Hotel is the best 5-star boutique offering in town, and our favorite gay hotel in Medellín by far (even if it is open to all!)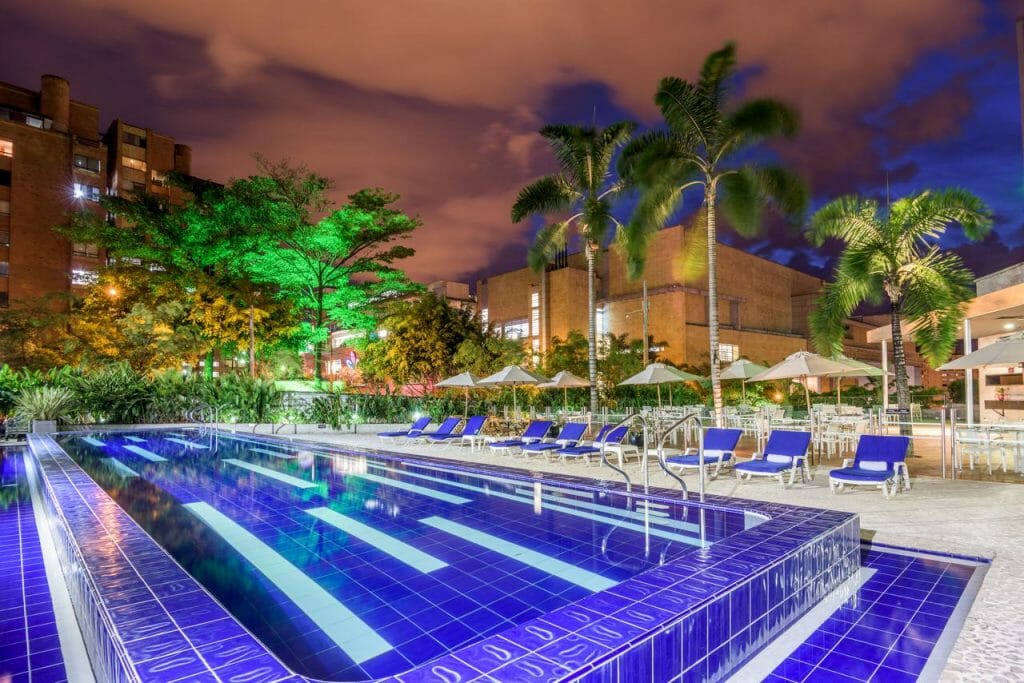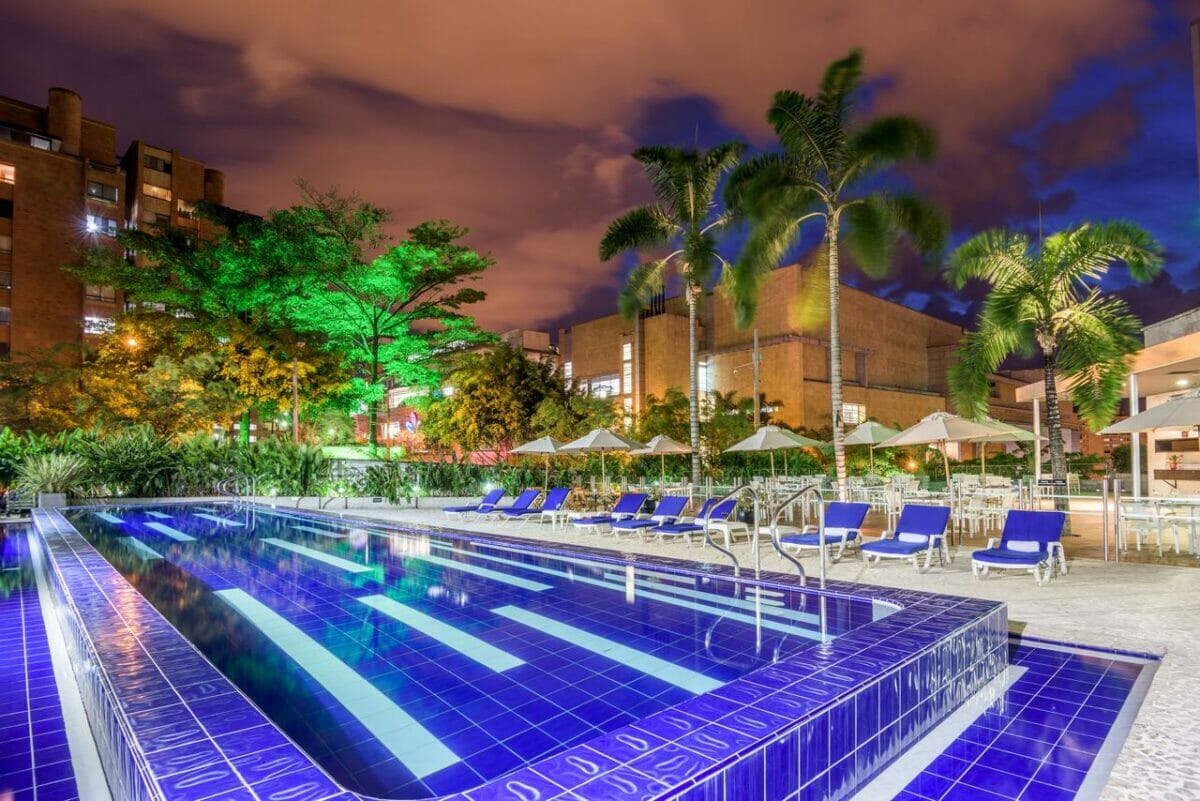 NH Collection Royal ☆☆☆☆☆ – An up-scale spa hotel chain set back in a quiet corner of Poblado, this hotel offers city views, minimalist stylings, and a tropical outdoor pool. Close to the best mall in Medellín (the Santa Fe Mall) with plenty of dining options either on-site or nearby!
Viaggio Medellín Grand Select ☆☆☆☆ – Loft and apartment living in Poblado, the Viaggo is perfect for a longer stay, with huge rooms and great outdoor public terraces. Sleek and white, this gay-friendly hotel in Medellín is extremely popular, in large part to its city views and luxurious in-room free standing bathtubs!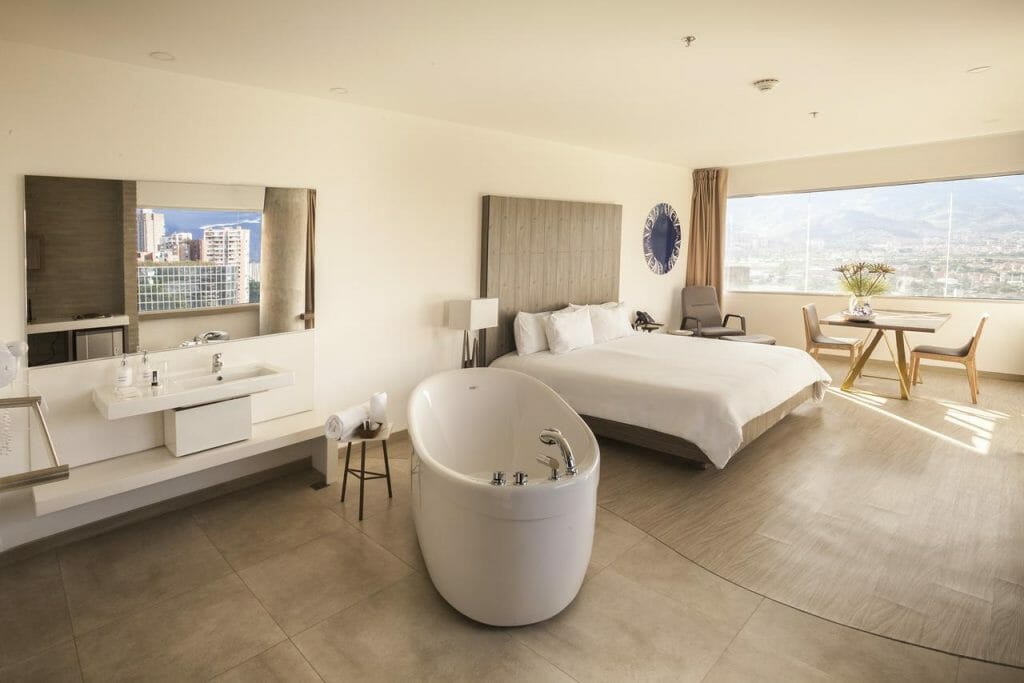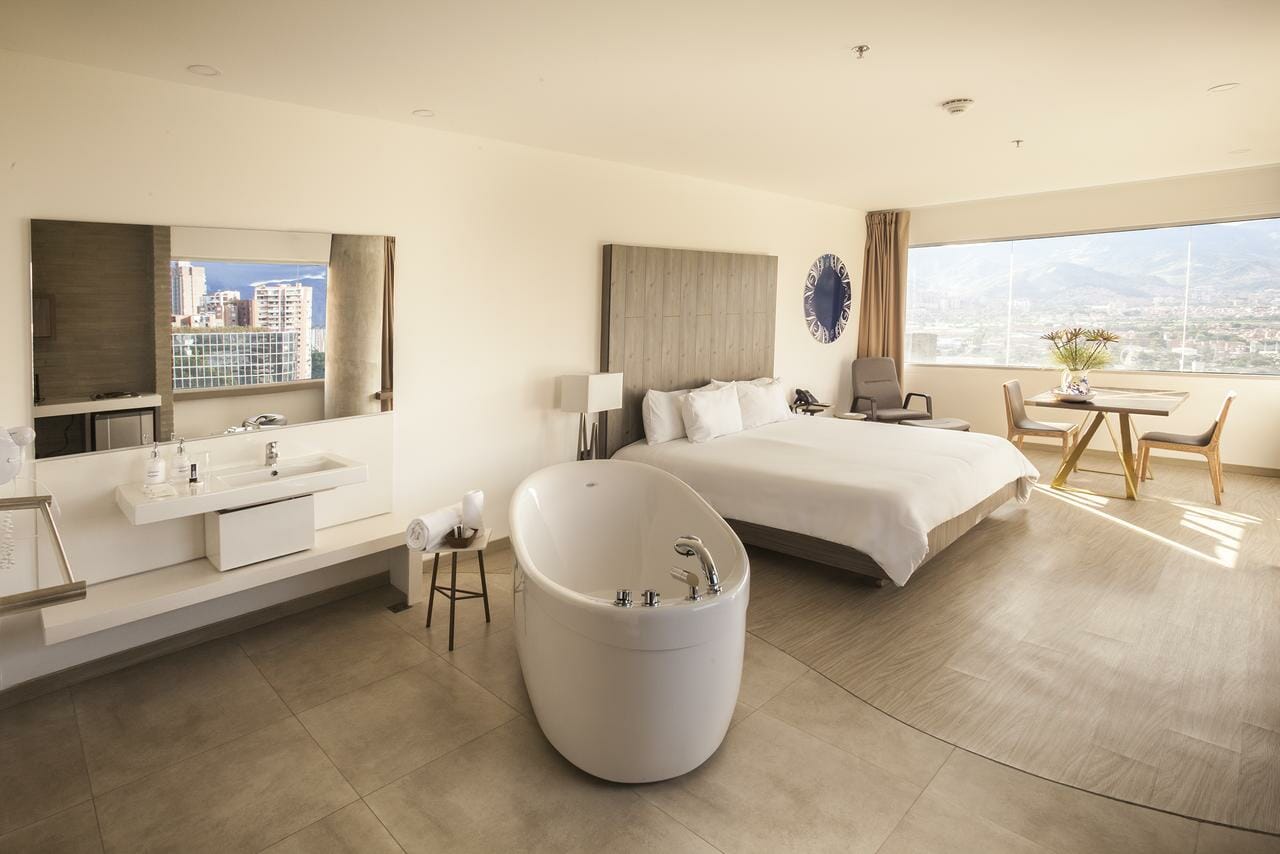 Hotel Intercontinental Medellín ☆☆☆☆ – Escape to tropical tranquility at this gay-popular luxury hotel with understated rooms, sophisticated decor, and a huge outdoor pool. The hotel's landscape also offers breathtaking views of the city and its surrounding mountains with upscale amenities including a gym, tennis court, full-service spa, and relaxed bar/restaurant. One of the most affordable Intercontinental hotels we have stayed at, why not splurge a little on upgraded club level rooms to access the luxe lounge with perks such as free drinks and daily breakfast.
Medellin Marriott Hotel ☆☆☆☆ – Unwind in style at this world-renown LGBT friendly hotel chain. Situated in the heart of El Poblado, the city's Financial and Fashion District, you can find comfort and style here wherever you go from the plush mattresses and modern rooms to the artisan cocktails at Bar Nau, their in-house luxury spa or outdoor pool boasting sprawling city views. Utterly fabulous darling!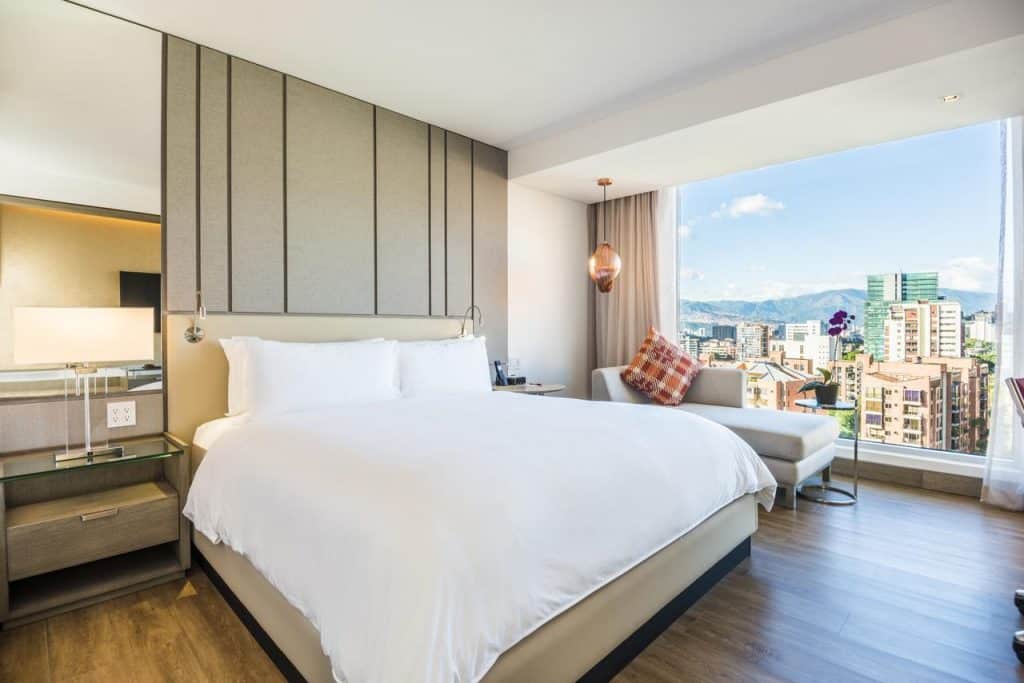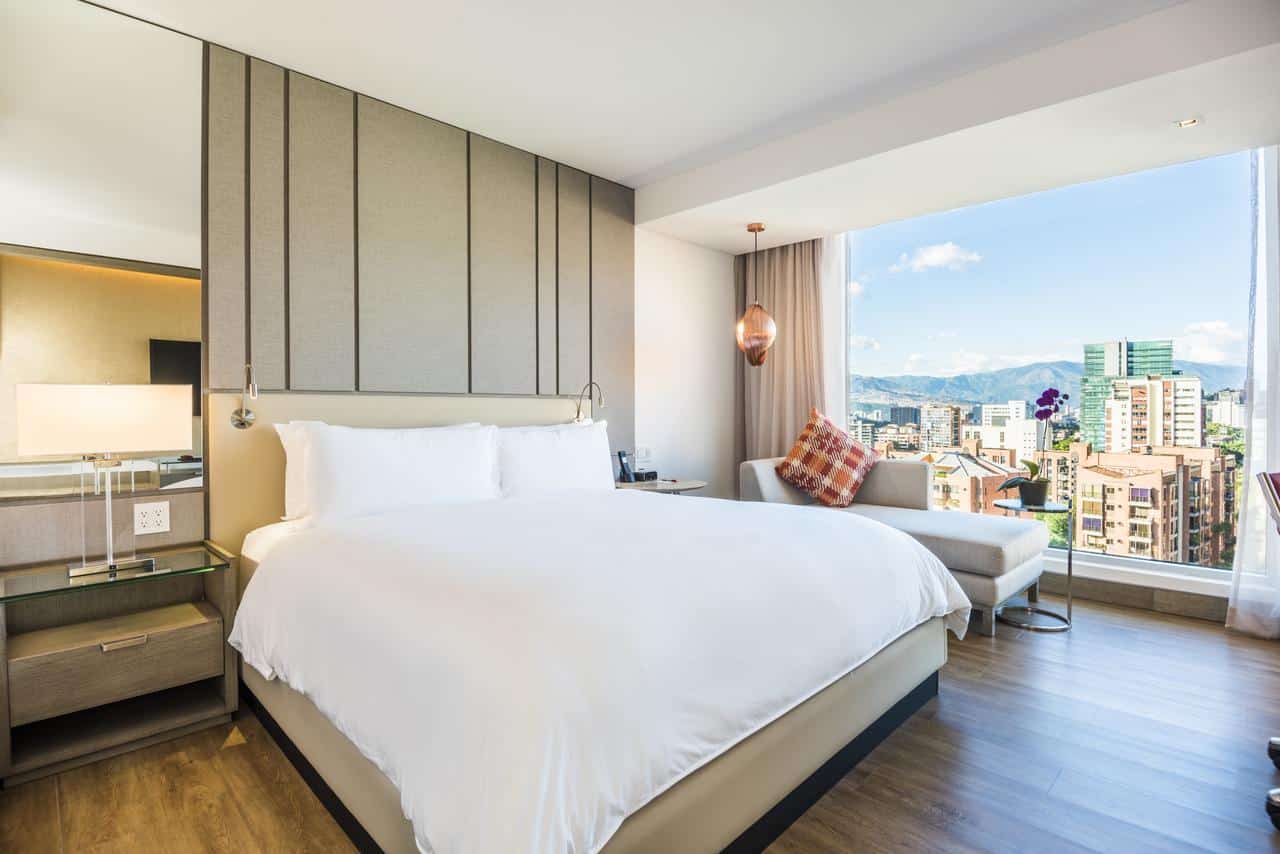 Obo Hotel ☆☆☆☆ – A clean, modern and high rated hotel offering everything you need – with an excellent location and affordable price tag. The hotel has a hot tub and sauna, guests can enjoy a meal at the on-site restaurant, there are stunning mountain views from the sundeck and the beds are exceptionally comfortable and huge. What more could you ask for really…
Inntu Hotel ☆☆☆ – A budget-friendly spa hotel in the up-and-coming Laureles neighborhood, the Inntu Hotel offers clean, well-designed rooms with a splash of luxury in the interior swimming pool complex. Hypermodern – this hotel offers elegance on a budget in a unique location.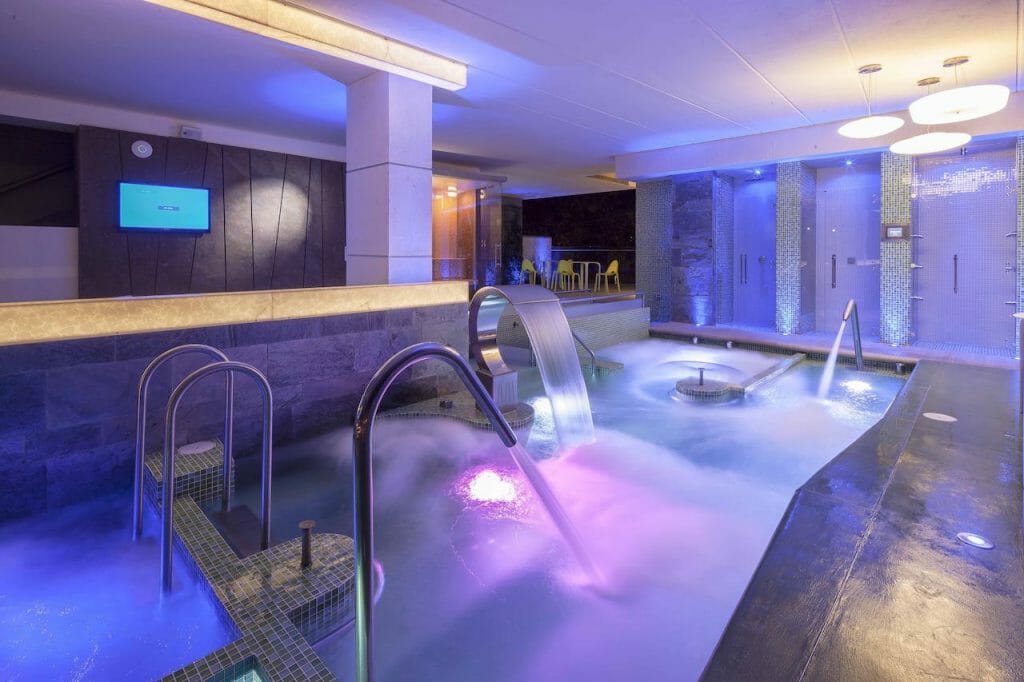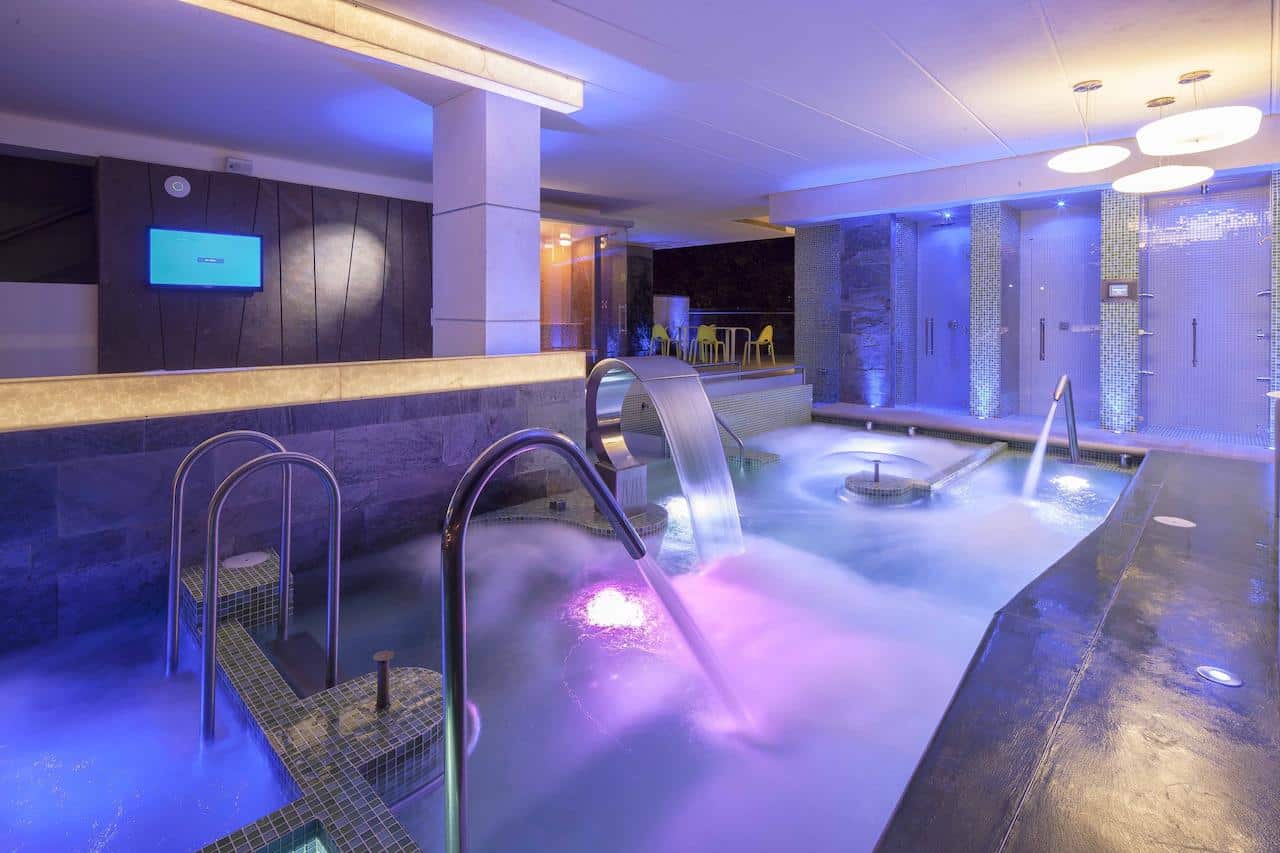 Hotel Vivre ☆☆☆ – A great option in the local Suraamericana neighborhood, close to plenty of restaurants and bars. Clean and basic, this is the hotel for those who want consistency and no surprises.
Tu Hotel Roma Medellin ☆☆☆ – Ok, so the central Prado neighborhood is not the most ideal area to stay – but if you speak Spanish and are comfortable in Latin America the Tu Hotel Roma is the only gay hotel in Medellin specifically catering to gay, lesbian and trans travelers. Speaking Spanish is a must here but it is a basic hotel with an on-site security guard, kind staff and is only 5 minutes from the subway station.
Rango Hostel Boutique ☆☆ – Newly opened in Poblado, this modern hostel with chic-eco design offers dorms and private rooms at pretty low prices. Great for meeting other LGBT travelers in Medellín and those on a budget.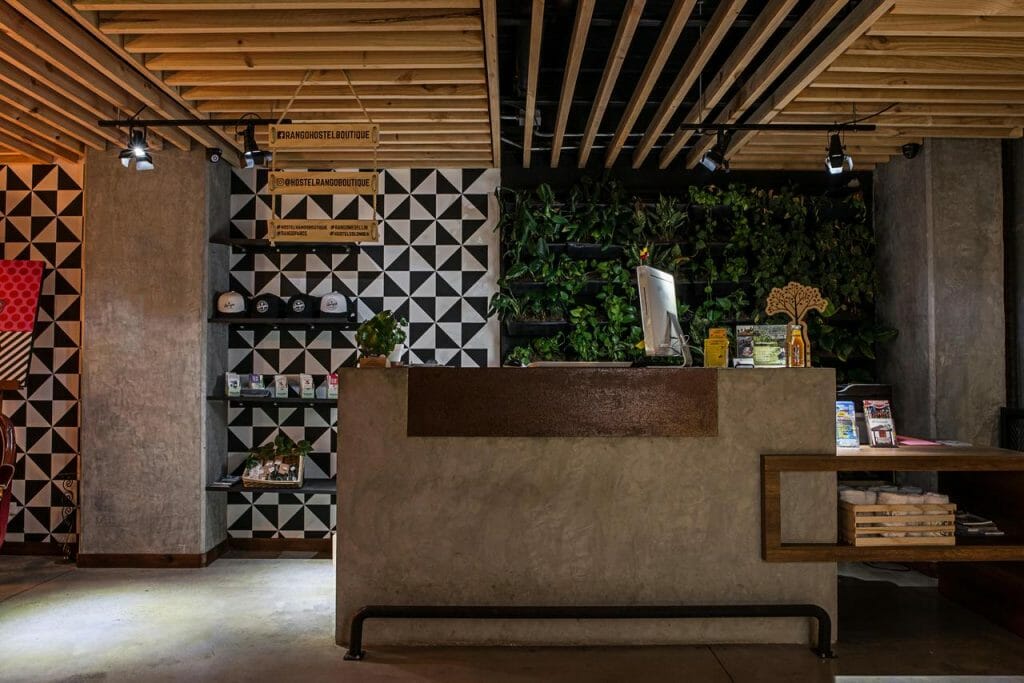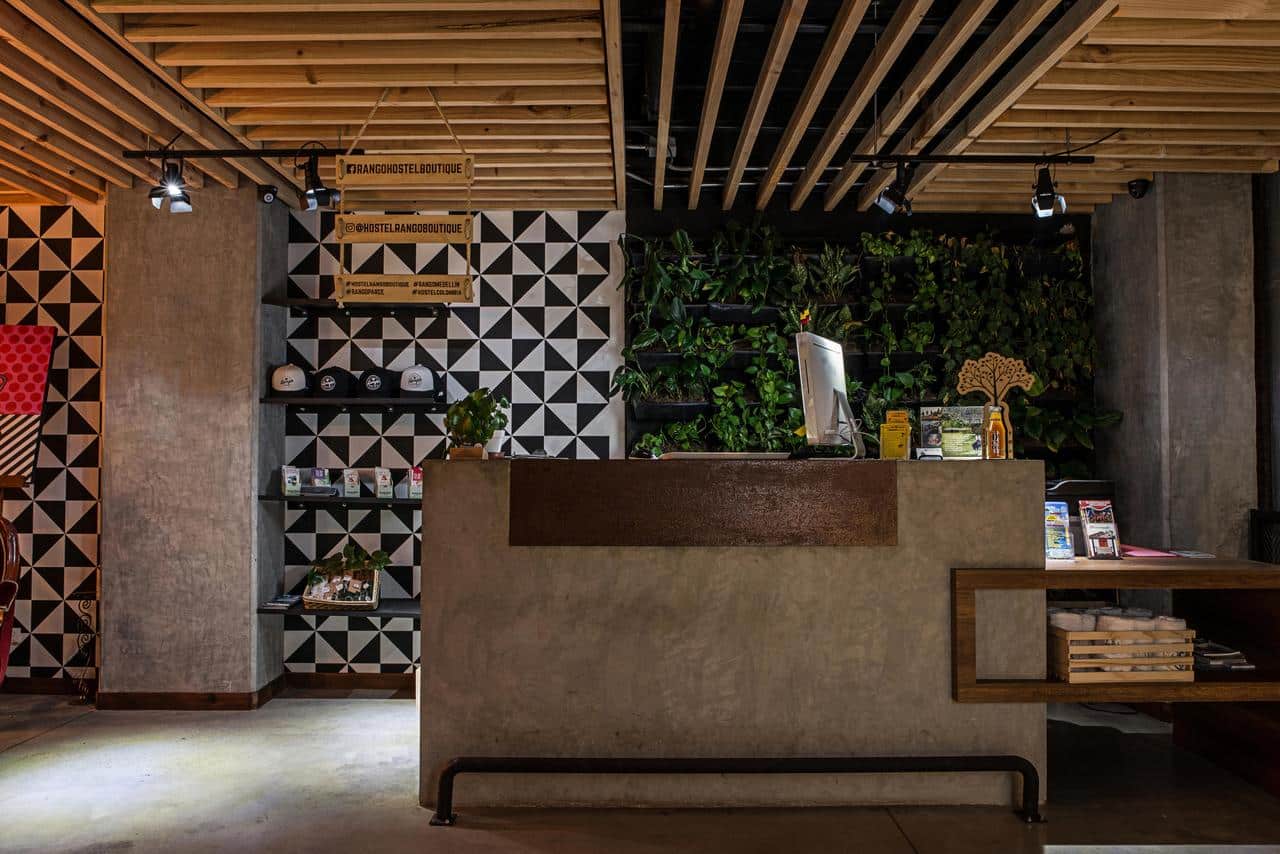 Gay Bars and Gay Clubs in Medellín
Anyone who knows anything about Latin America knows they love to party here, and Medellín leads the continent with it's nightlife.
New clubs and events are taking place consistently here so it pays to ask around when you arrive (hotel staff are a good bet) but at the moment here are the most popular nightlife spots and gay clubs in Medellín for travellers and locals. Things will get crazy – but just go with it. Just don't forget your common sense.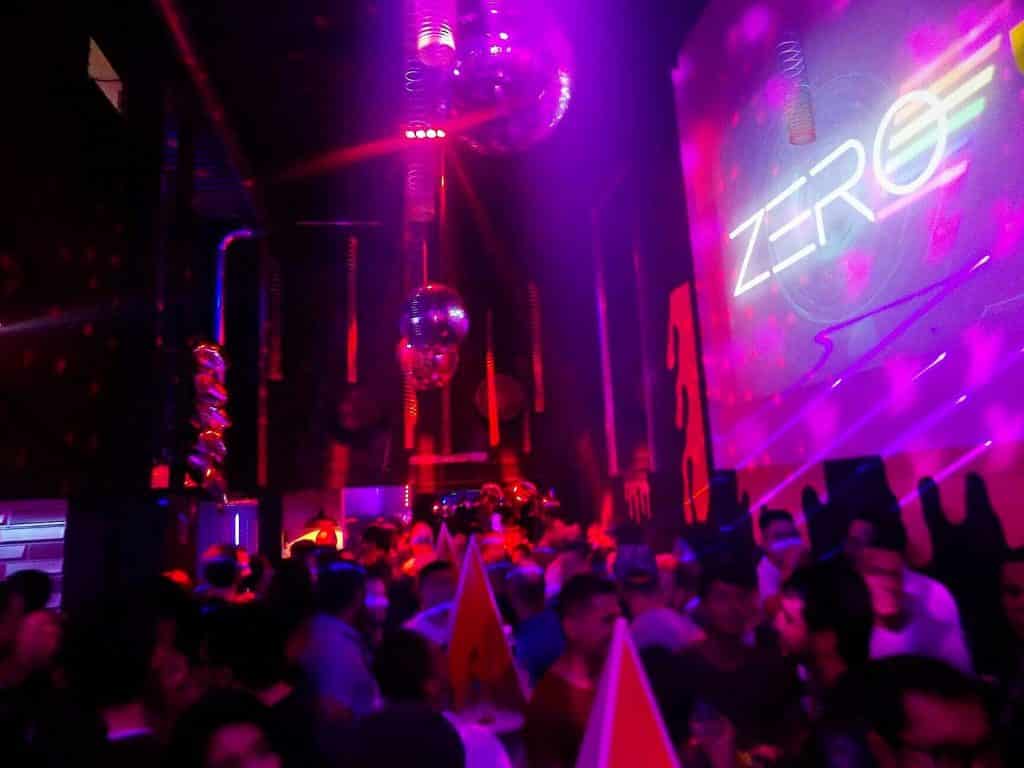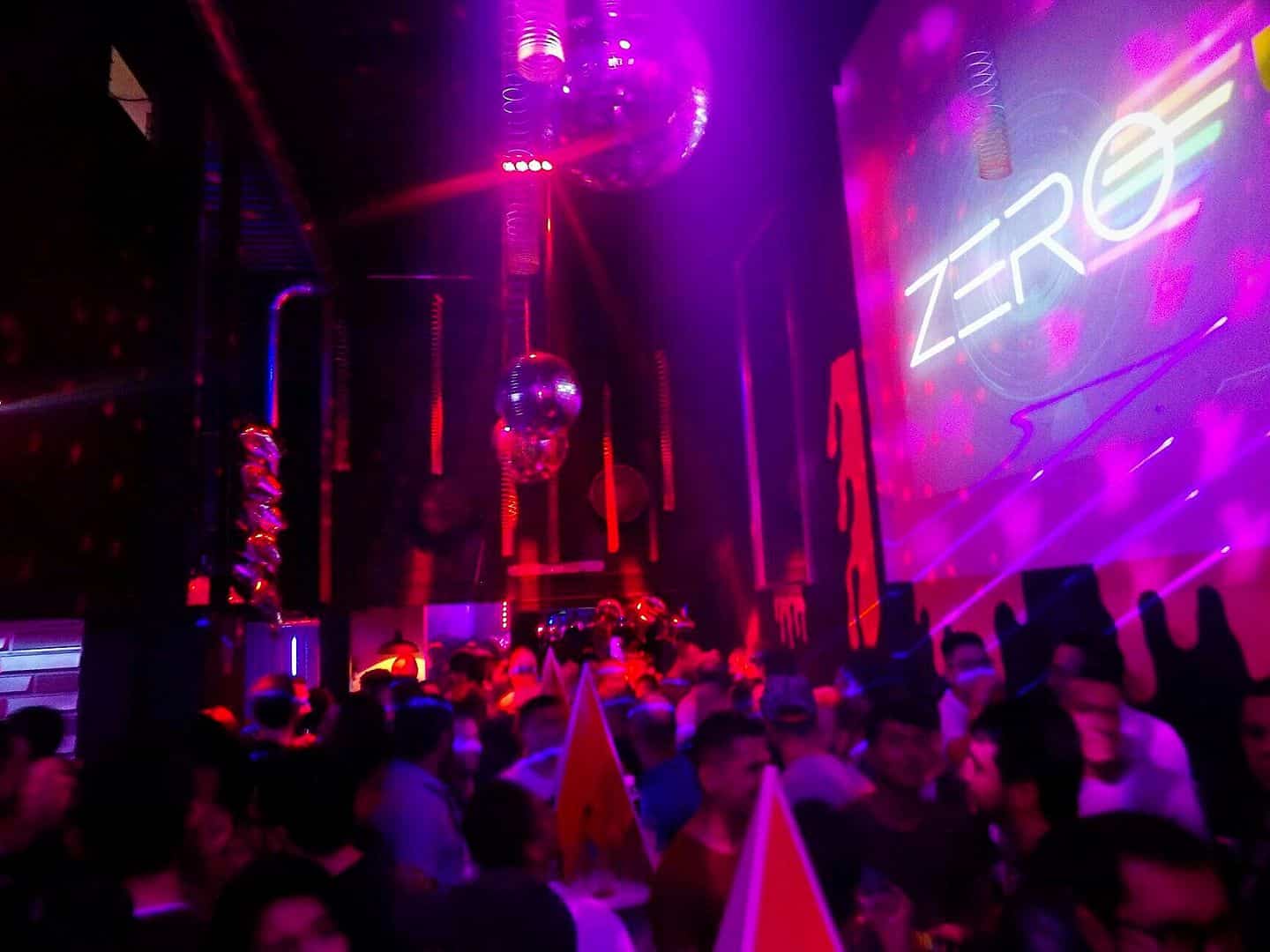 Zero Nightclub By Purple Bar – A crowd favourite just one block from Parque Lleras, Zero Nightclub plays a mixture of reggaeton, recent hits, R&B, and electronica well into the night. Drag shows throughout the week – and a healthy mix of expats and locals, though come early if you want to avoid a cover charge most nights.
BarChiquita – The hippest new-gay bar in

Medellín, located in Poblado. Modern decor, kitschy art, killer cocktails and the freedom to be exactly who you are. What more can you want?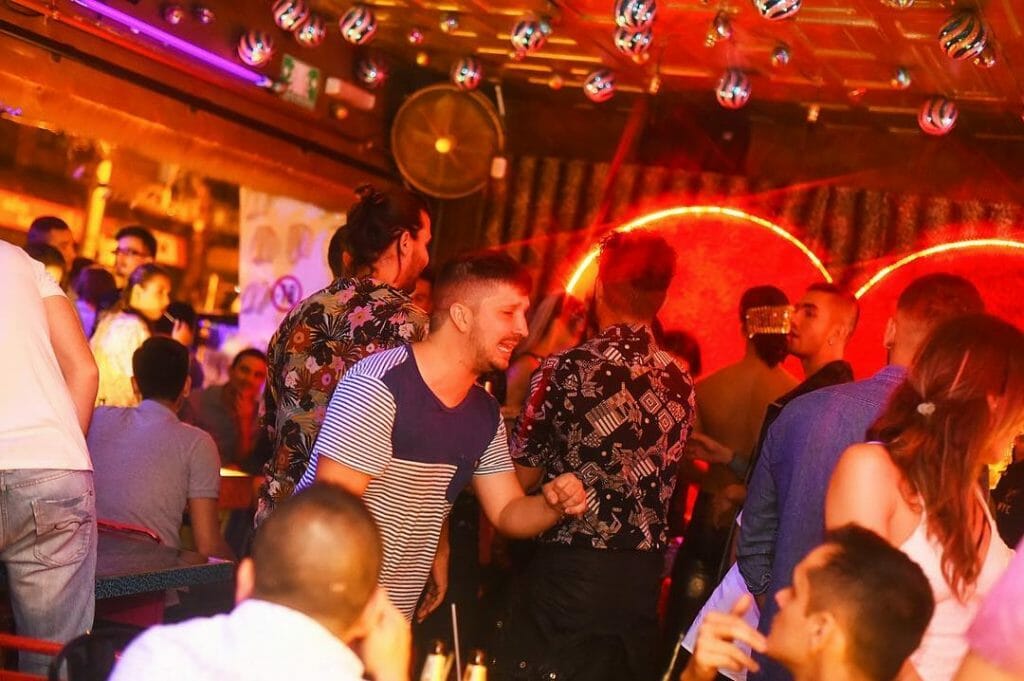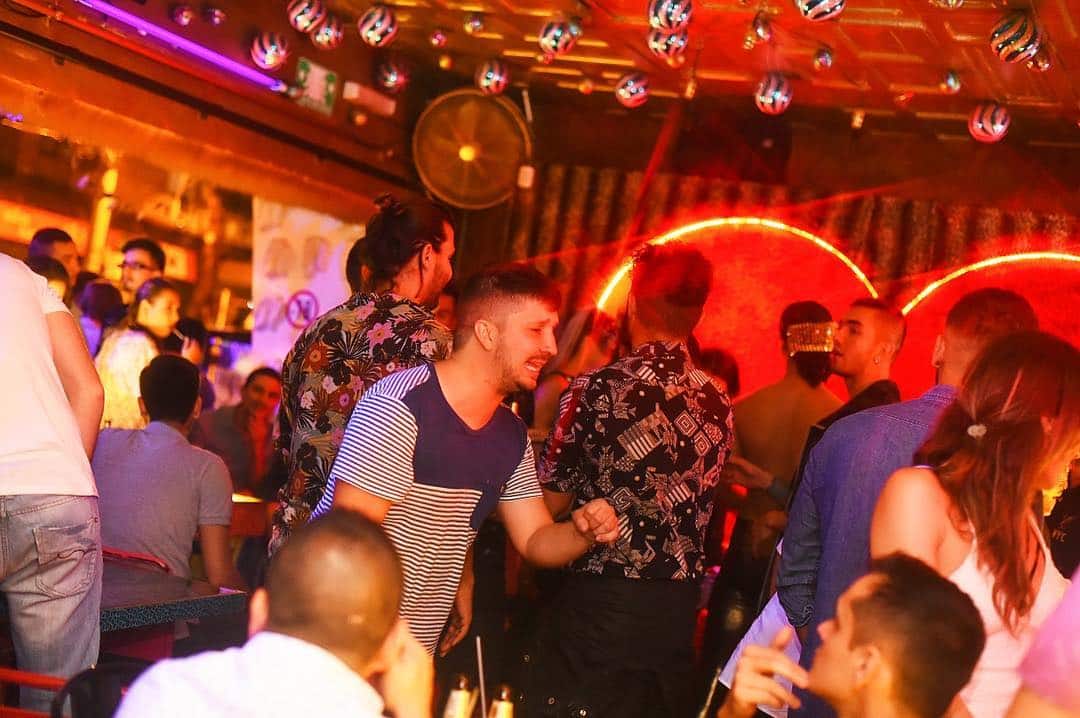 Viva Discotek – One of the biggest gay bars in

Medellín, and the most famous – Viva's dance floor can hold over 1,000 people and blasts mostly reggaeton and electronica with a dash of salsa in the more intimate second dance floor. Popular with locals of all types, check their Facebook page in advance to see the many themed parties they host.

Vintrash – A modern bar focussed on upcycling and ambience. Music here focuses on Latin, indie and electronic music – and their is a restaurant downstairs which gets good reviews. Very popular with the LGBT community in

Medellín but by no means exclusive.

La Cantina de Javi – A gay dive bar in the centre of the city, the booze is cheap, the atmosphere distinctly cantina like and it's happening here on weekends from Wednesday til Sunday. Make sure to take a ride-share app directly here and back, but for an authentic taste of gay

Medellín life.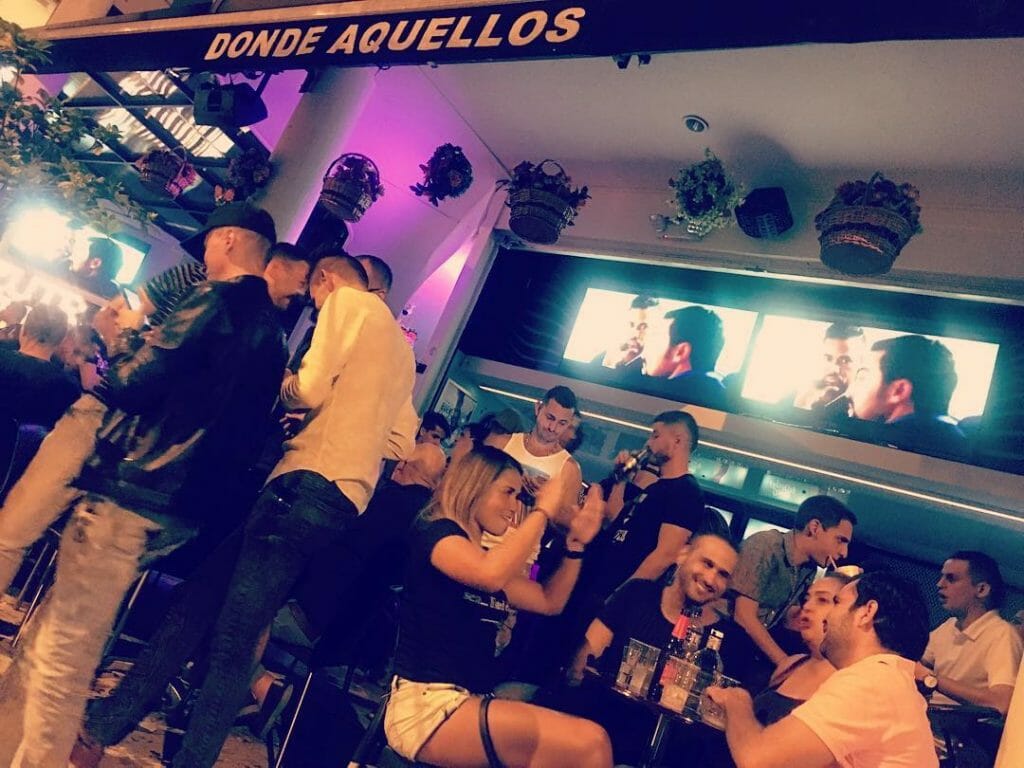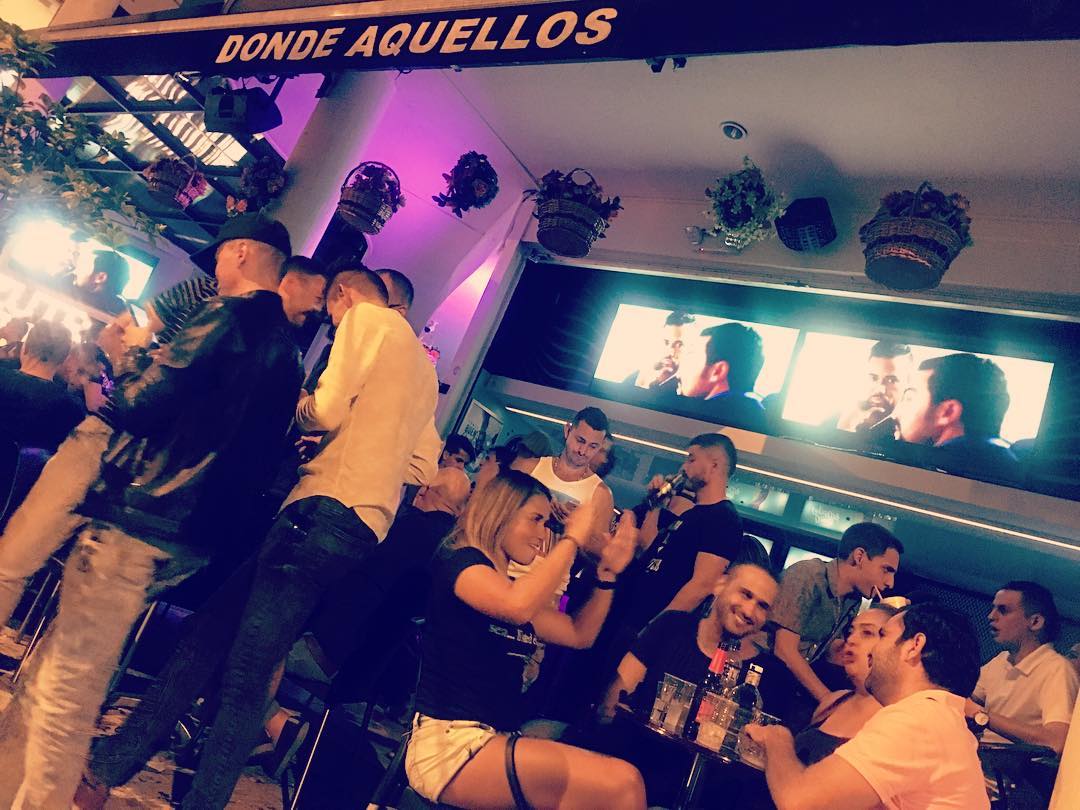 Donde Aquellos – A famous institution in Pobaldo frequented by the LGBT community in

Medellín. With chic design, a great outdoor space and delicious cocktails this is more a place to meet and share a drink before hitting some of the more steamy dance-floors in Medellín.

Wake Up Entertainment – Not a physical space but a entertainment group that is famed for it's international DJs and all night-raging parties in industrial spaces. More LGBT friendly than exclusive, but there is something for everyone at this not-to-be-missed fiesta!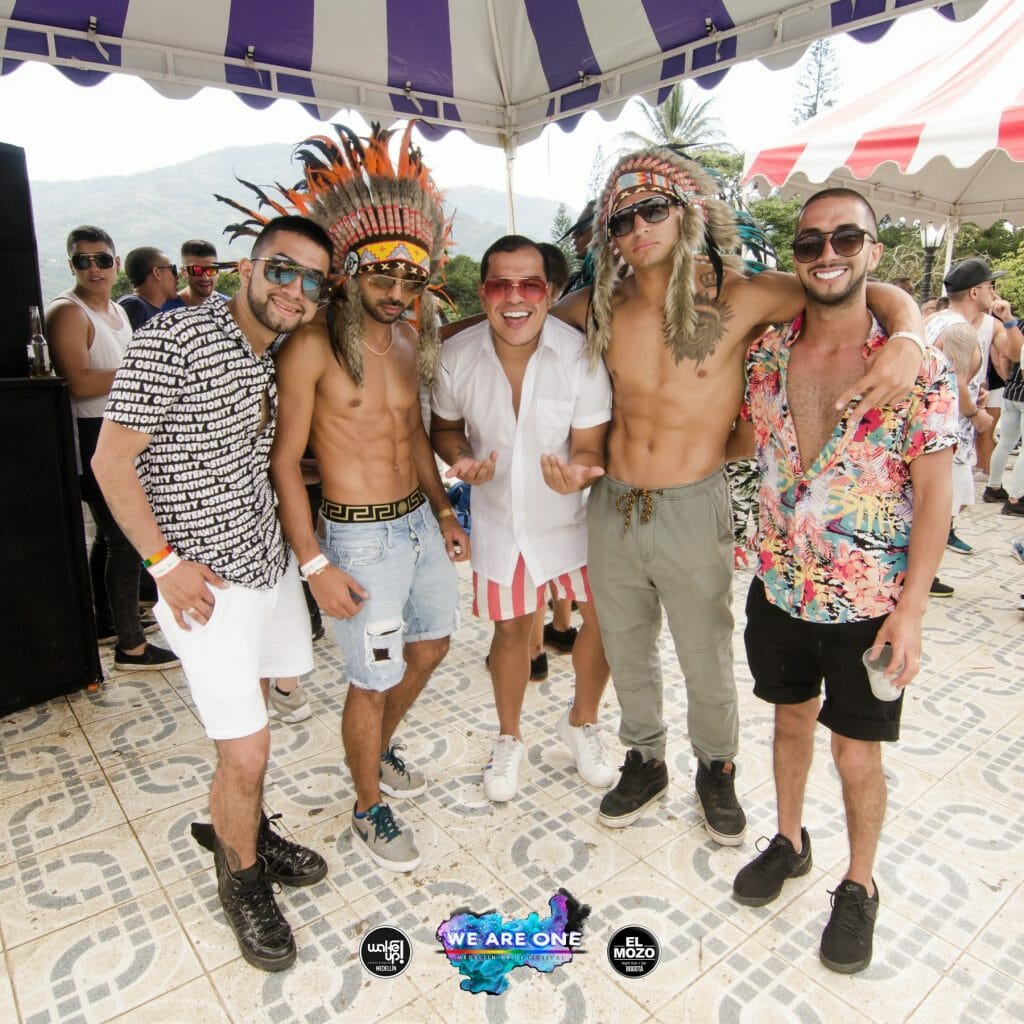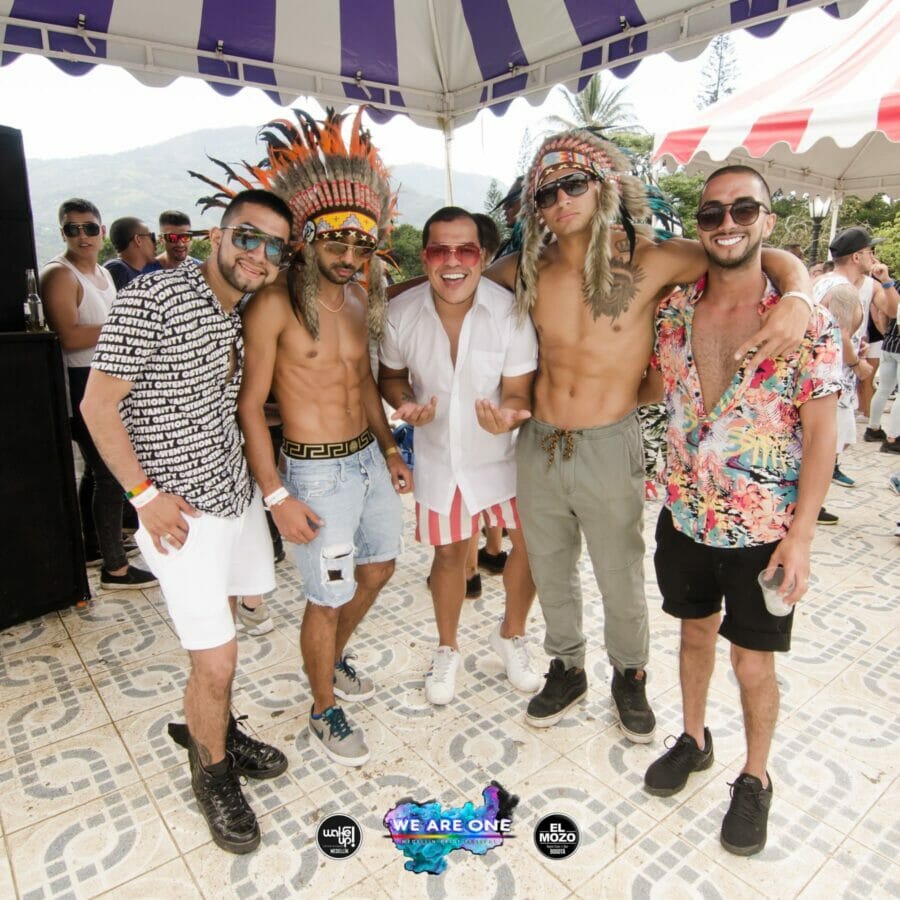 Gay Saunas and Bathhouses in Medellín
Unlike some more Western countries, saunas and bathhouses in
Medellín are still all the rage. Here are the biggest, with a reputation for being friendly to foreign travellers.
Be aware that prostitution is legal in Colombia only in designated tolerance zones. Rent boys are common in sauna's here, but at your own risk. It is not advised to visit Medellín's Calle del Pecado (The Street of Sin) no matter what you here – It is extremely dangerous with drug dealers and pimps, and police will likely harass any foreigner found in or around this area.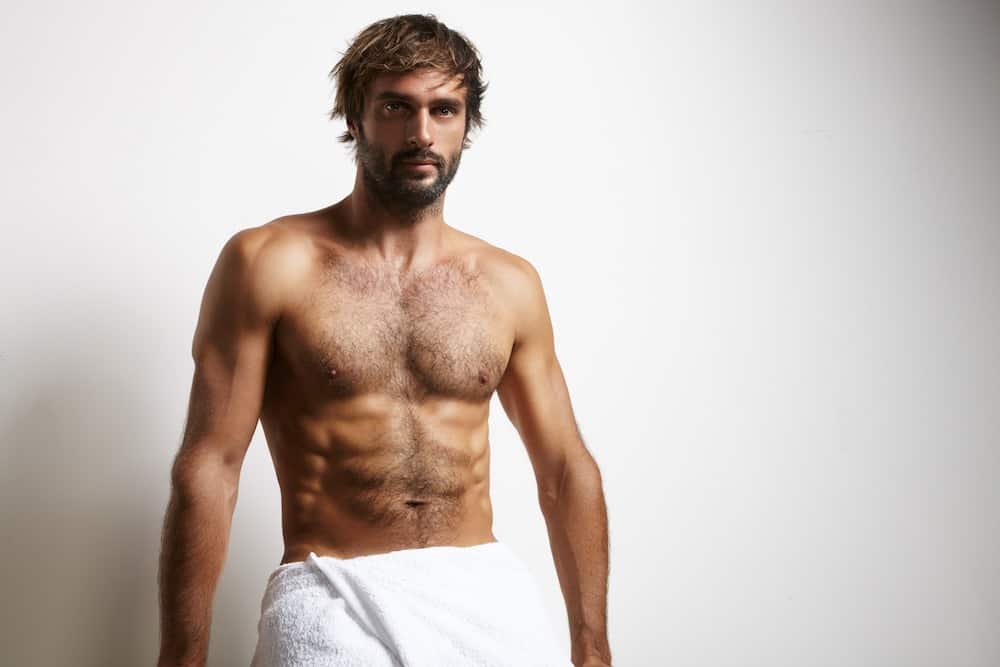 Barbacoas Bathhouse – Located in the seedy/gay party area of Barbacoas is this hidden

Medellín bathhouse. Clean, cheap and plenty of fun to be had – this is full of hot Colombian men, with none of the posings.

Club de Tobi –

Medellín's most famous

bathhouse, which is popular with tourists. A chic atmosphere, beautiful pool and plenty of lounging areas – Though it may be too sophisticated as the action is more subdued here.
Sauna Club 55 – Modern and new, Sauna Club 55 is a good mix between sophisticated and full of action. The only downside here is the 9 pm closing time…But good for mid-afternoon fix.
Olympo Club – A clean establishment with a respectable clientele with excellent staff. Good action, but the organized parties tend to lack any atmosphere.
Spartacus Sauna Medellin – A quiet place in Medellin City Centre. Facilities include a wet sauna, Turkish baths,"relaxing" massages, dark rooms and video rooms.
Hammam Club Turco Y Sauna

– A quiet place with sauna, solarium and bar. Open every day.

La Caverna Medellin – A unsafe sauna only mentioned so you know to avoid. Prostitution and illicit drug consumed onsite draws a lot of crime and police attention to guests.