Cali, Colombia's third biggest city, has a thriving gay community. It is recognized as Colombia's salsa capital, and the massive statue of Jesus known as Cristo Rey, which stands 26 meters (85 feet) tall, proudly looks over the city. The major gay scene here is in Comuna 3, which is immediately south of the Parque Natural Bataclán. Rumores, El Romano, Anastasia, and the Queen's gay club are among the bars and clubs in the city.
Colombia's legal framework for LGBT rights is rather advanced when compared to other nations. Couples of the same gender may marry and have the same legal rights as heterosexual couples. Being gay in Colombia, on the other hand, is a different experience than in other nations. Colombian society is highly conservative, especially from a religious standpoint.
However, the general public's thinking is progressively changing at a glacial pace. If you prefer holding hands and kissing in public, it is advisable to go out in groups; nevertheless, even if you do this, you should still be prepared to face hostile glances and condescending comments. Acts of violence against LGBT persons, notably transgender prostitutes, are reported regularly.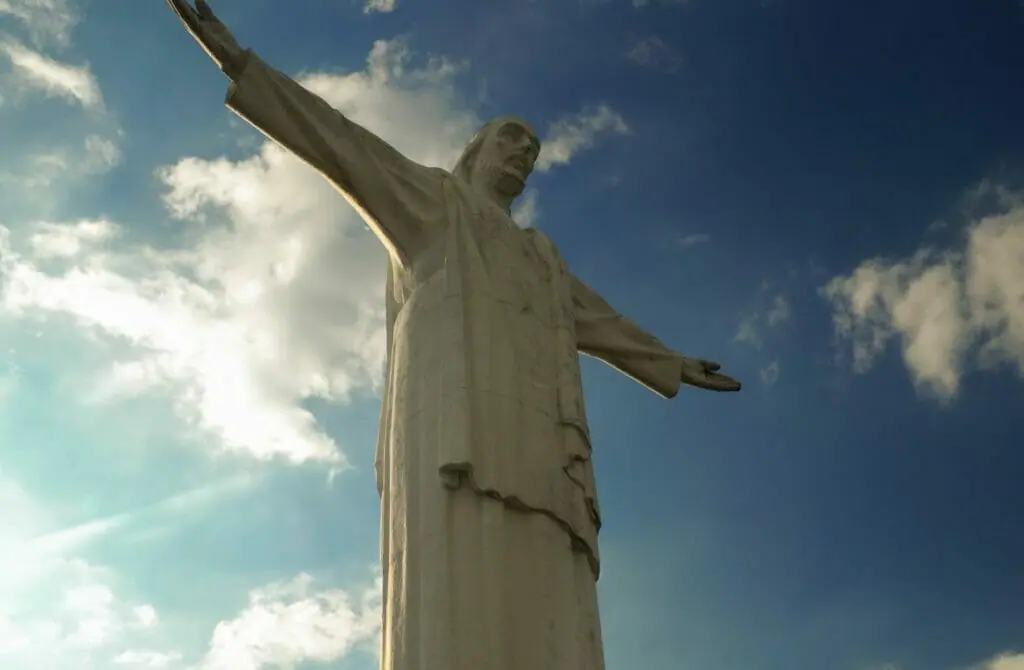 Travelers who identify as gay have the choice of attending one of the numerous exciting gay parties organized during the Salsa Festival in September or arriving earlier in the year for Cali Pride in June when gay activities take over the whole city. At all other times, the Cali gay scene refuses to stop thrusting its hips, particularly within Comuna 3, Cali's gay core area.
Thursday marks the start of gay nightlife in Cali, which will remain through Sunday. From Sunday through Wednesday, there is just one bar open, a gay dance bar, and a few saunas. The Cali Club is the most European gay sauna with great facilities, but the Phisicus 21 club undoubtedly attracts the sexiest males.
Grindr is a smartphone app that you should use if you're looking for a date throughout the week. Furthermore, unless you are eager to display your "assets," finding a date in this city may be tough. If you are an outsider, a simple smile should be enough to earn you a date.
All Cali residents like dancing, and the gay community is no exception. So, if you're looking for a salsa party, there are various gay nightclubs in the region near Avenida 6N. The LGBT community's less "sophisticated" members like to gather at these businesses, which are not recognized for providing the coziest surroundings.
If you want to make the most of all Cali has to offer, including the busy gay scene, you must be open-minded since the city has a lot to offer LGBT travelers.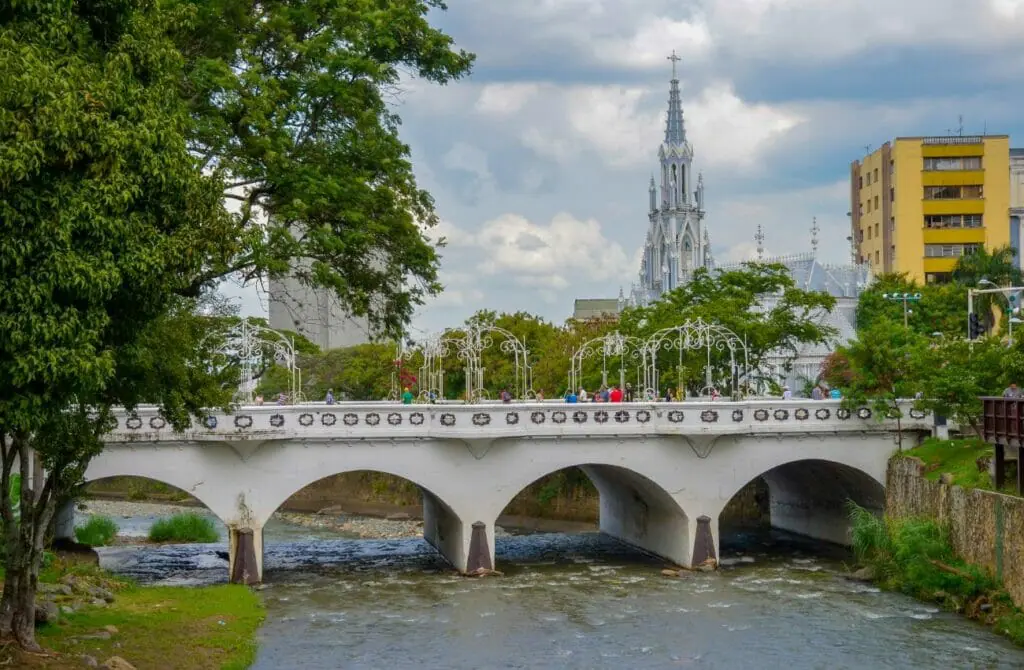 Attractions in Cali, Colombia
Welcome to Gay Cali, darling! While the city may not be the most welcoming to the queer community, fear not! There are still plenty of fabulous things for you to do while keeping things low-key. First and foremost, you must visit some of the city's most iconic landmarks and attractions, dahling!
Take in history and culture by visiting museums, art galleries, and historical monuments. And don't forget to marvel at the stunning architecture, explore parks and gardens, and indulge in the local cuisine. But that's not all, darling! Gay or straight, there's always something to do in Gay Cali. Immerse yourself in the local culture by attending cultural events like festivals, concerts, and shows.
Trust us; there's always something fun and exciting happening in this fabulous city. Remember, discretion is key in a city that's not always welcoming to our fabulous community. So, keep it lowkey and enjoy all the wonderful things Gay Cali has to offer!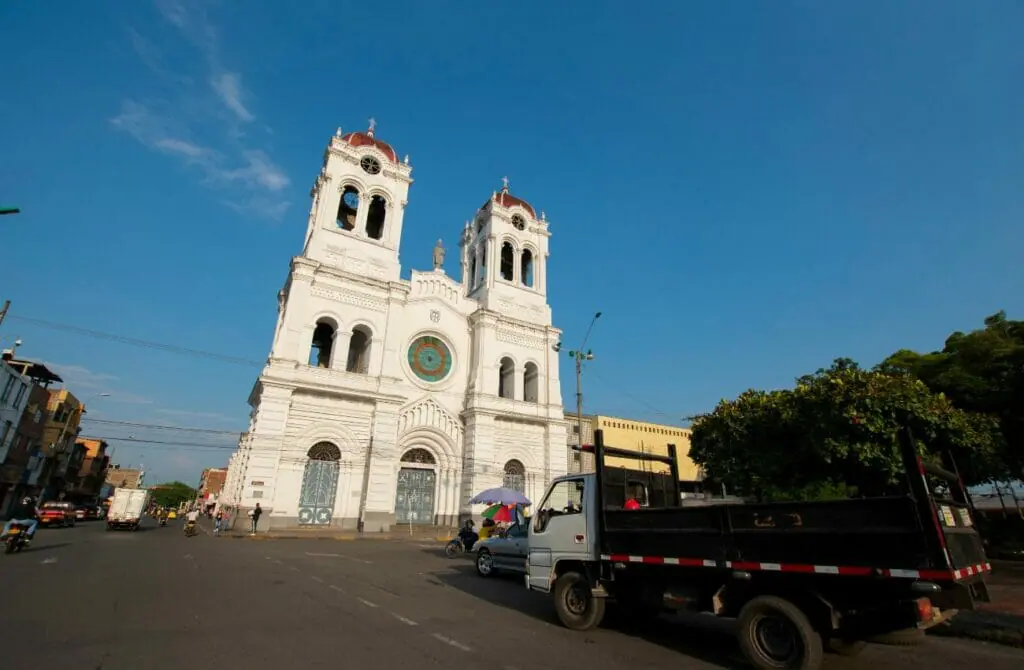 Almost everyone recommends a visit to the Cali Zoo, generally recognized as one of the most beautiful zoos in South America. It's a great location to spend the day with the whole family since the animals are in fantastic condition, the exhibits are well-organized, and the paths are pristine, giving you the feeling that you're in the middle of a jungle.
They have a diverse collection of animals from South America, including lions, tigers, and kangaroos, as well as a substantial collection of Colombian species. The Cali River runs straight through the center of it, and there are also fish ponds, natural vegetation, and free-roaming peacocks and iguanas.
Given the likelihood that you would stay for an extended period, they have made provisions for you to purchase food and beverages throughout your stay.
This palm-tree-filled Plaza, which serves as Cali's main square, is in the heart of the city and is a great place to people-watch. Visit the government offices and national sites, and try some of the great street food while you're there.
You can see the Palacio Nacional, San Pedro Cathedral, and Edificio Otero, and you may rest with a cup of coffee or Tinto while appreciating the neoclassical architecture. Diverse individuals, including locals, will surround you, tourists, people selling lottery tickets or shoe shines, shady types, business people, and street vendors.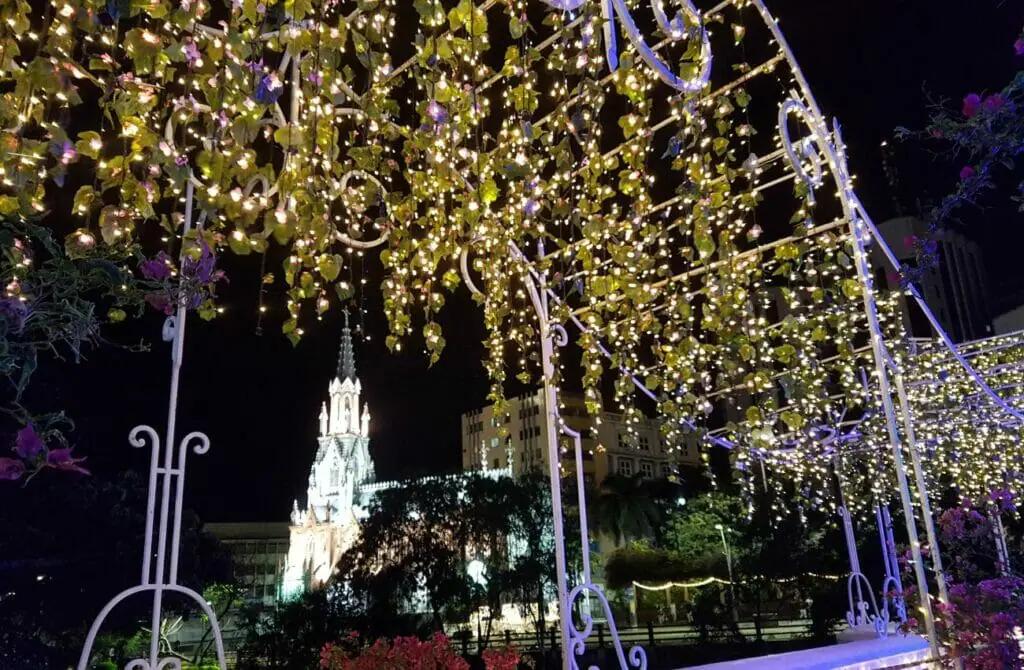 The Ro Cali river is located in the city's northern section, and its banks are lined with spots for walkers and bikers, as well as monuments and shaded areas where people may relax.
El Parque del Gato de Tejada, known as Cali's famous Cat Park, is a municipal development project that houses a three-ton bronze cat donated by Colombian artist Hernando Tejada. El Parque del Gato de Tejada is another name for the park. Currently, fifteen smaller cat sculptures are strewn about the park, all painted by local artists.
There are several outdoor seating areas around the neighborhood and vendors offering ice cream, raspados, and refreshing drinks. The Parque del Peon is also in the neighborhood.
Ermita Church, Cali
This is the church everyone visits when they visit Cali, and for a good reason: it's gorgeous from an architectural aspect. The majestic church, constructed in an attractive neo-Gothic style and located in the heart of the town, began construction in 1930 and was finished in 1948.
The design was influenced by a cathedral in Germany and included Dutch windows, French church bells, Italian marble, and Italian bells.
You won't be able to ignore the beautiful white façade, and even though the inside isn't very large, you may enter. Continue exploring this area to see some well-preserved colonial buildings, and don't miss the Plaza de Los Poetas, which has statues of famous writers.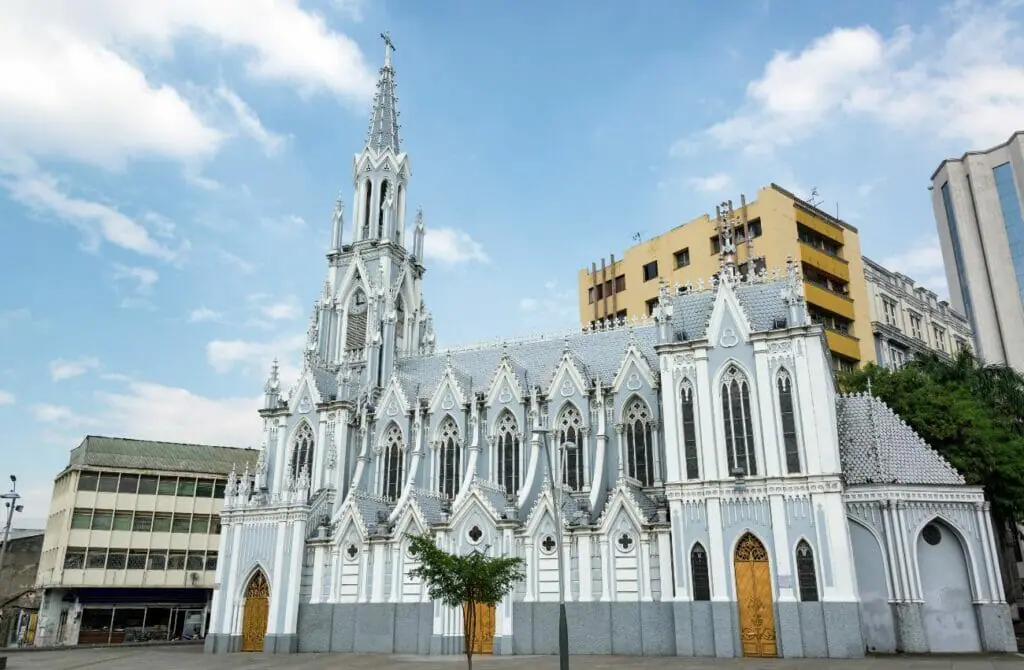 Parque Artesanal Loma De La Cruz
While you're here, you'll not only get a sense of Calin culture, but you'll also have the option to go shopping. The prices of handicrafts from local artisans, some of whom may even be crafting their items right before you, are fairly reasonable.
You won't have difficulty finding a fairly priced restaurant or bar in the vicinity, so you won't be hungry while shopping or touring the region.
Evenings here often feature some form of entertainment, especially on Thursday. The kind of event you may watch might be anything from salsa dancing to live music to storytelling to guinea pig gambling.
El Cristo Rey
This particular Christ monument stands at the height of 26 meters and is well worth a visit, if only for the picturesque surroundings and the chance to exercise. However, it is not as widely renowned as Christ the Redeemer in Rio de Janeiro. Bring your camera since this location offers the most expansive view of Cali.
The air temperature may be cooler on top of Cerro de Los Cristales, so pack a sweater (and bug repellant) just in case. If you need a snack or fresh juice while traveling, a few merchants will set up shop along the path. It's also a great idea to combine this journey with a visit to the Andoke Mariposario, a beautiful butterfly garden situated just up the road from El Cristo Rey.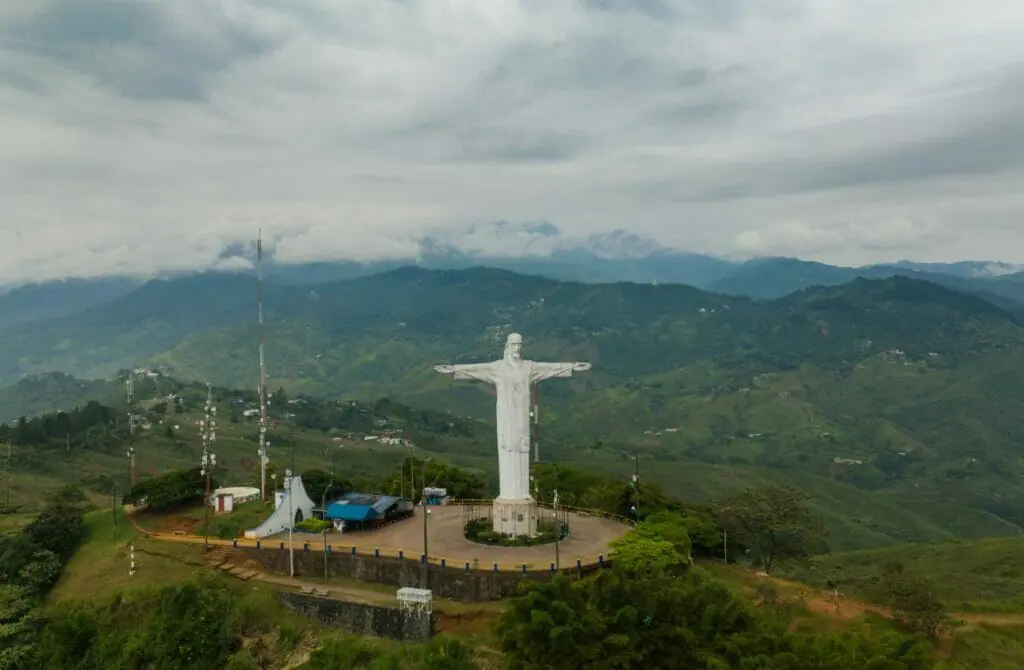 Galería Alameda
Visit a vibrant, authentic, and sometimes chaotic market in Cali where you can shop, take photos and try a broad range of cuisines. Galera Alameda occupies almost a whole city block and is recognized for selling exotic flowers, vegetables, butcher cuts, and uncommon fruits and vegetables.
In the bazaar, indigenous women may offer love potions and alternative cures. There are various food stalls where you can enjoy local specialties like Lucado so that you won't leave hungry. After wandering around the market, you should go to one of the neighboring seafood restaurants and get some classic Colombian ceviche.
Barrio San Antonio
Cali, San Antonio's hippy enclave, is situated in the city's oldest quarter, and a walk through the area's meandering, cobblestone streets is a delightful experience. This region has the bulk of the city's history and an abundance of aesthetically crafted buildings, theaters, and artsy cafés where you can dine while people-watching.
This area was formerly home to many Colombian writers and painters, but it is now more renowned for its fashionable coffee shops. Climbing the hill to the Iglesia San Antonio will provide you with views of the church, Cali, and the valley below.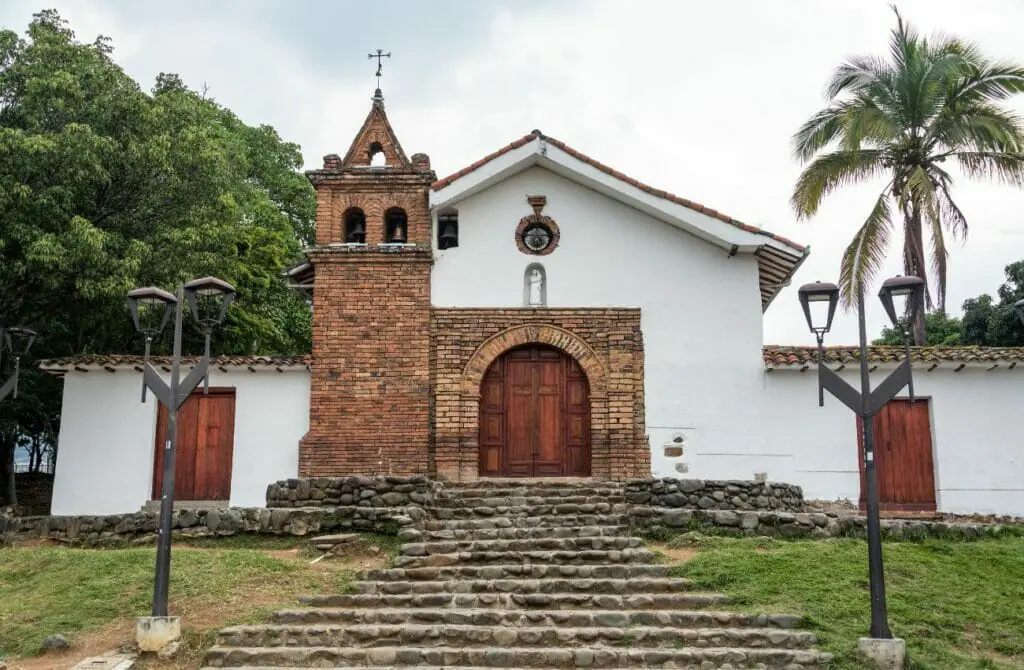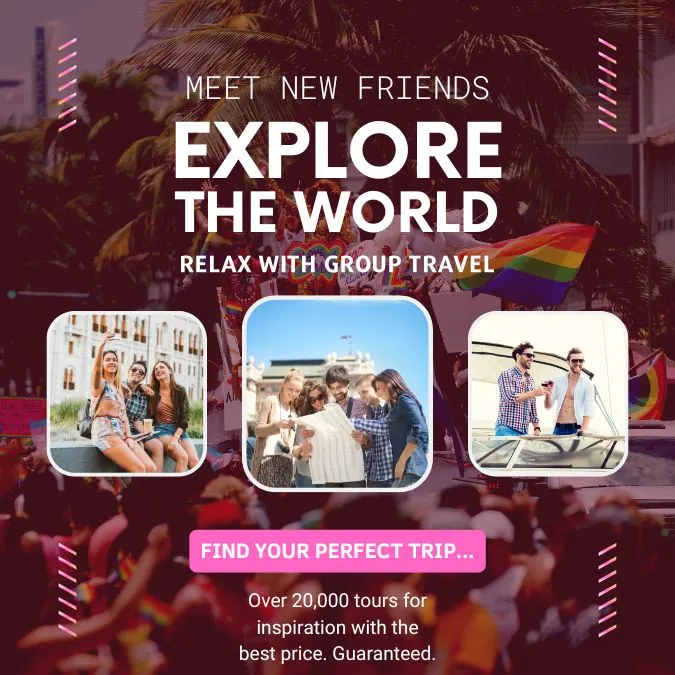 Gay-Friendly and Gay Hotels in Cali, Colombia
Oh, honey, let me tell you about being fabulous and feeling welcome at these hotels in Cali! Don't worry about other hotels that might not be as accepting; these gems are committed to being LGBTQ+ friendly and making sure that all guests feel like they belong. Being gay-friendly isn't just about waving a rainbow flag or using the right pronouns; it's about creating a safe and inclusive space for all guests.
From non-discrimination policies to providing resources for LGBTQ+ travelers, these hotels go above and beyond to make sure that you feel welcomed and supported. And honey, they don't stop there! Some of these gay-friendly accommodations have extra amenities and literature about local LGBTQ+ events and resources.
Plus, they might even be located in an area that's known for being LGBTQ+ friendly. Now, let me tell you about these fabulous hotels in Cali. While there aren't any specifically gay hotels or resorts, these are the crème de la crème of gay-friendly accommodations.
And if these don't tickle your fancy, don't worry; there are hundreds of other options in Cali that fit your budget and needs. So pack your bags, put on your most fabulous outfit, and get ready to feel welcome and accepted at these gay-friendly hotels in Cali!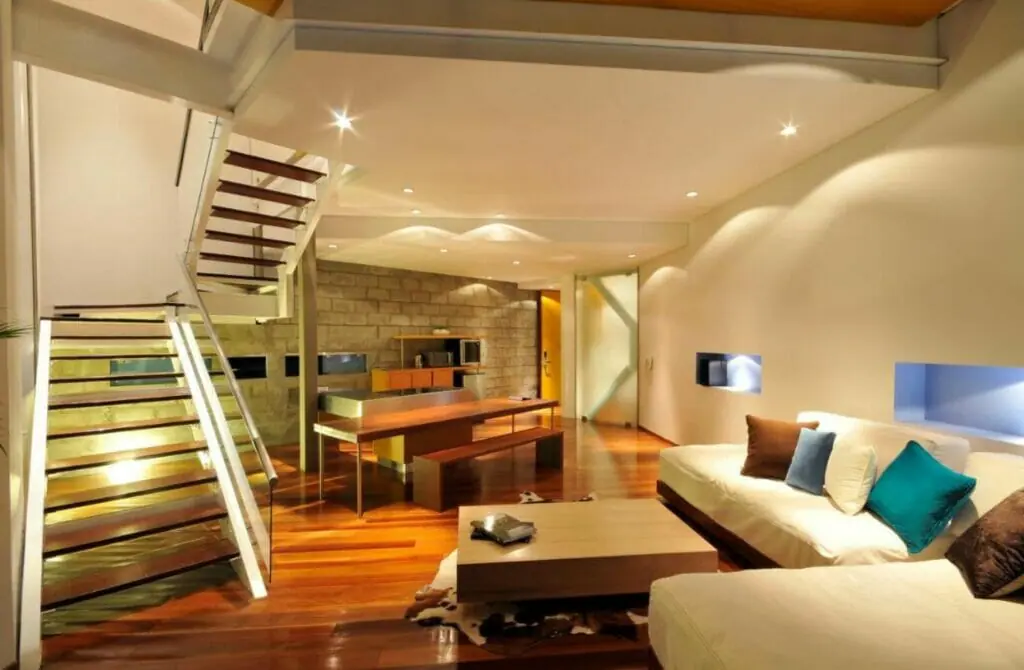 The AcquaSanta Lofts Hotel is a luxury boutique hotel with a sustainable and cutting-edge architectural concept expressed in six meticulously designed units ranging in size from 1,500 to 2,200 square feet. Lofts in natural locations, with an emphasis on the surrounding environment.
AcquaSanta lofts are outfitted with a sophisticated system that uses the most current technological advances and allows you to operate the entertainment and music systems, as well as the natural and artificial lighting, with the press of a button from anywhere in the globe.
Acqua Santa is a Calin hotel that offers modern apartments with city views, spa baths, and free WiFi. The apartment is furnished in a contemporary design style and has an outdoor swimming pool and gym. Private parking is available.
The Acqua Santa Lofts Hotel's air-conditioned lofts have parquet flooring, flat-screen TVs with Blu-ray players, kitchen facilities, sun terraces, and air conditioning. Each loft has a fully equipped kitchen and a coffee machine. Cleaning services will be given daily.
The Lofts are 9 kilometers from Pascual Guerrero Stadium and ten blocks from the shopping district. In addition to an on-site Italian restaurant, visitors may begin their day with a free breakfast with Colombian coffee. The Alfonso Bonilla Aragón Airport is around 30 kilometers away. A shuttle service to and from the airport is offered for an additional fee.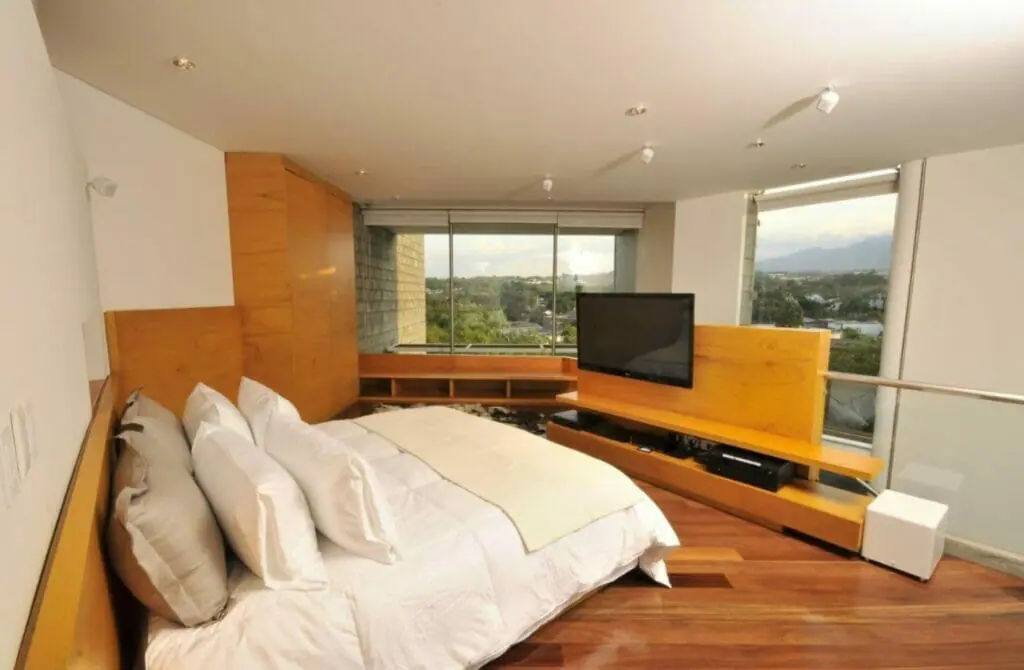 The modern Cali Marriott Hotel is located in Granada, Cali's newest entertainment zone. Guests may stroll from the hotel lobby to a selection of restaurants, pubs, and stores in the surrounding vicinity.
The hotel has a Spa, a Finnish sauna, a fitness area, three restaurants, a large patio, and a bar with a view of the outdoor pool. The Cali Marriott's spacious rooms include mattresses with feather mattress toppers, Egyptian cotton linens, and streaming speed internet with unique access points for each guestroom.
The on-site restaurant market features a demonstration kitchen and enables diners to build their own dishes, such as salads, burgers, carpaccios, and pizzas. The Tanoshii Lounge, which is poolside, offers open-air seating, beverages, sushi, and live music. In addition, the hotel features a business center and a 24-hour front desk. There is no fee for on-site parking.
The Cali Marriott is in the middle of a fashionable district with upscale shopping, restaurants, and nightlife options. The Centenario retail mall is 250 meters away, and the Alfonso Bonilla Aragon International Airport is 22 kilometers distant.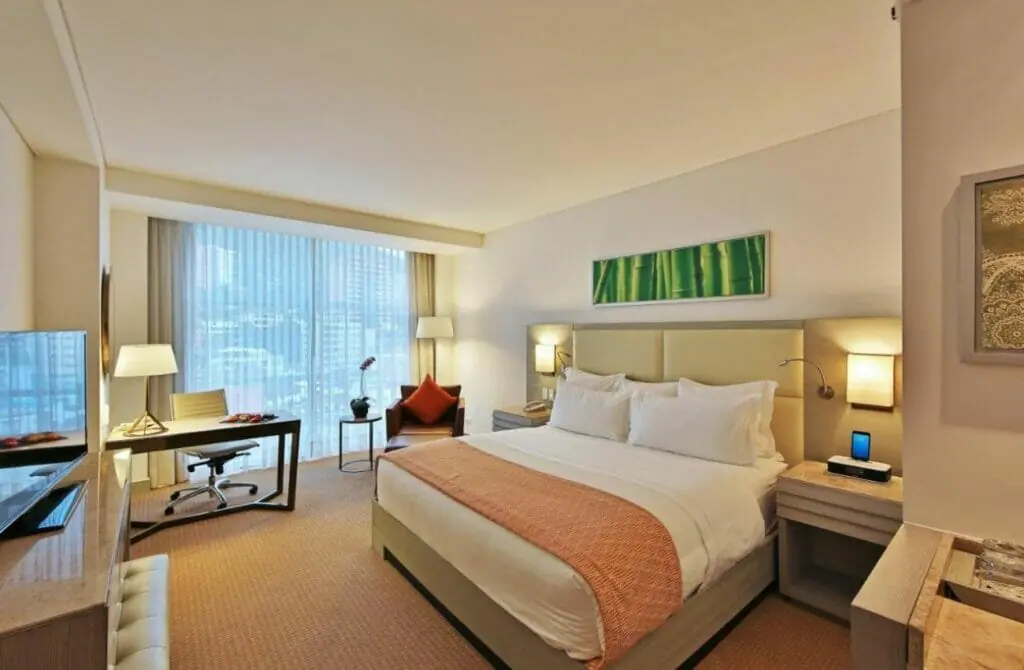 La Sucursal is a tourist-oriented hostel. Because they value your comfort, the hotel has planned every area to be spacious and appealing, guaranteeing you have a wonderful time. Their rooms are large, and each bed has a fan, different light, and a locker for convenience. While admiring the city's stunning backdrop, you may also utilize their fully equipped kitchen to make some of your delectable meals.
A menu is available each morning from 8:00 a.m. to 11:00 a.m., but it is not included. You may also immerse yourself in the salsa culture of Cali, the world's salsa capital, and learn how to dance with their SALSA classes, which are conducted every day from 7:00 to 8:00 p.m.
After you've worked up an appetite dancing, relax with a nice drink on their rooftop terrace or one of the balconies while enjoying the warm Cali air. The youth hostel is in the Granada neighborhood, which restaurants and pubs surround. The hostel is five minutes from the city's core business sector and other tourist attractions.
The Alko Hotel Casa Nispero in Cali has an outdoor swimming pool, free private parking, a garden, and a restaurant. The Jorge Isaacs Theater is 1.3 kilometers from the property. The tourists have access to a hot tub and a car rental service. The hotel includes a front desk that is operated 24 hours a day, a shuttle service, room service, and free WiFi in all common areas.
Each room has a coffee maker and a private bathroom with a shower and other toiletries. Select rooms also offer a kitchenette with a dishwasher. As basic facilities at this hotel, each room offers air conditioning and a safety deposit box. At the Alko Hotel Casa Nispero, breakfast is served à la carte or in the traditional American way.
A sun terrace is available to visitors at the hotel property. Pan-American Park, Saint Peter Cathedral, and La Ermita Church are all within walking distance of the Alko Hotel Casa Nispero and are popular local attractions. The nearest airport is Alfonso Bonilla Aragón International Airport, which is 21 kilometers from the hotel.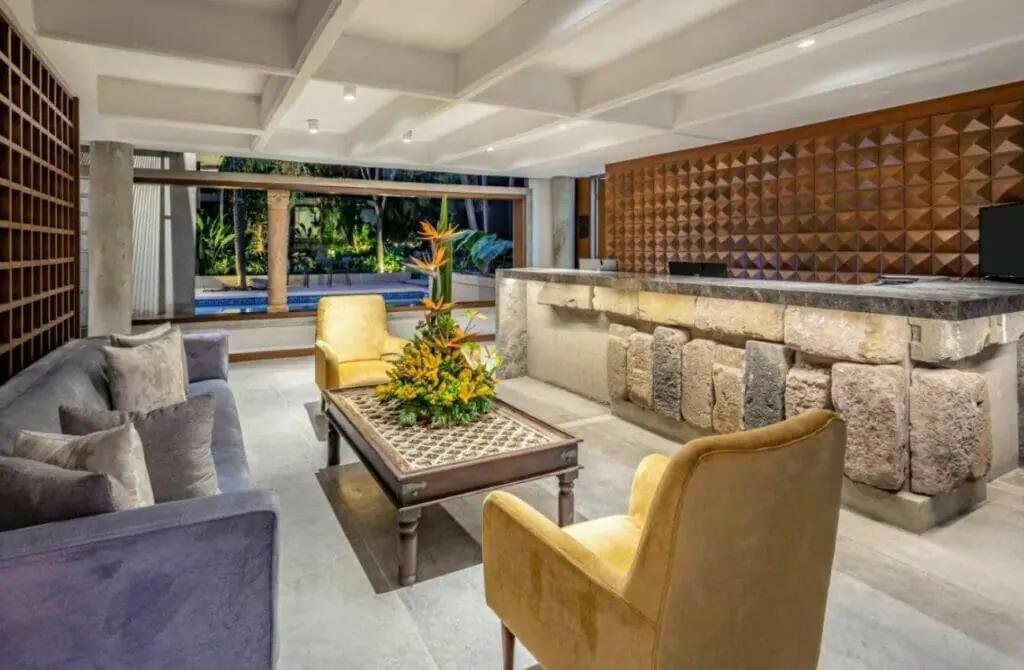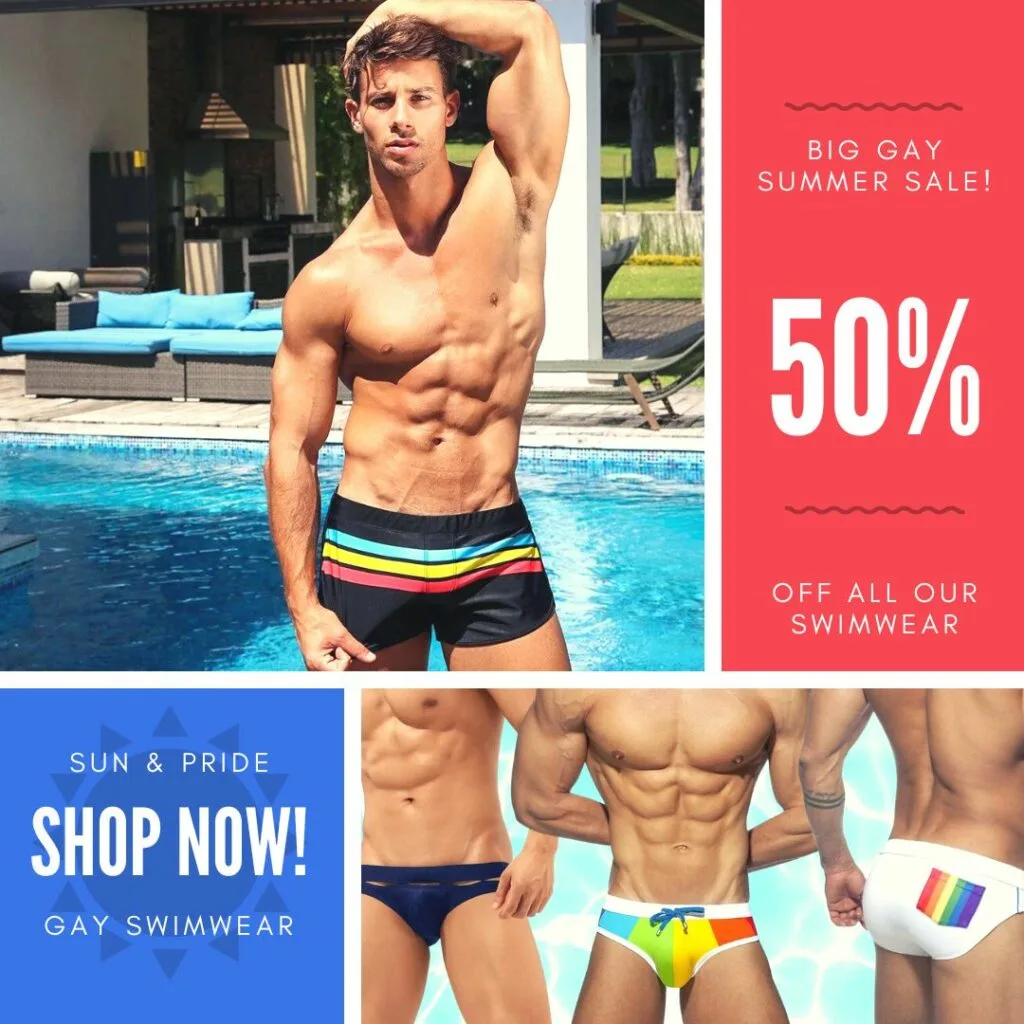 Gay Nightlife in Cali, Colombia
Darling, let's talk about exploring the queer nightlife in Gay Cali, shall we? It's true this city might not be the most welcoming to our fabulous community but fear not! Being gay is perfectly legal here; remember to err on the side of caution when outside of queer-friendly spaces.
But let's focus on the fun, shall we? Exploring gay nightlife can be one of the most thrilling and enriching experiences while on the go. From dancing up a storm at a gay club to sipping cocktails and rubbing elbows with the locals at a gay-friendly bar, you'll have a chance to immerse yourself in the local culture and make memories that will last a lifetime.
And darling, we've got you covered with the best gay and gay-friendly spots in town. So don't be shy; step out of your comfort zone and explore the queer nightlife in Gay Cali. Trust us; it'll be worth it!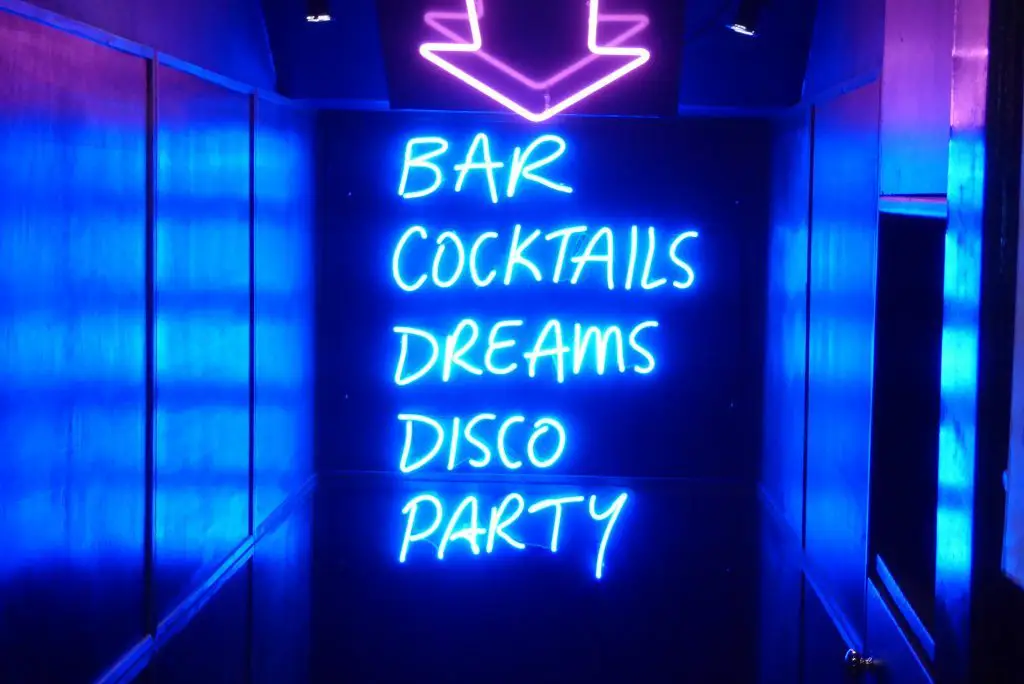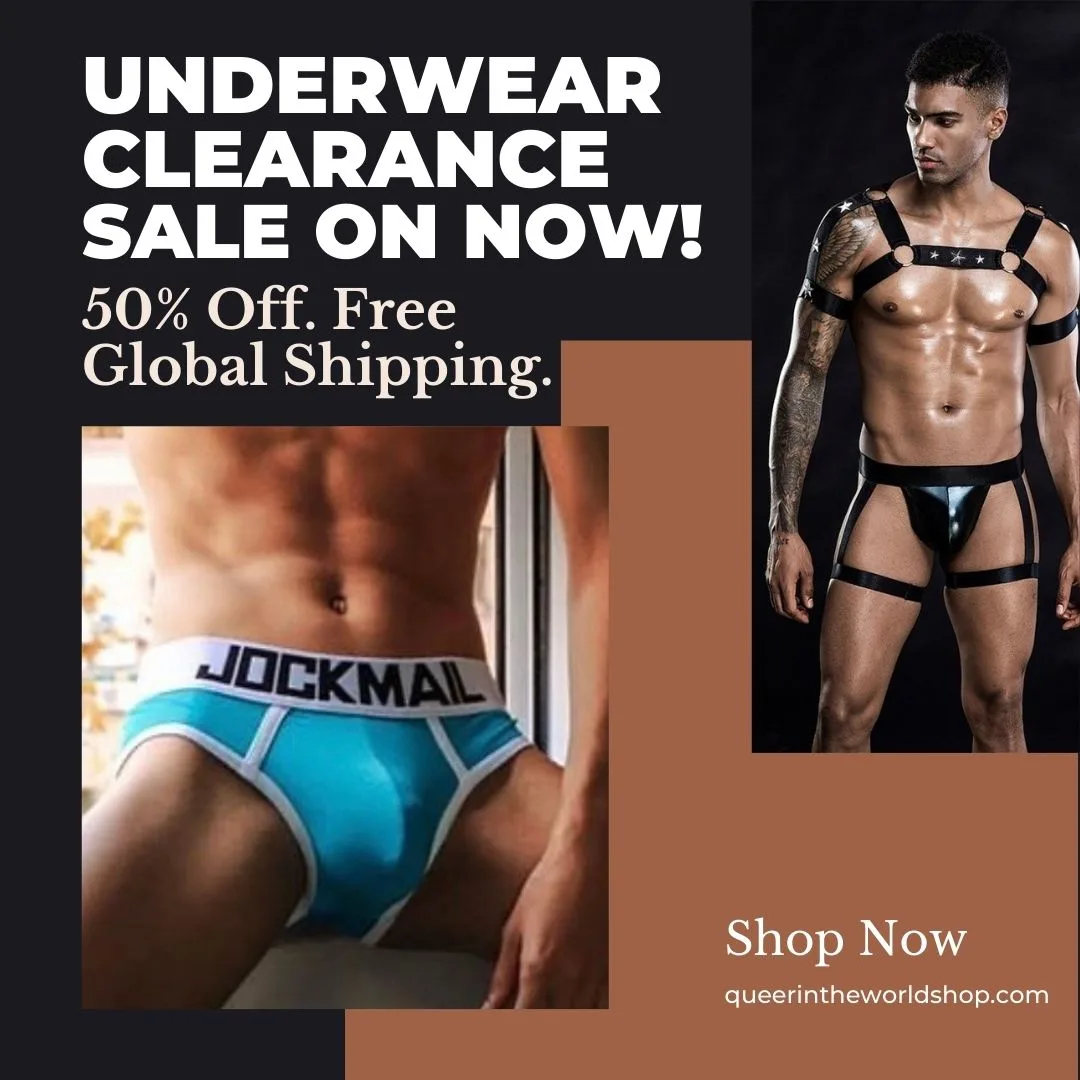 Except for Sundays, this popular club, recently refurbished to accommodate many punters, is witnessing a considerable increase in business every night of the week. La Topa Tolondra provides salsa classes on Mondays, live bands, and a range of other entertaining events on Thursdays, which are ideal for visitors who are unsure of their talents.
Throughout the week, there are more fascinating events. It is well-known for its inviting environment and is situated in San Antonio's tourism sector.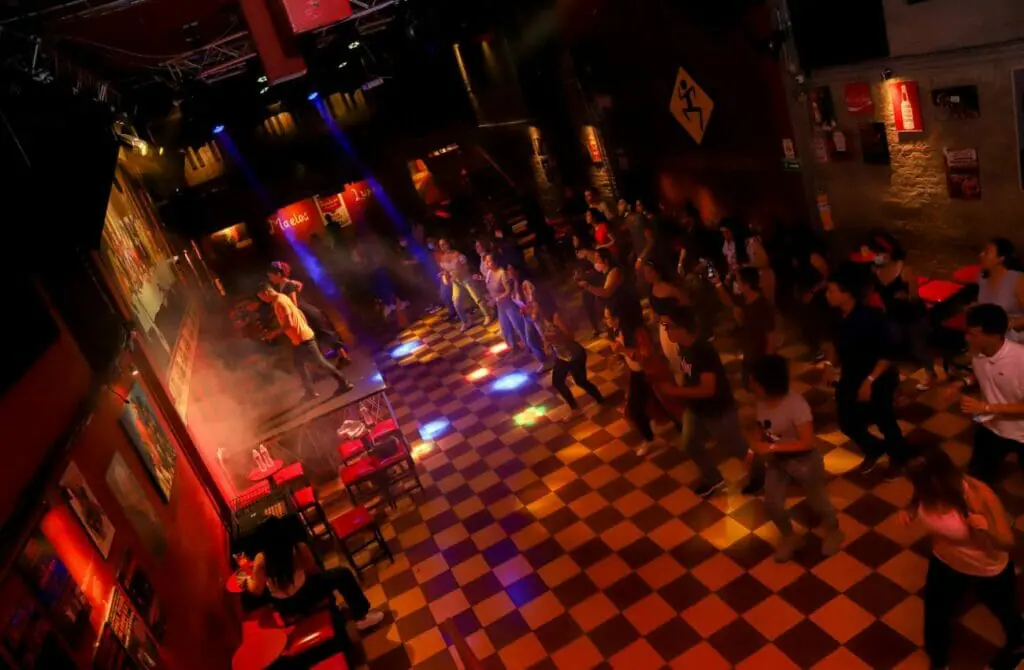 This gringo-friendly bar often starts its nights with some introductory workshops at about 8 p.m. to get the crowd warmed up. Another fantastic option for the enthusiastic extranjero.
The real fun begins when the punters arrive, and strangers choose a dance partner with whom they will have a fantastic time. The greatest thing is that guests of any dance skill may have a good time while partying the night away at this exciting location.
Lunes de Brisas is a well-known weekly event that occurs on Monday evenings and is noted for the shenanigans that occur on those nights. This is, without a doubt, the most thrilling event of the evening. Although the event is hosted in a wide open-air recreational space on the city's far southwestern outskirts, it is well worth the trip owing to the vibrant crowd and high-quality live music played there.
Zaperoco is the most vibrant place in town for old-school salsa, with terrific live music on Thursdays and a well-known local salsa DJ spinning on Friday and Saturday nights. The dance floor is filled with some of Cali's best dancers, which may be intimidating for first-timers. Regardless, first-timers are urged to join in on the fun whenever possible.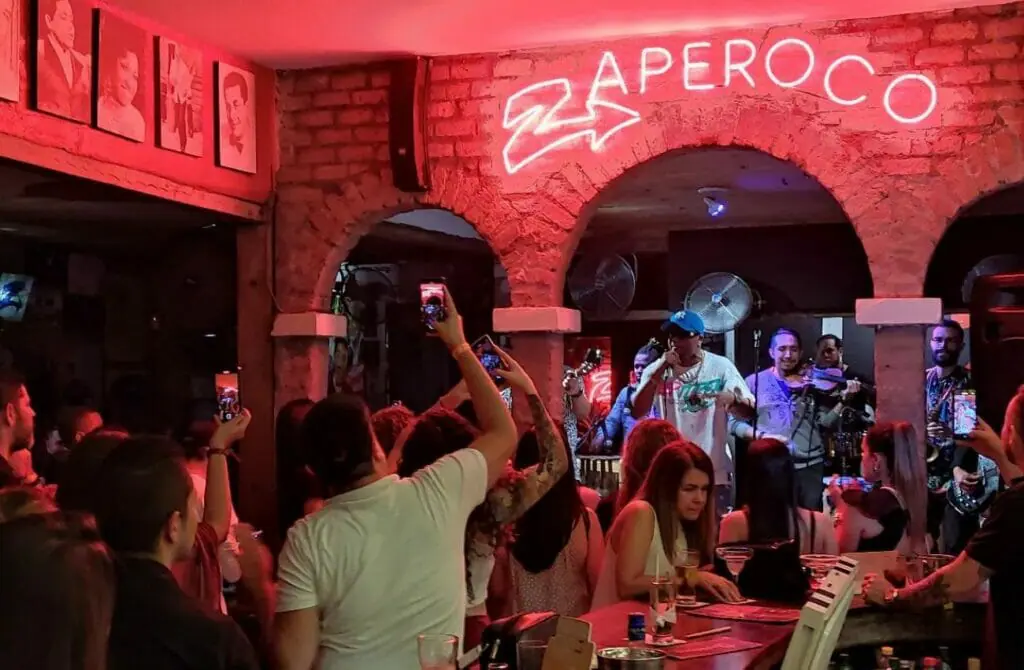 Another old-time favorite is this tiny yet vibrant salsa bar in a shopping area. It draws a crowd because of the superb live salsa bands it hosts and its relaxed and inviting ambiance. In the intervals between their favorite songs, most consumers prefer to gather in the outdoor alfresco area; this is a good venue to start a conversation and meet new connections.
For more than 35 years, this long-running salsa club has been playing an old-school pachanga sound, and it continues to draw a sizable crowd to its dance floor every night.
There may be a lot of visitors mingling with the friendly locals, but if you want to participate in the fun, you'll need to look your best since the locals will not accept shoddy backpacker attire. Are you seeking a spot to spend the day on Tuesdays? Siboney is well-known for throwing the city's craziest and most unforgettable parties.
This boisterous and packed club is one of Cali's most entertaining. It is open every night of the week except Sunday, with the weekends seeing the biggest foot traffic.
You can expect a state-of-the-art sound and lighting show to complement the skilled live bands performing current salsa and a range of other genres to an ecstatic crowd. It is better to arrive at the place with a buddy since single men may be turned away at the door.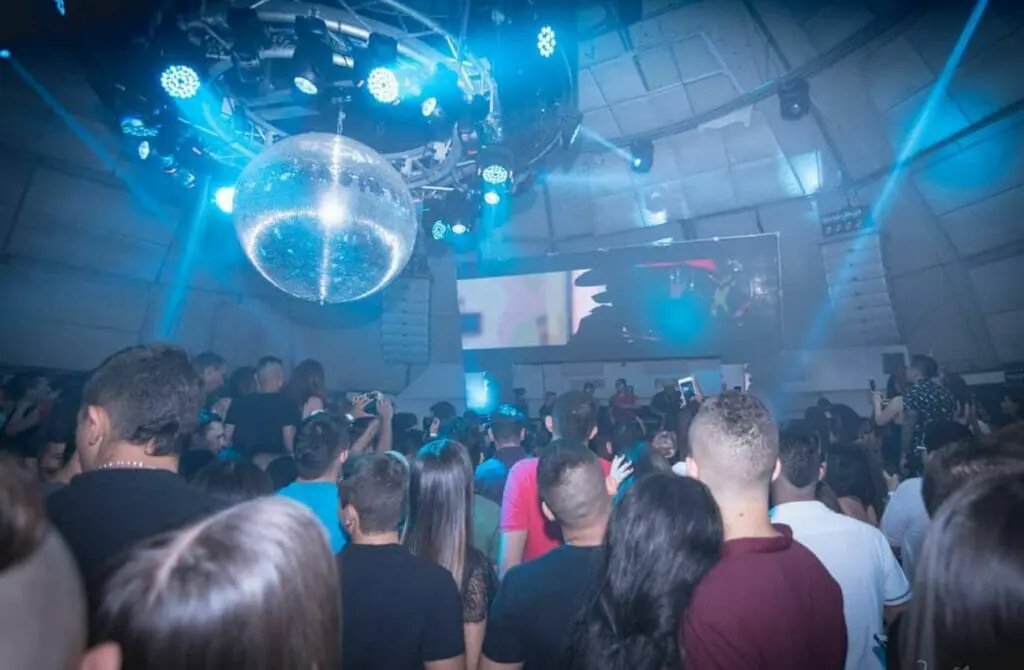 The Blues Brothers club in Cali, Colombia, is known as "the place where beautiful people come to turn ugly" due to its rowdy atmosphere and loud volume. It is also where people congregate to listen to rockin' and soulful melodies and where one drink is never enough to satisfy the thirst of those there.
Check out the bar's website for additional information on what will be going on during your stay, as it will provide details on anything from live salsa to dance evenings in the style of 'Coyote Ugly.' Don't forget about the live bands and artists that will have you up and moving in no time.
Because of the ever-increasing number of customers and the need for more space, the bar was forced to relocate to a bigger location in 2006 to satisfy the ever-increasing demand. This is evidence that this is the best location to be in.
The Absenta Bar is both a restaurant and a bar, but they are well known for their expertise in serving absinthe, the enchanted alcoholic beverage. The bar successfully re-creates the ancient Bohemian atmosphere of Art Nouveau Paris, elevating the drinking experience to a whole new level by allowing clients to taste the renowned liquor at strengths of up to 90% proof.
Not only will guests be transported by the absinthe, but the bar also provides music and food that are in line with the artistic and bohemian spirit of the establishment.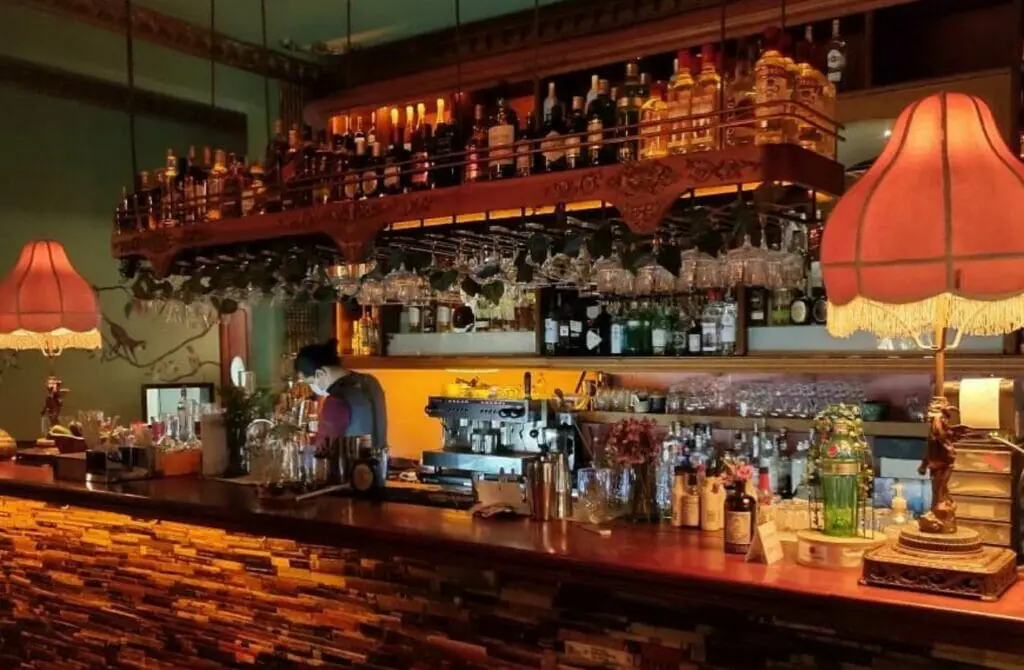 Cool Coffee Spots in Cali
Many people consider the coffee cultivated in Colombia among the best available worldwide. Cali is no different; the rest of Colombia is packed with beautiful cafés offering high-quality coffee, and Cal is no exception. Here are some of the best coffee businesses in Cali, ranging from ice cream parlors to small little coffee shops.
This trendy café is famed for its wonderful homemade ice creams, and it accommodates vegetarians and vegans equally. It is situated in the historic district of San Antonio. Lengua de Mariposa offers an incredible 95 distinct varieties of helado, some of which are vegan. This assures that a helado is available for everyone. It should come as no surprise that their coffee is likewise really good.
Juan Valdez has made major inroads into the global market recently due to the restaurant's interior design and menu items being quite similar to those of Starbucks.
There are several noteworthy differences, such as that all the coffee served is proudly Colombian, tasty, and gives exceptional value for money. Like Starbucks, you may expect to observe many individuals who seem engaged creatively typing away on their laptops for lengthy periods.
Tierradentro Café & Co.'s lovely terrace, which is nestled inside a lush garden and overlooks the city, needs to be recognized since it is another well-known San Antonio attraction.
Because a cool breeze and calm music are playing in the background, this is the perfect spot to while away the afternoon hours with a warm cup of coffee or a cold beer. Aside from the lovely setting, the food is also excellent.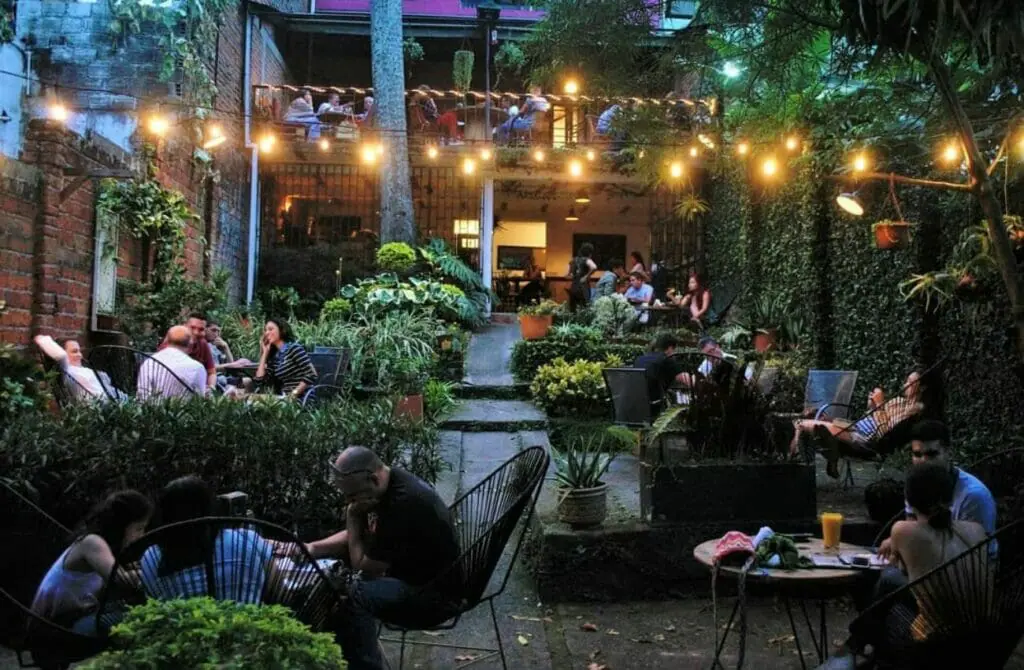 LGBT Rights in Cali, Colombia
Colombia's lesbian, homosexual, bisexual, and transgender (LGBT) rights are among the most advanced in the Americas and the globe. Since consensual gay conduct was decriminalized in 1981, these rights have advanced significantly.
Colombia is one of the most progressive nations in the world when it comes to LGBT rights. Between February 2007 and April 2008, the Constitutional Court issued three judgments that granted registered same-sex couples equal rights to pensions, social security, and property as registered heterosexual couples. These rulings were made between February and April of 2007.
In 2011, the Colombian Congress passed legislation making discrimination based on sexual orientation unlawful. On April 28, 2016, Colombia's Constitutional Court allowed same-sex marriage, becoming Colombia the fourth South American nation to do so.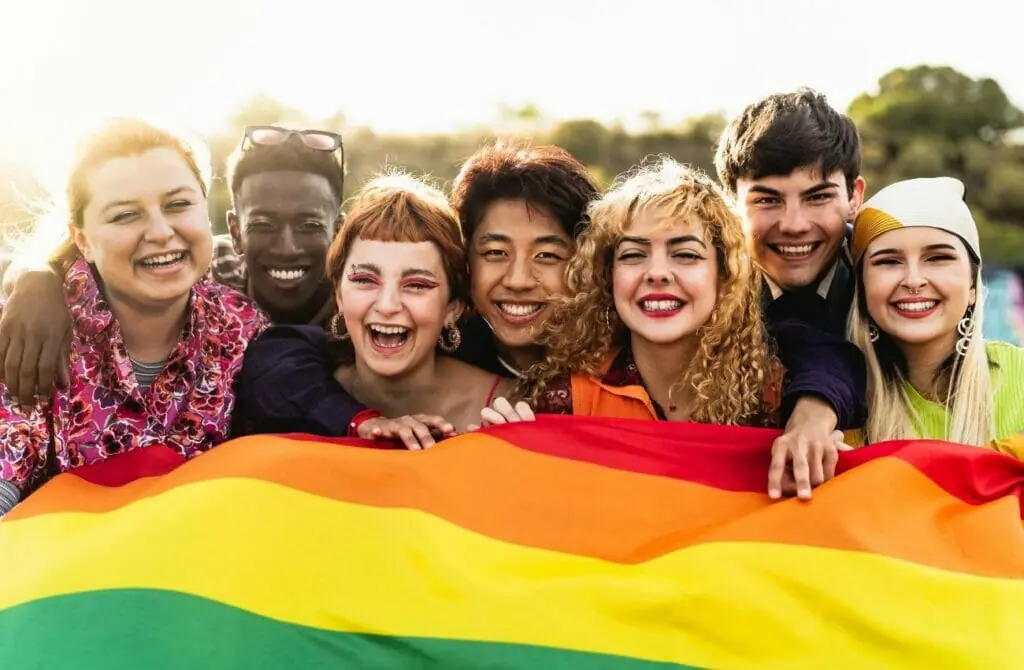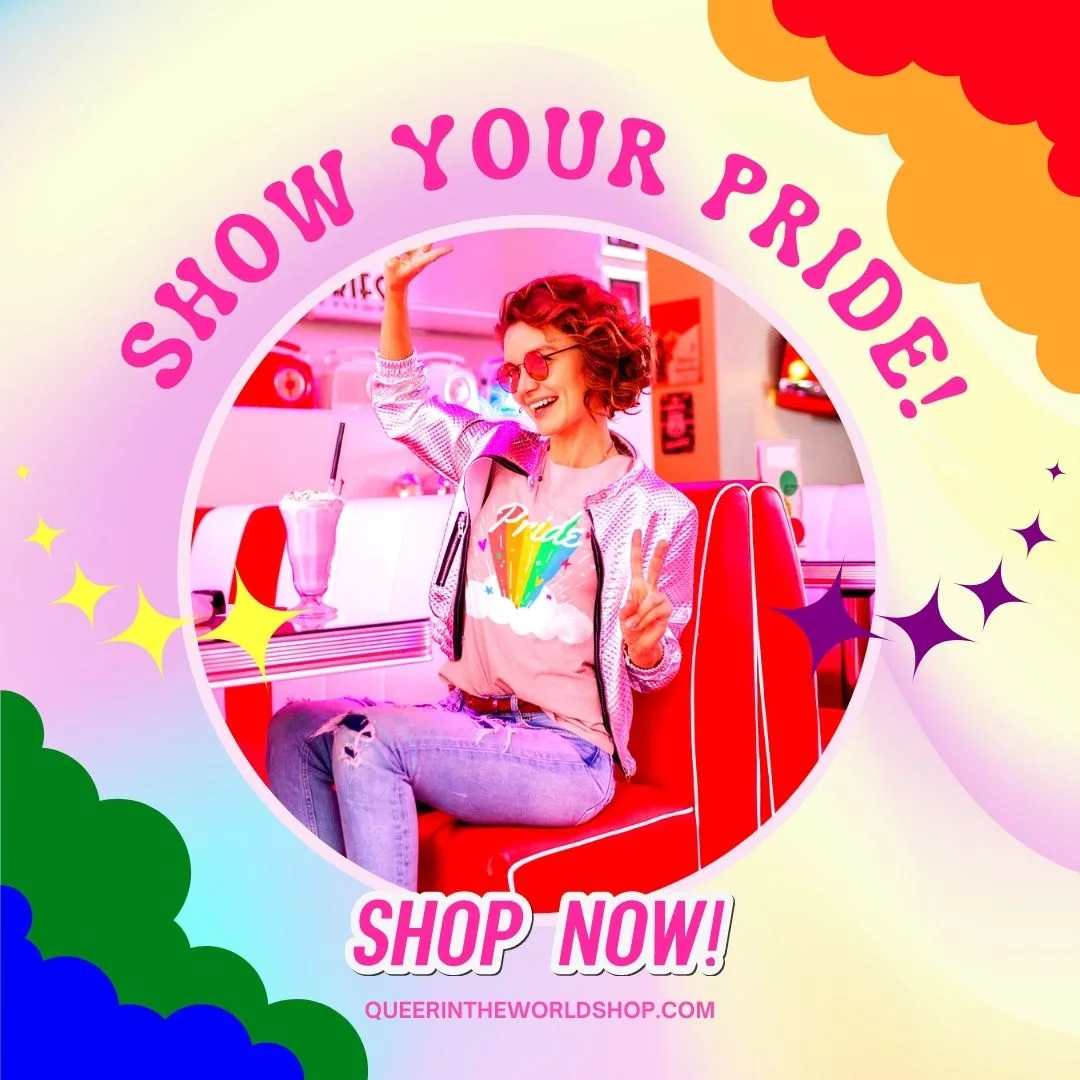 Cruising & Gay Saunas in Cali, Colombia
In Colombia, saunas are often used as meeting places for gay males to socialize. They offer a secure place for gay males to socialize and indulge in casual sexual interactions. Saunas in Colombia range from those that satisfy European standards to those that are so run-down that users periodically cross their fingers and hope they don't get an infectious disease.
Bring your condoms since there will be none for sale at the event. Many saunas have a significant prostitution business. To avoid unpleasant shocks when it comes time to pay the bill, ensure you agree on a charge before engaging in sexual contact. Massage is often given, although at an extra cost.
The Cali Club is the most European gay sauna with great facilities, but the Phisicus 21 club undoubtedly attracts the hottest guys. The Metropolis club in Cali adopts several diverse themes during the week.
Some of the most prominent features available at this gay sauna include exclusively gay men, a bar with a full range of alcoholic beverages, outdoor seating, a terrace or garden, a dry sauna, a steam bath, and more.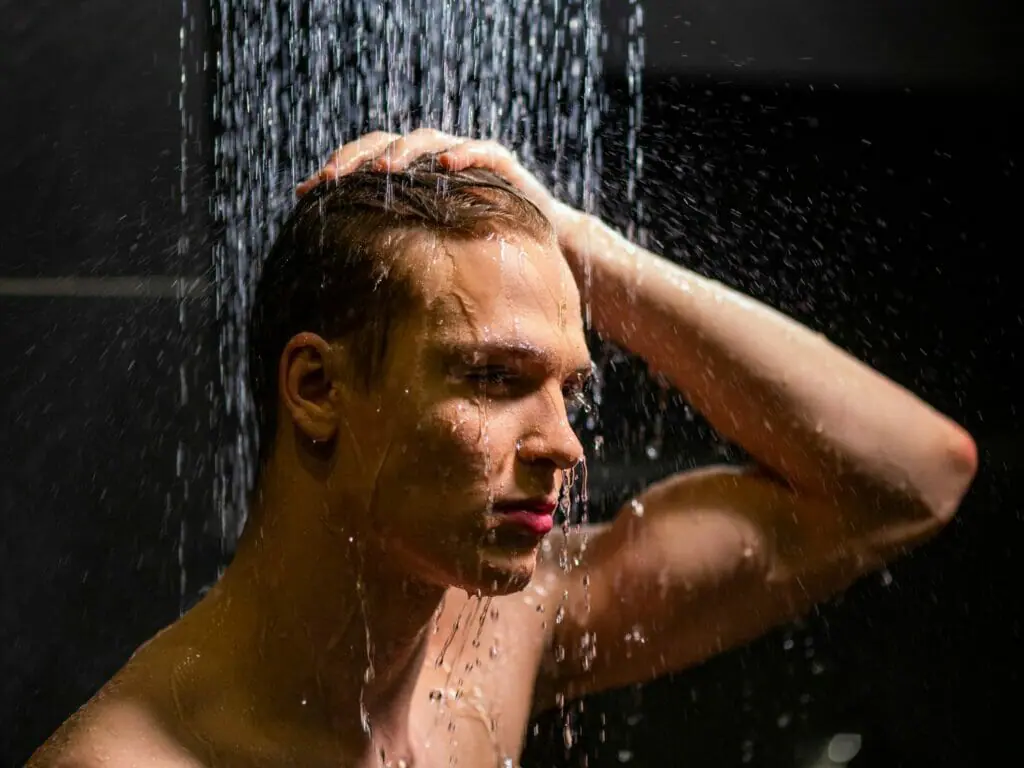 When it comes to exploring Gay Cali, there's more to life than just cocktails and beers. One aspect of the gay scene that many of us queens love are checking out the local gay saunas and cruising clubs.
Granted, Cali isn't quite as wild as Amsterdam, Barcelona, or Berlin, but these steamy venues still offer the perfect opportunity to meet new people, socialize, and engage in some hot and heavy action without swiping left or right. However, remember that these venues can differ in terms of vibe, patrons, and rules, so it's a good idea to be informed before you dive in.
Gay saunas, sex clubs, and cruising have long been popular ways for queer men to meet and engage in sexual activity, particularly in countries where same-sex activity is not widely accepted or where it may even be illegal. In these places, gay saunas and cruising clubs provide a safe and discreet environment for queer men to explore their sexuality and connect with like-minded individuals.
Despite the rise of gay dating apps, many queer men still prefer the anonymity and physical connection that can be found in these spaces – so somewhat counter-intuitively, you might have a hotter experience here than you would at home.
We recommend checking out our guide to cruising for first-timers before you get started, which should give you the lowdown, and always practice safe sex. Keep in mind that local laws and customs regarding gay venues and sexual activity should be respected at all times.
With a bit of forethought and an open mind, visiting gay saunas and cruising clubs can be a thrilling and steamy part of your gay Cali adventure.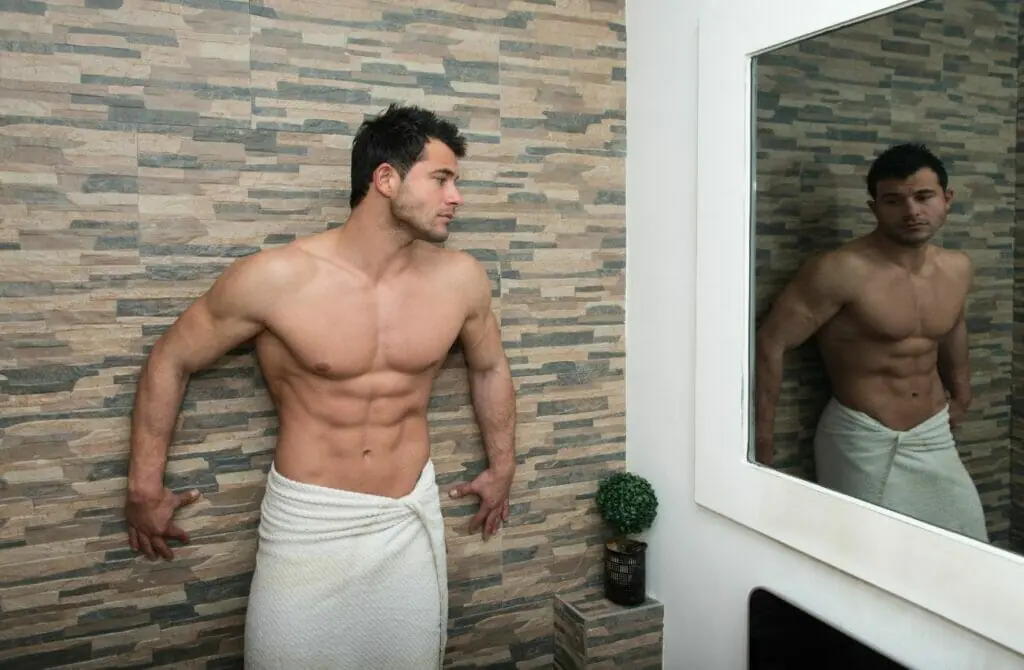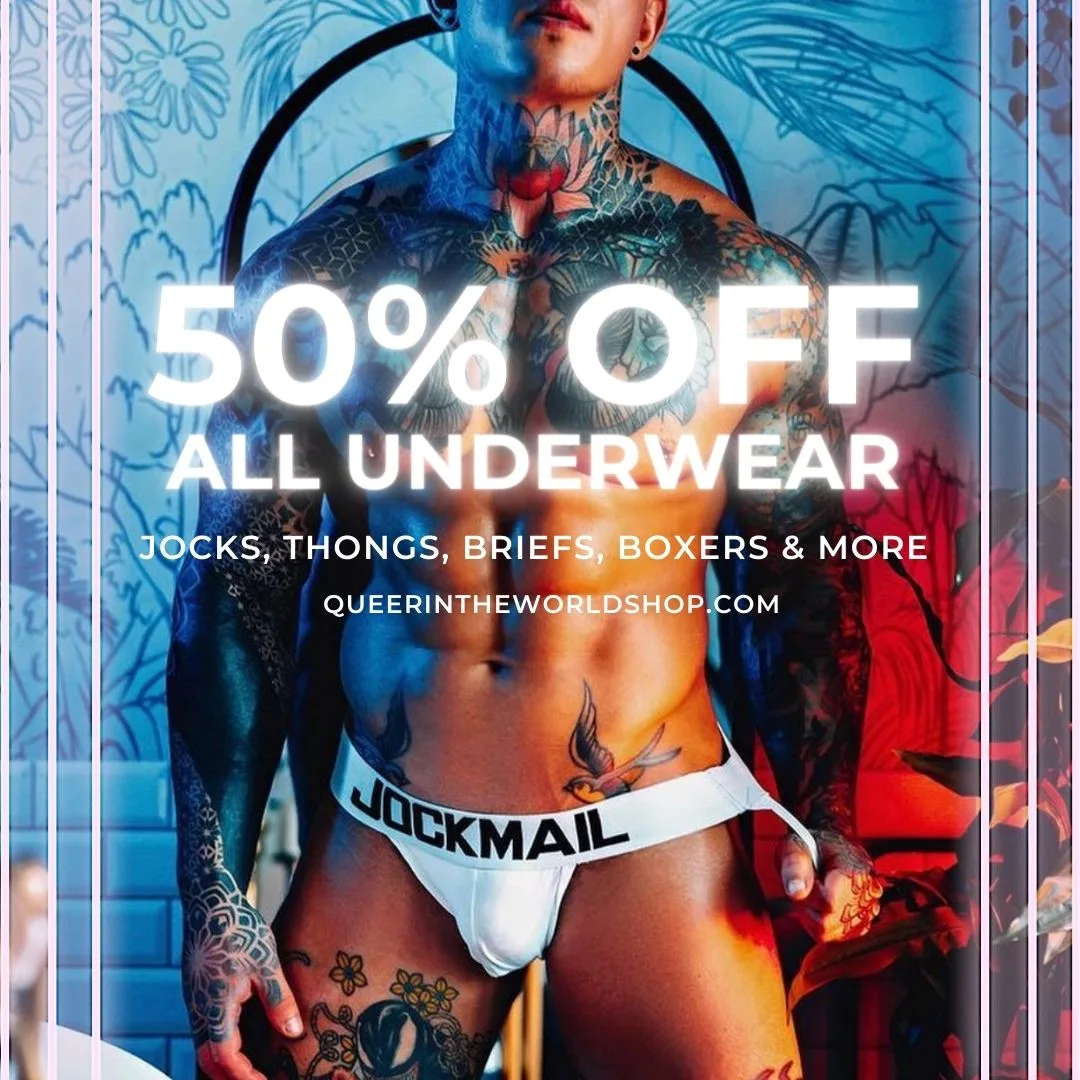 Gay Map Of Cali
Finding it hard to envisage where everything is in Cali? Hopefully, this queer-centric map helps where we have marked all the bars, clubs, parties, hotels, saunas, massages, and more will help you stay in the spot best suited to you!