Barranquilla, Shakira's birthplace, has become one of Colombia's most popular gay destinations thanks to the city's annual Gay Carnival, which takes place in February and March. Barranquilla's carnival is largely regarded as the most well-known in South America, and it is unquestionably the favorite of the LGBT community. The Barranquilla Carnival dedicates an entire day to the LGBTQ community with a magnificent and colorful parade.
On the surface, Colombia seems to have the same conservative attitude toward homosexuality as the rest of Latin America; nevertheless, if you dig a little deeper, you'll find a strong gay undercurrent across the country. You should keep your sexual orientation private for the time being, but as time passes, you'll notice that the LGBTQ+ population, both locally and globally, is becoming more accepted.
Barranquilla is Colombia's fourth-largest city and is home to many writers, artists, and singers. This city will captivate you with its upbeat attitude toward life, which is based on the magnificent streets and plazas that encircle Paseo de Bolivar, the city's historic core.
Barranquilla, like Cartagena, has a Caribbean ambiance. It is in a tropical setting in the Magdalena River delta, near the Caribbean Sea's shore, and is bordered by mangrove trees.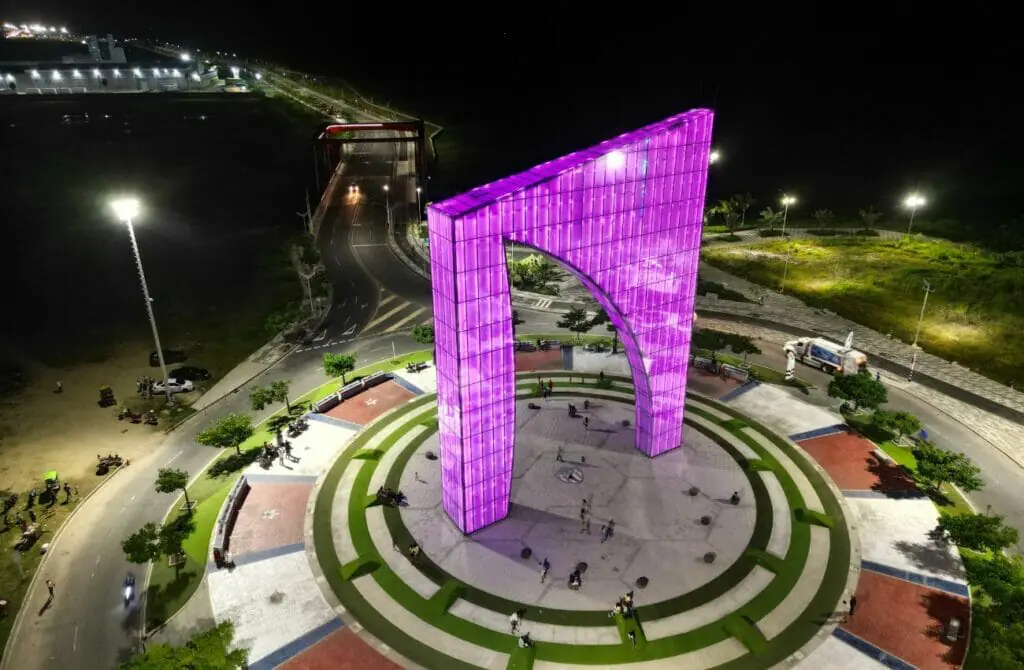 In addition to having a famous carnival that can rival Rio's, Barranquilla goes one step further by organizing a parade that lasts the whole day and is dedicated to the LGBTQ+ community. This is the Barranquilla Gay Carnival, a national festival recognized for its inclusive celebrations of the LGBTQ community and famous gay parties.
Come to gay Barranquilla towards the end of February to see the whole festival, with events starting as early as a few weeks before and culminating with the unapologetically camp 'Guacherna Gay' parade.
After the carnival, you will see that Barranquilla has quieted down considerably, leaving behind a city that is more peaceful and ready to be explored. If you stay with the local costeos, you will be rewarded with a bellyful of culture that includes actual port lives, sites, and museums.
Barranquilla's culinary scene is largely inspired by Caribbean cuisine, with dishes like sancocho de guand with carne salada (pigeon pea soup with salted pork) and bollos de yucca (cheesy cassava balls) that may be washed down with unusual drinks like corozo, sapote, and loquat.
Make a place in your tummy for these delightful treats. As a gay tourist, Barranquilla is unquestionably one of the towns you should visit.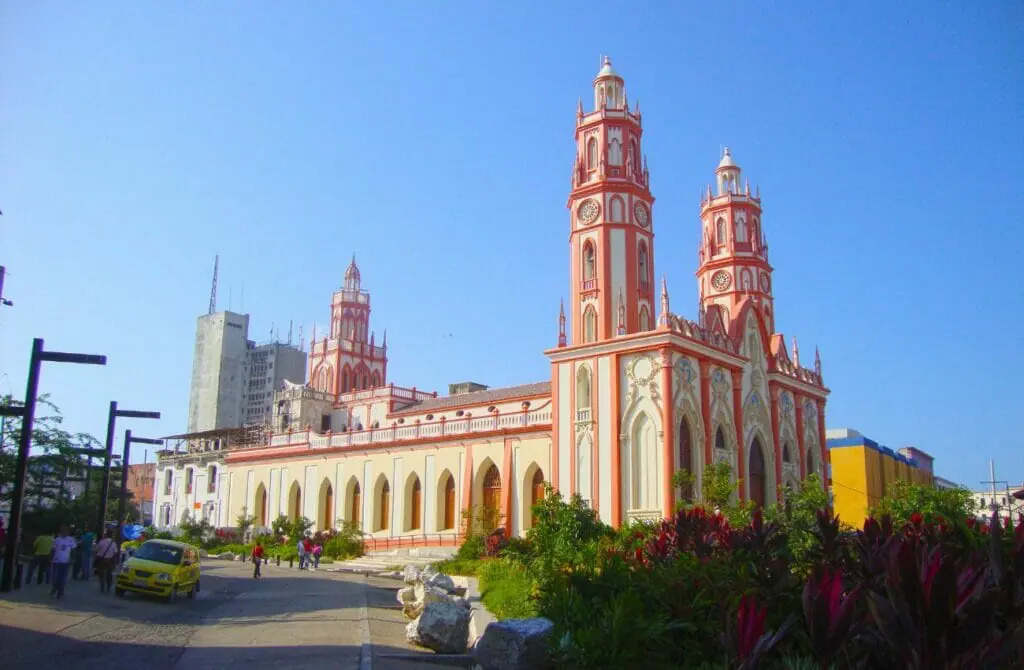 Attractions in Gay Barranquilla, Colombia
Welcome to Gay Barranquilla, darling! While the city may not be the most welcoming to the queer community, fear not! There are still plenty of fabulous things for you to do while keeping things low-key. First and foremost, you must visit some of the city's most iconic landmarks and attractions, dahling!
Take in history and culture by visiting museums, art galleries, and historical monuments. And don't forget to marvel at the stunning architecture, explore parks and gardens, and indulge in the local cuisine. But that's not all, darling! Gay or straight, there's always something to do in Gay Barranquilla. Immerse yourself in the local culture by attending cultural events like festivals, concerts, and shows.
Trust us; there's always something fun and exciting happening in this fabulous city. Remember, discretion is key in a city that's not always welcoming to our fabulous community. So, keep it lowkey and enjoy all the wonderful things Gay Barranquilla has to offer!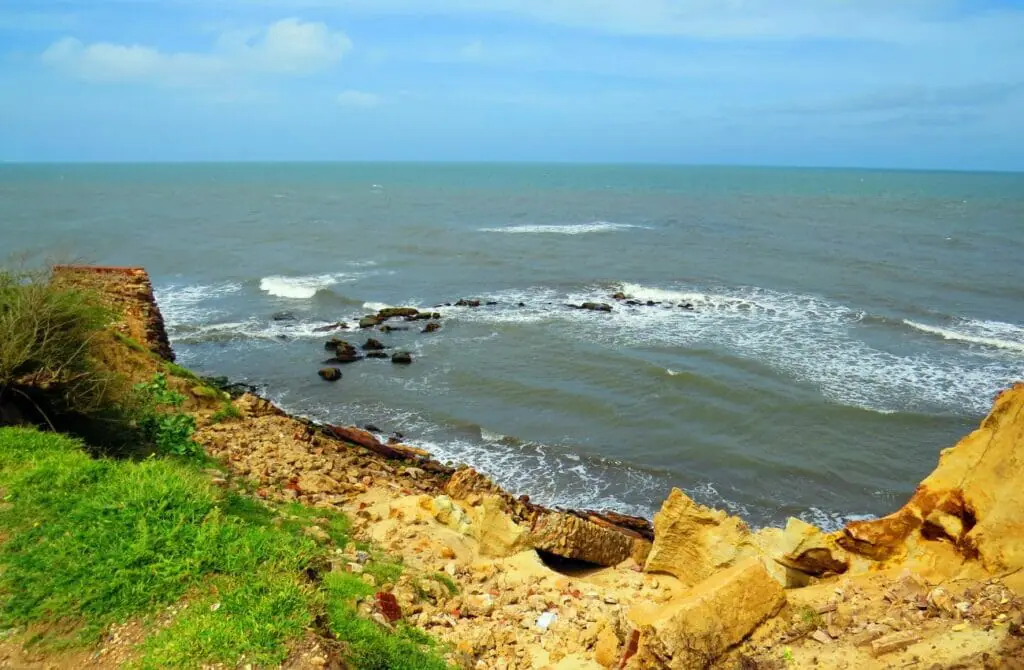 The Gran Malecón del Ro is the most popular tourist spot in Barranquilla. Along this boardwalk, which runs along the Magdalena River, you can discover a variety of restaurants, parks, and sports fields, as well as Barranquilla's main convention center, which is the venue of numerous cultural events and fairs that are set to take place throughout the year. If you find yourself in Barranquilla, this is one attraction you should not miss.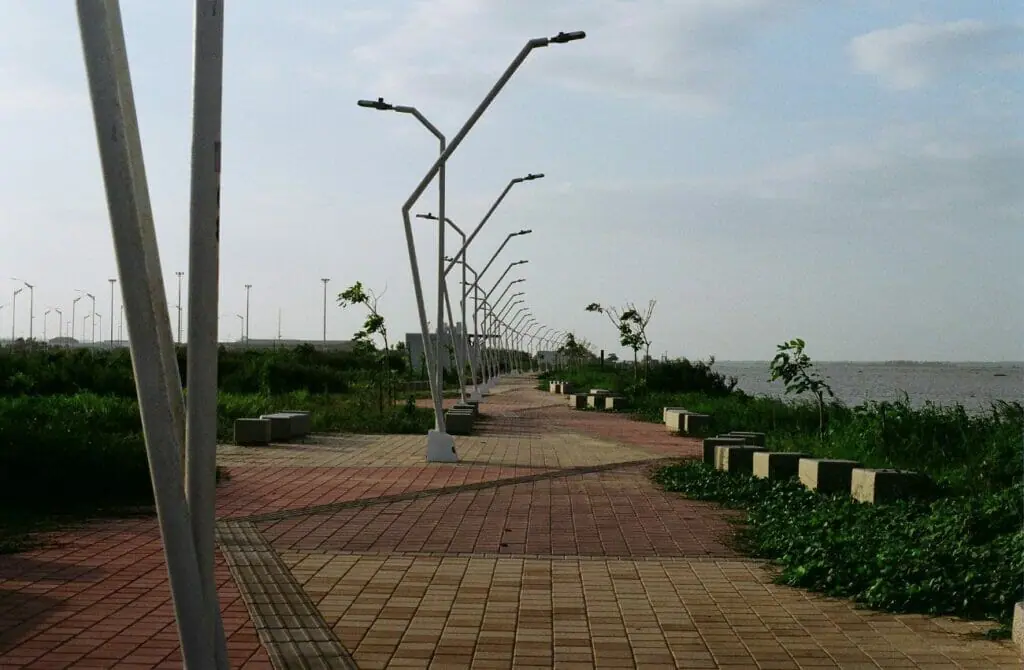 El Museo del Caribe
The best museum in town allows visitors to participate in hands-on activities while learning about Colombia's Caribbean coast's history, ecology, and indigenous cultures. Visitors to El Museo del Caribe get an appreciation of this unique part of the country via engaging and exciting displays and activities spread throughout many rooms and floors of the museum.
Many artifacts, films, and images may help explain the Caribbean's rich biodiversity and people, including its history, culture, music, and literature. The museum provides guided tours and features a portion of the library dedicated to the works of Gabriel Garcia Marquez, an author noted for his work in the magical realism genre.
Carnaval de Barranquilla
Carnaval celebrations in Barranquilla are second only to those in Rio de Janeiro, Brazil. This four-day event probably is what the city is most known for, and preparations begin many months in advance, so if you want to attend, you should prepare ahead of time.
It is a frantic and vibrant festival based on Spanish Catholic traditions mixed with African and indigenous cultures. It is distinguished by street dancing, loud music, and the presence of millions of people who come to the city solely to partake in this lunacy.
Carnaval de Barranquilla is a forty-day festival with an abundance of regional food, magnificent costumes, and a diverse range of dance companies, performance groups, and musicians. As a visitor, you should not be frightened to join in the activities, nor should you expect any downtime.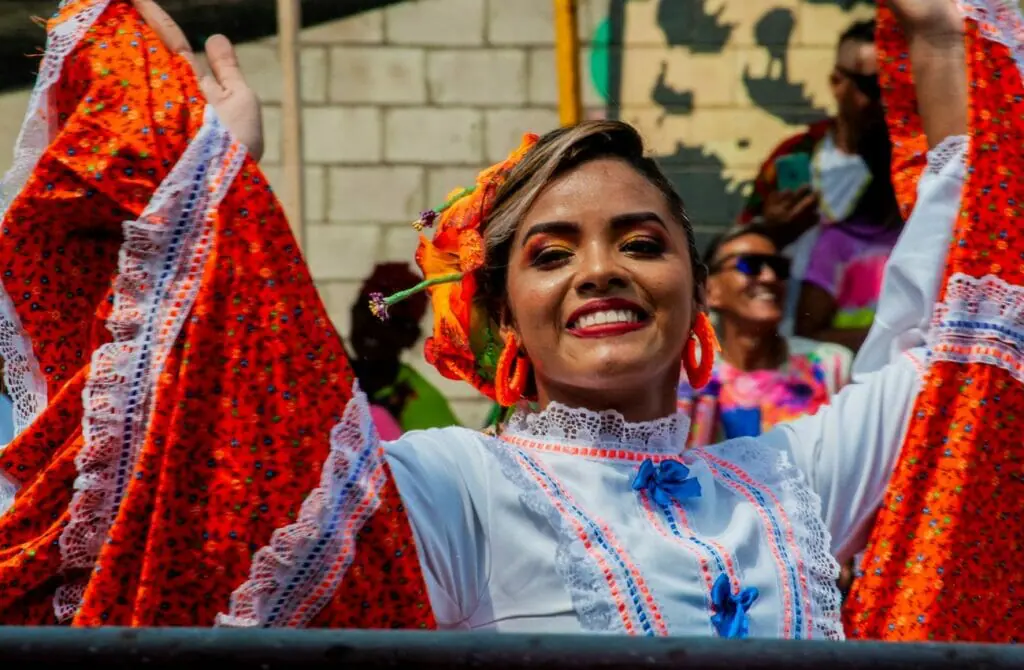 Museo Romantico
Because the Museo Romantico preserves the history of Barranquilla, a simple tour through the museum is highly recommended for anybody interested in knowing more about the city. The museum is housed in a magnificent 18th-century mansion that overlooks a gorgeous street. It has various antiques and personal belongings from well-known personalities in Barranquilla and other regions of Colombia.
There are letters written by Simón Bolivar, the country's courageous liberator, and a typewriter used by Gabriel Garca Márquez. This museum has clothes and costumes from earlier Carnivals, as well as furniture, musical instruments, pictures, and artwork, all of which have some link to Barranquilla's history.
Zoológico Barranquilla
Despite its small size, the zoo is home to approximately 500 diverse animals representing 140 species worldwide. You will get the chance to learn about endangered animal species as you go through enclosures that house snakes, monkeys, zebras, and even an elephant and tiger. This is a great activity for the whole family.
Learn about the efforts to save native animals, including the manatee, spectacled bear, and otter. You may get up and personal with the creatures here, and you can even touch some of them (with due caution, of course). If you are hungry, there is a little café in the back where you can grab some empanadas.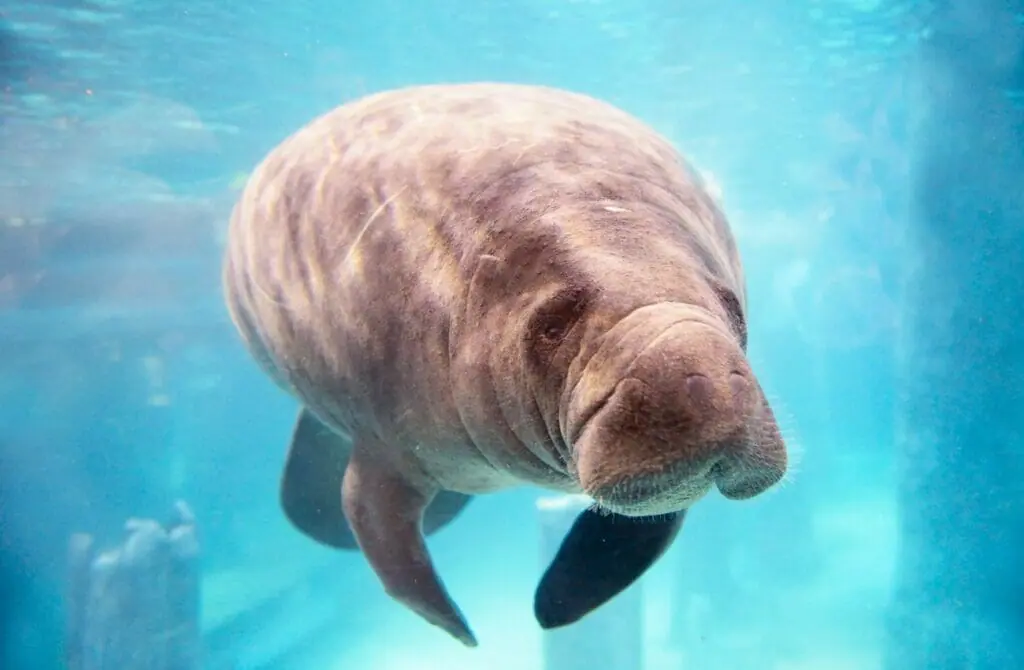 La Troja is the acme of all Barranquillero has to offer. The atmosphere may be defined as "an assault on the senses" since it is boisterous, bright, and bustling and provides incredible delight. There is no other music played here than salsa, so if you want to spend an authentic night out with Barranquilla, here is the place to go.
The crowd is broad, so you're just as likely to see a group of young foreigners here as you are to see an old individual salsa-dancing alone. It's the type of place where everything goes, perfectly encapsulating the city's laid-back and inviting vibe.
Castillo de Salgar
The Castillo de Salgar is an ancient castle in Salgar that has been brilliantly renovated. It is located just outside of the city near the sea. In addition to serving as a place for private parties and celebrations, it also has an excellent restaurant serving a range of cuisines.
Get out of town and head to the castle to enjoy its magnificence at sunset, when the yellow walls of the castle will reflect the setting sun's light. It's the perfect spot to escape the city's hustle and bustle; it has a fantastic meal and gazes out over the metropolis.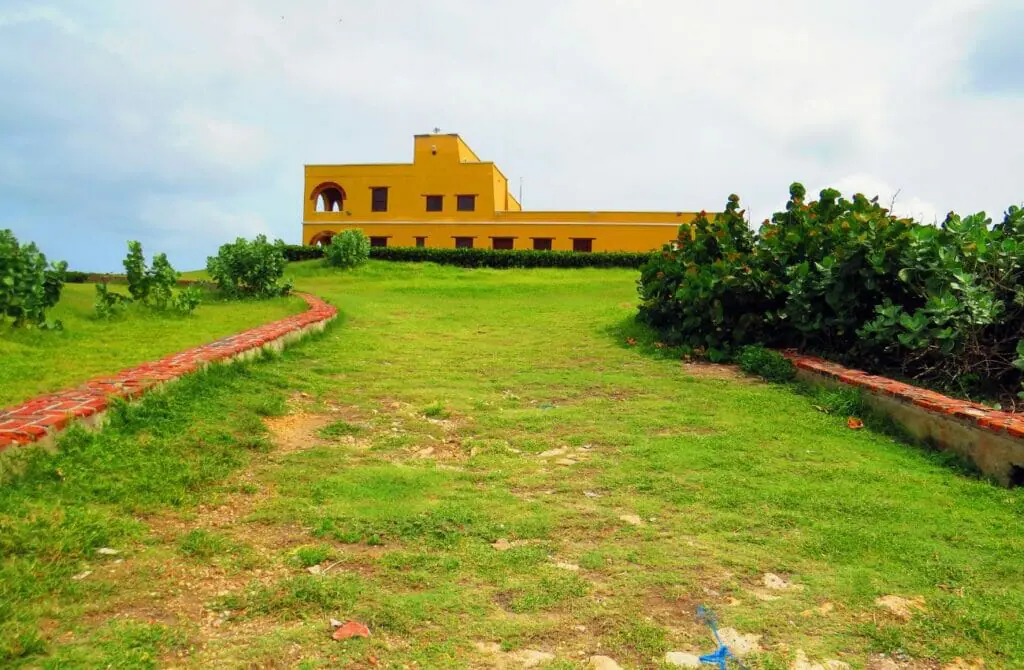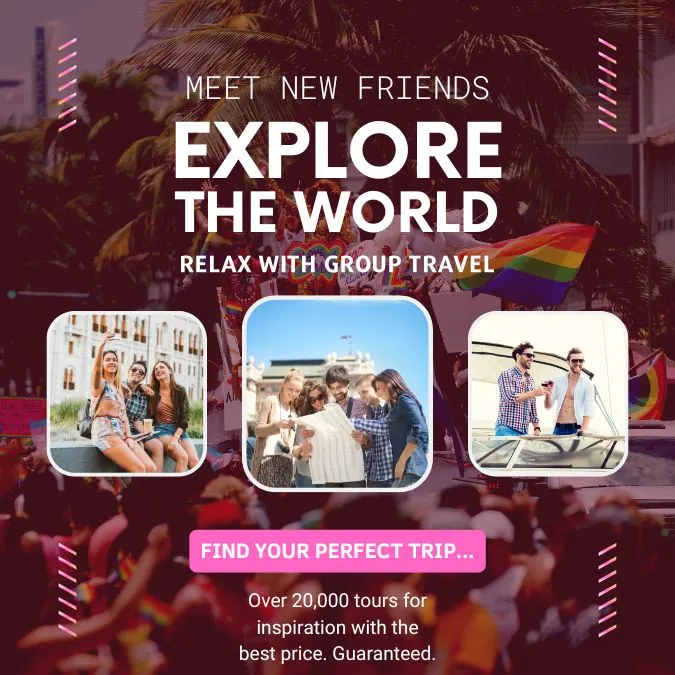 Gay-Friendly And Gay Hotels in Barranquilla, Colombia
Barranquilla is a tolerant place for those who identify as LGBT. It is not difficult to discover beautiful hotels that are welcoming to LGBTQ persons. The following are some lodging options in Barranquilla, Colombia, including gay-friendly hotels and other options.
Oh, honey, let me tell you about being fabulous and feeling welcome at these hotels in Barranquilla! Don't worry about other hotels that might not be as accepting; these gems are committed to being LGBTQ+ friendly and making sure that all guests feel like they belong.
Being gay-friendly isn't just about waving a rainbow flag or using the right pronouns; it's about creating a safe and inclusive space for all guests. From non-discrimination policies to providing resources for LGBTQ+ travelers, these hotels go above and beyond to make sure that you feel welcomed and supported. And honey, they don't stop there!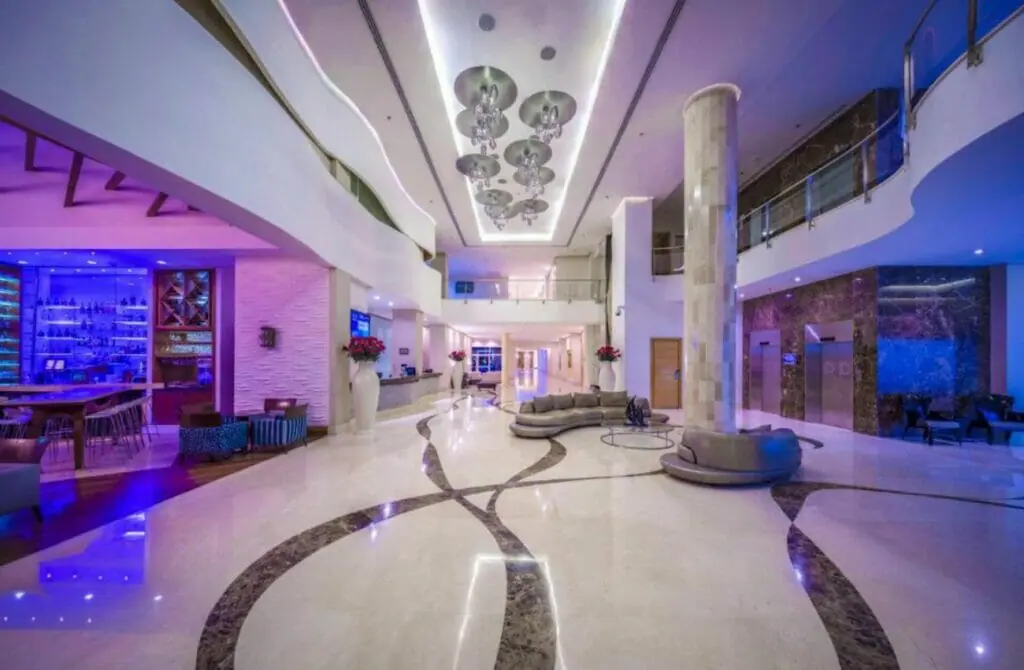 Some of these gay-friendly accommodations have extra amenities and literature about local LGBTQ+ events and resources. Plus, they might even be located in an area that's known for being LGBTQ+ friendly. Now, let me tell you about these fabulous hotels in Barranquilla. While there aren't any specifically gay hotels or resorts, these are the crème de la crème of gay-friendly accommodations.
And if these don't tickle your fancy, don't worry; there are hundreds of other options in Barranquilla to fit your budget and needs. So pack your bags, put on your most fabulous outfit, and get ready to feel welcome and accepted at these gay-friendly hotels in Barranquilla!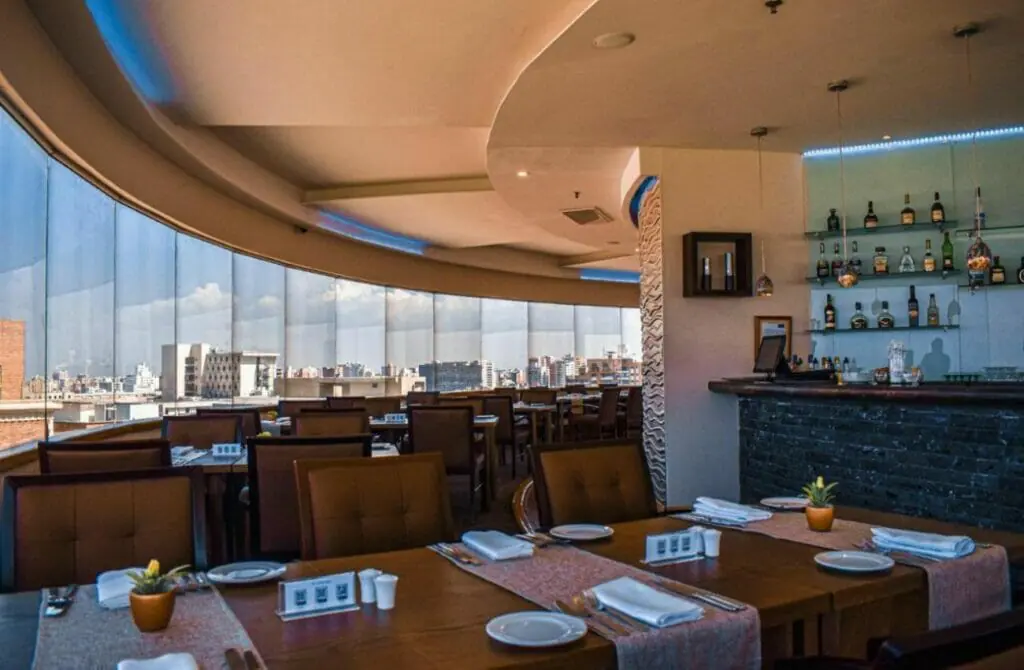 Hotel Dann Carlton Barranquilla ☆☆☆☆☆
It may be situated in the northern section of the city, right close to the most modern shopping mall on the Atlantic coast. Because of its convenient location, the hotel is near the city's business and industrial sectors and the most popular bars, restaurants, and tourist sites.
The Hotel Dann Carlton Barranquilla offers luxurious rooms just opposite Buenavista Mall. The hotel's amenities include a spa, an outdoor tropical terrace, and a swimming pool.
There is a restaurant that spins 360 degrees and looks out over the city. Each room at the Dann Carlton Barranquilla Hotel has a minibar and a plasma television. There are numerous of them with separate eating and lounge areas. There is free WiFi available in the neighborhood.
A classic American breakfast is served every morning. The Oasis restaurant specializes in fusion cuisine, while The Spin, situated on the 13th floor and boasting a rotating dining area, specializes in French cuisine. The lobby bar's beverages and live music are fantastic.
Guests are welcome to utilize the fitness center. They can relax in the garden's shaded areas or on the tropical terrace. The Buenavista Shopping Center is about a five-minute walk away. The front desk is available 24 hours a day and may assist in arranging shuttle service to and from the E. Cortissoz Airport, which is about 35 minutes away by car. There is free parking available.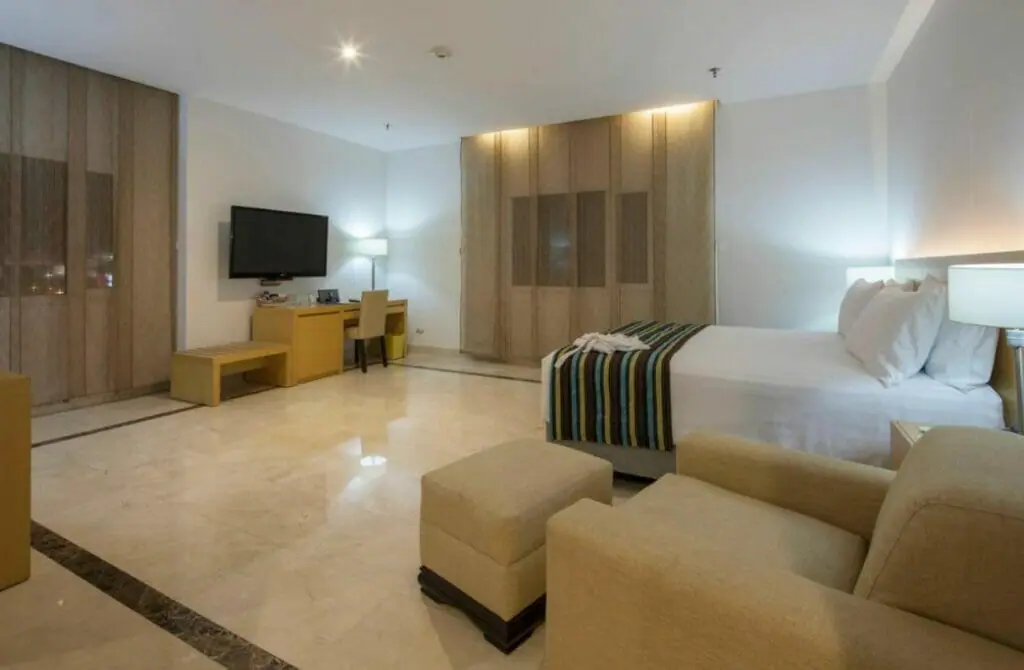 Movich Buro 51 is a Barranquilla hotel with an outdoor pool. It is 300 meters from Buenavista Shopping Center and 2 kilometers from Washington Park. In addition to the restaurant and bar, this hotel provides visitors with a sun patio and a sauna. Guests may unwind with a drink in the hotel bar. On-site parking in a private lot is free, and wireless internet access is available throughout the facility.
The rooms are well furnished and provide air conditioning, a flat-screen television, and satellite channels. A handful of the flats include a cozy sitting area where you may relax. This includes the use of a private bathroom as well as a shower.
The resort features a front desk that is open 24 hours a day and a business center and dry cleaning services. The nearest airport, Ernesto Cortissoz Airport, is roughly 15 kilometers away from Movich Buro 51.
Four Points by Sheraton Barranquilla ☆☆☆☆☆
The Four Points by Sheraton Barrogalla offers guests a complimentary American breakfast, free WiFi, and free private parking. In each of these rooms, a minibar, air conditioning, and television are offered upon request. Additionally, there is a coffee machine.
The private bathroom has a shower, basic toiletries, and a hairdryer. Cable channels are among the extras available. Guests staying at the Four Points by Sheraton Barranquilla may use the fitness facility and the tour desk. The hotel includes a restaurant that offers a variety of dining options to guests.
The swimming pool of the Four Points by Sheraton Barranquilla boasts a panoramic outlook. The Parque Cultural del Caribe is 6.2 kilometers away, while the Villa Country Shopping Centre is 400 meters away. The hotel is roughly 10 kilometers from the Barranquilla Maritime Terminal. The Ernesto Cortissoz International Airport may be reached by driving in thirty minutes.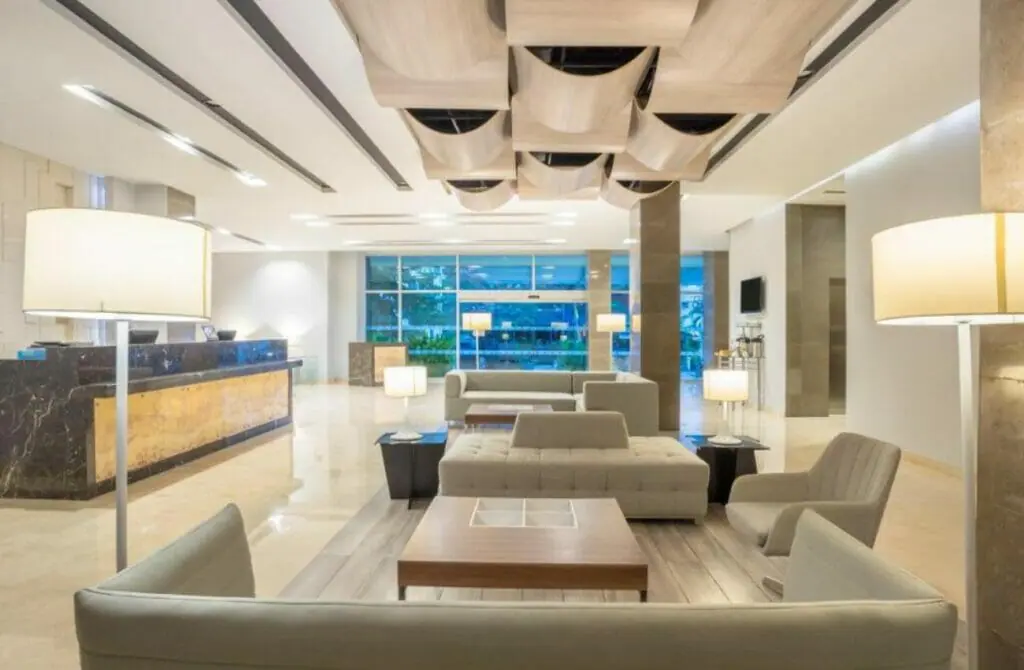 The Mamy Dorme Hostel is a colonial estate offering a calm setting and a Caribbean ambiance for families. The hostel is also located in a safe zone with significant cultural value and a range of benefits that may be experienced personally, such as the intangible culture that the Caribbean environment radiates.
Mami Dorme is well-known for its Caribbean-inspired recreation, which is meant to fulfill all visitors' demands, regardless of nationality. And such meetings are fairly uncommon in the local surroundings.
Barranquilla serves as a vital source of inspiration for artists from all over the globe since culture, history, customs, and emotions are at the heart of our surroundings. As a result, they can serve tourists with the same levels of enjoyment, friendliness, music, and folklore that they expect from Barranquilla.
The Carnival of Barranquilla, which takes place in Colombia and is greatly awaited by people worldwide due to its rich cultural past, is one of the most significant components of Mami Dorme. You should make a reservation as soon as possible since the hotel's capacity is reached during Carvanal.
The Consulate of the People's Republic of China is 1.2 kilometers from the guestrooms at bh Barranquilla, which provides lodging in lively and pleasant guestrooms in Barranquilla, Colombia. The resort features a bar and offers free WiFi to guests. Breakfast is served every morning, and visitors have free access to the on-site private parking.
In each of the hotel's modern guestrooms, visitors will find air conditioning, a flat-screen television, and private toilet facilities. As basic facilities, they include a minibar and a safety deposit box.
Meetings and banquets for guests may be held at the site. A front desk is operated around the clock and is ready to welcome tourists and provide information about nearby activities. Airport transportation may be arranged upon request. bh Barranquilla is around 13 kilometers from Ernesto Cortissoz Airport, the nearest airport.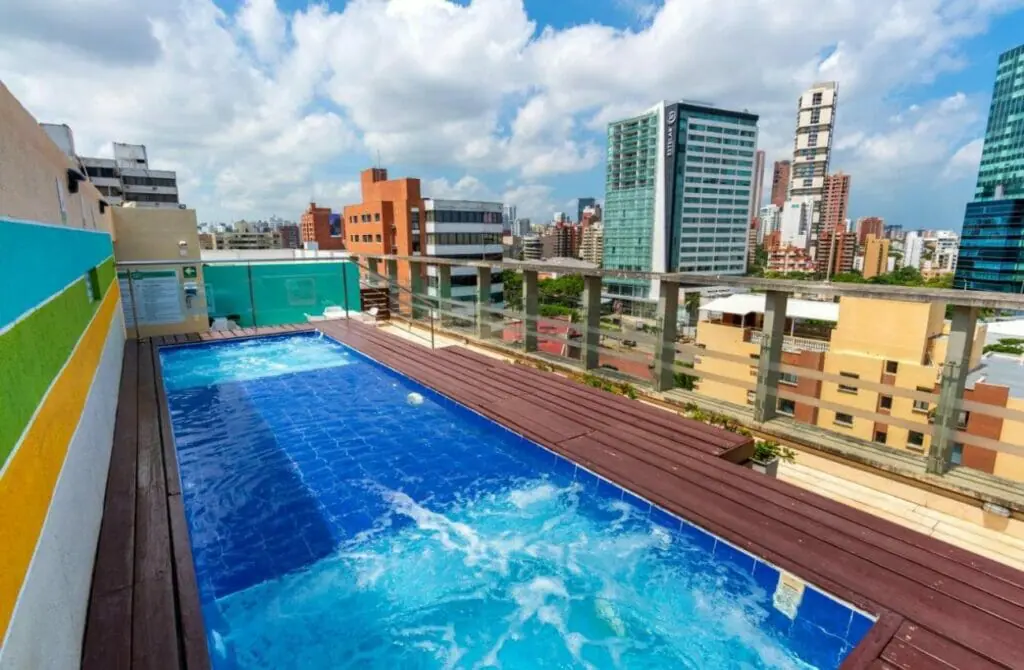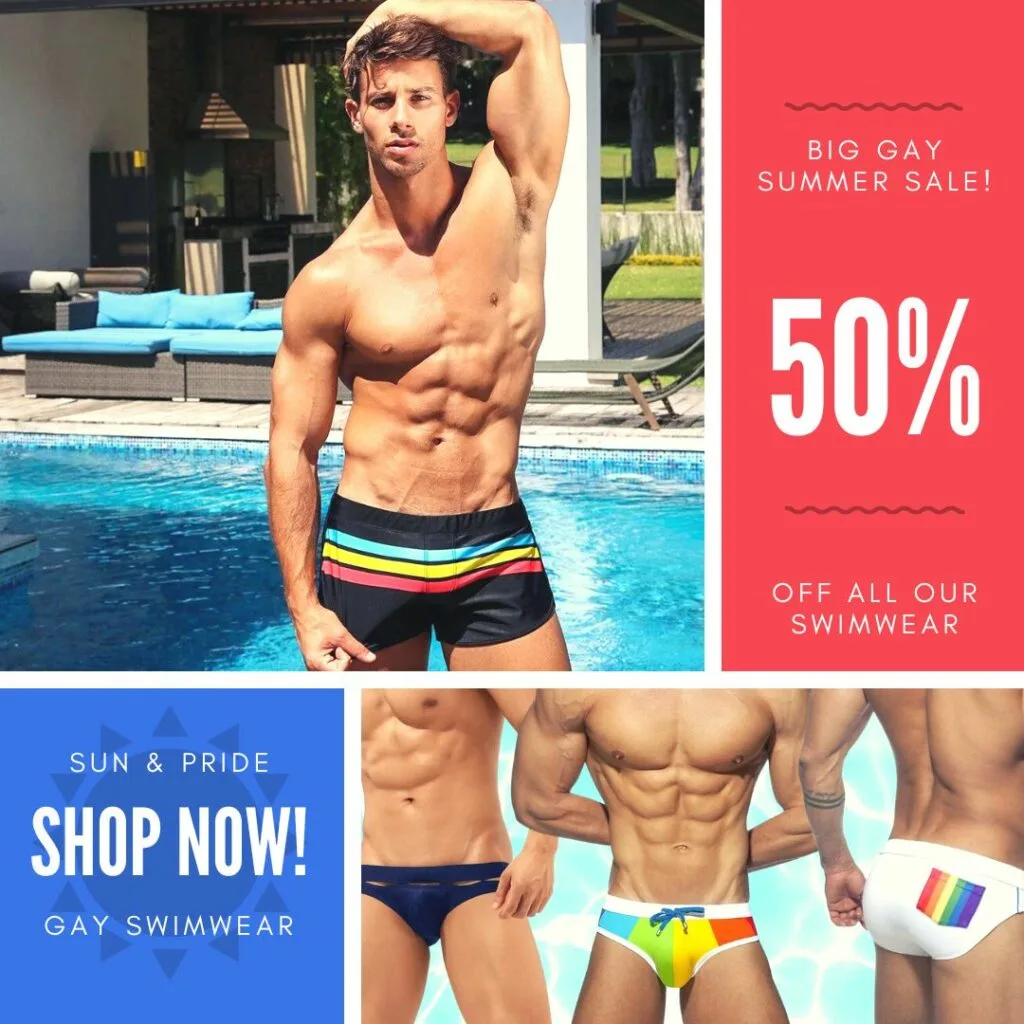 Gay Nightlife in Barranquilla, Colombia
Darling, let's talk about exploring the queer nightlife in Gay Barranquilla, shall we? It's true this city might not be the most welcoming to our fabulous community but fear not! Being gay is perfectly legal here; remember to err on the side of caution when outside of queer-friendly spaces.
But let's focus on the fun, shall we? Exploring gay nightlife can be one of the most thrilling and enriching experiences while on the go. From dancing up a storm at a gay club to sipping cocktails and rubbing elbows with the locals at a gay-friendly bar, you'll have a chance to immerse yourself in the local culture and make memories that will last a lifetime.
And darling, we've got you covered with the best gay and gay-friendly spots in town. So don't be shy; step out of your comfort zone and explore the queer nightlife in Gay Barranquilla. Trust us; it'll be worth it!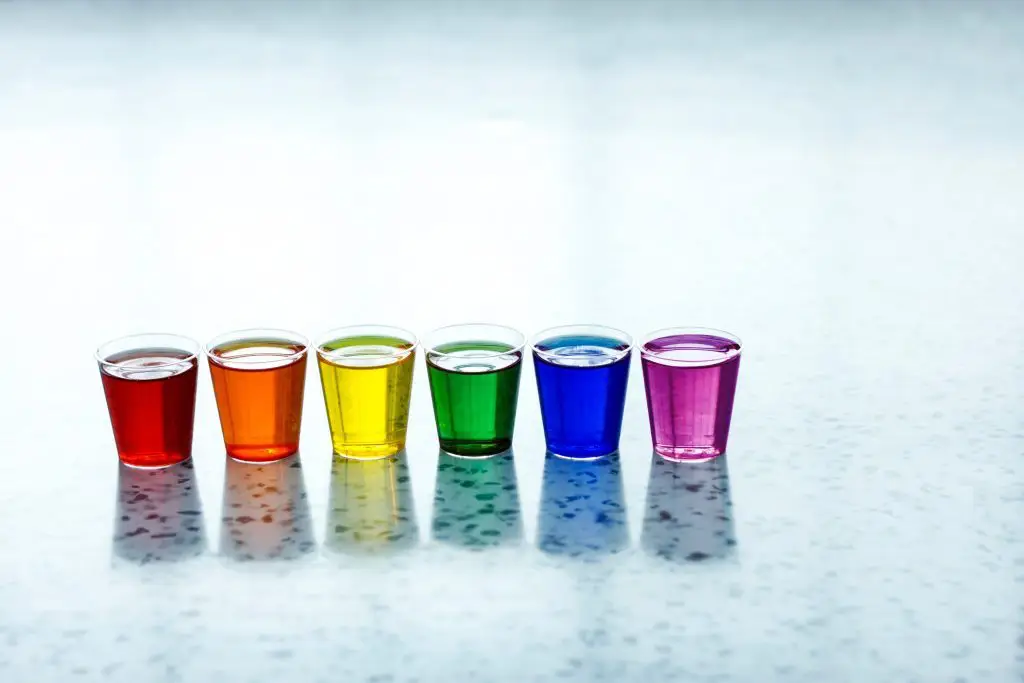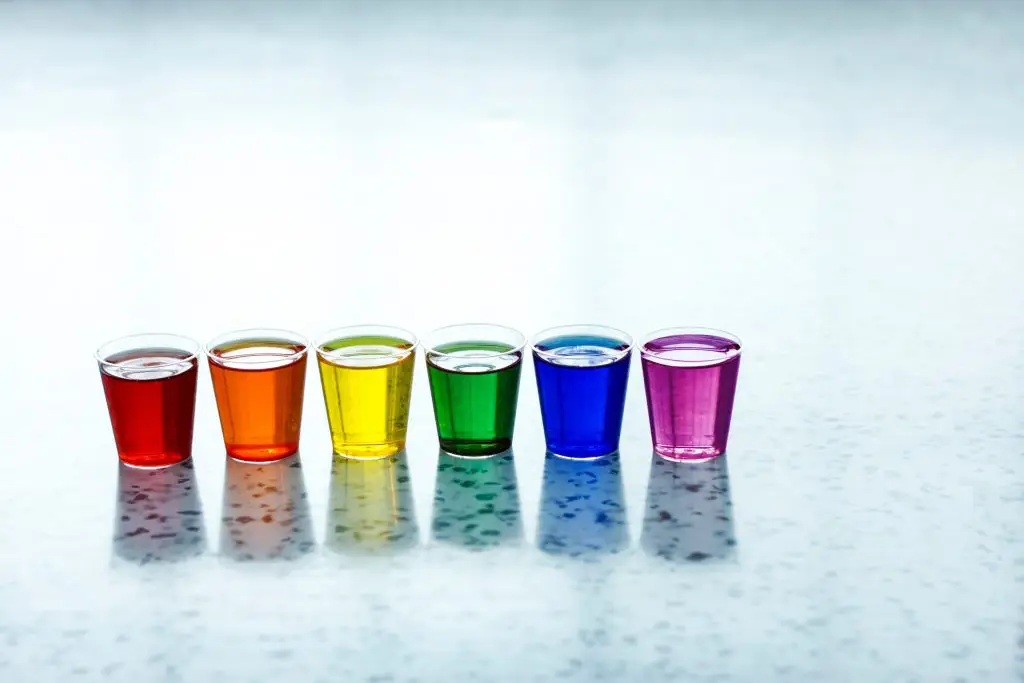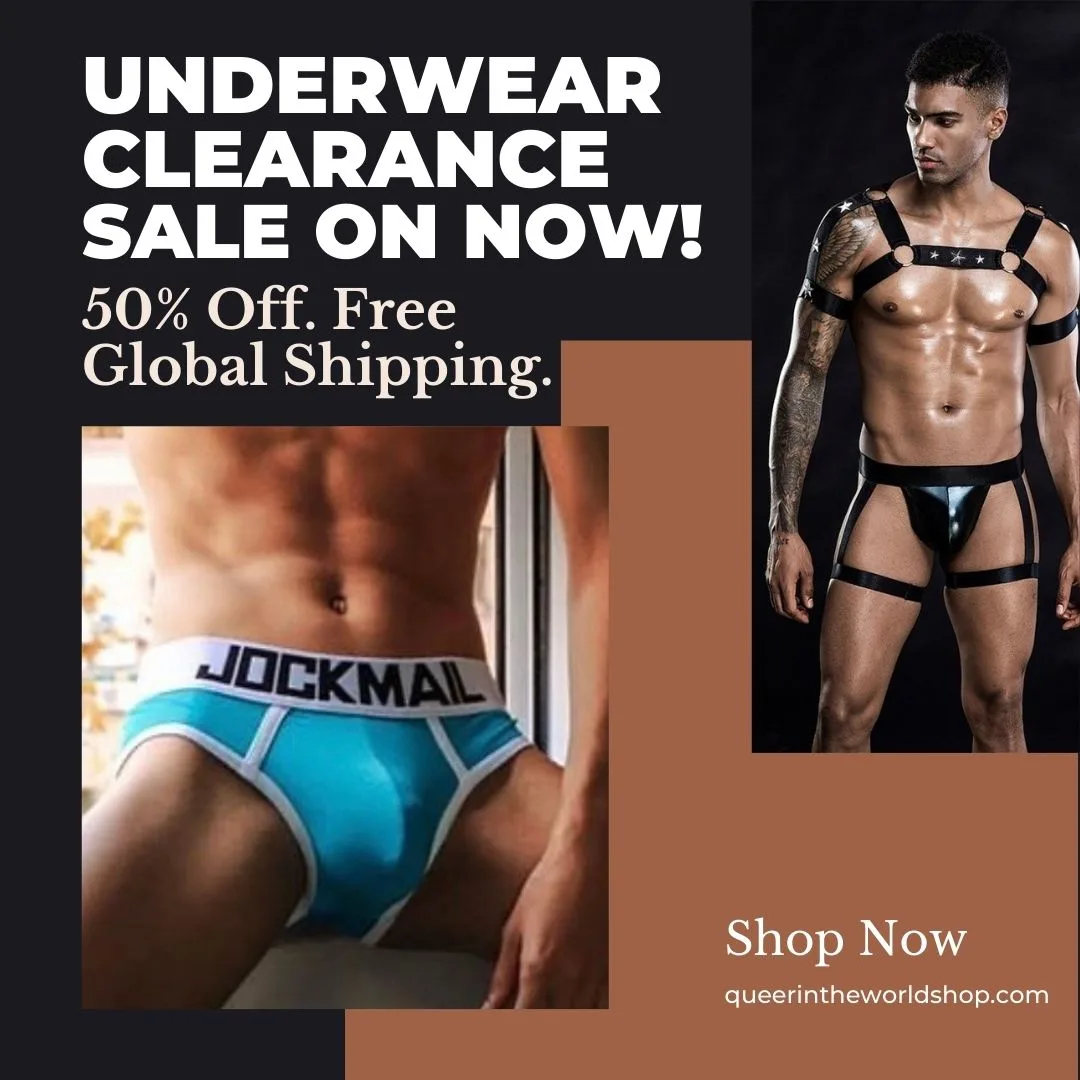 La Troja is an institution in Barranquilla and one of the best places to go out. After a hard day in the sun, you can go inside to cool down in the air conditioning or make your way to the busy dance floor. This is a must-see venue if you are in Barranquilla between Thursday and Saturday nights.
Trucupey is commonly regarded as Barranquilla's most popular nightclub. Every sense is captivated by the Caribbean and its unparalleled joy. You may enjoy a Latin disco at this club and a range of alcoholic drinks.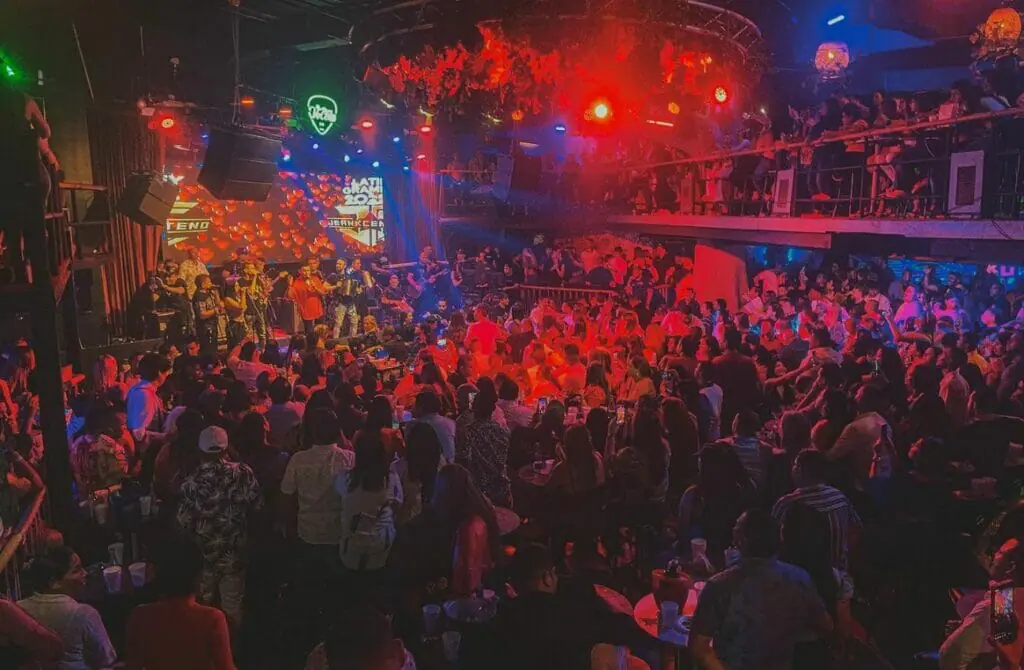 Lobo Cocktail Bar is situated in Barranquilla, Costa Norte's westernmost province. The Lobo Cocktail Bar is located between the local town hall (Alcalda Local Riomar) and the Plaza del Parque shopping complex.
Barranquilla, a Colombian and Caribbean urban region, hosts one of the largest carnivals in the Americas. In the weeks preceding the actual carnival, a huge celebration is already going on.
A special highlight event takes place on the Saturday before the carnival. Guacherna Gay is the name of the lively parade conducted as part of the local LGBTIQ community's Pride festivities. The streets are crowded with thousands of applauding supporters.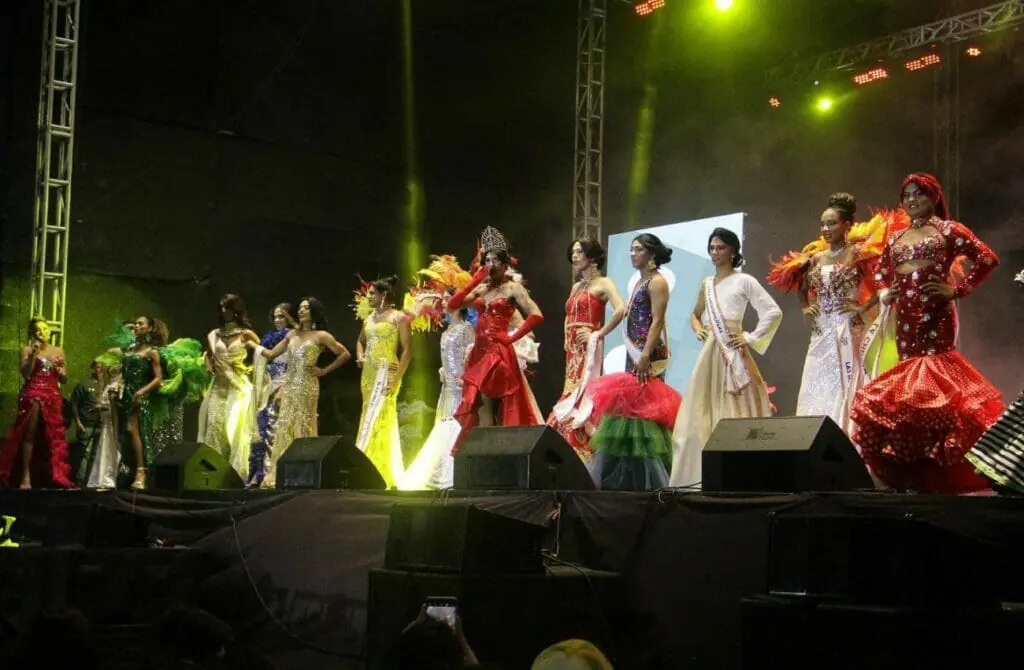 Cool Coffee Spots in Barranquilla
There is a range of cafes in Barranquilla with a lovely environment, wonderful cuisine, and, best of all, a traditional and soft Colombian coffee if you are searching for a spot to have a business meeting or an excursion with friends or a plan as a couple.
If you want to try some wonderful coffee in Barranquilla, one of these cafés is a good place to start. Here are the coolest coffee spots in Barranquilla:
The Juan Valdez coffee shop sells the typical Juan Valdez brand coffee, which is popular across Colombia. They may be found in shopping malls, airports, and grocery shops. This area is ideal for doing business since there is no price for utilizing the WiFi.
Dulcerna, a bakery that also works as a restaurant chain, serves a delicious cappuccino and a wide variety of appetizers, pastries, and sandwiches.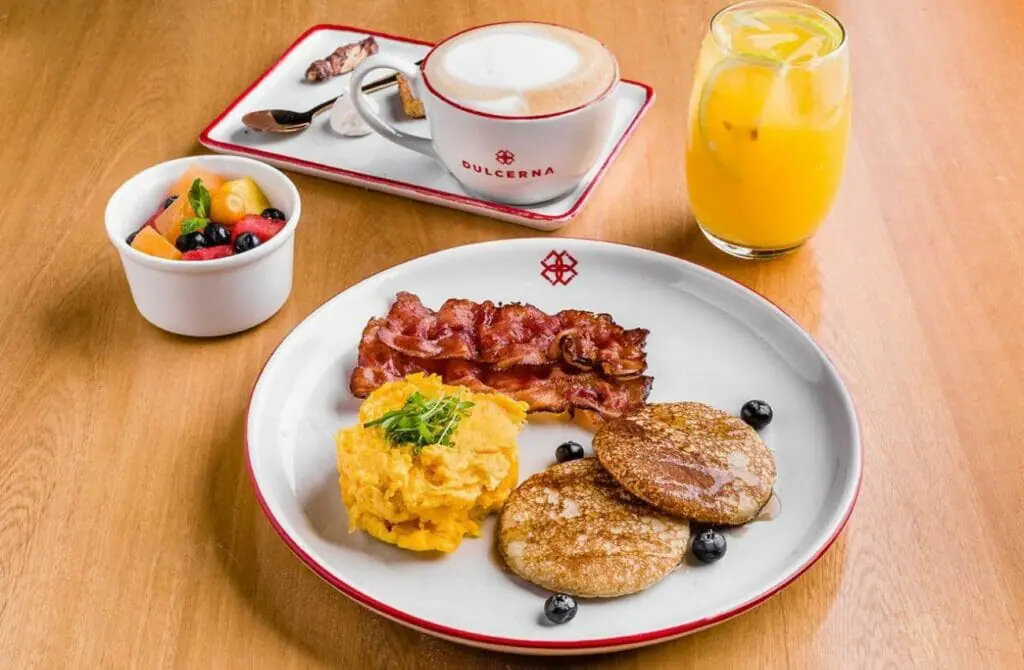 This is a one-of-a-kind setting to share with those you care about the most. Breakfast and brunch are also provided. Have a good time with a delicious pizza night or a pink day with a tinge of sweetness.
Mimi is a café and bakery where guests may have a cup of great coffee and choose from a big menu of various cuisines.
Make use of the Café experience to the utmost. Enjoy some of their delicious dishes, and while you're there, become acquainted with the menu and the healthy market, which has more than 300 healthy items in one handy spot.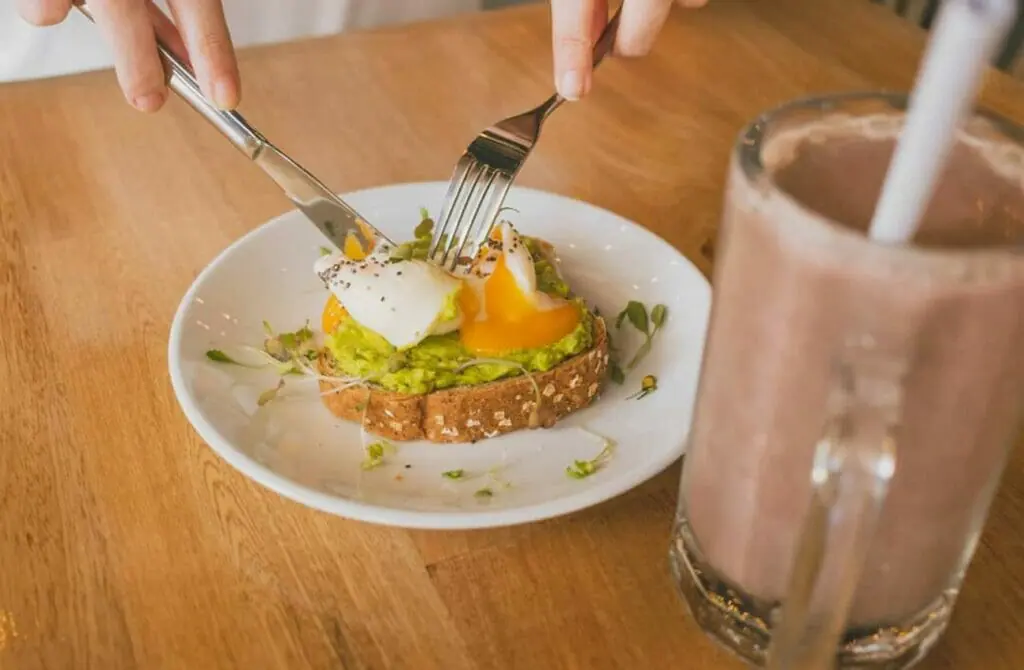 LGBT Rights in Barranquilla, Colombia
Colombia's rights for lesbians, homosexuals, bisexuals, and transgender individuals are among the most advanced in the Americas and the globe. Since legalizing consensual gay conduct in 1981, these rights have grown dramatically.
Colombia is one of the most progressive nations in the world regarding LGBT rights protection. Between February 2007 and April 2008, the Constitutional Court issued three judgments granting registered same-sex couples equal rights to pensions, social security, and property as registered heterosexual couples. These determinations were made in 2007 and 2008. These rulings were made throughout February and April of 2007.
The Colombian Congress passed legislation in 2011 making discrimination based on sexual orientation unlawful. On 28 April 2016, Colombia's Constitutional Court recognized marriage between persons of the same sexual orientation, becoming Colombia the fourth nation in South America to do so.
On 7 February 2007, the Colombian Constitutional Court expanded property and inheritance rights to same-sex couples due to a constitutional lawsuit submitted by the Universidad de Los Andes' public interest legal group.
This ruling resulted from a constitutional discussion that took place in 2006. The decision did not consider pension or social security benefits (health insurance). On 17 April 2008, the Constitutional Court announced a verdict that broadened pension rights.
On 5 October 2007, the Court delivered a second ruling that extended social security benefits (health insurance) to same-sex couples. On 5 October 2007, the first judgment was announced. Following these three verdicts, partners in Colombia with the same sexual orientation now have the same significant benefits as heterosexual couples in the same situations.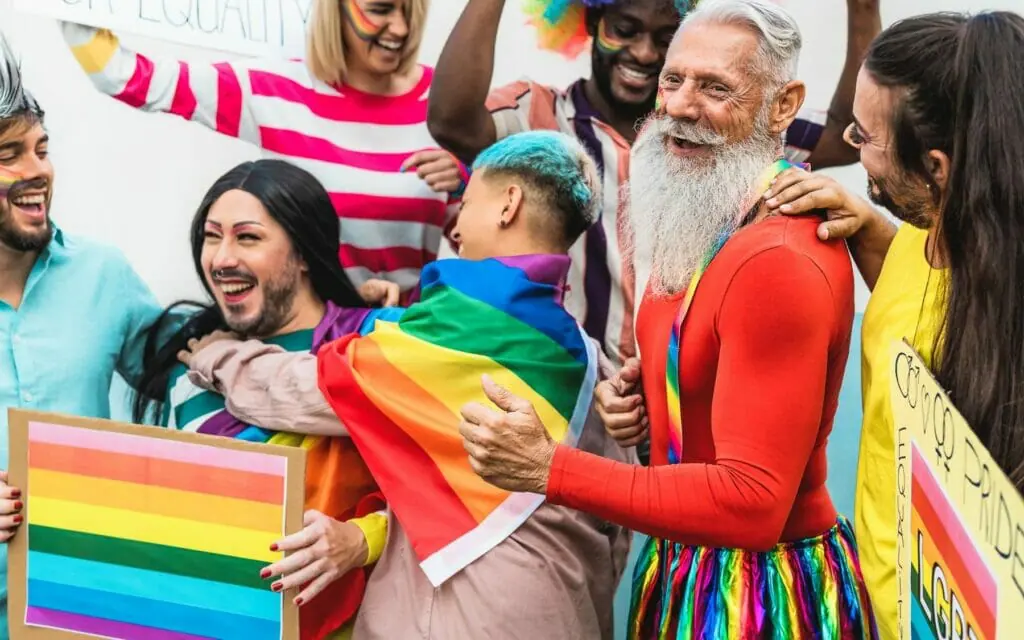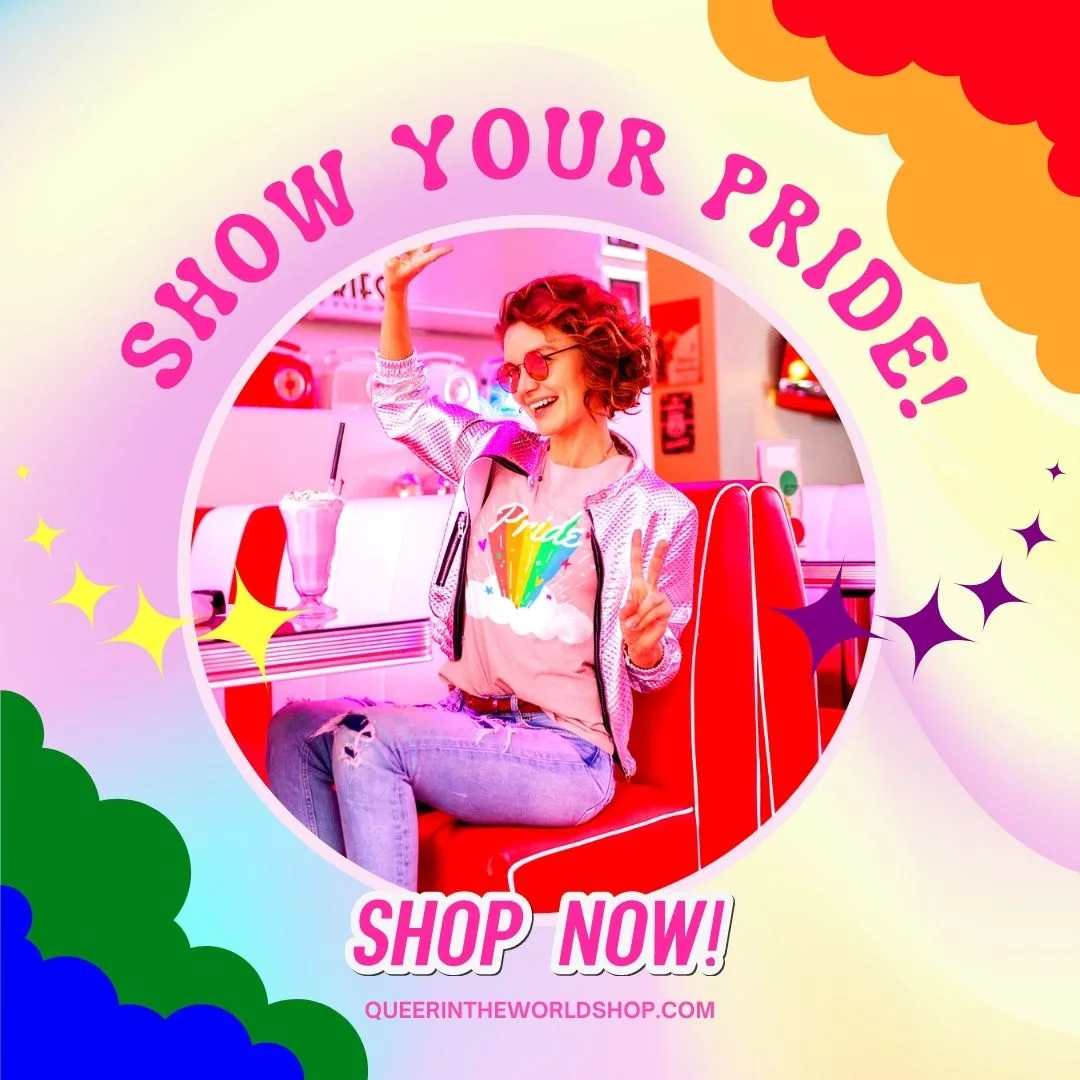 Gay Map Of Barranquilla
Finding it hard to envisage where everything is in Barranquilla? Hopefully, this queer-centric map helps where we have marked all the bars, clubs, parties, hotels, saunas, massages and more will help you stay in the spot best suited to you!