Gay Cartagena is a glorious mess of cobbled alleys, bougainvillea-covered balconies, vibrant plazas, brightly-colored buildings, and historic grandeur. We just wish it had a little more for us queer folk.
A city that welcomes everyone and seizes you in its captivating grip, Cartagena has developed a reputation as one of the Caribbean's most gay-friendly destinations – along with Punta Cana. In part thanks to its friendly and open-minded locals, though the vibrant Pride events held here, each August definitely helped!
Gay travel here, however, is all relaxation and recreation, so don't expect queer nightlife to match other gay beach hotspots like Puerto Vallarta, Mykonos, and Phuket.
This might be Colombia, but it seems the raw energy and unbridled queer nightlife of Medellin and Bogota have not quite made it to the sleepy coast just yet.
No, a trip to this vibrant Caribbean jewel is all about embracing the hustle and bustle of everyday local life, getting lost in the streets of one of the continent's most impressively preserved historical cities or relaxing on a sun-lounger with the sounds of waves crashing nearby.
That is not to say there is no nightlife here at all, but simply the two gay venues are unlikely to be a reason to visit on their own. More – a fun little side quest to add on after exploring magnificent Cartagena by day.
Don't let this put you off, however. With the recent legalization of gay marriage in Colombia, coupled with affordable prices, beautiful nature, and some of the friendliest people in the world, there has never been a better time to come and discover Gay Cartagena.
Attractions In Cartagena
Being gay does not define which attractions most of us will want to see in each city, and most queer tourists will simply want to check out the top things to see in Cartagena during the day! This is a safe city, but still, all travelers should take caution with valuables and watch out for pickpockets.
There is so, so many things to do here – from roaming the colorful streets of the old town to investigating nearby islands and white sand beaches of the Caribbean. We also just loved finding a relaxed terrace cafe and soaking up the passionate atmosphere Cartagena exudes.
This city's charm is in that the typical sightseeing agenda and box ticketing aren't necessary. Just by being present will the majesty of this Grand Queen of the Caribbean unveil herself to you. Still, if you need some help – there are just a few of our favorite things to do in Gay Cartagena to get you started!
Top Highlights Of Cartagena
Sample Cartagena's delicious and authentic street food in the company of a local chef. Discover a melting pot of influences from native, Spanish, African, and Arabian cuisine. Meet the cooks and learn the recipes while strolling through the city's sights.
Climb inside one of the world's smallest volcanos and enjoy a relaxing soak in the warm mud. Experience the healing properties of the mineral-infused mud while having fun at the Totumo Volcano.
Visit the National Aviary of Colombia, the country with the greatest bird diversity in the world. Discover 190 bird species, 2000 specimens, and 21 exhibitions representing the birds' natural environments, and promoting sustainable and responsible care.
Experience the most stylish way to enjoy the white sand and blue waters of Playa Blanca at Nena Beach Club. Enjoy food, music, drinks, comfort, and activities as you spend a day at the beach surrounded by Caribbean paradise.
Watch the sun going down over the Caribbean from a different perspective as you paddle a sea kayak along the coastline. Explore the beaches of Castillogrande and Cartagena Bay. Marvel at the colors of the sky set against the warm ocean waters.
The Bazurto Market has everything you could ever need, perfect for adventurous souls looking for a glimpse into the lives of the people of Cartagena. Explore the traditional vegetable, fish, meat, fruit, clothing, and art market.
Marvel at the labyrinth created by the multiple food stands. At every turn, there's an opportunity to taste foods or drinks. If you like, buy the ingredients here and prepare a traditional Colombian meal later, or just enjoy the magical atmosphere of this popular place. After visiting the herb market, the music market, and the arts and crafts section, head to the market's cafeteria for lunch.
Rosario Islands Catamaran Adventure
Set sail for the Rosario and San Bernardo Corals National Natural Park on a full-day tour from Cartagena. Experience paradise with a stop in front of an idyllic beach of turquoise waters and white sands, where you can swim and play with fun inflatables. Practice snorkeling, if you wish, and admire the fascinating underwater life with colorful tropical fish and various types of coral.
The crew will prepare a delicious lunch for you to enjoy onboard while you sail back to Cartagena at the end of a relaxing day. There is a bar service on board so that you can enjoy a variety of soft drinks throughout the excursion.
Go off the beaten track to enjoy a fantastic experience riding horses on the beach of Cartagena. Benefit from hotel pickup and drop-off, free time at the beach, and lunch. Learn about and watch an exhibition of the Colombian Paso Fino horse breed.
Visit the Cartagena essentials on this half-day, small-group city tour. Hop on an air-conditioned van to discover the main sites, such as La Popa, The San Felipe Castle, the history within the Walled City, and the Old Shoes Monument.
Enjoy this 90-minute trip on a yacht to see the sunset on the bay. Grab a drink from the open bar of rum and coke, rum punch and soft drinks while enjoying good music, good company, and a lovely crew.
Cartagena Gay Beach
There is no unofficial gay beach in town, but ask around, and you'll quickly find out that Playa Hollywood is where all the gays love to head for a day in the sun. Close to the city with plenty of umbrellas and snack options, this is a fabulous way to spend the day – and maybe make some new friends for later.
Scenic and Trendy Instagram Tour
Boost your Instagram by learning how to take stunning photographs with your mobile phone while walking through the hipster and colorful Getsemani neighborhood. Improve creativity and be portrayed in the most scenic and Instagram-worthy spots.
Gay Events In Cartagena
Cartagena Pride (August)
One of the most prominent gay events held anywhere in the Caribbean, with the usual roster of events including a fabulous parade, plenty of drag shows, speeches, gallery opening, a hot boat party – and more queerness than you can shake a stick at.
If you have been to Pride in New Orleans, Seattle, Portland, or Berlin, you'll be a little disappointed, but Cartagena Pride is still the best time to visit this enigmatic city and see it at its absolute gayest.
Rumours Festival (August)
Annual gay circuit-party events are held alongside Cartagena Pride, presenting an unforgettable experience in the Caribbean paradise. Expect five days of fun with the best of Colombia; the hottest guys, the best production, new and beautiful locations, and more than 20 guest DJs. Not to be missed.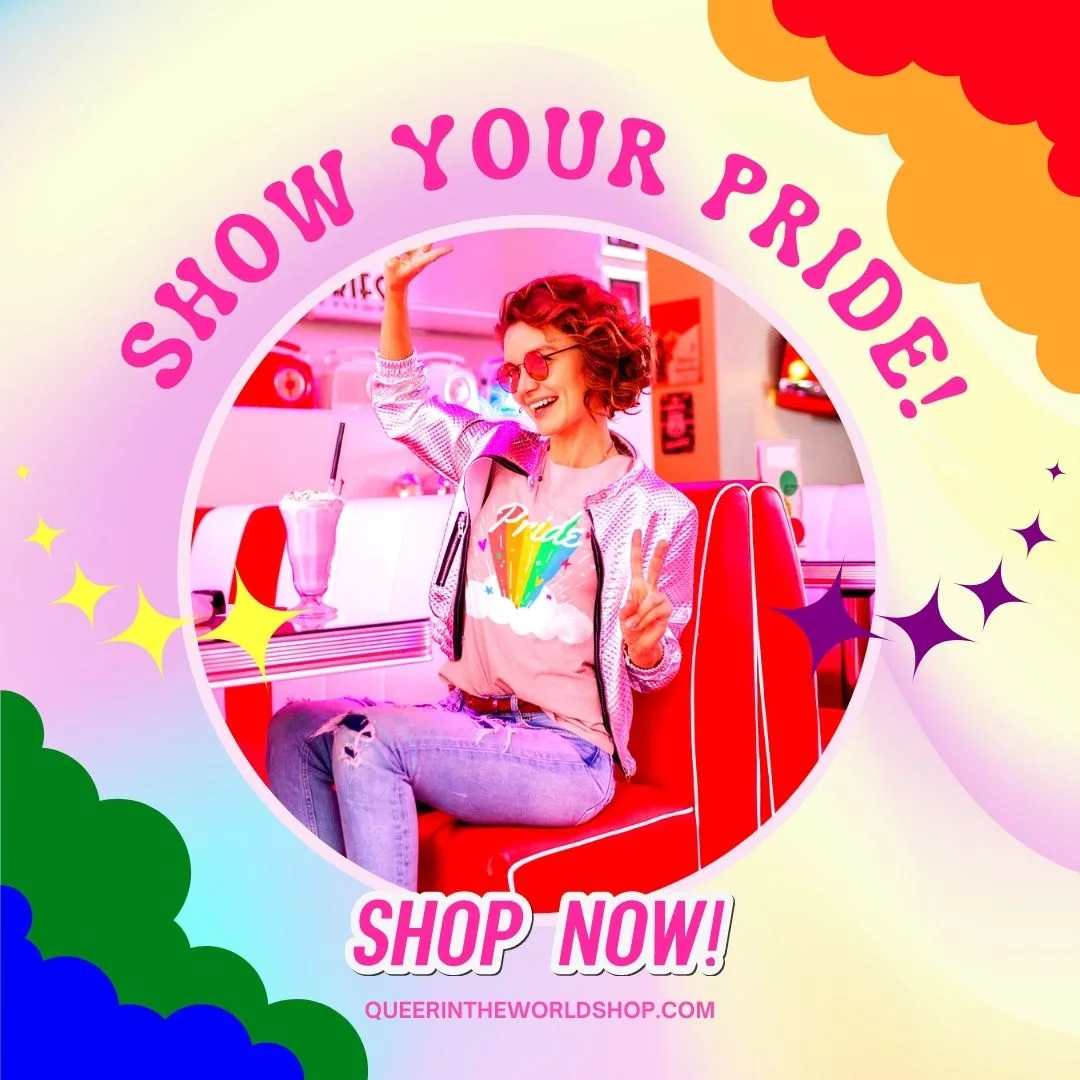 Gay-Friendly and Gay Hotels in Cartagena
In this relatively liberal city, you are unlikely to find any significant hotel that isn't gay-friendly.
Being gay-friendly is about creating an environment of inclusiveness, where all people are treated equally, and diversity is welcomed and respected. Elegant design, helpful staff, and excellent value for money never hurt anyone, though! You won't have to hide your same-sex relationship or sexuality when you check in at any of these fabulous hotels — but you don't have to declare it either.
There are no exclusively gay hotels in Cartagena yet, but rest assured that most hotels in the Cartagena Old Town are sure to have more than a few gay guests staying.
This charming neighborhood has countless boutique hotels with refined rooms and plenty of lovely rooftop terraces populated with pools and spas! The up-and-coming Getsemaní barrio is also a popular place to stay, especially with travelers interested in local culture and nightlife…
There are also hundreds of other good hotel options in Cartagena if you don't find what you are looking for in our gay hotel recommendations, but we are confident you'll find something here for you.
Whether you want a fun and social hostel, a cheap place to crash after a night of partying, or a chic designer hotel to sip cocktails by the pool and surround yourself with fabulous people – Gay Cartagena is something for everyone!
So pack your suitcase, darling, and start getting excited – all those delicious cocktails won't drink themselves!
Sofitel Legend Santa Clara Hotel ☆☆☆☆☆
A perfect blend of vintage and contemporary, this luxury hotel, beloved by gay travelers, offers a beautiful balance of age-old tradition, local hospitality, and French luxury in historic surroundings. Travel back in time in this imposing colonial building shrouded in thanks to its history as the Cloister of the Poor Clare Sisters.
The Sofitel Legend Santa Clara Hotel still maintains different historical elements: crypts, wells, confessionals, paintings, doors, hidden windows, and ceramic objects – but today adds comfortable rooms, personalized service, gourmet cuisine, and a first-class spa. There is also an outdoor pool with a bar and gym.
Framed by enchanting 17th-century Colonial architecture and meticulously restored interiors, Hotel Quadrifolio is a timeless and intimate retreat in the historic walled city of Cartagena de Indias.
Offering a sought-after central location ideal for travelers seeking rich and authentic experiences, this boutique hotel welcomes you with warm, gracious hospitality and luxurious accommodations. Each of their eight deluxe suites has been designed to reflect the allure of Cartagena's history, while also including the full range of modern comforts discerning travelers seek.
With amenities ranging from a tranquil heated pool, terrace, and jacuzzi; to an inviting restaurant and bar; and a private 38-foot boat offering charters and fishing cruises, Hotel Quadrifolio is equally suited for business and holiday stays. And, of course, it is fabulously gay-friendly.
Located in the heart of Cartagena, a classical façade hides an interior of a noble and sophisticated hotel featuring modern accommodations and a rooftop infinity pool with genuinely spectacular city views. This waterfront hotel is perfect for the business and the casual traveler, with beautiful air-conditioned bedrooms, fine cuisine, excellent amenities, and the highest levels of service.
Located within the walled city, this upscale hotel is the only hotel to enjoy a spot on the popular Plaza de Los Coches, one of Cartagena's most famous landmarks. The hotel's 28 rooms are designed with the modern traveler in mind, with flat-screen TVs, Wi-Fi, and individually-controlled air conditioning.
Many even enjoy stunning views of the square. The highlight of this hotel, however, has to be its rooftop terrace offering panoramic views of the city with a luxe pool.
A basic but friendly guesthouse in gentrifying Gethsemane. Offering very affordable prices, this spot is one of the best-reviewed places in Cartagena and perfect for those looking for a no-fuss option.
On offer are eleven bright rooms with private bathrooms, free Wi-Fi, air conditioning, and a fun terrace hot tub with views overlooking the Castle of San Felipe de Barajas and the traditional Manga neighborhood. A continental breakfast with natural juices is also served every morning.
Charming, exclusive, and simple, this wonderful hotel built in a former family residence offers clean rooms, a communal lounge, and a terrace. There is also a cute bar and outdoor pool to enjoy, though its location opposite the beach means you might be more tempted by the warm embrace of the Caribbean.
Life Is Good Cartagena Hostel ☆☆☆
A trendy, gay-friendly hostel is located in the Getsemani neighborhood of downtown Cartagena. Walking distance to many of the city's plazas, shopping areas, cafes, clubs, etc., this modern hostel offers a prime location for visitors.
You can choose from a selection of shared or private rooms, relax in the upstairs jacuzzi and terrace, dine at the onsite restraint offering local Colombian food, or just sit down and make new friends. A full breakfast is also served, free of charge. For those looking for cheap but fun accommodation, this is the answer.
Gay Nightlife in Cartagena
Anyone who knows anything about Latin America knows they love to party – and Cartagena is no exception.
While Bogota and Medellin lead Colombia – and the continent – in gay nightlife, there are still two gay venues to explore in Cartagena and plenty more queer-friendly spots to dance the night away. The gay scene here changes frequently, and it can be hard to keep up, so you might also consider asking around once you arrive.
Be prepared, however, because just like in Buenos Aires, Madrid, and Rome, people here like to start late and party well into the night. This means don't arrive at a club before midnight and expect to have company, though being rather tourist-orientated means you can get dancing early in the squares or bars of Cartagena.
If you are lost, the Historic Old Town and Getsemani areas are the two most popular districts for nightlife to start searching for a party – and currently, each is home to one of the queer venues. Warm weather, great music, and low prices always guarantee a night in Gay Cartagena is never boring, whether you opt for a gay bar, a carefree cocktail spot, or a lively club. Things will get crazy – but just go with it. And don't forget your common sense.
Gay Venues In Cartagena
Le Petit
(Temporarily or permanently closed. If you know something, please suggest an edit.)
An LGBT disco bar founded with the historic walls of Cartagena de Indias. Inside there are three small areas, each providing a different vibe and playing various genres of music, including crossover, electronic, pop, and local Champeta tunes. During the day, it is a nice spot for generously portioned meals and to enjoy the nice view from the second floor.
Quiet most nights during the week but generally packed on the weekend. On Saturday nights, a small cover is charged, which ensures Le Petit is full with mostly tourists rather than locals then. For now, Le Petit is the best – and only – gay bar in Cartagena though we know a liberal city of this size deserves more options.
A gay party in Cartagena takes place in the neighborhood of Gethsemane every Thursday to Sunday from late until 4:00 am. The only gay club in town after Roma Club and D8 Club shut down.
There is a cover charge, including a free drink, and two dance zones playing electronic and circuit-party-style music. The entire space is air-conditioned, filled with beautiful people, and one of the best places to stay out late into the night in Gay Cartagena. Cash only.
Other Gay-Popular Nightlife Options In Cartagena
Owner Juan Pablo has taken years of experience in some of Barcelona's best bars and created this chic tapas spot right on one of the most picturesque streets of historic Cartagena.
Offering up a unique mixture of European elegance and vintage style, this gay-friendly spot is one of the most popular places for drinks and light bites before a night of partying. Dress your best unless you want to feel out of place at this illustrious see-and-be-seen hangout.
A gay-popular restaurant and bar in historic Old Town Cartagena offering unique concept cocktails and delicious bar food. We loved relaxing on the upstairs rooftop terrace with friends or getting to know a new guy on dates at the luxe art-deco cocktail bar on the ground floor. Hyper-Instagrammable and one of the hippest places to hang out in Cartagena.
Another gay-popular spot for cocktails, specialty beers, bar food & sunset music in Cartagena. Located in Gethsemane, we enjoyed people-watching here with views out over Trinidad square, which makes a great starting point before heading to the gay party at the nearby City Club later on.
A sophisticated café and bar serving creative cocktails crafted to perfection on Plaza de San Pedro in Cartagena. El Baron is so cool its speakeasy vibe would not be out of place in New York or Sydney – and nor would many of its patrons.
Effortlessly chic, their mixologists are more akin to artists and serve up divine cocktails like Agave Margaritas and Gin Basil Smash. The house Gin & Tonic served with smoked rose petals is also a must-try for lovers of details.
A benchmark for luxury in Cartagena is hidden in the Sofitel Legend Santa Clara Hotel. Named after its original use in the old convent, this exclusive bar lounge is the best place in town to enjoy exclusive cocktails and listen to live music. Famous for its renowned mojitos, creative cocktails, and delicious range of tapas. There are frequent live music performances, a lush garden, and a feeling of utter old-world elegance.
In the historic neighborhood of Getsemani, this energetic bar is fuelled by the richness of Cartagena's local culture, extolling the charism, joy, and spontaneity of its people. While not a 'gay hotspot', we think the party atmosphere late at night here is not to be missed when Champeta (Cartagena's creole-urban music), live bands, and animated dancers combine to let you experience a real Cartagena night at its finest.
Gay Cruising & Gay Saunas in Cartagena
While the gay scene here is growing as word gets out, there is still no Cartagena gay sauna, and your options are minimal if this is a significant consideration for your holiday, better to choose a different destination like Puerto Vallarta, Fort Lauderdale, Key West, or Santo Domingo.
Gay hookup apps remain a favorite way of meeting guys here, but who knows: you might catch someone's eye poolside at your hotel or at the unofficial gay beach of Cartagena, Hollywood Beach (located in front of the Hotel Caribe in El Laguito).
We recommend against any cruising for casual NSA encounters in public places in Colombia. Not only is it illegal with reported cases of tourists being arrested, but you are putting yourself at undue risk of mugging or physical violence in this still publically conservative country.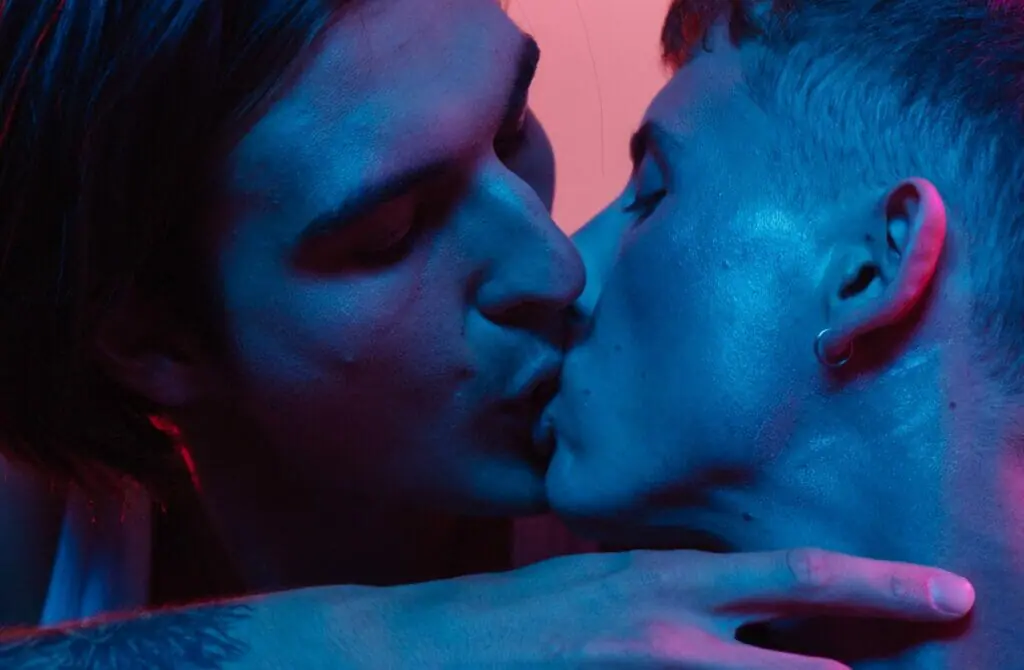 Cash is King in Gay Cartagena, and you can encounter 'straight' guys who have gay sex for money in clubs, bars, and on apps here. Colombian men seem to be obsessed with asses and rather horny, meaning they are more open to exploring sexual fluidity and topping gay men – either for money or simply for pleasure.
This applies especially to guys from poorer neighborhoods. While the general rule of thumb worldwide is that 10% of guys are gay, here we estimate up to 20% of guys could be interesting if you're a bottom…and there is something in it for them. If you want to top, you will have fewer options.
There is plenty of hot fun to be found here, but we always advise caution. Be careful where and when you meet, and who you bring back to your accommodation. Things are getting better, but scams and robberies are still somewhat common.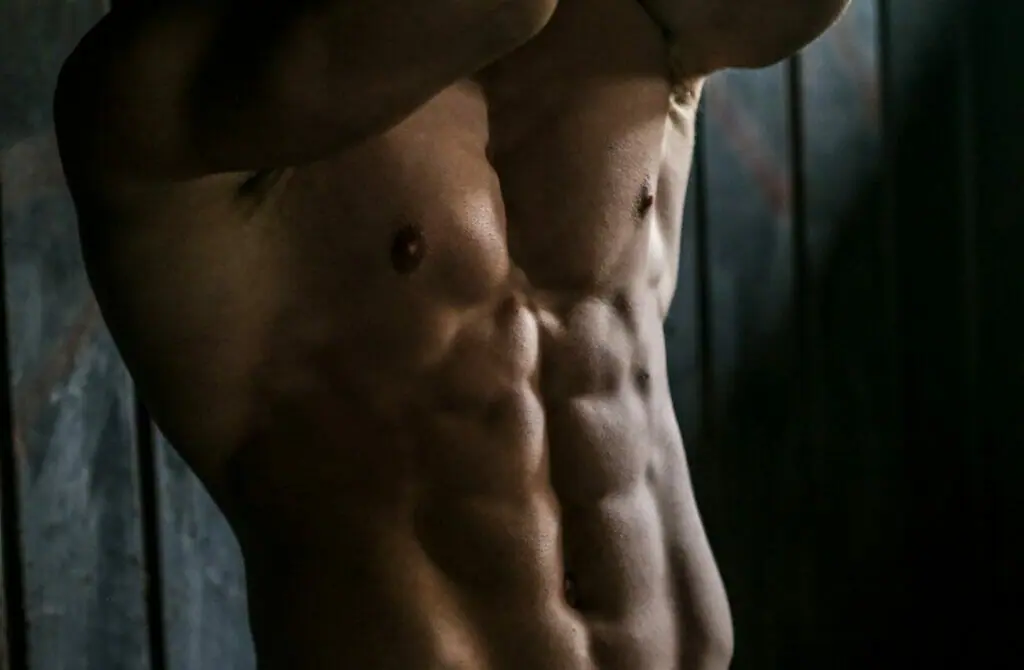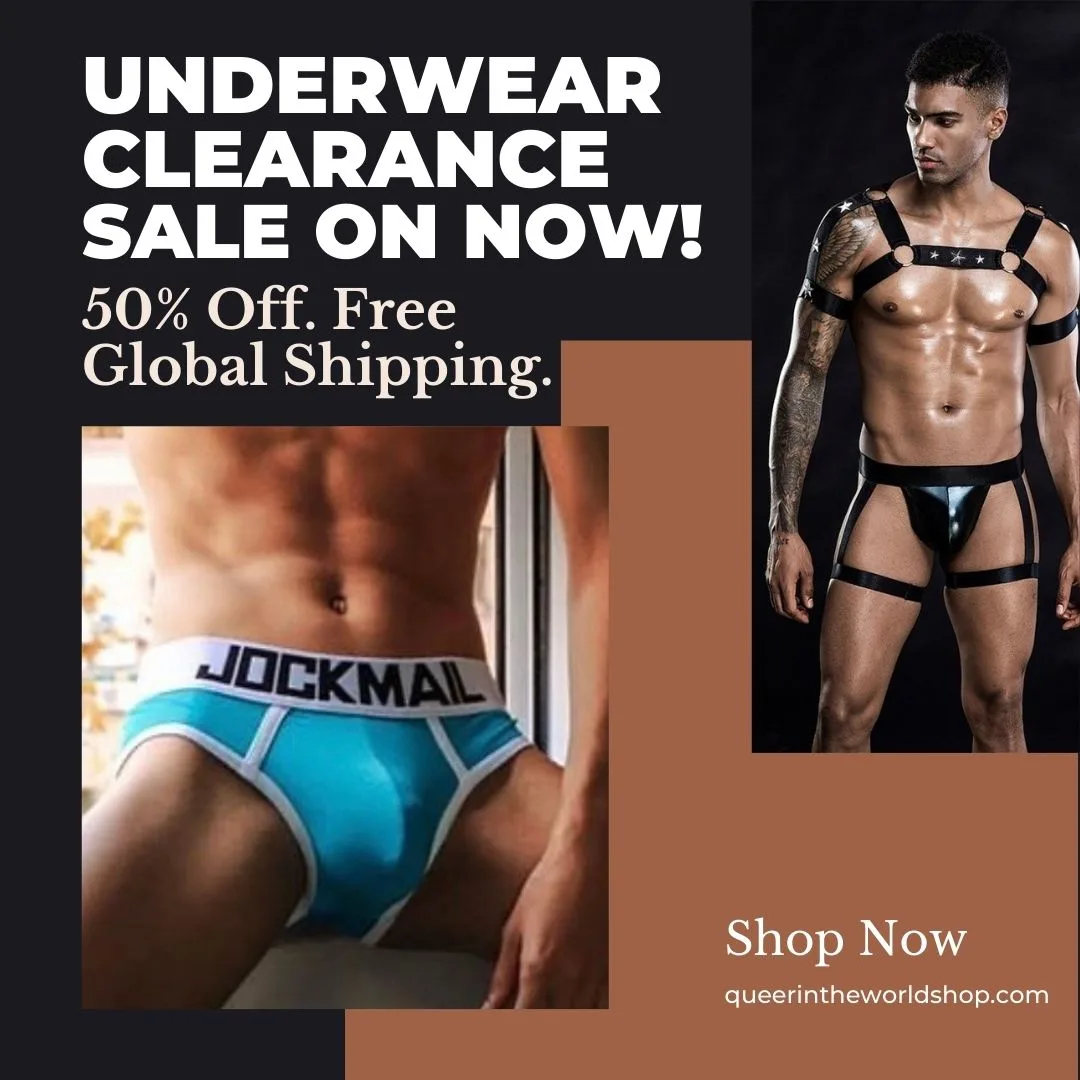 Gay Map Of Cartagena
Finding it hard to envisage where everything is in Gay Cartagena? Hopefully, this queer-centric map helps where we have marked all the bars, clubs, parties, hotels, saunas, massages and more will help you stay in the spot best suited to you!