Gay Buenos Aires, the gloriously flamboyant and self-confident capital of Argentina, is increasingly being recognized as the Gay Capital of Latin America. History, culture, food, passion, and beautiful people. What more could you want?
Gay men here – much like the city itself – are sexy and sophisticated, but are most certainly not the only reason to visit. Sensually satisfying, the intoxicating mix of faded European majesty with that zesty Latino passion is what makes Buenos Aires such an irresistible destination.
Sunset tango dances on lively square overlooked by Italian-style palaces; Busting parrillas (steakhouses) where gratifyingly flavorful slabs of meat are washed back with glasses of Malbec; lively streets filled with bars, discos and live-music venues offering something for everyone. Buenos Aires is a city that gets under your skin, begs you to explore it and makes you feel utterly sexy and alive.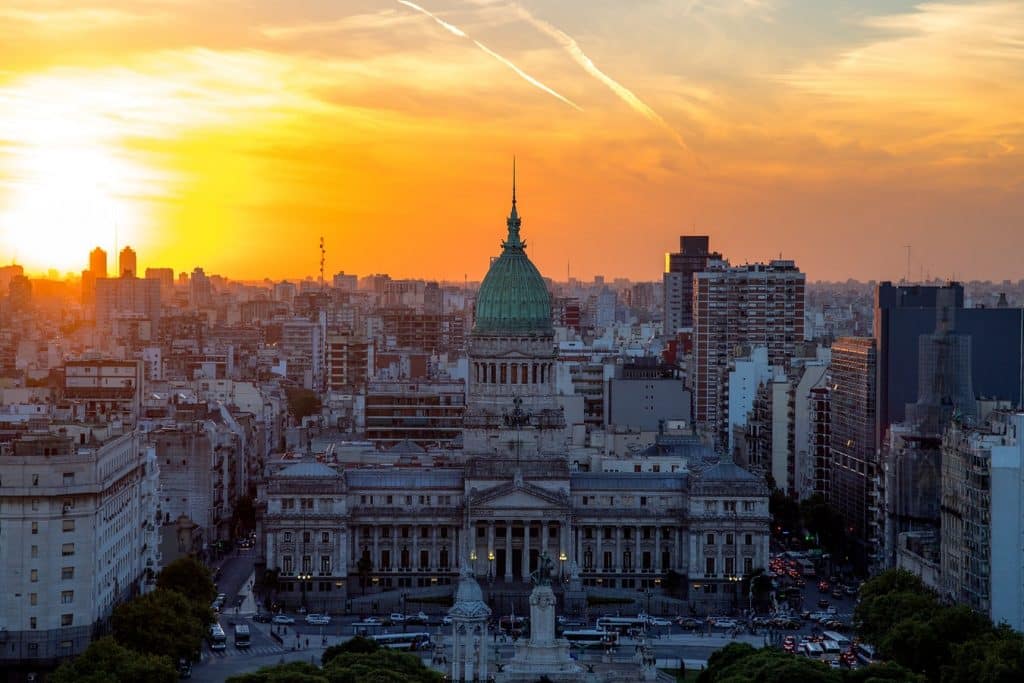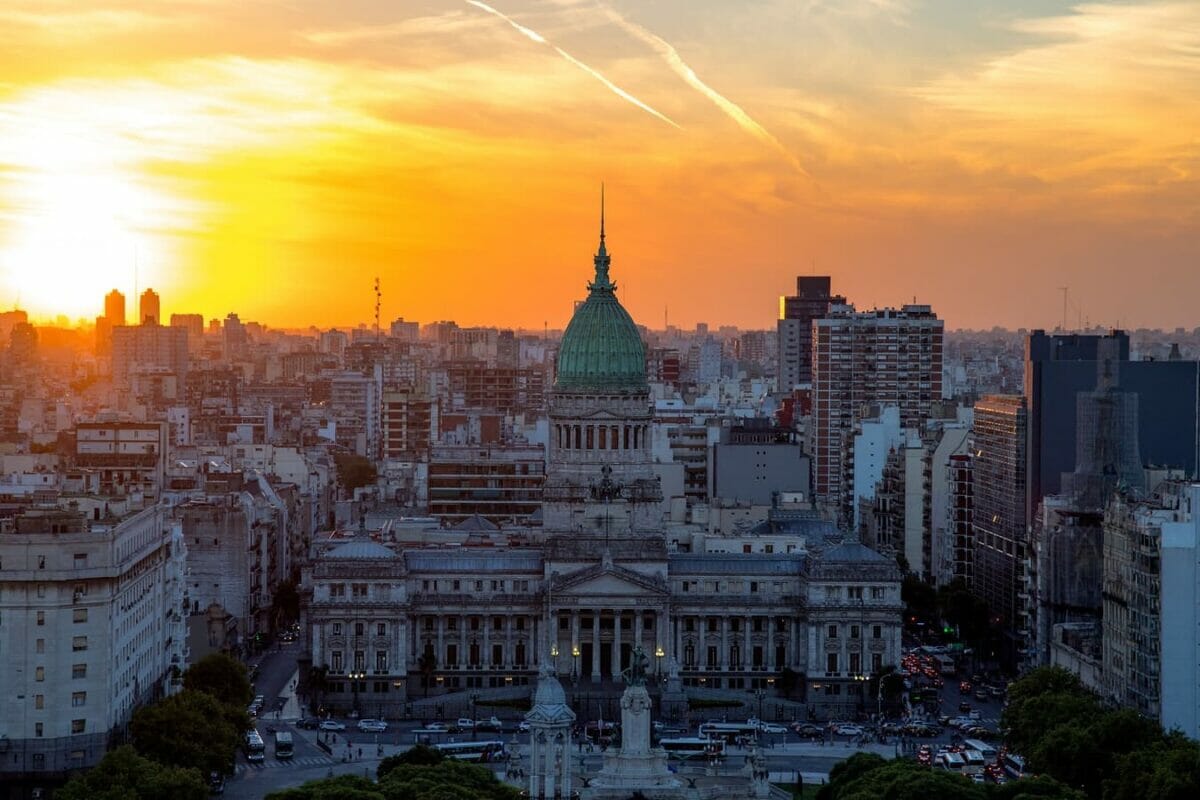 Gay rights in Argentina are some of the best in the world, and Argentina was the first country in Latin America to legalize gay marriage – and society here is generally very inclusive and accepting of LGBT people. However, the Latino obsession with aggressive masculine pride does continue.
Public displays of affection, even walking hand-in-hand, are not common for same-sex couples and outside of the more affluent gay-popular neighborhood of Palermo – and to a lesser extent, San Telmo, Recoleta, and Barrio Norte – would be basically unheard of. Violence and discrimination are uncommon, but not unheard of – so sadly, we still recommend self-censorship.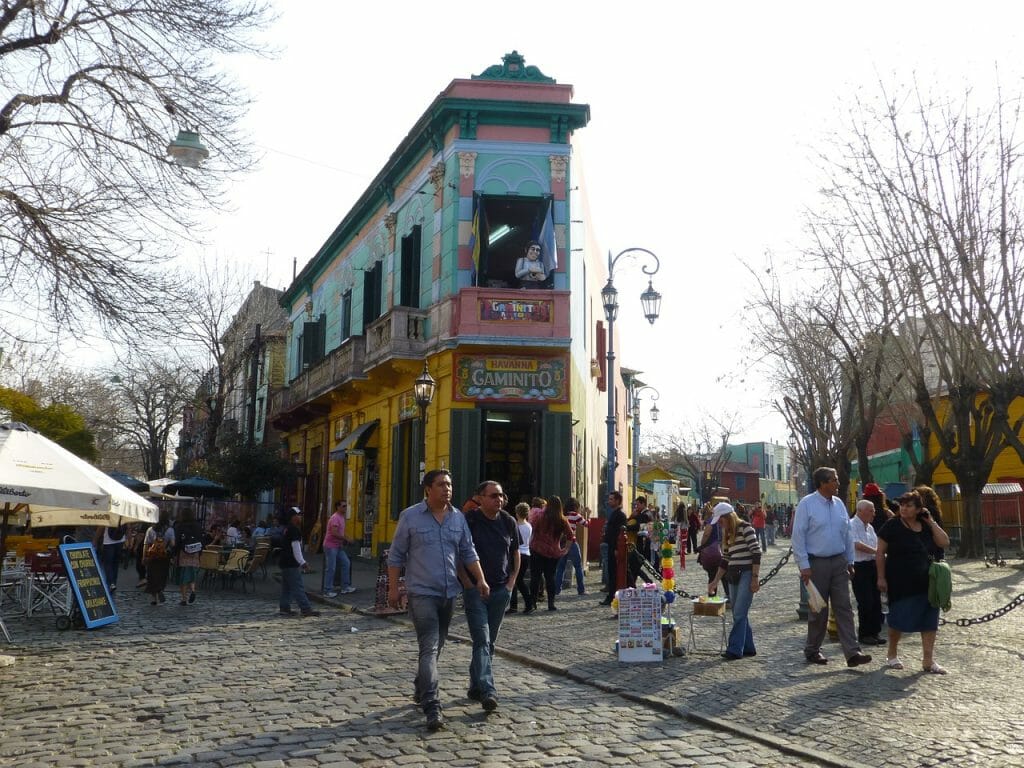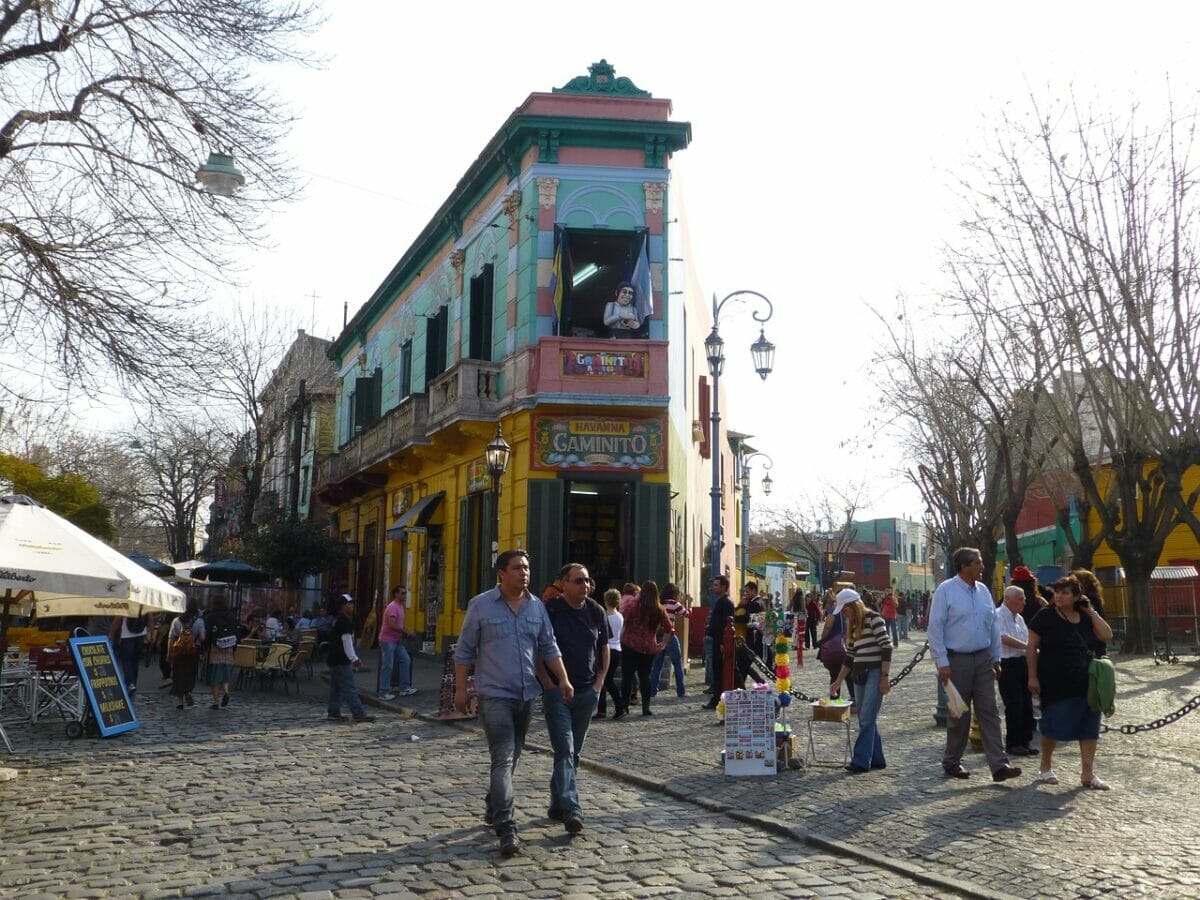 You can meet guys in public places such as parks and squares, but with no gaybourhood, we gain recommend caution unless you are more familiar with local customs and culture. For example, in Argentina, both straight and gay men informally greet acquaintances with a kiss on the cheek, and everyone wears skintight clothing with emphasizing the bulge and butts. The guys here might be gorgeous, but outside of exclusively gay dance clubs and bars, it can be difficult to tell who is straight or gay.
It is not all bad news, though, as Gay Buenos Aires has an enviable selection of gay bars, clubs, and weekly LBGT parties, including Plop, Club 69, and Human Club. Everything starts late here, with dance floors not getting packed until at least 2 am and often going until the sunrise.
Its unique queer scene, together with the exceptional range of hotels, saunas, and attractions, make the Argentine capital a prime travel destination. Friendly, passionate, and extremely welcoming of foreigners, Gay Buenos Aires is waiting for you.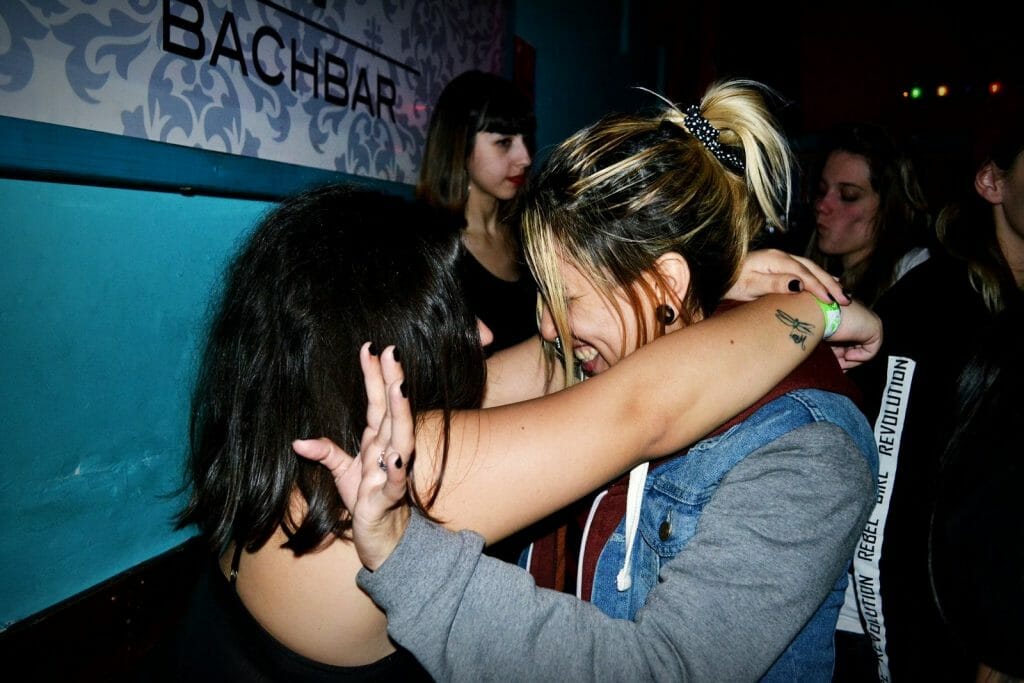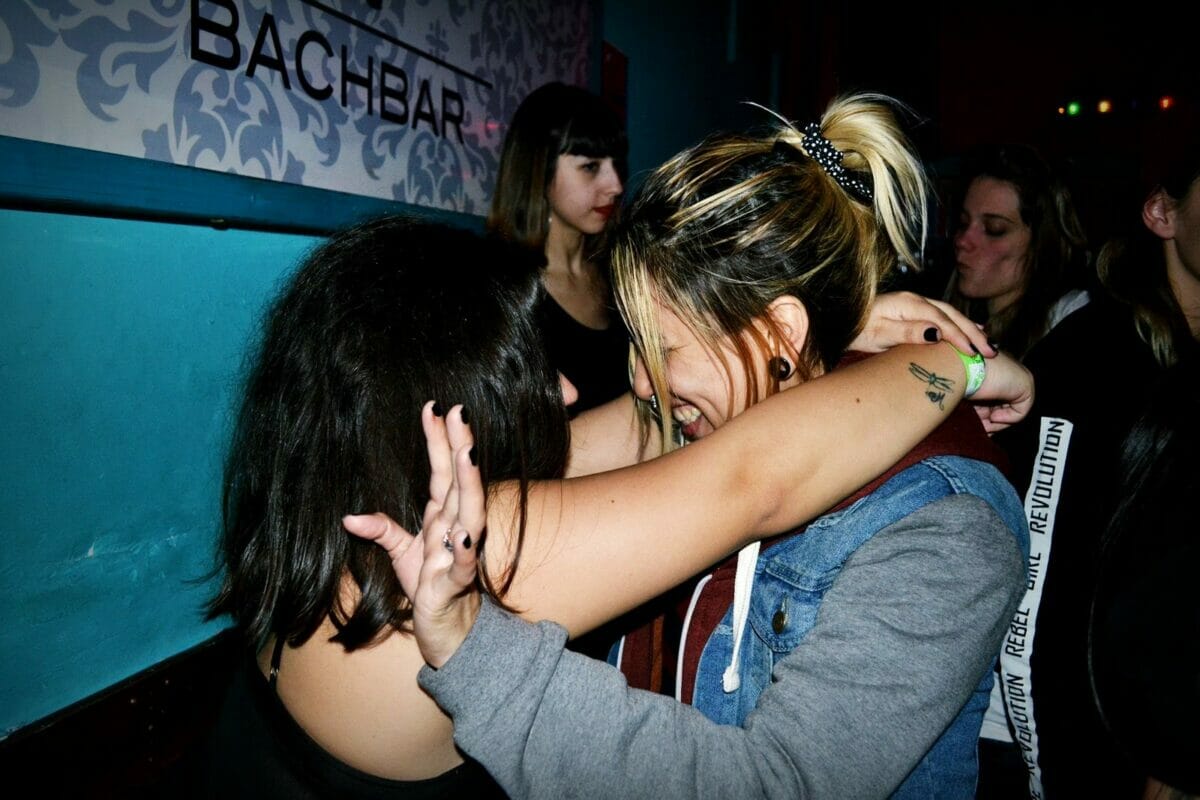 Gay Buenos Aires Guide: The Essential Guide To LGBT Travel In Buenos Aires Argentina
Attractions in Buenos Aires
Being gay does not define which attraction most of us will want to see in each city, and most queer travelers will simply want to check out the top things to see in Buenos Aires during the day! All travelers in Buenos Aires should take caution in less-developed areas with valuables and take taxis or rideshare apps (especially if you do not speak Spanish) at night – and always listen to local advice when exploring.
Buenos Aires is a large city, with more than 40 different barrios or neighborhoods to explore Each one is different is unique and worth exploring, but a few of our favorites where the colorful San Telmo, Recoleta, and Palermo.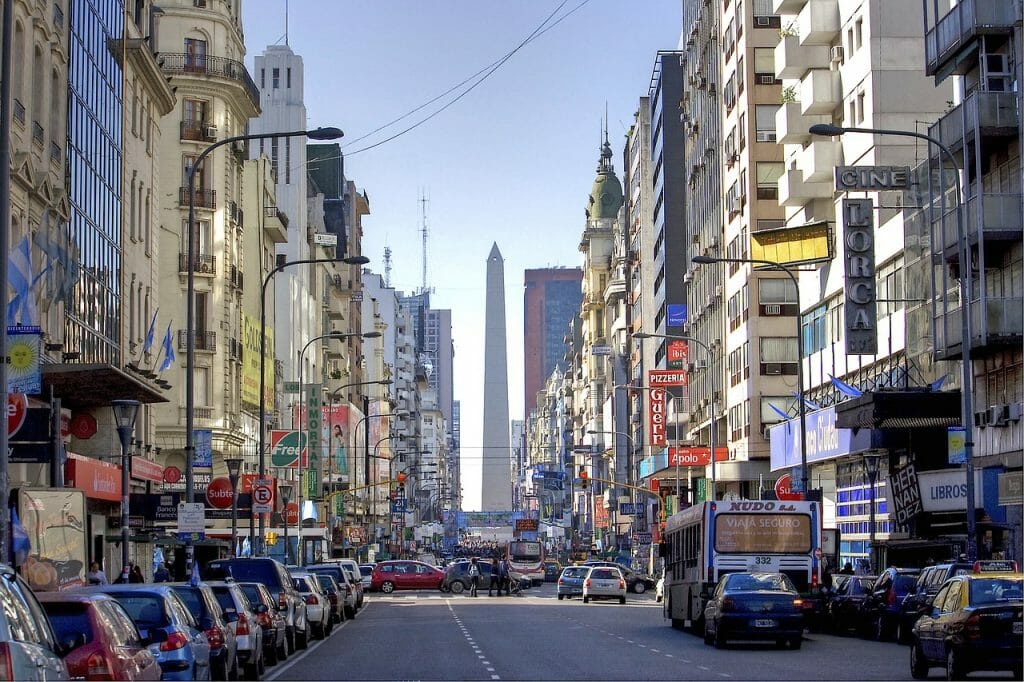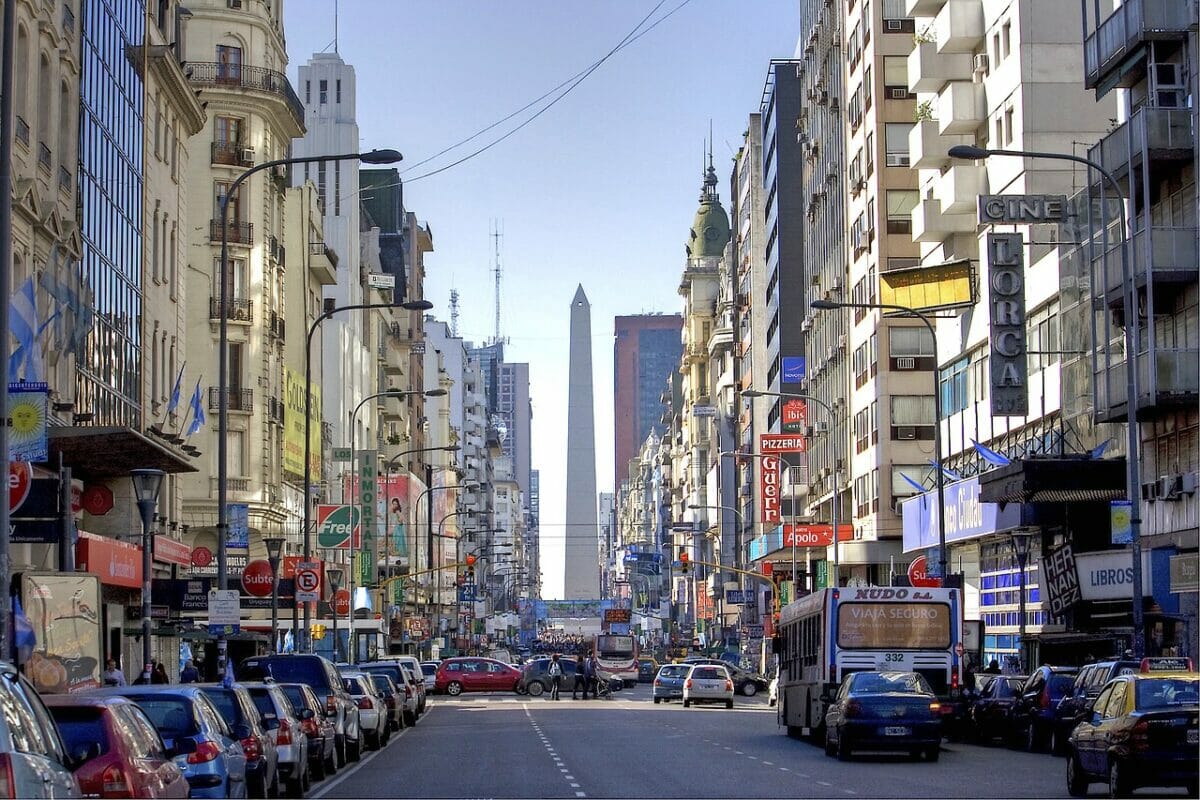 San Telmo is the oldest barrio in Buenos Aires and offers a uniquely alternative flavor filled with color, tango, and hip cafes. Recoleta is one of the wealthiest areas of the city and offers glorious French and European architecture, along with many of the cities' most famous tourist sites. Not to be forgotten is Palermo, the biggest barrio and home to many expats and the majority of the Buenos Aires gay scene. It is not precisely a gaybourhood, but very posh, extremely fashionable, and our favorite place to stay in town.
Gay travelers in Buenos Aires should also take care in terms of public displays of affection in some barrios where many residents may be less exposed to LGBT culture or may hold conservative attitudes. At the same time, any reaction is more likely to be of curiosity than outrage. Overall, Buenos Aires is relatively safe, and a common-sense approach to travel will generally ensure you have no issues exploring this beautiful and diverse city.
Here are just a few of our favorite things to do in Buenos Aires to get you inspired, and we have also included some LGBTQ-friendly spaces we think you should not miss. Relaxed bookshop-cafés, vibrant tango halls, queer art galleries, and everything in between is on offer in Buenos Aires.
This city may be many, many things – but it is never boring.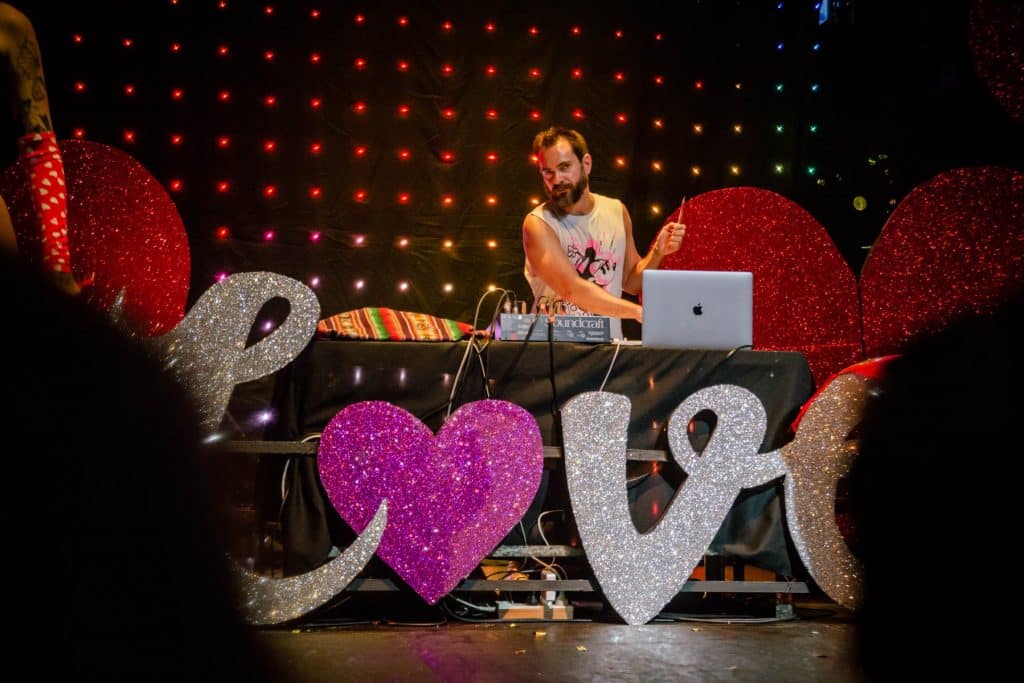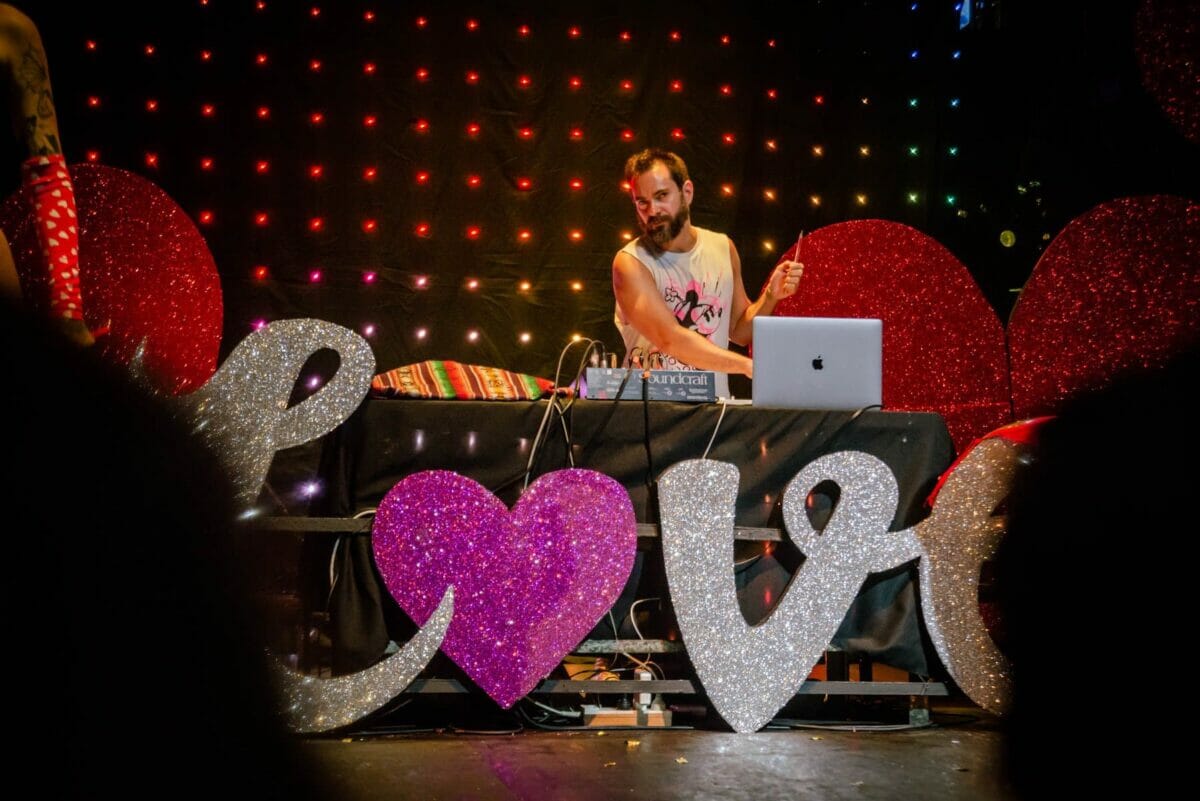 Top Things To Do in Buenos Aires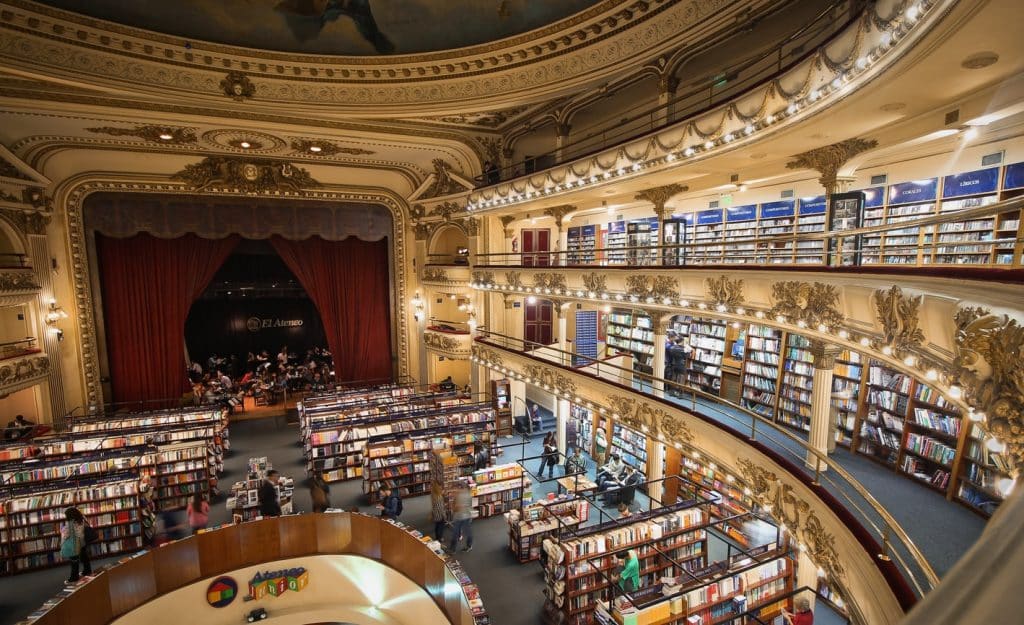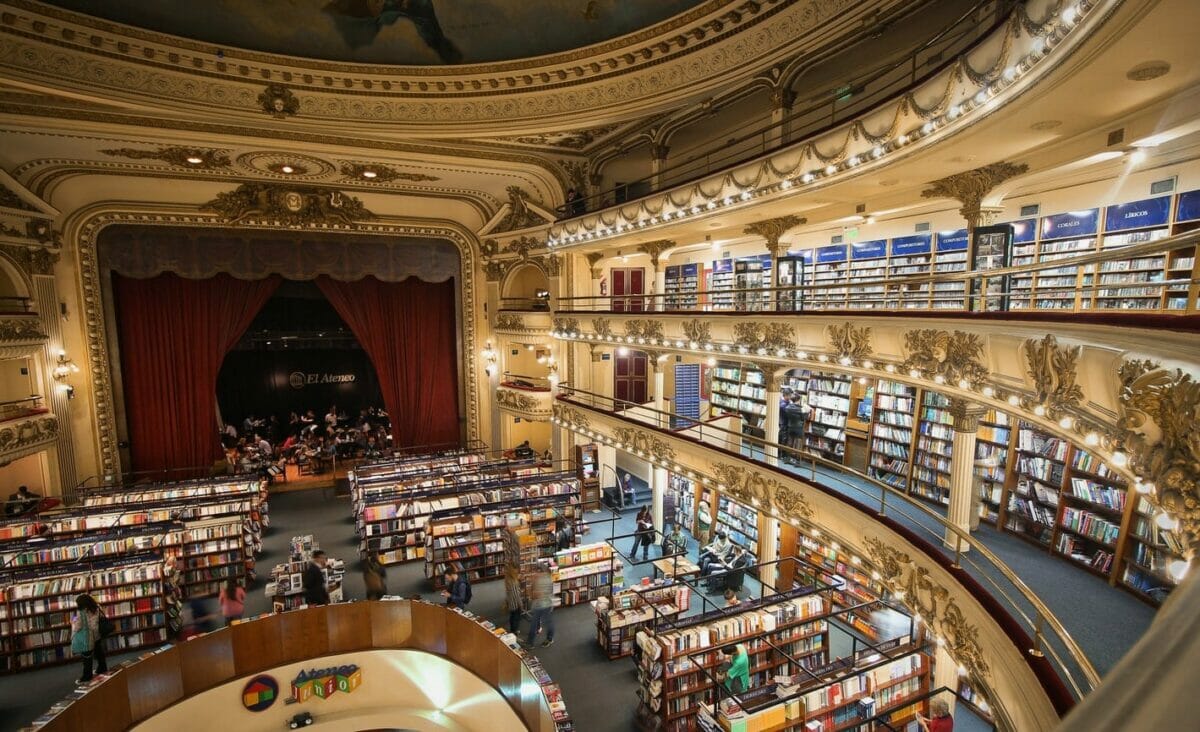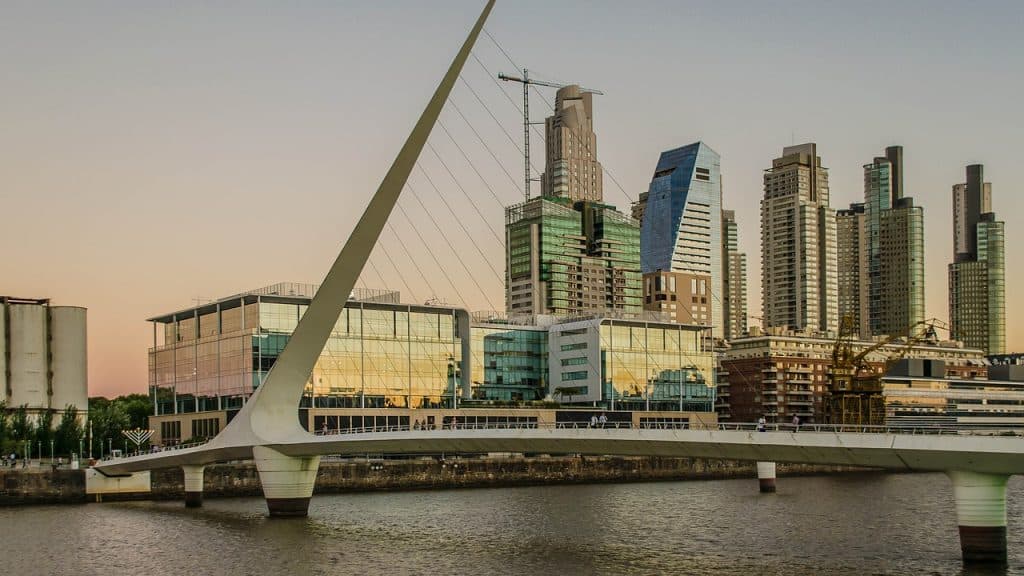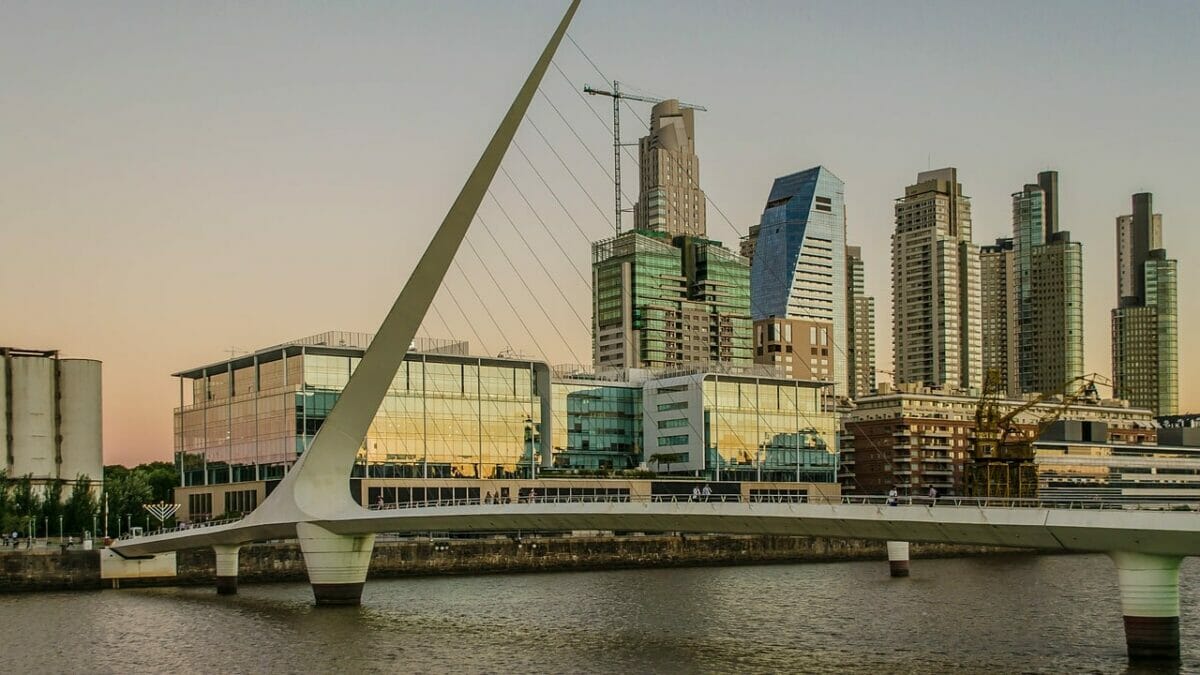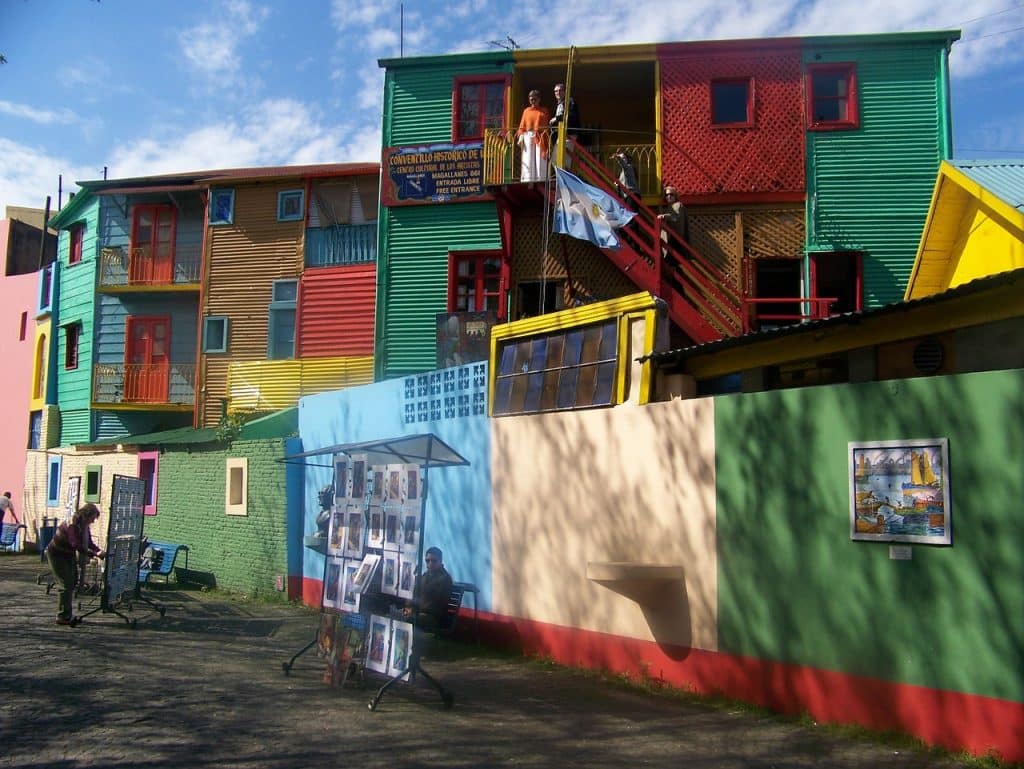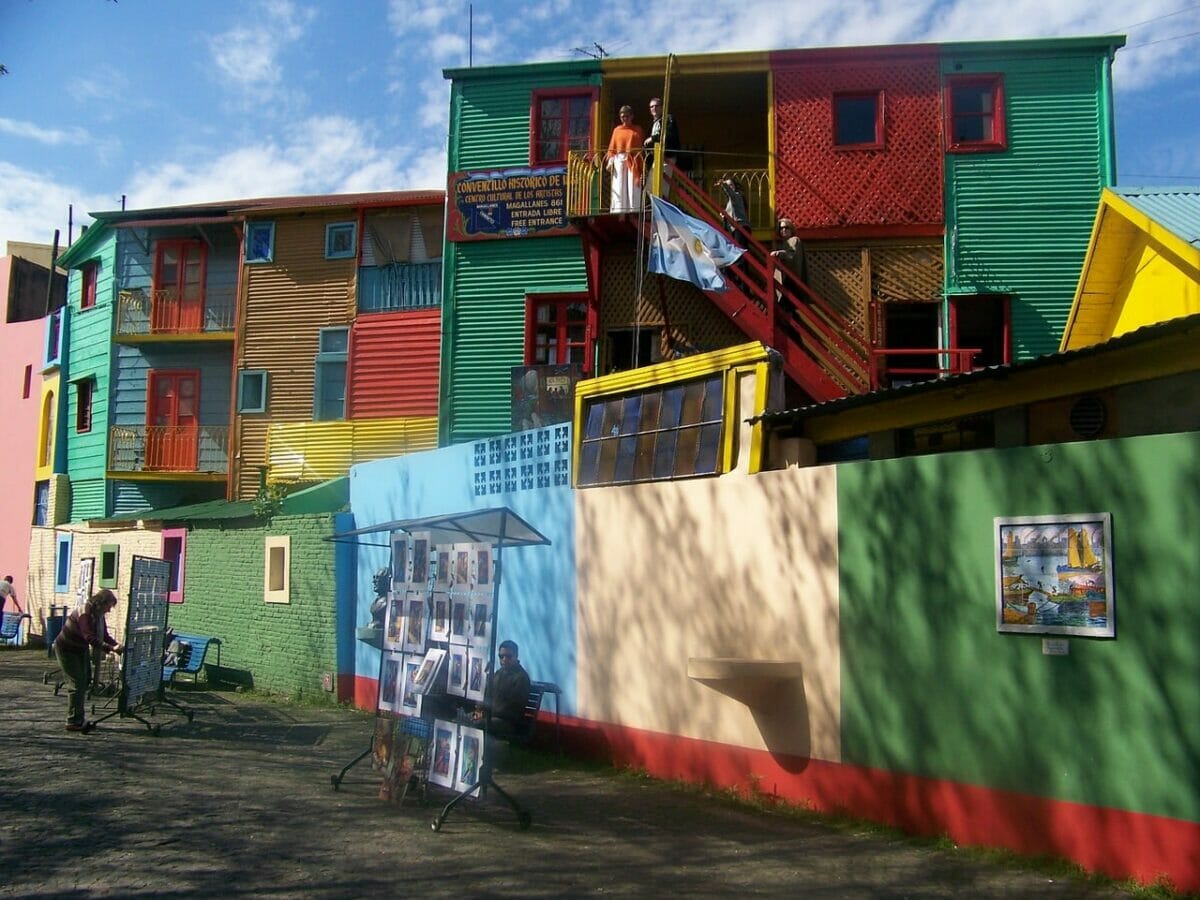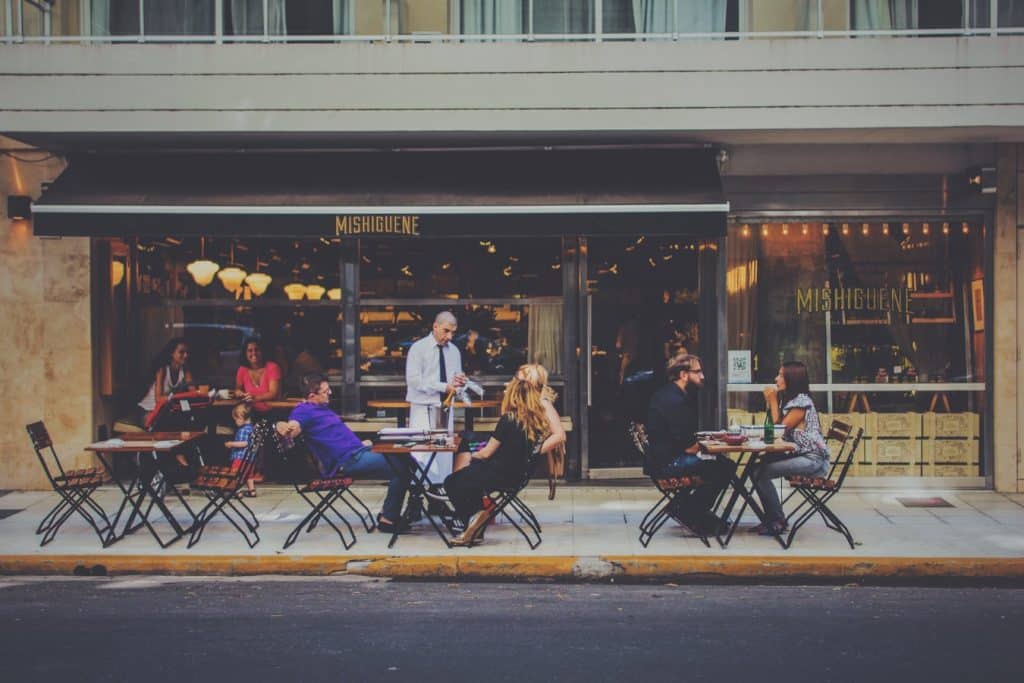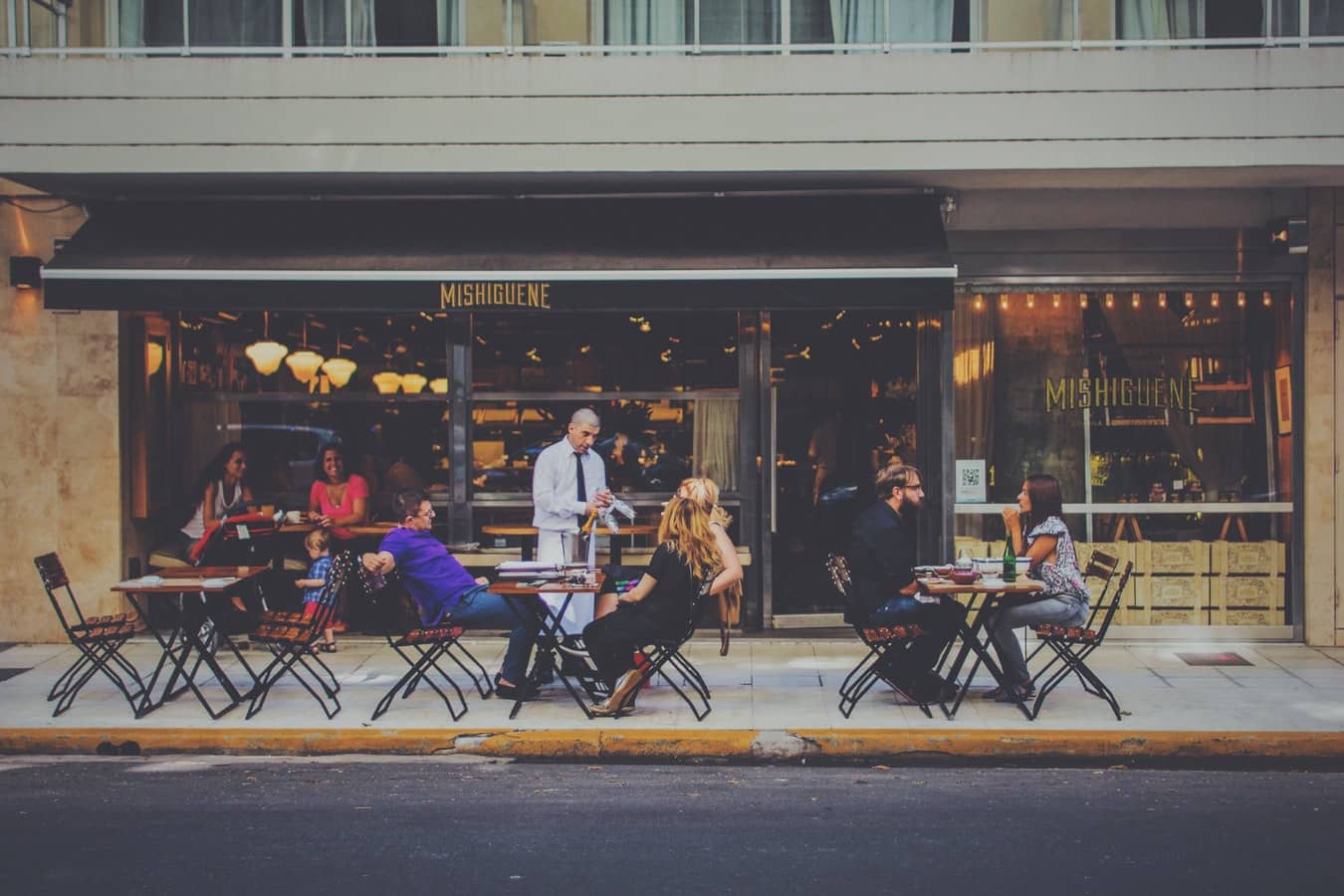 Gay Highlights Of Buenos Aires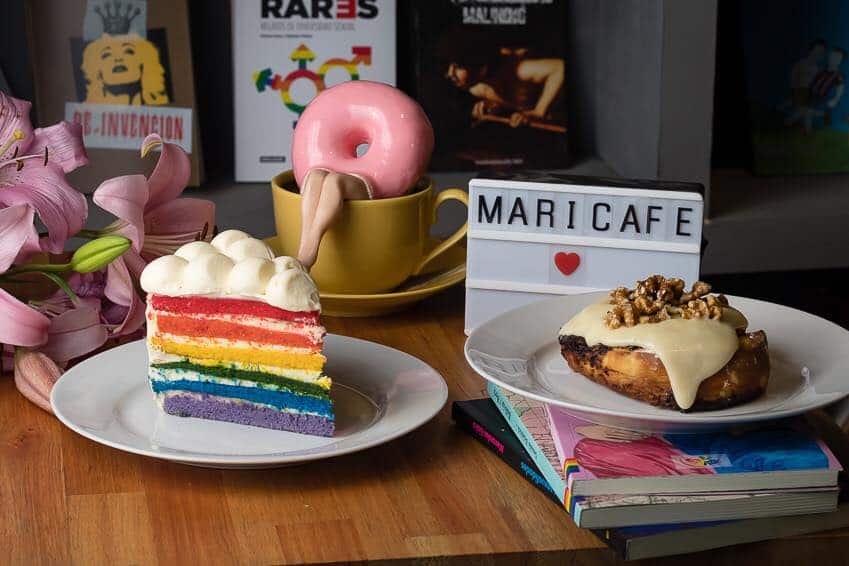 Gay-Friendly And Gay Hotels in Buenos Aires Argentina
In this relatively liberal city, you are unlikely to find any significant hotel that isn't gay-friendly.
Being gay-friendly is about creating an environment of inclusiveness, where all people are treated equally, and diversity is welcomed and respected. Elegant design, helpful staff, and excellent value for money never hurt anyone, though! You won't have to hide your same-sex relationship or sexuality when you check-in at any of these fabulous hotels — but you don't have to declare it either.
There is one exclusively gay hotel in Buenos Aires, which makes for a pleasant stay, but rest assured that any hotel in Palermo, the pinkest district in the city, is sure to have more than a few gay guests staying. This glamorous neighborhood, referred to the SoHo or Hollywood of Argentina, has countless boutique hotels with refined rooms and plenty of charming rooftop terraces populated with pools and spas!
What could be more relaxing?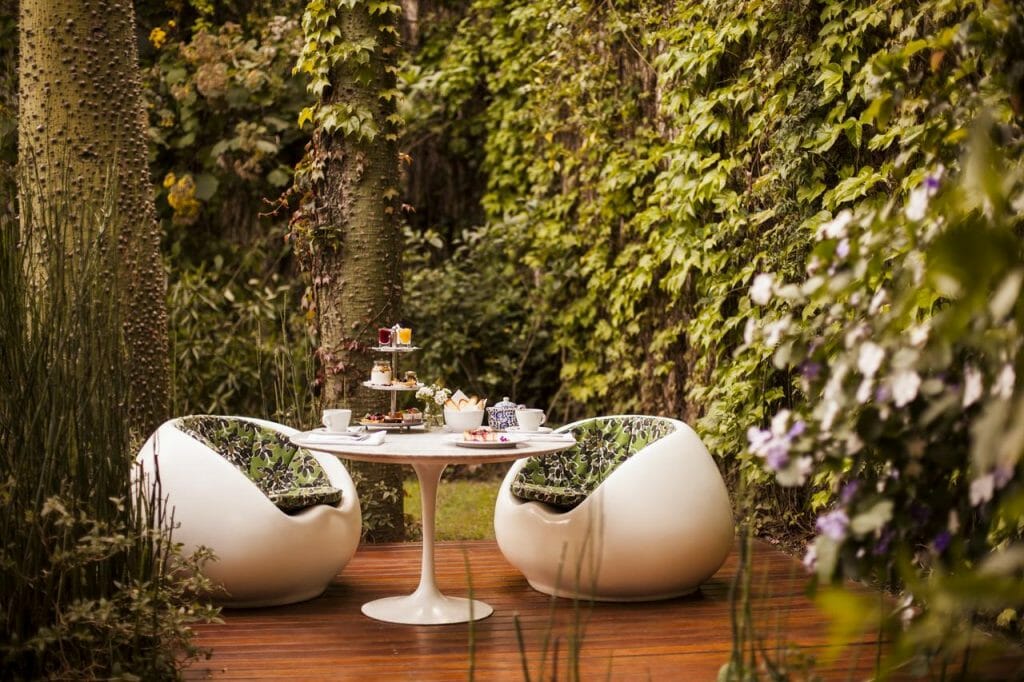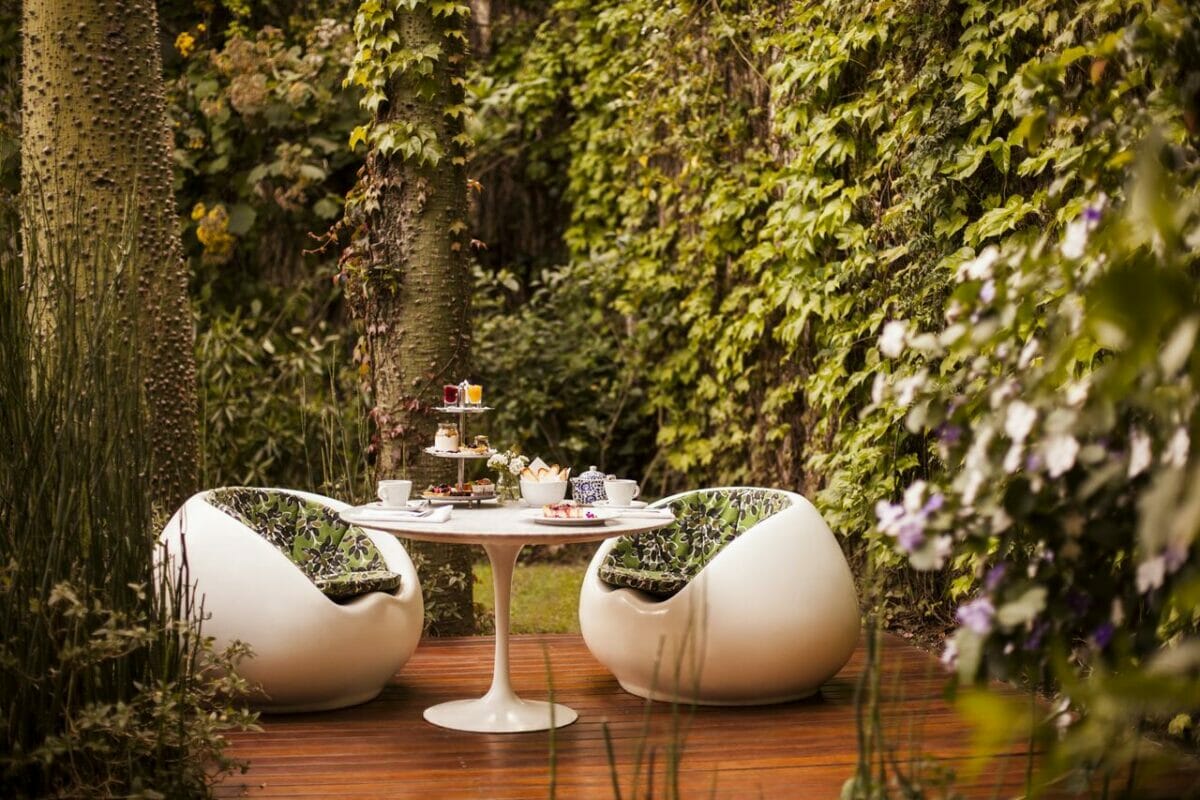 From here, it is also straightforward to catch a taxi or rideshare to the cities other gay hotspots for clubbing. Thankfully, earlier at night, most of Buenos Aire's best and busiest gay bars are found here, so you can easily start your night on foot. If ritzy Palermo doesn't appeal to you, we recommend finding a hotel that is as central as possible to minimize travel time during the day or to the best nightlife spots after dark.
There are hundreds of other good hotel options in Buenos Aires if you don't find what you are looking for, but we are confident you'll find something here for you. Whether you want a fun and social hostel, a cheap place to crash after a night of partying, or a chic designer hotel to sip cocktails by the pool and surround yourself with fabulous people – Gay Buenos Aires as something for everyone!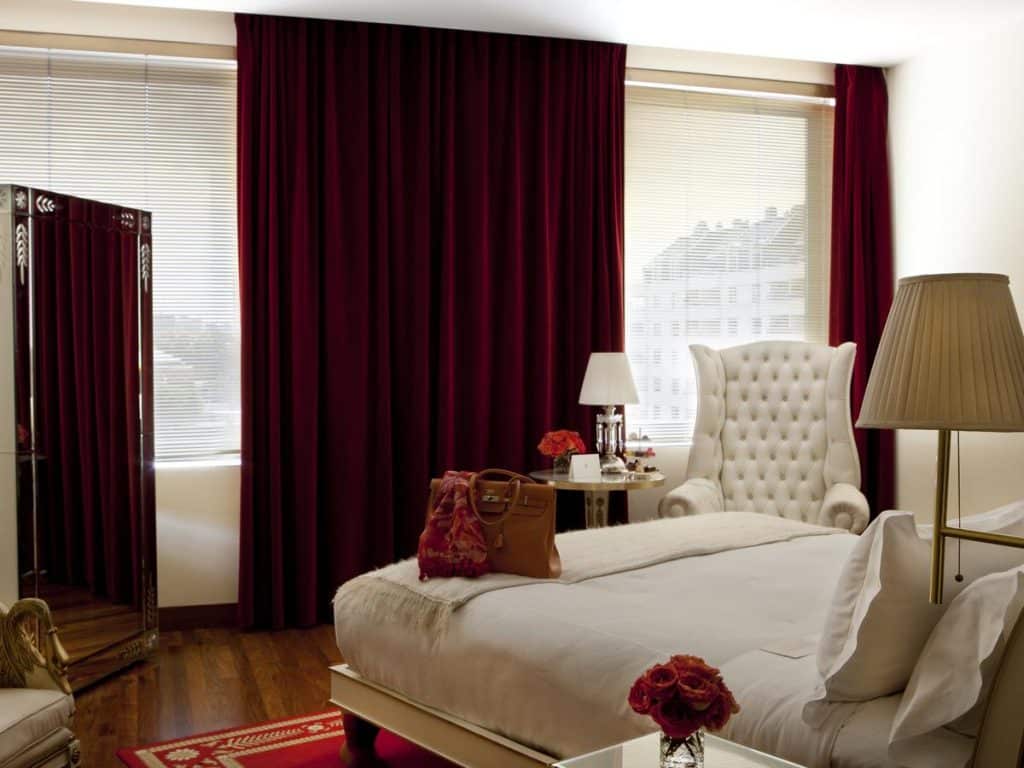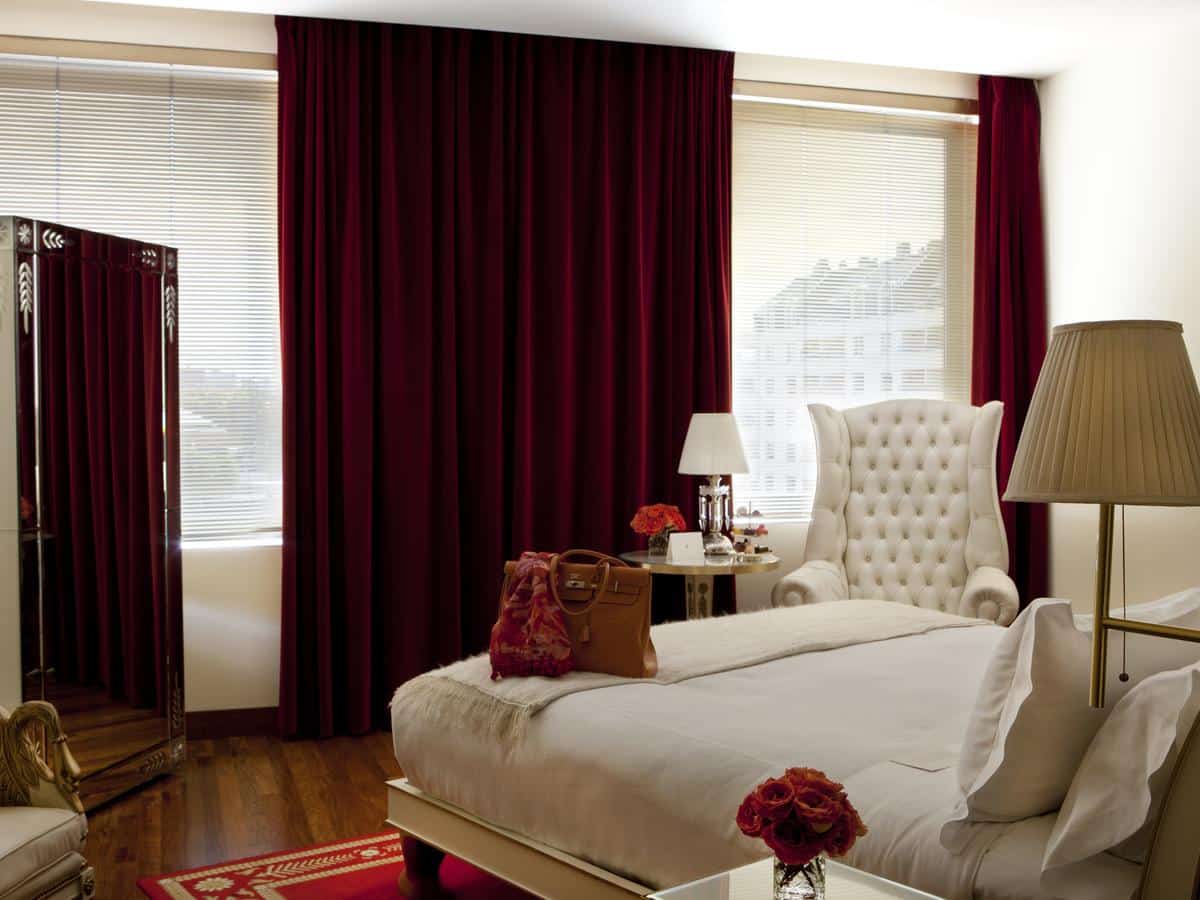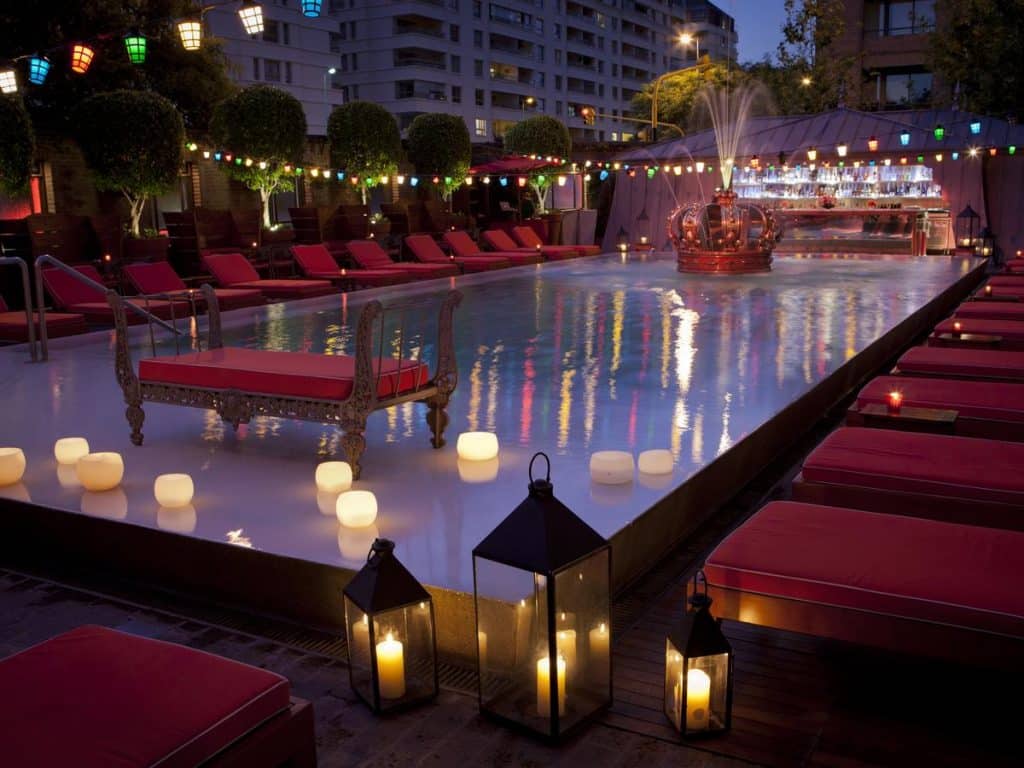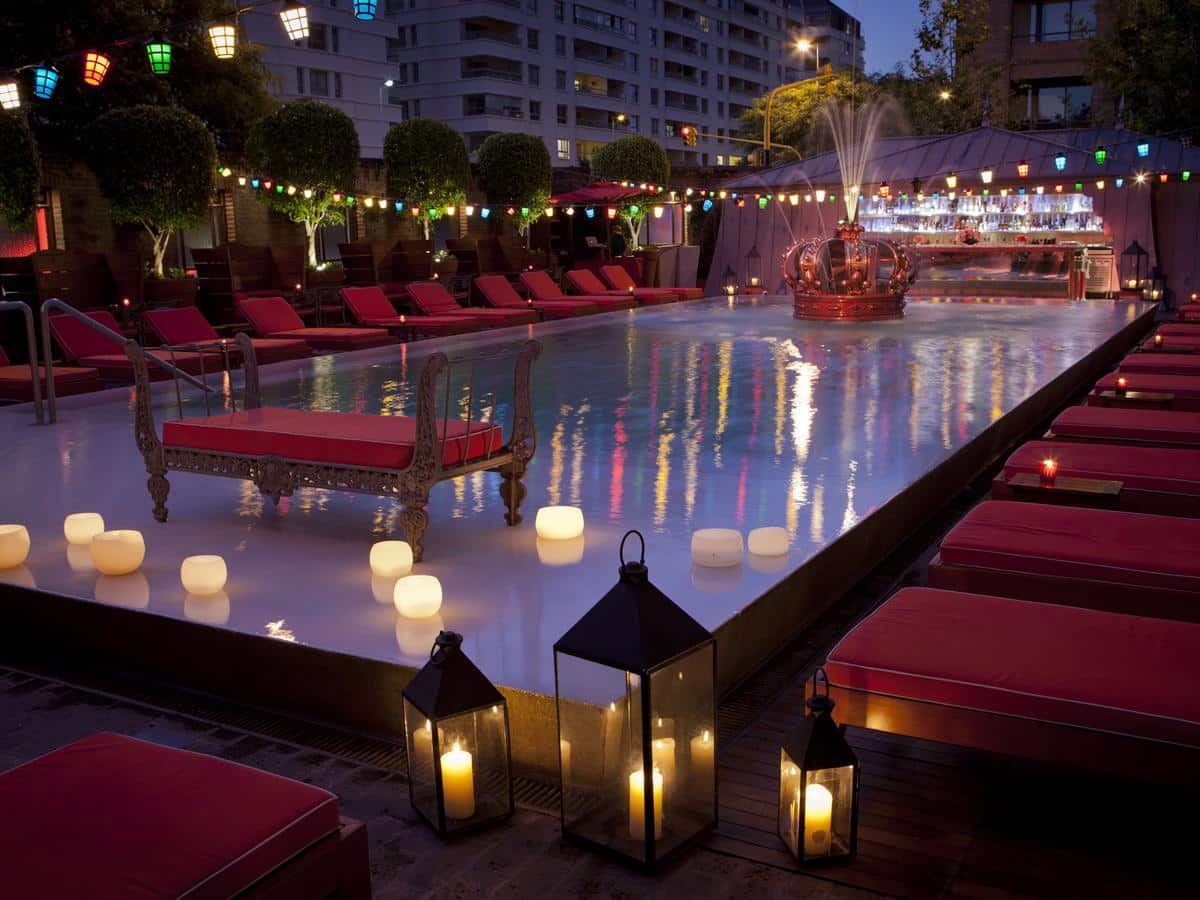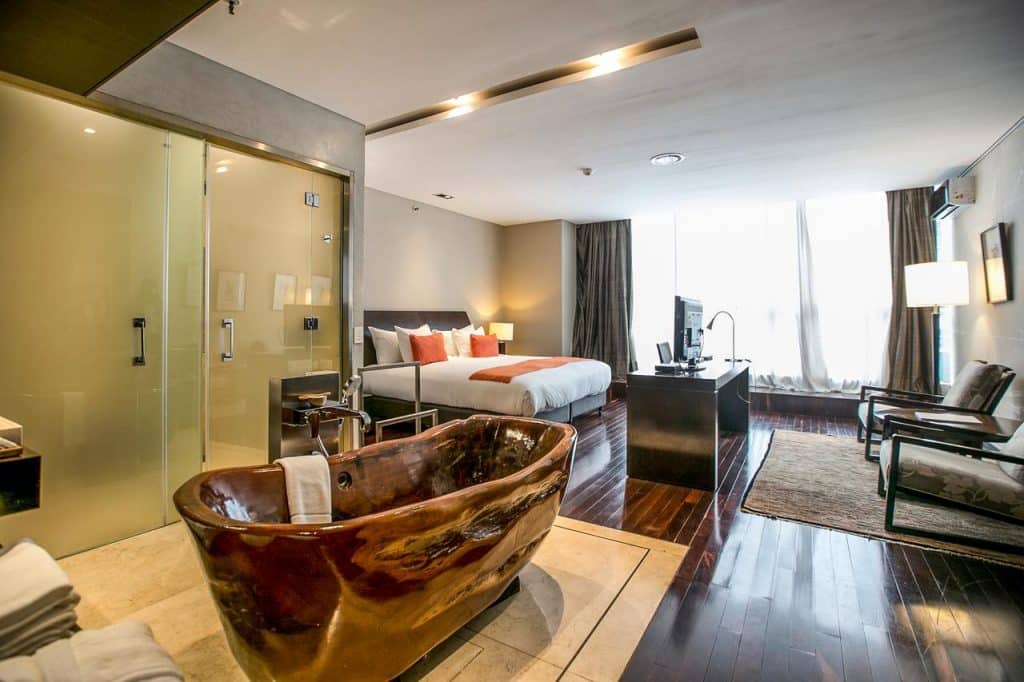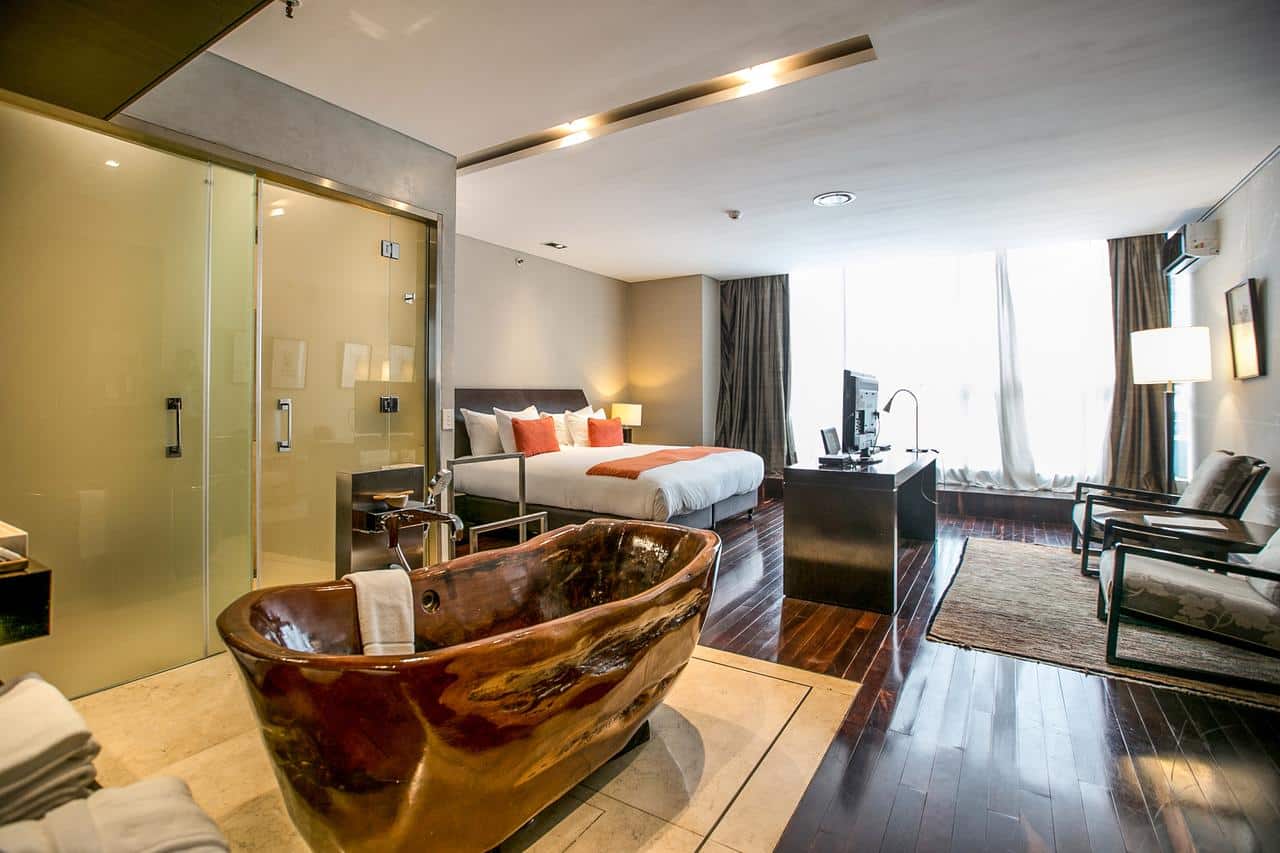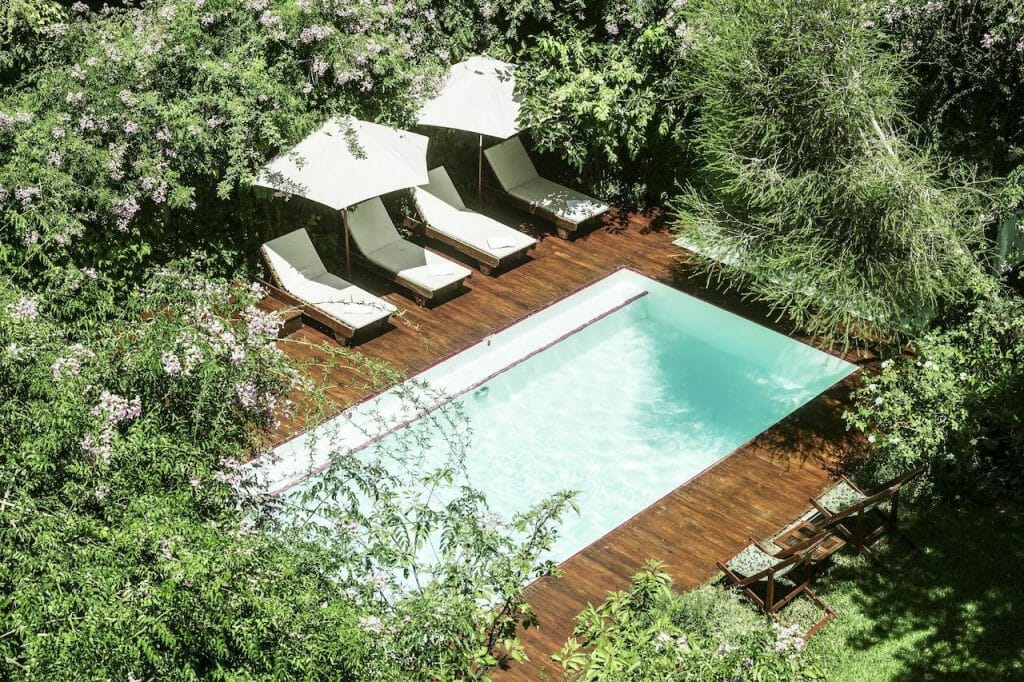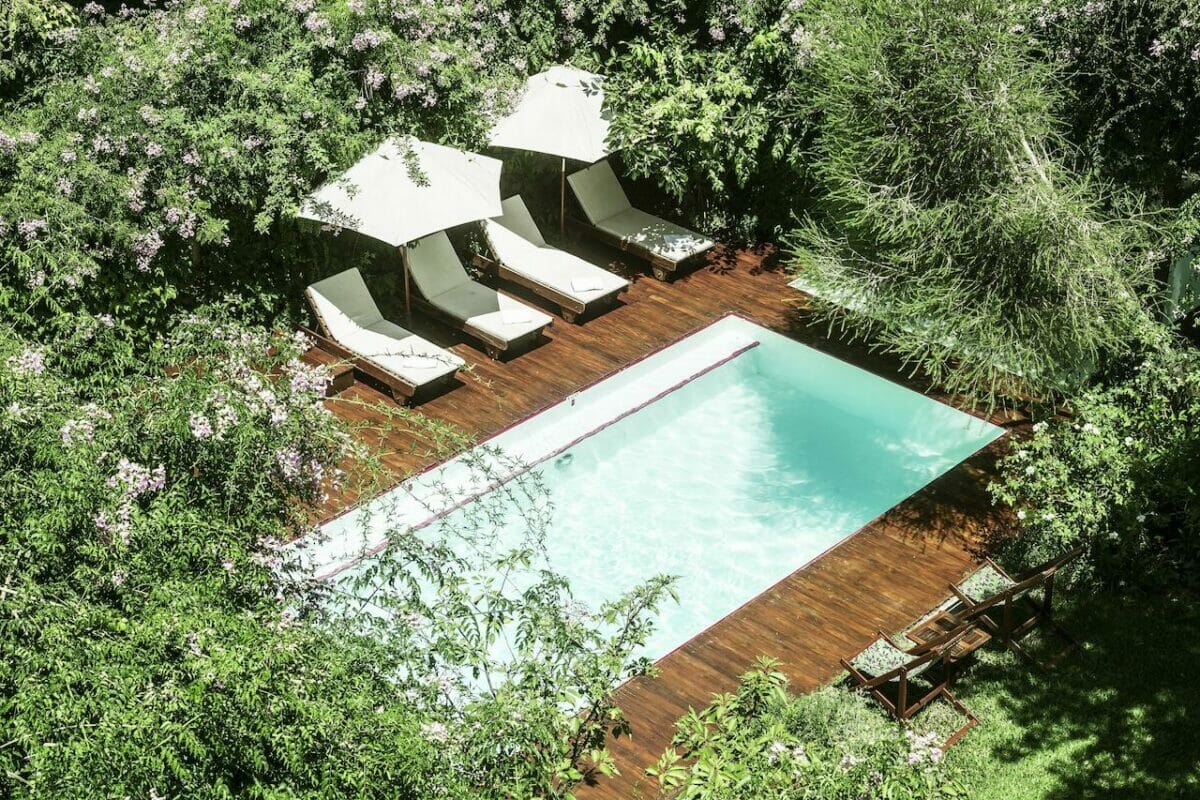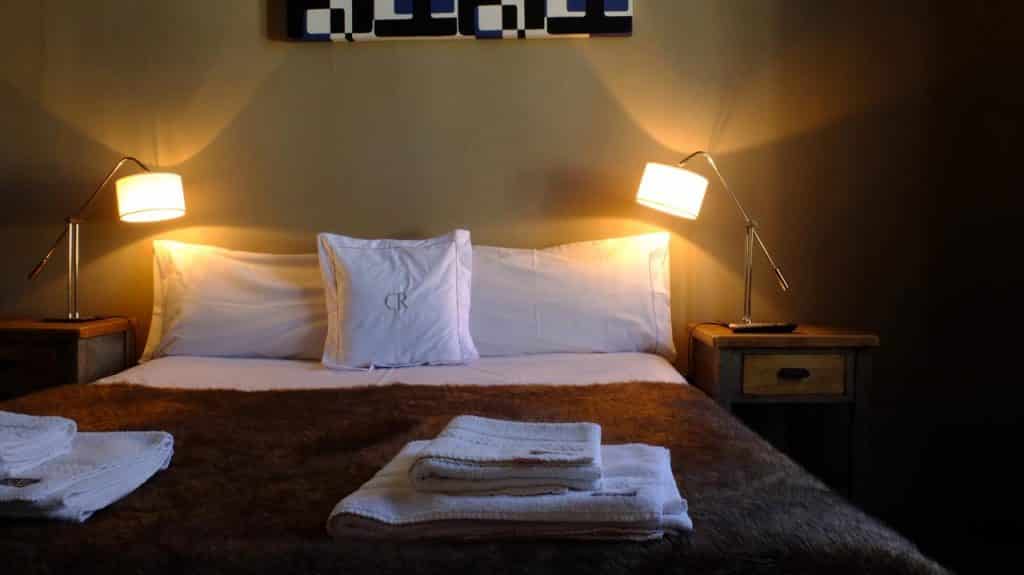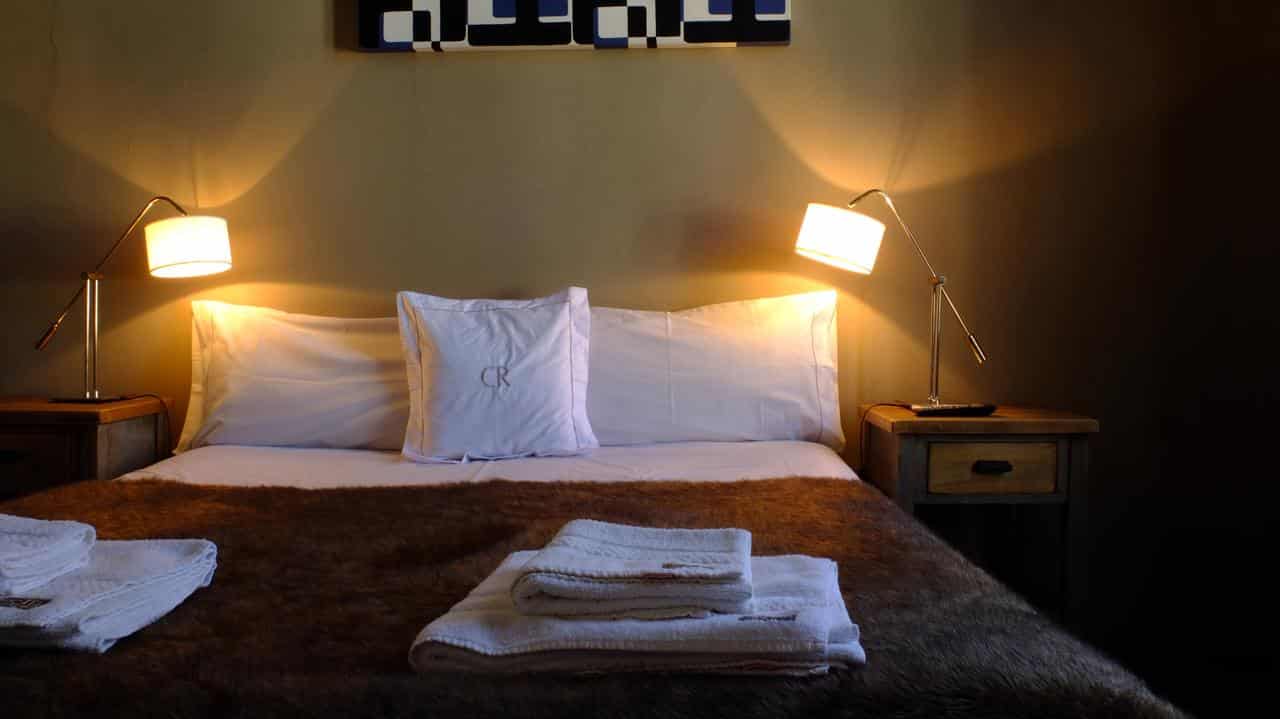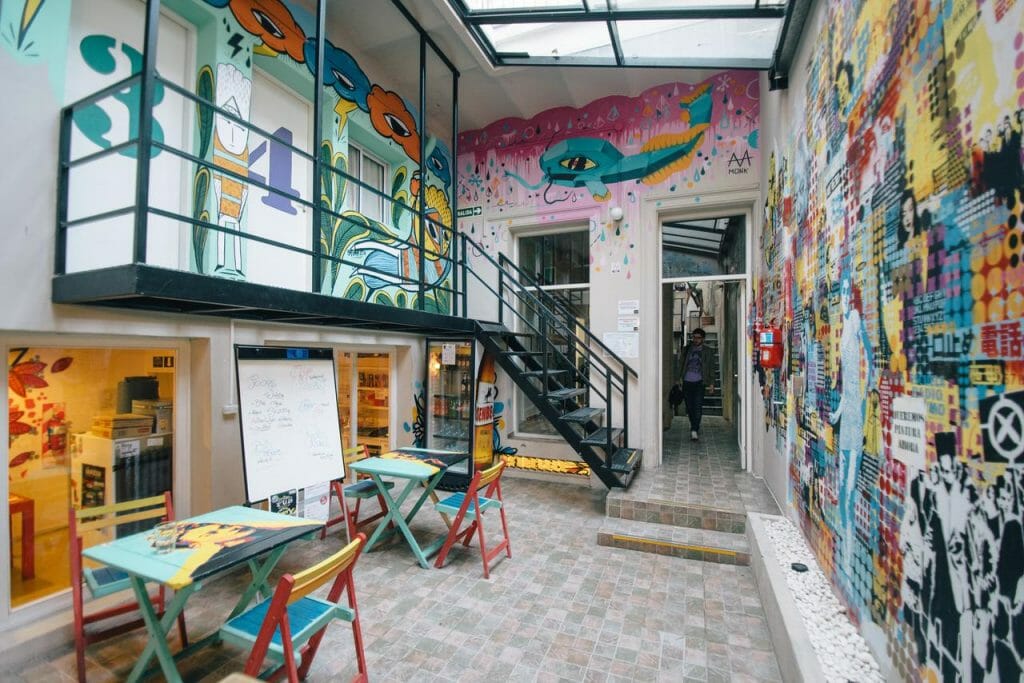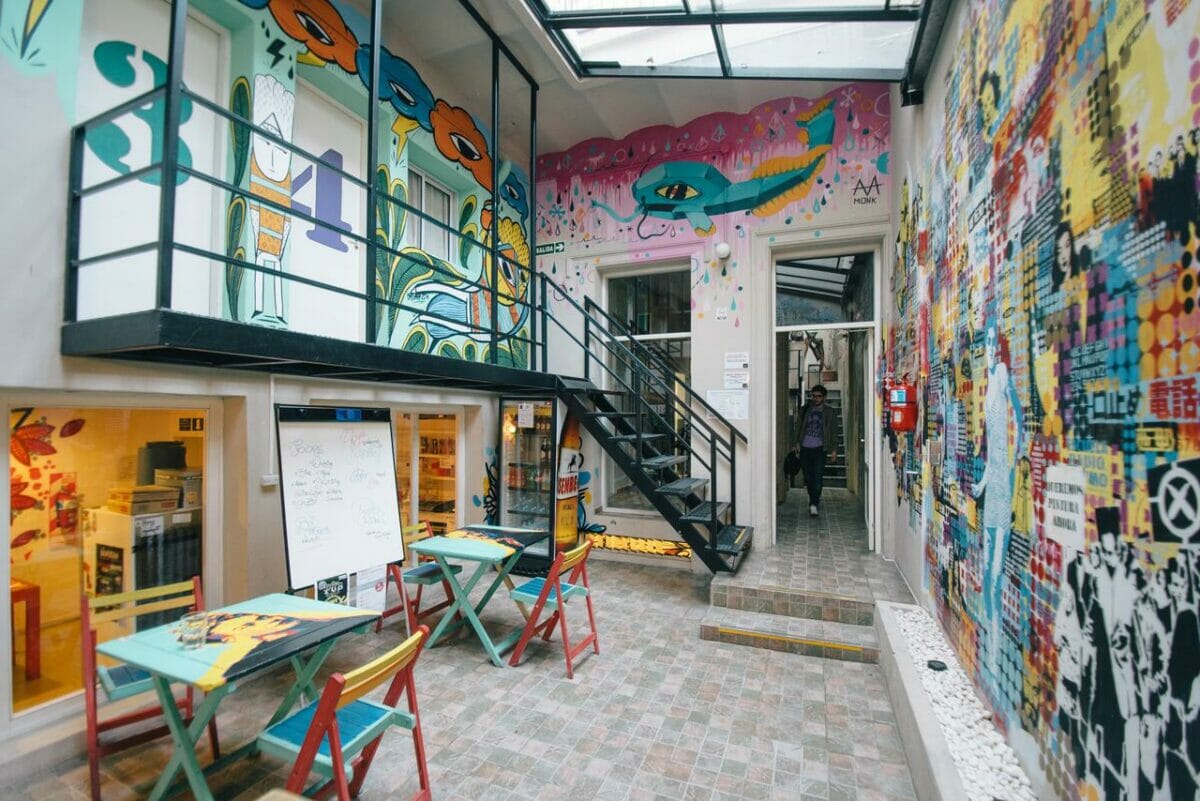 Gay Nightlife in Buenos Aires Argentina
Anyone who knows anything about Latin America knows they love to party here, but things seem to go into overdrive. The Porteño seem to live the night, and it can be challenging to keep up with them!
Most locals don't even eat dinner here until 10 pm, and no self-respecting person would be seen in a Buenos Aires club before 2 am. Many do not open before 1 am and most peak around 4. It would not be an exaggeration to put the queer nightlife of Buenos Aires up there with Berlin, Sydney, Montreal, and Miami as some of the best in the world.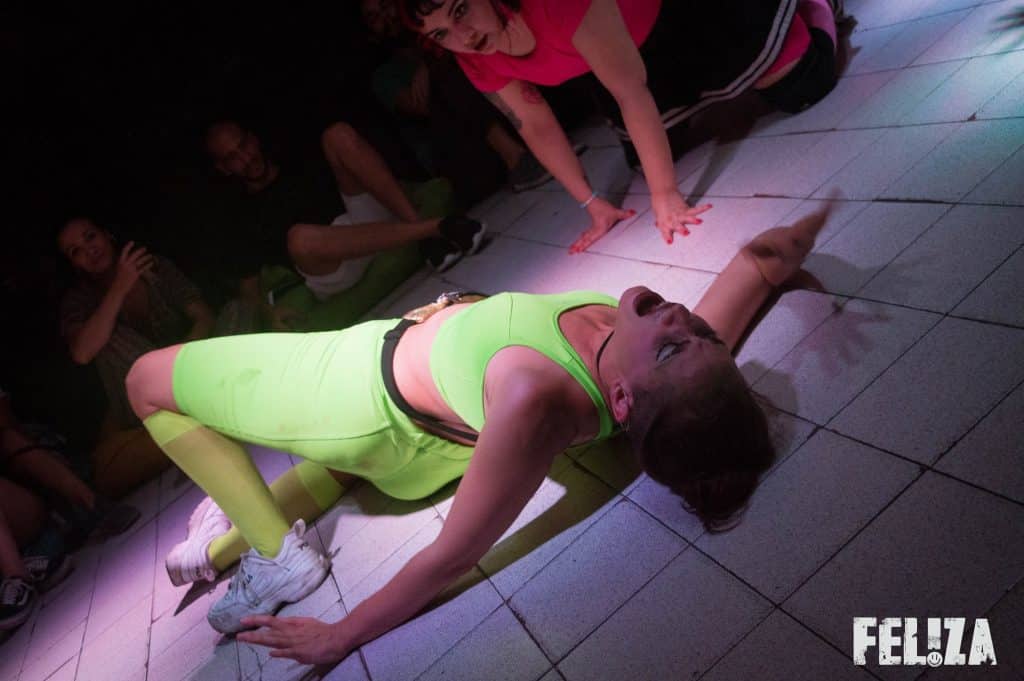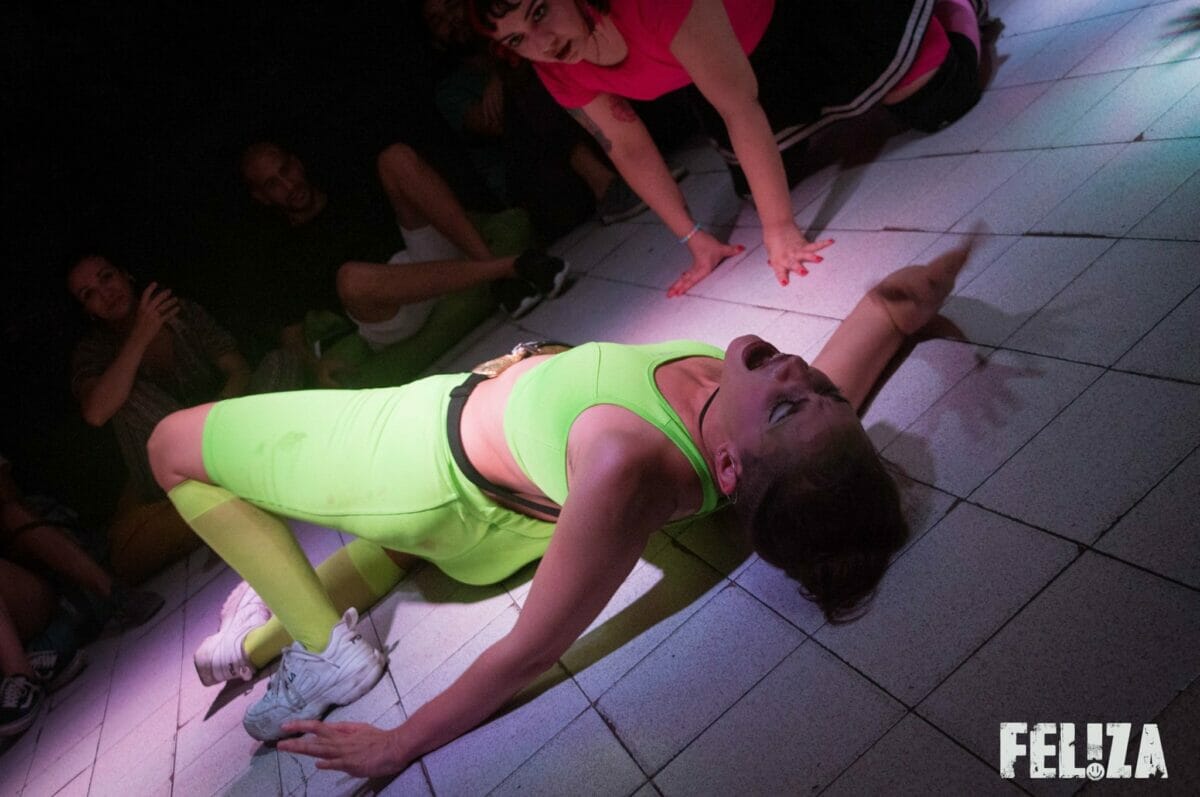 We found an evening nap just like the locals do the best way to prepare for the long night ahead. New gay party nights are consistently taking place here, and LGBT nightlife is heavily focused around these weekly events, so it pays to check when you arrive for the most up-to-date information.
We have also listed some bars where you can ask around. At the moment, these are the most popular nightlife spots and gay clubs in Buenos Aires for travelers and locals. While the weekends are the busiest, there are a few gay parties throughout the week to check out as well.
Things will get crazy – but go with it! Just don't forget your common sense.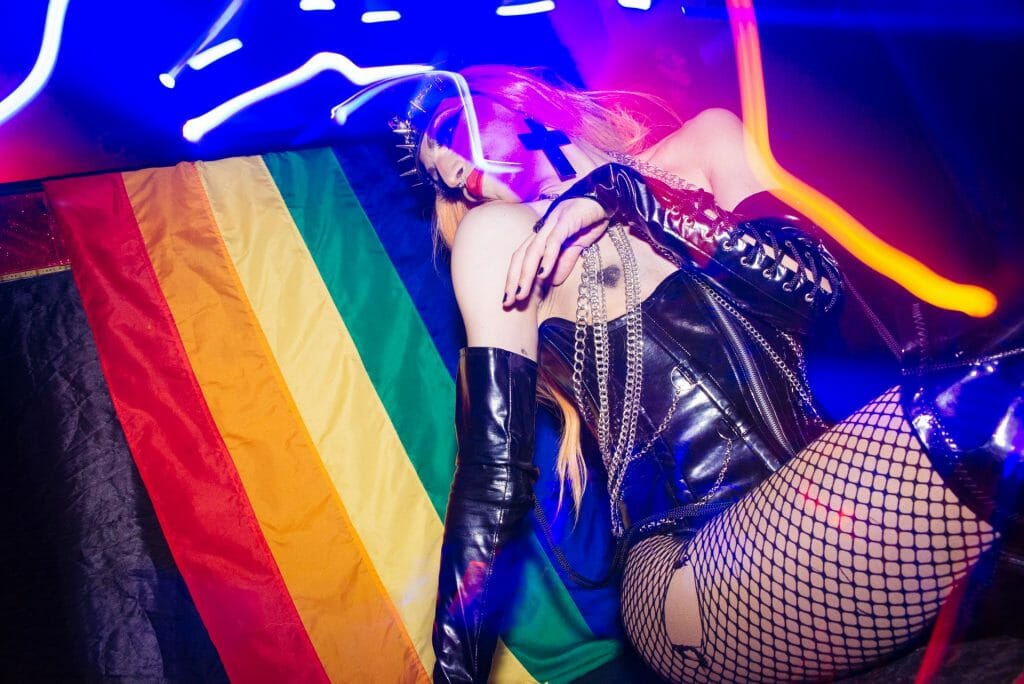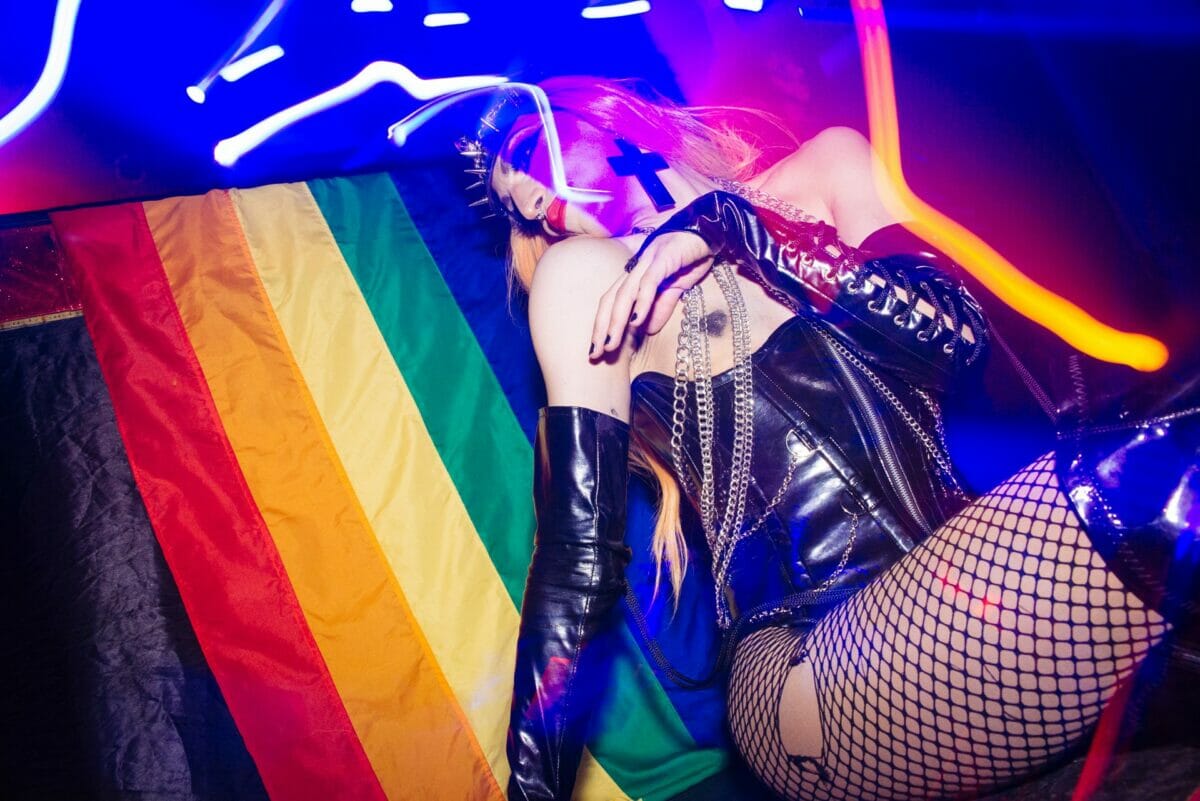 Gay Bars in Buenos Aires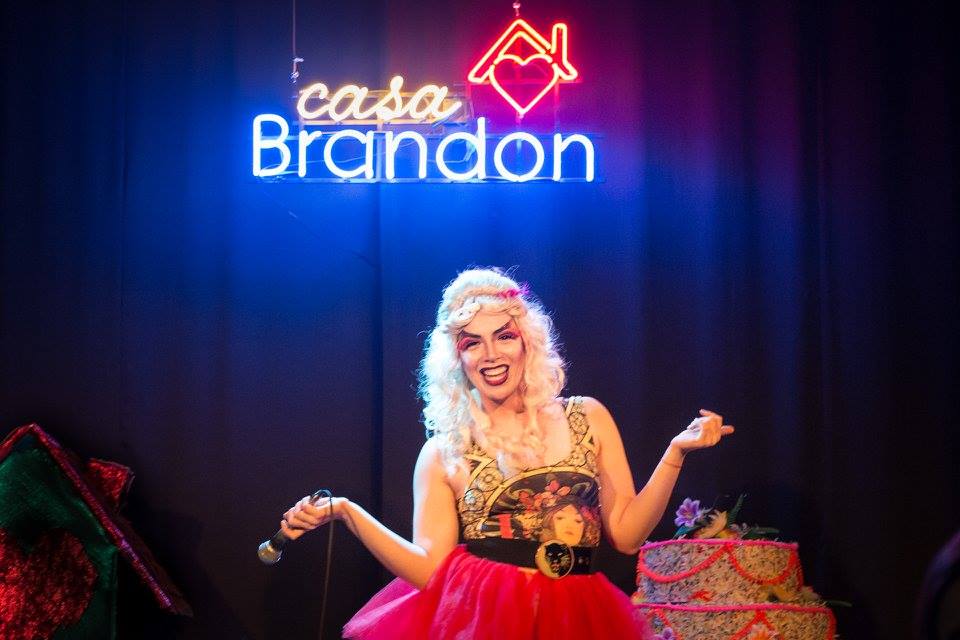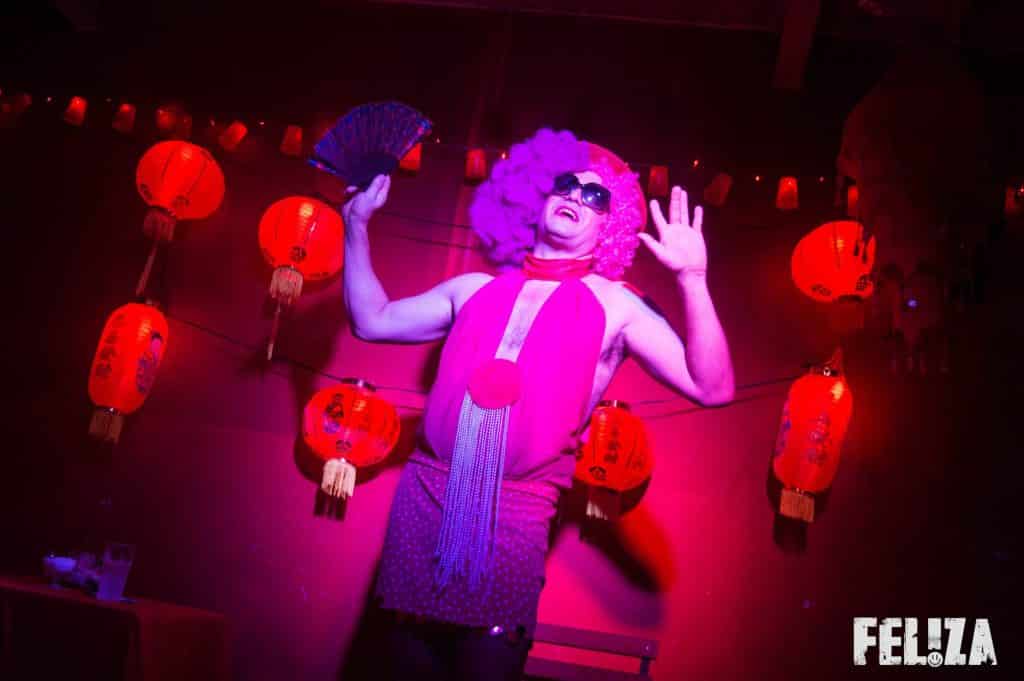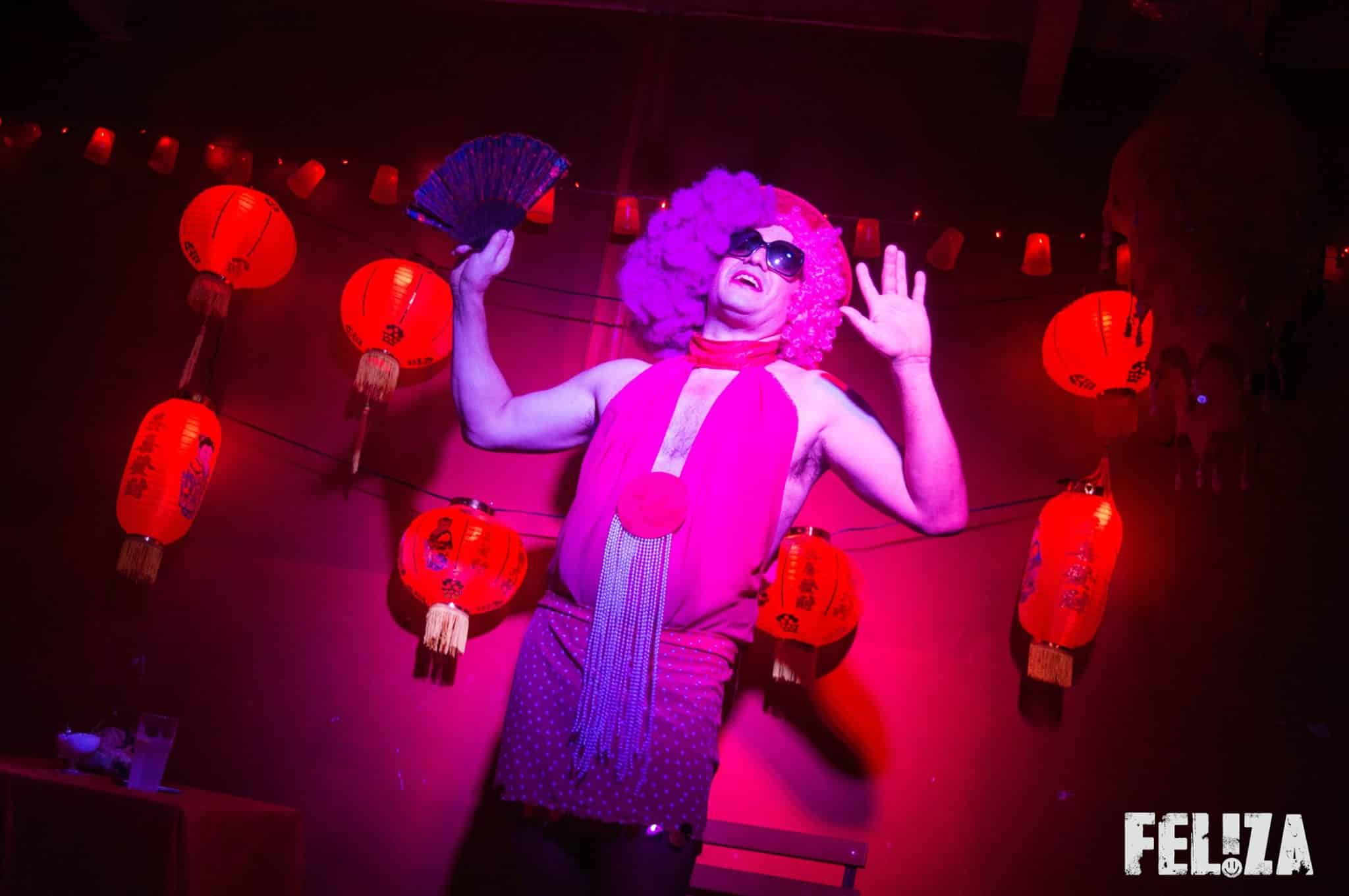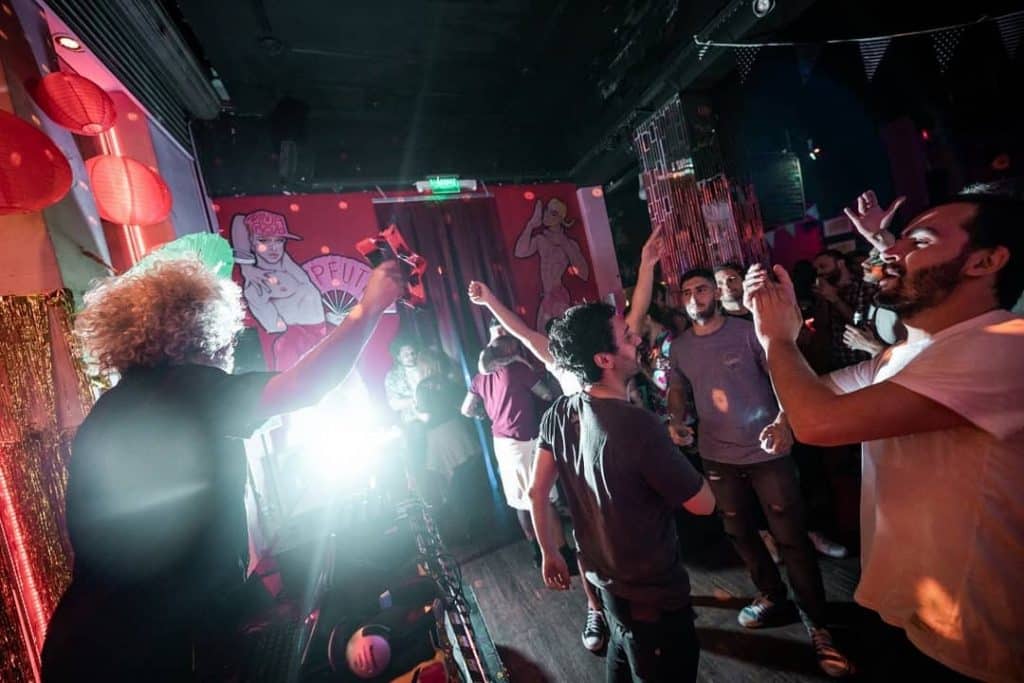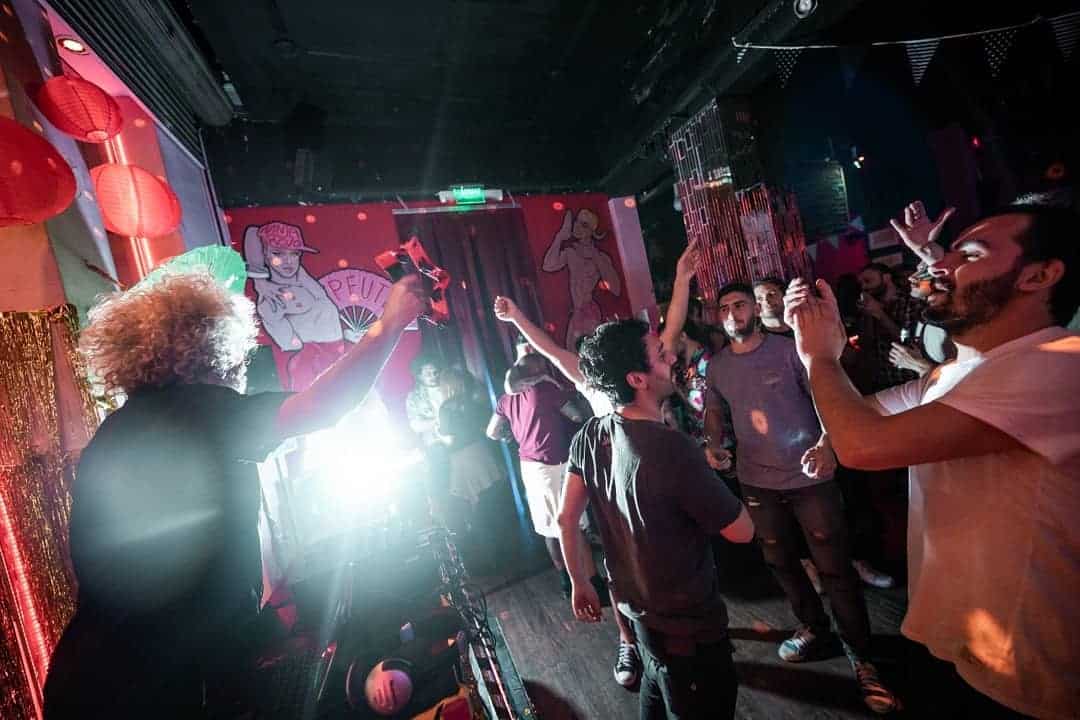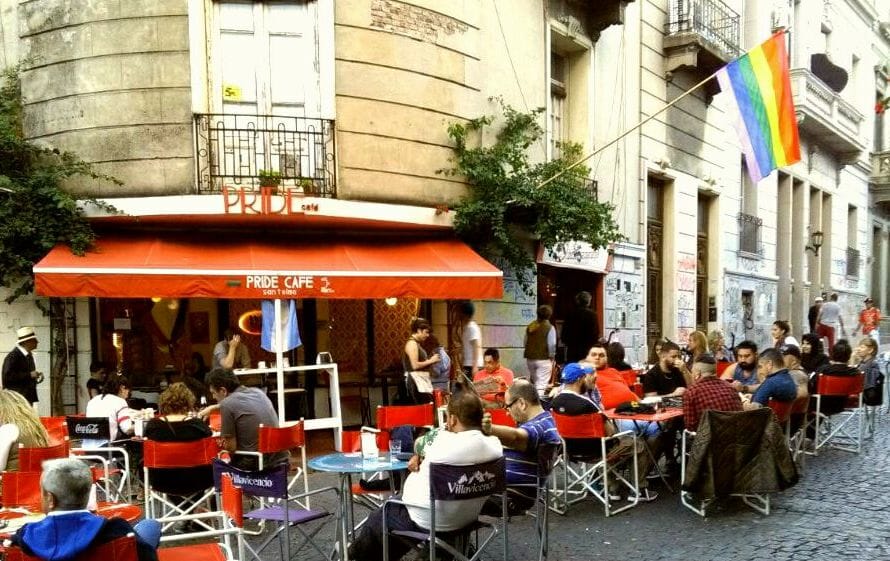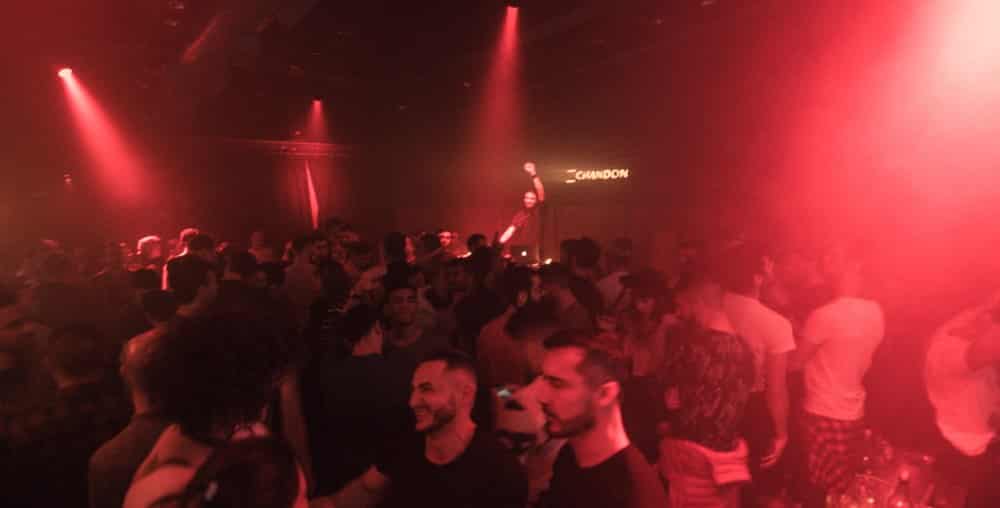 Gay Clubs & Parties in Buenos Aires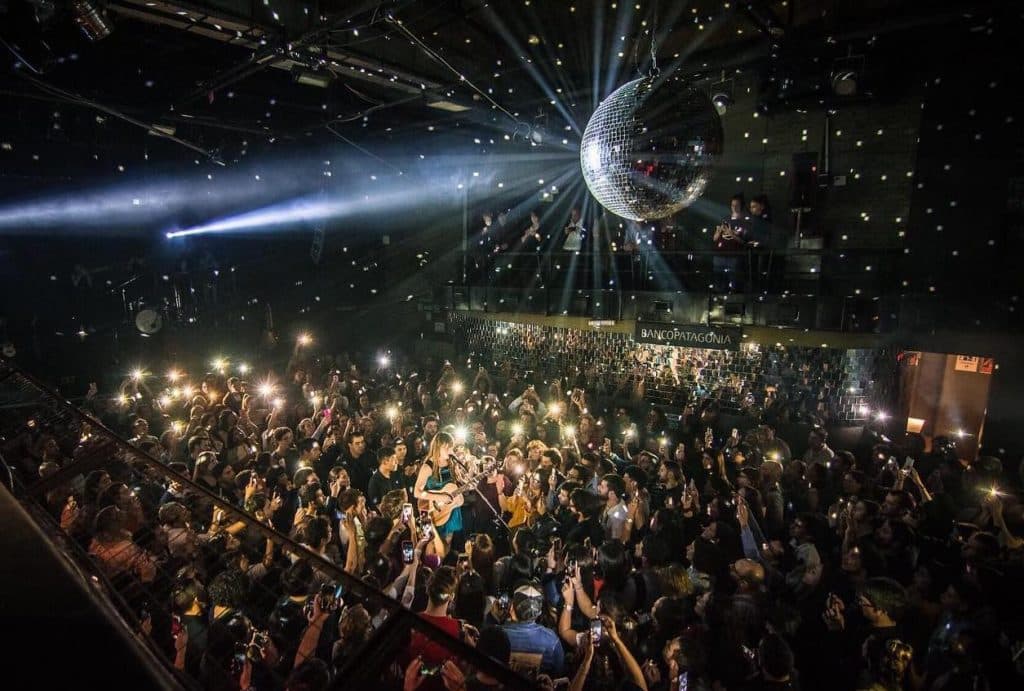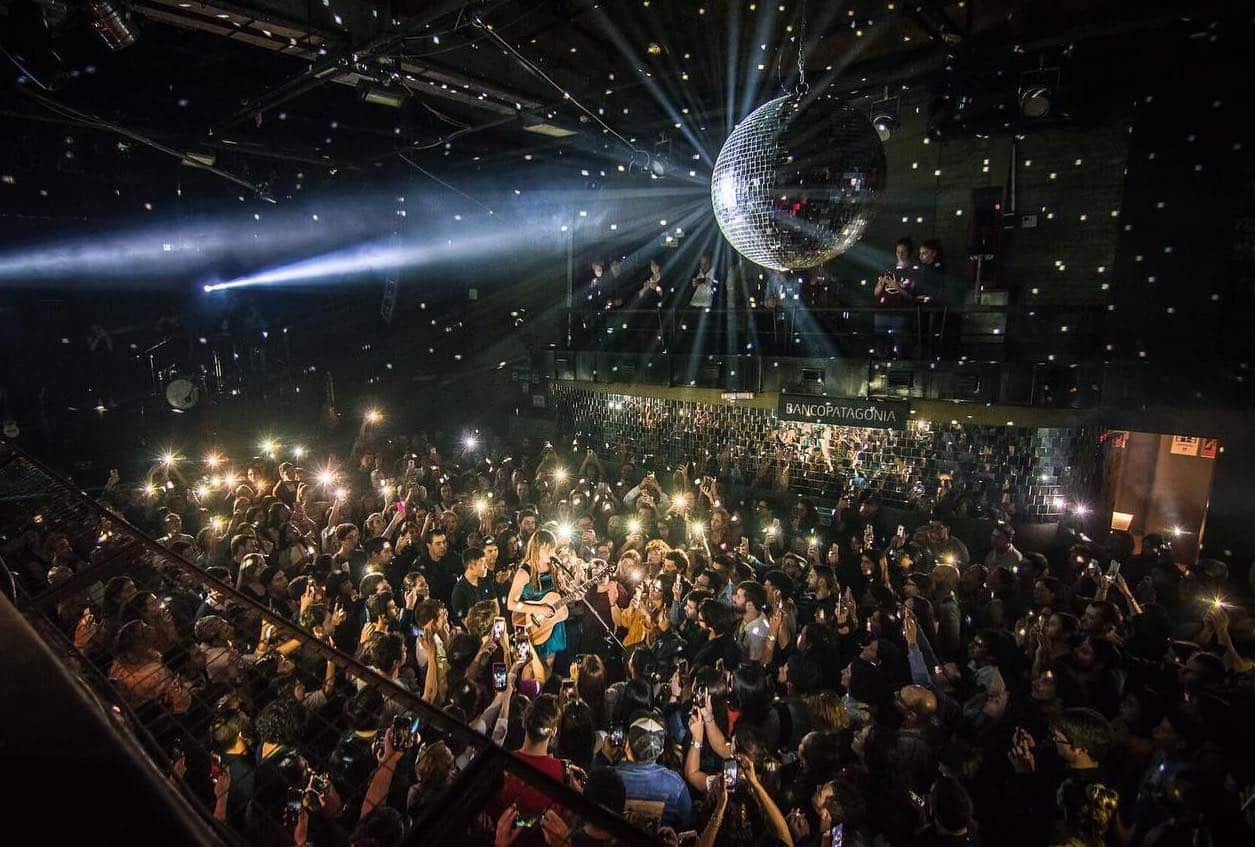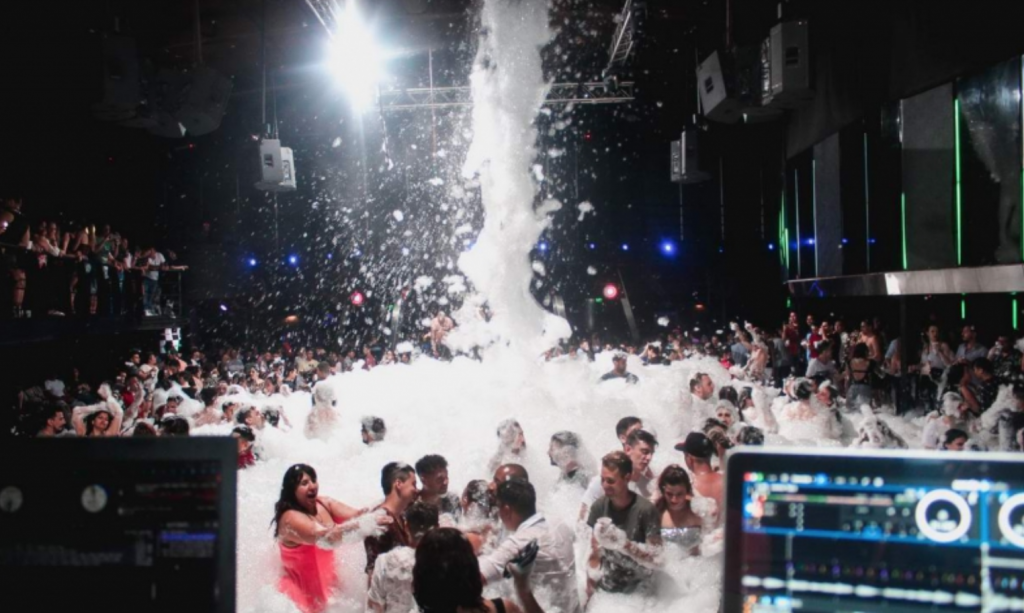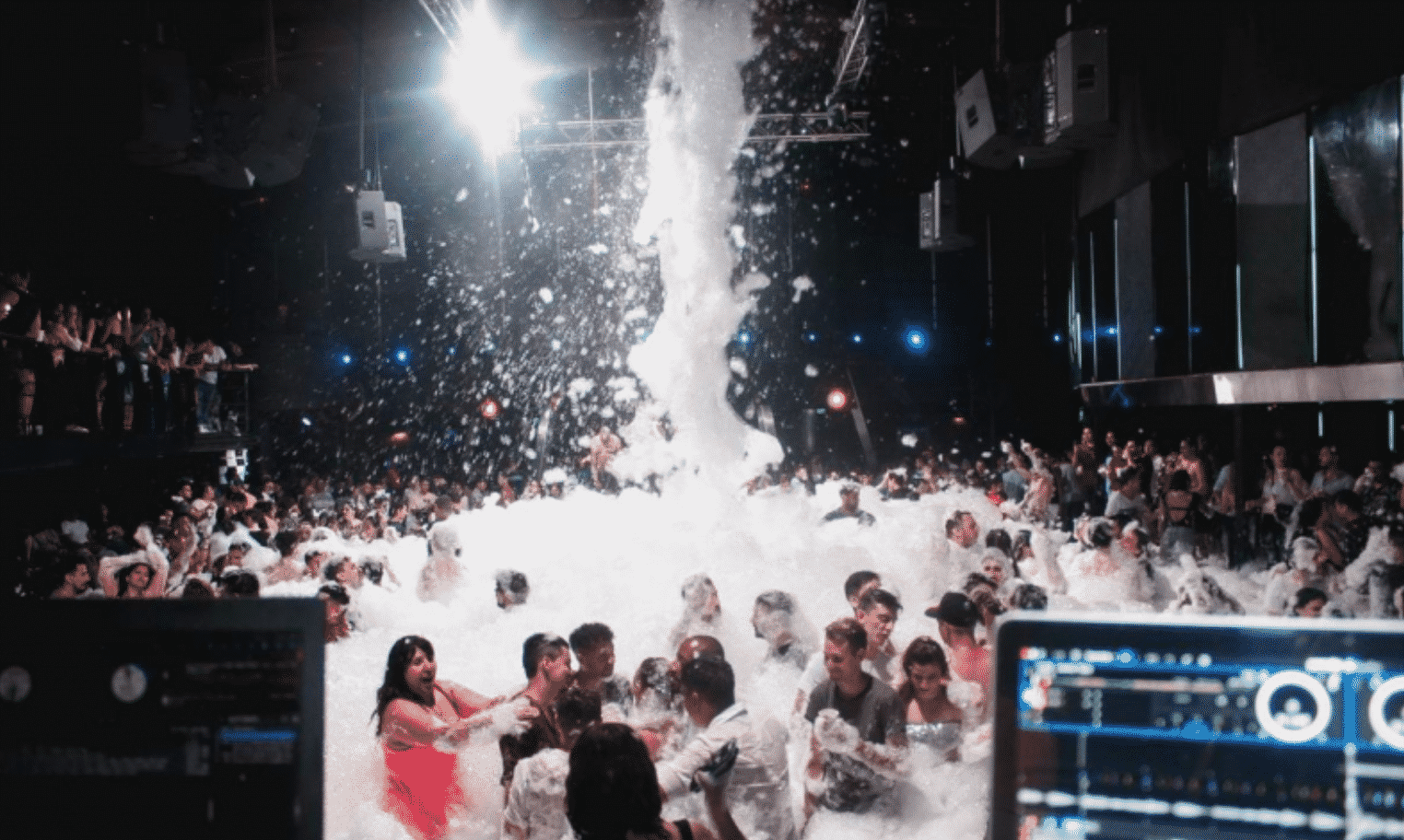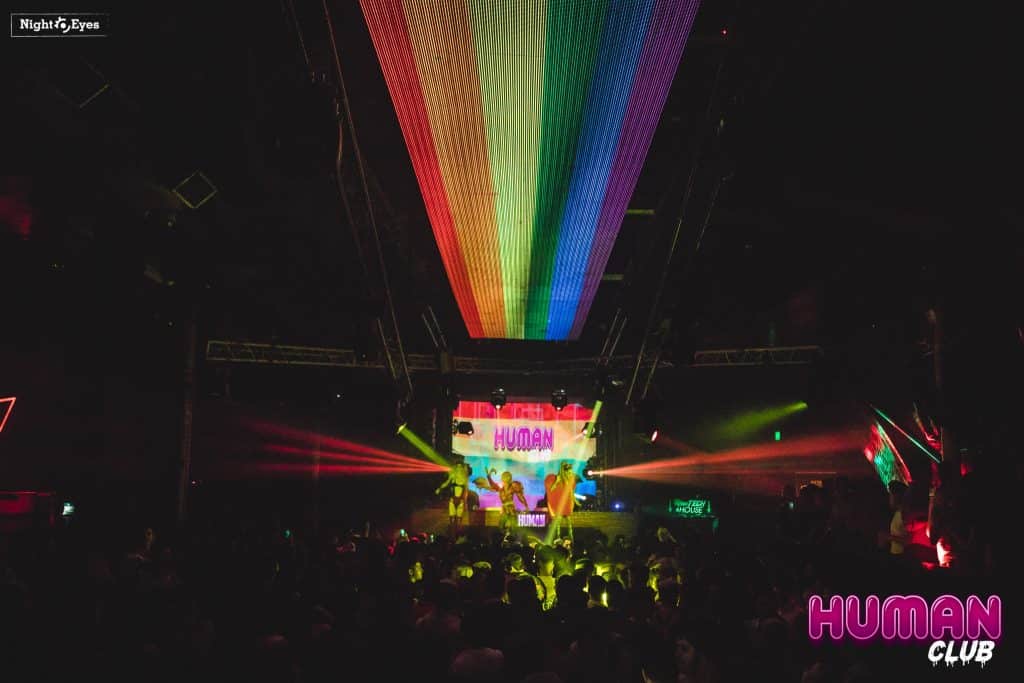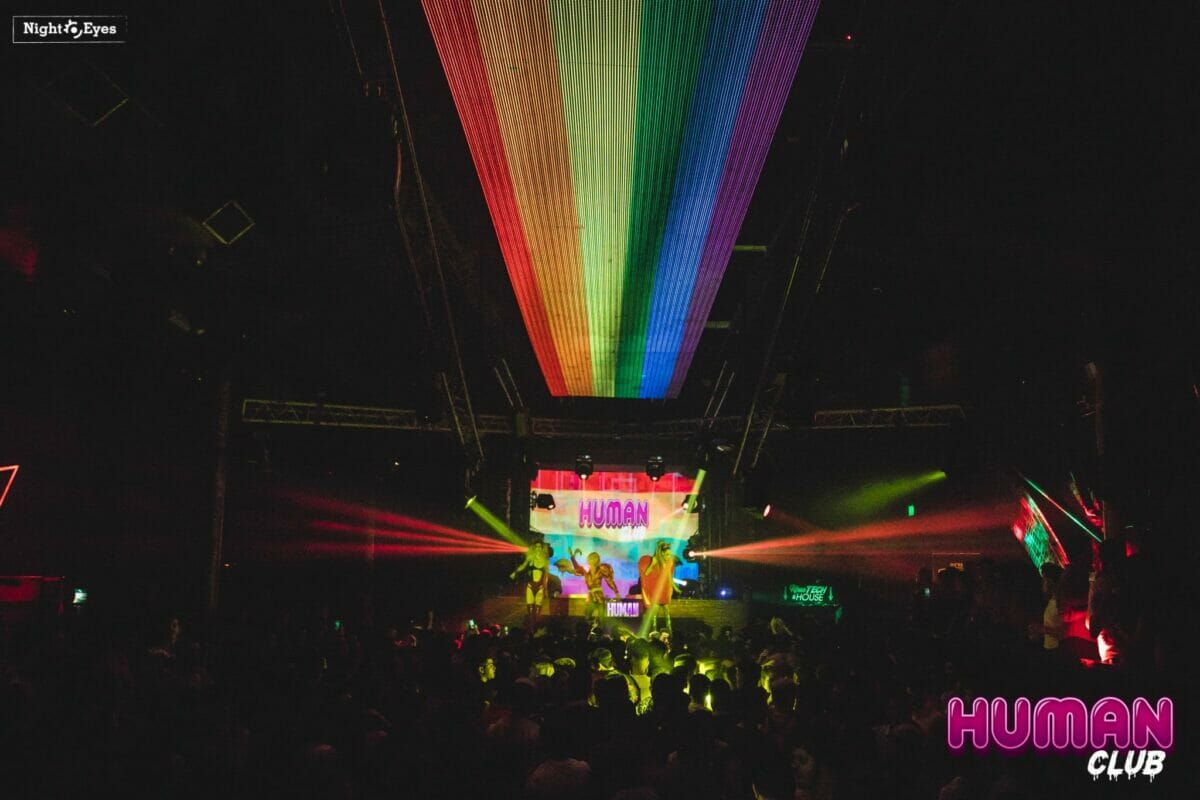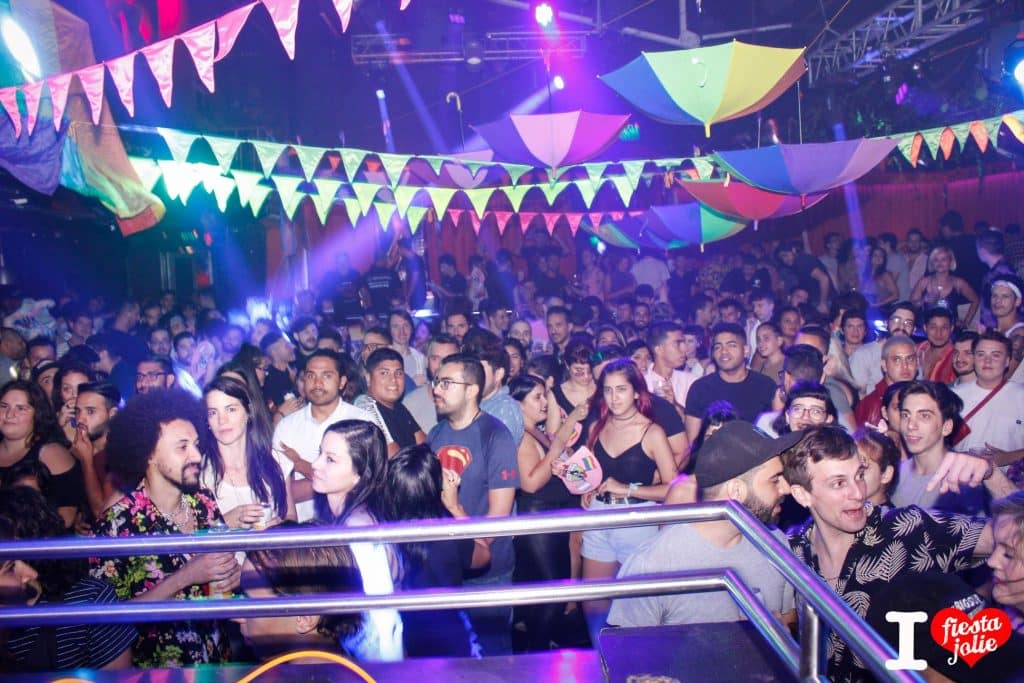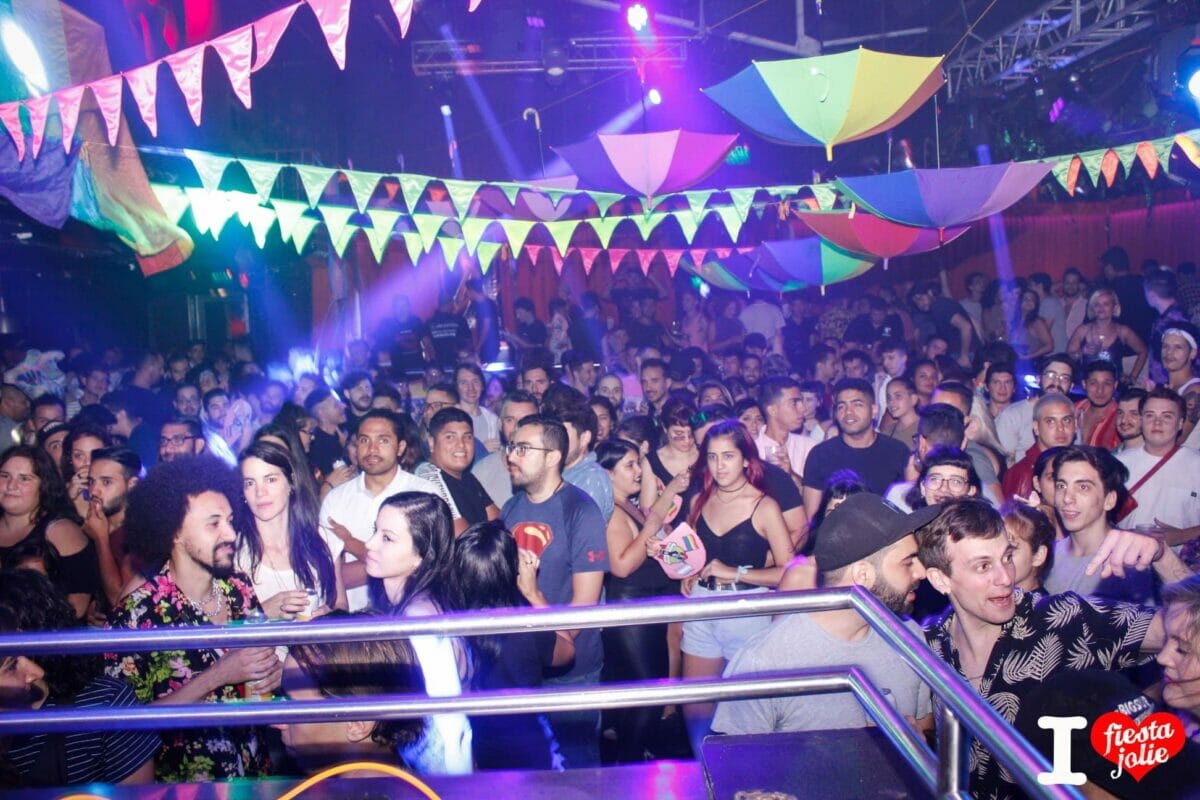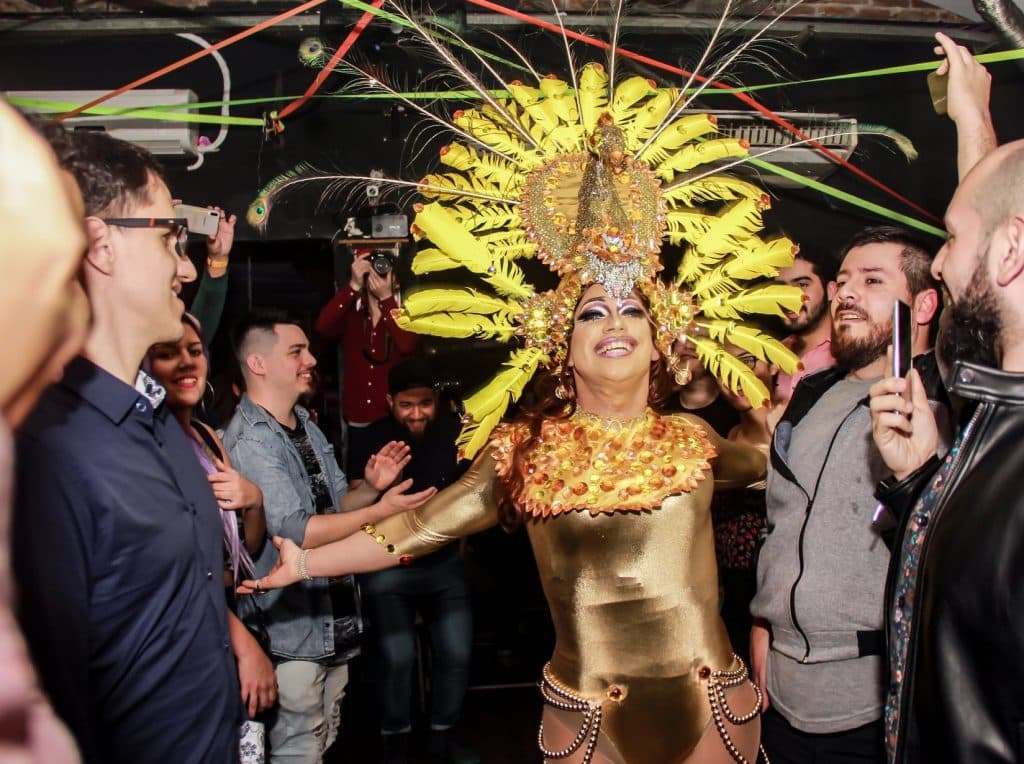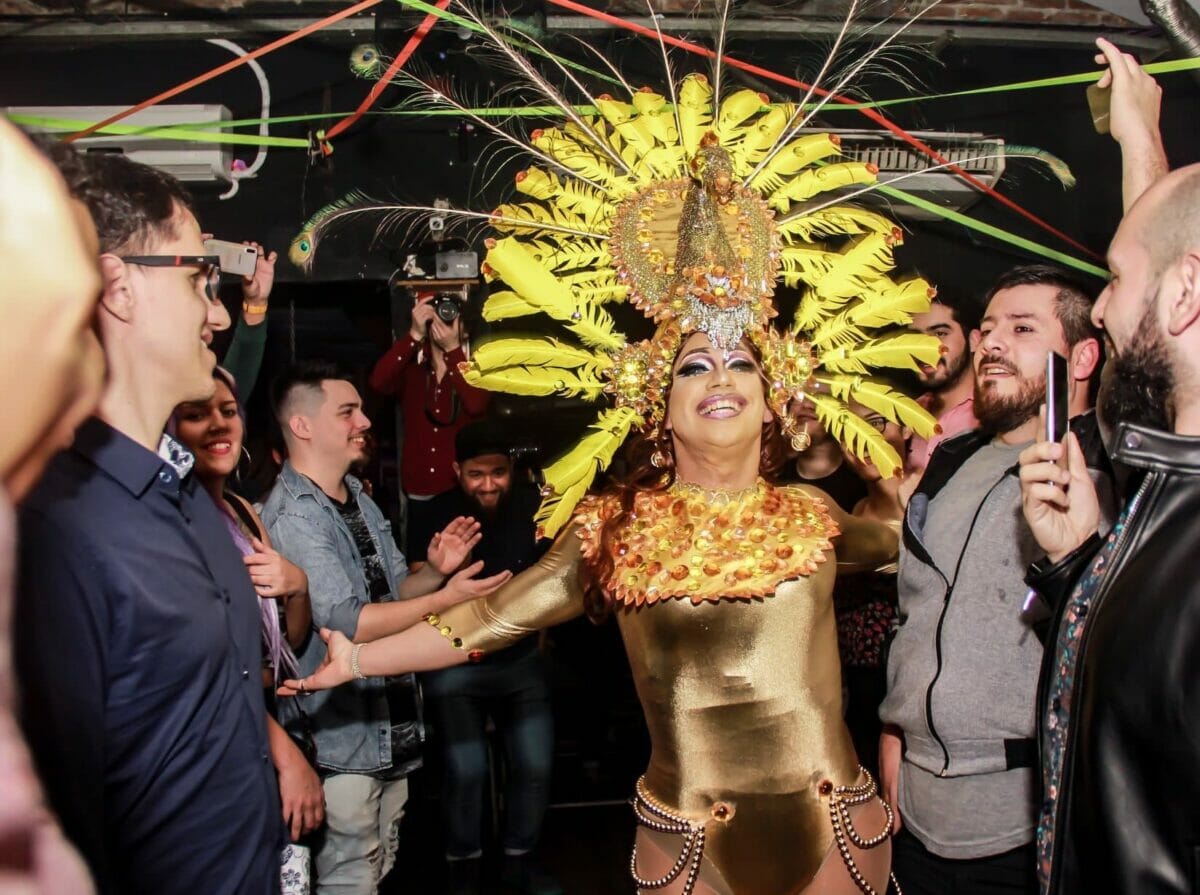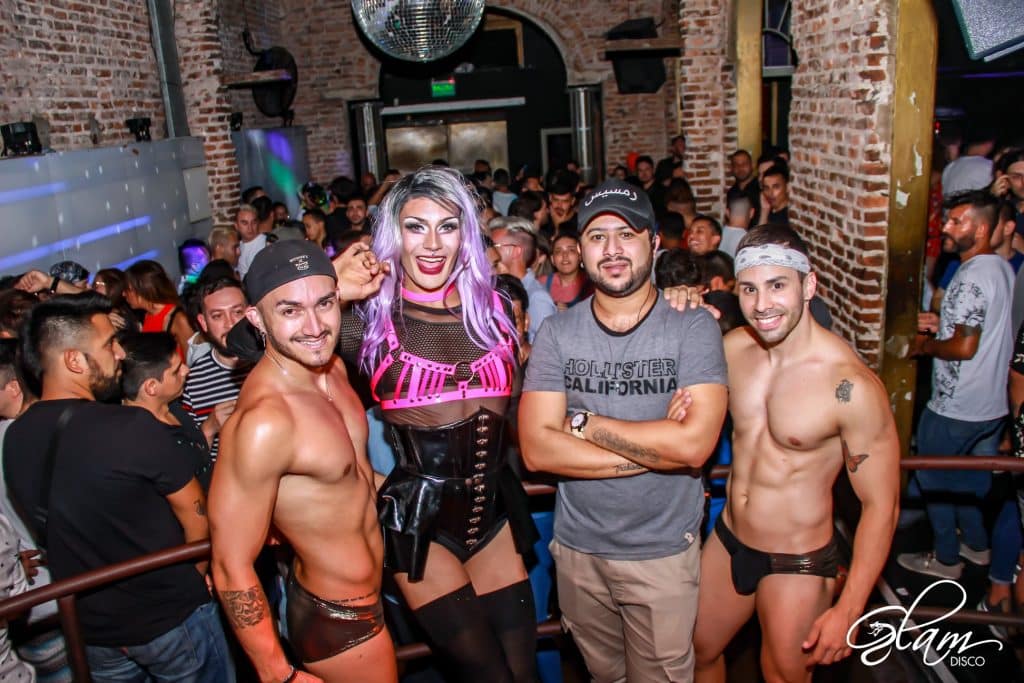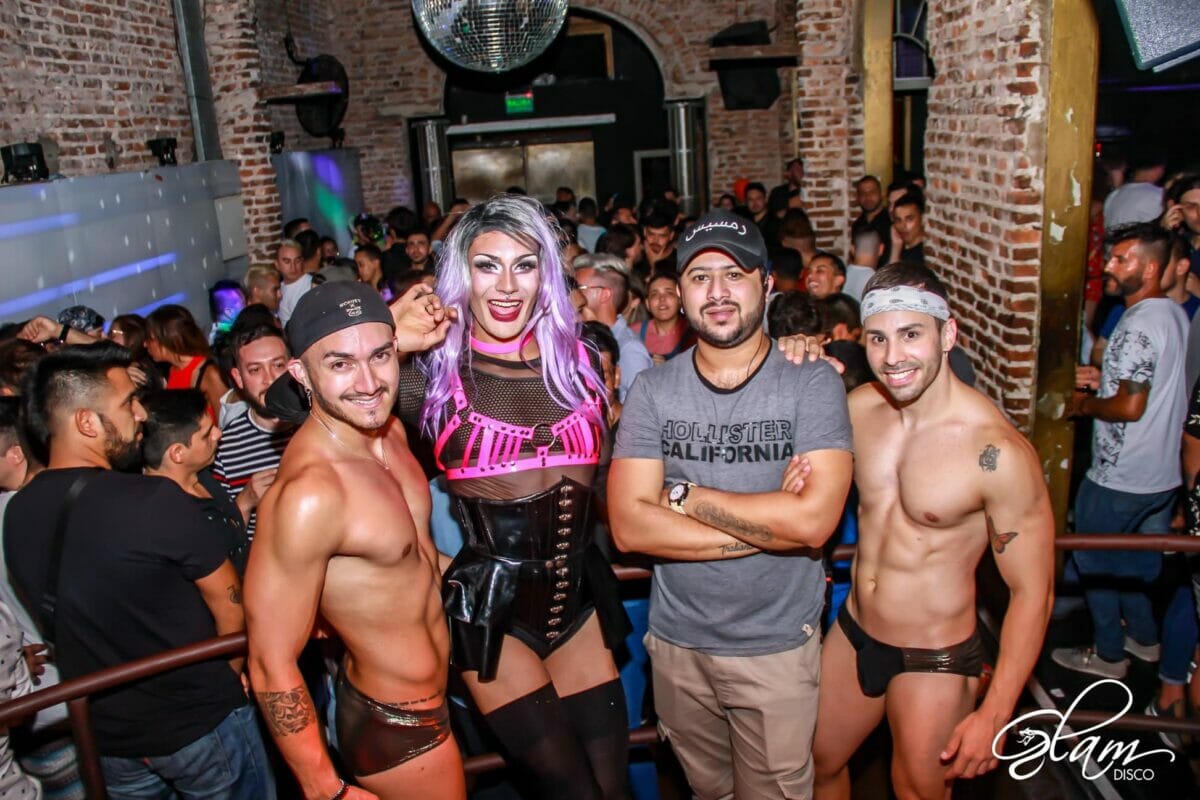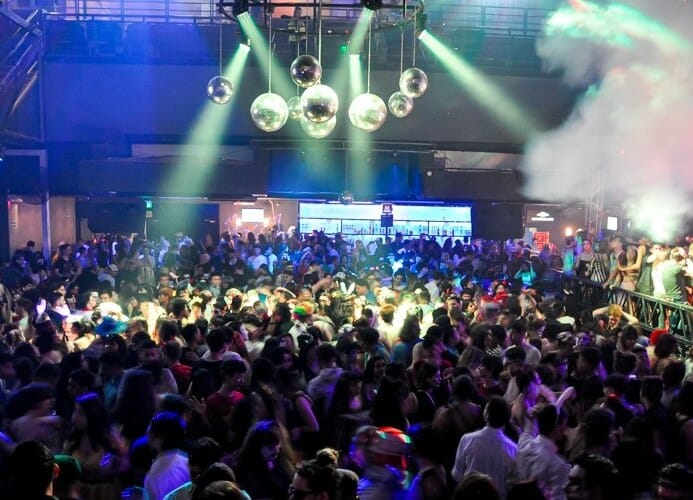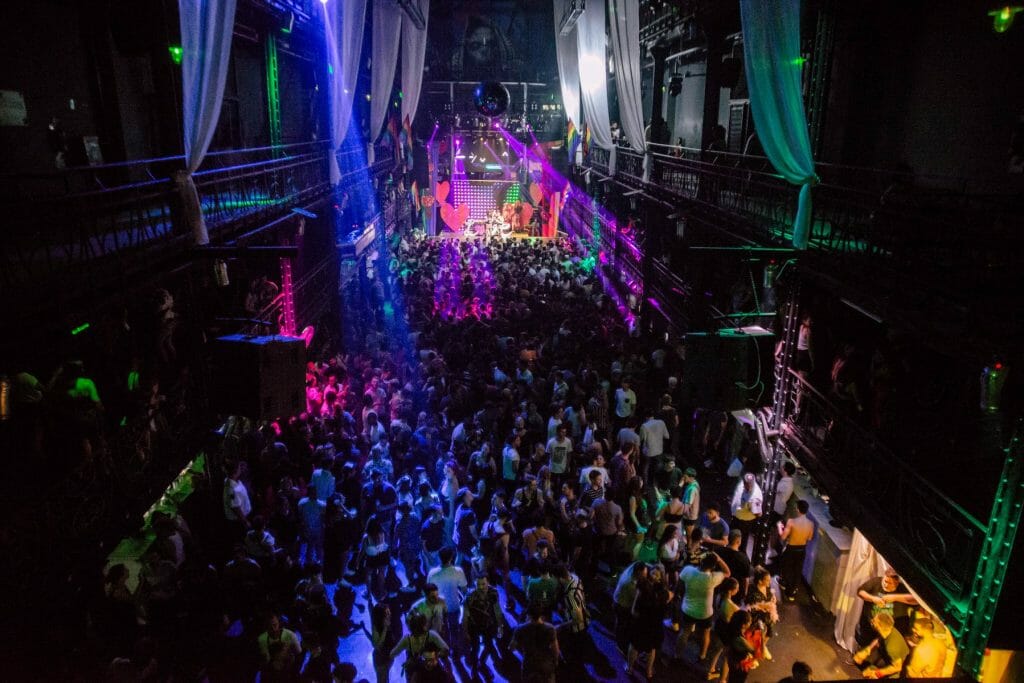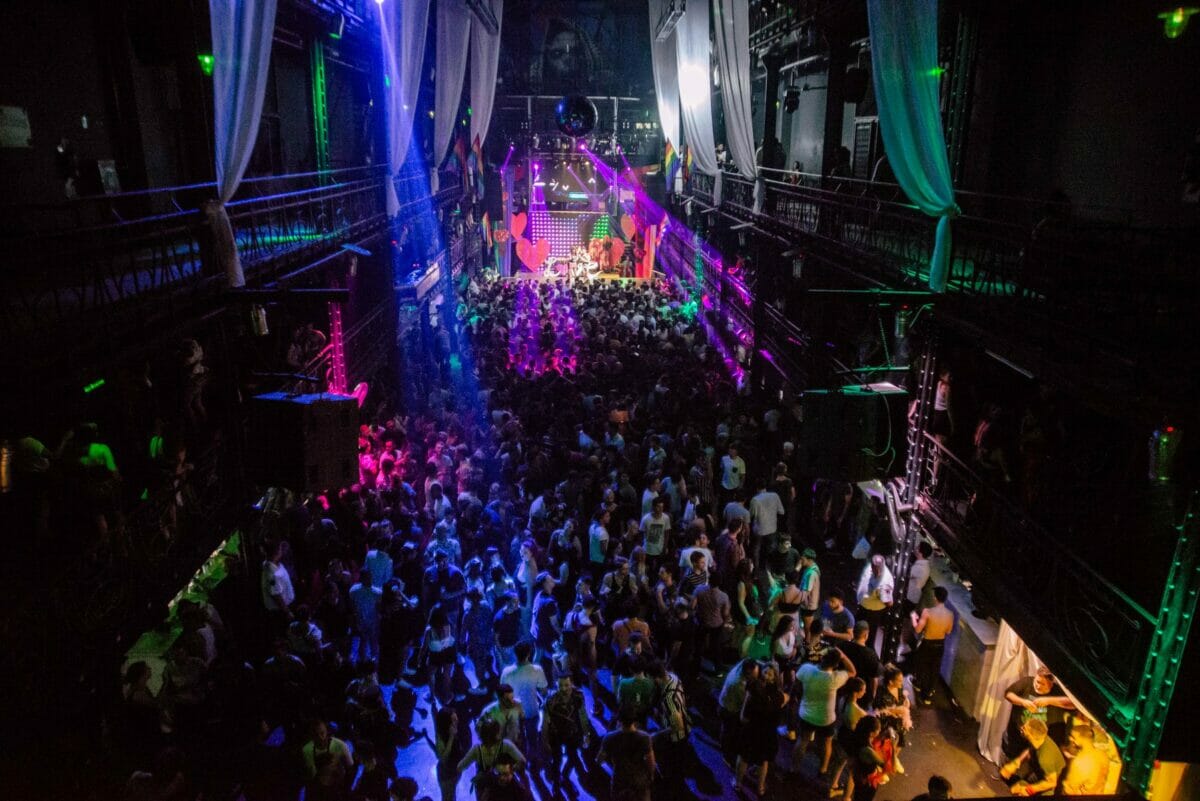 Gay Saunas in Buenos Aires Argentina
Following the trend seen in many Western countries, the gay saunas in Buenos Aires Argentina seem to be slowly closing down as
hook up apps
such as Grindr et al. become more and more popular
. Luckily, however, there are still a few gay saunas in Buenos Aires that remain and provide more than enough fun for those who are interested.
While Argentina is a relatively gay-friendly country that has had gay marriage legalized since 2010, we still found the Porteño society to be very discrete. There robust Latin America desire for men to be macho continues to persist – meaning that saunas in Buenos Aires are an excellent opportunity for more shy guys to come out and have a good time!
As with all saunas in Latin America, it is best to leave all your valuables in your hotel safe as a precaution. Prostitution is also not illegal in Argentina, so be wary of rentboys who are frequently found on apps, but are not unheard of in the sauna.
For those who have reveled in the hedonistic (and well-kept) sauna scenes of
Montreal
,
Madrid
,
Prague
, and the likes – you will likely be disappointed with the quality of facilities and cleanliness. But for those who can look past this, you will find the men of Buenos Aires more than satisfying.
A Full Spa – One of the largest saunas in Argentina, though we found the staff to be rather unfriendly and the facilities dated and dirty. There is a sauna, steam, gym, Jacuzzi, cabins, and XXX video rooms. Very local with no website or social media, but hot guys of all types were here – as well as some of the cheapest beers in town. It is centrally located in Buenos Aires, close to the Callao metro station.
Homo Sapiens– A large and popular gay sauna in Buenos Aires with both locals and tourists of all ages. There are cruise cabins, shows, a XXX cinema with large screens and a sauna. The bar and small dance floor also make Homo Sapiens a popular warm-up space for a night out – especially as it is conveniently located next to the Amerika gay dance club.
Madison Club de Hombres – A 1970s-style bathhouse with more repairs and maintenance issues than we could list. The place is screaming for a total renovation. Still, if you are in the area, you can find men of all ages and physical types here – and you might find yourself a little fun. Small and spread across three floors, there is a pool, dry and wet sauna, hot tub, darkroom, cabins, bar, XXX cinema, and sling. It's conveniently just a few blocks from the gay dance club Amerika so that it can get hectic.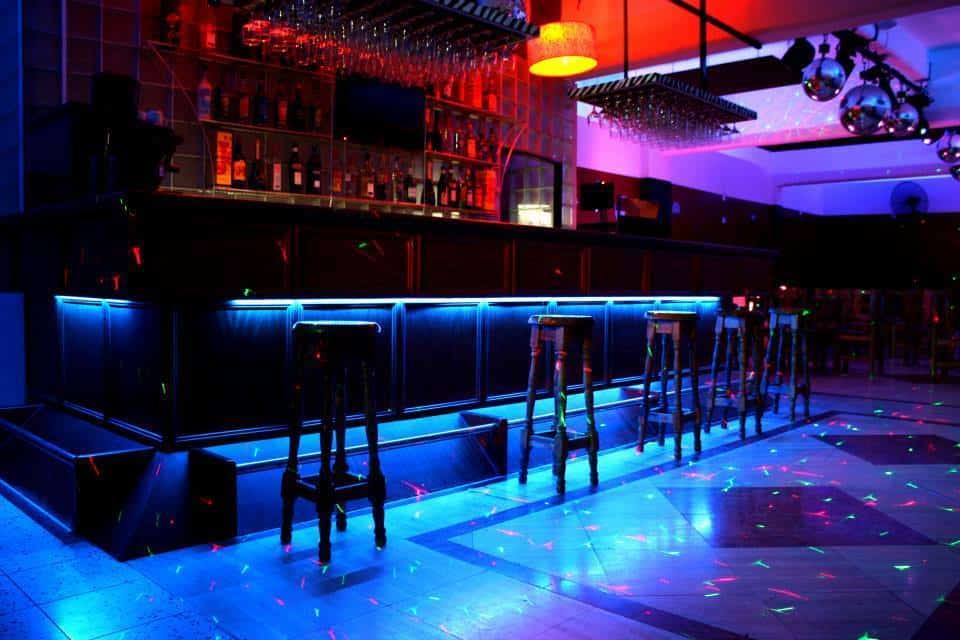 Gay Buenos Aires Argentina Map