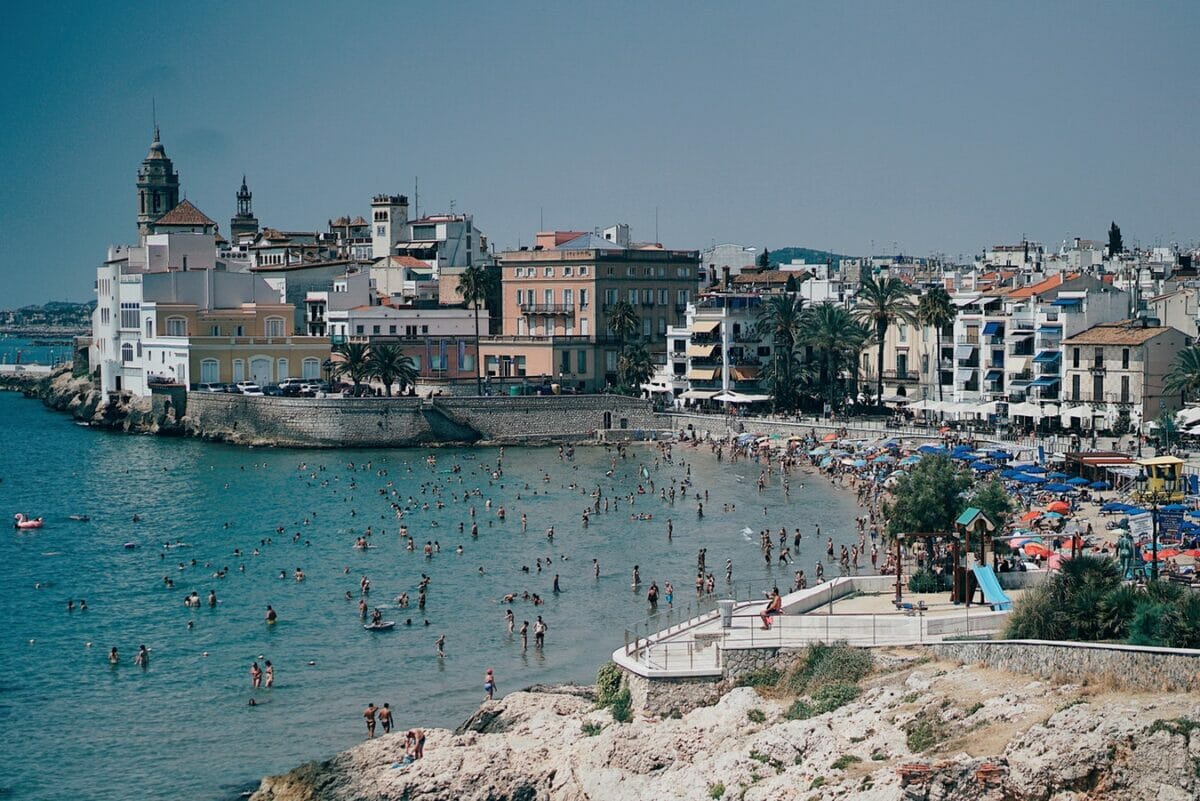 A coastal retreat on the beautiful and sunny Mediterranean coast Sitges has long been a playground for gay men who flock here from around the world to work on their tan beachside during the day, before cramming into dozens of gay bars and clubs at night.
Teaming during the summer months, this is a unique gay holiday destination that sizzles with unconcealed hedonism yet manages to stay classy thanks to its art galleries, international-style architecture, gourmet dining, and upmarket hotels. And all only 35 kilometers from bustline Barcelona!
We wouldn't go as far as to describe it as the Saint-Tropez of Spain, but to combine such culture and elegance in a city that in peak season is basically one big cruising area is rare.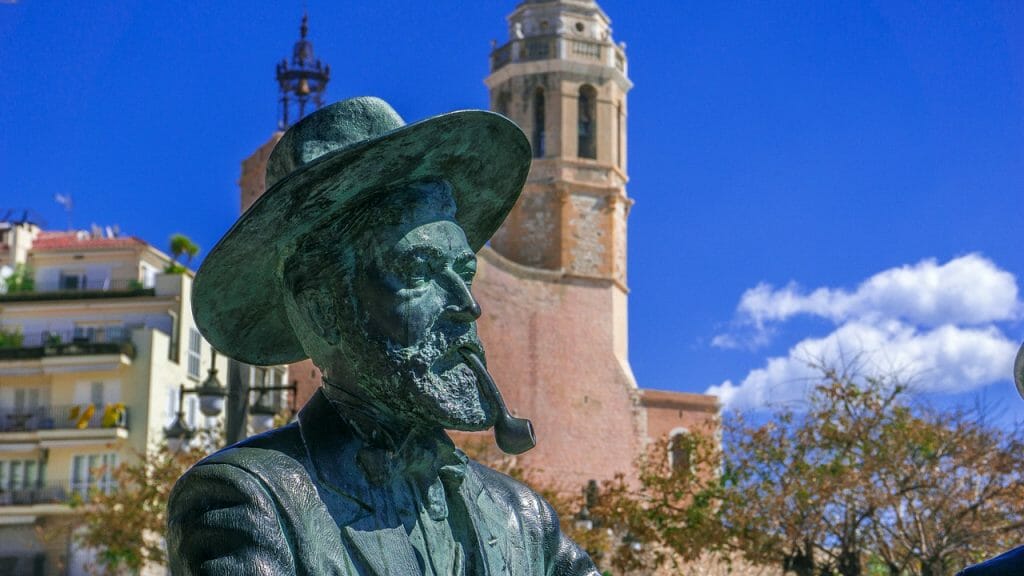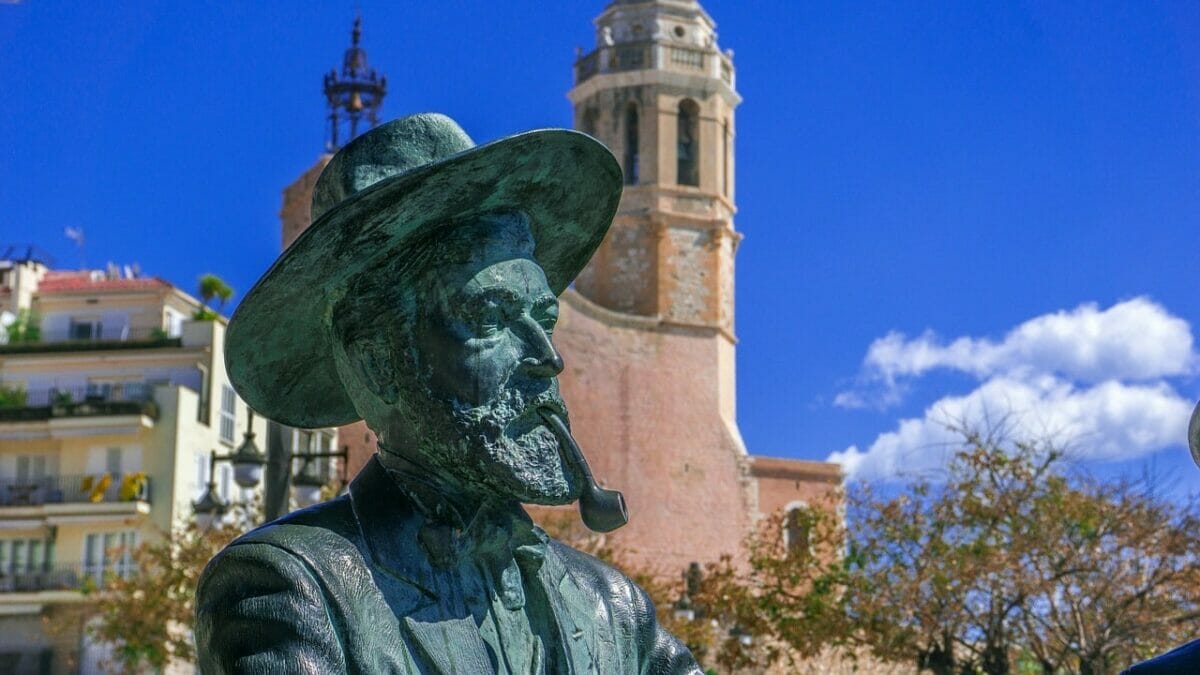 Even rarer in the fickle world of gay travel is that Sitges has been able to keep the attention of gays for decades – unlike Key West and Fire Island, which have been somewhat abandoned by the rainbow community in recent years. Things quieten down in Sitges during the offseason, and like Mykonos, a lot of venues close over winter, but accommodation prices are a lot lower as a result.
Sitges is beyond gay-friendly, and no matter which season you visit in, you will be welcomed with accepting and open arms. At times, we struggled to spot any straight people, and it always felt like the queers had taken complete control!
Sorry, Nice and Marseille – but this is quite easily the gayest place on the Mediterranean. And if heaven is a place on Earth, Sitges has a pretty good claim to it…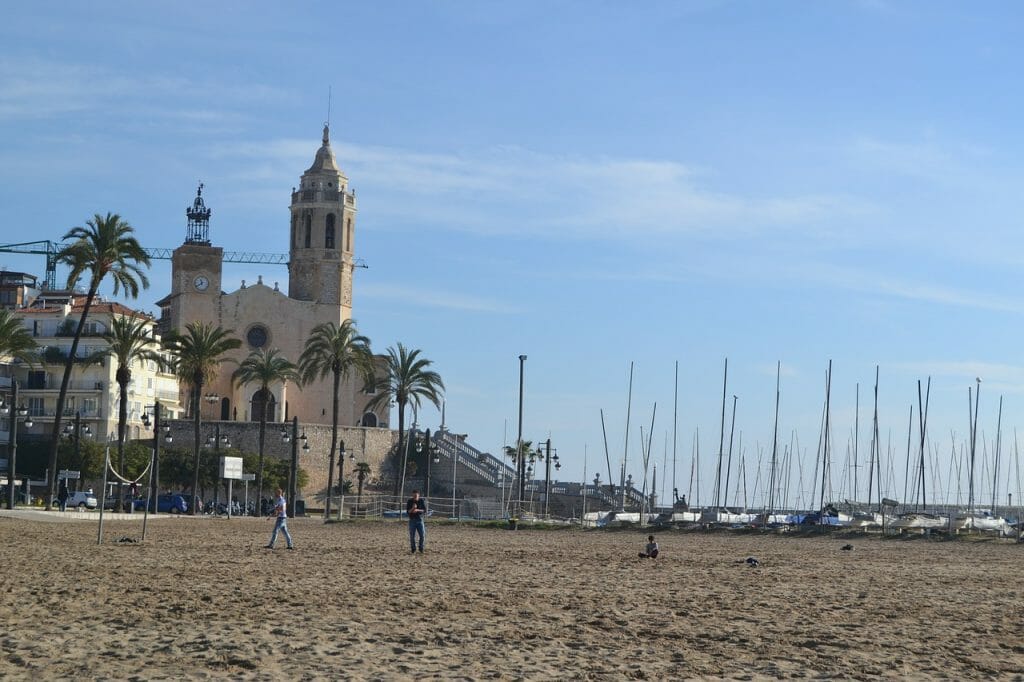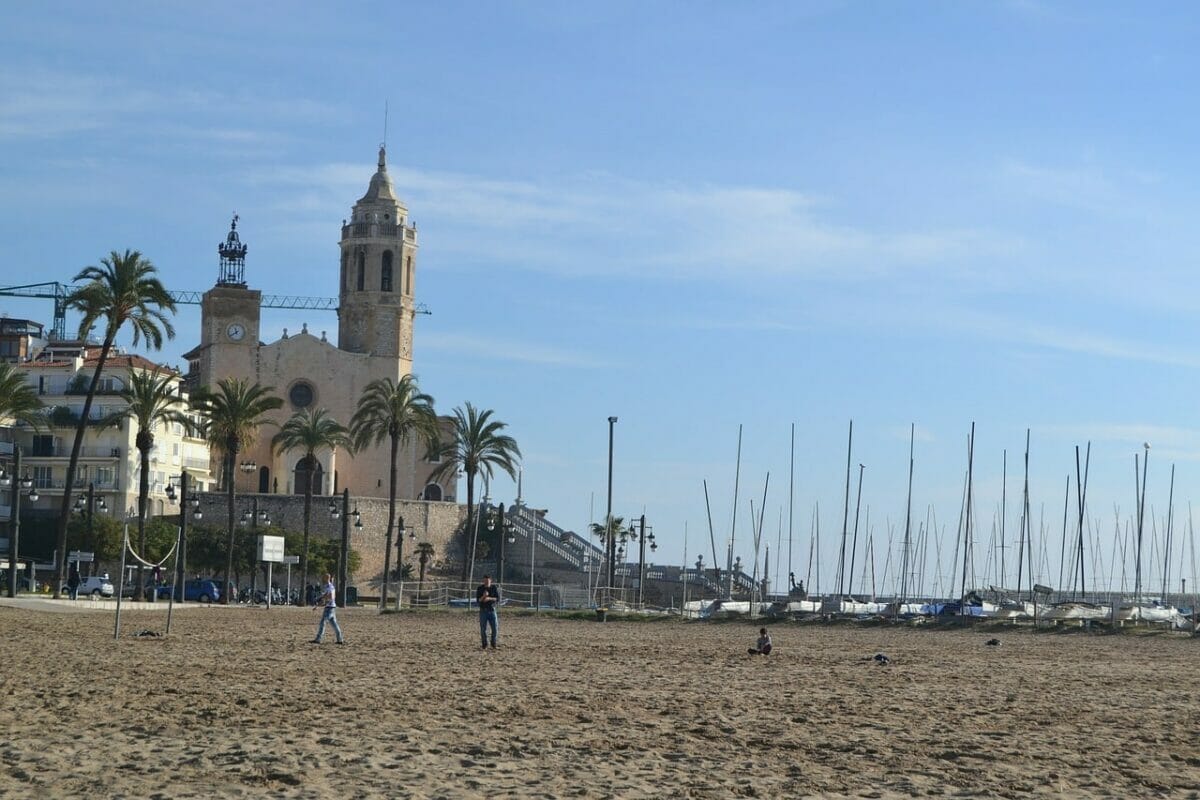 Gay Sitges Guide: The Essential Guide To LGBT Travel In Sitges Spain
Attractions in Sitges
Naturally, being gay does not define which attractions most of us will want to see in each destination, and most queer travelers will want to check out the top things to see in Sitges during the day!
We found our favorite memories were watching the sunset from a relaxing cocktail bar, dancing till dawn with our queer family, or laying on any of Sitges gay beaches – and honestly, that is the whole appeal here. There are a few museums and churches, but we would instead head to a drag show or work on our tan.
Sitges also has an enviable line-up of gay events throughout the year that are well-worth planning your trip around if you can. In fact, Sitges is nicknamed the "Village of Festivals" because there are so many events, most based on Catholic holy days – but trust us, gays even make these more fabulous. Easter marks the start of the summer season with more parties than we could, and Bear Weeks and Pride are always utterly marvelous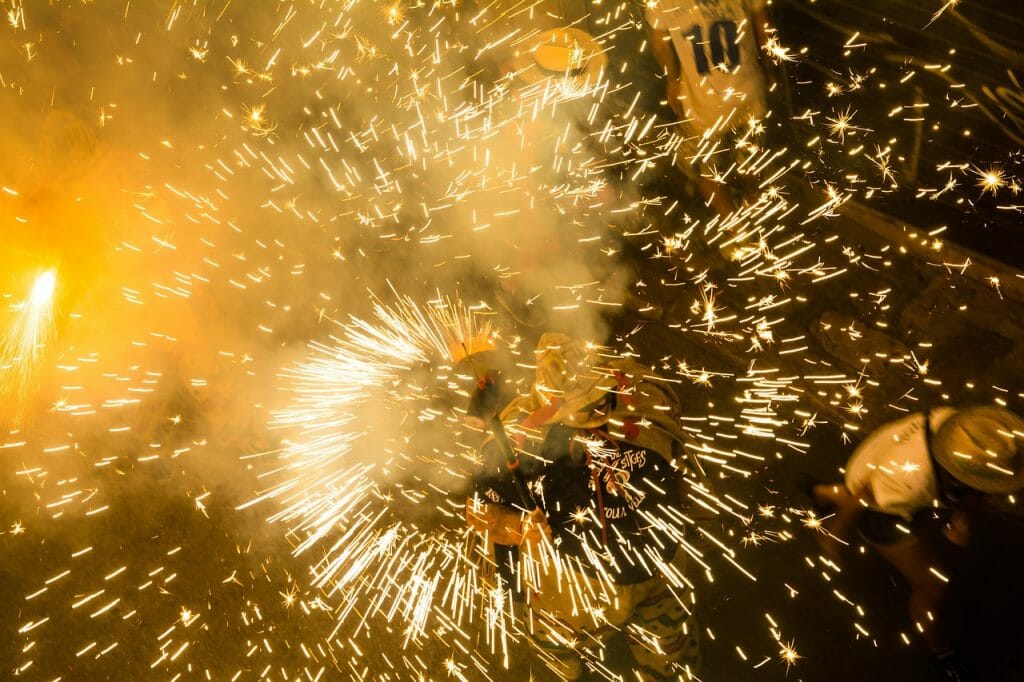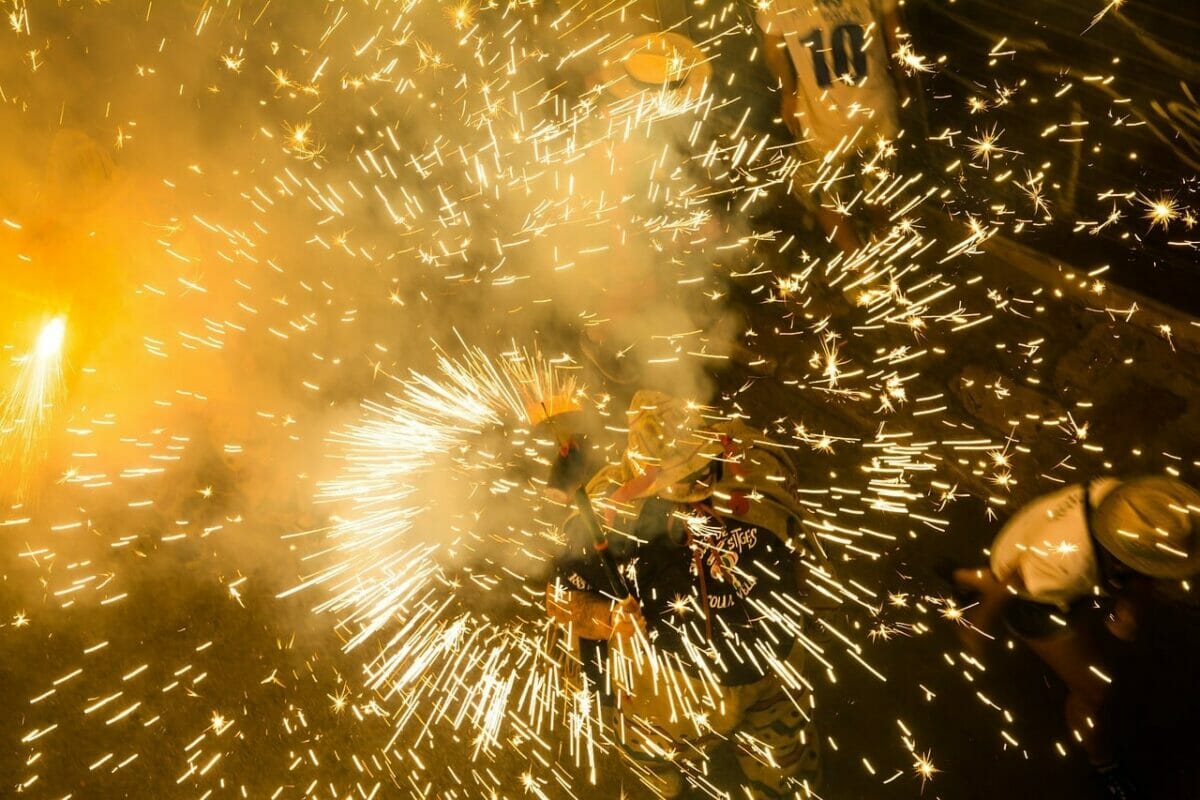 Gay Things To Do In Sitges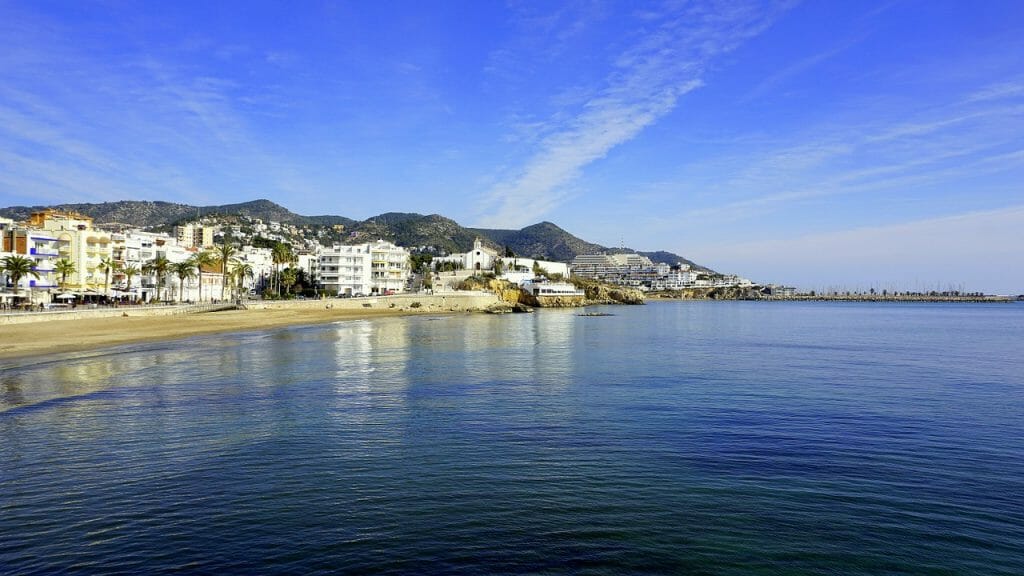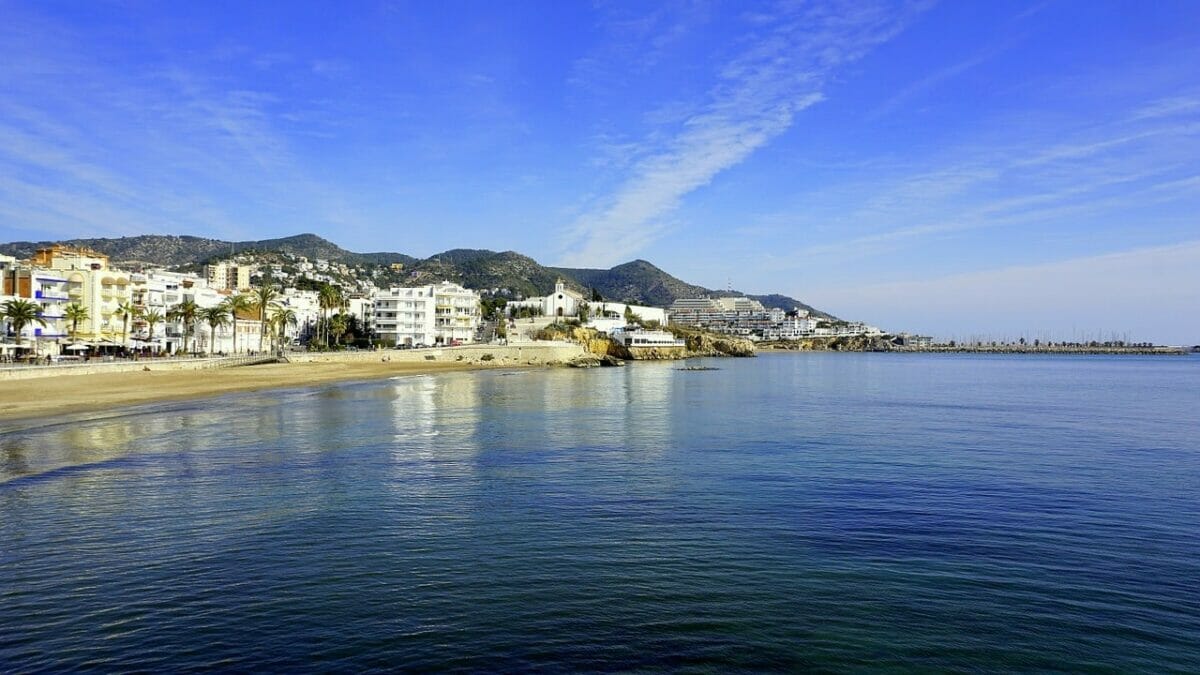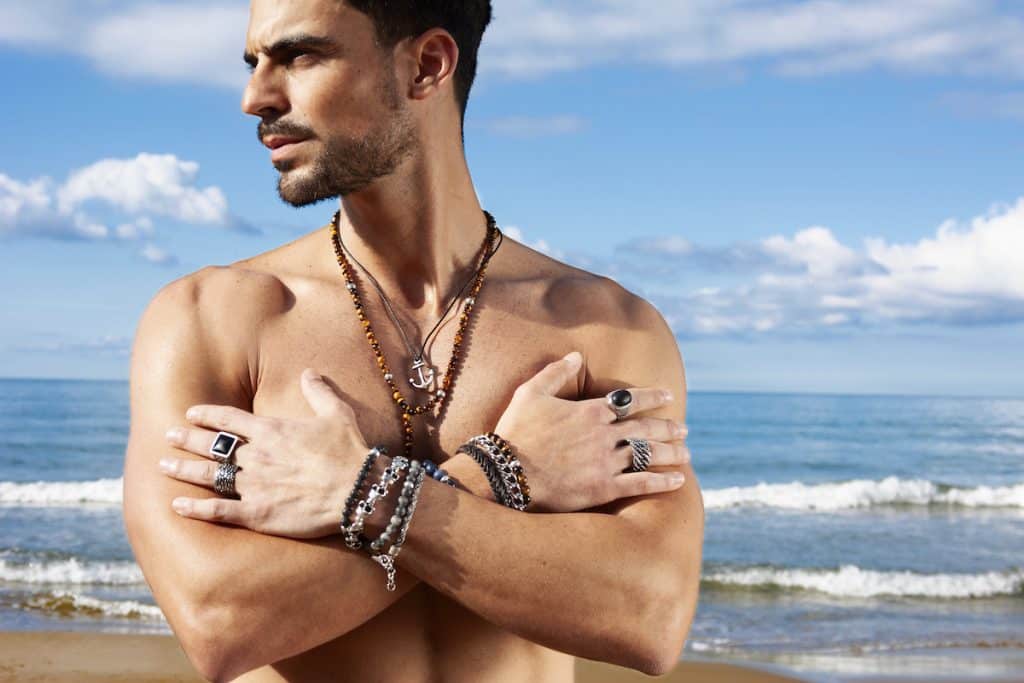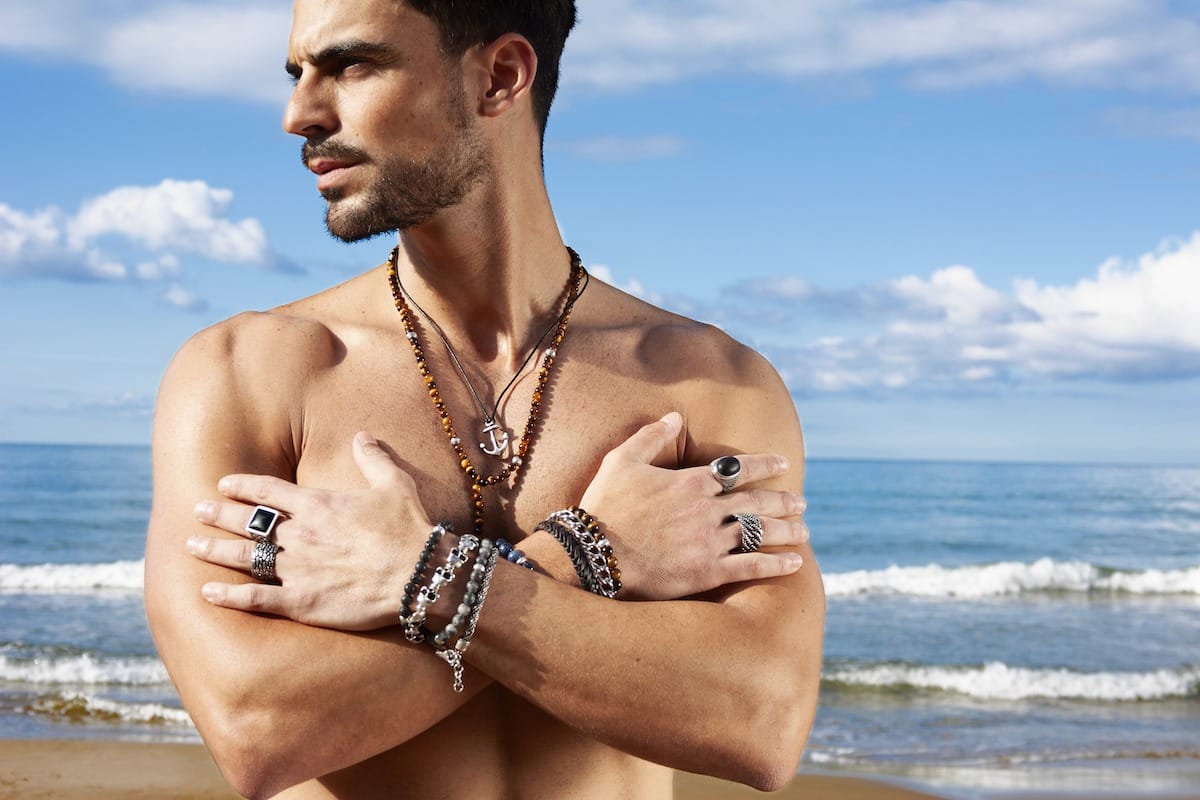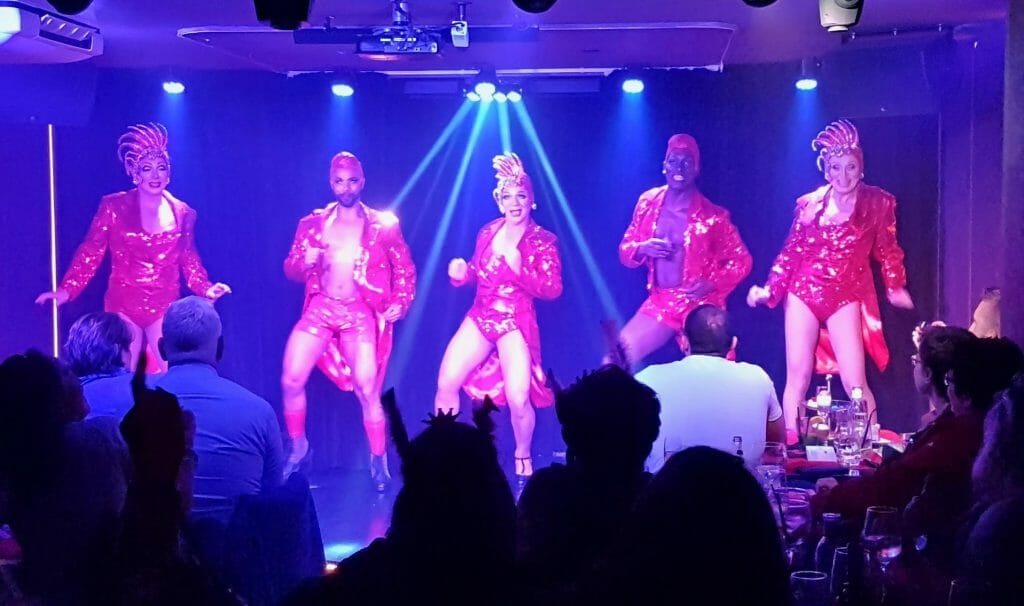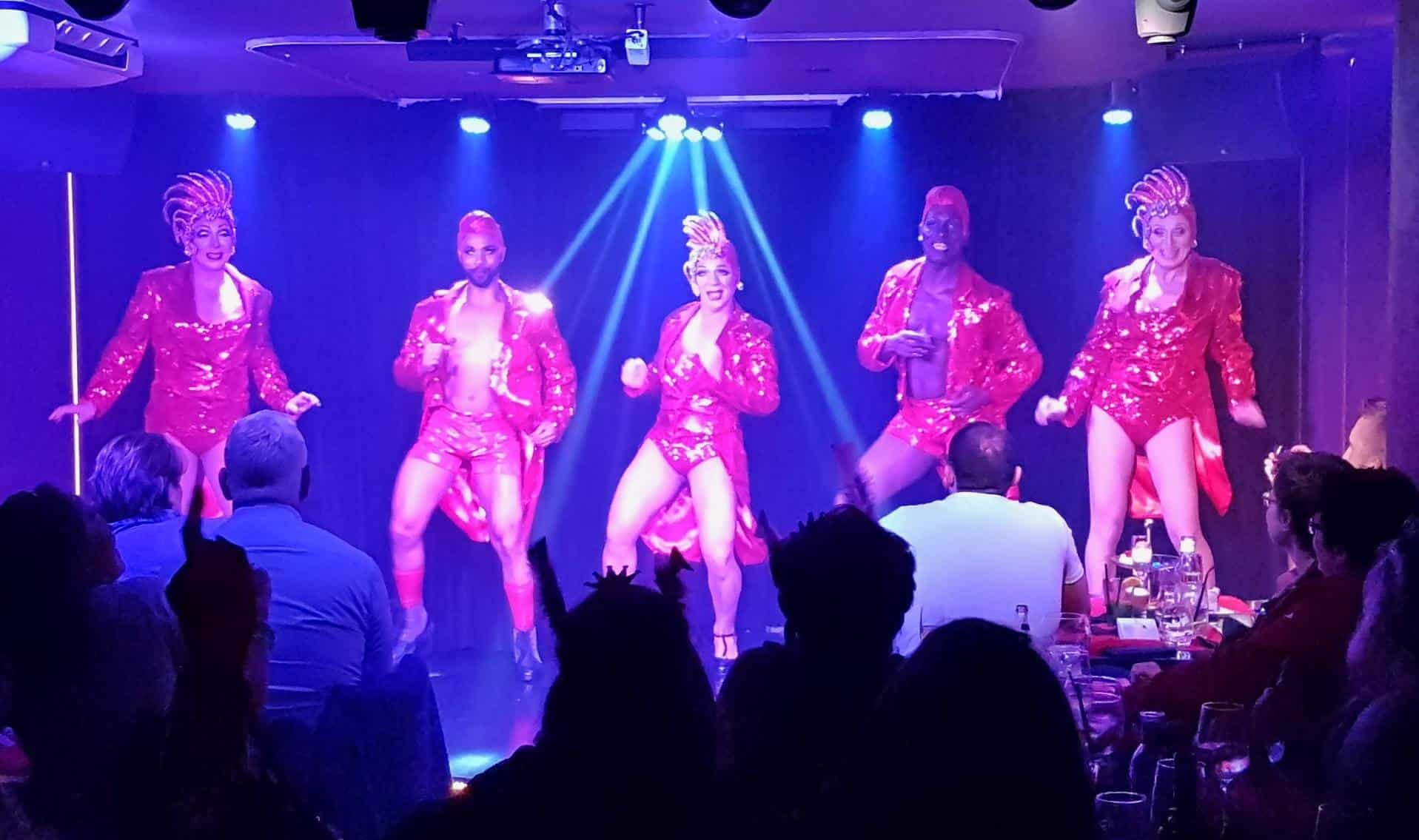 Annual Gay Events In Sitges
Circuit Festival 2017, the 10th Edition • Official 4K Aftermovie
Sitges Pride 2018 - Official Aftermovie
Gay-friendly and Gay Hotels in Sitges Spain
As a world leader in LGBT tourism, there are plenty of hotels in Sitges catering for every type of traveler – and it would be unheard of for any hotel or guesthouse to have an issue with a gay couple checking it. Everyone here is gay-friendly and welcoming, as it should be!
Still, everyone likes to be surrounded by like-minded people, and as such, a few hotels in Sitges have cropped up as *the* place for gay travelers to stay! Sitges is compact and very walkable, but our favorite hotels were clustered close to the waterfront with all the gay nightlife options on your doors. Gay Sitges is about the beach and bars, so you want a hotel that lets you access both with ease.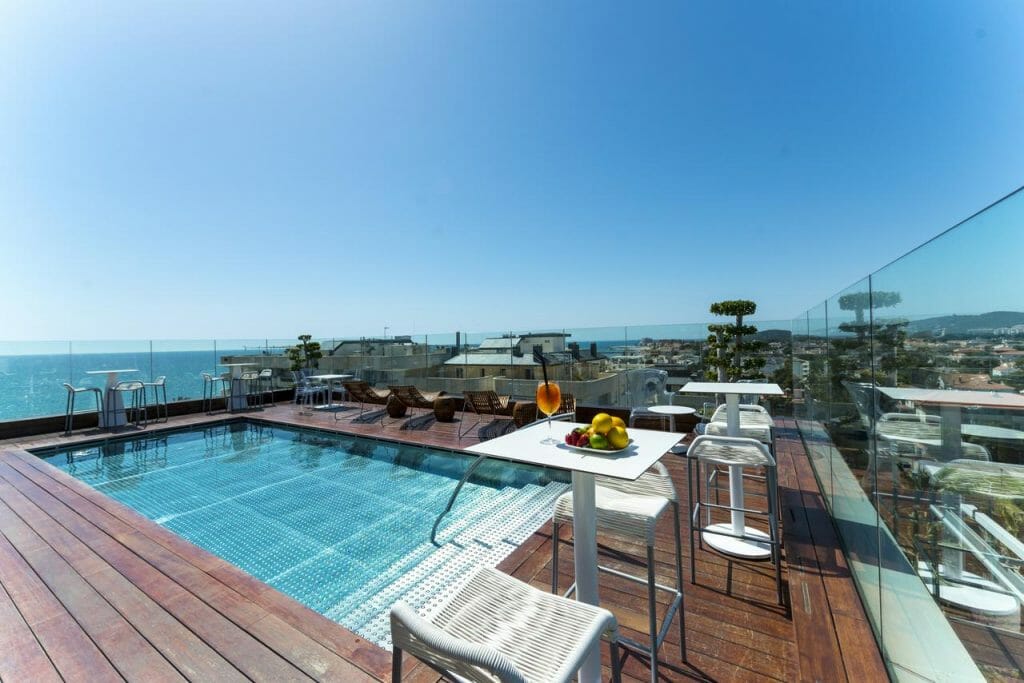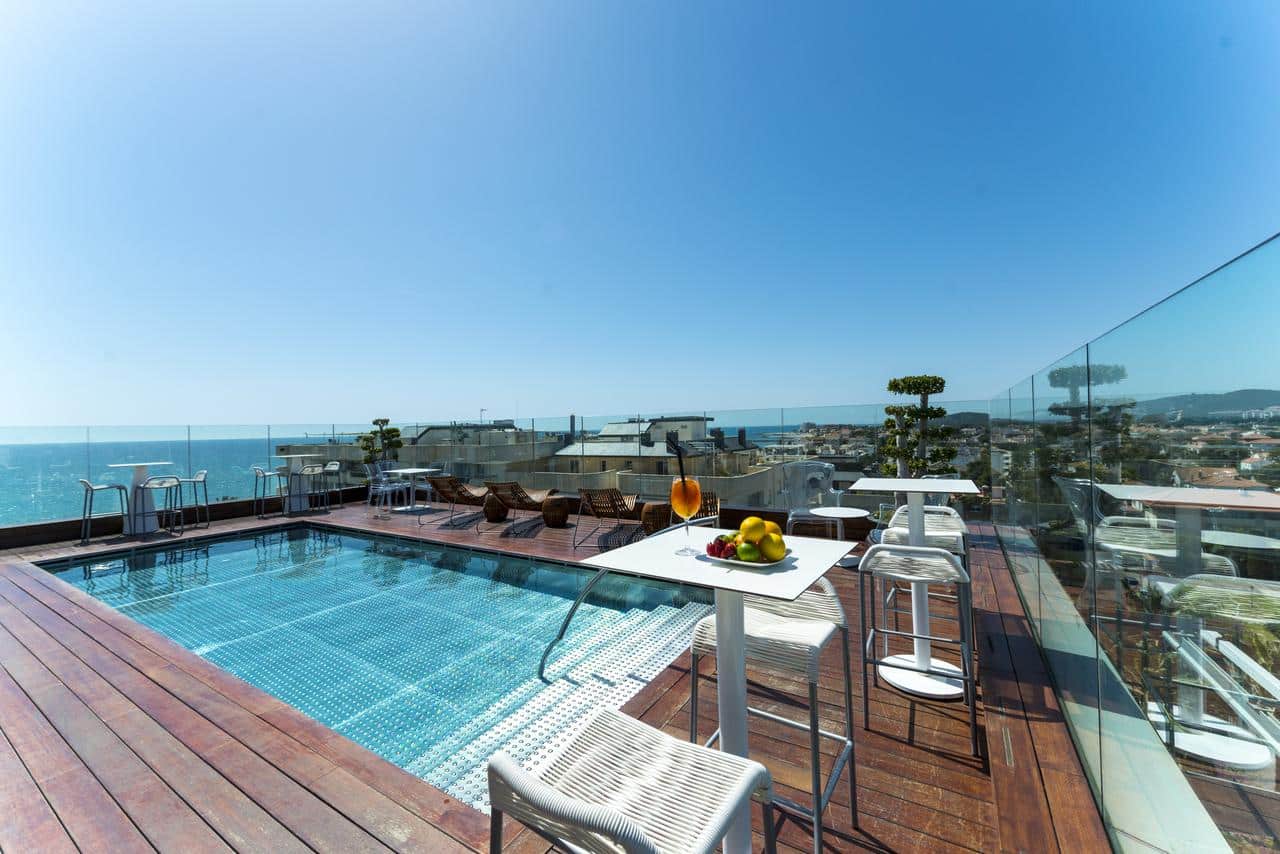 The following hotels in Gay Sitges have all received rave recommendations from gay travelers in the past, but of course, there are hundreds of other hotels all over Sitges if these are not quite what you are looking for. Prices are high in peak season, and the old adage is true: you really do get what you pay for here! Balconies and sea-views don't come cheap, and while there is no exclusive gay hotel in Sitges, during the summer gays outnumber hetero-travelers at most of these locations.
Whether you want a cheap place to crash after a night of partying, an affordable hotel with a pool to socialize around, or a chic designer option to sip cocktails by the sea surrounded by fabulous people – Gay Sitges has something for everyone!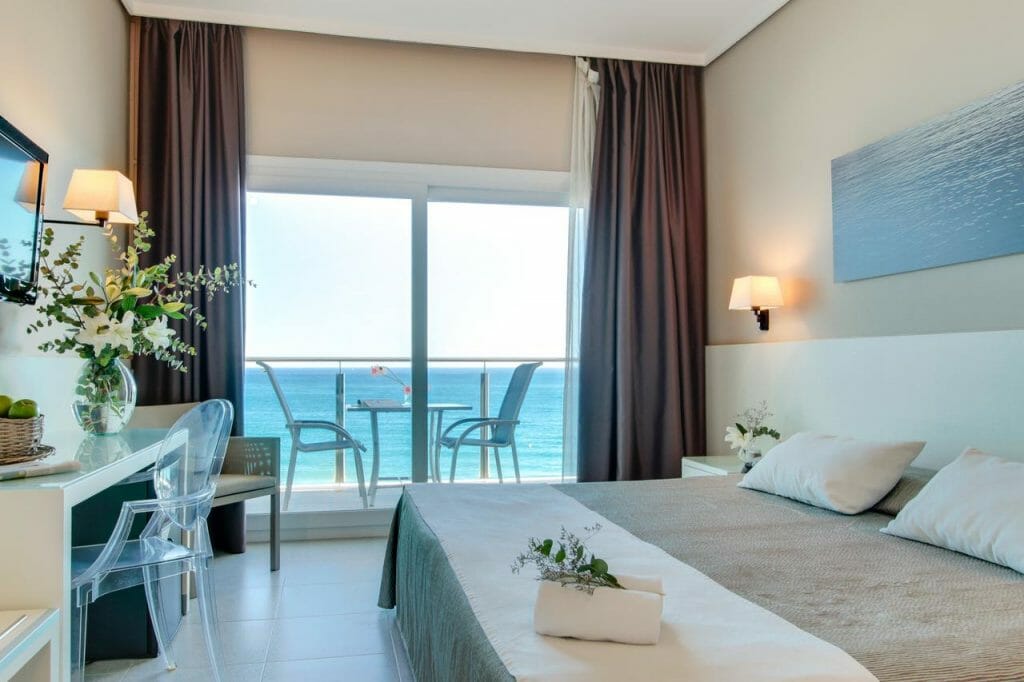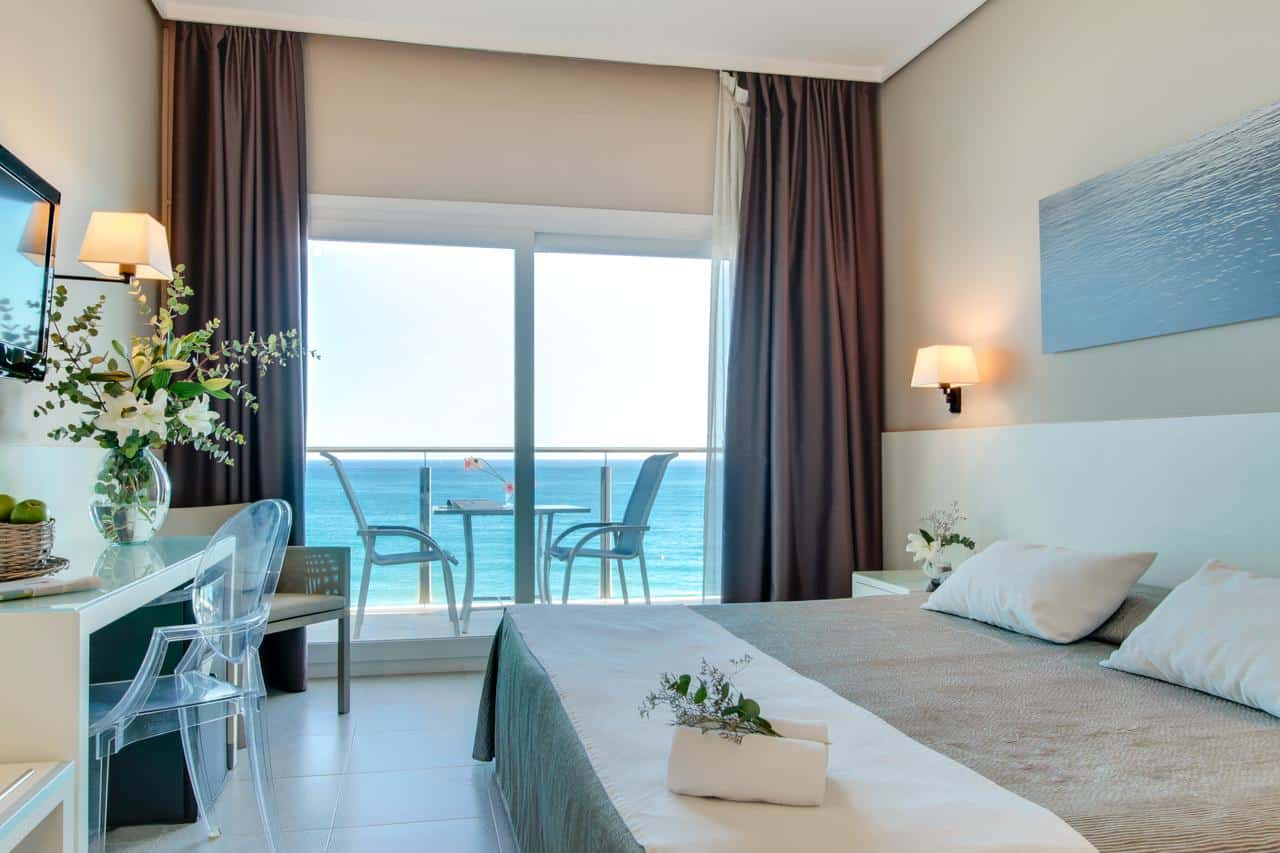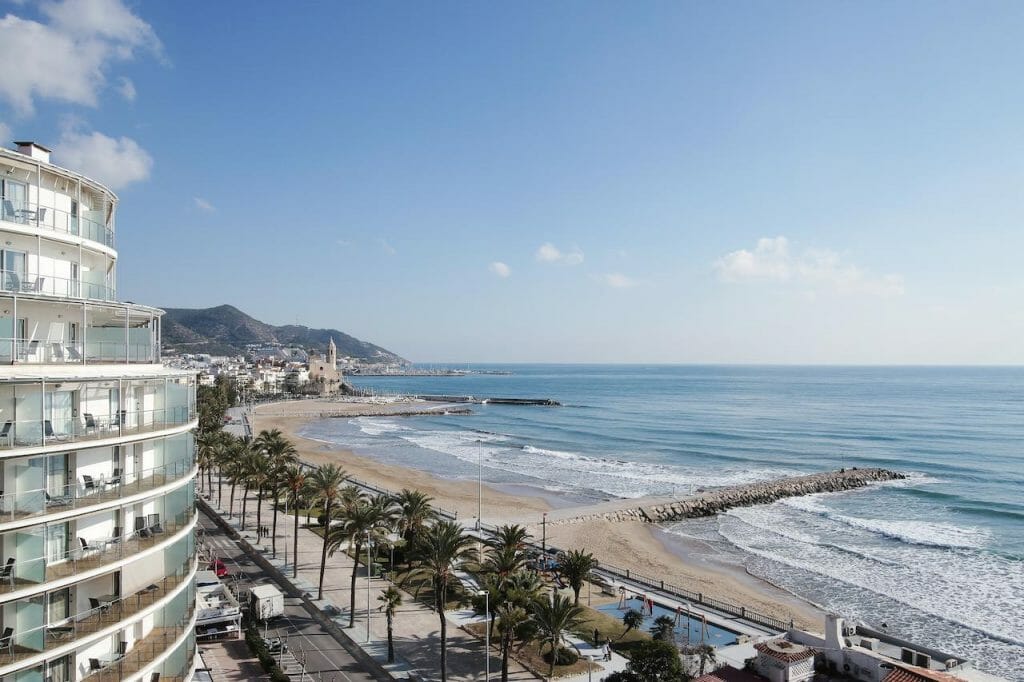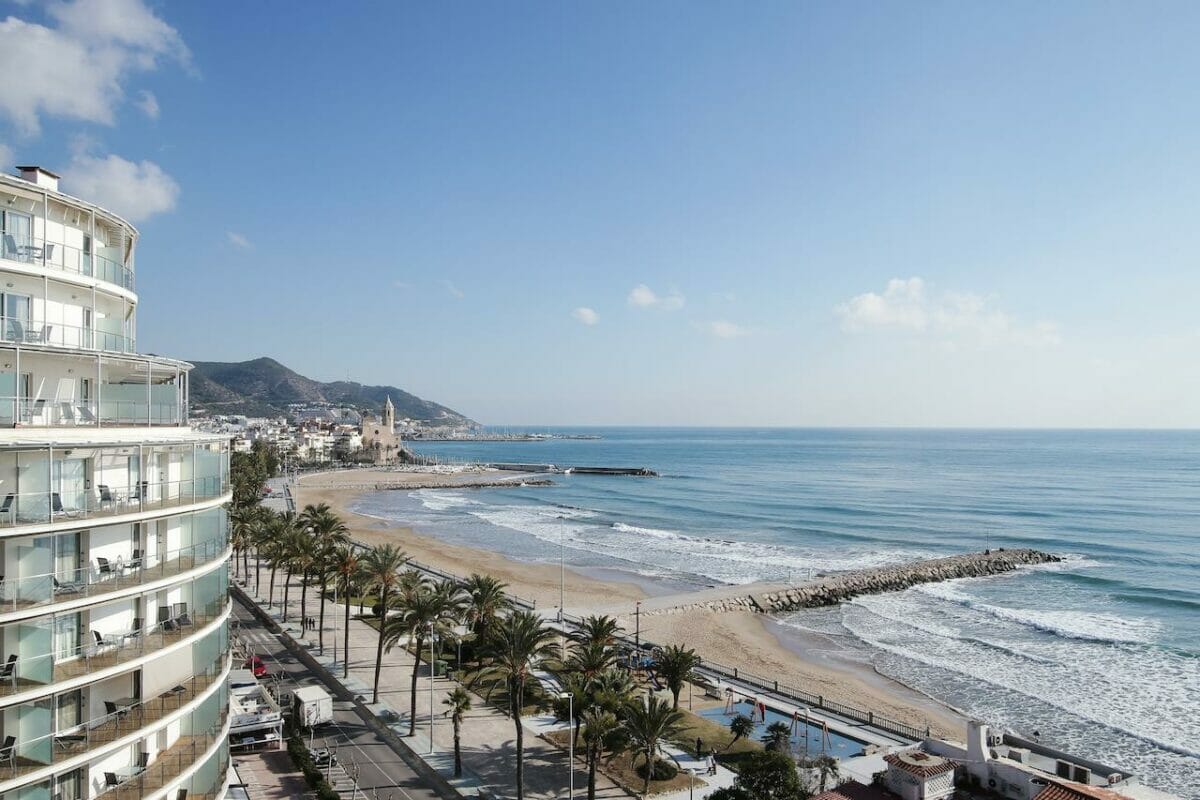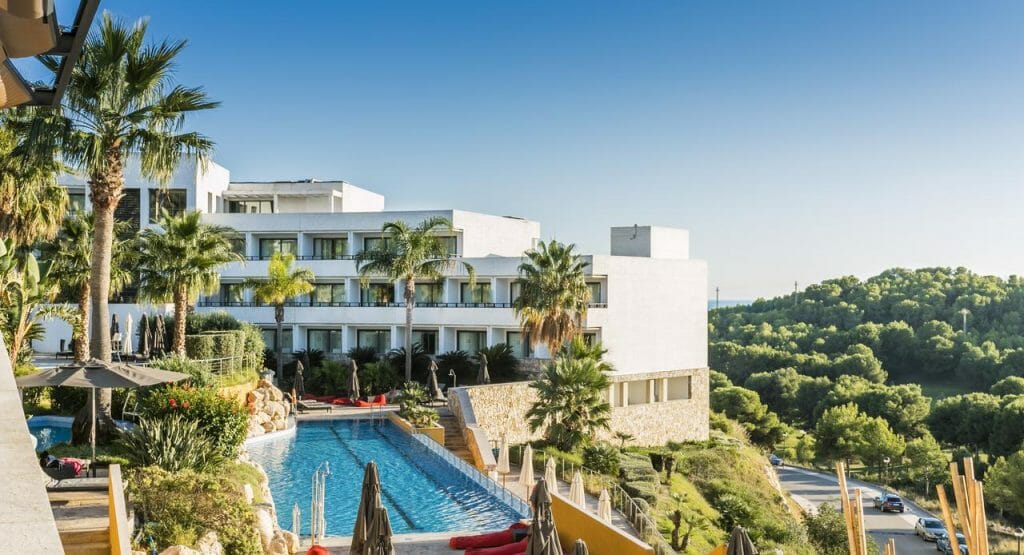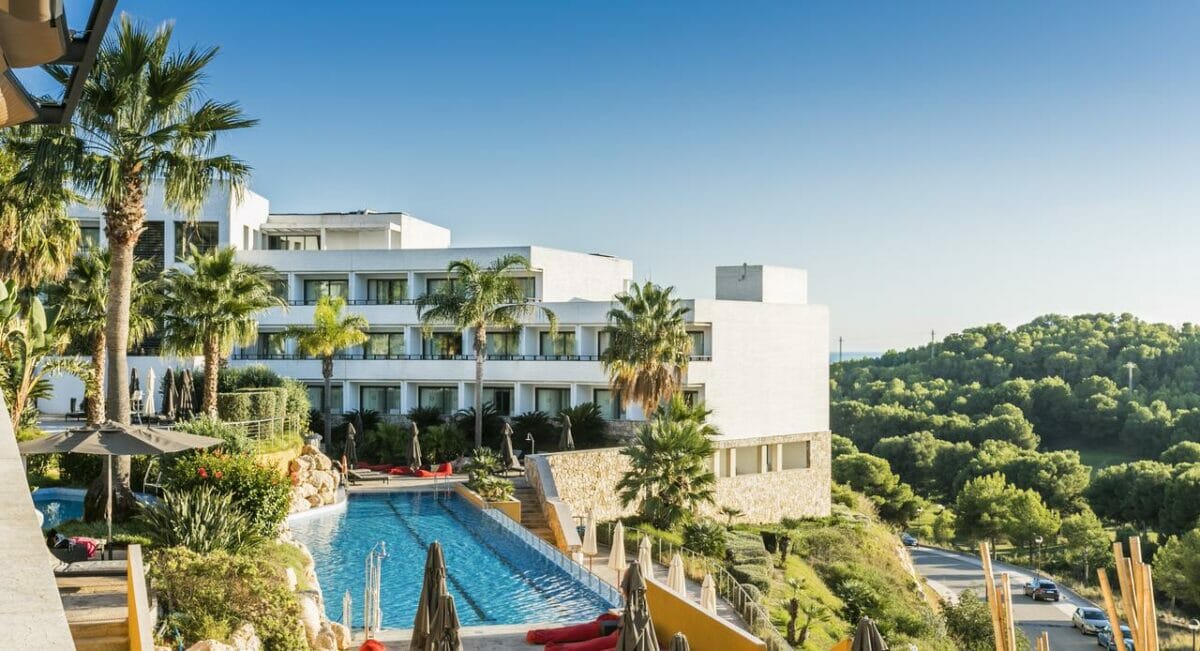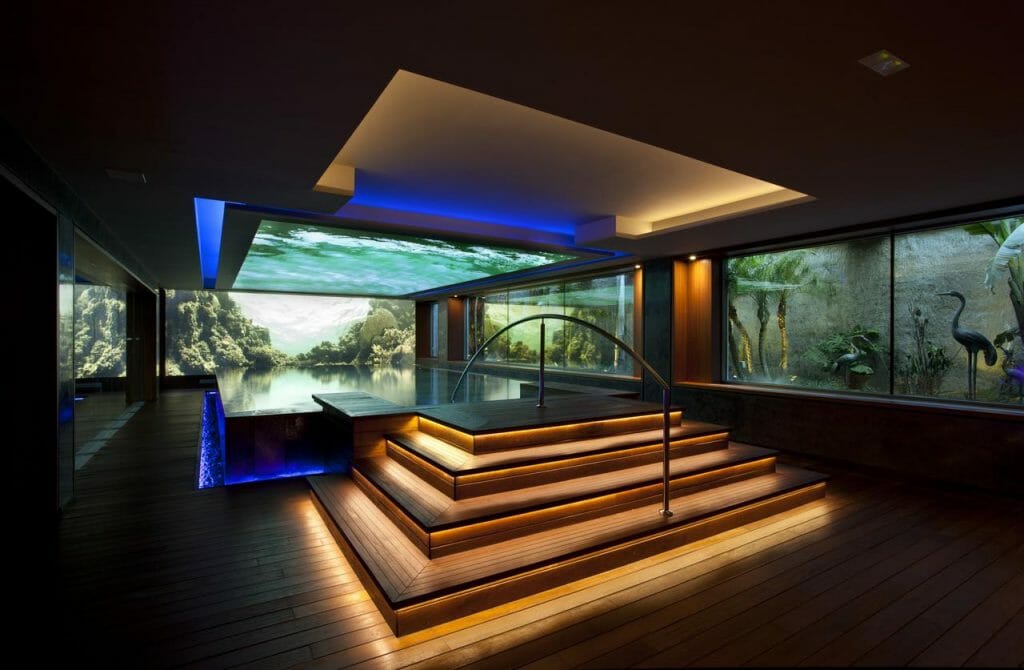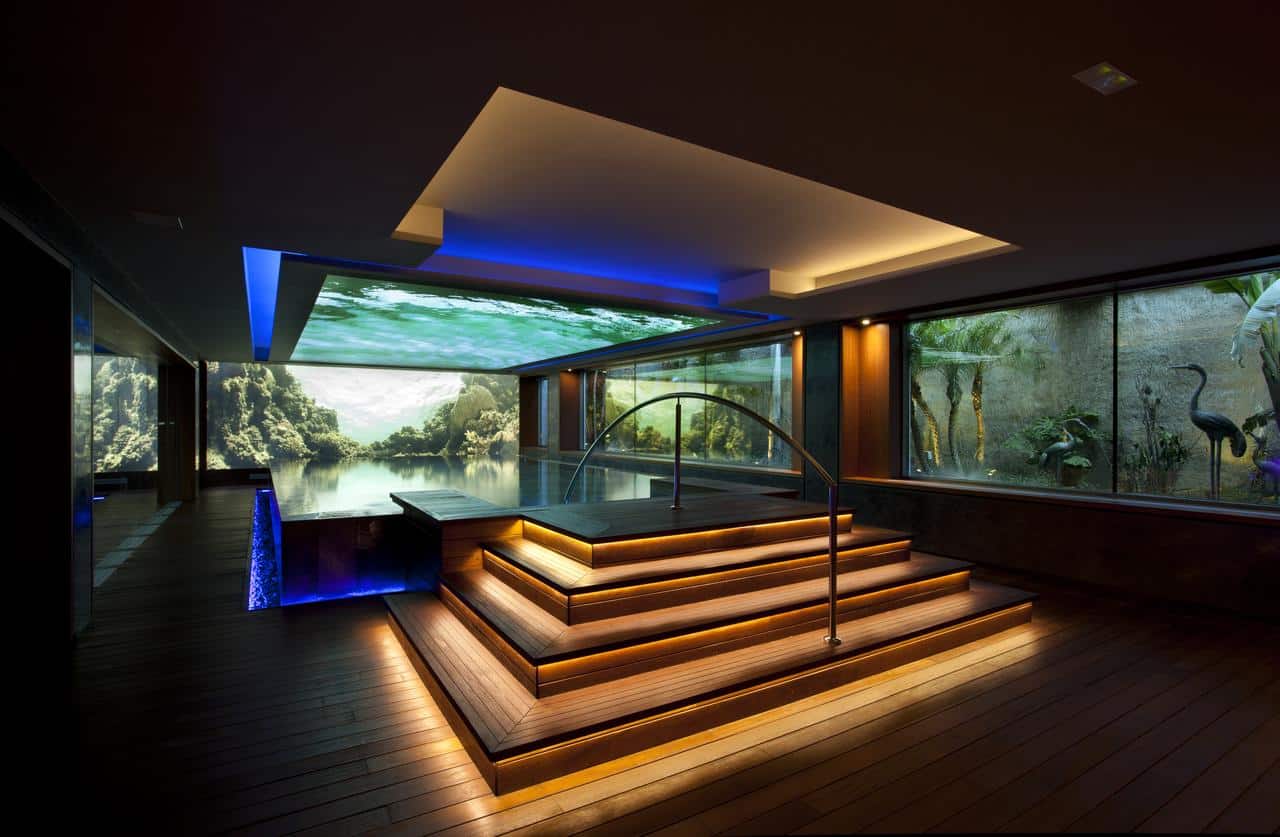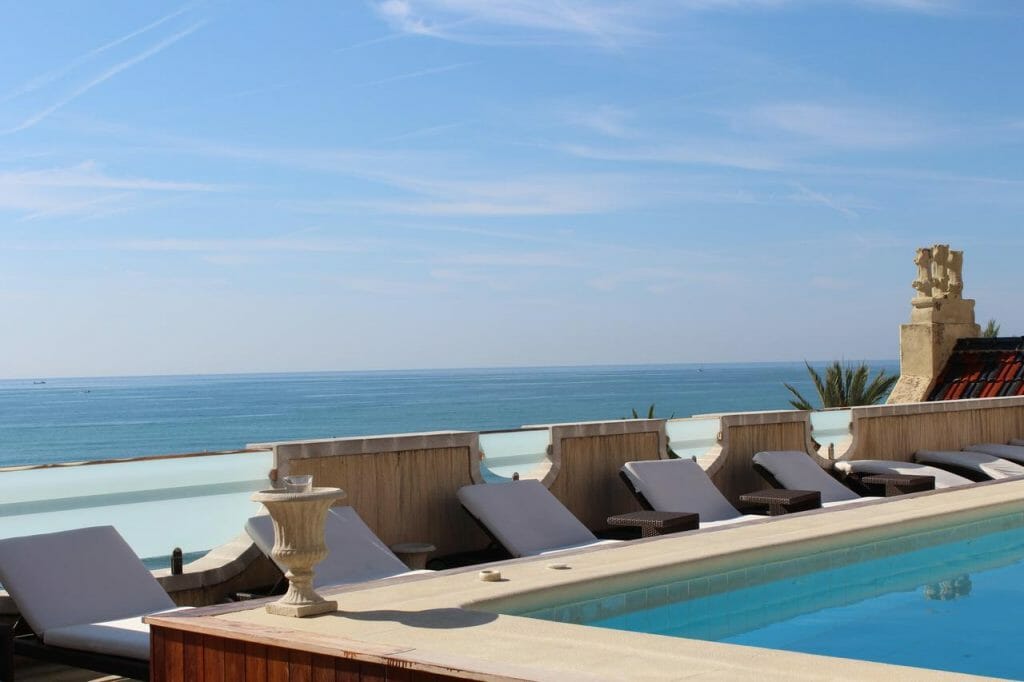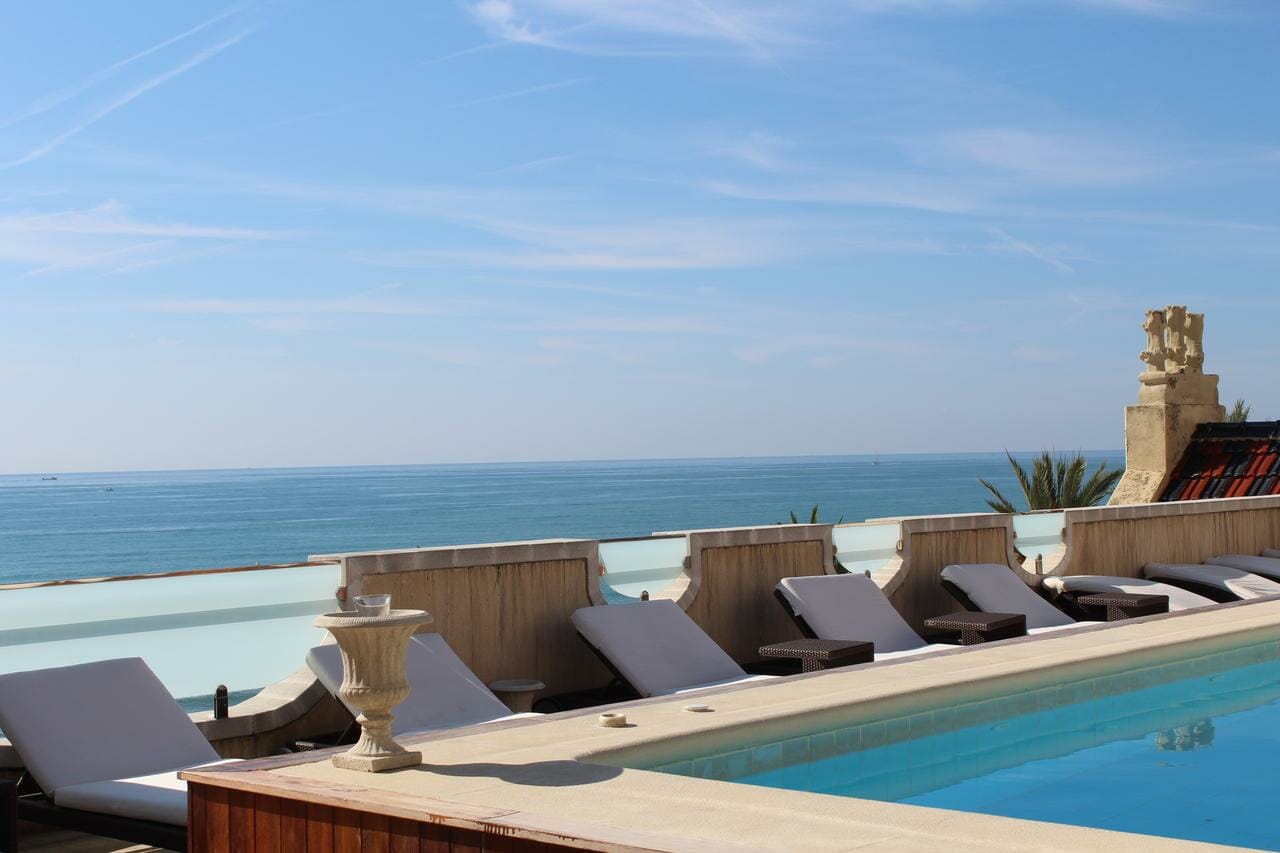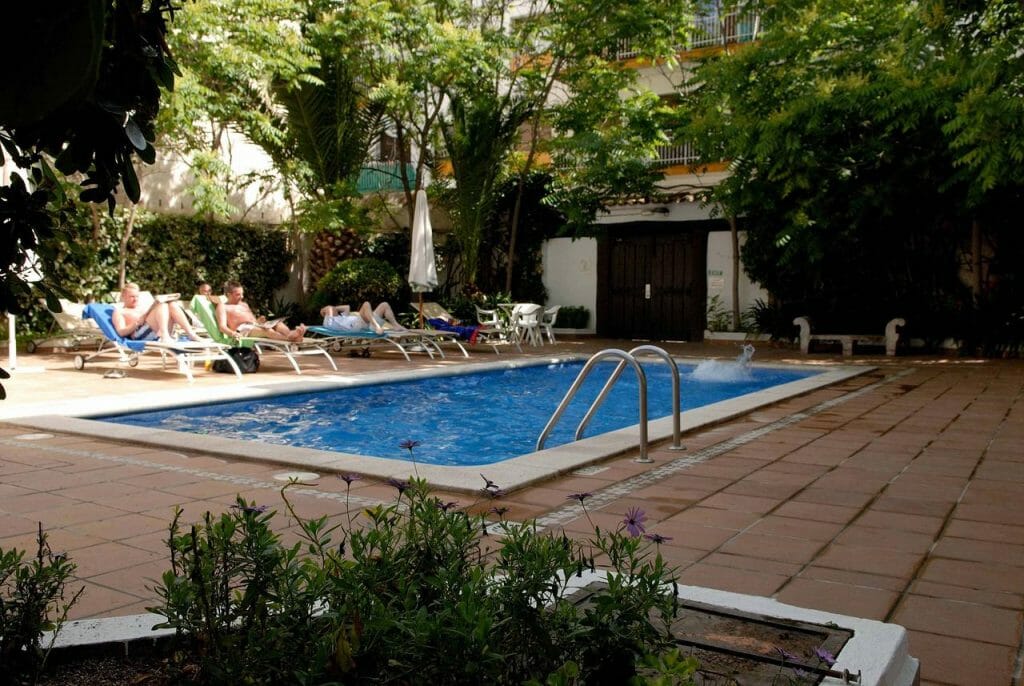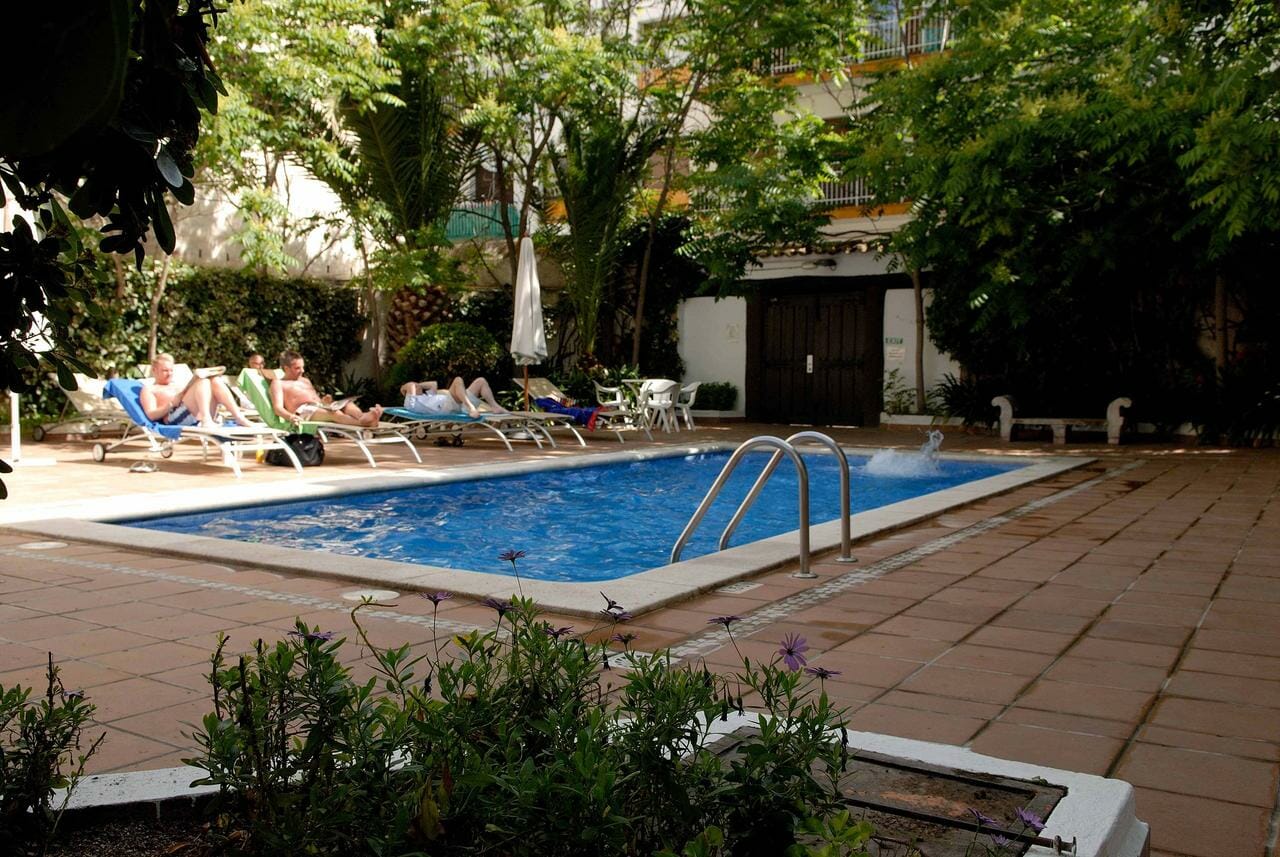 Gay Bars and Gay Clubs in Sitges
With Sitges being one of the world's most prominent gay vacation destinations, you would expect an incredible gay nightlife scene – and luckily, Sitges does not disappoint!
Depending on your mood, you can find anything here from a relaxed cocktail in an upscale bar to an all-night dance rave surrounded by your queer family! This is one of Spain's most fabulous beachside communities, however – and it will cost you more than your typical gay beach holiday in Phuket, Punta Cana or Puerto Vallarta.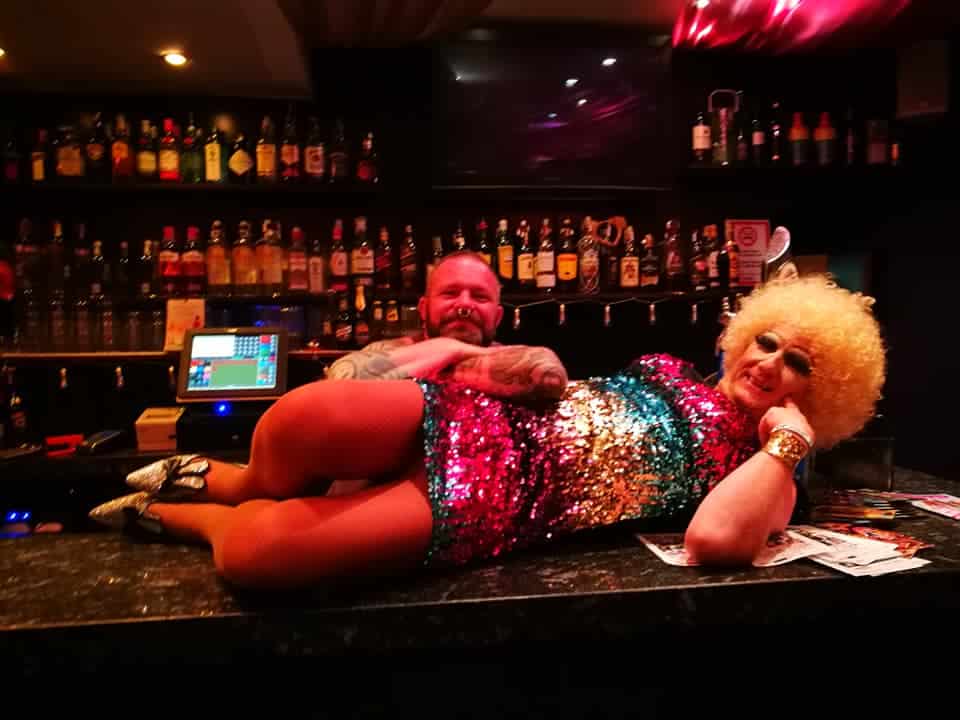 While the Sitges gay scene is active all year round, there is unquestionably a peak summer season running from May till September. You can expect most venues to be open from late March during the weekends and from Easter daily as the gay clubs and nightlife kick it into overdrive. We are not staying off-season isn't a great time to visit, with lower prices and more locals, but you will have to work harder to find pumping venues, to check opening hours, and probably restrict your partying to weekends.
There are three main gay areas here: the Joan Tarrida Gay Street, the Plaça de la Indústria Square Gay Bars, and the gay bars in the Old Town. Honestly, everything here is so compact we are not sure why we split this list us – but it's probably because everyone insisted there is a circuit you should follow: to hit particular bars and move on. But we have to disagree, and just ended finding our favorite spots by wandering around and seeing where was right on the night. Don't be afraid to part from the crowds. Chances are they will eventually come to you no matter when you go.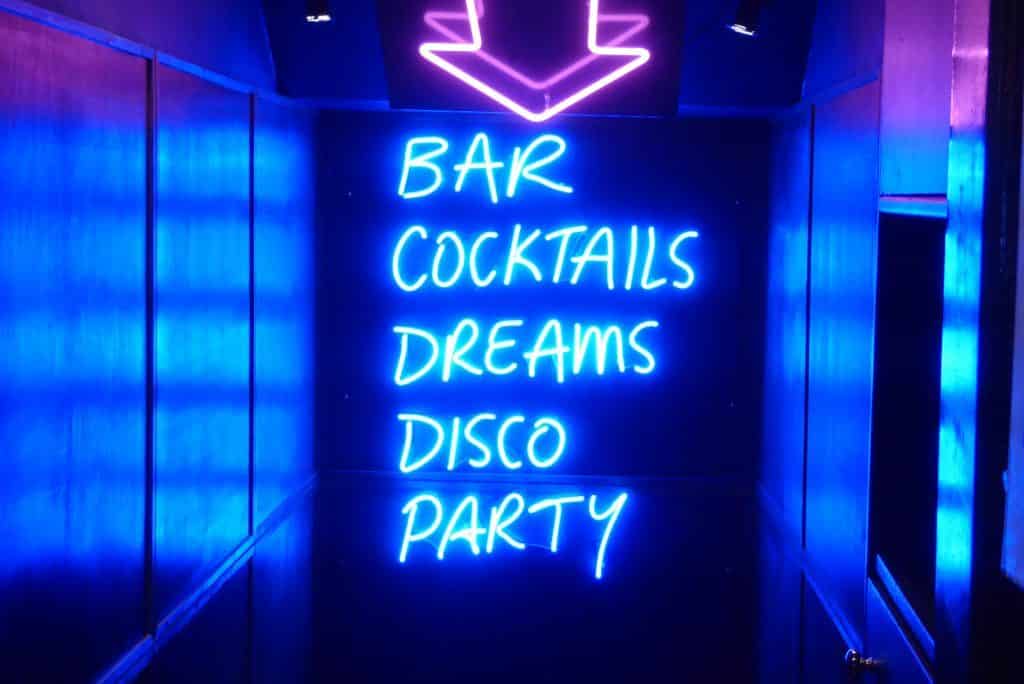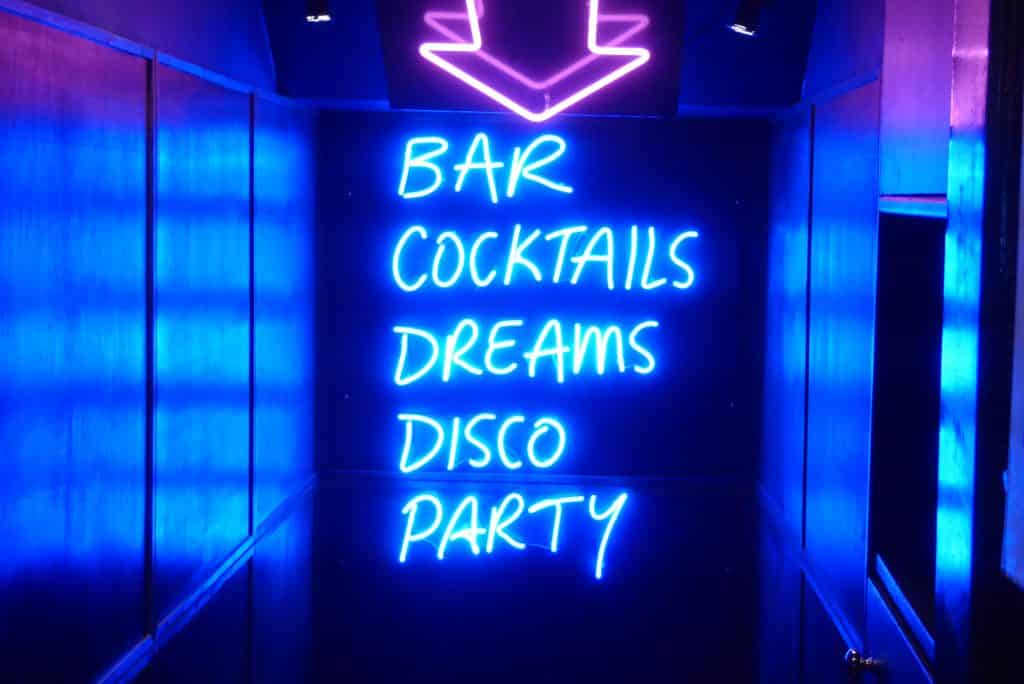 Just be careful of pickpockets – especially if you are planning to get drunk and end up with your pants down. When exploring dark rooms or cruising, it is always a good idea no matter where you are to leave valuables at home…
Terrace bars are busy with the after-beach crowds and then post-dinner until around midnight, then bars get busy around midnight, and finally, nightclubs open at 2 am, get crowded around 3 am and stay open until 5. This is Spain, after all, so take a siesta and be prepared for a fabulously exhausting night out. For many gay bars in Sitges, flip-flops and tank tops are the uniforms of choice – but some more upscale clubs and venues demand more.
Still, as Coco Chanel declared, "luxury equals comfort," so don't get too caught up as later in the night, plenty of tank tops come off!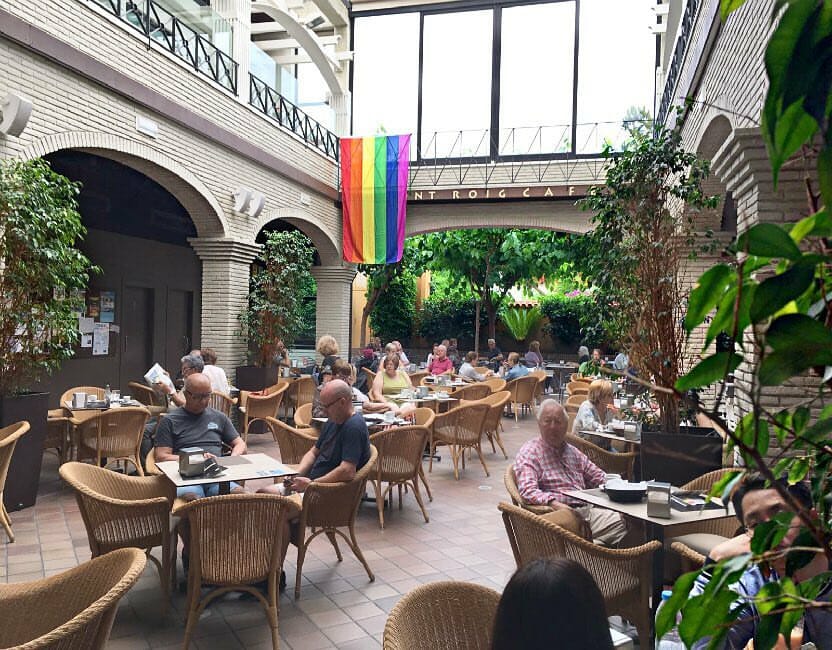 Joan Tarrida Gay Street Bars In Sitges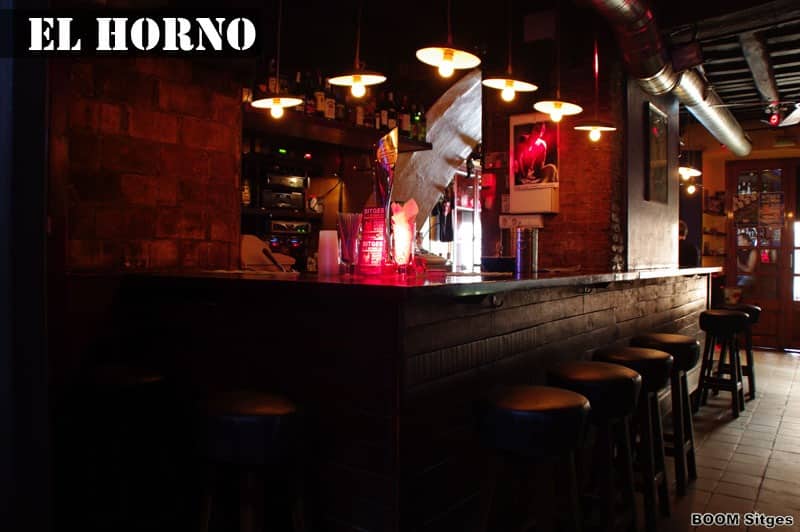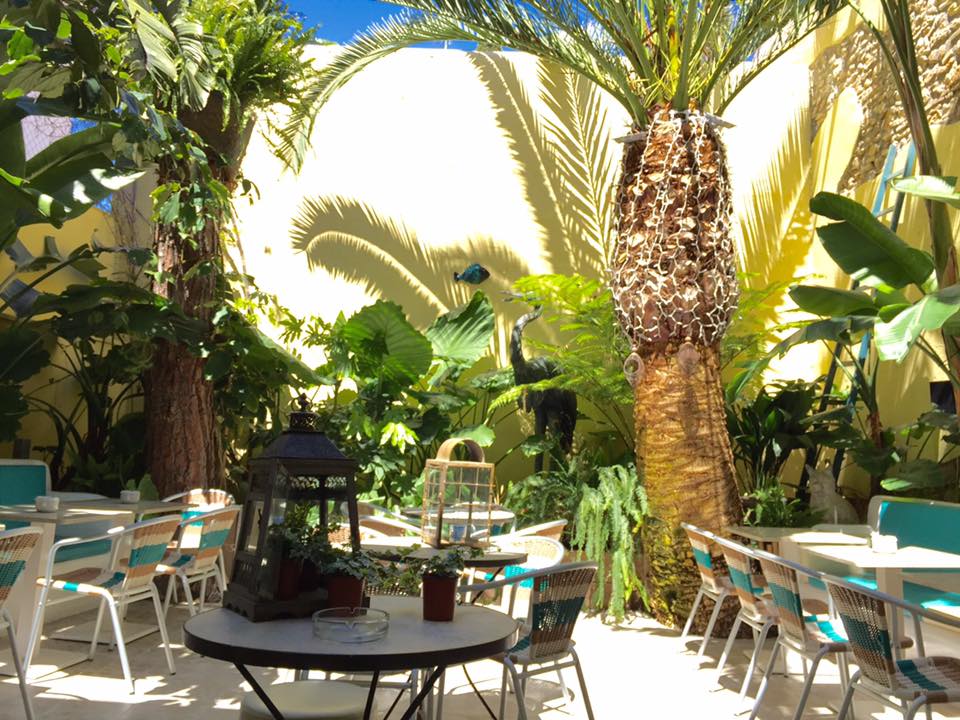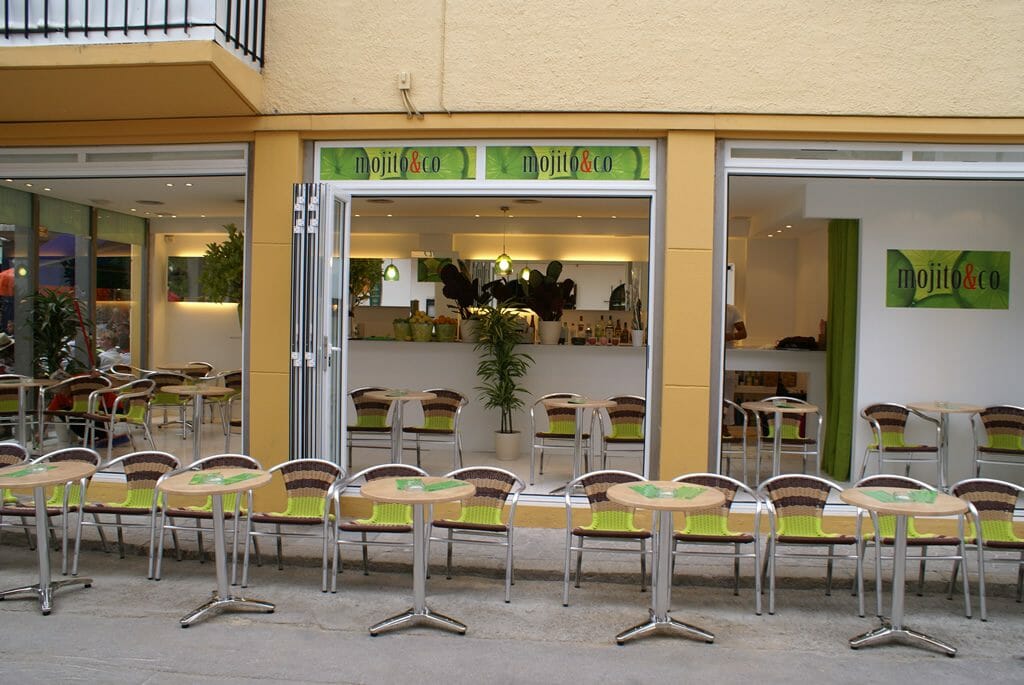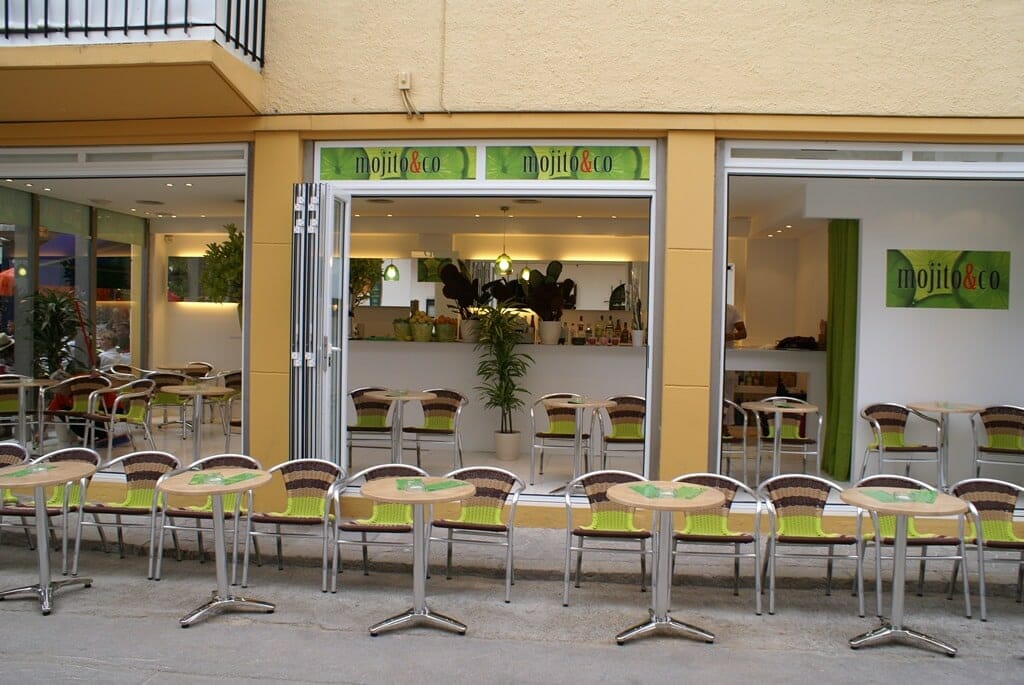 Plaça de la Indústria Square Gay Bars in Sitges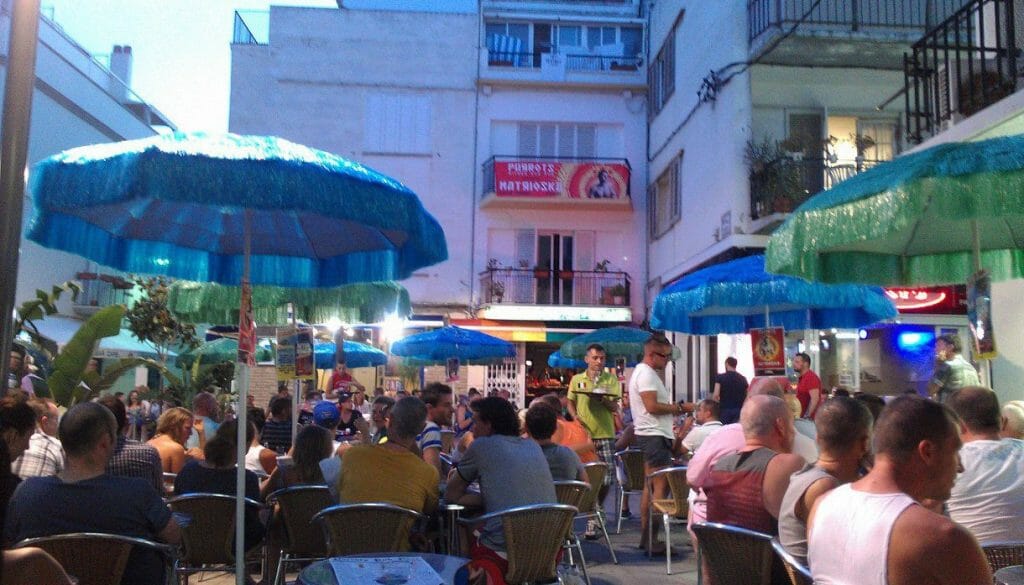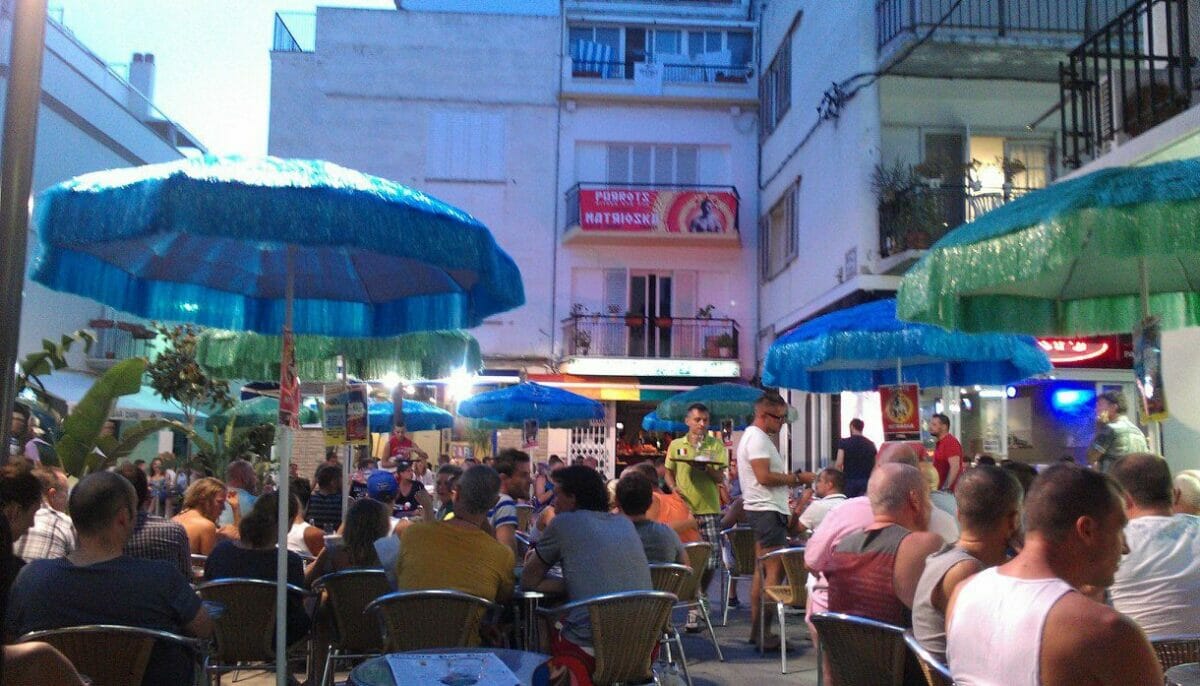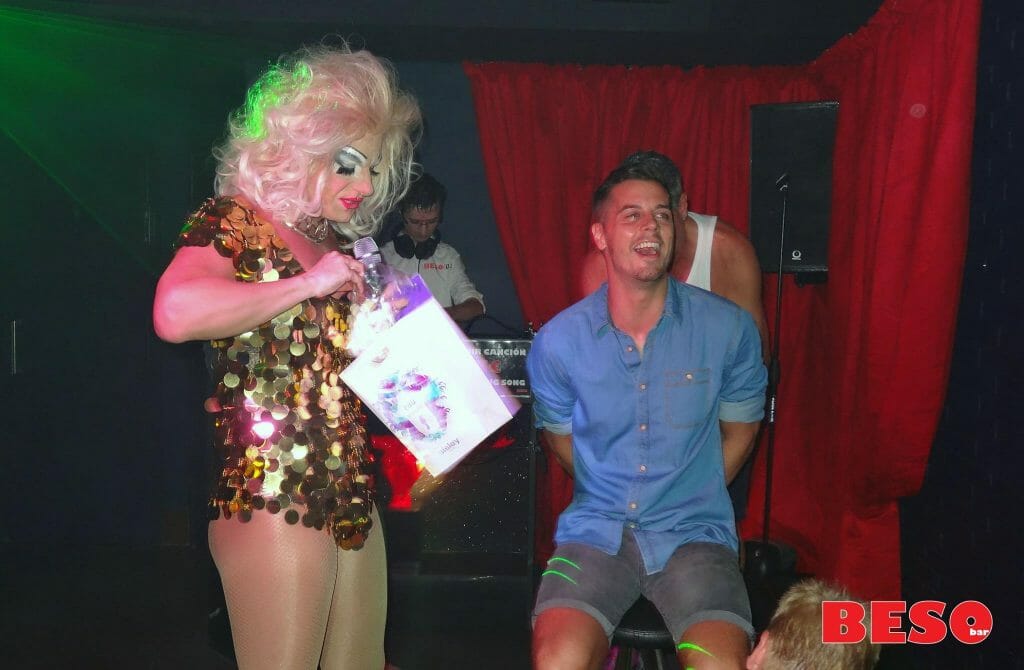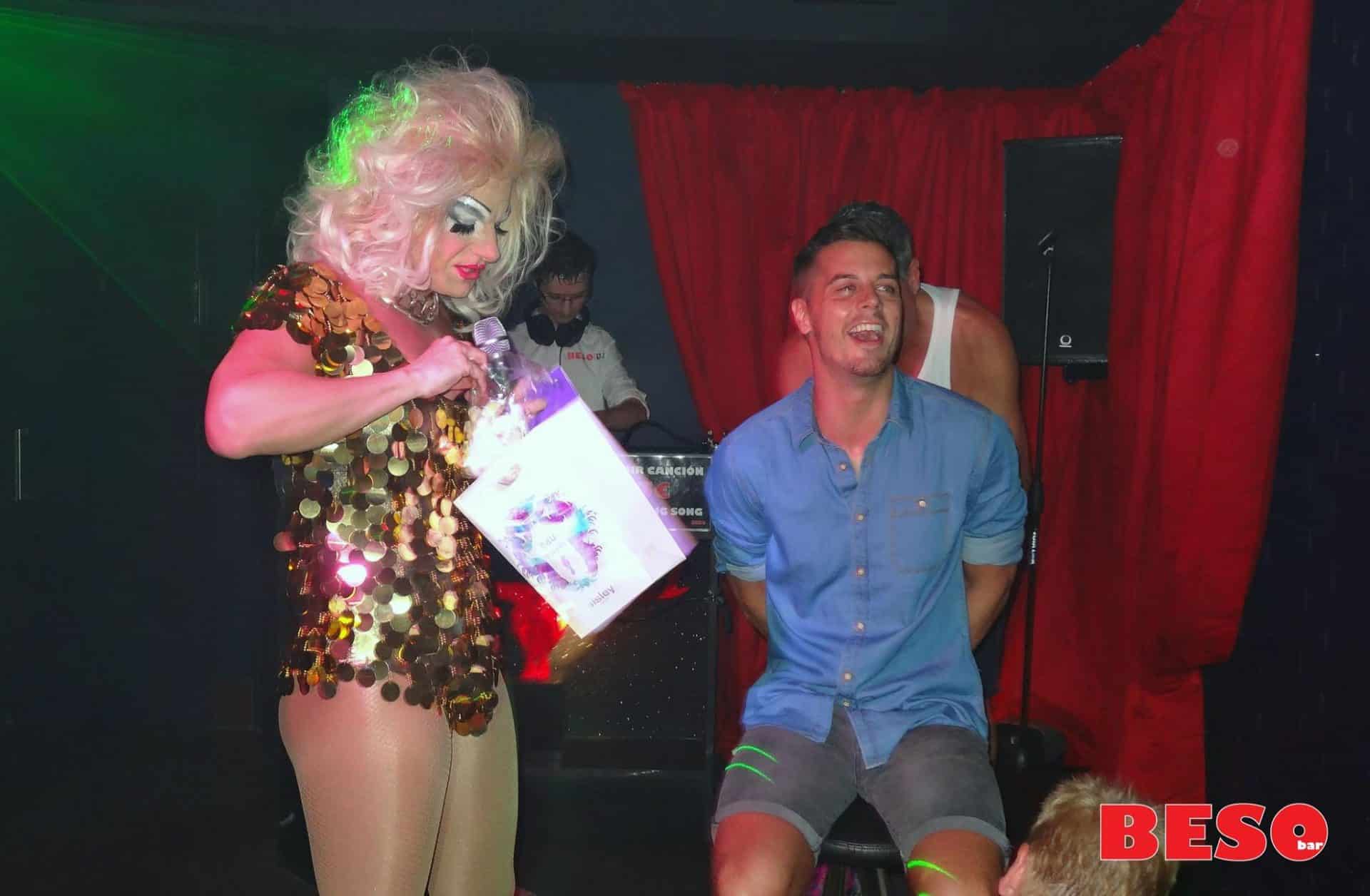 Gay Bars in Sitges Old Town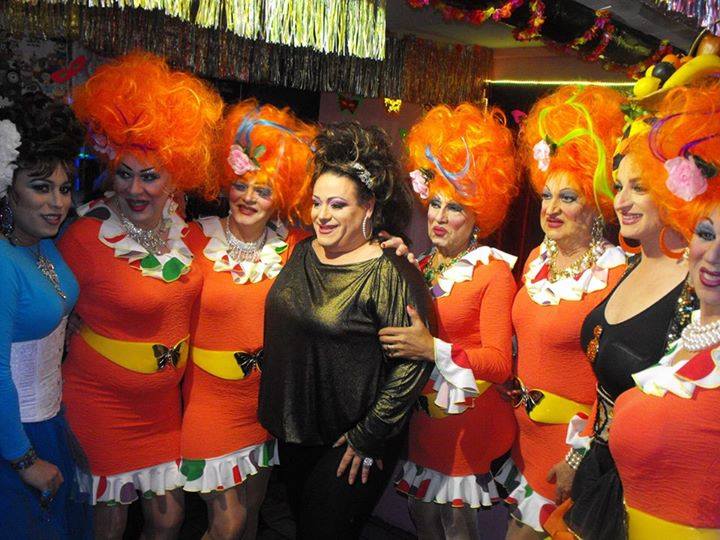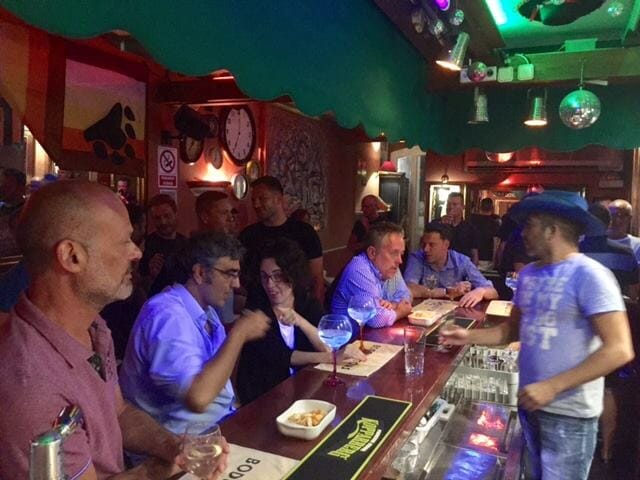 Gay Clubs in Sitges Spain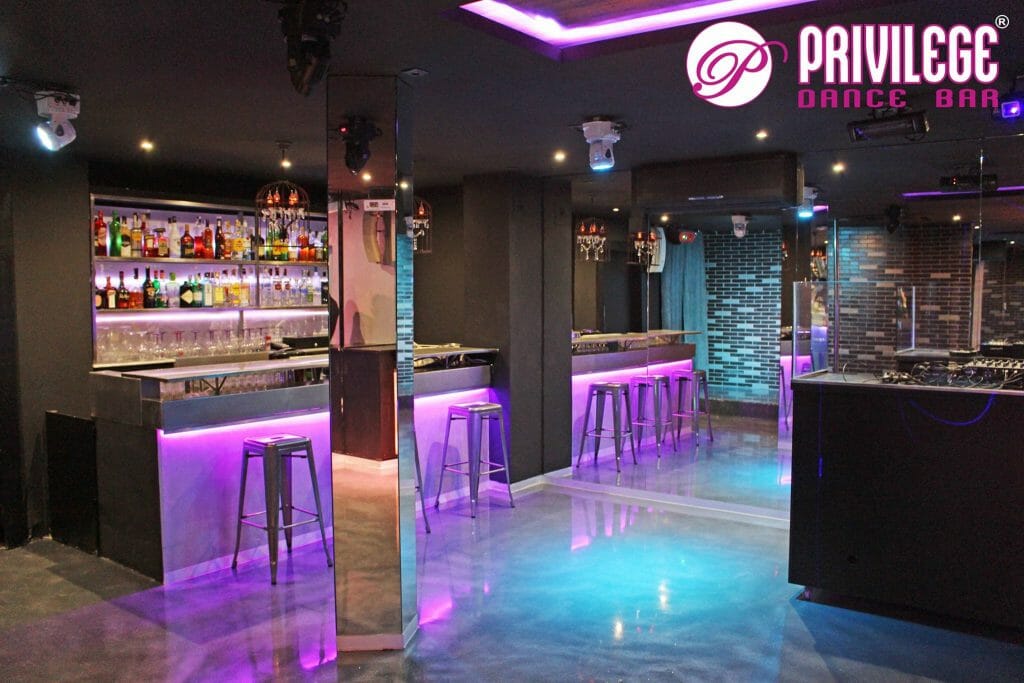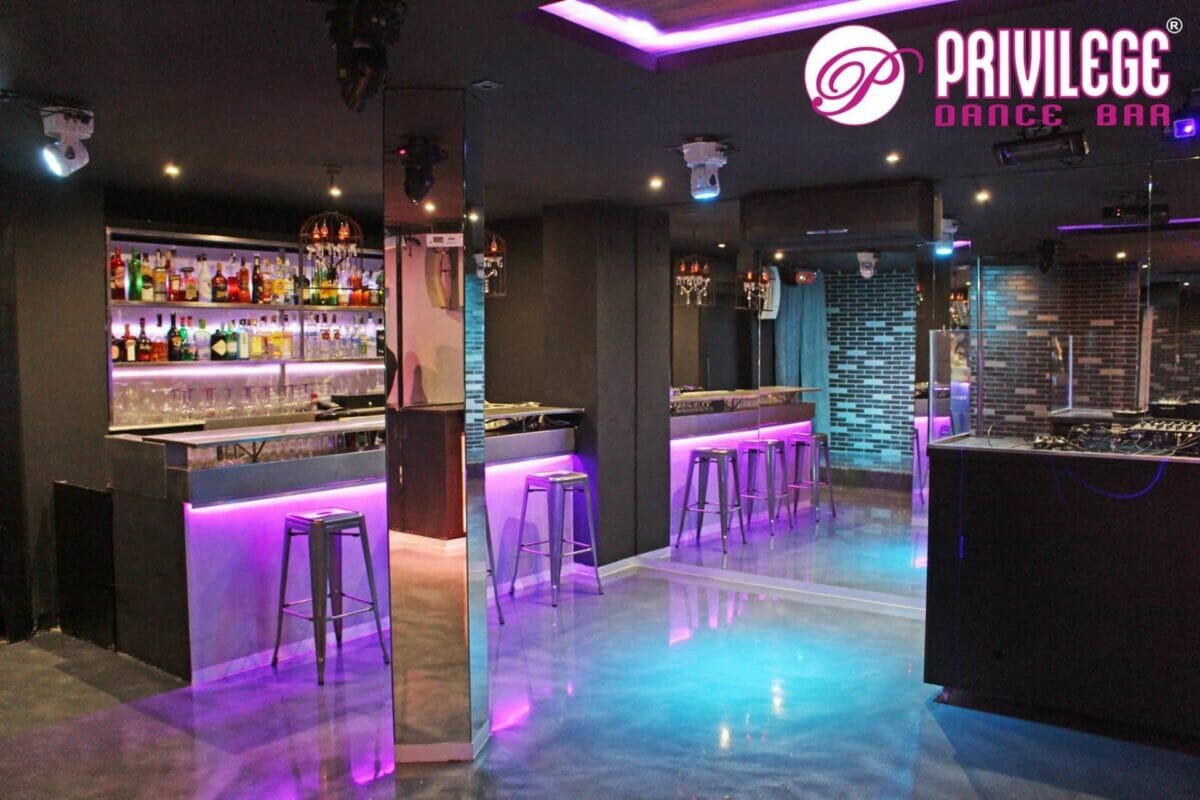 Had enough of gay cruising in Sitges – either in the bars, beach, or elsewhere?
For those who want a bit more guaranteed action, there are only two gay saunas in Sitges. Luckily they are both pretty good and should not disappoint you (unlikely all those faceless Grindr accounts). If you want to explore your kinky side without a steamy sauna, there is also the gay Sitges cruise club scene which is as sensually self-indulgent as you will find anywhere on Earth. Or you can always resort to the gay hook up apps!
Foreigners are happily welcoming in all gay sex clubs and sauna in Sitges, and many will speak English, but you'll still need to be good at reading non-verbal cues. Luckily we also have our gay sauna guide to help you out!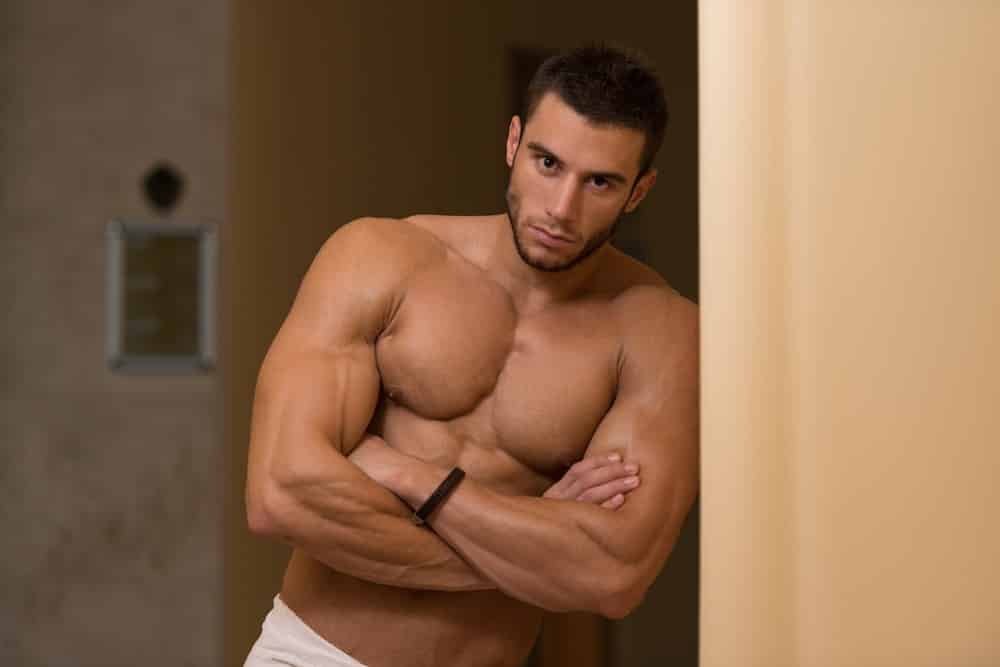 Sauna Sitges – Recently renovated, this is the best gay sauna in Sitges, though temper your expectations. We love this LGBT beachside town, but the steamy sauna scene has nothing on queer capitals like Vienna, London, Paris, or Prague. This is a small space, 180 m², but inside you can find all the essential ingredients for casual fun, including a steam room, spa, steam room, showers, a maze, cabins, and an open round-bed area. Frequent events are held which draw in huge crowds, especially their foam parties, and Sauna Sitges also offers sensual male massages – if that is what you are into.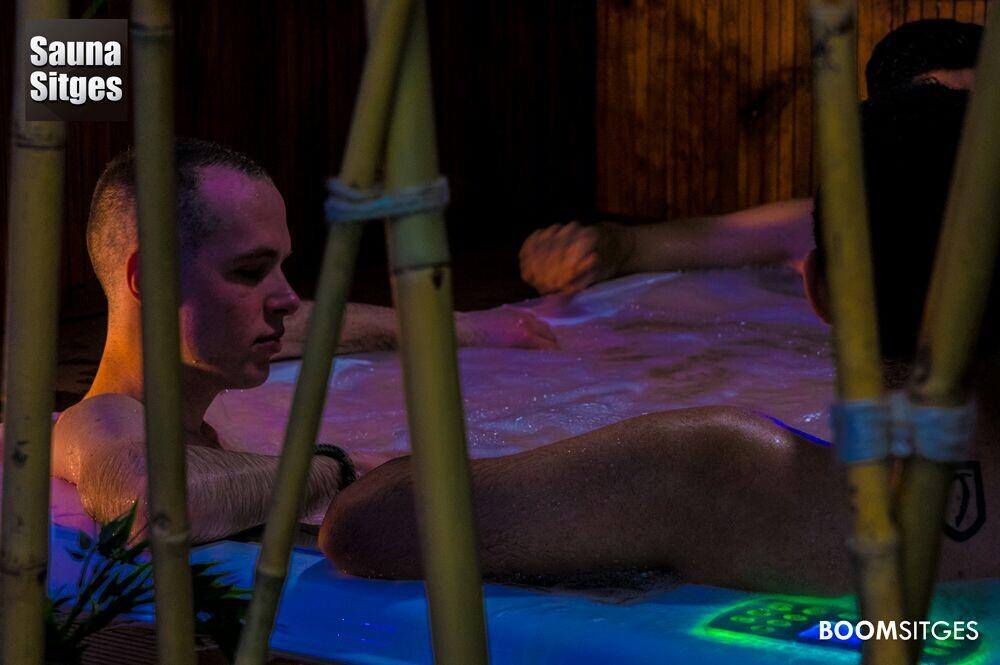 Parrots Sauna – A safe, clean and discreet environment to relax and enjoy the company of gay, bisexual and curious men during the summer months. Located in the heart of Gay Sitges, they are only minutes from the sparkling Mediterranean Sea and have a relatively small venue with dry sauna, Jacuzzi, private cabins, and steam room. For a raging, wild gay sauna scene, you will need to head to nearby Barcelona, but Parrots Sauna (located in Parrots Hotel) does make for a fun little distraction each night…
Gay Cruise Clubs in Sitges
If the bars or gay sauna in Sitges are too vanilla for you, perhaps these cruise lounges and gay sex clubs are a better fit?
We have to warn you; however, Sitges has a surprisingly intense no-holds-barred cruise scene. It's also one of the most friendly, welcoming, and diverse we have ever come across – similar to Hannover, Toronto, Melbourne, and Brighton – so why not give it a go?
It is not for everyone, though, and we have tried to identify places for the more 'uninitiated' if you are curious to give it a go. Or there is always the two gay nudist beaches known for cruising: Playa de las Balmins and Playa del Muerto, which become busier as the sunsets.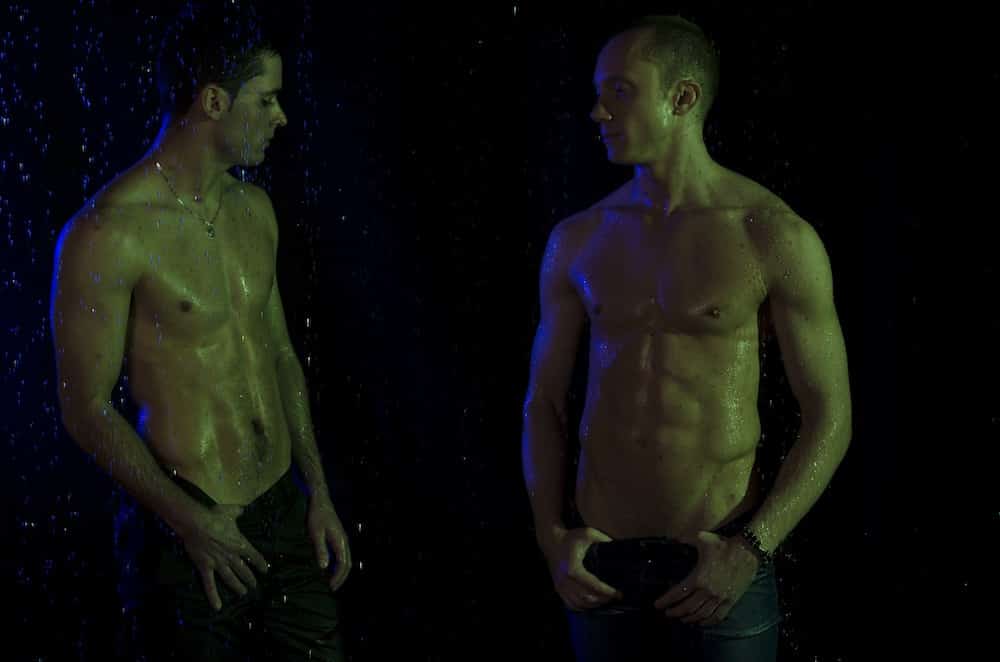 XXL Sitges – Busy, morbid, with a touch of funky, XXL is the premier gay sex club in Sitges and renown for its varied audience and busy weekend crowds. If you are looking for a young and fun environment, you have to try this famous bar, the ideal place for lovers of dance and sex. XXL bar consists of two areas on two floors: the ground floor has two bars, a DJ and a small dance floor where you can enjoy the best current music – house, funk, electro, and disco – while above, you will find a magnificent dark labyrinth cruising zone.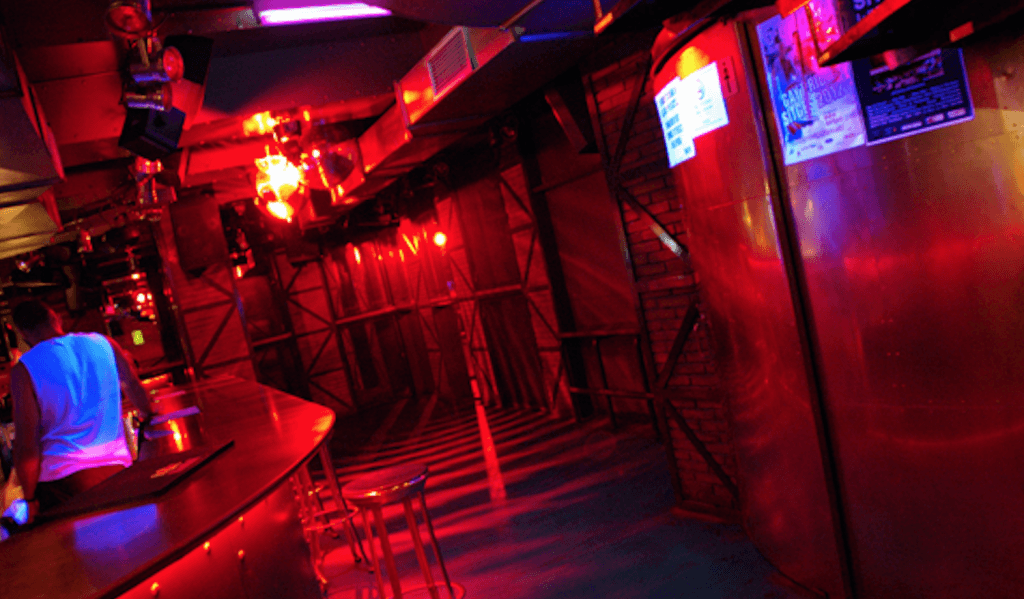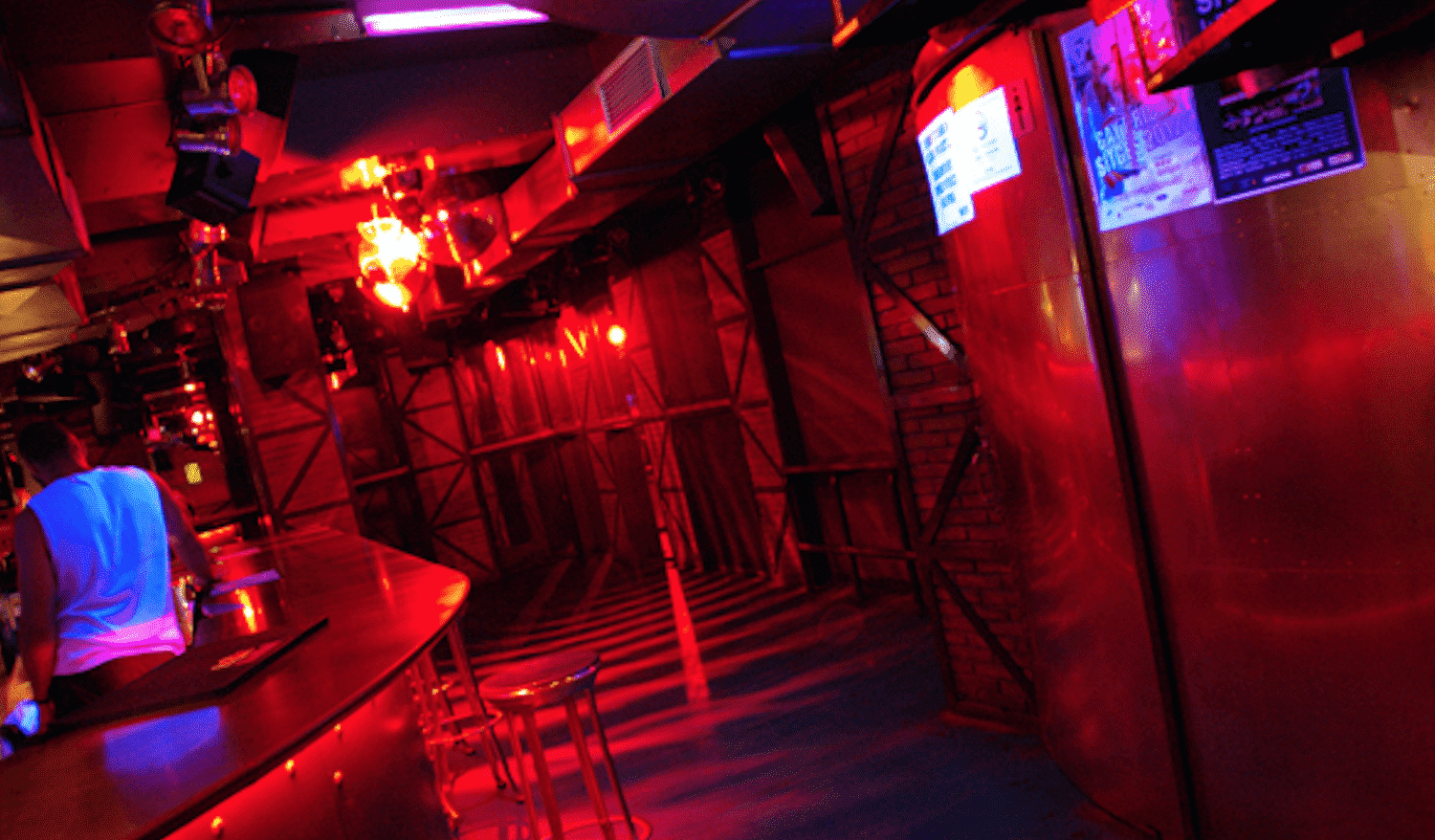 Bunker Sitges – Located where the old Organic club was and run by the Parrot group, Bunker is one of Sitge's newest men's cruising bar. Drinks are poor quality and high-prices, but that is not what you go here for; it's the disco and darkroom which draws people in. Rarely open, and certainly not the most popular spot – but if you are staying nearby and want to check it out, you might get lucky.
Man Bar – Central, cheap, well-priced, and welcoming with ultra-fun play zones and dark spaces old back. Recently saved and taken over by the XXL Sitges group, come early for the "Happy hours" offer from 7 pm to 9 pm where your second drink is always € 1- an ideal way to start the night. All variety of gay men are welcome here with fantasy-realizing industrial décor ala because chains and whips excite me. C'mon, c'mon, c'mon…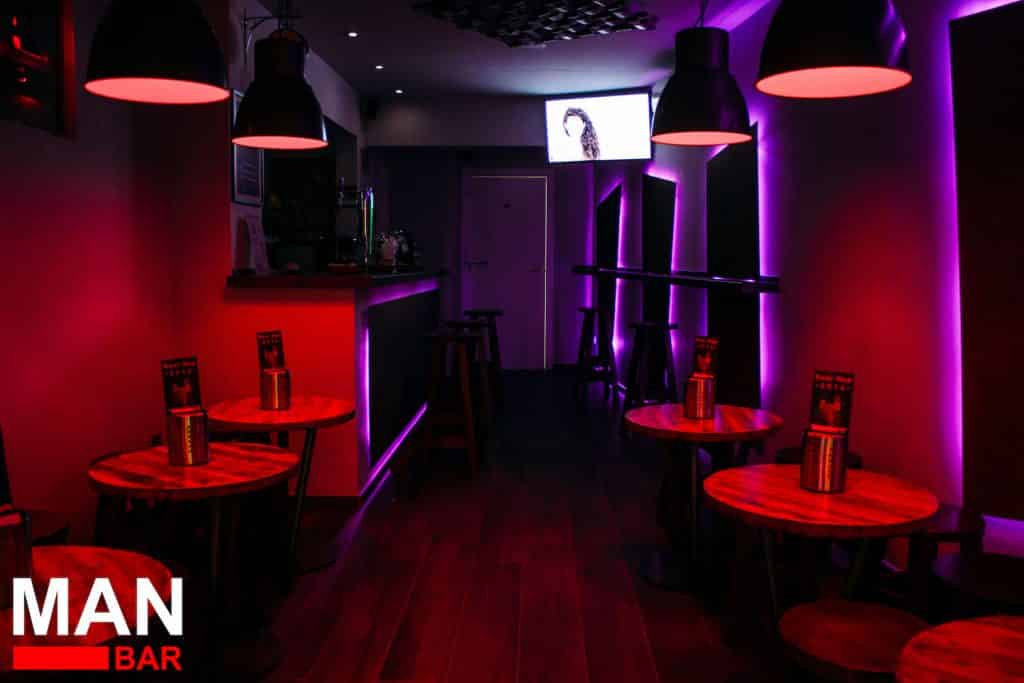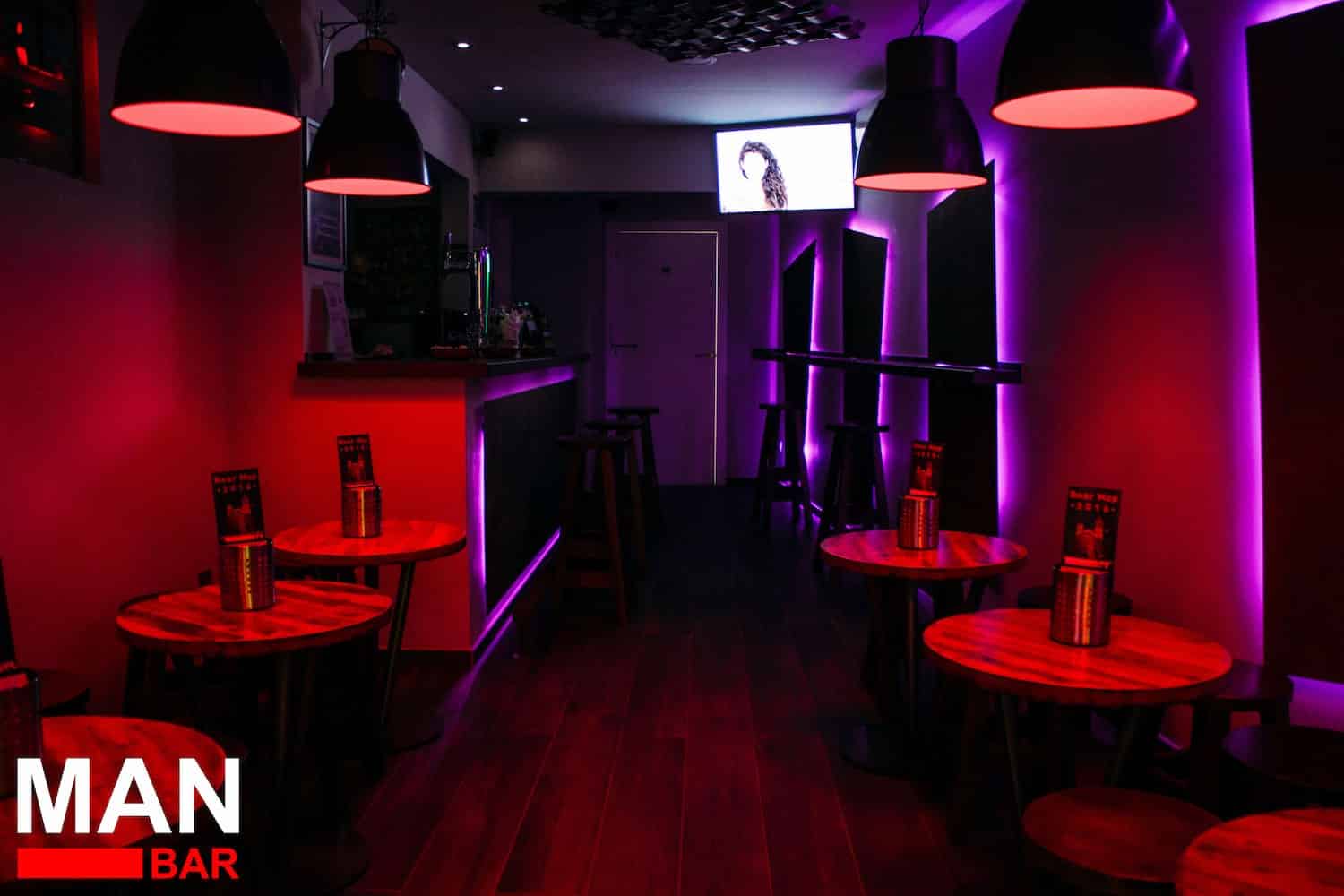 Bukkake Cruise Bar – Small and tightly packed, like a Tokyo subway at rush-hour, with so many options, it is hard to leave disappointed. Don't be under any illusion: there are no fancy designs here, and it is not hyper-clean, but with a pumping darkroom, private cabins, maze, sling, and erotic strip shows they don't need to provide much else.
Dark Sitges Bar (DSB) – The name of the bar sets the tone here, and it should be no surprises what you can find here: a cruisy atmosphere, hot-and-heavy dark room, live strips shows and plenty of guys. The owner is amiable and funny, and the drinks and music are not bad – but that's not why we are recommending it.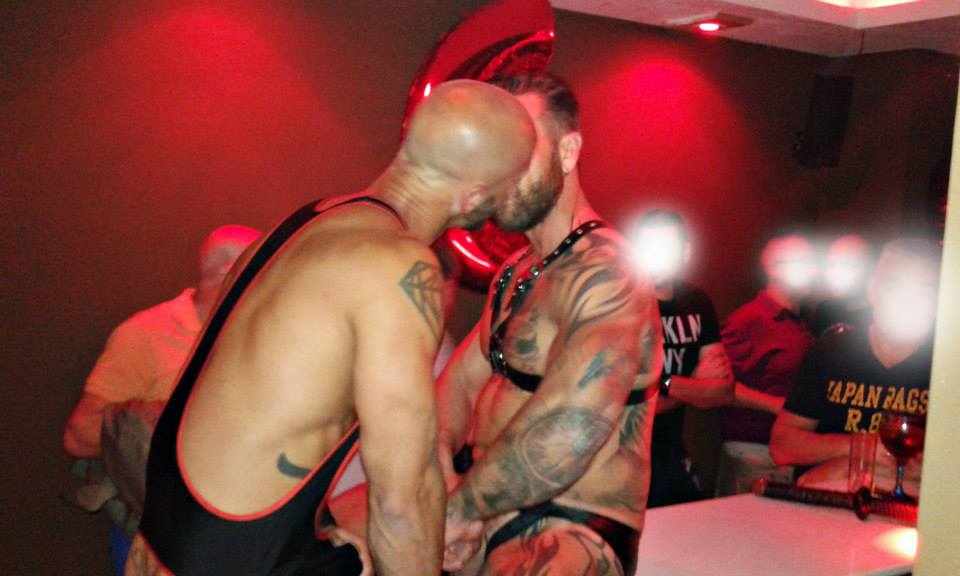 Zona X – Owned by the same person as DSB, this is another excellent gay cruising/sex bar with regular theme nights and live stripper performances. Check-in advance on the dress code, as some days are nude or sexy underwear only, but others you can go as you like: naked, underpants, jockstrap, leather, sport, or street. In the bar, you can find private cabins, a sling, dark room, cruising area, projection area, and an area with lockers with independent keys so you can leave your clothes and belongings in them. A great after-hours bar option open every day from 24:30 to 5:00.