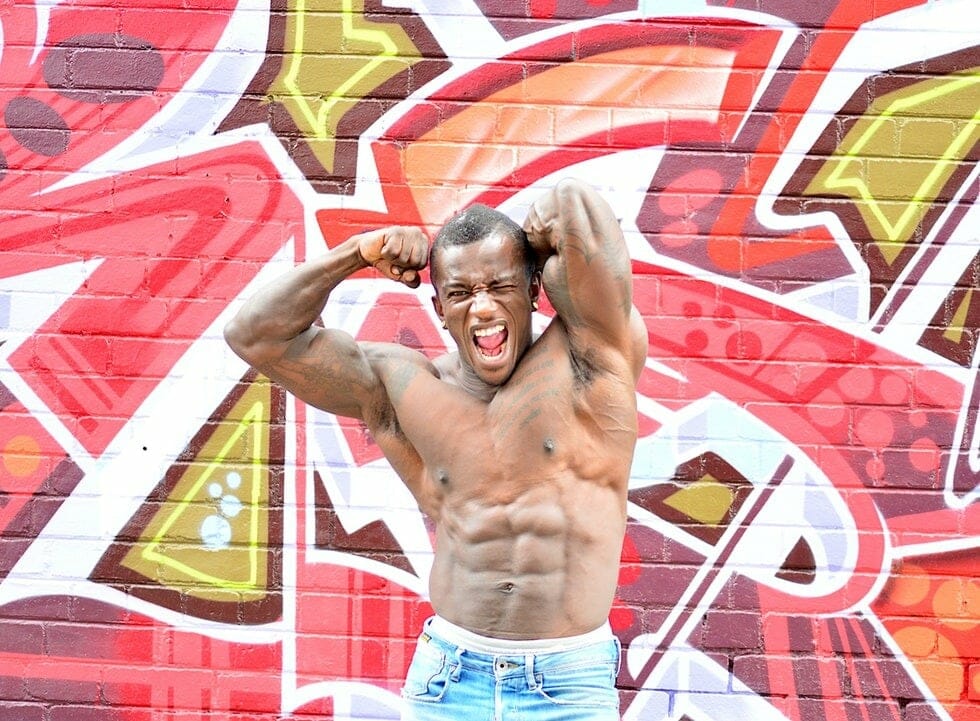 With a population of 8 million, Johannesburg is by far the largest city in South Africa. It is the nation's economic powerhouse filled with capitalist malls, soaring skyscrapers, innovative modern architecture- and a large gay community.
While it's by no means the gay capital of Africa – Cape Town has that crown snatched – there is a lot to love here whether you are on business, in search of a cultural encounter, an adrenaline rush or simply want to relax and unwind for a few days! Johannesburg, also known as Jo'burg, Jozi or eGoli (the "City of Gold"), is – put simply – a vibrant and diverse yet hectic, sprawling mess. But after decades of decay and decline, things are finally looking better here as an urban renaissance takes hold on a scale we haven't seen since Medellin or Krakow.
Everything is looking smarter, new venues are opening, apartments rising on the horizon, and people here are looking optimistically to the future. Wealth gaps remain amongst the worst in the world; however, and crime is still is a big issue. Also, don't expect to find a rainbow-flag covered queer village-like Chiang Mai, Hannover, or Athens here.
To be honest, you are unlikely to find one any time soon…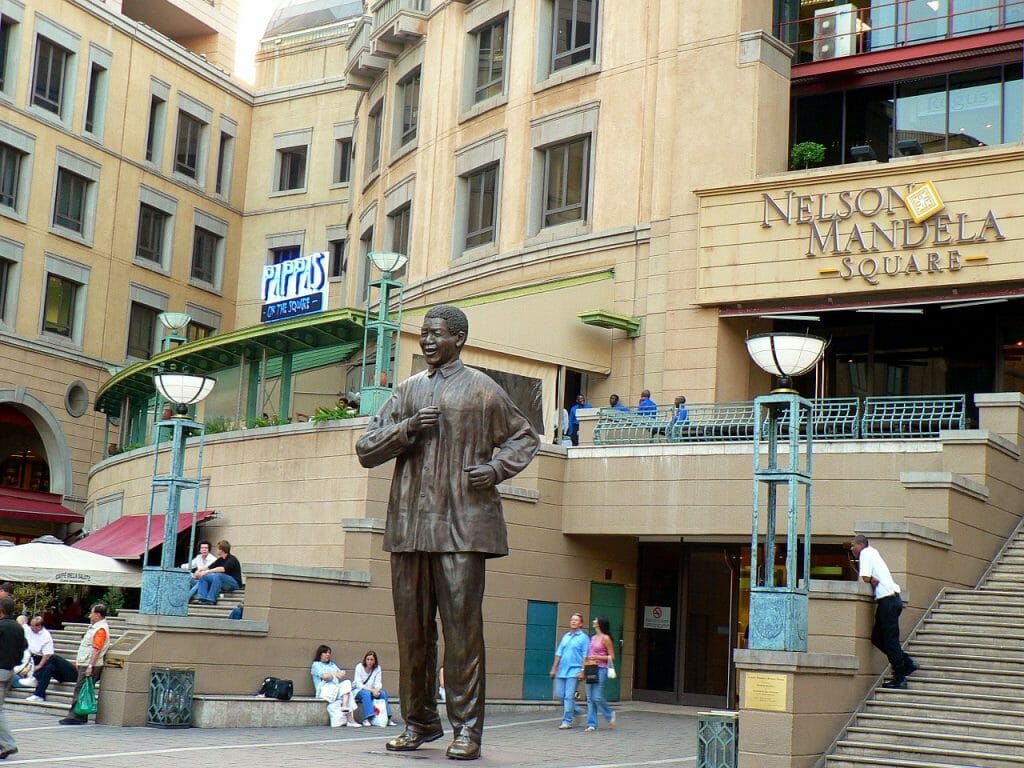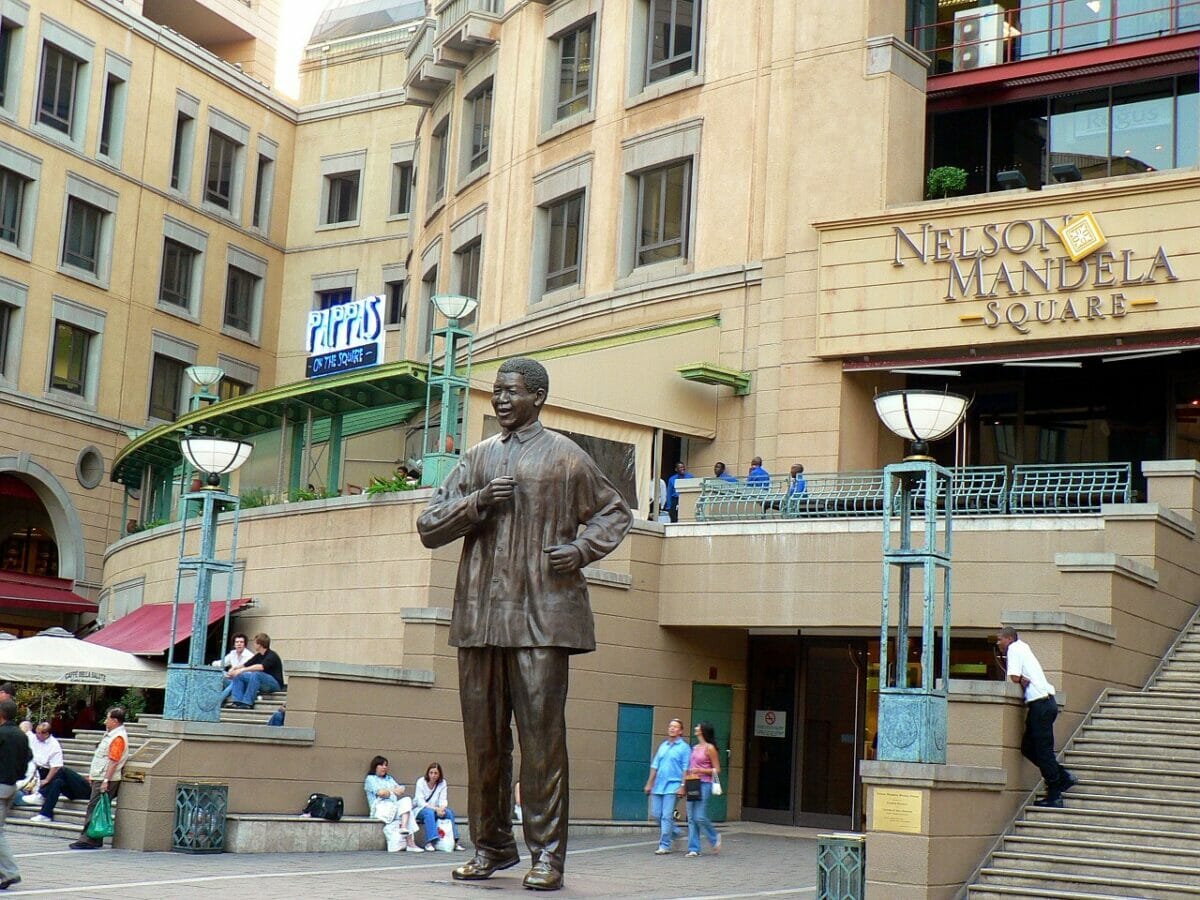 South Africa's constitution was the first in the world to protect people from discrimination on the grounds of this sexual orientation, and the country was the first in Africa to legalize same-sex marriage. Still, sadly this progressive political climate has not translated to complete acceptance across society, and LGBT hate crimes are all too common.
South African law doesn't catalog hate crimes separately from other crimes, so we can't know for sure the exact levels. But, there is no denying that homosexuality is still very much taboo in smaller, rural areas and that there is a gaping chasm between the law and the social realities for many South Africans.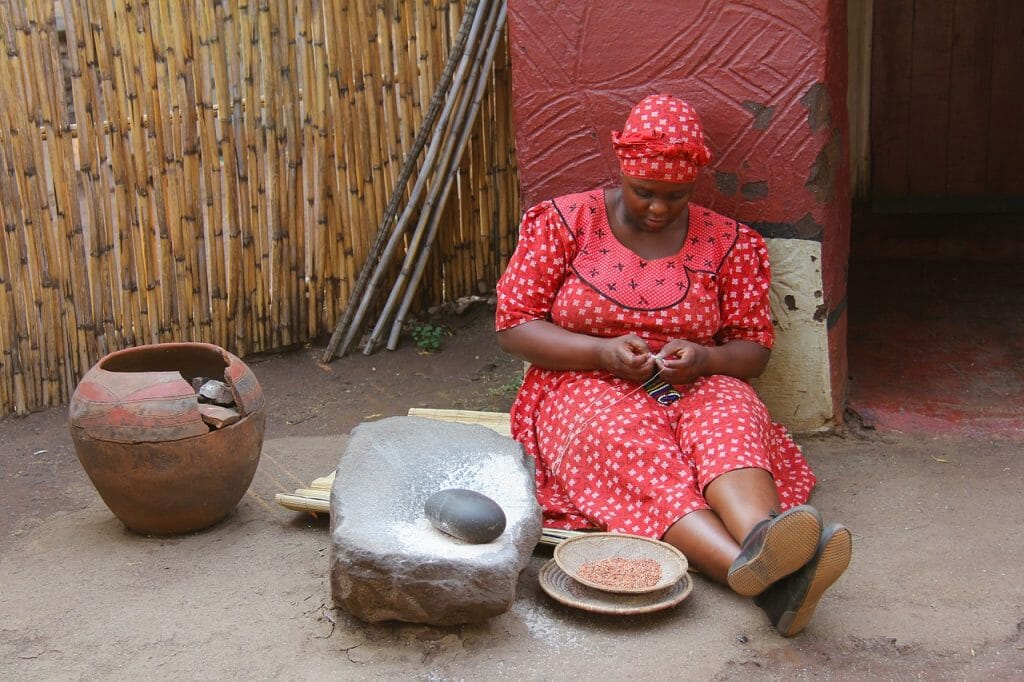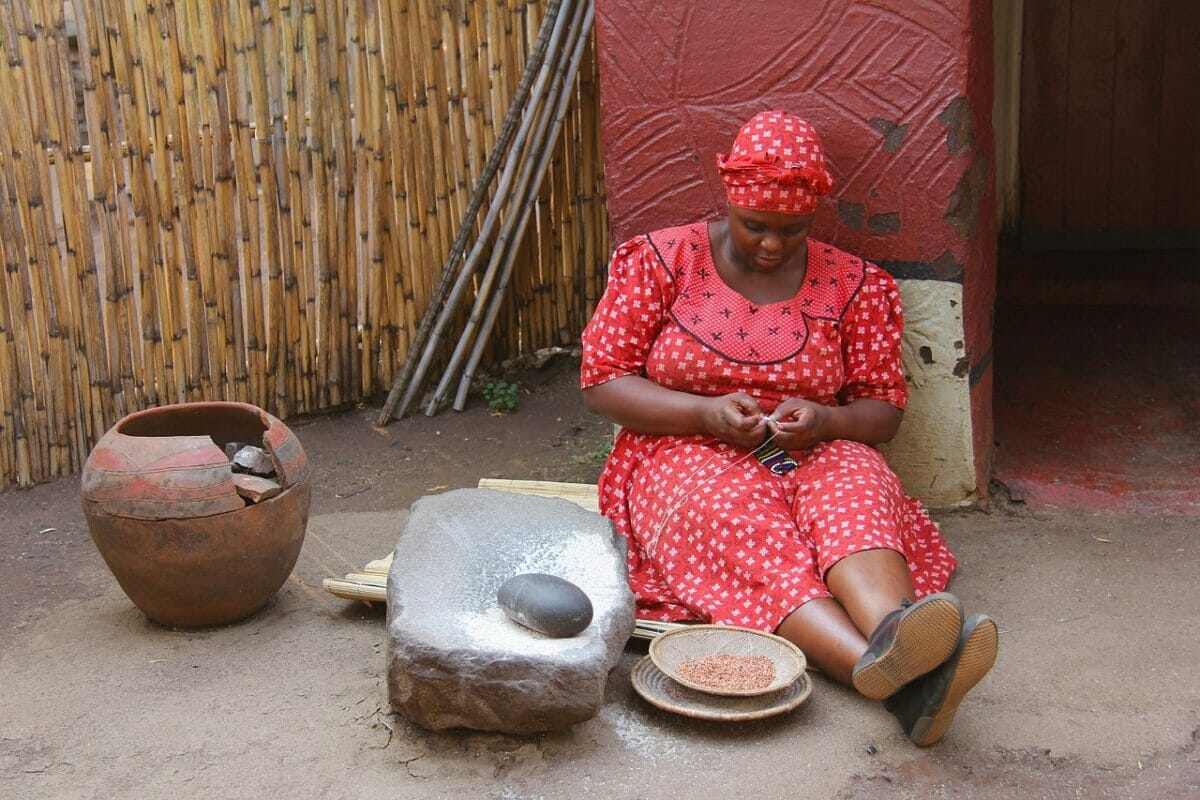 This, however, is unlikely to affect your average traveler in urban areas – and particularly in the upscale (read gay-friendly) areas of Johannesburg – but is something to be aware of. We generally advise caution with public displays of affection in public as such. We are only just beginning to understand the shocking scale of LGBT discrimination in South Africa. While, as visitors, we personally did not experience any, there is undoubtedly a critical need for hate crime laws here as the local LGBT community still faces high levels of violence.
Theirs is no magic solution for South Africa, and as with any change in public perceptions, it's a process that will take some time. If you are particularly concerned, stay and play around Melville, a bastion of creative energy and modern thinking and the closest thing to a gay nightlife hub and full of uber-chic coffee shops, clubs, hipster boutiques, and avant-garde dining.
In modern Johannesburg, however, we found many tolerant and progressive attitudes and feel comfortable recommending to gay travelers who wish to experience a rich diversity of people, cuisines, and languages, alongside history and nightlife.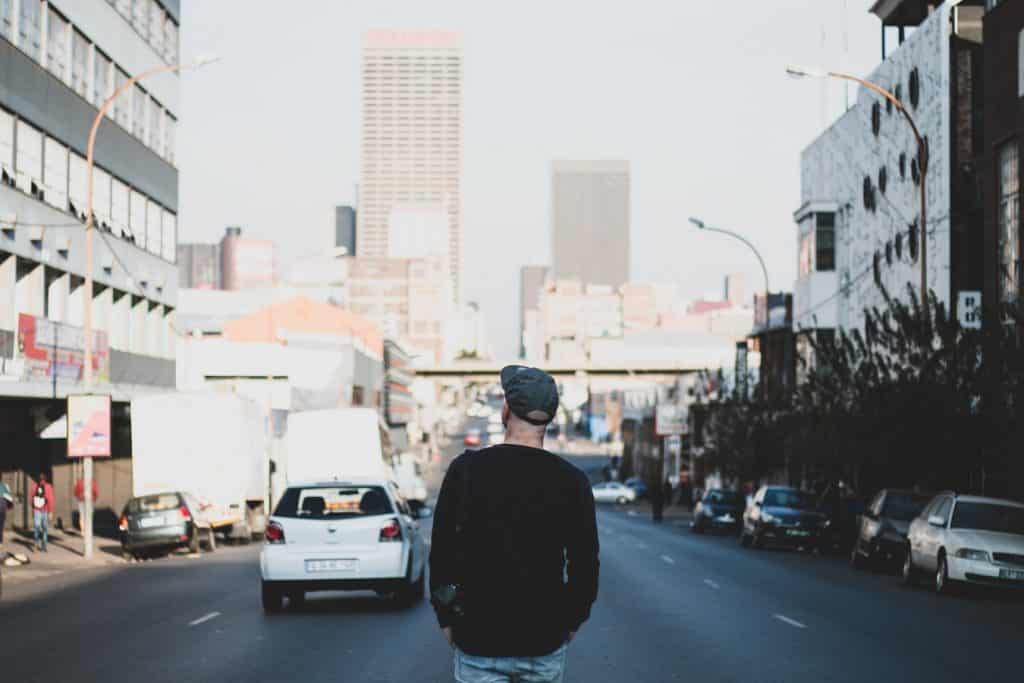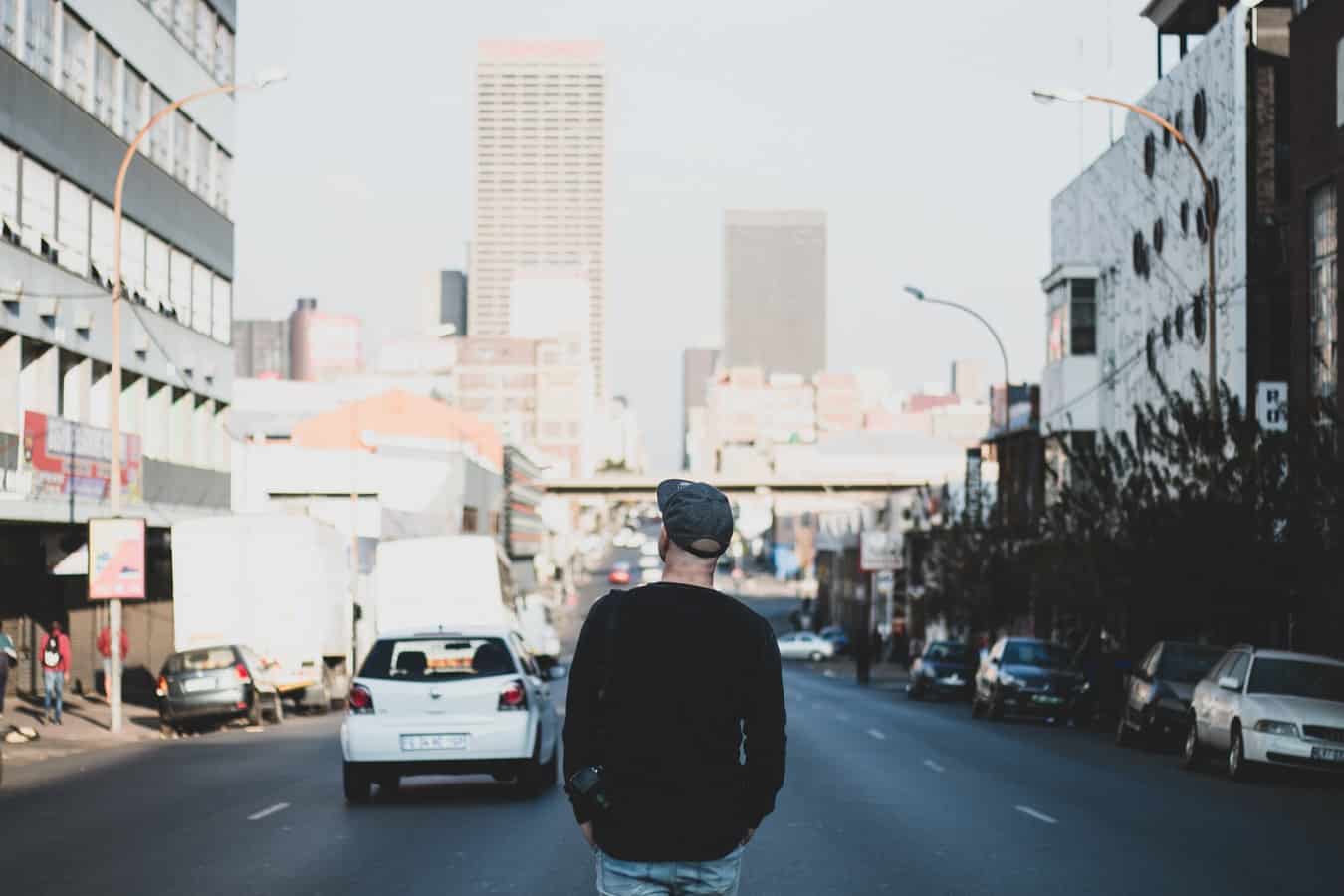 Gay Johannesburg Guide: The Essential Guide To LGBT Travel In Johannesburg South Africa
As the second-largest city in Africa, and the largest in South Africa, you just know there has to be a massive range of activities on offer here – each as unique and diverse as Johannesburg the city itself is.
Museums, shopping, and gourmet dining are all popular, but equally so is laying by the pool or booking day trips to explore the glorious nature on the doorstep of Johannesburg. If you plan to get a lot done, car hire in Johannesburg is a very affordable option and popular to see more far-flung attractions. This is South Africa, after all – one of the world's greatest self-drive holiday destinations with an excellent road network and epic scenery.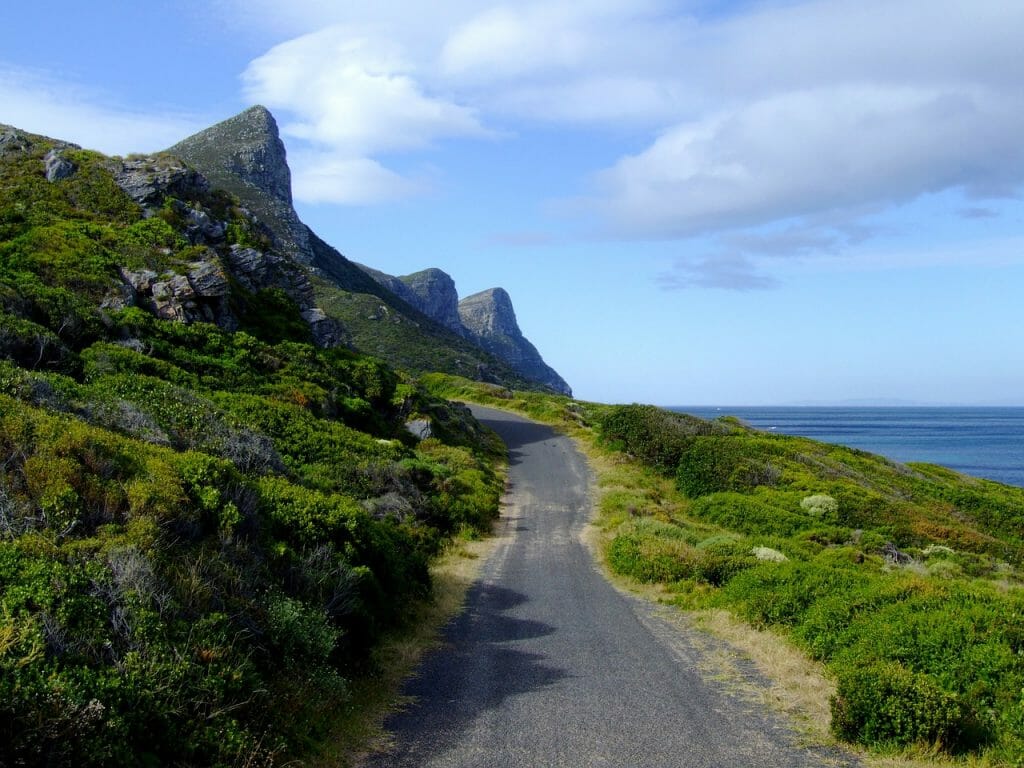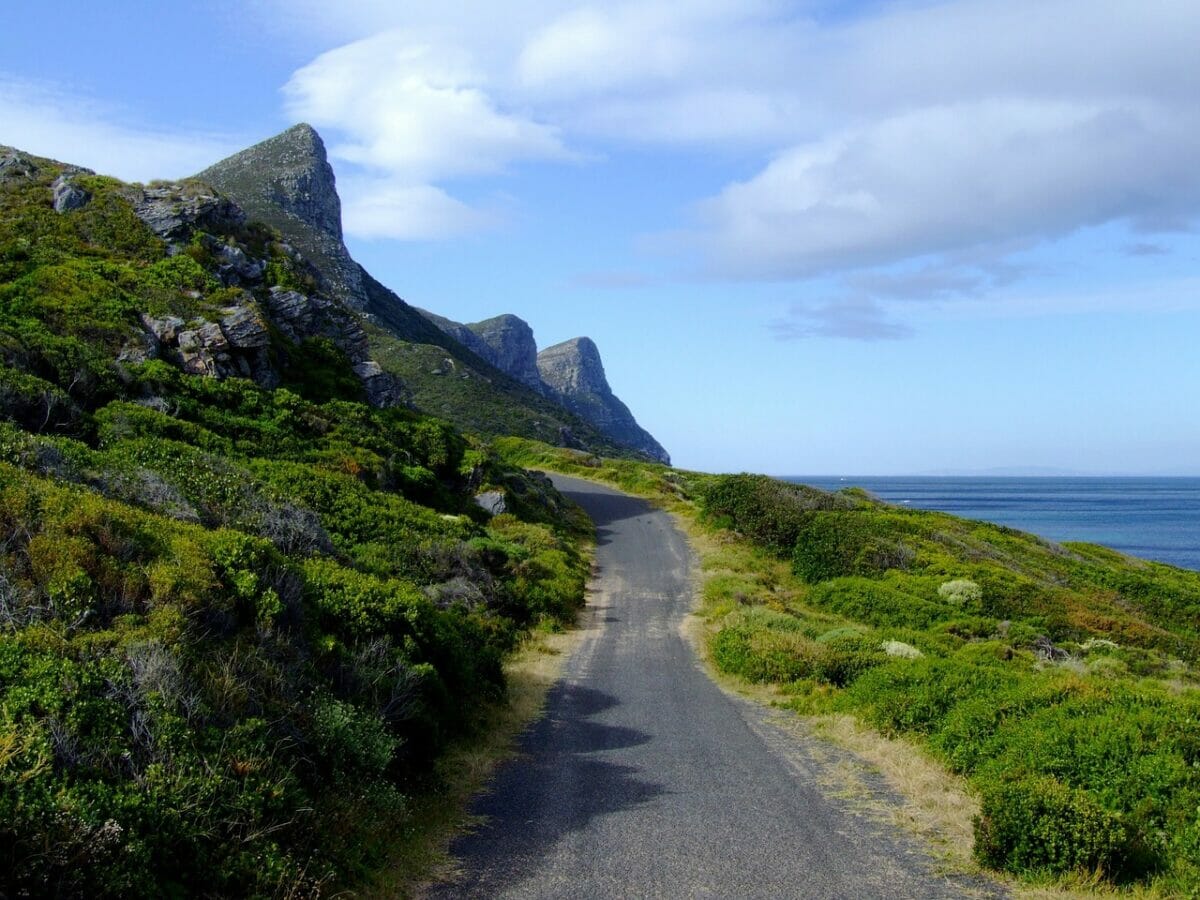 However, when it comes to driving in South Africa, there are a few simple rules to keep safe. Chiefly, ensure your windows and doors are locked when driving through any urban areas (especially when stopped at a traffic light!) and never leaving any valuables insight when you are parked. Even better, park your car where a car guard is available – and then all it takes is a few rands to ensure your vehicle remains safe.
Naturally, being gay does not define which attractions most of us will want to see in each destination, and most queer travelers will want to check out the top things to see in Johannesburg during the day! We found our favorite memories were watching the sunset from a relaxing cocktail bar, dancing till dawn with our queer family, or laying out by the pool in our luxe Johannesburg hotel.
However, if you're someone who can't sit still, we have put together a few of our other things to do in this metropolis that are sure to keep you busy! If only there were beaches here, but for that, there is always Port Elizabeth and Durban.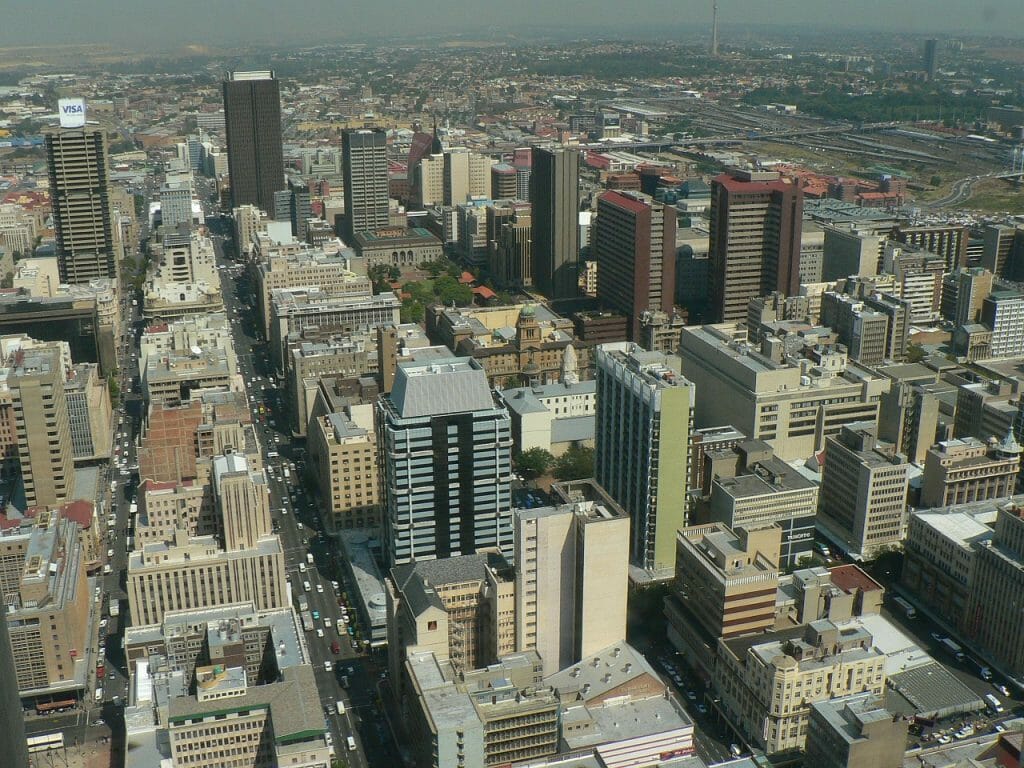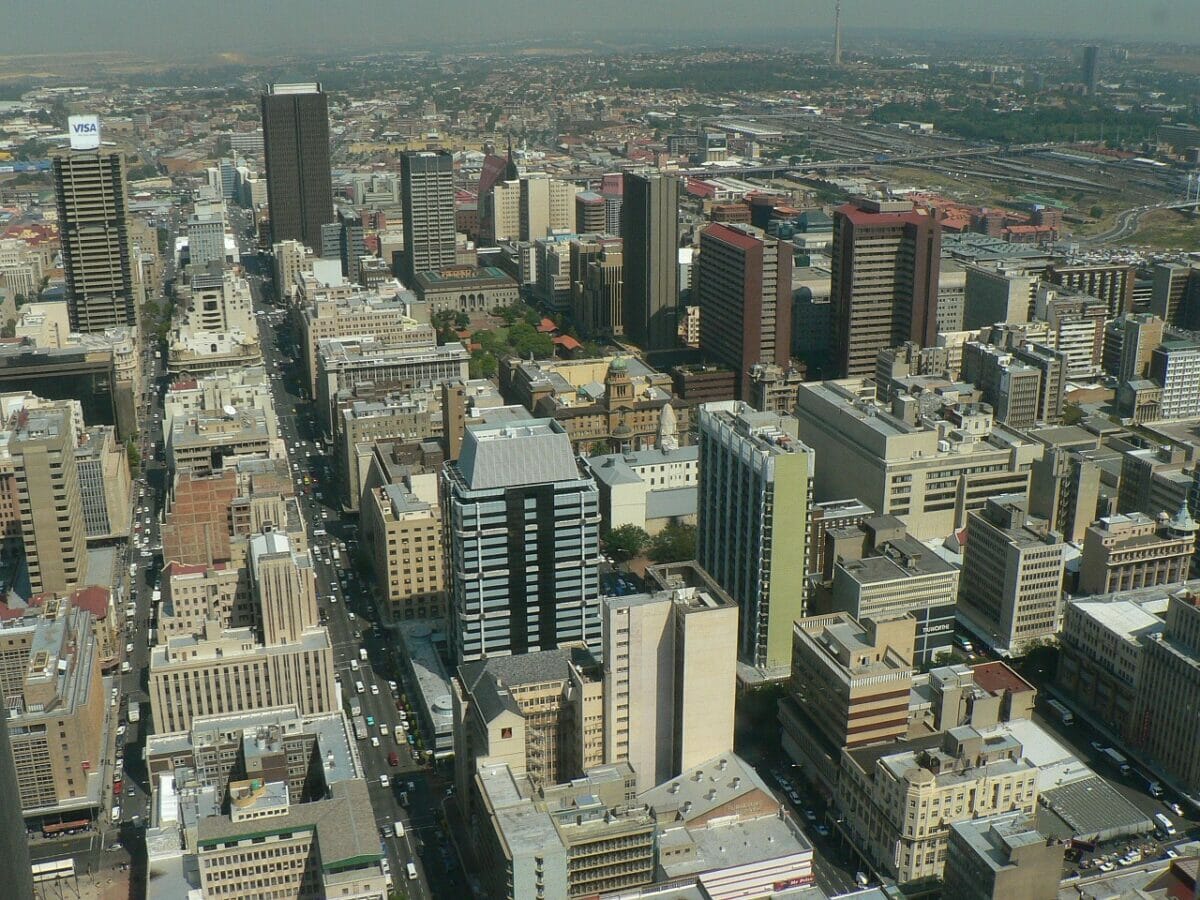 Top Highlights in Johannesburg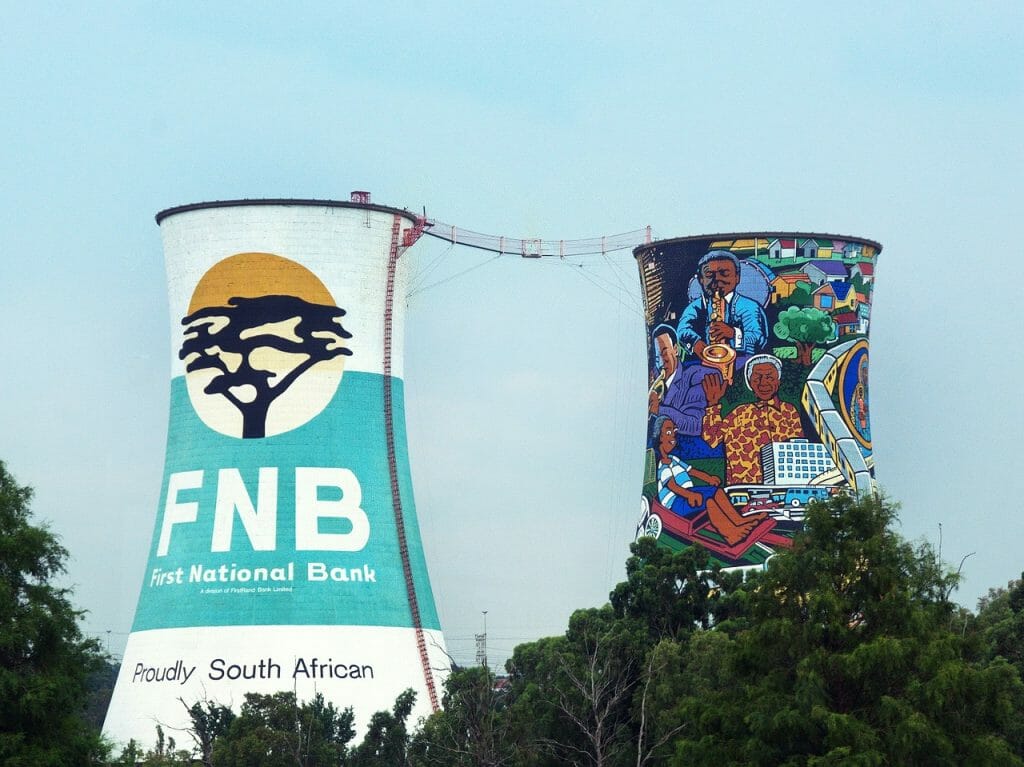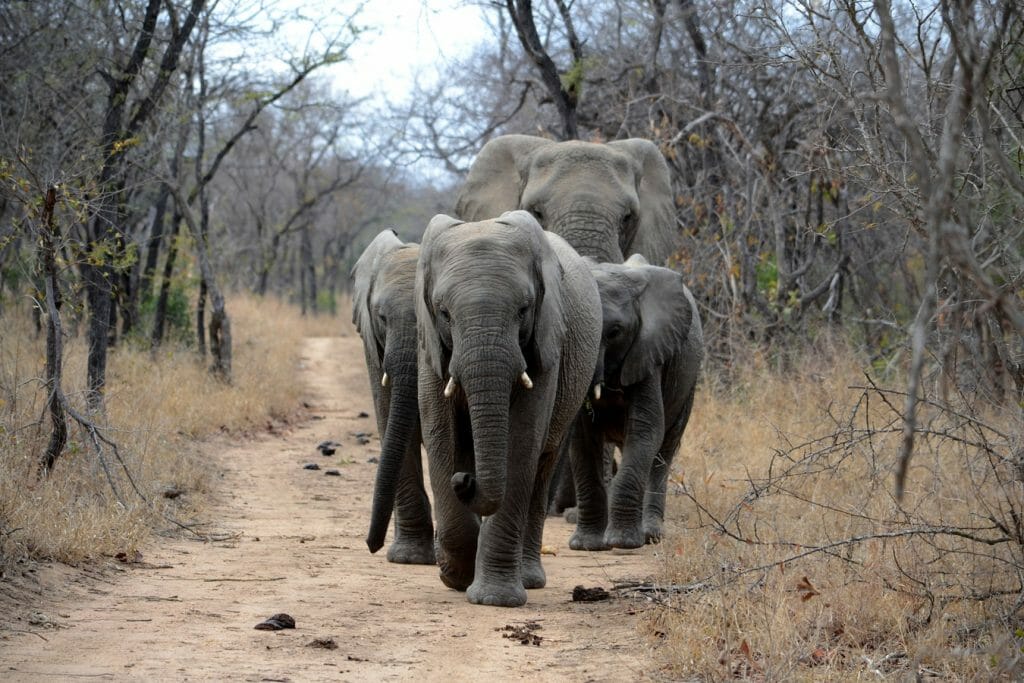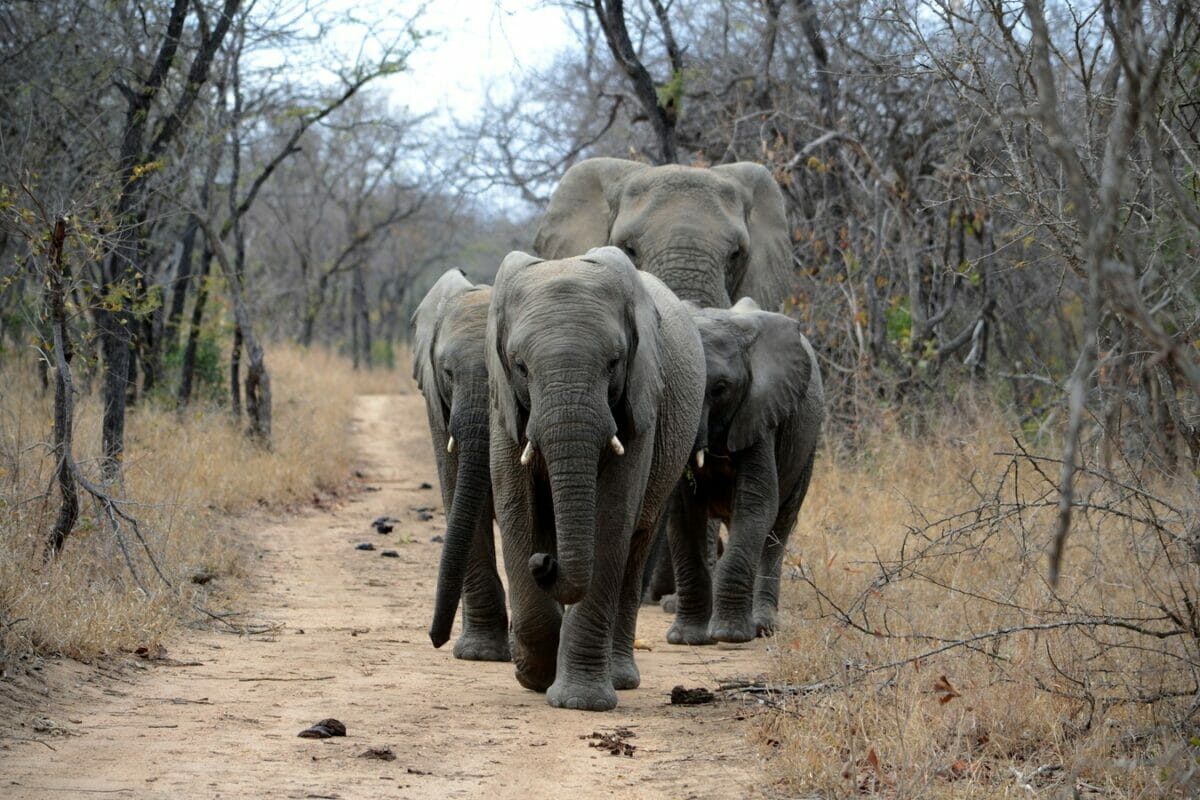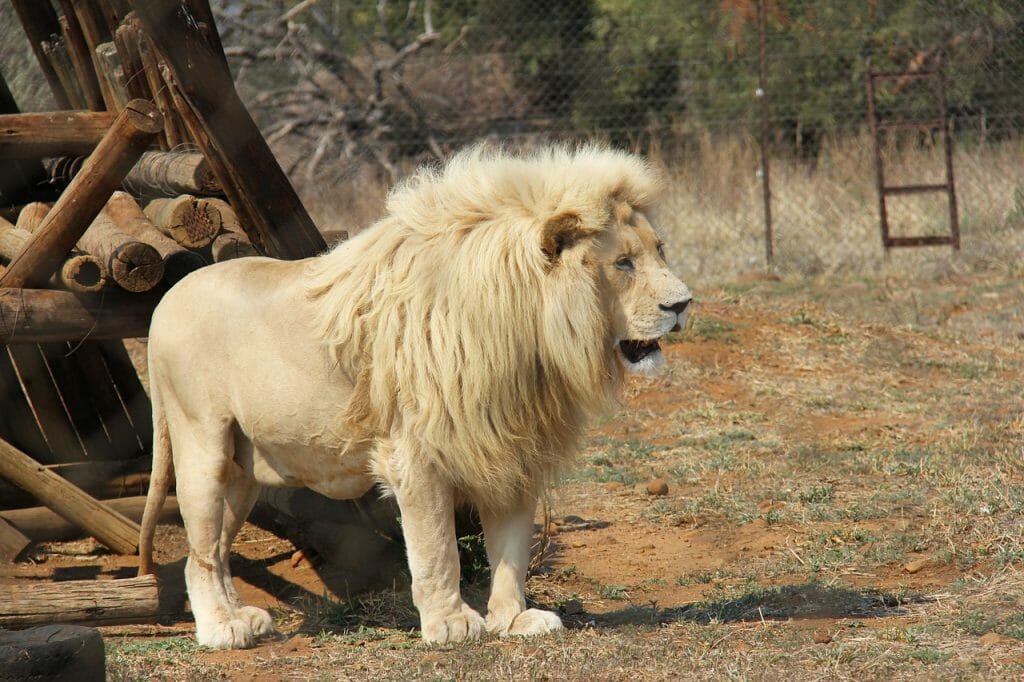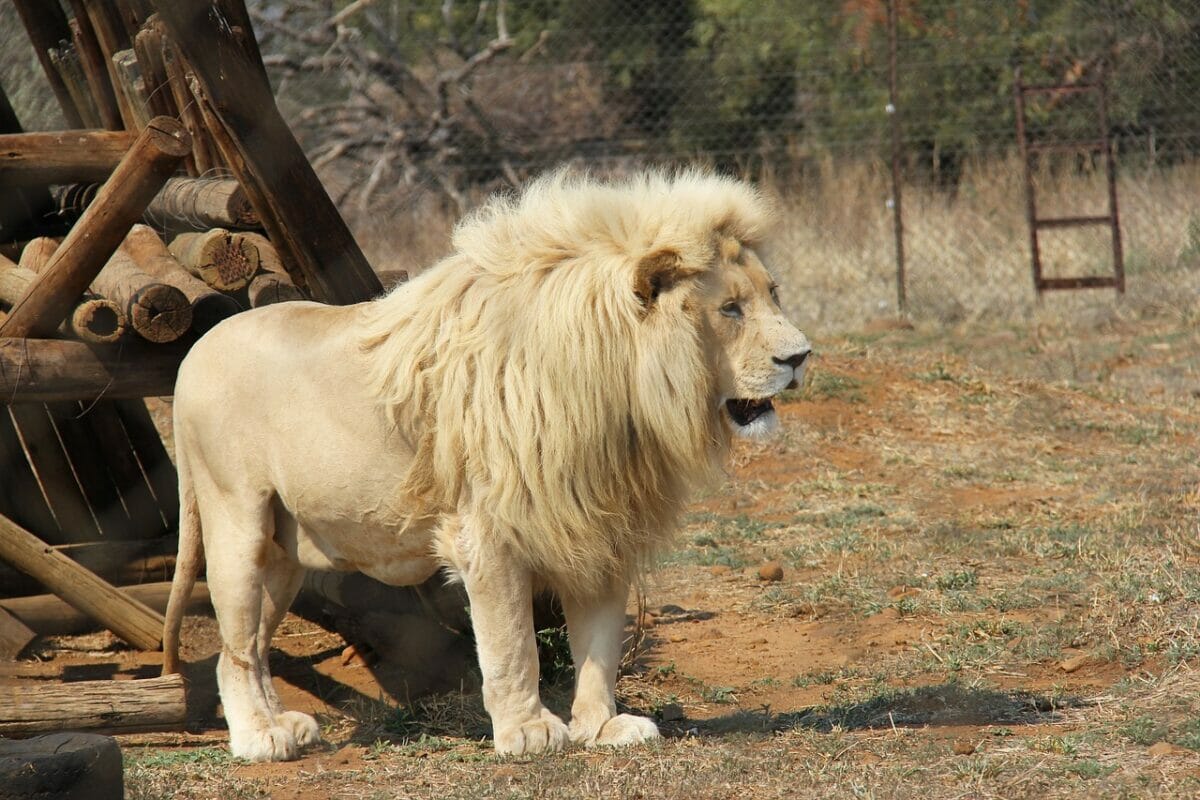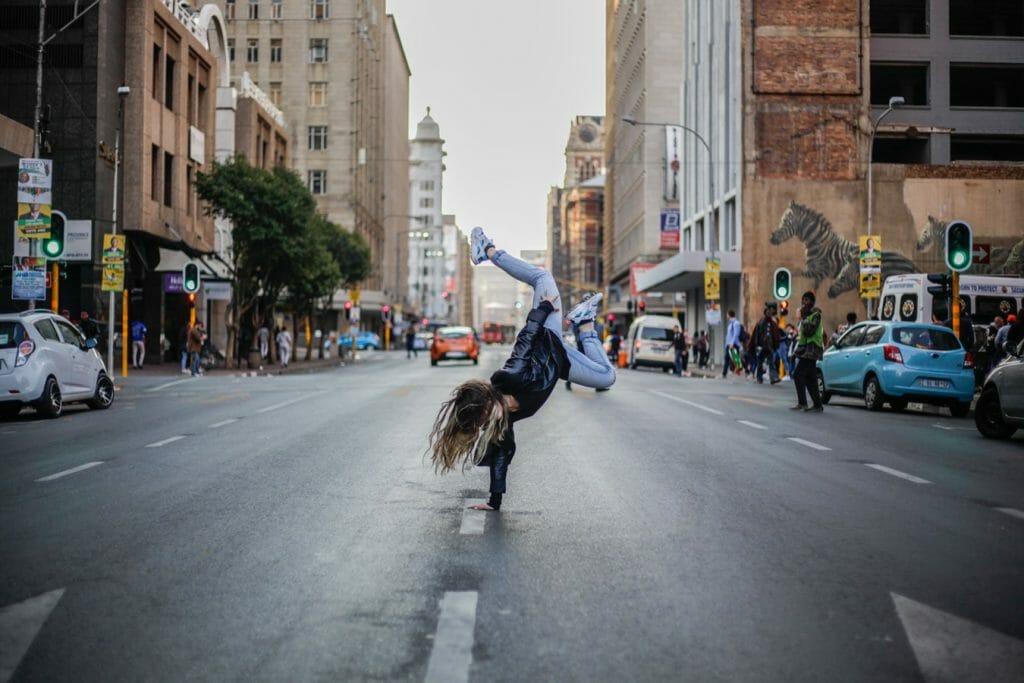 Gay-friendly and Gay Hotels in Johannesburg
In this sprawling mega-city city, you will not find any major hotel accommodation that has any issues with LGBT guests checking in.
Most are explicitly gay-friendly, so there is no need to worry.
To us, being gay-friendly is simply about providing a non-judgmental and respectful environment in which all people are treated equally. In saying that, elegant design, helpful staff, and excellent value for money never hurt anyone. Some hotels in Johannesburg have also gone above and beyond in recognizing and marketing to the LGBT community, and given their popularity with gay travelers; we would say it has paid off!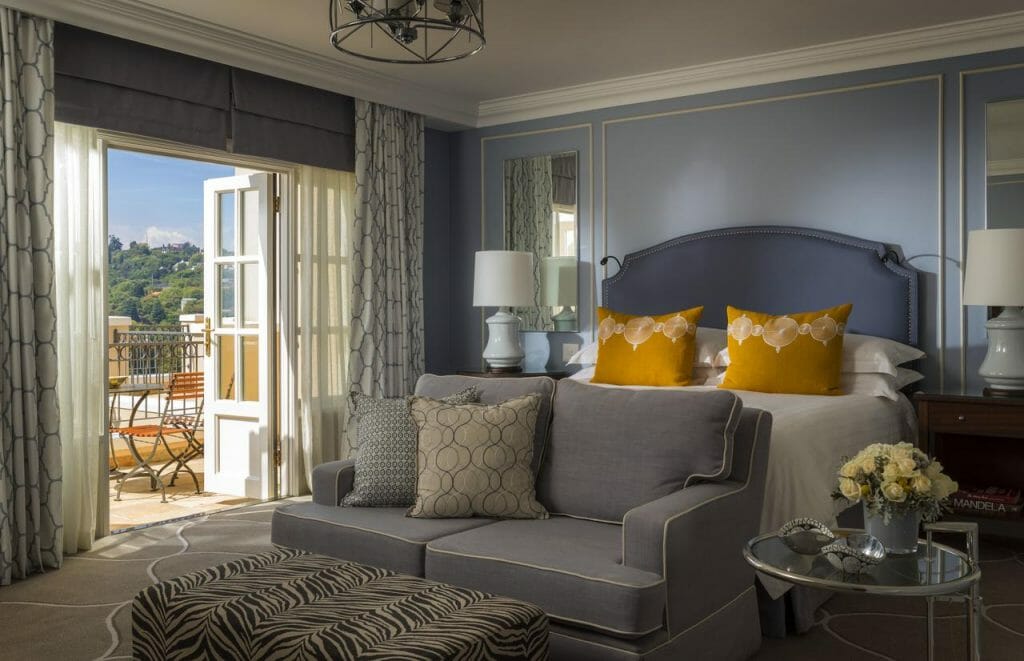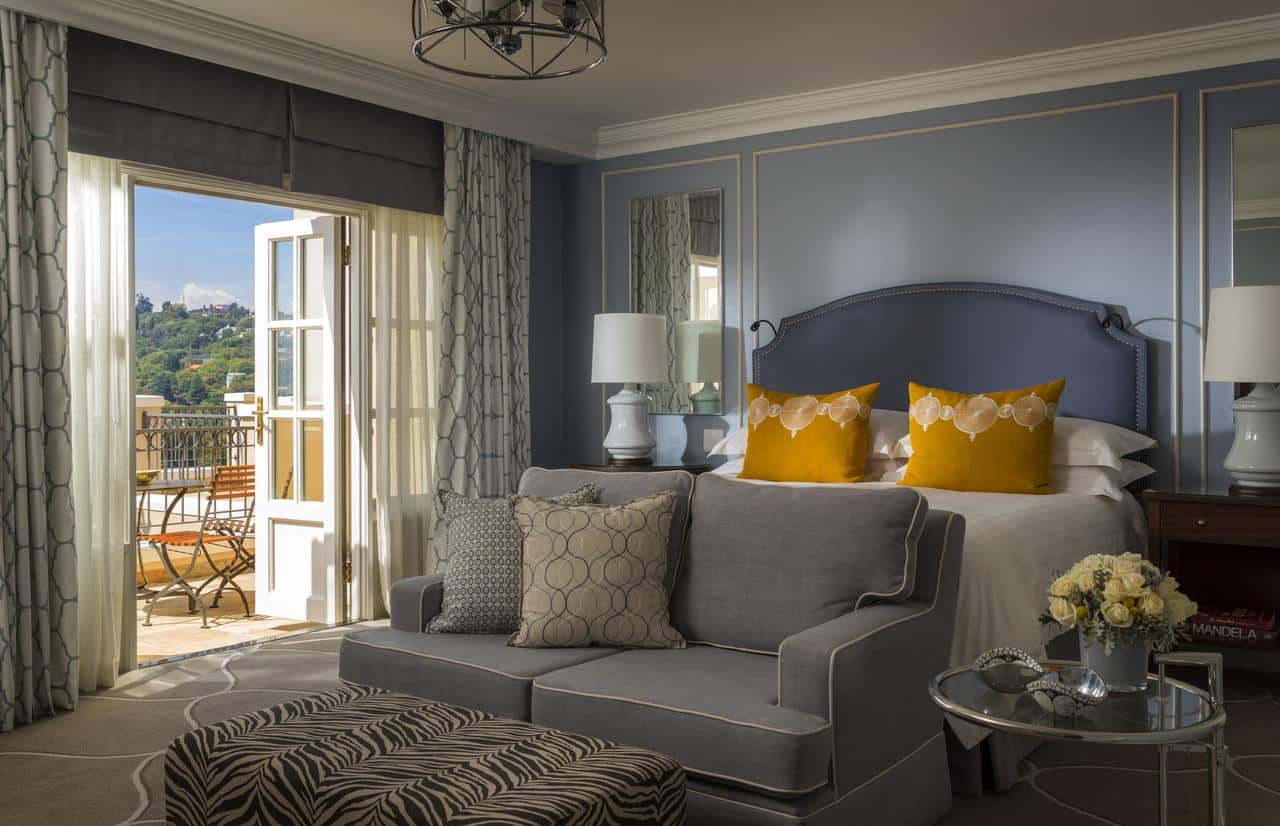 Everybody likes to be surrounded by people with shared interests. As such, there are a few hotels in Johannesburg favored by gay travelers – although to be clear, there are no exclusively gay hotels in Johannesburg sadly, as much as we would love for you to open. We had so much fun in Fire Island, Mykonos, Fort Lauderdale, and Palm Springs, but it seems Johannesburg is a city of business first and foremost, so for gay hotels, your best bet is Cape Town.
The following gay-friendly hotels in Johannesburg are only the most recommended, but there are hundreds of other hotels in Johannesburg if you don't find quite find what you are looking for. Whether you want a fun and social hostel, a cheap but private place to crash after a night of partying, or a chic luxury option to sip cocktails surrounded by fashionable people, Gay Johannesburg has something for everyone!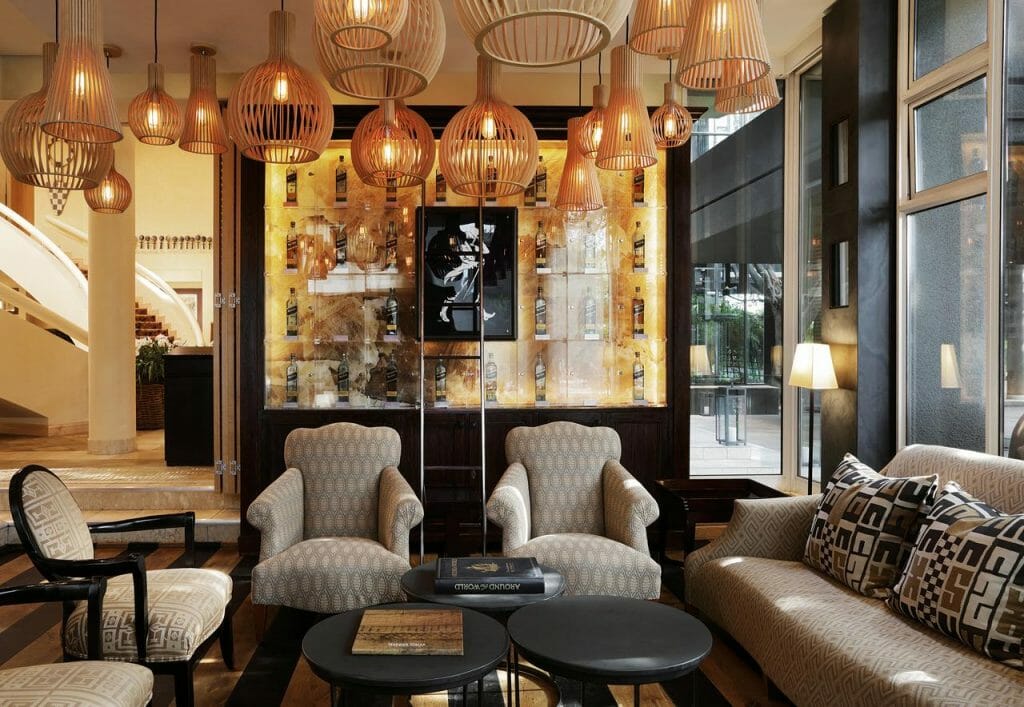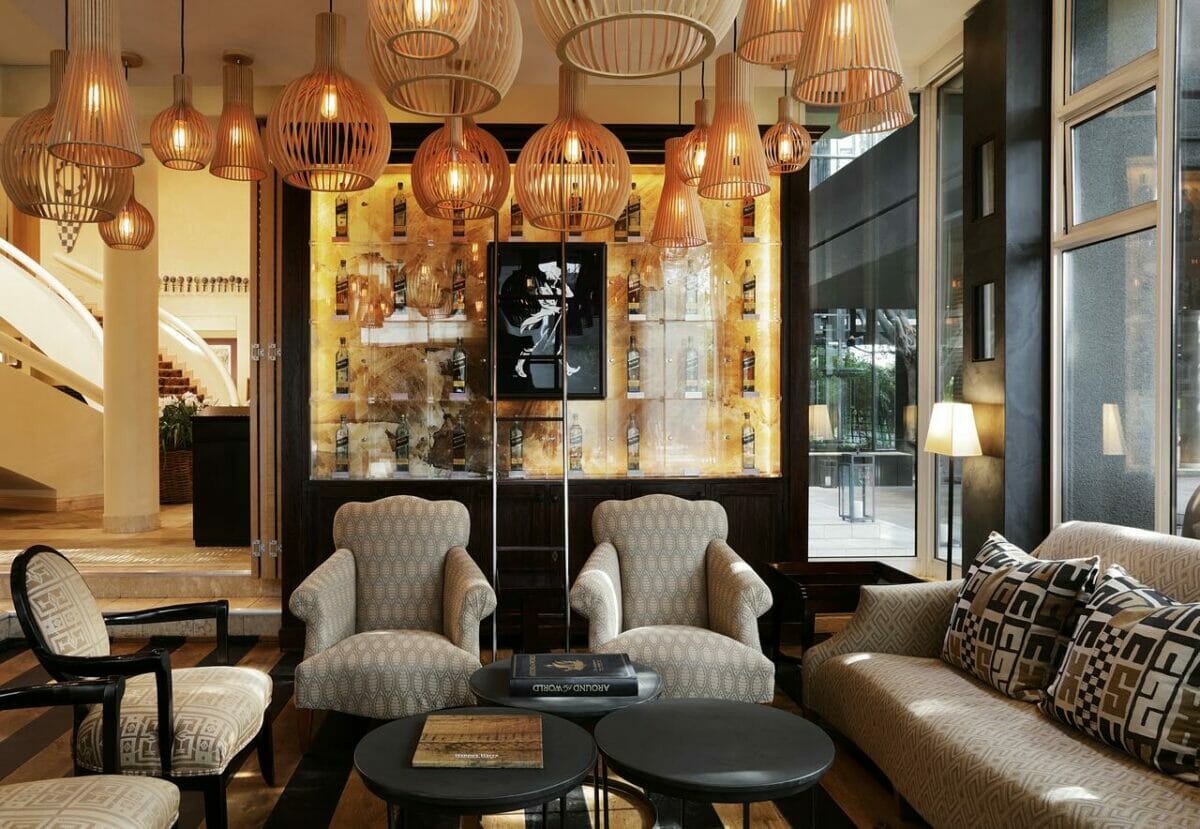 Gay-Popular Hotels in Johannesburg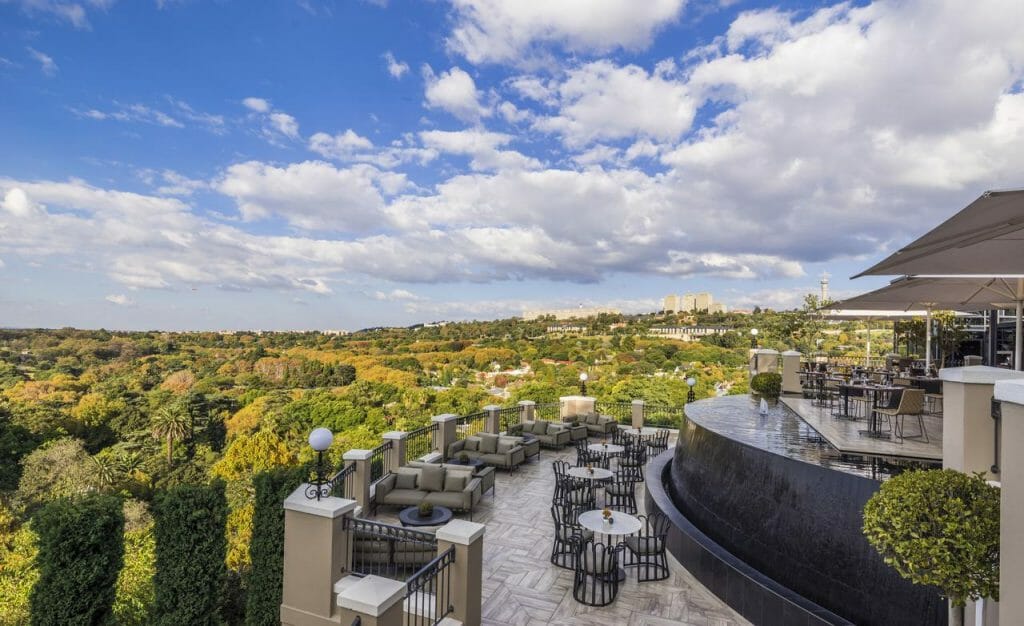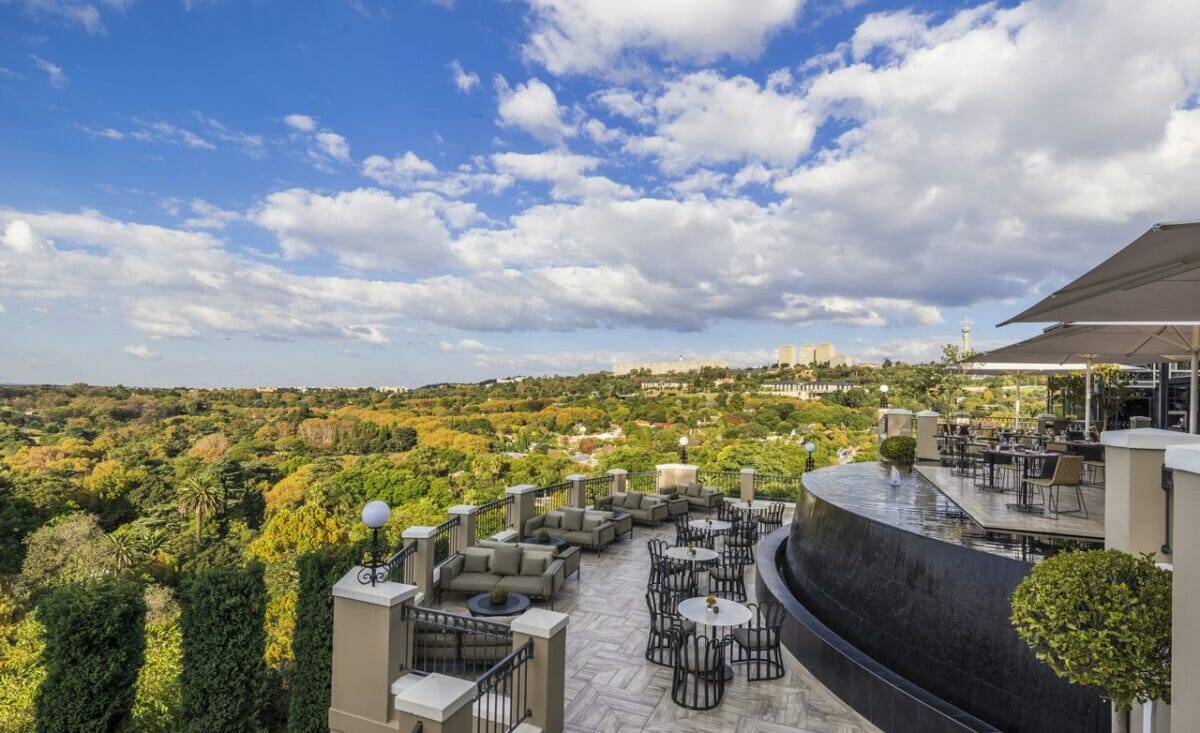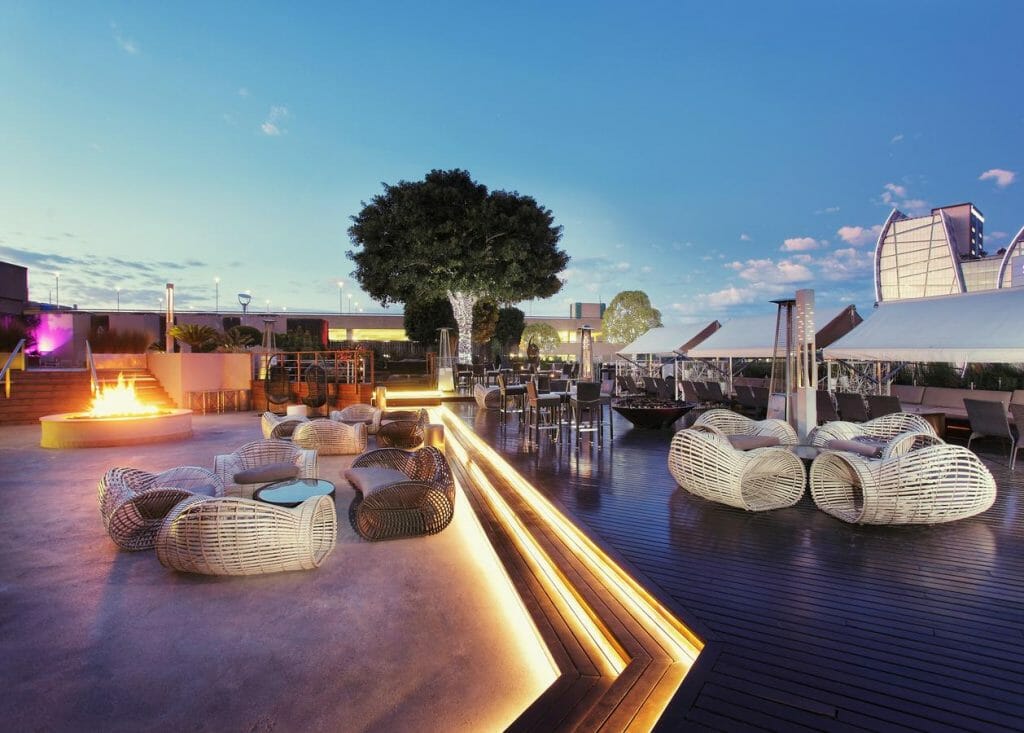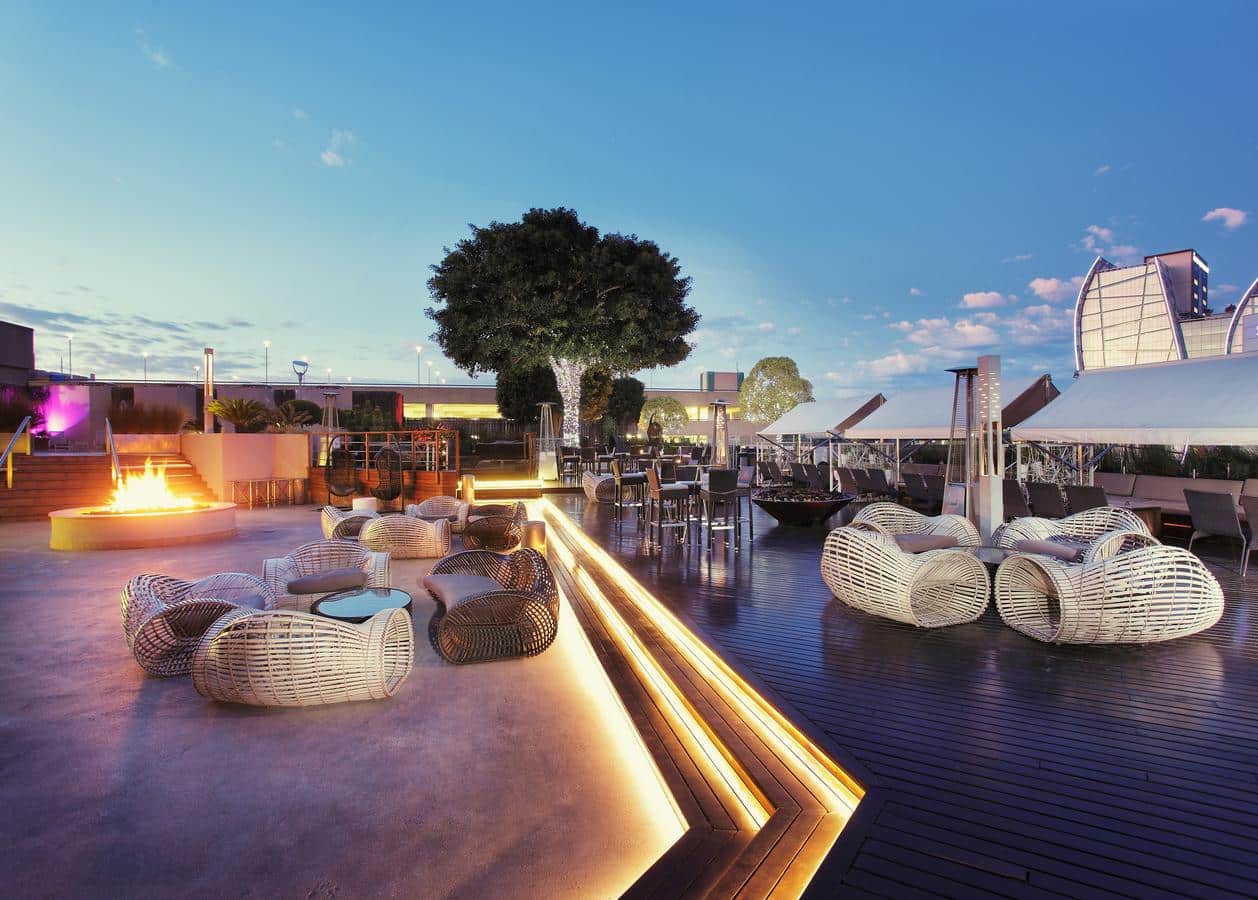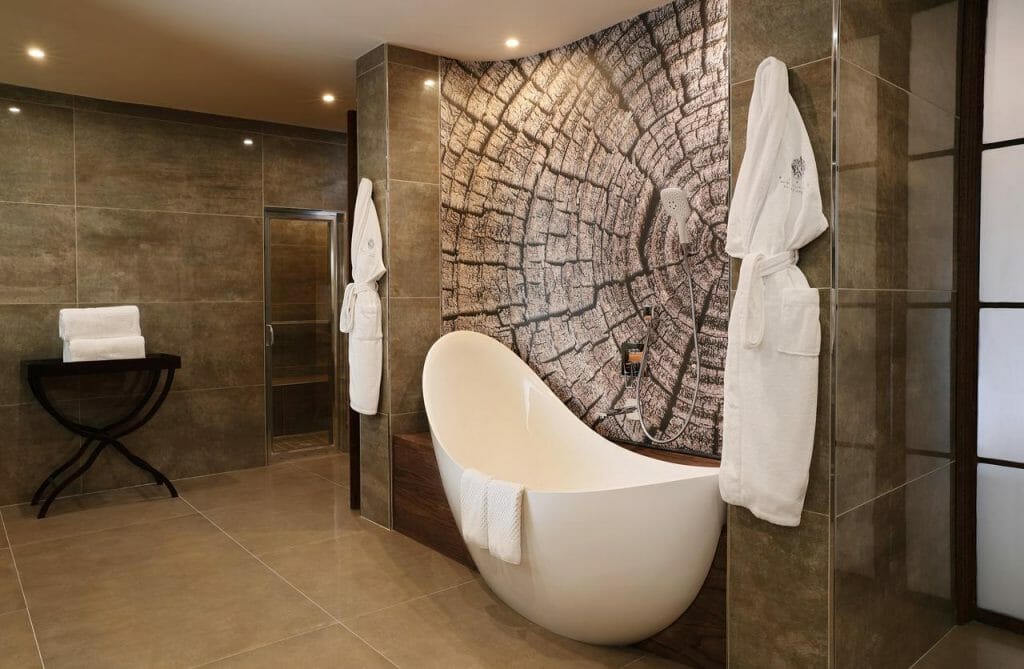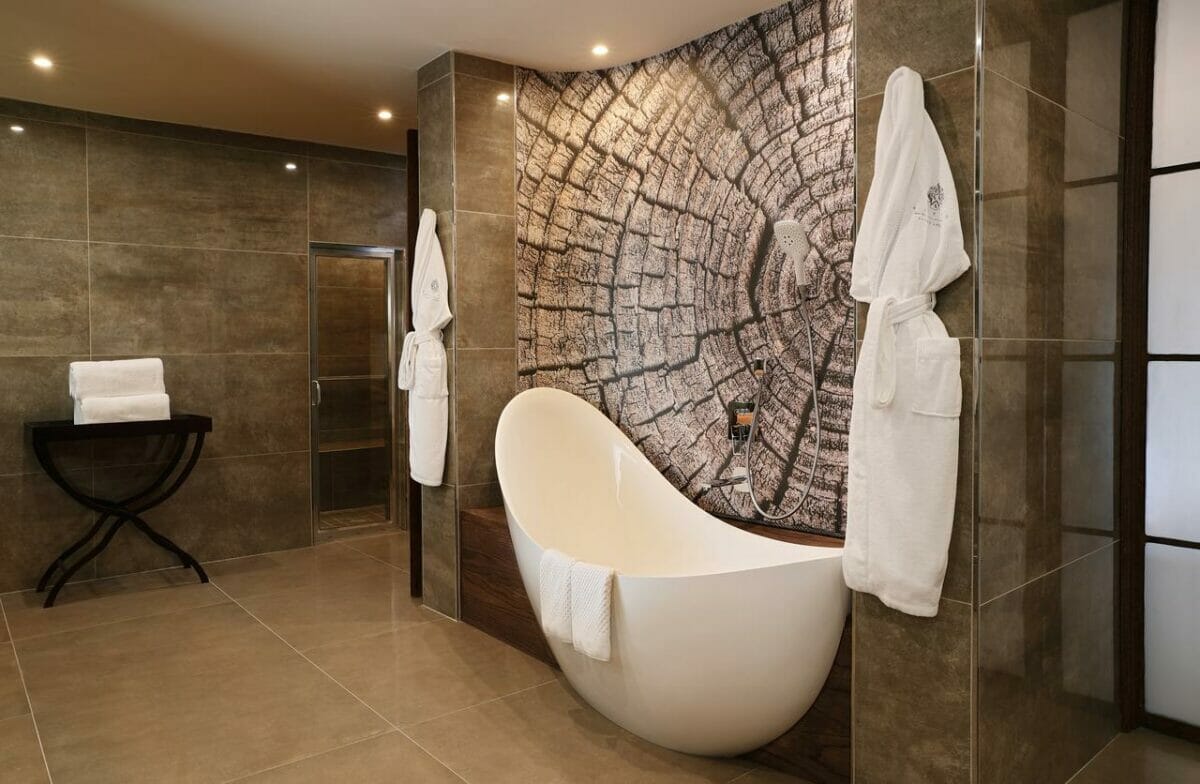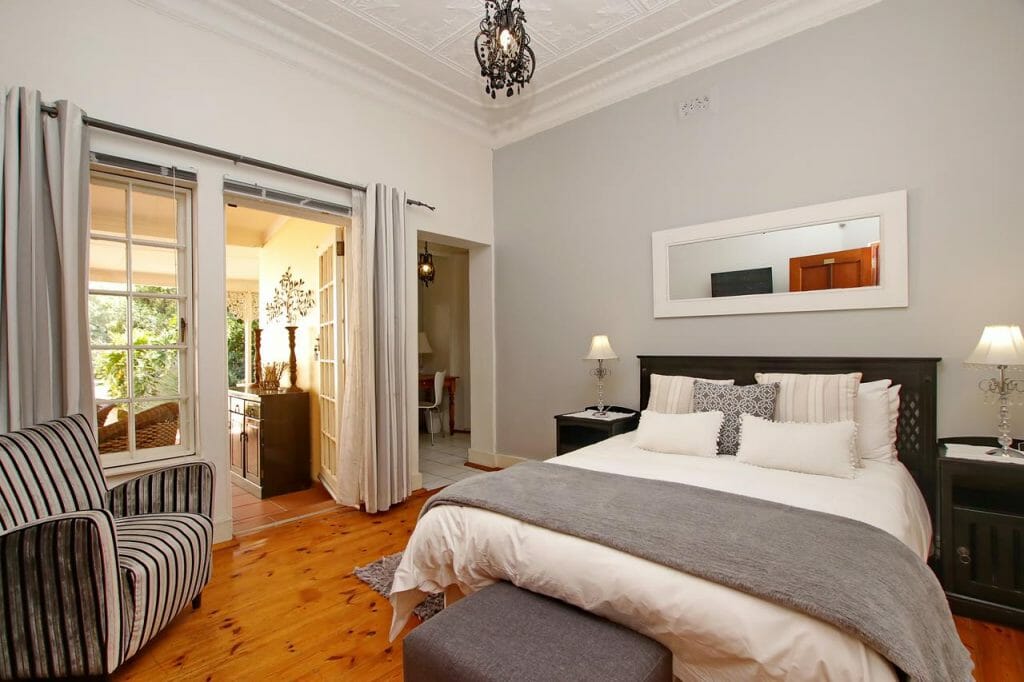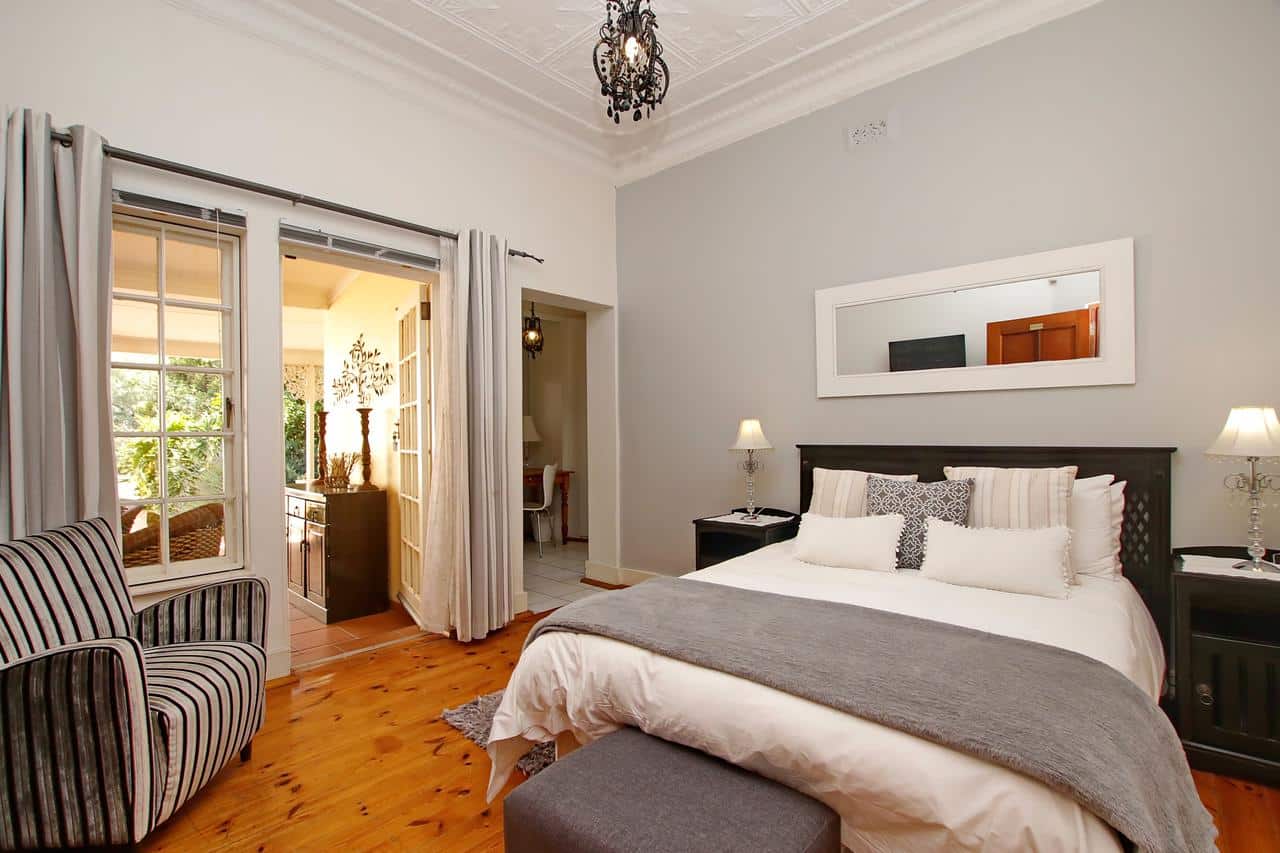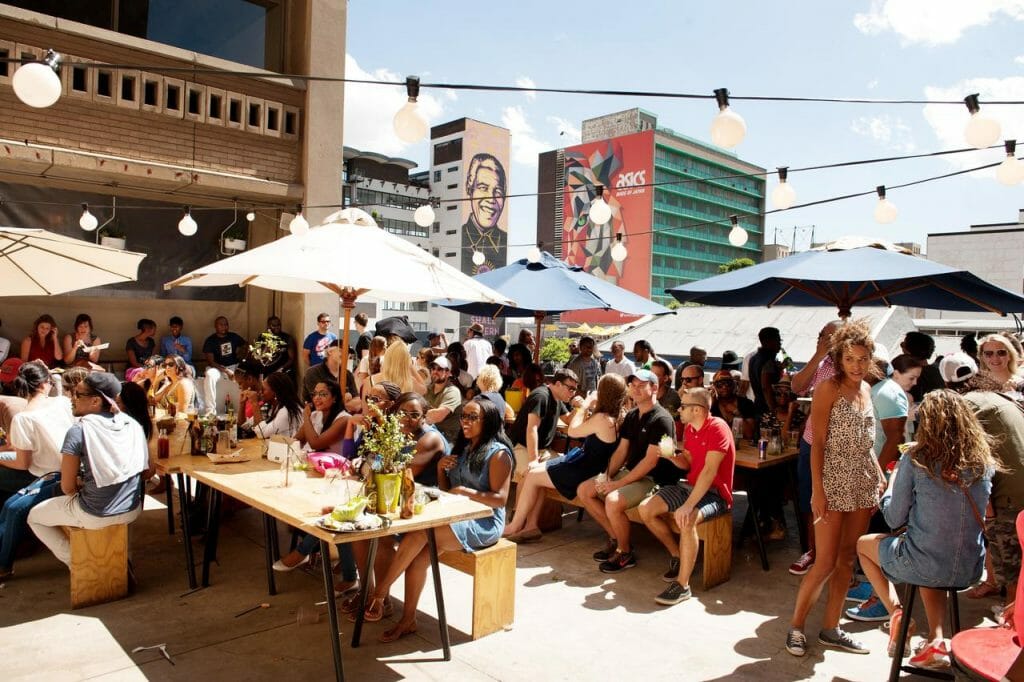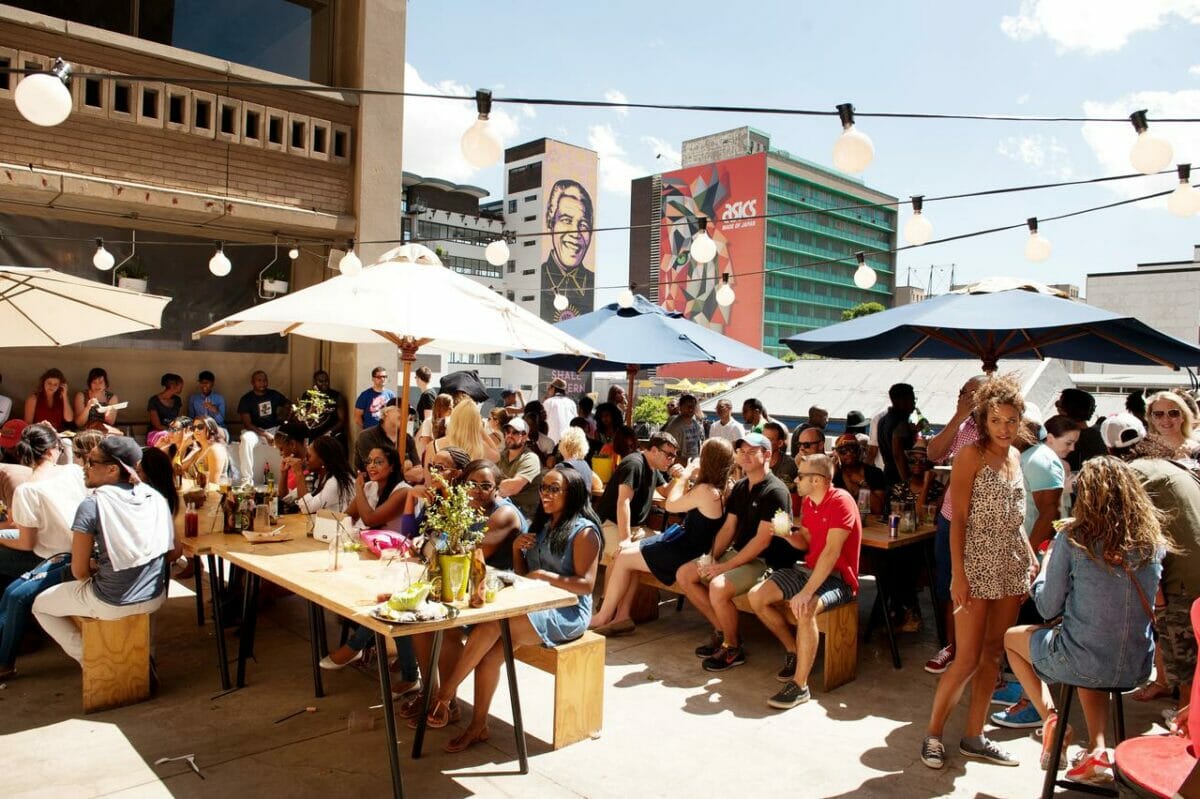 Gay Nightlife in Johannesburg South Africa
Sadly the gay club scene in Johannesburg is always changing, and it seems like most places open just as quickly if they close.
Be sure to check websites and Facebook pages before heading out, and take care – While Johannesburg might be one of the most gay-friendly cities in Africa, displays of affection outside of gay bars can still lead to trouble. Also, watch out for hustlers and don't take any valuables with you if you can help it.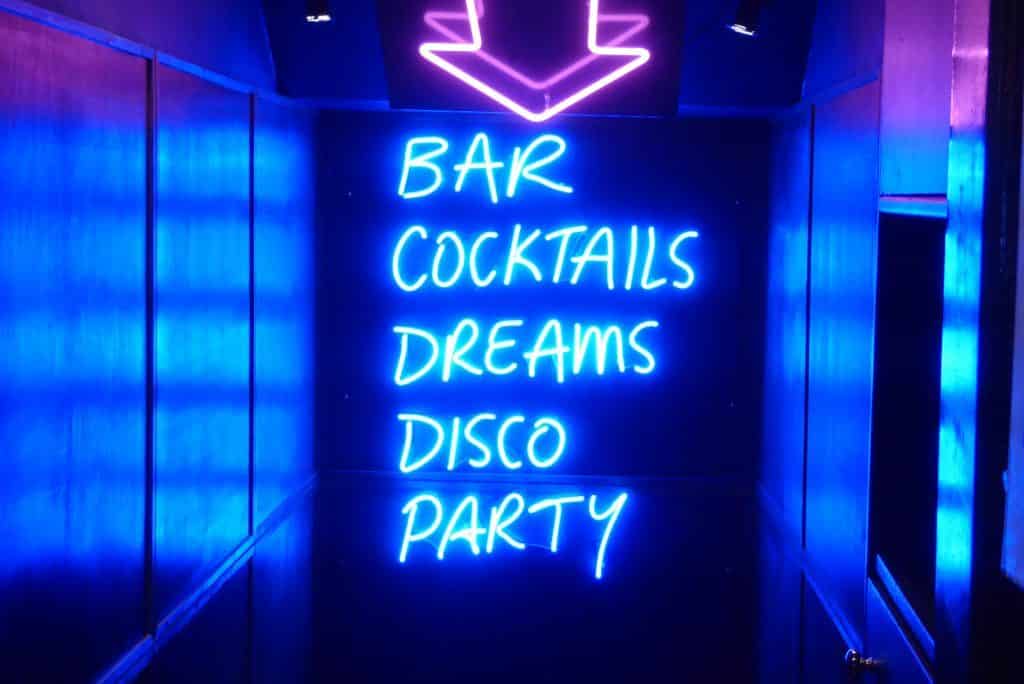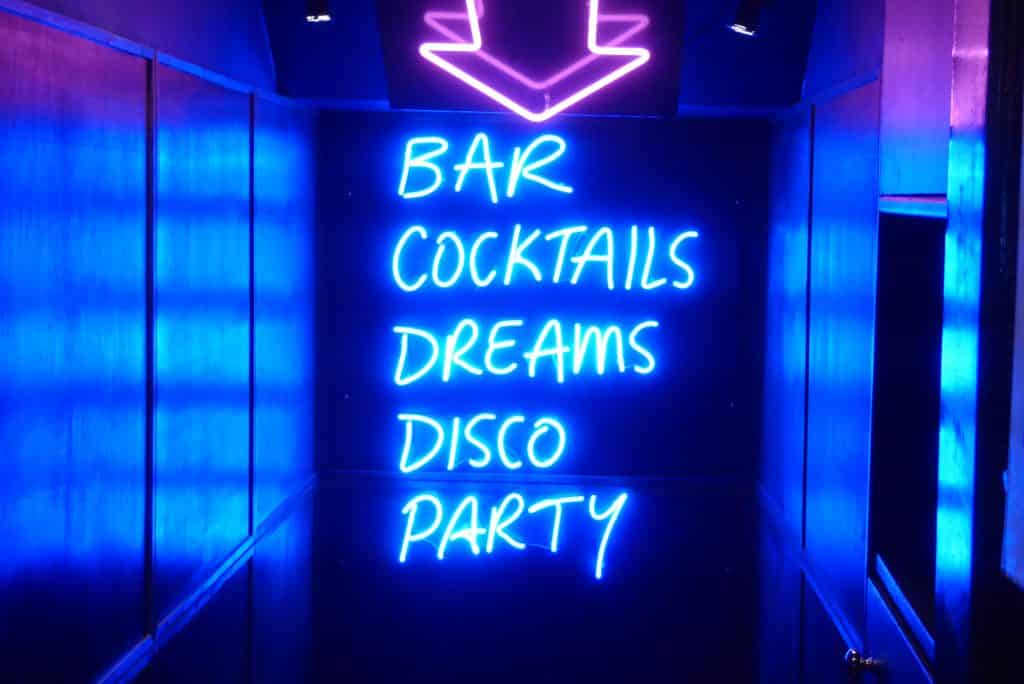 There is a vibrant gay scene here, but it is quite spread out with no discernible 'gay village,' though Illovo and Melville are the most popular gaybourhoods. We also had fun exploring chic cocktail bars, rooftop chill pads, and luxe nightclubs, which we have decided to include here. Sure they might not be exclusively gay, but they are gay-friendly and gay-popular, so why not try them out too!
Of course, Johannesburg does get crazy wild, and what better way could there be to get to know the locals than in a Johannesburg gay bar! Just don't forget your common sense.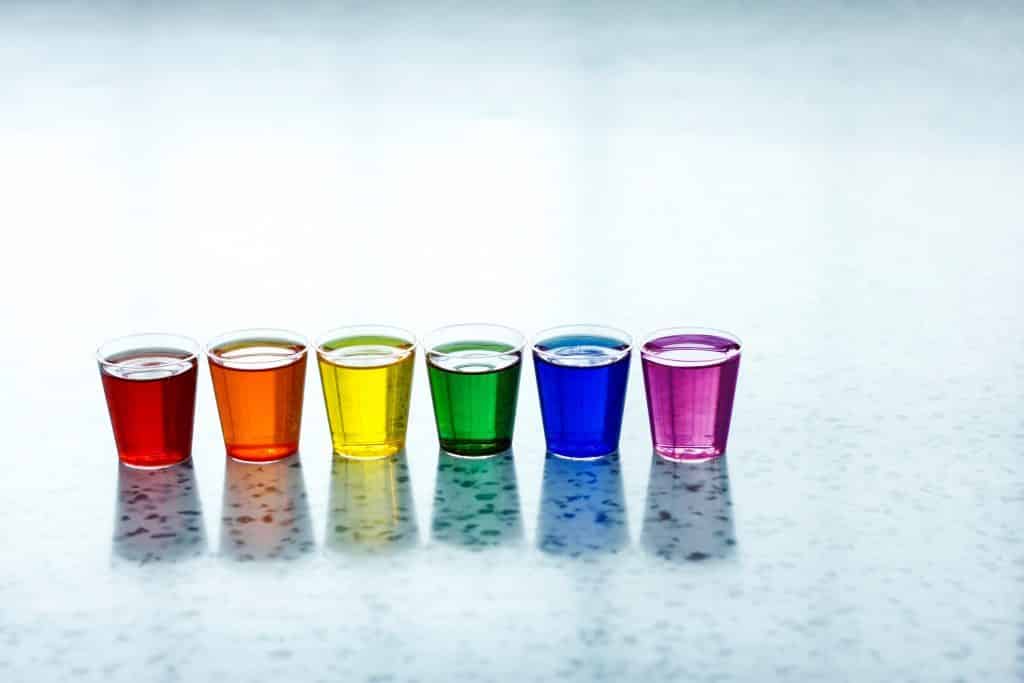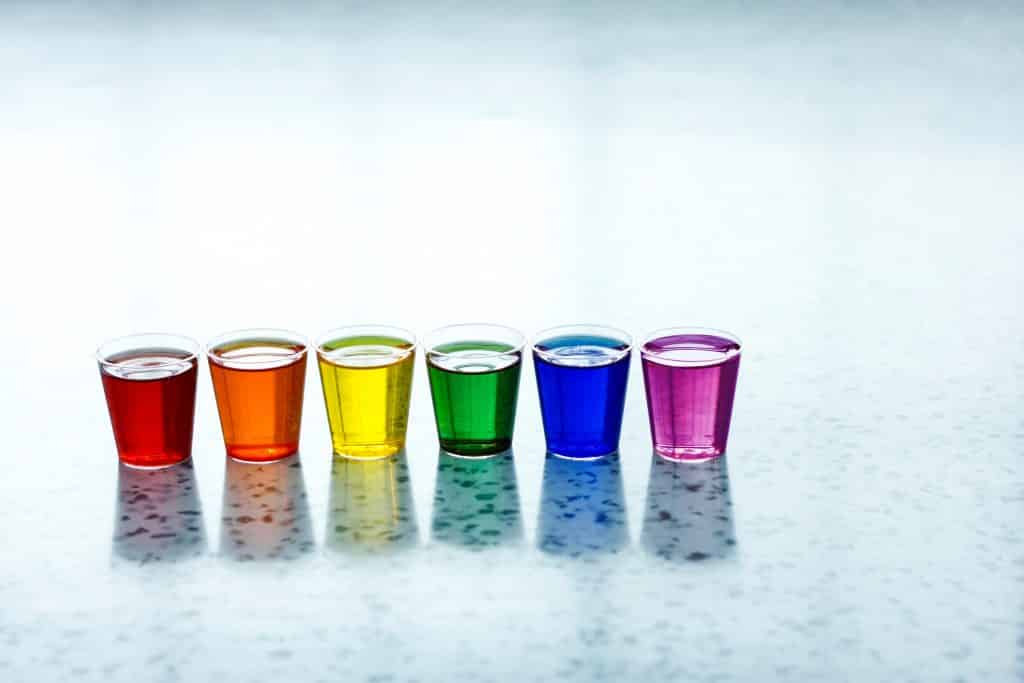 Gay Clubs & Bars in Johannesburg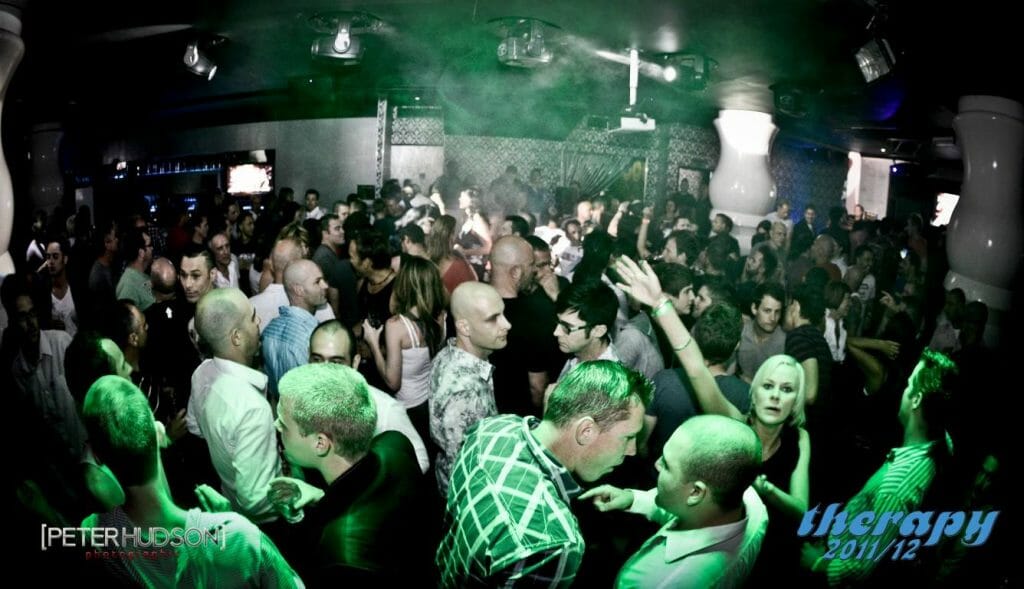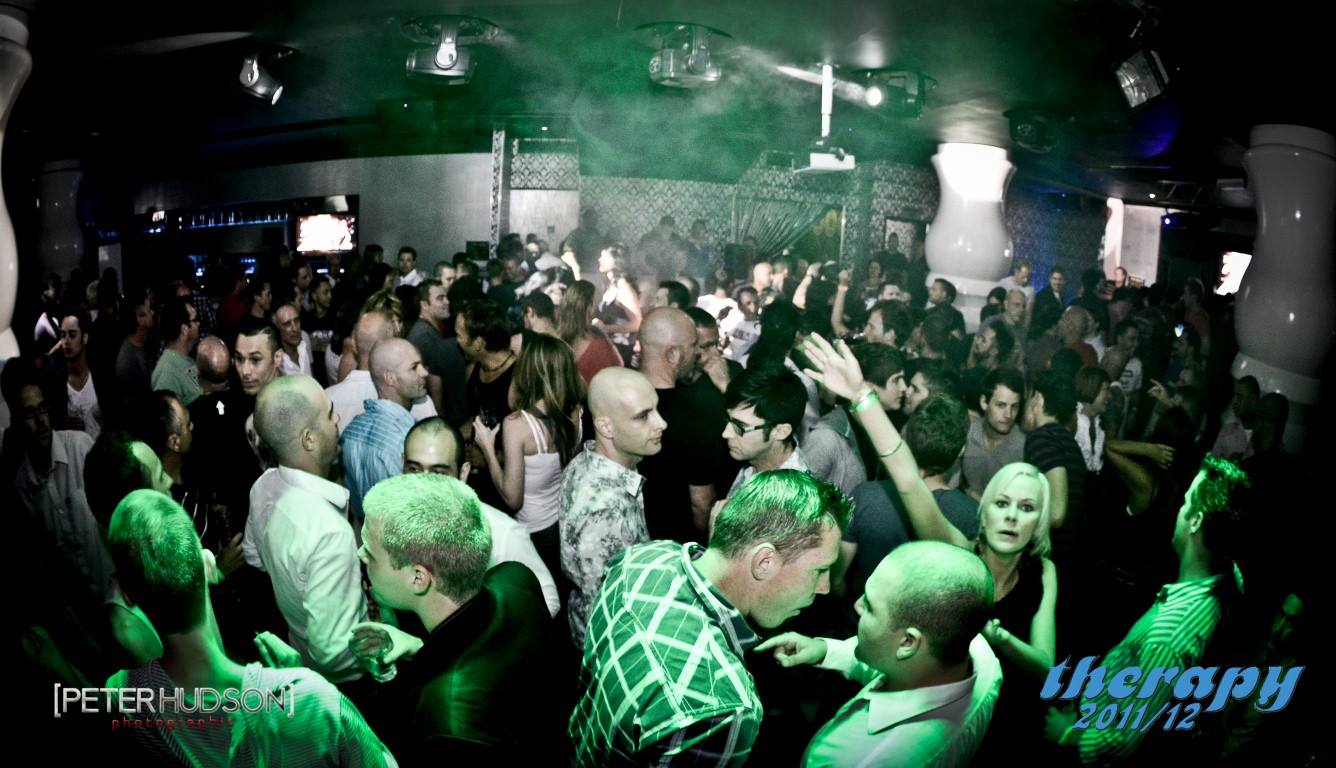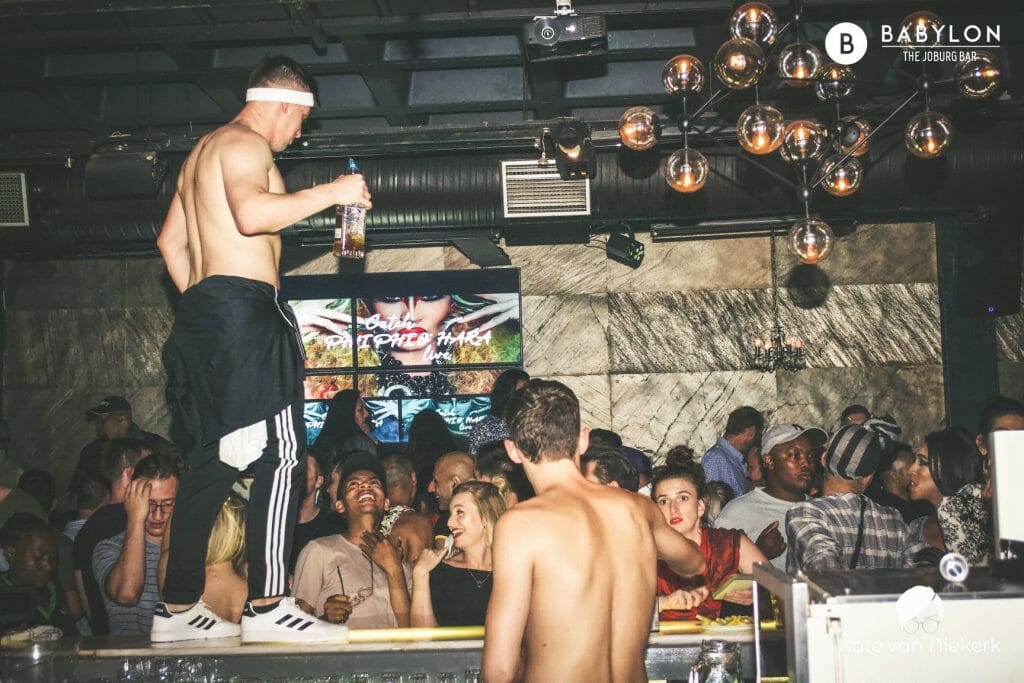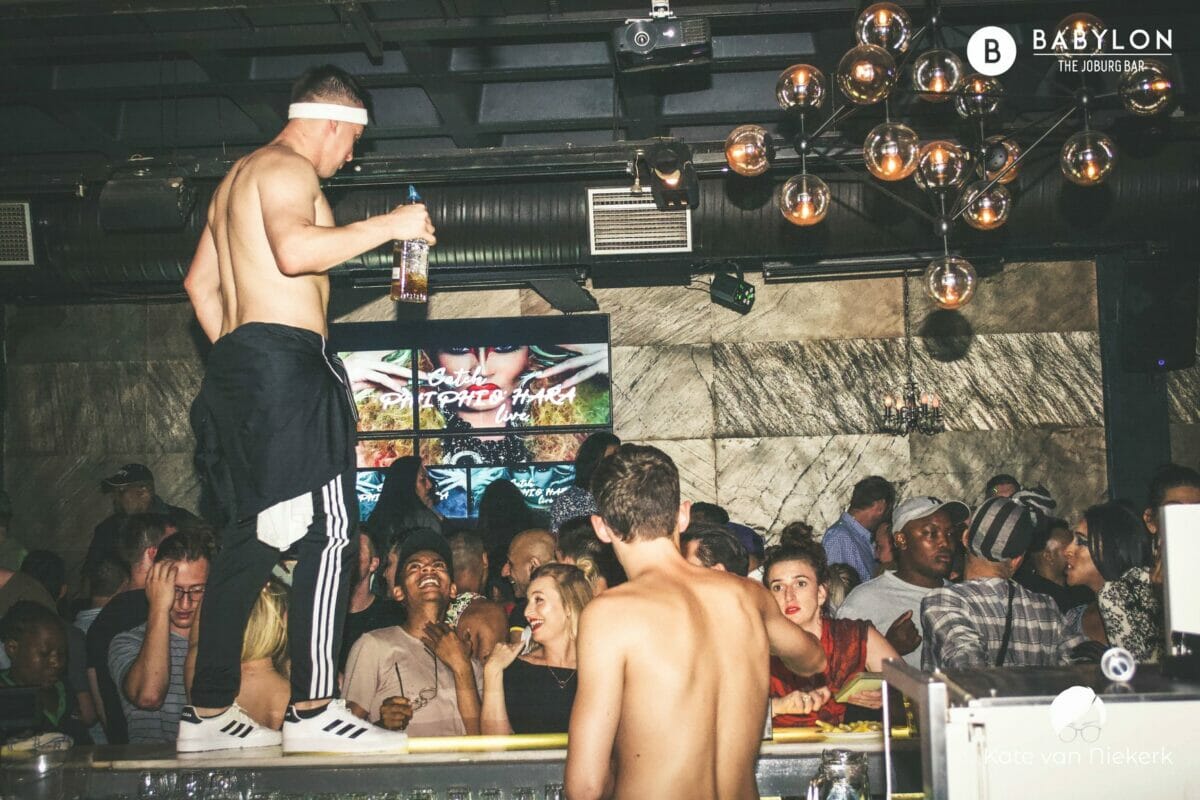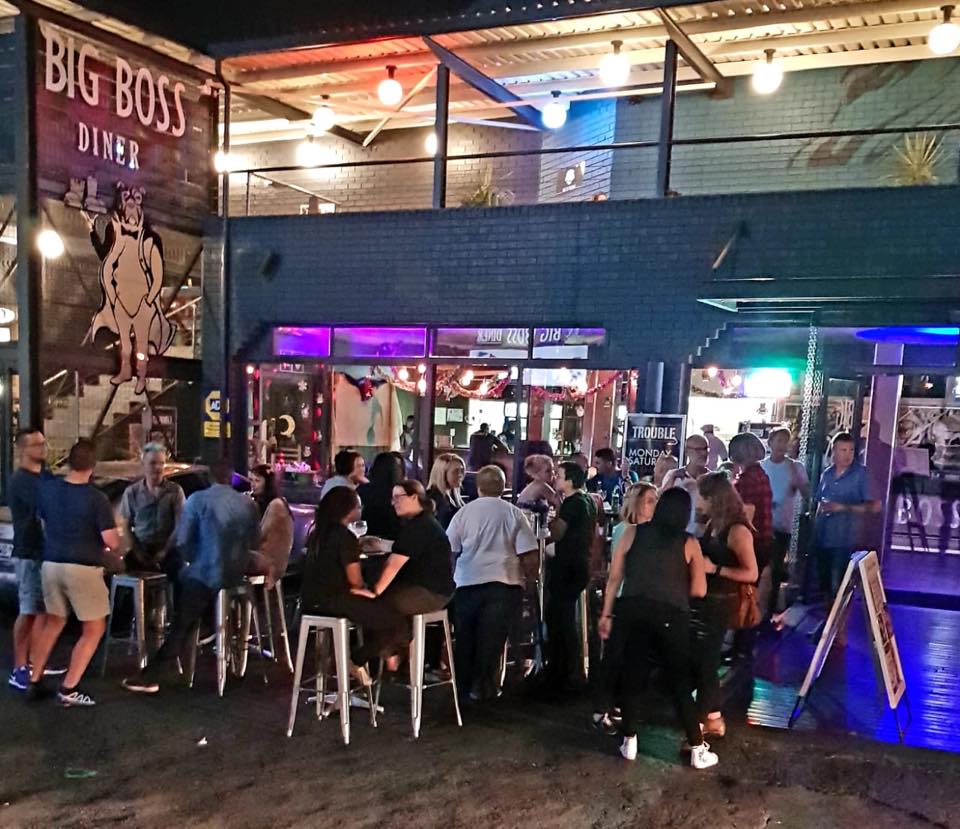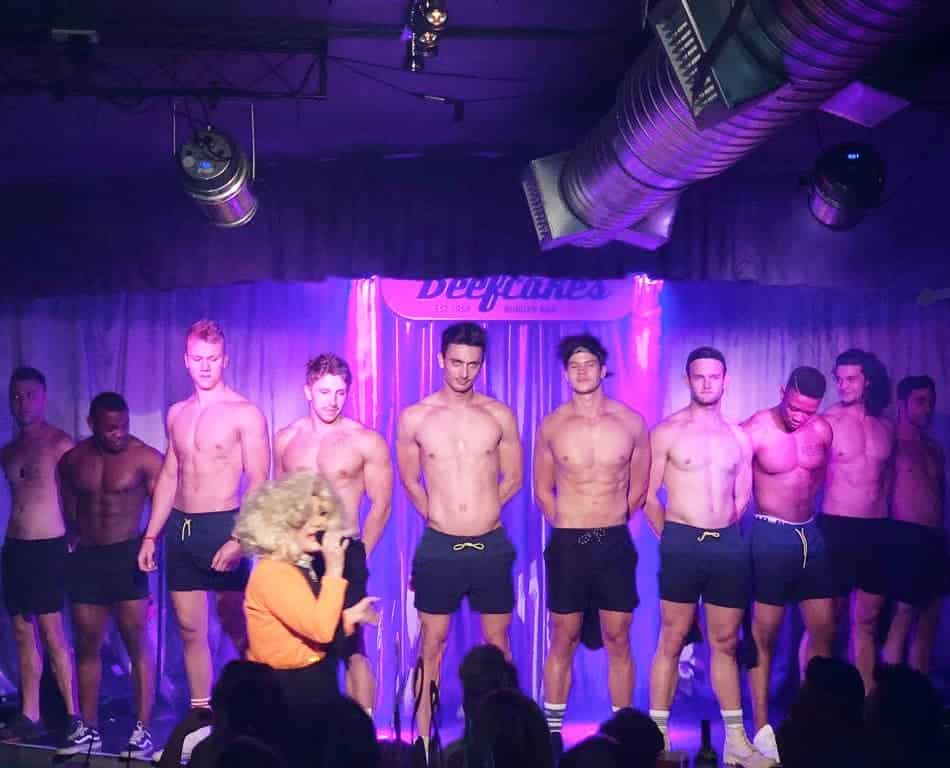 Other Nightlife Hotspots We Loved In Johannesburg
Amuse Café – A very gay-friendly bar in Linden offering an intimate and eclectic space to enjoy live music performances by local artists. Anything from jazz to punk to rock can be found at this fun little spot, and the crowd of creative-types that comes here enjoy art, music, and entertainment without strict set rules or social standards.
Mootee Bar – An authentic, unconventional interpretation of modern Africa. A new addition to the Melville drinking scene, this hip, and very different cocktail bar uses all local ingredients to create divine elixirs inspired by the continent that gave life to humanity. With 120 seats, an outside rooftop deck, open-air alley seating, and a private lounge, Mootee can always be trusted to bend creative boundaries by challenging customer's understanding of food and drink culture.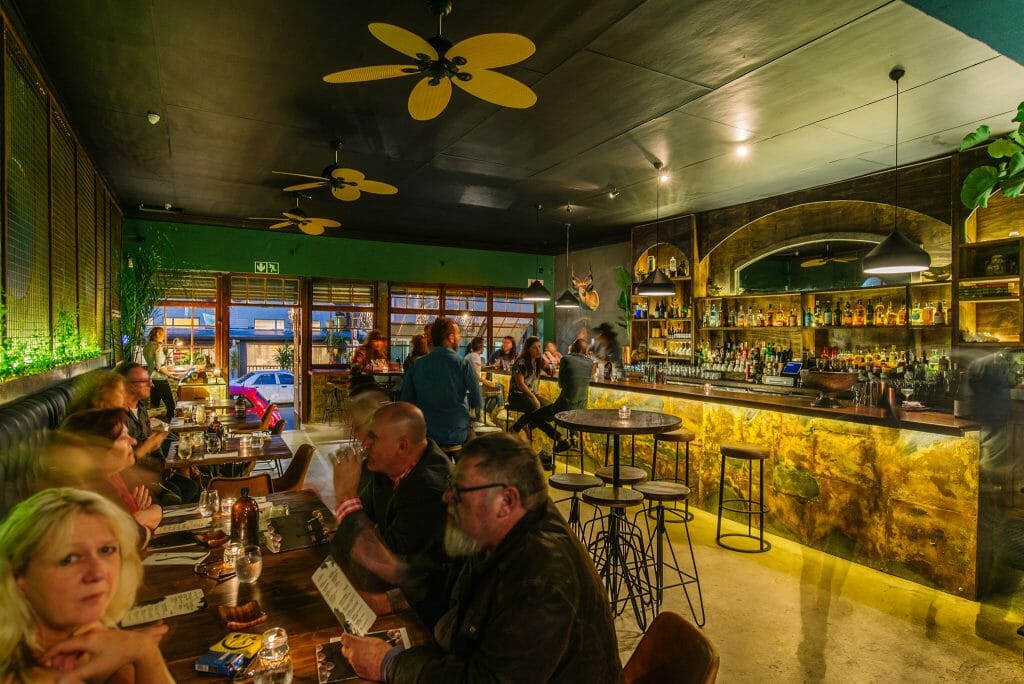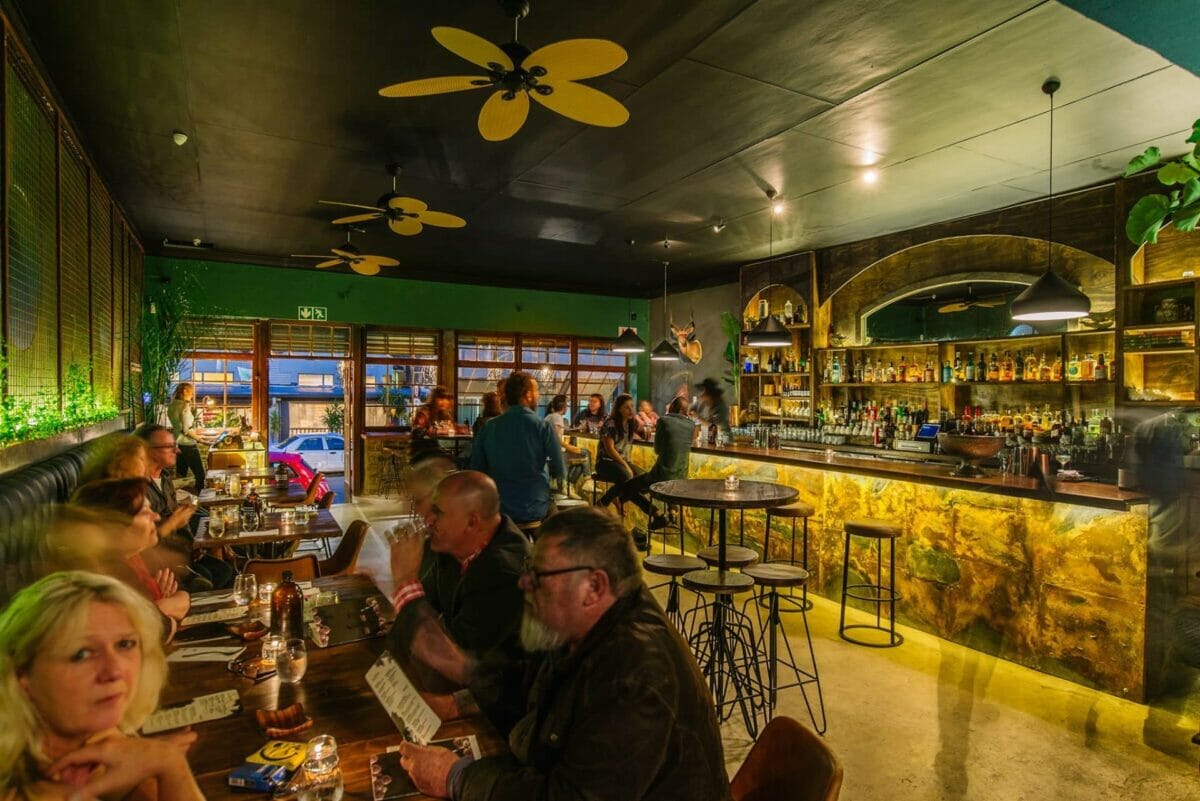 Xai Xai Lounge – Another famously gay-friendly spot in Melville adding a welcome touch of Mozambique and its cuisine to Johannesburg. We loved chatting the night away in this lively yet laid-back cocktail bar and restaurant -often the most happening places on the Melville Strip – with the assorted collection of gays, Melvillites, journalists, artists, and musicians who are drawn here like moths to a flame.
Elevate – A luxury bar and premium lounge venue situated in the heart of Johannesburg's secure Banking District. Uniquely chic with a 360-degree view, fab cocktails, and LGBT-friendly service, this is an unforgettable nightlife destination (though we also love the chilled vibes during the day.)
Great Dane – An inner-city party bar famed for its delicious gourmet hot dogs and unique blend of house and hip-hop sounds. A diverse crowd flocked here of creative, young professionals and hipsters, and it is always very LGBT friendly The Great Dane can get pretty crowded late at night, which is perfect if you like a traditional hot-and-sweaty dance night.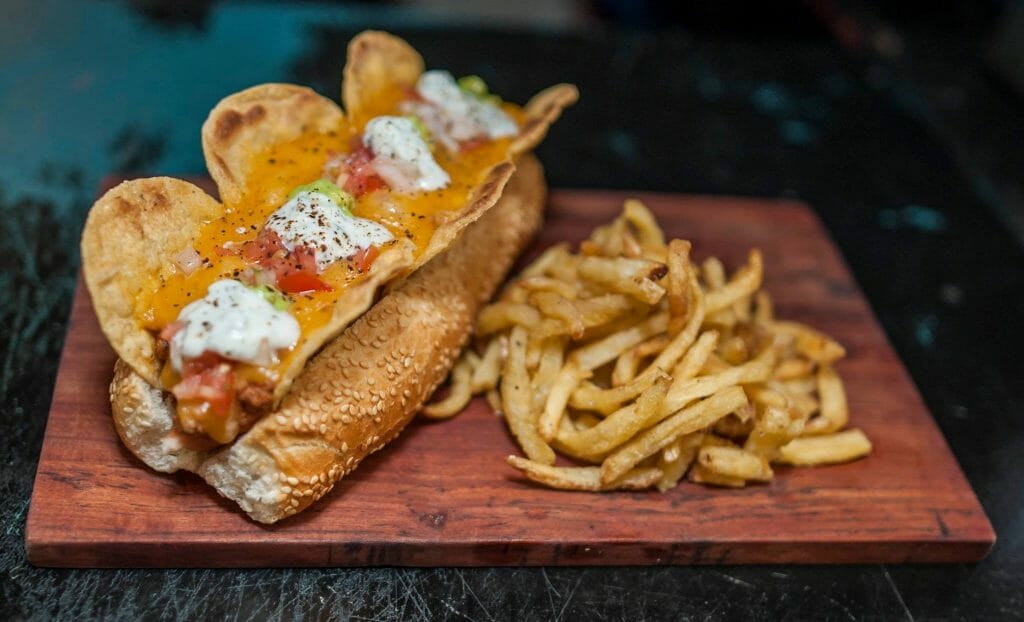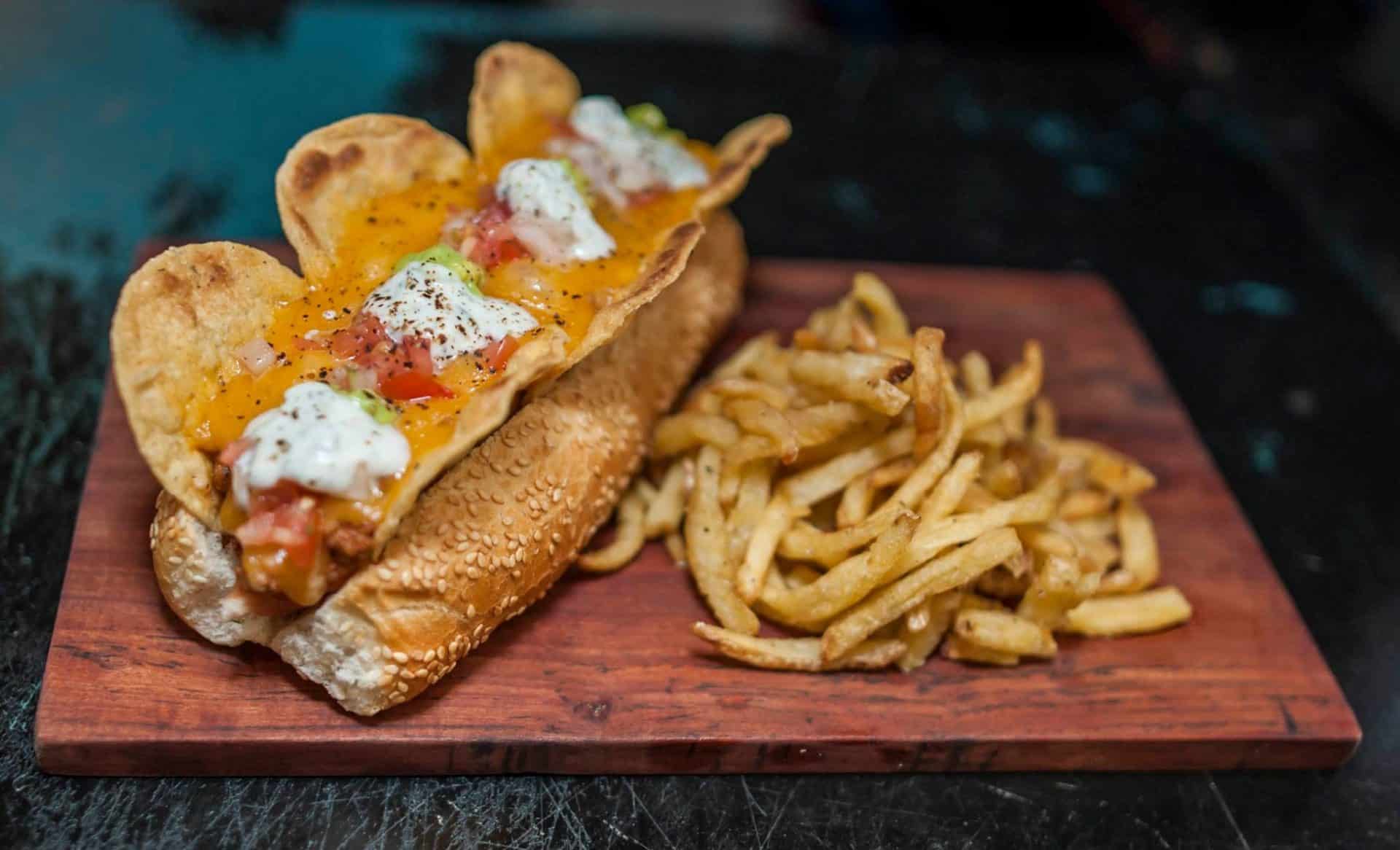 Kong – An architectural first with a multi-million dollar fit out this epic venue boasts a new take on the ordinary South African style nightclub. Kong is undoubtedly one the most exclusive night venues in Southern Africa, hosting celebrity DJs, flashy VIP areas, sickening sound systems, and one hell of a night out. Aimed at a sexier, grown-up and elite market, one is sure to find the hottest people in town partying it up into the early hours of the morning here, and splashing out an eye-watering amount of cash in the process.
The Royale – A gorgeous cocktail spot inspired by the 1950s tropical playground that was Havana, with high rolling businessmen, salsa music blaring, and strong rum cocktails flowing freely. The food is hardly gourmet – which is typical of the Carribean Islands, so we expected as much – but the lively vibe, fabulous décor, excellent mojitos, and warm service-with-a-smile tempt you to stay far longer than you ever planned.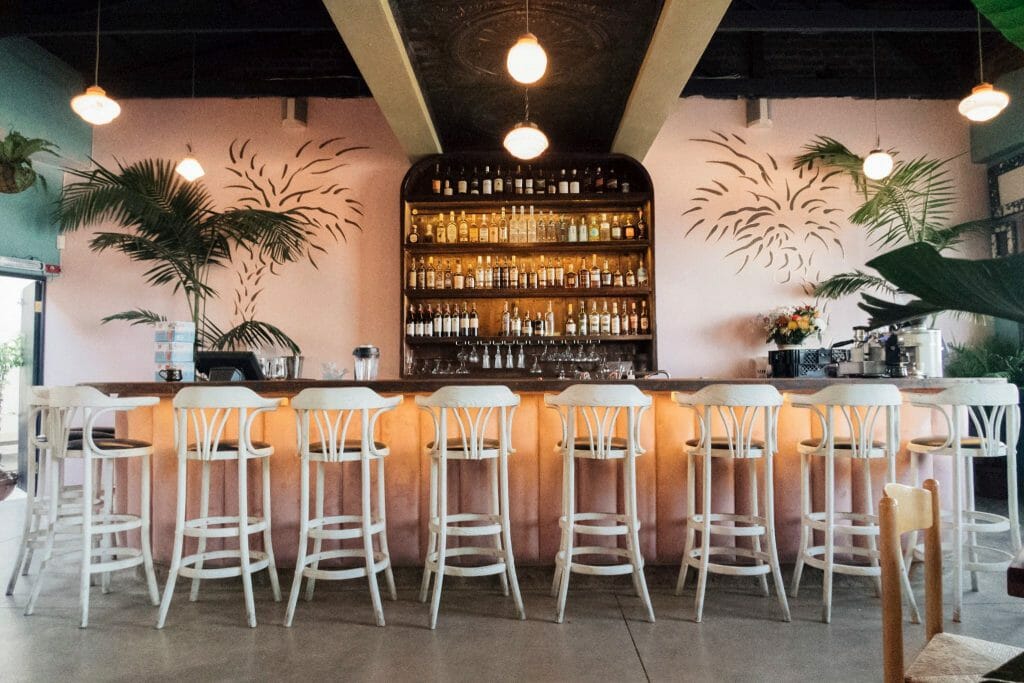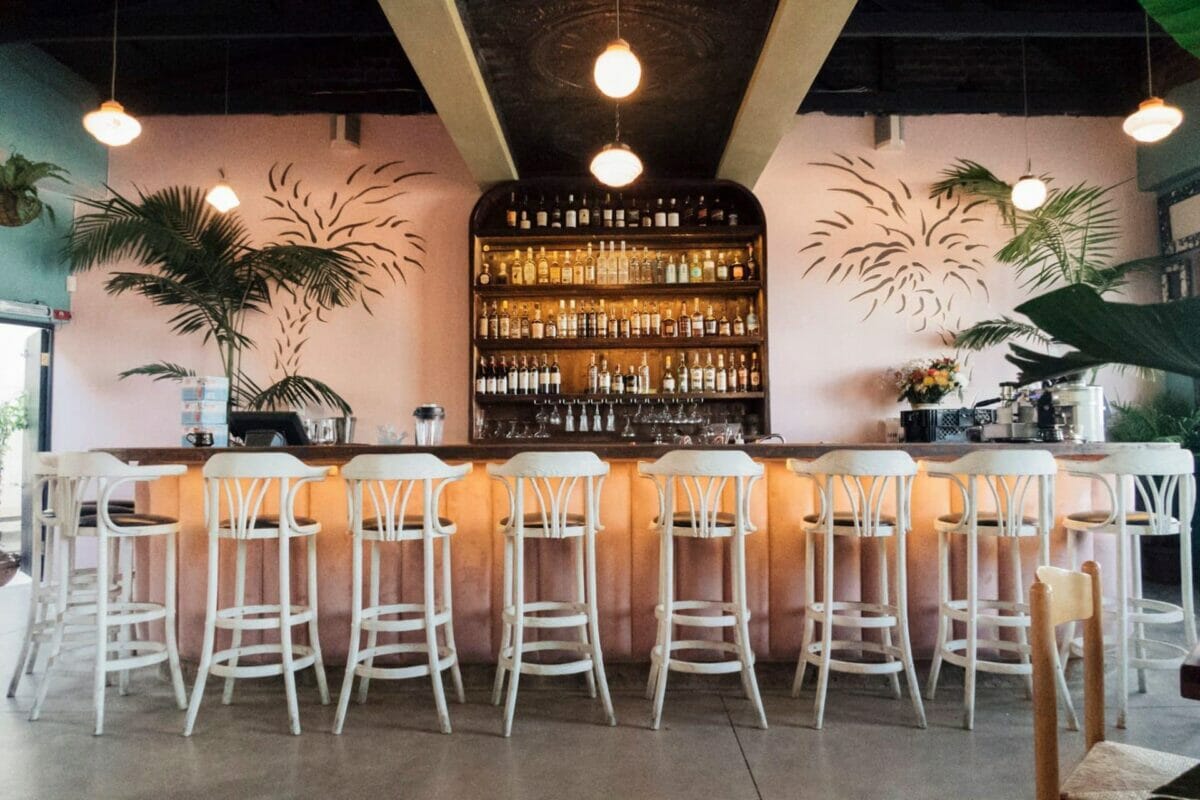 Cruising, Gay Saunas & Bath Houses in Johannesburg
Even though Johannesburg is an increasingly popular gay vacation destination, there is still only one gay sauna here, but thankfully its wonderfully done – and is guaranteed to get your pulse racing! Just don't set your expectations too high, this is nothing like the glorious European gay sauna scenes that we found in Hamburg, Seville, Milan, and Brussels.
Other than that, there is always the venue, as mentioned earlier, 'The Factory,' a gay nude cruise bar in Johannesburg with lockers and cute guys, or Grindr et al. if that is more your style.
The Rec Room – A fun gay bar, steam room & sauna that has been the largest and busiest gay sauna in Johannesburg for nearly two decades. They pride themselves on their high standards of hygiene – which we found to be much better than other places around the world – and they actively work to keep providing a safe and secure environment for gay and bisexual men to have fun. There is a fully licensed bar offering a selection of beers, wines, spirits and cocktails, a large steam room and sauna, two video lounges, and a large indoor jacuzzi as well as an open-air garden. Complimentary private cubicles are provided, including three larger rooms each with their own TV, and there are three maze areas range from the mild to the wild. Of course, the Rec Room also has open showers to freshen up before and after. They also host weekly themed parties and, on occasion, some special events.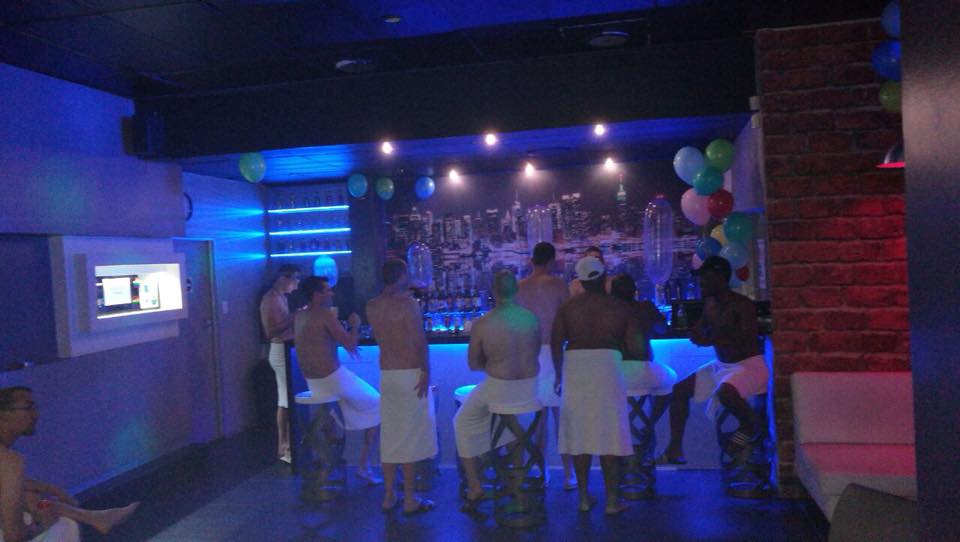 Gay Johannesburg Map