Is there anything more life-affirming than celebrating who you are? Everyone gets that urge to shout it from the rooftops: Gay Pride Festivals provides you with the perfect opportunity.
It's an occasion to remind people that everyone deserves the same rights while having a good time and celebrating love, people, diversity and ourselves. Because just in case you had forgotten:
You're perfect, you're beautiful, you look like Linda Evangelista You're a model. Everything about you is perfect!

Parades, music, dancing, color, joy: what more could you want from your gaycation? That's why it's a great idea to combine your next weekend away with a Gay Pride festival. Not only do you get to see and do something different, but you can be sure everyone you meet is in the mood to party.
To help you spend some of your hard-earned cash on a trip you'll never forget, we've got a list of some of the best pride festivals to plan your gaycation around. We will be the first to admit, every gay pride is worth visiting – but these are some of our unexpected favorites!

The Best Gay Pride Festivals To Plan Your Queer Travels Around!
Combine a trip to the theme parks with this multi-day celebration at Come Out With Pride in Orlando. The main parade is on the Saturday, although there are evening events on the Thursday and Friday leading up to it (think of it as training!).
More than 150 organizations take part in the big day on Saturday on the shores of the lake, with family zones, cash bars and plenty of music. You can dance all evening, and then attempt some sightseeing the next day: gay Orlando has plenty to offer.

Israel might not be your first thought for a gay weekend away, but Tel Aviv remains a must-go destination among the gay community and its Gay Pride is one to be seen.
Since its birth in 1979 as a protest called the Love Parade it has grown to attract 250,000 people. With a vibrant nightlife scene and a sexy beach culture, Tel Aviv throws a great Pride festival – where else can you see muscled hunks wearing rainbow takes on traditional clothing?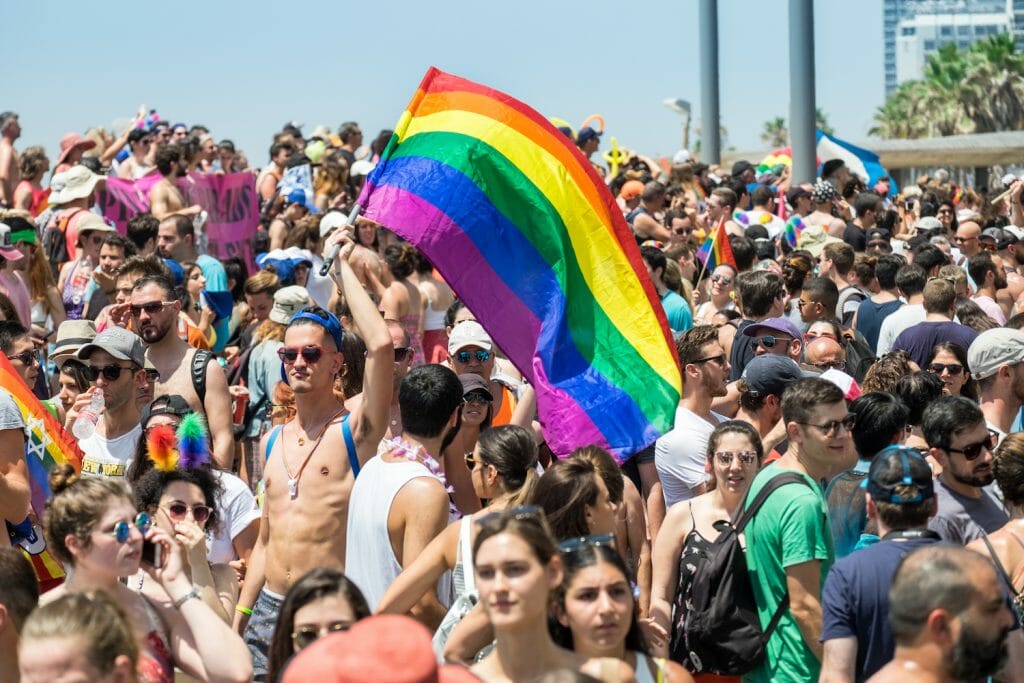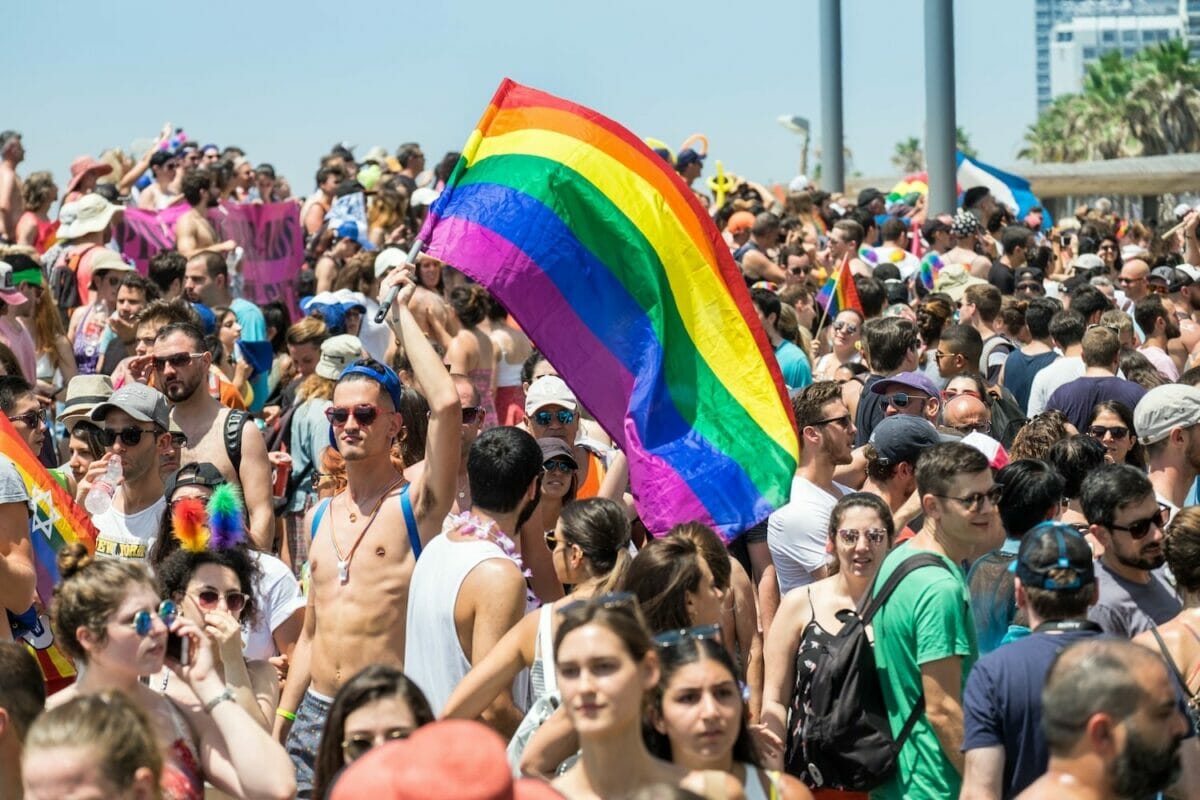 One of the most stunning cities you'll ever see (when it's not raining!), Edinburgh also hosts a mean Pride Festival and enough gay nightlife to keep you going long after this one-day event is finished.
The main parade takes you through the gorgeous city center and a wide variety of events across the capital offer something for every color of the rainbow.
It's a joyful and inclusive celebration of the LGBTQI community. You can then spend a couple of days recovering by climbing up Edinburgh's hills and visiting its many historic sights.

Where better to celebrate gay love than in one of the most romantic capitals in the world? Every June or July the "Marche des Fiertés" draws hundreds of thousands of people to the streets of Paris to rejoice in their diversity and have a good dance.
A lively procession brings together Parisians and visitors from all walks of life: it's colorful, creative and energetic. This event recognizes the importance of raising awareness of key LGBTQI issues while still having a good time.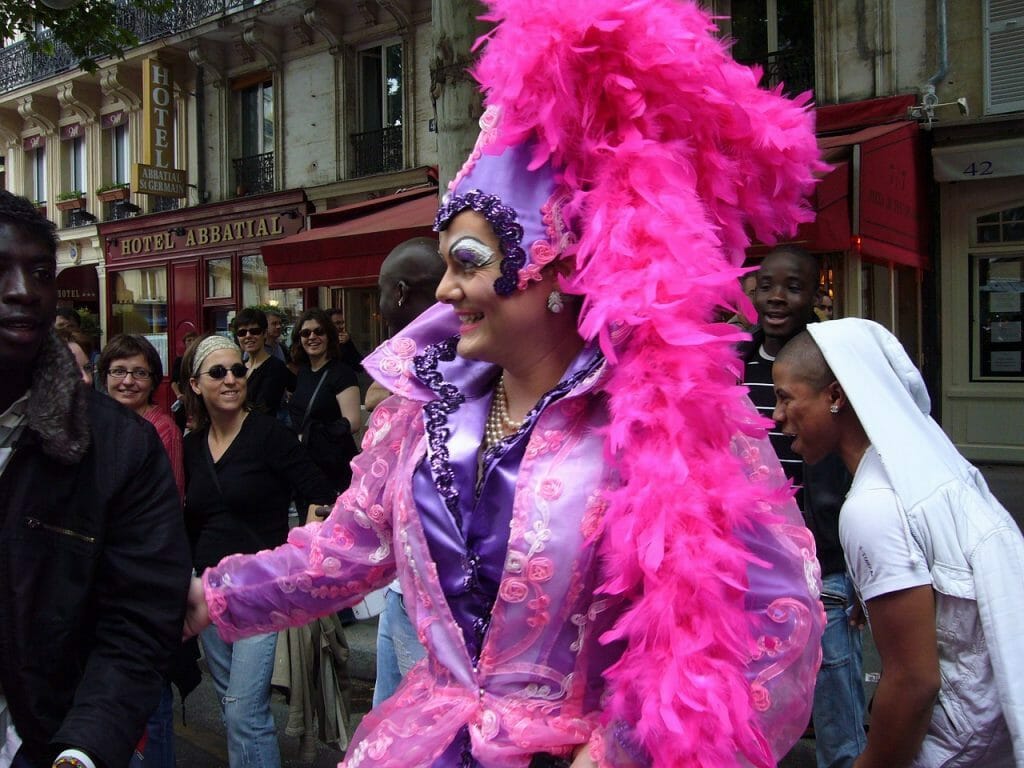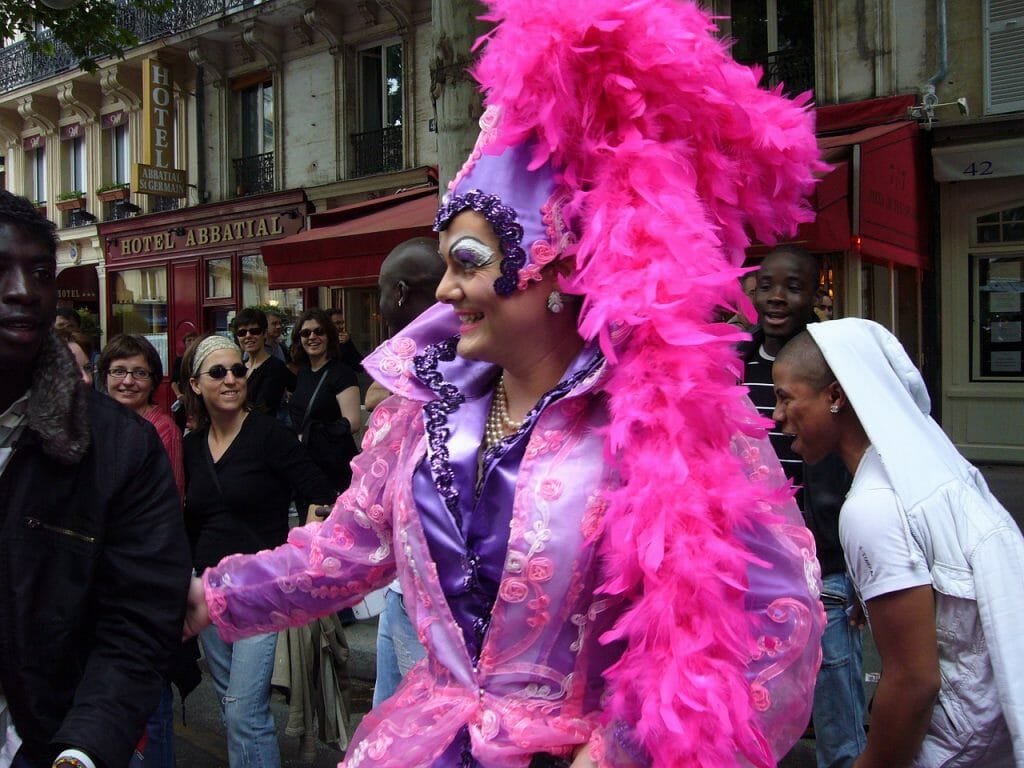 If you've ever wanted to really explore Lisbon, June is the time to do it. This way, you get to experience more of this gorgeous city and you can attend the two events that makeup Lisbon gay pride. The gay parade and the Pride village event take place about a week apart and both are well worth participating in.
March in the parade to see stunning views of the city and make a statement about our beliefs; go along to the Pride village a week later to dance until 4 am.
For the week in between, see what Lisbon has to offer in the way of gay bars, good food, and exhibitions – it's a lot!

Fort Lauderdale's 40-year-old gay pride festival is one of the largest Pride festivals in the Southeast and is a fabulous place to celebrate on the beach. It's a bit earlier than most Pride festivals, taking place in late winter – usually around Valentine's Day, if you've got someone you want to treat!
Over 60,000 people gather on Seabreeze Boulevard to join in a selection of parties, events, and tributes. After the official events are over, Fort Lauderdale still has plenty to offer to keep the spirit going.

Dublin Pride is the city's biggest festival and with a huge array of activities, there is something for everyone to enjoy. If there's ever a gay event to make you feel hopeful, it's this one, with its emphasis on bringing people together.
Pride in Dublin runs for a week and includes art exhibitions, film screenings, and drawing classes; it culminates in a joyous parade where you can dance with your rainbow flag to your heart's content.
Go for Pride, and then plan the rest of your vacation to take in some of the glorious Irish countryside.

So you've always wanted to take that trip to Australia and now you've finally got around to arranging it. The best way to kick it off? The Sydney Gay and Lesbian Mardi Gras.
It's just… wow. There are no words.
The parade is spectacular, with floats, music, and representatives from multiple organizations around Australia, including police and defense force personnel. But don't miss the two-week lead up of parties, Drag Races, discussion panels and fairs.
You'll take the buzz generated from this all the way around your gay tour of Australia.

If you're a history buff you might want to spend a long weekend in Rome visiting the Colosseum, seeing the artwork… and celebrating with over a million others at gay Pride.
Italy's Roman-Catholic stance on LGBTQI rights means that Pride in Rome has an important message to deliver as well as showing the attendees a good time. Over a week the city sees concerts, dance parties, drag competitions and cultural events, all culminating in the Parade, which takes you past major sights.
Seeing the ancient Colosseum bear witness to hundreds of thousands of rainbow flags is enough to make your heart beat faster.
Well that, and all those sexy, rugged Roman bears!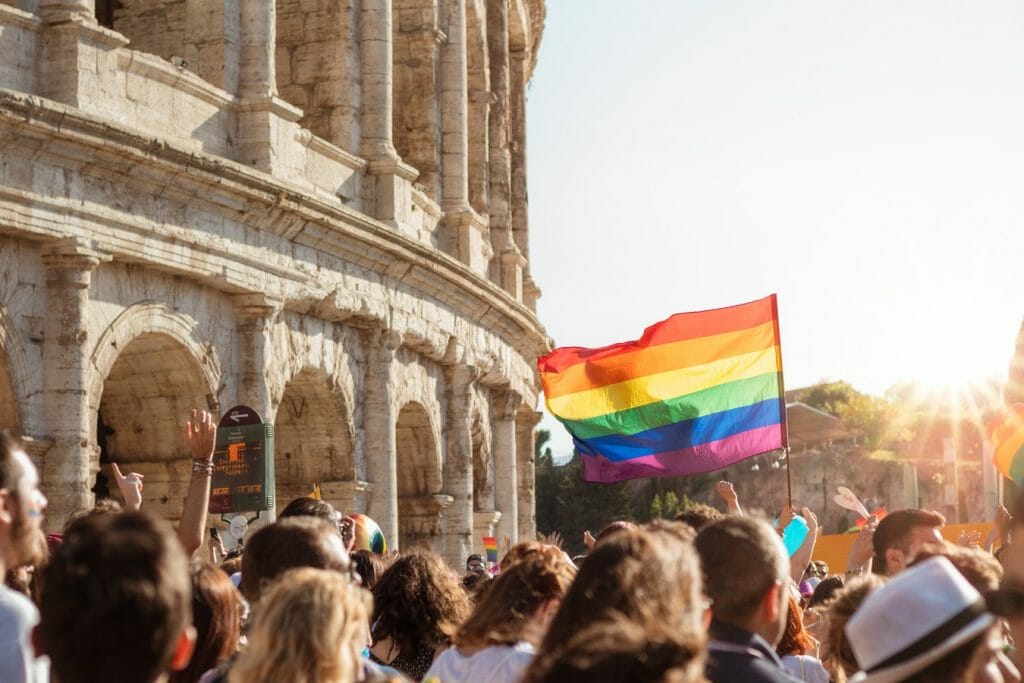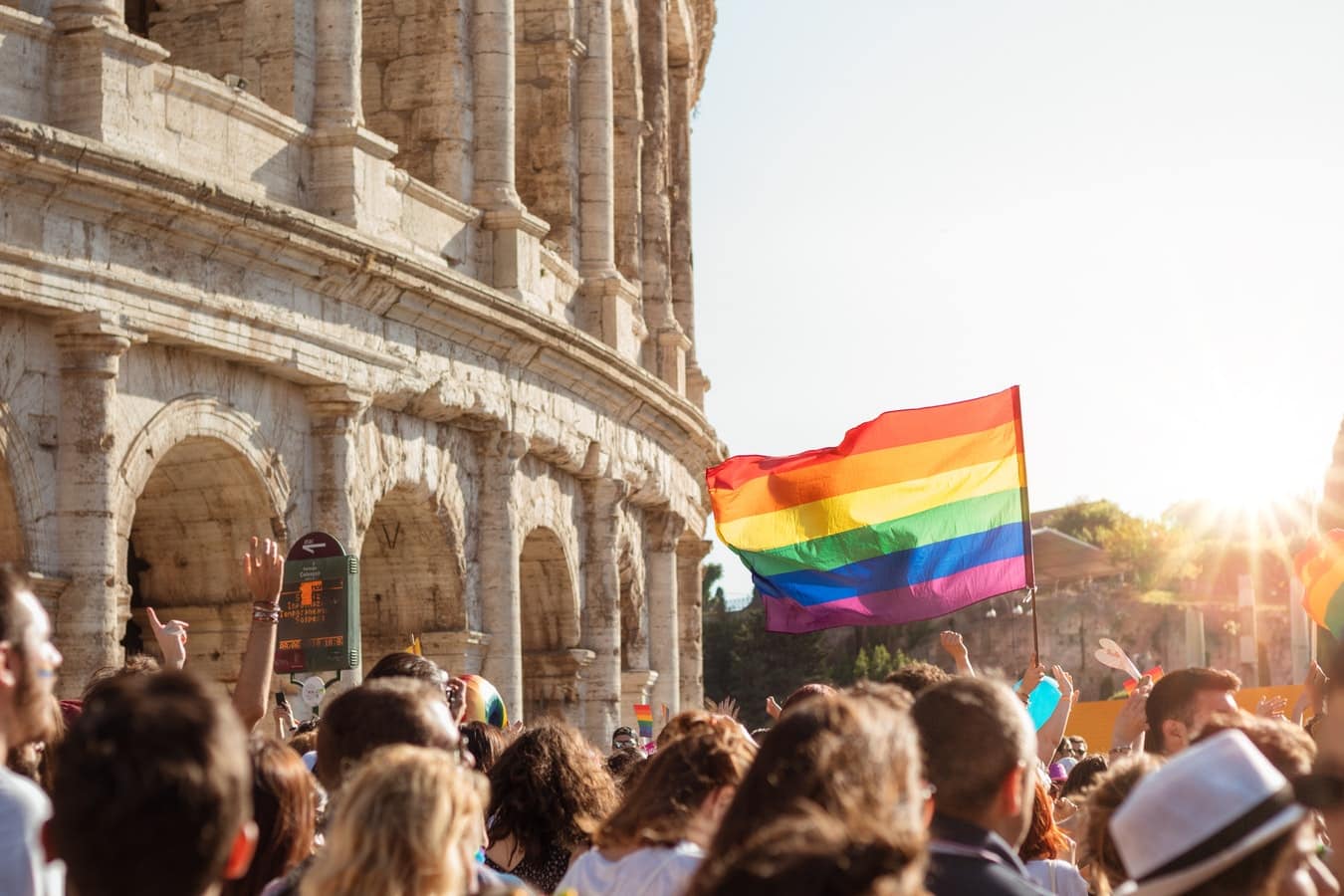 The highlight of Vienna's two-week Pride Festival is the Rainbow Parade, which takes place on the Ringstrasse boulevard. The festival includes tours of gay Vienna, beach days, exhibitions and a Pride Village: it's a holiday all on its own.
If you've been thinking about visiting Vienna on your next gaycation, do it in June and get involved in this powerful celebration of love and gay rights.