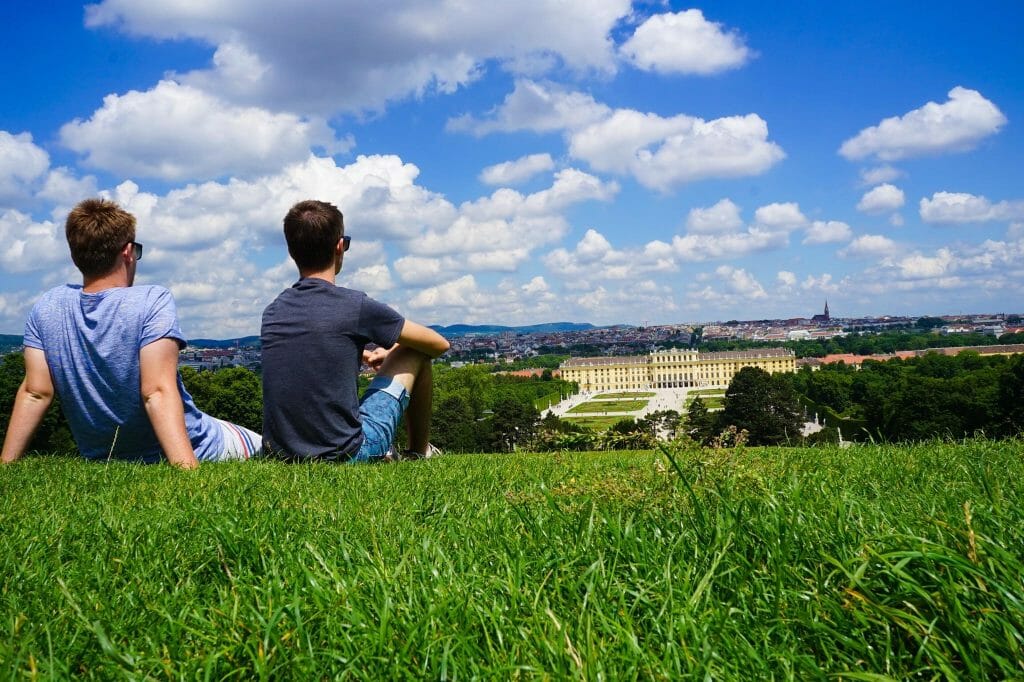 Gay Vienna is one of the great gay capitals of Europe, with a diverse and thriving gay scene enhanced by grand imperial architecture, world-class museums, refined Kaffeehäuser (coffee houses) and culture galore.
A place you could travel to time and time again, each visit to Vienna reveals a new treasure – whether it is a hidden garden, new hotel, old-world gay sauna or cutting-edge cocktail bars. A city as much in touch with it's past as it is looking to the future, we are absolutely obsessed with Vienna and for good reason!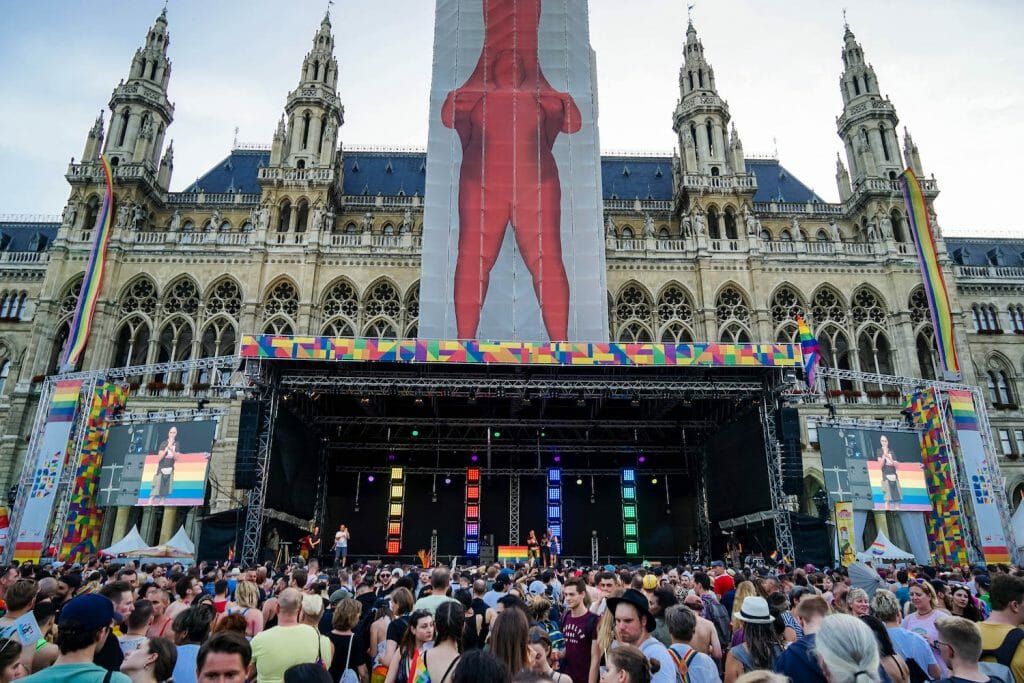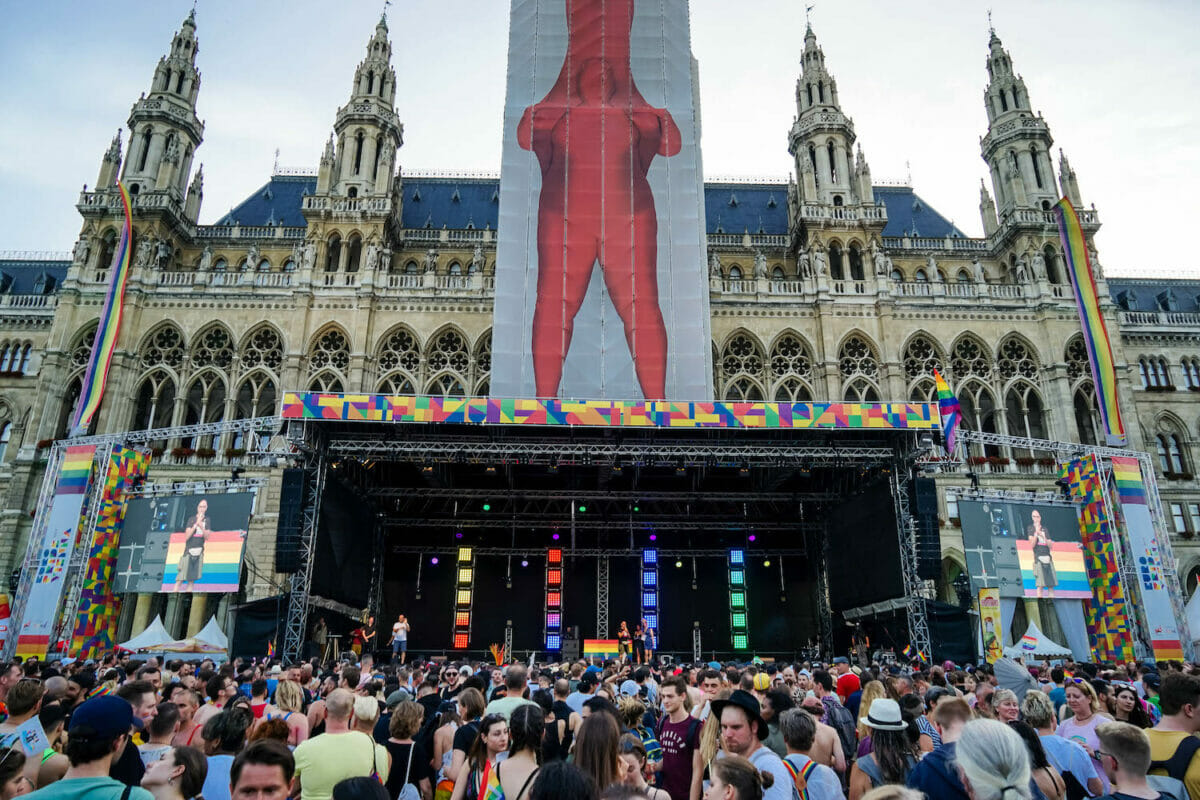 There are more gay bars, clubs and pop-up gay parties than we could count, and new ones popping up all the time. Then there are all the gay cafes, bookstores, events, balls, and swimming pools. Seriously, don't let its old-world facade fool you, this city could wear out even the most energetic boy or girl who tries to take it on all at once.
While Vienna has always been a very sexually liberal city, there is now, even more, to celebrate as the Austrian courts recently legalized same-sex marriage from the start of 2019! This also coincided with Austria holding EuroPride 2019, but needless to say when you visit Vienna you can expect to be welcomed everywhere you go – even at the stoplights where cute light same-sex couples walking signs remind us all: Love is Love!
And be sure to keep an eye out for Conchita Wurst who is often spotted around town…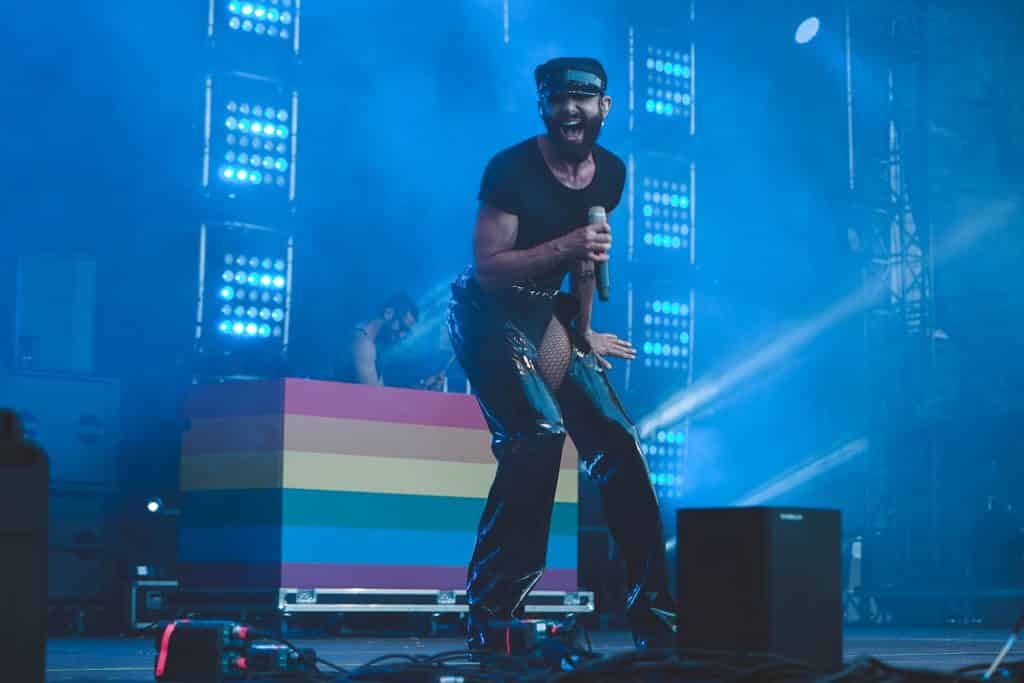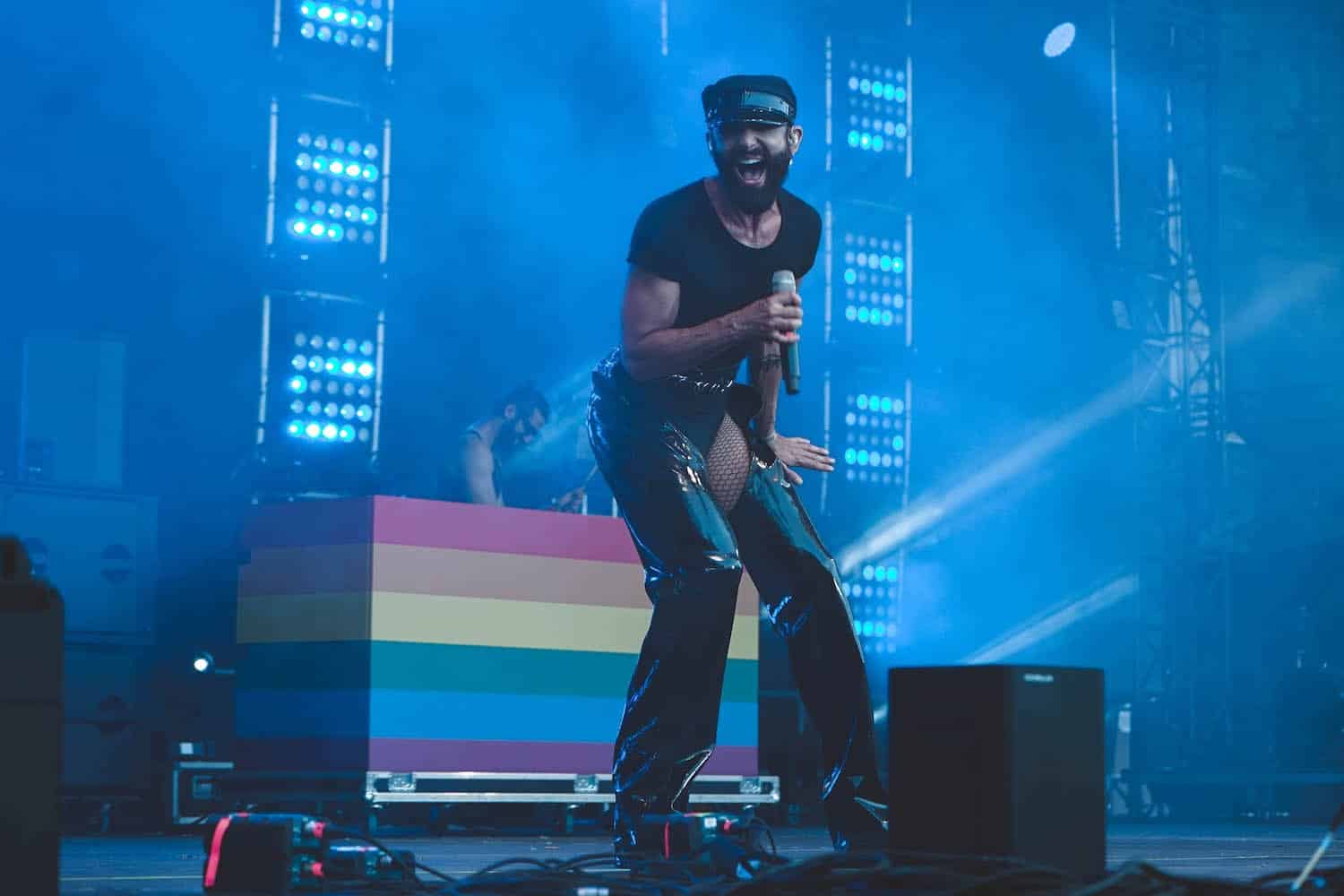 Sadly, Gay Vienna is often overlooked for the cheaper Eastern Europe capitals of Prague, Warsaw, and Budapest, but there is no other city on Earth like it – and those who opt to skip this magical city are missing out! Vienna holds close it's past and incorporates it into everyday life, keeping the good and reinventing traditions which no longer are fit for purpose – all the while retaining a deep sense of self.
In Vienna imperial trappings still linger in the air, people still greet each other with a casual Grüß Gott (May God be with you) and many grand palaces and museum complexes still dot the skyline. Yet hipster cafes and galleries inflict every inch of this city [reaching contagion level in Freihausviertel neighborhood] and there is never, ever, a shortage of things to do here.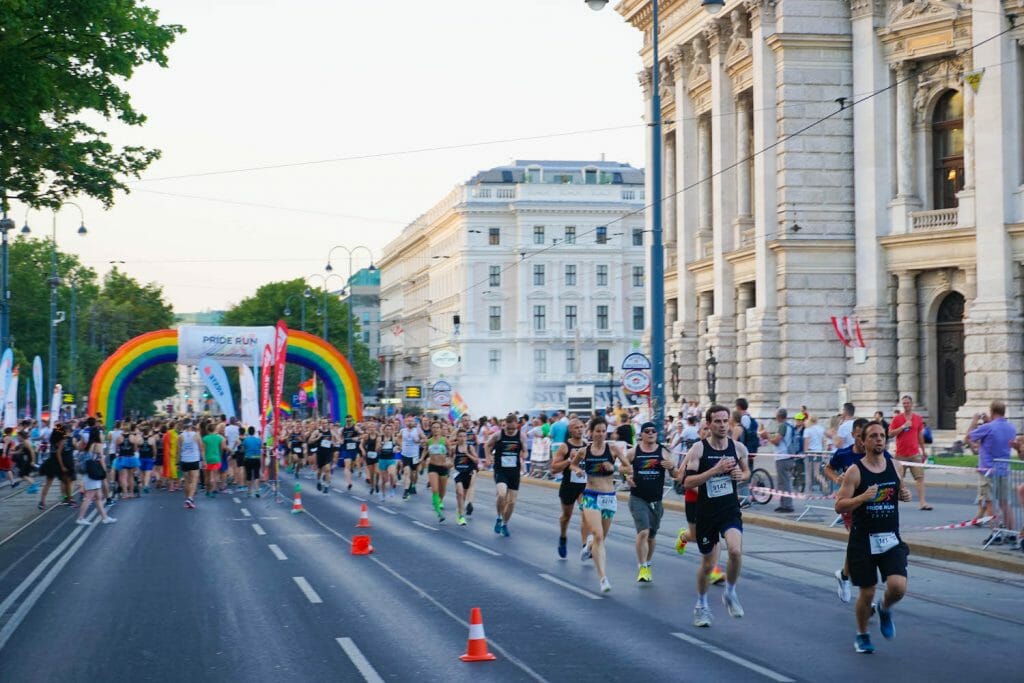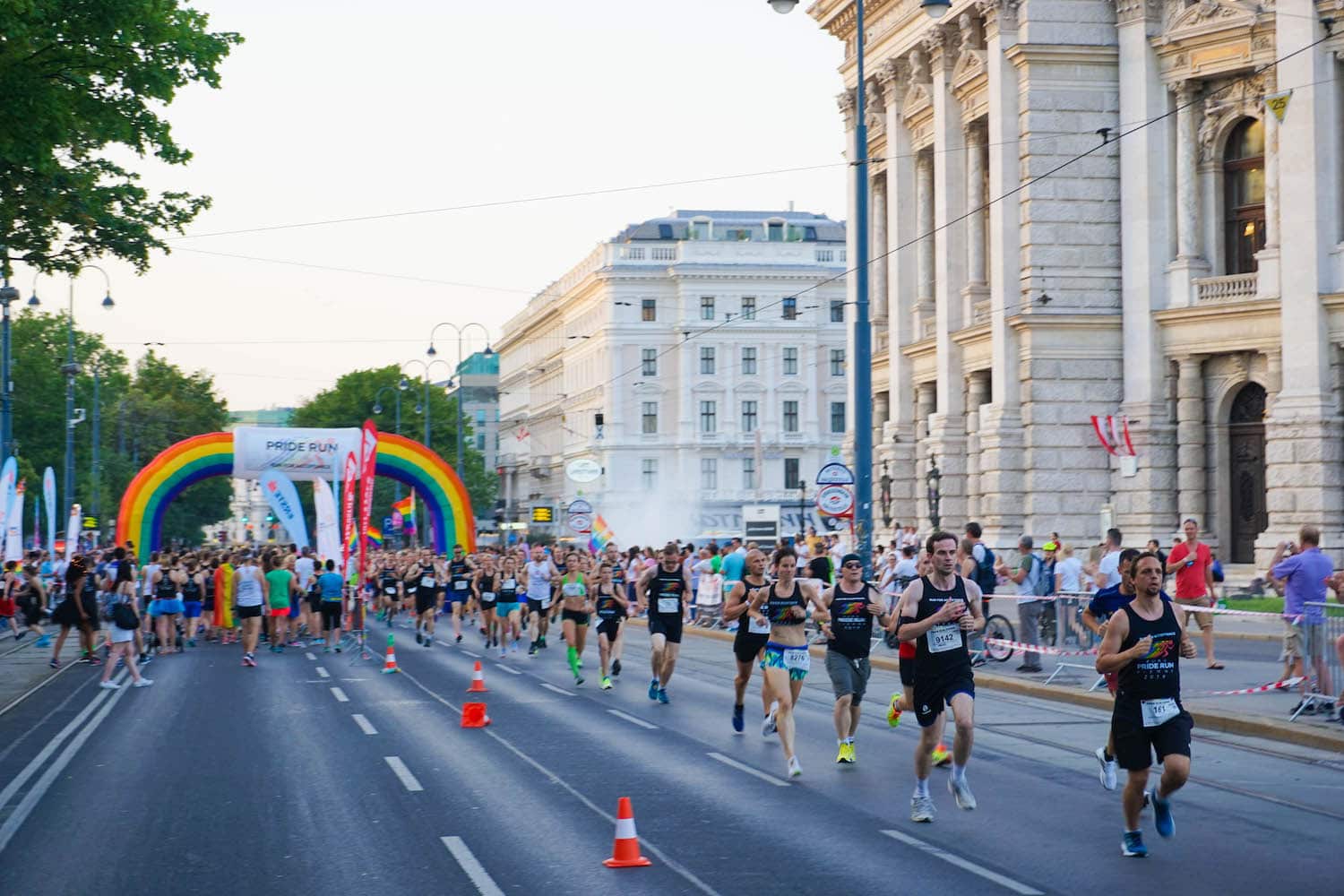 Art, fashion, food is both trendy and backward, pop-up markets in old hidden courtyards – Nightclubs in abandoned subway stations. Its a city so full of contradictions, refusing to let itself be boxed into any one category. At once Vienna is both thoroughly modern yet ridiculously orthodox – an attractive destination for lesbians and gays from around the globe who are drawn here by a deeply-rooted LGBT lifestyle and a real sense of community and acceptance.
There is a reason why stories abound in Vienna's past of homosexual emperors and composers, princesses, and even warlords. Gay Vienna is just too fabulous to stay away. No matter where your interest lie – culture, nightlife, food, wine, luxury hotels, music or shopping – we are certain Gay Vienna will have something for you…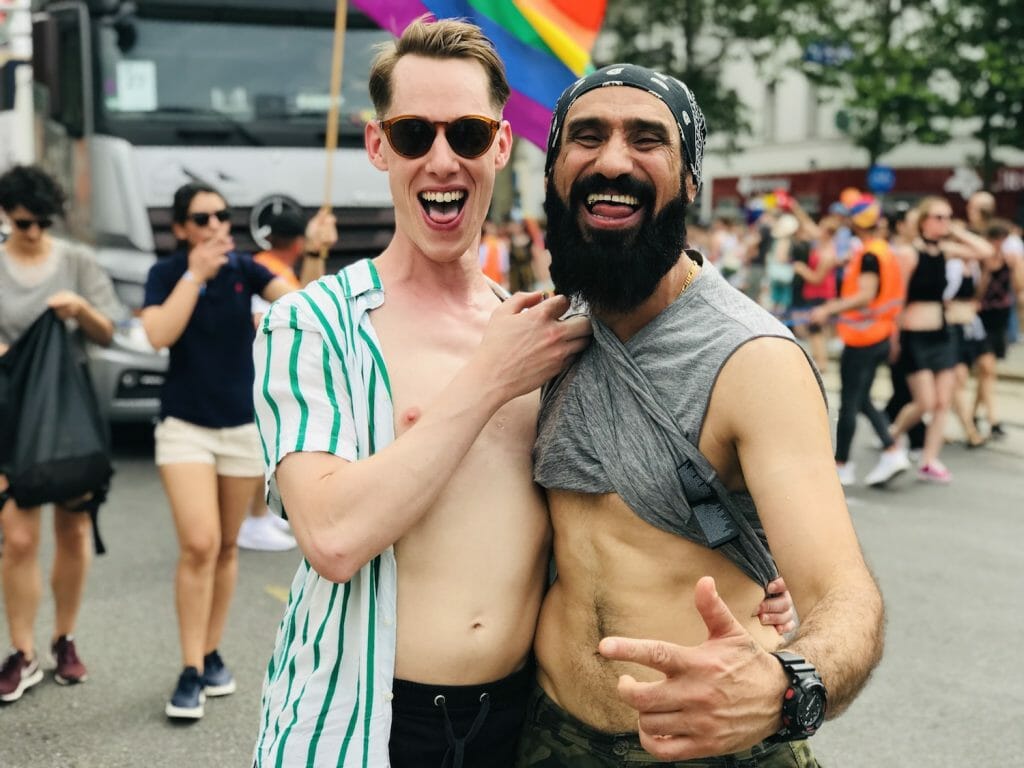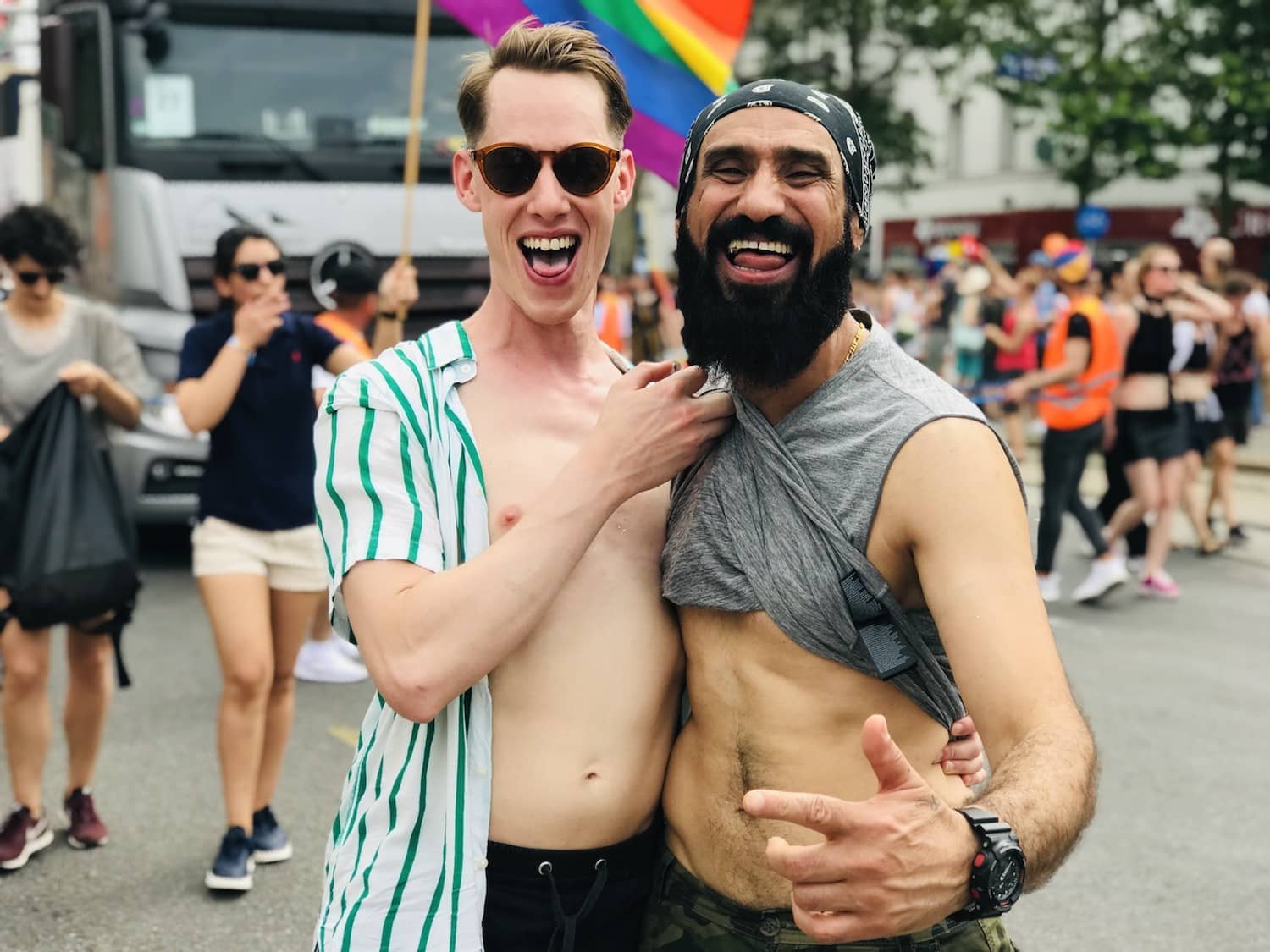 Gay Vienna Guide: The Essential Guide To LGBT Travel In Vienna Austria
Attractions in Gay Vienna
Obviously being gay does not define which attraction most of us will want to see in each city and most queer tourists will simply want to check out the top things to see in Vienna during the day! Vienna is a very safe city but still, all travelers should take caution with valuables. Gay people in Vienna do not need to take any extra precautions in terms of public displays of affection in this very progressive city and should have no issues exploring this magical cities beauty!
It can all get a bit overwhelming, we totally get it that – so if you are not sure where to go take a peek at out Gay Vienna map at the ned or simply head to the "gay mile" district in Vienna – basically the Vienna Gay Village – where within this square mile located in an almost triangle between Naschmarkt, Mariahilferstraße and Kettenbrückengasse you can find more gay bars, clubs, sauna, cafes and stores than in the rest of Austria combined. Here are just a few of our favorite things to do in Vienna however just to get you started!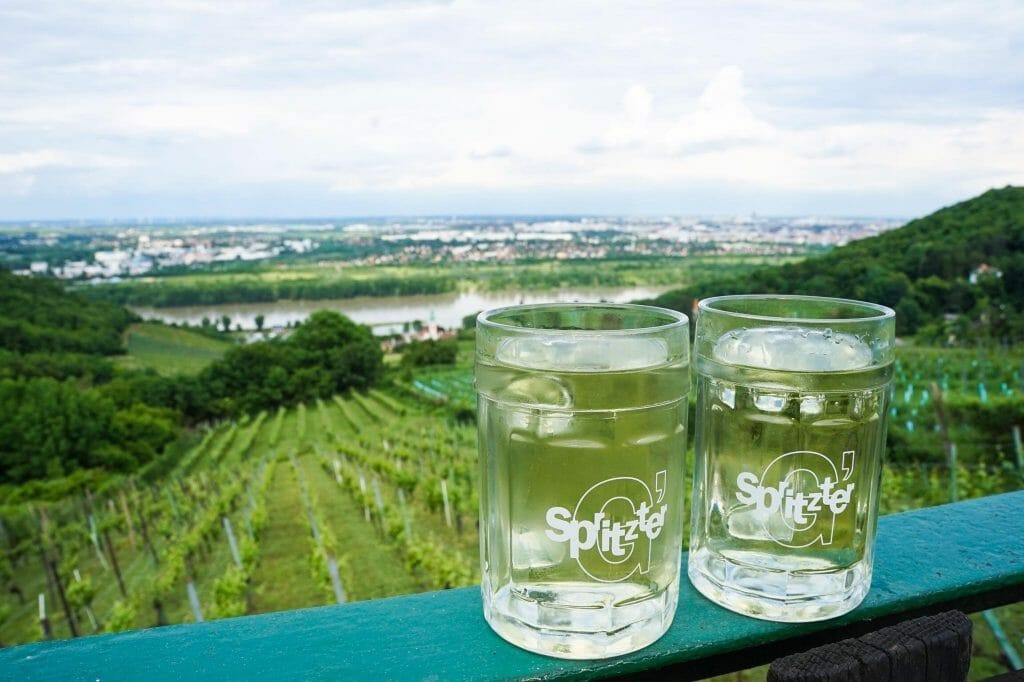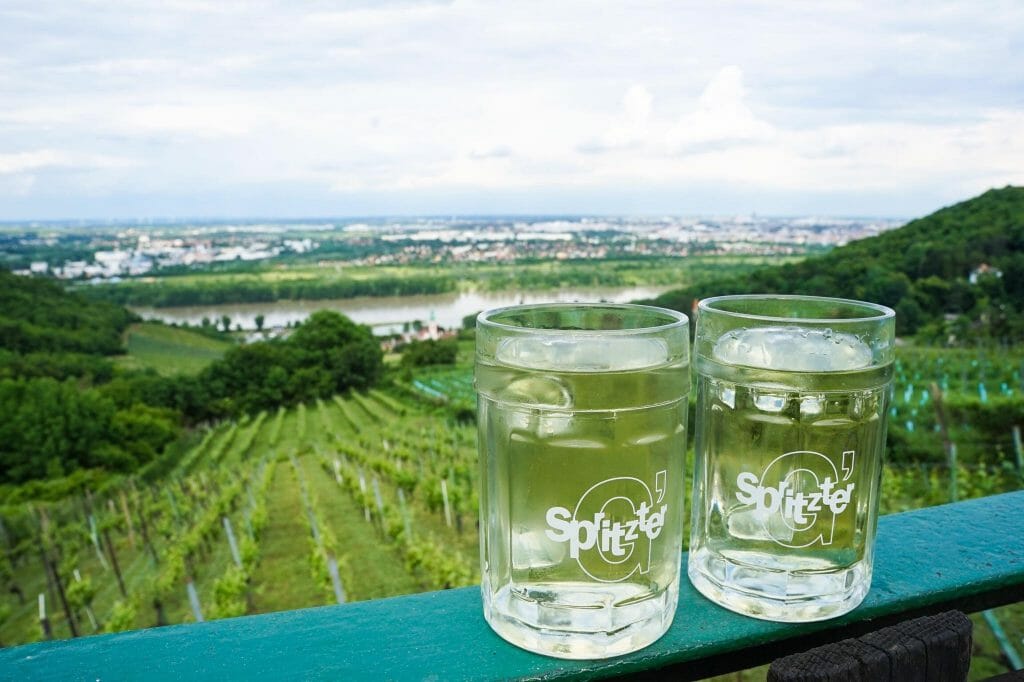 Top Highlights of Vienna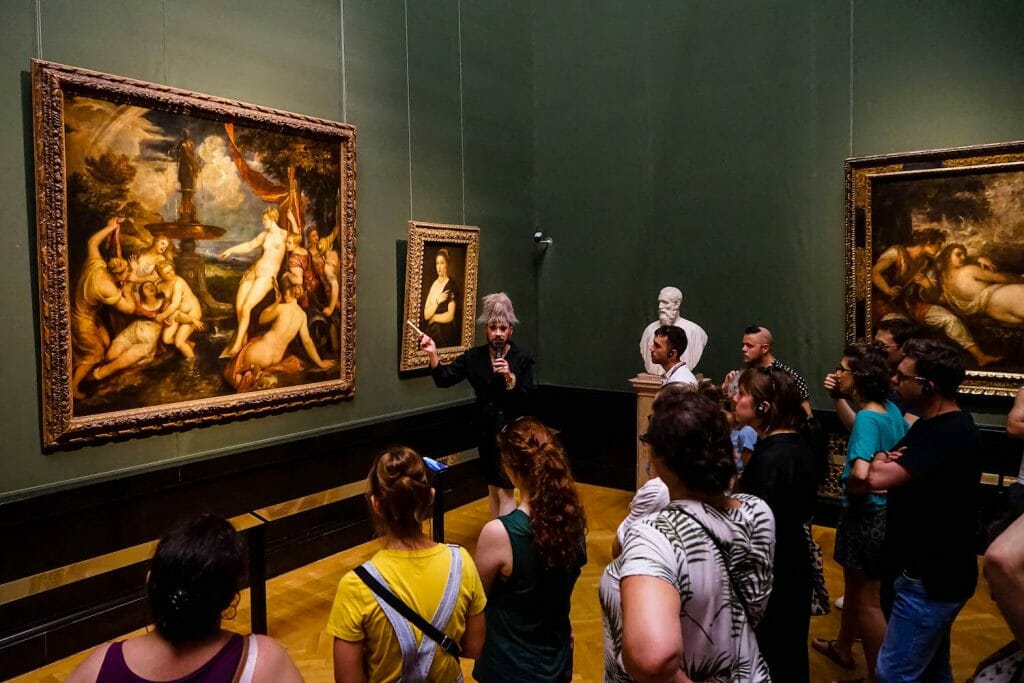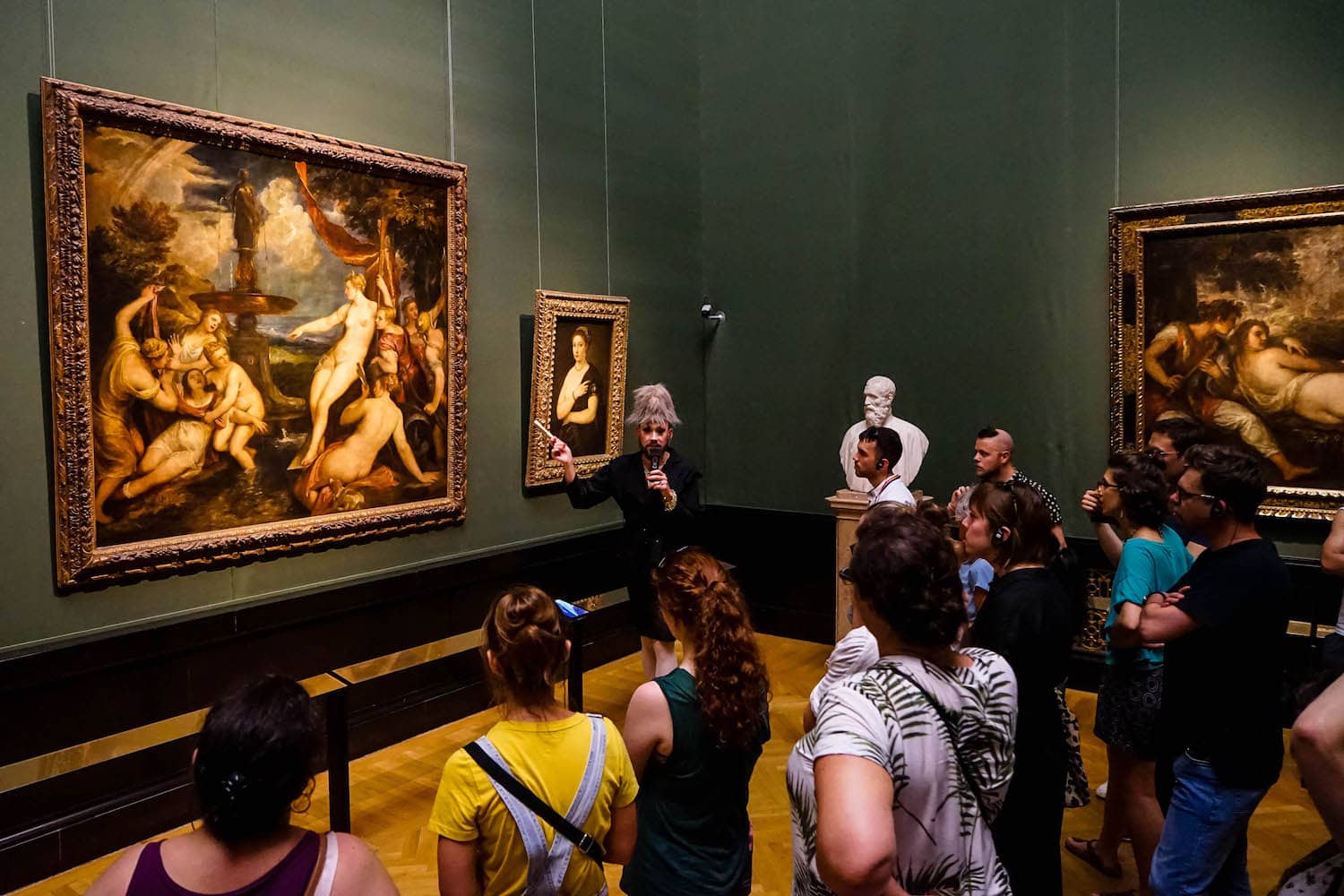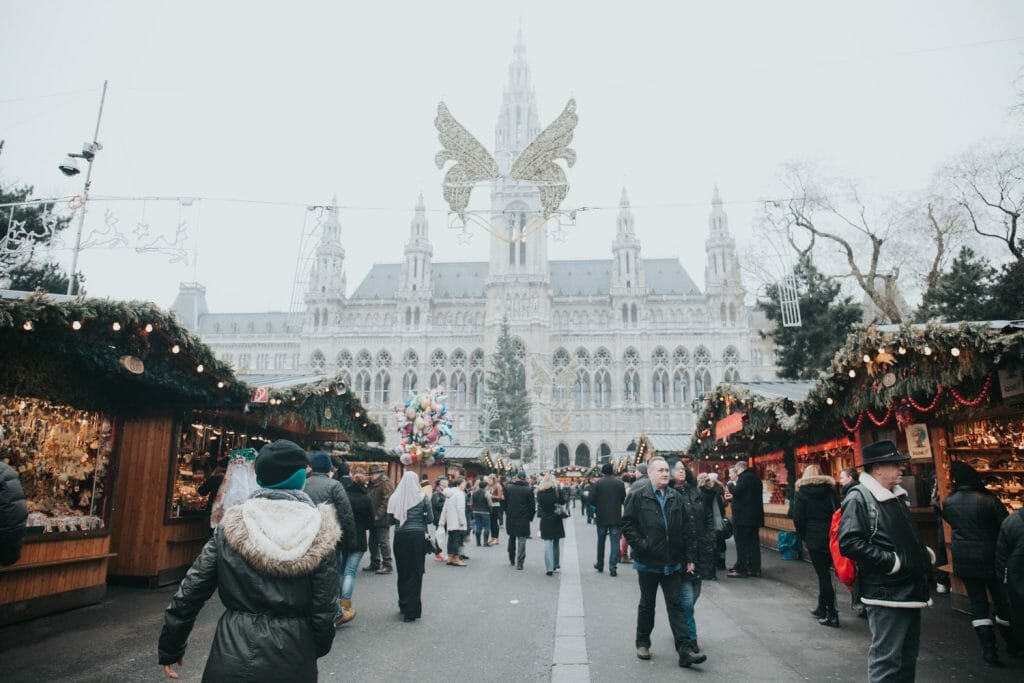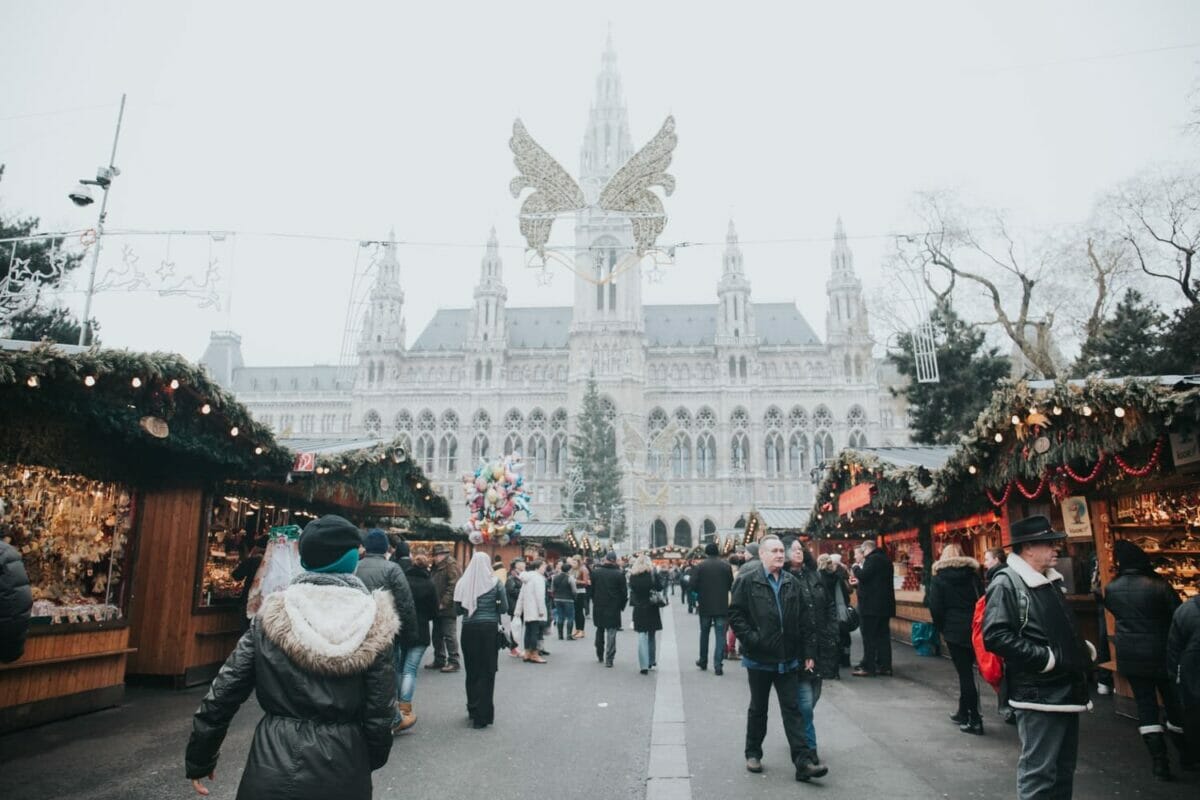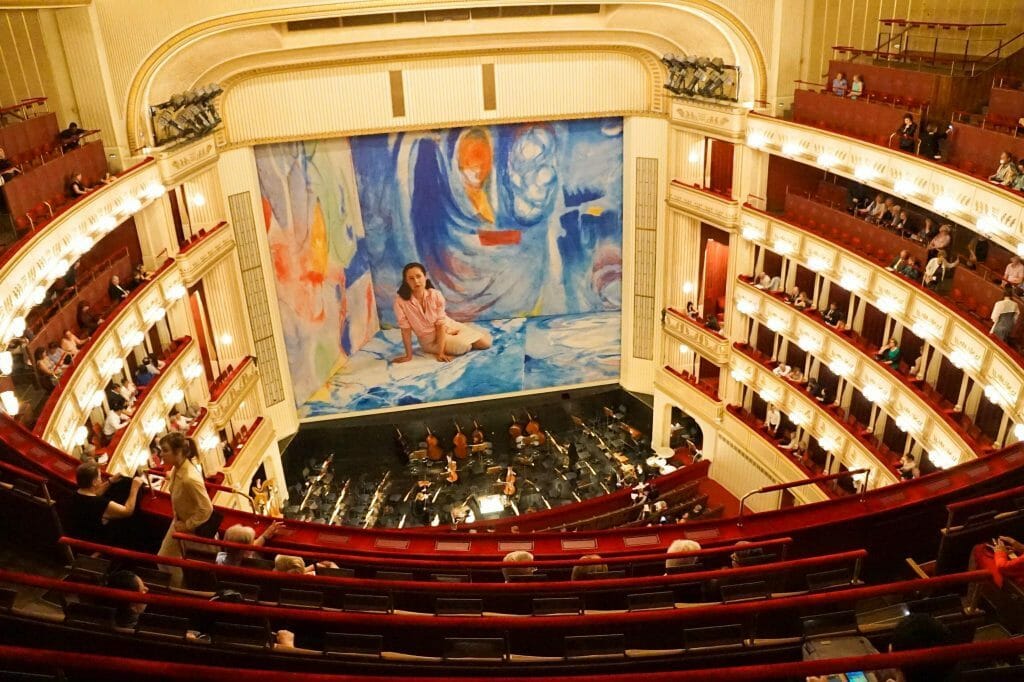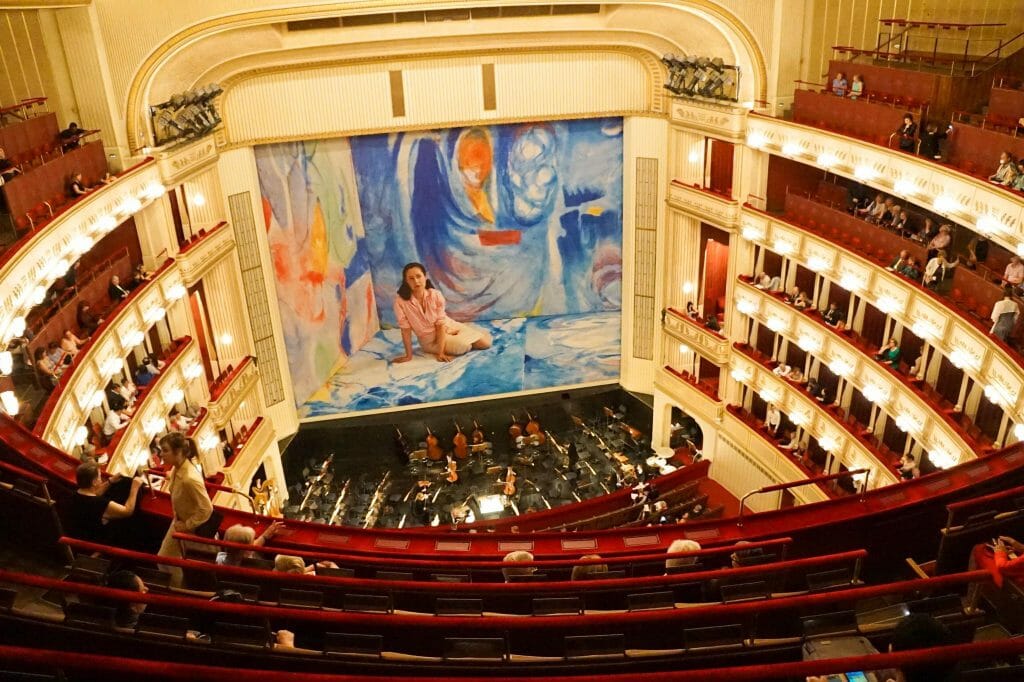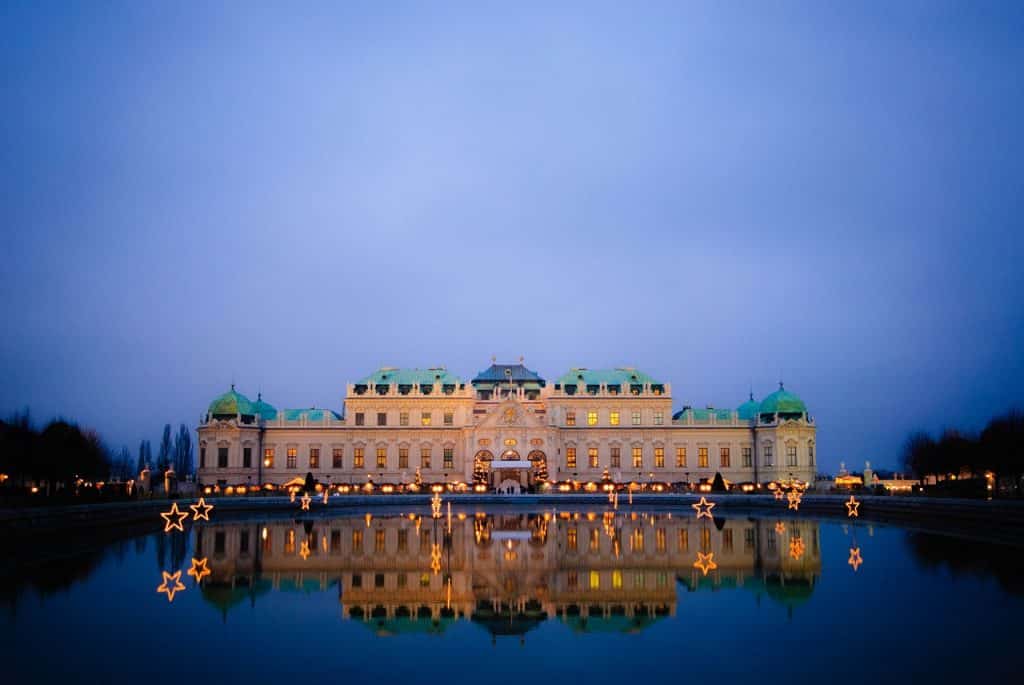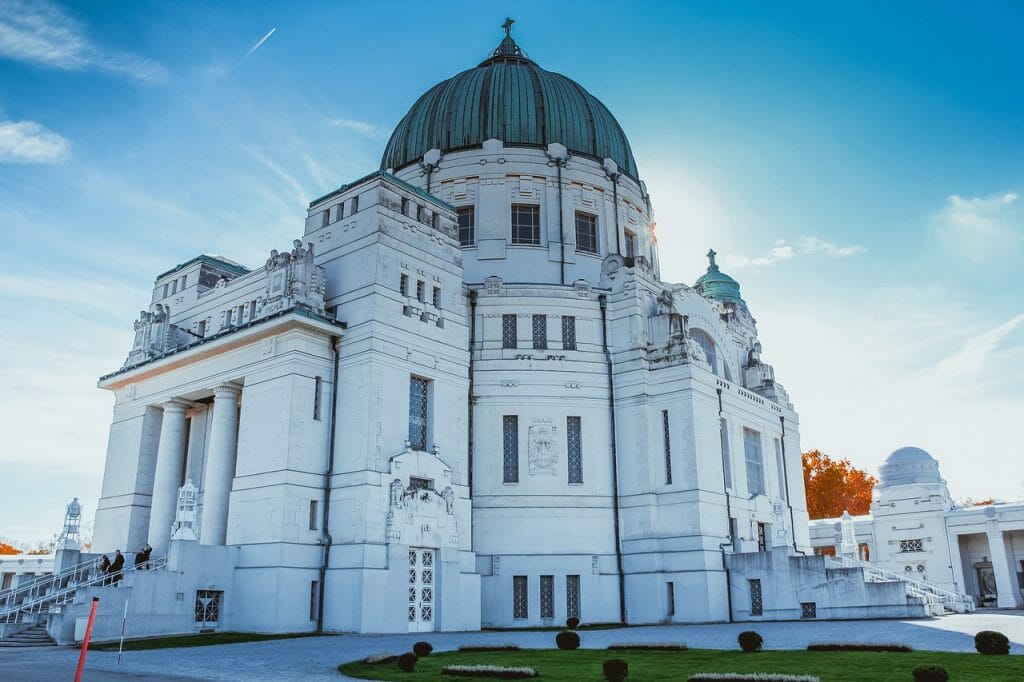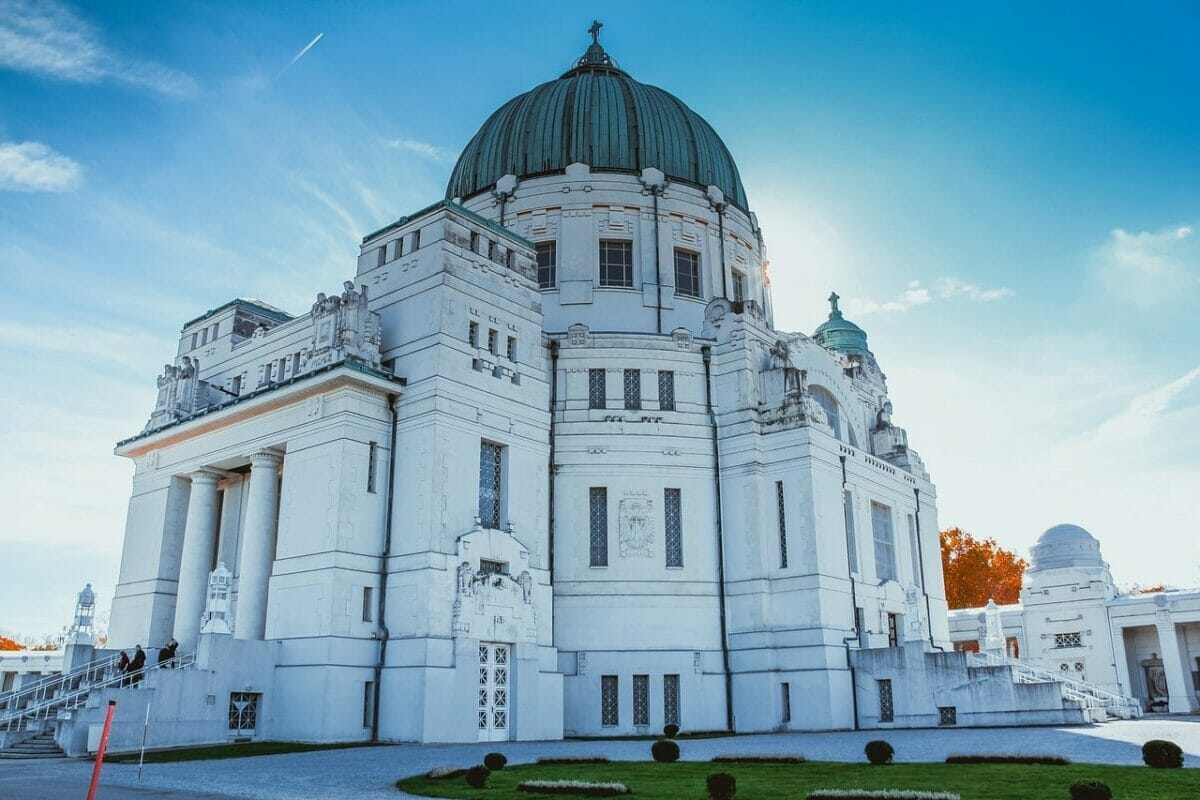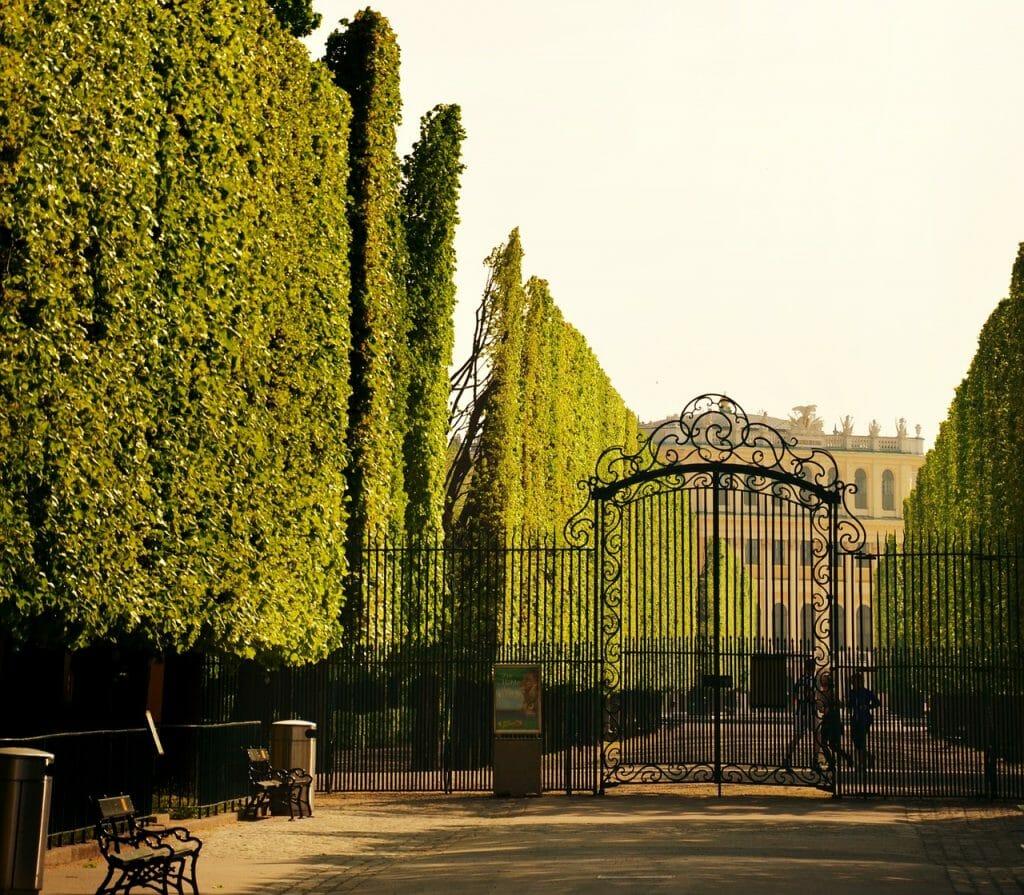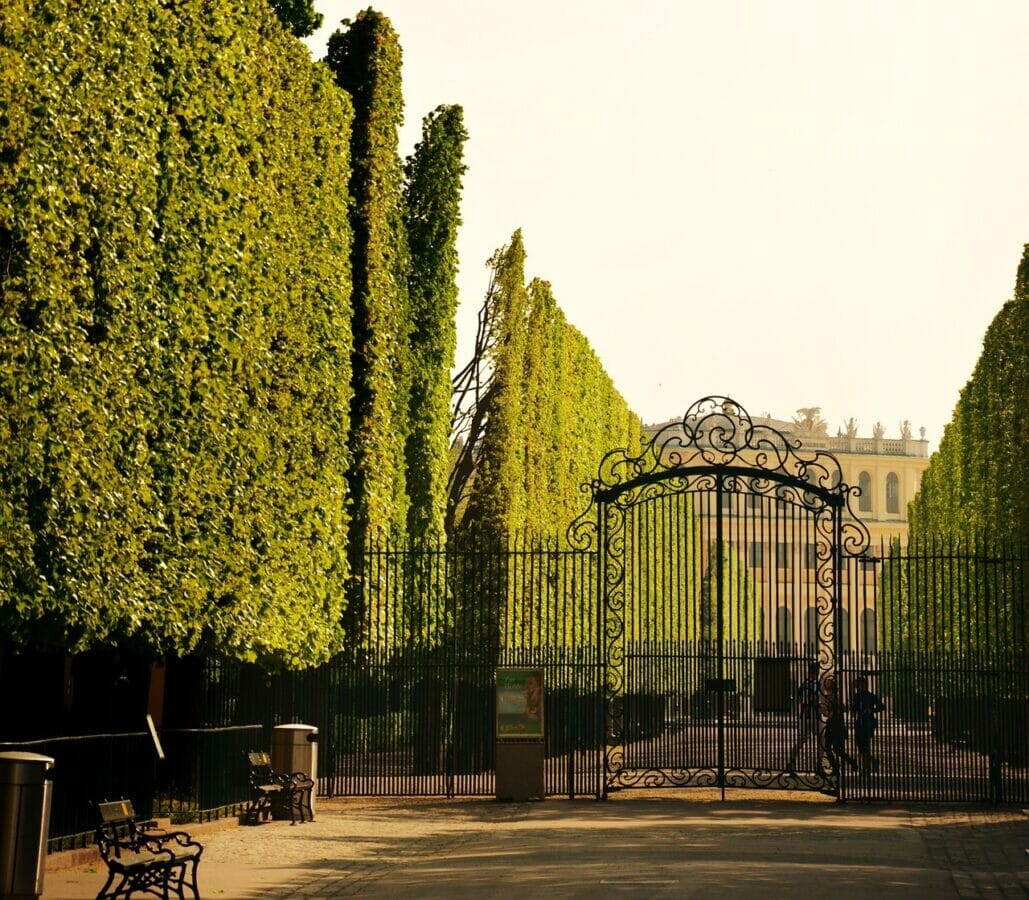 Gay Things To Do In Vienna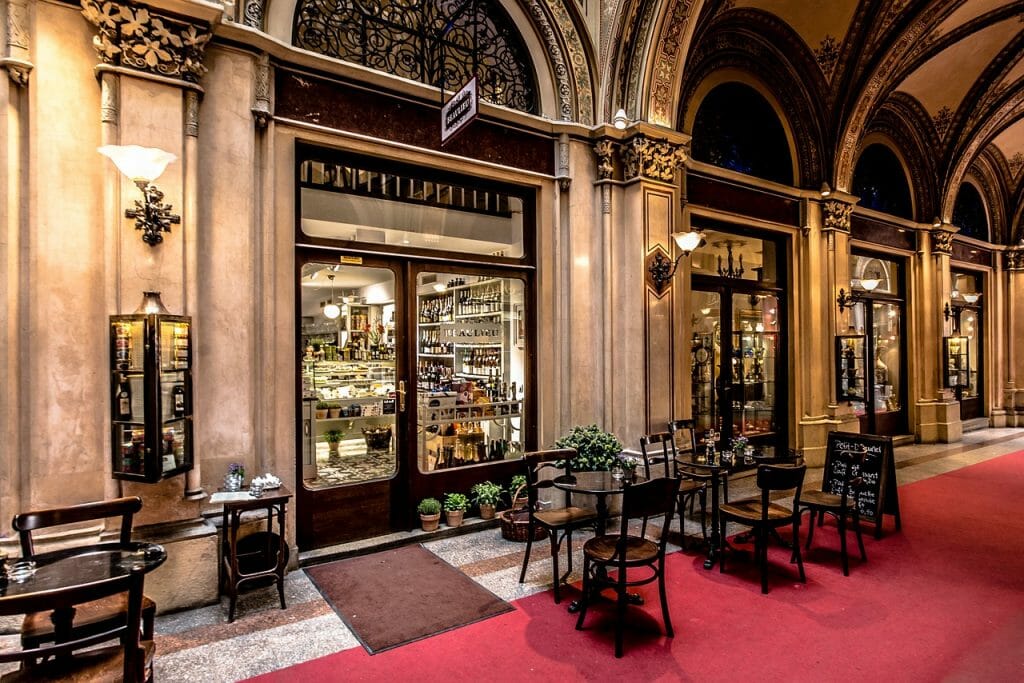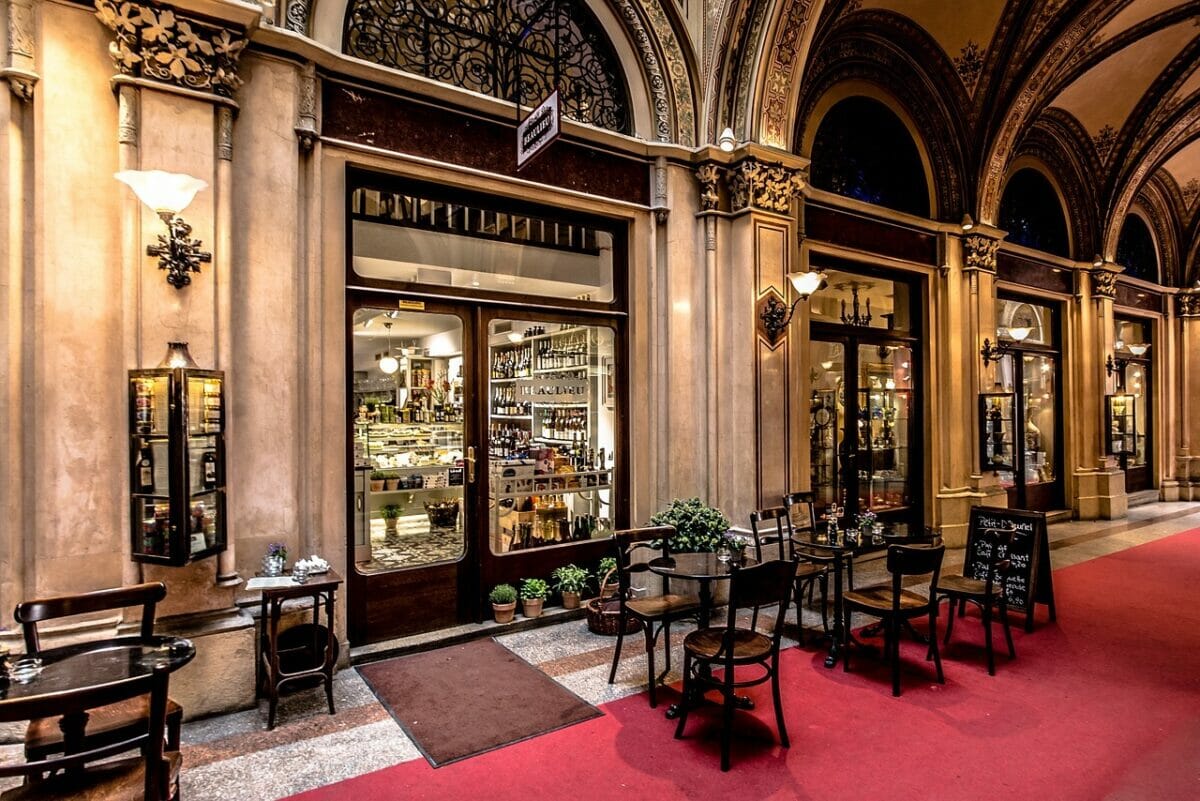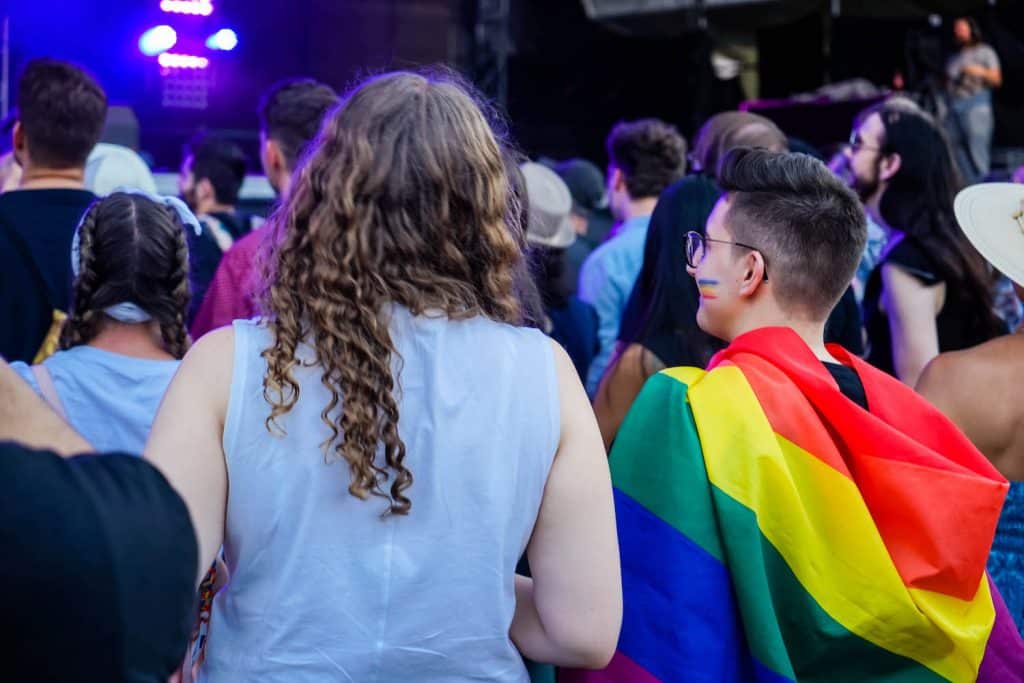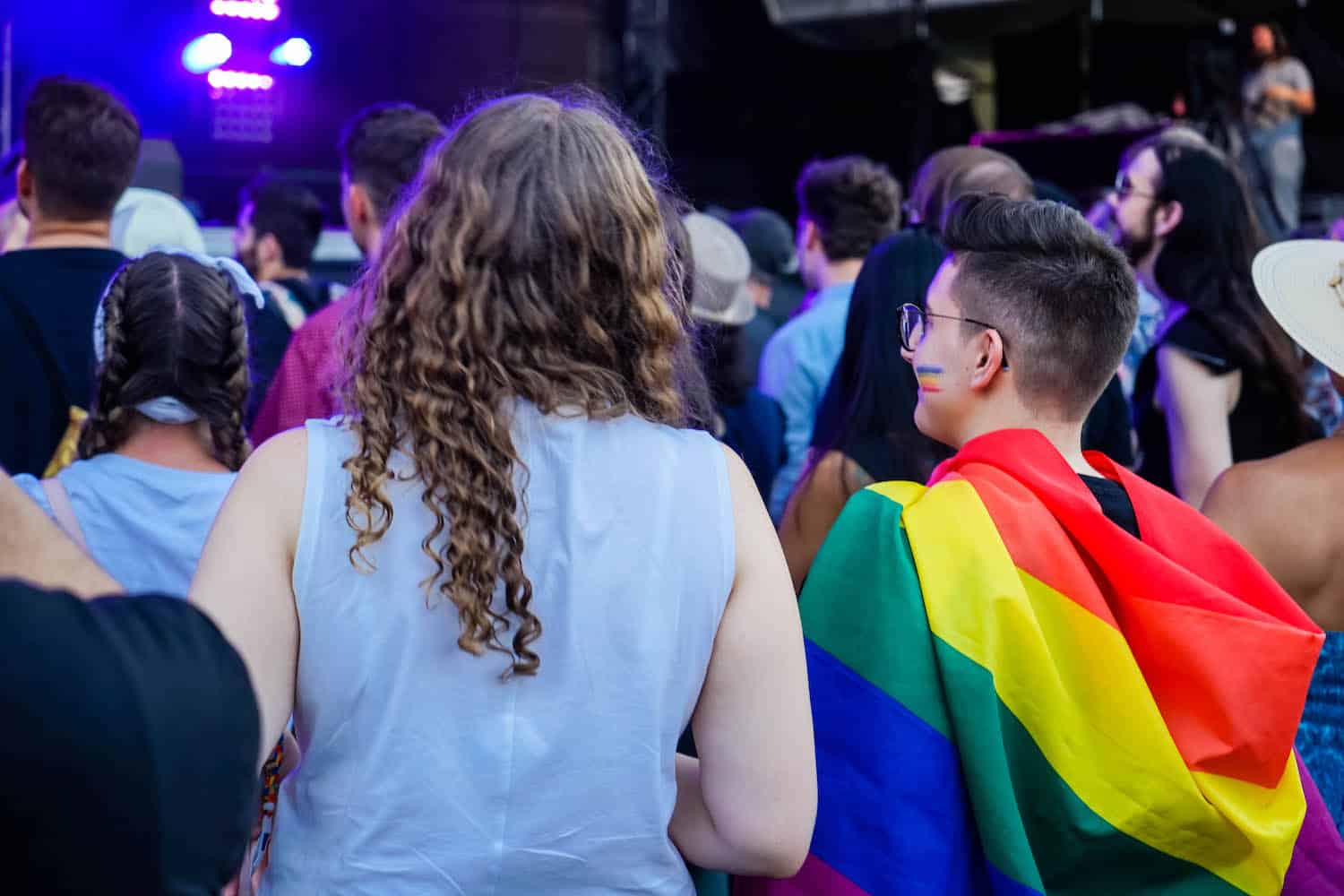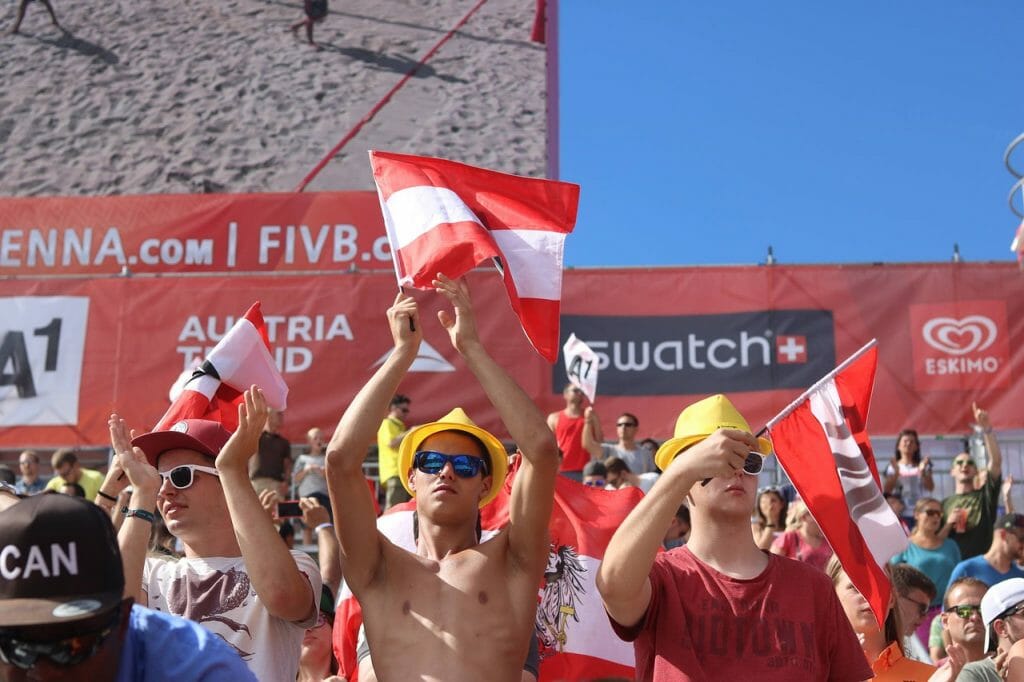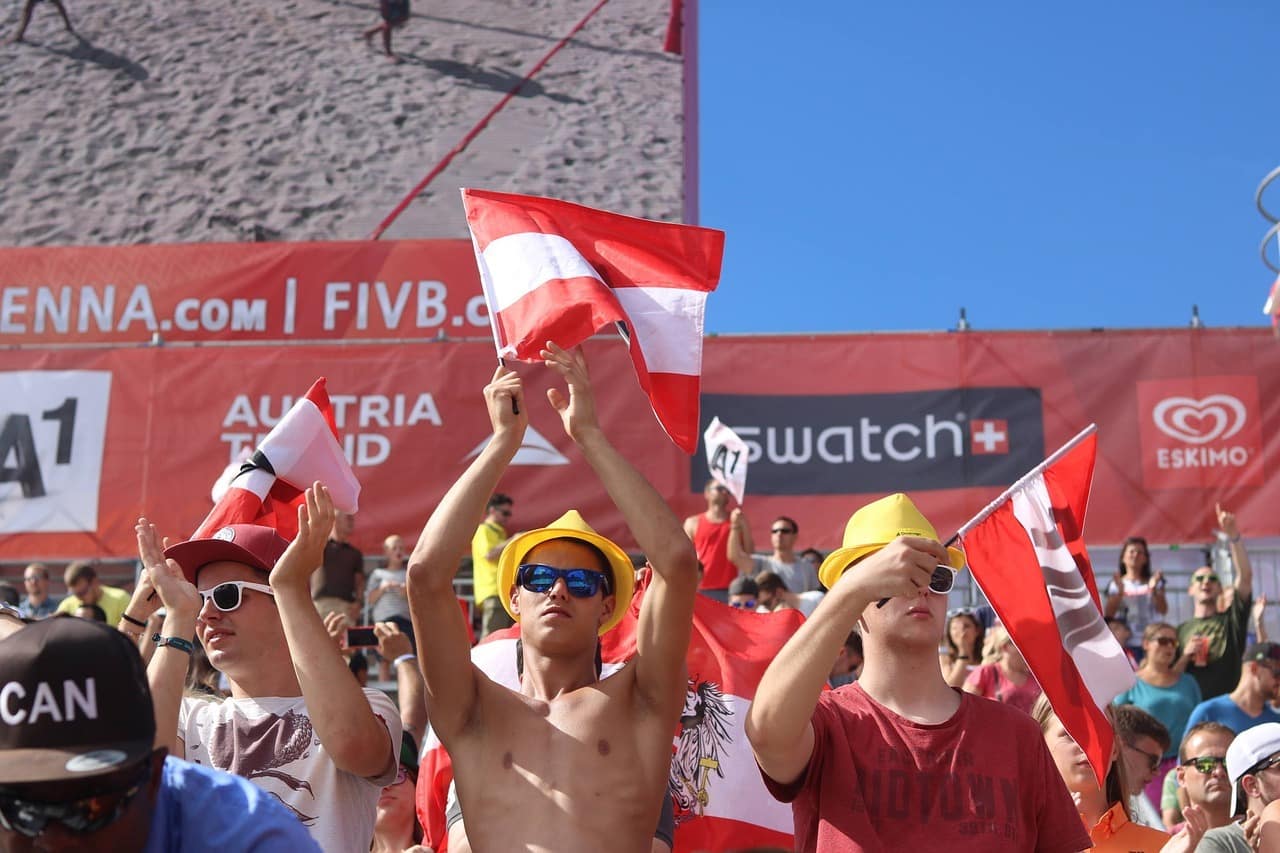 Gay Events In Vienna
Vienna City Tuntathlon 2017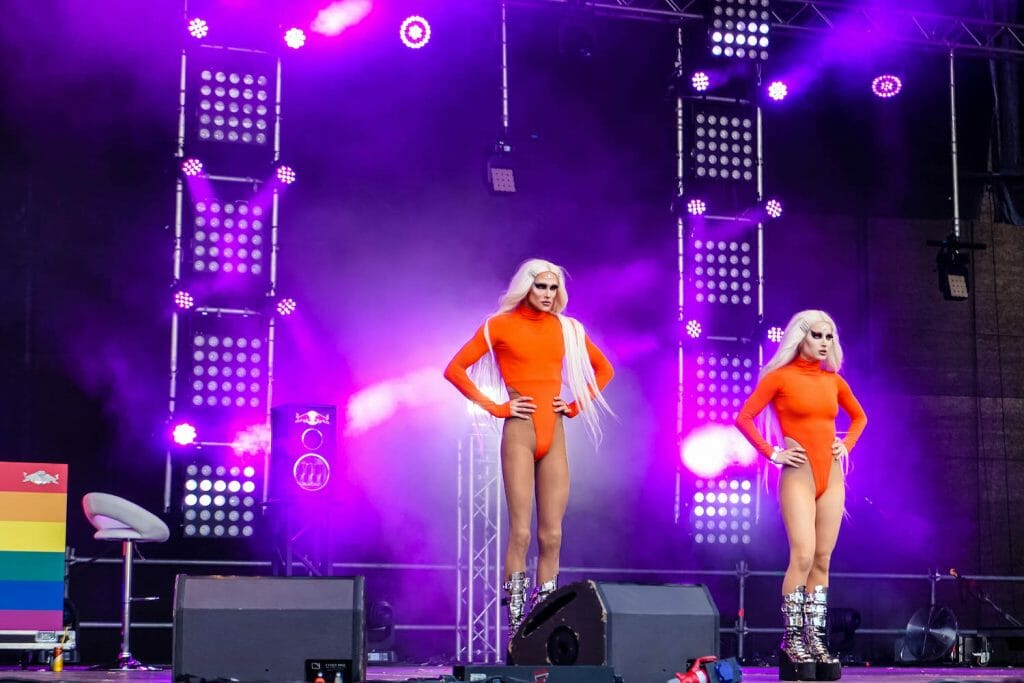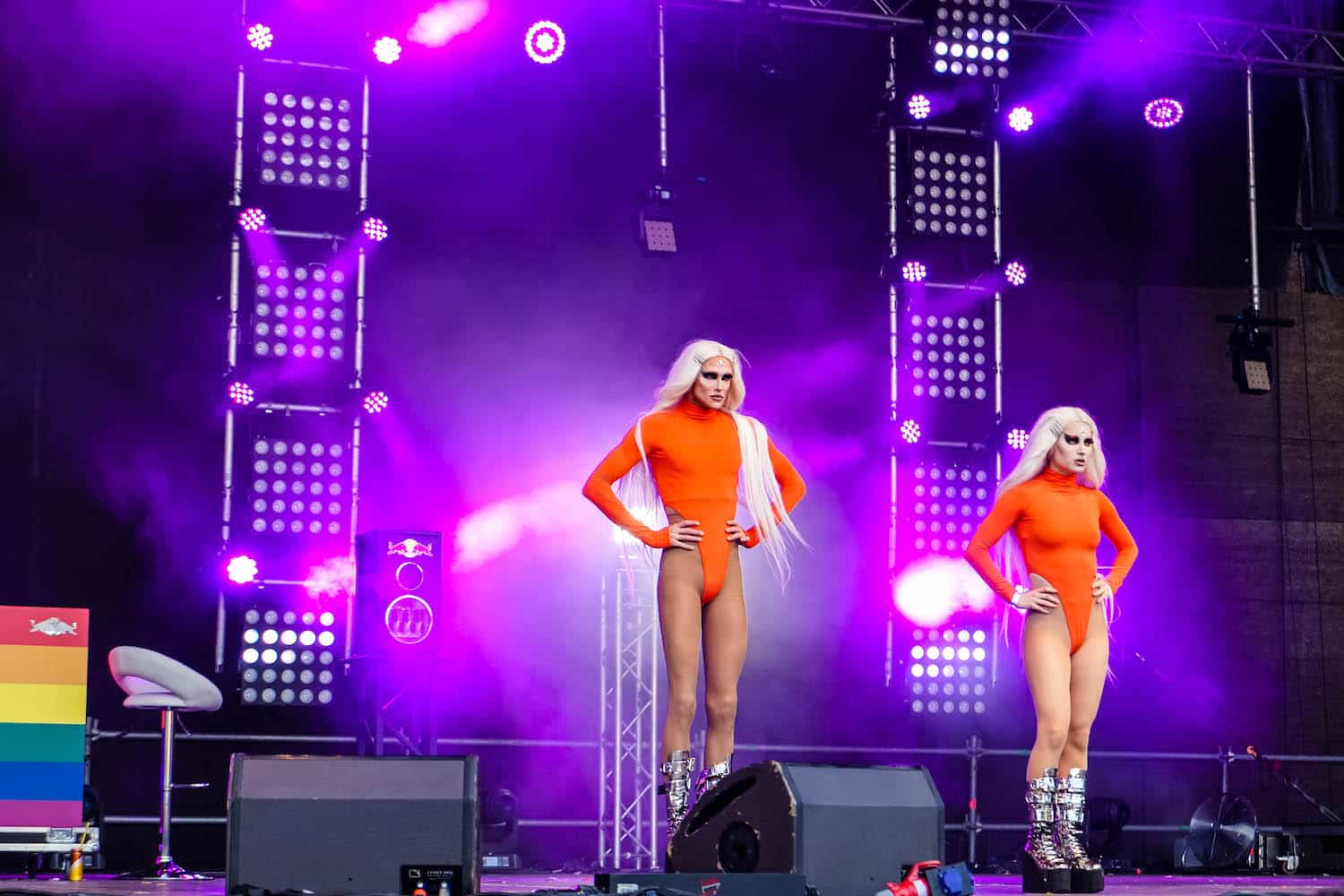 Loveball - Cleopatra & her lovers - NYE Ball in Vienna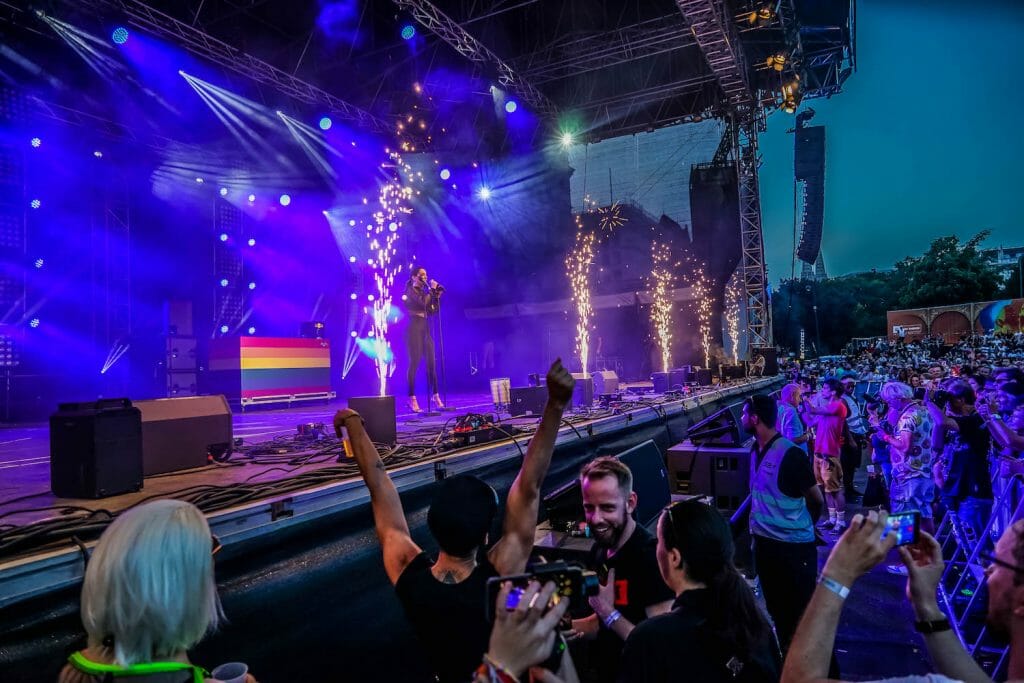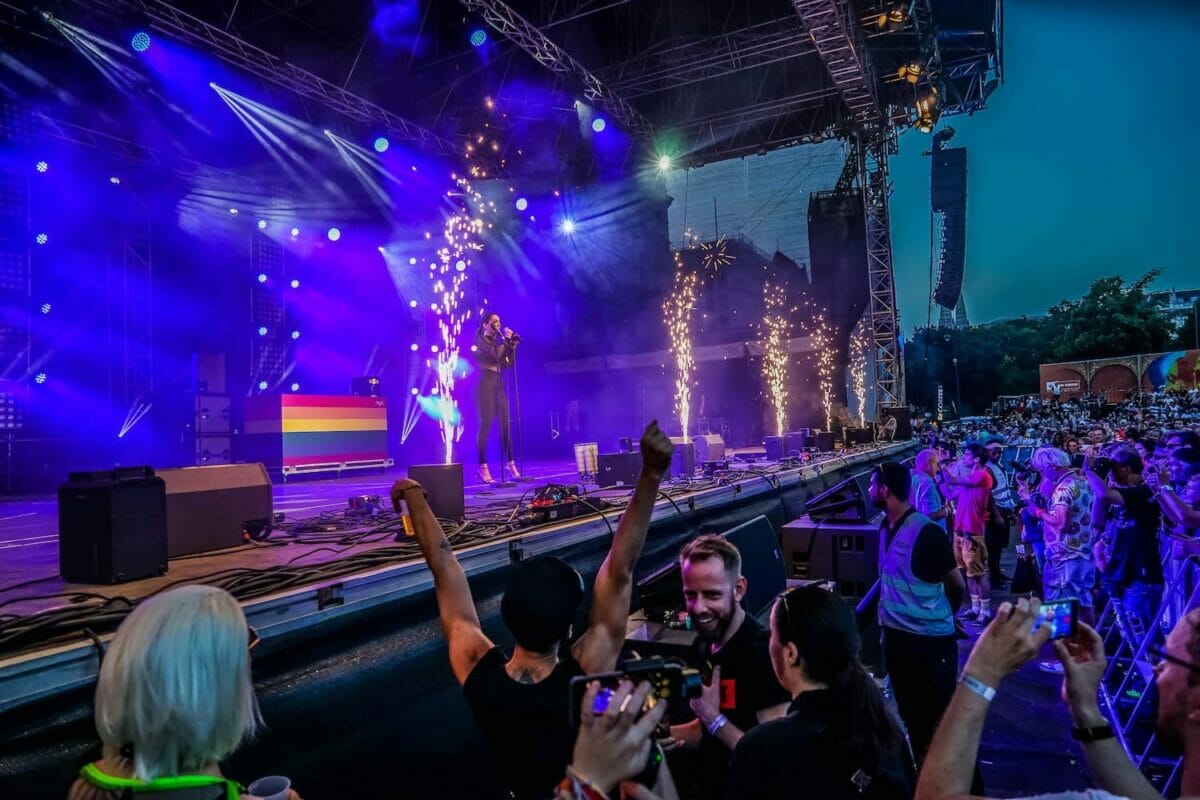 Gay Balls In Vienna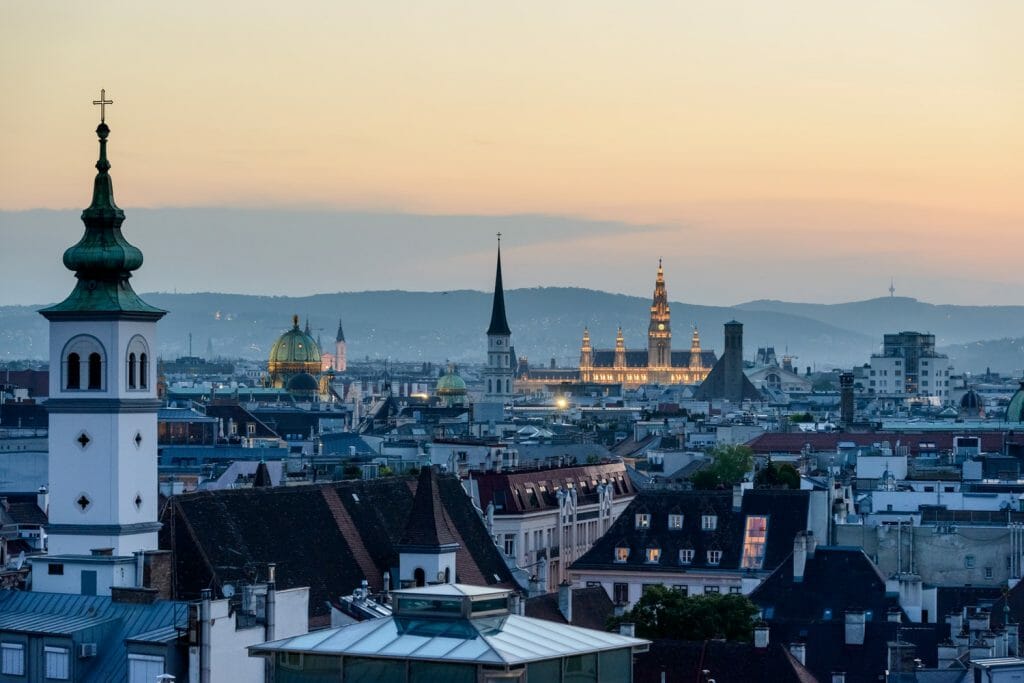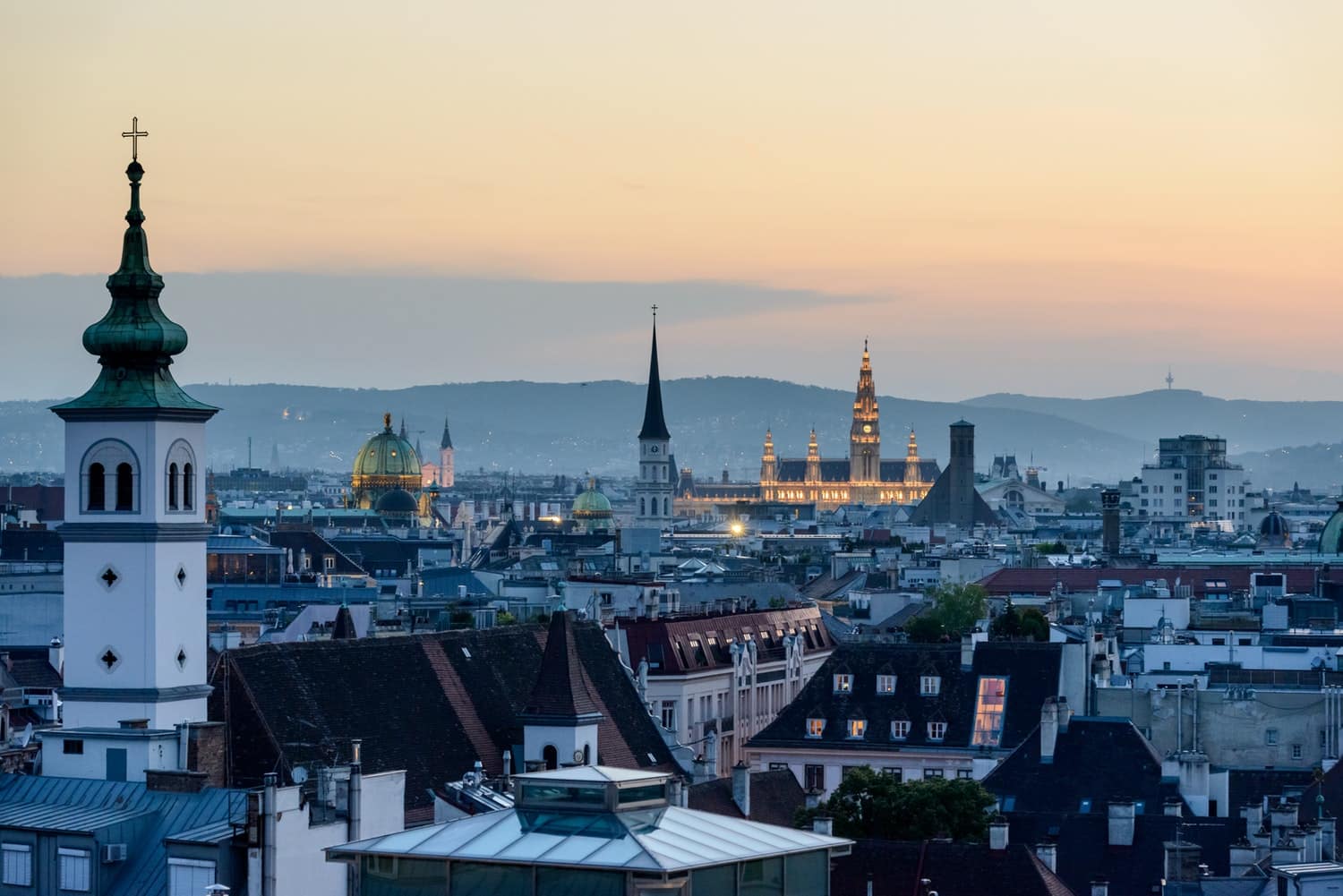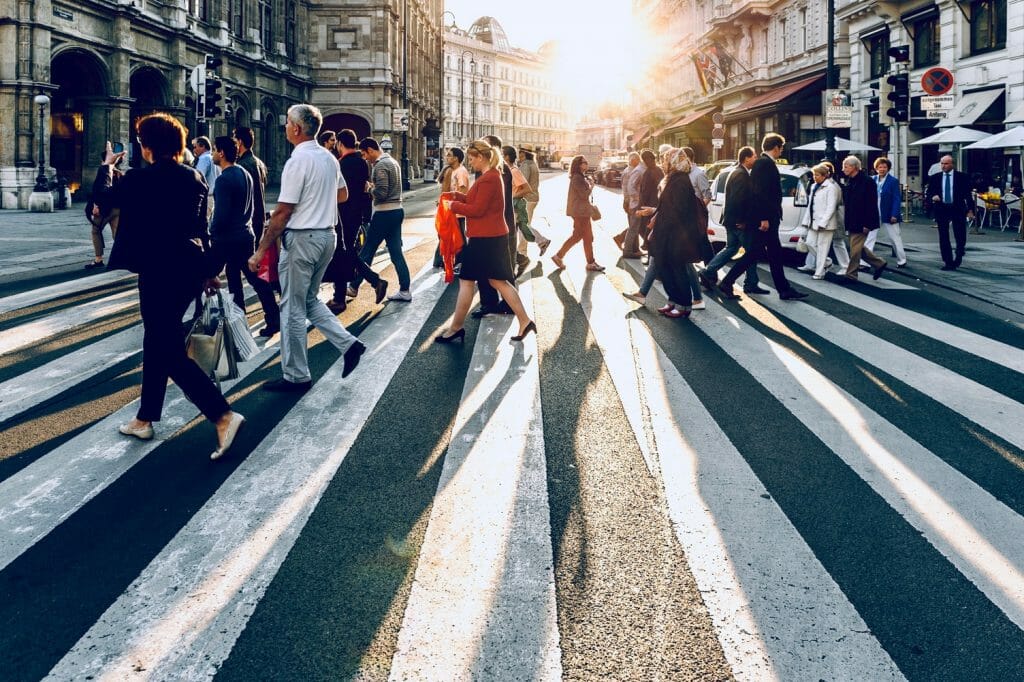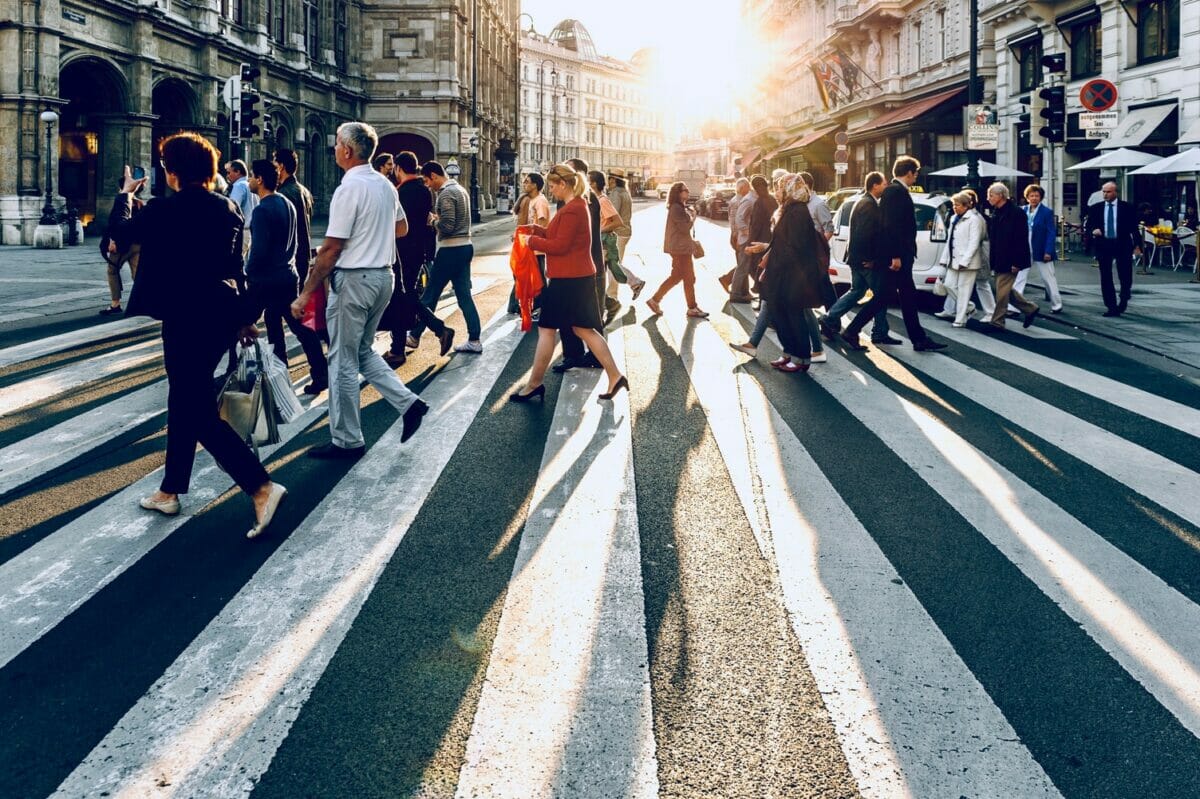 Gay-friendly and Gay Hotels in Vienna Austria
Being a pretty liberal country when it comes to sexuality, almost every hotel, and hostel in Vienna can be considered open and welcome to gay and lesbian travelers. After all being gay-friendly is simply about providing a non-judgmental and respectful environment in which all people are treated equally.
Elegant design, helpful staff, and excellent value for money never hurt anyone though! Some hotels in Vienna, however, are actively gay-friendly and have gone above and beyond in recognizing the LGBT community and given their popularity with gay travelers we would say it has paid off! There are also the hotels we have chosen to include in our gay Vienna guide.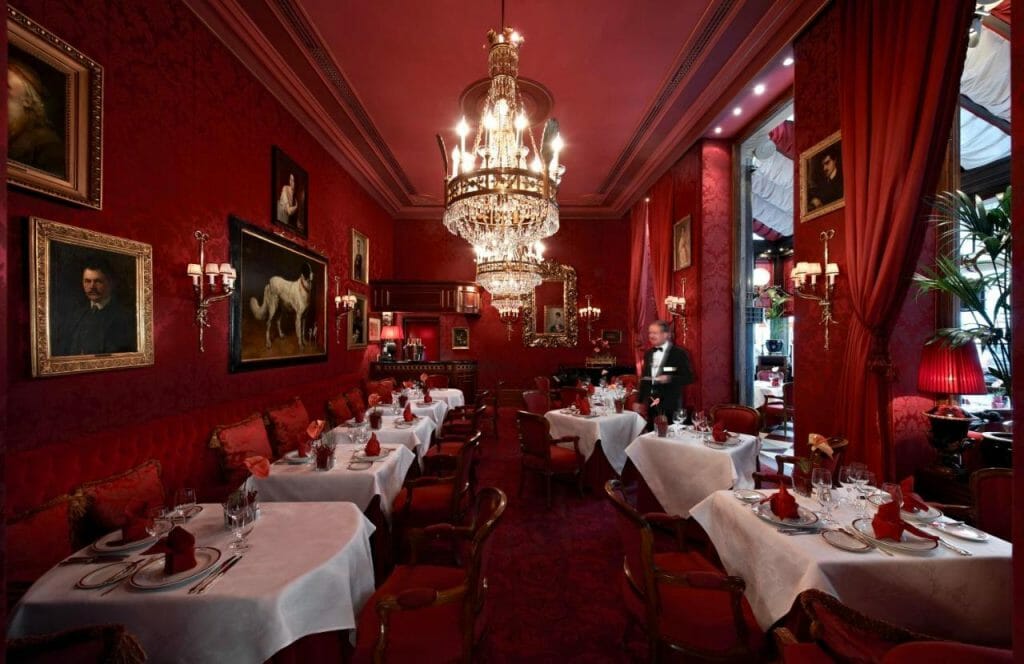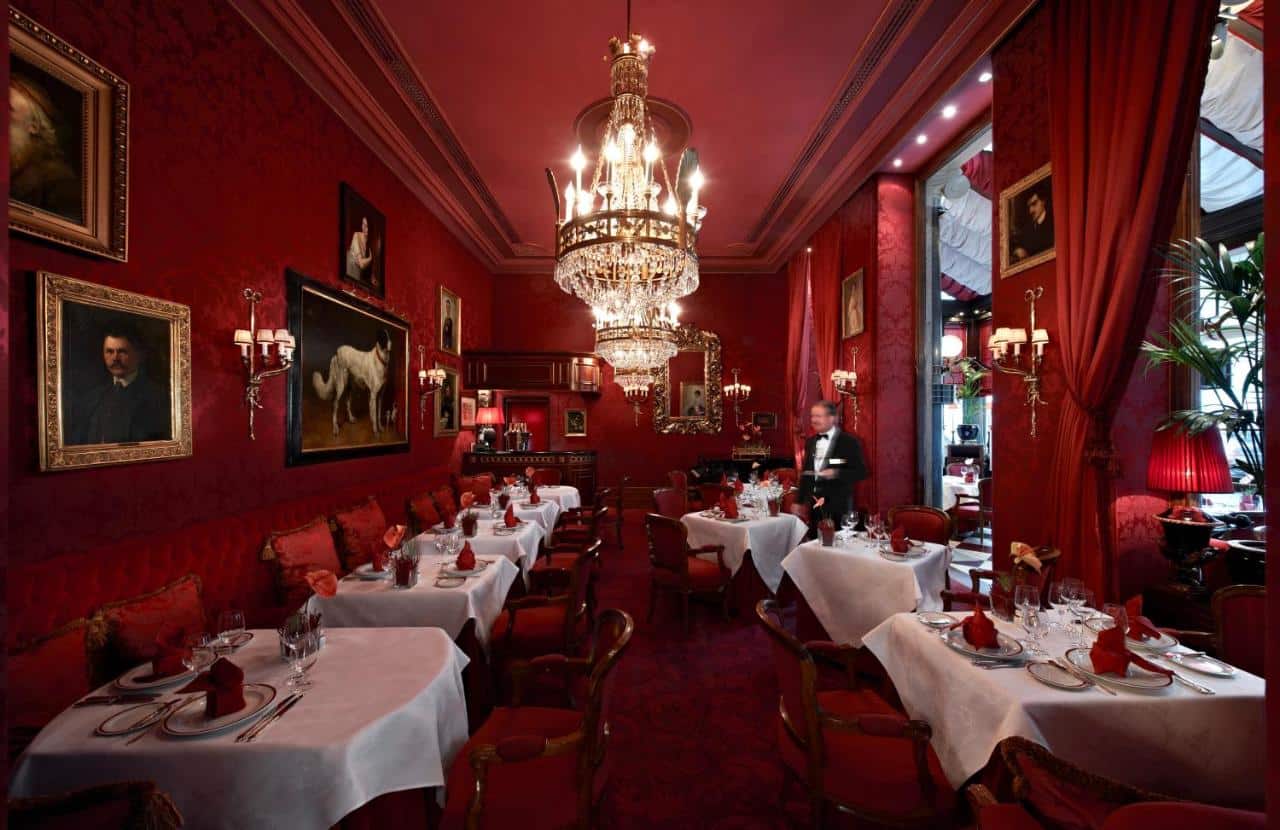 While there are no exclusively gay hotels in Vienna, any hotel in the Nashmarket gay district of Vienna is sure to have more than a few gay guests staying – plus being a stumble home from all the gay bars in pretty desirable. Otherwise, we recommend finding a hotel that is as central as possible, so as to minimize travel time during the day or to the best gay bars at night.
There are
hundreds of other good hotel option in Vienna
if you don't find what you are looking for but we are confident you'll find something here for you. Whether you want a fun and social hostel, a cheap place to crash after a night of partying or a chic designer option to sip cocktails and surround yourself with fabulous people – Gay Vienna as something for everyone!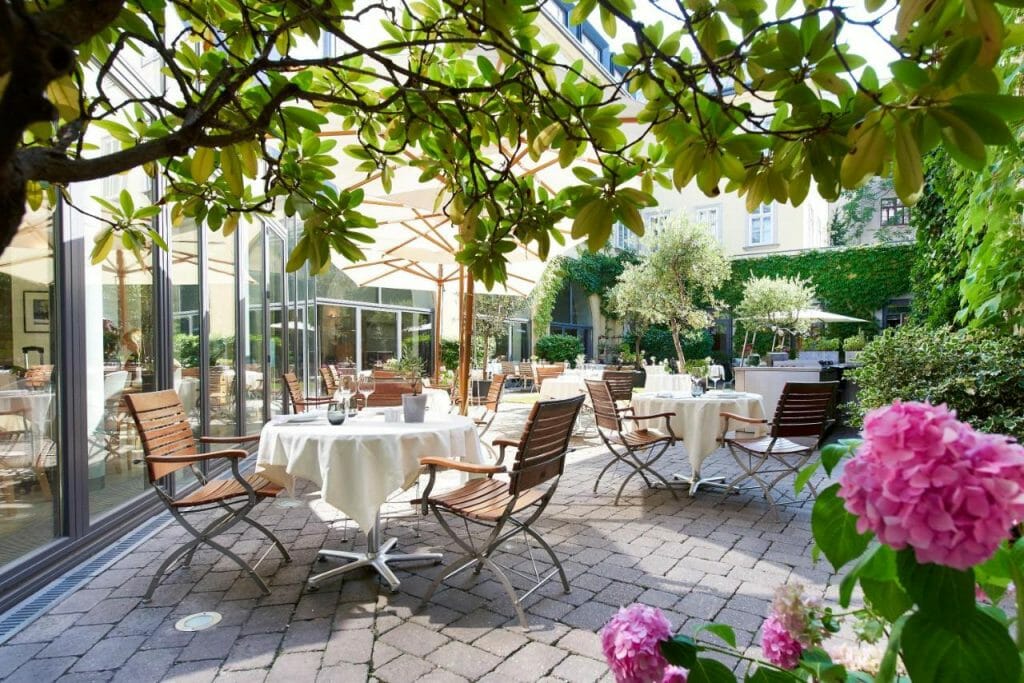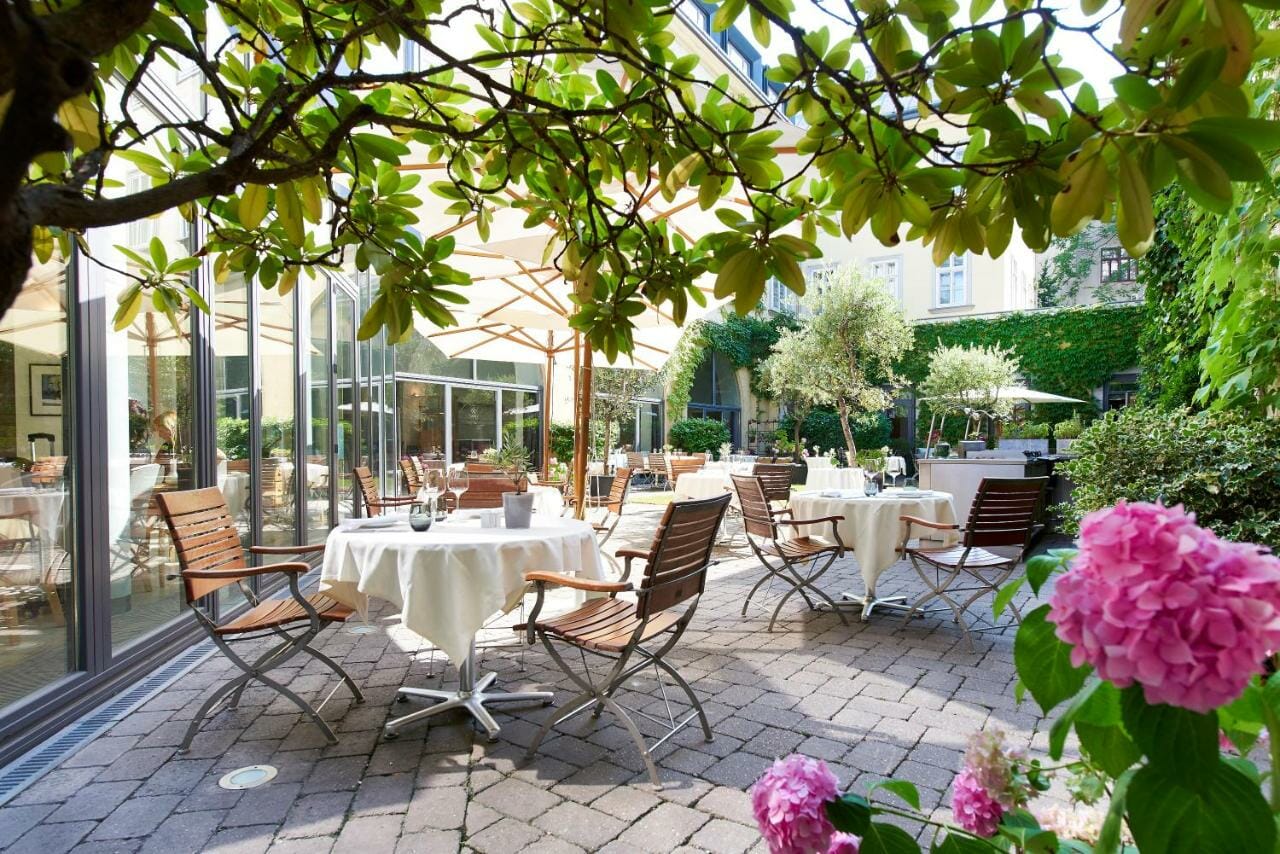 Luxury Hotels in Vienna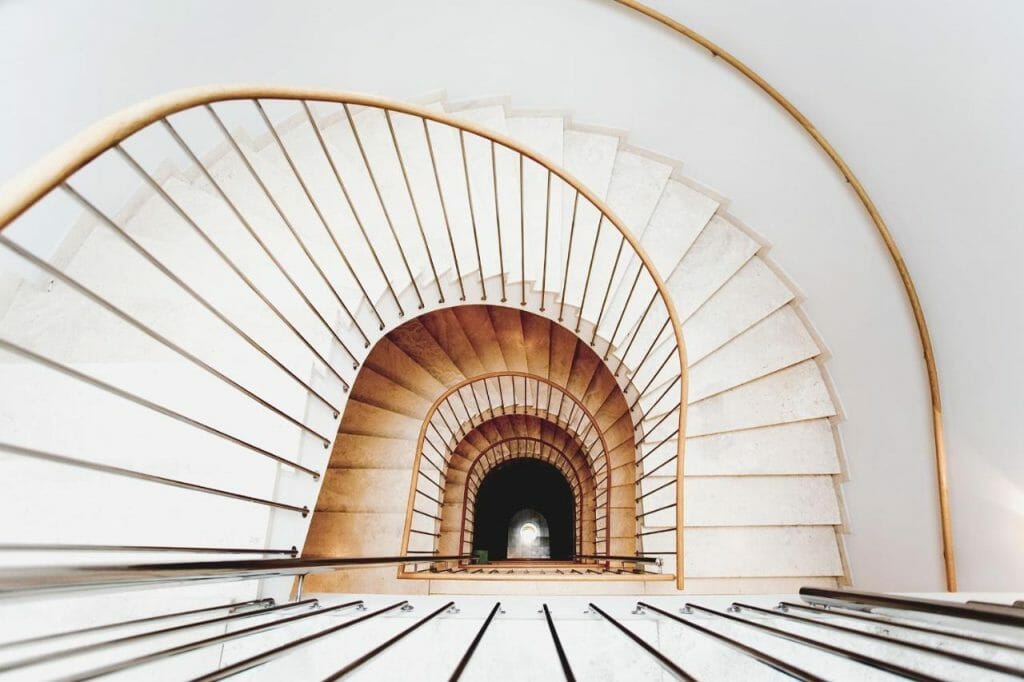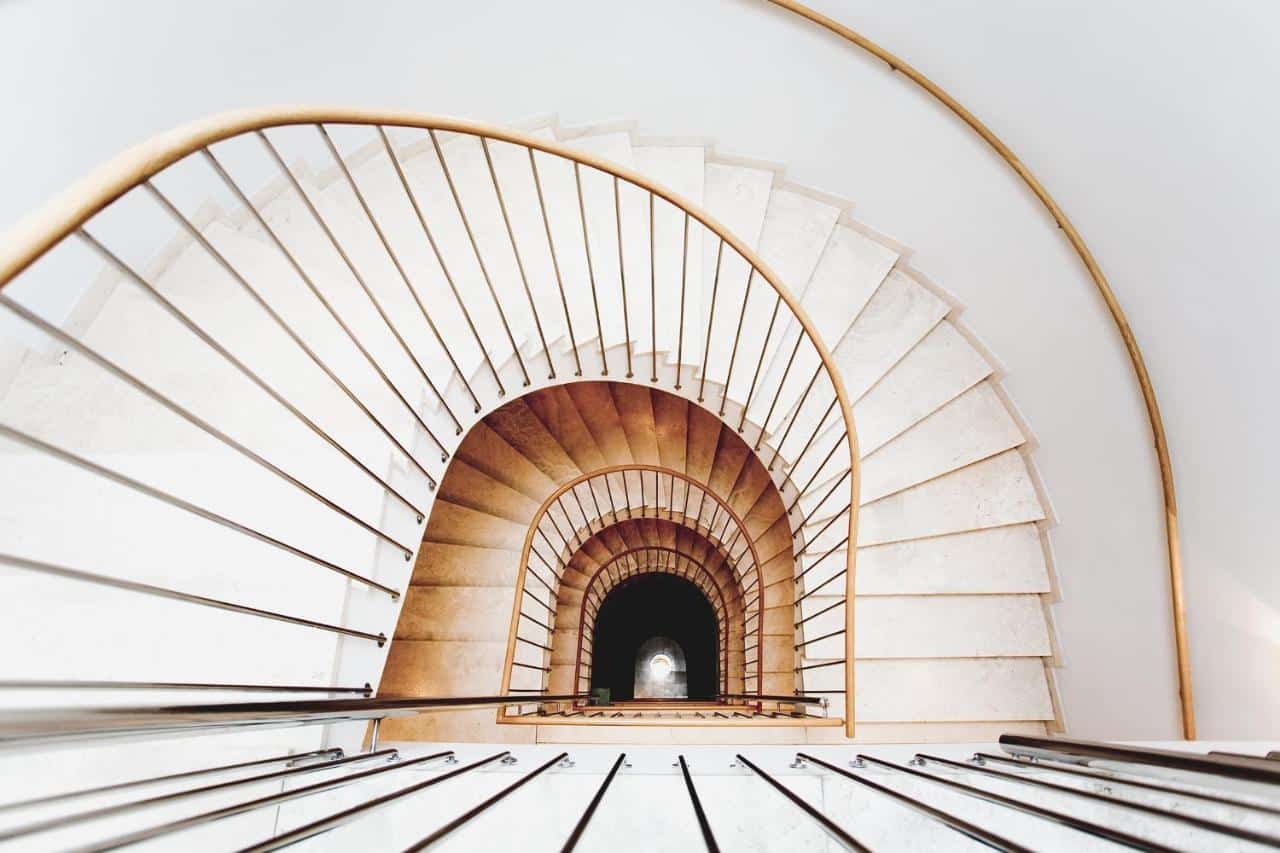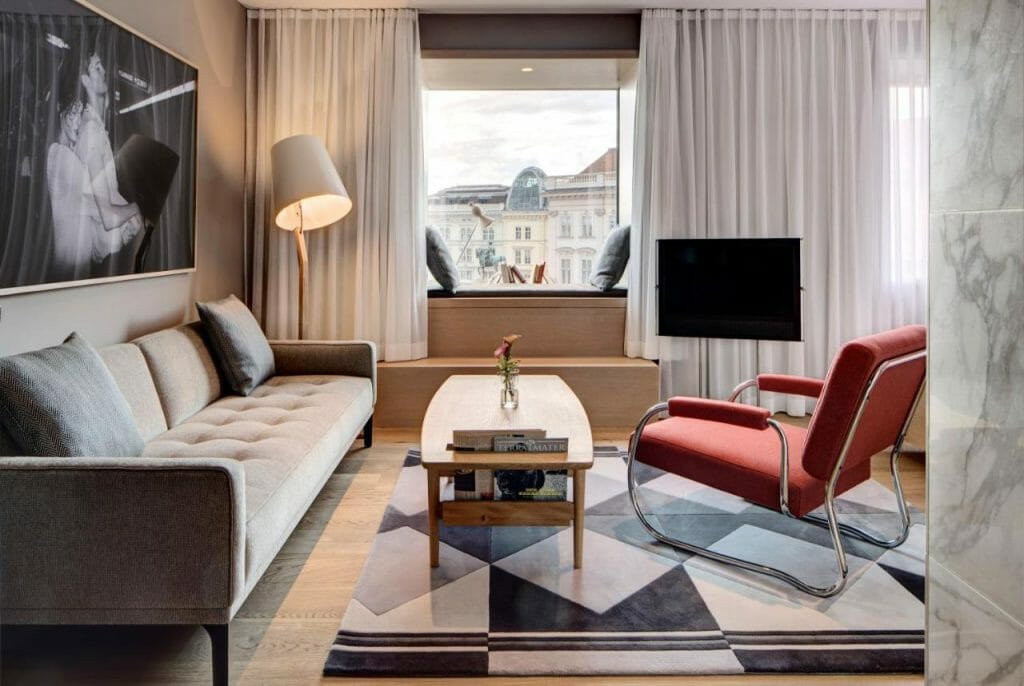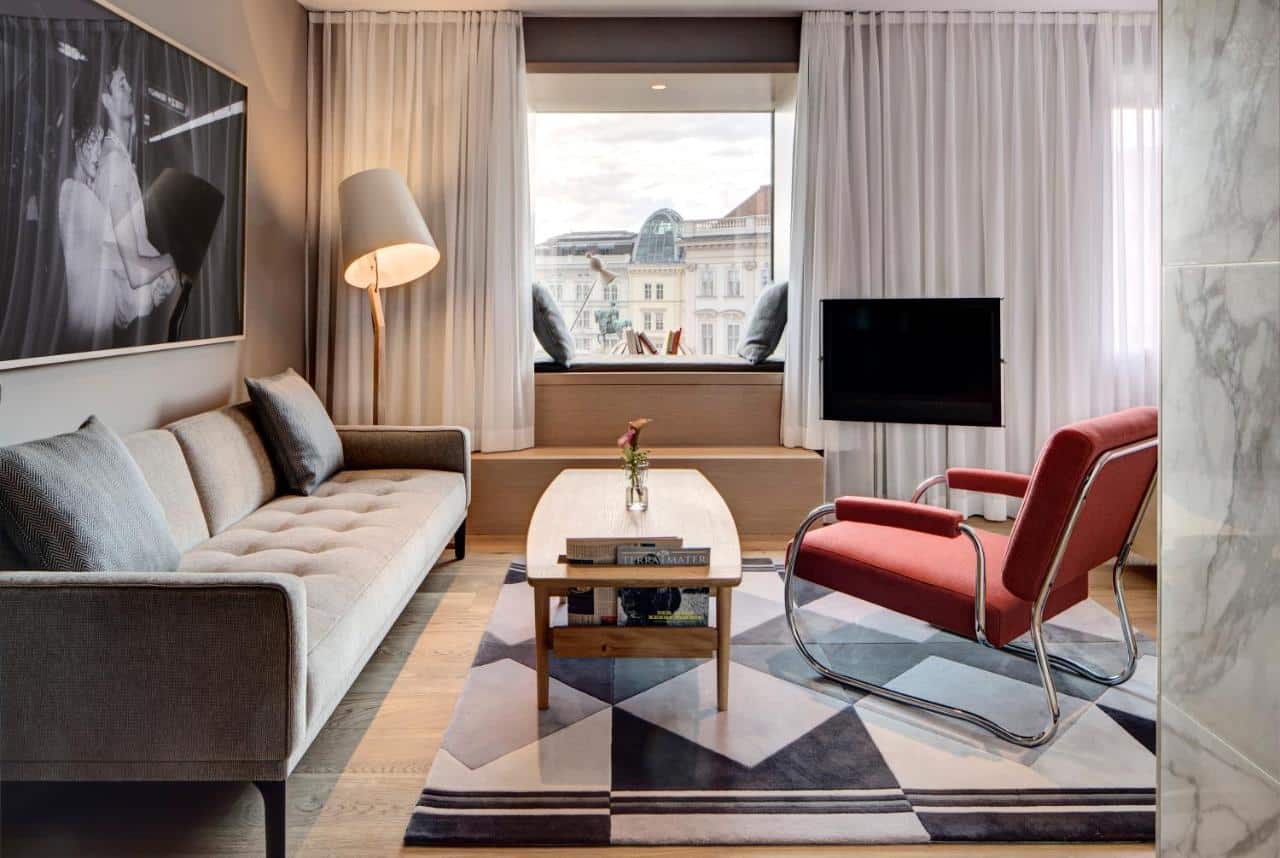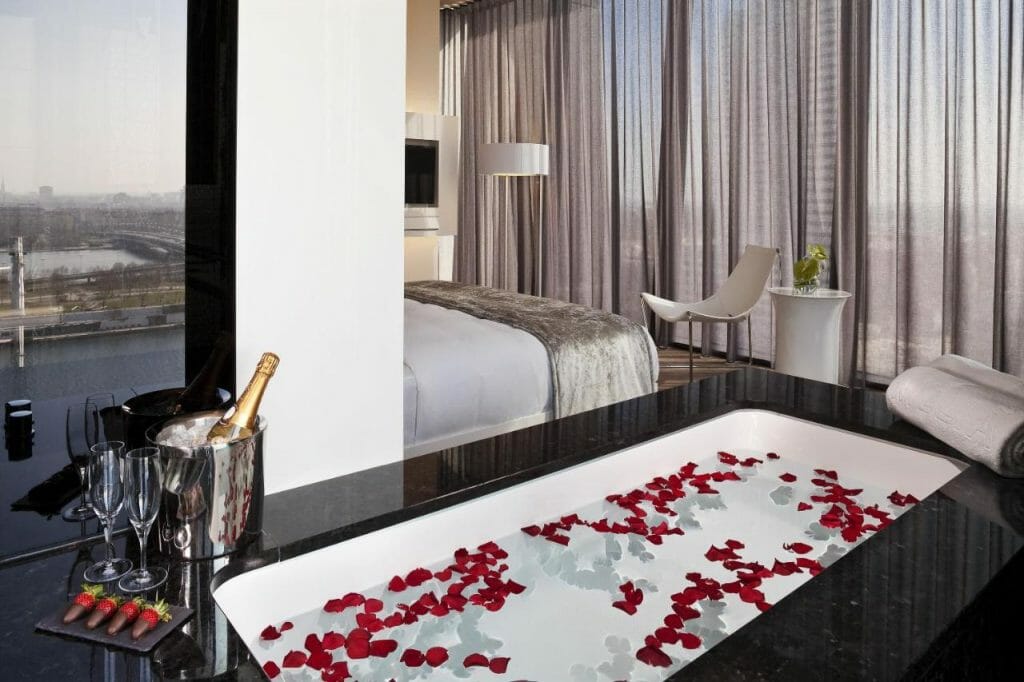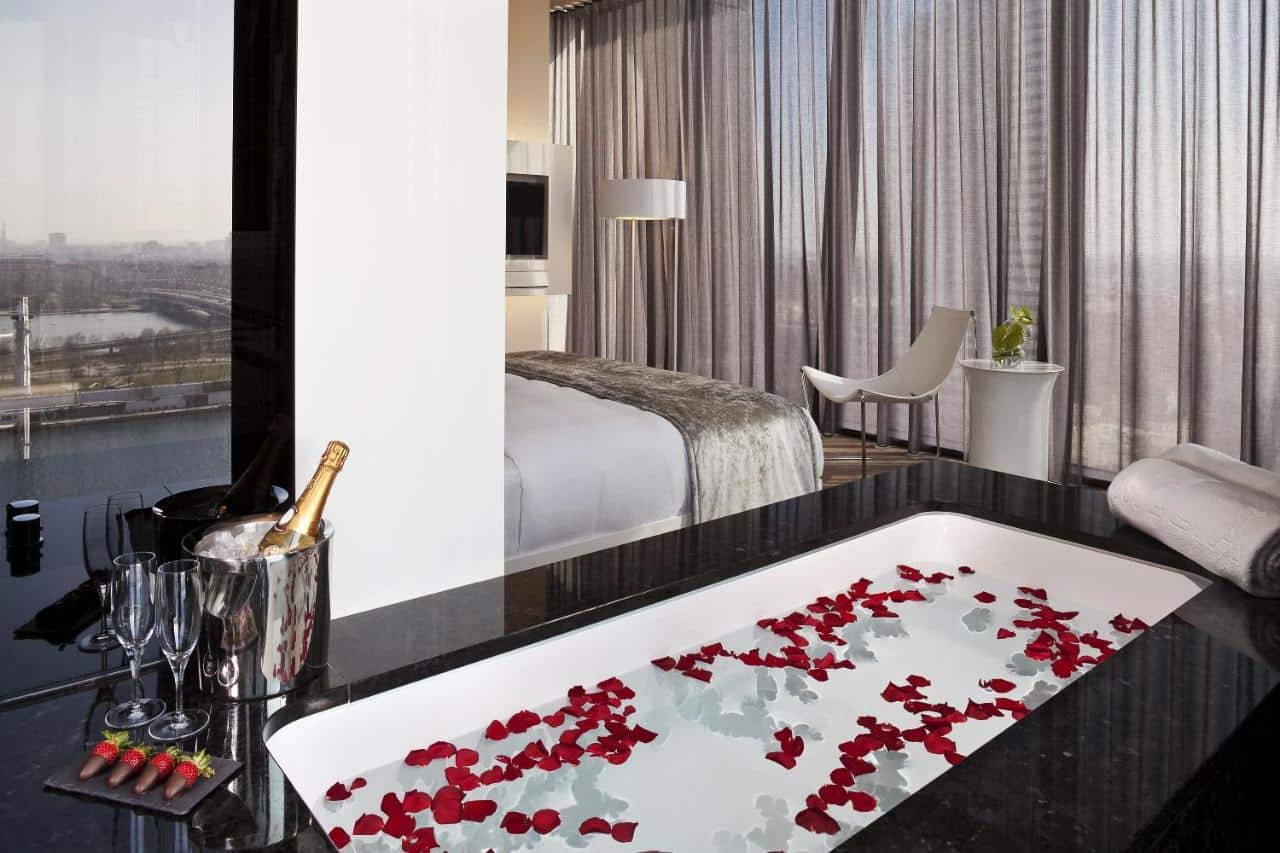 Mid-range Hotels in Vienna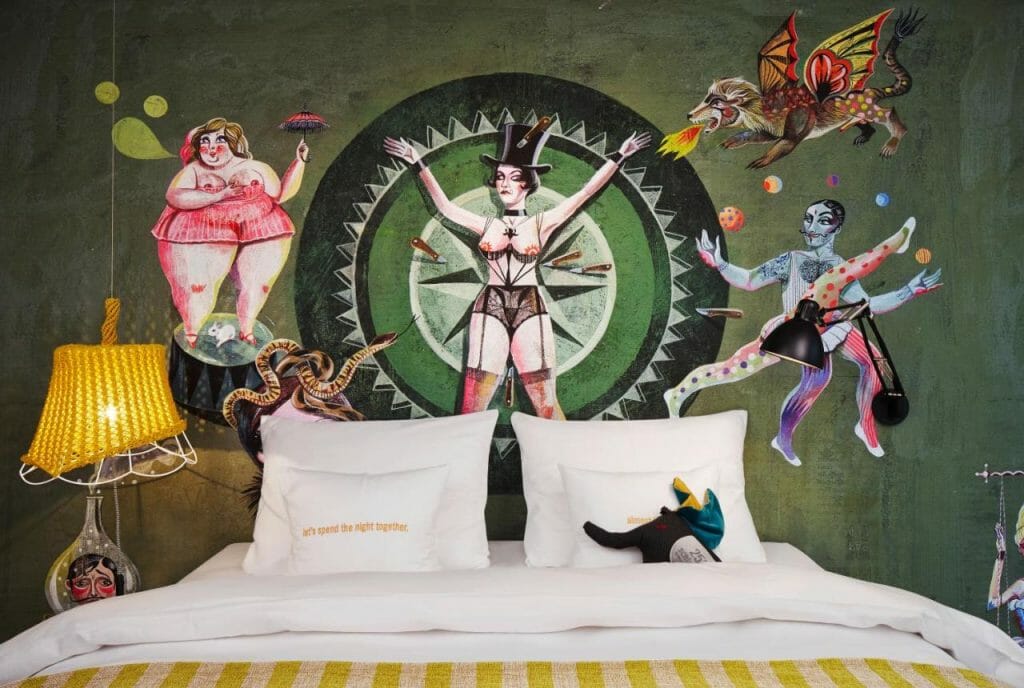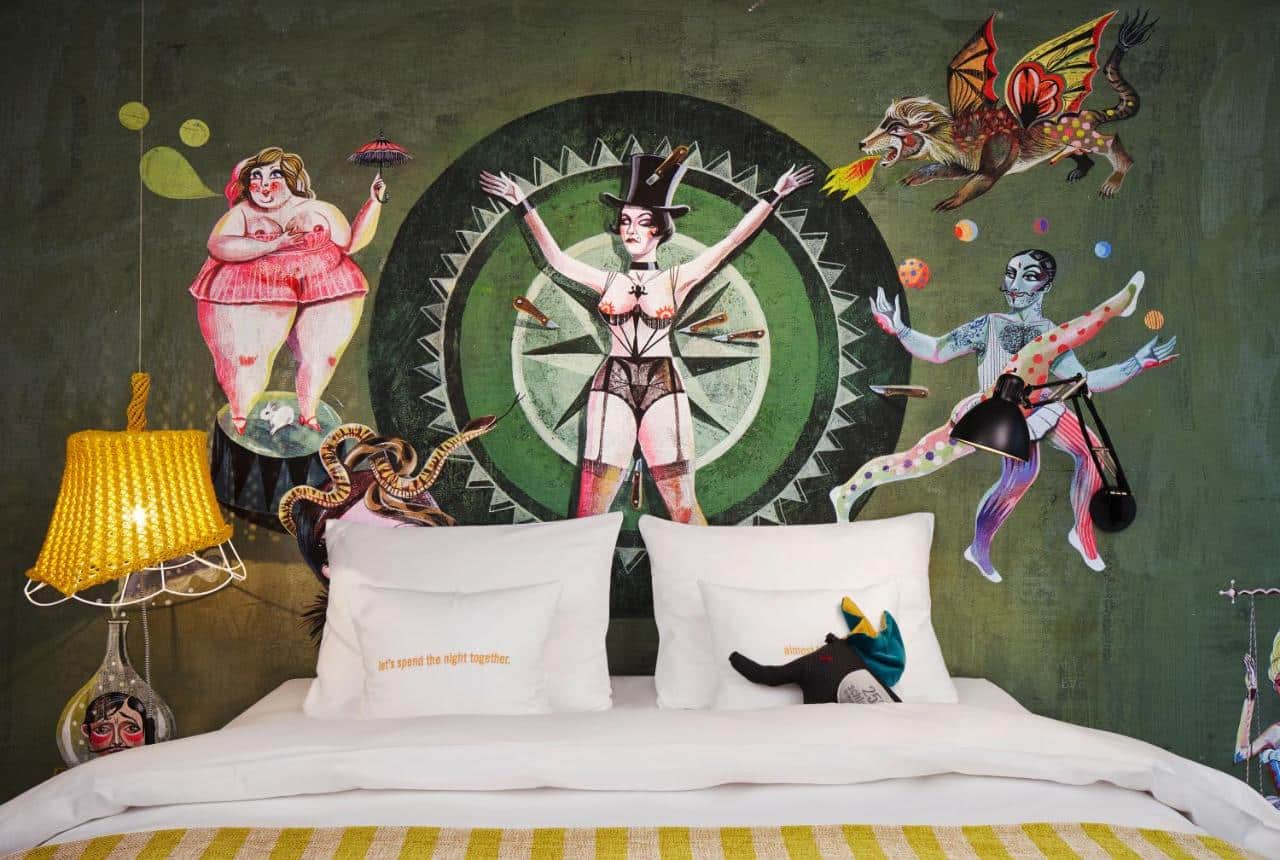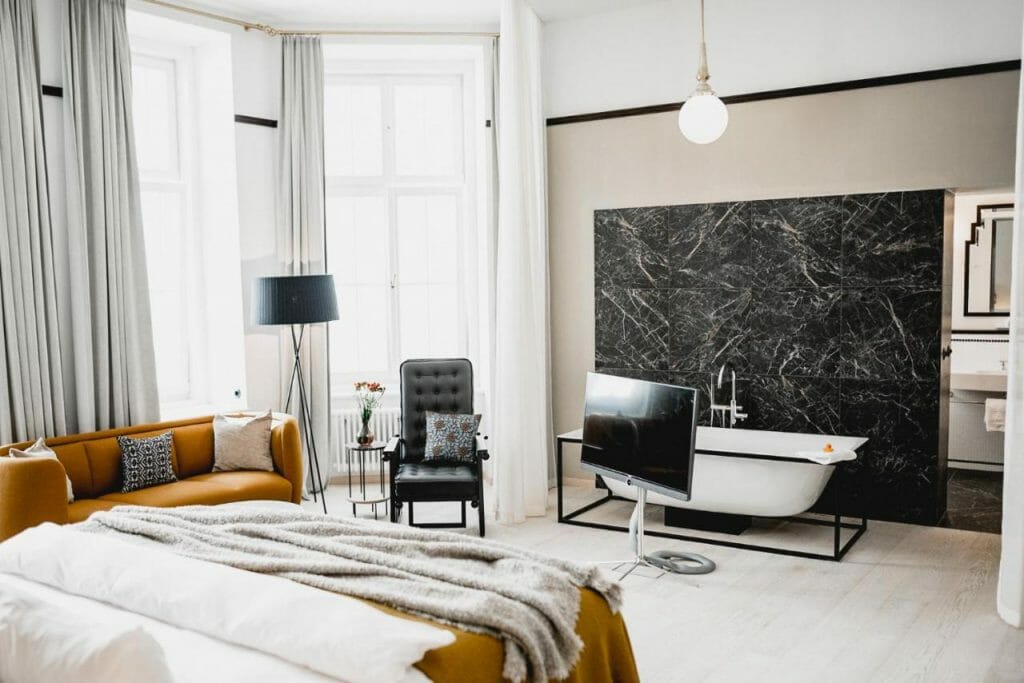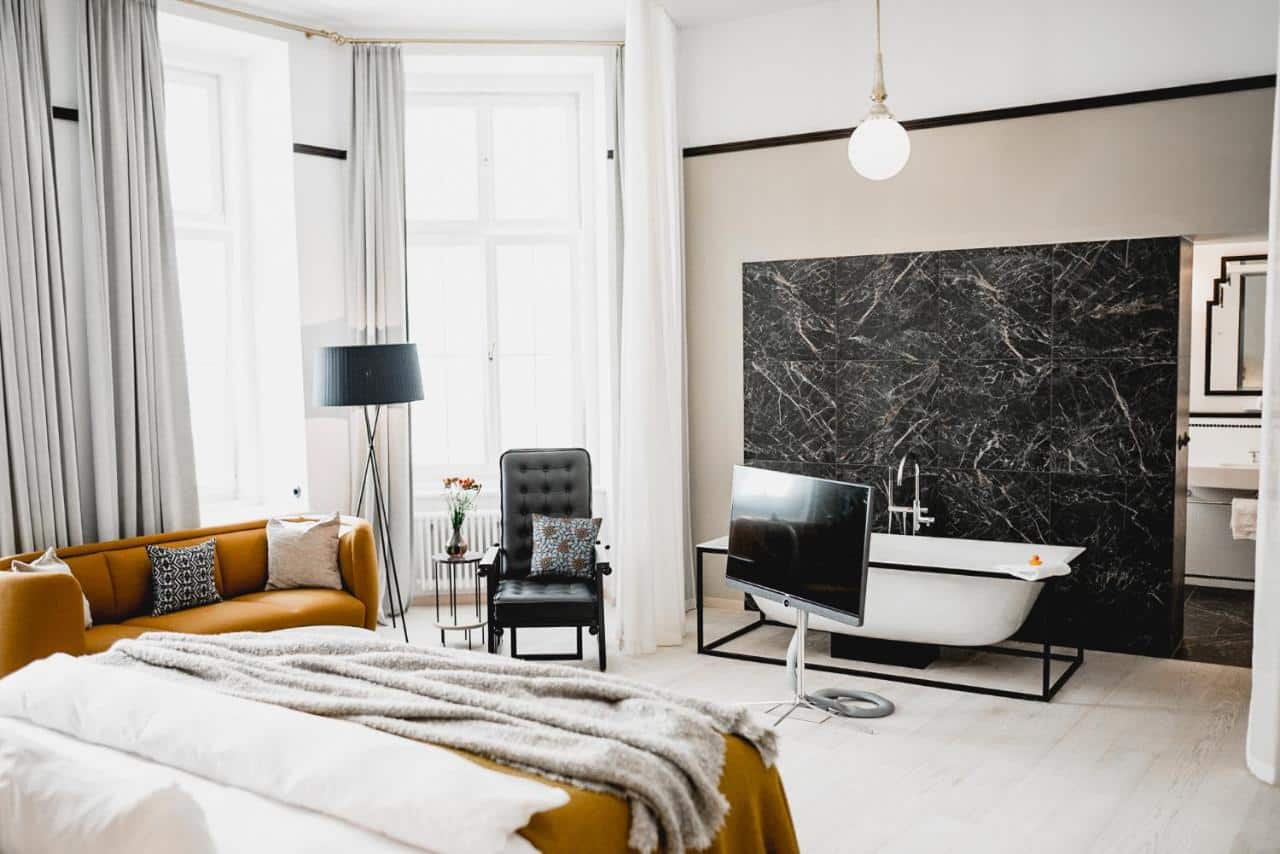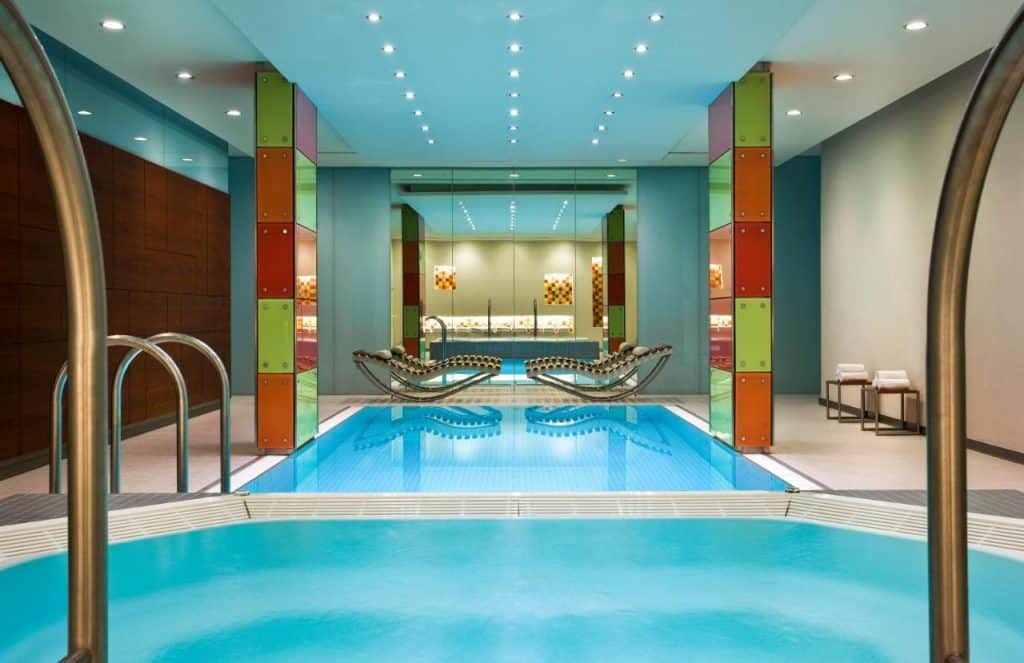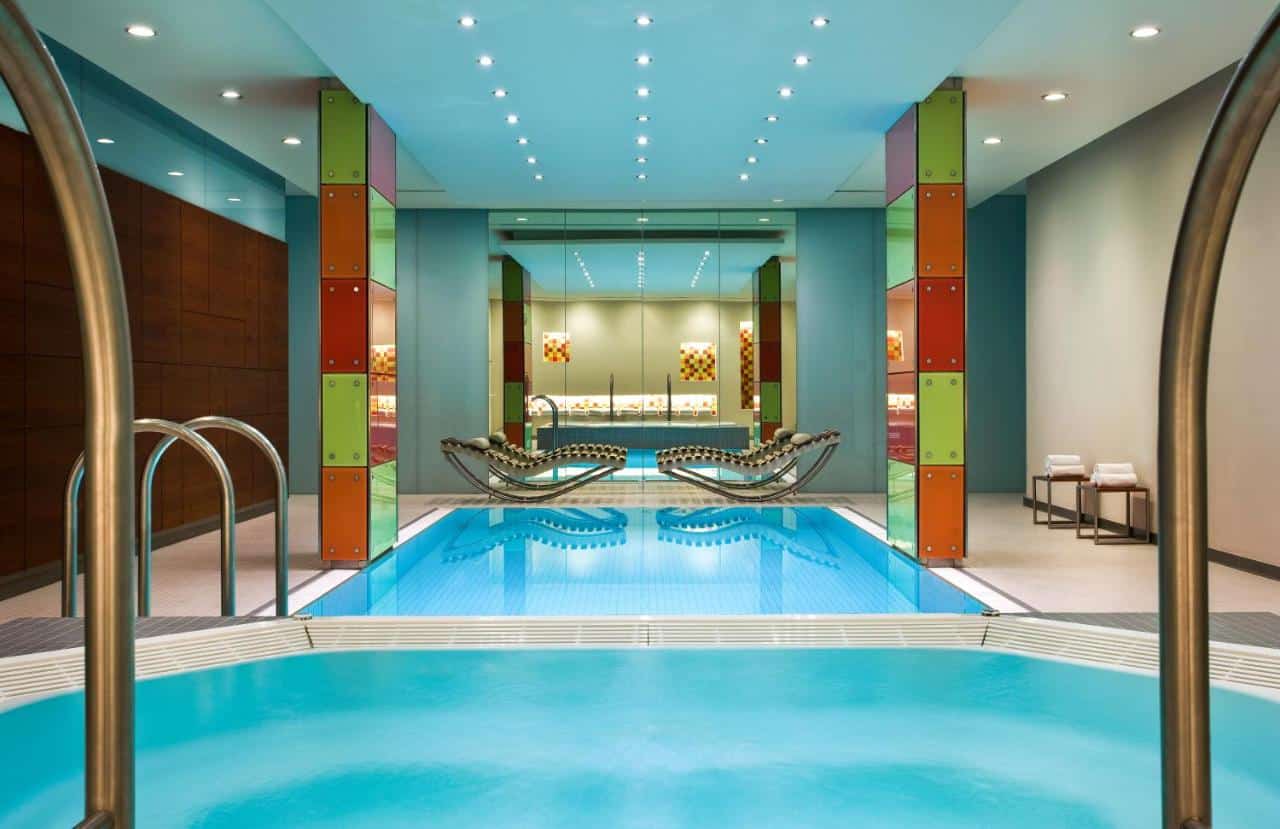 Budget Hotels In Vienna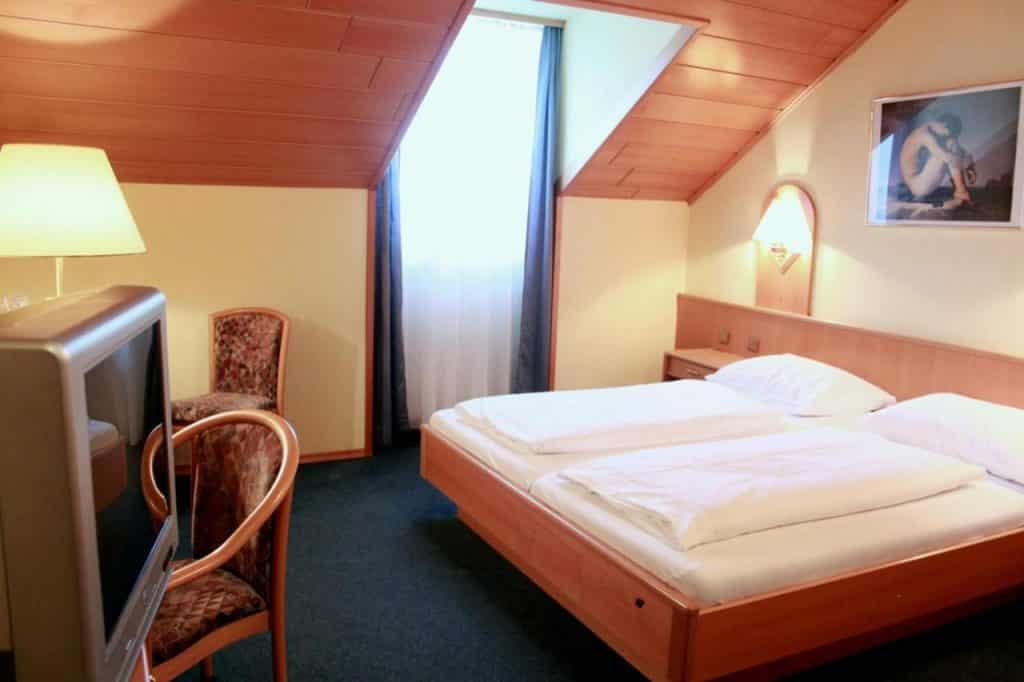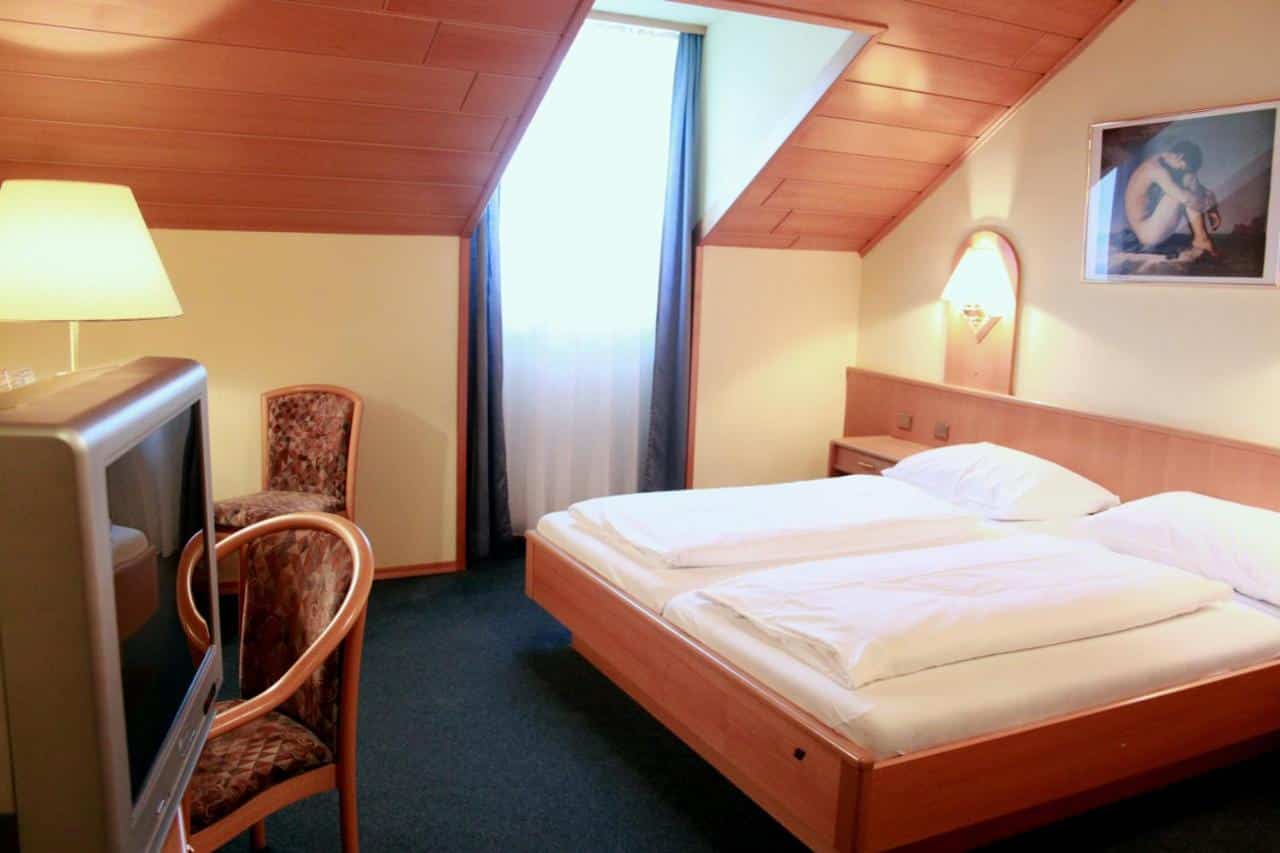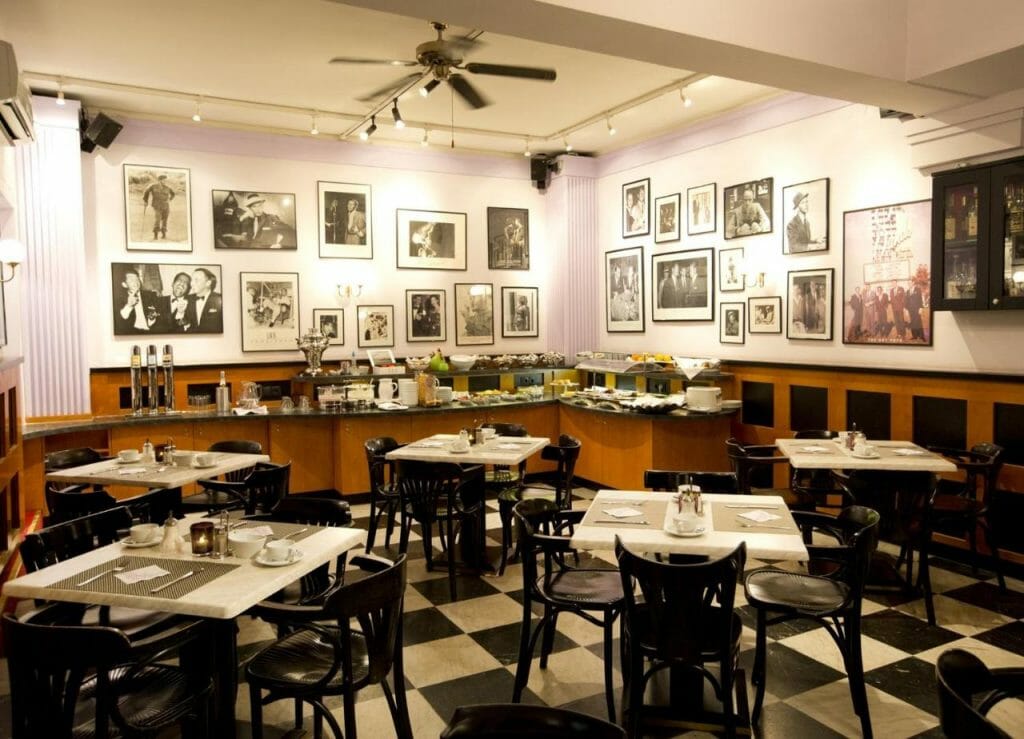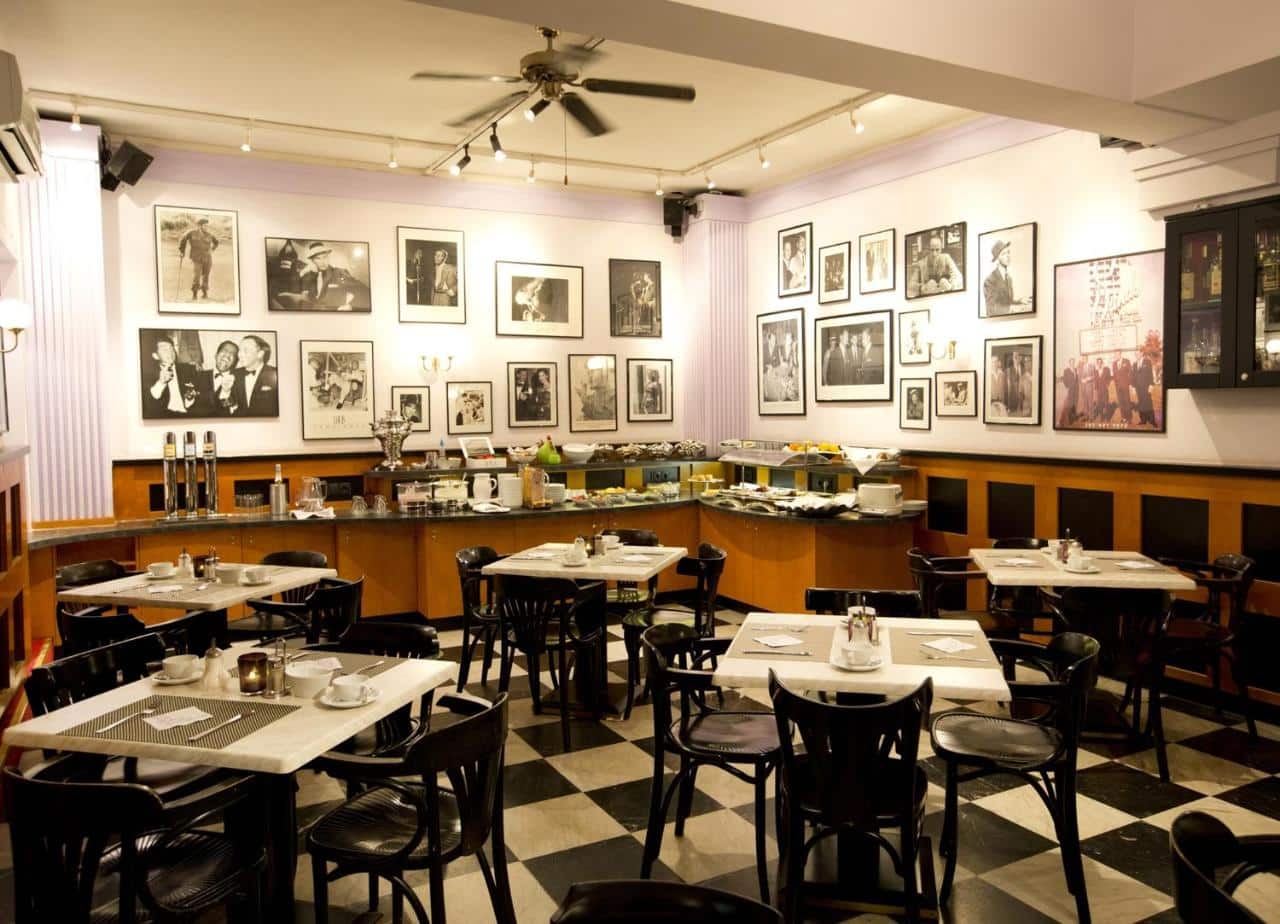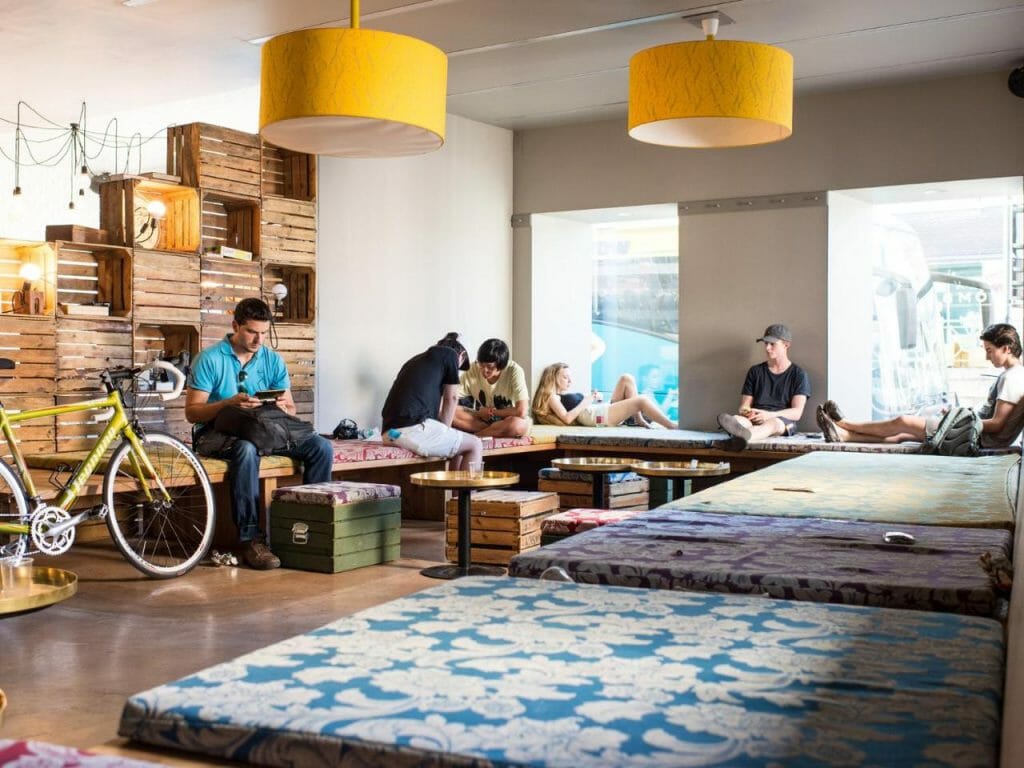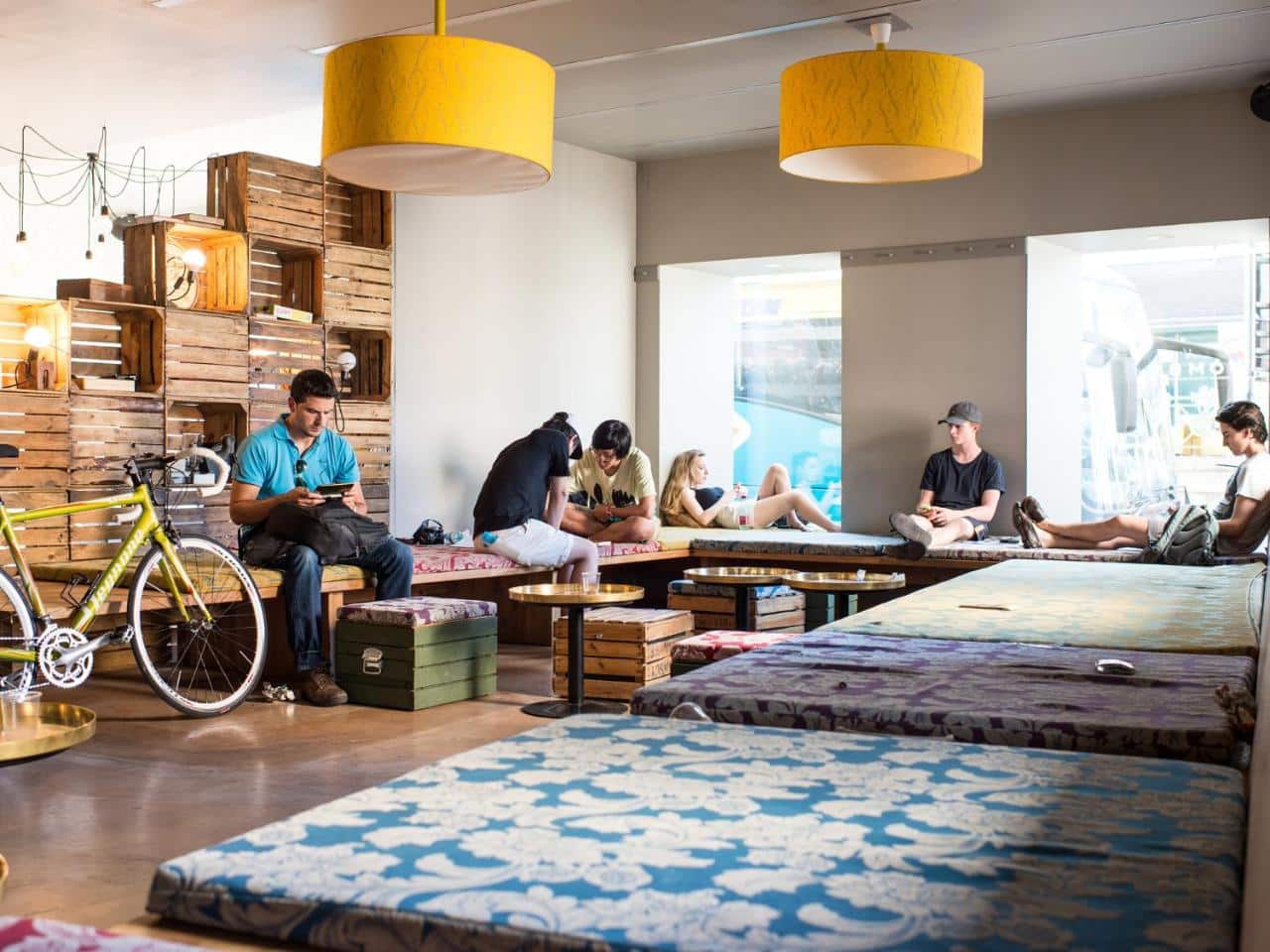 Where not even sure where to start as the gay nightlife in Vienna is amongst the best in the world. If you are as overwhelmed as we are, the only thing you need to know is Wienzeile street and the famous gay Naschmarkt area is the hub of LGBT nightlife in Vienna…But by no means the only place to spend the night with your global queer family.
Gay club parties in Vienna are all the range with different locations across the city every evening, but we have only listed the most popular and fabulous, as there are almost too many to count!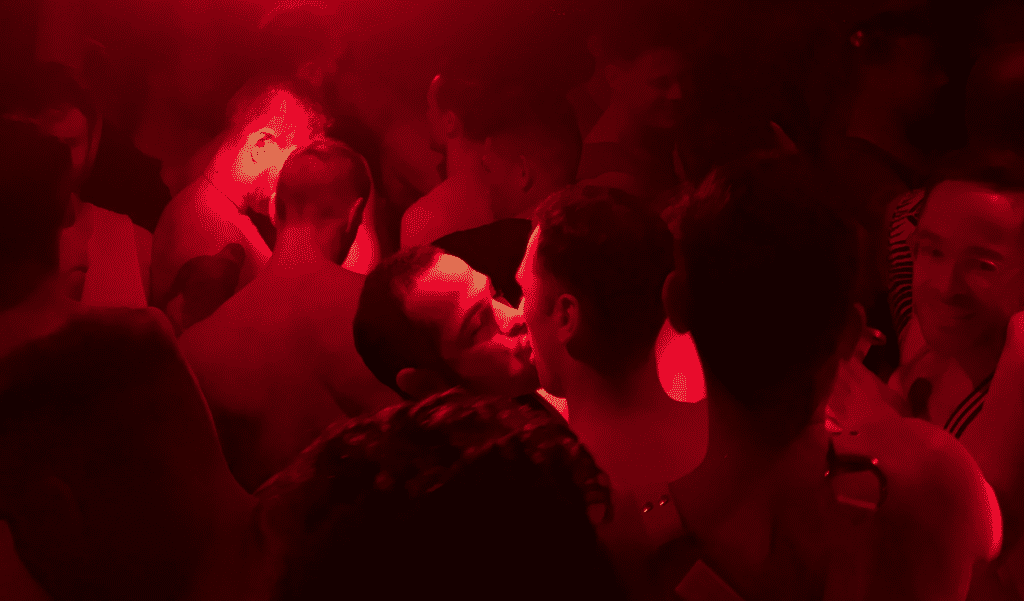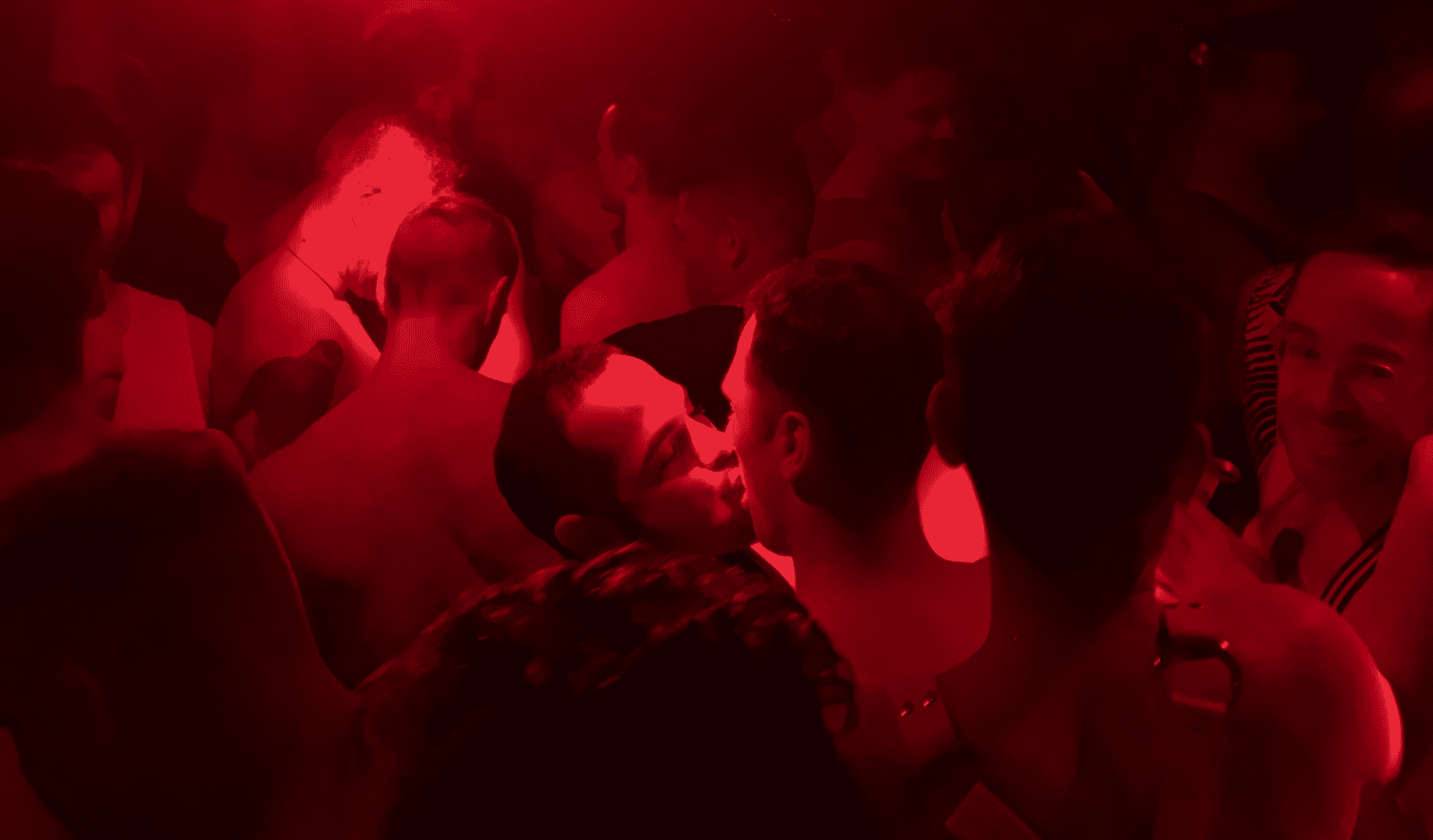 Use our Gay Vienna Map at the end if you're lost, but there is plenty of plenty of bars, cocktail lounges, glitter bearded queens and bear dens littered across Vienna to satisfy even the most discerning of gay travelers. Oh, and speaking of discerning…You know that rude Viennese stereotype? Just as accurate in the bars and clubs.
It's one big meat market out there so don't take it personally. Much like gay guys in Las Vegas and Tel Aviv, people here are direct and to the point.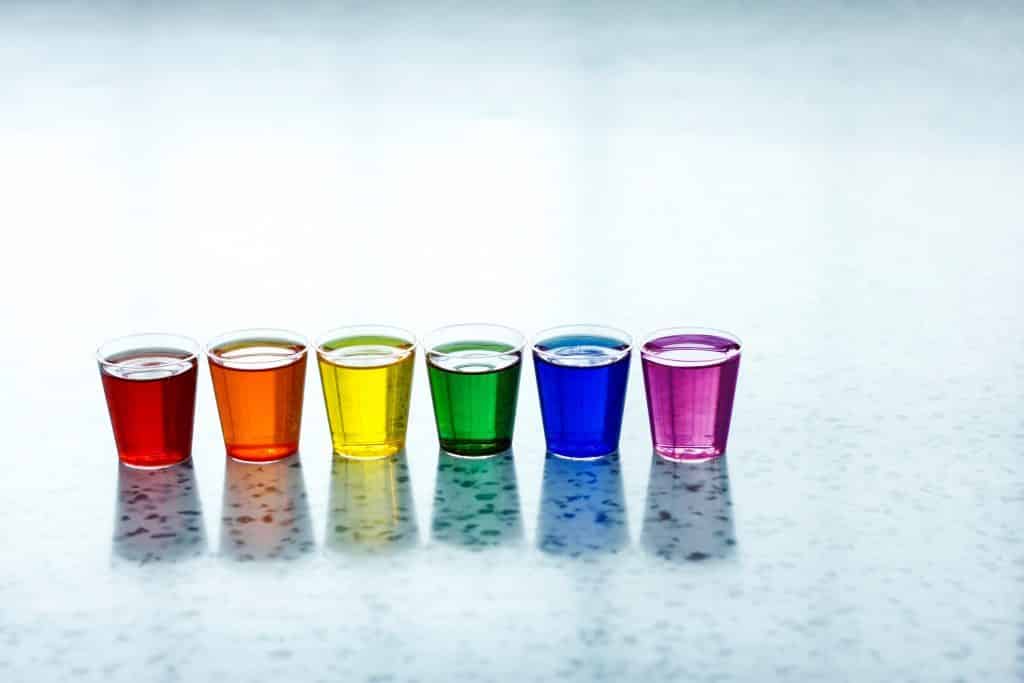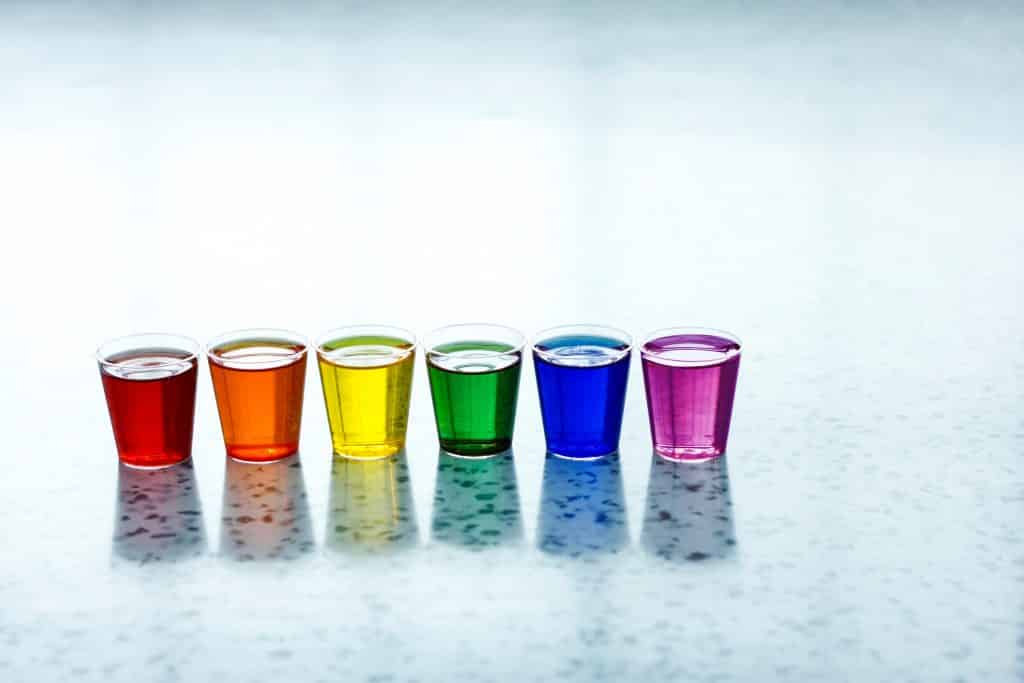 Gay Bars In Vienna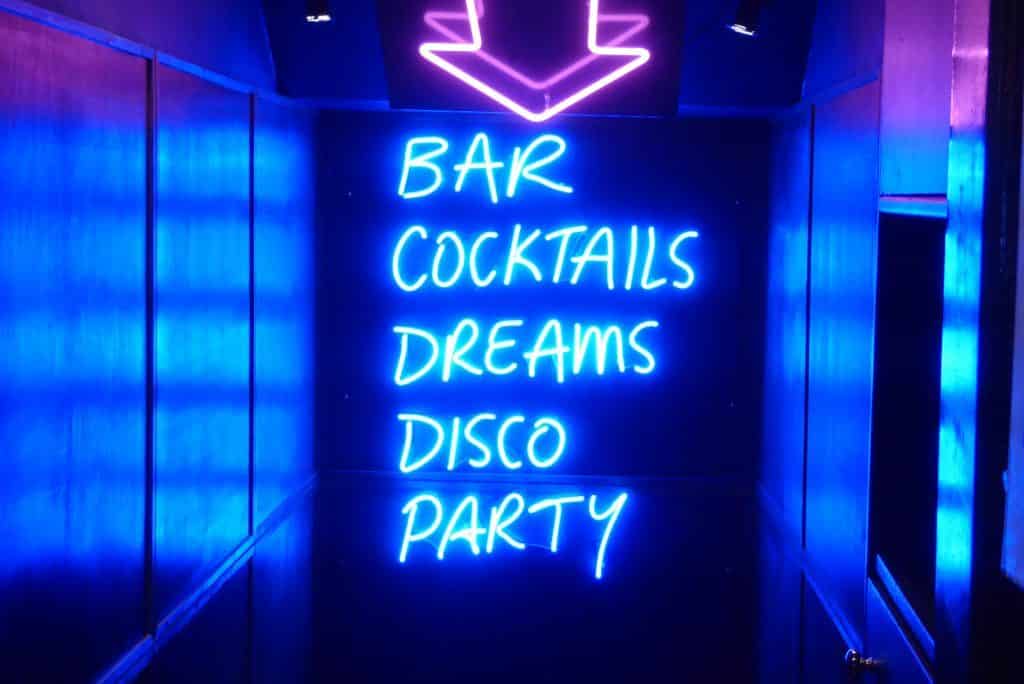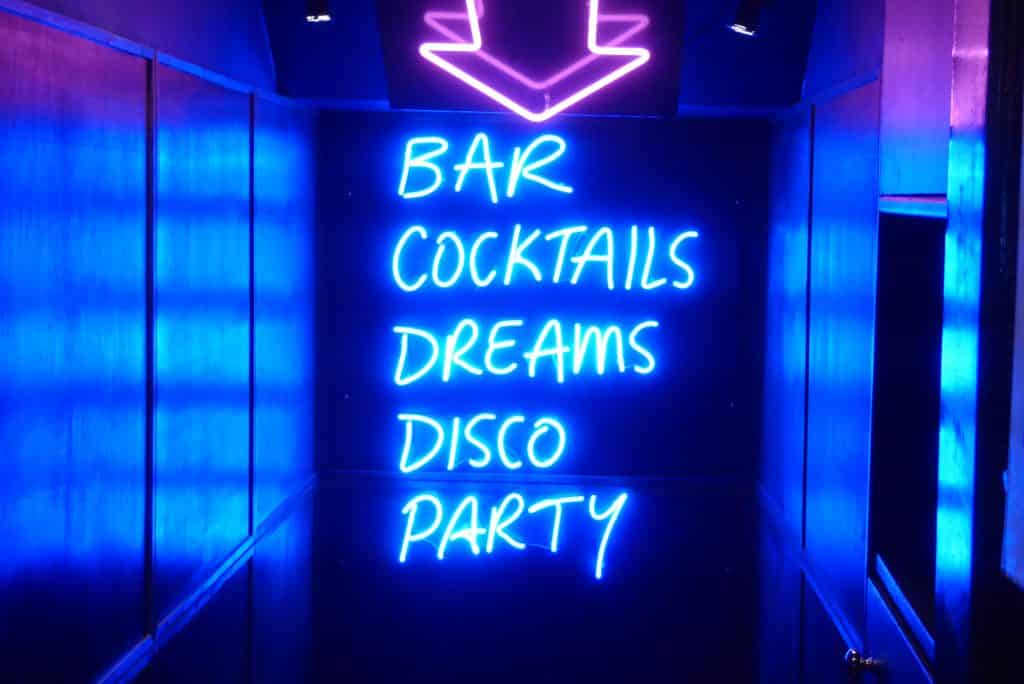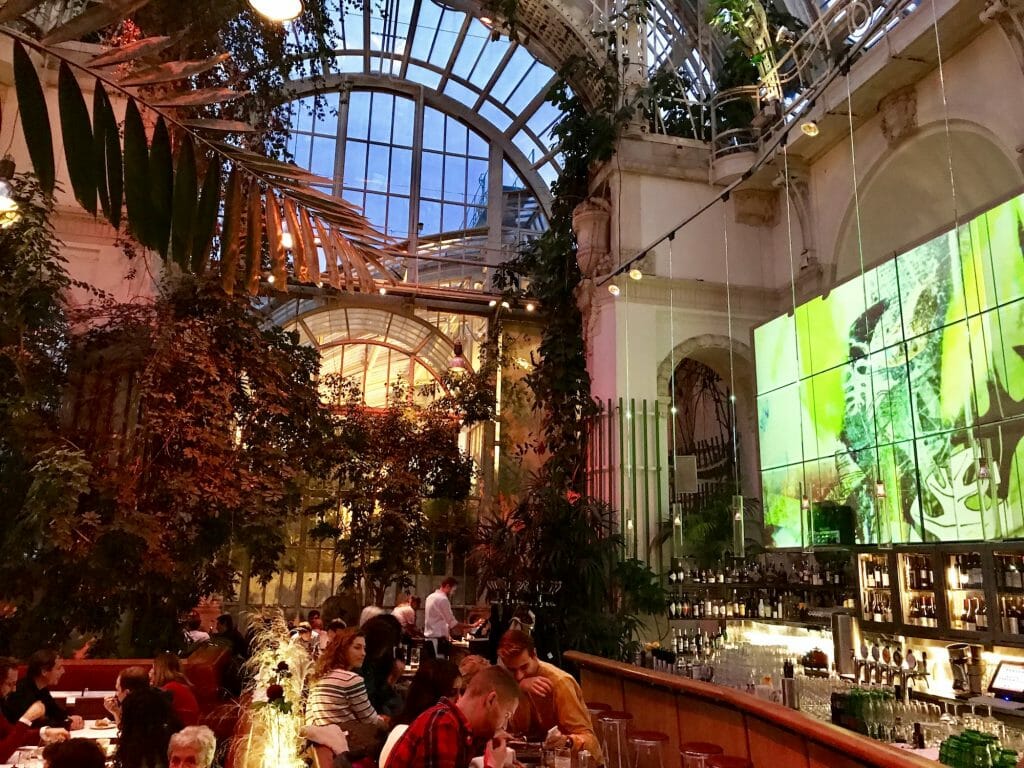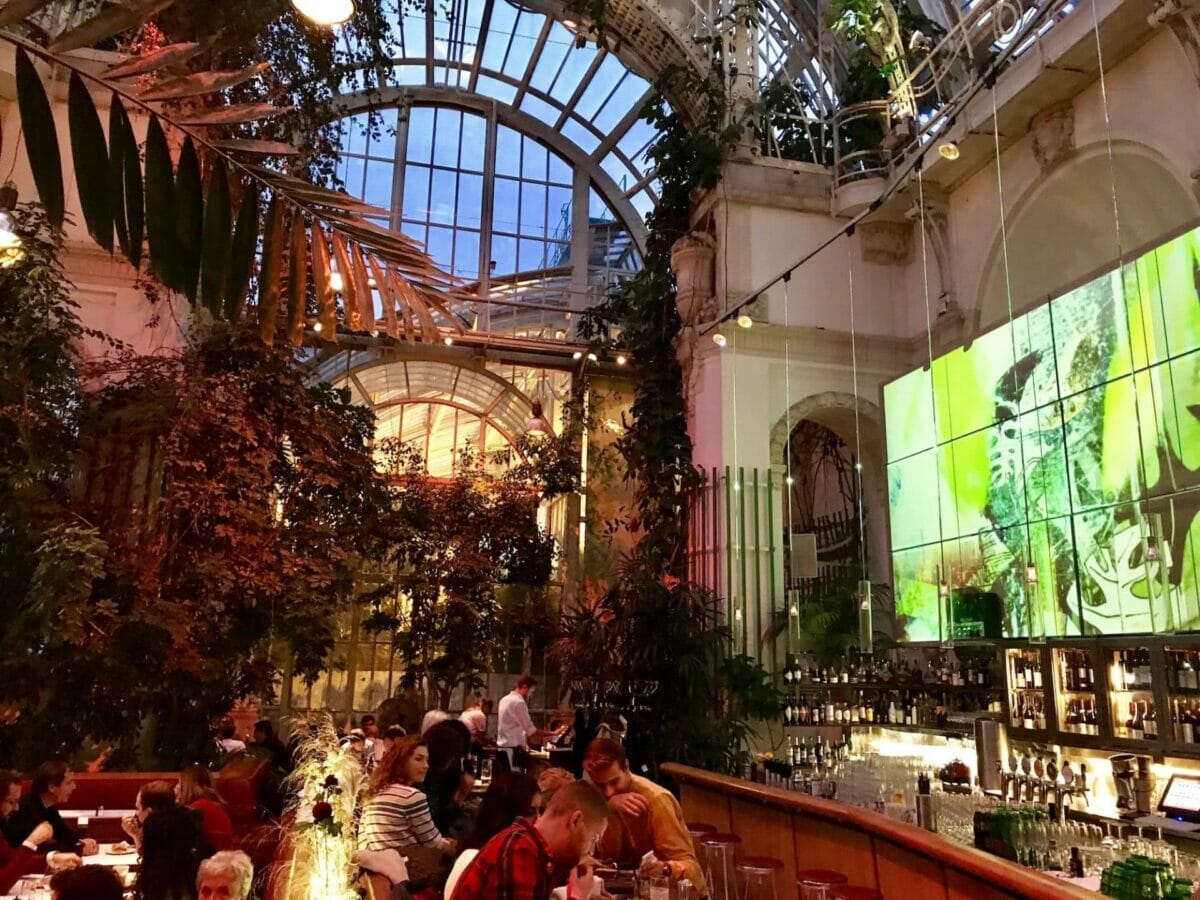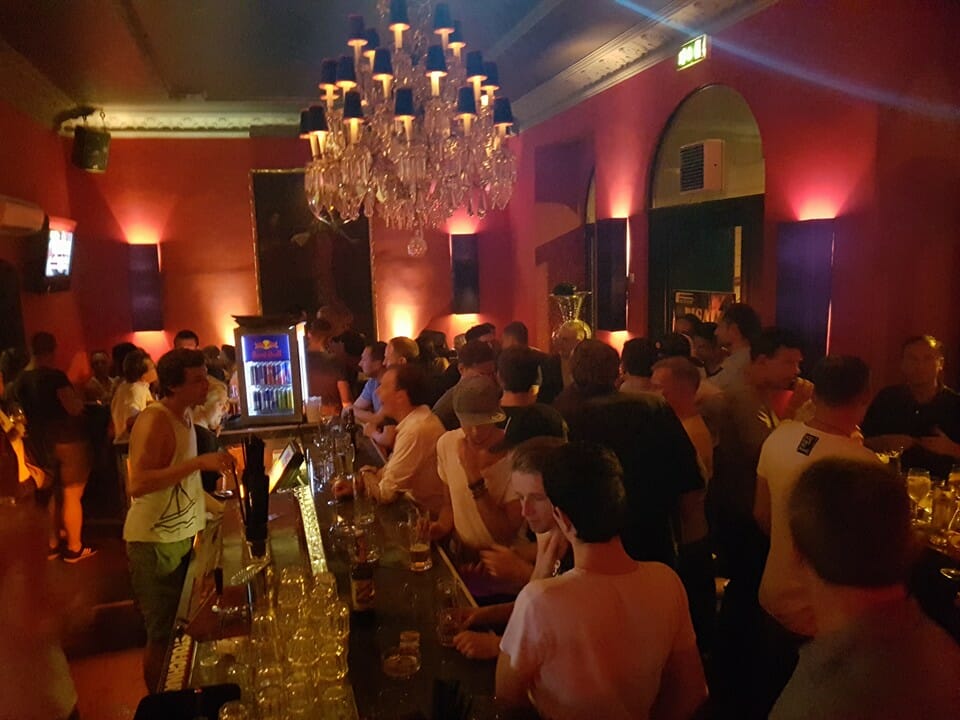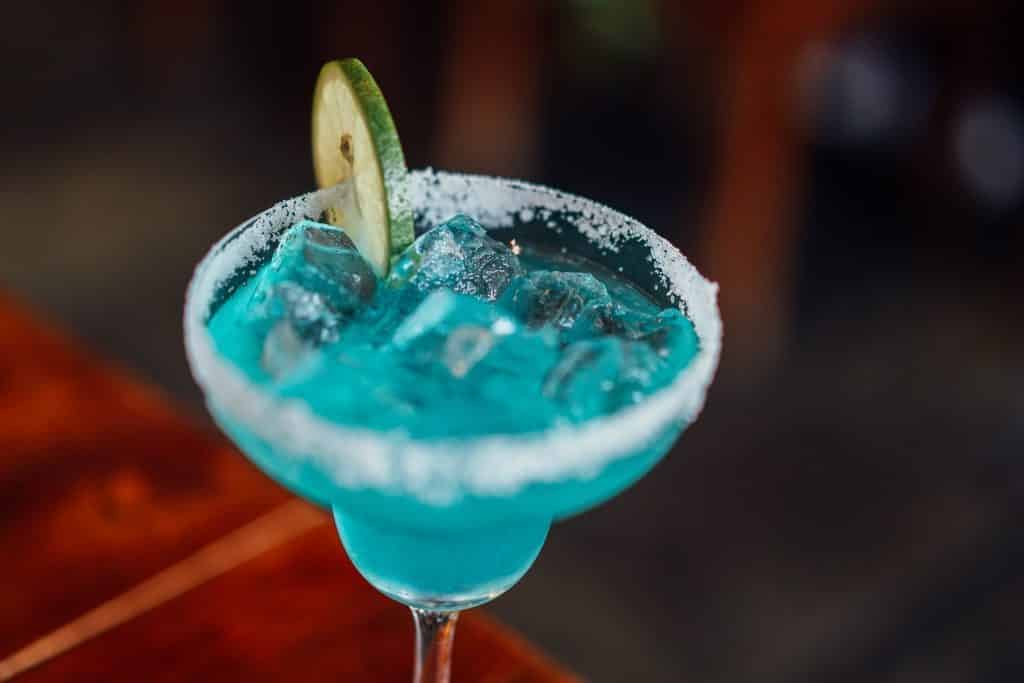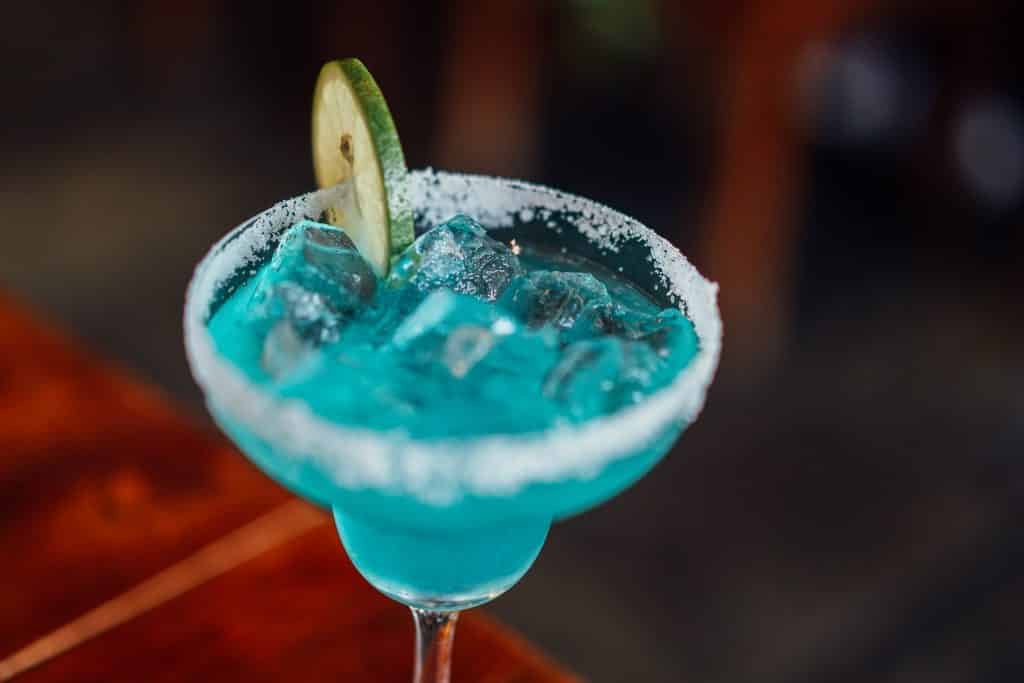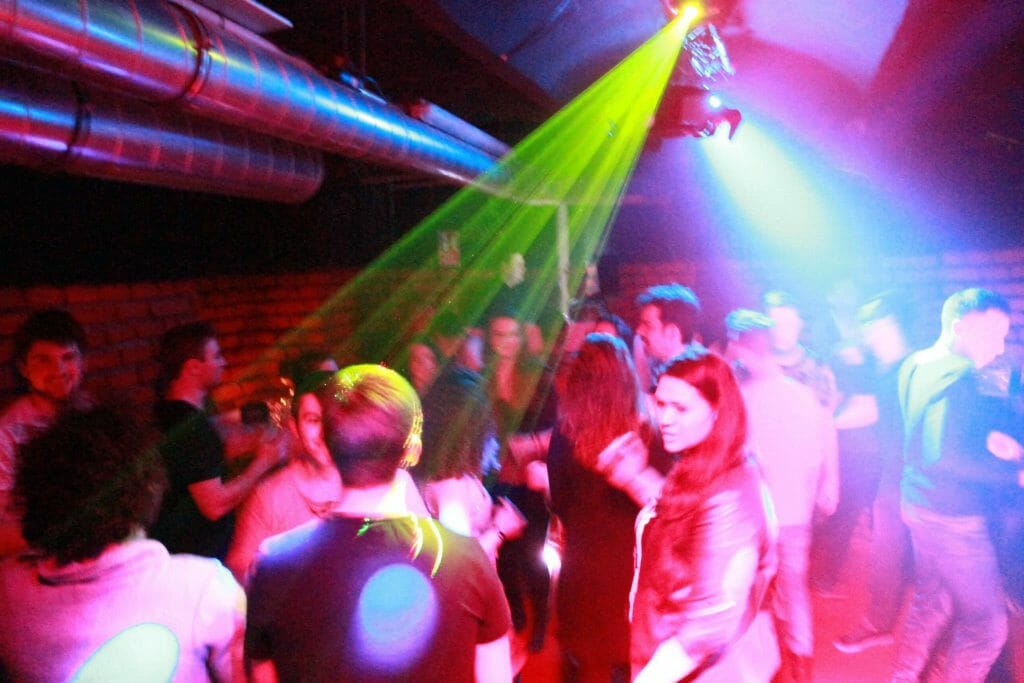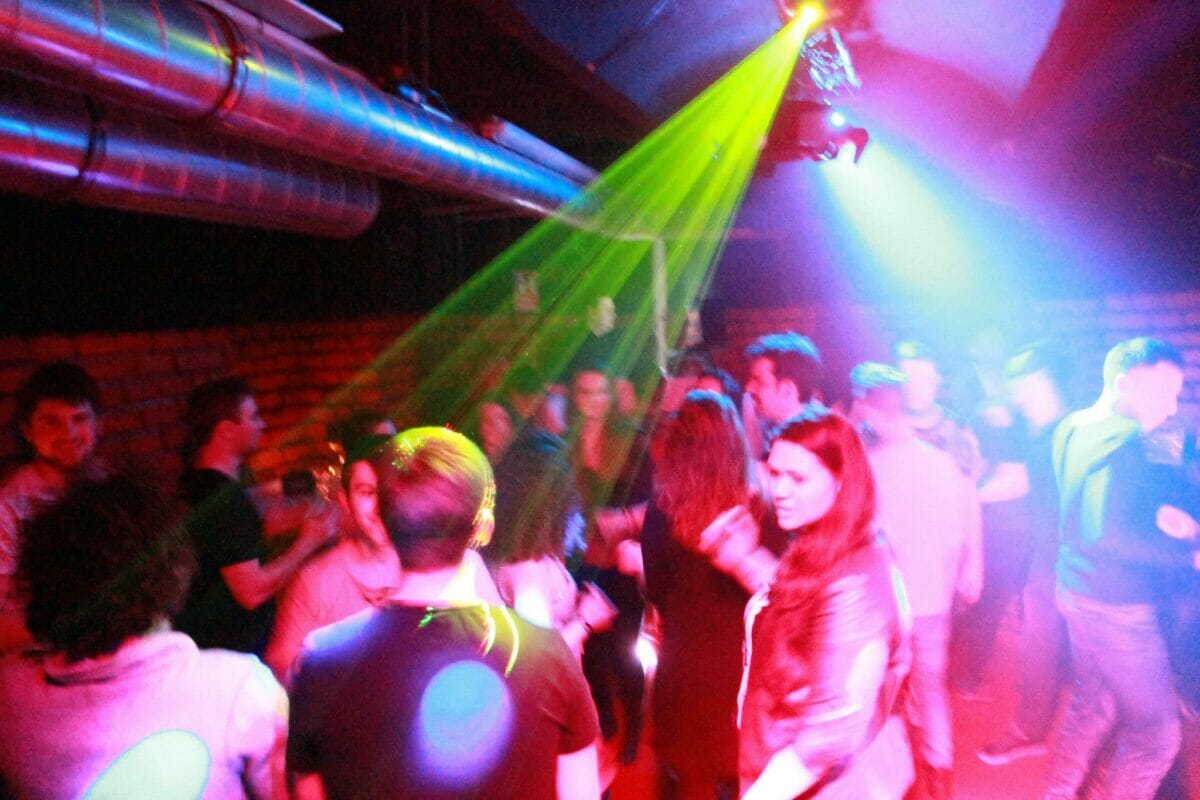 Gay Nightclubs In Vienna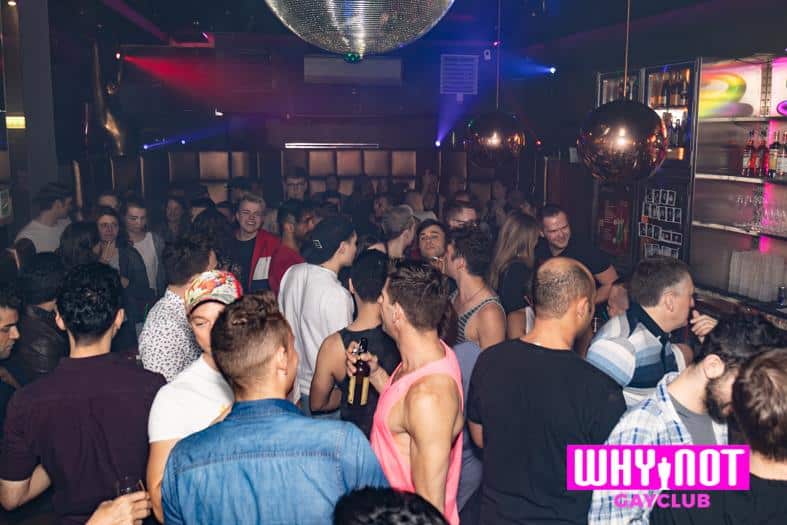 Gay Parties In Vienna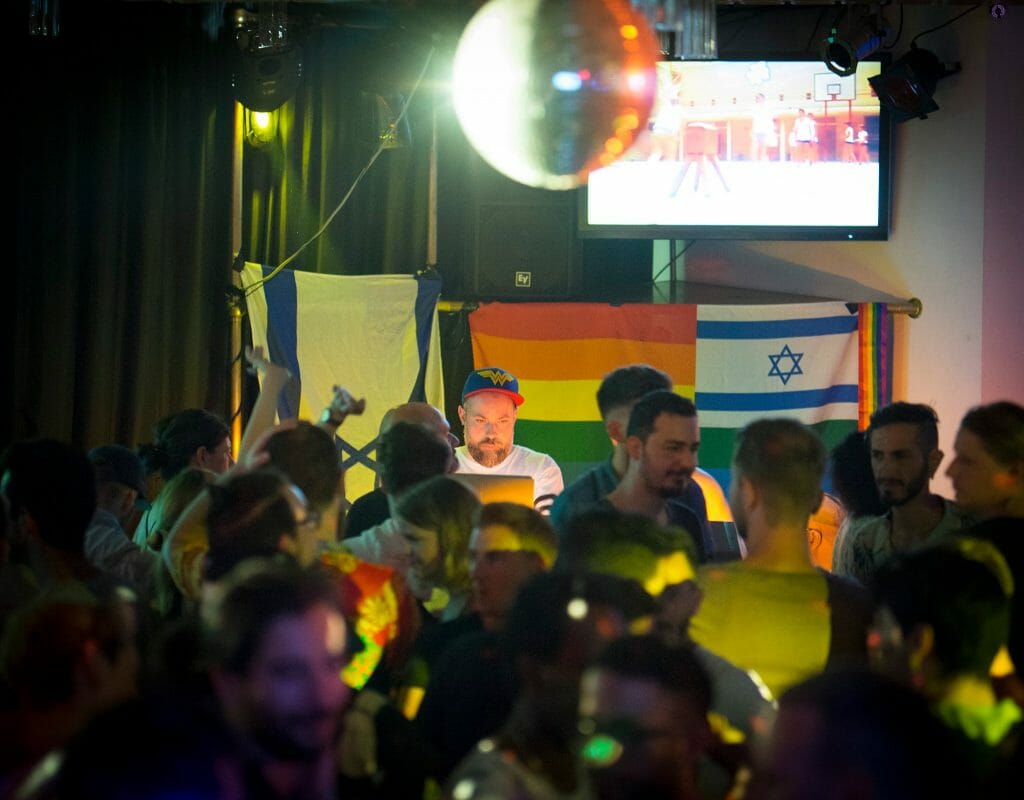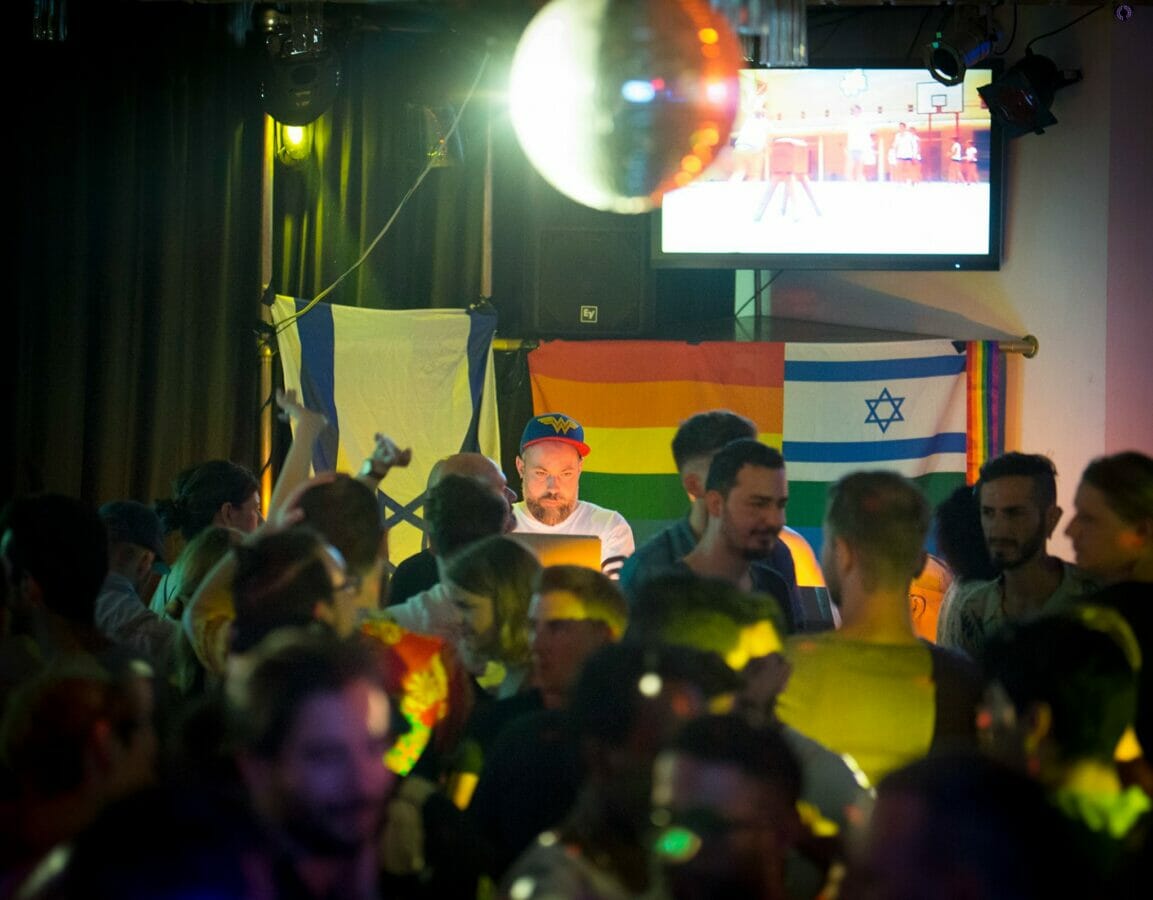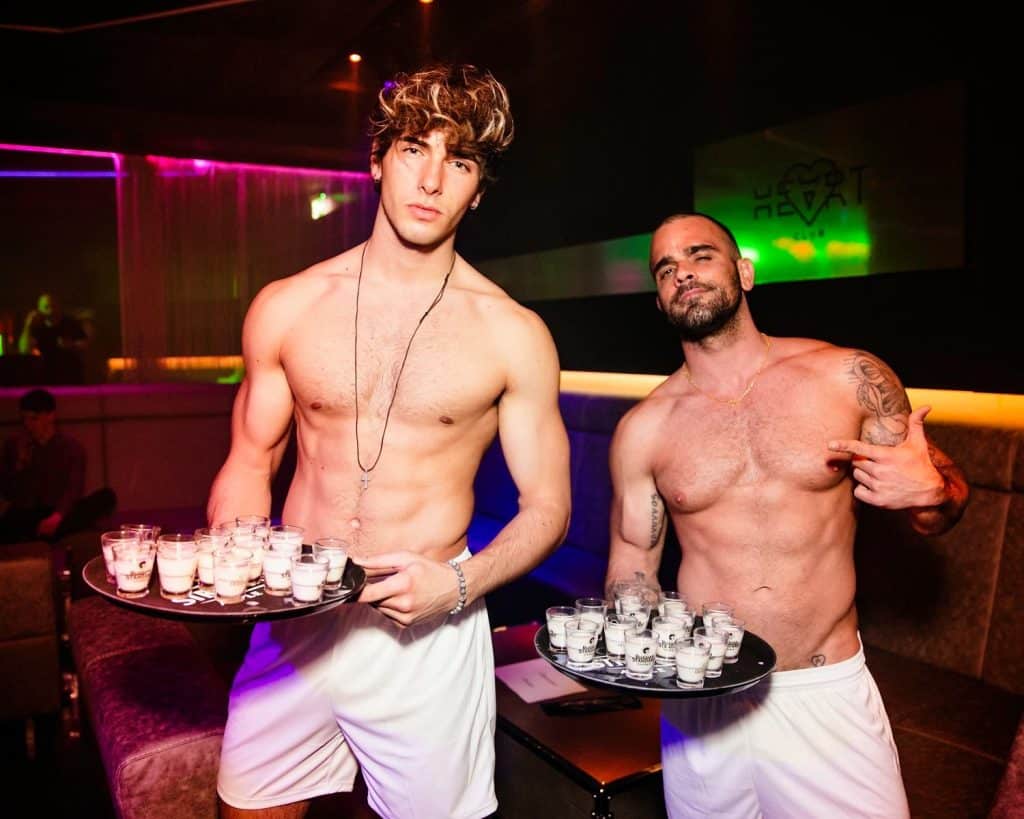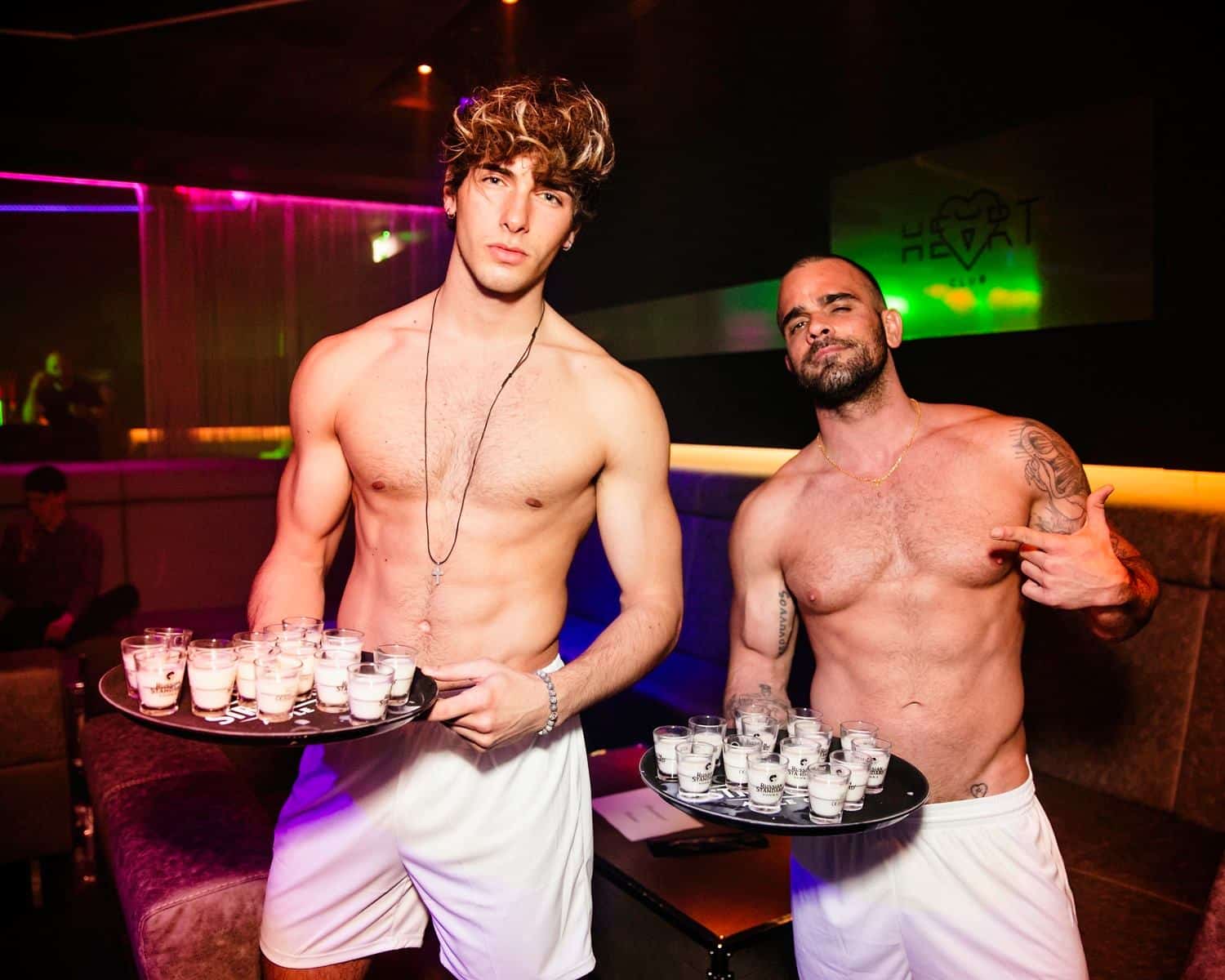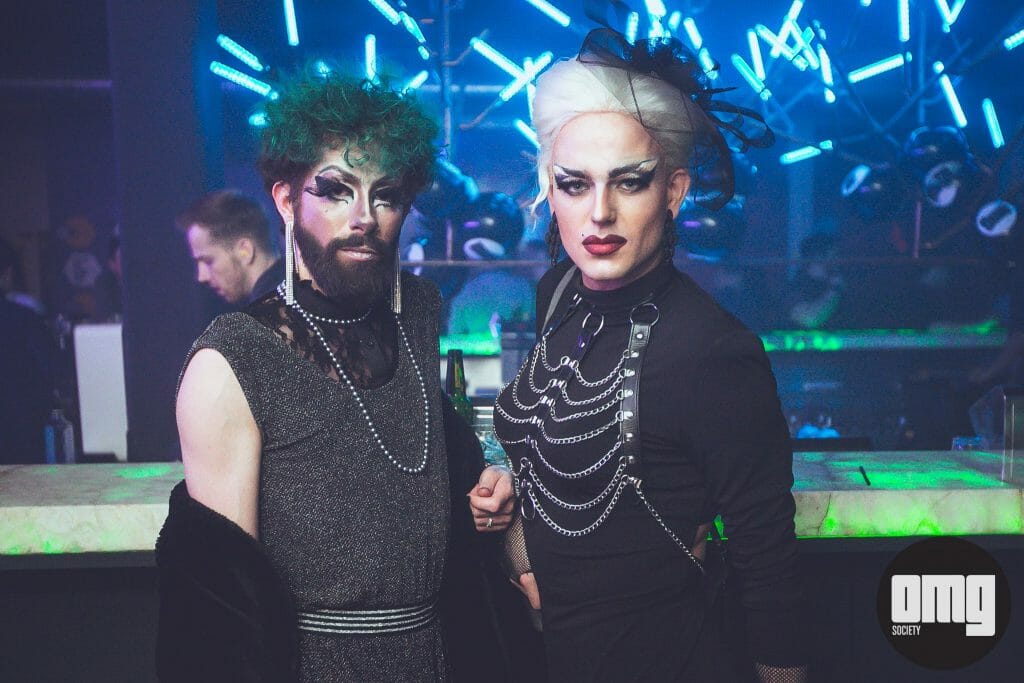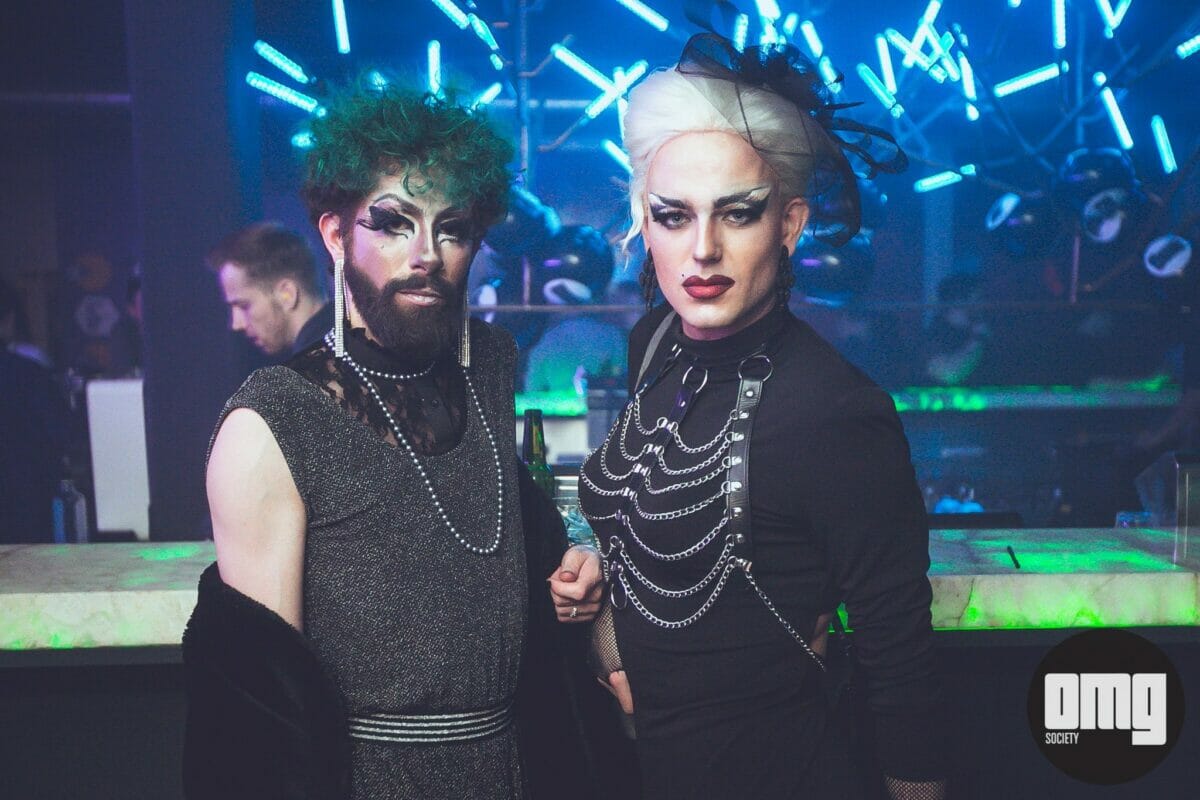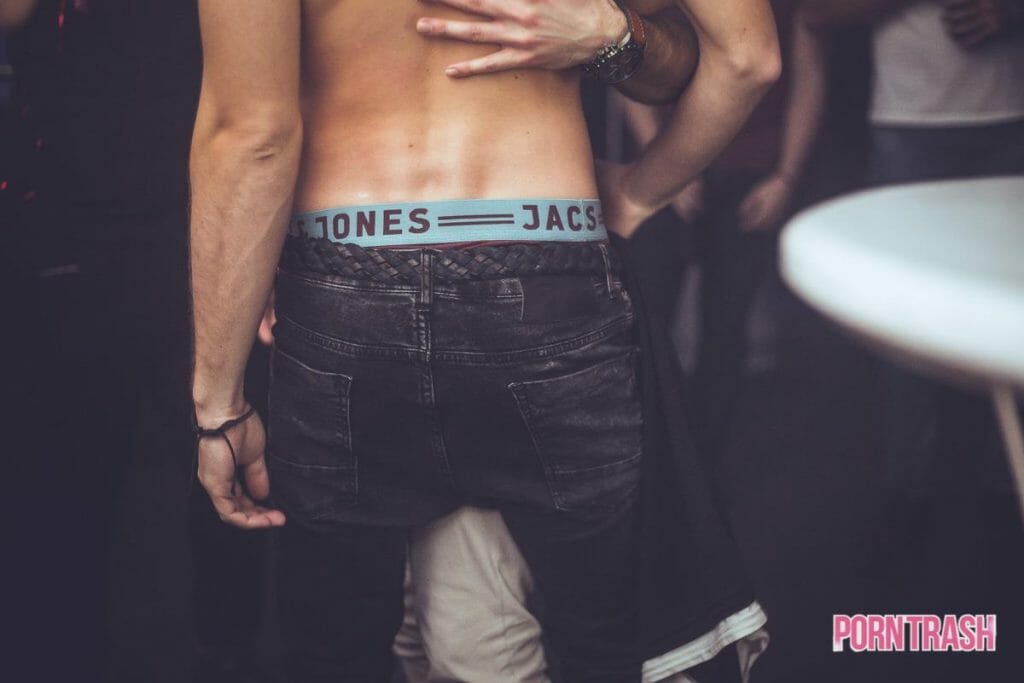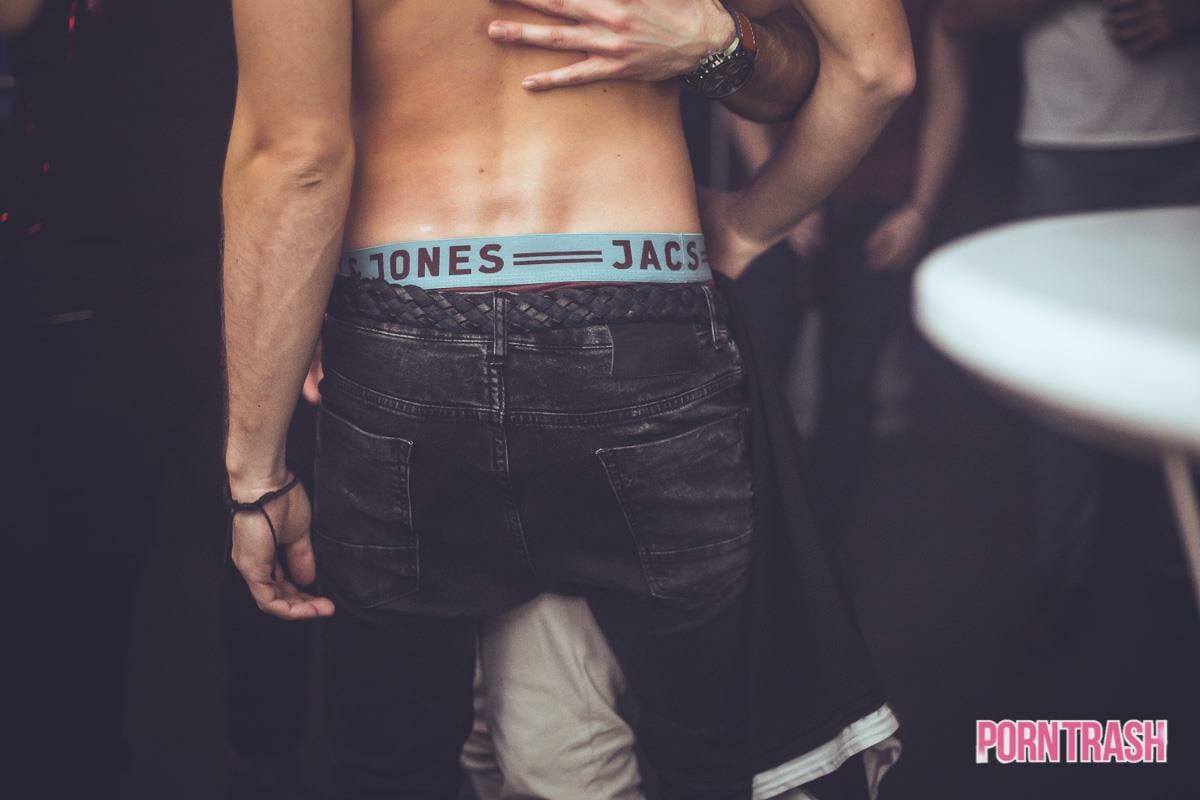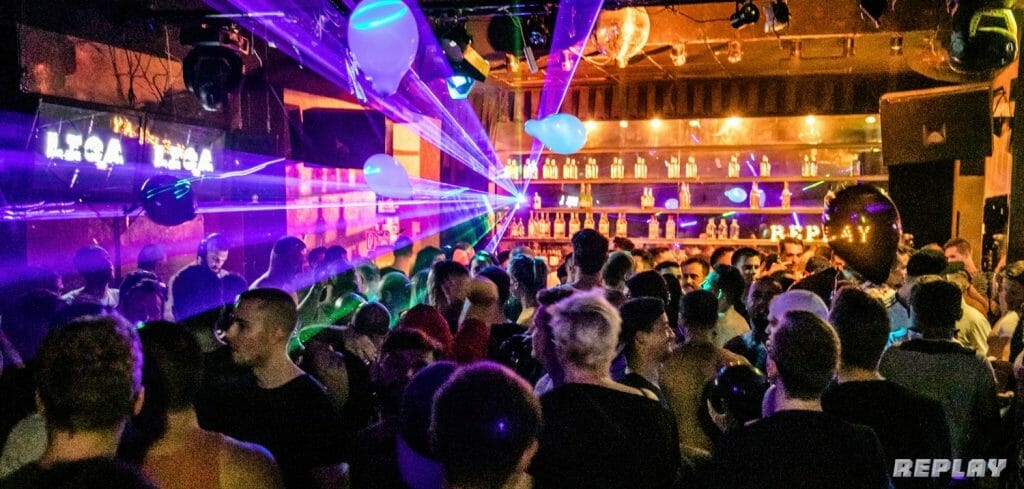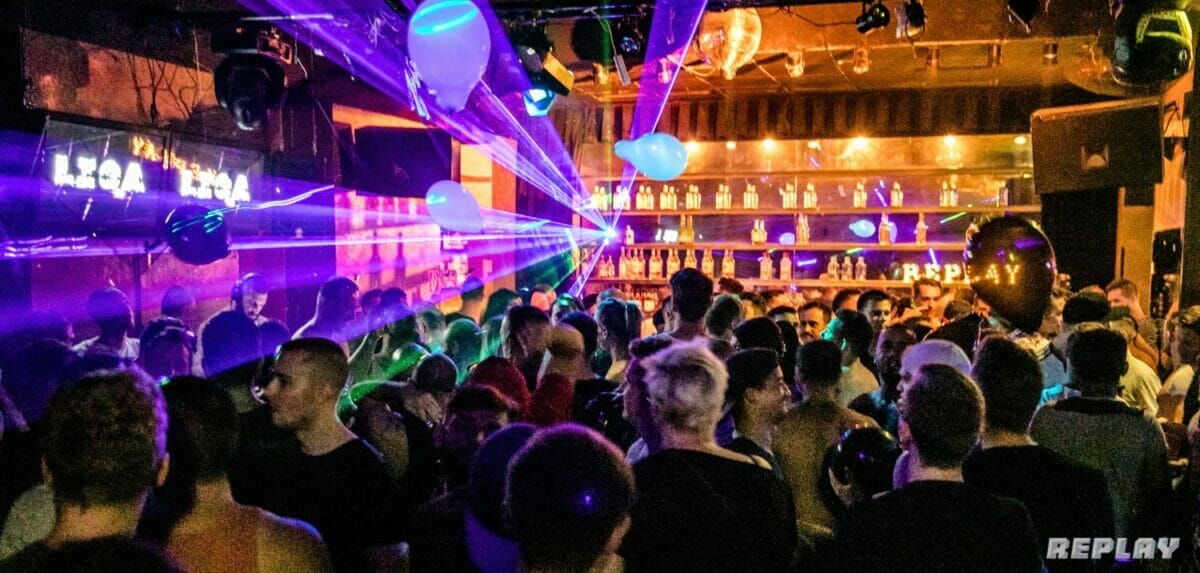 queer:beat at City Club Vienna
Gay Saunas in Vienna
Had enough of gay cruising in Vienna – either in the bars or elsewhere?
For those who want a bit more guaranteed action, the gay saunas in Vienna will not disappoint you (unlikely all those faceless accounts on Grindr or the other hook up apps…). Foreigners are typically welcoming through-out the Vienna gay scene, but many guys don't speak English in the saunas so you'll need to be good at reading non-verbal cues. Luckily we have out gay sauna guide to help you out!
Kaiserbründl – One of the world's oldest gay saunas – and surely one of the most beautiful. This is no dark and dirty sex dungeon of depravity, but a pleasure palace covering 1,700 m² providing the most distinguished and elegant bathing establishment in Vienna. Among the equipment offered is two saunas ( including 1 bio-sauna), a cruising steam bath, playground, rest cabins with TV, relaxation area, slings, darkroom, a prison with cages and glory holes. In addition, there is an onsite restaurant and gym plus trained masseuses offering the best male massages in Vienna. The Kaiserbründl gay sauna offers special prices for students and youth, as well as special weekday promotions, regular events, and parties such as the legendary annual Orgia Epikurea. Incredible architecture, hot guys, epic fun – The Kaiserbründl is an absolute must for any tourist with even a passing interest in the naughtier side of Gay Vienna.
Apollo City Sauna – A more basic gay sauna in Vienna popular with bears, older guys, daddies, and their fans, but Apollo City Sauna has been in business for over 20 years so they must be doing something right! Inside there are private cabins, a small cruising area, lounge, bar, Finnish sauna and swimming pool all for your enjoyment.
Sauna Papillion – A bi-sexual sauna open to both men and women. Clean, modern and surprisingly upscale, it is often for swingers but there are more than a few closeted guys hanging around here who are just waiting to be tempted.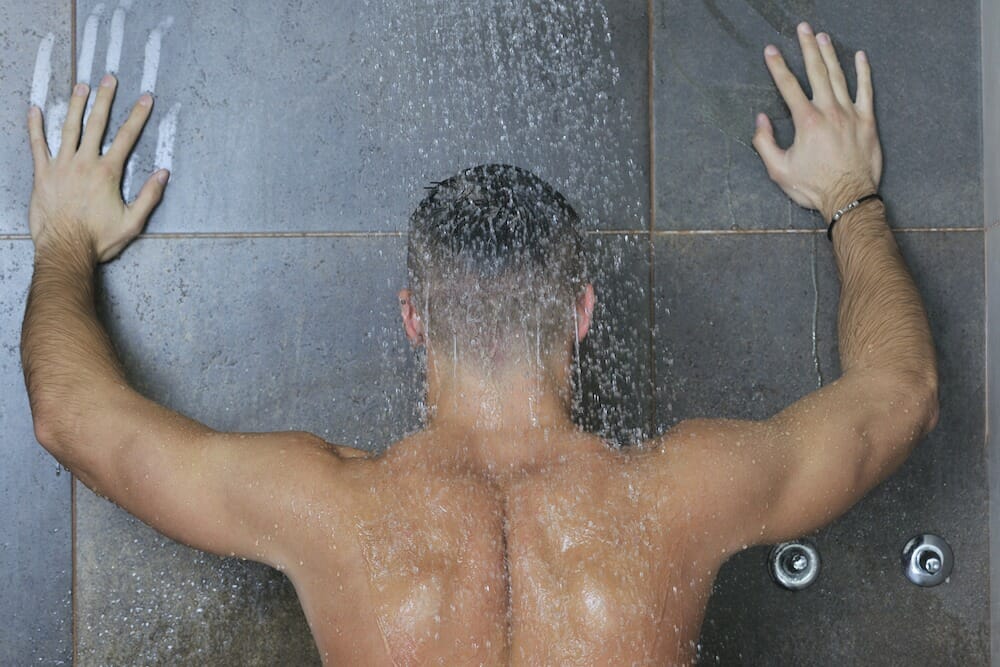 Sportsauna – A small gay sauna in Vienna popular with twinks and cute young things in the basement of the semi-gay hotel Pension Wild. Modern and clean, with a Finnish sauna, steam bath, bar, XXX film room, and cruising space.
Römersauna – In the middle of Gay Vienna lies this steamy Roman sauna, completely rebuilt and renovated in 2014. Currently, one of Vienna's most modern gay saunas, across the two floors you will find everything you need to relax or meet new people including a Finnish sauna, steam bath, gay massages, two cruising areas, porn rooms and special events held daily. Especially well known for their hot-as-hell monthly party "Römerfest".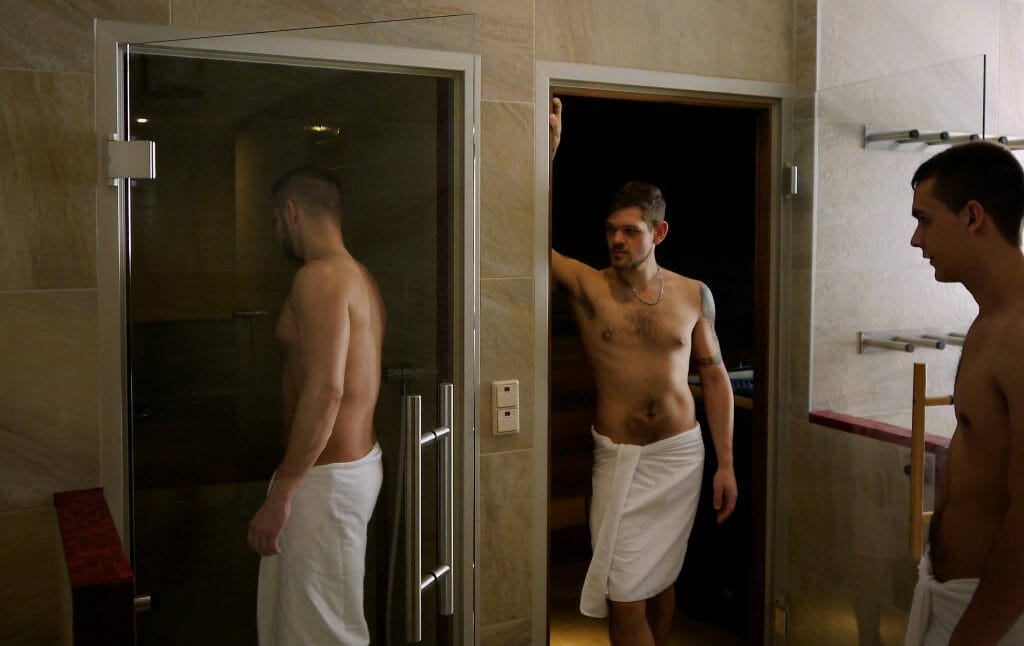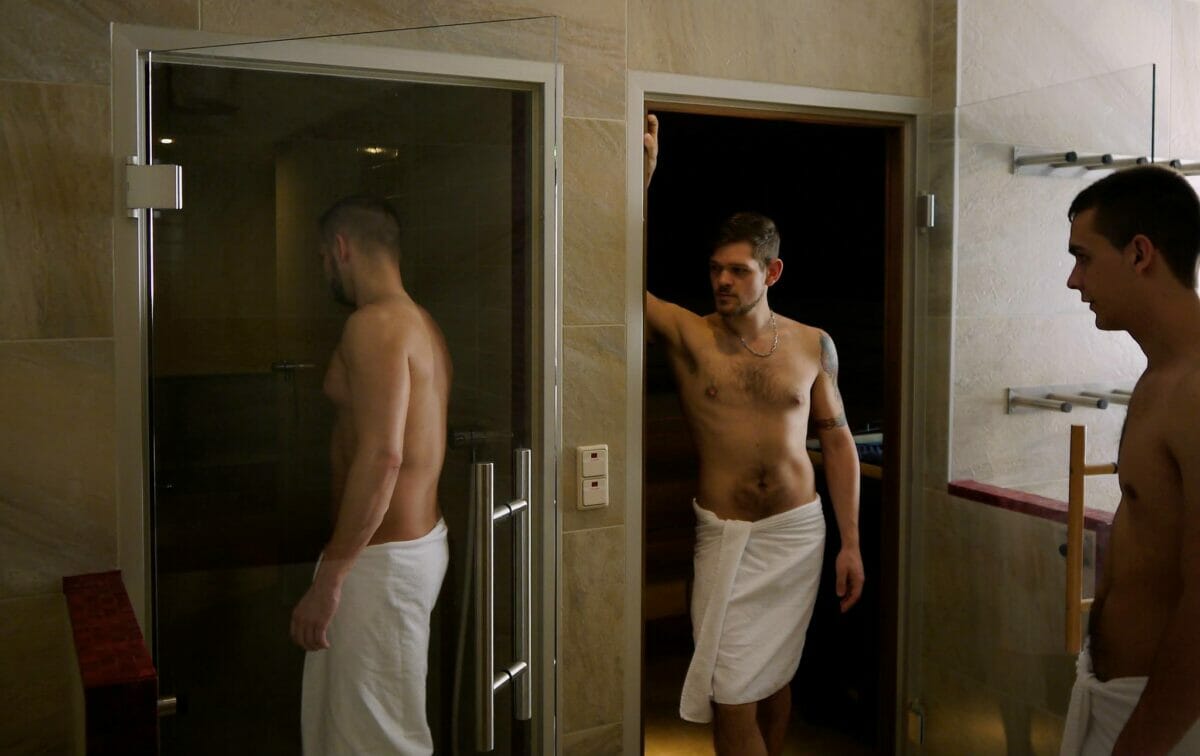 Gay Cruising and Fetish Clubs in Vienna
If the bars or gay parties in Vienna are too vanilla for you, perhaps these fetish clubs and cruise lounges are a better fit? We have to warn you; however, Vienna has one of the most intense fetish scenes we have ever come across – up there with Rome, Paris, Munich, and Prague and it is not for everyone. We have tried to identify places for the more 'initiated,' but really there is nothing vanilla here.
Most of these ultra-hardcore cruising venues / gay sex clubs in Vienna are located close to the Kettenbrückengasse metro station, but you can use our Gay Vienna map at the end to find the closest to you.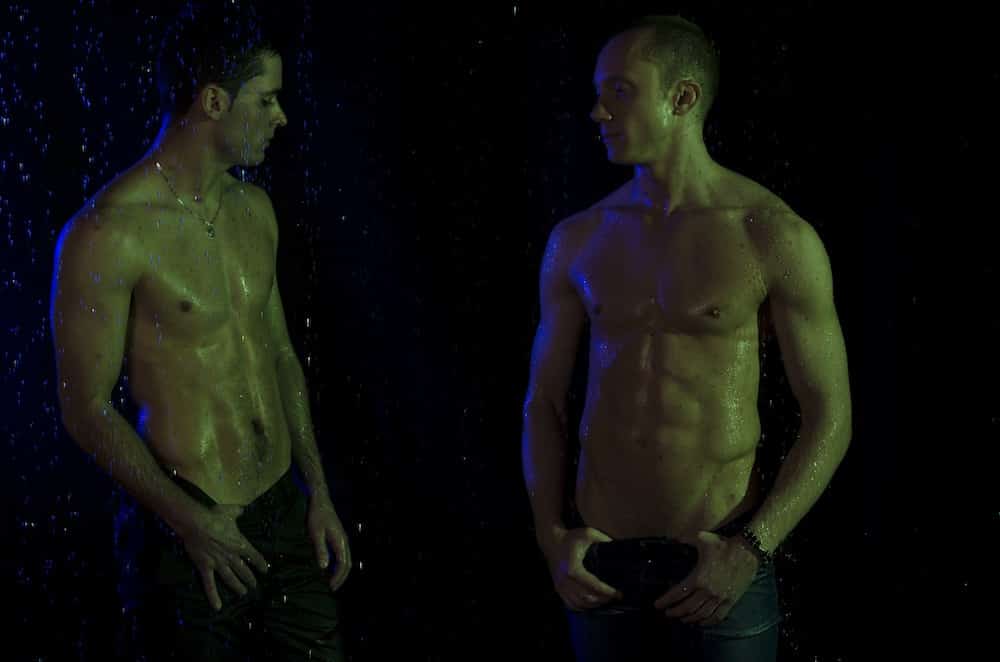 EAGLE – An international renown leather and fetish cruise bar in Vienna, one of the oldest in Austria with hot guys, a fun dance floor and plenty of fun. A great underground ambiance in the style of the Freddy Mercury era, air-conditioned with a fully stocked bar and busy darkroom with slings, glory holes and St. Andrew's Cross. A truly-kinky El Dorado for men who want to have sex with big, beefy men.
LMC Vienna Hard On – A hardcore Vienna gay cruise club for men with an interest in leather/fetish men and uninhibited fun. LMC Vienna (Leather & Motorbike Community)has for over 30 years been the center of the gay fetish community in Vienna and Austria, but are also active throughout Europe. The HARD ON Vienna is their non-profit clubhouse, planned and built as a meeting place for fetish-interested gay men, for fetish-interested gay men and is run exclusively by volunteer members in their free time! Membership is mandatory and free, but must be done online prior to your first visit. Check out their website for a roster of events and party themes coming up.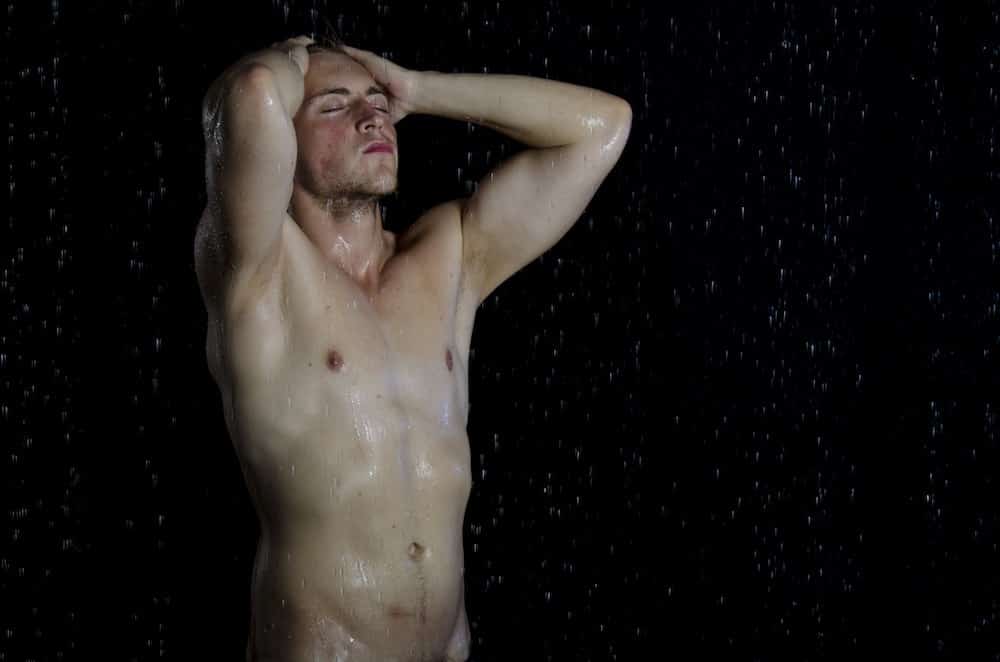 SLING – A busy gay sex club in Vienna with themed nights, trance, techno and house music and everything you could desire to live out your infinitely pleasurable erotic fantasies. Their Sunday afternoon Naked Mask parties are legendary and the meeting place of attractive Viennese and Vienna tourists.
F56 – Vienna's largest gay cruising & fetish Bar at over 300 m² offers a large bar, smoking, and non-smoking area, darkroom, glory hole, gang-bang platform, cabins, slings, gyno chairs, etc. Different events are held frequently like Naked, Sports, Fist, Fetish, Kinky Underwear and Cruising parties. Open Thursday to Sunday – this playground for men who want to have sex with men. Check the latest entrance fees on their website with special discounts for whole weekend tickets to maximize your pleasure.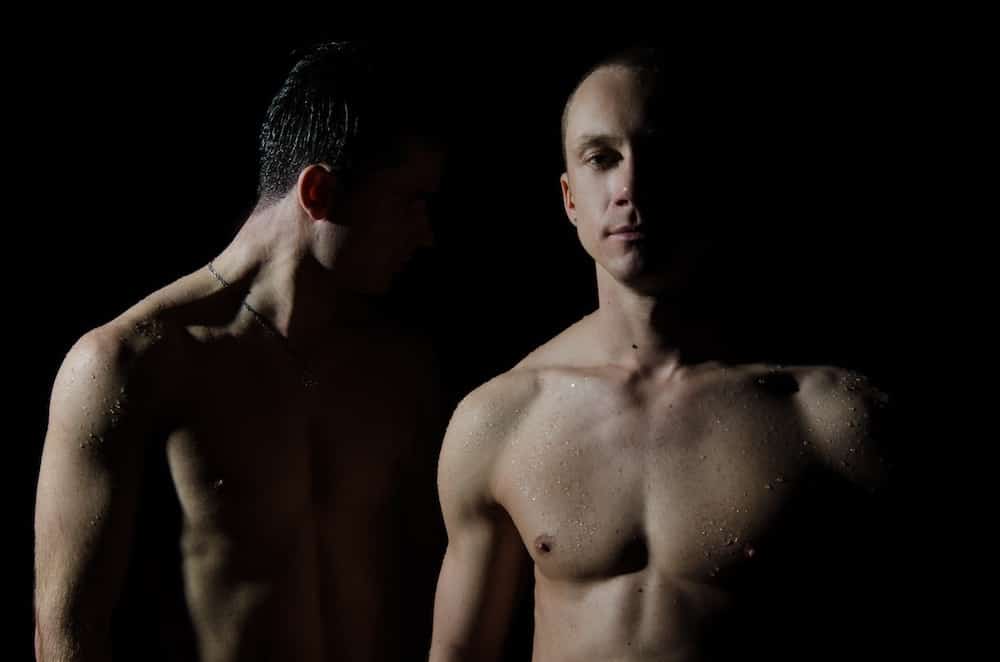 Kino-Labyrinth – A XXX cinema and cruise club for everyone – straight, bi, gay, women, unicorn! Yes for diversity and inclusion! On certain evenings, it may be limited to men or other groups so that like-minded people are among themselves. There are 9 different video cabins, hardcore movie program for gay's, darkrooms, single cabins, group rooms, changing rooms and shower rooms. Explore your own world of sparkling eroticism.
Man For Man – A gay sex toy shop with DVDs and magazines – but also a busy cruising area and porn cinema. Found in the heart of Gay Vienna so it's easy to stop by and see how busy things are.
Le Swing Club @ U1 Club Underground – We told you Vienna had its fair share of kink. No wonder Sigmund Freud based himself here! These are not gay events but erotic BDSM parties for swingers and bi people. With dark mazes, a full buffet spreads and bar – it is pretty bizarre, to say the least. Tuesday evening for all the trans and gay men to gather here, but click through to their website for all the events and info.