Often chain hotels are boring, overly corporate, and missing the style you'd crave from a more expensive boutique hotel. 25 Hours Hotels is a new hotel group with locations throughout Europe that is breaking the rules, and it's an excellent place to stay on your next vacation or business trip.
Each location of this groundbreaking hotel is designed to be a social gathering place for forward-thinking travelers, and the atmosphere is simultaneously welcoming and thrilling. 25 Hours Hotels is perfect for travelers from around the world who have a sense of adventure.
Each 25 Hours Hotels location has a food and drink program that is specifically curated to fit the location. Nothing here is cookie cutter, and you'll get a culinary experience that represents the unique culture of the city you are visiting. They also take this approach with the decor – no two locations are alike, and each space has the decor that you would expect from a boutique hotel, but with the conveniences of a chain. Each location has a kiosk where you can shop for local products that make excellent souvenirs.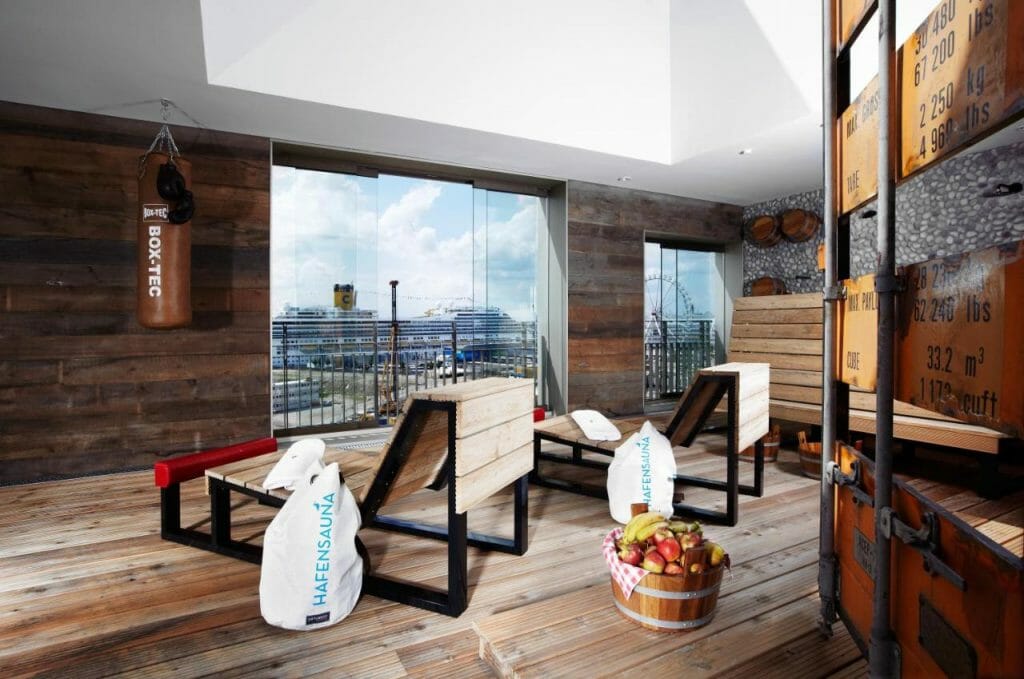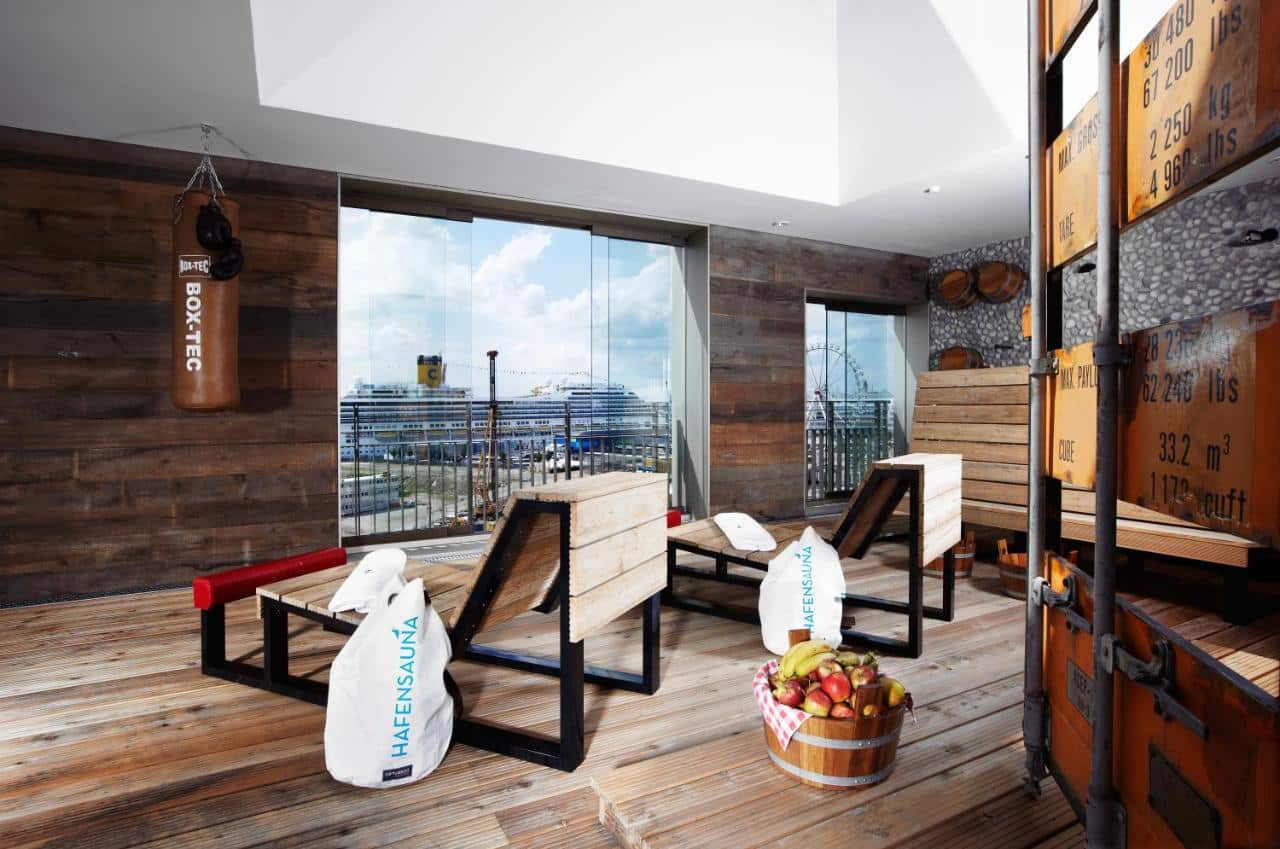 25 Hours Hotels also focuses on entertainment, and each location hosts a variety of events throughout your stay. There's also plenty of lounge space where you can meet and socialize with other travelers looking for their next great adventure. Because of this, 25 Hours Hotels is a great option for solo travelers who want to open themselves up to new experiences.
The hotels are also entrenched in their communities, and the staff are able to provide incredible travel recommendations that will help you make the most of each day while you are in the city. You even have the option to rent cars through their partnership with MINI, as well as bikes or running gear that can help you get around the city.
These hotels are excellent for digital nomads, with free wifi and speakers in every room. Many of them also have co-working spaces with computer stations, so you can stay connected even while you're on vacation. 25 Hours really stands out from other hotel chains in that they focus most on the things travelers really care about – comfort, beautiful design, and accessibility.
Here are some of the best 25 Hours locations open now – most are in German-speaking counties but hey are expanding rapidly and will open in Florence and Dubai soon. Then- who knows where next. So, get ready for your fabulous self to check-in!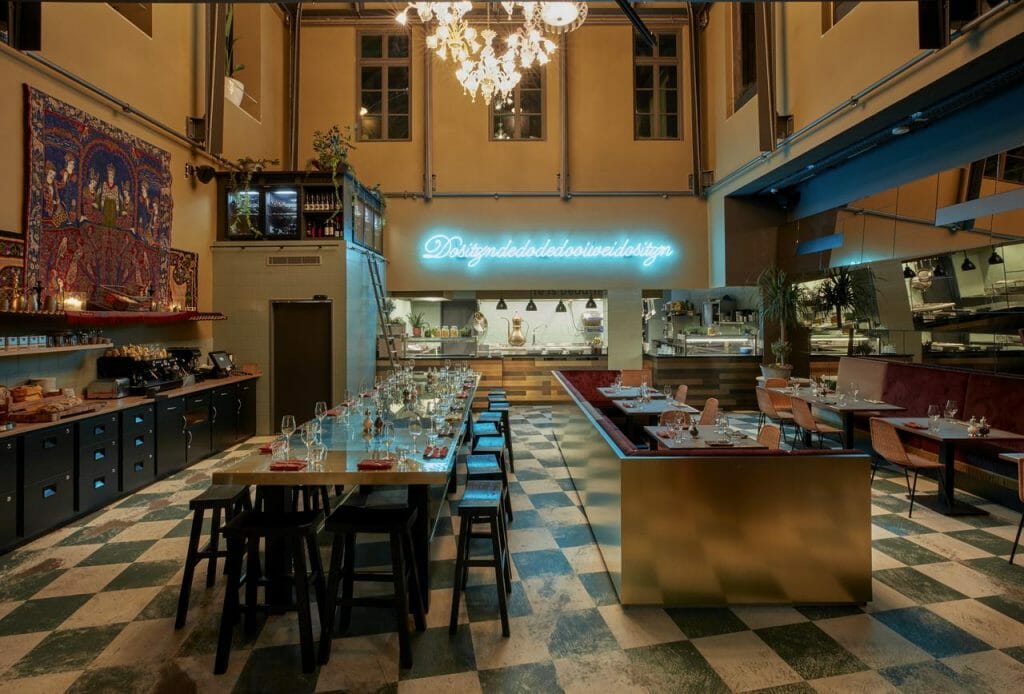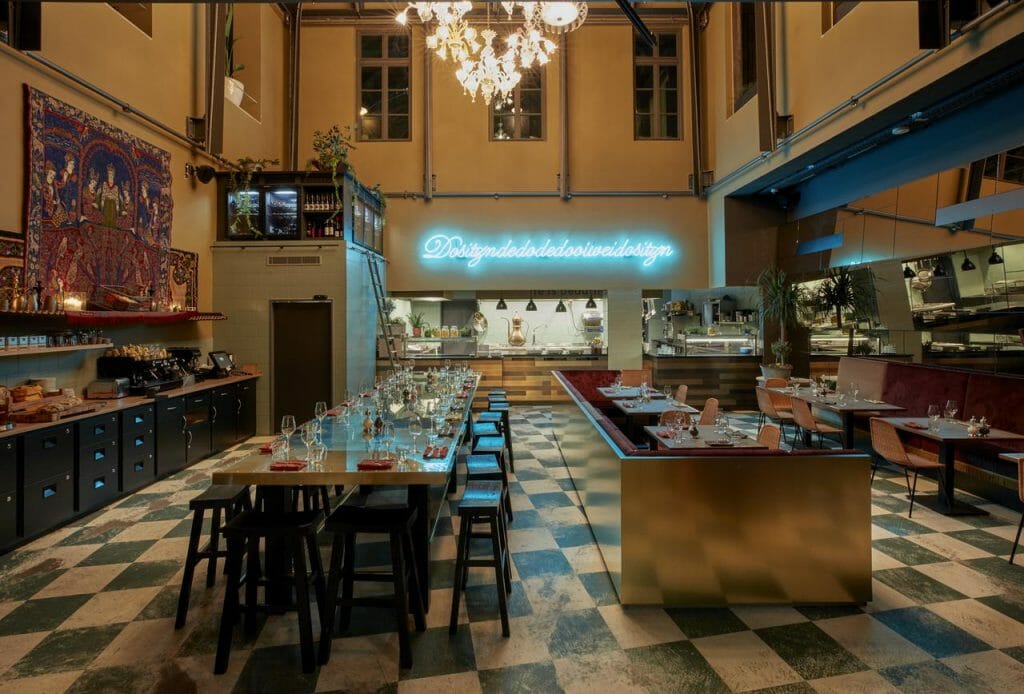 Why We Are Obsessed With The Free-Thinking 25 Hours Hotel Chain! 🤩
Zurich West is a vibrant, up-and-coming neighborhood that has transformed into a cultural hub, and is home to local artists as well as global companies.
At this location, you're close to the University of the Arts and The Museum of Digital Art, and that's reflected in this hotel's curated design. Think colorful modern furniture, neon lighting, and light wood touches with plenty of charm. You can sit down for dinner or brunch at the hotel's restaurant, Neni Zurich West, and shop for beautiful Swiss products at the kiosk in the lobby. One of the best things about this location is the sauna and gym, which are located on the top floor with a stunning view of Zurich's rail system.
When you're ready to relax in your room, you'll find a space full of playful colors and mid-century modern influences. Alternatively, if you're looking to go out and explore, you can test drive a fleet of MINIs or rent a bike. They even have running shoe rentals for those who prefer to see the city on foot.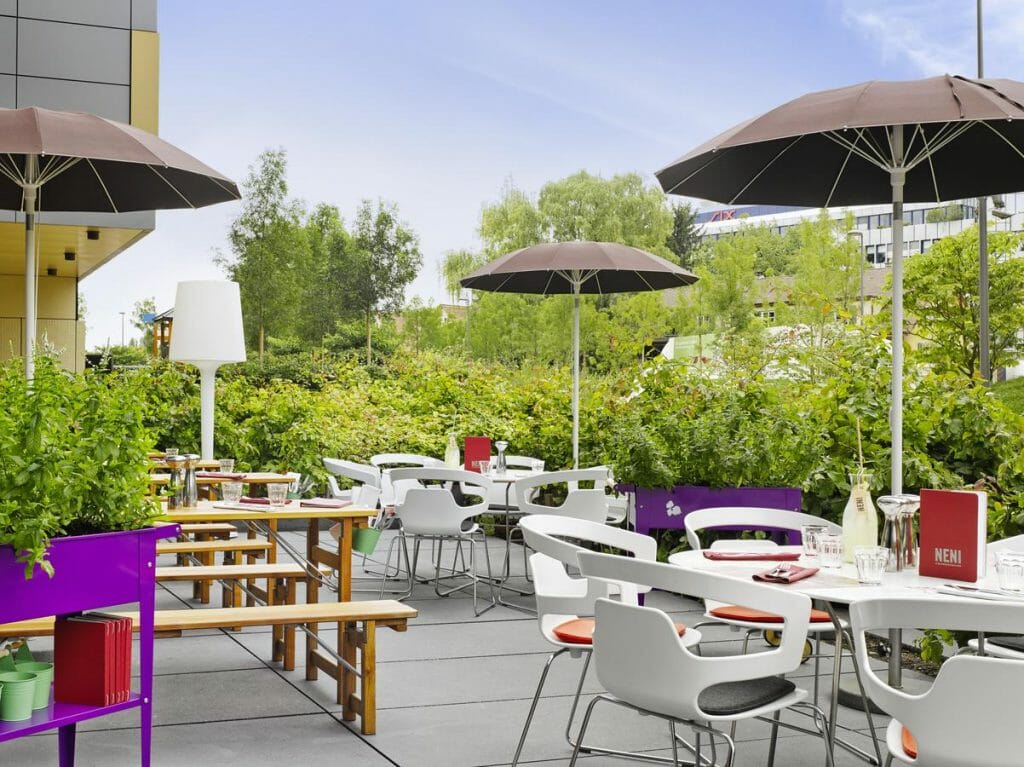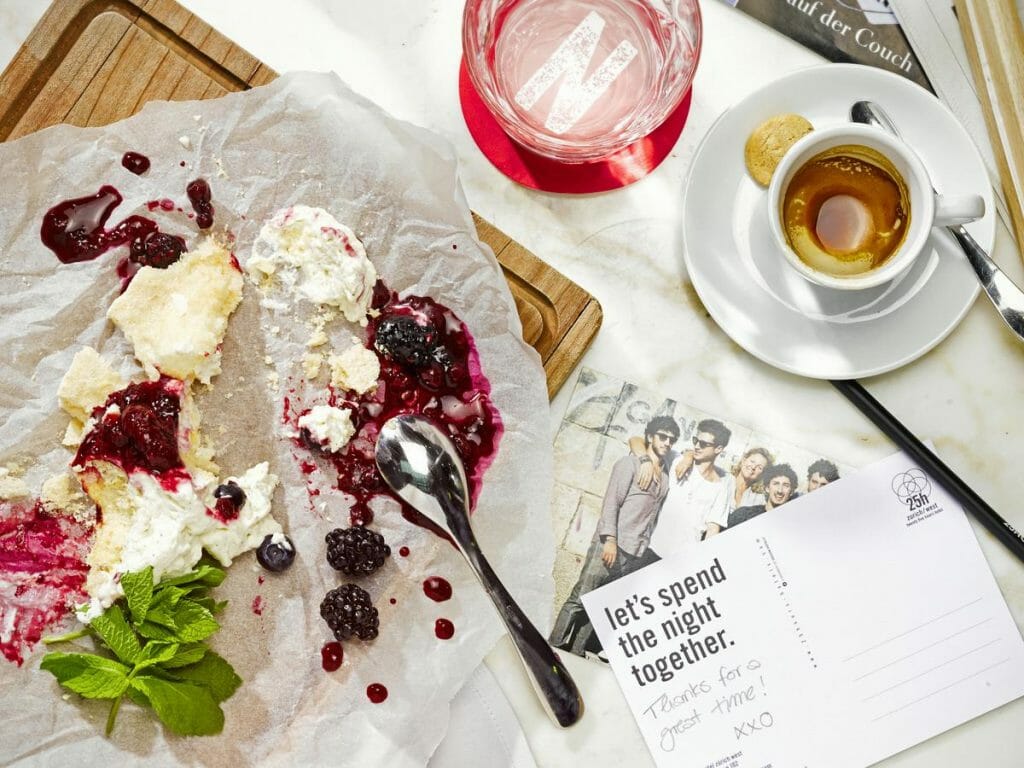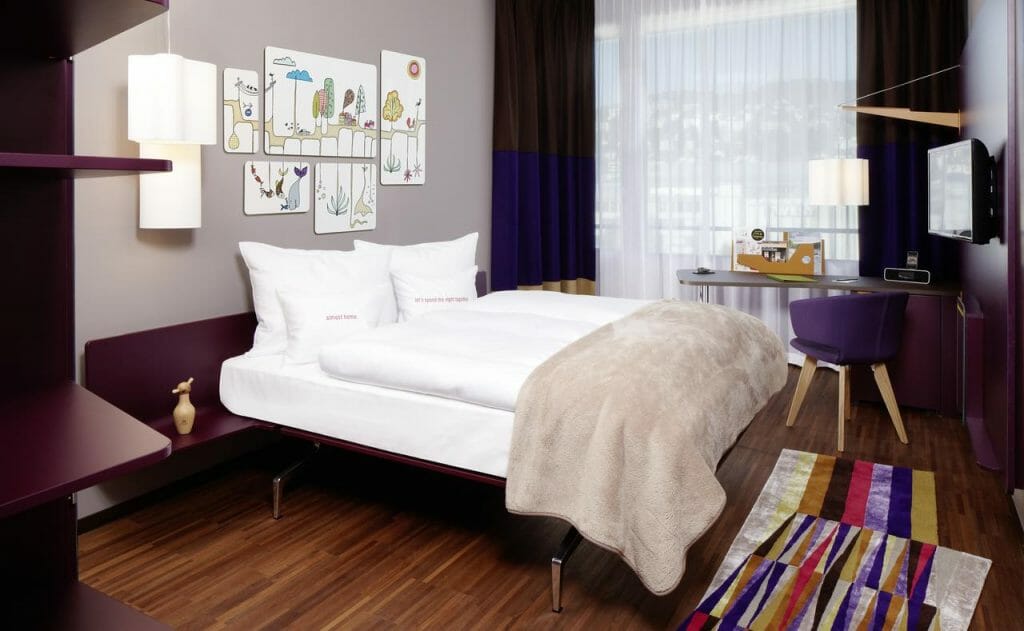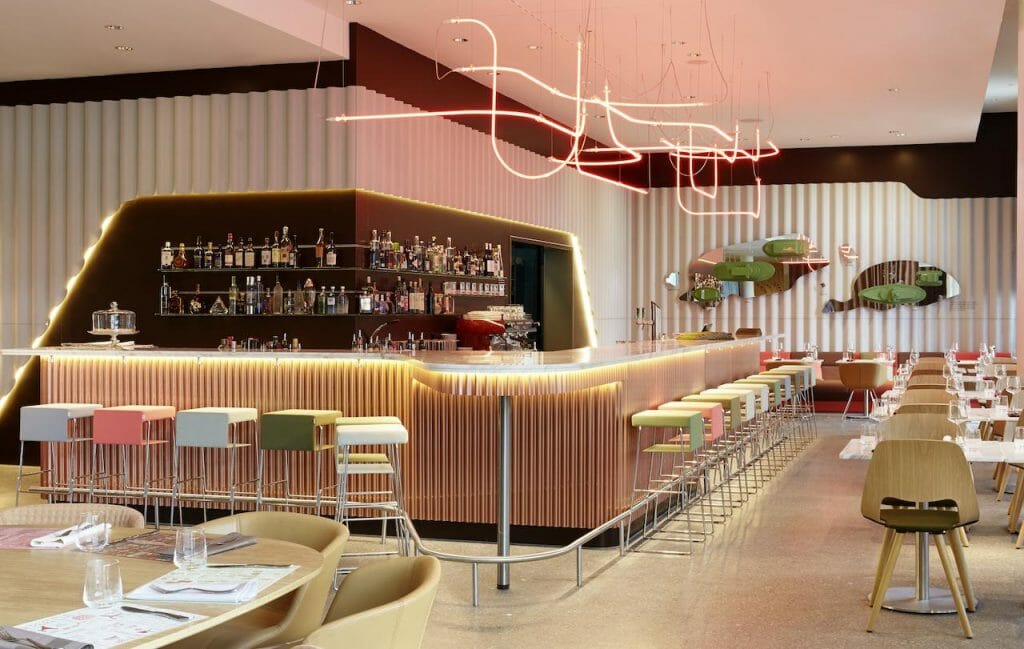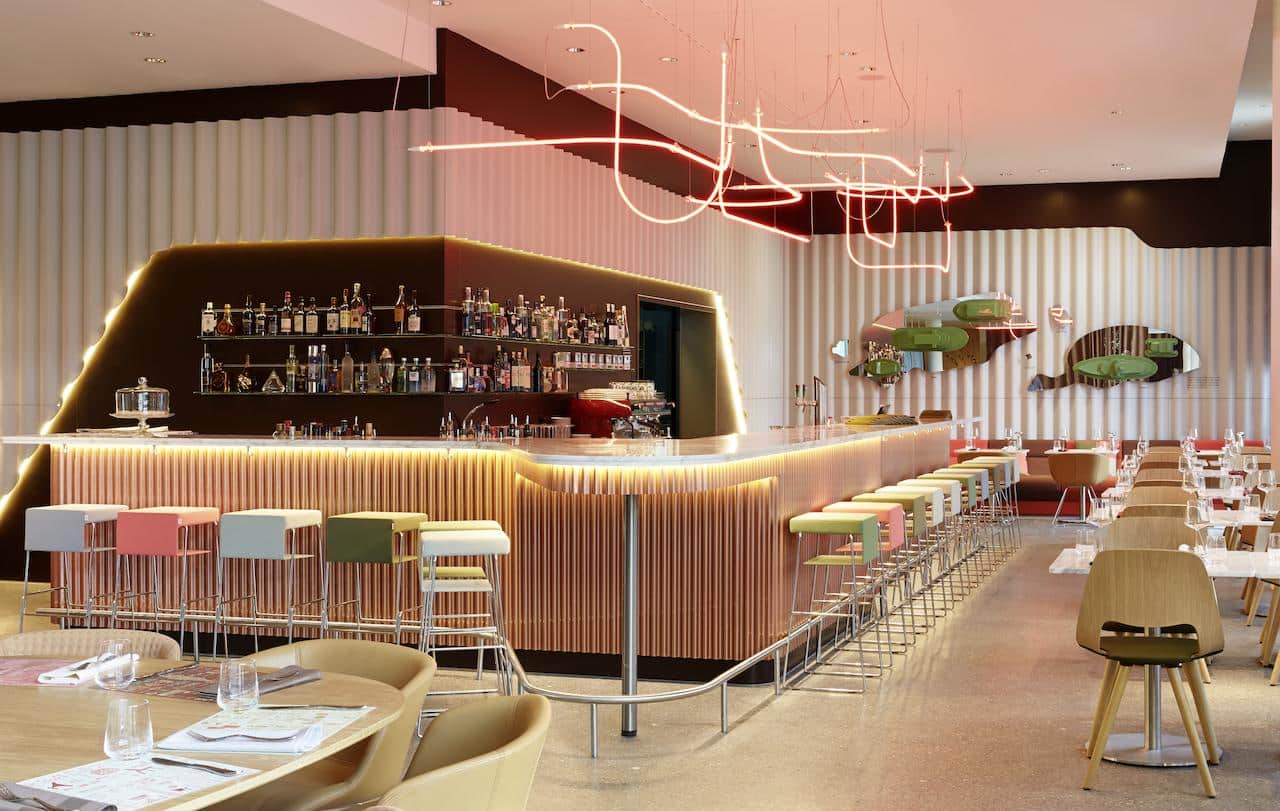 This beautiful location of 25hours has an elegant, dreamlike feel that is reflective of Vienna itself and will have you feeling like you've been transported to another world. Vintage touches meld perfectly with modern art and wallpaper in an effortlessly eclectic way.
Each of the suites features handpainted art with a circus theme, and whimsical decor touches add even more personality. Located in the MuseumsQuartier, you'll find yourself in the center of all the action, and you can head up to the rooftop terrace to relax with a drink while taking in the views of the city. You can get out and explore the city with MINI or bike rentals, or even borrow some jogging gear to go for a run. After you've worked up an appetite, come back and dine at 1500 Foodmakers, an Italian restaurant sure to satisfy.
There's also the Mermaid's Cave spa area, where you can relax both your mind and your muscles.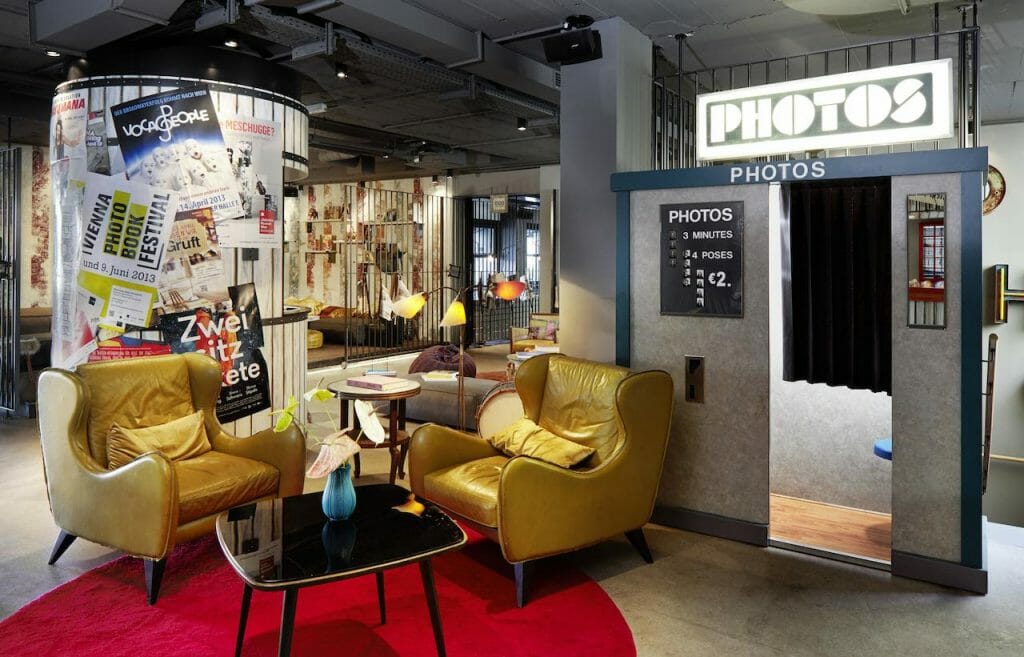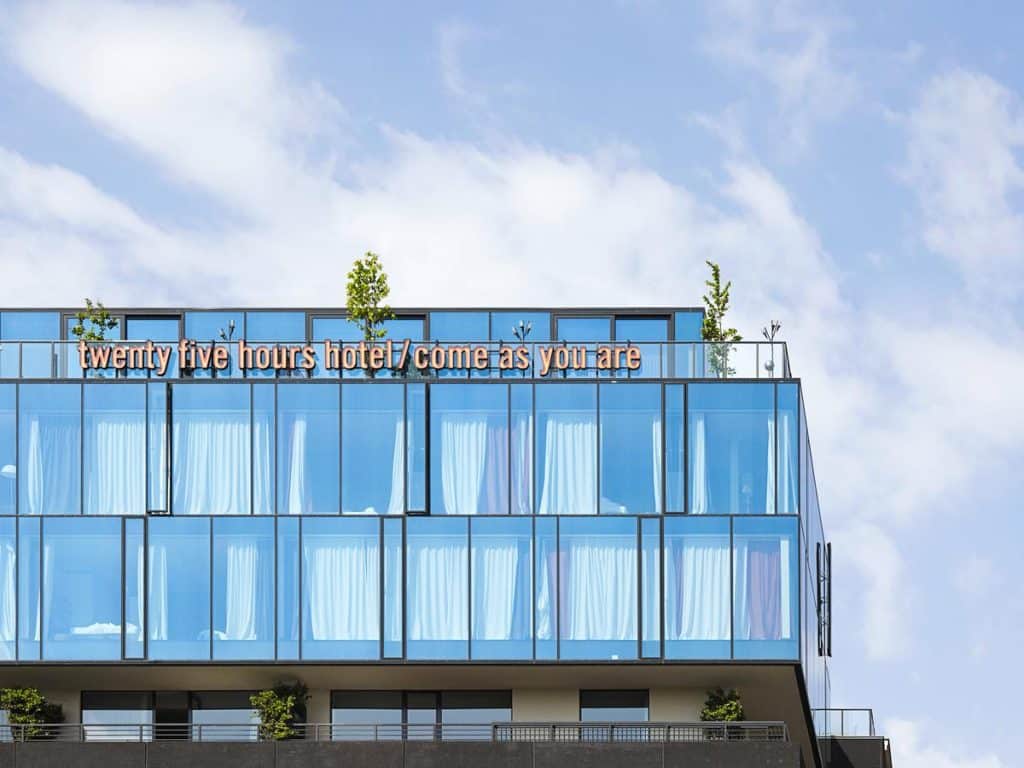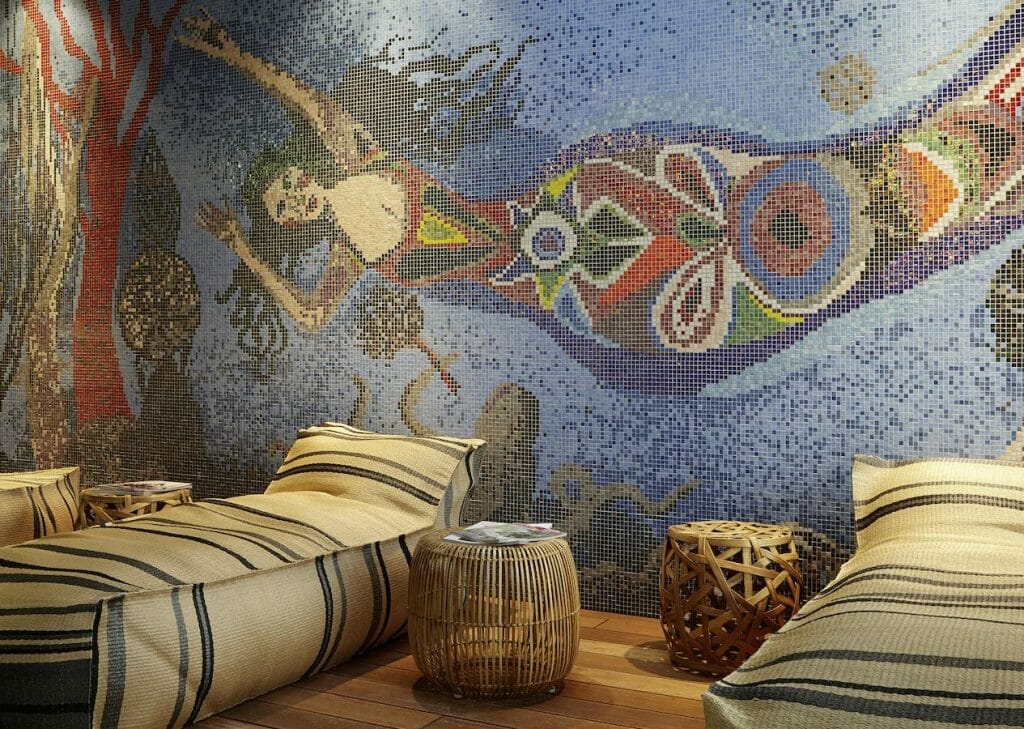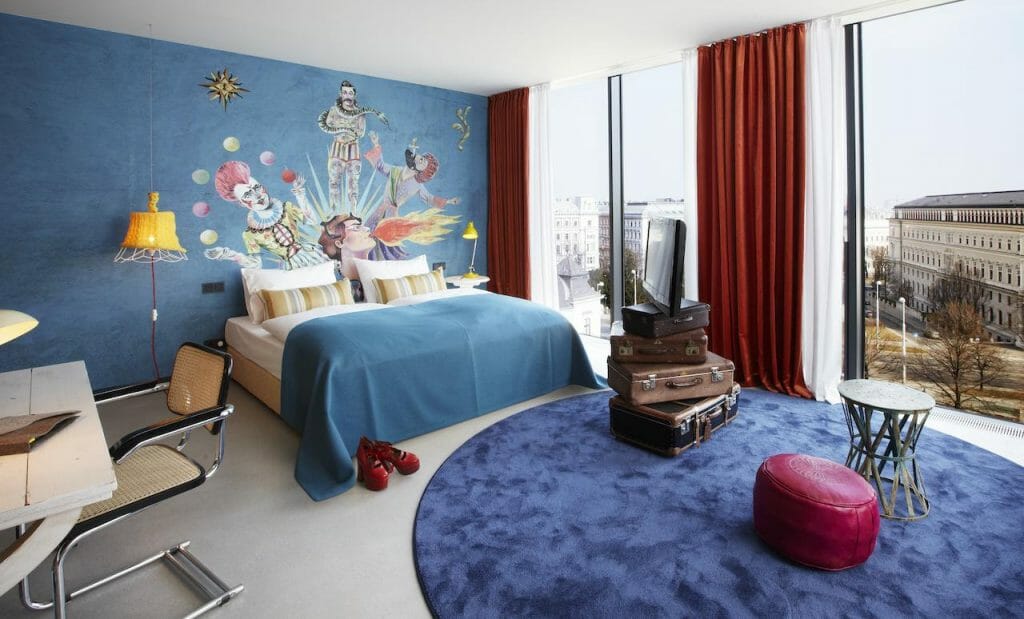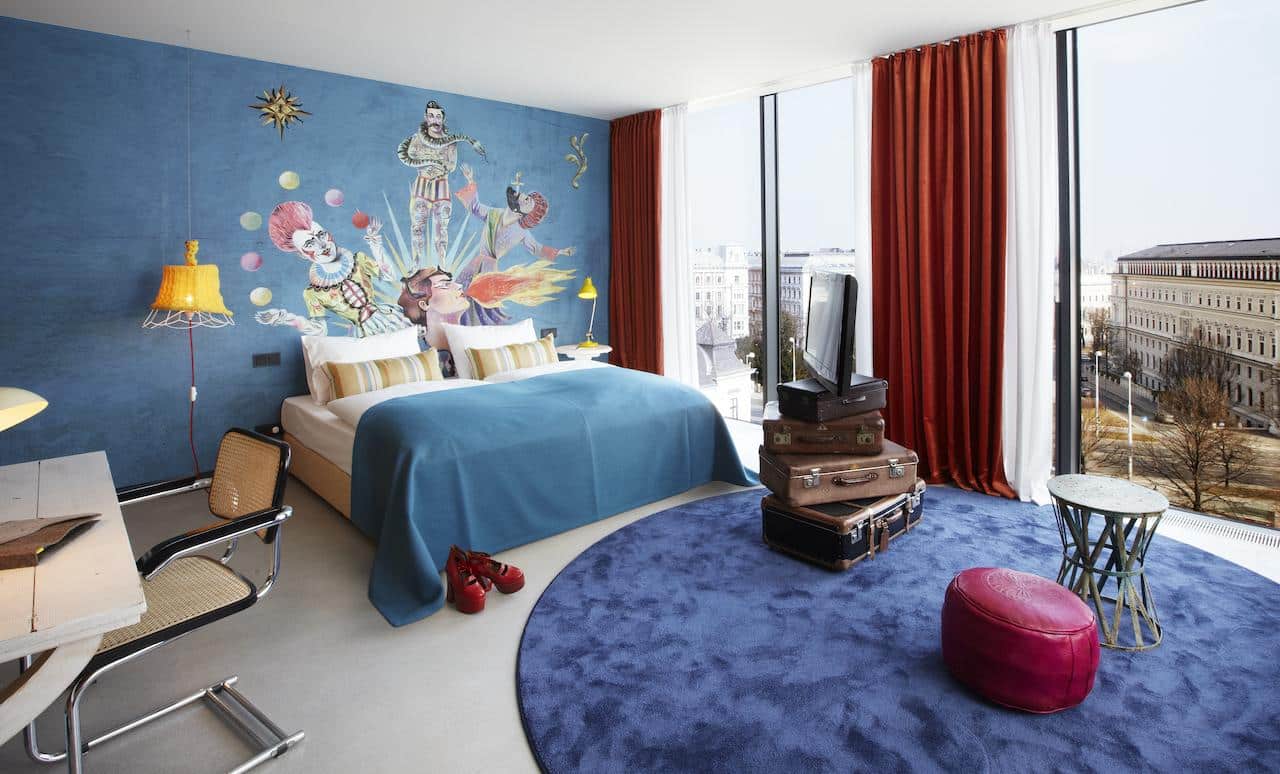 This centrally located hotel in Munich may look classic and stately at first, but don't be fooled by the exterior. This hotel has a quirky, artistic spirit that is sure to make for an incredible stay. Once a government building, it has been converted into a haven for stylish travelers. The rooms are trendy without being overdone – think minimalist subway tiles and light wood accents combined with romantic lighting, plants, and art.
The NENI Munchen restaurant serves elegant Oriental-inspired cuisine, while the Boilerman Bar is the perfect place for a nightcap. There's a woodsy sauna upstairs, and there's car, bike, and running gear rentals available for your day out in the city.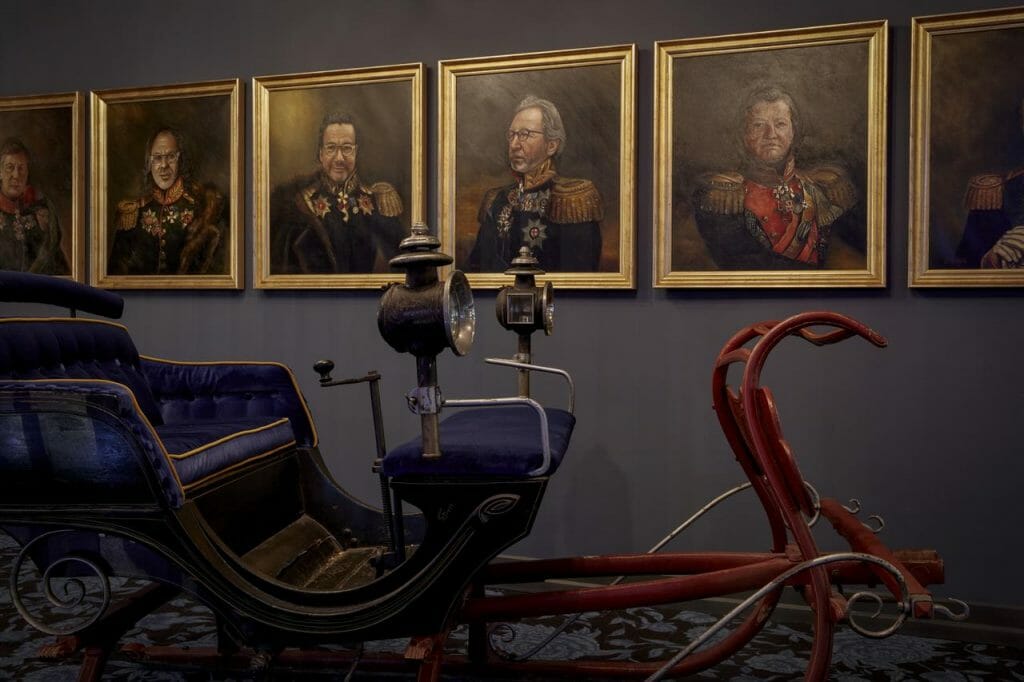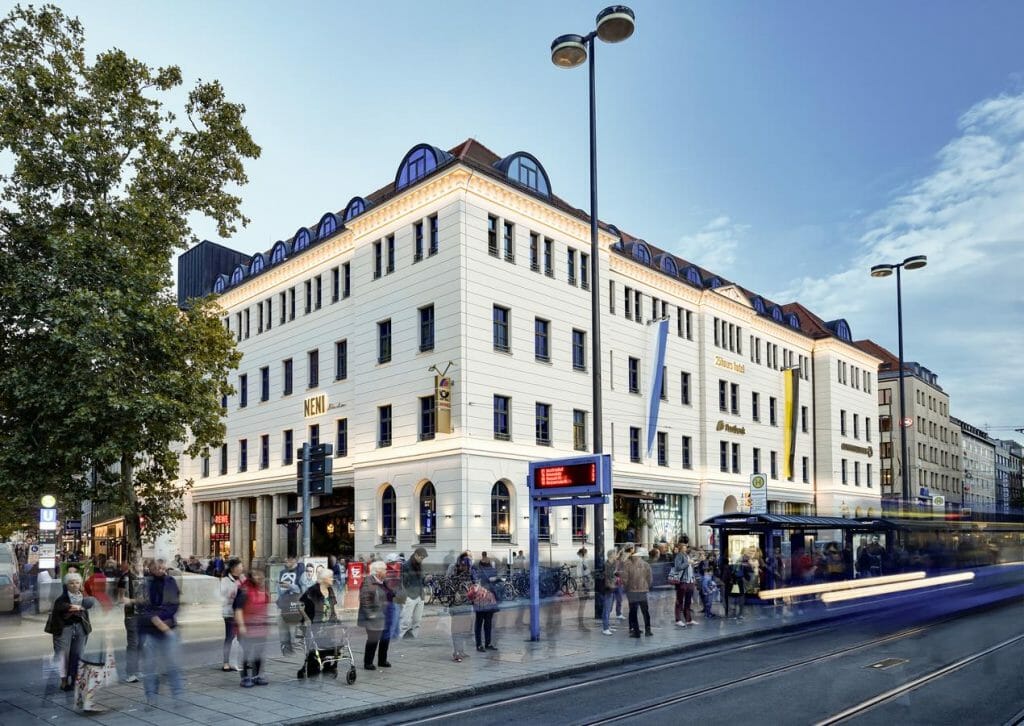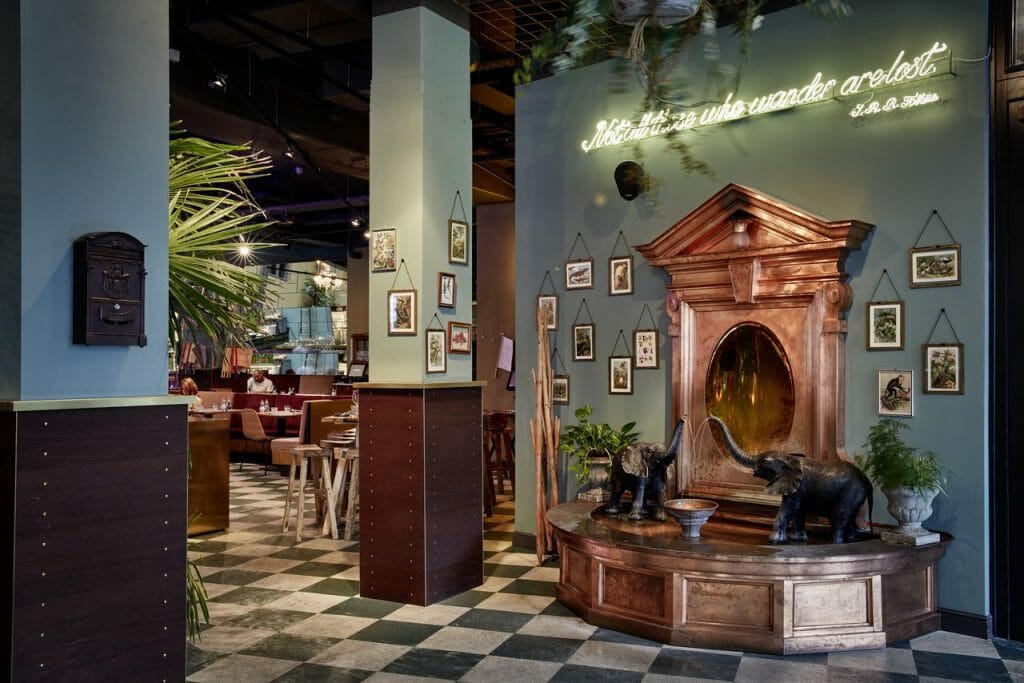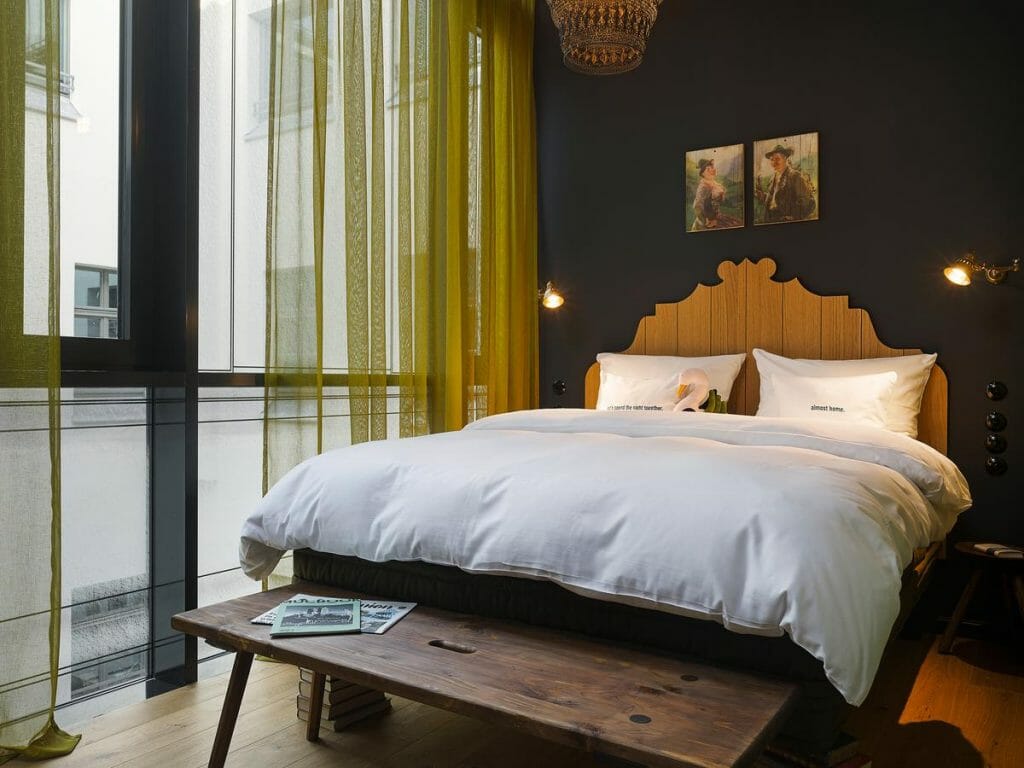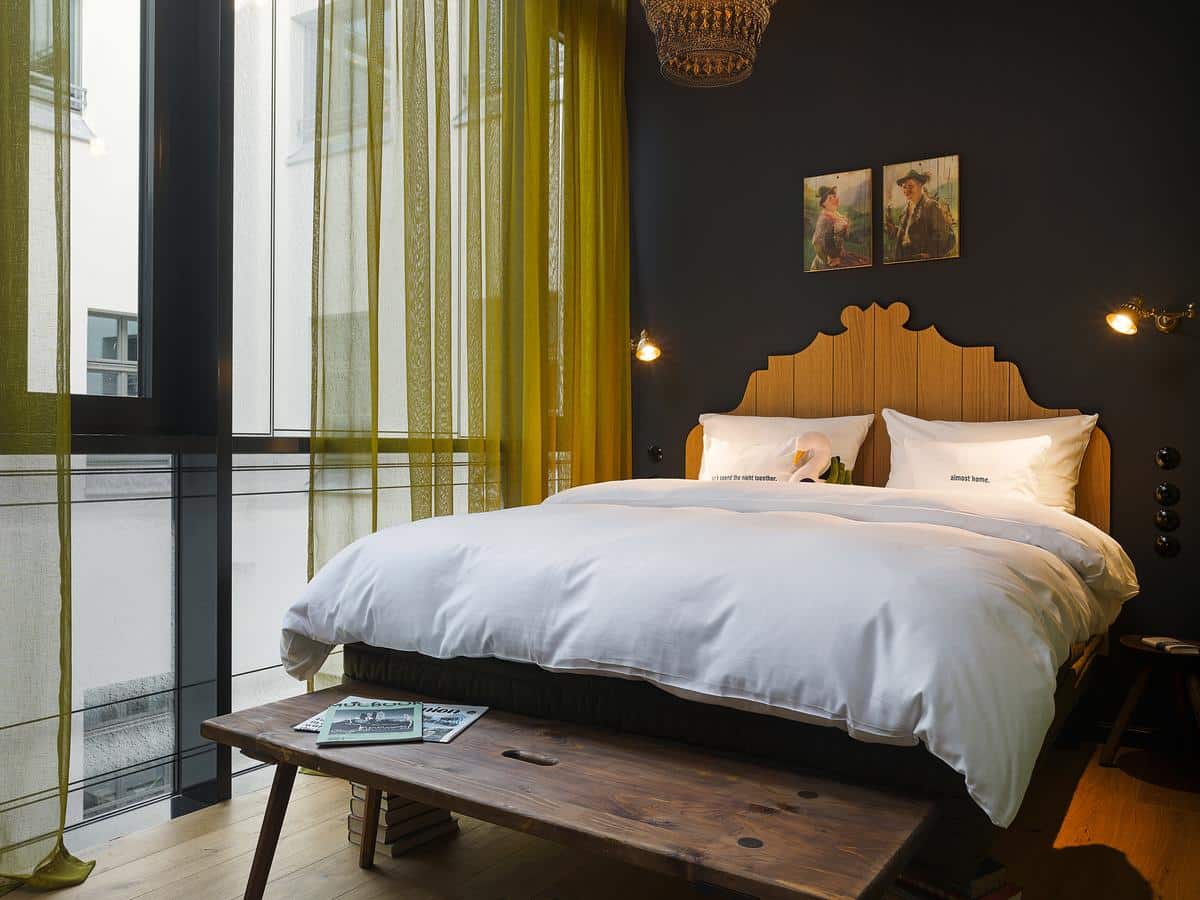 This stunningly whimsical 25hours location takes inspiration from both the past and present in its design. 60s-era influences abound, and you'll feel almost as if you've stepped into the set of Mad Men.
There are also nods to the future and ideas of utopia that give the space a dreamlike sense of wonder. This hotel is a great place for digital nomads, with a cafe and co-working space right in the lobby. There's also a stunning record store where you can explore new music on vinyl. Grab a bite at the NENI Deli and NENI Koln restaurants, and head up to the Monkey Bar for unbeatable views of the city.
The rooms are an interior lover's dream, with pastel colors, tiling, plants, and creative lighting options that will have you waking up in an incredible mood.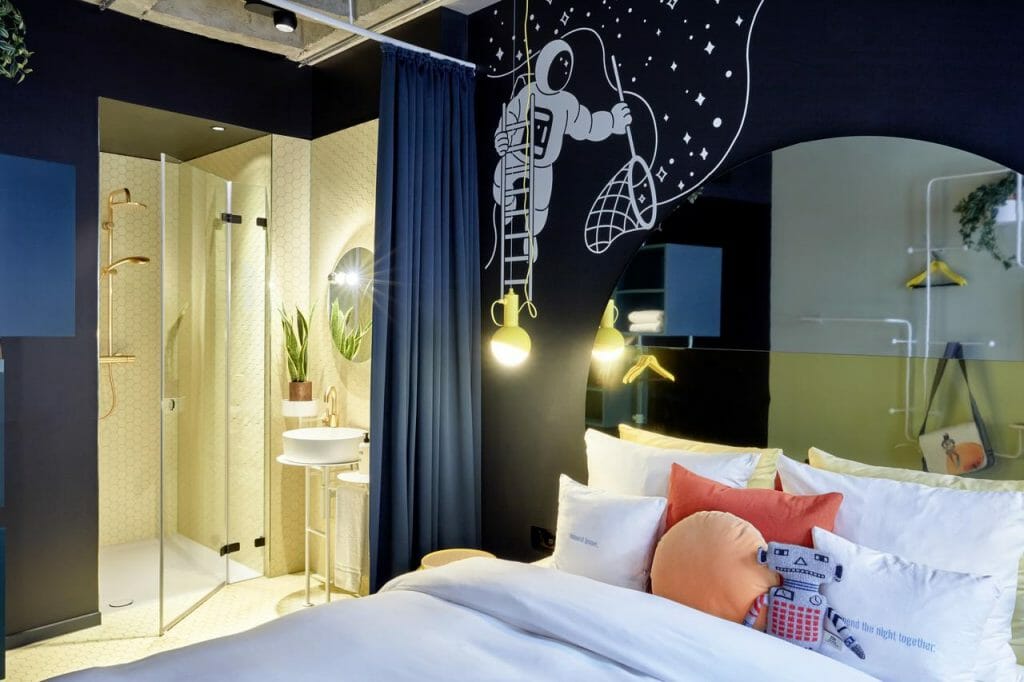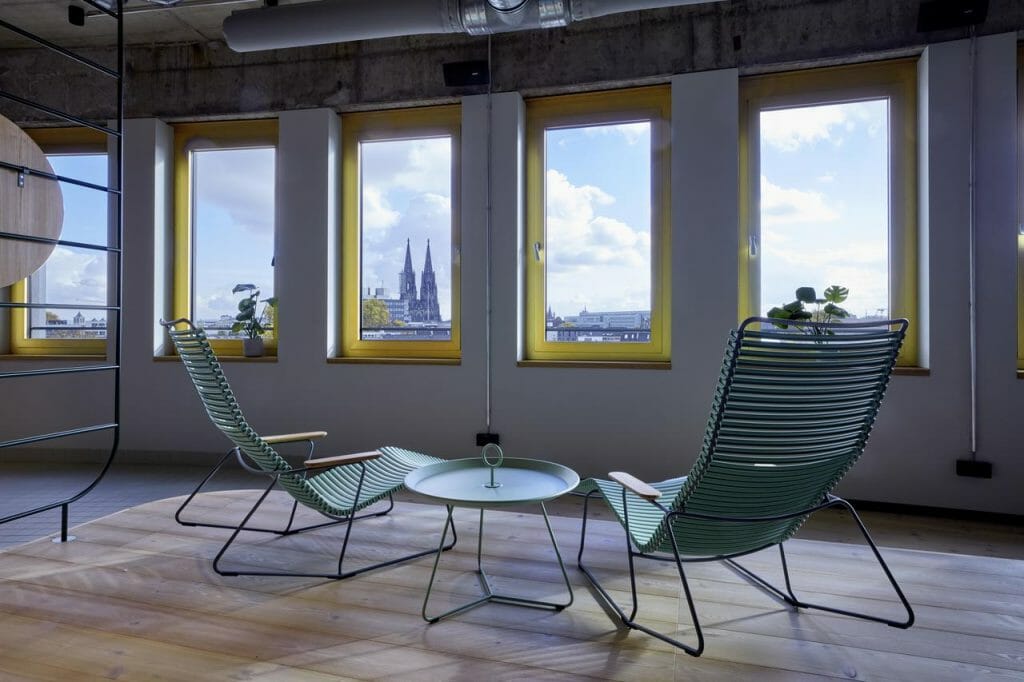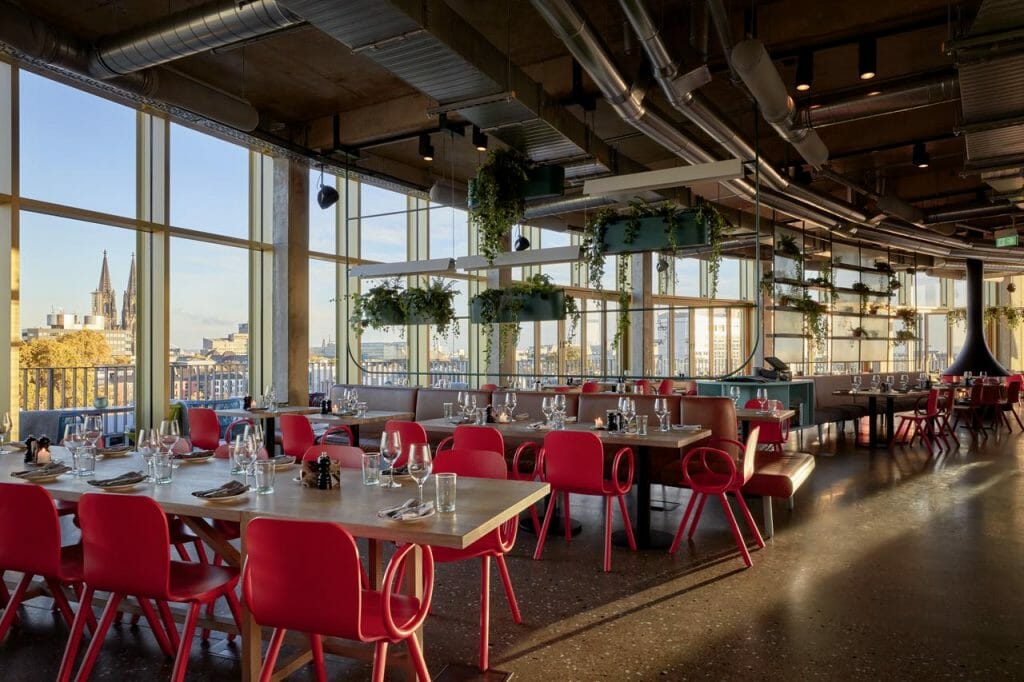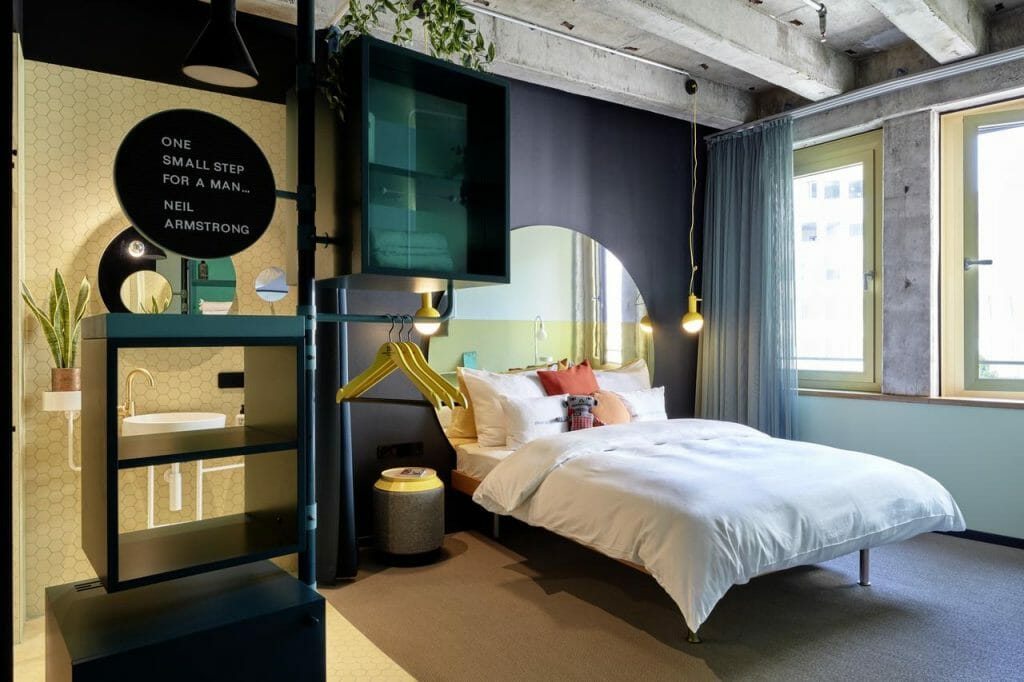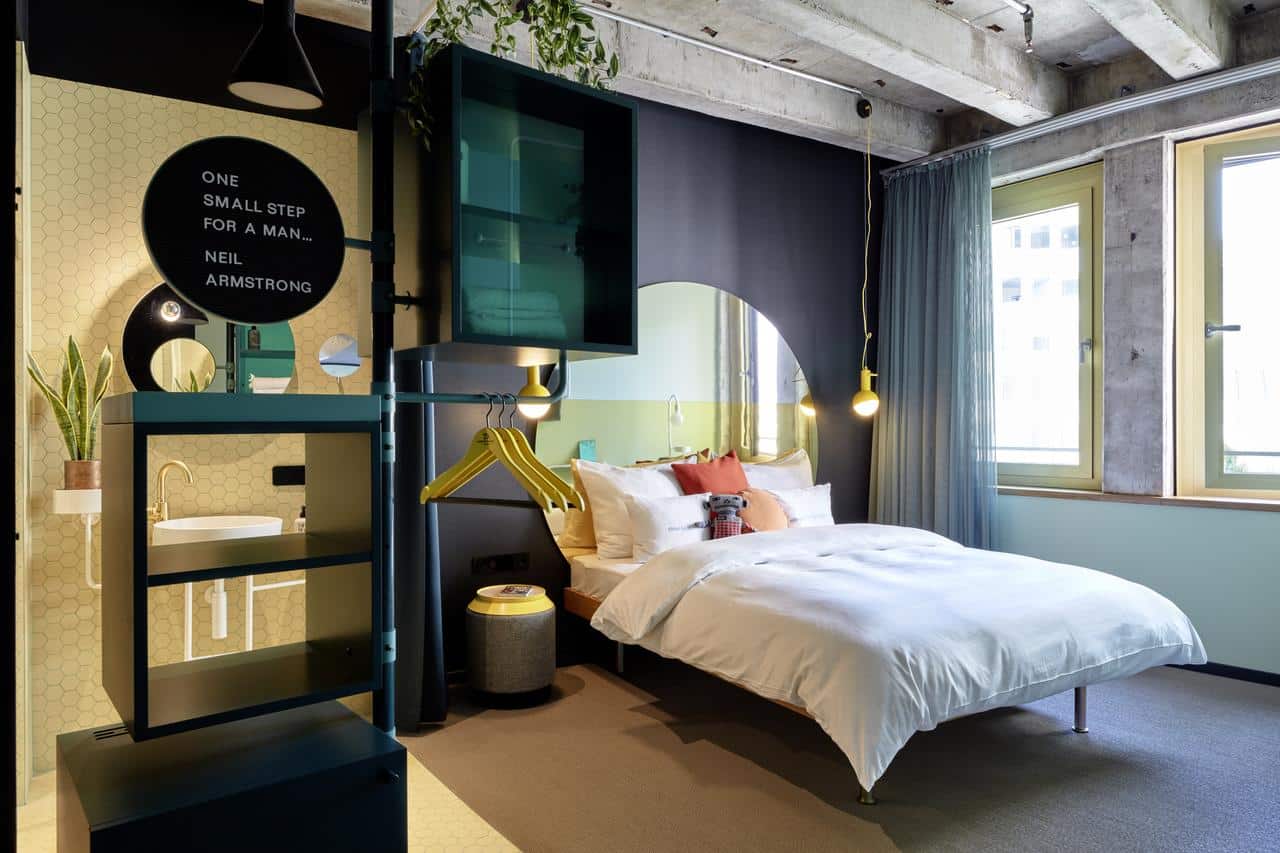 This is the original 25hours hotel, and it's a must if you are in Hamburg. It's located in the Ottensen district, and provides access to MINI car rentals, bike rentals, and running gear for exploring the city. The entire space has a retro design, with pops of pink and purple contrasted with black and white.
There are influences from the 60s and 70s throughout but paired with modern style to keep it feeling current. The rooms are large and give you enough space to spread out and relax, and you can head up to the rooftop terrace if you want to soak in the sun. Das Esszimmer is the hotel's sleek restaurant and bar, and you can also enjoy burgers from the Burger de Ville airstream trailer.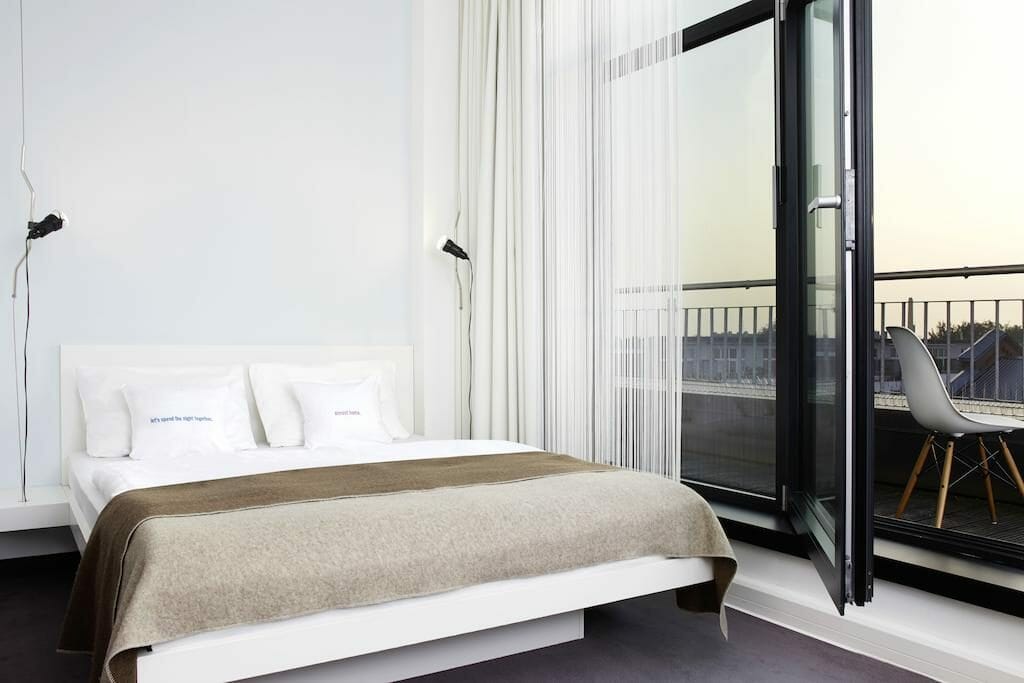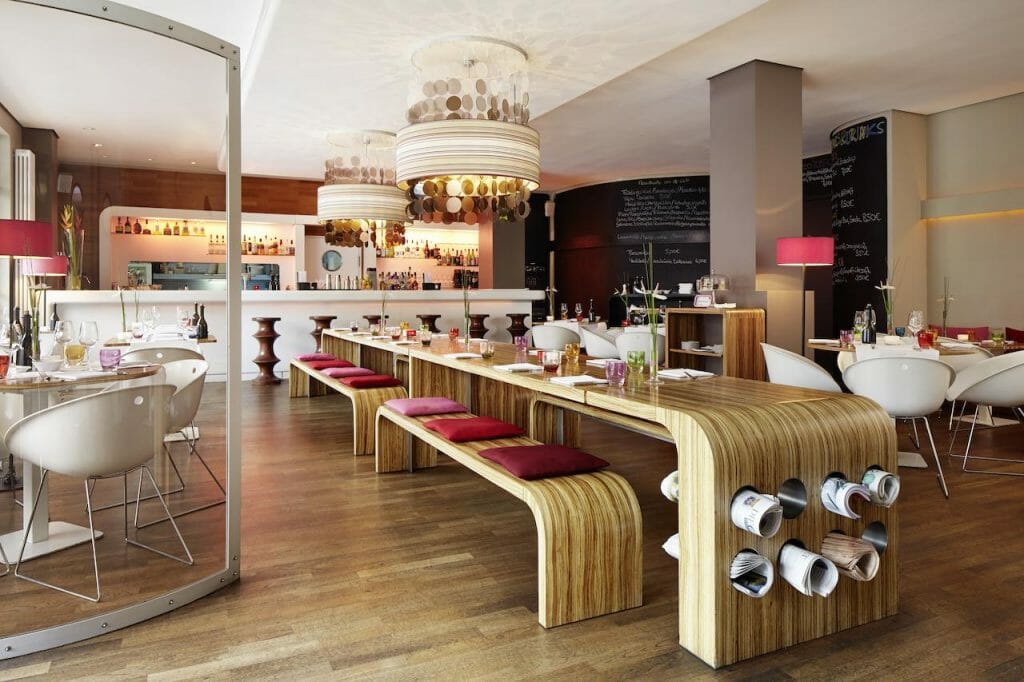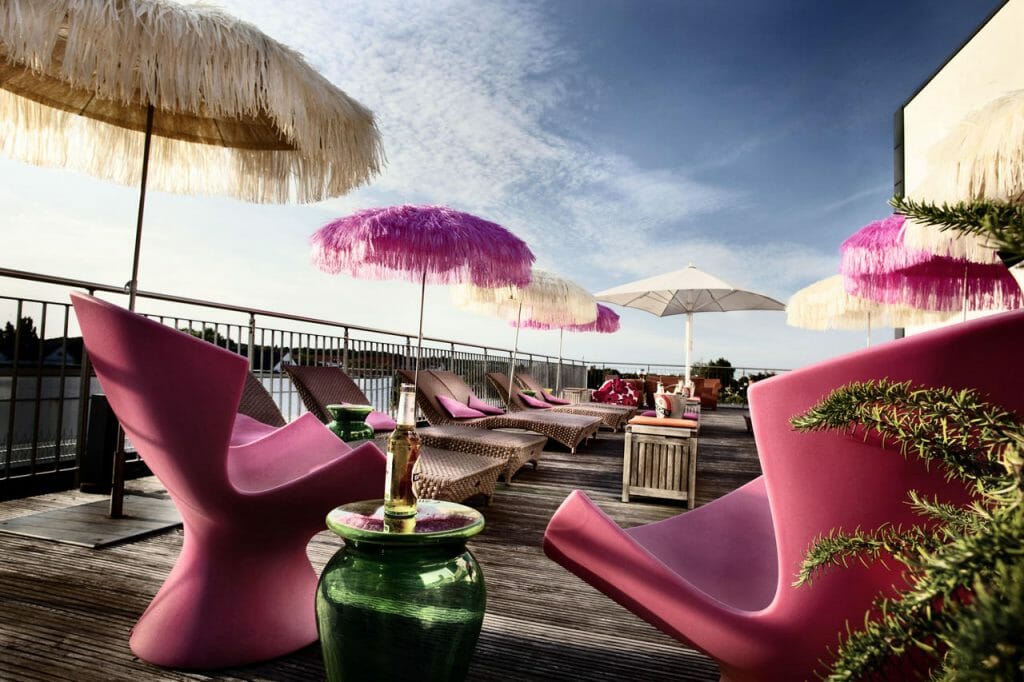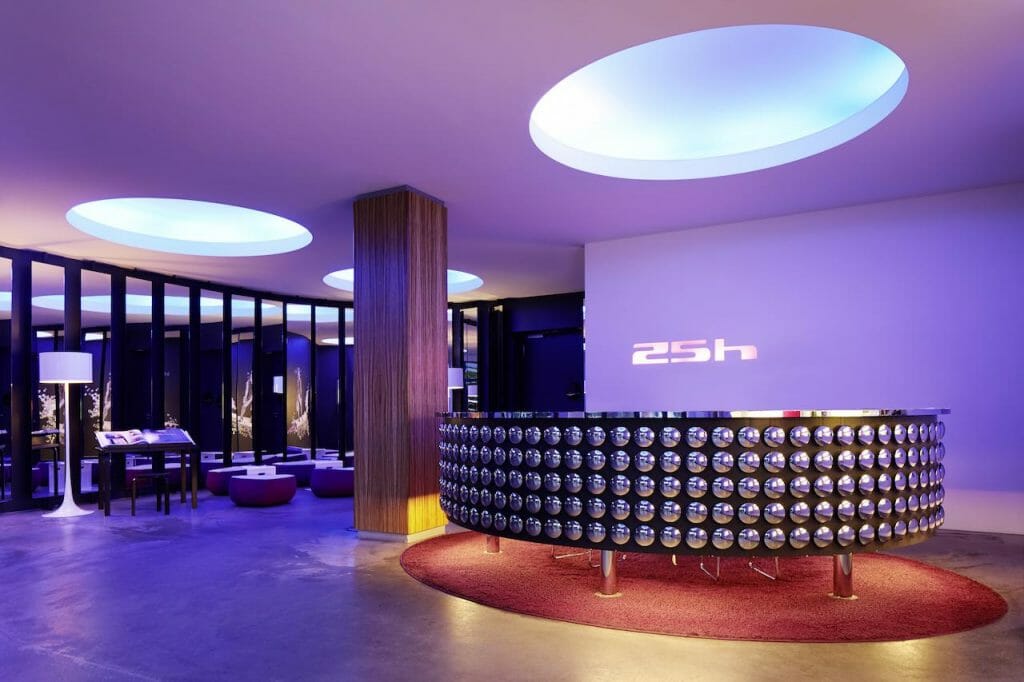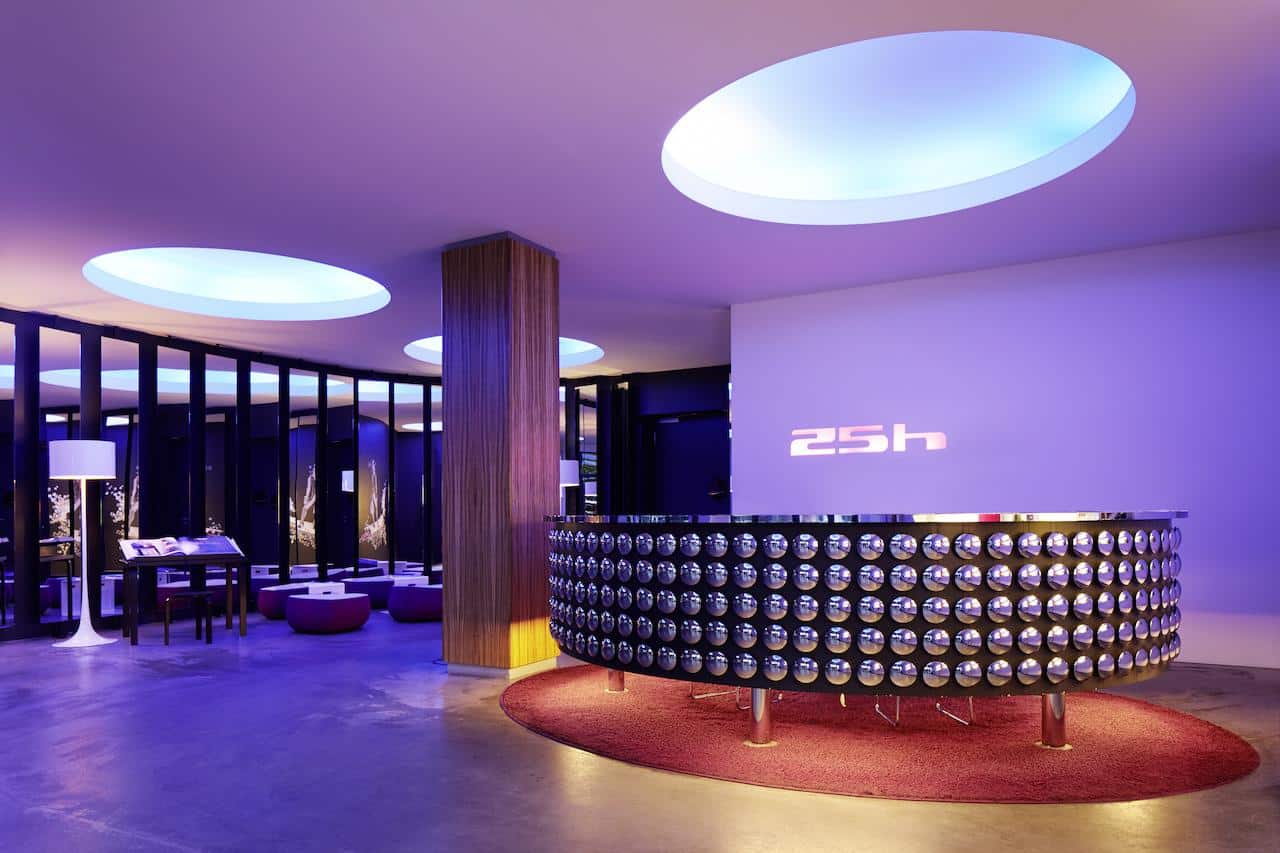 The 25hours location in Dusseldorf combines French and German influences to create a hotel that provides a little something for everyone.
Located in Le Quartier Central, this hotel was designed with sleek German engineering and French creative sensibilities. One of the standouts of this hotel is its two-story restaurant and bar, The Paris Club, which is sexy, elegant, and delicious. If you're in need of a quick bite, you can also head to Cafe La Tour, which is full of flowers and treats to help you start your day.
This location also offers a myriad of fitness options, with a cozy sauna and gym, as well as partnerships with Vishnus Vibes Yoga Studio and Evo Fitness next door.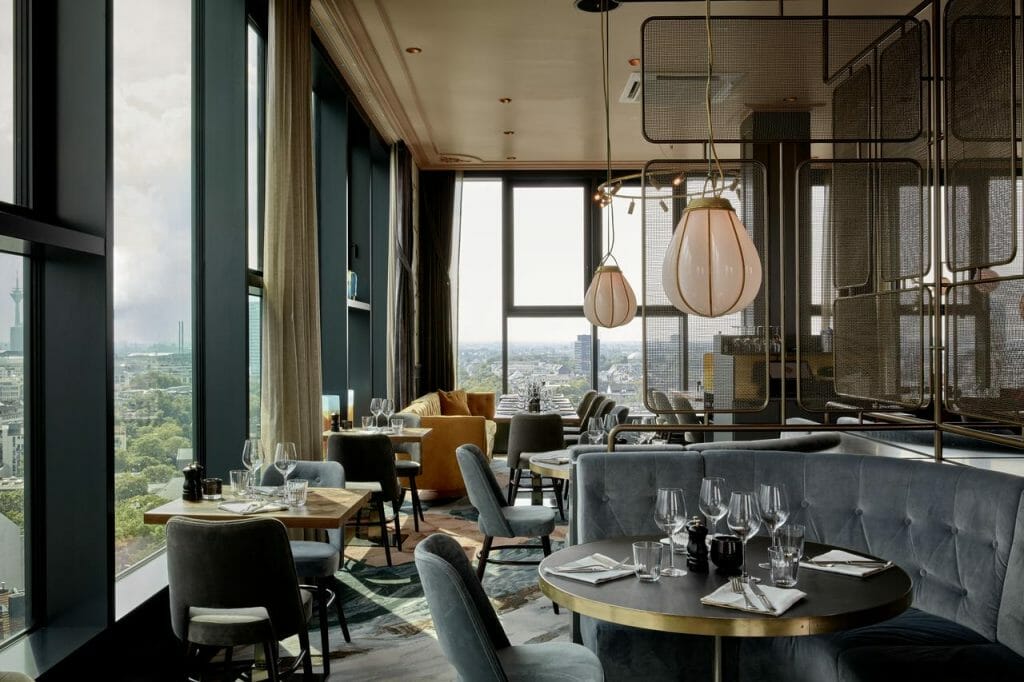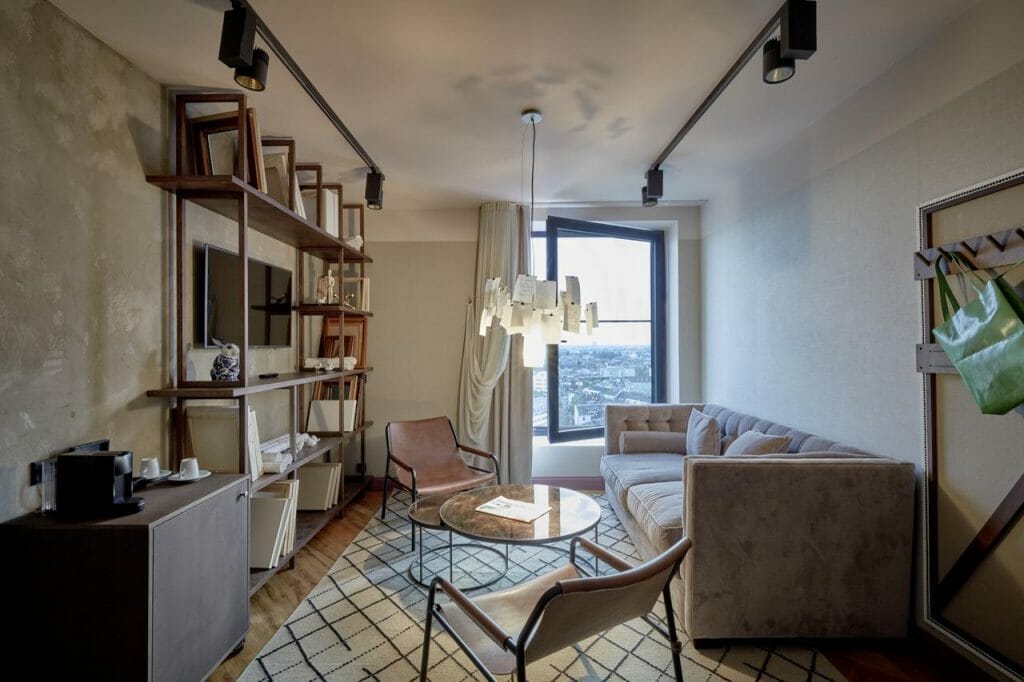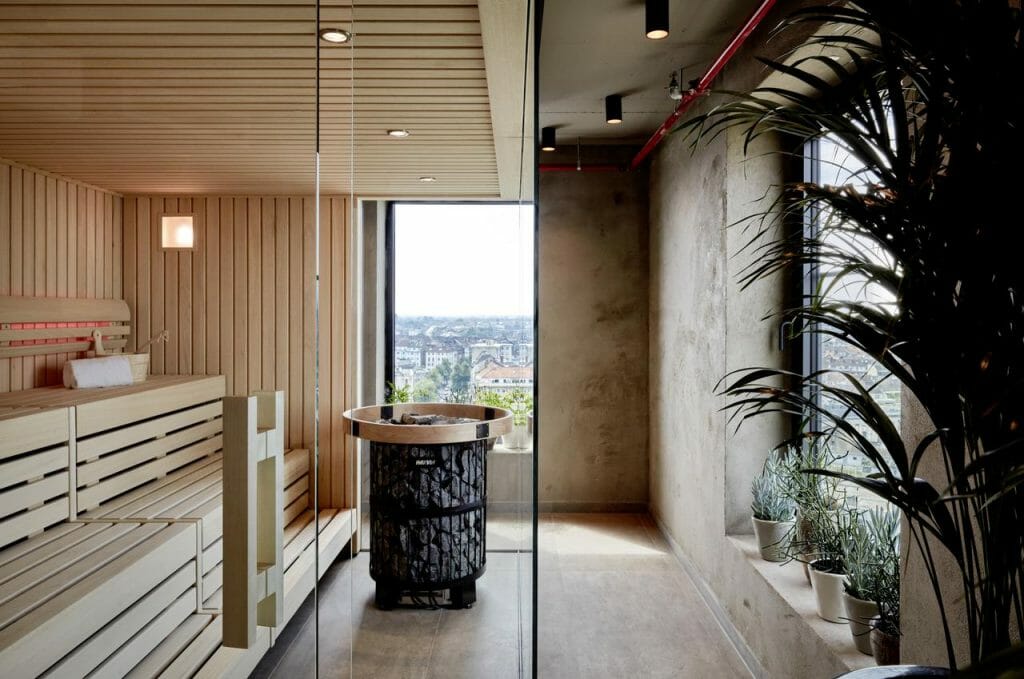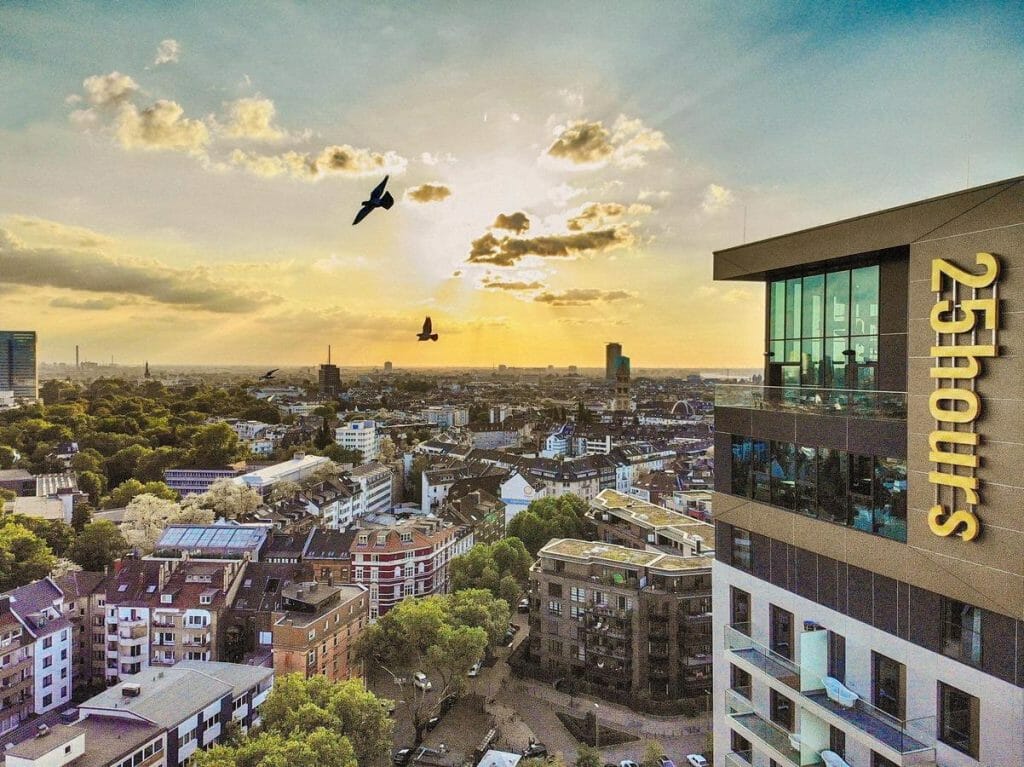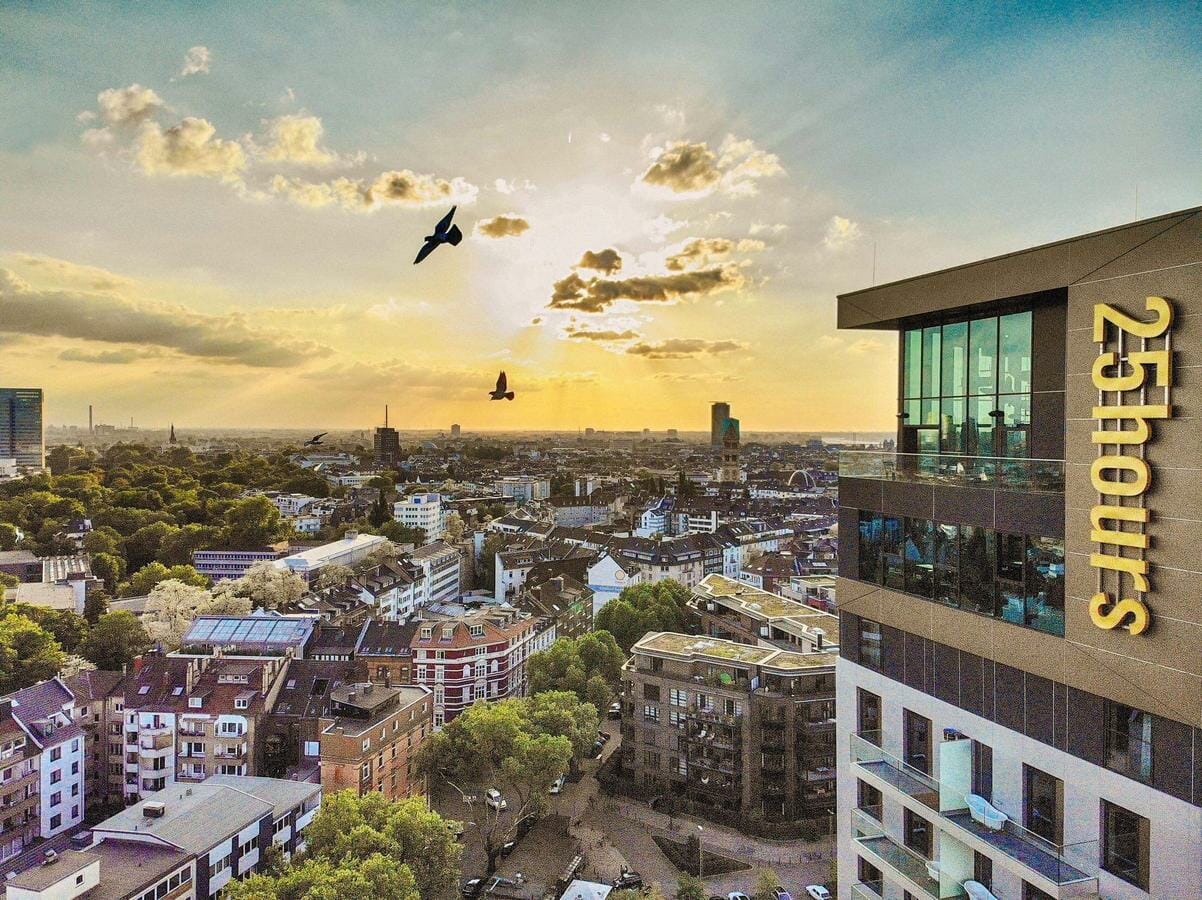 Set close to the heart of Gay Paris and overlooking Gare du Nord Train Station, this hip hotel is a worldly mix of sophistication and style with something for everyone. If you're visiting Paris by train, just wander across the train station forecourt, and you're already at the entrance to the hotel. It's that easy.
Iside Asian and African style details give the rooms here the feel of a bazaar, a design theme carried throughout the property that seeks to emulate the hustle and bustle of the 10th Arrondissement. We particularly loved the spirited jumble of energetic wall murals in street-art style – but the onsite Neni restaurant serving Israeli-Mediterranean cuisine is also worth a mention.
Then there is the Sape Bar with its relaxing leather armchairs, perfect for organizing a casual first date if you are looking to explore gay dating sites while traveling. Should you ever want to leave the hotel, there are free bike rentals so you can explore the neighborhood. Just don't forget to ask for advice at the quirky reception desk as the team here have some great hints for discovering Paris off the beaten track.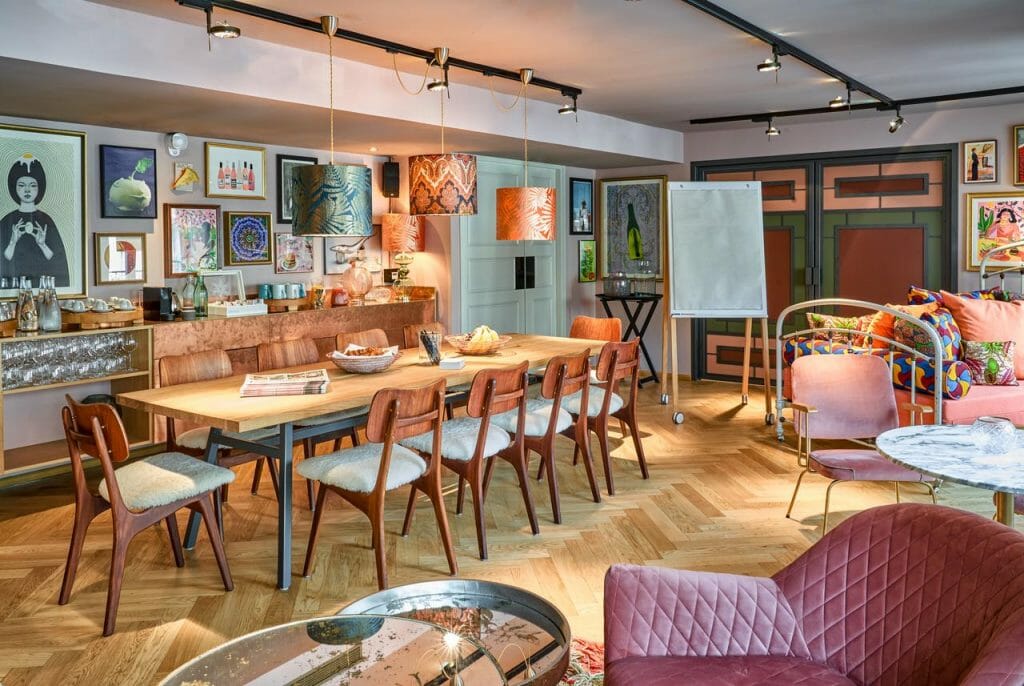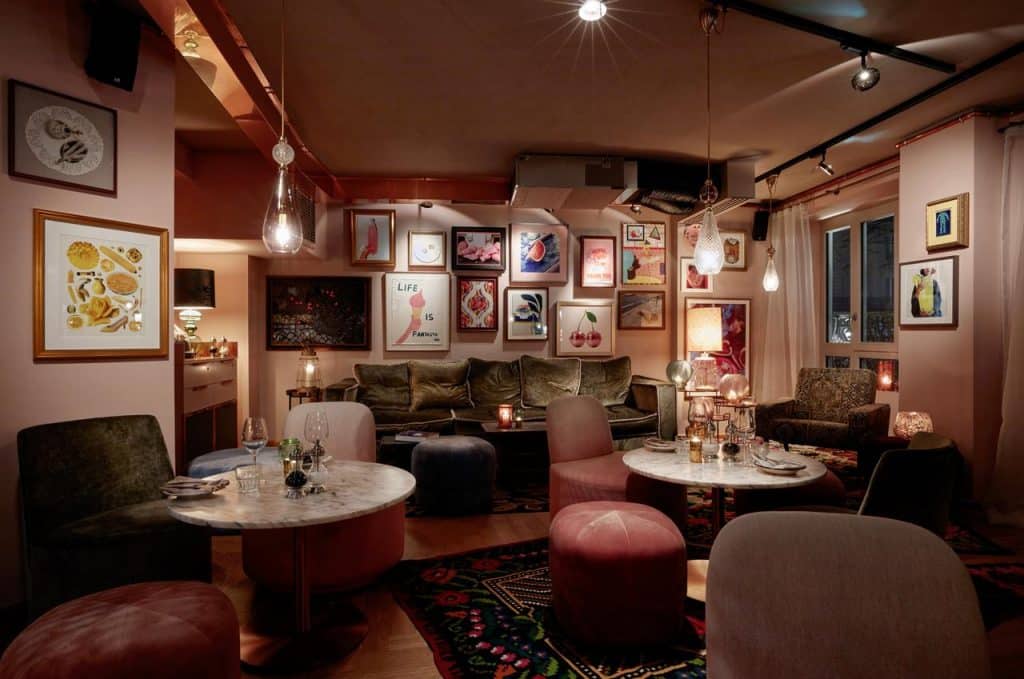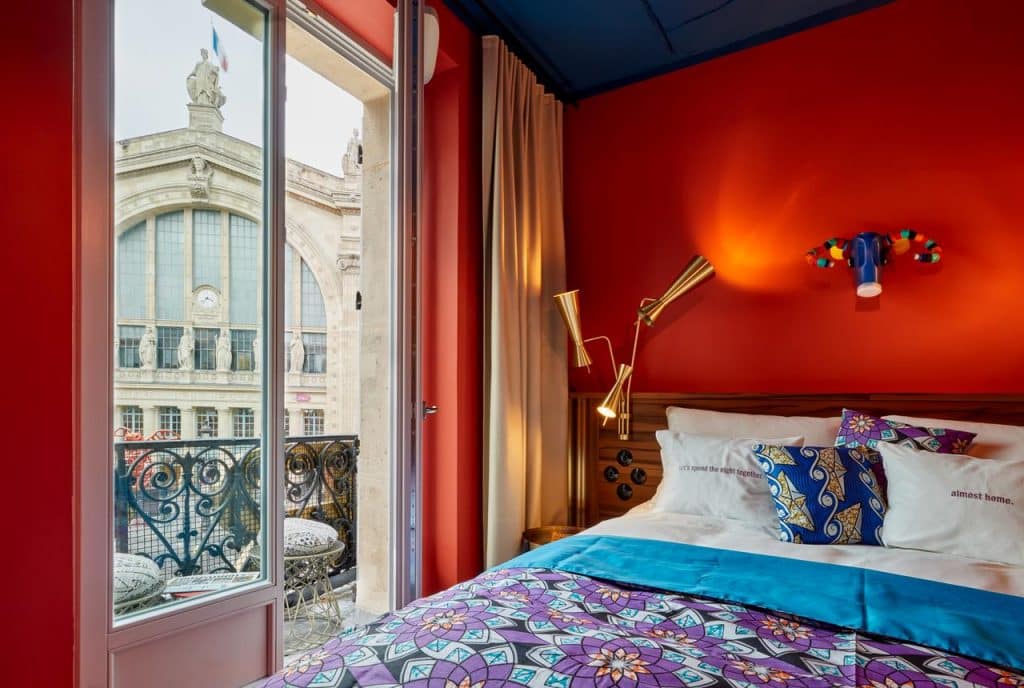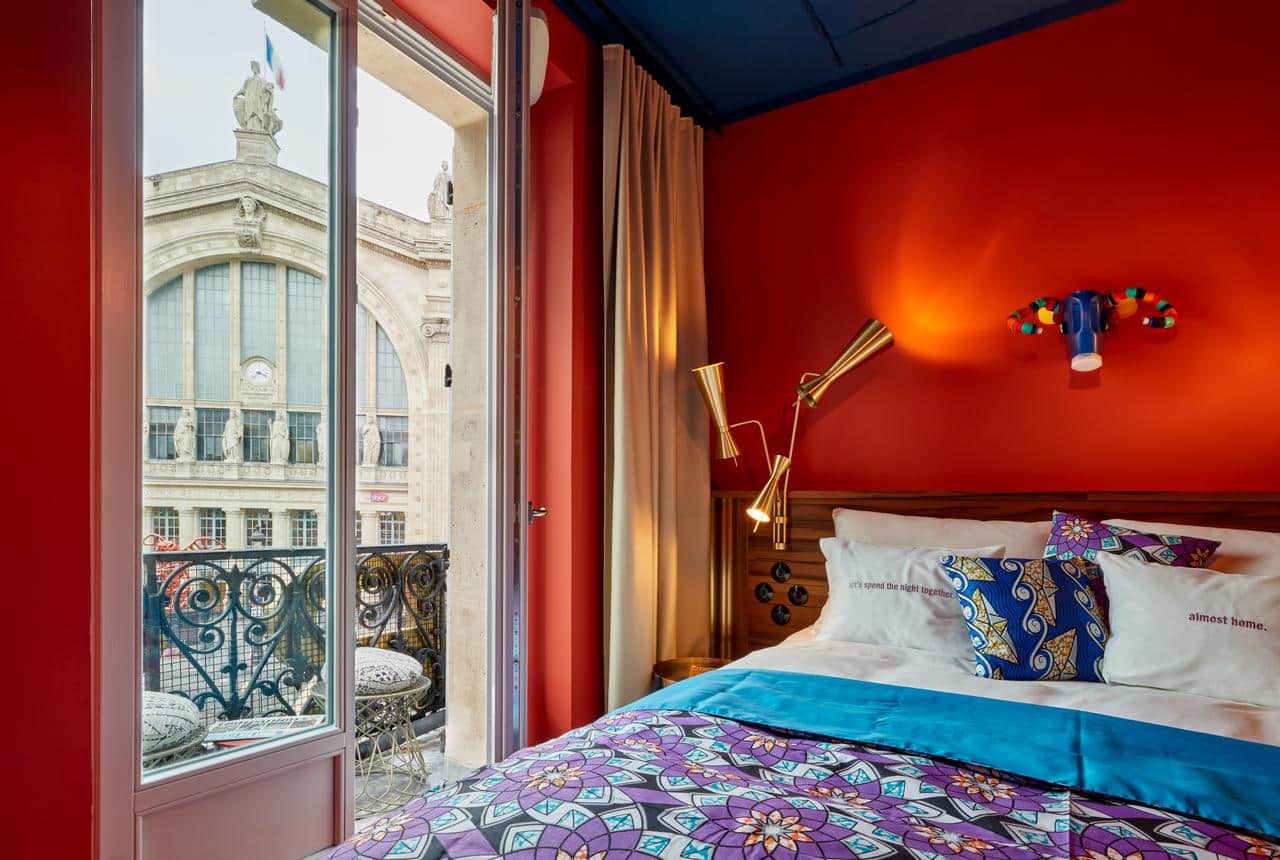 This hotel brings global influences to Frankfurt, and staying here will make you feel like you're traveling the world without even leaving the building. Greenery abounds to create an exotic, almost tropical feel, and each of the rooms celebrate a unique location from around the world.
The rooms are so cozy and comfy you'll wish you lived there, whether you opt for a small room or one of the suites. There are plenty of food and drink options to choose from at this hotel, like the Turkish Cafe Bomba and the eclectic BAR SHUKA, which brings together influences from a range of eastern countries. There are also tons of fun entertainment options, from a Bollywood-inspired cinema to a rooftop obstacle course to a Finnish igloo sauna.
If you're looking to be a bit more productive, head to the Studio 54 coworking space or work out at nearby Fitness First.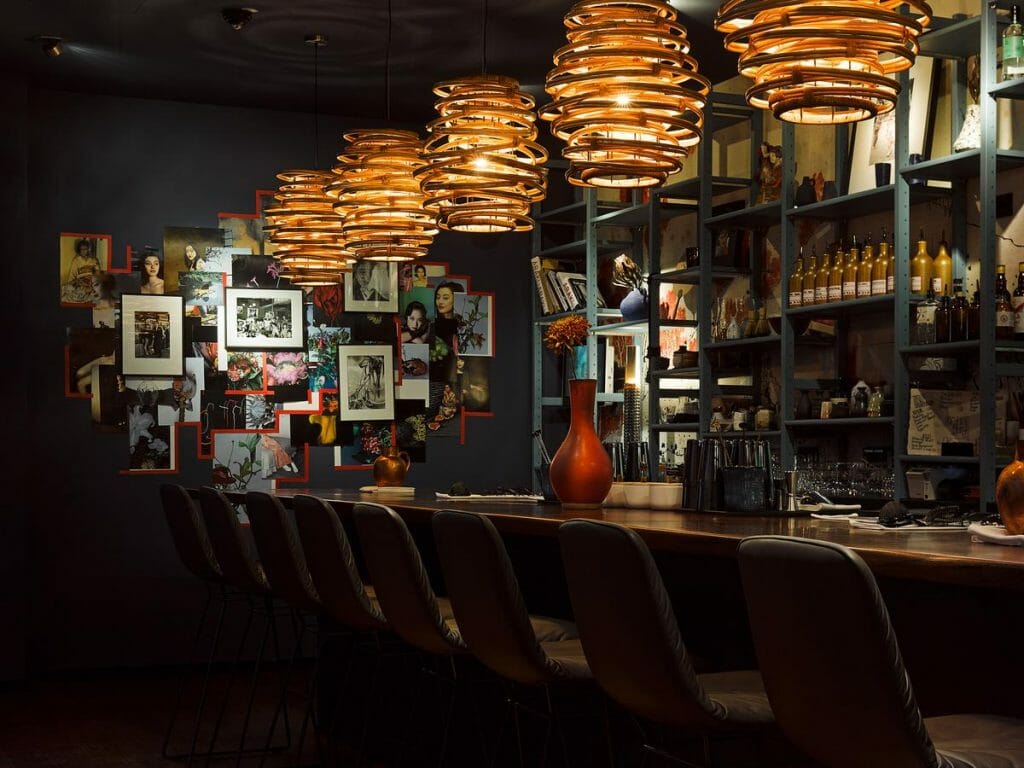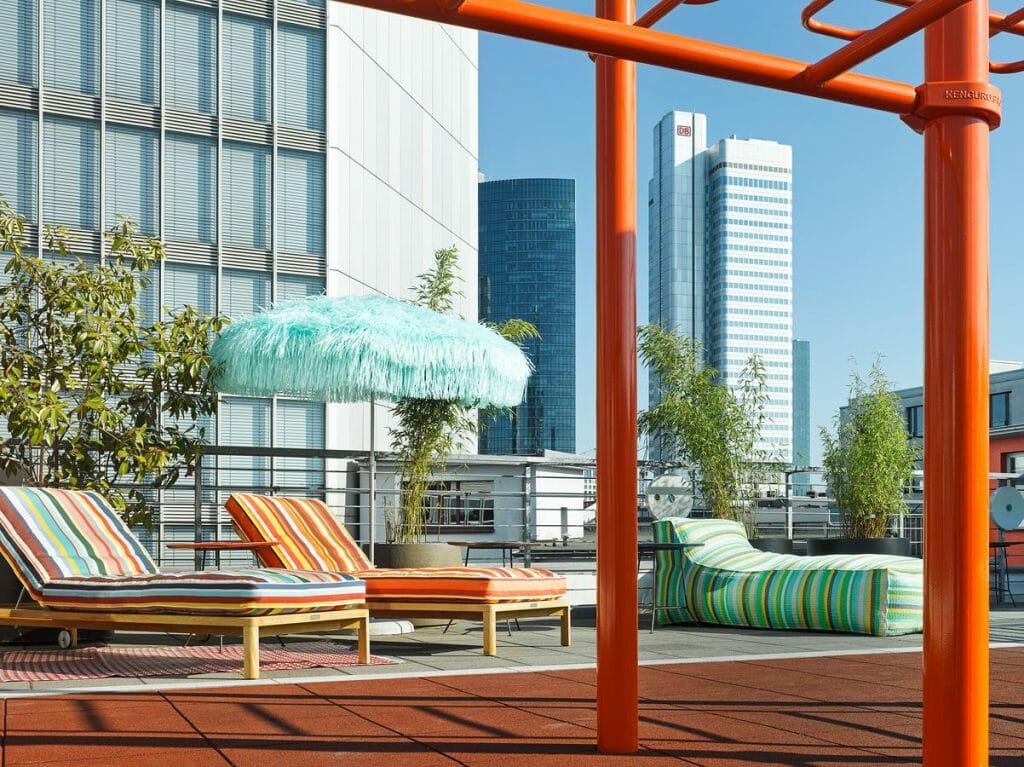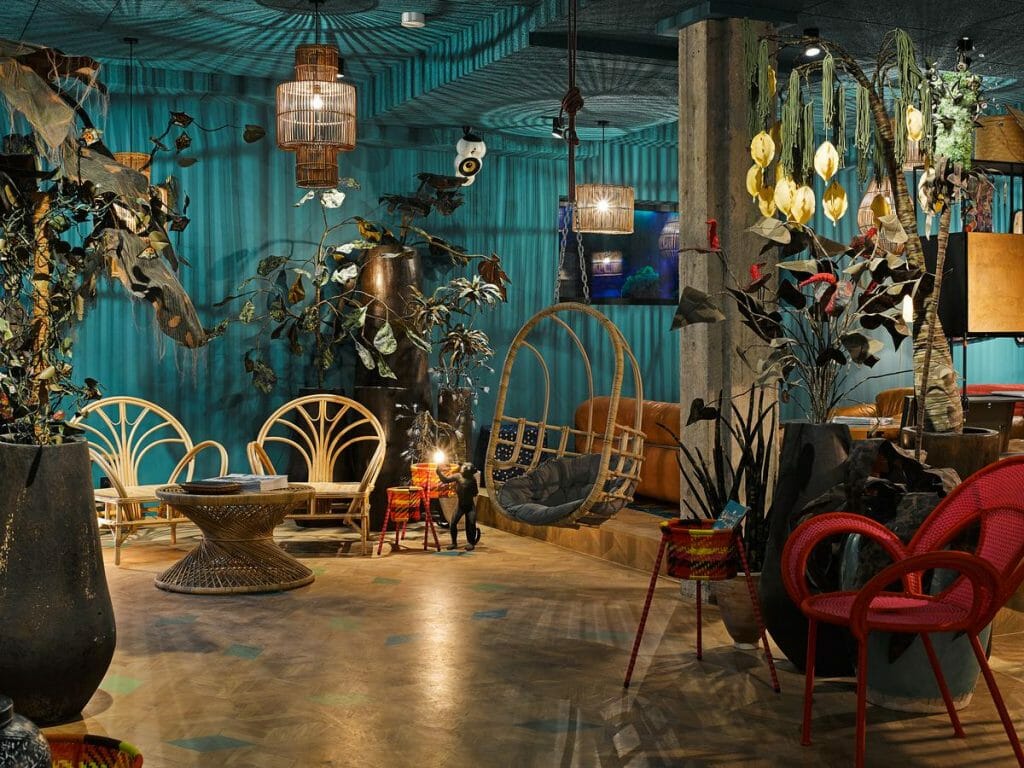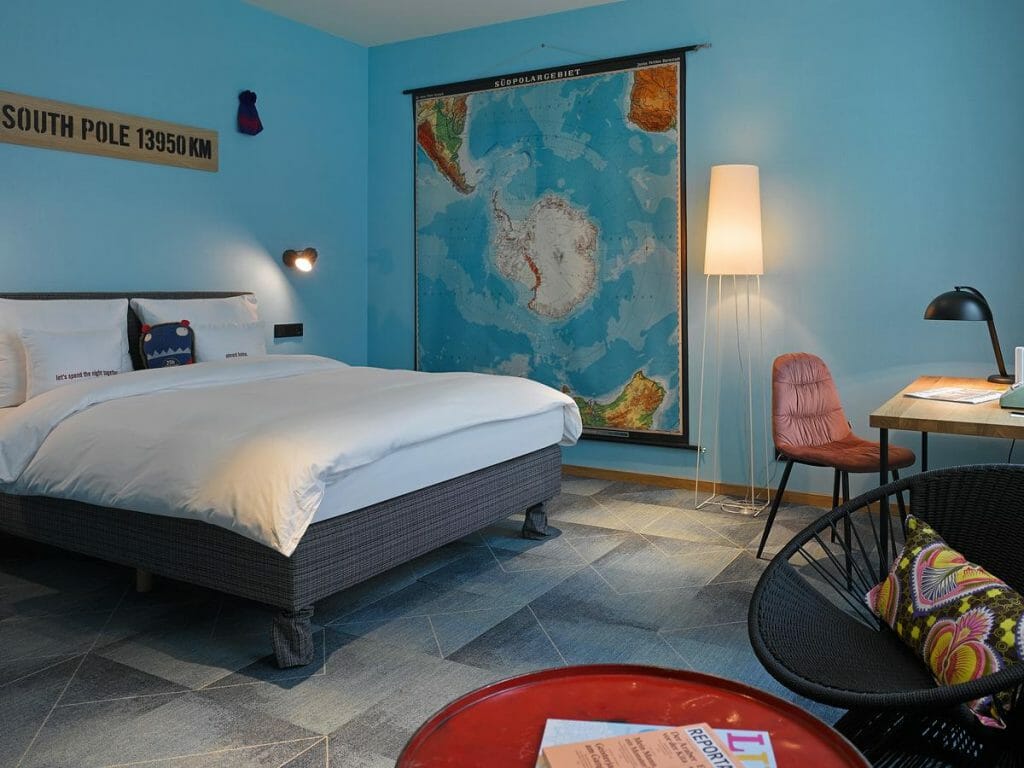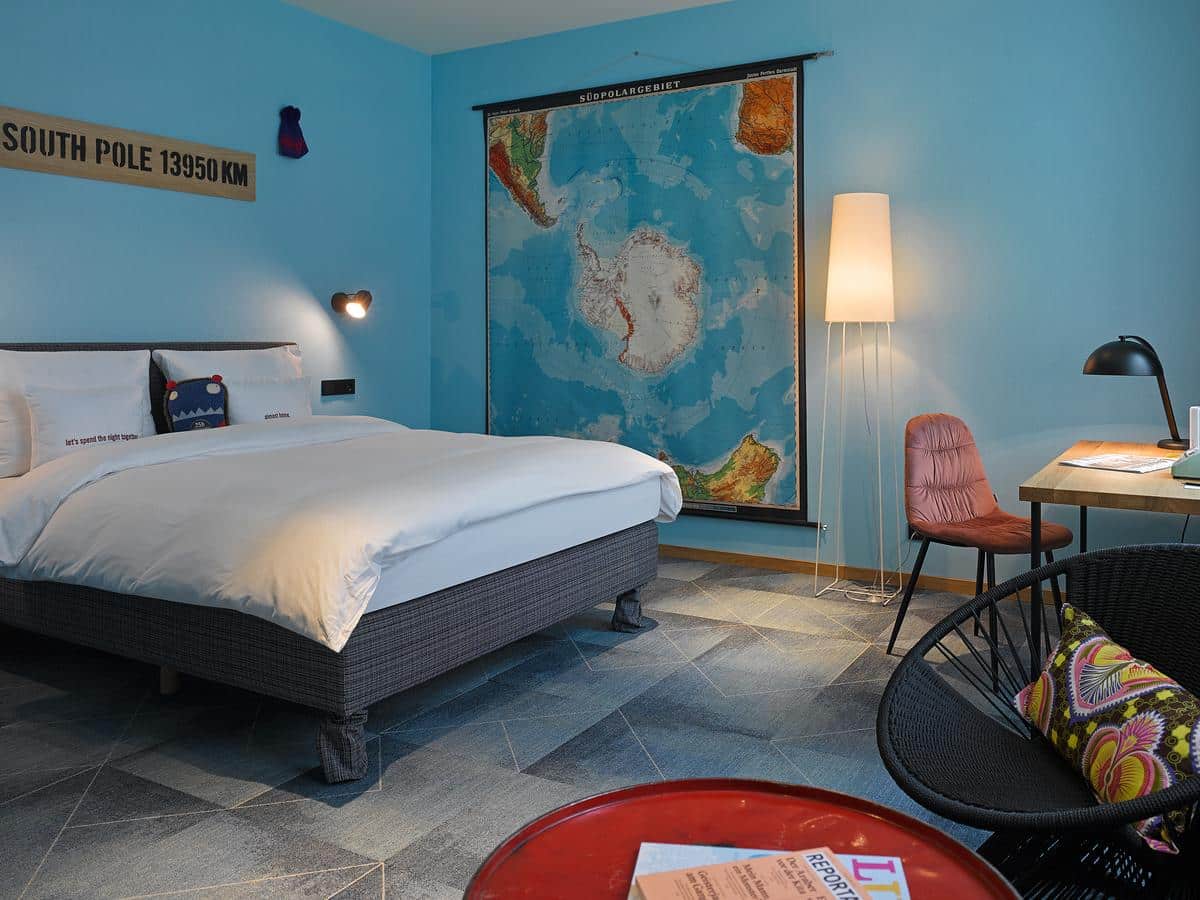 Located in West Berlin, this hotel celebrates the wild spirit of the jungle – and the city's zoo, which is located just north of the building. Enjoy food and drinks with a view at NENI Berlin and Monkey Bar, which are located on the roof, or grab a bite at Woodfire Bakery and relax in a hammock in the lobby.
The jungle sauna is also the perfect place to relax after a long flight, and the hotel is a great place for some retail therapy. Each room provides modern comfort with the wild style of the jungle and views of the city.