Dubai is a magnificent experimentation in combing intense Islamic traditions with a ruthlessly futuristic vision, all amidst an exquisitely desolate desert landscape.
Dubai is sleek rooftop terraces, vast shopping complexes, a world-class skyline, lavish infinity pools, scorching beach clubs and, well, just an excessive amount of wealth and gold. Many would argue this grand experiment has been a supreme success, but for the LGBT community, this leap into modernity is very much a facade.
So let's be clear here…
As forward-looking and multi-culturally diverse as Dubai is, the absolute monarchy rulers here are definitely cherry-picking which parts of progress and modernity they want to embrace. In Dubai, and across the United Arab Emirates, it is still illegal to be gay.
As Islamic Sharia Law is applied, all sexual relations outside of a heterosexual marriage are considered a crime. The maximum penalty for a person convicted of homosexuality is ten years in jail, followed by deportation if you are a foreigner. Floggings, beatings, torture, death, and fines can also be applied in other parts of the Emirates.
We know: all that art, fashion, design, glitz, luxury, and wild nightlife…with no gays? "I'm not buying it!"
Yes, this sounds a bit scary and wild, but in reality, Dubai is something of a Gay Mecca in the region. Not least, it is a hub for one of the world's biggest airlines, Emirates, and all those flight attendants. And the local gay scene is quite vibrant, if very discreet and only known through social media or word of mouth. But it is far better than Doha or Abu Dhabi…
Yes, you are going to need to either know someone or make some friends through gay hookup apps. One silver lining is the UAE is very private, and respect for that privacy is of the utmost importance. Therefore paranoia is not needed as people will not pry into your personal business, and the Sharia Police will not come knocking on your hotel door.
Almost all reports for arrests for same-sex sexual activity we could find involved having sex in a public place, so in case you were in doubt, public displays of affection are unquestionably off-limits whether you are gay, straight or unicorn.
Other than that, the population of Dubai is over 90% ex-pats – many of who have very liberal values – so there is no need to live in fear and not enjoy yourself here. Just be cautious in public.
We don't generally advise boycotting destinations that heavily suppress LGBT rights, as such an approach is often counter-productive, but obviously, the choice is yours.
If you do decide to visit Gay Dubai, you will either fall head-over-heels in love or absolutely detest everything it stands for. Radiating glamor and glitz in every imaginable way, the extravagant of Dubai is unsurpassed and is perhaps the ultimate luxury travel destination.
From the lofty heights of its ultramodern architecture to the fashionable beach clubs, uninhabited nightlife, and opulent hotels and resorts, nothing here is ever understated or straightforward.
But it's fair to say, based on our experiences, many gay travelers absolutely love Gay Dubai.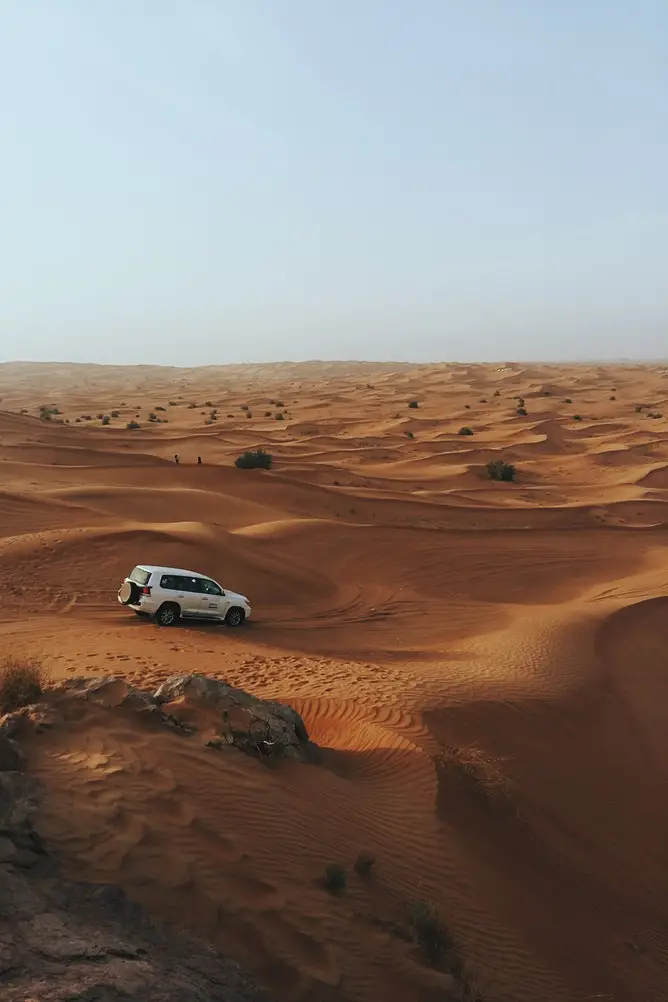 Attractions in Dubai
Because gay life in Dubai only really takes place in a few select club parties and behind closed doors, during the day, most gay travelers in Dubai simply want to get out and see the sights.
After all, the appeal of a desert oasis, crazy architecture, beach clubs, and old-world souks is not specific to sexuality…
As always, gay travelers in Dubai should take extreme care not to accidentally make any public displays of affection. Otherwise, Dubai is very safe, and a common-sense approach to travel will generally ensure you have no issues exploring this splashy city of the future!
Head out to see spectacular views of Dubai from a zippy speedboat! Embark on a magical tour of the Arabian Gulf, where you will be rewarded with the best views that Dubai can offer!
Get uninterrupted panoramic shots of Dubai's famous landmarks from the open sea, including the Palm Jumeirah, Burj Al Arab & Dubai Marina. Plus, that sea breeze is always a welcome escape, especially in the oppressive summer months!
Dubai Sunset Dune Buggy Excursion
Leave the towering city behind as you race off into the Arabian sunset in search of a hidden Bedouin camp for an unforgettable night of belly dancing, 4x4ing, a decadent Arabian and new memories under the starry night sky. One of the most popular activities in Dubai, this is sure to get your adrenaline. Simple, elegant, magical.
Relax on this hassle-free cruise with a buffet as you seek out unique marine life and enjoy fun water activities such as snorkeling, swimming or banana boat riding.
Cross the border into Oman (ticking off another country technically) and gawk at the natural caves, old fishing villages, tiny coves, and Zighy Bay as you float by. Tranquil beauty, and a fabulous escape from the Dubai urban jungle.
Dubai has the tallest building in the world, and since bigger is always better, how can you miss the opportunity to zip to the top? Head to the 124th floor in just 35 seconds on the world's fastest elevator for out-of-this-world views of Dubai, the sea and deserts.
Use telescopes to spot top Dubai attractions, snap selfies and just enjoy this unrepeatable view – there is absolutely nothing else like it. Our advice? Visit just before sunset for the best views, and avoid waiting in long lines by booking your tickets online in advance.
Atlantis Aquaventure Water Park
Escape the heat and feel the frenzy of excitement as you ride a collection of record-breaking rides at one of the world's most famous water parks. Take a break from the thrills and relax on 700 meters of beautiful private beach, all included in one easy day pass – free, of course, if you are staying at Atlantis,
The Palms. Don't miss the famous Leap of Faith waterslide that shoots through a shark tank, or why not get up close to 65,000 marine creatures in The Lost Chambers Aquarium?
Dubai Gold Souk
One of the only traditional markets left in Dubai, easily located in the commercial business district in Deira. Photogenic and fun, the souk consists of over 379 retailers, most of whom are jewelry traders offering a wide range of jewelry, gold, and precious stones. The perfect mix of shiny and fabulous with old and traditional.
Get to know the UAE's ultra-modern capital of Abu Dhabi on a day trip from Dubai. Stroll around the white marble masterpiece of the Sheikh Zayed Grand Mosque, admire views of the Yas Marina Formula 1 circuit and Ferrari World, then visit the Heritage Village to learn about Abu Dhabi's pre-oil past and Bedouin beginnings.
You can hire your own car, or make a separate trip, but the most comfortable and relaxing way to do it is just to book a tour with hotel pick-up and drop-off. This is Dubai. After all, there is no need to make your life more complicated!
Visit the UAE's 'Garden City', famed for its green parks and gardens. Enjoy scenic views of the Hajar Mountains on the UAE-Oman border, then stop by the Al Jahili Fort, Al Ain National Museum and Sheikh Zayed Palace Museum.
Snap photos at the camel market, relax in the Jebel Hafeet hot springs, and marvel at the falaj channels of Al Ain Oasis. In the UAE, it can be difficult to get close to local culture, but the Al Ain UNESCO World Heritage Site offers just that!
Head out on a mesmerizing hot air balloon flight in Dubai and see an Arabian desert from the sky. Enjoy spellbinding views from up high as the sands and city unfold below while keeping an eye out for local wildlife such as oryx and gazelles. Sure, this experience does not come cheap – but in Dubai, nothing good ever does!
Explore over 1.5 million square feet of the playground with five epic adventure zones featuring themes from Marvel, Cartoon Network, IMG Boulevard, and The Lost Valley. Seek out your favorite superheroes – oh hey, Captain America – on the action-packed thrill rides as you test your courage. This is the world's largest indoor theme park, so if you are finding things too hot, it could be the perfect escape.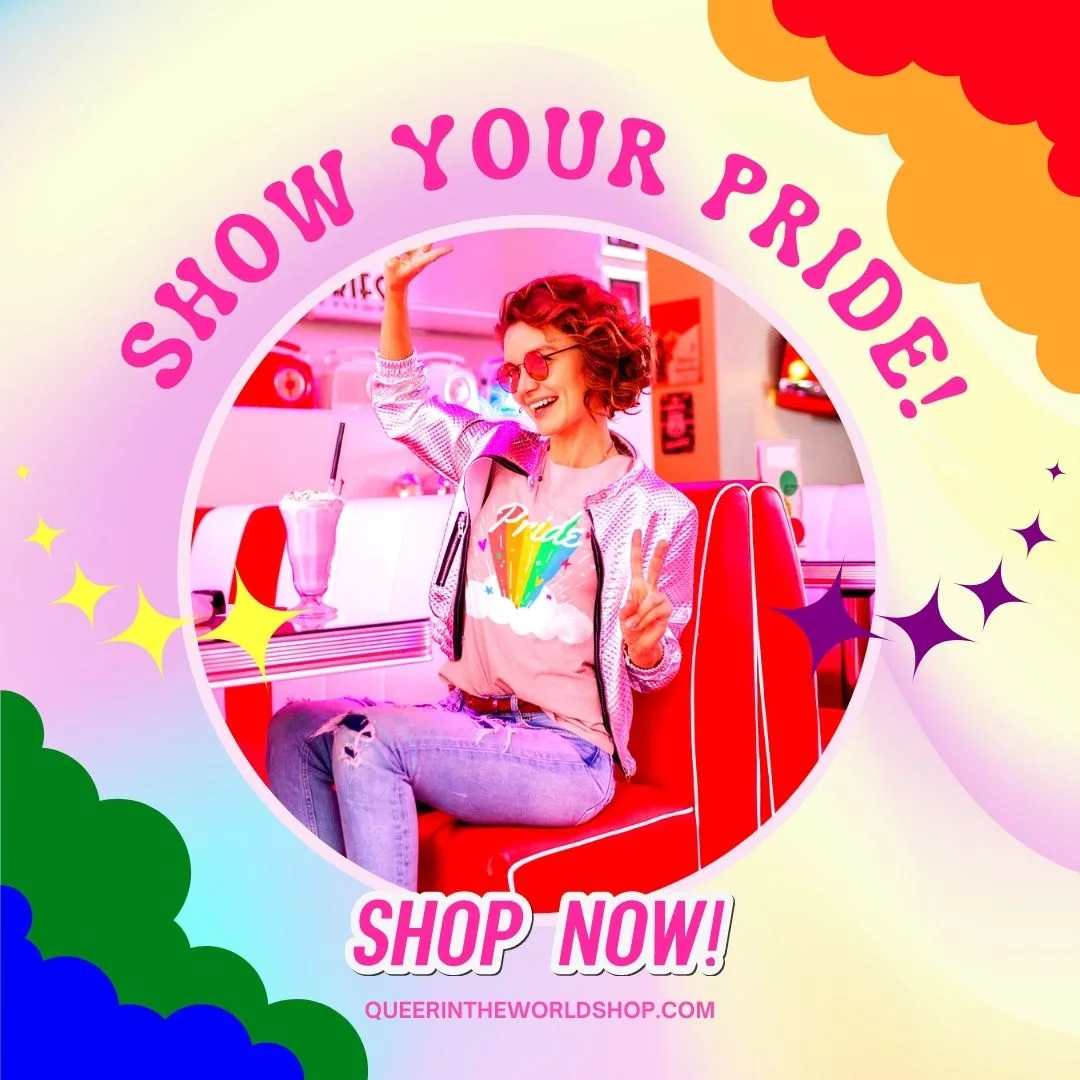 Everything is bigger and grander in Dubai, so of course, they have the world's largest snow park – it's absolutely ludicrous, but what here isn't! Why not ride a traditional toboggan down the snow hills or zoom down the twin-track bobsled?
Or climb inside a human hamster ball, and roll down the gentle slopes. Maybe just hit the slopes and polish your skills? There are even adorable penguins that waddle and toddle in unison during the March of The Penguins because, of course, there is…
Escape all the ritzy glitz and glamour for a taste of Old Dubai. Cruise along Dubai Creek to spot souks and neighborhoods of Deira from the water. Enjoy a relaxed international buffet as you admire the illuminations of central Dubai at night while a traditional Tandora performance takes place right before your very eyes.
Enjoy unforgettable aerial views of Dubai on an exciting helicopter ride with a choice of 3 thoughtfully designed aerial tours to best align with your interests. What better way could there be to see iconic landmarks such as Burj Khalifa, Burj Al Arab, The World, and Palm Jumeirah from up that high? Nothing could be more quintessentially Dubai.
If you are on a budget or just want to see Dubai's top attractions at your own pace – then let us recommend the double-decker, open-top Big Bus Dubai tour. Covering all the main sights, hop on and off at any of the stops in the City.
Available for different lengths of time and including freebies such as a Dubai Creek cruise, admission to Dubai Museum, shopping discounts and more, this Dubai Hop-On Hop-Off Tour is an easy option for sightseers who want a taste of it all.
Gay Hotels in Dubai
In a country where being illegal is gay, obviously, there are no gay hotels or resorts in Dubai. Zip. Nada. Zilch! If you want those – you should be heading to Tel Aviv, Key West, Barcelona or Fire Island. Not Dubai.
What Dubai has to offer, however some of the world's best luxury hotels known for their opulent décor, spectacular infinity pools, extravagant fine-dining restaurants, and magnificent spa experiences. So why not flash out on an experience you will never, ever forget?
For gay travelers, there is one glaring complication: men sharing a bed is inherently forbidden. While Sharia Police are not invading hotel rooms, many hotels will automatically allocate you a twin room or add an extra bed without letting you know. It is up to you how you want to handle this.
Most international luxury brands will allow gay couples to share beds – so if you feel comfortable, just select a double instead of a twin configuration when booking. If they respect this, then perfect. But if you changed at check-in, our advice is to err on the side of caution and settle with what you are given.
It sucks. But again, you are visiting a country where homosexuality is strictly forbidden. If it helps, unmarried straight couples are also compelled by law to not share a bed, and some low-end hotels have been known to enforce this, but much more rarely. Of course, if it doesn't bother you, then booking a twin room is much easier, and to some people, more considerate of the place that you are in.
But let's forget the sad state of LGBT rights in the UAE and focus on the fun stuff. Find all your Dubai hotel options here, but we have gathered together a few of the most gay-popular luxury hotels in Dubai, and a few more budget-friendly options with style and sass to make things easier.
We are talking eleganza extravaganza darling.
Four Seasons Resort Dubai at Jumeirah Beach ☆☆☆☆☆
This beachside resort is a traveler's playground, with the waters of the Arabian Gulf on one side and Dubai's iconic cityscape on the other. Dine alongside views of the Burj Khalifa at sunset in their open-air Mercury Lounge, relax, reconnect and renew with treatments inspired by your desert surroundings, or just spend the afternoon relaxing poolside in your private cabana.
All the accommodation is unabashedly glamorous, drawing inspiration from Dubai's vibrant culture. Arabian design motifs blend with fresh, contemporary décor in a palette of blues, greens, and taupes reminiscent of the Arabian Gulf and desert surroundings.
Not enough? There are ten restaurants and bars, three luxurious pools, and a 24-hour gym, and activities include kayaking, paddle boarding, and tennis. Easily one of the most gay-popular hotels in Dubai.
This famous North American chain is used to accommodate gay travelers, and while not explicitly gay-friendly (nowhere is in Dubai), no past queer guests have reported any difficulty in getting a double room.
This opulent hotel located on Jumeirah Beach's golden mile in the heart of Dubai Marina features a private beach and a variety of on-site activities, including snorkeling, swimming, and a game room. The hotel has 12 award-winning restaurants, a health club, two pools, a beautiful lounge garden, and a relaxing spa.
An icon of luxury known around the world, frequently referred to as the world's only 7-star hotel; the Burj Al Arab needs no introduction. This is a really, really luxurious property with the glitziest, most flashy extras you can imagine. The proud sail-shaped silhouette of Burj Al Arab Jumeirah stands tall as a beacon of modern Dubai, categorized by the finest hospitality you can ever experience.
This outstanding destination offers you premium services and experiences throughout – right down to a discretionary chauffeur-driven Rolls-Royce, helicopter trips, private beach access, a panoramic terrace with pools and cabanas, as well as some of the world's best dining venues.
If you have the cash to burn, we cannot recommend more you spend it more on this truly extraordinary, signature luxury destination for an experience you will never forget.
Atlantis The Palm, Dubai ☆☆☆☆☆
A majestic 5-star Dubai hotel situated on the Palm, a human-made island that has seized the world's imagination with its stunning scale and ingenuity. Discover some of the most luxurious hotel rooms in Dubai, designed for absolute relaxation and unparalleled extravagance.
There are myriad things to do here, from breathtaking scenic views to fabulous restaurants, beach walks, and the water park next door; the possibilities are limitless. After sunset, Atlantis remains a vibrant hotspot of activity, so if you are looking to feel a late-night adrenaline rush without leaving the resort, there is a range of venues on offer.
Experience genuine Dubai hospitality and authentic Italian luxury in the stylish comfort of this fashionable hotel offer 160 generous living spaces within the Burj Khalifa, the world's tallest building. Featuring the individual touch of Giorgio Armani throughout, Armani Hotel Dubai offers you the opportunity to create your own exceptional moments against a backdrop of elegant simplicity.
Spin the globe and embark on an award-winning culinary journey with eight swanky restaurants that take you from the heart of Italy and Japan's Pacific archipelago to India's rich heritage and the shores of Europe and the Mediterranean.
Or rewind, refresh and reinvigorate both body and mind in the sanctuary of Armani/SPA. One of the only two Armani hotels in the world (the other being, of course, in Gay Milan), we love the lifestyle concept, timeless elegance and high-fashion extravagance on offer here.
Grosvenor House Hotel and Apartments ☆☆☆☆☆
An azure marina and infinite cityscape rise to meet the two glittering towers of this fabulous hotel, operated by the international chain Marriot. Situated in the renowned Dubai Marina, the design fuses marble floors, natural hues, modern décor, and large windows overlooking turquoise waters, to create 750 exceptional guest rooms, suites, and apartments.
Engaging and inviting, each exquisite tower boasts a gym, terrace pool, and serene spa, united by seventeen inspired dining destinations, and access to the private beach at Le Royal Méridien Beach Resort & Spa. One of Dubai's most affordable five-star hotels, and it's most highly reviewed by past guests.
A more affordable hotel option in Dubai offering hip and sassy over extreme elegance. All 223 loft-inspired rooms and suites bring a new pulse of fresh design and savvy technology, which amplify the guest experience.
Abuzz with positive energy and groovy tunes, the W XYZ bar is the new entertainment hub in town, where cool personalities and cocktails mix and mingle within a beautiful backyard setting. There is also a pool, sundeck, and gym. This a streamlined hotel option if you want a posh stay but plan to visit beach clubs and attractions most of the day.
Zabeel House MINI Al Seef by Jumeirah ☆☆☆☆
Perfectly groomed and stylishly accessorized, Zabeel House Al Seef sits at the heart of the most vibrant neighborhood of old Dubai. A spirited alternative to the typical Dubai hotel experience, where affordable rates don't mean sacrificing style or comfort.
Focussed on little details, the 150 adventurously designed rooms with a mix of king and twin beds have everything you need so you can just relax. Oh, and did we mention the rooftop pool?
Just steps away from Dubai's best sandy beaches and leisure offerings, this budget-friendly hotel is located at the heart of one of Dubai's most happening neighborhoods. Check out the city's most popular beaches, which are within walking distance, before heading to Palm Jumeirah, Downtown Dubai, and other fun sights.
Artsy, funky and fresh, we loved the straightforward rooms, free shuttle bus, 24-hour gym, pool and sun deck. Everything you need, and nothing more!
Located in a converted apartment on the 40th floor in the Dubai Marina, this weird hostel offers exceptional sea and skyline views. Honestly, Dubai is not a hostel destination, and there are only three or four options, but if you are really on a budget and want to meet other travelers, then this is your best bet.
Gay Nightlife in Dubai
Yes, even in a country where being gay is absolutely illegal – Dubai has managed to become a bit of a Mecca for gay Arab men in the region. Just don't expect anything like Tel Aviv, or even Istanbul.
Despite being very conservative by Western standards, Dubai is where alcohol and sex-starved Arabs jet off for their fix — and yes, that includes the gays. It might be bad to be gay in Dubai, but in most of the surrounding countries, it can get a lot worse.
Nothing is worse than the death penalty, after all, right?
In Gay Dubai, it's all about knowing the right people here, and there are a host of unofficial gay parties taking place in lavish villas, but if you are only in town for a quick visit, the gay hookup apps are going to be your best source of information. Just do not forget to protect yourself with a reliable VPN.
Even at many gay hotspots, you will only see a bunch of men randomly sitting around with loud music, so no different than any other Middle East nightclub. Don't expect any drag or Vogue Balls, but one thing that did stick with us is the diversity of gayness at the Dubai gay clubs.
Camp, very effeminate boys, mix happily with large, hairy bears and muscle jocks – all races, styles, and cultures come together here. There is no pigeonholing like Paris, Rome, Amsterdam – or the extreme gay sub-culture of Tokyo.
Yes, ironically, in a society and country where being gay must be concealed at all times, the underground gay club provides something of an all-encompassing haven for equal opportunity and indiscrimination. Could the gay community in the West learn a lesson about intolerance and extreme exclusivity from this?
While private apartments and hotel rooms are almost never invaded, police raids of clubs and private parties suspected of being gay are common. So no matter how safe you feel in your alcohol-fueled cocoon being surrounded by glitter and glamour, remember the consequences for gay sex can be up to ten years in prison.
That's our subtle way of saying, no club bathroom should ever, ever be treated like a dark room, and it is best to save all PDA -even kissing or touching – for back in the privacy of your accommodation.
The biggest gay club in Dubai is currently an infamous party, taking place most Saturdays at different international hotels – but you will need to ask around on Grindr the day before for information as the hosts have asked us not to name it.
There are different gay parties in Dubai that take place on other nights, or at least very queer popular, but due to their sensitive nature, you will again need to discover them on your own.
We have put together a list of our favorite gay-popular nightlife spots in Dubai for cocktails and glamour. After all, Dubai is an elaborate playground for those who are on a quest for the finer things in life: elegant bars, world-class nightclubs, and sophisticated beach clubs.
To be clear, none of these spots are openly gay-friendly, and we are recommending them more for their over-the-top style, fun vibes and extreme refinement.
Bars in Dubai
40 Kong
(Temporarily or permanently closed. If you know something, please suggest an edit.)
Another desirable sky-high terrace is famous for its sophisticated vibes and killer concoctions. You really are spoilt for cocktail spots in Gay Dubai, but the 40 Kong outdoes its completion by oozing desirability in everything it does. 360-degree views, a fashionably-dressed crowd, and drinks that will rapidly have you maxing out your credit card. But who can blame you when they taste this good?
A somewhat chilled hangout – by Dubai standards at least – on the top floor of the Grosvenor House Tower One with outstanding views over Dubai and the Jumeirah Palm. One of the most popular after-work spots in Dubai, thanks to their Happy Hour specials, the crowd is always dressed in smart casual.
Come not only for the views but the dizzying range of cocktails delivered by expert mixologists, 44 different champagnes and single malts liquors. Yes, this passes for chilled in Dubai.
A marvelous open-air terrace at a vertigo-inducing 155 meters above the ground. Sleek, stylish and very swanky, much like the rest of Dubai, this is a perfect place to relax with friends, with panoramic 360-degree views of Dubai's skyline. There is a fun pool bar by day and a ritzy lounge by night serving diving cocktails, mocktails, and more to enjoy with the breathtaking views.
A new mythical venue has also hosted many famous international artists offering the public a series of high-end musical and cultural experiences. Part club and part theater, this unique and original concept originally from Beirut, have now made its way to Dubai, offering cosmopolitan guests short, back-to-back live international musical acts.
Each Thursday and Friday, at least ten successive multicultural live stage performances of ten minutes each cover a wide variety of music styles ranging from Middle-Eastern to Russian, from Rock to Gipsy fusion via French and American Pop, let alone Salsa, Indian and Persian.
Bringing this New York-born, highly celebrated Caribbean cuisine and sunny vibes to the Middle East for the first time, Miss Lily's occupies a warehouse-like space that is ignited by color, funky artwork and a specific cool factor that only comes from being one of Dubai's most scene-y spots.
While you are here, don't forget to try the specially curated menu that draws from the diverse roots of Jamaican cuisine, featuring signature dishes like Jerk Chicken, Oxtail Stew, Grilled Jerk Corn, and Jerk Ramen.
Stereo Arcade
(Temporarily or permanently closed. If you know something, please suggest an edit.)
A video arcade with a retro nightclub on one side and a hip-hop room on the other. One of the unique offerings in the Dubai nightlife scene is that you can find arcade games from the 80s and 90s before heading onto the neon-lit nightclub or live rock venue.
Talk about something for everyone! Inside the DoubleTree by Hilton Hotel Dubai at Jumeirah Beach.
Gold on 27 @ Burj Al Arab
(temporarily or permanently closed. If that's wrong, please suggest an edit.)
An extraordinary new nightspot gazing across Dubai from the lofty 27th floor of Burj Al Arab Jumeirah. Bedecked in gold leaf, with exquisite designer details and moods by internationally-acclaimed DJ Darko De Jan, this is a place for the cool, trendy and rich. Setting a new standard for the city's most discerning socialites, dress to impress.
An escape from the ridiculously over-the-top glamourpuss Dubai, this fun wood-paneled bar is more popular among beer connoisseurs than billionaires and socialites. If you are looking for more of a laid-back – and affordably priced night – this is the place to do it.
There is a wide selection of beers, on tap or bottled, which you can enjoy over a hearty meal and question why you are not in Gay Brussels instead.
Bringing the spirit of Incan heritage to the Middle East, this award-winning contemporary Peruvian water hole on Jumeirah Beach has built up a reputation for impeccably curated cocktails and celestial seafood dishes.
A colorful spot offering a members-only bar, dining space, and a wonderful Pisco Lounge, COYA is one of Dubai's best bars for a good reason. Plush, covered in vibrant art and completed with handcrafted furniture, this designer spot left us gagging – and needless to say, the ceviche is out of this world!
Beach Clubs in Dubai
One of the coolest nightlife areas in Dubai, with wallet-friendly drinks, a mixed crowd of young and old and a sprawling indoor/outdoor venue. There is also a clean beach and a tempting outdoor swimming pool.
If lazy beach days are your thing, there's a no better place to while away the hours with a mix of great music, delicious food and divine cocktails all set against the stunning backdrop of Dubai Marina. If you don't want to leave when the sun goes down, then why not stay and party into the night with some of the world's best DJs with their renowned Sugar Beach nights? Open daily with free entry.
This indulgence beachside destination boats in-water loungers, Jacuzzis, inflatables and an impressive beachside location on the Pearl Jumeirah. Nikki Beach is the place to splash out and show off, but it's not exactly cheap.
Try their signature sushi and ceviche boat, which arrives on a wooden boat, or just sip diving cocktails and watch the parade of bold swimwear choices. There is generally fun dancer, chilled musicians, and fabulous DJs, depending on the time of day.
A beach club straight out of Bali, looking directly at Dubai's iconic Burj Al Arab. Summersalt Beach Club is a retreat from it all, to embrace serenity, palm trees, white linens, and open-air Indonesian-inspired gazebos. The DJ sets the top just right, so you can lay back, relax and enjoy divine cocktails, international wine or sumptuous food. You deserve it!
The ultimate day-to-night spot with epic DJs on deck every weekend, a large pool and a crowd who is ready to party all night long. The 39m glass-fronted infinity swimming pool is a definite highlight – but with a restaurant, lounge, beach, pool, and garden, there is plenty of space to move and explore.
Has a very Ibiza or Mykonos feel with fabulous beach views, cabanas if you are after the VIP experience and stylish people. The most recommended beach club spot in Dubai when we were asking around – and we absolutely loved it!
A relaxed indoor-outdoor bar housed in chic Arabian architecture with contemporary interiors and dazzling Dubai skyline views. The Jetty Lounge offers heavenly cocktails, Asian-inspired platters and a sophisticated chill-out space to talk with friends.
Purple and gold lighting, fashionable white couches and bean bags complete the picture. Make sure to arrive before sunset if you want to have any chance of getting in.
Blue Marlin Ibiza
(temporarily or permanently closed. If that's wrong, please suggest an edit.)
Even if it is somewhat annoyingly between Dubai and Abu Dhabi, this remote club is always worth the trek. Until 6 pm, it is just a stylish, relaxed beach club with abundant food and beverages, but as night falls, it turns into a crazy house music party…
Yes, that is the reason why everyone flocks here, not just by car but by helicopter or yacht. Blue Marlin Ibiza is the place to show off whatever you have to offer – your bank account, your sculpted abs or your designer fashion sense. Book to get on the guestlist and avoid disappointment when you get out there.
Clubs in Dubai
Fantasia
(Temporarily or permanently closed. If you know something, please suggest an edit.)
Organizers of the gay-popular parties and events, and the closest Gay Dubai gets to an open scene. Always a fantastic club night with fabulous music, international acts and WOW factors like fire dancing, pop shows, plenty of beautiful people, style and entertainment.
White Dubai
(Temporarily or permanently closed. If you know something, please suggest an edit.)
Winner of Dubai's Club of the Year three times in a row, White Dubai is unquestionably the biggest and most élite nightclub in the city—positioned on the rooftop of the Meydan Racecourse Grandstand. The roof offers an unbelievable view of Dubai's skyline, but you are not visiting for the views but rather the EDM DJ sets, glamorous crowds and a regular line-up of international acts.
This is the go-to place for an epic blowout if you are smart enough to visit Dubai during the winter months when the cold weather makes being outside somewhat bearable.
A premier nightclub inside the deluxe Armani Hotel, perfect for fashion gays who want to surround themselves with Dubai's best-dressed. Step into the ultra-cool icon of Dubai's premium nightlife and experience signature Armani hospitality in a stylishly understated setting that embodies the essence of the Armani brand.
Chill, socialize and then dance into the early hours at the lounge, terrace, and club designed by Giorgio Armani with vibrant beats of the resident and visiting international artists and DJs.If you want to party all night long in the world's tallest building with international DJs and absolute glamour, you need to get here!
Come one, come all, to this hotel club with a decadent circus atmosphere and one of the greatest shows on earth. Clowns, snake charmers, dwarfs, contortionists, stilt walkers, sword swallowers, fire eaters and mixologists are all on the list.
Step inside a most extraordinary clubbing experience, stimulate your senses and push the boundaries of entertainment at the devilishly decadent scandalous circus known as Cirque le Soir.
A well-established classic, having been the go-to party spot since before there was even a clubbing scene in Dubai! Inspired by and launched in collaboration with celebrated designer, Roberto Cavalli, Cavalli Club is the distillation of all things fabulous.
As you enter the main room, you are greeted by Cavalli's modern lounge, which embodies the glamorous soul of the designer, hosting exclusive and fashionable parties where guests can sip on Roberto Cavalli Vodka-based cocktails.
Furthermore, a refined musical selection will be ensured by the best DJs in the business. The pleasure of listening to enjoyable music, accompanied by great food and good company in an elegant and sophisticated setting … This is the philosophy of the Cavalli Club Lounge!
Gay Sex In Dubai
Let's not beat around the bush, if you have not figured this out already – Gay sex in Dubai is completely illegal. Any public displays of affection between same-sex couples put you at risk of prison or deportation. Even accidental ones.
Still, thousands of gay travelers flock to Dubai every day and just as many LGBT people live here. Not to mention this is the home base for Emirates flight attendants. And you just know they are not all signing up to a vow of abstinence while they are here.
This is possible because the Sharia Police are more focused on what you do in public, so don't flaunt your sexuality in public and be careful of where (and who) you meet. They don't go about smashing down doors to private apartments or hotels or watch your every move, so with discretion, you can still have plenty of private fun here.
Don't believe us? Under UAE law, only married hetero-couples are even allowed to have sex, or share a bed -and police are not scouring hotels and arresting them either!
It's all a bit wink-wink, nudge-nudge…There are no gays here!
We cannot stress enough the importance of protecting yourself by installing a reliable VPN on your phone or laptop before you go to Gay Dubai. Anything even remotely LGBTQ-related is blocked in this country – including all your favorite gay hookup apps.
Protect your privacy and remain anonymous with a VPN before ever attempting to connect with other gay men in Dubai – and always take extreme care. At the end of the day, Dubai's authorities are not in the business of hunting gay tourists to arrest, so conversely, don't be too afraid of having some hot fun with the right guy behind closed doors.
We believe nobody should ever have to regress back into the closet or hide who they are, but if you are choosing to travel to Gay Dubai, it is, unfortunately, the only way to stay safe…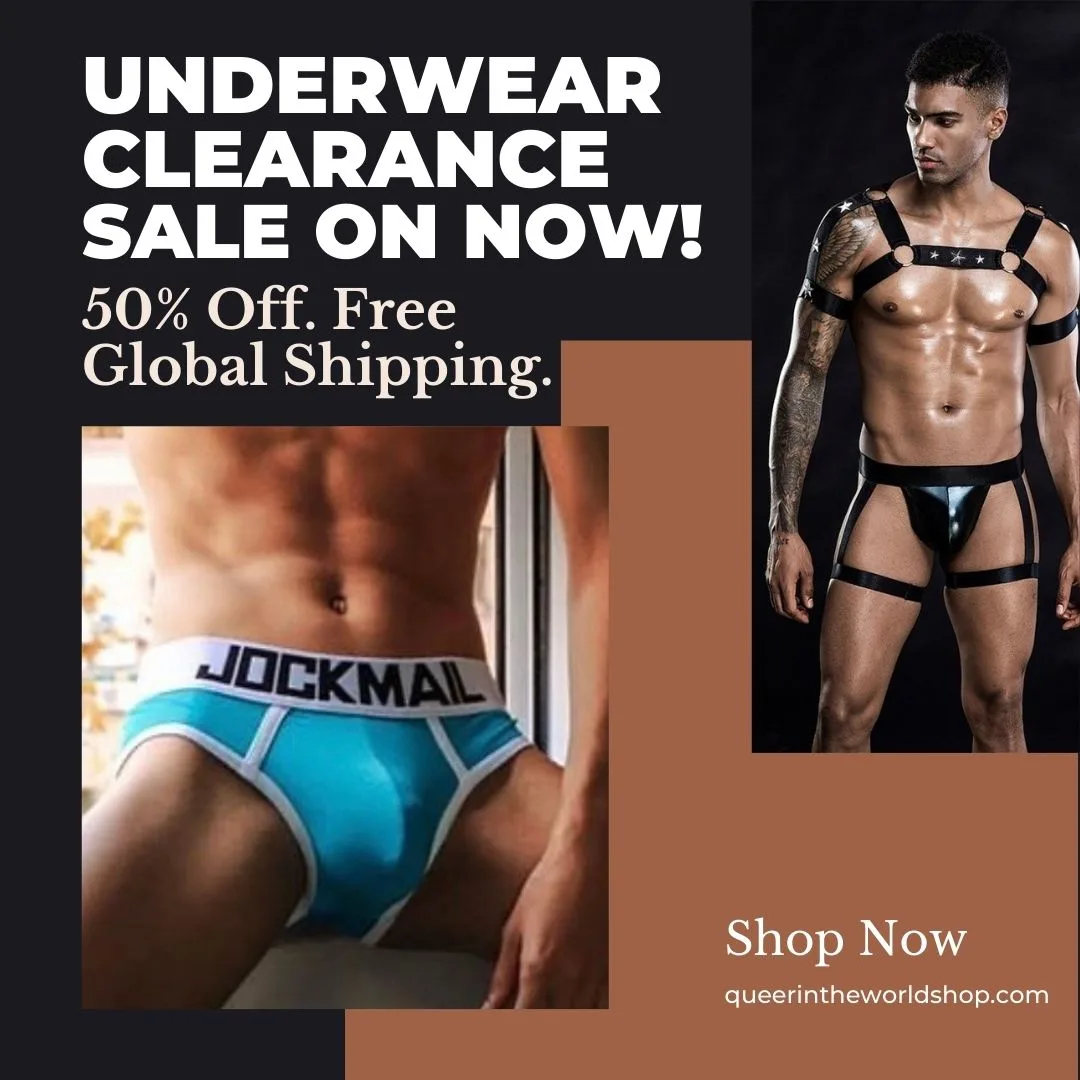 Gay Map Of Dubai
Finding it hard to envisage where everything is Gay Dubai? Hopefully, this queer-centric map helps where we have marked all the bars, clubs, parties, hotels, attractions, beaches and more will help you stay in the spot best suited to you!