A large, sprawling city spanning two continents, Gay Istanbul is often at the top of many bucket lists for those who want to experience a bit of everything: delicious food, wild nightlife, historic architecture, intriguing hammams (Turkish Baths) and Islamic culture.
A mega-metropolis whose skyline is a mixture of minarets and modern high-rises and whose streets are infused with history, Gay Istanbul draws countless queer men from across the Middle East.
They come as either travelers or to live permanently, and in Istanbul, they are offered a relatively liberal and open gay scene. Though sadly, this increasingly is coming under threat with a rapidly changing environ – and not for the better.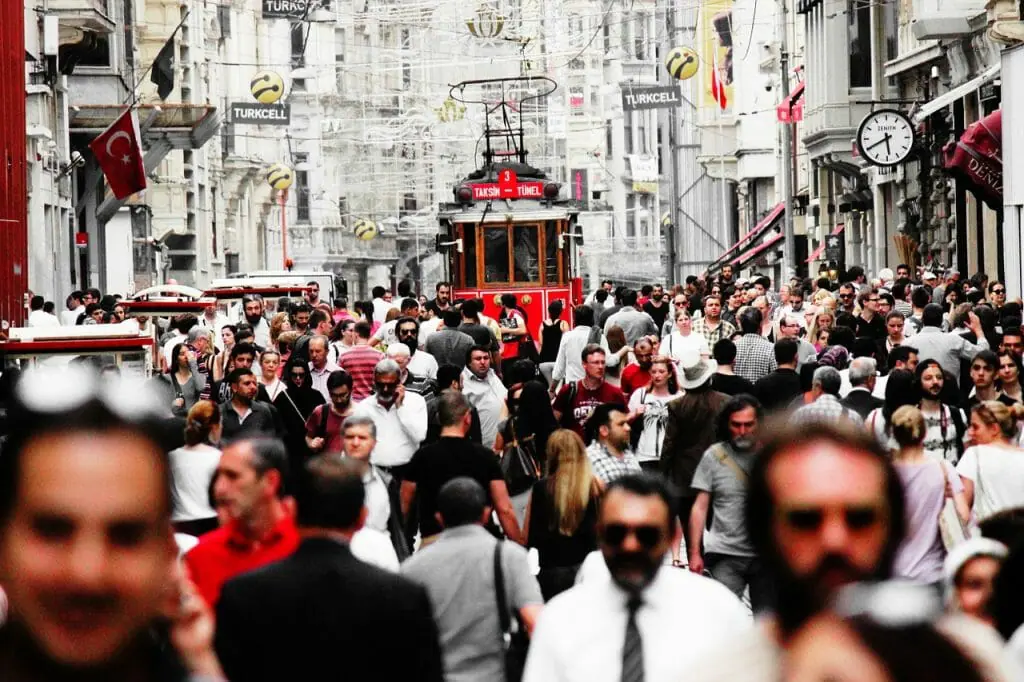 While nothing compared to Vienna, Fort Lauderdale or Sydney, is it close to gay mecca when compared to the repressive, homophobic regimes of Iran, Saudi Arabia, Qatar and Iraq, where sharia law and the penal codes implement the death penalty for homosexuality?
Increasingly, however, Gay Bangkok and Phuket are drawing potential world-be Istanbul travelers with a simple visa-free policy and lower prices, as Gay Turkey becomes illiberal.
Bar Tel Aviv and other Israeli cities – Istanbul is one of the Middle East's most progressive cities. Same-sex sexual activity was legalized in the Ottoman Empire (predecessor of Turkey) in 1858 and has always been legal in Turkey, although the subject is still highly taboo and discrimination frequently occurs.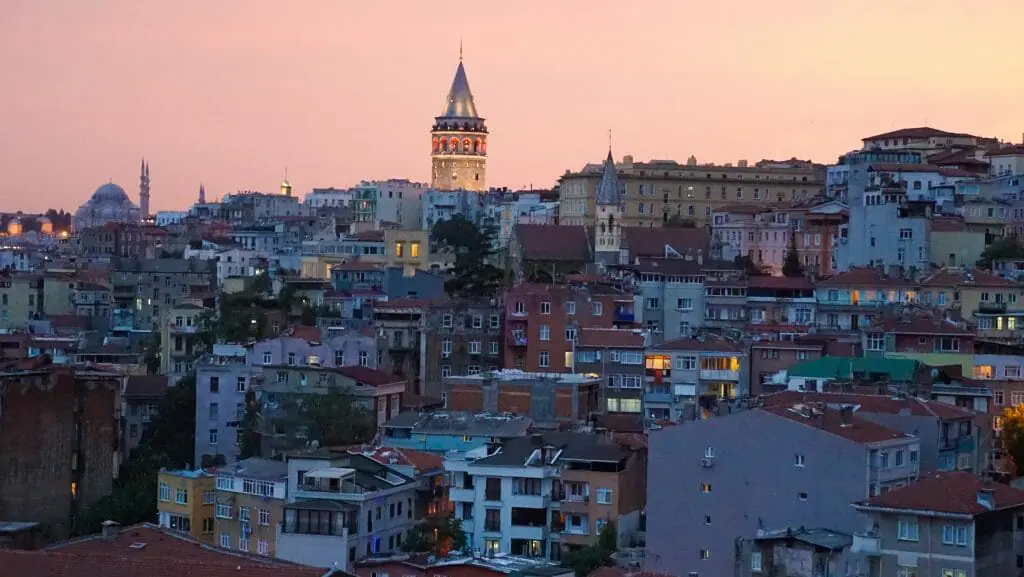 It is difficult to summarise the situation of LGBT rights in Turkey especially given the steady erosion of civil liberties in Turkey following the failed summer 2016 coup attempt – but LGBT activities are now banned in Ankara under the pretext of social cohesion, and Istanbul Pride has been effectively banned since 2013.
Still, gay travelers to Istanbul are unlikely to experience any discrimination if they avoid outright displays of public affection and stay in a gay-friendly hotel in Istanbul and, with some planning, will even discover the many highlights of Gay Istanbul!
Gay life is centered around Taksim Square, with plenty of gay bars, clubs, cafes and hamams providing a cosmopolitan atmosphere and surprisingly vibrant gay scene. Here you can find plenty of restaurants on rooftops with delicious food and breathtaking views. The real highlight is the nightlife which starts around midnight and goes to the early morning.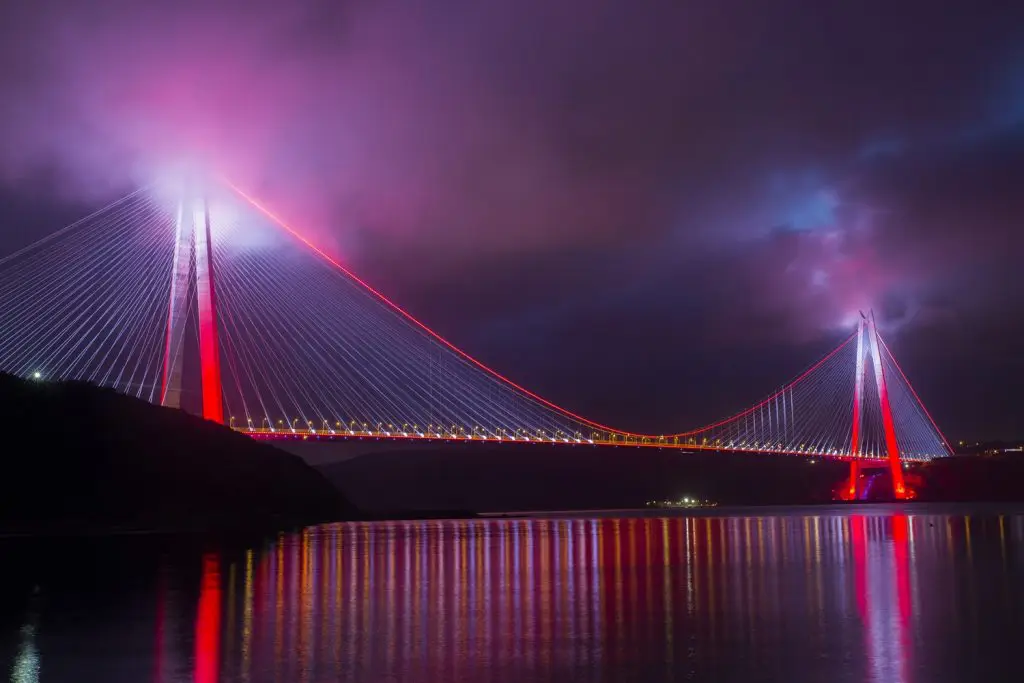 Complex and contradicting, Gay Istanbul – much like Gay Kuala Lumpur, another liberal and secular mega-city in a Muslim-majority country – has a lot to offer queer travelers who, with a little care, will likely find Istanbul one of their favorites cities in the world.
Not only are there gay clubs, parties, and gay hammam's in Istanbul but also incredible food, world-class shopping, cheap 5-star hotels and plenty of historical attractions in this unique international destination. Explore at your own pace, but we have added a helpful Istanbul Gay map at the end in case you need more help!
Warning: Hornet is the most popular hookup app used by Turkish gay men, as Grindr is banned for not filtering pornography. We strongly recommend you set up a high-quality VPN on your phone before going to protect your privacy, remain anonymous and keep access to your favorite websites and apps.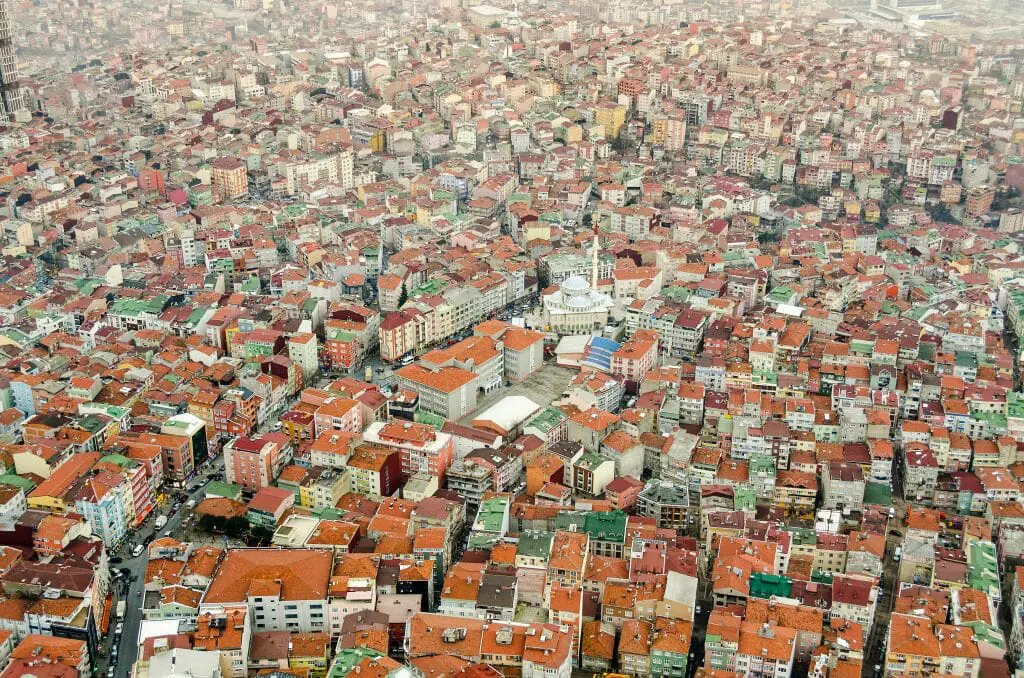 Attractions in Istanbul
Because gay life in Istanbul only really thrives at discos, clubs, online, and behind closed doors, many of the attractions in Istanbul during the day that gay travelers will want to see are the top attractions in Istanbul anyway. All travelers in Istanbul should take caution in less-developed areas with valuables and take taxis or rideshare apps at night – and always listen to local advice when exploring.
Gay travelers in Istanbul should take special care regarding public displays of affection where many residents may be less exposed to LGBT culture and likely hold conservative attitudes… Overall, Istanbul is relatively safe, and a common-sense approach to travel will generally ensure you have no issues exploring this beautiful and diverse city.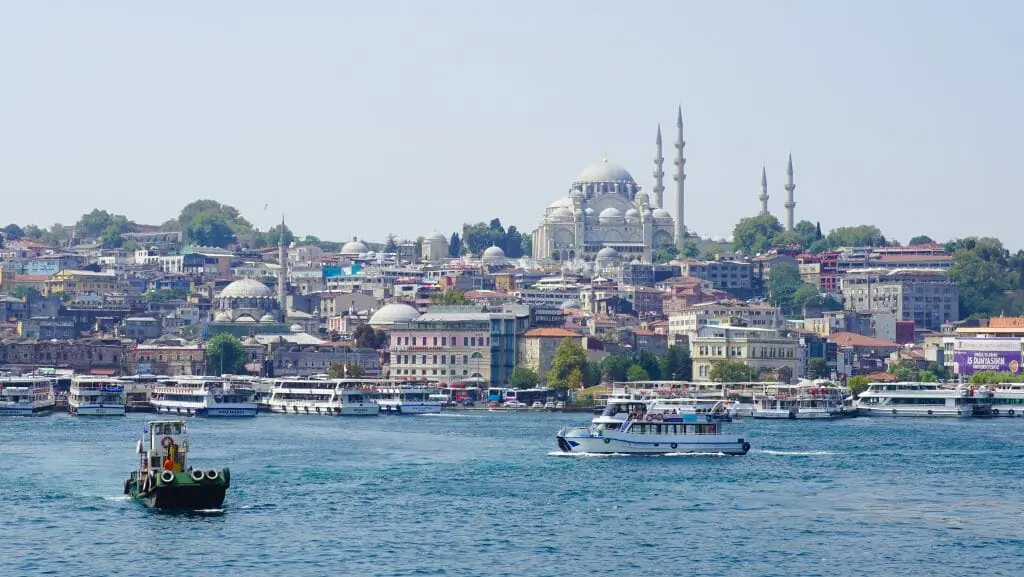 An icon of Istanbul and a UNESCO World Heritage Site, it would be impossible even to contemplate visiting this city without seeing her architectural miracle church turned mosque turned museum.
An exciting ceremony is known for its whirring dance and sophisticated music that tells the story of man's ascent to perfection (as if…)
One of the largest and oldest markets in the world. Always crowded and crazy, and experience like no other in one of the most visited places on the planet!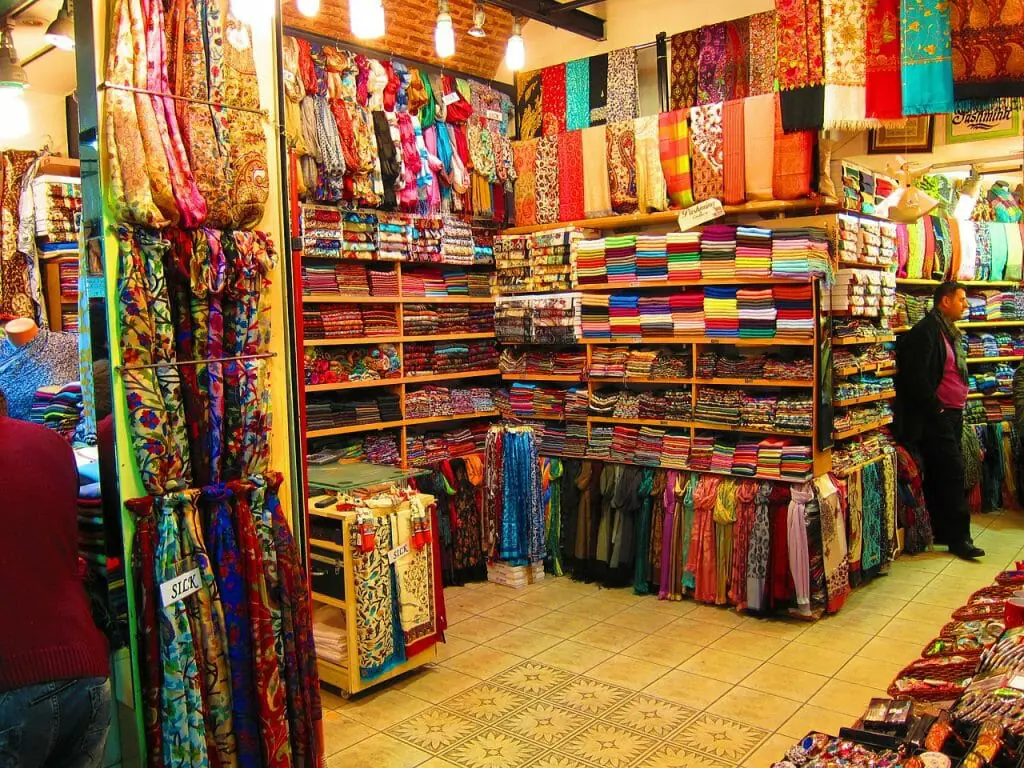 Maiden's Tower
A cute little tower hugging an islet in the mighty Bosphorus with a popular cafe.
Çukurcuma Caddesi
In one of the oldest cities in the world, it only makes sense to dabble in a bit of antique shopping amongst neo-classical homes. Plenty of nostalgia-cluttered shops, but our favorites were Modern Tarih, A La Turca, Aslı Günşiray and Objects of Desire.
Step off the main tourist trail and learn to eat like a true Turkish person with authentic local cuisine and delicacies. Have the chance to enjoy a guided evening tour spent mostly dining on a variety of Turkish food and dishes.
Get to savor a Simit bread roll with fresh grapes and seeds and learn how to barbecue and grill your own kebabs before having the time for your life, dancing the night away, and listening to live music inside a real Turkish tapas bar.
Home to many Sultans of the past, offering spectacular views, and countless shiny things as the home of the Crown Jewels from the Ottoman Empire.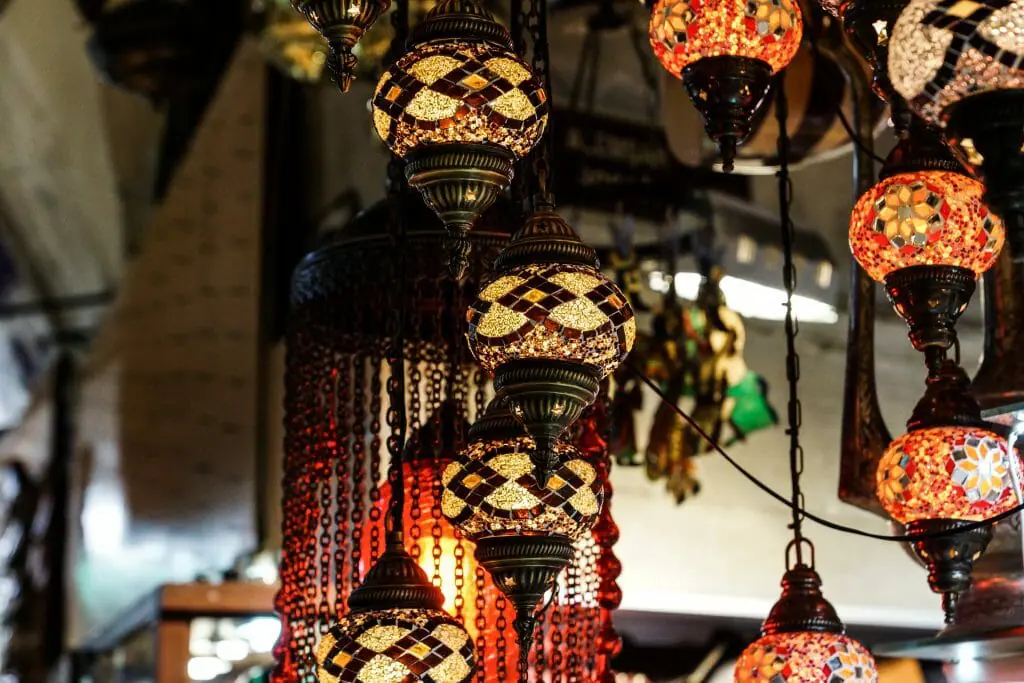 The famous 'Blue Mosque' is covered in extravagant tile work. Still a working mosque, visitors are welcomed inside outside of prayer time.
Cruise between two continents while you pass centuries of history and relics of the Byzantine and Ottoman empires.
Leave the city behind as you venture into the legendary city of Troy, listen to your guide about its amazing story, and explore its ruins. Hop on a ferry and cruise on the Dardanelle Straits and get to be in between two continents at once.
Witness a panoramic view of the picturesque Gallipoli Peninsula, the battle site of the Gentlemen's War, then take a seat in the audience area of the Odeon, where ancient musical events took place. Then Wander the hallowed halls of the ruined Temple of Athena as you get a more intimate look at Turkey's past and gain insights into Greek mythology.
While we discuss Istanbul and Taksim Gay Hamam later, you can also have a PG spa experience leaving you revitalized in this long-revered custom of Turkey.
Serdar-ı Ekrem
A super-cool cobbled shopping street with plenty of boutiques, curiosities and designer showrooms near Galata Tower.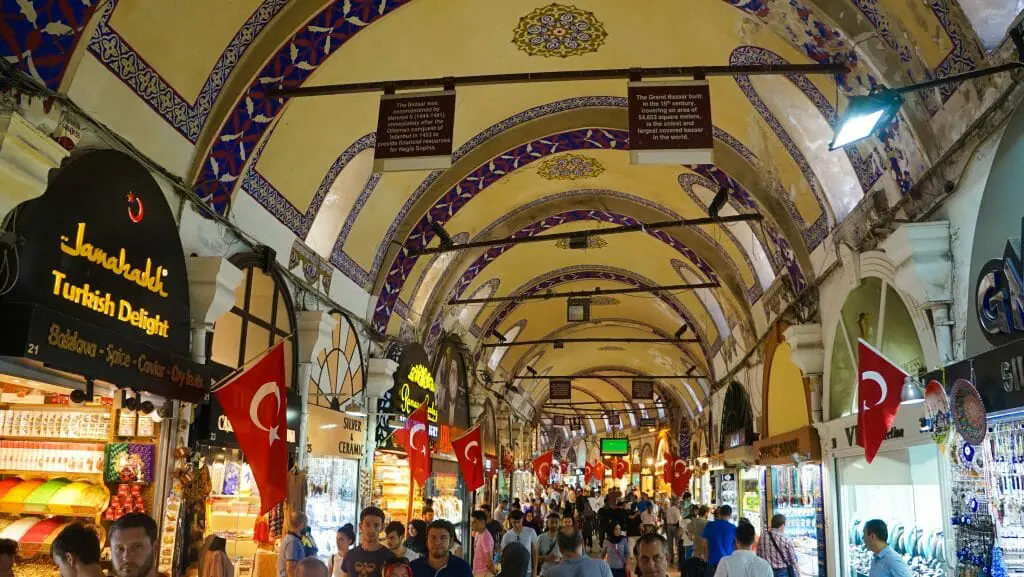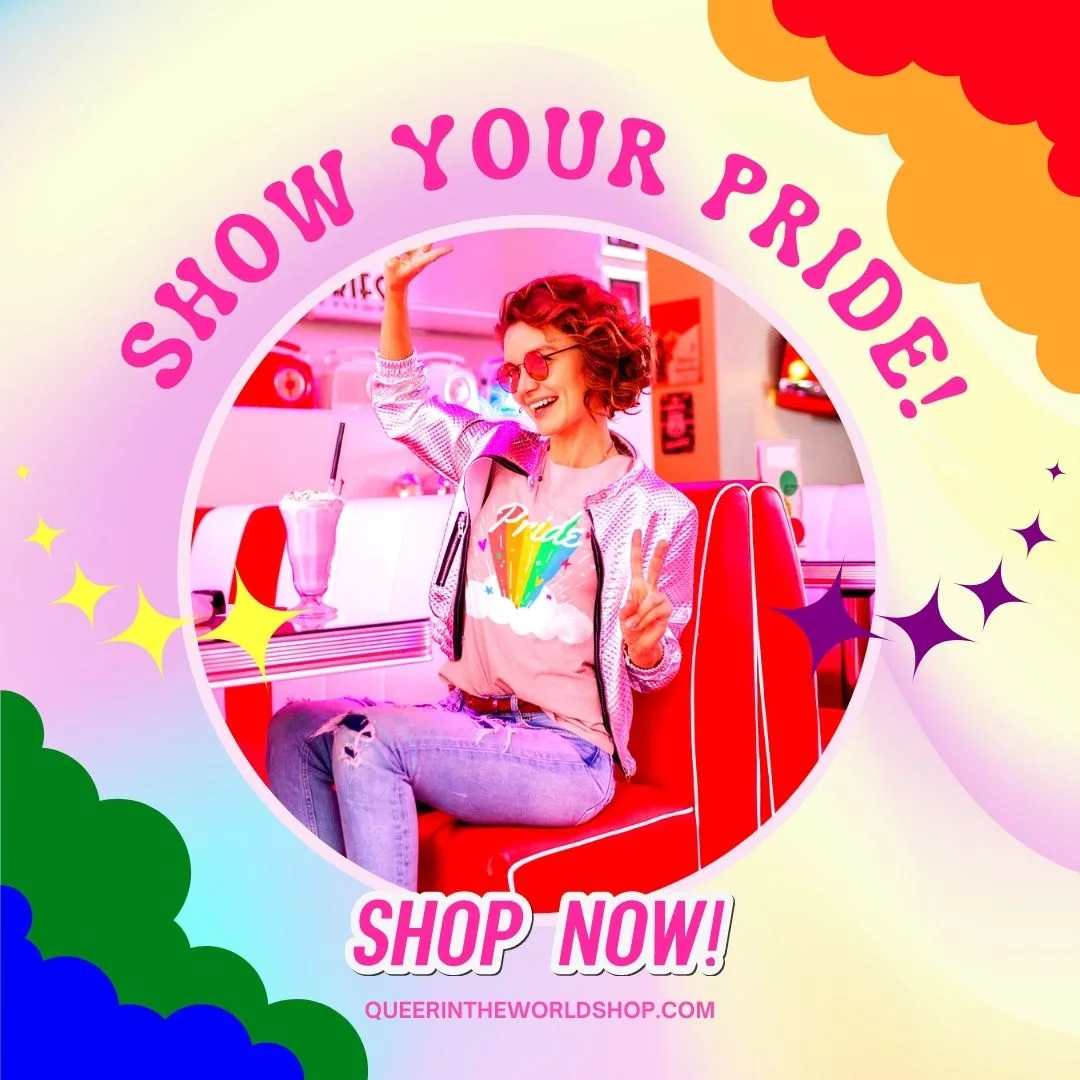 A gay-popular activity is to explore the city with a queer local. They offer either day tours exploring the usual tourist sites, or a fabulous gay nightlife tour to really experience Gay Istanbul (and get shown the best Taksim gay bars).
What better way could there be to discover this vast, ancient city than with a panoramic birds-eye view? A once-in-a-lifetime experience filled with Turkish delights from the Roman, Byzantine, and Ottoman Empires, as well as outstanding views of the more modern architectural highlights.
Why walk when you can simply fly between the European and Asia side of the city while covering more sights in a few minutes than you could see in days or weeks even?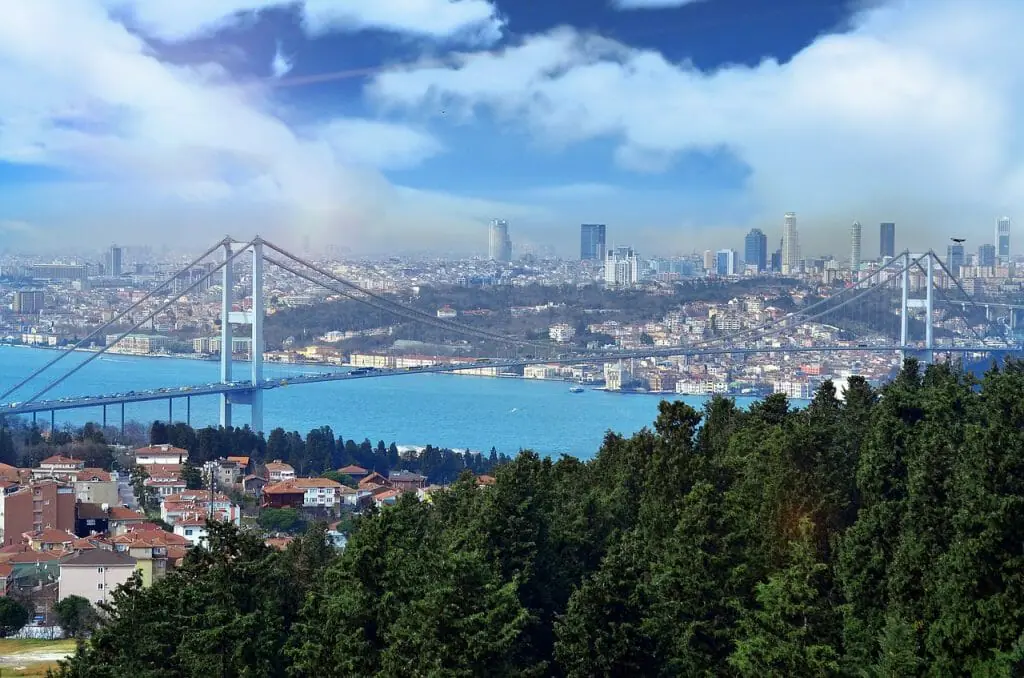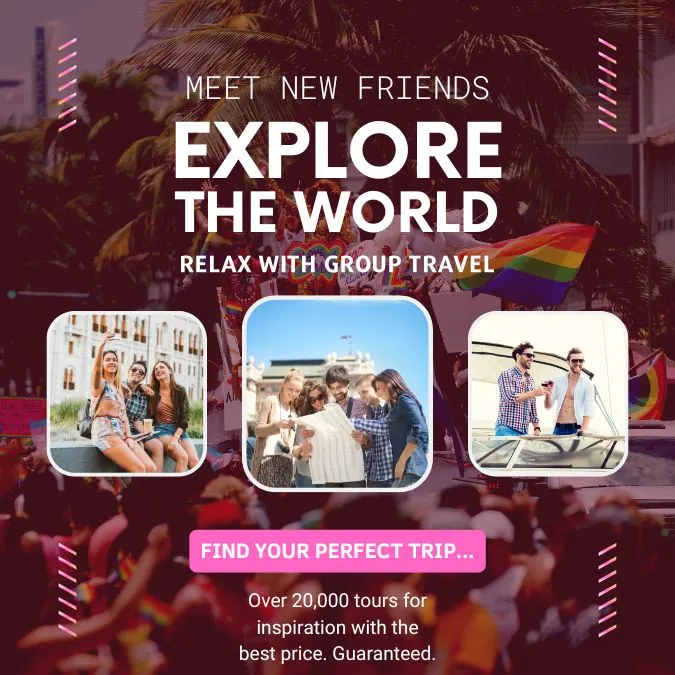 Gay-Friendly and Gay Hotels in Istanbul
In Istanbul, you would be hard-pressed to find an upscale hotel that had any issues with gay guests, but discretion is advised still in this changing and increasingly conservative society.
Some Istanbul hotels are more popular with queer travelers due to their location near the Taksim gay bars or for their inclusive environment and welcoming vibes, which are features here. These gay-friendly hotels in Istanbul are frequented by members of the LGBT community and have solid reputations.
When looking at other hotels, we don't recommend staying at very cheap hotels as local police typically raid those looking for prostitution. And if the police find you having sex, you will be arrested, so it is just easier to avoid these budget / questionable properties altogether.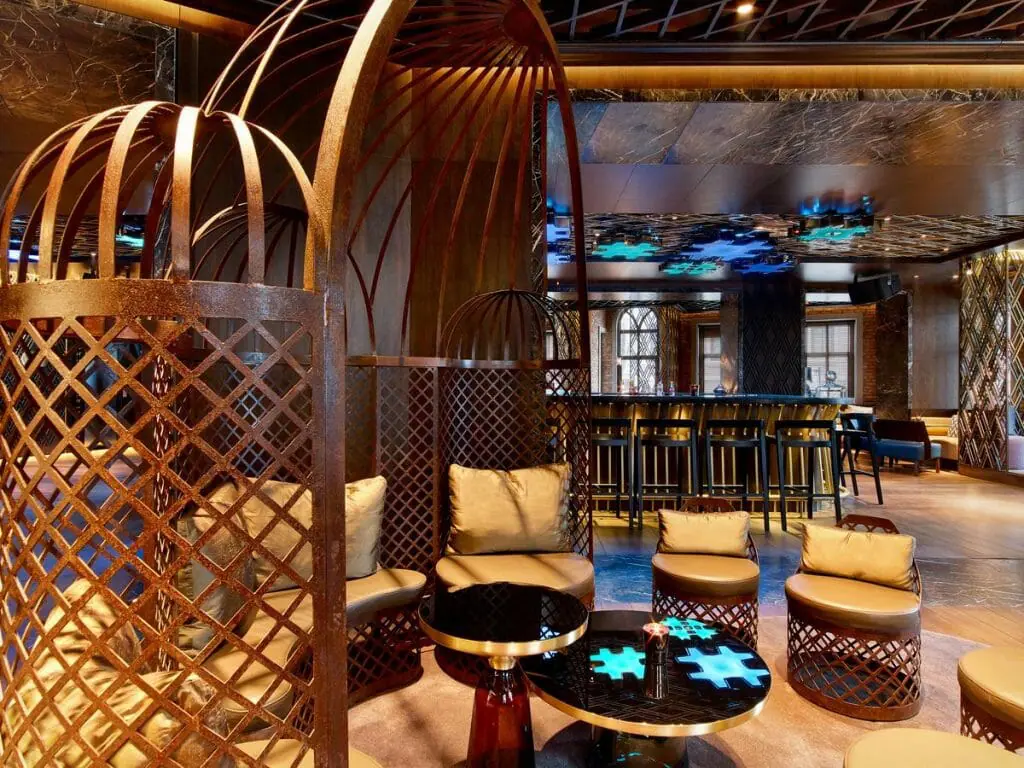 All Turkish hotels must record every visitor in a police-controlled system, so you cannot invite a date to your room in these hotels – but in 4 stars or higher, you are generally allowed as you are paying a premium – just let your receptionist know beforehand.
Each hotel and area offer something particular, so be sure to choose the right style and location to meet your needs. Prices are cheap compared to North American and European hotels (though quickly rising), and standards are generally high – so it's a great place to splurge! Of course, there are also hundred's more hotel and hostel options in Istanbul if none of these suit your desired budget, facilities or area!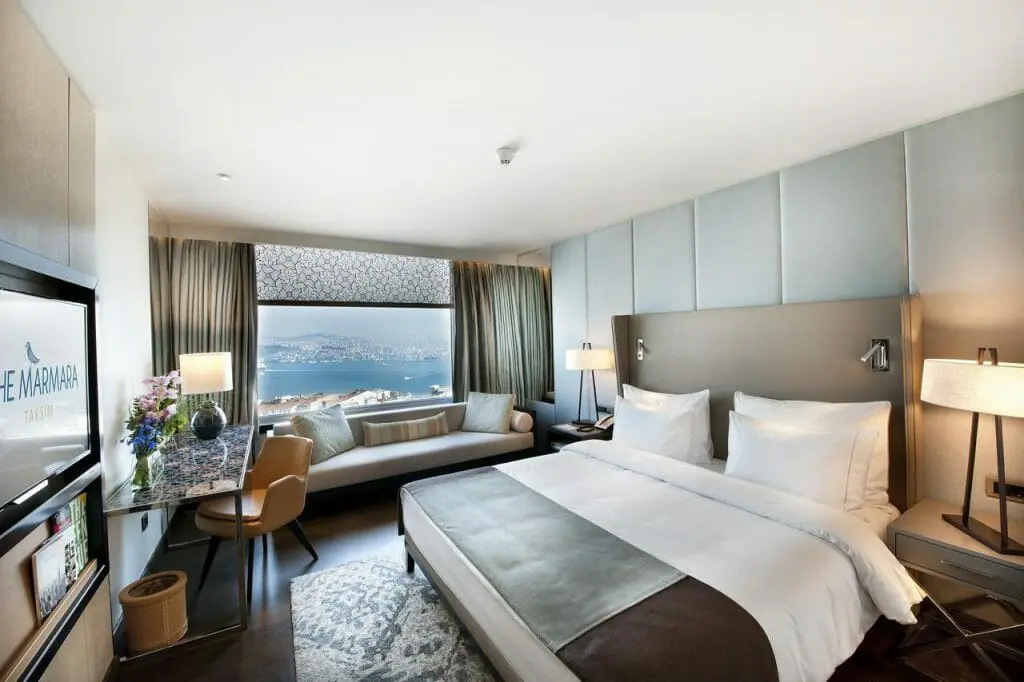 Taksim Gay-Friendly Hotels
It does not get much better than this, this luxurious hotel right on Taksim Square is within walking distance to all the gay bars, clubs and Taksim gay Hamam, but dragging yourself away from the marbled ensuites, panoramic views or outdoor pool is going to be difficult.
Luckily the Marmara hotel gym is one of the best gyms and spas in Istanbul, and a few hook-ups have been known to go down here. With a jacuzzi, lavish rooms, a hip bar and world-class service, there is no better luxury hotel in the Taksim Gay area.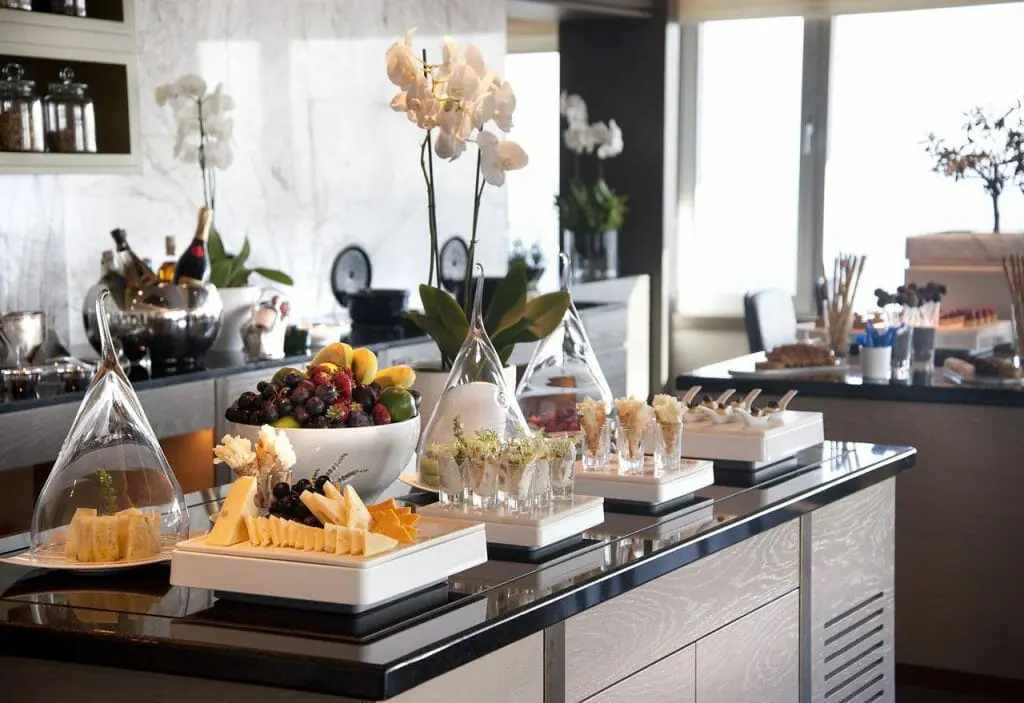 An international luxury chain with a stunning pool, spacious rooms and plenty of dining options. Just off Taksim Square, the location is perfect for getting around Istanbul by day and then experiencing Taksim's gay nightlife – if you're not too exhausted from the sauna, bar, gym, spa and enviable sun terrace.
Terrific value and centrally located, this gay-friendly apartment in Taksin offers budget but beautiful apartment rooms, breakfast, a 24/7 reception, and liberal, friendly owners. Beautiful balcony views and private entry with your own key, so there are no prying eyes as you come and go.
Gay & Lesbian-friendly designer apartments of varying prices are run by an extremely welcoming owner-operator. Tastefully decorated, you will enjoy the premium location on a few minutes' walk to most of the Taksim gay bars.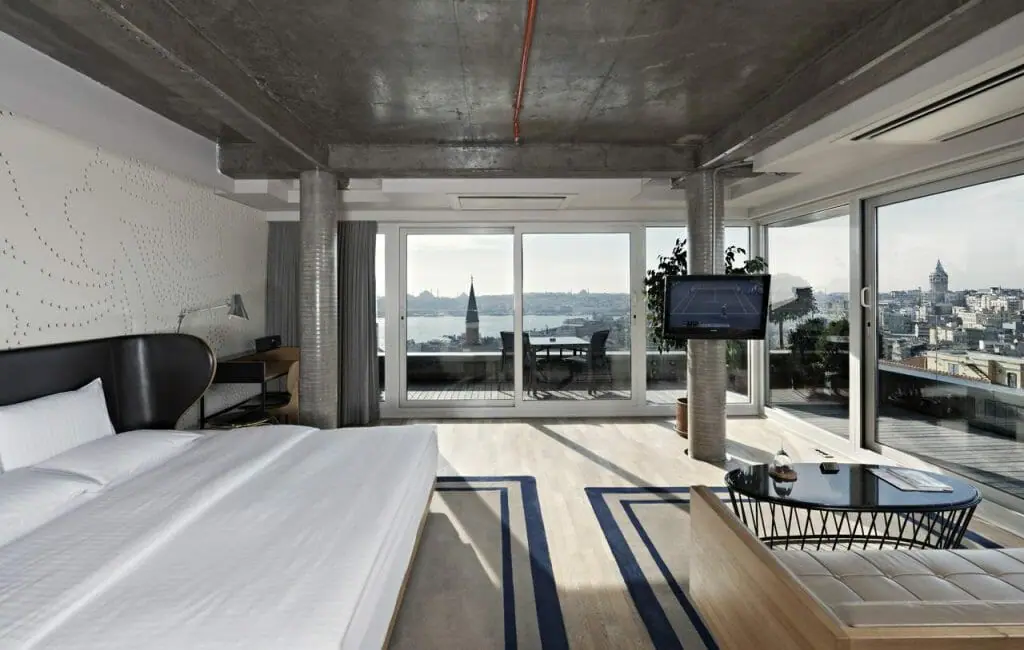 Istanbul Gay-Friendly Hotels
One of the world's cheapest W Hotels, this Internationally acclaimed chain is famed for its liberal outlook, cheeky humor, and hip environment. Imagine vibrant colors, designer bars, rain showers and contemporary decor all packed into a historic building mere minutes from the Bosphorus river and close to the famous shopping district Nisantasi.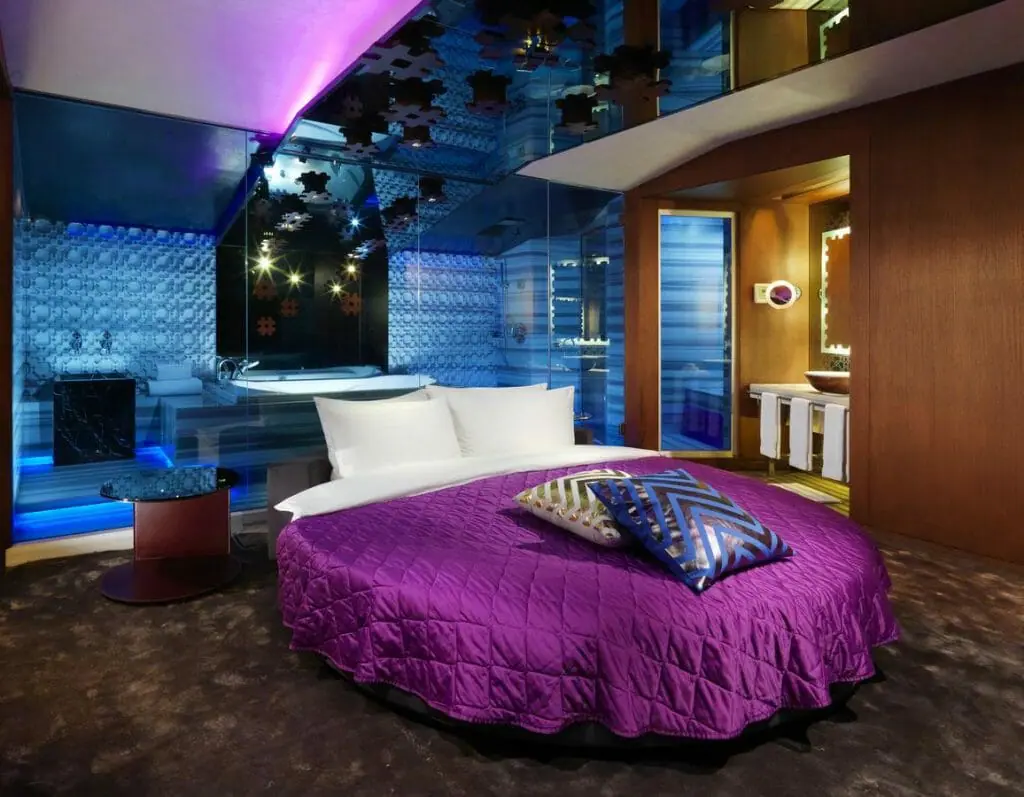 DoubleTree By Hilton Istanbul – Moda Hotel ☆☆☆☆☆
Pristine, modern, and clean with a rooftop pool overlooking the Bosphorus. DoubleTree By Hilton offers sophisticated glam and is perfect if you're looking to relax and not explore much.
Tucked into a residential street close to eclectic antique shops, cafes, and designer boutiques, this award-winning designer hotel offers a chic bohemian feel and the chance to live out your life as a trendy Istanbul native. Retro furnishing complements the monochromatic colors in this architectural delight that genuinely understands the principles of modern luxury.
Vault Karakoy The House Hotel ☆☆☆☆
Centrally located, modern design and stunning views of that sexy Bosphorus right from your bathtub – if you select the right room. What more could you want? Well, there are plenty of outdoor areas to relax in nearby if you can bring yourself to leave the elegant rooms.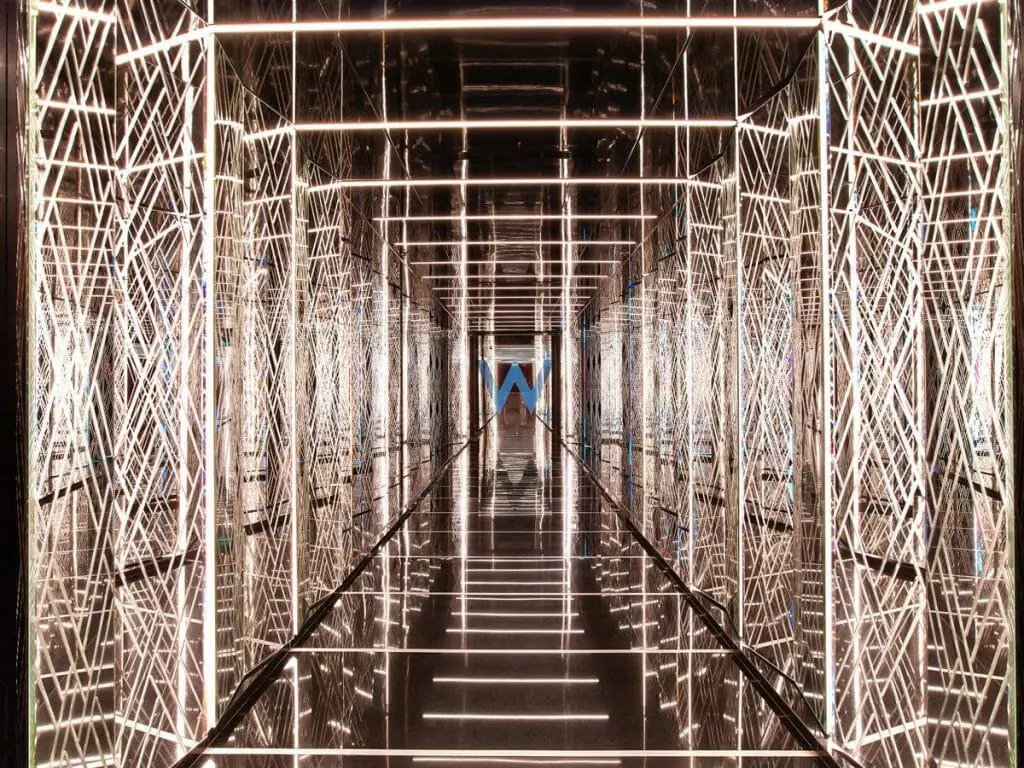 Located in the hip Nisantasi area, perfect for shopping and sightseeing, the Bentley is a mix of classicism and culture, offering a gay-friendly environment in a clean and contemporary space.
Surprisingly affordable for a winder of the World Boutique Hotel Award, the famous design hotel in historic Istanbul offers trendy decor, delicious food, welcoming staff and more than a bit of fun.
A chic hotel strategically located in the trendy Galata neighborhood, equal distance from the historic center of Istanbul and the Taksim gay Hamam and bars. Imagine industrial meets French glamour decor in these spacious rooms with panoramic views, great staff and excellent prices.
Often called the best hostel in Turkey, Cheers Hostel offers an inclusive environment and sublime right in the very heart of the Old City of Istanbul, in Sultanahmet. If you're a solo traveler who wants to meet other international people to chat, explore or party, and you don't mind sharing a dorm, this is your best option.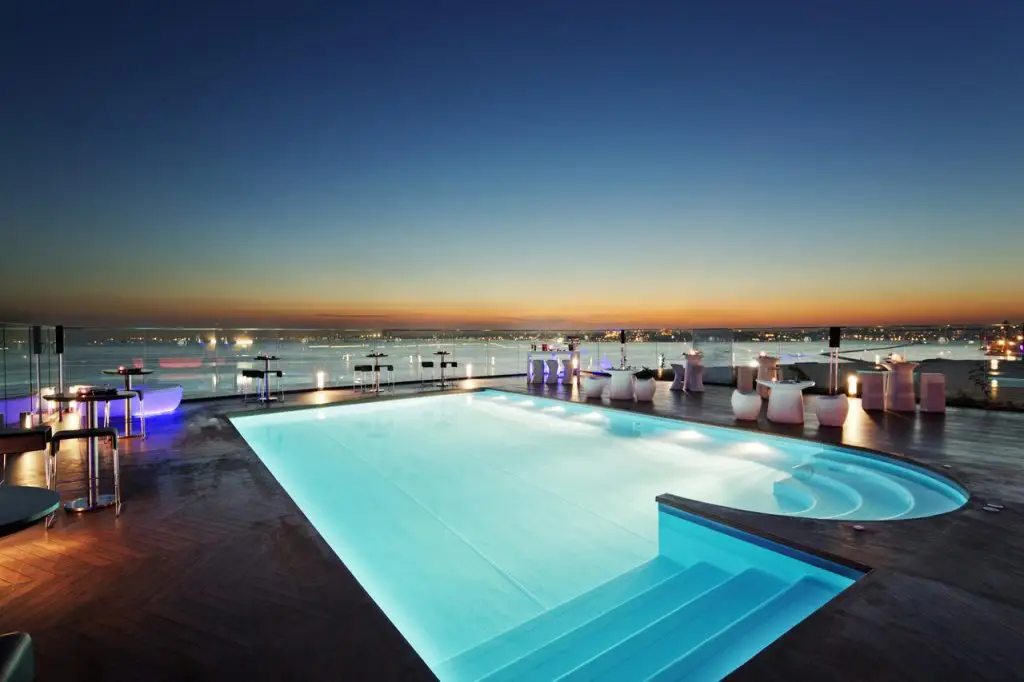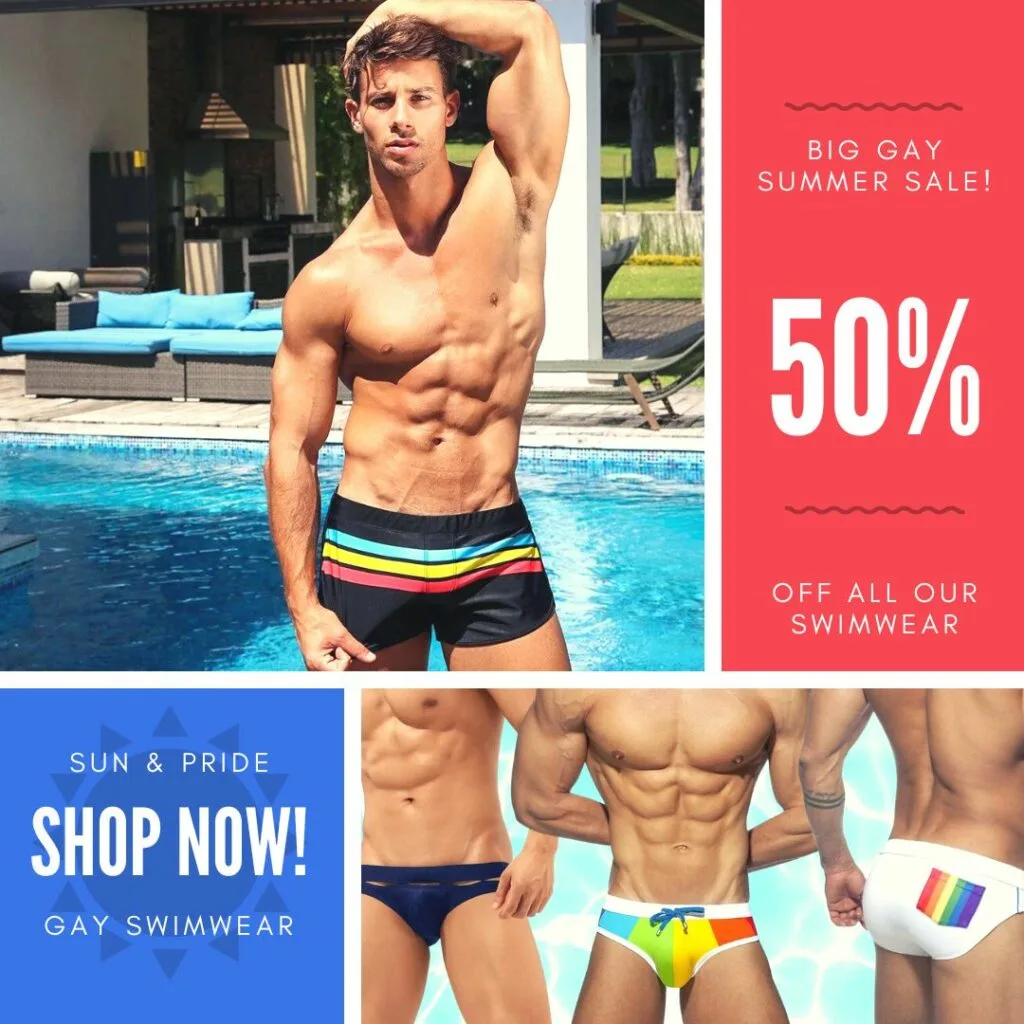 Gay Bars and Gay Clubs in Istanbul
While gay life in Istanbul may be subdued in public, at night behind closed doors, there is a thriving and vibrant nightlife scene where locals and foreigners come together to dance, drink and socialize with their queer families.
Many gay clubs in Istanbul attract a mixed crowd, but we have done our best to distinguish these from the Istanbul gay clubs, which have an active LGBT focus.
There are many gay bars in Istanbul, most of which pull double duty as gay cafes during the day – mostly around the gay area of Istanbul, aka Taksim Square in the Beyoglu district, which is the best place to head to start your night if you don't already have a plan. If you're lost, just use our helpful Gay Instanbul map at the end.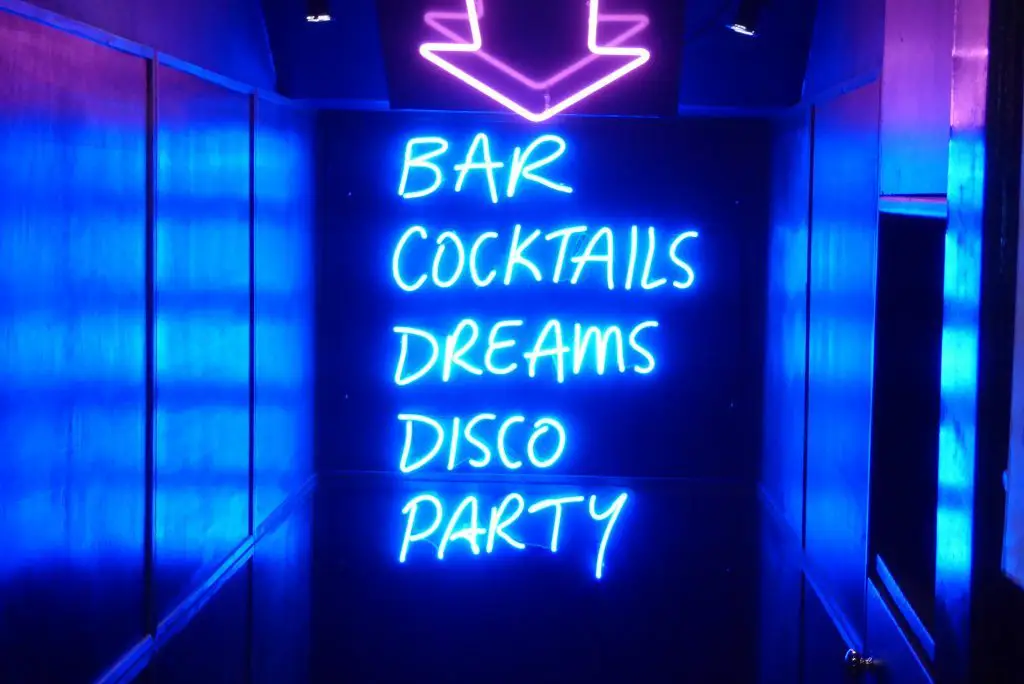 The Turks love to party, and while the Istanbul gay scene is under pressure, it seems local queers are merely more determined to come together at night and celebrate pride and diversity in the face of increasing adversity.
Things can get crazy on a night out in Gay Istanbul, and what better way could there be to get to know the locals than in Istanbul's gay bar? Just don't forget your common sense.
Sadly the feeling of inclusivity and 'one family' doesn't extend to bartenders in Gay Istanbul, so always ask the price of everything in advance and have small notes to avoid being ripped off – It is extremely common and the biggest complaint from gay travelers in Istanbul.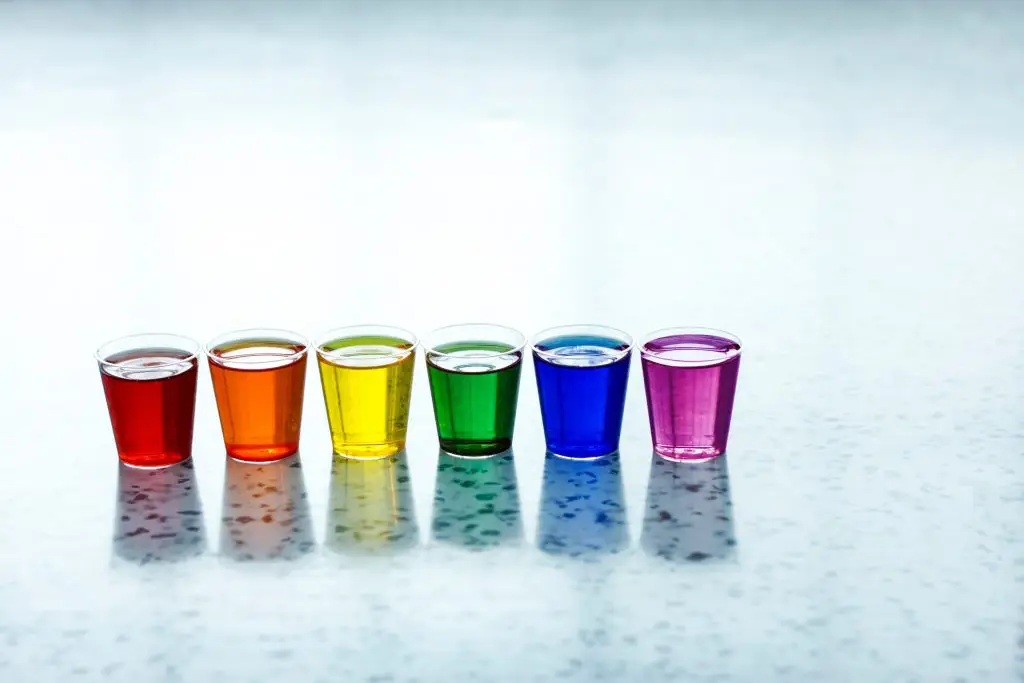 Gay Bars in

Istanbul
A cheap and cheerful little Takshim gay bar tucked away upstairs. Local gay guys in Istanbul in the know head here to enjoy cheap drinks before the main party, so if you're lucky, you can probably tag along with them!
Gay bar in Istanbul offering live music and the occasional drag show – but we can't really recommend it as the staff here are useless, to say the least! They only appear interested when they can rip tourists off (which is all the time). Best to head to Haspa Bar up the road.
A new LGBT venue / Taksim gay cafe that is more popular during the day. With delicious and fresh Turkish food and plenty of cats, this gay cafe in Istanbul is out-and-proud, very friendly, and the perfect place to meet queer locals in Istanbul, day or night.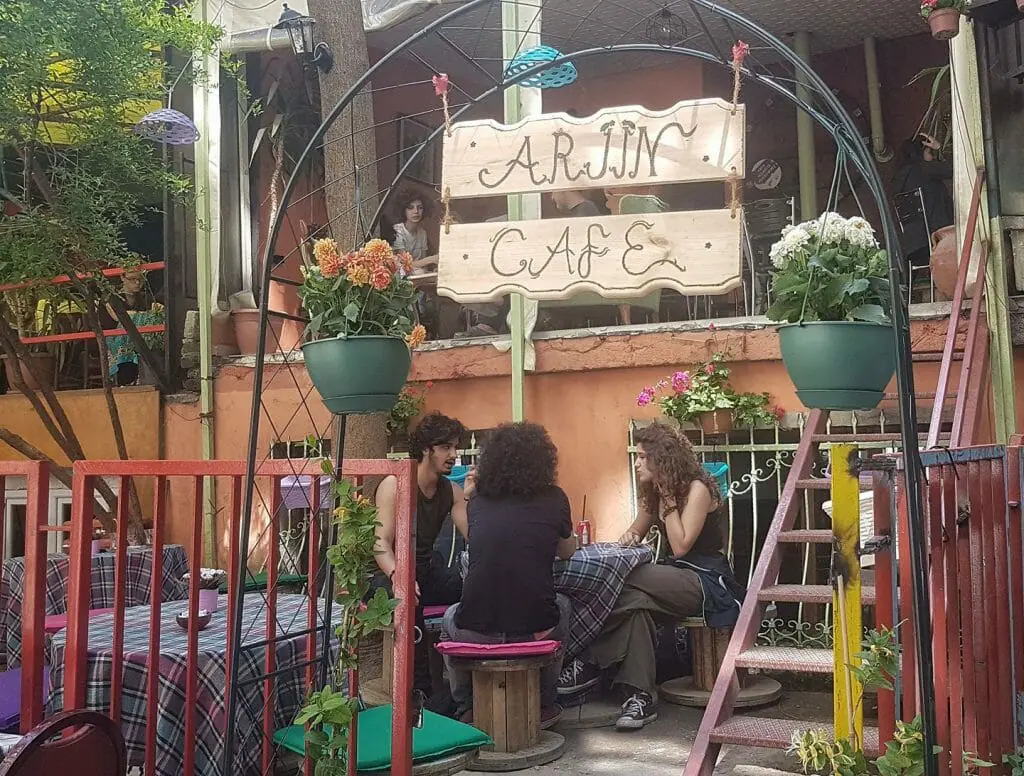 Our favorite Istanbul gay bar offers a great mix of go-go dancers, live music, drag shows and karaoke, depending on the night. Great DJ and a regularly updated Facebook page with special events.
Super-chilled and laid back, this bar opens at 3 pm and doesn't close till the early morning. The perfect gay bar in Istanbul to meet up with friends and have a quiet beer – and actually be able to talk to whoever you are with. Friendly staff and easy-to-start conversations, especially in the little garden out back.
Taksim gay cafe and bar with a young local crowd. Open from 10 am til just past midnight. If you are in the area, you should stop by, but it always seems to be quiet and have weird vibes.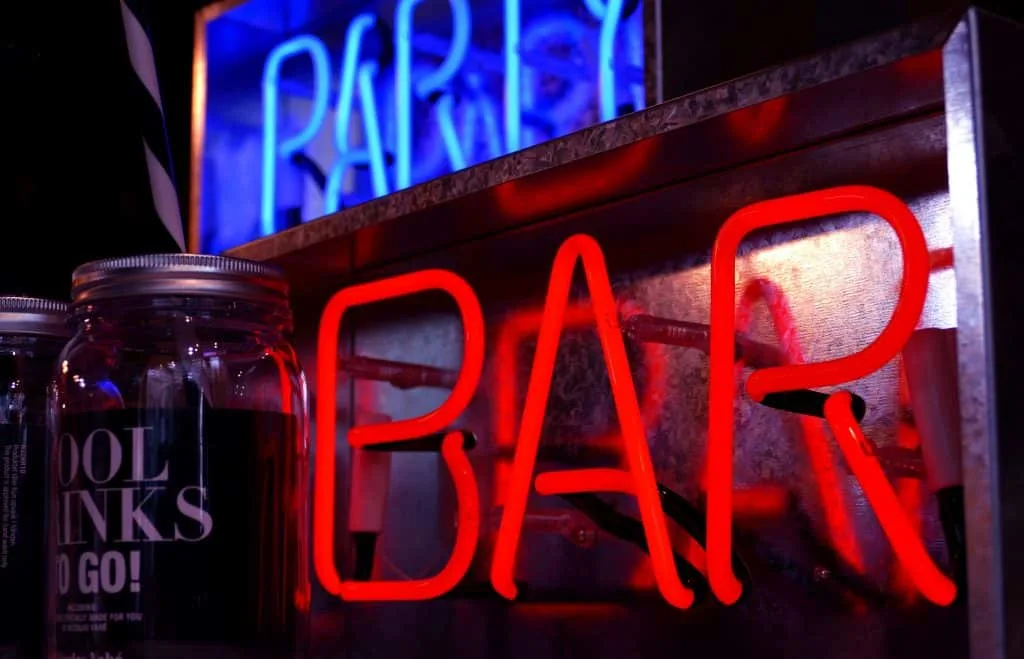 There are also a few transgender bars & clubs in Gay Istanbul, which can be fun to explore, but be aware trans people here often acts as hosts. This means if they sit and talk with you at the bar, you are expected to pay for their drinks.
If you don't want to – just tell the bartender in advance you will not be buying drinks for anyone. An exciting experience give the strong transgender community in Istanbul; the best trans bars in Istanbul to visit are:
A popular trans and lesbian bar in Istanbul located just off Taksim Square. Funky decor, a friendly stand and plenty of themed events, as well as a DJ and dance floor most nights.
No Name Club
(temporarily or permanently closed. If that's wrong, please suggest an edit.)
Probably the most popular trans club in Istanbul. Small and filled with local trans people and their admirers – gay, straight and bi.
Sahara Club
(temporarily or permanently closed. If that's wrong, please suggest an edit.)
The oldest Istanbul trans bar. Dark, dirty and a place where you are almost guaranteed to get ripped off.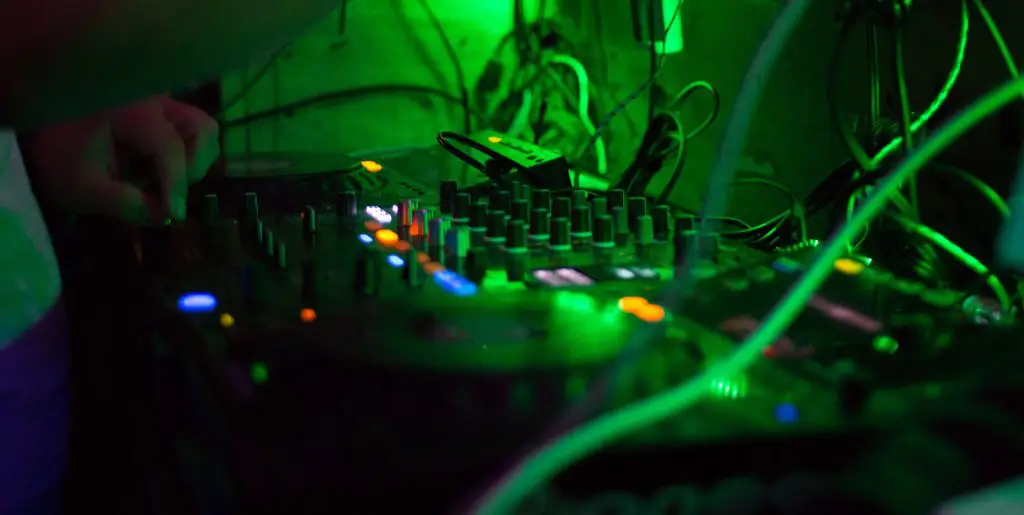 Gay Clubs in

Istanbul
The largest and busiest gay Istanbul club. Open every night of the week; you can always find a somewhat mixed international and local crowd here covering all ages and types – Muscle bears, queens, twinks, you name it!
Saturdays are the most popular night, but the dance floor gets busy most nights of the week, and there are even drag shows on Sundays and throughout the week. The bonus features are the outdoor backyard for fresh air, a cruisy atmosphere and free drinks with entrance!
Stay Club recently opened its doors in Taksim and is currently the only bear gay bar in Istanbul. Woof! Stay Club is open every night and frequented by bears, cubs, otters, and wolves, as well as by other queer locals and foreigners.
Packed out most Friday and Saturday nights, the venue has two floors and offers visitors fun pop and campy music. Regular parties and dance shows are advertised on their website.
A small gay club in Istanbul that has been around for over a decade. Hot shows featuring go-go dancers and talented drag queens on the weekend, and this place get insanely packed. Maybe even too packed, if crowds are not your thing.
Great music, themed parties most Fridays and plenty of fun – though drink prices are quite steep, and if you're a non-white lone visitor, they have been known to turn you away.
Posh and LBGT-popular, SuperFabric is the place to go for table service, muscular belly dancers, and larger-than-life go-go dancers. Often too crowded to dance especially given all the tables – and the bouncers can be over-zealous but perfect for people watching and cruising if you have the cash to burn.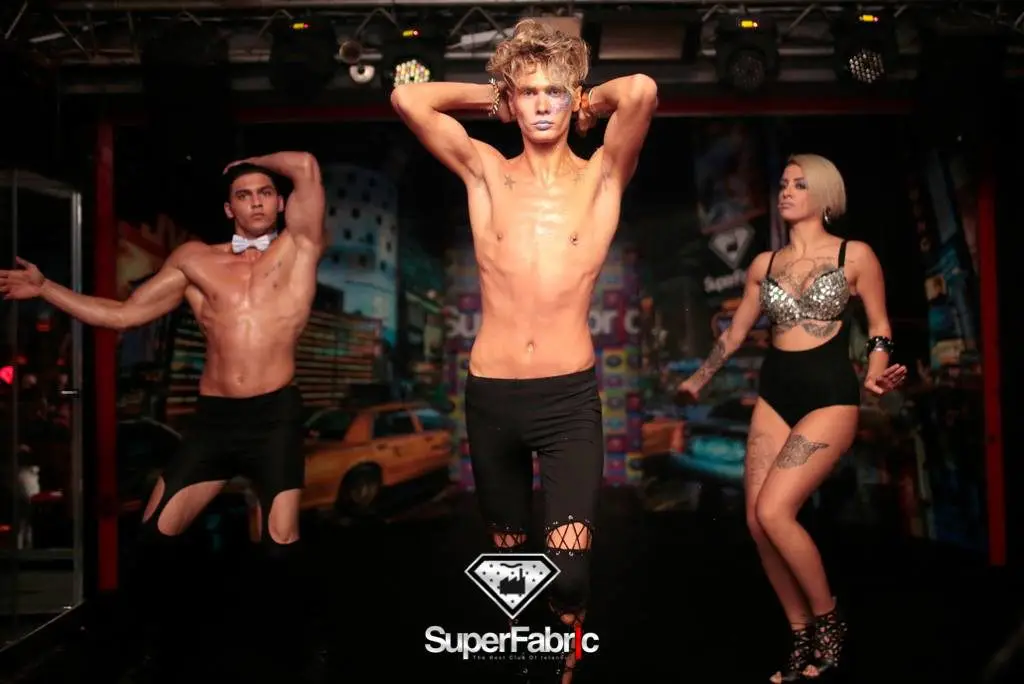 Club 17
(temporarily or permanently closed. If that's wrong, please suggest an edit.)
A cruise club popular with trans people in Istanbul as well as rent boys. It can get pretty popular after 2 am on the weekend, but it's a total 'pay to play' situation here.
Often listed as a gay club in Istanbul, but these days it's very mixed or frequently majority straight people and somewhat far from the Taksim gay area in Istanbul. While they do offer hot shows with drag or trans dancers, many gay travelers have reported feeling uncomfortable here, so we only recommend if you looking for a mixed venue to cater to everyone.
KappaK Club
(temporarily or permanently closed. If that's wrong, please suggest an edit.)
Another venue with is often labeled a gay club but is very mixed with female escorts hanging around and strippers. It's in the Taskim Istanbul Gay area, so it's worth a stop-in to feel the vibes on the night, but don't expect to be making out with cute boys in a dark corner.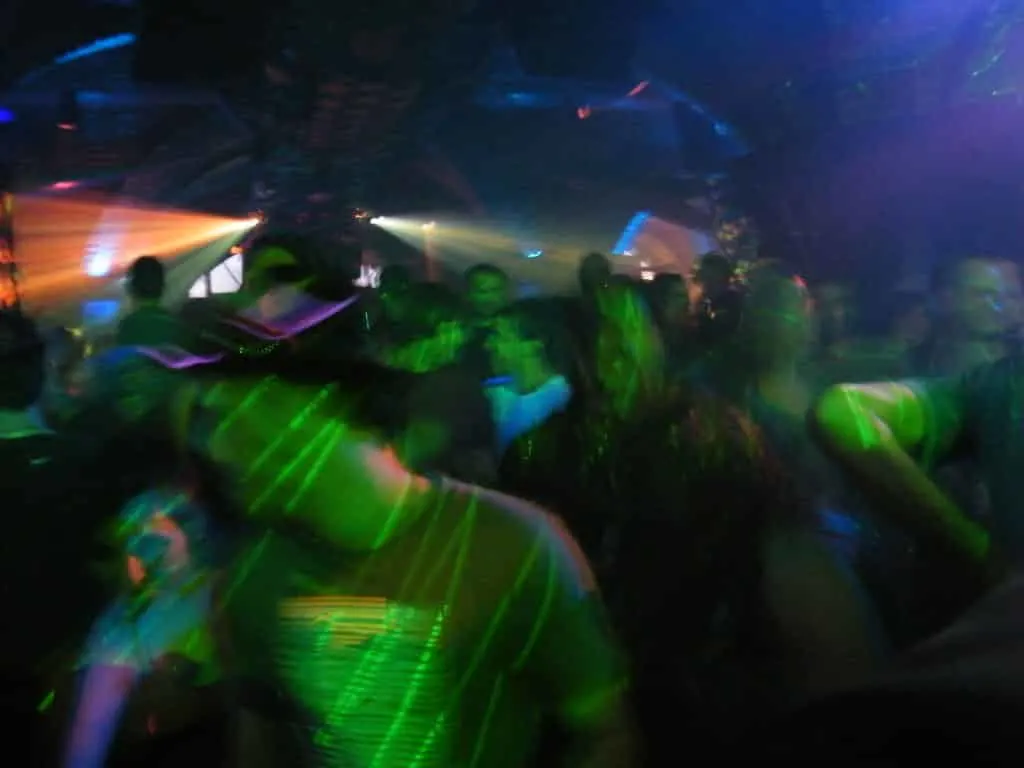 Gay Saunas & Hamams in

Istanbul
Sadly Gay Istanbul does not offer your traditional gay sauna experience as you will find in most Western countries.
Thanks to local laws against any sexual activity in public – or public venues – most venues in Istanbul do not want to be labeled as gay or even gay-friendly from fear of raids, reprisals or shutdowns by local authorities and instead play the 'three monkeys': "see nothing, hear nothing, speak nothing".
While there are many busy saunas, gyms, and hammams (Turkish bath houses), you should realize this is a very traditional and cultural pastime in Istanbul and popular with both gay and straight men.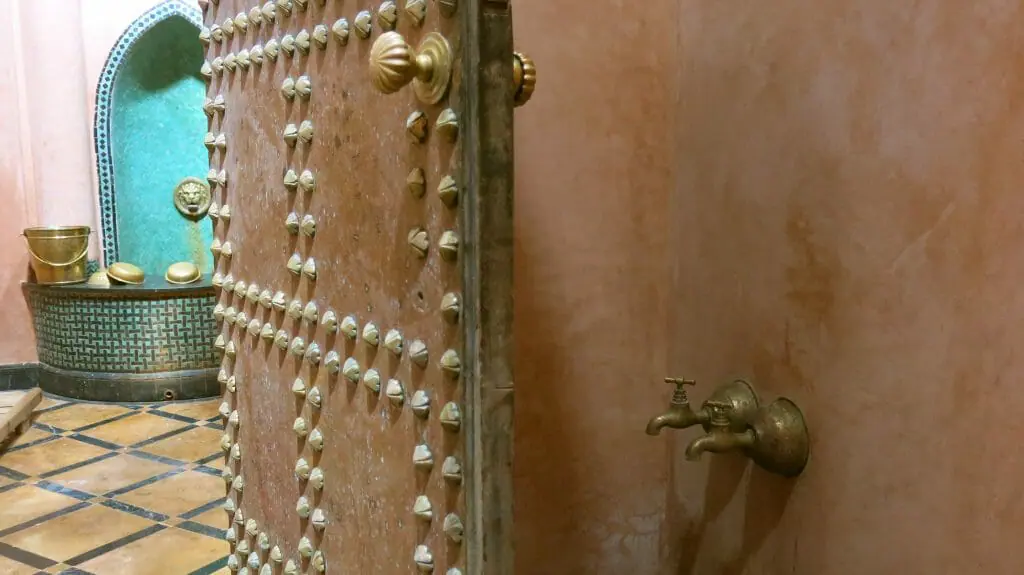 Below we have listed the most popular Istanbul gay Hamam which are often frequented by gay men – however, please practice discretion and care. To avoid any issues or disappointment, best to go into the Istanbul bathhouse scene simply want to experience the history and tradition of the Turkish bath, and if more happens – so be it!
Due to the current political climate in Turkey, crackdowns, and temporary and permanent closures of Istanbul gay Hamam and saunas are increasing. If possible, call ahead to confirm they are still open to avoid wasting your time.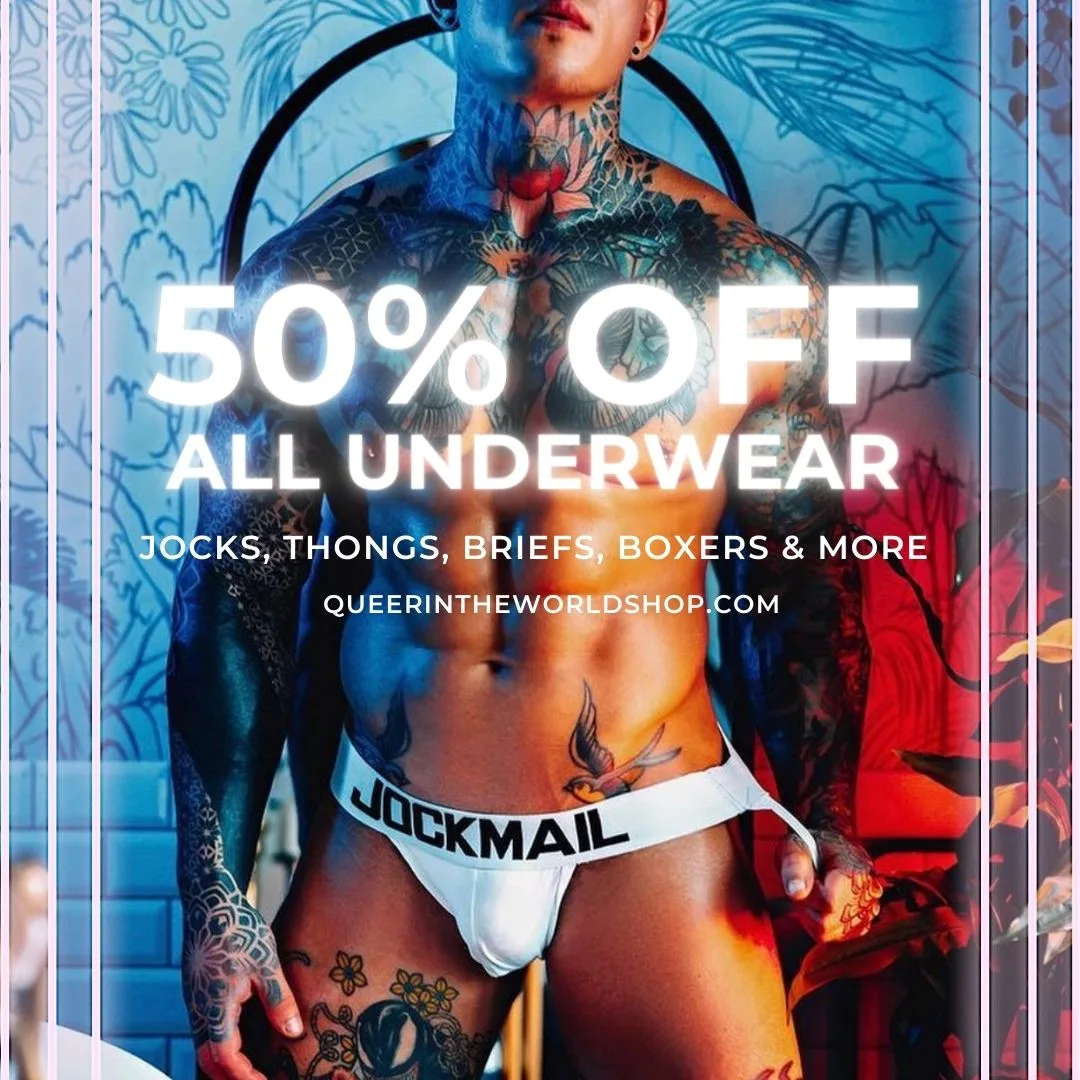 Gay-Popular Hamams & Saunas in

Istanbul
A small but popular gay sauna in Istanbul reportedly closed as of March 2018. Includes a little cafe, a dry sauna, a pleasant dark room, private cabins, and male massages. English skills are limited, and some prostitutes hang about here.
Nur Hamam
(temporarily or permanently closed. If that's wrong, please suggest an edit.)
Newly renovated in October 2017, there is both an Istanbul gay Hamam and a sauna here. Looks just like a regular building from the outside, but inside is a beautiful historic bath popular with local, younger gay men.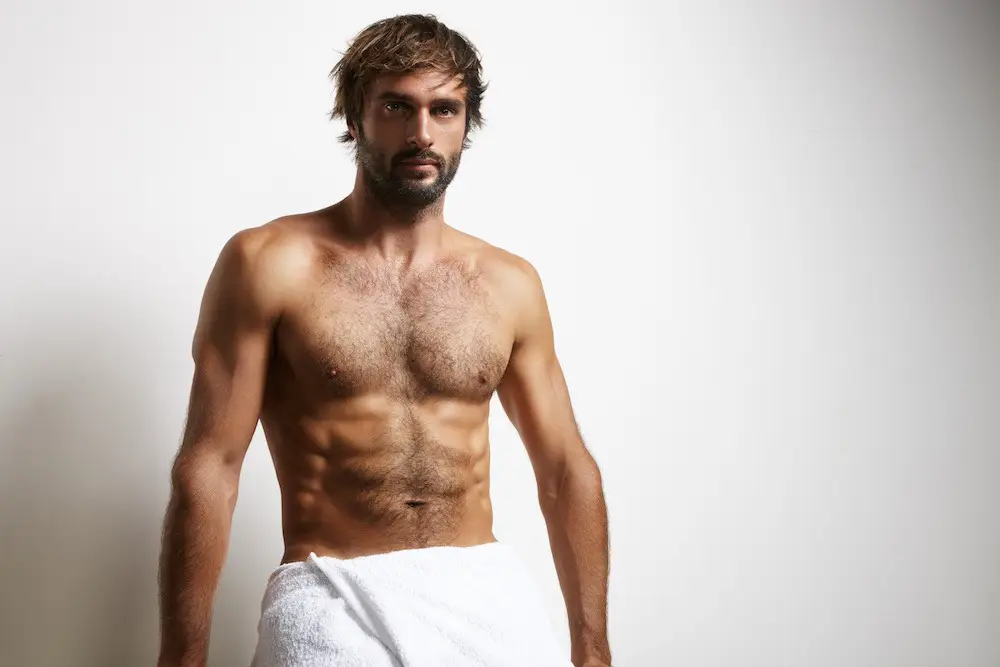 An extremely un-friendly gay sauna in Istanbul is open 24/7. While they have a jacuzzi, pool, sauna, private cabins and cafe, there are mostly just masseurs here who pester for their service, discouraging speaking between guests and any action that's not with them. Has so much potential but, in reality, is filthy and a glorified brothel.
Popular with local hairy middle-aged men, Firuzağa Bath is a small, historic Istanbul gay Hamam located only a short walk from Galatasaray Square. Very cruisy, a well-known location for gay men to discretely met, but it's somewhat dirty and very public. Open till 11 pm.
A beautiful and historical bathhouse clean with marble detailing. Extremely gay-popular with very little discretion shown though you could well end up the main attraction as a foreigner. A great place to try a fierce message from one of the reasonably macular masseuses (locally called a keseci).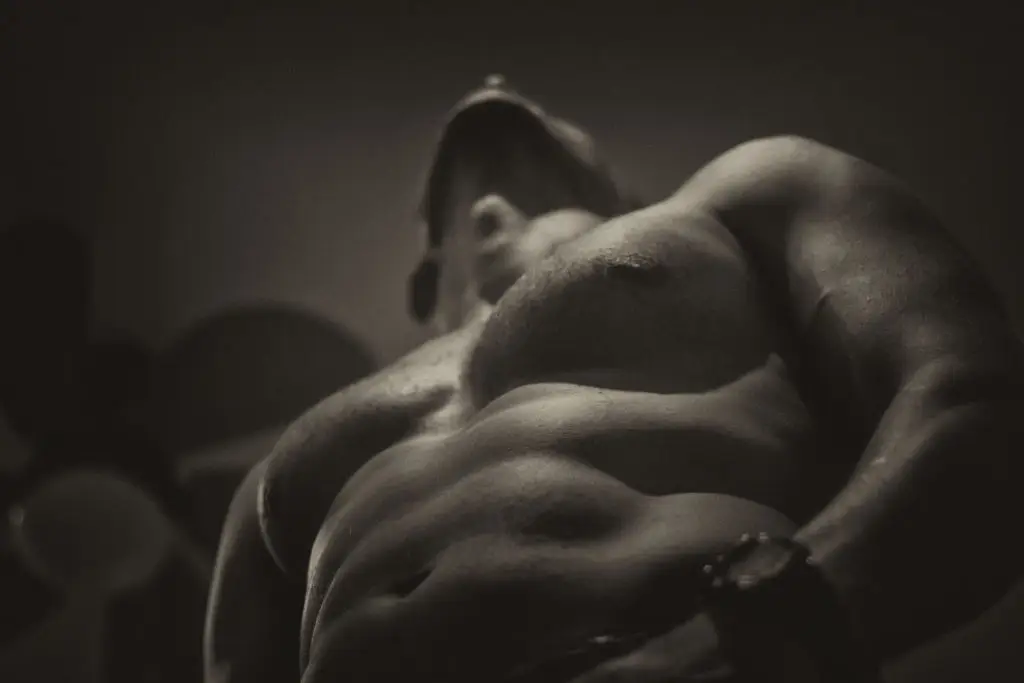 Non-Gay Historic Hamams in

Istanbul
A beautiful hamam dating back almost 200 years. Semi-private bathing areas thanks to their unique marble slab layout and stunning tile work. Gay action is unlikely here, and entrance is rather expensive. It includes a massage, but if you're a foreigner, you will be asked for more and more money.
300 years old and the only traditional Hamam left in this style. Open every day until 10 pm for males or 9 pm for females. There is also an onsite cafe with is as famous as the Hamam itself.
Tarihi Şifa Hamamı
(temporarily or permanently closed. If that's wrong, please suggest an edit.)
A small non-gay Hamam is popular with tourists thanks to its location in the historic Sultanahmet district. An inexpensive and authentic Turkish bath experience.
One of the most luxurious Hamam in Istanbul dates back to the 16th century but was actually used as a carpet store until 2007. After a USD 11 million restoration project, it reopened in 2011. If you have the cash, this is one experience not to be missed, especially their bath packages, which will leave you feeling like a born-again sultan.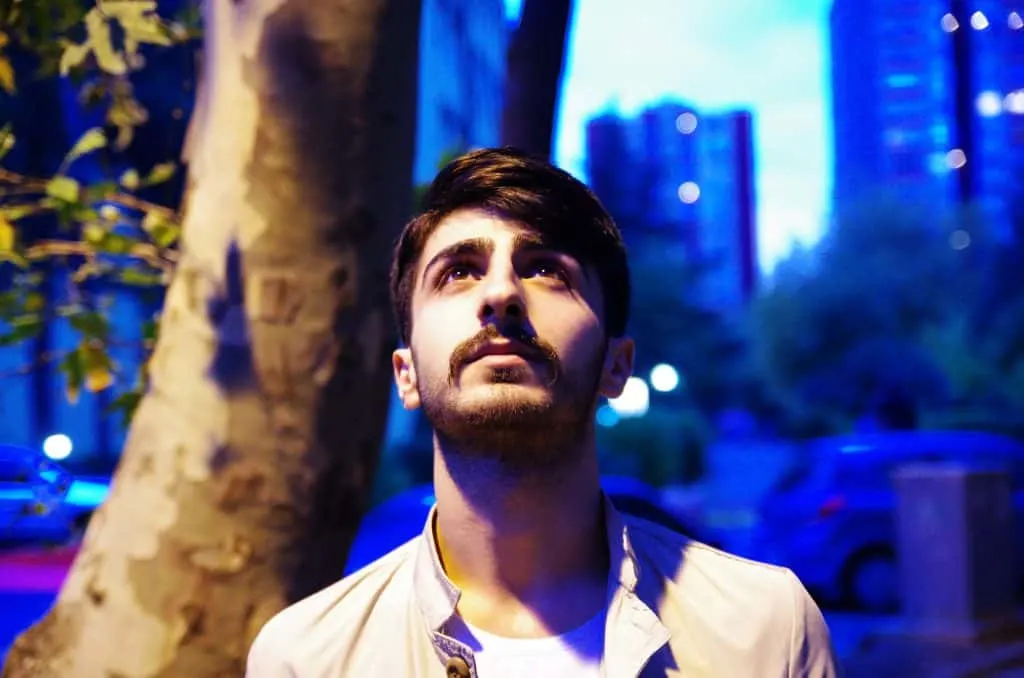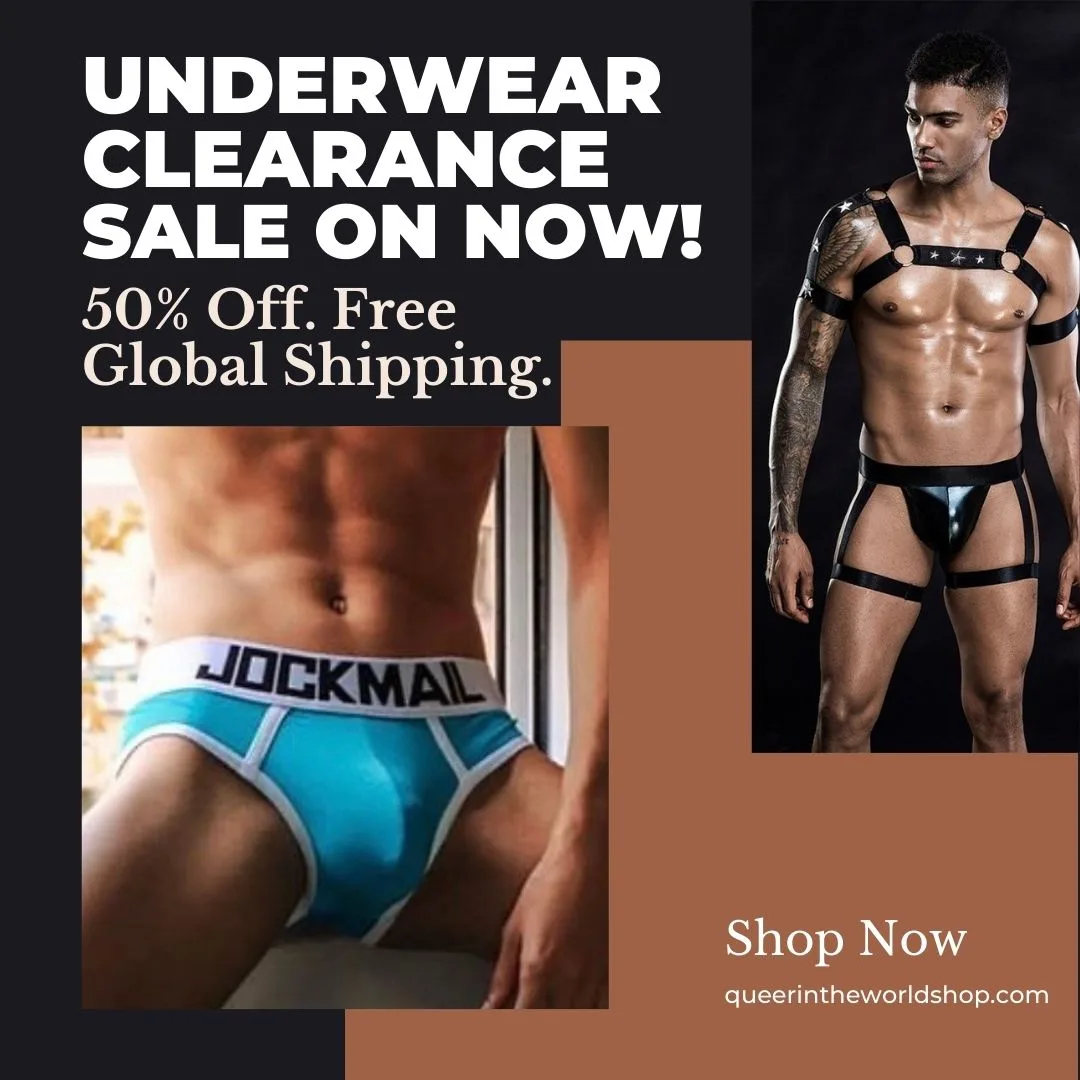 Gay Map Of Istanbul
Finding it hard to envisage where everything is Gay Istanbul? Hopefully, this queer-centric map helps where we have marked all the bars, clubs, parties, hotels, saunas, massages and more will help you stay in the spot best suited to you!