Beirut, the capital and largest city in Lebanon, would most likely be one of the world's top metropolitan attractions if it weren't for the Middle East's political upheaval and the lasting reputational consequences of its civil war in the 1970s.
Nonetheless, it is a beautiful and intriguing city that is known for being the most gay-friendly in the Arab world. The city at the Mediterranean's heart is a hotspot for all things urban: cuisine, wine, nightlife, art, design, fashion, and anything else your heart desires in a metropolis.
Lebanon is home to one of the Arab world's most progressive, open-minded, and welcoming cultures, and Beirut is right in the center of it all. Beirut's LGBT community is vibrant and growing steadily. Although homosexuality is illegal under the penal code, this restriction is seldom enforced. As a result, LGBT tourists in Beirut should have no troubles while there.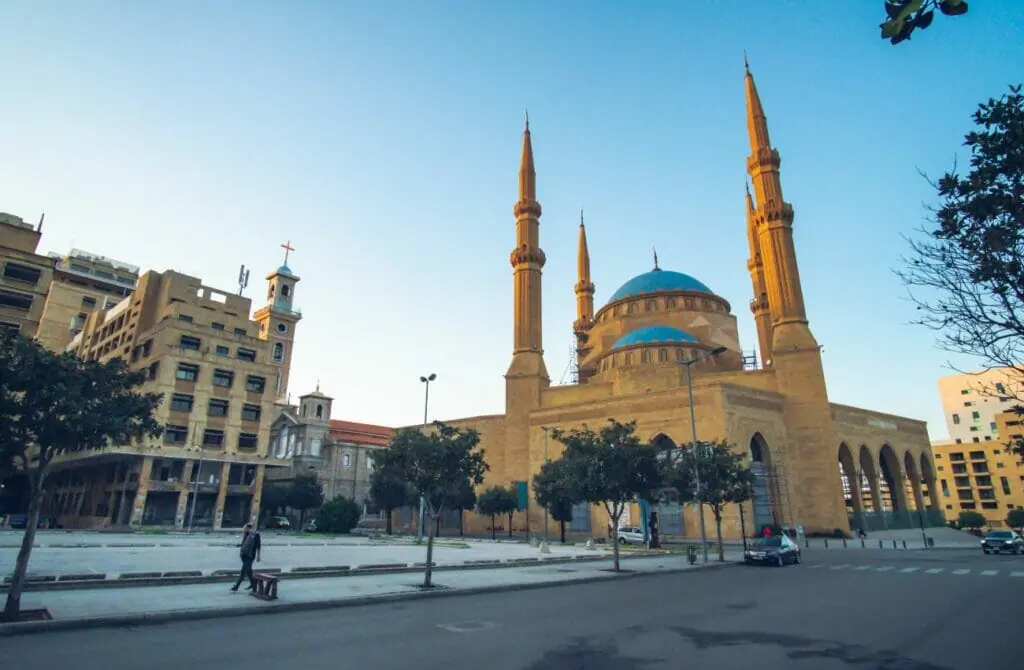 Also, it is easy to find LGBT nightlife in Beirut. Gay pubs, parties, and gay-friendly clubs in Beirut are where you can discover the whole LGBT community as well as its events. Visitors who identify as LGBT and want to visit Beirut should be aware that, although Lebanon is more progressive than Iran, Dubai, and Abu Dhabi, homosexuality is still illegal in the country.
Consequently, use care while participating in public displays of affection and abstain from sharing anything related to LGBTQ topics online before or during airport immigration. You should also avoid having an Israeli stamp on your passport since Lebanon strictly prohibits anything related to Israel or Israelis. Beirut has a lot to offer LGBT travelers, so be prepared to explore and take advantage of them.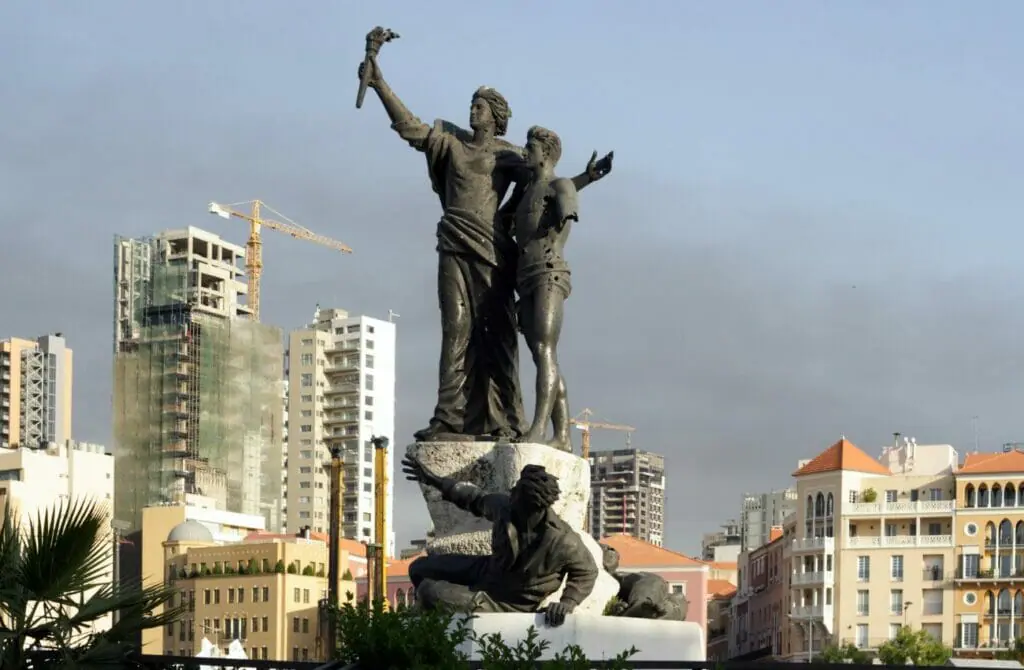 Attractions In Gay Beirut, Lebanon
As a new visitor to Gay Beirut, it's important to be aware that being queer is illegal in this city and country, and any same-sex activity should be absolutely avoided to ensure your safety. However, there are still plenty of things to see and do that do not involve expressing your sexual orientation.
One of the best ways to experience the city is to visit its most iconic landmarks and attractions, including historical monuments, museums, and art galleries. You can also admire the city's architecture, explore its parks and gardens, sample local cuisine, and visit local markets. Additionally, cultural events such as festivals, concerts, and shows can provide a glimpse into the local culture.
We feel it's important to acknowledge the challenges and risks associated with visiting destinations where same-sex activity is illegal. However, we still believe in the power of cultural exchange and the value of experiencing diverse cultures, even if we may not agree with their laws and customs.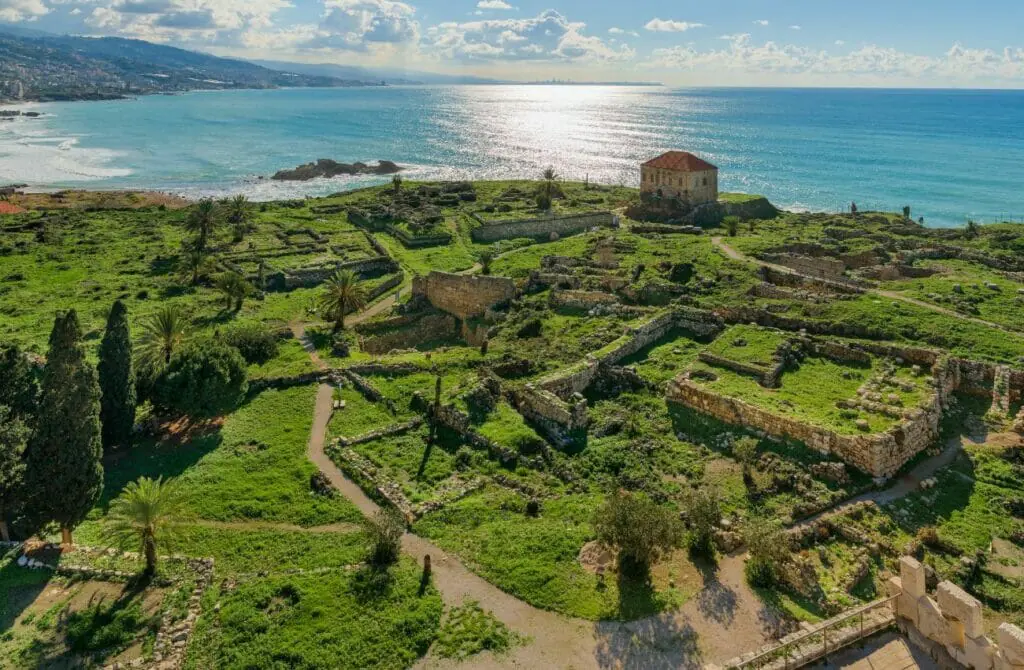 Visiting queerphobic destinations allows us to learn about the local culture, history, and traditions and to gain a deeper understanding of the challenges faced by LGBTQ+ communities in those places. It also provides an opportunity to connect with local people, hear their stories, and show solidarity with the queer community.
It's important, however, to be mindful of the risks and to take steps to ensure our safety and the safety of local queer people. This may include avoiding public displays of affection, not discussing our sexual orientation with strangers, and being aware of local laws and customs.
As we explore these destinations, it's crucial to spare a thought for local queer people who may face discrimination, persecution, and even violence due to their sexual orientation.
We might also have the opportunity to use our platform to amplify their voices and to support local organizations working to protect and advocate for LGBTQ+ rights – however, this is best done once you have left (and if you reside in a gay-friendly country!).
While it may not always be easy or safe to visit queer-illegal destinations, we believe that cultural exchange and understanding can help bridge divides and promote acceptance and tolerance. Let's continue to explore the world while keeping in mind the experiences, struggles, and restrictions on LGBTQ+ expression in this city and country.
Thankfully, it's still possible to enjoy the city's attractions and learn about its culture while being mindful of local laws and customs.
These are our recommended must-see attractions in Beirut.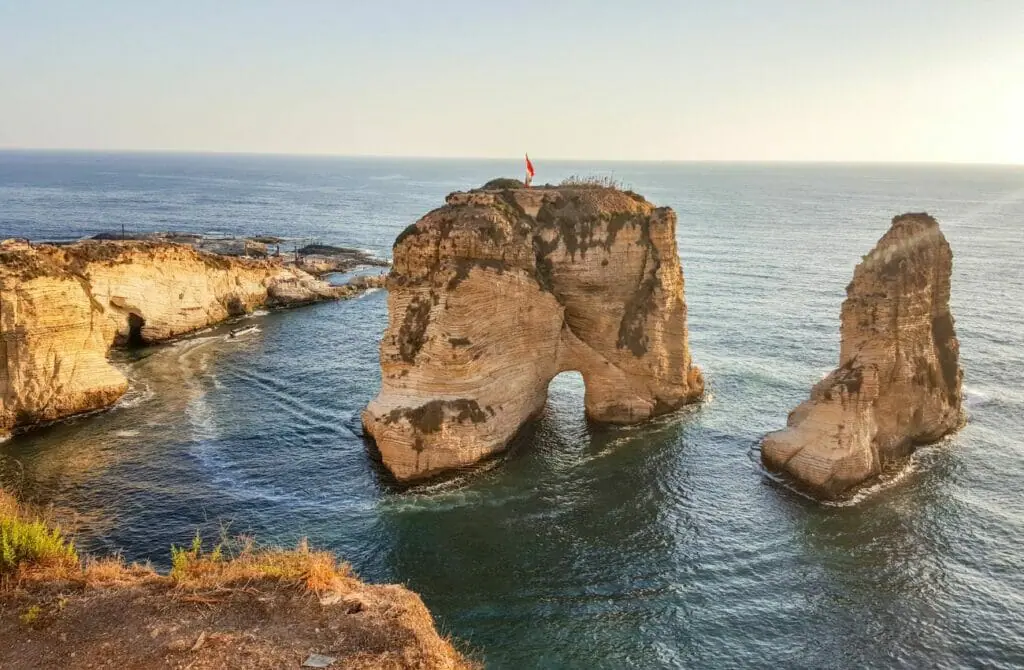 Hamra Street
Since it was the center of intellectual activity in Beirut during the 1960s, this boulevard was known as the city's Champs Elysees. This should not be surprising. Tourists and locals visit this place daily, hoping to absorb as much of the intellectual city's heritage as possible before it vanishes forever.
There are many bookshops in Hamra, three universities, one of which is the American University of Beirut, and a busy nightlife scene.
Martyrs' Square (Place Des Martyrs)
Martyrs' Square, an important monument in Lebanon's history, is dedicated to commemorating those martyred under Ottoman rule. On May 6, 1916, several Lebanese patriots who had taken part in an insurrection against Turkish rule were hanged. In their honor, a bronze memorial was erected in 1965 and set in what is now known as Martyrs' Square (Place des Martyrs).
It has since functioned as one of Lebanon's most prominent public meeting places. It was the location of a major March 14 rally in 2005, which drew one million Lebanese to the Square on the one-month anniversary of Hariri's killing. Martyr's Square marks the boundary between East and West Beirut in terms of city topography. Although it was created in 1931, the monument is still relevant today.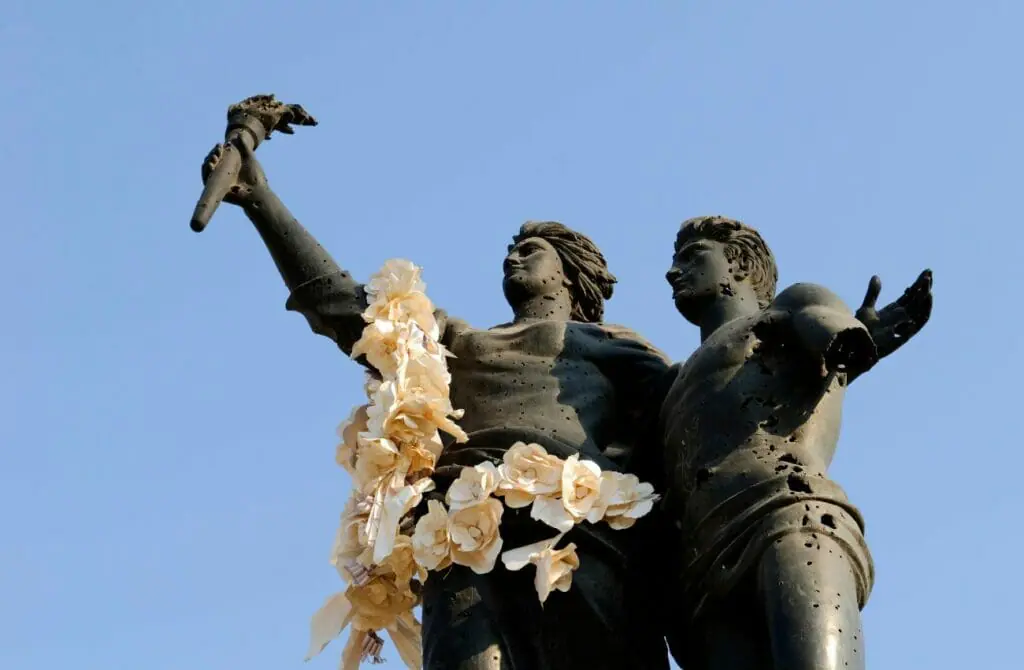 Beirut Souks
Looking for a good place to shop in Beirut? The souks have a solution to your issue. The Beirut Souks is a center for designer and mid-range businesses and an architectural marvel in Downtown Beirut.
Take a stroll through the bustling retail district, eat at a few restaurants and window shops, and maybe even spend some money. This establishment is one of the reasons Beirut is regarded as one of the Middle East's fashion capitals.
Nijmeh Square
Nijmeh Square, in the heart of Beirut, is the result of the city's massive reconstruction efforts following the civil war. The Square, one of the city's focal points, is home to the Parliament of Lebanon, two churches, and a museum. Enjoy a meal or a cup of coffee while admiring the 1930s Rolex clock that is positioned in this location.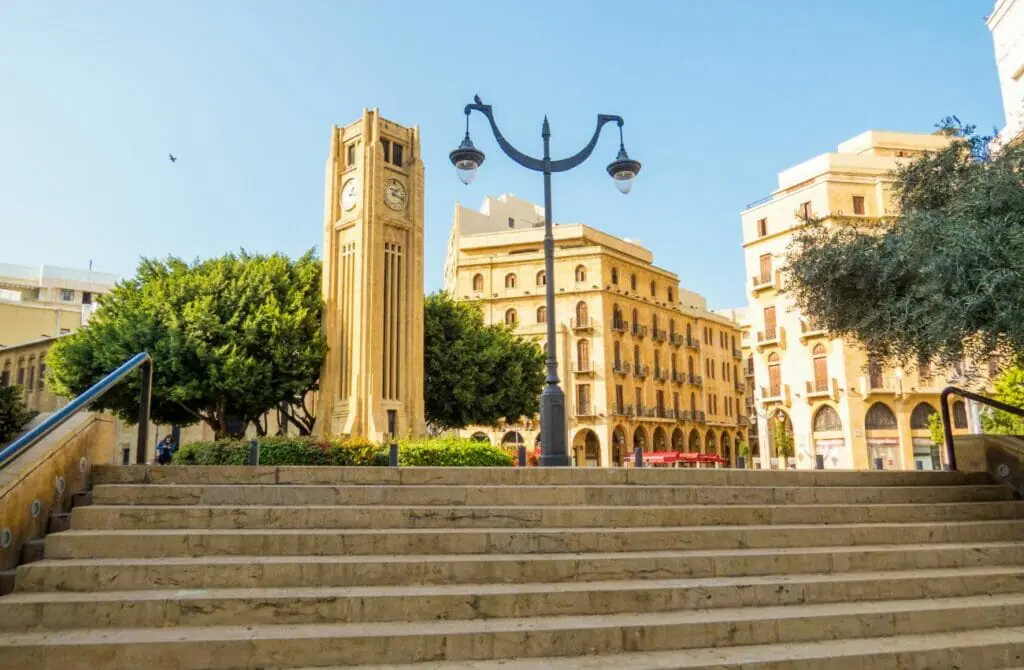 Holiday Inn
The Holiday Inn is situated in the heart of Beirut and is now defunct but still stands as a reminder of the damage inflicted by the Lebanese Civil War. When the conflict began in 1975, the hotel was destroyed. It had only been used for its intended purpose for a year before it became a battleground. The hotel is a continual reminder of what Beirut used to be.
Sursock Museum
Sursock was previously private property but has since been transformed into one of Beirut's most prominent contemporary art museums and Lebanon's cultural center. The mansion is notable in and of itself since it was built in the nineteenth century by the Sursock family and serves as an exceptional example of Lebanon's older architecture.
A day trip from Beirut to Lebanon's stunning Jeita Grotto is always exciting. This magnificent cave was formerly considered one of the Seven Natural Wonders of the World. It has two levels: a bottom grotto and an upper grotto. The White Chamber, which houses the world's largest stalactite, is located in the upper cave.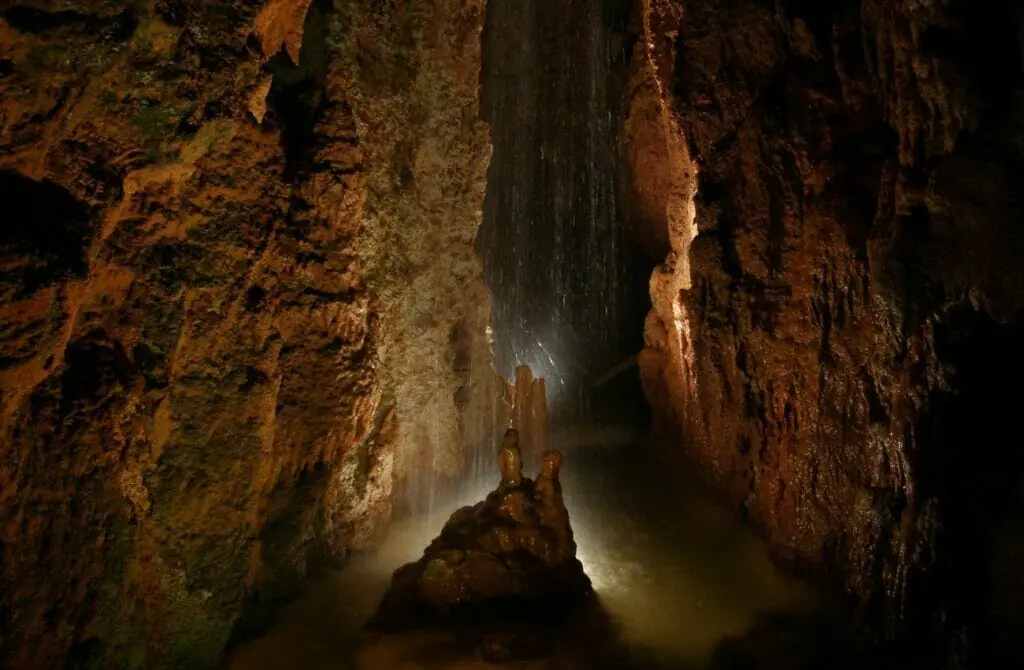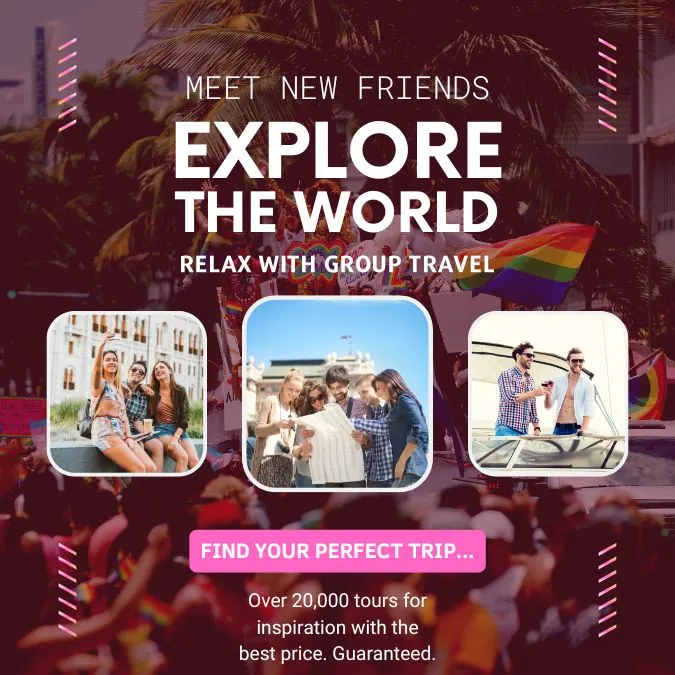 Gay-Friendly And Gay Hotels In Beirut, Lebanon
As a traveler in a homophobic country where being gay is illegal, it's important to be aware of the risks and take necessary precautions to ensure your safety. This includes choosing accommodations that are less likely to have issues with same-sex travelers.
We recommend booking two twin beds and traveling as friends only, avoiding any same-sex activities that could attract unwanted attention. While it's unfortunate that there are no gay-friendly accommodations in Beirut, we suggest staying at international or high-end properties that are less likely to have issues with LGBTQ+ guests.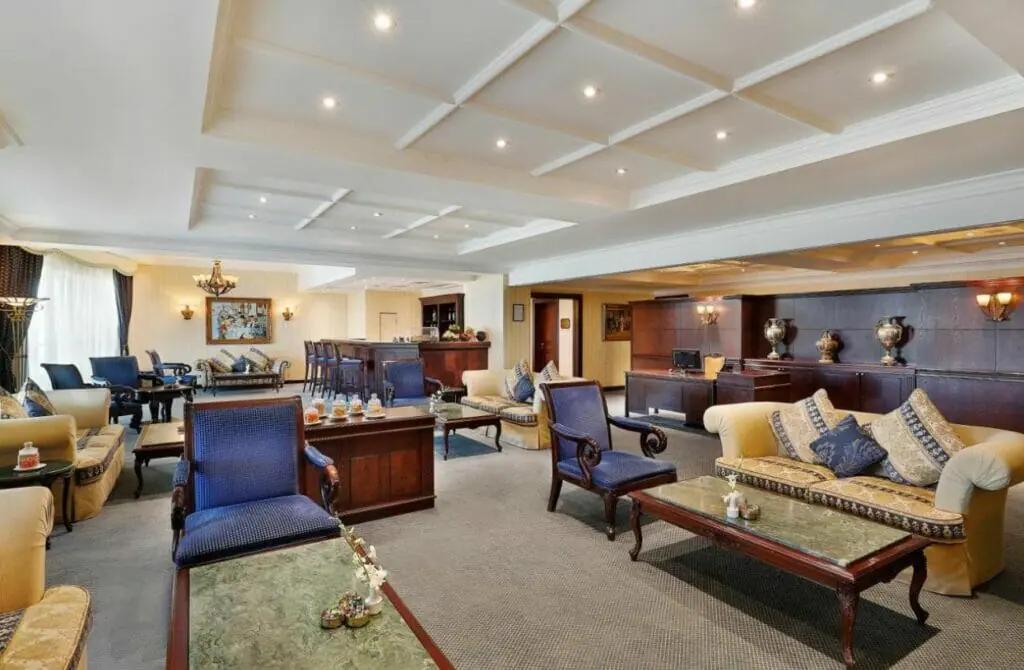 It's important to note that these accommodations are not gay-friendly at all and may not have policies or practices in place to create a safe and inclusive environment for LGBTQ+ guests. However, they are the most fabulous hotels in Beirut, according to other gay travelers and us, and where we recommend staying.
Whatever your needs are, Beirut has a wide range of accommodations to choose from. While it may be challenging to find gay-friendly options, taking these precautions can help ensure a safe and enjoyable stay in the city.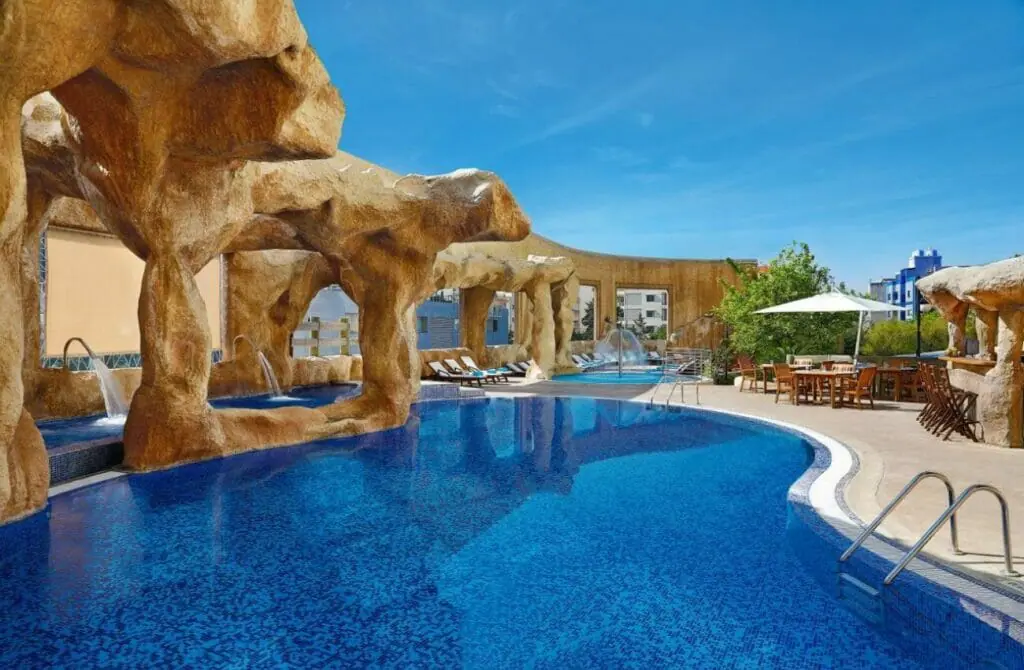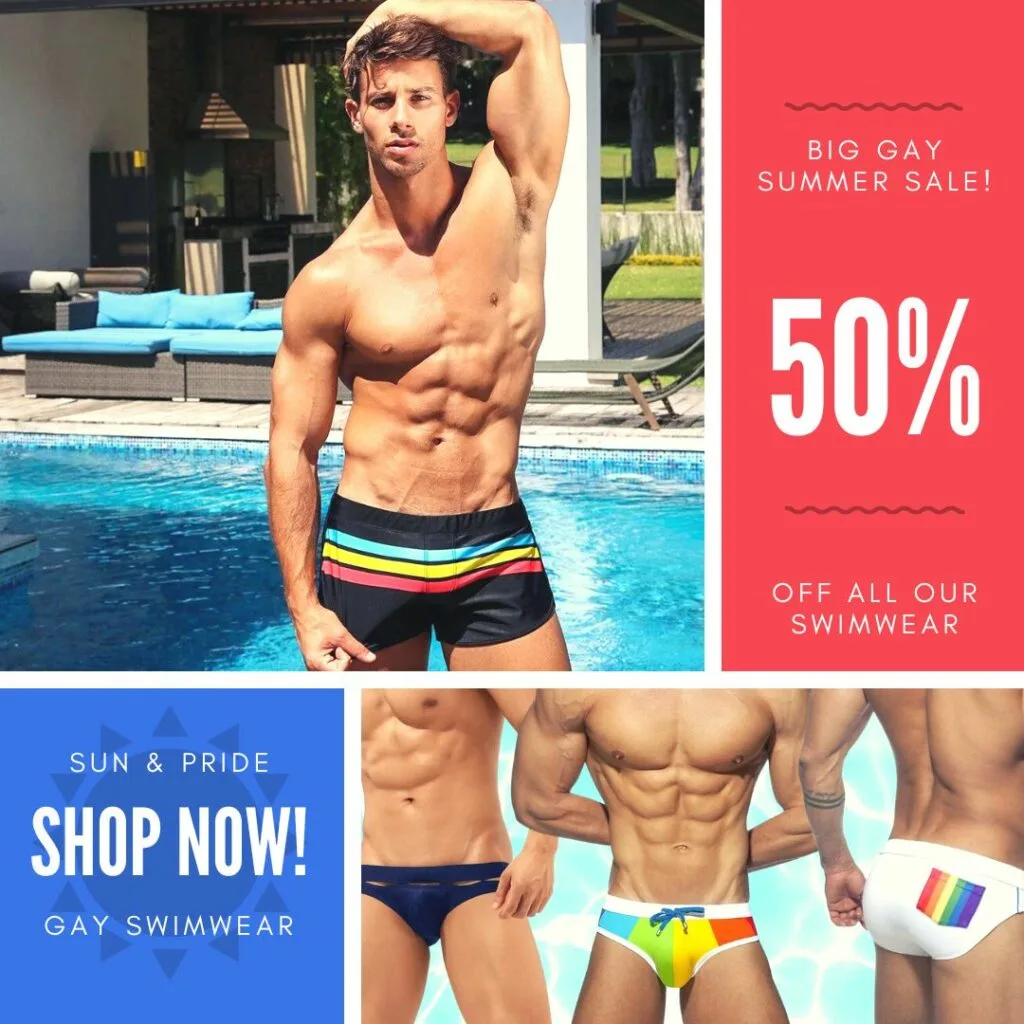 Hilton Beirut Habtoor Grand Hotel ★★★★★
The Hilton Beirut Habtoor Grand is a luxurious Beirut hotel that accommodates LGBT visitors. It has a luxurious spa, a cutting-edge fitness center where you can burn off those calories, and a breathtaking outdoor swimming pool with a jacuzzi, fountains, and a pool bar.
Because Hilton hotels are known for welcoming LGBTQ guests, so you won't need to conceal your identity while vacationing at one of these properties. The exquisite Elixir Spa is a haven for pampering and relaxation; treatments are created just for couples, giving a romantic touch to the experience!
The rooms are the ultimate luxury, with ample square footage, soft beds, massive marble baths, and private balconies. Even if you are not staying at the hotel, visiting the numerous high-end restaurants and bars is well worth your time. Le Ciel, positioned on the 31st floor and offering amazing city views, serves fine French cuisine.
You may also come here for a drink in the jazz bar if it is more convenient. The Oak Lounge is great for a cup of coffee and a small snack, but Al Diyafah is the place for a complete breakfast to start your day well. You may have a light and healthy meal and a great beverage at Habtoor Plage, a trendy restaurant and bar directly next to the hotel's swimming pool.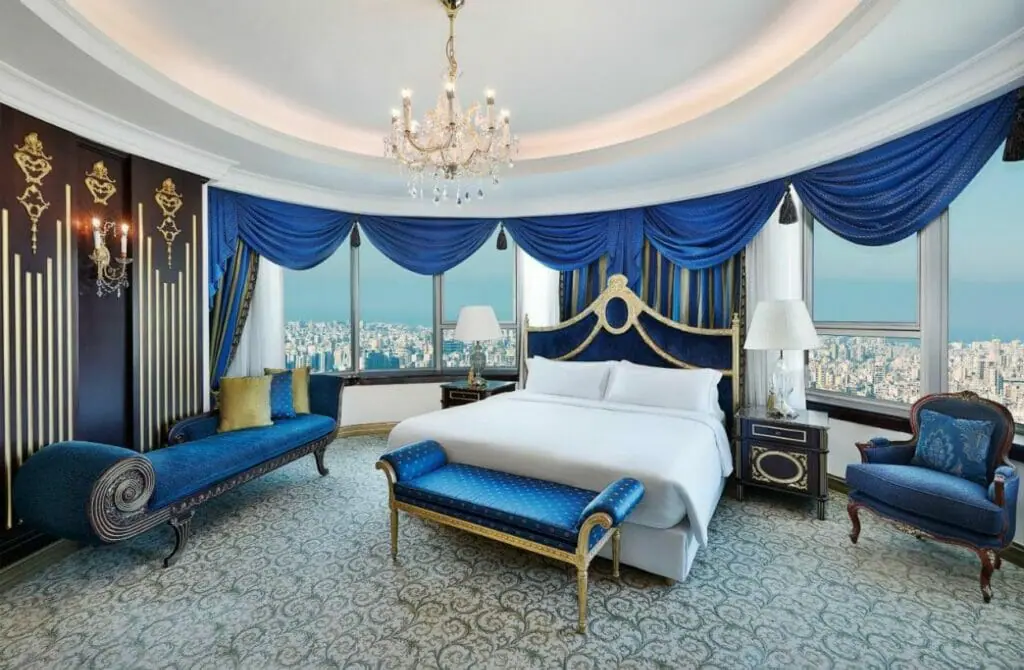 Le Gray ★★★★★
(Temporarily or permanently closed. If you know something, please suggest an edit.)
The gay-friendly and five-star Le Gray Hotel is located in Downtown Beirut. From here, you can walk to the high-end shopping district. A taxi ride to the airport takes no more than 10 minutes. Le Gray's Beirut has just undergone renovations; consequently, it now boasts all of the facilities one would expect to find in a hotel of this class.
When you eat at the rooftop restaurant, you can view the dome of the Mohammed al-Amin mosque. The apartments are big and provide spectacular views of the city. This hotel has a bar, restaurant, fitness center, pool, spa, sauna, and parking, among other services.
The Phonecia brilliantly captures the luxury of Beirut's past. There are lodgings with views of the marina. The hotel is situated on the corniche promenade, and Zaitunay Bay is just a few minutes away by vehicle. The Phonecia is a fantastic choice for LGBT travelers looking to see Beirut in style.
The hotel is beautiful yet a tad old, harkening back to when the city was renowned as the "Paris of the East." It has been a notable landmark since it opened its doors in 1961. This hotel was patronized by Marlon Brando and has proved to be popular among high-end travelers. It has a parking space, a spa, an exercise center, a bar, and a restaurant.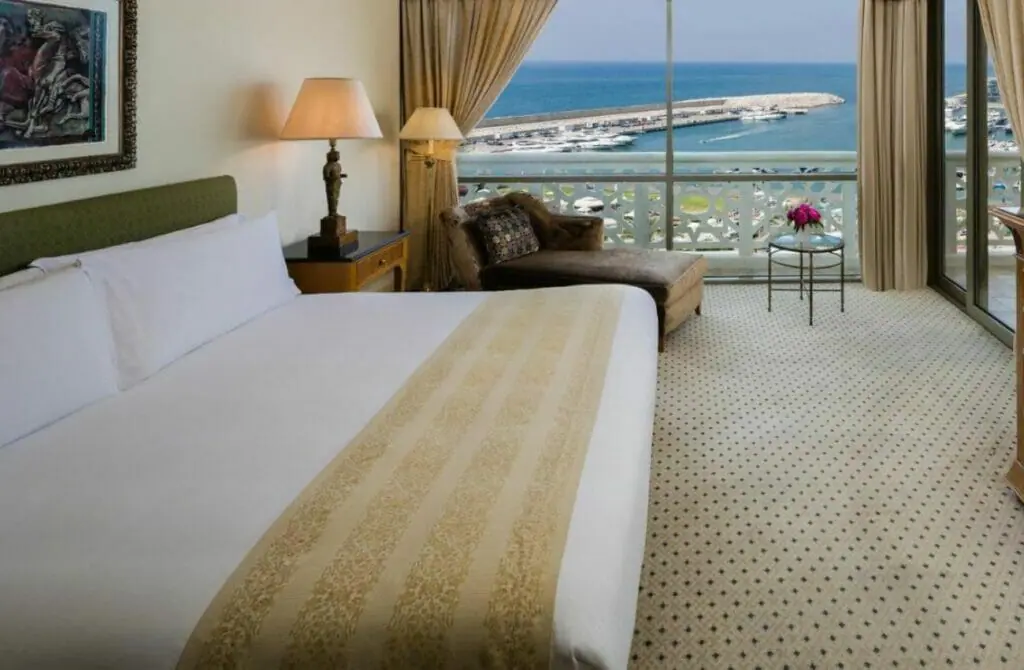 Because the Talal Hotel is both a hotel and a hostel, visitors may choose between renting a single bed or a private room with one to three beds. Furthermore, there is a mix of private and public restrooms, and the hygiene of every location is perfect at all times.
It is close to Beirut's core business center, and attractions such as Saifi Village, the Greek Orthodox Cathedral of Saint George, and the Al-Omari Grand Mosque are all within easy walking distance.
Mr. Zahir, the great owner, and the rest of the Talal Hotel staff go out of their way to be helpful and courteous to customers. They will help you choose the ideal area to take local transit and will even carry your belongings up the stairs for you. This will not be a five-star experience, but it will be one of the best and cleanest hostel rooms you are ever likely to come across.
Guests who wish to save money on food by making their meals may utilize one of two communal kitchens. You are welcome to help yourself to free tea and coffee at any time, and if you don't feel like making your meals, there are several restaurants around where you can get something to eat if you don't feel like cooking.
Because there is no elevator, reaching the higher floors of the hotel may be a challenge, but the reward is breathtaking views of the Mediterranean.
The Hamra Urban Gardens may be found along Hamra's main road. They prioritize giving visitors a one-of-a-kind, locally sourced experience that is both enjoyable and convenient.
Every member of the hostel's staff does everything possible to make the visitors' stay as pleasurable as possible and to provide them with an amazing experience. The hostel has the atmosphere of a home rather than a standard hotel.
The location is wonderful and coveted since it is located in one of the city's most desirable neighborhoods and districts. It is closer to several of the city's most prominent landmarks and elements, such as Downtown Beirut, La Maison Rose, the Old Light House, and AUB Assembly Hall, amongst other major sites and components.
You will get access to their cutting-edge gym, which is manned by some of Beirut's most competent and experienced personal trainers. They also feature rooms and dorms that are designed to be the perfect blend of hipster chic, lavish luxury, and unrivaled practicality.
You will have access to the gorgeous rooftop pool, which also includes In addition to free Wi-Fi; the Lebanese-themed restaurant offers a breakfast buffet with a variety of classic Lebanese foods.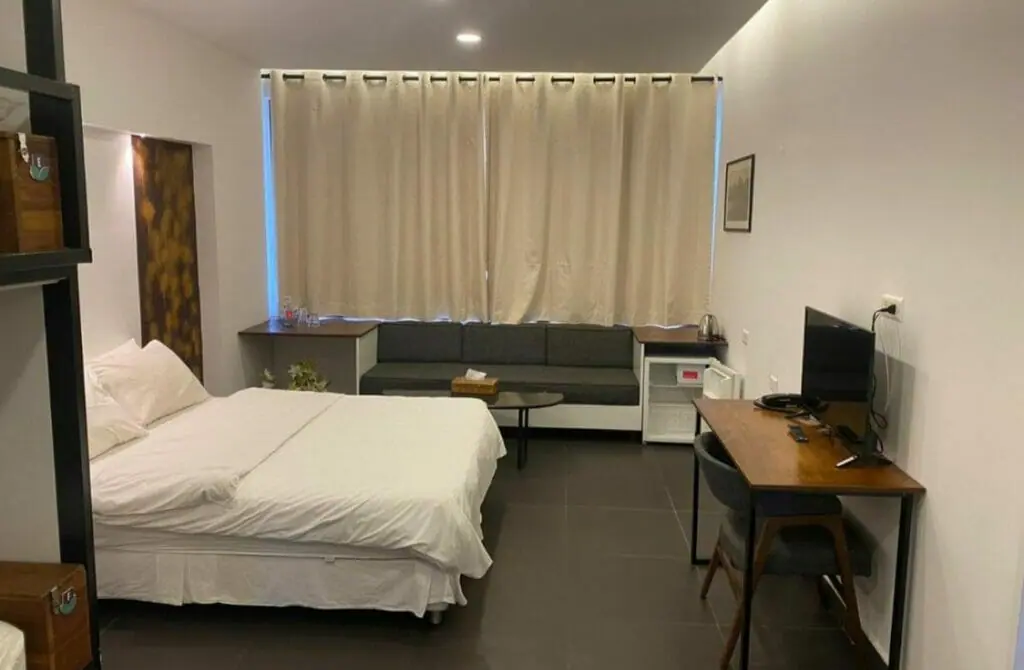 Gay Nightlife In Beirut, Lebanon
While exploring the nightlife of a new city can be exciting, it's important to remember that Gay Beirut is a city in a country where same-sex activity is illegal, and being queer is not accepted in public. As such, it's crucial to avoid any displays of queerness or same-sex activity in public.
However, you can still enjoy the 'straight' nightlife in Gay Beirut as you would in any other city. You can meet new people, try new things, and get a taste of the local culture without attracting unwanted attention.
Whether you're dancing at a club or mingling at a bar, remember to be respectful of the local culture and avoid any behavior that may be seen as queer or same-sex activity. By doing so, you can have a fun and memorable experience while still being mindful of the local laws and customs.
So, step out of your comfort zone and explore the nightlife in Gay Beirut, but remember to do so as a non-queer traveler. Enjoy the city's nightlife while being respectful of the local culture and avoiding any displays of queerness or same-sex activity in public.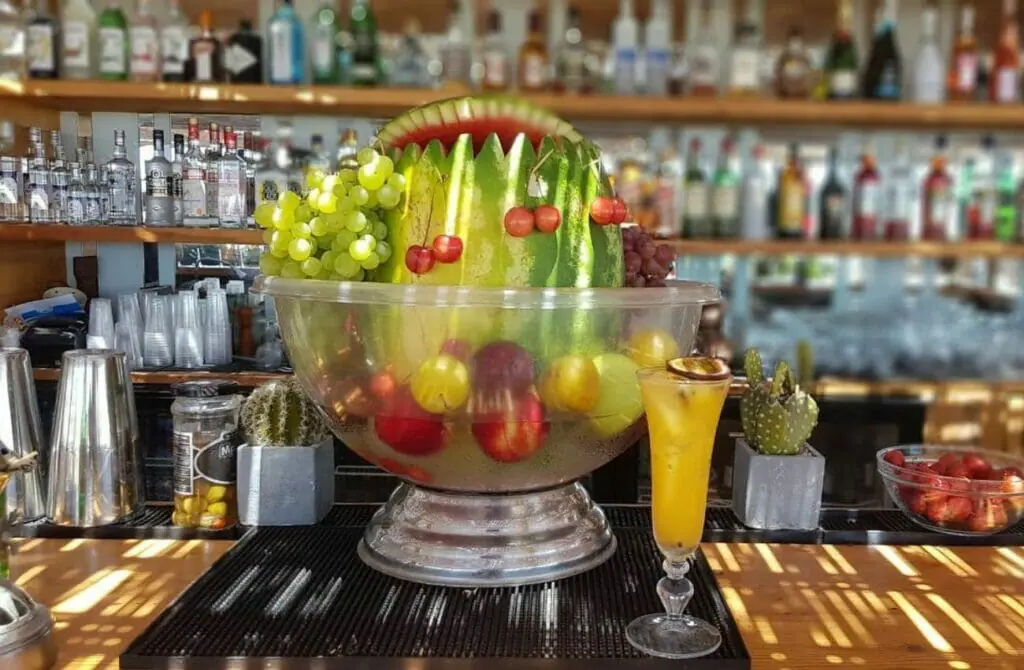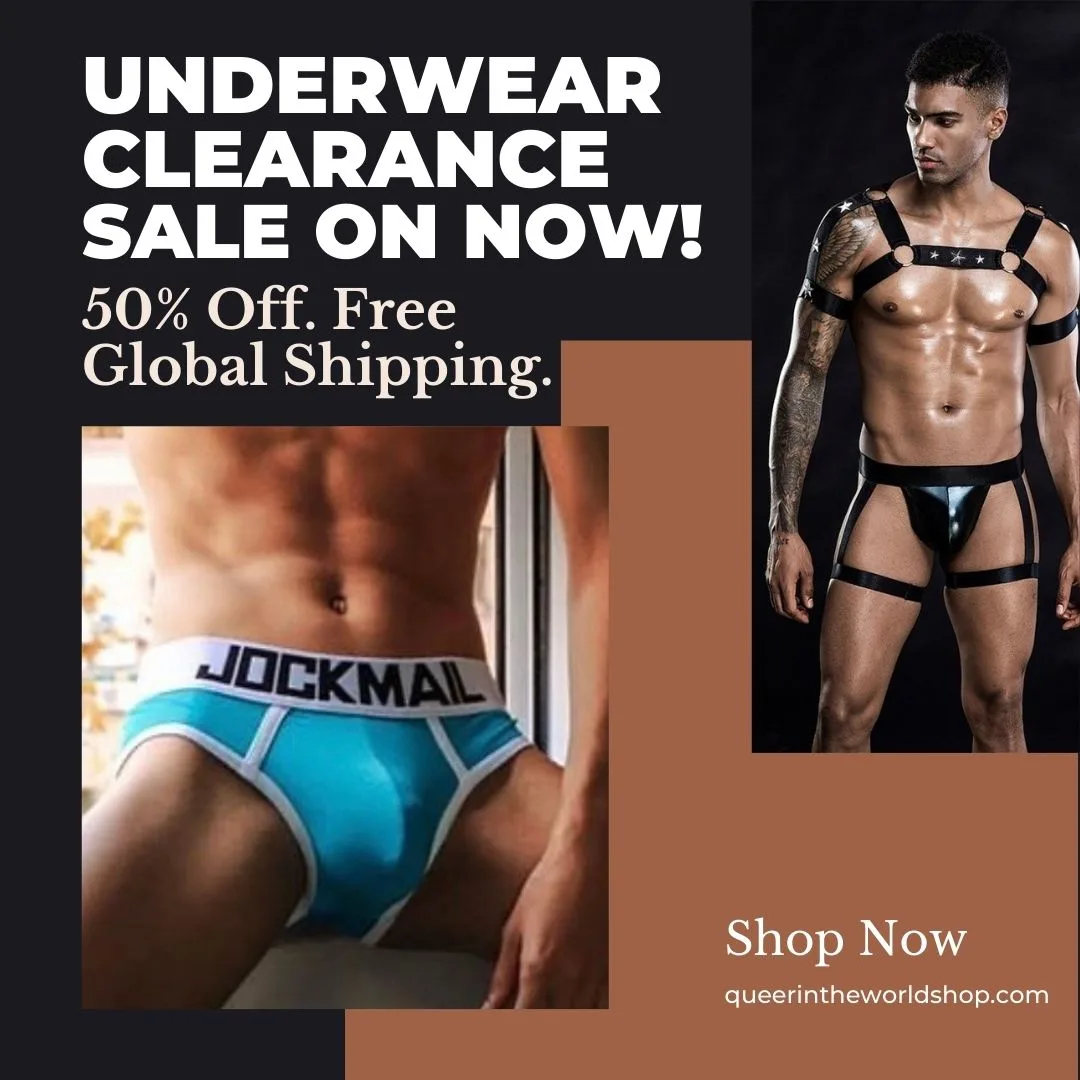 Cloud 59 is a lesbian-owned and managed beach bar and restaurant. It is located near Tyre, a seaside vacation town approximately an hour's drive south of Beirut. Because of the beach bar's handy position, you may enjoy your lunch and one of the beach bar's cold drinks while lounging in a hammock or straight on the sand.
The beautiful POSH rooftop club in Bourj Hammoud is not to be missed (the Armenian quarter). Not only is it the largest gay club in Beirut, but it is also the largest homosexual club in the Arab world. The POSH club is a bustling venue that is often full.
This is a big step forward in the right way for LGBT people in Lebanon. Saturdays are often the busiest days. Pop, electro, and Arabic music are among the genres you may expect to hear. You must follow the "no kissing policy," and if you want to do anything extra, you must get a room.
The security procedures here are quite strict to prevent local law enforcement disagreement. As a consequence, using phones to take images is forbidden.
Pick up a wristband on your way out of POSH at the end of the night to receive a discount on admission to the LGBT after-party, which is often hosted at Ego. The POSH club can be located in the Bourj Hamoud Seaside Road area beside Gallery Vanlian every Friday, Saturday, and Sunday night from 11 p.m. to late.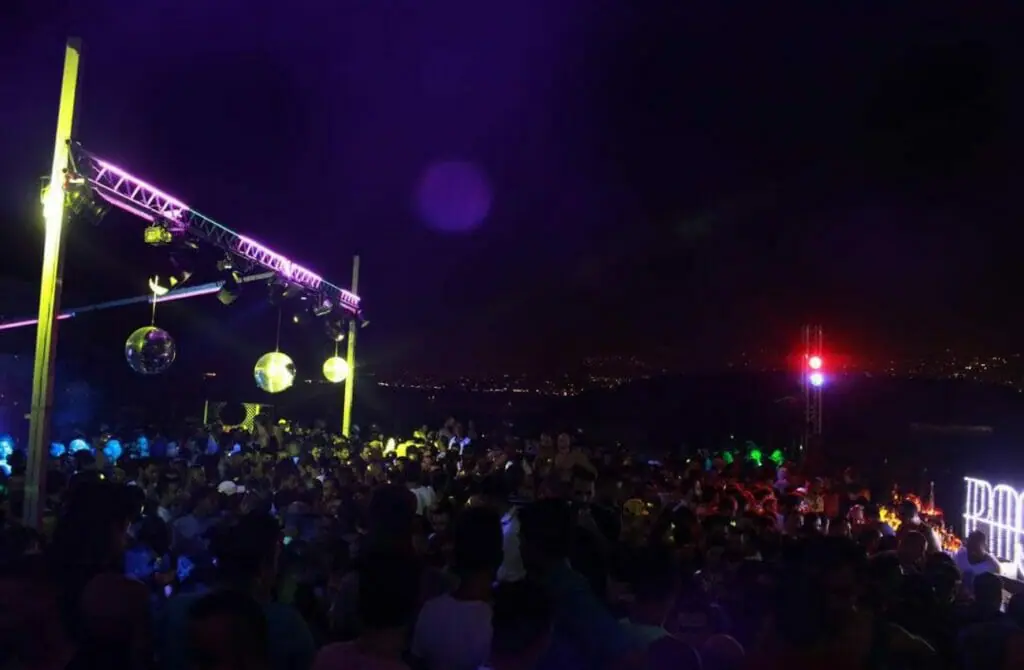 Despite not being labeled as a gay club, B 018 is predominantly visited by homosexual males. You can expect EDM and a variety of themed events, such as 80s night! Weekends have DJs from all around the globe performing. Bernard Khoury is responsible for the room's remarkable design; he designed it.
Naji Gebran, the organization's founder, hoped that music would help Lebanon recover after its horrific civil war. It immediately developed a massive following. Naomi Campbell has reportedly been seen at B 018. It is often recognized as one of the most elite clubs in the world.
When referring to the number B018 in French, the phrase "B dix-huit" is used. It is one of Beirut's most well-known clubs, having survived the dreadful years between 1975 and 1990. The activity occurred within a chalet, and customers were asked to enter the code "B 018" to get admission.
Because the chalet is situated 18 kilometers north of Beirut, this number was picked. B018's present location differs from its previous one, although it has the same name. Despite its image as a heterosexual bar, B018 attracts a sizable LGBTQ clientele. B018 is open late on Thursdays, Fridays, and Saturdays and continues open until 8 a.m.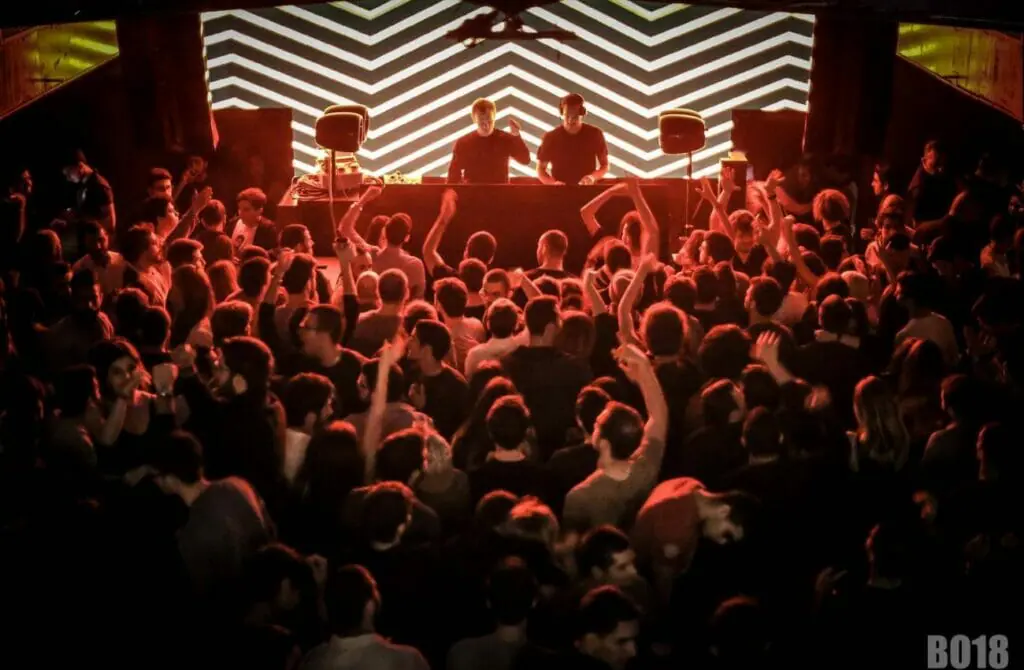 After-parties for gay guys in Beirut don't get much better than this. Most partygoers begin their night at POSH and return here about three a.m. to continue the revelry into the early hours. It may become rather busy, especially on weekends. The tunes are mostly electronica and house.
On the other side, we noticed that the crowd at Ego was less friendly than the mob at POSH. Ego is a nightclub located on Seaside Road in Projekt Jal El Dib. It is only open on Friday and Saturday evenings and closes at about 6 a.m.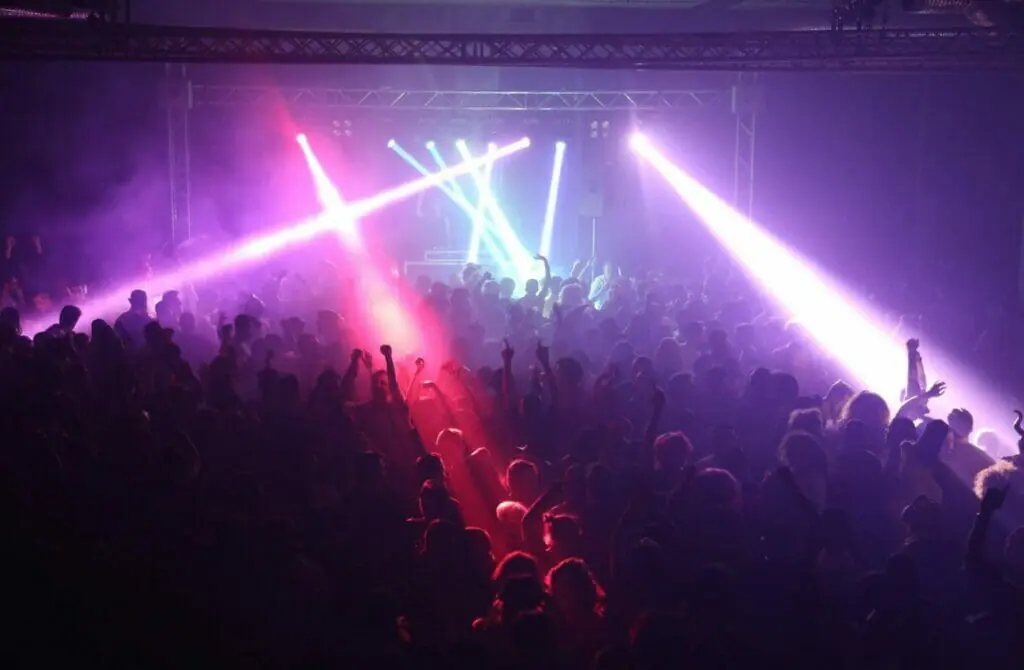 Cool Coffee Spots In Beirut
Beirut has more than its fair share of specialty coffee shops, which are becoming a popular trend throughout the globe. The following coffee shops are among the most trendy in Beirut:
Urbanista, a hotel that symbolizes Beirut's modern and cosmopolitan attitude, is located in the fashionable Gemmayzeh neighborhood. Because of the presence of brick walls, bookshelves, leather couches, and natural wood, this place is ideal for finishing off work, reading a book, or making conversation among the various audience frequent.
Salads, gourmet breakfast items, fried calamari, desserts, and a wide range of warm drinks made to request are all available on the menu. You won't have any problem receiving pure air with an outdoor back patio that overlooks one of the city's most sought-after quiet green spaces.
The demo is busiest at night. It's a popular spot for cocktail hours throughout the week and all-out weekend celebrations. However, throughout the day, it is well-known for the high quality of its coffee and baked pastries.
Whatever time of day you come, you will undoubtedly enjoy tapping your feet to the music that has been carefully chosen to serve as background noise in this friendly and low-key setting.
This Bohemian café in the heart of Beirut, just off Hamra Street, accepts LGBT patrons and is wonderful for people-watching. They create superb coffee, especially classic Lebanese coffee with cardamom flavoring. Cafe Younes is located on Nehmeh Jafet Street, at the junction of Hamra Street, and is open daily until the early evening.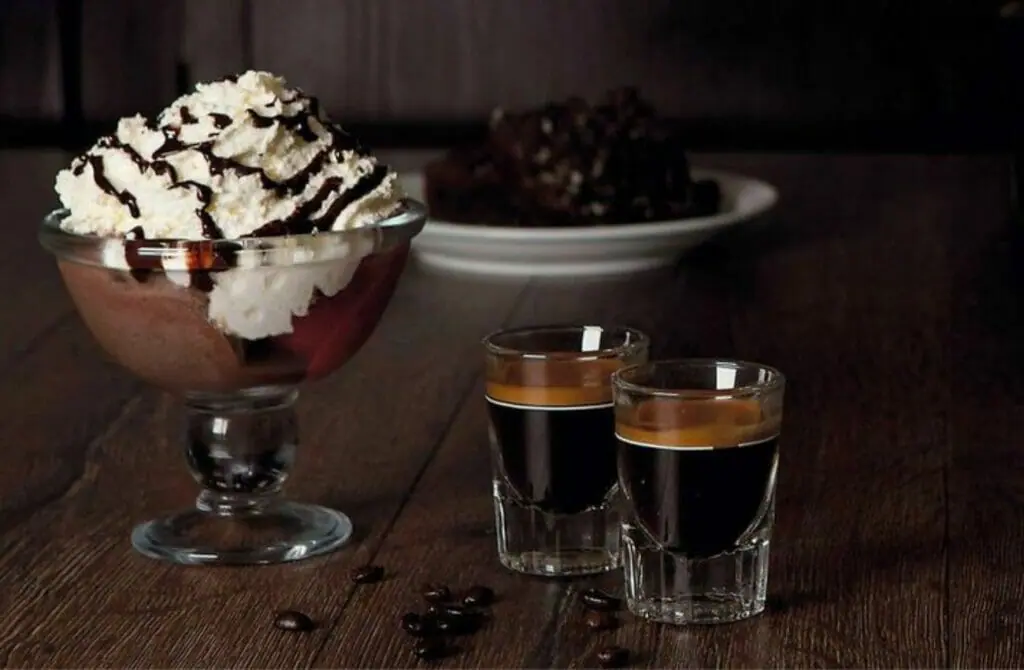 LGBT Rights In Beirut, Lebanon
People who identify as lesbian, gay, bisexual, transgender, or queer (LGBTQ) who live in Lebanon may experience restrictions that other residents do not while having significantly greater freedom in Lebanon than in other parts of the Arab world.
According to the findings of several different courts in Lebanon, Article 534 of the Lebanese Penal Code, which prohibits having sexual contacts that "contradict the laws of nature," should not be utilized to arrest LGBT people. Despite this, the Act is occasionally used to harass and punish LGBT people by using police arrests as a weapon.
According to a 2007 study conducted by the Pew Research Center in Lebanon, the majority of respondents (79%) believe that "homosexuality should be condemned by society," while just 18% believe that "homosexuality should be allowed by society."
Pew Research polls in 2020 indicate an even greater degree of heteronormativity among the Lebanese population, with 85% of respondents reporting they do not accept homosexuality and just 13% claiming they do.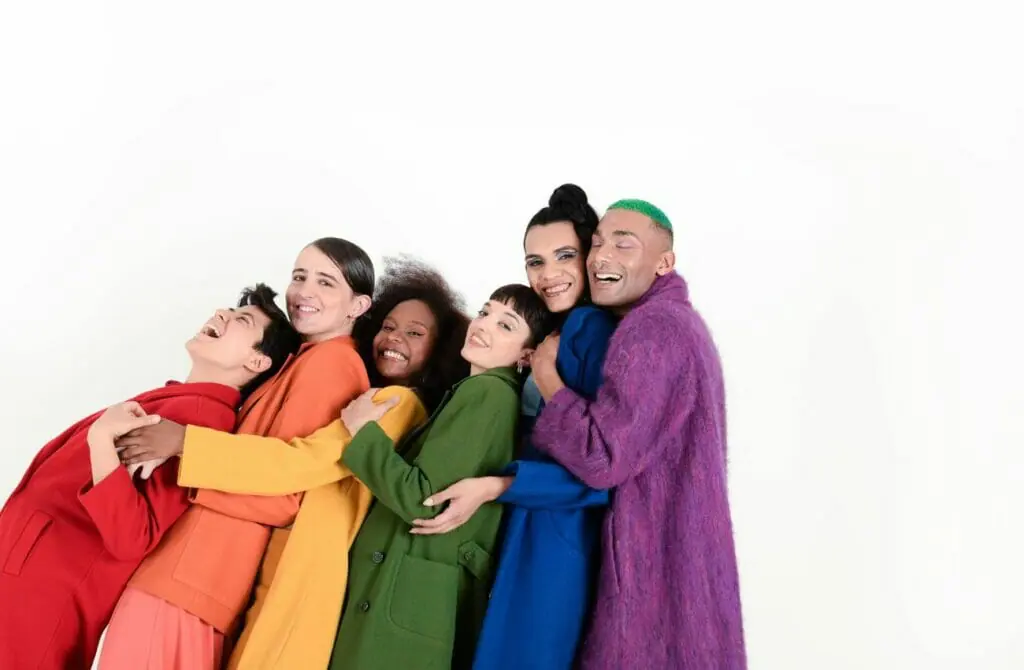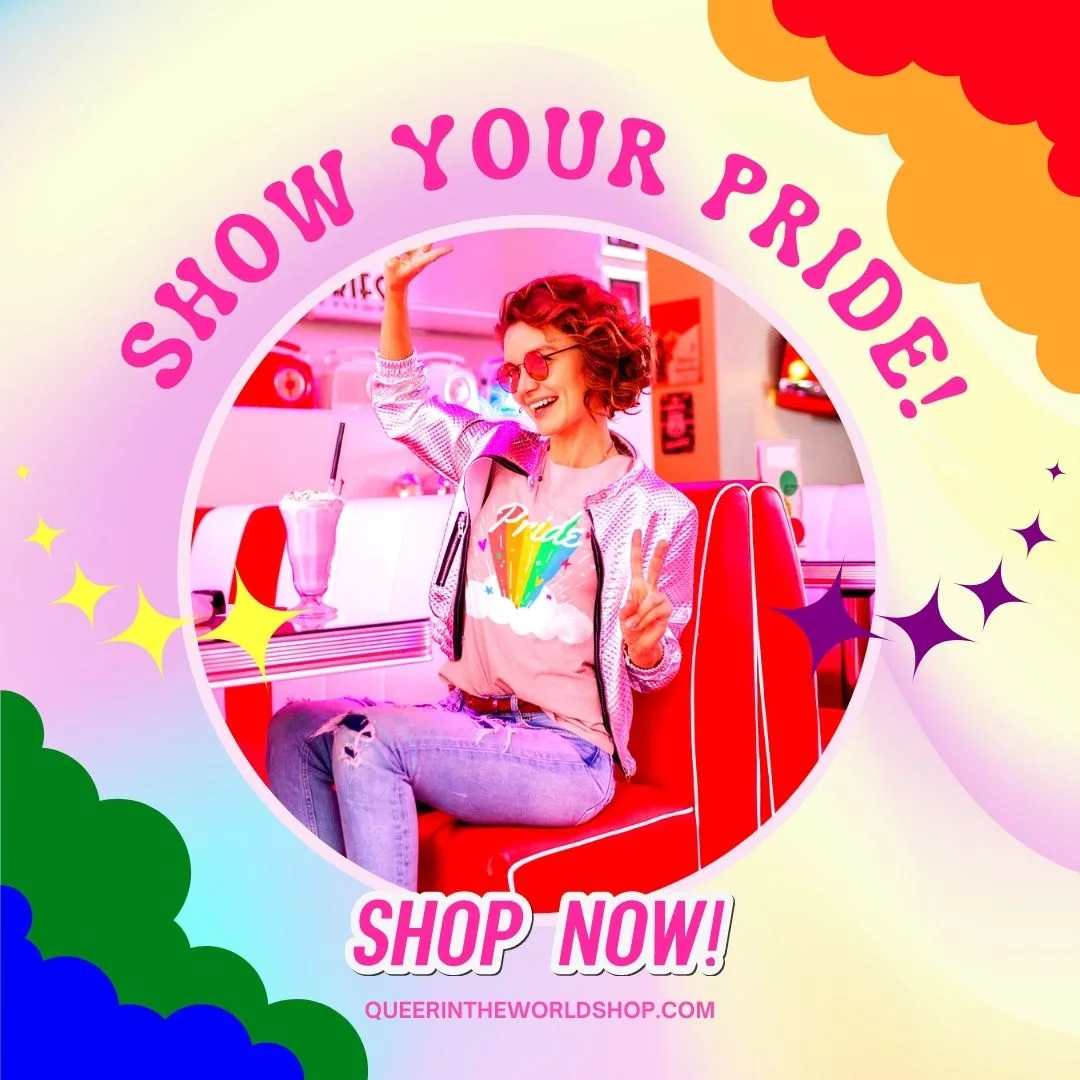 Cruising & Gay Saunas In Beirut
As a queer traveler visiting Gay Beirut, it's important to keep in mind that being gay is illegal in this country. While visiting some of the known gay cruise spots may be an exciting prospect, it's important to remember that any same-sex activity is strictly prohibited.
As such, we are choosing not to mention any here and do not recommend you try them unless you are with a trusted local (and even then, it isn't our recommendation).
We do not advise engaging in any illegal activity, including hooking up with locals or engaging in public cruising. If you do choose to use hook-up apps, it's important to use a VPN and avoid giving away any identifiable information until you're certain it's safe. We also advise against visiting bathhouses or engaging in any sexual activity in public places.
It goes without saying, though, that if you are out for fun, always practice safe sex and use protection to reduce the risk of contracting sexually transmitted infections. Queer public health campaigns are not a thing here – as you might imagine. It's crucial to respect local laws and customs regarding LGBTQ+ activities and to keep a low profile when it comes to queer activities.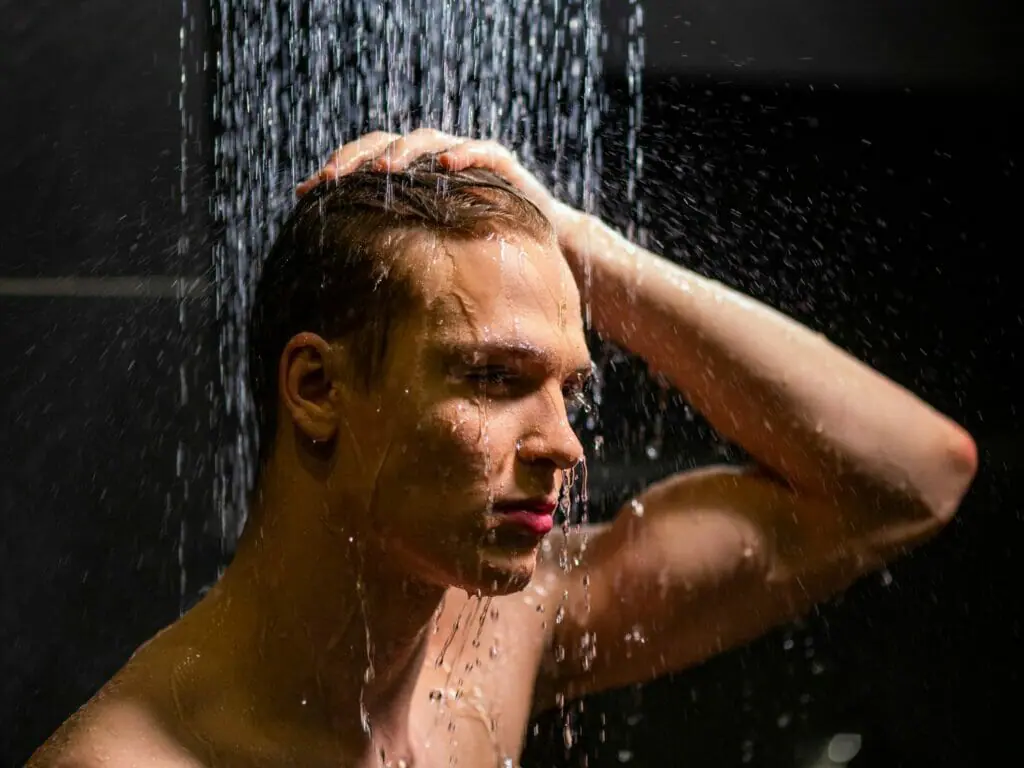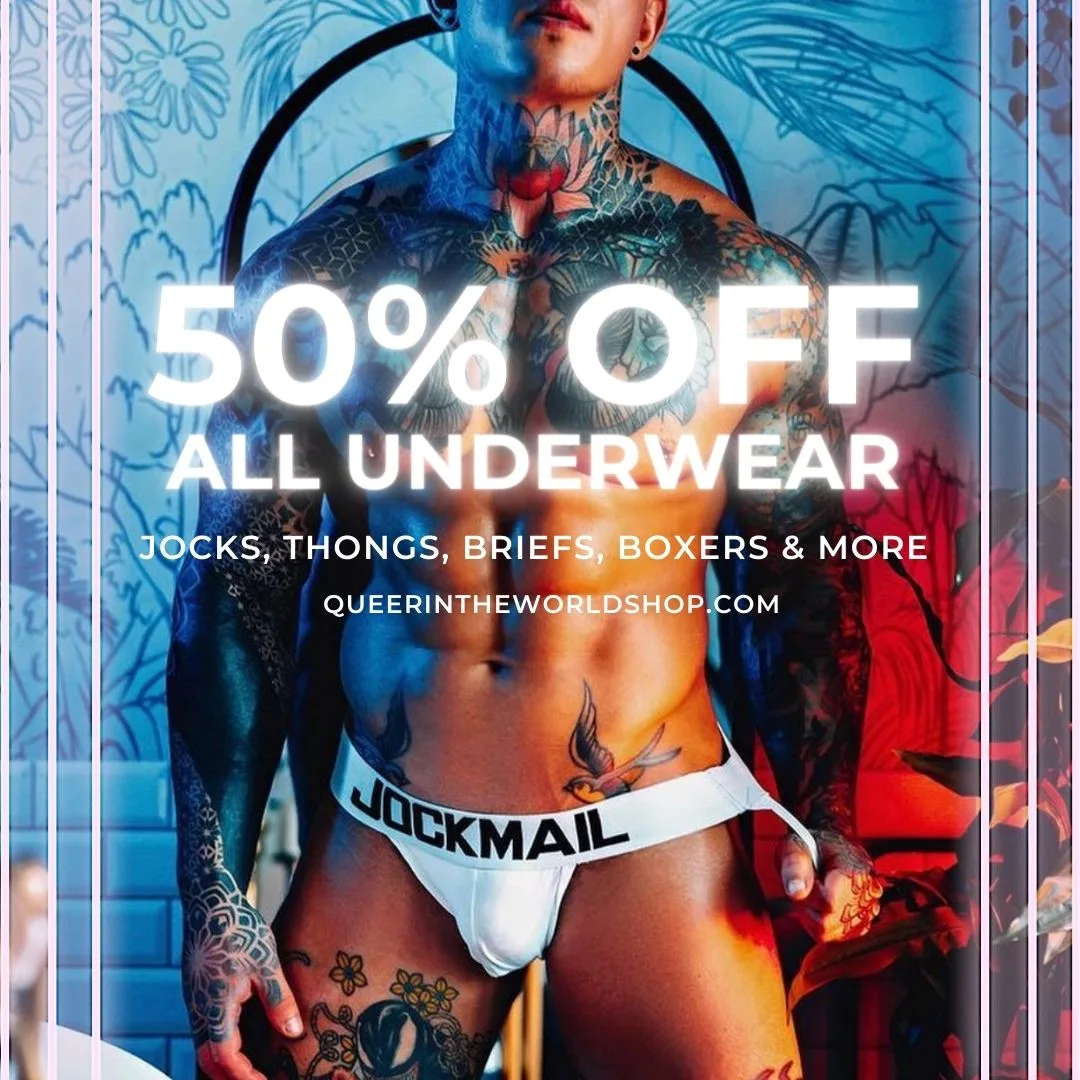 Gay Map Of Beirut
Finding it hard to envisage where everything is in Beirut? Hopefully, this queer-centric map helps where we have marked all the bars, clubs, parties, hotels, saunas, massages, and more will help you stay in the spot best suited to you!