From the old colonial architecture and modern skyscrapers of the CBD to the sprawling suburbs and a national park on its outskirts, Nairobi is an eclectic and unforgettable mix of business, culture, and the African safari experience. And while Kenya still has anti-LGBT laws in place, its capital, Nairobi, is one of the most gay-friendly cities in Africa. Queer travelers will find a thriving local gay community and active gay scene if they know where to look.
The Kenyan Penal Code in sections 162 and 165 prohibits sexual acts between people of the same sex, with offenses punishable by up to 21 years in prison. While convictions under these laws are rare, their existence often provides the justification for discrimination against the queer community in Kenya.
This includes things such as arbitrary arrests and harassment by the police, evictions from rental properties, and shaming at health facilities. Cases of physical violence and sexual assault, particularly towards trans and non-binary persons, have also been documented. This is experienced mostly by those living and working in slums and low-income settlements like Kibera and Mathare.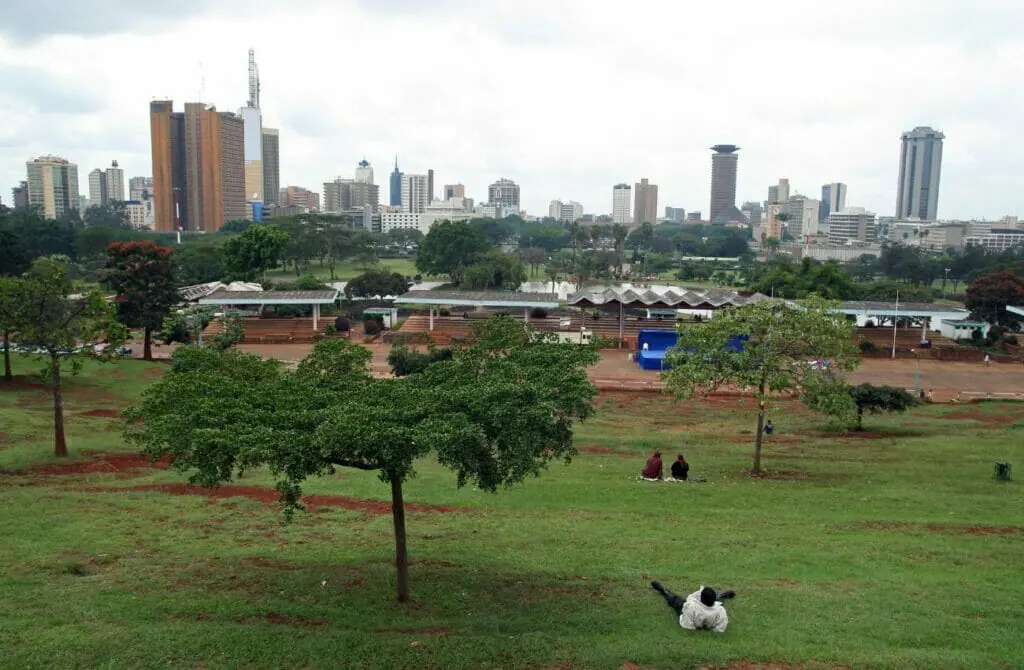 It is not all doom and gloom, though, and as you will discover when you visit, Gay Nairobi is one the safest places to be as a queer person in East Africa. Even though most Kenyans are conservative, they also like to mind their own business and will not bother you if you stay out of theirs. Public displays of affection, even for straight couples, are frowned upon and will raise eyebrows.
It is, therefore, best to keep those at a minimum while out and about in the city. Nairobi is generally safe to explore, even on foot, during the day, as long you take the necessary precautions to avoid pickpockets. In the evening, gay travelers should avoid walking alone in slum areas, low-income settlements, and downtown Nairobi.
Even in the midst of a restrictive legal and political environment, the queer community in Kenya has existed since the late 90s. The oldest queer organization, Ishtar MSM, was established in 1999 to provide health services, particularly HIV services, to gay men and gay sex workers.
In 2006, galck+, the current national SOGIE umbrella body, was established to represent the community and coordinate its activism efforts. NGLHRC, another key queer organization started in 2012, is responsible for spearheading a case aimed at repealing the anti-LGBT sections of the Penal Code. The case is currently at the court of appeal after the Kenyan high court declined the repeal request.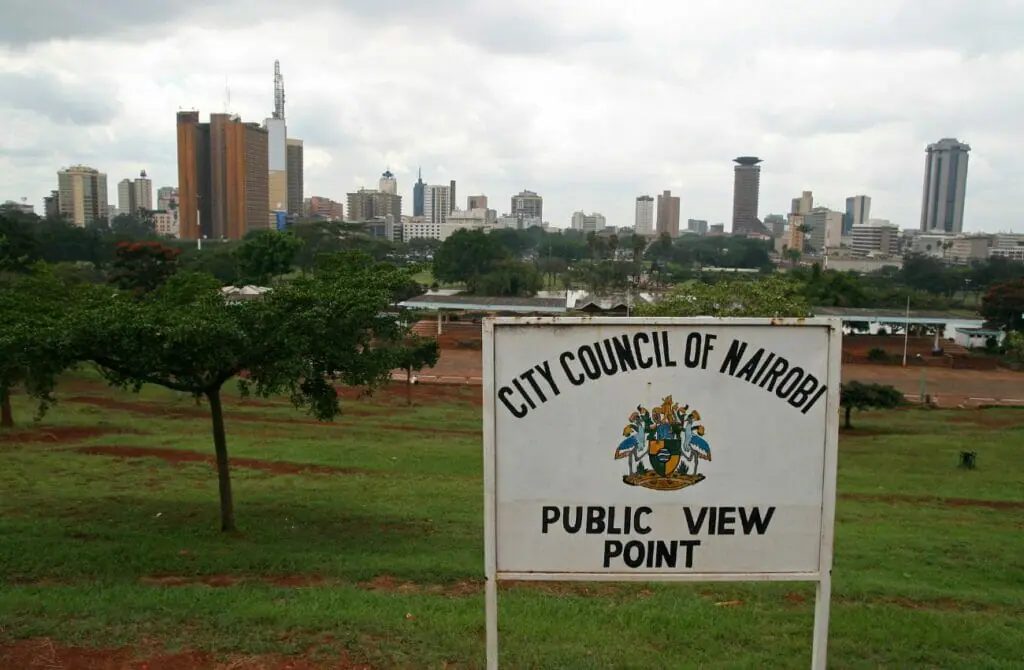 As Kenya's political and financial capital, Nairobi during the day can be a dizzying mix of hustle, noisy 'matatus', and maddening traffic jams – especially in the CBD. It is in the evening that the city comes alive and truly embraces its moniker, 'the city that never sleeps', as its fun-loving residents troop to their favorite entertainment joints to grab a drink and groove to the latest hits of Afrobeat and Amapiano from the DJ.
This includes gay Nairobians who can be found partying and having a good time across the city, from the El Vago Lounge in downtown Nairobi to K1 and the Alchemist Bar in upmarket Westlands. House parties are a common alternative to going out, and the best way to find them is to link up with locals through hookup sites or word of mouth.
During pride month, the community also hosts multiple pride events and parties that you can similarly find out about through the local gay community.
Gay Nairobi has its charms, and with a little caution, queer travelers will find their time and experience in this vibrant, fast-paced city fun and unforgettable!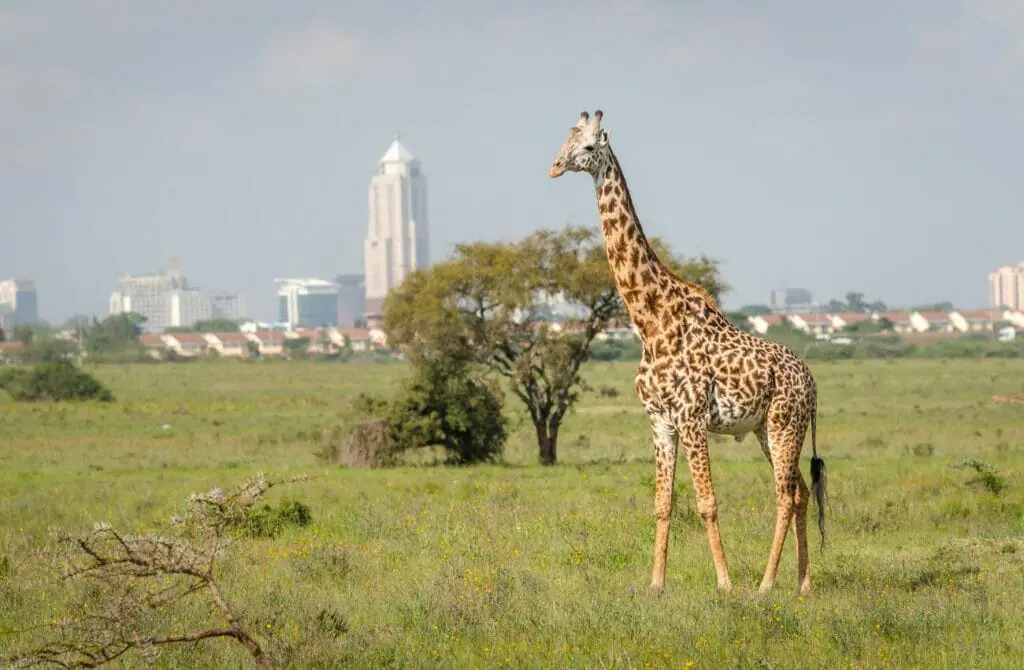 Attractions in Gay Nairobi, Kenya
Nairobi does not have places or experiences that cater specifically to the queer community. That said, queer travelers will find no shortage of unique attractions and experiences in the Kenyan capital to satisfy a wide array of interests, from wildlife to history and culture, as well as food and entertainment.
Here are some of the major highlights in the city of Nairobi:
Top Highlights In Nairobi
The Nairobi National Park is located just about seven kilometers (4.3 miles) away from the Nairobi city center, and it offers visitors a great Safari experience thanks to its rich diversity of flora and fauna.
With the city's skyline in view at a distance, visitors can expect to see up to four of the big five – lion, buffalo, leopard, and rhino – as well as the hyena, hippo, cheetah, antelope, zebra, and wildebeest among others.
Guests can also check out the Nairobi Safari Walk and Nairobi Opharnage, two animal sanctuaries located near the entrance of the park. The is also home to over 400 bird species and the endangered black rhino. The best time to visit National Park is early morning or late evening during the dry months between July and March, as the rainy season can make the roads difficult to navigate.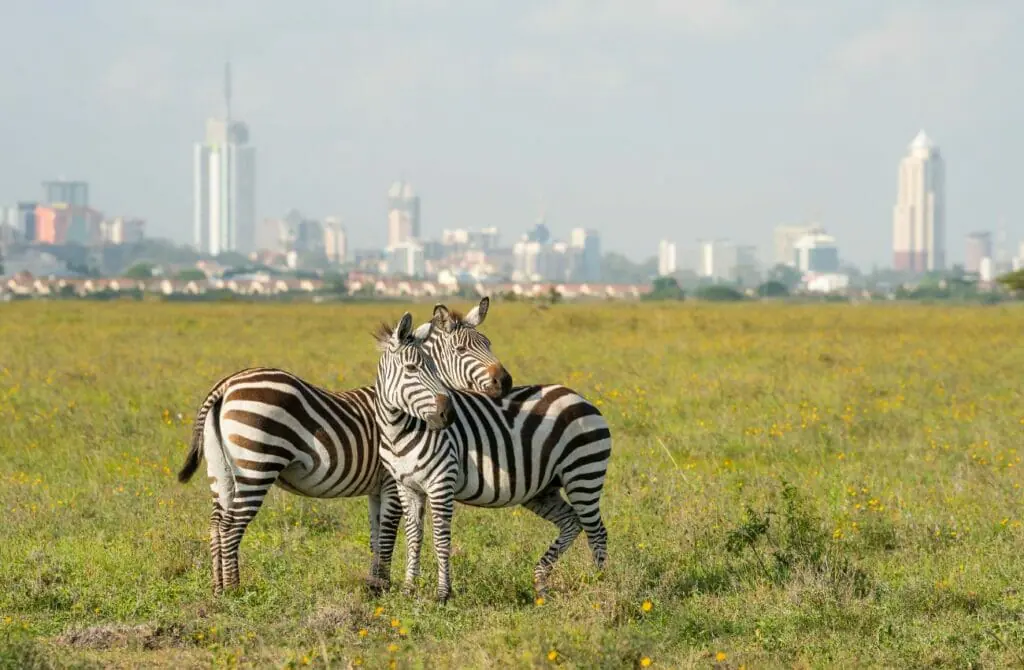 It is a five-minute drive from the city center to the Nairobi National Museum, and one can easily walk there. The Nairobi Museum is a great spot for gay travelers interested in learning about the history of Kenya and Kenyans. The museum hosts a number of galleries, including the History of Kenya Gallery, the Cradle of humankind gallery, and the numismatic exhibition.
Within the same complex, you can visit the Nairobi Snake Park to view a variety of live snakes and other reptiles. The museum is also a good spot to relax and pass the time, either while seated at their in-house restaurants or while exploring the extensive nature trail spilling over into the adjoining Michuki Memorial People Park.
The Bomas of Kenya is a cultural center located about 10 kilometers from the Nairobi CBD that showcases Kenyan traditional cultural dances, artifacts, and traditional homesteads. The center hosts daily afternoon shows by the Harambee dancers encompassing music and dances from different local communities in Kenya. Visit their Utamaduni restaurant for a taste of traditional African cuisine.
The Karen Blixen Museum was once the home of Danish author Karen and was made popular by the 1985 film "Out of Africa". Located about 10 kilometers from the Nairobi CBD, the museum is like a step back in time, giving visitors a glimpse back at life when Karen lived in colonial-era Kenya.
The museum showcases her house, furniture, and artifacts and also hosts a shop selling a variety of art and souvenirs.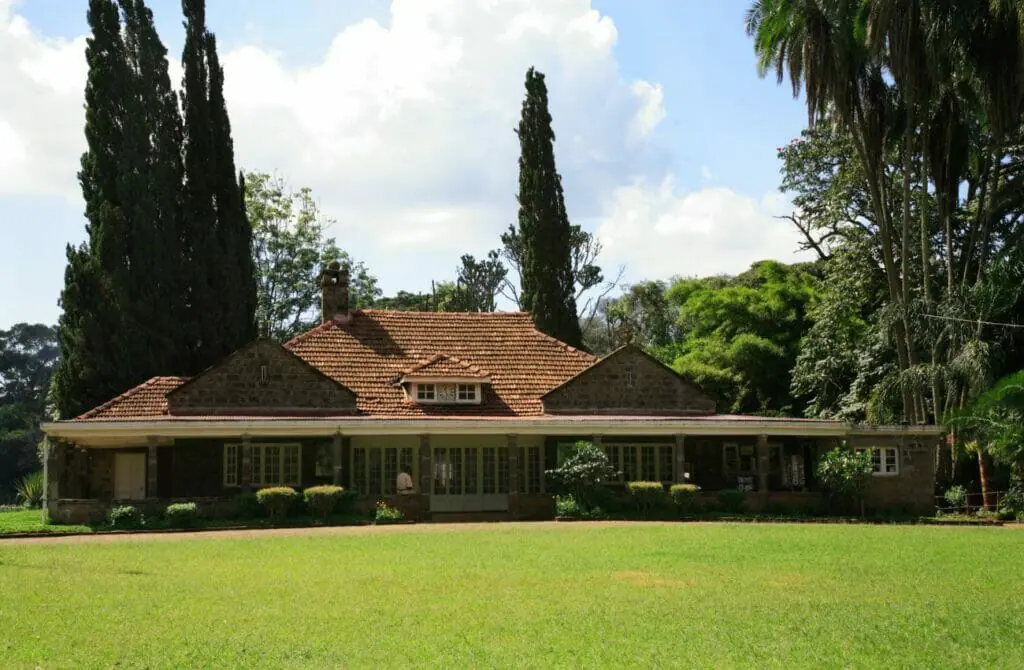 The African Heritage House is located in Mlolongo, about 15 kilometers from the Nairobi CBD, and was built by the late Alan Donovan, a renowned collector and curator of African art and cultural heritage.
It showcases a beautiful collection of art pieces, fabrics, and artifacts collected from across the African continent. The design of the house itself is based on traditional pre-colonial mud architectural influences from Mali and the Swahili people of Kenya.
Established in 1980, Carnivore is a meat lovers' paradise serving everything from 'Nyama Choma' to the much rarer ostrich and crocodile meats. The meat is barbequed on long Maasai swords and then served by an army of carvers who keep it coming until you surrender by lowering a white paper flag.
The Simba Saloon nightclub, which is within the same establishment, is also a favorite for revelers on weekends.
The Sheldrick Wildlife Trust is an animal sanctuary that is well-known for rescuing and rehabilitating orphaned baby elephants. The trust is also involved in the rescue of rhinos and other conservation efforts. Visitors can interact with and witness the feeding of the elephants. The trust also offers you the opportunity to adopt an elephant or rhino as a way to contribute to their conservation efforts.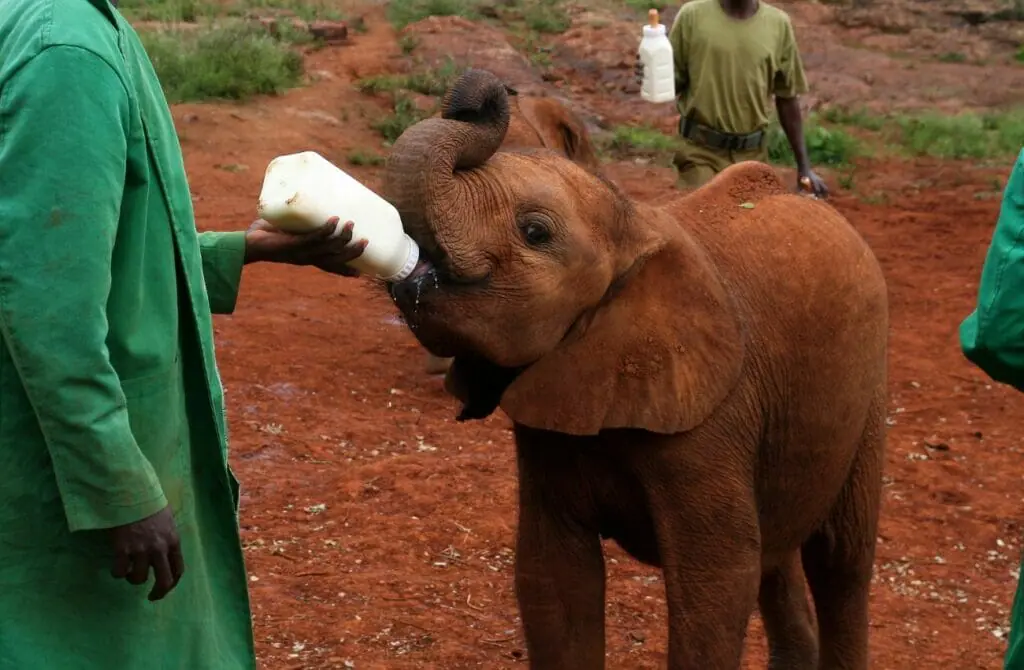 Gay Things To Do in Nairobi, Kenya
As a new visitor to Gay Nairobi, it's important to be aware that being queer is illegal in this city and country, and any same-sex activity should be absolutely avoided to ensure your safety. However, there are still plenty of things to see and do that do not involve expressing your sexual orientation.
One of the best ways to experience the city is to visit its most iconic landmarks and attractions, including historical monuments, museums, and art galleries. You can also admire the city's architecture, explore its parks and gardens, sample local cuisine, and visit local markets. Additionally, cultural events such as festivals, concerts, and shows can provide a glimpse into the local culture.
We feel it's important to acknowledge the challenges and risks associated with visiting destinations where same-sex activity is illegal. However, we still believe in the power of cultural exchange and the value of experiencing diverse cultures, even if we may not agree with their laws and customs.
Visiting queerphobic destinations allows us to learn about the local culture, history, and traditions and to gain a deeper understanding of the challenges faced by LGBTQ+ communities in those places. It also provides an opportunity to connect with local people, hear their stories, and show solidarity with the queer community.
It's important, however, to be mindful of the risks and to take steps to ensure our safety and the safety of local queer people. This may include avoiding public displays of affection, not discussing our sexual orientation with strangers, and being aware of local laws and customs.
As we explore these destinations, it's crucial to spare a thought for local queer people who may face discrimination, persecution, and even violence due to their sexual orientation.
We might also have the opportunity to use our platform to amplify their voices and to support local organizations working to protect and advocate for LGBTQ+ rights – however, this is best done once you have left (and if you reside in a gay-friendly country!).
While it may not always be easy or safe to visit queer-illegal destinations, we believe that cultural exchange and understanding can help bridge divides and promote acceptance and tolerance. Let's continue to explore the world while keeping in mind the experiences, struggles, and restrictions on LGBTQ+ expression in this city and country.
Thankfully, it's still possible to enjoy the city's attractions and learn about its culture while being mindful of local laws and customs.
These are our recommended must-see attractions in Nairobi.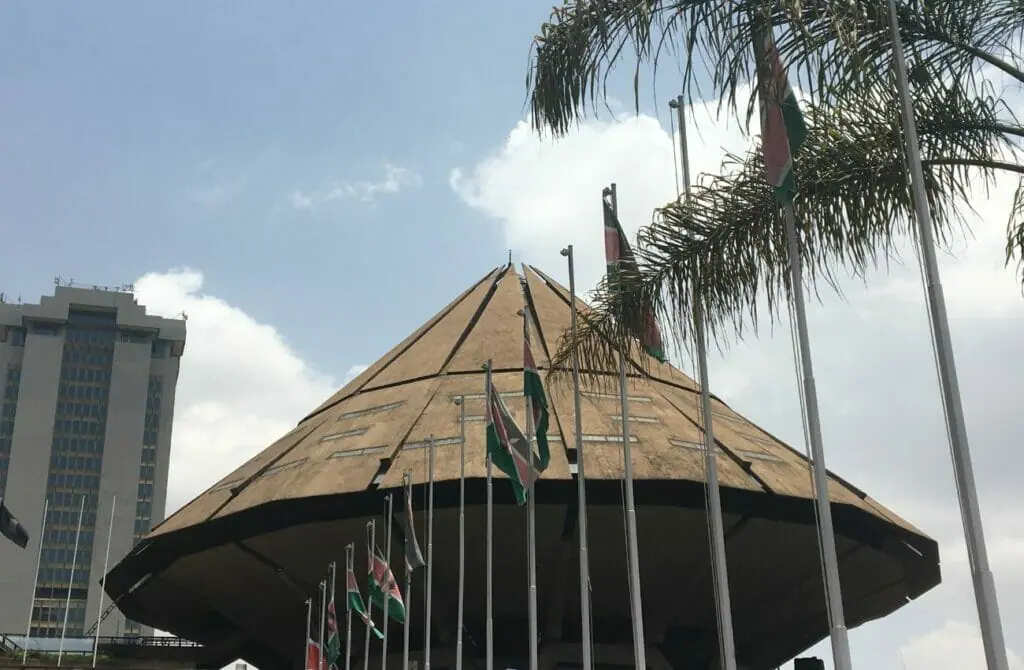 The Maasai Market is a pop-up market for Kenyan and African craftwork, art, and fabrics that happens every Saturday and Sunday in the Nairobi CBD at the intersection of Taifa Road and City Hall Way. Visitors will find a wide range of gift items and souvenirs at affordable prices, especially if you have good haggling skills. Bring a local with you if you can.
The Ngong Hills are a series of seven hills located in the Kenyan Rift Valley, located about 25 kilometers from Nairobi, and are perfect for those interested in a physical challenge. Visitors can climb a few or all of the seven hills depending on their physical fitness and endurance. The hills offer sweeping views of the magnificent Rift Valley, as well as the Nairobi city skyline.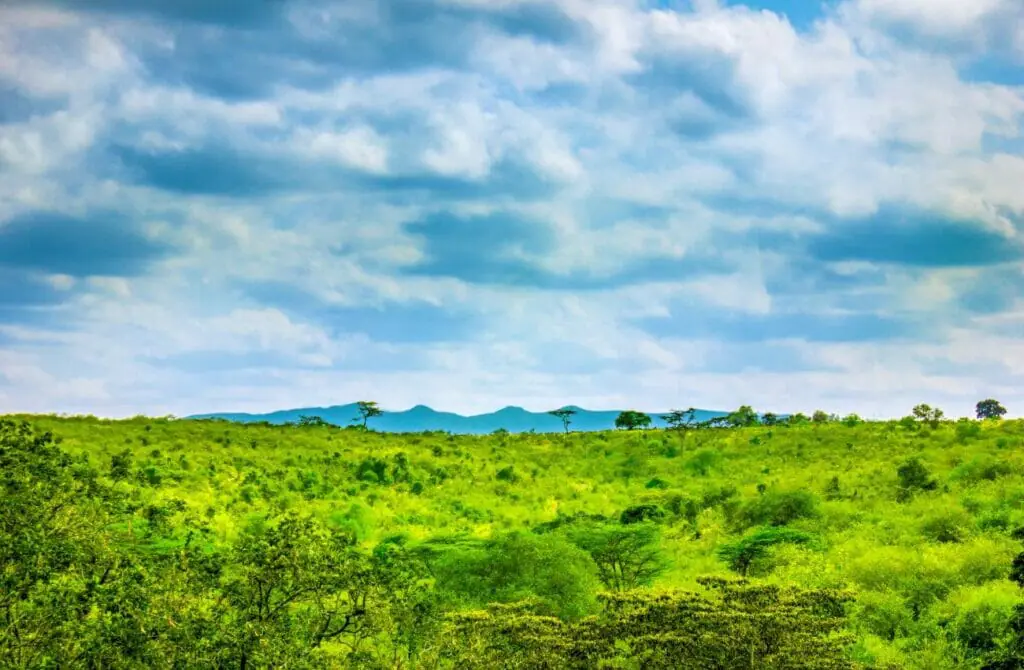 Kerieta Forest is part of the Aberdare National Park and has a lot to offer for adrenaline junkies looking for fun and adventure in the wild. Located about 60 kilometers from Nairobi, Kereita is perfect for a day trip and is famous for fun activities such as ziplining, paintball, archery, horse riding, foot golf, hiking, fly fishing, and mountain biking.
Hikers will enjoy discovering waterfalls, streams, and unique plant and animal species in the Kerieta forest. Enjoy a hearty lunch at their restaurant as you prepare to get back to the city.
Do you fancy learning about the history of tea making in Kenya? Then visit the Kiambethu tea farm located in the cool highlands of Limuru, about an hour's drive from Nairobi.
The host welcomes you with a hot cup of coffee and tells you all about tea farming before proceeding to take you on a tour of their extensive tea farm. Afterward, guests can enjoy a meal prepared with vegetables from their garden as they take in views of the Ngong hills and Nairobi city in the distance.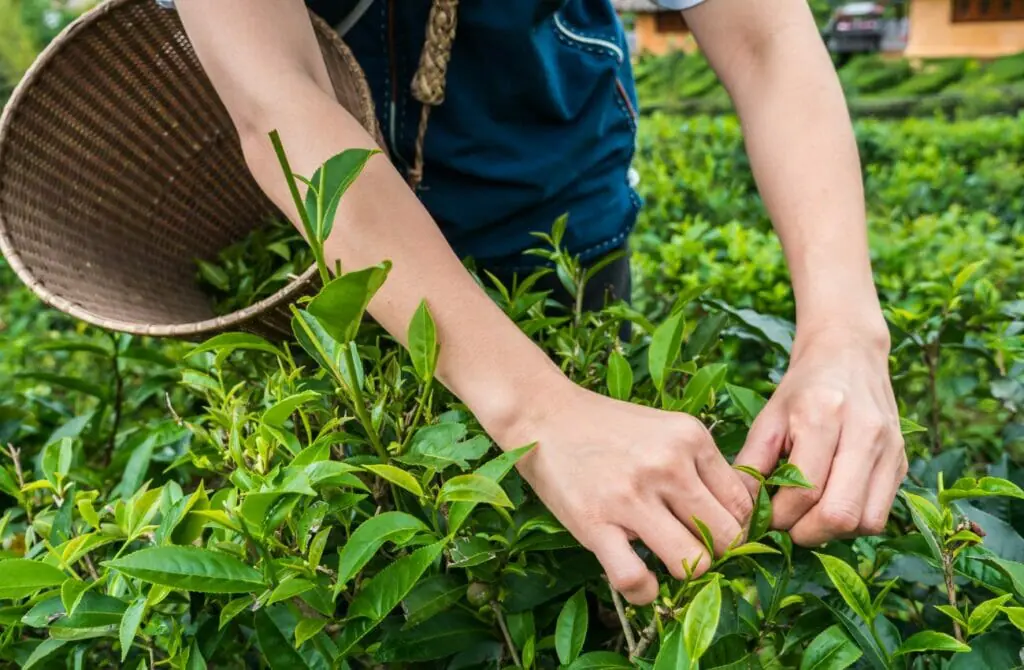 Sunday Brunch
Sunday brunch is quickly picking up in Nairobi, and the options are endless. Gay travelers will enjoy meeting and socializing with Nairobians at some of the best spots for Sunday brunch, such as Shamba Cafe, Boho Eatery, Talisman, Hemmingways Hotel, Radisson Blue Hotel, Lucca at Kempinski Hotel, Wama Africa, About Thyme, Wasp & Sprout, and Lord Errol.
Visit a Queer Organization
There is an active queer community in Nairobi that has been organizing and fighting for the rights of queer people in Kenya since the early 2000s. Gay travelers can visit some of the organizations at the forefront of this work to learn about what they do and about the history of the LGBTQ+ movement in Kenya. Some of these include NGLHRC and Galck+.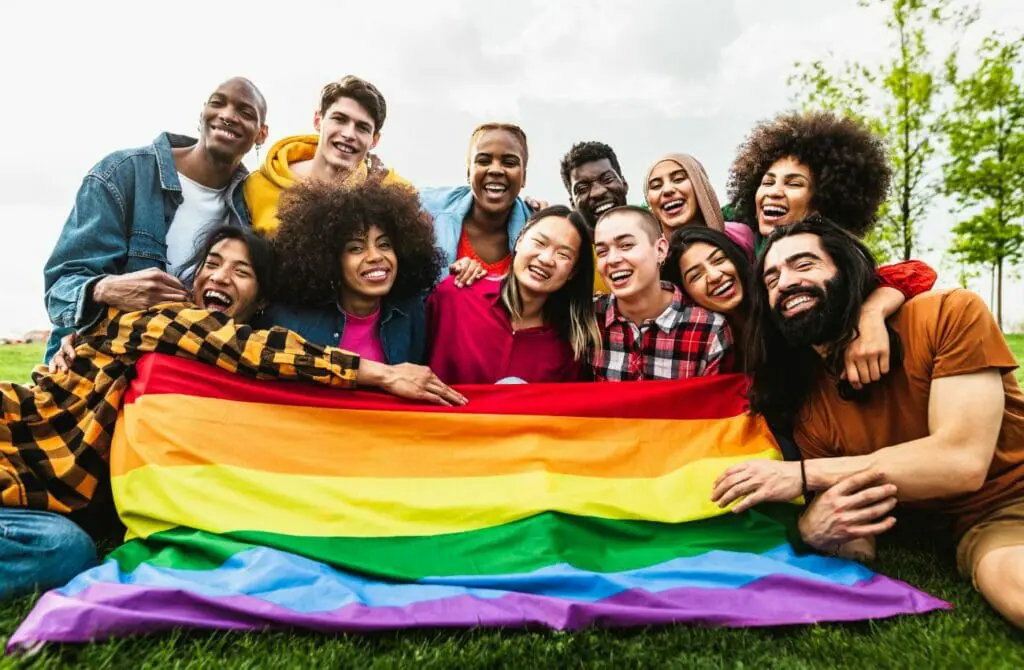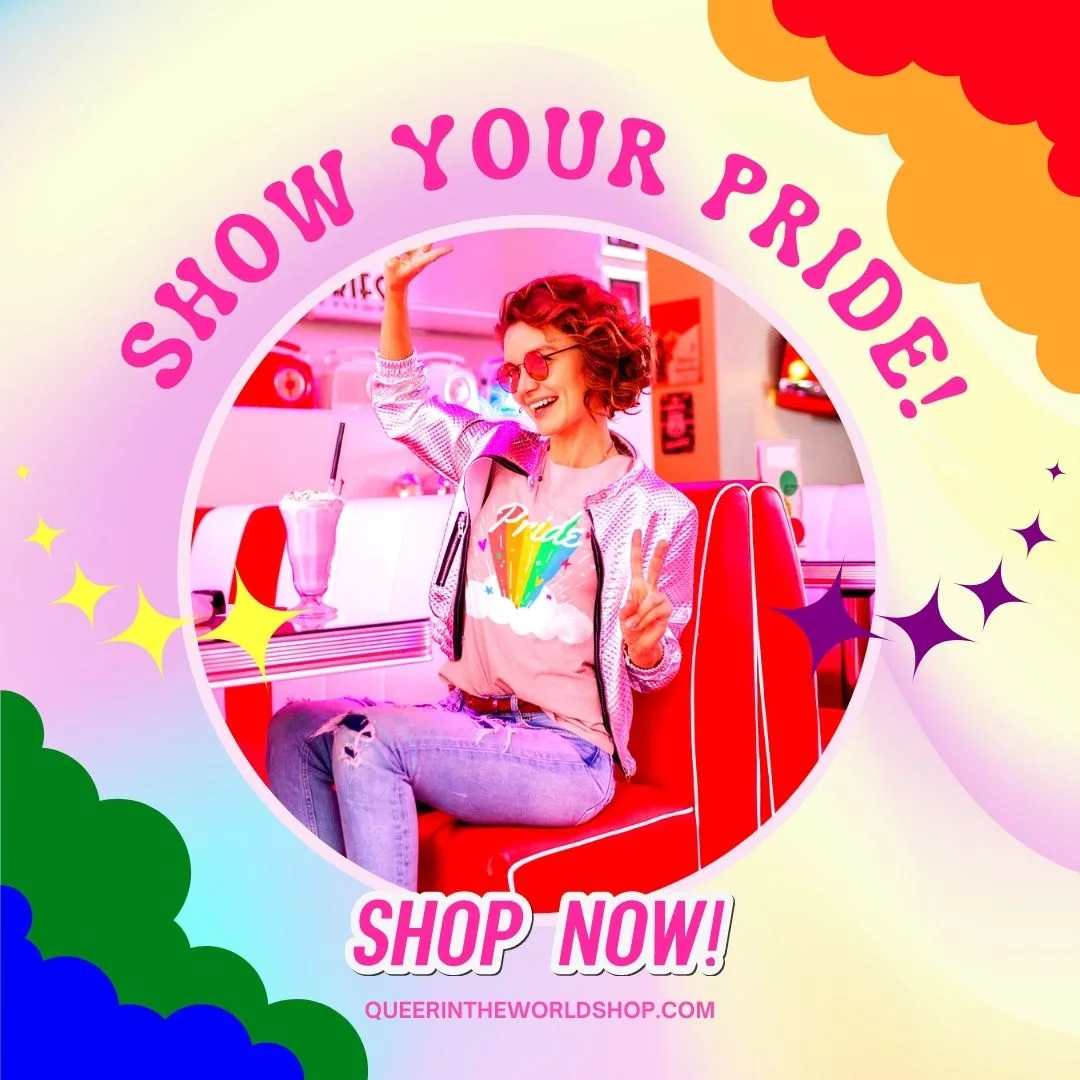 Gay-Friendly and Gay Hotels in Nairobi, Kenya
As a traveler in a homophobic country where being gay is illegal, it's important to be aware of the risks and take necessary precautions to ensure your safety. This includes choosing accommodations that are less likely to have issues with same-sex travelers.
We recommend booking two twin beds and traveling as friends only, avoiding any same-sex activities that could attract unwanted attention. While it's unfortunate that there are no gay-friendly accommodations in Nairobi, we suggest staying at international or high-end properties that are less likely to have issues with LGBTQ+ guests.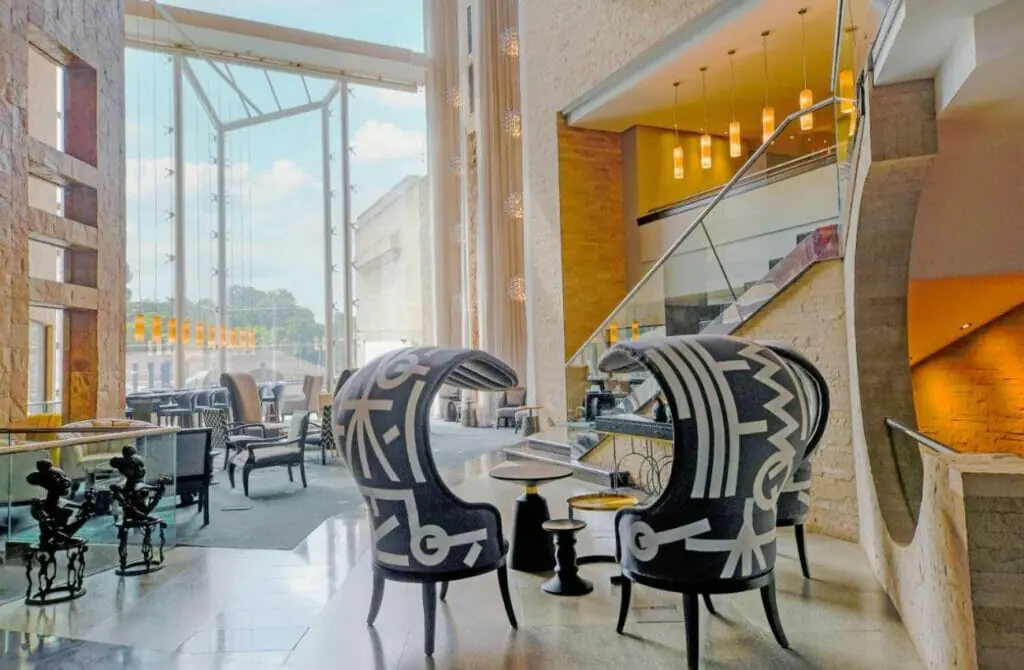 It's important to note that these accommodations are not gay-friendly at all and may not have policies or practices in place to create a safe and inclusive environment for LGBTQ+ guests.
However, they are the most fabulous hotels in Nairobi, according to other gay travelers and us, and where we recommend staying.
Whatever your needs are, Nairobi has a wide range of accommodations to choose from. While it may be challenging to find gay-friendly options, taking these precautions can help ensure a safe and enjoyable stay in the city.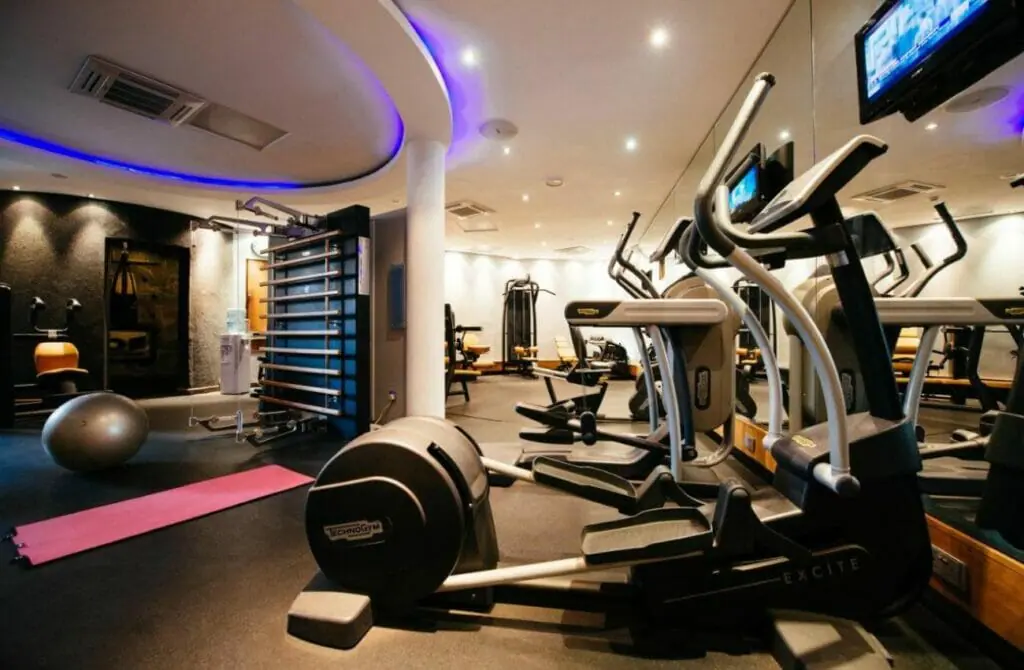 The Tribe Hotel is the ultimate place for travelers looking for a luxurious hotel experience. Nestled in the tranquil and lush suburbs of Gigiri, the hotel offers effortless class and comfort, inspired design and decor, great ambiance, and service that is truly unforgettable.
The stylish rooms are all about comfort with silky-soft bath robes, extra-large beds, mood lighting, rain showers, a minibar, and high-speed internet. Guests will love spoiling themselves at the Kaya spa, which has five treatment rooms, and then dining at Jiko restaurant for a five-star experience of African and international cuisine.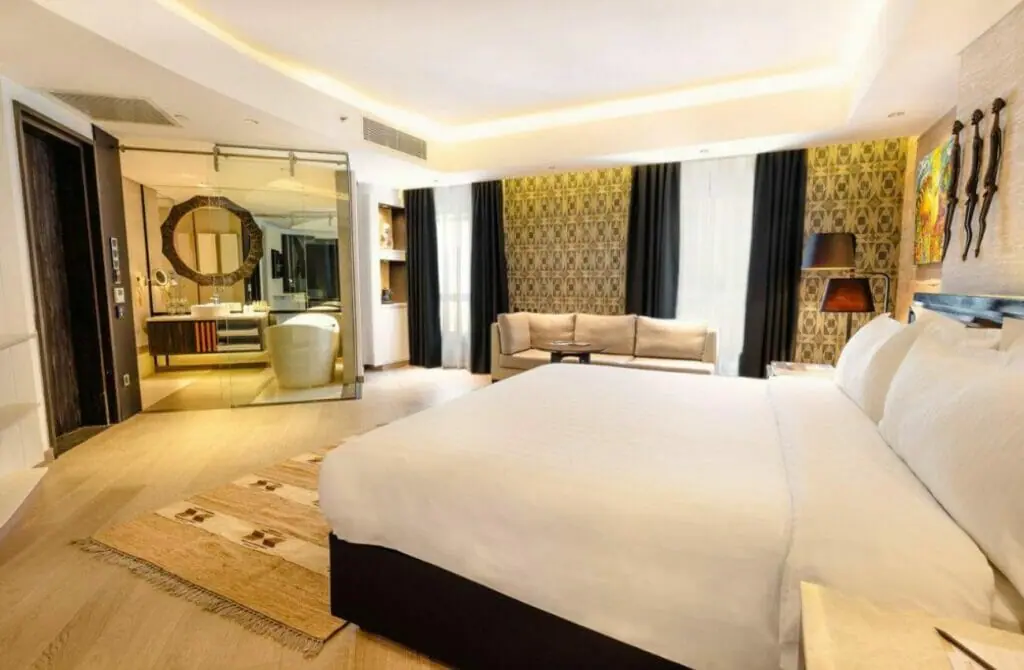 Movenpick Hotel & Residences ✰✰✰✰✰
Movenpick is an upscale hotel located in the heart of Westlands, away from the hustle and bustle of the Nairobi CBD. Guests will love sitting down to their delectable lamb shank at the View, a revolving restaurant that gives unforgettable views of the city or sipping a drink at Kijani bar with great poolside views.
The rooms, ambiance, and service at Movenpick are all world-class, and its ideal location places it within walking distance of major malls, eateries, and entertainment spots. Queer travelers will particularly love its proximity to gay-friendly entertainment spots such as the Alchemist, Havana, and K1 Klub House.
Trademark Hotel, Village Market ✰✰✰✰
A trademark is a high-end lifestyle hotel located within the Village Market shopping and recreation complex in Gigiri, in a safe and upscale area that is effectively the UN and embassy capital of Nairobi.
Experience great views of the city from Hero, their popular rooftop cocktail bar, and a scrumptious breakfast buffet at the Harvest Brasserie. Guests will enjoy the convenience of shopping and dining at Village Market and the proximity to the Nairobi CBD, diplomatic offices, and recreational spots.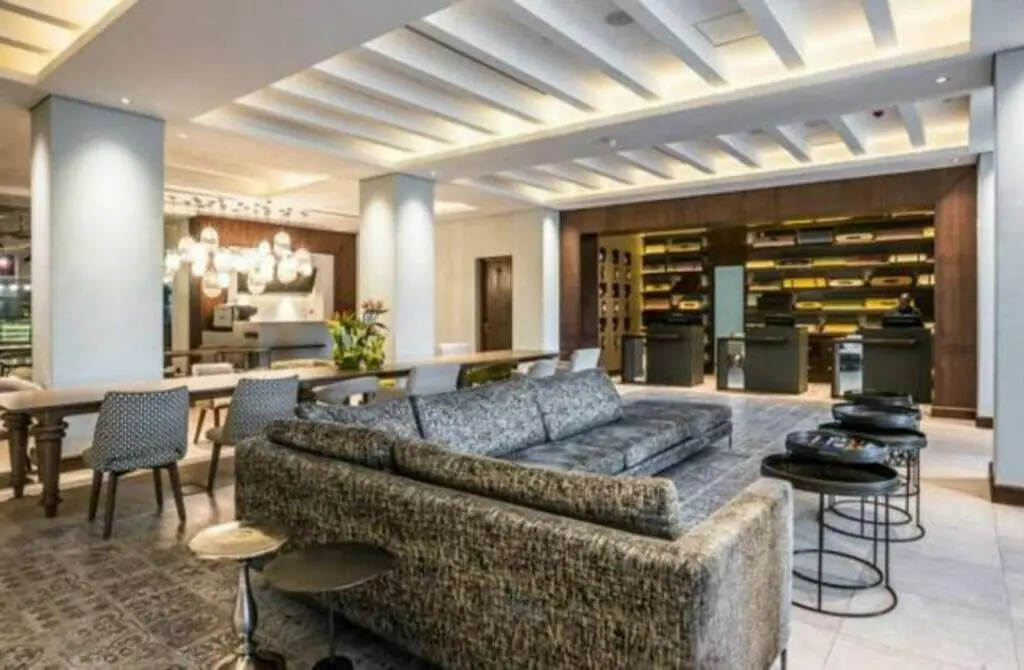 If you are looking for a modern and stylish hotel in a good location that also offers good value, then you should consider Ibis Styles. Their rooms, though relatively small, are tastefully done and great for solo travelers and couples.
Visit the rooftop for barbeques at Kilele Nyama and great cocktails at Sky Bar, a favorite with queer Nairobians, as well as sweeping views of the city. Ibis Styles is only a 10 minutes drive from the Nairobi CBD and less than a five minutes drive to major malls, eateries, and entertainment joints in Westlands.
Nairobi has a few hostels, and they are not all that great. The safety of queer travelers in these hostels is also not guaranteed. For travelers on a budget, we would recommend finding a good place on Airbnb and Misterb&b or getting recommendations from queer Nairobians.
Some additional gay-friendly hotels for travelers to consider include the Social House, Best Western Plus, and the Giraffe Manor.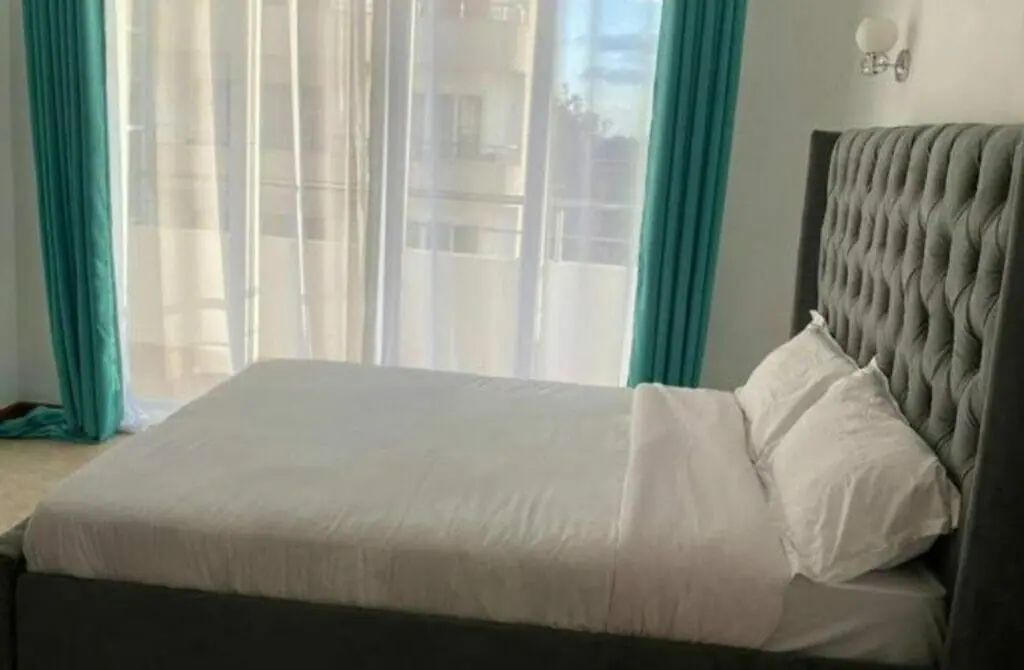 Gay Nightlife In Nairobi, Kenya
Nairobi is famous for its nightlife and its residents who love to party till the break of dawn. There is something for everyone in Nairobi, from local neighborhood bars to sports bars, cocktails bars, and exclusive upmarket rooftop bars.
Whether to wind down after a long day's work or for a weekend night out with friends, Nairobians love to drink, dance, and have a good time. Queer travelers, too, can have a fantastic time in Nairobi as long as they exercise a relative level of caution.
While there are no clubs in Nairobi that officially cater to gay revelers, many entertainment spots in upmarket areas of Nairobi, like Parklands, Westlands, Kilimani, Lavington, Gigiri, and Upper Hill, are safe and quite friendly to gay people.
Most people will not mind or bother you as long as you keep public displays of affection at a minimum and refrain from interfering with others in the club. For security purposes, gay travelers are advised to only use hotel shuttles or cabs from the Uber app for transport to and from entertainment spots.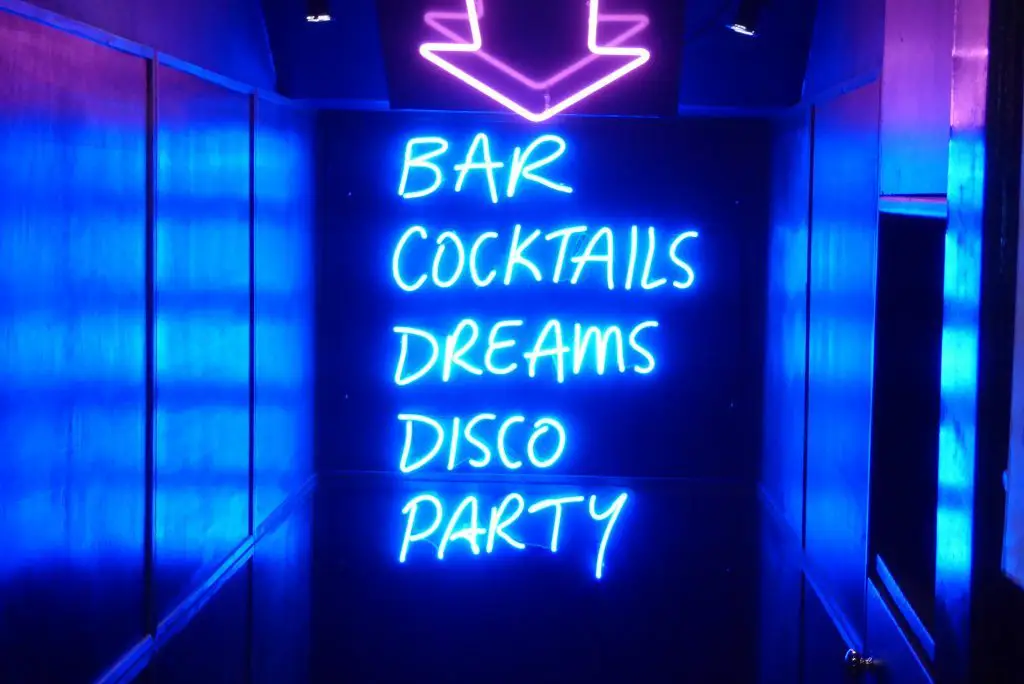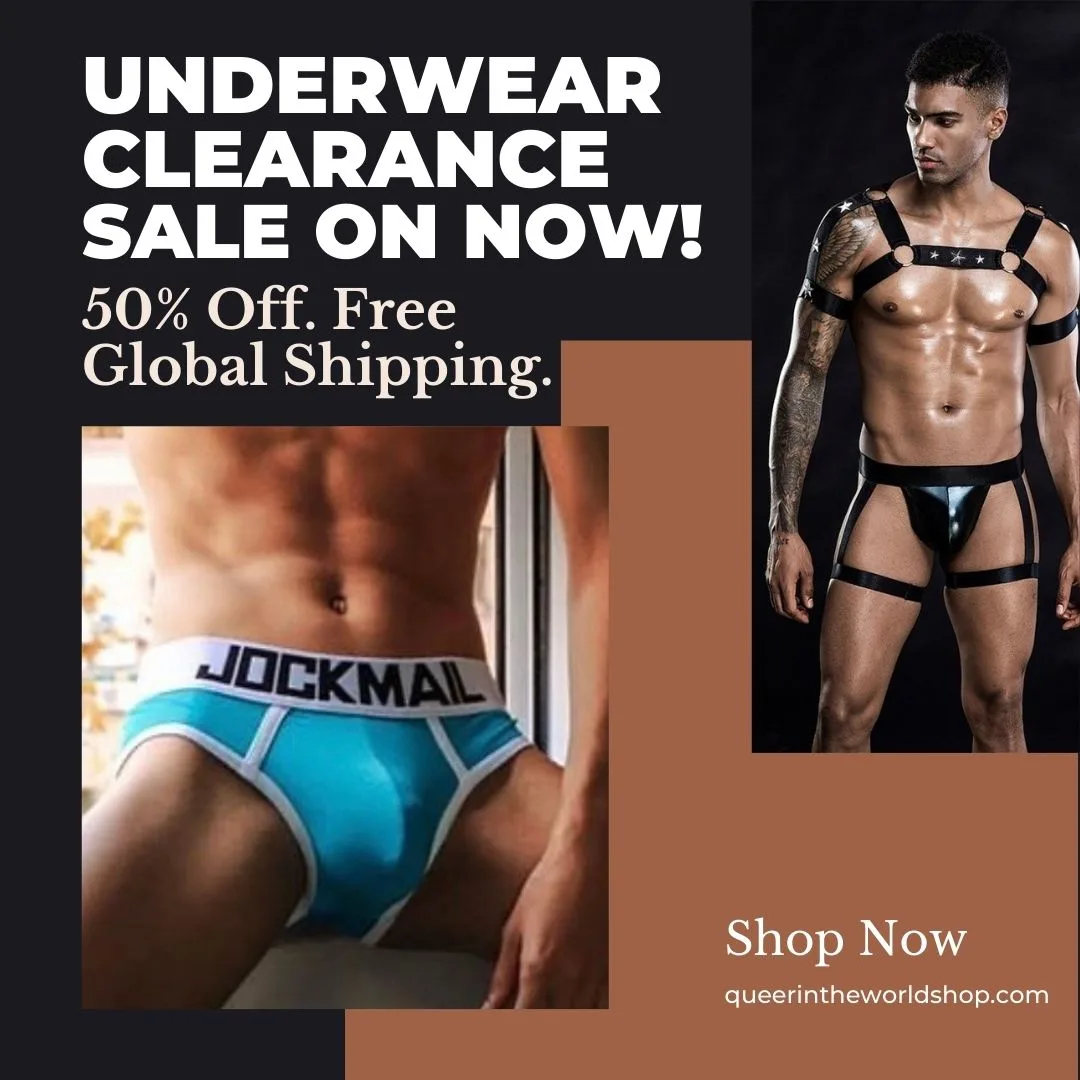 Gay-Friendly Clubs & Bars in Nairobi
El Vago Lounge (formerly Club L.A)
El Vago Lounge is arguably the most gay-friendly club in Nairobi, located along Tom Mboya Street in downtown Nairobi. As the only one of its kind in the entire city, the club fills to capacity every Friday and Saturday night as queer people from across Nairobi meet to catch up, share a drink and let loose on the dancefloor to the music from the in-house Dj.
You can express yourself freely at El Vago until you interfere with or harass others, at which point big burly bouncers kick you out promptly. On Sundays, the club hosts a karaoke night to a much smaller, much chill crowd. Walking at night in downtown Nairobi is not safe, and travelers interested in checking out El Vago should take a cab to and from the location.
The Alchemist is a popular food and entertainment hub located in Westlands, comprising food trucks, restaurants, shops, cocktail bars, stages, and meeting spaces. The Alchemist attracts young Kenyan professionals, ex-pats, and creatives with its unique menu items, themed nights, unique music acts, alternative music, amazing DJs, and exclusive location.
Queer travelers will enjoy the safety and convenience of the club, as well as a chance to mingle with Kenyans and explore the party scene in Nairobi. Make sure to try the burgers from Mama Rocks.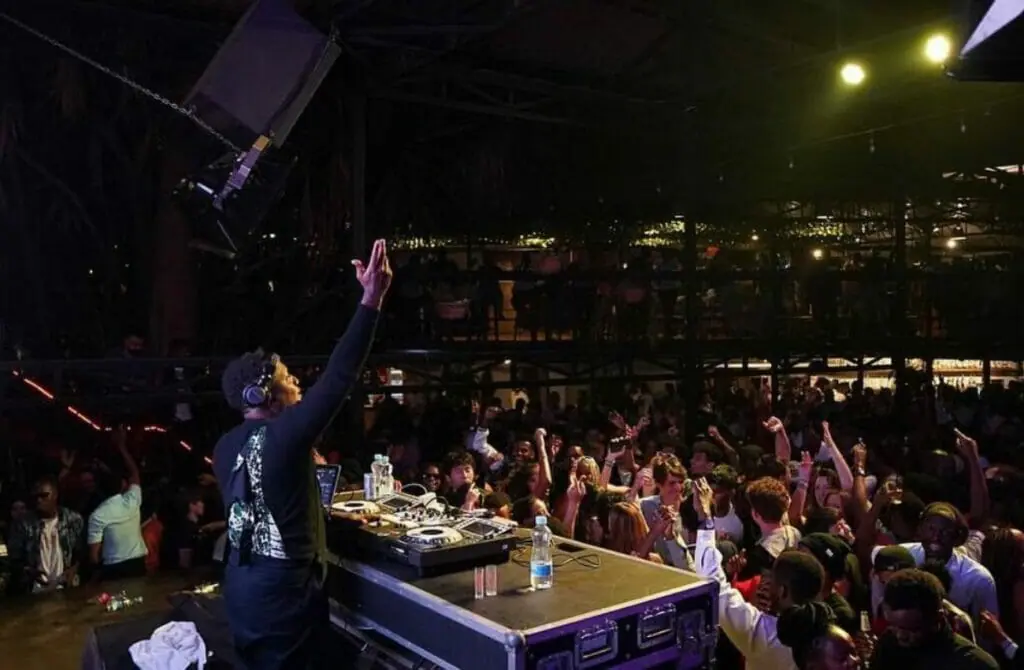 Sarabi Rooftop Bar & The Champagne Bar
Travelers seeking a luxury experience can indulge in champagnes and champagne cocktails at the Champaign bar and signature handcrafted cocktails at the Sarabi open-air lounge, both located on the seventh floor of Sankara, a five-star hotel in the heart of Westlands.
Located along Ojijo road in Parklands, K1 is one the most popular clubs in Nairobi. That has a sports bar, restaurant, indoor bar, and outdoor sitting area that offers a cafeteria-style dining experience with wooden tables and long benches with colorful umbrellas to make up a canopy on top.
K1 has a lot to offer, including a pool table, a large screen for lovers of football, live music performances, themed nights, and a popular flea market on Sundays. It is especially popular with the gay community on Sundays thanks to affordable drink prices and the club's fun and welcoming social vibe.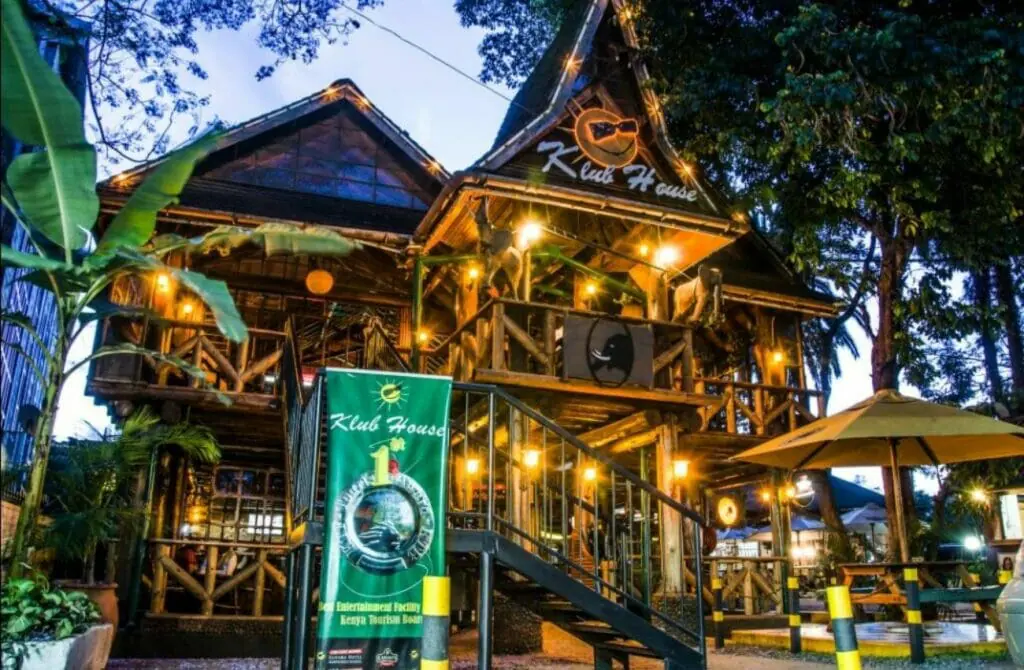 Hemmingways is a charming colonial-style boutique luxury hotel located in the Karen suburb of Nairobi. The rooftop bar offers unforgettable cocktails and spectacular views of the Nairobi National Park and the sun setting over the Ngong hills.
Located a short distance from the Alchemist bar, Havana is a popular bar located along Woodvale Groove in Westlands. Flanked by multiple bars and clubs, this bar is the best spot to experience Nairobi's nightlife. In the evening, they play chill music, and you can sit on the outdoor terrace downstairs and enjoy a drink and their delicious chicken burger with a side of crispy onion rings.
As the evening transitions into night, sit at the bar on the first floor, ask for potent cocktails, and bop to the music from the DJ as you watch Nairobians partygoers in their element late into the night.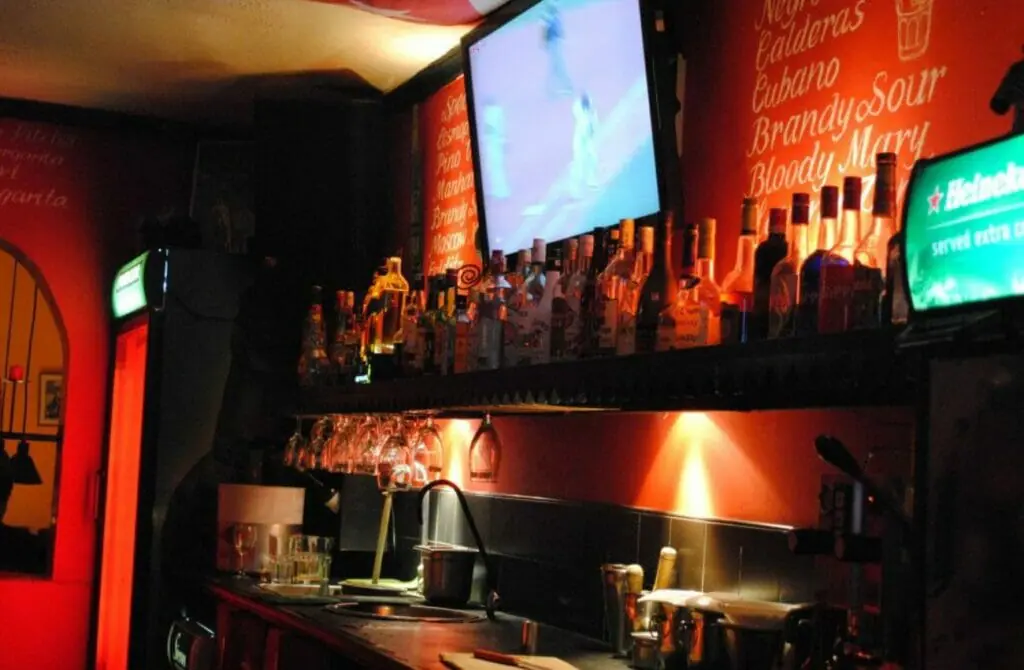 Sky Lounge is a multi-cuisine restaurant and bar located on the 10th floor of the Emara Ole-Sereni hotel. It is one of the best rooftop bars offering alfresco dining and unbeatable views of the Nairobi National Park. The lounge is located next to the pool area and serves amazing unique handcrafted cocktails.
Brew Bistro and Lounge Rooftop
Brew Bistro is located across from Havana on the rooftop of Fortis Towers and is popular for its craft beer made at its in-house microbrewery. Brew, as it's commonly known in Nairobi, is also a gastropub serving gourmet food and boasts a waffle bar, pizza bar, noodle bar, sushi bar, and live seafood station.
Go to Brew for great city views, great ambiance, great food, great beer, and great music that will keep you dancing all night long.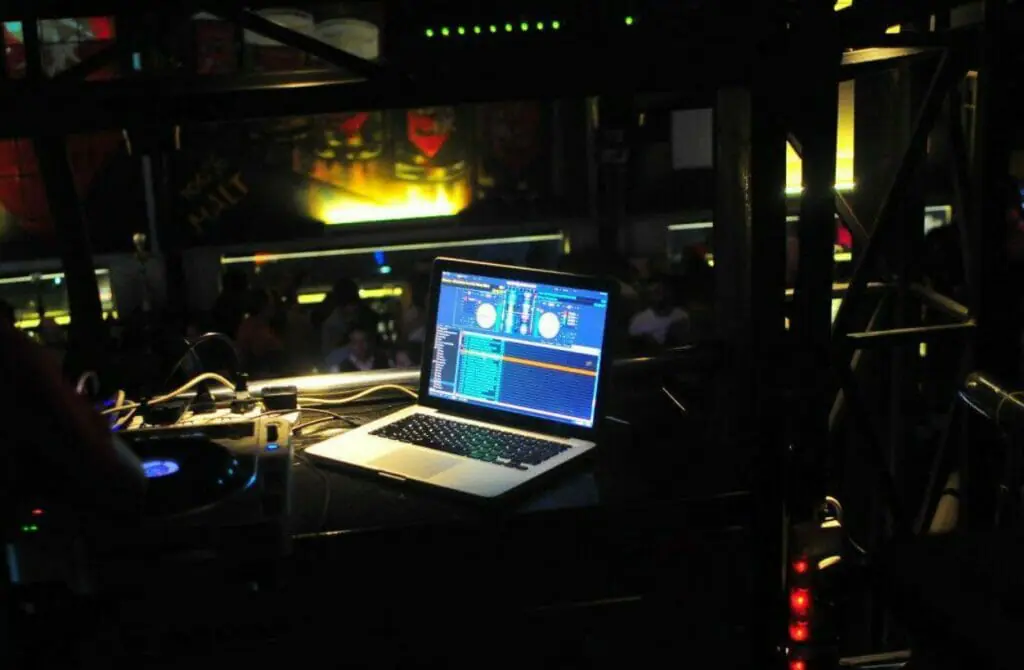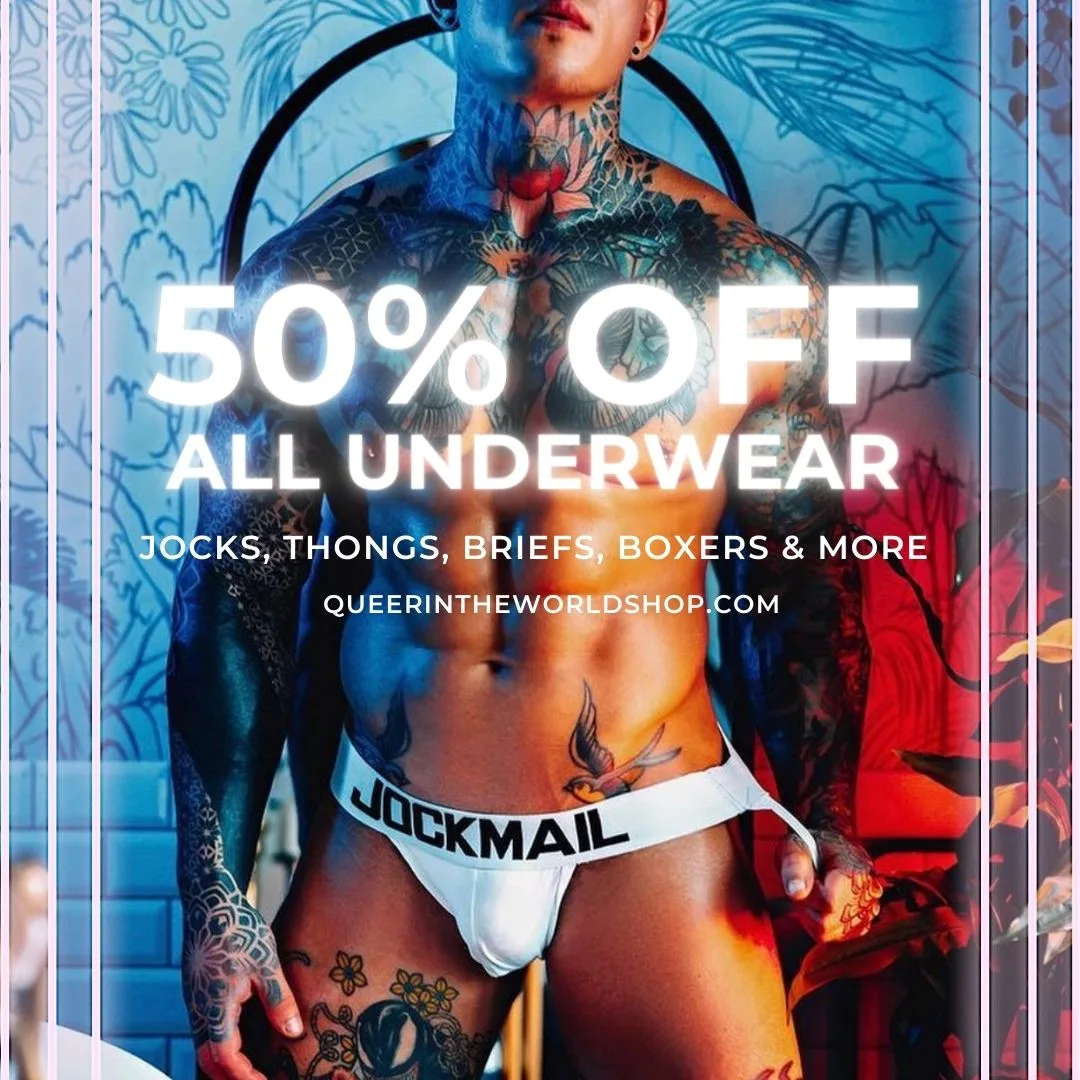 Gay Map Of Nairobi
Finding it hard to envisage where everything is in Nairobi? Hopefully, this queer-centric map helps where we have marked all the bars, clubs, parties, hotels, saunas, massages, and more will help you stay in the spot best suited to you!