Casablanca serves as Morocco's main point of entry and many tourists' first experience in the country because it is home to its primary international airport. This busy city is not just the economic and industrial center of Morocco; it is also home to several closeted local gay people.
Casablanca is one of the cities with the most tourists in all of Morocco; due to its cultural diversity, it served as a haven for gay people during a time when homosexuality was illegal in Europe and the United States.
So it's not too much of a stretch to imagine that you'd occasionally bump into some other gay people. The city has several gay-friendly spots, including bars, hotels, and cuisines. Gay people visiting Casablanca often don't seem to get enough of this city's lively nightlife.
However, being gay in Morocco is tough because the country still considers it a crime punishable by up to three years in prison. Public displays of affection are frowned upon, regardless of sexual orientation.
Even if you crave a passionate kiss as the sun sets over Casablanca, you should probably save it for the privacy of your hotel room. On the other hand, holding hands in public is perfectly acceptable for two heterosexual people of either sex.
Casablanca should be on your list as it boasts several attractions and tourist sites for visitors. Just be cautious and stay safe at all times.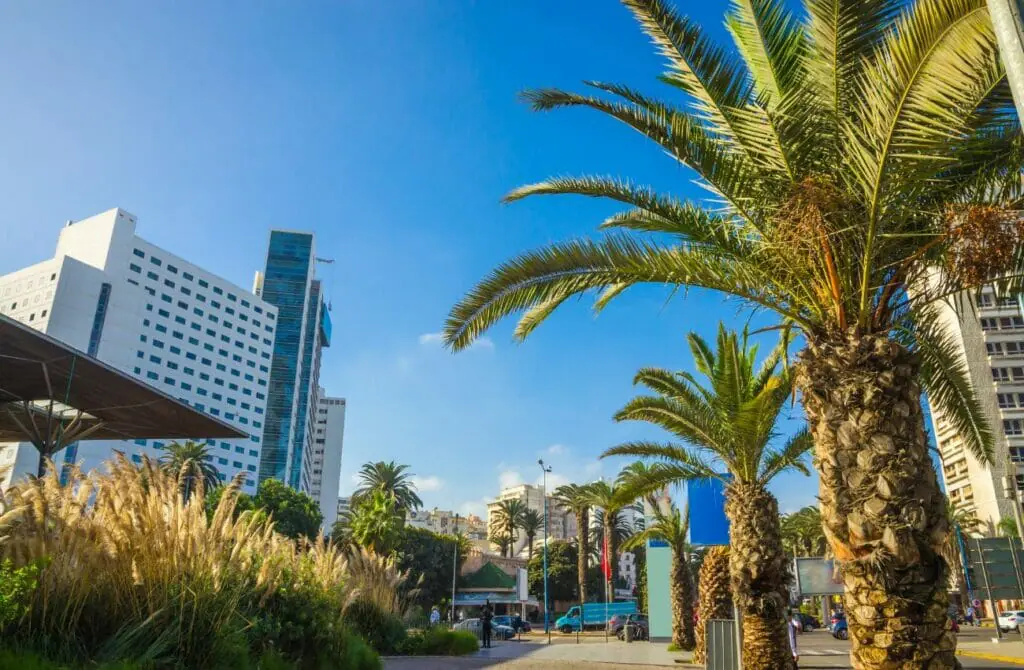 Attractions in Gay Casablanca, Morocco
As a new visitor to Gay Casablanca, it's important to be aware that being queer is illegal in this city and country, and any same-sex activity should be absolutely avoided to ensure your safety. However, there are still plenty of things to see and do that do not involve expressing your sexual orientation.
One of the best ways to experience the city is to visit its most iconic landmarks and attractions, including historical monuments, museums, and art galleries. You can also admire the city's architecture, explore its parks and gardens, sample local cuisine, and visit local markets. Additionally, cultural events such as festivals, concerts, and shows can provide a glimpse into the local culture.
We feel it's important to acknowledge the challenges and risks associated with visiting destinations where same-sex activity is illegal. However, we still believe in the power of cultural exchange and the value of experiencing diverse cultures, even if we may not agree with their laws and customs.
Visiting queerphobic destinations allows us to learn about the local culture, history, and traditions and to gain a deeper understanding of the challenges faced by LGBTQ+ communities in those places. It also provides an opportunity to connect with local people, hear their stories, and show solidarity with the queer community.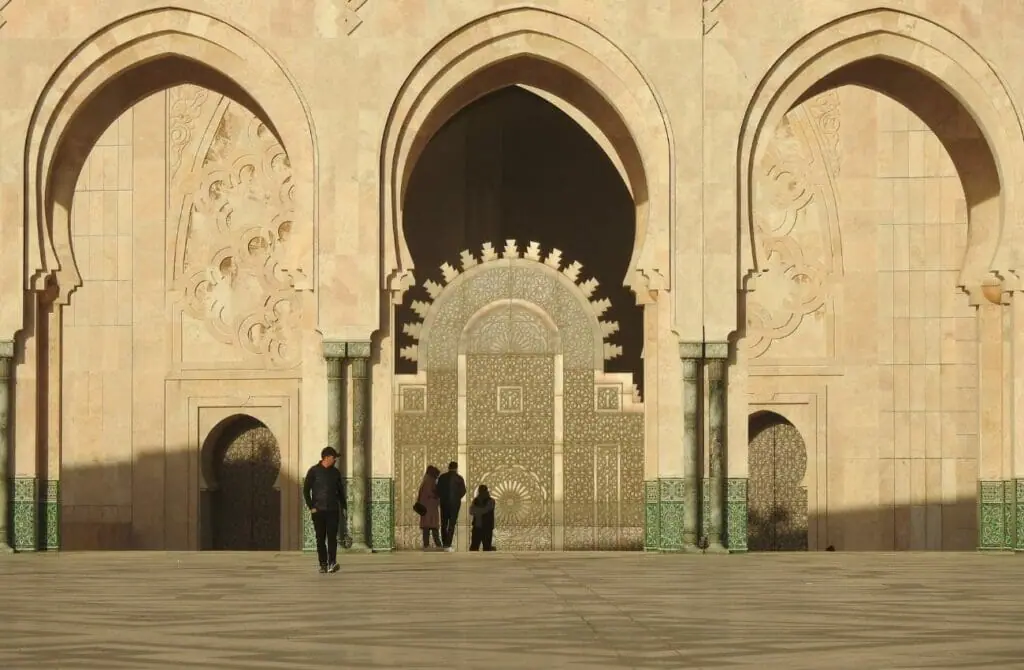 It's important, however, to be mindful of the risks and to take steps to ensure our safety and the safety of local queer people. This may include avoiding public displays of affection, not discussing our sexual orientation with strangers, and being aware of local laws and customs.
As we explore these destinations, it's crucial to spare a thought for local queer people who may face discrimination, persecution, and even violence due to their sexual orientation.
We might also have the opportunity to use our platform to amplify their voices and to support local organizations working to protect and advocate for LGBTQ+ rights – however, this is best done once you have left (and if you reside in a gay-friendly country!).
While it may not always be easy or safe to visit queer-illegal destinations, we believe that cultural exchange and understanding can help bridge divides and promote acceptance and tolerance. Let's continue to explore the world while keeping in mind the experiences, struggles, and restrictions on LGBTQ+ expression in this city and country.
Thankfully, it's still possible to enjoy the city's attractions and learn about its culture while being mindful of local laws and customs.
These are our recommended must-see attractions in Casablanca.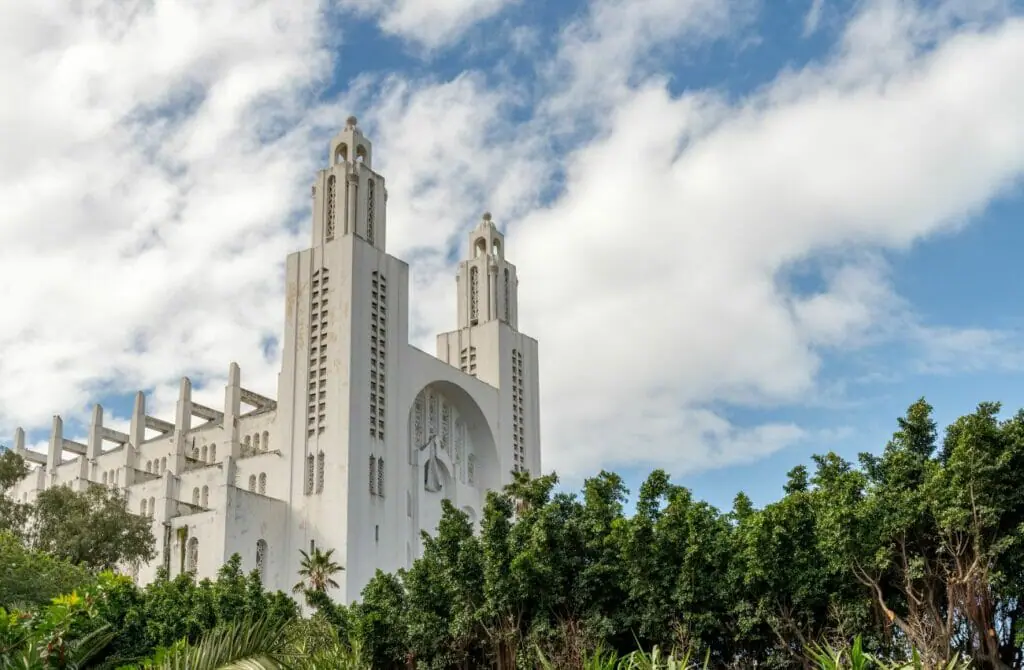 The Hassan II Mosque, located on the shoreline just beyond the northernmost tip of Casablanca's Medina (old city), is the city's most prominent structure. It wasn't finished until 1993, but it is the world's second-largest mosque.
The Hassan II Mosque is exquisite, from its regal cliff-top perch overlooking the ocean to its soaring 210-meter-high minaret, which shines a beam toward Mecca during the evening hours. The magnificent mosque is one of the world's largest, with a capacity of up to a hundred thousand worshipers.
Every millimeter of the surface is covered in astonishingly intricate decoration. The location is directly on the bay's rocky point, which extends out over the water and is breathtaking. It is nearly 700 feet tall and magnificently built, displaying the incomparable brilliance of Moroccan architecture. It is Casablanca's only mosque that is open to visitors from outside the city.
There are multiple departures each day from the mosque's western entrance, where the tours begin. Tours are offered daily at ten o'clock in the morning, eleven o'clock in the morning, noon, and two o'clock in the afternoon.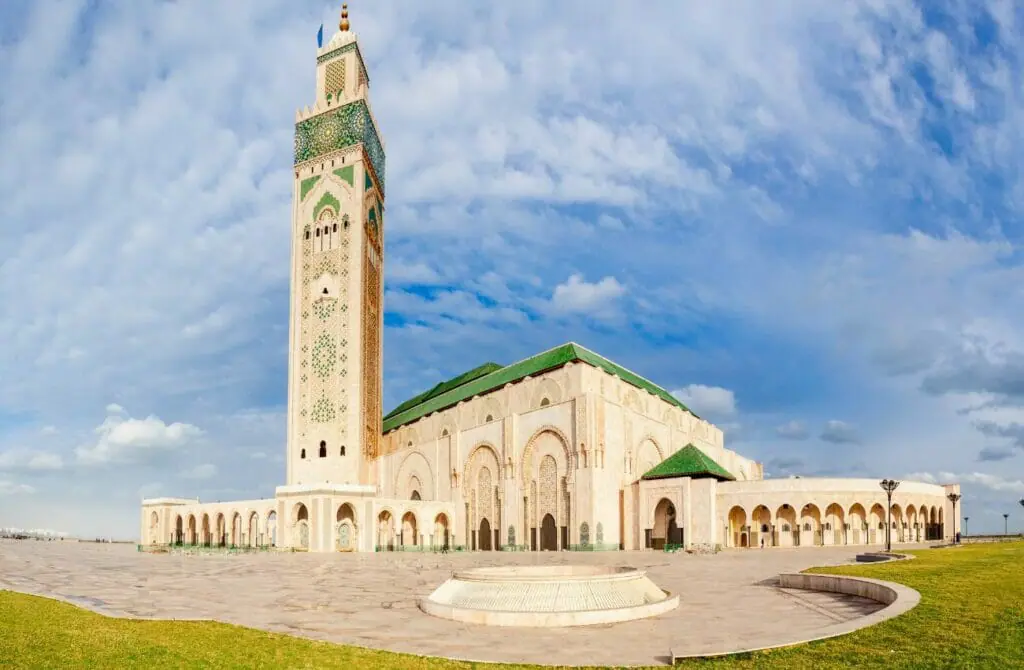 La Corniche, the city's most fashionable suburb, is a popular destination for visitors and residents. La Corniche runs through the heart of the neighborhood, from the Hassan II Mosque to the El Hank Lighthouse. However, the most popular destination in the area is the picturesque promenade that runs along the Casablanca seafront, where visitors come to stroll.
The Corniche is a popular beach destination for travelers looking to relax and rejuvenate. The beach is usually packed with locals who are snacking and working on their tans while having fun at the beach.
Corniche also has a lovely picnic area, which is ideal for bringing families and spending quality time together. Indeed, La Corniche in Casablanca is a polished location where everyone who visits has a pleasant experience.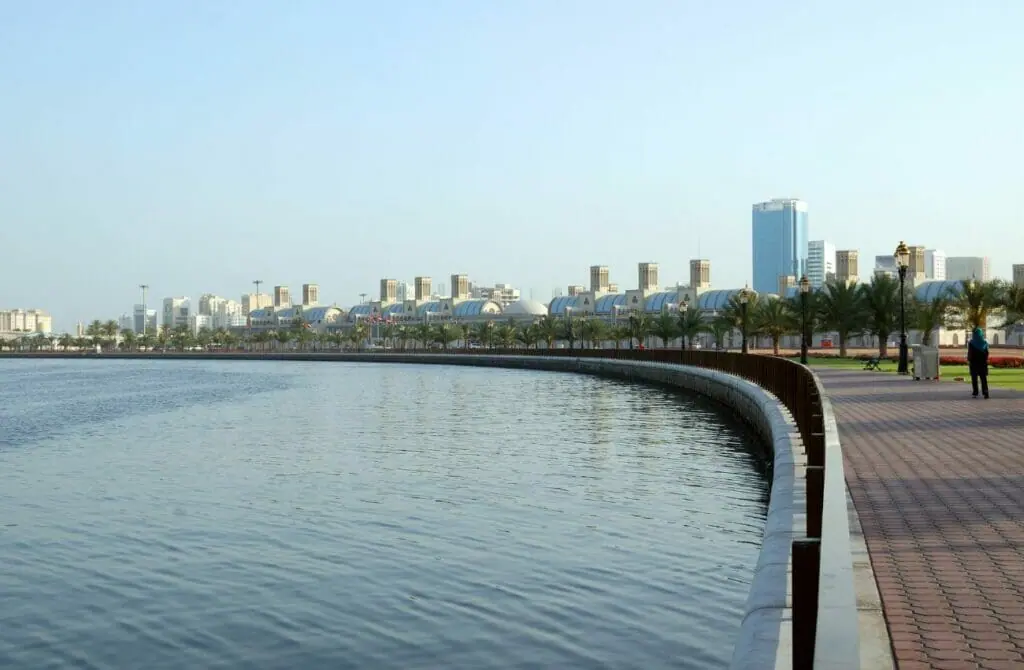 Marche Central
The Marché Central is Casablanca's most important market, right in the heart of the city. This bustling central market is enormous, vibrant, and noisy; it is a photographer's dream location.
Because locals come to the market to get produce for the next meal, shoes, jewelry, and carpets, as well as to bargain, make deals, eat, or hang out, it is a great place to get a sense of the local culture. Tourists also visit the market to buy shoes, jewelry, and carpets.
Tourists are always looking for good deals and eager to sample regional specialties because everything is prepared right before them. It's all there in front of you—thousands of colors, smells, and textures, and you can see what grows in the area and swims in the sea.
Mohamed V. Place
Mohamed V Place is located in the city's more modern section and is well-known for its high level of luxury and comfortable services. With its numerous photographic opportunities, it has the potential to be the most impressive attraction in the city's modern section. In addition, it has a large open area with fountains, pigeons, and palm trees in the middle of the city's high-rise corporate offices.
Mohamed V Place is one of the country's most luxurious areas, and it is widely regarded as one of the best places to stay in Morocco because it offers its guests every comfort imaginable.
This neighborhood houses Morocco's most important government buildings, including the country's central post office, the Palace of Justice, and the leading bank. In its well-organized world, Mohamed V Place offers much-needed comfort and exotic luxury. It also has a calm atmosphere.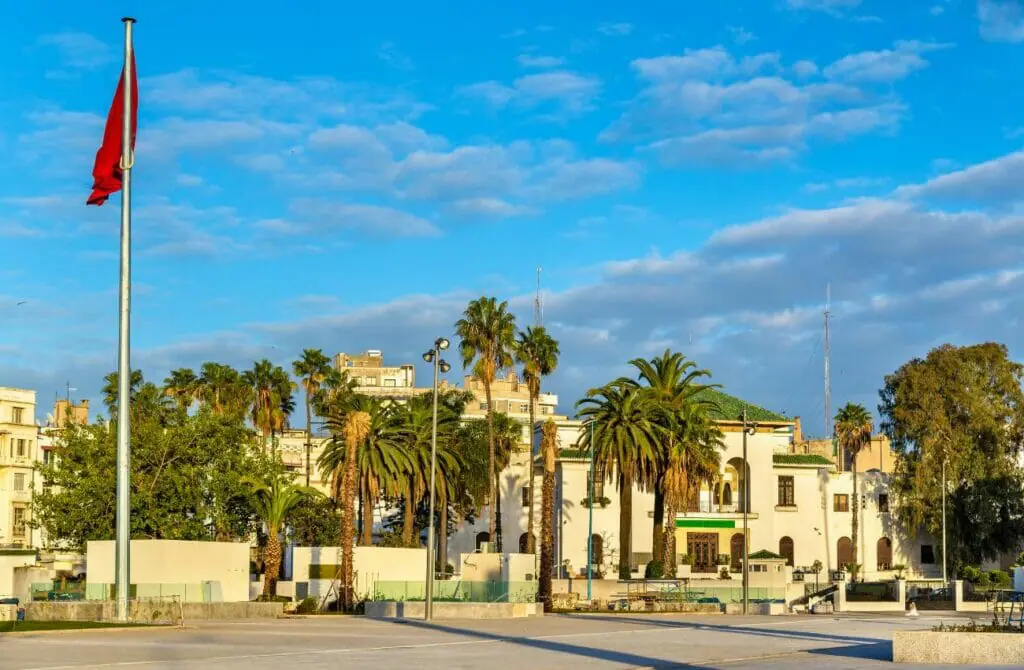 Musee Abderrahman Slaoui
Musee Abderrahman Slaoui is a museum housed in a beautiful gallery space. It features several collections, including exceptional crystal work, figurative paintings by local artist Mohamed Ben Ali R'bati, and antique Moroccan jewelry. Old travel posters are another highlight.
The museum is a wonderful way to spend some time away from the noise, smells, and chaos of the street, and it offers an interesting and illuminating glimpse of Moroccan culture and heritage. On the top floor is a pleasant coffee shop with a lovely view that is also quiet and relaxing.
Casa Tramway
The Casa Tramway is a tram system with low floors that operates in Casablanca. It is Morocco's second modern tram system, and it operates there. It comprises two lines, the first (T1) from Sidi Moumen to Lissasfa and the second (T2) from Sidi Bernoussi to An Diab.
Several tramway stops are within walking distance of the Church of Our Lady of Lourdes, also known as Notre Dame de Lourdes, the Cathedral of the Sacred Heart, the Carrefour Hypermarket, the beach at Ain Dian, and United Nations Square.
The network currently has 71 stops and will soon be expanded to include two additional lines. T1 provides access to both the Voyageurs and L'Oasis train stations. Because it is an open-air tramway, the only way to change lines is to walk along the road. Purchasing a separate ticket for each of the different lines is unnecessary because the ticket price already includes the transfer cost.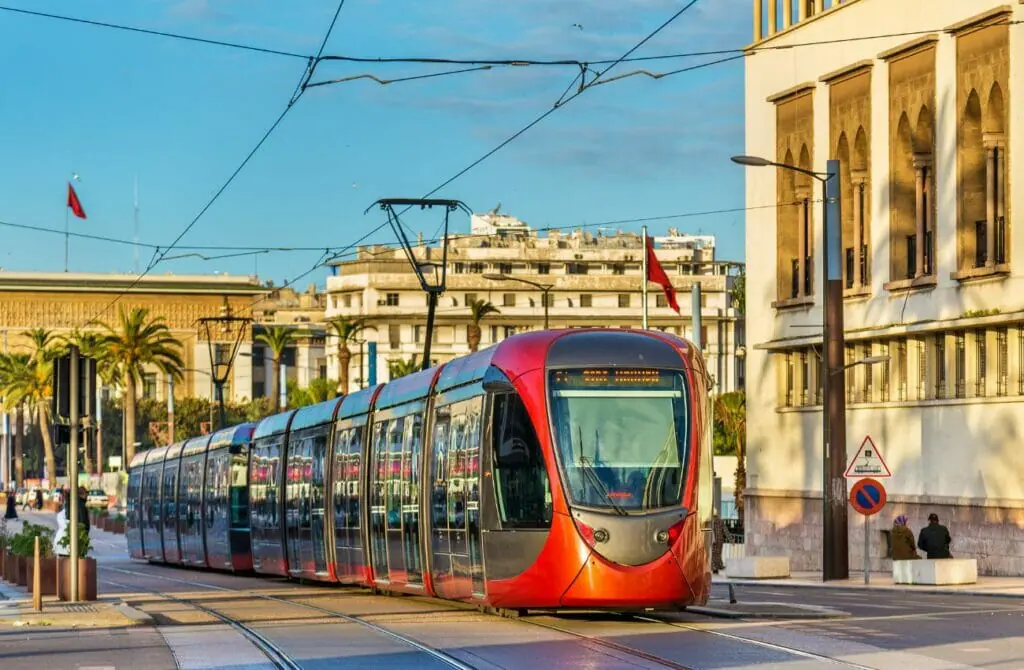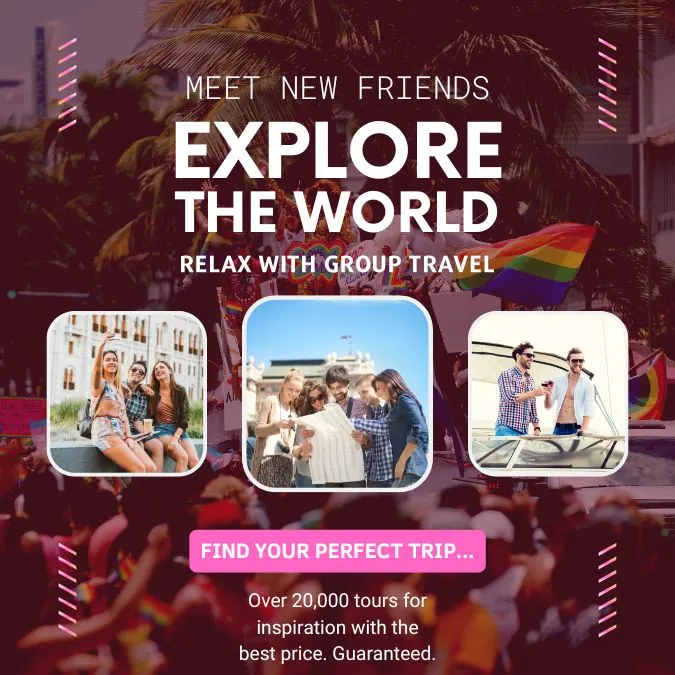 Gay-Friendly and Gay Hotels in Casablanca, Morocco
As a traveler in a homophobic country where being gay is illegal, it's important to be aware of the risks and take necessary precautions to ensure your safety. This includes choosing accommodations that are less likely to have issues with same-sex travelers.
We recommend booking two twin beds and traveling as friends only, avoiding any same-sex activities that could attract unwanted attention. While it's unfortunate that there are no gay-friendly accommodations in Casablanca, we suggest staying at international or high-end properties that are less likely to have issues with LGBTQ+ guests.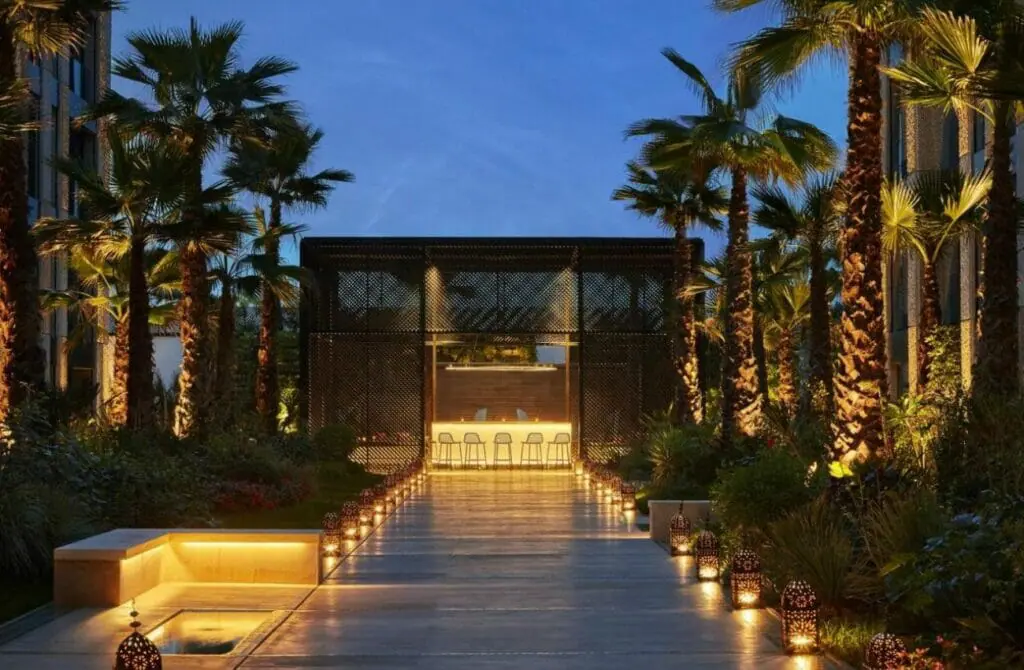 It's important to note that these accommodations are not gay-friendly at all and may not have policies or practices in place to create a safe and inclusive environment for LGBTQ+ guests. However, they are the most fabulous hotels in Casablanca, according to other gay travelers and us, and where we recommend staying.
Whatever your needs are, Casablanca has a wide range of accommodations to choose from. While it may be challenging to find gay-friendly options, taking these precautions can help ensure a safe and enjoyable stay in the city.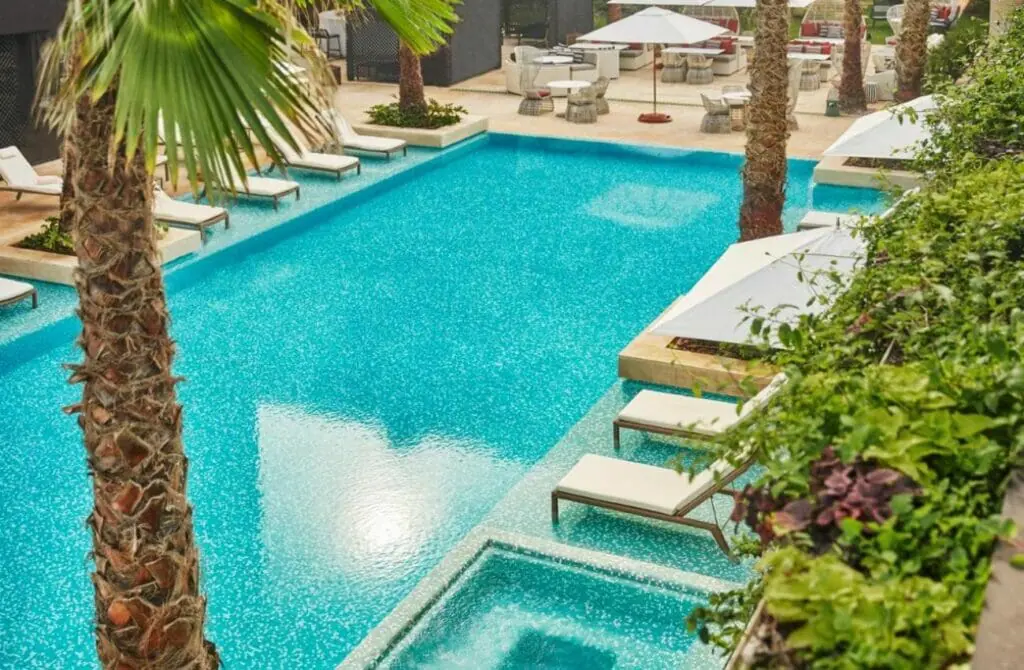 Four Seasons Hotel Casablanca ☆☆☆☆☆
The Four Seasons Hotel Casablanca is an ideal escape from the city's hustle and bustle because it is located directly on the Atlantic Ocean's coast and offers breathtaking water views.
The hotel has 185 luxurious guest rooms, including 29 immaculate suites, but it is still small enough to offer guests a more personalized experience and to cater to their every need. This includes making a private space available for you and your gay partner to spend time together.
The staff's friendly, helpful, and attentive service will make you feel like royalty the moment you enter the lobby, which is breathtakingly beautiful. The rooms are spacious and spotless, with modern design and every conceivable convenience and amenity.
Every night, you can relax in one of the most luxurious beds you have ever slept in. You'll have to drag yourself out of bed against your will in the morning. But you should because the breakfast buffet is fantastic.
The breathtakingly beautiful heated pool is the ideal place to spend an afternoon relaxing in the sun's warm rays. If you'd rather laze around on the beach with sand between your toes, you're only a few steps away. You'll never want to leave this luxurious 5-star hotel with stunning views of Casablanca's coast.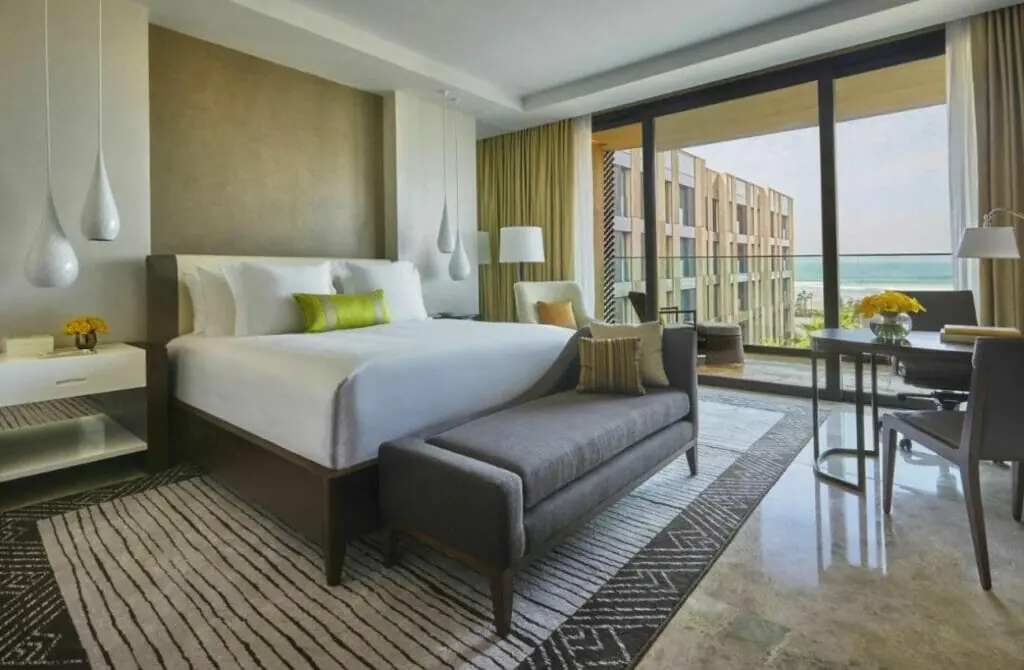 Suite Hotel Casa Diamond ☆☆☆☆☆
The Suite Hotel Casa Diamond is 4.5 kilometers from the Hassan II Mosque in Casablanca. This hotel offers restaurant accommodations, free private parking, and a fitness center. For its guests, this five-star hotel offers valet parking and a concierge desk.
Suite Hotel Casa Diamond, a luxurious five-star establishment, offers the ideal blend of Moroccan-style traditional architecture and a contemporary atmosphere.
Because of its exquisitely decorated rooms that are equipped with a wide range of modern conveniences, this hotel is the ideal location for a paradisiacal vacation. It also has elegant dining establishments that serve delectable Moroccan and Middle Eastern cuisine.
Meeting and banquet facilities, a 24-hour front desk, a fitness center, non-smoking rooms, an airport shuttle, laundry facilities, daily housekeeping, and smoke alarms are also available at the hotel. The hotel also has a variety of other amenities. The provision of these services is intended to ensure that you have a pleasant stay in Casablanca for the duration of your stay.
Radisson Blu Hotel Casablanca ☆☆☆☆☆
The Radisson Blu Hotel Casablanca City Center, located in Casablanca and 3.2 kilometers from the Hassan II Mosque, provides exceptional comfort while shielding you from the homophobic world that exists outside. A restaurant, free private parking, an outdoor pool, and a fitness center are among the amenities available to guests at the hotel.
They provide their guests with rooms that include a desk, an electric teapot, a minibar, a safety deposit box, a flat-screen television, and a private bathroom with a shower. Air conditioning is also provided in the rooms. Each guest room will have a closet and a coffee maker for the guests' use.
The Casablanca Central Market is about a five-minute walk from the hotel, while the Casa Port Train Station is about 1.1 kilometers away, and the Casa Voyageurs Train Station is about 1.8 kilometers away. This hotel offers an open front desk 24 hours a day, airport transportation, room service, and free WiFi.
It was designed by renowned Chilean architect Jaime Beriestain and had 120 luxurious rooms, including 16 suites, each with a warm and inviting atmosphere. These accommodations are ideal for both business and leisure travelers. Relax in the hotel's indoor pool and spa, or keep up with your workout routine in the fitness center.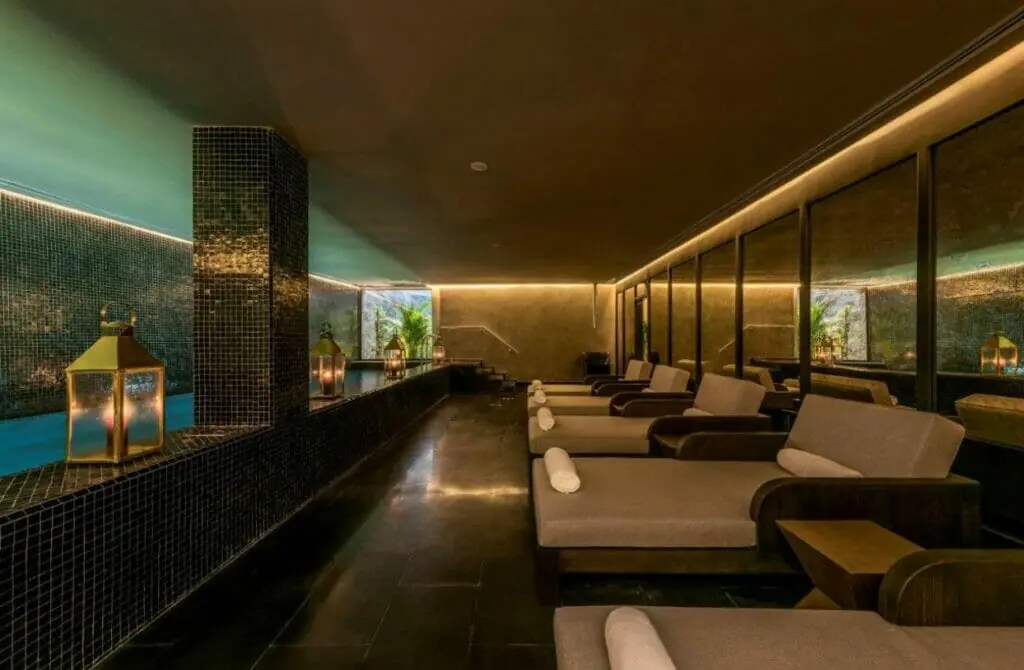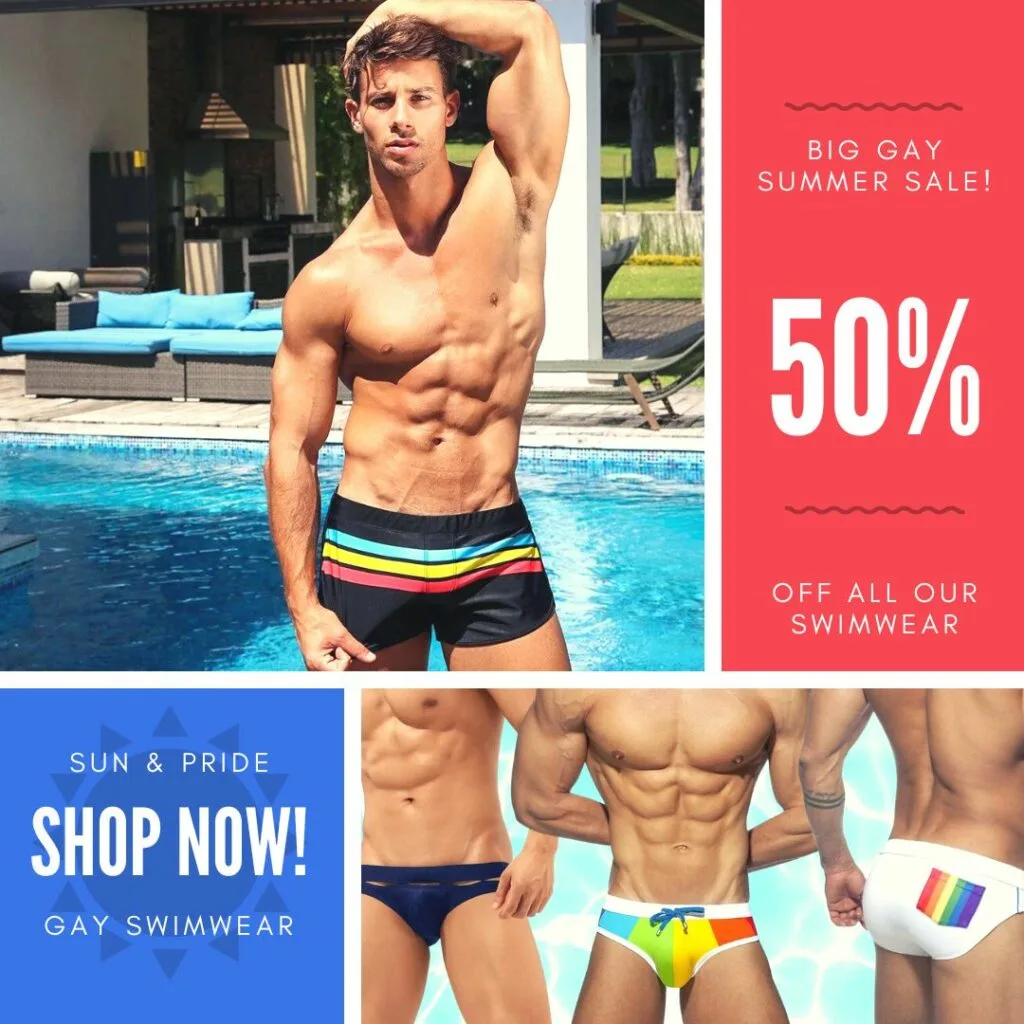 The newly remodeled Hotel Central is in the Medina and is only a few minutes walk from the Hassan II mosque and the train station. Despite being in the middle of Casablanca's busy city, the hotel has a unique and relaxing atmosphere.
The Hotel Central has 36 rooms, each with a private bathroom, satellite TV, a phone, and free wireless Internet access. Each room has been carefully designed to combine a relaxing atmosphere with a traditional Moroccan aesthetic. In addition, they provide a diverse selection of high-quality food options to our restaurant and coffee shop guests.
In addition, hotel guests are welcome to use the rooftop terrace, which has stunning views of the Medina, the harbor, and the Hassan II Mosque. Relax and have private fun with your gay partner at this hotel, which provides a safe environment.
The LHostel a Casablanca is located in the lovely and quiet neighborhood of l'Oasis. It is also close to the l'Oasis train station, which serves as a hub for travelers arriving at or departing from Mohamed V airport and Marrakech.
The L'Hostel a Casablanca is a lovely Moroccan villa that doubles as a guest house and a hostel. It has a large terrace, a beautiful garden, and a variety of other amenities that make guests feel at ease.
When you open the gate, you will feel at home: a comfortable bed, towels and linens, daily cleaning service, WiFi, large common areas where guests can relax, socialize and watch television, a beautiful garden, and an incredible terrace with a barbecue.
L'Hostel a Casablanca has a variety of spaces. You can relax in either of our two spacious living rooms, socialize with other guests in the garden, and work or read at one of our cozy tables.
You can use the lightning-fast and completely secure WiFi connection throughout L'Hostel, including the garden. All guests staying at L'Hostel have access to free bottled water around the clock.
During their stay, guests can access a microwave, boiler, and breakfast buffet. L'Hostel's front desk is open 24 hours a day, seven days a week. The check-in time is 15.00, and the check-out time is 12.00. The hostel has far more affordable rates than hotels.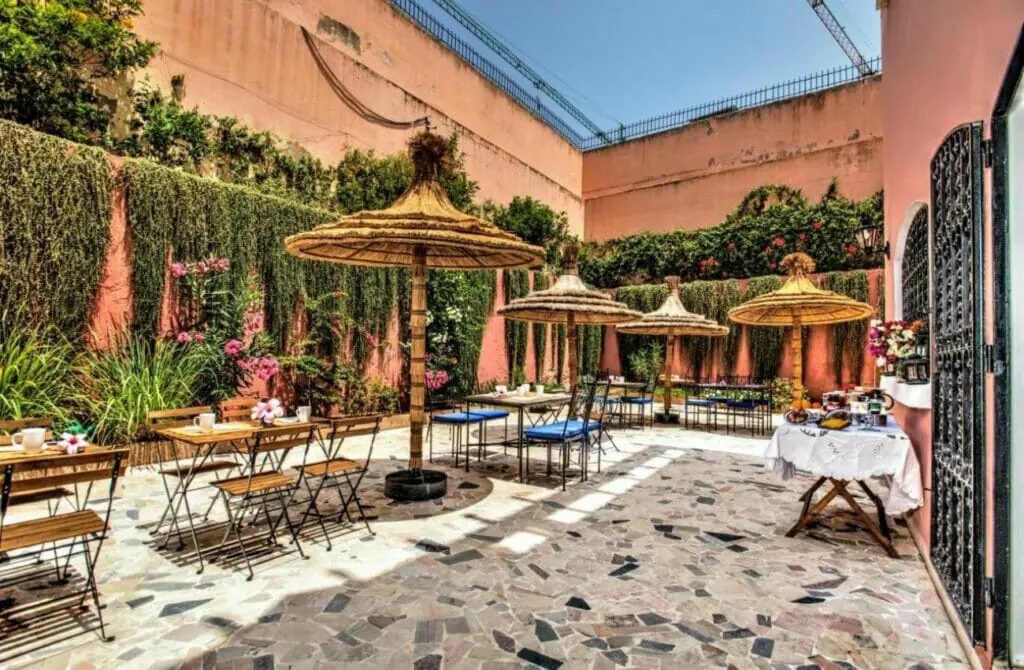 Gay Nightlife in Casablanca, Morocco
While exploring the nightlife of a new city can be exciting, it's important to remember that Gay Morocco is a city in a country where same-sex activity is illegal, and being queer is not accepted in public. As such, it's crucial to avoid any displays of queerness or same-sex activity in public.
However, you can still enjoy the 'straight' nightlife in Gay Morocco as you would in any other city. You can meet new people, try new things, and get a taste of the local culture without attracting unwanted attention.
Whether you're dancing at a club or mingling at a bar, remember to be respectful of the local culture and avoid any behavior that may be seen as queer or same-sex activity. By doing so, you can have a fun and memorable experience while still being mindful of the local laws and customs.
So, step out of your comfort zone and explore the nightlife in Gay Morocco, but remember to do so as a non-queer traveler. Enjoy the city's nightlife while being respectful of the local culture and avoiding any displays of queerness or same-sex activity in public.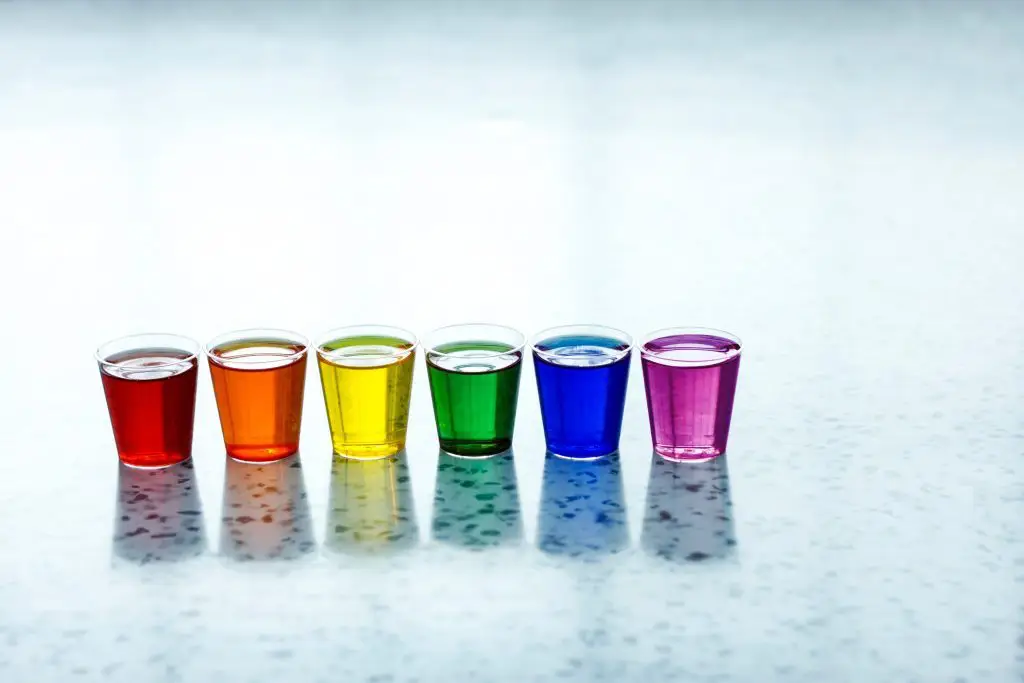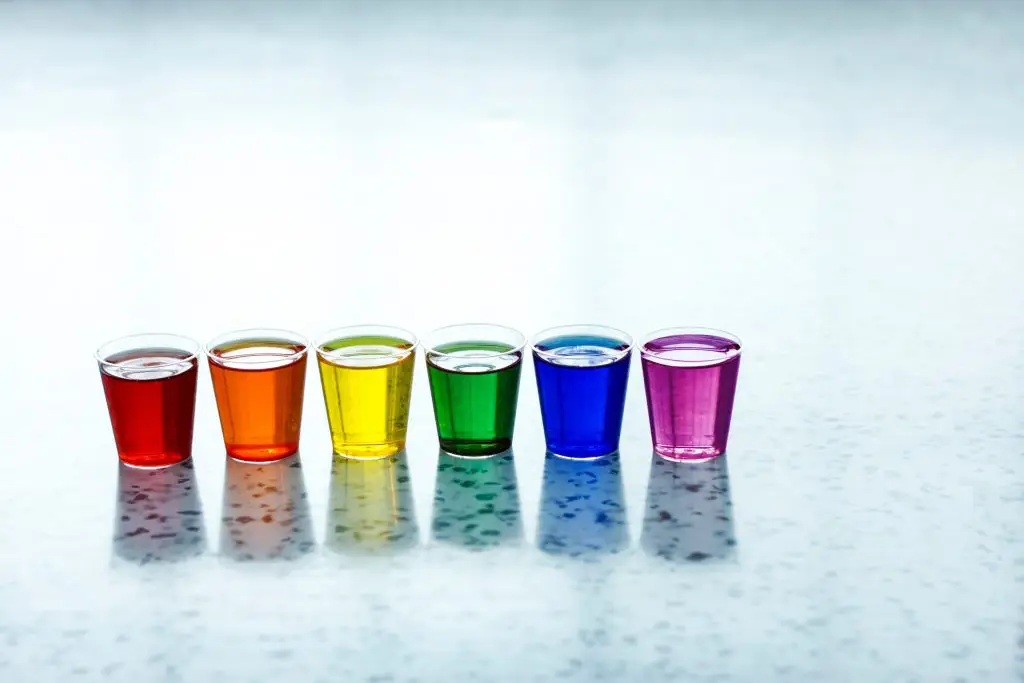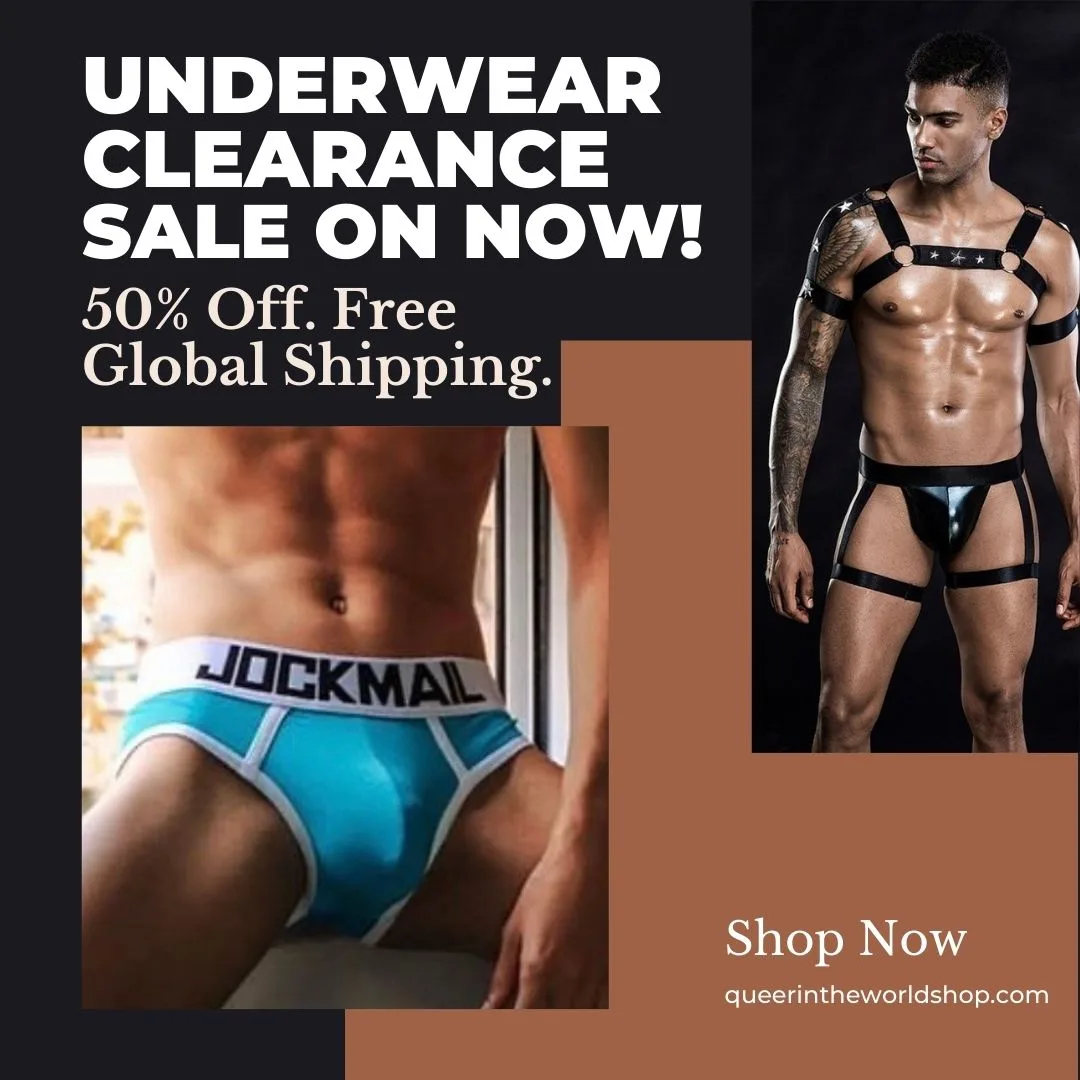 The restaurant is direct across the street from the Royal Mansour Hotel and offers indoor and outdoor seating. Take a seat at one of the tables and soak in the atmosphere. This location does not have a good reputation among city residents, but if you are not from the area, you should have no trouble finding a place to stay.
Les Fleurs, one of the most popular gay-friendly bars in Casablanca, has a lively nightlife scene. Most of the time, the crowd consists of gays, gigolos, straights, and female prostitutes. Enjoy yourself and keep an open mind while with your gay partner.
This incredible restaurant boasts a bar with one of the most breathtaking views in Casablanca due to its location directly above the water. Even though the drinks are a little pricey, it is well worth visiting because the atmosphere is very upscale and sophisticated. While sitting at the bar and listening to the latest music, you can view the lighthouse directly in front of you.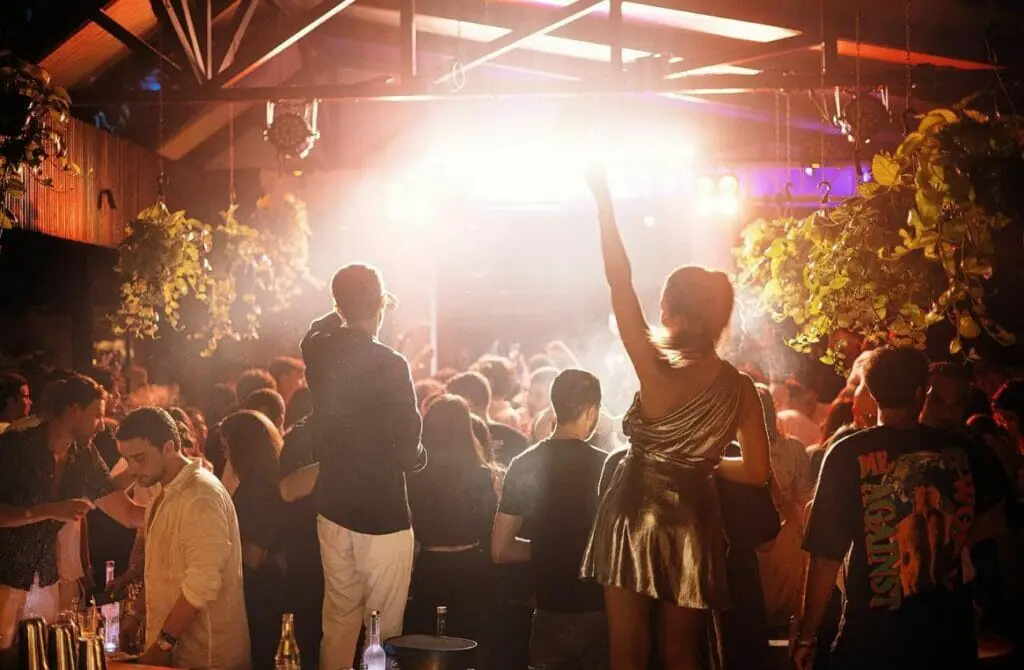 Ain Diab is one of the best places to enjoy the nightlife in Casablanca. During the day, the only things that can be done are sunbathing and playing in the water. The real fun begins at night when all the neighborhood clubs and discos open their doors. Remember, almost none of them serve alcoholic beverages.
Ain Diab is a luxury seaside community just outside Casablanca's center. Ain Diab is a pleasant place to spend a weekend or a mini-holiday in one of the many modern and not-so-modern hotels. Swimming is impossible throughout the rest of the year at this large sandy beach, which is popular during the summer months.
The bar at Maison B, which is part of the multi-purpose establishment Maison B, is unquestionably worth a visit. The restaurant and bar will be open after 7 p.m., and you can have a drink or two while watching the room fill up with diverse people, listening to great music, and watching amazing dancers. Furthermore, the interior design is quite elegant, with soft velvet chairs and subtle lighting.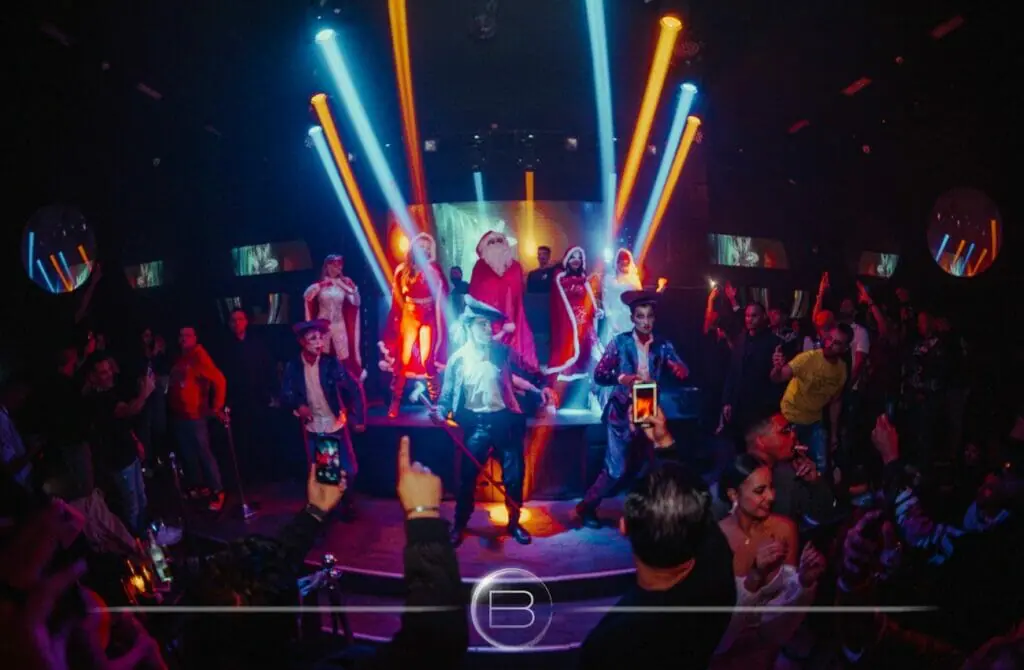 This fantastic lounge and bar are located in the heart of Casablanca. Because of its elegant yet homey appearance, you will feel at ease and comfortable. Listen to contemporary music while sipping a drink at one of the high tables by the plate glass windows or at the square bar in the center of the room.
This classic Irish pub with a pleasant atmosphere is located in the heart of Casablanca. There is a lively atmosphere that is ideal for a peaceful evening with friends while listening to live music and watching live sports such as football, rugby, tennis, and golf. They provide delicious cuisine with an exceptional and diverse selection of refreshing beverages and alcohol.
The Irish bar typically displays a European attitude and respects the tastes of both national and international sports fans. It has a remarkable passion for serving well-brewed beers in a nice setting, making it a fantastic alternative at all times!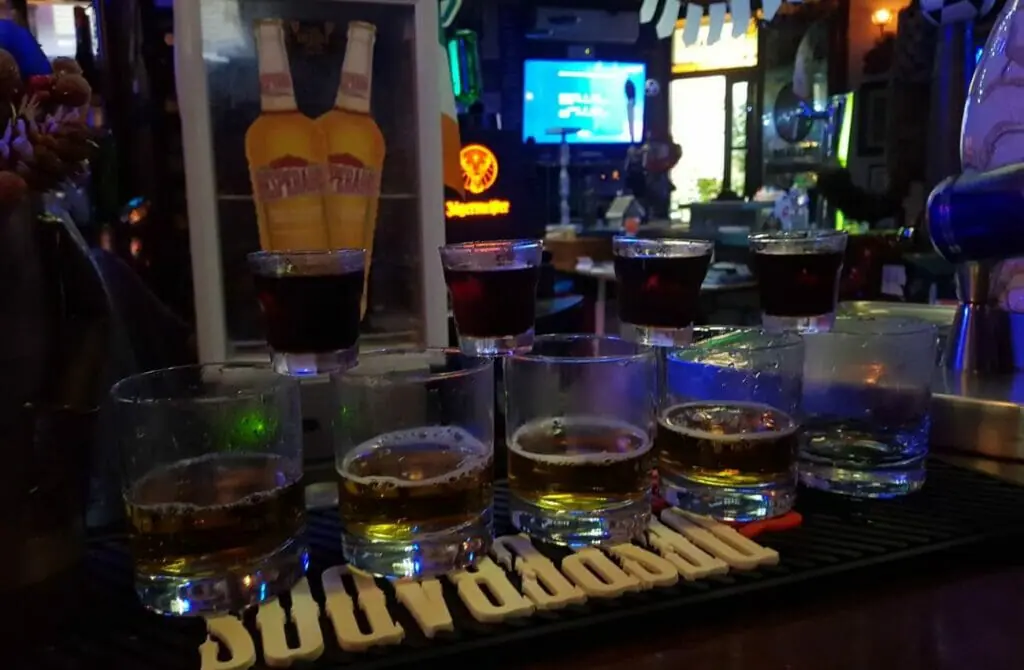 This Casablanca bar is unlike any other in the city because it is located on the top floor of a hotel and has a fantastic ambiance. The interior design is appealing, with wooden furniture, high tables, and plants in every available space. Mojitos can be enjoyed while looking out over the city and watching the sunset. Many celebrities, including Moroccan-American rapper French Montana, frequent this location.
Casablanca's partygoers love this Spanish Tapas Bar, which is known for its flavorful tapas and wonderful nightlife atmosphere. La Bodega is a restaurant/bar that serves meaty food while playing loud music. Almost every night, live music is performed here, ranging from Arabic pop to tango. You may unwind by drinking Spanish wines or draft beers while listening to music.
Furthermore, you may sample some of their delectable tapas. They provide delicious steaks and prawns, as well as parfaits. The interior is pleasant and vibrant, and the dance floor fills up after 10:00 p.m. on weekends.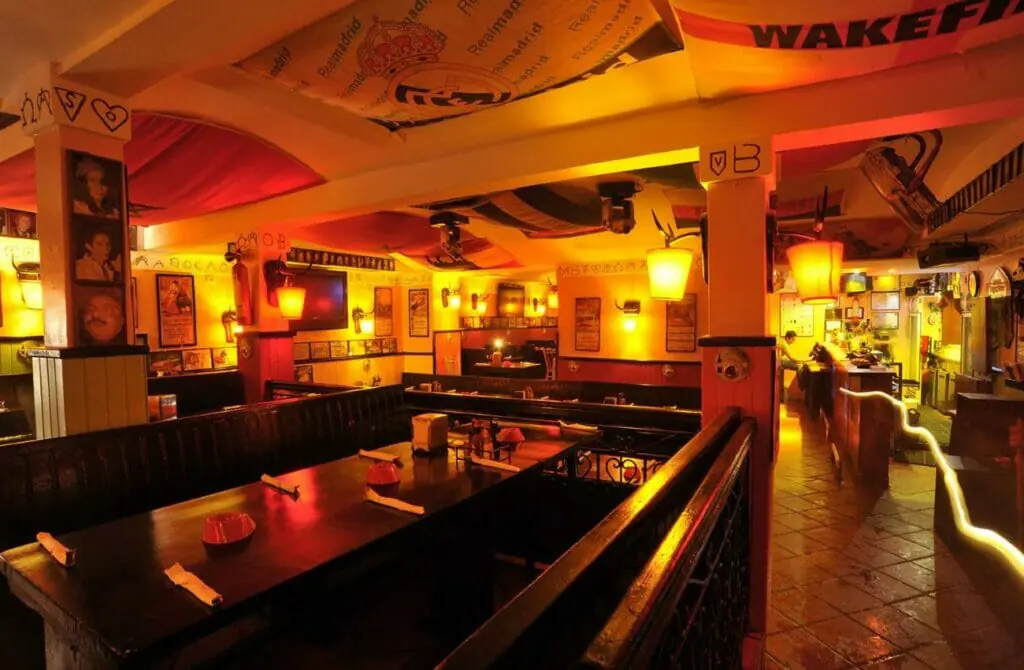 The Sky 28 bar on the 28th floor of the Kenzi Tower Hotel (one of the Casablanca Twin Towers) overlooks the city. The Kenzi Tower Hotel is a soaring structure that is recognized as one of Casablanca's most prominent hotels. Sky 28 is worth a visit because of its picture-perfect windows and the stunning views of Casablanca.
This late-night tavern serves a wide range of alcoholic cocktails, including martinis blended with various fruit juices. Your experience will be enhanced by the addition of delectable tapas, which will be perfectly complemented by live music and DJs. Sky 28 allows you and your guests to sit back and relax in luxury while enjoying beautiful views of Casablanca from a high vantage point.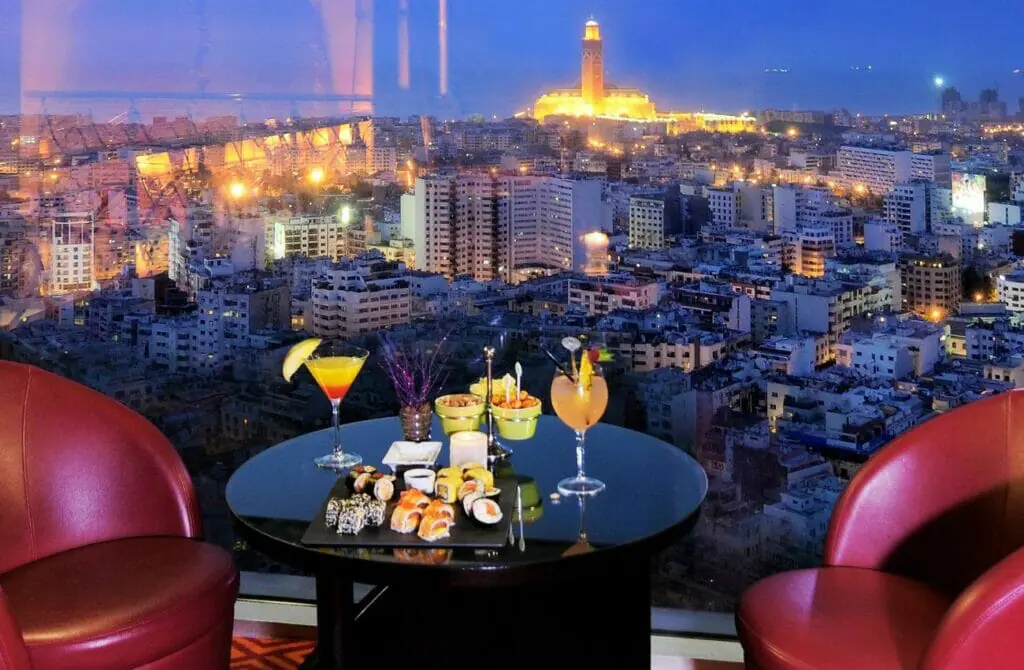 Cruising & Gay Saunas in Casablanca, Morocco
A gay sauna is an enterprise that offers a place for gay, bisexual, and other men to have sex with other men. It is different and should not be confused with Hammam, which is very popular in Muslim culture.
Because of its uniqueness, a gay sauna is held in extremely high regard within the gay community. Unfortunately, there are no gay saunas in Casablanca at the moment.
As a queer traveler visiting Gay Casablanca, it's important to keep in mind that being gay is illegal in this country. While visiting some of the known gay cruise spots may be an exciting prospect, it's important to remember that any same-sex activity is strictly prohibited. As such, we are choosing not to mention any here and do not recommend you try them unless you are with a trusted local (and even then, it isn't our recommendation).
We do not advise engaging in any illegal activity, including hooking up with locals or engaging in public cruising. If you do choose to use hook-up apps, it's important to use a VPN and avoid giving away any identifiable information until you're certain it's safe. We also advise against visiting bathhouses or engaging in any sexual activity in public places.
It goes without saying, though, that if you are out for fun, always practice safe sex and use protection to reduce the risk of contracting sexually transmitted infections. Queer public health campaigns are not a thing here – as you might imagine. It's crucial to respect local laws and customs regarding LGBTQ+ activities and to keep a low profile when it comes to queer activities.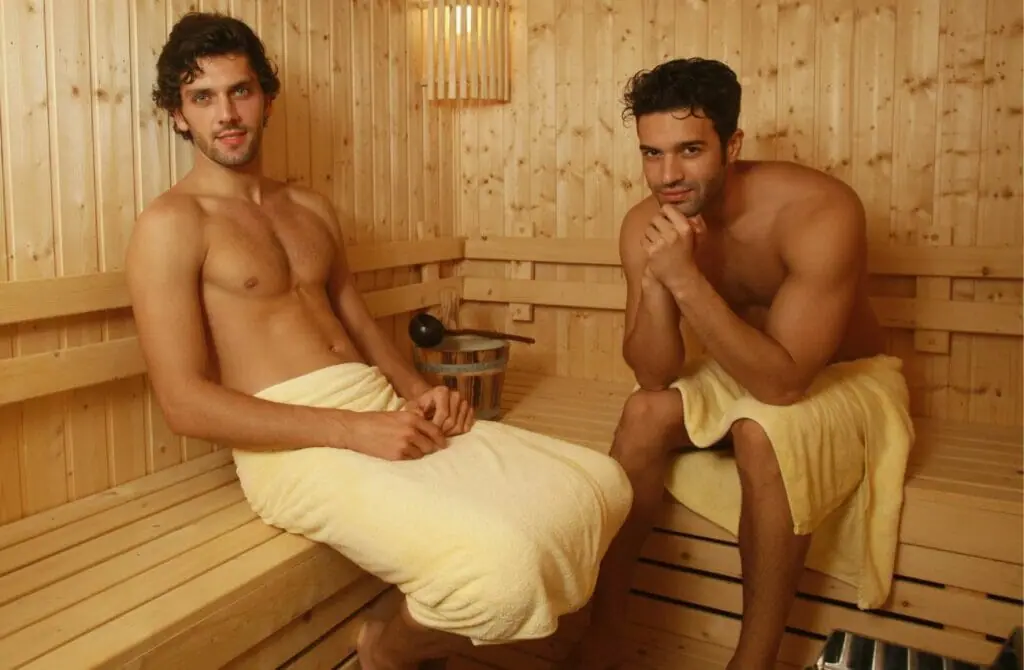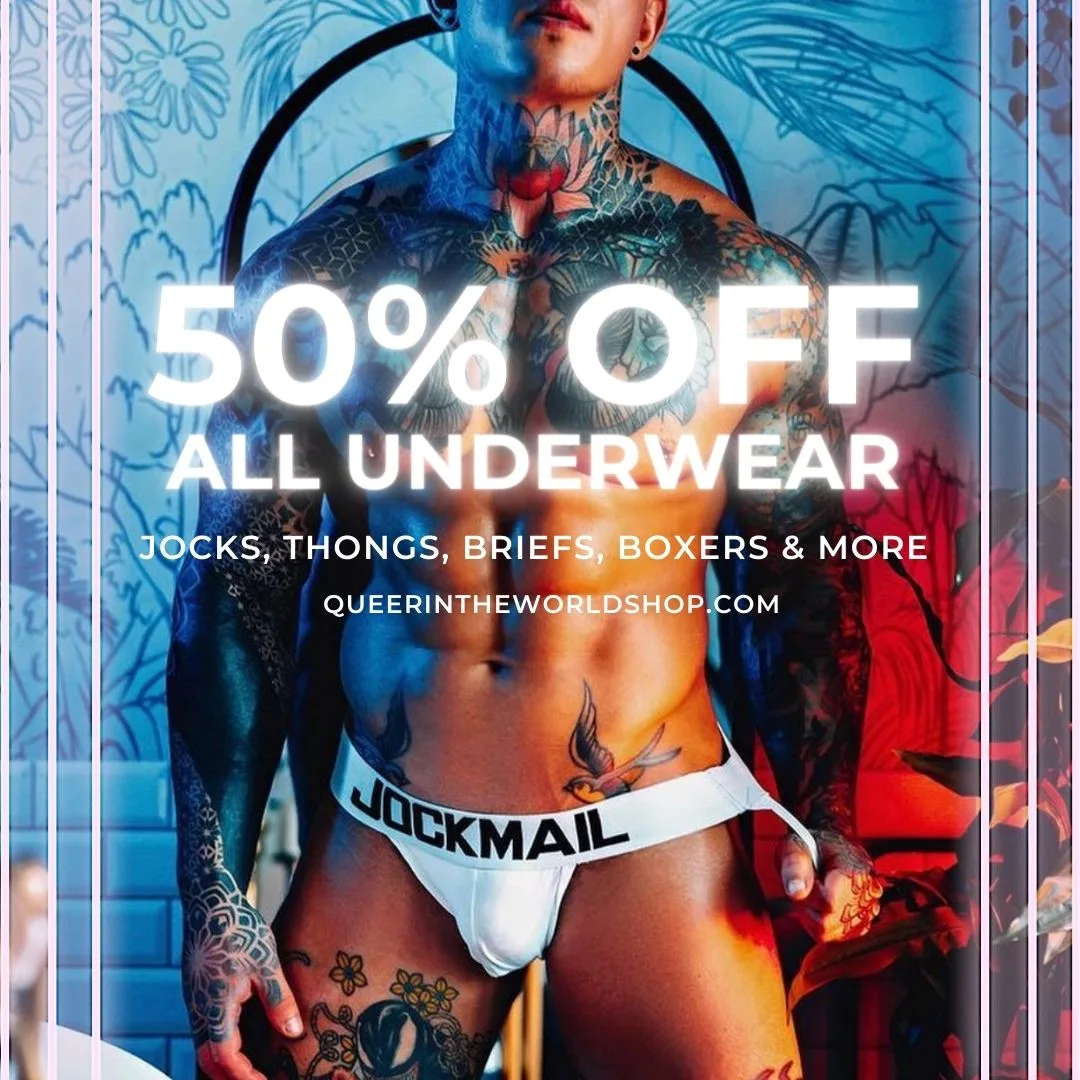 Gay Map Of Casablanca
Finding it hard to envisage where everything is in Casablanca? Hopefully, this queer-centric map helps where we have marked all the bars, clubs, parties, hotels, saunas, massages, and more will help you stay in the spot best suited to you!