The imperial city of Marrakech is arguably one of the most important cities in Morocco, a country known for its exoticism, allure, and mystery, to the point where the name "Marrakesh" was used interchangeably with Morocco for centuries.
Even today, many languages use some variation of the name "Marrakesh" to refer to Morocco. Because of its central location in the country, in the foothills of the snow-capped Atlas Mountains, the city is more exposed to traditional ways of life and antiquated methods that have stood the test of time.
But there's a lot more going on beneath the brightly painted and intricately designed surface of this nearly 1,000-year-old city. The LGBTQ community in Marrakech is kept in the dark by the city's enchantment, which conceals a far more cruel situation.
Even though Morocco is a predominantly Muslim country with a long history of French colonial rule and a sizable expatriate population, the city of Marrakech has a gay scene, albeit a small one.
We will not skirt the issue: In Morocco, homosexuality is punishable by up to three years in prison. That notwithstanding, homosexuality among men is quite common, although no one would admit it publicly. Discriminatory legislation is rarely enacted, even less often in popular tourist destinations like Marrakesh.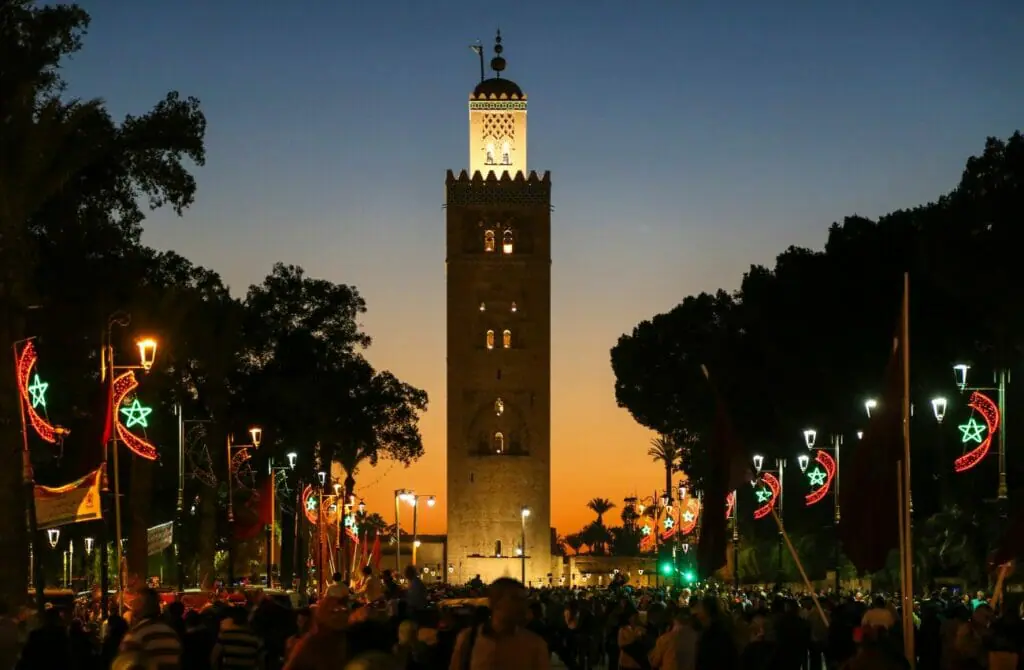 We strongly advise avoiding any public display of affection while on a gay tour of Morocco; therefore, if you ever find yourself in a situation where you might meet local men anywhere in the country, you must maintain discretion.
According to recent reports, the number of instances in which authorities have harassed local men by following them and coercing information about what happened in their hotel rooms from them has increased.
So where should you go in Marrakech to have your gaydar checked? You go where most straight people go. There are several exciting attractions in Marrakech. So you are never at a loss for where to go or things to do. Better still, go straight to any of the various gay-friendly hotels in the city.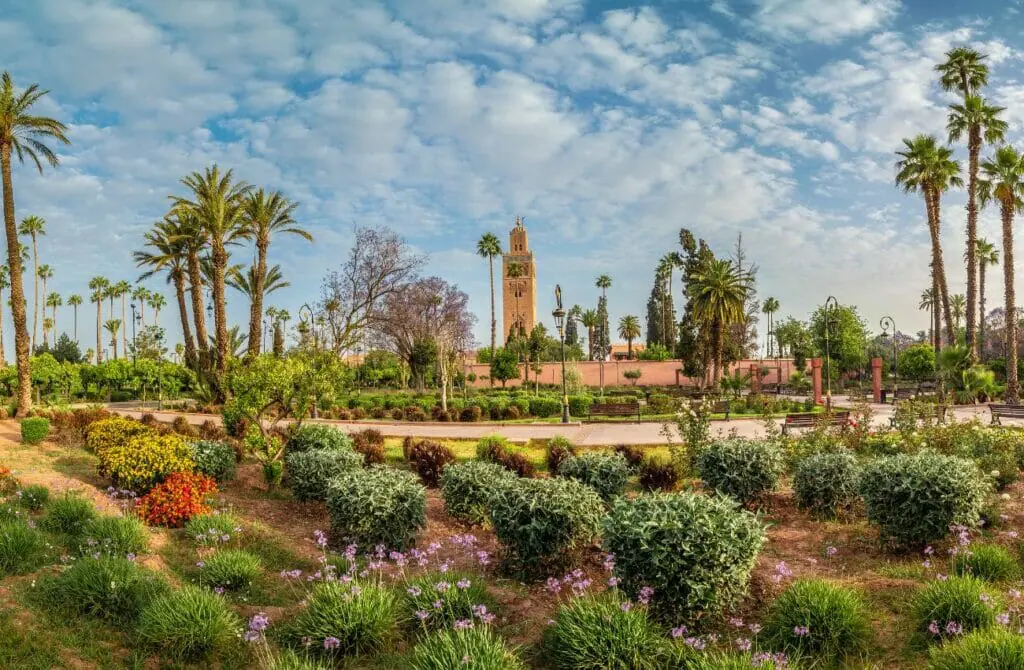 Attractions in Gay Marrakesh, Morocco
As a new visitor to Gay Marrakesh, it's important to be aware that being queer is illegal in this city and country, and any same-sex activity should be absolutely avoided to ensure your safety. However, there are still plenty of things to see and do that do not involve expressing your sexual orientation.
One of the best ways to experience the city is to visit its most iconic landmarks and attractions, including historical monuments, museums, and art galleries. You can also admire the city's architecture, explore its parks and gardens, sample local cuisine, and visit local markets. Additionally, cultural events such as festivals, concerts, and shows can provide a glimpse into the local culture.
We feel it's important to acknowledge the challenges and risks associated with visiting destinations where same-sex activity is illegal. However, we still believe in the power of cultural exchange and the value of experiencing diverse cultures, even if we may not agree with their laws and customs.
Visiting queerphobic destinations allows us to learn about the local culture, history, and traditions and to gain a deeper understanding of the challenges faced by LGBTQ+ communities in those places. It also provides an opportunity to connect with local people, hear their stories, and show solidarity with the queer community.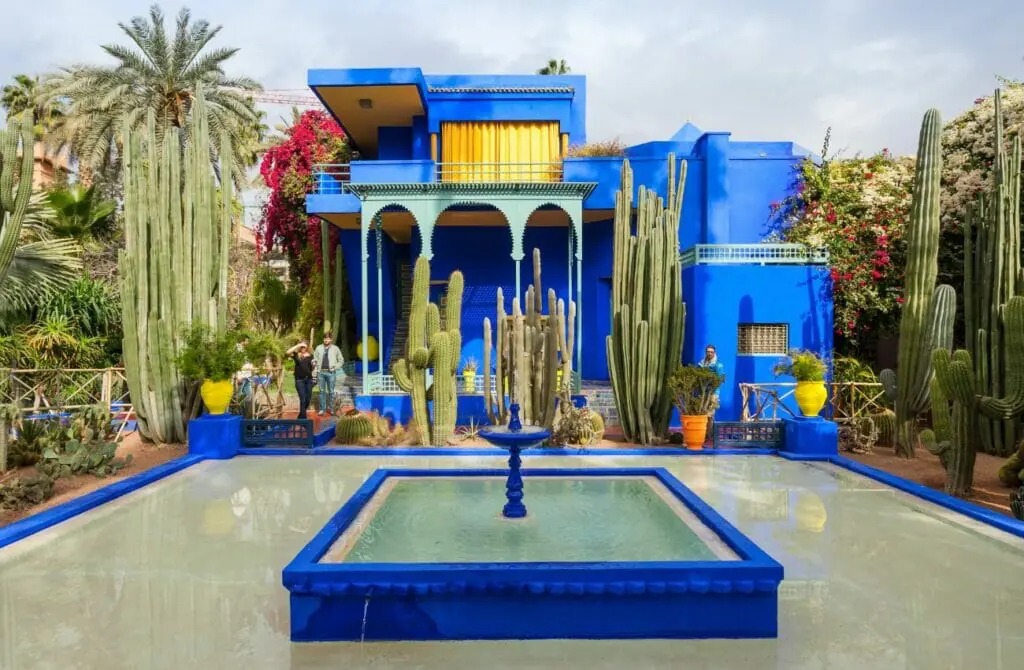 It's important, however, to be mindful of the risks and to take steps to ensure our safety and the safety of local queer people. This may include avoiding public displays of affection, not discussing our sexual orientation with strangers, and being aware of local laws and customs.
As we explore these destinations, it's crucial to spare a thought for local queer people who may face discrimination, persecution, and even violence due to their sexual orientation.
We might also have the opportunity to use our platform to amplify their voices and to support local organizations working to protect and advocate for LGBTQ+ rights – however, this is best done once you have left (and if you reside in a gay-friendly country!).
While it may not always be easy or safe to visit queer-illegal destinations, we believe that cultural exchange and understanding can help bridge divides and promote acceptance and tolerance.
Let's continue to explore the world while keeping in mind the experiences, struggles, and restrictions on LGBTQ+ expression in this city and country. Thankfully, it's still possible to enjoy the city's attractions and learn about its culture while being mindful of local laws and customs.
These are our recommended must-see attractions in Marrakesh.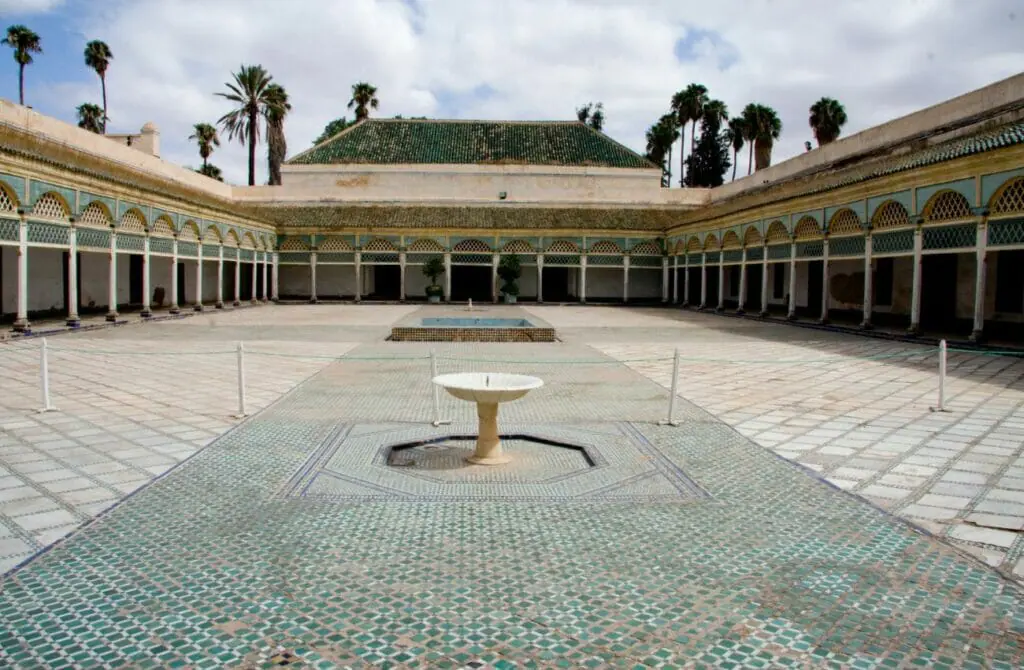 The Djemaa El Fna, also known as the "nobodies' assembly place," is a bustling marketplace filled with bric-a-brac stalls, musicians, storytellers, fortune-tellers, and snake charmers. Every day, the entertainment at this marketplace begins in the late afternoon and lasts until midnight.
It is the most popular shopping district in Marrakesh and is located within the Old Town Medina. The scenery is especially beautiful at sunset, when evening vendors sell a wide range of goods, from snails to fresh fruit drinks and souvenirs like rugs and ceramic pottery.
Spending the evening here and wandering between the acrobatic troupes and local musical groups provides an authentically Moroccan experience. Vendors set up shop in the northern part of the square when the sun goes down to sell cheap meals and snacks.
It is also easy to take a break from the square's mayhem at one of the numerous cafés located around its perimeter. Many of these cafes also have some of the best 360-degree views of the Djemaa el Fna action from their rooftops.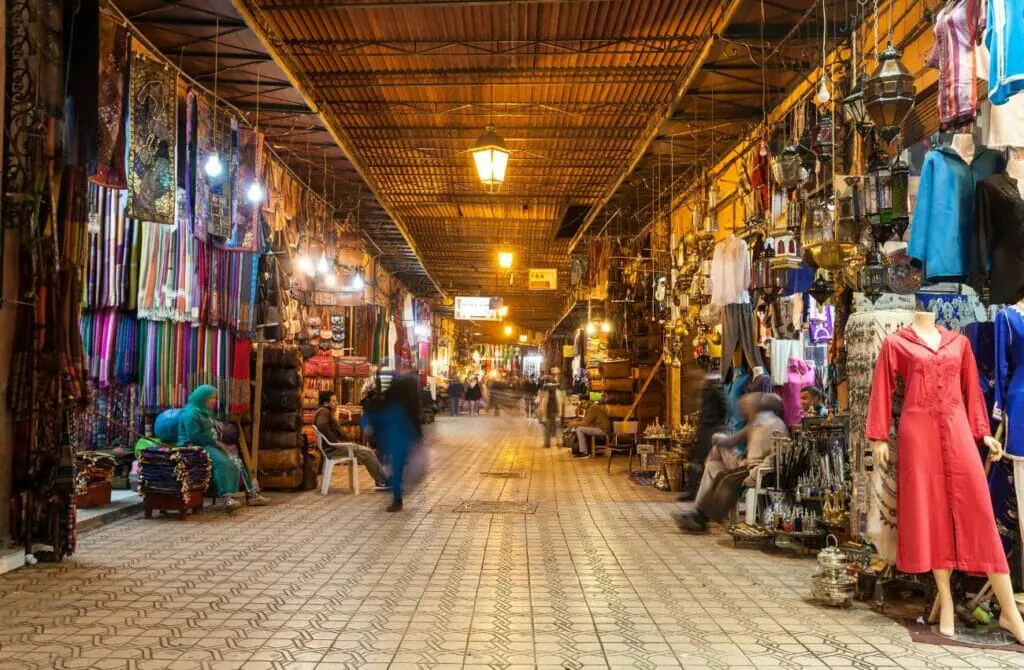 The Menara Gardens
This sprawling garden, which was once used as a royal retreat, is a tranquil haven in the heart of Marrakesh. Locals who want to escape the chaos and enjoy peace come here because it is one of their favorites.
Most of the land is covered in olive groves, but the large reflective pool and the adjacent beautiful pavilion are the tourists' main attractions. The pool and pavilion, which date from the latter half of the nineteenth century, are a popular destination for many Marrakesh families who come here to stroll and have picnics.
On a clear day, this location offers excellent opportunities for photographing the pool with the Atlas Mountain Range reflected in the water.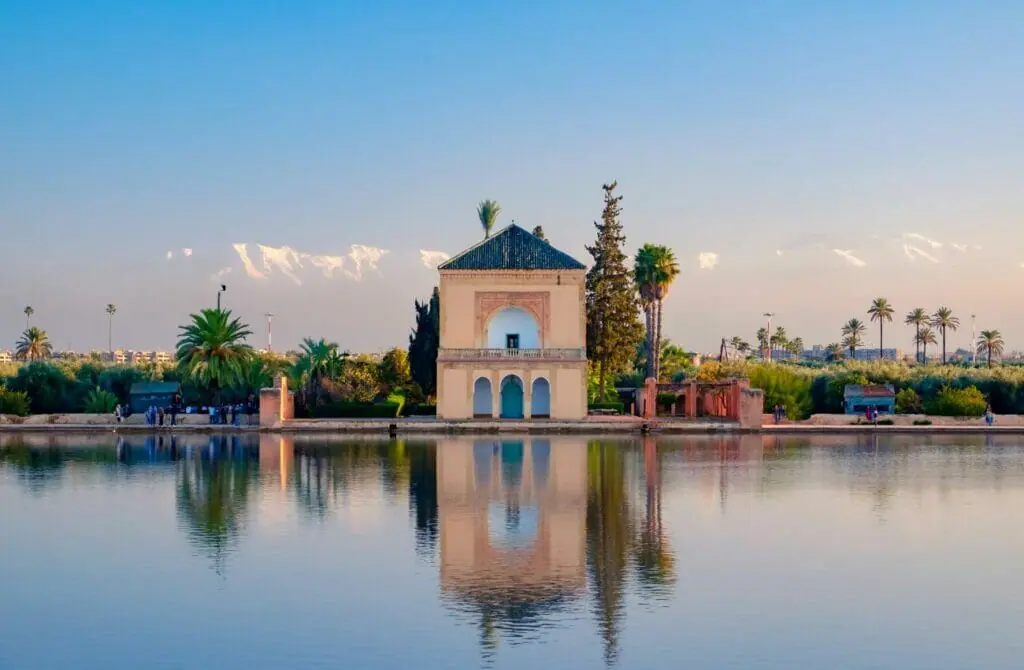 Dar Si Said
Vizier Si Said built this lovely old palace and houses a wonderful collection of jewelry made of finely worked silver, Taroudant oil lamps, pottery artifacts, embroidered leather, and marble. Some of the items on display are Berber in origin.
There is also a display of Moroccan carpets and an incredible collection of traditional Moroccan door and window frames, highlighting the country's various architectural styles.
If you are interested in the development of North African arts and crafts, it is a delightful place to spend a couple of hours wandering around.
At the Maison Tiskiwin, which is located near the Dar Si Said, Dutch art historian Bert Flint amassed a wonderful collection of Saharan-themed furnishings, textiles, jewelry, arms, musical instruments, and textiles. The collection is centered on Saharan culture. A section of the museum is also located in Agadir.
Bahia Palace
In the late nineteenth century, Bou Ahmed, who worked for Sultan Moulay al-Hassan I, commissioned the construction of this magnificent palace to serve as his residence. The palace is shaped like a peacock.
The interior decoration, which is a stunning display of Moroccan artisans' artisan work and includes zellige tiles, painted ceilings, and ornate wrought-iron features, depicts the lavish lifestyles of those who were high up in the sultan's favor during that period.
The grand riad's lush internal courtyard, with its banana-leaf plants and citrus trees, provides a tranquil respite from the city. The two main attractions are the massive marble grand courtyard and the opulent salons of the haram area.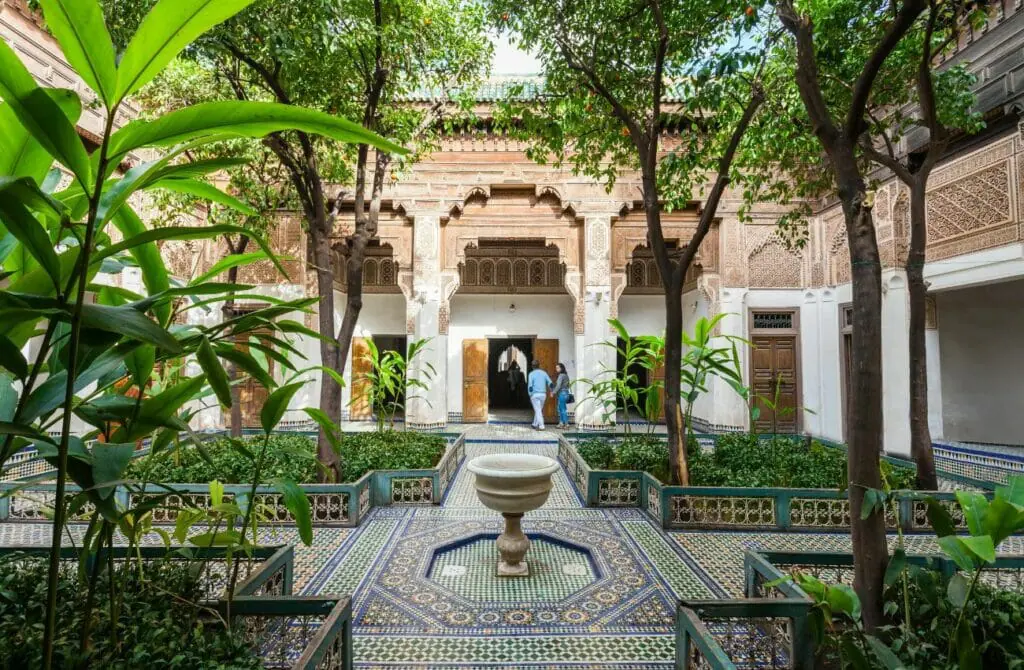 Marrakesh Museum
The Museum of Marrakech (Musee de Marrakech) houses an eclectic collection that includes everything from modern art to Qur'anic inscriptions, as well as local ceramics, textiles, and coins for good measure. However, the structure is the most interesting part of the visit for most visitors.
The Mnebhi Palace, where the museum is located, was originally the home of Mehdi Mnebhi, a Moroccan government minister. It later became the residence of Marrakesh's ruler, Pasha Thami Glaoui.
The architecture features an extremely impressive central courtyard area adorned with a lavish chandelier, which is a harmonious blend of native North African form and elements influenced by the Portuguese.
This 16th-century cemetery serves as the final resting place for 66 members of the Saadian dynasty, which ruled Marrakesh from 1524 to 1668.
These tombs house the remains of the ruler Al-Mansour and those of his successors and immediate family members. The mausoleums are scattered throughout an overgrown garden, creating a rambling and eerie atmosphere.
The main mausoleum (where Moulay Yazid is buried) has a beautiful mihrab that has been preserved (prayer niche).
The Saadian Tombs were hidden behind walls built by their Alawite successors, and they were not discovered again until the early twentieth century. The Saadian Tombs are reached via a narrow alleyway immediately to the right of the Kasbah Mosque's southern wall.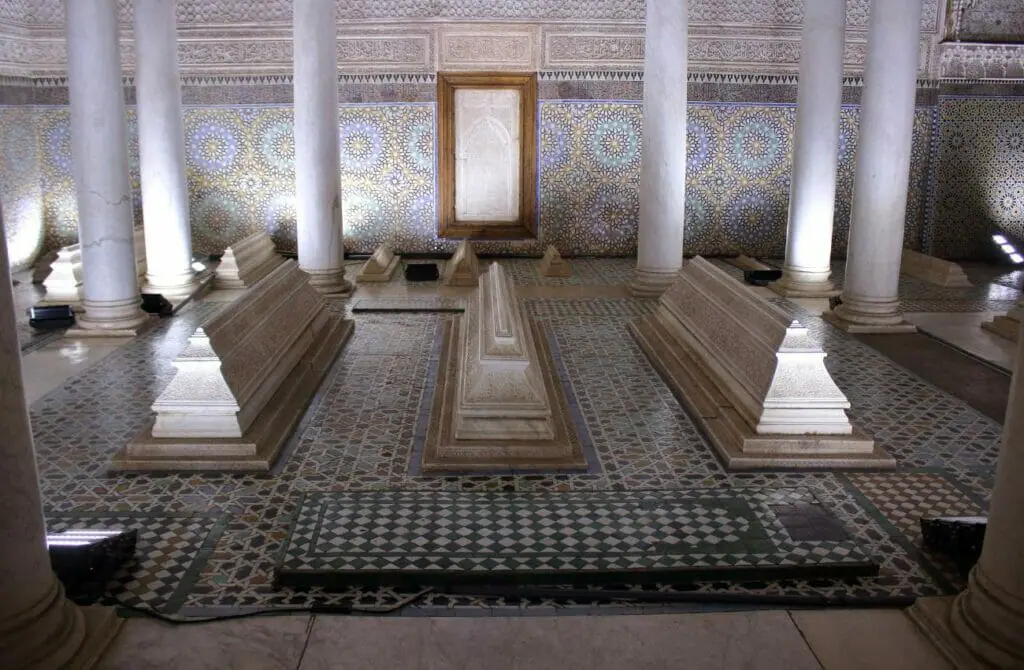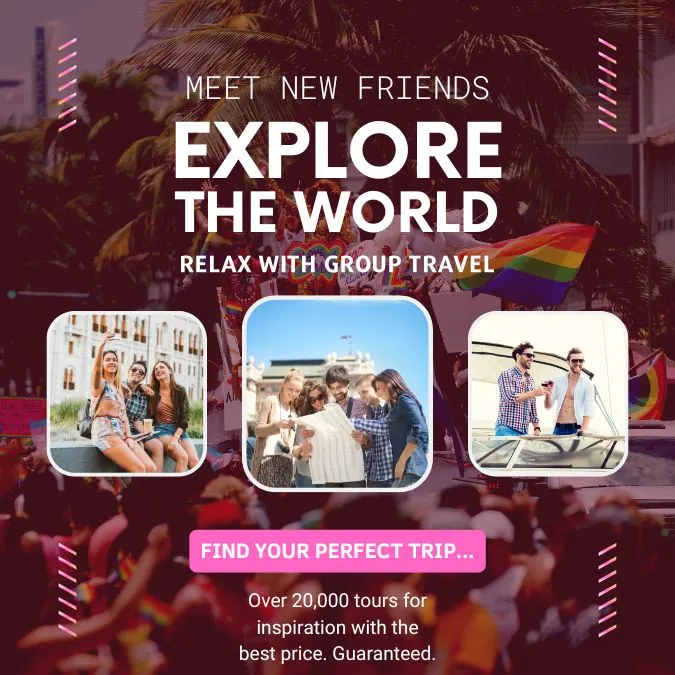 Gay-Friendly and Gay Hotels in Marrakesh, Morocco
As a traveler in a homophobic country where being gay is illegal, it's important to be aware of the risks and take necessary precautions to ensure your safety. This includes choosing accommodations that are less likely to have issues with same-sex travelers.
We recommend booking two twin beds and traveling as friends only, avoiding any same-sex activities that could attract unwanted attention. While it's unfortunate that there are no gay-friendly accommodations in Marrakesh, we suggest staying at international or high-end properties that are less likely to have issues with LGBTQ+ guests.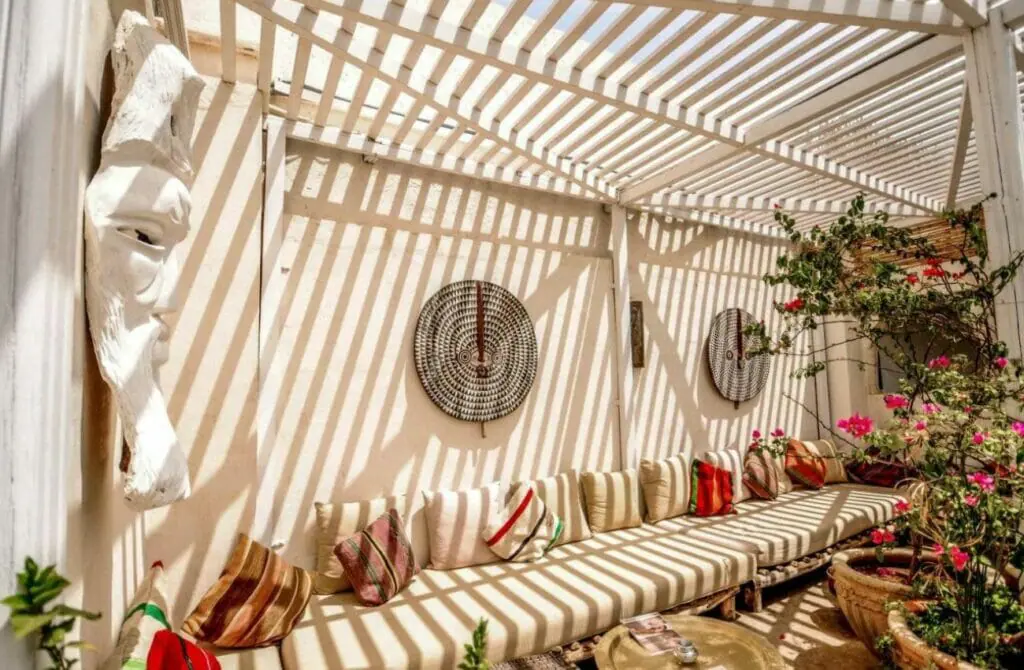 It's important to note that these accommodations are not gay-friendly at all and may not have policies or practices in place to create a safe and inclusive environment for LGBTQ+ guests. However, they are the most fabulous hotels in Marrakesh, according to other gay travelers and us, and where we recommend staying.
Whatever your needs are, Marrakesh has a wide range of accommodations to choose from. While it may be challenging to find gay-friendly options, taking these precautions can help ensure a safe and enjoyable stay in the city.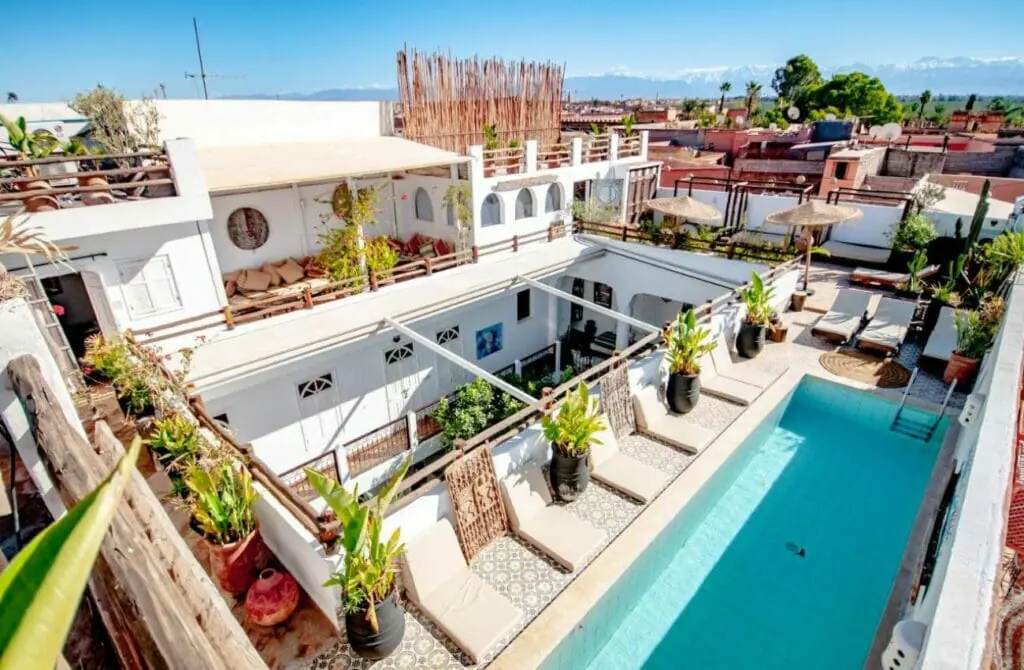 Riad Maison Rouge, Marrakech ☆☆☆☆☆
The Riad Orangeraie is a boutique hotel located in Marrakech's old city center. It is a hotel that welcomes all guests, regardless of sexual orientation. The owners are French people with an open mind about life in general. The guesthouse is housed in a historically significant building that has been exquisitely renovated, and both the interior design and atmosphere are ideal for a romantic getaway.
After navigating the medina's frenetic activity, the calm surroundings are a welcome change of pace. On hot days, there is an open-air pool as well as a rooftop terrace with sun beds for cooling off. Breakfast is already included in the room rates, and guests can book excursions directly through the hotel.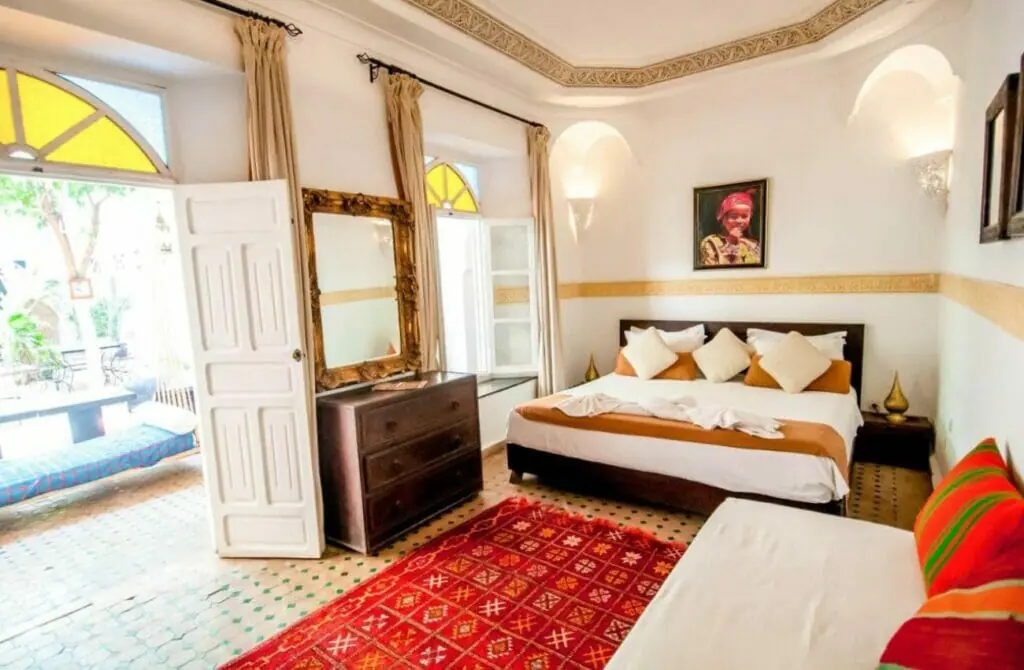 If you want to spend a luxurious vacation in Marrakech, Riad El Fenn may be the ideal place for you and your significant other to stay. The hotel, which is housed in an old palace, is popular with couples of various sexual orientations. There are a total of 28 guestrooms, each with its distinct personality.
Aside from three swimming pools, the property has a restaurant, a lounge area, a large roof terrace, numerous private nooks and crannies scattered throughout its grounds, and several beautiful gardens and courtyards. Spa treatments can also be provided.
The property benefits from a fantastic location, being only a five-minute walk from both the magnificent Koutoubia Mosque and the vibrant Djemaa el-Fna.
Another wonderful option for LGBTQ visitors seeking a place to stay in Marrakech is the Riad Al Moussaka, located in Medina. The staff members keep a pleasant and cordial manner while retaining their serious business tone.
If you let them know that you are celebrating a particular event, they will most likely make your stay even more memorable, and they may even surprise you with a few delights that you didn't expect. Because it provides such outstanding customer service, a number of gay couples who have only recently tied the knot have highly recommended this restaurant to their friends.
The hotel's location in the Medina places guests close to the city's most popular tourist destinations. The on-site restaurant offers a delicious selection of traditional Moroccan meals, in addition to a selection of delightful dishes from French and Italian culinary traditions.
The rooms are elegant and meet the high standards that one would expect from a once-royal building. The house features a swimming pool designed in the Andalusian style, a roof patio, and a charming courtyard.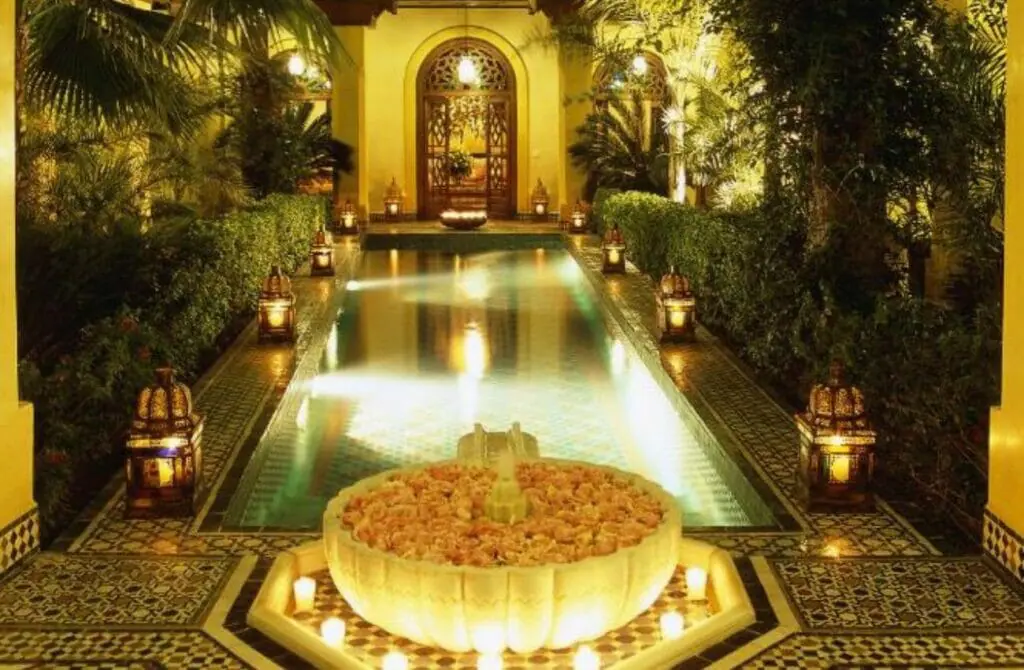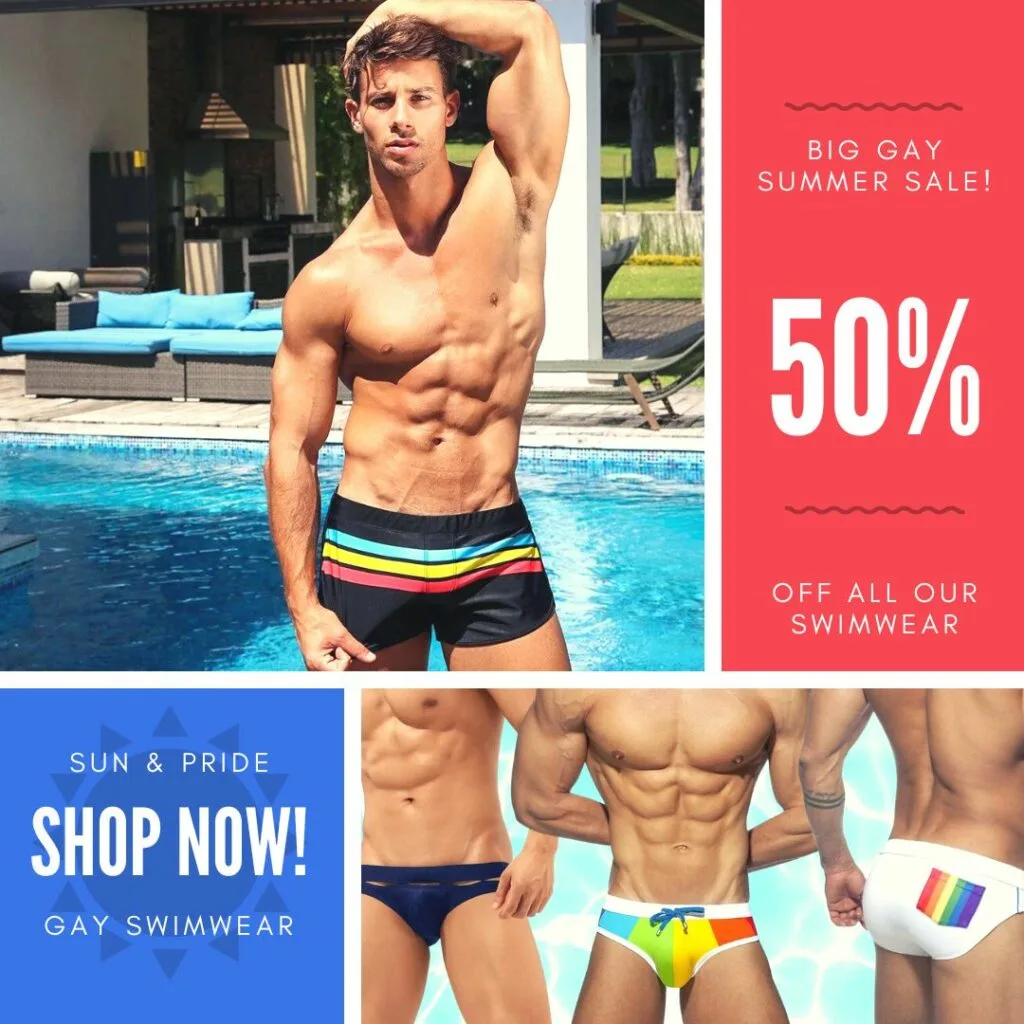 Hôtel Du Golf Rotana Palmeraie ☆☆☆☆☆
This five-star luxury hotel offers a variety of recreational opportunities, including a well-equipped and spacious fitness center, an outdoor pool, and an indoor pool with a spa tub. The rooms are spacious, with private bathrooms and balconies overlooking the grounds. Every guest room has free WiFi, air conditioning, and round-the-clock room service.
All rooms at Hotel Du Golf have a flat-screen television and a closet. A continental breakfast is served daily, and guests can choose between two restaurants serving both regional fare and cuisine from around the world. In addition to the lounge bar, there is a snack bar by the pool for guests' convenience. The hotel offers a free on-site kid's club for guests with children.
Guests can also take advantage of the resort's 18-hole golf course, 5,000 square-foot spas with hammam, and a variety of beauty treatments for an additional fee. The Hotel Du Golf is located in the Palmeraie Resort, which is 12 kilometers from Marrakech Airport and 8 kilometers from the city center of Marrakech. Among its amenities are a business center and a private limousine service.
The Blue Sea Le Printemps is a Marrakech hotel with a restaurant and an outdoor swimming pool. WiFi access is provided at no additional cost. Each room has an air conditioner and a minibar stocked with refreshments.
The Blue Sea Le Printemps has a snack bar and a front desk that is open 24 hours a day. In addition to its other amenities, the property has a shared lounge area and luggage storage space for guests. Guests can park for free at the property. The Marrakech Train Station is 700 meters from the hotel, and the Marrakech Plaza Square is 3.5 kilometers away. The Marrakech-Menara Airport is 7 kilometers away.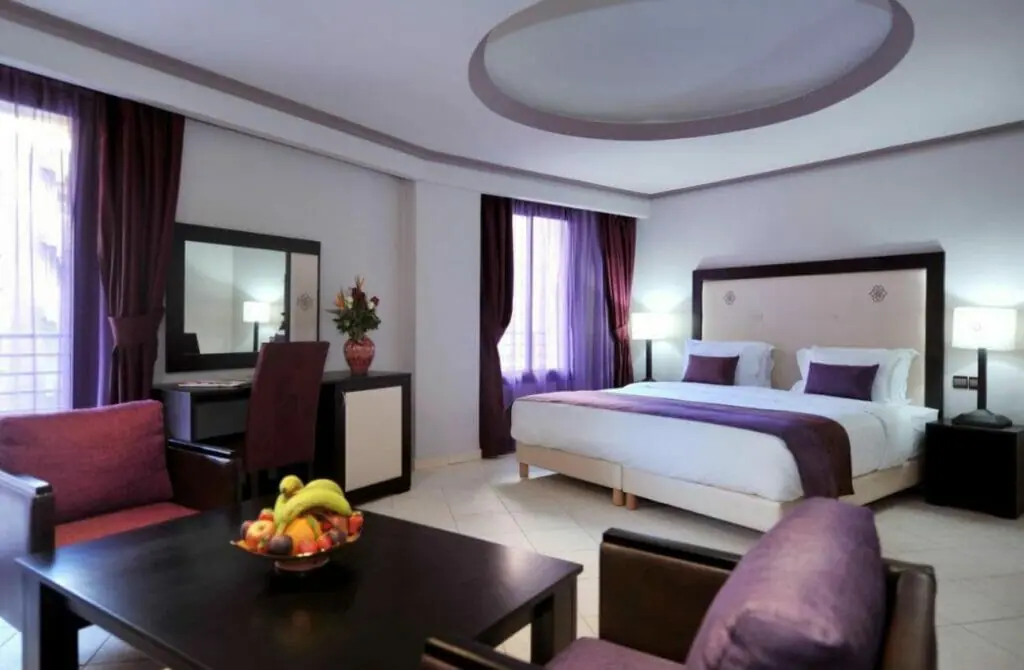 Gay Nightlife in Marrakesh, Morocco
The fact that Marrakesh is in North Africa and is only a few hours drives from the world-famous Sahara Desert contributes to the city's pleasant summer climate. Winters in Marrakesh are also seasonably pleasant; however, colder temperatures than average are possible due to the city's proximity to the Atlas Mountains.
The weather will be warm from March to May, with daytime highs frequently reaching the nineties Fahrenheit. This warm weather is expected to last until the end of the month. It should be no surprise that people prefer the evenings, which explains why Marrakech's LGBT nightlife scene is so active and thriving.
However, it is important to remember that while the gay scene in Marrakech is undercover, it is not nonexistent. This is something that must be remembered at all times. It's worth noting that there are several LGBT clubs to choose from in Marrakesh.
As a result, you can be certain that gay people will always have somewhere to go on any given night of the week. Listed below are some of the most popular gay bars in Marrakesh: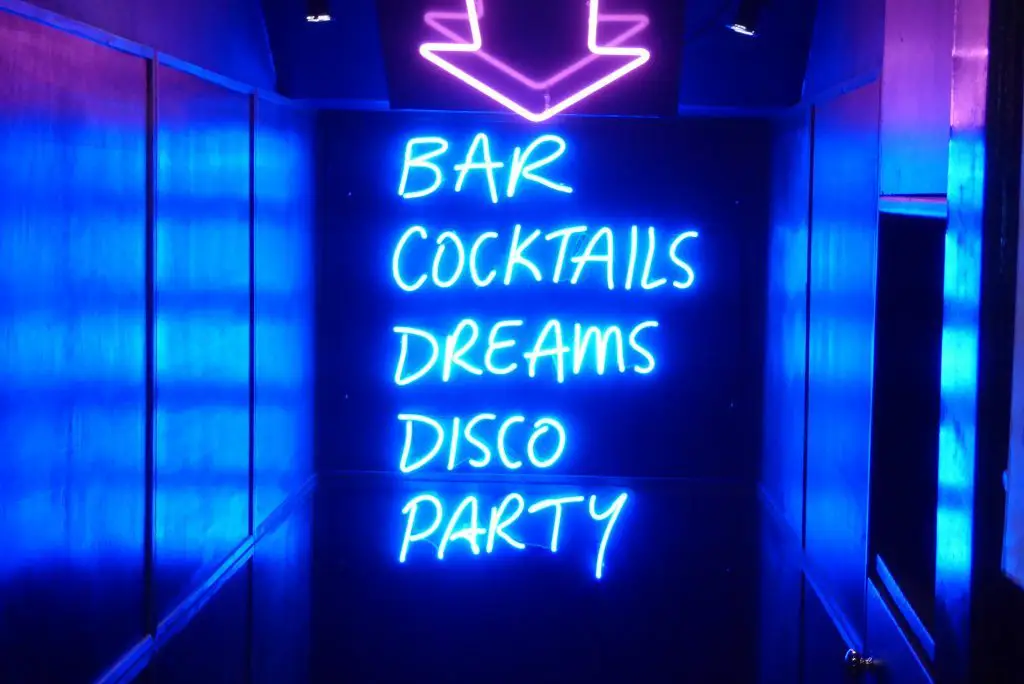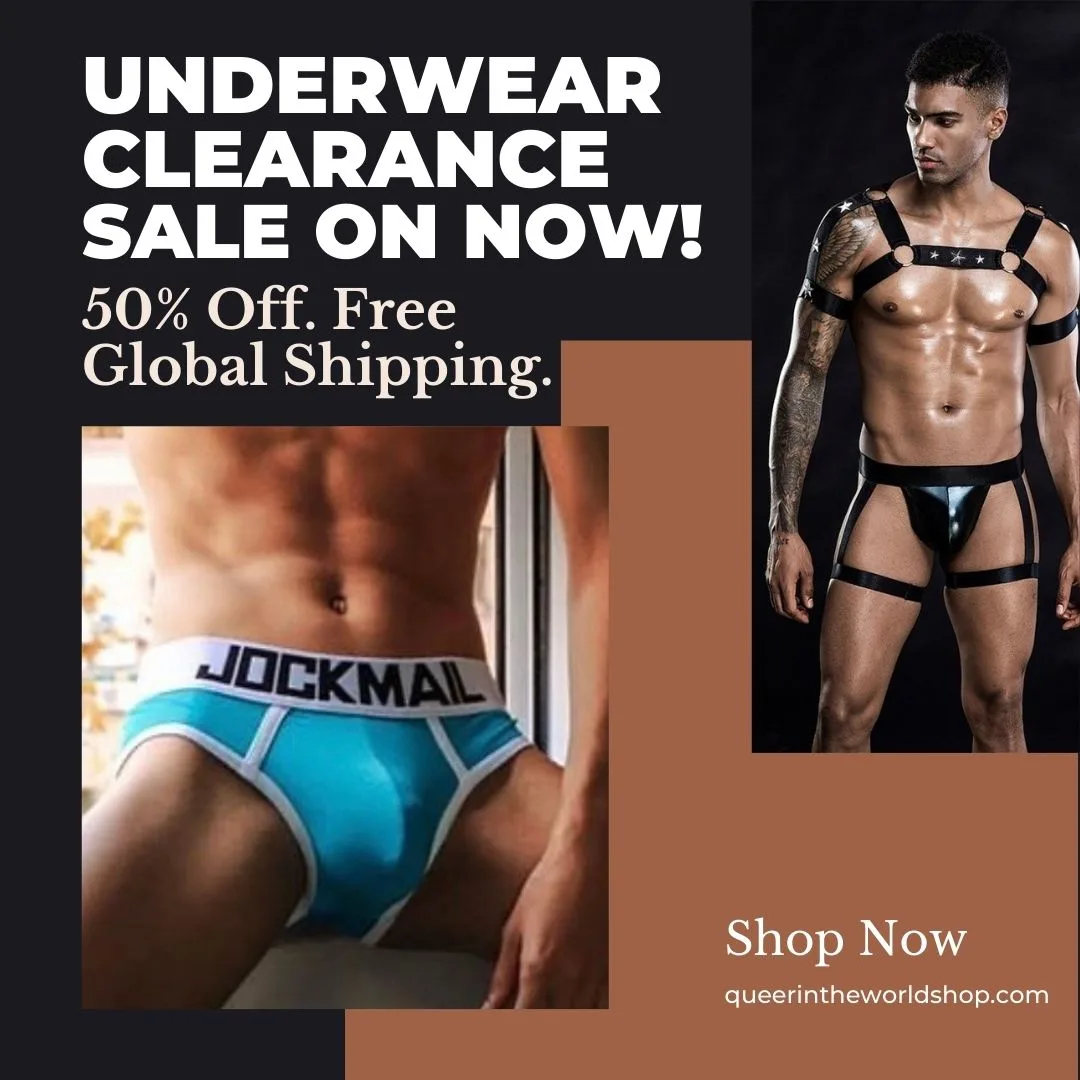 Comptoir Darna is a trendy restaurant and bar that exudes a vibrant and homey atmosphere. It is popular among heterosexual, gay, lesbian, and bisexual couples of all sexual orientations.
Customers will have a great time in Marrakesh, Morocco's Red City, because of the friendly atmosphere, dancing, and dimly lit yet elegant interiors. As a result of all of these factors, the customers will have a more enjoyable evening.
Because of its popularity among local and international hipsters, this neighborhood has the city's highest heterosexual and homosexual population mix. This is because the hipsters who frequent this location come from worldwide.
While shaking your body to the rhythms of North African dance and sipping one of the uniquely crafted cocktails, there's a good chance you'll strike up a conversation with someone you've never met before.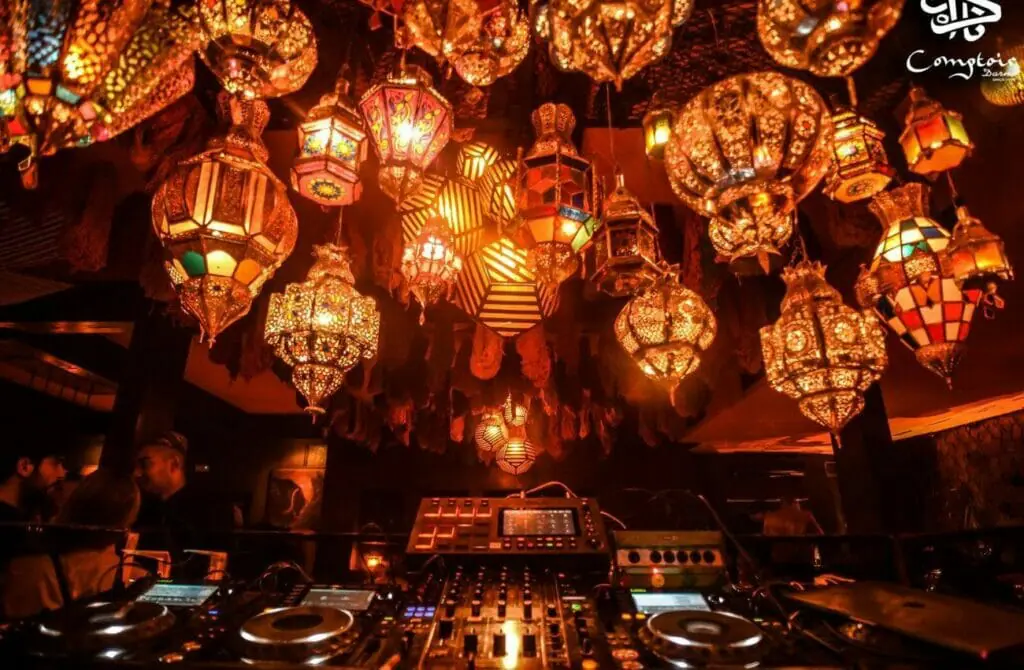 Pacha Marrakech is a bustling bar and nightclub in the Gueliz neighborhood and a member of the illustrious international club network of the same name. Pacha began in Ibiza, Spain, and has since expanded to locations worldwide. Pacha clubs are widely regarded as being among the best in each country where they operate.
Despite being open seven days a week, it is busiest on weekends, when many customers congregate there. Even though it is not a gay bar, its welcoming and easygoing atmosphere creates an environment in which partygoers of any orientation can feel completely at ease while on the dance floor. The DJ keeps the crowd entertained by playing various dance and pop songs from which to choose.
Marrakech's Premier Social Club
The VIP Club, which is also located in Gueliz, exudes luxury and sophistication on its own. The nightclub is packed with revelers swaying to the beat of the music and moving around in response to the strobe lights. People can enjoy techno in one section of this gay-friendly club, while another section features lively Moroccan cabaret entertainment.
A Vin is only open to customers from 5 p.m. to 2 a.m. and only in the evening. The wine selection complements the consumables, which include French cuisine and cheeseboards, perfectly: the ideal accompaniment.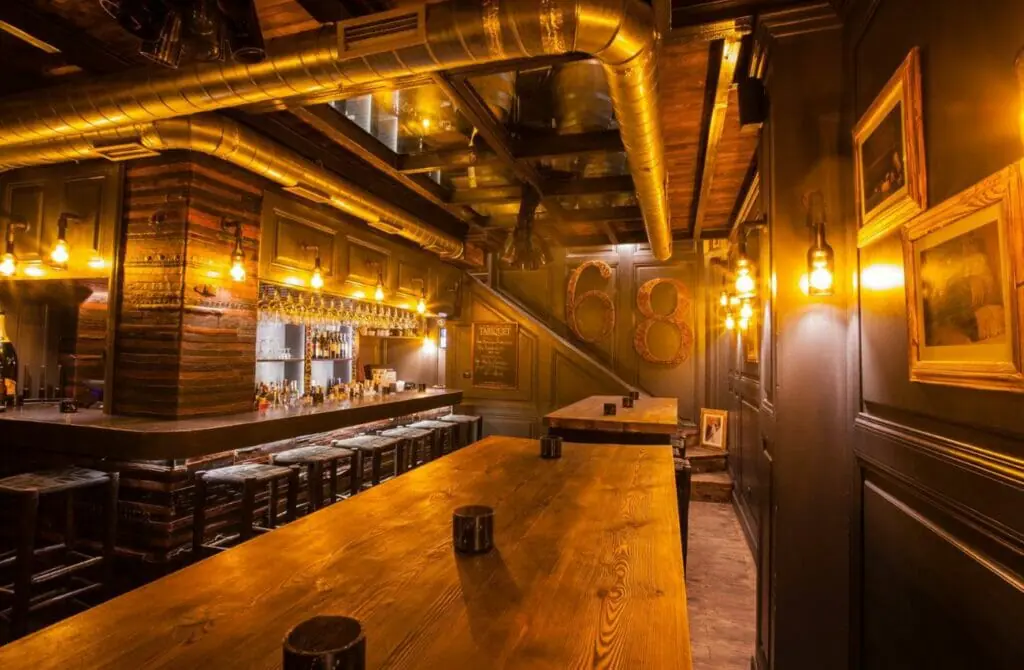 The Pointbar in Marrakesh's Medina is a popular watering hole for locals and tourists due to its cool atmosphere and vibe. It is especially popular during golden hour because it has a rooftop and views of the medina.
The hip and happening Gueliz neighborhood is home to the hip and happening L'envers pub, which is also known for its reputation as a gay-friendly part of the city. This international bar is popular with both locals and tourists due to its extensive selection of alcoholic beverages, which includes beer, wine, and spirits.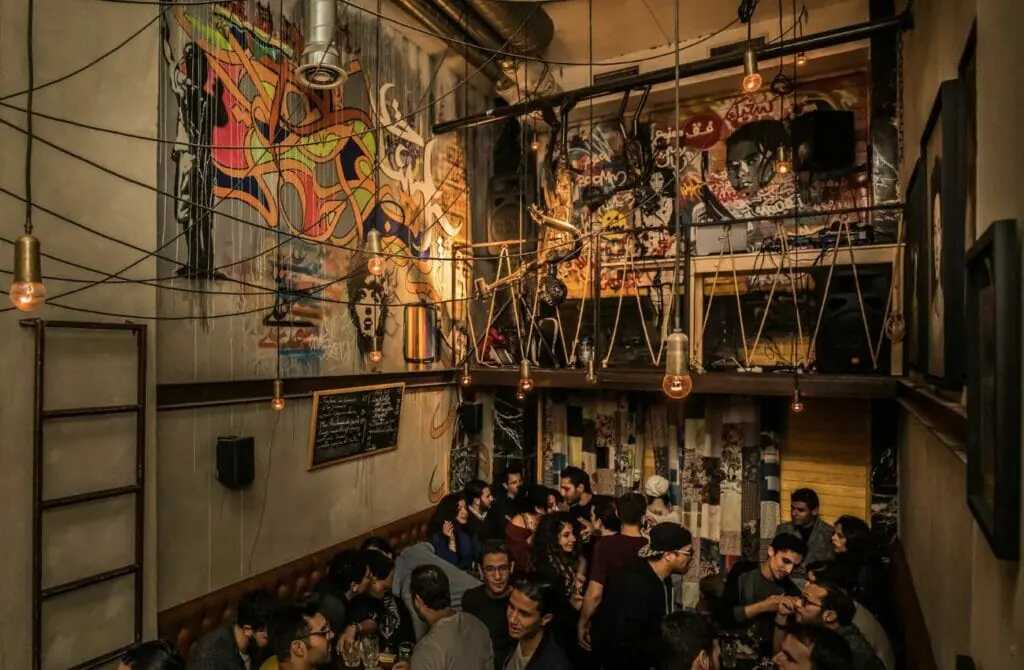 Cruising & Gay Saunas in Marrakesh, Morocco
A visit to a Gay Sauna in Marrakech may be exactly what the doctor ordered for you if you're new to the area and need some downtime to relax. In contrast to the saunas in more remote localities, the gay saunas in Marakesh are significantly more fashionable and catered toward the young mob.
These saunas are sexier and more fashionable than other saunas and feature attractive men and an enjoyable crowd. One is free to visit a gay sauna in Marrakech (City) whenever they please, from lunchtime until evening, and there is a strong possibility of striking up conversations with interesting people who frequent the establishment.
Gay saunas, with their wonderful and modern designs, include summertime space, restaurants, bars, hydro-massage pools, nice saunas, and many other luxurious amenities that are an absolute requirement for all gay vacationers.
You are required to pay an entrance fee to use the facilities of a gay sauna. The cost of this fee can range in price depending on the type of service that is offered. A person can discover pretty nice saunas of various varieties very easily now. These saunas can supply quiet saunas, busy and crowded saunas, nice designs, great and contemporary facilities, relaxed atmospheres, friendly personnel, and numerous other attributes.
At a gay sauna, there are a lot of activities that you can enjoy, such as spending an evening or a weekend there, hanging out, watching the game, getting a drink, or enjoying three-course meals in some of the luxurious bars and restaurants that are located in some of these areas.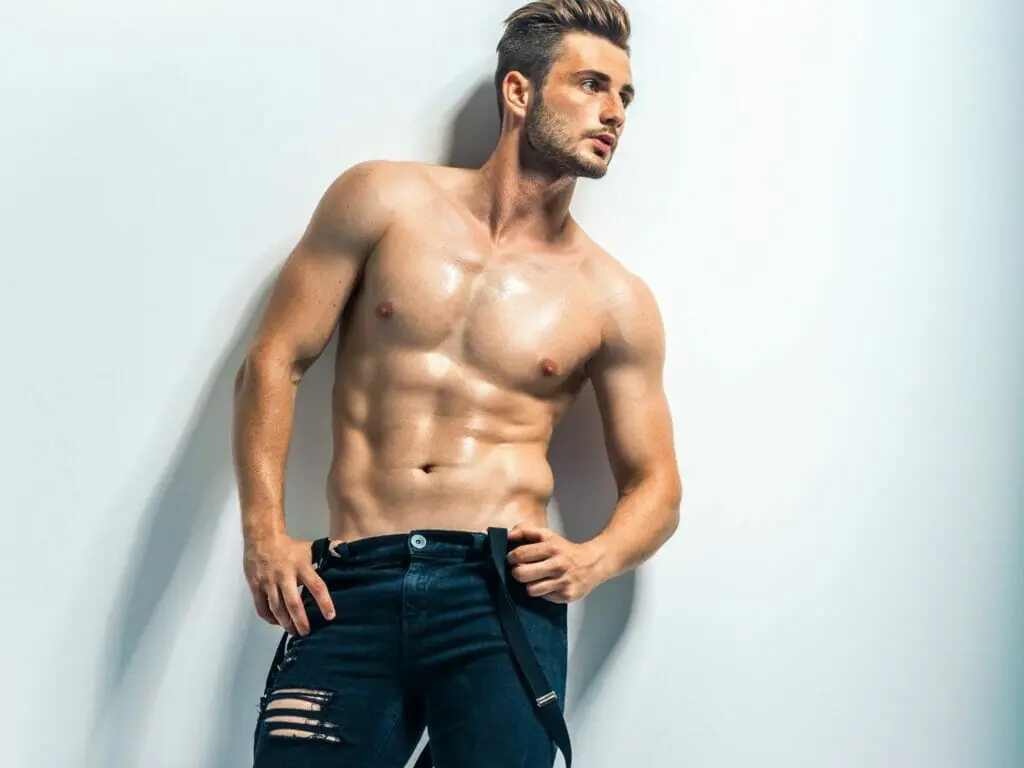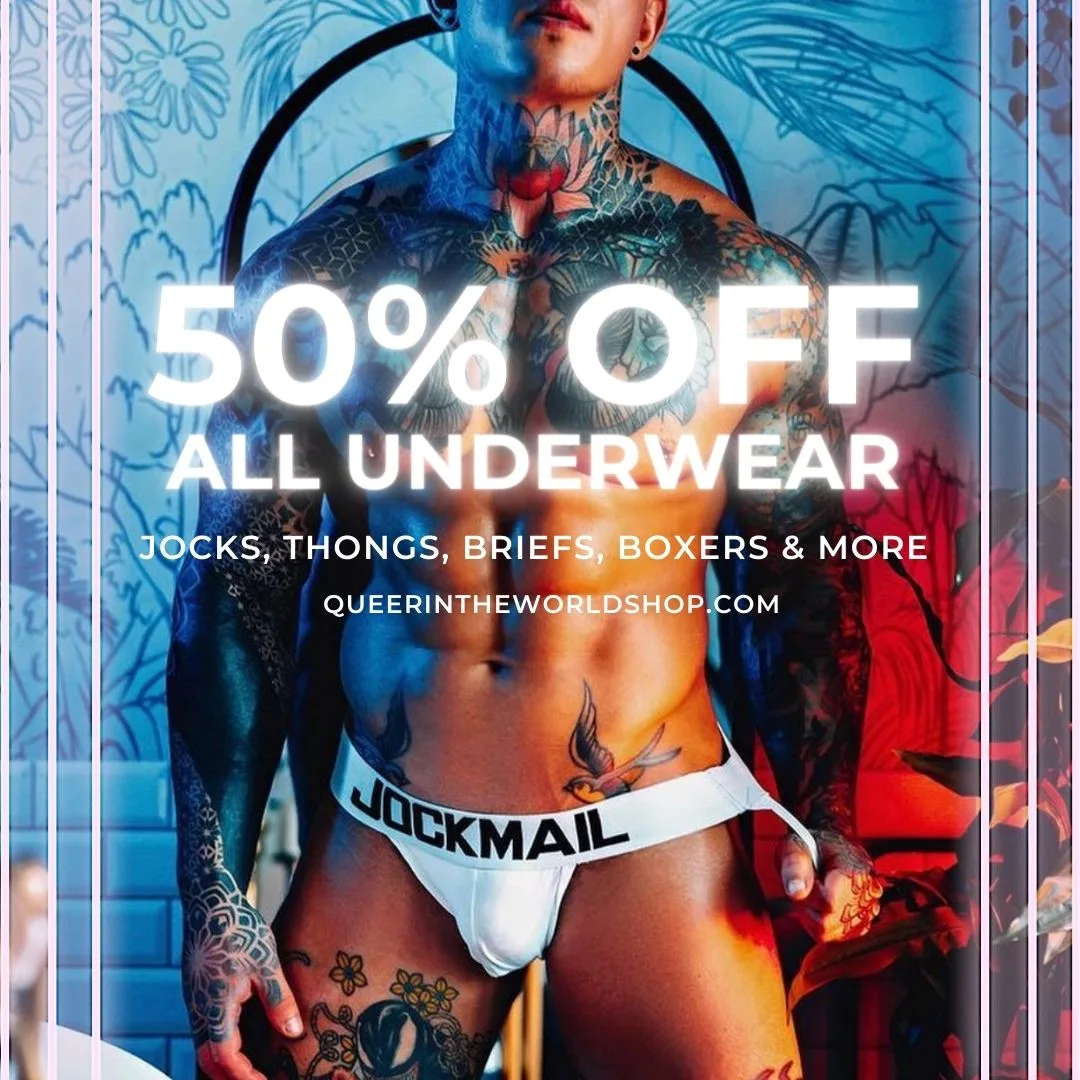 Gay Map Of Marrakesh
Finding it hard to envisage where everything is in Marrakesh? Hopefully, this queer-centric map helps where we have marked all the bars, clubs, parties, hotels, saunas, massages and more will help you stay in the spot best suited to you!