Because Islam is the religion of choice for most Moroccans, they do not fully support LGBTQ+ rights. This is because LGBTQ+ rights are prohibited in Islam. Although homosexuality is technically prohibited, it is often not punished in Morocco because the law is rarely enforced. However, it is advised that gay tourists exercise discretion, and they will find Rabat, the nation's capital, one of the safest cities to visit.
Rabat, Morocco's capital, is located on the Bouregreg River, between the Atlantic Ocean and the Sahara Desert. It is a historically rich city with a thriving cultural scene. Each city's avenues and plazas are adorned with several works of art.
Visit the magnificent and magnificent Kasbah des Oudayas, which is an architecture that is complemented by the gardens that surround it. Not far from the walls are the imposing walls of the Chellah, a necropolis dating back to the time of the Merinids.
Rabat is also a modern and environmentally conscious capital thanks to its many parks and gardens. There are many beautiful parks to visit, such as the botanical test garden and the Exotic Gardens of Bouknadel, located just outside the city.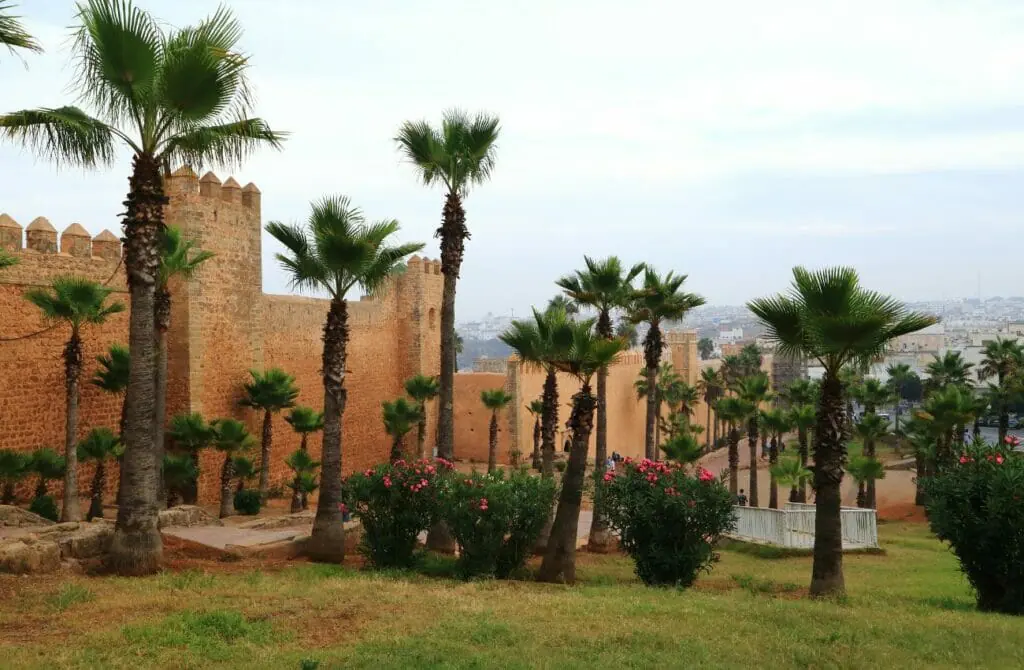 Rabat has kilometers of well-equipped beaches on the Atlantic Ocean's coast that lead to the neighboring city of Casablanca. This is one of the many reasons Rabat is regarded as having an exceptional coastline.
Rabat is a vibrant city thanks to its numerous festivals and modern infrastructure. The area's amenities, including the airport, tram, shopping centers, and restaurants, are easily accessible.
Enjoy the vibrant music vibes that Rabat celebrates like no other city; from Mawazine to Jazz au Chellah and many others, the atmosphere is filled with sounds and rhythms worldwide. Rabat is a city where the treasures of the past coexist with the most modern and environmentally friendly achievements, which is why it is such a popular choice among gay tourists.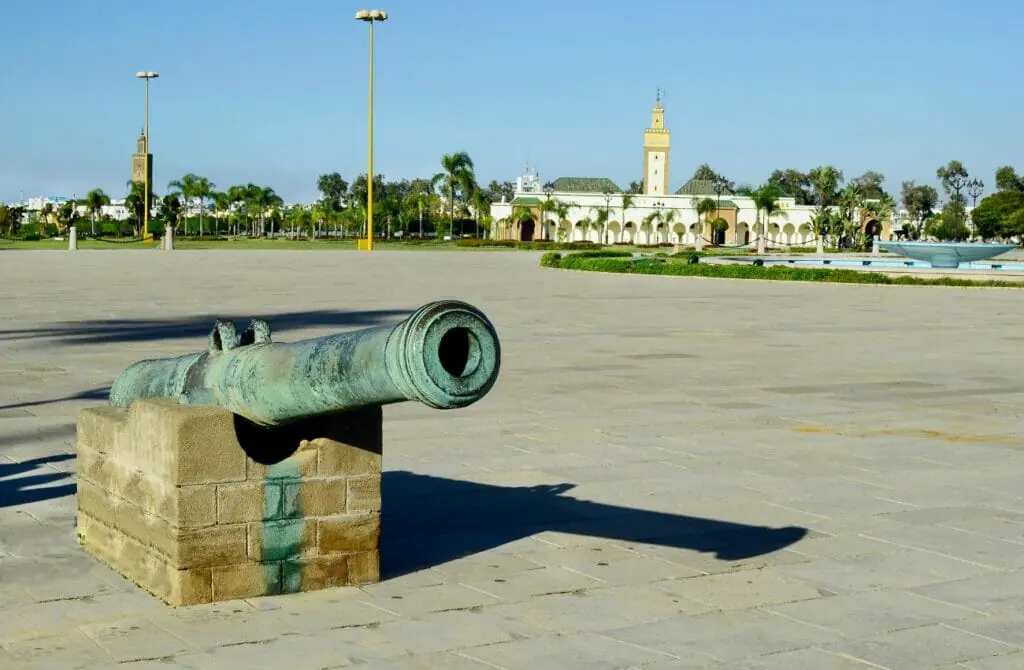 Attractions in Gay Rabat, Morocco
As a new visitor to Gay Rabat, it's important to be aware that being queer is illegal in this city and country, and any same-sex activity should be absolutely avoided to ensure your safety. However, there are still plenty of things to see and do that do not involve expressing your sexual orientation.
One of the best ways to experience the city is to visit its most iconic landmarks and attractions, including historical monuments, museums, and art galleries. You can also admire the city's architecture, explore its parks and gardens, sample local cuisine, and visit local markets. Additionally, cultural events such as festivals, concerts, and shows can provide a glimpse into the local culture.
We feel it's important to acknowledge the challenges and risks associated with visiting destinations where same-sex activity is illegal. However, we still believe in the power of cultural exchange and the value of experiencing diverse cultures, even if we may not agree with their laws and customs.
Visiting queerphobic destinations allows us to learn about the local culture, history, and traditions and to gain a deeper understanding of the challenges faced by LGBTQ+ communities in those places. It also provides an opportunity to connect with local people, hear their stories, and show solidarity with the queer community.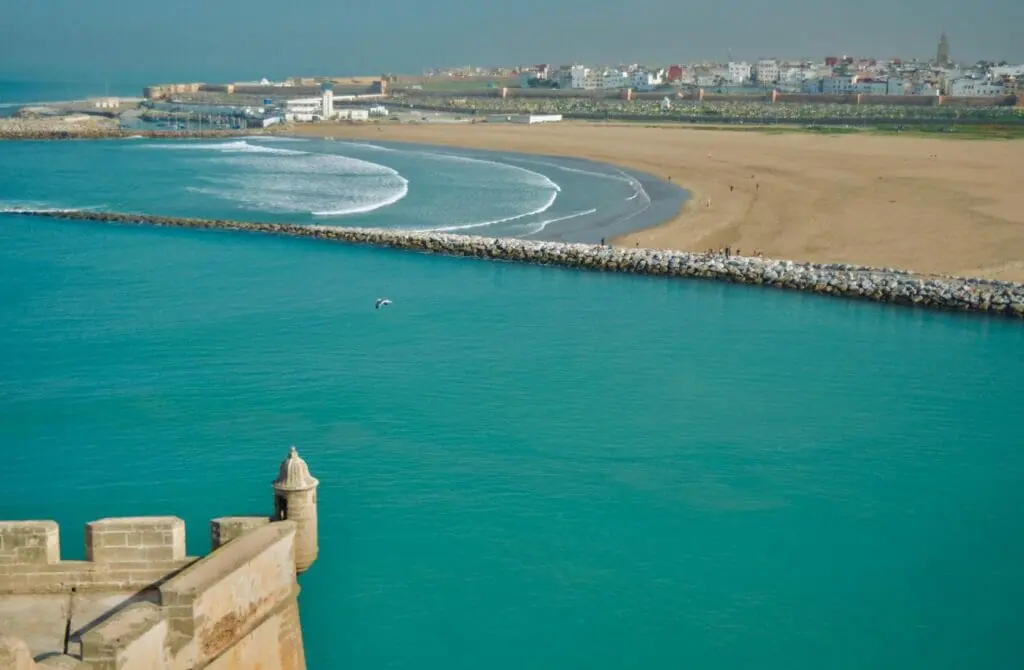 It's important, however, to be mindful of the risks and to take steps to ensure our safety and the safety of local queer people. This may include avoiding public displays of affection, not discussing our sexual orientation with strangers, and being aware of local laws and customs.
As we explore these destinations, it's crucial to spare a thought for local queer people who may face discrimination, persecution, and even violence due to their sexual orientation.
We might also have the opportunity to use our platform to amplify their voices and to support local organizations working to protect and advocate for LGBTQ+ rights – however, this is best done once you have left (and if you reside in a gay-friendly country!).
While it may not always be easy or safe to visit queer-illegal destinations, we believe that cultural exchange and understanding can help bridge divides and promote acceptance and tolerance. Let's continue to explore the world while keeping in mind the experiences, struggles, and restrictions on LGBTQ+ expression in this city and country.
Thankfully, it's still possible to enjoy the city's attractions and learn about its culture while being mindful of local laws and customs.
These are our recommended must-see attractions in Rabat.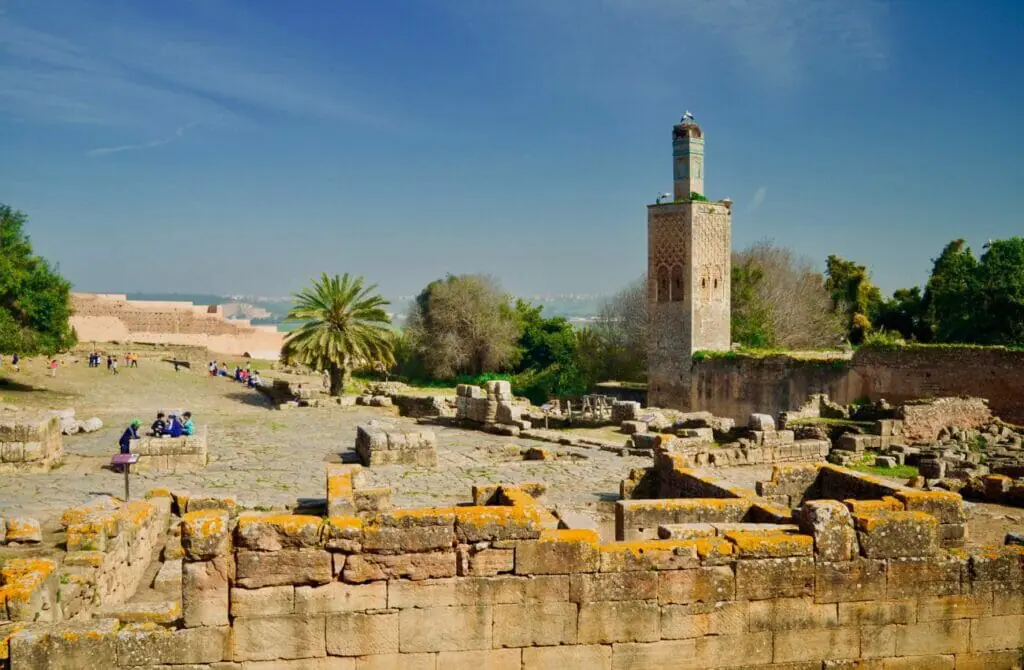 A watchtower at the mouth of the Bou Regreg River on the left bank was built in the 12th century and reconstructed by the Almohads in 1146 as a base to launch attacks on Iberia.
The Kasbah of the Udayas is a compact maze of winding alleyways lined with whitewashed homes with blue trim. The walls offer breathtaking views of Rabat's beach, the Atlantic Ocean, the Bou Regreg estuary, and Salé, which is located on the right bank.
Ahmed El Inglizi, an English renegade from the 18th century, was responsible for reconstructing a mosque that dates back to the tenth century and predates the Kasbah.
Examine the numerous moldings that trace the arch and frieze at the imposing Bab Oudaa main gate. The Oudaias Craft Museum is housed in a palace from the 17th century and is located in the Kasbah. It displays pottery, Korans, musical instruments, jewelry, traditional Moroccan clothing, spectacular Berber carpets, and other items.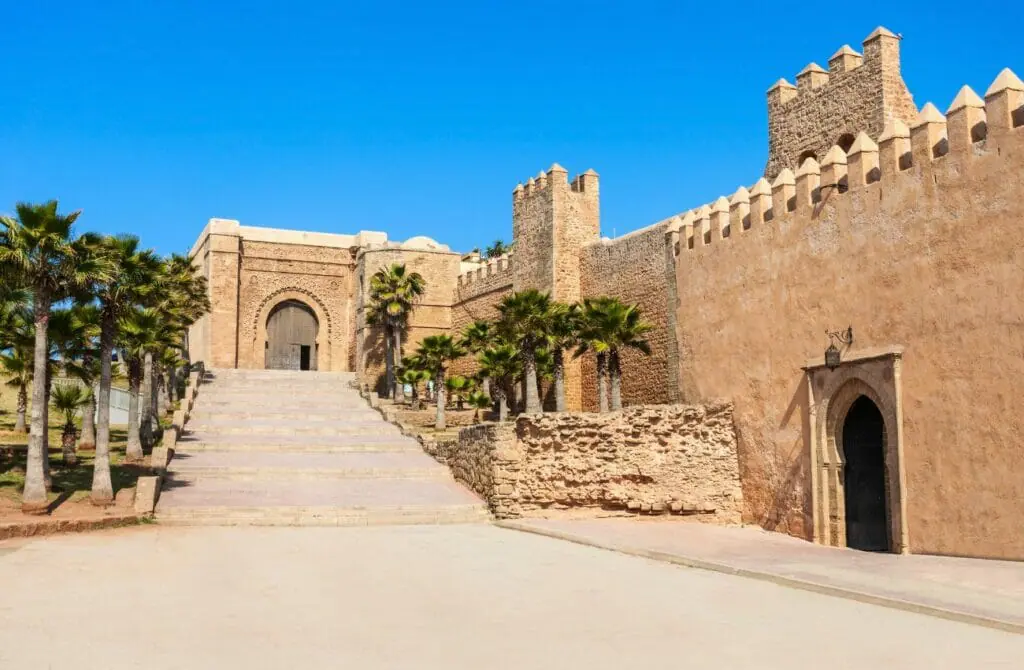 Before the development of Centre Ville and the Ville Nouvelle in the early twentieth century, Rabat's old town, which could be reached via Rue Souika, was the only part of the city that existed. Those who have already endured Marrakesh and Fez's persistent vendors and touts may find the Medina in Rabat a welcome relief.
Although it is quite picturesque with its whitewashed houses with blue trim, this neighborhood is primarily residential. The majority of the action is concentrated in the cafes and small shops that line Rue Souika, as well as the partially covered Rue des Consuls, which winds its way up to the Kasbah of the Udayas and is lined with stalls selling leather goods, embroidered fabrics, stenciled lamps, babouche slippers, and Berber carpets.
The grand historical complex, which also houses the Mausoleum of Mohammed V, is situated in the shadow of a 44-meter-high unfinished red sandstone minaret. This was constructed in the late 12th century in preparation for a massive mosque that could have accommodated 20,000 worshippers.
The third Caliph of the Almohad Caliphate, Abu Yusuf Yaqub al-Mansur (1160-1199), is credited with commissioning the construction of the Hassan Tower, which, at 60 meters in height, would have been among the tallest in the world.
Construction on the mosque was halted after al-death, Mansur's, and what is visible today is the 348 regimented cylindrical stone columns that stand in front of the mosque.
The Lisbon Earthquake of 1755 further harmed these columns. The upper levels of the Hassan Tower feature a discrete multi-lobed latticework and, like the Giralda in Seville, ramps rather than stairs, allowing the muezzin to reach the top of the tower while mounted on a horse.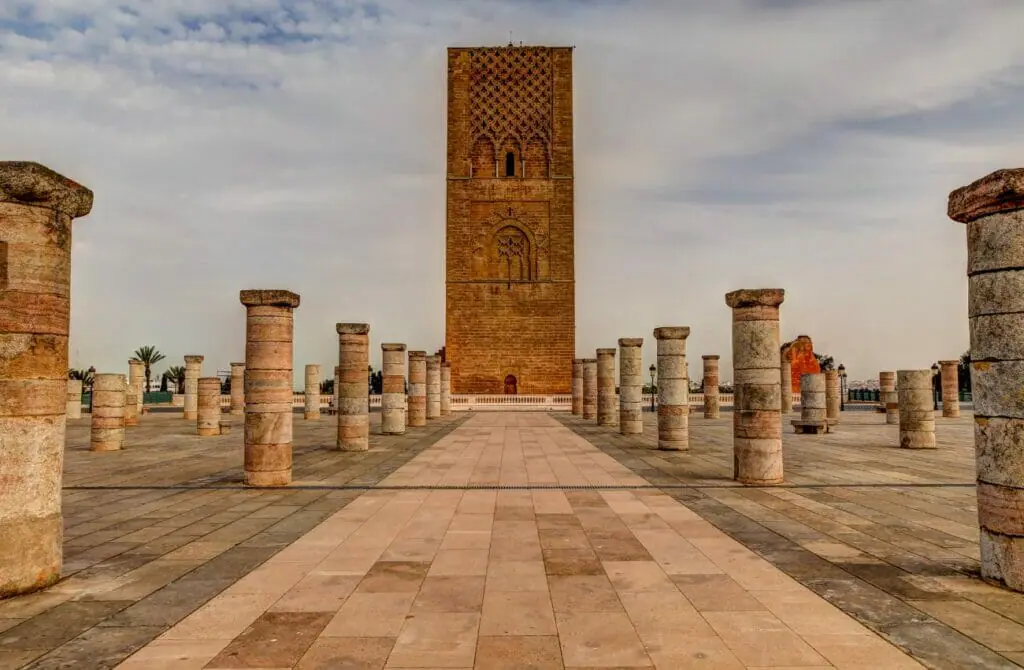 Mohammed VI Museum Of Modern And Contemporary Art
Morocco's first independent museum of modern and contemporary art, the Modern and Contemporary Art Museum of Morocco (MMVI), opened in 2014 after a decade of planning. Karim Chakor designed this building's sophisticated horseshoe arches and latticework. Rabat's Andalusian heritage inspired them.
The permanent collection, which includes the work of over 200 Moroccan artists, is diverse and spans many artistic styles, from impressionism to postmodernism. Artists such as Ahmed Yacoubi (1928-1985), who lived in Tangier at the same time as Paul Bowles, and Hassan Hajjaj, known as the "Andy Warhol of Marrakesh," are represented.
After a few hours of perusing the carefully curated galleries, head down to the ground floor to visit the cafe and gift shop.
Mausoleum Of Mohammed V
One of Morocco's most revered shrines is directly across the street from the Hassan Tower. It is the tomb of the king who led the country to independence, and it is regarded as one of the most significant structures in the country.
Non-Muslims are welcome to visit the Mausoleum of Mohammed V, built in the 1960s according to Vietnamese architect Éric Vo Toan's design. The mausoleum also serves as the final resting place for Mohammed V's two sons, King Hassan (1929-1999) and Prince Abdallah.
Mohammed V is King Mohammed VI's current grandfather (1935-1983). The mausoleum's exterior is imposing but understated, with multi-loved horseshoe arches and jagged merlons; in contrast, the interior is brimming with beautiful Moroccan decor.
This room has a marble floor, colorful zellige walls, and a ceiling made of carved cedar painted to look like a golf leaf and topped with a dome with stained glass windows. Visitors can see Mohammed V's tomb from a gallery located above.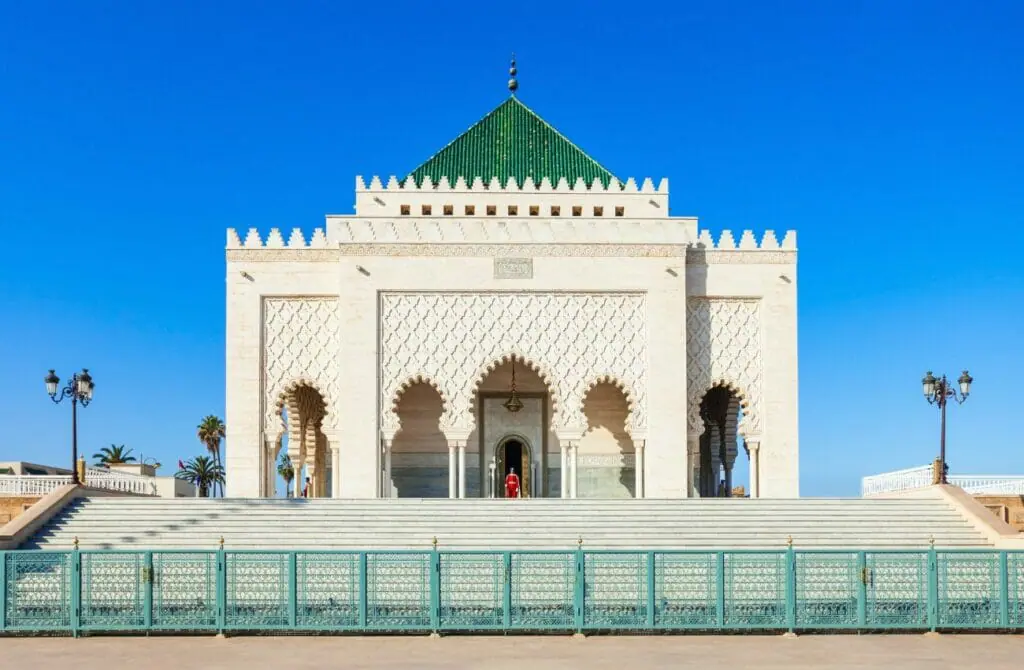 Chellah
This walled garden on the left bank of the Bou Regreg estuary is fascinating to explore. There are many layers of history within its walls, dating back to the Phoenicians, who established a trading post about 2,500 years ago.
This eventually evolved into the Roman city of Sala Colonia, which maintained a Roman military presence well into the 5th century, despite Rome's withdrawal from the rest of the region centuries earlier. Muslim Arabs took control of the region in the seventh century, and the former city was converted into a royal cemetery during the reign of the Marinids in the thirteenth century.
Ancient fruit trees include Roman artifacts such as a triumphal arch, steles, walls, and a fountain. The tomb of the Marinid ruler Abu al-Hasan Ali ibn Othman, also known as the Black Sultan, is located in the complex's Muslim section.
This person was once in command of the entire Maghreb region. This is near the base of a stone minaret from a defunct mosque that is still mostly intact. The minaret is still partially decorated with zellige tilework and has a stork's nest.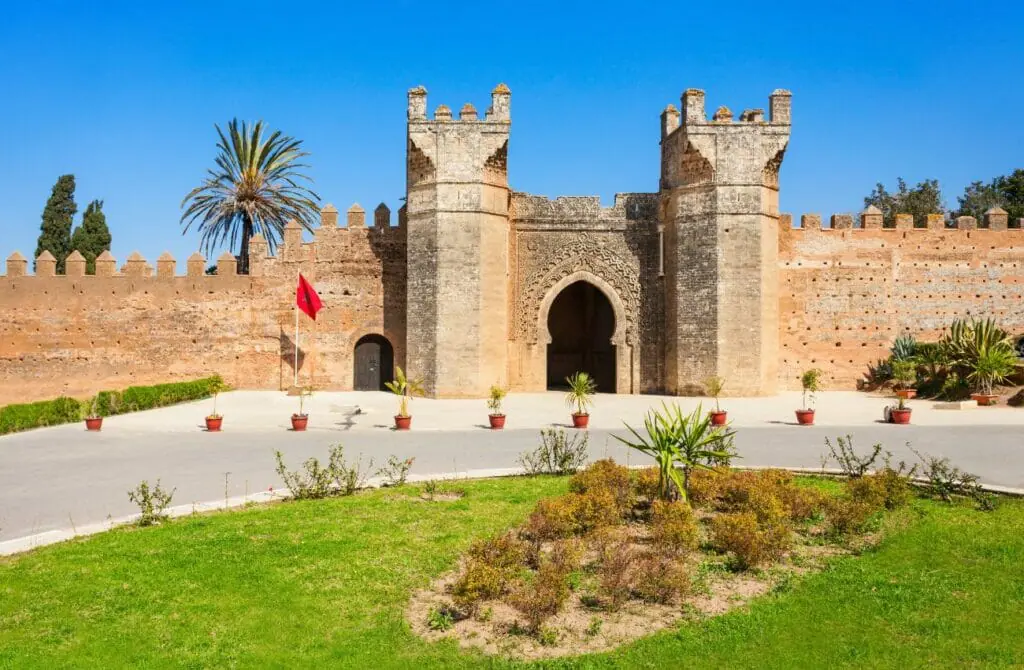 National Zoo, Rabat
The fact that the National Zoo in Rabat, home to over 150 different species, was originally built for the lions kept at the Royal Palace distinguishes it from other zoos.
It's fascinating that these animals are descended from wild Barbary lions, which are no longer found after being captured by the royal family in the Atlas Mountains. Over 1,500 species of animals are at the National Zoo, including hippopotamuses, African elephants, mouflons, Nile crocodiles, hyenas, addaxes, and African wild dogs. These animals live in enclosures that are designed to be healthy and mimic the animals' natural environment.
Andalusian Gardens, Rabat
The Oudaias Craft Museum is tucked away just inside the entrance to the Kasbah of the Udayas by an exquisitely designed formal garden enclosed within the citadel's embattled walls. Plants like orange trees, date palms, roses, and red hibiscus grow in rectangular beds surrounded by low boxwood hedges.
Spend time meandering through the alleys, passing cats yawning on the terrace walls and perched atop grape-vine-covered pergolas.
The garden was designed by Maurice Tranchant de Lunel during the French Protectorate, giving it the appearance of being more recent than it is. You can enjoy a cup of mint tea in the Café Maure, right next to the garden, while admiring the picturesque scenery of the Bou Regreg estuary.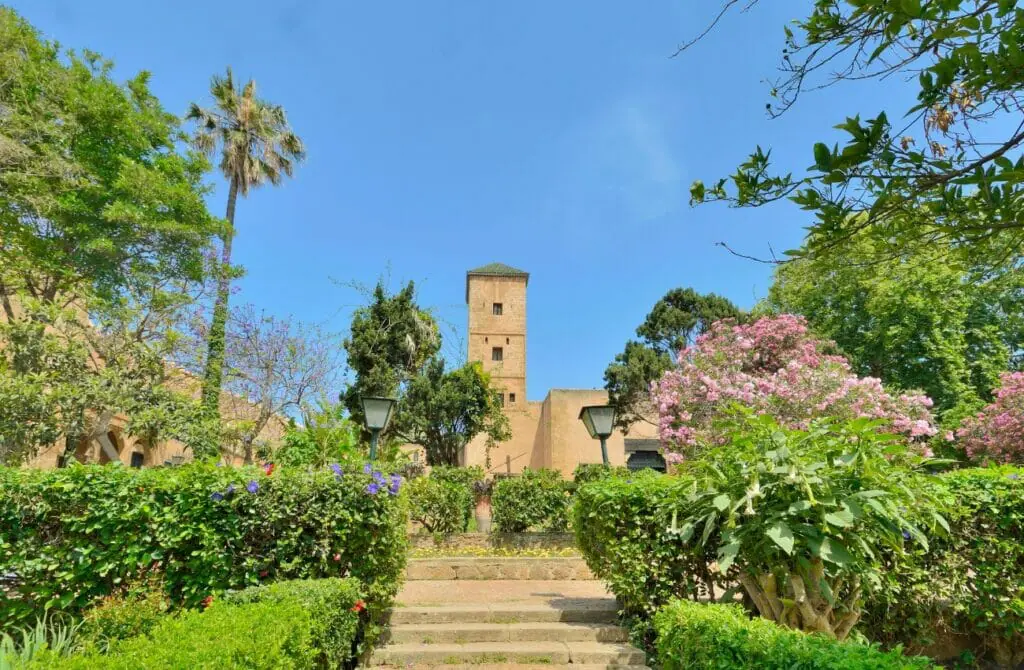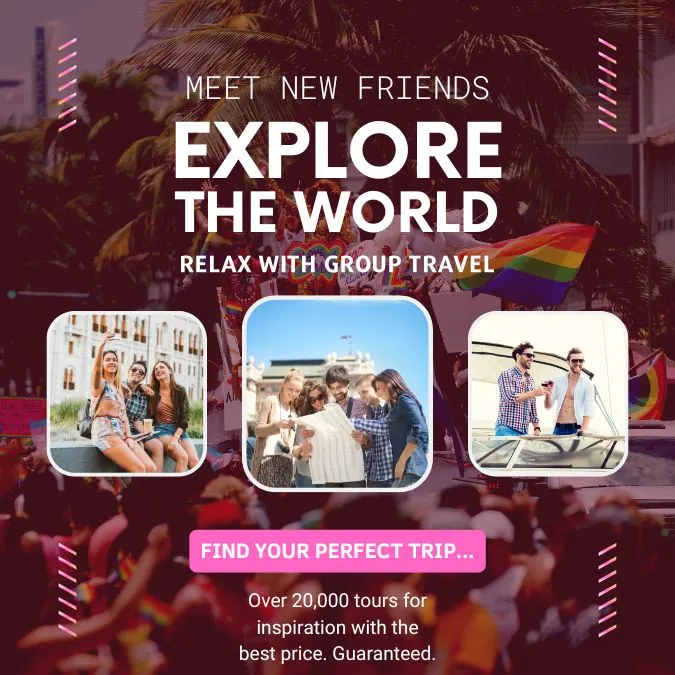 Gay-Friendly And Gay Hotels in Rabat, Morocco
As a traveler in a homophobic country where being gay is illegal, it's important to be aware of the risks and take necessary precautions to ensure your safety. This includes choosing accommodations that are less likely to have issues with same-sex travelers.
We recommend booking two twin beds and traveling as friends only, avoiding any same-sex activities that could attract unwanted attention. While it's unfortunate that there are no gay-friendly accommodations in Rabat, we suggest staying at international or high-end properties that are less likely to have issues with LGBTQ+ guests.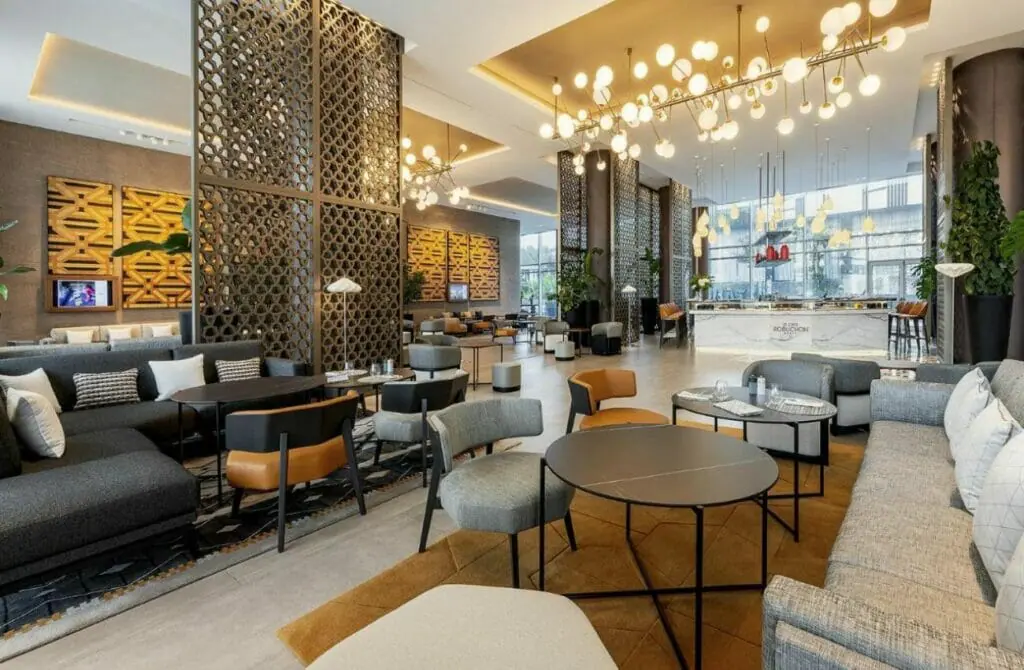 It's important to note that these accommodations are not gay-friendly at all and may not have policies or practices in place to create a safe and inclusive environment for LGBTQ+ guests. However, they are the most fabulous hotels in Rabat, according to other gay travelers and us, and where we recommend staying.
Whatever your needs are, Rabat has a wide range of accommodations to choose from. While it may be challenging to find gay-friendly options, taking these precautions can help ensure a safe and enjoyable stay in the city.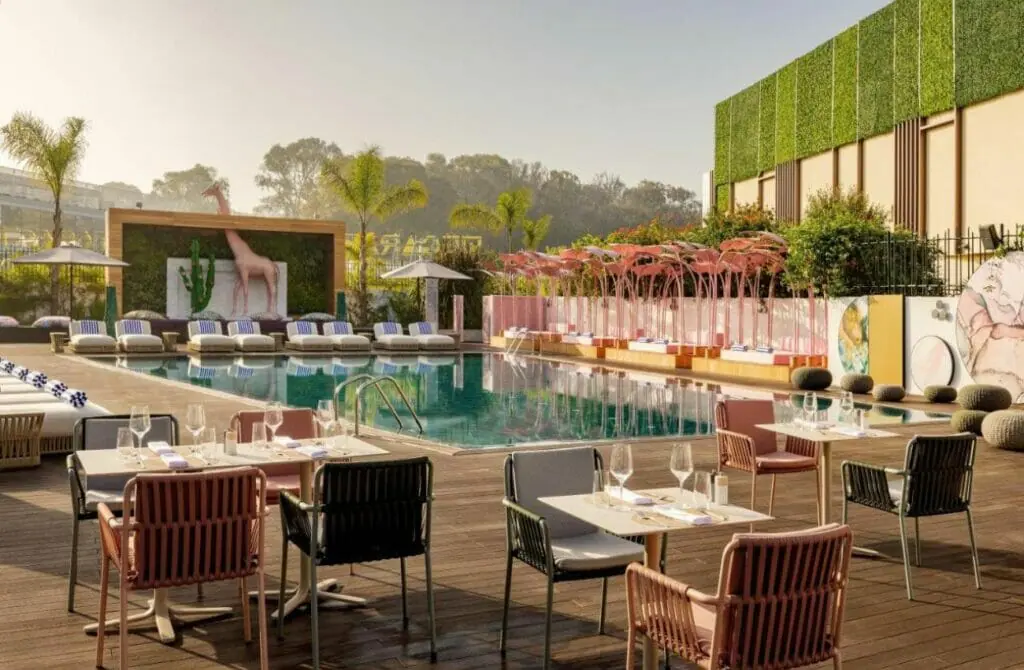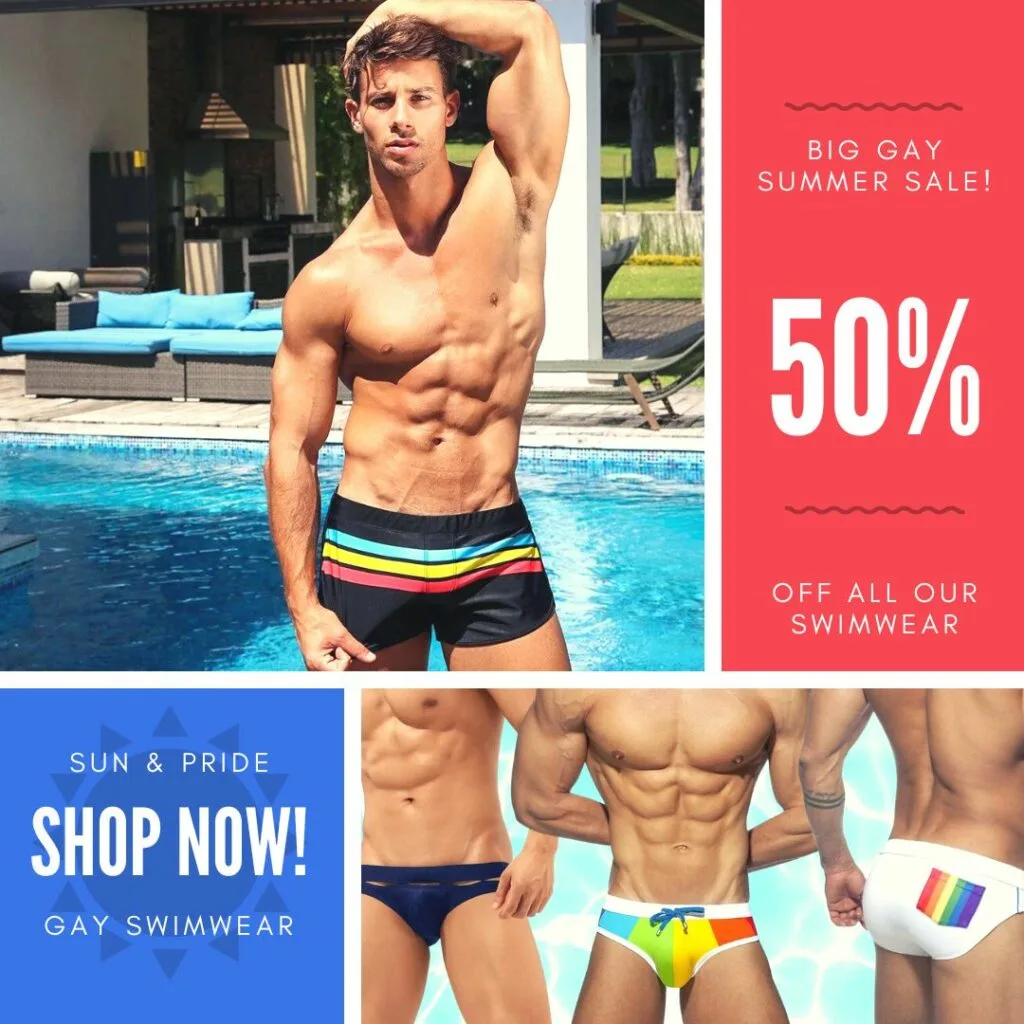 One of the best places to stay in Rabat for gay travelers is the Rabat Marriott Hotel, located in Rabat. The heated outdoor swimming pools at the five-star hotel allow guests to relax in the pool's warm waters while taking in the sights of the breathtaking natural setting.
You will be greeted by a dedicated customer support team that is available 24 hours a day, seven days a week, to assist you with any need you may have.
The rooms are spacious, and if you want to take in a stunning view of the city, you can step out onto the balcony, which offers a breathtaking view. Because the room has a fully equipped kitchen, you may not feel the need to visit any restaurants during your stay. You will instead be able to cook and eat meals that you have prepared yourself.
The spacious and comfortable bed in the room will make it easy for you to unwind and get a good night's sleep. You won't have to get up early to prepare breakfast because the hotel offers a complimentary breakfast buffet to all guests. Breakfast in bed is a luxury that everyone appreciates.
During your stay, you will have access to a fitness center to work out and maintain your fitness routine. A modern spa facility with the most up-to-date fitness equipment is available around the clock for self-pampering and massages. Spa services are available 24 hours a day, seven days a week.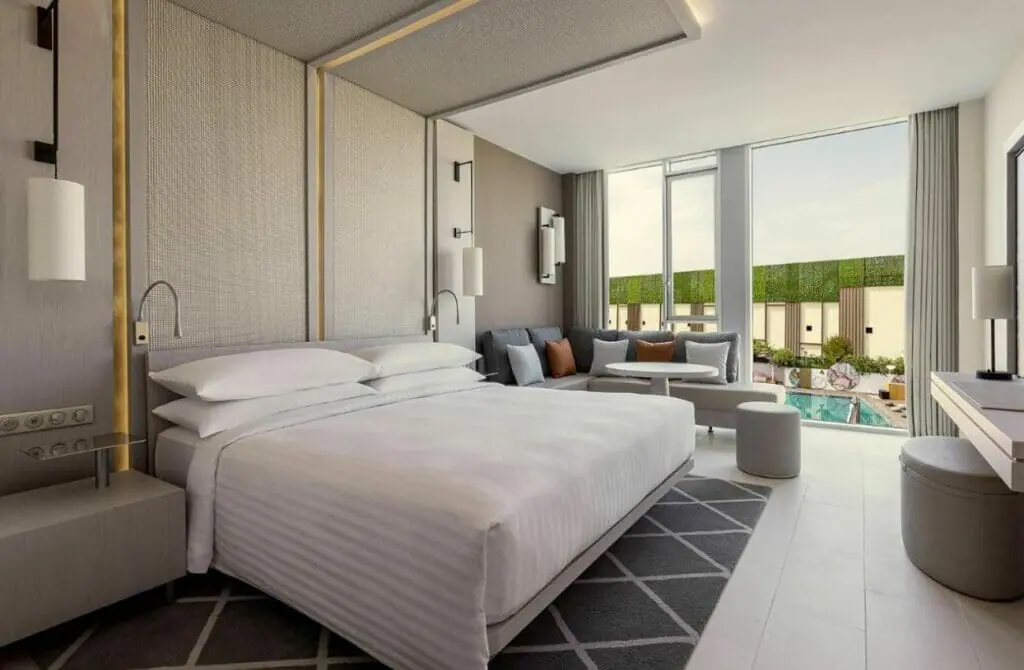 This opulent hotel, located in the heart of Rabat, was designed and built in traditional Moorish and Andalusian architecture. It is serene and enchanted by the harmony of a lush garden, where the senses are gently invited to take a magical walk out of the bustling yet close city into the enclosure protected by high earthen walls.
The hotel ensures guests have a pleasant stay by providing the essential amenities required for that type of stay in each room. And if you get tired of sitting in front of the television or playing video games, you can always take advantage of your free time by strolling out onto the outdoor terrace and taking in the city views.
The garden, which has been tastefully landscaped, and the variety of fruit trees present create an atmosphere that is in tune with nature. It provides opulent accommodations with air conditioning, ensuring a restful night's sleep.
There are three restaurants at the La Tour Hassan Palace, each serving upscale and traditional Moroccan cuisine. You also have access to a VIP lounge bar where you can party when you're not in the main room.
The fully equipped wellness center, right next to the pool, includes a gym, hammam, sauna, and hot tub in one convenient location. The wellness center also has a beauty center with massages and beauty treatments and a hairdressing center where you can get your hair done.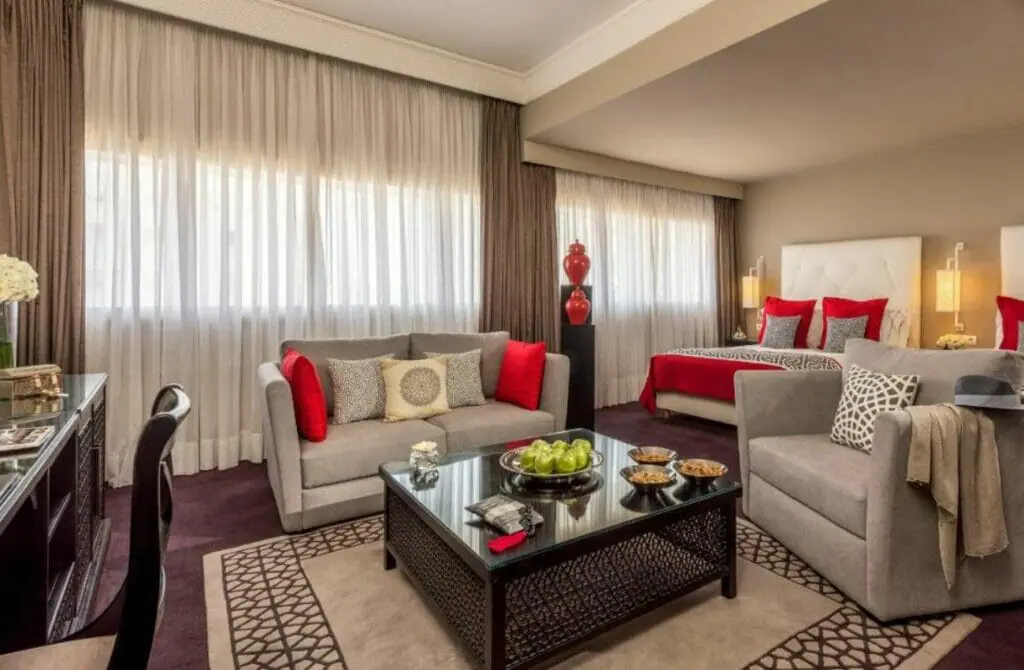 The Kasbah of the Udayas and the National Library of the Kingdom of Morocco is close to the Auberge De Jeunesse, a convenient and reasonably priced hotel option in Rabat.
These two destinations are in the same neighborhood and are close to one another. This lovely hostel exceeds its guests' expectations in various ways, including the affordable rates and the comprehensive range of necessary conveniences in each room.
This cozy hostel has a lot of wonderful features that set it apart. You have access to an extremely comfortable bed, which was done to have the most restful night's sleep possible. Each room in the accommodation has free WiFi, as does the shared lounge, the garden, and the rest of the property on which the accommodation is located.
Because the hostel has a terrace, you are not limited to relaxing in the comfort of your room; instead, you can take a short stroll to the terrace in the evening and relax there with a delectable helping of your preferred beverage. You are not limited to relaxing in the comfort of your room because the hostel has a terrace.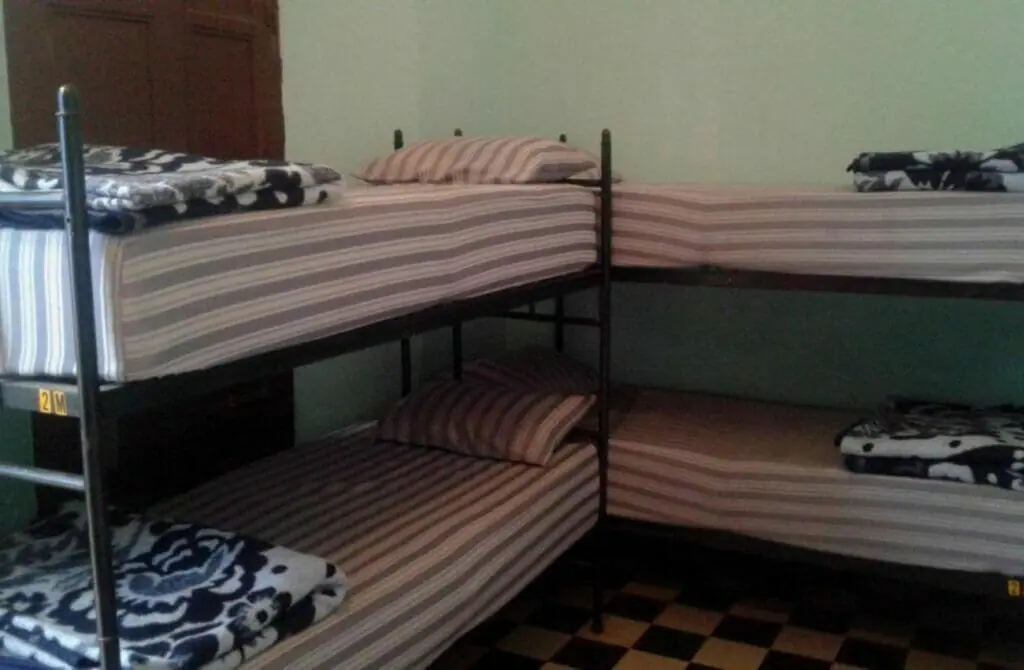 Gay Nightlife in Rabat, Morocco
Rabat, Morocco's capital and fourth largest city, is a good example of the country's more modern side, especially compared to Fes. Regarding nightlife, Rabat has a diverse selection of pubs, clubs, and bars. It is critical to remember that it is illegal to consume alcoholic beverages in public places or while riding public transportation.
Even though many locals do not drink alcohol, this does not prevent them from having a good time on the dance floor.
While exploring the nightlife of a new city can be exciting, it's important to remember that Gay Rabat is a city in a country where same-sex activity is illegal, and being queer is not accepted in public. As such, it's crucial to avoid any displays of queerness or same-sex activity in public.
However, you can still enjoy the 'straight' nightlife in Gay Rabat as you would in any other city. You can meet new people, try new things, and get a taste of the local culture without attracting unwanted attention.
Whether you're dancing at a club or mingling at a bar, remember to be respectful of the local culture and avoid any behavior that may be seen as queer or same-sex activity. By doing so, you can have a fun and memorable experience while still being mindful of the local laws and customs.
So, step out of your comfort zone and explore the nightlife in Gay Rabat, but remember to do so as a non-queer traveler. Enjoy the city's nightlife while being respectful of the local culture and avoiding any displays of queerness or same-sex activity in public.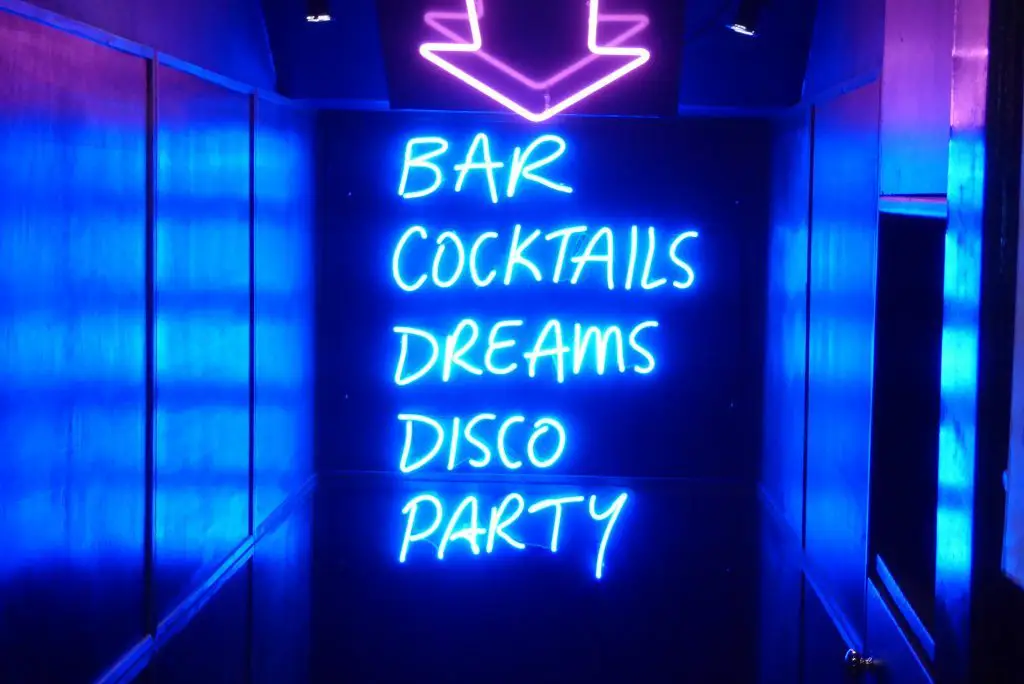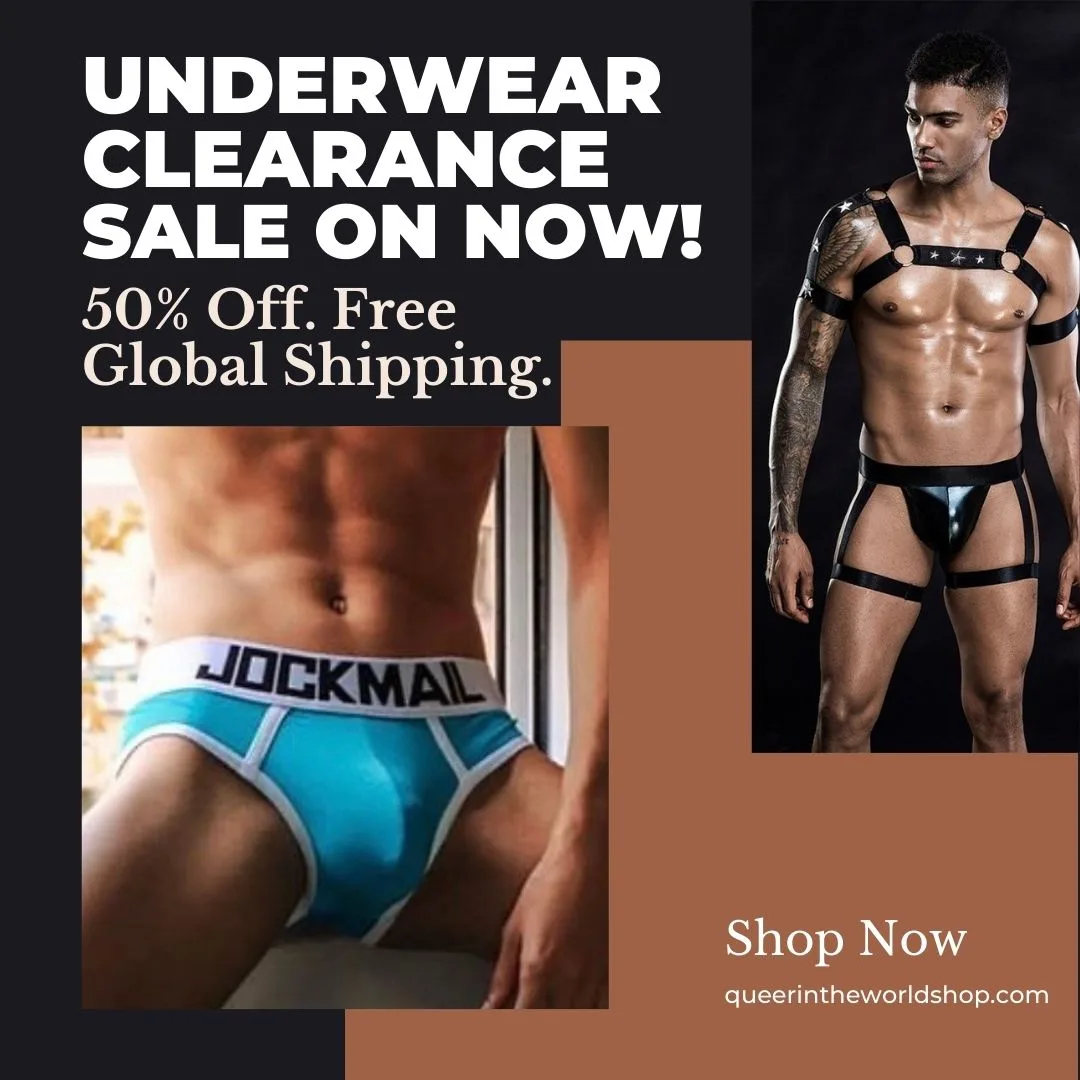 Gay-Friendly Bars in Rabat
People of all sexual orientations can enjoy the city's nightlife scene because it is home to many establishments welcoming people of all sexual orientations. The following bars and clubs, which are among the most popular and well-liked in Rabat, welcome people who identify as gay:
If you're looking for a place with personality and spirit, head to La Cabane Bambou in Al Yacout; there's no need to look any further. During the day, La Cabane Bambou Al Yacout is a restaurant that serves dishes with Moroccan and French influences. During the evening, it transforms into a bar that entertains guests from 7 p.m. to 2 a.m. the following morning.
Given that this bar is ideal for a fantastic and delectable lunch or dinner and an evening of entertainment, which can be enjoyed either inside or on its inviting terrace, it is not surprising that it has a devoted following. The trendy bar, which occasionally hosts parties with various themes, is decorated throughout the space in vibrant and colorful African decor.
El Palatino is a tapas bar in the heart of Morocco's capital. Spain inspires its design and offers an excellent selection of traditional tapas and some of the best live music entertainment in the city.
El Palatino is praised for having an inviting and comfortable atmosphere and a fantastic selection of drinks at reasonable prices. Relaxing in this cozy bar with low lighting and dancing to the beats provided by the resident DJs is one-way guests can get a taste of Spain while staying at this hotel.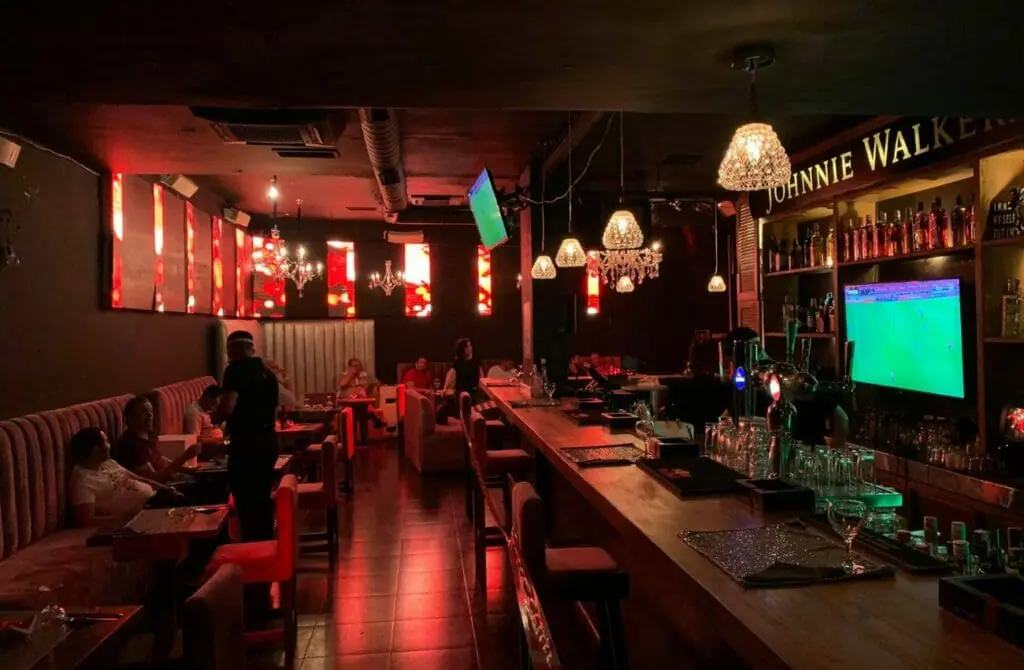 Upstairs is a nightlife spot with traditional wooden tables, Anglo-Saxon flags, and beer advertisements lining the walls. With their extensive selection of beers, wines, and homemade Irish cuisine, the welcoming staff at this enchanting Irish bar whisks patrons away from the crowded streets of the Moroccan souks. It deposits them in the enchanted land of Ireland.
They accomplish this by serving a wide range of traditional Irish dishes. Because of the welcoming atmosphere that allows them to smoke, drink, and engage in friendly conversation, many people consider the upstairs bar their second home away from home.
The impressive and sophisticated Amber Bar, named after its amber-covered interior, is located in the luxurious Sofitel Hotel. It features a chic lounge atmosphere indoors and an inviting and elegant outdoor terrace overlooking the beautiful Andalusian Garden. The bar's name is derived from the interior being covered in amber.
The establishment's name is derived from the amber color that dominates the decor. Amber Bar's scrumptious tapas, fantastic live music, and an extensive list of classic cocktails have earned the bar a reputation for being among the best of their kind.
As a capstone to what promises to be a relaxing and opulent bar experience, skilled bartenders will perform a mixology show in front of the customers. In front of the guests, mixology shows are performed, elevating the preparation of drinks to the level of an art form.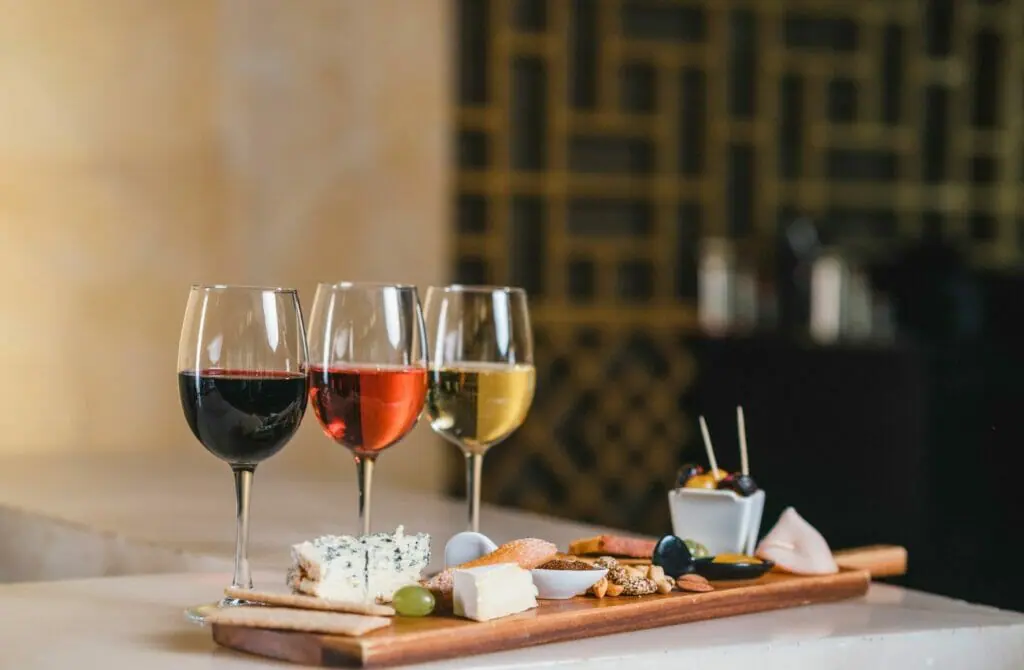 The trendy neighborhood of Agdal is home to the popular watering hole known as Le Puzzle, which attracts a diverse crowd of revelers nightly. As a result of its transformation from a well-liked restaurant during the day into an even better-liked bar during the evening, Le Puzzle is now widely considered to be one of the most happening places in the entire city.
The venue attracts a sophisticated crowd that enjoys sampling the beer while watching the daily live gigs and the weekly karaoke nights. Karaoke nights are held once a week.
Le Puzzle has earned a reputation as a popular place to eat and drink due to its high service quality and the exciting energy it exudes. In addition to Moroccan and French cuisine, the restaurant serves traditional English pub fare to its customers.
Le Diwan Bar, also known as Le Bar XO, is another well-known and frequently visited hotel bar. It is a cocktail bar known for its incredible music scene, which combines jazz, blues, and French chansons. This upscale establishment offers inventive cocktails, traditional Moroccan tapas, and live entertainment.
Morocco is the location of the restaurant. The music played at Le Bar XO is the perfect complement to the jazz-themed decor, which creates a warm and welcoming atmosphere for patrons.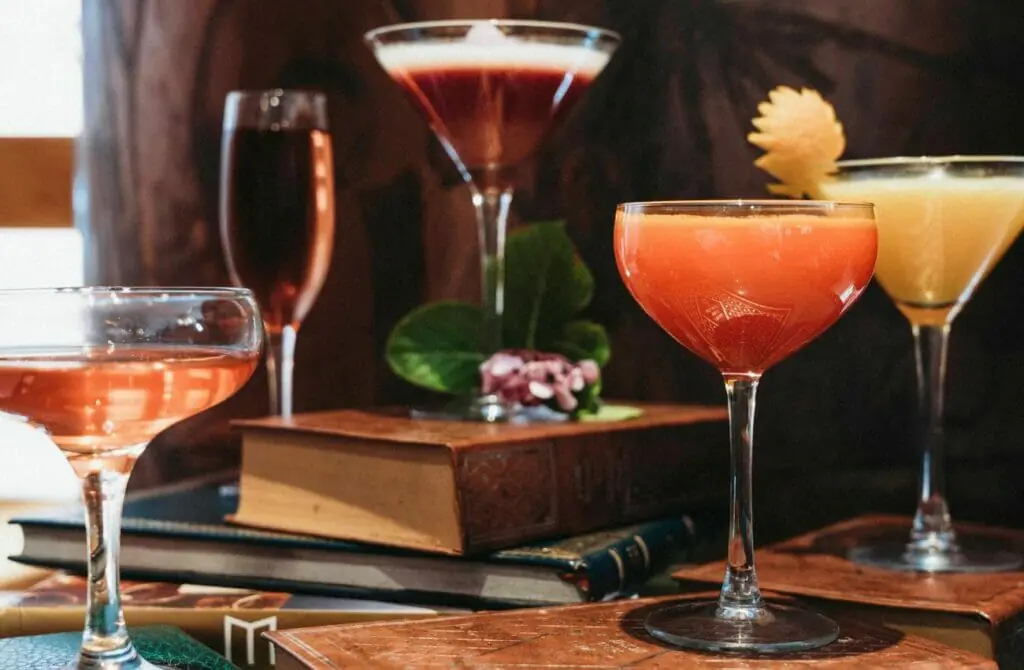 Guests at the Ice Bar can enjoy a lively night out on the town while also enjoying an alternative to the traditional Moroccan mosaics found throughout the establishment, which are entirely made of ice. All of this while the establishment is decorated with Moroccan mosaics.
Ice Bar, which young people mostly frequent, is an unexpectedly warm and welcoming establishment ideal for drinking while sitting down and engaging in an all-night dance-off. Ice Bar is housed in a structure designed to resemble an ice cube.
You can get started on what is sure to be one of your life's most memorable and out-of-the-ordinary lounge bar experiences when you visit this one-of-a-kind upscale boat bar. This bar is a boat bar because it is located on a boat.
Le Dhow, a venue brimming with personality, looks like a replica of an old Moroccan merchant vessel and is located on the river mouth just below the stunning Kasbah of the Udayas. Both of these features contribute to Le Dhow's distinct appearance.
Guests will have the opportunity to relax on the boat, which has fittings made of wood and an elegant interior, and enjoy the finest cuisine that France offers, which features a wide variety of meats in addition to veal and steak.
You not only have the opportunity to partake in some of the most mouthwatering cuisines in the world, but you also have the choice to relax with a refreshing drink on the sun deck or in the lounge while you wait for the evening concert to begin.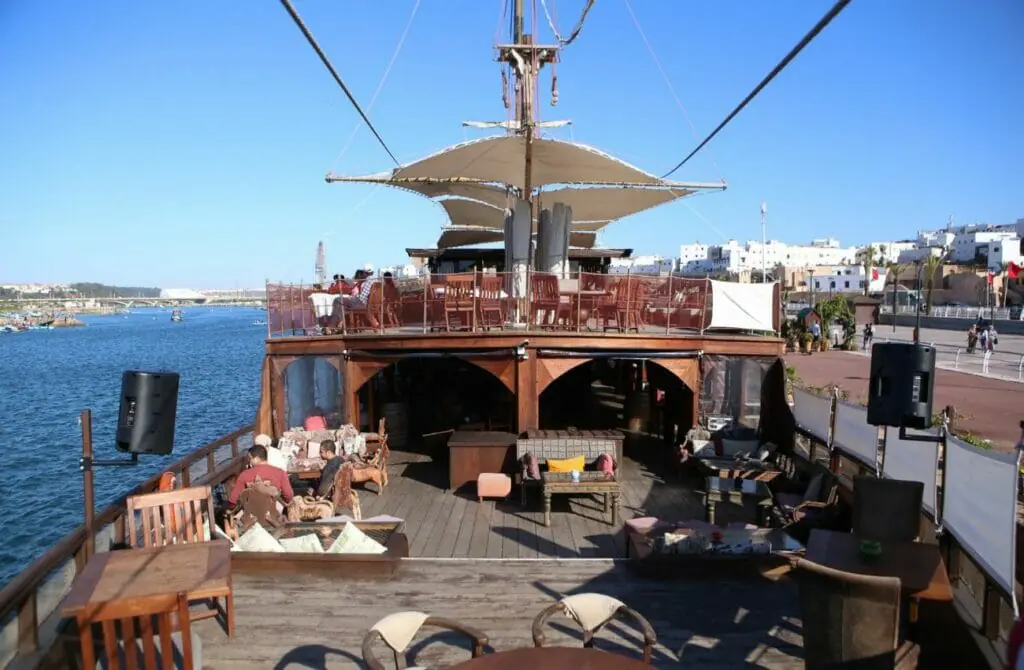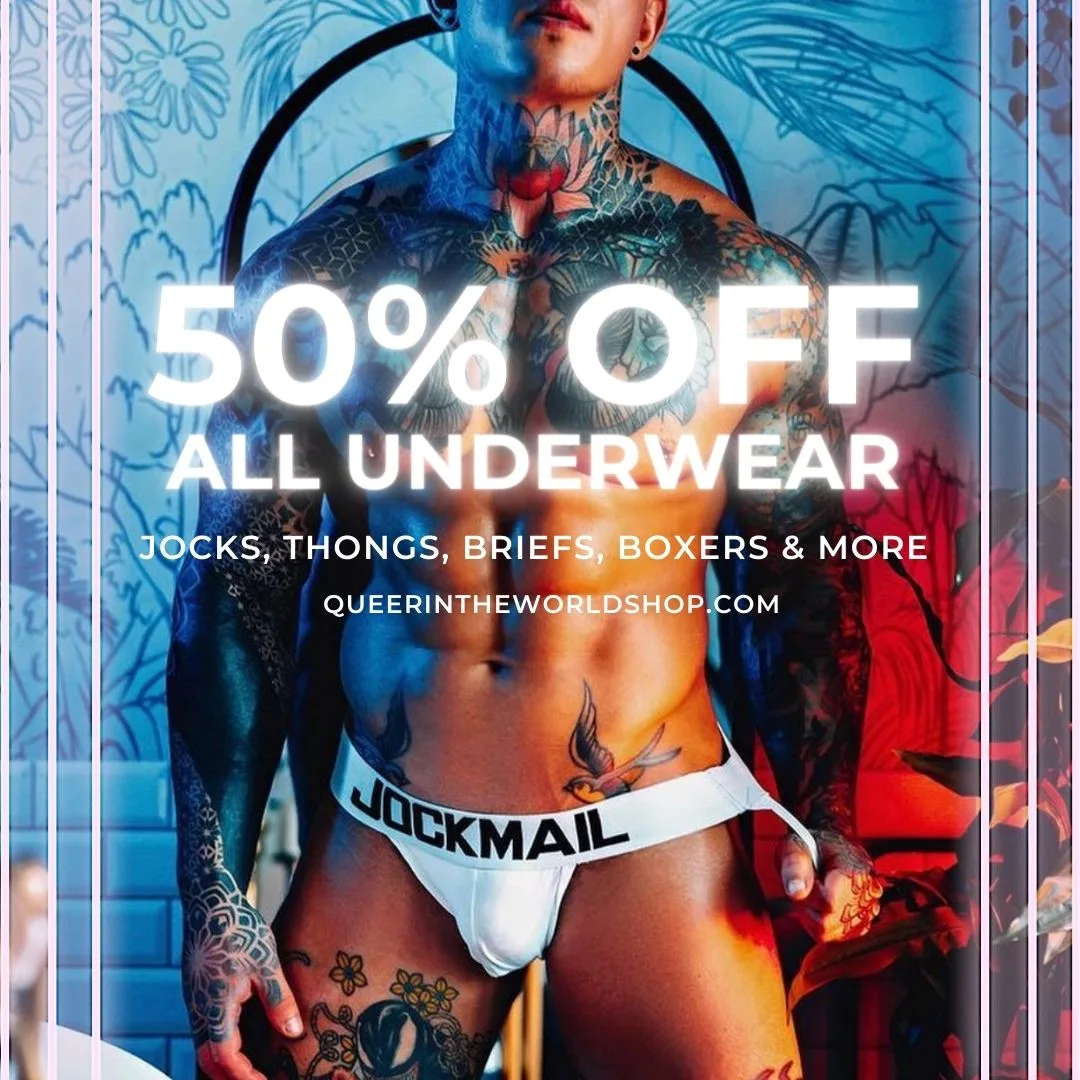 Because drinking alcohol is considered extremely impolite in Moroccan society, the hotel bar is the most appropriate and secure setting to enjoy a beverage due to its location within a building.
Another establishment that exemplifies the luxurious lounge bar genre is Tour Hassan. Patrons at this establishment can sample delicious and enticing libations and appreciate the artistic process that goes into their preparation.
Discover the terrace's inviting outdoor area, where guests can sip their favorite wine while listening to jazz music and gazing at the stars. In the morning, you can get an excellent cup of coffee at the piano bar, which is also a great place to go if you want to start your day in a cozy and welcoming atmosphere.
Amnesia is widely regarded as one of the most well-known nightclubs in Rabat. Despite its capacity of over a thousand people, the energy on the dance floor at this massive club never seems to die. It has consistently held the title of Rabat's most popular club since it opened its doors in 1989.
The club is conveniently close to the medina. Amnesia's DJs play various club songs in addition to local mixes, and the venue has plenty of space for patrons to get their groove on.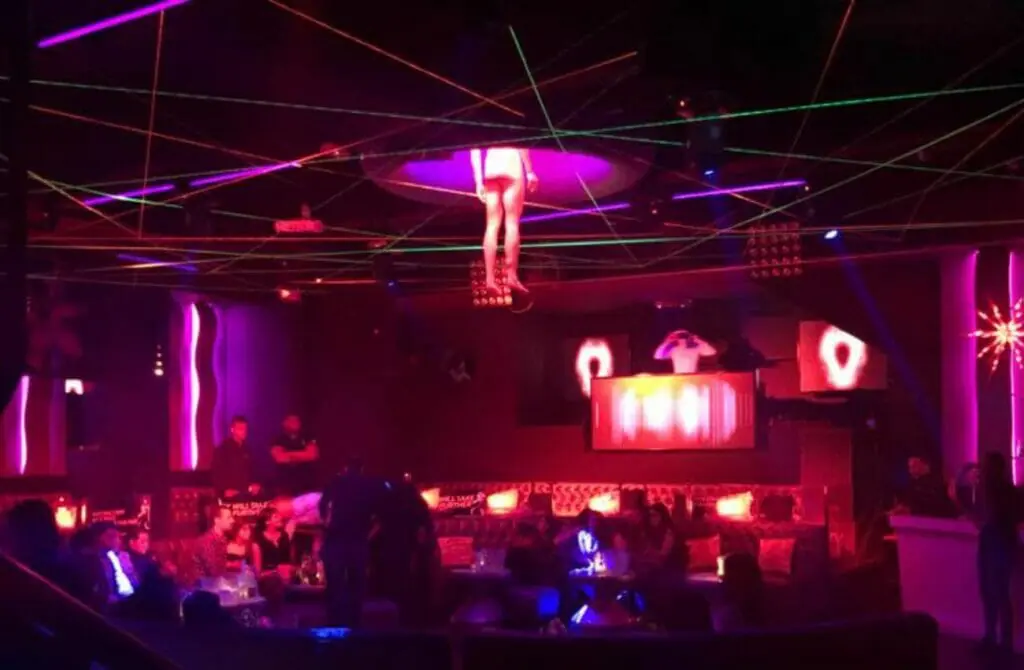 LGBT Rights in Rabat, Morocco
The Moroccan legal system presents unique challenges to members of the lesbian, gay, bisexual, and transgender (LGBT) community. Residents of the country who do not identify as members of the LGBT community do not face these challenges.
Sexual activity with a person of the same gender as oneself is a criminal offense in Morocco. Members of Morocco's LGBT community face numerous daily challenges due to the country's lack of legal protections for their community.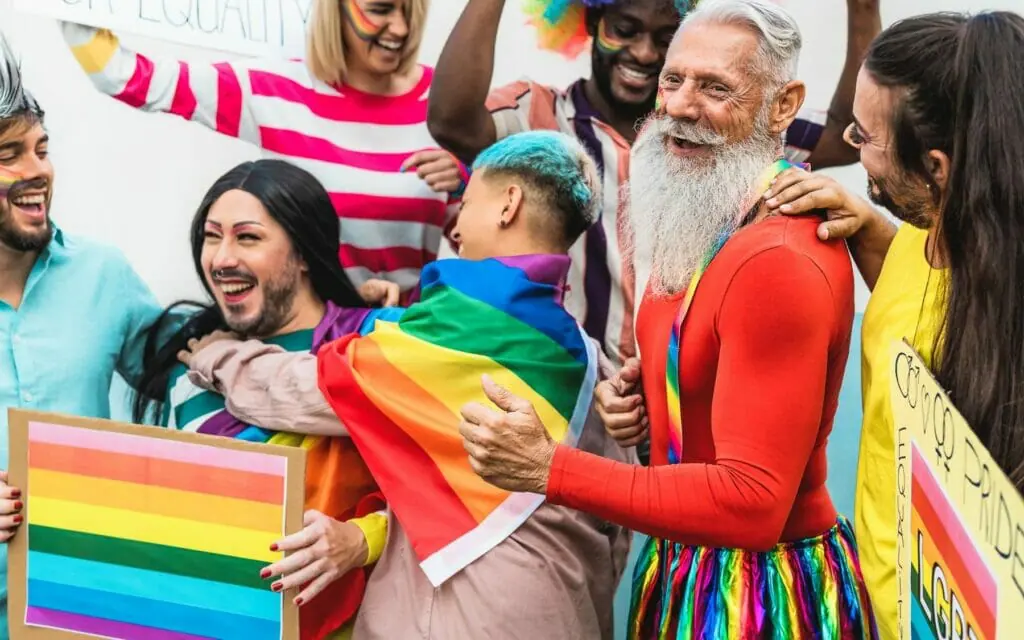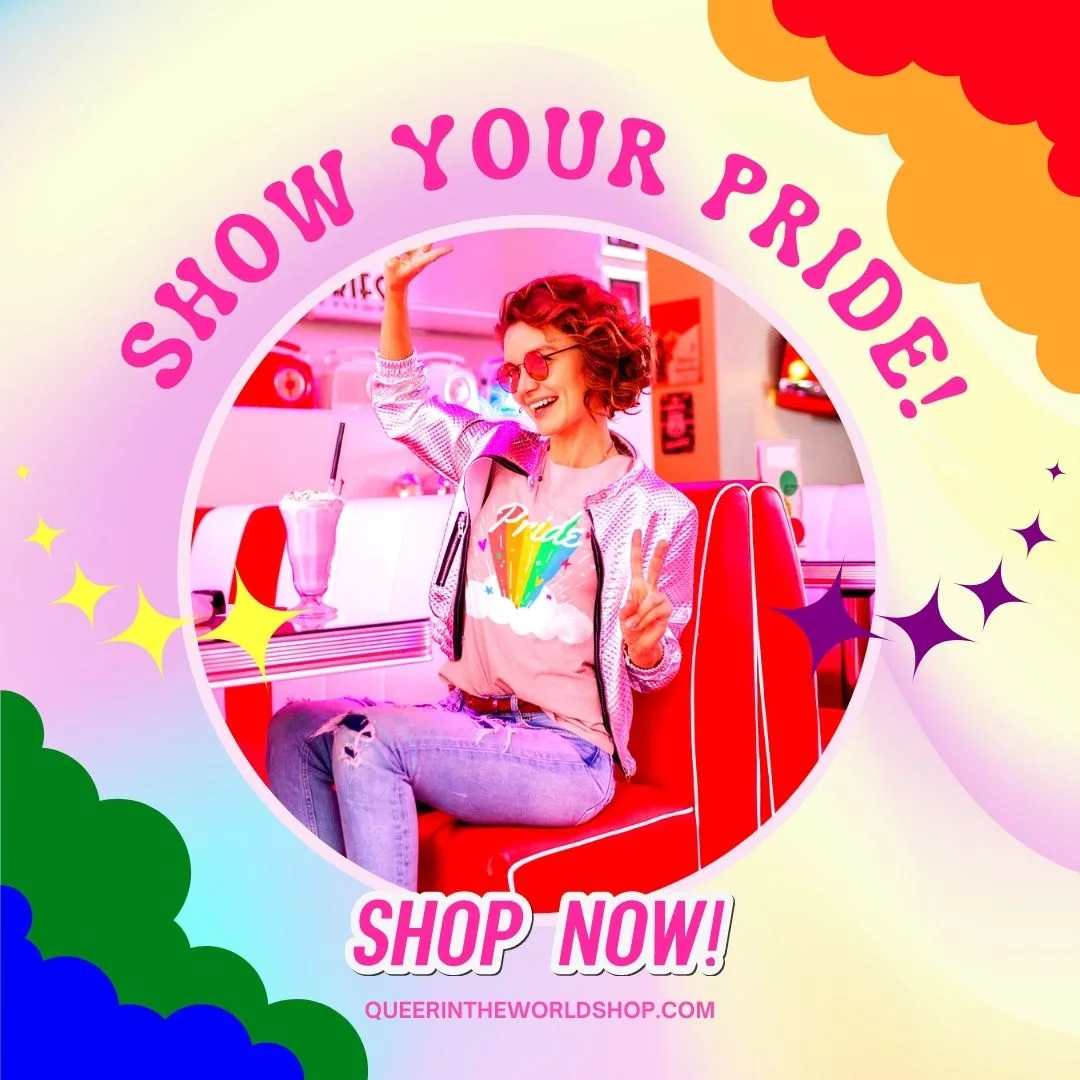 Gay Map Of Rabat
Finding it hard to envisage where everything is in Rabat? Hopefully, this queer-centric map helps where we have marked all the bars, clubs, parties, hotels, saunas, massages, and more will help you stay in the spot best suited to you!