If you want to be on the cutting edge of Bolivia's LGBT scene, which is predominantly focused in the country's largest towns, La Paz is the place to be. Despite its location in a primarily Catholic area with a strong stigma against addressing sexual diversity, La Paz boasts a flourishing LGBT community. However, La Paz's gay scene is still fairly discrete.
La Paz, Bolivia's noisy and carnival-like capital, will have you gasping for breath, not only because of its high elevation. It is a city that combines the ancient and the new worlds. It is situated in the Andes, on the southern beaches of Lake Titicaca. La Paz is gradually and consistently rising from the shadows and coming into its own.
Gay La Paz is a popular holiday destination for gay travelers interested in both the natural and cultural worlds. In addition to being one of the world's highest capital towns, La Paz is a handy starting point for trips to Bolivia's most stunning natural locations, the Valley of the Moon and the Cordillera Real hiking routes.
La Paz is gradually becoming a must-visit stop on the South American gringo route due to its ideal placement between several Bolivia and Peru's most important sights.
Those who identify as LGBT in Bolivia, on the other hand, have particular legal challenges that other Bolivians do not. Sexual behavior between persons of the same gender, including men and women, is legal in Bolivia.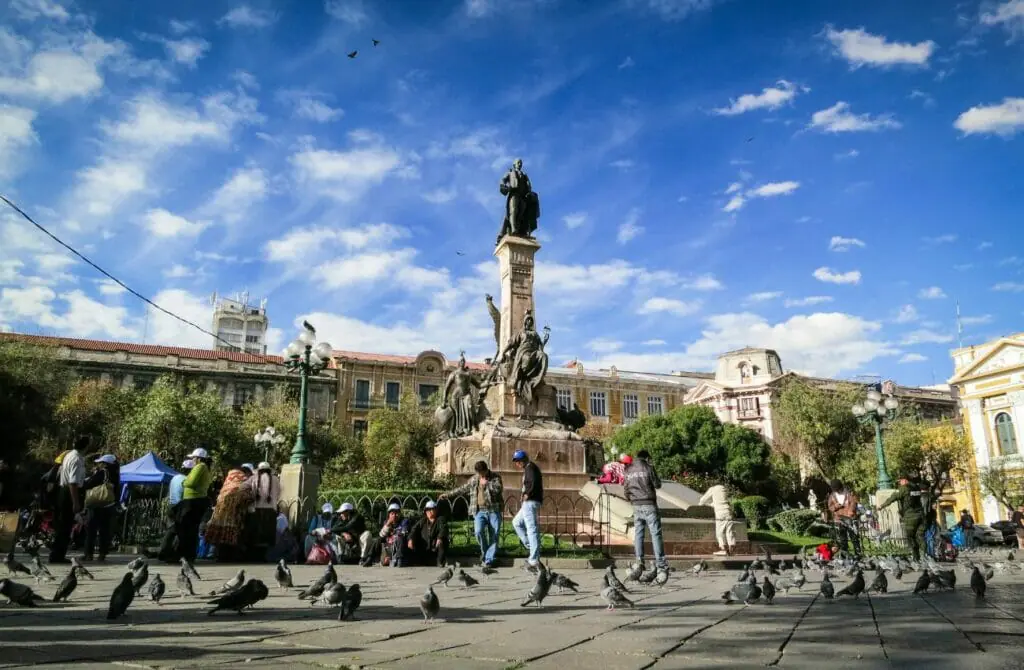 The country is one of the few nations in the world that provides such constitutional rights for LGBT people since discrimination based on sexual orientation or gender identity is forbidden under the Bolivian Constitution. Bolivia passed a comprehensive gender identification legislation in 2016, largely recognized as one of the most progressive laws about transgender individuals in the world.
Following a January 2018 ruling by the Inter-American Court of Human Rights that recognized same-sex marriage as a right under the American Convention on Human Rights and established a precedent that is legally binding for Bolivian courts, and pending a ruling from the Plurinational Constitutional Court, the Civil Registry Service announced its intention to begin issuing civil union certificates on December 9, 2020, providing all of the legal rights, benefits, and protections.
As of the beginning of 2023, fifteen same-sex couples have been legally registered as a consequence of the application of the Inter-American Court of Human Rights Advisory Opinion OC-24/November 17 24, 2017, released on November 24, 2017.
Overall, La Paz is a destination that isn't on every traveler's radar, but it should be. It is an extraordinary metropolis perched in the Andes Mountains. La Paz is Bolivia's largest city, so there are plenty of things to do, including magnificent museums, stunning vistas of the surrounding mountains, and the choice to travel by cable car rather than a boring public bus system.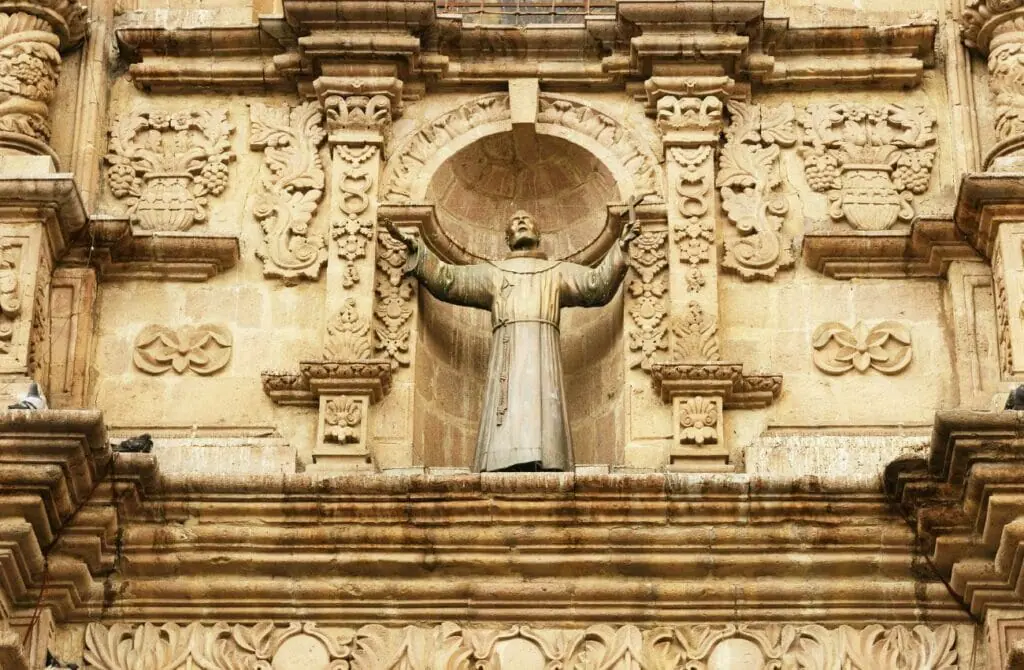 Attractions in Gay La Paz, Bolivia
Welcome to Gay La Paz, darling! While the city may not be the most welcoming to the queer community, fear not! There are still plenty of fabulous things for you to do while keeping things low-key. First and foremost, you must visit some of the city's most iconic landmarks and attractions, dahling!
Take in history and culture by visiting museums, art galleries, and historical monuments. And don't forget to marvel at the stunning architecture, explore parks and gardens, and indulge in the local cuisine. But that's not all, darling! Gay or straight, there's always something to do in Gay La Paz.
Immerse yourself in the local culture by attending cultural events like festivals, concerts, and shows. Trust us; there's always something fun and exciting happening in this fabulous city. Remember, discretion is key in a city that's not always welcoming to our fabulous community. So, keep it lowkey and enjoy all the wonderful things Gay La Paz has to offer!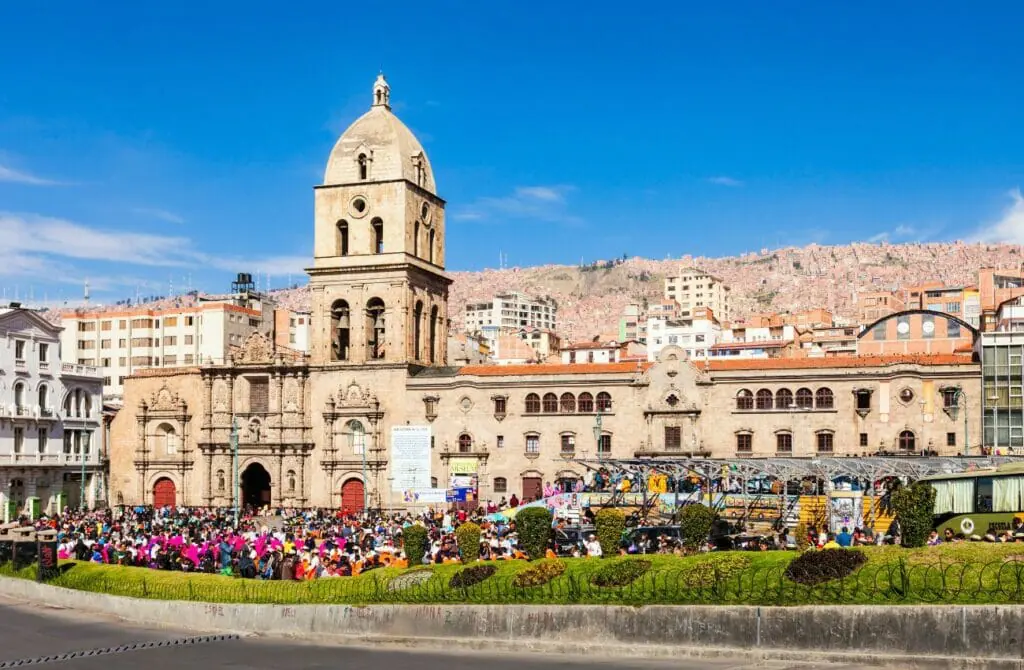 Basilica Of San Francisco
The Basilica of San Francisco was started a year before La Paz was founded. The year 1548 marked the commencement of work on the church, which would subsequently be dedicated after Saint Francis of Assisi. The weight of snow in 1610 destroyed the construction, and it was not rebuilt for another 170 years.
The church combines indigenous Bolivian art with Catholic architecture and design. The building's façade is decorated in a baroque style with national elements such as birds, snakes, and dragons. Within, there are several little wood churches covered with gold leaf. Guests may enjoy spectacular views of La Paz from the rooftop.
Tiwanaku is located west of La Paz, on the southeastern shore of Lake Titicaca. Over the seventh and ninth centuries, the town grew to the scale of a city, becoming a powerful political and economic powerhouse in the southern Andes.
At its peak, the city's population was estimated to be between 15,000 and 30,000. Tiwanaku is usually regarded as the finest megalithic architectural achievement of pre-Inca South American civilization, despite just a small section of it being discovered.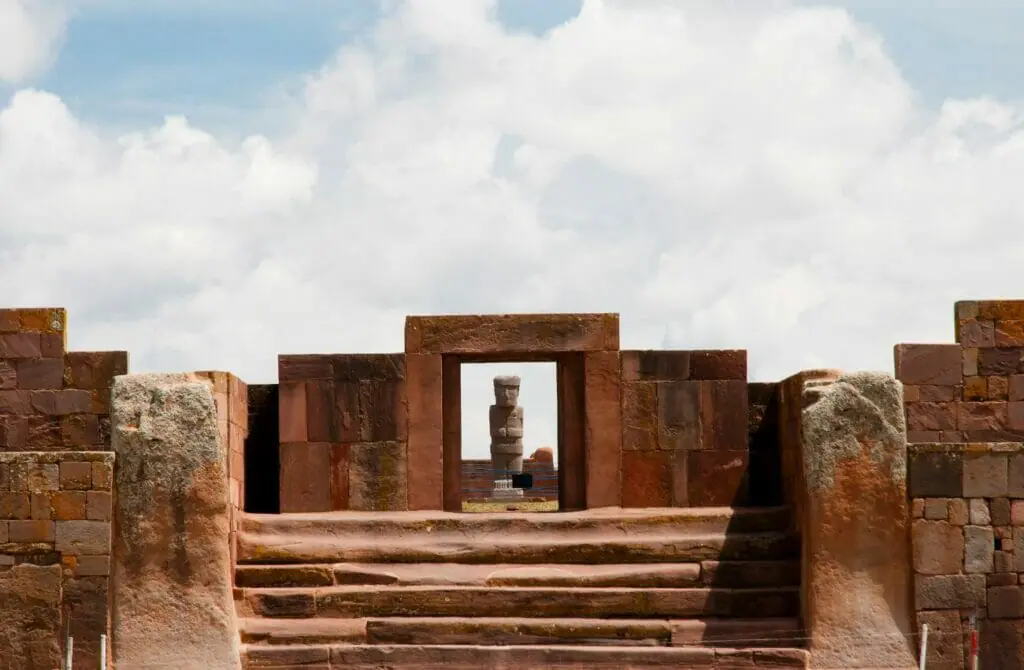 Chacaltaya Ski Resort was Bolivia's only ski resort at the time. Unfortunately, the glacier it had been lying on for 18,000 years has melted. The glacier that covered what was once the highest ski resort in the world has melted due to global warming, leaving virtually little of the resort remains. This region has been closed to skiing since 2005.
Yet, the resort historically had a rich history, and it was initially home to the first funicular in South American history, which brought skiers to the peak of the mountain. Chacaltaya, on the other hand, offers guests amazing views of La Paz, Illimani, and Huayna Potos, as well as a stone ski lodge erected in the 1950s.
Plaza Murillo
Plaza Murillo is the city's major square, surrounded by government buildings, including the Presidential Palace. There is also a church in this region. Beginning in the 16th century, the plaza in what is now known as the old town was referred to as the Plaza Mayor.
Nevertheless, in 1902, the square's name was altered to honor Pedro Murillo, a Bolivian leader the Spaniards killed during the 1810 freedom movement. Pigeons, people who feed the pigeons, and those who rest on benches when the city's high altitude becomes too much for them may all be observed in the plaza. The plaza is often utilized as a venue for city-sponsored public festivities.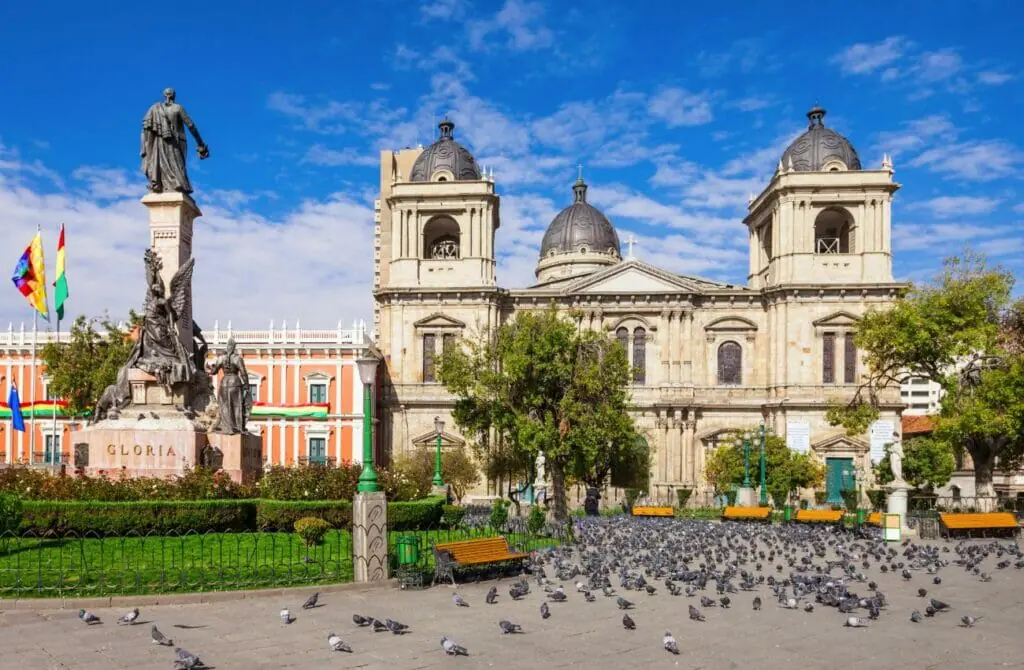 Guests visiting the Witches Market, also known as the Mercado de las Brujas, may buy an amulet to protect themselves from bad spirits. This is not your normal market unless you want to buy dried frogs or llama fetuses, which are the specialist commodities offered in this market.
Llama fetuses are occasionally buried in newly built buildings and businesses as a tribute to the goddess Pachamama. Herbal and traditional therapies and items used to affect spirits from the local realm are all widely available.
Huayna Potosi
Experienced mountain climbers and hikers may choose to try Huayna Potosi, but they must first guarantee that they are thoroughly acclimated to the high altitude. This is the most popular hiking destination in the surrounding area due to its closeness to La Paz.
Although some have succeeded, amateurs should not try the climb across the glaciers. The walk takes two to three days, with the first day devoted to preparing for the upcoming climb. On the last day of the expedition, hikers begin their climb to the pinnacle of Mt. Potosi.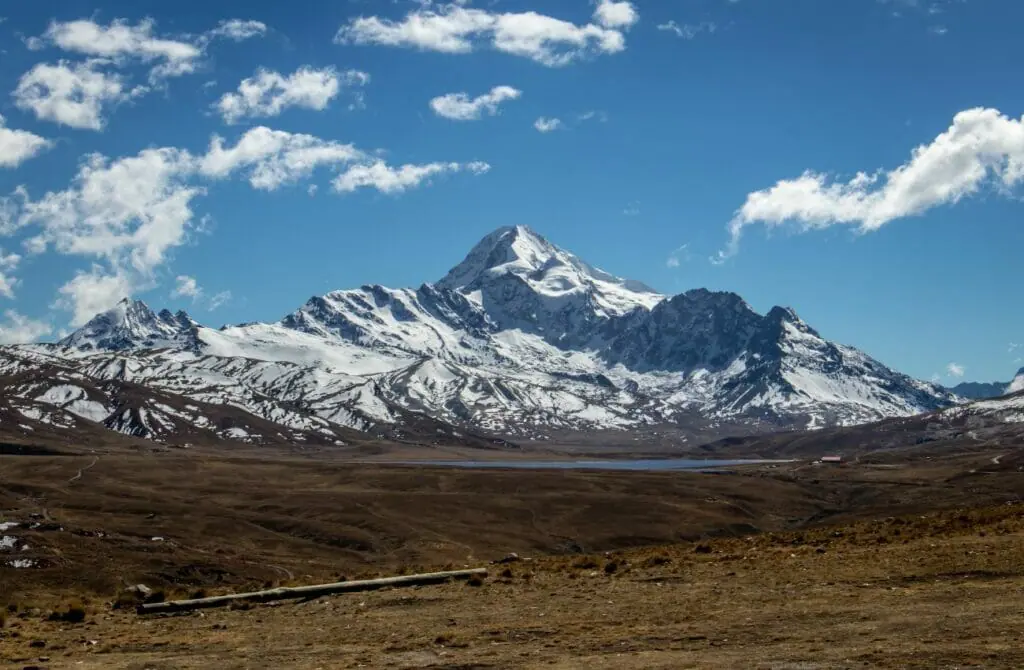 Valle de la Luna, commonly known as Moon Valley, is a few miles outside of La Paz in Bolivia and is a nice option for people who want to feel what it's like to be on the moon without going there. This location isn't a valley but a beautiful assemblage of canyons and spires with topography that resembles the moon.
The clay and sandstone environment is the product of erosion that has occurred over millennia. Because of the mineral richness of the rocks, the rock formations produce a diversified landscape ranging from light beige to a deep purple tint.
Calle Jaen
Calle Jaen is a cobblestone roadway near Plaza Murillo, often recognized as La Paz's most beautiful colonial street. The meandering route is flanked on both sides by beautifully colored homes built in the 16th century. The number of stores, cafés, and other entertainment places also influences the street's aesthetic.
The Calle Jaen district of La Paz is named after the Bolivian rebel Apolinar Jaen and is home to some of the city's most prominent museums. These museums include the Museo do Pre Metales Precioso, which remembers a battle lost by Bolivia to Chile, and the Museo Costumbrista Juan de Vargas, which showcases colorful artifacts from La Paz's history.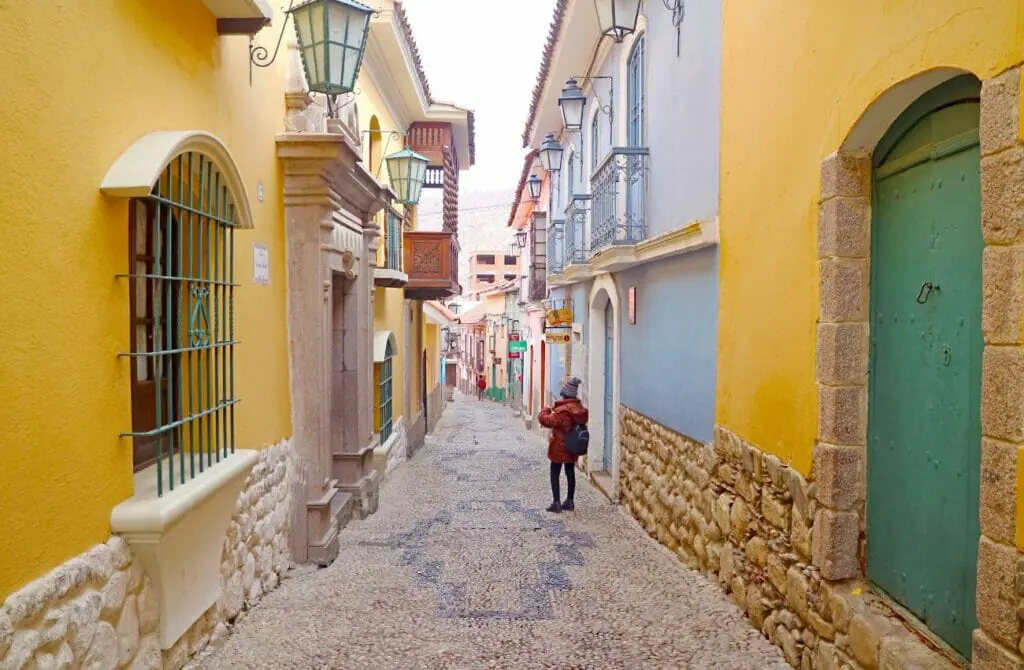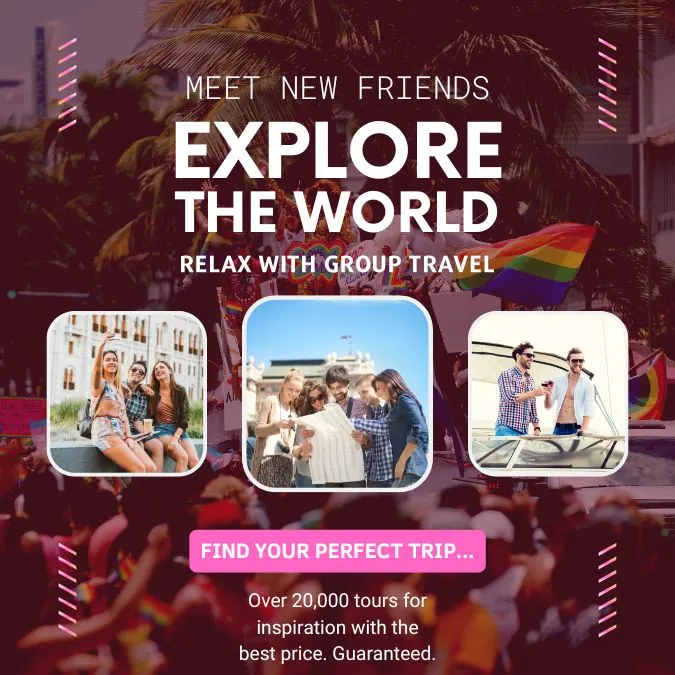 Gay-Friendly and Gay Hotels in La Paz, Bolivia
Oh, honey, let me tell you about being fabulous and feeling welcome at these hotels in La Paz! Don't worry about other hotels that might not be as accepting; these gems are committed to being LGBTQ+ friendly and making sure that all guests feel like they belong.
Being gay-friendly isn't just about waving a rainbow flag or using the right pronouns; it's about creating a safe and inclusive space for all guests. From non-discrimination policies to providing resources for LGBTQ+ travelers, these hotels go above and beyond to make sure that you feel welcomed and supported.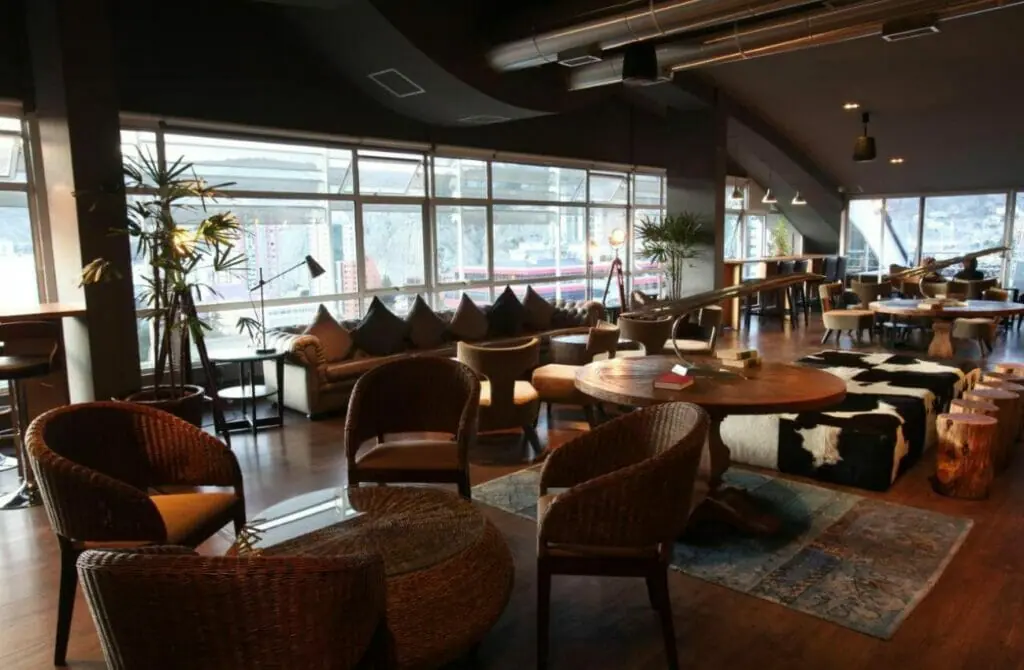 And honey, they don't stop there! Some of these gay-friendly accommodations have extra amenities and literature about local LGBTQ+ events and resources. Plus, they might even be located in an area that's known for being LGBTQ+ friendly. Now, let me tell you about these fabulous hotels in La Paz.
While there aren't any specifically gay hotels or resorts, these are the crème de la crème of gay-friendly accommodations. And if these don't tickle your fancy, don't worry; there are hundreds of other options in La Paz to fit your budget and needs. So pack your bags, put on your most fabulous outfit, and get ready to feel welcome and accepted at these gay-friendly hotels in La Paz!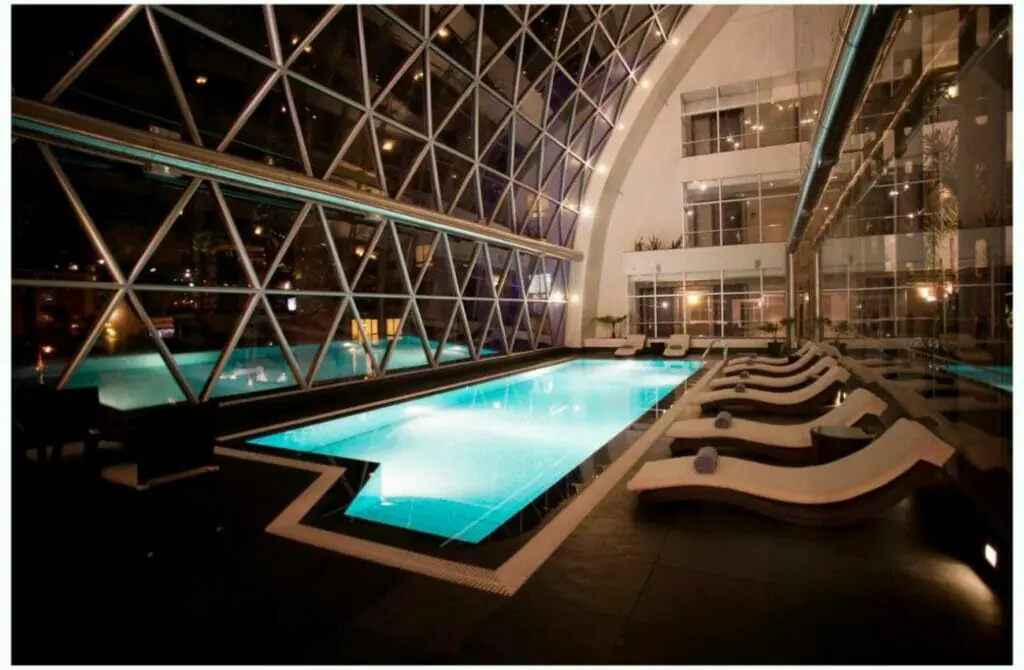 Do you want to have a nice vacation in La Paz? It is strongly advised that you stay at Casa Grande. Zona Sur, situated south of the city center, is home to La Paz's most upmarket and gay-friendly hotels and one of the city's most lavish hotels. The neighborhood is excellent in many ways, but one of its finest aspects is that it is quite simple to explore on foot due to its lower height.
When you first enter the hotel, you will be amazed by how stunning the outside looks. The hotel's interiors have hardwood floors and understated gray and off-white tones, while the hotel's façade has a stunning futuristic aspect with a curved glass roof. Adding plants in pots brings the area to life and adds a burst of color.
Since there is so much to do at the hotel, you and your partner may want to consider staying for the day. Begin your day with an excellent breakfast with various continental breakfast delicacies and sparkling wine! After enjoying such a fantastic beginning to the day, it's time to move on to the equally extravagant heated indoor pool and whirlpool for some luxurious swimming and soaking.
Afterward, go to the sauna and massage section, where you may have a professional massage to soothe those sore muscles. You may dine at the on-site restaurant and then cap off the evening with a nightcap at the rooftop Casabar, which provides stunning city views.
You'll love the modern rooms, equipped with indulgent pillow menus and minibars to start the party right in your room and other cutting-edge comforts.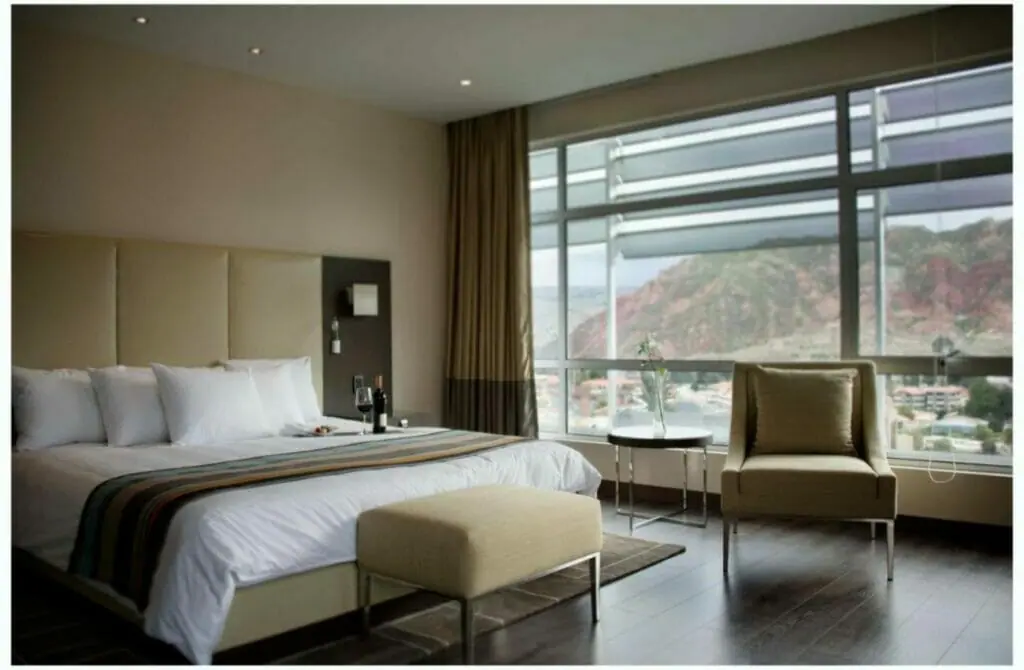 The Adventure Brew Hostel is an excellent choice for LGBTQ travelers looking for a fun and economical place to stay in La Paz while making new friends. The bottom line is that this hostel has everything going for it.
First, it sits on La Paz's main road, a short walk from the city's concentration of gay-friendly clubs and bars. The building is the most appealing element of the hostel, a magnificent blue-colored colonial property dating back to the nineteenth century. It may be regarded as an optimistic and joyous venue.
You can expect a substantial amount of excitement at this hostel. First, you may choose between private and shared dorm rooms. While the dorms are relatively basic, they are spacious compared to other hostel rooms, and the common bathrooms are pristine. Also, the rooms look stolen from a charming tiny hotel.
The youth hostel includes several cool common spaces where visitors can connect and get to know fellow travelers. A pancake breakfast is a great way to start the day, and they arrange a gathering on the rooftop for their world-famous barbeque on Tuesday and Friday afternoons.
You may start your celebration evenings with beers, cocktails, and other libations at the on-site bar, which also serves as a microbrewery.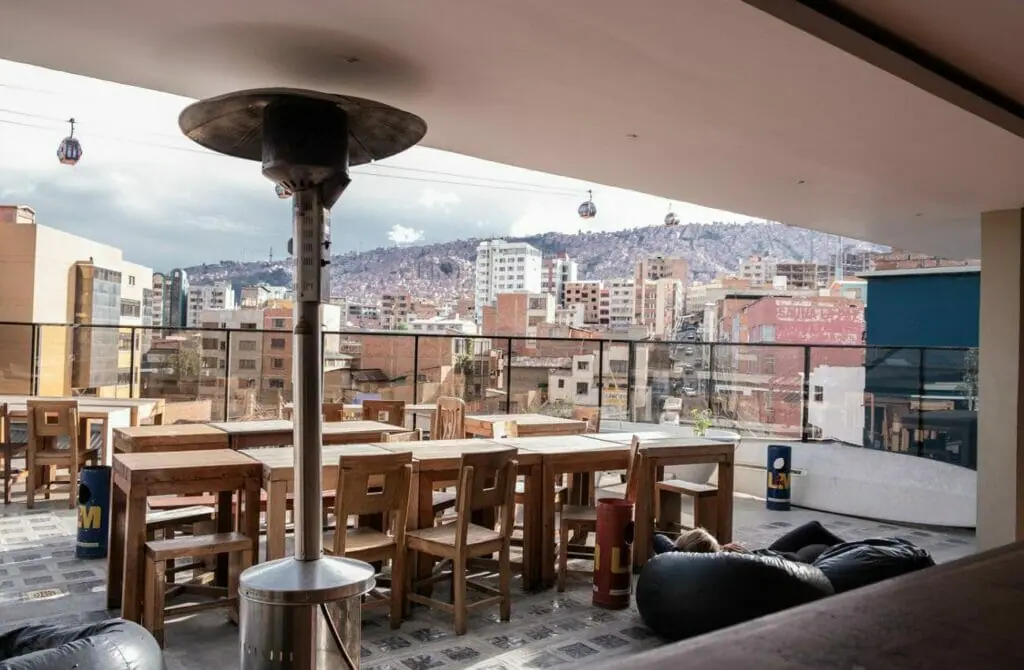 Anyone in the LGBTQ community considering a vacation to La Paz and want to splurge need to go no further than the sumptuous Atix Hotel, which is nestled in the lush private district of Calacoto. Staying here is exquisite since there are just 53 guest rooms.
Additionally, the hotel's goal is to share Bolivia's cultural legacy with every visitor; you'll find artworks produced by local artists as well as natural materials like Bolivian rosewood within the hotel. Gay men who value design will like the hotel's architecture and design since it acknowledges Bolivia's indigenous culture via details such as the usage of native Comanche stone.
The hotel features spectacular floor-to-ceiling windows that give the most breathtaking views of the Andes valley. There is nothing about this hotel that you will dislike. The hotel provides oxygen bottles for acclimatization and a wealth of travel information about the inside.
In addition, the hotel is in a lovely setting. The upscale fitness facility, which boasts cutting-edge equipment, is one of the many lavish facilities available to tourists throughout their stay to help them get in shape and burn off those extra calories.
The spectacular rooftop infinity pool, which is really within but gives the sensation of being outdoors due to the massive glass dome that it rests beneath, is the ultimate peak of its luxury. In addition, an on-site restaurant serves delectable gastronomic breakfasts and other meals to its customers.
While divided into five categories, the rooms all boast cloud-like beds, sleek contemporary amenities, and big open windows—a characteristic rarely seen in hotels. If you want to spoil yourself even more, consider one of the larger corner suites with a balcony. There, you may relax while taking in the city's stunning vistas.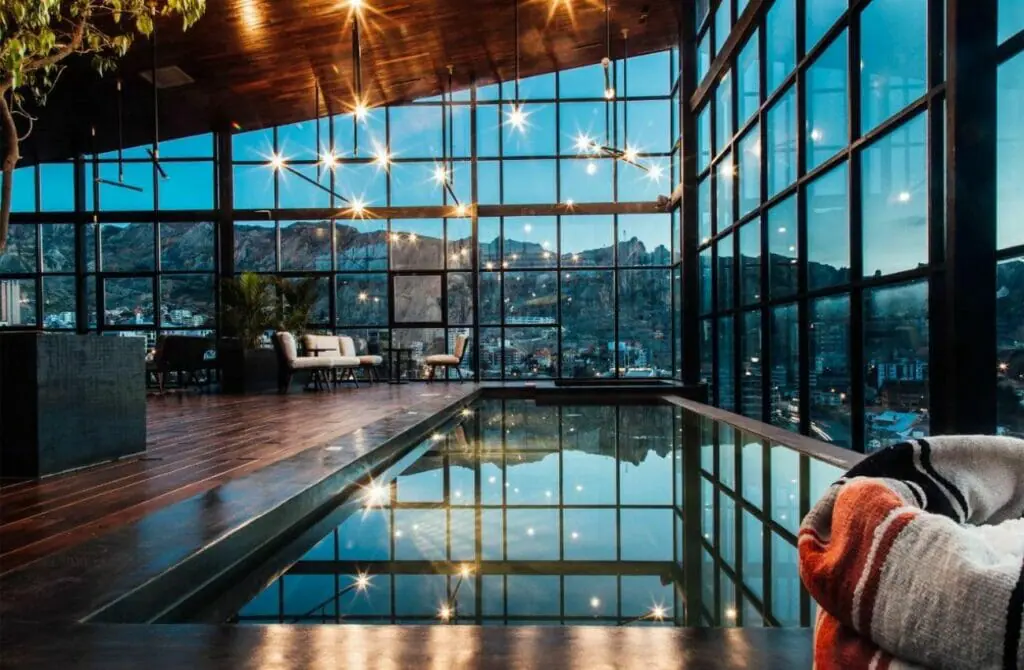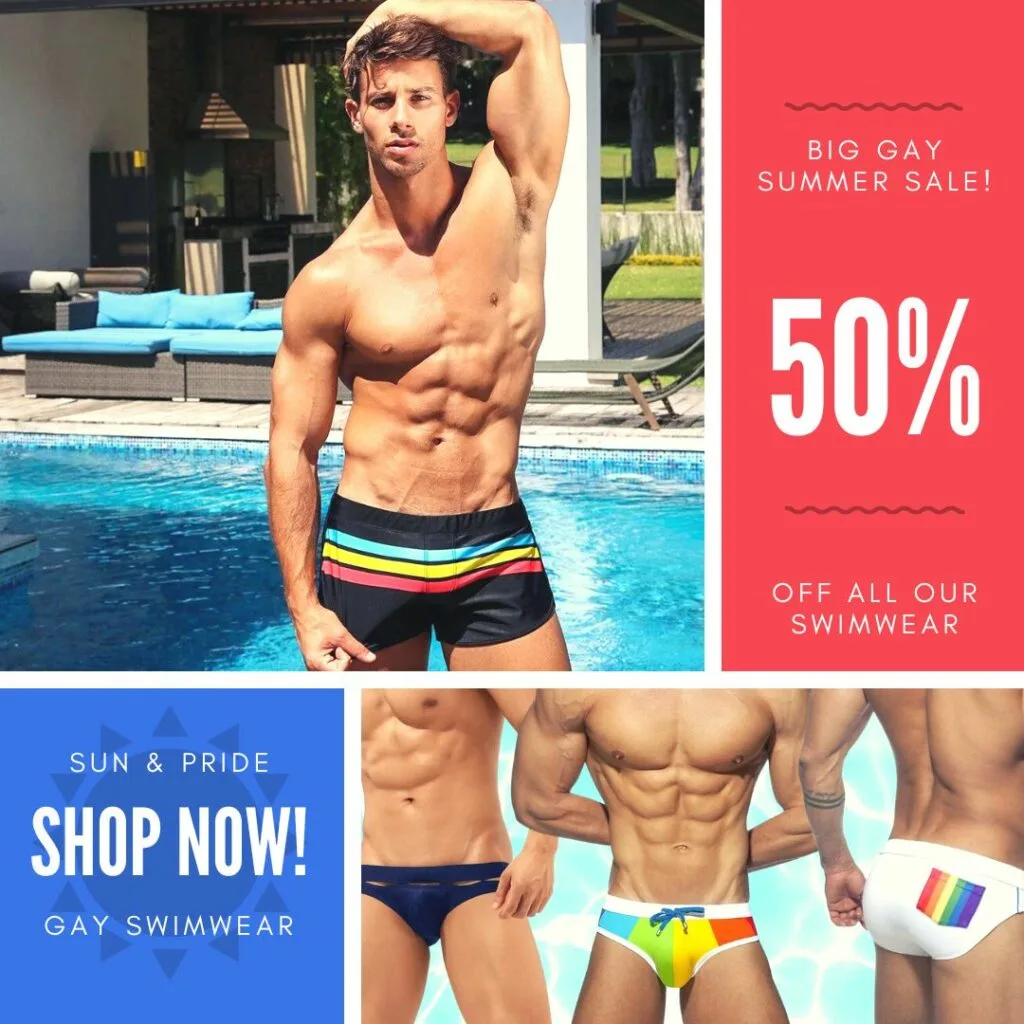 Gay Nightlife in La Paz, Bolivia
It is well-accepted that La Paz boasts one of the most vibrant nightlife scenes in the world. There is a place for everyone to satisfy their thirst in this seductive city, whether they like charming taverns or explosive dance events that go all night.
Darling, let's talk about exploring the queer nightlife in Gay La Paz, shall we? It's true this city might not be the most welcoming to our fabulous community but fear not! Being gay is perfectly legal here; remember to err on the side of caution when outside of queer-friendly spaces.
But let's focus on the fun, shall we? Exploring gay nightlife can be one of the most thrilling and enriching experiences while on the go. From dancing up a storm at a gay club to sipping cocktails and rubbing elbows with the locals at a gay-friendly bar, you'll have a chance to immerse yourself in the local culture and make memories that will last a lifetime.
And darling, we've got you covered with the best gay and gay-friendly spots in town. So don't be shy; step out of your comfort zone and explore the queer nightlife in Gay La Paz. Trust us, it'll be worth it!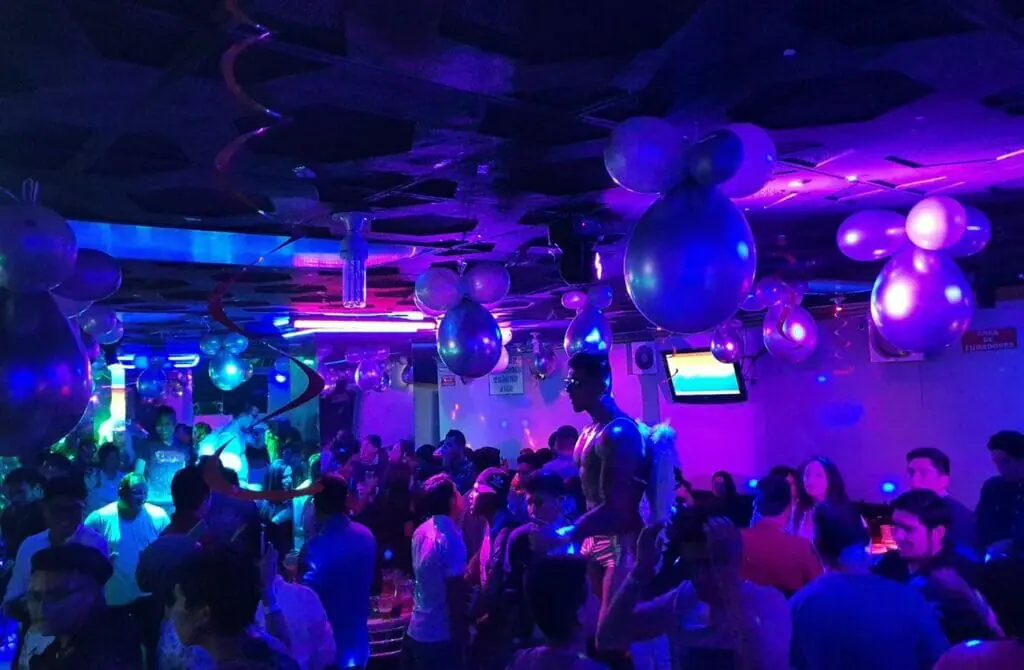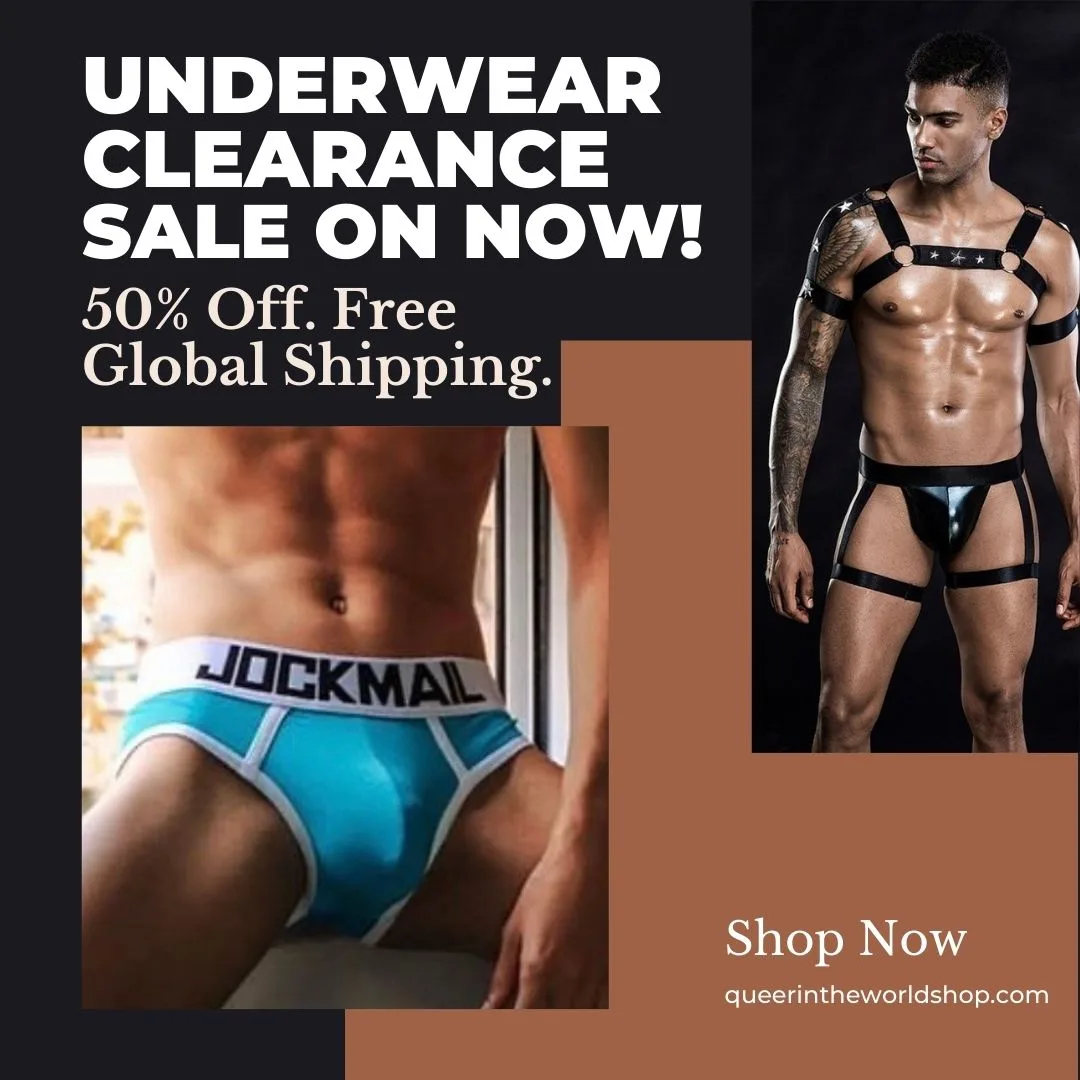 Gay Bars and Clubs in La Paz
This is the best club in La Paz and the only one that is openly gay right now. This is the place to go to a party in town since it's lined with shimmering mirrors and illuminated in a rainbow of colors. Drink alcoholic beverages, socialize with beautiful LGBTQ+ people, and let loose at the disco.
Gay-friendly Bars and Clubs in La Paz
This venue, recognized as one of Bolivia's hippest cafés, has a team dedicated to using regional and national ingredients to create a menu that is an ideal combination of international and Bolivian dishes. The meal is as pleasurable as the unique settings, colorful and thoughtful.
The sandwiches are created with sourdough bread, and the salads include superfoods such as quinoa and amaranth to make you feel good. Overall, the food is superb. If you stop in for a drink in the evening, you could find a flamenco show or a local band performing. If this occurs, try not to be surprised.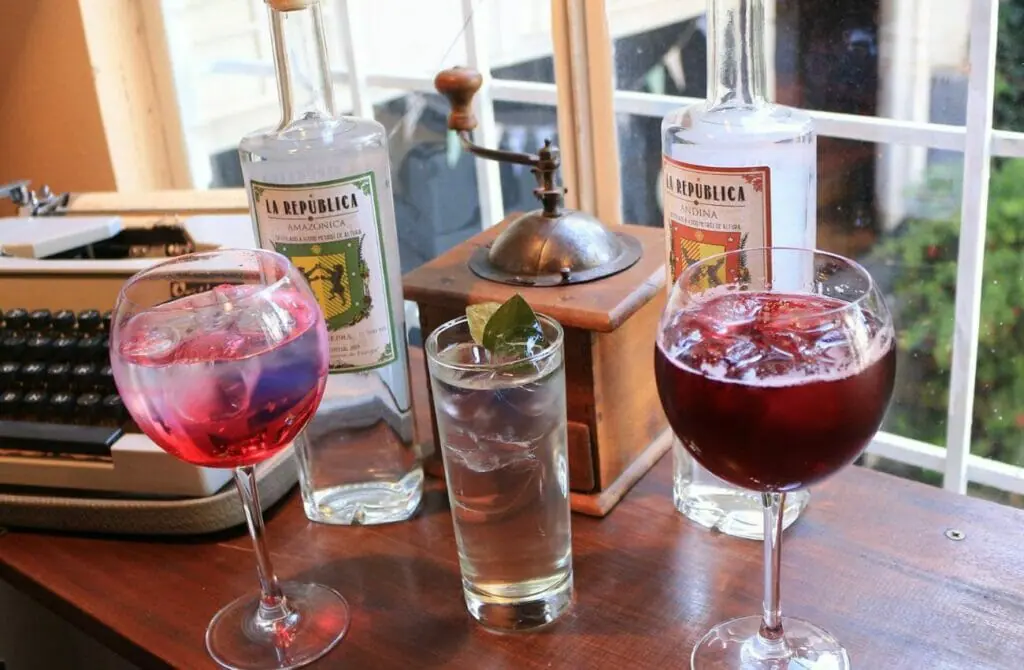 Tata Café Pizza Bar
(Temporarily or permanently closed. If you know something, please suggest an edit.)
This café is well-known for its pizzas with a Bolivian twist and the amazing beverages concocted by the bartending genius. Enjoy your usual margarita pizza while staring at the Illimani mountain from this beautiful position; the views are breathtaking.
The Tata Café Pizza Bar is a great place to get a bite to eat before hiking up to Mirador Kili Kili or to reward yourself with a drink after you've reached the summit. It's not far away.
Malaria is noted for delivering positive energy to La Paz and is a frequent meeting location for the city's significant individuals. Since it is so busy beginning at midnight every night, there is an endless supply of both liquor and music. The events calendar here is always changing, but if you want to dance the night away to Afro-Bolivian music, come here on Thursdays for the says.
After you've worked up an appetite, the pizzas are exquisite, and the bartender combines the best liqueurs with the freshest flavors to make drinks that are, to put it frankly, fantastic. After you've worked up a thirst, the beverages are cool, and the environment is enjoyable.
Join the queue of people waiting to enter Gold Classics in La Paz, where you can expect to hear a heady mix of disco, techno, and everything in between at this iconic nightclub. As the name implies, the rule of thumb is that only classic songs are played.
Therefore, you should be prepared to identify every song that is performed. It's the type of place where you can let loose, and the drinks keep pouring. The crew has welcomed dancers for over a quarter-century, and the décor hasn't been changed much, adding to the establishment's timeless attractiveness.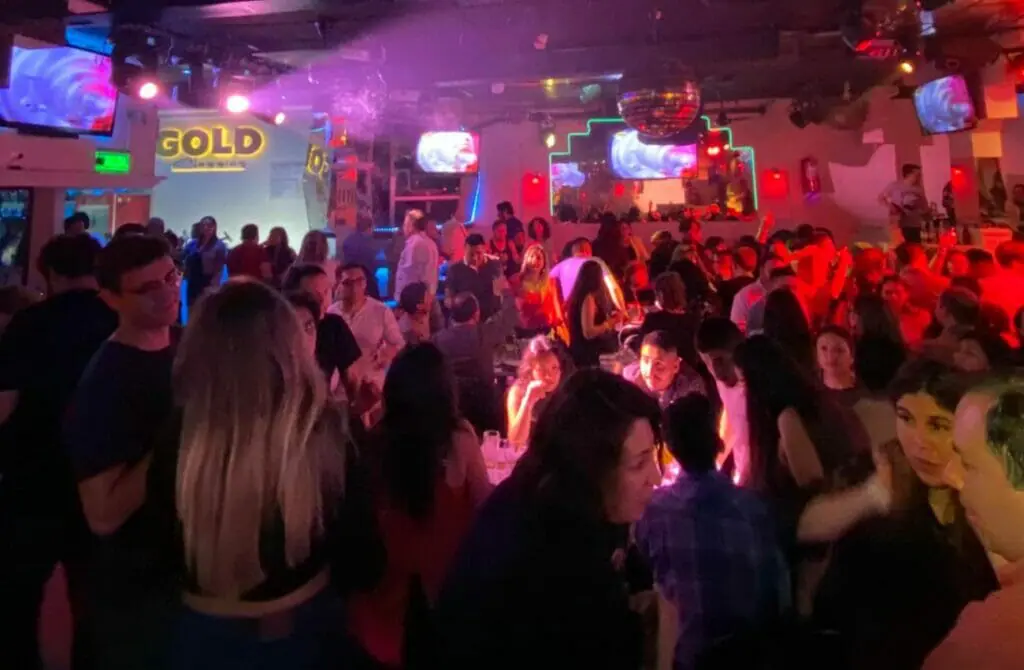 Those who miss their family and friends back in the UK will feel perfectly at home at this classic English pub, which is located in the heart of the tourist district. Every evening, the pub attracts a mixed population of Bolivians, foreigners, and ex-pats who come to drink enormous quantities of beer and eat typical English fare.
The bar's main strength is its friendly and inviting atmosphere, which encourages guests to chat with one another and create new friends. It's also a great place to watch live sports; fans can take advantage of special food and drink deals during major games.
This alternative and bohemian hotspot, whose name translates to "Adan's Rib" in English, is regarded as La Paz's greatest hidden pub. Patrons must ring the doorbell of the unmarked domestic property that acts as Costillas' location, which is discreetly stashed away on a fancy residential street in the suburbs.
As customers walk inside the shop, they face a surprising array of antiques and oddities acquired from flea market booths and grandmothers' houses around Bolivia. Costillas seem nearly as much like a museum as it does like a pub. It delivers a broad range of innovative beverages and sweets to complement its unique environment.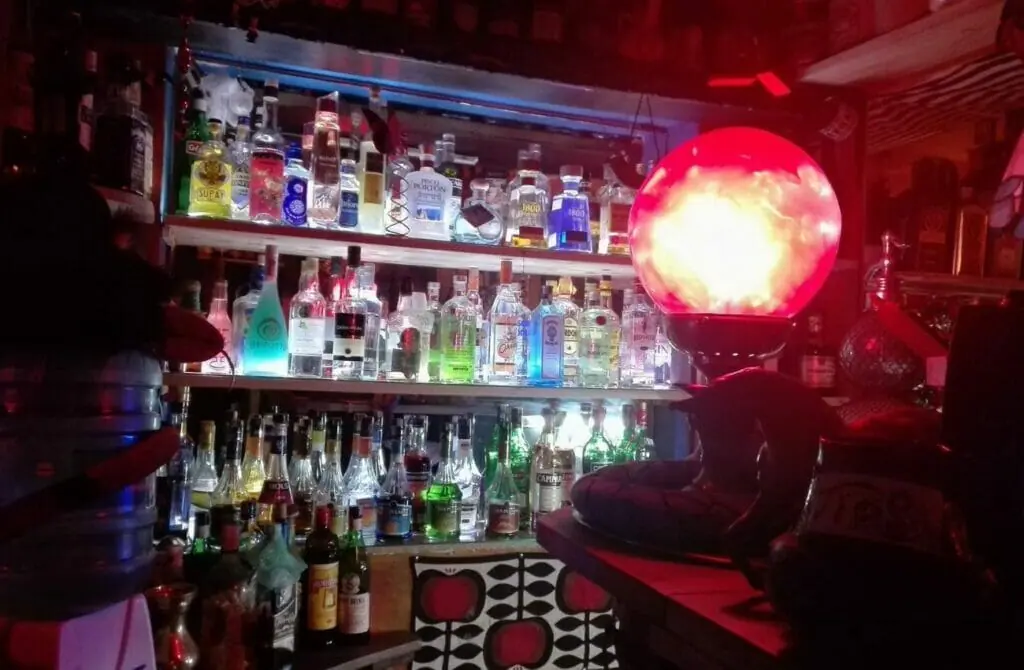 Gay-friendly Cocktail Bars and Clubs in La Paz
This ultra-hip cocktail bar has long lured the demographic that goes out for cocktails after work in La Paz. It is located in the fashionable Sopocachi neighborhood, and its innovative interior design, which is inspired by the Steampunk style, is a big draw for clients.
The low candlelit setting has a range of odd decorative items, most of which were recovered from rusted old automobiles, aircraft, and railroads. Diesel is a must-visit on the La Paz bar scene due to its inventive cocktail menu and excellent service.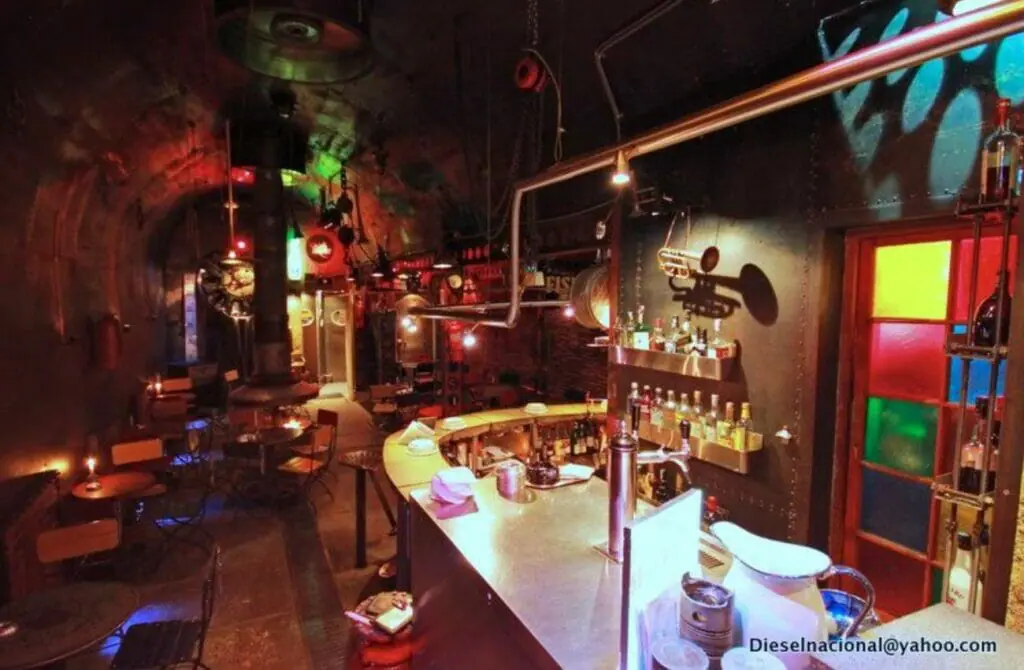 This three-story restaurant, owned by the Dutch, has been gratifying clients' desires for years with its wonderful range of European beers, cocktails, and delicacies throughout the continent. The Sol y Luna bar and restaurant primarily serves guests.
It provides a variety of rooms suited for organizing large parties, watching live sports on TV, or even playing a friendly game of pool. Clients tend to stay longer than expected due to the availability of fast and free internet and a well-stocked book exchange.
Selina caters to the interests of Bolivians in all three of these activities, which include live music, drinking, and dancing. This bar offers vivid artwork on the walls, a varied clientele due to the hostel above, and many local artists that play music to which you may tap your feet or dance till the curfew at 4 a.m.
The cocktail menu is extensive, and indigenous spirits in the beverages allow you to travel across Bolivia via your sense of taste. This institution attracts a broad crowd, making conversing with your (perhaps new) friends at the bar easy.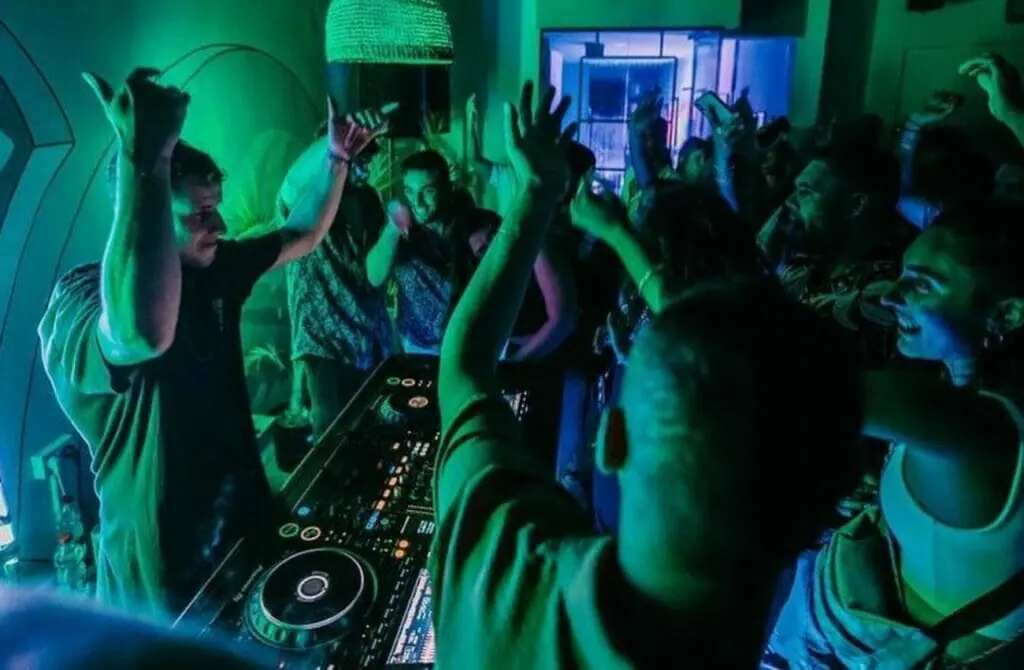 Gay-friendly Rooftop Bars and Clubs in La Paz
+591 bar, situated on the seventh floor of the Atix Hotel, is named after Bolivia's area code and offers drinks inspired by the country's flavors, traditions, and legends. The bar's name is derived from the country's area code.
Try the San Mateo, prepared with vodka, grapefruit soda, cherry juice, lemon, and bitters, or the Singani Sour, created with lemon, sugar, bitters, and egg white. These drinks are both wonderful. You may embark on a walking tour of the hotel's art exhibitions or head straight for a seat at the bar positioned by the pool.
Ascending the stairs to the Europa Hotel's top floor will be well worth your time. The view gives the city a more international feel. This spot, which is normally calm and is sometimes missed even by hotel guests, is a tranquil space to escape the crowds and have a quiet drink with friends.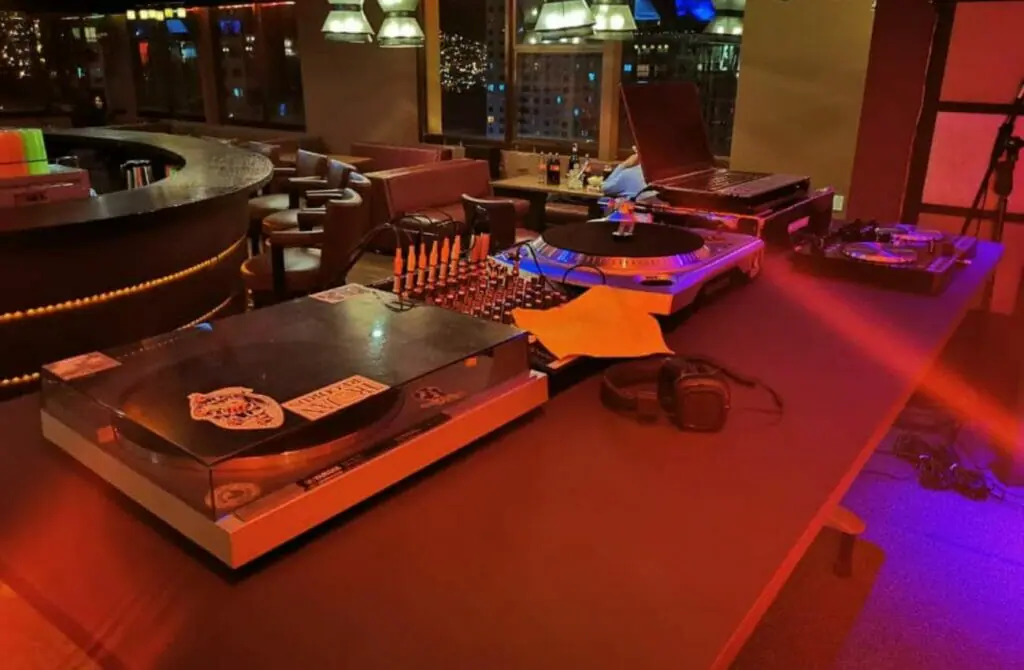 Cruising & Gay Saunas in La Paz, Bolivia
When it comes to exploring Gay La Paz, there's more to life than just cocktails and beers. One aspect of the gay scene that many of us queens love are checking out the local gay saunas and cruising clubs.
Granted, La Paz isn't quite as wild as Amsterdam, Barcelona, or Berlin, but these steamy venues still offer the perfect opportunity to meet new people, socialize, and engage in some hot and heavy action without swiping left or right. However, remember that these venues can differ in terms of vibe, patrons, and rules, so it's a good idea to be informed before you dive in.
Gay saunas, sex clubs, and cruising have long been popular ways for queer men to meet and engage in sexual activity, particularly in countries where same-sex activity is not widely accepted or where it may even be illegal.
In these places, gay saunas and cruising clubs provide a safe and discreet environment for queer men to explore their sexuality and connect with like-minded individuals.
Despite the rise of gay dating apps, many queer men still prefer the anonymity and physical connection that can be found in these spaces – so somewhat counter-intuitively, you might have a hotter experience here than you would at home.
We recommend checking out our guide to cruising for first-timers before you get started, which should give you the lowdown, and always practice safe sex. Keep in mind that local laws and customs regarding gay venues and sexual activity should be respected at all times.
With a bit of forethought and an open mind, visiting gay saunas and cruising clubs can be a thrilling and steamy part of your gay La Paz adventure.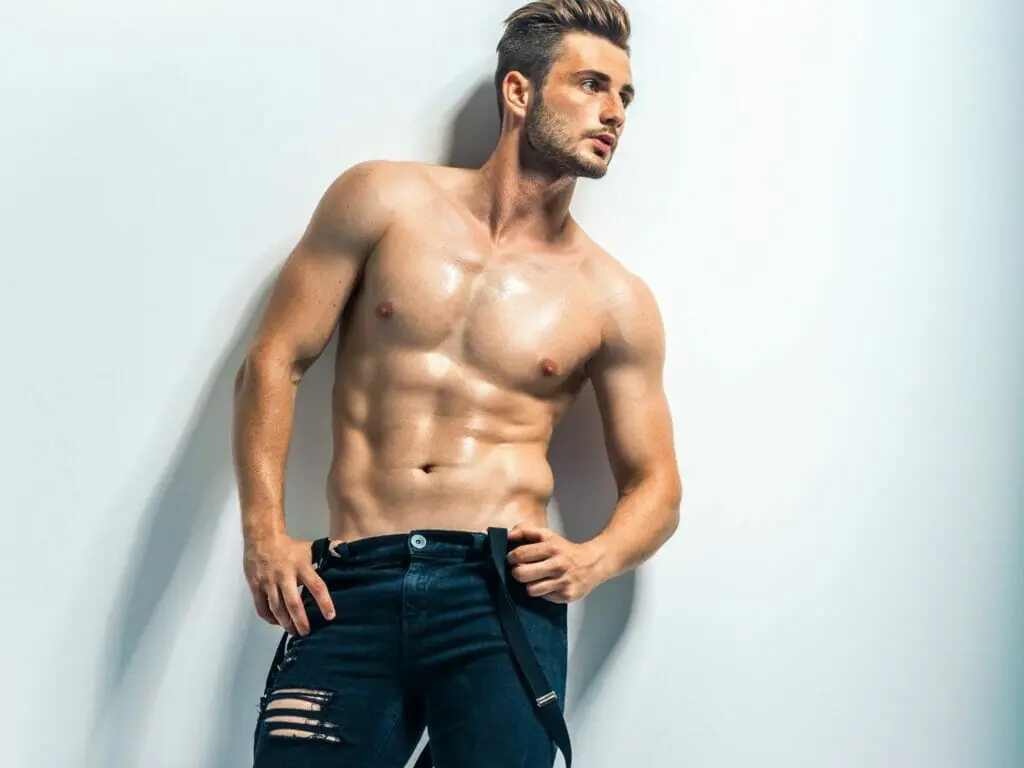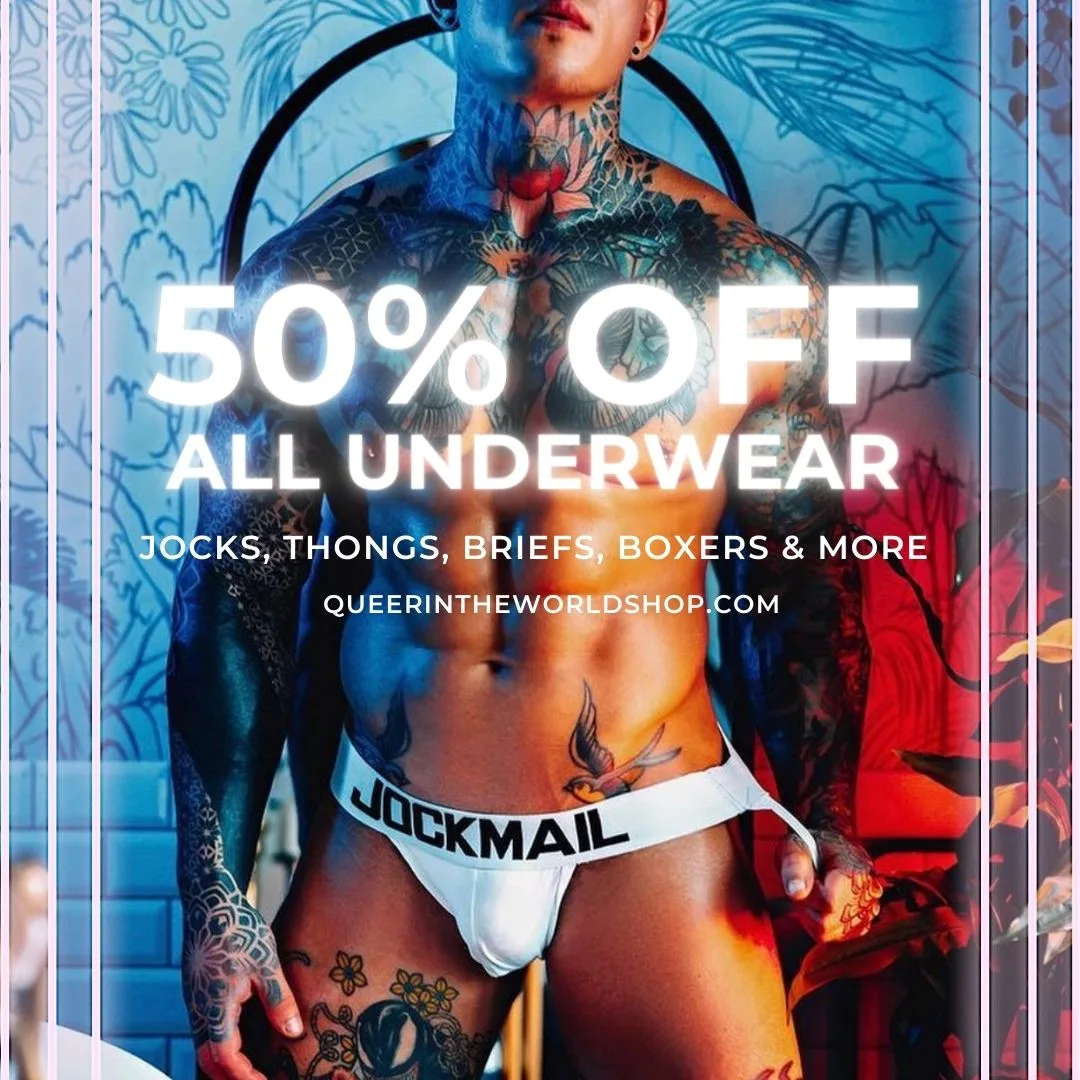 This opulent sauna in La Paz is fully private and has a very high temperature. Consider having access to movie theaters, dry steam rooms, hot showers, dark rooms, a labyrinth, a jacuzzi, and a hammam.
Gay Map Of La Paz
Finding it hard to envisage where everything is in La Paz? Hopefully, this queer-centric map helps where we have marked all the bars, clubs, parties, hotels, saunas, massages, and more will help you stay in the spot best suited to you!