The Maldives is not a welcoming destination for gay and lesbian visitors. Being a country where Sharia law is rigidly enforced, homosexuality is illegal in Maldives, and offenders suffer heavy physical punishment and jail. This may seem to be terrifying, but the reality inside the Maldives' many five-star resorts is quite different from what outsiders believe. A visit to Male Island, the nation's capital, is an ideal approach to understanding the Maldivian way of life better.
The Maldives, an island republic in the Arabian Ocean to the south of Sri Lanka, is one of the most remote places you could ever imagine visiting. There are approximately a thousand of these little islands, but only around 200 are permanently inhabited. Luxury resorts started to crop up on the islands a few decades ago.
What was once a distant and forgotten part of the world is today one of the most popular tourist destinations, particularly among couples looking for an unforgettable honeymoon.
Male (sometimes written Malé) is Maldives' biggest city and the country's capital. Because it was built in a grid form and is bordered by blue oceans, this densely populated island is ideal for wandering about and visiting colorful markets, restaurants and cafés, gorgeous mosques, and museums. The city is well-known for its mosques and brightly colored structures.
Privately operated resorts might break the rules to welcome tourists from all over the world. These visitors contribute significantly to the country's total revenue. As a result, even though Sharia law forbids alcohol and maintains strict clothing rules, visitors in the Maldives may be seen tanning while sipping cocktails while wearing bikinis.
This is because almost every resort in the Maldives caters to Westerners. Similarly, gay couples are accepted and allowed to be themselves at almost every resort on the island.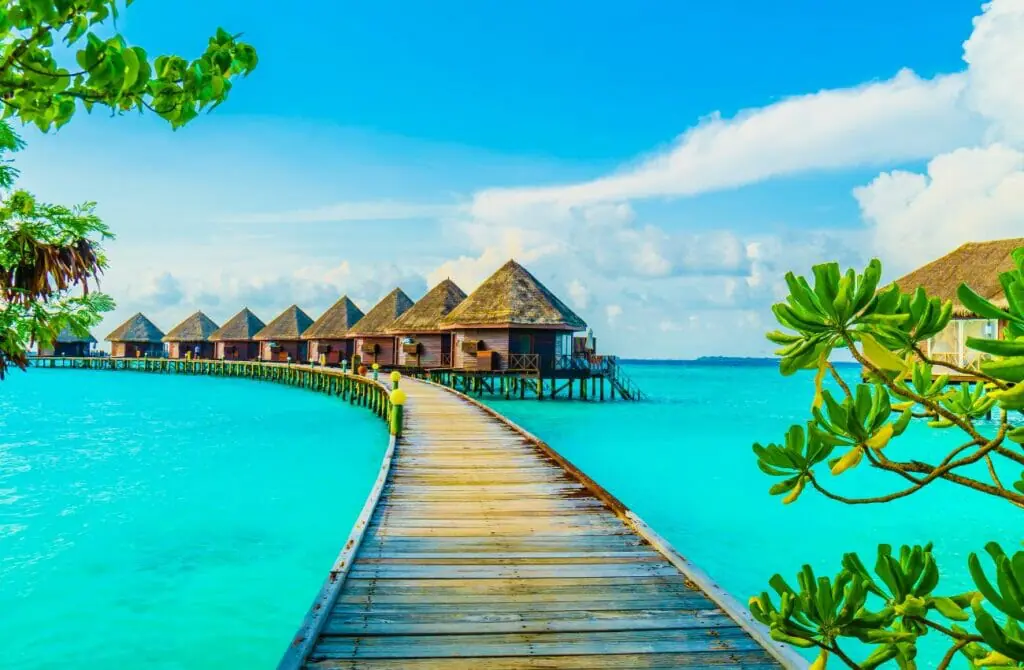 This means that you should exercise great care anytime you are outside a resort, including the airport and the capital city of Male. However, once you get to your destination, you can relax and enjoy your holiday in Gay Male, Maldives.
No one will bat an eye at a couple of the same gender since the local personnel has undergone significant training and loves their jobs much too much to be discriminatory toward gay relationships. This is especially true in hotels managed by a well-known and renowned global company.
Maldives is famous for its astoundingly blue seas, picture-perfect white sand beaches, and rich five-star resorts with every imaginable form of activity. You will be able to relax and forget about your troubles since there will be nothing to do except bask in the sun, listen to music, and swim in the water at your island resort.
There are more resorts than ever before, and each one has increased the variety of facilities it offers. As hotels compete to be recognized as the best site for a couple's holiday, magical activities such as midnight scuba diving, underwater dining, and the rental of private islands have become increasingly popular.
Because of these features and the dizzying range of restaurants, activities, and entertainment choices, a trip to the Maldives is a once-in-a-lifetime experience.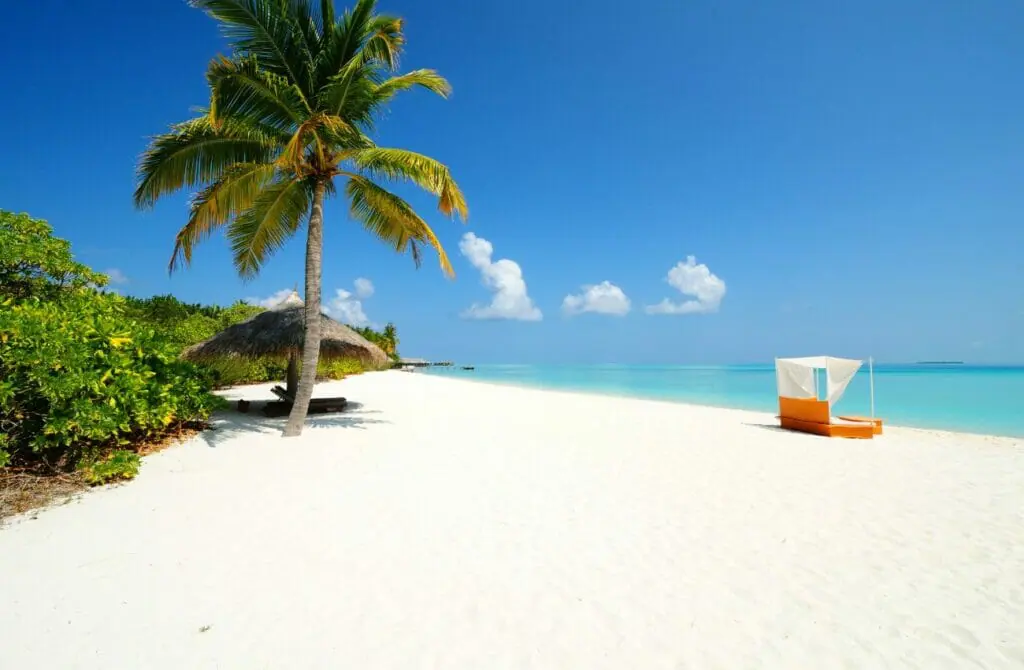 Attractions in Gay Male, Maldives
As a new visitor to Gay Male, it's important to be aware that being queer is illegal in this city and country, and any same-sex activity should be absolutely avoided to ensure your safety. However, there are still plenty of things to see and do that do not involve expressing your sexual orientation.
One of the best ways to experience the city is to visit its most iconic landmarks and attractions, including historical monuments, museums, and art galleries. You can also admire the city's architecture, explore its parks and gardens, sample local cuisine, and visit local markets. Additionally, cultural events such as festivals, concerts, and shows can provide a glimpse into the local culture.
We feel it's important to acknowledge the challenges and risks associated with visiting destinations where same-sex activity is illegal. However, we still believe in the power of cultural exchange and the value of experiencing diverse cultures, even if we may not agree with their laws and customs.
Visiting queerphobic destinations allows us to learn about the local culture, history, and traditions and to gain a deeper understanding of the challenges faced by LGBTQ+ communities in those places. It also provides an opportunity to connect with local people, hear their stories, and show solidarity with the queer community.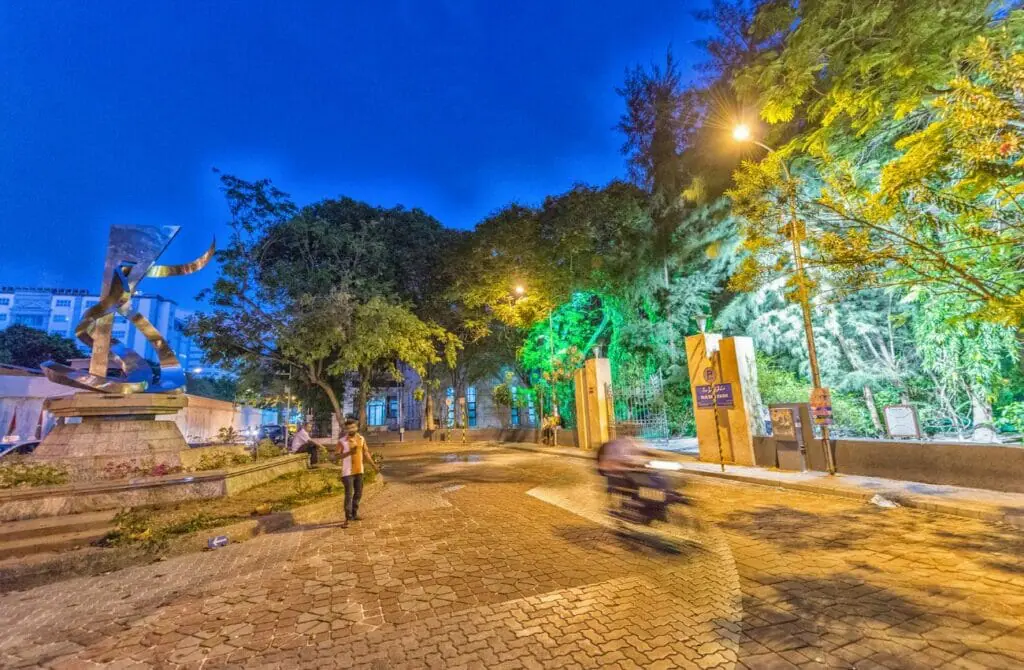 It's important, however, to be mindful of the risks and to take steps to ensure our safety and the safety of local queer people. This may include avoiding public displays of affection, not discussing our sexual orientation with strangers, and being aware of local laws and customs.
As we explore these destinations, it's crucial to spare a thought for local queer people who may face discrimination, persecution, and even violence due to their sexual orientation.
We might also have the opportunity to use our platform to amplify their voices and to support local organizations working to protect and advocate for LGBTQ+ rights – however, this is best done once you have left (and if you reside in a gay-friendly country!).
While it may not always be easy or safe to visit queer-illegal destinations, we believe that cultural exchange and understanding can help bridge divides and promote acceptance and tolerance. Let's continue to explore the world while keeping in mind the experiences, struggles, and restrictions on LGBTQ+ expression in this city and country.
Thankfully, it's still possible to enjoy the city's attractions and learn about its culture while being mindful of local laws and customs.
These are our recommended must-see attractions in Male.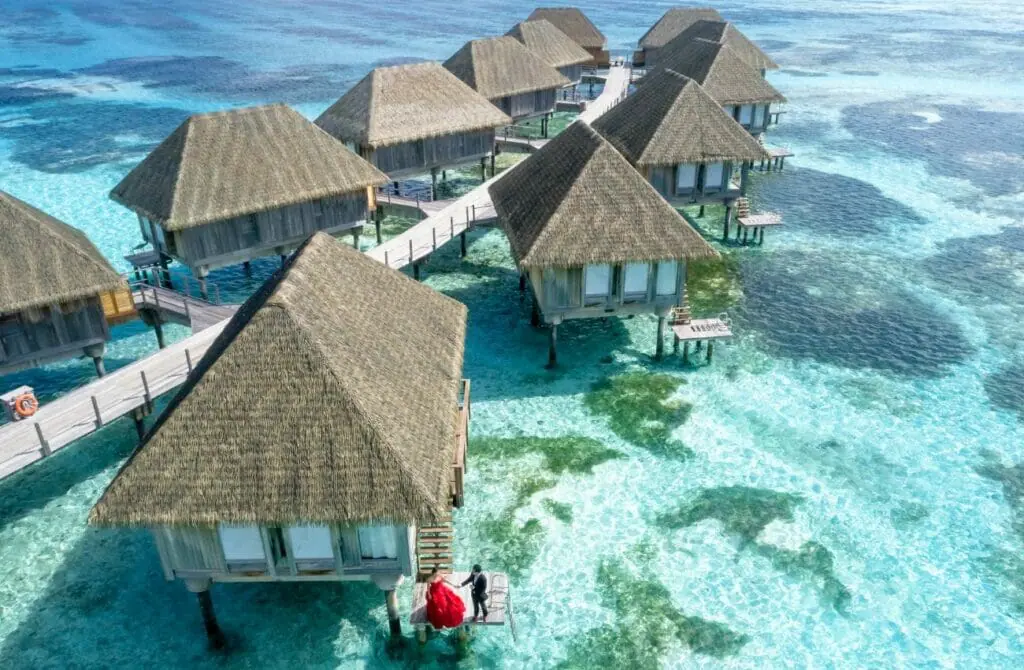 Fish And Fruits Markets
The busy fish market, which serves as the throbbing center of the Maldivian fishing industry, is only a few feet away from Jumhooree Maidan. Before the tourism industry was established, the Maldives primarily relied on the fishing industry. Outside, you can see fishermen returning from the sea and carrying their haul (mostly tuna) across the busy street, where it will be measured and sold.
The only fruit market in the country is located next to the fish market and shows Maldivian farm produce that is both limited in quantity and very tasty. Mango, papaya, guava, bananas, melons, coconuts, and dried fish may be obtained here.
Because of the archipelago's unique traits, its people are never far from the spectacular grandeur of the region's coral reefs. Compared to the noise and bustle of a big metropolis, the waters surrounding the Maldives' capital may seem fairly tranquil; nonetheless, the Maldives' undersea world is bustling with activity.
Tourists leaving Malé and its nearby suburbs may arrange for activities such as snorkeling and diving. The Northern Malé Atoll is home to some of the country's most famous diving and snorkeling spots. Due to the large concentration of marine life on shallow-water reefs, it is feasible to witness a magnificent range of species without using breathing equipment.
Another alternative for impacting the underwater surroundings is the indigenous whale submersible. A sub-boat departs from Malé every 90 minutes to serve the Villingili canal.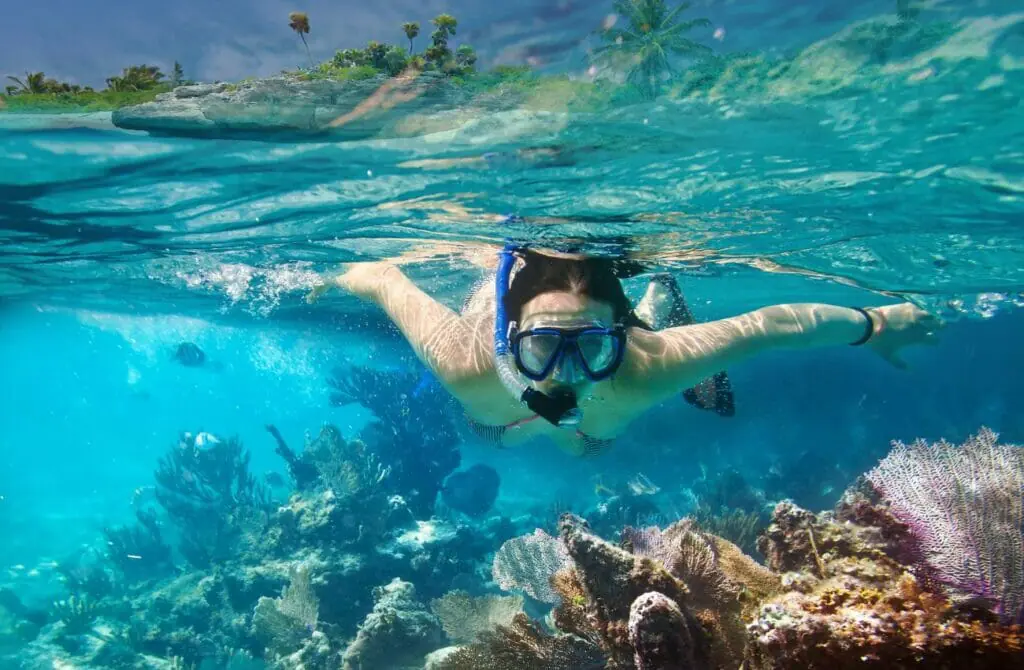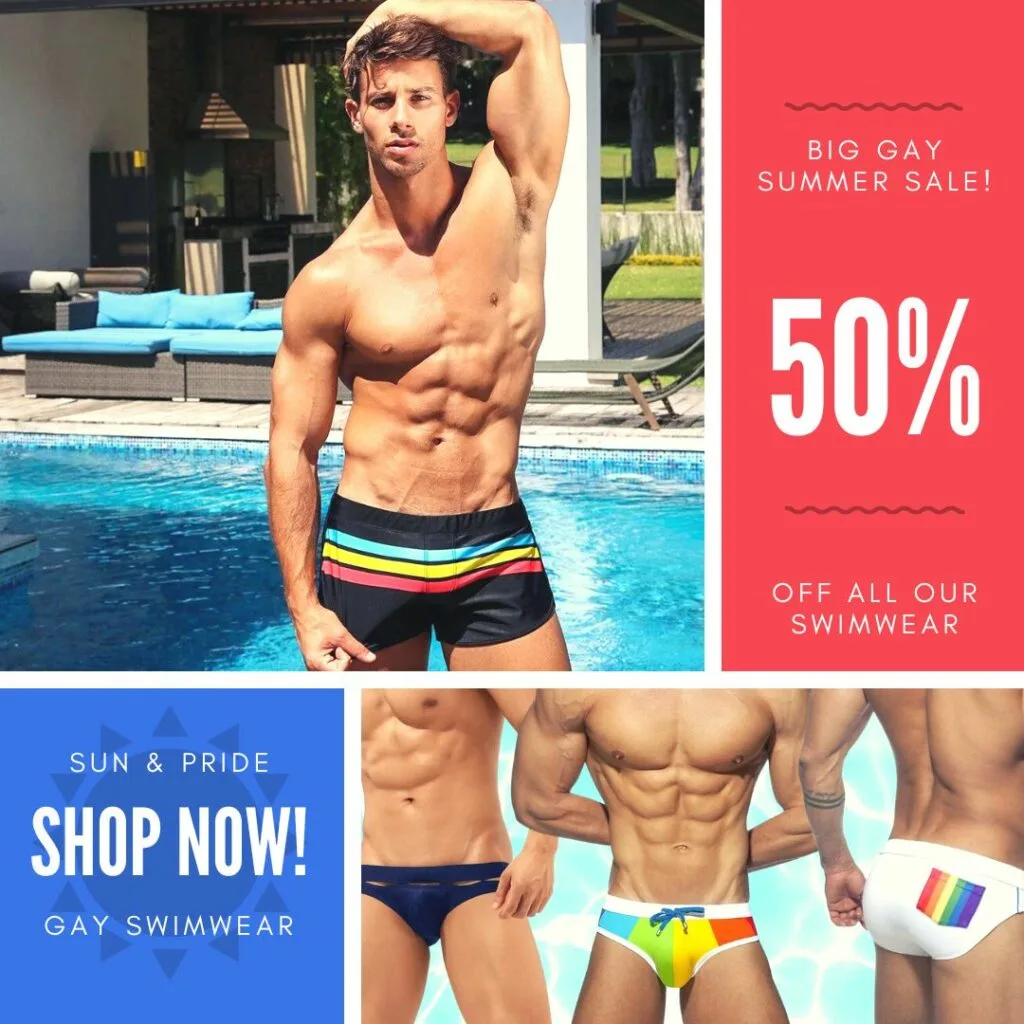 Atoll Transfers
Malé, the capital of the Maldives and the official entry point to the nation, continues to function as the transportation hub for anything that enters by air or sea.
The Maldives has 12 airports, allowing the government to expand access to the atolls swiftly. There is also a national network of public ferries, which island inhabitants have traditionally depended on to get to and from the capital. Some of the most remote atolls may take several days to reach by boat, while the more central ones are just a few hours away.
Because of the rapid growth of low-cost tourism, people who want to travel by boat between Malé's atolls now have many possibilities. This will enable visitors to have a genuine Maldives experience.
The Whale Submarine, the world's largest passenger submarine capable of deep diving, is presently operating in the Maldives. The Whale Submarine can dive to depths of up to 150 meters and has 50 comfortable seats.
This is a fantastic opportunity, especially for people who do not dive, to explore the unknown depths of the ocean and learn about the world under the waves. Participate in a dive on a true submarine, taking you to hitherto unexplored Maldivian waters.
You will be able to see the authentic underwater environment that was previously exclusively available to divers at Tear Drop Reef. Come on board and relax safely and comfortably with the air conditioning while their skilled staff provides you with an unforgettable experience.
You are welcome to join the tour on the day of your departure as long as you have between two and three hours before your flight's check-in time. Submarine diving, in contrast to scuba diving, is a risk-free pastime.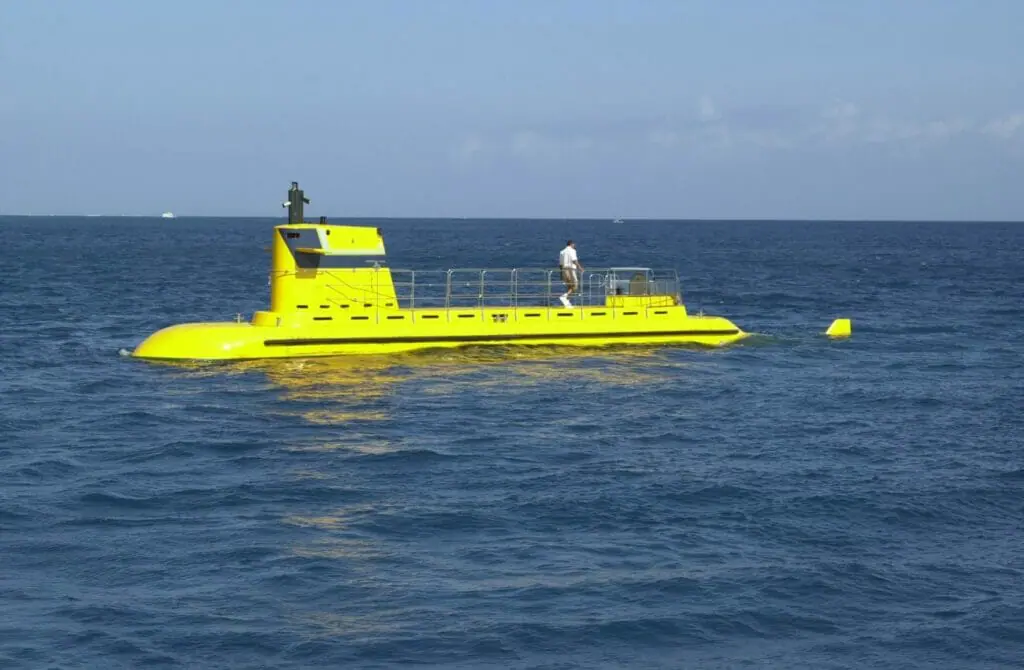 Henveiru
Henveiru is undoubtedly the most gorgeous of Malé's four beaches since it is located on the island's eastern side. When sea winds blow through and chill the rare open places, they come to life in the afternoon.
Henveiru, popularly known as the "Artificial Beach," is not a metaphorically named site; nonetheless, it does offer a desired leisure for inhabitants who would otherwise be deprived of the most important component of paradise, which is why the country is so well-known. The beach comes alive, particularly on Fridays, offering many opportunities for relaxed "people-watching."
The neighborhood is densely packed with restaurants and cafés from where you can see the activity on the basketball and volleyball courts just over the street.
You may even sleep while watching the bewildering dance of planes taking off and landing from the nearby airport runway.
Hukuru Miskiiy (Old Friday Mosque)
When it comes to the greatest things to do in Malé, Maldives, a visit to the city's oldest mosque and most historically important structure is essential. The Hukuru Miskiiy, built in 1658, was listed on UNESCO's preliminary cultural list due to the uniqueness of its design.
The mosque's interior is made of coral and oak and has magnificent and finely carved wooden panels and outstanding lacquer work, which are incredibly interesting. The words from the Quran etched into corals distinguish this stunning place of worship.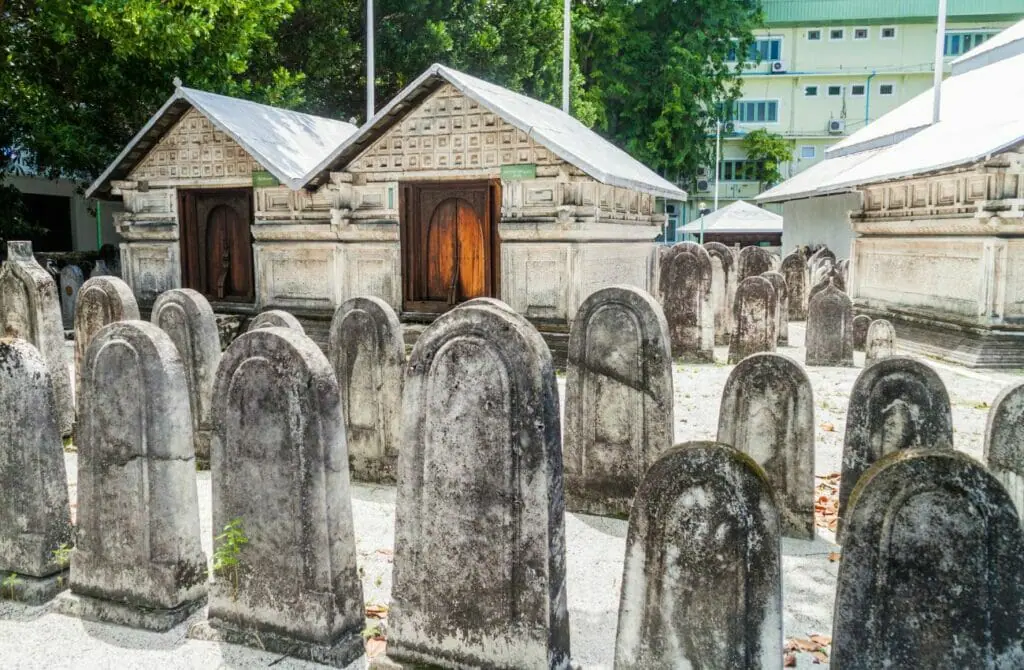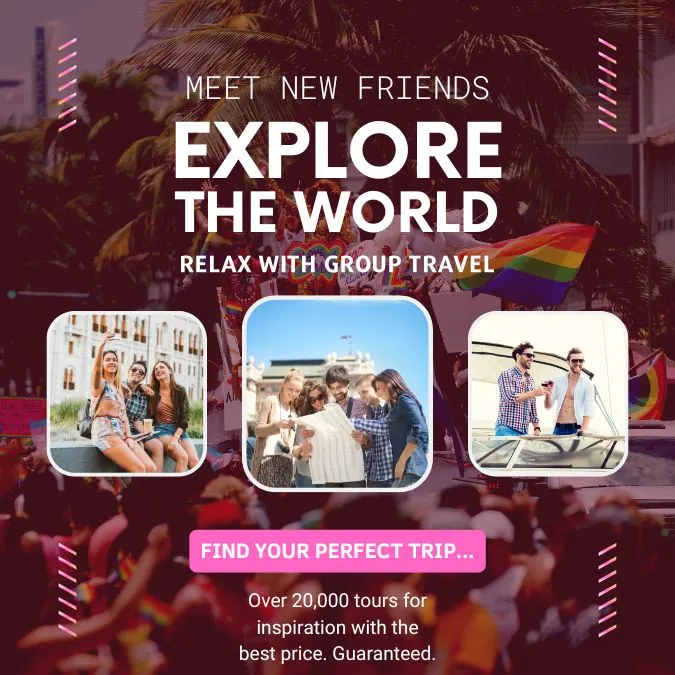 Gay-Friendly and Gay Hotels in Male, Maldives
As a traveler in a homophobic country where being gay is illegal, it's important to be aware of the risks and take necessary precautions to ensure your safety. This includes choosing accommodations that are less likely to have issues with same-sex travelers.
We recommend booking two twin beds and traveling as friends only, avoiding any same-sex activities that could attract unwanted attention. While it's unfortunate that there are no gay-friendly accommodations in Male, we suggest staying at international or high-end properties that are less likely to have issues with LGBTQ+ guests.
It's important to note that these accommodations are not gay-friendly at all and may not have policies or practices in place to create a safe and inclusive environment for LGBTQ+ guests. However, they are the most fabulous hotels in Male, according to other gay travelers and us, and where we recommend staying.
Whatever your needs are, Male has a wide range of accommodations to choose from. While it may be challenging to find gay-friendly options, taking these precautions can help ensure a safe and enjoyable stay in the city.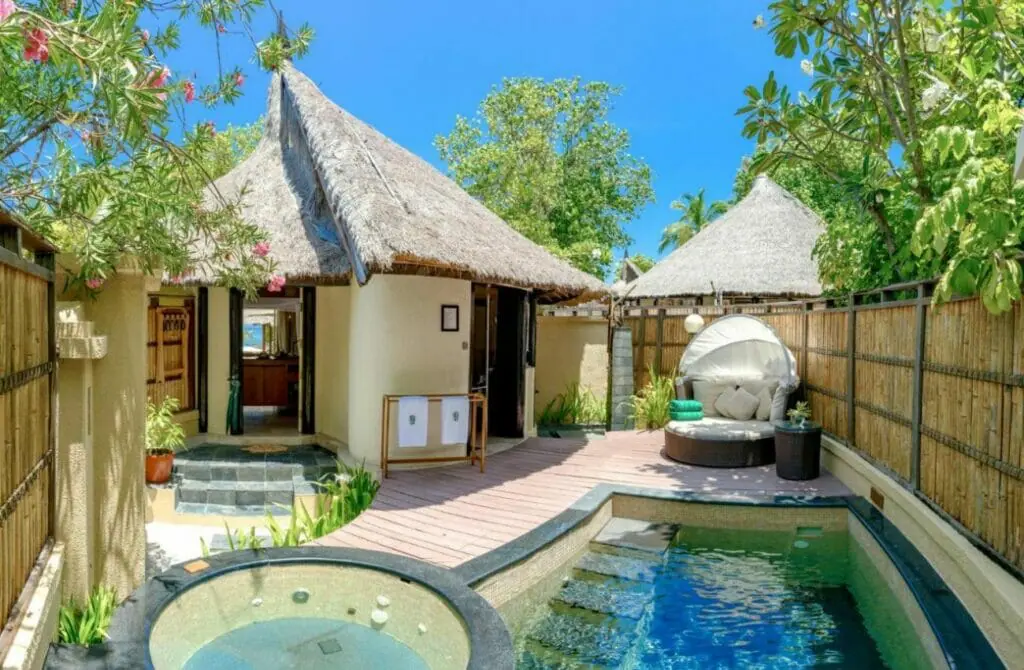 The Banyan Tree Vabbinfaru is a luxurious five-star hotel that allows you to be entranced by a utopia of dazzling blue oceans, swaying coconut trees, native blooms, and a pristine white beach. When you arrive here, you will immediately feel the natural sea breeze from the gorgeous Indian Ocean. This one-of-a-kind resort provides you with optimal calm and tranquillity during your stay.
A luxury beach holiday awaits you at Banyan Tree Vabbinfaru's distinctive villas and private pools, which are nestled on a lovely island in the North Malé Atoll, far away from urban life.
Vabbinfaru's exquisite collection of apartments has a modern spin on Maldivian architecture, replete with thatched roofs and rustic, aged wood elements. Despite its traditional appearance, the villas are equipped with a range of modern amenities like as indoor and outdoor baths, flat-screen TVs, and more.
For the comfort of visitors, in-room coffee and tea-making facilities are available, so you do not need to stress about ordering your coffee from the restaurant.
And if you need some spa and massage treatment, this luxury resort has got you covered; the Banyan Tree Spa Vabbinfaru provides a range of massage treatments and cosmetic therapies to clients to relax them. There are also so many activities to try out here as the resort offers several activities, including a diving station that rents snorkeling equipment and offers dive expeditions and guided catamaran cruises.
You can also give your taste buds a good treat by trying the various amazing foods here. The beachfront Ilaafathi Restaurant and the beachside Ilaafathi Restaurant provide a range of cuisines, including Maldivian cuisine, fresh seafood, and international dishes.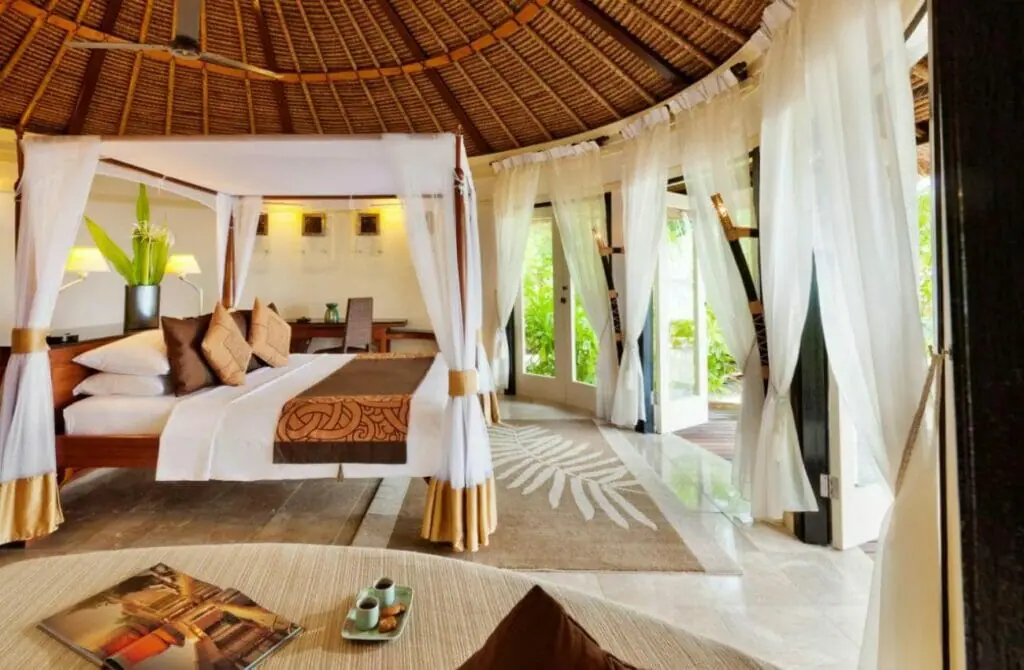 Adaaran Select Hudhuran Fushi ☆☆☆☆☆
The Adaaran Select Hudhuran Fushi is a stunning resort in the Maldives. On arrival, you will be thrilled by the conducive environment provided by this resort. You do not have to worry about dealing with any sort of pollution as the resort is surrounded by green and thriving vegetation and pristine and unpolluted oceans.
You have a lot of options to pick from, as the resort offers a variety of exquisite housing options, including beach villas, ocean villas, and garden villas. The villas each have their sun deck with year-round access to the water. You will also find a wide variety of food and drinks, with the option of choosing from any of the five restaurants or four bars on the site.
You do not need to worry about getting bored during your stay, as there are many exciting activities to keep you busy. Sunset cruises, dolphin watching, snorkeling, and other watersports are among the great extra activities available to guests during their stay. The All Inclusive option serves as the base for visitors.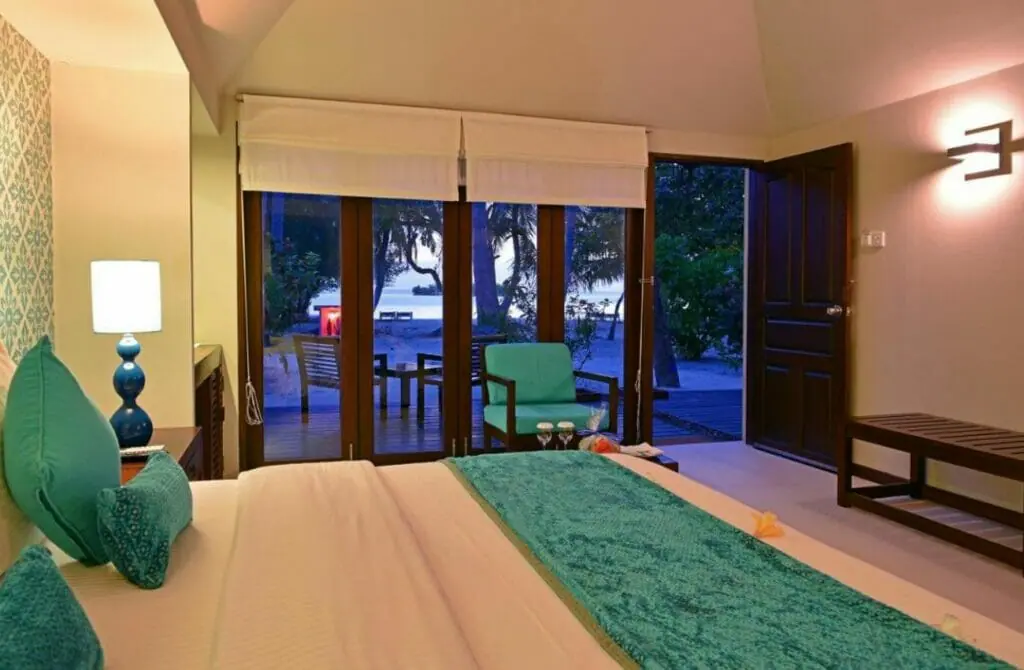 The Adaaran Prestige Vadoo is another gay-friendly accommodation option for gay travelers in Male. You can enjoy the opportunity this hotel offers to explore marine life; Adaaran Prestige Vadoo's water villas each have a private plunge pool and glass-bottomed bathroom loungers with views of the surrounding marine life.
If things get a bit boring in the rooms, you can come out to the balcony and enjoy the amazing views of the surrounding seas. The rooms are also designed with your overall comfort in mind; you have everything you need in the room. All you need o do is to relax on the comfy beds and enjoy the luxury.
The Adaaran Prestige Vadoo offers its visitors an outdoor pool and the opportunity to receive spa services in the privacy of their rooms. Guests may participate in scuba diving, snorkeling, fishing, and table tennis. Within the premises, there are restaurants and at least one coffee shop to get you revitalized and ready for the day.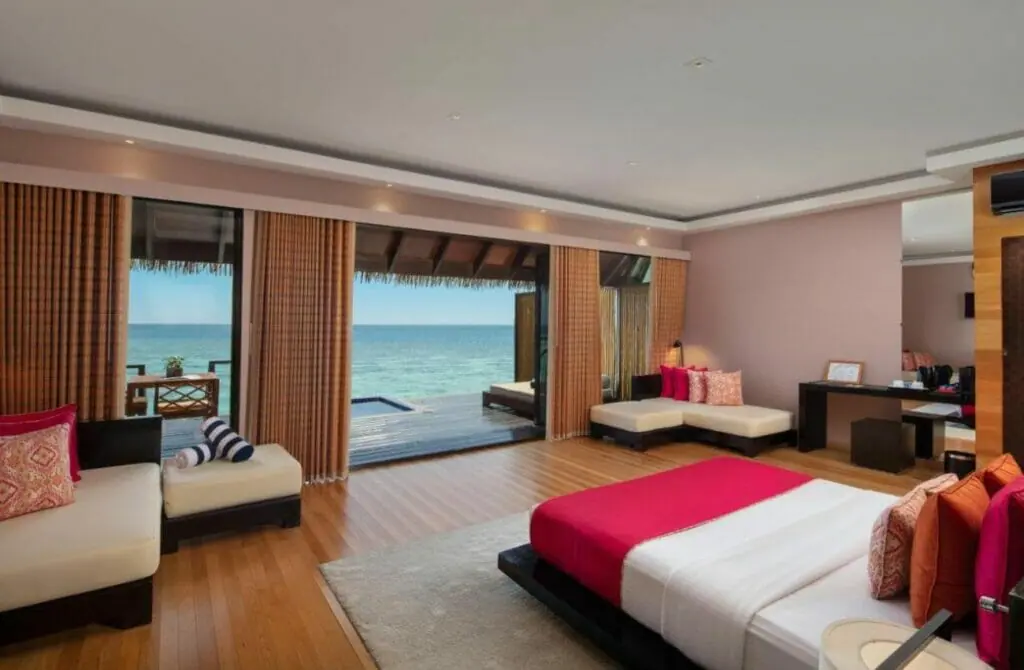 The Somerset Hotel is a great accommodation for gay travelers in Male. You will be welcomed by a dedicated customer support team who are available 24/7 to assist you with any need.
The rooms are spacious, and if you want to enjoy a beautiful view of the city, you can come out to the balcony as it offers a direct view of the sea. There is so much to love about this beautiful hostel; in addition to its affordable price, it exceeds guests' expectations with its generous offering of essential amenities in the rooms. A very comfortable bed is available to ensure you enjoy an optimum night's rest.
You will feel relaxed and enjoy a decent night's rest on the spacious and comfy bed in the room. And in the morning, you don't need to worry about rushing out of bed to make breakfast; breakfast is served in the Belle Amie Bistro, which is situated inside the hotel and provides regional and ethnic cuisine throughout the day.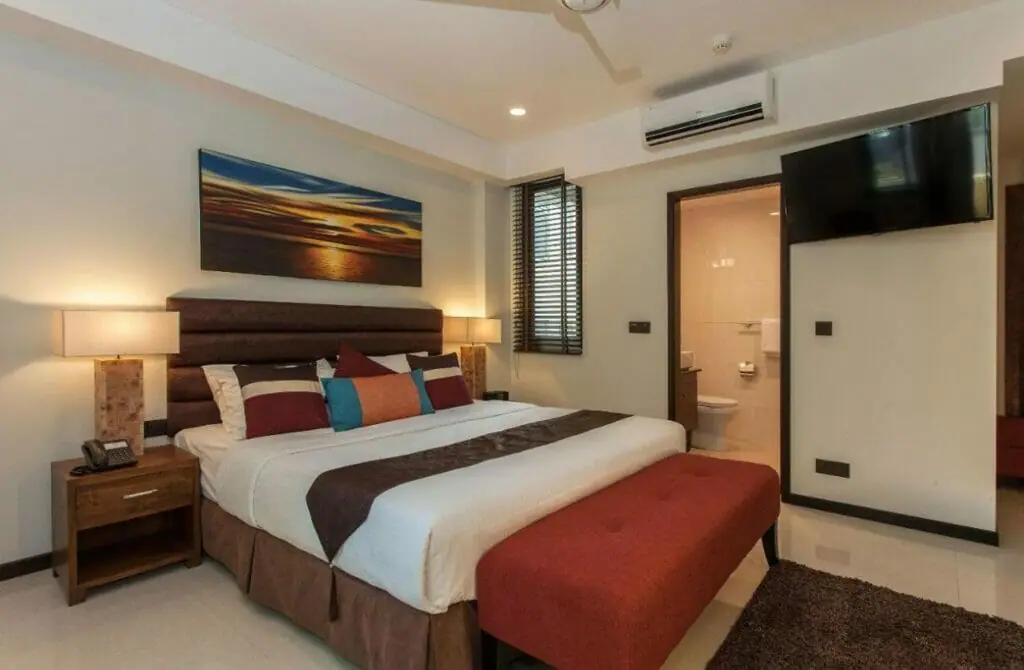 Gay Nightlife in Male, Maldives
The nightlife of a place isn't only about the parties and clubs; it is about the opportunities that the destination offers you to make the night as exciting as the day. There is a handful of exciting nightlife activities in Male.
While exploring the nightlife of a new city can be exciting, it's important to remember that Gay Male is a city in a country where same-sex activity is illegal, and being queer is not accepted in public. As such, it's crucial to avoid any displays of queerness or same-sex activity in public.
However, you can still enjoy the 'straight' nightlife in Gay Male as you would in any other city. You can meet new people, try new things, and get a taste of the local culture without attracting unwanted attention.
Whether you're dancing at a club or mingling at a bar, remember to be respectful of the local culture and avoid any behavior that may be seen as queer or same-sex activity. By doing so, you can have a fun and memorable experience while still being mindful of the local laws and customs.
So, step out of your comfort zone and explore the nightlife in Gay Male, but remember to do so as a non-queer traveler. Enjoy the city's nightlife while being respectful of the local culture and avoiding any displays of queerness or same-sex activity in public.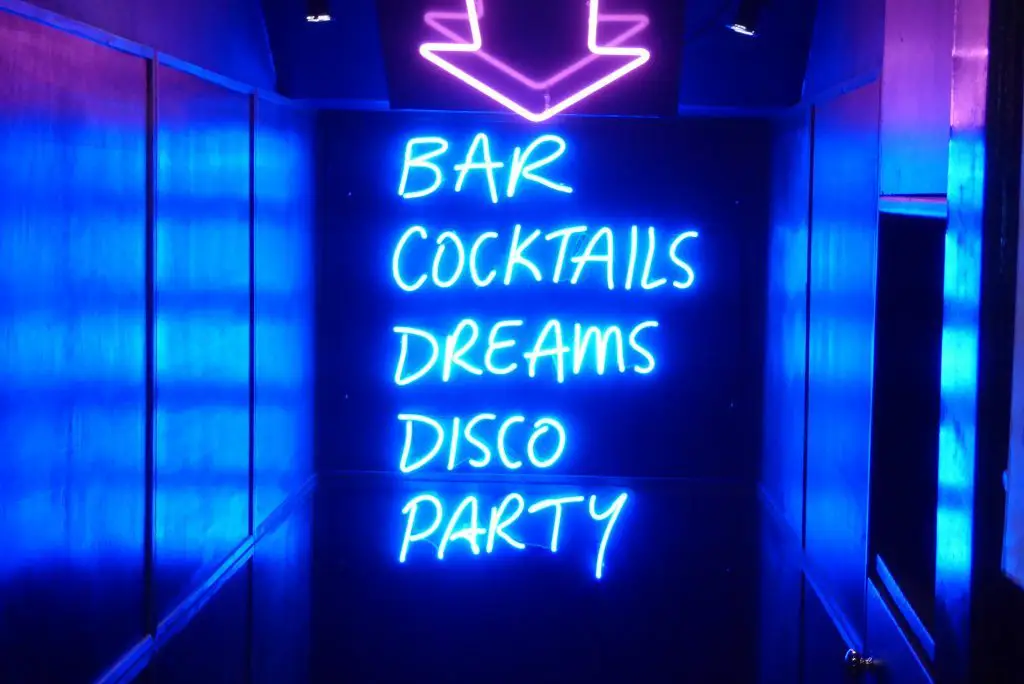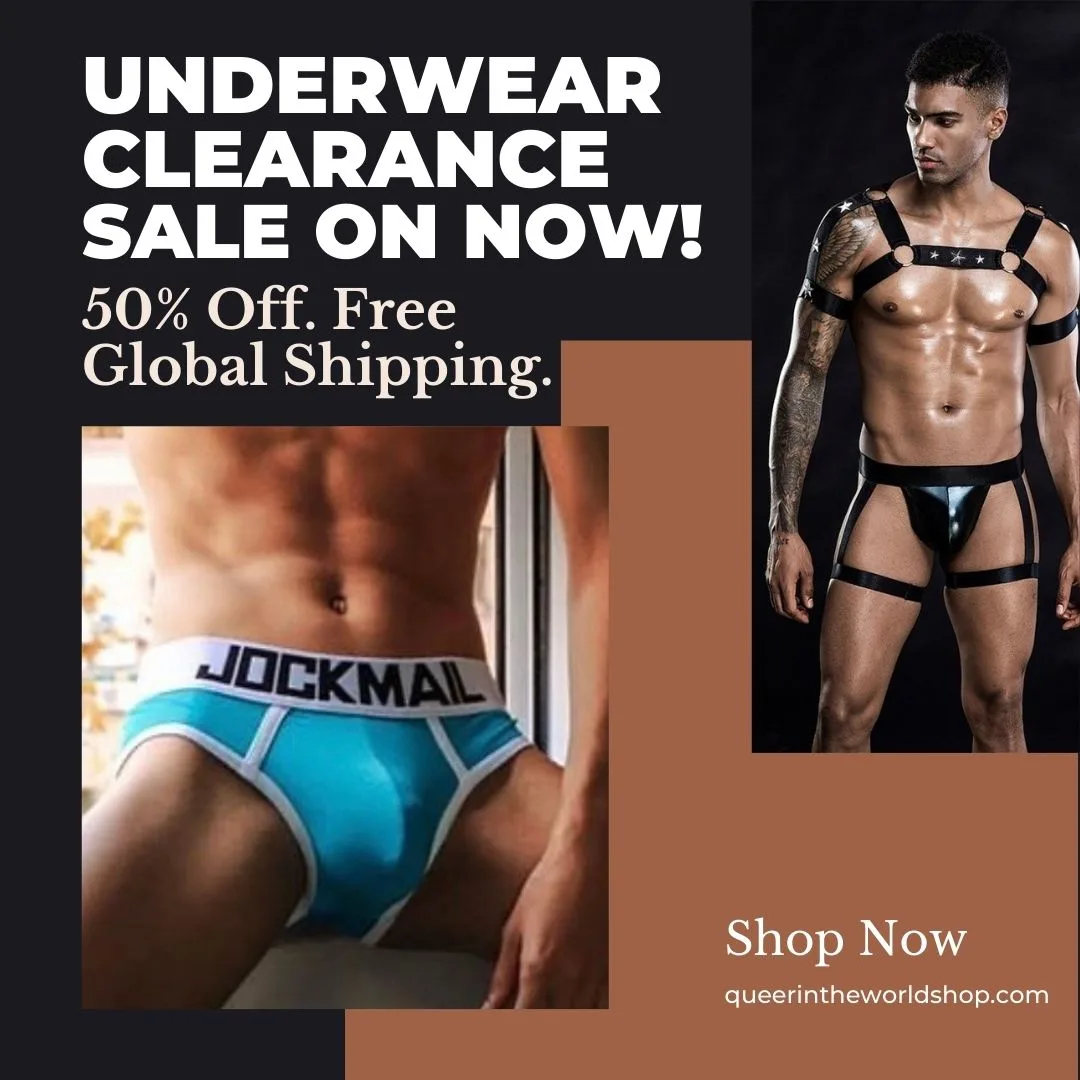 Gay-Friendly Bars, Clubs, and Nightlife Spots in Male
Although it may be difficult to find gay bars and clubs in Male, many of the city's institutions have open views and are welcoming to members of the LGBT community. The following are some of the city's gay-friendly nightlife establishments:
Aqua Bar is positioned over the lagoon's turquoise waters and provides a selection of traditional beverages and some small nibbles. This bright and beautiful establishment has broad ocean views, making it the perfect spot for drinking a refreshing beverage while watching the sunset over the sea.
If you like jazz music, you can't travel to Maldives without visiting the ever-popular Jazz Cafe. It's just not doable. You will have a fantastic time at this establishment since it is well-known for its live jazz concerts and superb coffee.
The food here is delicious, and they also have some of the greatest bread in the neighborhood! The cuisine is sophisticated. This restaurant is open Monday through Thursday from 8:00 a.m. to 1:00 a.m. and on Fridays from 2:00 p.m. to 1:00 a.m.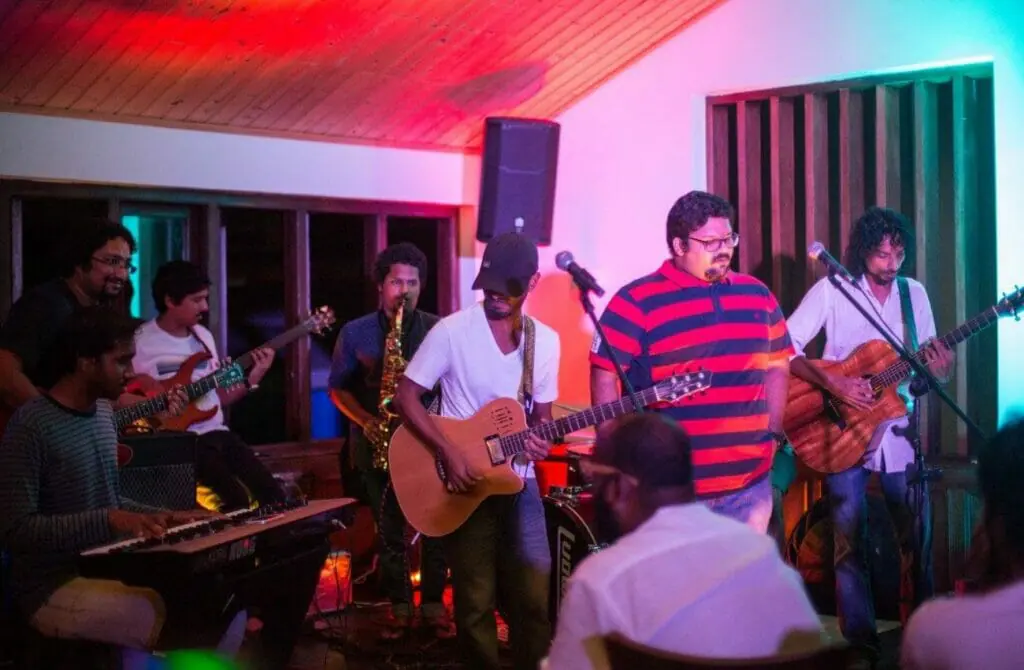 The Marble Café
(Temporarily or permanently closed. If you know something, please suggest an edit.)
The marbled coffee shop is one of the best venues to listen to online music while enjoying delicious food and drinks. The atmosphere is enthralling. The café is well-known for its excellent bar cuisine in addition to serving alcoholic drinks. Customers like visiting here because of the upbeat music that is performed in real-time. Both their tuna sandwich and their chicken kothuroshi are delectable.
Jungle Cinema At Gili Lankanfushi
Gili Lankanfushi should be on your list of must-see destinations in Maldives since it will present you with an experience unlike any other and unlike anything else you have ever experienced. It is one of those experiences that you would not be able to have in any other place on Earth.
The Woodland Cinema is an open theater where you may relax in a pleasant environment with your significant other while watching a film from Hollywood or Bollywood of your choice. Watching your favorite movie on a huge screen while reclining under a canopy of glittering stars and appreciating the night sky is an unrivaled and one-of-a-kind experience.
This could be found in the forest's peaceful ambiance, including reclining seats, rockers, and a dining table. Furthermore, if you wish to support the film by buying beverages or snacks, you may do so at the concession stand.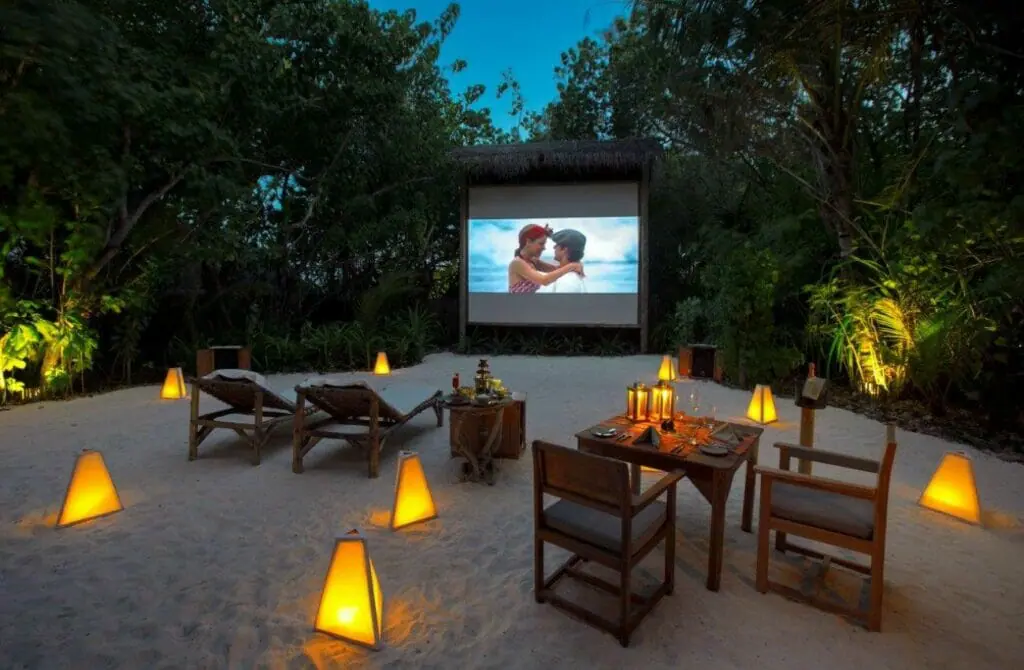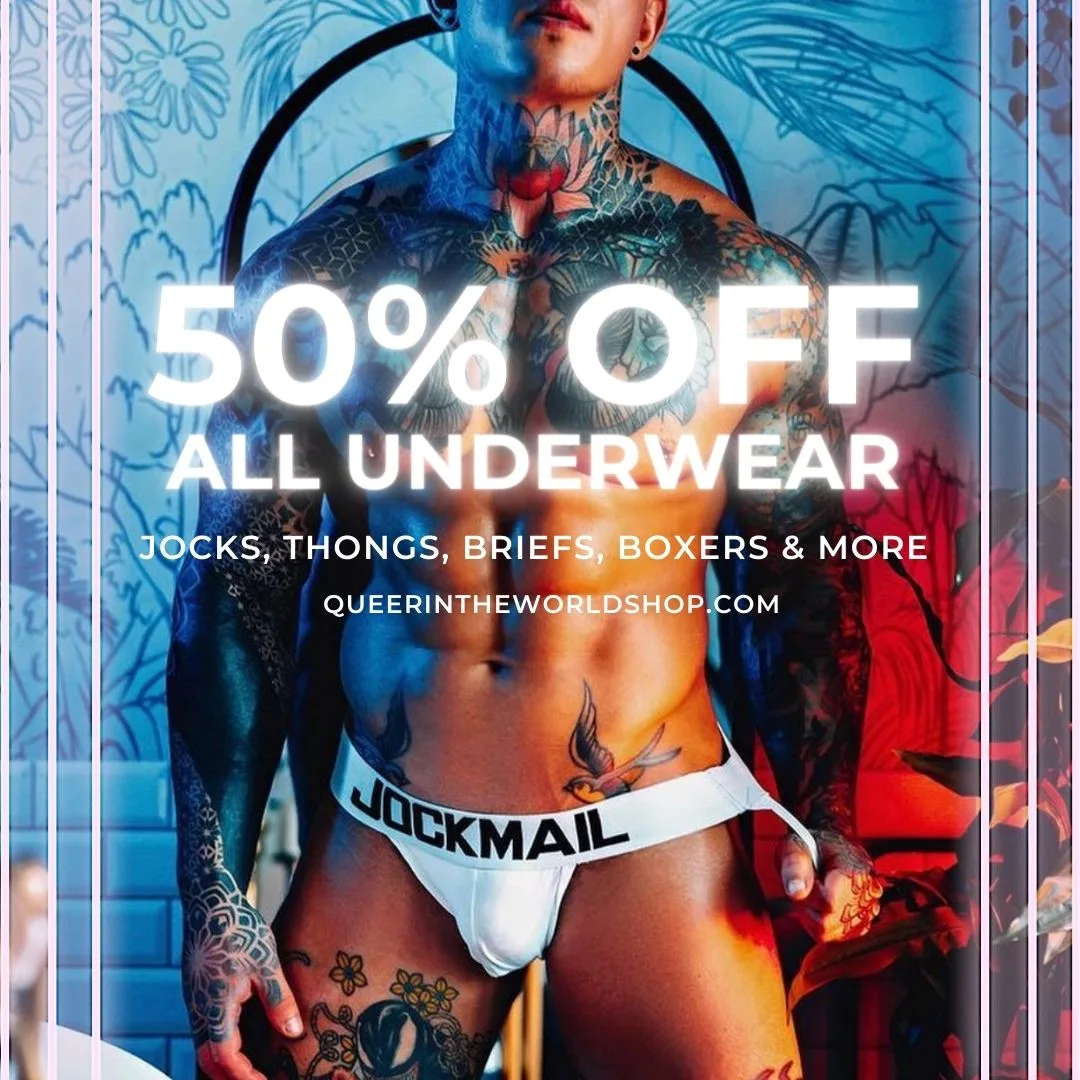 Beach Night Fishing With Music And Dance
Night fishing at the beach is a must-do for everyone interested in Maldives nightlife. Most resorts and a few guesthouses provide night fishing outings to tourists once or twice a week. Your freshly caught fish will be cooked to your specifications, allowing you to enjoy a magnificent lunch with it.
Even if you have never fished, you will have no problem getting started on one of these fishing excursions since expert guides often supervise them. While you wait on the beach for a great BBQ of your catch and enjoy the local music and folk dance, relish every second of the dark ocean and the beauty of the Maldives beach at night.
LGBT Rights in Male, Maldives
People who identify as lesbian, gay, bisexual, or transgender (LGBT) face legal barriers that non-LGBT residents do not face in the Maldives. The Maldives' law criminalizes homosexuality and imposes criminal penalties for engaging in sexual behavior with someone of the same sexual orientation as oneself. Under the Islamic Shariah Law, included in the Maldives Penal Code, any homosexual activity is punished by jail, monetary fines, and even public flogging.
Despite this, homosexuality is seldom punished but remains a cultural taboo. Discrimination based on sexual orientation is frequent, and members of the LGBT community are subjected to hate crimes and other human rights violations. The great majority of tourist-friendly islands allow LGBTQ guests, although tourist guides caution that many islands that do not accept visitors may be ruled by Shariah law.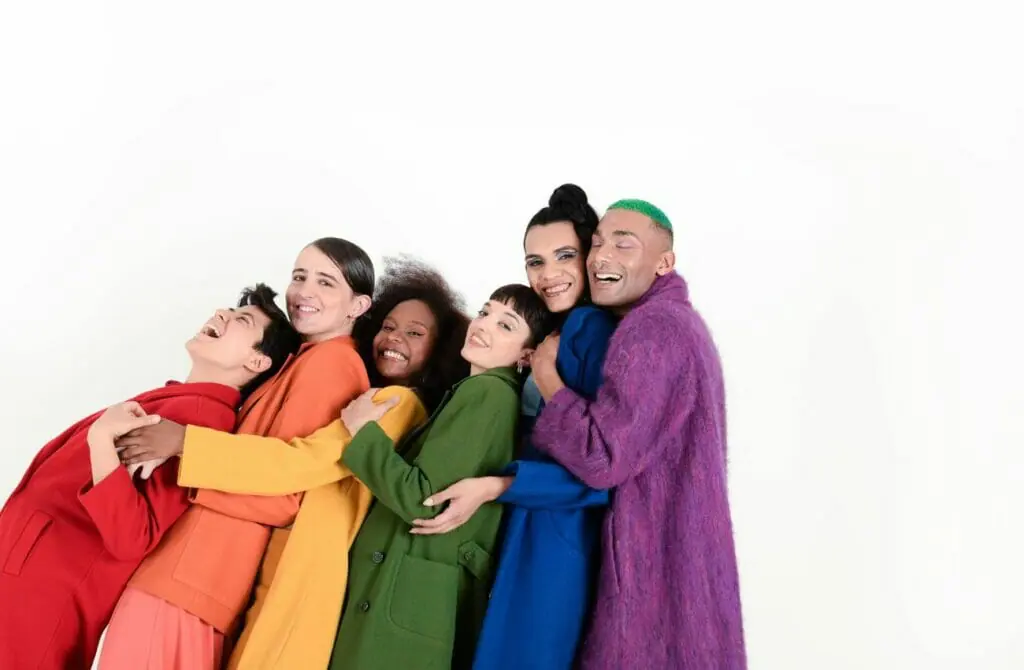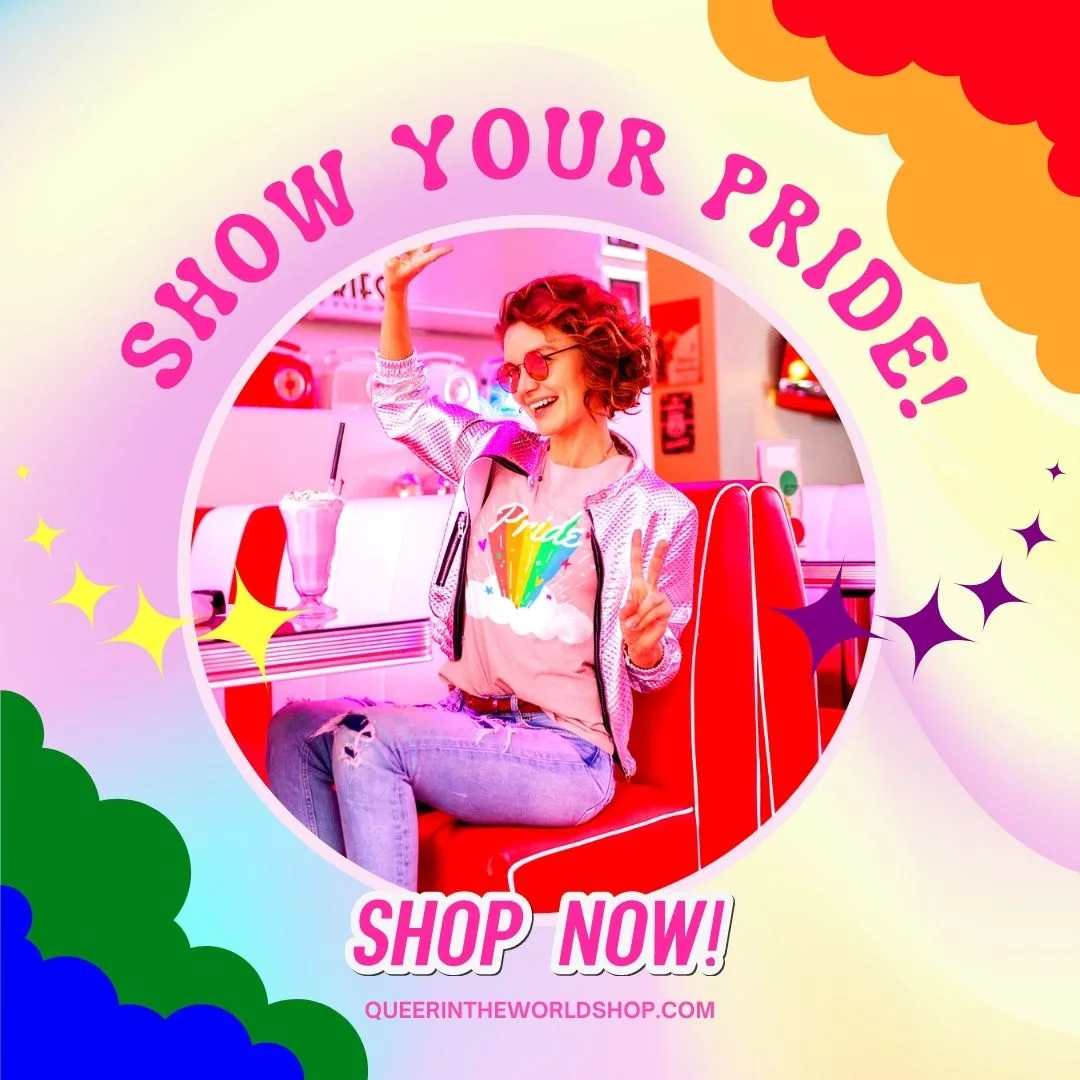 Gay Map Of Male
Finding it hard to envisage where everything is in Male? Hopefully, this queer-centric map helps where we have marked all the bars, clubs, parties, hotels, saunas, massages and more will help you stay in the spot best suited to you!