Malaysia, a melting pot of different races and beliefs, is one of Southeast Asia's most dynamic and diverse countries. It is a place with lush foliage that is both refreshing and therapeutic, mysterious beaches, and distinct jungles that are home to fascinating animals.
Malaysia is unlike any other destination since it exhibits a fascinating blend of the different Asian cultures that exist. In Malaysia, however, homosexuality may result in up to 20 years in prison, fines, and caning. This suggests that Malaysia is not entirely gay-friendly.
Homosexuality was criminalized in Malaysia in 1871 while the nation was still administered by British colonial authority. When Kuala Lumpur was split from the state to become a Federal Territory in 1978, the capital of Selangor was relocated from Kuala Lumpur to Shah Alam.
Shah Alam, which also serves as the capital of the Malaysian state of Selangor, is located inside the Petaling District and a small portion of the nearby Klang District. In 1978, Shah Alam was chosen as the new capital of the state of Selangor due to Kuala Lumpur's admittance as a Federal Territory in 1974.
Kuala Lumpur has already served in such a position. Shah Alam was the first city to be created in Malaysia after it earned independence from Britain in 1957.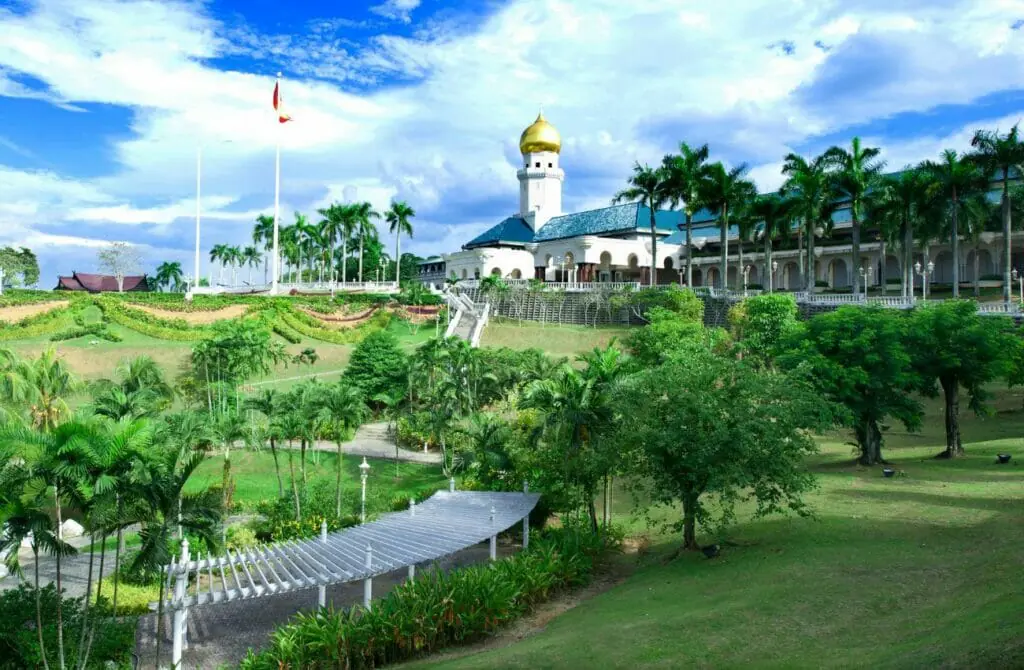 This place has a lot to offer since it is the home of Selangor, one of Malaysia's most well-known states. Shah Alam is known as Malaysia's "industrial estate." This Malaysian city boasts a terrific combination of industry, institutions, and tourism attractions, as well as many intriguing places to visit while you're there.
Shah Alam's urban planning is akin to that of Petaling Jaya or Subang Jaya, but with a unique twist: Shah Alam isn't known as the city of roundabouts for nothing. It contains 18 roundabouts in all, which are distributed throughout and connect significant traffic arteries from section 1 to section 25.
The city's bulk comprises residential neighborhoods, while commercial districts make up the majority of the remaining 56 municipal divisions (Seksyen).
Another appealing element of this city is its proximity to Kuala Lumpur, Malaysia's federal capital. This is one of the reasons why so many people come here. Shah Alam is more than just a holiday destination; it is also home to several attractions, such as nightlife hotspots, water parks, and shopping areas.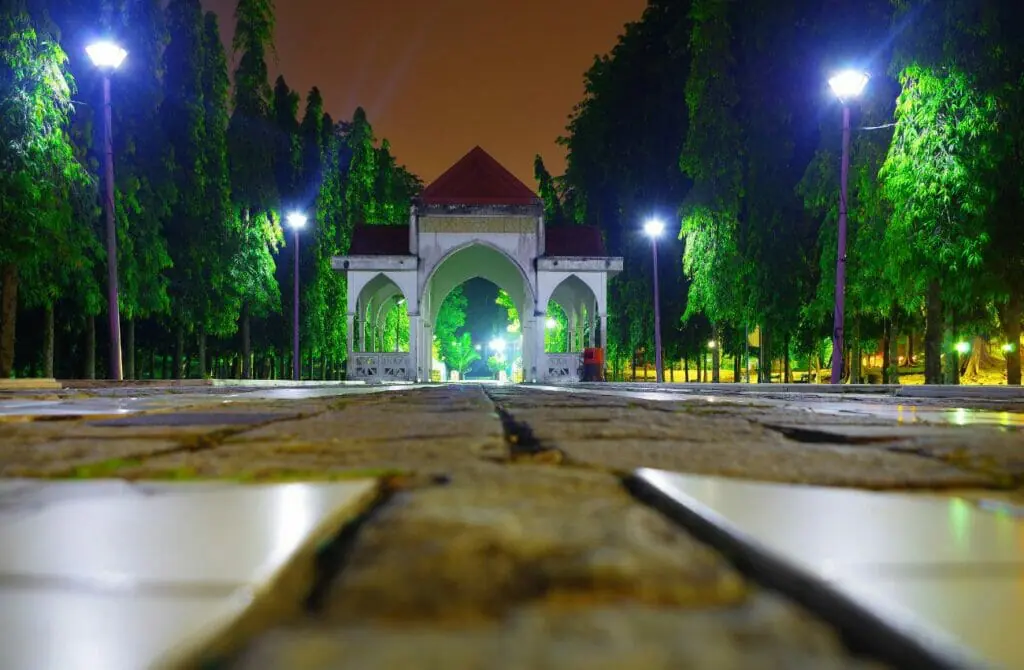 Attractions in Shah Alam, Malaysia
As a new visitor to Gay Shah Alam, it's important to be aware that being queer is illegal in this city and country, and any same-sex activity should be absolutely avoided to ensure your safety. However, there are still plenty of things to see and do that do not involve expressing your sexual orientation.
One of the best ways to experience the city is to visit its most iconic landmarks and attractions, including historical monuments, museums, and art galleries. You can also admire the city's architecture, explore its parks and gardens, sample local cuisine, and visit local markets. Additionally, cultural events such as festivals, concerts, and shows can provide a glimpse into the local culture.
We feel it's important to acknowledge the challenges and risks associated with visiting destinations where same-sex activity is illegal. However, we still believe in the power of cultural exchange and the value of experiencing diverse cultures, even if we may not agree with their laws and customs.
Visiting queerphobic destinations allows us to learn about the local culture, history, and traditions and to gain a deeper understanding of the challenges faced by LGBTQ+ communities in those places. It also provides an opportunity to connect with local people, hear their stories, and show solidarity with the queer community.
It's important, however, to be mindful of the risks and to take steps to ensure our safety and the safety of local queer people. This may include avoiding public displays of affection, not discussing our sexual orientation with strangers, and being aware of local laws and customs.
As we explore these destinations, it's crucial to spare a thought for local queer people who may face discrimination, persecution, and even violence due to their sexual orientation.
We might also have the opportunity to use our platform to amplify their voices and to support local organizations working to protect and advocate for LGBTQ+ rights – however, this is best done once you have left (and if you reside in a gay-friendly country!).
While it may not always be easy or safe to visit queer-illegal destinations, we believe that cultural exchange and understanding can help bridge divides and promote acceptance and tolerance. Let's continue to explore the world while keeping in mind the experiences, struggles, and restrictions on LGBTQ+ expression in this city and country.
Thankfully, it's still possible to enjoy the city's attractions and learn about its culture while being mindful of local laws and customs.
These are our recommended must-see attractions in Shah Alam.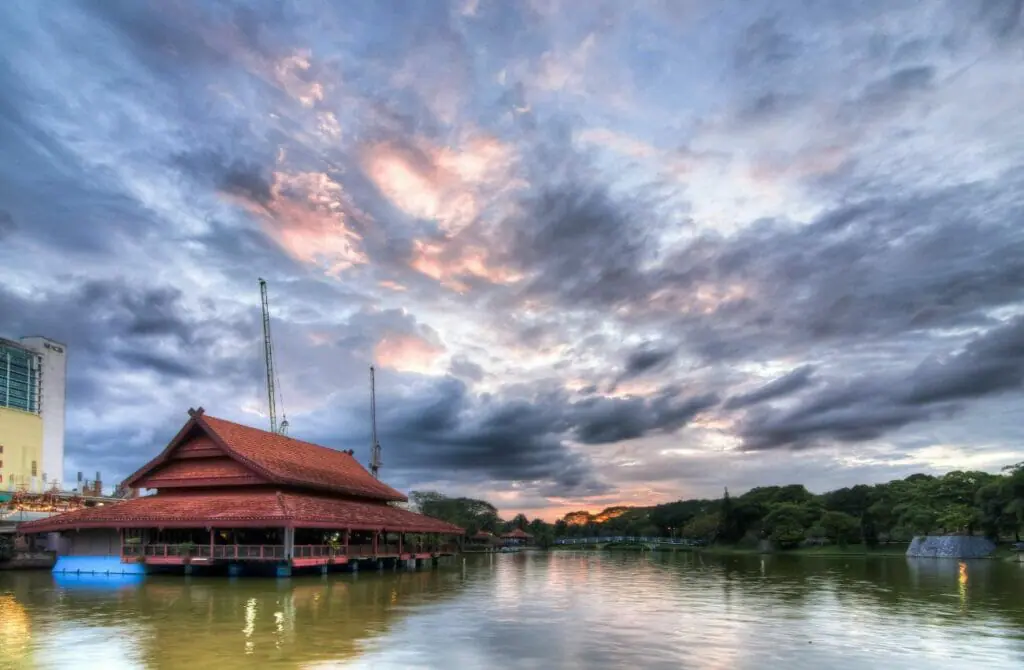 Sultan Salahuddin Abdul Shah Mosque
The Sultan Salahuddin Abdul Aziz Shah Mosque in Shah Alam, Malaysia, serves as the state mosque for Selangor. When evaluated by capacity, it is the largest mosque in the nation and the second-largest in Southeast Asia. It features a mix of traditional Islamic, West Asian, and Malay architectural characteristics.
The fundamental reason for this mosque's fame is its hue, which has earned it the moniker "The Blue Mosque." At this place, you will have the chance to enjoy a peaceful and Zen-like ambiance. This mosque is a must-see for tourists. There is nothing else in Selangor that compares.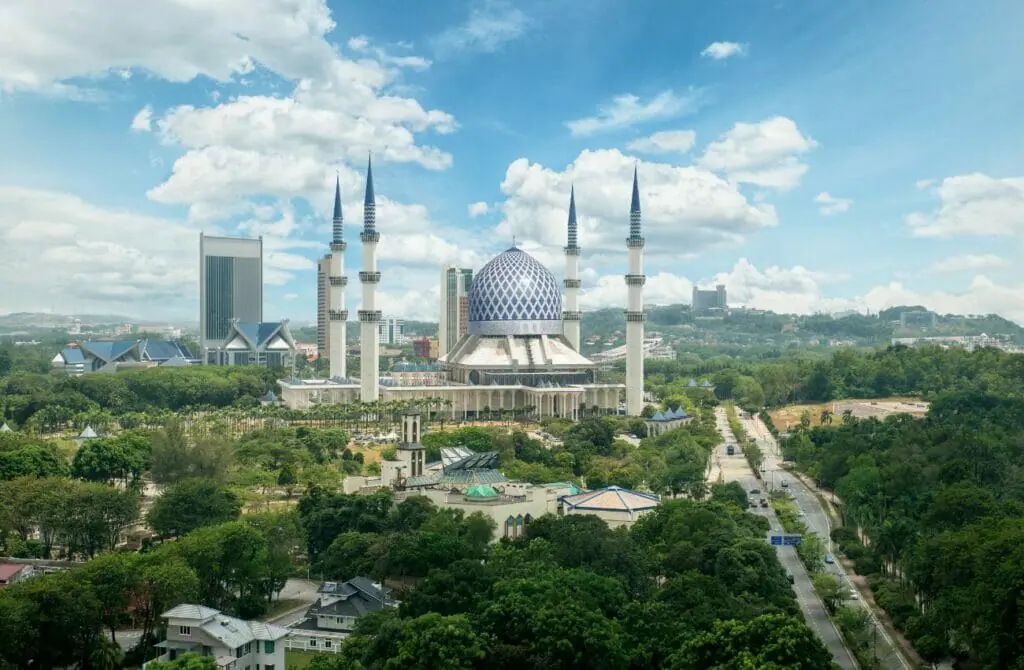 Wet World Waterparks
Wet World, which runs the largest waterpark chain in Shah Alam, is dedicated to delighting all its customers. This park offers a variety of interesting water activities and brilliantly colored floats for families on vacation in Kuala Lumpur and those looking to cool down on a hot day.
The park is great for arranging various group events and activities, particularly on weekends, such as carnivals, parties, family days, school picnics, corporate events, and fundraising activities.
I-City Theme Park is a must-see attraction in the city due to its Digital Lights, which are made up of over one million eco-friendly LED lights that transform the park into a brilliant and colorful paradise at night. The park is organized into five separate zones, as follows:
Activities that you can do
The neighborhood is well known for its amusement park, City of Digital Lights, and its nearby regional shopping mall, Central i-City. Visitors to this place will enjoy the event's brilliant hues and the beautiful City of Lights. The area is open 24 hours a day, seven days a week, although the multicolored lights are visible only after 6:30 p.m.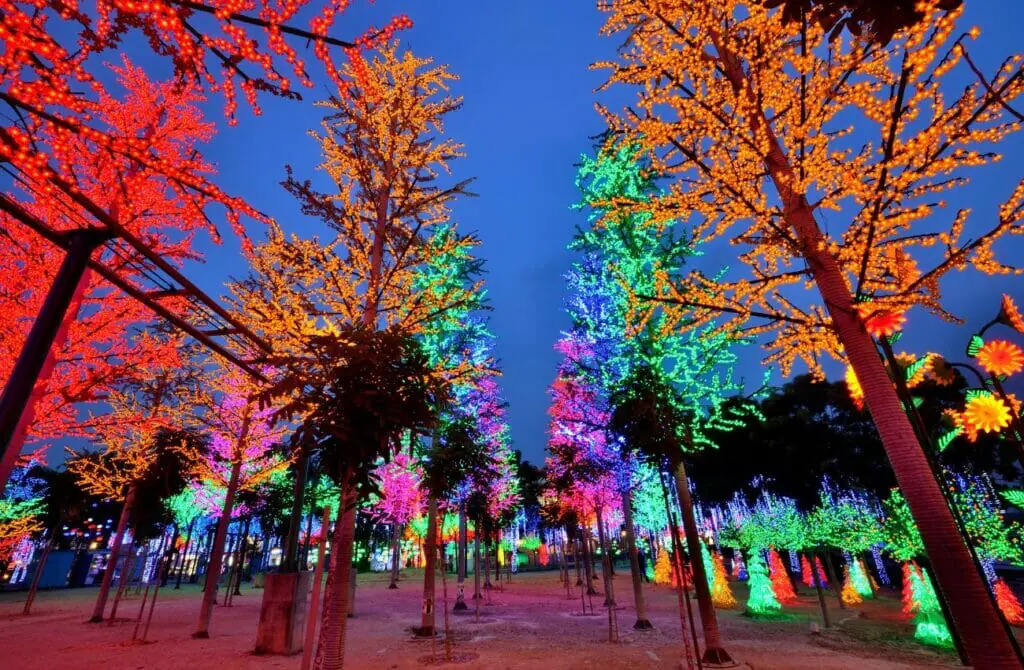 Shah Alam National Botanical Garden
The Shah Alam National Botanical Garden is a renowned ecotourism and agrotourism destination in Selangor and across Malaysia. This national botanic park in Shah Alam has botanical gardens, a high ropes course, a swimming pool, and bike rentals. Malaysia is the location of the facility.
This place's visitors include those interested in nature and those searching for a thrilling experience. The vistas are spectacular along the hiking, running, and cycling routes that weave through the woods. Tourists are required to visit the place to engage in traditional agricultural practices that are being conducted in Malaysia today.
Shah Alam Lake Garden
The Shah Alam Lake Garden is an artificial lake surrounded by stunning surroundings. This position is in the center of Shah Alam, right in the middle of the activity. This is one of the residents' favorite places to relax and escape the rush and bustle of daily life in the evenings and on weekends.
The lake may be divided into three sections: east, west, and center. The garden walk encircles the lake and several bridges along the path, including ones built of wood and concrete and a small suspension bridge. There is also a separate area for children as well as fountains. This gorgeous spot allows people to spend their weekends there.
Sri Maha Mariamman Temple
The Sri Mahamariamman Temple in Shah Alam is the city's oldest ancient Hindu temple. It is near the well-known i-City and can be accessed through the Padang Jawa intersection on Federal Highway Route 2, which travels towards Section 7 Shah Alam.
The colorful sculptures and decorations inside the temple would create a stunning impression. There is typically a sense of quiet and tranquillity in the air. Nonetheless, there is a lot of activity in the days leading up to and during the major festivals celebrated by Hindus. In this heavenly location, a devotee's body, mind, and soul may find peace and tranquillity.
The colors in the interiors are breathtakingly vibrant. It is a temple devoted to Amman, a different name for Sakti (Energy, Power). It doesn't matter what form the Sakti takes for you to experience it; you might feel love, comfort, or strength.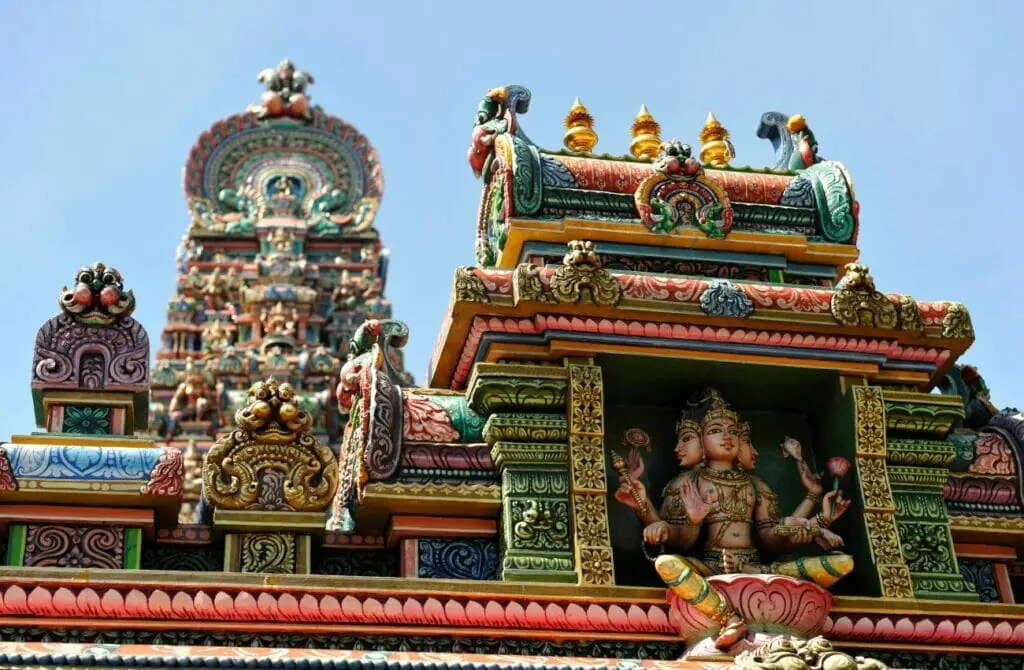 Bukit Gasing
The Bukit Gasing Tropical Forest Reserve is situated in Shah Alam and encompasses the exclusive federal jurisdiction of Selangor. This region in Malaysia crosses the border between Kuala Lumpur and Petaling Jaya. Hiking is the activity that gets the most interest and engagement in this forest.
If this is your first trekking, you should carry mosquito repellent, a hiking pole, a liter of water, and a nice pair of hiking shoes with grips. If it has rained all day, the walkway may become quite slippery.
Selangor-Japan Friendship Garden
The Selangor-Japan Friendship Garden is a Japanese-themed garden that spans 2.42 hectares and has drawn visitors from both close and far. The property is next to the Shah Alam mosque, and free parking is available near the entrance.
This garden's Japanese landmarks and architectural components are the Zen Space, the Maze Pond, the Torii Gate, the Reflexology Space, the Stone Basin, and the Terrace Space. A labyrinth, koi, and other themed gardens may be found in the garden's many parts.
The water in the labyrinth garden is crystal clear, and all of the pumps are operating, so there is plenty of shade in the maze garden. A new story develops in the koi garden, where there is no apparent water pump, and the water is turbid.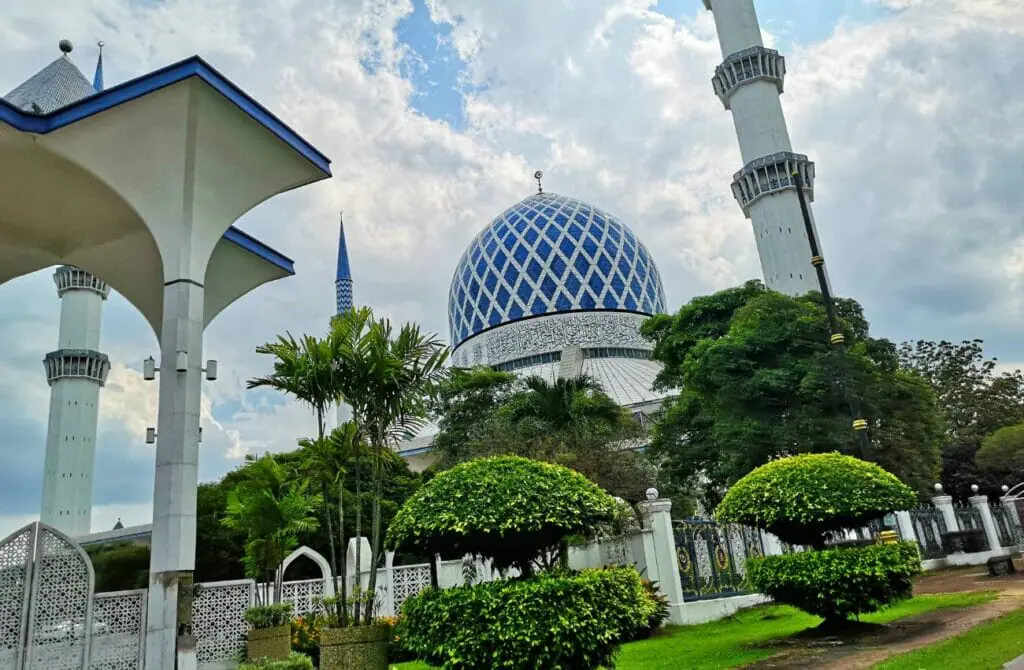 Shah Alam Extreme Park
The Shah Alam Extreme Park is a relatively obscure outdoor multisport facility between the Shah Alam Library and Stadium Melawati. One of the several highways heading to Shah Alam may be used to get to the area.
Picnic areas and locations for team building, birthday parties, or just a peaceful day in the forest are also available, as are three distinct circuits of varying difficulty levels. Because it is such a great site, Shah Alam residents often spend their weekends here.
Setia Alam Pasar Malam
Setia Alam Pasar Malam, a well-known night market in Malaysia, provides a range of street cuisines, fruits, vegetables, and clothing. The site is crowded, especially in the days leading up to the Chinese New Year.
This is advertised as Malaysia's longest Pasar Malam (night market). You may pick from various meals, like Otak from Muar, Laksa from Penang, Coconut shakes, and many more.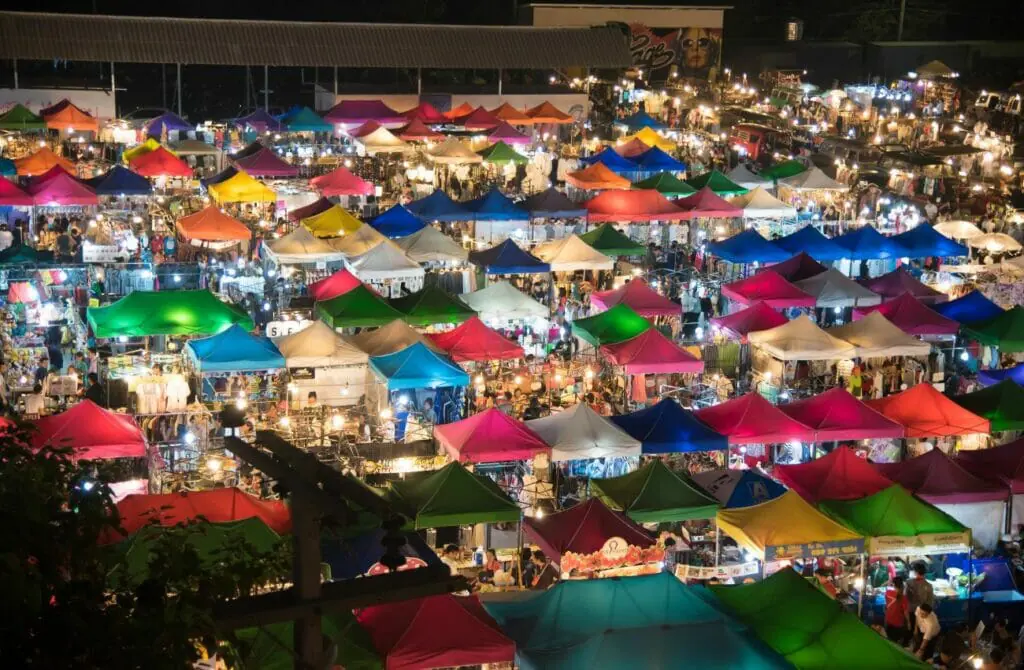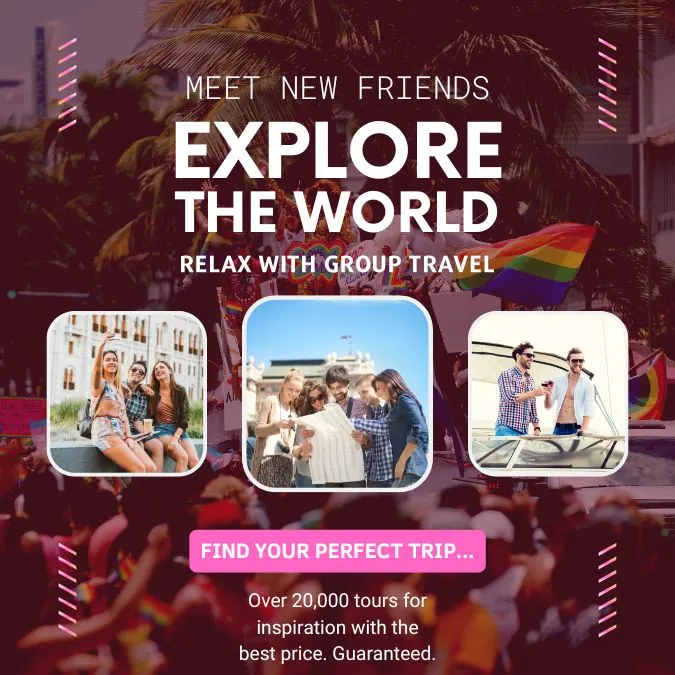 Gay-Friendly And Gay Hotels in Shah Alam, Malaysia
As a traveler in a homophobic country where being gay is illegal, it's important to be aware of the risks and take necessary precautions to ensure your safety. This includes choosing accommodations that are less likely to have issues with same-sex travelers.
We recommend booking two twin beds and traveling as friends only, avoiding any same-sex activities that could attract unwanted attention. While it's unfortunate that there are no gay-friendly accommodations in Shah Alam, we suggest staying at international or high-end properties that are less likely to have issues with LGBTQ+ guests.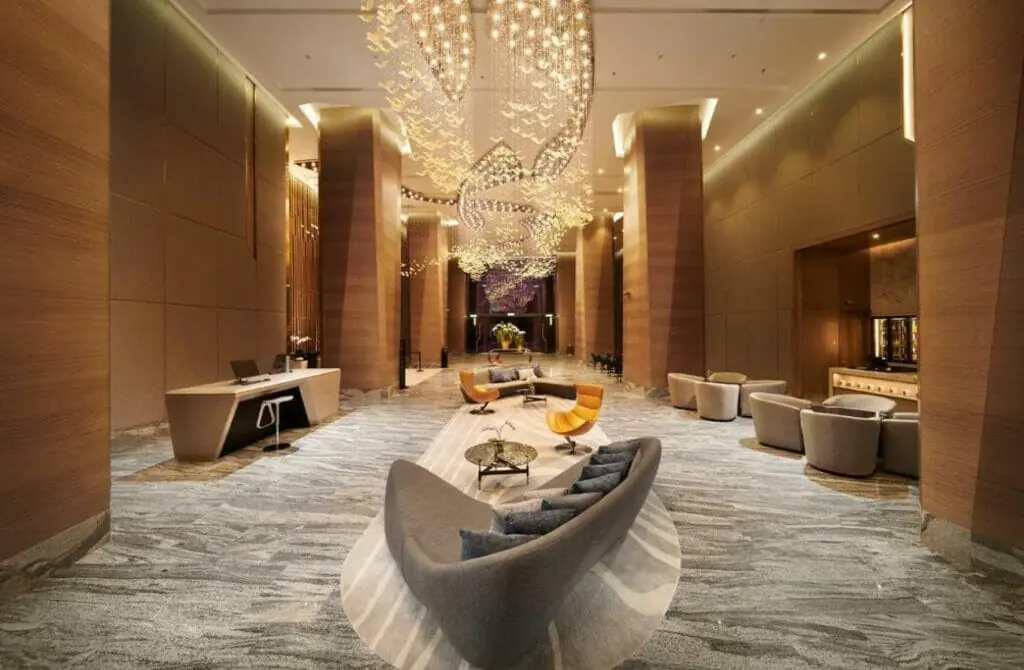 It's important to note that these accommodations are not gay-friendly at all and may not have policies or practices in place to create a safe and inclusive environment for LGBTQ+ guests. However, they are the most fabulous hotels in Shah Alam, according to other gay travelers and us, and where we recommend staying.
Whatever your needs are, Shah Alam has a wide range of accommodations to choose from. While it may be challenging to find gay-friendly options, taking these precautions can help ensure a safe and enjoyable stay in the city.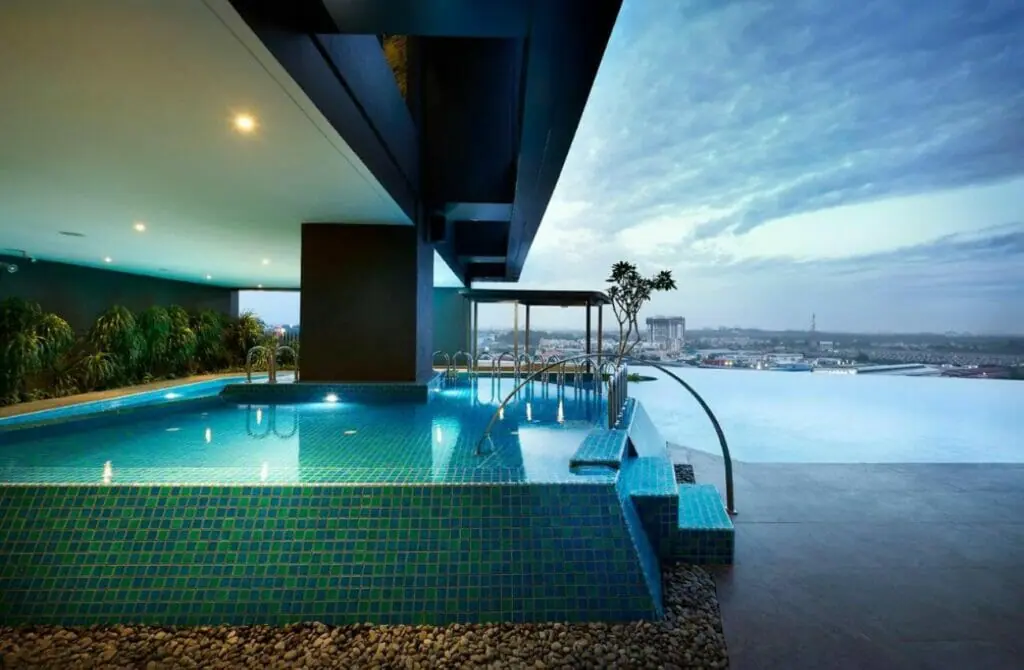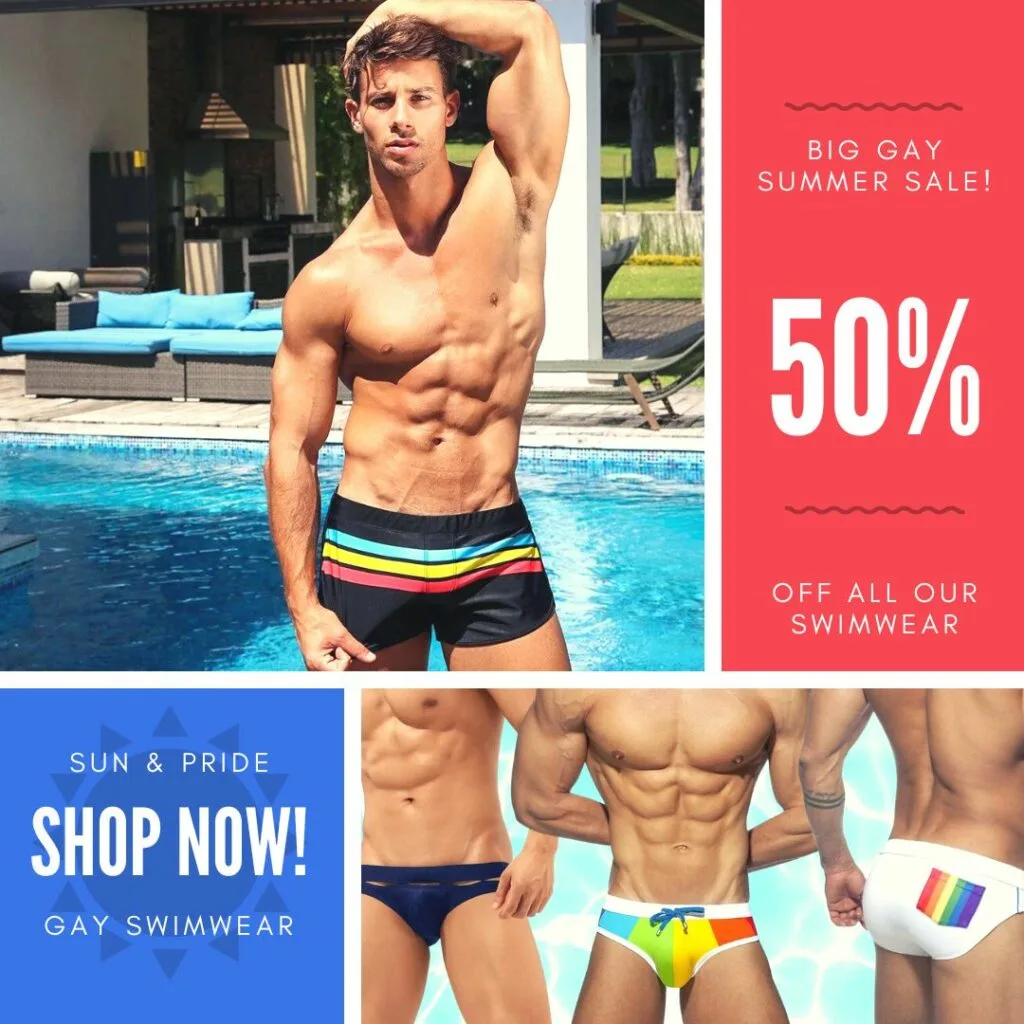 The Hilton Hotel is an ideal starting point for exploring Malaysia. When you arrive at this spectacular destination, you will be captivated by the stunning architectural designs and the meticulous attention to detail that went into their creation. If you need some pampering and proper massage, you can visit the exquisite spa that is located within the hotel premises.
The spa provides a range of cosmetic treatments. One of the most exciting things to love about this hotel is that all the services you would require to ensure a memorable stay are located within the hotel premises. You will not need to travel a long distance to enjoy a great nightclub or use a sophisticated conference space. A fitness center is also available to ensure you stay fit throughout your stay.
If you stay at the Hilton, your trip will be unlike any other because of the chic accommodations and features, such as an outdoor swimming pool. The customer support team is very polite and responsive; they are available 24/7 to ensure a great experience.
The spacious rooms and suites are furnished with hardwood and decorated in warm tones. Each apartment has a flat-screen television, and some even have a view of the city through the balcony. Guests may dine on Chinese cuisine, Japanese cuisine, or a large buffet spread of local and international specialties in the on-site restaurants.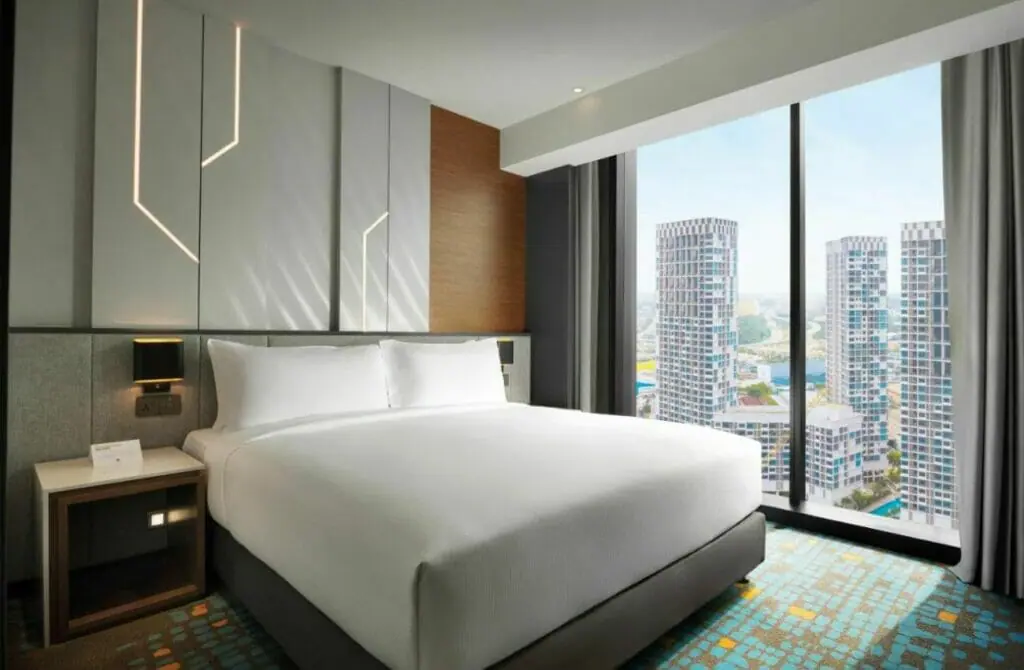 The One World Hotel in Petaling Jaya and the neighboring Shah Alam region offer travelers great hotel options. The lavish hotel features not one, not two, but four distinct dining options and extensive wellness facilities. You do not need to worry about finding a parking space on the site since the property offers free parking in a vast parking lot.
The spacious rooms and suites are air-conditioned and painted in earthy tones. A couple of the units include a sitting area and access to the club. High-end amenities and a blow dryer are provided in the private bathroom that comes with the stay.
You are provided with a wide variety of dining options at this hotel. Cinnamon Coffee House offers a breakfast buffet and an a la carte menu, while Zuan Yuan Chinese Restaurant is noted for its superb dining alternatives. The Poolbar and Grill and The Sphere Lounge both provide alcoholic drinks and light snacks to their customers.
So, you can stroll to the pool bar and enjoy a cool evening while exploring the surrounding environment. The spa offers a variety of treatments, and the fitness facility has separate sauna facilities for men and women. The polite front desk staff is accessible around the clock to address any inquiries you may have.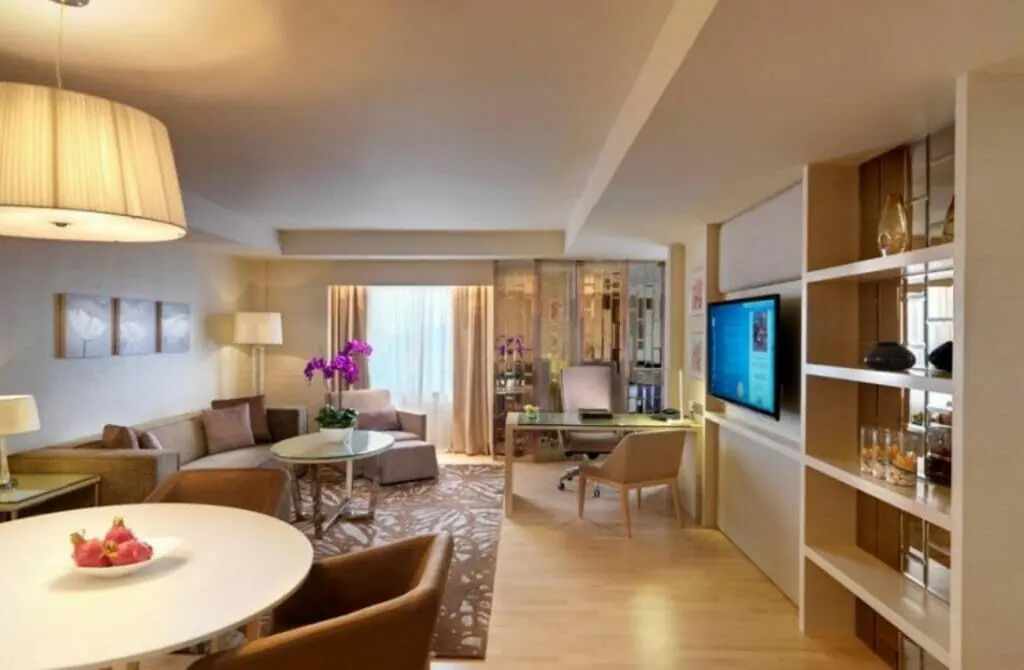 Located in the city of Petaling Jaya in the state of Selangor, the Sheraton Hotel is one of the best places to stay when you visit Shah Alam as a gay traveler. The hotel offers an infinity pool and four distinct dining options for guests to select from while staying there.
Each hotel room has a tea kettle for guests to use, so you don't have to worry about calling the room service to help you get a cup of hot water. The rooms have a private bathroom, bathtub, and other amenities, and some also feature a sofa area to ensure your overall comfort.
A decent night's rest is guaranteed on the comfy bed, and every morning, the hotel's guests may enjoy a continental breakfast. The on-site restaurant offers a variety of dining options, including Japanese and Chinese food, as well as Malaysian and Japanese cuisine.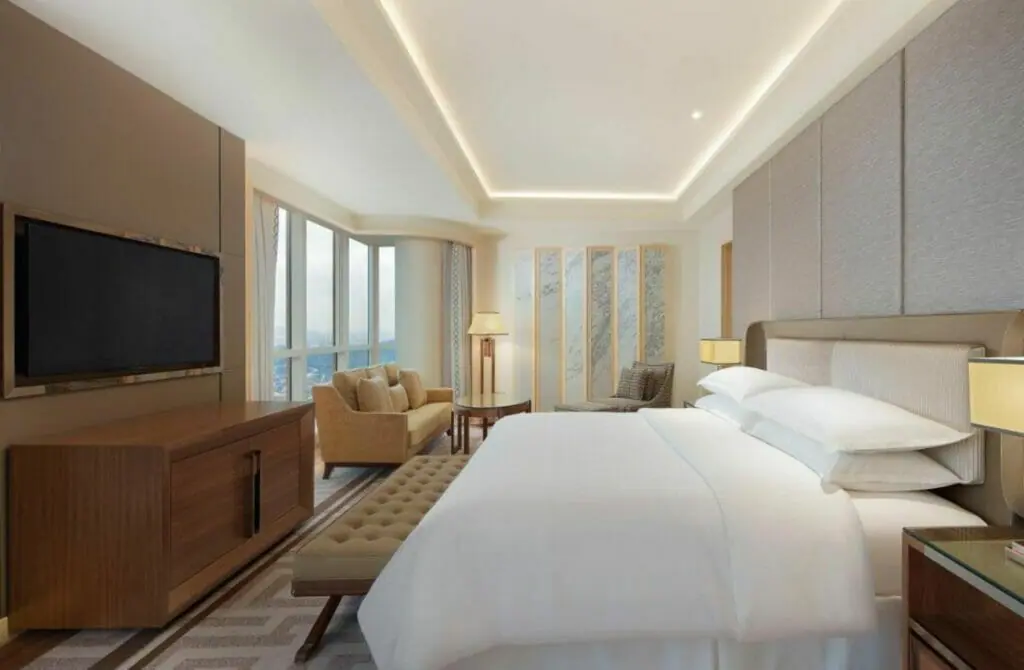 Gay Nightlife in Shah Alam, Malaysia
While exploring the nightlife of a new city can be exciting, it's important to remember that Gay Shah Alam is a city in a country where same-sex activity is illegal, and being queer is not accepted in public. As such, it's crucial to avoid any displays of queerness or same-sex activity in public.
However, you can still enjoy the 'straight' nightlife in Gay Shah Alam as you would in any other city. You can meet new people, try new things, and get a taste of the local culture without attracting unwanted attention.
Whether you're dancing at a club or mingling at a bar, remember to be respectful of the local culture and avoid any behavior that may be seen as queer or same-sex activity. By doing so, you can have a fun and memorable experience while still being mindful of the local laws and customs.
So, step out of your comfort zone and explore the nightlife in Gay Shah Alam, but remember to do so as a non-queer traveler. Enjoy the city's nightlife while being respectful of the local culture and avoiding any displays of queerness or same-sex activity in public.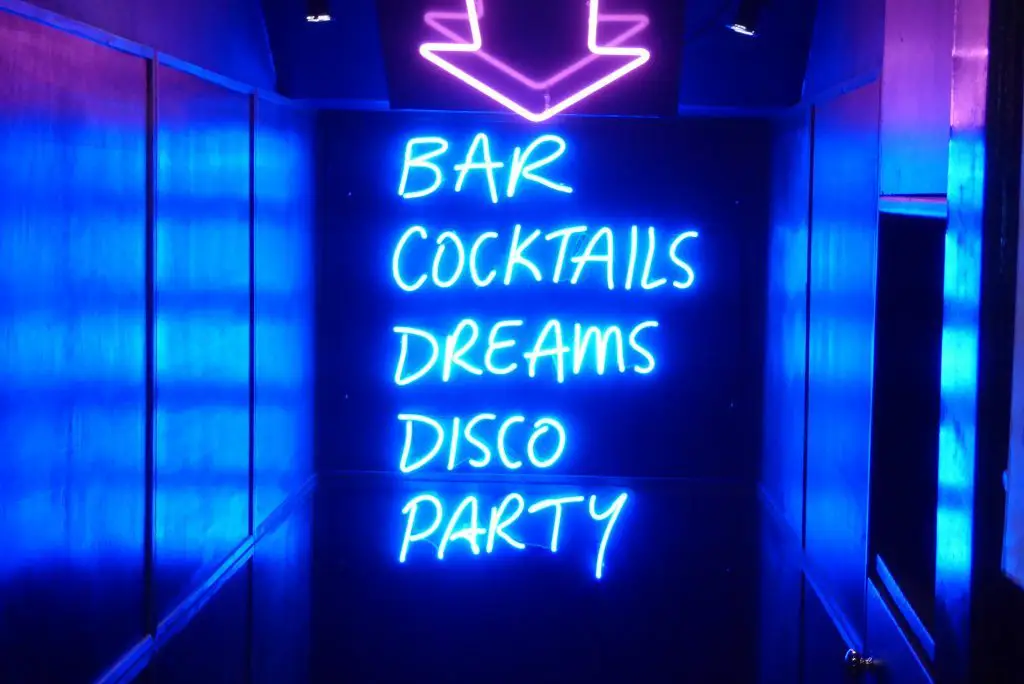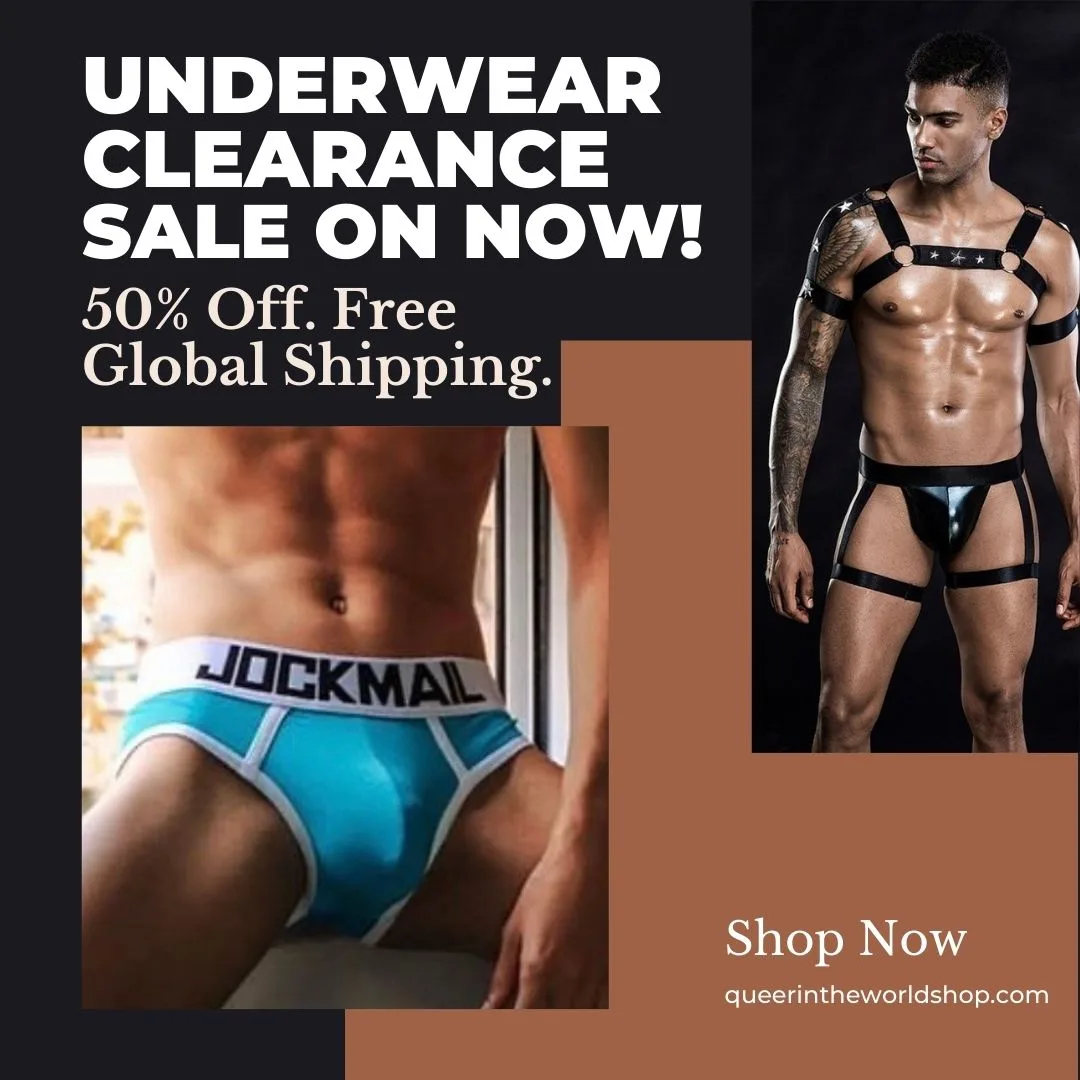 Gay-Friendly Bars and Nightlife Spots in Shah Alam
Although many bars and nightlife establishments in the city do not openly accept gay clients, there is a good selection of LGBT-friendly pubs and nightlife places. The following are some of the best gay-friendly bars, clubs, and other nightlife locations in Shah Alam:
SkyBar is a glittering cocktail bar on the rooftop of the Traders Hotel in Kuala Lumpur. It is highly recognized as one of the must-visit nightlife spots in Malaysia, and it features one of the best rooftop bars.
It's the type of place where the social scene's A-listers want to be seen because it's so hip. Because of the incorporation of high tables and soft sofas in the space's architecture, the mood in the bar area is quite appealing.
The iBlue Pub is one of the city's most popular gay karaoke bars, and it's directly near the Leisure Mall in Cheras. The bar also often features drag shows and dance performances. The owner is friendly and helpful, and the staff is courteous and well-educated.
Due to the huge number of customers that come throughout the week, weekends, and holidays, you are strongly advised to contact ahead and make a reservation. The bulk of frequent customers are ex-pats, tourists, and young citizens.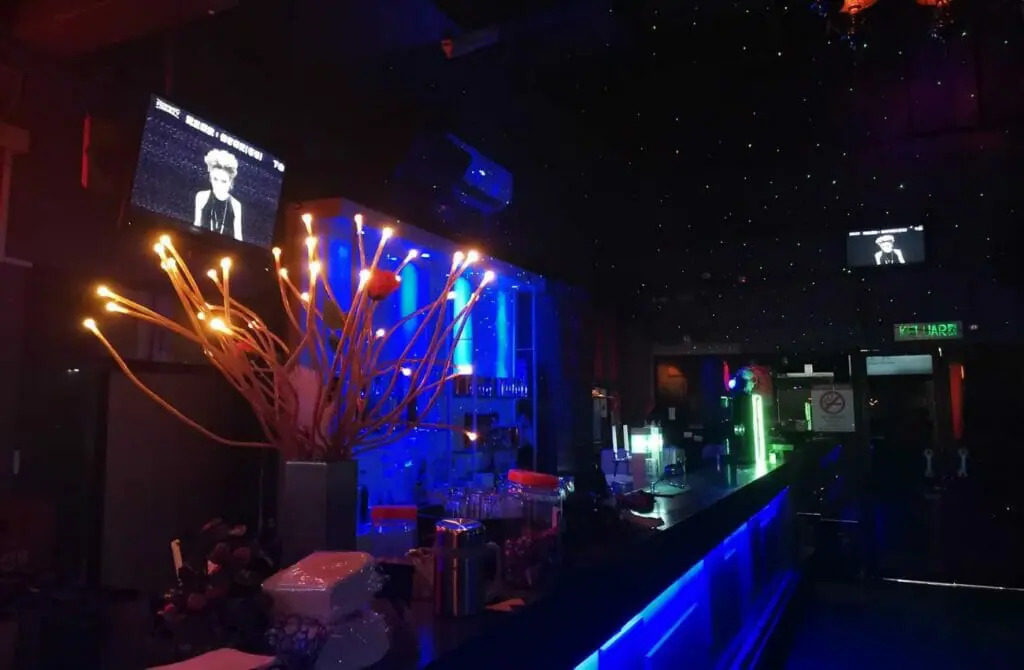 OMG Bistro & Pub, open since 2015, is a busy karaoke bar playing Lady Gaga and Queen B songs! This institution has a broad audience and is one of the LGBT clubs in Kuala Lumpur that invites heterosexual clients as well. The average cost for two people, including alcoholic drinks, is RM65.
Because of its modest owner, inviting wait staff, and appropriate music system, the restaurant is ideal for having a good time. A dartboard is available in the bar to add to your fun.
The CU29 Pub & Bistro, lighted by neon lights, is one of the most well-known gay karaoke bars in Kuala Lumpur. The bar opened its doors in 2018 and has since gained a reputation for its wide variety of beverages and the great music system it employs.
Everyone who walks in to have a good time is greeted warmly by the owner and the rest of the staff. The average cost for two people, including alcoholic drinks, is around MYR 150.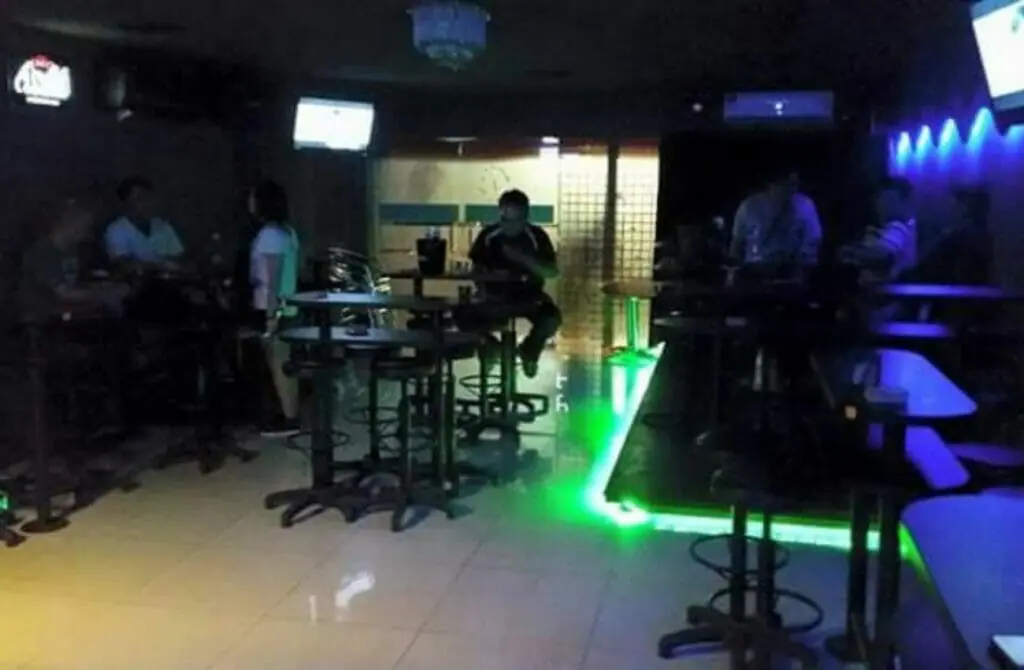 Utopia
(Temporarily or permanently closed. If you know something, please suggest an edit.)
Utopia is a well-known gay karaoke club in Kuala Lumpur, and it is located in Petaling Jaya, which is outside the city center and in the suburbs. It also features a dancing floor in its restaurant. The facility also hosts themed events regularly.
The Crispy Duck, Signature Seafood Fettucine, and Lamb Delight Pizza are just a few must-order delicacies while eating here. The two individuals who manage the company are kind and welcoming to everyone that walks in.
BlueBoy has been one of Kuala Lumpur's most well-known gay clubs since the 1980s. It is well-known for its cabaret performances and glam drag acts. BlueBoy accepts people from all walks of life. Many improvements have been made to stay up with the times and maintain the establishment's hip atmosphere.
On weekends, a diverse range of individuals visits the location, including locals, tourists, and those who have made the region their permanent home. A hotel named Millennium & Copthorne may be located nearby.
You may enjoy your drinks while taking in a spectacular view of the city at the Heli Lounge Bar, which is positioned on a helipad on the rooftop of the Menara KH skyscraper in Kuala Lumpur. The establishment's name gives away its location.
During the day, the helipad functions normally, but at night, it converts into a lounge where everyone can have a good time. There is also a nightclub zone below the main floor where you may show off your dancing skills to the melodies of local and international DJs.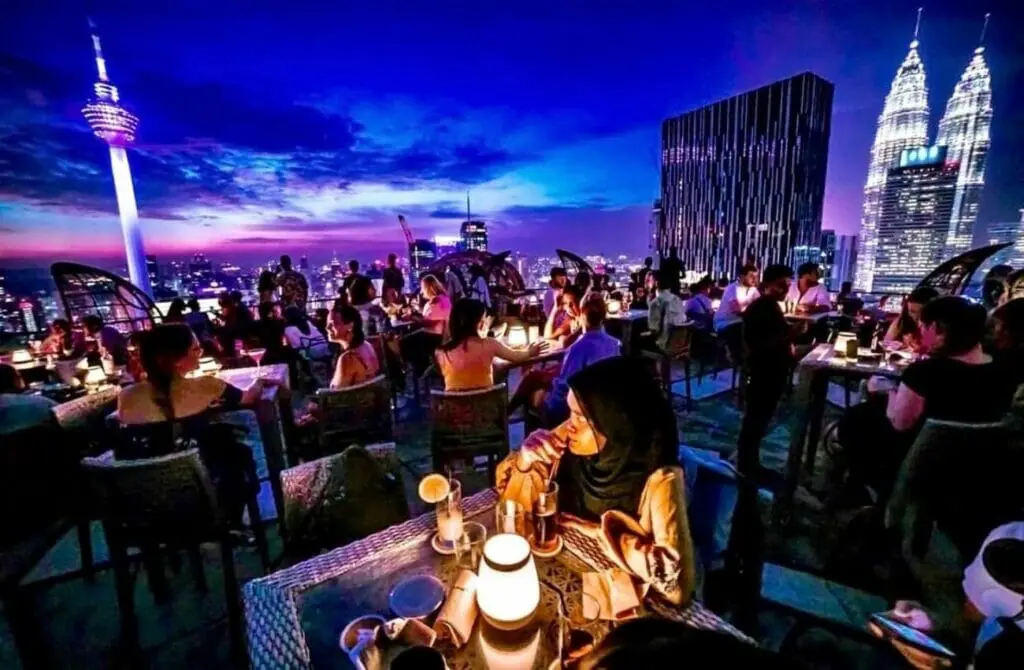 Binary Bar
(Temporarily or permanently closed. If you know something, please suggest an edit.)
The Binary Bar is a bright and interesting bar in Kuala Lumpur that welcomes anyone who identifies as LGBTQ. Guests of the institution may enjoy karaoke nights, live dance performances, and other forms of entertainment.
The La Queen Club is a well-known metropolitan nightclub that welcomes clients from all walks of life and is noted for its friendly staff and owners. There are also themed nights here, which feature live bands, DJs, dancing performances, and drag shows.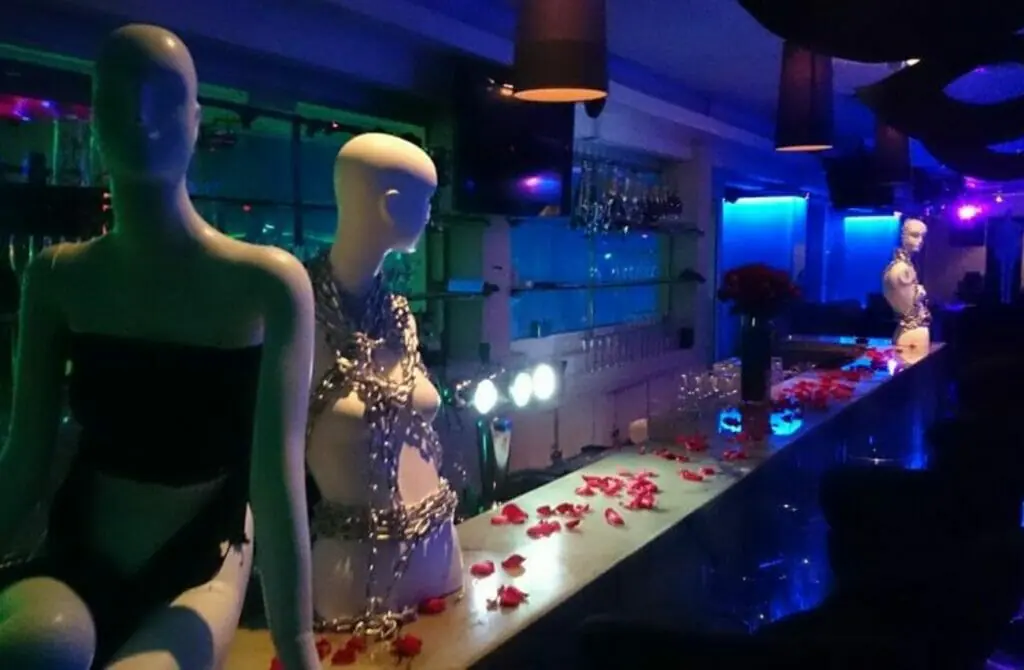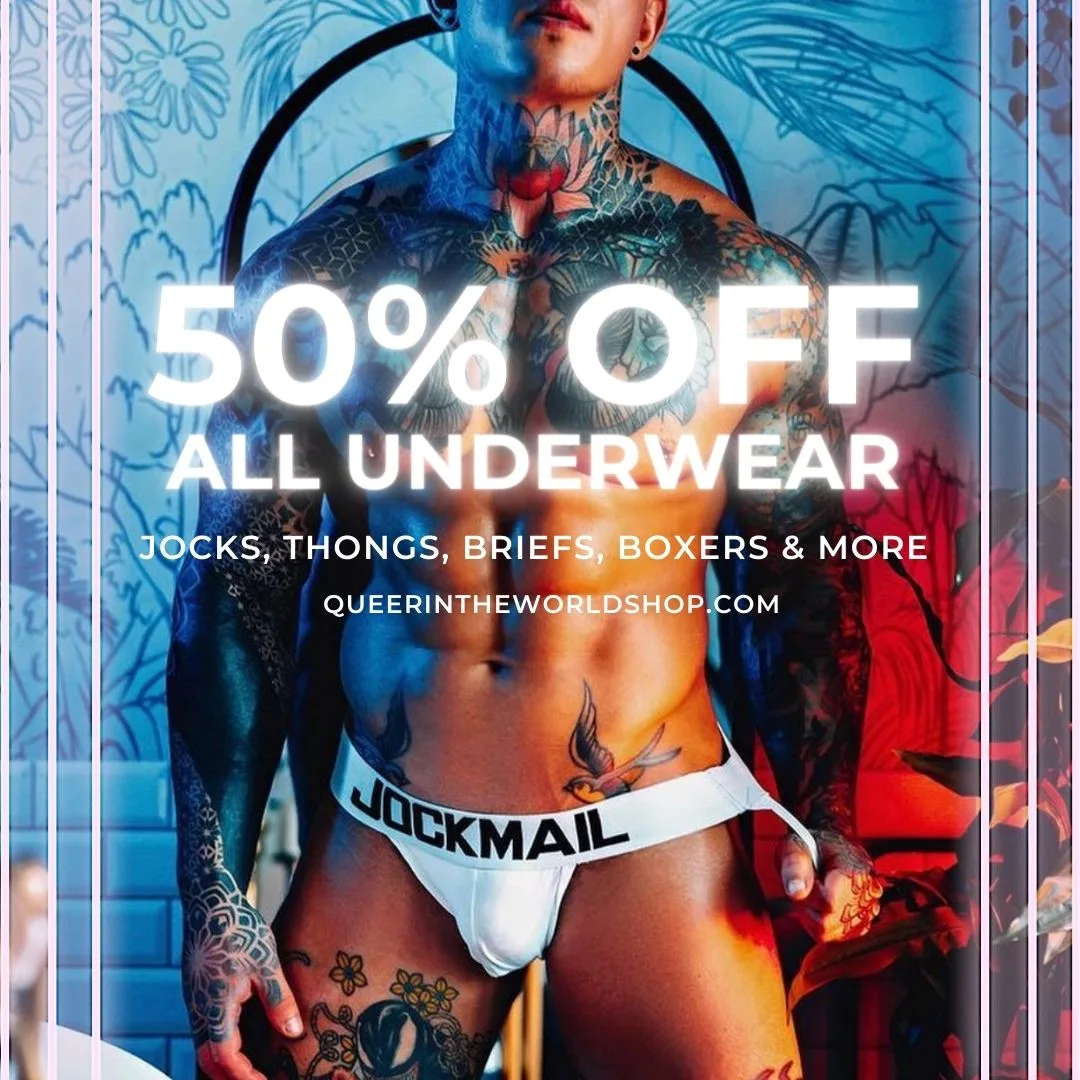 LGBT Rights in Shah Alam, Malaysia
People who identify as lesbian, gay, bisexual, or transgender (LGBT) face significant challenges in Malaysia that non-LGBT residents do not face. There are no LGBT rights in Malaysia, and the illegality of sodomy ensures that the laws are strictly enforced.
A Muslim who is found guilty in a court of law of breaking Sharia law faces the additional danger of death. In some cases, Sharia law permits the death of gays. Assassinations of LGBT people have also occurred in the country without due process of law.
Although a sizable proportion of Malaysians who worship religions other than Islam, like Christians, hold strong homophobic views, the nation's societal attitudes toward the LGBT community are mostly influenced by Islam, the official state religion of Malaysia.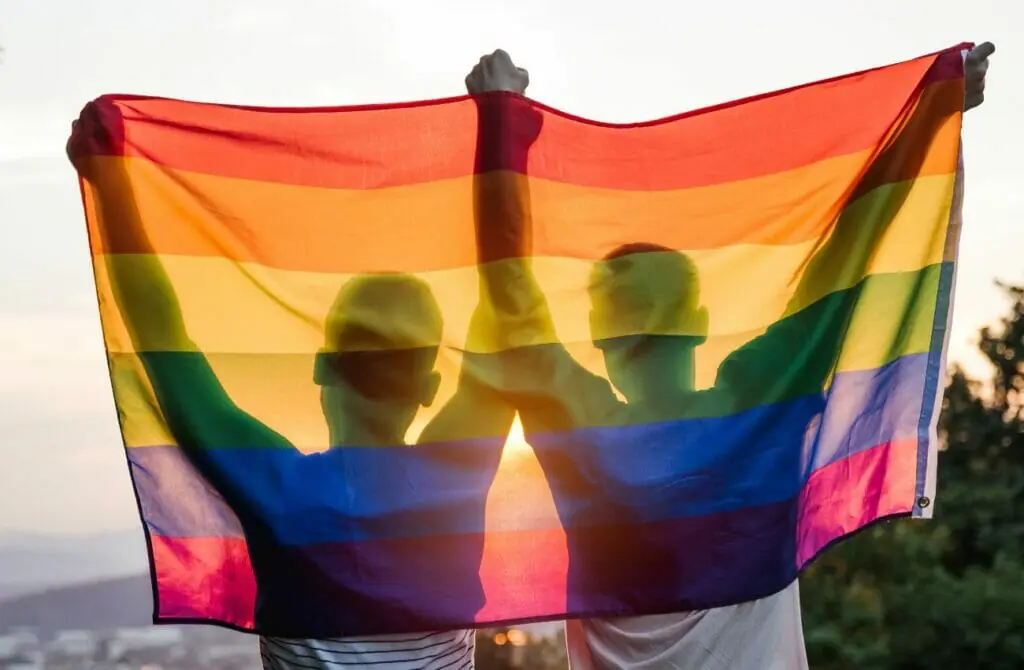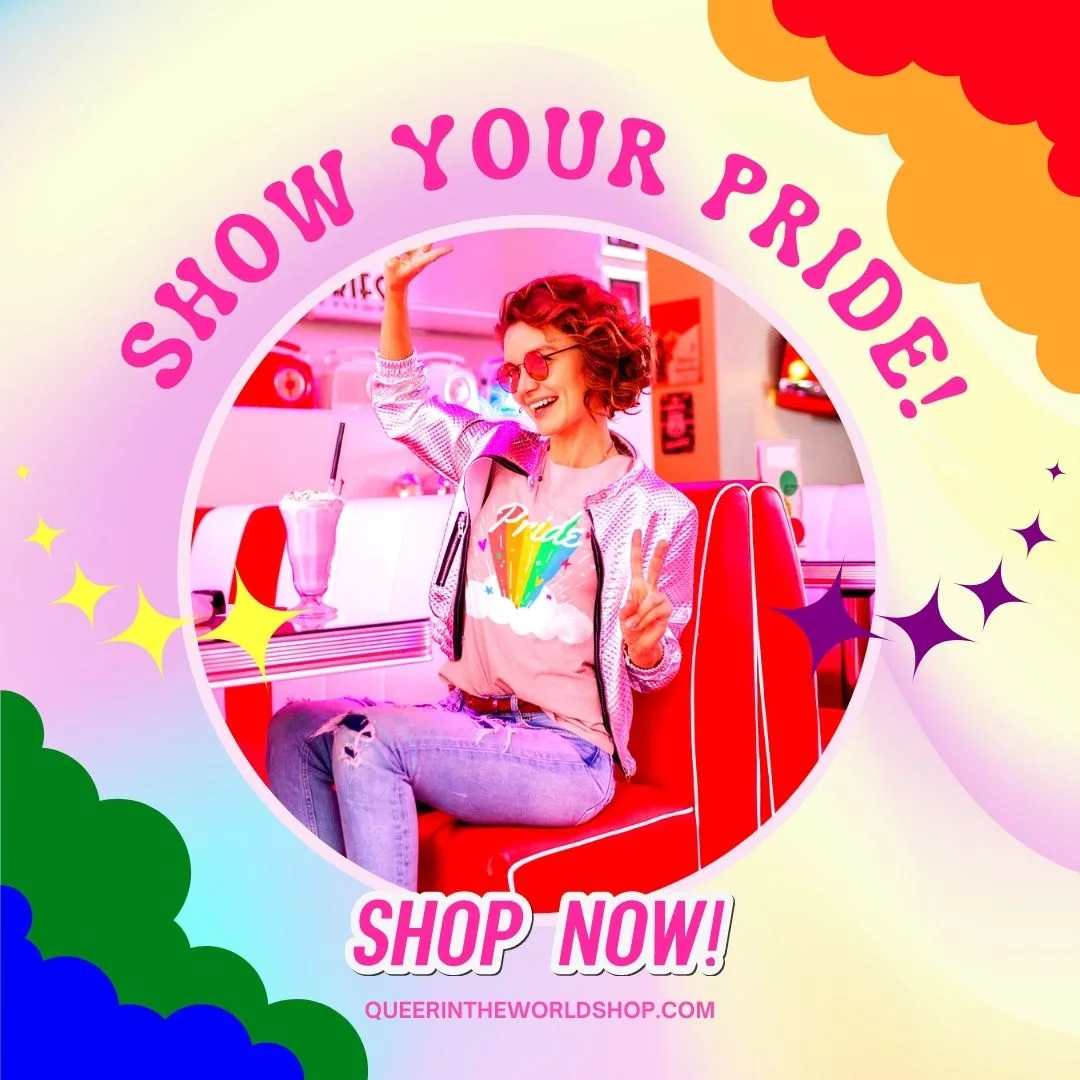 Gay Map Of Shah Alam
Finding it hard to envisage where everything is in Shah Alam? Hopefully, this queer-centric map helps where we have marked all the bars, clubs, parties, hotels, saunas, massages and more will help you stay in the spot best suited to you!