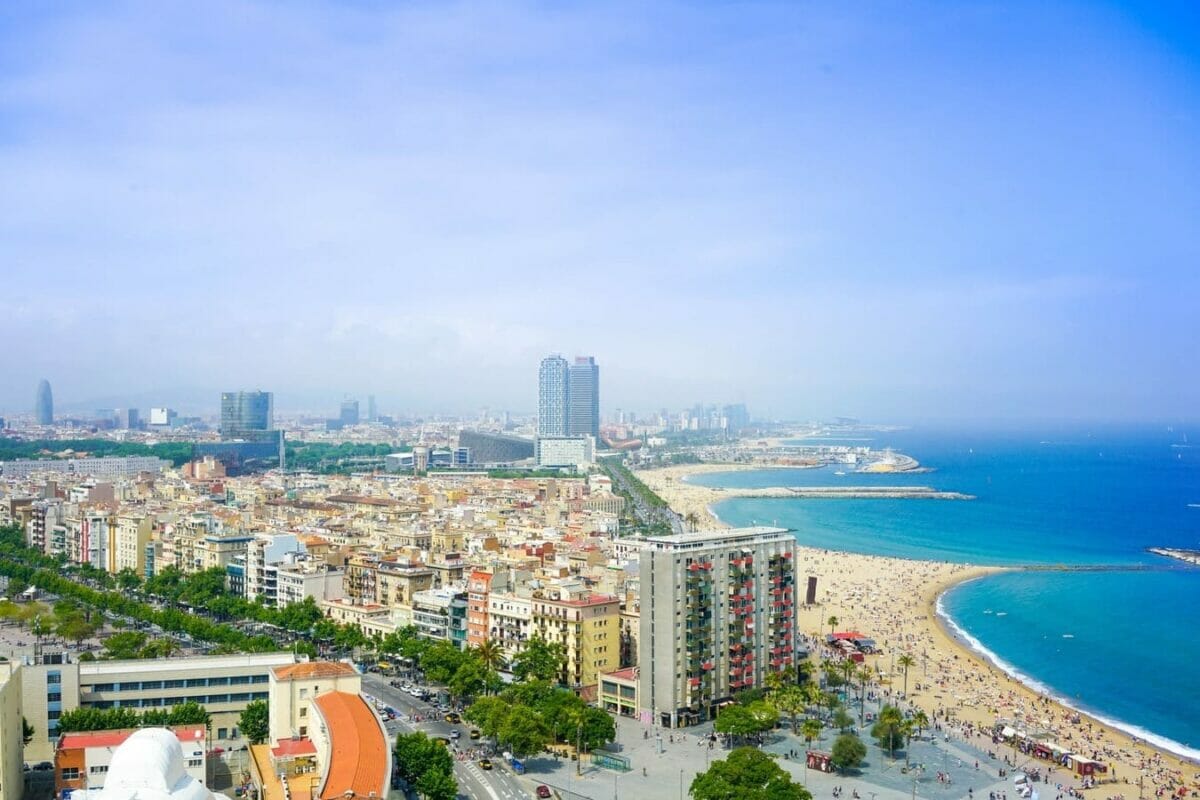 It's got beautiful beaches, it's got delicious food, it's got oh-so-much-culture, and it's got one of the biggest gay nightlife scenes in the world; so is it any wonder really that Gay Barcelona is such a popular travel destination?
Barcelona is known as Spain's cultural capital, and there's undoubtedly art, history, and architecture aplenty. During the day you can head to the magical, and unfinished, Sagrada Familia, wander the streets of the Gothic Quarter, or go and see on the eye candy at one of the gay beaches to the north of the coastline.
There's plenty to feast your eyes on, but not just during the day! At night, Barcelona offers a diverse and fun-loving gay scene where things don't really get started until after midnight (drink lots of coffee!). Metro club is varied and open all night, every night; or try the legendary PERVERT parties on a Saturday night.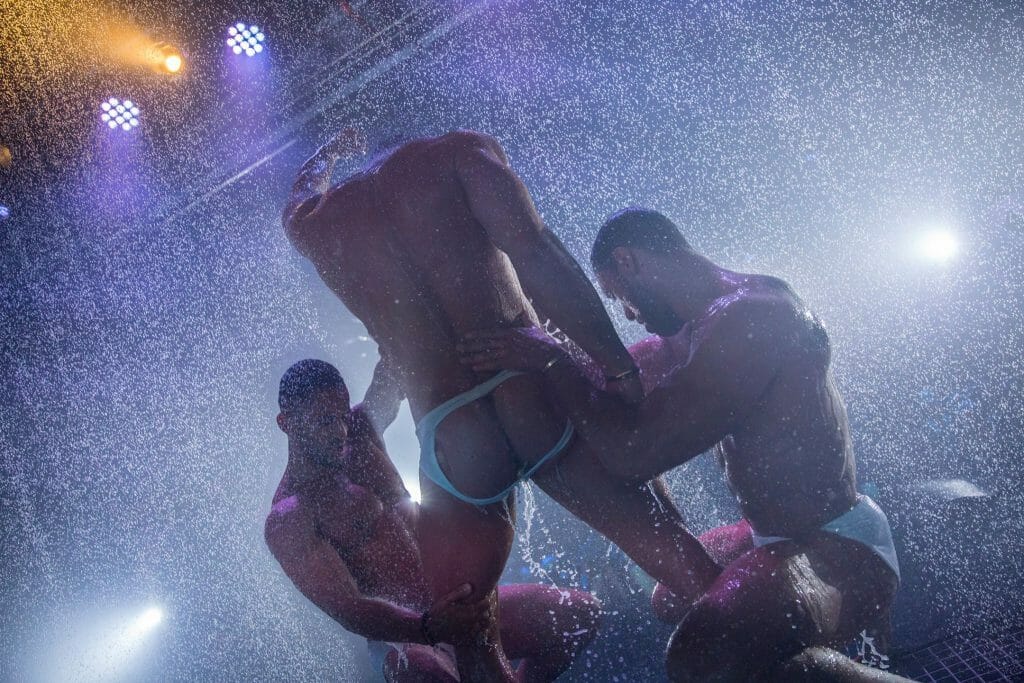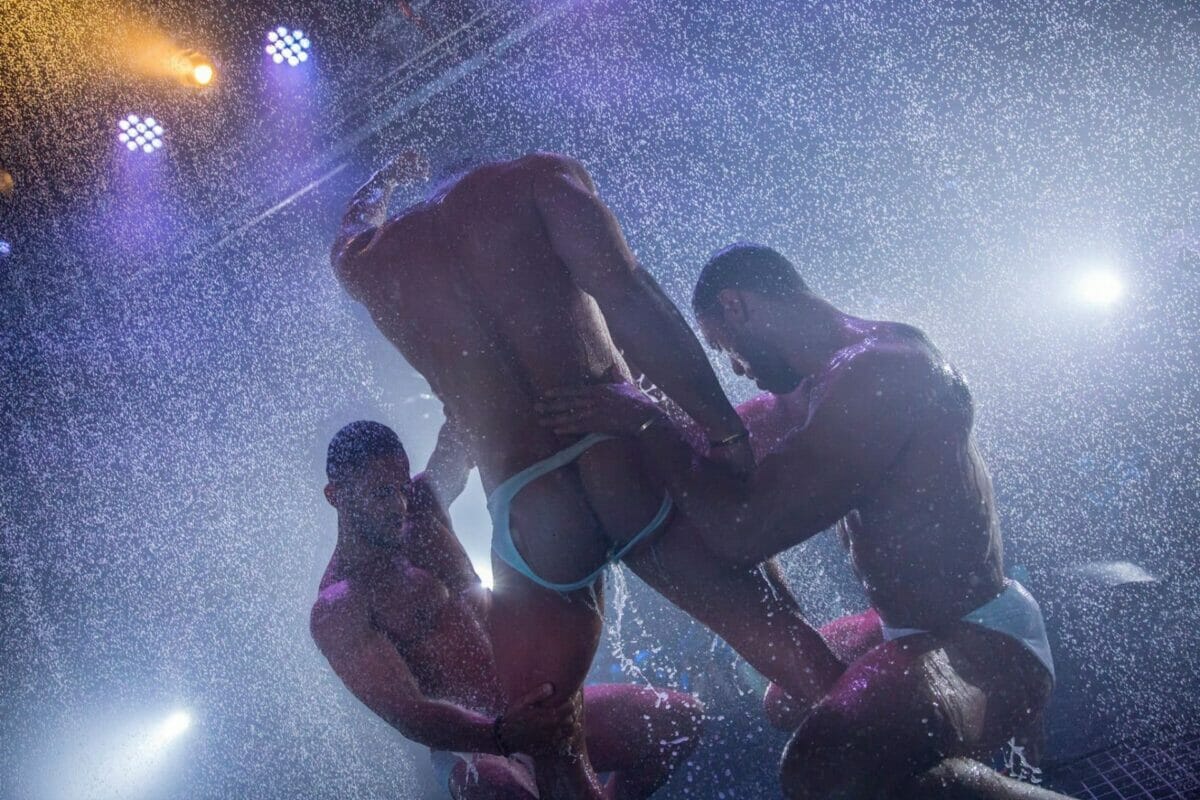 L'Eixample or Gayxample, as it's known, is the centrally located gay area of Barcelona. You can go here in the afternoons to sip a cocktail in the sun and watch the world go by; or wait until after sunset to enjoy most of the city's gay bars, including Café Bar Punto and the Axel Sky Bar. It's always worth visiting Europe's most famous 'hetero-friendly' hotel chain for a drink at their rooftop terrace.
Barcelona is great to visit any time of year, but if you want a huge party then aim for the Circuit Festival, Easter Matinee or of course Pride Barcelona -one of the best Gay Pride festivals in the world. Circuit is two weeks of festival attracting 70,000 visitors every August and boasting parties everywhere from water parks to the beach. Easter weekend in Barcelona might not be that big, but there are still plenty of parties, and of course, Pride needs no explanation here!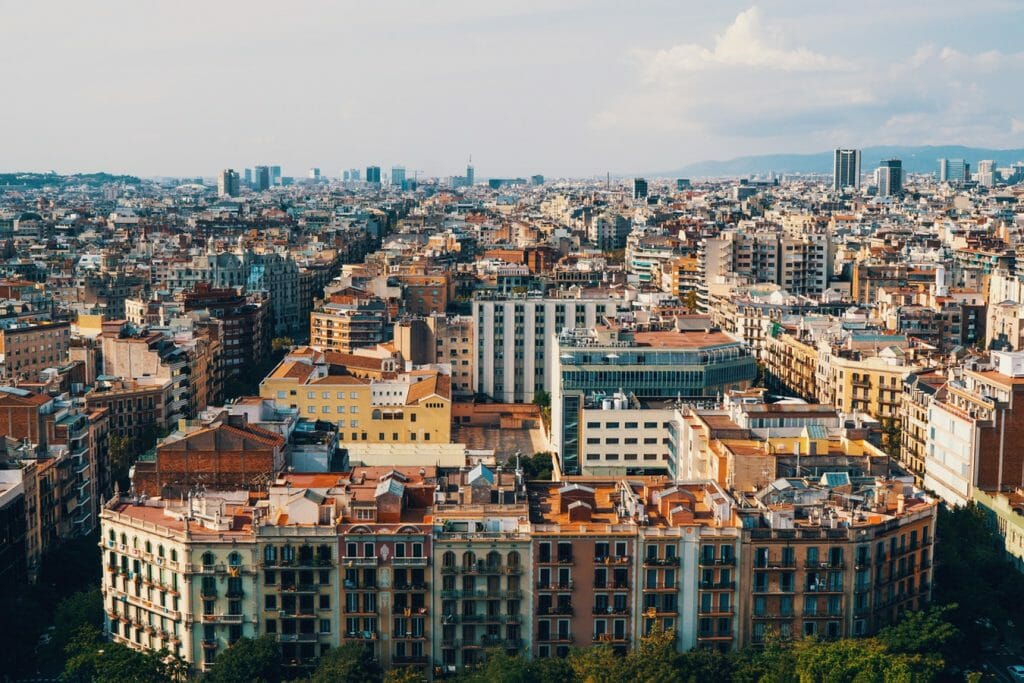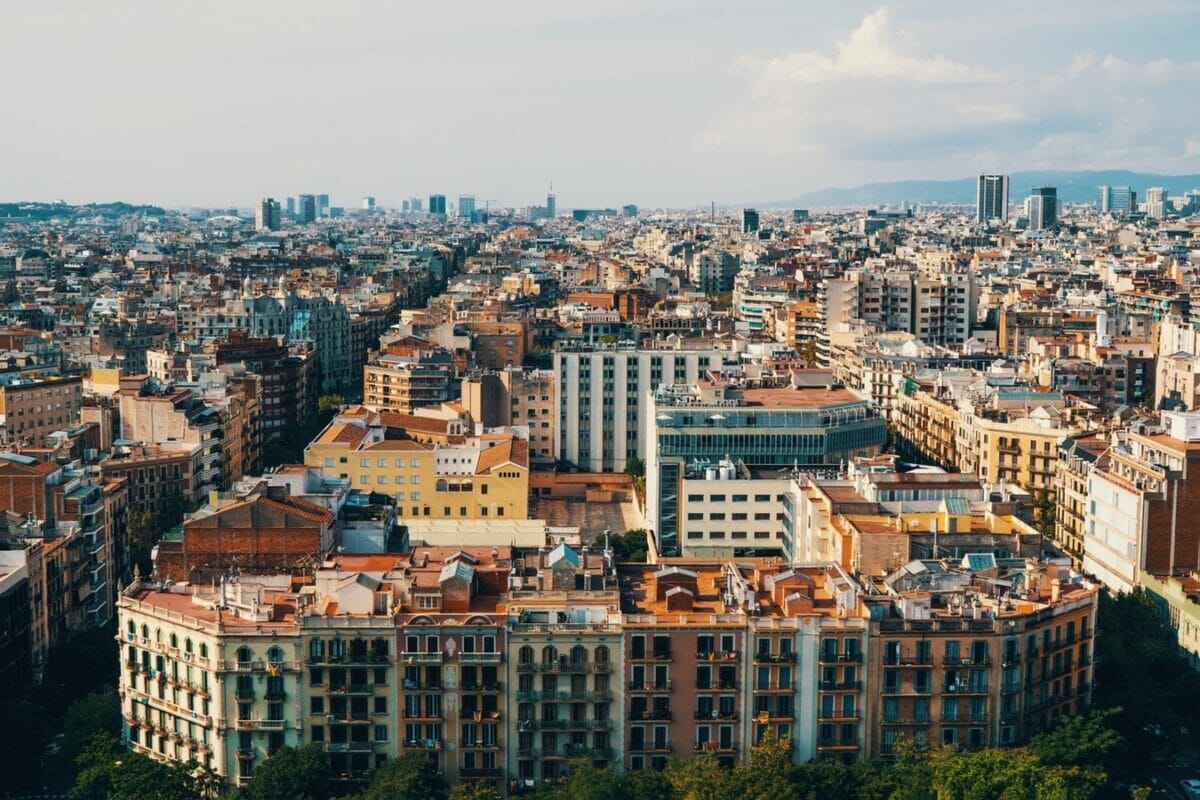 Spain is undoubtedly one of the world's most gay-friendly country and while the Catholic Church still holds a lot of sways here, LGBT acceptance in Barcelona (and other urban centers like Valencia, Seville, Madrid, and Salamanca) is very high. As big as it already is, the gay scene in Barcelona is still growing as word continues to spread and more bars, clubs, hotels, sauna, and cafes battle it out for the almighty Pink Dollar. Yes, we all know the gays all love a good trend and in Barcelona, everything has snowballed so that today it is all gay, all the time!
A bewitching seaside city combining infinite culture, extraordinary architecture, world-class dining, gorgeous beaches and some of the best queer nightlife in the world: is it any wonder Barcelona is considered one of the gay capitals of the world!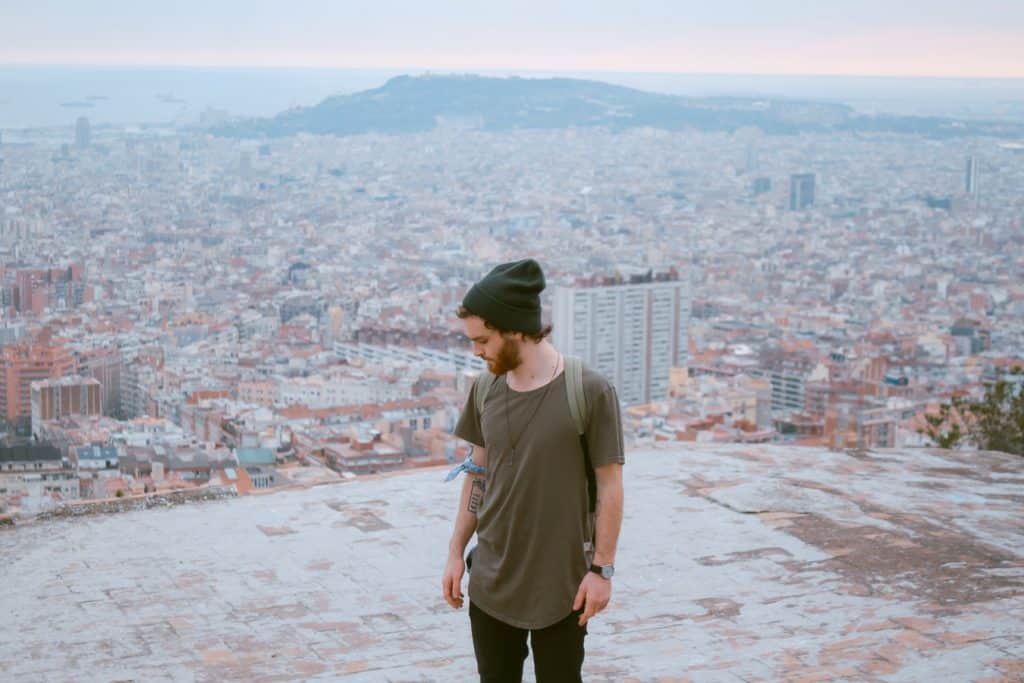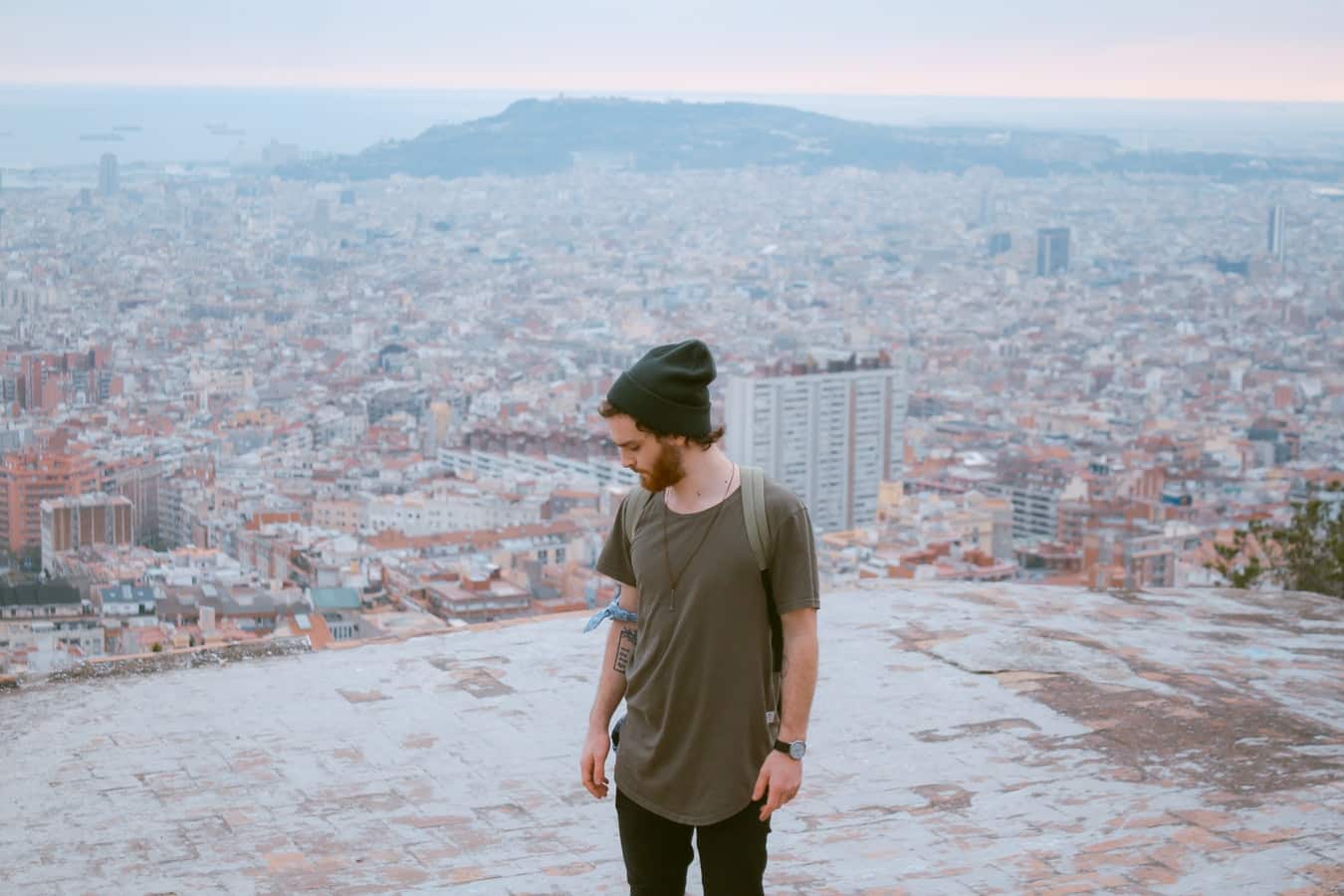 Gay Barcelona Guide: The Essential Guide To LGBT Travel In Barcelona Spain
Attractions in Gay Barcelona
Being gay does not define which attraction most of us will want to see in each city and most queer tourists will simply want to check out the top things to see in Barcelona during the day!
Barcelona is a very safe city, but still, all travelers should take caution with valuables. Gay people in Barcelona do not need to make any precautions at all regarding public displays of affection in this very progressive city, and we encourage you to experience what true freedom feels like. There are so few places in the world as uninhibited and liberating for gay couples as Barcelona, and this is something every one of us should be able to experience every day!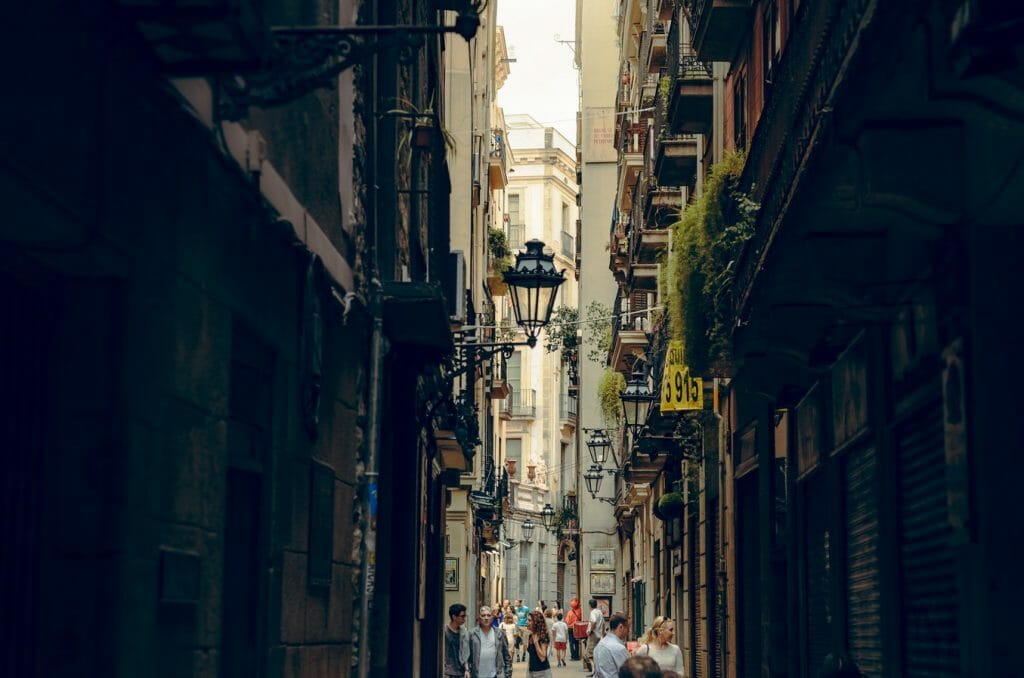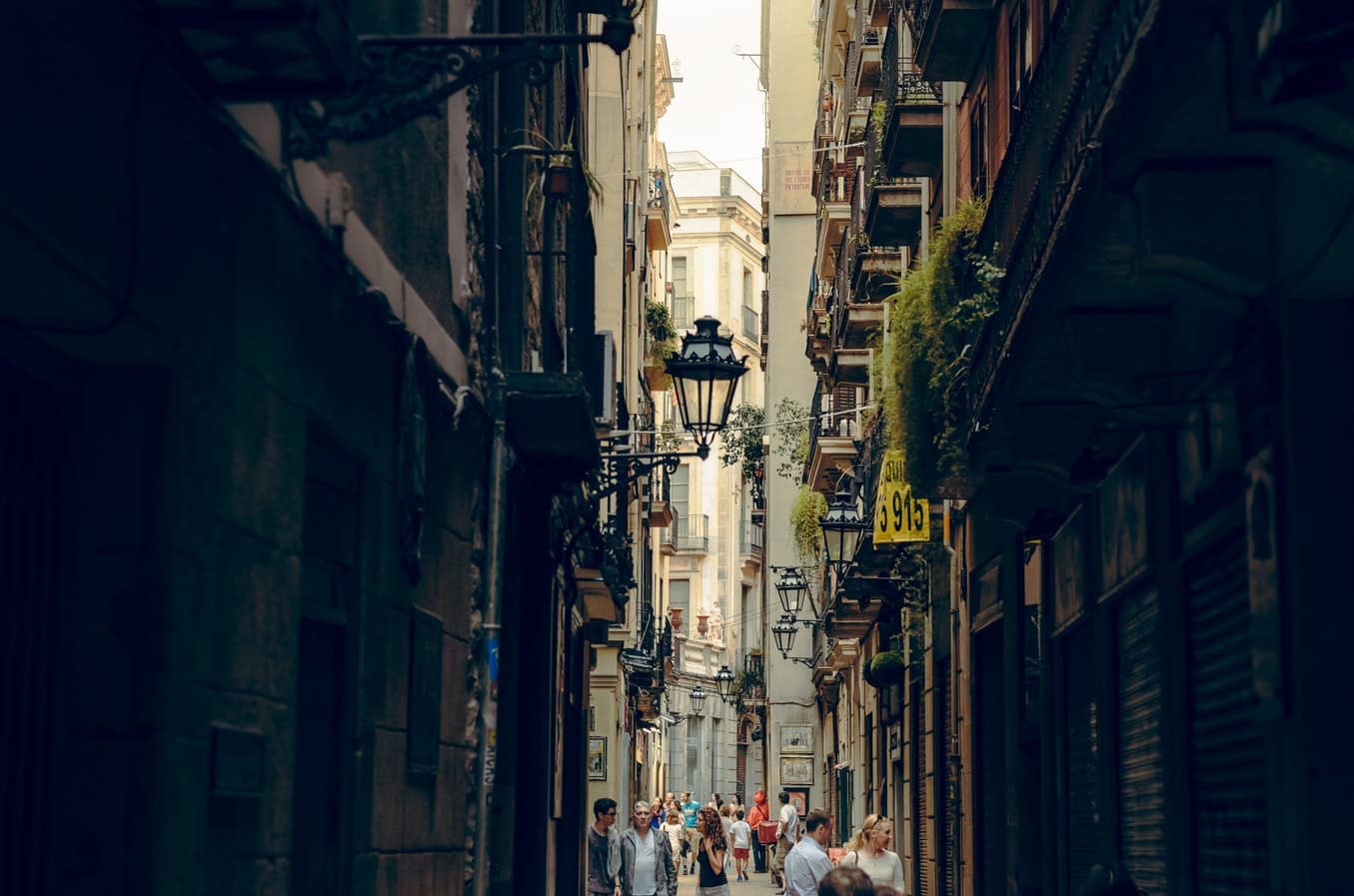 Barcelona has so many things to do it can be overwhelming, but most gay travelers simply head for the gaybourhood, Eixample (as known as the "Gayxample") or to the beach during the day. We, however, enjoyed exploring food markets, architecture, art, the surrounding towns and relaxing by our luxe hotel pool – cocktail in hand. If you are not sure where to go, take a peek at our gay map of Barcelona at the end to get an idea of where all the gay bars, clubs, sauna, cafes and stores are.
Having said that, here are just a few of our favorite things to do in Barcelona to get you started!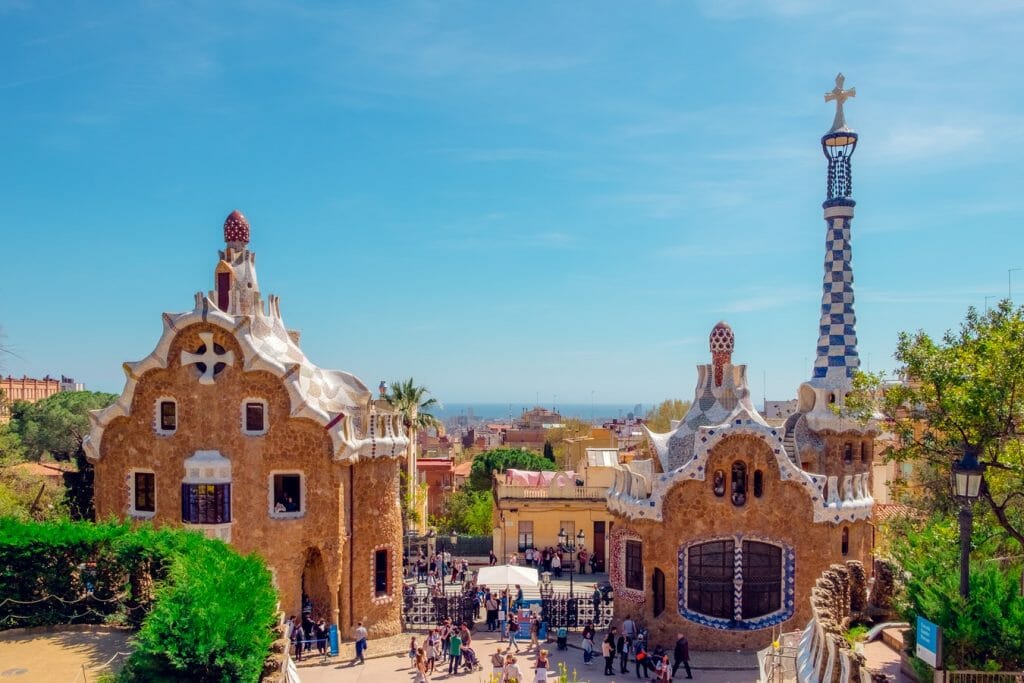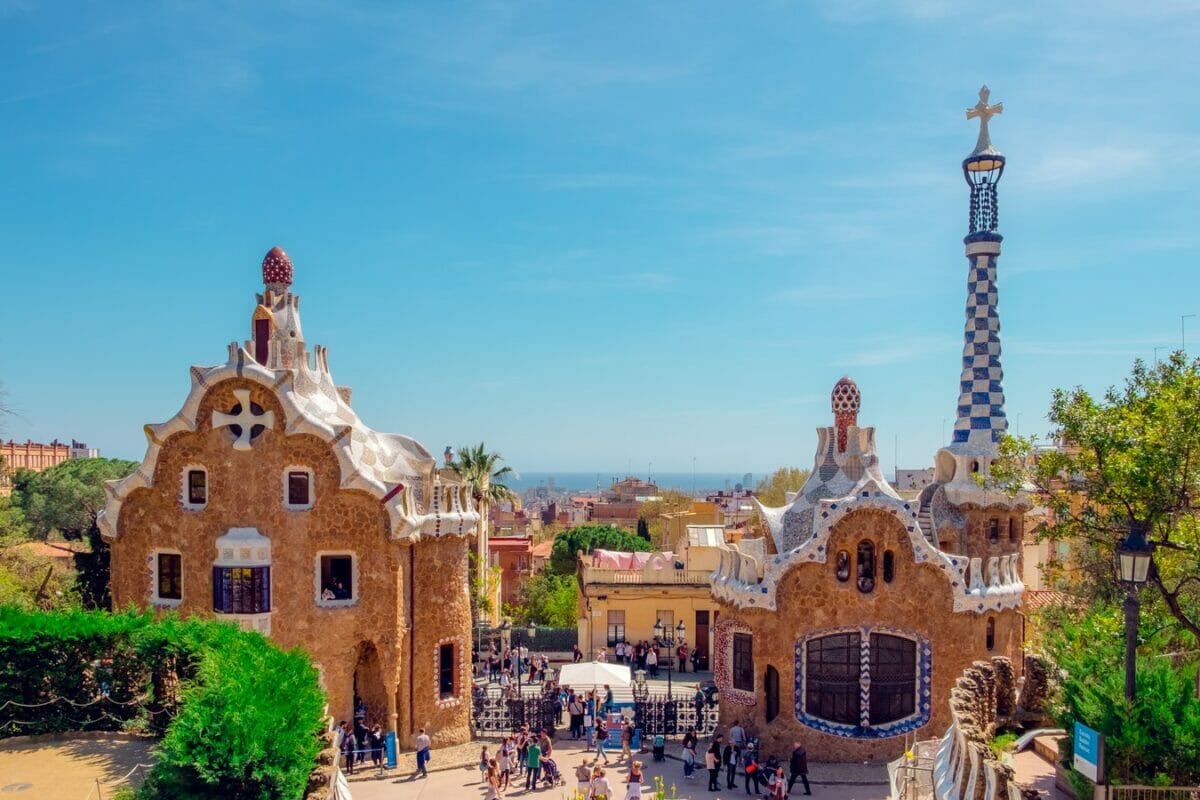 Top Highlights Of Gay Barcelona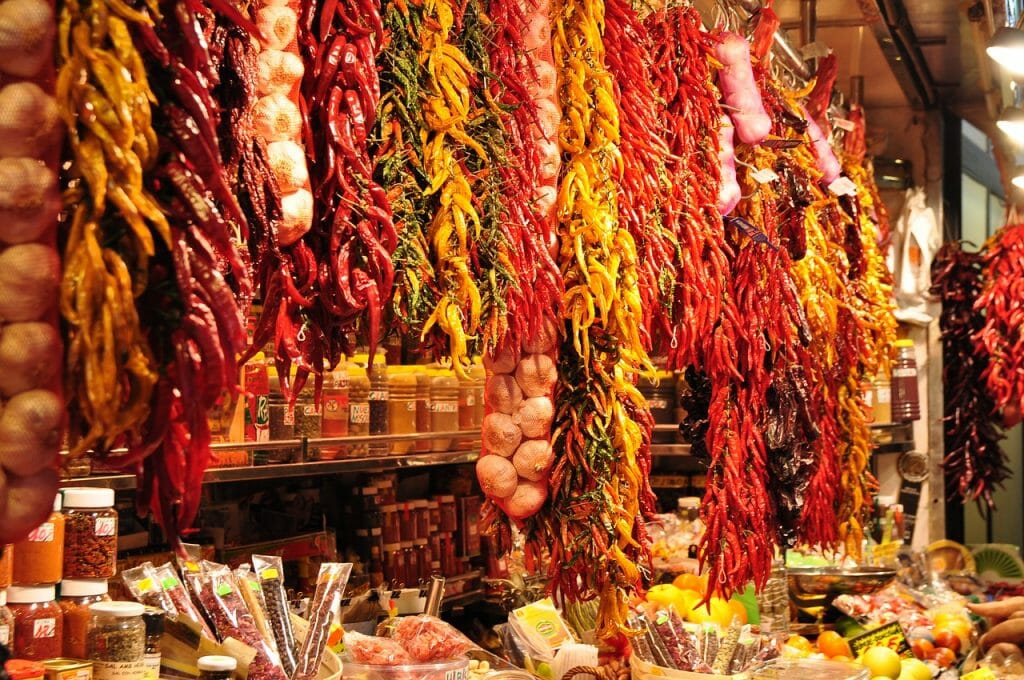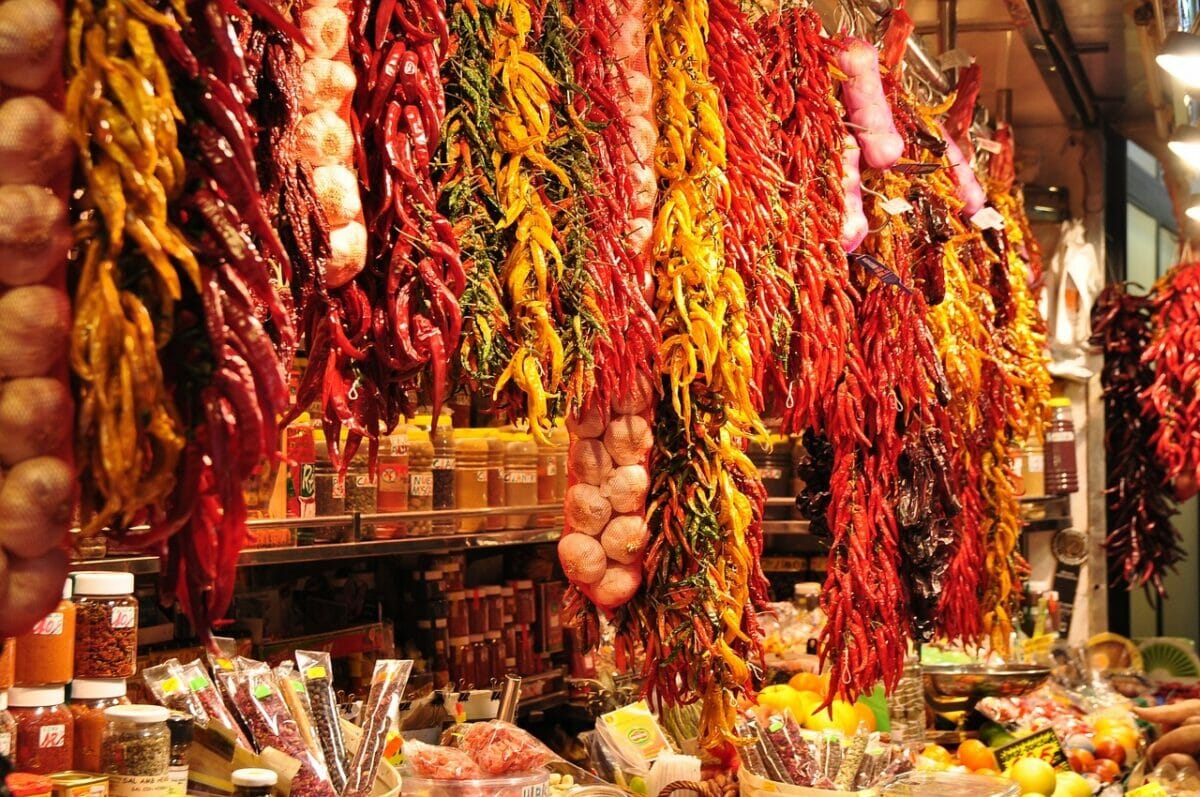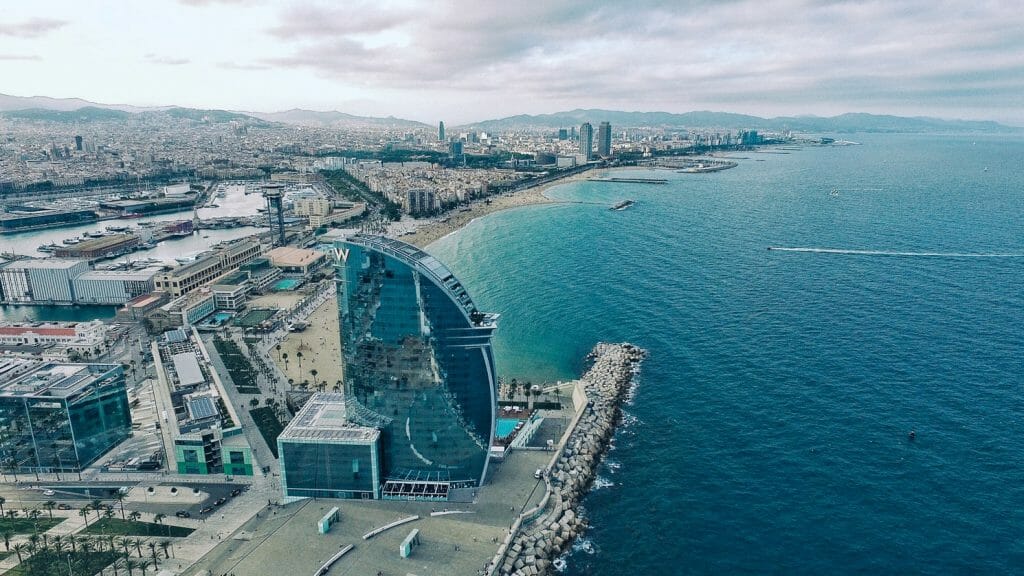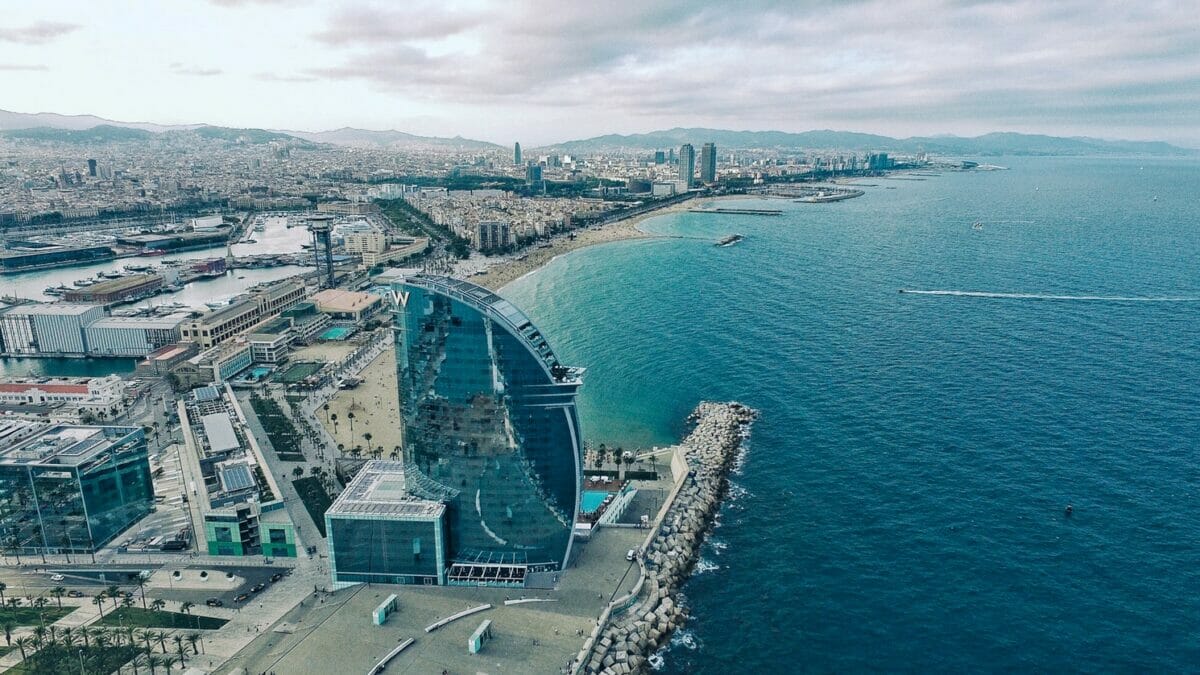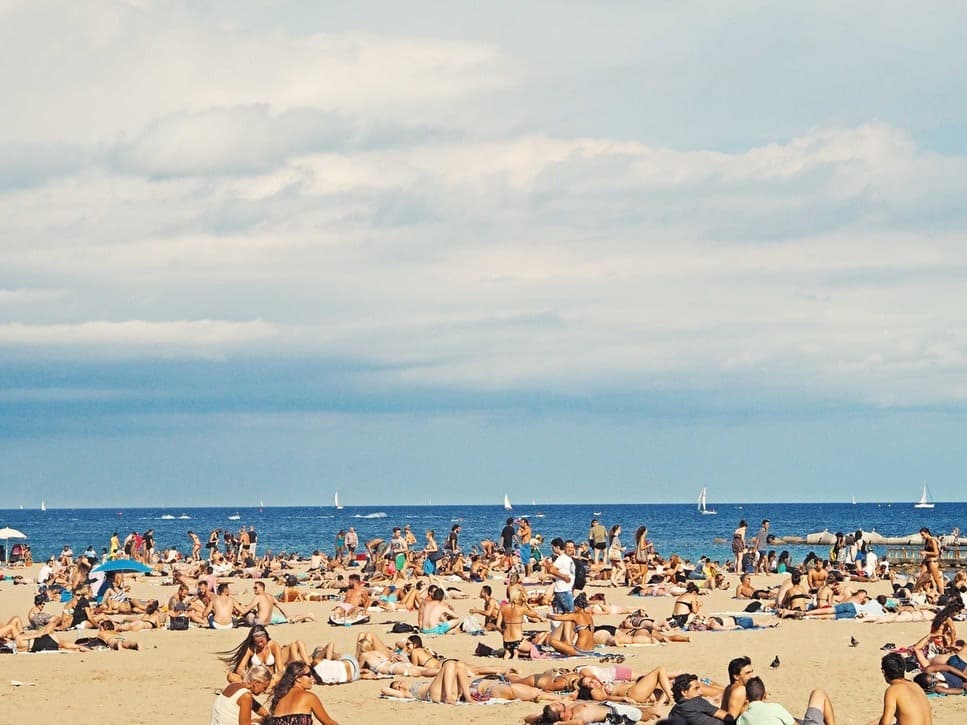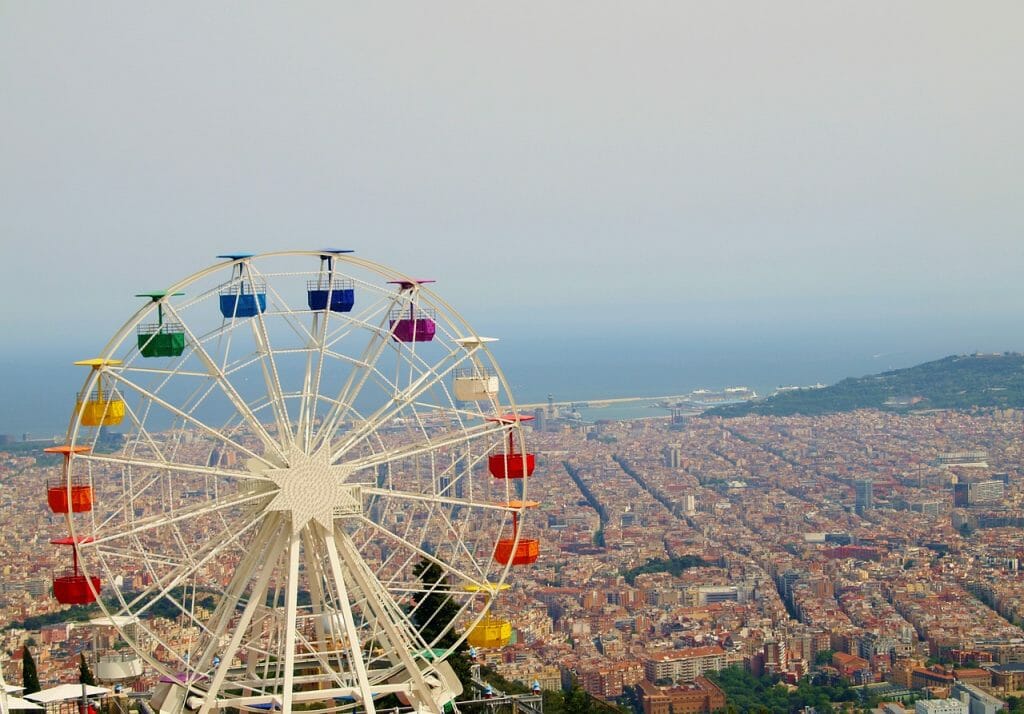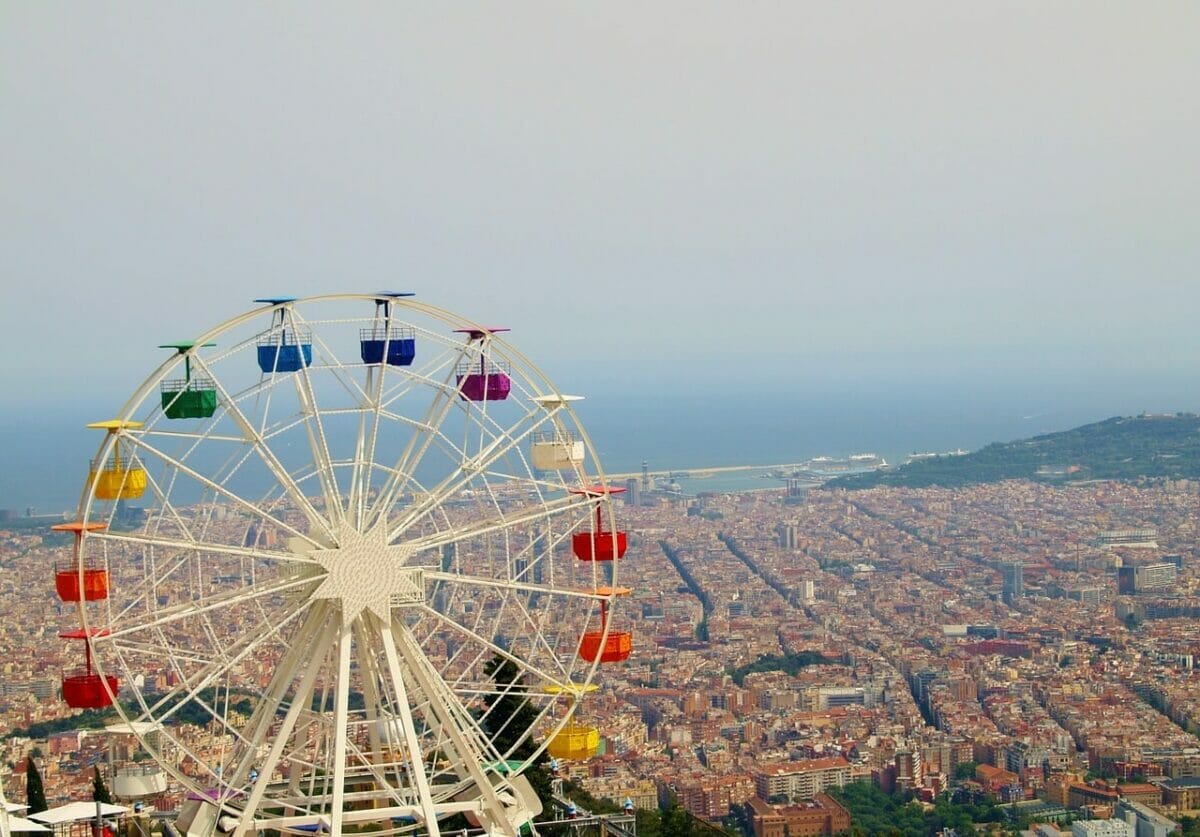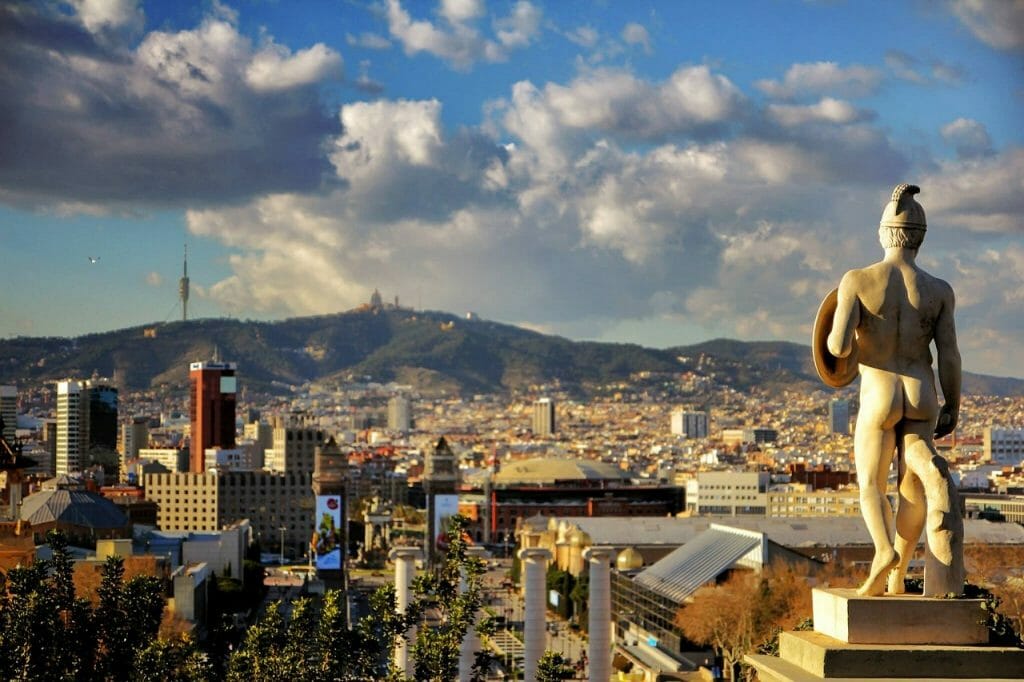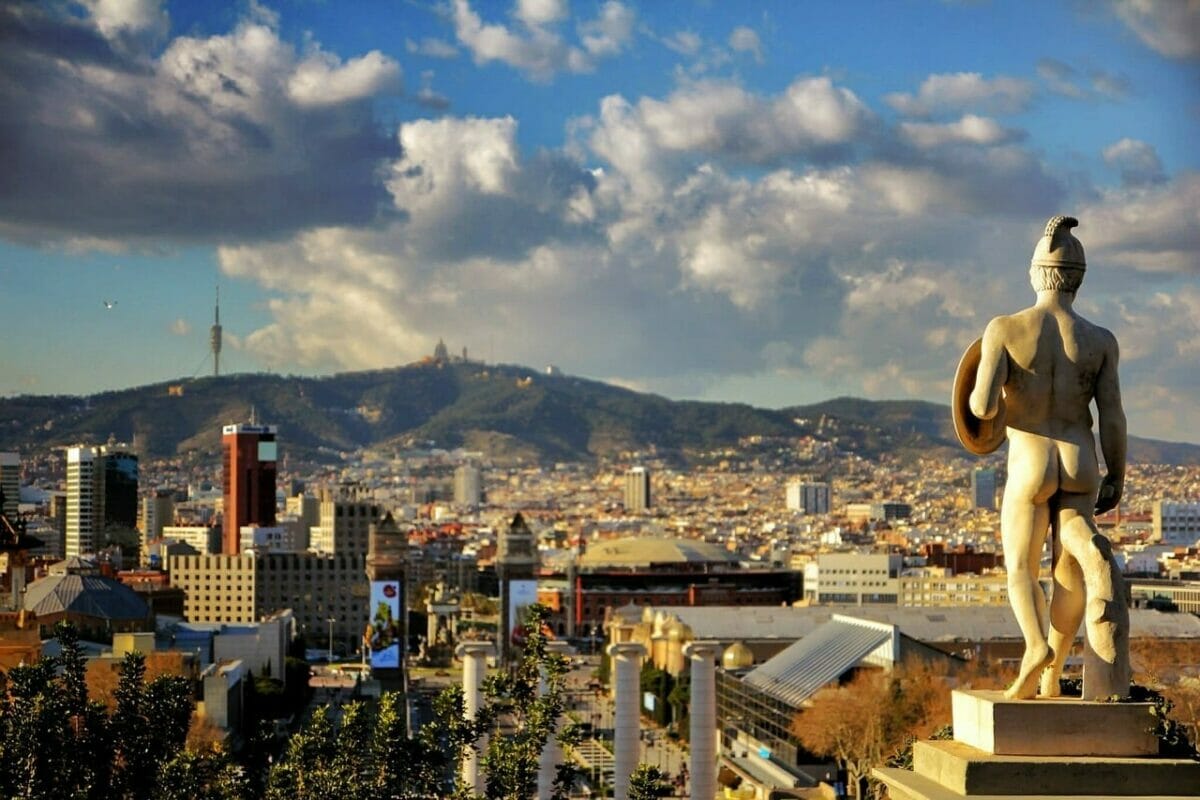 Gay Events In Barcelona
Barcelona is where Matinee, one of the biggest names in gay clubbing worldwide, was formed and is home to their flagship event: Circuit Festival, the largest gay event in Europe.
Circuit Festival and Barcelona Gay Pride are the two biggest events of the year, so if you plan to attend – or visit during this time – book your hotel far, far in advance. There are many, many, many more events held annually which have listed also later on but these are the big ones you should know:
Matinée Easter Weekend 2016 • Official Aftermovie
Circuit Festival 2014 Aftermovie
Gay-friendly and Gay Hotels in Barcelona Spain
While basically every hotel in Barcelona is friendly and welcoming to the LGBT community, there are some that make an exceptional effort to be part of gay Barcelona.
No hotels are exclusively for gay men anymore – a sign of the liberal times we guess – but others are still a crucial part of the gay scene because of their location and history and some hotels are just known as being exceptionally welcoming of gay guests. The following gay hotels in Barcelona can all be relied on for an extraordinary stay in Barcelona, though two of these are the 'heterofriendly' gay hotels Axel and Axel 2 are almost guaranteed to only have gay guests staying.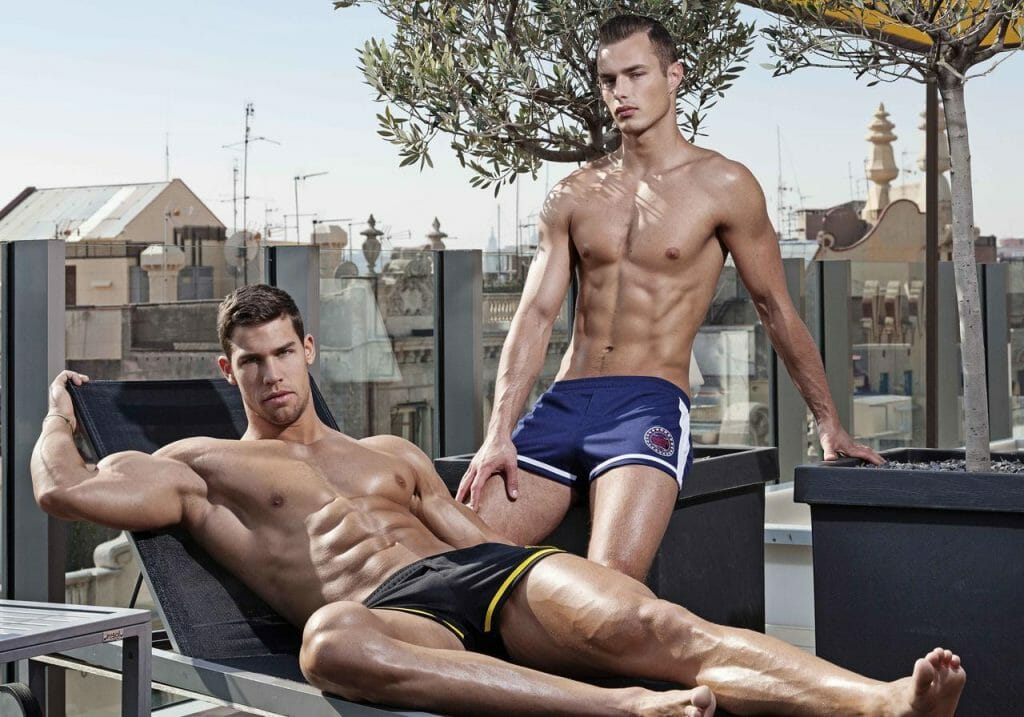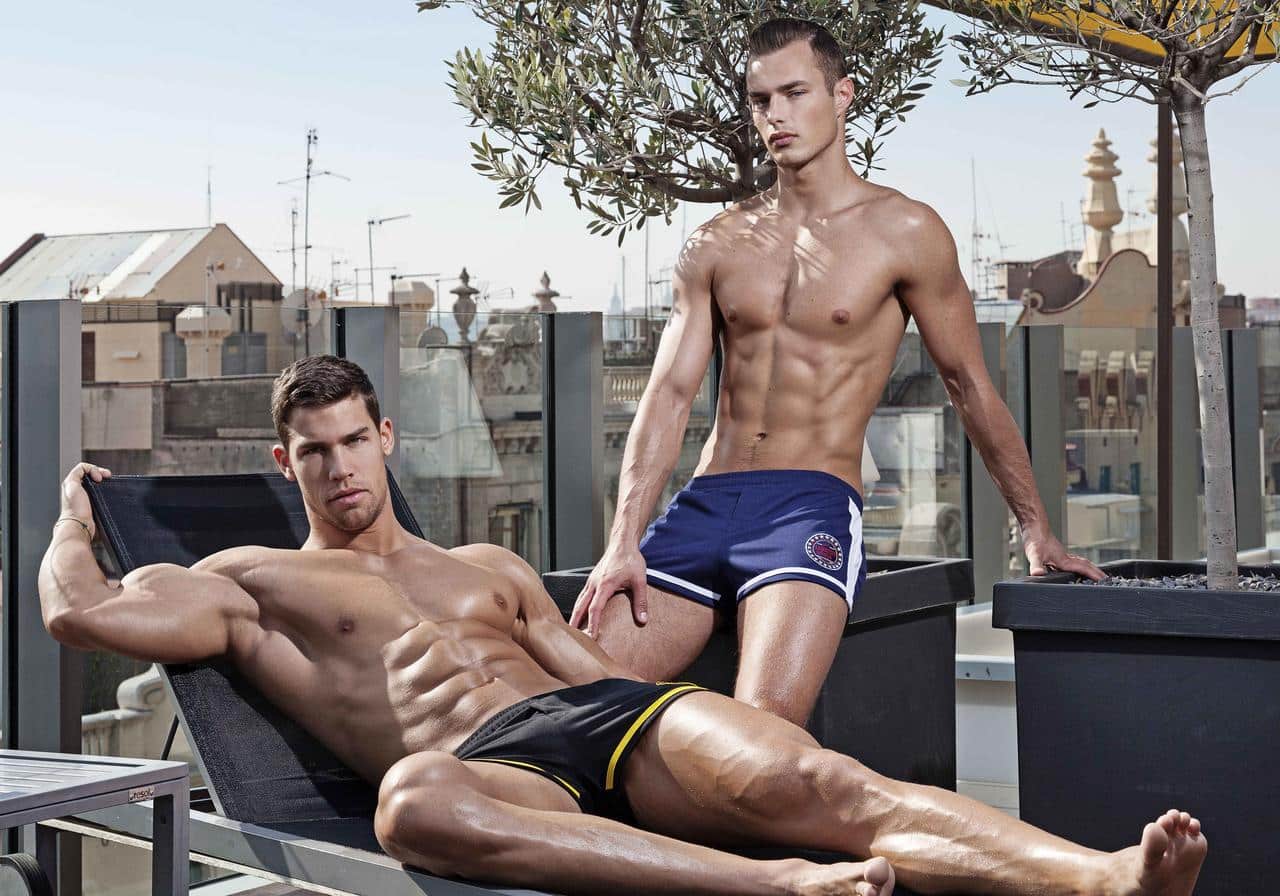 In all of the below options, you'll find sheer decadent luxury, contemporary design, and delicious in-house restaurants – along with plenty of other gay guests. If Barcelona wasn't so amazing, we'd never leave some of these hotels!
There are
hundreds of other good hotel option in Barcelona
if you don't find what you are looking for but we are confident you'll find something here for you. Whether you want a fun and social hostel, a cheap place to crash after a night of partying or a chic designer option to sip cocktails and surround yourself with fabulous people – Gay Barcelona as something for everyone!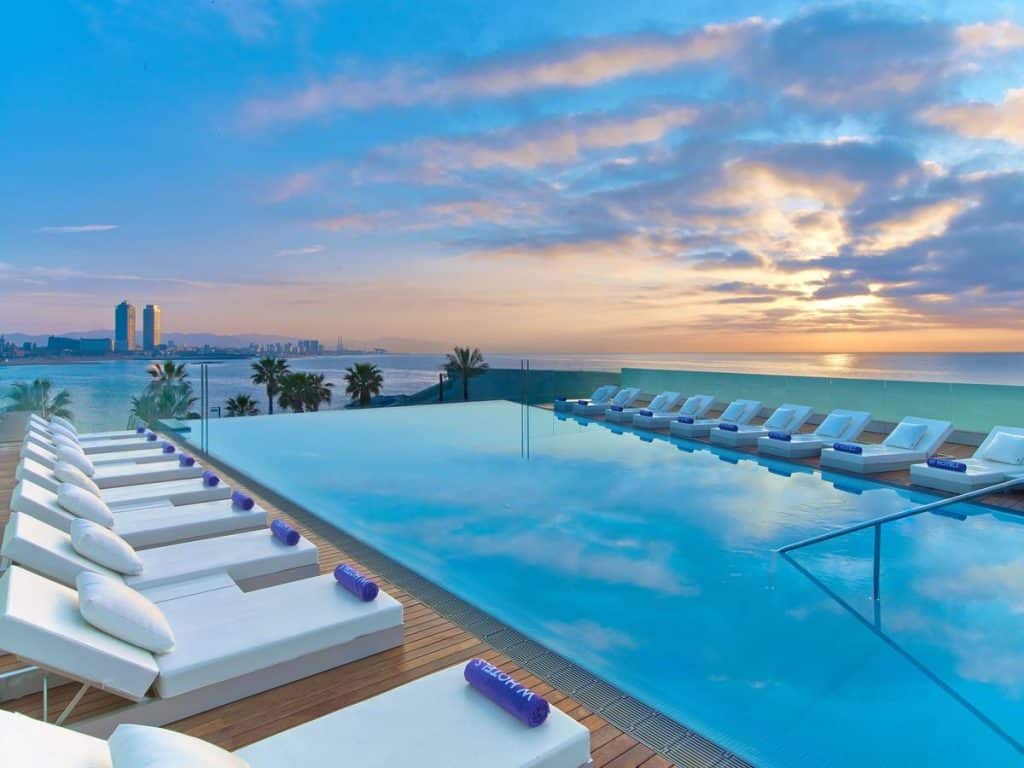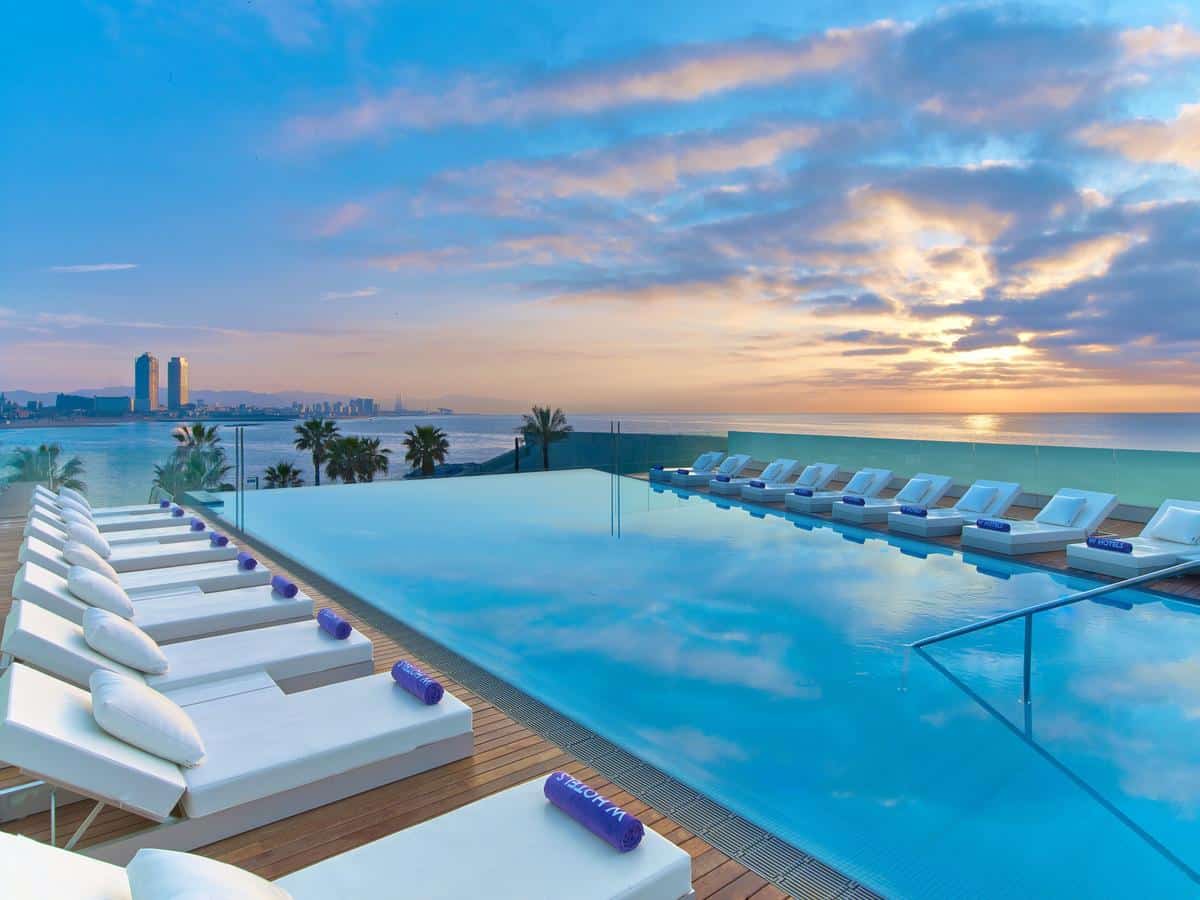 Gay Hotels in Barcelona
Both of these contemporary and trendy gay hotels are located in Gayxample, so you're perfectly positioned to explore Gay Barcelona.
While these hip hotels are aimed at the gay community, absolutely everyone is welcome. The teams here know that what's important is creating a welcoming atmosphere to add to the charms of an already charming city. While we briefly cover here, you can also read more extensively about why we are obsessed with Europe's gay Axel hotel chain!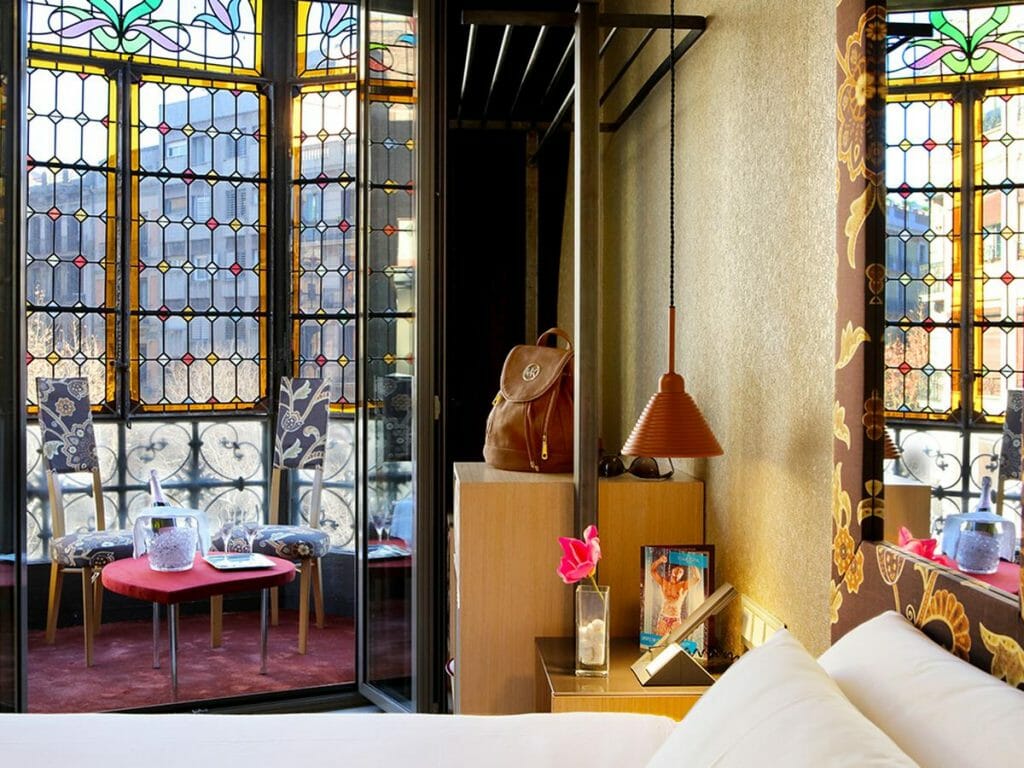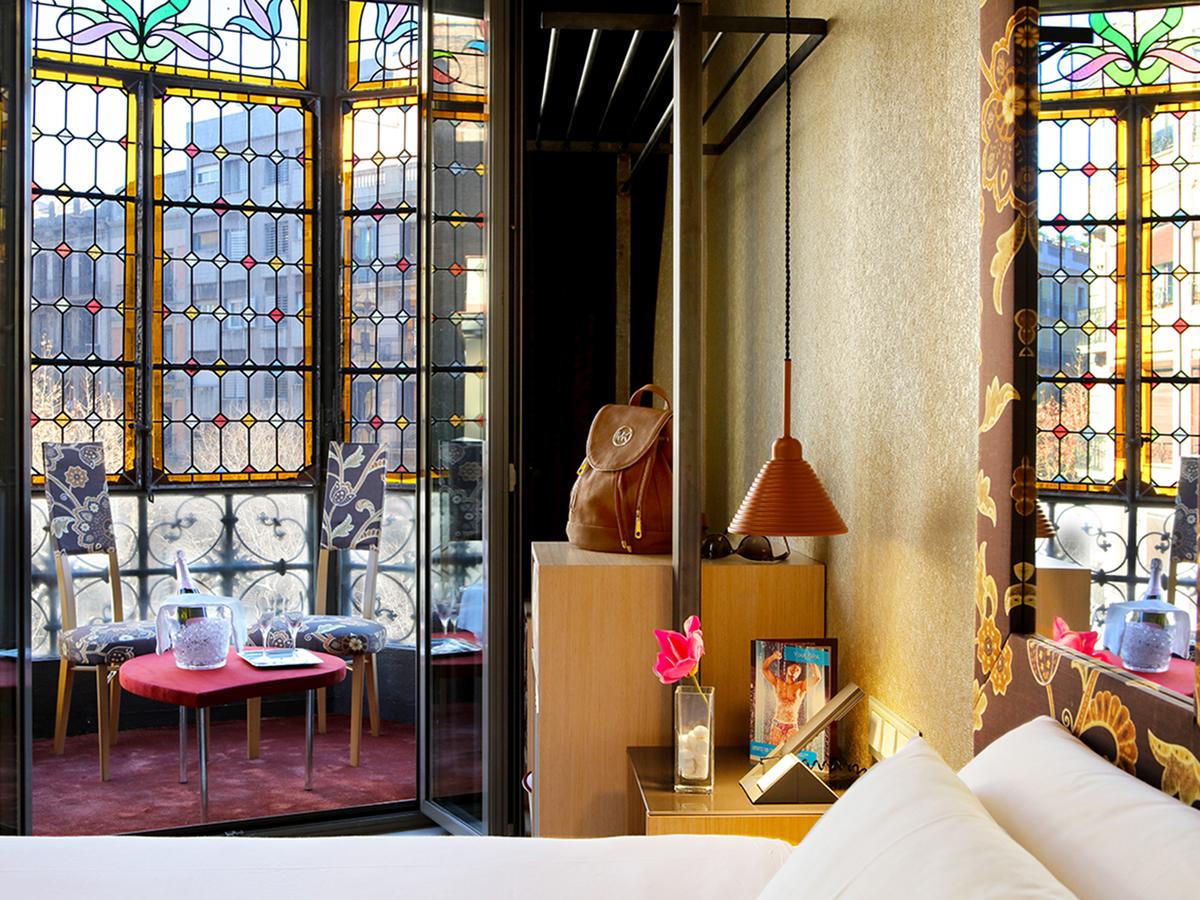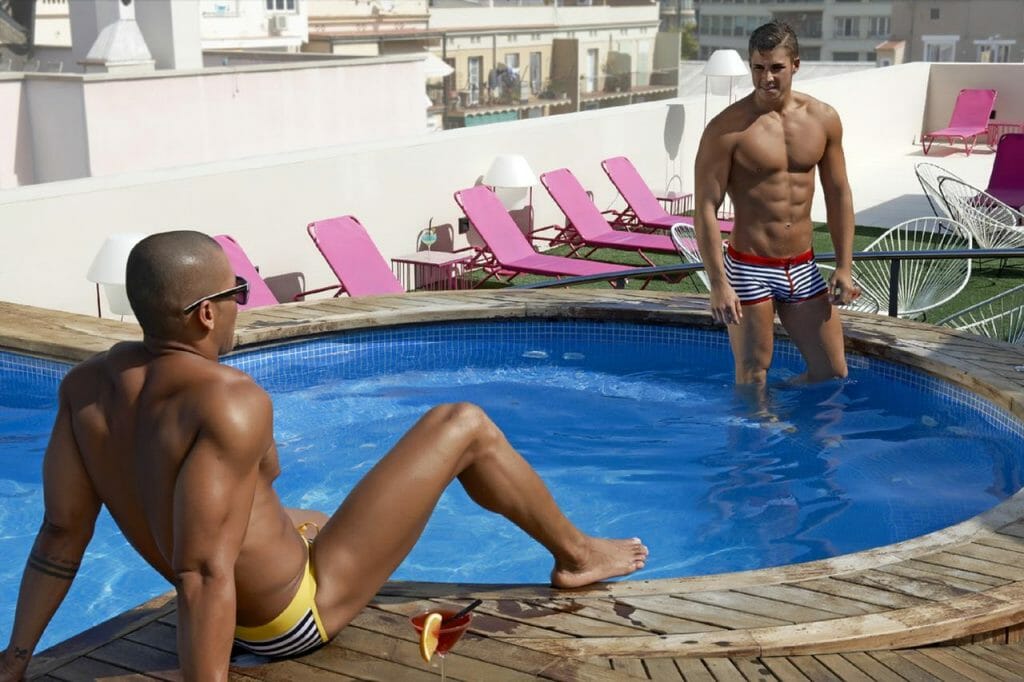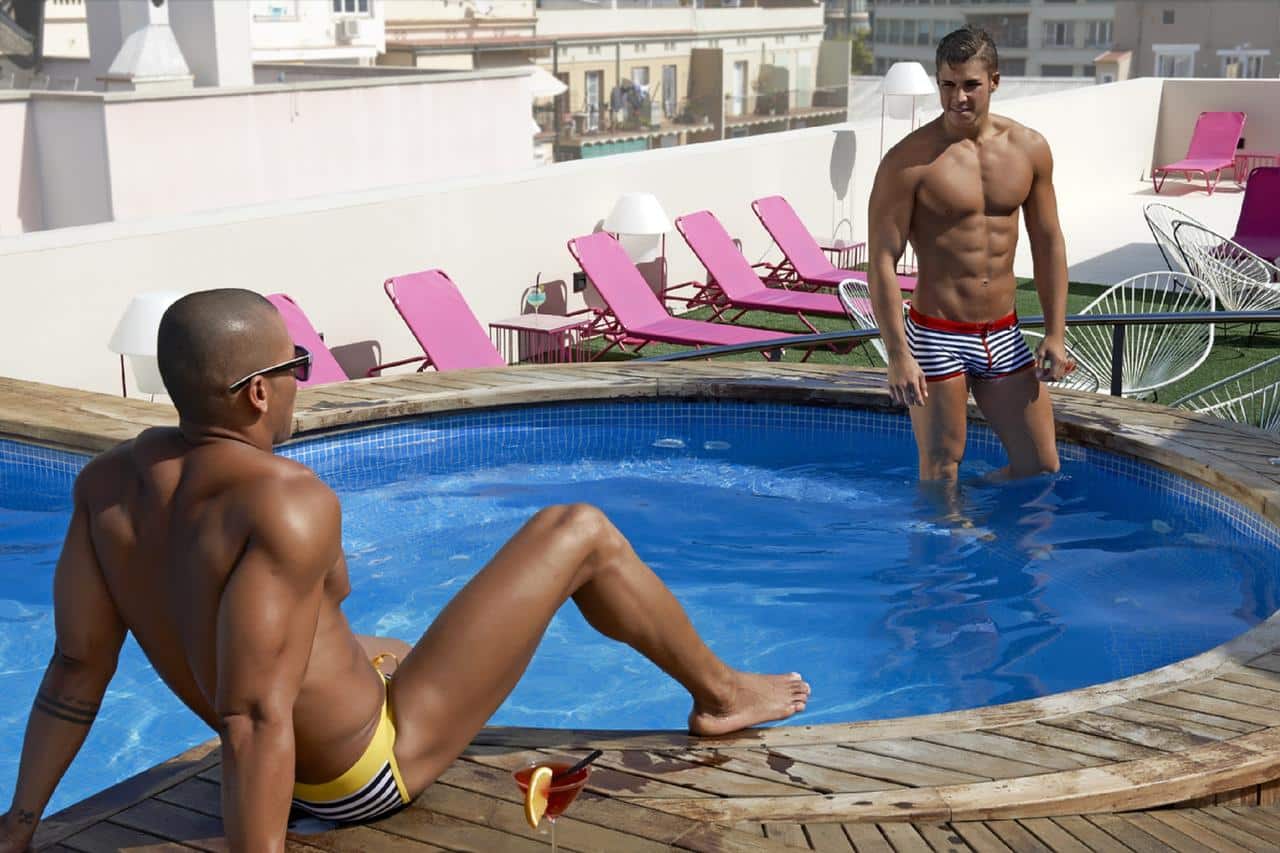 Gay-Friendly Luxury Hotels in Barcelona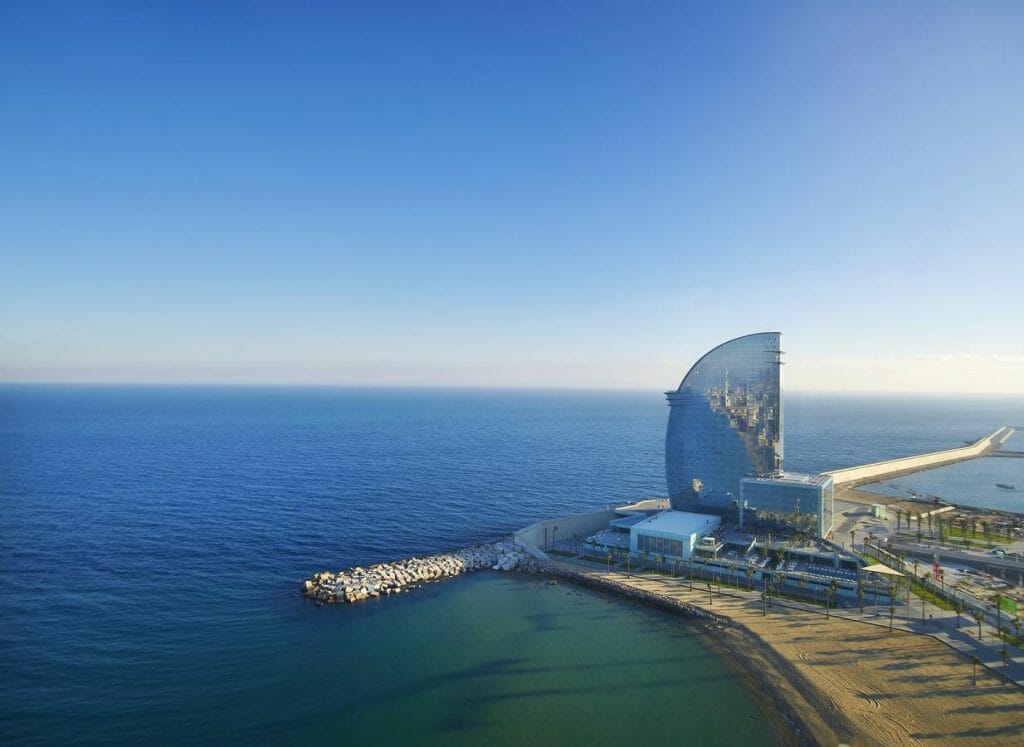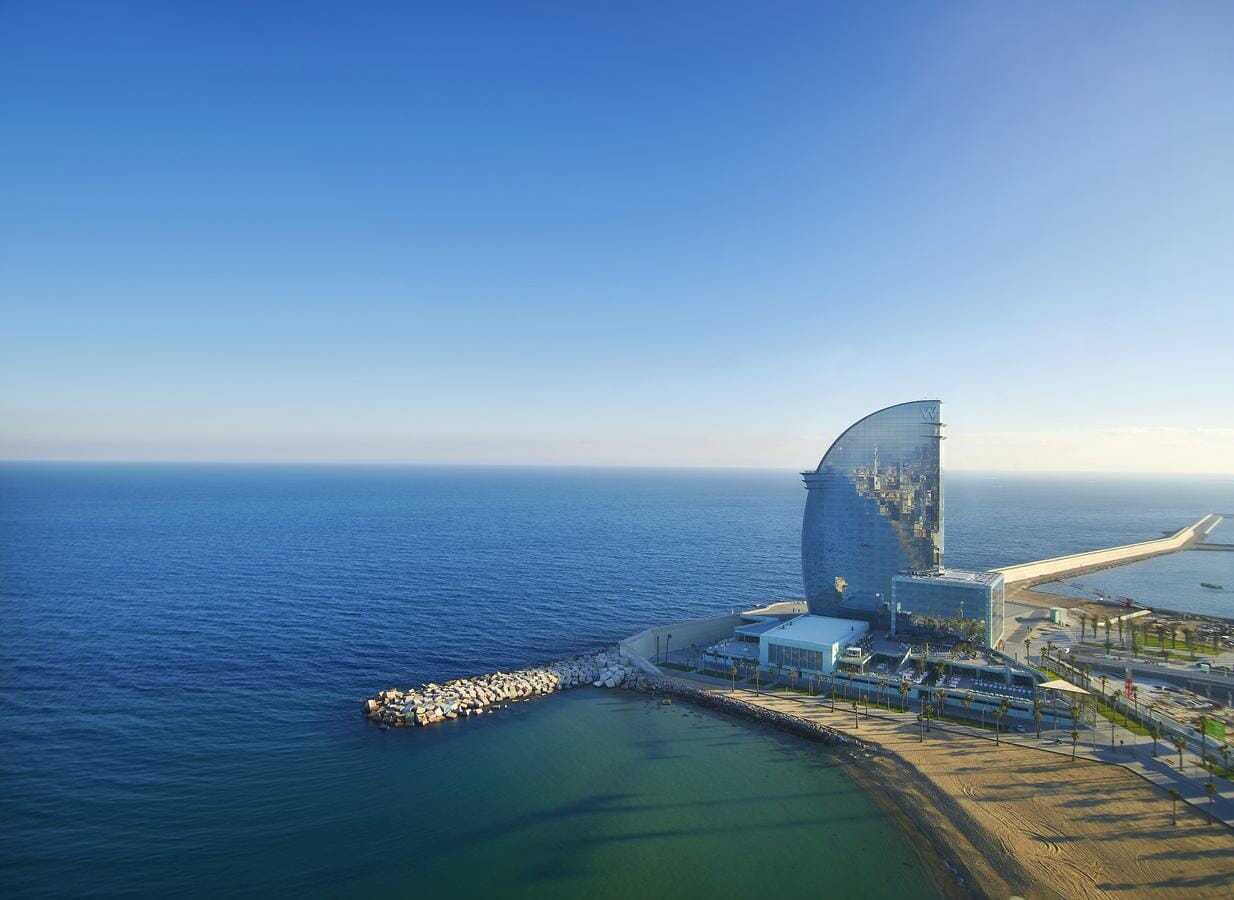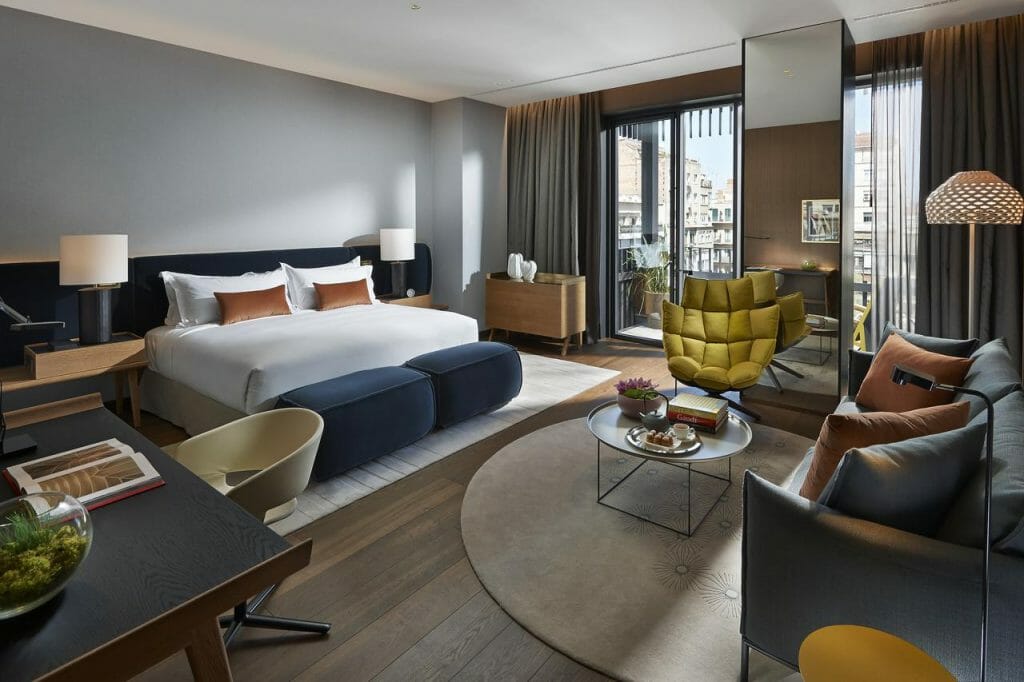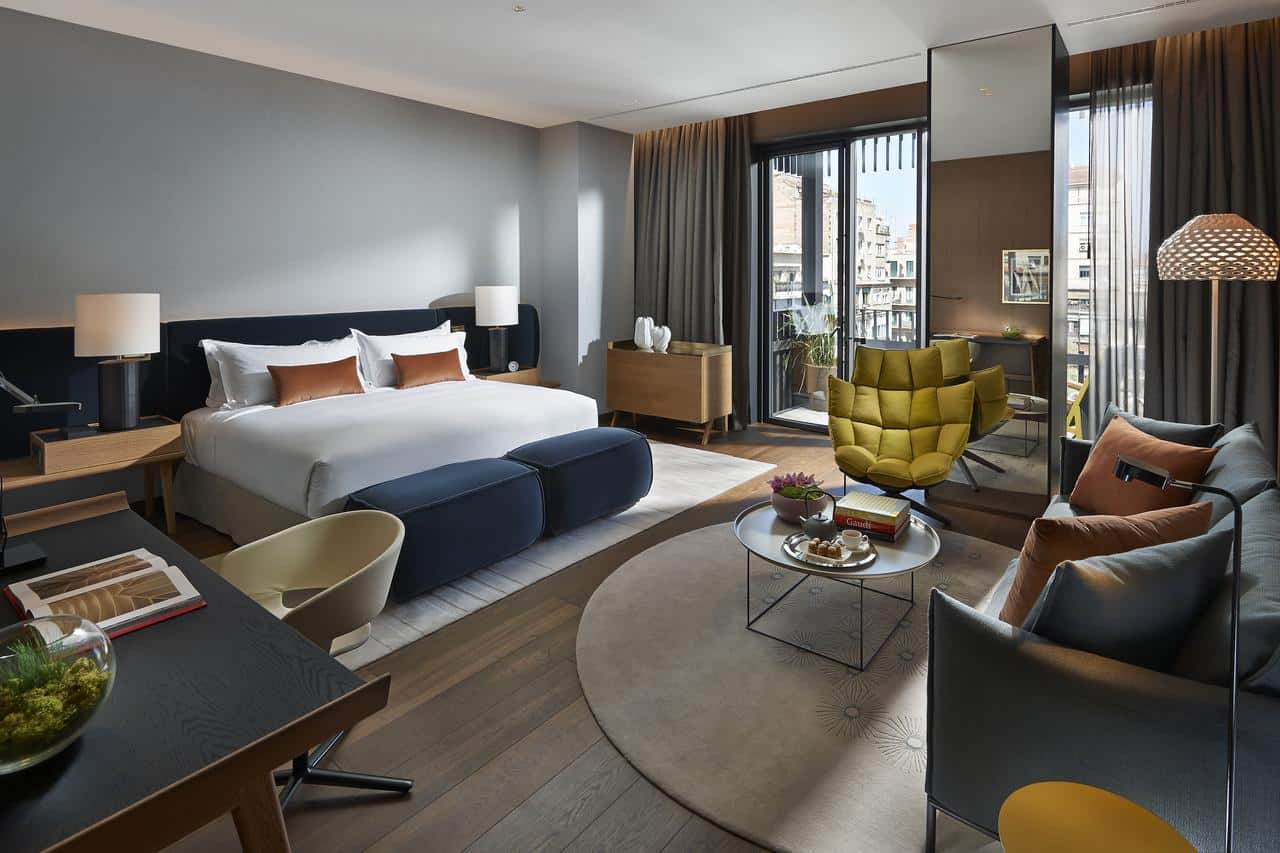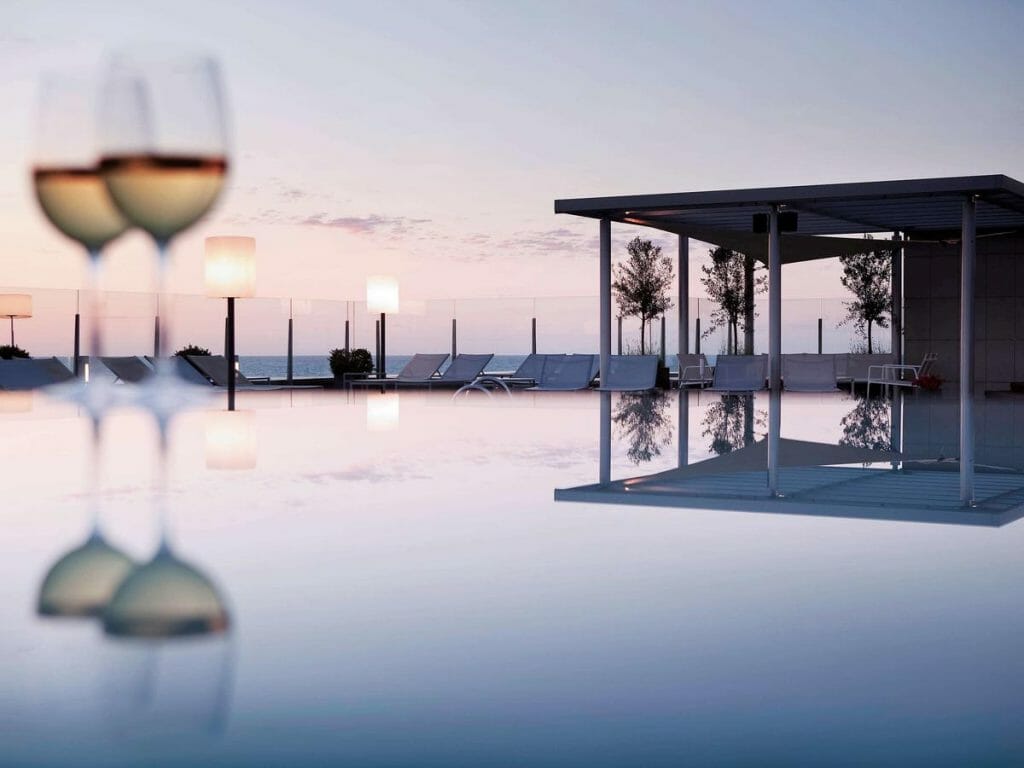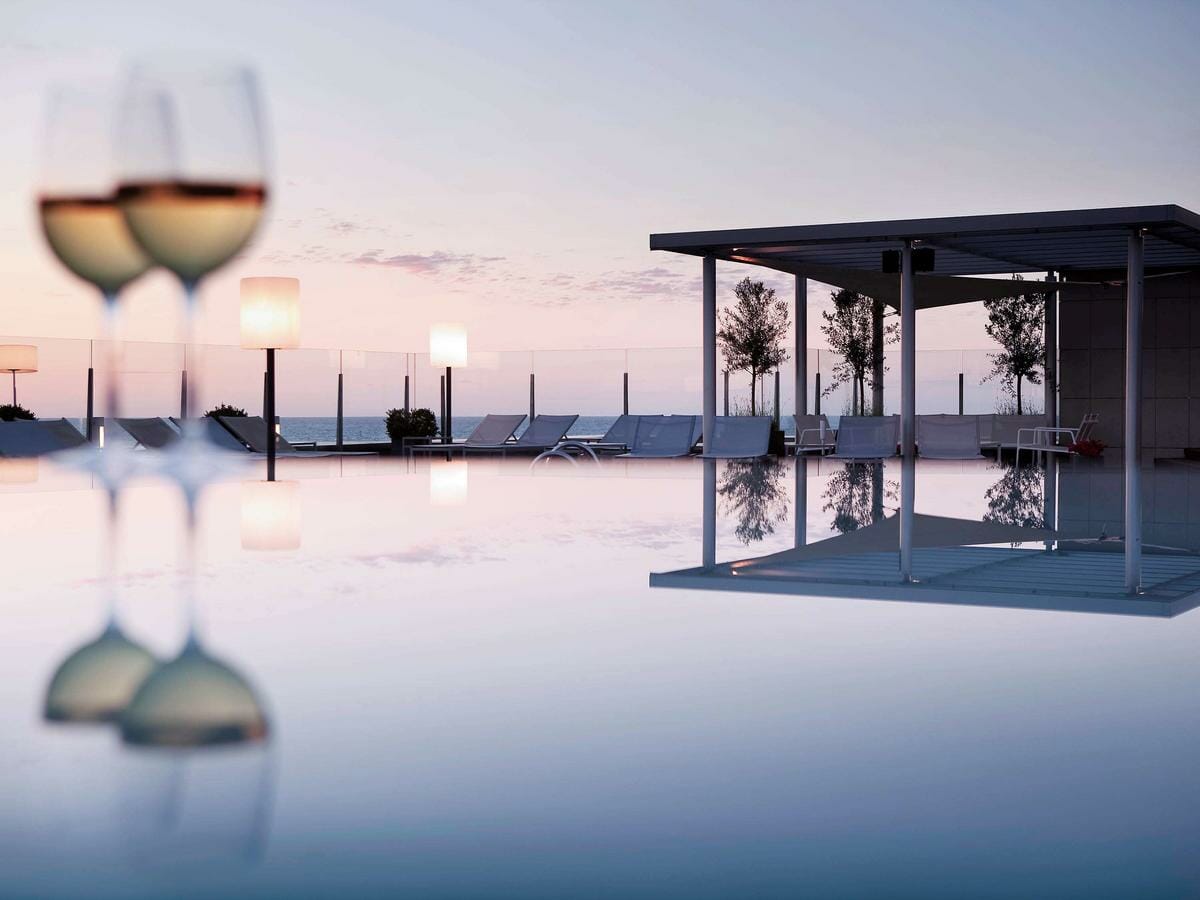 Gay-Friendly Budget Accommodation in Barcelona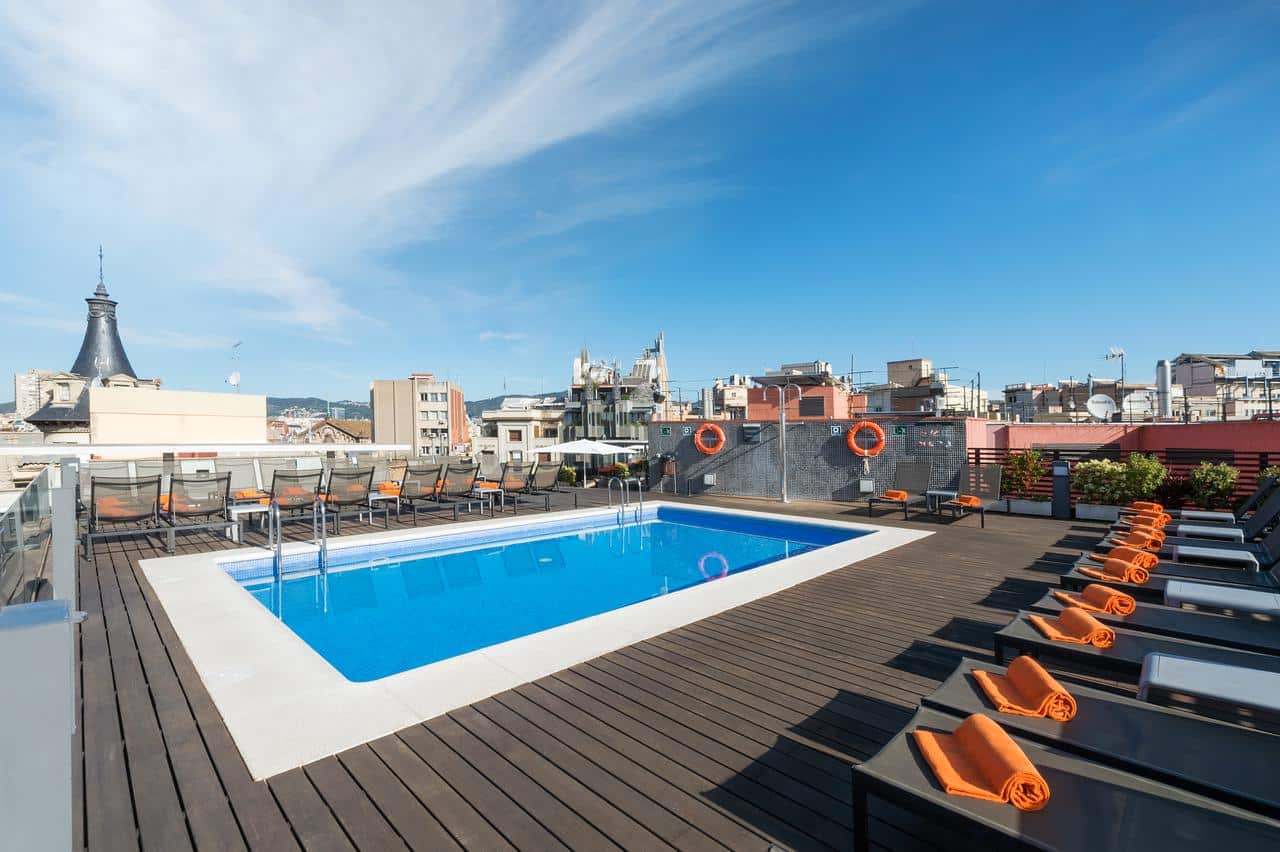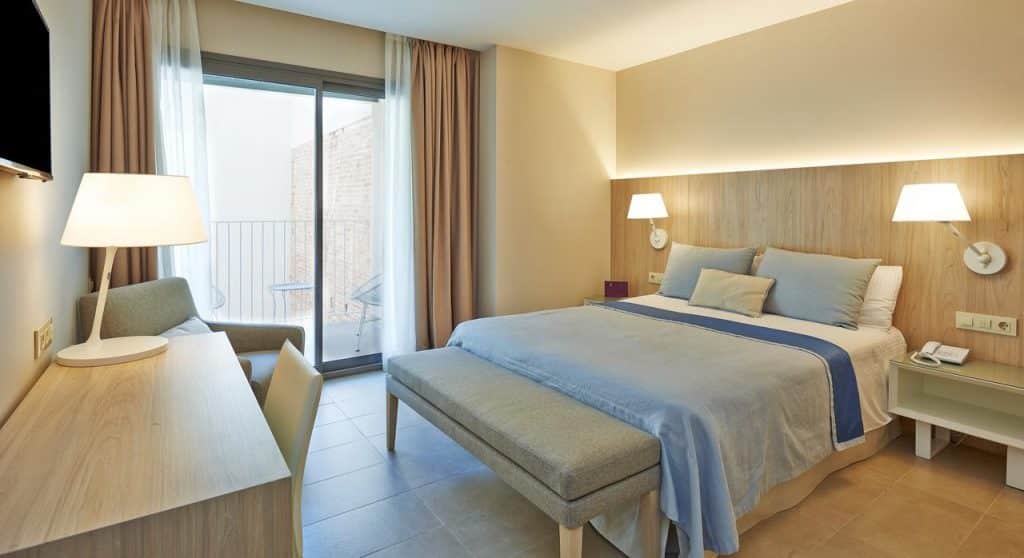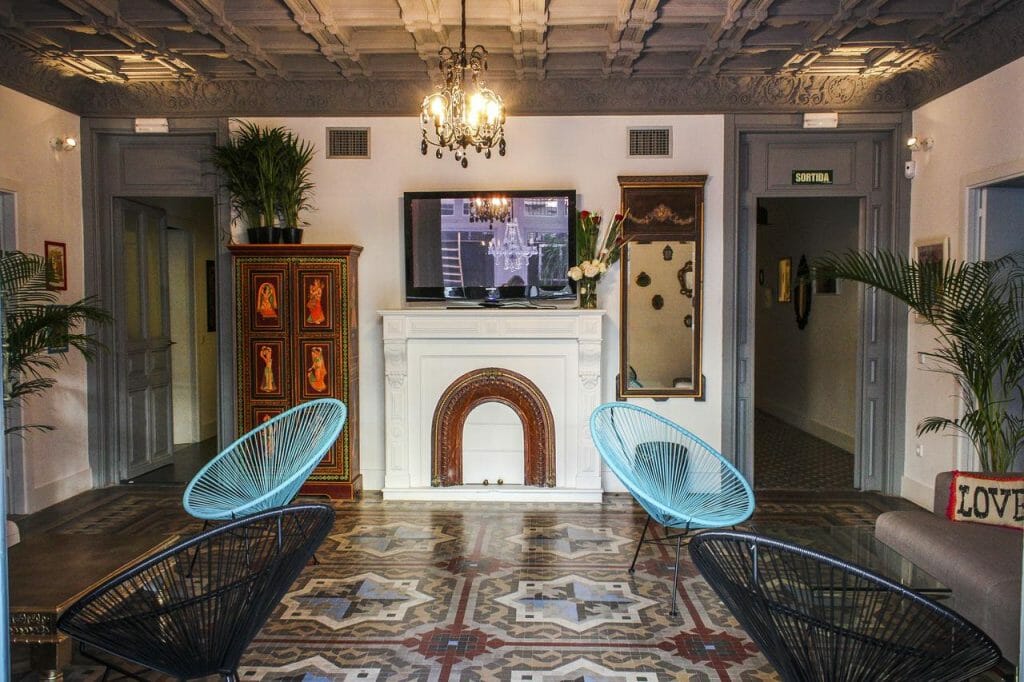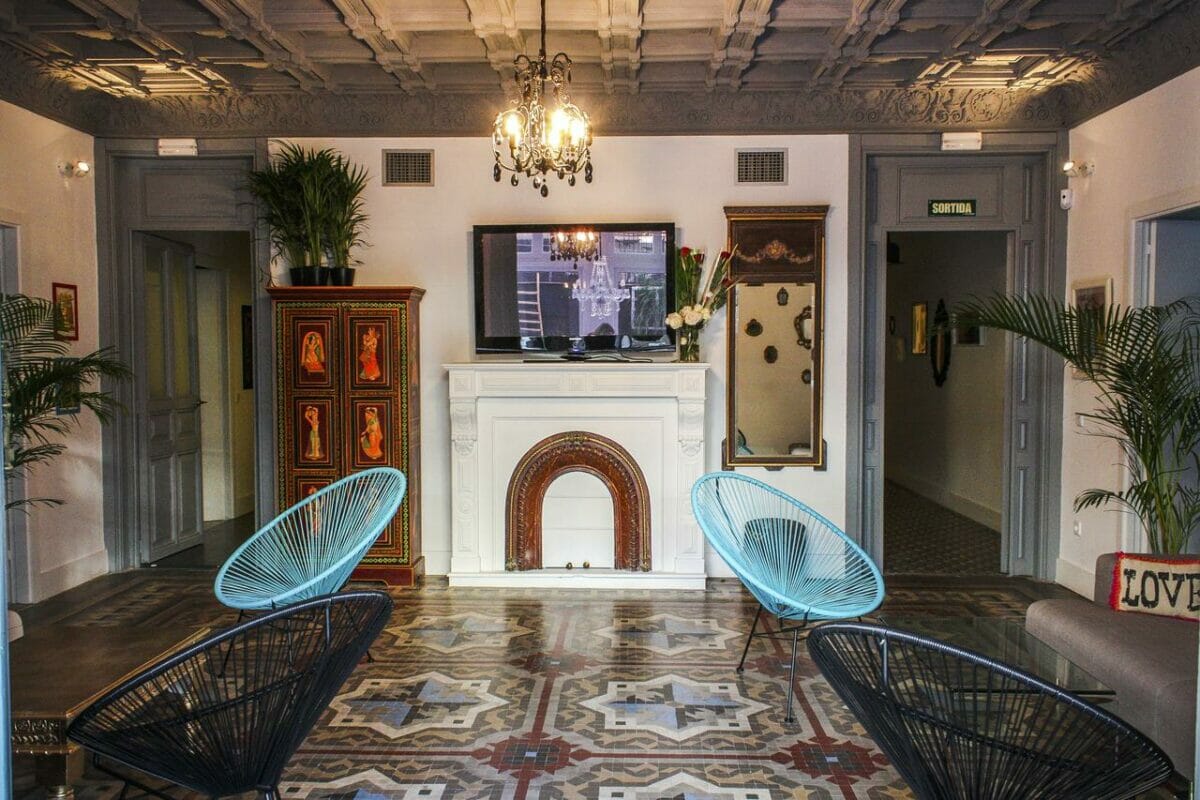 Gay Nightlife in Barcelona
We are not even sure where to start as the gay nightlife in Barcelona is amongst the best in the world.
If you are as overwhelmed as we are, the only thing you need to know is the main gay area for nightlife is the Eixample district, also known as "Gaixample". This 3-block area between the Urgell and Universitat metro stations contains more gay spirit than anywhere else in the city – but is by no means the only place to spend the night with your global queer family.
Gay club parties in Barcelona are all the range with different locations across the city every evening, but we have only listed the most popular and fabulous, as there are almost too many to count! Use our Gay Barcelona Map at the end if you're lost, but there is plenty of plenty of bars, cocktail lounges, bearded glitter queens and bear dens littered across Barcelona to satisfy even the most discerning of gay travelers.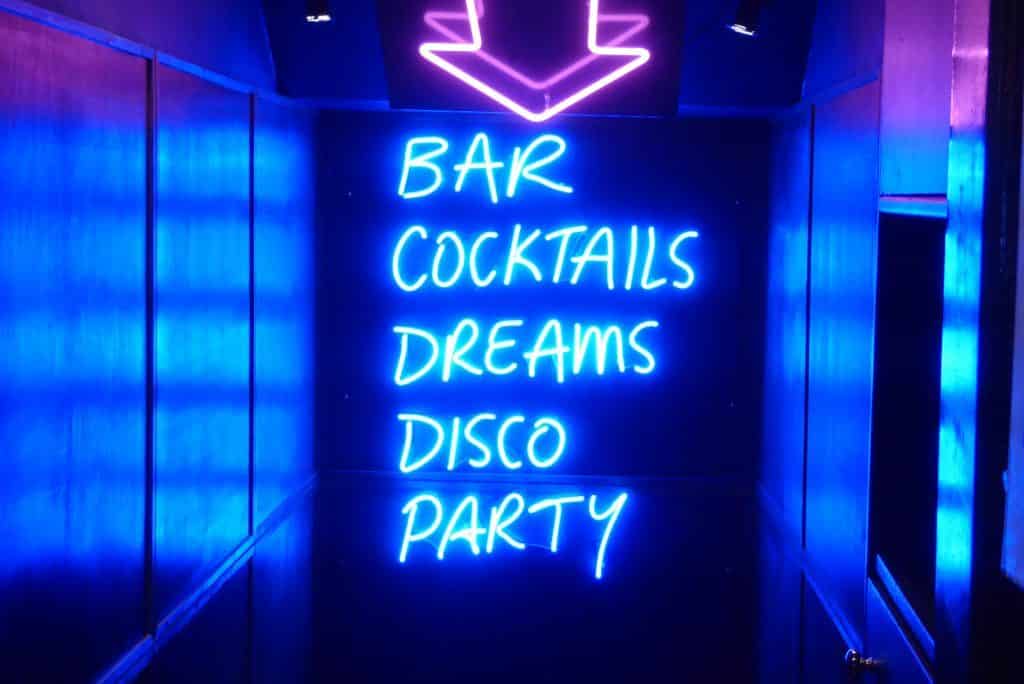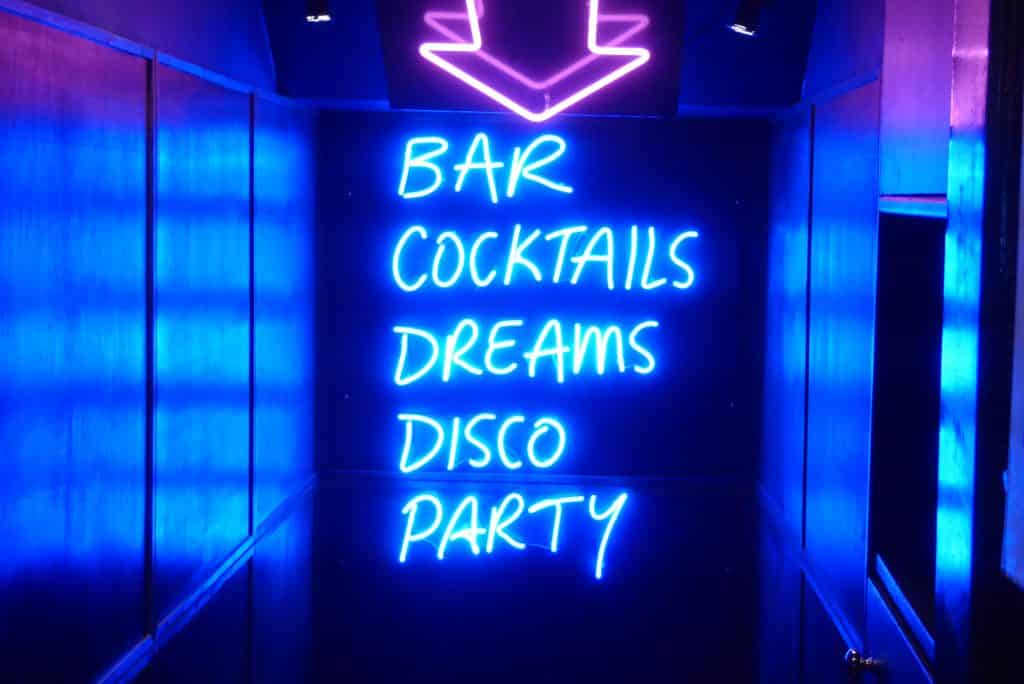 Many restaurants here don't get busy till around 10 pm, which bars filled from around 1 am and clubs getting going around 2.30am. The insanely-epic weekend events like Matinee's Pervert are the exception to this however and full up fast! Cash is king here, and pickpockets are sadly rife throughout almost venue we visited – just be careful, leave your non-essentials at home and just take what you are actually going to use on the night. Take special care at bars and in dark rooms as – well, easy targets are those literally with their pants down.
We have only focussed on explicitly gay venues here in Barcelona, but the city and country are so liberal don't feel like you can't make out with your partner in most bars or clubs here!
Refreshing and freeing, the gay nightlife in Barcelona has something for everyone!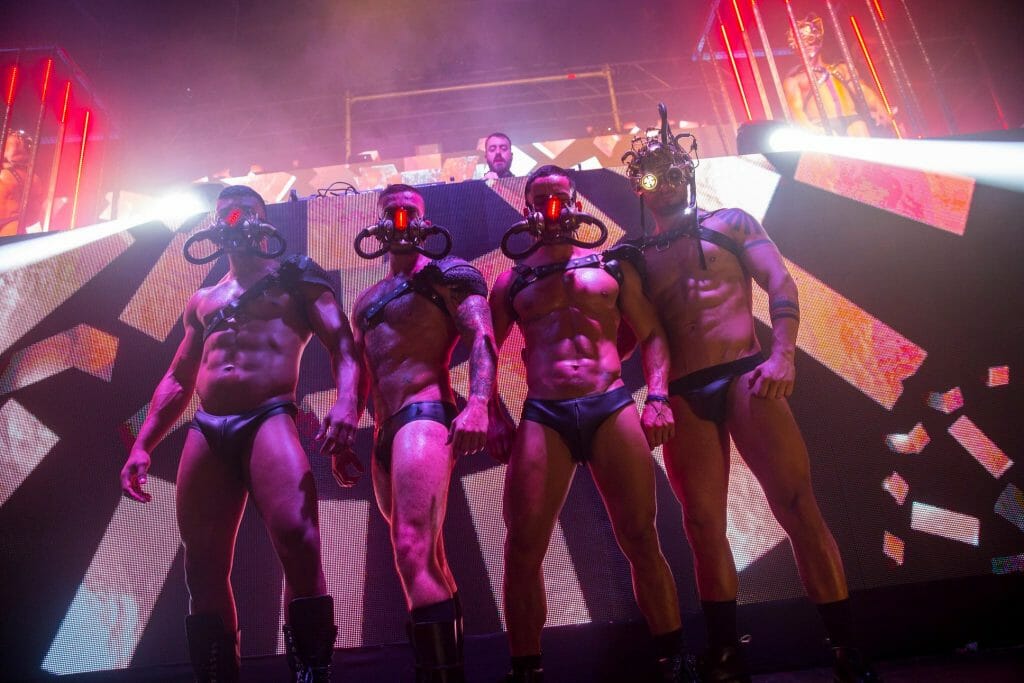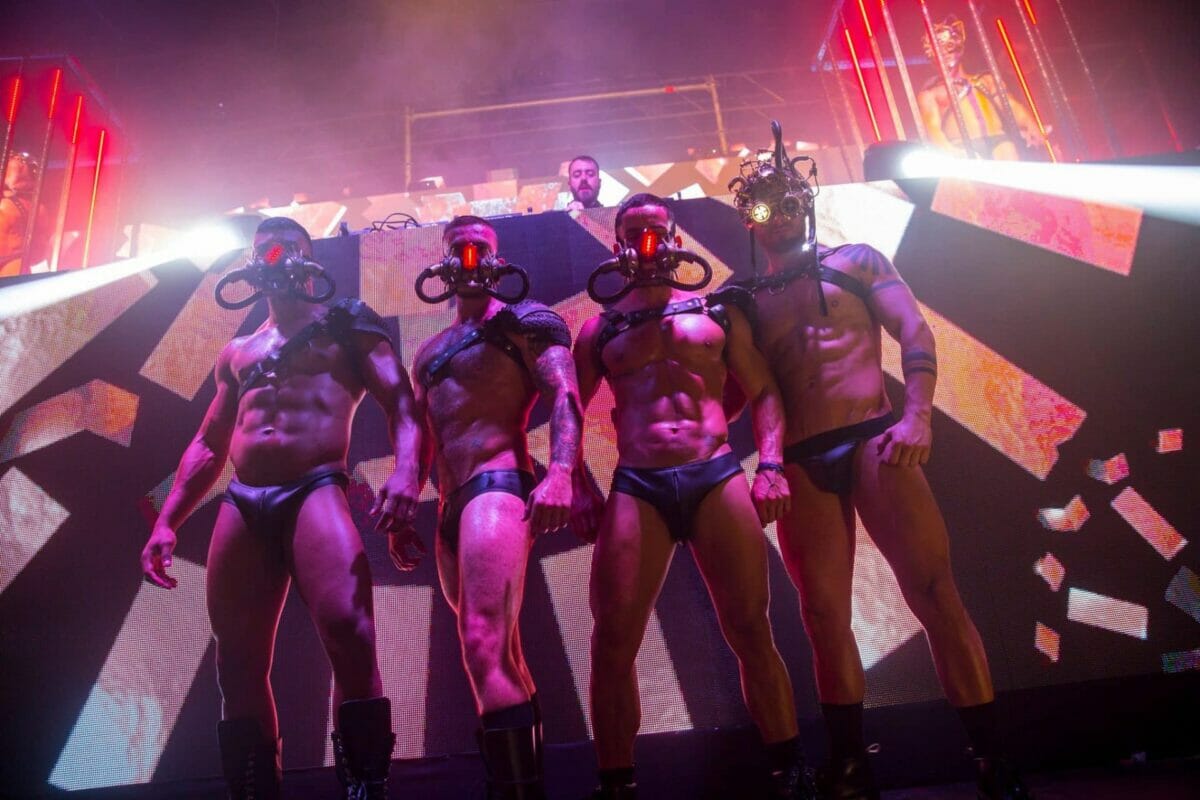 Barcelona Gays Bars In Gaixample Area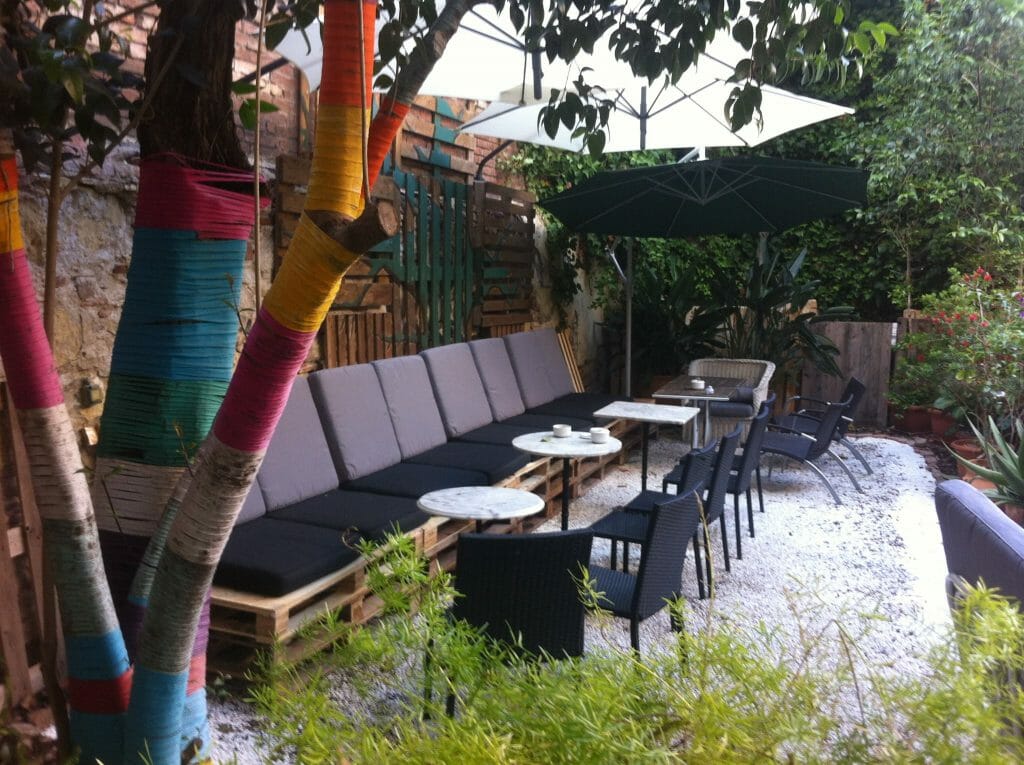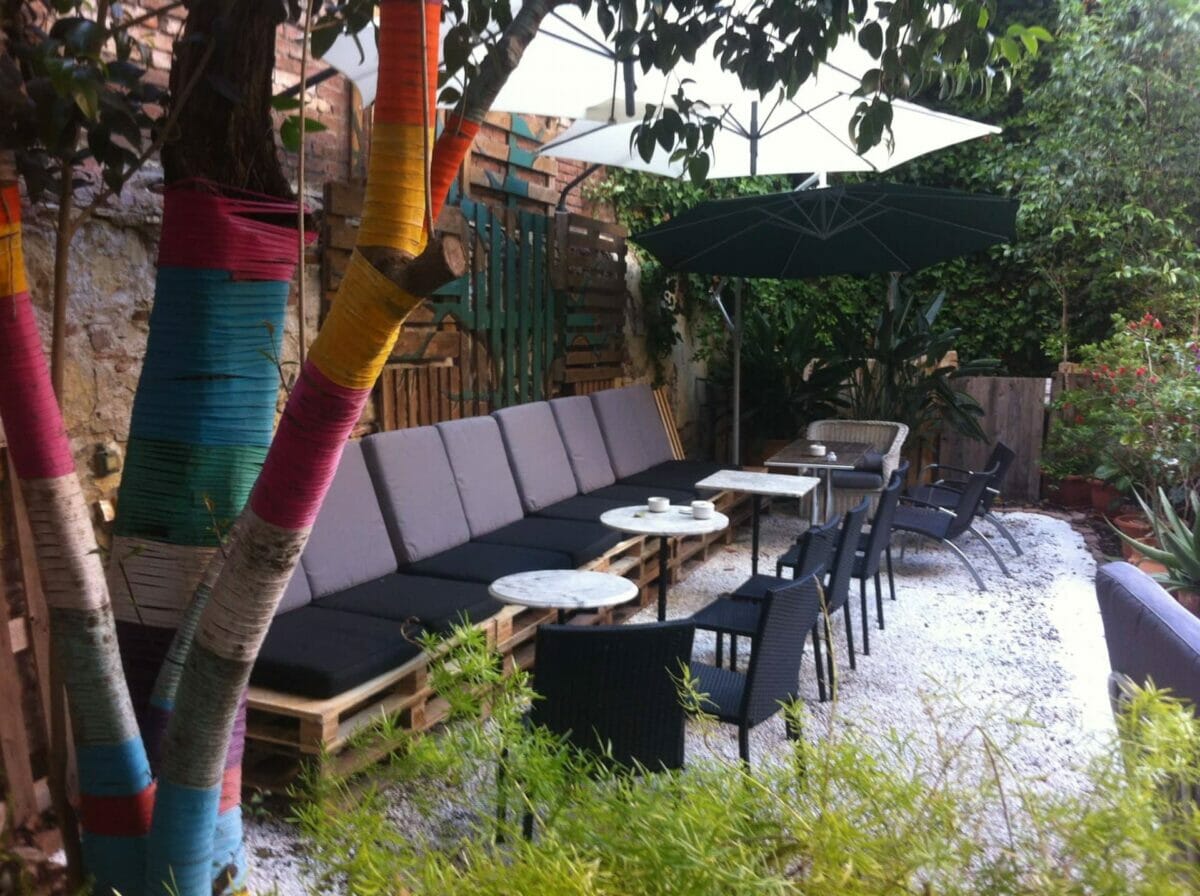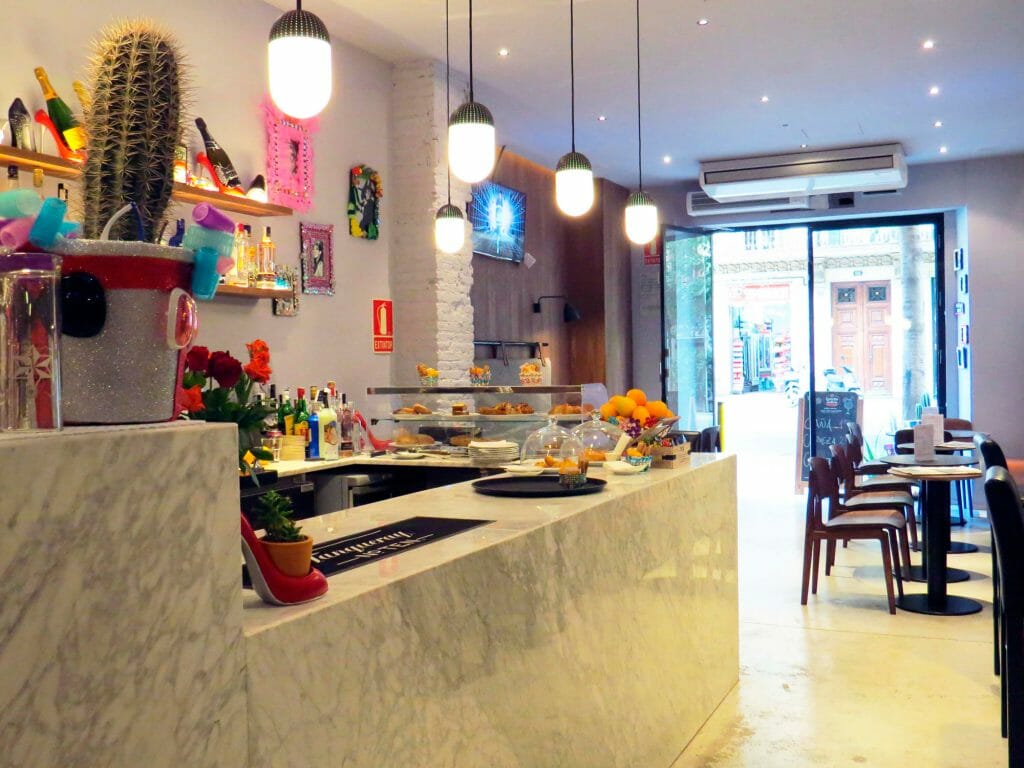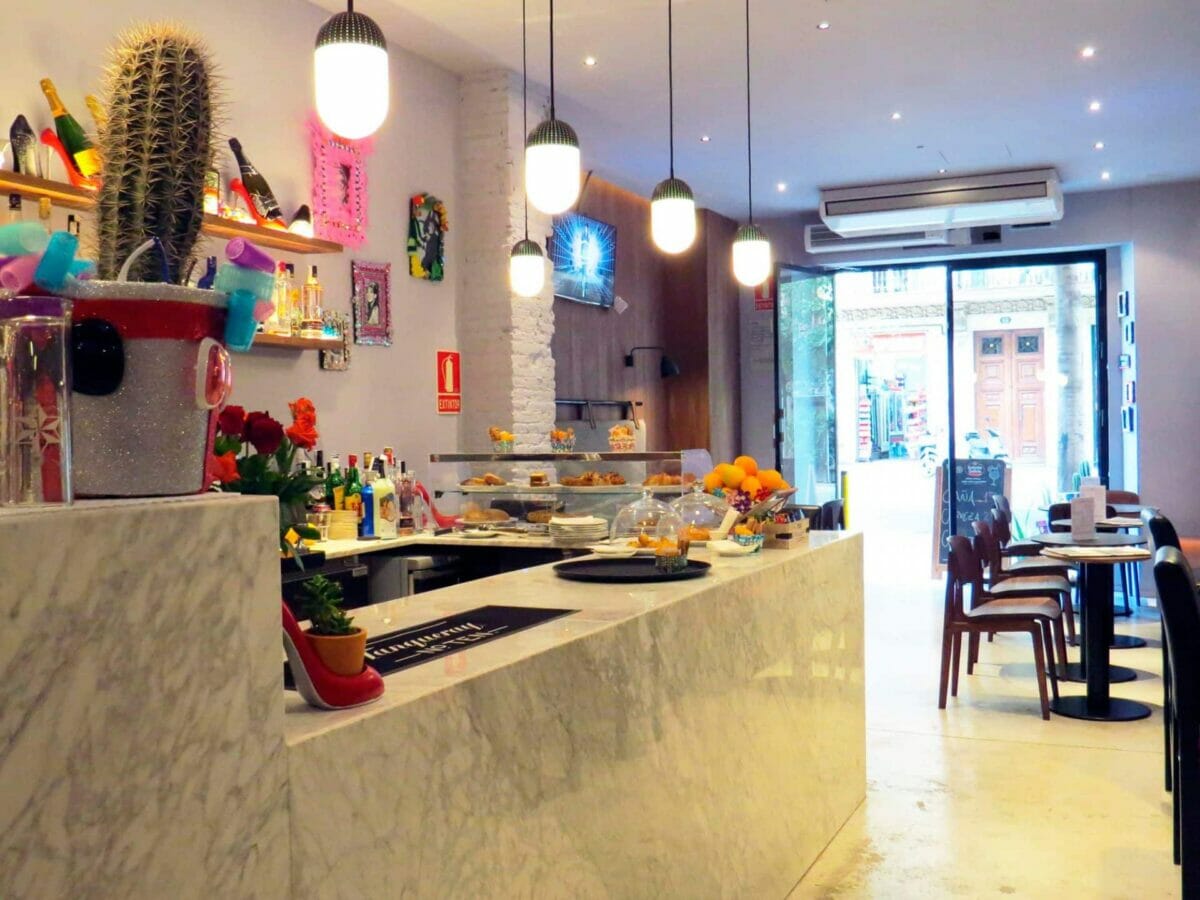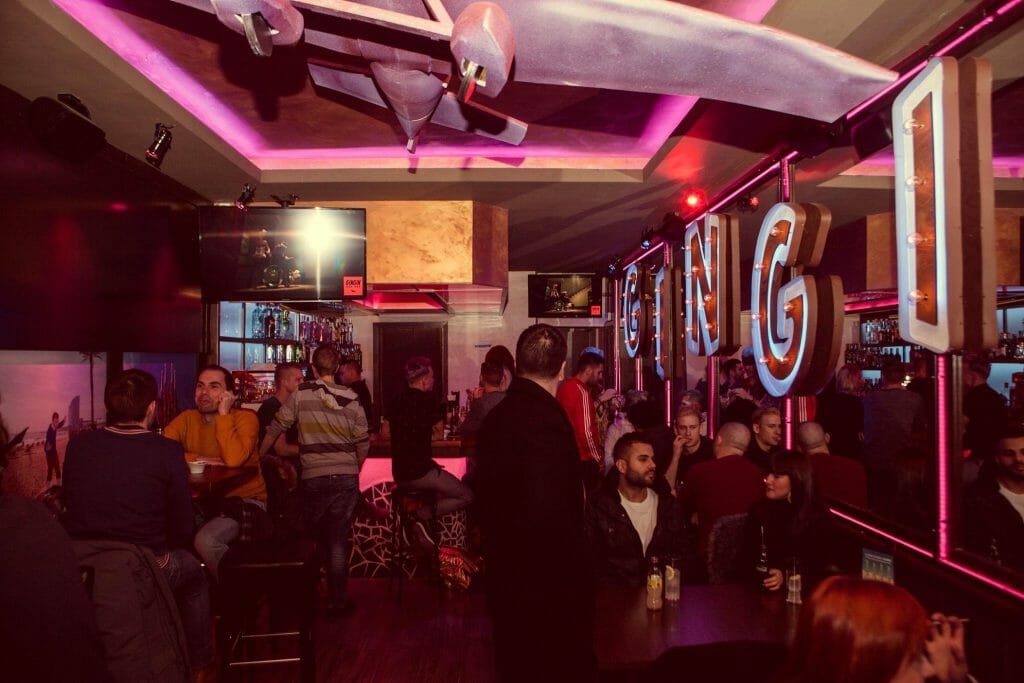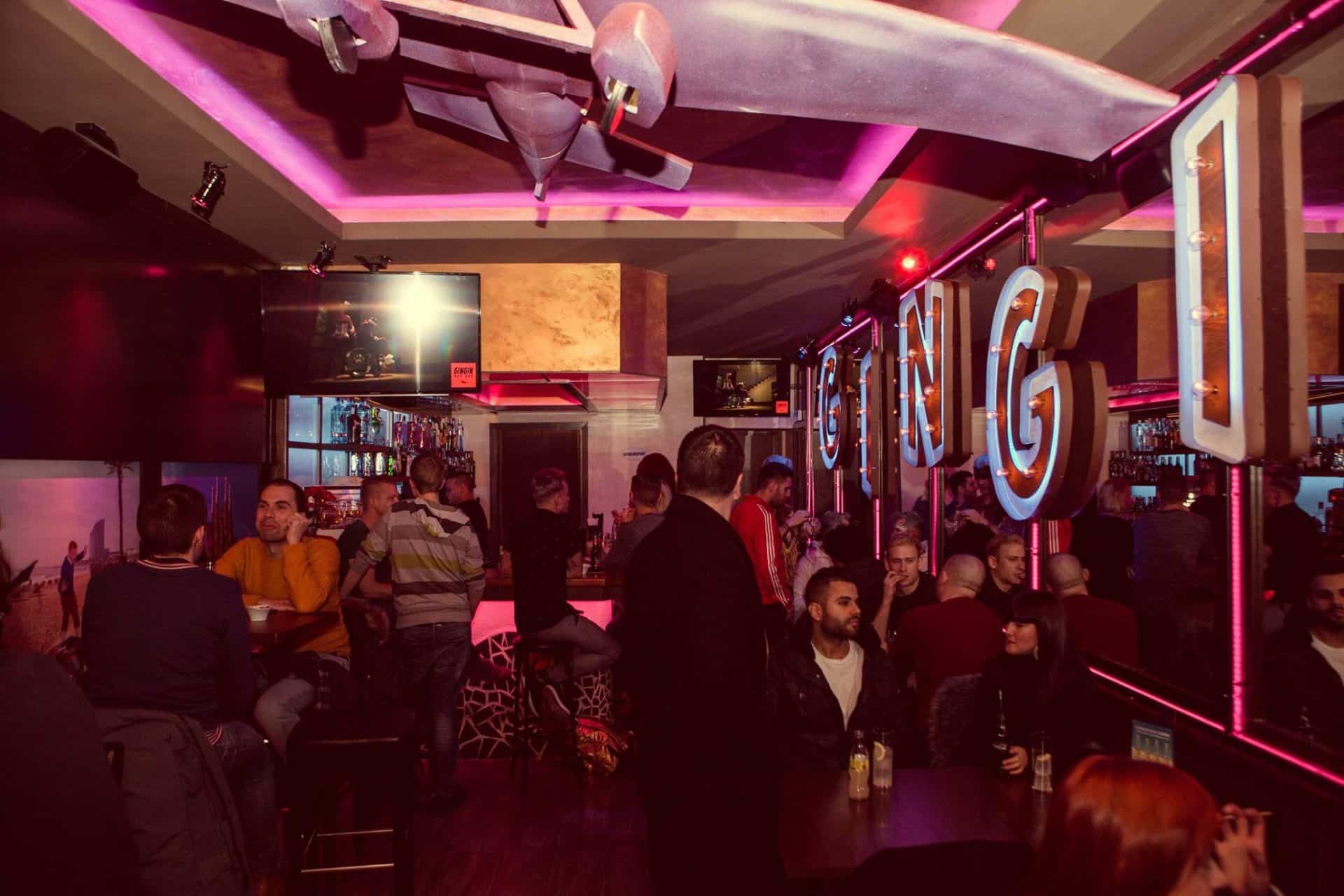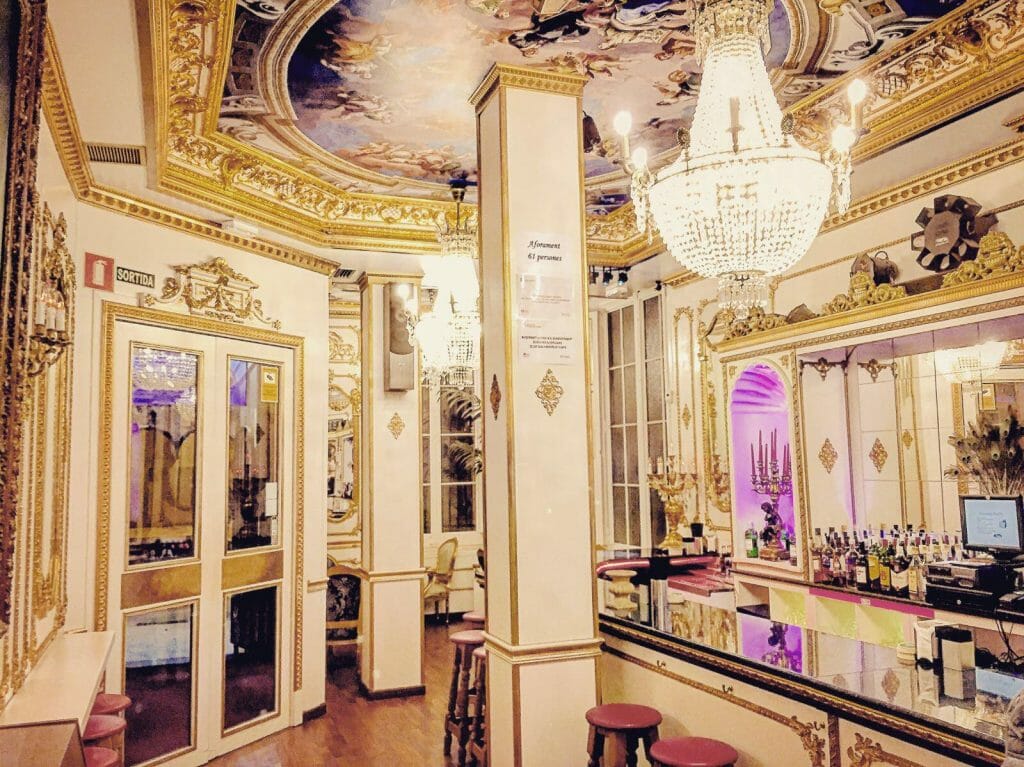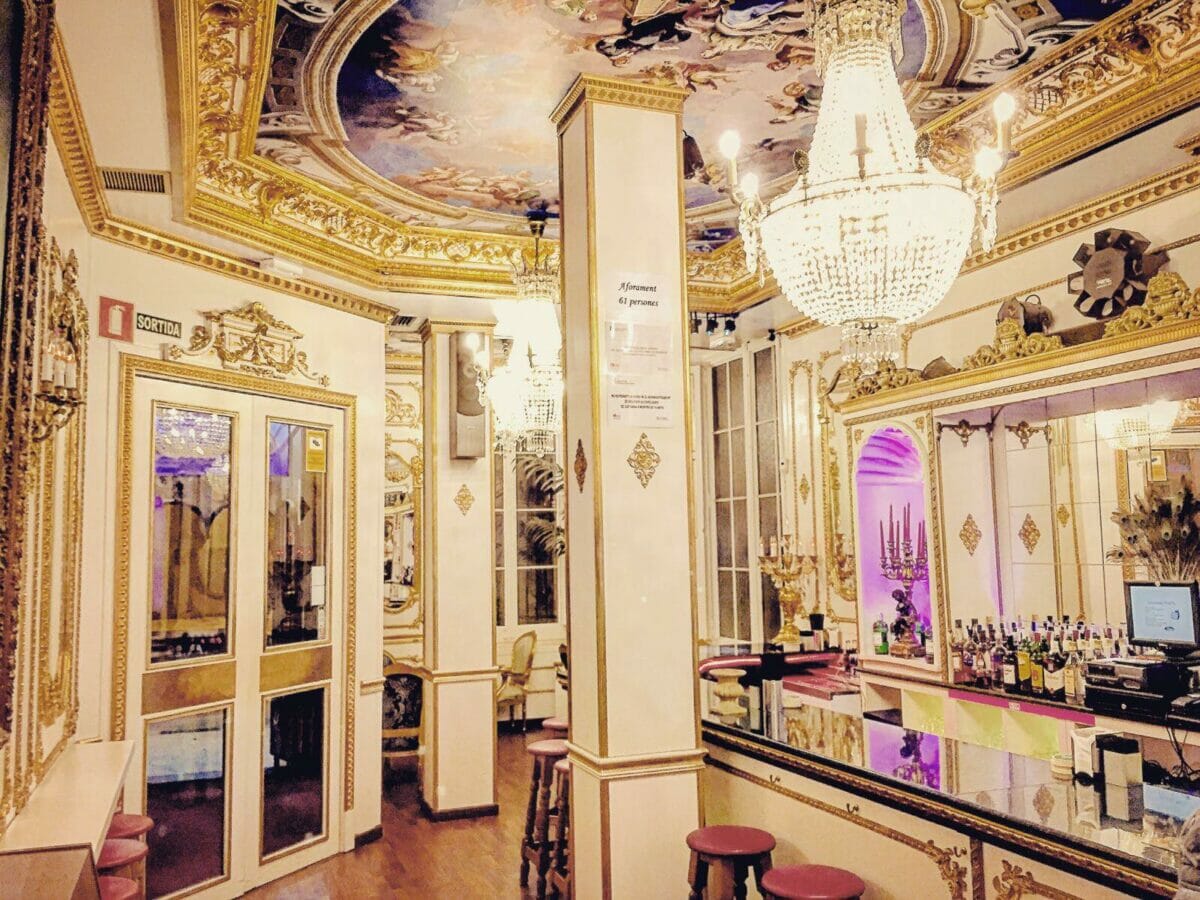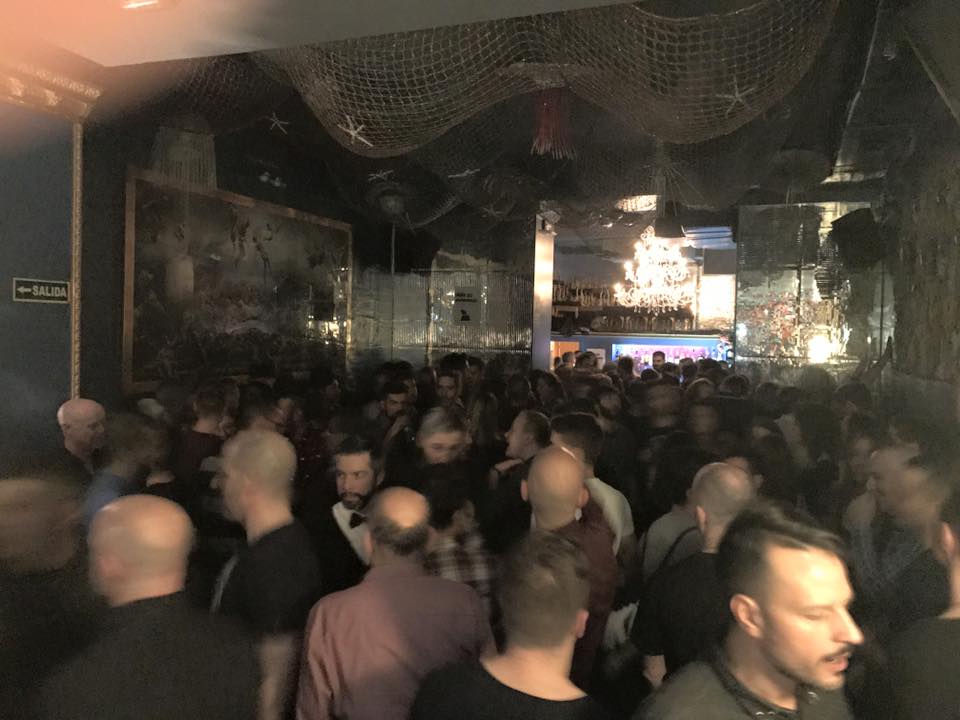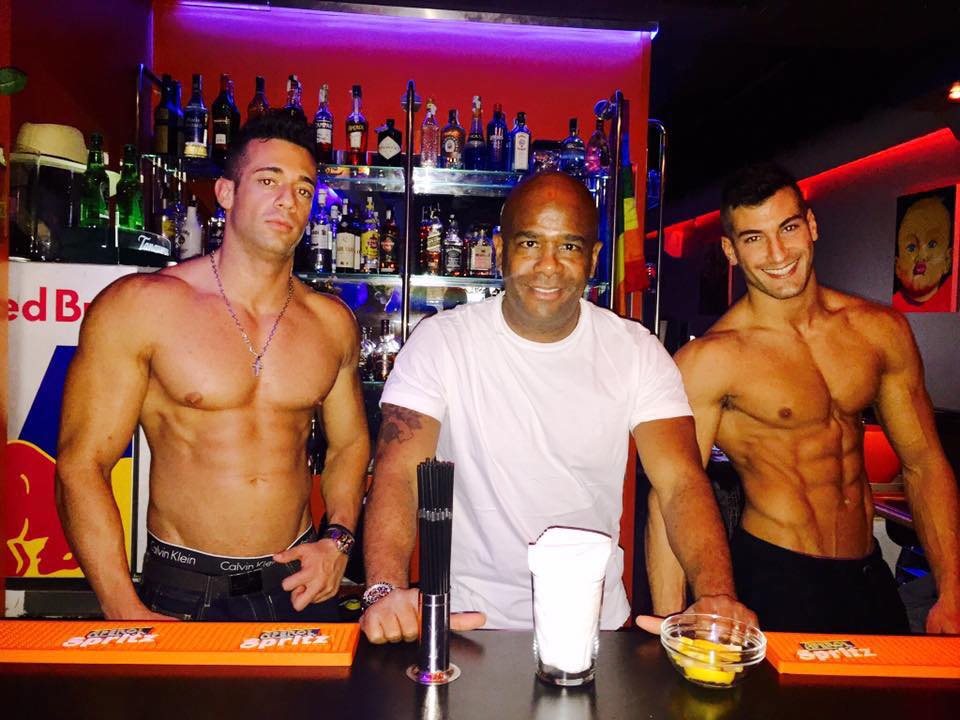 Other Gays Bars In Barcelona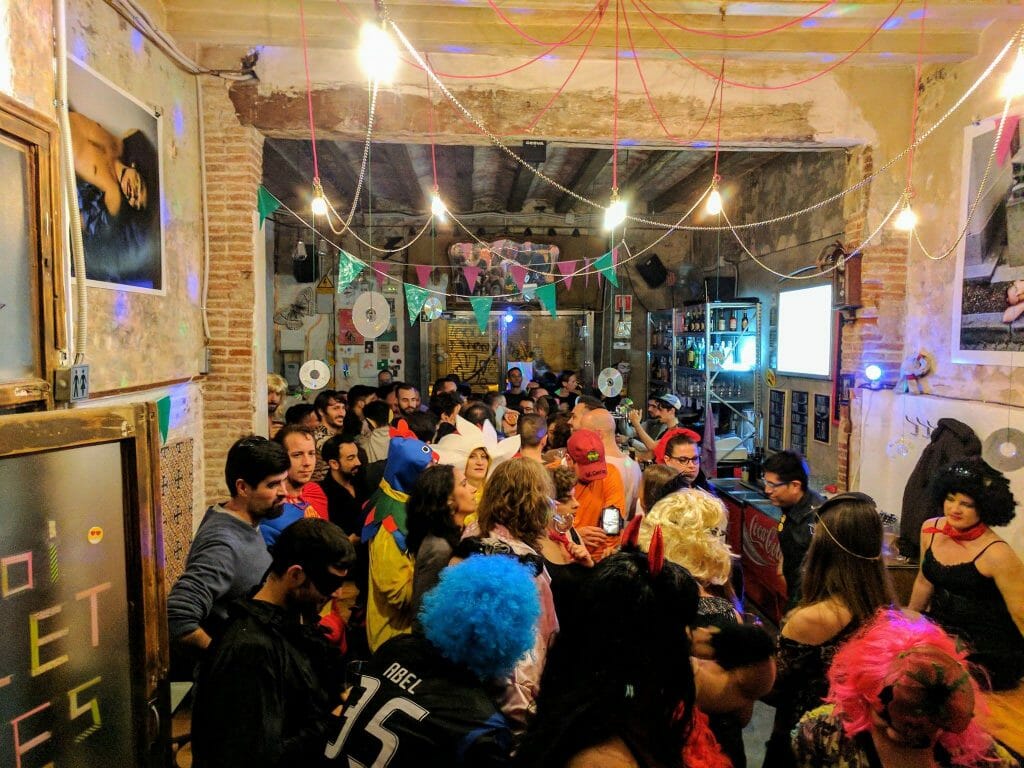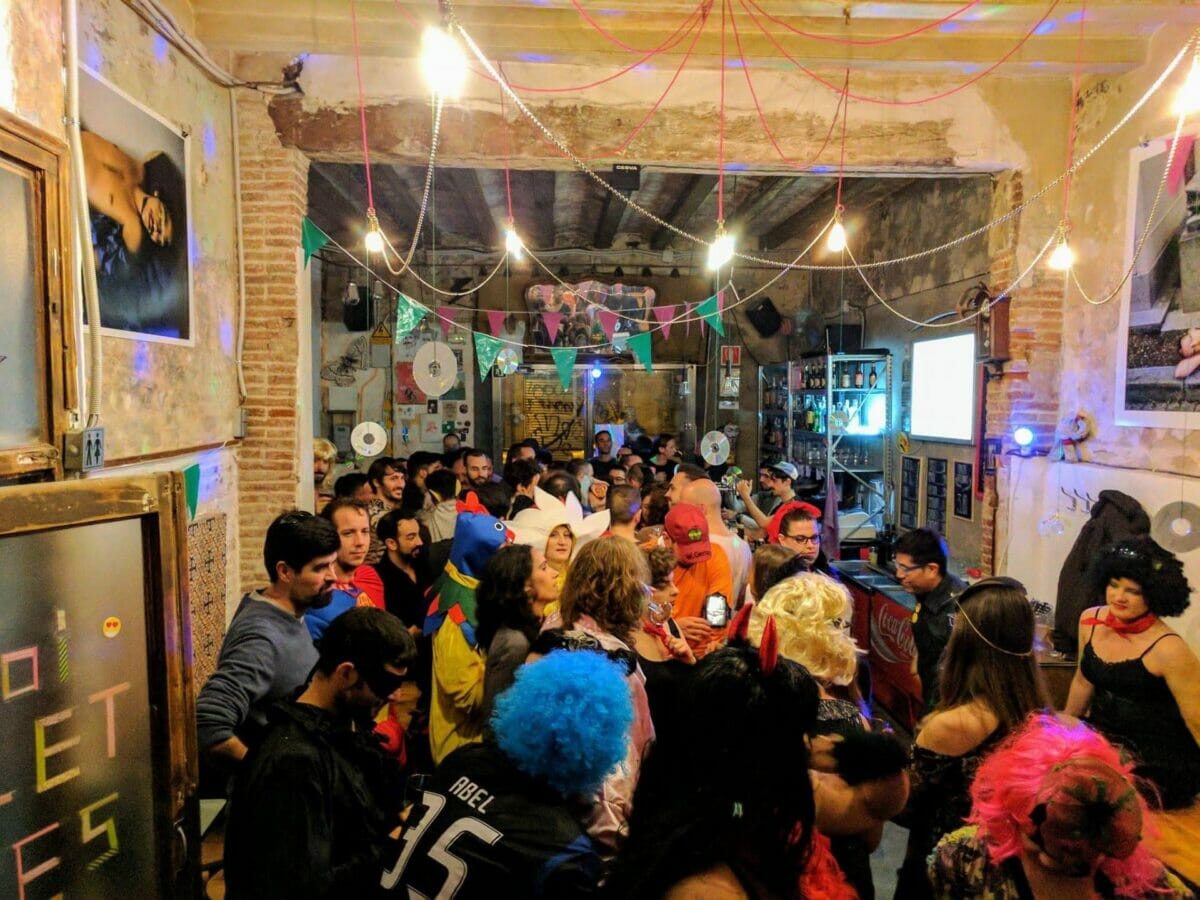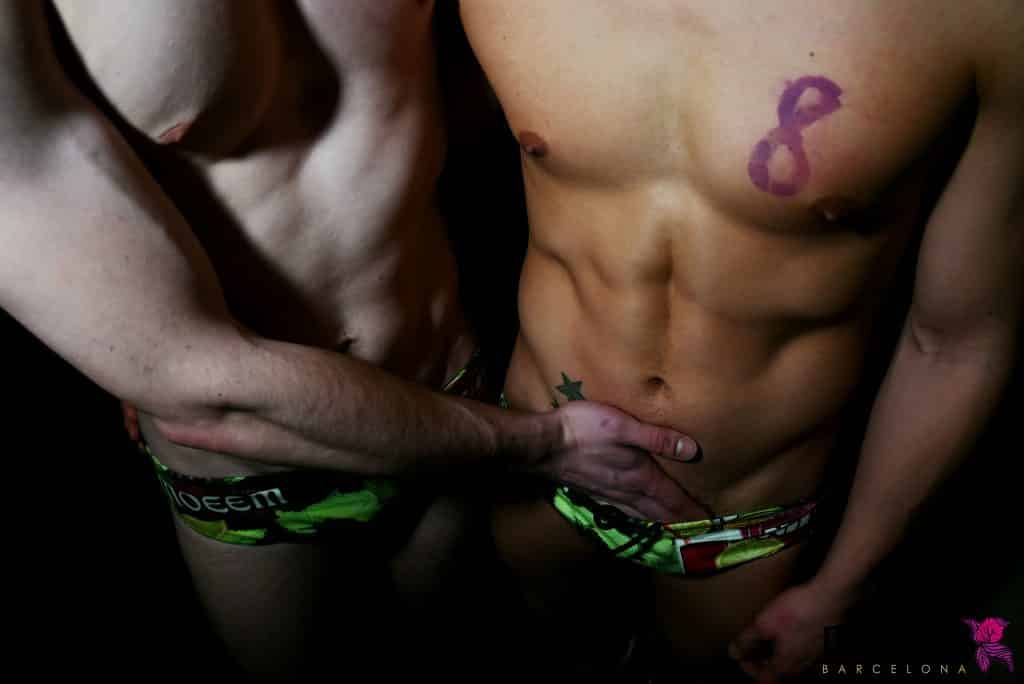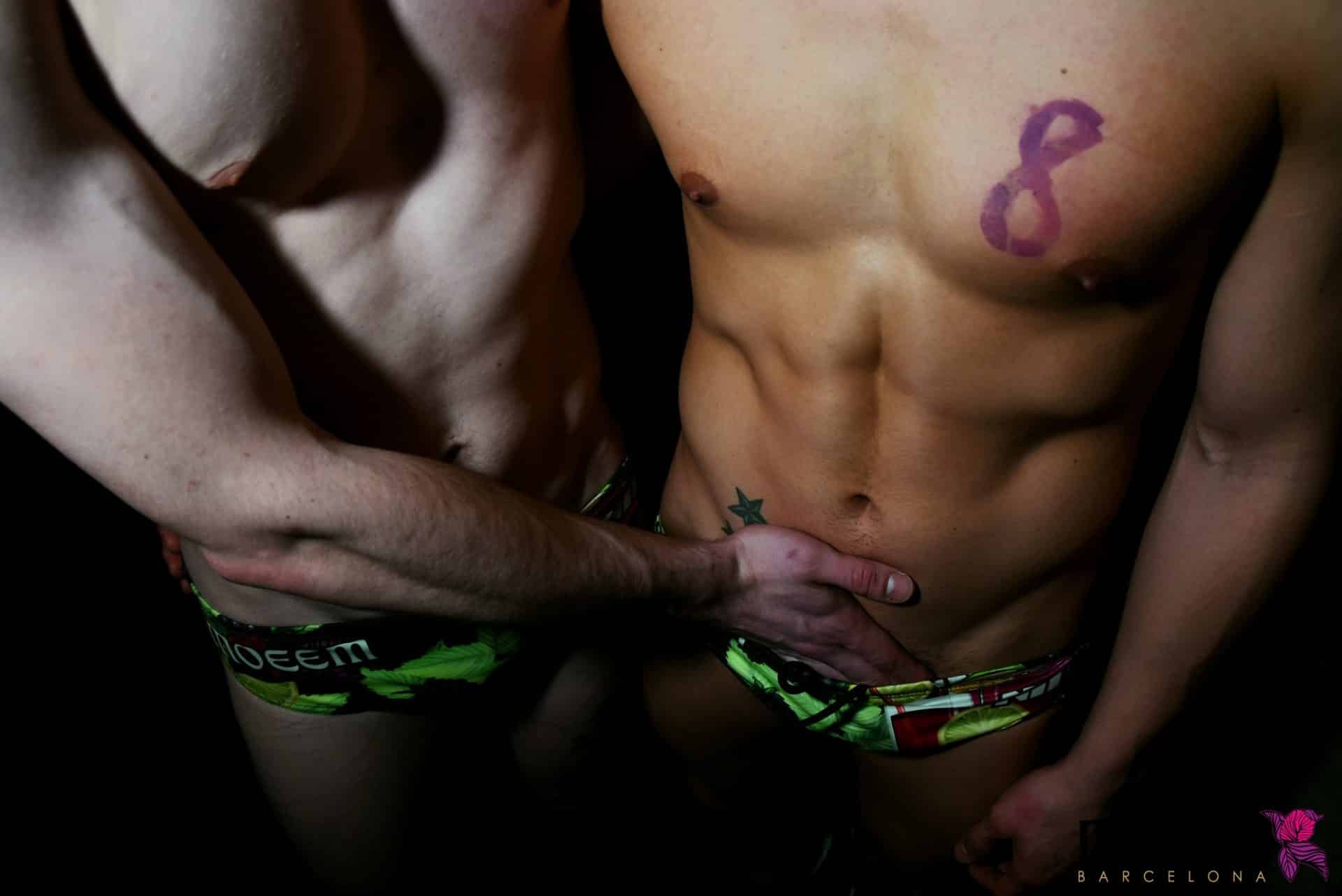 Weekly Gay Dance Parties and Night Clubs In Barcelona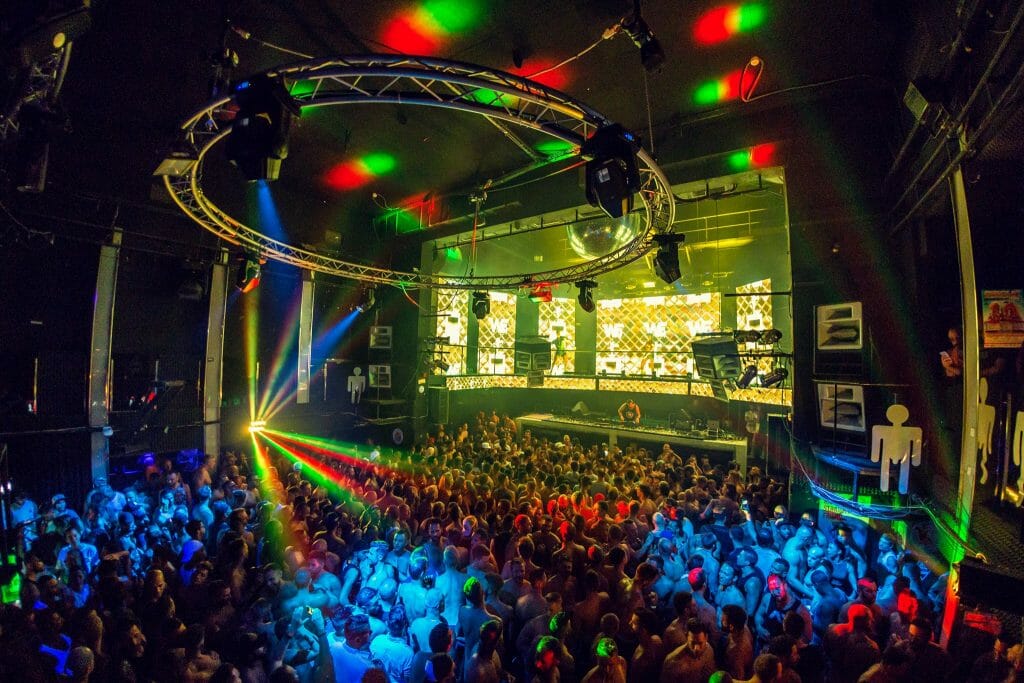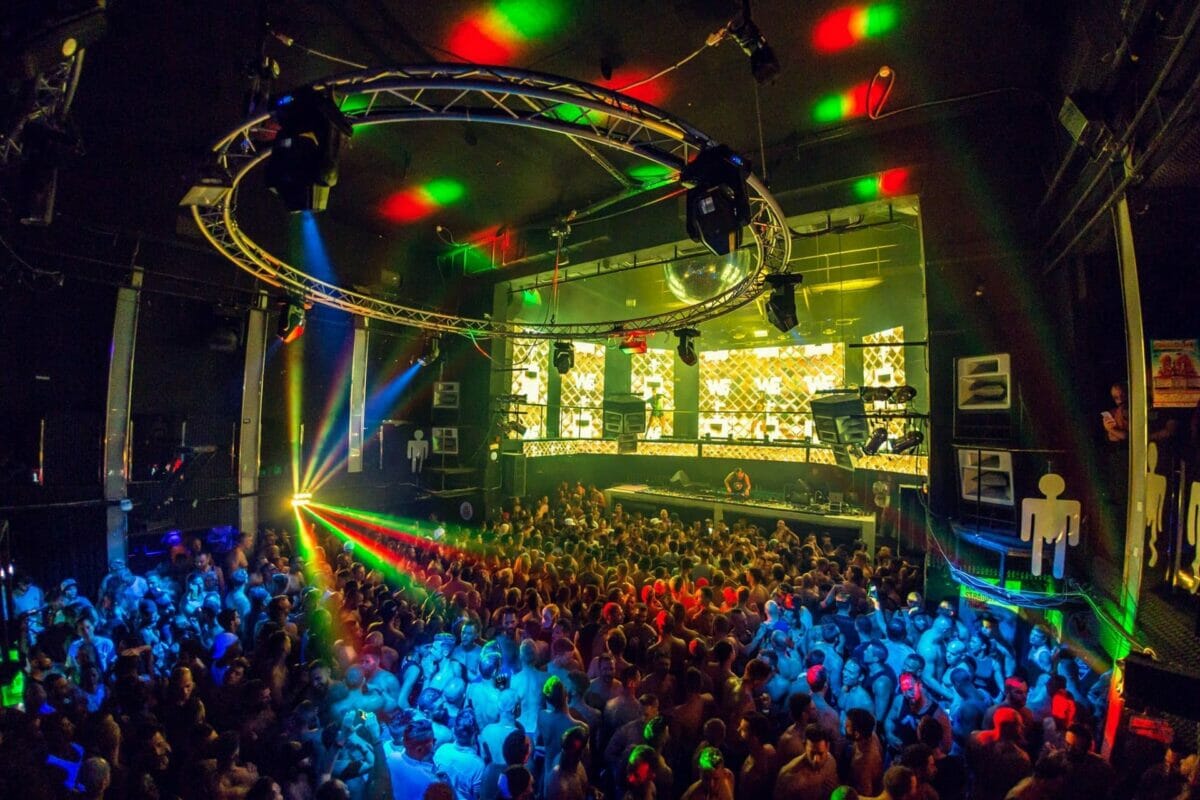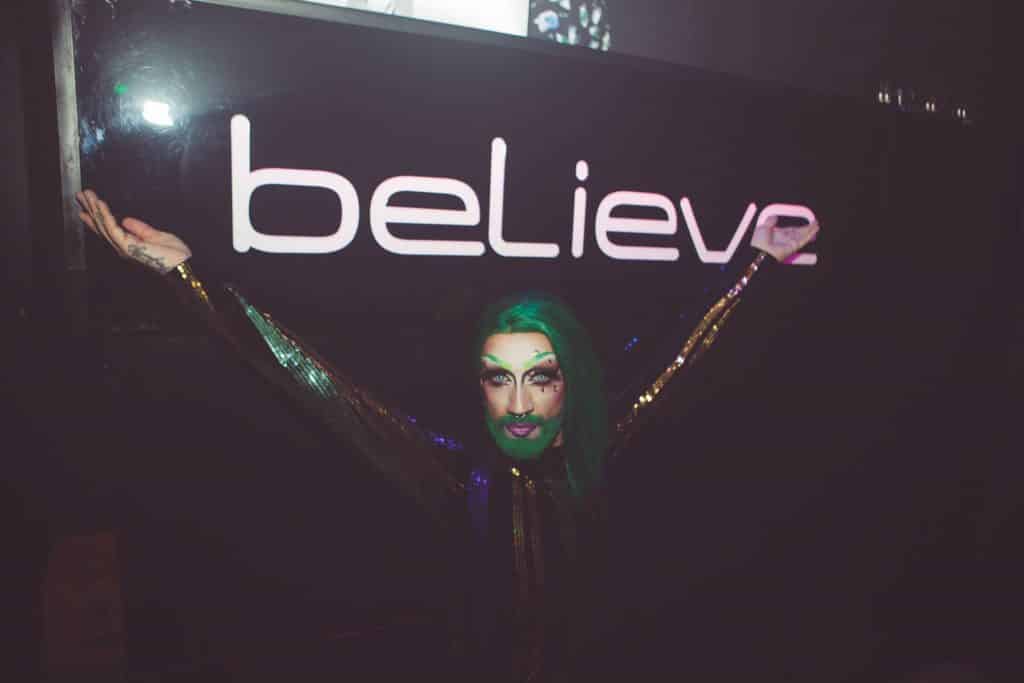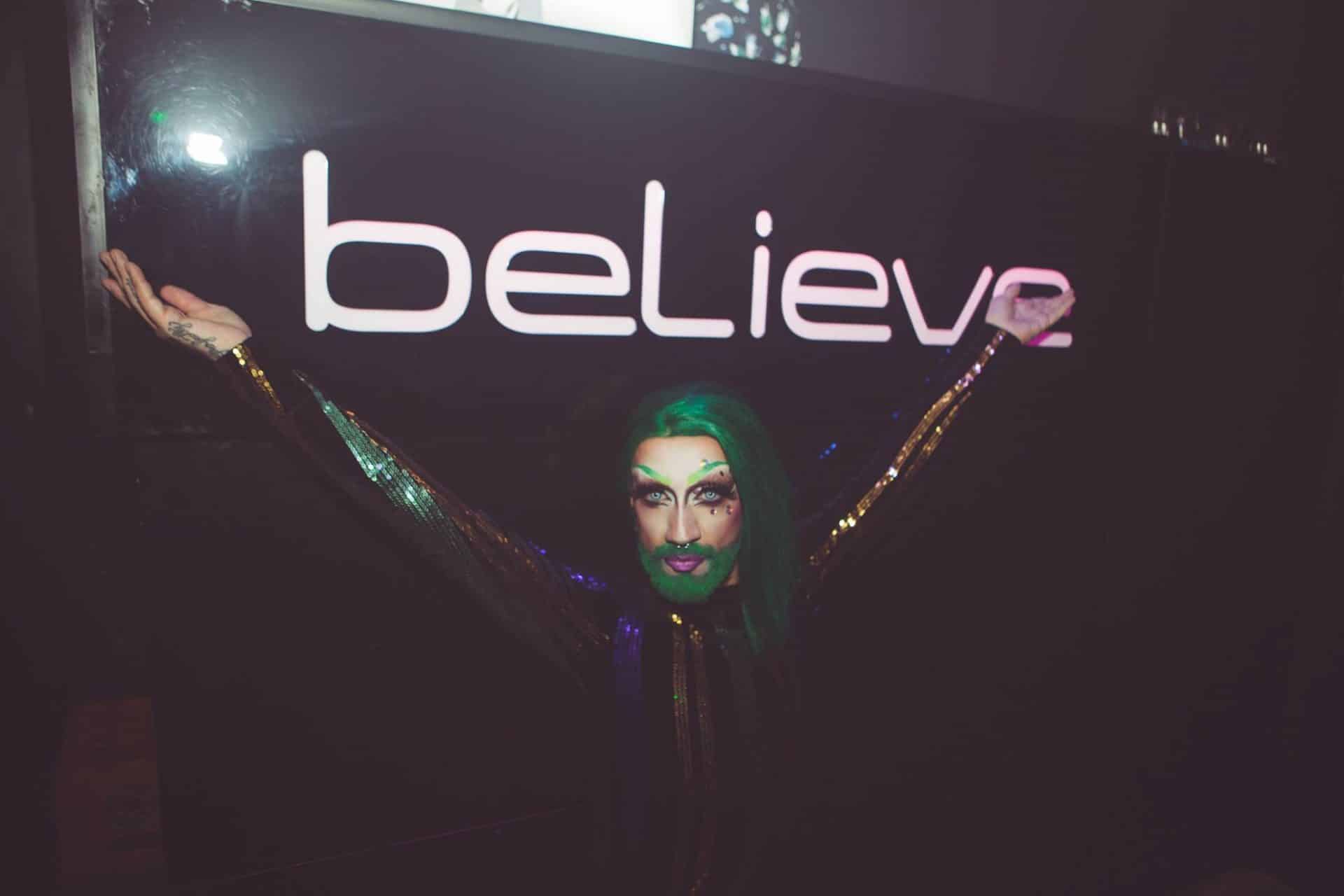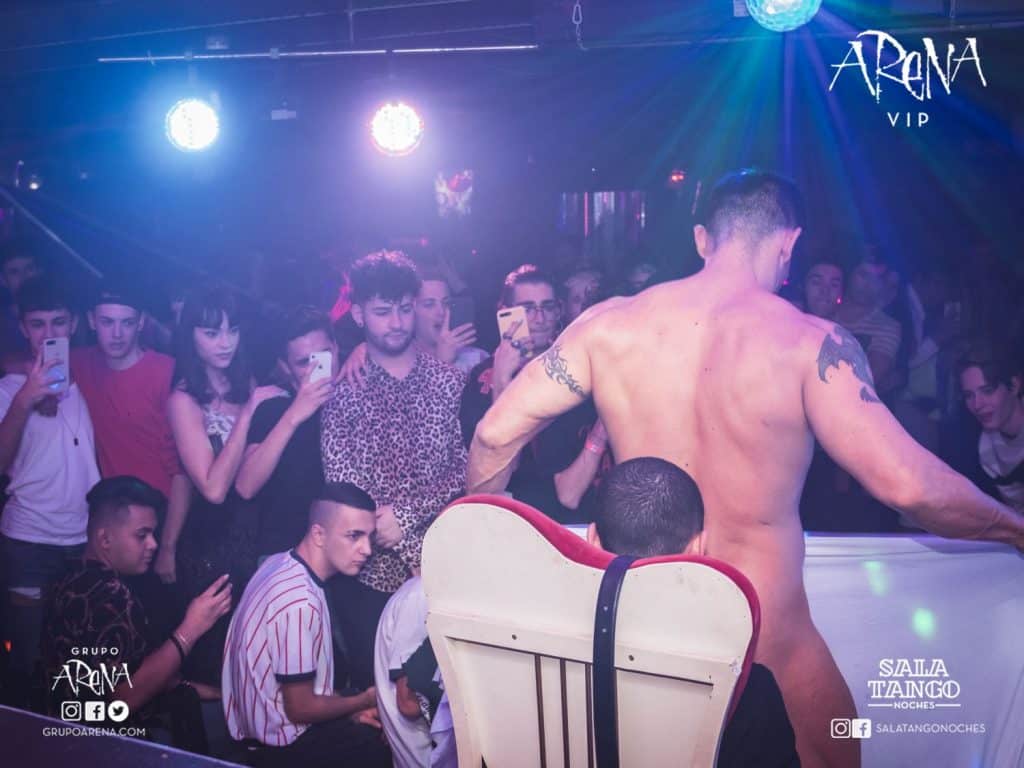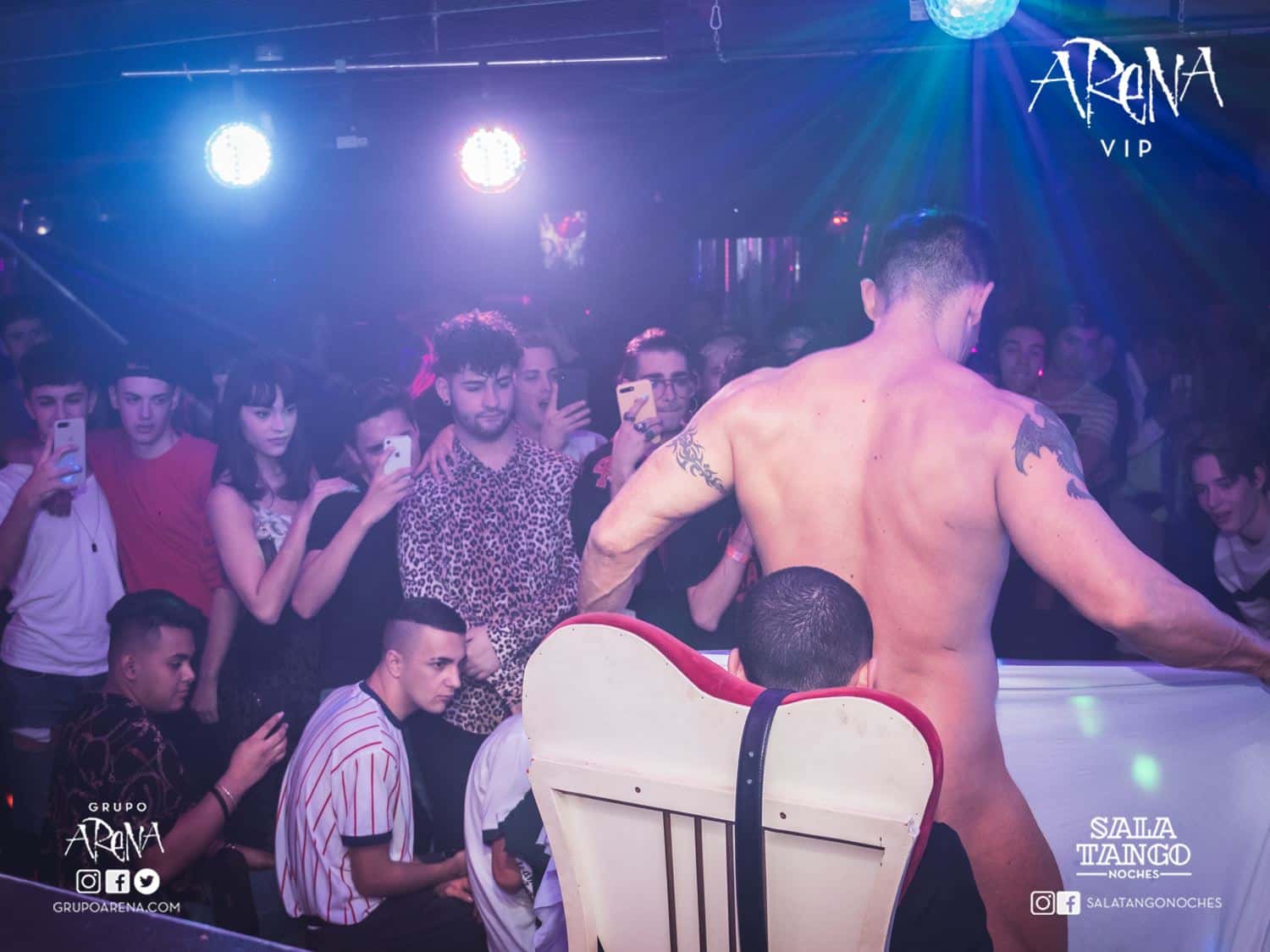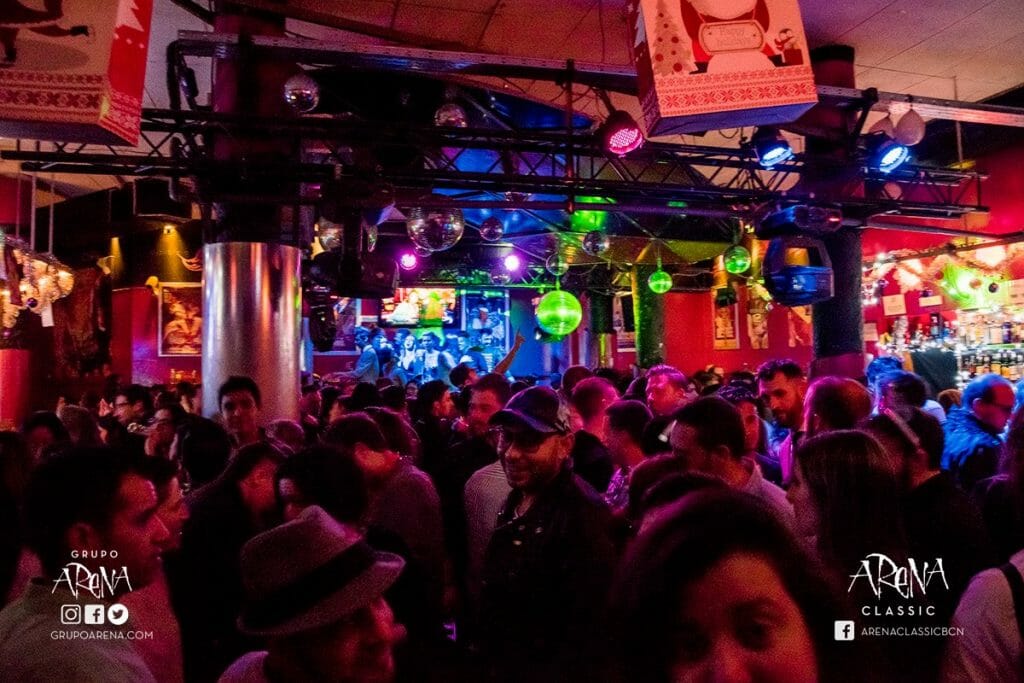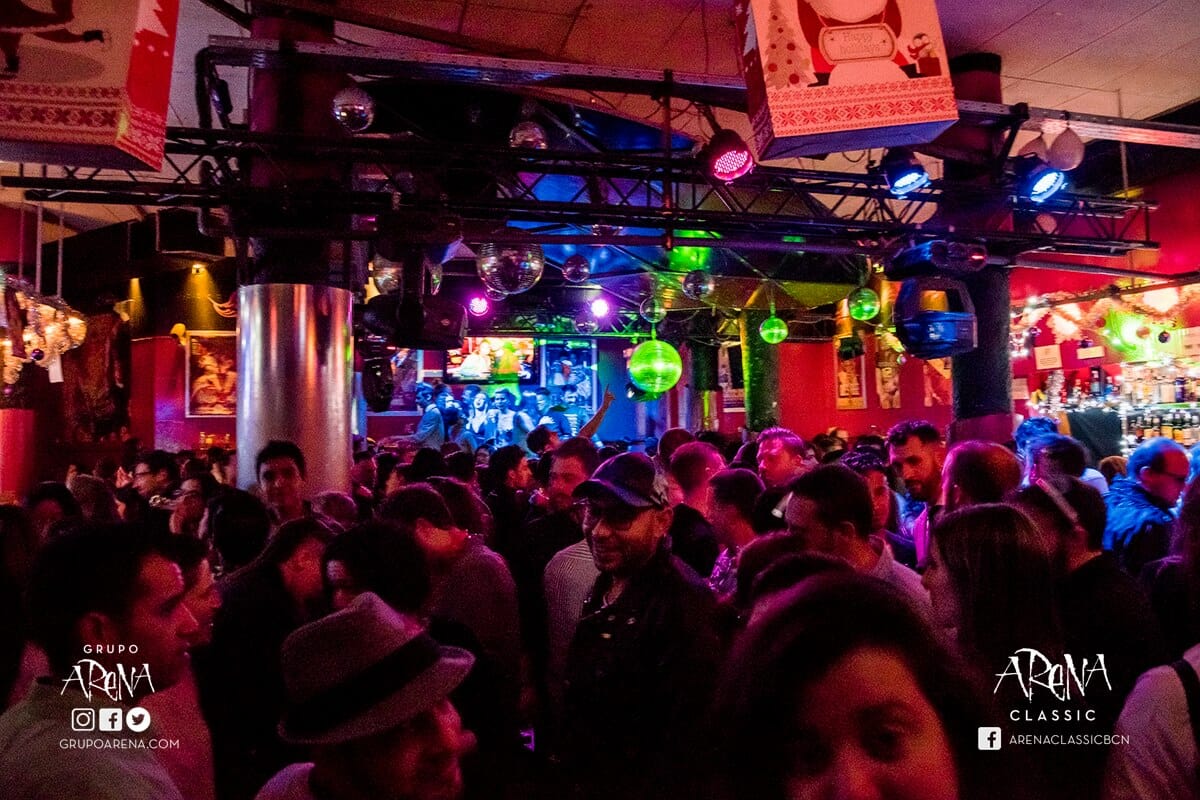 Less Frequent Gay Parties In Barcelona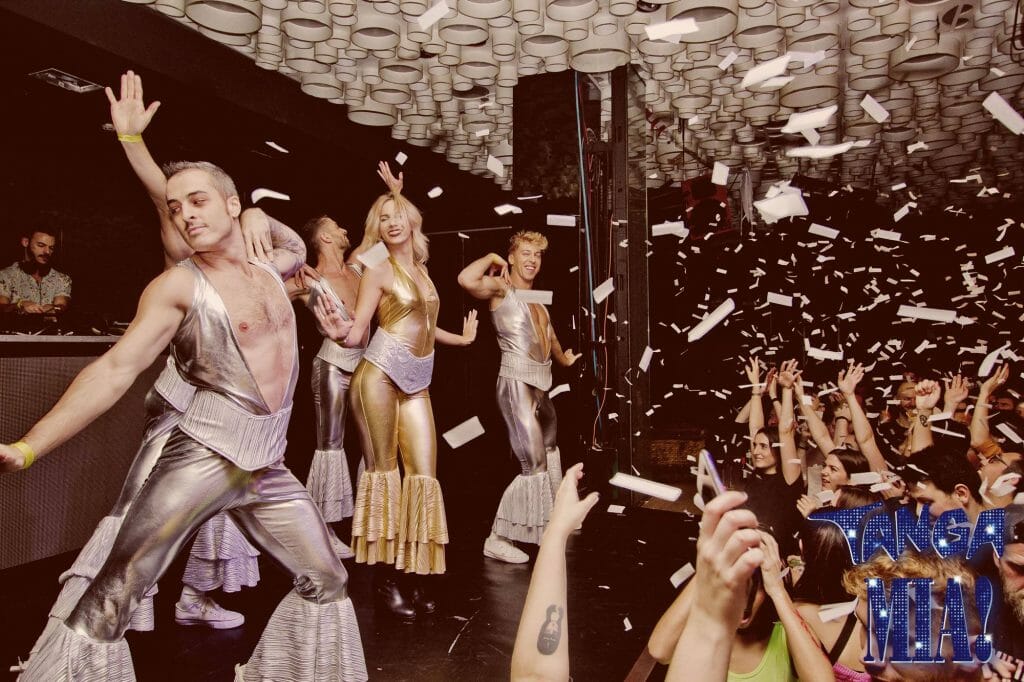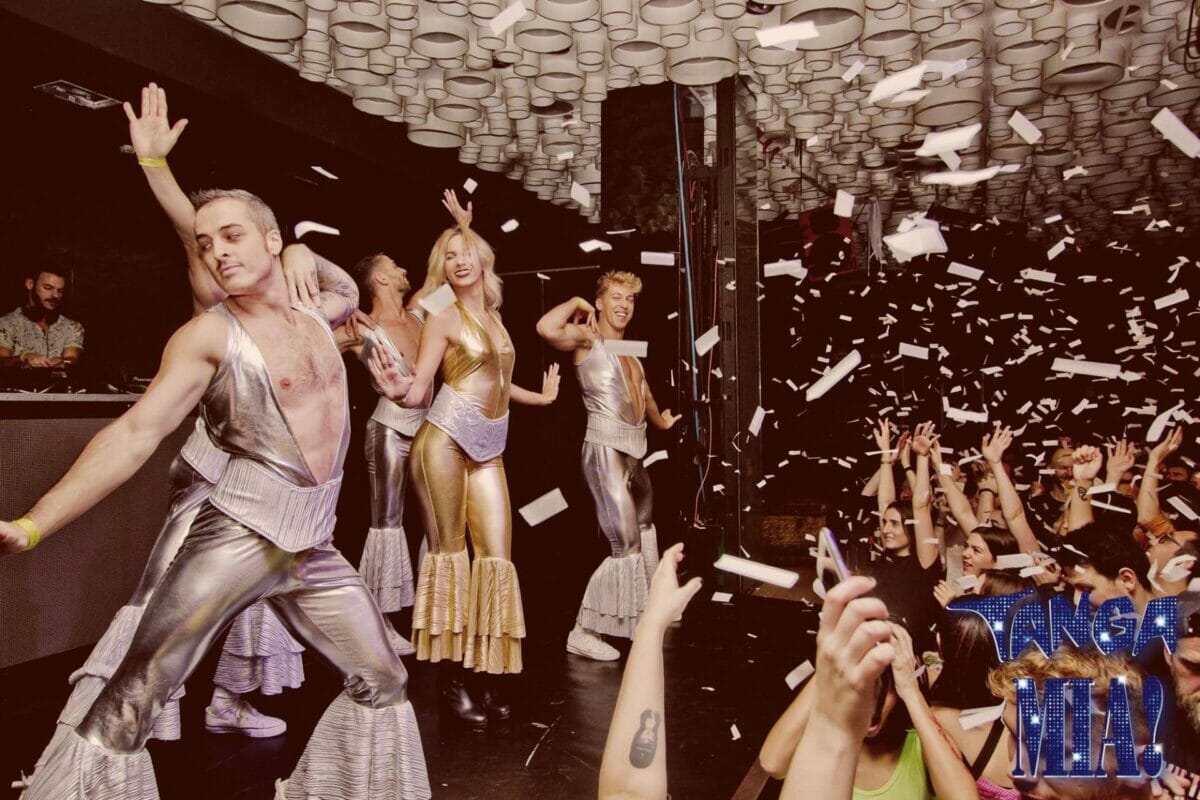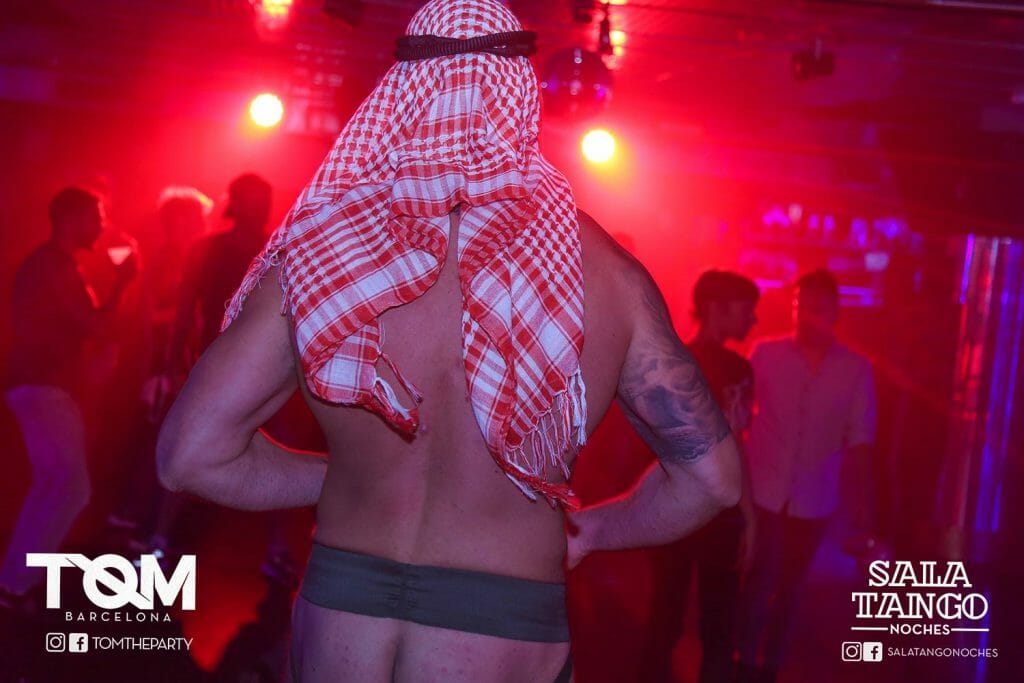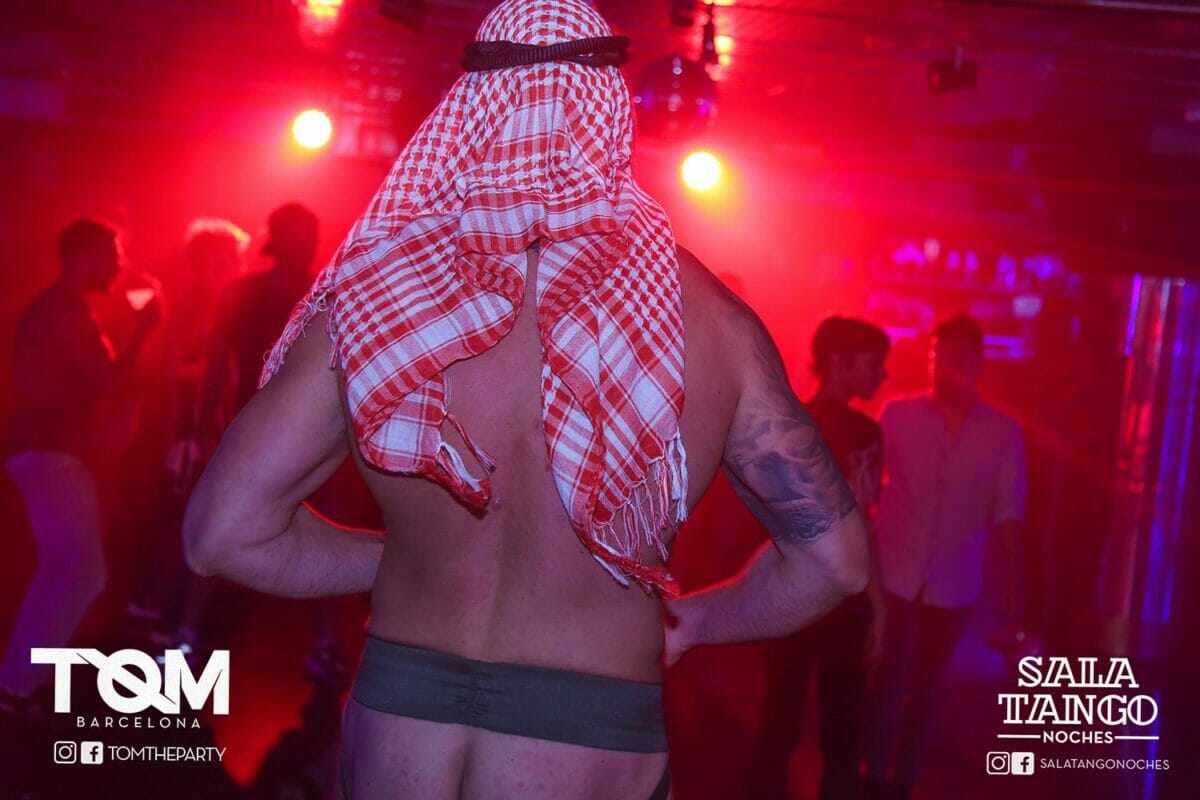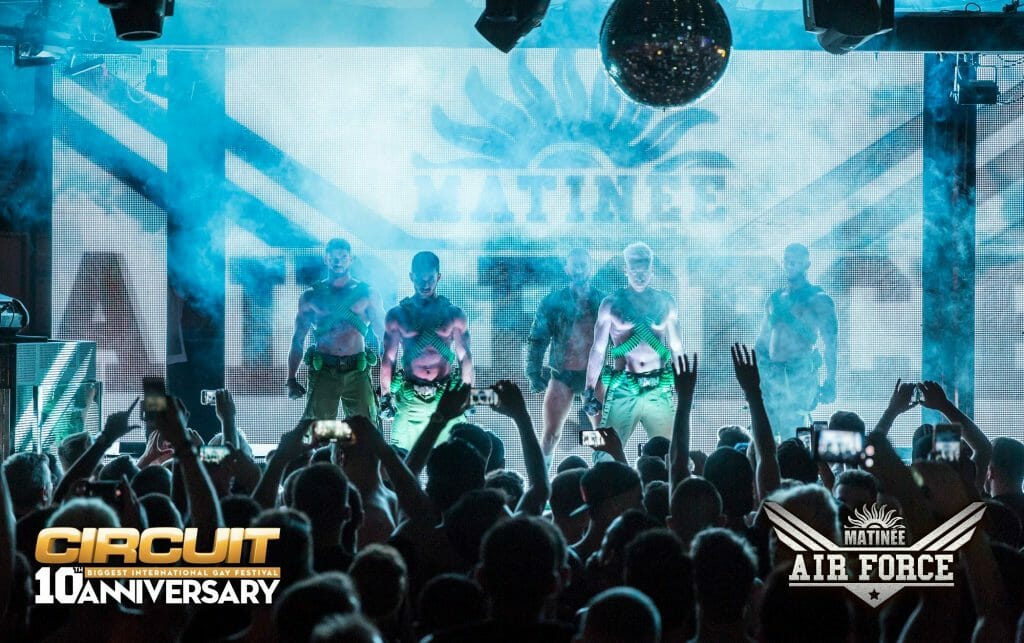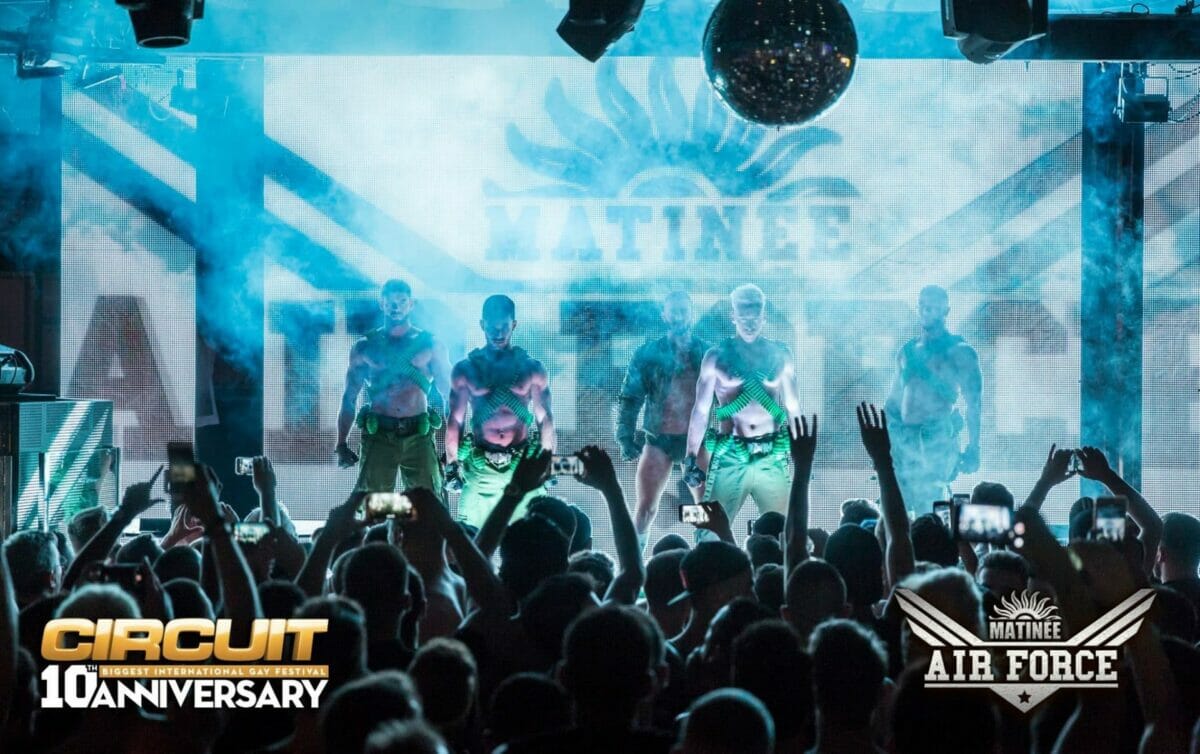 Gay Saunas in Barcelona
Had enough of gay cruising in Barcelona – either in the bars or elsewhere?
For those who want a bit more guaranteed action, there is six steamy gay saunas in Barcelona that shouldn't leave you disappointed (unlikely all those faceless accounts on Grindr or the other hook up apps…). If you want to explore your kinky side without a humid sauna, there is also the gay Barcelona cruise club scene which is as sensually self-indulgent as you will find anywhere on Earth.
Foreigners are happily welcoming in all gay sex clubs and sauna in Barcelona, and although many speak English, you'll still need to be good at reading non-verbal cues. Luckily we have out gay sauna guide to help you out! Most sauna here are open 24/7 at while not the cleanest in Europe, still offer plenty of fun.
Sauna Barcelona – A luxurious sauna to live out all of your hot, carnal desires in. Open 24/7 but most popular after work and for their after-party on Sunday mornings. There is an amazing whirlpool, gay cinema theater, bar, steam, dry sauna, and plenty of private cabins. Located further from the center however you will probably need a taxi to get here – but its style and clean facilities can make Sauna Barcelona a worthwhile investment in this respect. Plenty of younger, good-looking guys (mostly from Europe) with very few locals when we visited – and very clean.
Sauna Galilea – An urban gay sauna in the center of Barcelona with four floors to relax or find the fun you are seeking. Inside there are hot male massages, a bar-cafeteria, jacuzzi, steam room, cinema, cabins, and dark rooms. Open 24 hours over the weekend with discounts for younger guys, Sauna Galilea is normally quieter than other saunas but attracted more locals in our experience.
Sauna BRUC – A big, beautiful and affordable sauna with everything you need: good service, clean facilities and a quiet and friendly environment for playing in. Open since 1980 but recently given a total renovation, Sauna BRUC is very clean and modern with a small bar, hydromassage pool, Jacuzzi, Finnish sauna, Turkish bath, showers, dark room, garden patios, and bed. Popular with bears and their admirers – if you go don't be afraid to explore the kinky Sitges Room, only for the most daring that you will have to discover for yourself.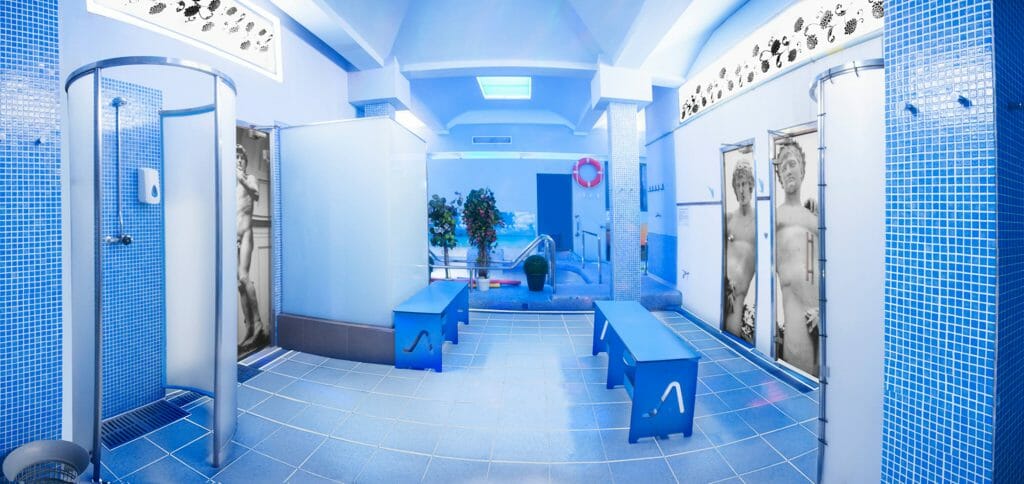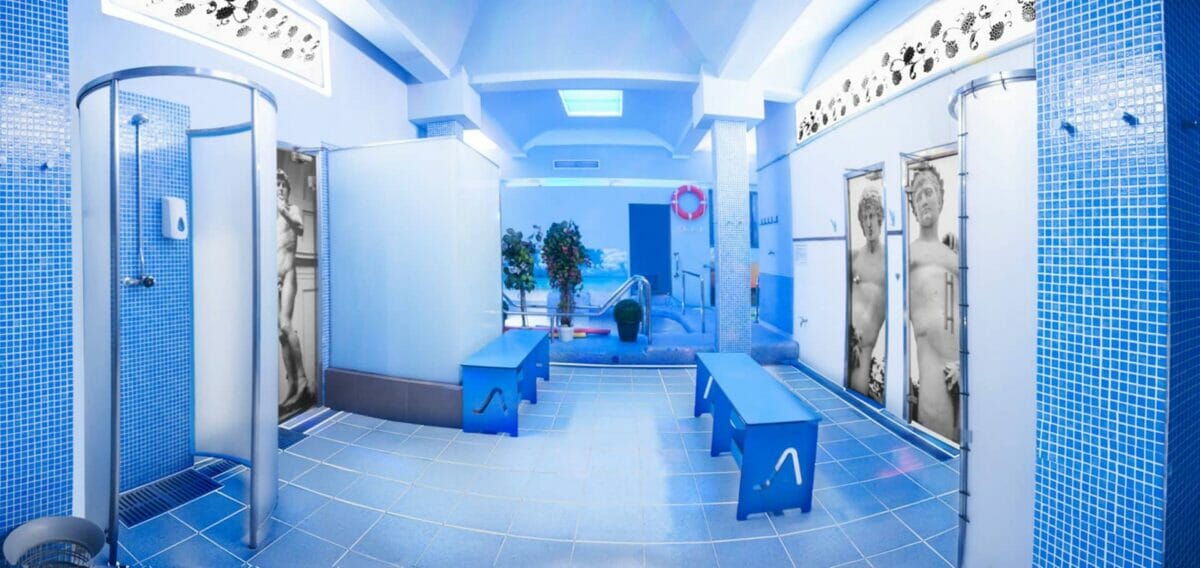 Sauna Condal – A very spacious sauna set over three floors and visited by an older clientele. Come for an intimate workout in the darkroom, or time your visit with one of their popular bear or leather parties. Open 24/7 there is a large Jacuzzi, dry room, steam room, fun showers, maze, private cabins and plenty of dark spaces. There is no luxury here, however, and Sauna Condal is rather run down and in need of more cleaning.
Sauna Thermas – Anything goes in at this vast labyrinth of a modern sauna filled with young sexy guys in every corner. But be are – you are either a client or a rent boy here. It's not for us, but we do like how Sauna Thermas does it in a classy way providing a safe and clean environment for what is a very sought after service in Barcelona. With not one, but two indoor pools, a Jacuzzi, steam rooms, sauna, and relaxing rooms – plus play spaces – your every desire is catered for here.
Sauna Casanova – One of the most popular saunas in Barcelona, and one of the hostel cruising point in the Eixample gay district. Large and recently updated, this "party" sauna has an exceptionally fashionable atmosphere and draws a variety of guys, but mostly young and under 35. Like most gay sauna, cleanliness can be an issue, but there is still plenty of fun to be had in the open showers, steam room, playrooms, and jacuzzi.
SAUNA CASANOVA BARCELONA GAY SAUNAS PASES
Gay Cruising and Fetish Clubs in Barcelona
If the bars, gay parties or saunas in Barcelona are too vanilla for you, perhaps these fetish clubs and cruise lounges are a better fit?
We have to warn you; however, Barcelona has one of the most intense fetish scenes we have ever come across – up there with Berlin, Paris, Munich, Vienna, and Prague and it is definitely not for everyone. We have tried to identify places for the more 'initiated,' but there is nothing vanilla here.
Most of these ultra-hardcore cruising venues / gay sex clubs in Barcelona are centrally located and easy to find, but you can use our Gay Barcelona map at the end to find the closest to you.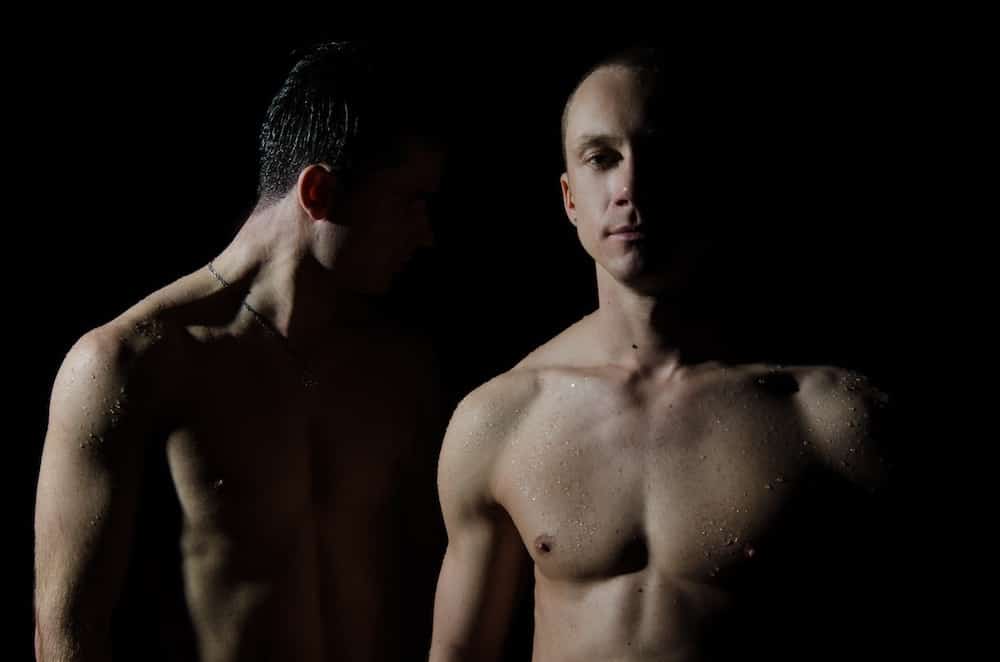 New Chaps – A pioneer of jeans & leather bars in Barcelona, frequented by bears and manly mature men of an age between 30 and 50. Offering two kinky floors, in the first, you'll find a large bar, while about there are several cabins and a darkroom. New Chaps is one of the more traditional gay bars in Barcelona and is a popular meeting point for like-minded tourists visiting the city. Inside you'll find a friendly atmosphere, nice and efficient bartenders, and people willing to have fun and to meet new people – as well as frequent activities and parties listed on their website.
Boyberry – A 400 m2 concept space where music, hot boys and a friendly atmosphere combine to create a place where you can make your fantasies come true. One of Barcelona's best gay sex club venues providing a safe place to explore, full of people just like you. Hosting frequent themed parties, there is a lot of raunchy fun to be had here in the dark rooms and cabins, most with glory holes and spyholes so you can keep in touch with your neighbor. Or simply relax and recharge in the chilled-out café or take a look in their shop. Free lockers are available to store your valuables before heading in, and the ticket is valid all day so you can jump in and out.
Night Barcelona – Open every day and always lively, Night Barcelona is one of the most popular places in Gaixample, the gay district of Barcelona, with a bar dark room, booths, glory holes, and cruising area. Free condoms and cloakroom are also available. Men of all ages go here, perhaps originally drawn in by the shirtless bartenders but staying for the regular events, casual fun and affordable drinks (which are even cheaper on Thursdays). Busiest after midnight on the weekends but earlier during the week.
Erotic Palace BCN – A small adult entertainment and sex toy shop with video cabins, darkroom, cinema, and glory holes. They also have a location in Madrid. Other popular adult shops with cruising areas attached for gay men are Zeus, Nostromo, and Erotixx.
Open Minded – Much like Gay Vegas, what happens at Open Mind, stays at Open Mind. As they are not a club open to the public, Open Mind can guarantee the rights to privacy of the members and absolute confidentiality! Everyone is required to register and become a member, for one day, 3 months or 1 year. Catering to various kinks and themes through events with strict dress codes (rubber, jockstrap, military, leather, uniform) make sure to plan your visit around your particular desire. Inside you will find a bar, lockers, bathrooms with washing facilities, slings, banks, cage, booths, a Cross of St Andrew, glory holes, condoms and lube dispensers. Everything you need to play without limit…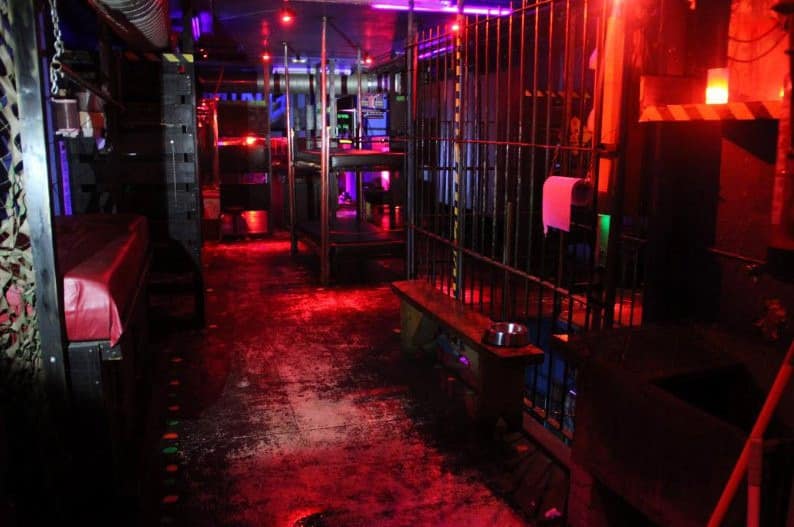 Berlin Dark – A hard-core fetish and cruising bar for men who like to play in with freedom and no limitations, other than always having respect towards others. Inclusive of the entire fetish community, Berlin Dark dedicates every Wednesday to the sessions of the Bastards Club, open to men, women, couples … hetero, gay, bi or trans. They also host the wildly popular Byzantium party. A place where fun and fetishism are indulged and embraces bringing the debauchery of Berlin to Barcelona – every night from Tuesday to Sunday. There is always a dress code of fetish and sportswear, leather, rubber, army, jockstrap, underwear, speedo etc … but you can also get totally naked if you want. Just bring boots or slippers. Entrance always includes the wardrobe, one drink, and the play accessories. In such an extreme venue, remember to show discretion and absolute respect for customers, their tastes and their individual practices.
Club Black Hole – Barcelona's biggest gay fetish & sex club where you can find 400 m2 of sex in the city. Leather, Sport, Skin, Zapas, Rubber, Workers, Bears all kinds of codes are welcome at this local for the hottest night of cruising in town. Industrial-themed with plenty of play spaces including private cabins, XXX lounge, showers, cages, and a wrestling lounge + plenty of theme night catering for specific fetishes. Every Tuesday is open to all genders and sexualities, otherwise it is a male-only club with a specific dress code and membership available for purchase at the door.