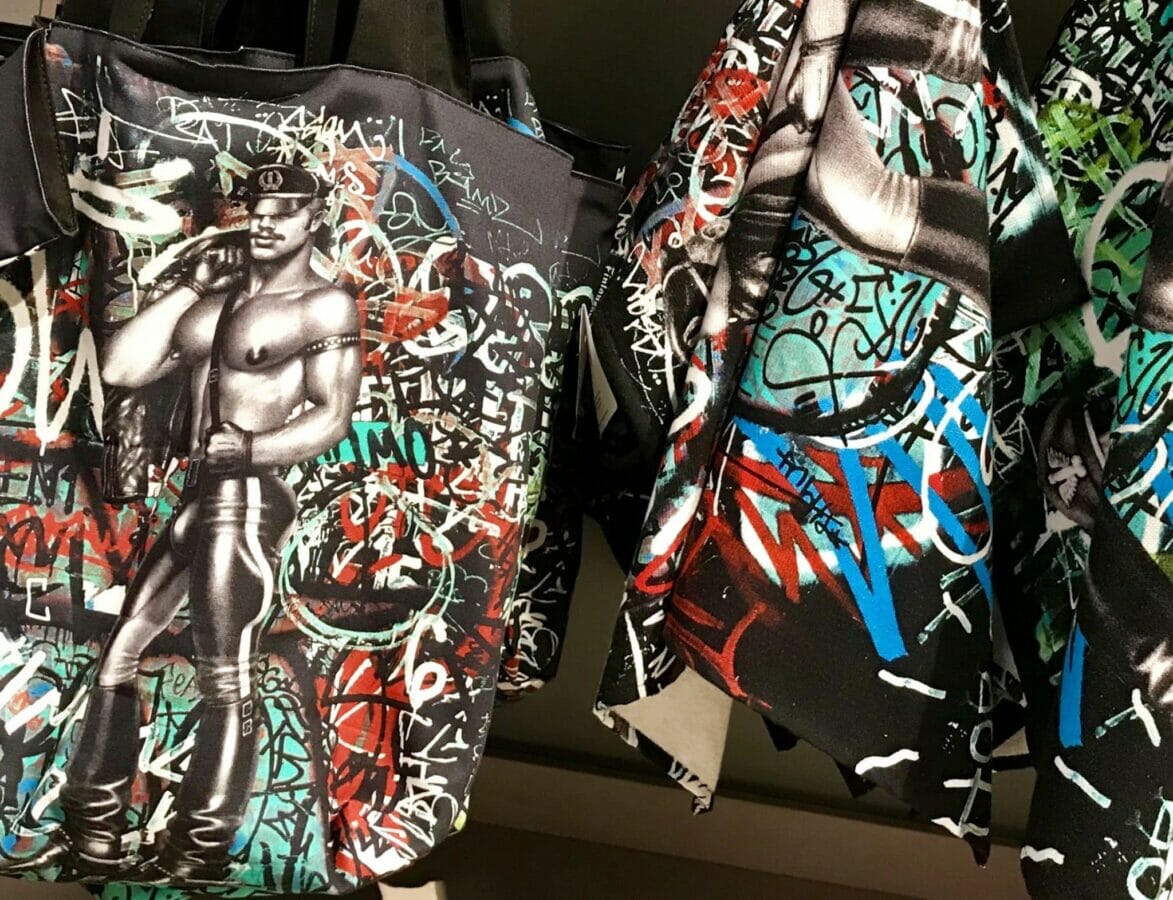 Finlayson is a Finnish textile manufacturer that has been around for centuries. It used to be the largest industrial company in Scandinavia and now has been brought back to life by new owners, who continue to highlight the original values.
What we love about Finlayson is their focus on individuality; they know that the most important part of decorating a home is doing it for yourself, not following a conventional path. Yes, SIR!
Their focus on open-mindedness continues with their Tom of Finland collection, a collection designed in honor of artist Touko Laaksonen, a Finnish icon. To many, he represents freedom and inhibition, being who you are.
His artwork was subversive, homoerotic and, most importantly, showed gay men abandoning themselves to enjoyment. Who wouldn't want to embrace this message? The works of Tom of Finland inspired the fantasies of a generation of gay men, influencing art and fashion and crossed over into the wider cultural consciousness. Originally called filth, his radical works sparked a revolution and we could not be more thankful!
We always think you should have fun with your interior decoration and the Finlayson Tom of Finland items will help you do just that!
Once you see this range you'll want to buy everything in it, trust us. So we've chosen the most beautiful Finlayson Tom of Finland products to help you choose between them.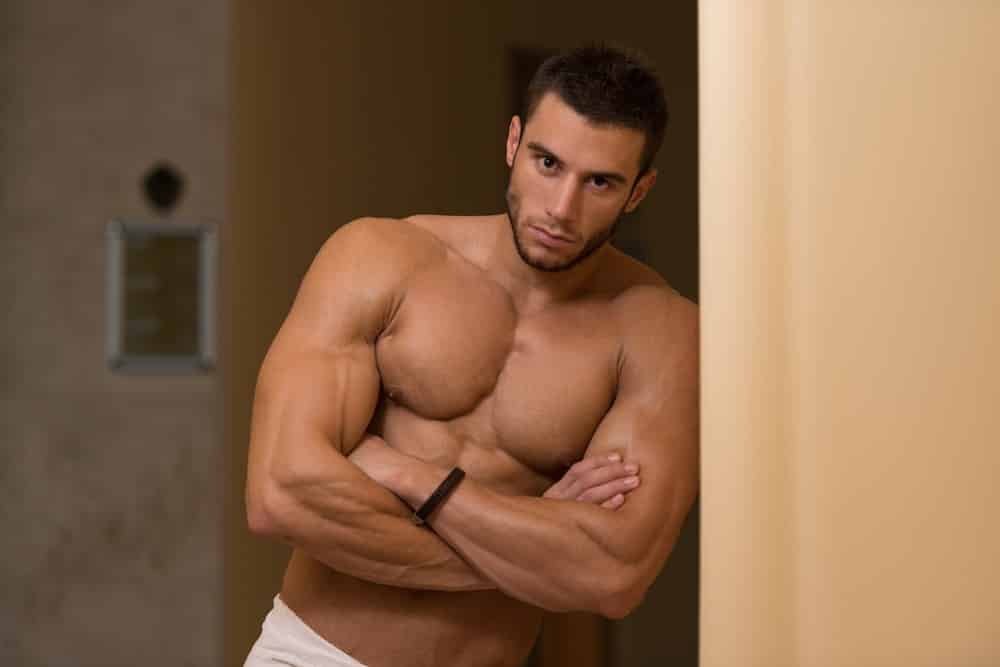 If you think that bath towels are the most boring purchase you can make, this luxurious oversize towel will make you think again. 100% cotton with a soft, decadent feel, it's big enough to snuggle up in properly after a shower; in fact, you might not even want to get dressed, it's so cozy!
It's bordered by artwork by Tom of Finland that will make you swoon. We love the simplicity and elegance of the monochrome design. It's a sophisticated addition to your bathroom.
There is nothing understated about this addition to your bathroom. Why have a plain shower curtain or one with fish on it, when you can have this graffiti-covered loud and proud one?
Decorated with Laaksonen's unique drawing of a macho authority figure shirtless, this is an unabashedly erotic and fun piece of home décor.
Who doesn't secretly (or not so secretly) want to bed down in sateen sheets decorated with hunks in thigh-high boots working on the docks with ropes? If you never knew this was something you wanted, you will once you see this Finlayson Tom of Finland duvet cover.
It's a monochrome design so plays an understated role in your decoration, but it's still sure to be a talking point with anyone who sees your bedroom.
While the ropes duvet cover suits a more minimal style, this bold design from the Street Style range is immediately eye-catching. We love the sexy figures combined with the joyfully bright graffiti – set against a black background, it's striking and in-your-face, in the best possible way.
Laaksonen was famous for his kinky aesthetic and uniform fetish; this design celebrates this while transposing his iconic images to the urban club scene. It's an unusual and impressive choice to help even your bedroom make a statement.
Because why shouldn't your oven mitts match your bedding?
From the same range as the duvet cover above, this Street Style Oven Mitt is the perfect choice if you'd like some Tom of Finland artwork in your house but aren't quite ready for the duvet yet. It features the same colorful graffiti and muscled men in military gear, just smaller-scale.
If you're enjoying this range, check out the pot holders and apron. As themes go, these confident designs are a pretty amazing choice for a lively and fun kitchen.
This cushion cover is really rather spectacular. Get a couple and see how quickly they spice up your old sofa; they're something completely different from what everyone else has.
The blue, red and white scrawls against a dark backdrop are so arresting that initially you don't even notice the shirtless policeman with his bulging pants – but once you do, you can't help but notice! It's a sexy and fun way to brighten up your living room, and pay tribute to Tom of Finland's devotion to freedom.
This design is a bit more low-key than some of the back street and street style ones, but we still think it's pretty beautiful. A simple two-tone image of a mustachioed sailor, it adds a subtle touch to your bathroom décor.
You can get matching hand towels as well. There's also a black and grey version – we think this blue is better though, and definitely more appropriate for the seaman theme.
Did someone say Christmas? Buying presents can always be a tricky task, so get ahead of the game with these two sexy Santa kitchen towels. Alternatively, put them on your own list quickly so someone will gift you these.
A flash of muscular thigh beneath the open Santa jacket is exactly what you need to make doing the dishes considerably more entertaining!
Whether you're moving house, sprucing up your current interior decoration or just fancy something new, these textile pieces of art are the way to do it.
Proceeds go to the Tom of Finland Foundation, so you'll be contributing to the preservation of erotic art at the same time as getting some in your home!