The oldest city in progressive and liberal Finland, Gay Turku offers invigorating nightlife, relaxed cafes, plenty of design and art spaces and an almost Parisian riverfront – providing a much-needed contrast to the most ostentatious and frantic capital Helsinki just a few hours away.
Sure, Helsinki might have more gay bars and Finlands only gay sauna, that does not mean the rest of Finland has nothing to offer gay travelers. Turku, a medieval city deeply scarred by losing its capital status and the tragic Great Fire of Turku in 1827 which destroyed much of the old town, has risen like a phoenix and today offers a refreshingly different mix of inventive restaurants, designer boutiques, huge music festivals, and Middle Ages grandeur – yes, we are talking about the Turku Castle and Turku Cathedral which today are still linked by the magical River Aura.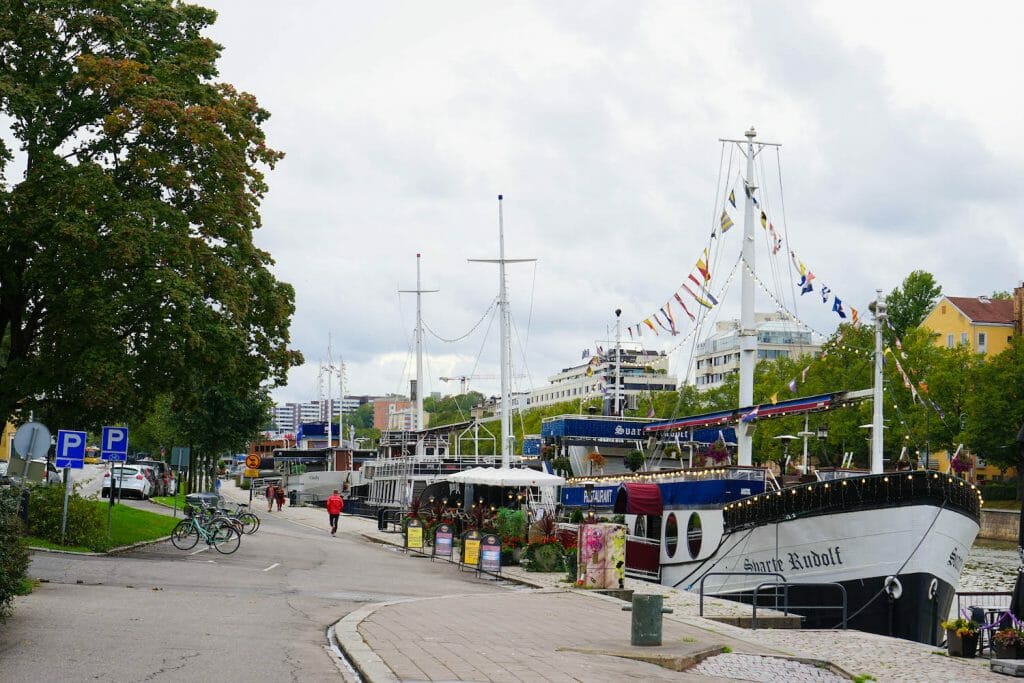 Gay Turku is not like visiting your traditional European 'fairytale' city – think Vienna, Prague, Paris or Edinburgh – but instead a fabulous destination which looks to the future while expertly balancing its historic past. Just look at the wonderful Aboa Vetus & Ars Nova Museum which displays recently excavated portions of the Old Turku City before the Fire – or the proliferation of tubs and modern bars in repurposed buildings like a pharmacy, prison, bank or old public toilet!
History lovers might already know that Touko Laaksonen, better known as Tom of Finland and for his highly masculinized homoerotic fetish art, was born and raised just outside of the city of Turku. His parents were both teachers and they lived in the local school building's attached living quarters. Thankfully, this long-neglected school building has recently been purchased and beautifully redesigned by local design couple Saana ja Olli, and while currently not open to the public, they are putting the final touches on a basement café!
After it's much anticipated opening this historic site will be an absolute not miss for anyone interested in one of Finland's most famous artists widely known for his influence on late twentieth-century gay culture and pornographic images.
Same-sex marriage has been legal in Finland since 2017, and in this peaceful and open-minded city, queer travelers are welcomed everywhere. While during the long, beautiful summer days it is easy to meet gay locals in the parks or by the river, in the bitterly cold winters you might want to turn to hookup apps to meet a friendly local in Turku to show you around (or perhaps invite you to enjoy a sauna…the Finnish kind!).
Finns are famously shy and withdrawn, loving to brag about how withdrawn they are – but we have to disagree and found Finns in Turku warm, open and sincere…once you start a conversation. The only gay bar in Turku, Suxes, is the backbone of the local LGBT community – but only because no other gay bars are left standing – a positive sign of how accepting the wider community here is.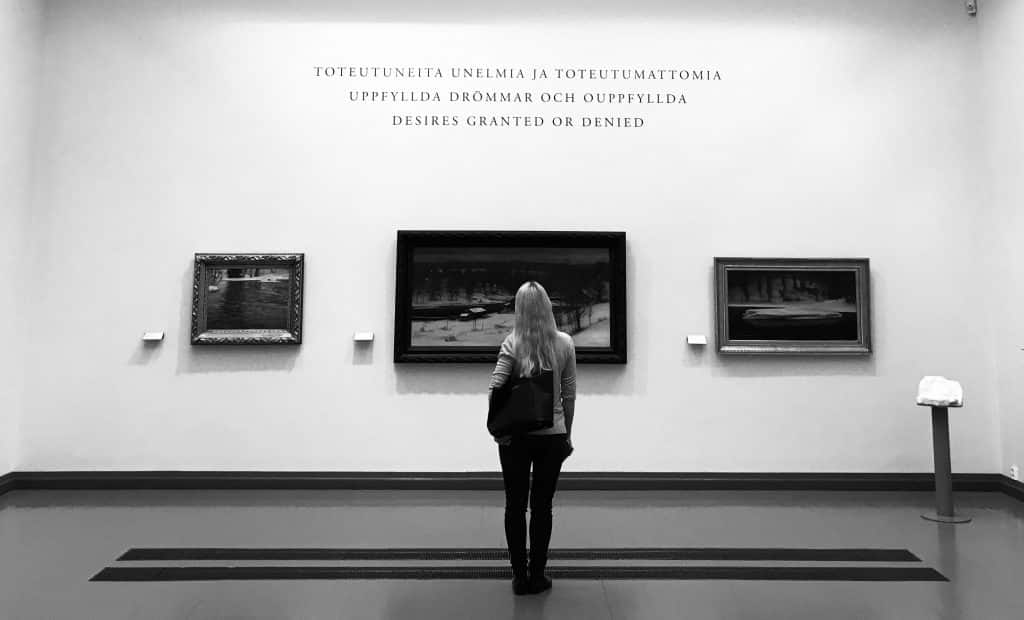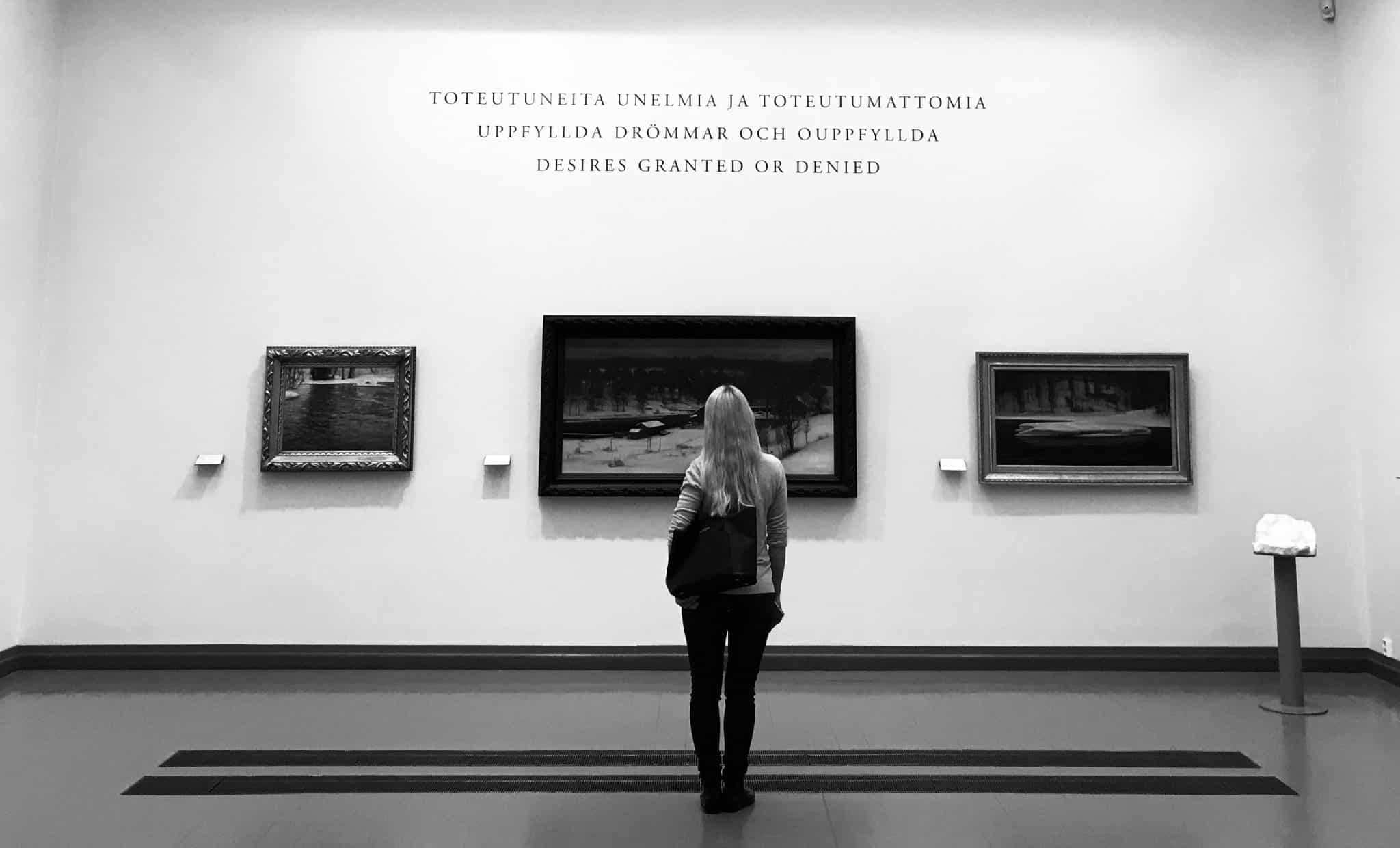 While we do think having gay bars is important and hope Suxes continues to provide a safe queer space, we must admit we really enjoyed the freedom of being able to be ourselves in all the other clubs and bars we visited in Turku – and we were not the only ones!
Above all else, Turku is a city for everyone, where you are welcomed as you are and it is okay just to be you. No matter where your interests lie: culture, food, design, and history or something else – Gay Turku is for you!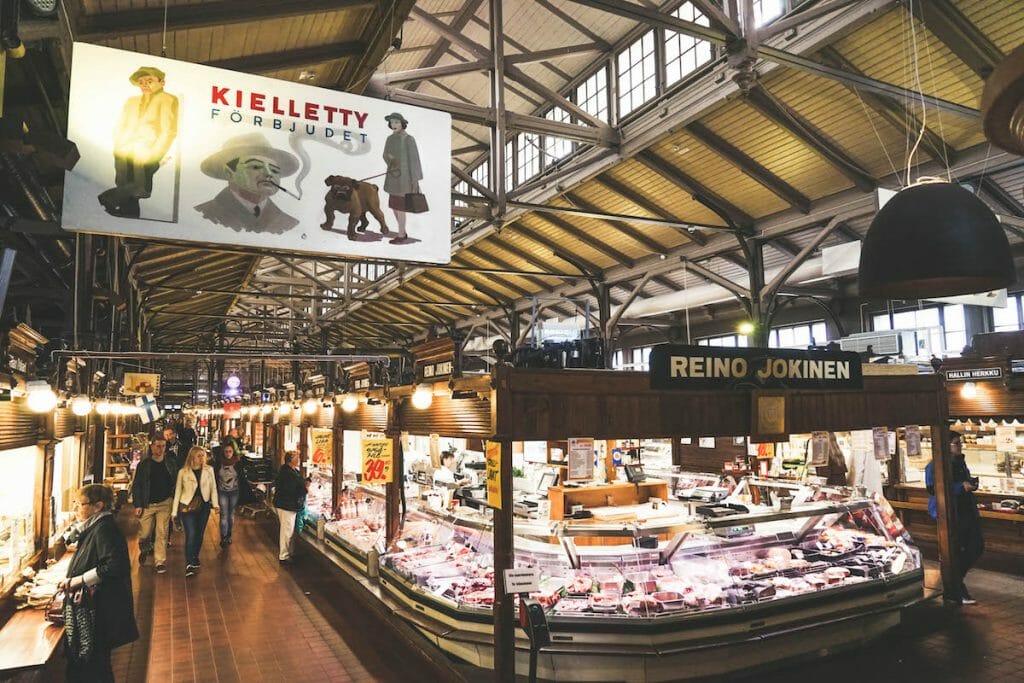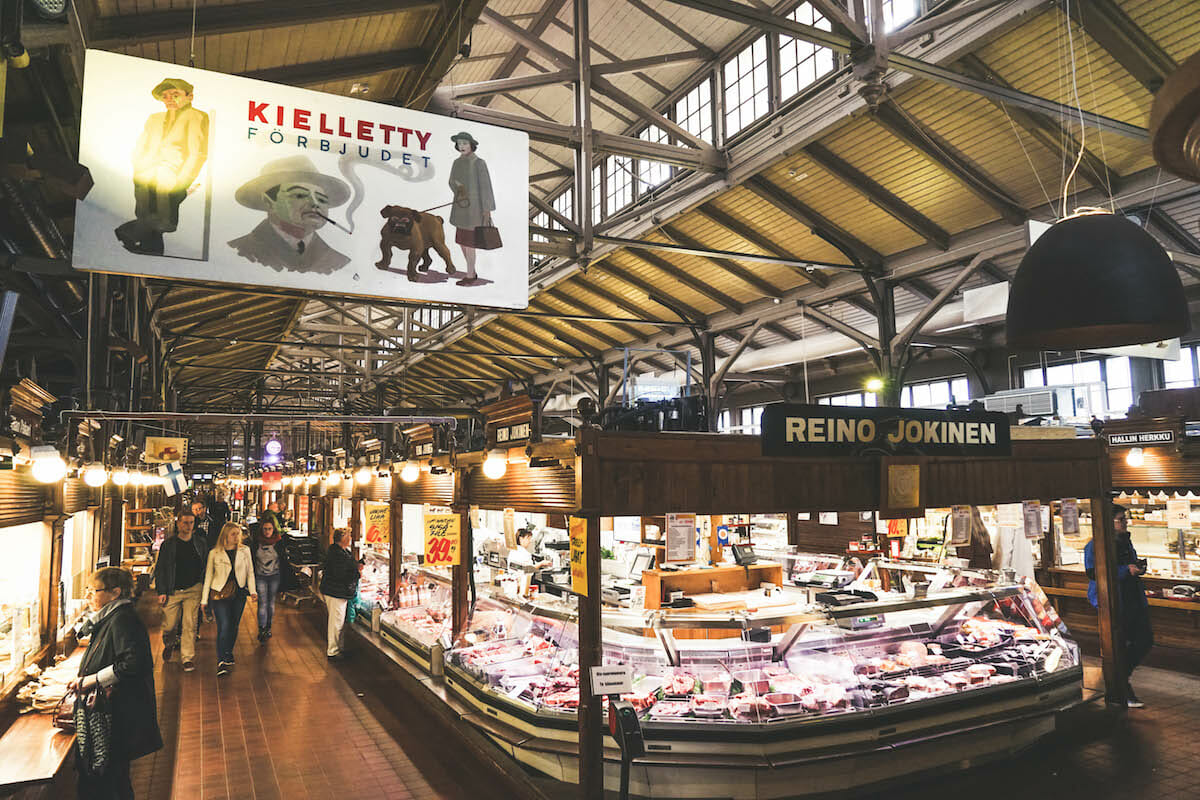 Gay Turku Guide: The Essential Guide To LGBT Travel In Turku Finland
Attractions in Turku Finland
Obviously being gay does not define which attraction most of us will want to see in each city and most queer travelers will simply want to check out the top things to see in Turku during the day!
While Finnish design is visible across the nation, Turku seems to have outdone everyone else and created a nurturing bubble where designers and artists have flocked. As a result, visitors are rewarded with an almost bohemian spirit – and if they know where to look – can find everything from fabulous art, beautiful books, eco products, vintage clothing, new-age Finnish design and more. While you can wander and discover at your own pace, the Turku Treasure Map provided indispensable for hunting down the best of this cities design gems and boutiques – so be sure to download and save to your phone.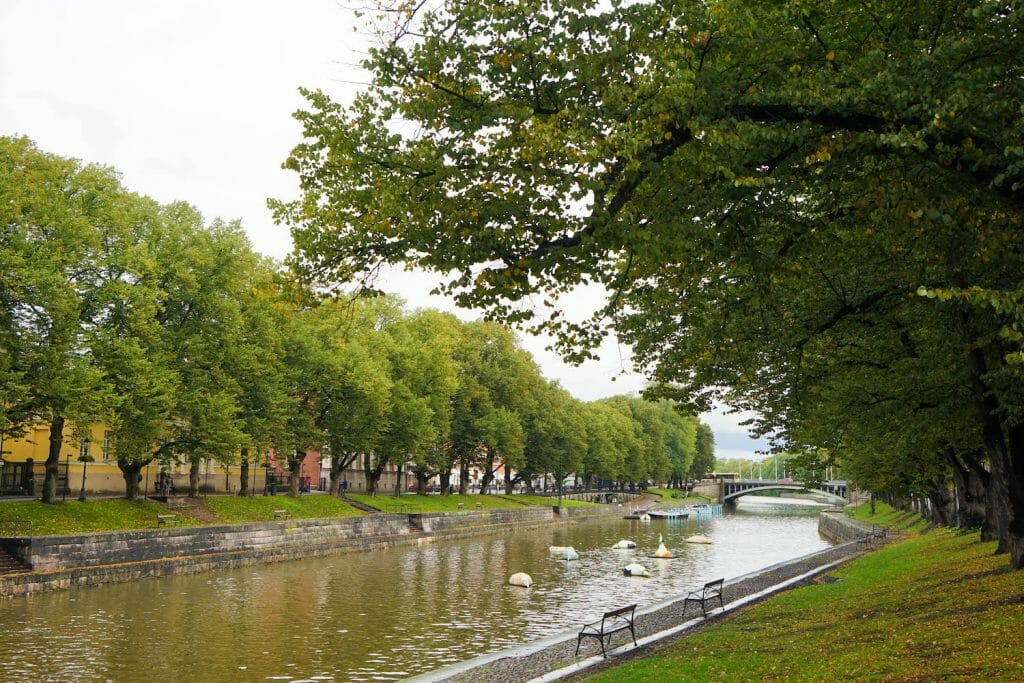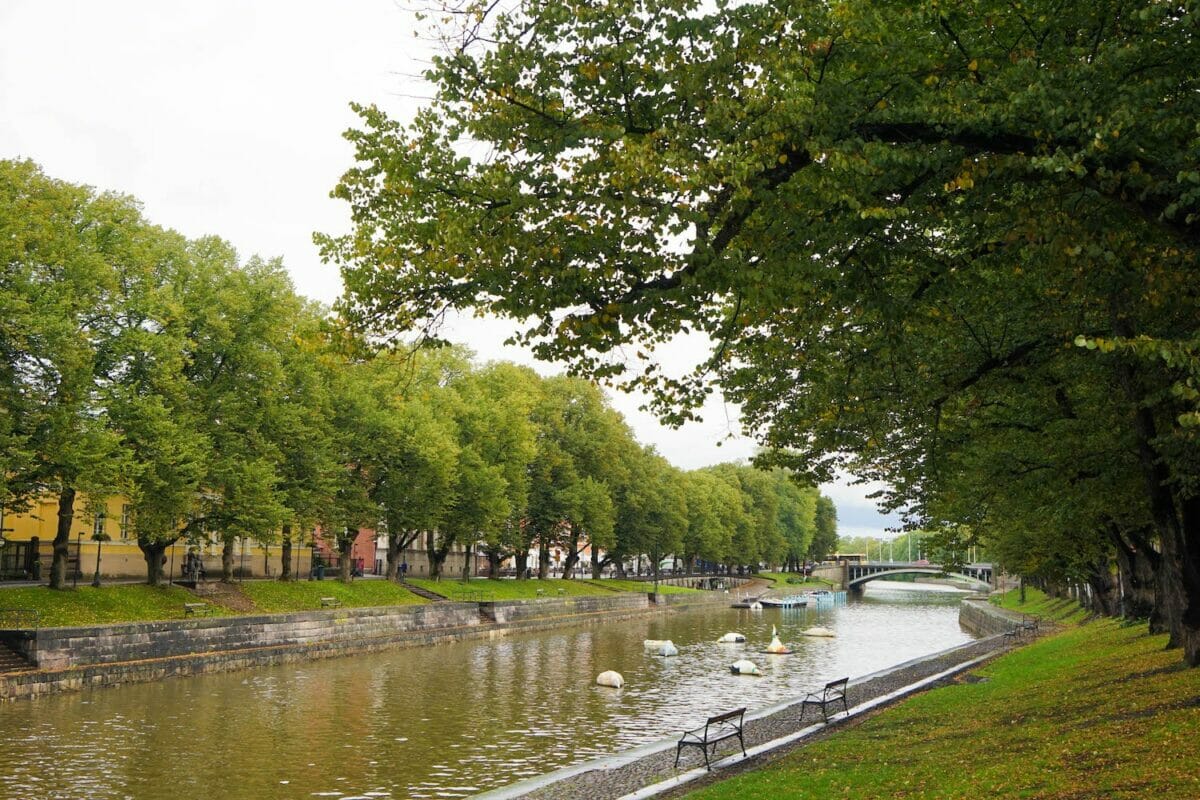 Turku is a very safe city and gay travelers in Turku do not need to take any extra precautions in terms of public displays of affection here. So relax, take in the sights and just be yourself – You won't find any issues here. Here are just a few of our favorite highlights, but we are confident you will discover many, many more…
TuSeta – The Turku's main LGBTI rights organization focussed on the rights and equality of people with sexual orientation and gender diversity in the region. A variety of events are listed on their Facebook page include rainbow cafes, board game nights and more – many in English. Worth checking out if you plan to spend longer in Gay Turku, although it is more focussed around connecting locals they would be happy for you to attend an appropriate event.
Turku Bookshop – A straightforward yet cozy vegan café and independent bookshop that is somewhat LGBT-popular. Frequently hosts fun events and activities. As we said, Turku and Finland are so welcoming to gay people we struggled to find 'defined' queer spaces – but this is one of the best daytime places to try.
Spekti – A fabulous rainbow association arranged for all LGBT+ students in Turku hosting various meet-ups and events for new students and members throughout the year. If you are studying in Turku be sure to go alone and say Hiiiiiiii!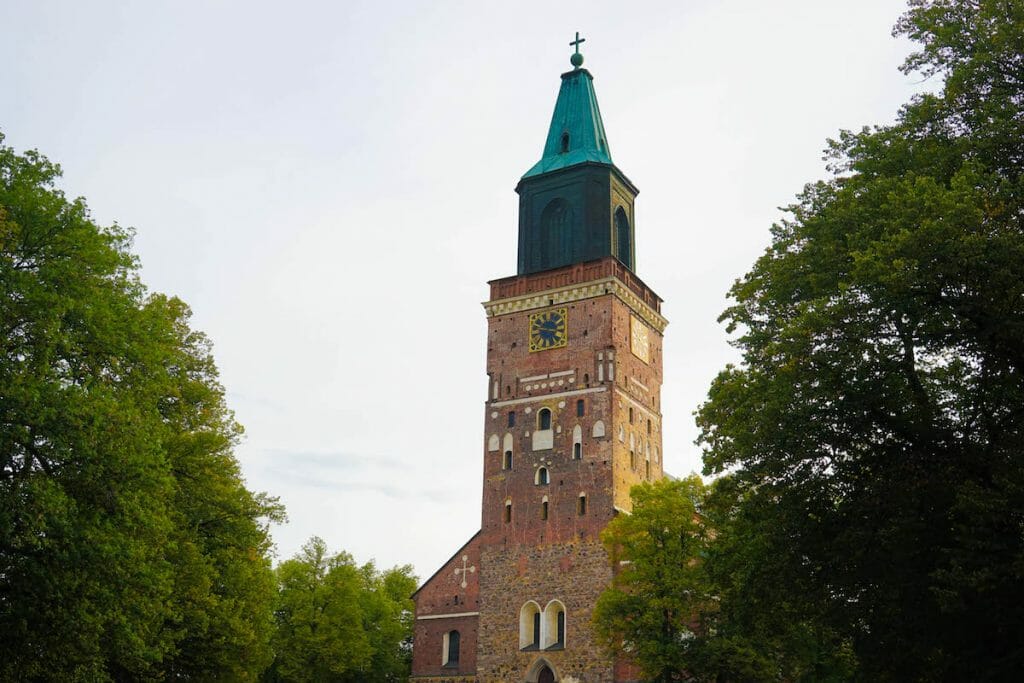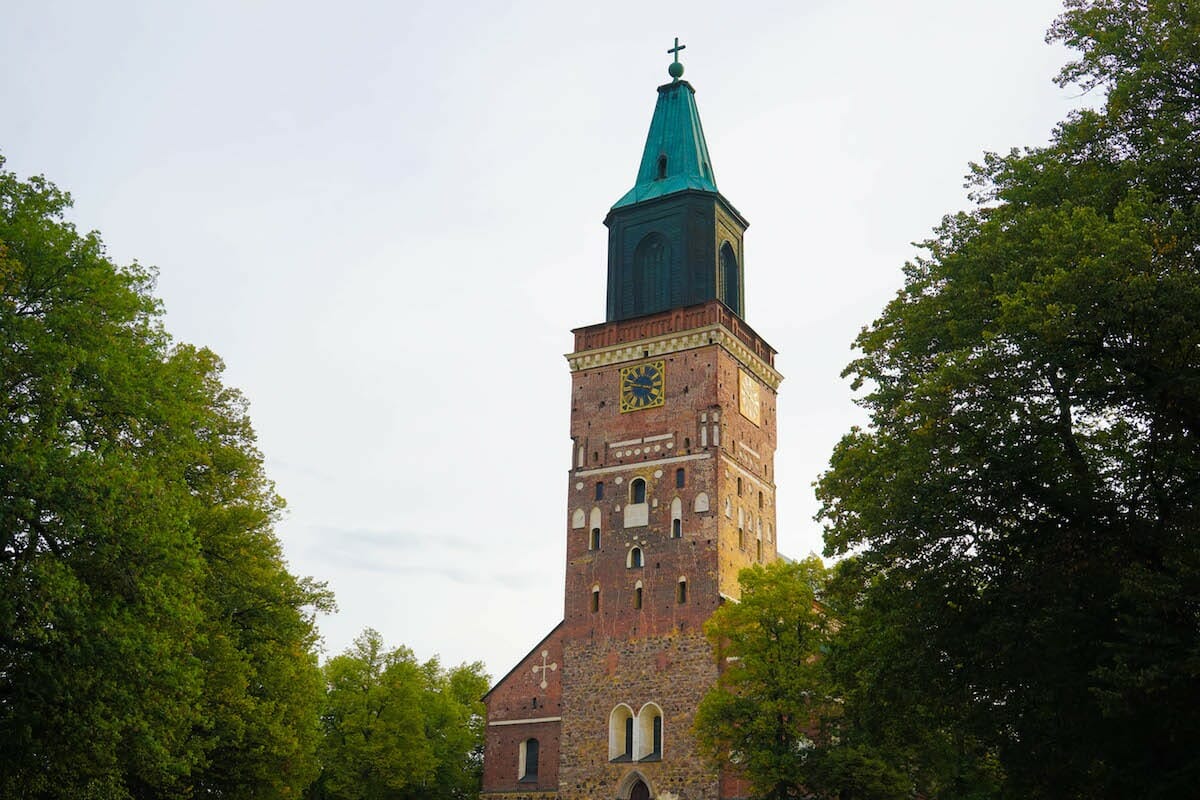 Turku Cathedral – Finland's most valuable historical monument and an icon of Turku, this magnificent church was consecrated in 1300 and stall towers over the cityscape today (although the Great Fire did move Turku City center across the river). Pop in for a free visit and if you get curious, the Cathedral Museum offers a journey through the building's history with sculptures, silverware and other artifacts from the Catholic Middle Ages.
Turku Food Walk Card – To discuss of all of the best restaurants in Turku would necessitate a whole other guide – or perhaps a book – but thankfully the talented team at Visit Turku has come up with a rather ingenious concept where you can pick and choose from distinctive dishes at the best (and authentically local) restaurants. Just purchase the card then select your favored five from the ten restaurants on offer and start your tasting tour – you even get three days to complete it which is perfect! Leading you straight to the beating heart of Turku's food culture, most of the restaurants are located along the River Aura making a fabulous walk/waddle while you enjoy inspired cuisine. Think a Brewery Sausage Plate along with the trimmings in a renovated school-house brewery, a warm chicken open-faced sandwich with Aura blue cheese sauce on a romantic riverboat or a delicious seafood starter in one of Turku's oldest cellar restaurant.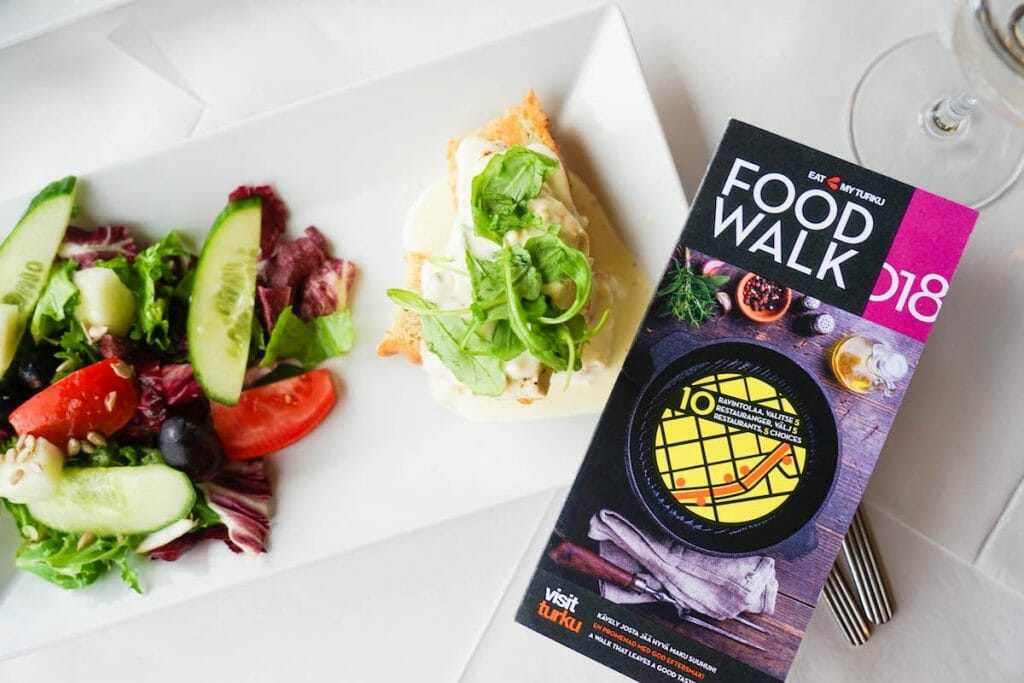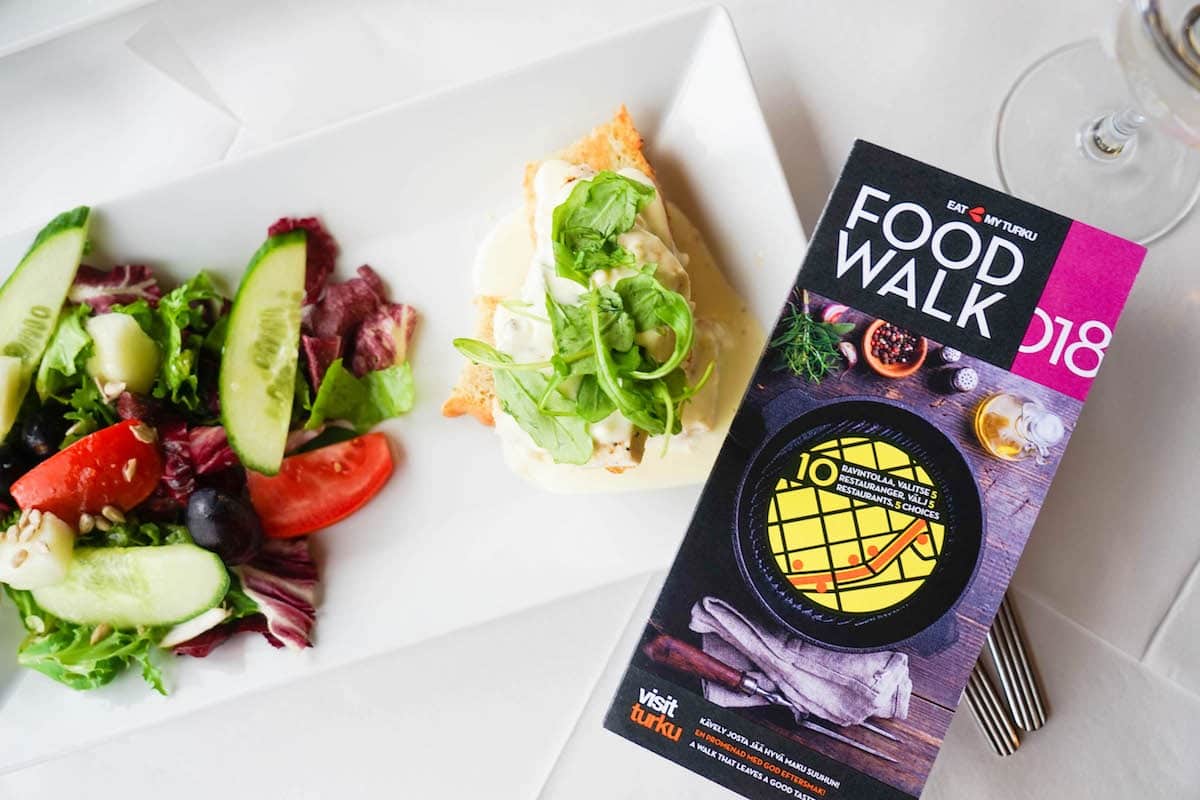 Finnish Design In Turku – Finnish design is so very en vogue right now, and it is easy to see why. Design here is a way of living, more than just pretty objects but something to be woven seamlessly into life – part of everything around you but never drawing focus or distracting. Attention to detail and quality is paramount – and the epitome of good design is an intractable timeless quality, meaning when you find something you like; you know you will have it for life. head to Forum Kortteli for the Puf Design Market, a concept store with all of the top Finnish designers and new local designers every month – but there is so much more to discover around town… Independent comic books (Turun Sarjakuvakauppa), high Finnish fashion (OMB Boutique), Turku design objects perfect for souvenirs (Kui Design), clothing from all natural materials (Kaisla) and eco-designs (Dama Design).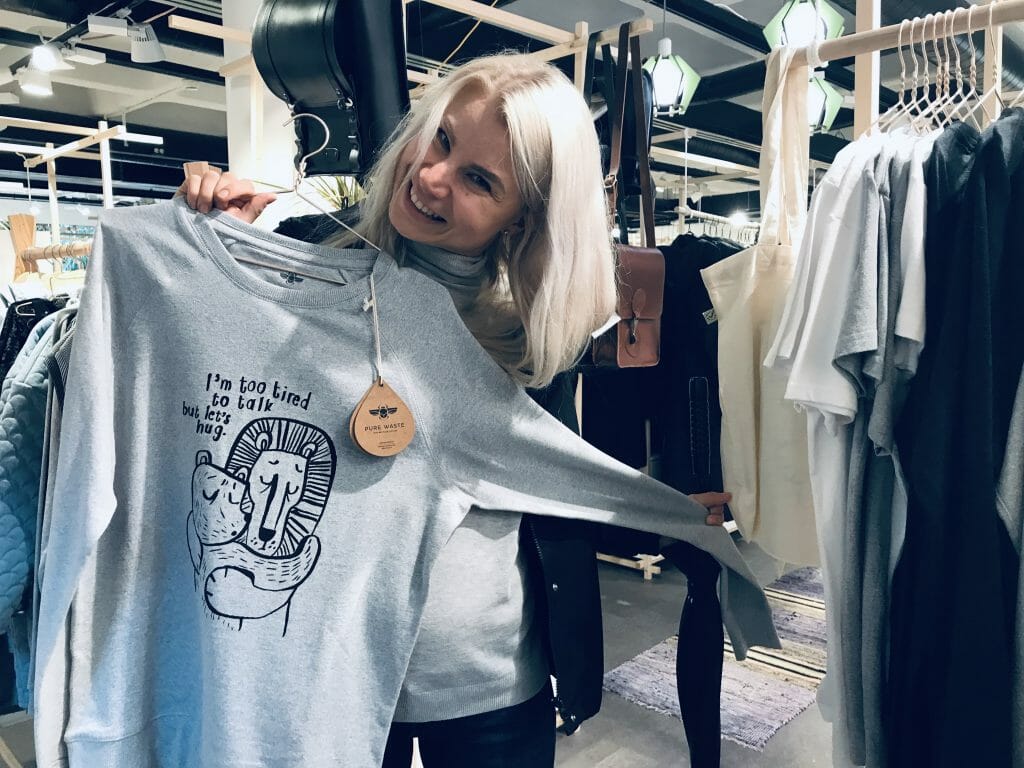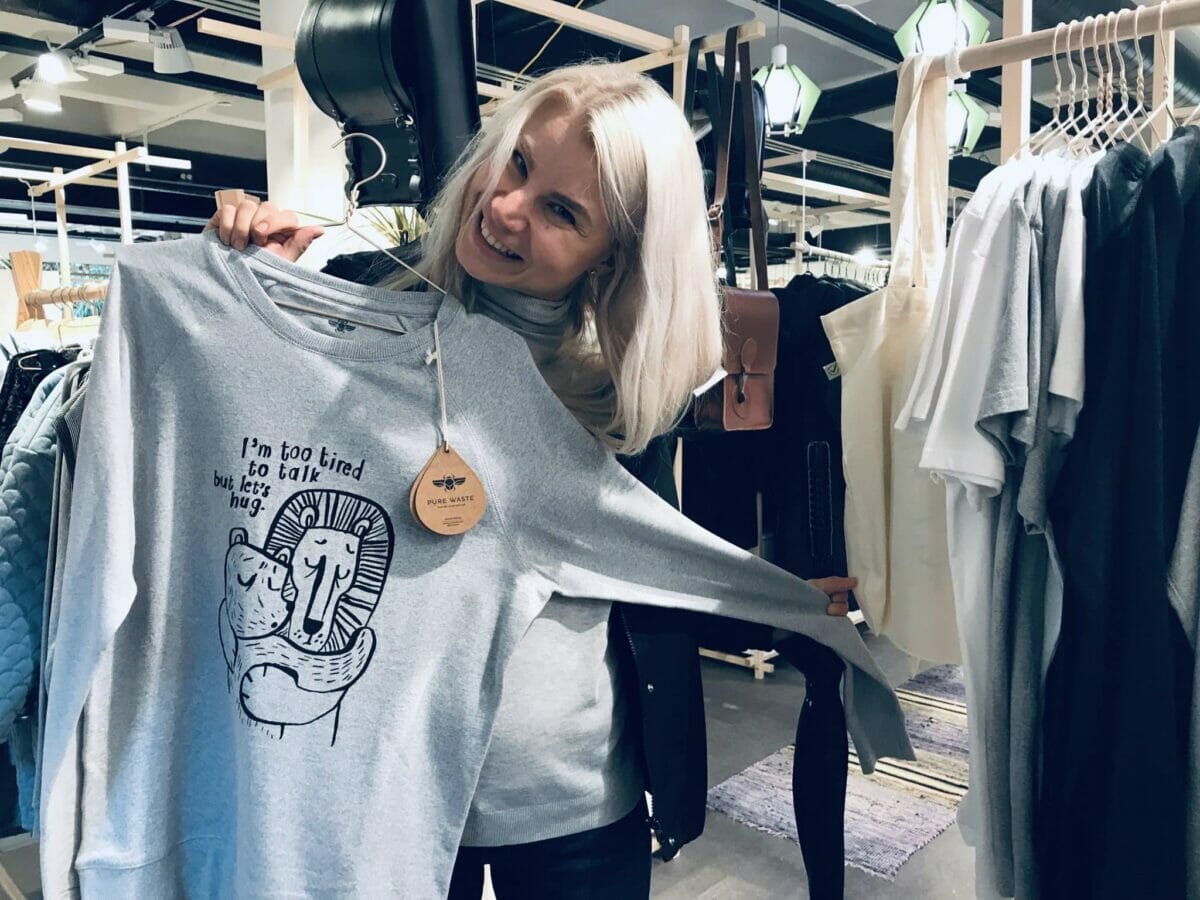 Saana ja Olli – If you are looking for something extraordinary, local textile and interior designers Saana ja Olli are the talk of the town with beautiful products made from durable European 100% hemp fabric and manufactured transparently in Southwestern Finland. Their products are available online, and in different stores include the Puf Design Market.
Turku Coffee Scene – In Turku, you are truly spoilt for choice when it comes to coffee-shops and cafes, but you place you have to go is Café Art, home to several Finnish Barista Champions and occupying a beautiful spot riverside – perfect for relaxing outside during the summer or for getting warm and cozy in winter. You could also try Tiirikkala, a very Nordic chic coffee shop with white walls and an inviting outdoor rooftop terrace, or the bustling M Kitchen & Café, home to baked goods recently named the best in Finland!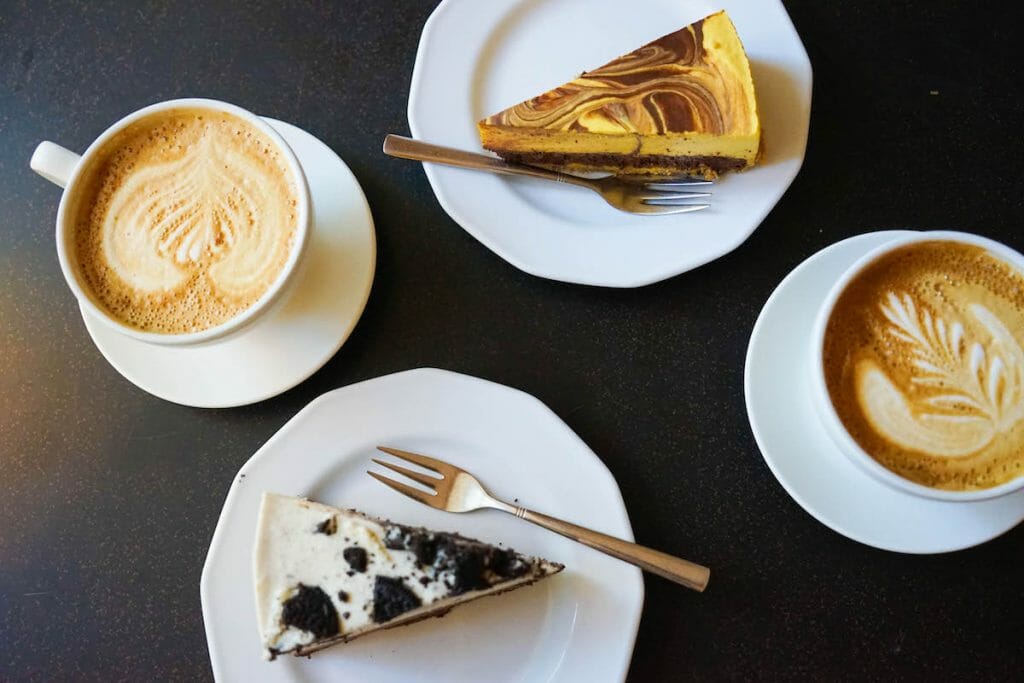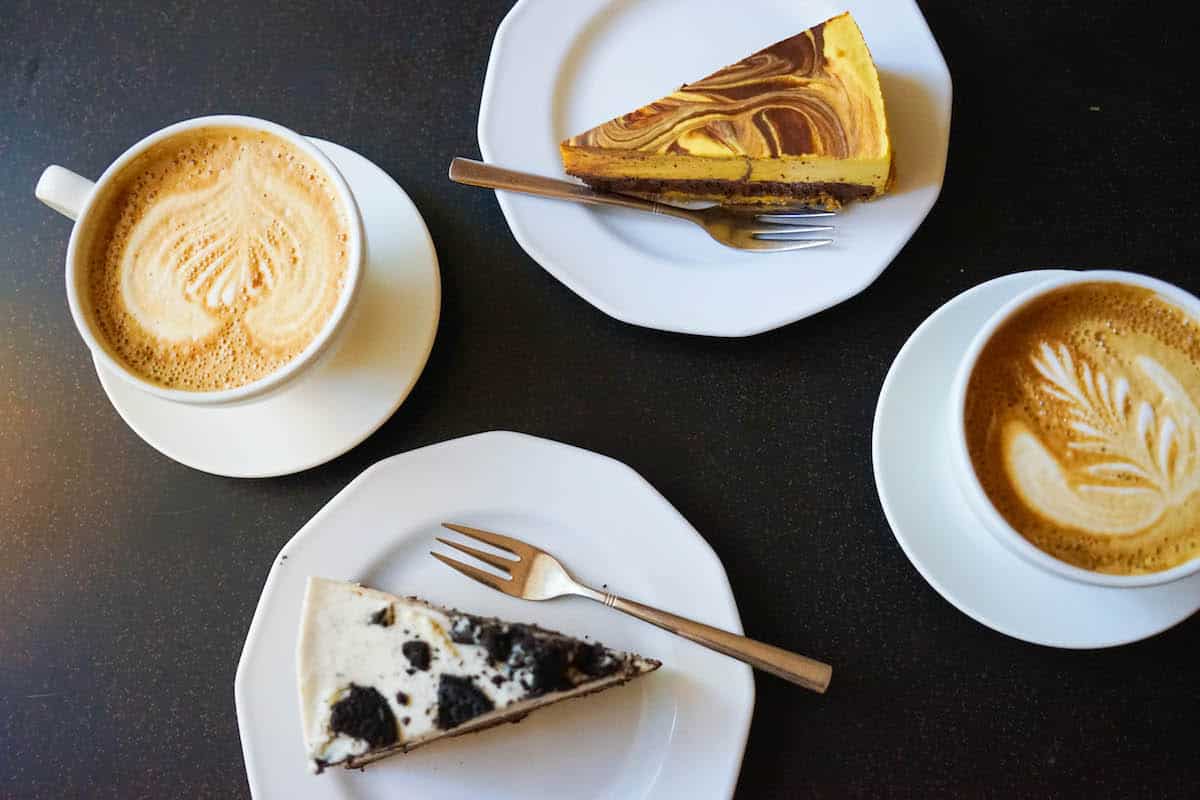 Turku Main Library – The Finns are prolific readers and so as you might expect they take great pride in their public libraries. The Turku Library is a glorious example of this, a modern living room for the city concept that is always buzzing. Take a wander through, admire the fusion of modern architecture with the adjoining old library building as well as the variety of modern art installations.
Turku Art Museum – While local attempts to compare the Turku Art Museum with the Louvre might be a little exaggerated (this is the 'Paris of Finland' remember), that does not it is not worth a visit in and of itself. Featuring distinct and high-grade exhibitions, the Turku Art Museum introduces locals and visitors alike to the mesmerizing world of art, with everything from classic art to cutting-edge contemporary exhibitions, but with a strong focus on its extraordinary Nordic, surrealist & pop art collections. After you have had your fill of the art collections, be sure to enjoy a relaxed drink or meal in the designer Café Victor with its terrace views over the city and fresh daily offerings including delicious pastries, high-quality coffee and a varied lunch every day.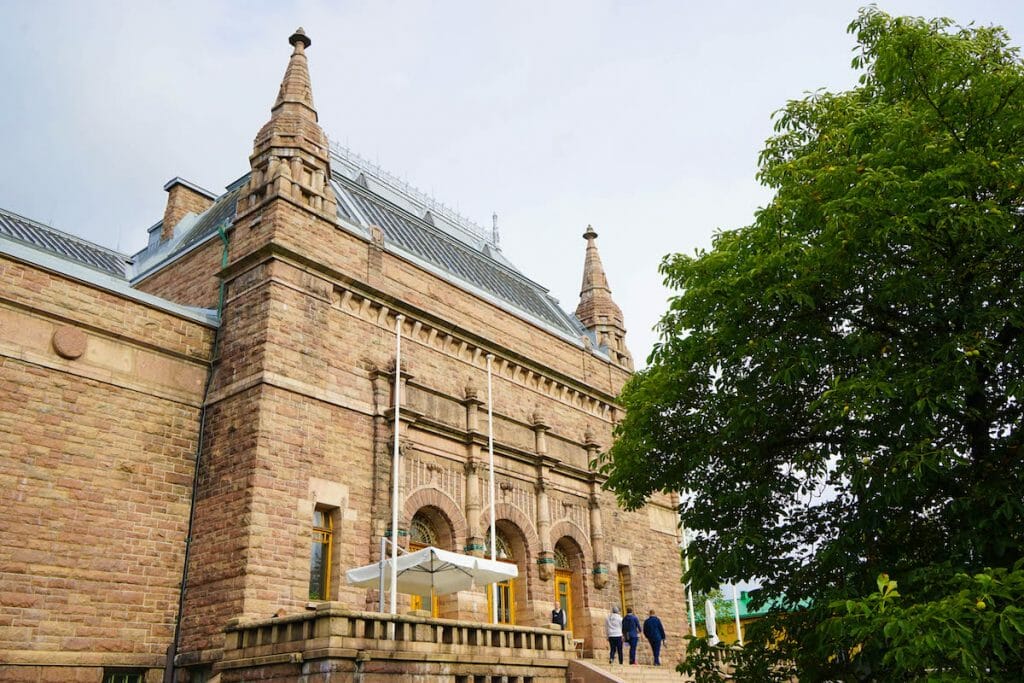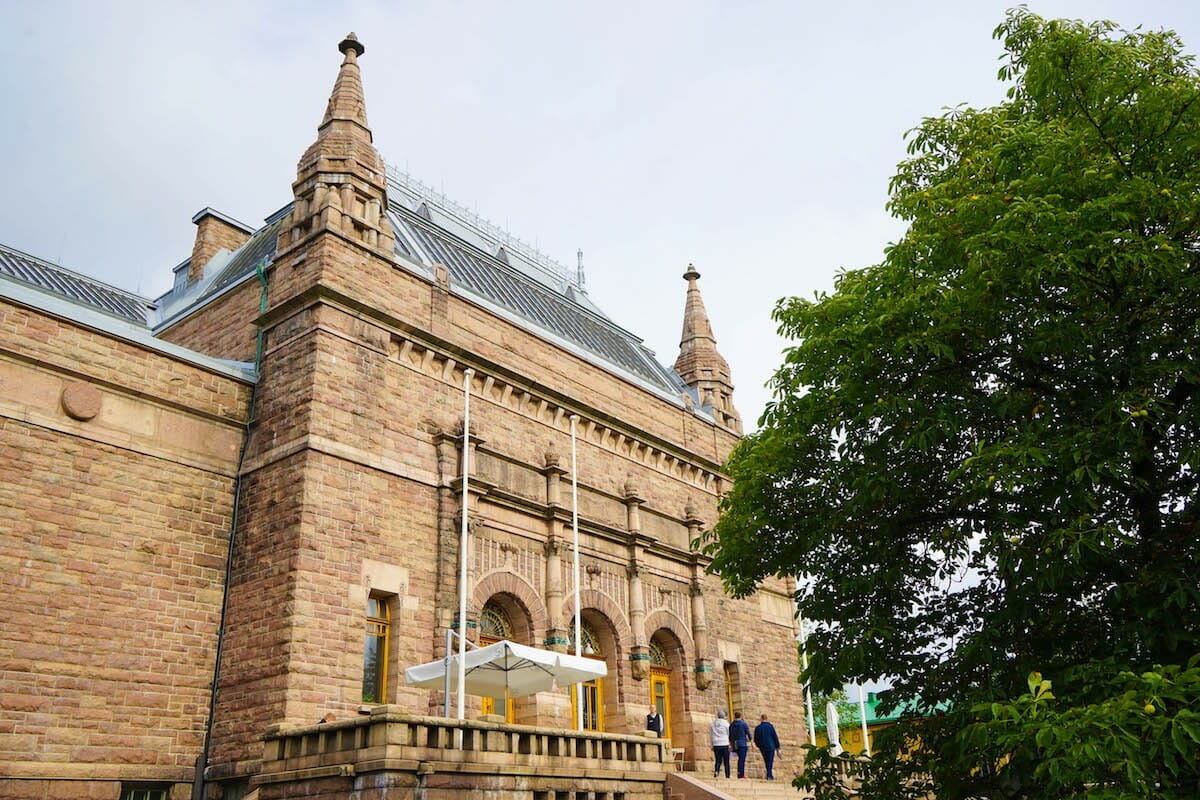 Turku Market Hall – A stunning architectural gem completed in 1896 and saved from destruction in 1976., today the faithfully renovated Turku Market Hall still manages to capture the enchanting and nostalgic atmosphere of a bygone era. 300,000 bricks and over 42 tons of iron parts come together in perfect harmony to provide shelter for everything from traditional meat and fish counters to young and fresh entrepreneurial dining experiences and even a train carriage café.
Turku Castle – Sure, the tragic Great Fire of Turku might have wiped out most of this cities medieval grandeur, but thankfully the glorious fortress of Turku Castle was spared from any damage being further out of town. In fact, it is recognized today as the largest surviving medieval building in Finland and one of only remaining three castles in Finland, along with St. Olaf's Castle in Olavinlinna and Häme Castle in Hämeen linna. Standing magnificently on the edge of the river Aura as it has since the 1280's, Turku Castle is perhaps the cities most iconic attraction and is easily one of the most visited tourist sites in all of Finland.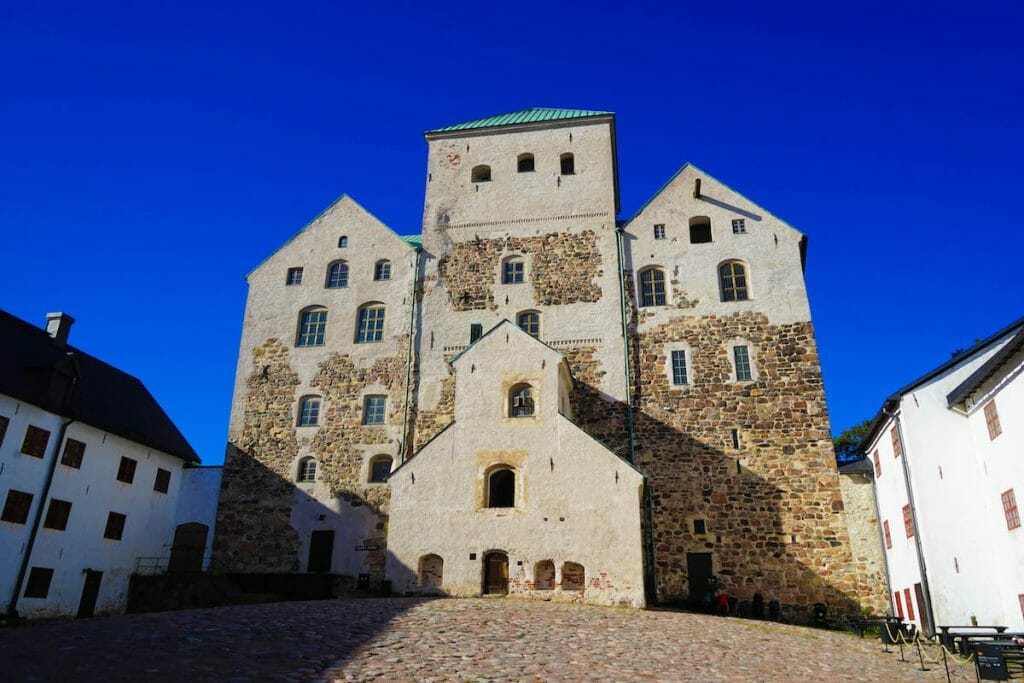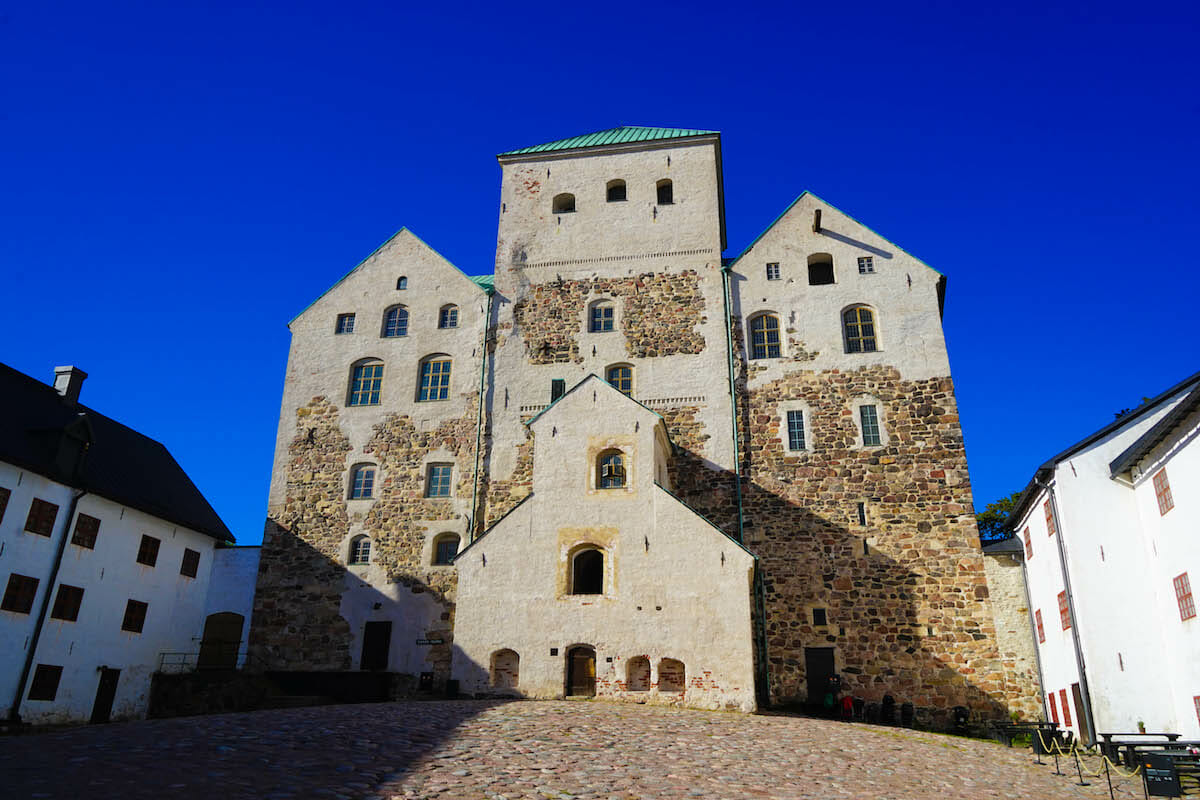 Museum Walk Card – In Finland's oldest city you just know there have to plenty of museums to visit – and there are, 12 in fact. Ranging in size and interest, if you are a hardcore museum-goer and plan on visiting more than a few, then the Museum Walk card available at the Visit Turku Tourist Information is going to be your most cost-effective option allowing you to visit any of the participating museums at one time.
Naantali – a tranquil old wooden town which draws in tourists from all over Finland and the world with its energetic marina promenade fronted by sunny restaurant terraces. Then there is its colorful laneways littered with coffee-shops, designer boutiques and, of course, Moominworld – an island adventure packed with activities, attractions, and experiences inspired by the bizarre (and much beloved) Moomin creations of Tove Jansson. If you want to arrive in style, you could also consider the steamship S/S Ukkopekka which makes a leisurely journey daily in summer from Turku right into the heart of Naantali's old town.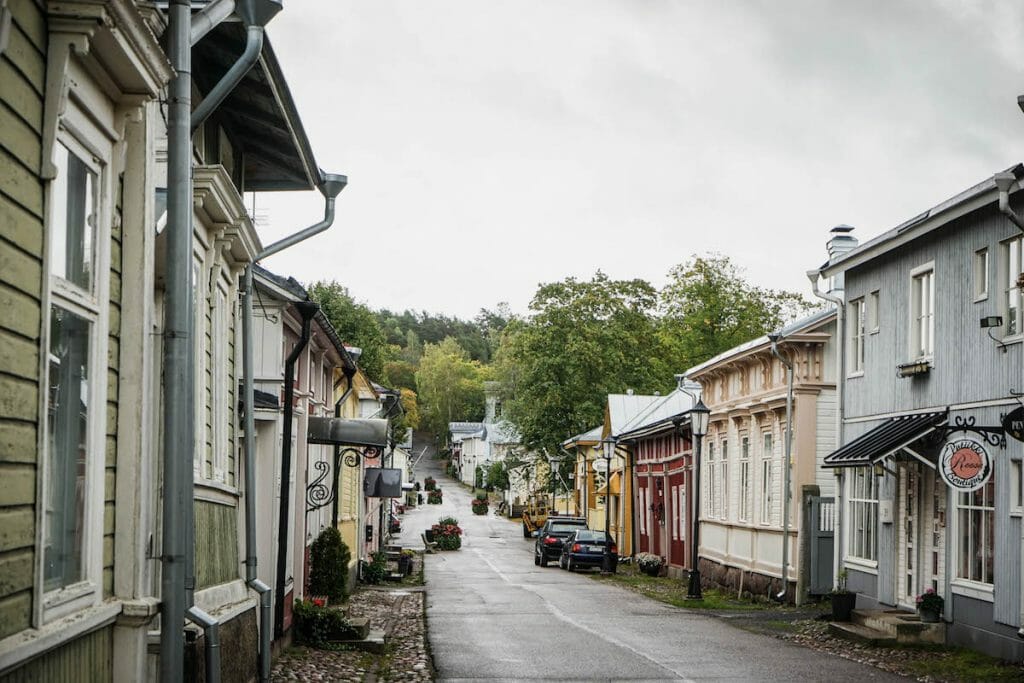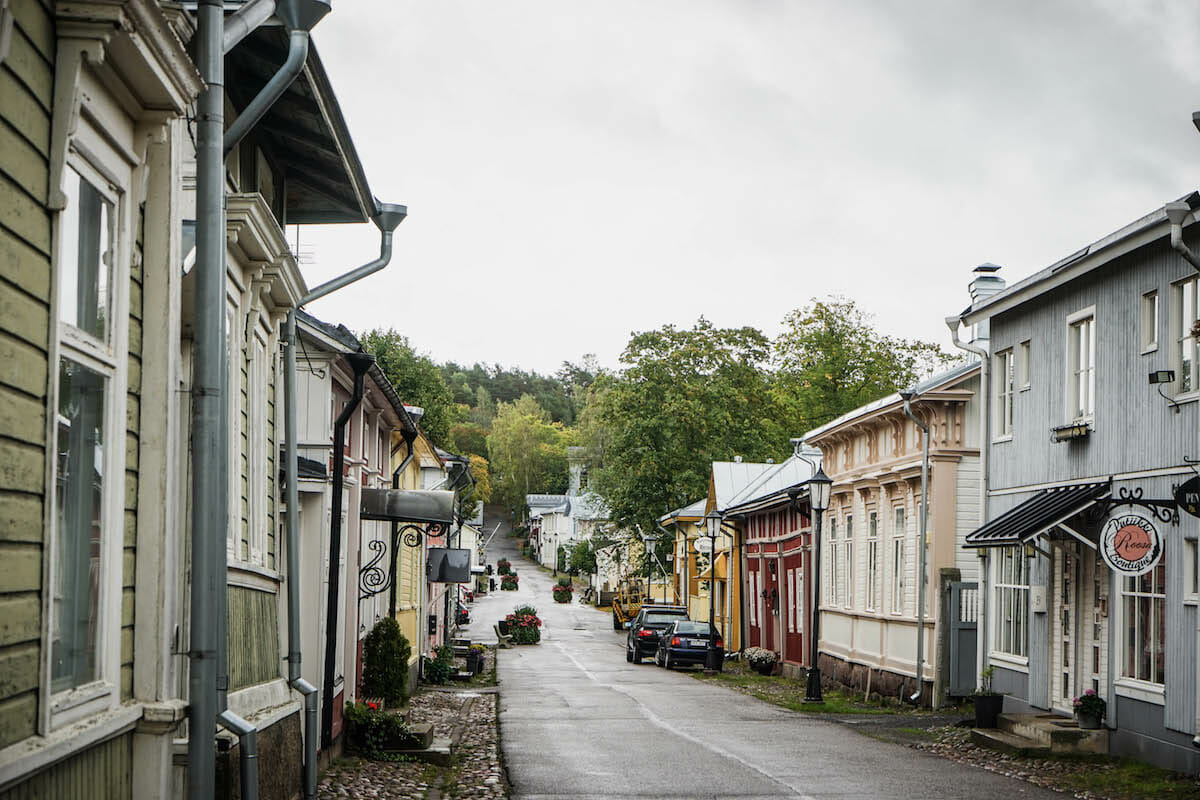 The River Aura – very local's favorite place to stroll or bike – with a 3.5 kilometers stretch from the Turku Castle to the Turku Cathedral and Old Great Square being the most popular (in case you were not convinced Turku is, in fact, a medieval city). With the exciting array of cafes, restaurants, and Turku riverboat dining – a real local specialty – you can spend the entire day without letting the river out of your site, and why would you want to! If you wanting some structure, Visit Turku has put together a wonderful walking tour along the river from which you'll get an excellent overview of Turku's history and present day.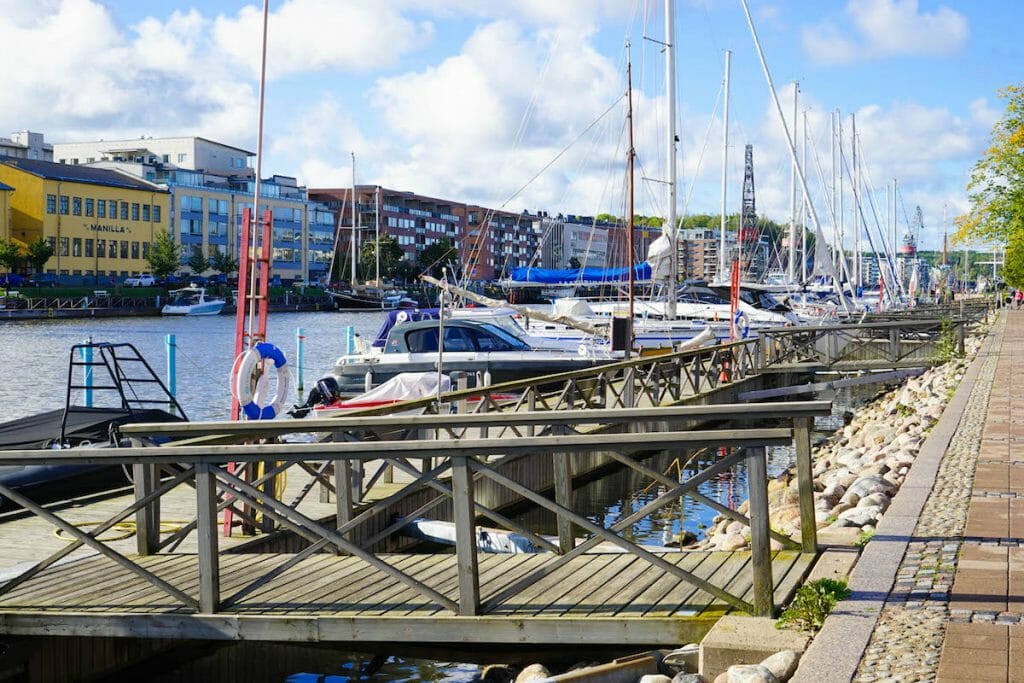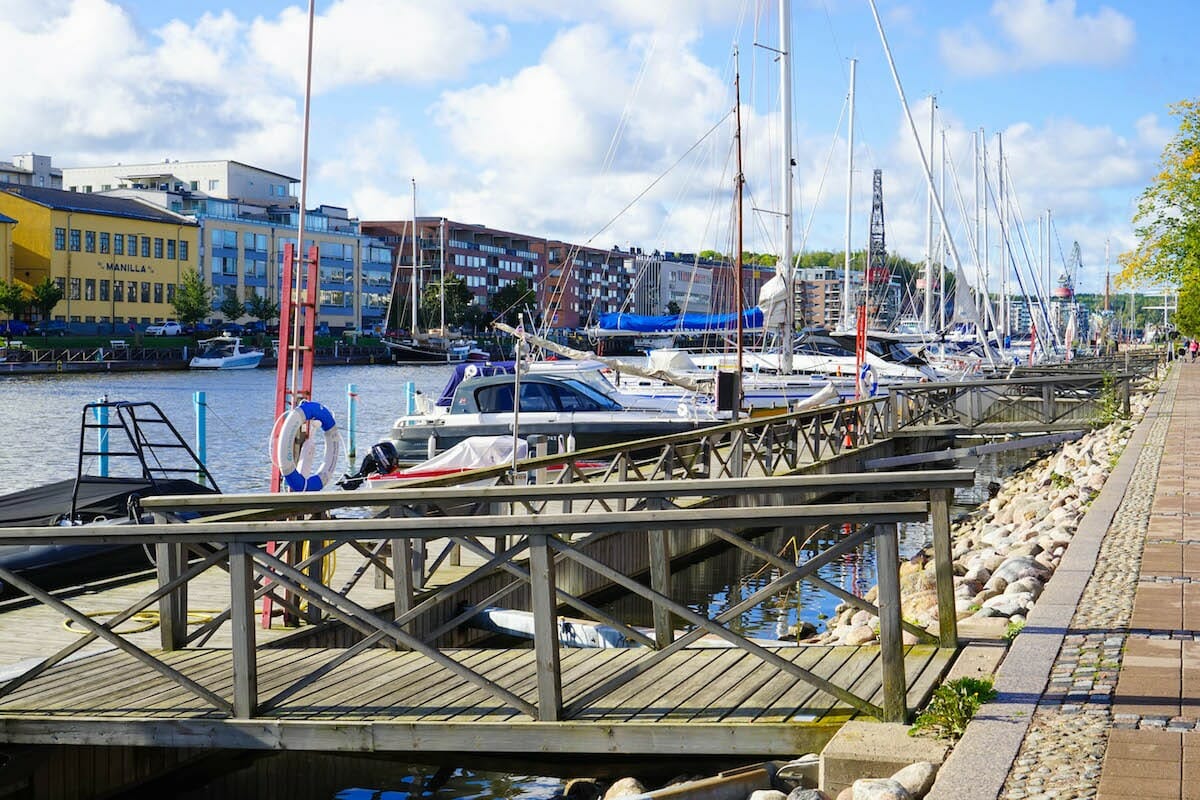 Events in Turku
Gay Turku is a city that hosts hundreds of events across the year, and queer travelers to Finland should not restrict themselves to exclusively gay events. Especially worth checking out are the many music festivals of all sizes that are organized in the summer, but every night of the week you can find some wonderful event and plenty of live music and club events on the weekend.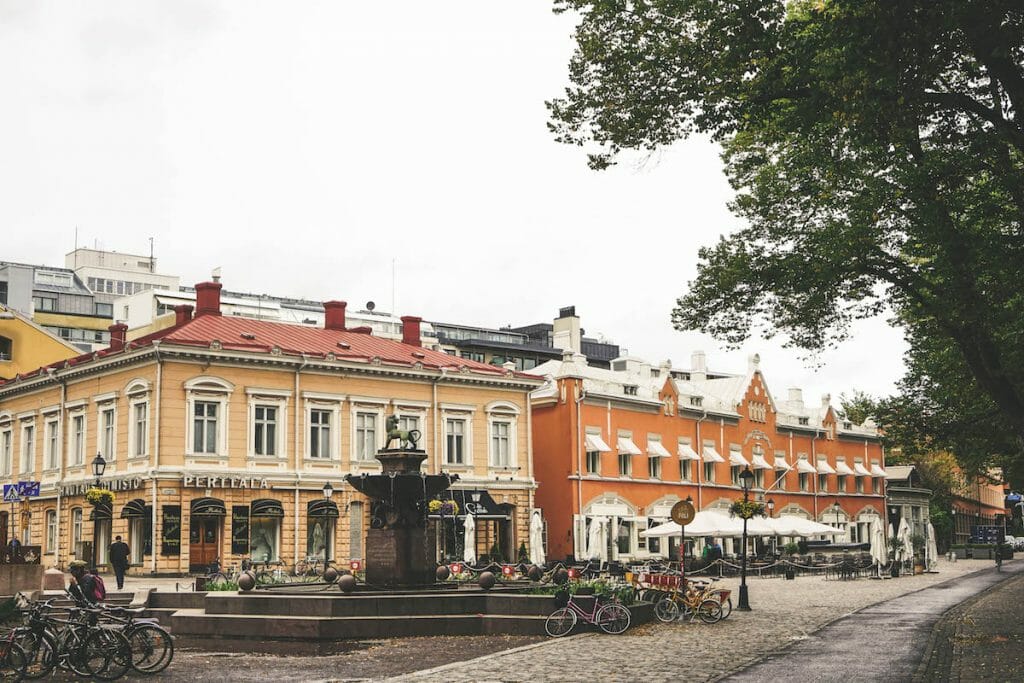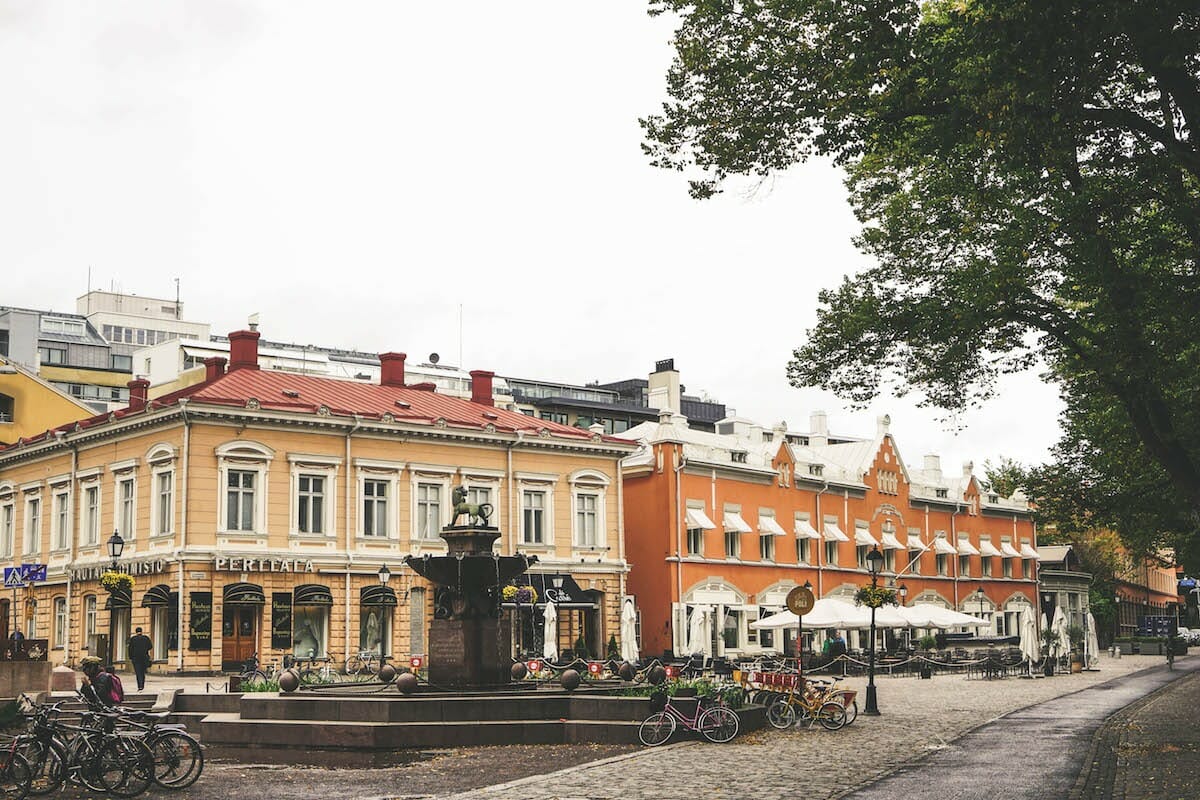 Turku Pride– A rainbow festival organized annually in August to celebrate the LGBT movements progress in Finland, and to recognize that worldwide so much more needs to be done. Small by international standards, but we think any Pride is worth attending – if only to experience complete acceptance and queer spirit talking to the streets. Be sure to check out Turku Pride's Facebook as they often host small parties throughout the year.
Vinokino Turku – We love attending LGBT film festivals all over the world, and while this might be just an extension of the main event Gay Helsinki, it does remain the only rainbow film festival in Finland which takes place in November. If all night clubbing and glitter-monster realness is not quite your thing, these refined queer movie screenings might be more to your taste.
Turun Balleti – The local BDSM group in Turku – This is the hometown of Tom of Finland after all, what else could you expect! Hosting monthly meetings, some bar events and different annual parties with strict dress codes. Check their website for an upcoming events calendar if this might be to your taste.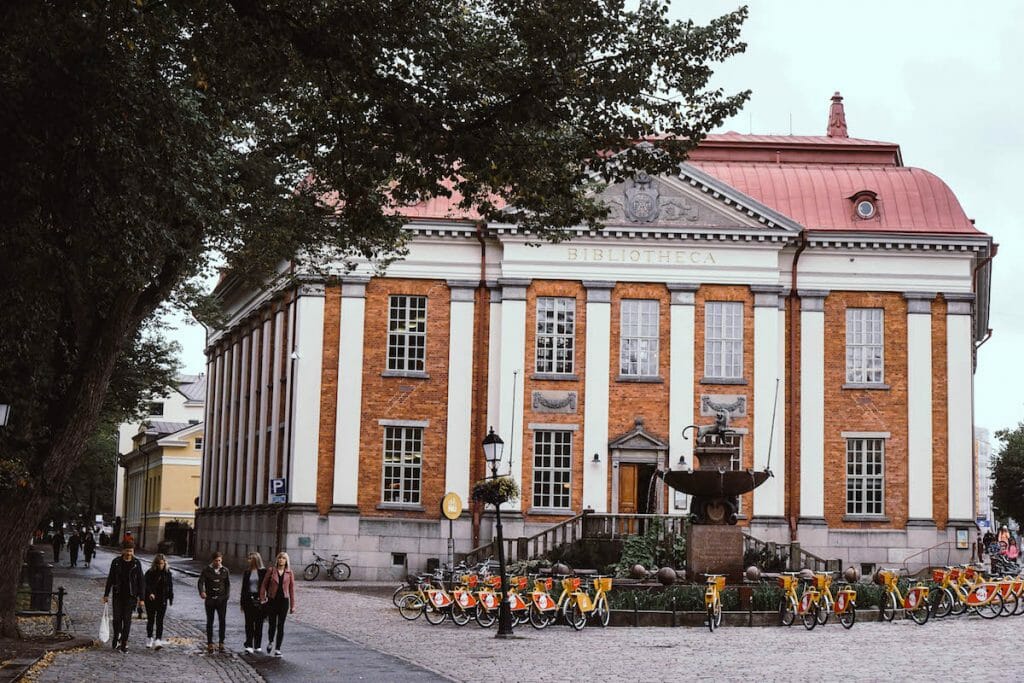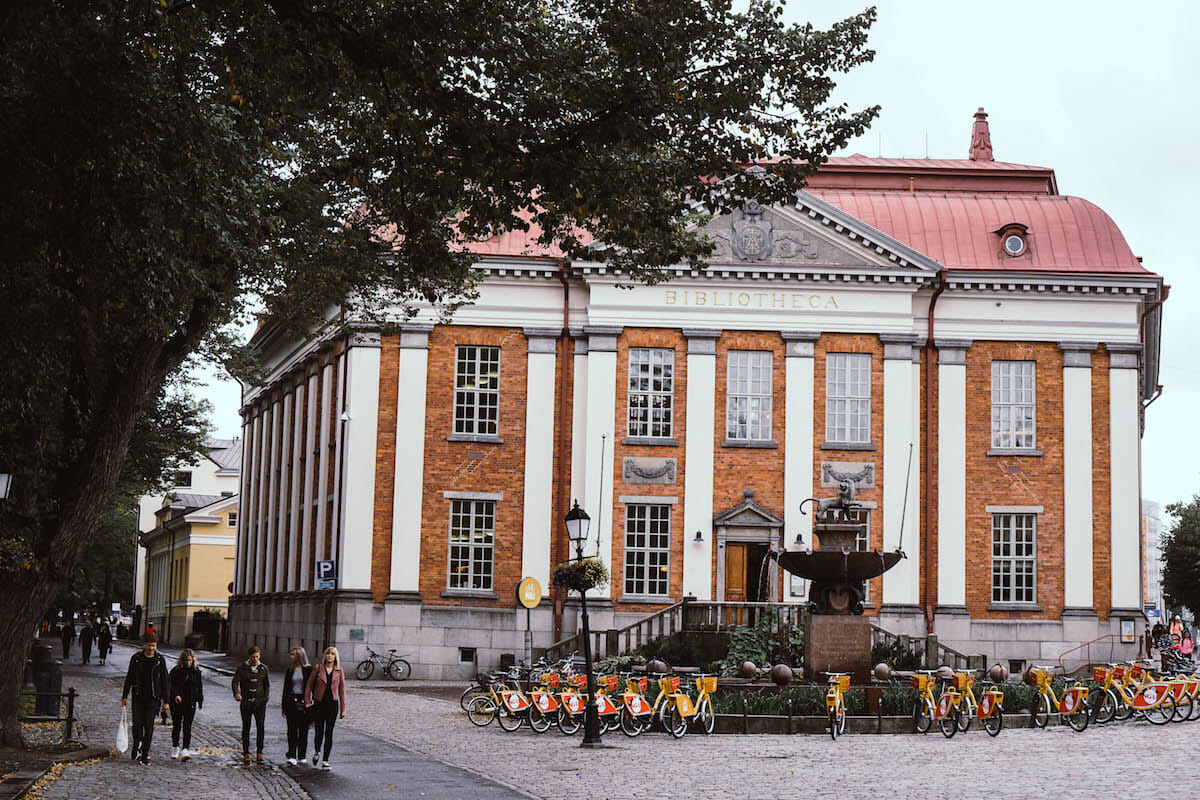 The Night of Art – One Thursday every August the Turku Night of the Arts fills the streets with art while museums and galleries stay open late into the night. Think jazz in the library, contemporary dance in Museums and pop-up discos in unexpected places. Every year is different, but always worth planning a trip around.
Medieval Market of Turku – Finland's biggest medieval and historical event held annually in late June on the Old Great Square of Turku. Minstrels, jesters, and troubadours add to the hustle and bustle of the old-timey marketplace atmosphere, along with plenty of unique vendors selling their wares.
Turku Christmas Eve Ceremony – The Declaration of Christmas Peace from the balcony of the Brinkkala building is a tradition which launches the Christmas celebrations in Finland and is often used to mark the official start of Christmas. Not to be missed if you are in Turku over the festive session. Other highlights include Yliopistonkatu being transformed into a charming Christmas Street as it is dressed in evergreen wreaths and decorative lights, the Christmas tree of Turku Cathedral and – of course – the Christmas Markets.
Turku Jazz – The second oldest jazz happening in Finland taking place annually for 3 days in March and drawing in an excellent selection of contemporary jazz artists.
Ruisrock – The oldest festival in Finland taking place annually in June, this rock festival brings in huge crowds and world-famous artists. Summer festivals are as part of the Finnish identity as sauna and coffee, and Ruisrock is one in the country. Be warned however that Turku hotels do sell out far in advance around this event so if you plan to visit Gay Turku in June take care with planning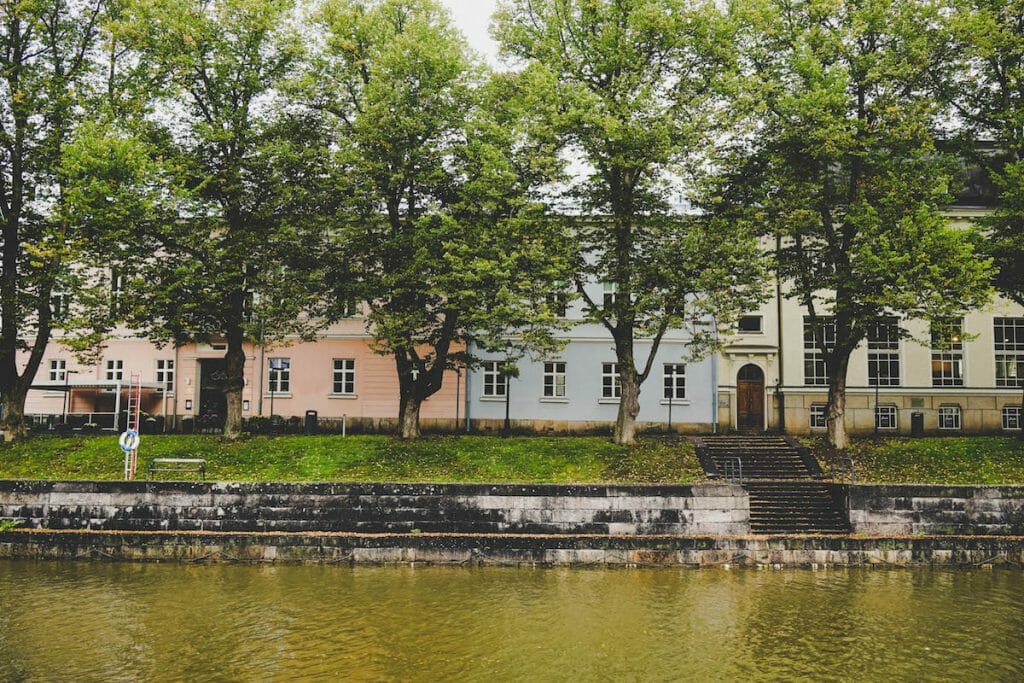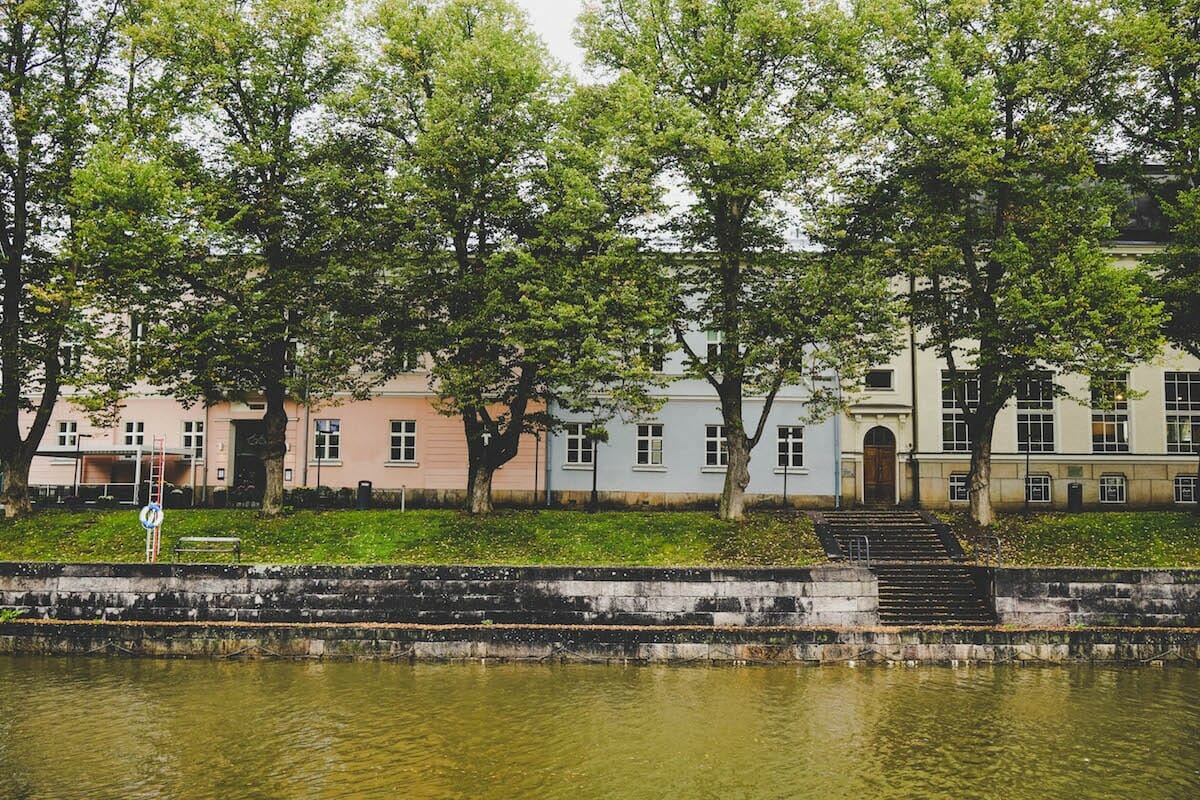 Gay-friendly and Gay Hotels in Turku Finland
Being one of the most gay-friendly countries in the world, almost every hotel and hostel in Turku can be considered open and welcoming to LGBT travelers. After all being gay-friendly is simply providing a non-judgmental and respectful environment in which all people are treated equally. Some businesses have gone above and beyond in recognizing and marketing to the LGBT community, and it seems to have paid off – and of course, elegant design, helpful staff, and great value for money never hurt…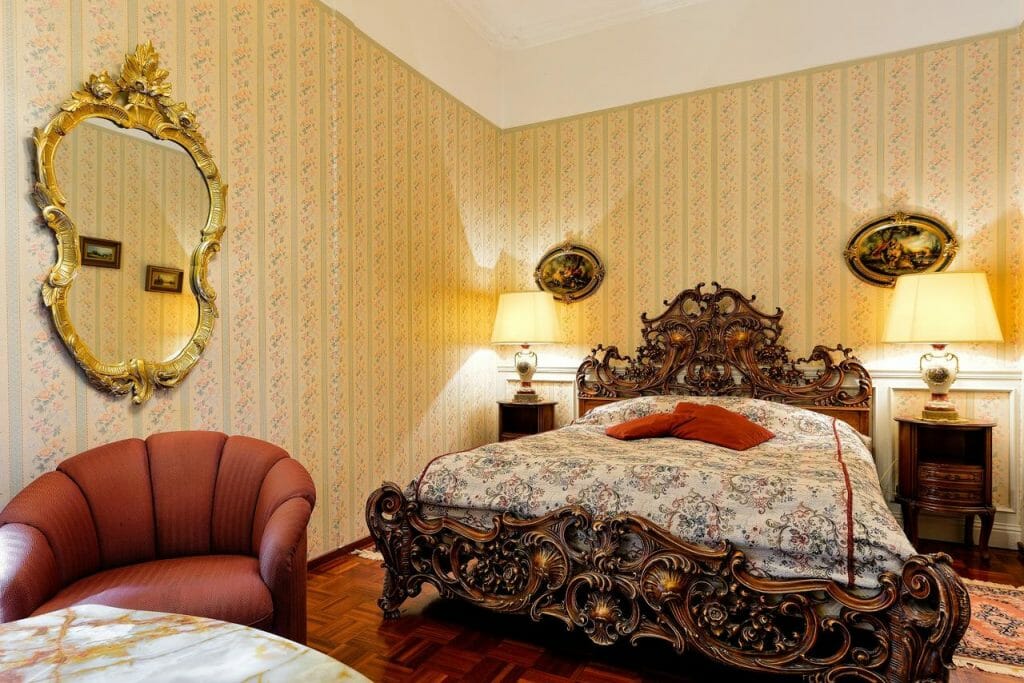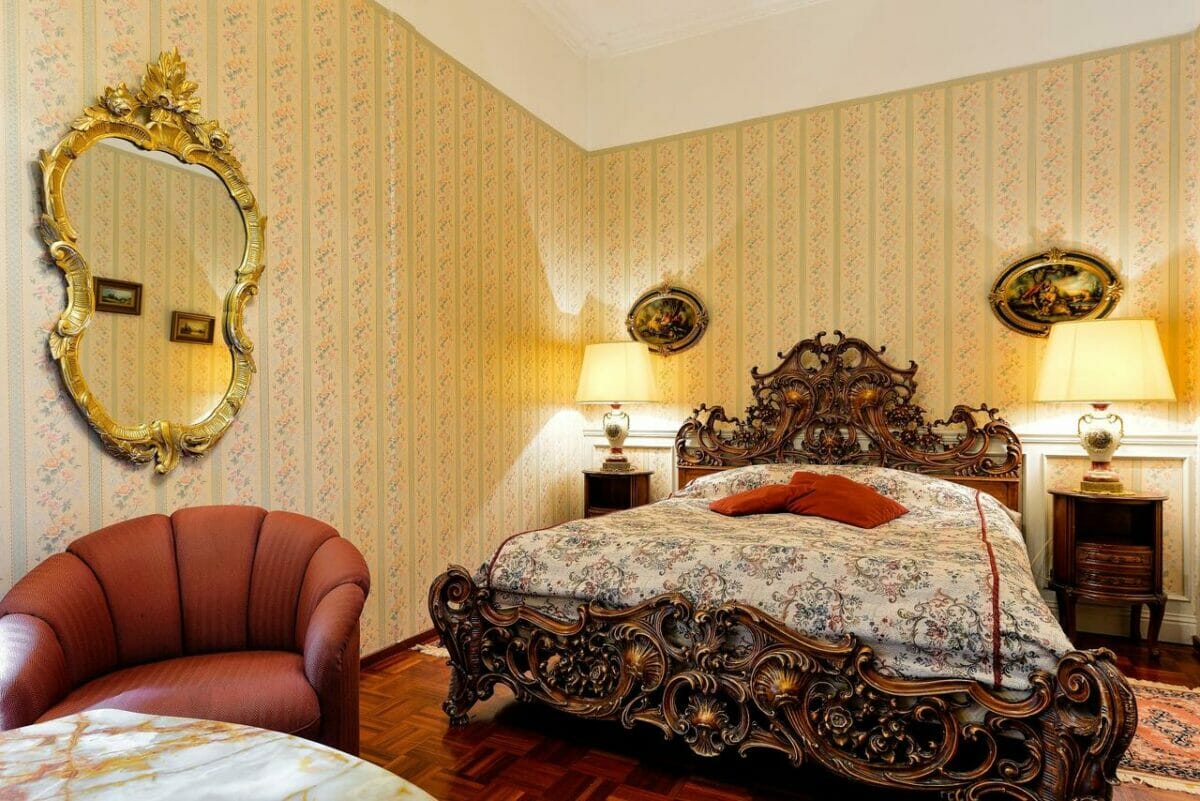 Here is our favorite selection of marvelous hotels in Turku that are go-to hot spots for gay travelers…and really, doesn't everyone like to be surrounded by people with common interests!
If you don't find what you are looking for, there are
hundreds of other accommodation options in Turku
if you don't see what you are looking for. Whether you want a fun and social hostel, a cheap place to crash after a night of partying or a chic designer option to sip cocktails and surround yourself with fabulous people – Gay Turku has something for everyone!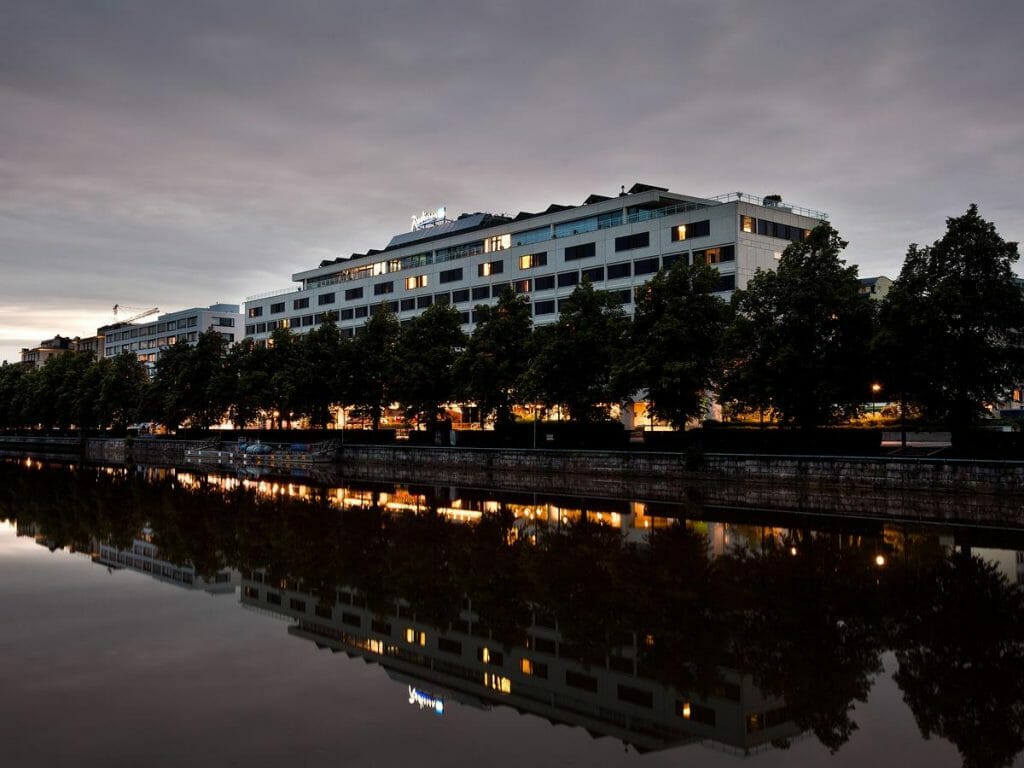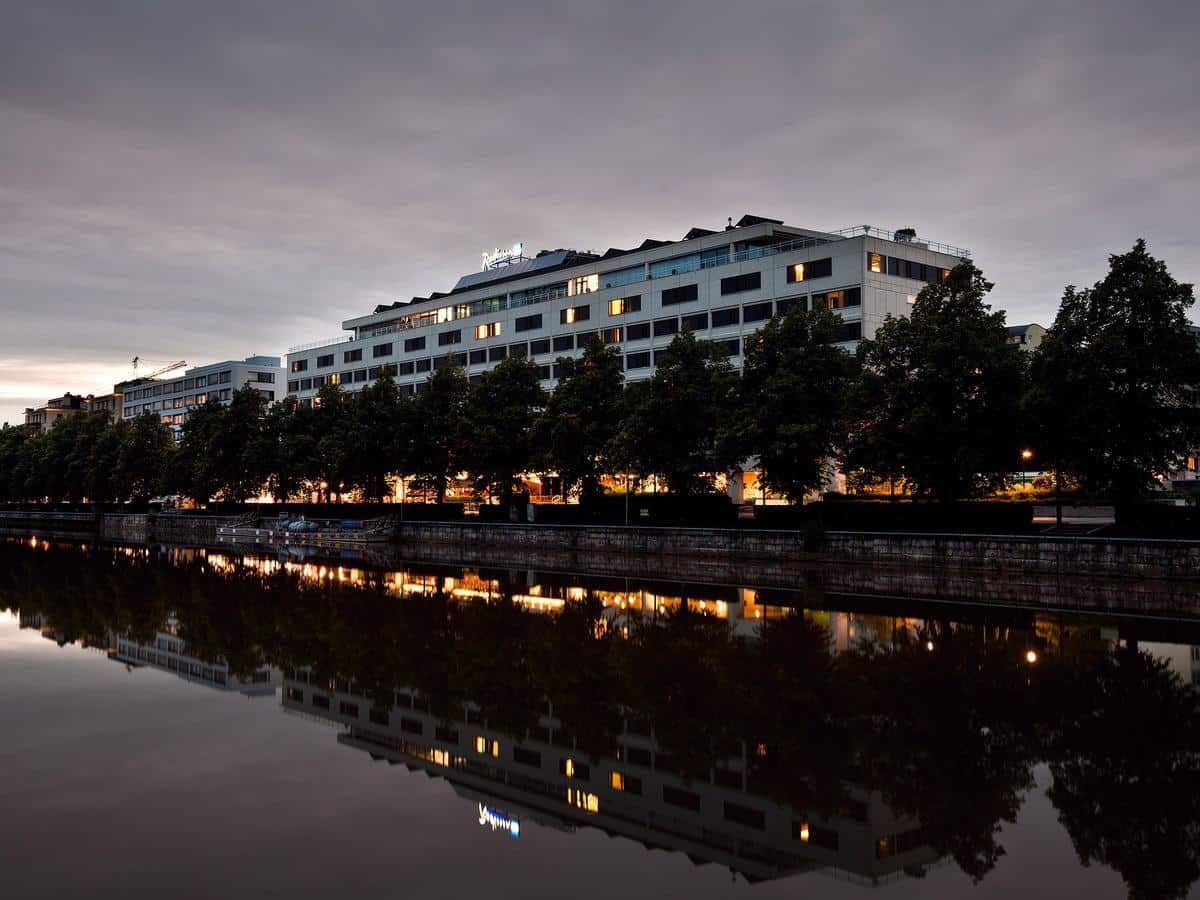 Radisson Blu Marina Palace Hotel ☆☆☆☆ – The most luxurious hotel in Turku, and our personal favorite not just because of the fabulous service and amenities, but because of the riverside location and fabulous views from their rooms. All suites and rooms have been recently renovated and serve as an oasis for recharging after a busy day, with comfy beds, large sound-proof windows and modern tech including a Chromecast television so you are not stuck watching Finnish television! There is also an extensive breakfast buffet, the delicious on-site dining offered at Grill it! Marina and modern fitness facilities, a sauna, spa and wellness treatments. The enviable location, modern architecture and personalized service make the Radisson Blu Marina Palace Hotel an ideal stay for a relaxing escape to Gay Turku!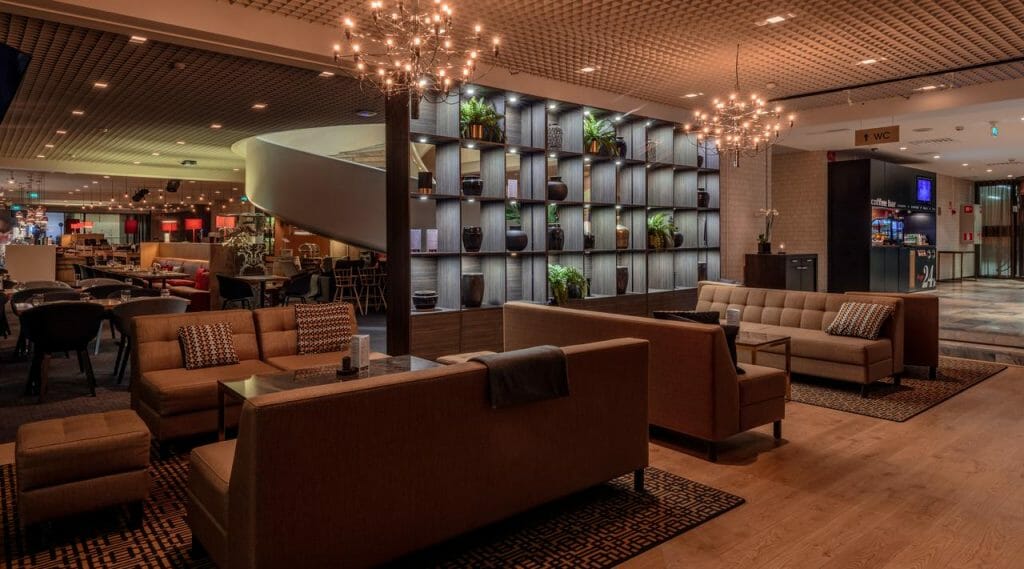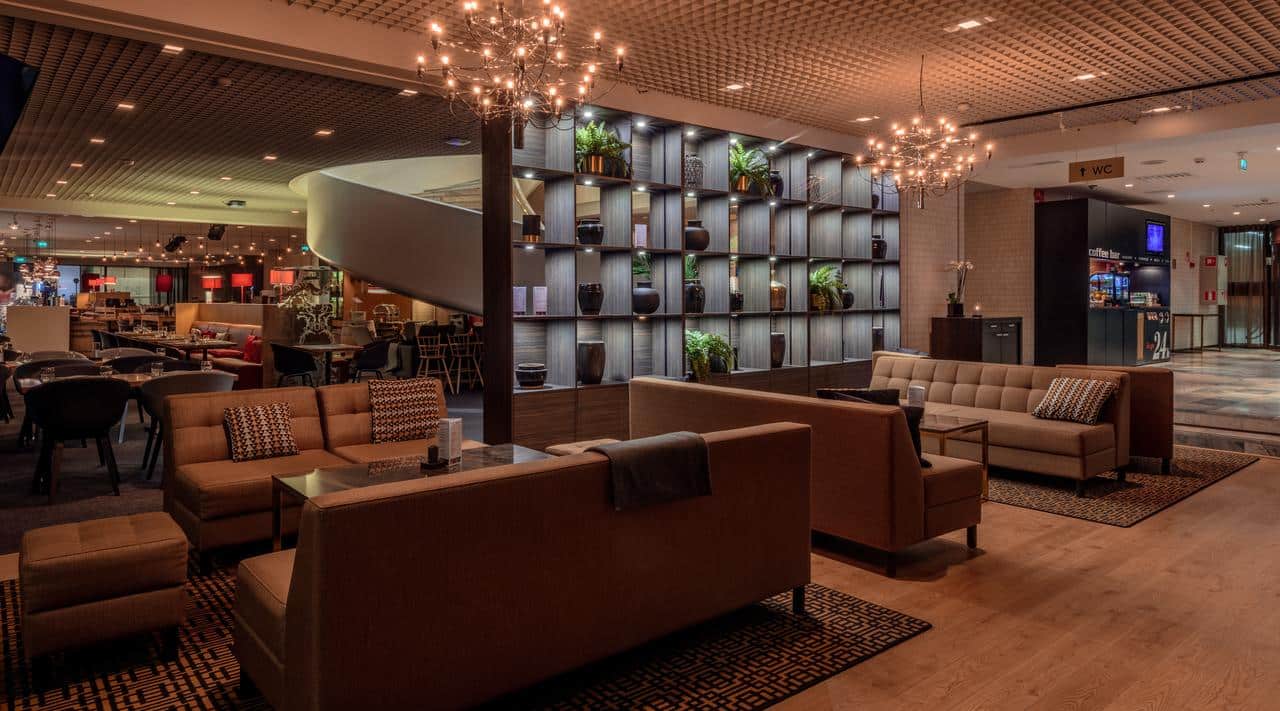 Park Hotel Turku ☆☆☆☆– An impressive 1902 Art Nouveau boutique hotel smack-bang in the middle of downtown Turku, if you are looking for something exceptional this is it! There are only 20 hotel rooms, two of them suites, each with unique period-detail furniture and including a wonderfully Nordic breakfast and free parking. Other highlights include an intimate bar, a summertime outdoor terrace backing on to a beautifully lush garden – and their mascot, the 45-year-old African Grey Parrot named Jakko who lives in the lobby and can whistle the first bars of Beethoven's 5th symphony!
Centro Hotel Turku ☆☆☆ – A modern hotel with plenty of unique designer touches. These small details make Centro Hotel so popular, from offering traditional specialties like Karelian pasties, oven-baked cheese and cloudberry jam at breakfast to having 50 pieces of original artwork from contemporary Finnish artists adorn the walls of the accommodations and public spaces. Centrally located, all the rooms here overlook a peaceful inner courtyard to ensure you get a good nights sleep and there is also a small lobby bar, two saunas, and fitness center to make use of.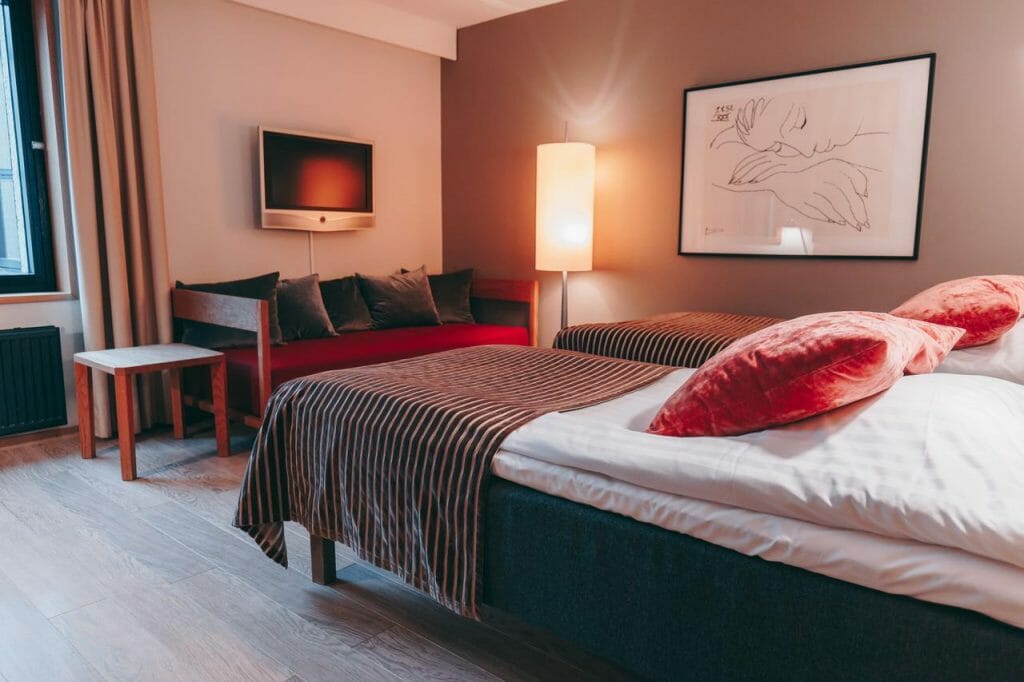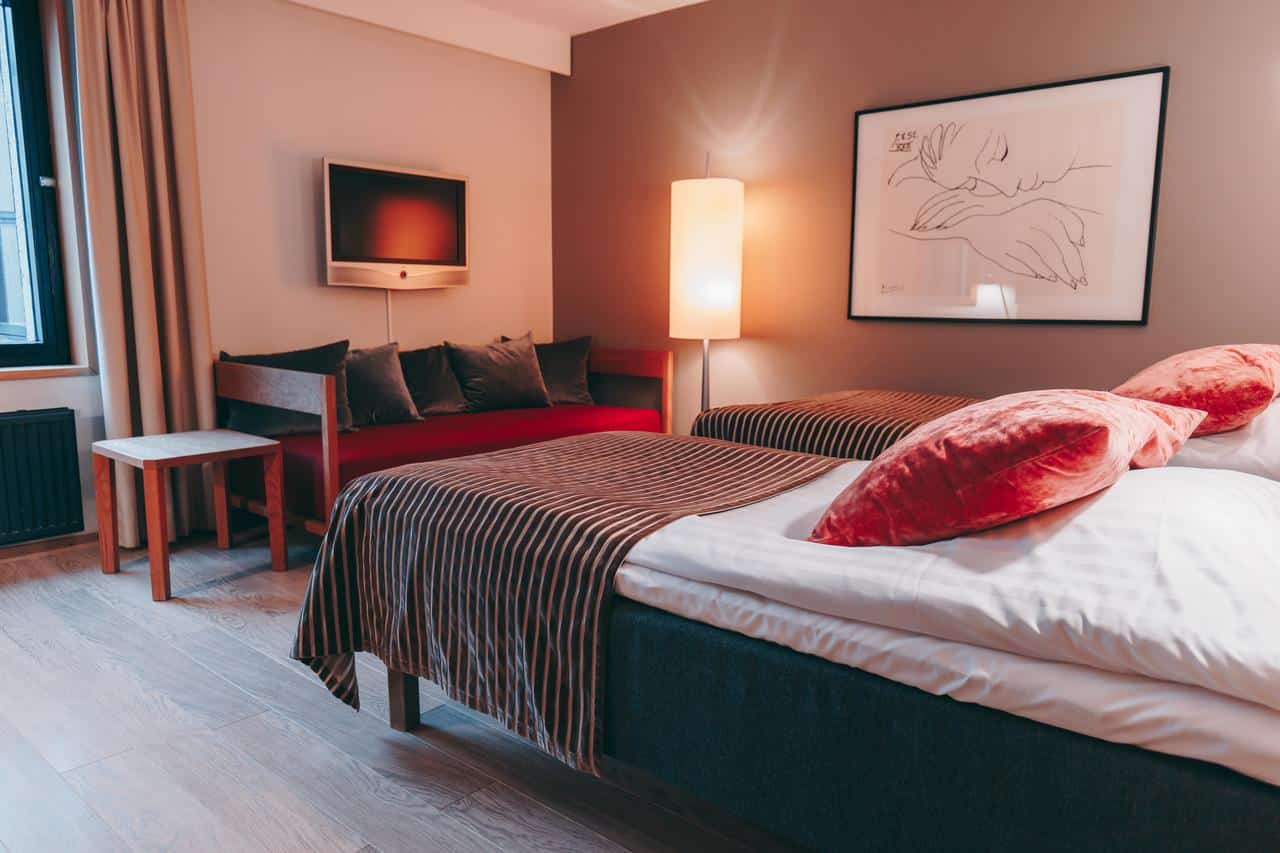 Scandic Turku ☆☆☆ – A cozy and serene hotel in an excellent location for exploring Gay Turku. All of the cities top highlights are nearby, the staff are very friendly and there is a bar, sauna and swimming pool. The rooms are tidy and simple, with affordable room rates making the Scandic Turku a popular option for travelers who just want a private room without all the fuss.
Laivahostel S/S Bore ☆☆ – If you are on a budget, looking to make friends or just want a unique accommodation solution, why not stay on this funky boat hostel in Turku? Berthed only a ten-minute walk from the city center, the Laivahostel S/S Bore offers cabins with private bathrooms and free sauna access in the morning. The breakfast is also a highlight as the onboard restaurant is beautiful with a nice variety of food and drink to choose from.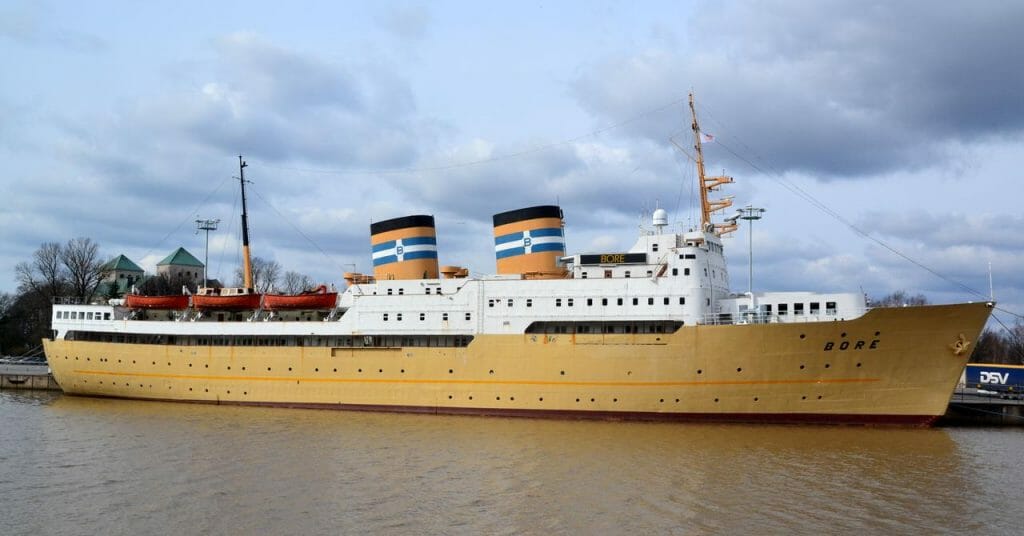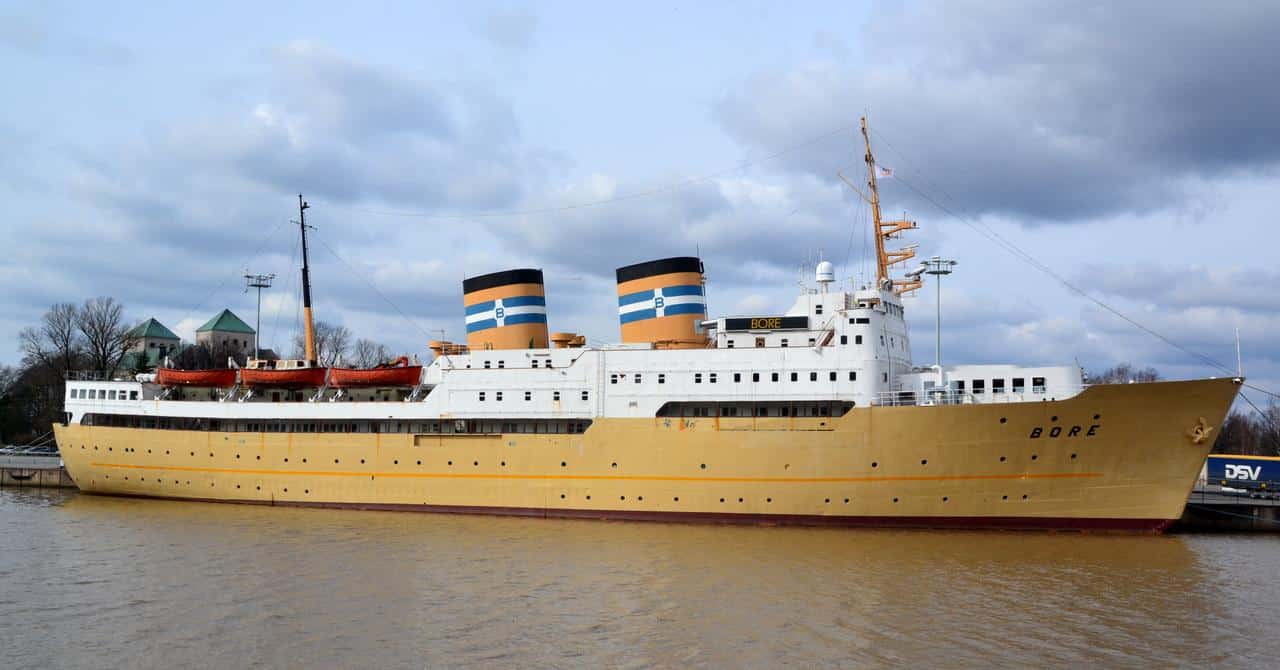 Gay-Friendly Bars and Clubs in Turku
Finland is easily one of the most gay-friendly countries in Europe, and in Turku while there only one gay club there is plenty of welcoming and inclusive options for any traveler. Want to enjoy divine cocktails in intimate surroundings, feel the bass pulse through you until the sunrises – or just relax in some super-retro pubs? Then Turku nightlife has something for you!
Being such a tolerant society, you are unlikely to experience any issues with displays of affection in public and as such will be welcomed in most clubs and bars in Turku. We spotted quite a few gay groups openly fraternizing in different venues, and honestly, we were probably the only one to pay any attention!
Yes, this is really how free and progressive Finnish society is: a refreshing change from places like Warsaw, Istanbul, Jakarta or Budapest.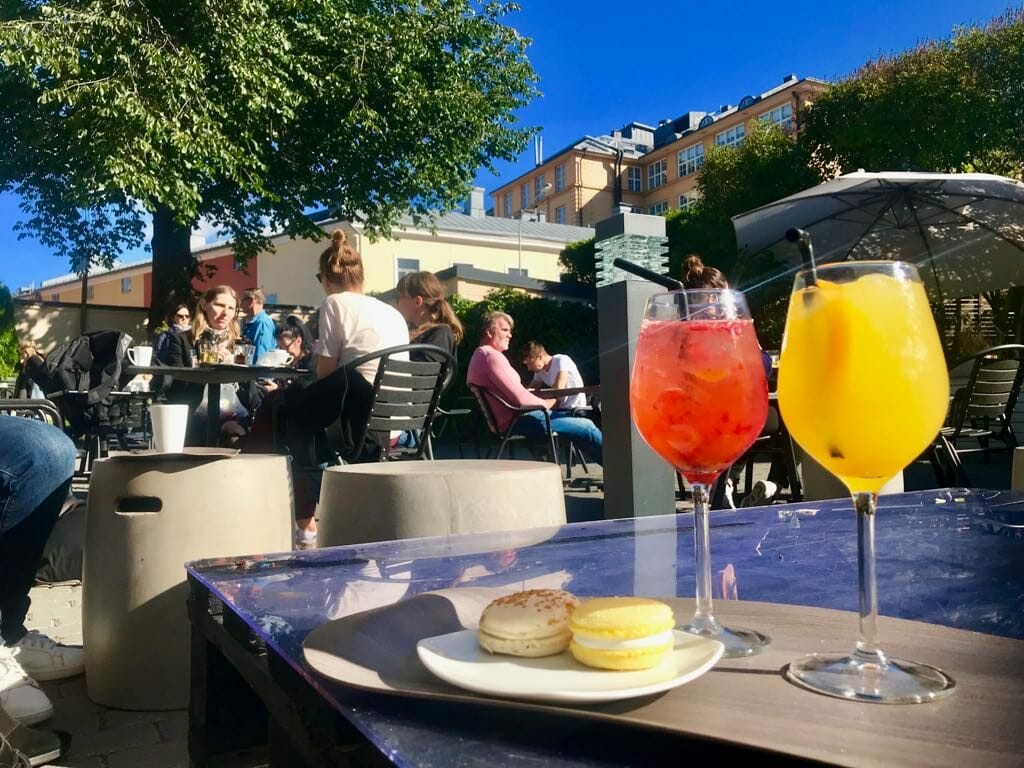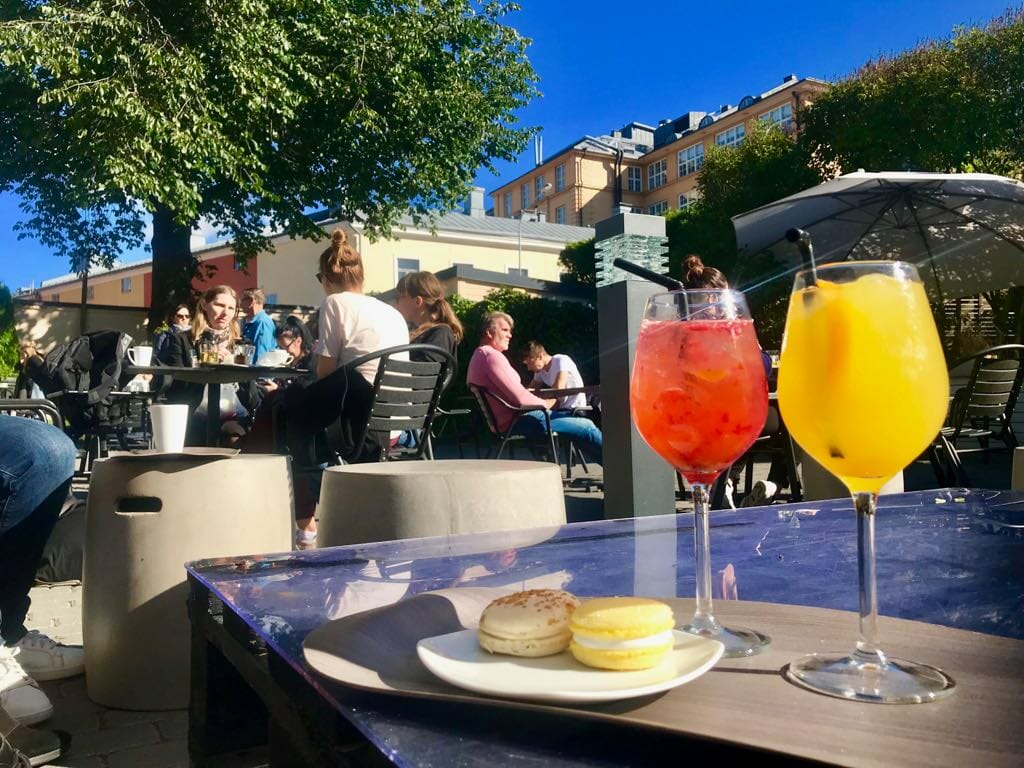 Helsinki might claim to be the nightlife capital of Finland, but Turku has the advantage of a bubbly and adaptable nightlife scene fuelled by a large student population. Exploring is easy as everything is just a short walk away – weather you visit during the bright summer nights or in the bitterly cold winters!
In winter, Finns drinks because there is nothing else to do – and in the brief summer they drink to celebrate, after all, there is no time to waste! Pubs and bars often don't close until 4 am, and while Finns are not known for their small talk, if you give them a chance (and maybe force the first minutes of conversation) they are very proficient in English. We found in Turku many Finns – gay or straight – delighted to chat the night away with interesting foreigners. Just brush up on your Finnish facts beforehand – they will love it!
Please remember, go at your own pace, known your own limit and don't feel compelled to keep up with the seasoned Finnish pros…otherwise let loose, you never know where the night will lead!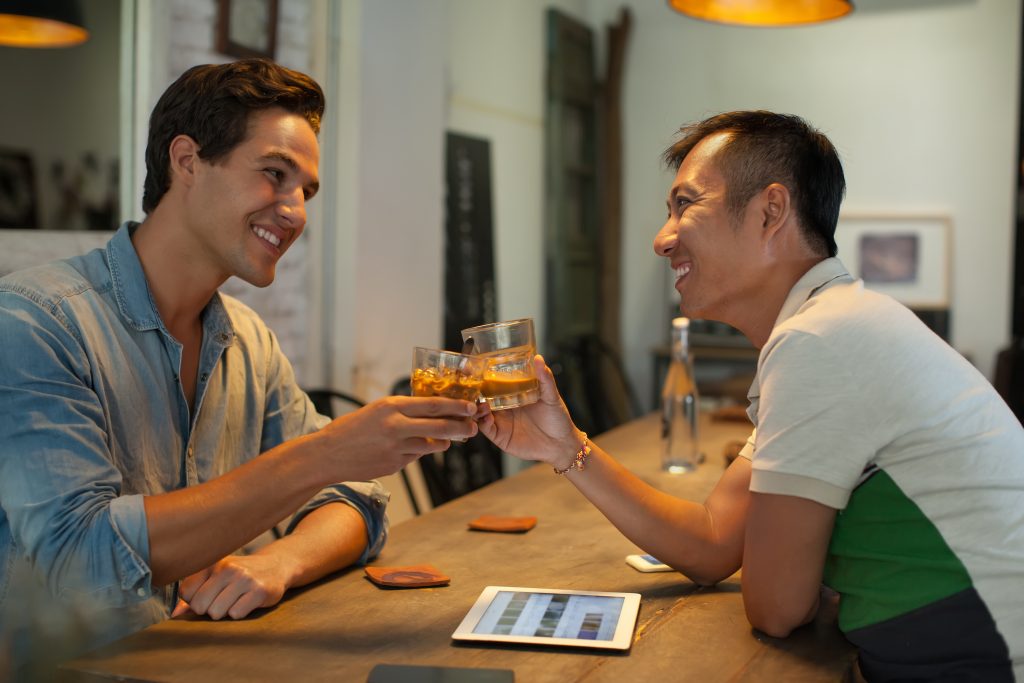 Bar SuXes – The only gay bar in Turku, popular for pre-drinks and with students. Somewhat basic but with a friendly crowd and fun karaoke on Thursdays and Sundays. SuXes never really seems to get jam-packed, with can be a blessing and a curse – but this is the closest you will get to glitter, unicorns and queer spirit in Turku. Going for the affordable drinks with low expectations is our recommended approach.
OMQ! -Club – A pop-up queer dance series generally taking place 3-4 times a year. Check out their Facebook page for upcoming event details but the infrequency will make it difficult for travelers to attend.
Katarina – Oh-so-Turku, you can't miss a drink or light meal on this LGBT-popular restaurant boat which has talented DJ's on decks during the summer months. Grab a stool and admire the views of the River Aura by day or night, start a conversation or just enjoy a beer in the warm sun.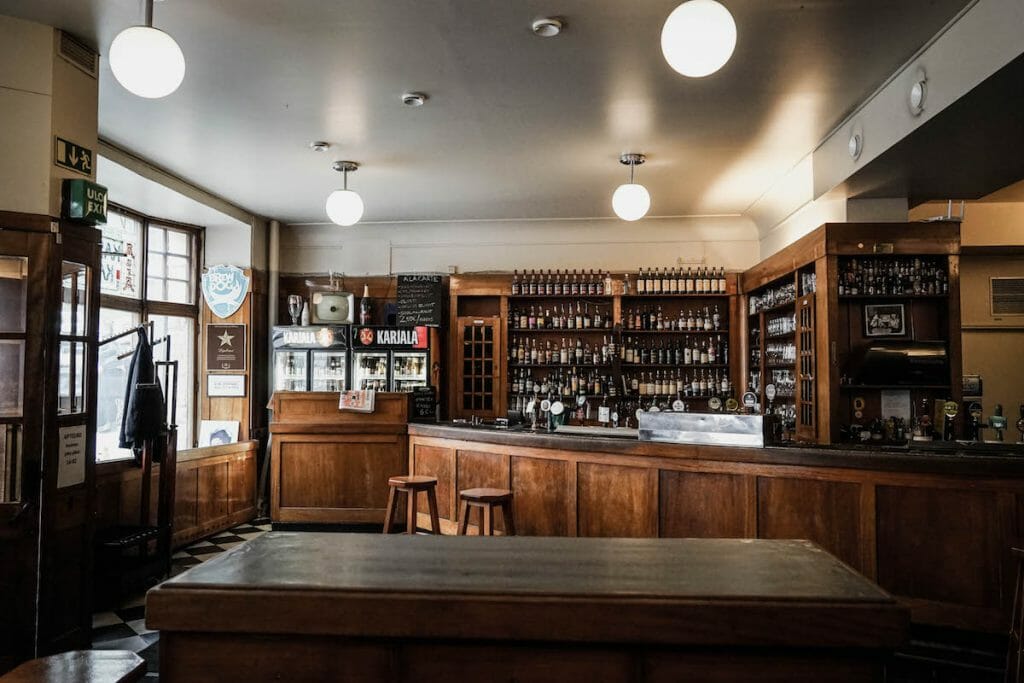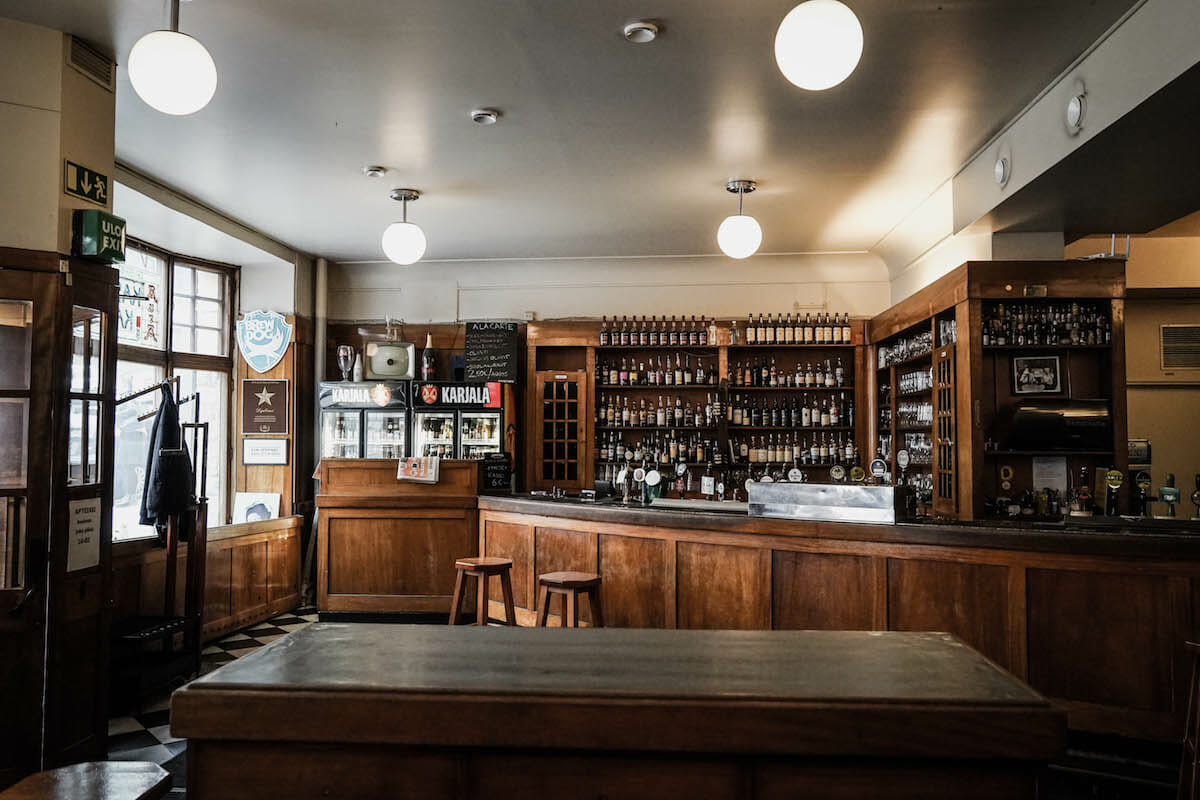 Uusi Apteekki Pub – A genuine old pharmacy that merely has replaced the pills and tonics with dozens of beers, whiskeys, and ciders. Everything else remains exactly the same, down to the cash register and medicine drawers – though everything on offer here is more likely to make you feel worse rather than better the next morning! Quiet and oh-so-Finnish, but a funky place to start the night off.
Bar Edison – A very modern and trendy bar, perfect for socializing in the early evening and continuing late into the night. At Bar Edison, you'll find an extensive range of beers, wine, ciders and cocktails, DJ playing on the weekends, friendly service and plenty of comfy spaces to lounge.
The Old Bank Bar – A fun bar located in an old bank – how did you guess? The cashier's cage now stocks over 200 beers and other concoctions, while the grand hall has tables and faded booths arranged around the old granite pillars. Don't miss a trip to the bathroom to get a peek into the old vault doors and safety deposit rooms protected within.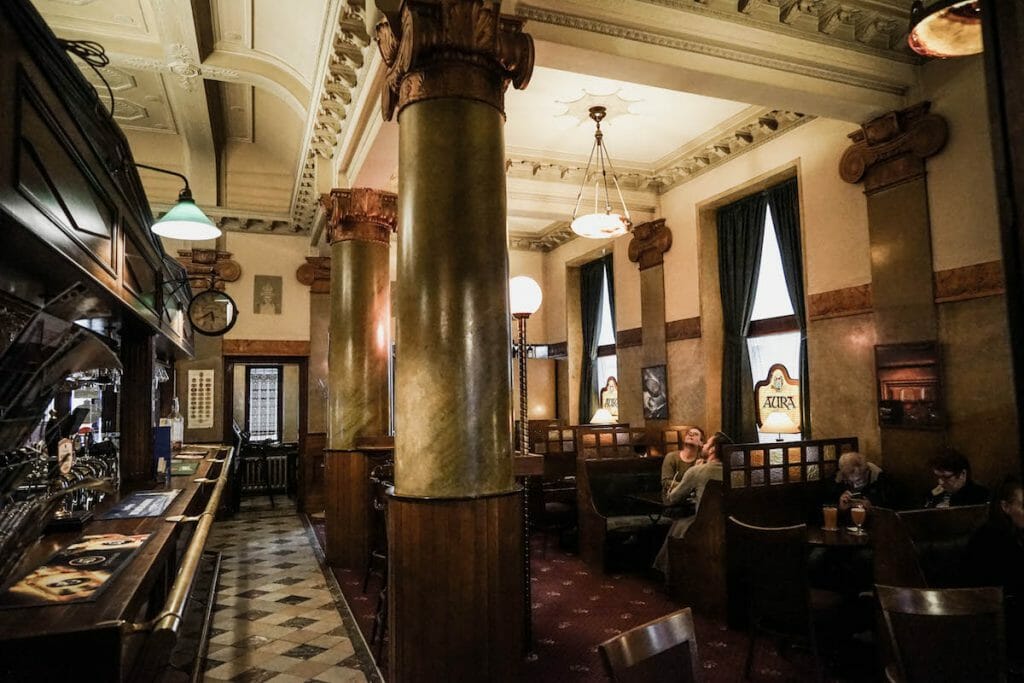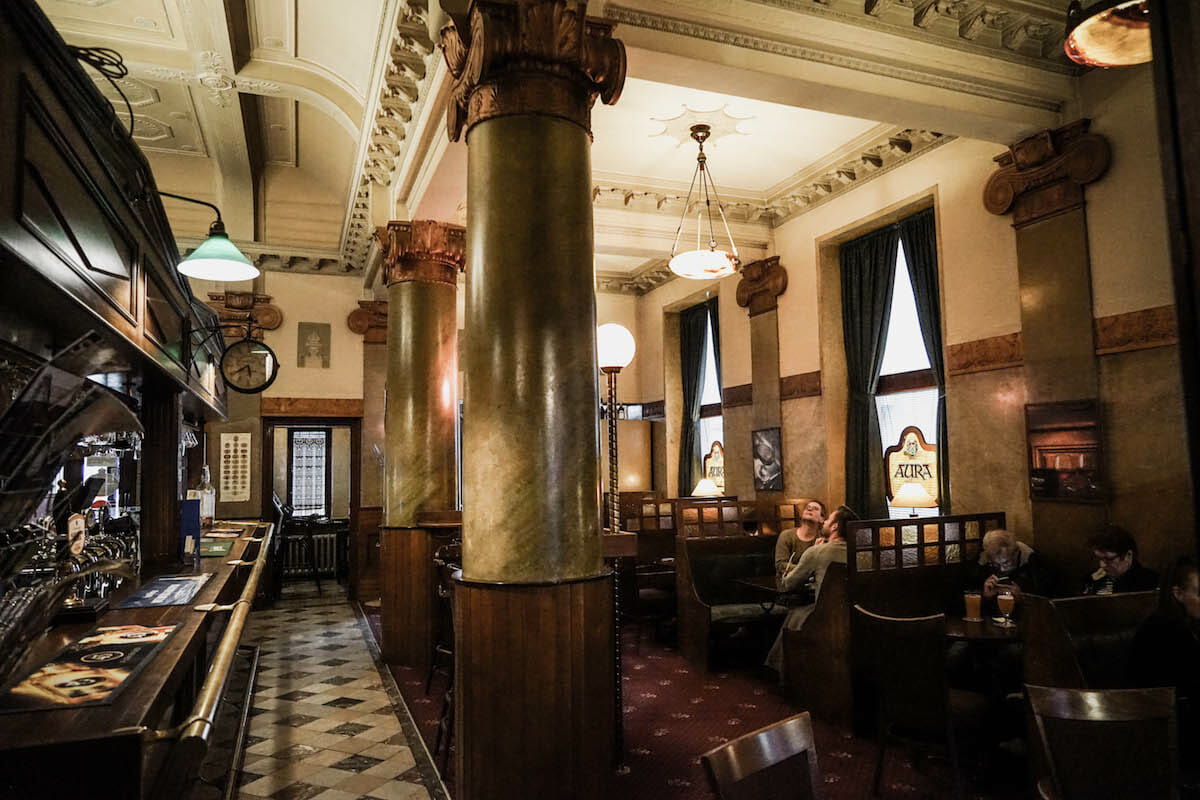 Kakola – An upscale restaurant located in Turku's old prison! Yes, better to start your night here than end up in one right? To be clear, there is a unapparent bar here and while many guests come for the excellent dinner when reservations are recommended, you can usual just wander in and order a beer or wine and enjoy the bizarre ambiance. The prison brawls and gang tattoos of Finland's most notorious prison have been replaced by white-tablecloths, romantic candles, and dinner jackets…Welcome to Kakola.
Koulu – A colossal brew-pub housed in a barely converted Neo-Renaissance-style old school house from 1889. In the summer there is a relaxed beer garden, but we recommend grabbing one of their craft beers and exploring the main rooms with chalkboards, world maps, wooden tables, and chairs. Be warned, however, drinking at Koulu is sure to bring back plenty of school-yard memories. If you are feeling peckish, they have some incredible pub grub too.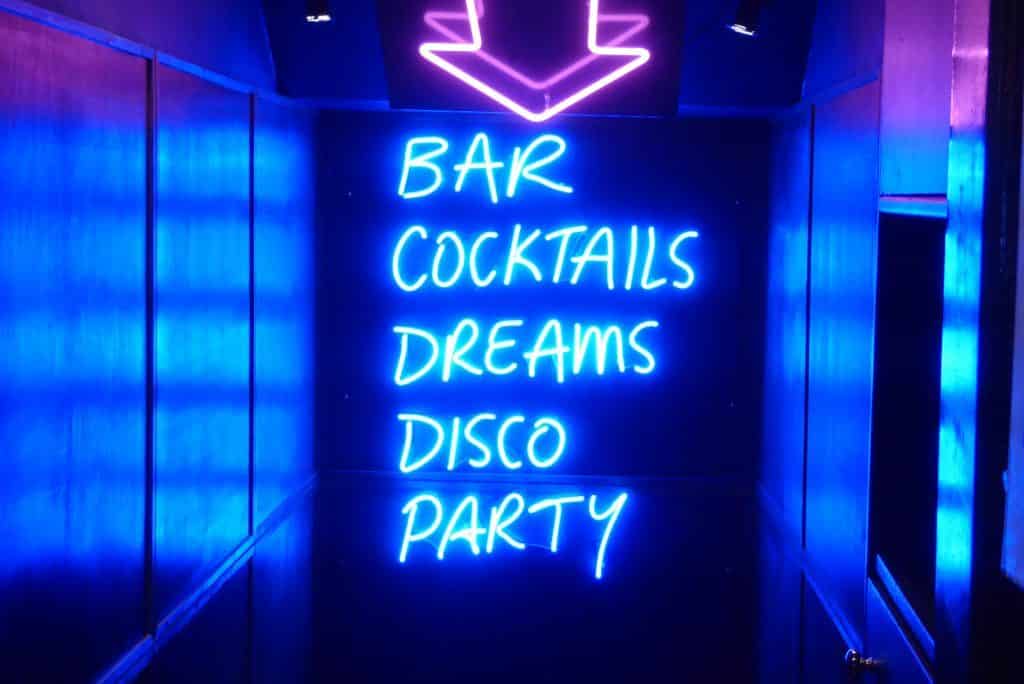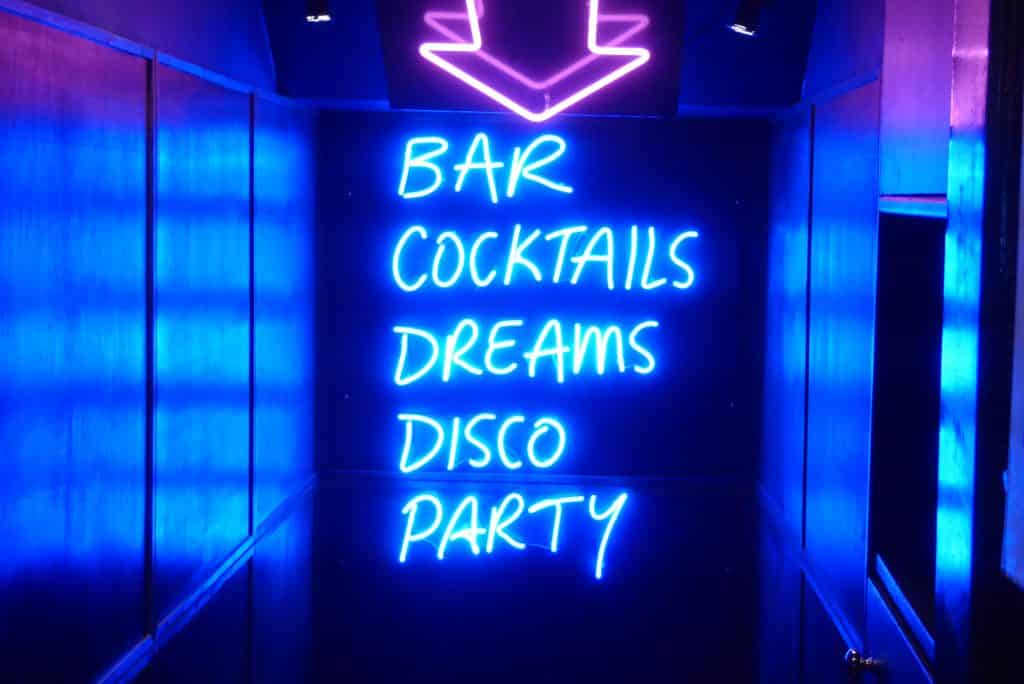 Dynamo – The unofficial gay club in Turku, basically popular with any alternative types: think hipsters, artists and gays – though everyone is welcome here. The eclectic DJ and epic live music are the main drawcards, and it gets insanely packed on weekends. Drinks are affordable by Finnish standards and the club is very tourist-friendly, so why not dance the night away amidst the seventies-décor of Dynamo Turku!
Apollo A Live Club – A crowded nightclub with fun live music and plenty of small rooms with distinctive themes to choose from. As everywhere in Turku, gay travelers are welcomed here but don't make it your first stop – drinks are expensive and the lines can be quite long later at night.
Naima – A fun if somewhat confusing nightclub in Turku thanks to its array of smaller rooms – but Naima does have it all: live bands, disco/dance spaces, karaoke, and an upscale bar. More high-end so you will not find many of the ubiquitous Turku students here thanks to the cover-charge and less affordable prices, but if you are wanting something a little more refined, this spot is perfect!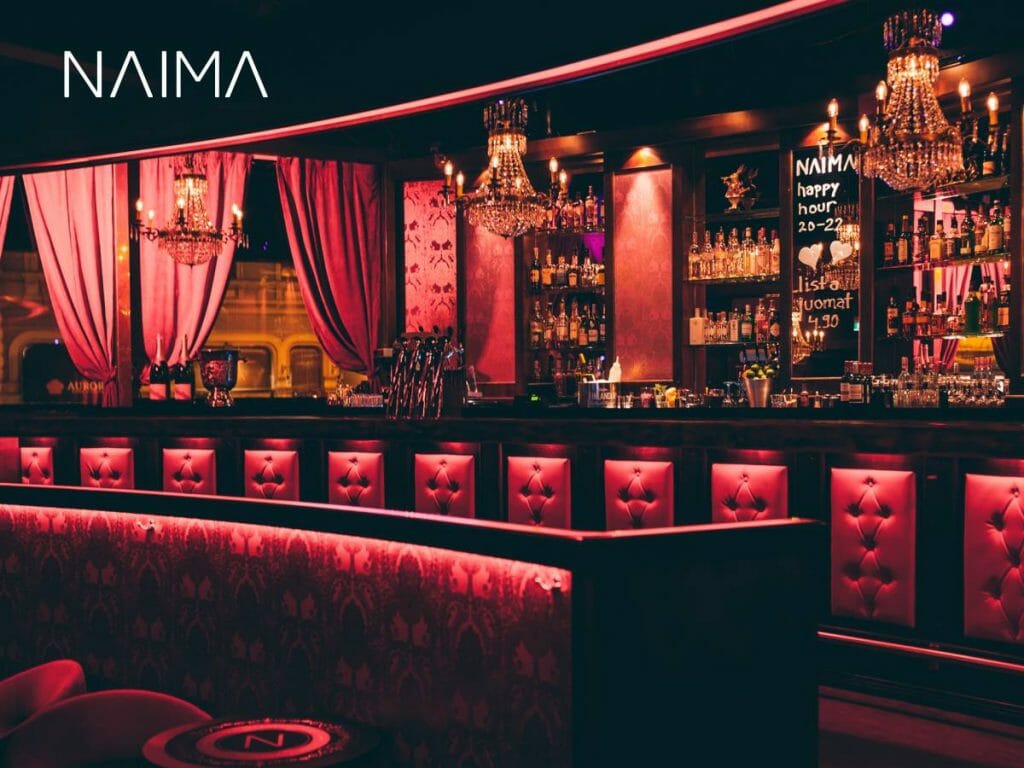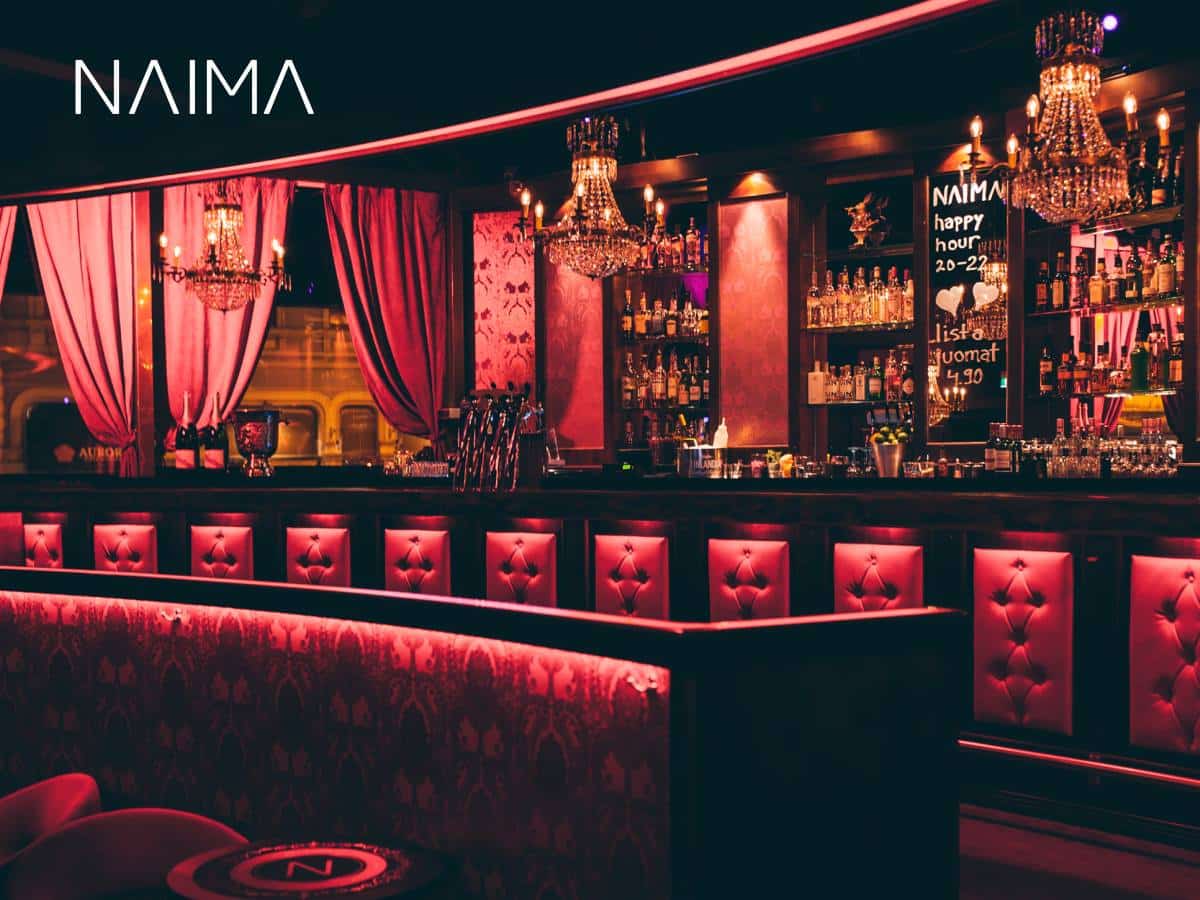 For those wanting to explore the naughtier side of Turku, you should know there is absolutely no gay sauna here! Sorry boys, for this you are going to need to head to Helsinki, or just use your favorite gay hook up apps.
Most saunas in Finland are separated by sex and guests will generally be naked, though there are a few exceptions. LGBT travelers should take care never to confuse gay sauna's versus traditional sauna as it would be extremely awkward to make advances in a traditional sauna in Turku – which are all about health and relaxation rather than sex.
The traditional sauna was invented in Finland and hot steam and ice-cold water have been a way of life in Finland for over 2000 years – long before the health benefits of sauna bathing have been noted scientifically in the 18th century! Public saunas are the best place for tourists to get a crash-course in this intrinsic part of Finnish culture and no visit to Turku would be complete without an authentic Finnish sauna experience. Tampere might be the sauna capital of the world, but you still have a few options in Turku so why not give it a go!