One of the most progressive and liberal cities in Europe, Gay Helsinki is a leading gay city with a rich history, beautiful design and a thriving nightlife scene.
The former hometown of Tom of Finland – the 'most influential creator of gay pornographic images' – Gay Helsinki really does have something for everyone if you are willing to explore and look beneath the surface.
Internationally renowned art galleries, picturesque nature, creative design stores, plenty of cute coffee shops (frequented by even cuter Finnish guys and girls) and, of course, vibrant club parties.
Quirky, misunderstood and often overlooked – Helsinki is a diamond in the rough with plenty going for it if you know where to look. Grand boulevards and quiet alleys are brimming with marvelous architecture, titillating drinking holes, New-Nordic dining venues, and more avant-garde design than you could shake a stick at.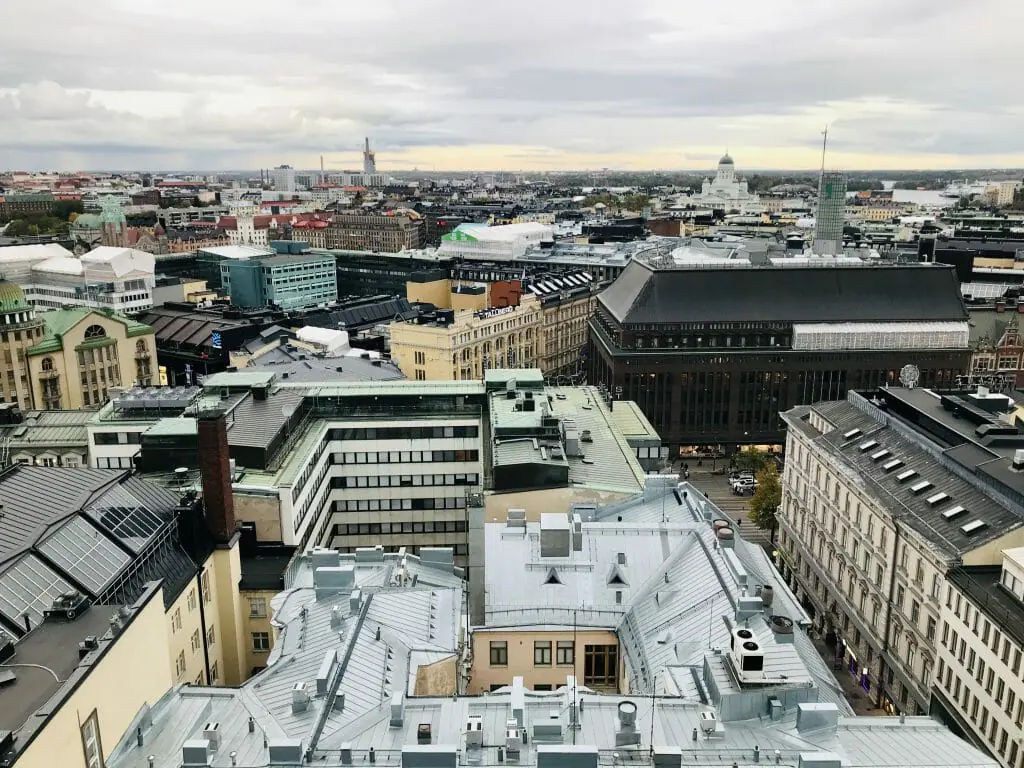 Famed for its signature streamlined and functional design principles, you could easily spend days lost in wonder at any of the boutiques, workspaces and simple galleries jam-packed with glassware, lighting, art, homeware, and textiles of the growing Design District.
Helsinki art-nouveau movement, National Romanticism, has also bestowed a wealth of magnificent buildings on the city – not least of which is the imposing central train station you simply cannot miss.
Then there are the countless art museums, modern architectural delights, market halls and festive events, which seem to take over the city on a near-weekly basis.
And this is without even getting into the pristine natural environments that lay on the city's doorsteps – the archipelago's islands, beaches, forests, and parks all tempt you to stay longer.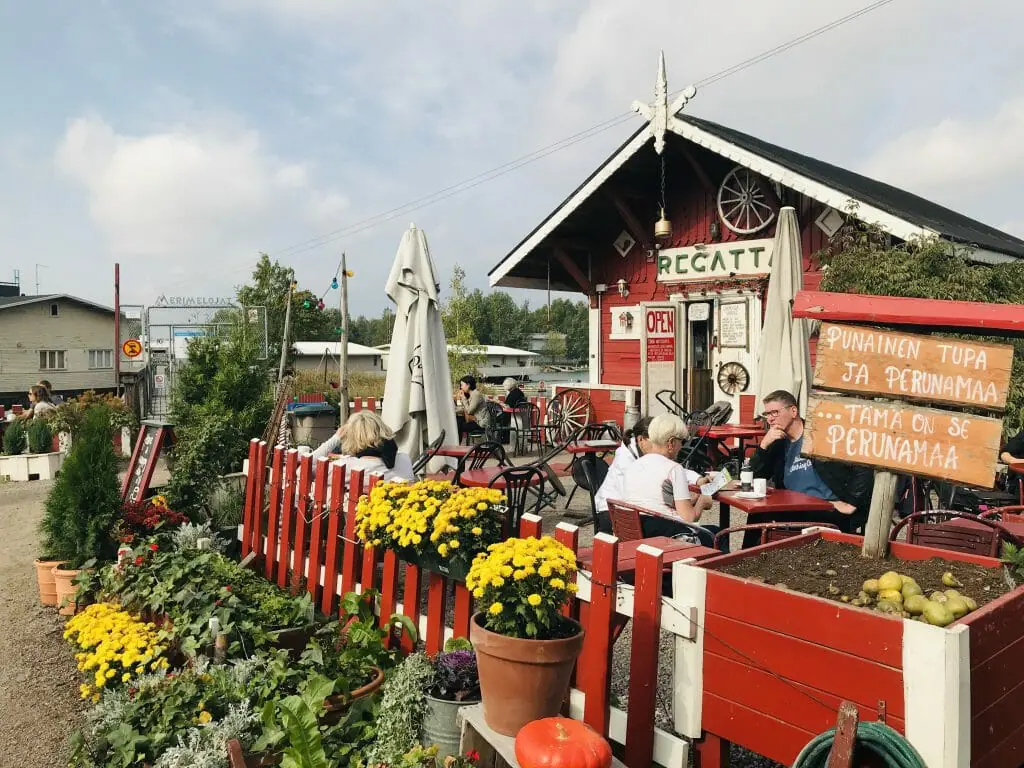 Same-sex marriage has been legal in Finland since 2017, and in this peaceful and open-minded Nordic Capital, queer travelers are welcomed everywhere with small rainbow flags on almost every store, club and restaurant window.
Finns are famously shy and withdrawn, loving to brag about how withdrawn they are – but we have to disagree and found Finns in Helsinki warm, open and sincere…once you start a conversation. The same was also true in our other Finnish adventures to Rovaniemi, Turku, Tampere, and Oulu!
While on the long, beautiful summer days, it is easy to meet gay locals in the parks and beaches, in the bitterly cold winters, you might want to turn to hookups to meet a friendly local in Helsinki to show you around (or perhaps invite you to enjoy a sauna…traditional or otherwise!).
No matter where your interests lie, Gay Helsinki offers an adventure like no other with nature, nightlife, design and more…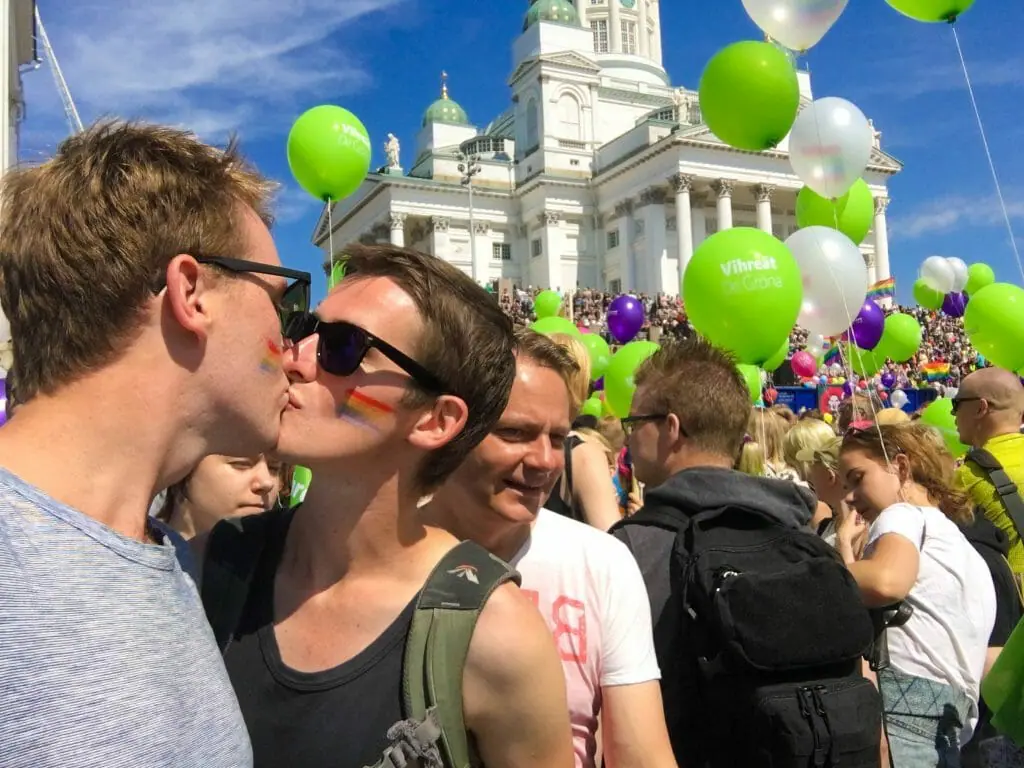 Attractions in Helsinki
Welcome to Helsinki, the capital of Finland! When it comes to exploring this vibrant city, being gay doesn't have to define your experience. Helsinki has so much to offer that you'll definitely want to check out during the day. From admiring the iconic landmarks and vibrant design scene to indulging in the local food and drink scene, there's something for everyone in Helsinki.
As a gay traveler, you'll be happy to know that Helsinki is one of the most tolerant and progressive cities in the world. You can freely express yourself without having to worry about any discrimination or harassment. So, feel free to show some public displays of affection to your loved one or crush without hesitation.
After a long day of exploring, there are plenty of things to do in the evenings as well. Helsinki's nightlife is a mix of bars, clubs, and cafes, catering to every mood and taste. You could hit up some of the lively gay bars and clubs in the Kallio and Kamppi neighborhoods or indulge in a traditional Finnish sauna to unwind. Just make sure to avoid the "cruisy" saunas, unless that's your thing! Whatever you decide to do, Helsinki is waiting to welcome you with open arms.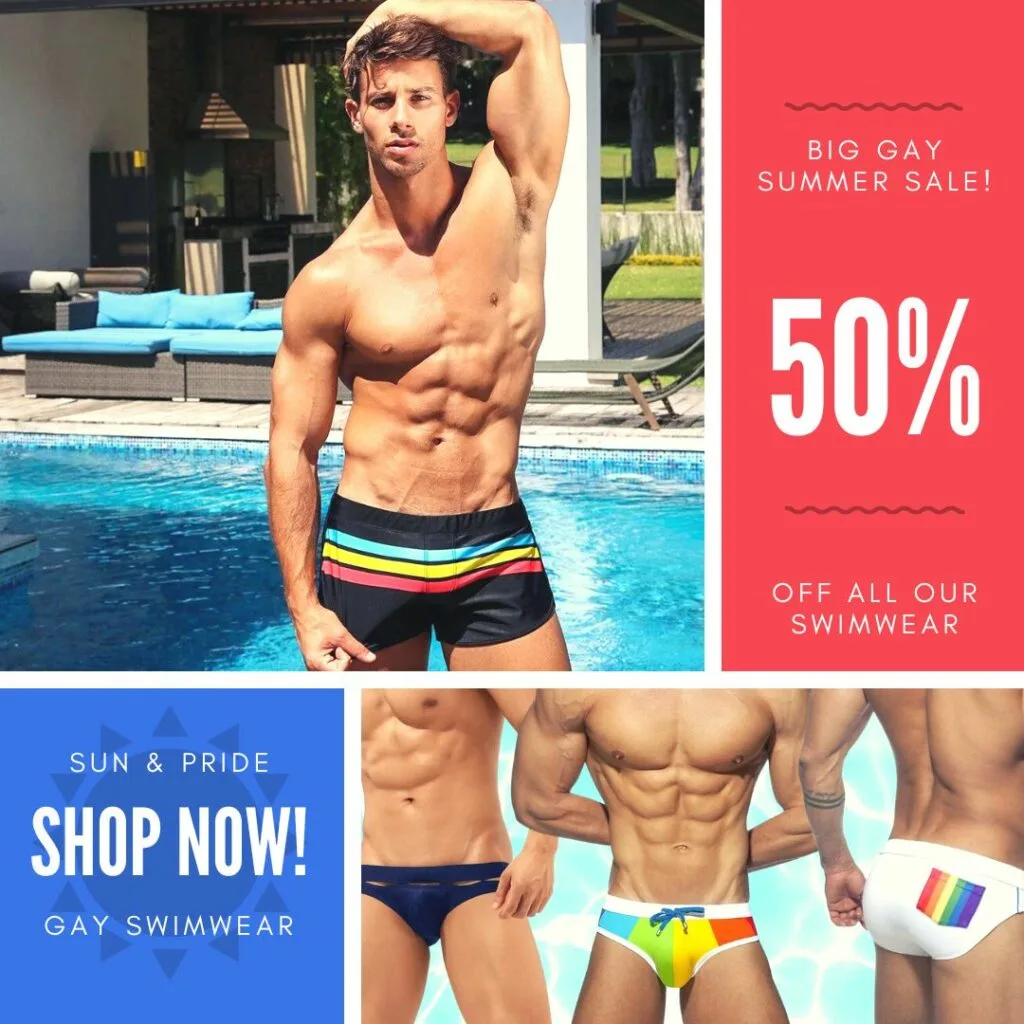 Pihlajasaari Beach
Located on an island, a short ferry trip from Helsinki, this is one of Helsinki's nudist beaches and unofficial gay beaches. A must-visit in summer, the gay area is mainly on top of the hill and around the northern end of the nudist area. Otherwise, the most popular beach in Helsinki is Hietaniemi Beach, which is neither nude nor particularly gay.
Delve into the history of this gay icon who lived in Helsinki for the majority of his life producing gay erotic art. This fascinating tour takes a look at his life, inspiration, and impacts both in the past and on pop culture today.
A remarkable cafe with rich traditions going back over 150 years. The milieu and views offered by Kappeli's dining hall provide a unique setting for delicious lunches and suppers, with both posh table service areas, or a much more affordable self-service café.
Both are stunningly decked out in opulent décor, with large glass windows offering views out to Esplanade Park in all its beauty. Pop by in the morning for a café latte and a croissant, at lunchtime for a traditional Salmon soup, and in the evening for something small washed down with a glass of wine or beer. Tempted by all their scrumptious pastries? Remember – Calories don't count on sunny days!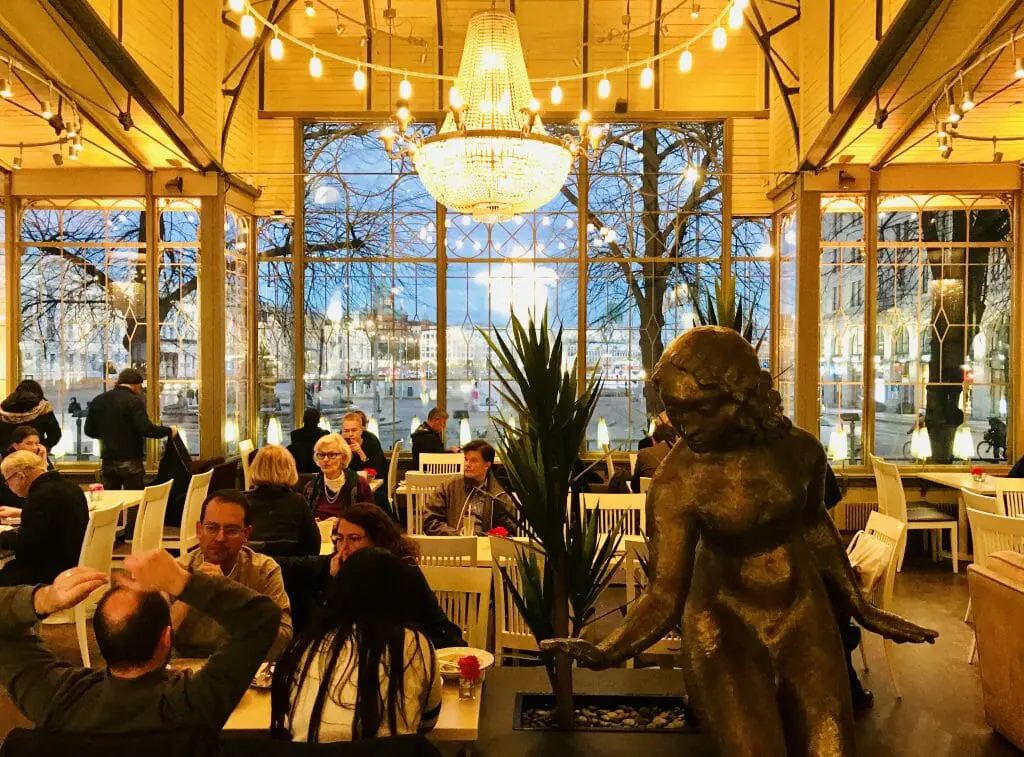 Church In The Rock
One of the most famous attractions in Helsinki, though it's basically just a chuck dug into a solid rock…But hey, it's free!
The current 'it' spot for brunch is favored by Helsinki's young and hip. Spreading joy and building community, we particularly loved having our insides warmed by a delightful bowl of oatmeal with Nutella and berries on a cold winter's day.
National Museum of Finland
A comprehensive look at Finland's history dates all the way back to the first arrivals in this sparse land during the Stone Age. Modern and extremely well done, plan at least half a day.
An urban oasis and exceptional piece of architecture occupying a stretch of beautiful Helsinki waterfront, offering a warm welcome and many delights for locals and visitors alike. On a beautiful summer's day, their stunning terrace is the place to be – but the true highlight is the traditional smoke sauna, and wood-burning sauna found here.
Both can accommodate around 20 bathers at any one time. After good steam, when you feel like cooling off, both saunas offer direct access to the outdoor seating area and the sea, where you can enjoy a refreshing swim, all year round.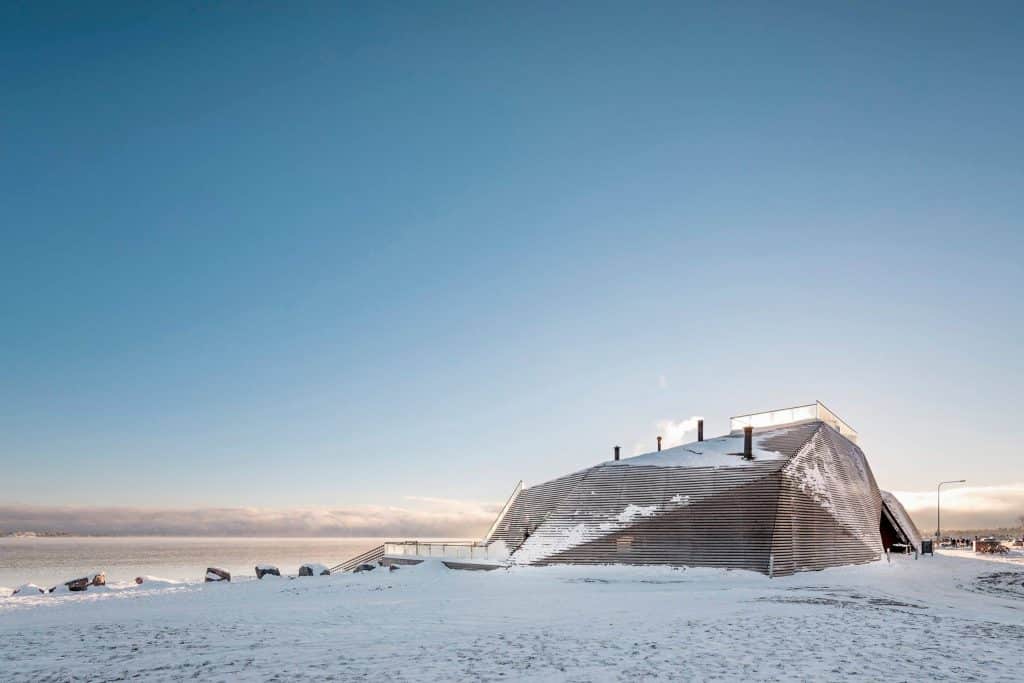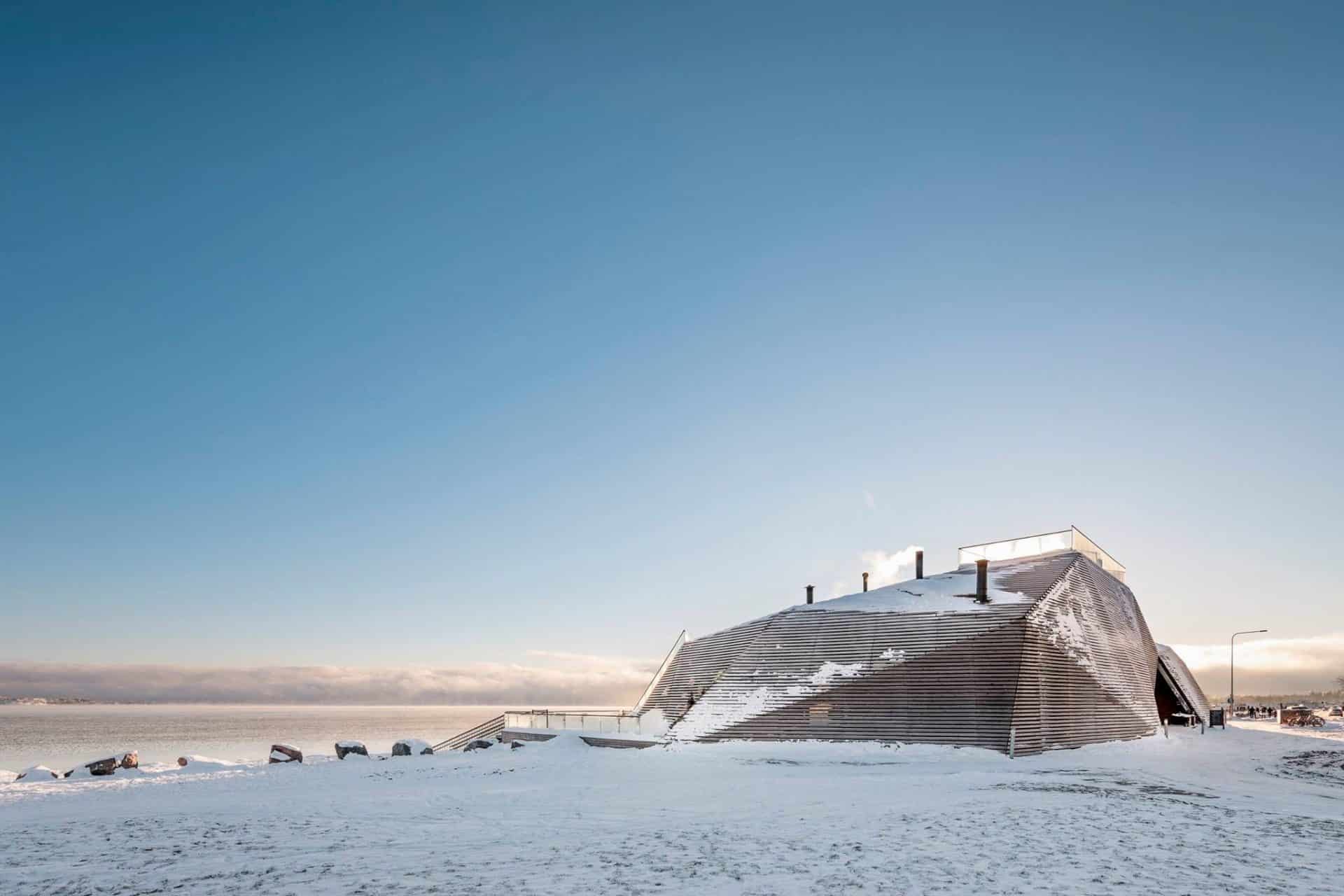 It wouldn't be Finland without a slightly morbid tour of the oldest mental hospital here. A surprisingly fascinating look into the evolution of attitudes, practices, and treatments for mental illnesses.
Completely contrasting Helsinki, Porvoo is a stunning wooden village you really should see. Famous throughout Finland for its crucial role in history and entanglements with artists, poets, and kings.
Finnish National Gallery
One for all art lovers, the National Gallery is the largest art museum institution in Finland and is separated into three parts: the Ateneum art museum, Kiasma, and the Sinebrychoff Art Museum.
Helsinki's favorite island getaway, hop on a ferry and explore this UNESCO-listed World Heritage fortress. Perfect in the summer for long picnics under the (almost) midnight sun.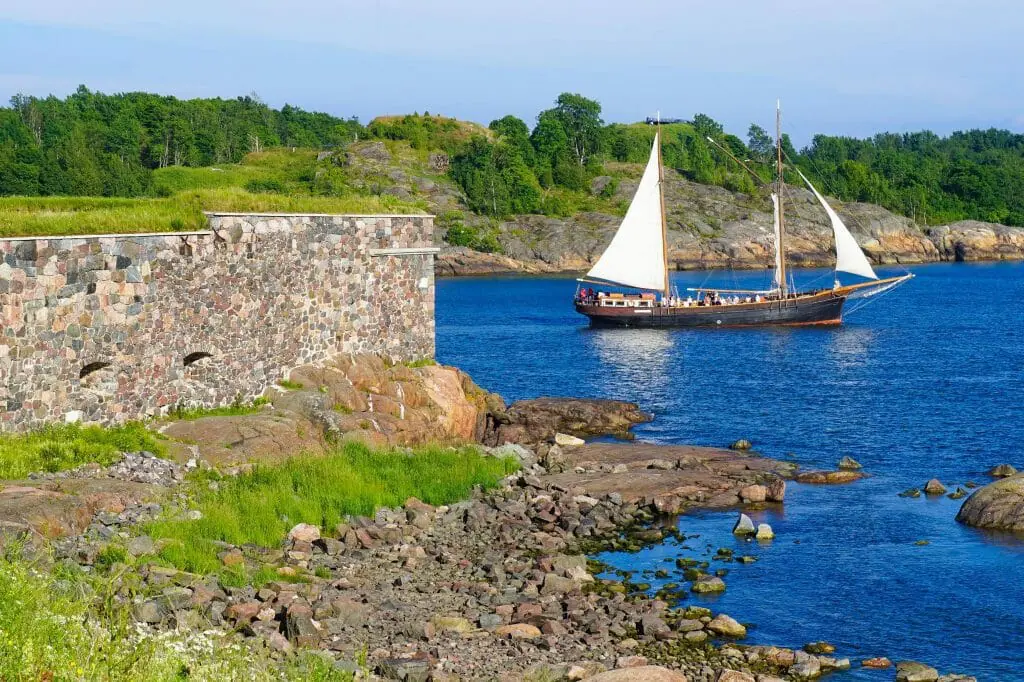 A trip to Finland would be complete without experiencing its vast wilderness. Nuuksio National Park is one of the best places in Finland to do it, and relatively close to Helsinki, the gorgeous expanse of the forest here will leave you breathless.
Famed for its Art Nouveau architecture., Helsinki also has plenty of builds influenced by Classicism and Functionalism. Take a tour if you want to see the best examples and learn the fascinating history, or just stroll around to discover on your own.
Design Museum
Devoted to Finnish and foreign design ranging from graphic to industrial to fashion. An internationally recognized specialist museum that researches collects, stores and documents design, and displays it both in Finland and in touring exhibitions abroad.
A must for lovers of Finnish design and those seeking a better-designed life, though we also enjoyed the burgeoning design scenes in nearby Tallinn and Copenhagen.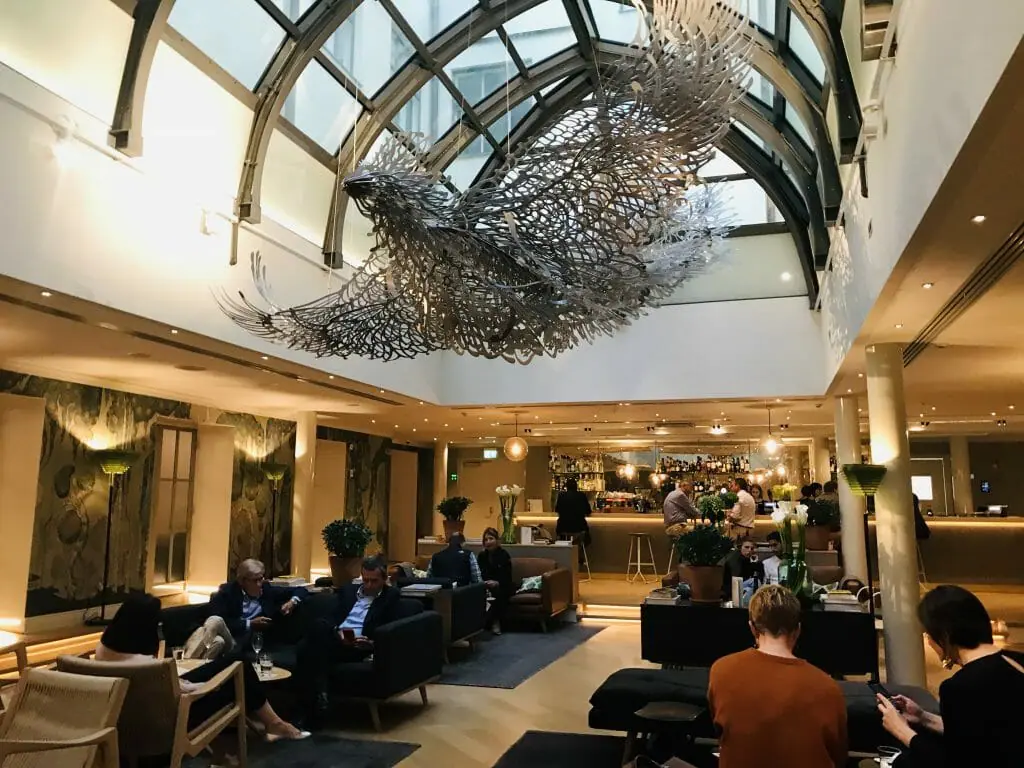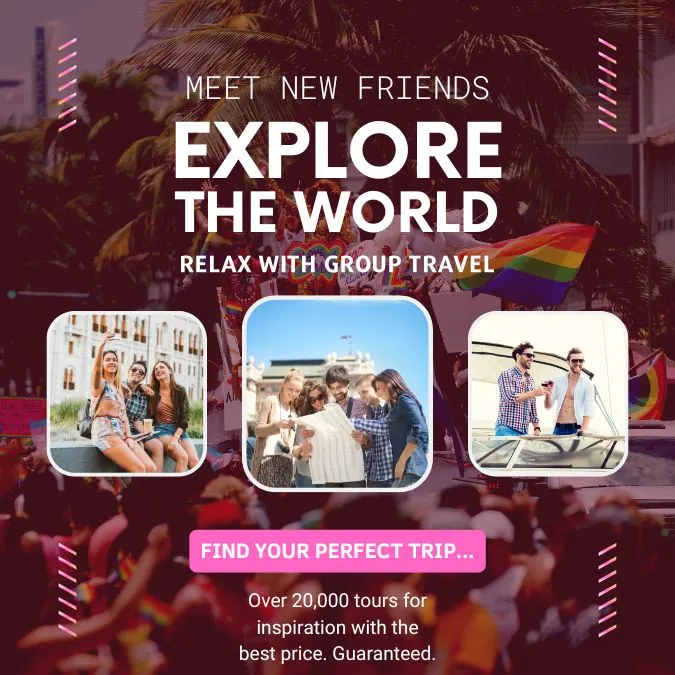 Gay Events in Helsinki
Gay Helsinki is a city that has hundreds of events across the year, and queer travelers to Finland should not restrict themselves to exclusively gay events. Especially of note are the many music festivals of all sizes that are organized around the Midsummer weekend, but every night of the week, you can find live music and plenty of club events on the weekend.
While June is the primary month of LGBT celebrations and events for Helsinki's gay community revolving around a vast Pride Festival, there are plenty of other gay events in Helsinki to look out for during the rest of the year. This is a great Facebook page to check out first.
People in Helsinki are shy but very welcoming, so if you can start a conversation on any of your favorite hookup apps or in person, you are almost guaranteed to hear about something somewhere and get invited.
These, however, are the most significant events currently in Gay Helsinki.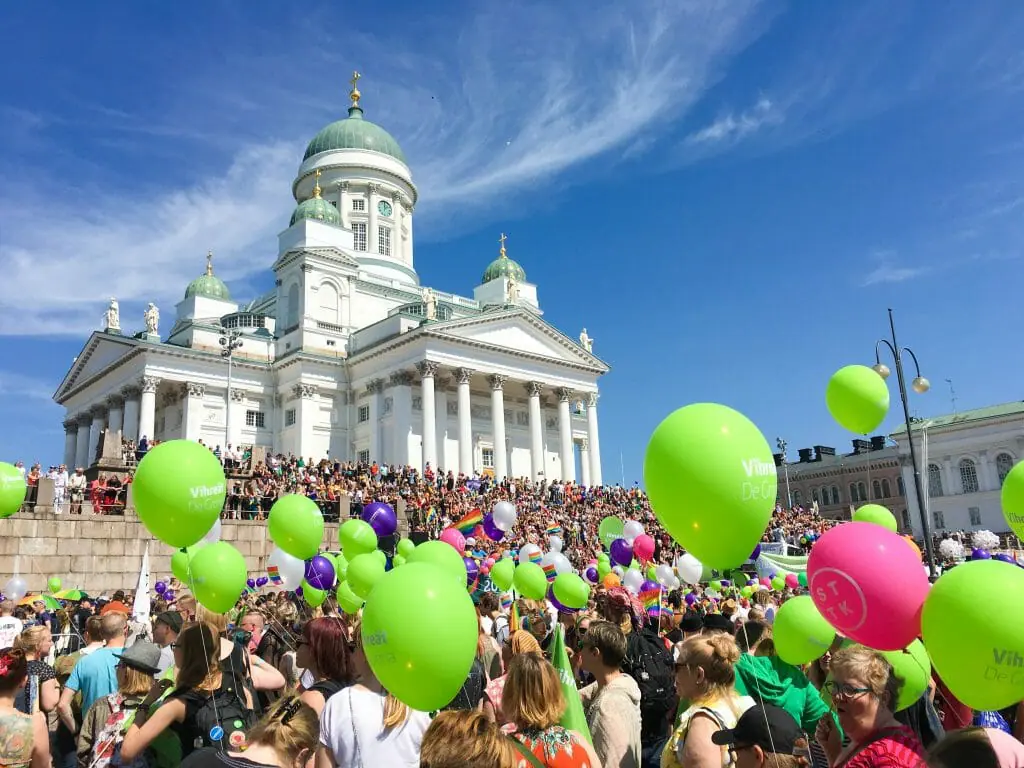 The biggest gay event is held annually in Finland in June. The entire pride week is fuelled with parties, picnics, workshops and plenty of art and culture. Everything culminates on Saturday in a Pride Parade that ends in Kaivopuisto Park, where everybody drinks, picnics, and enjoys the live concert.
This is one gay event in Helsinki worth planning your trip around, though make sure to book your hotel in Helsinki far in advance as it is peak summer and everything decent sell out months in advance.
A new and growing event now in its third year. Held in April 2018 at Virgin Oil club, this is the chance to see Helsinki Drag Queens out in force and in their best attire.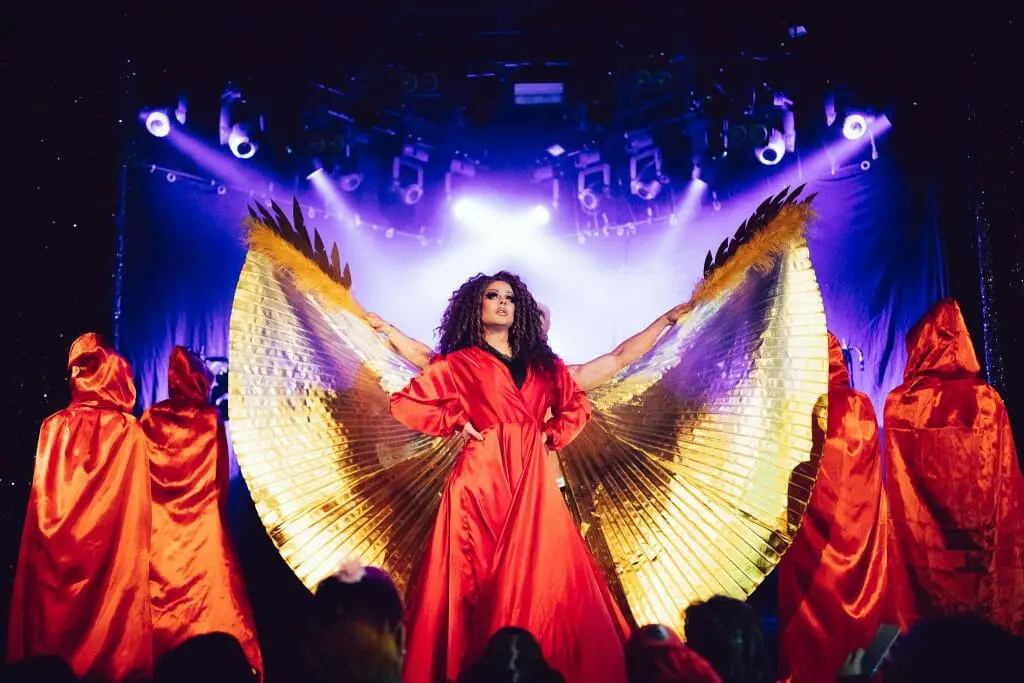 A gay film festival is held every year in Helsinki, featuring plenty of gay and lesbian feature films, short films and documentaries – and a number of parties on the side.
Drag Bear Race @ Bear Park Cafe
Every Sunday, the favorite gay cafe Bear Park hosts their famous Drag Bear Race. This opportunity to experience gay life in Helsinki and the spectacle of hot bear guys on the heels should not be missed.
MSC Finland / Tom's Club Nights
A fetish club for fans of bikes, rubber, and leather offering monthly themed events with strict attire. Non-members can join for a higher fee, but if you're planning on moving to Gay Helsinki, you should consider becoming a member.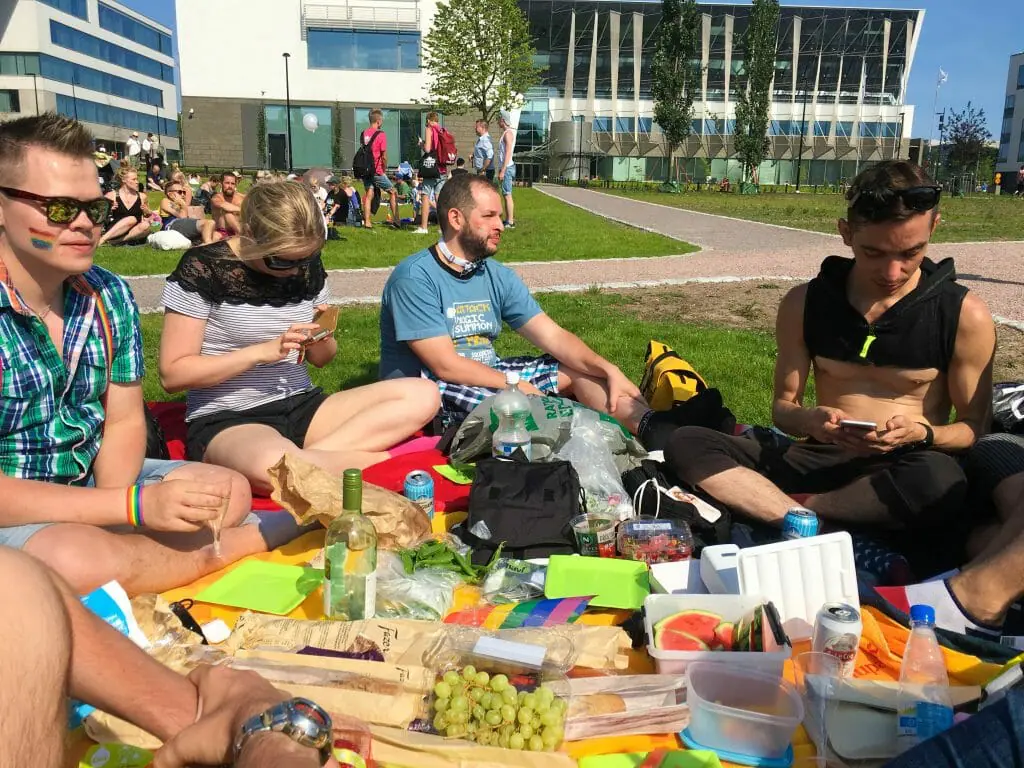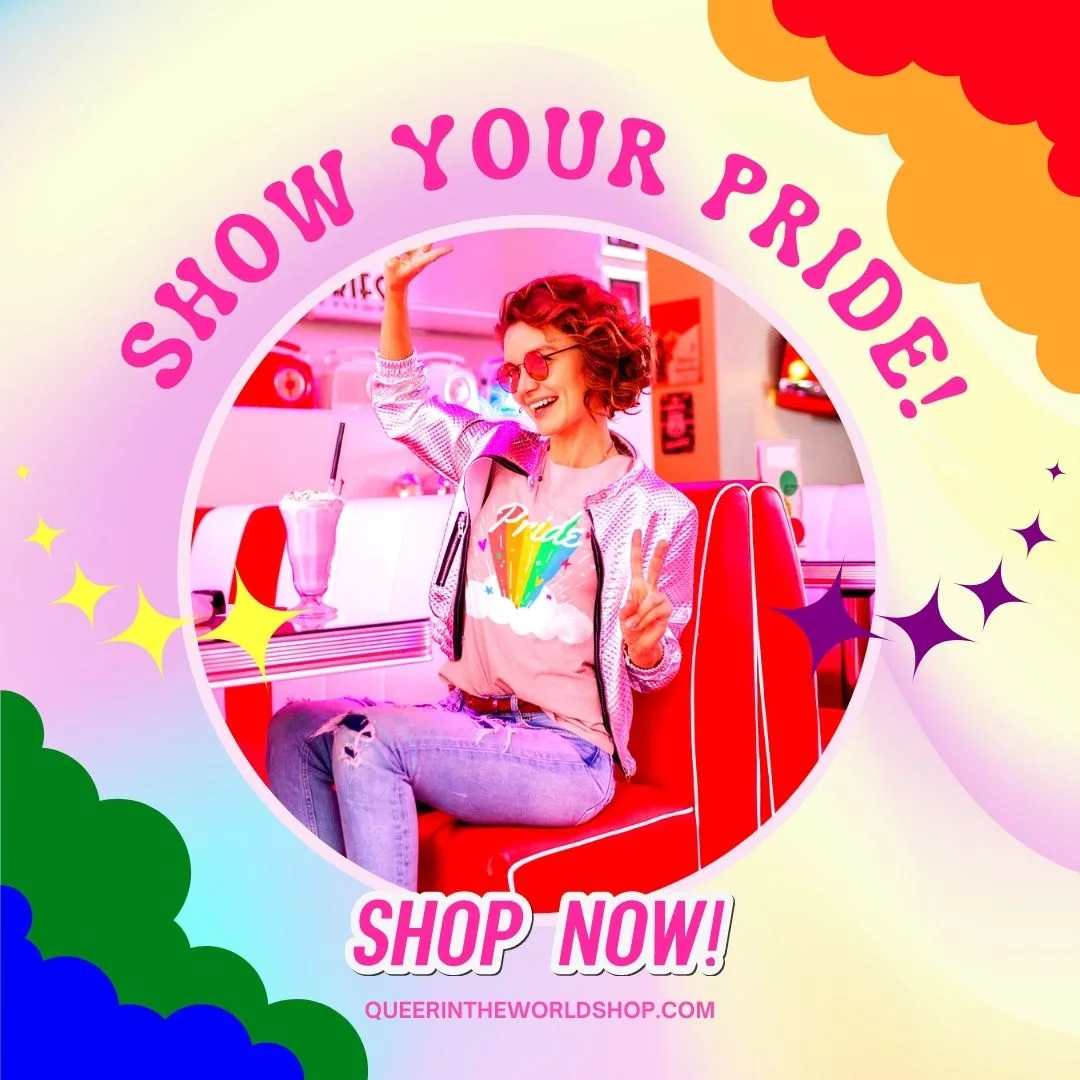 Gay-Friendly and Gay Hotels in Helsinki Finland
As a world leader in LGBT tourism, every hotel, and hostel in Helsinki can be considered gay-friendly – after all, being gay-friendly is not all about upscale luxury, but about providing friendly and open service and welcoming everyone with open arms!
Having said that, everyone likes to be surrounded by people with common interests, and as such, there are a few well-known hotels in Helsinki that are known hot spots for gay travelers to stay.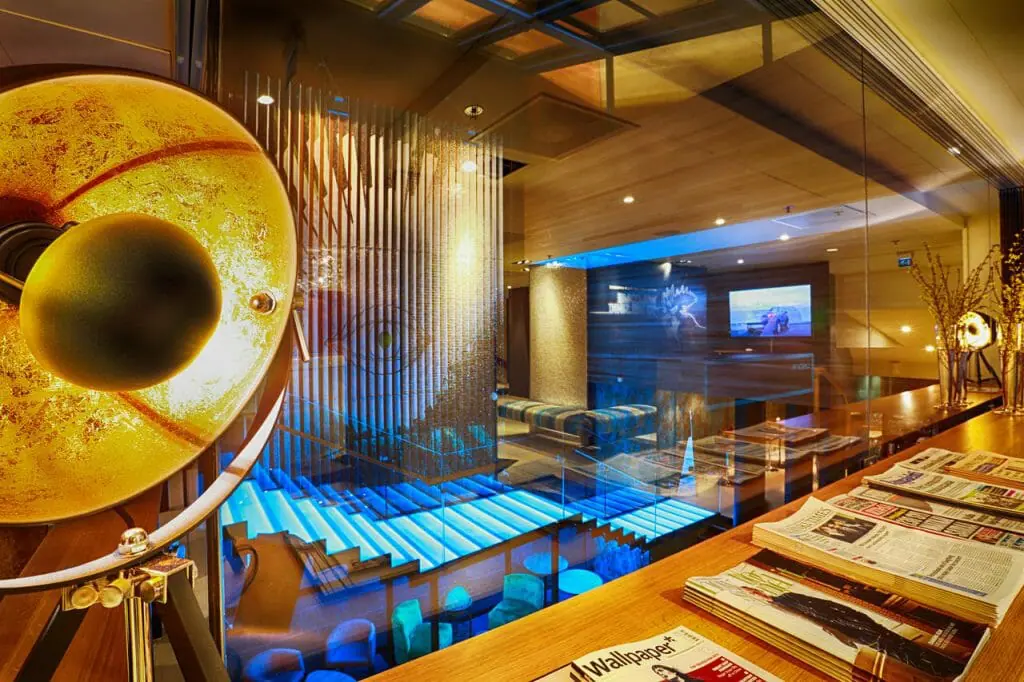 The best locations for gay travelers are in the city center or the hipster Kallio District, both of which are close to all the attractions of the Helsinki gay scene – by day or by night. This is a small and well-connected city, and no matter where you stay, getting around is relatively simple and easy.
The following gay-friendly and gay hotels in Helsinki are only the most popular with gay travelers, but there are hundreds of other hotels in Helsinki if you don't find quite what you are looking for.
To be clear, however, there are no exclusively gay hotels in Helsinki like you might find in Key West, Fort Lauderdale, Puerto Vallarta or Palm Springs. Still, whether you want a fun and social hostel, a cheap place to crash after a night of partying or a chic designer option to sip cocktails and surround yourself with fabulous people – Gay Helsinki has it all!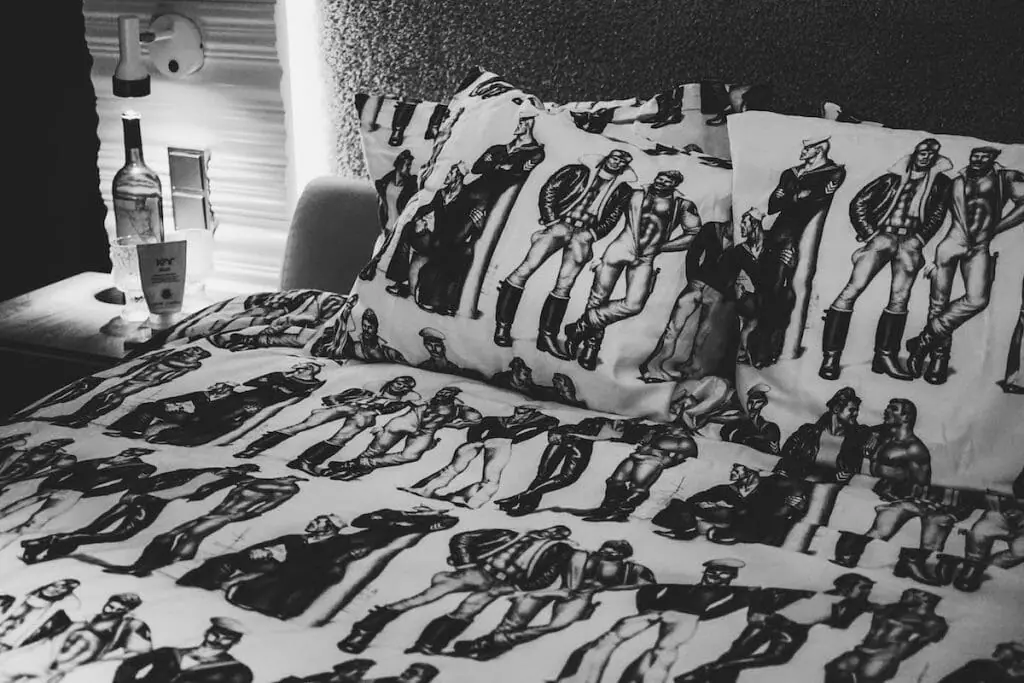 The first design hotel in Finland with dramatic, modern Scandinavian decor is located in a beautiful Art Nouveau building right in the heart and center of Helsinki. Inspired by the national Finnish epic Kalevala, this luxury stay provides you modern, indigenous, memorable and uncomplicated experience to complement your time in Helsinki.
Everything here is beautiful, from the on-site bar and restaurant and minimalist lobby to the chic double rooms and premium Sky Lofts. Guests staying in the Sky Lofts get to enjoy the Sky Terrace on the 7th floor with its beautiful view over the rooftops of Helsinki and can use their own separate entrances.
Fusing design and technology, the proudly gay-friendly hotel in Finland is our second favorite choice when we stay in Helsinki.
Curious travelers should ask about the 'Tom of Finland' package, where your bed will be made with Tom of Finland-themed bed sheets and in the bathroom, you will find similar towels and bath mats. As a souvenir or amenity, you will also receive a Tom of Finland goodie bag to take home with you.
Mystique, passion, desire, and envy are themes that have inspired the design at Klaus K, and we cannot think of a better gay stay location for a fabulous trip to Helsinki.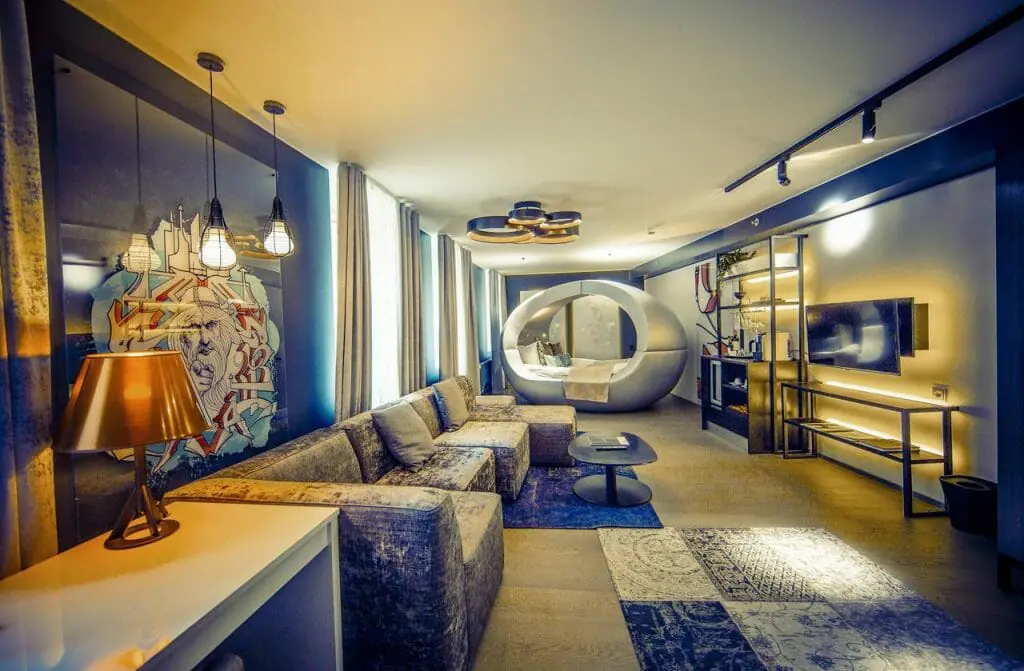 Radisson Blu Plaza Hotel Helsinki ☆☆☆☆
An international renown hotel, the Radisson Blu Plaza Hotel in Helsinki has a prime location, vibrant design, and gorgeous (and delicious breakfast) and friendly service. Though for the price, we think the more boutique hotels in Helsinki are a better option.
Housed in a magnificent historic building, next to the peaceful Old Church Park – yet only a few steps away from everything that Helsinki has to offer. The hotel inspires with its boldly realized art collection and world-class design and is home to two restaurants, a bar, a bakery and a spa with hot saunas and a pool.
This stylish spot has 148 guest rooms and 5 suites – offering unforgettable and relaxing experiences in Helsinki. Whether it's a business trip, a long weekend with good friends, a romantic weekend for two or your wedding night, you will find the perfect room to fit your needs.
An exciting meeting place to stand out from the crowd. These newly completed and utterly iconic two window-clad towers are linked by a transparent glass footbridge and elevators offering spectacular views. The highest of the towers is an incredible 78 meters above sea level, and you can look out over Helsinki from the vantage point at the top.
You can look forward to comfort and wonderful décor in their 425 modern and carefully designed hotel rooms and suites. Want more? A sky bar, a heated rooftop swimming pool, a sauna, and a gym are available to all hotel guests.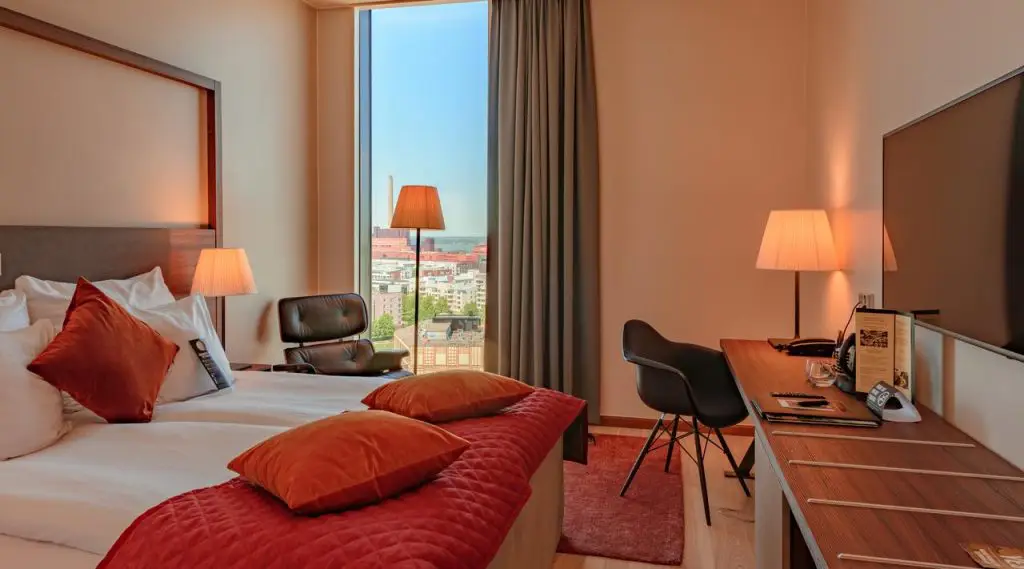 One of the top-rated hotels in Helsinki offering hip, boutique style with a sophisticated color scheme, free bike hire, a beautiful interior garden courtyard, and a happening cocktail bar.
A fabulous gay-friendly hotel housed in a historic building. Their saying is 'Pink Like Helka,' and this is indeed a place of tolerance. Focussed on quality rather than flashy details, their all-organic breakfast, modern rooms, and recent renovation make this an excellent mid-range hotel in Helsinki.
Stylish designer hotel inspired by the Finnish circus. Part of the renowned Scandic Nordic Hotel group offering competitive prices, location on the edge of the Helsinki gay area, and free bike and board game hire. Cute and adorable, gay travelers will feel right at home here.
A newly opened concept hostel in the heart of Helsinki. Urban jungle meets Finnish design; this gay-friendly hostel welcomes all travelers and makes them feel right at home. Offering dorms and private rooms, this is a great cheap accommodation option in Helsinki for those on a budget or who want to make friends to explore Helsinki with.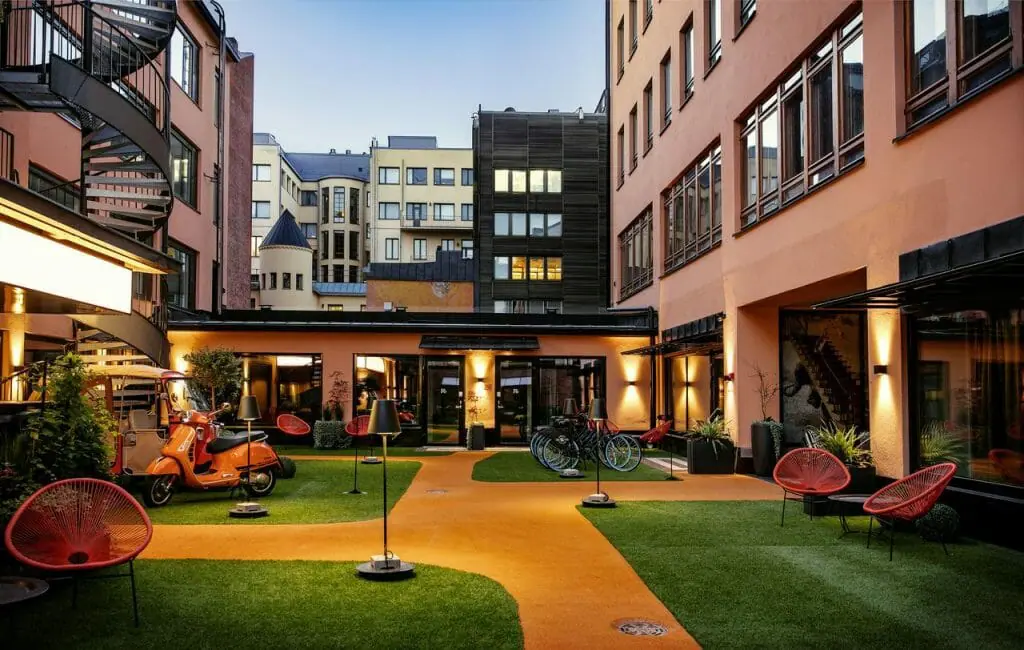 Gay Nightlife in Helsinki
Get ready for an unforgettable night out because Helsinki's gay scene is not to be missed! As one of the most gay-friendly cities in Europe, Helsinki has a lively and inclusive club scene that caters to any mood or preference. With the Finnish society being incredibly tolerant, you're unlikely to encounter any issues with public displays of affection, so feel free to let loose and have fun.
Whether you want to plan your night out or just go with the flow, Kallio is the go-to gay area in Helsinki. Known for its artsy and gay community, this neighborhood is sure to satisfy your curiosity and provide an exciting night out. For a more upscale experience, check out Punavuori, where you can rub elbows with fancy rich hipsters and designer gays.
No matter the time of year, exploring the gay bars and clubs is easy as everything is just a short walk away. So, whether you're visiting during the bright summer nights or in the bitterly cold winters, make sure to add Helsinki's gay scene to your list of must-dos.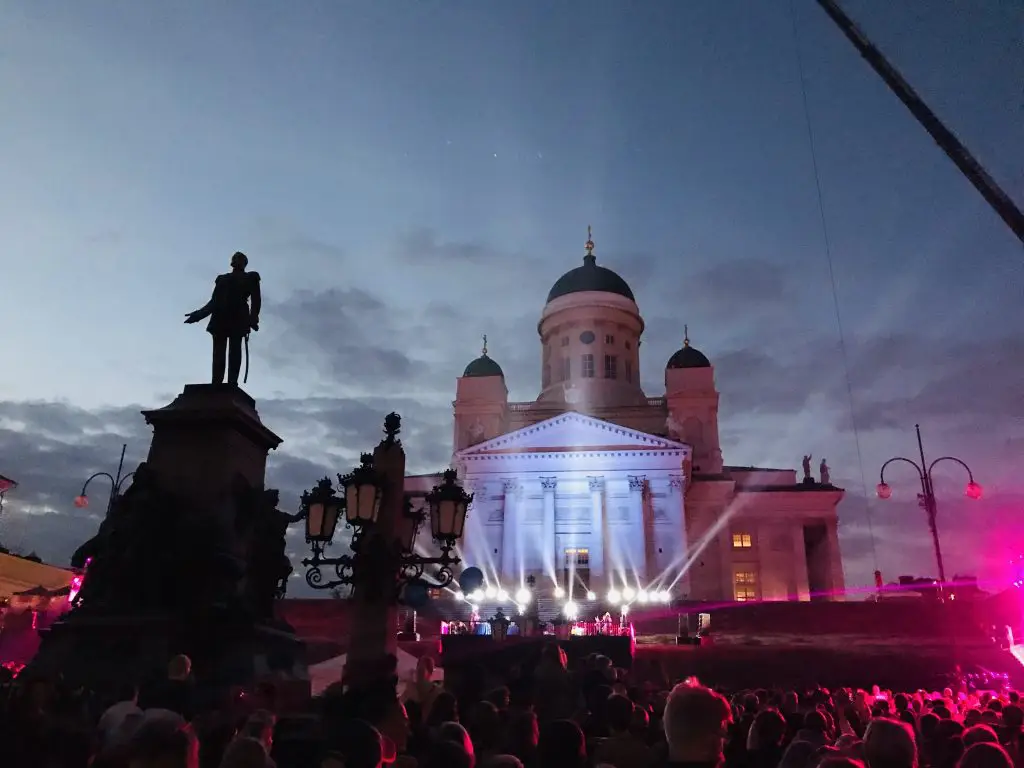 In winter, Finns drink because there is nothing else to do – and in the brief summer, they drink to celebrate; after all, there is no time to waste! Pubs and bars often don't close until 4 am, and while Finns are not known for their small talk, if you give them a chance (and maybe force the first minutes of conversation), they are very proficient in English.
We found in Helsinki many Finns – gay or straight – delighted to chat the night away with interesting foreigners. Just brush up on your Finnish facts beforehand – they will love it!
Please remember, go at your own pace, know your own limit and don't feel compelled to keep up with the seasoned Finnish pros…otherwise, let loose; you never know where the night will lead!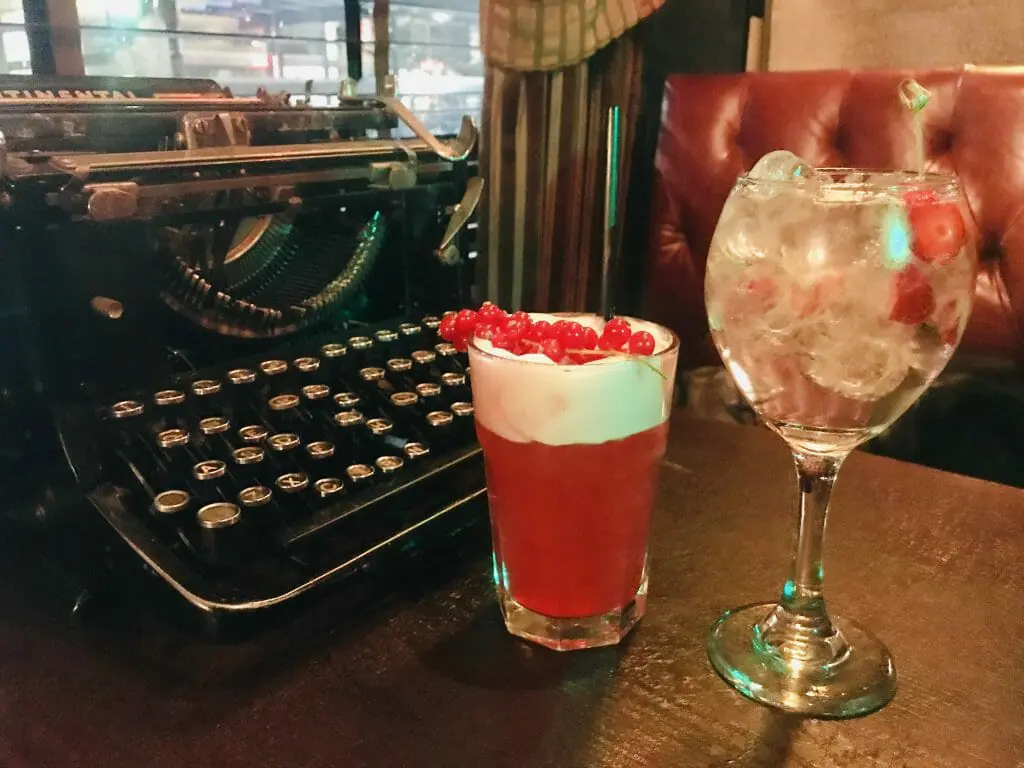 Gay Bars And Clubs in Helsinki
Manns Street
A gay comedy club with acts in a mixture of Finnish and English, shifting later in the night to karaoke with a nice bar and club.
A homely gay café is welcoming to everyone – and one of Helsinki's most important gay icons! In the summer, lounge outside under their canopy kiosk for some sublime people-watching, but even in the harsh winters, the coffee and cake make this cozy café worthy of a visit. Sassy, camp, and oh-so-prideful.
One of the most popular gay clubs, Don't Tell you Mother in Helsinki, draws a younger crowd with great pop music, 5 am close times and DJs on deck every night. Events take place most weeks here, ranging from karaoke to foam parties; DTM also has Happy Hour all night every Wednesday, Thursday, and Sunday. They claim to be the gayest party spot in Helsinki, and we have to agree!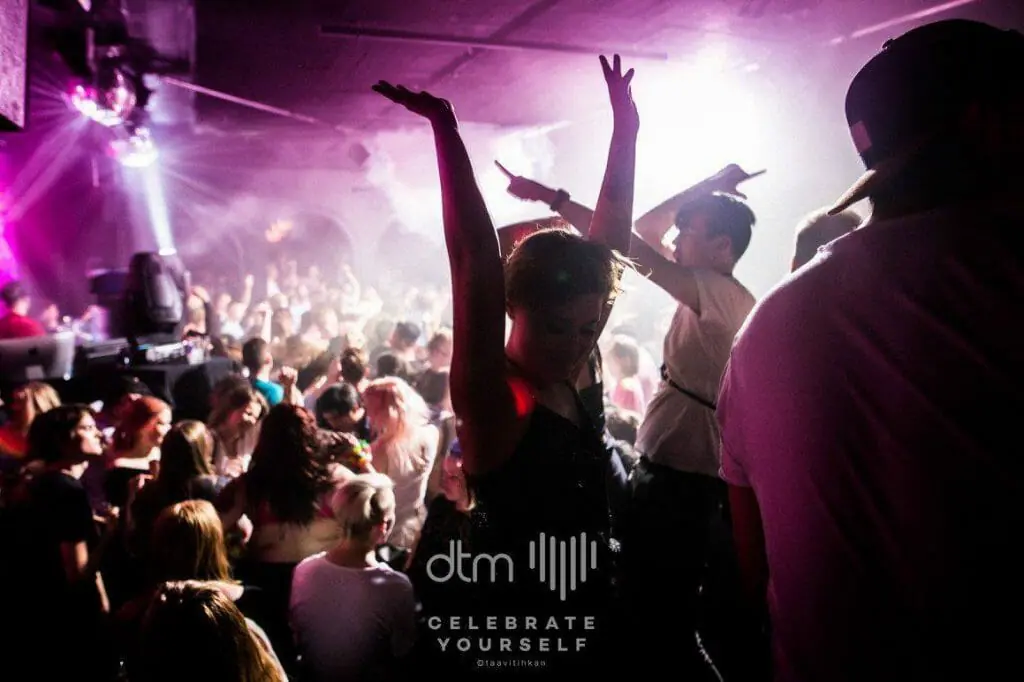 A small gay bar with excellent happy hour specials drawing a diverse queer crowd. Great place to socialize and meet up before deciding where to go out that night.
Located on the very fashionable Bulevardi Street, just 30 meters from our favorite gay stay hotel in Helsinki, this trendy bar has become the local hangout for gays wanting to socialize with wine or beer – and without blaring pop music.
Finns are notoriously shy but make the first move here, and you will be surprised how easily conversation flow, even the ridiculously cute bartender was happy to chat with us. Given its location, there is a fun mix of the after-work crowd and international visitors from nearby hotels here most nights.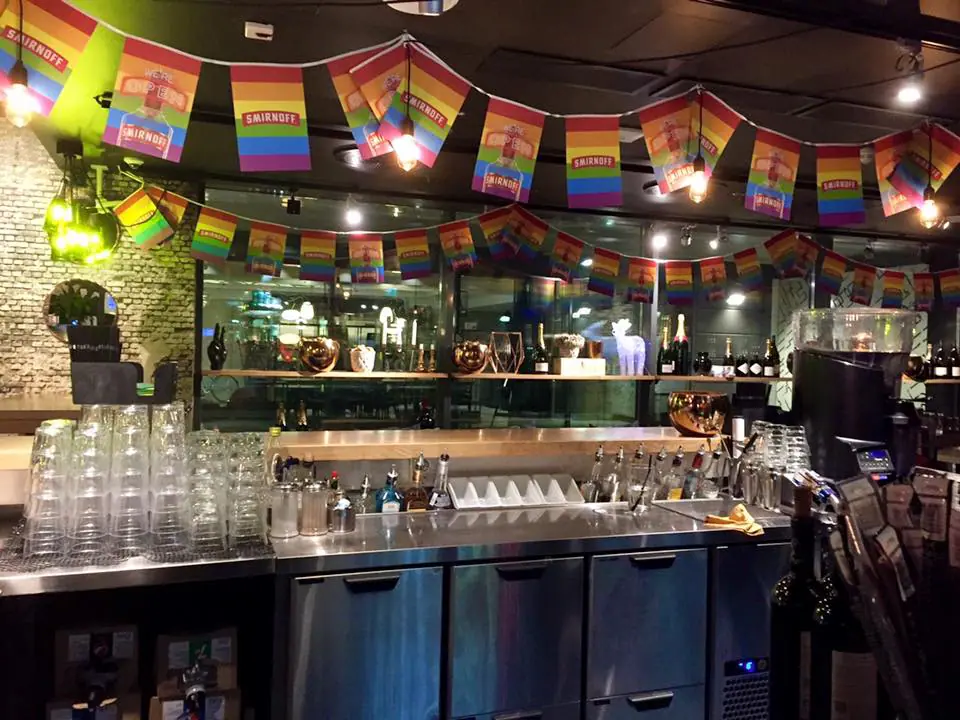 An institution in the Helsinki club scene. A large underground venue with a hipster audience though extremely queer-friendly, thanks to frequent drag and club kid events. Expect solid music, a spacious dance floor, and a lineup of renowned international and local DJs.
The biggest gay club in the Nordics, with three floors, plenty of events, and DJs are, ranging from pop and house to classic music, depending on the night. Some crazy happy hour specials earlier in the night if you're willing to help get the party started. Hercules Gay Club is more popular with guys over 30 and, on the weekends, often has a minimum entry age of 24.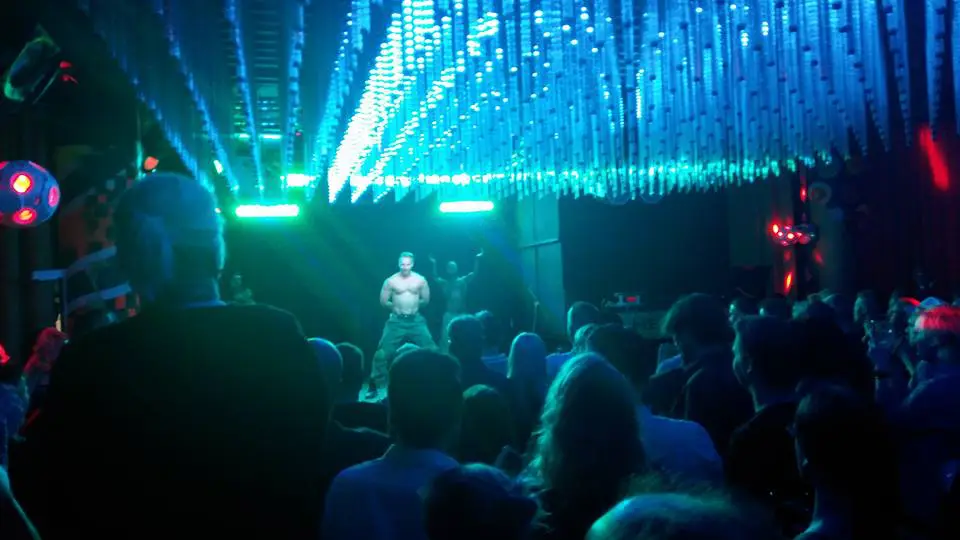 Other Fabulous Hotspots in Helsinki
Serving the best cocktails in Helsinki, and some of the best in the world. Skilled and passionate with an extensive and creative menu, this inconspicuous little bar is the talk of the town thanks to its old-world vibes, lounge-style decor, and shelves filled with old books and spices. Pricey, but well worth it.
One of the city's coolest (and highest) meeting places, offering spectacular views across Helsinki and a laundry list of chic events each month. Enjoy fabulous drinks created by their experienced bartenders, as well as enjoy exciting snacks, modern art, new music and luxurious design with lots of cool details. Arrive early for a good sunset spot and settle in for a while – trust us, you won't want to leave anytime soon!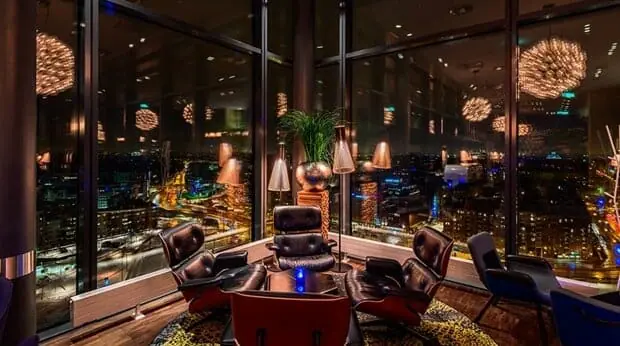 A trendy gastro-pub served cheap burgers with extremely affordable wine-by-the-bottle specials. Don't be fooled by the glamorous décor or well-heeled patrons; this is a spot for the in-the-know who want to start the night out strong without completely ruining their bank balance.
A proper wine bar in the heart of Helsinki with a wide selection of organic wines from small producers. Beautifully decorated, with somewhat expensive prices; however, from 4-7pm, Monday to Thursday, you can enjoy a complimentary table of charcuterie, cheese, fresh bread, and salads – just like in Italy – making the proposition more tempting.
A uber-stylish agave-friendly cocktail bar provides a stylish yet cozy retreat for conversation and meeting new people. A mobile-free zone, meaning absolutely no social media posting or even getting your smartphone out of your pocket, which can feel a little strict during quiet periods, but it's really great when it's busy.
Socially very refreshing, this gem is hidden away on a quiet street – but just ring the doorbell, and you'll be warmly welcomed in.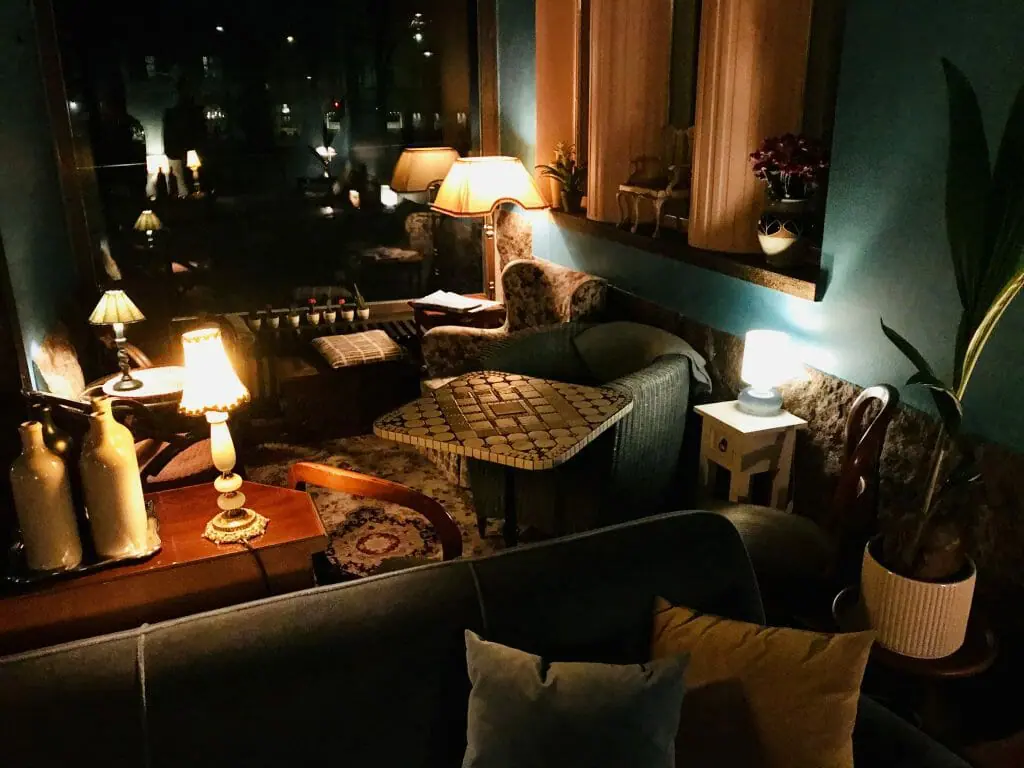 A refined meeting place for locals and travelers alike since 1887, this distinguished and elegant venue has a truly international atmosphere for those who prefer the finer things in life. True to its style, Kämp Bar has table service, elegant interiors, a cocktail menu with a varied collection from aromatic classics to fresh, modern drinks, and a wide repertoire of wines and champagnes.
A crazy, fun Karaoke spot where laid-back locals gather to let their hair down, enjoy cheap drinks and belt out some karaoke. We have never had a bad time here and can attest to how queer-friendly they are – after an impromptu makeout session didn't even register a second look for the other middle-aged, straight patrons.
Nor did our rendition of Lady Gaga's Born This Way and Beyonce between their Finnish love ballads. Yes, Karaokebar Erottaja is a prime example of why we love Gay Finland and how open and accepting this culture is.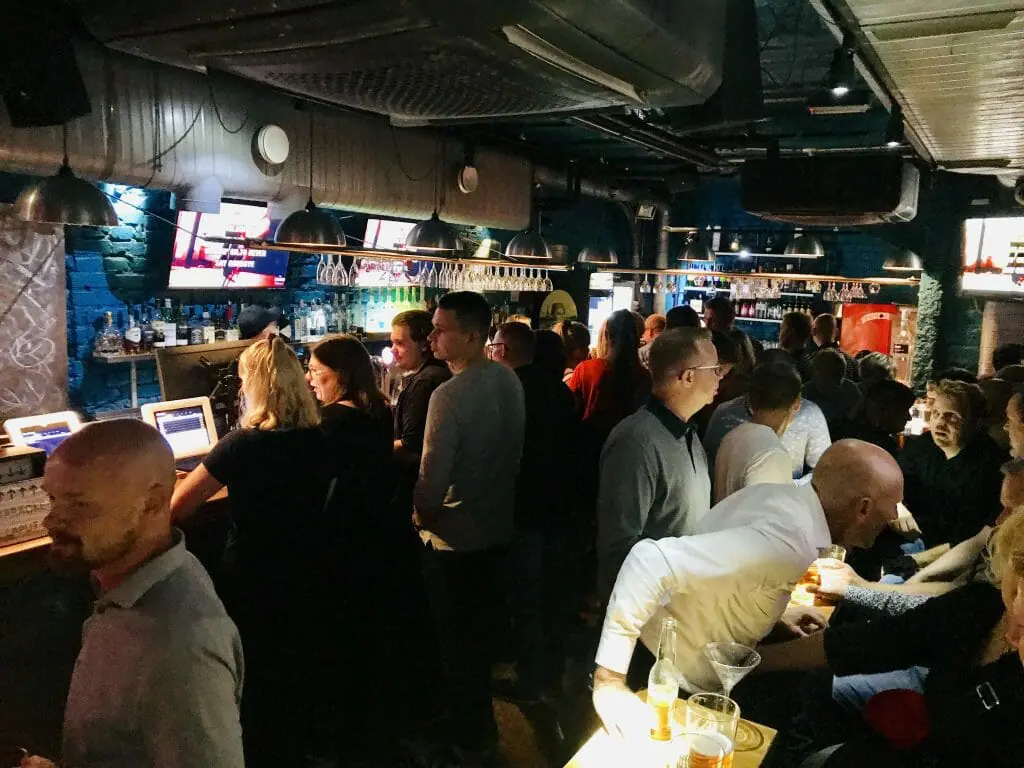 Cruising Spots & Gay Sauna in Helsinki
For those wanting to explore the naughtier side of Helsinki, you should know there is only one gay sauna in Helsinki – though, luckily, it's pretty great! The traditional sauna was invented in Finland and has been a way of life in Finland for over 2000 years
When in Helsinki, you should also try to experience an authentic Finnish sauna experience, and we recommend the 90-year-old Kotiharjun Sauna, still heated with birch wood as is traditional.
All traditional saunas in Finland are separated by sex, and guests will be naked. Gay travelers should take care not to confuse gay saunas versus traditional saunas here as it would be extremely awkward to make advances in a traditional sauna in Helsinki – which are about health and relaxation rather than sex. Maybe brush up on your gay sauna etiquette before you go!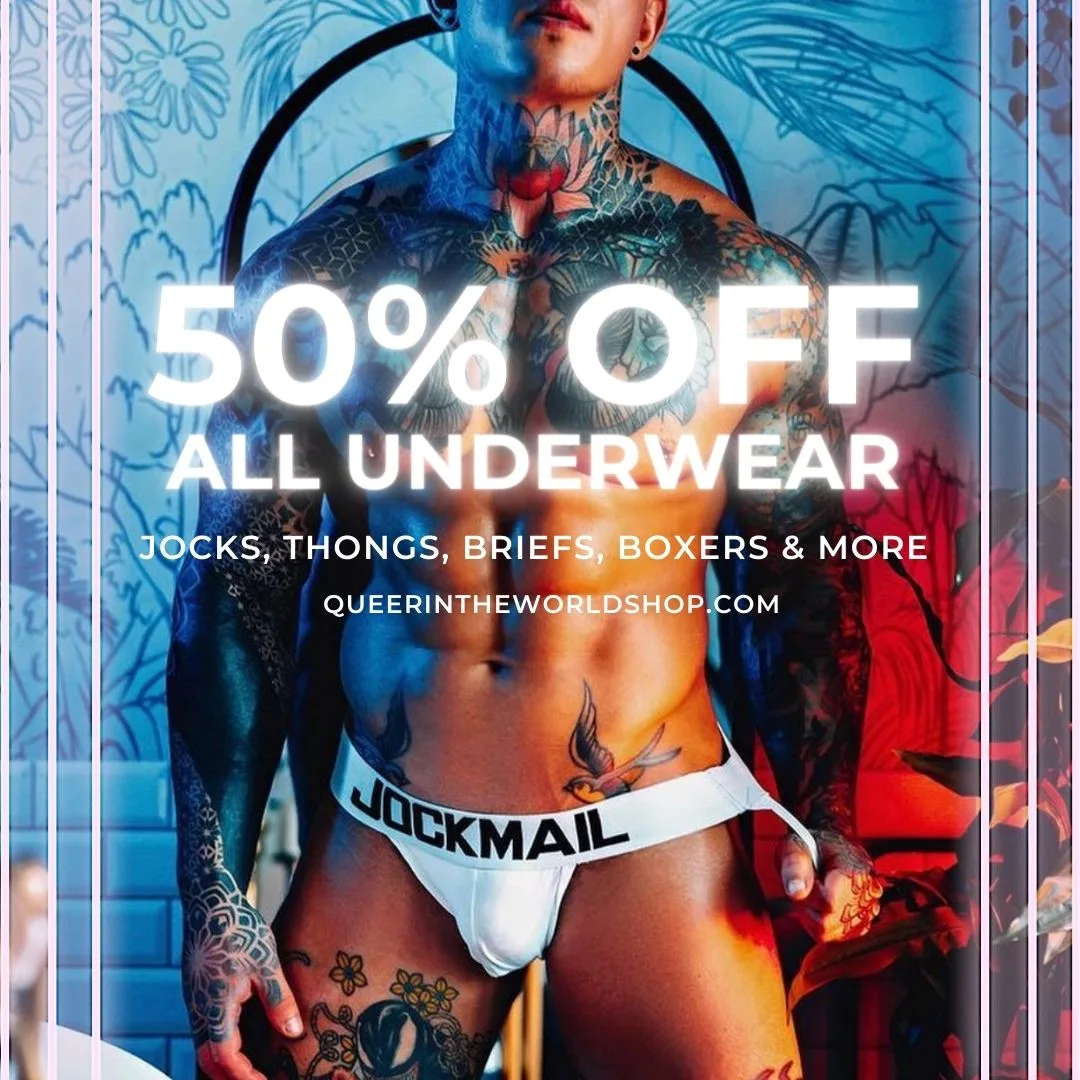 The only gay sauna in Helsinki with two sauna rooms, a steam room, a video room, a dark room and a bar. Sauna Vogue is well-known for its modern facilities and cheaper entrance for those under 26's (only 10€ on Friday), but rather ironically, in Helsinki, gay saunas are not in vogue, with more people preferring nightclubs and hookup apps.
A popular cruising area with clean movie viewing facilities, vending machines, and free internet.
Helsinki's largest sex shop, also doubles as a cruising space with dark rooms, slings, and gloryholes popular until around 7 am for those leaving the Helsinki gay clubs still wanting more.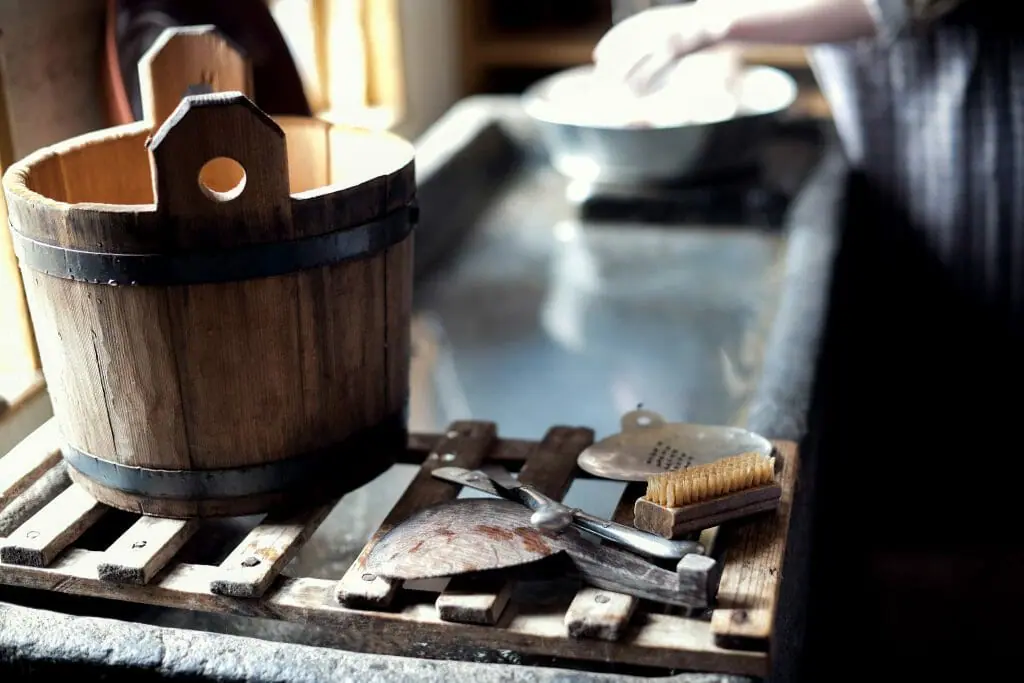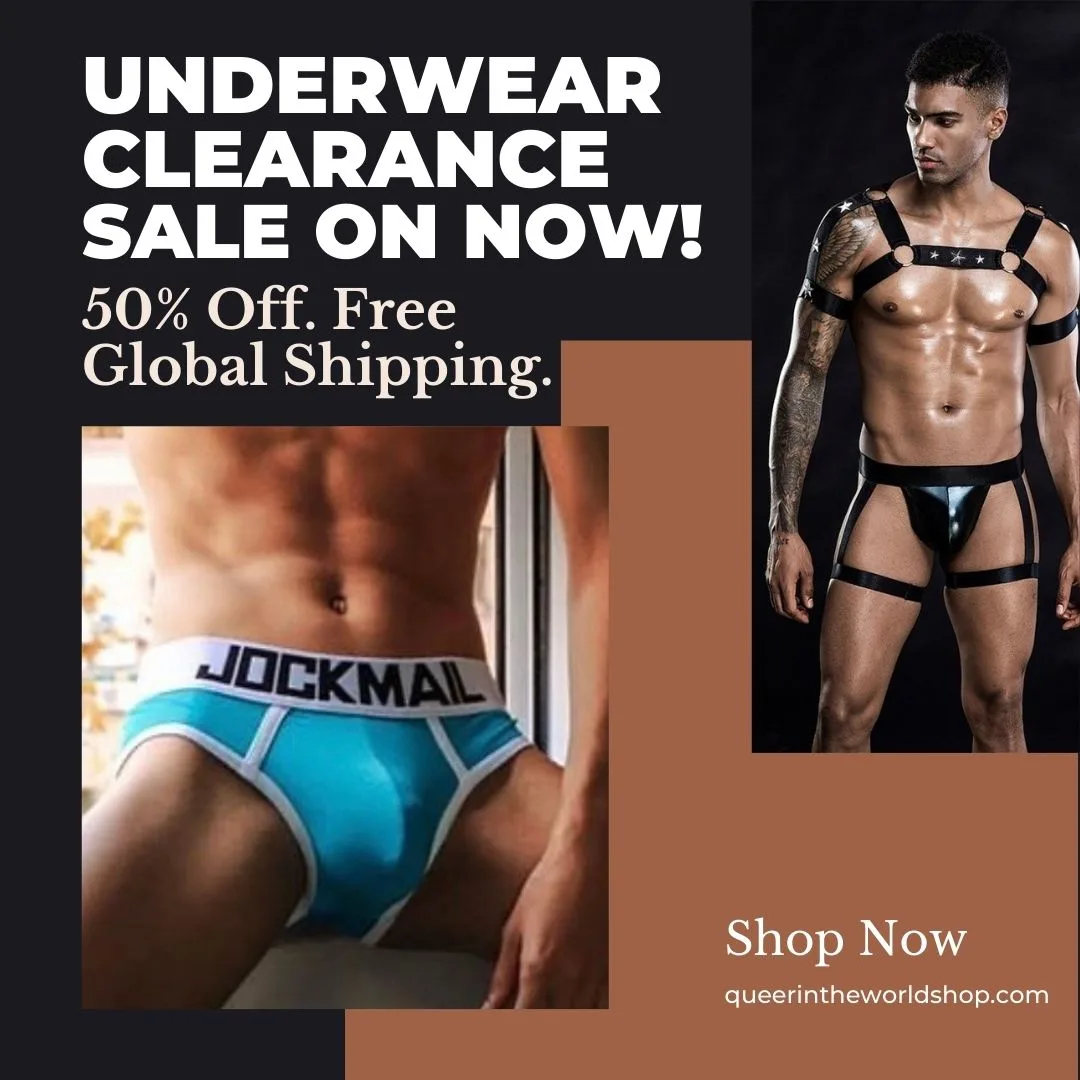 Gay Map Of Helsinli
Finding it hard to envisage where everything is in Gay Helsinki? Hopefully, this queer-centric map helps where we have marked all the bars, clubs, parties, hotels, saunas, massages and more will help you stay in the spot best suited to you!