Oulu, Finland's fourth largest city, is a fun mixture of urban sophistication and unique natural beauty. Famed for its high-tech business industry, Gay Oulu offers a fun little stop for anyone visiting Finland. Gay, straight or unicorn…

The gateway to Northern Finland and Lapland, many travelers might rush to hire a car and depart Oulu as soon as they de-plane. But Oulu is not the frozen, dull city near the Arctic Circle you would imagine. There is modern vibe here lead by a resurgence of the tech sector after the spectacular fall of mighty Nokia, and wandering the beautiful parks, Nordic design shops, quiet streets and relaxing cafes – you will quickly see the appeal of Oulu.
Life is easy here – if you ignore the harsh winter!
While things are considerably more animated in the long summer days, Oulu offers something unique and exciting no matter which season you visit in. A fun destination for a few nights as part of a more extensive trip, but Gay Oulu as of right now is not a stand-alone destination. No matter how cheap the flights are to its airport (the second largest in Finland…)
Same-sex marriage has been legal in Finland since 2017, and in this peaceful and open-minded city, queer travelers are welcomed everywhere. While during the long, beautiful summer days it is easy to meet gay locals in the parks or by the river, in the bitterly cold winters you might want to turn to hookup apps to meet a friendly local in Oulu to show you around (or perhaps invite you to enjoy a sauna…the Finnish kind!).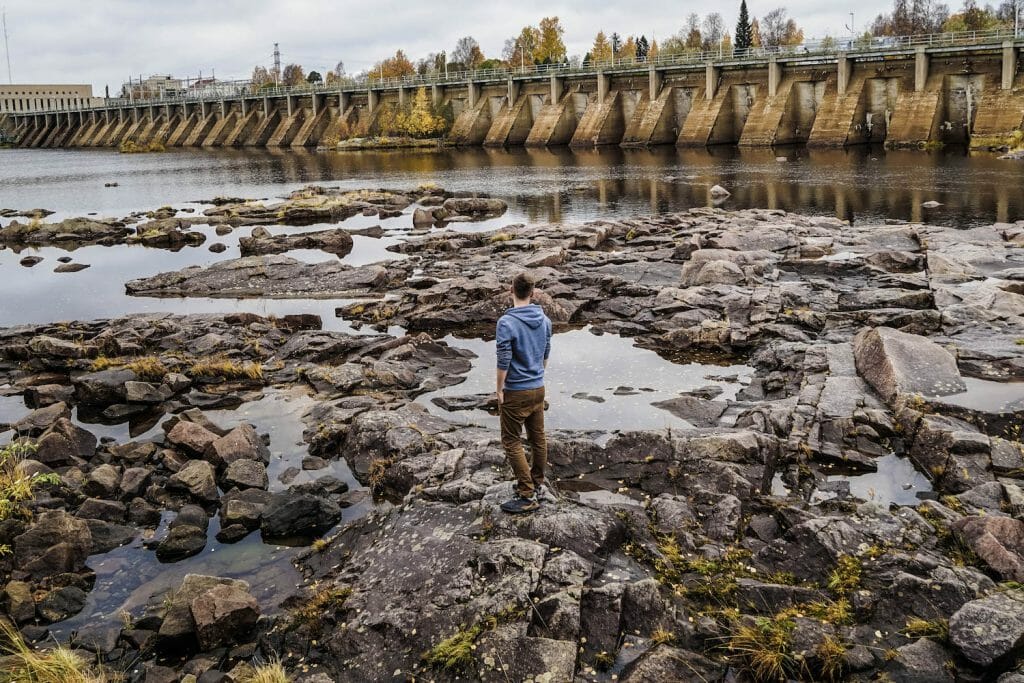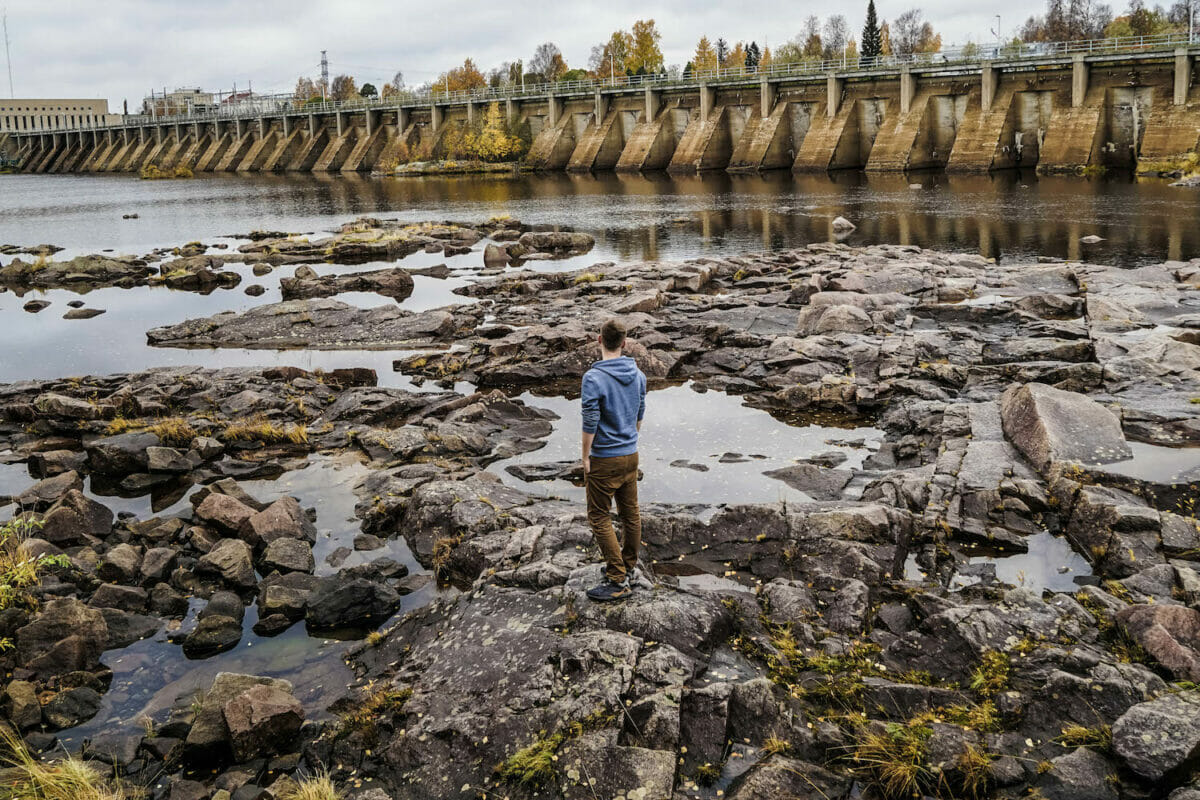 Finns are famously shy and withdrawn, loving to brag about how withdrawn they are – but we have to disagree and found Finns in Oulu warm, open and sincere…once you start a conversation. The only gay bar in Oulu, Yöhuikka, is the backbone of the local LGBT community – but only because no other gay bars are left standing – a positive sign of how accepting the wider community here is. Oulun SETA also organizes LGBT events and the annual Oulu Pride.
While we do think having gay bars is important and hope Yöhuikka continues to provide a safe queer space, we must admit we really enjoyed the freedom of being able to be ourselves in all the other clubs and bars we visited in Oulu – and we were not the only ones!
Above all else, Oulu is a city for everyone, where you are welcomed as you are and it is okay just to be you. No matter where your interests lie: culture, food, design, and nature .. or something else – Gay Oulu is for you!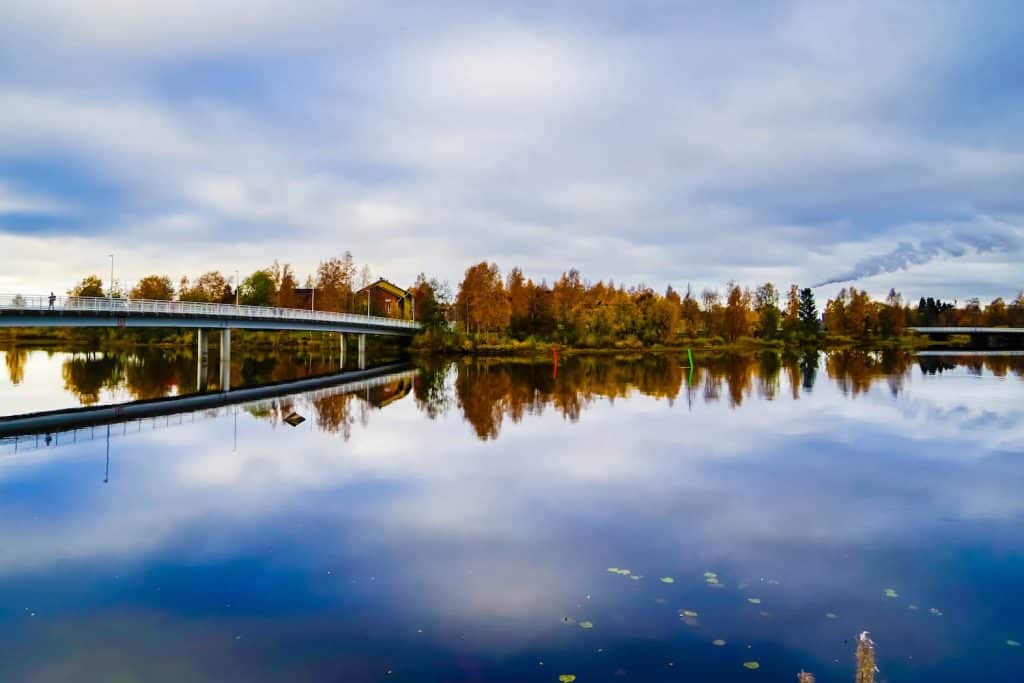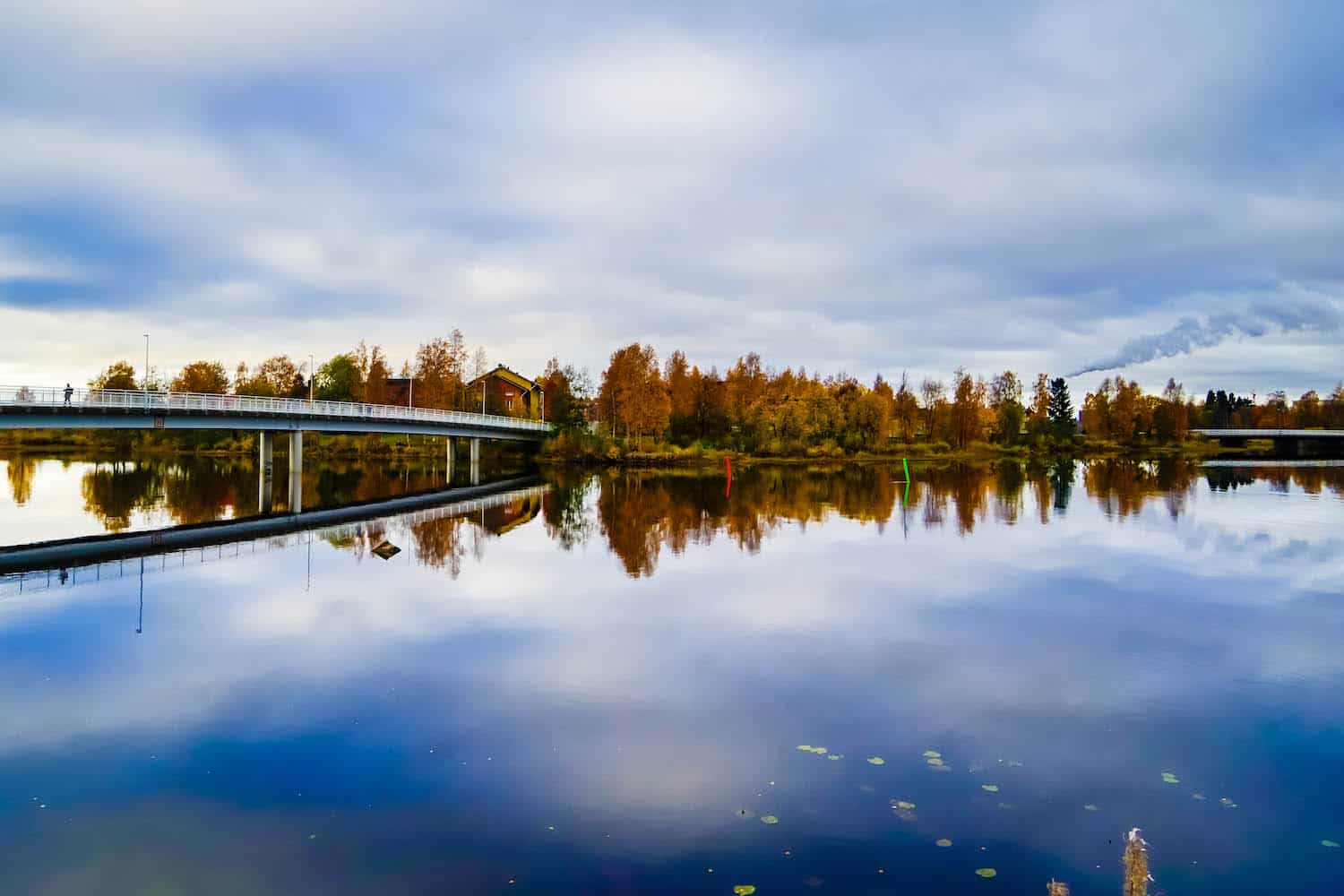 Gay Oulu Guide: The Essential Guide To LGBT Travel In Oulu Finland
Attractions in Oulu Finland
Obviously being gay does not define which attraction most of us will want to see in each city and most queer travelers will simply want to check out the top things to see in Oulu during the day!
Admittedly there is not as much to see in Oulu as say – Tallinn, Prague, Edinburgh or Seoul – but that doesn't mean you shouldn't visit! Best combined as part of a Northern adventure to Lapland and Rovaniemi, and easily reachable by train from Turku, Tampere, and Helsinki in the south, Oulu is a quirky little stop with plenty of hidden delights and off-the-beaten-track charm to warrant a stay.
Oulu is a very safe city and gay travelers in Oulu do not need to take any extra precautions in terms of public displays of affection here. So relax, take in the sights and just be yourself – You won't find any issues here. Here are just a few of our favorite highlights, but we are confident you will discover more when you arrive…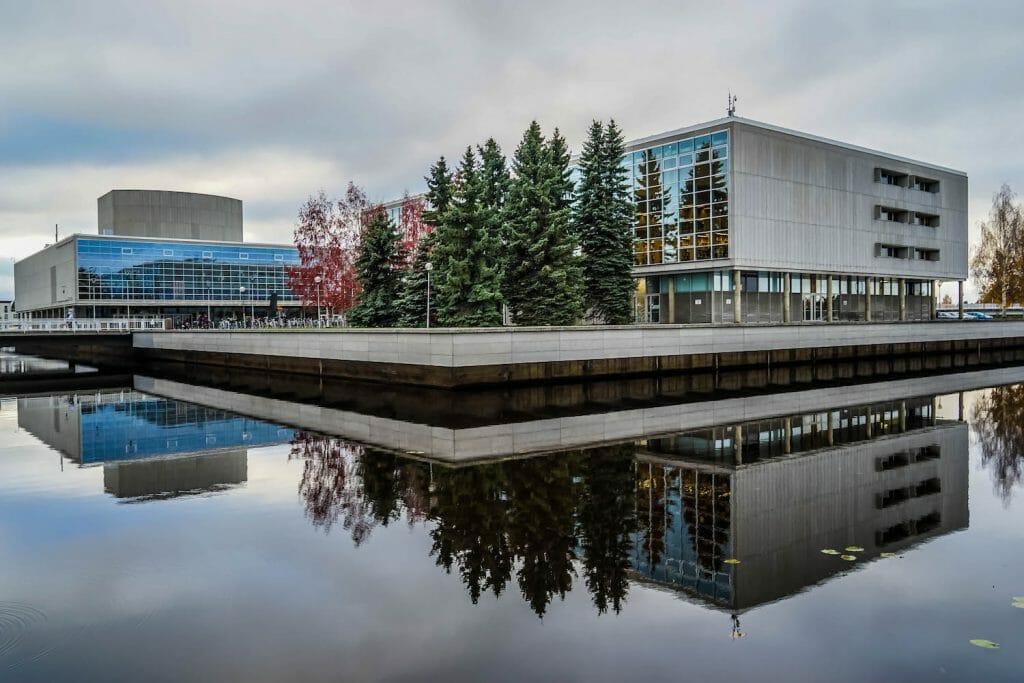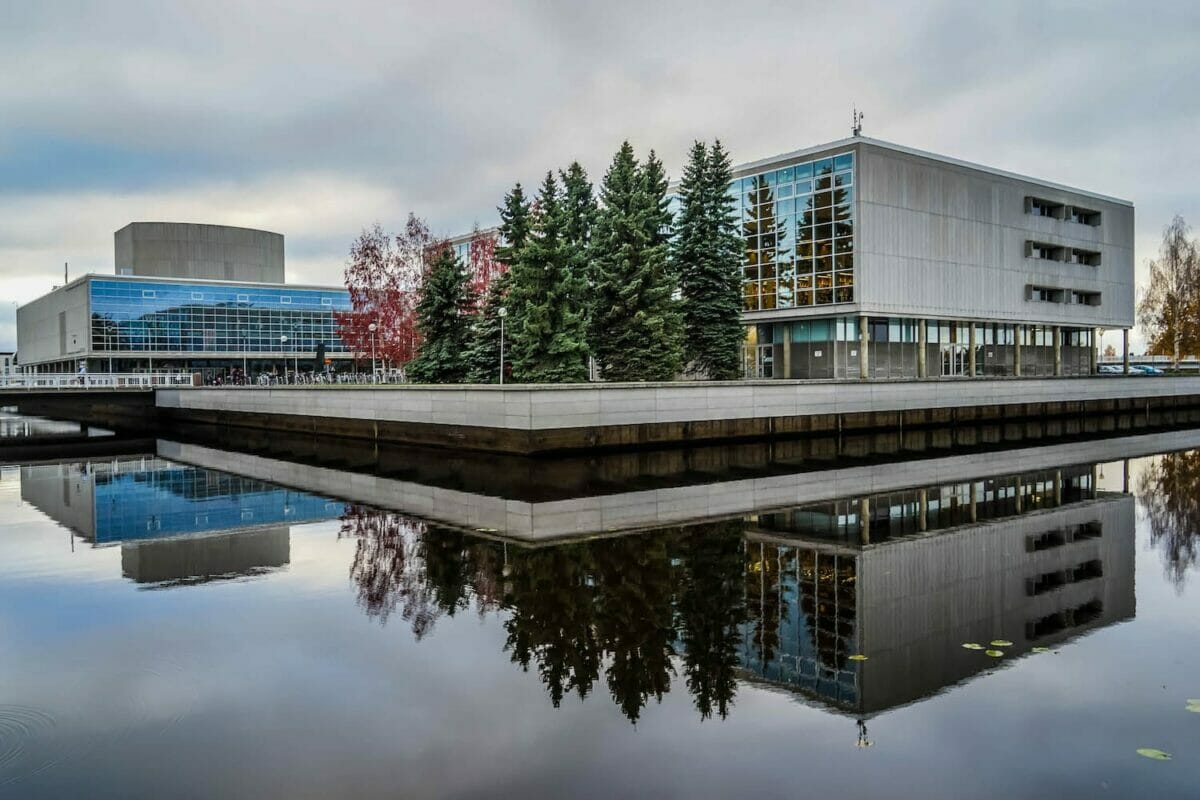 Pikisaari – A tranquil wooden town and industrial area await sightseers just across the river from Oulu's Market Square – easily connected by a flashy modern bridge no less! Pikisaari was named after the pitch distillery established here in the 17th century, the neighborhood was also a vital boat building located there at the time. Today many of Pikisaari's residents are active artists and craftsmen since in the 1970s, the City of Oulu gave over the site of the former wool mill to the Arts and Crafts School of Oulu. Besides hosting a cute artisan crafts store, there is also a lovely café, a fine dining restaurant, and several parks, beaches and outdoor walkways/cycle paths that follow the riverside.
Hupisaaret Islands City Park – Just outside the Oulu city center is the Hupisaaret Islands, all connected by a series of small bridges and hosting various bike paths, museums, greenhouses, and a warm summer cafe. If you are short on time, this is the perfect place to plan a quick escape and take in the beauty of Finland in all seasons.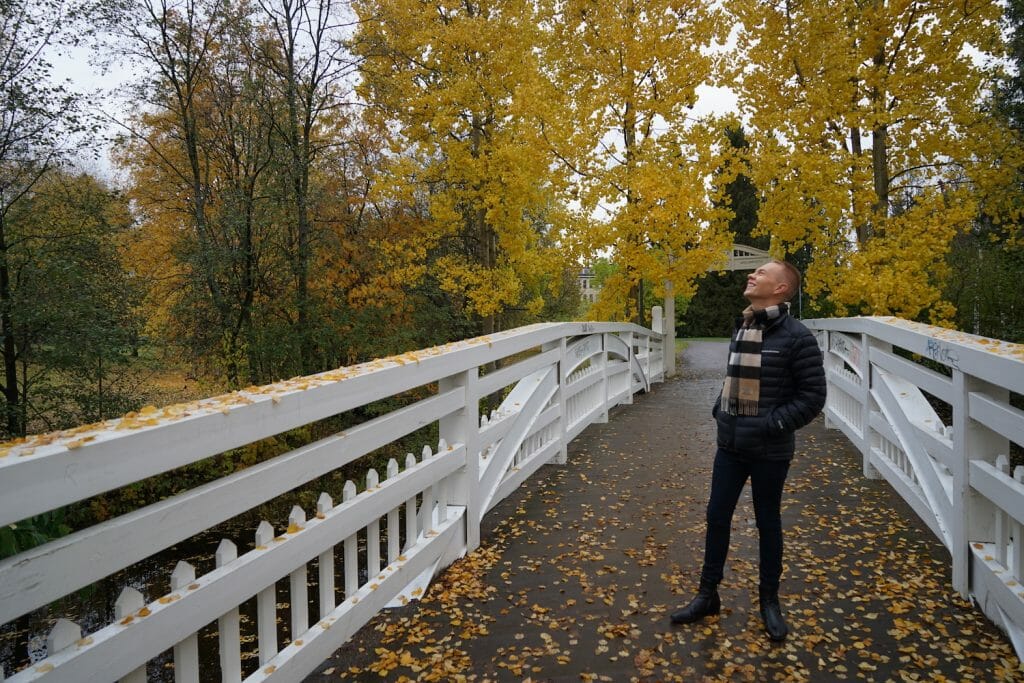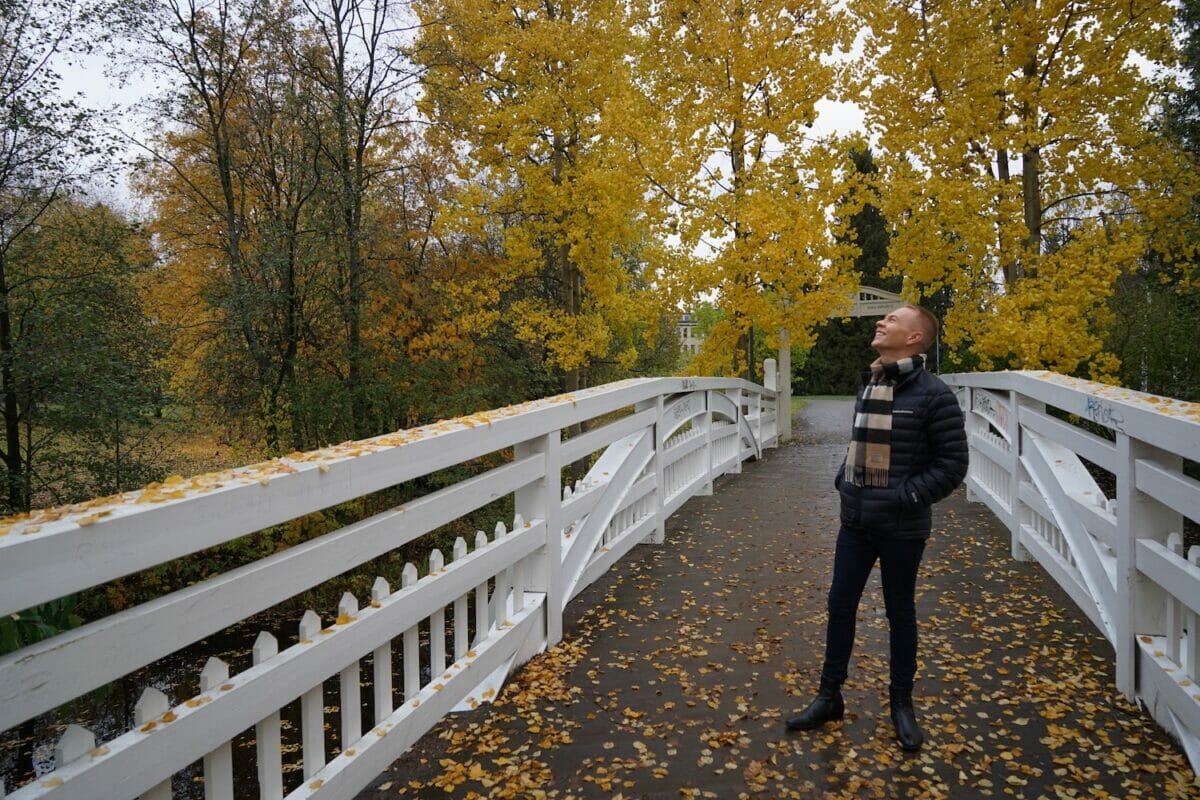 Siberian Husky Safari – Husky dogs are undeniably cute and cuddly, as well as being fierce runners – so it should come as no surprise that embarking on a sled dog tour or visiting a husky kennel is one of the top things to do in Oulu. If you have ever wondered what it is like to drive your own dog team, then Oulu is an excellent place to try out this unique and rare experience while enjoying nature in a different sort of silence. Or maybe you just want to pat and take selfies with all these gorgeous animals – we won't judge! For husky adventures in Oulu, Loihakka is your best bet with fifteen years of experience in husky safaris around Northern Finland and in the Oulu region. All their dogs are individuals in their own right and the team here takes pride in showcasing cheerful and well-tended dogs, who are always happy to give visiting explorers an unforgettable experience in the wilderness.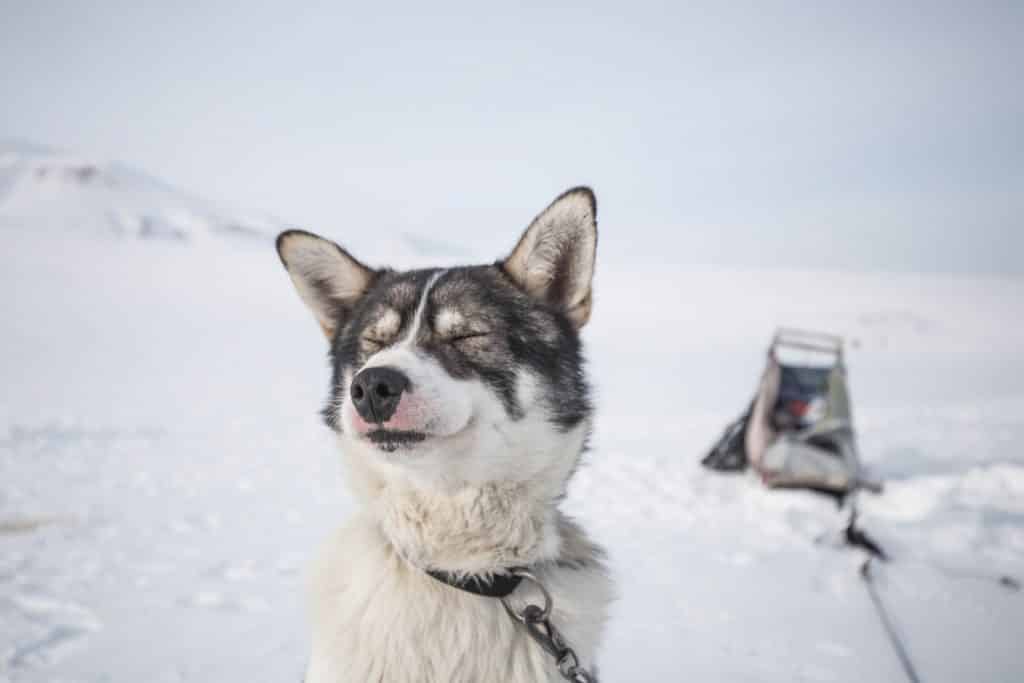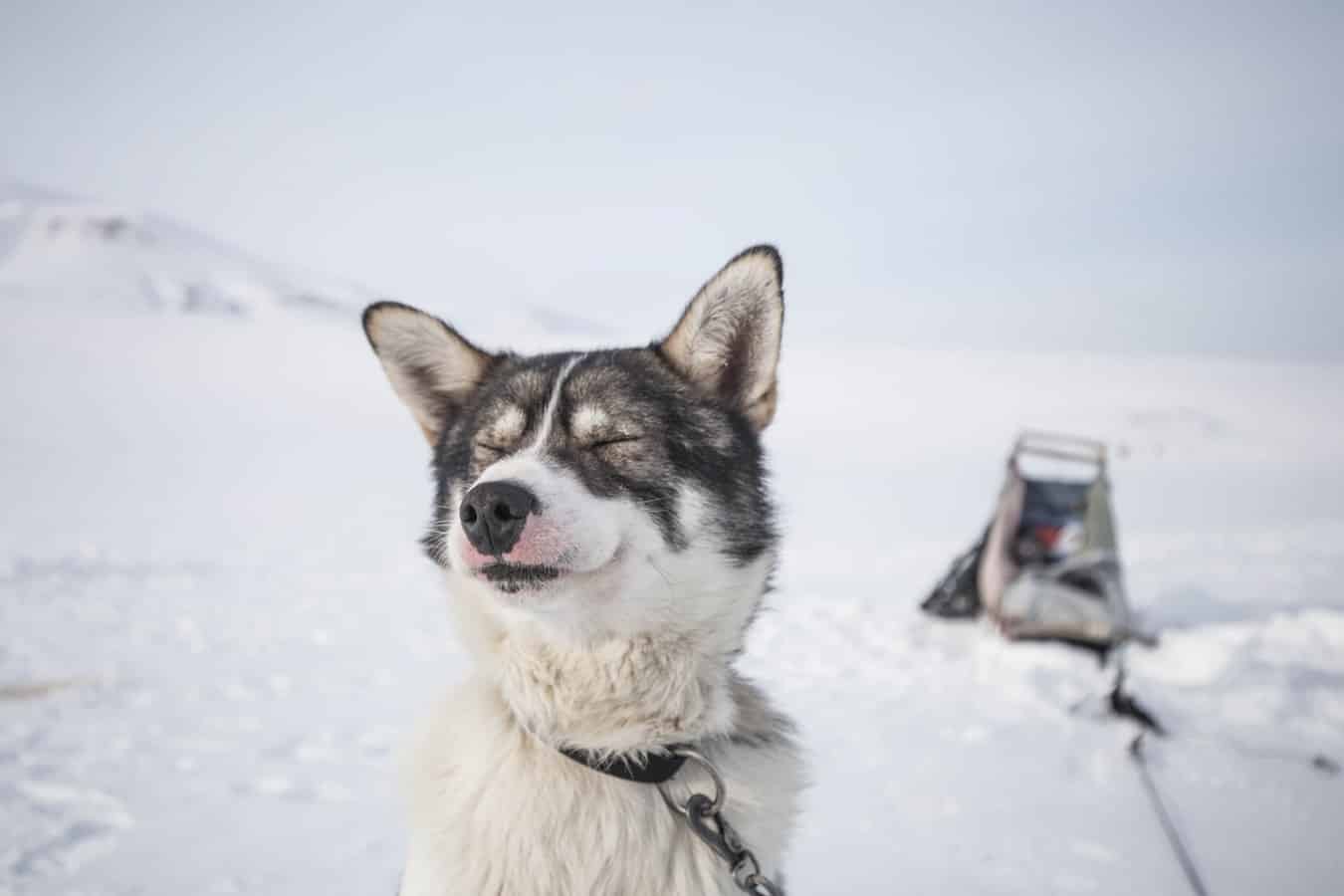 Oulu Design –

Finnish design is so very en vogue right now, and it is easy to see why. The design here is a way of living, more than just pretty objects but something to be woven seamlessly into life – part of everything around you but never drawing or distracting focus. Attention to detail and quality is paramount – and the epitome of good design is an intractable timeless quality, meaning when you find something you like; you know you will have it for life. One of the best places to browse such works is at

Kure, a store which stocks an eclectic range of Finnish design products

including those already globally famous and more up-and-coming designers. They also have a relaxing lounge area to sip coffee and ponder how much you can realistically fit in your suitcase for the flight back home. You could also try

Lovi

for wooden creations from the forests of Finland,

Merimaaria

for women's clothing and home furnishings or

Finlayson for gorgeous Finnish textile designs.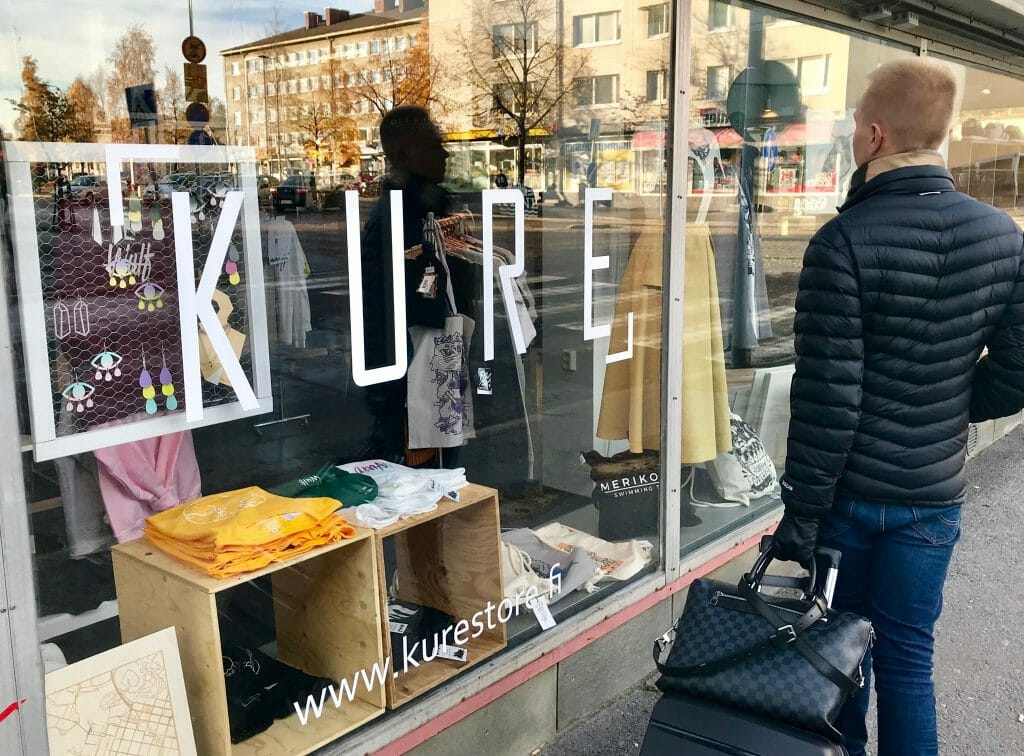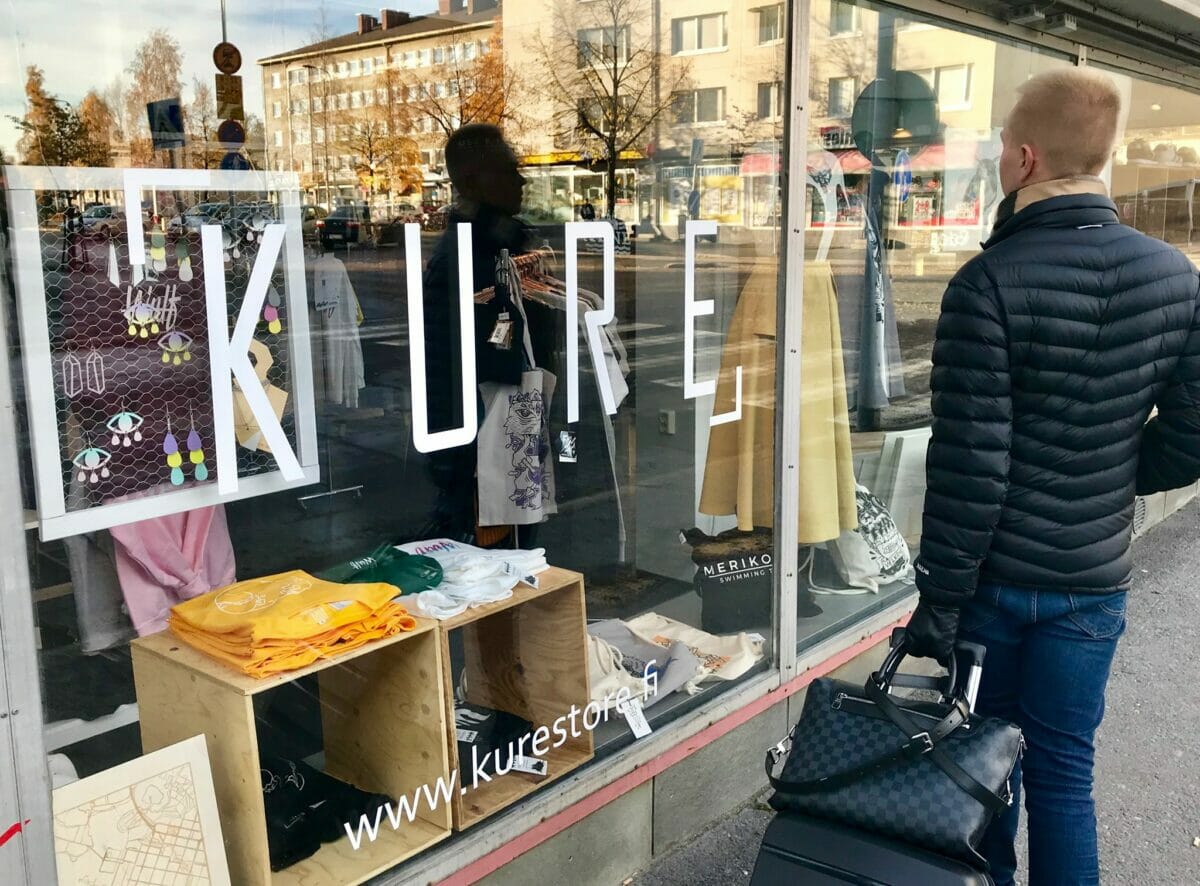 Nallikari Beach – Just a short 45-minute walk from Oulu City Center lays Nallikari, a seaside resort popular as a local 'living room' year-round. In the summer sunbathers flock here to this one-kilometer long sandy beach, and the area is crowded with cyclists, beach volleyball players, and families all enjoying the warm weather. In winter, however, the sea freezes over in solid ice, and you have the opportunity to walk on sea ice, try ice-fishing or practice your photography with this bizarre landscape.
Finnish Nature –

Sure, there is a lot to see and discover in Oulu – but everyone knows Finland is a country that appreciates nature, and so to really experience it you need to

hire a car in Oulu

and spend a few days exploring it!

A world of wild contrasts, between the annual seasons, awaits you if you are ready for an adventure. Finland is actually Europe's most forested country with around 70% of the land covered with trees, and there is a lot of choice near Oulu. You can head in any direction and find something interesting but popular choices are the Sanginjoki Forest with marked trails and spots to make fires, Pilpasuo, an undrained swampland developed on a 3,000-year-old seaside meadow and Hailuoto, the largest island in the Gulf of Bothnia and one of Finland's national landscapes.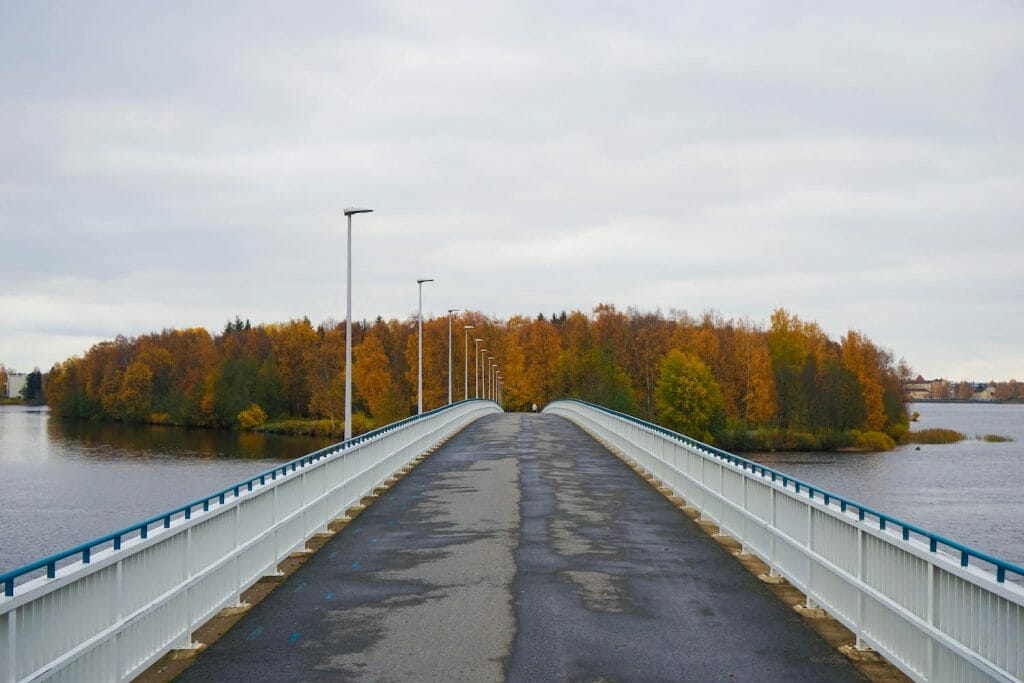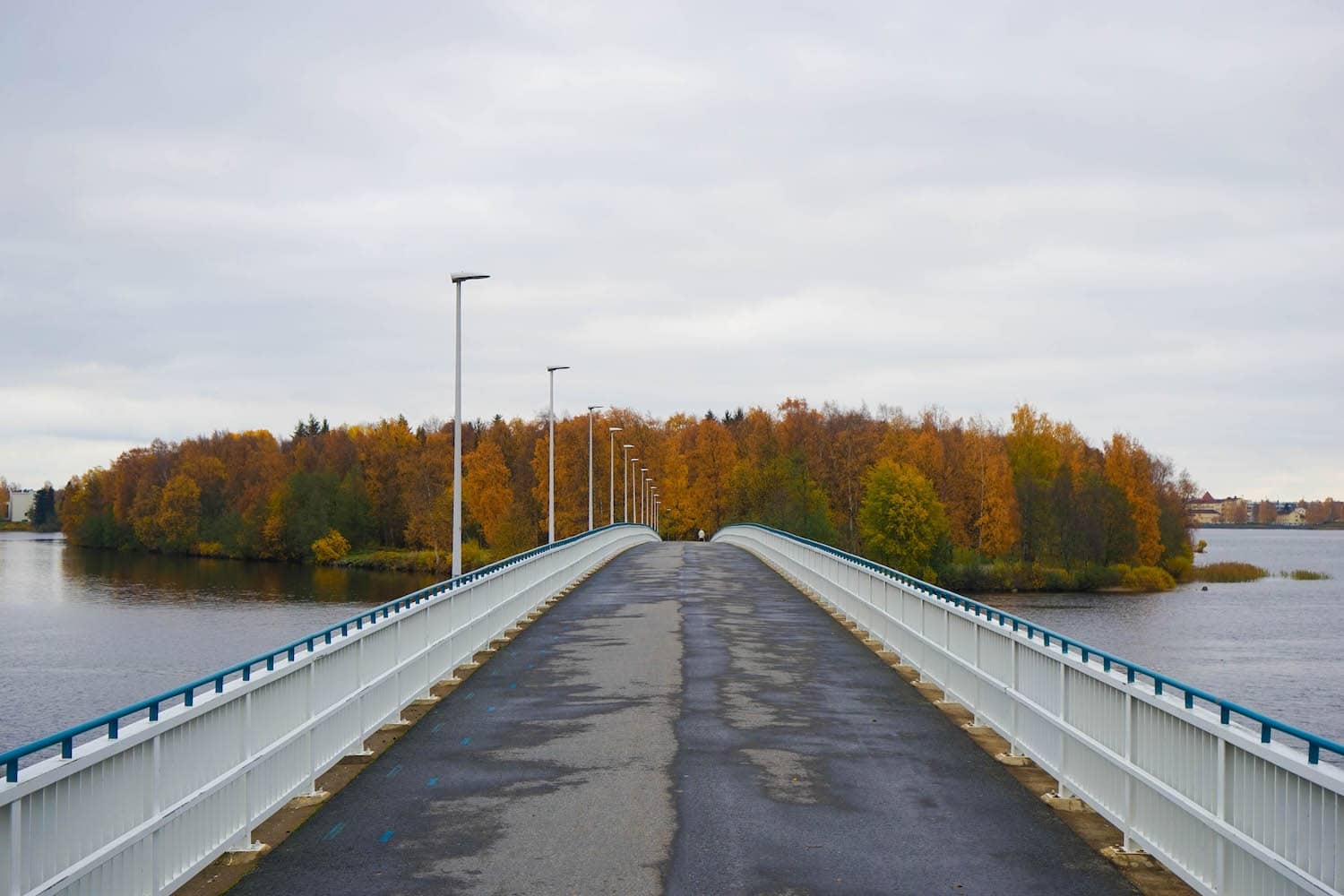 Oulu Market Hall – a historic gem on the Old Market Square in the center of Oulu opened way back in 1901. For over 110 years locals have faithfully flocked to the Oulu Market Hall, as it has always maintained its reputation for high-quality food and craftsmanships. Today you can find plenty of ready-made food products, the best quality raw materials for cooking and baking, fresh bread, fish, meat, cheeses, or even taste more modern Asian flavors. There are also several cafés, perfect for satisfying hungry tourists whose energy is waning but still wants to explore Oulu. The daily reindeer soup special is always a popular option.
Kitchen & Bar Oula – Food is an important component of how we experience travel, and if you also want to let your taste buds experience North Finland and Lapland, then the tasting menu at Kitchen & Bar Oula is the perfect way to do it. Served in a sophisticated yet casual setting, across the unique menu you will find game food from the northern forests and fells as well as fish and seafood from lakes of Lapland and the Arctic Ocean. Wild berries, herbs, and vegetables all feature prominently, while the Oula Kitchen charcoal grill adds an authentic Lappish taste to dishes. There is heavy use of fresh seasonal ingredients, so the menu changes accordingly but some intriguing ingredients when we visited were reindeer, almond potatoes, fried lichen, and Nordic mushrooms. Everything here is

focussed on the idea that the intense

flavors

of Lapland don't need magic in the kitchen, as they are magical enough by themselves – so the chefs are merely accentuating nature's work. An absolute must try!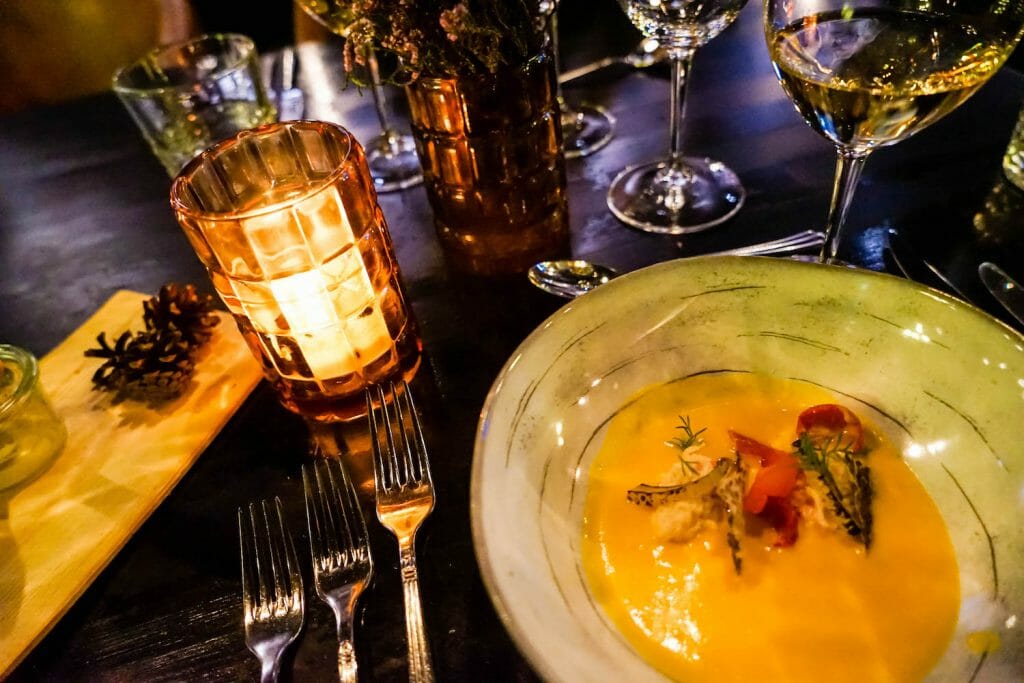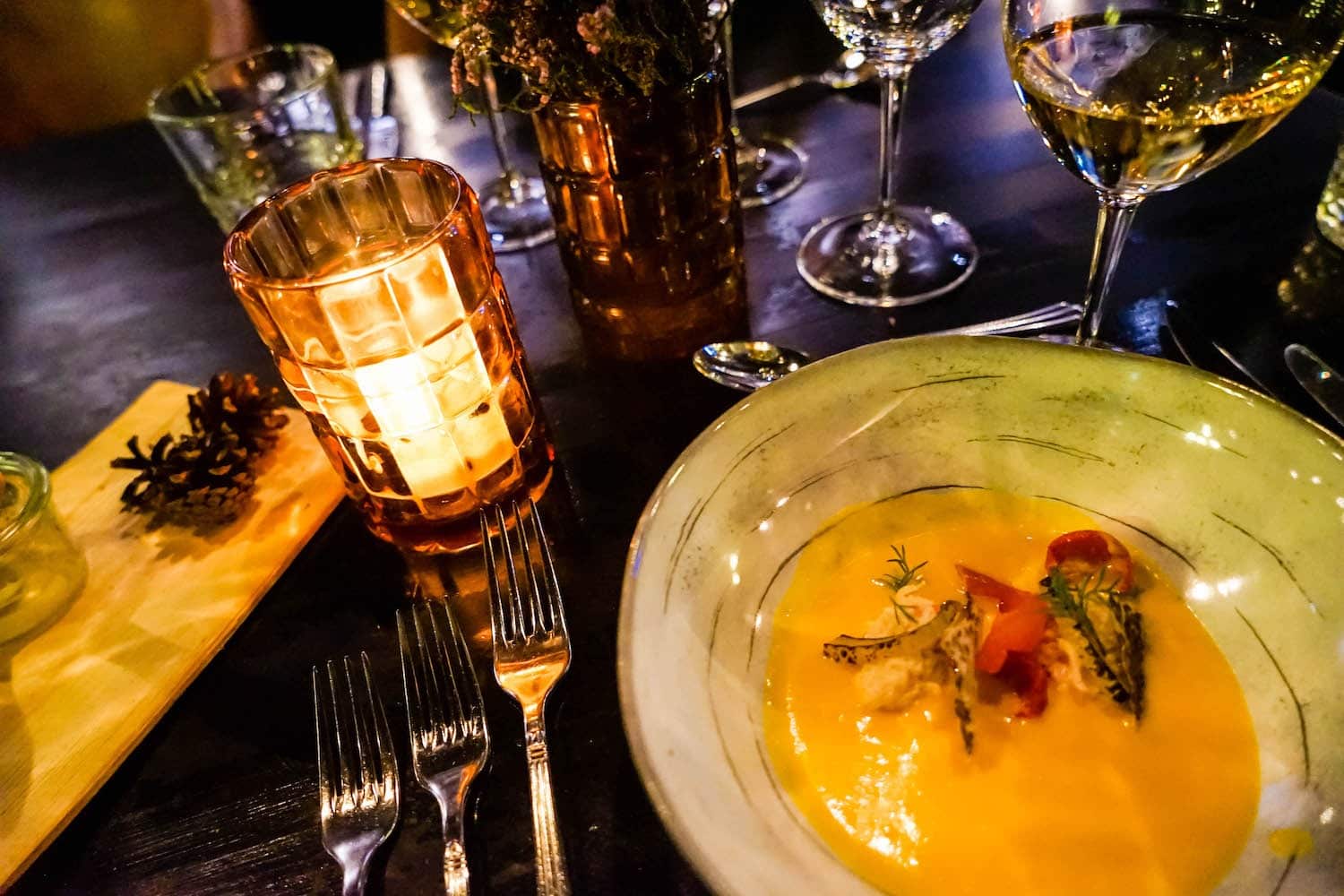 Oulu Museum of Art – Oulu might be more famous for business trips and high-tech, but that doesn't mean you can't add a little high-brow culture to your trip. For this, all you need to do is head to the wonderful Oulu Museum of Art on the edge of the Hupisaaret Islands park. The displays of the Oulu Museum of Art provide a systematic cross-section of the visual arts of the wider region, investigating distinctive themes and collections, and showcasing highpoints from Finnish and international art.
Northern Lights In Oulu – In Finland, people used to think the Northern Lights resulted from the flick of a fox's tail through a snowdrift. While Rovaniemi might be a more famous Aurora spotting destination – it is also possible to see the work of this busy little firefox in Oulu during the dark part of the year. Areas without 'light pollution' are then, of course, the best places to watch for the lights and luckily Oulu has plenty of dark wilderness on its doorstep – if you have hired a car in Oulu then you can head out to some popular auroral spotting areas only a short drive from the city. The Hupisaaret Islands City Park near the Lapland Hotel Oulu is also a nice, dark spot to view them from within the city.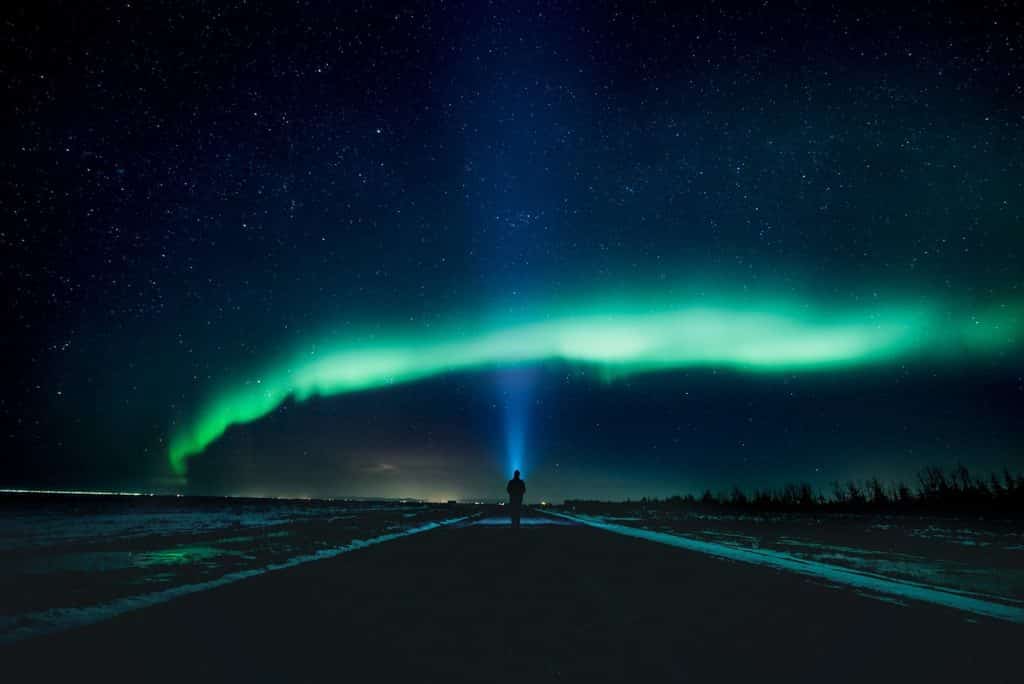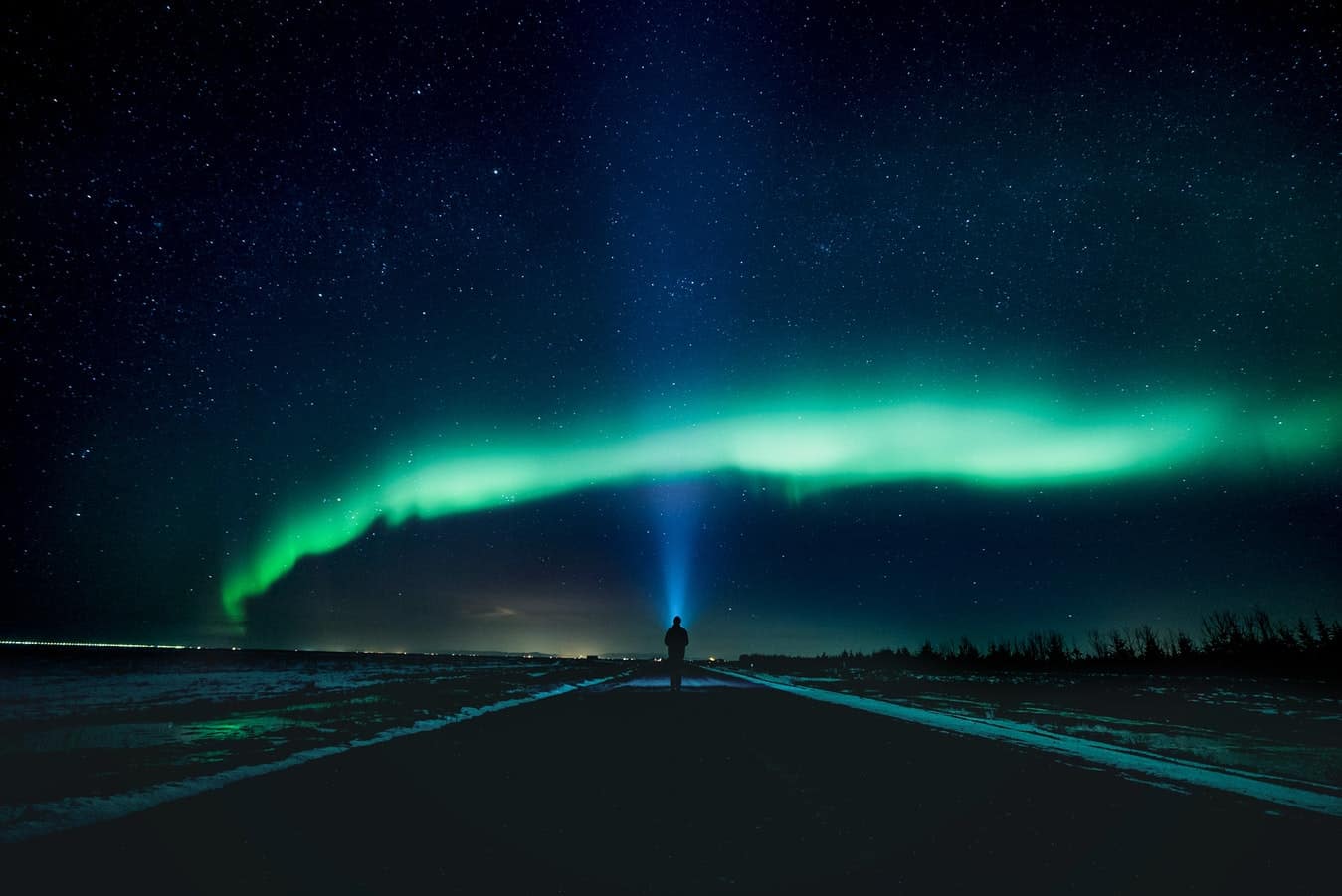 Oulun SETA – Organizers of the annual LGBT Pride in Oulu. There was a 6-year hiatus but it returned in 2018 in July, so hopefully, they can keep the momentum going and bring fabulous queer spirit to the streets of Oulu. They also organize other events throughout the year so it is worthwhile checking their events page for one-off gay parties and other meetings taking place most weeks. They are more orientated towards locals and students but feel free to message the Facebook page to ask if any are suitable for you…

Gay-friendly Hotels in Oulu Finland
Being one of the most gay-friendly countries in the world, almost every hotel in Oulu can be considered open and welcoming to LGBT travelers. After all being gay-friendly is simply providing a non-judgmental and respectful environment in which all people are treated equally.

Some businesses have gone above and beyond in recognizing and marketing to the LGBT community, and it seems to have paid off – and of course, elegant design, helpful staff, and great value for money never hurt…
Our favorite hotel in Oulu was the Lapland Hotels Oulu, a go-to hot spot for many fashionable travelers…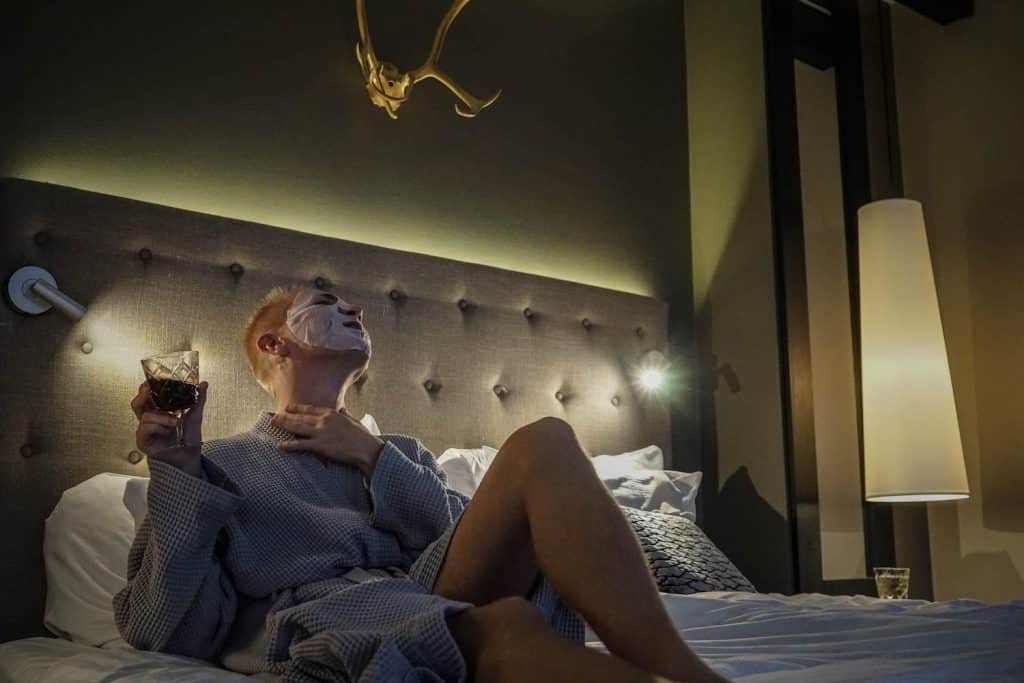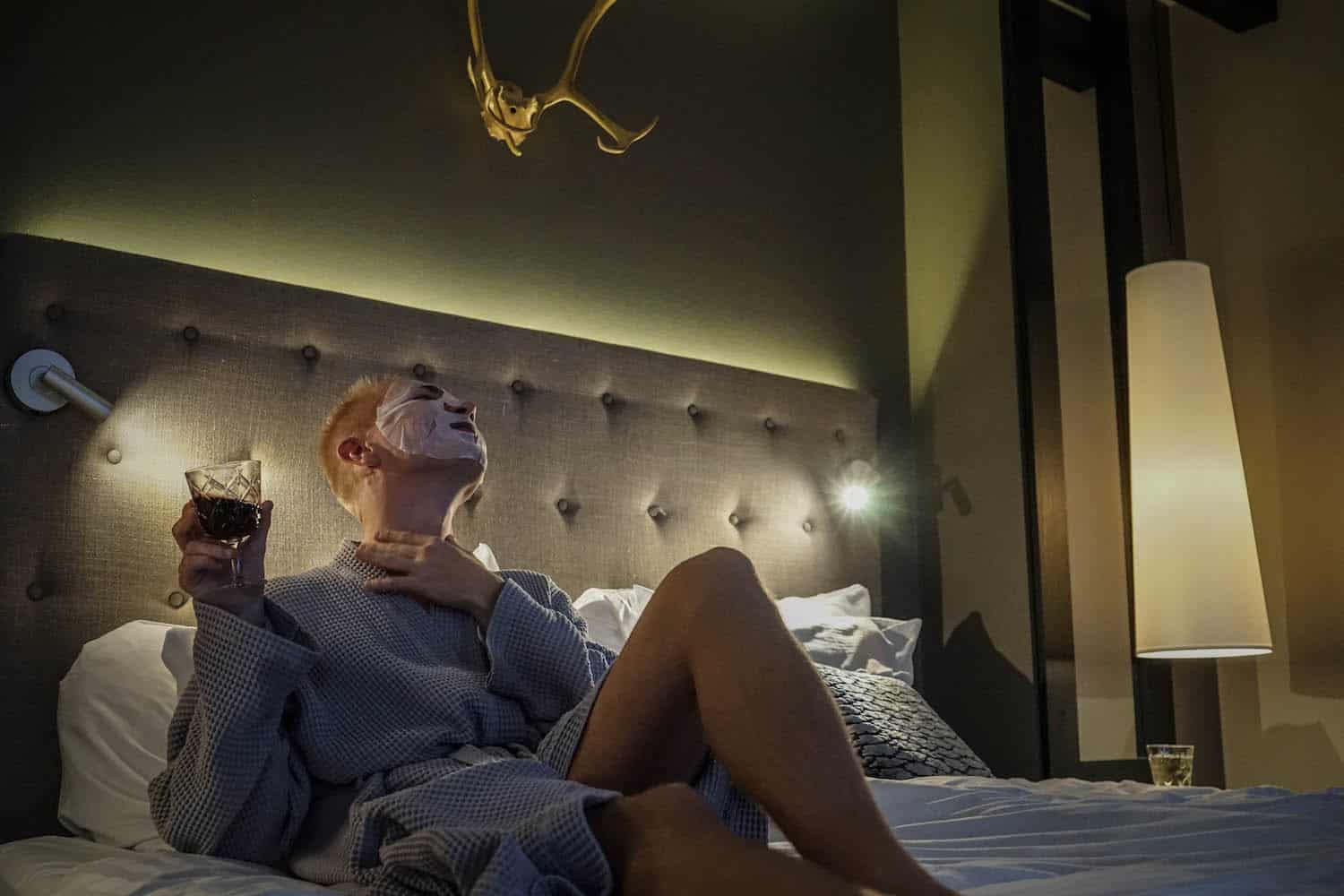 Centrally positioned with many of the top Oulu tourist attractions nearby, the newly renovated Lapland Hotels Oulu proposes a lavish stay inspired by the genuine hospitality, styling, nature, and myths of Lapland. Sophisticated yet unassuming, the whole hotel respects the ultra clean Lappish wilderness, with sparkling design and charismatic views – plus most significantly sizeable rooms with snug beds for an uninterrupted sleep.
Exceptional materials are core to the Lapland Hotels concept, from the pillows to the adaptive mattresses, and even the most minute details are never overlooked. For example, wirelessly streaming your electronic devices to the flat-screen TV's is ridiculously simple, there is an excess of high-quality bath products for you to enjoy and a well-stocked mini-bar (and mini-store in the lobby) thoughtfully holdings imaginative and tempting Finnish delights. Late night reindeer chip snacks anyone?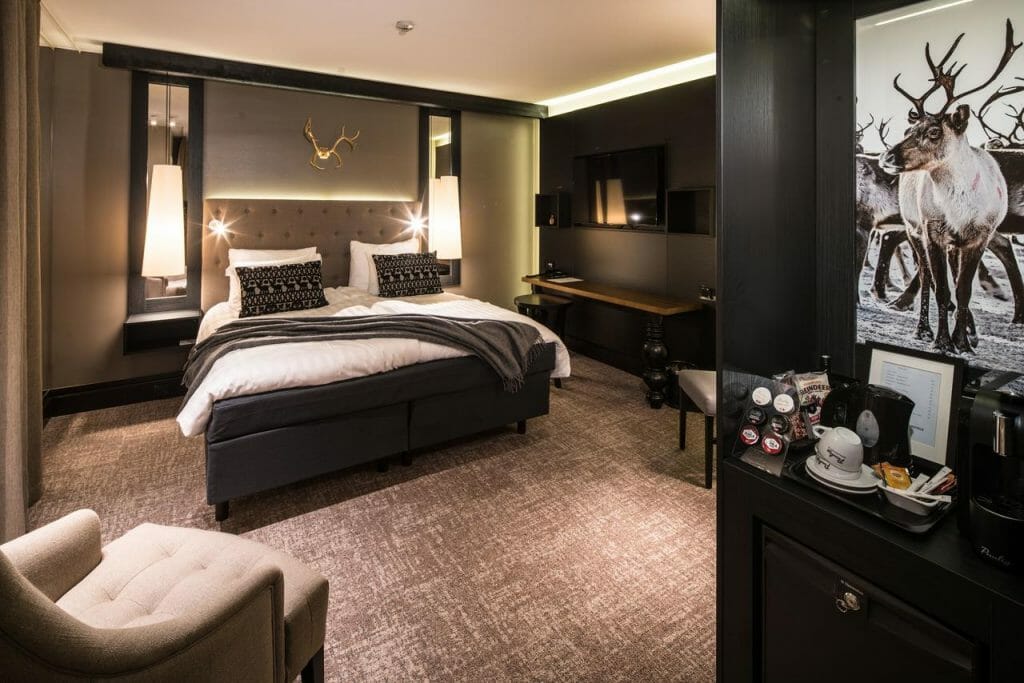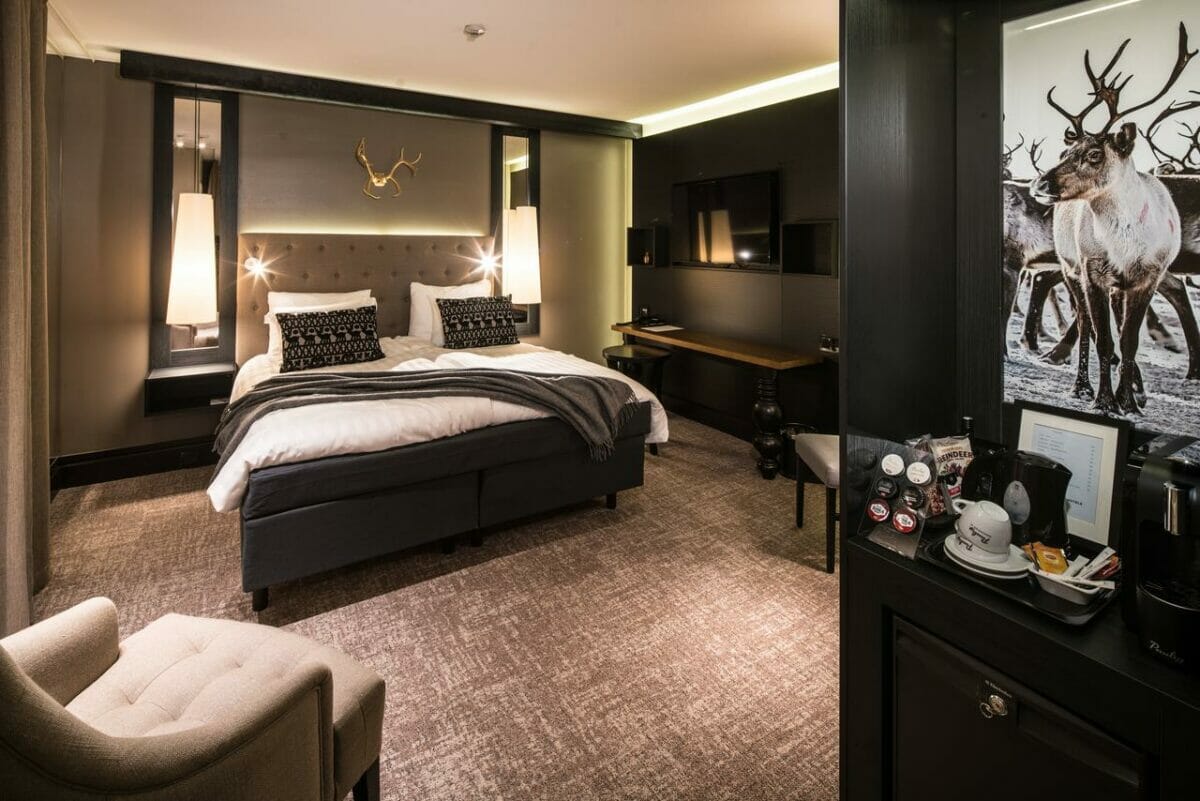 While the distinctive Kitchen & Bar Oula is celebrated for its unique take of Nordic nature in its food and drink menu, we were continuously drawn to end the night in the urbane swimming pool and sauna – Uniquely Finnish and the best possible way to calm your mind before retiring to your room for the night.
Of course, if you want to really treat yourself then splurge on a premium room or suite upgrade which offer private in-room sauna's and balconies so you can heat up and then cool off in harmonious tranquillity with a picturesque view towards the Oulu Cathedral.
Trust us – its preposterously addictive and you will feel stupendously refreshed afterwards.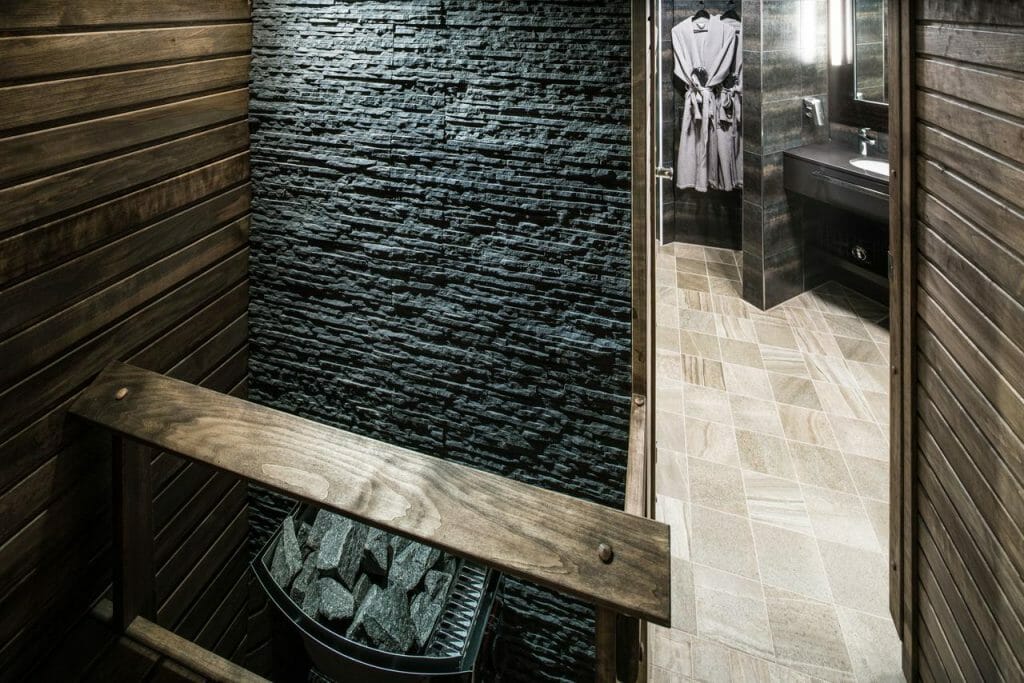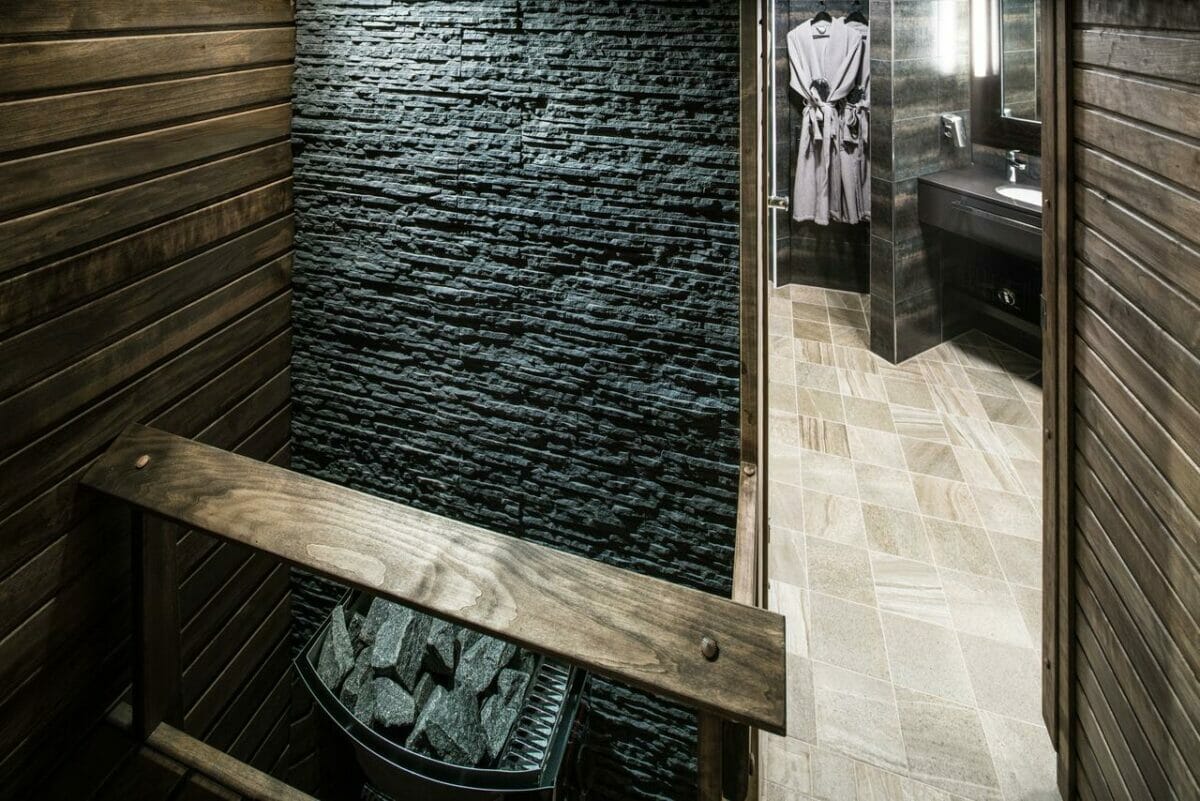 Another must do is the included breakfast buffet that offers a taste of traditional Finnish cuisine, with an exceptional bread selection, Finnish fish specialties, smoothies, berry soup, made-to-order omelets and being Finland, plenty of coffee. You can even start your day with the famous Mustamakkara / Finnish Blood Sausage – originally from Tampere but served here with a faithfully Lappish twist in that it is made with reindeer meat!
Overall, Lapland Hotels Oulu offers the chance to stay unique in Oulu, to experience the effortless harmony and tranquillity of Lapland in an urban surrounding with friendly staff and a mystical ambiance. A proudly Finnish company, if you don't manage to get to the great wildernesses and rugged landscapes of Lapland, the Lapland Hotels Oulu at least gives you a taste!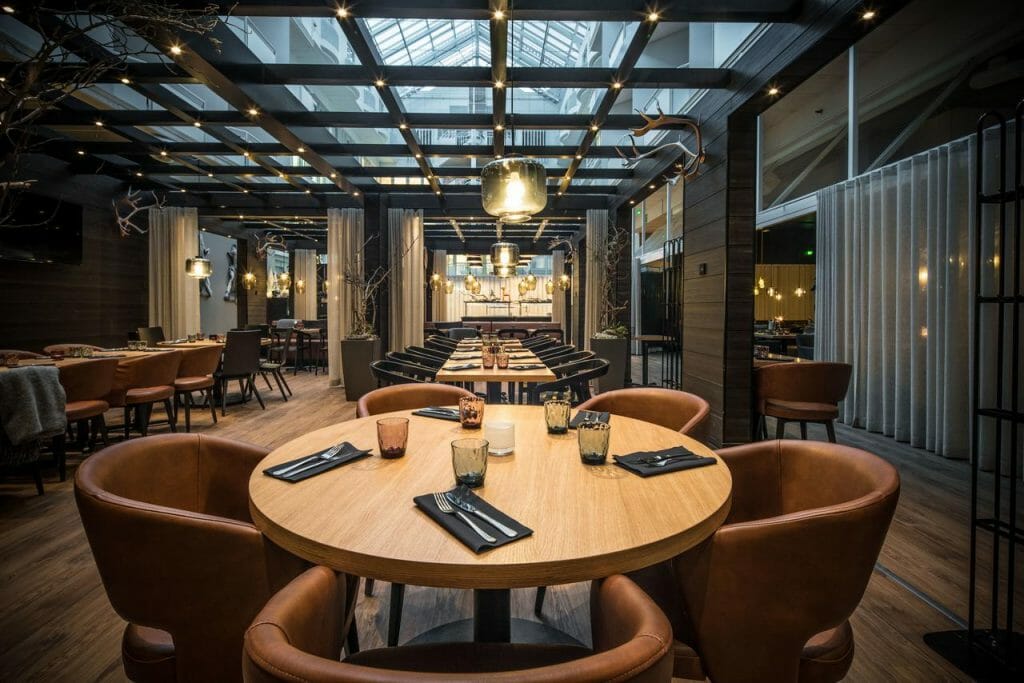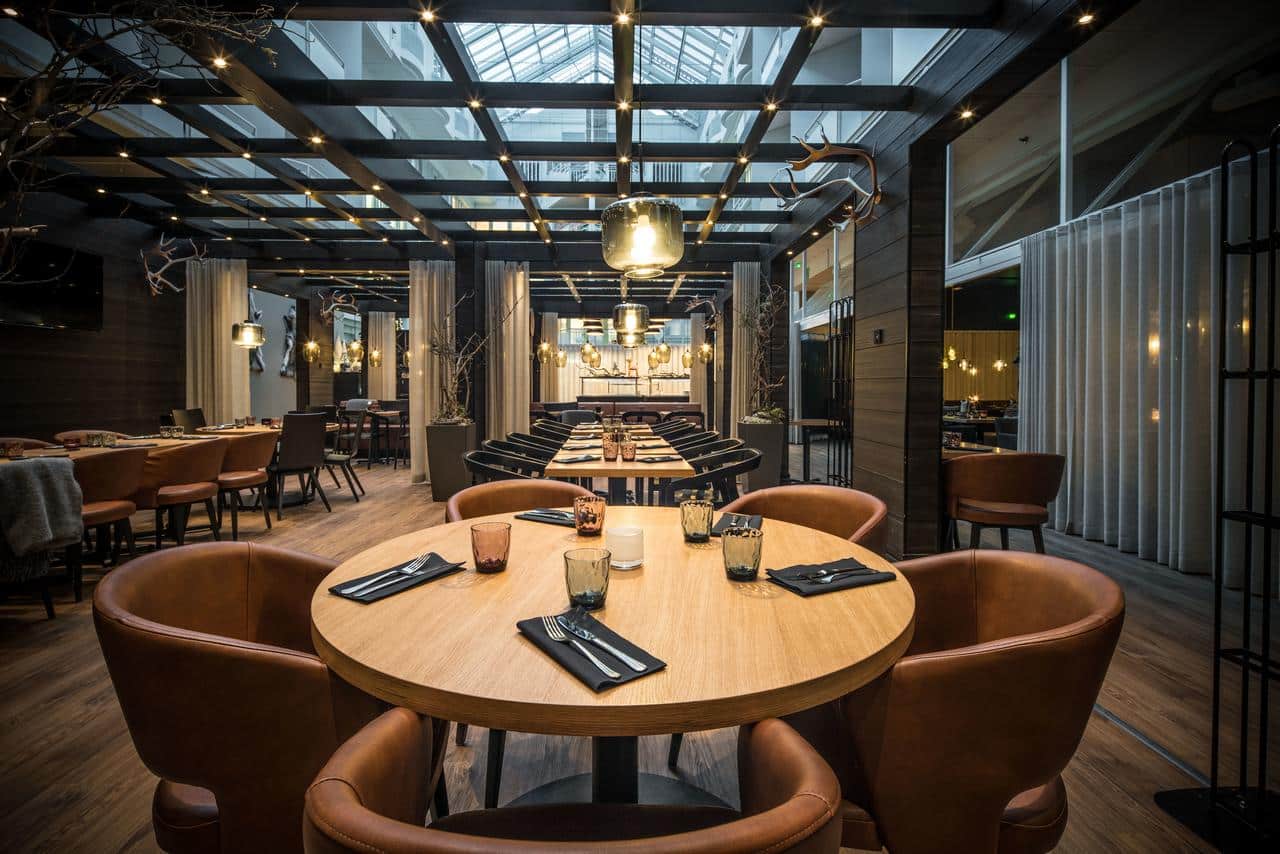 Hostel Ilo ☆☆ – The only hostel in Oulu, somewhat inconveniently located 20 mins walk out of town. If you have hired a car in Oulu, or are really on a budget this is a good option but you will only be getting the basic needs met.
Pikisaari Guesthouse ☆☆☆ – A cute little wooden guesthouse on the artist island of Pikisaari Guesthouse offering affordable rooms. If you do not need any of the facilities offered by a hotel and are on a budget, this is a good option for a cheap private room. Elegant interior design, fully-equipped facilities, a thoughtful supply of amenities and a romantic location.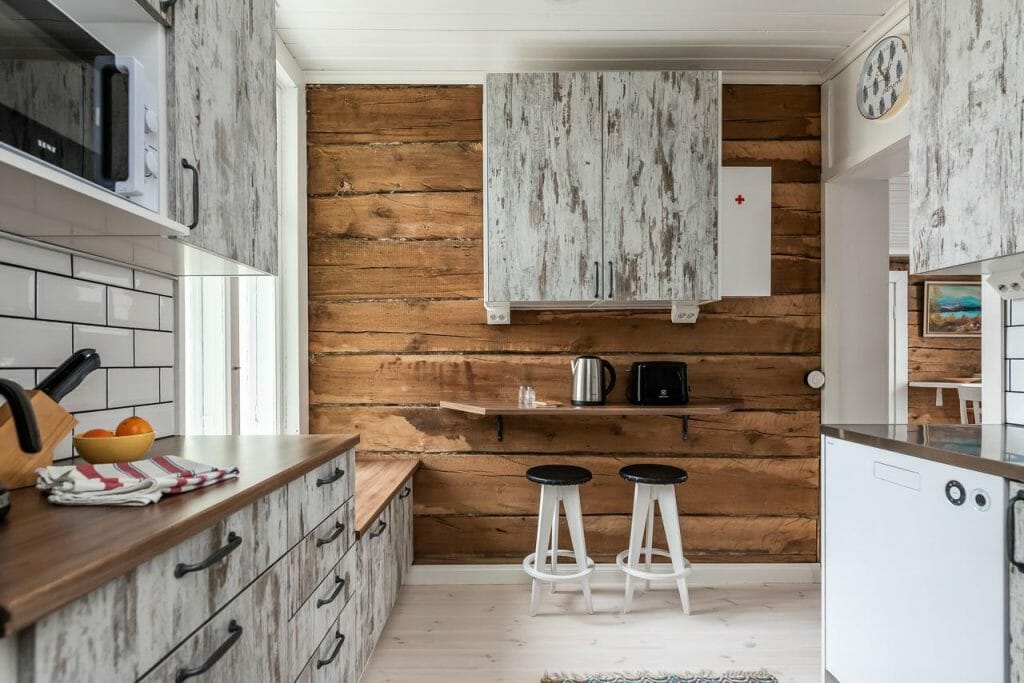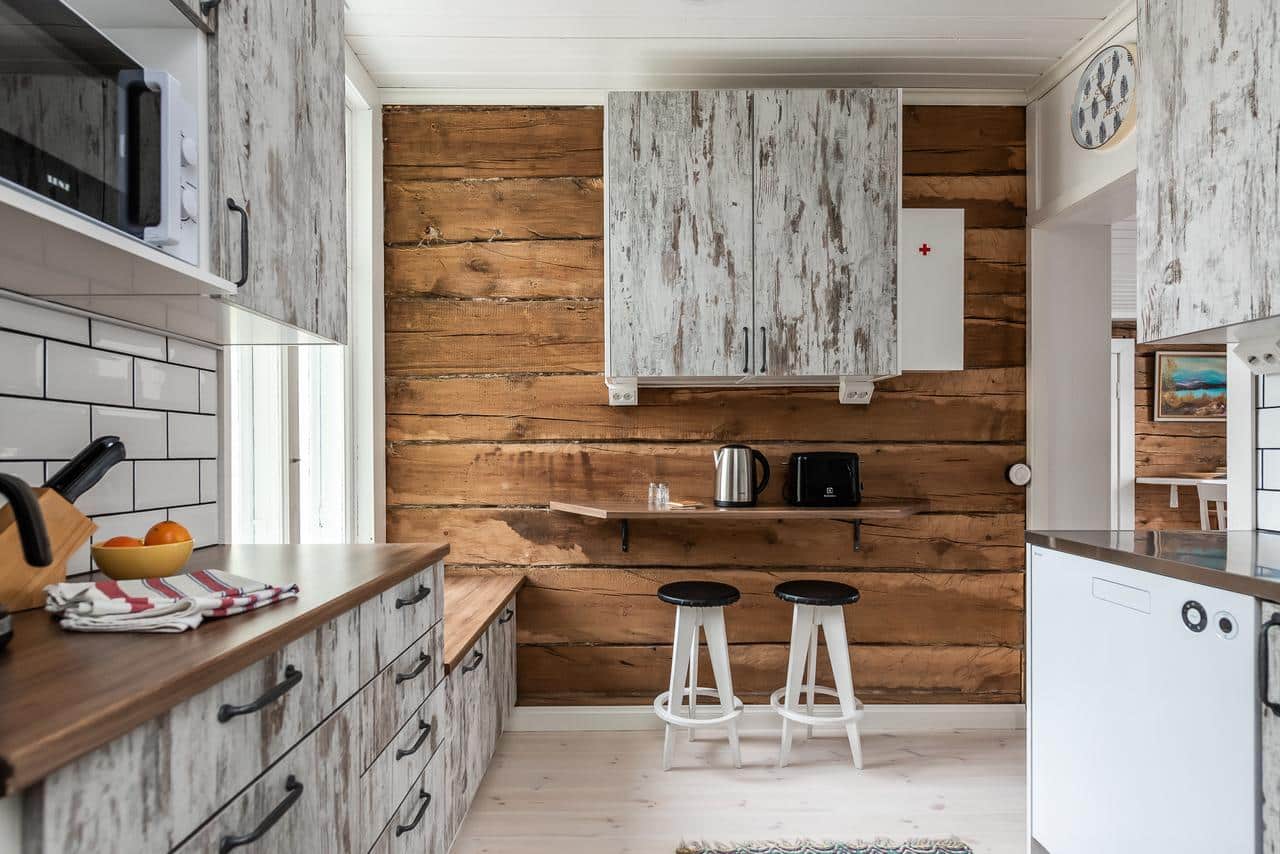 Gay-Friendly Bars and Clubs in Oulu
Finland is easily one of the most gay-friendly countries in Europe, and in Oulu while there only one gay club there is plenty more welcoming and inclusive options for any traveler.
Want to enjoy divine cocktails in intimate surroundings, feel the bass pulse through you until the sunrises – or just relax in some super-retro pubs? Then Oulu nightlife has something for you!
Being such a tolerant society, you are unlikely to experience any issues with displays of affection in public and as such will be welcomed in most clubs and bars in Oulu. We spotted quite a few gay groups openly fraternizing in different venues, and honestly, we were probably the only one to pay any attention!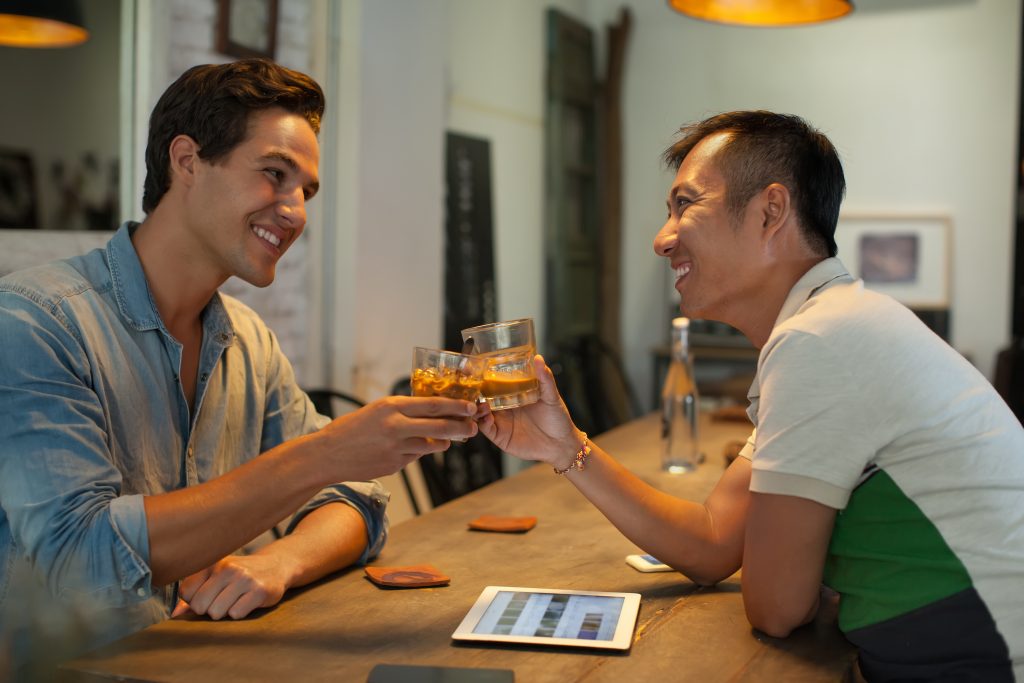 Yes, this is really how free and progressive Finnish society is: a refreshing change from places like Warsaw, Istanbul, Jakarta or Budapest.
Helsinki might claim to be the nightlife capital of Finland, but Oulu has the advantage of a bubbly and adaptable nightlife scene fuelled by a large student and tech population. Exploring is easy as everything is just a short walk away – whether you visit during the bright summer nights or in the bitterly cold winters!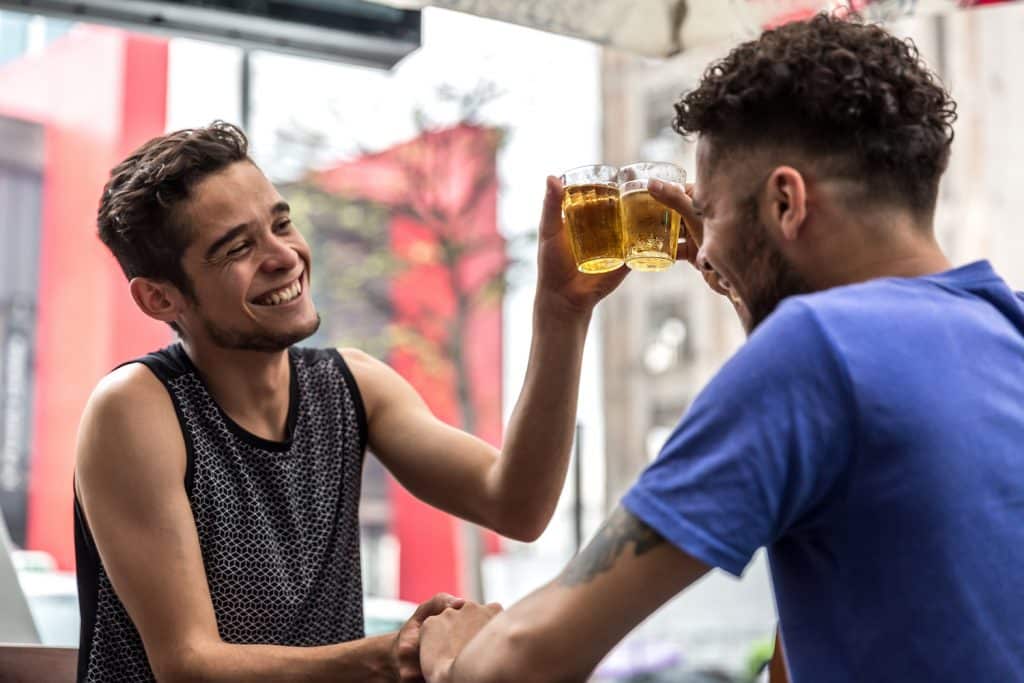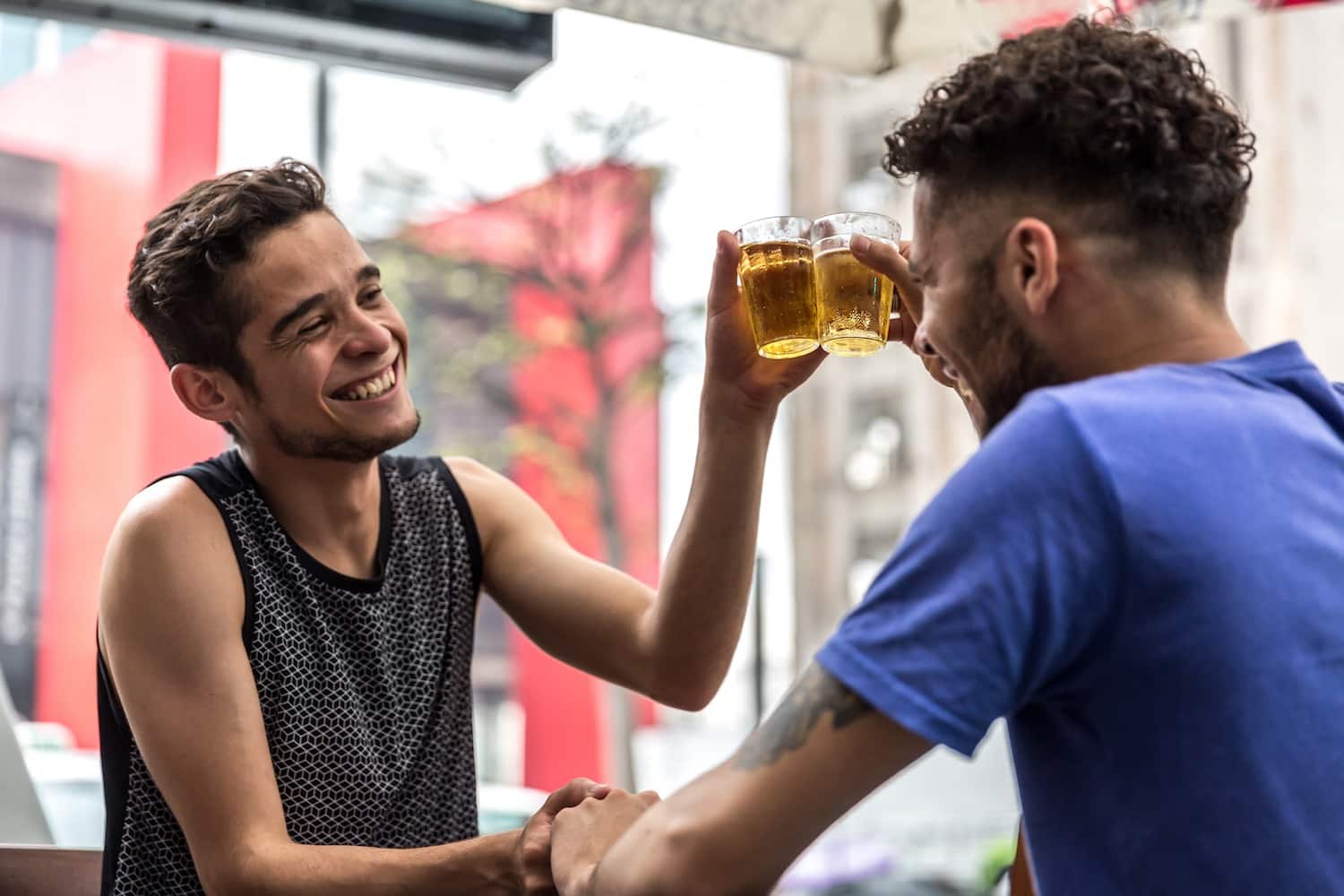 In winter, Finns drinks because there is nothing else to do – and in the brief summer they drink to celebrate, after all, there is no time to waste! Pubs and bars often don't close until 4 am, and while Finns are not known for their small talk, if you give them a chance (and maybe force the first minutes of conversation) they are very proficient in English.
We found in Oulu many Finns – gay or straight – delighted to chat the night away with interesting foreigners. Just brush up on your Finnish facts beforehand – they will love it!
Please remember, go at your own pace, known your own limit and don't feel compelled to keep up with the seasoned Finnish pros…otherwise let loose, you never know where the night will lead!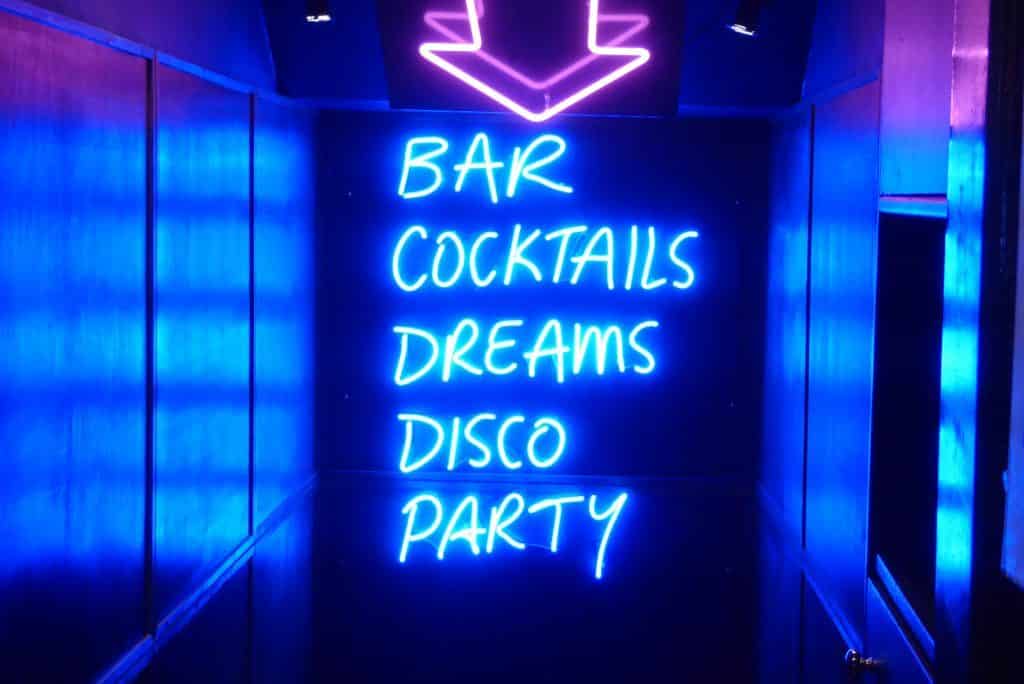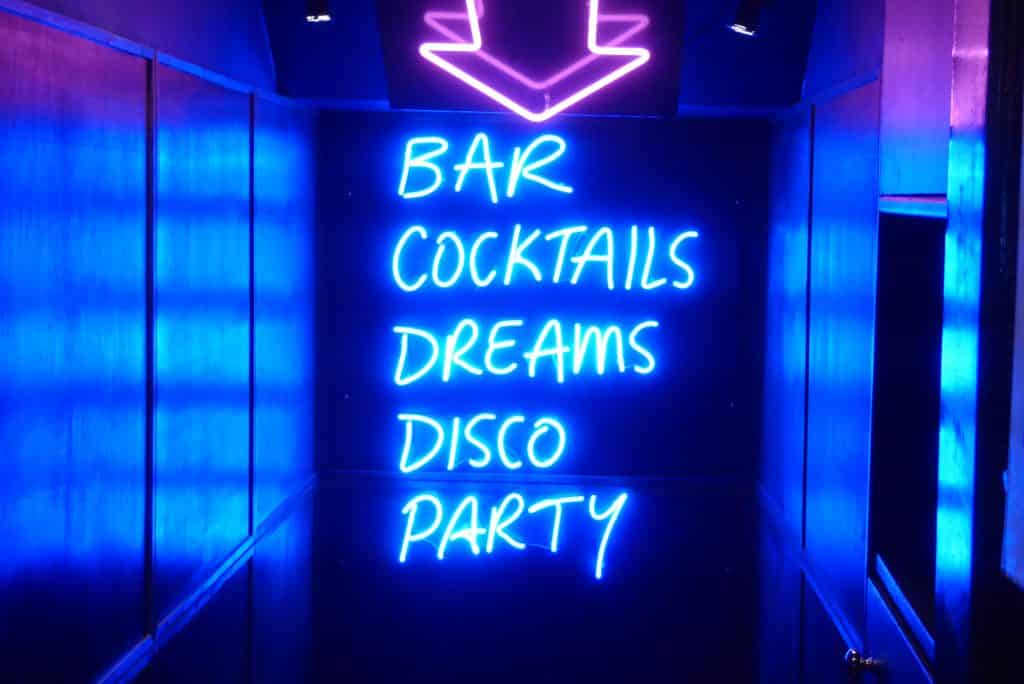 Yöhuikka – The only gay bar in Oulu, hidden away in an odd part of town down some stairs next to Best West Hotel Apollo. A great nightclub marketed towards the LGBT community and their progressive friends, this is a fun spot of night owls to dance the night away…Just don't go before midnight unless you want to be the only one there. Yöhuikka occasionally hosts entertaining parties with themes so check their Facebook page in advance – but sadly drag queens are just not really a thing in Finland. For that, you are going to need to go to Copenhagen or Oslo.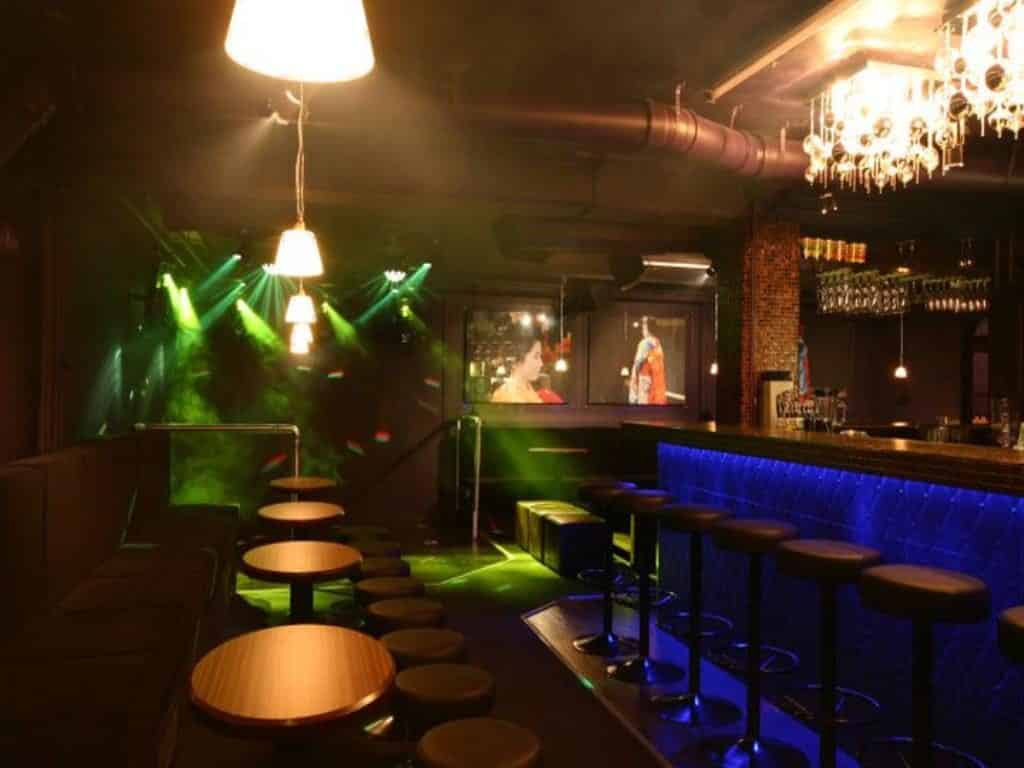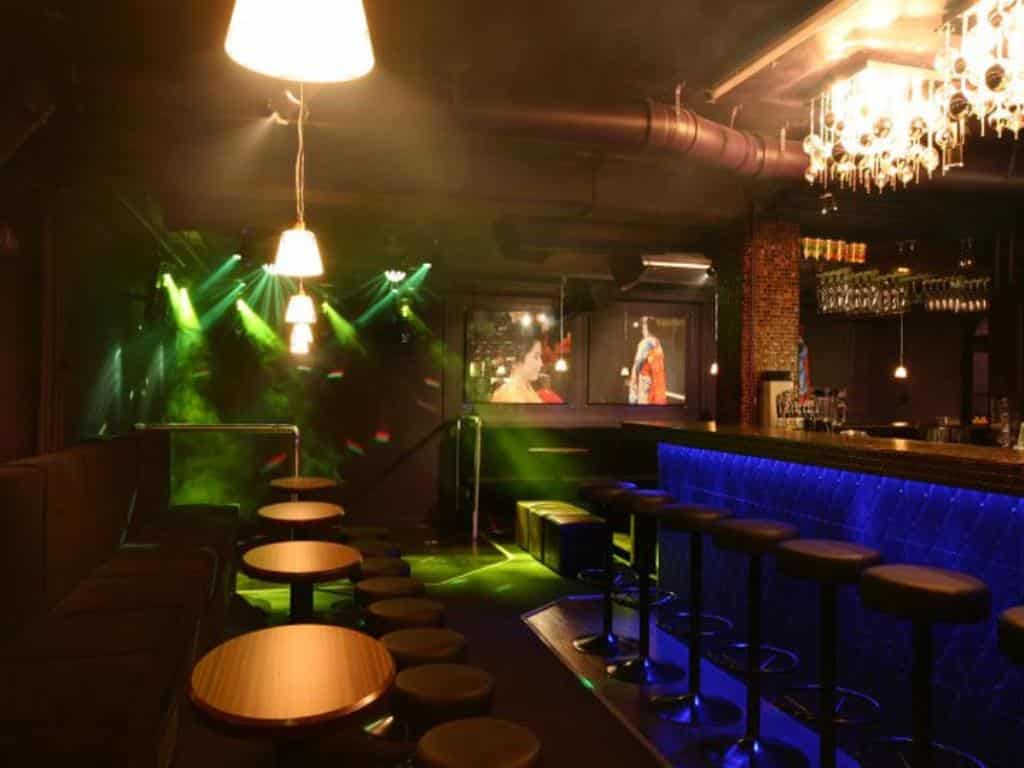 Bar Oula – A classy hotel bar for quiet conversation, delicious cocktails, and chic Lapland inspired surroundings. Prices are reasonable by Finnish standards, but the atmosphere is a real draw here if you want to linger long into the night. The food is pretty amazing too.
Viinibaari Vox – The best wine bar in Oulu with a buzzy crowd, plenty of seating, an extensive wine, and beer collection and friendly service. The staff is particularly adept at helping you find the perfect wine pairing for your palette, and with refined bar snacks, you can stay here for hours.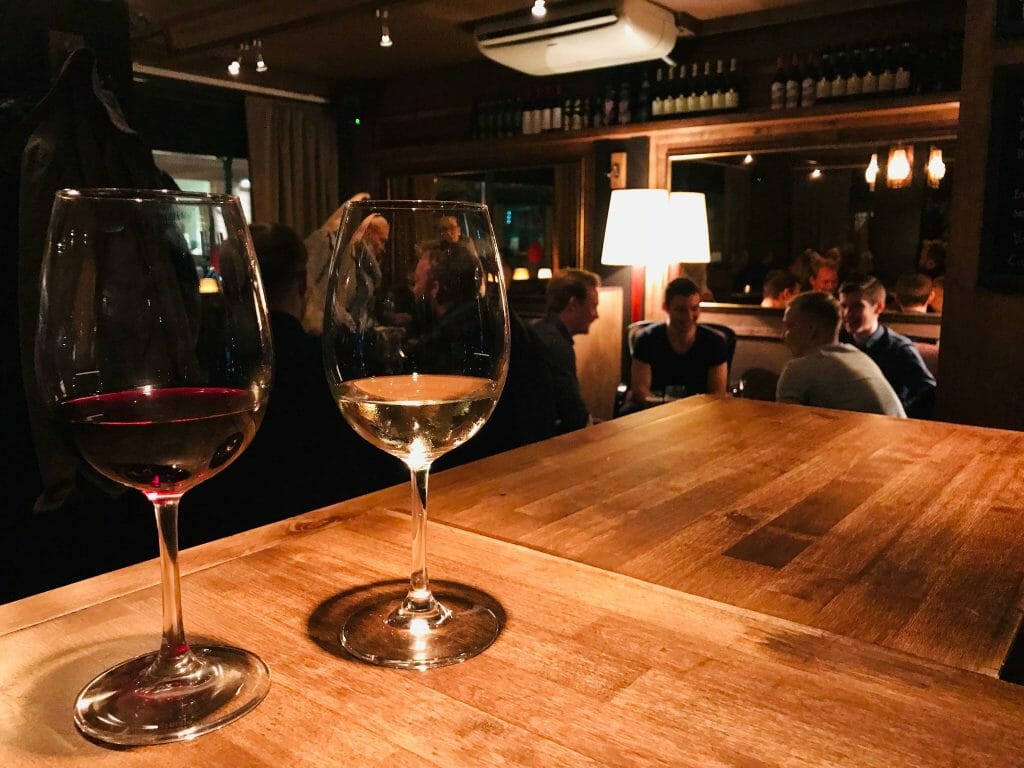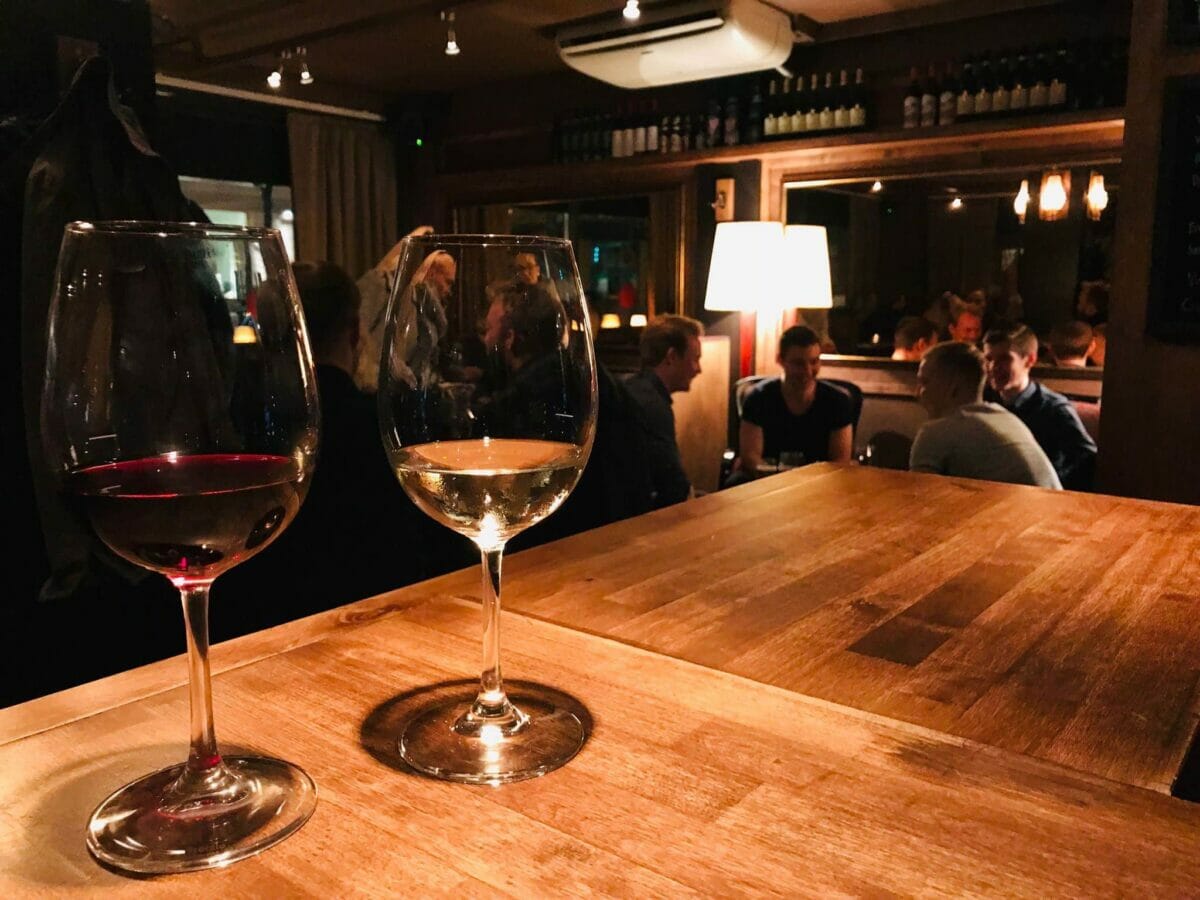 Cafe Kuluma – A simple spot popular with locals. If you want a traditional Finnish pub feel, this is the place to go. There is a good choice of beer, a great G&T (using Finnish made Gin even..) and a special drink called Rammstein which is not listed in the menu but is made in an exciting way involving fire. In summer time there is a terrace front of the bar, perfect for relaxing in the sun.
Mango Nightclub – If you don't want to try the Oulu gay club, then Mango is another fun option. Combining the best features of the bar and disco three-story nightclub boasts the best dancing floors in the city. There is even a room influenced by the music of Central and South America, although the party atmosphere does not quite reach the eutrophic highs of Mexico City or Medellin.
Karaoke Aitta 22 – One of the best karaoke bars in Oulu tucked into traditional log building on the old market square. Don't worry, the large neon light will guide you into this lovely, cozy little pub with a great selection of karaoke choices and little wait times. Finn's are notoriously quiet and its difficult to get them to open up, but somehow with a mic in hand this all melts away and they will quickly strike up a conversation with you…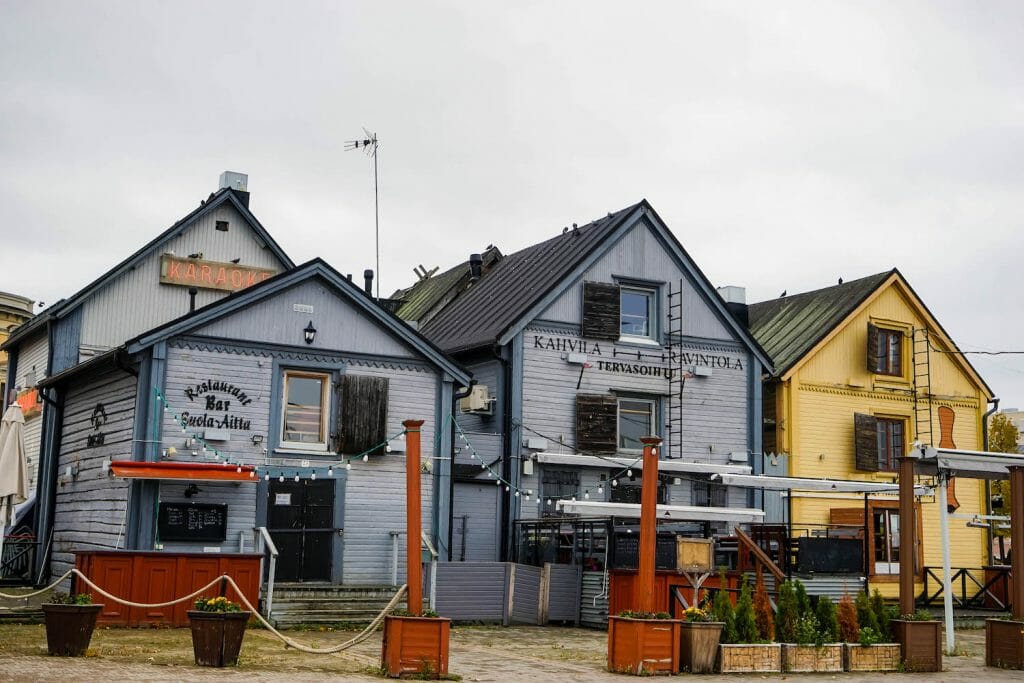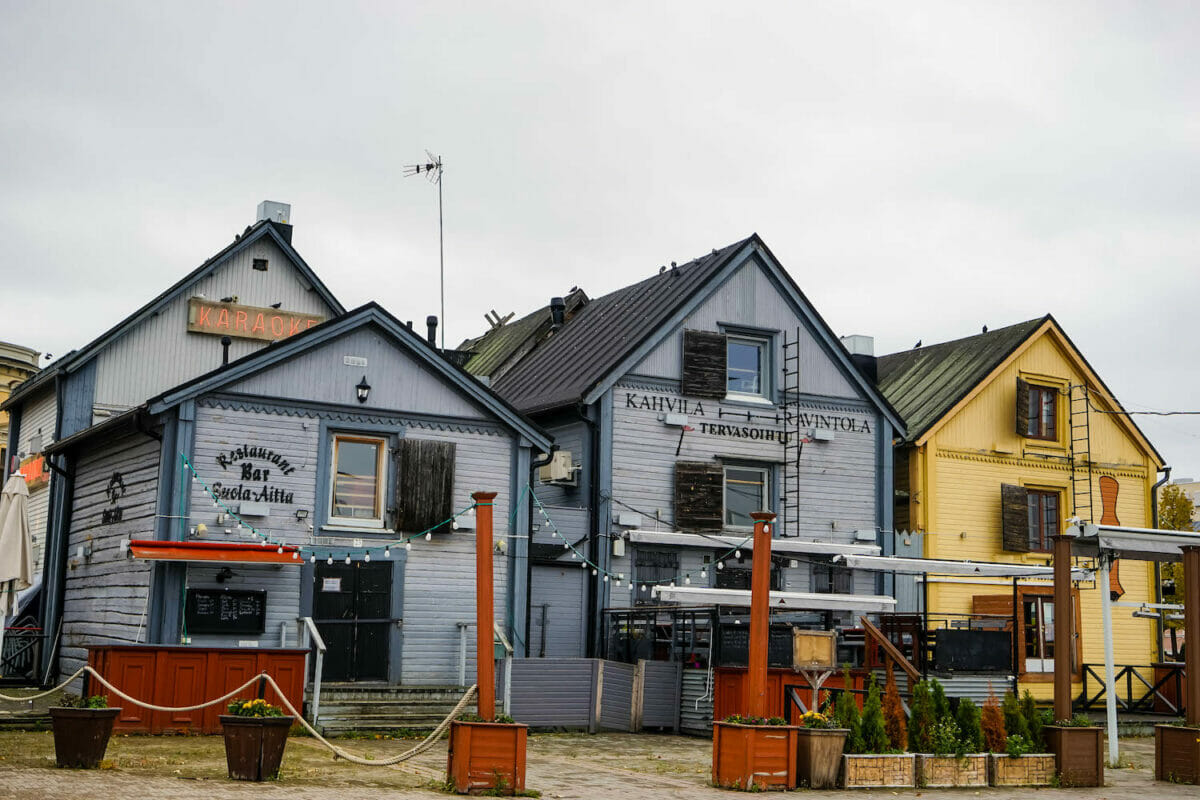 Sauna in Oulu
For those wanting to explore the naughtier side of Oulu, you should know there is absolutely no gay sauna here! Sorry boys, for this you are going to need to head to Helsinki, or just use your favorite gay hook up apps.
Most saunas in Finland are separated by sex and guests will generally be naked, though there are a few exceptions. LGBT travelers should take care never to confuse gay sauna's versus traditional sauna as it would be extremely awkward to make advances in a traditional sauna in Oulu – which are all about health and relaxation rather than sex.
The traditional sauna was invented in Finland and hot steam and ice-cold water have been a way of life in Finland for over 2000 years – long before the health benefits of sauna bathing were scientifically noted in the 18th century!
Public saunas are the best place for tourists to get a crash-course in this intrinsic part of Finnish culture and no visit to Oulu would be complete without an authentic Finnish sauna experience. Tampere might be the sauna capital of the world, but you still have a few options in Oulu so why not give it a go!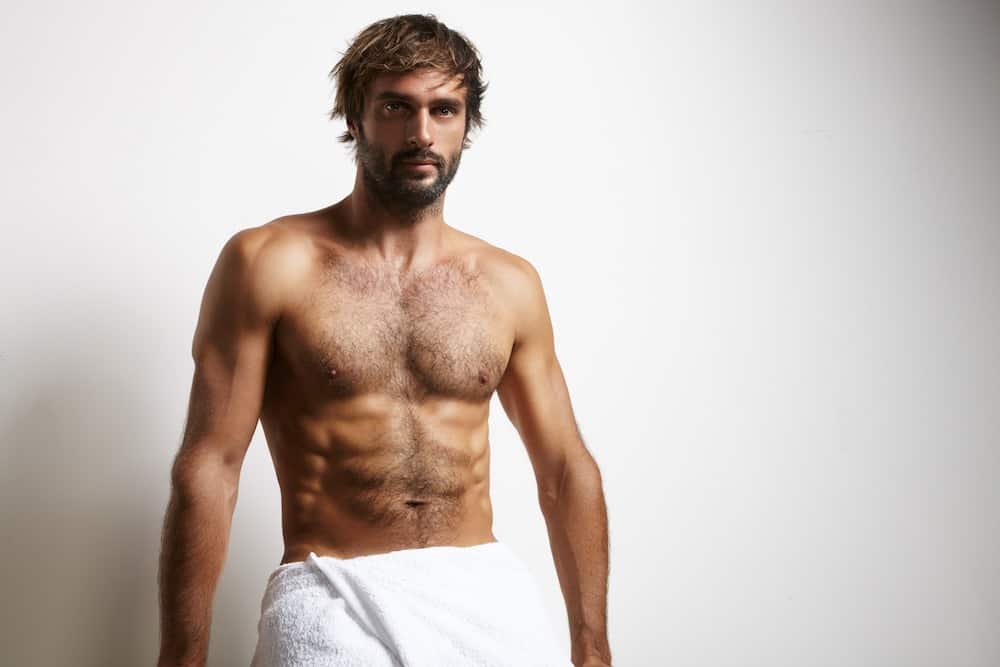 Kesän Sauna – If you are visiting in summer you can also try out this unique public sauna in Oulu located on a raft and operated by volunteers. The sauna is unisex so bathing suits are mandatory. Tickets area very affordable, everyone is welcome and cooling off in the river is a breeze. Highly-recommended to experience the real Finland.
Sauna Boat – A fun little café on a boat that periodically opens its beautiful sauna to the public. Enjoy a large, modern log sauna, while watching the picturesque scenery of the river Oulujoki out the window. When things get a little too hot, you can always step outside and take a dip in the cool river. Rinse and repeat! In the summer the ferry kitchen also serves up mouth-watering salty and sweet waffles. Check their website for upcoming dates or message on Facebook, but it looks around once a week in shoulder season and more in the summer. Or you can always make a private booking.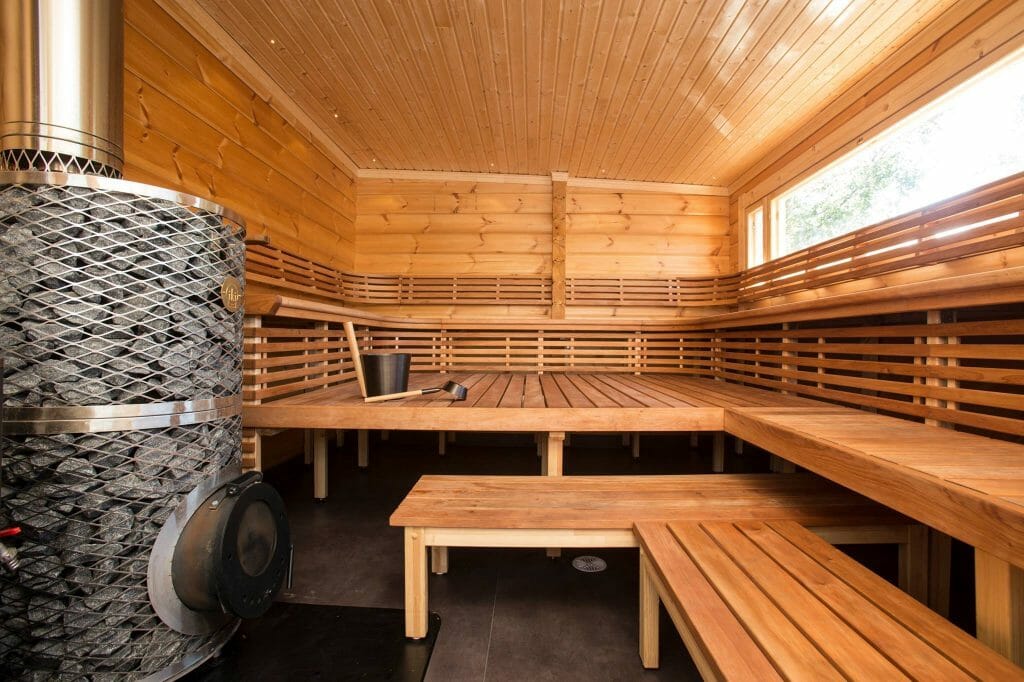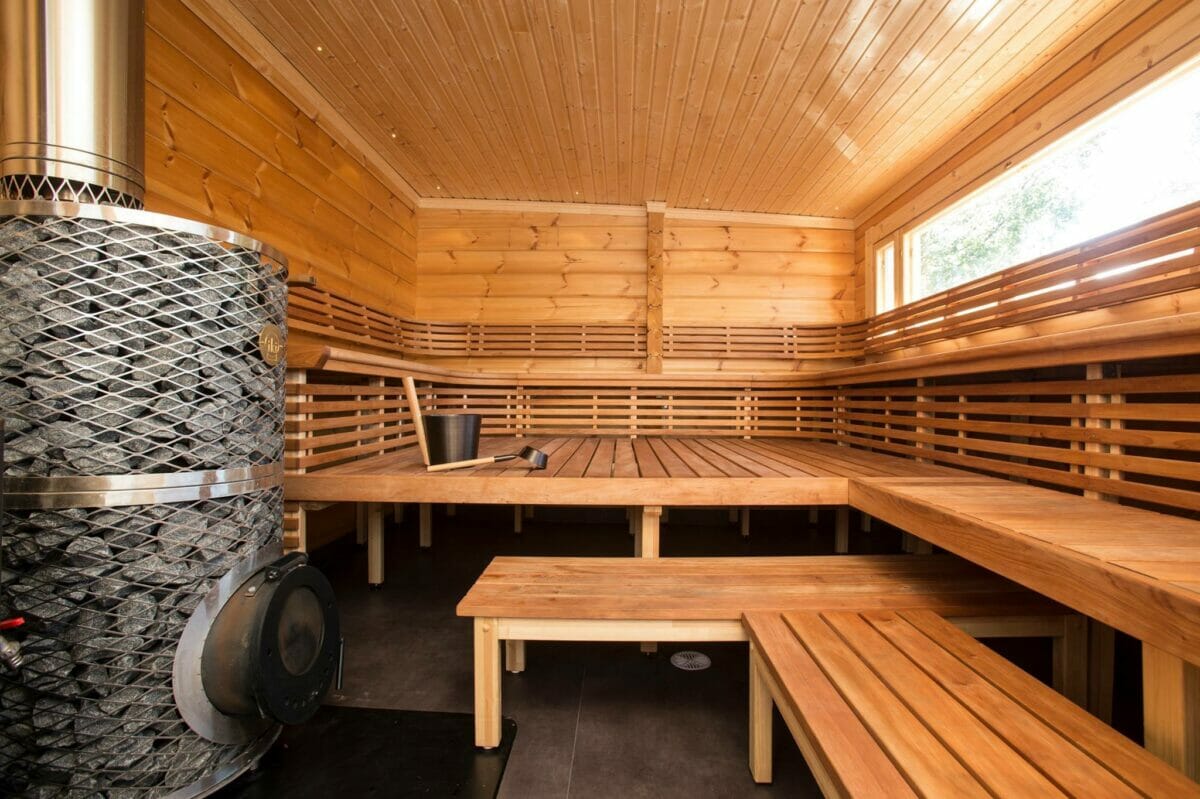 Lapland Hotels Oulu – Not open to the public, but if you are taking our advice and staying at this fabulous hotel there are wonderful wooden saunas for guests available every evening (along with a swimming pool). Separated by gender so you can wear as little bathing attire as you wish…Or for the ultimate sauna experience in Oulu, consider upgrading to one of their premium rooms with private sauna's attached to the bathroom – most with views of Oulu and an outdoor balcony for cooling off. Pure bliss!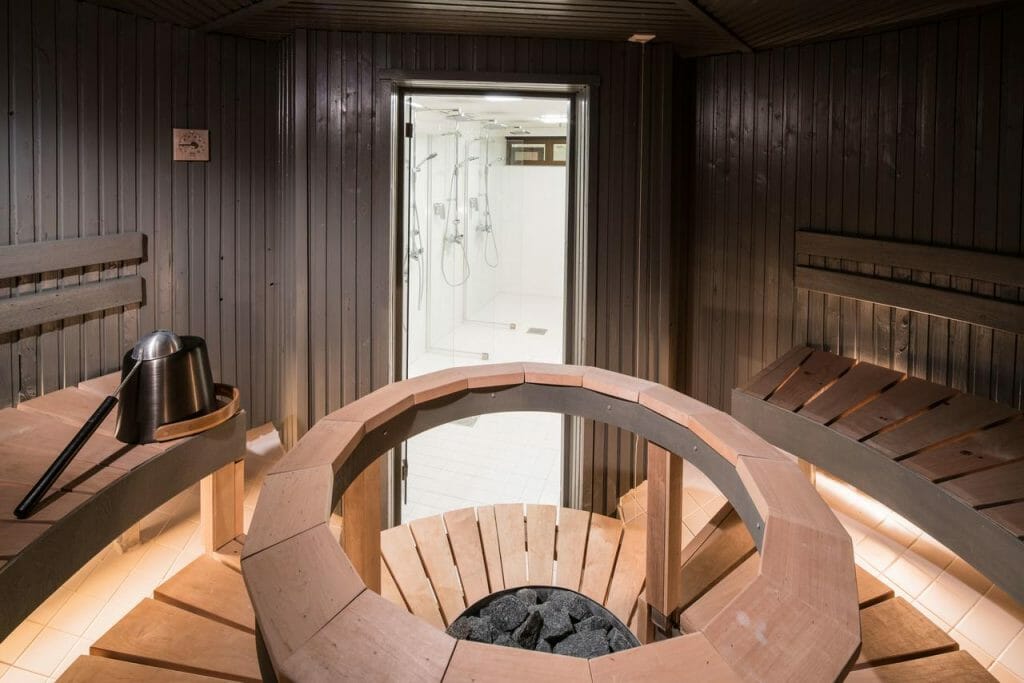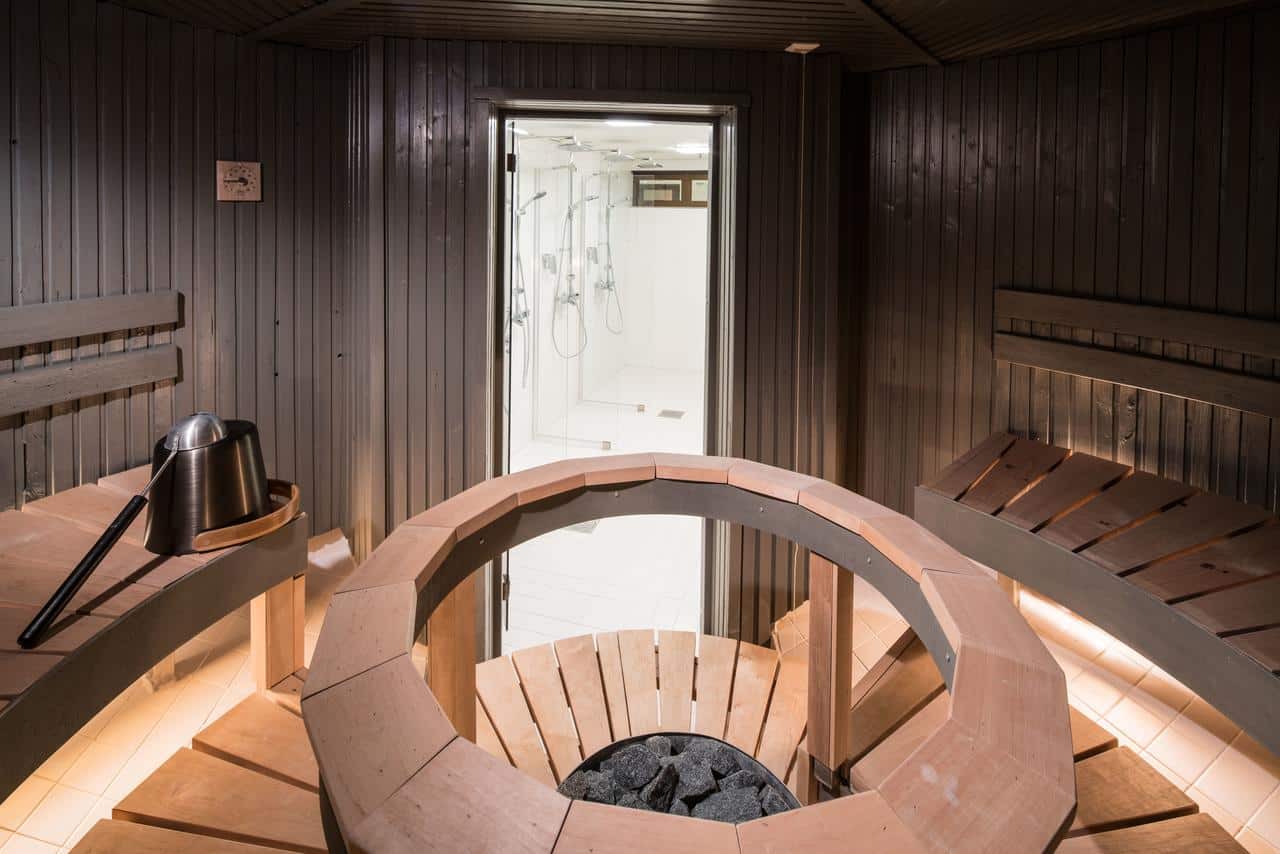 Gay Oulu Map