One of the most forward-looking and liberal cities in Scandinavia, an already famously gay-friendly region: It is no wonder travelers are choosing Gay Olso for their next holiday destination!
Experimental design, fabulous nightlife, trendy neighborhoods and those handsome Viking men (and women) are all waiting for you – Not to mention an active dining scene, a vibrant contemporary art scenes and all that nature on your door-step if you want to hire a car and explore.
Gay Oslo really does have something for everyone if you are just willing to explore and look a little beneath the surface.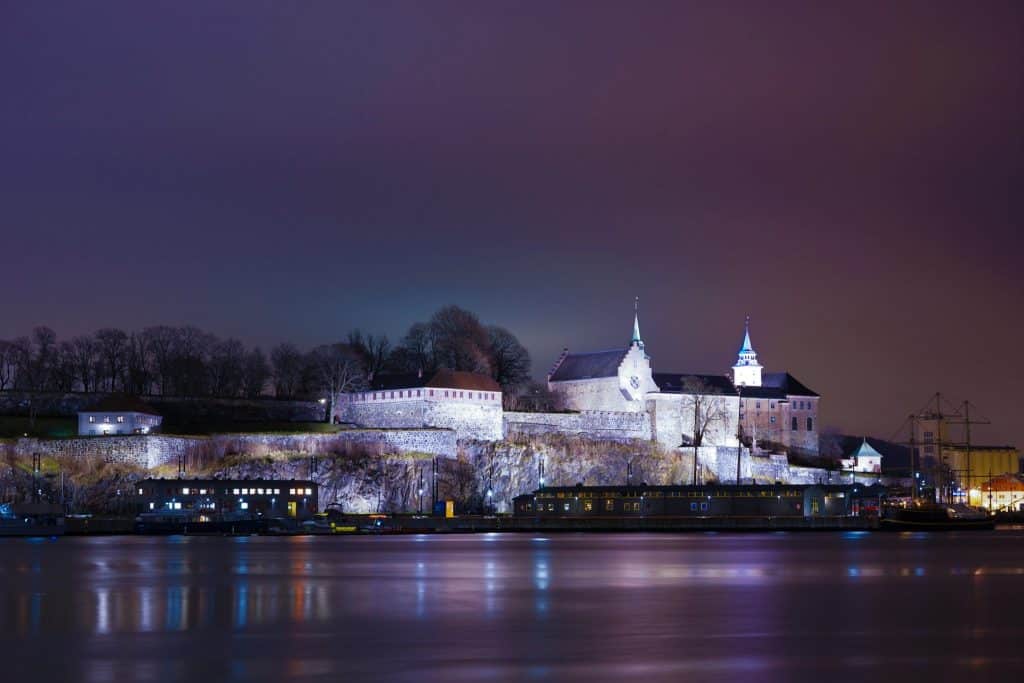 Same-sex marriage has been legal in Norway since 2009, and in this peaceful and open-minded Nordic Capital, queer travelers will find small rainbow flags on almost every store, club and restaurant window. Inclusivity is often just a buzz-word, but we found in Gay Oslo sexuality was (generally speaking) a non-issue. However, in this almost 'post-gay' society since everyone mingled together freely it did make it hard to pinpoint defined queer spaces beyond a few gay bars – an interesting contrast to Helsinki and Copenhagen where the gay scene is growing despite similar circumstances.
For an idea how 'post-gay' Norway really just take a look at the Norwegian teen drama phenomenon 'Skam' and how the third season is looking at the topic of homosexuality simultaneous alongside other issues. Its been so wildly popular there is now an American version and German, French, Italian, Spanish and Dutch versions on the way.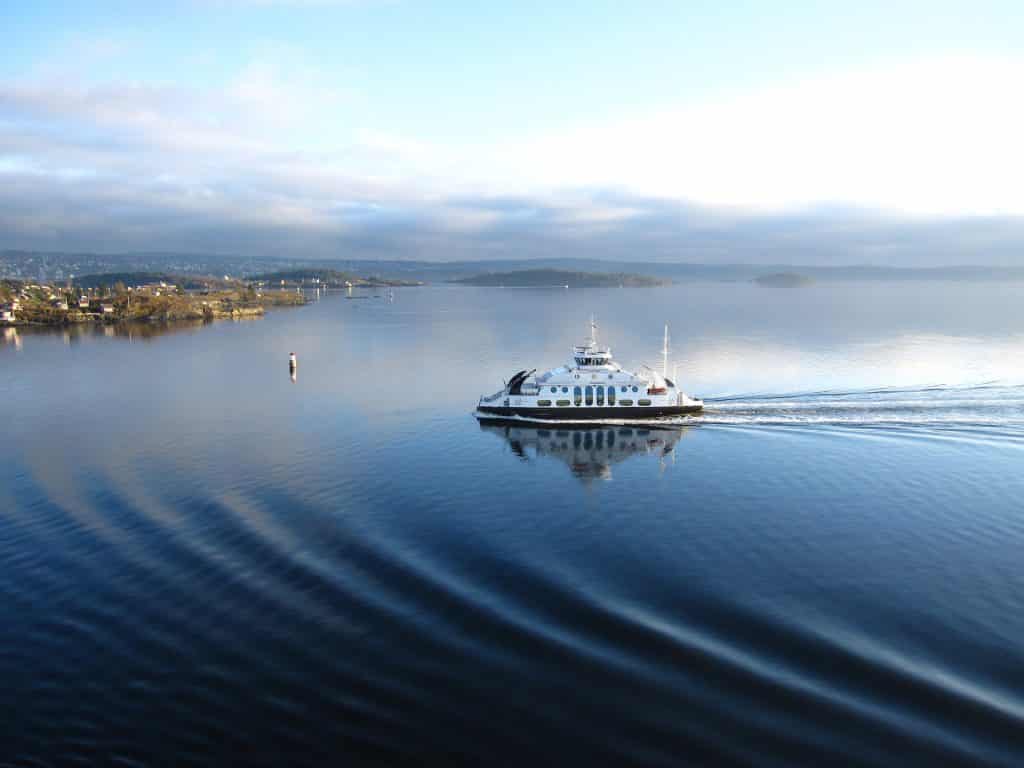 Norwegians are famously shy and withdrawn, loving to brag about how withdrawn they are – but we have to disagree and found Norwegians in Oslo warm, open and sincere…once you start a conversation. While in the long, beautiful summer days it is easy to meet gay locals in the parks and around town, in the bitterly cold winters you might want to turn to hookups to meet a friendly local in Oslo to show you around.
Hopefully, with this guide to the Olso gay scene, you won't need anyone else's help to enjoy this modern city, but it won't hurt as the city is changing and continues to reinvent itself rapidly.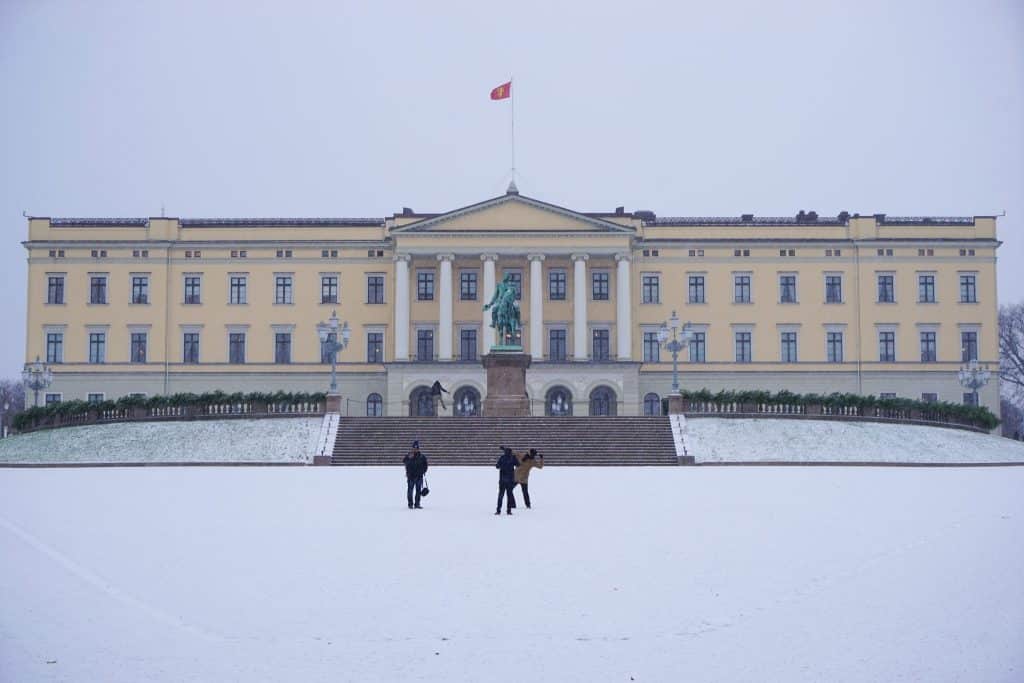 Gay Oslo Guide: The Essential Guide To LGBT Travel In Oslo Norway
Gay Things To Do In Oslo
Naturally being gay does not define which attraction most of us will want to see in each city and most queer travelers will simply want to check out the top things to see in Oslo during the day!
Oslo is a very safe, tolerant and progressive city and gay travelers in Norway do not need to take any extra precautions concerning public displays of affection. Rest assured you will have no issues exploring this beautiful and diverse city, and even the essential list of things do with keep visitors entertained for at least a couple of days.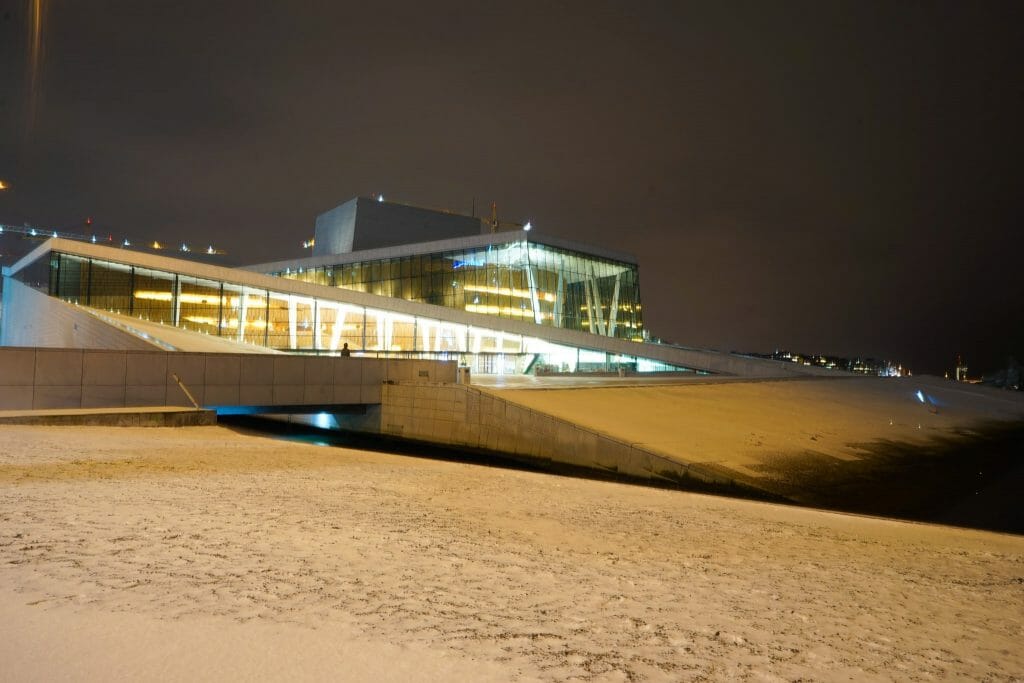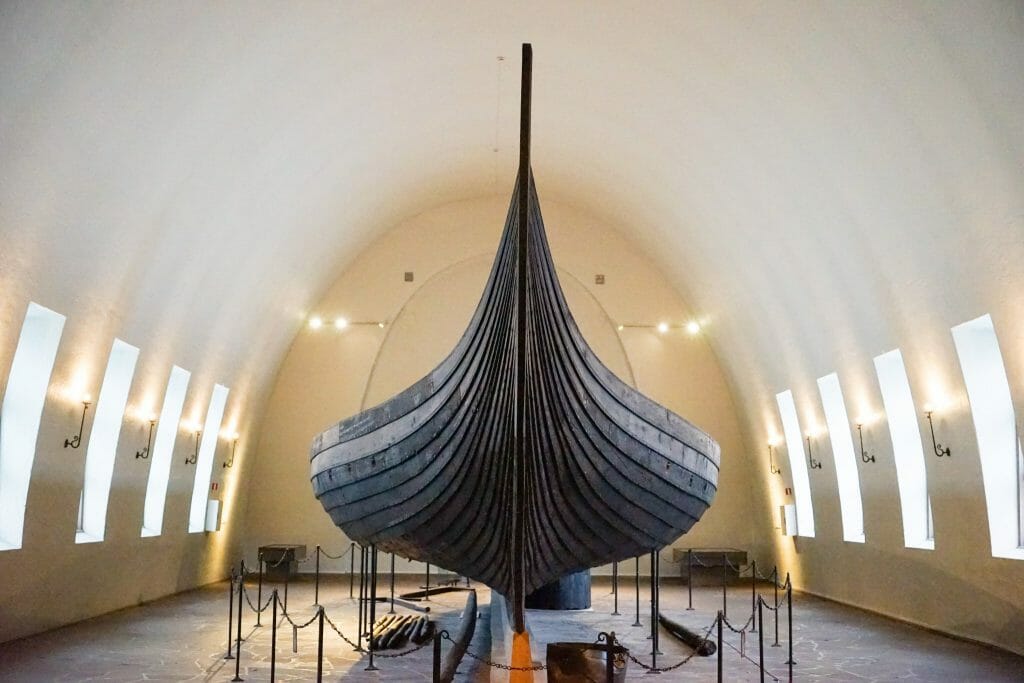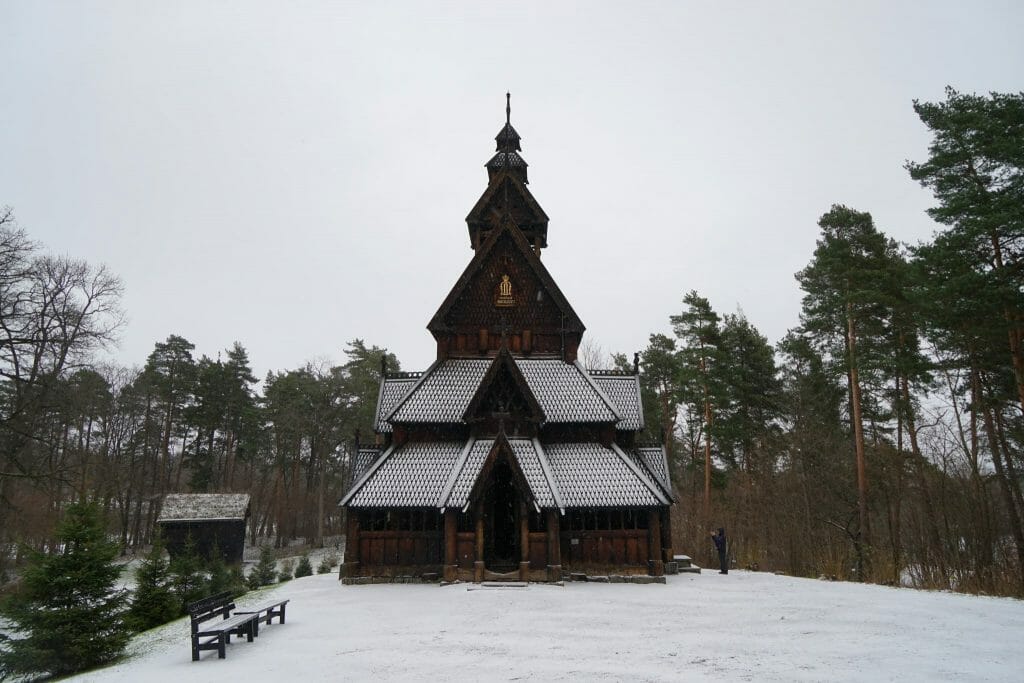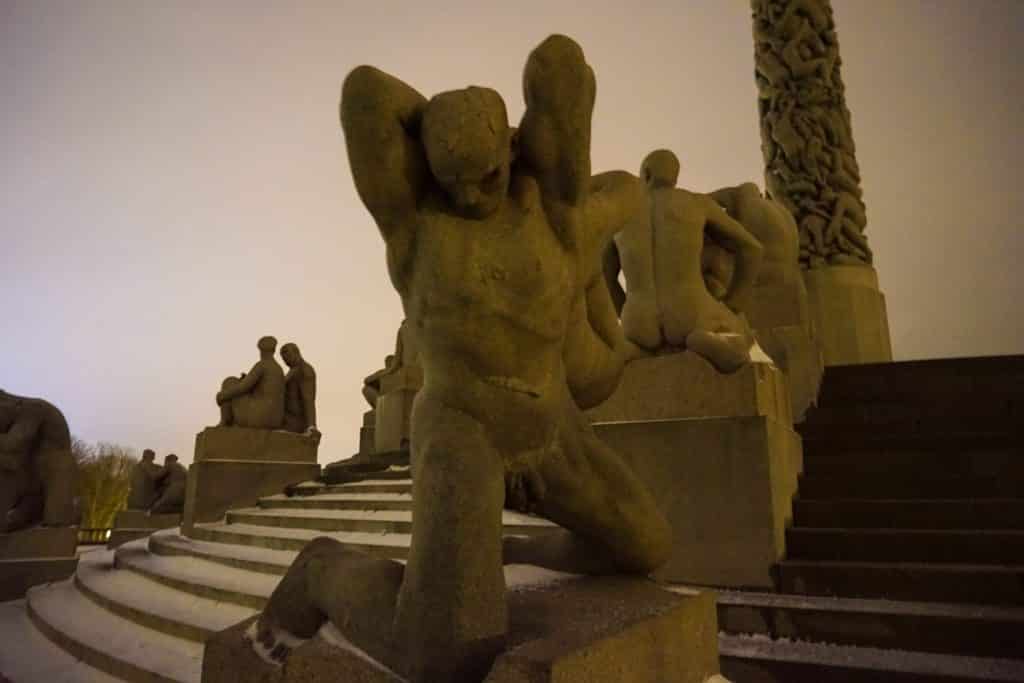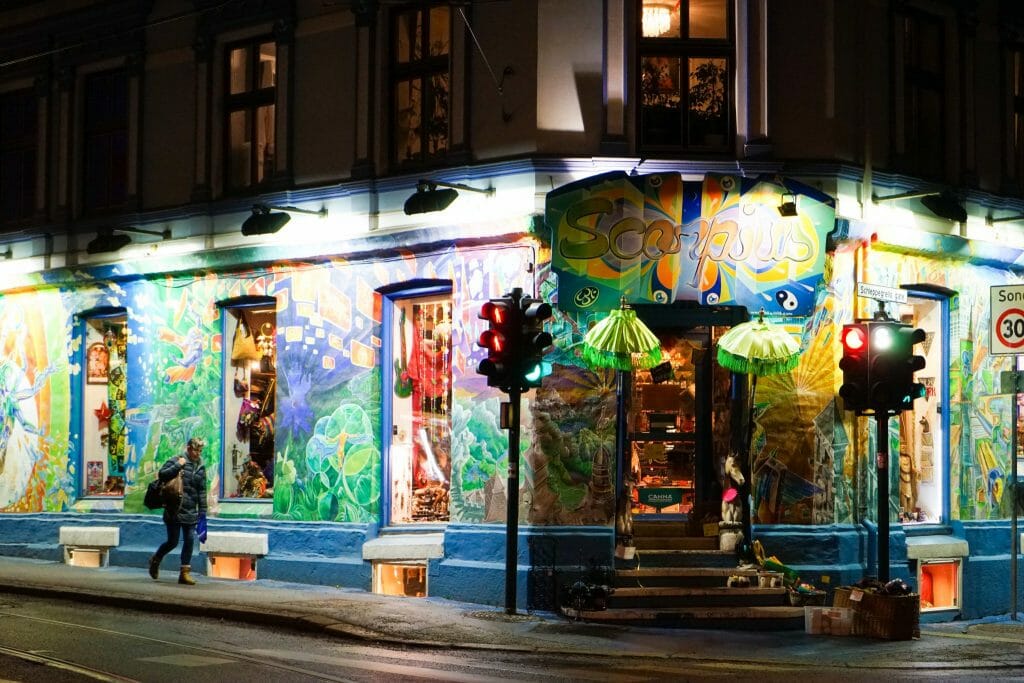 Gay-friendly and Gay Hotels in Oslo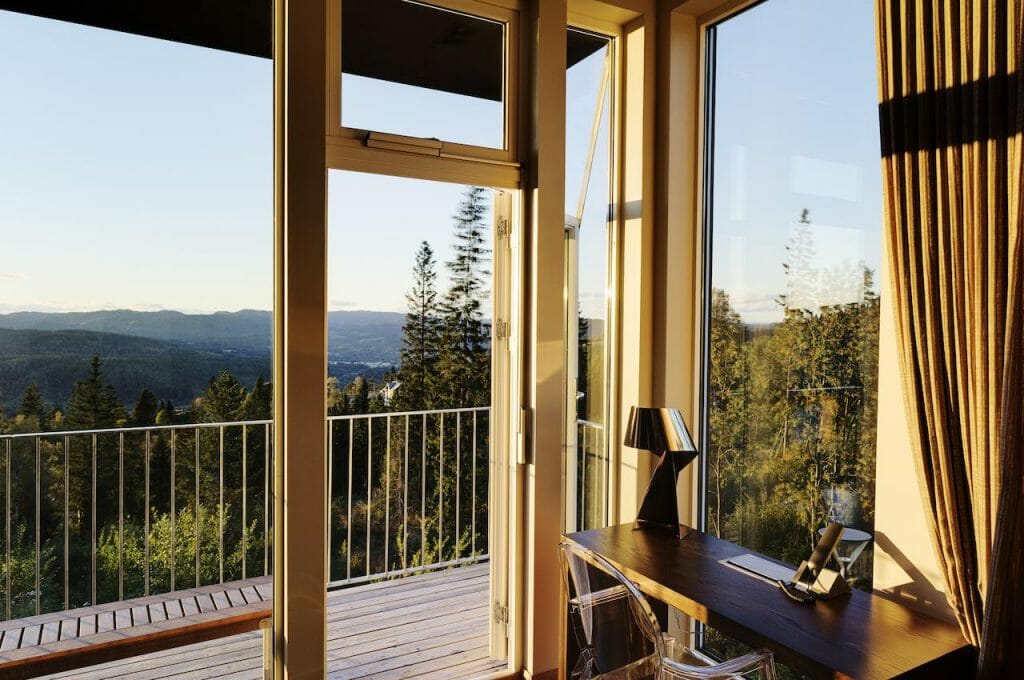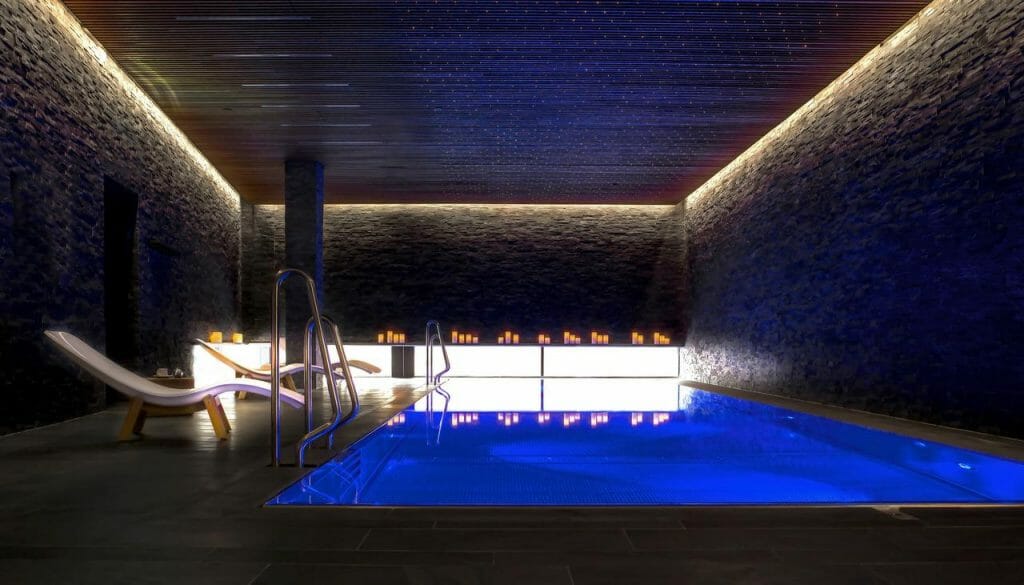 As you would expect in such a progressive country, pretty much every hotel and hostel in Oslo can be considered gay-friendly – after all being a gay-friendly it not all about upscale luxury, but about providing friendly and open service and welcoming everyone with open arms!

Having said that, everyone likes to be surrounded by people with common interests, and as such there a few well-known hotels in Oslo that are known hot spots for gay travelers to stay! There are currently no exclusively gay hotels in Oslo. The best location in Olso for gay travelers is in the compact city center which is close to all the top tourist sites and attractions of the Oslo gay scene – by day or by night, but we also loved one hotel in the trendy Grünerløkka neighborhood and another luxurious ski countryside escape.


The following gay-friendly hotels in Olso are only the most popular with gay travelers, but there are hundreds of other hotels in Oslo if you don't find quite what you are looking for. Whether you want a fun and social hostel, a cheap room to crash after a night of partying or a designer boutique option to sip cocktails and surround yourself with fabulous people – Gay Oslo as something for everyone!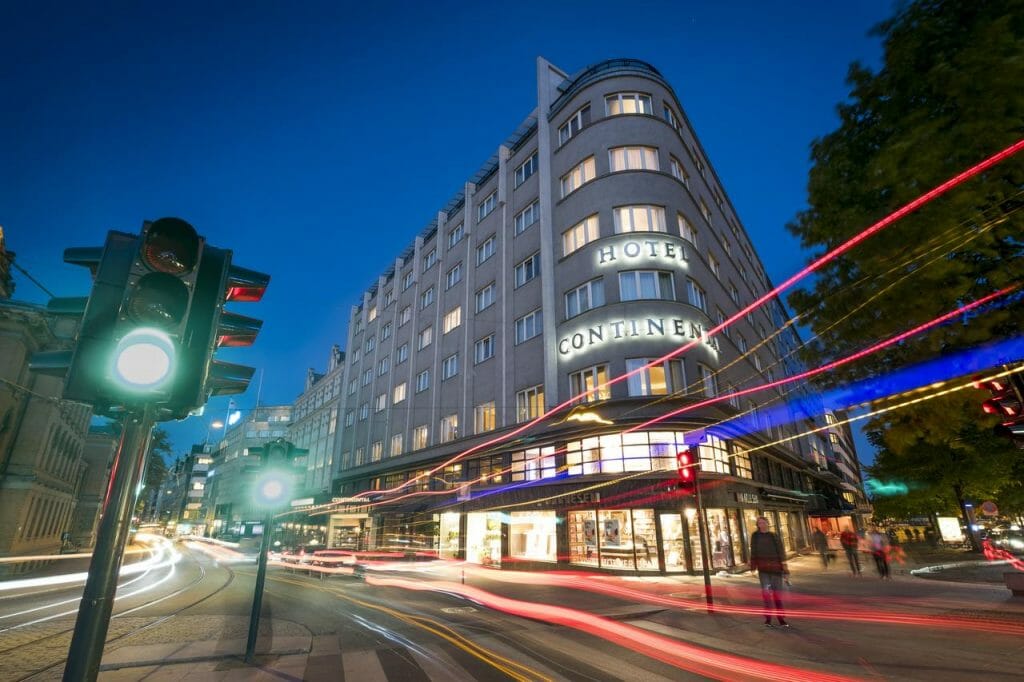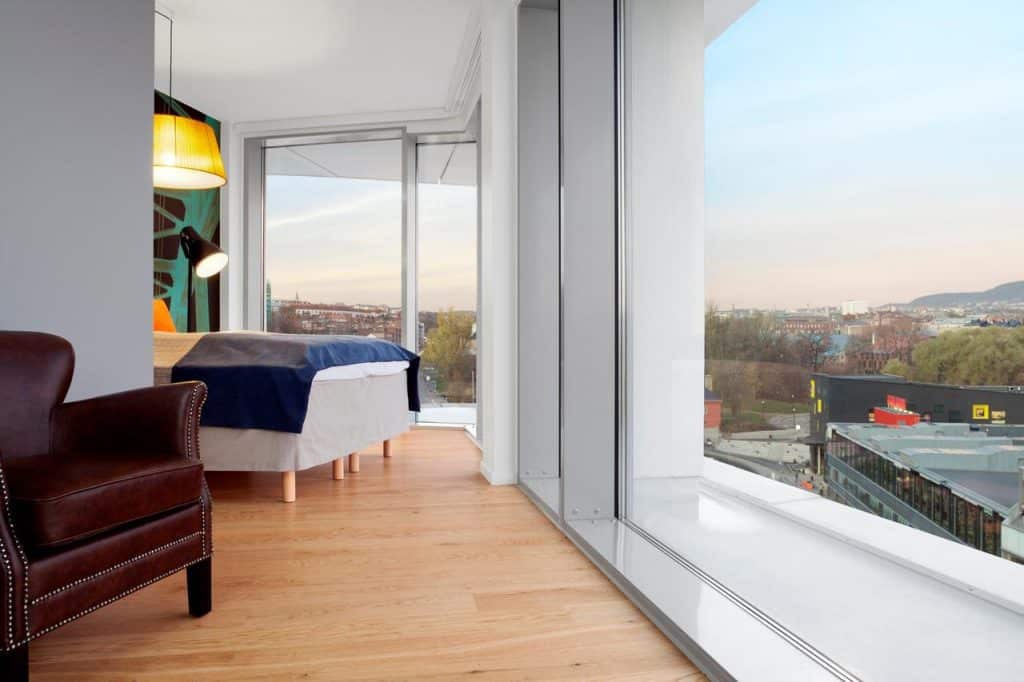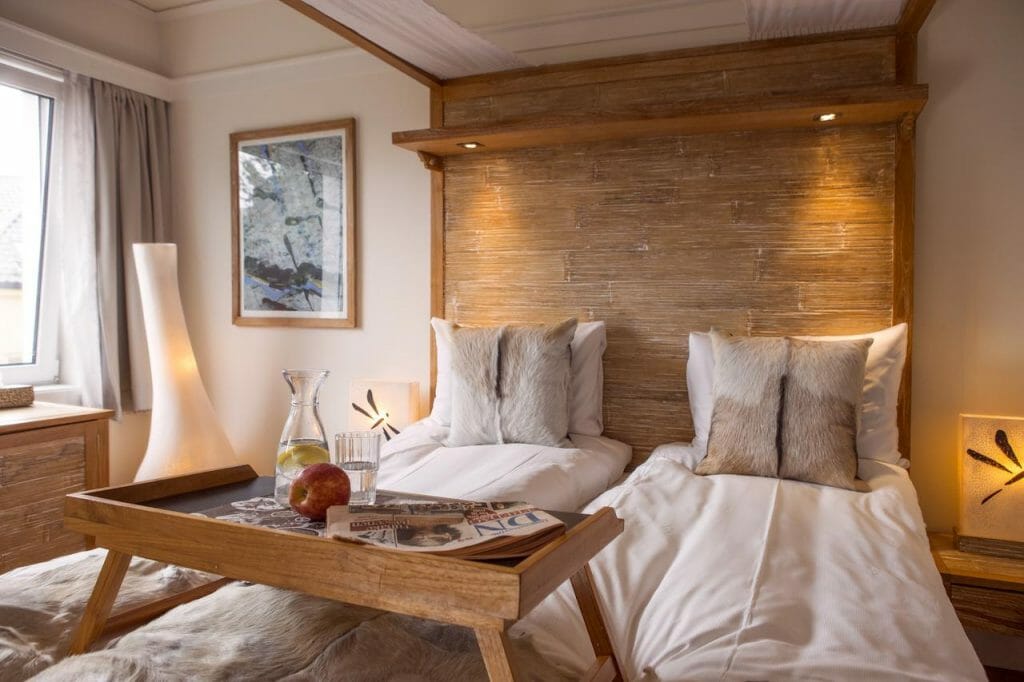 Gay-Friendly / Gay Bars and Clubs in Oslo
Oslo is well-known as one of the most gay-friendly cities in Europe and has a small but vibrant gay nightlife scene. Being such a tolerant society, you are unlikely to experience any issues with displays of affection in public in Norway and will be welcomed in most clubs and bars – so naturally many gays in Oslo don't feel the need to segregate themselves.
Conversely, this is no vibe like a gay club vibe, and we loved how lesbians and gay men frequently mix in all the Olso gay bars and having an inclusive night out with our queer family. If you're not sure where to go, we recommend heading to the gay bars in the central city of Oslo or for a more low-key night the mixed bars in the Grünerløkka Neighbourhood are where fancy, rich hipsters, and designer gays hang out.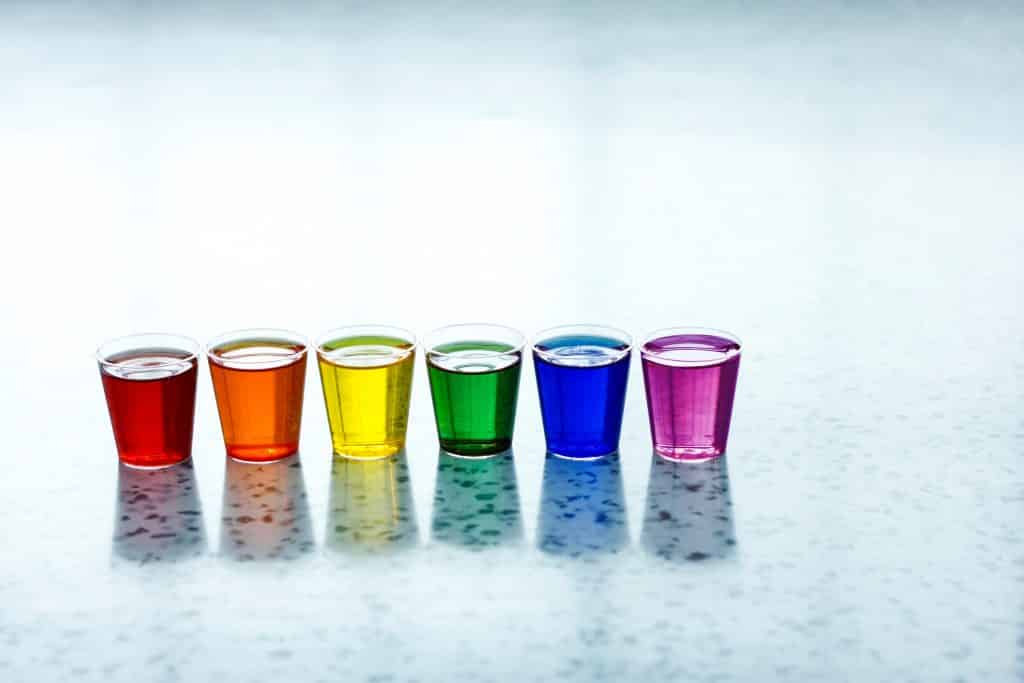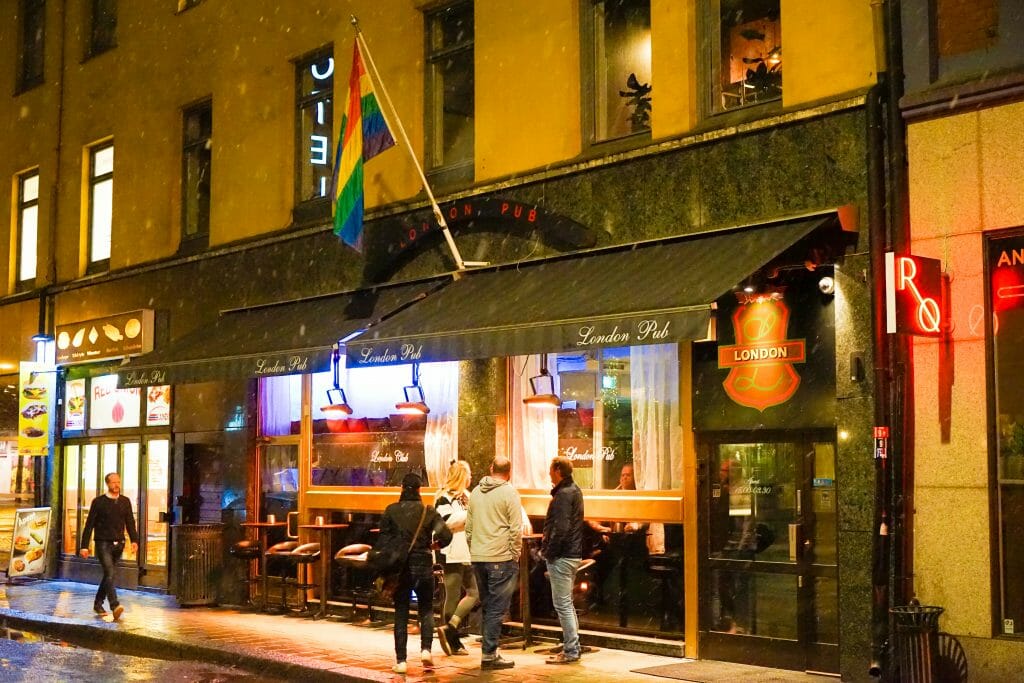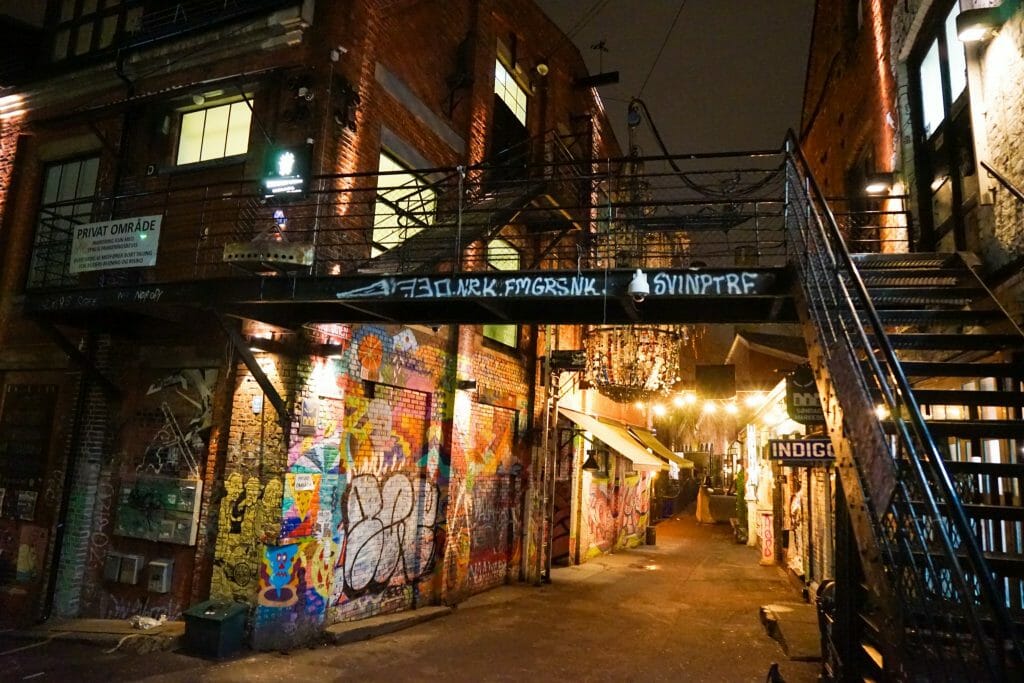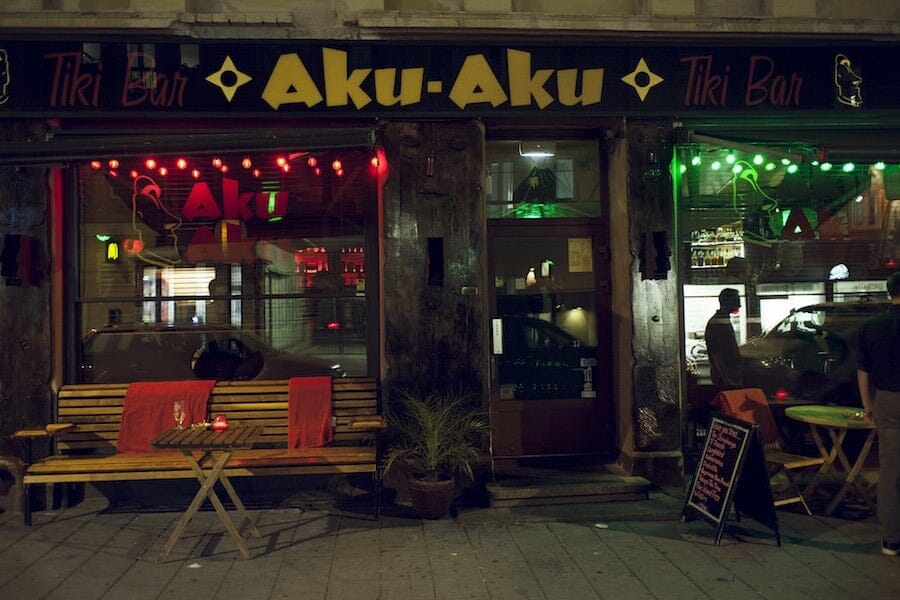 Cruising & Gay Sauna in Oslo
One place where Grindr and other gay hook-up apps really made a difference worldwide is the closing of saunas and bathhouses.
While other European destinations such as Prague, Brussels, and Valencia have bucked the trend and continue to have a thriving gay sauna scene, in Olso, this is not the case in Oslo. Sadly, today only Club Hercules remains – although it is one of the top gay saunas in Scandinavia.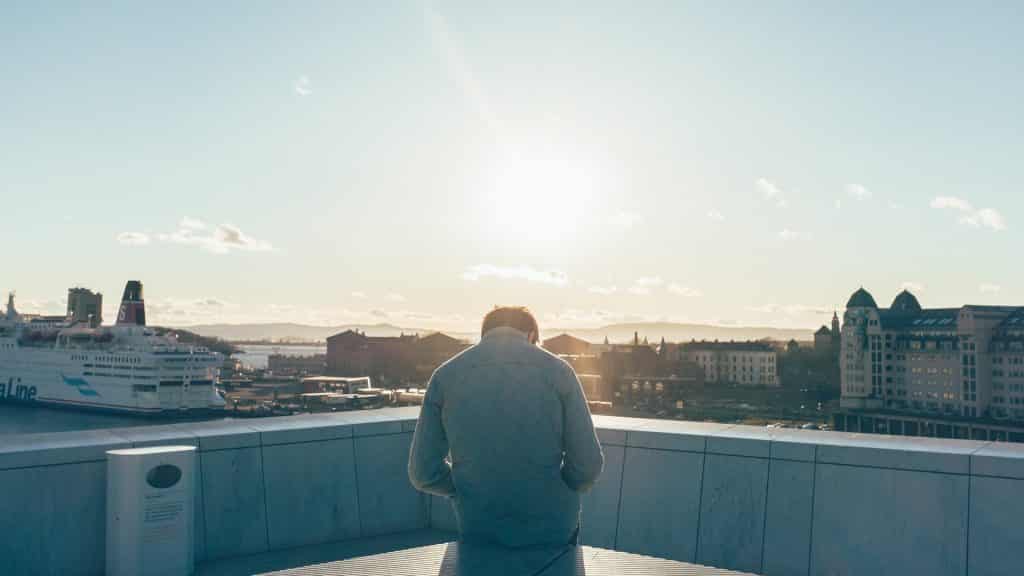 Spread out over four floors Club Hercules / Saunahuset Hercules offers plenty of fun with a busy jacuzzi, steam and dry sauna room, XXX room, private cabins, and maze. It's not the cleanest, but as you would expect this Oslo gay sauna is popular with tourists and sexy Norwegians who really get right to it if you're not too picky. Friday's and Saturday's after 1 am are most popular.
Otherwise, the crowd is mostly older Bear Viking guys. Entrance is NOK 175 or NOK 110 for under 26s with towels, condoms, and lube all provided. Re-entrance is free on Sunday with a stamp, so you can visit the Hercules gay sauna in Oslo before 8 am that morning and head back for a second time after 3 pm at no extra cost.
If the gay sauna in Olso isn't your scene, there is also the ever-popular SLM Oslo Fetish Club / Cruise Lounge for your hit of Scandinavian Leather Men (SLM). They host mostly themed parties with specials dress codes on the second Saturday of every month and have Bondage workshops. Read their house rules before going and register on the webpage no later than 10 pm the day of the event. Downstairs is the fun cruise/play area with a dark room, sling, and the essential BDSM toys.