The sprawling, gritty capital of Poland, Gay Warsaw is a mess of communist concrete, rebuilt historic structures and modern glass and steel.
Unlike any other city in Poland, Warsaw is indeed reminiscent of Moscow than other Europe capitals such as Paris, Amsterdam or London – and the similarities don't stop there.
Sadly, being gay in Poland is not easy with a socially conservative duopoly in control of legislation with the backing of the all-powerful Catholic Church who until recently wherein the grip of anti-gay hysteria and a state-sponsored campaign of LGBTQ persecution.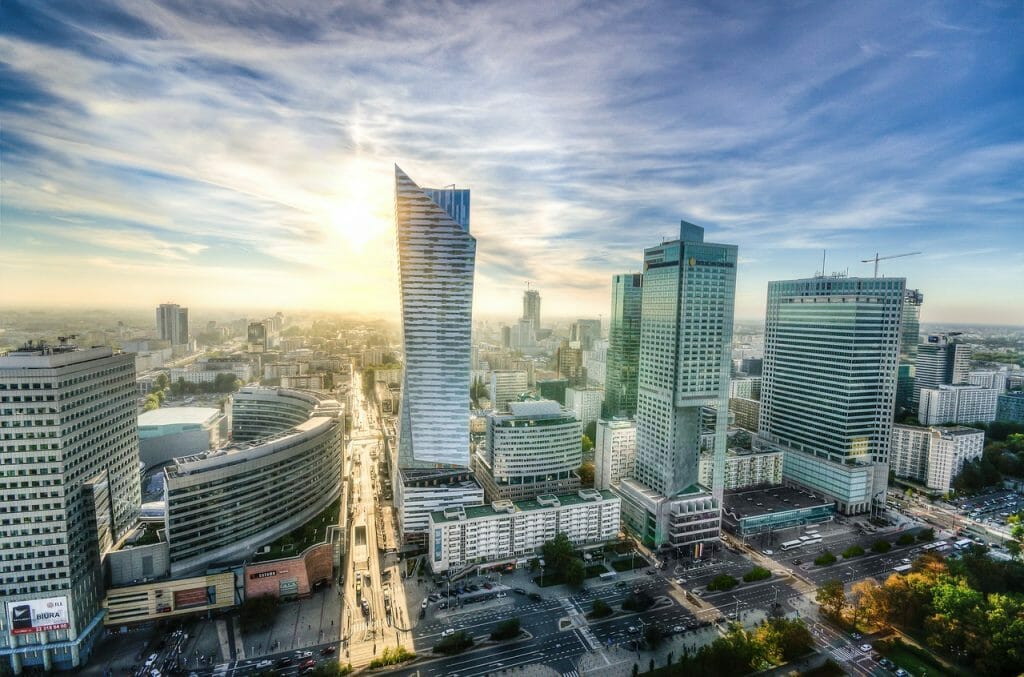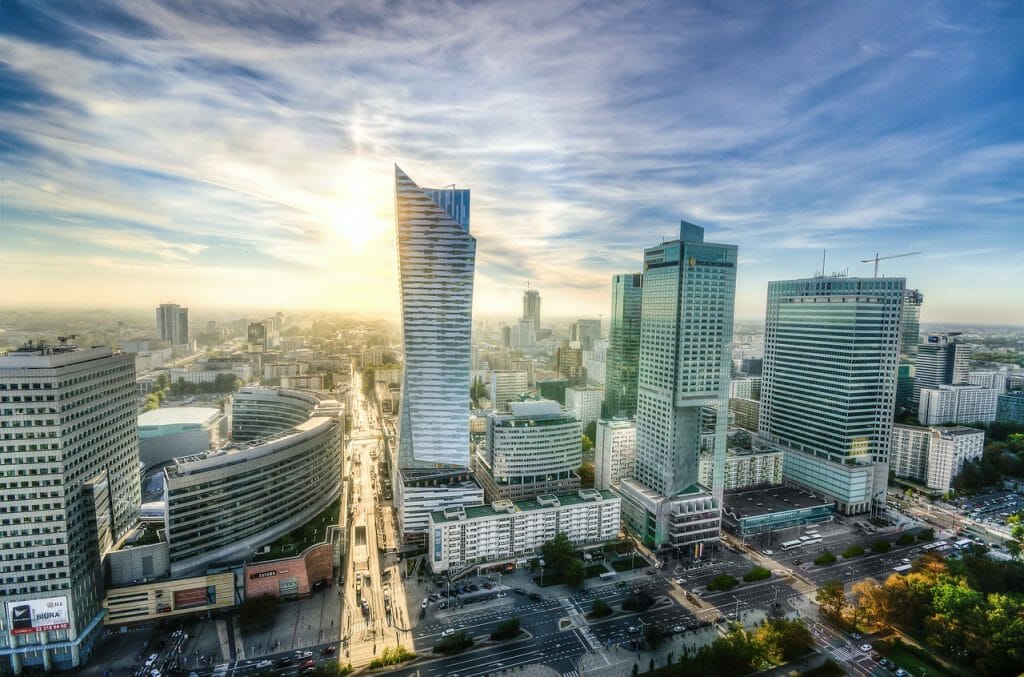 While many ex-soviet countries have made steps towards equality, Poland – despite being a member of the European Union for fifteen years – has woefully insufficient legal protections for LGBTQ Poles against discrimination in any sphere of living outside of employment. Poland even recently took issue with Brussels after a gay flag was flown outside of the European Parliament… There are signs a shake-up is on the way, with Robert Biedron Poland's first openly gay MP and then mayor, being viewed as a frontrunner for Poland's presidency.
Despite excruciatingly slow progress politically, wider Polish society is slowly becoming more tolerant, and Warsaw has some gay bars, clubs, and cafes – although a far less developed gay scene than you would expect for a city of this side. While Warsaw is the most liberal city in Poland, it is still advised to keep overt displays of public affection to a minimum. Much like Bucharest and Budapest, the current government seems hell-bent on turning 'illiberal,' though we hope this turns out to be just a small bump in the road to full societal acceptance of gay life in Poland.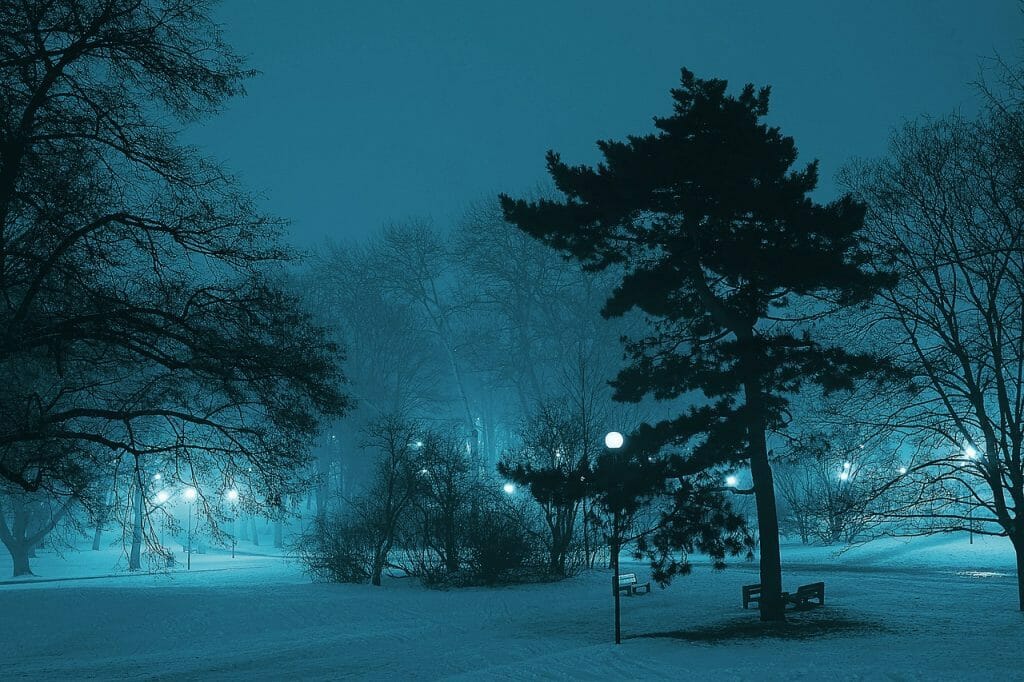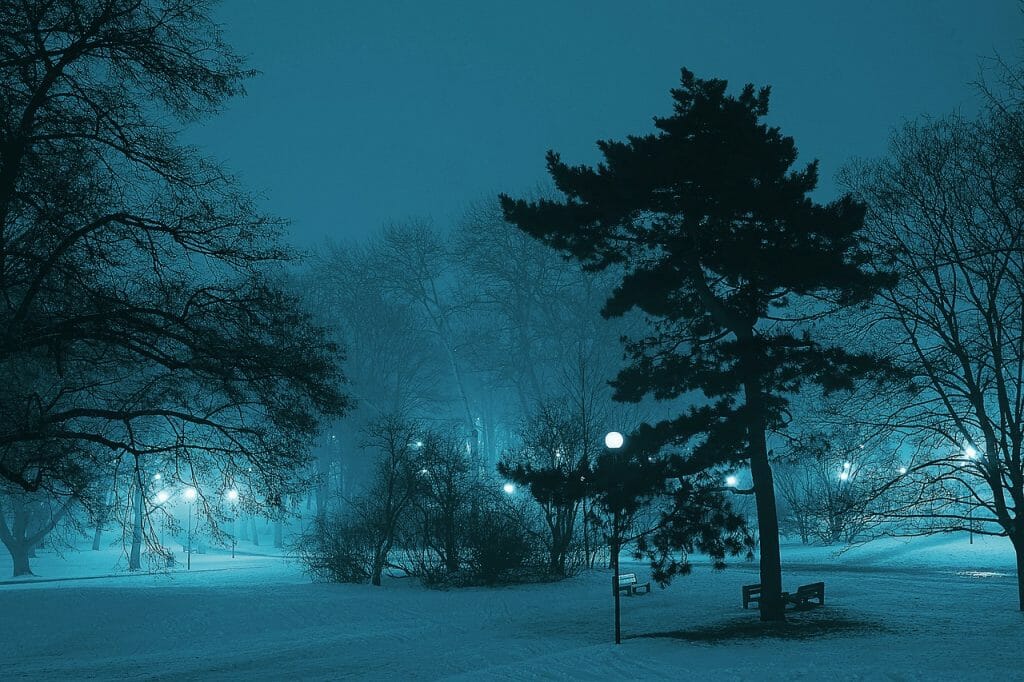 As in much of Eastern Europe, the younger generation is finding their voice, and in cosmopolitan Warsaw, you can find plenty of trendy cafés and bars frequented by the LGBT community. However, many older Poles will still not admit to being gay – even when you spot them in the sauna or making out on the dance floor.

Despite Poland's less than progressive attitudes to gay rights, Warsaw should be on everybody list not only because of its tantalizing energy and wild nightlife but because of its fascinating mix of communism, old-world elegance and a near-total devotion to modern capitalism. Things can get wild here, but that's half the fun of Warsaw. Just use your common sense and stay safe!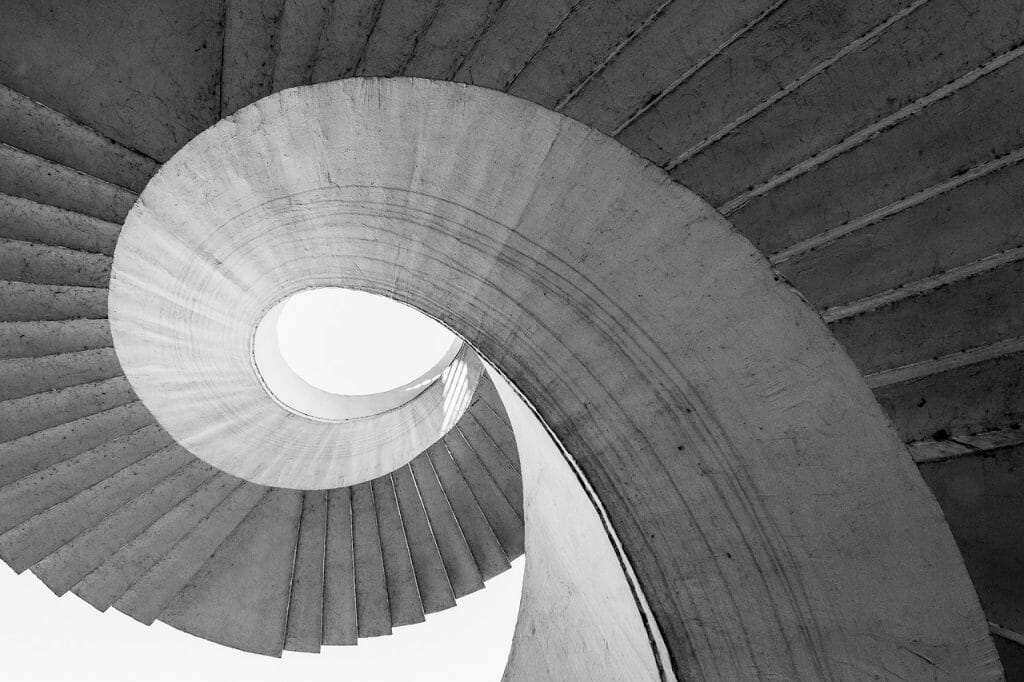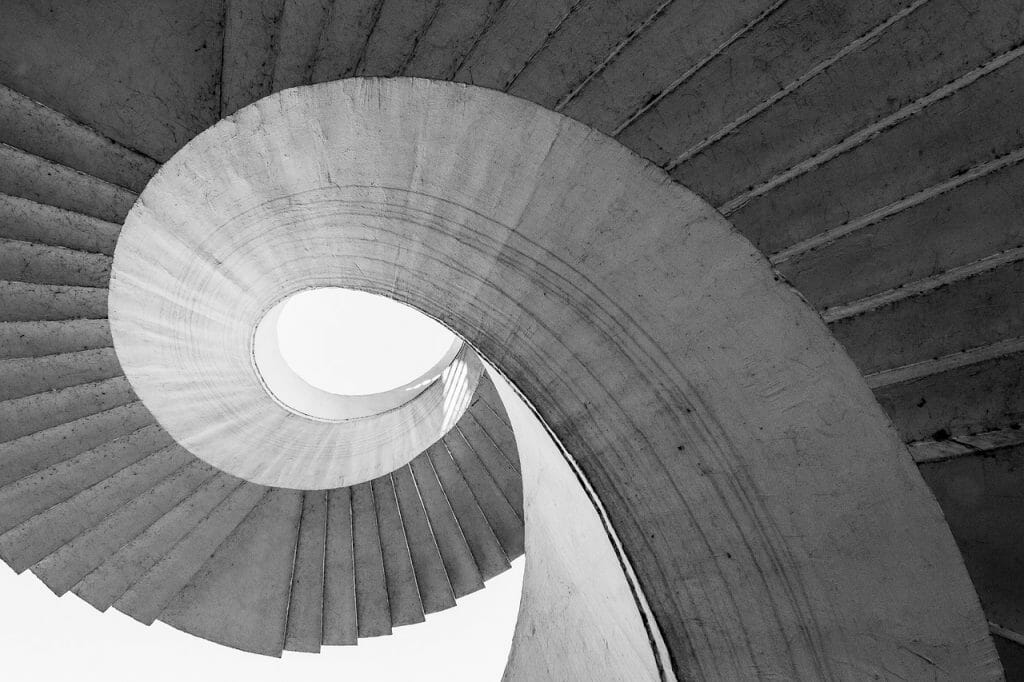 Gay Warsaw Guide: The Essential Guide To LGBT Travel In Warsaw Poland
Attractions in Warsaw
Obviously being gay does not define which attraction most of us will want to see in each city and most queer travelers will simply want to check out the top things to see in Warsaw during the day! Warsaw is a very safe city but still, all travelers should take caution in crowded areas or at night in bars with valuables.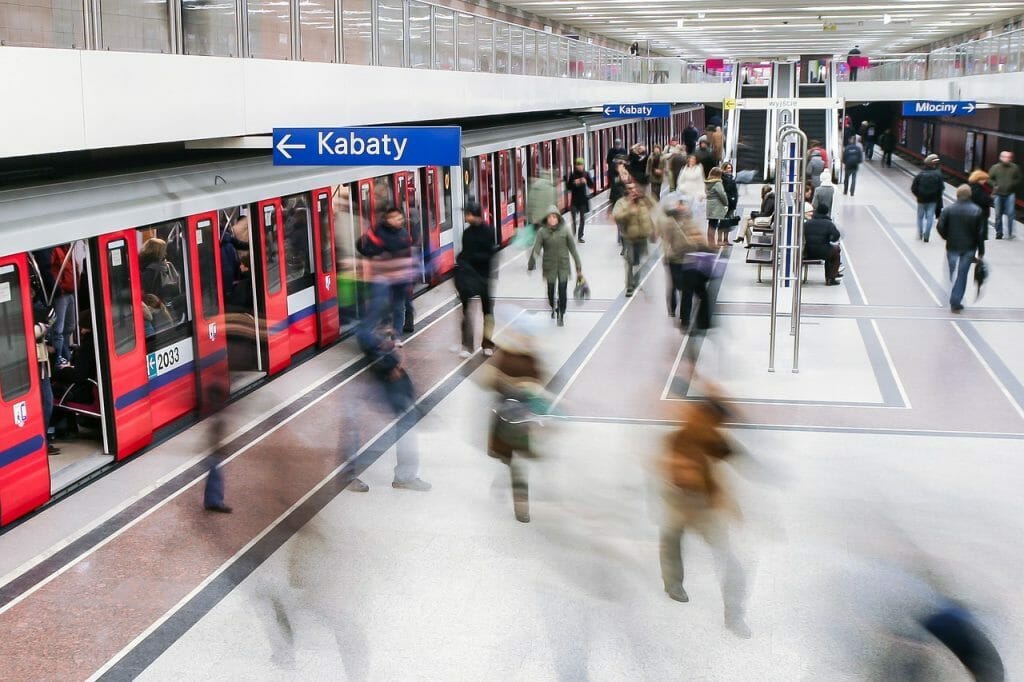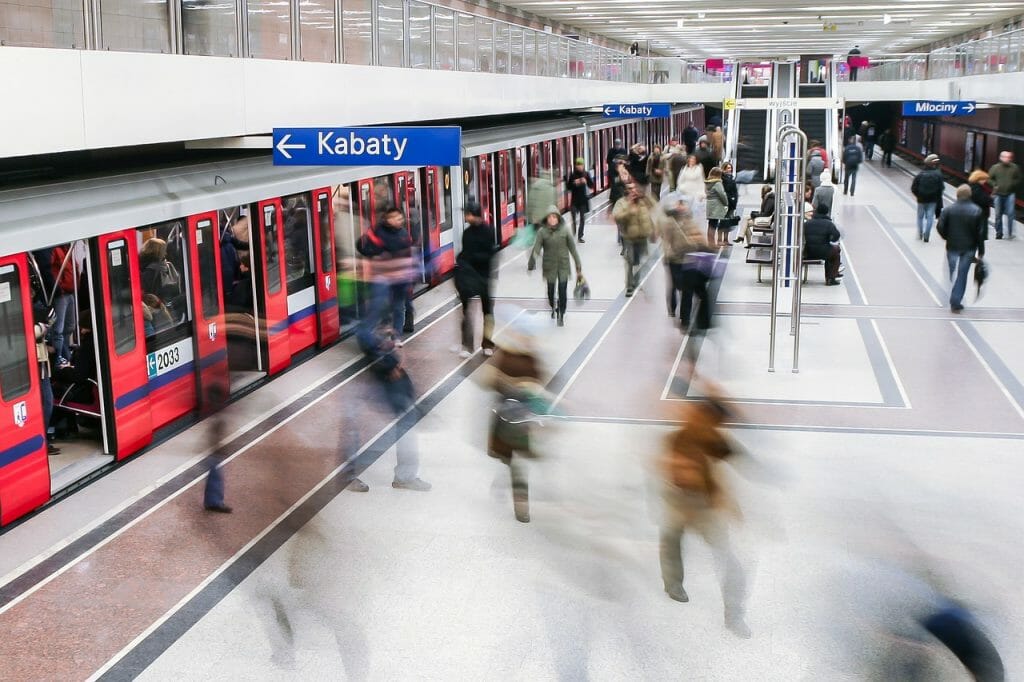 Gay travelers in Warsaw should take special care regarding public displays of affection where many residents are uncomfortable with LGBT culture and likely hold conservative attitudes, and outright homophobia is not unheard of. While far better than most ex-soviet countries, attitudes here are similar to Budapest but still far being more accepting cities like Prague and Tallinn. Overall gay life in Warsaw requires a common-sense approach which will generally ensure you have no issues exploring this beautiful and diverse city.
There is so much to do in this gorgeous city – but we found our favorite memories were just sitting and drinking coffee watching the world go by, getting lost in the beautiful historic center or dancing away the night with new friends at one of the Warsaw gay parties. If you have the time you might consider hiring a car to check out the beautiful surrounding small towns and countryside, though you hardly run the risk of getting bored no matter how long you stay in Warsaw. Still, it helps to have some idea what is going on, so here are our just a few of our favorite things to do in Warsaw that you should not miss!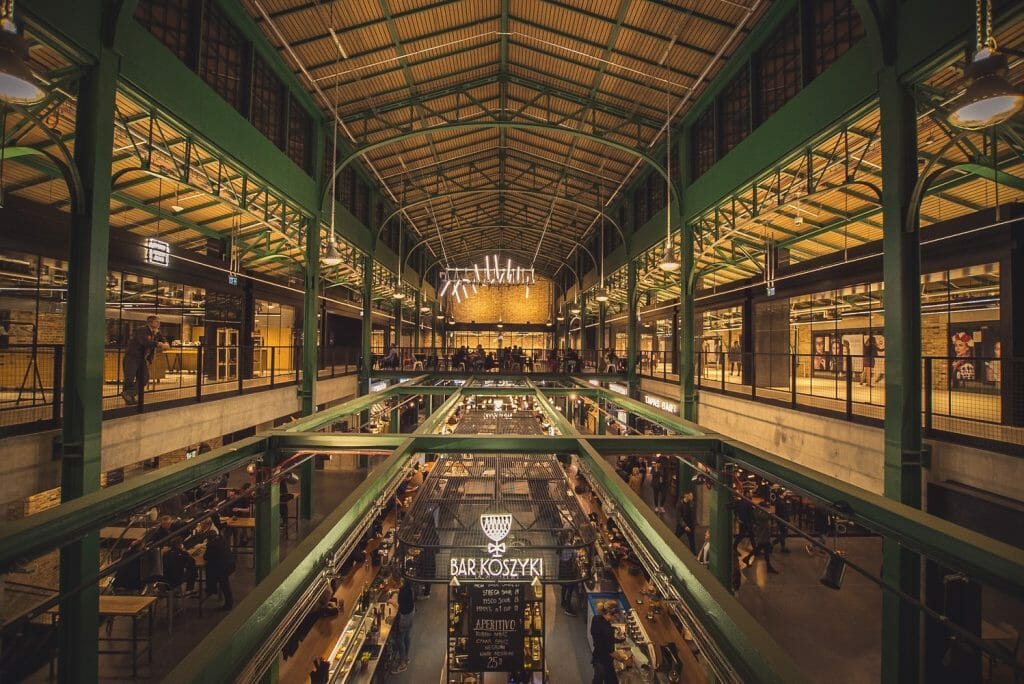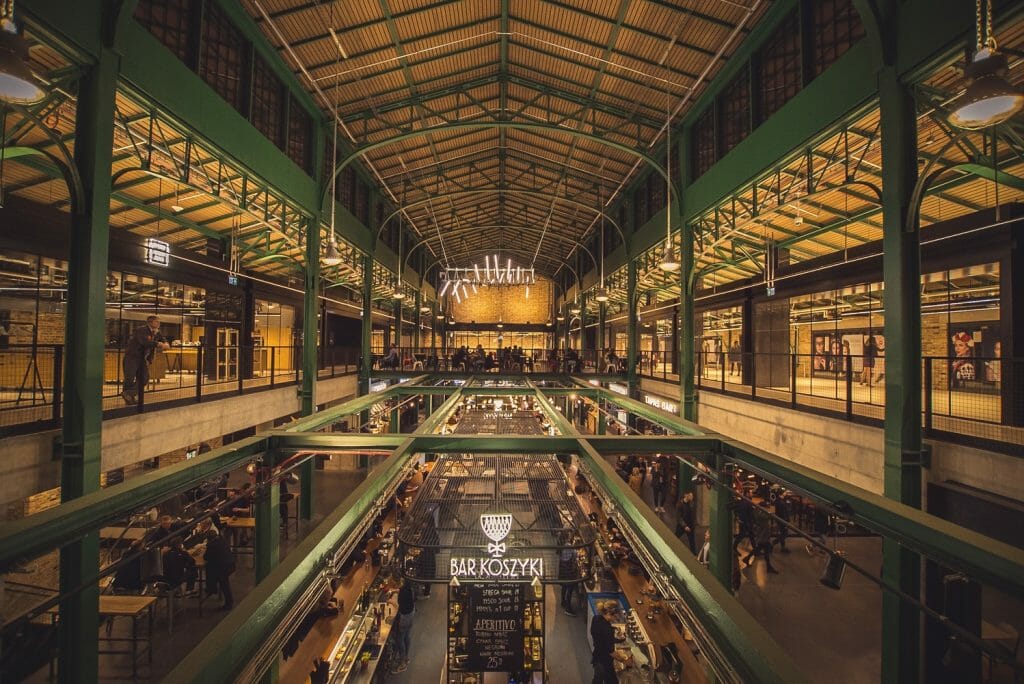 Top Highlights in Warsaw
Fryderyk Chopin Museum – Devoted to Poland's most popular composer, this is one of the most high-tech museums in Europe and not to be missed. Opening in the spring of 2010 – marking the 200th anniversary of one of Poland's most prominent sons – this four floors complex features interactive elements and innovative design to showcase the lifespan of Chopin with over 5,000 exhibits.
Chopin Concert – A live-concert series is a celebration of one of Warsaw's most famous geniuses, Frederic Chopin. The daily concerts are performed by diverse pianists and performers allowing you to hear various interpretations of Chopins pieces – and no, it's not the same as when you listen to them on Spotify!
Royal Castle Warsaw – A fascinating and spectacular structure which served as the royal residence of Poland's most powerful family for centuries. Placed on the Castle Square at the entrance to the Warsaw Old Town this Mannerist-early Baroque masterpiece is UNESCO-protected and hard to miss!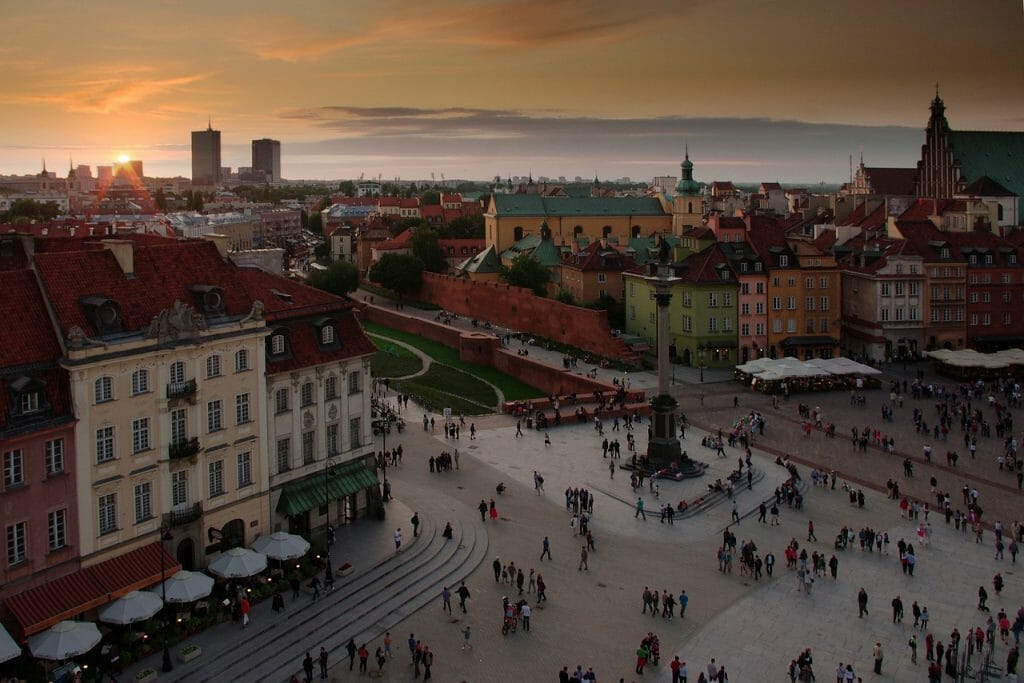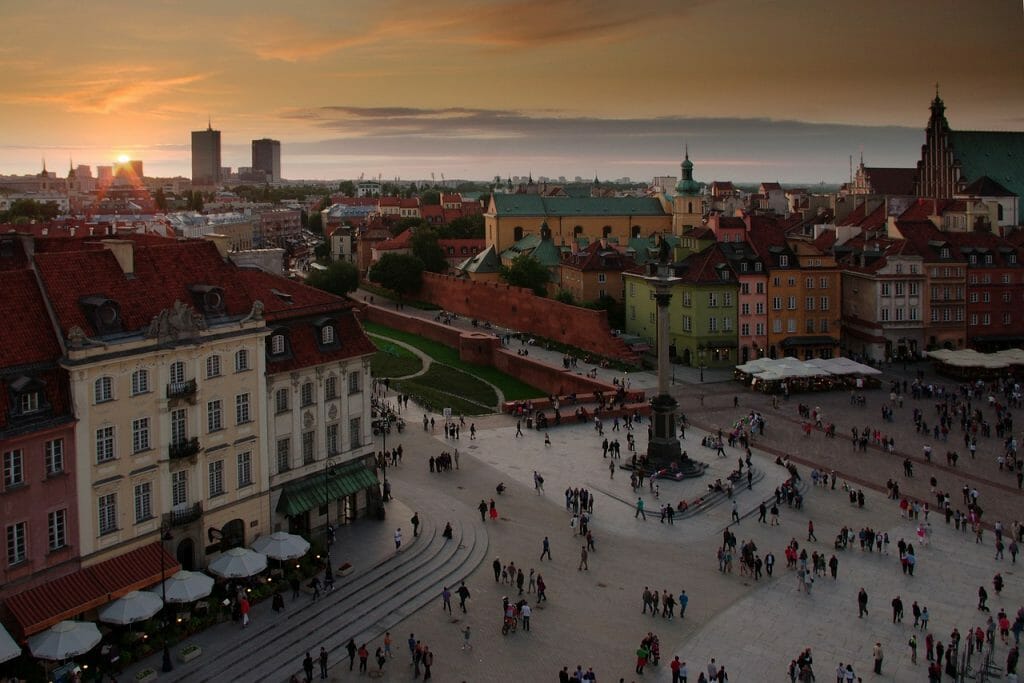 The Warsaw Old Town – The Old Town of Warsaw is a vibrant tourism hub, with cobblestone alleys and medieval buildings reconstructed brick-by-brick after the devastation of WWII. Wander around Rynek Starego Miasta, a busy square jam-packed with upscale Polish eateries or just wander around the colorful streets, embrace the ambiance and snap up a storm!
Classic Polish Walking Food Tour – Discover all the wonders of Polish cuisine including include dumplings, gołąbki, potato pancakes, schabowy sausage rolls as well as tasty cream rolls on this food tour. Visit four venues in the historic old town, which includes specialty food shops & restaurants, to sample the intriguing flavors of the regional food. If you're a foodie, you won't want to miss this!
Green Warsaw – While in Warsaw you should grab a bike and explore one of the greenest cities in Europe, with a beautiful river perfect for biking running right through the middle of it. During the warm summer months, the river banks come to life and are a wonderful place to relax with friends, stroll, party, sunbathe or enjoy outdoor concerts. Be sure to experience both side of the river: one is filled with animals and forests, and the other with contemporary, fashionable hipster hangouts. Warsaw is pretty flat, making cycling a hassle-free and safe means of getting around basically everywhere.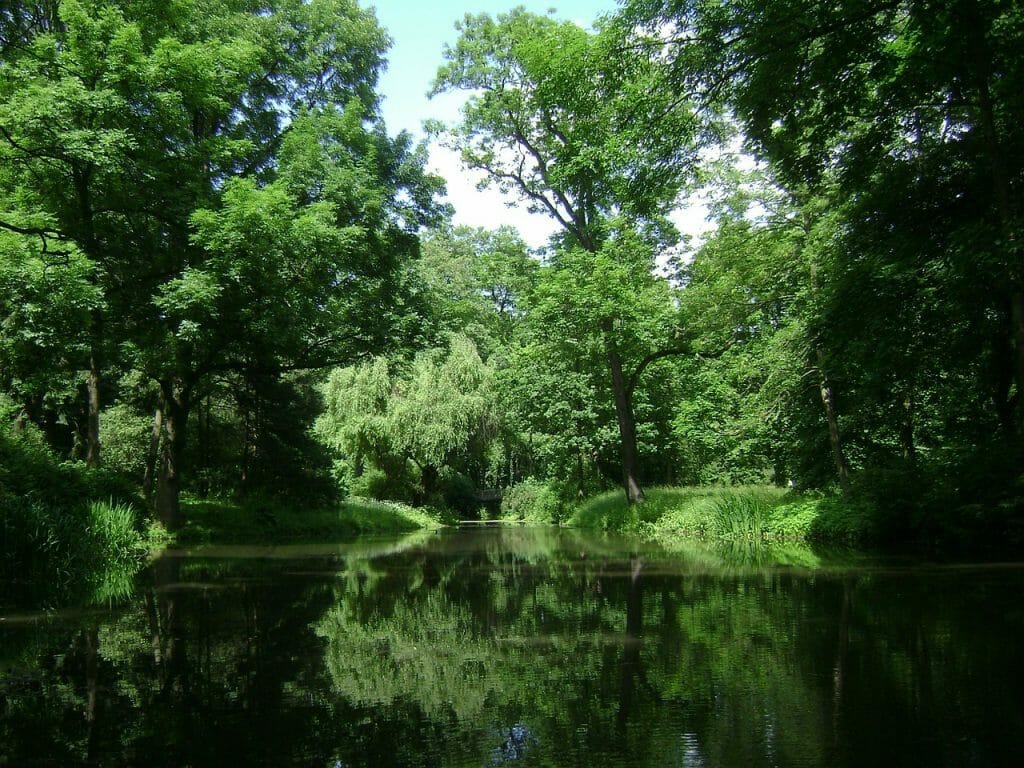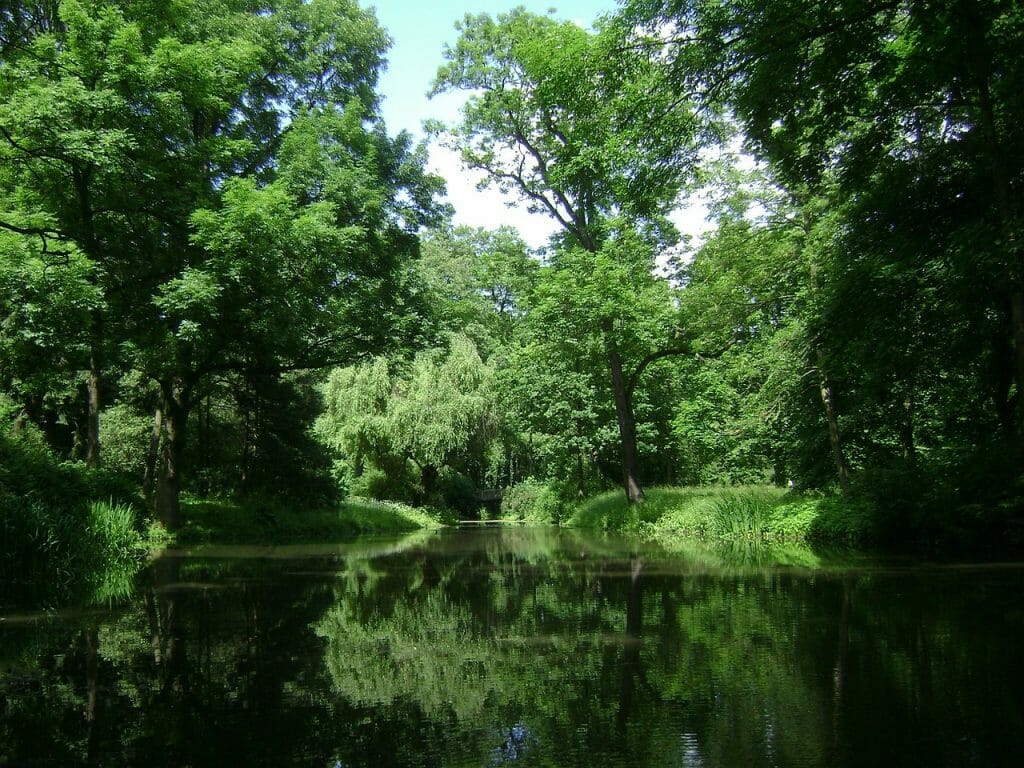 Masurian Lake District – Get out of town and explore the Polish countryside and the pristine Masurian Lake District. Breathe in the fresh air of the Napiwodzko Ramucka Forest, cycle on the Olsztynek Ethnographic Park and wander around the glorious Nidzica Castle.
Lazienki Park – Want to see more of Green Warsaw? Then why don't you go for a walk through this impressive 76-hectare park of the city center – the biggest park in Part as well as Warsaw of the "Royal Route" linking the Royal Castle with Wilanów Palace on the south.
Warsaw Royal Residences – Follow in the footsteps of the final polish King Stanisław August Poniatowski in one of the most exquisite jewels of Poland, Łazienki Palace, where time froze 230 years ago. In the Royal Lazienki, immerse yourself in the renaissance environment or uncover the most crucial Polish works of art within the Palace on the Isle. Not enough? Wander the Royal Sculptures Gallery in the famous Orangery or admire the royal, romantic or modern-style gardens: it is all your choice!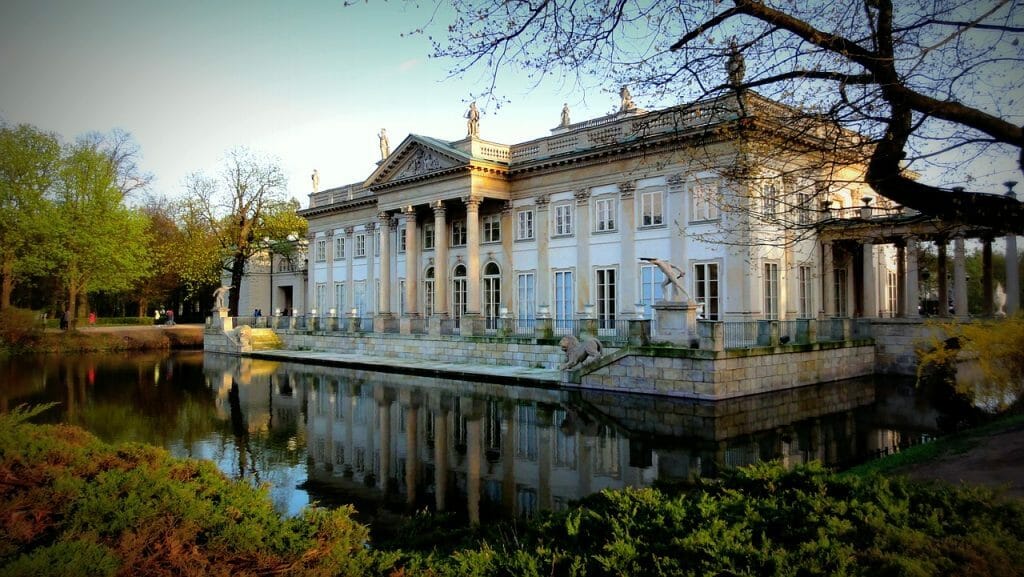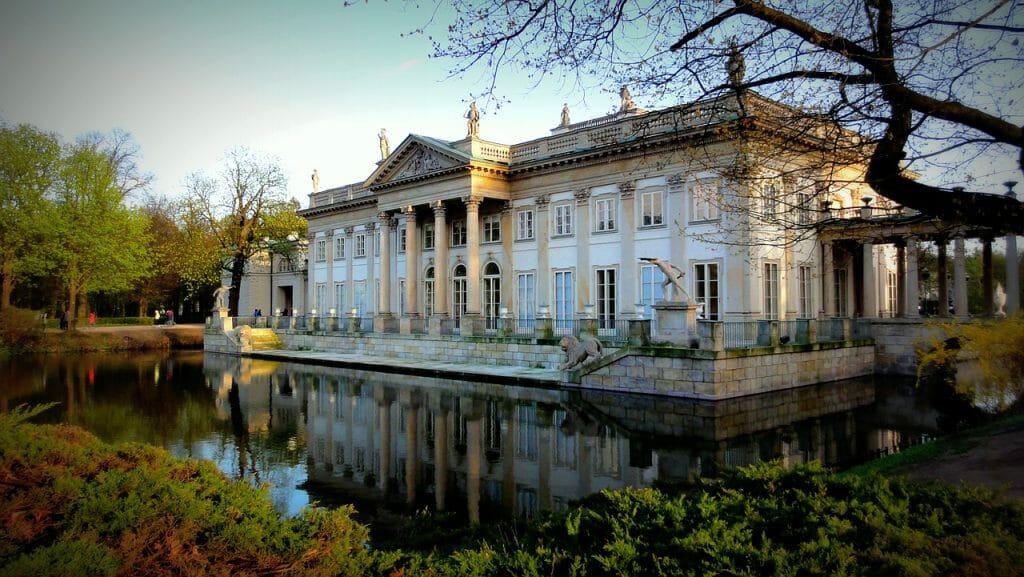 National Museum Warsaw – The most prestigious museum in Poland with an extensive collection of early art (Egyptian, Greek, Roman) and an entire gallery of Polish painting from the 16th century onwards. Also of note is the world-class collection of international painting (Italian, Dutch, Flemish, French, Russian and German) many of which were gifted from Adolf Hitler's personal collection, by the American authorities in post-war Germany.
Science and Culture Palace – The tallest building in Poland and a fascinating remnant of Soviet history. Created by Soviet architect Lev Rudnev in the "Seven Sisters" style, this 1950's throwback is an icon of the city and stands in stark contrast to the aggressive westernization of Warsaw that has taken place since. The building is home to over 3,300 rooms most of which offices, a theatre, bar, and museum on the ground level – but if you want to see inside you should head to the viewing terrace on the 30th floor.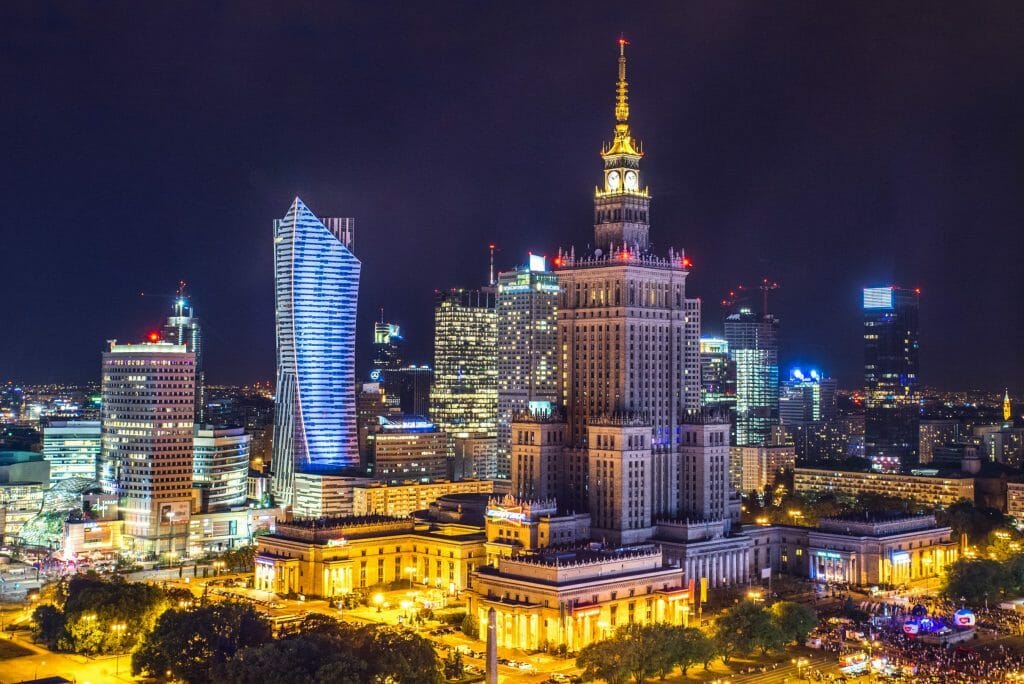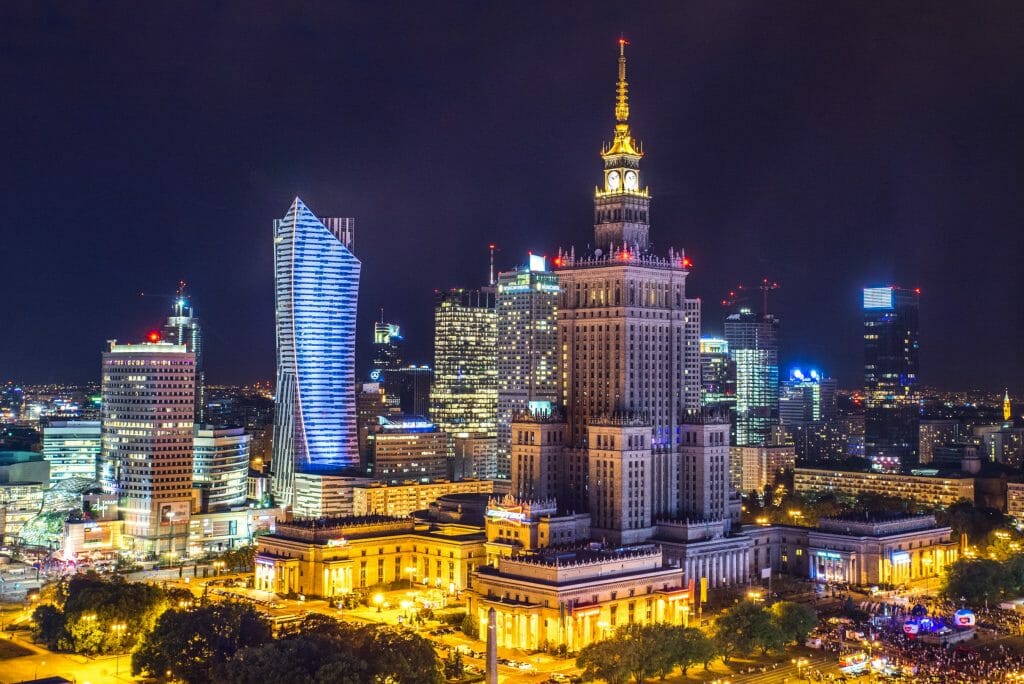 Teatr Wielki – Warsaw's grand theater, and home on the Polish Opera. If you don't want to hit up the gay bars in Warsaw, perhaps a night of culture is in order: even though the Warsaw Grand Theatre is among the biggest and grandest theatres in Europe, tickets are still insanely cheap. Following the building's bombing as well as near complete destruction in World War II, it was reopened1965 after having being rebuilt for almost 20 years.
Warsaw Uprising Museum – One of most fascinating museums in Warsaw dedicated to exploring the story of the 1944 uprising through artifacts, and memories of living participants. Another high-tech museum and one of the top-rated attractions in the city, this is not a stuff historical relic but a modern-space that continues to draw huge crowds.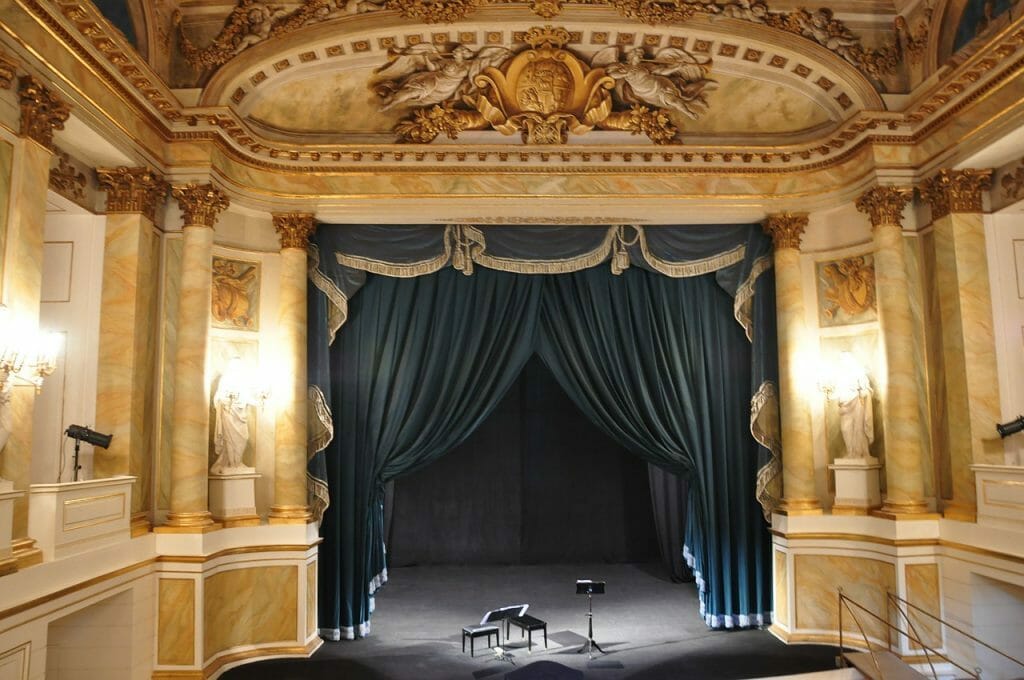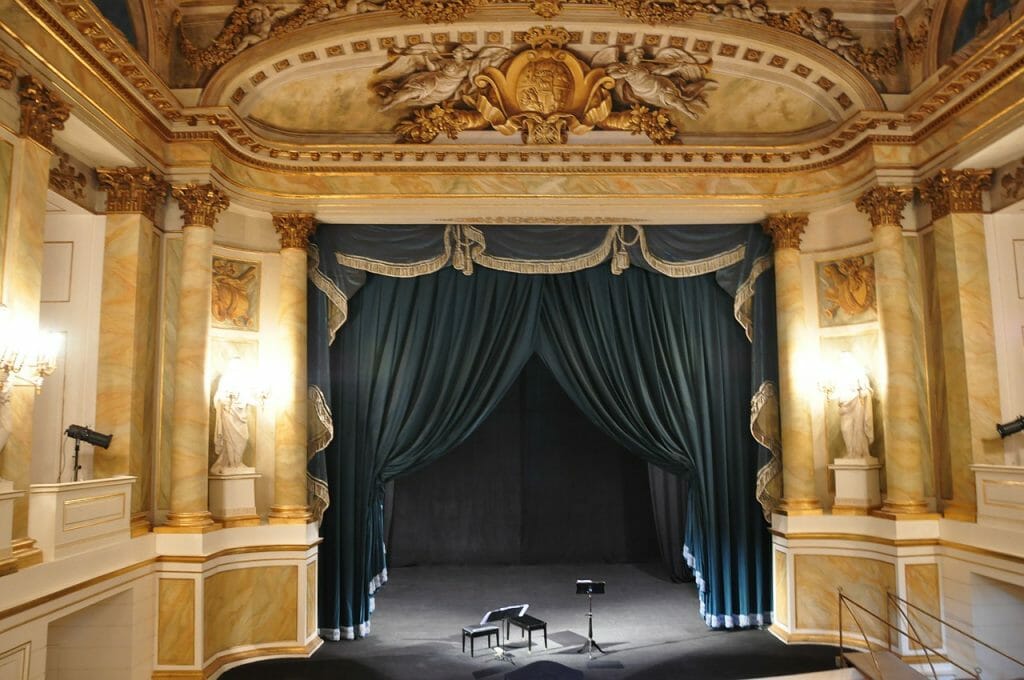 Gay Things To Do in Warsaw
Miedzy Nami – A gay-popular gastro-pub and café gallery that continues to be one of the best places to experience gay life in Warsaw during the day, even after 20 years! Wonderfully artsy and alternative, Miedzy Nami also sells magazines, books, and music. The venue also transforms into a fun nightlife spot and a thriving center for the arts hosting exhibitions and music events. Truly multi-purpose, they have also recently opened the gay-popular designer bed and breakfast in Warsaw, Between Us.
Masculo – An upscale gay shop selling sexy men's underwear, Masculo is the exclusive distributor of ES Collection and Addicted brands in Poland. If you want to spruce up your wardrobe, this is the place to go!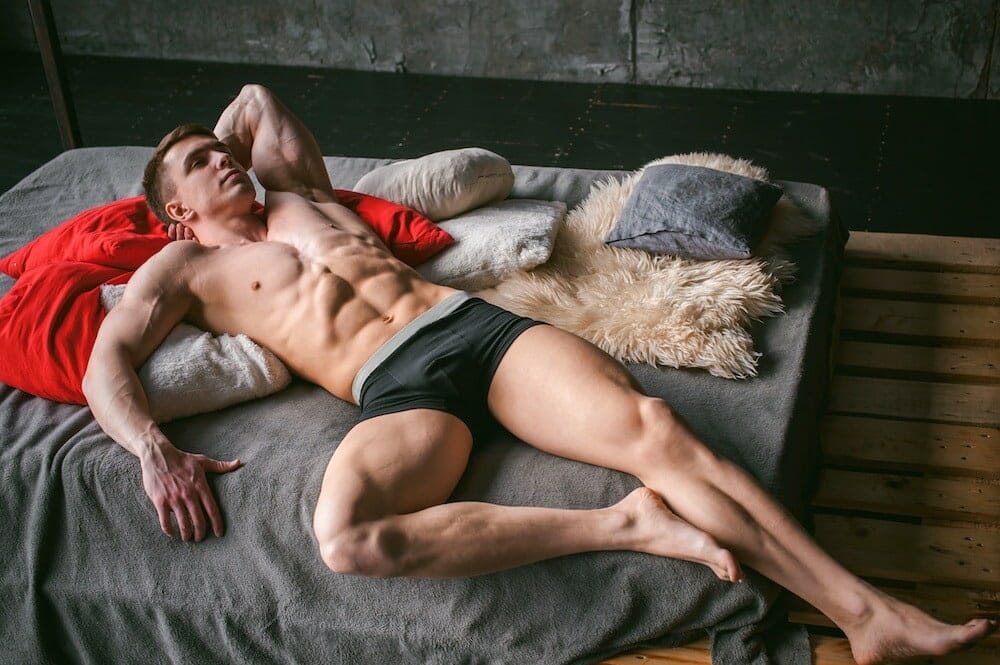 Czyli Zurawia forty-five – A delicious Italian restaurant & cafe bar & in the center of Warsaw featuring an amiable, homelike atmosphere with dual summer gardens, affordable drinks, and live music every Friday evening. Given the proximity to Warsaw's gay scene, this gay-run joint was always going to draw in the crowds.
Relax Cafe Bar – Some of the best coffee in Warsaw is served at this gay-popular coffeeshop with stylish design and relaxing outdoor seating. If the sun is shining, there is no better place to relax and plan your next move!
MiTo – A gay-popular cafe, art gallery, and bookstore in the Warsaw downtown. A stylishly contemporary setting serving breakfast, lunch, and dinner with a loyal base of gay customers.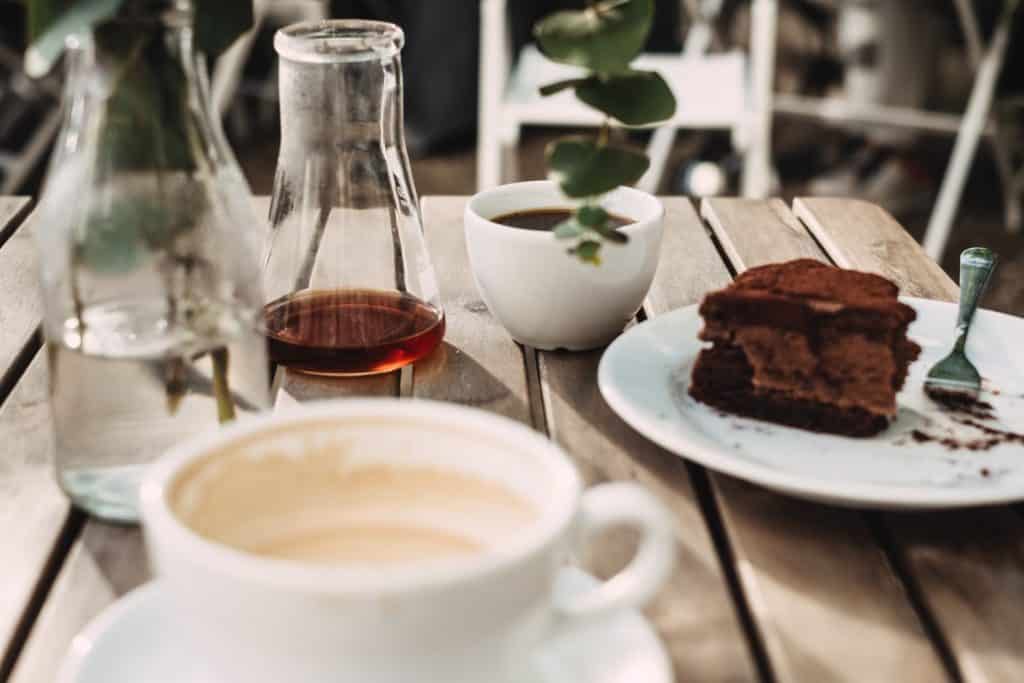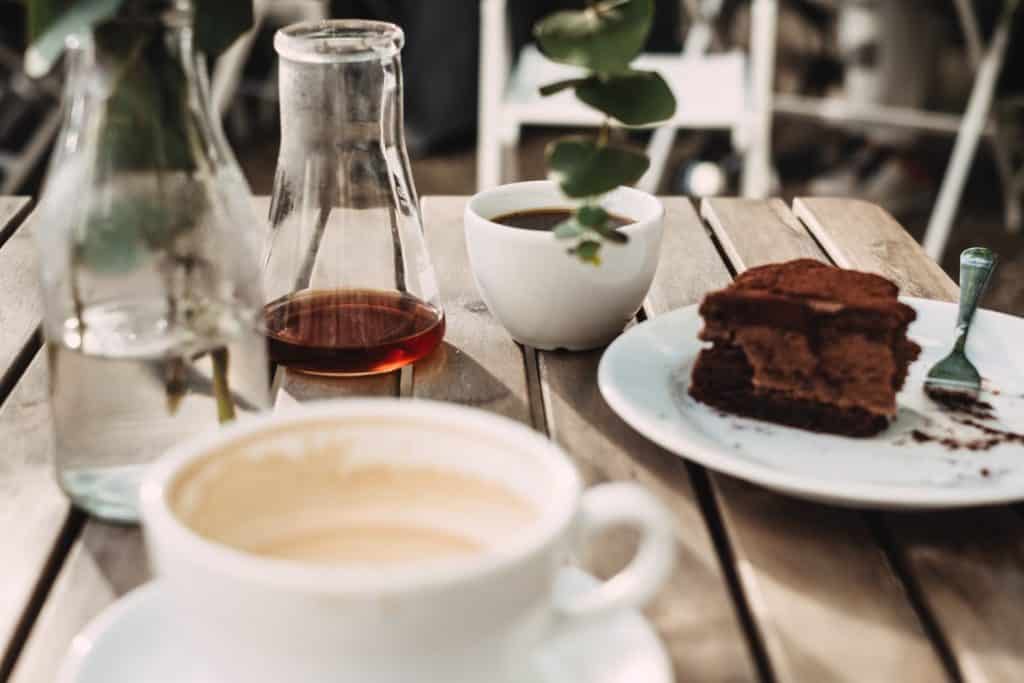 Praga – The right/east side of the river, Praga is a young and artsy-alternative gay-friendly space currently undergoing intense revitalization as it is filled with artists and all kind of adventurers. Stop by the Soho Factory, a post-industrial zone filled with art galleries, boutique designers, fashion markets, and food, the Neon Museum, or really just stop any intriguing spot that takes your fancy. There are also some cool music venues out here such as Skład Butelek hosting periodic gay parties.
Polish Fashion Designers – A boutique shop that supports many facets of gay life in Warsaw including the Mr. Bear Poland and My Gay Poland competition. Polish Fashion Designers is also a member of the Gay Friend in Poland community. Close to the Arkadia shopping mall, stop-by and sample the ranges from more than 50 of the top independent Polish fashion brands.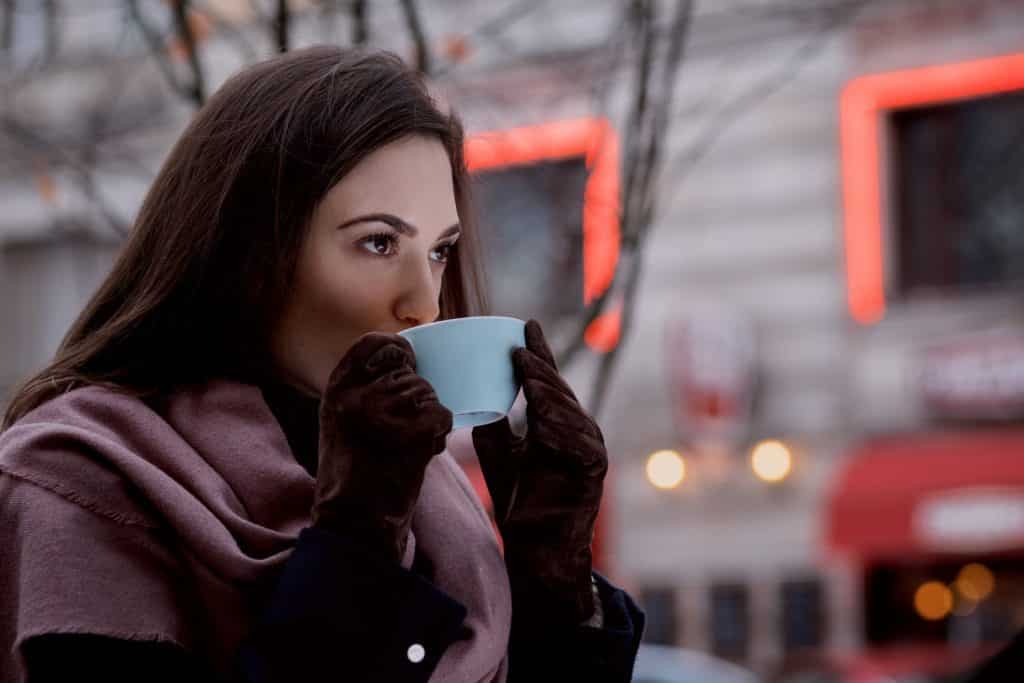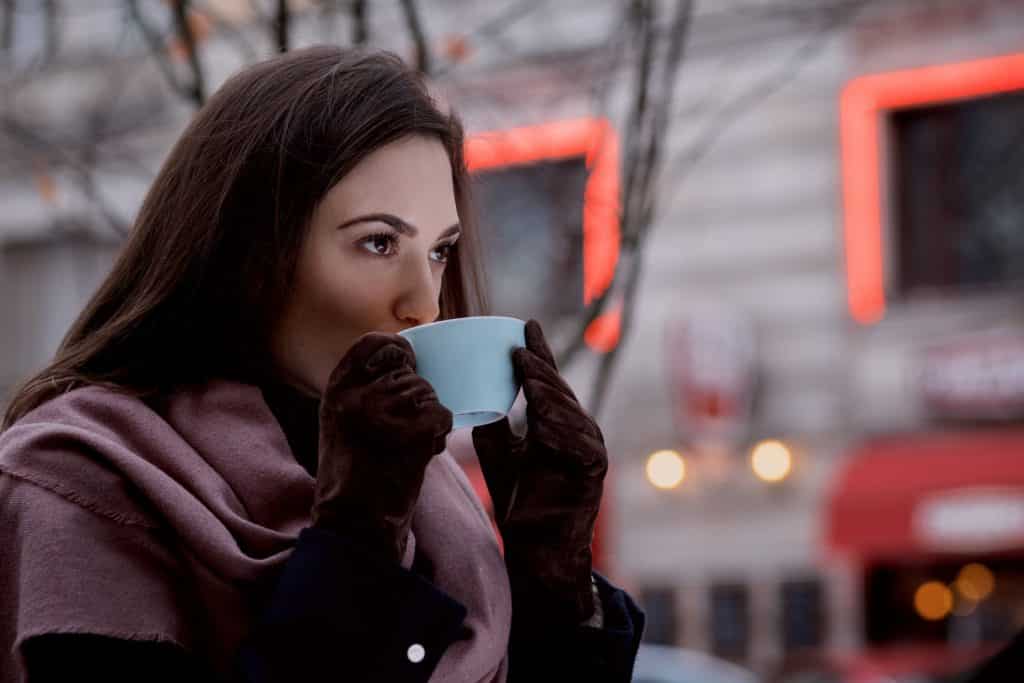 Barber Kopytek – One of the few barber shops in Warsaw, and very LGBT-friendly donating to many gay causes including the annual Mr. Bear Poland competition. Affordable, talents and oh-so-cool.
Błota – The closest thing to a gay beach in Warsaw, this cute riverside spot near Plaża Romantyczna is about 10km south of city center and a busy gay hangout in the summer. The easiest way to get here is a relaxes bike ride which takes about 40 minutes from the center of Warsaw.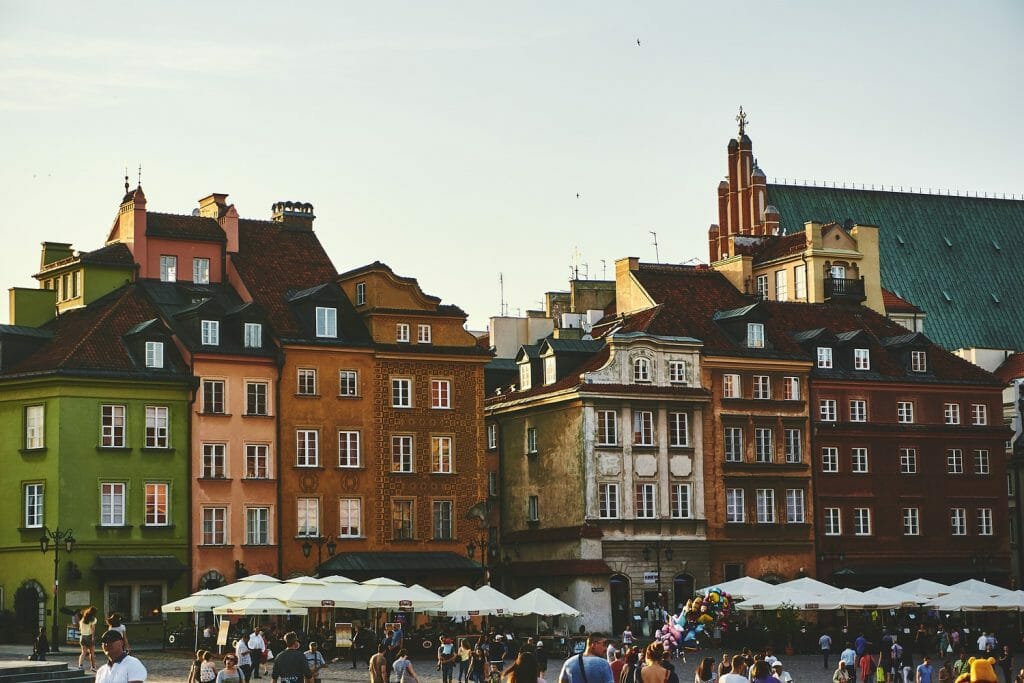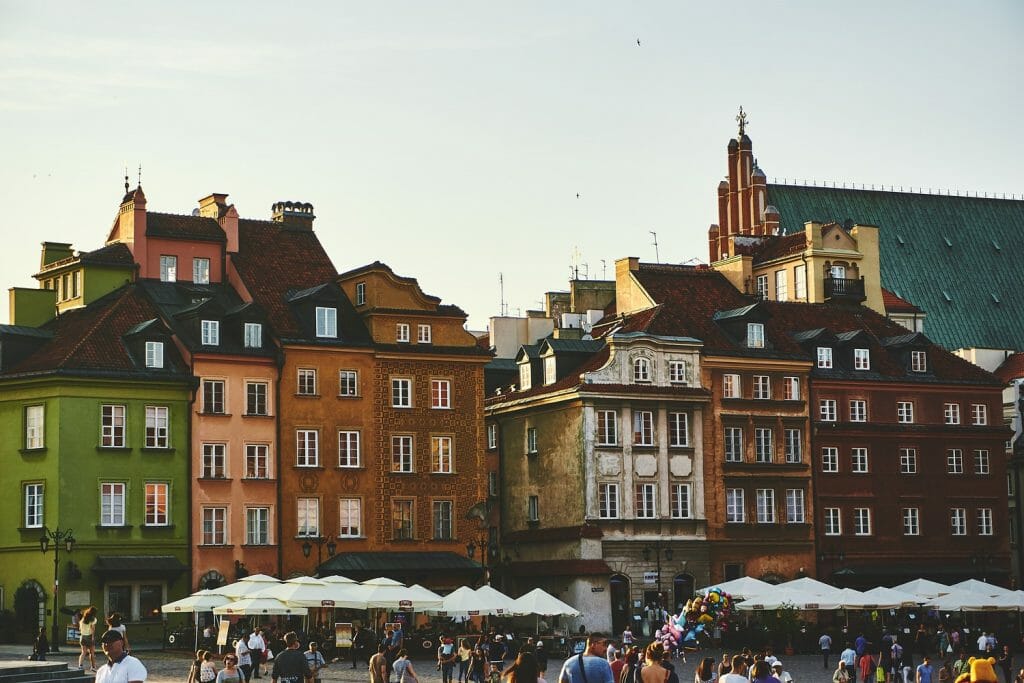 Bears of Poland – Woof, woof, woof! There is a very active gay bear scene in Warsaw hosting parties, events, weekend trips skiing and fetish events. Check out their website or follow the Facebook page to see upcoming events.
Warsaw Pride / Parada Równości – The biggest LGBT event in Poland held annually in June since 2001 (with a ban in 2004 and 2005). While it might not be as big and glorious as other pride's in the USA or Europe such as Paris, Fort Lauderdale or Lisbon, Warsaw Pride is one of the biggest in the ex-communist blocks. Much still needs to be achieved in Poland to ensure full social equality and acceptance of the gay community, but Warsaw Pride is also about celebrating queerness in all its diversity, and has plenty of vibrant club parties, a fun street parade and other associated events making it worth planning a gay vacation around!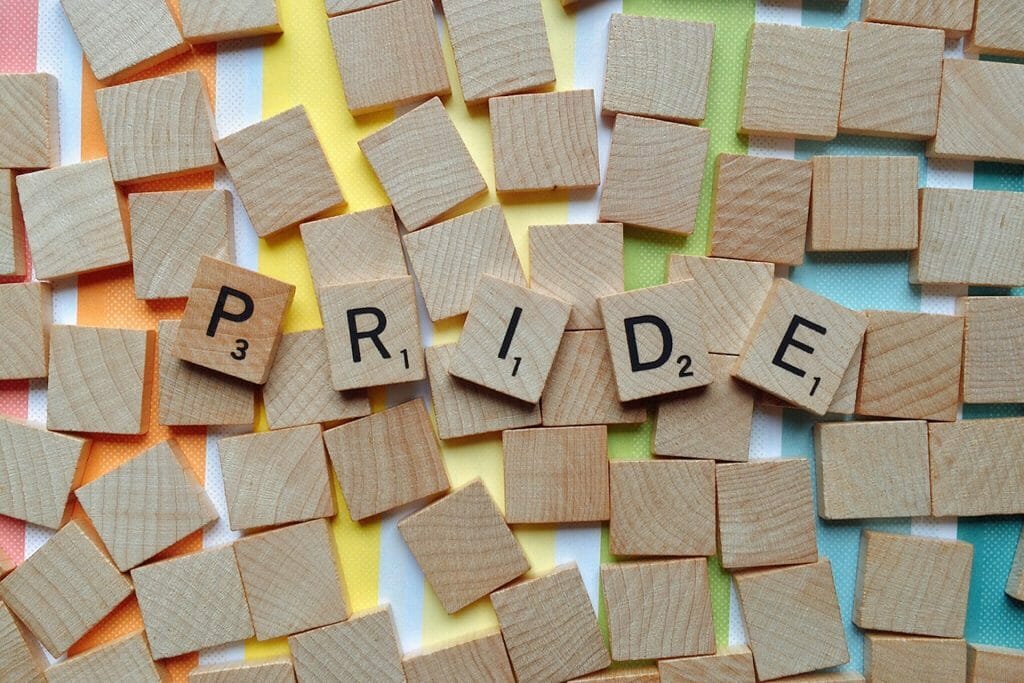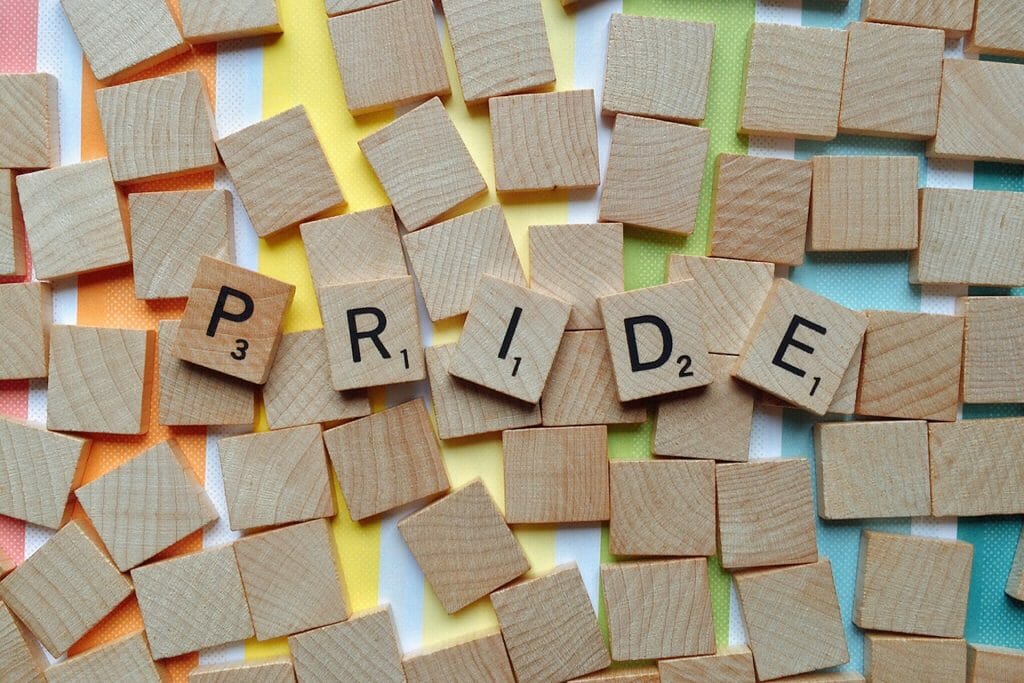 Gay-friendly and Gay Hotels in Warsaw
In Warsaw, you would be beleaguered to find an upscale hotel which had any issues hosting gay guests, but some Warsaw hotels are more popular with queer travelers due to their location, design and inclusive environment, which are features here.
There are currently no exclusively gay hotels in Warsaw, but we frequently find the best hotels also to be the most gay-popular, and explicitly gay hotels to be grungier, less cool and less sociable when we have stayed there in other cities.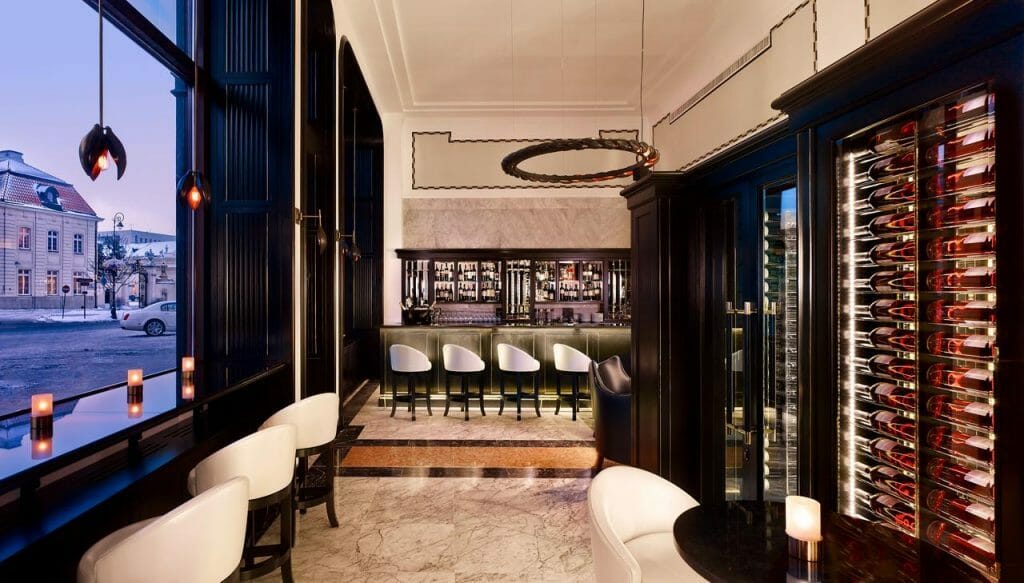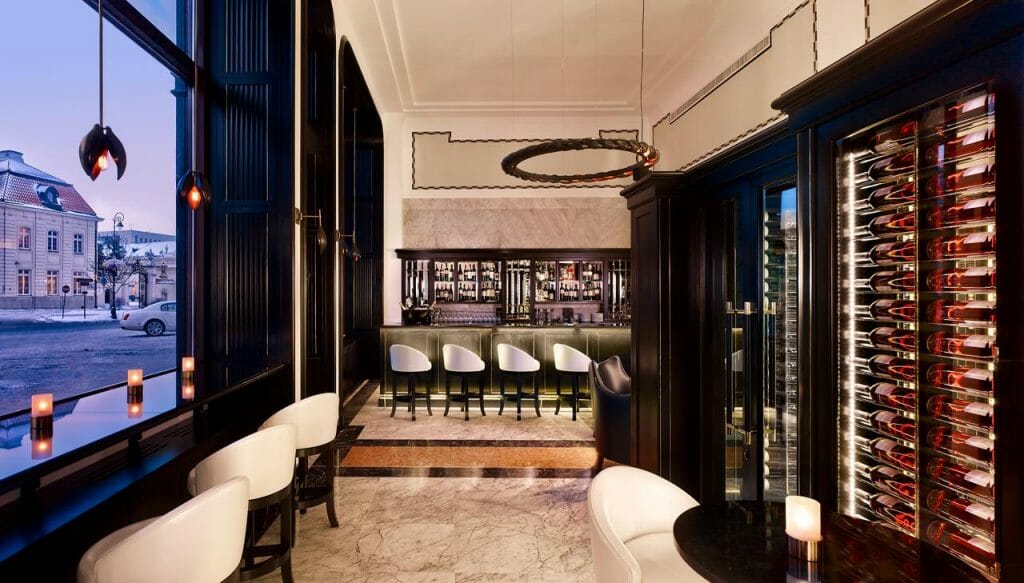 Each Warsaw hotel and area offer something very specific, so be sure to choose the right style and location to meet your needs. Prices are cheap compared to North American and Western European hotels (though quickly rising) and standards are high – so it's a great place to splurge! Of course, there are also hundred's more hotel and hostel options in Warsaw if none of these suit your desired budget, facilities or area.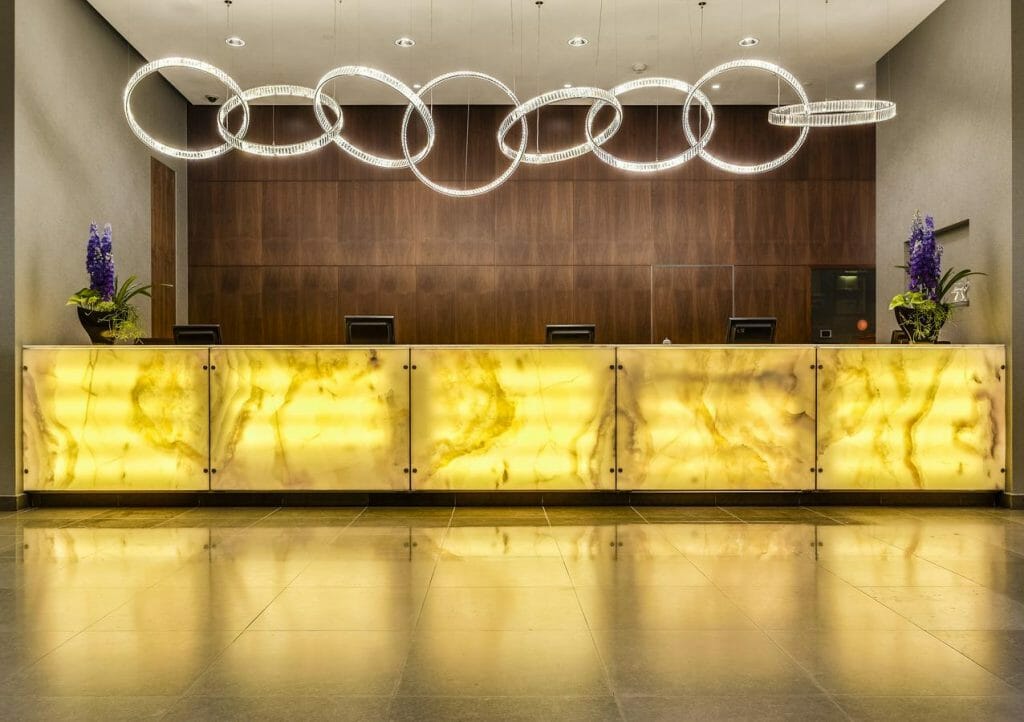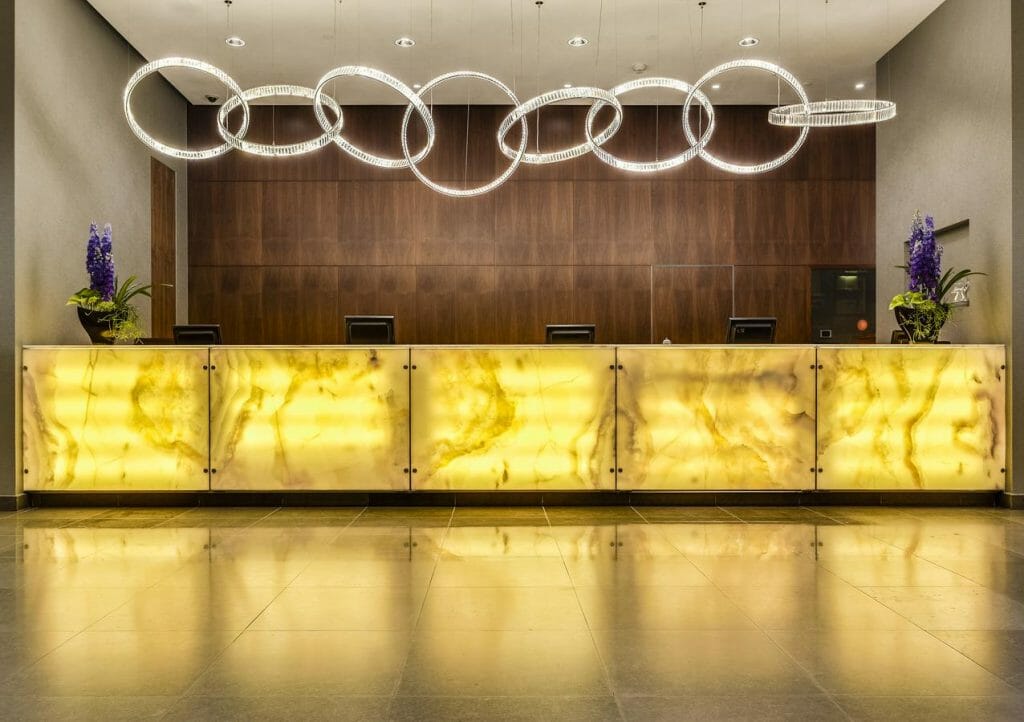 We have put a Gay Warsaw map at the end in case you need some help getting an idea of where everything is. Whether you want a fun and social hostel, a cheap place to crash after a night of partying or a chic designer option to sip cocktails and surround yourself with fabulous people – Gay Warsaw as something for everyone!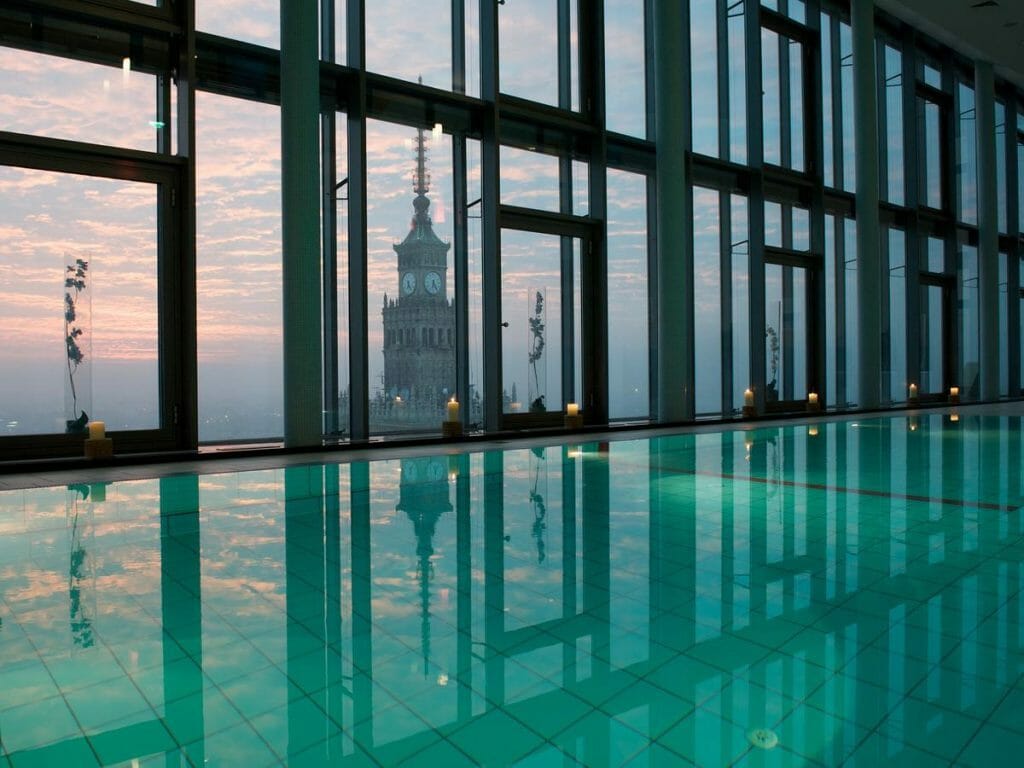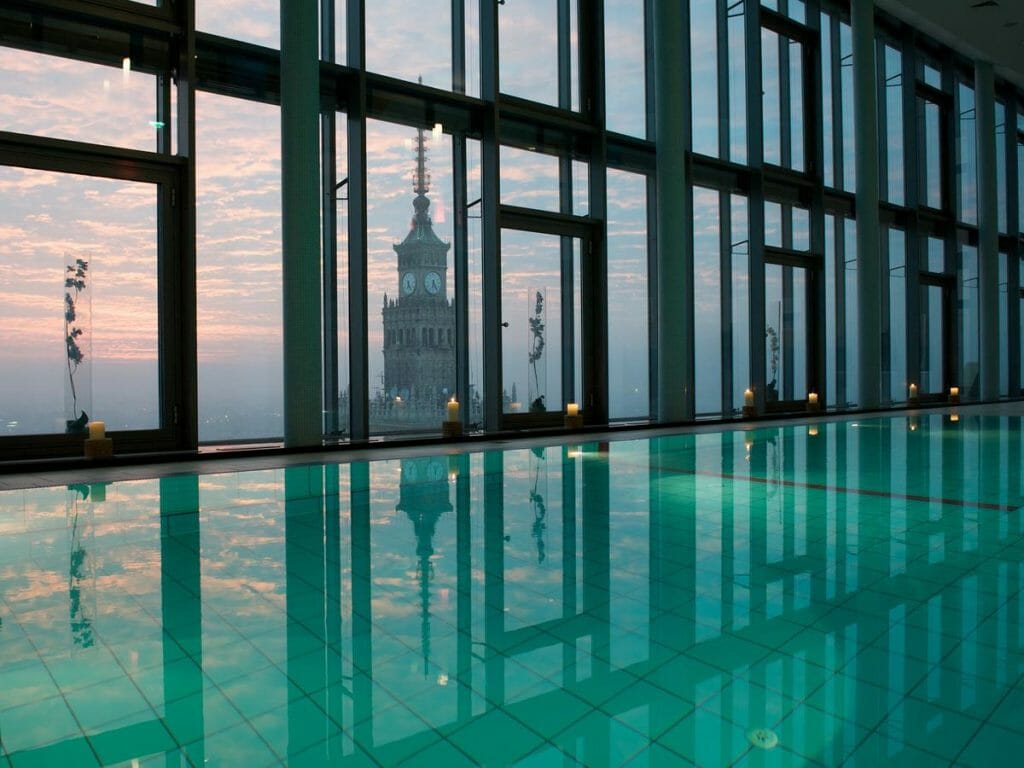 InterContinental Warszawa ☆☆☆☆☆ – A contemporary landmark hotel in the heart of the old town offers unrivaled luxury and class. Refined rooms with breathtaking views, high-end dining, and a fun cocktail lounge! Still not enough, try out their decadent spa, modern gym and pool with skyline views!
Hotel Bristol ☆☆☆☆☆ – A luxury hotel set in an elegant art-deco building with a majestic neo-renaissance facade dating to 1901. LGBT-popular with chic rooms, swanky bars and fusion design throughout. Seriously romantic interiors blending history and contemporary luxury to create an award-winning hotel stay like no other.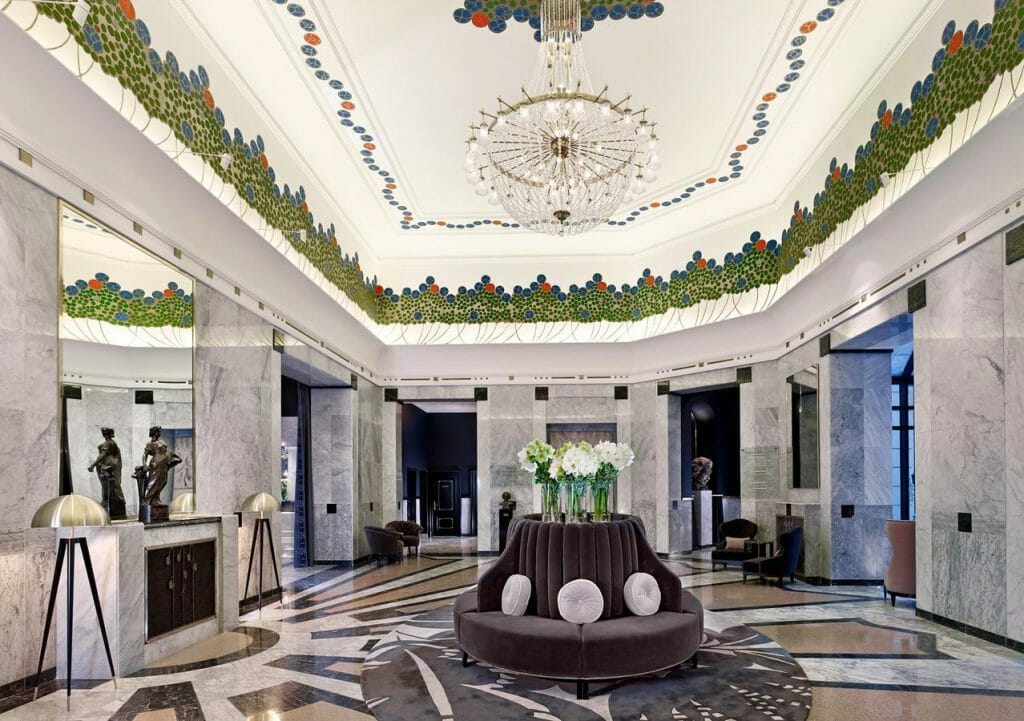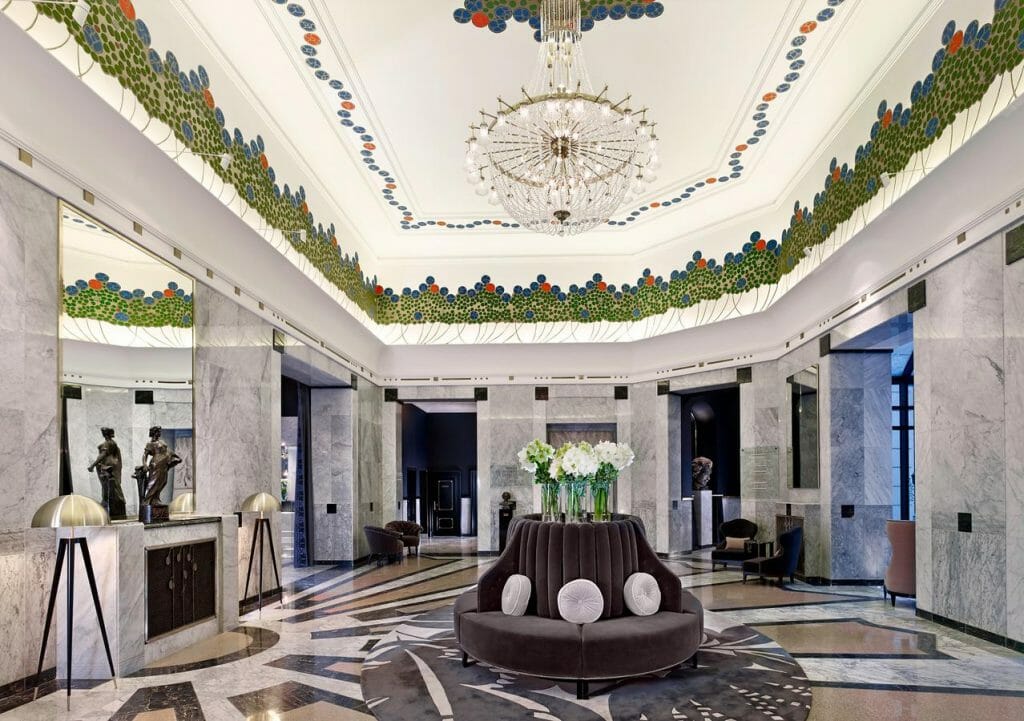 Raffles Europejski Warsaw ☆☆☆☆☆ -Welcoming guests since 1857, this renowned hotel is housed in a grand neo-renaissance palace on the prestigious Royal Route. Recently reopened after a multi-million dollar renovation the Raffles Warsaw now realizes the dream of a revitalizing oasis in the central city with spa treatments, grand rooms, oak floors, and contemporary artistry of Poland throughout.
Warsaw Marriott Hotel ☆☆☆☆ – A gay-popular hotel in Warsaw offering high-rise suites and rooms, two restaurants, three bars, plus a spa with a heated pool and a well-stocked gym.The perfect home base from which to explore Warsaw, Poland's bustling city center, plus we always feel at home at the Marriott worldwide thanks to its #LoveTravels LGBT campaign.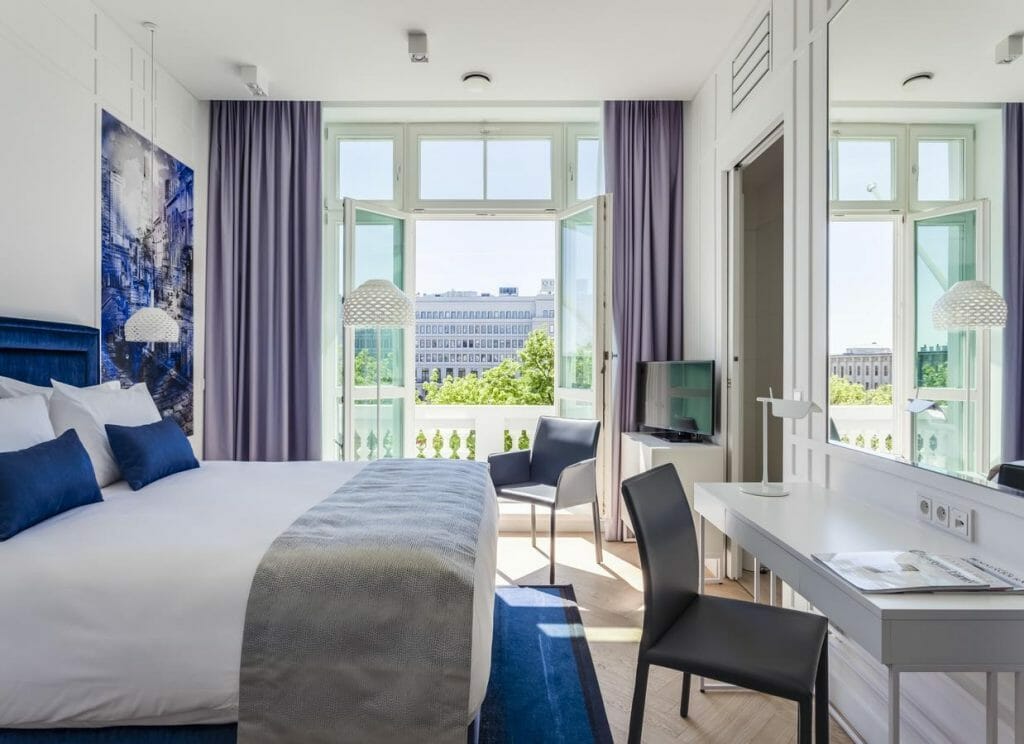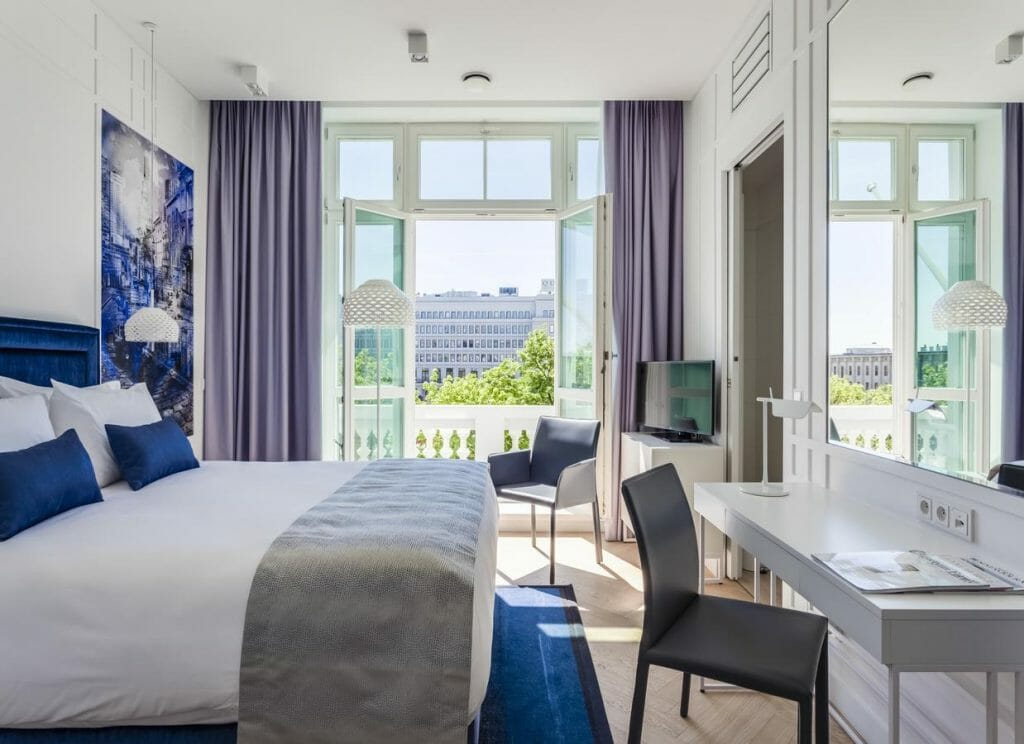 Hotel Indigo Warsaw Nowy Świat ☆☆☆☆ – Make the most of a prime location and accessibility to the city attractions offered by Hotel Indigo Warsaw Nowy Świat. With vibrant design, authentic local flavor, modern technologies, and warm service, its no wonder many gay travelers choose to stay here. A brand new boutique hotel located in a renovated 19th-century building, this luxe offering just oozes style and cool vibes.
Hotel Polonia Palace ☆☆☆☆ – A historic hotel in central Warsaw boasting a long history and today stands as a symbol of the best of both old and new Warsaw. The hotel-of-choice for ambassadors and diplomats throughout the decades, gay travelers can enjoy urbane rooms and suites, pool, gym and a lobby lounge to mingle with other guests.
Between Us ☆☆☆ – A designer bed and breakfast is located in the center of Warsaw, 450 m from Centrum Metro Station. All rooms are bright and come with stylish furniture and artistic graphics, and breakfast is served every morning in the gay-popular Między Nami Café. Not officially a gay hotel in Warsaw, but extremely gay-popular and very affordable.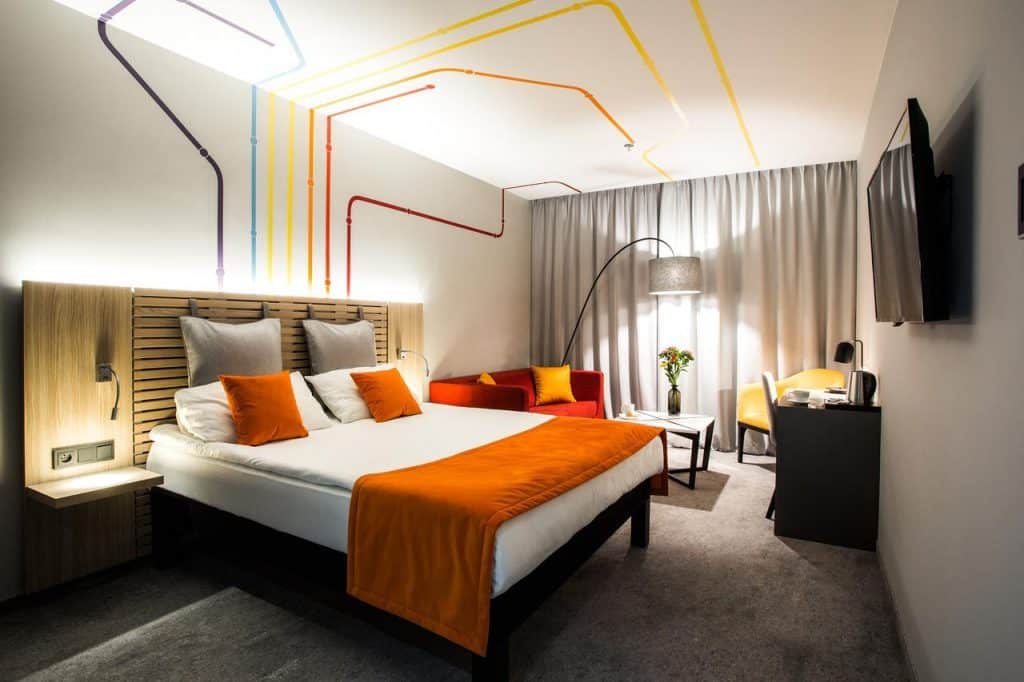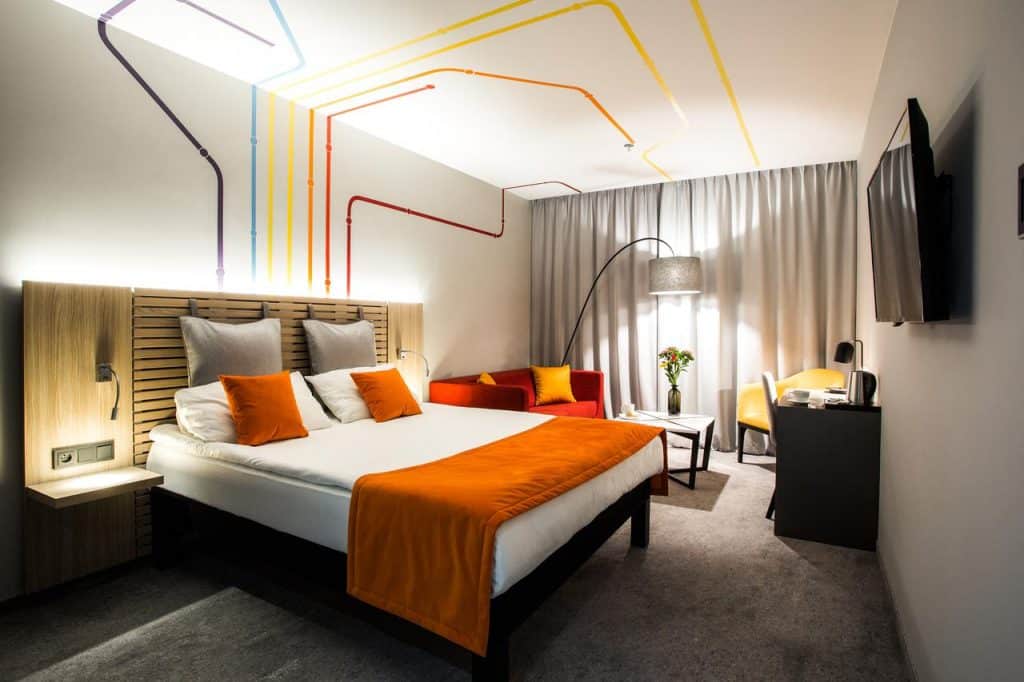 Ibis Styles Warsaw City ☆☆☆ – A international hotel chain known for clean, basic rooms and low costs. Their Warsaw location is no different, except each room as fabulous floor-to-ceiling windows and plenty of vibrant colors. Polite staff, great breakfast, the Ibis is perfect for a no-surprises stay in Gay Warsaw.
Luxury Apartments Mondrian Old Town IV ☆☆☆ – Modern apartment rentals with plenty of space, a kitchen, dining area and TV. In the heart of the old town, perfect for having a bit more privacy and options for pre-drinks or hosting.
Oki Doki Old Town Hostel☆☆ – While there is no gay hostel in Warsaw, if your looking for the cheapest bed in town then this modern hostel is your best bet! The second location of the extremely popular Oki Doki brand, this hostel has different activities every week, games, tours, pierogi cooking lessons + a fun bar downstairs! If you want to explore the Warsaw nightlife with new friends, or just save some cash try Oki Doki Old Town Hostel, just make sure to bring your earplugs!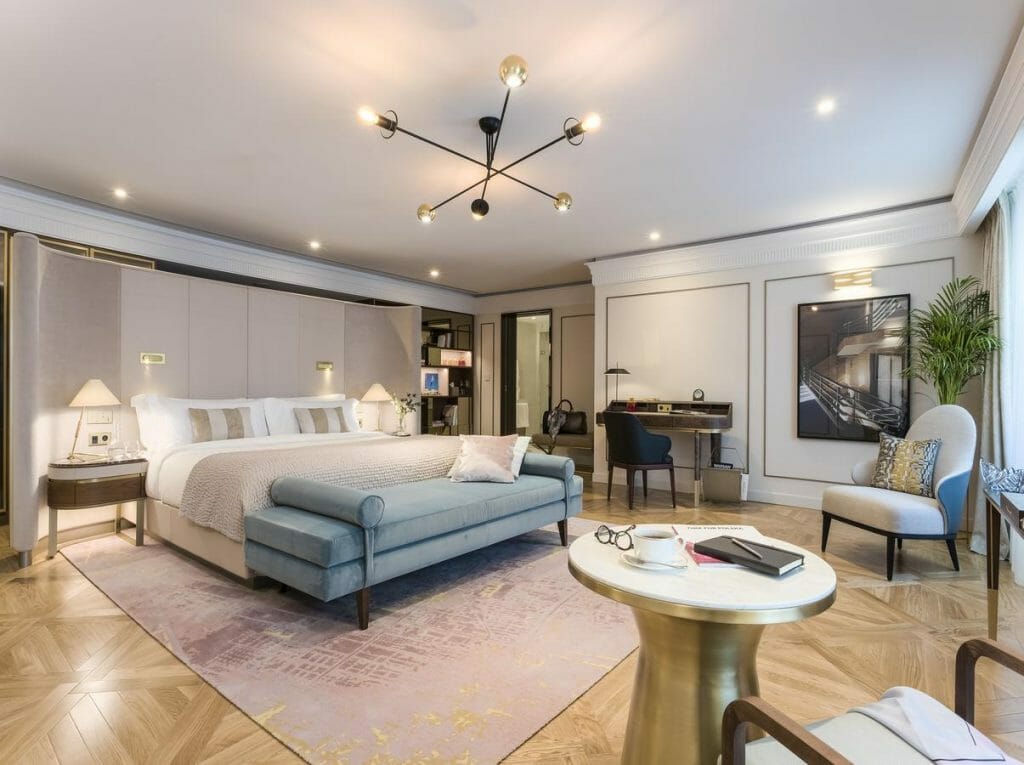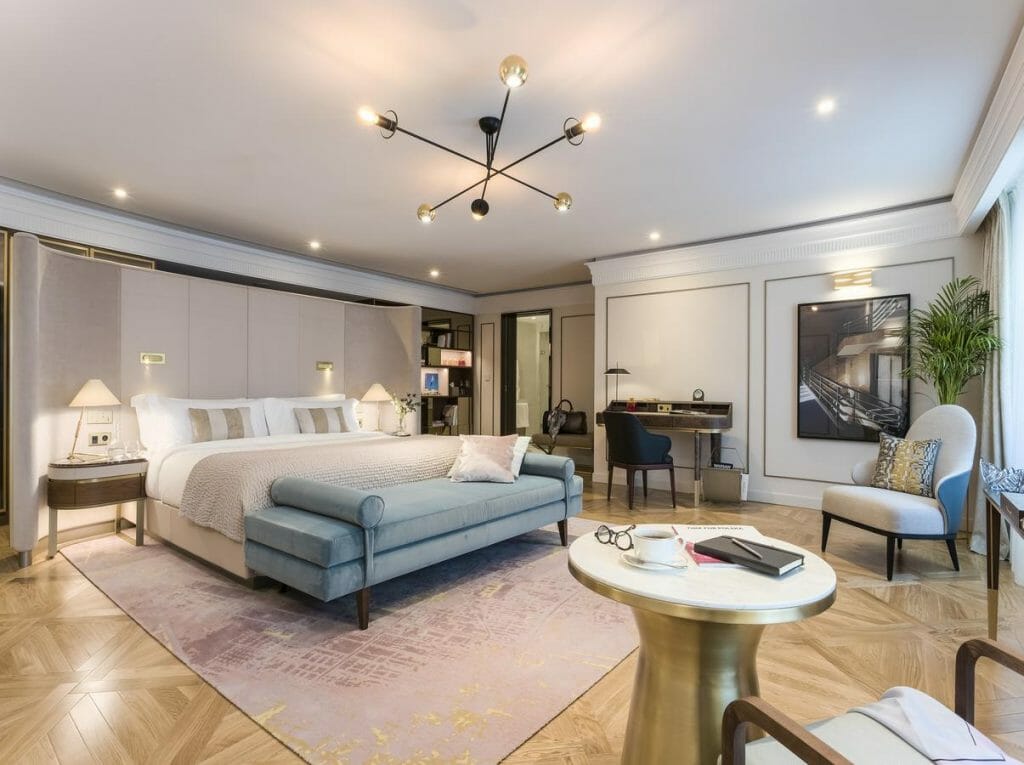 Gay Nightlife in Warsaw
The gay club scene in Warsaw is always changing, but surprisingly more gay parties have been taking place in recent years – even in the current political climate! There is a trend towards queer takeovers/ gay parties in Warsaw which take place a month in various venues, all of which are guaranteed to draw a crowd.
If you just want to head out and see where things go, the Srodmiescie district in the city center is the de facto gay area of Warsaw, but you can also use our gay Warsaw map at the end.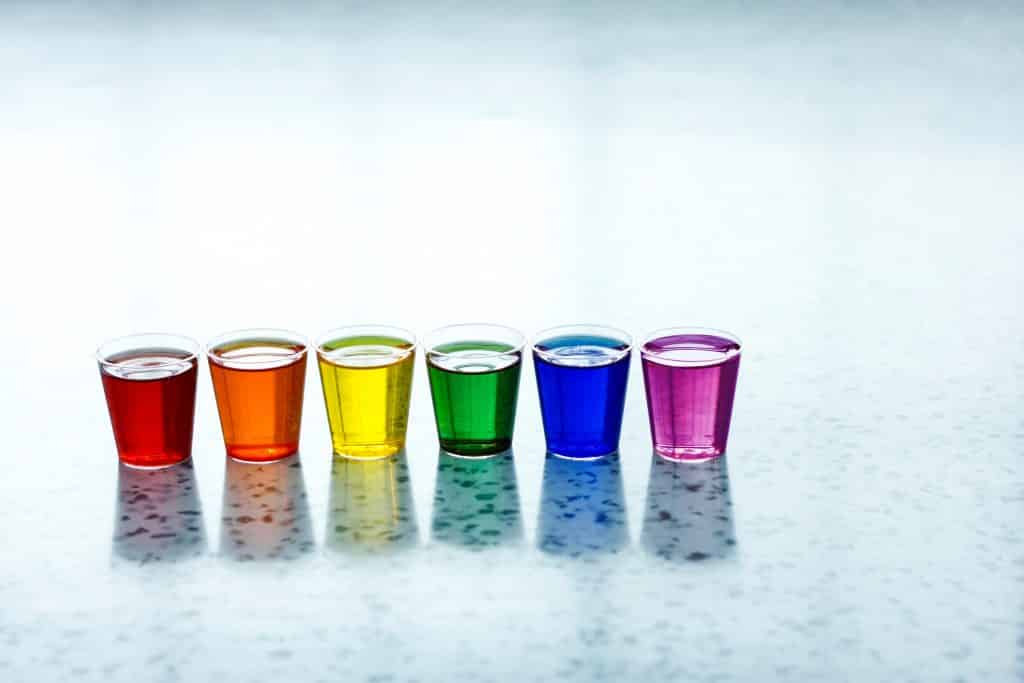 Be sure to check websites and Facebook pages for up-to-date information, and take care! While Warsaw might be the most liberal city in Poland, open displays of affection outside of gay bars can lead to trouble. Also be aware of hustlers and don't take any valuables with you if you can help it. Warsaw does get crazy wild, and what better way could there be to discover the Warsaw gay scene than dancing the night away… Just don't forget your common sense!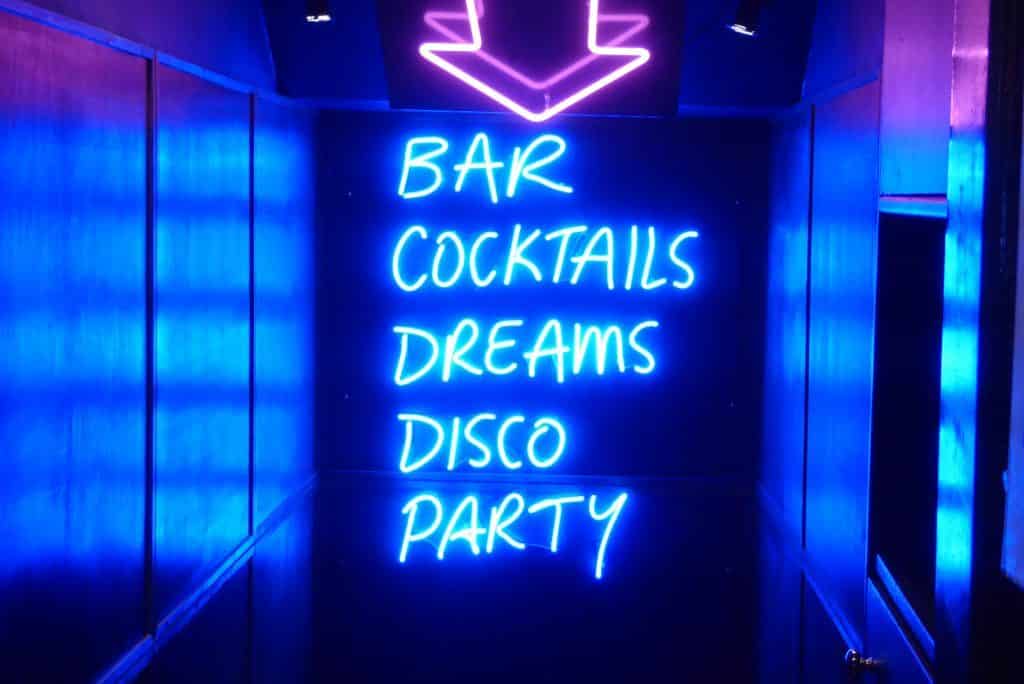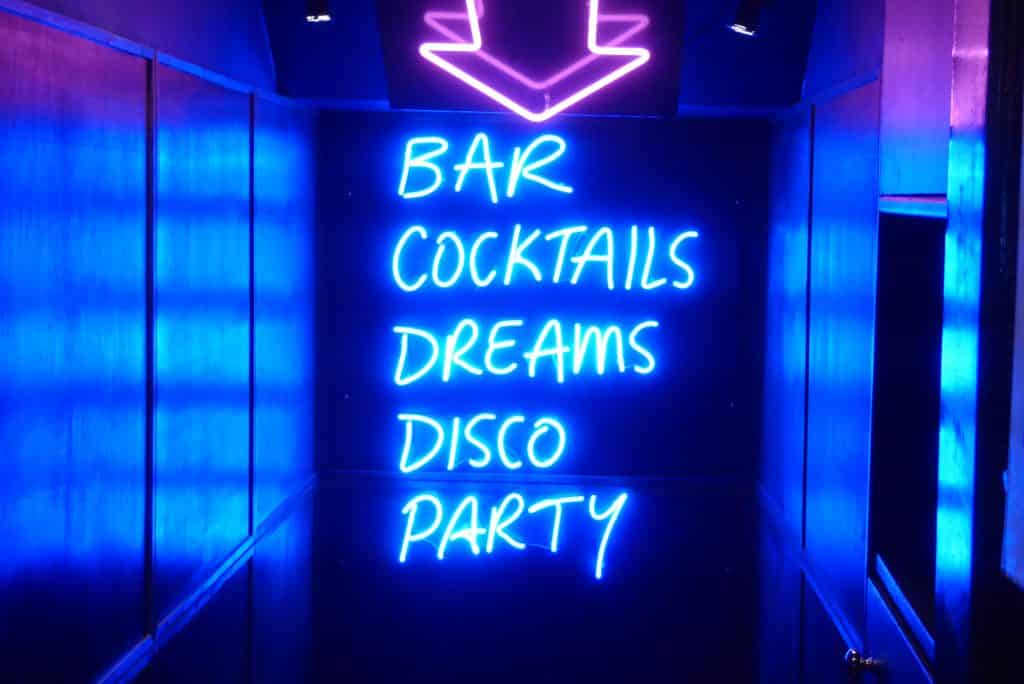 Gay Clubs in Warsaw
Klub Galeria– One of the best gay bars in Warsaw where you can drink, laugh, dance and mingle all night long. Fabulous drag, an epic dance floor, VIP spaces and fun karaoke nights. Home to many of Poland's biggest drag superstars, with smoldering strippers, dancers and musicians for one-off events. Open every night of the week except Monday, Klub Galeria (formerly "Paradise") is at the heart of the Warsaw gay scene and is one of our favorite places in town!
Mekka Klub – An after-hours gay club in Warsaw going until 10 am on Saturday and noon on Sunday! A cruisy atmosphere with plenty of hot guys looking for their last call, but what is life without a few dark and mysterious daliences. There is a small playspace, three dance floors, DJs and it is always crowded. During summer there is even summer garden barbeques and sportswear foam parties!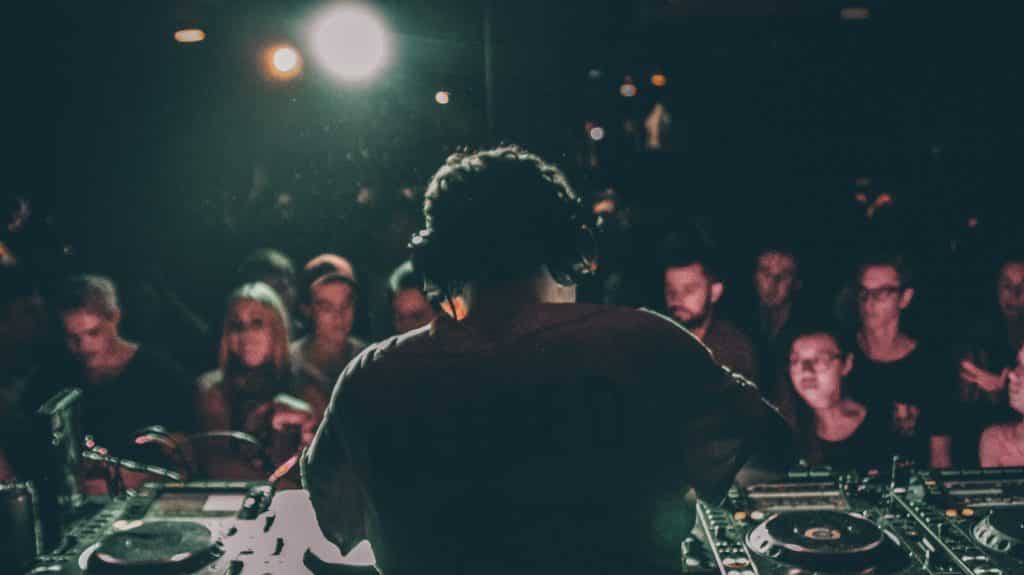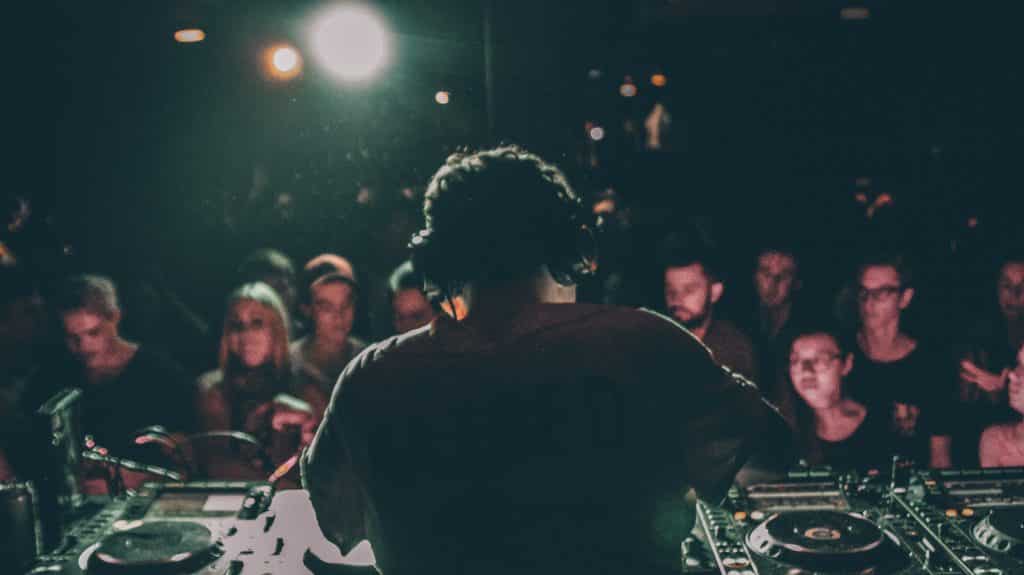 Glam Club – A fashionable gay club with an eclectic array of events from Tuesday night fashion shows to all-night dance parties and drag shows. Small, and frequently overcrowded on the weekends. Drinks are still cheap and but the music system is dated, and the facilities are pretty filthy leading many to wonder if Glam's glory days are now behind it…
Ramona Bar – Popular with the Polish and international gay crowd, this casual bar offers local food, friendly staff, and trashy pop music to get you into the party mood. An older crowd but low prices and a classic Central European gay bar: under-the-radar but very welcoming!
Toro Klub – A popular gay club to enjoy yourself and dance the night away. Found in the heart of Warsaw on one of the oldest streets – Marszałkowska – although the entrance is from Zola Street. Spread over two floors, there is a large dark room, summer patio, and huge dance floor. Fun drag shows, and large gay crowds generally later in the night.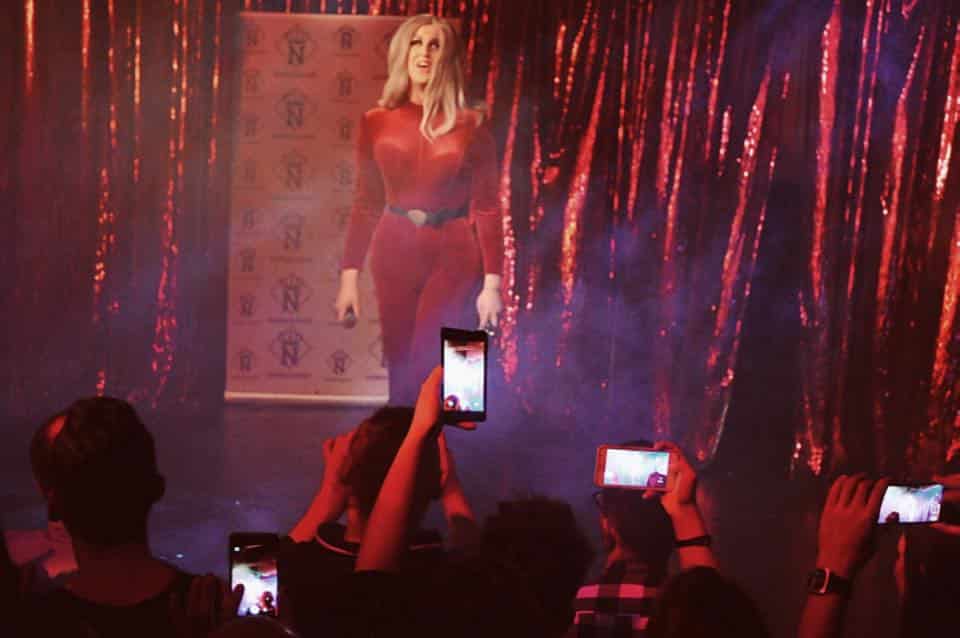 Gay Parties in Warsaw
Revolution Warsaw – The biggest gay party in Warsaw hosting monthly queer takeovers for men only. Experience new places, and new possibilities with international DJs, the hottest guys, and the best music. Always the place to be whenever they are hosted, with strippers, crowded dance floors and a euphoric anything can – and does – happen atmosphere.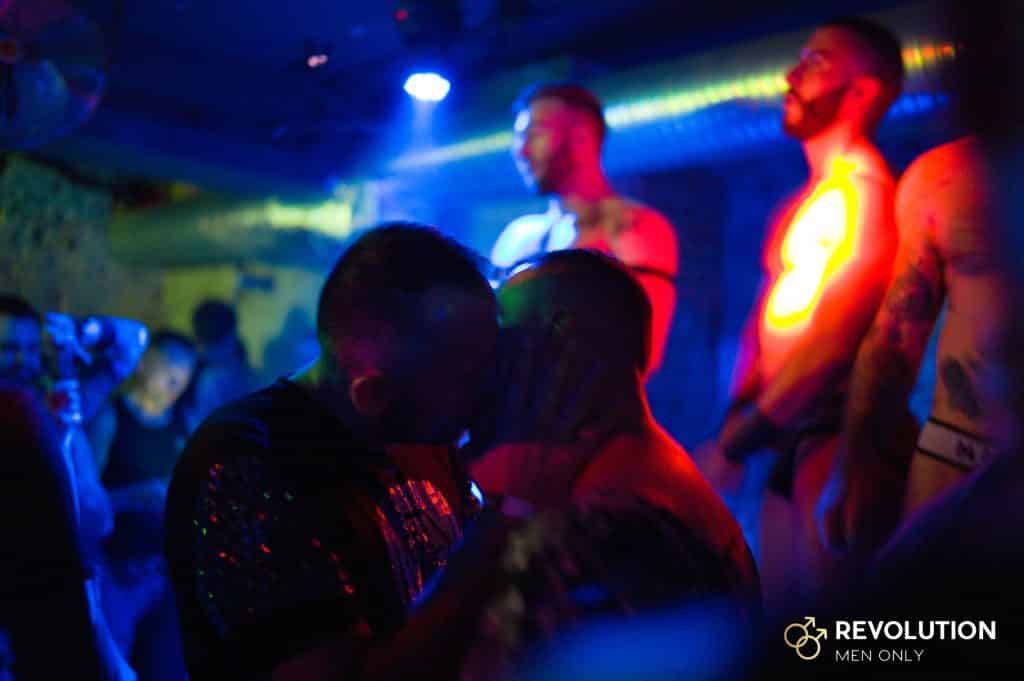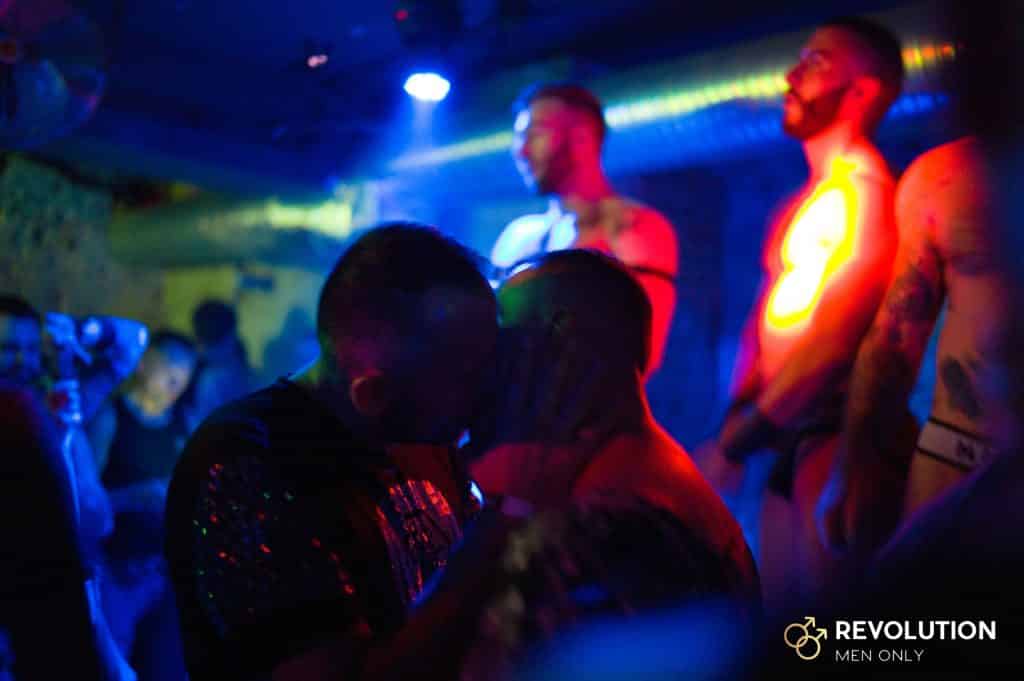 Gay-Popular Venues in Warsaw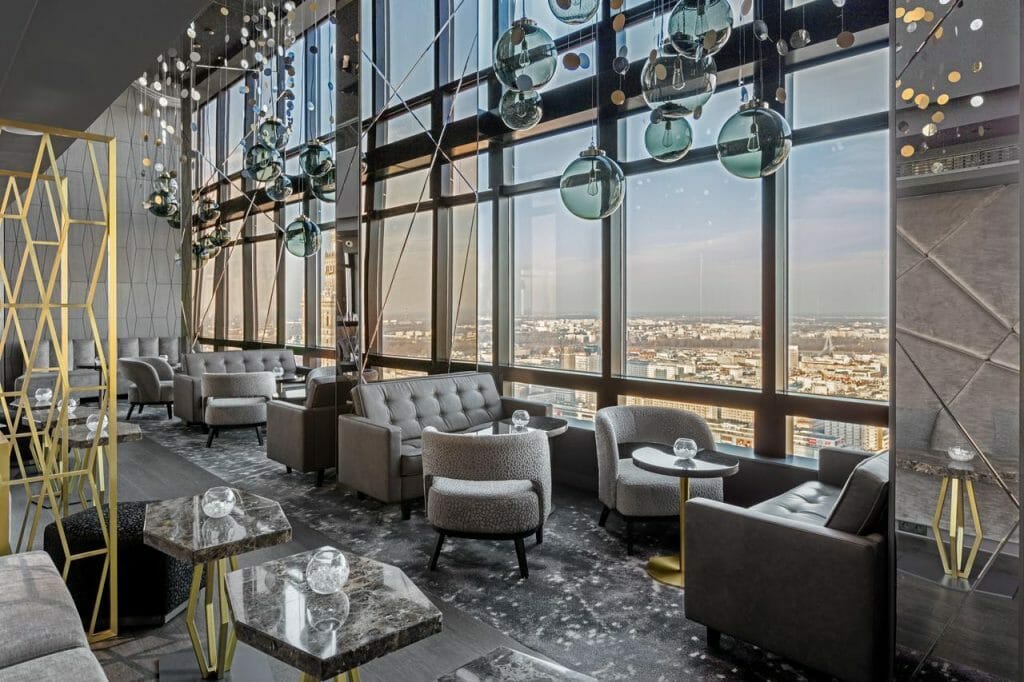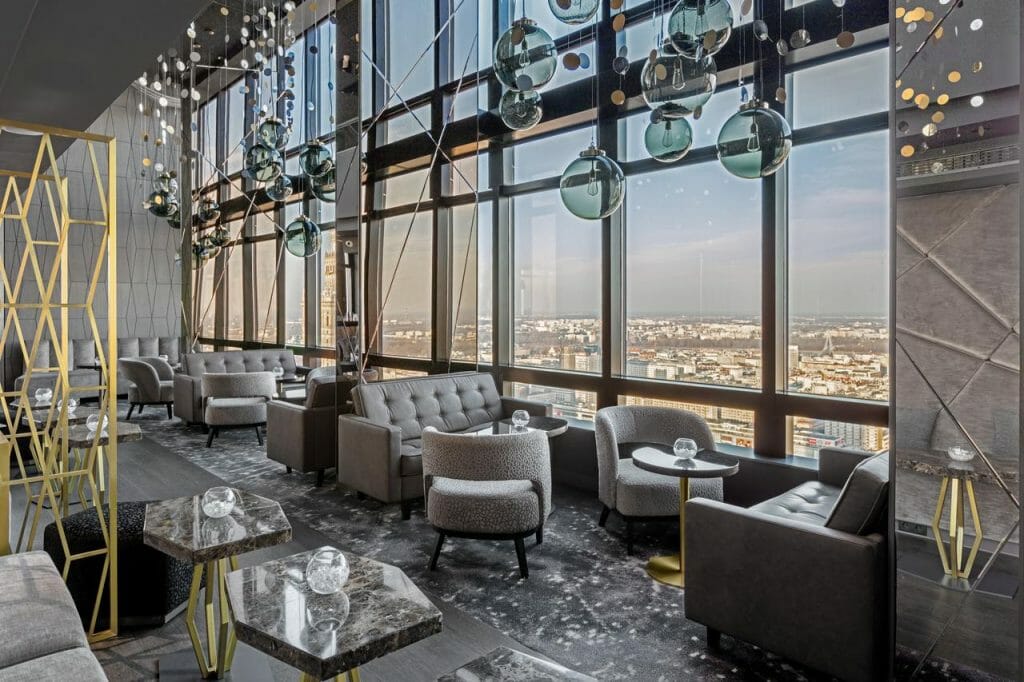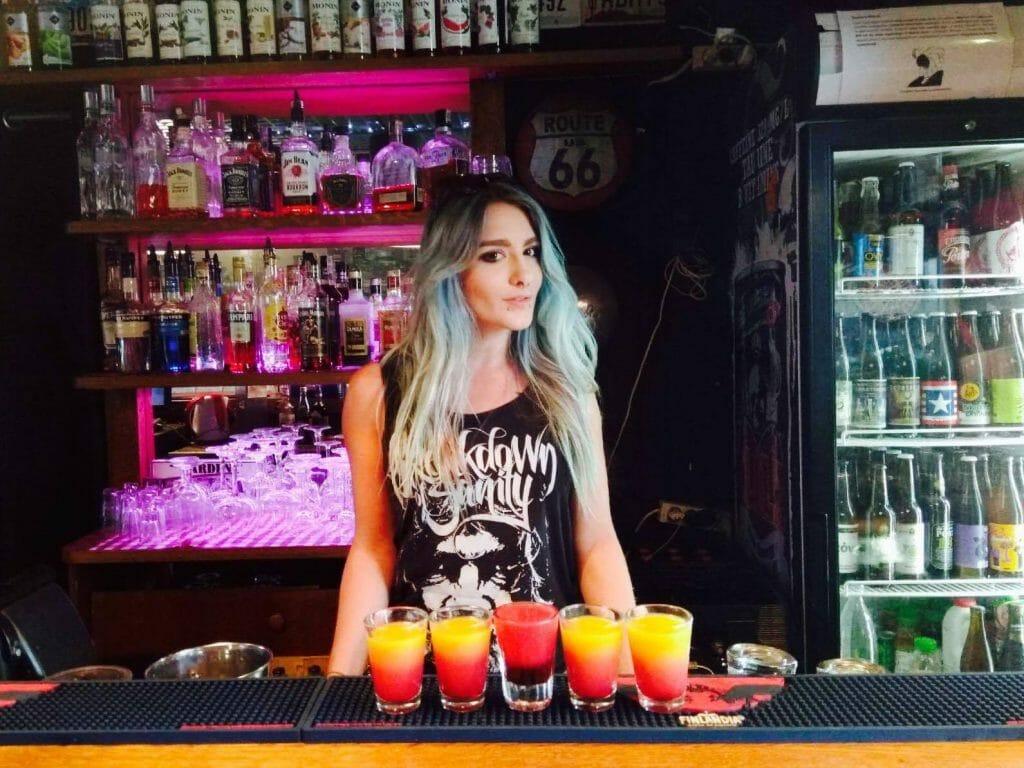 Cruising & Gay Saunas

Warsaw
Had enough of gay cruising in Warsaw– either in the bars or elsewhere? For those who want a bit more guaranteed action, the gay saunas in Warsaw will not disappoint you (unlikely all those faceless accounts on Grindr or the other hook up apps…). Foreigners are typically welcoming through-out the Warsaw gay scene, but many guys don't speak English in the saunas here so you'll need to brush up on your non-verbal cues and gay sauna etiquette.
Luckily we have a handy first-time gay sauna guide to answer all your questions!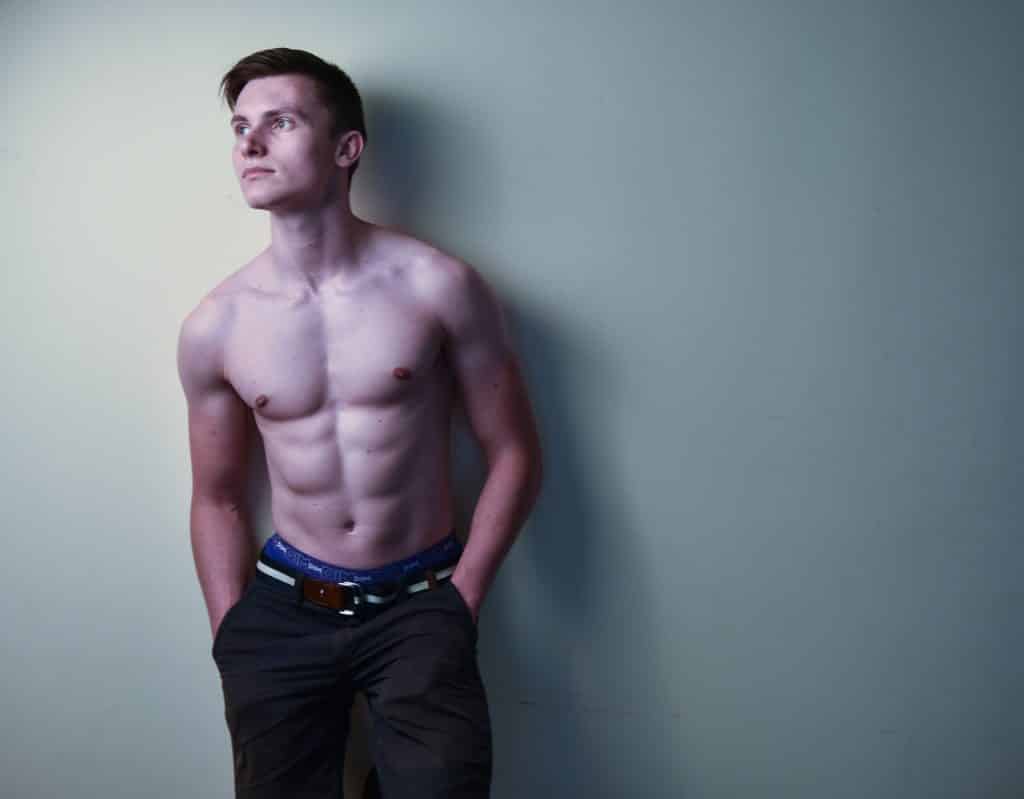 There are two gay saunas to choose from, and each is relatively easily accessible from most of the central city. Just take a look at our Gay Warsaw Map if you need help deciding which is closest. The gay sauna's in Warsaw mostly get crowded on weeknights after 5 pm and on Sunday afternoons. We also found Google Maps helpful for displaying the busiest times for most locations. There are also two popular cruise clubs and a gay sex shop in Warsaw that might also work for you.
Heaven Sauna – A modern gay sauna with exceptional facilities and a young crowd. Heaven Sauna has at your disposal a dark room, sauna, steam room, bar, chill-out area, private cabins, and WiFi! Very high-tech with an electronic tap-and-go system for the lockers, bar and at the reception – and you can check the running total at any time from the changing room scanner. They also offer some of the best male massages in Warsaw. This gay sauna is fashionable with the weekend party boys, and is open until midnight on weekdays and even later on the weekends.
Sauna Galla Club – The oldest gay sauna in Poland, serving its loyal customers since 1995. Presently there are both Finnish and steam saunas, a well-stocked bar, 2 XXX film rooms and a relaxing lounge. Mainly locals but people do travel from across Poland or further afield to visit, and are always welcomed. Entrance to the Tuesdays and Fridays popular Naked Party included a free drink and on Sunday's females are also welcome. Warsaw male massages are also available here.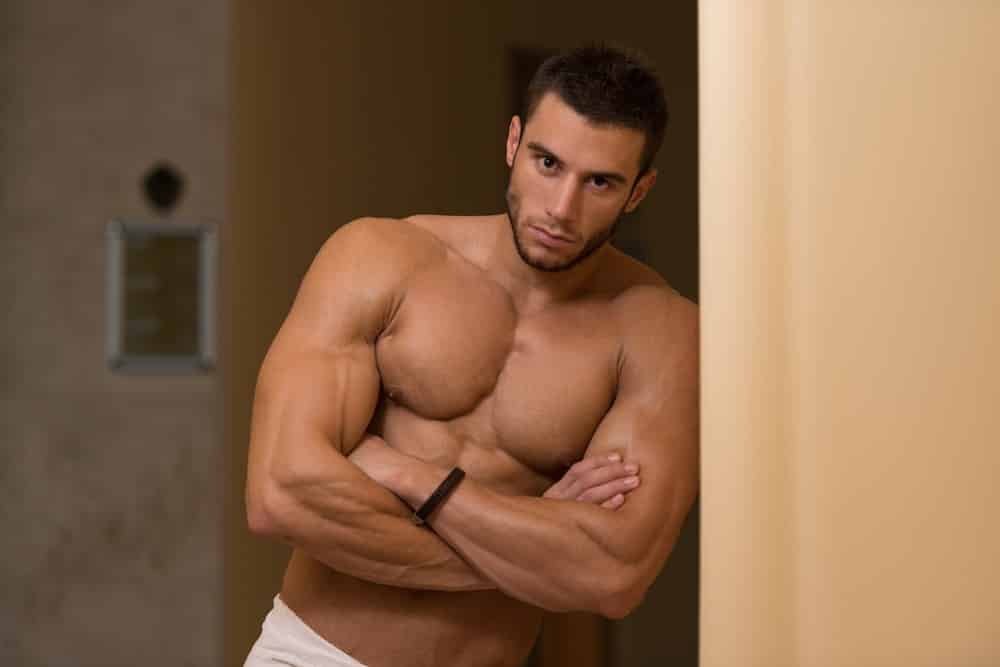 Bunkier Club – A gay sex club in Warsaw with large dark room and bar. Bunkier Club is for anyone with a fetish interest including leather, sports, army, punks, skins, bears and other things. Hosting frequent theme parties which are some of the most popular gay events in Poland. You also only pay one entrance fee and then can drink all you want from the open bar. What more could you want?
Code Red – Another kinky gay sex club in Warsaw with plenty of dark spaces, glory holes, a video room, lounge area, and bar. Code Red is a club just for males with a friendly atmosphere and uninhibited fun. Fulfill all your fantasies seven days a week, from 8 pm.
Lodi Dodi – A three-level gay cruise club drawing in older locals and plenty of tourists. There's the casual bar on the ground-floor, some tables in the snug mezzanine and another basement bar with a large darkroom, labyrinth, cabins and a sling. There is a shirtless/underwear party in the basement every Friday and beers are served by a hot, naked bartender…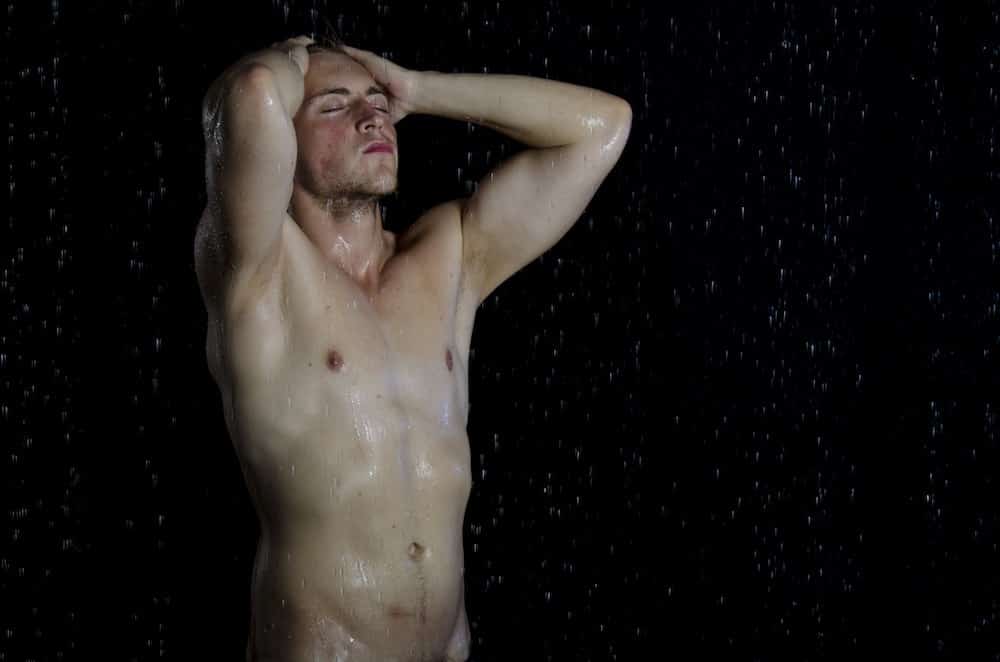 Kino Warsztat – An adults-old men-only porn cinemas complete with a darkroom, private cabins, showers, and free WiFi.
Pink Shop – A trendy sex shop featuring a gay area with a broad range of toys such as leather & fetish gear, sex toys, lubricants along with other accessories you might not have considered. Very cruisy in the weekends and later at night.
reFForm Fetish Store – A large fetish store selling a wild range of gay adult toys, fetish clothing (leather, latex, rubber, sneakers), lubricants (fat-, water-, silicone-based), cock rings (steel, glass, vinyl, plastic, rubber), leather gear, latex and more. With approximately 10,000 items in total, there is truly something for everyone!