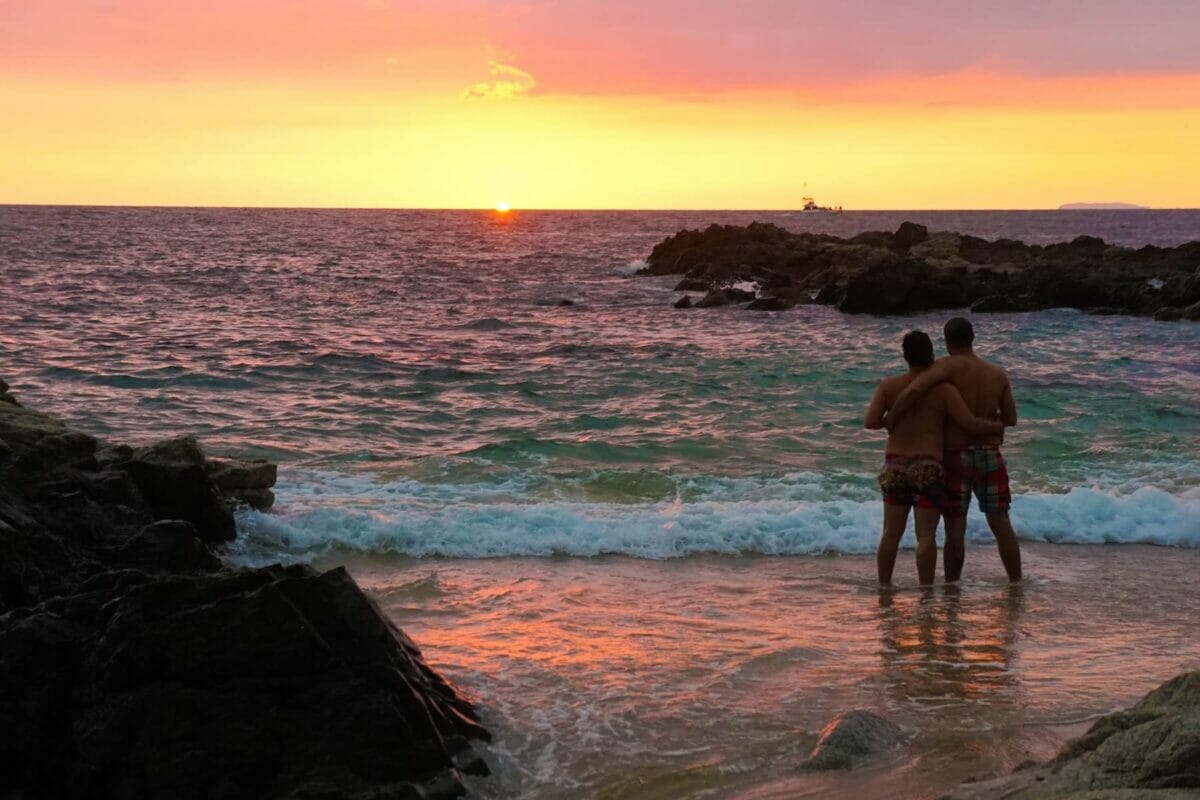 Hugging the twinkling blue Bahía de Banderas and backed by verdant palm-covered Sierra Madre mountains, Gay Puerto Vallarta is one of the world's most famous gay destinations!
A small city with astounding sandy beaches, boutique shopping, world-class dining and a tantalizing malecón (boardwalk), it's no wonder the gays have made this their home! Puerto Vallarta first burst upon the international jet-set-scene after the filming of the "Night of the Iguana" with Liz Taylor, but it was not until the 90s that an LGBT industry pop'd up after the opening of the "Club Paco Paco".
While originally there was some local resistance, this success spurred to life an entire gay village which continues to grow even today as other traditional gay beach destinations wane – like Mykonos, Key West, Palm Springs, and Fire Island.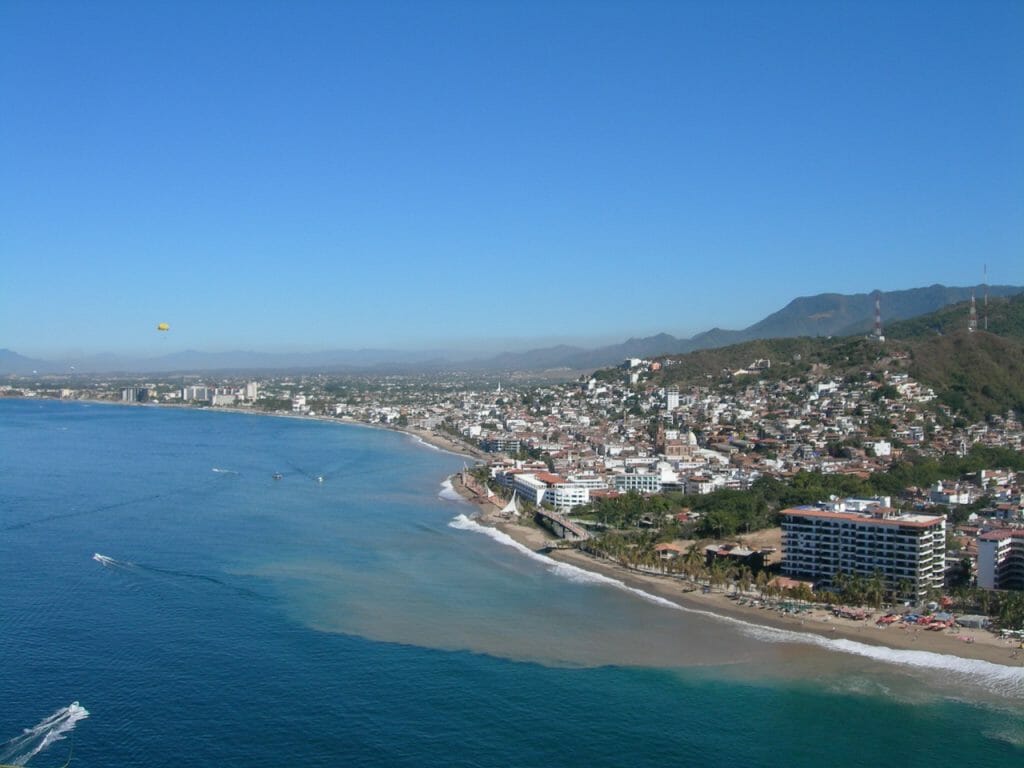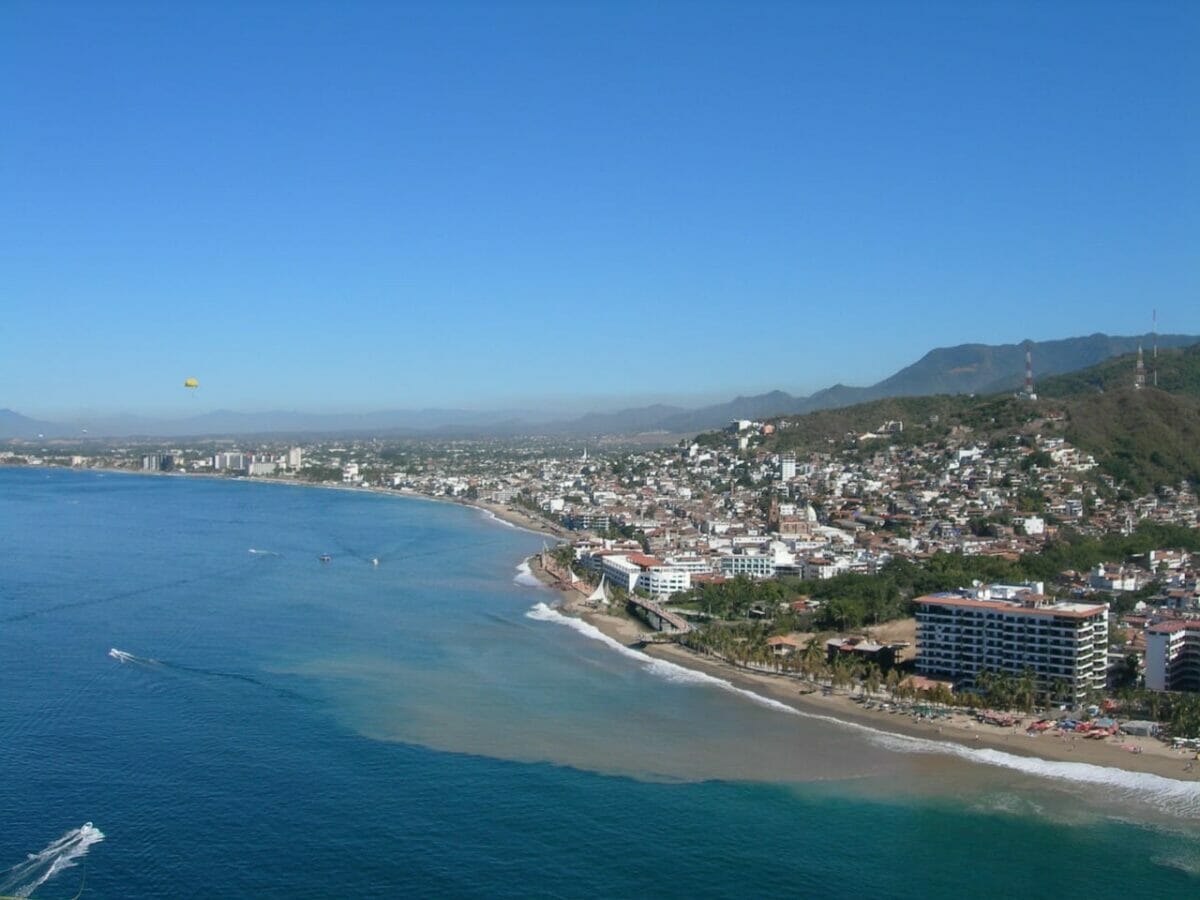 There is no shortage of epic gay clubs, laid-back cocktail bars, gay hotels, or sexy hombres in the Zona Romantico, Puerto Vallarta's Gay District – but today LGBT travelers will be welcomed almost everywhere in this tolerant and gay-friendly beachside town.
In fact, Mexico, in general, is becoming increasingly gay-friendly as long-ingrained cultural mind-sets change as evidenced by the bustling gay scene in cities like Guadalajara, Monterrey, Queretaro, and Puebla.
Affordable luxury, your global queer family, tropical heat, and wild nightlife are just some of the highlights of Gay Puerto Vallarta, but there are many, many more. After all, there must be a reason why so gay travelers return here year after year after year…
Are you relocating? This guide will help travelers discover the queerer side of the city. However, if you are lucky enough to be considering a move here, we recommend getting in touch with a local gay realtor. They can happily give you no-obligation advice and all the information you'll ever need to know about your new city. And if you then want their help to find your dream home, you are guaranteed fair, equal, and honest representation. No surprises or awkward conversations necessary!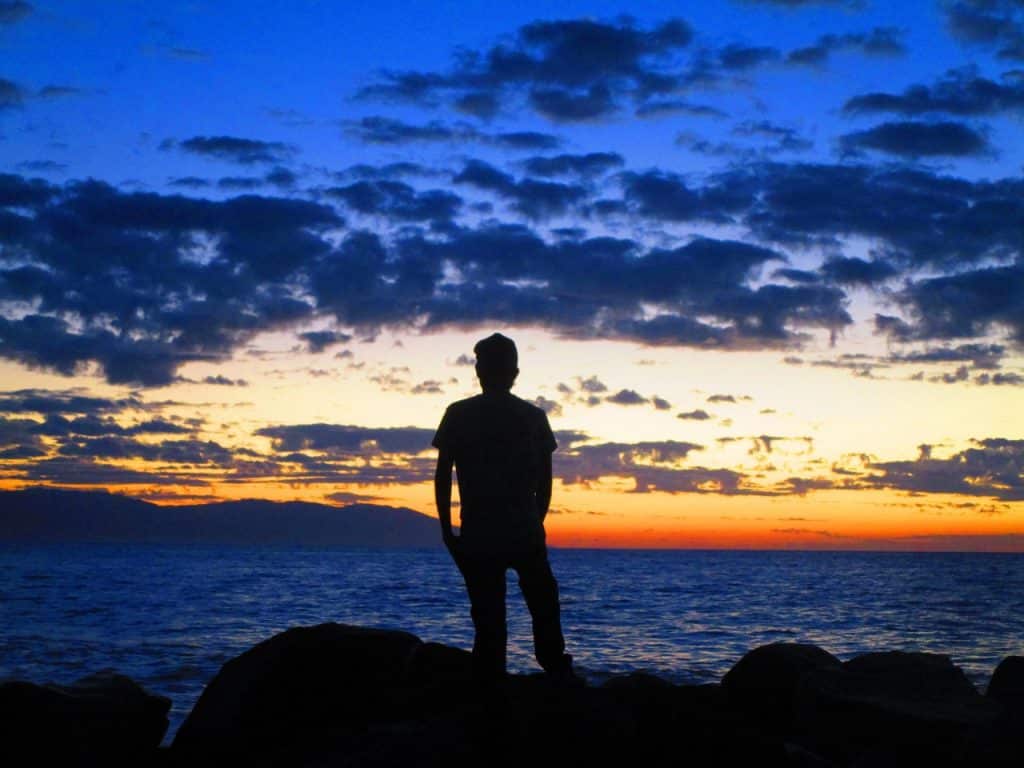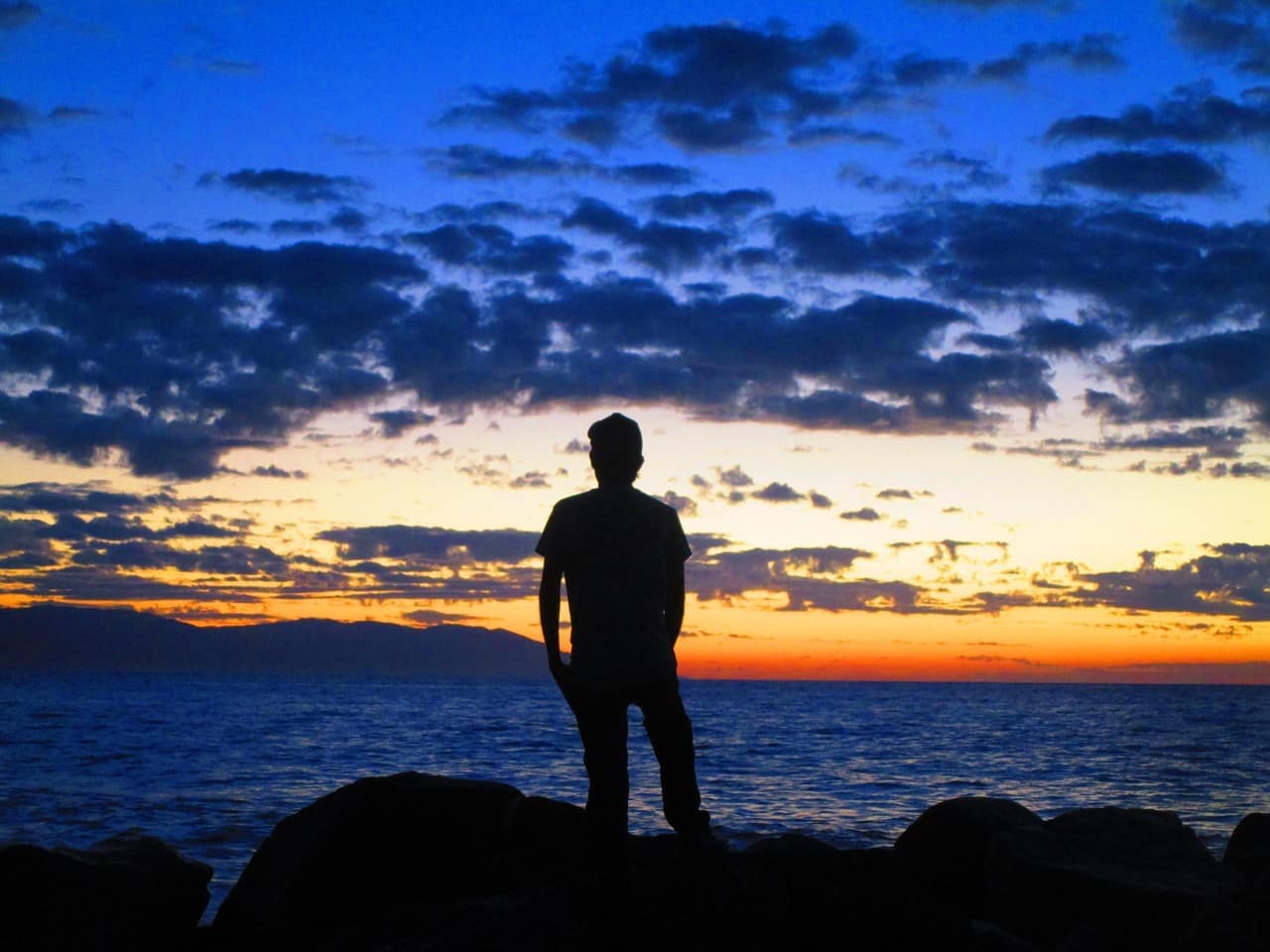 Gay Puerto Vallarta Guide: The Essential Guide To LGBT Travel In Puerto Vallarta Mexico
Naturally being gay does not define which attractions most of us will want to see in each destination and most queer travelers will simply want to check out the top things to see in Puerto Vallarta during the day! We found it hard to tempt ourselves away from the fabulous gay beach resort, or our luxurious hotel suites after a long night of partying – but if you're the active type, there is plenty of things to do in Puerto Vallarta.
Here are just a few of our favorites, most of which you can do with a leisurely tour direct from your resort – or rent a car and make your own adventure!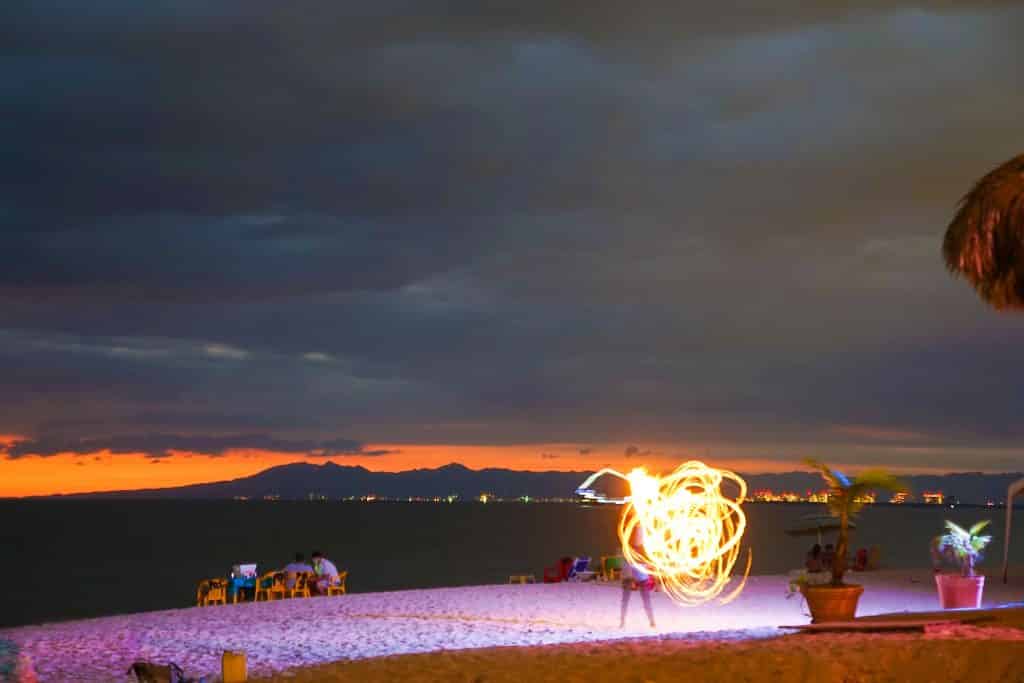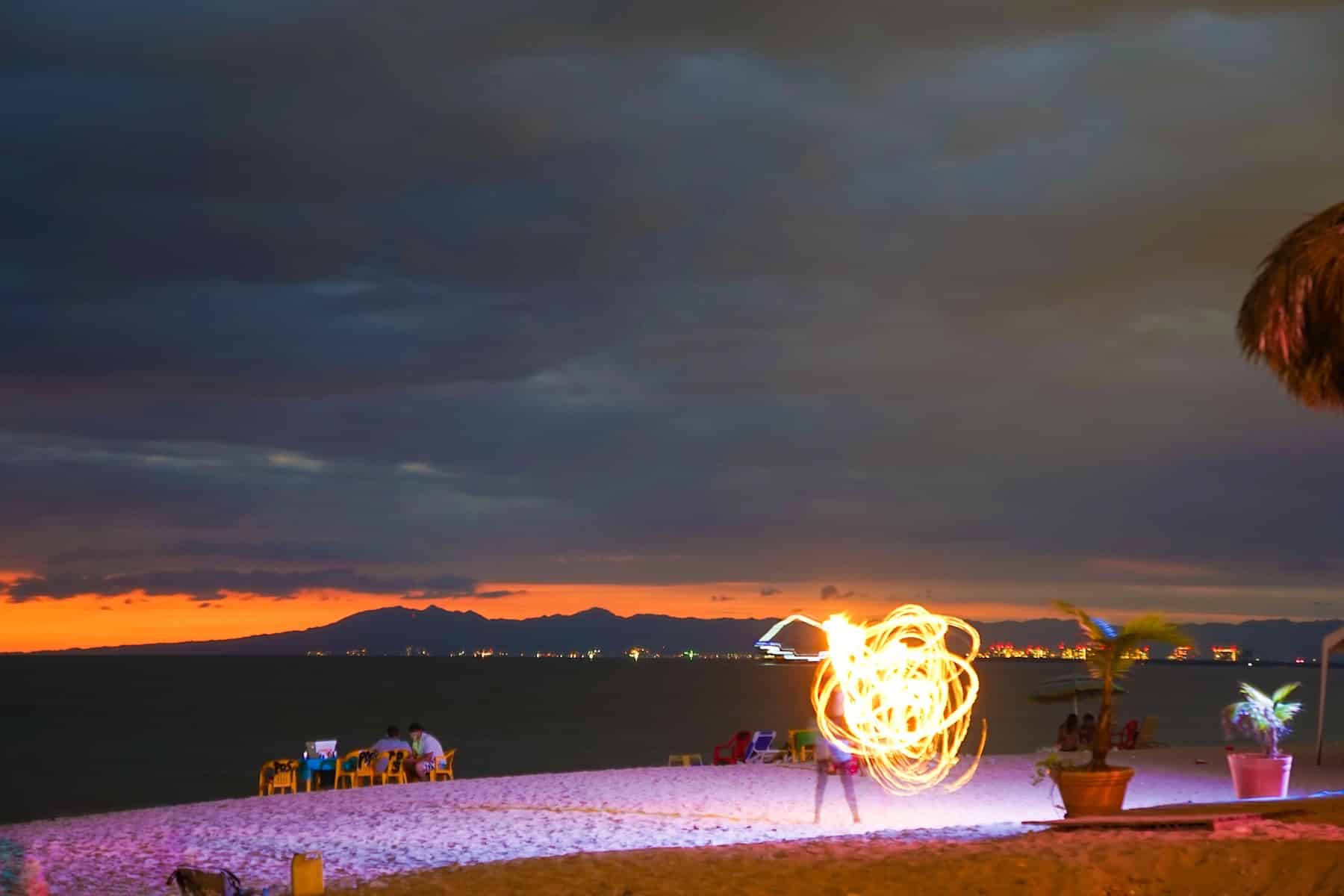 Things To Do in Puerto Vallarta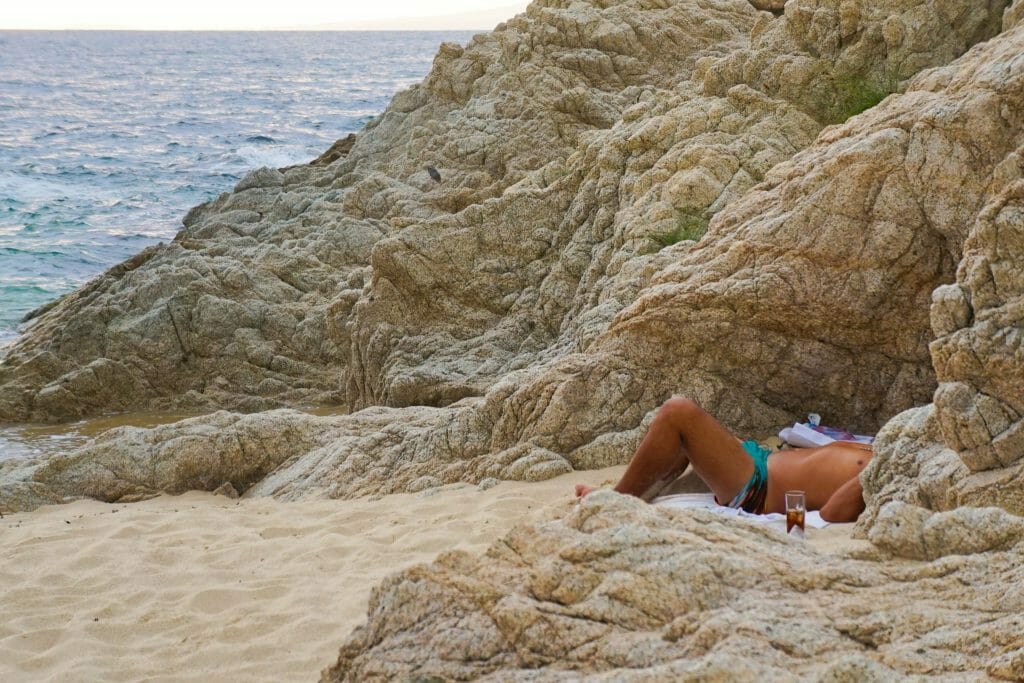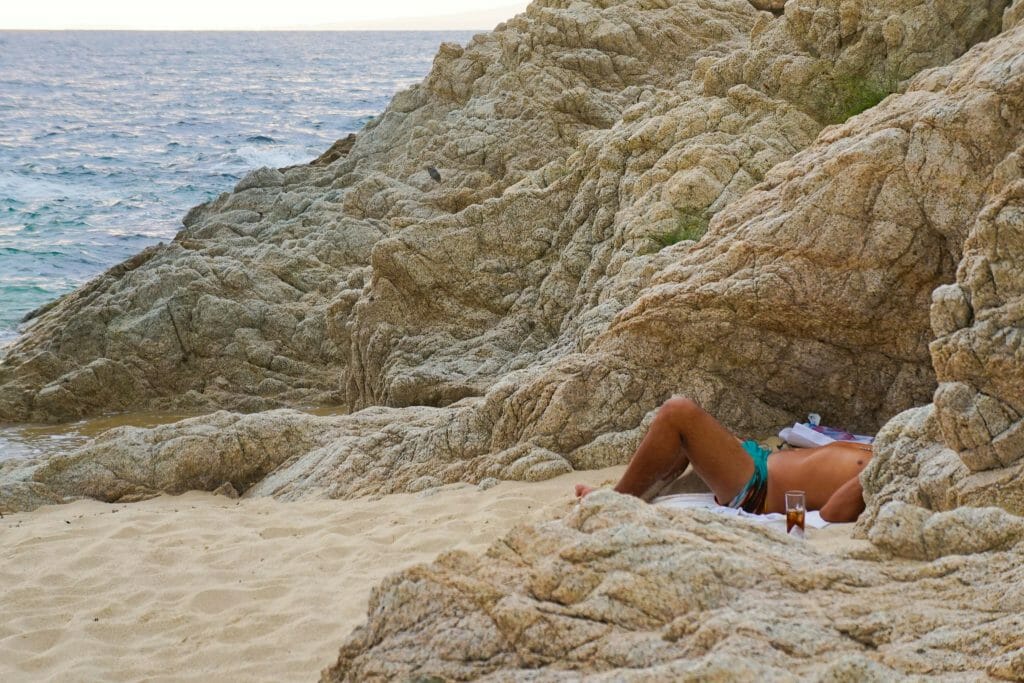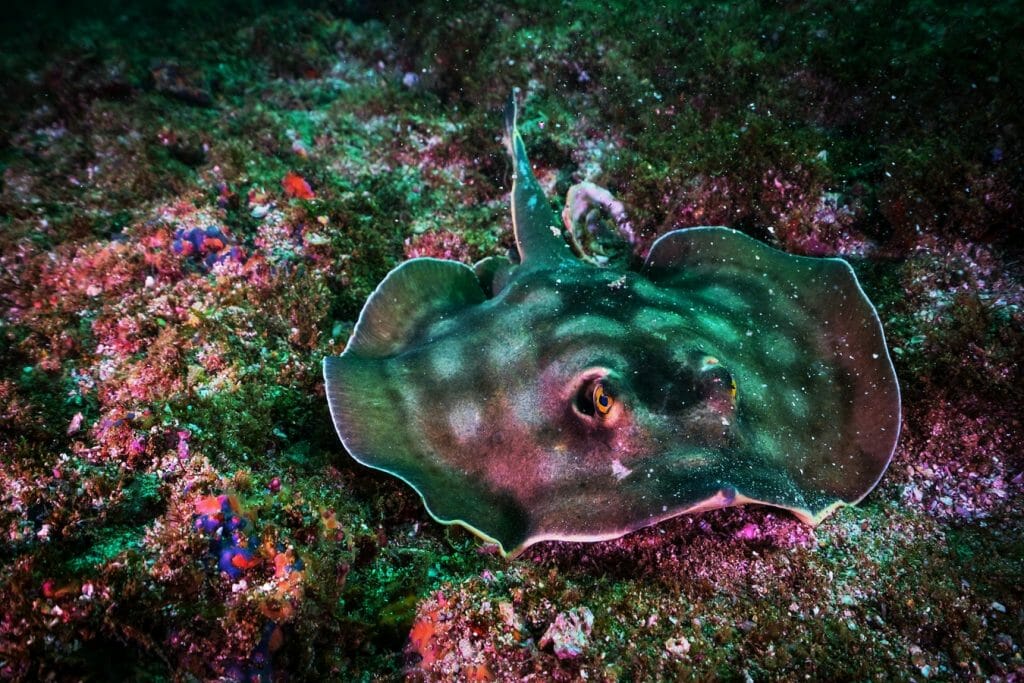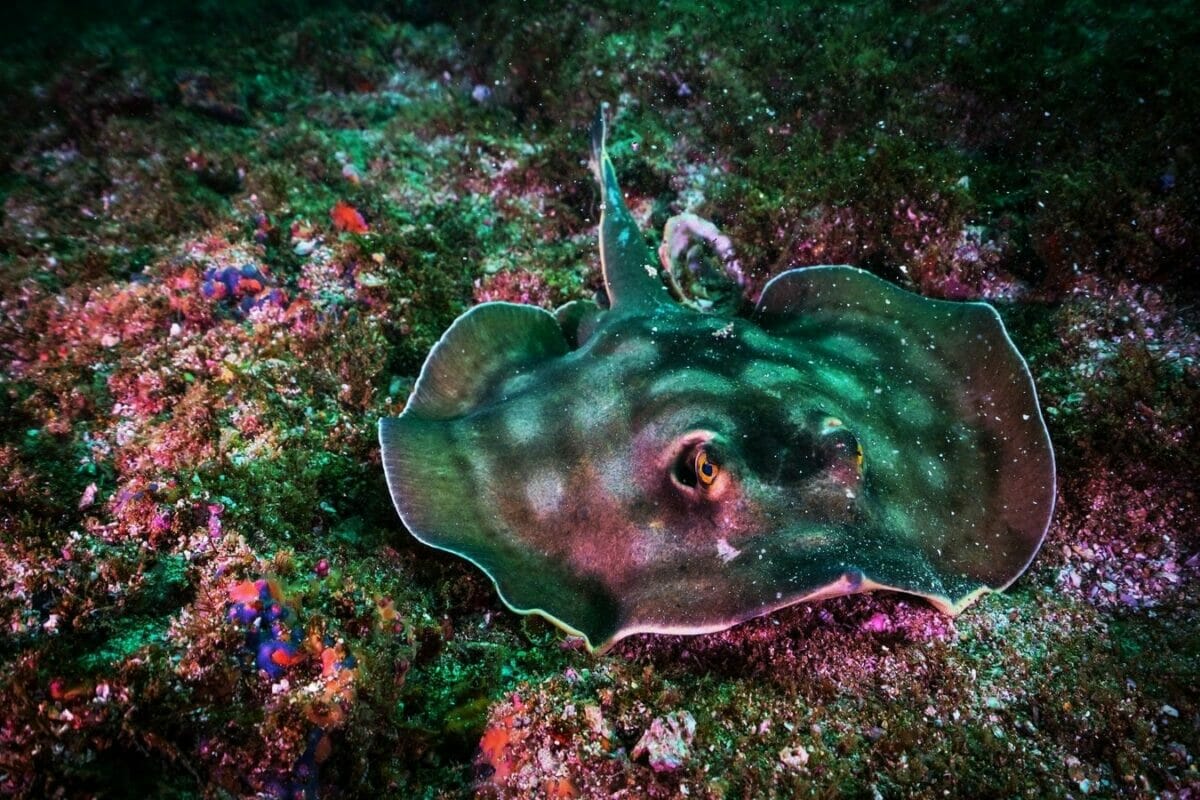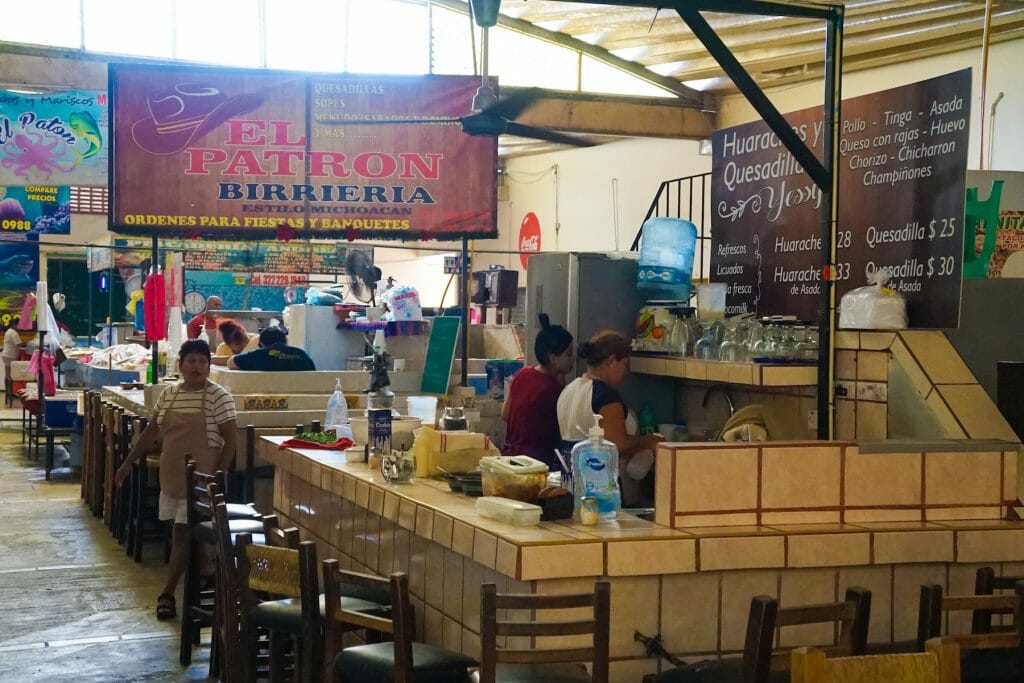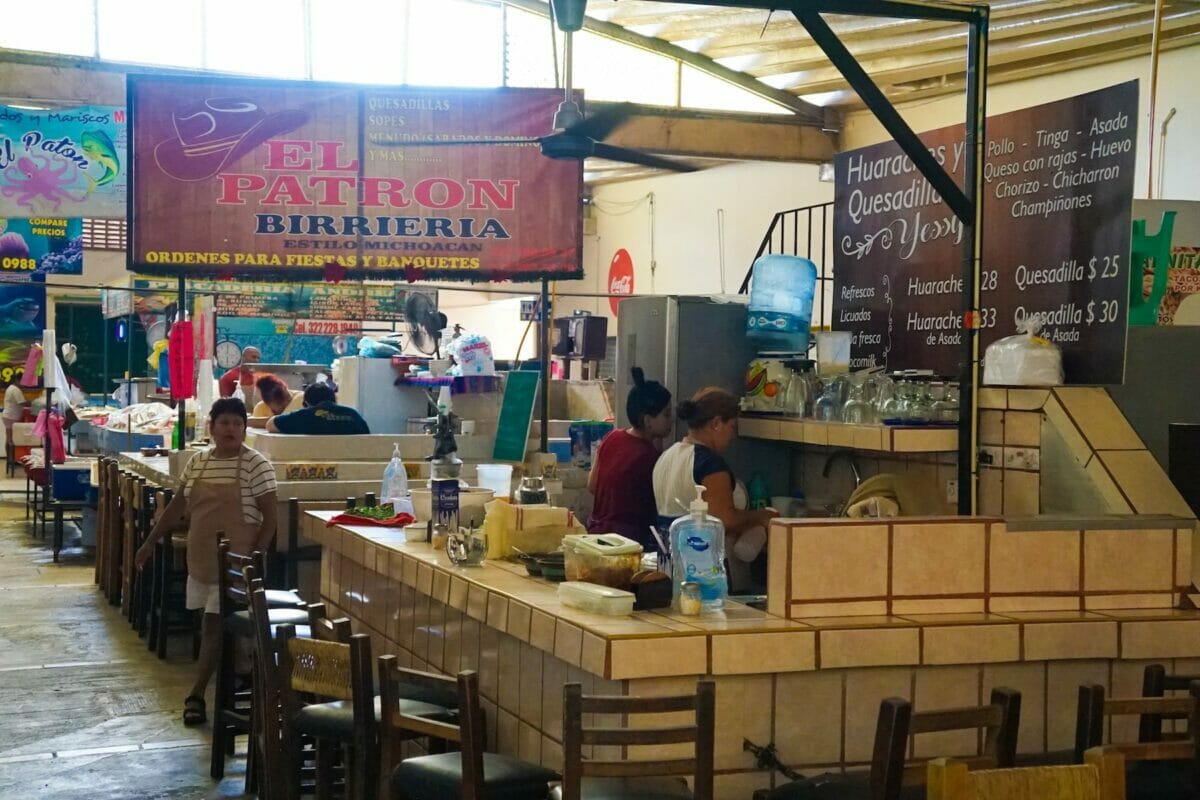 Gay Events in Puerto Vallarta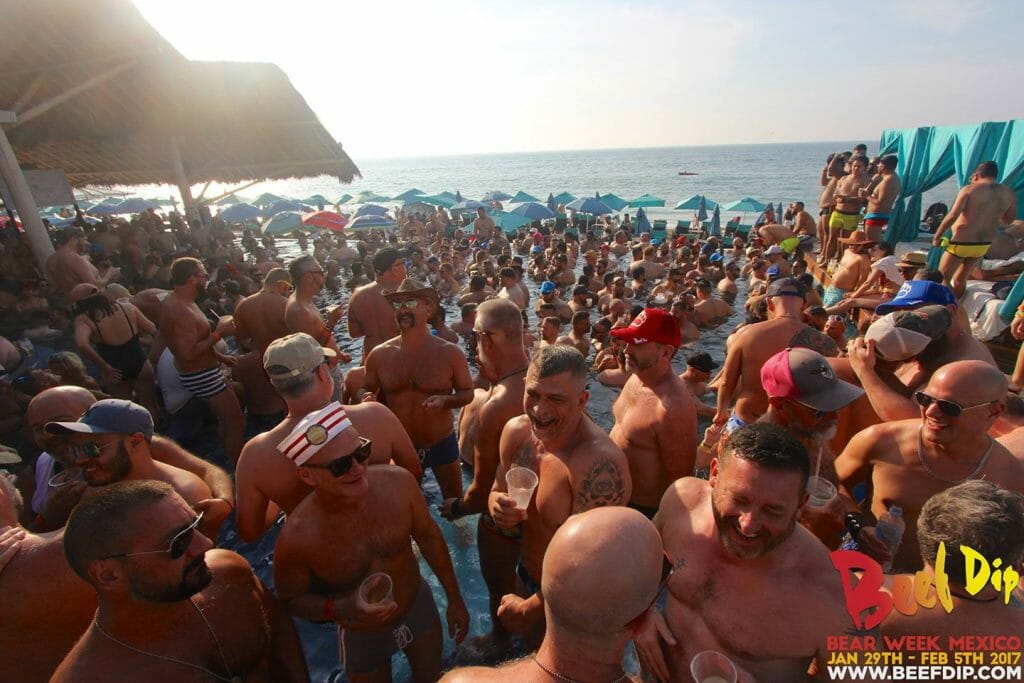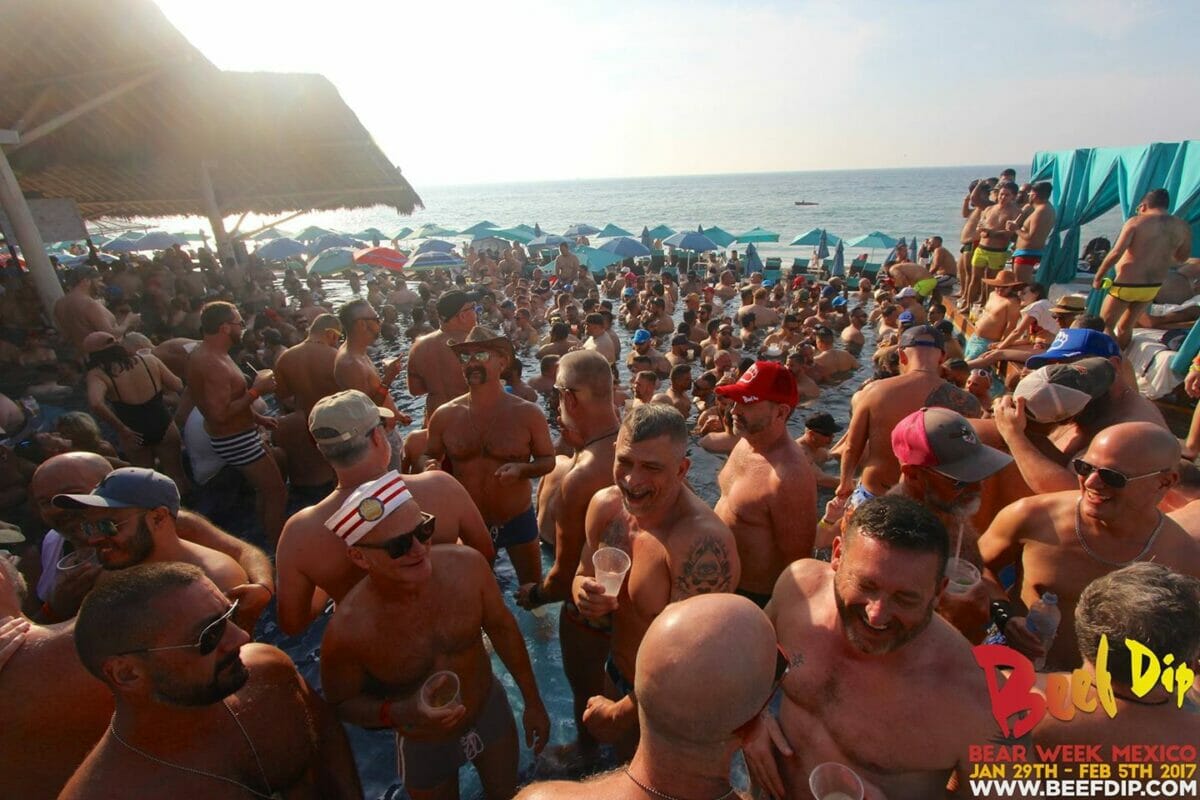 Vallarta Pride 2018 Parade by Nick Maston
Gay-friendly / Gay Accommodation in Puerto Vallarta
Puerto Vallarta is one of the biggest gay vacation destinations on the planet, and pretty much every hotel and resort in Puerto Vallarta can be considered open and welcome to LGBT travelers. – after all being gay-friendly is not all about upscale luxury, but about providing friendly service and welcoming guests without prejudice!
However, everybody likes to be surrounded by people with common interests and as such there a few hotels in Puerto Vallarta favored by the gay jet-set. The Hotel Zone of Puerto Vallarta offers most of the massive hotel's all-inclusive resorts, but if you are only in town to experience the gay beach and gay nightlife of Puerto Vallarta you should stay close to the Zona Romantica gaybourhood.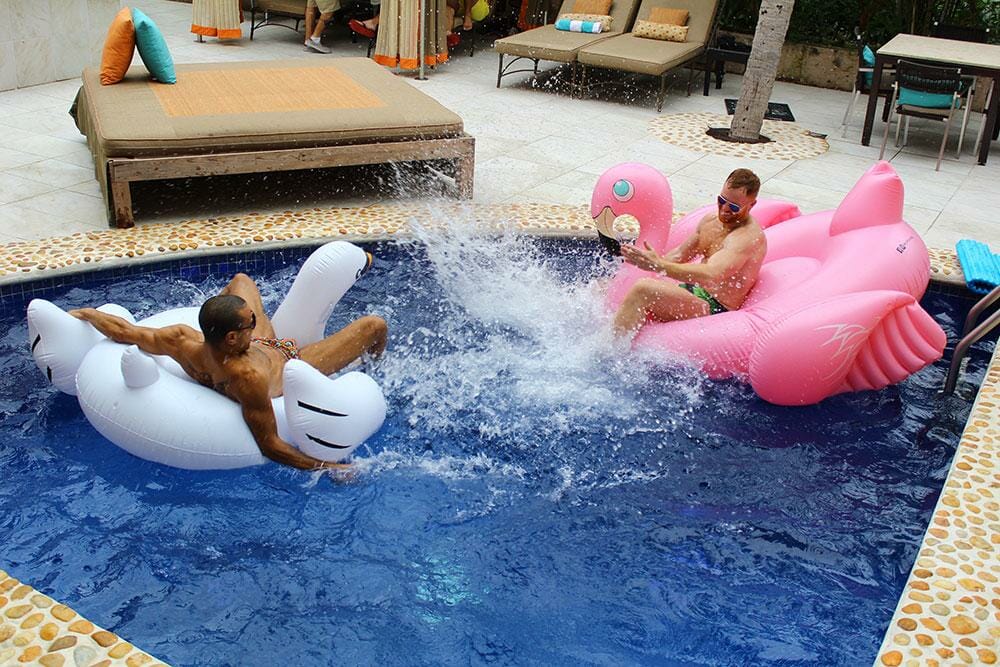 The following gay-friendly hotels in Puerto Vallarta are only the most popular with gay, but there are hundreds of other hotels in Puerto Vallarta if you don't find quite what you are looking for. Location here is everything so take a look at our gay map of Puerto Vallarta at the end of this guide to make sure you are where you need to be.
Whether you want a fun and social hostel, a cheap place to crash after a night of partying or a chic designer option to sip cocktails poolside and surround yourself with fabulous people – Gay Puerto Vallarta has something for everyone!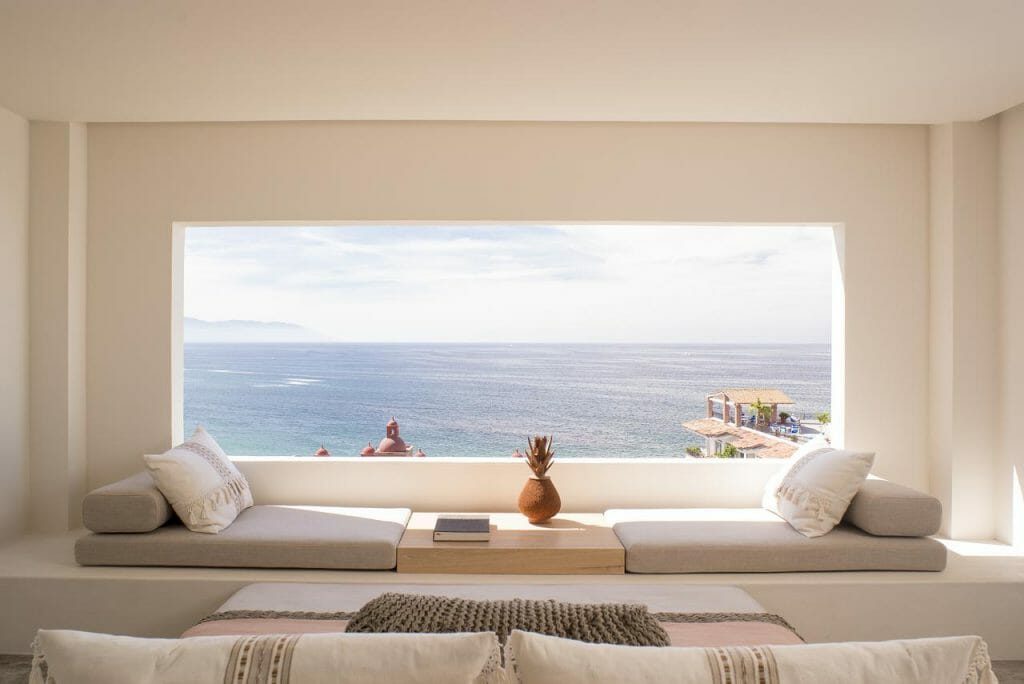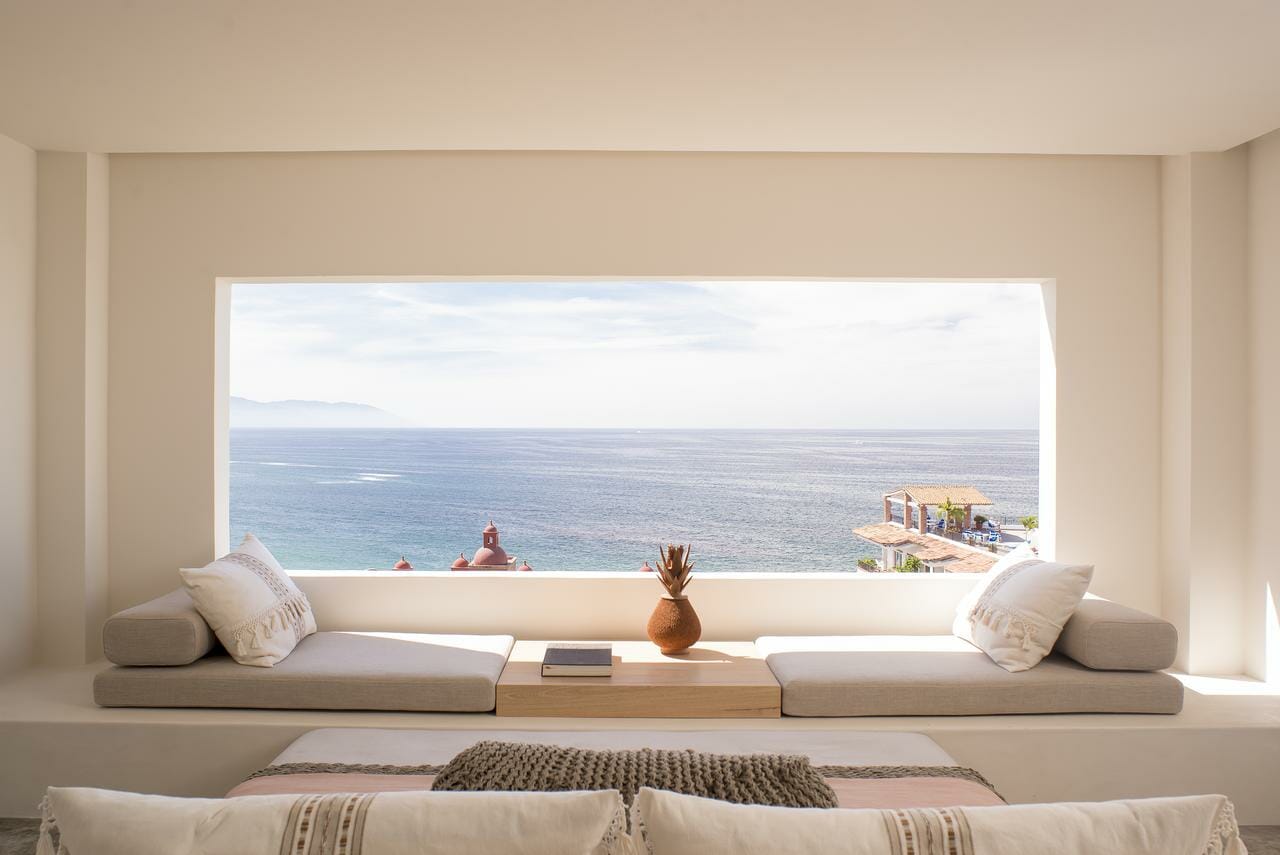 Zona Romantica Gay Hotels Puerto Vallarta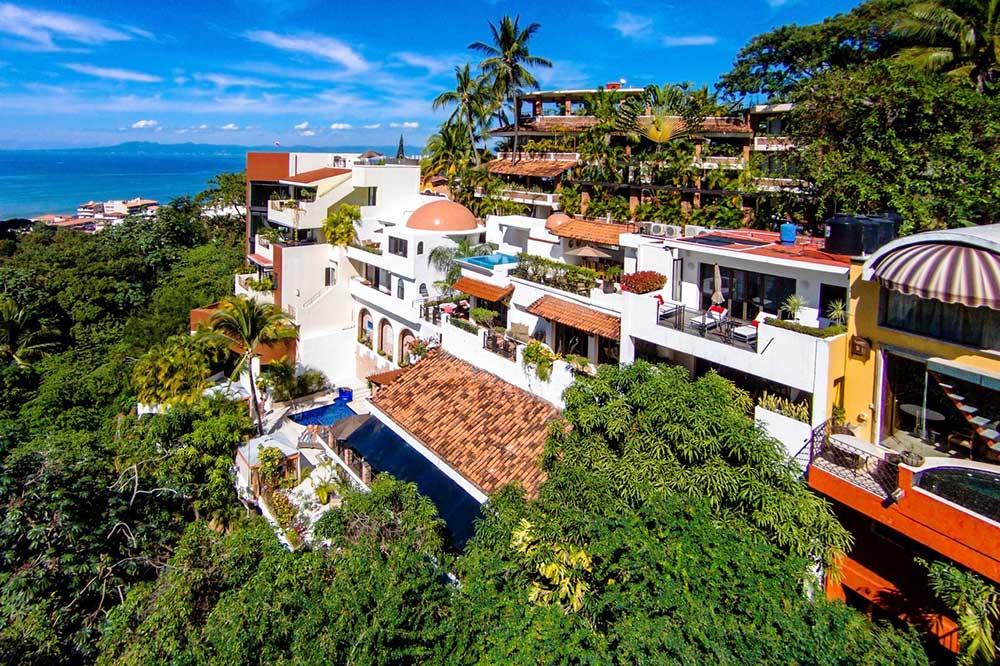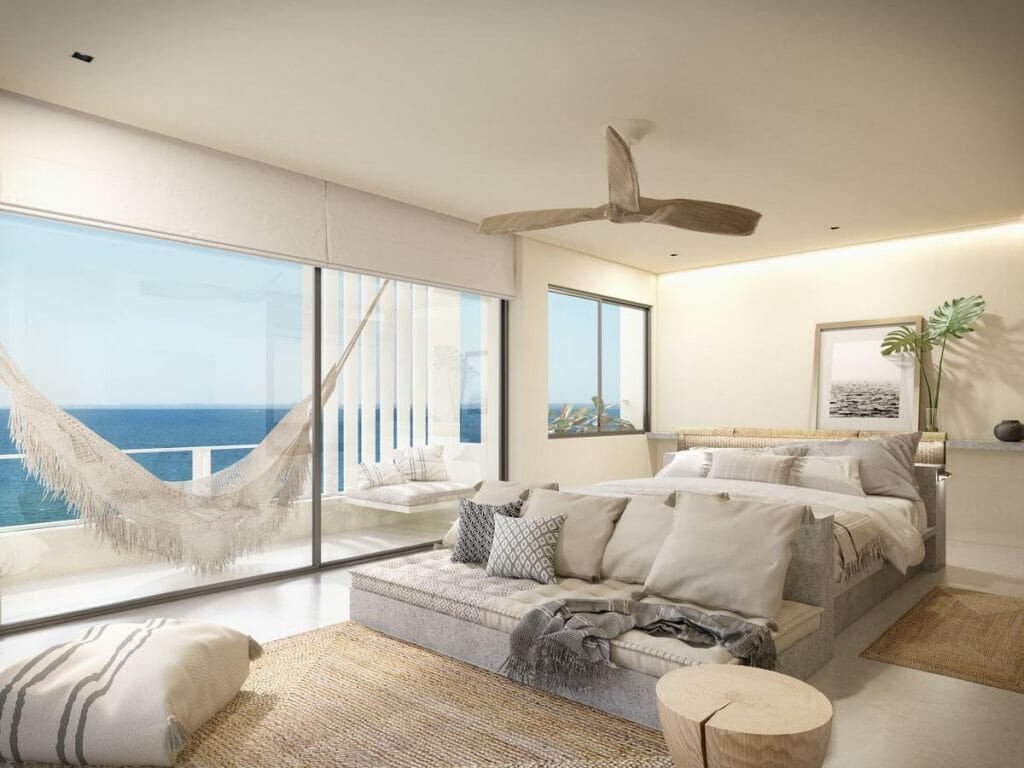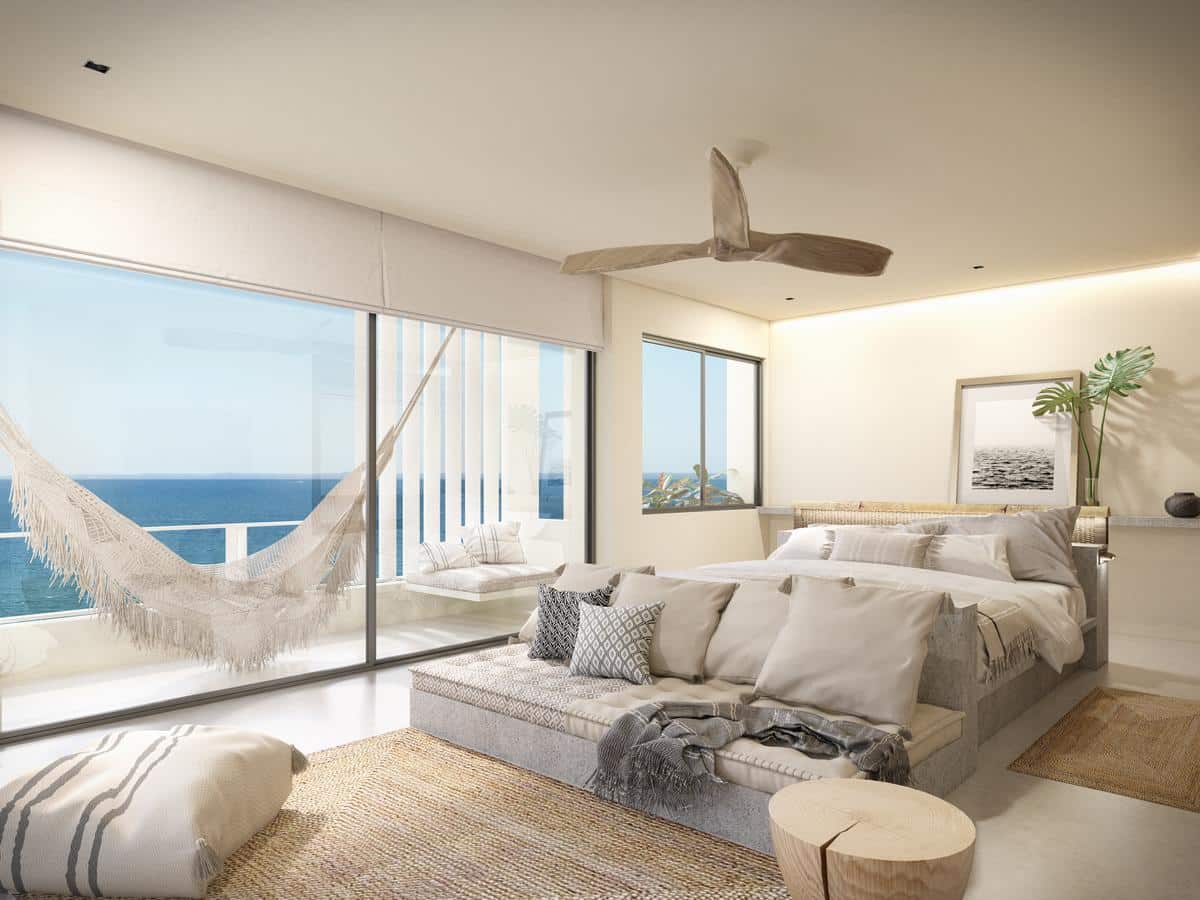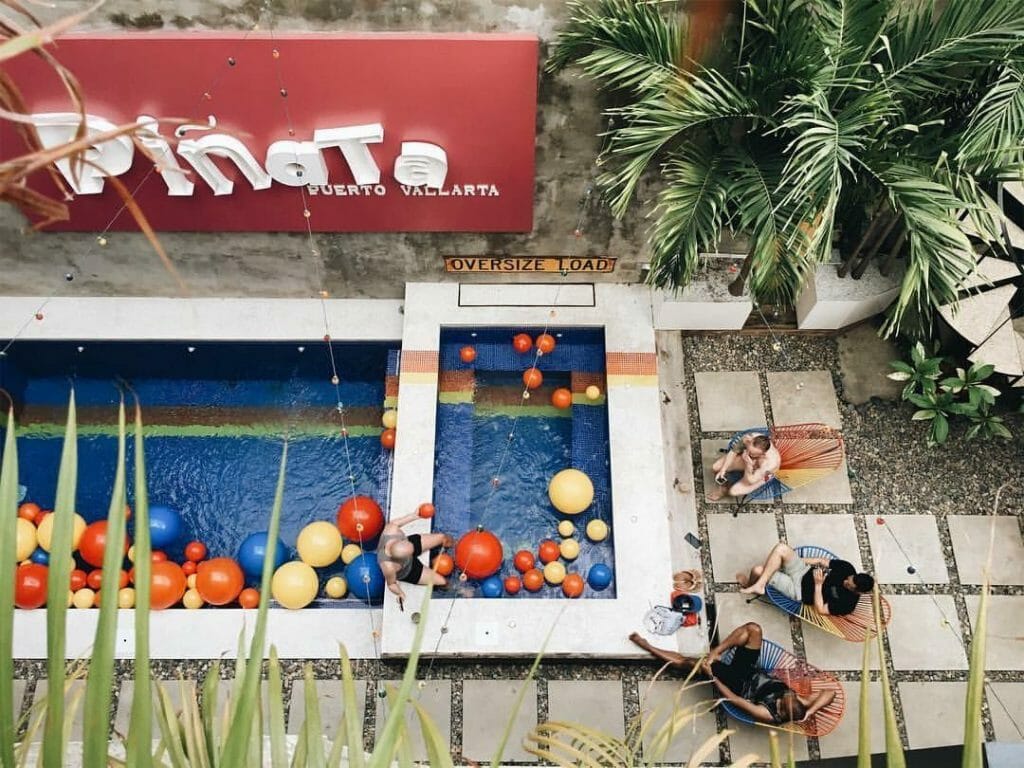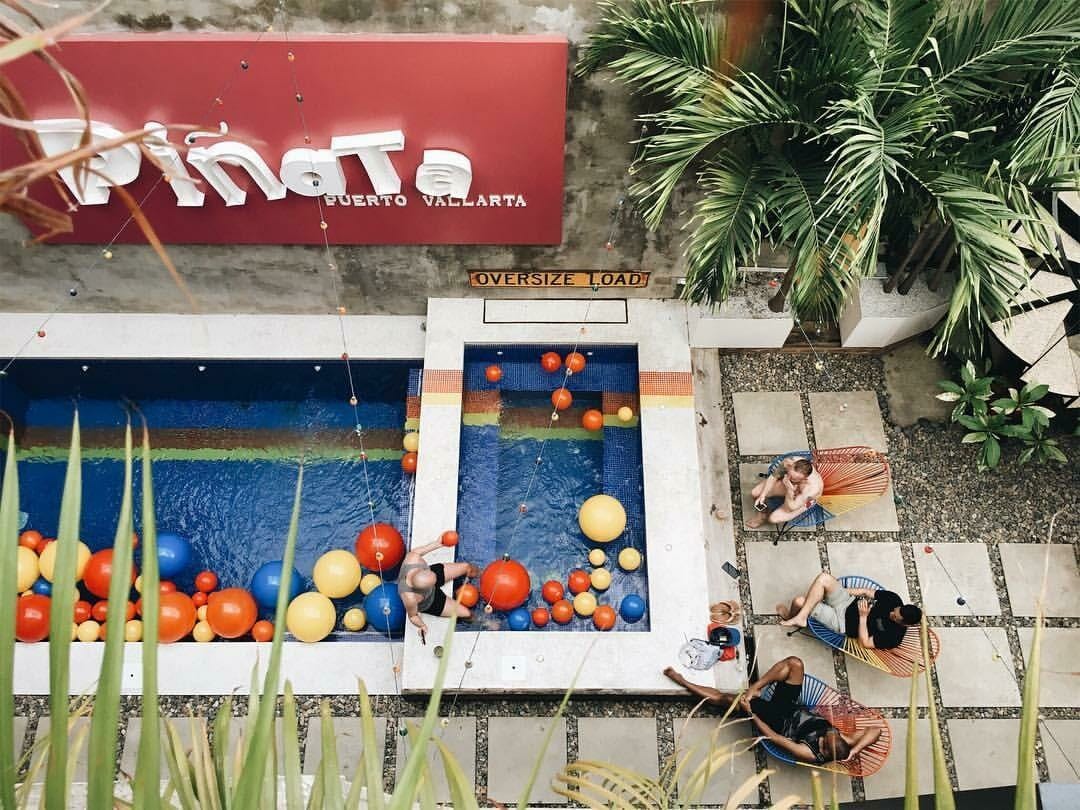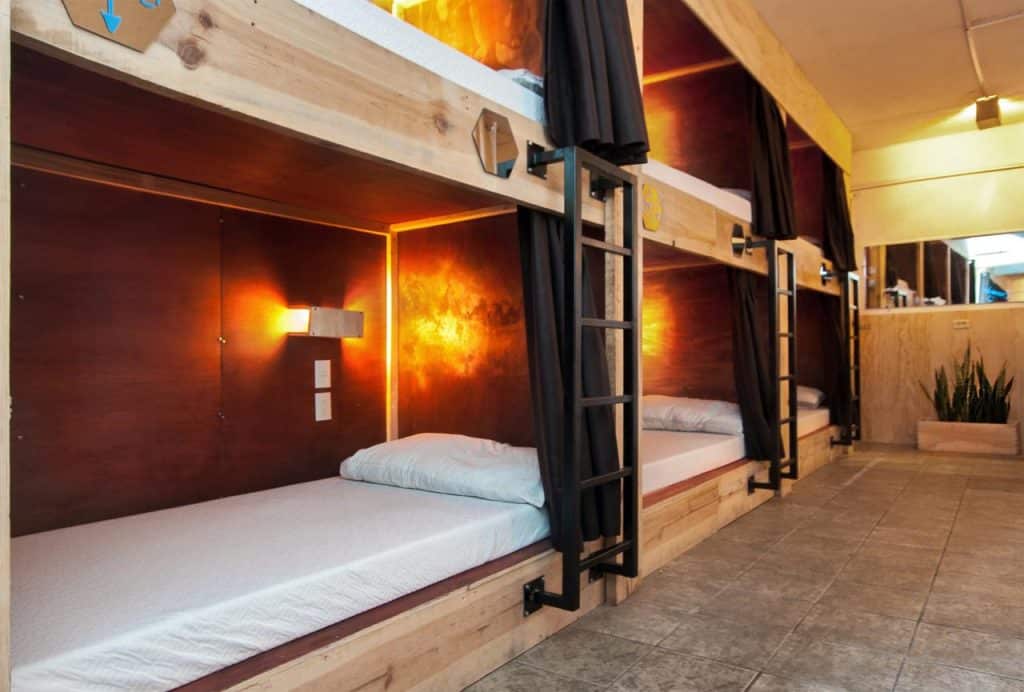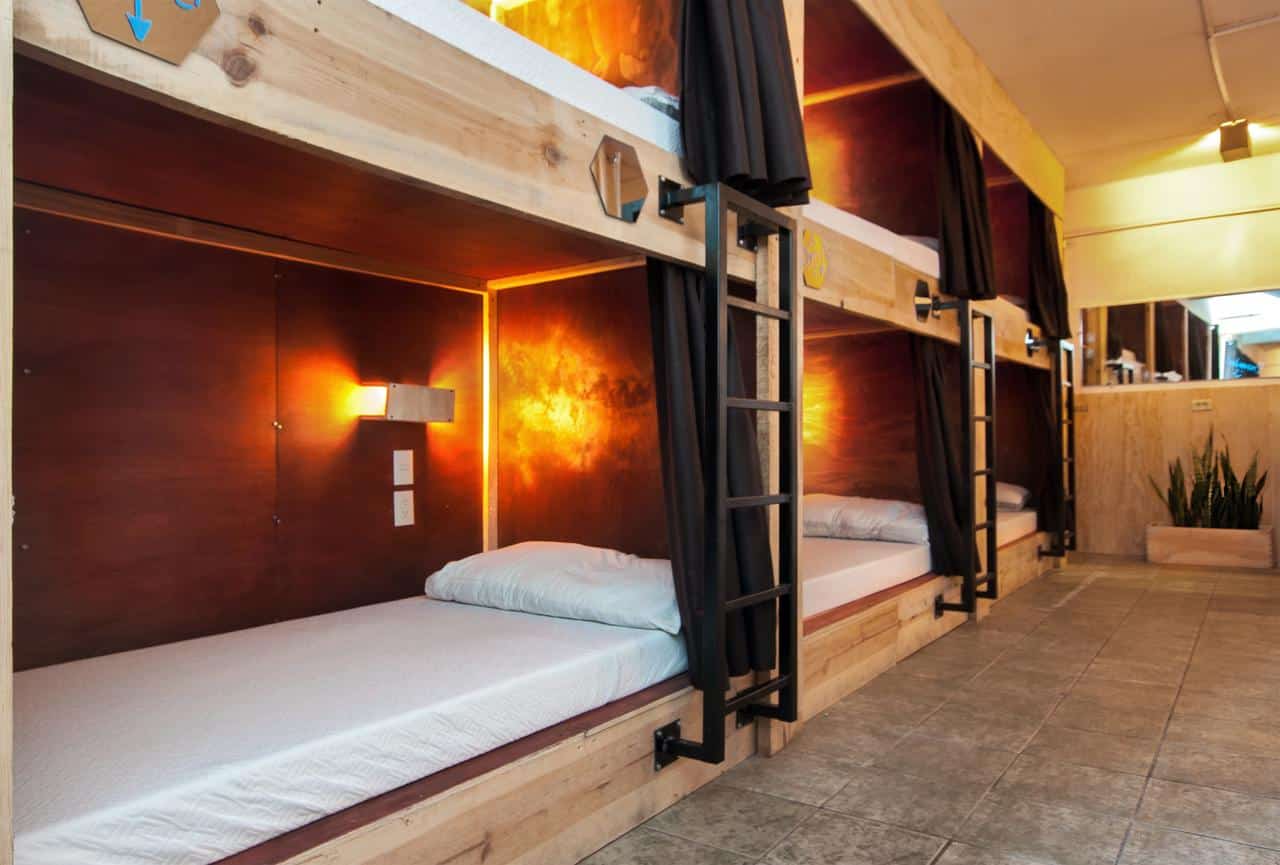 Hotel Zone Gay-Friendly Hotels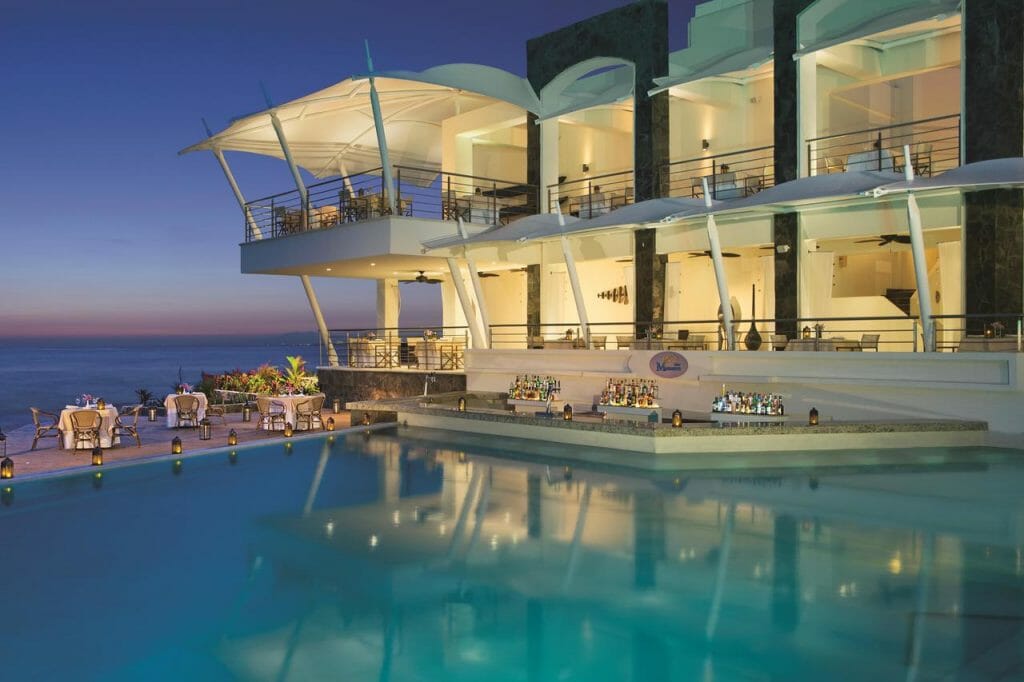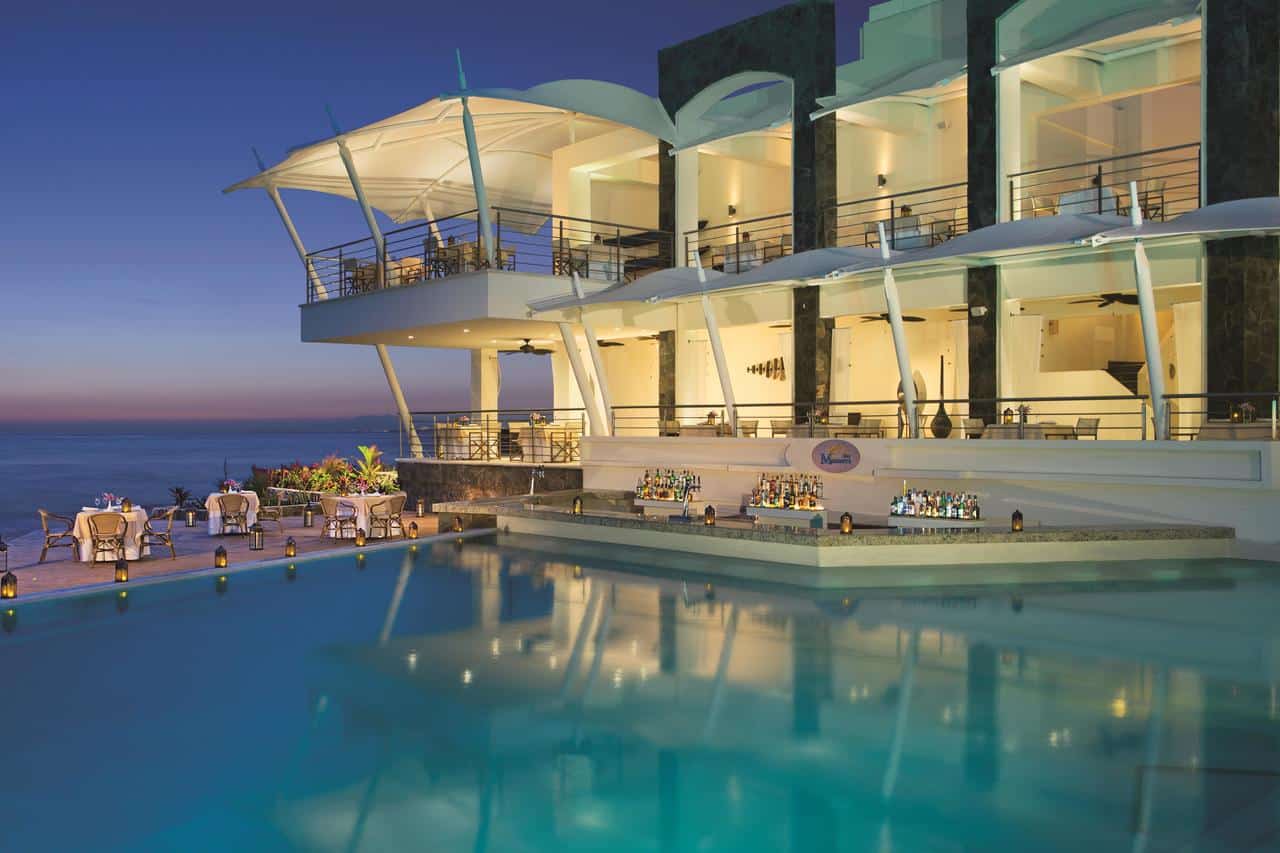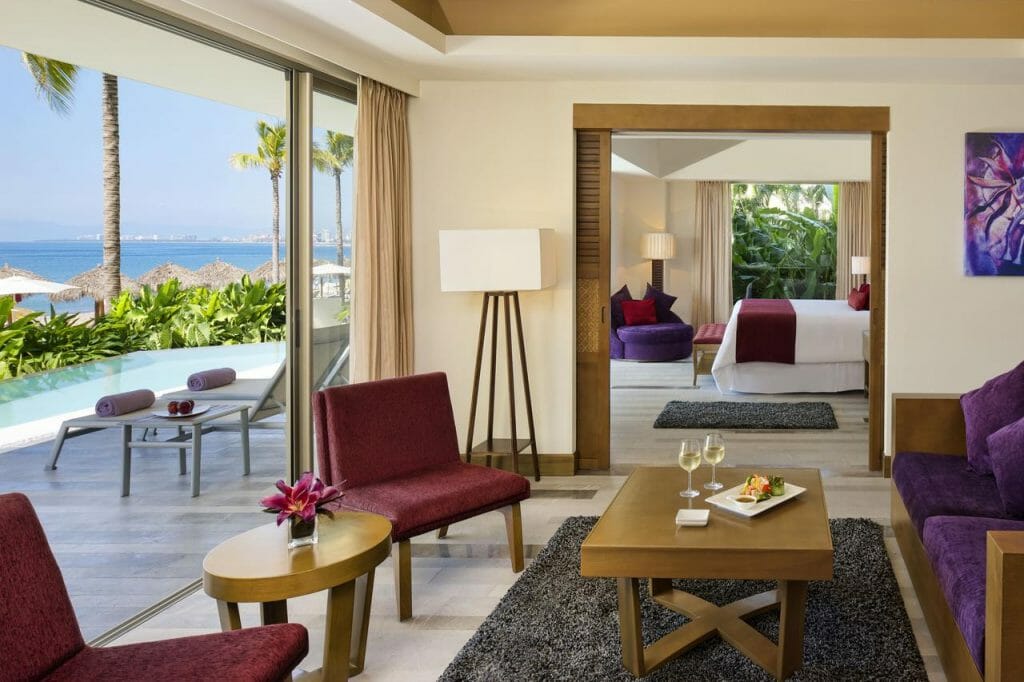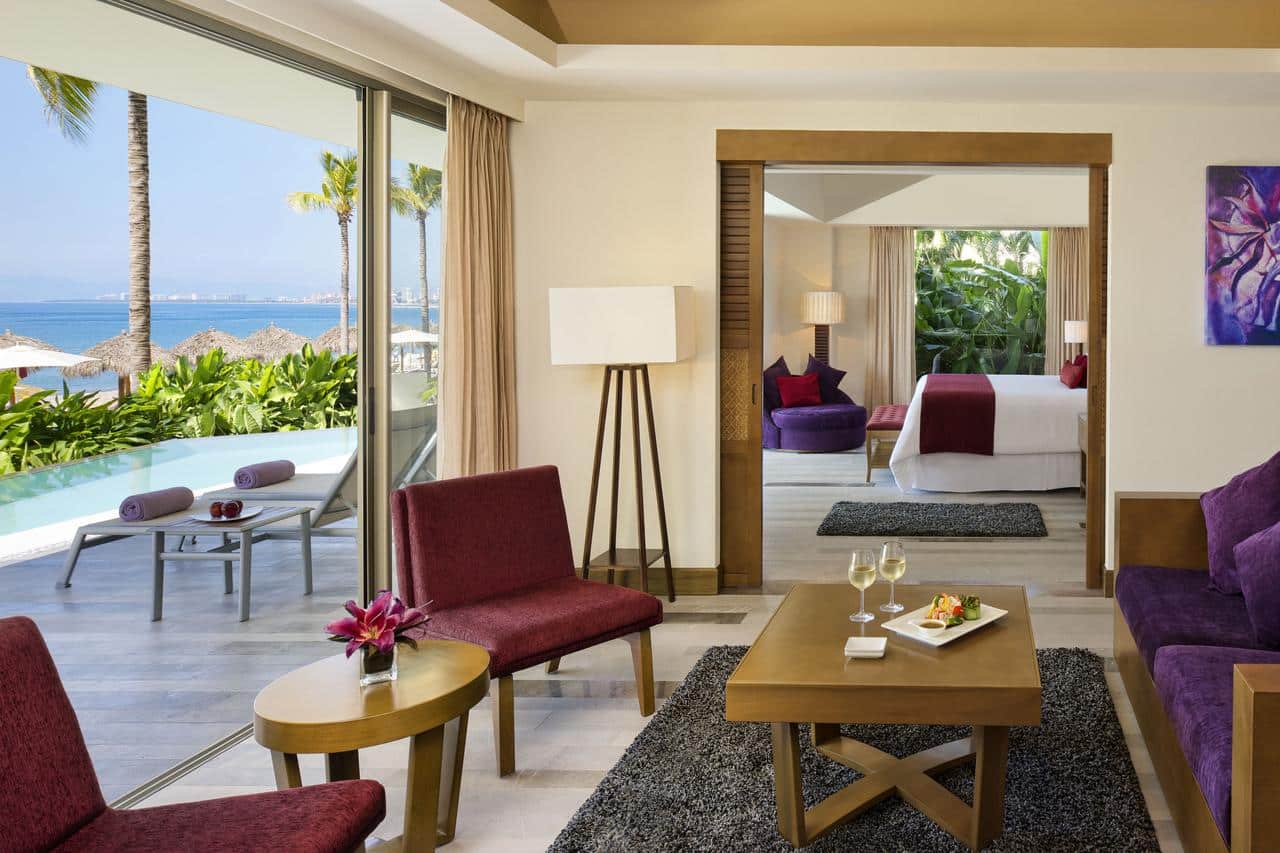 Gay Nightlife in Puerto Vallarta
Those looking for wild nightlife will not be disappointed by Gay Puerto Vallarta – and just need to head to the Zona Romantico where all the gay bars and clubs are all located. Expect plenty of sexy strippers, affordable drinks, and epic music that tempts you to dance until sunrise. This is one of Gay Mexico's most desirable and expensive locations, however – and will cost you more than your typical gay beach holiday in Phuket or still cheaper than Cancun, Key West or Mykonos however…
Depending on your mood you can find anything here from a relaxed margarita in an upscale bar to a euphoria-inducing rave surrounded by your queer family! Most bars and clubs are packed from midnight until into the early morning, with a mix of tourists and a few locals. Just stay safe, leave any valuables at home and catch ride-shares or taxis between your accommodation and different venues late at night.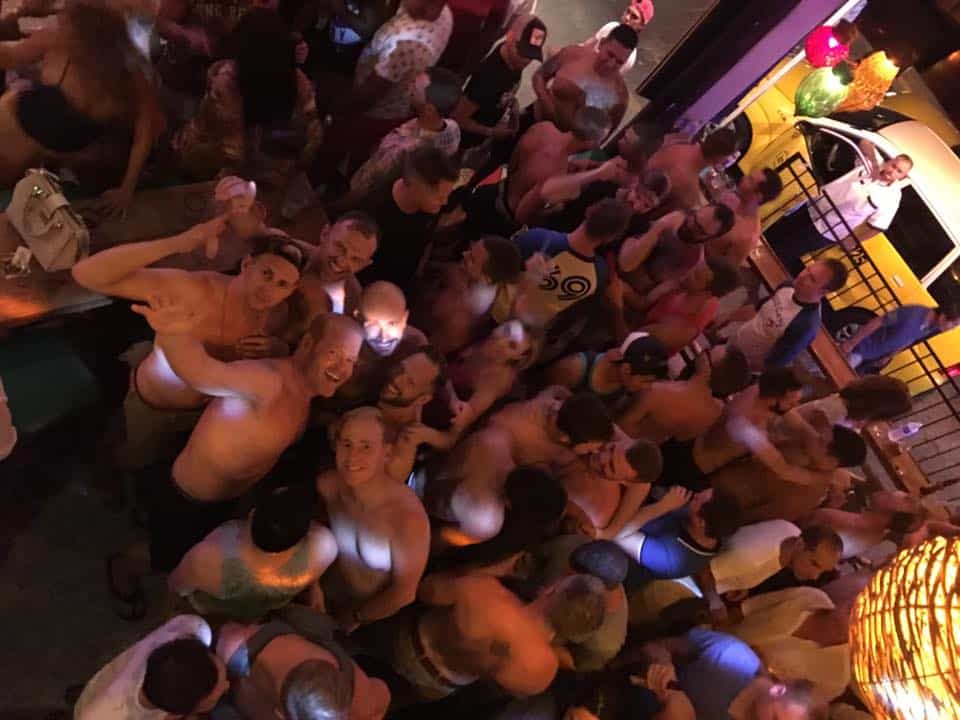 Gay Bars in Puerto Vallarta
Mr. Flamingo – A stylish gay tiki bar giving us severe Hawaii vibes. This new- kid on the block has quickly become one of the go-to spots for gay life in Puerto Vallarta thanks to their daily happy hour from 2 till 7 pm, cute staff and delicious drinks.
Marco Reinas – God Save the Queen! A royal-themed gay dive bar in Puerto Vallarta – Go figure? A fun place to drop by for a few drinks with occasional theme parties and drag queens, who are significantly more fun than Queen Lizzy.
Fiesta Bar – A friendly Mexican gay bar in a central location making it the perfect place to meet locals, get pointers for Gay Puerto Vallarta or to enjoy their all-you-can-drink promotions. Fiesta Bar boasts a long Happy hour daily, and amusing drag shows later in the night. **Fiesta Bar & Lounge is recorded closed at this location. If it's incorrectly closed, please contact us**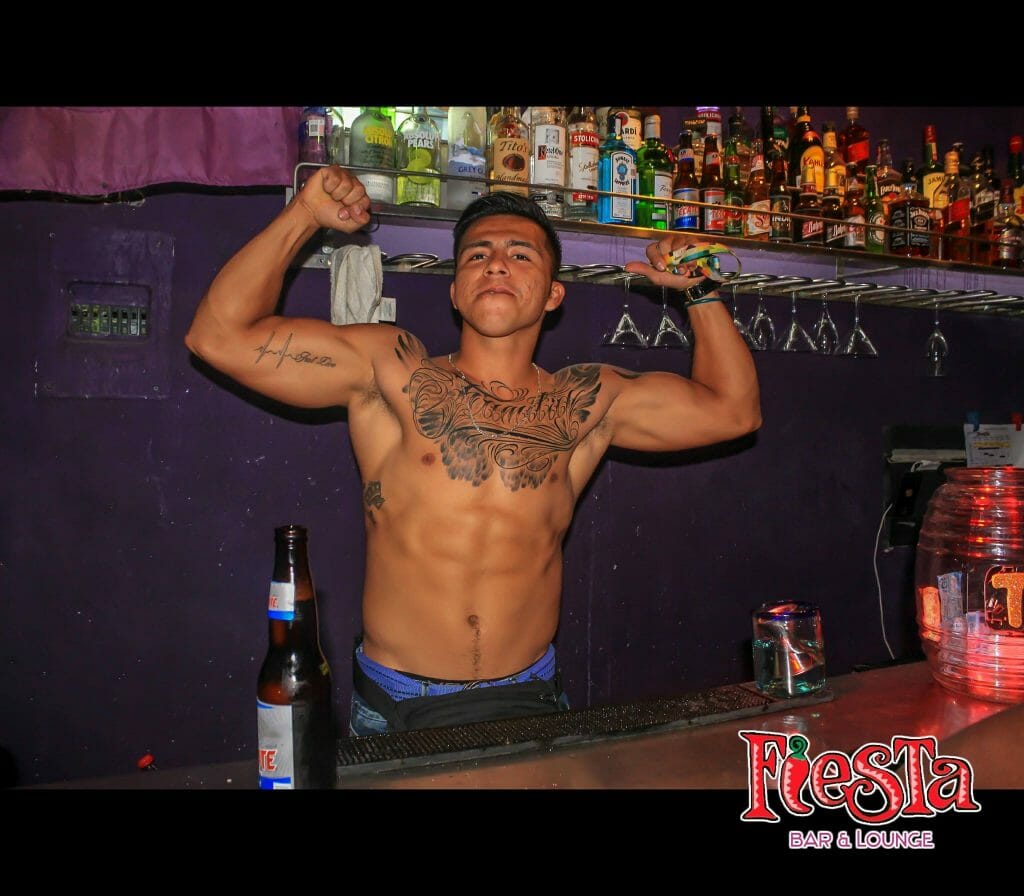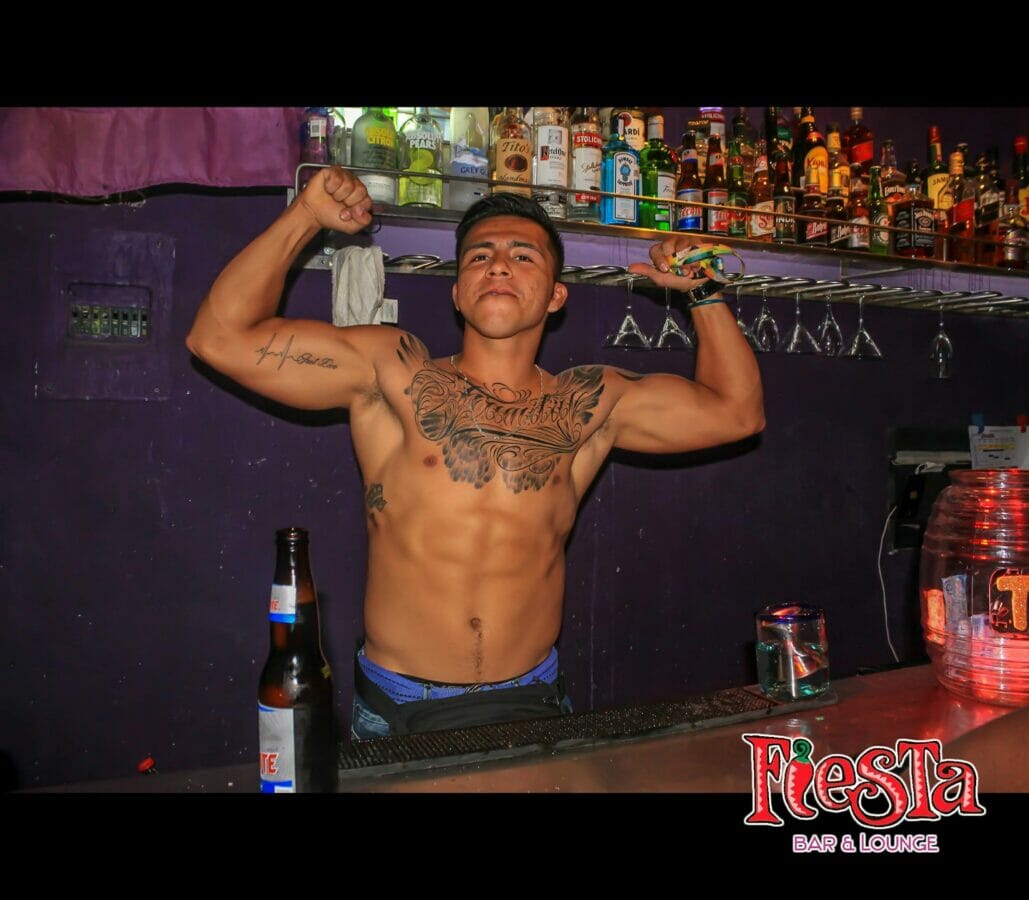 Garbo – A popular mixed/gay piano and jazz bar, perfect for enjoying a few drinks earlier in the night with live music.
Backstage Martini Bar – Mouth-watering Martinis, hip music, and beautiful waiters are the mainstays of this fun cocktail bar in the heart of the Puerto Vallarta gay zone. Perfect for hanging out or relaxed conversations with friends.
Cantina La Margarita Vallarta – A new gay bar close to the famous La Noche gay club with amazing bartenders and no-attitude vibes. Upbeat music videos play on the wall, and their frozen strawberry margarita is life-affirming. No gimmicks, but a great place to stop off on your Gay Puerto Vallarta night out!
Blondies – A gay bar with plenty of eye candy and frozen cocktails. There is fun pop art decor matched with Top 40 music, and we loved enjoying the ocean breezes and the sounds of summer from the second-floor loft.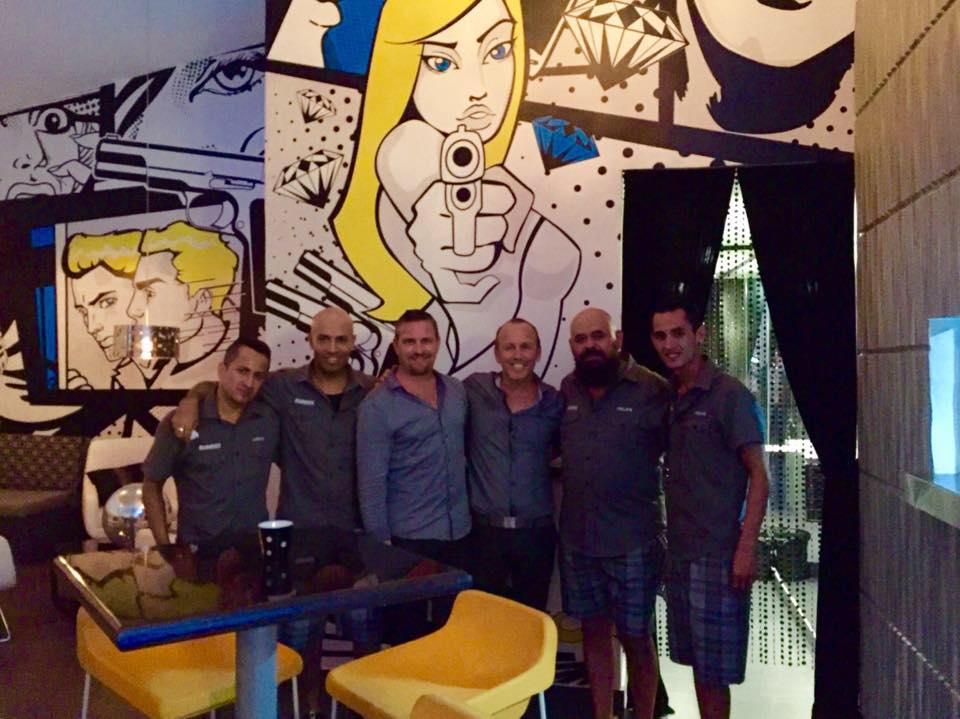 Anonimo – A small, almost hidden gay bar in Puerto Vallarta, giving it a unique neighborhood feel even though it is in the heart of the tourist area. Hunky bartenders, strong drinks, and fun company!
Los Amigos – A cantina style gay bar with a mixed clientele, around 50/50 locals, and tourists. There is sawdust on the floor, a perpetually packed pool table and ice-cold beer served by down-to-earth bartenders – plus plenty of flags, Mexican and gay!
Apache's Martini Bar – The closest thing to a lesbian bar in Puerto Vallarta since it is lesbian owned, but the clients are a mixture of gender and sexualities as everyone is welcomed here! Let the friendly bartenders fix you a deliciously sweet yet spicy cinnamon drink, or drop by for their dirt-cheap 2 for one specials. Definitely is a good place to start before going to the gay clubs or linger longer for exciting chats with gay locals.


Gay Beach Clubs Puerto Vallarta
Blue Chairs – The original gay beach club that helped to solidify Los Muertos Beach as the gay beach, and it is still going strong today – even if it has somewhat faded from its golden days. Blue Chairs is instantaneously recognizable by its namesake dark blue deck chairs sitting beachfront which you can rent along with a town for the day as you enjoy food and drinks brought down by the beach waiters. There are frequent themed gay parties and popular happy hour specials at sunset to enjoy with the expansive bay/sea views.
Sapphire Beach Club – A modern resort and beach club that is very gay-popular thanks to it's dipping pool, comfortable lounge chairs and cabañas, towel service, cocktails and modern food menu. Whether soaking up the sun, taking a dip in the pool or mucking around with the funky water toys, a day at Sapphire is never dull. Sunshine, ocean breezes and high standards.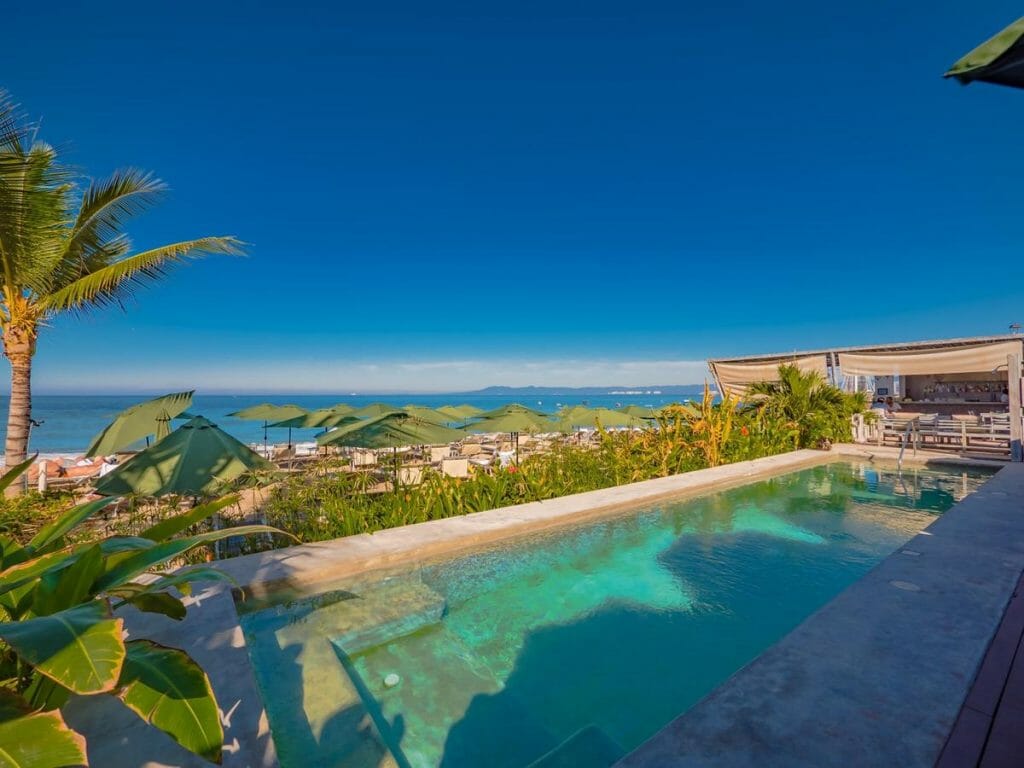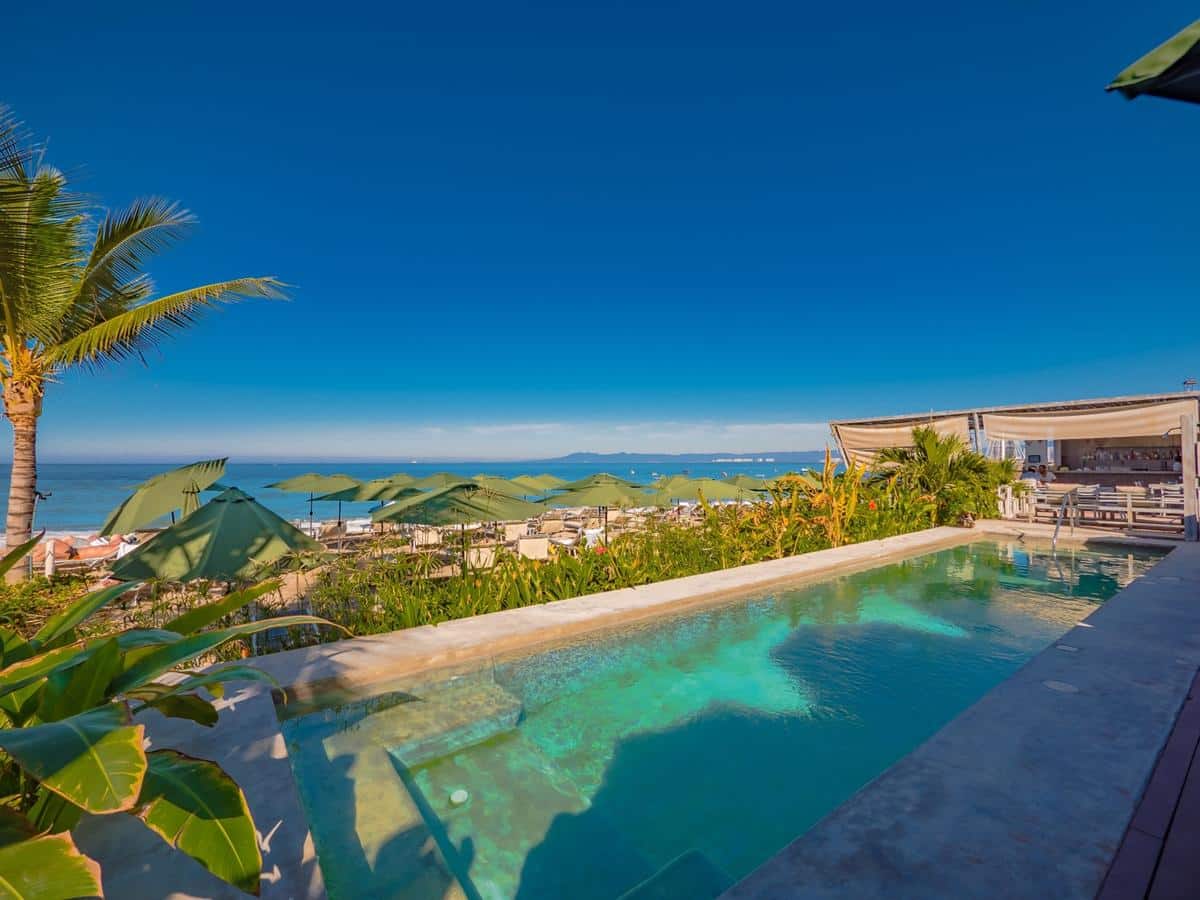 Mantamar Beach Club Bar & Grill -The Best LGBT Daylight Club in Puerto Vallarta, defining the entire experience and kicking Blue Chairs to the curb. Located on Gay Los Muertos Beach, rent a sun lounger on the beach and enjoy the sexy waiter service, slip into the world-class infinity pool or shade under the cabanas. There is also a locker room to keep your valuables safe and a full restaurant. Sophisticated, chic and oh-so-trendy this is a gay oasis of fun in a modern atmosphere, full of music, luxury, and VIP services. Manatamar is also renown for hosting the best entertainment and pool parties in Puerto Vallarta.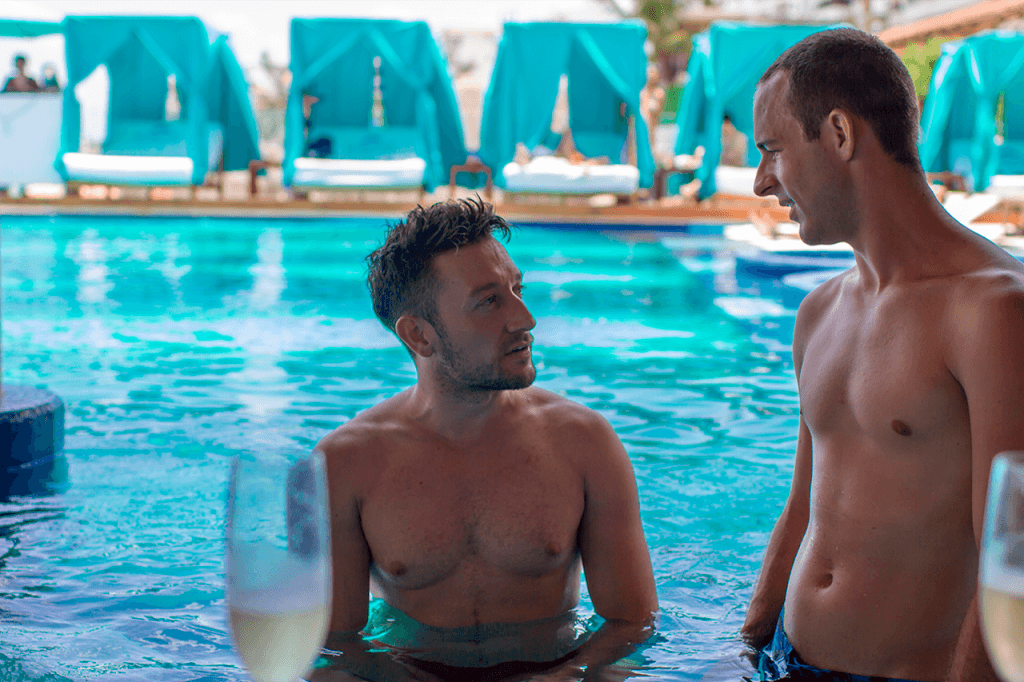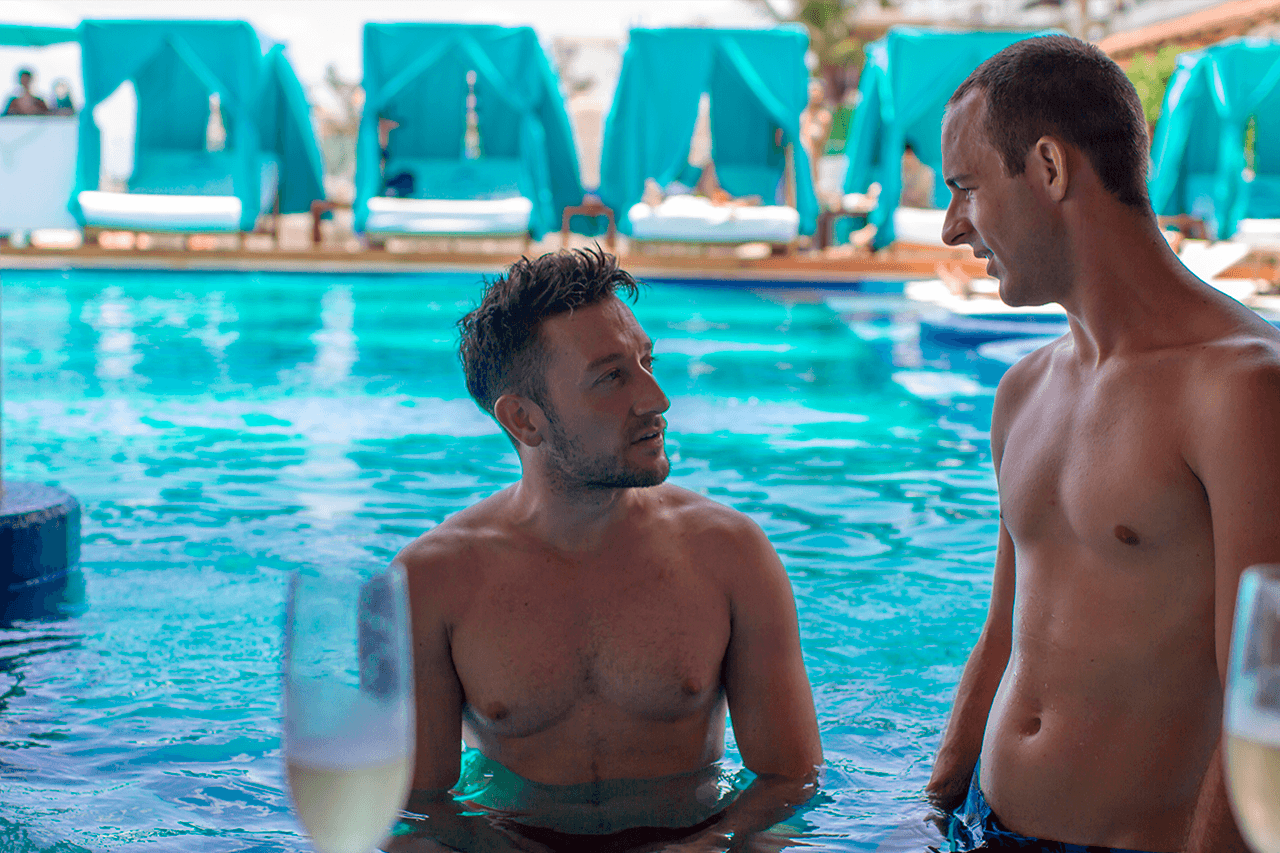 Bear Bars in Puerto Vallarta
Bar Frida – In the Puerto Vallarta gay area, Zona Romantica, Bar Frida has a strong following as Vallarta's friendliest cantina, where everyone is welcome – but is it especially bear-popular. Woof! Drink prices are some of the lowest in town, and daily specials are listed on their site – or just ask the friendly bartenders when you arrive! We loved sharing a fresh squeezed lime margarita with new friends amidst relaxed vibes. There is no attitude at this bar where everyone shared tables and sings along to music from the Jukebox.
La Cueva Cantina – Another popular bear bar in Puerto Vallarta, with simple decor, cheap drinks, pool table and karaoke nights. A great place to start the night out with bears, cubs, Wolfes and all their admirers.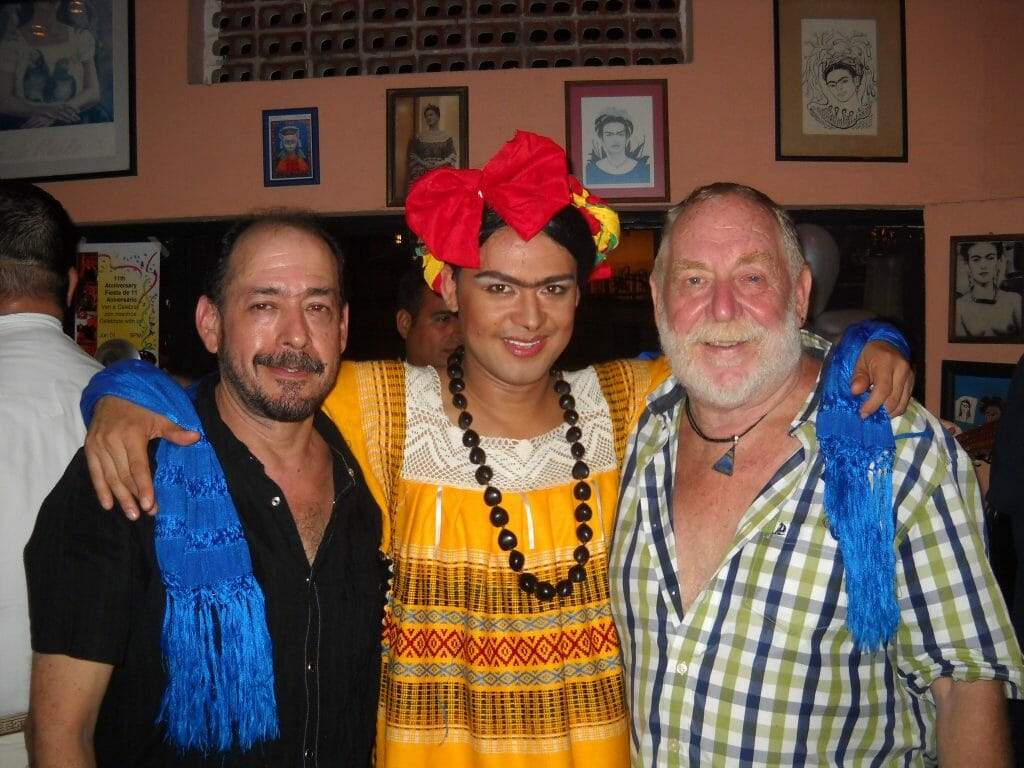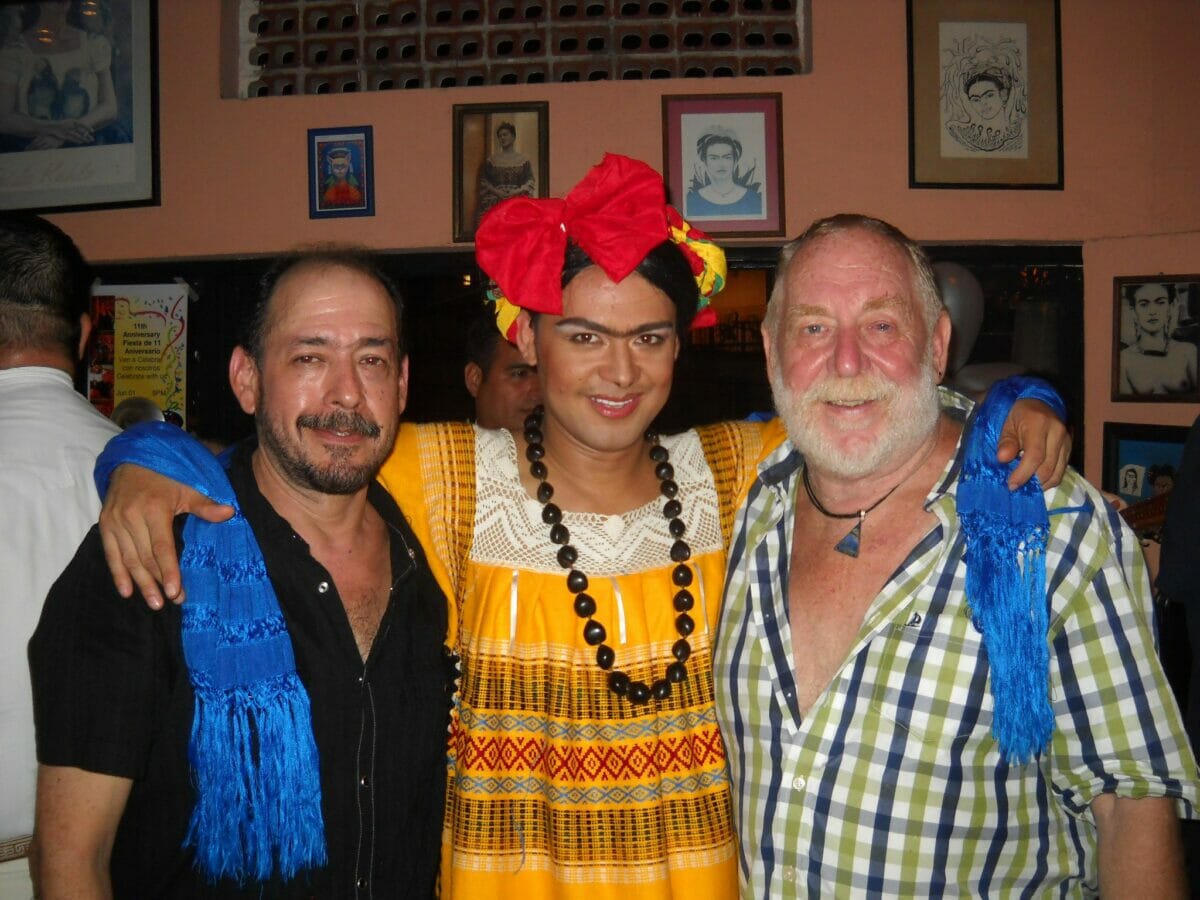 Gay Strip Clubs in Puerto Vallarta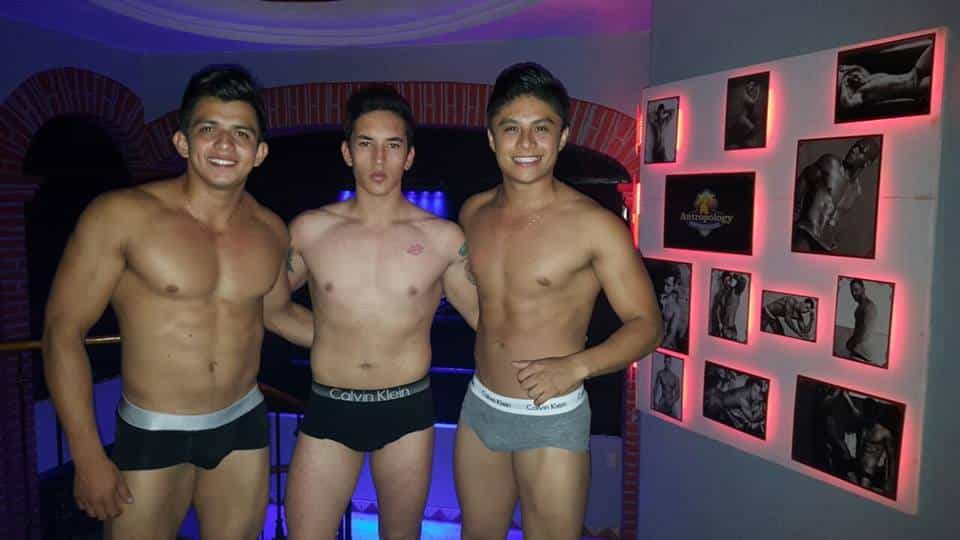 Gay Clubs in Puerto Vallarta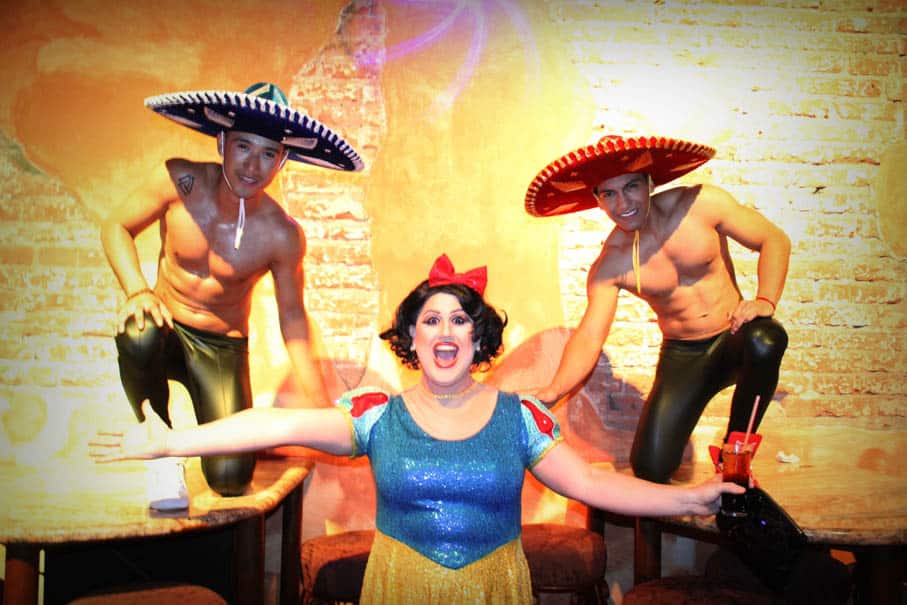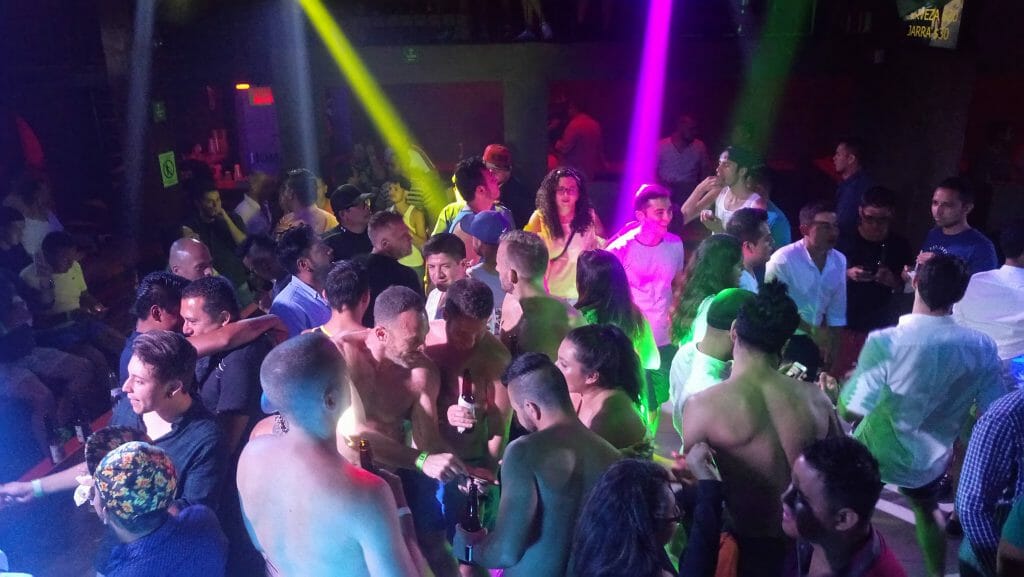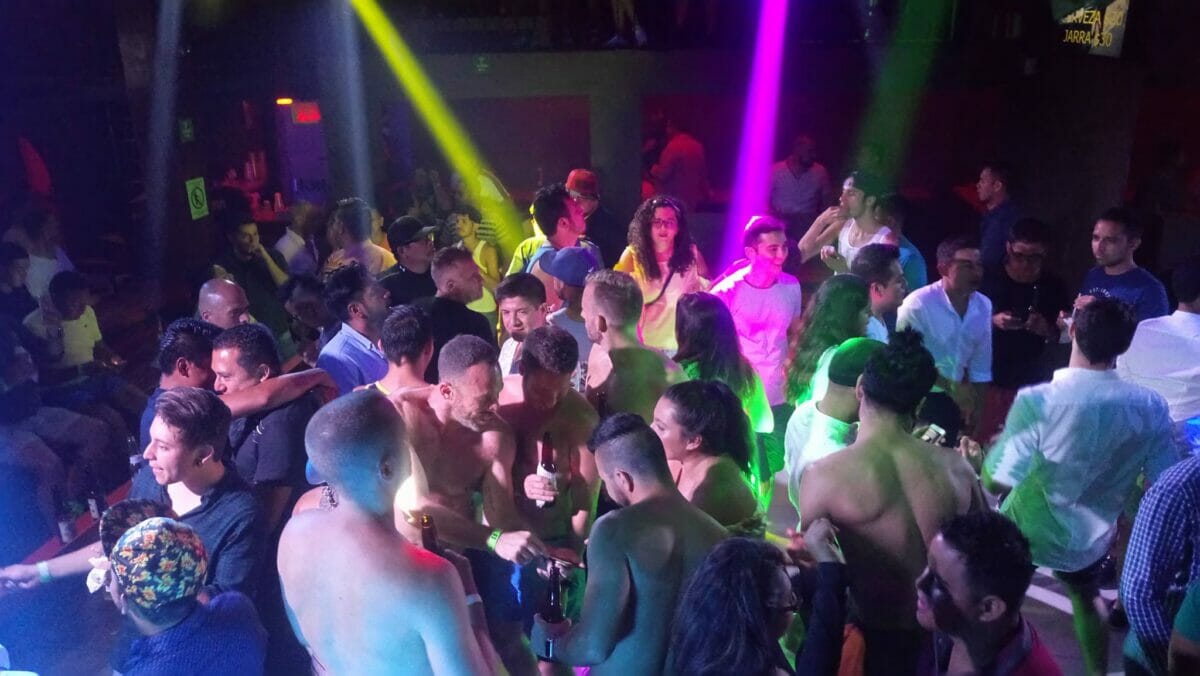 Cruising & Gay Saunas

in Puerto Vallarta
Had enough of gay cruising in Puerto Vallarta – either in the bars or elsewhere? For those who want a bit more guaranteed action, there is now only one gay sauna in Puerto Vallarta, but it can get pretty busy. If you're getting restless in Gay Puerto Vallarta, we also recommend using a hook-up app, though prostitution is legal in Mexico and many guys work on hook up apps such as Grindr or Hornet.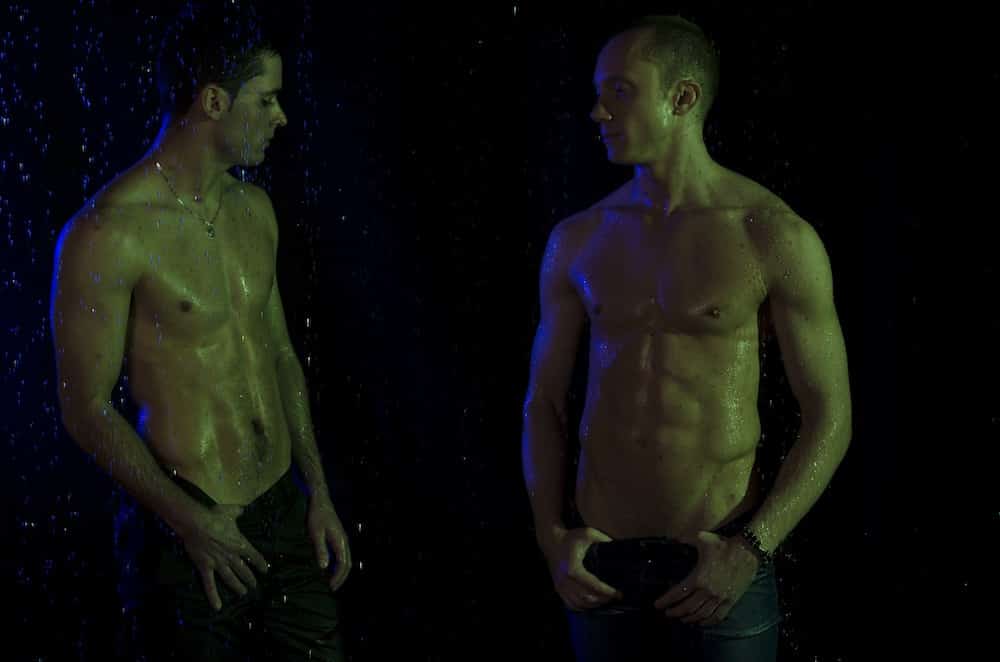 Playa Los Muertos, the unofficial gay beach in Puerto Vallarta, and just beyond that is the more private Playa Conchas Chinas. You might also try the nearby Vallarta Cora Hotel with its cruisy bar and dark room, busy after sunset. No matter what you do, always stay safe. Leave all valuables in your hotel safe and be extremely cautious before going to any locals house. It is better to host at your hotel or visit the gay Puerto Vallarta sauna.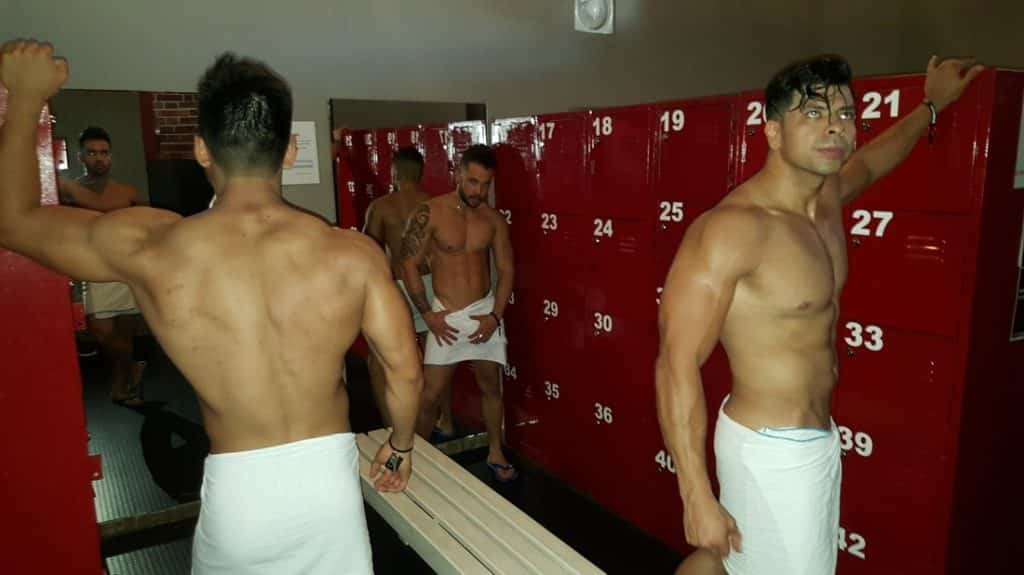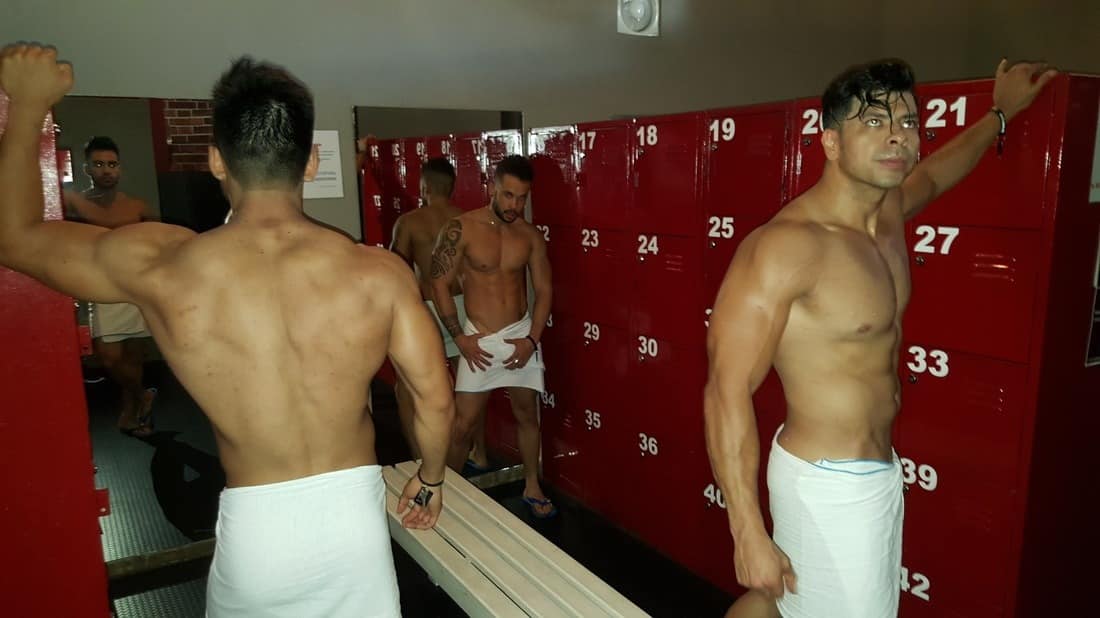 Club Spartacus – The only gay sauna in Puerto Vallarta, but its always full of hot'and'steamy jinx. Found in the Zona Romantica gay area of Puerto Vallarta, this 4,000 sq ft sauna complex is housed over four floors with a large rooftop terrace, pool and palapa thatched roof for the sun lovers and nude sunbathing. There is a dry sauna, steam room, Jacuzzi with massage jets, open showers, cubicles, locker and private rooms for your enjoyment – as well as a bar and male massage services. You will need to bring your ID and flip-flops. Things get busiest here after 7 pm whenever everyone finishes work.
Elizabeth Taylor Theatre – An XXX adult cinema popular with gay, straight and bi guys. It is busy after work and on rainy days, being open from 2 – 10 pm daily. For the gay action head to the steamy upper Mezzanine area – there is no air-conditioning here! How much action there is dependant on the time and day.
SAUNA SPARTACUS Puerto Vallarta
Gay Puerto Vallarta Map