From a legal standpoint, it is easy to write off Gay Singapore as another homophobic Asian country. After all, same-sex activity is technically a criminal offense here, just like in the Maldives, Brunei, Burma, Malaysia, and parts of Indonesia.
And yet, Singapore continues to be one of the most popular gay destinations in the region. After dark, the famous Neil Street in Chinatown comes to life as gay bars, clubs, spas, and saunas open their doors to tourists and foreigners alike. Like many things in life, LGBT rights in Singapore are complicated. Same-sex sexual activity is illegal under British-era sodomy laws – though the law has not been enforced since 1999 – and openly gay men in Singapore are still required to attend National Service but are restricted dates.
No anti-discrimination legislation protects LGBT Singaporeans, yet if you are walking down the street holding your partner's hand or checking into a hotel together, no one would say anything.
In many ways, Gay Singapore reflects the traditional Asian approach to LGBT citizens, where the family is the basic building block of society. If you 'choose' to be gay, it is best kept discrete and from your family.
Things are changing, however, as the population pyramid changes and a younger, more progressive generation wrestles control – Just look at the 28,000 mostly young people who attend Singapore's annual gay rights rally – Pink Dot SG. Singapore has a robust legal system, and hopefully, all it takes is for someone to challenge this unfair law and for society to change overnight.
For now, however, while gay travelers should be mindful of the problems LGBT Singaporeans experience, they are unlikely to experience any issues in this dynamic, melting pot of a city-state. Not only does Gay Singapore offers wild nightlife, luxurious gay spas, and futuristic hotels – but there are plenty of green spaces, quirky art galleries, Michelin-starred fine dining, tropical weather, and world-class attractions. And how could we forget the House of Blue Spin – the largest group of gay bars in Asia or the muscle gay boys who flock to Tanjong Beach Club on Sundays!
A city of the future where society clings on to the past, this global financial powerhouse offers something for everyone – LGBT or otherwise!
Gay Singapore Guide: The Essential Guide To LGBT Travel In Singapore
Attractions in Singapore
Being gay does not define which attractions most of us want to see in each city, and most queer travelers will simply want to check out the top things to see in Singapore during the day!
There is so much to do here – but we found our favorite memories were wandering through food markets, lying on the beach at Sentosa Island, and brunching in modern cafés before wandering through design studios and admiring the skyline.
One of the best tips we can give you for exploring Gay Singapore is pre-ordering a travel SIM card for easy airport pickup and activation the moment you arrive, so you will not pay a fortune in international roaming charges. Get restaurants recommendation and reservations on the fly, public transport instructions up to the minute, bar opening hours, and if it is your thing – access to gay hook-up apps to find out more about the local scene.
Mobile data is fast, cheap and available almost everywhere in Asia, so it is no wonder most travelers choose to stay connected and get off the beaten track (without worrying about getting lost). So why wait? Pre-order the best local SIM card now to have it waiting for you when you arrive.
Still – it helps to have some idea of what is going on, so here are the best things to do in Singapore, according to us!
Things To Do in Singapore
Gay Places in Singapore
Gay-friendly and Gay Hotels in Singapore
Almost every hotel in Singapore can be considered gay-friendly, and you are unlikely to experience any issues traveling either alone or as a same-sex couple. After all, being gay-friendly is not all about upscale luxury but about providing friendly service and welcoming everyone with open arms!

Singapore is a global mega-city with a shortage of space, so room sizes are smaller than almost everywhere else in the world – but as many gay men know, it's not all about size, but how you use it! We are talking about design, functionality and views, darling!
Having said that, everyone likes to be surrounded by people with common interests, and as such, there are a few renowned gay-friendly hotels in Singapore where many gay travelers opt to stay – either because of their location near the Chinatown gay street or thanks to their design and inclusive vibes.
The following hotels in Gay Singapore have all had glowing recommendations from gay travelers in the past, but of course, there are hundreds of other hotels in Singapore if these are not quite what you are looking for. Whether you want a fun and social hostel, a cheap place to crash after a night of partying or an ultra-chic designer option to sip cocktails and surround yourself with fabulous people – Gay Singapore has something for everyone!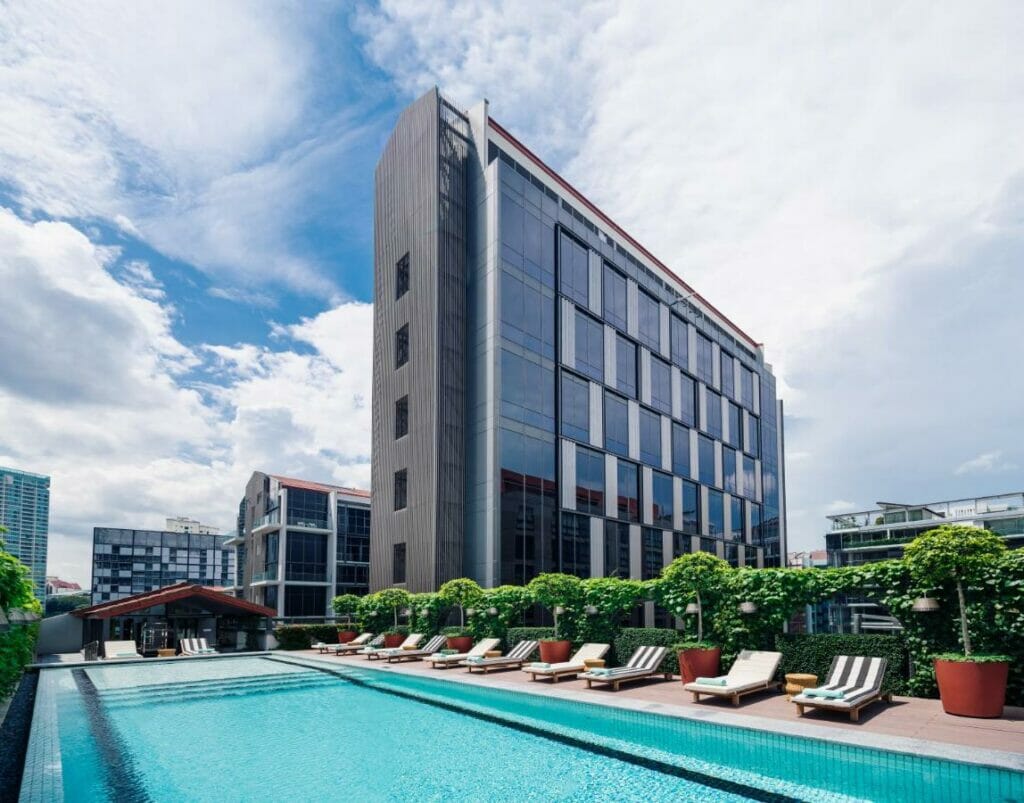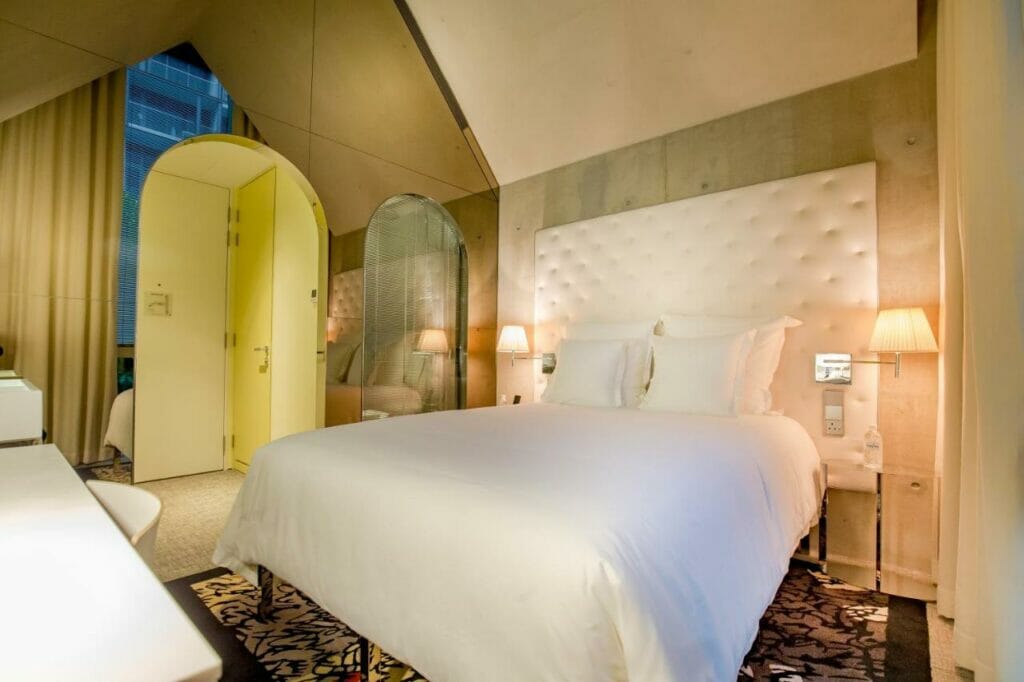 Gay Nightlife in Singapore
While technically gay sex in Singapore is illegal, that doesn't stop the city from having one of the most vibrant gay nightlife scenes in Asia. A welcome relief compared to other mega-metropolises nearby like Jakarta and Kuala Lumpur – though not quite on par with Bangkok, Taipei, Hong Kong or Tokyo in the north. Singapore's gay nightlife scene has taken off over the past few years, and most of the LGBT venues are located around Neil Road in Chinatown.
If you are looking for an excellent place to start, check out our Gay Singapore map at the end to find your set. There are also some wild gay parties held throughout the years worth planning around if you can…. but depending on your mood, you can find anything here, from a relaxed cocktail in an upscale bar to an all-night dance rave surrounded by your queer family!
Chinatown Gay Bars
Other Gay-Popular Singapore Bars
Gay Parties in Singapore
Gay Spa and Man Massage in Singapore
Don't care about the sights or just want to take advantage of high-quality gay spas in Singapore? Then why not get a sensual male massage – there are plenty of options! Here are the top recommended gay spas and male massage in Singapore options.
Gay Cruising & Gay Saunas in Singapore
Had enough of gay cruising in Singapore – either in the bars or elsewhere?

For those who want a bit more guaranteed action, the gay saunas in Singapore will not disappoint you (unlike all those faceless (unlikely all those faceless accounts on Grindr or the other hook-up apps…), although there is not quite as much selection as the gay sauna in Hong Kong, Taipei, and Bangkok.

In such a foreign-friendly city, you should have no issues visiting any Singapore gay sauna but be warned that we have heard reports that older, hairy or chubbier guys are being ignored in some saunas. Be sure to read our gay sauna guide if you are nervous or visiting for the first time!