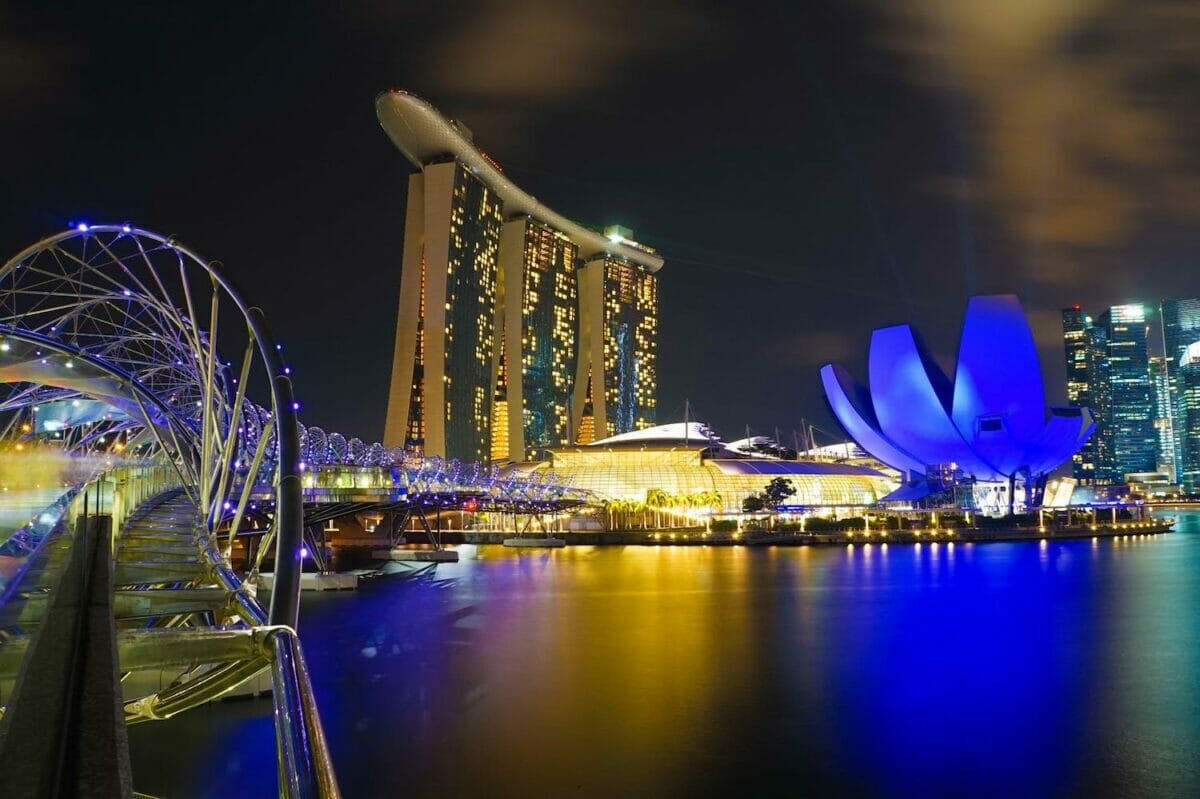 From a legal standpoint, it is easy to write off Gay Singapore as another homophobic Asian country – after all same-sex activity is technically a criminal offense here, just like in the Maldives, Brunei, Burma, Malaysia and parts of Indonesia.
And yet, Singapore continues one of the most popular gay destinations in the region, and after dark, the famous Neil Street in Chinatown comes to life as gay bars, clubs, spas, and saunas open their doors to tourists and foreigners alike. Like many things in life, LGBT rights in Singapore are complicated. Same-sex sexual activity is illegal under British era sodomy laws – through the law has not been enforced since 1999 – and openly gay men in Singapore are still required to attend National Service, but are restricted dates.
No anti-discrimination legislation protects LGBT Singaporeans, and yet if you are walking down the street holding your partner's hand, or checking in to a hotel together – no one would say anything at all.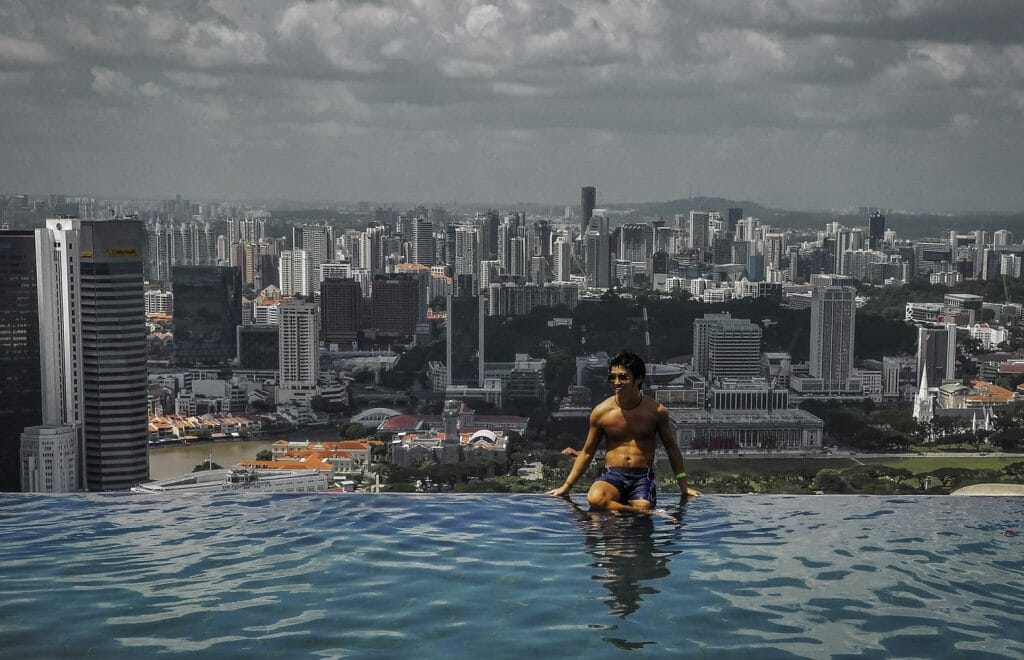 In many ways, Gay Singapore reflects the traditional Asian approach to LGBT citizens where the family is the basic building block of society, and if you 'choose' to be gay it is best kept discrete and from your family.
Things are changing, however, as the population pyramid changes and a younger, more progressive generation wrestles control – Just look at the 28,000 mostly young people who attend Singapore's annual gay rights rally – Pink Dot SG. Singapore has a robust legal system, and hopefully all it takes if for someone to challenge this unfair law and for society to change overnight.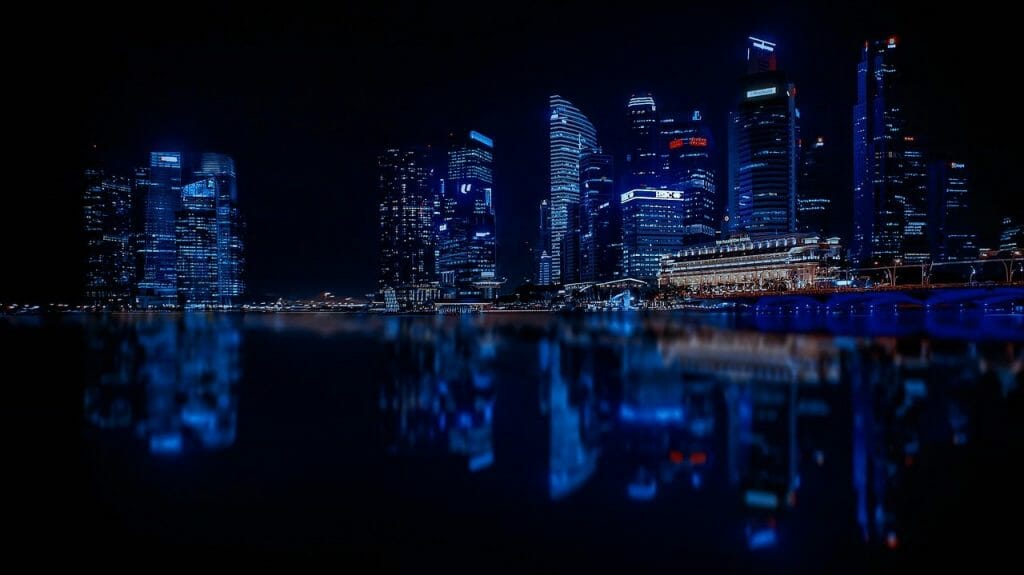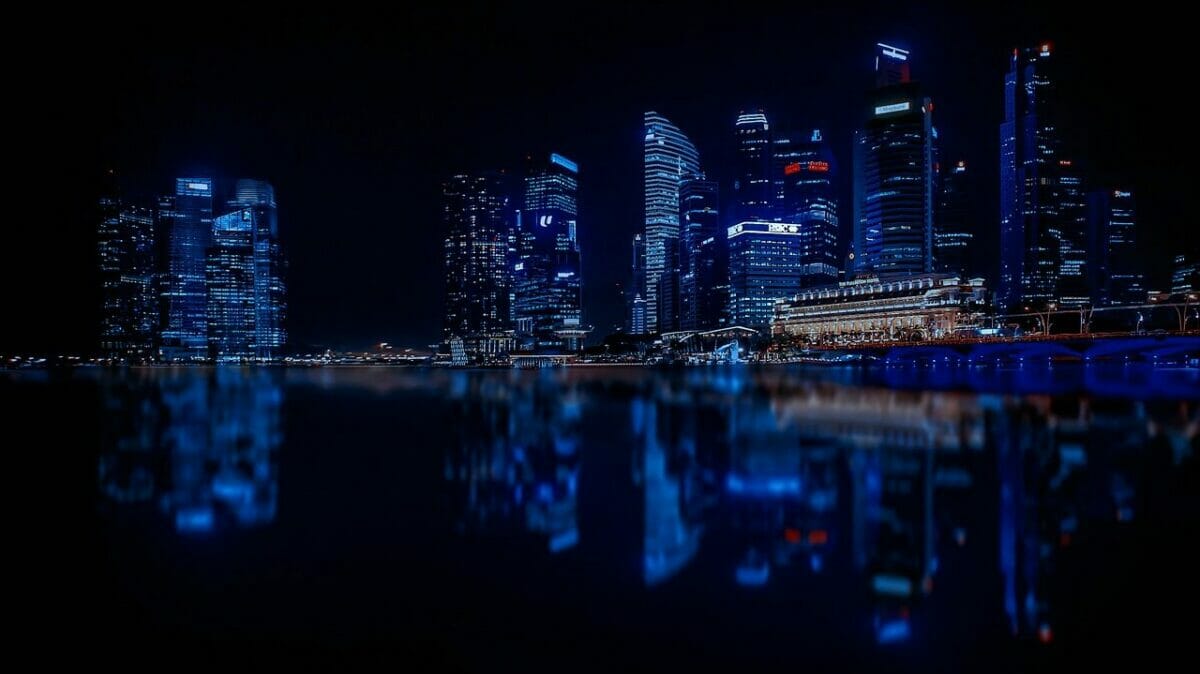 For now however while gay travelers should be mindful of the problems LGBT Singaporeans experience, they are unlikely to experience any issues in this dynamic, melting pit of a city-state. Not only does Gay Singapore offers wild nightlife, luxurious gay spas, and futuristic hotels – but there are plenty of green spaces, quirky art galleries, Michelin-starred fine dining, tropical weather and world-class attractions. And how could we forget the House of Blue Spin – the largest group of gay bars in Asia or the muscle gay boys who flock to Tanjong Beach Club on Sundays!
A city of the future where society clings on to the past, this global financial powerhouse offers something for everyone – LGBT or otherwise!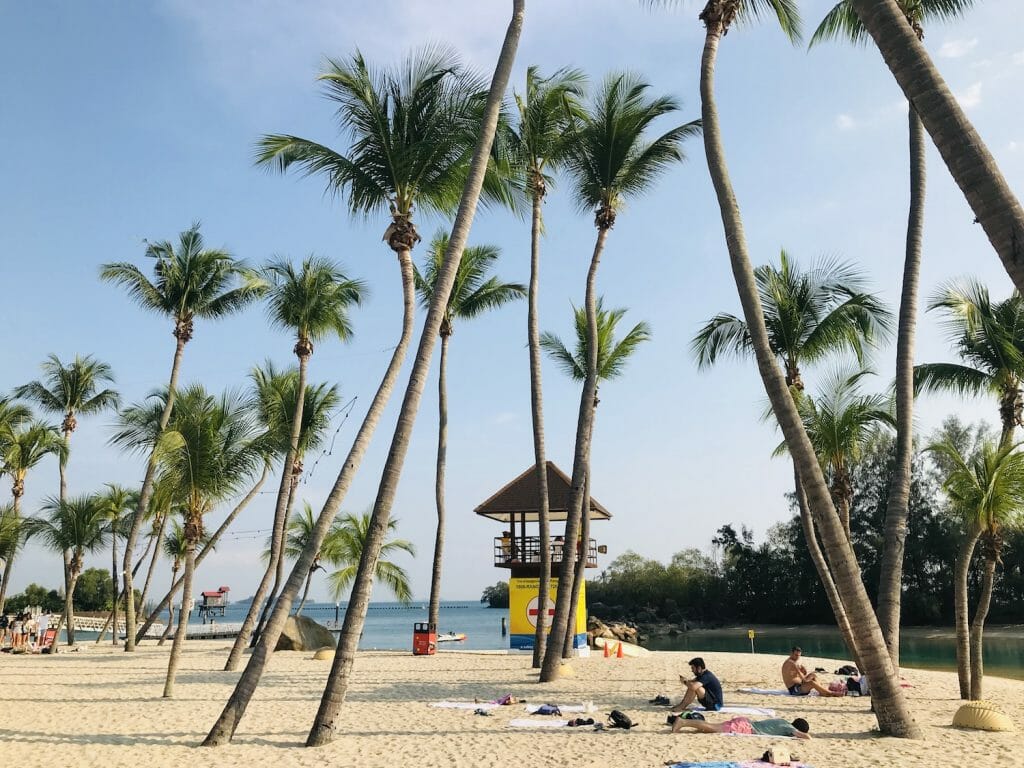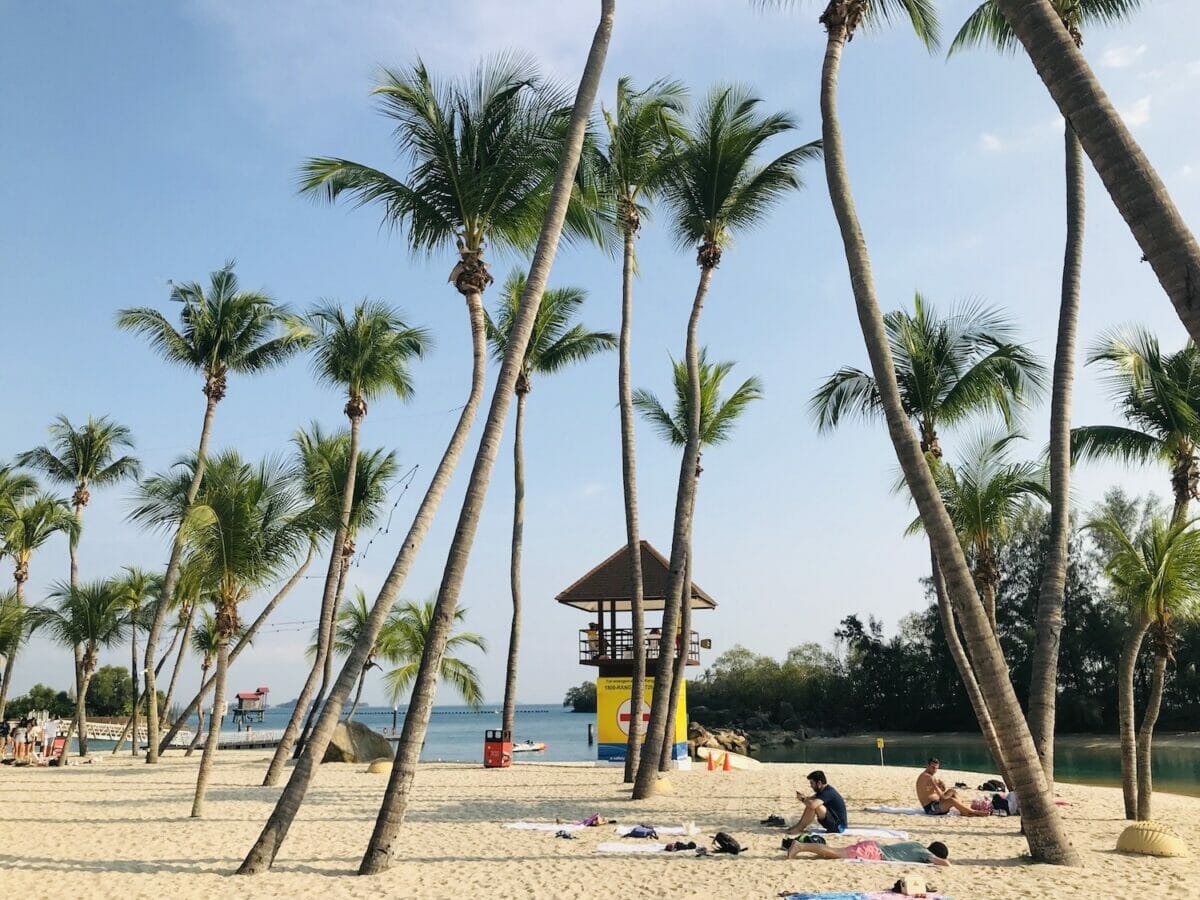 Gay Singapore Guide: The Essential Guide To LGBT Travel In Singapore
Attractions in Singapore
Being gay does not define which attractions most of us will want to see in each city, and most queer travelers will simply want to check out the top things to see in Singapore during the day!
There is so much to do here – but we found our favorite memories were wandering through food markets, laying on the beach at Sentosa Island and brunching in modern cafés before wandering through design studios and admiring the skyline.
One of the best tips we can give you for exploring Gay Singapore is to pre-order a travel SIM card for easy airport pickup and activation the moment you arrive so you will not pay a fortune in international roaming charges. Get restaurants recommendation and reservations on the fly, public transport instructions up to the minute, bar opening hours and if it is your thing – access to gay hook up apps to find out more about the local scene.
Mobile data is fast, cheap and available almost everywhere in Asia so it is no wonder most travelers chose to stay connected and to get off the beaten track (without ever worrying about getting lost). So why wait? Pre-order the best local SIM card now to have it waiting for you when you arrive.
Still – it helps to have some idea what is going on, so here are the best things to do in Singapore, according to us!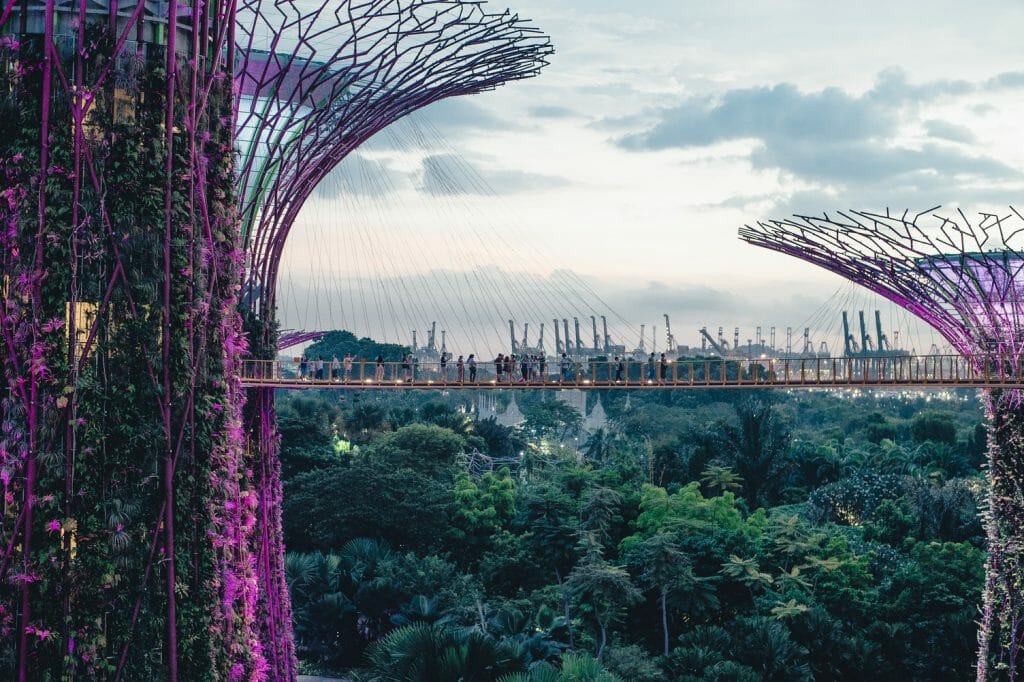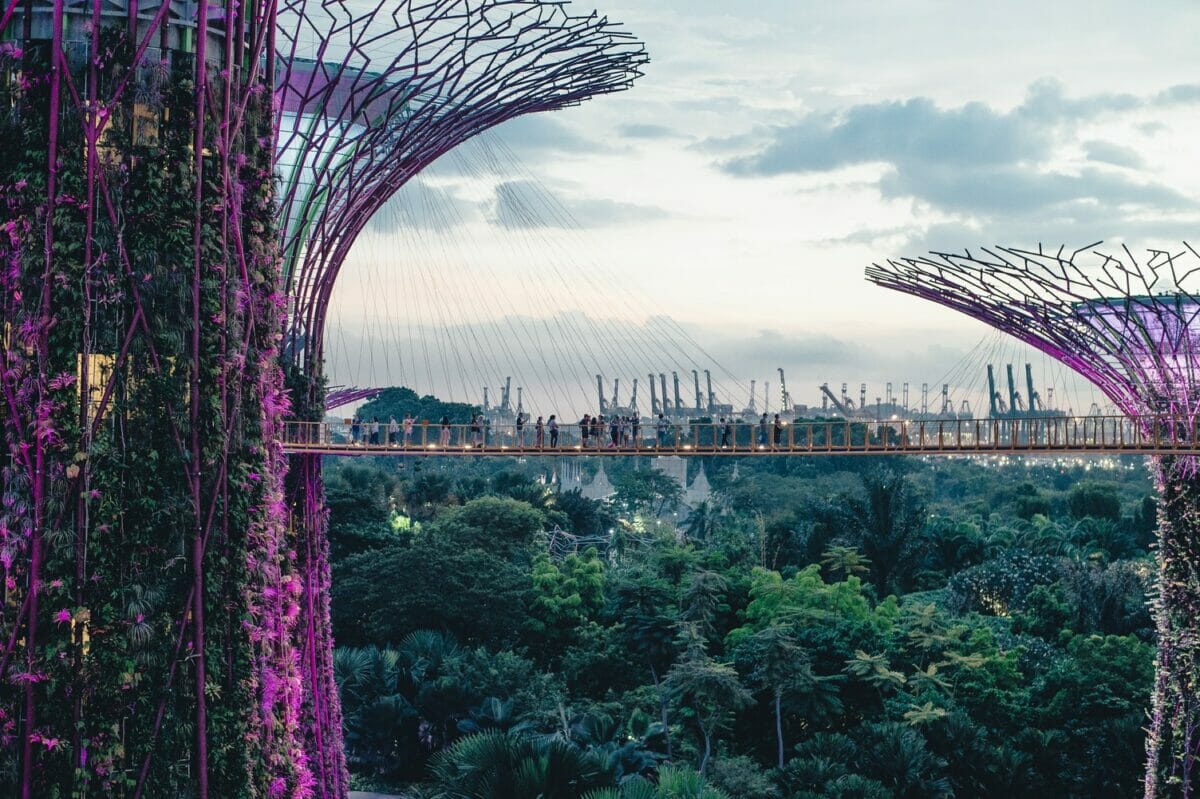 Things To Do in Singapore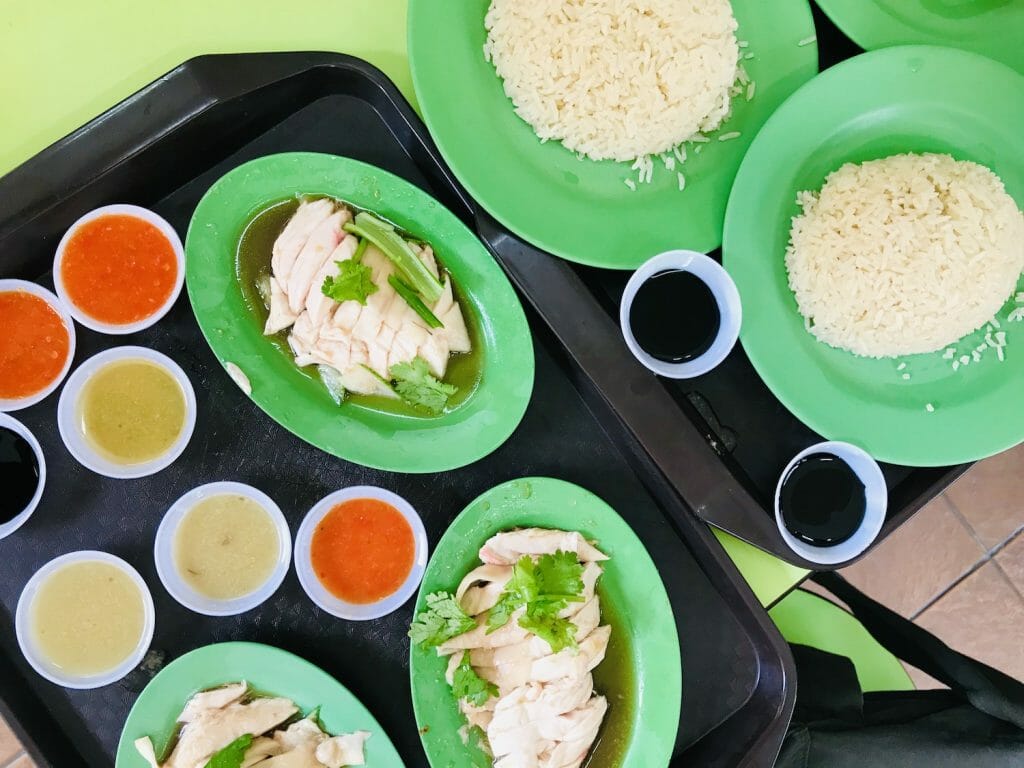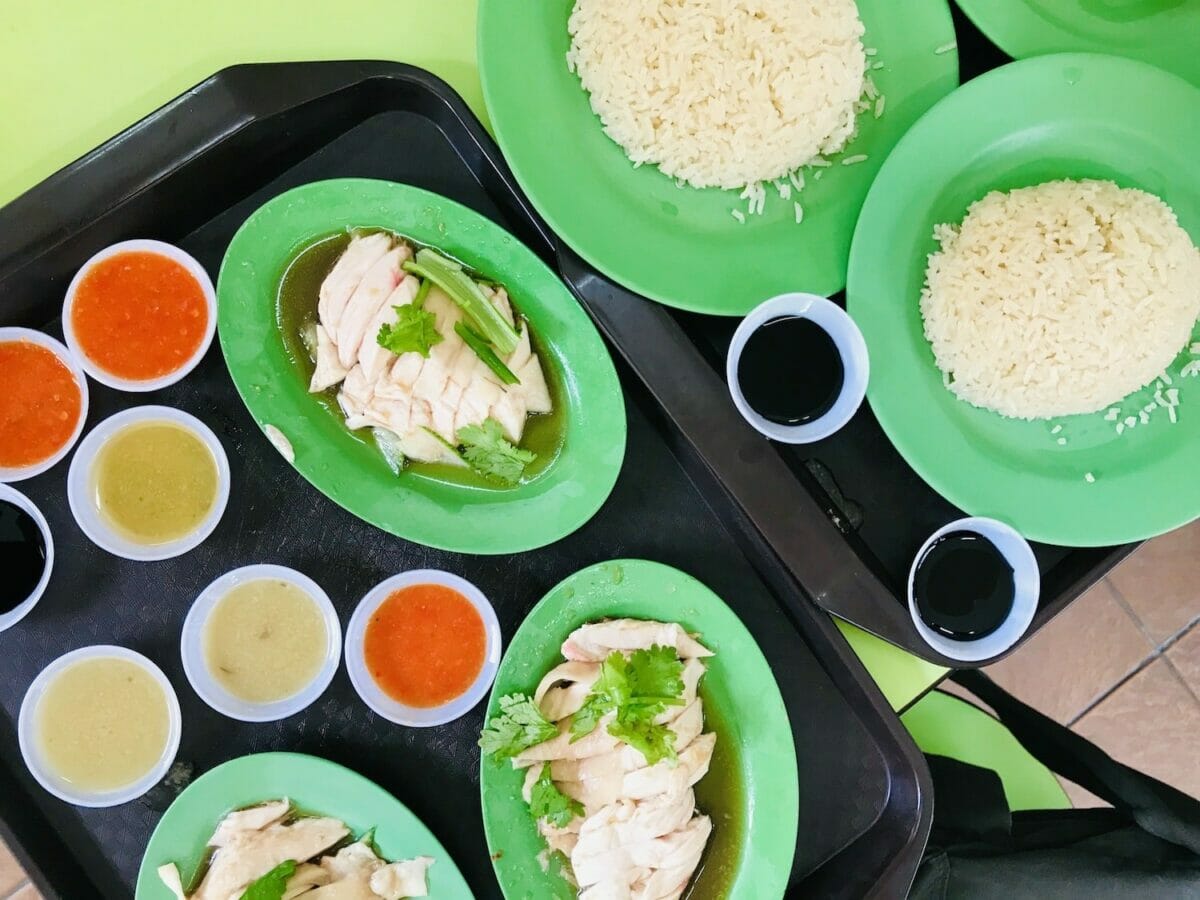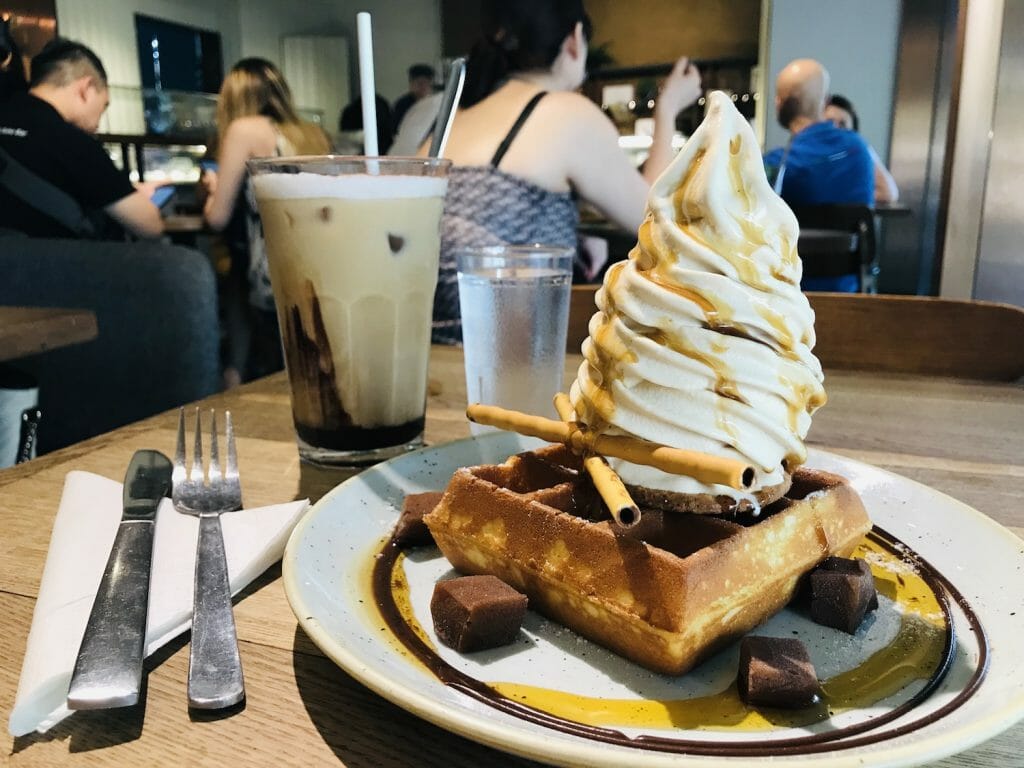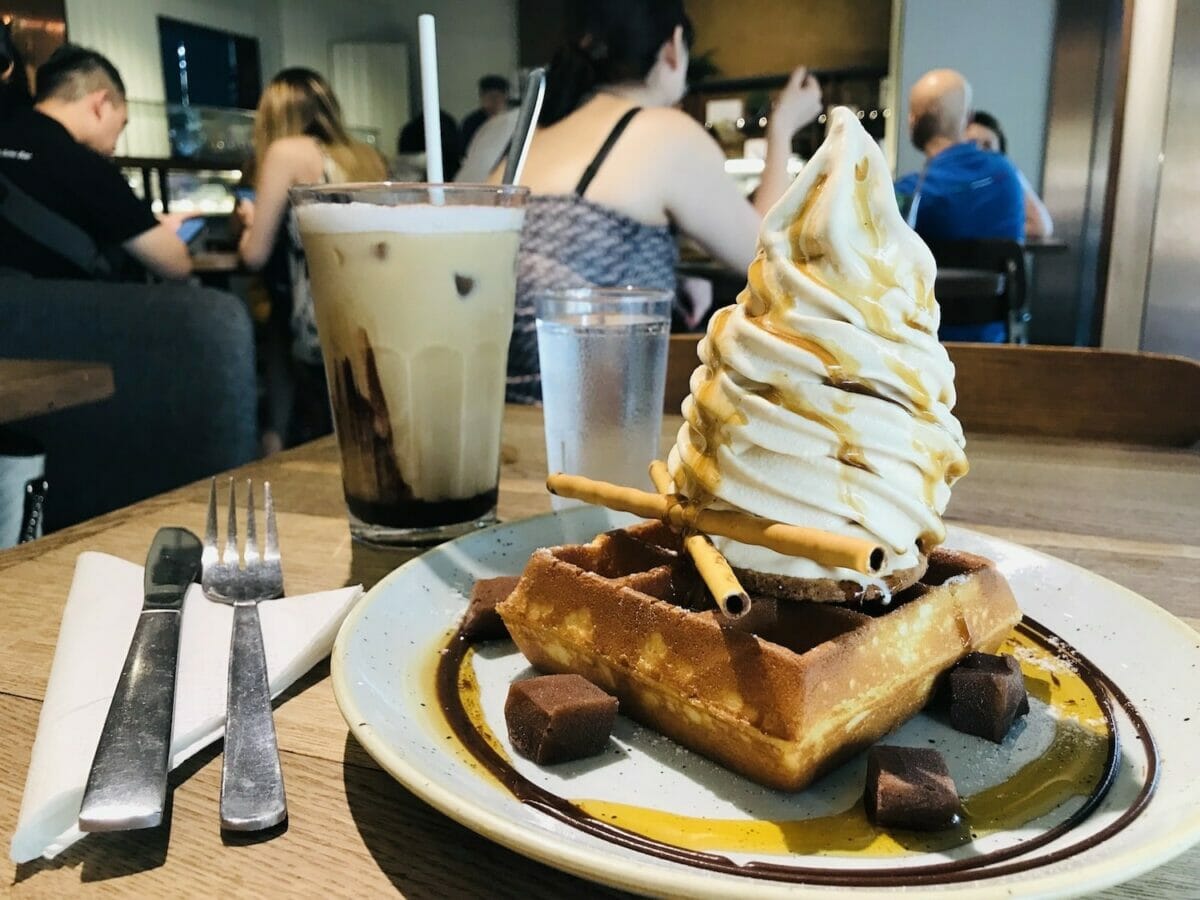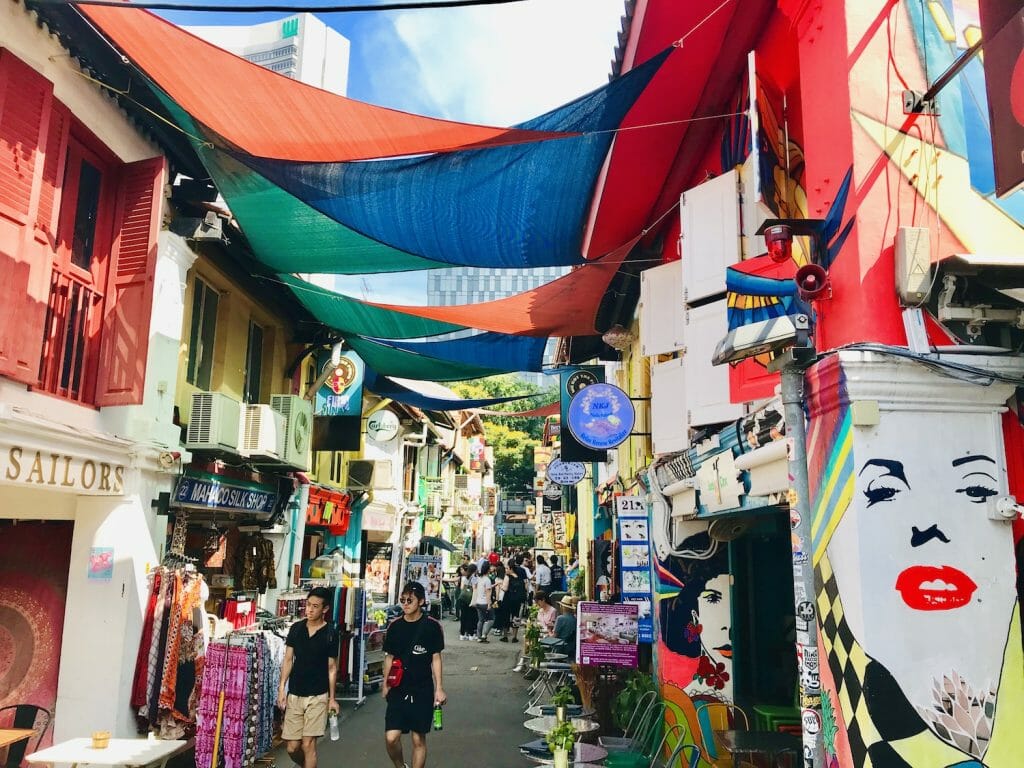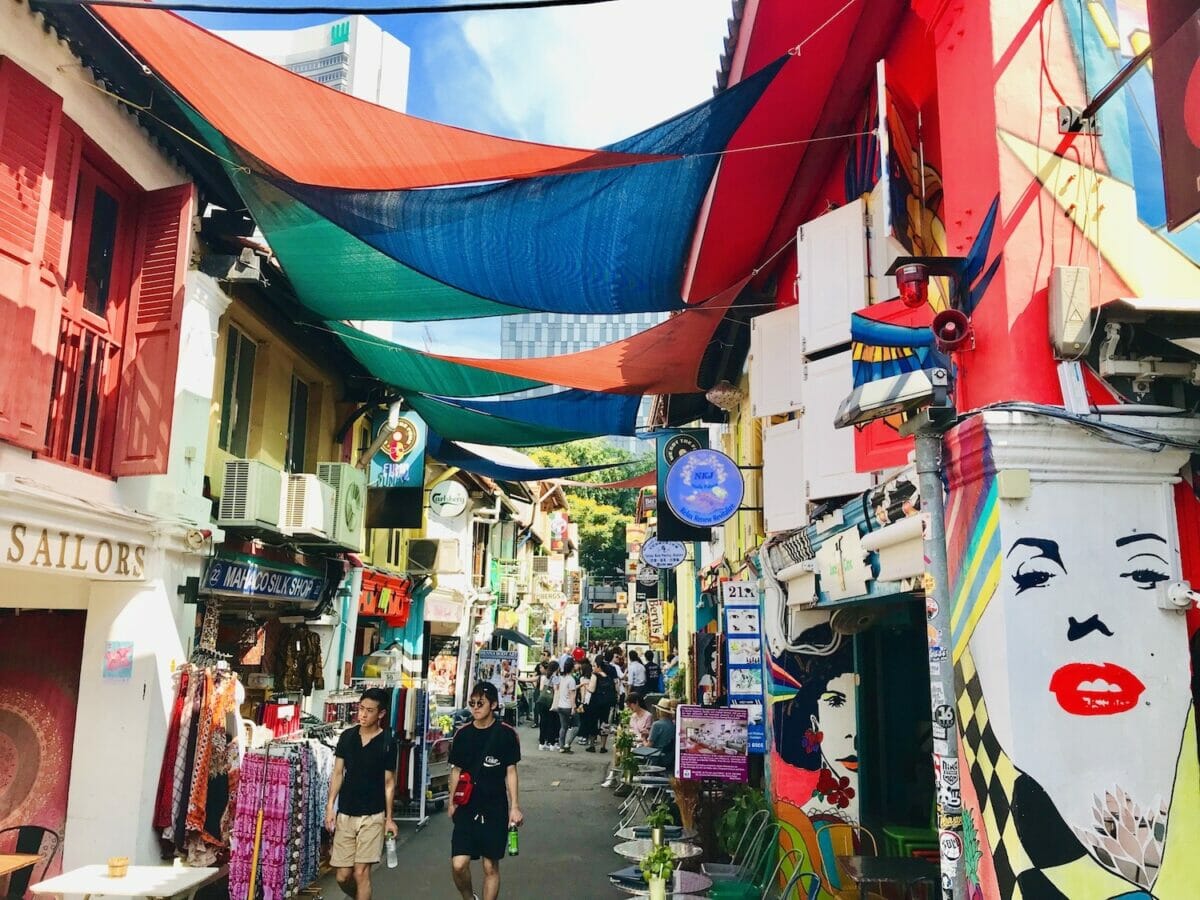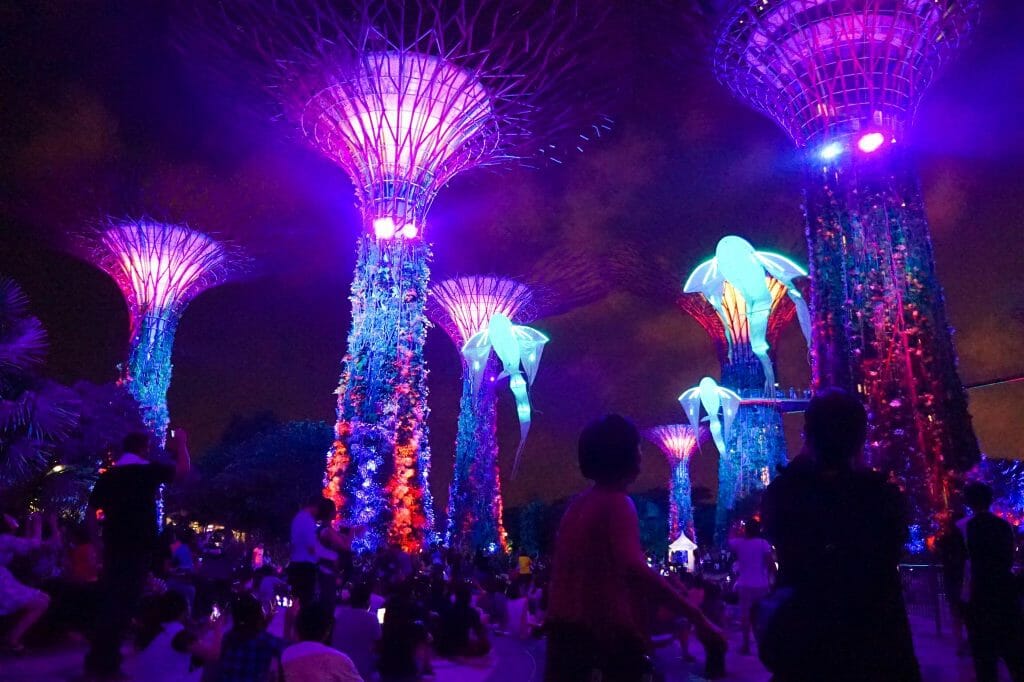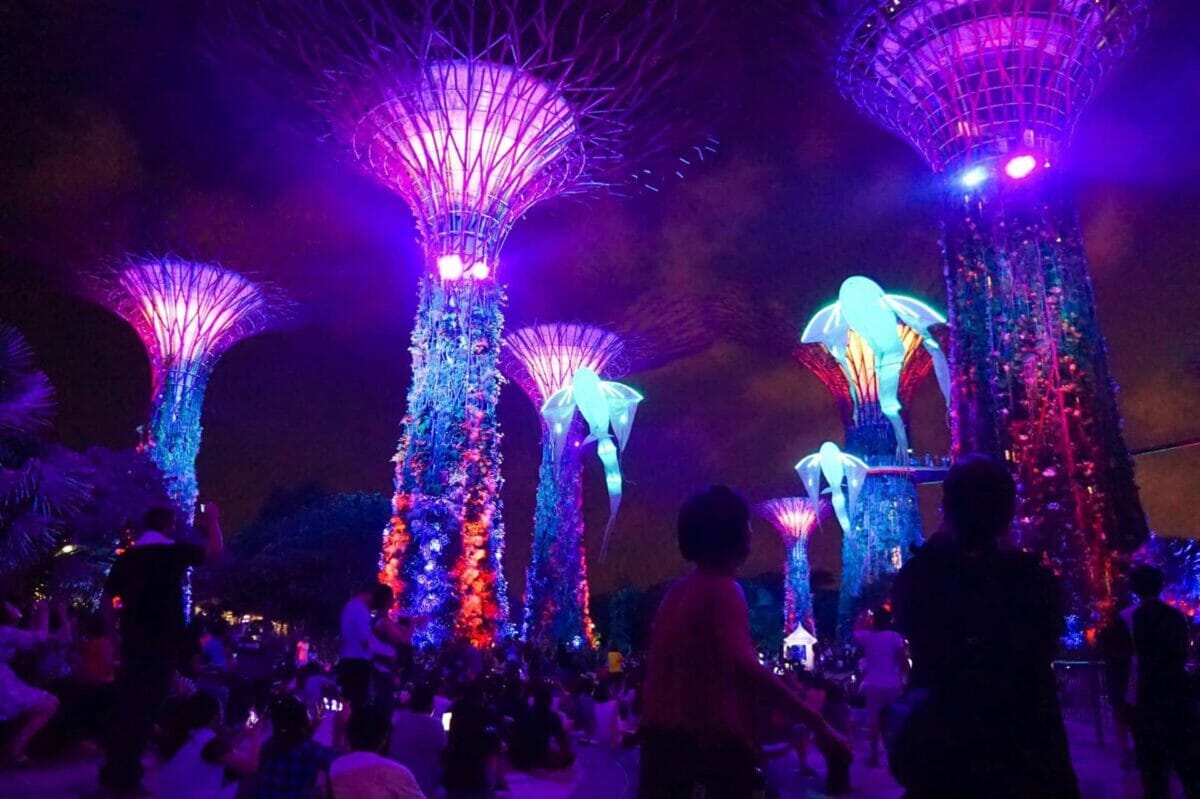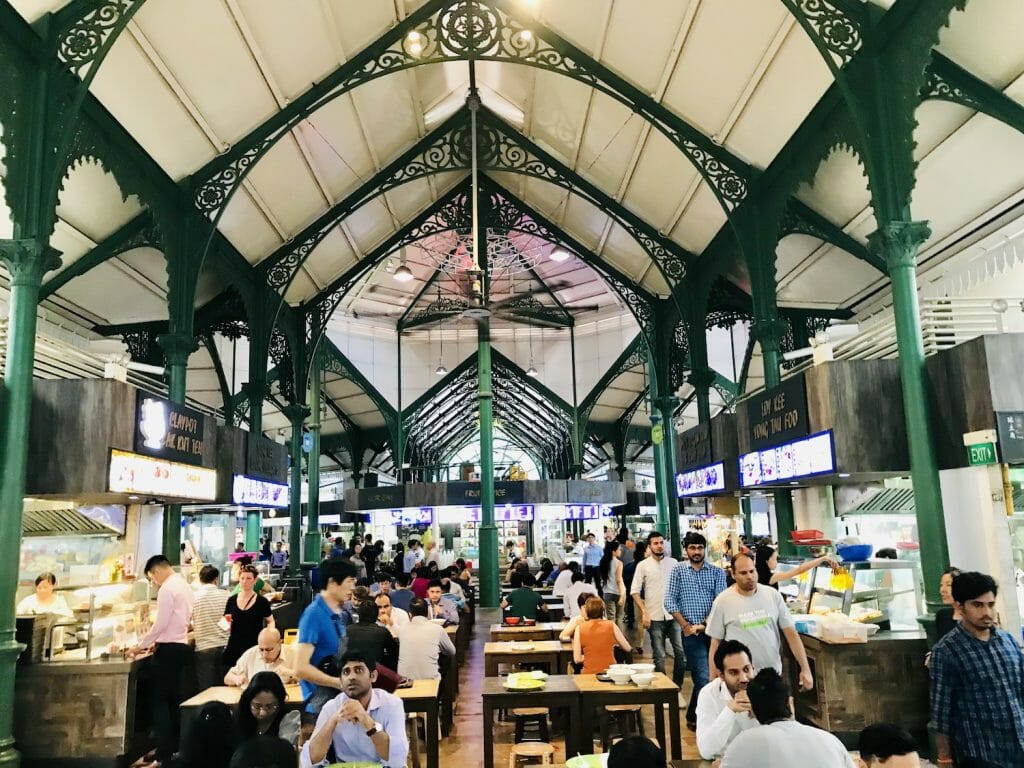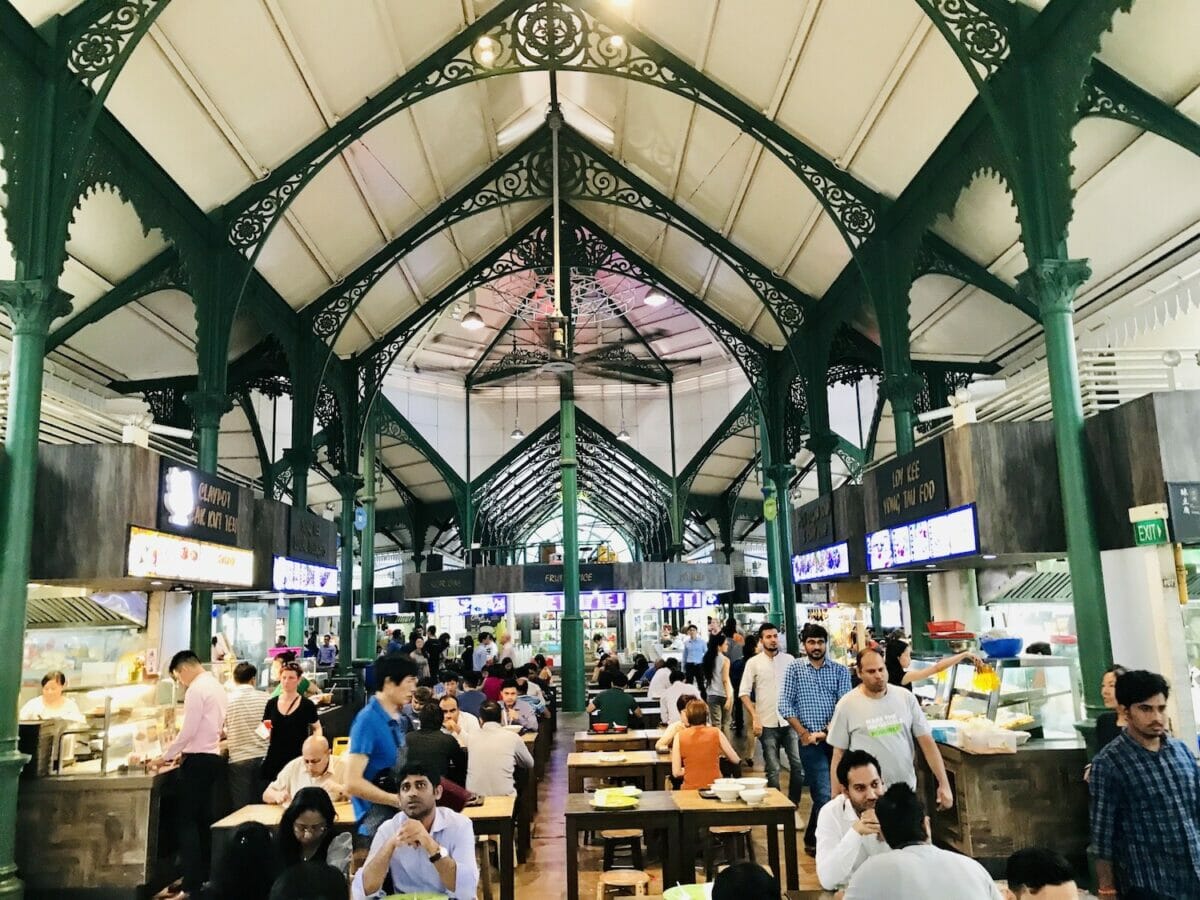 Gay Places in Singapore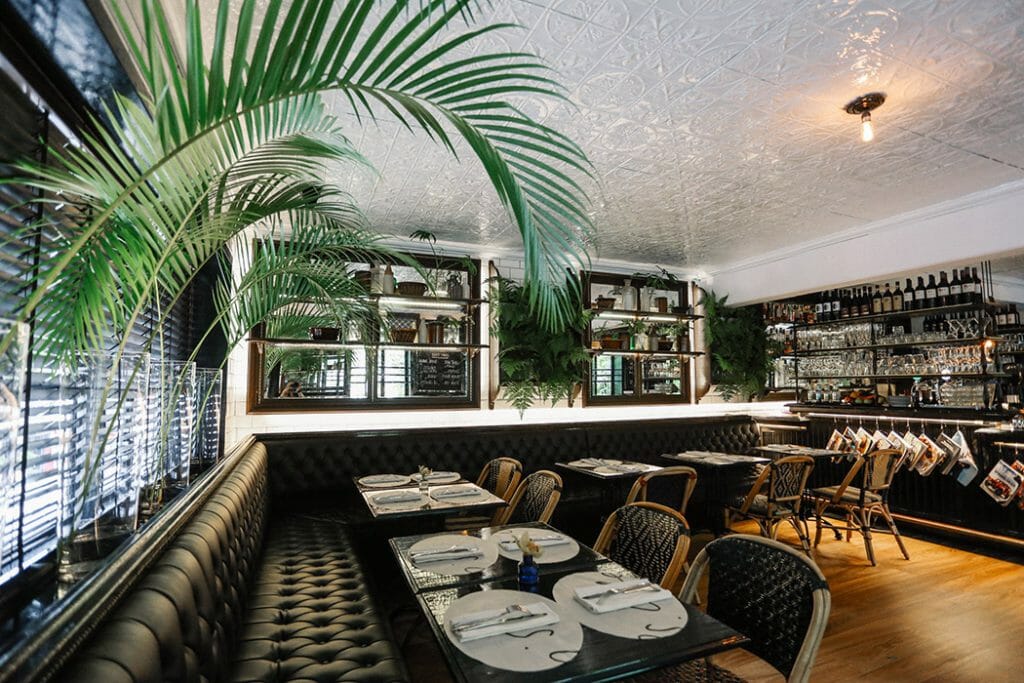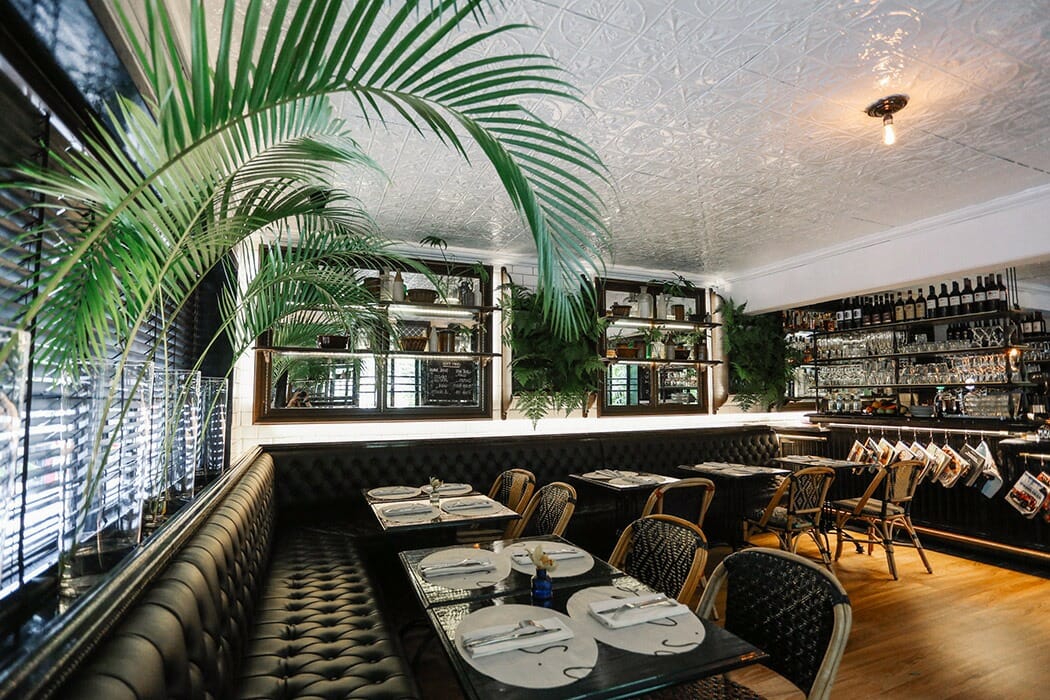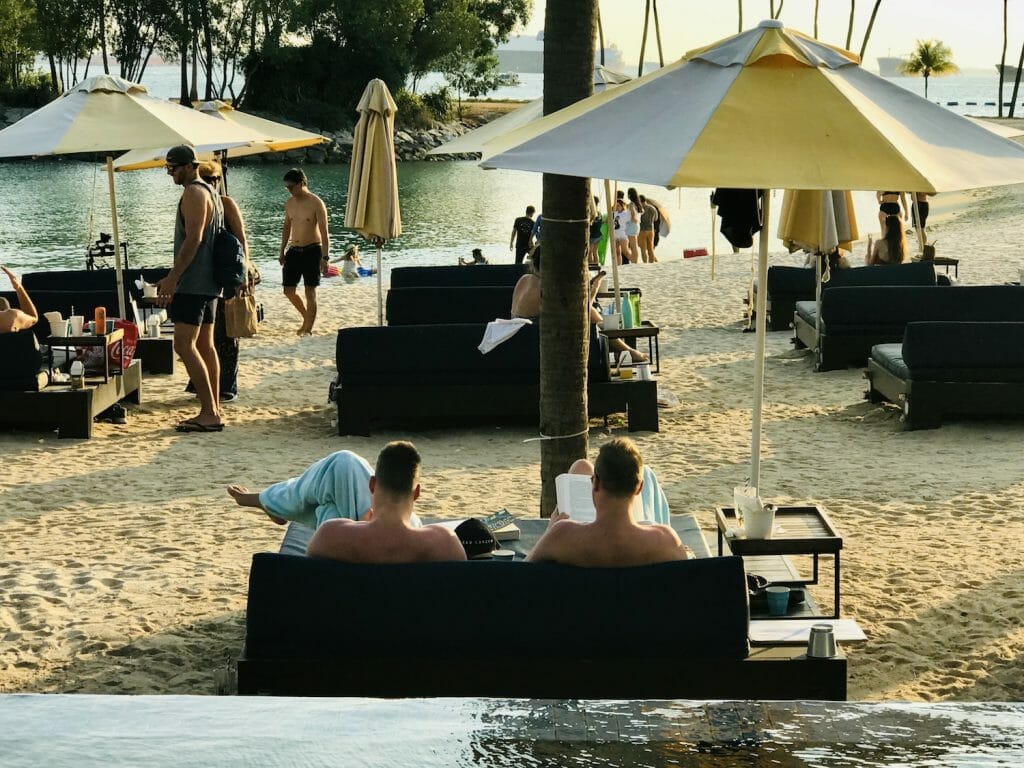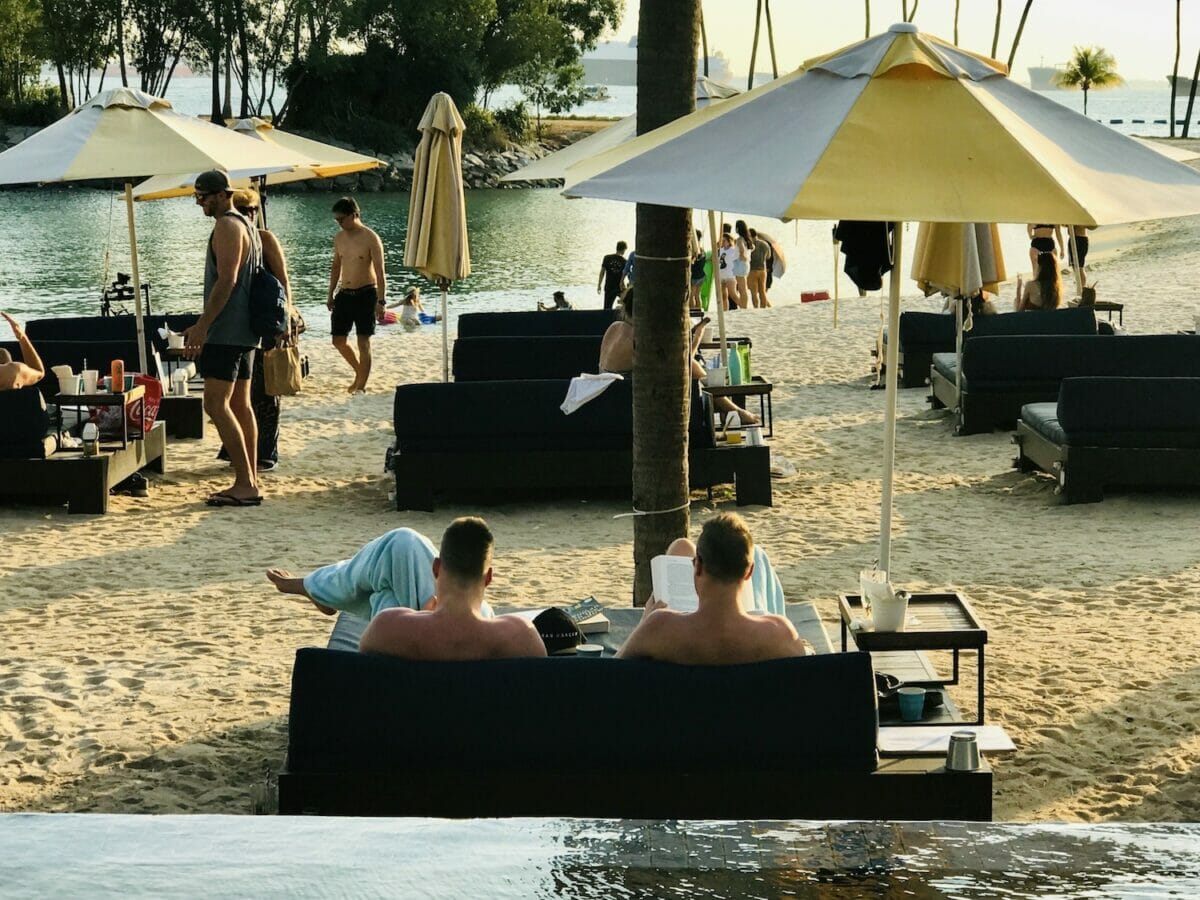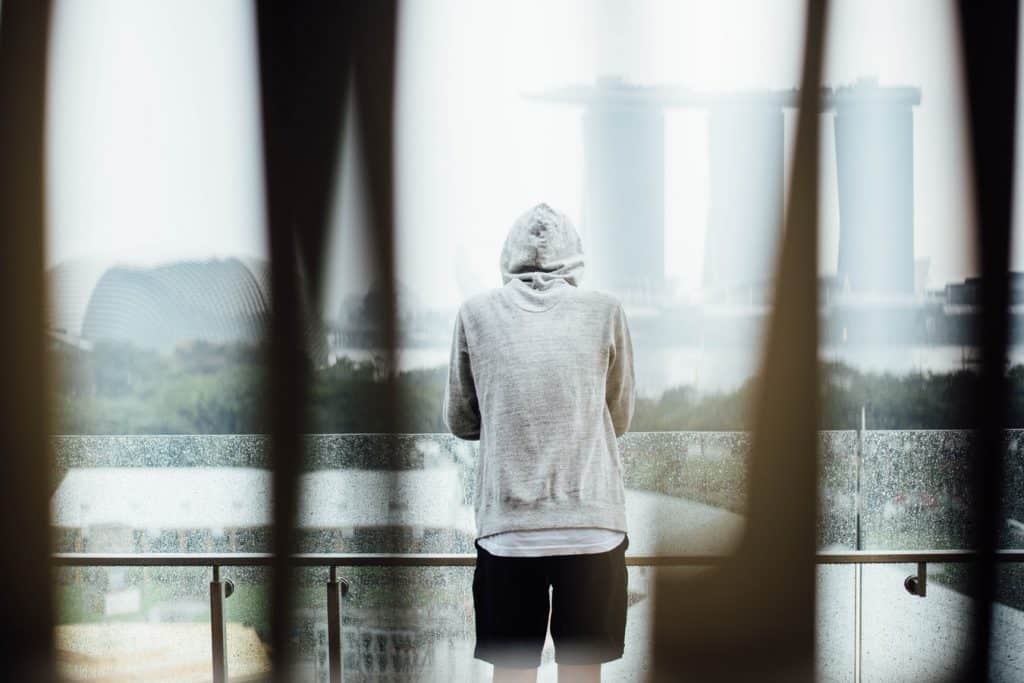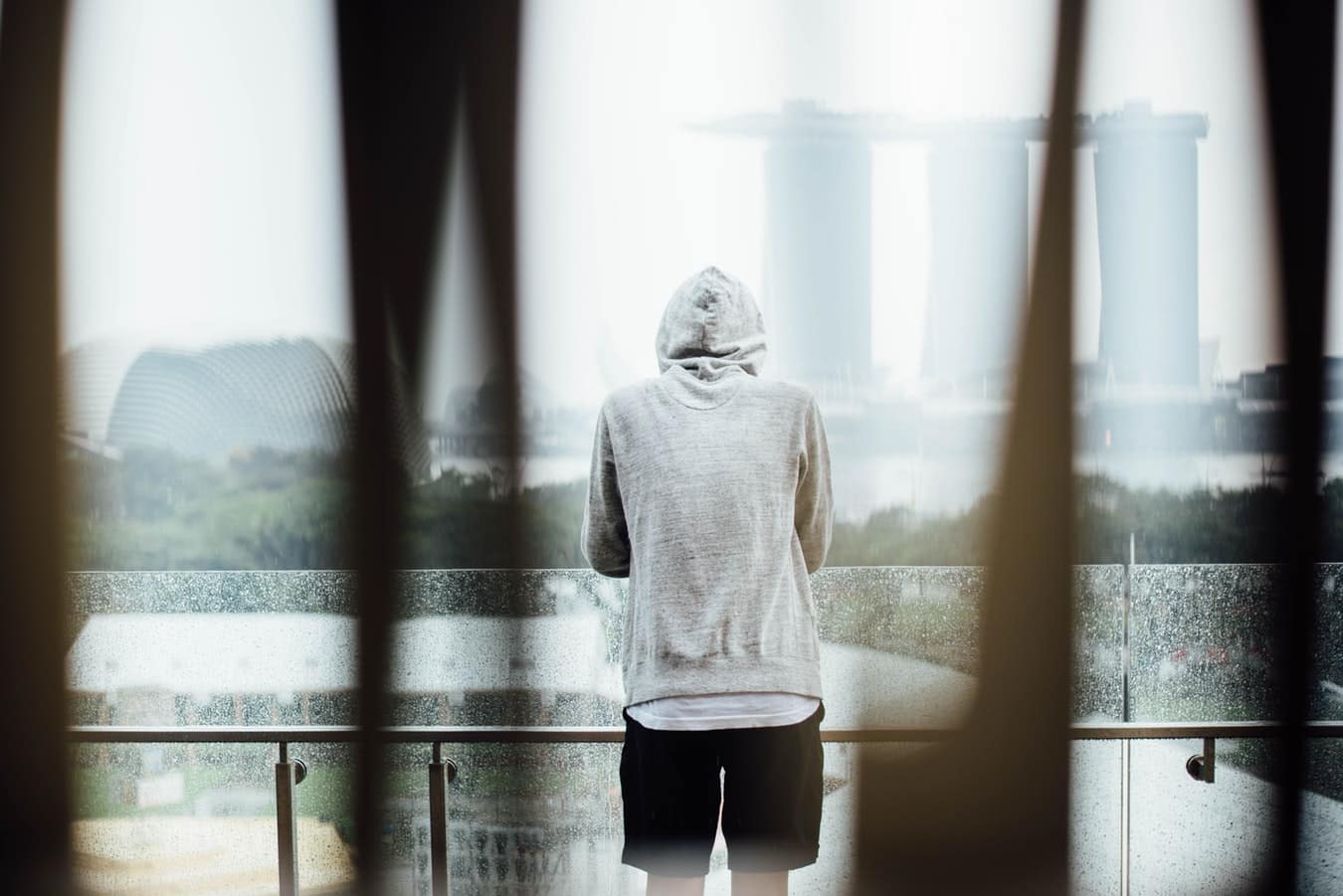 Pink Dot 2017: Against All Odds
Gay-friendly and Gay Hotels in Singapore
Almost every hotel in Singapore can be considered gay-friendly, and you are unlikely to experience any issues traveling either alone or as a same-sex couple. After all being gay-friendly is not all about upscale luxury, but about providing friendly service and welcoming everyone with open arms!
Singapore is a global mega-city with a shortage of space, so room sizes are smaller than almost everywhere else in the world – but as plenty of gay men know, it's not all about size, but how you use it! We are talking about design, functionality and views darling!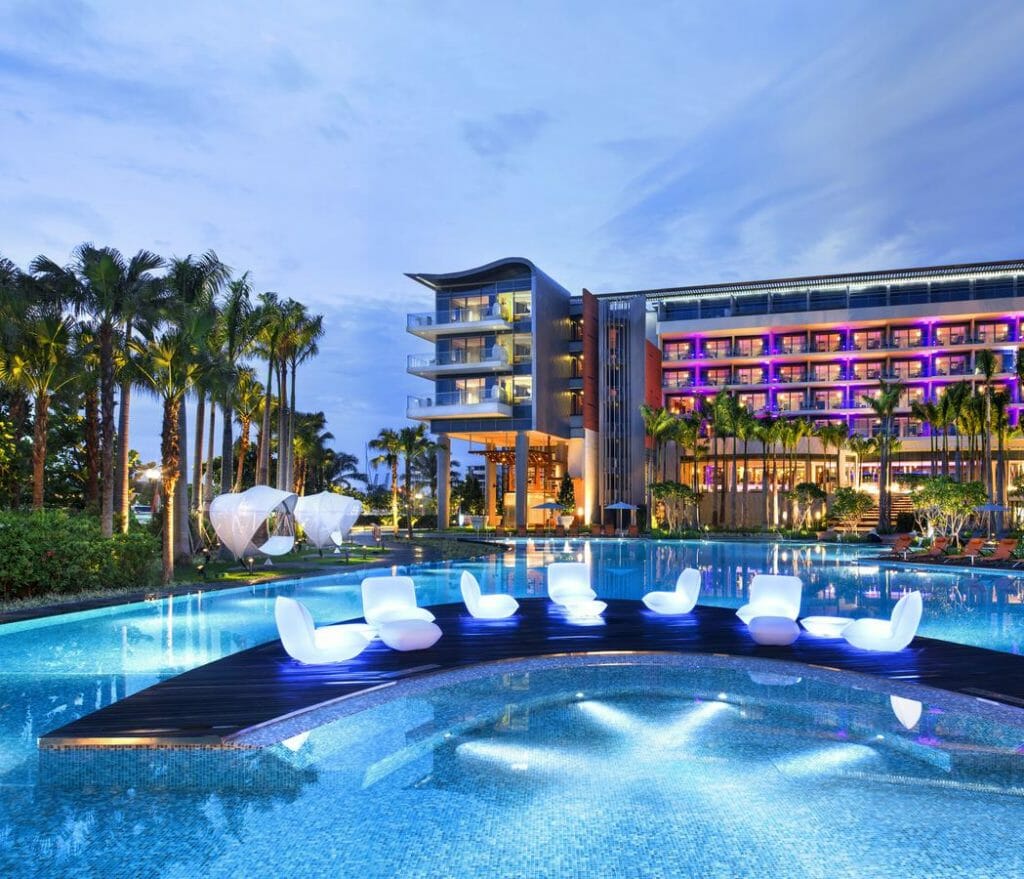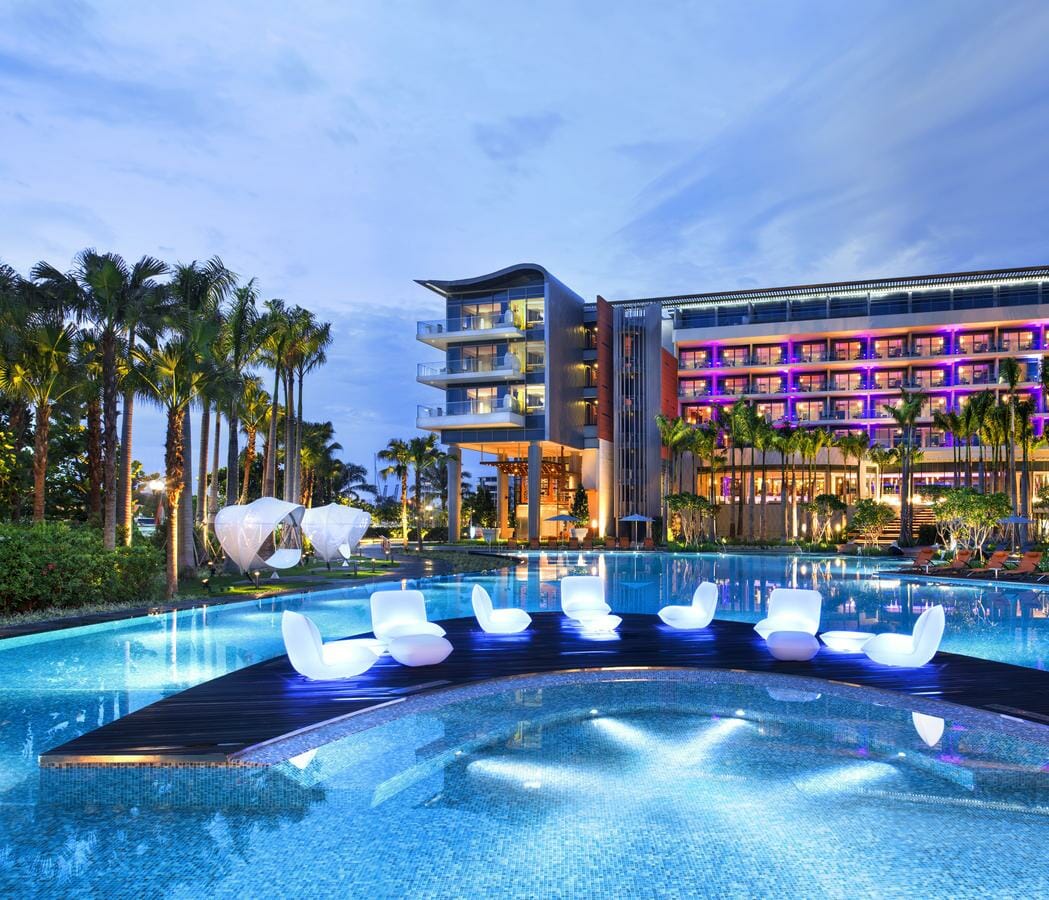 Having said that, everyone likes to be surrounded by people with common interests, and as such there are a few renown gay-friendly hotels in Singapore where many gay travelers opt to stay – either because of their location near the Chinatown gay street or thanks to their design and inclusive vibes.
The following hotels in Gay Singapore have all had glowing recommendation from gay travelers in the past, but of course, there are hundreds of other hotels in Singapore if these are not quite what you are looking for. Whether you want a fun and social hostel, a cheap place to crash after a night of partying or an ultra-chic designer option to sip cocktails and surround yourself with fabulous people – Gay Singapore has something for everyone!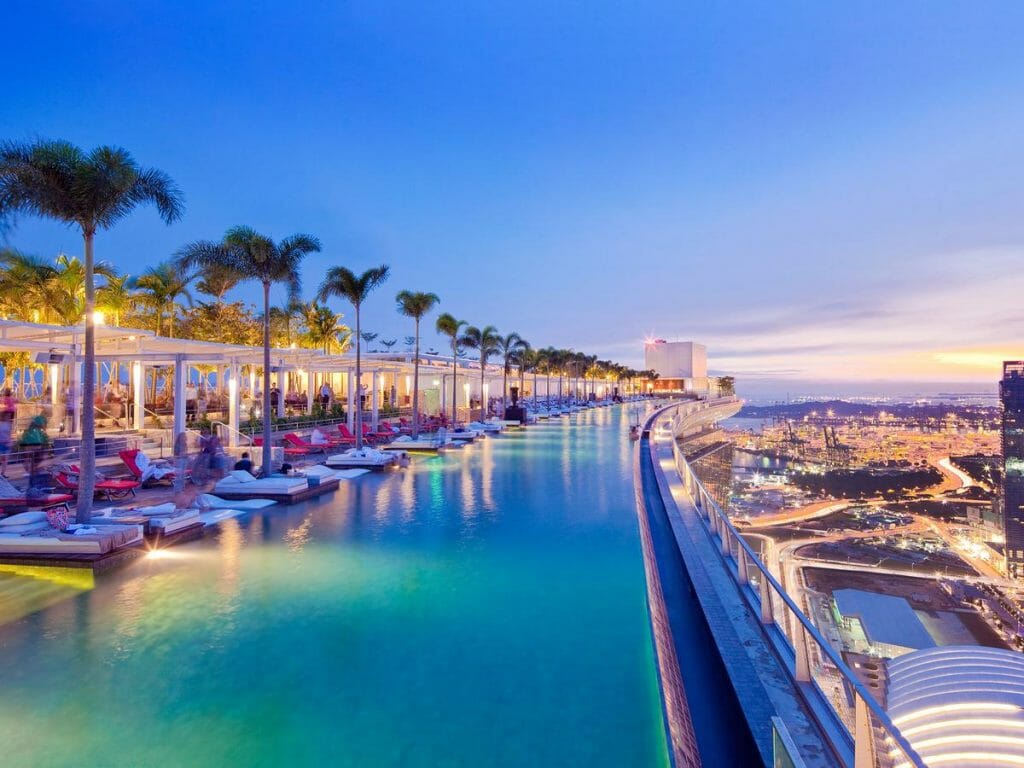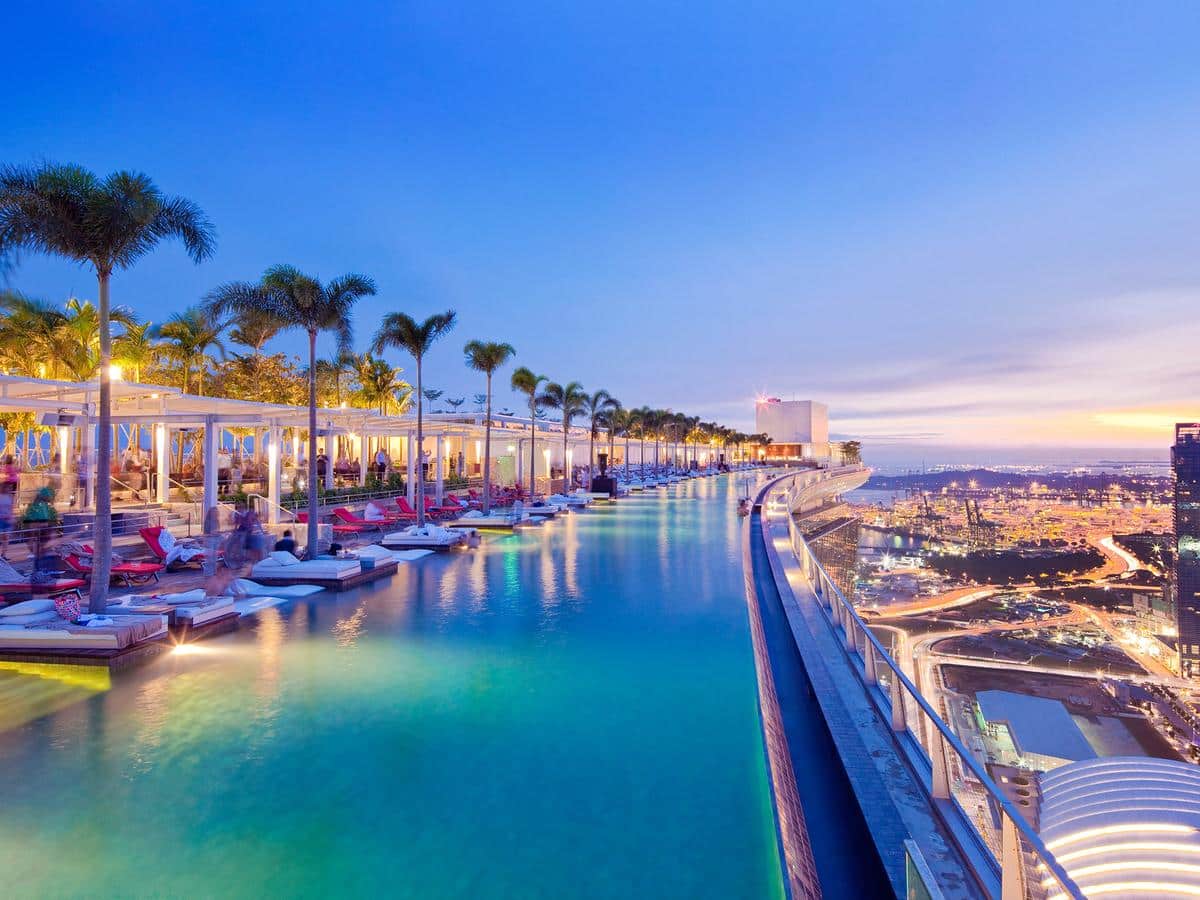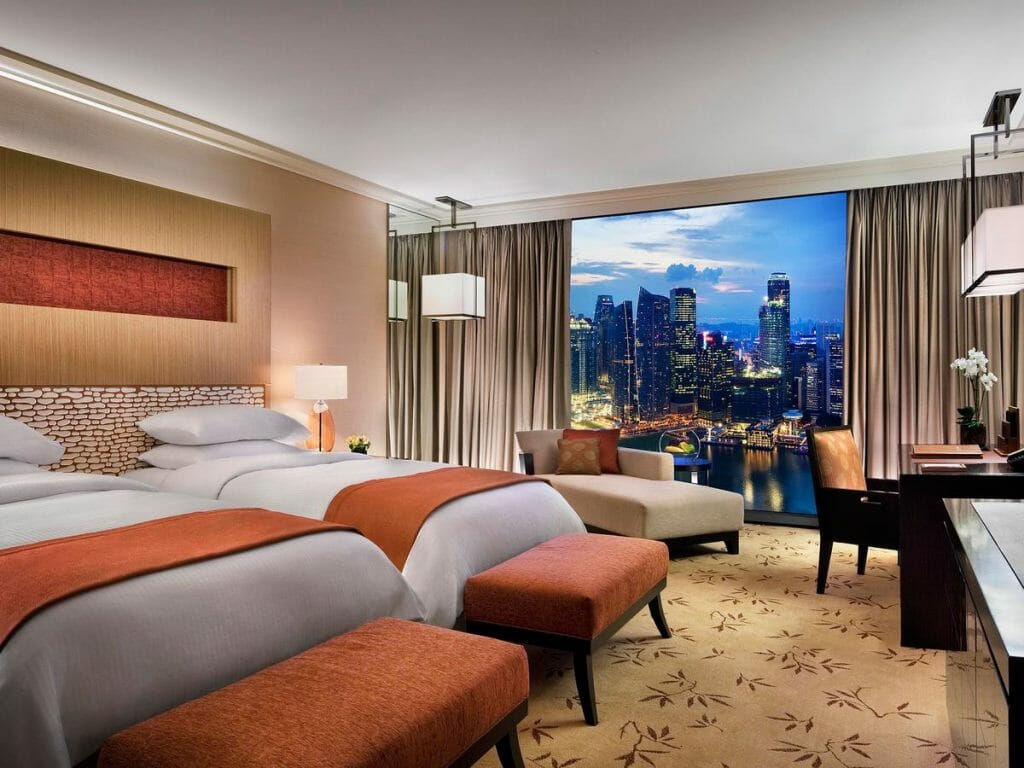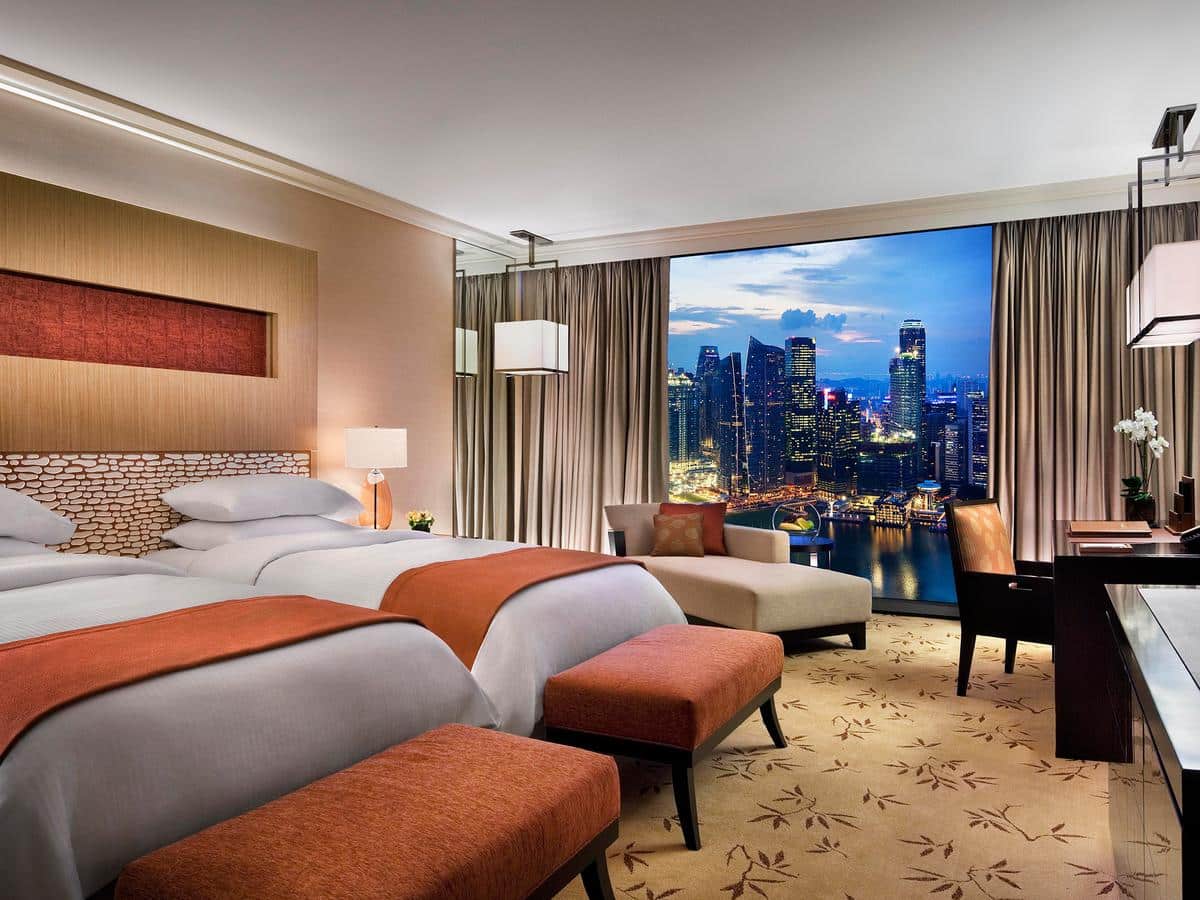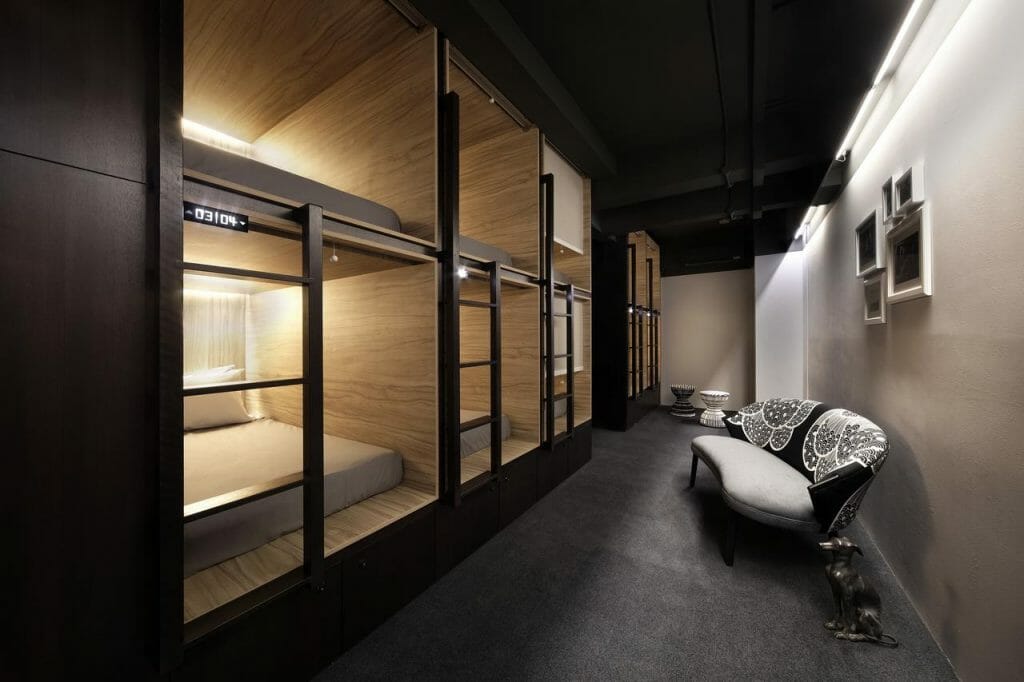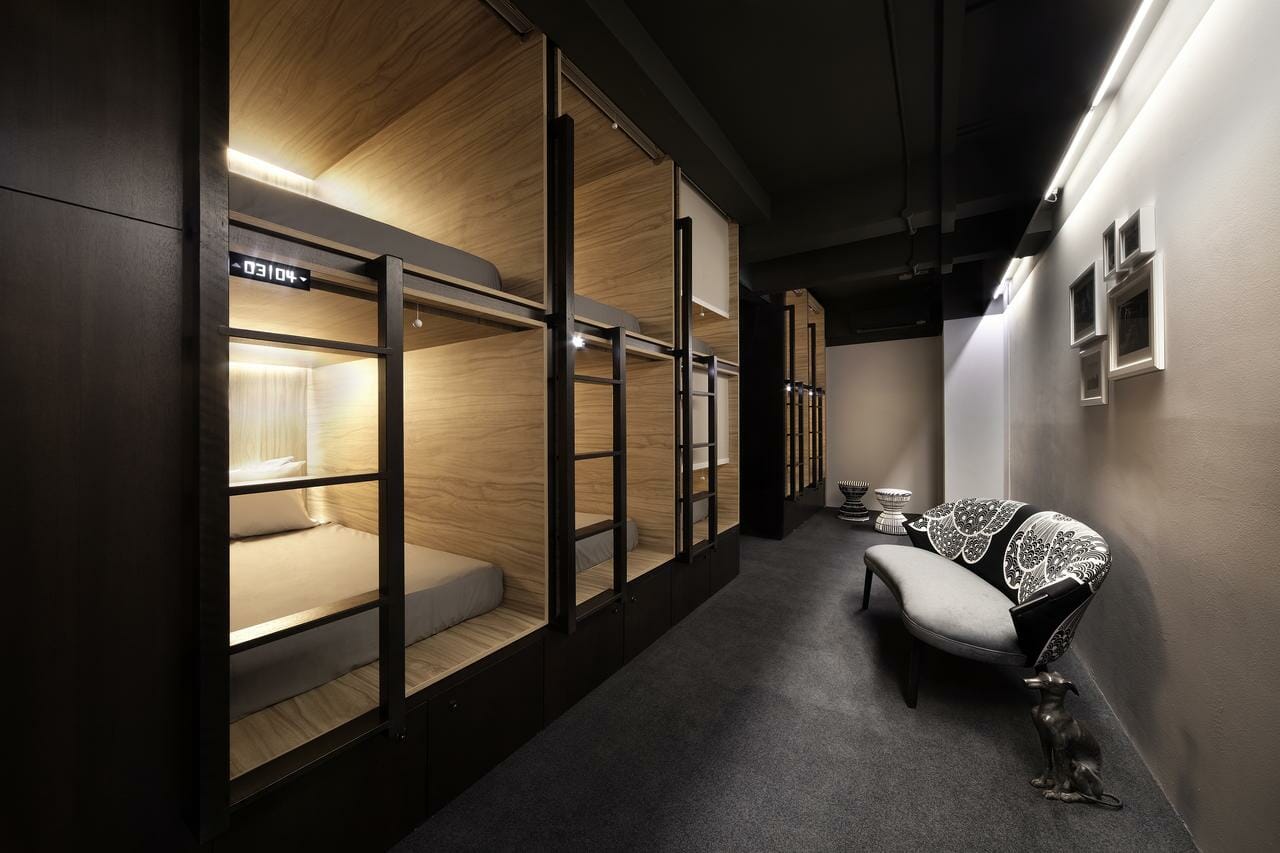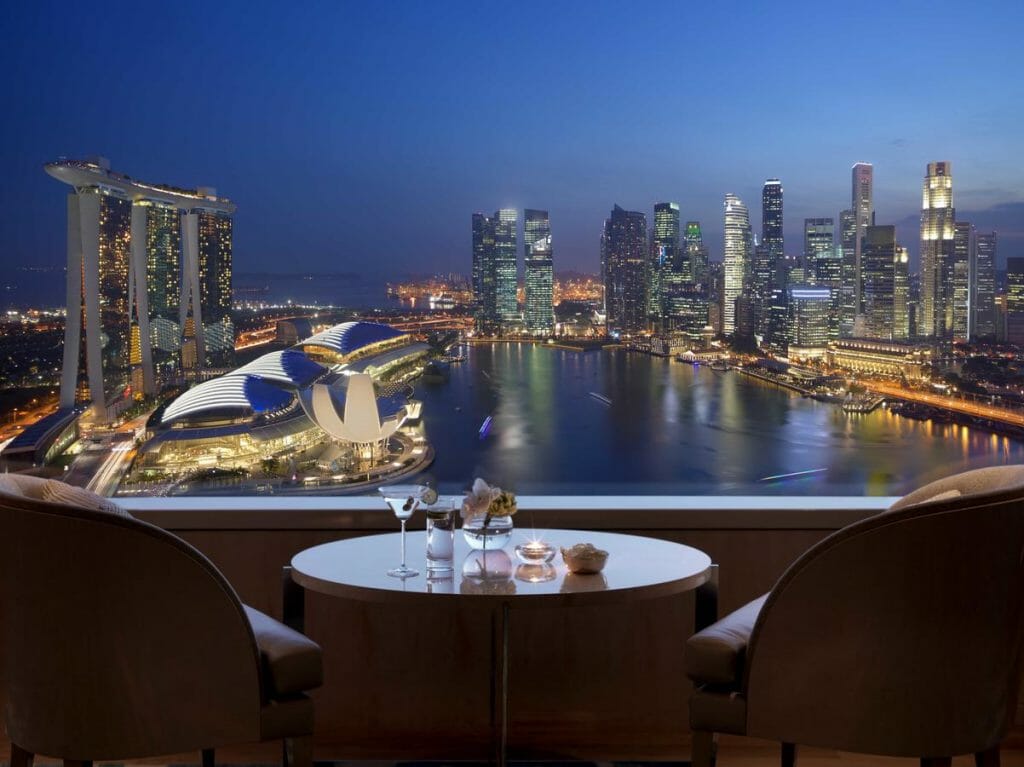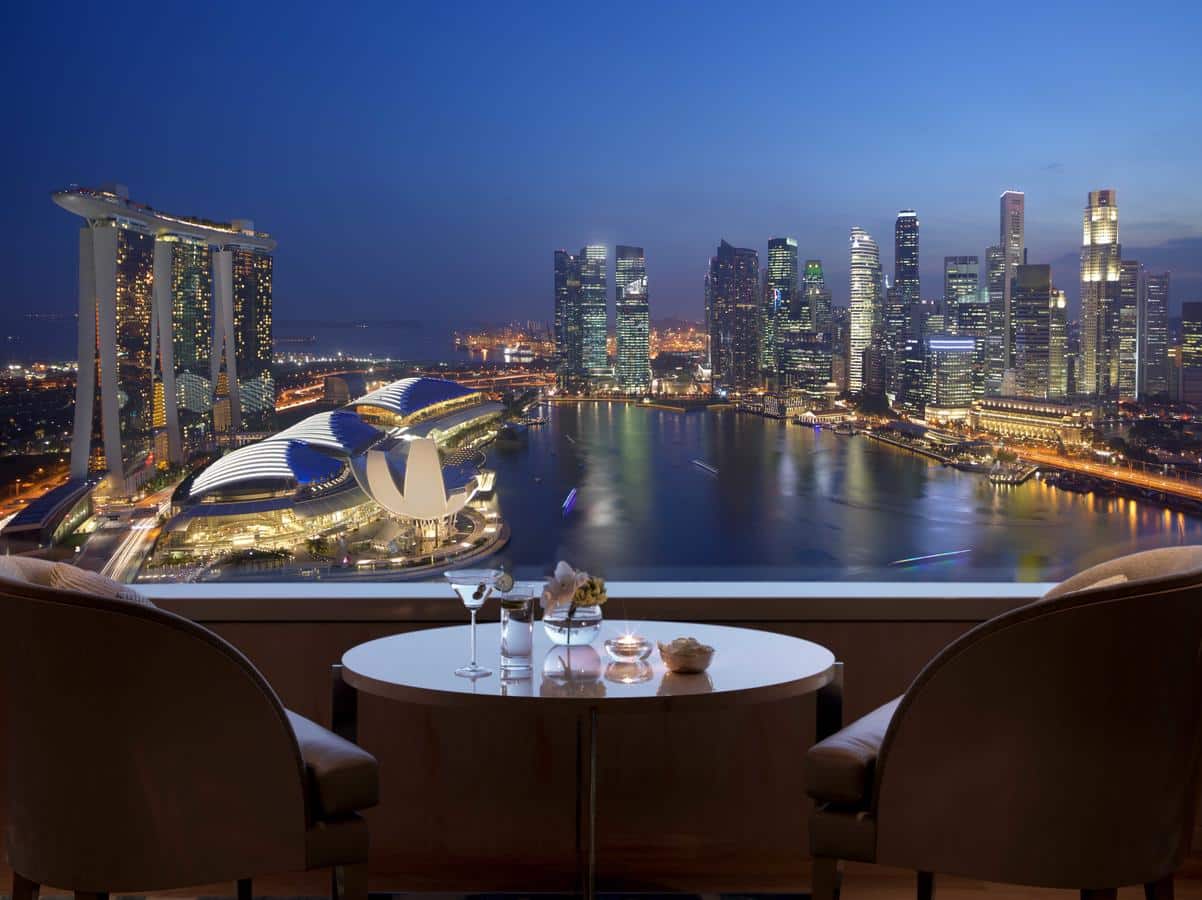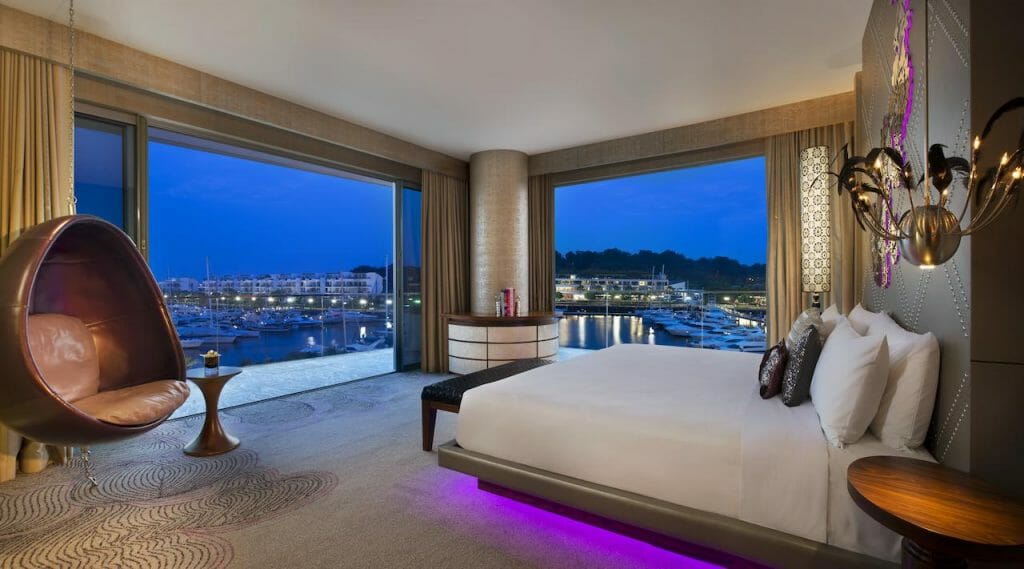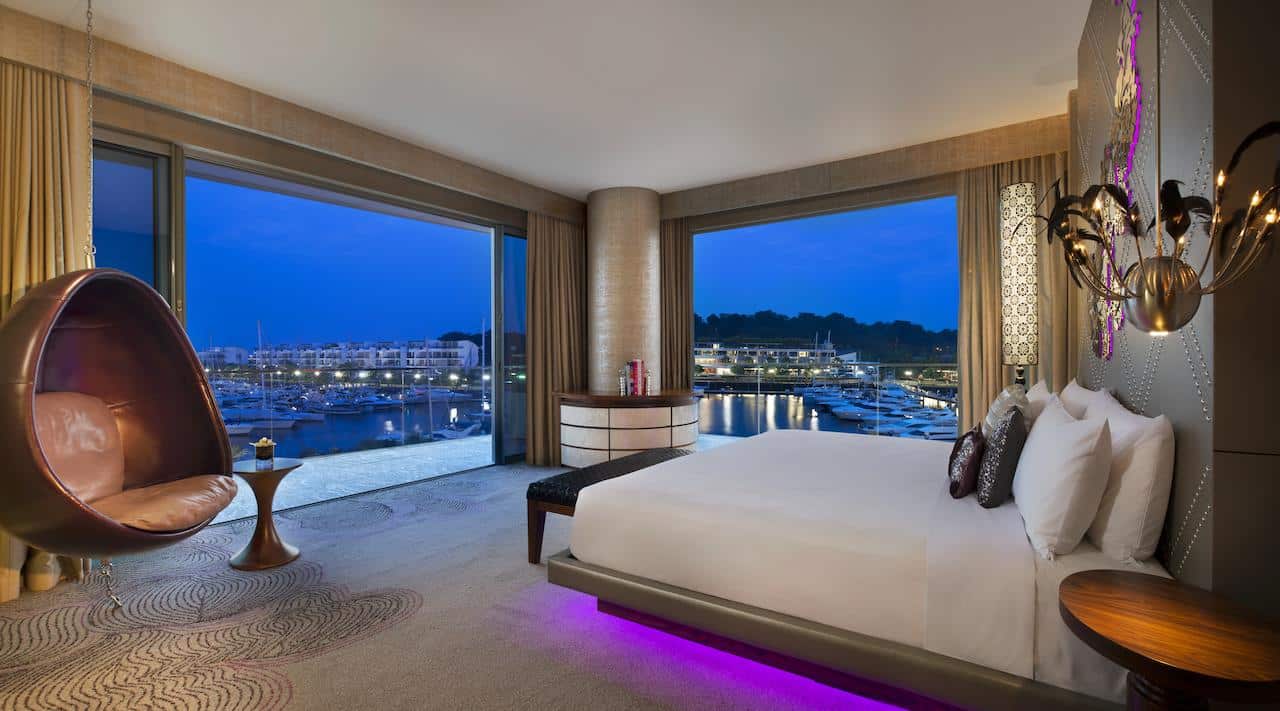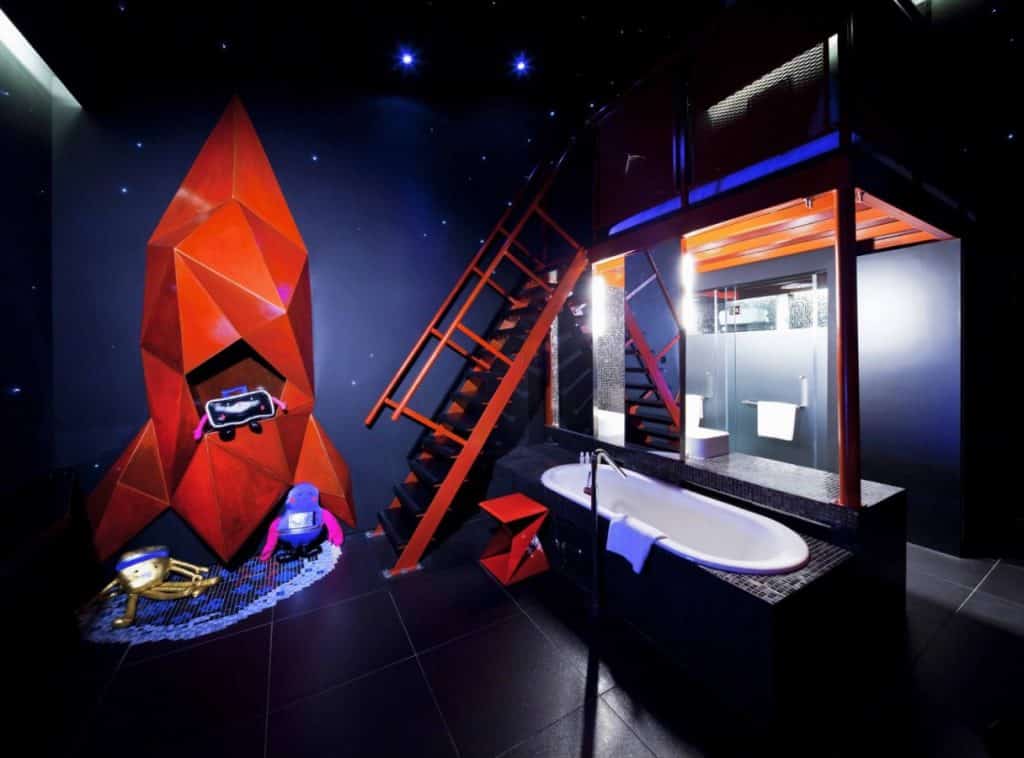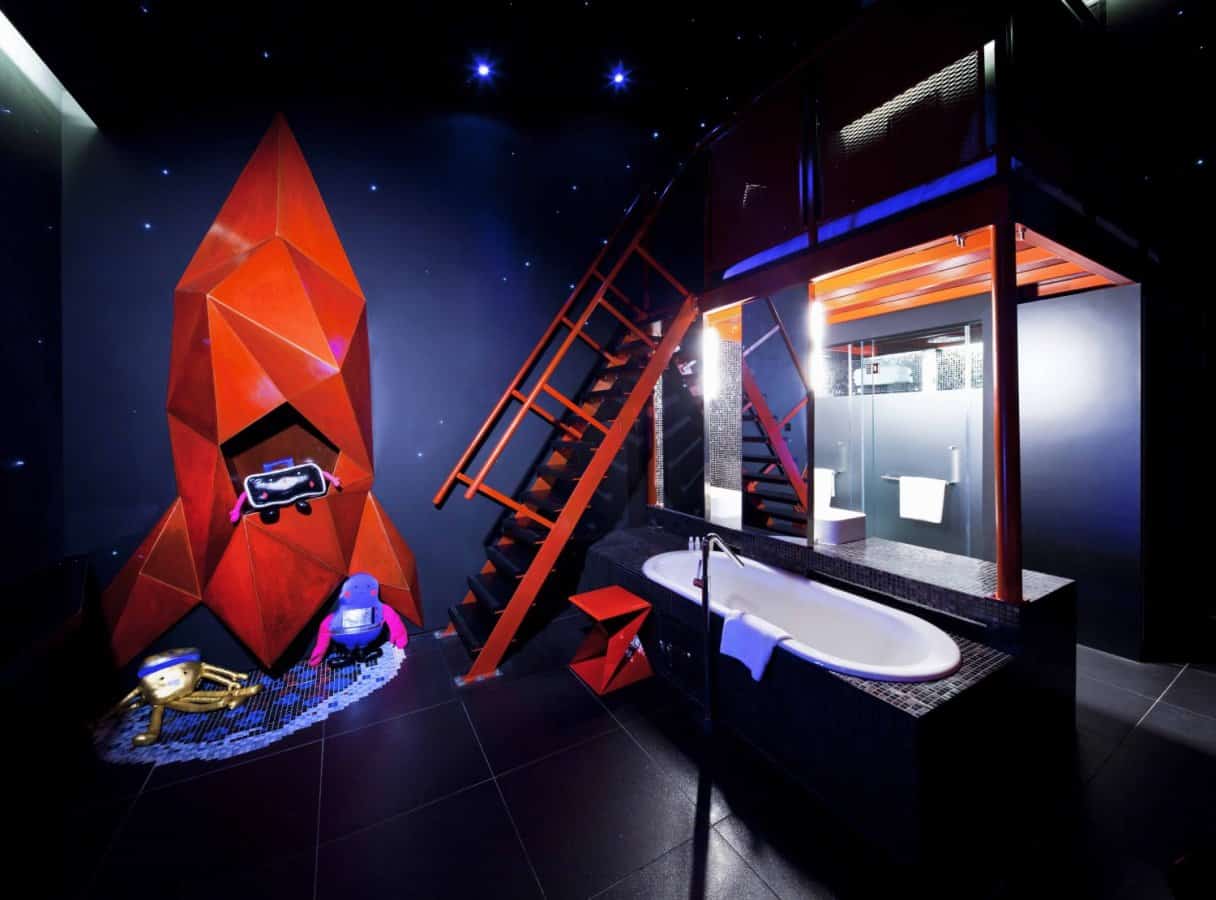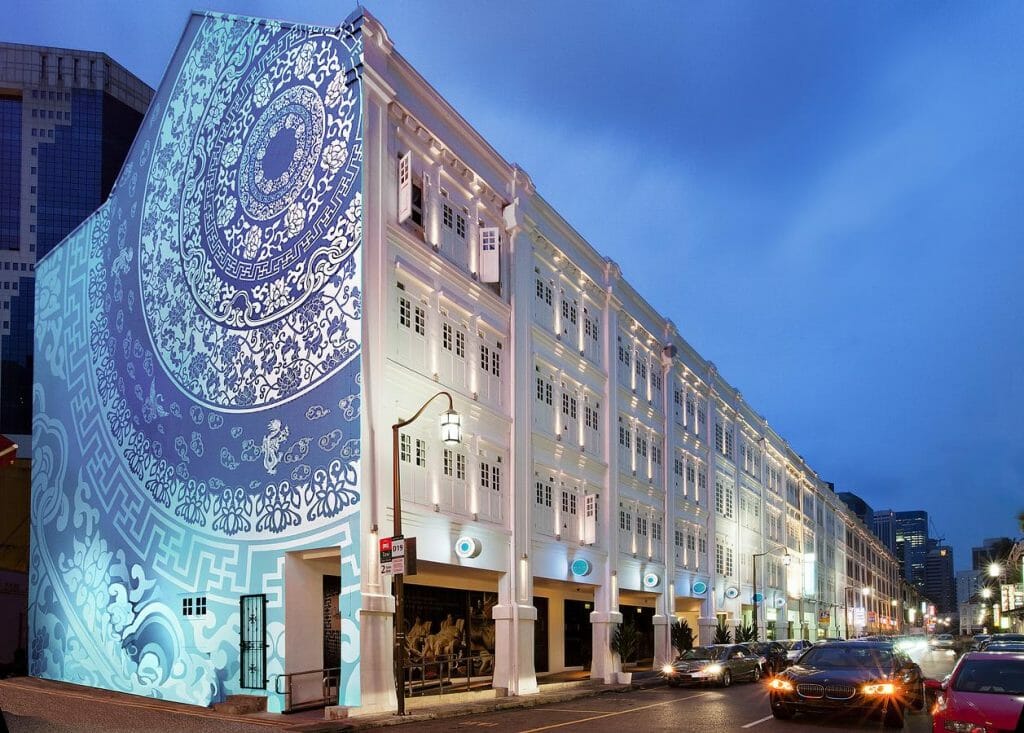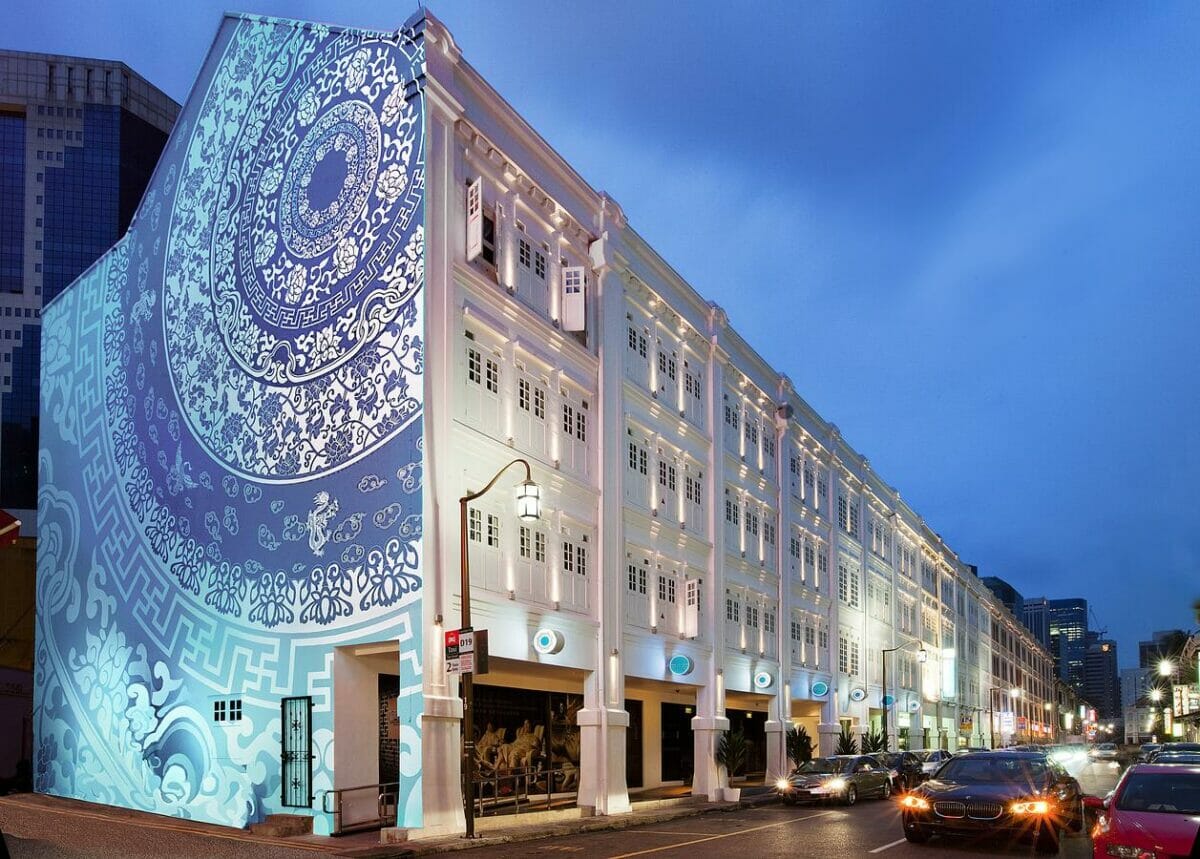 Gay Nightlife in Singapore
While technically gay sex in Singapore is illegal, that doesn't stop the city having one of the most vibrant gay nightlife scenes in Asia. A welcome relief compared to other mega-metropolises nearby like Jakarta and Kuala Lumpur – though not quite on par with Bangkok, Taipei, Hong Kong or Tokyo in the north. Singapore's gay nightlife scene has taken off over the past few years, and most of the LGBT venues are located around Neil Road in Chinatown.
If you are looking for an excellent place to start, check out our Gay Singapore map at the end to find your set. There are also some wild gay parties held throughout the years worth planning around if you can…. but, depending on your mood you can find anything here from a relaxed cocktail in an upscale bar to an all-night dance rave surrounded by your queer family!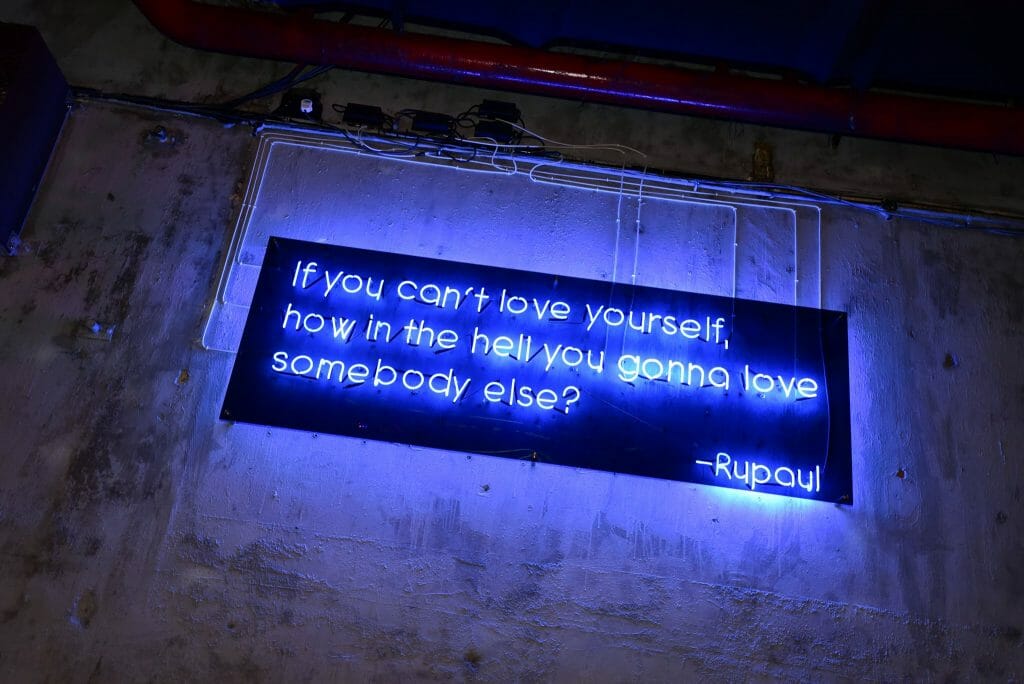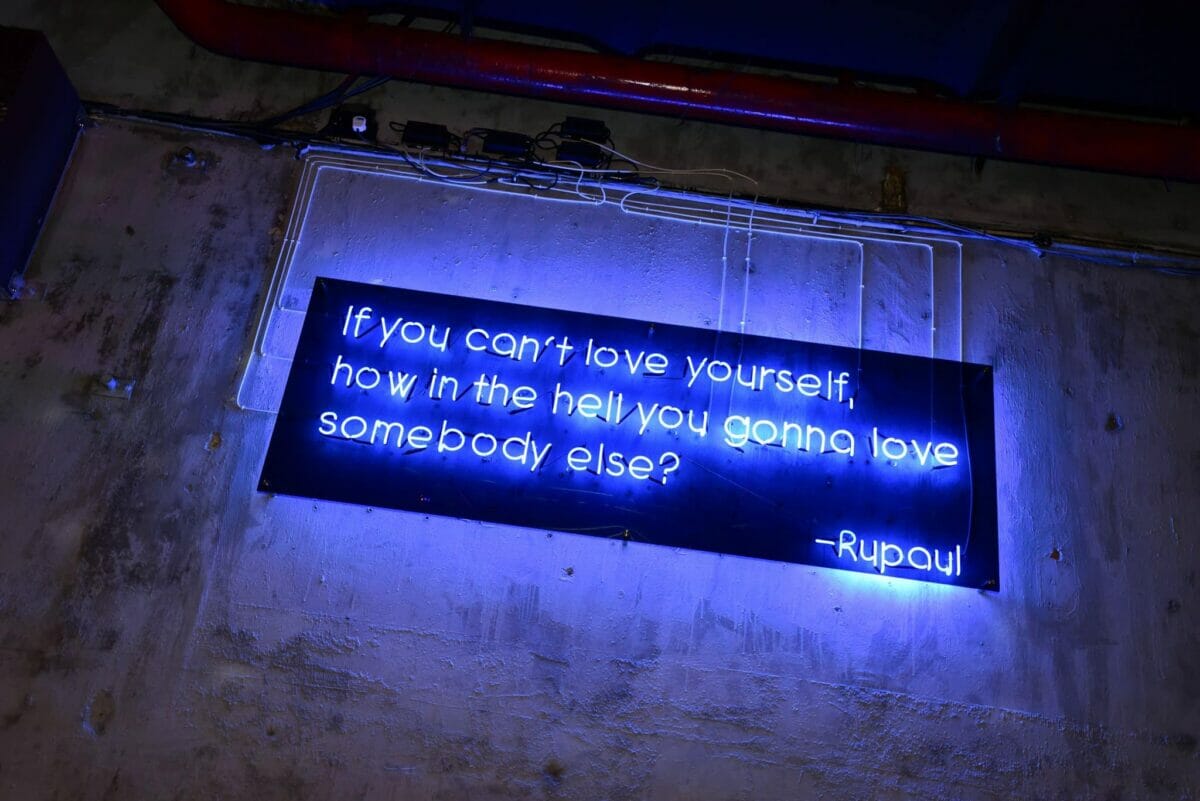 Chinatown Gay Bars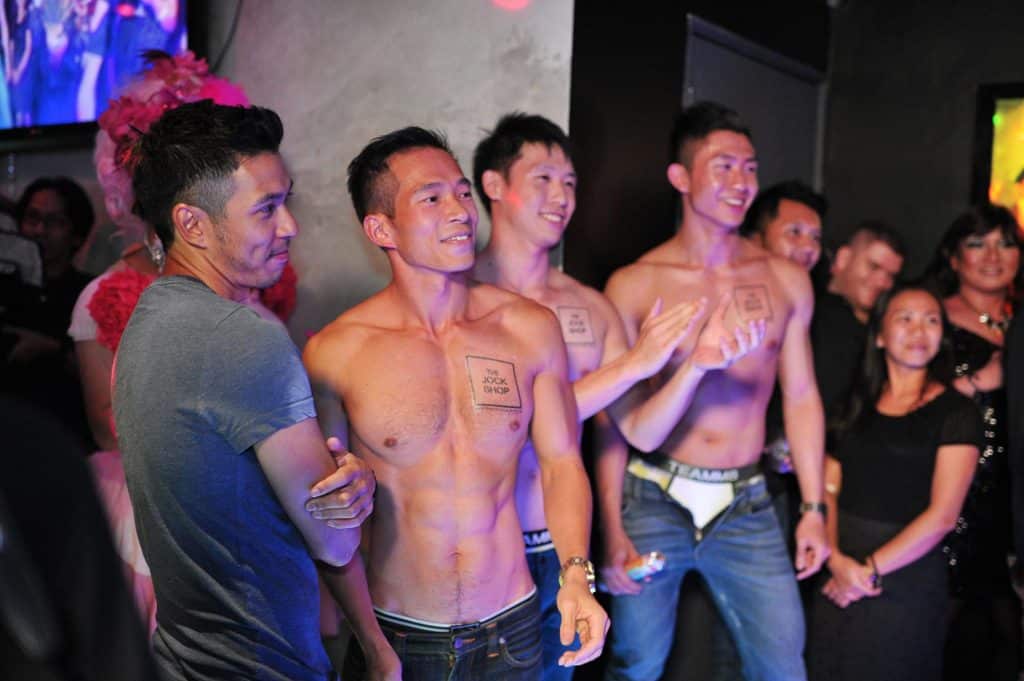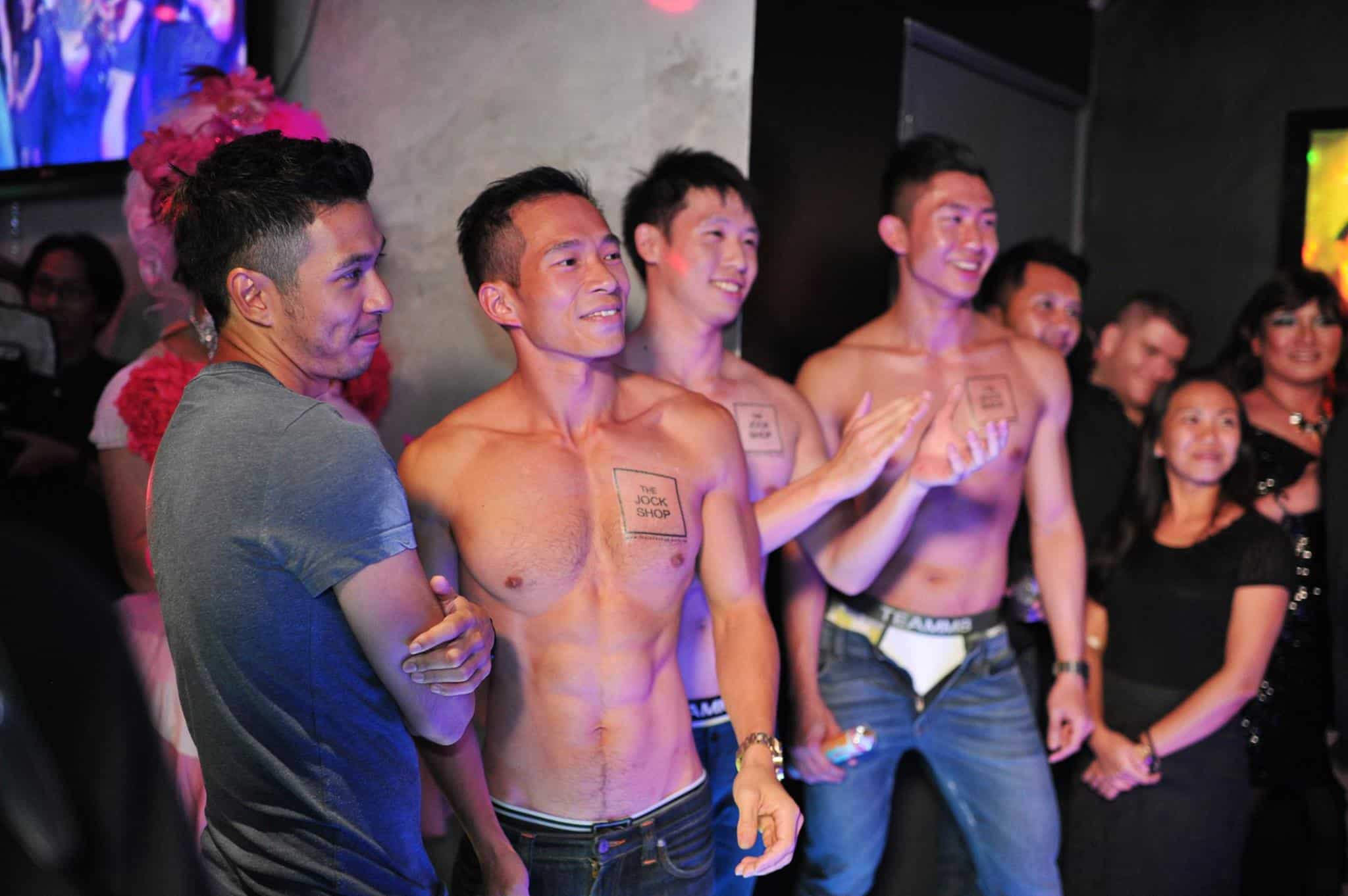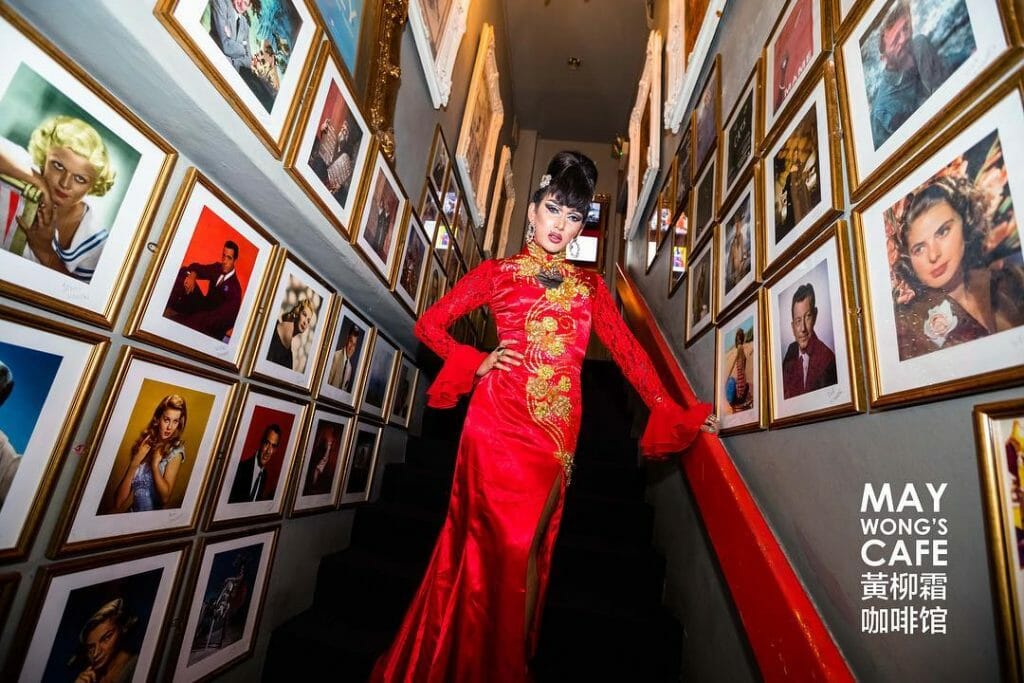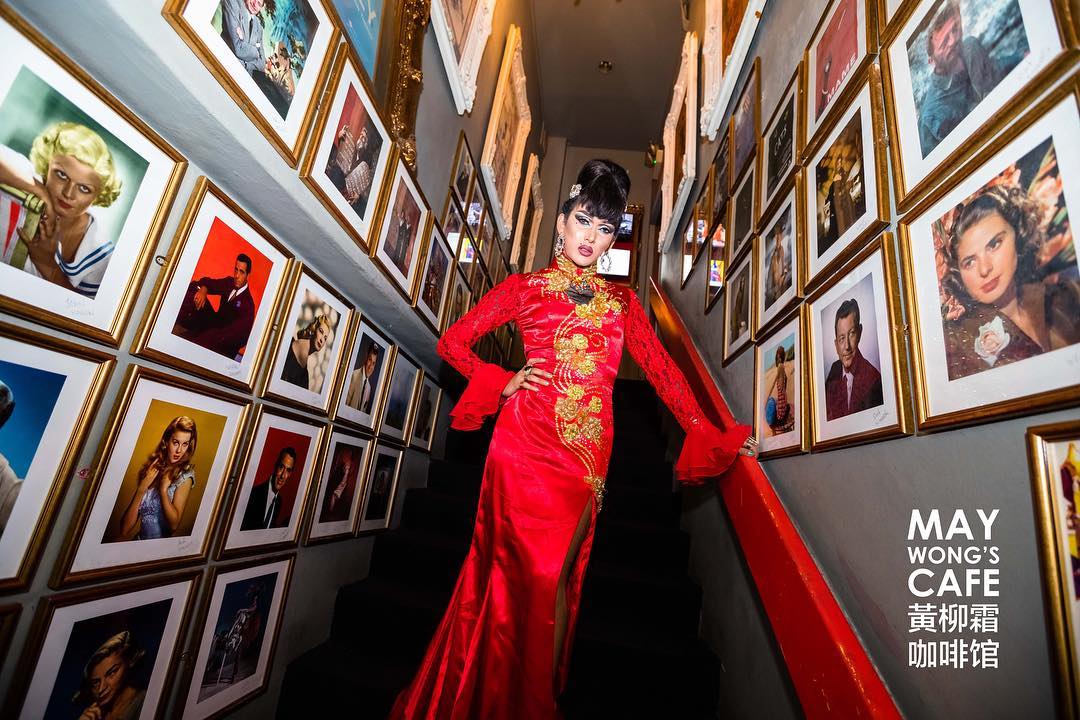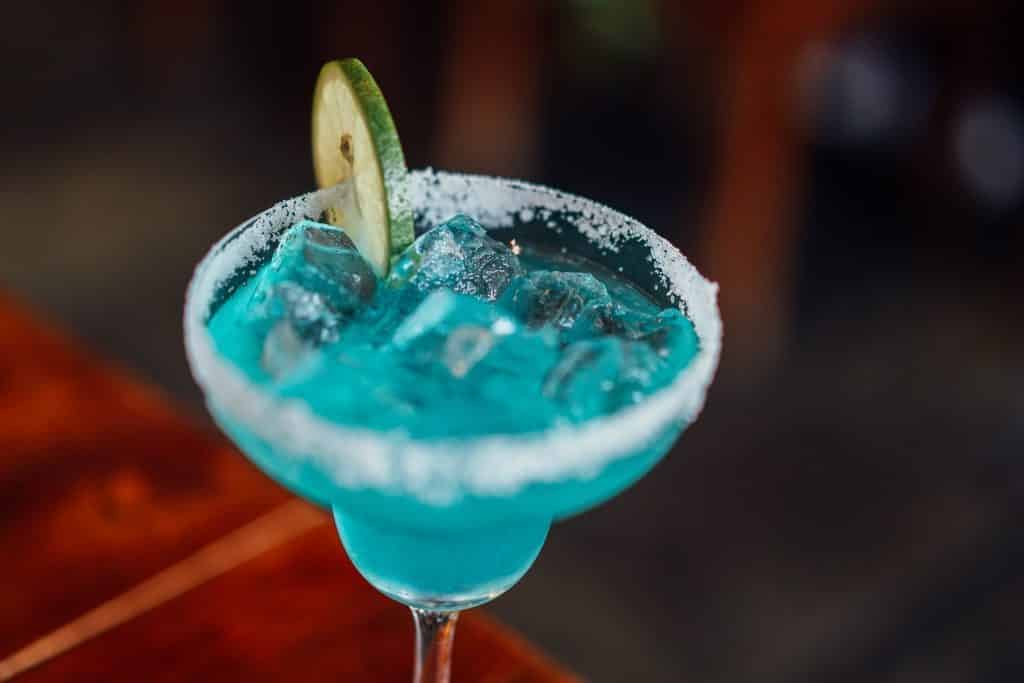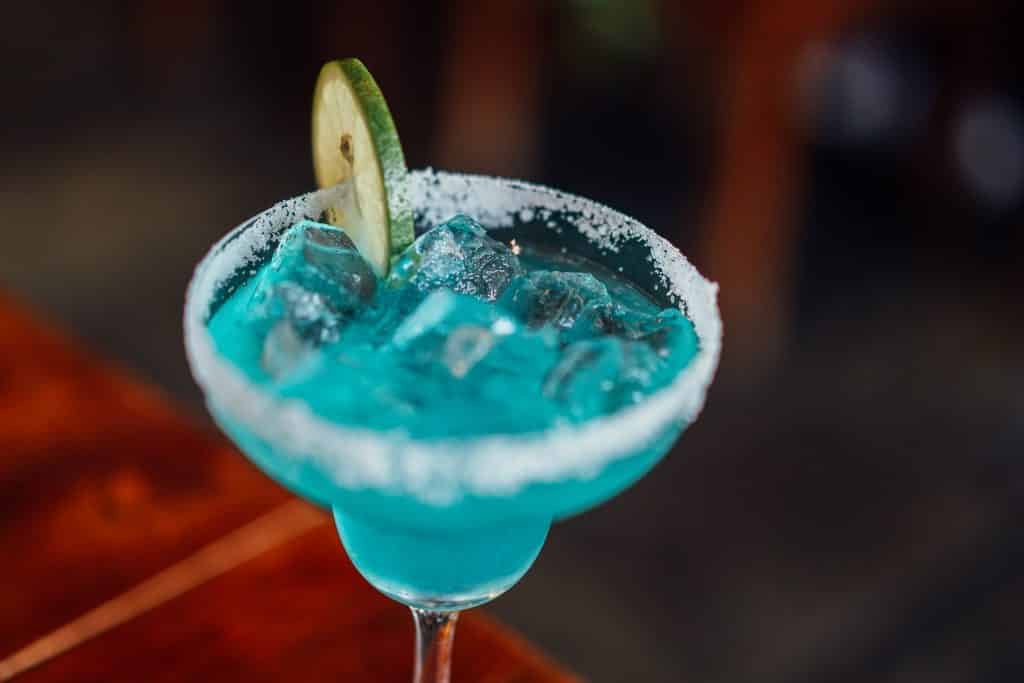 Other Gay-Popular Singapore Bars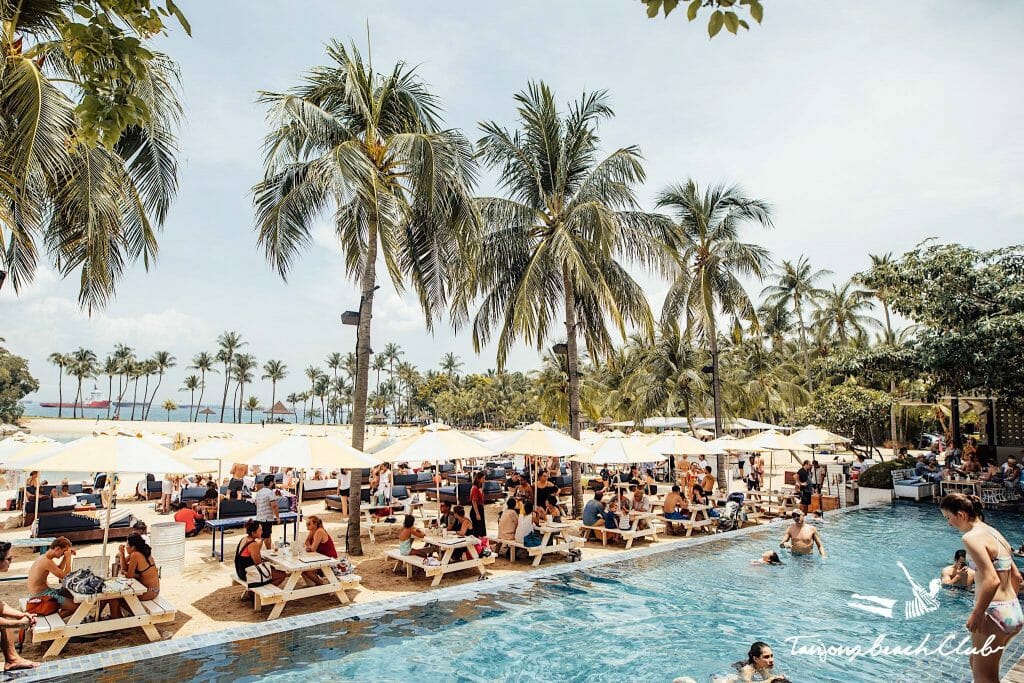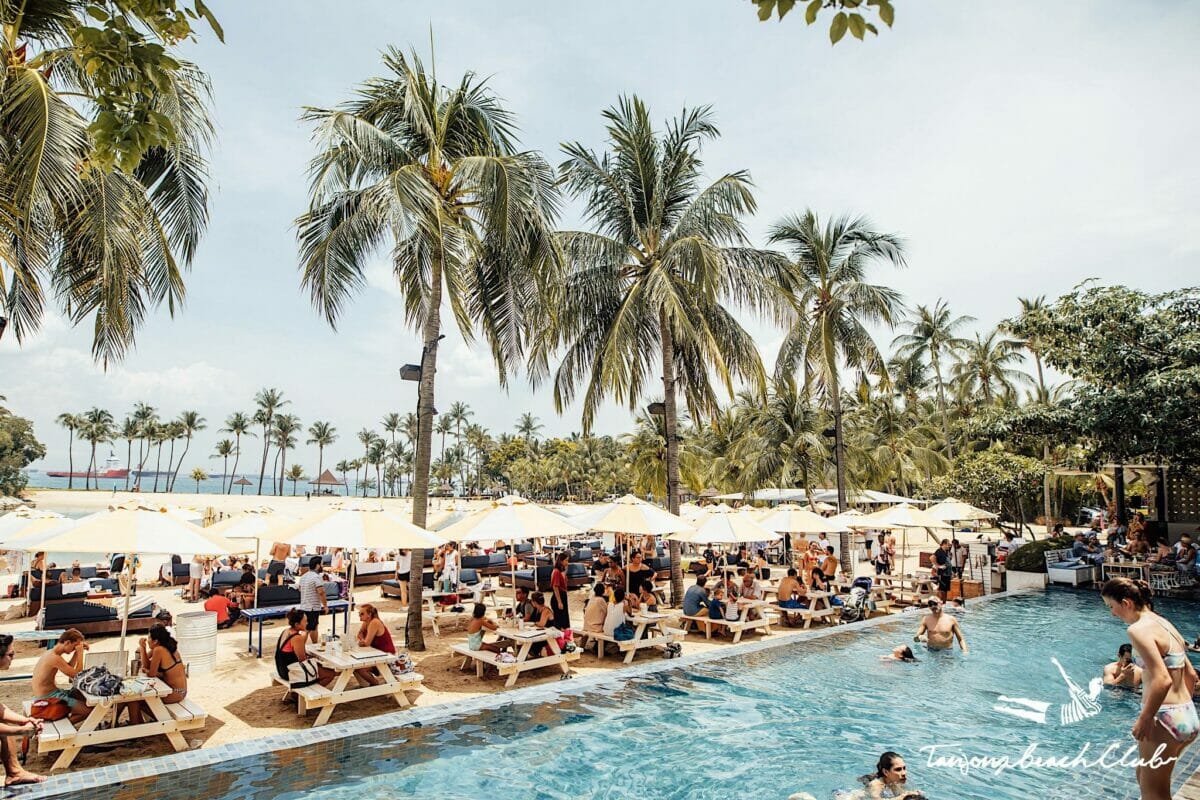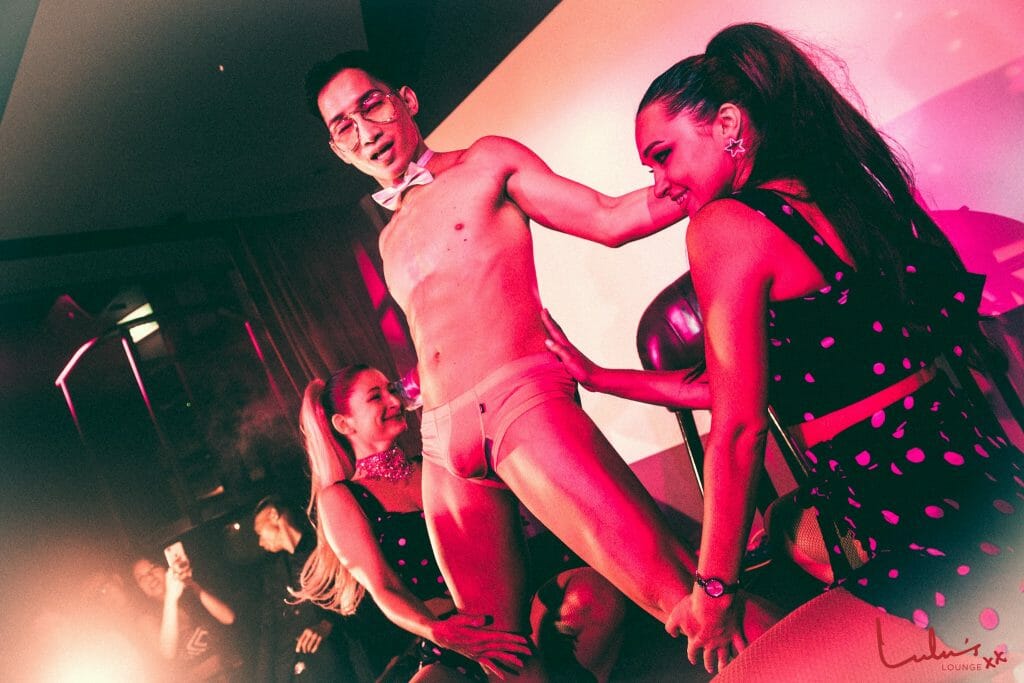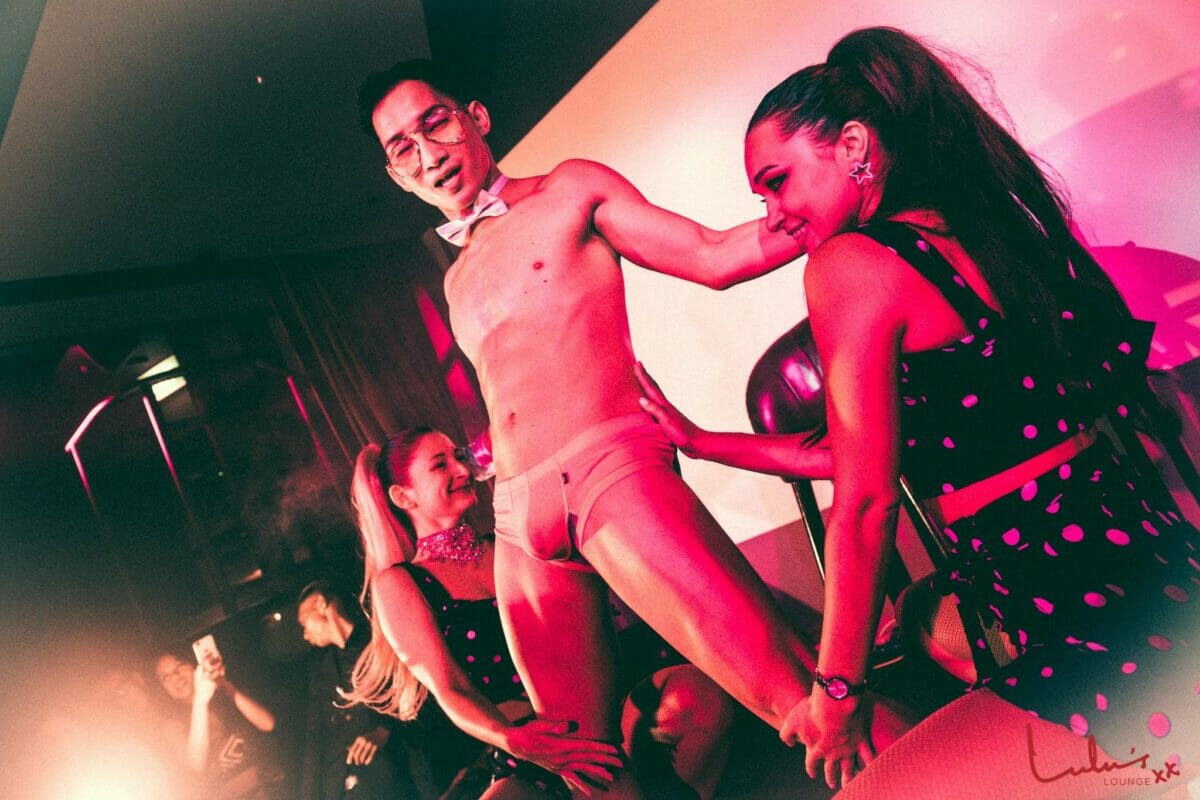 Gay Parties in Singapore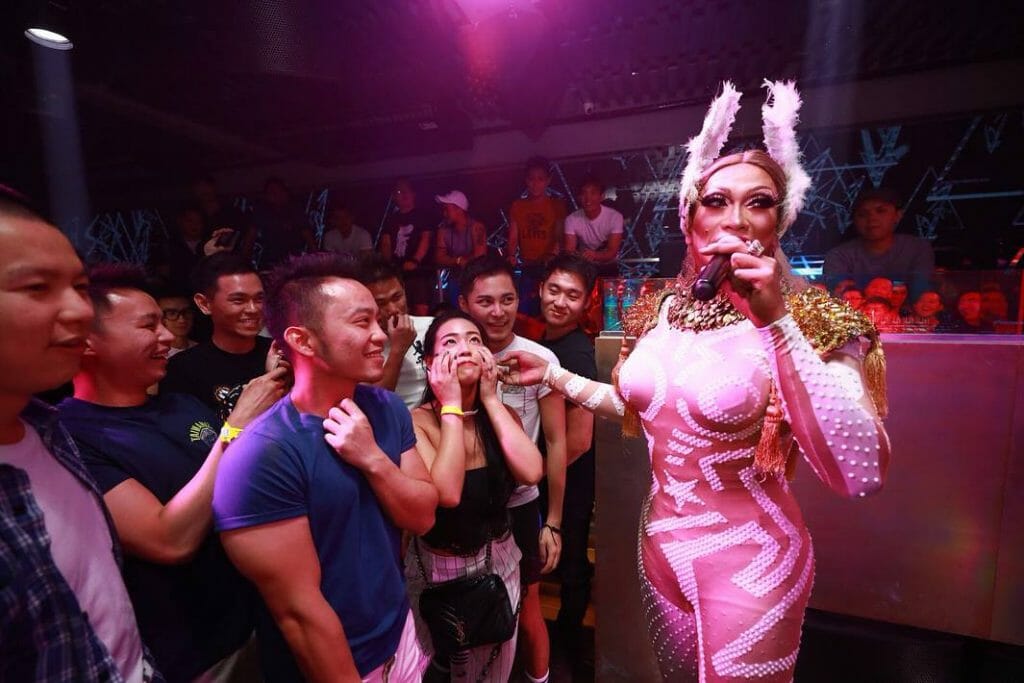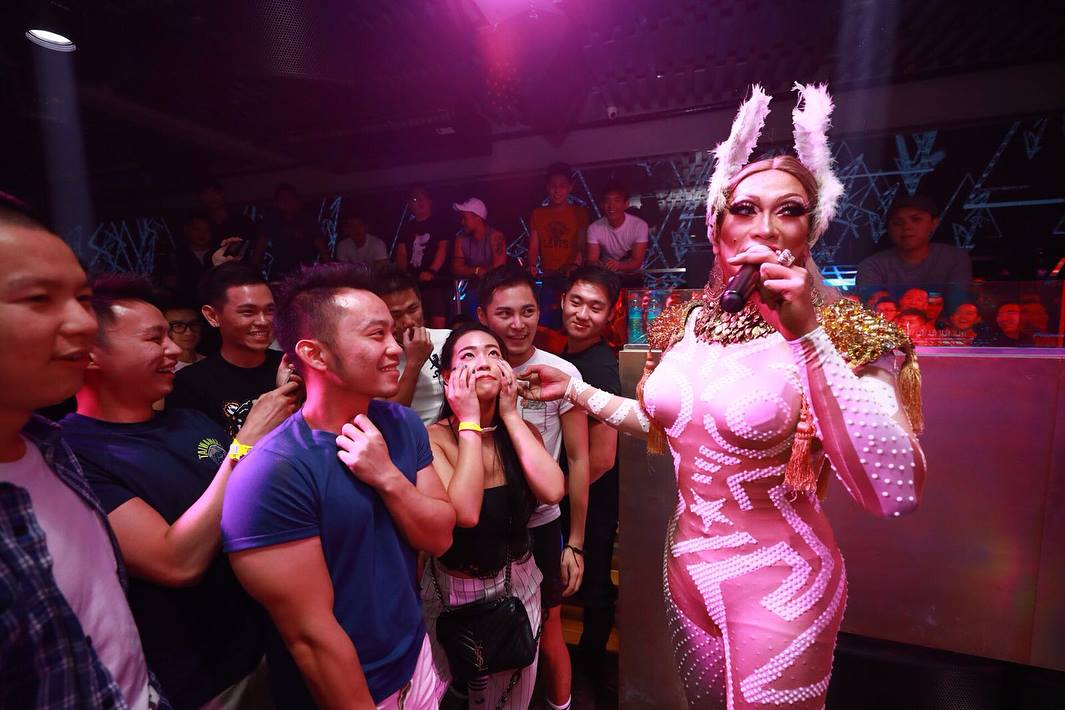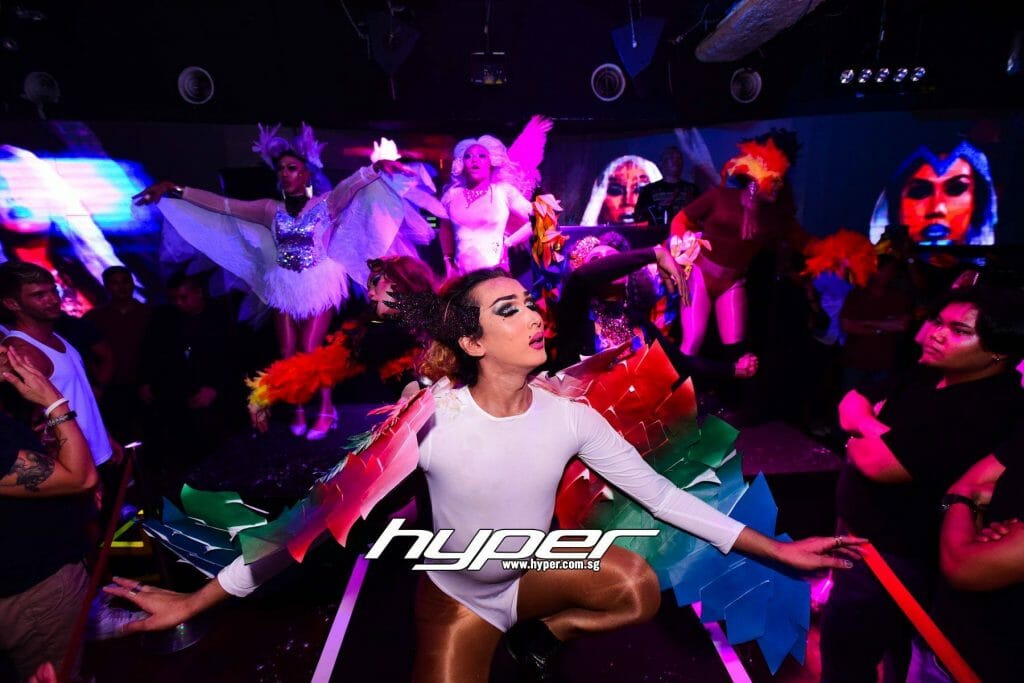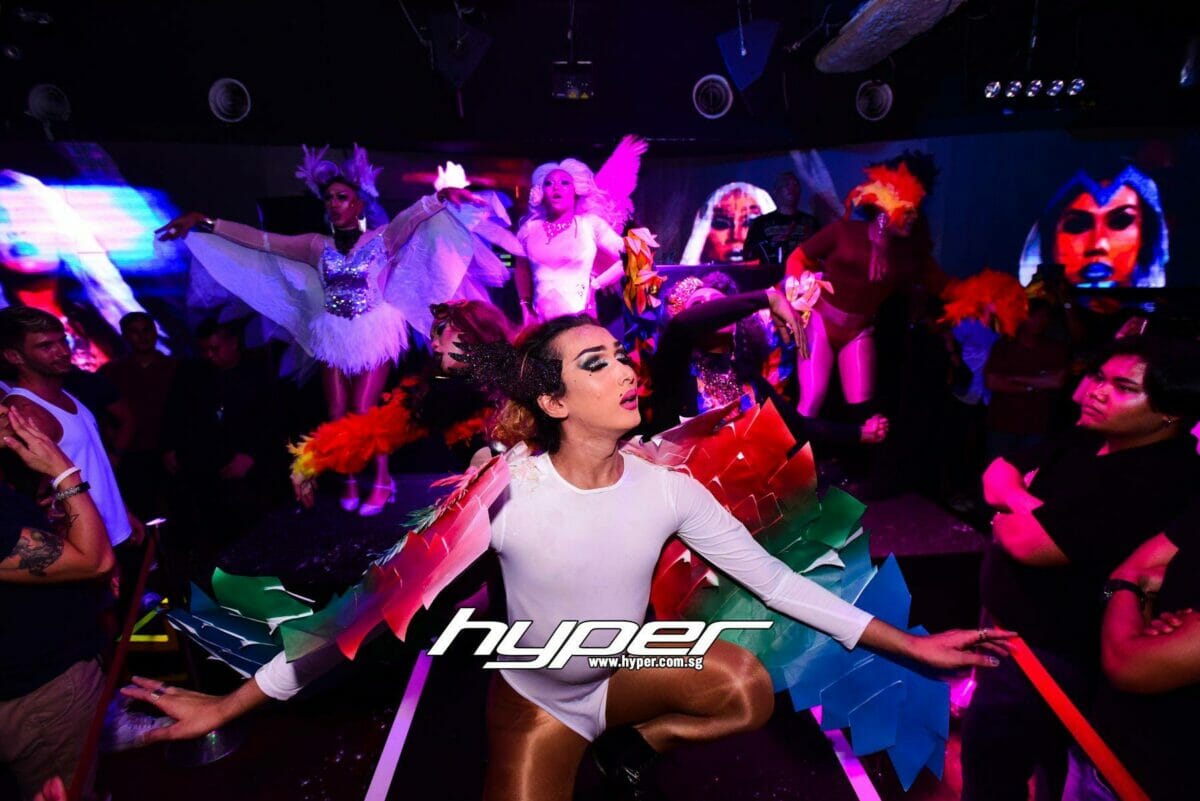 Gay Spa and Man Massage in Singapore
Don't care about the sights or just want to take advantage of high-quality gay spas in Singapore? Then why not get a sensual male massage – there are plenty of options! Here are top recommended gay spas and male massage in Singapore options.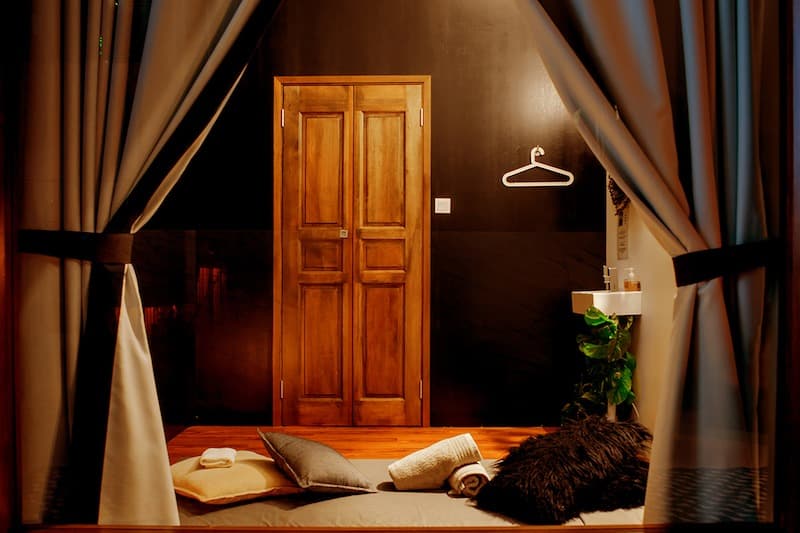 D SPAradise Spa For Men – A luxurious spa atmosphere for men only in Singapore, this inviting and modern space brings traditions of Eastern and Western healing together to help make you feel relaxed and at peace. There is a wide range of treatments and packages specially designed with the male client in mind, most of which are geared towards men's skin care and body therapy needs.
Spalogy – A modern gay spa in Singapore Chinatown literally within steps of all the most popular gay bars like Tantric, Taboo, OUT, DYMK, eBar. Exclusively providing male massages in stylish private rooms with certified therapists. Packages, specials, and treatment options are all listed on their website.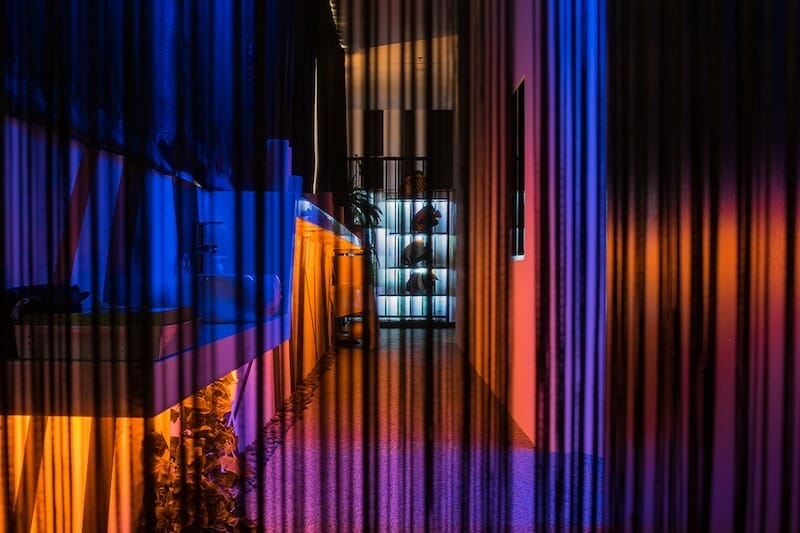 The Cozy Men Spa – Fabulous holistic healing therapies in a home-based environment, including a variety of body treatments, super aroma ultrasonic hydrotherapy and facial treatments for individuals with different needs. Everything is covered from stress & weight management and general wellness to muscle relaxation, and body aches relief. Certified male therapists will see you your needs in cozy aroma-infused therapy rooms.
Thomas D'esthetique – A high-end male spa and grooming center in Singapore dedicated to skin care, hair removal, and body contouring. The owner, Thomas Tong, has over 20 years experience in the beauty and healthcare industry and is now focussed on aesthetic science benefiting men who derive absolute pleasure from becoming an item of desire. Their Brazilian/Hollywood Waxing is very popular.
WaterSpa – A men's-only boutique spa in Singapore with unique service rituals to awaken your mental & physical energies. Through the combination of mystical setting & soothing treatments options from their cute – and certified masseurs – you are promised a harmonious and tranquil experience.
Shuang Spa – Singapore's 1st uniquely themed & designed boutique spa on the outskirts of Chinatown where friendly and experienced male therapists, will make you feel right at home. Try their Rain Breeze Scrub for the ultimate water treatment or the Indi-Signature massages, a unique Swedish massage technique specially developed at Shuang Spa.
Bodylite – Far from the madding crowd, this underrated male massage in Singapore provides a warm reception, cozy ambiance and quality treatments that will help you unwind, recharge and make you want never to leave!
Singapore Gay Massage – Out-call services are only providing the hottest male to male tantric Singapore gay massage. Sensual, erotic, and spiritual massages are also possible along with therapeutic practices for straight, bisexual and gay men. Photos of therapists are not available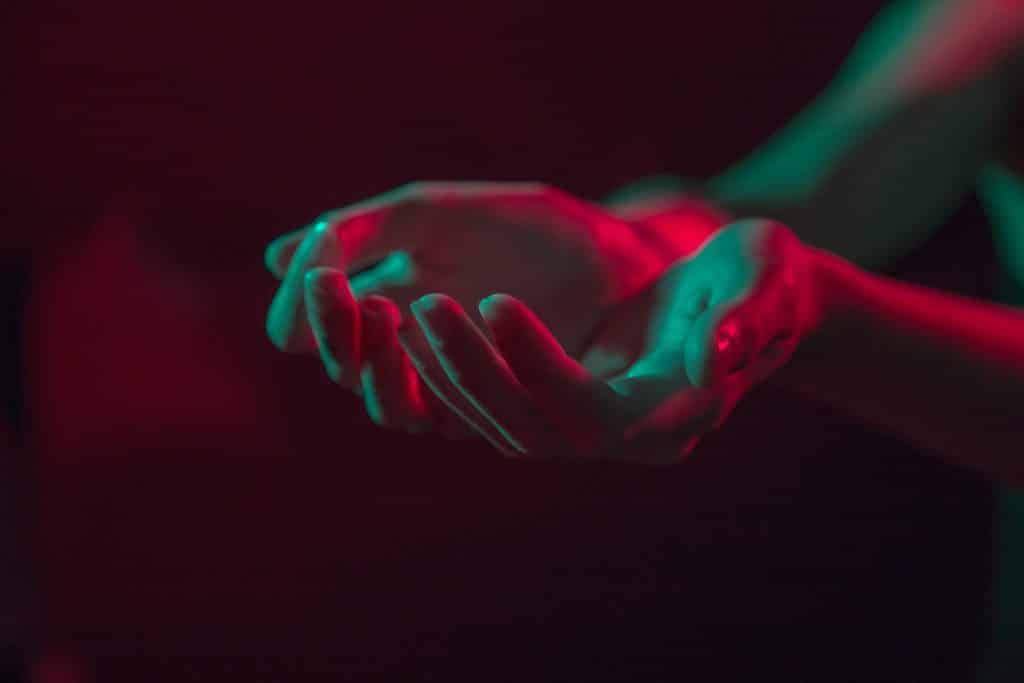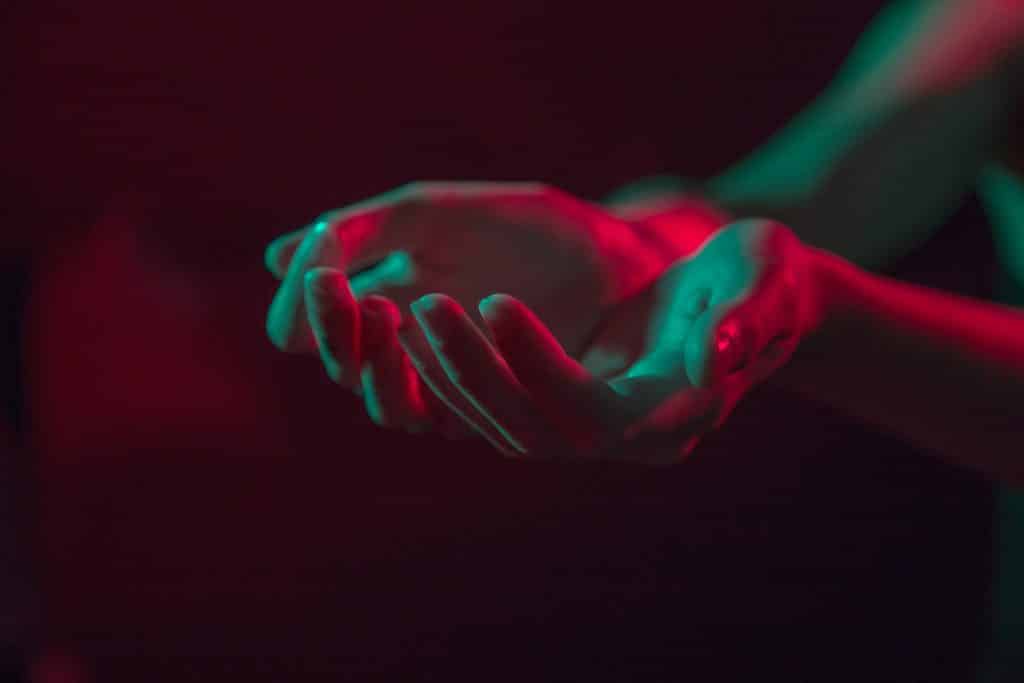 Gay Cruising & Gay Saunas in Singapore
Had enough of gay cruising in Singapore – either in the bars or elsewhere?
For those who want a bit more guaranteed action, the gay saunas in Singapore will not disappoint you (unlike all those faceless (unlikely all those faceless accounts on
Grindr or the other hook up apps…)
although there is not quite as much selection as the gay sauna in
Hong Kong
,
Taipei
, and
Bangkok
.
In such a foreign-friendly city you should have no issues visiting any Singapore gay sauna, but be warned that we have heard reports that older, hairy or chubbier guys being ignored in some saunas. Be sure to read our
gay sauna guide
if you are nervous or visiting for the first time!
Cruise Club – The most famous gay sauna in Singapore spread over three massive floors. Boasting unparallel facilities including a gym, jacuzzi, tanning beds, steam room, lockers, a busy dark maze, movie room, meditation areas and a rooftop cafe. Different daily themes are listed on their website and special prices for different ages groups (including some free entry times for under 27s). Annual membership is required at $10, renewable on a yearly basis and all members are entitled to free use of 1 locker, free-flow of mixed drinks at the cafe and two towels per day's visit. There is also free, unlimited re-entry on the same day entry.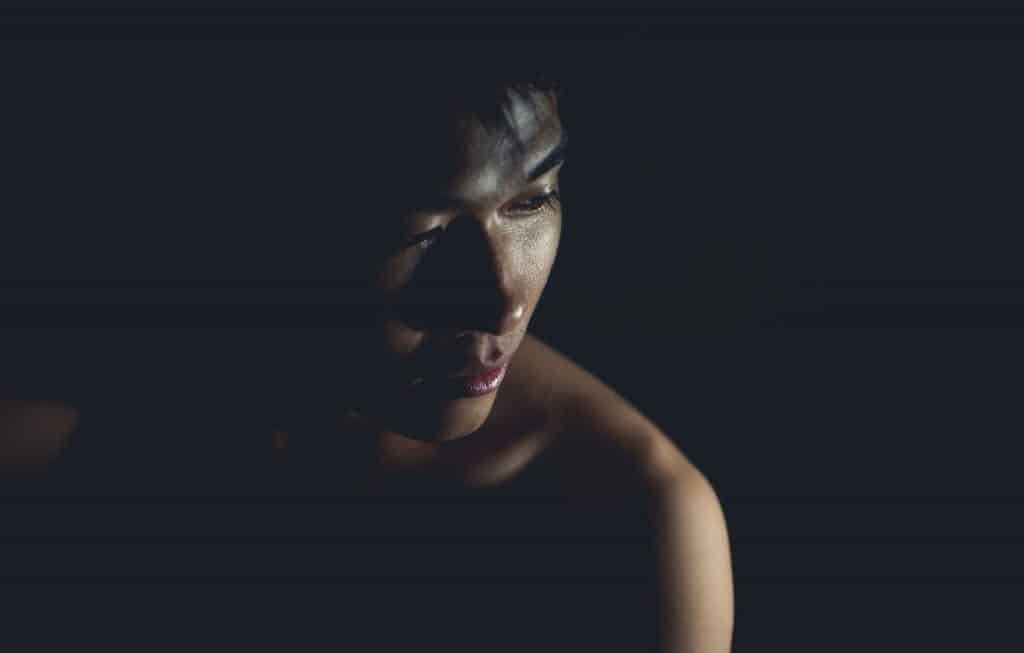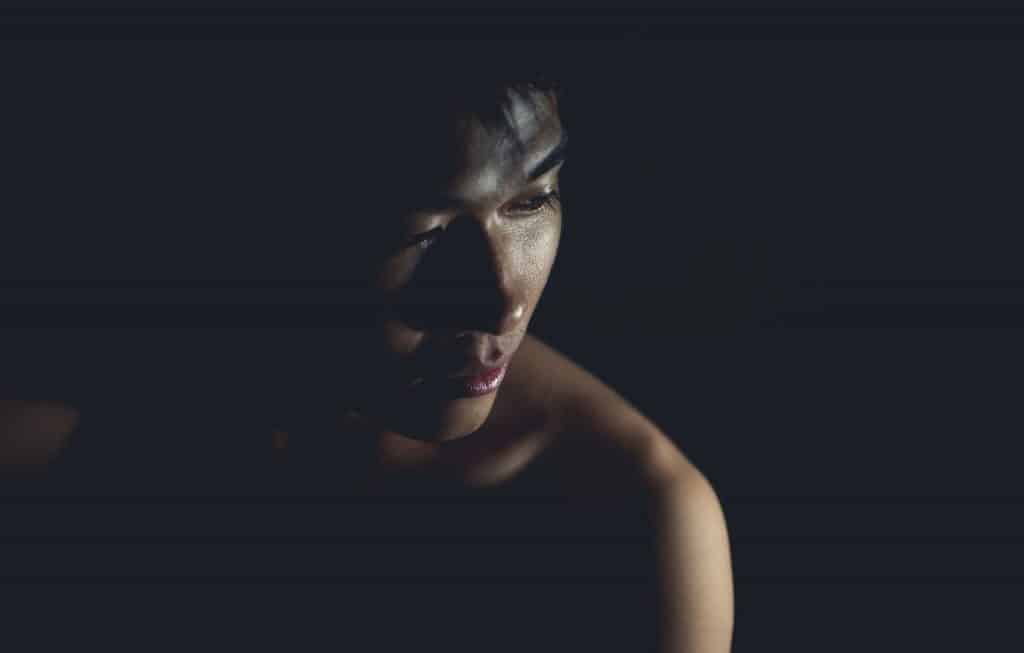 Ten Men's Club – A relaxed gay sauna in Singapore with no membership fee and a welcoming policy that attracts older guys. Somewhat basic facilities but there is a steam room, rain showers, a TV lounge, movie hall, dark maze, private rooms, and a roof-top garden. The Tuesday Chubs and Chasers theme night are very bear-popular.
ShoGun Club – A 24-hour gay sauna in Singapore with a mixed crowd located in Chinatown. Best for late night action with a busy maze, private cabins, steam room, and super-dark room. Well-maintained, it is best to visit ShoGun Club when the other gay sauna in Singapore are almost closed, and crowds flock here.
Keybox Gay Sauna – A well-known Singapore gay sauna for men that has moved to the heart of the city close to the Clarke Quay MRT station.5,000 square feet of fun, all housed in a single story, with a dry sauna, steam room, jacuzzi, large TV room, gym and 15 private rooms for your enjoyment. A bit basic but popular later at night with a fun mix of local and foreign guys – with theme nights and pricing listed on their website.